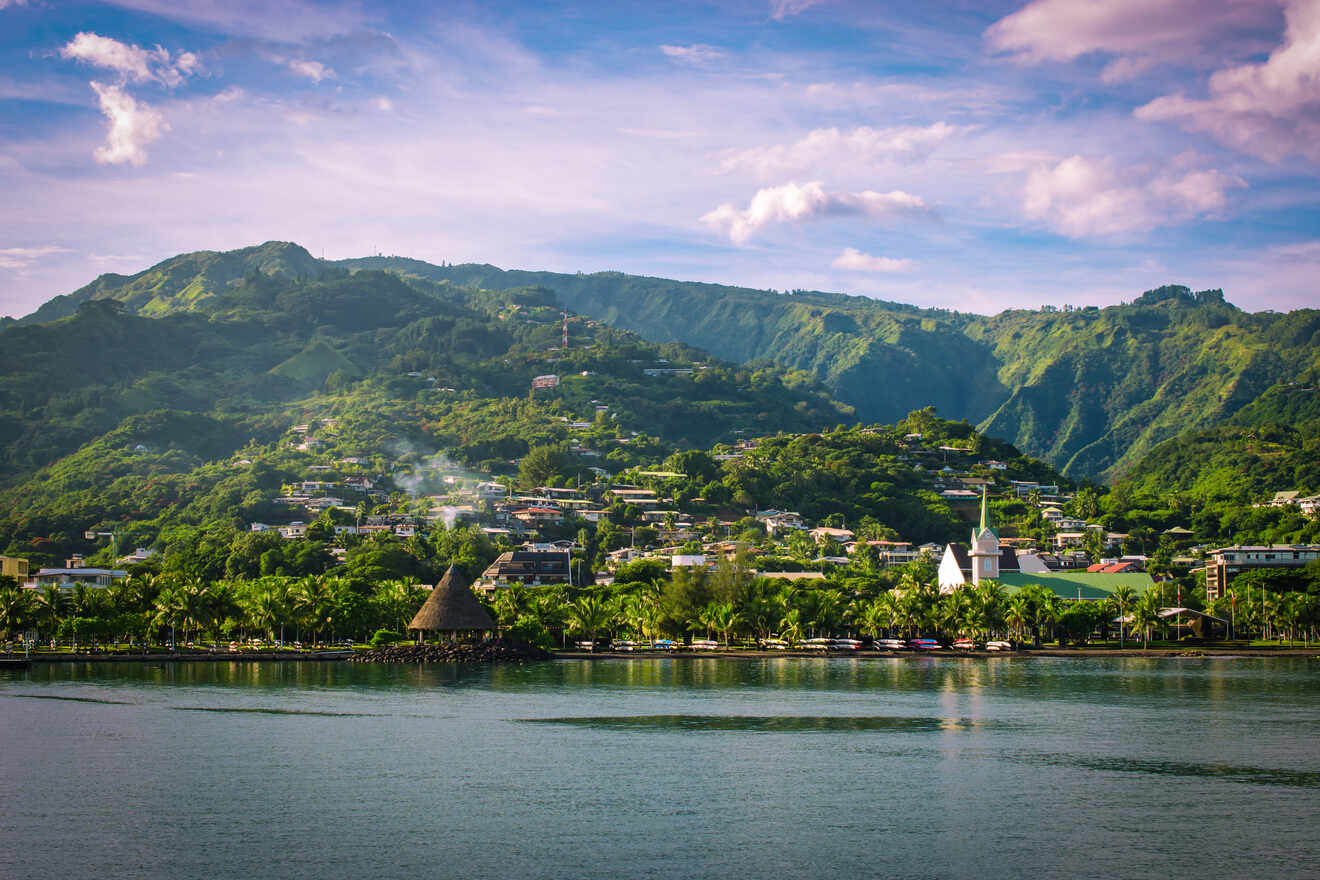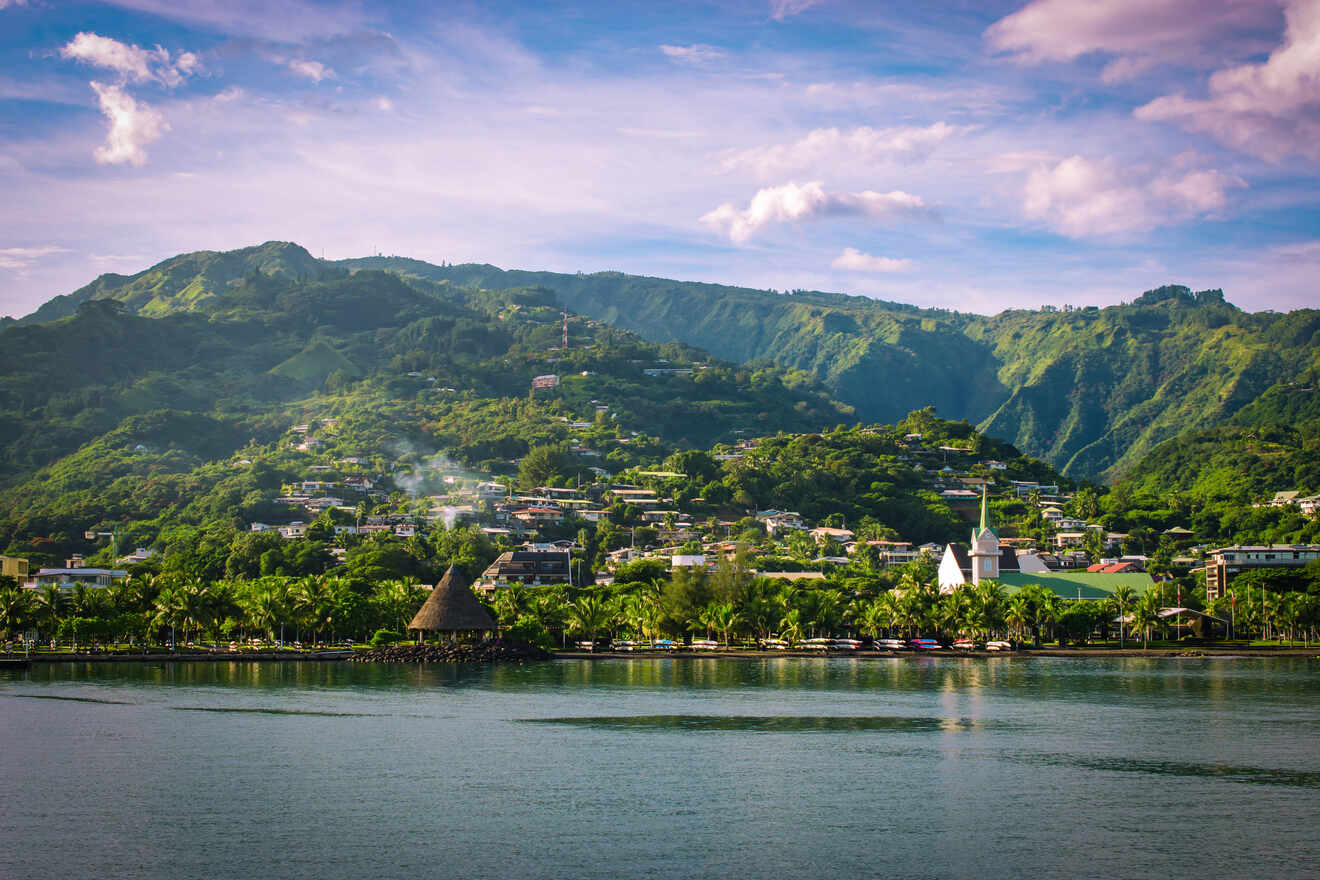 Welcome to one of the most exclusive destinations in the world! Tahiti is the largest island in French Polynesia and it's located in the central part of the Pacific Ocean. If you're planning a trip here, then you're super lucky!
The island is split into 2 sides, Tahiti Nui (Big Tahiti) in the northwest, where the capital city is located, and Tahiti Iti in the southeast, which locals mostly populate. However, the entire island is stunning, and you'll find tropical gardens, white sand beaches, and the bluest water that you'll probably ever see!
Tahiti it's so secluded that it will feel as if it is your own private paradise! For which you don't have to pay a fortune to visit! Sure it's expensive, but there are ways to travel to French Polynesia on a budget.
Stick around a little longer, and I'll show you where to stay in Tahiti and which hotels to book, from luxury resorts that offer a welcome bonus and are surrounded by a coral reef, to affordable accommodations.
If you want to get a fair price and a good deal, even in luxury resorts, you'll have to book your accommodations in advance! The island is one of the most famous places in the world, and there are many things to consider when going there.
Let's go, the colorful fish are waiting for us!
If you are in a hurry
If you want to book your hotels right now, check out this shortlist with the best ones:
This map will help you better visualize all the areas that I will be talking about in this post: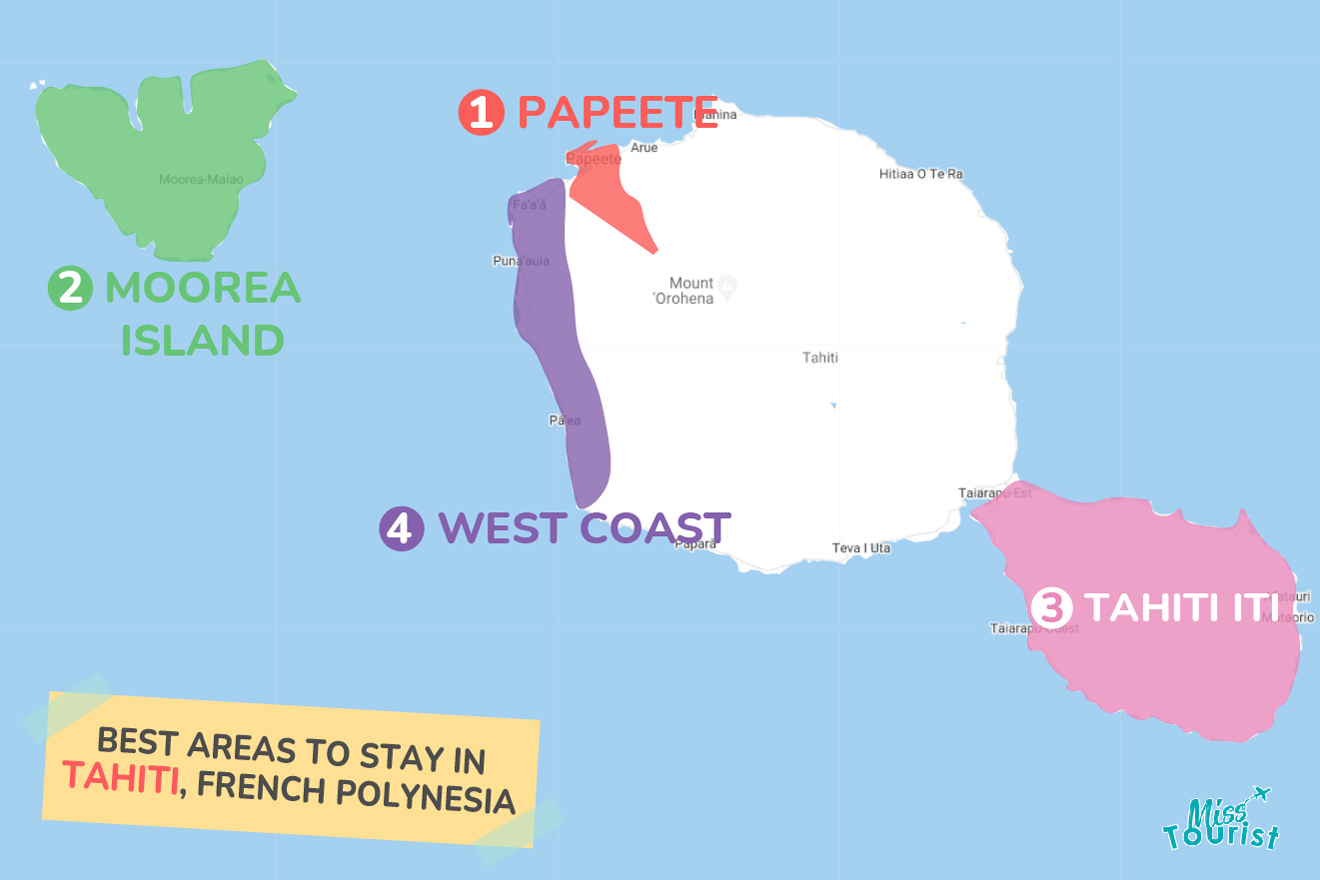 1. Papeete, Tahiti Nui – where to stay in Tahiti for the first time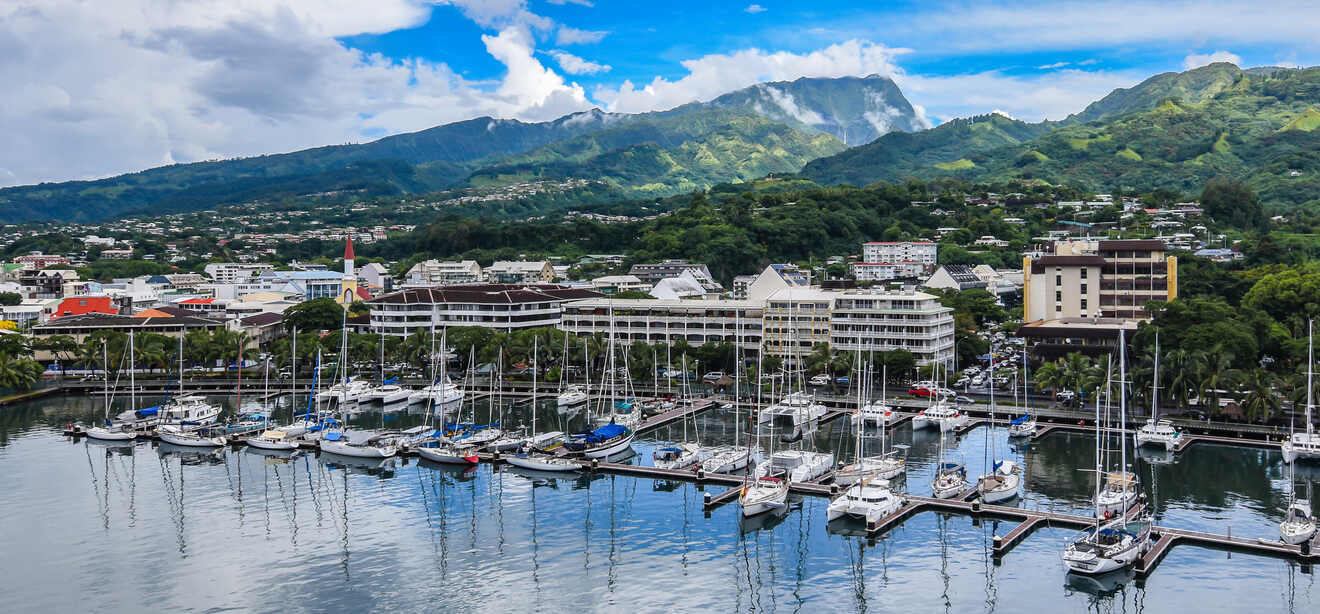 Welcome to the capital city of French Polynesia! Considered by many travelers a dream destination, Tahiti is one of those places that everyone hopes to visit once in their life! This tropical paradise is so unique with its pristine beaches and turquoise waters, not to mention all the natural spots which will make you fall in love with it!
Papeete is a great place to stay in Tahiti for people traveling here for the first time. It has all the facilities you need, shops, many restaurants, the marina, and markets. Although you won't find as many beaches in the city, the other parts of the island area are easily accessible from Papeete as the ferry terminal is located here.
Many tourists choose to stay here and then continue their holiday by exploring the island. Because of that, most hotels in Papeete sell out super fast, so I highly recommend booking in advance to get a good deal!
Luxury hotel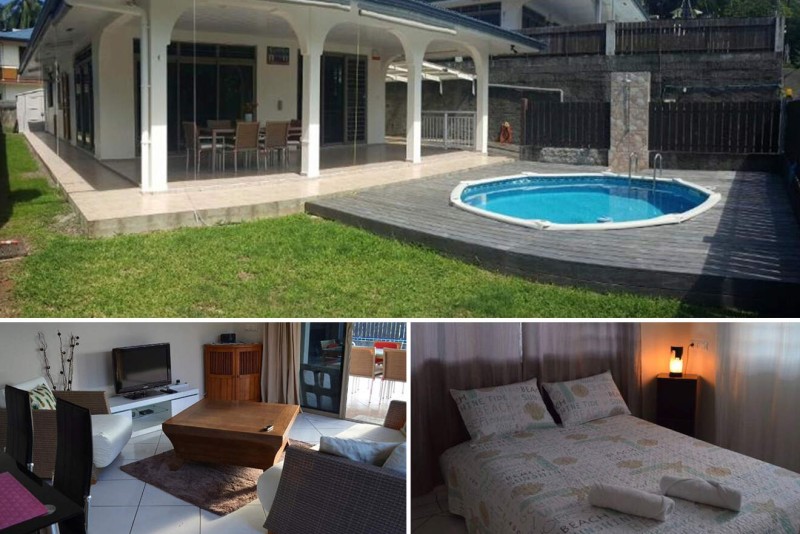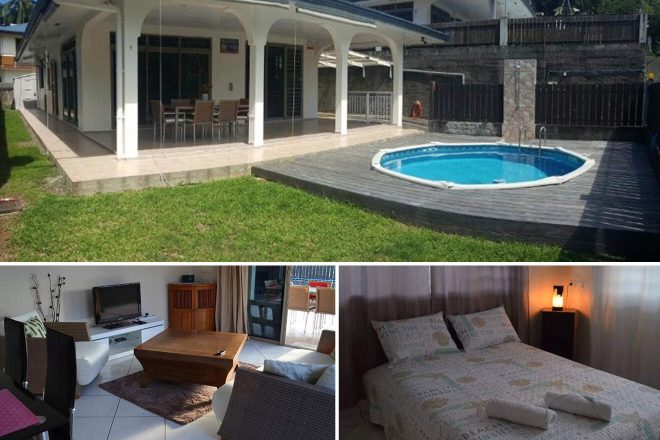 A spacious villa that has all the facilities you need for your holiday in Papeete including a swimming pool and a garden. Perfect for a larger group or a family, this accommodation also has a kitchen, free wifi, and rooms that have a mosquito net.
Other accommodation options in Papeete
Mid-Range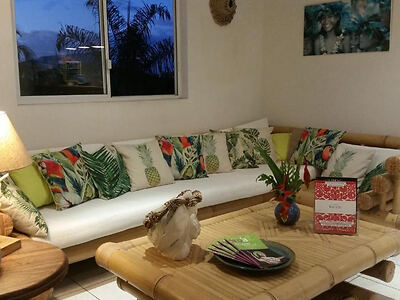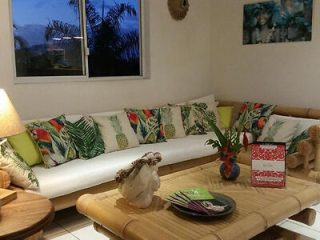 This hotel offers a free airport shuttle and it has a library and a sun terrace where you can chill
Budget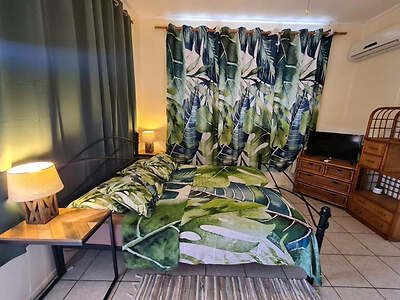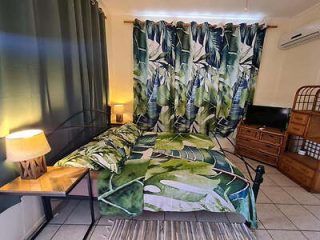 Perfect for people who want to save money during their trip, this place has a swimming pool and free wifi
Airbnb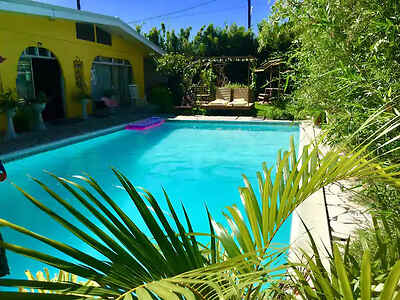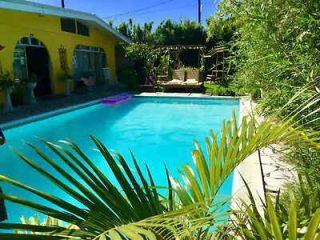 Sunbathe by the pool at this lovely studio, where guests have access to a kitchen and a balcony
Things to do in Papeete
Visit the Robert Wan Pearl Museum in the city center
Buy delicious fruits at Papeete Market
Go for a walk in Bougainville Park
Try the street food in Place Vai'ete
Head to the ferry quay to explore other nearby islands
Check out the Papeete Catholic Cathedral
Admire the art at Galerie Winkler
2. Moorea Island – best place to stay in Tahiti for the outdoors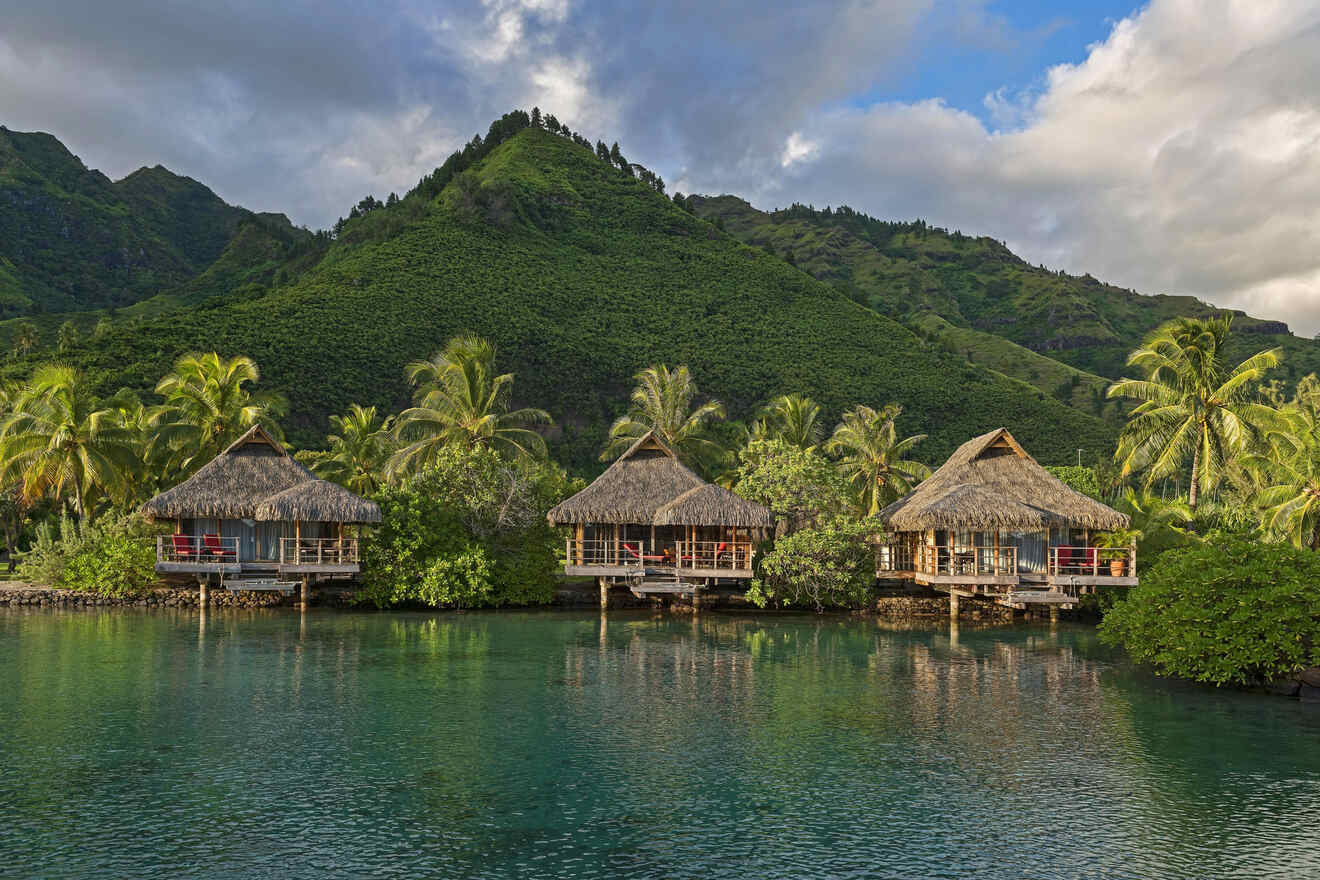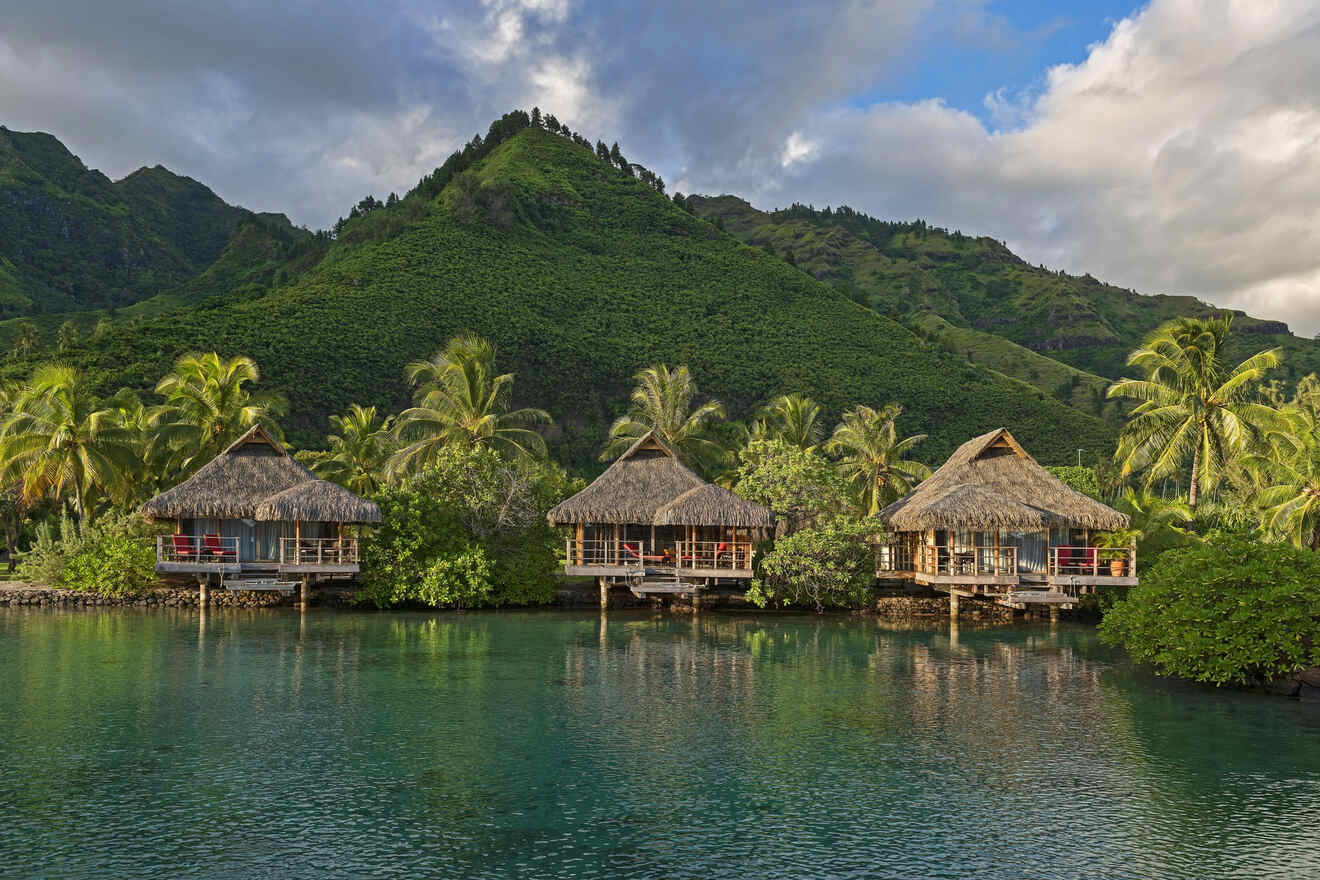 Cataloged as one of the famous islands of Tahiti, Moorea Island is located just a short ferry ride away from Papeete (30 minutes to be more exact), and it's a stunning location featuring tropical gardens, sugary beaches, and the bluest water! You can also take a plane to get to Papeete, and it will probably be the shortest flight of your life, just 15 minutes!
A paradise for anyone who loves scuba diving, hiking, surfing, or practicing any other outdoor activity, Moorea Island, whose name means "yellow lizard" in the local language, offers the perfect setup for your trip to Tahiti!
Enjoy the island life and start exploring! Besides the numerous beaches, lagoons, and reefs, you'll also find vanilla and pineapple plantations. What did I tell you? There's no end to the fun that you'll have on the island! Naturally, the hotel prices will be much higher here than in the other parts of Tahiti.
And for those of you who can't get enough of these tropical destinations, I recommend checking out our Fiji post. You'll want to get there ASAP!
Luxury hotel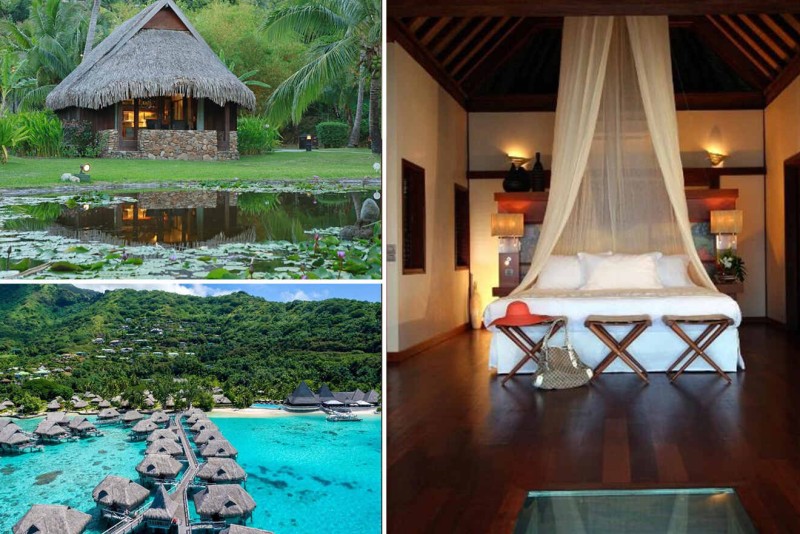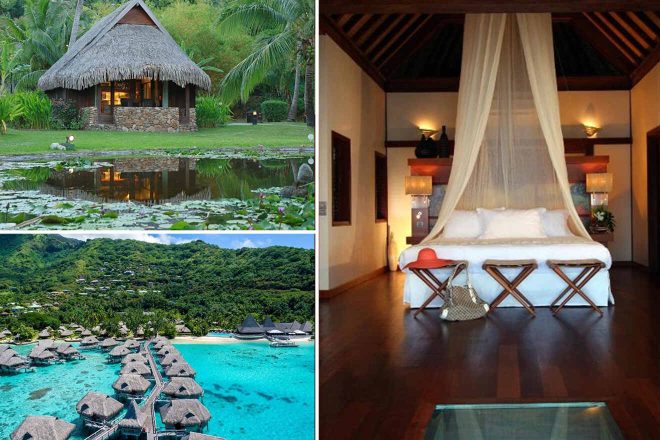 These overwater bungalows look so magical! Everything from the design to the materials is breathtaking! Besides the incredible ocean views, the resort has a wide range of activities. You can also relax at the spa center if you're too tired!
Other accommodation options in Moorea Island
Mid-Range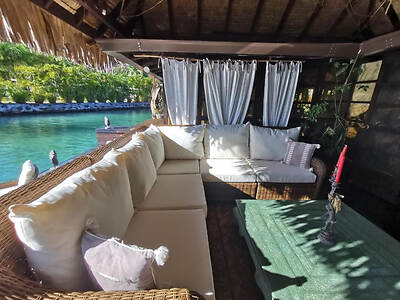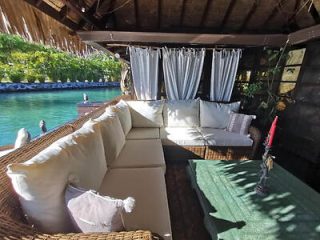 I love the design of this hotel that offers a fitness center, a private beach area, and an outdoor hot tub
Budget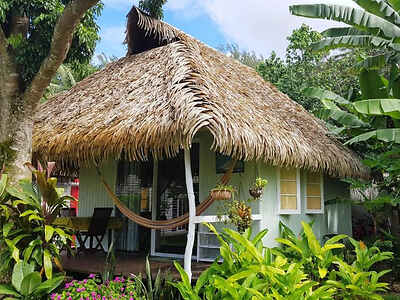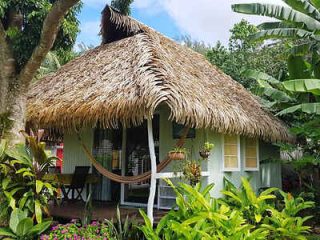 Relax in the hammocks at this budget accommodation that provides family services and a terrace
Airbnb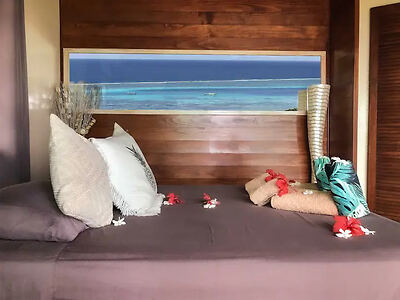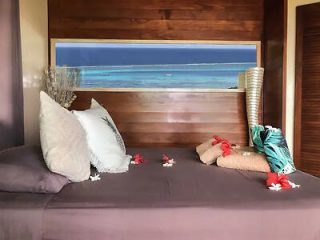 A perfect accommodation for couples that has a spacious room, a private pool, and air-conditioning
Things to do in Moorea Island
Chill on the beach and swim all day long
Admire the bay views at Belvedere Lookout
Enjoy whale watching during a snorkeling tour
Catch a local show at Tiki Village
Make friends with dolphins at Moorea Dolphin Center
Go hiking around Rotui Mountain
Try jet skiing at Moorea Activities Center
3. Tahiti Iti – where to stay in Tahiti for a local experience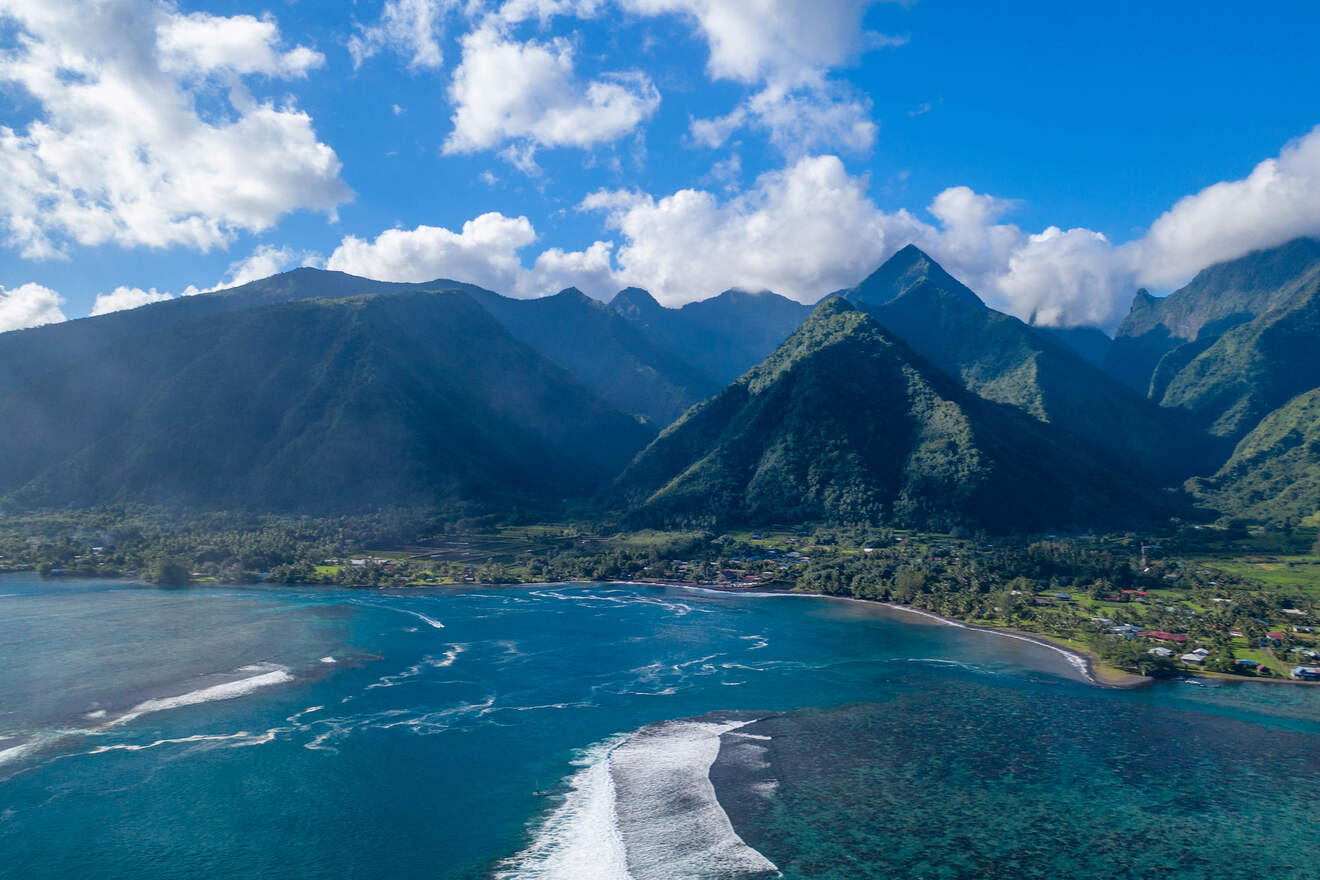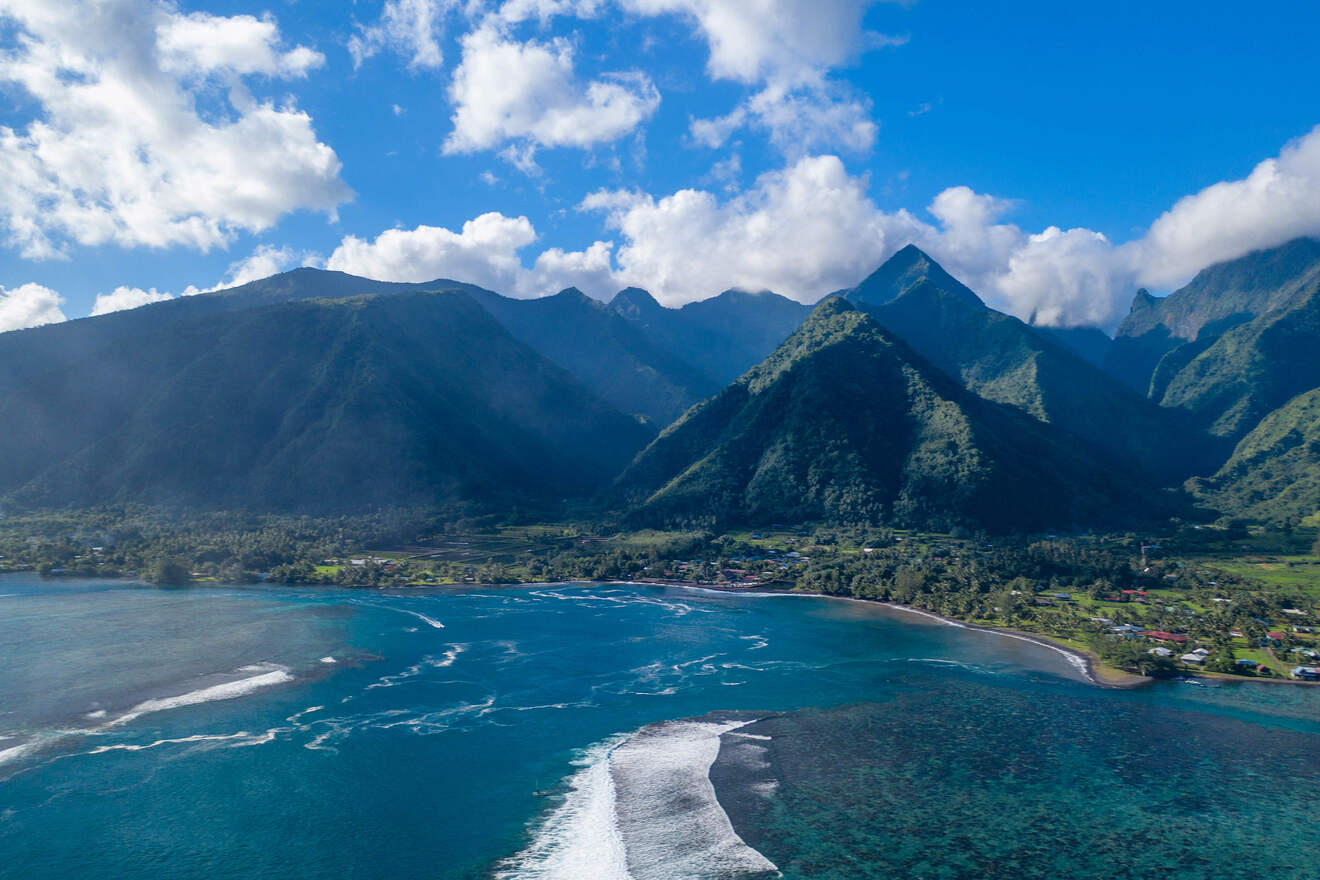 Known as Small Tahiti, the southeast part of the island is for sure less developed than the other part of the island. Here local people care more about agriculture than tourism, and the whole area is more authentically Polynesian.
I'm all about excursions in places like these, I usually fall in love with every small town I visit and Tahiti Iti is full of them. If this sounds like your type of place, then let's see what's there to do here!
Surfing is a big thing in Tahiti Iti, and there's even a surfing competition that takes place here, in the Teahupoo village, located right at the southern edge of the island. The area also has many local restaurants and bars.
Note that You'll probably need to rent a car to get around this area as public transportation is not always reliable in Tahiti Iti
Getting around Tahiti Iti can prove difficult as most roads are not paved, but if you love going off the beaten track, I'm sure you'll like it here. Plus, you will get to see the real side of Tahiti!
Luxury hotel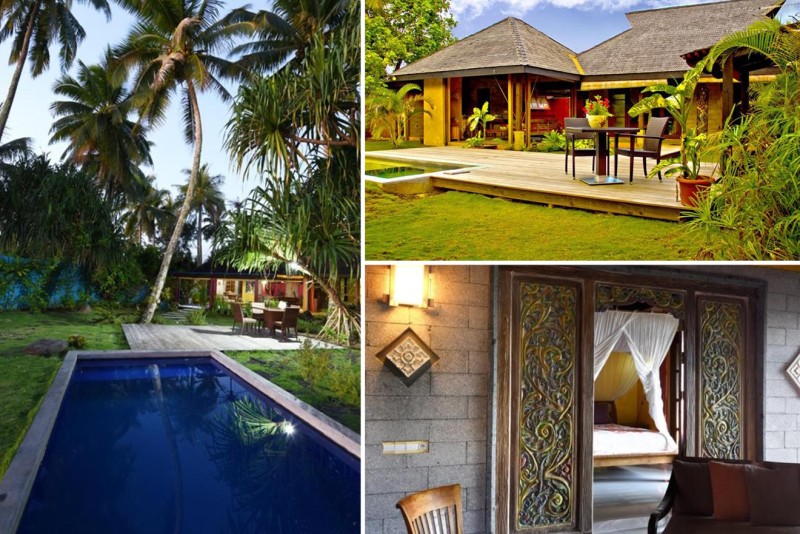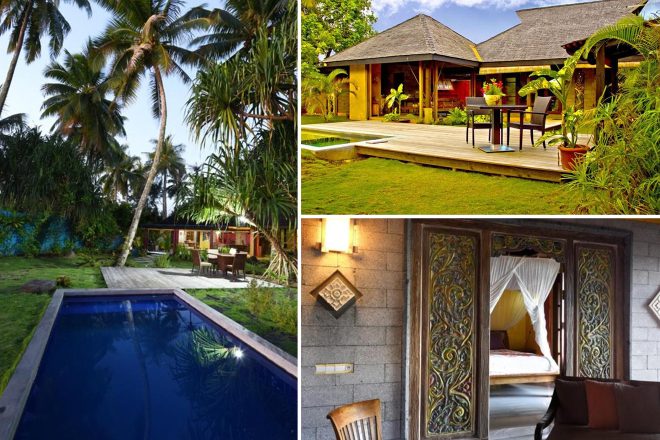 I love the color and decor of this house! You will have access to a private beach and a stunning tropical garden that offers mountain and sea views! Guests can also ask for different spa services, like an in-room massage.
Other accommodation options in Tahiti Iti
Mid-Range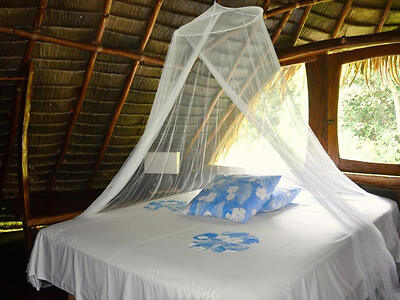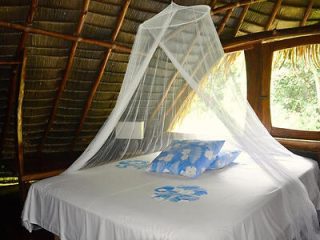 Can I move here? This unique lodge has 2 pools and a terrace that boasts incredible views of the lagoon
Budget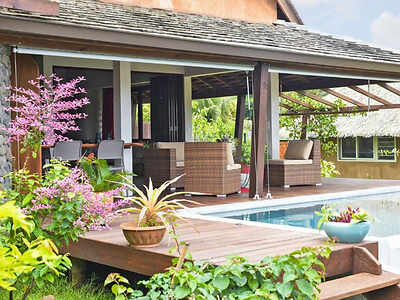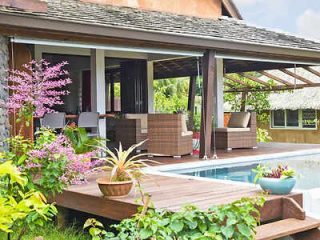 A comfortable and spacious accommodation that has family rooms, 2 pools, and a garden
Airbnb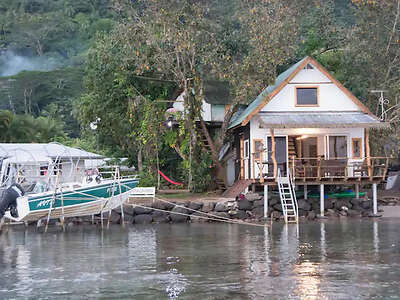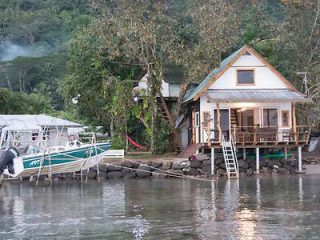 Watch the sunset from the deck of this bungalow that offers beach access and a backyard
Things to do in Tahiti Iti
Try surfing in Teahupoo village
Enjoy the views at Belvédère de Taravao
Explore the Vaipoiri grotes
Relax on Tautira Bay beach
Go on a tour of the eastern side of the island
4. West Tahiti Nui (Faa'a, Punaauaia, Paea) – for families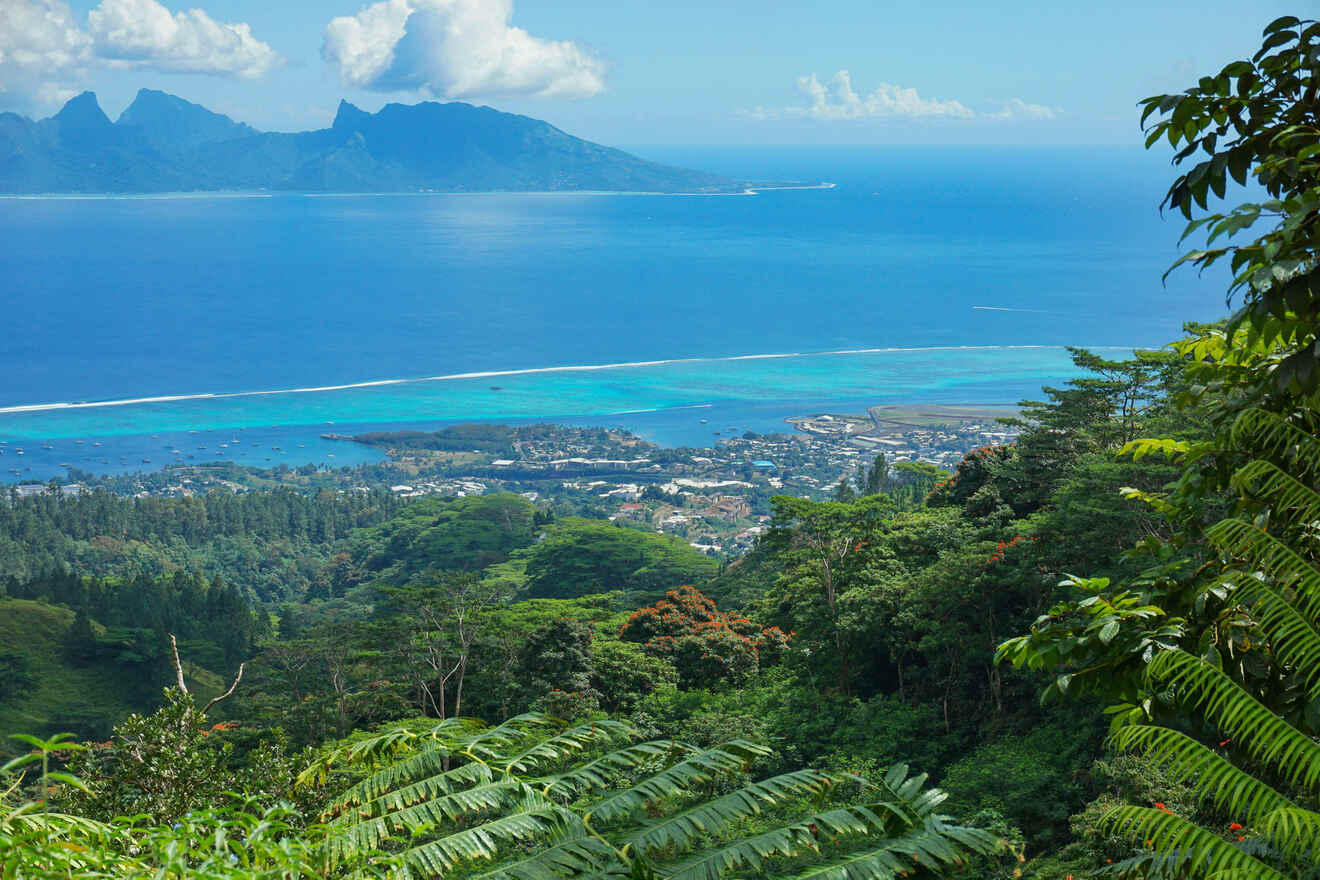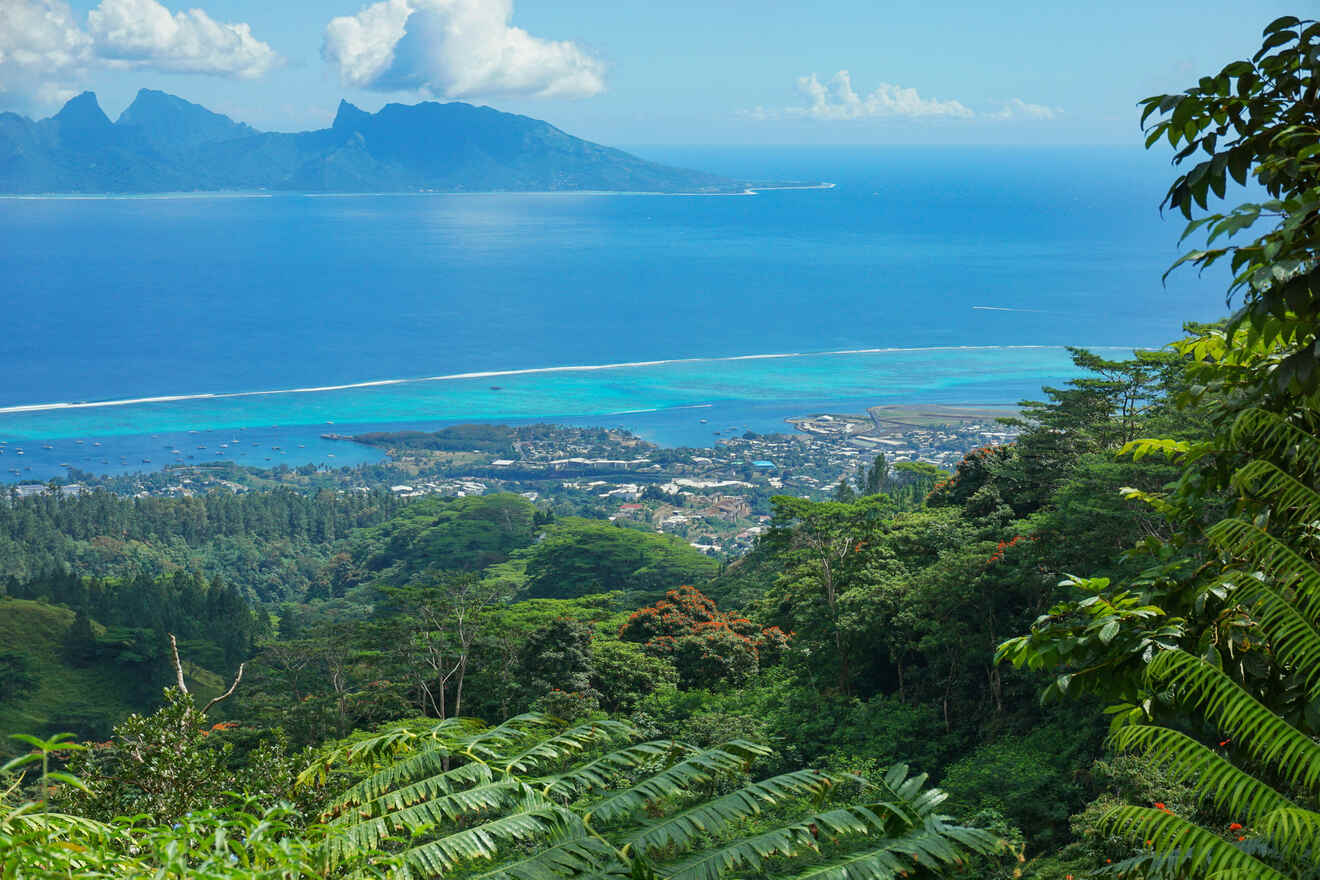 For those planning a family trip to Tahiti, I've found an area that will suit you perfectly. The West Coast of the main island is fabulous for you and the kids as it's only 5 miles (7 km) away from downtown Papeete.
The West Coast won't be as busy as Papeete, which is great, because let's face it, traveling with the children in an area full of crowds can be super tricky. Plus you'll be close enough to the airport so you won't have to go through a super long trip to get to your accommodation.
Apart from the beaches and stunning lagoons, you'll also find plenty of other attractions like sea parks. I think the best way to get a feel of this part of the main island is to rent a car so you can get around easily. Or you can just chill on the beaches for as long as you want, swimming, playing with the kids, enjoying the good life!
The West Coast offers a wide variety of hotels and resorts, from luxury and budget and also many restaurants and bars. Still, you can always head to the capital if you need any other amenities.
Luxury hotel
InterContinental Tahiti Resort & Spa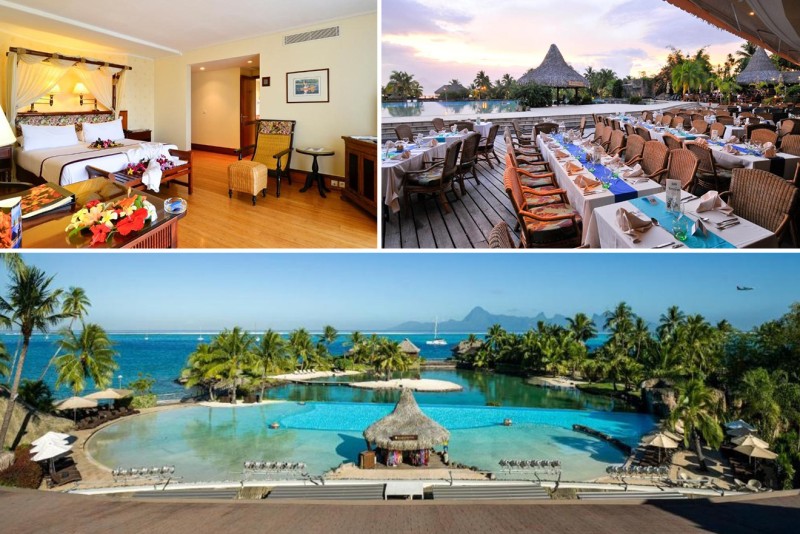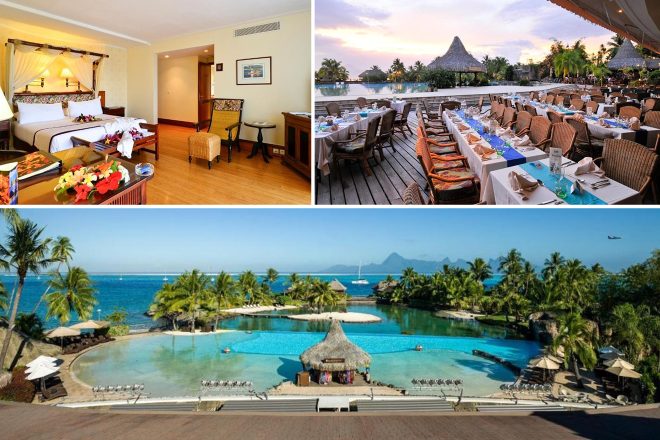 Surrounded by a beautiful garden and the ocean, this stunning resort has private balconies overlooking the lagoon and a swimming pool. There's a spa center on-site, and the accommodation offers different activities such as live music shows and tours!
Other accommodation in Faa'a, Punaauia, Paea
Mid-Range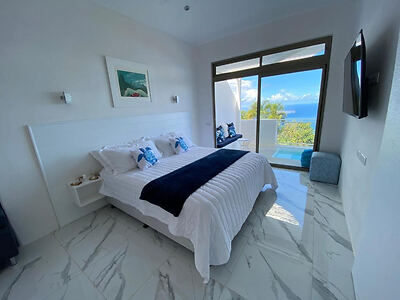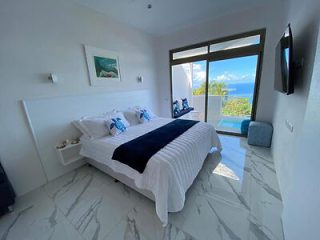 Enjoy your stay in Tahiti in this lovely accommodation that offers a buffet breakfast, family rooms, and a pool
Budget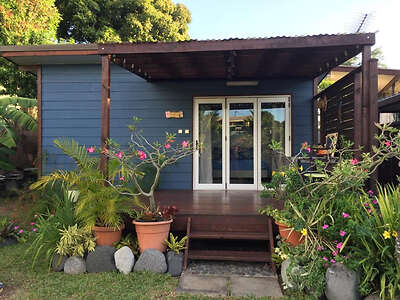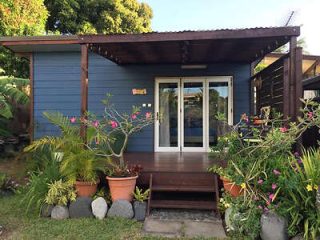 A budget holiday home that has a spacious room, a garden, and a terrace where you can relax
Airbnb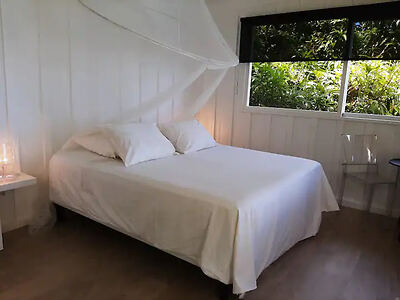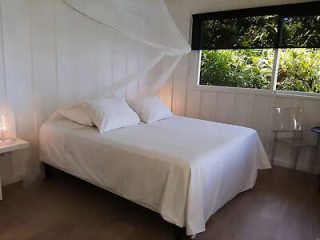 Offering some of the best views on the island, this place has a shared pool, a patio, and a crib for babies
Things to do on the West Coast
Explore the area around Vallée de Tipaerui
Take the kids to the Tahiti Sea Park
Admire the beautiful Fautaua Waterfall
Go hiking with the family around Mount Aorai
Visit the Marae Ta'ata archeological site
Spend a family day at Parc Vaipoopoo
BONUS: Best bungalow hotels in Tahiti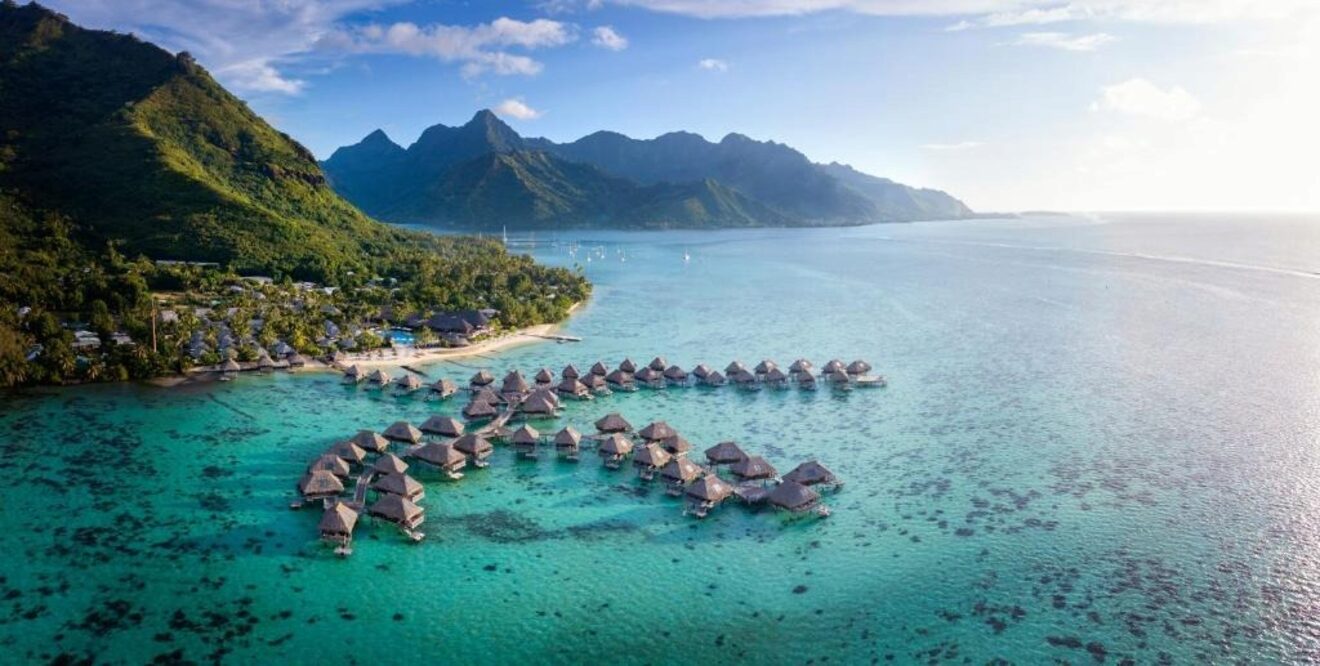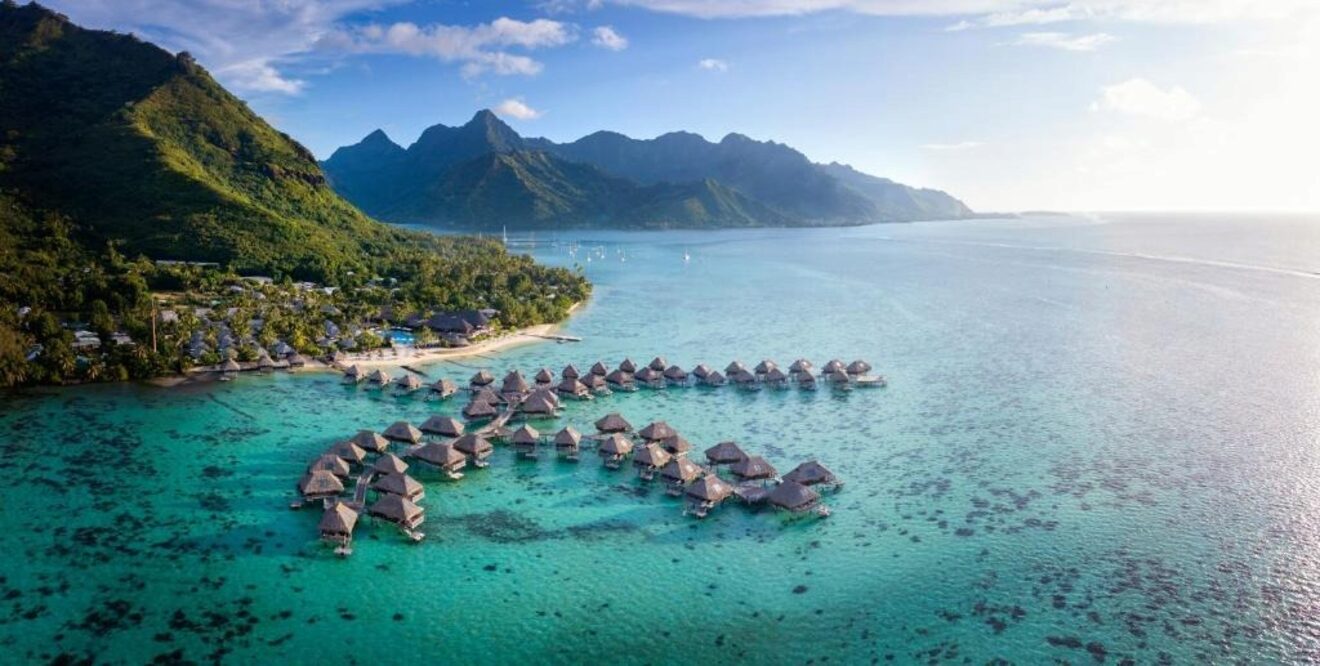 When you say Tahiti, the first thing that comes to my mind is the incredible scenery and the overwater bungalows! The bungalow was invented in French Polynesia, and it's very encountered on the other islands in French Polynesia, like the Gambier Islands and Tuamotu Islands.
These accommodations are so dreamy, and I'm sure many of you will want to stay in one, so I've thought of making a list of the best bungalows, to help you out! All the accommodations below are luxury with prices from US$250 – US$600:
Let's check them out:
Hilton Moorea Lagoon Resort – Take a yoga class to enjoy late nights on the beach while drinking a cocktail at this luxurious hotel on Moorea Island! Each bungalow has a private balcony or a terrace, and some even offer plunge pools. The resort will make you feel as if you're on your private island, and it also offers a spa center and different activities like horse riding.
Te Moana – Located on the West Coast in the village of Punaauia, this fabulous resort is just perfect for your holiday on the island. The rooms are super spacious and feature a kitchenette and garden or bay views. Get a cocktail and head to the infinity pool for a pretty epic sunset!
Tahiti Ia Ora Beach Resort – Wake up to the sound of the waves hitting the shore in this fantastic resort located on the West Coast in Punaauia, which offers access to a private beach area and many activities like snorkeling with manta rays, kayaking, and many others!
Manava Beach Resort & Spa – Planning a romantic holiday? Then I recommend this resort. It's perfect for couples and honeymooners! You'll have all the privacy you need in your bungalow plus a private plunge pool and sun deck. There's a spa center on-site, and the accommodation also hosts festive-themed events for their guests.
Frequently asked questions about Tahiti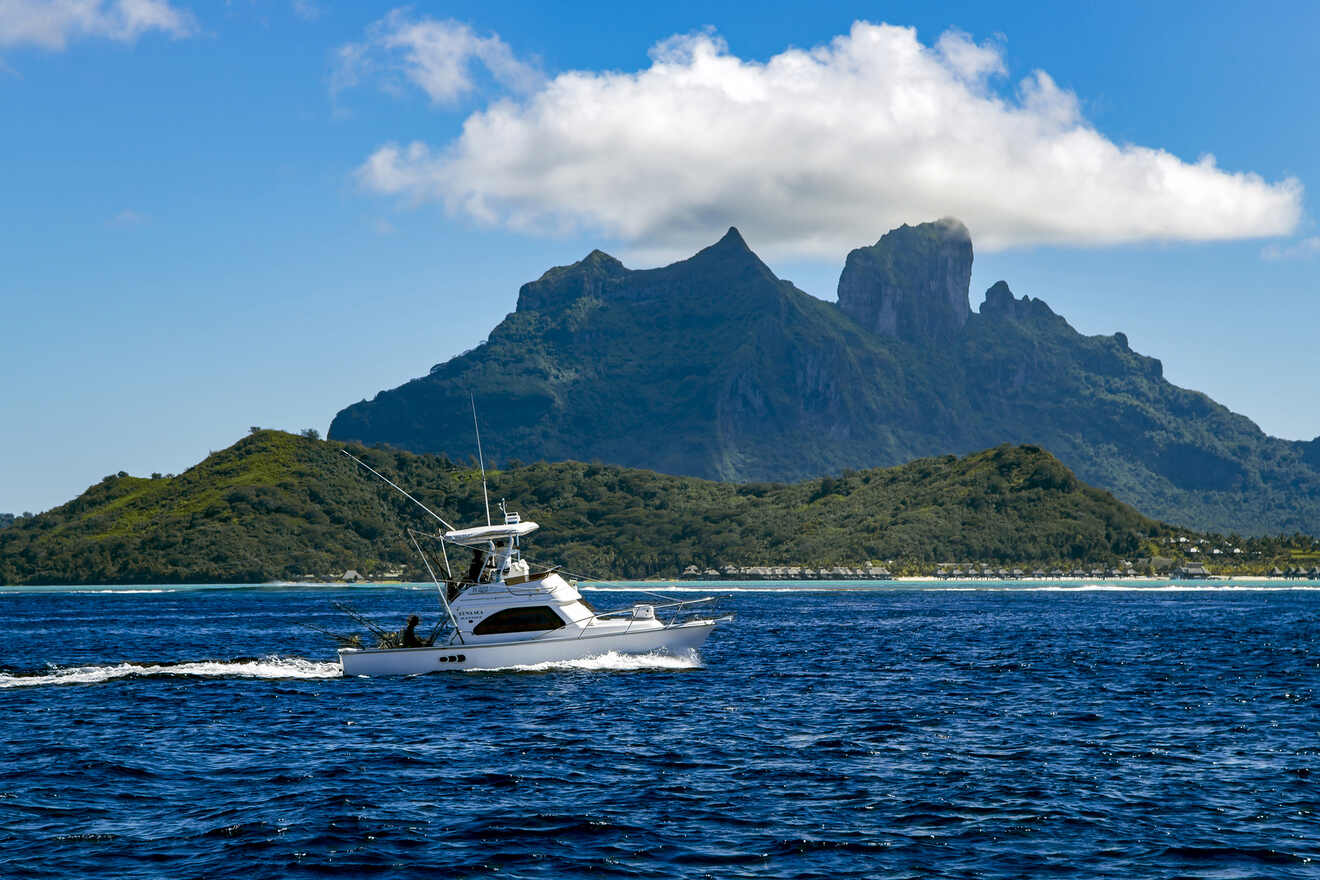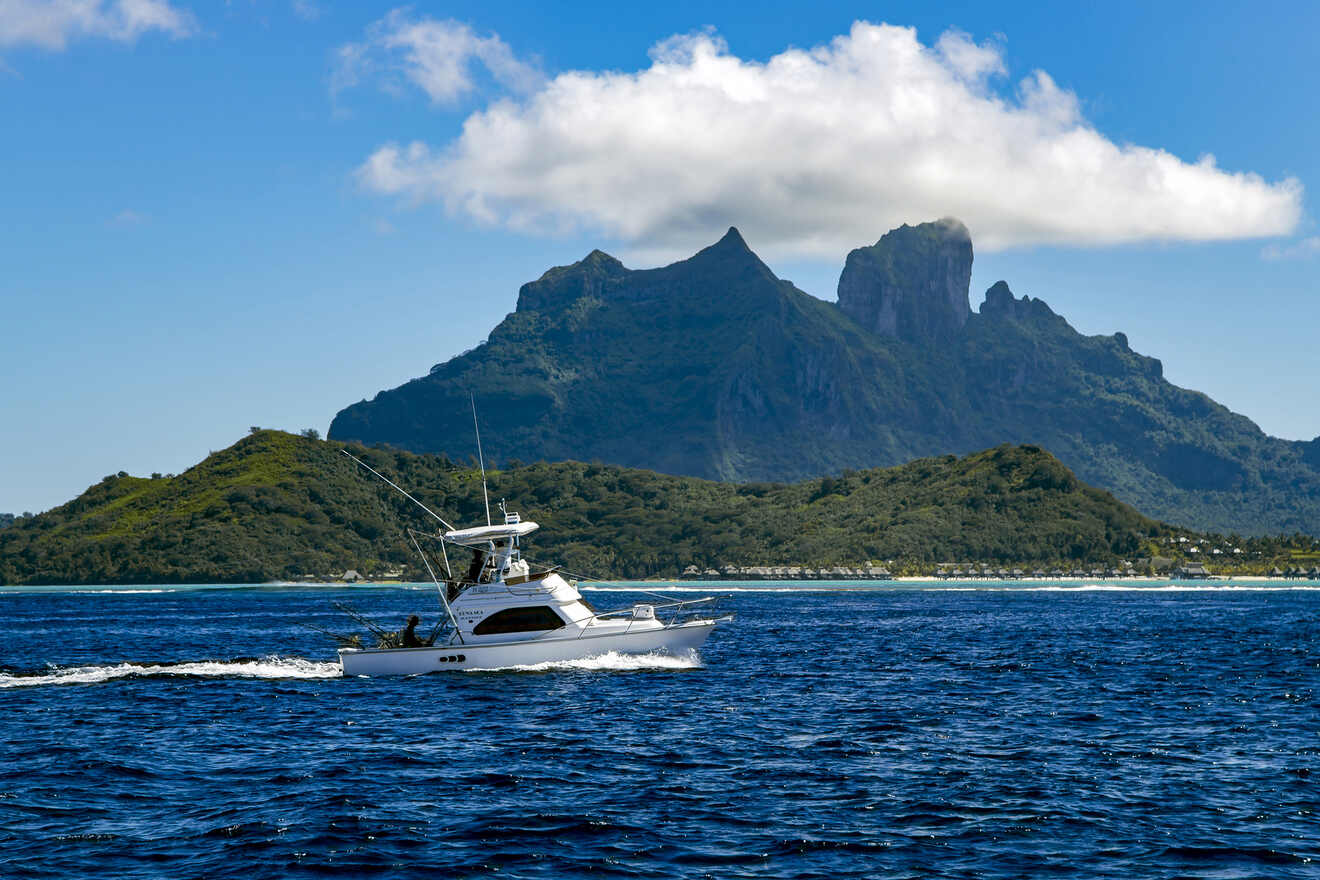 🌅 What is the best area to stay in Tahiti?
Papeete, the capital city of French Polynesia, is one of the best places to stay in Tahiti, as it has many attractions and it offers easy access to other parts of the island. The city also has some great hotels such as Hanikea.
🏝️ Which island is best in Tahiti?
Moorea Island is one of the best islands in Tahiti. It's a stunning place filled with lagoons scenic hiking trails, and it also has many unique hotels such as Sofitel Kia Ora. 
🤔 Which is better: Bora Bora or Tahiti?
Tahiti is a more urbanized island, and it offers excellent shopping areas, nightlife, cultural events, and unique outdoor activities. Bora Bora is a more intimate and high-end island that is built up a lot for tourism.
💰 Is it expensive to stay in Tahiti?
Tahiti and the islands around can be the most expensive destinations globally. However, there are ways to travel on a budget if you choose cheaper accommodation and limit your expenses. 
🌊 What are the best hotels with overwater bungalows in Tahiti?
🏨 What are the best hotels in Papeete?
Hanikea and Fare Suisse are the best hotels to stay in Papeete, the capital city of French Polynesia. The hotels offer all the facilities you need and have great reviews. 
Conclusion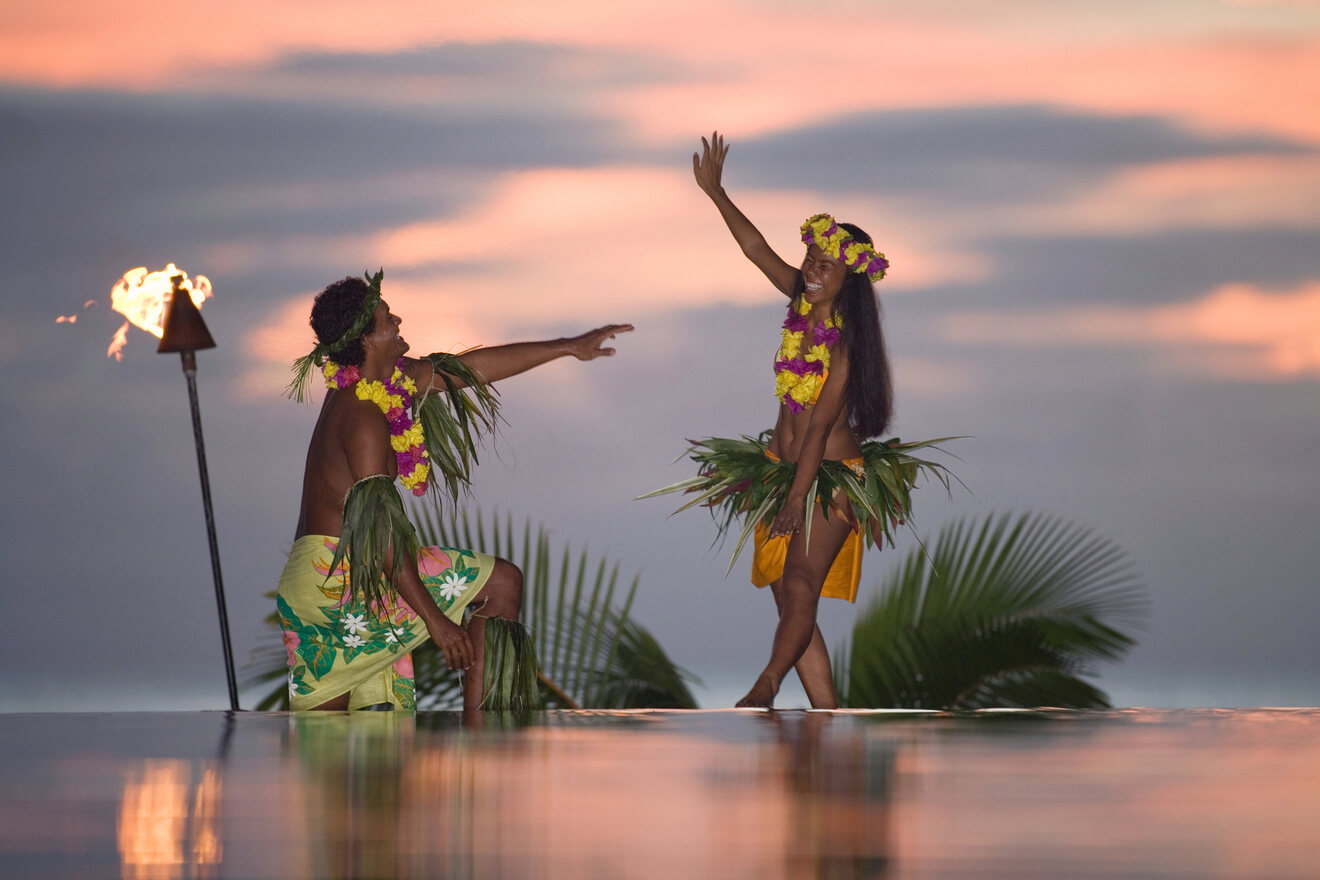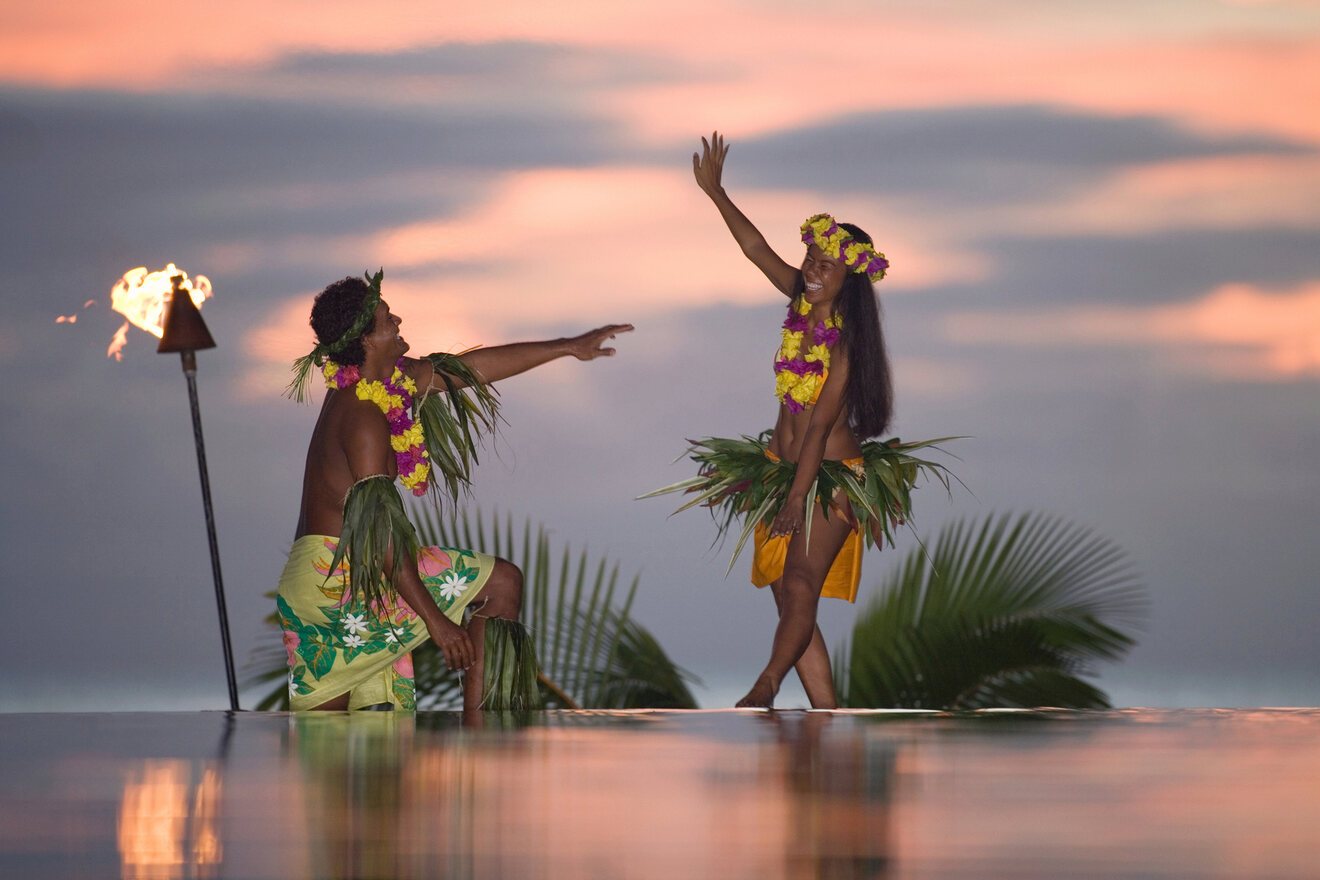 Such a magical place! I hope this post helped you decide where to stay in Tahiti, French Polynesia.
I know the post has so many hotel and resort options, and it's hard to decide in a place like Tahiti so here are my top 2 favorite accommodations, both located in Papeete:
Hanikea – An accommodation that has a pool
Fare Suisse – A guesthouse that offers a free airport shuttle
Just a quick reminder that you'll have to book these accommodations in advance. There are many things to consider when traveling to a place like the islands of Tahiti, Moorea, and Bora Bora, and securing your spots super early will help you in so many ways!
Have a great holiday in this stunning corner of paradise! Visit the other Society Islands in French Polynesia or the Austral Islands in the South Pacific! Also, don't forget to indulge in the local dishes! One of my favorites is Poisson Cru, a salad with raw tuna fish that's marinated in lime juice and coconut milk!
And if you have any questions about these popular islands, changing money, or going on a cruise ship, don't hesitate to leave a comment below. I'll answer as fast as I can!
Enjoy your adventure,
Victoria