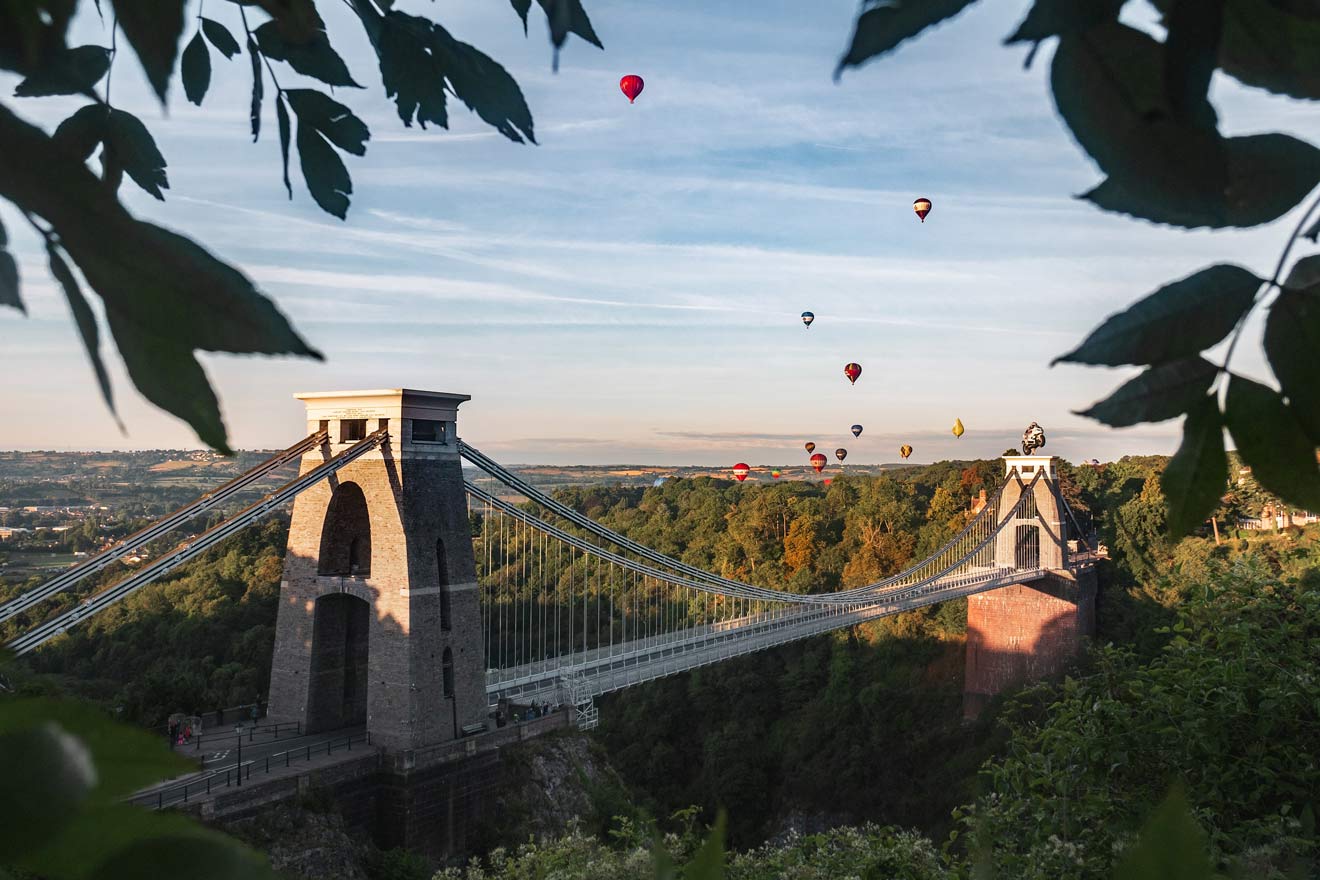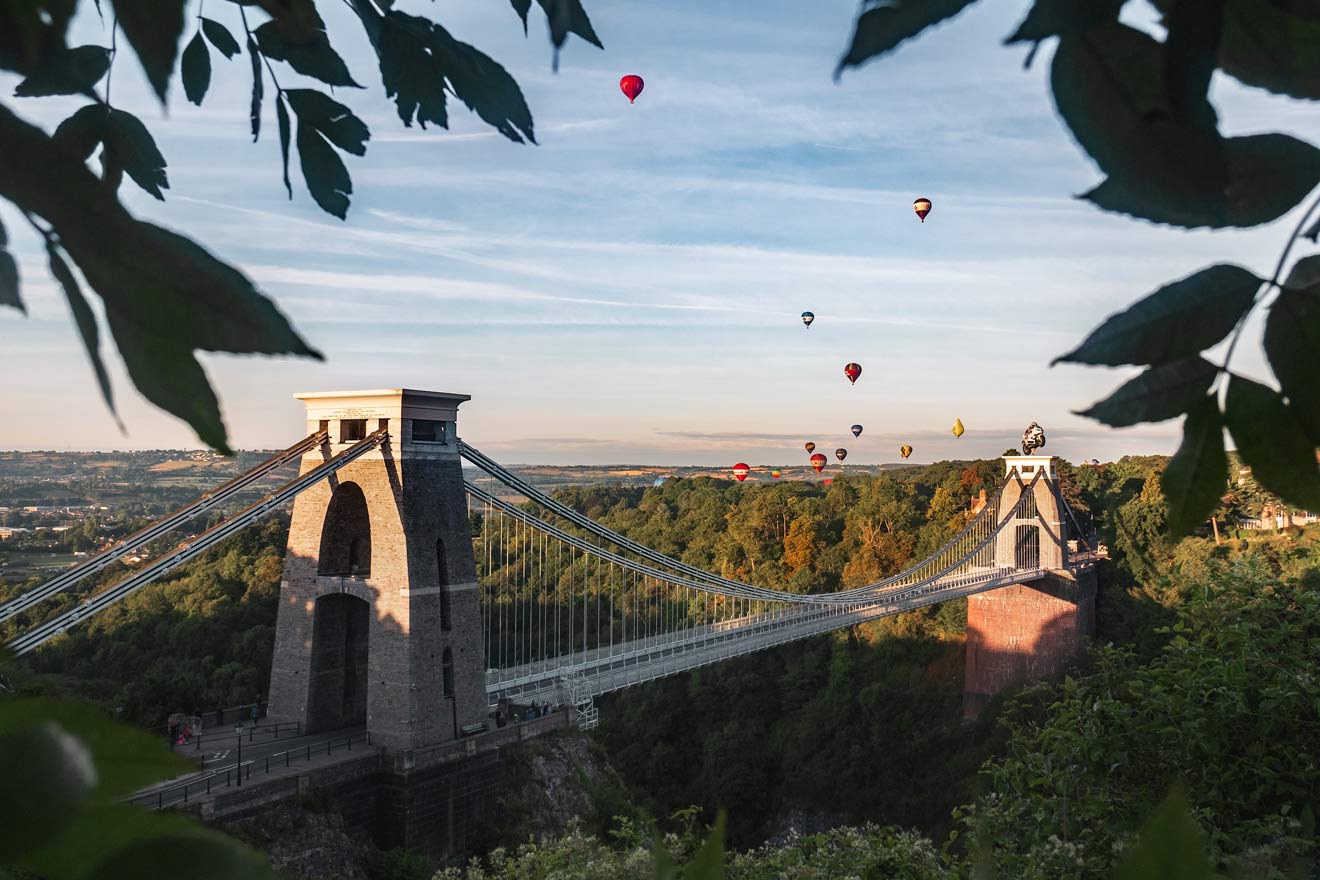 Oh, Bristol… I've got so many good and funny memories in England's 6 biggest city! Some include a very young university student running around the snowy streets of Bristol with a camera and tripod trying to get to my appointments!
That was me a couple of years back when I first came here from Kent and fell in love with this vibrant, exciting, and full of art town! If you're getting ready for a trip here then buckle up, as in this post you'll find the best things to do in Bristol!
This carefully curated list has the best attractions in the city, plus some tips and tricks (including a hotel guide) that will help you organize the best trip ever!
Ready to explore the historic Harbour and visit some incredible castles and estates?
Let's hit the road!
1. Explore the historic Bristol Harbour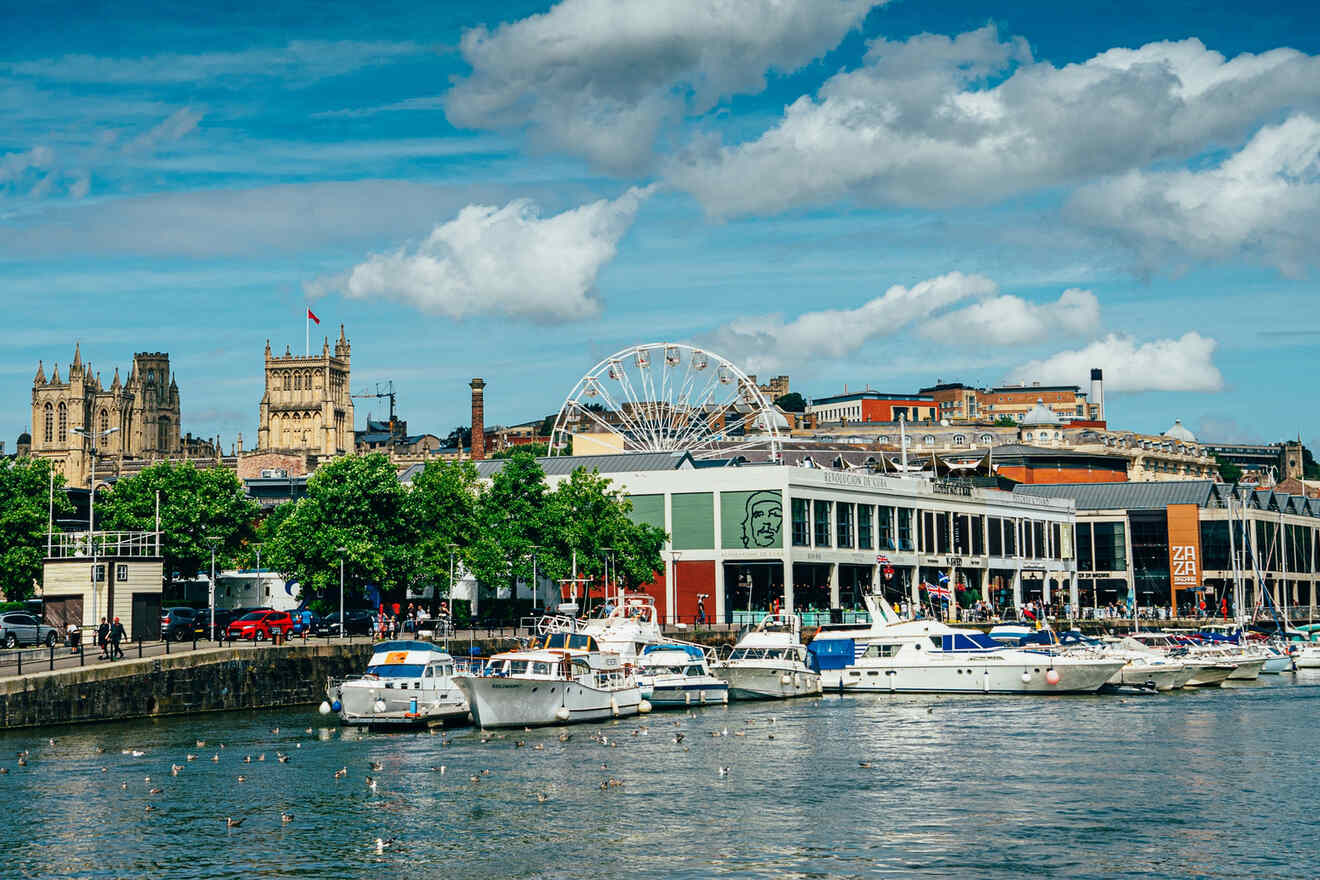 Got all settled in your hotel room? Perfect!
Now it's time to start exploring the city, and the first stop on our list of things to do in Bristol is (drum roll please):
Bristol's Harbour, which is located near the Old City!
So many historical events took place at this harbor that's been standing over River Avon, since the 13th century!
As I was walking around exploring the area, I played a little with my imagination. I thought about all the people who left all those centuries ago to discover the New World and all the Europeans who came to visit England as well!
If you're a big fan of ships, then you'll be happy to know that SS Great Britain, one of the most important in history and the first of its kind to cross the Atlantic, is located here. You'll also see the Matthew ship (a replica of the one that John Cabot sailed on to discover Newfoundland, a province in Canada).
I hope you're not yawning! Don't worry I'm done with the history lesson!
While you're here, make sure to visit some museums (I'll talk about that in section #9), and of course, go on a river cruise. Bristol Packet Boat Trips is one of the best agencies in town!
NOTE: If you visit Bristol in mid-July, you might be lucky enough to catch the Bristol Habour Festival. You'll enjoy a weekend-long of delicious food, drink, and live entertainment
2. Admire the stunning Clifton Suspension Bridge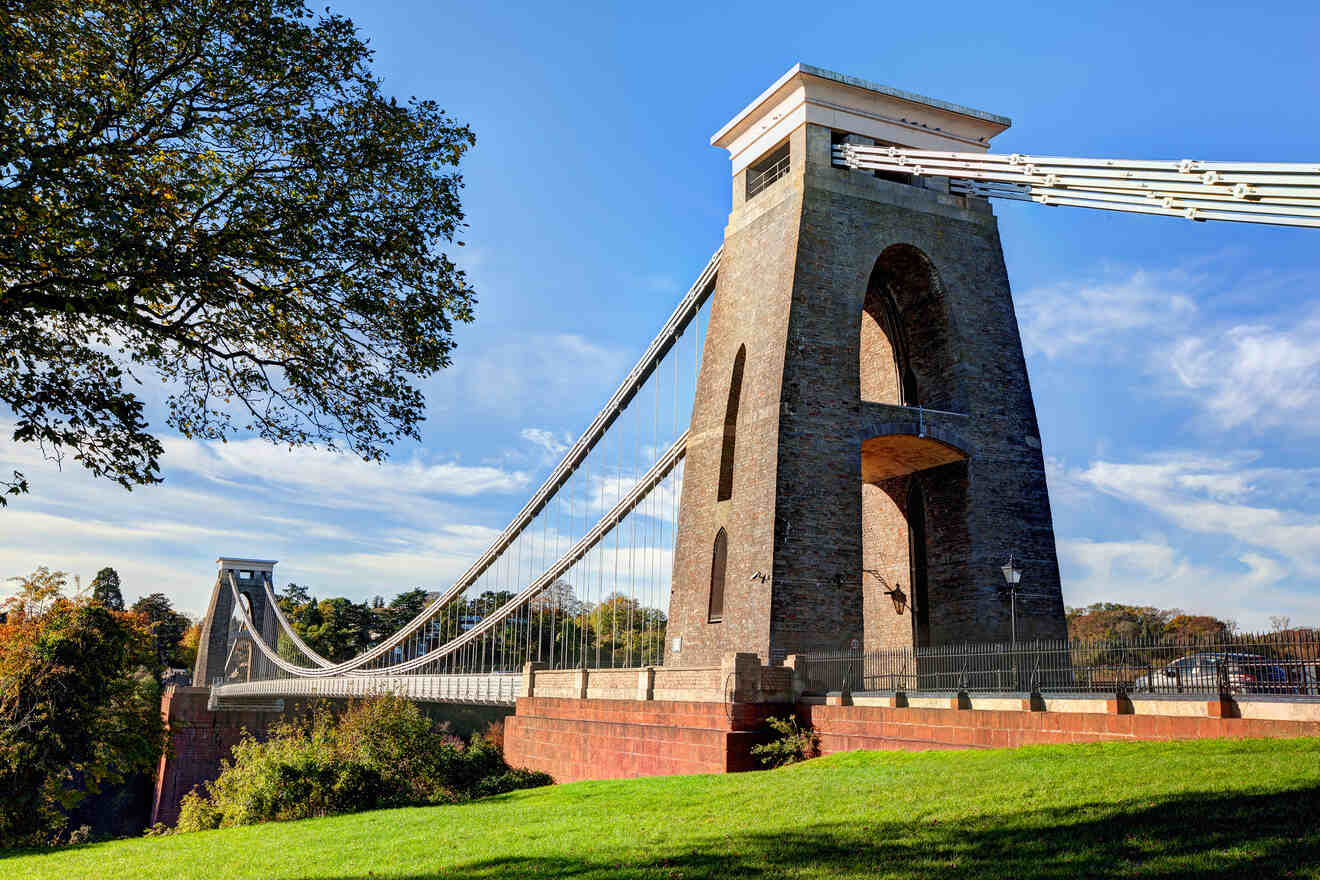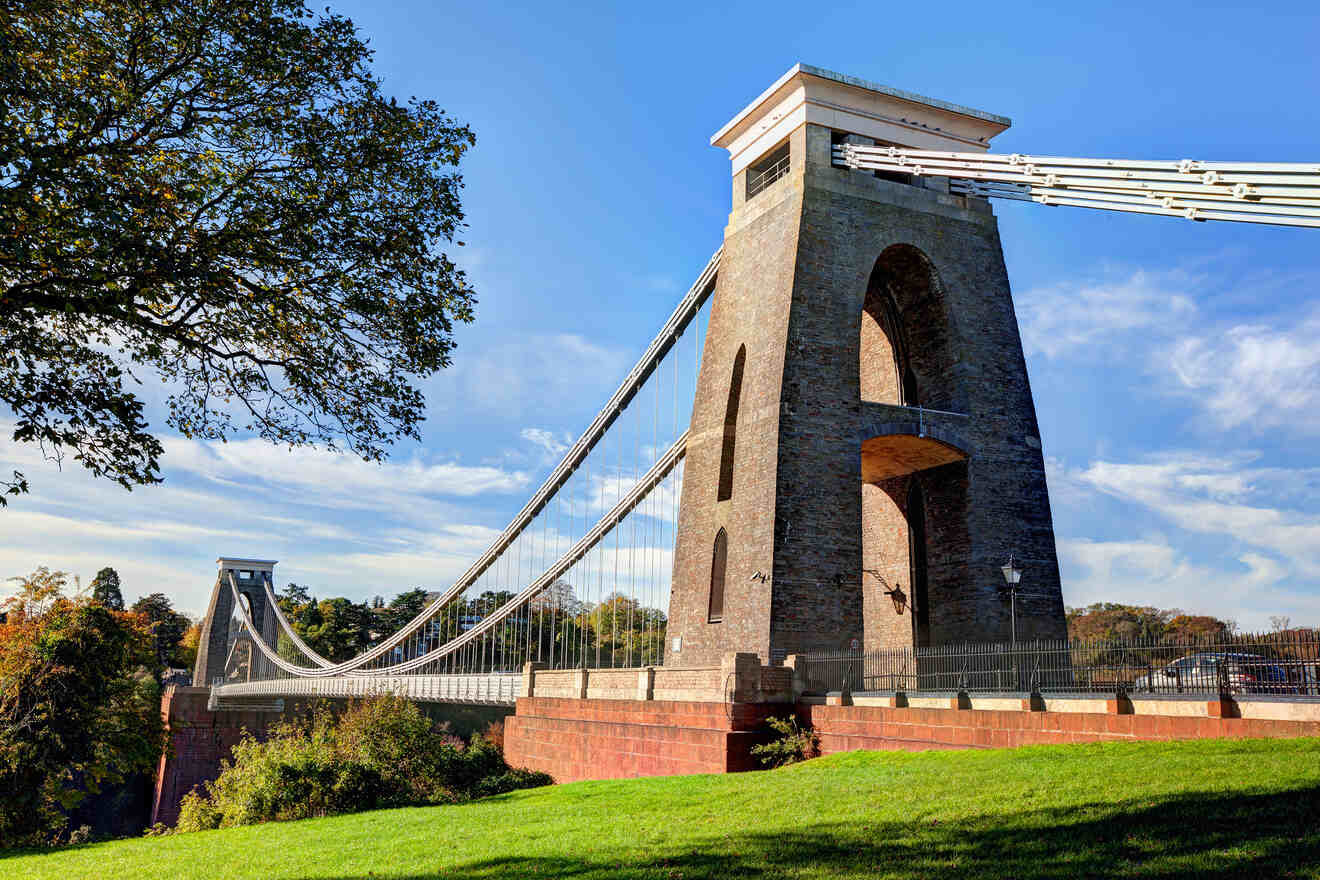 I think history lovers will fall in love with Bristol!
Clifton Suspension Bridge is one of the biggest landmarks in Bristol. Opened in 1864, the bridge spans 214m over the Avon Gorge and connects the city with Leigh Woods!
Located on the west side of the city, in the Clifton village, the Suspension Bridge is open to the public, meaning you can take a free tour across the bridge (if you're not terrified of heights, of course)!
There's a visitor center near the bridge where you can learn more about Avon Gorge or buy some cool souvenirs from the gift shop!
PRO TIP: Head to the Sea Wall area to catch a stunning sunset and the best views of Avon Gorge and Clifton Suspension Bridge
3. Climb the Cabot Tower and enjoy the city views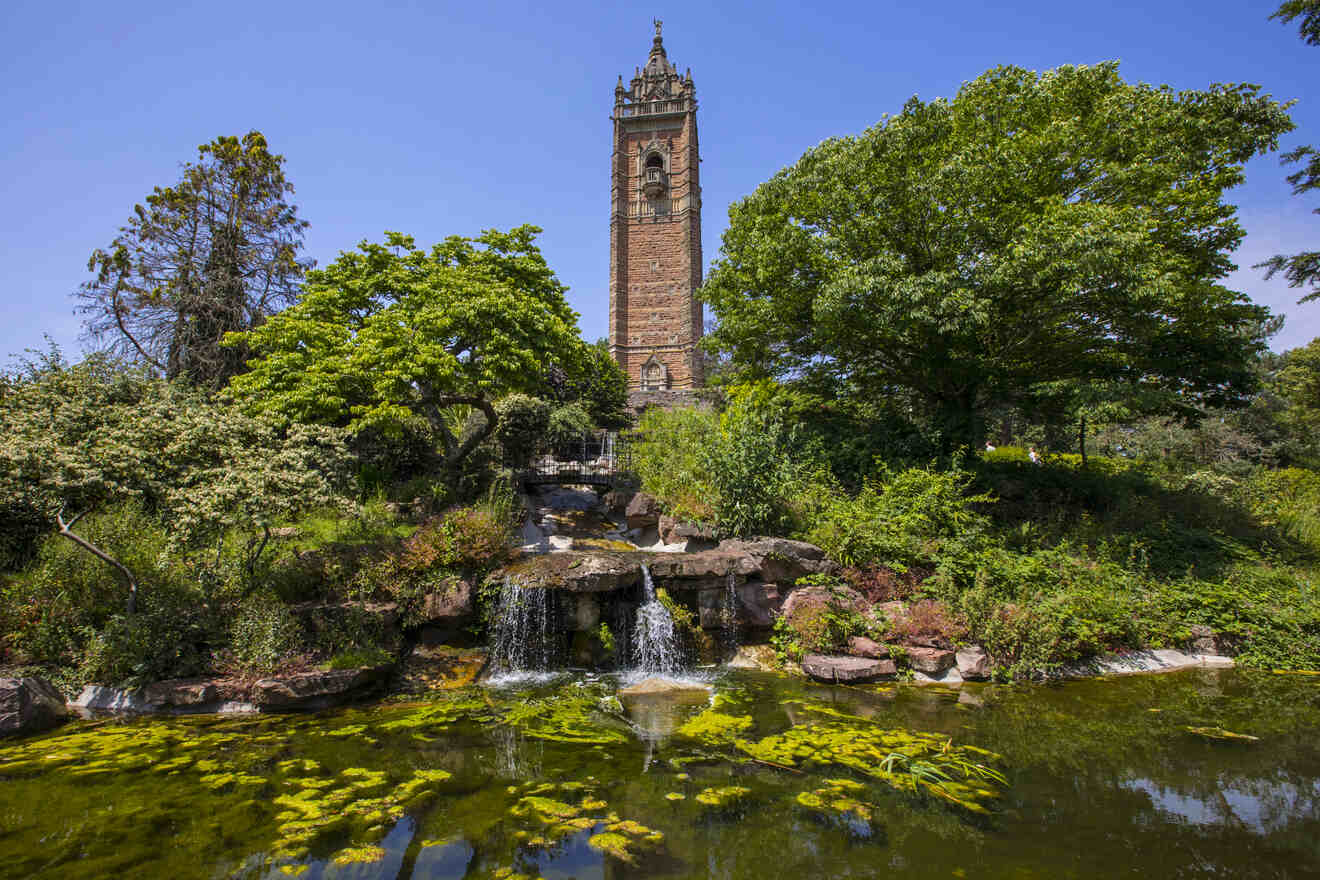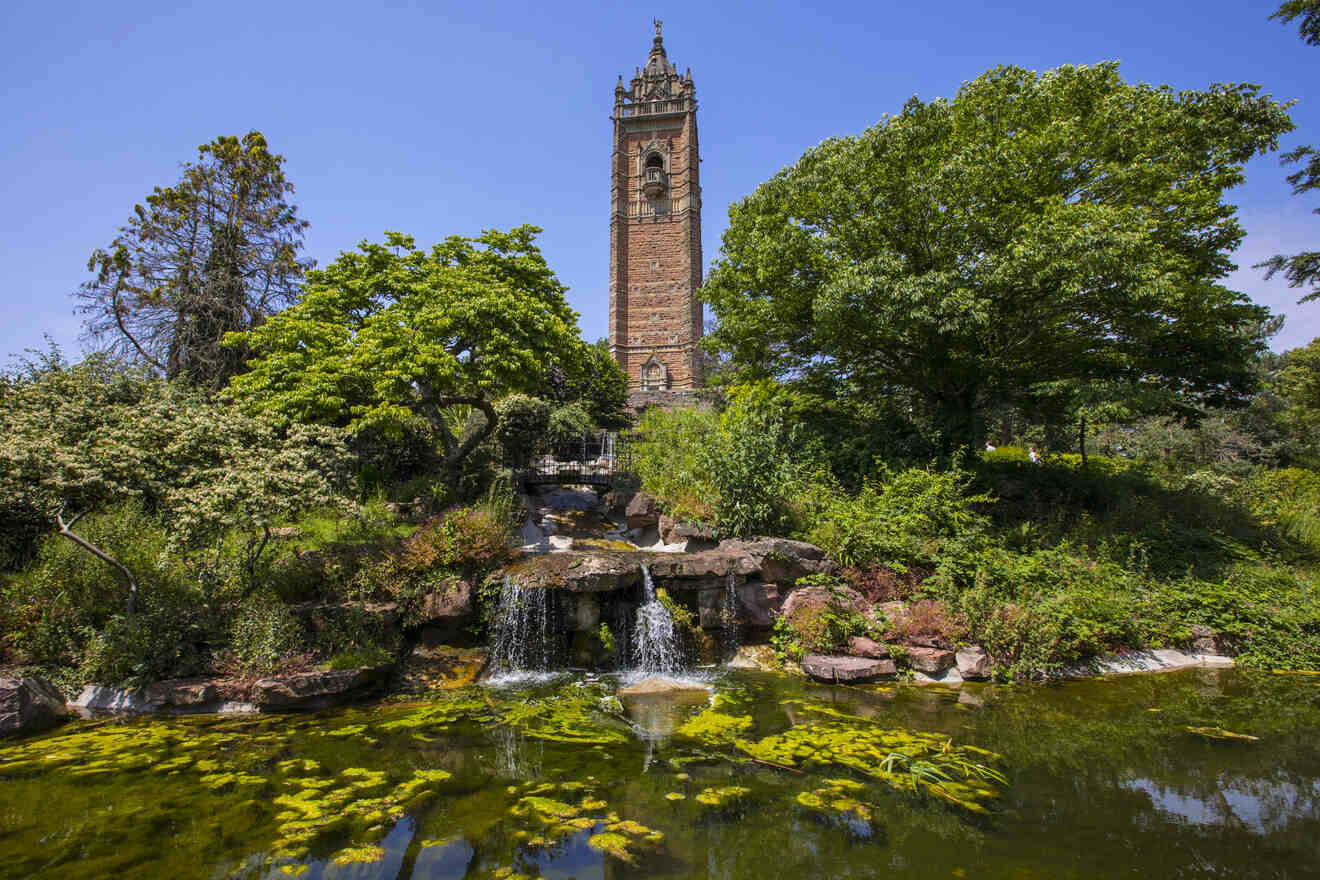 Another iconic Bristol landmark that has an interesting story!
Cabot Tower is 32m high, and it's located in Brandon Hill park. It was built in 1897 to mark the 400 years anniversary of John Cabot's voyage (remember I told you about him in section #1) from Bristol to North America.
It's a lovely place, but make sure you wear comfortable shoes when you come here as there are 109 stairs to climb (you'll thank me later). Once you reach the top of the Cabot Tower, you'll be able to enjoy a stunning 360 view of the city.
NOTE: I would visit the tower just before sunset to catch that beautiful golden hour!
PRICE: Free entrance
Afterward, you can climb down and enjoy a few minutes in Brandon Hill park. I have to admit the park is at its peak during springtime, as all the flowers have blossomed, but hey autumn and winter are pretty nice as well!
4. Check out Bristol's street art scene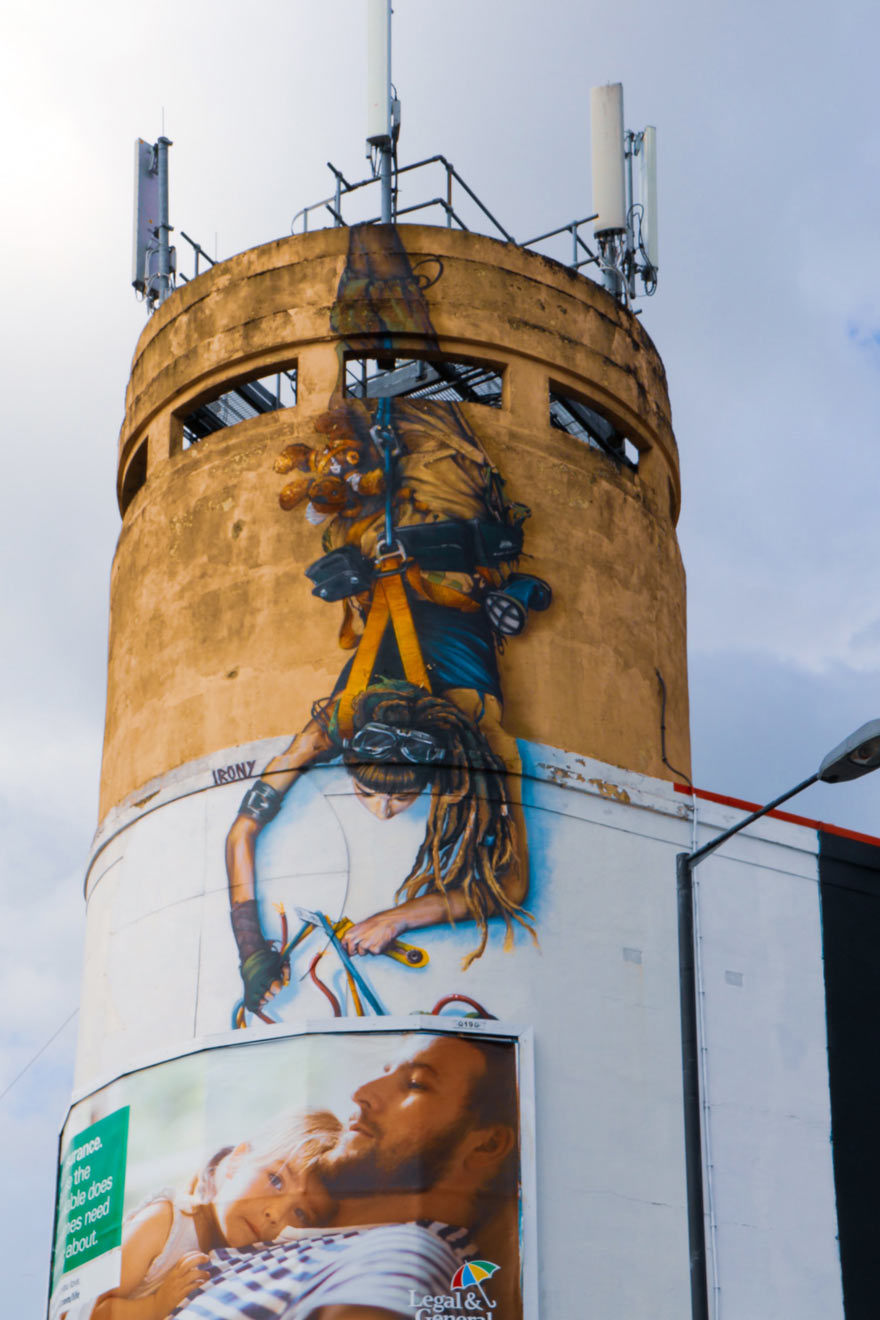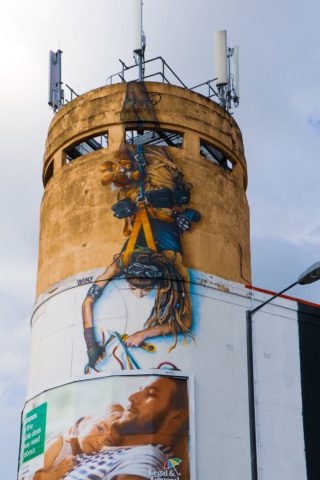 One of the first things that I noticed as I got off the bus from London was the incredible street art!
Bristol is such a vibrant place, and that's not a surprise since the city hosts 2 universities with students from every corner of the world! But what sets it apart from some other UK towns of its kind is the art scene.
You might've heard of international street artist Banksy, who is originally from Bristol, whose work appeared in many cities from all around the world. His identity remains anonymous, but his work sure does not!
As you explore the street art in Bristol, you'll also find some of Banksy's first pieces and many other pieces by different local artists! Curious?
Let's see where you can find the most interesting ones:
Bristol is also home to Europe's Upfest, the biggest street art, and graffiti festival which usually takes place in May. So if you're visiting around that time, you can attend this fantastic event!
5. Learn more about the city's rich history
I guess we've established that Bristol has a fascinating history by now, but I've got some more surprises prepared for those of you who can't get enough of this city's past!
Here's a list of the top historical places that you shouldn't miss during your visit in Bristol:
5.1 Ashton Court Estate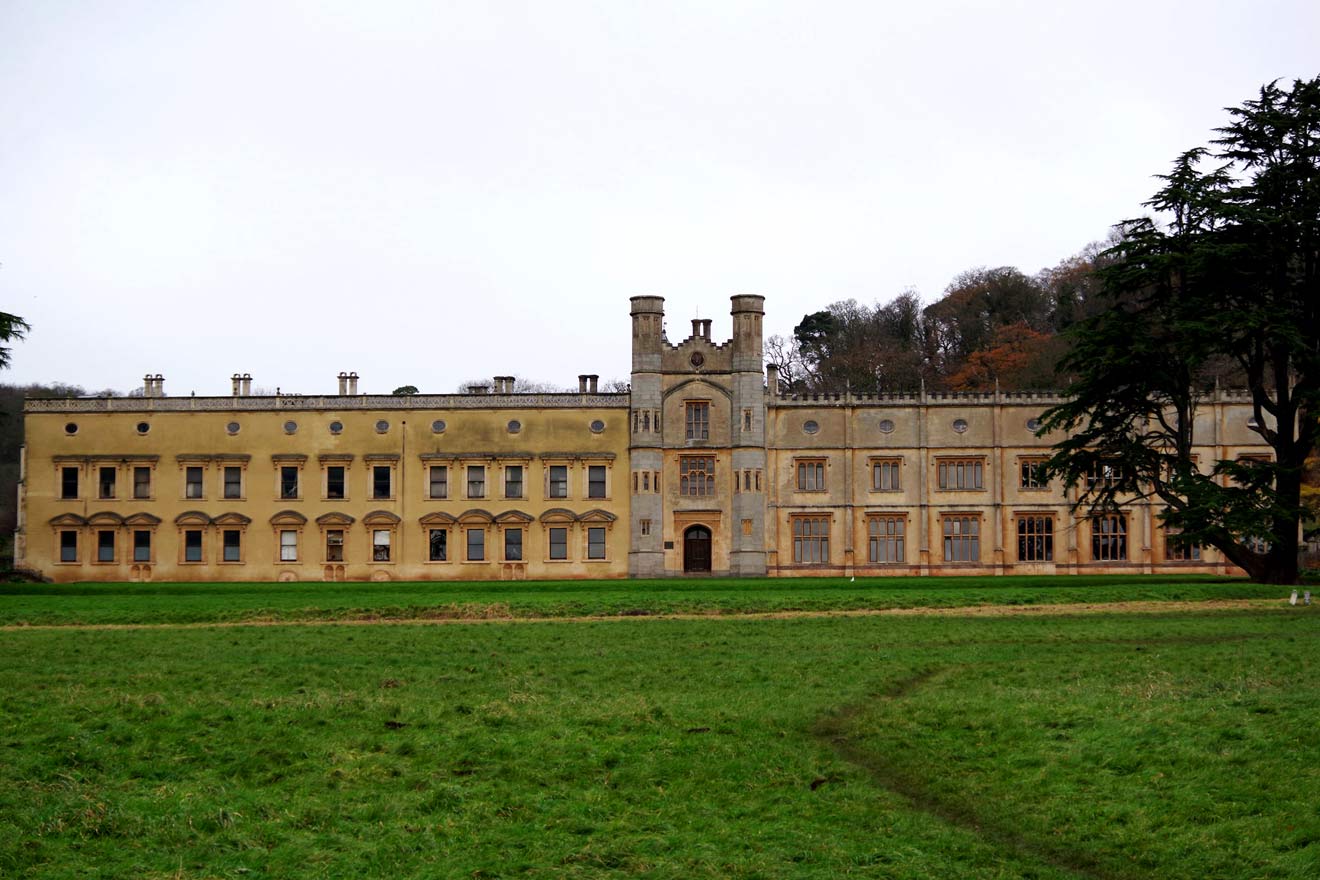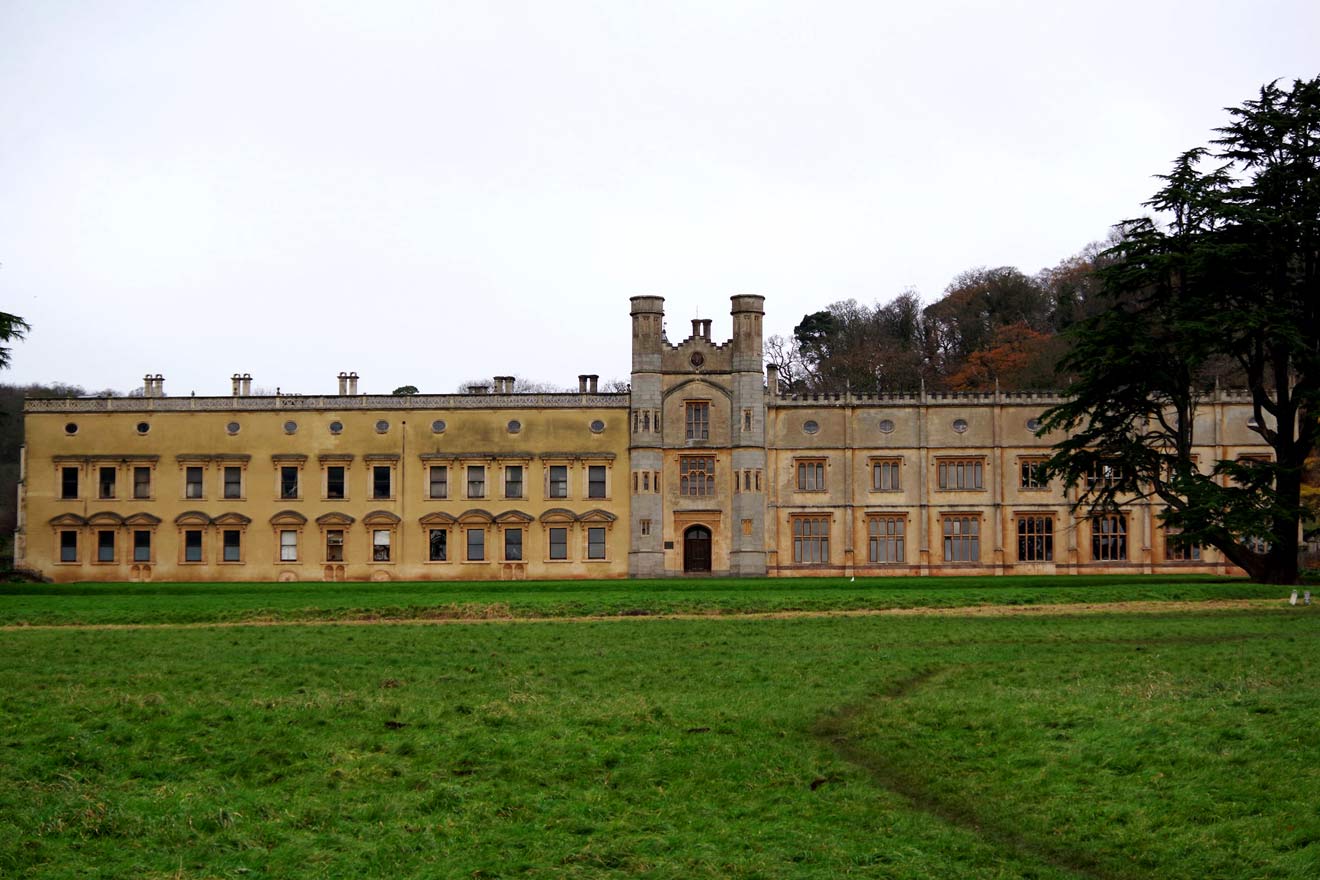 Definitely one of my favorite spots in Bristol!
Located west of the city centre, right after the Clifton Suspension Bridge and Leigh Woods, the Ashton Court Estate belonged to a wealthy family from Bristol (Downtown Abbey vibes) and now it's open for the public!
The mansion is surrounded by a large park area filled with trees! It's the perfect place to spend a sunny day in Bristol! Built in the 11th century, the house has stunning architecture and interior design.
Just have a walk around and imagine you traveled back in time and live here! (I love doing this when I'm in a castle or a super old house). You'll find different walking routes, bike hire, and cycle trails at the estate.
PRICE: Free entrance (sometimes you may have to pay to access other parts of the estate if they are running special events)
5.2 Blaise Castle Estate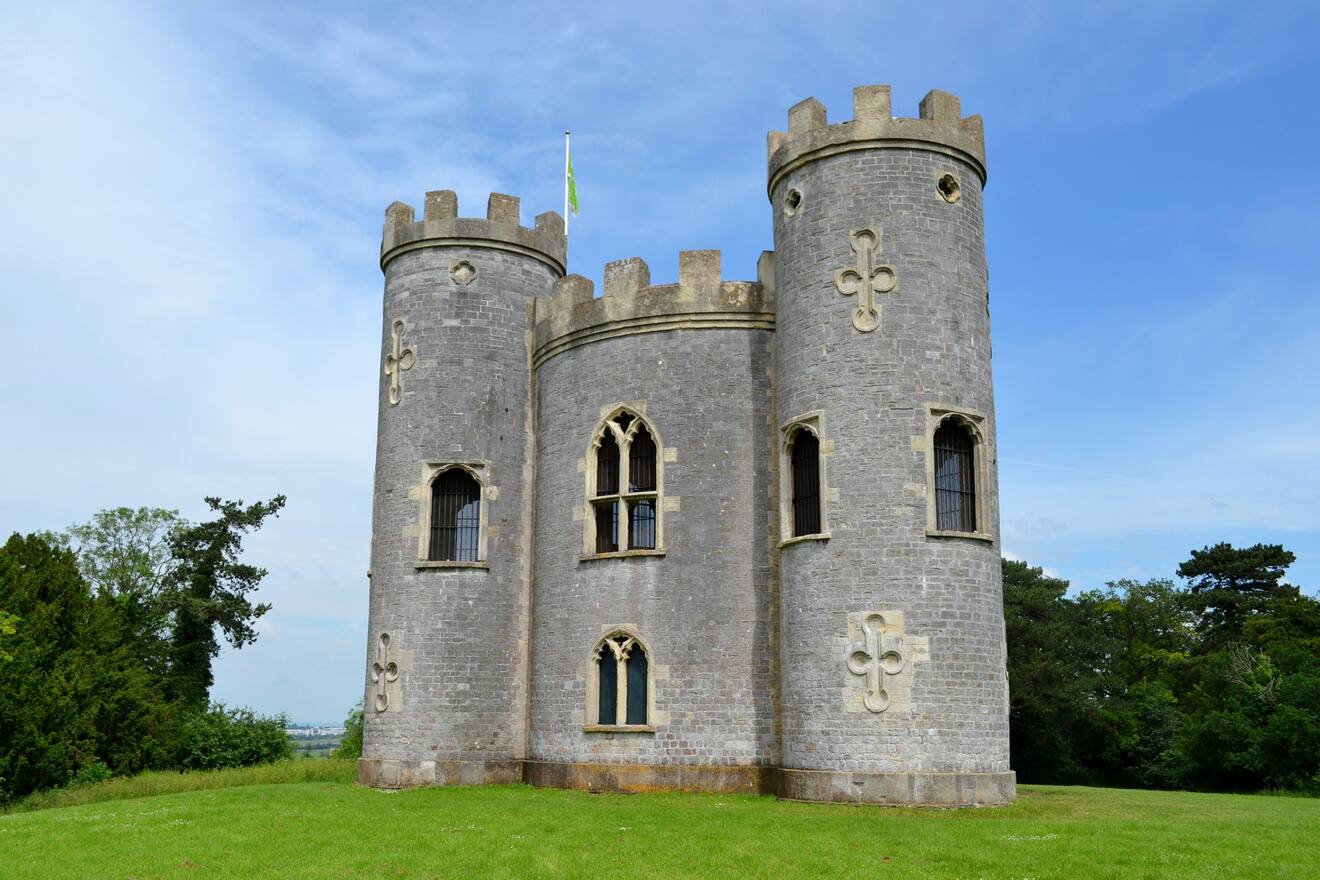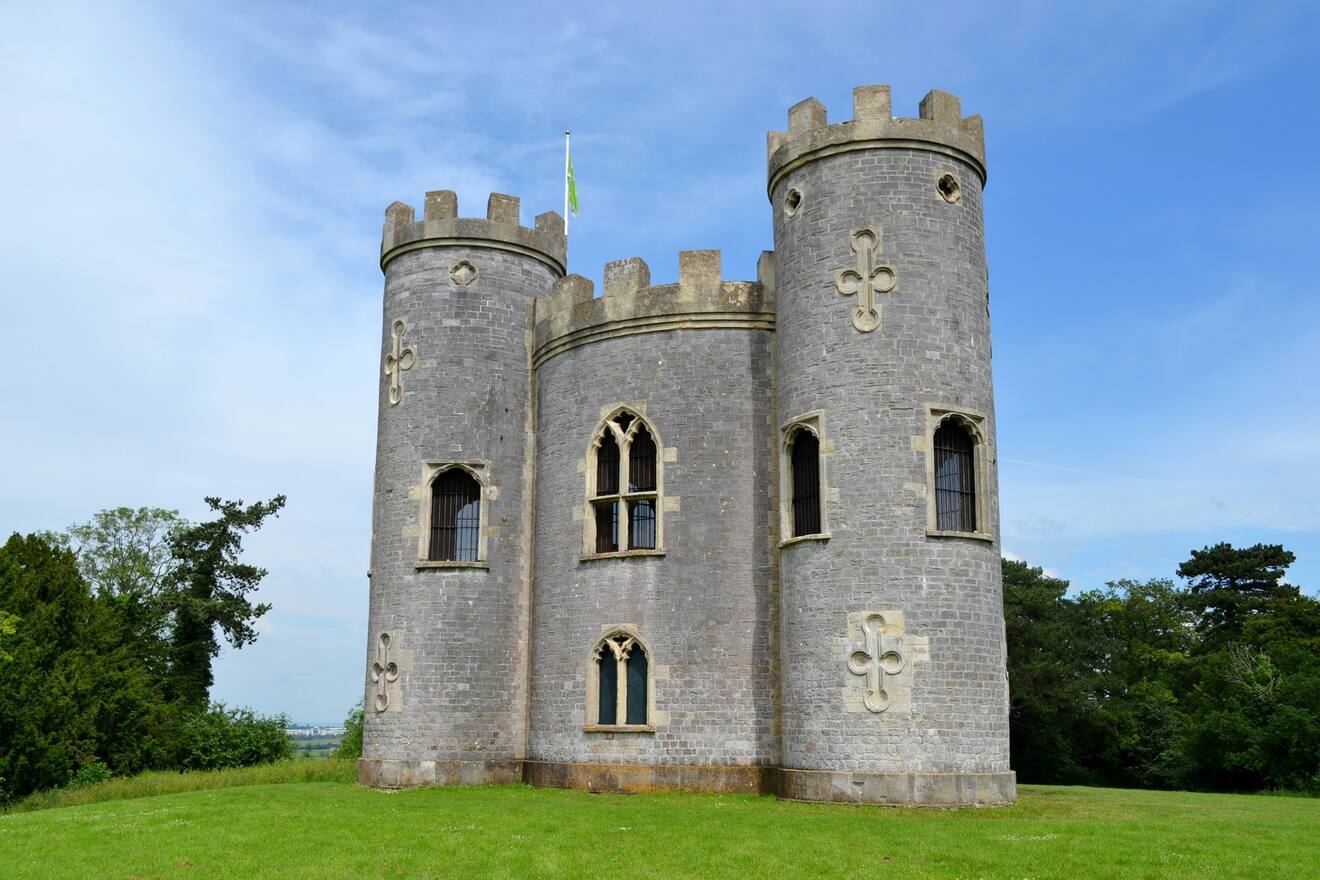 Another stunning place that you can't miss in the city!
Here you'll find the Blaise Castle, which is a folly (a building built entirely for decoration), and the Blaise Castle House, an 18th-century mansion.
Surrounded by a large terrain and parkland this estate is an excellent place for people who want a break from the city. The house features Victorian decorations, and there's also a cafe on-site where you can sit before exploring the parkland.
PRICE: Free entrance (sometimes you may have to pay to access different parts of the castle if they are running special events)
Getting There: Take the number 1 bus from Union Street in the city center for 40 minutes to Avonmouth Way. From there, walk for 4 minutes.
5.3 Bristol Cathedral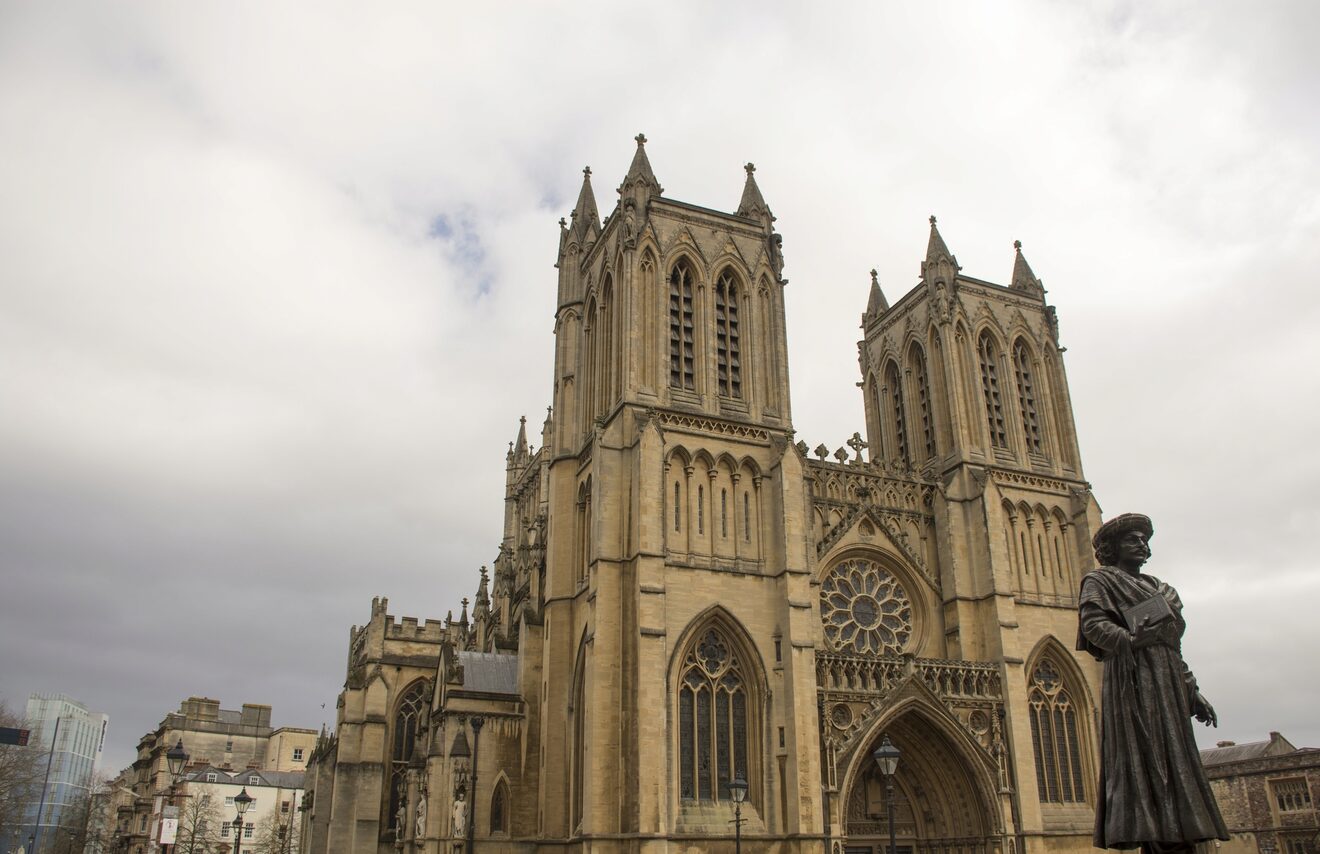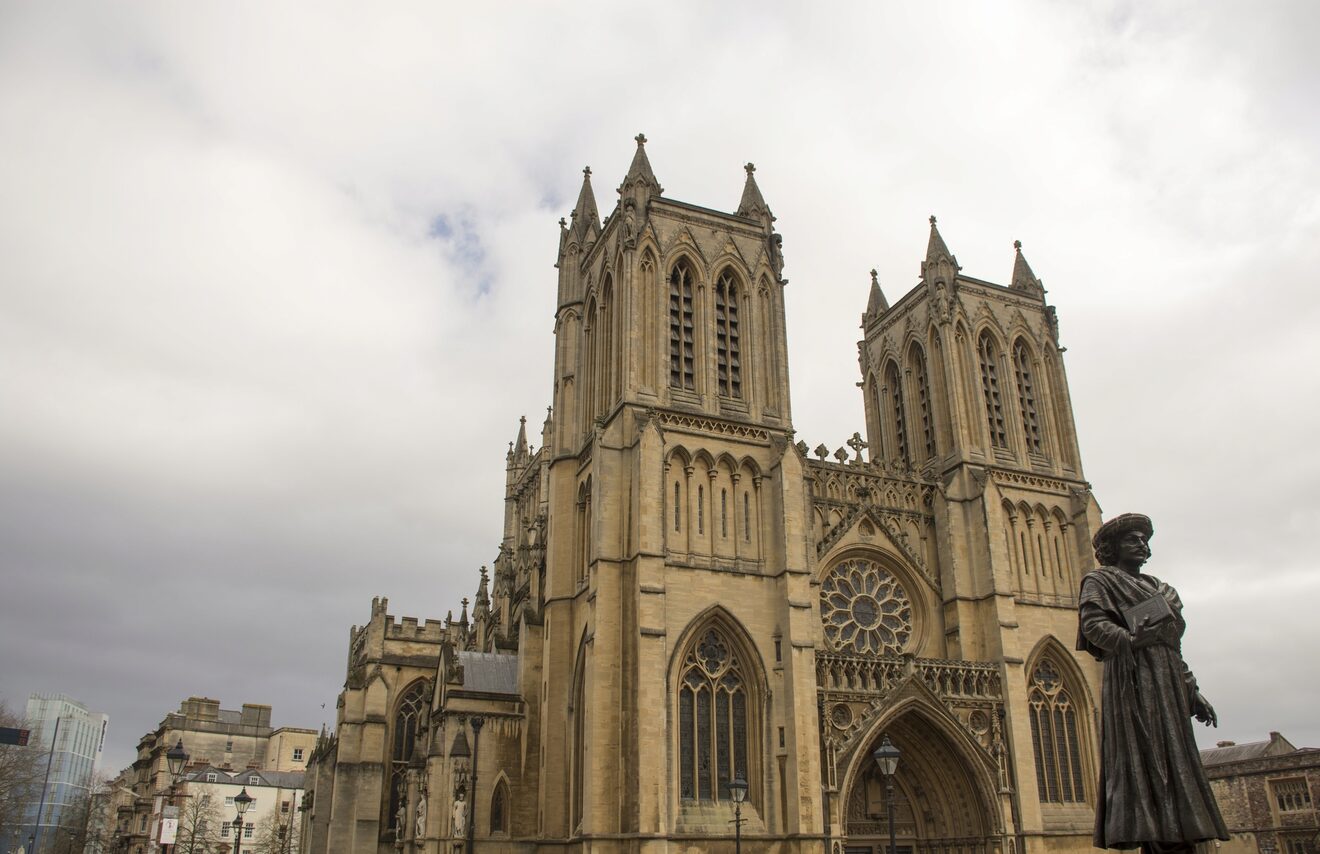 The Cathedral was built in 1140, but of course, it was renovated over the centuries. Its gothic-style architecture will have you starring for a few minutes trying to notice every little detail on the stained glass windows.
If you're a fan of periodical drams then you might recognize this place as it was used in the filming of BBC's Wolf Hall
Bristol Cathedral is located on College Green at the foot of Park Street and it holds an important place in history as this is where the first female Church of England Priests were ordained.
6. Have fun with some things to do in Bristol with kids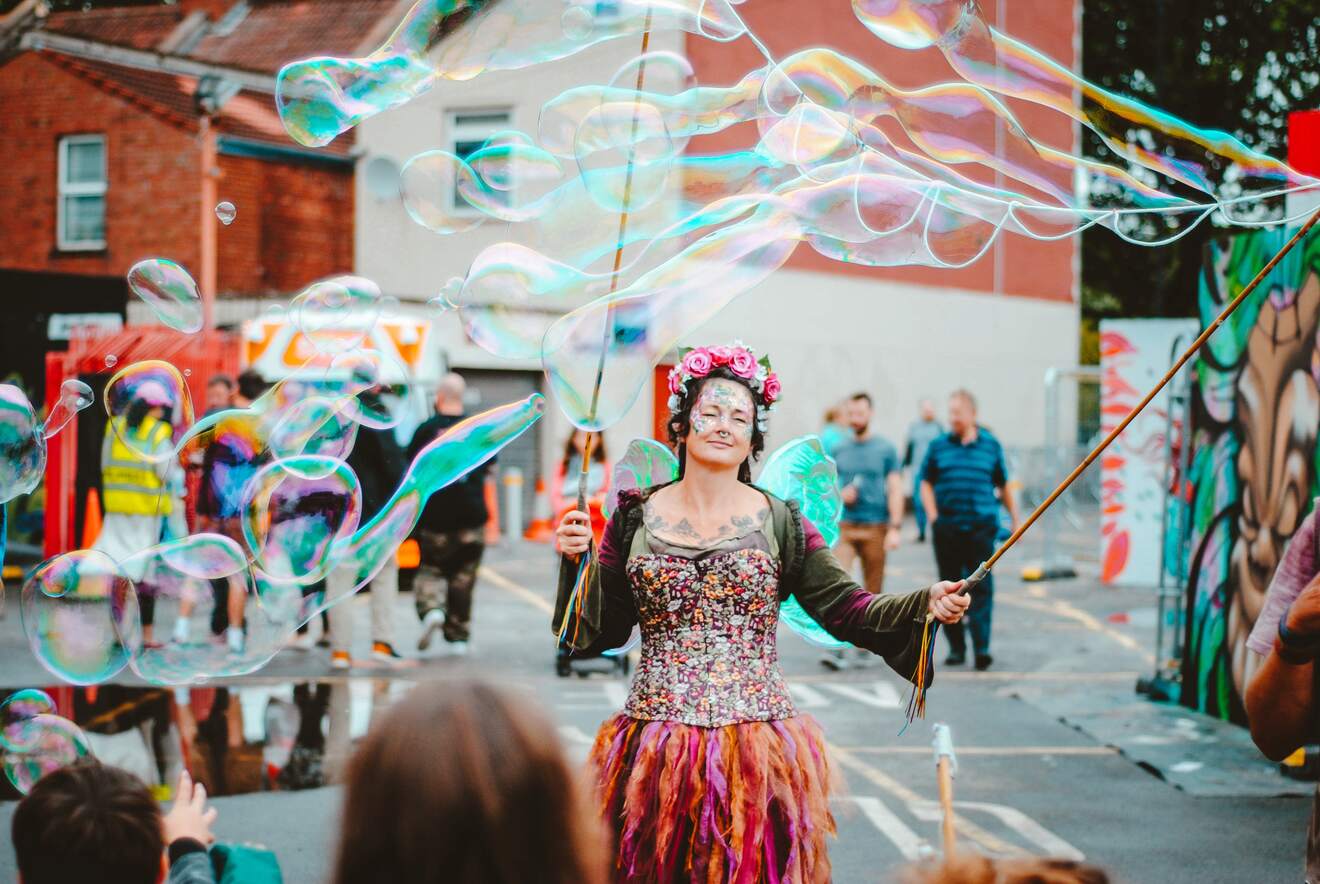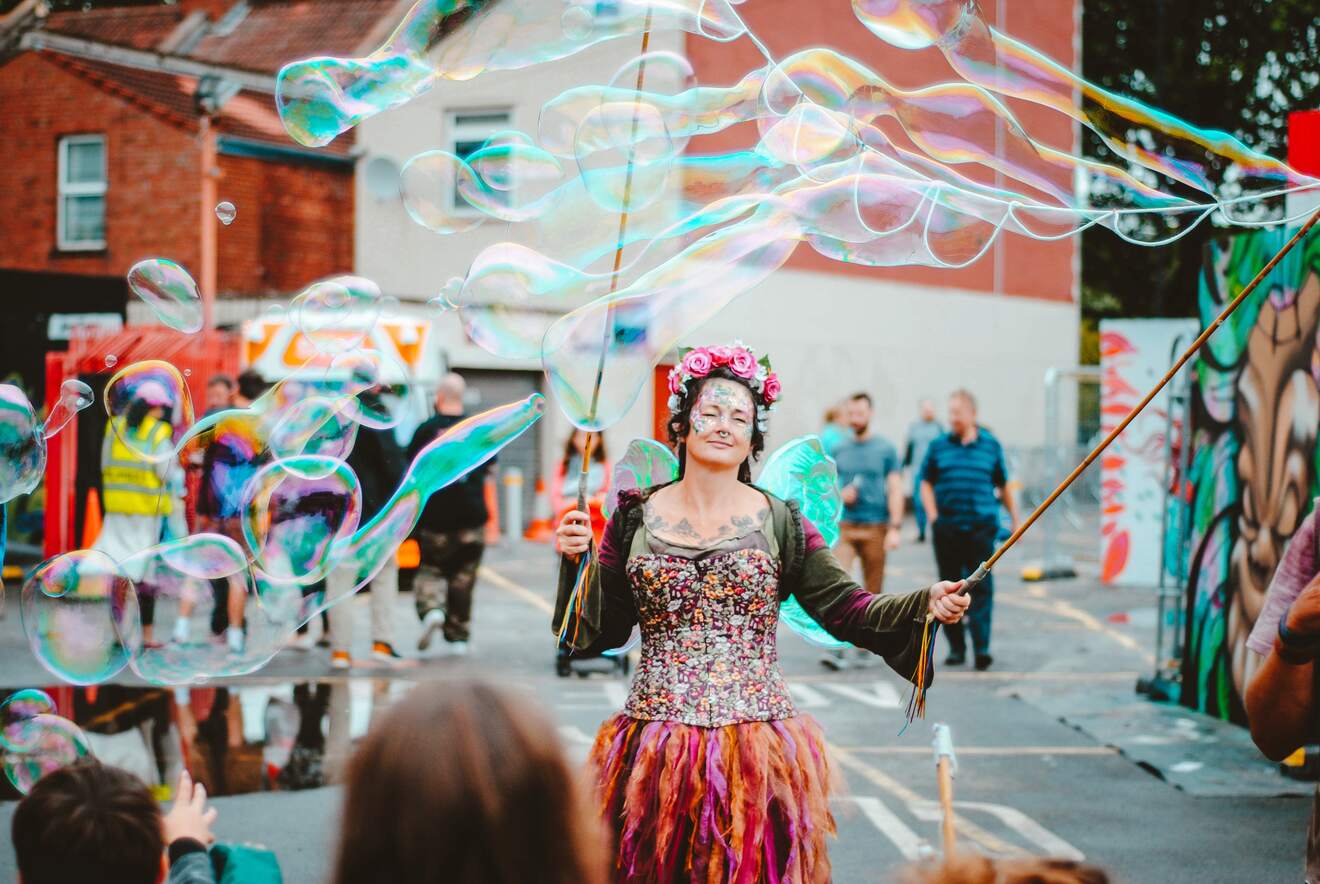 Sure, Bristol is a great place for history lovers, artists, and youngsters, but that's not it! Bristol is a super fun place to visit with the kids. If you're looking for even more child-friendly fun, there are some great options like the We The Curious Science Museum in my list of museums below (section 7).
6.1 Bristol Zoo Gardens
Welcome to the fifth oldest zoo in the world! Opened in 1836, this isn't your typical zoo! It's one of the few ones in Britain where you can find animals like aye-ayes and lowland gorillas.
You can spend at least half a day at The Bristol Zoo, making friends with some red pandas and African penguins, I'm sure the kids will love that! Apart from all the cute animals, you can also engage in other activities like rope swinging at ZooRopia, and for younger children, there's also an adventure playground.
NOTE: Make sure to book your tickets in advance for this one as there is a limited number of tickets available each day

PRICE: Adults – US$25, Children – US$18
6.2 Bristol Aquarium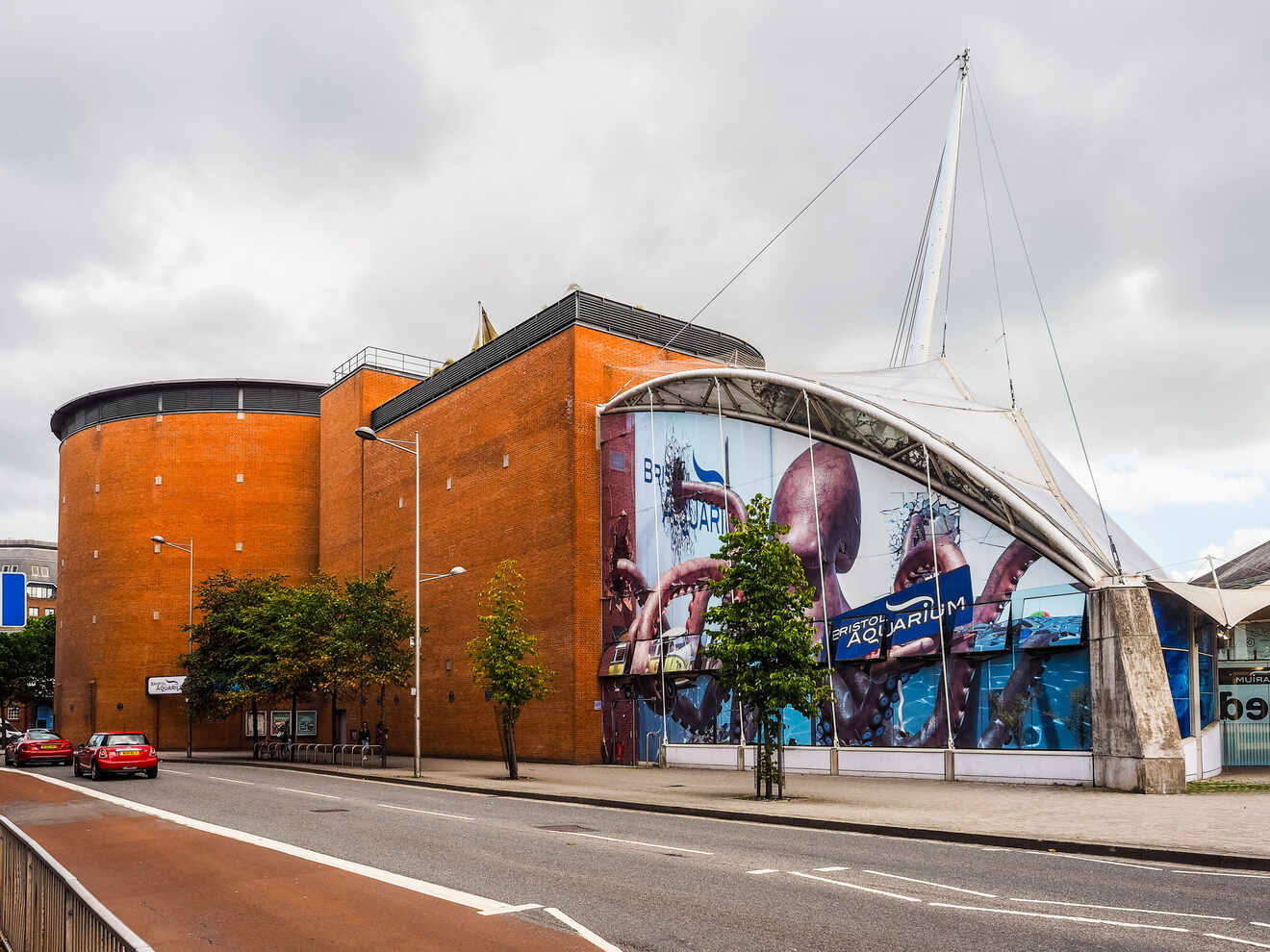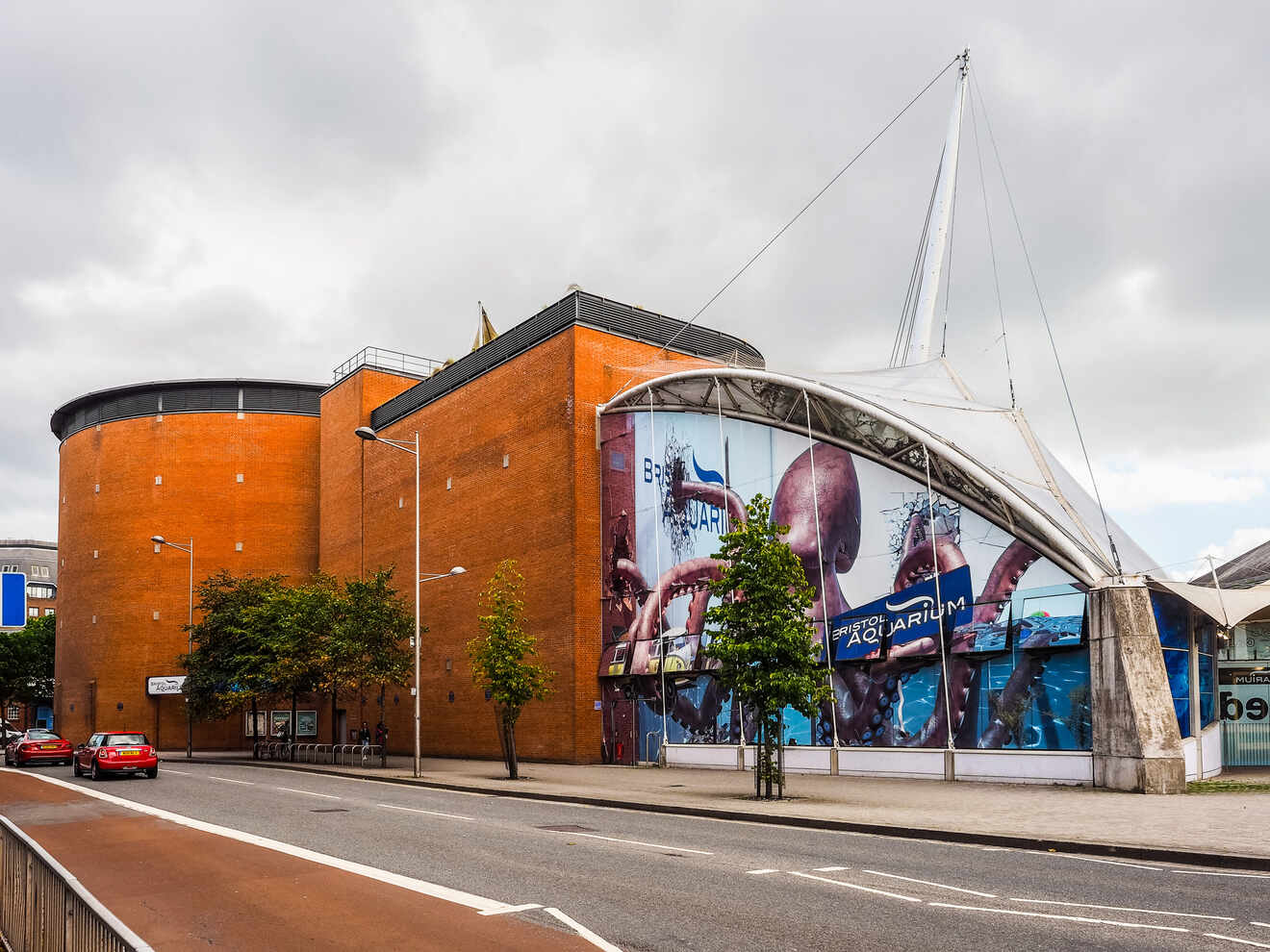 Ready to discover Bristol's underwater citizens?
If you're looking for things to do in Bristol, there's bound to be at least one visit to the aquarium. I'm saying at least one as there are so many incredible activities here that you won't know where to start!
I suggest starting with the underwater tunnel and admiring the beautiful marine life surrounding you, and then you can head to the botanical house (the aquarium is the only one in the UK to feature a botanical house) to see some exotic plants and trees. Suddenly, you'll feel as if you're in a jungle!
NOTE: Your ticket is valid all day long, meaning you can leave the Aquarium to get lunch (there's a cafe here as well) or run back to your hotel for a bit, and when you come back you won't have to buy a different ticket

PRICE: US$24
6.3 Chance & Counters Board Game Café
Is your family a big fan of board games? Well, in Bristol you'll find a cafe where you can go and choose from more than 850 board games to play!
So get ready to play, fight on who should've won and have lots of fun!
NOTE: If you're going during the weekend or at night make sure you book your spot in advance!

PRICE: US$4 – US$6
7. Visit some museums in Bristol
I don't know if it just happens to me, but when I go on holiday I often feel as if the trip isn't complete if I don't visit a few museums. Maybe it's something I got used to, but I think you can learn so much about that destination when doing this.
So if you're looking for things to do in Bristol that will help you brush your knowledge on this stunning city in the UK then pay a visit to 1 or 2 of the following museums on the list:
7.1 Bristol Museum & Art Gallery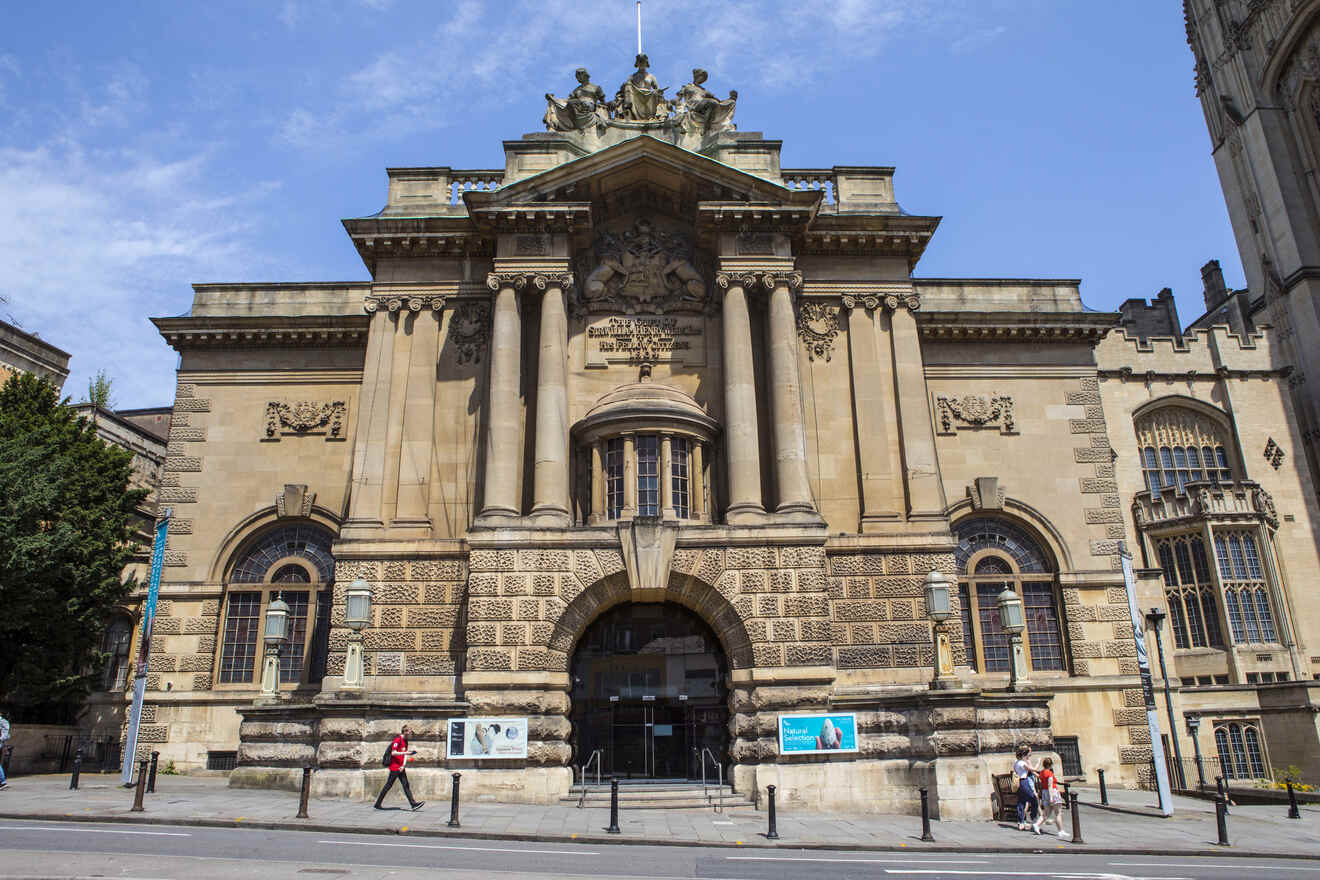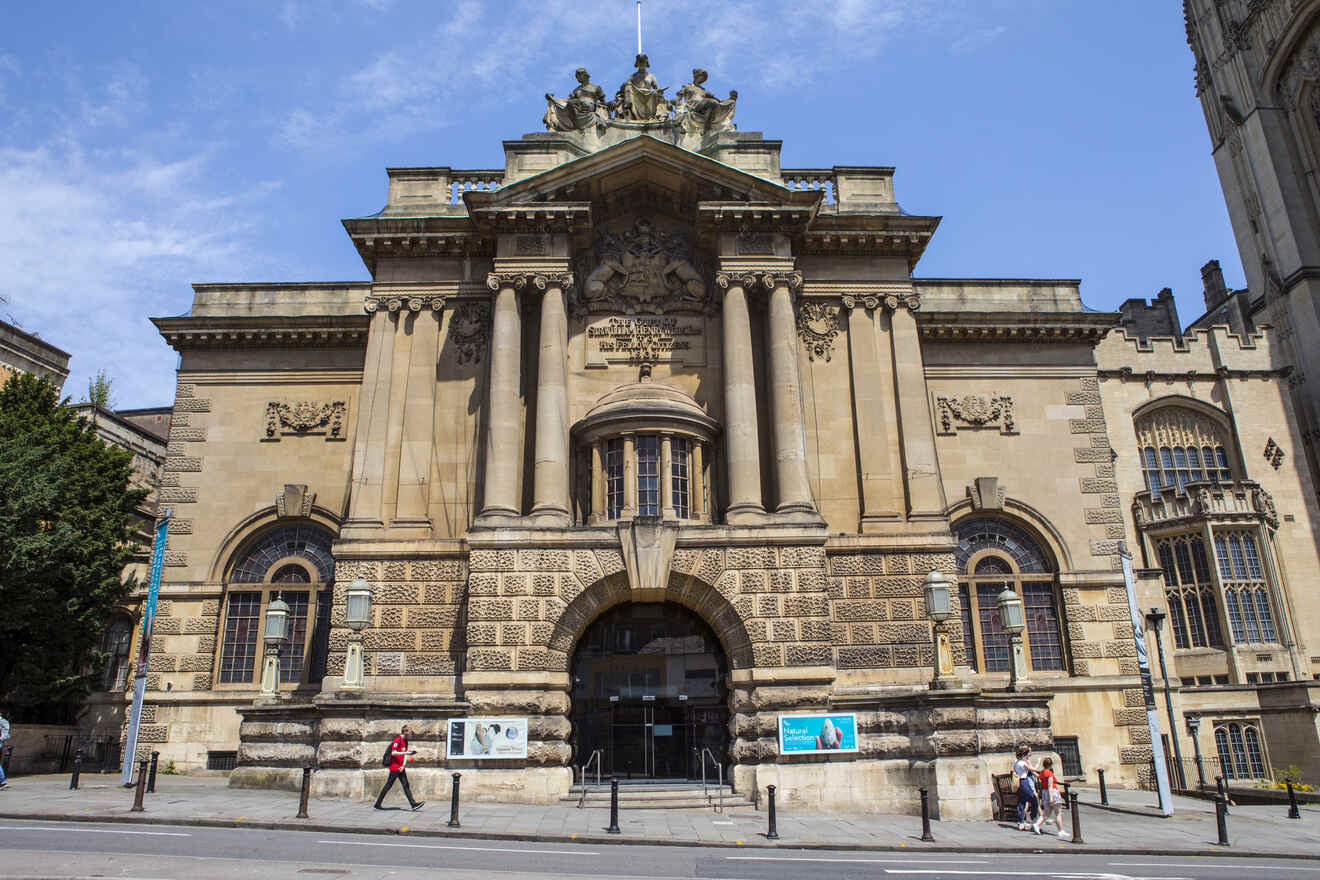 Discover interesting facts about the South West Wildlife, Egyptian Mummies on the ground floor and see some of Banky's works at the Bristol Museum & Art Gallery. If you're a fan of contemporary art then you'll love the exhibitions here featuring Victorian art, pottery and ceramics as well.
NOTE: Even though it's free, I recommend booking your time at Bristol City Museum & Art Gallery in advance so that you won't have to wait in the queue during the busy day's

PRICE: Free entrance
7.2 M Shed Museum
Located in Bristol Harbour, this is fantastic free museum where you can learn all about the social history of the city.
Set in a converted dockside shed the museum offers fun displays. If you're looking for more things to do in Bristol with your kids, I suggest bringing them here to meet Thecodontosaurus the city's own dinosaur!
PRICE: Free entrance
7.3 The Georgian House Museum
See how the house of a Bristol sugar plantation and enslaver might have looked back in 1790 at the Georgian House Museum.
Here you can explore each room, admire every painting, and even learn more about the family who once lived in the Georgian House Museum.
PRICE: Free entrance
7.4 Brunel's SS Great Britain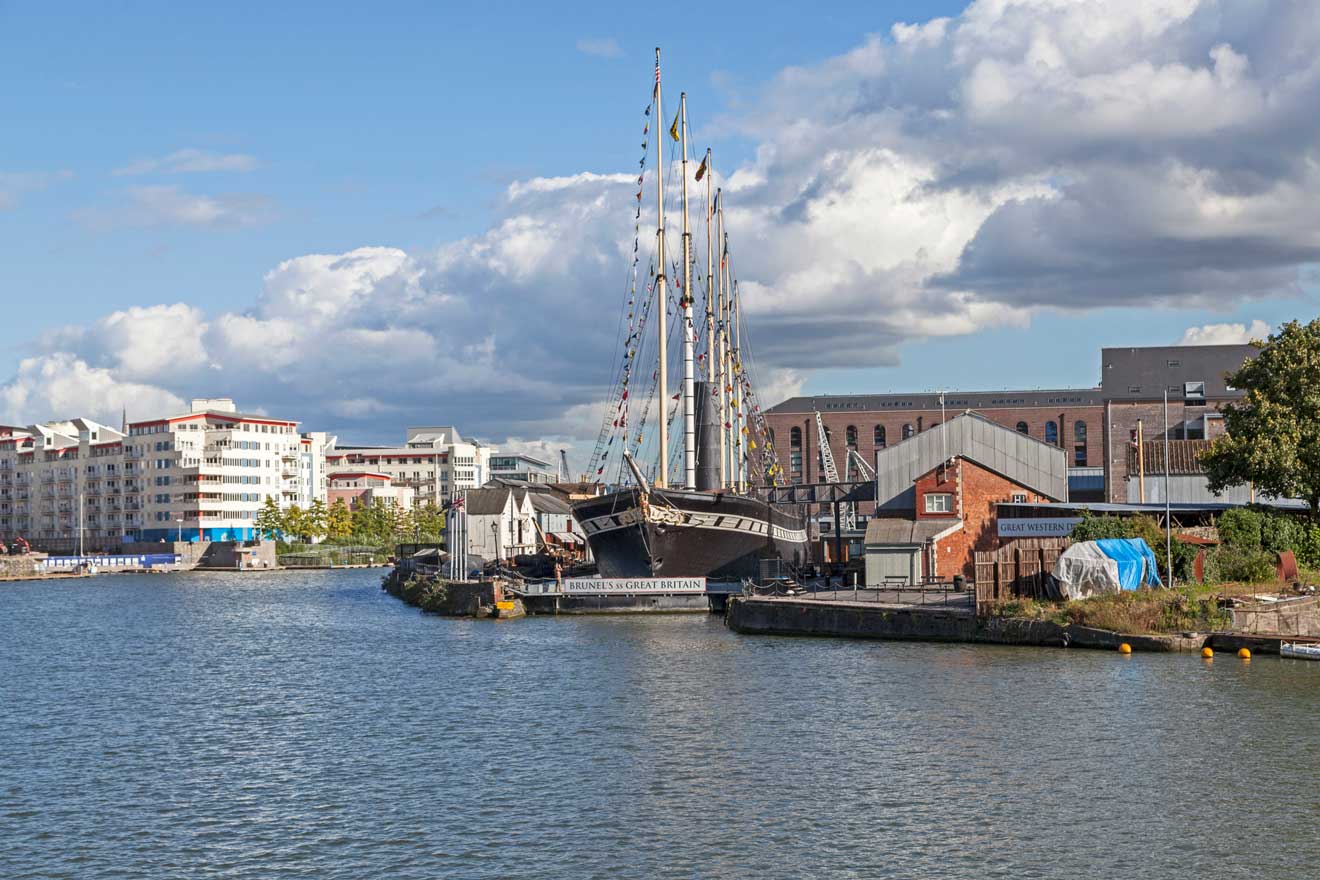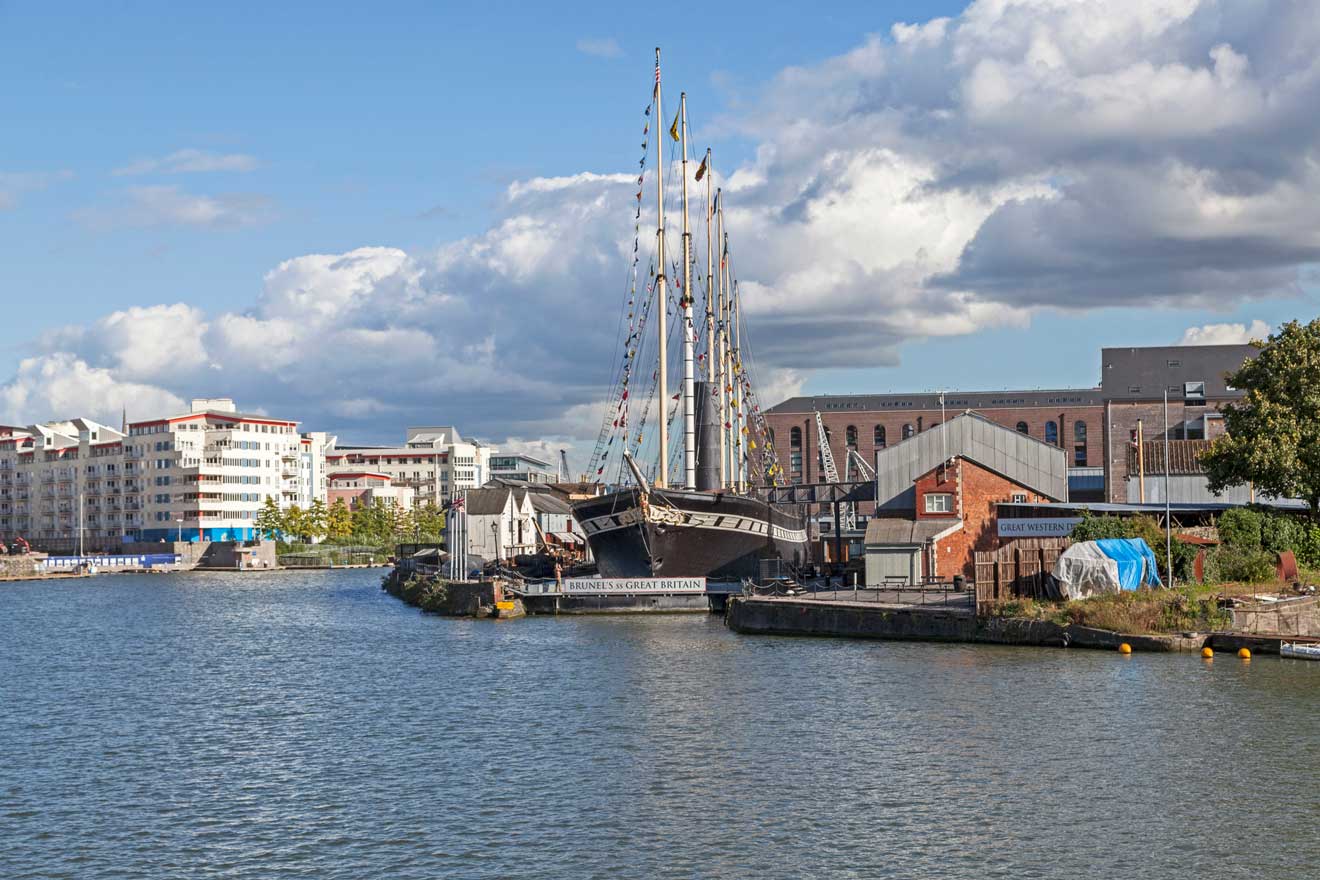 One of Bristol's most important landmarks, the SS Great Britain holds an essential place in maritime history. It was built in 1845, and it was the first ship of its kind to cross the Atlantic.
Now they've turned the SS Great Britain into a floating museum that tells the story of this great ship.
PRICE: Adults US$26, Children US$16
7.5 We The Curious Science Museum
Science museums may not be everyone's piece of cake, but hey I'm sure many of you will enjoy spending time there!
We The Curious is a science center and museum that hosts the UK's only 3D Planetarium and is located at the Bristol Harbour.
PRICE: Adults US$21, Children US$14
7.6 Aerospace Bristol Museum
Fascinated about outer space and worlds beyond our own? Then take a trip to Aerospace Bristol Museum to learn all new things about this fascinating topic!
PRICE: Adults US$24, Children US$14
8. Party in some of the city's best clubs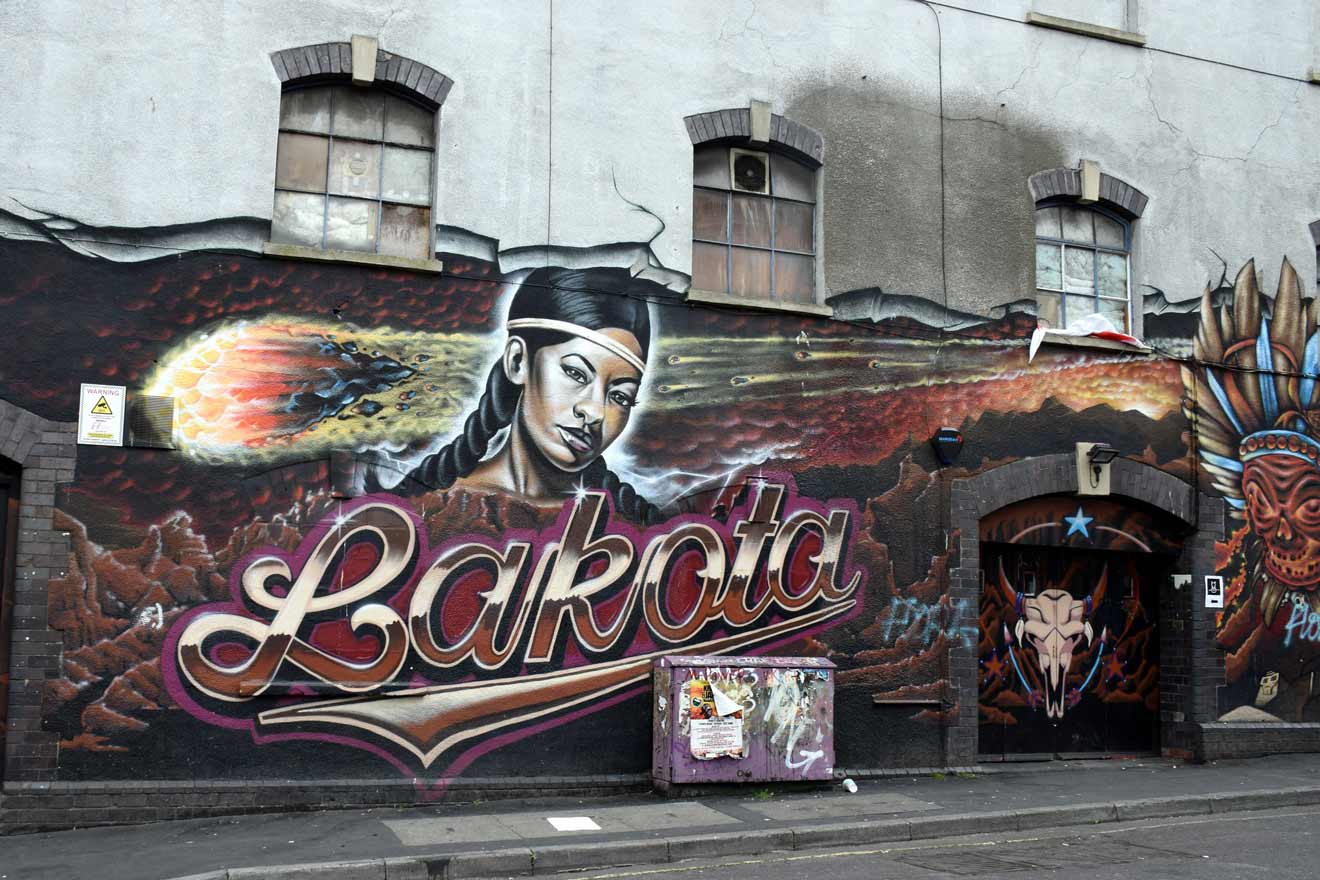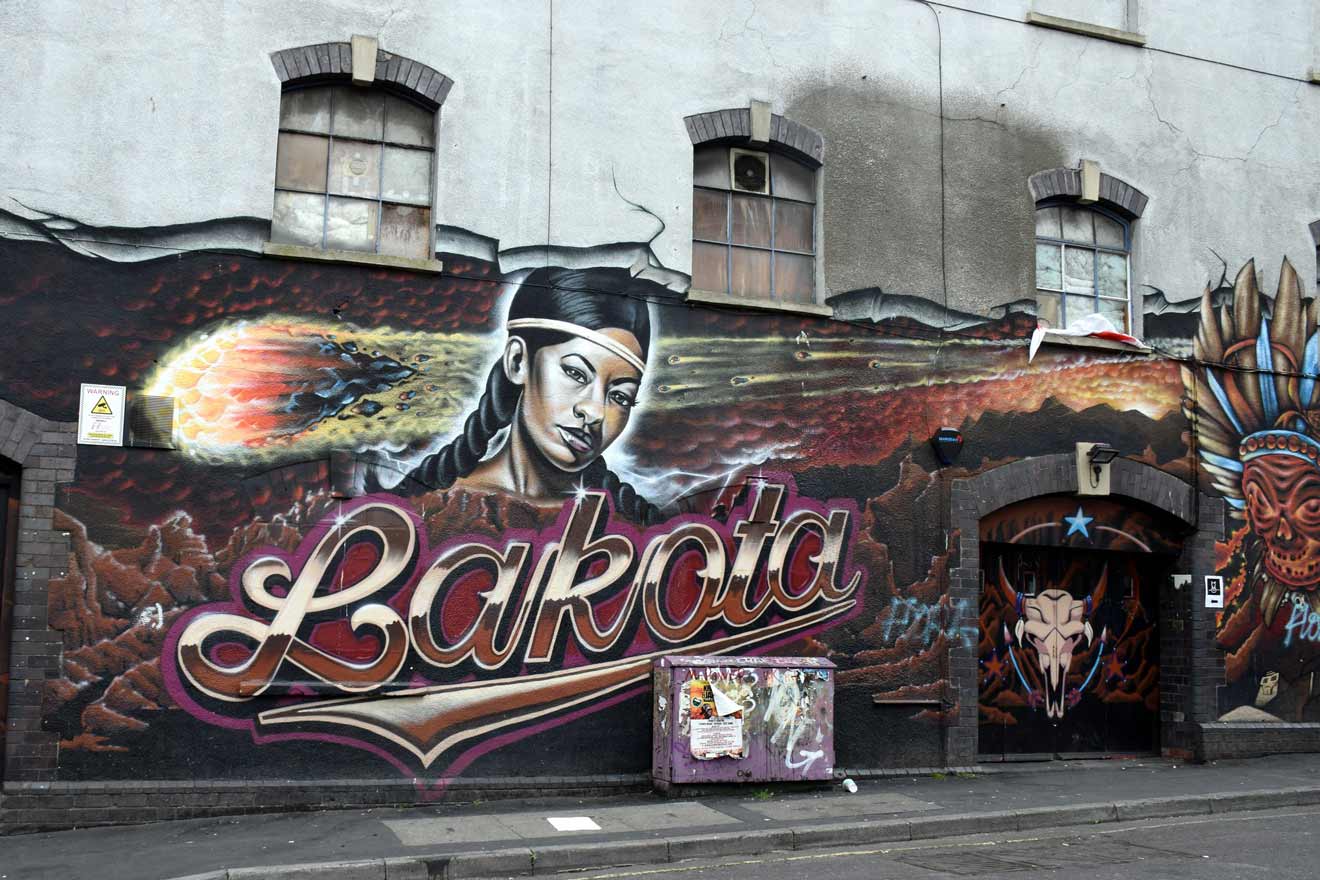 Bristol is famous for its clubbing scene and has long been known as one of the best party cities in the UK!
The '90s were the peak period for the clubbing scene, but a lot has happened since then, and many venues were demolished and closed, just as it happened in other parts of England,
Fear not! The club scene is resilient, and there are still some fantastic venues where you go to drink and dance until your feet hurt!
Let's check them out:
BONUS: The best tours in Bristol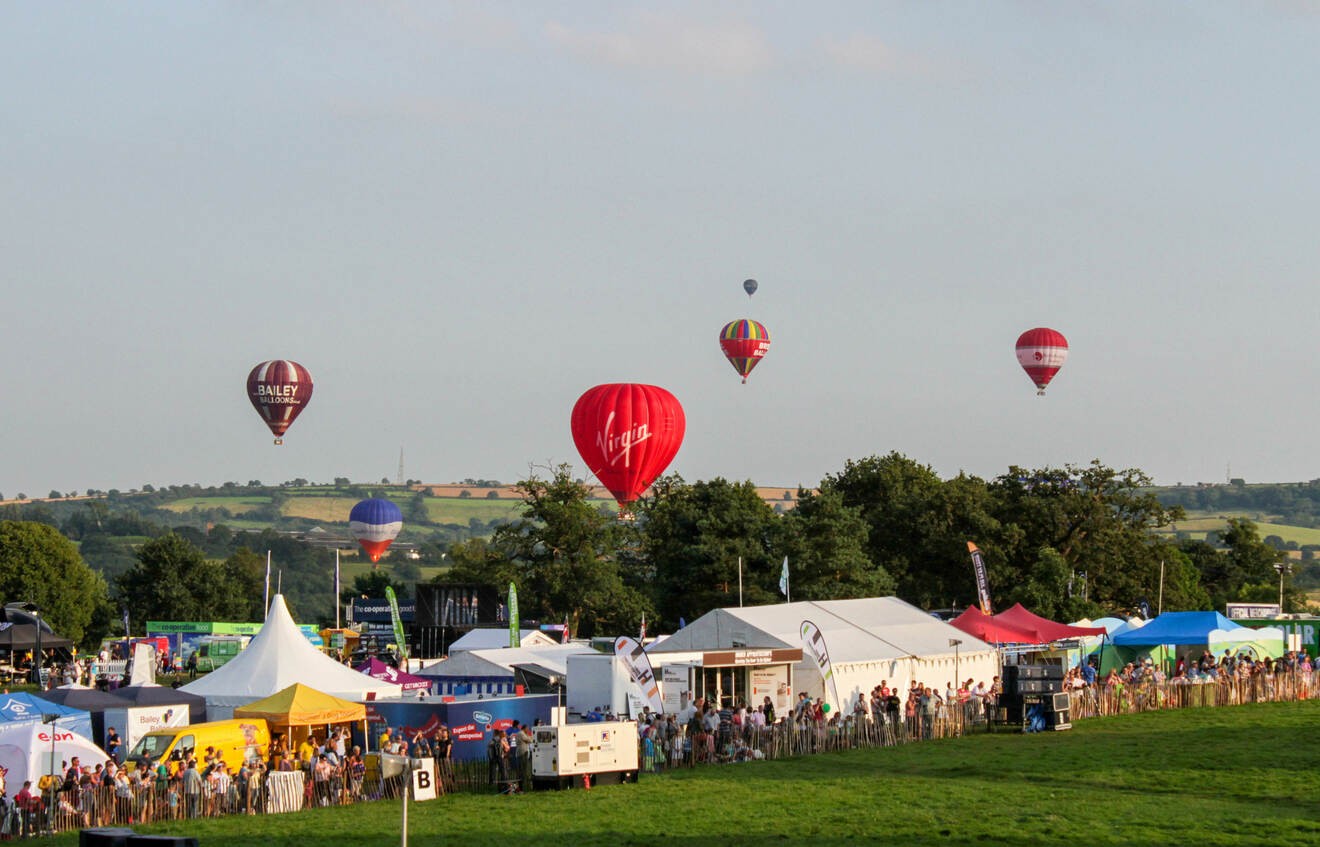 If you want to make the most out of your Bristol trip, I recommend going on tours. That way, you'll learn so much more about the city, its history (plus you'll get some juicy details about things!)
Let's check the best ones:
Practical Information about Bristol
Okay, I think we're done with the things to do in Bristol part of this post. Still, you know that I like to offer you all the necessary details to make your trip as smooth as possible so stick around for a few more minutes to learn some practical tips that will help you while visiting Bristol!
Where to stay in Bristol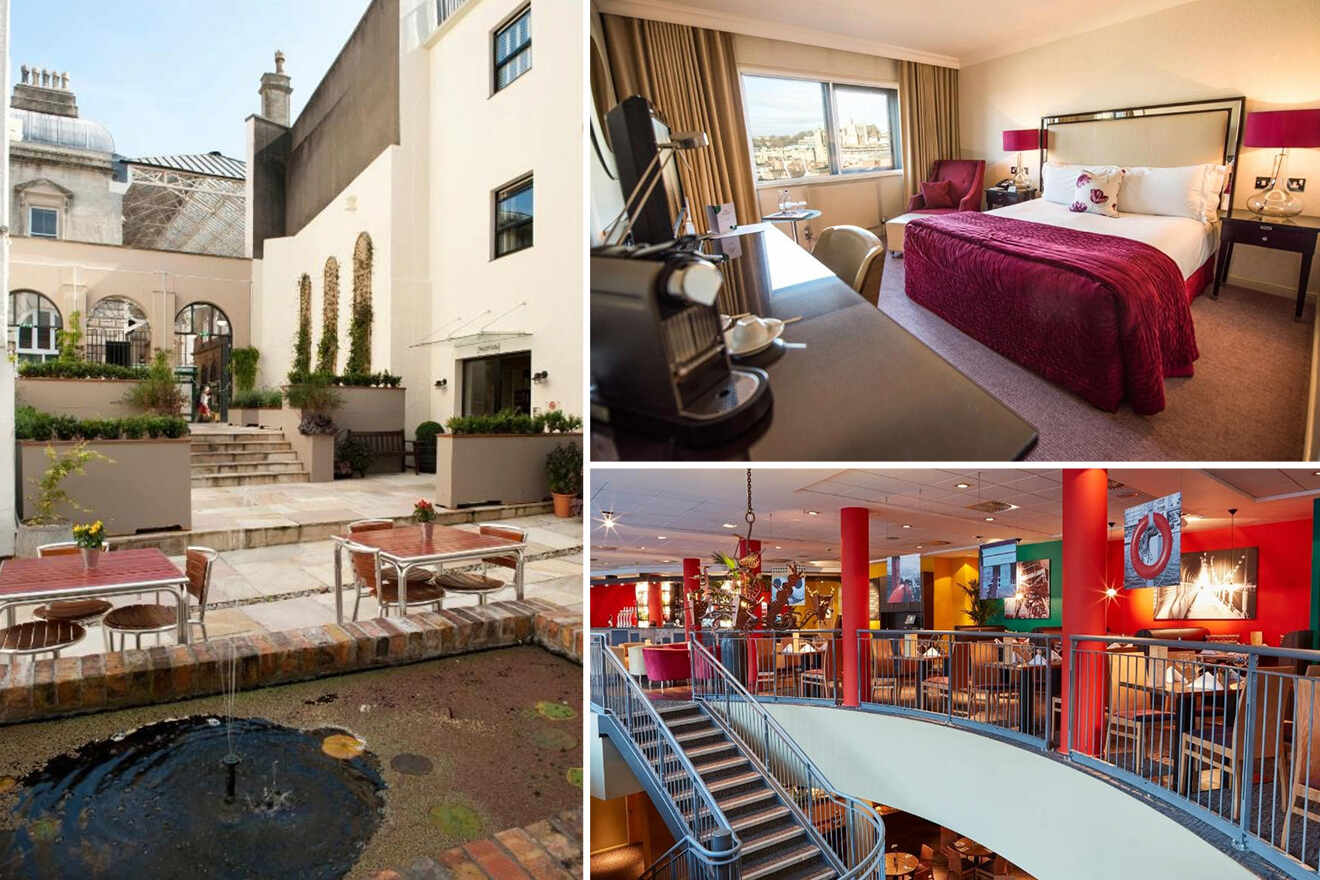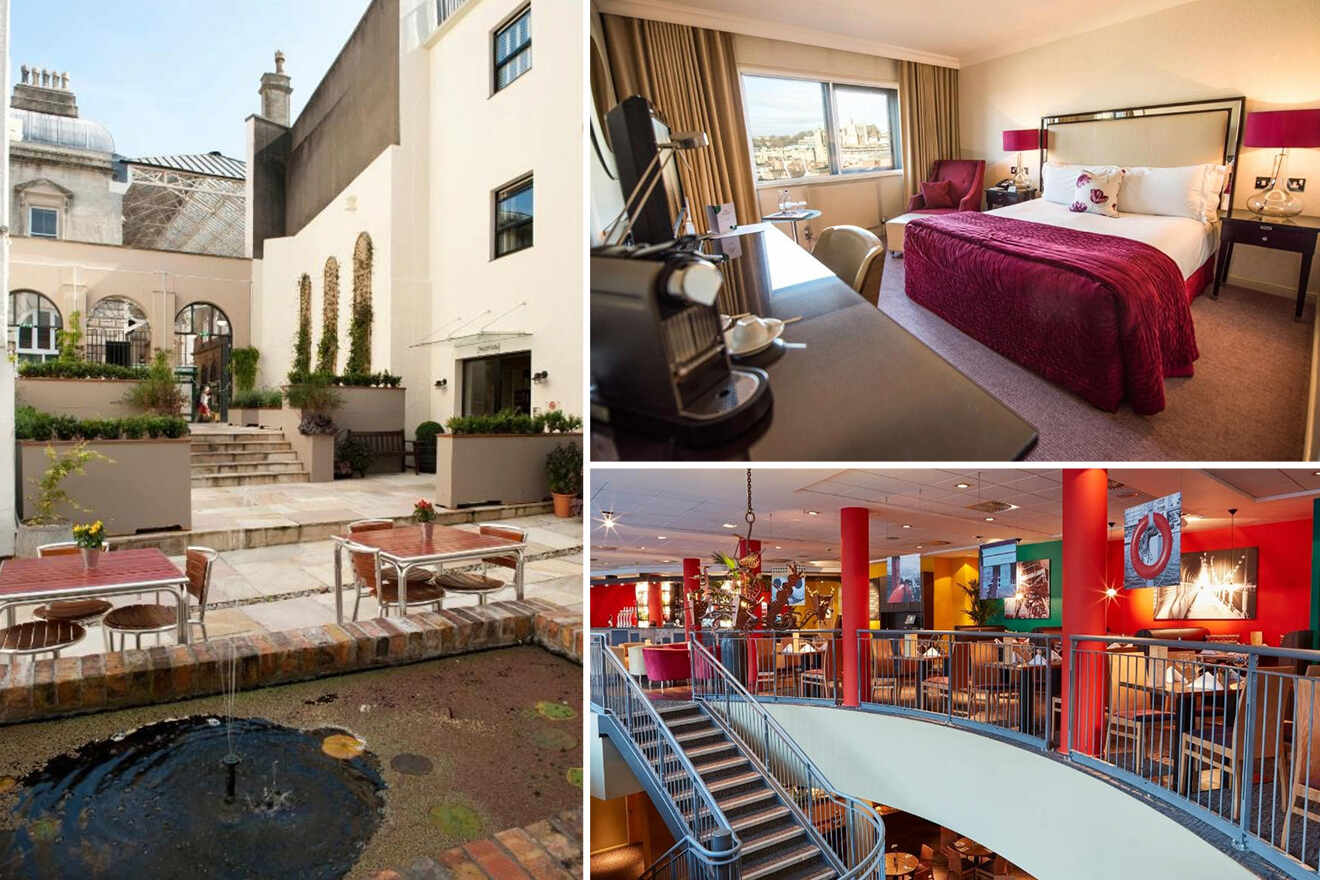 In case you want the complete guide on where to stay in Bristol, check out our latest post, or if you're in a hurry, then have a look at the options below. You'll find a list of the best hotels in the city. Most of them are located in the City Center so you'll be close to all the top things to do in Bristol.
Luxury (US$250 and up)
Mid Range (US$100 – US$150)
Budget (up to US$100)
How to get to Bristol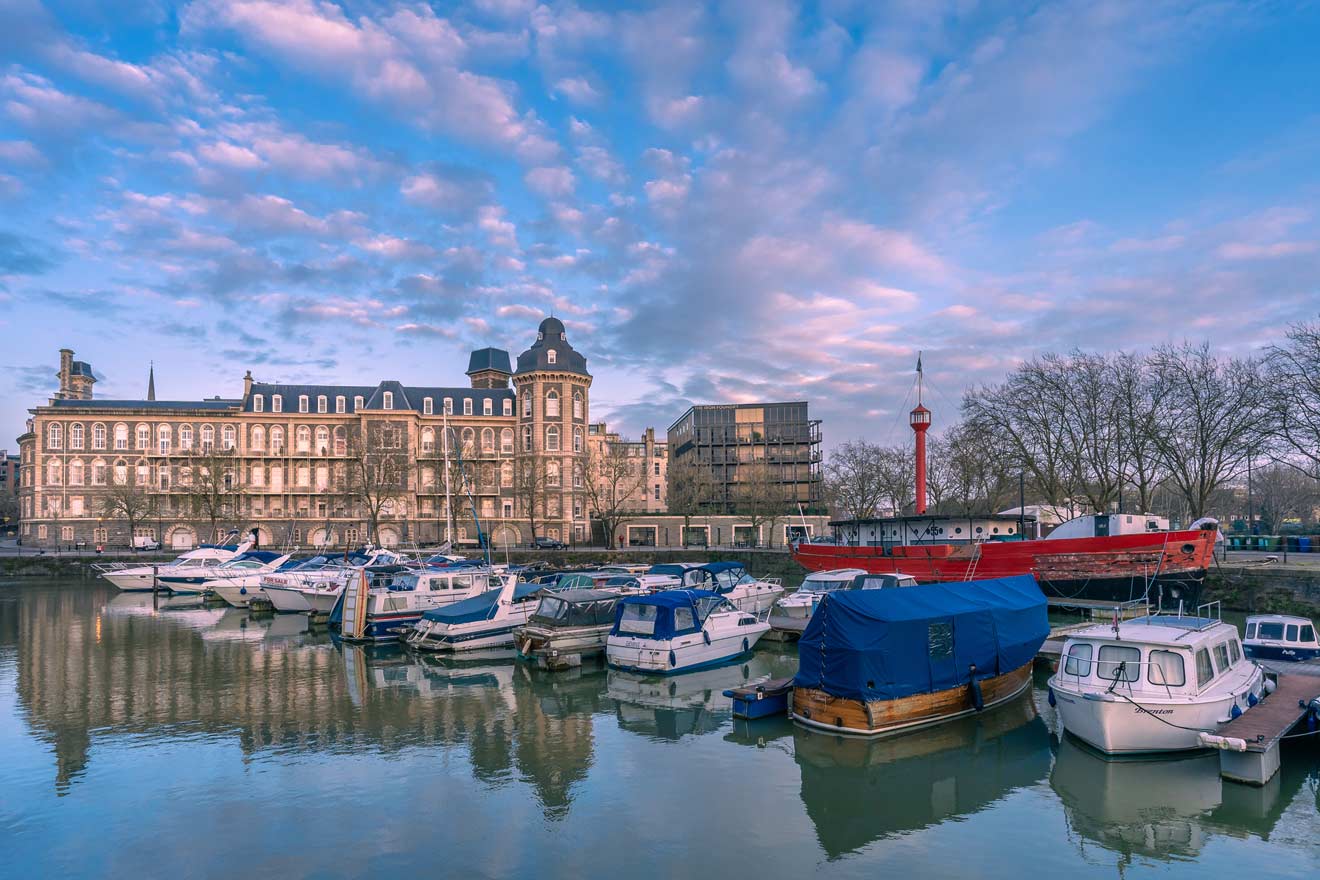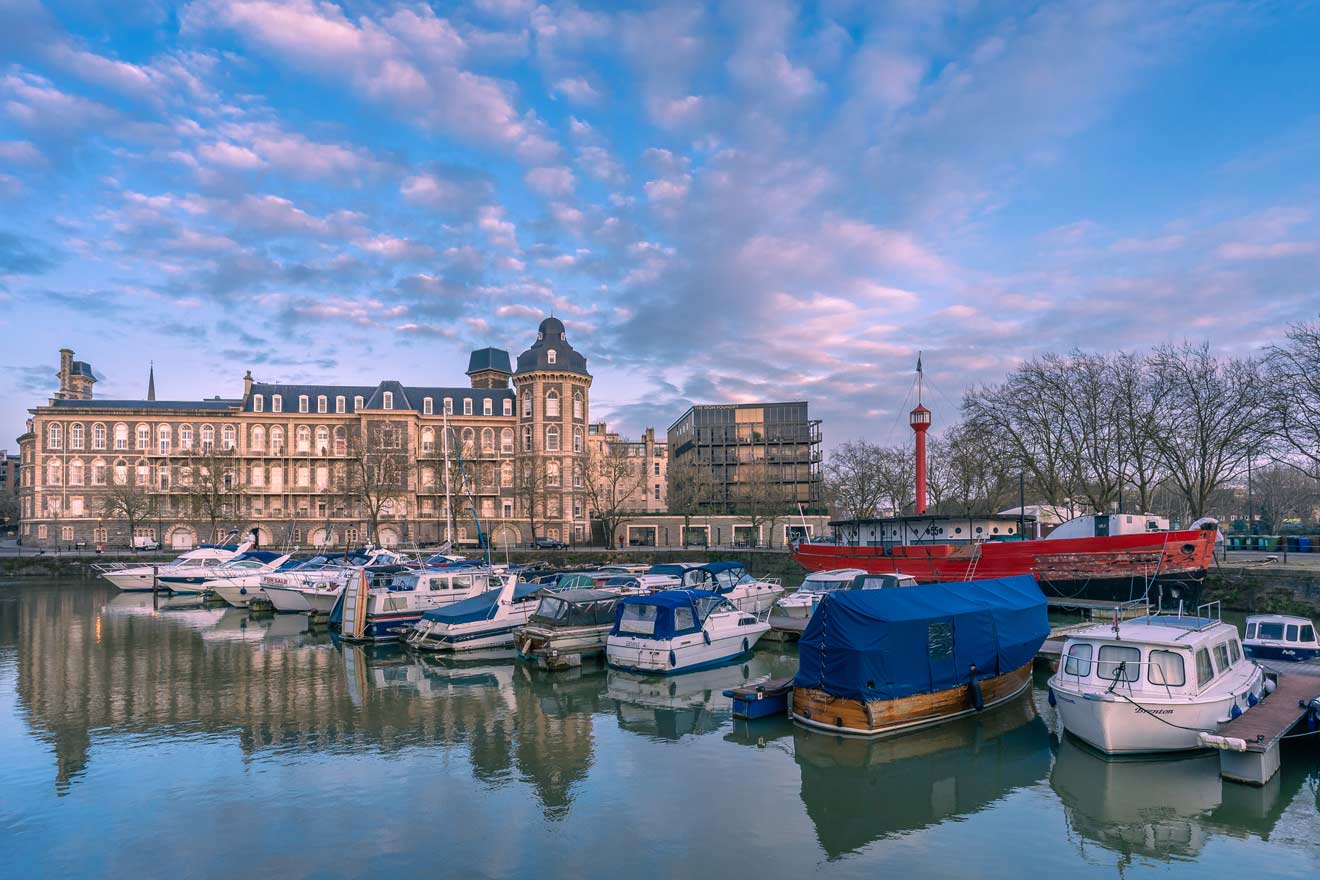 Below you will find all the ways to get to Bristol from London, usually the most common place to come from.
By train
From Paddington Station take the Swansea train to Bristol Parkway. From there you need to change for a train to Frome and stop at Bristol Temple Meads. The whole journey will take around 1h and 30 min and cost around US$52 for a one way ticket.
By bus
If you're looking for a cheaper way to get here and you're not in a rush, I recommend taking a bus. That's what I did when I came here and used Flixbus and National Express. The prices differ depending on the times of your trip. But Flixbus is usually cheaper than National Express. The journey takes around 3h and costs from US$3 – US$7.
NOTE: If you're traveling during wintertime you might encounter delays (as it happened to me a few times) if you travel by bus, so I recommend taking a train if you need to get there at a certain time
By car
You can rent a car and drive all the way to Bristol, and arrive there in 2h and 30min. Rental cars start from around US$60 per day (plus fuel).
Frequently Asked Questions About Bristol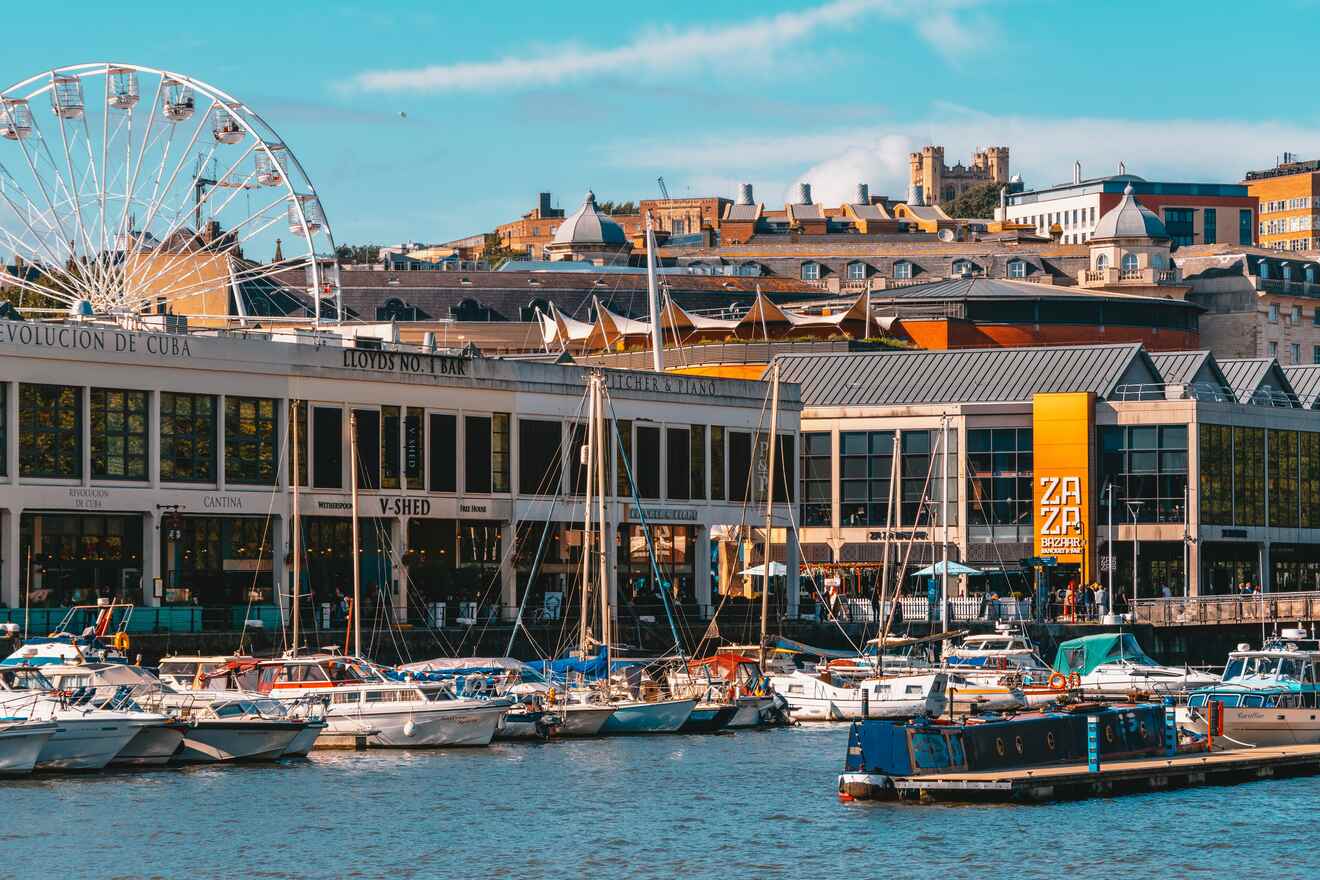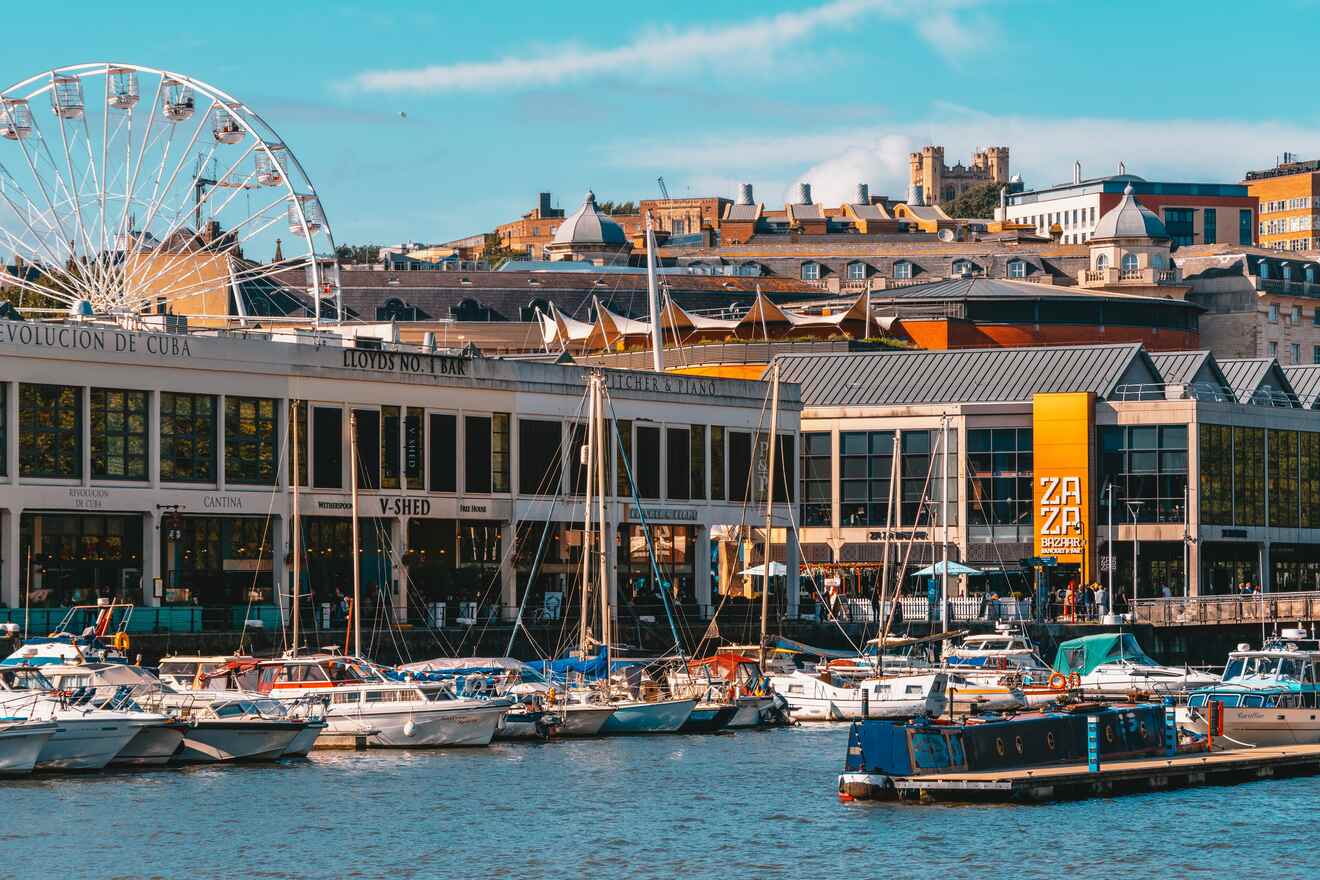 🤔 How can I have fun in Bristol?
There are so many fun things to do in Bristol! Start by exploring the Harbour, and they make your way to the Clifton Suspension Bridge to admire the Avon Gorge, or to Cabot Tower, and end your day by checking out the street art in the city. 
💃🏻 What can adults do in Bristol? 
There are plenty of things to do in Bristol for adults and the best one is attending one of the legendary parties in the city at a club like The Island or Lakota.
🏰 What is there to do in Bristol during the day?
During the day you can visit the Ashton Court Estate, or relax in Brandon Hill Park. 
💰 Which are the best free things to do in Bristol?
Bristol offers many free activities. You can visit the Clifton Bridge, Cabot Tower, Ashton Court and some museums as well, like Bristol Museum & Art Gallery and the M Shed Museum. 
Conclusion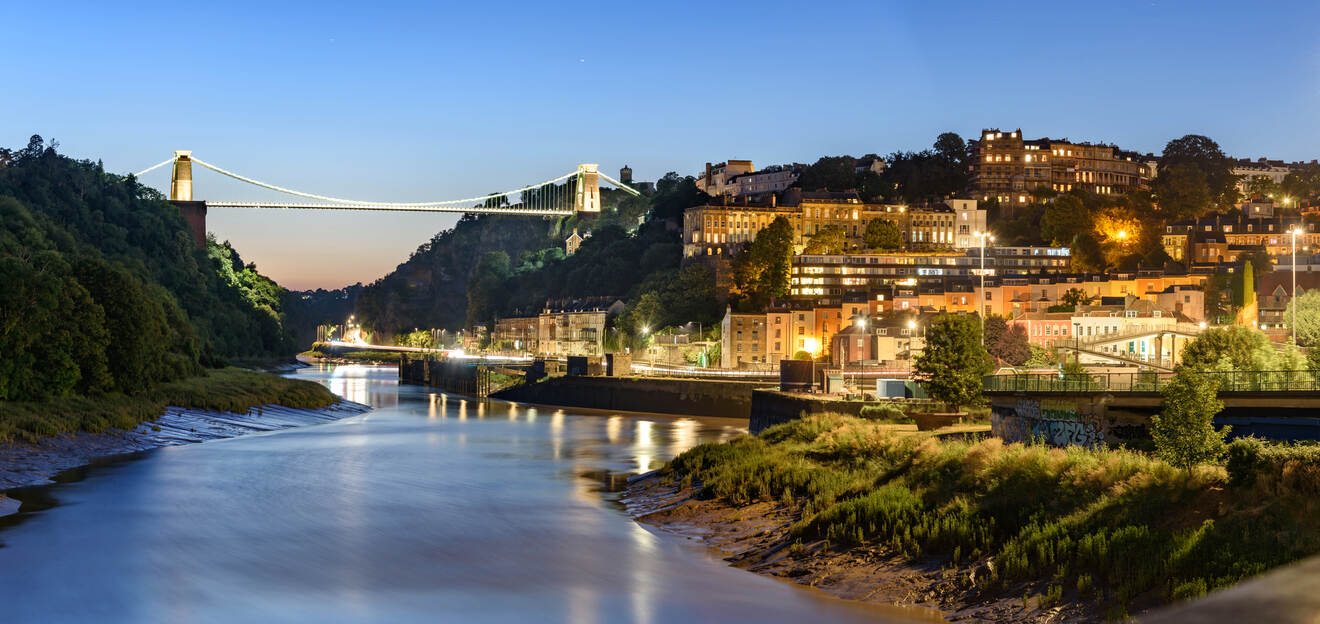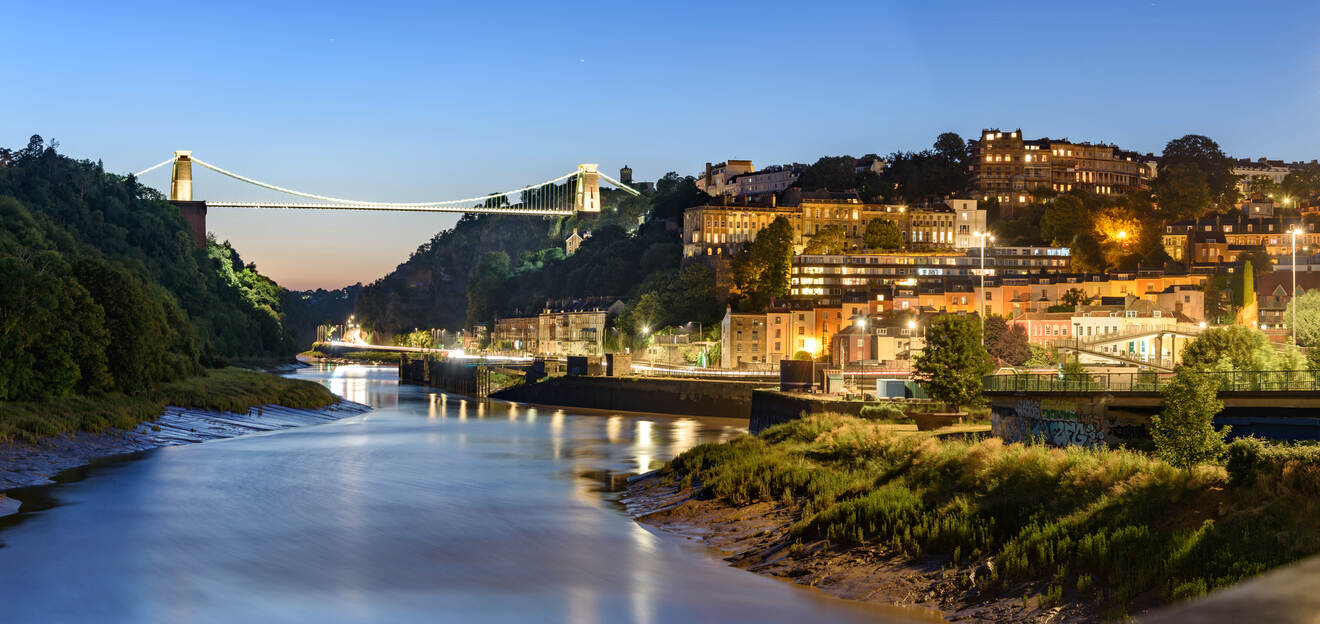 I hope you enjoyed this virtual trip around one of my favorite cities in South West England!
In this post, I've talked about the best things to do in Bristol and gave some practical information about where to stay in the city as well as how to get here from London.
I've been to Bristol a few times, and each trip was so different from the last one! The atmosphere here is so exciting and not to mention the incredible art scene and culture (I fell in love with it the minute I stepped out of the bus)!
I'm sure your experience will be just as good and hopefully even better, especially if you're coming during the summer when they hose open-air theatre shows, and other festivals
Enjoy your trip, check out all the fun attractions, and admire the art street on the city walls in Stokes Croft and the stunning views of Avon Gorge! If you have any other suggestions of things to do in Bristol or any questions about the city, leave me a comment below, and I'll make sure to answer it ASAP!
Safe travels,
Victoria
---
Pin it for later!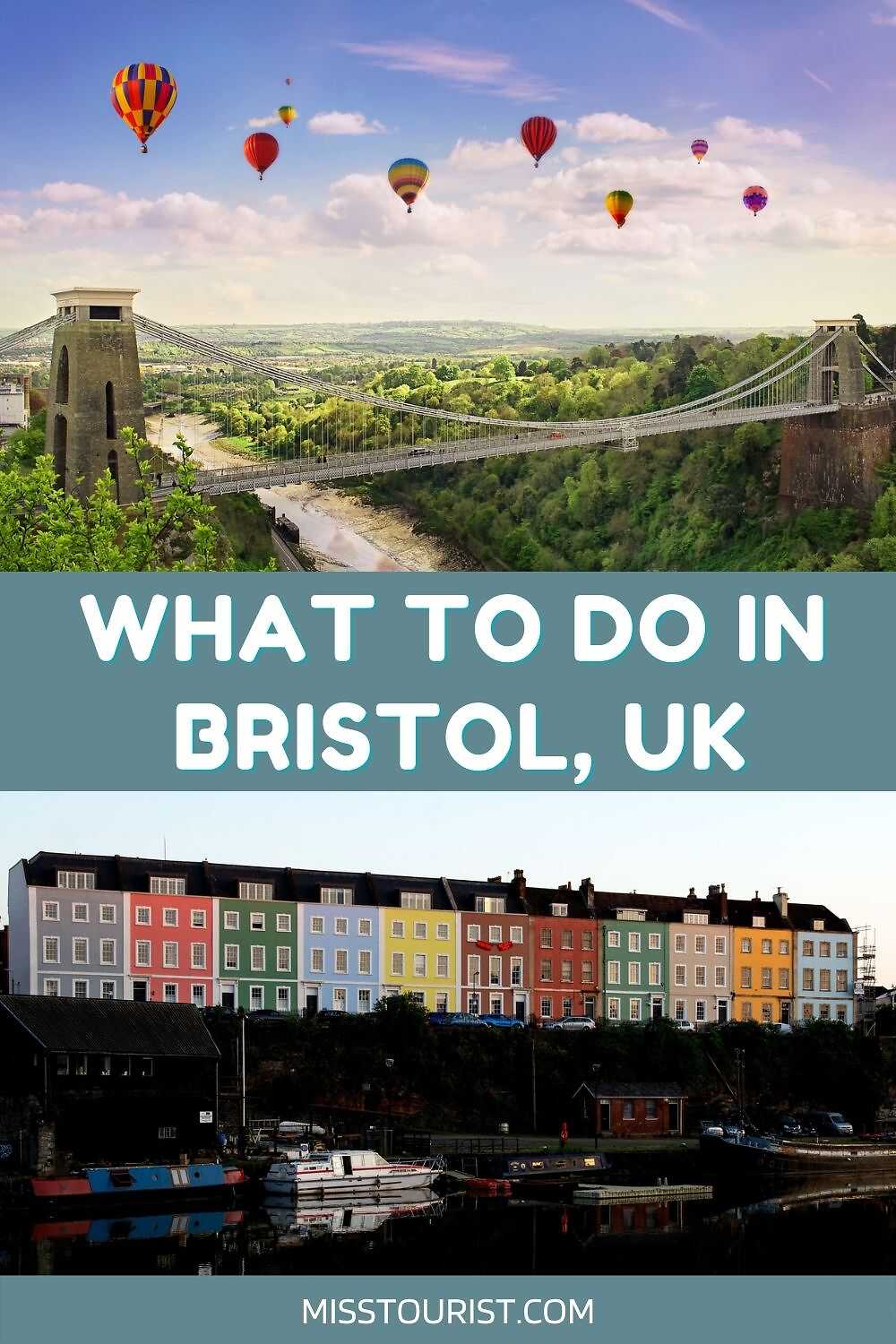 Pin it for later!