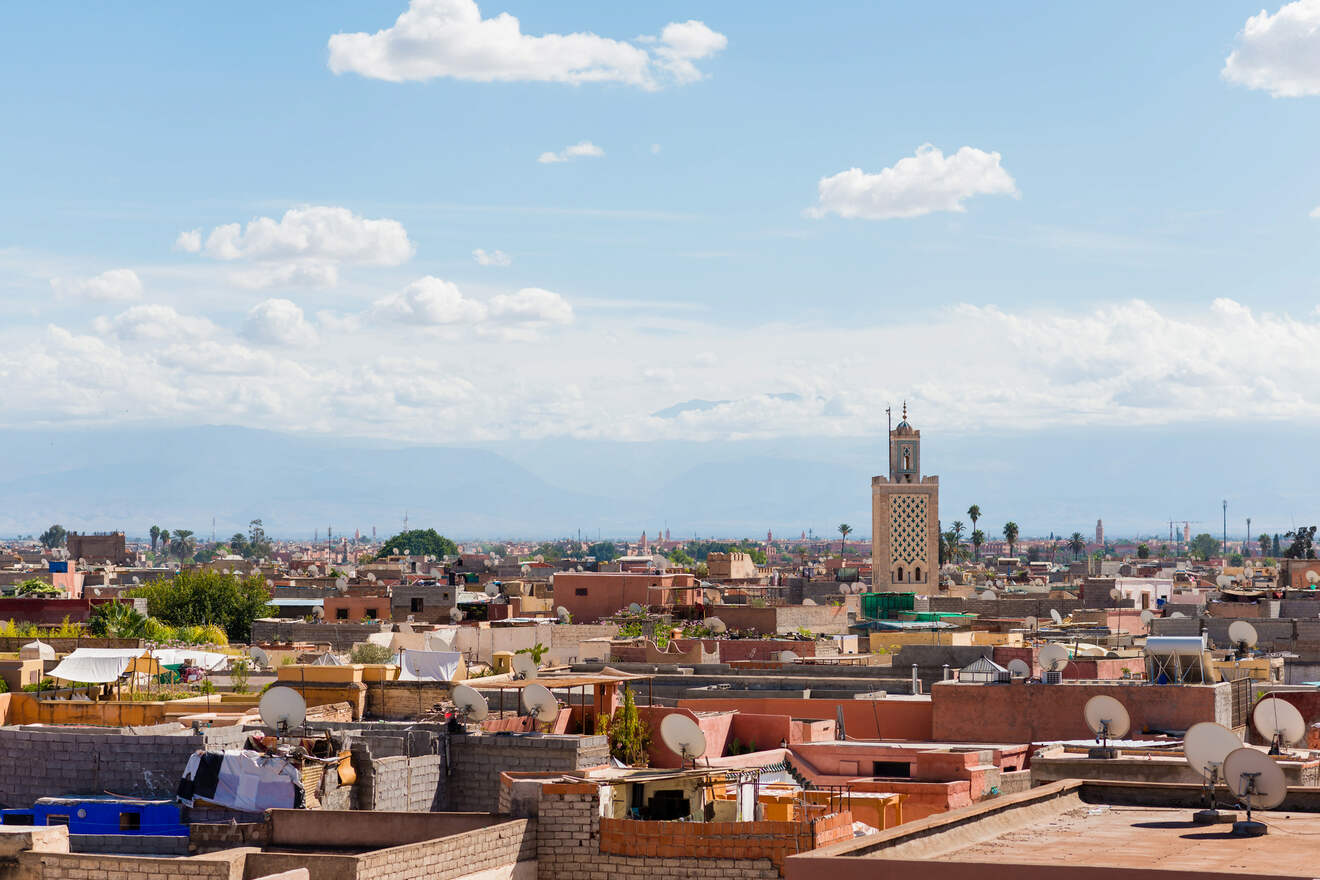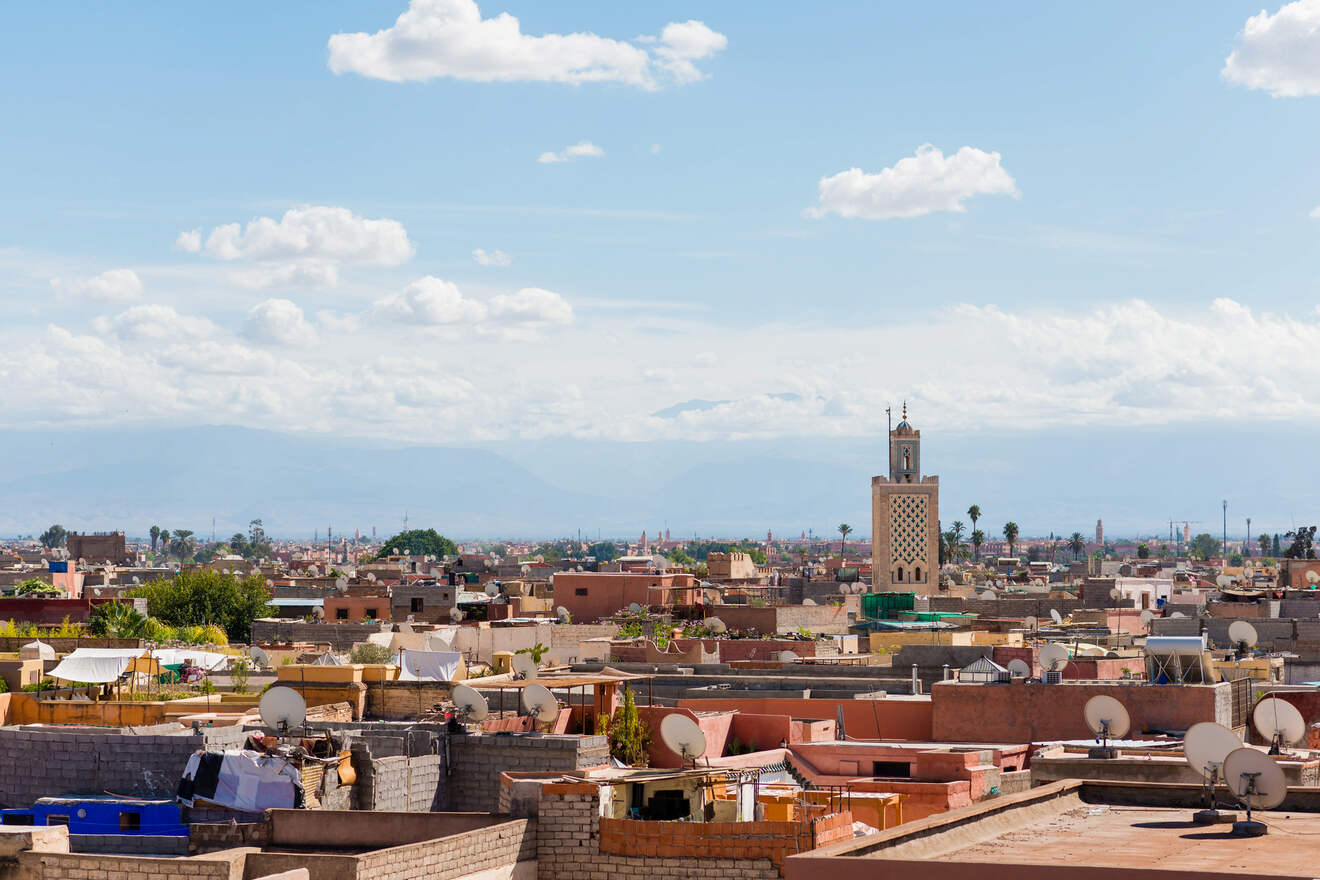 Ohh…Marrakech! You've stolen my heart a long time ago and to be honest, I think I've left it somewhere in this city! Welcome to the "land of Gods" that's what the name of this Morocco town means, and to be honest it looks like a corner of heaven!
No wonder Yves Saint Laurent, the famous fashion designer, saved a piece of the country's heritage, the beautiful Jardin Majorelle! With its authentic souks where you'll find the best spices and street food, this city is definitely worth a visit if not two!
Yes, now the hard part! What is the best place to stay in Marrakech, Morocco? The good news is that here you'll find a wide range of luxury hotels and traditional riads. A riad is one of those beautiful Moroccan buildings that you may have seen all over Instagram. With multiple decorative stories centered around a courtyard featuring a fountain, they are known to be a status of wealth. So if you choose to stay in one of these, everyone is sure to be jealous of you!
Speaking of luxury, if you don't want to even look at money during this holiday, the city has some of the most expensive hotels in the country if not the continent! That's why you better book them in advance, Marrakech is famous for its top-notch accommodations!
So buckle up because we have a lot of things to see!
If you are in a hurry
If you want to book now, look no more! Here's a list of the best hotels and riads all located in Medina, Morocco
Here's a map that will help you visualize all the areas in Marrakech Morocco that I will be talking about in this post
1. Medina – where to stay in Marrakech for the first time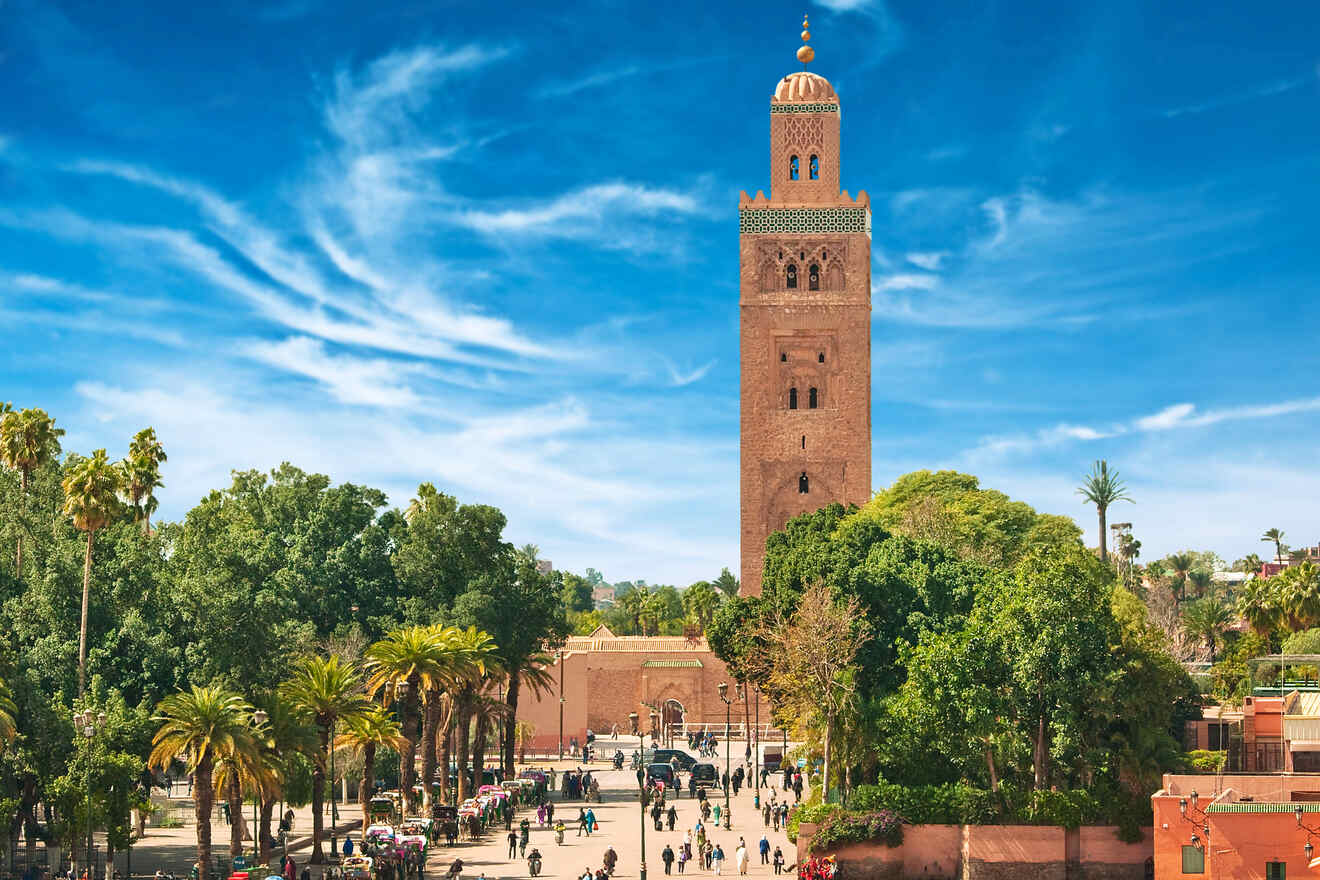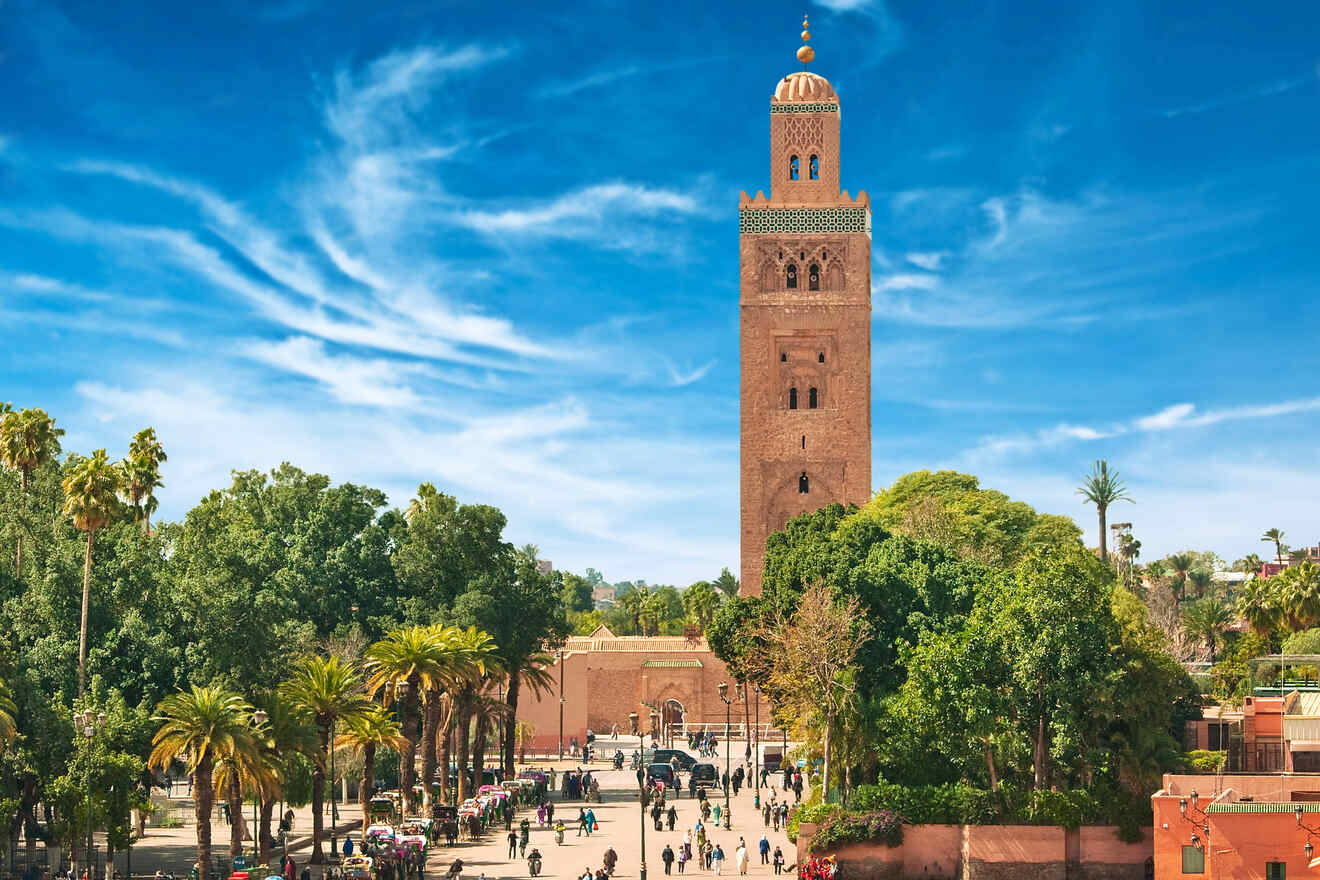 There's something about Marrakech… I only need to close my eyes and I can already see all the amazing colorful souks and old buildings in the city center, I can smell the traditional Moroccan food and all the spices! It's such a stunning place that anyone has to visit at least once!
Tucked away in the heart of the city sits the historic neighborhood of Medina. Painted in the most beautiful colors, the 1000-year-old UNESCO Heritage Site is a top choice for anyone who comes to Medina, Marrakech for the first time. If you're up for a small detour in Morocco then Casablanca should be your destination, check this post with the best areas and hotels that will help you get around the city!
Medina is one of the best places to stay in the city as everything is situated within walking distance and some of the city's biggest historic attractions are located here. Like the stunning Bahia Palace, which was built in the 19th century. But I always say, try not to get too caught up in all the tourist visits and make this holiday as authentic as you can!
Medina is a walkable area where you don't really need to use public transport. So I would just take a day to explore every corner, walk in the amazing markets to buy all the souvenirs that I can. I don't know about you but I usually go crazy in these types of markets and need someone to get a hold of my purse so I don't end up spending all my money on my first day!
Other accommodation options in Medina
Riad Yasmine – You have probably already seen photos of the incredible courtyard of Riad Yasmine, even if you didn't realize it. If the beautiful riads are what you want to see in Morocco then look no further, this is probably the most famous one with its beautiful rich green tiles and tropical plants!
Things to do in Medina
2. Gueliz – best place to stay in Marrakech for nightlife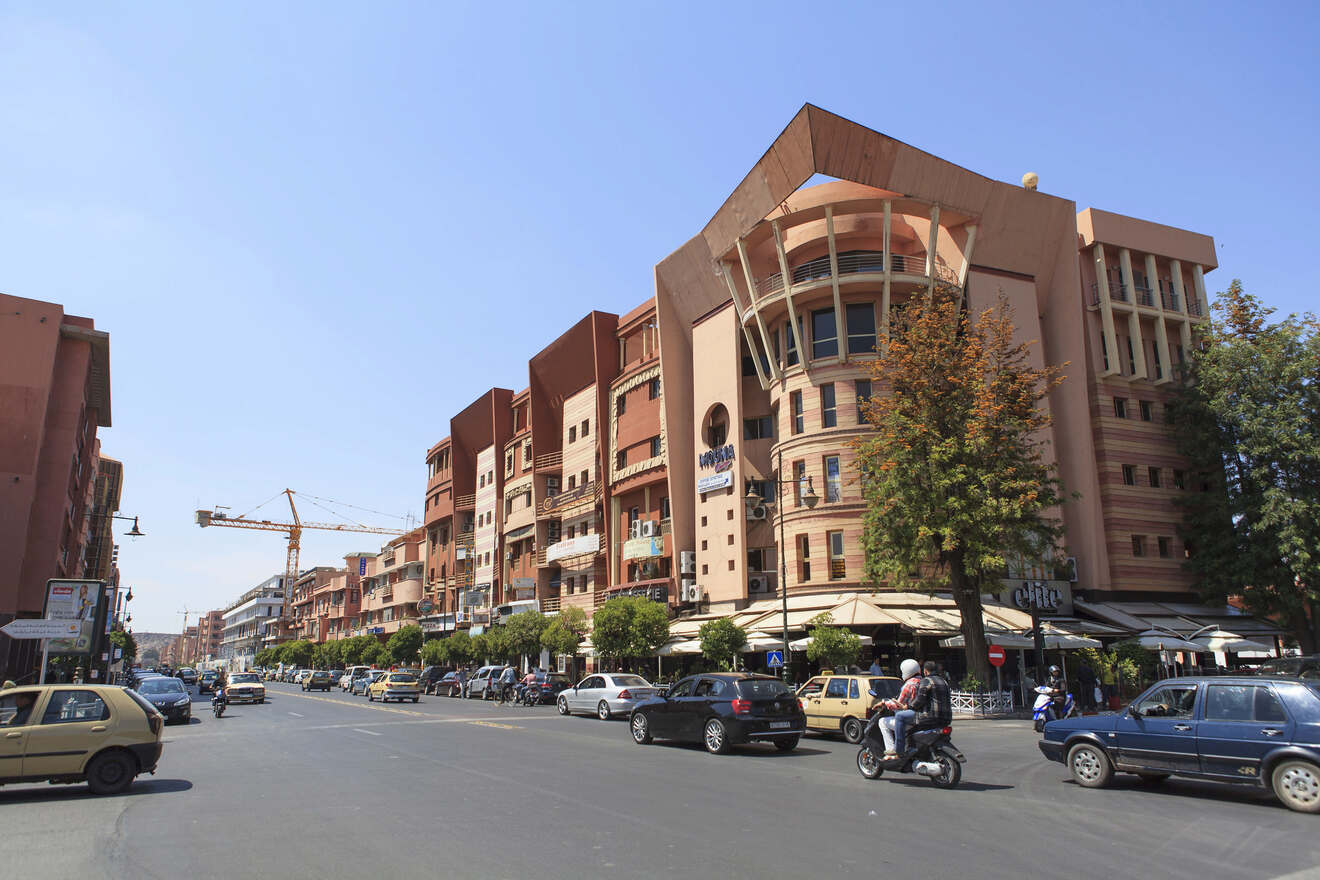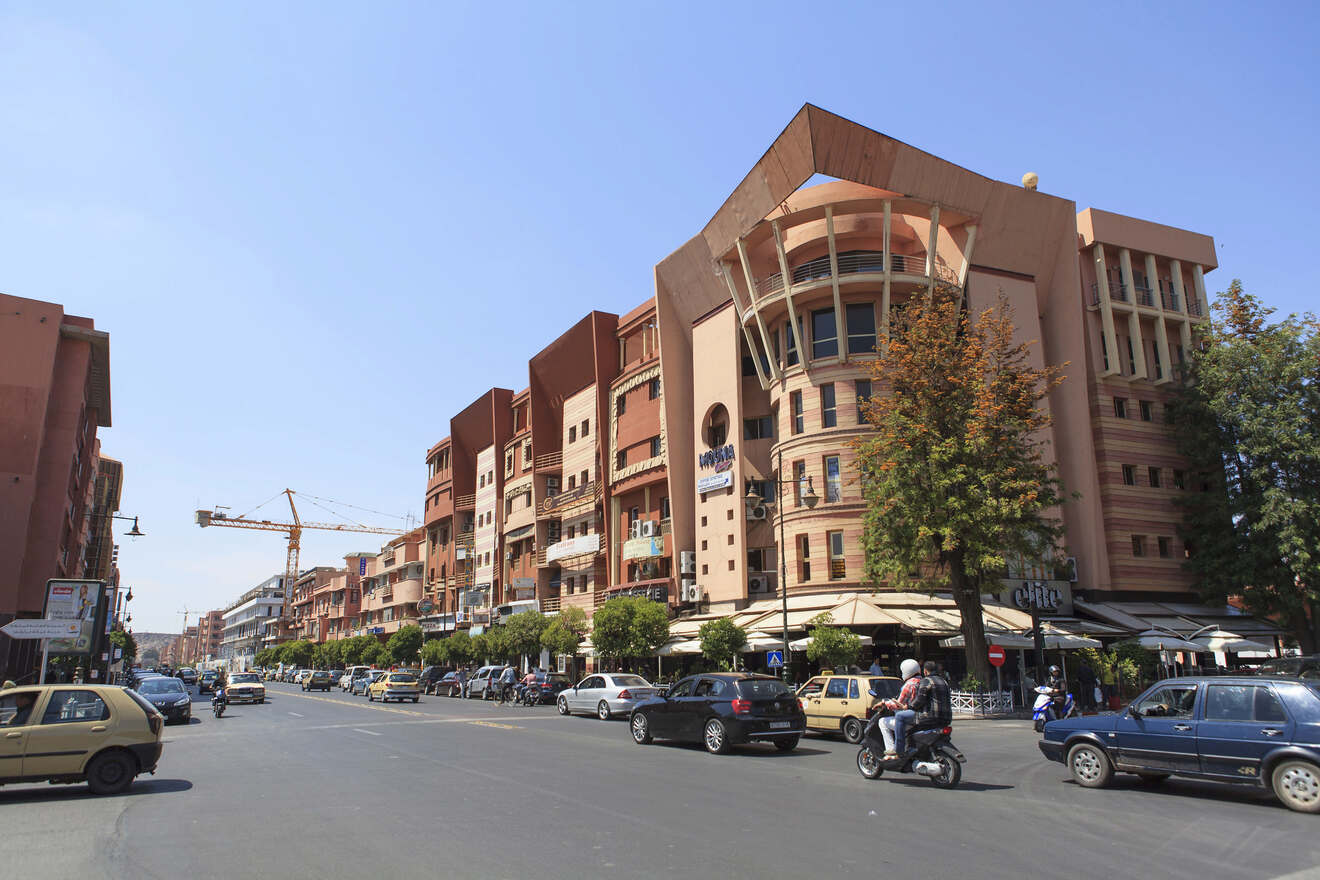 Located west of the Medina neighborhood is the chic and contemporary Gueliz area, where all the young people who come to stay in Marrakech look for hotels as it is famous for having lots of bars and restaurants. Also known as the European quarter, Gueliz is perfect for those who want to experience the contemporary side of the city.
Because the Moroccan law is weird about selling alcohol, anyone who wants to party and drink during their holiday comes here. The rooftop terrace bars here offer the best views of the city, and what can beat watching a sunset in this charming city with a cocktail in your hand! Don't worry you still have lots of cool attractions here to see during the day too.
You can go exploring the streets of Gueliz and visit the MACMA Museum of Marrakech and you can also see the French touch in this neighborhood, especially at Majorelle Gardens. This stylish spot was created by Jacques Majorelle, a French painter, and was later owned by the famous, and one of my favorite designers, Yves Saint-Laurent. He simply adored Marrakech and actually had a summer home here which is now a museum located north of Gueliz!
Just remember to book these ones in advance, as you've probably noticed, Marrakech is pretty expensive and this area is no exception. The earlier you book the better prices you will get too!
Other accommodation options in Gueliz
Things to do in Gueliz
3. Hivernage – where to stay in Marrakech for luxury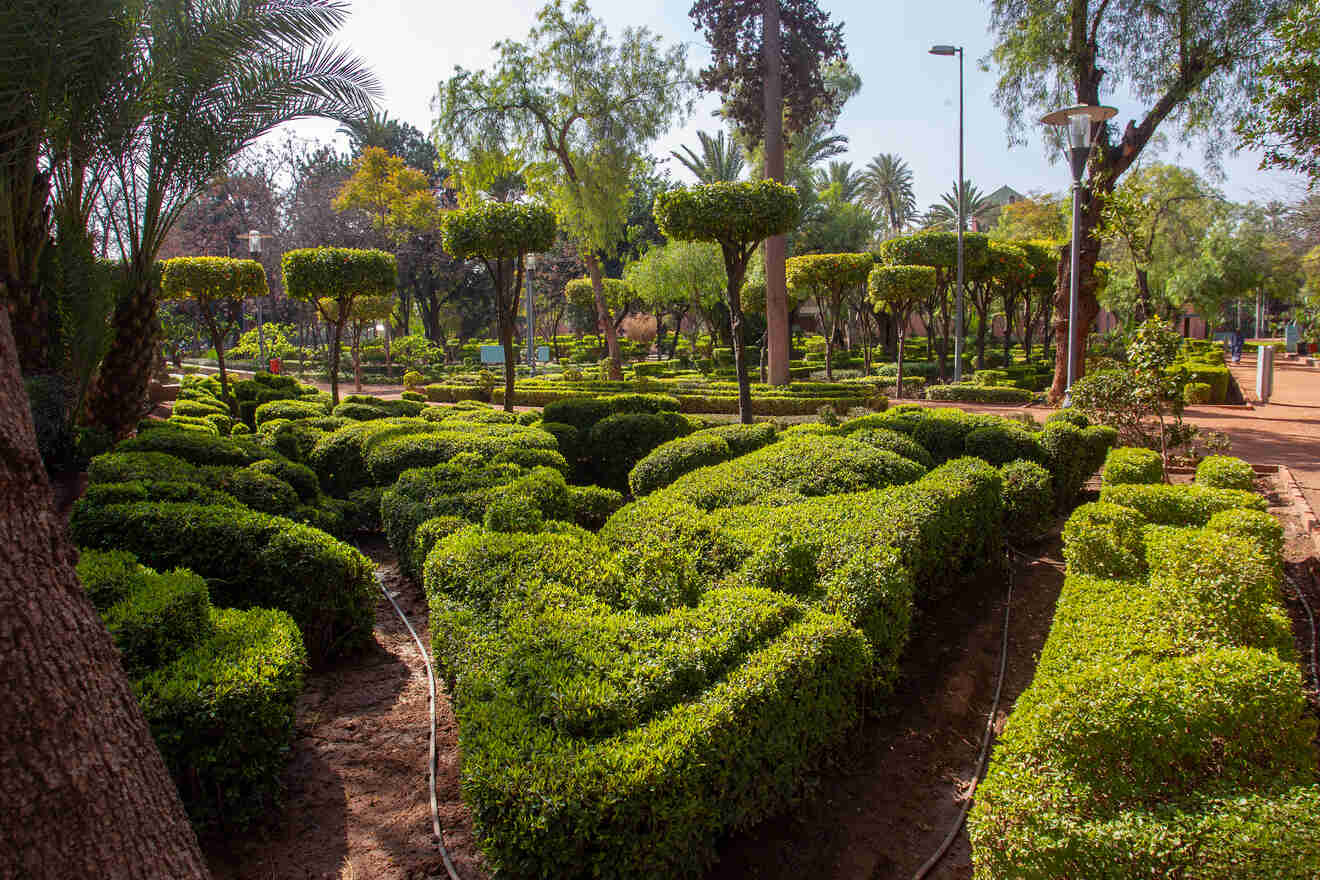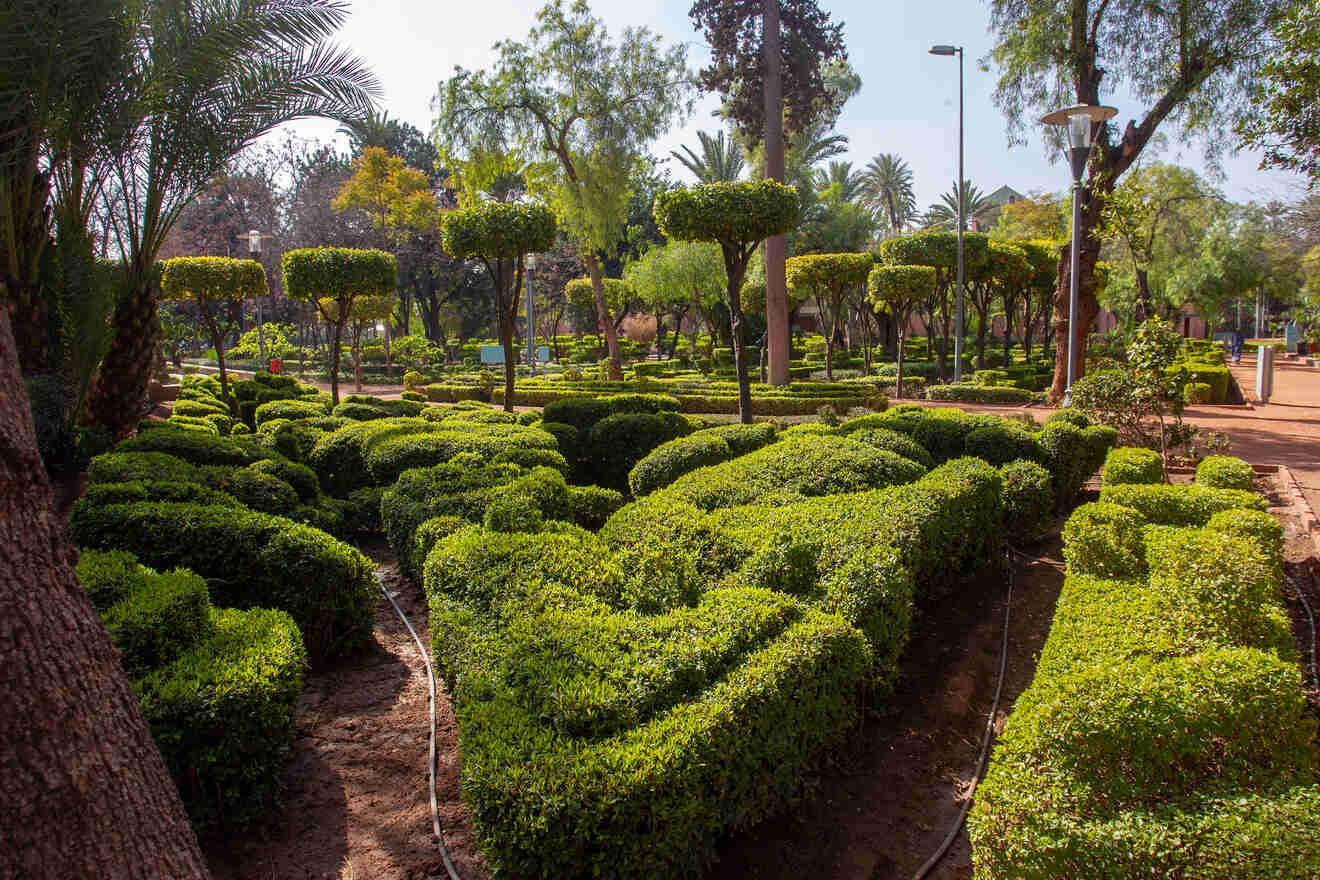 I know some of you love exclusive spots and polished hotels, that's why I looked for one of the best places to stay in the city for all my luxury lovers' readers!
Although Hivernage is not filled with souks or historic attractions, I'm sure you'll be more than happy to spend some time shopping in the high-end stores and eating at the best fine dining restaurants in the city! Plus this neighborhood is close to the center of town and if you don't feel like walking you can use public transport to get around!
The city's first casino is located in Hivernage and it's needless to say that since its opening, the atmosphere in this neighborhood has changed completely! Now all the rich people who visit Marrakech come to this high-end oasis to splurge during their vacation.
Let's face it, Hivernage is not known for its affordable accommodations, if you decide to come here then expect to see the world's most expensive luxury hotels and riads, like the Four Seasons Resort where the lowest price for a night is $550!
If you need a break from all the casino fun and dancing you can visit the beautiful Park Lalla Hasna and Cyber Park. You can enjoy the Moroccan atmosphere here and cool down by the fountains during those hot summer days!
Other accommodation options in Hivernage
Things to do in Hivernage
4. Agdal – best place to stay in Marrakech on a budget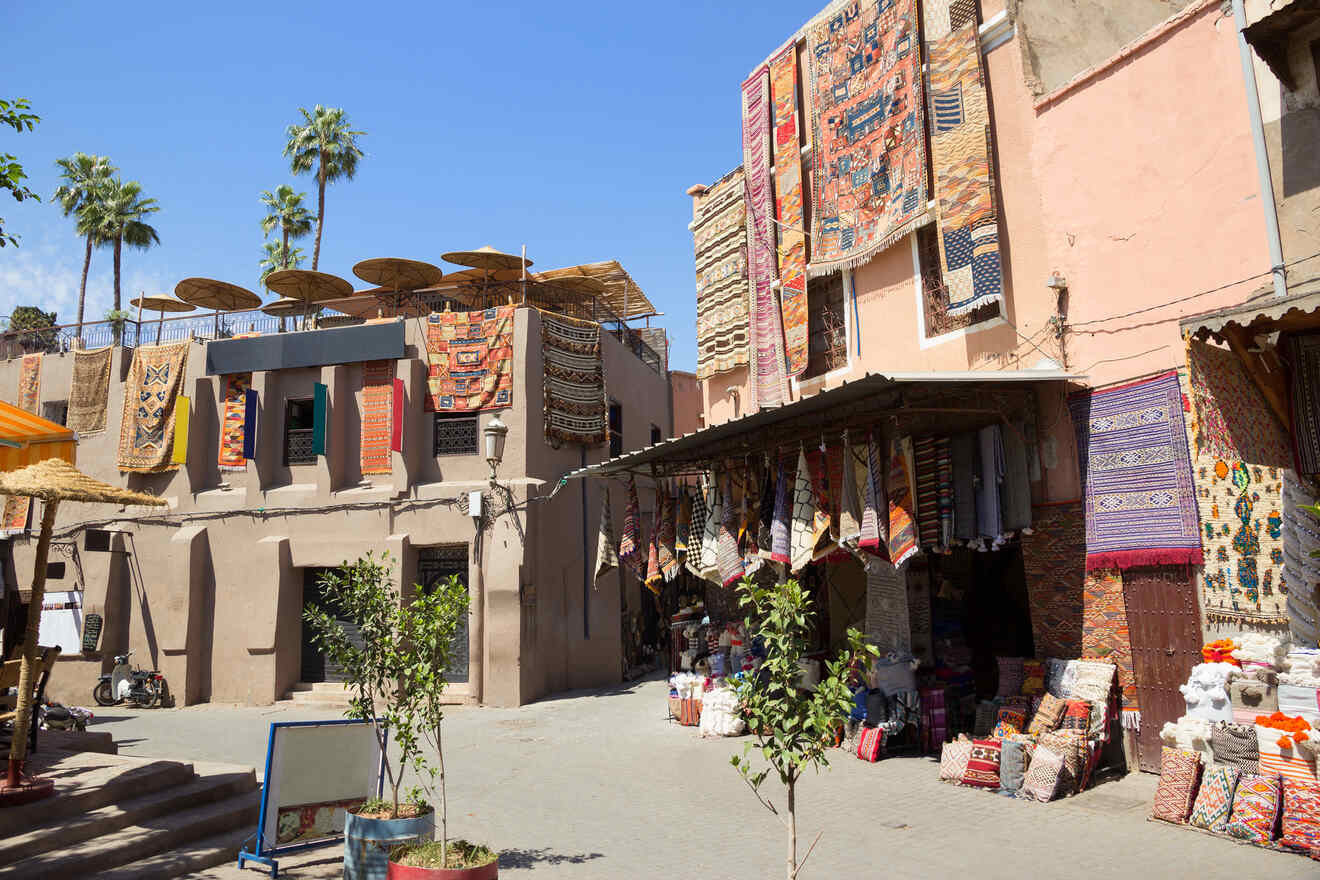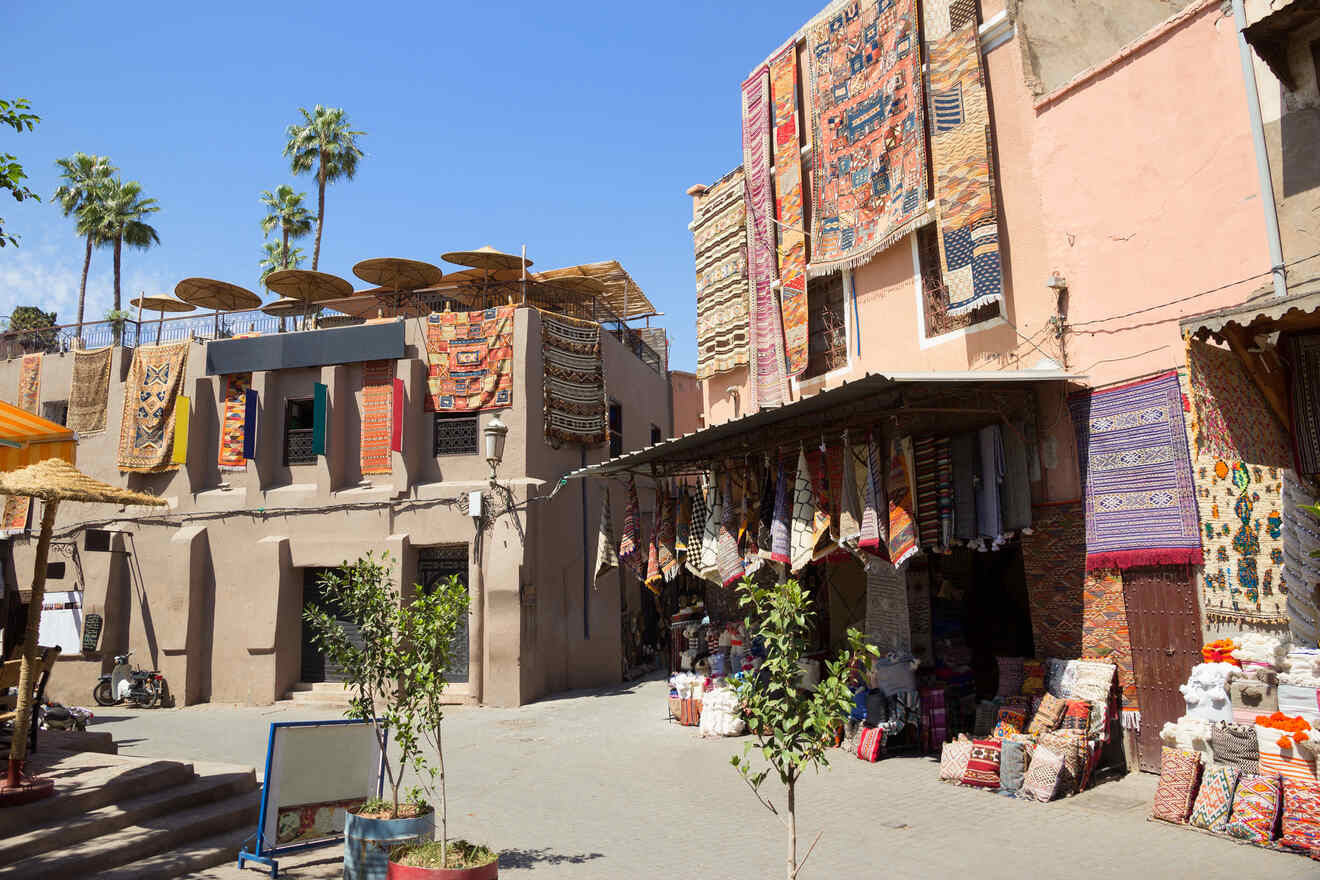 Located south of the Medina neighborhood, Agdal has definitely a different style than other historical parts of the city. If you're looking for an urban vibe and cheaper places to stay in the city then this area is for you!
You'll find tons of budget hotels and riads plus there's a major shopping city here so you better hold tight to your purse because you might spend the whole day here! Everyone raves about the multiplex movie theatre, so if there's a movie coming up while you're here or just want to spend a chill night with your friends then you know where to come.
You will find some popular attractions here as well, the Botanical Garden of Marrakech is located in Agdal. You can come and spend a full day here, relaxing and admiring the beautiful nature of this city.
One thing that you have to keep in mind is that the racetrack that hosts the World Touring Car Championship is situated in this neighborhood. So my advice is to book in advance any hotel if you're coming to Marrakech during that time because everyone will be looking for accommodation in the city.
Other accommodation options in Agdal
Things to do in Agdal
5. Palmeraie – where to stay in Marrakech for adventure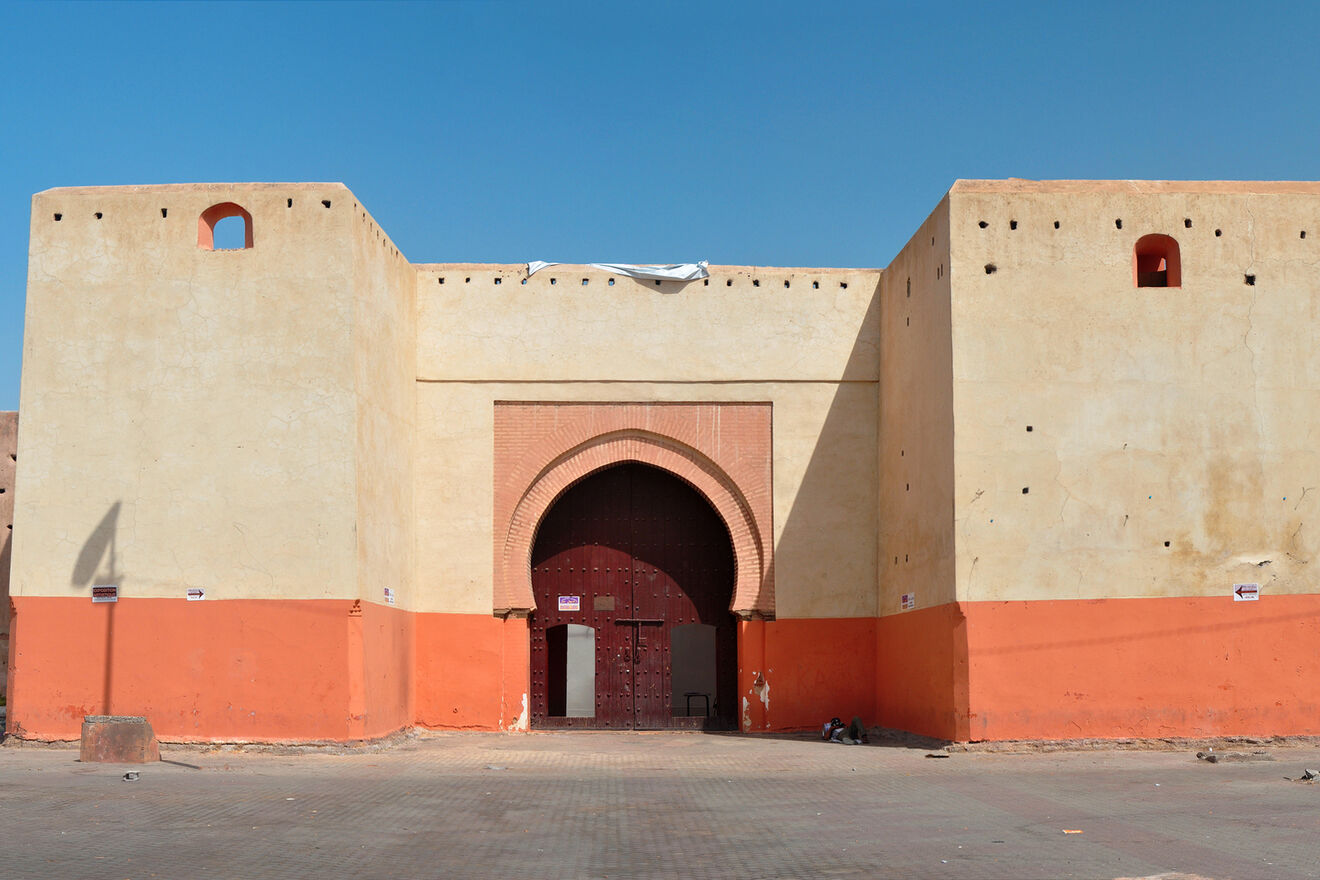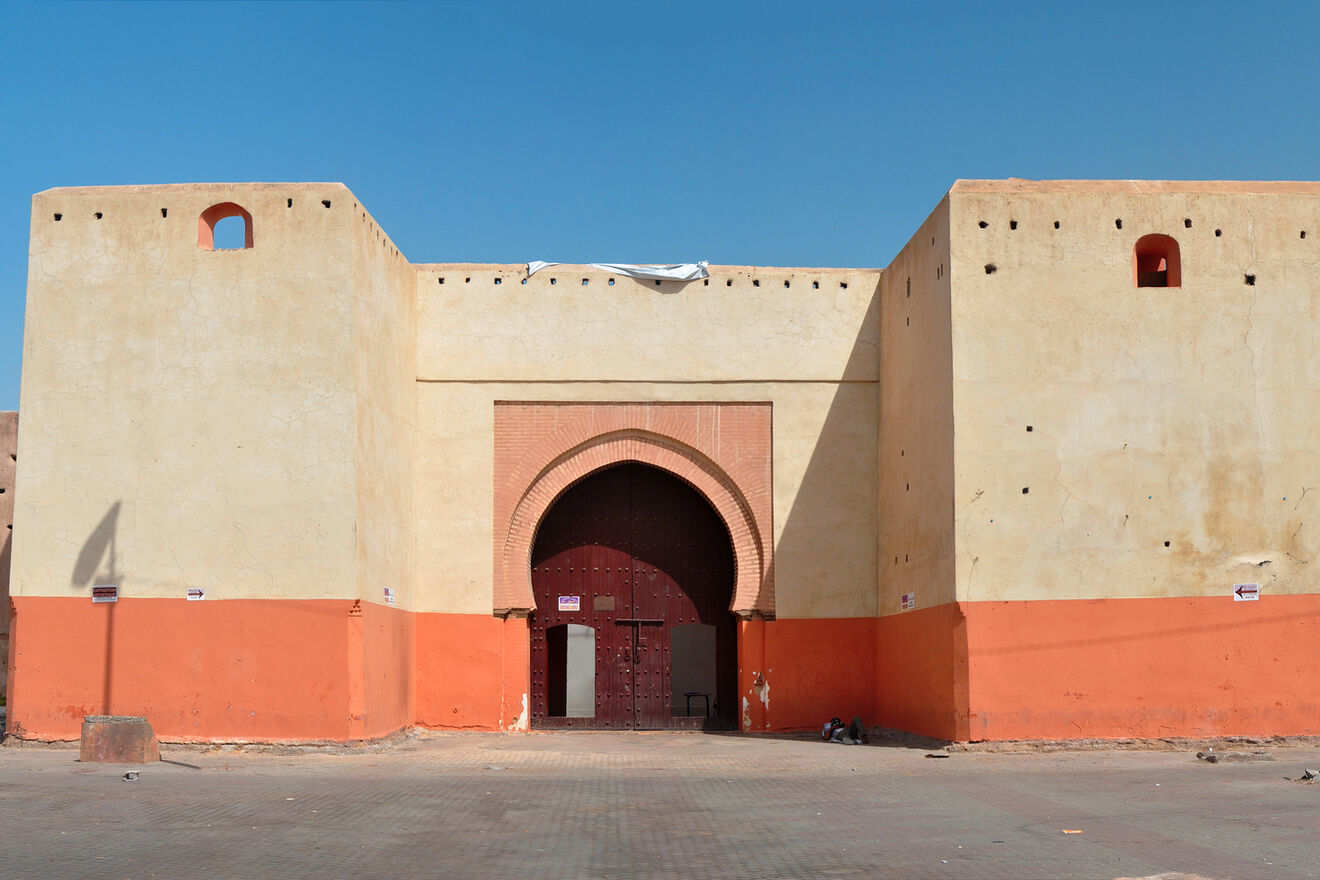 Located in the north part of the city, this neighborhood is a top choice for any adventure junkies who are coming to stay in Marrakech. With a lot of palm trees and some sandy areas, Parmeraie is perfect if you're looking to ride camels and bikes in the city but don't have time to take a long guided tour out in the desert!
Although this neighborhood is located a bit further than the other ones, you can always take a taxi to get to Medina or Hivernage. I don't really recommend renting a car in Marrakech, it can be risky and I always say – better safe than sorry!
With a golf course in the area, it's hard to get bored in Palmeraie, there's always something to do! Although the accommodations and hotels here are a bit more expensive you'll get the celebrity treatment and you can sit by the pool all day long before heading out!
Other accommodation options in Palmeraie
Things to do in Palmeraie
6. The Kasbah – best place to stay in Marrakech for history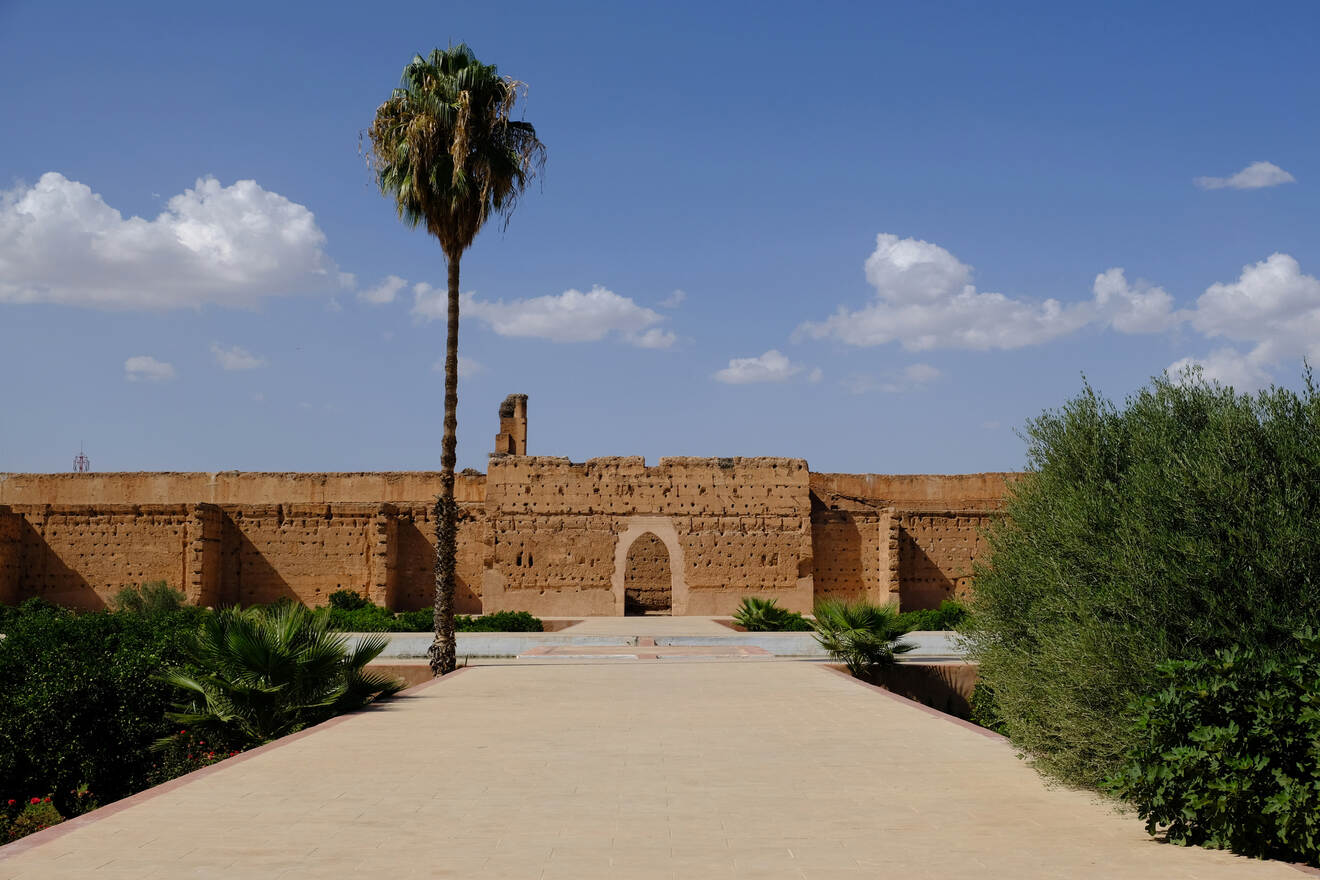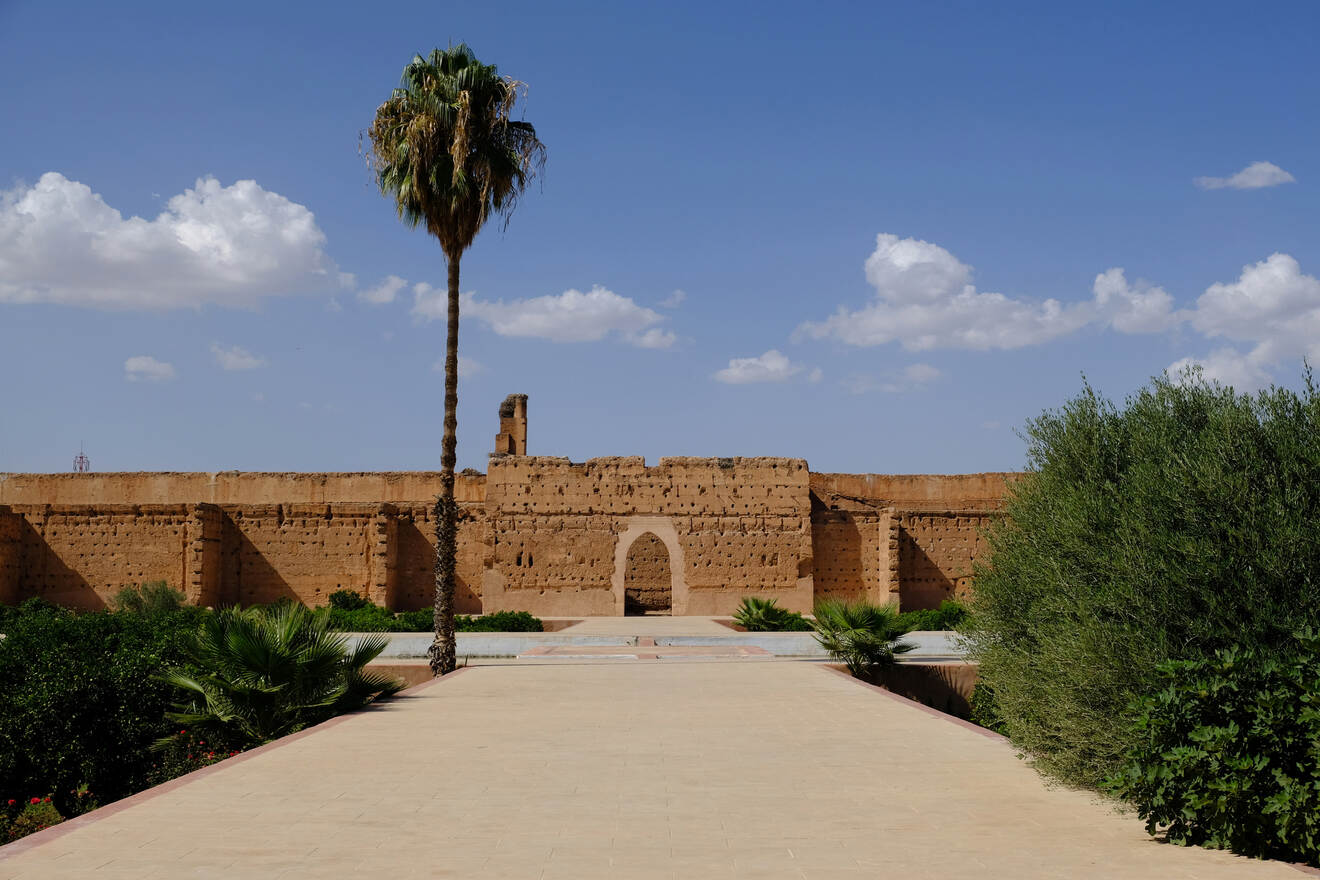 Hey dear history enthusiasts, don't worry! I know you've been looking for a neighborhood to stay in Marrakech that has all the big old attractions. The Kasbah area is the perfect place in Morocco for you!
Everyone comes here to remain in awe of the 12th century Bab Agnaou gate, which has quranic inscriptions on the surface. With brownish buildings and old architecture, this area feels like it has seen the passing of time. However, the modern-day Royal Palace brings a new touch to the neighborhood.
Another spot that all history lovers have to see during their trip in Morocco is the Saadian Tombs which were rediscovered in 1917, until then everyone forgot about them. They are very unique and made out of marble and solid gold! You definitely need to come and see this attraction, no matter where you're staying in Marrakech!
There are many riads and cool hotels here, and usually, after a full day out everyone goes back to their accommodation and spends a relaxing night in the garden, while drinking some delicious mint tea. Just living the Moroccan lifestyle!
Other accommodation options in The Kasbah
Things to do in The Kasbah
Frequently asked questions about Marrakech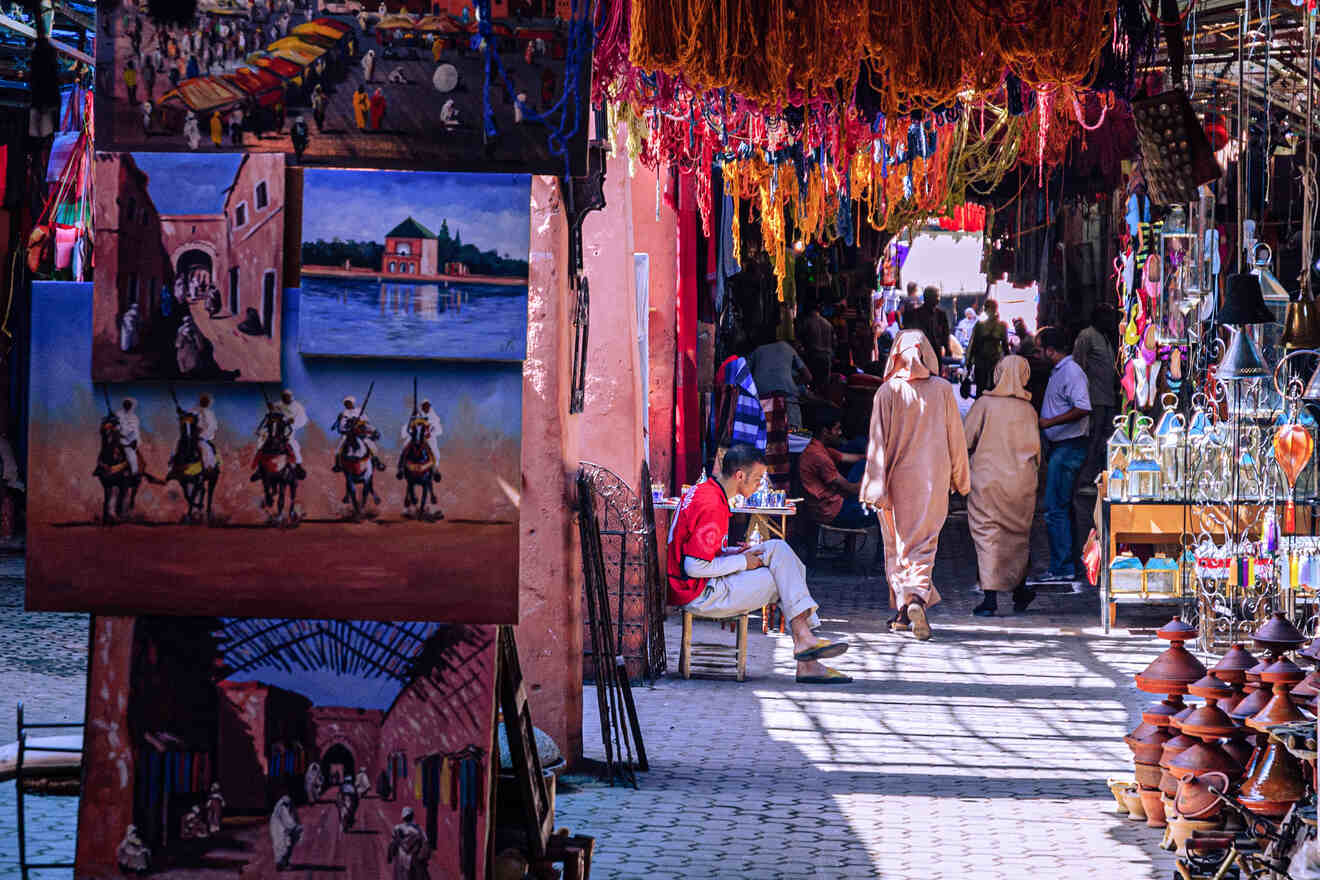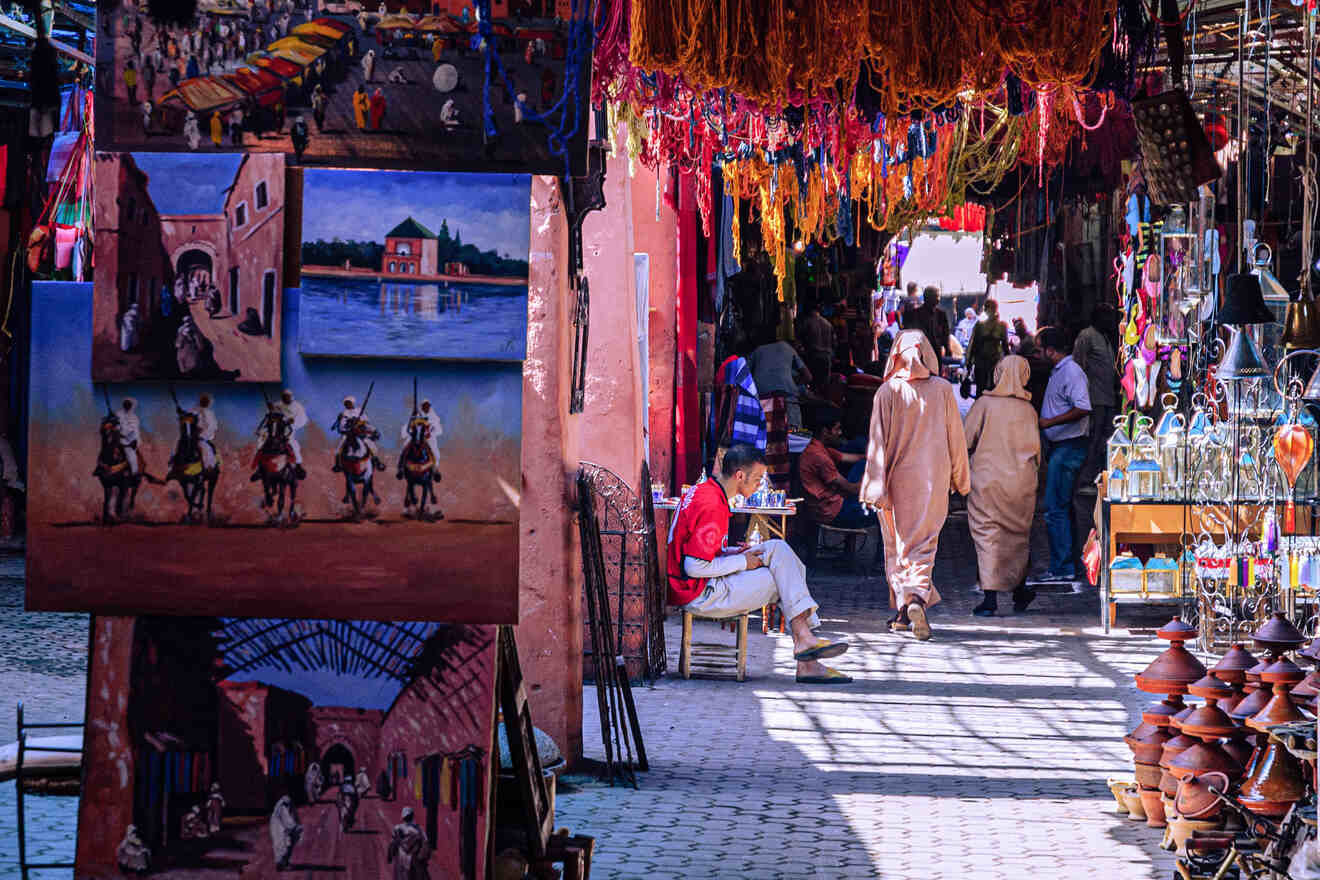 Conclusion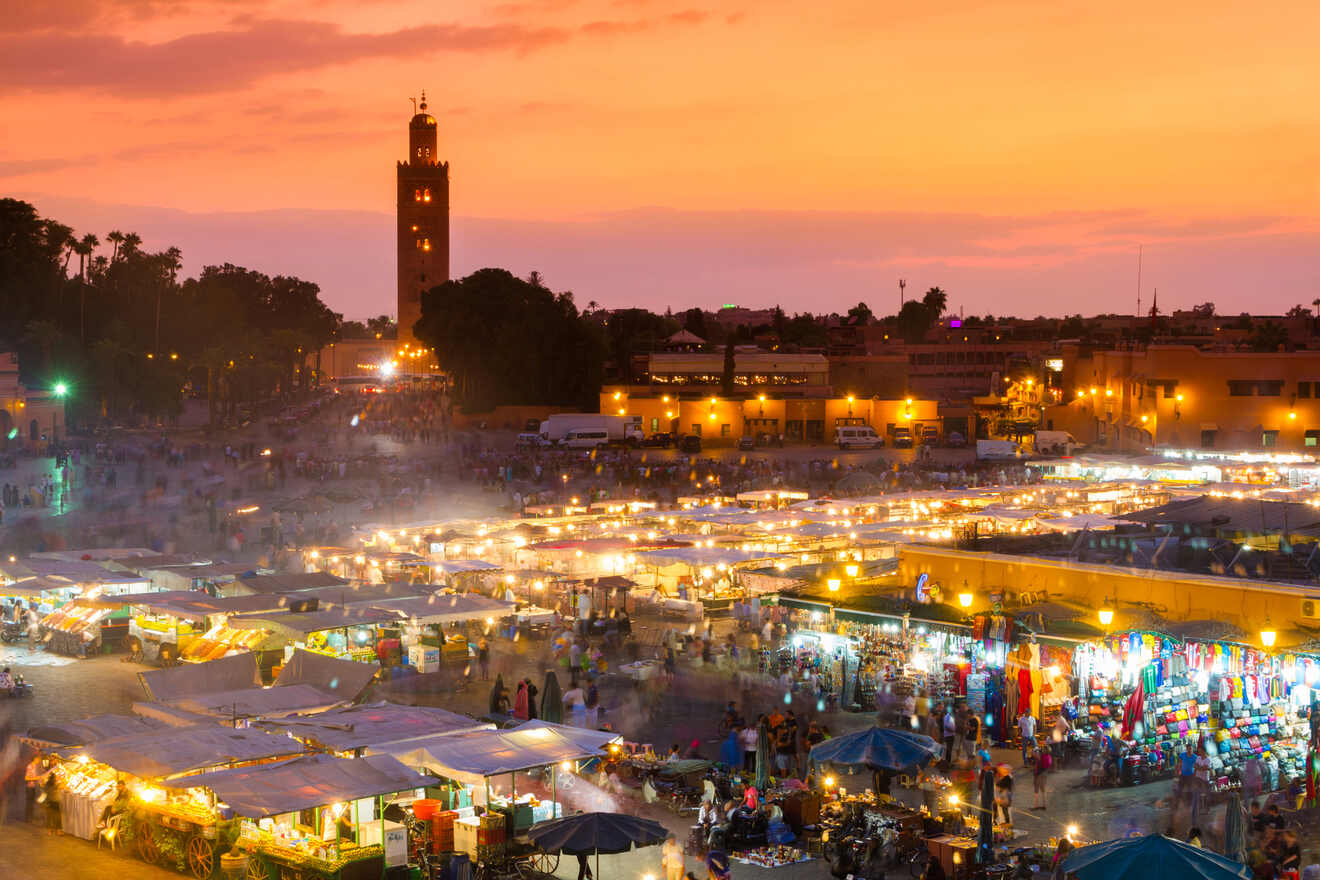 I feel so nostalgic! That's what Marrakech Morocco does to me every time! Trust me, you'll love me for recommending this city and I hope this post helped you decide what are the best places to stay in Marrakech and find a chic mosque.
By now you should know which are the best luxury hotels or which riad you should book first! And on that note, definitely book in advance, if you want to get the best deals!
I know I've given you tons of luxury hotels and budget choices but here are my top two favorites, both located within the Medina area just a minute walk from all the attractions:
Make sure you enjoy every moment in Morocco Marrakech, explore the unique Medina area, and visit every palace in the city! There's no other place that will offer you such an amazing experience!
Don't be shy, leave me a comment if you have any more questions as I would love to talk more about this incredible place!
Safe travels,
Victoria
---