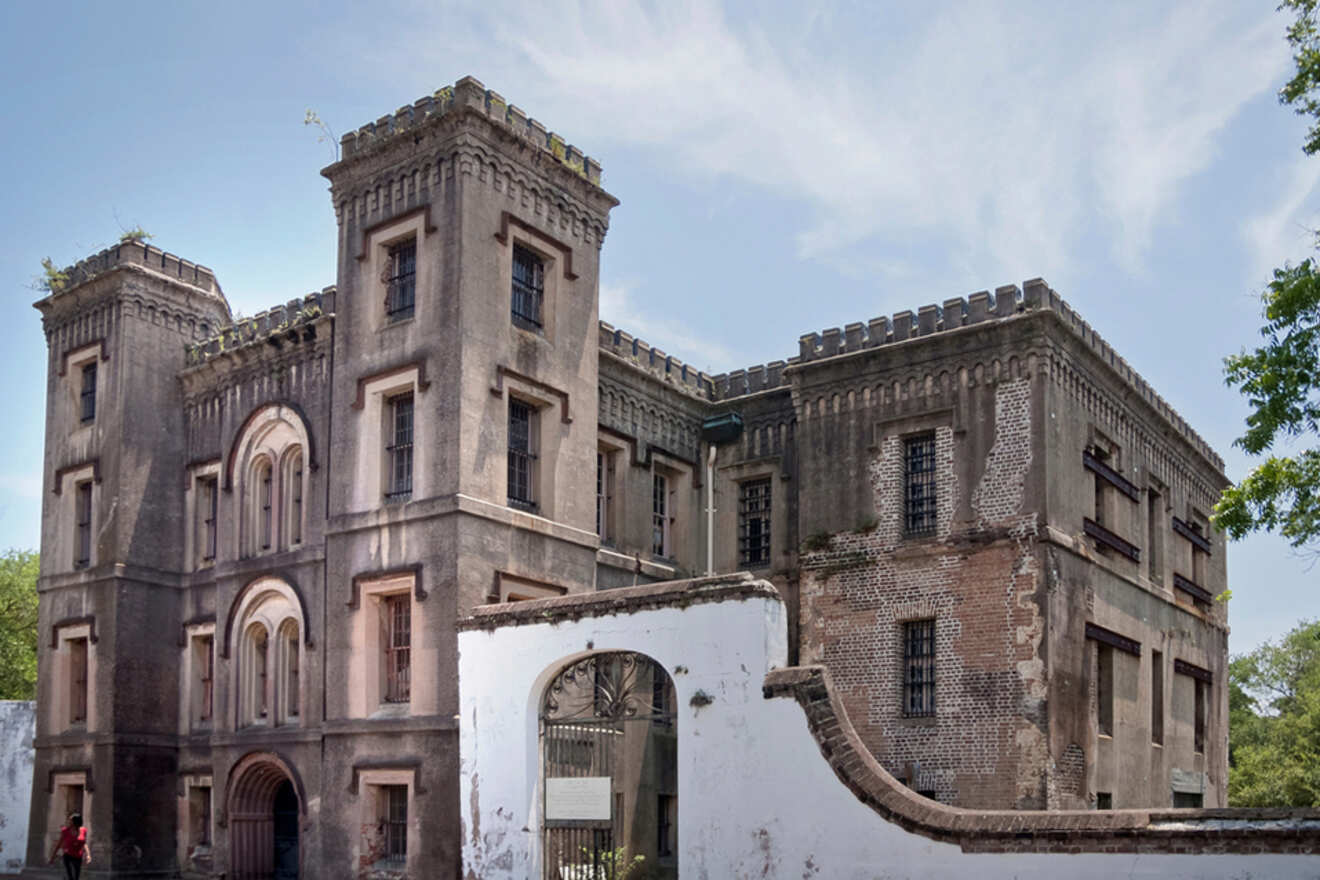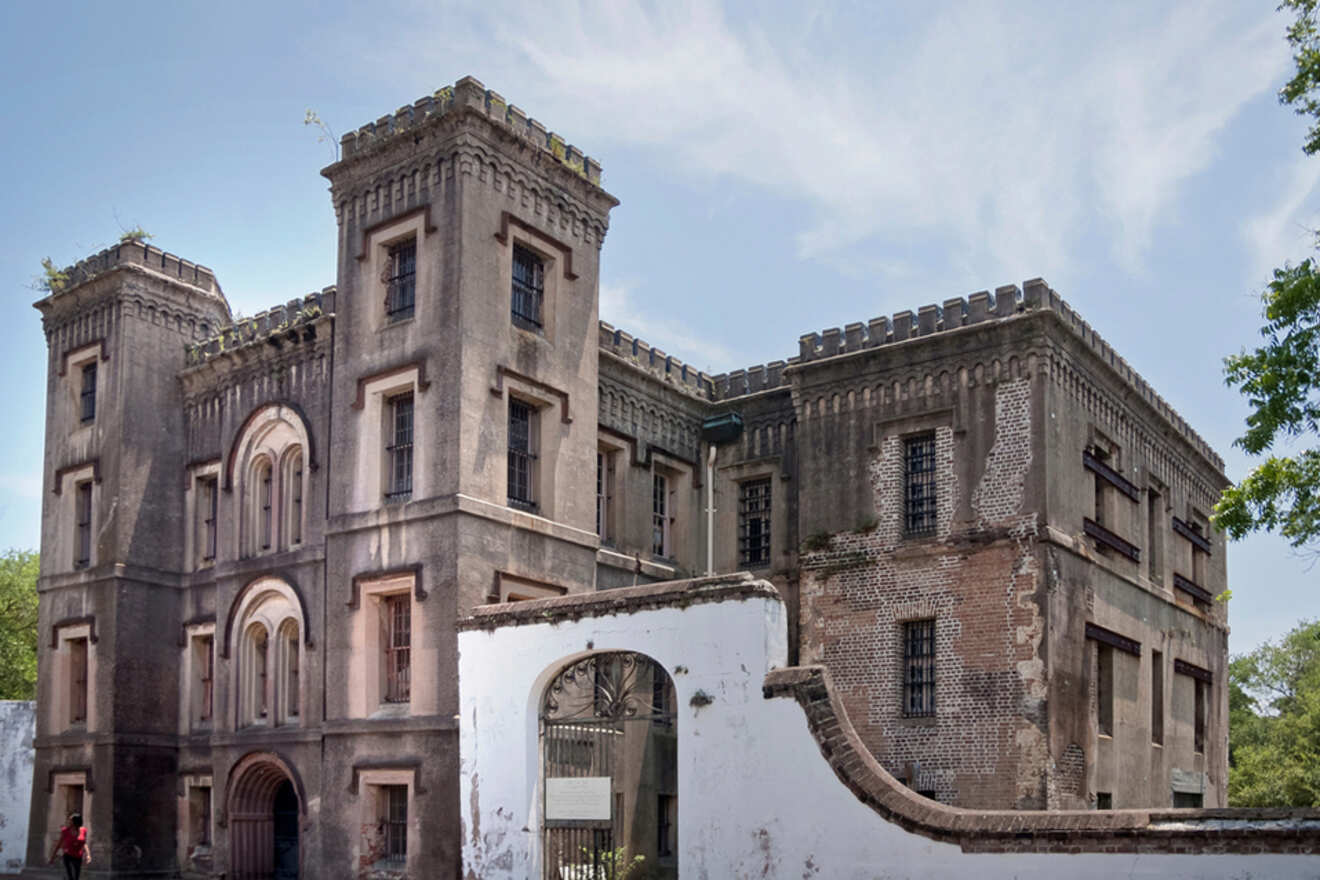 Are you a lover of all things spooky who is always on the lookout for ghostly adventures and happens to visit Charleston? Fear not, I got you covered! Here you can find the list of absolutely the best ghost tours in Charleston, SC!
If you are fond of the paranormal, you're in luck because Charleston, South Carolina, is home to some of the best ghost tours in the country. No matter if you're a skeptic or true believer, the paranormal investigations, historical ghost tours, and ghostly pub crawls will send chills down your spine.
As I understand how it is to be completely disappointed by a bad choice of tour, I made sure to investigate thoroughly and list the very best ones, so you won't have to live that experience.
One pro tip, though: book in advance! Charleston is a renowned place for all ghost tour lovers, so the tours fill up quickly, and you don't want to miss out.
Buckle up, and let's start this thrilling journey!
If you are in a hurry
Here are the best ghost tours in Charleston that you need to book in advance to save your spot:
1. Take a walking tour of the old Charleston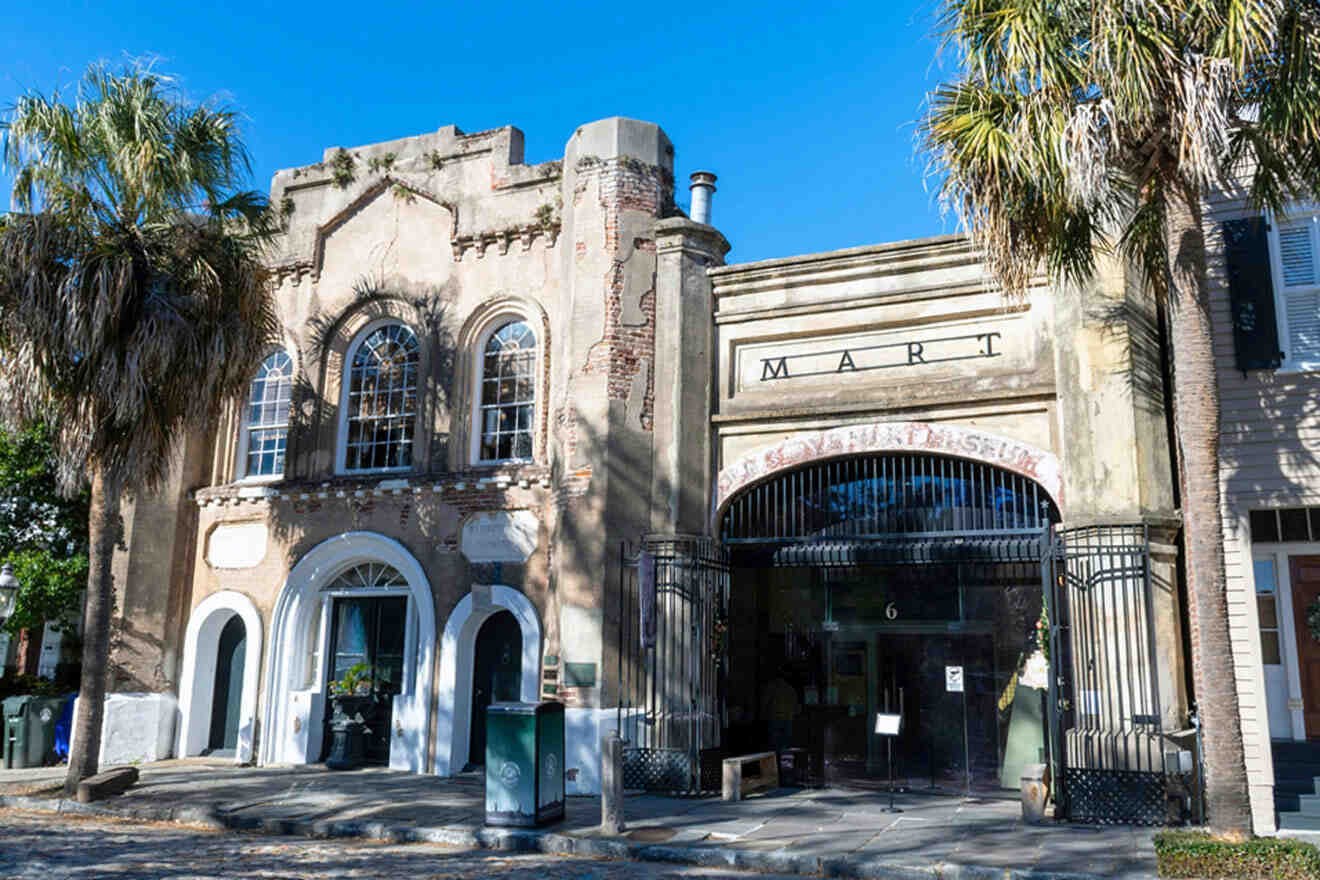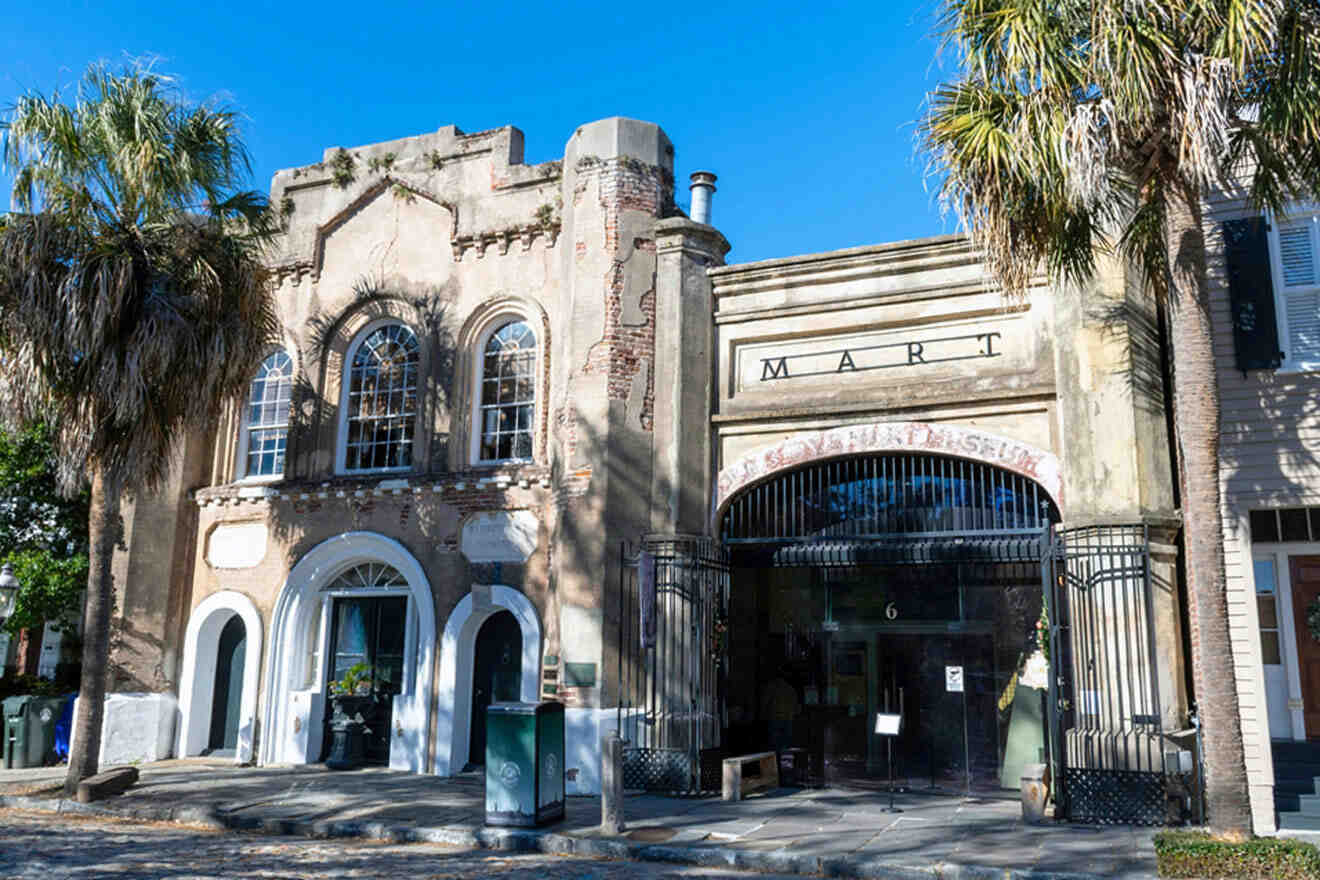 Duration: 1.5 hours
Price: from US$35
Why you should take it: the most popular ghost tour in the city
You're in one of the most haunted cities in the USA, so don't waste time lounging in your hotel room. These eerie creatures won't wait around forever!
This tour is inspired by Julian Buxton's "The Ghosts of Charleston," and with a stop at Buxton Books, you'll have the opportunity to buy a copy for yourself and fully immerse yourself in the ghost stories of Charleston. There are early or late evening options, so you can choose a tour to fit your schedule.
The real highlight of the tour includes exclusive nighttime access to the iconic Unitarian Church Graveyard, established in 1772, where real-time hauntings have occurred since 1996. You'll also pass by the historic St. Michael's Church located in downtown Charleston along the way. Of course, you'll have a tour guide by your side from whom you can hear spooky stories each step of the way.
2. Explore Charleston on a carriage tour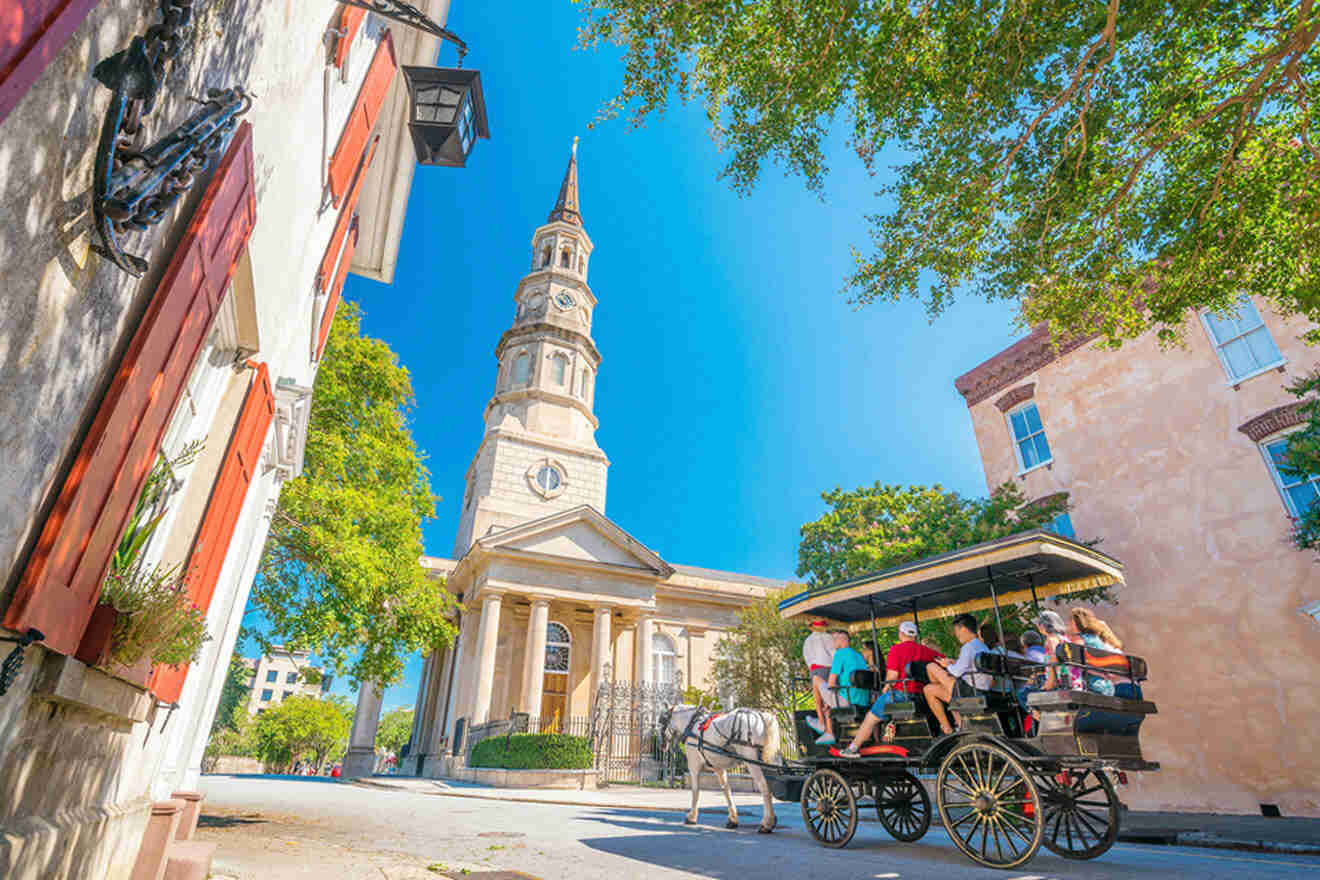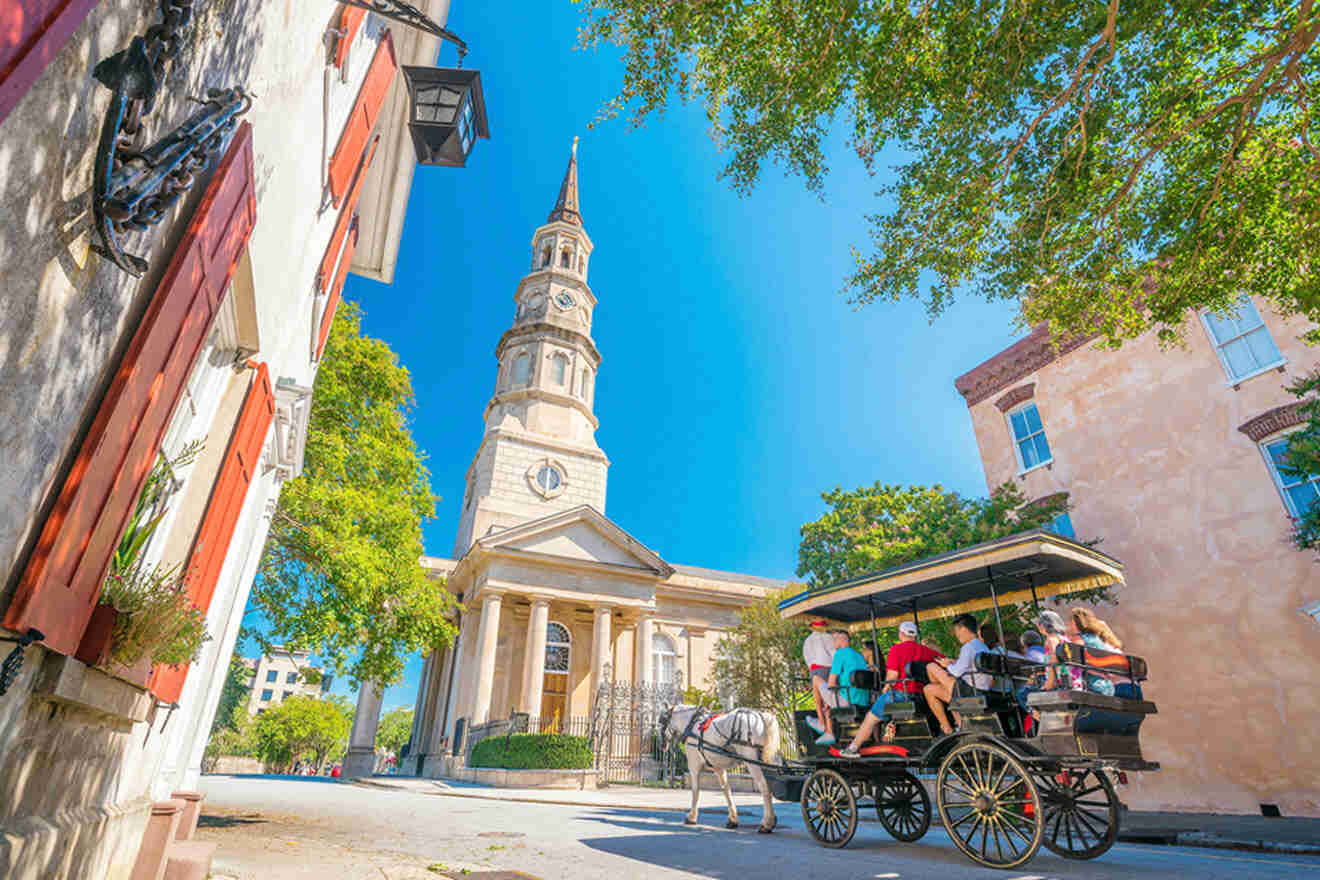 Duration: 40 min
Price: from US$50
Why you should take it: tour Charleston from a comfort of a carriage
This is no typical ghost tour, you'll hop on the haunted horse and carriage ride for the ultimate dark history learning experience! It's perfect for the history buffs out there.
The trusty horse will effortlessly navigate you through twisting side streets and charming cobbled alleyways as you hear ghost stories of Charleston's history from your tour guide.
This 40-minute after-dark carriage tour covers over 15 haunted locations of Charleston's old walled city, passing by the Old Exchange & Provost Dungeon, the Circular Congregational Church and Graveyard – the oldest graveyard, etc. You'll start and end your ghost tour experience at the stable, where you can watch an educational video, grab a bottle of water, or use the restroom.
3. Learn the haunted history on a booze tour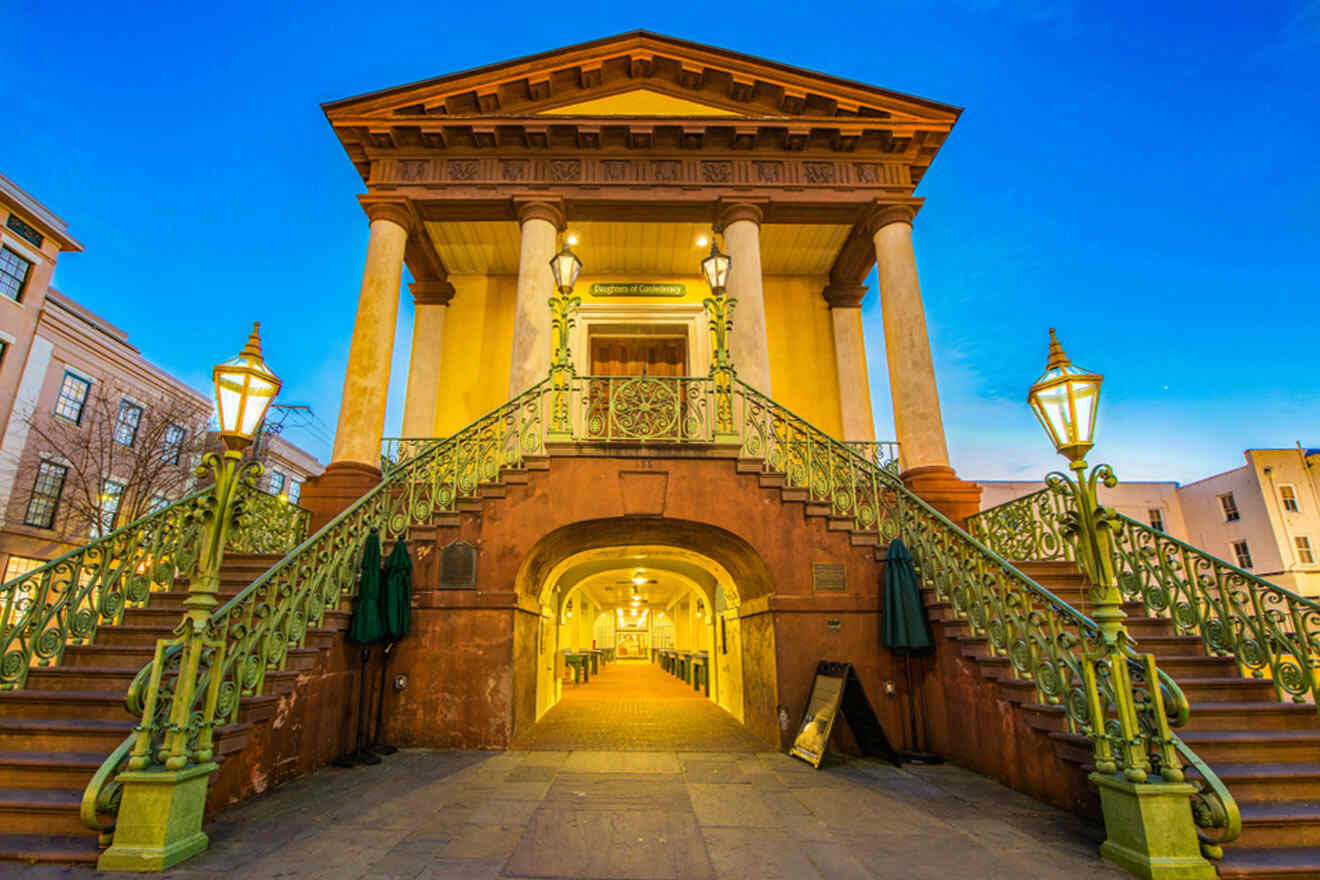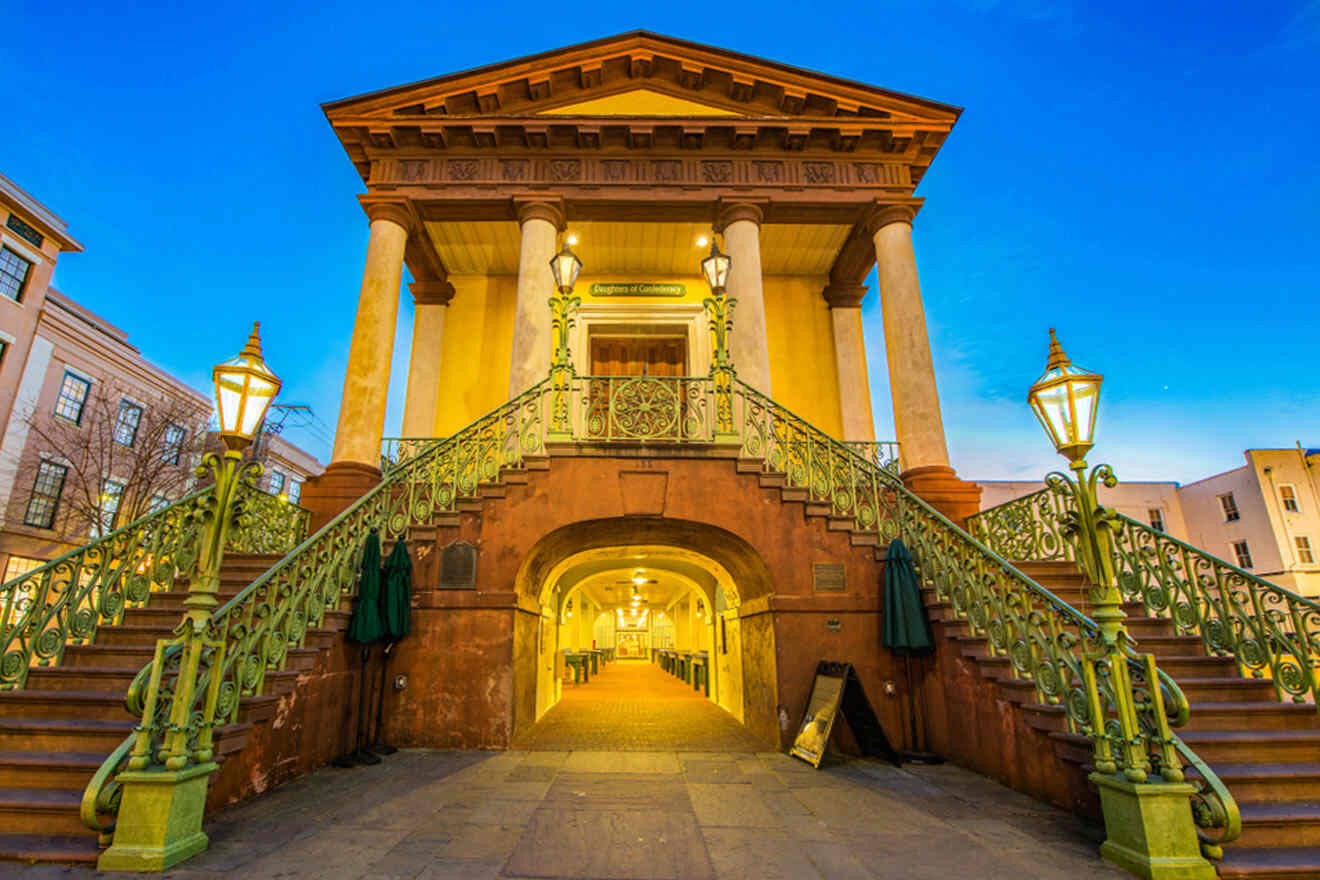 Duration: 2.5 hours
Price: from US$40
Why you should take it: visit haunted sites, hear stories, and drink booze
If you dare to embark on this haunted boos and booze Charleston ghost tour, you're in for a special immersive treat. Since tour groups are kept small for only up to 4 people, you're guaranteed a personalized and immersive experience. And your tour guide will be none other than the pirate himself.
You'll get to hear tales of hauntings and ghostly encounters as you stroll through some of Charleston's most haunted locations, like Powder Magazine, Charleston City Market, Washington Park, and more. And what's better than hearing haunted tales? Sipping on delicious cocktails as you walk, of course!
But remember, only those over the age of 21 can join in on the boozy fun, and as a memento of your adventure, you'll get to take home a special commemorative cooler or cup.
4. Dare to visit Provost Dungeon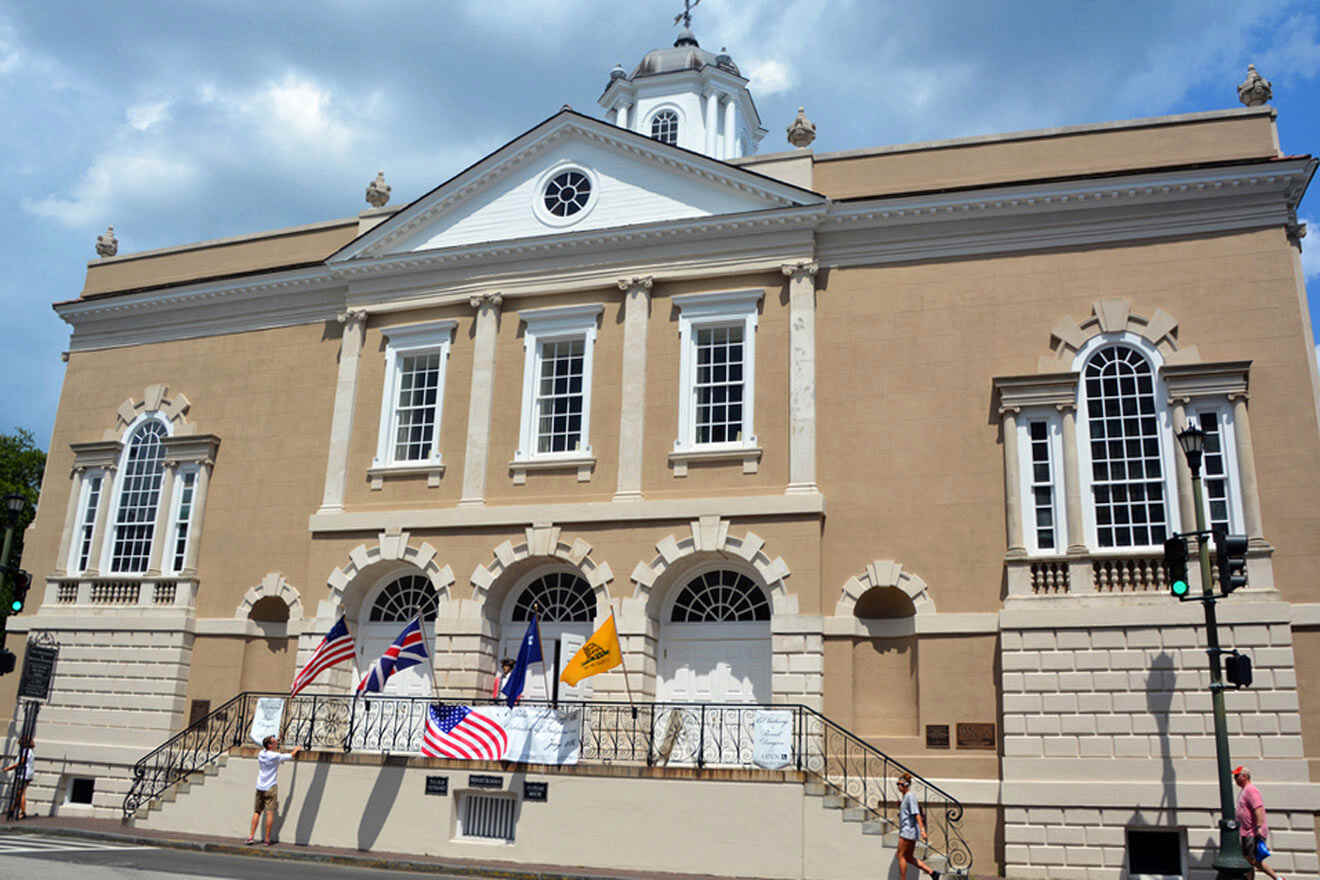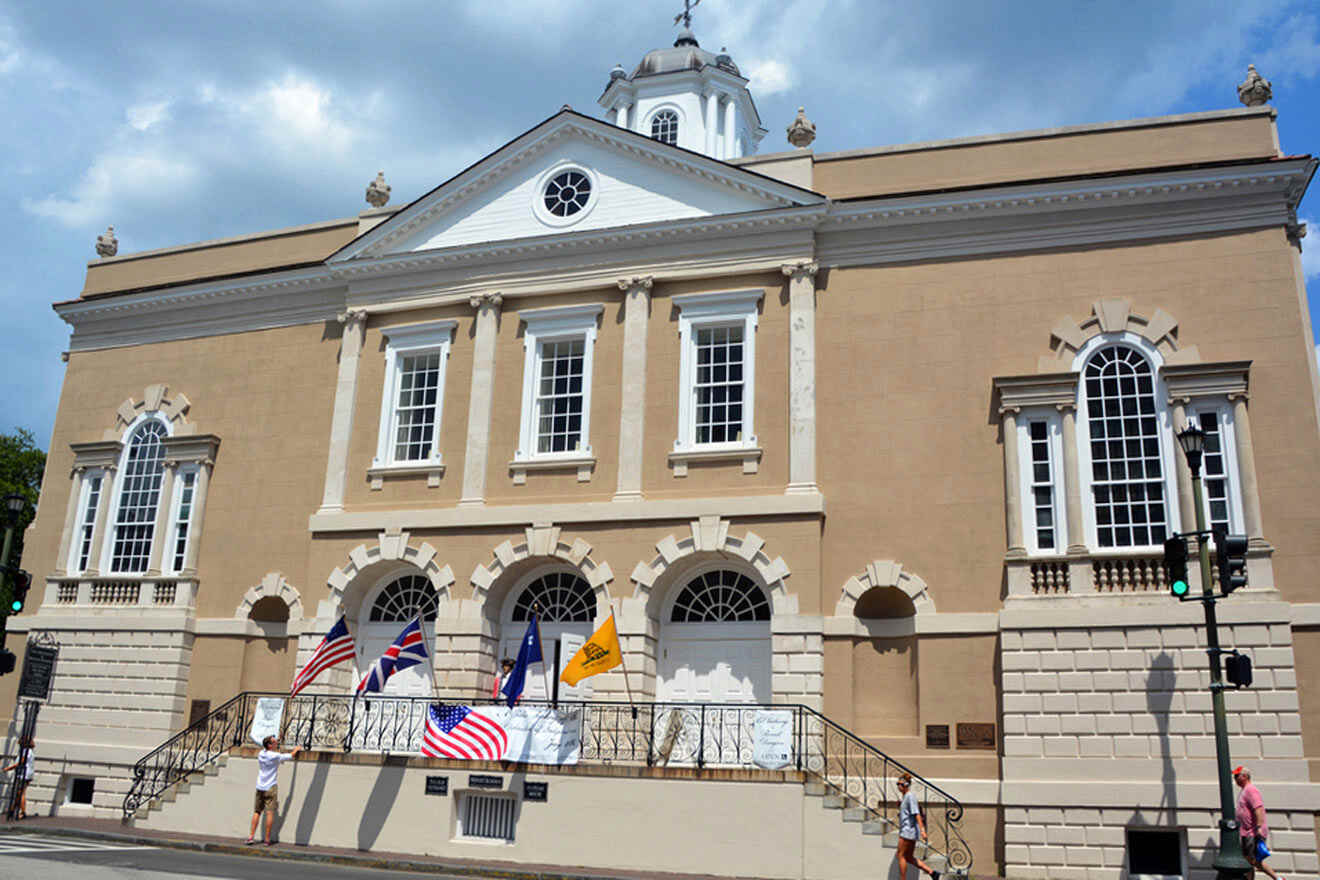 Duration: 1.5 hours
Price: from US$40
Why you should take it: exclusive access to old Charleston jail
If you want to visit Charleston's spooky past, then Bulldog Tours has got you covered! This is one of their most famous tours, which offers exclusive access to the Provost Dungeon, old Charleston jail, a place reserved for imprisoning famous pirates and Colonial patriots.
The licensed tour guides will lead you every step of the way, and you'll have approximately 20 minutes inside the dungeon, which was used by British forces to imprison hundreds of prisoners during the Civil War. You'll learn all the dirty secrets of Charleston's history, voodoo practices, and local superstitions. The tour also takes you through the French Quarter, one of Charleston's oldest neighborhoods, where you can discover historical homes, churches, graveyards, and alleyways.
Finally, you'll visit Philadelphia Alley, a hidden walkway with a fascinating past, once bustling with scholars, congregants, and thieves.
5. Sail away into Charleston's spooky history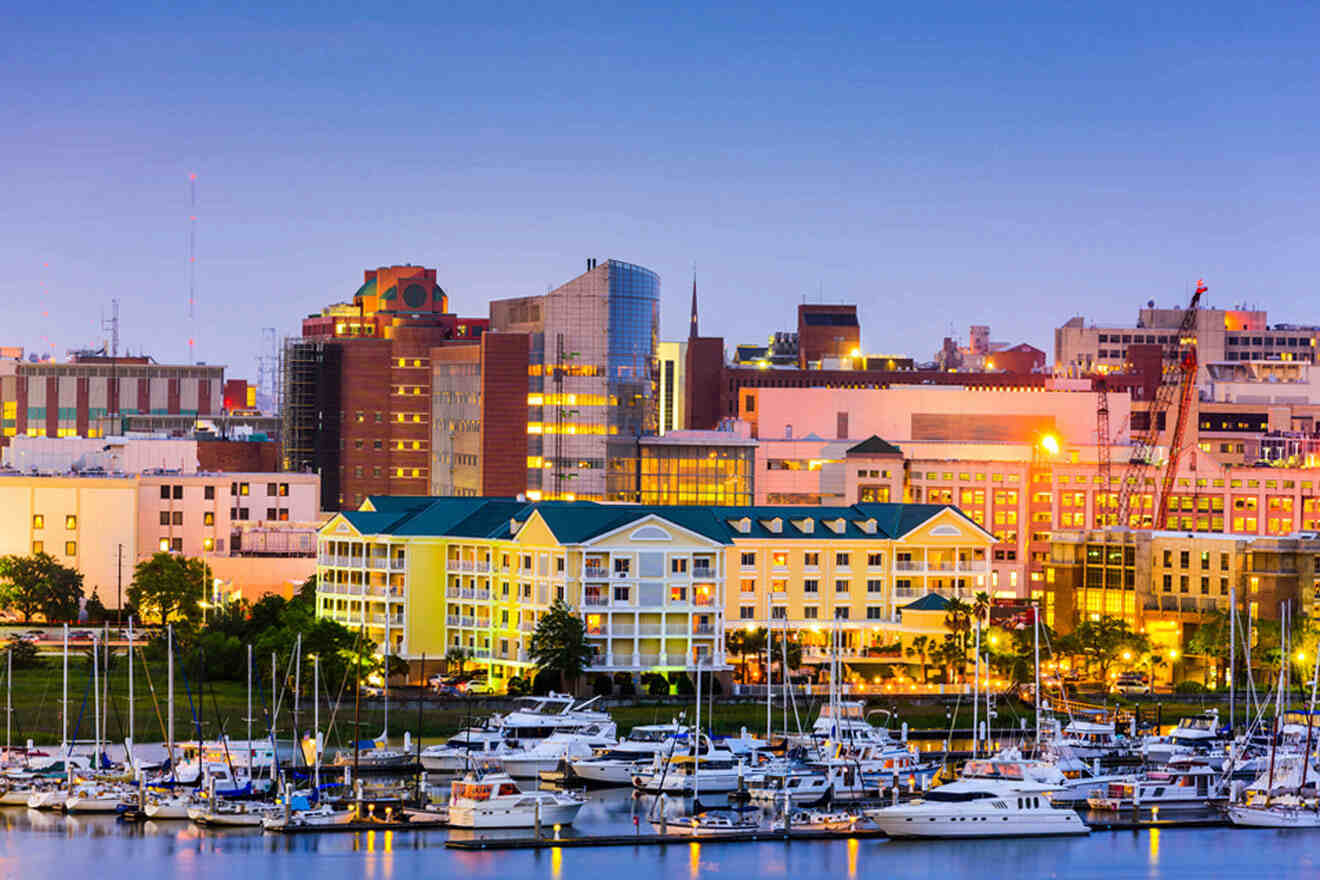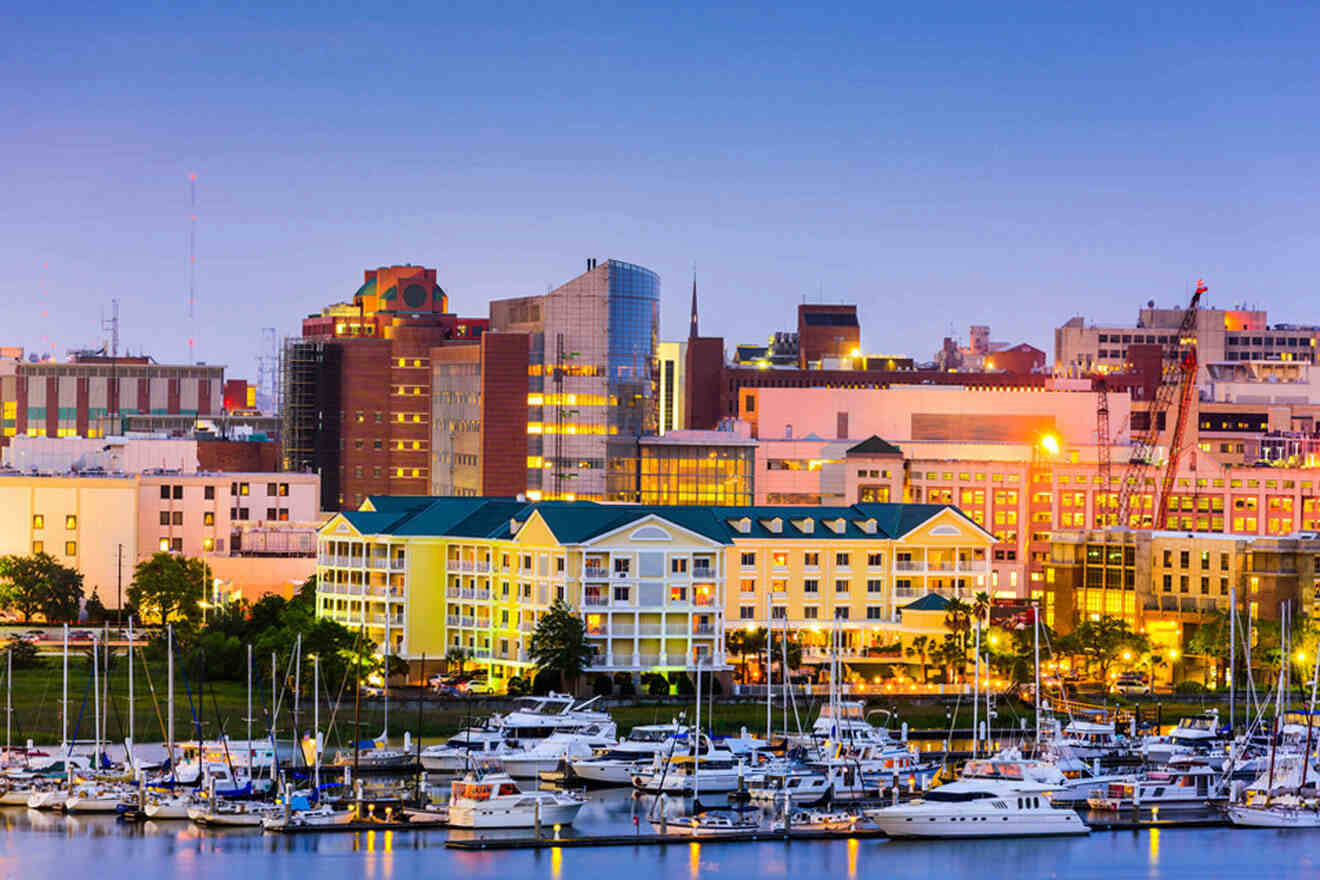 Duration: 1.5 hours
Price: from US$40
Why you should take it: explore the holy city on a boat
If you're a little bit bored with the old Charleston walking tours, I have quite a unique alternative for you. Hop aboard the 45-foot (14 m) catamaran and set sail on Charleston Harbor. This isn't like other ghost city tours, you'll get to the haunted places that can't be reached on foot.
And no ghost tour would be complete without its share of the tales of the past, and your knowledgeable guide will be right there to share them with you. As you glide through the water, make sure to keep an eye out for the spots where pirates and naval battles once took place. From haunted houses to restless spirits, you'll hear it all.
6. Embark on a paranormal hunt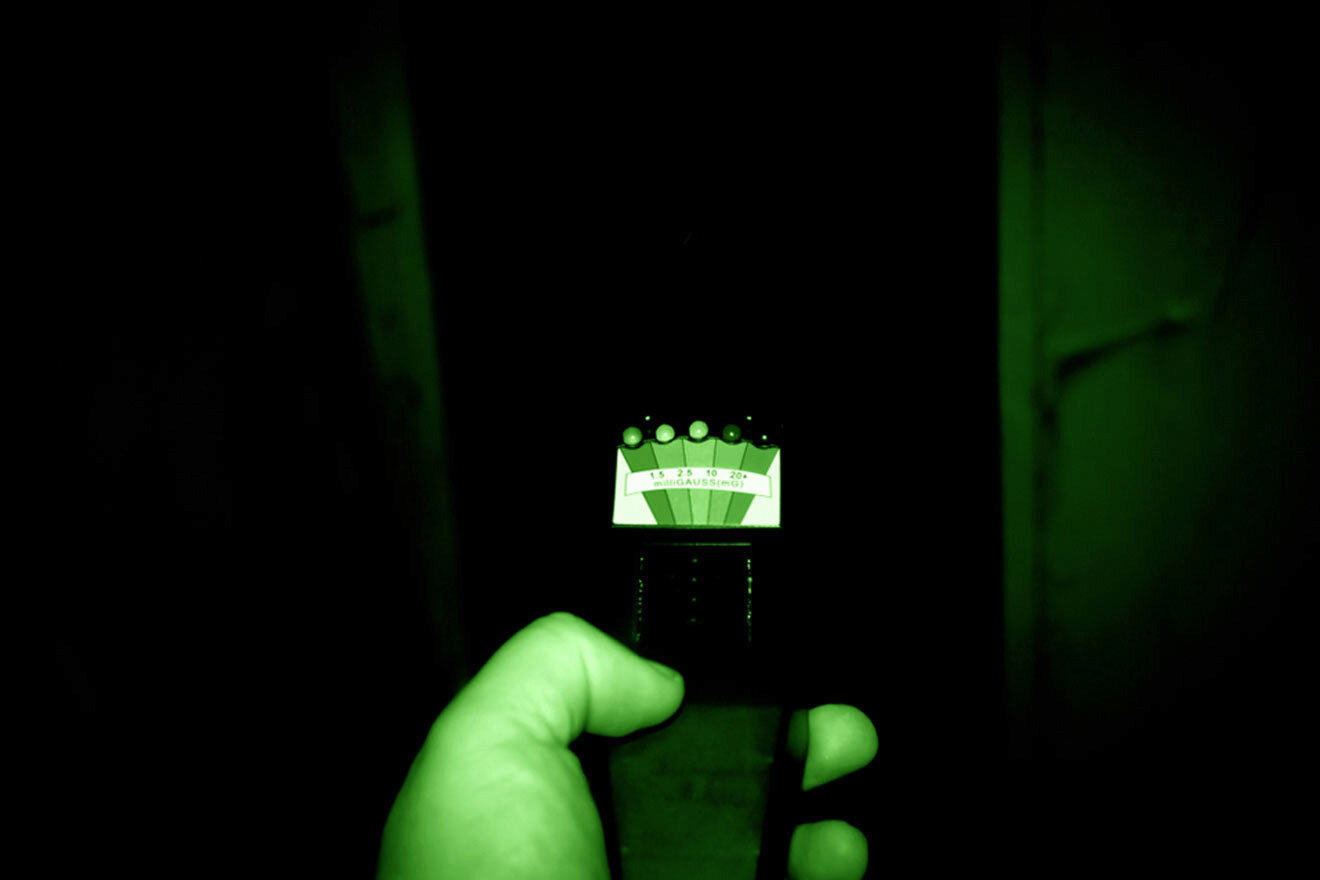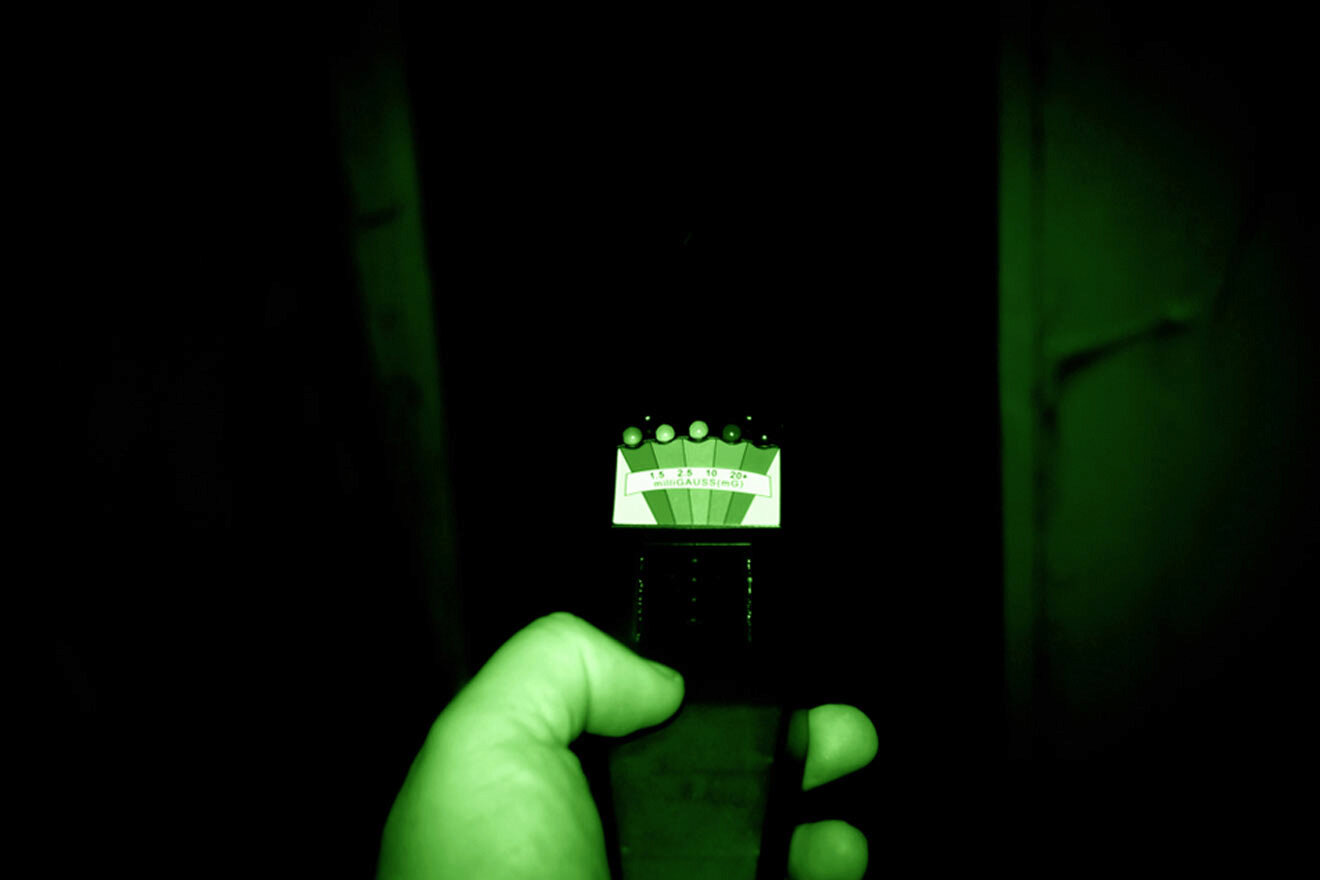 Duration: 1.5 to 2 hours
Price: from US$65
Why you should take it: search for paranormal activity with ghost-hunting equipment
Join on a thrilling ghost hunt in Charleston by utilizing authentic ghost-hunting equipment, such as a thermal imaging camera, under the guidance of your expert tour guide.
You'll immerse yourself in local ghost stories with the help of your guide, who will provide you with detailed instructions on how to operate each tool. In addition, you will have access to all the data gathered during the investigation.
This small-group tour offers ample opportunities for engaging with your guide and provides a hands-on experience and learning opportunity. It's open to all ages, so it can be a great choice for a family adventure. Just make sure to wear comfortable walking shoes to make the most of your paranormal investigation!
7. Get VIP access to the USS Yorktown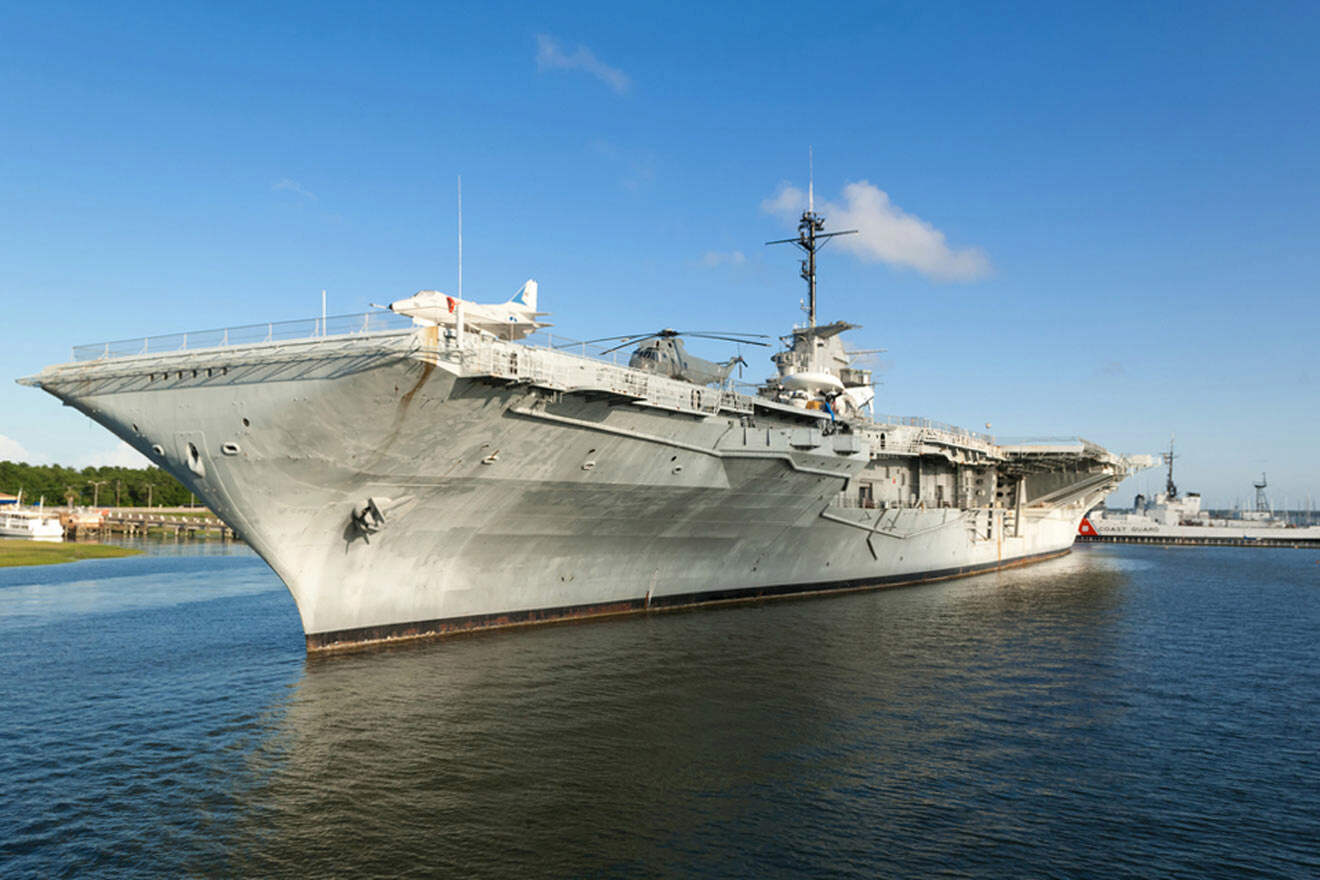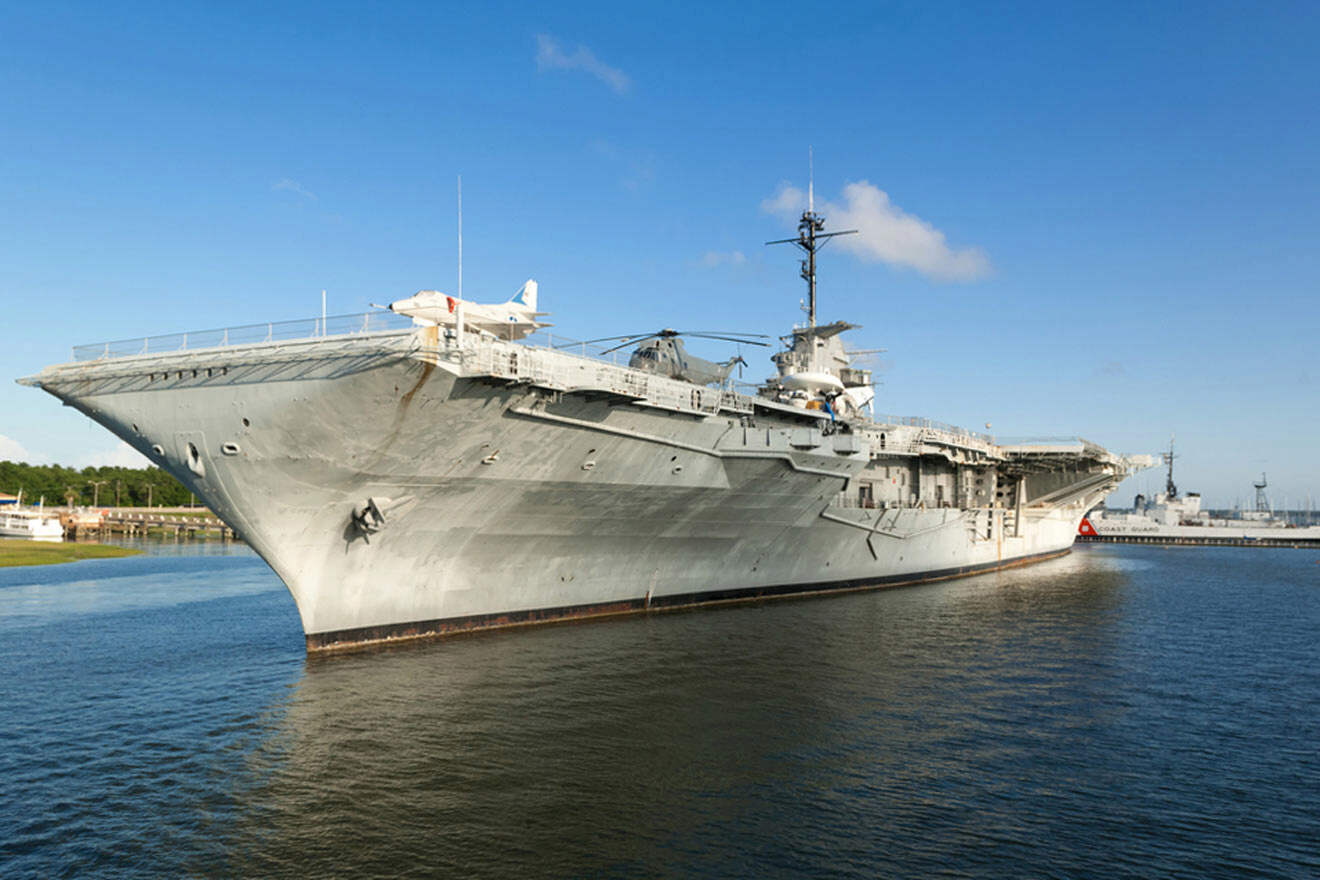 Duration: 1.5 hours
Price: from US$40
Why you should take it: USS Yorktown-focused tour
Step back in time as you explore the mysterious disappearance of sailors who sailed aboard the USS Yorktown during World War II, and you'll hear tales of a ship christening like no other and meet the legendary Captain Jocko Clark who once commanded this mighty vessel.
You'll have exclusive access to areas of the ship that are usually off-limits to the public, a perfect chance to wander the decks and corridors after dark, soaking in the eerie atmosphere and keeping an eye out for any spooky sightings. Just make sure to bring your trusty camera because you never know what you might capture on film!
8. Discover true crime gems on a walking tour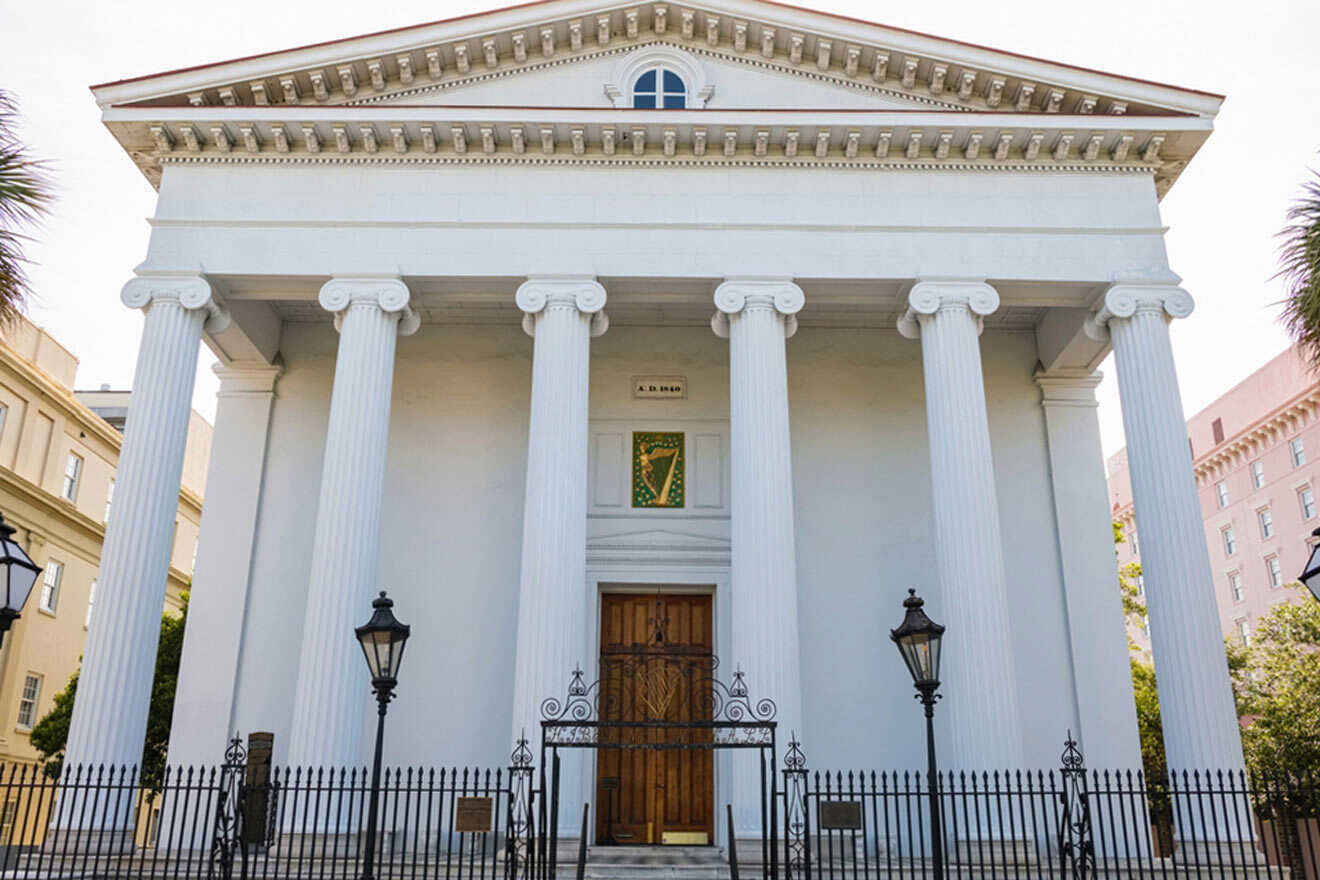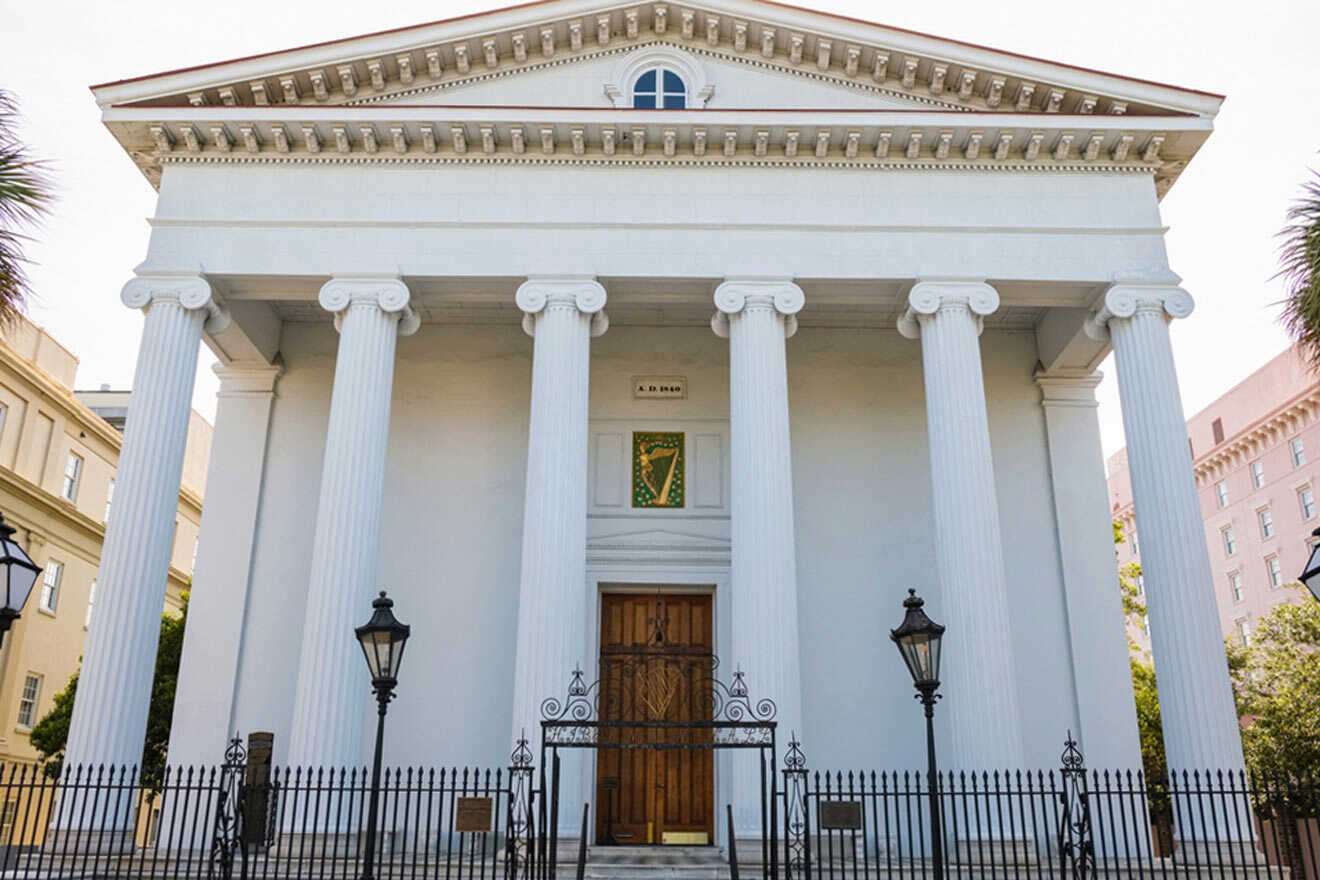 Duration: 1.5 hours
Price: from US$25
Why you should take it: true crime-focused tour
Get your walking shoes on and meet your guide for a stroll through the city's iconic landmarks, such as Hibernian Hall, Washington Park, Chalmers Street, and St. Philip's Church. Your knowledgeable guide will tell you all about eerie tales of ghostly sightings and local legends that will leave you on the edge of your seat. If you're a true crime buff, you're in for a treat! Learn about the city's darker history, including some real-life horror stories.
And if you want a celebrity experience, there is a tour option led by Mike Brown, one of the most famous tour guides in Charleston with over 20 years of experience. He even has a podcast where he talks about famous true crime and ghost stories.
9. Take a self-guided ghost tour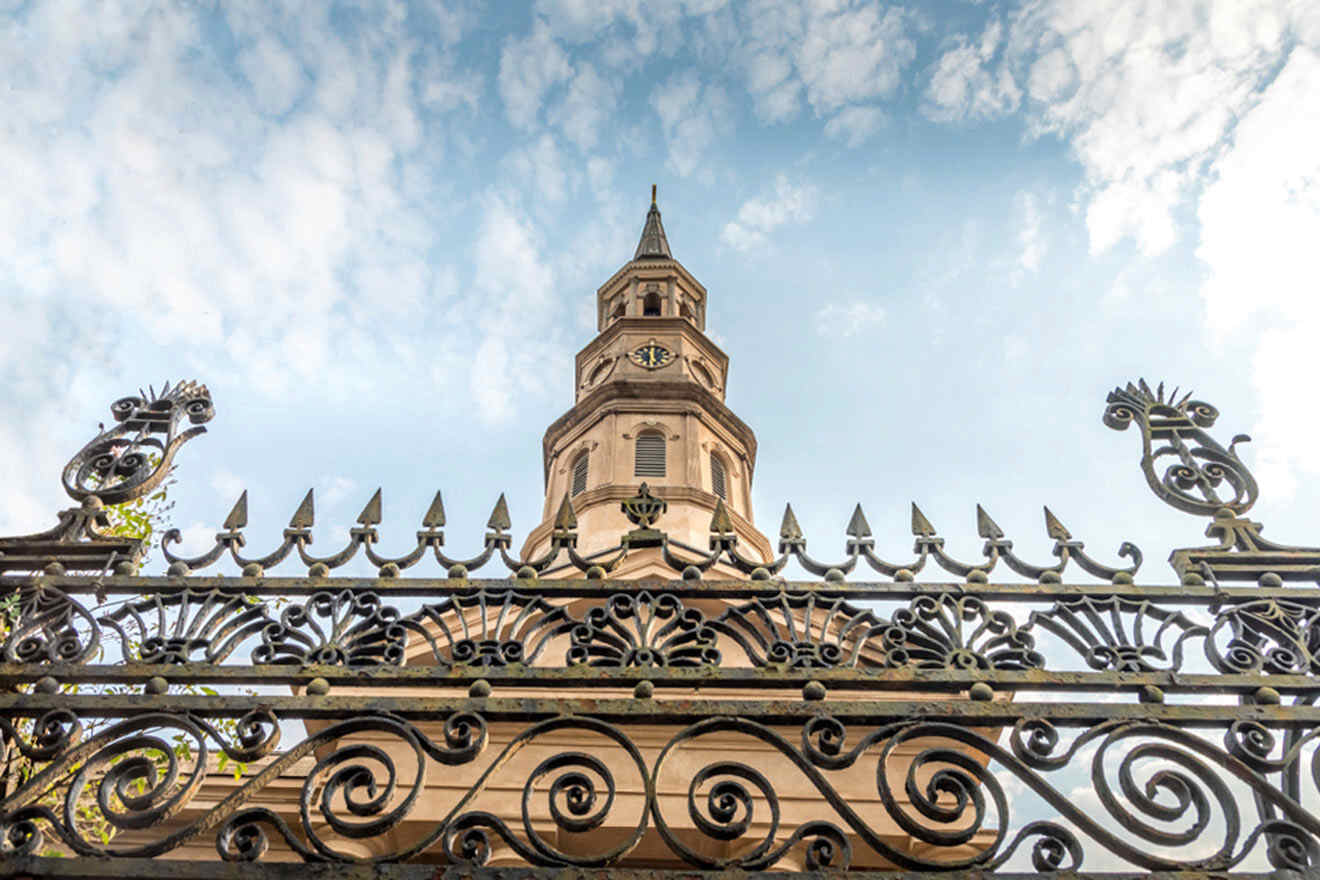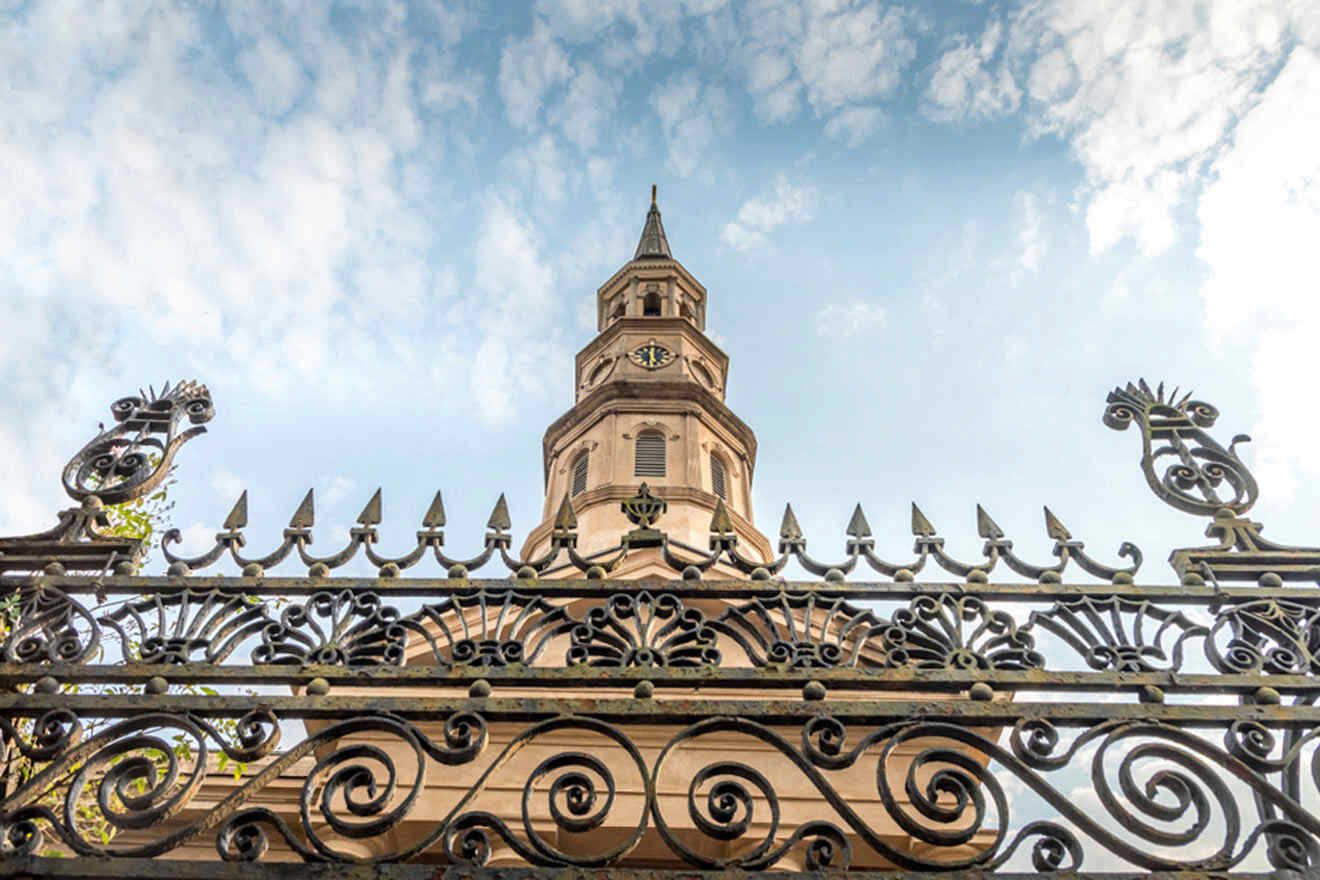 Duration: valid for 365 days
Price: from US$5
Why you should take it: self-guided app tour to explore on your own
If you want to explore the haunted sites of Charleston where it will be just you and complete freedom to explore at your own pace, this app-based tour is designed for the brave-hearted, as you'll navigate using GPS and can take the tour at any time, even when the sun goes down, and the darkness sets in.
Brace yourself for the story of the woman in black, the Dock Street Theater haunting, St. Philip's Church and the Ghost of the Weeping Woman, and plenty more creepy tales that will make your hair stand on end.
And if you need a break from the ghostly encounters, why not stop off at one of the haunted pubs along the way? Grab a quick bite or a beer to refuel before continuing your bone-chilling adventure.
FAQs about ghost tours in Charleston, SC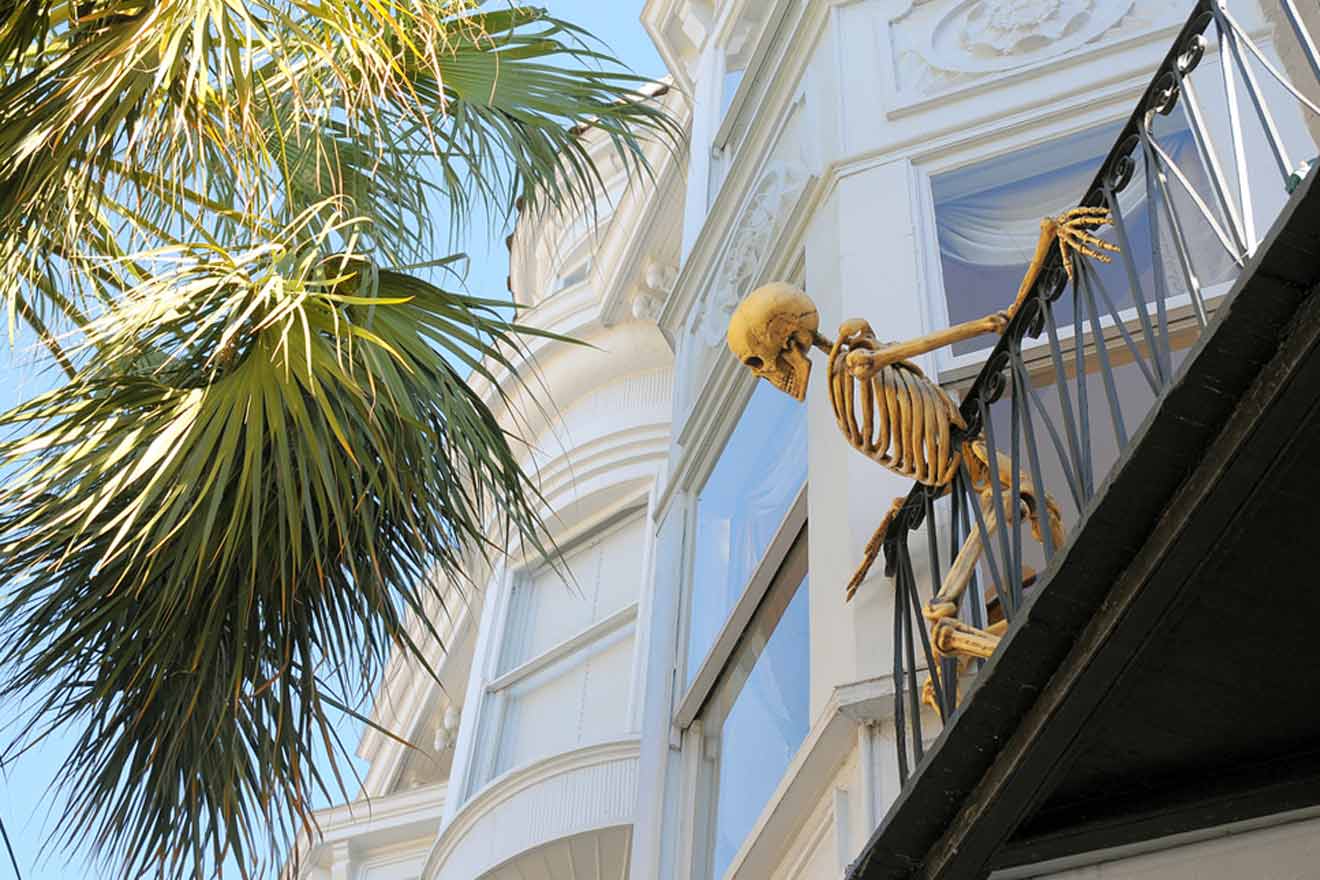 👨‍👩‍👧 Are Charleston ghost tours suitable for children?
Some tours are designed to be family-friendly and are appropriate for children of all ages. This paranormal investigation tour is a great choice for families on the lookout for an adventure.
📷 Can I take photos on a Charleston ghost tour?
This will depend on the specific tour company, but many allow photography on their tours. Don't forget to snap some great photos if you embark on a USS Yorktown tour.
👚 What should I wear on a Charleston ghost tour?
Comfortable shoes and weather-appropriate clothing are recommended for a Charleston ghost tour. Some tours may involve walking on uneven terrain or climbing stairs, so comfortable footwear is a must.
🗣️ Can I book a private Charleston ghost tour for a group?
Yes, many Charleston ghost tour companies offer private tours for groups. And if you and your friends want to have a fun, immersive, and booze-filled experience, then I recommend going on a haunted pub crawl tour.
Conclusion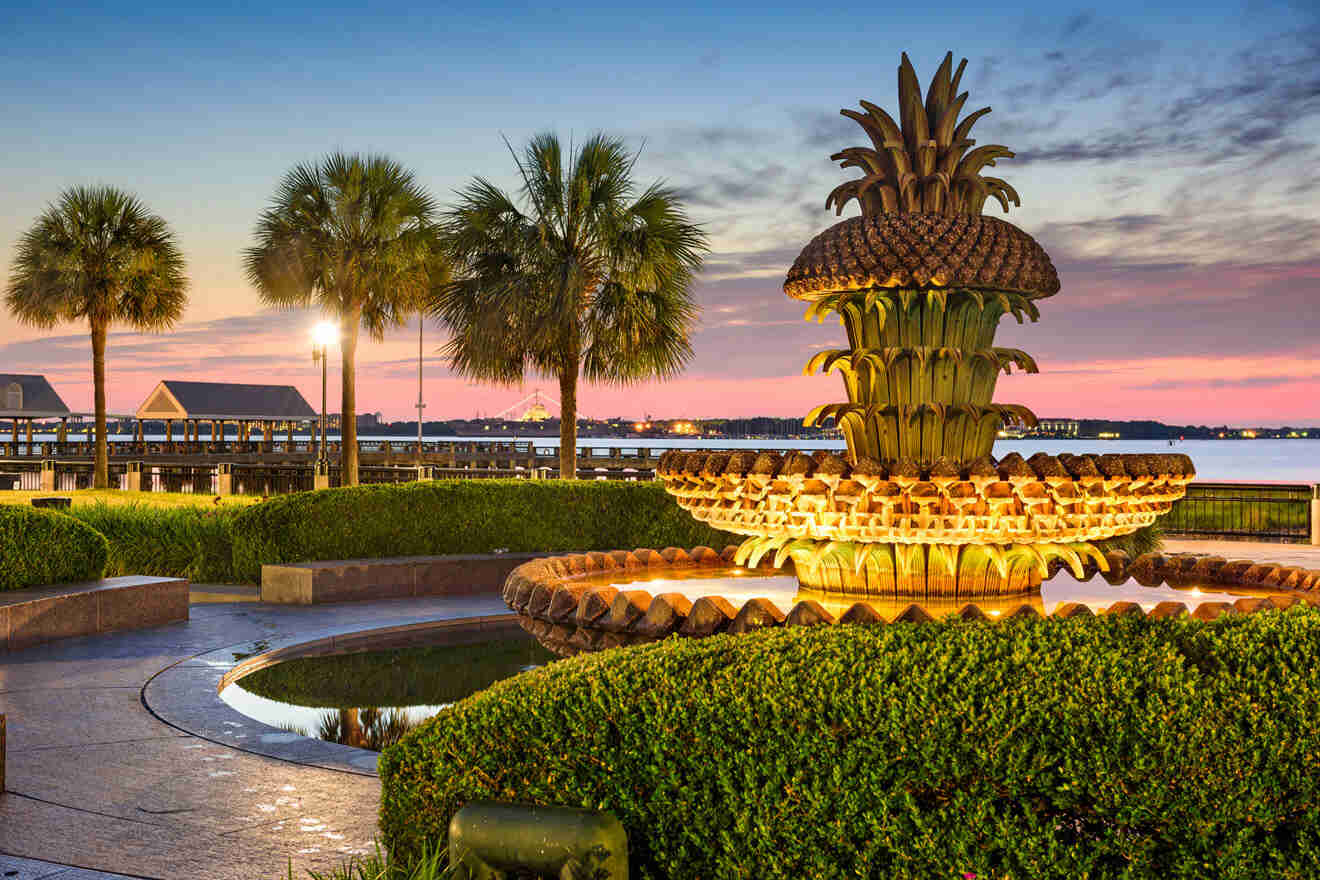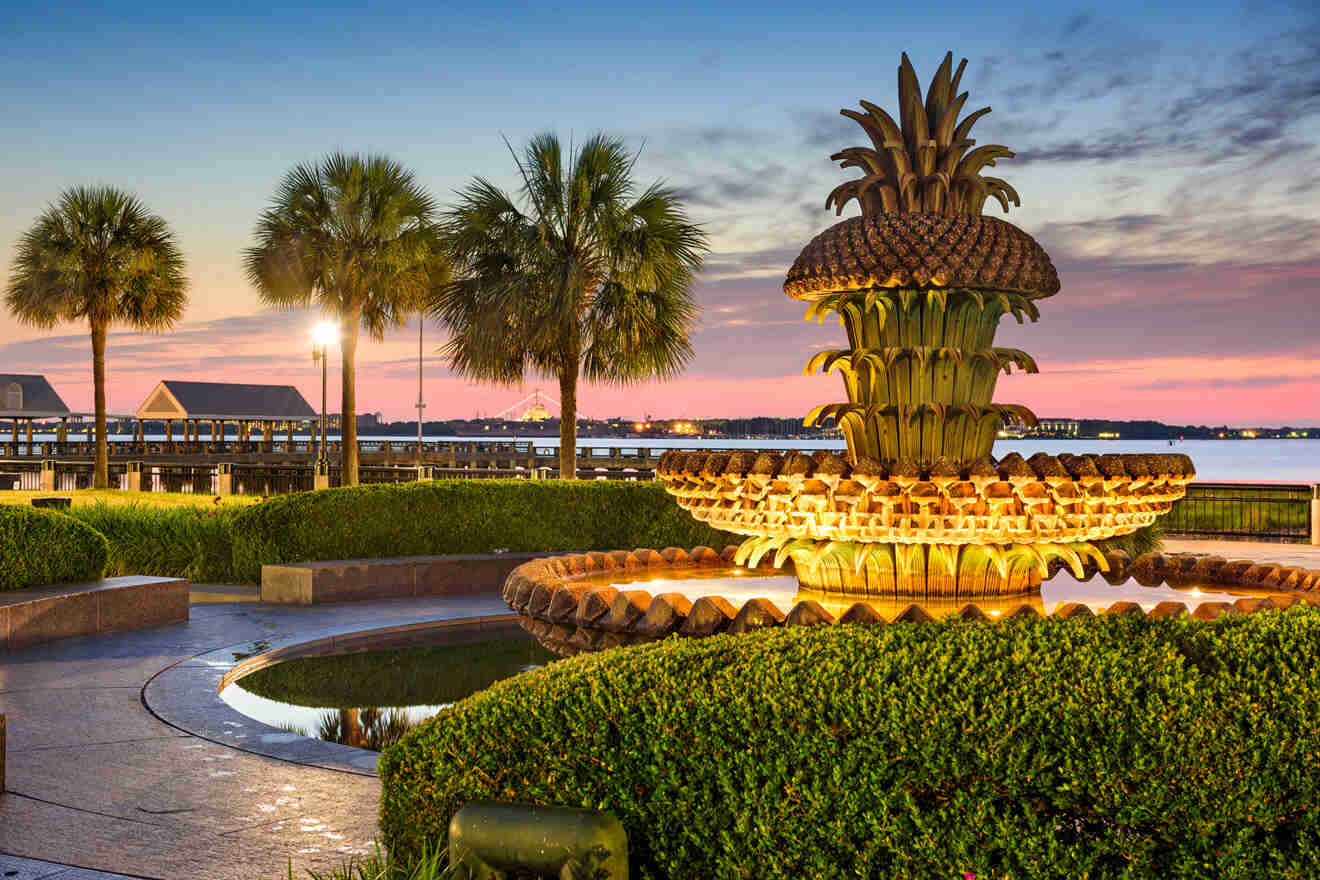 There you have it, folks, the best ghost tours in Charleston, SC!
Now that you are equipped with the knowledge of the very best choices, you can choose the one that suits your interests. You can go on charming cruises, visit the unitarian cemetery, listen to true crime stories, or perhaps go on a pub crawl!
Just make sure you book in advance so you don't miss your chance to experience the spine-tingling thrills and chills of Charleston's most haunted locations.
Have you been on a ghost tour in Charleston before? Let me know in the comments below which one was your favorite and why!
Have a hauntingly good time,
Angelina
---
Pin it for later!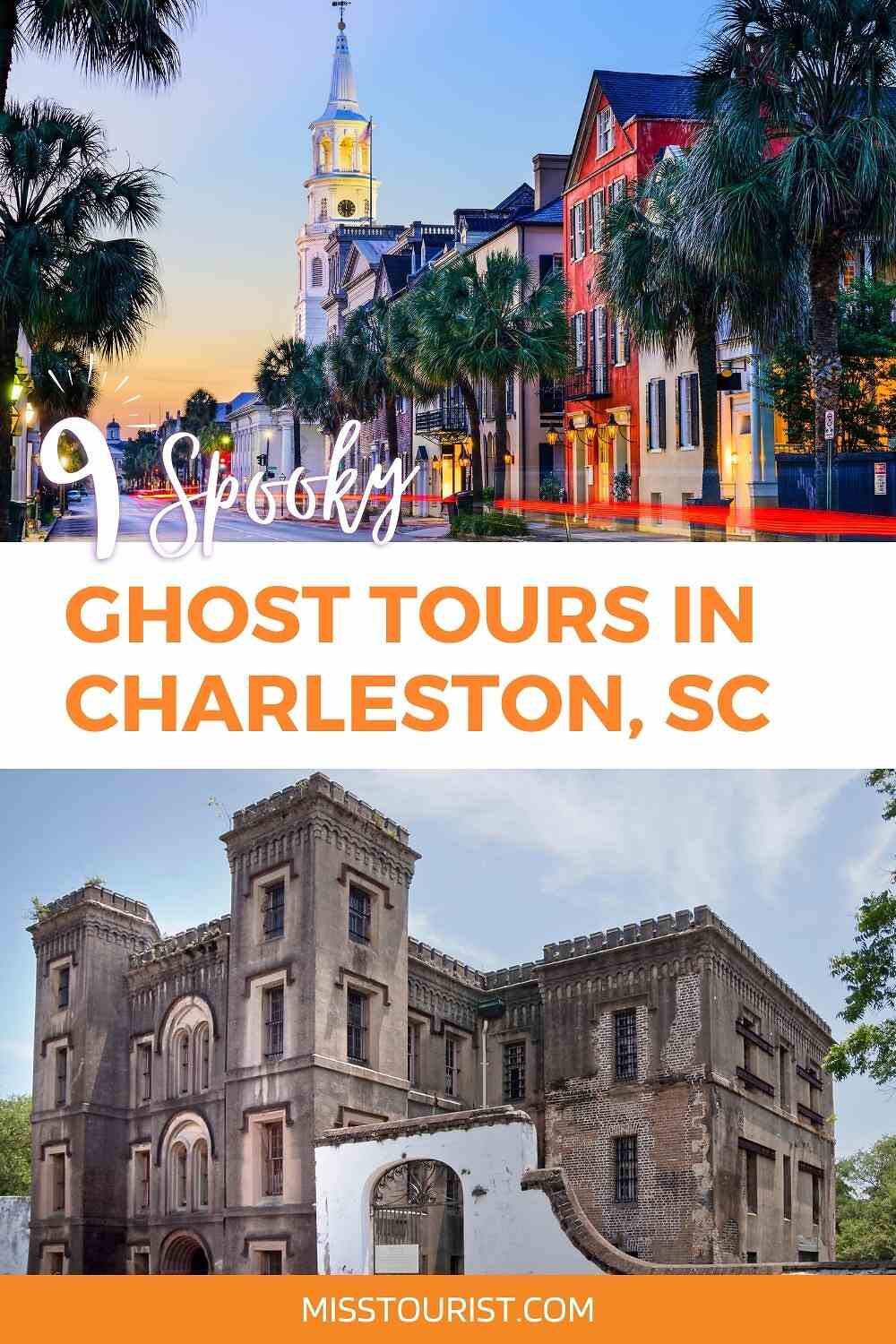 Pin it for later!