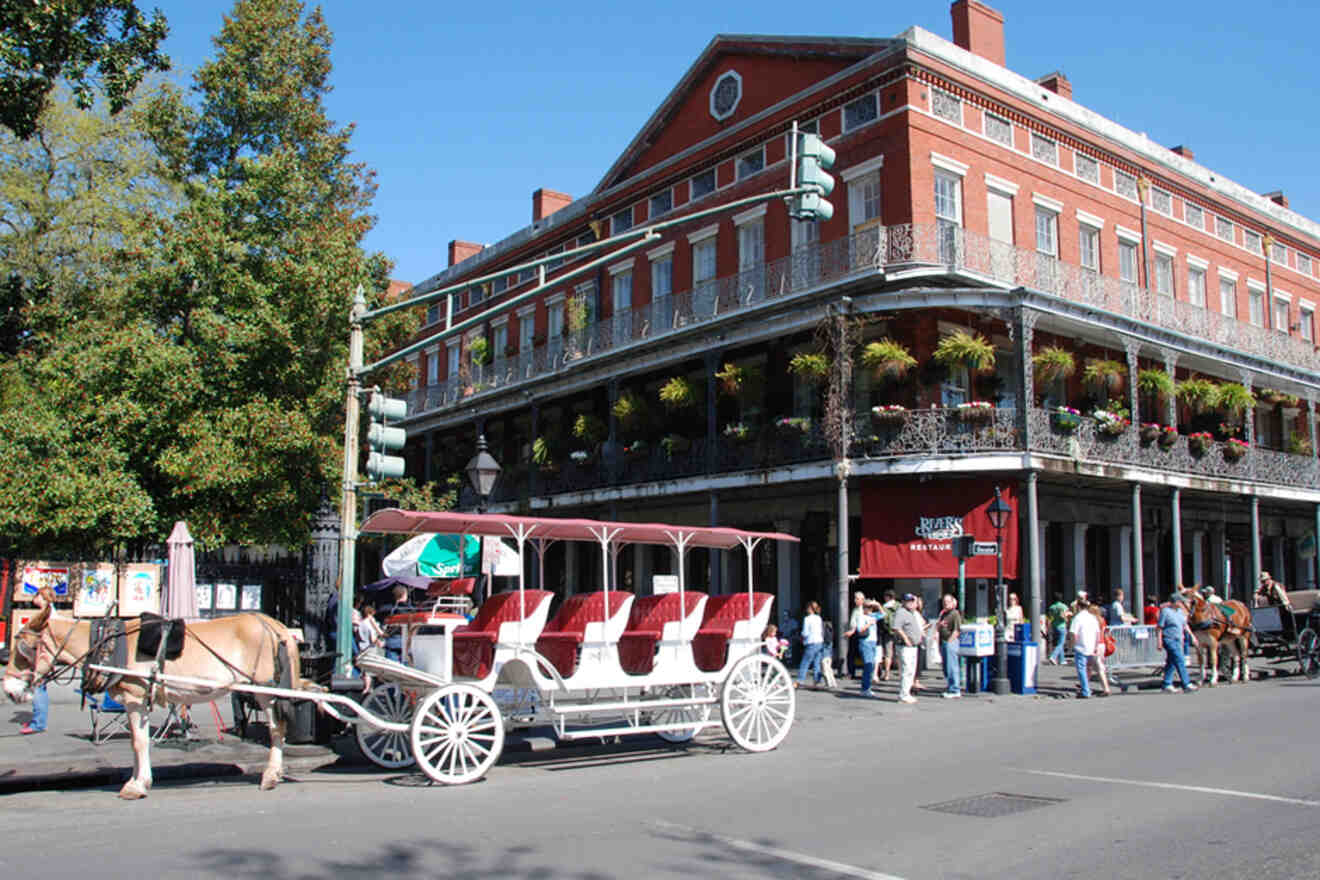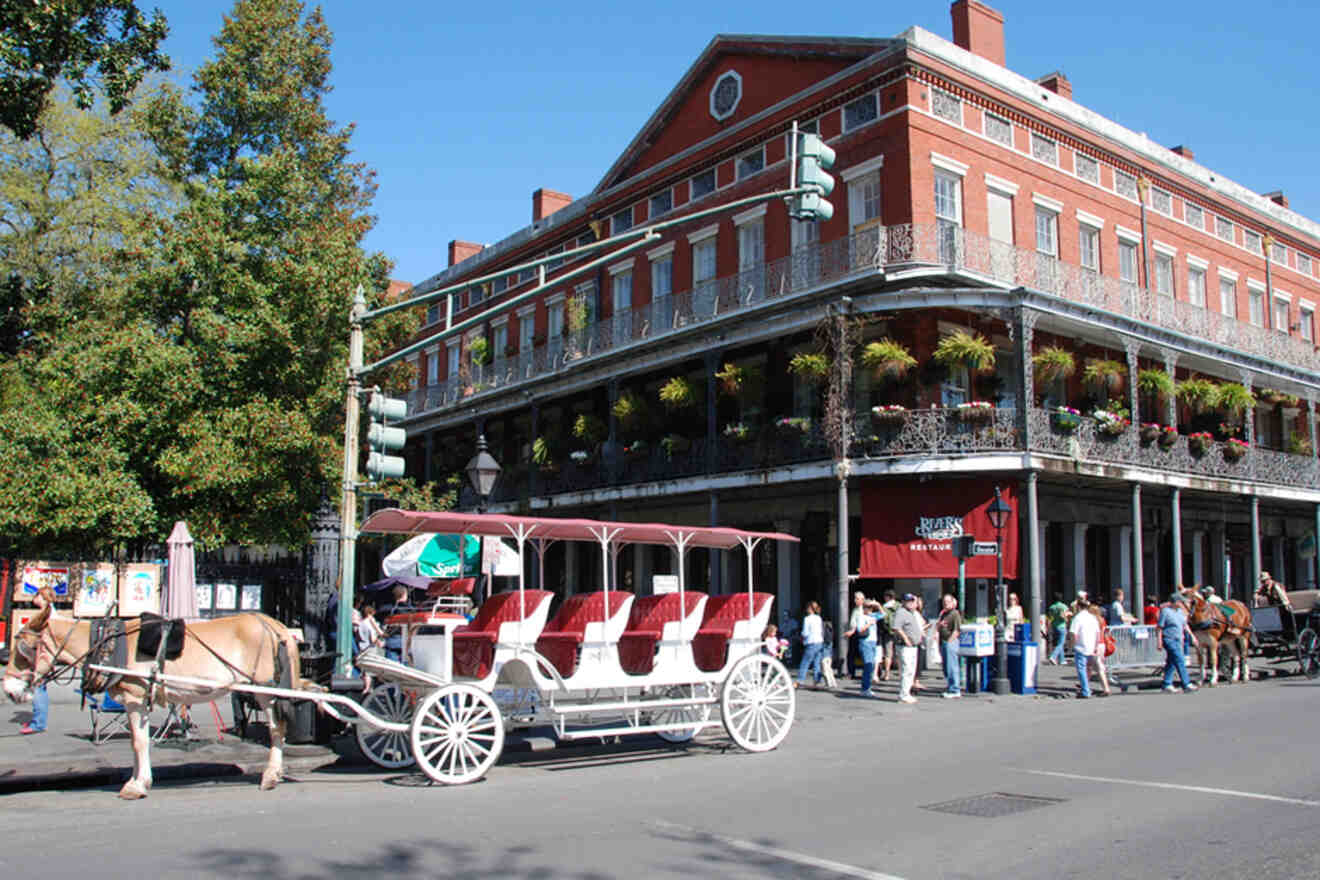 New Orleans is a place where the streets come alive with music, flavors, and captivating stories! And what better way to delve into the heart and soul of this amazing city than by embarking on the best tours in New Orleans?
As an avid vampire shows watcher, I'm well accustomed to New Orleans and its spooky glory. However, this city has so many more attractions to offer, and one will have a hard time deciding on the best options.
That's why I made it my task to prepare this list of top-tier options for you to choose from on your next New Orleans visit! You'll find historical tours, vampire walking tours, authentic steamboat rides, voodoo tours, etc.
It's needless to say how popular this city really is, even more so since it was the filming location of The Originals. So, don't play around and take your travel plans seriously. Make sure to book in advance!
Let's help you find the perfect tour in New Orleans City!
If you are in a hurry
If you don't have time to read the whole post, these are the best New Orleans tours that you need to book in advance:
1. Join a walking ghost tour of New Orleans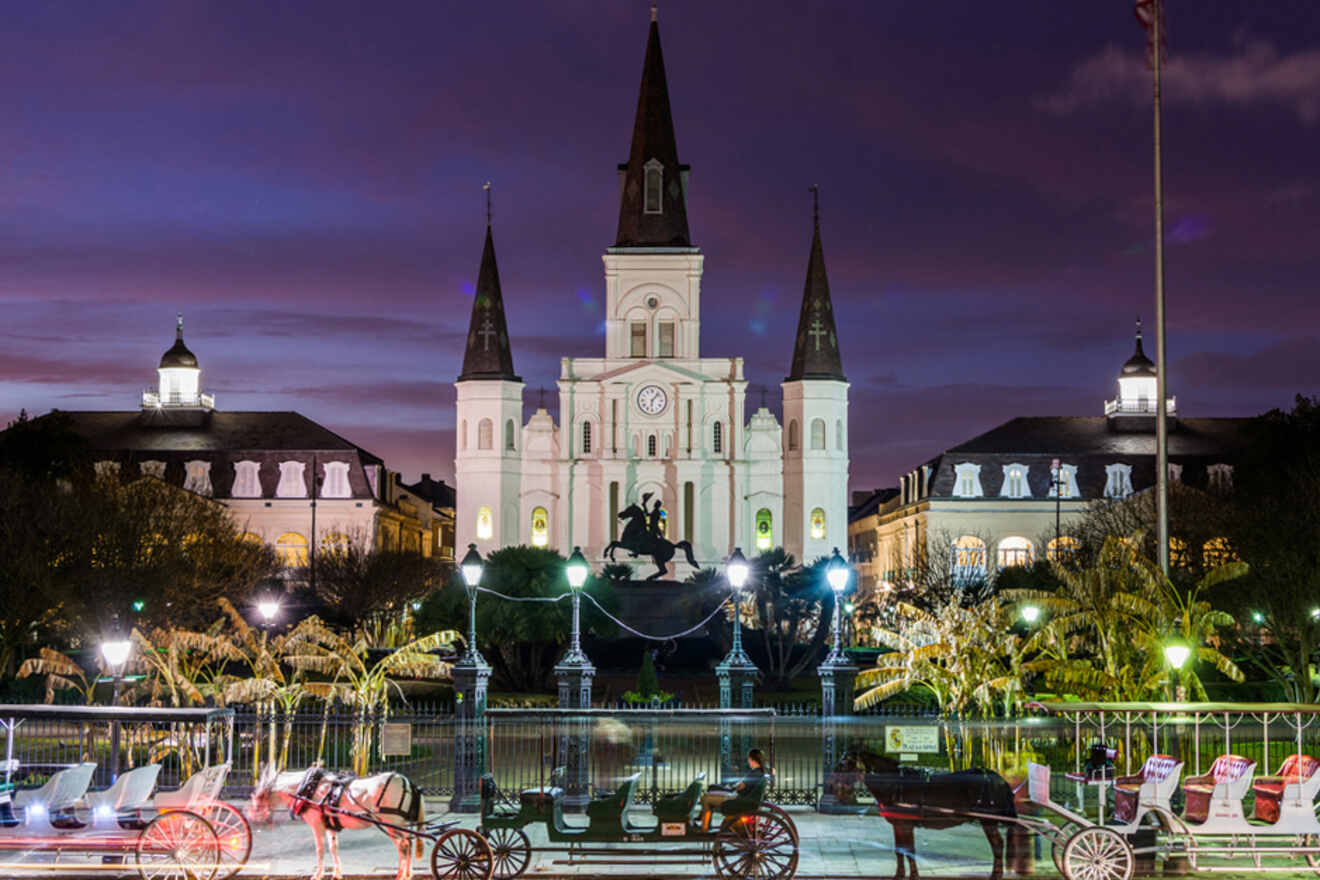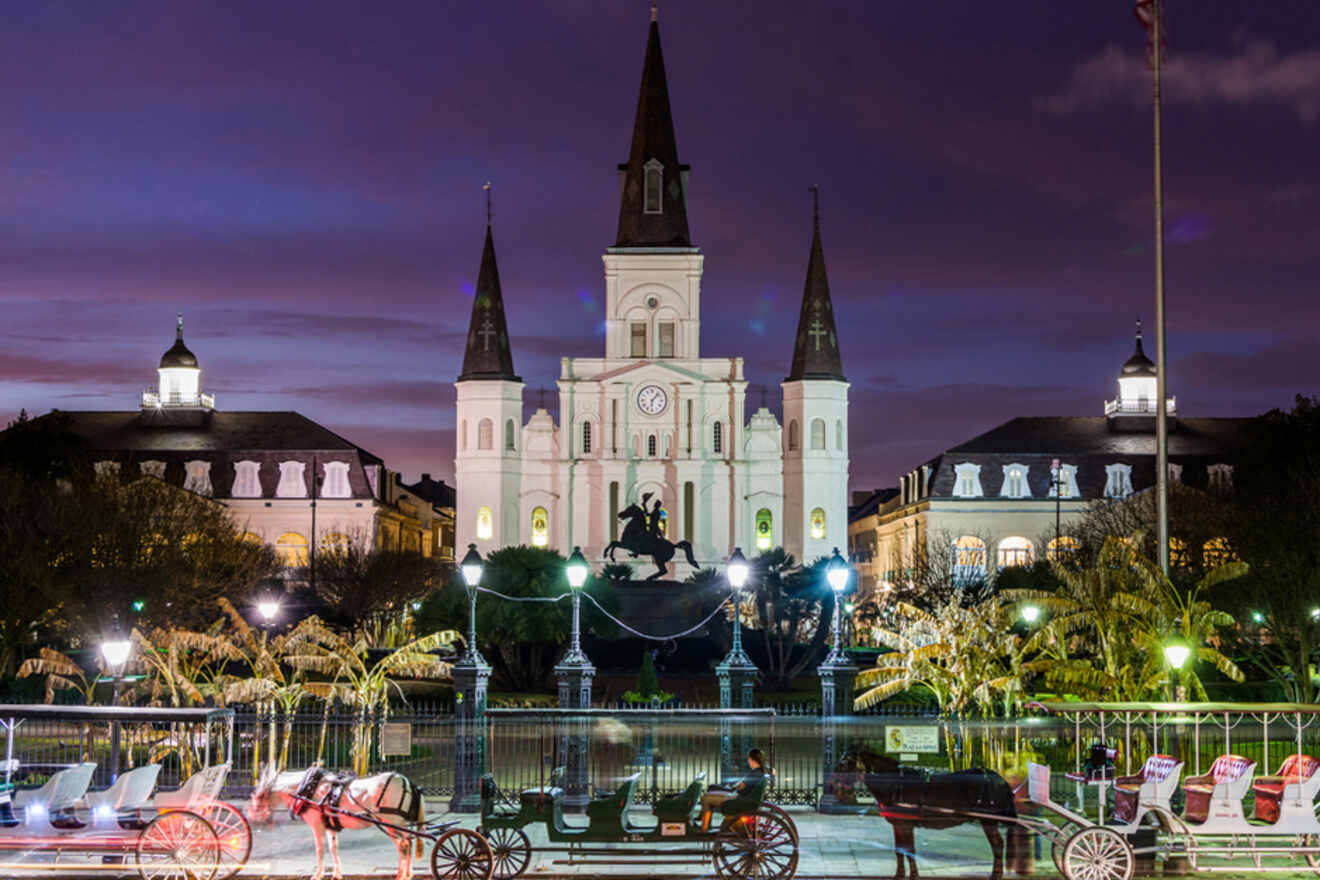 New Orleans is a city famous for its spooky history, and it's no wonder that its most famous tour is one that is ghost-themed. With this 2-hour walking tour, you'll get a glimpse of the city's history and eerie and spine-chilling tales of the dead. You'll get a tour of the French Quarter and Jackson Square. The tour guide will be with you the whole time.
And since I'm on the topic of ghost tours, this vampire walking tour covers true crimes, voodoo lore, and paranormal frights. You'll visit Bourbon Street, Royal Street, and French Market. It's an adults-only tour option.
Another voodoo tour I can offer you is this thow hour tour that includes a visit to St. Louis Cemetery No. 1, the oldest cemetery in New Orleans. It takes place during daylight, so it's a little less spooky.
2. Take an evening cruise with live jazz music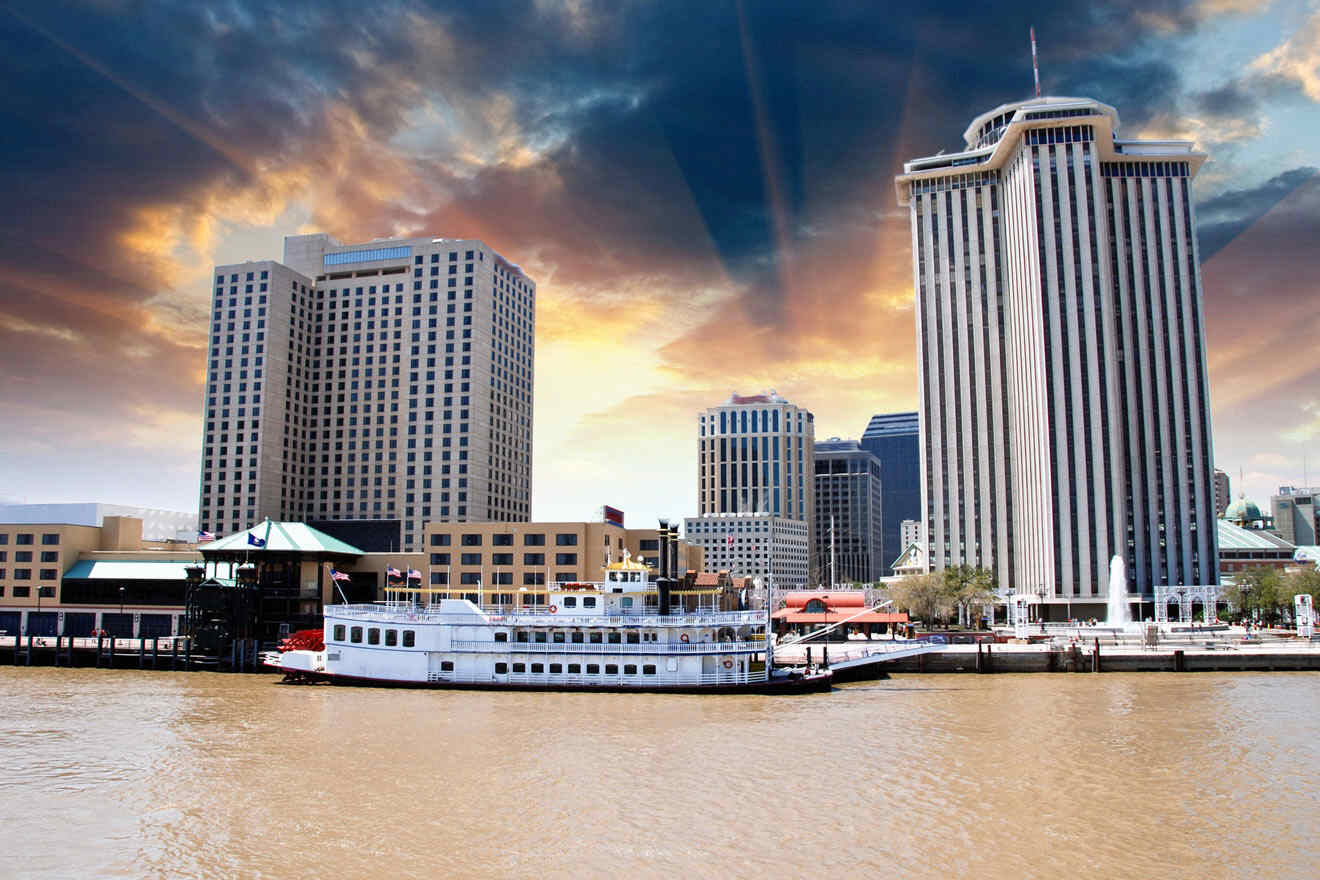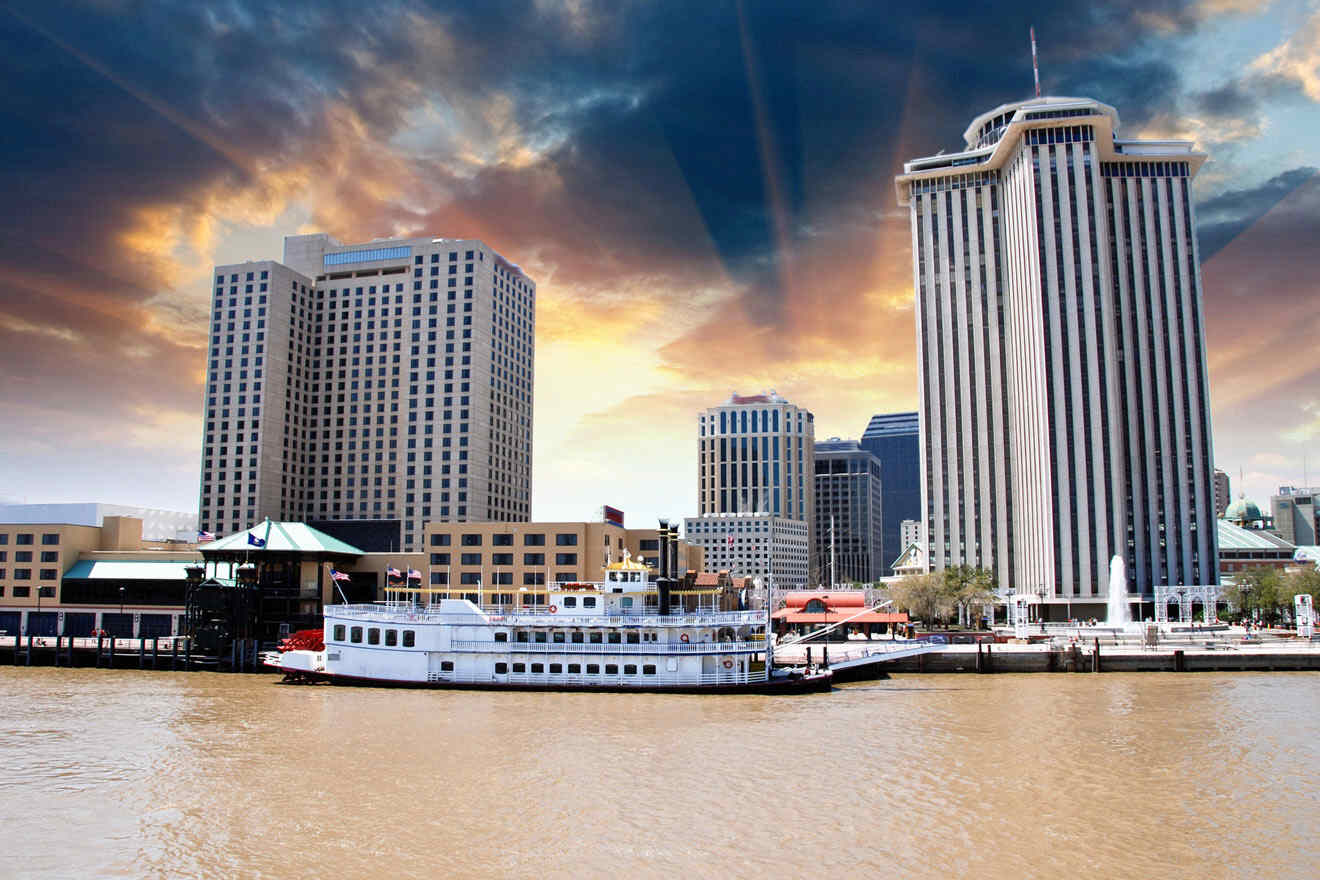 This tour will take you on a cruise down the Mississippi River on a paddle-wheel boat! It's a great opportunity to gather your friend squad and marvel at the vibrance of New Orleans' skyline in the gentle twilight. The 3-hour tour includes a selection of traditional Creole dishes and tunes from Grammy-nominated Dukes of Dixieland.
If you prefer cruises that take place during daylight and want to learn more about Creole history, this 2-hour tour option is the one for you! You'll cruise with an expert local guide as your narrator and take a trip to the past downriver! You'll sail all the way to Jean Lafitte National Historical Park and Preserve, where you can delve into Chalmette Battlefield's history. You can treat yourself to lunch aboard for a delicious cherry on top!
3. Taste your buds with food tastings downtown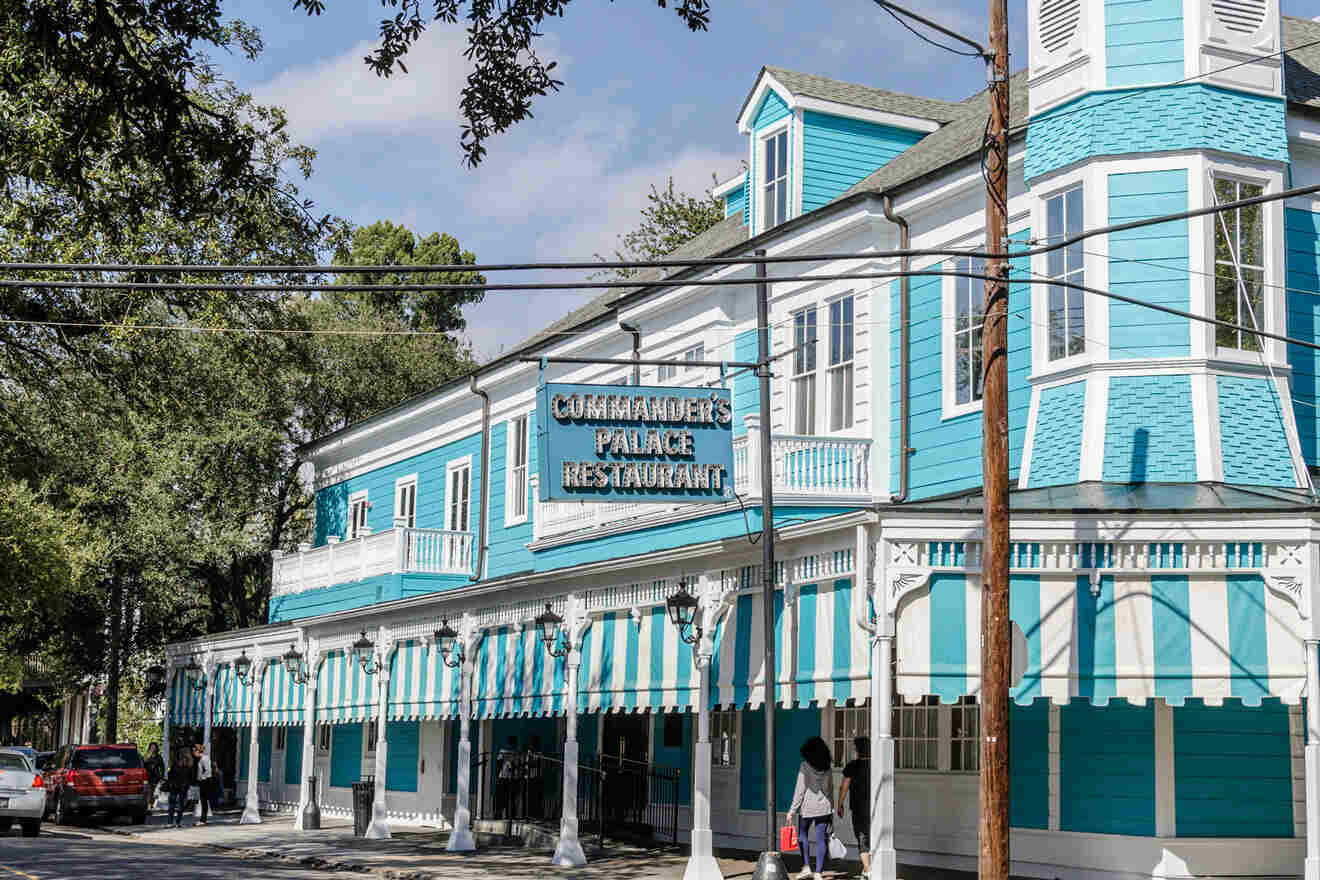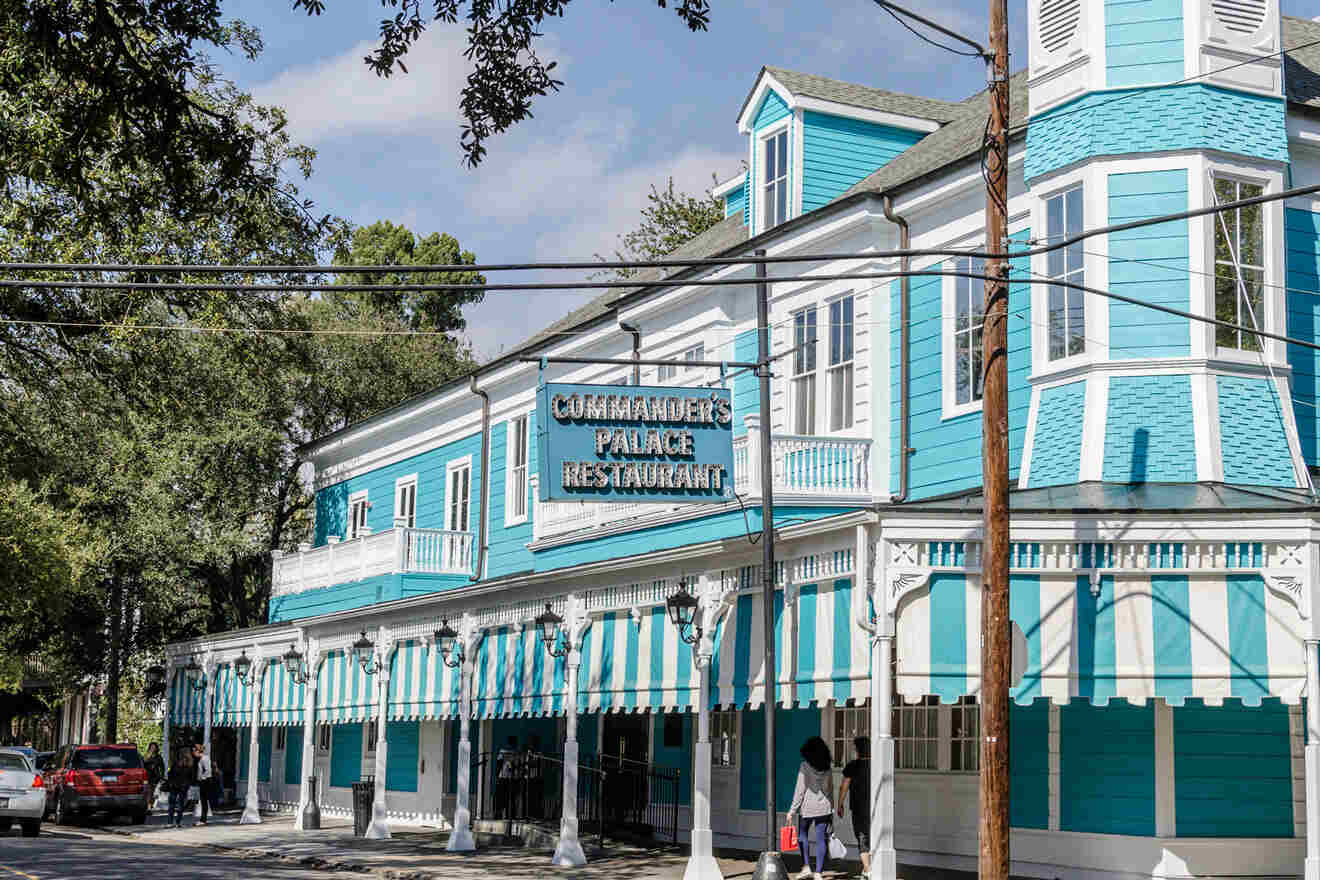 This New Orleans food walking tour will have you immersed in the city's delicious food culture and New Orleans history at once! The 3-hour tour covers the French Quarter and strolls through some of its famous restaurants. Delight your taste buds with samples that may include seafood gumbo, Creole brisket, or beignets!
You'll get your history fix as you leisurely explore the streets, and if you want an even more intimate experience, you can upgrade to a small-group tour with a maximum of 12 guests.
If booze is more of your thing, this food and cocktail history tour includes 4 cocktails together with the exploration of New Orleans food. Indulge in local history, delicious, authentic flavors, and fragrances with 8 tasty samples. The duration is about 4 hours.
4. Explore New Orleans swamps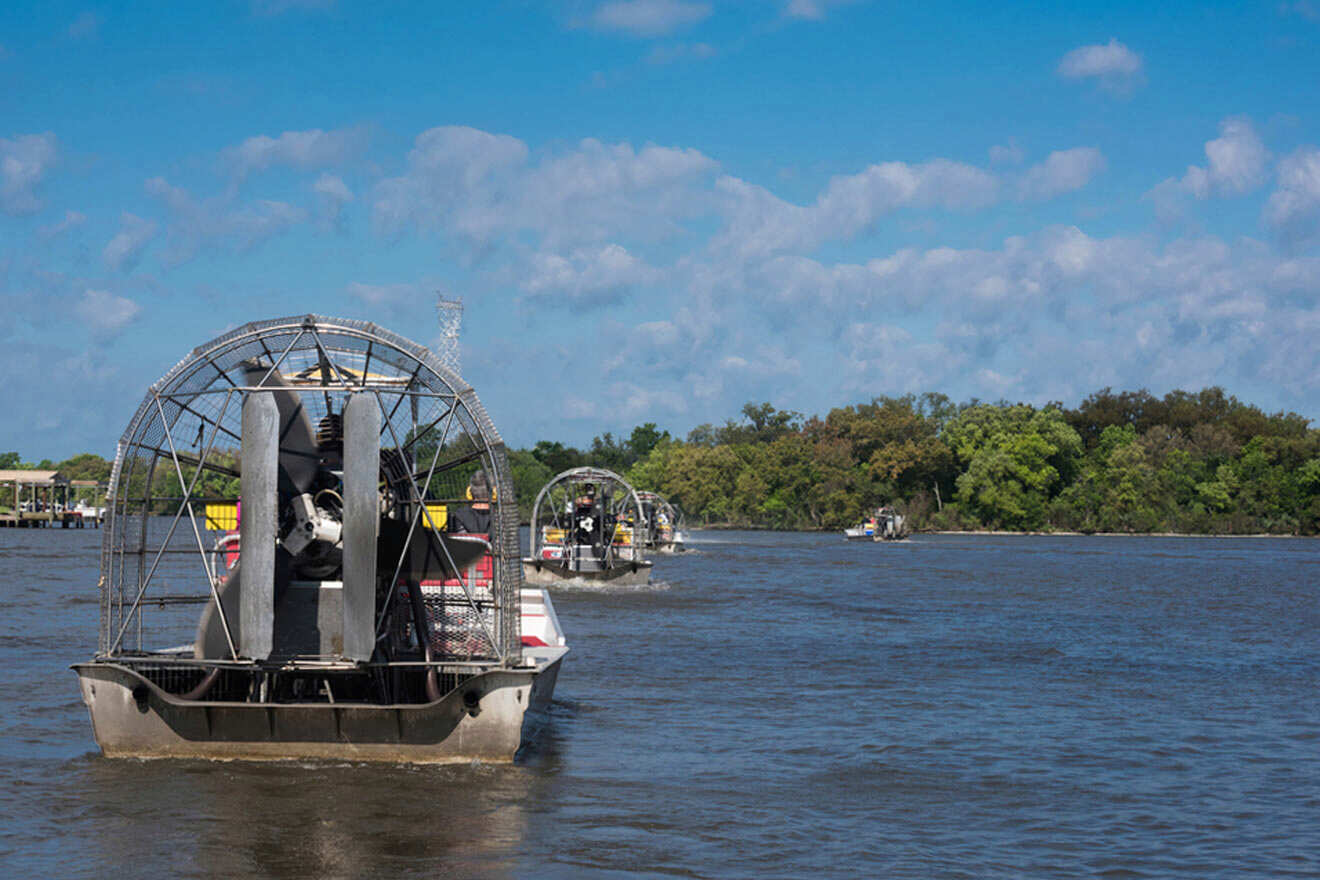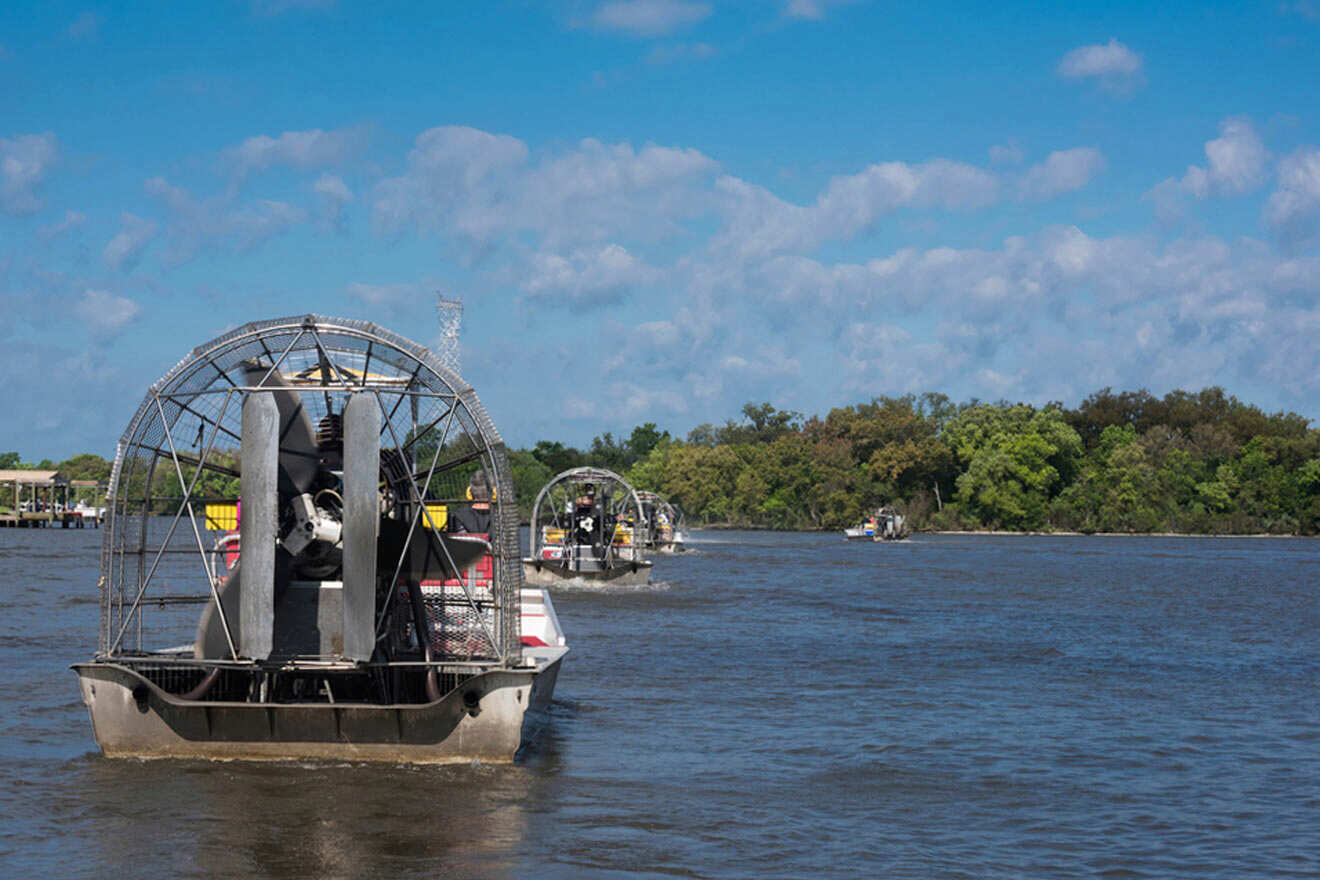 The New Orleans swamp tour is one you definitely should have on your to-do list!
This bayou boat tour is a great choice for families. Named after a 19th-century pirate and smuggler Jean Lafitte, this National Historical Park and Preserve is dreamy with mossy cypress swamplands and lush forests. While you're snapping pics of the breathtaking landscape, your friendly guide will give the scoop on local wildlife you spot – from alligators to ibis!
Hop on board either a self-drive or hotel pickup for 75 minutes before take-off. Both small or large airboats are available with super limited groups of 8 (small) or 25 (large).
If you're looking for a speed boat ride in the swamps of New Orleans, Louisiana, you can jump at the chance to hop on an airboat with stadium-style seating. Alligators come so close to the boat that it feels like you could exchange a few words!
5. Learn how to cook traditional NOLA dishes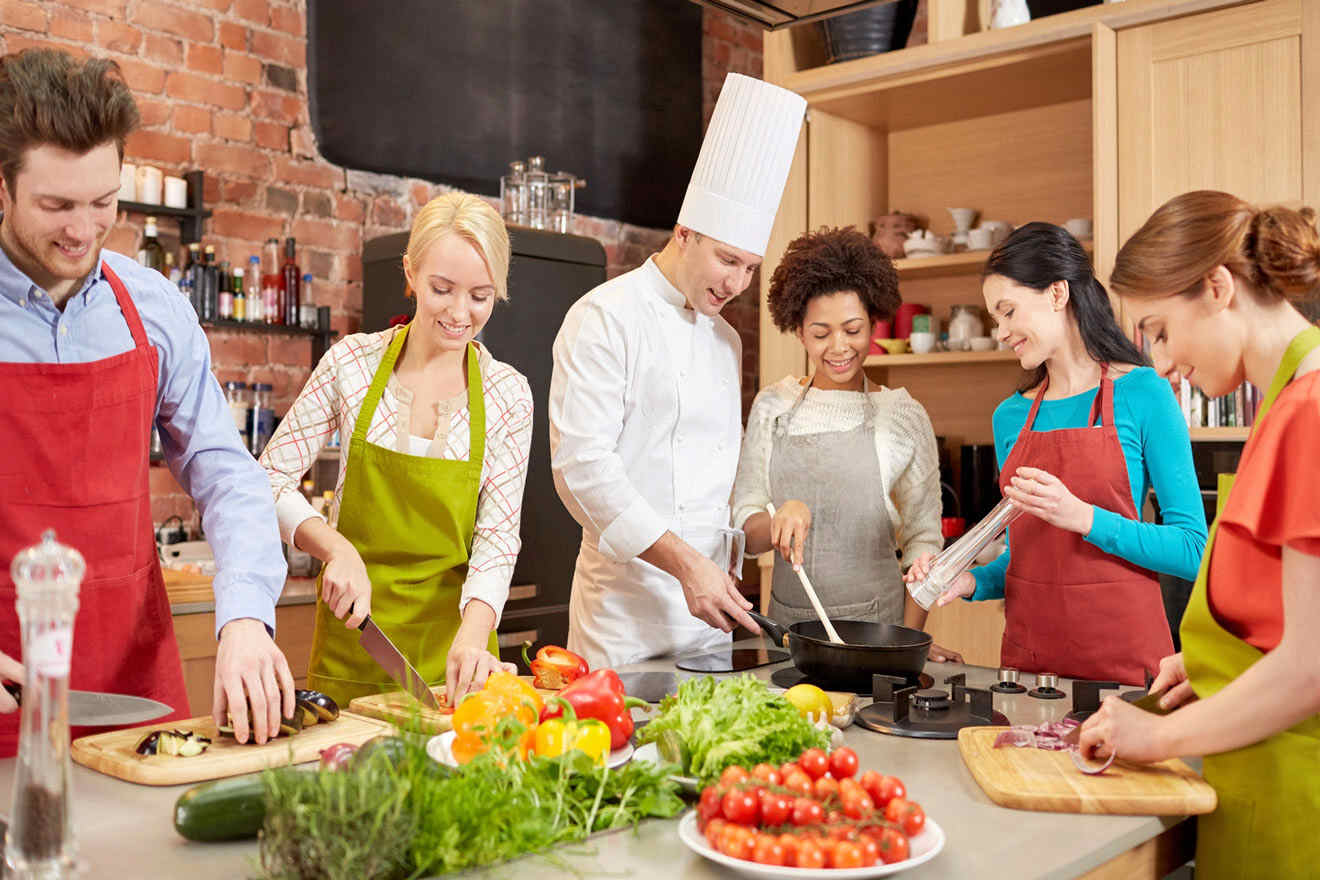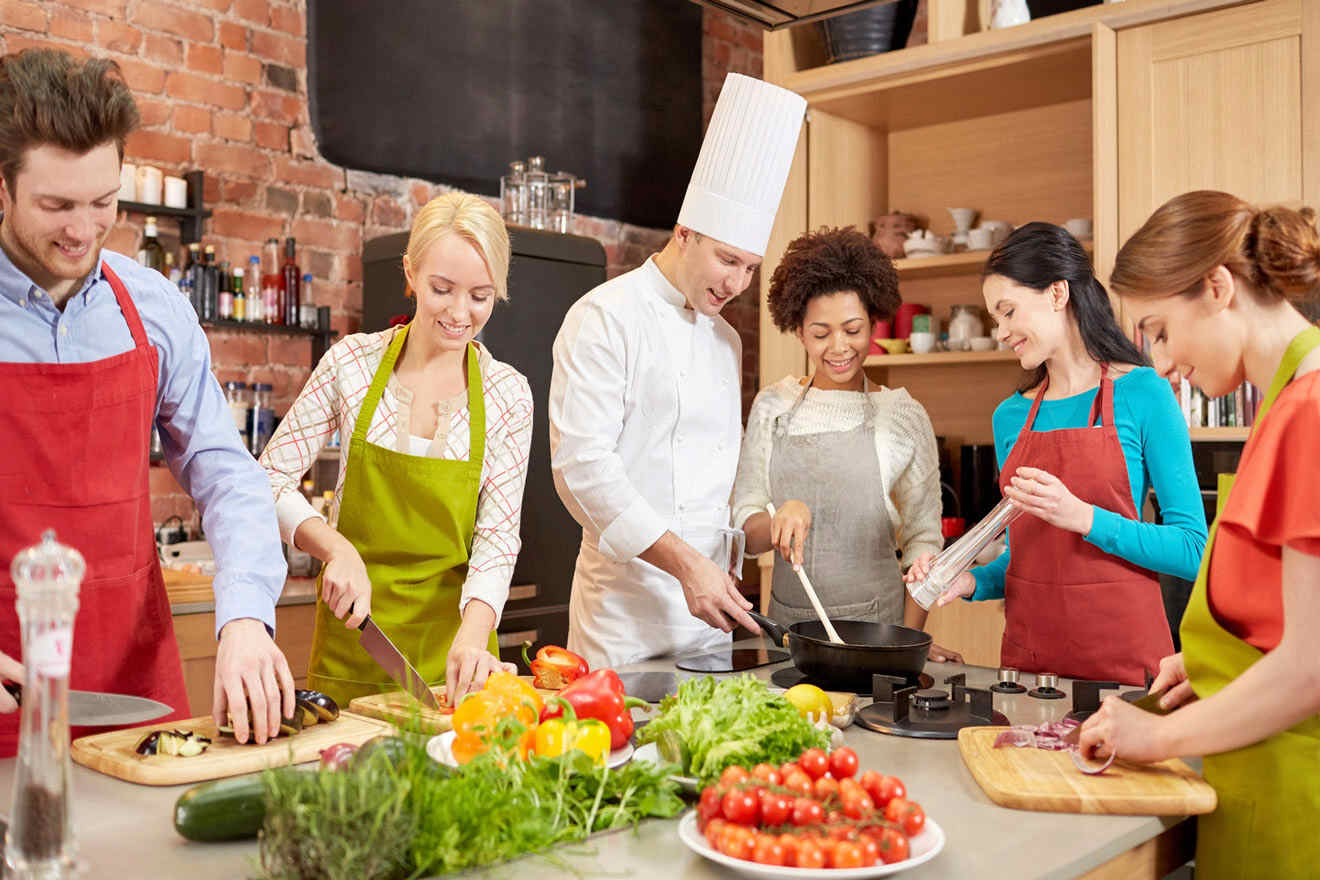 This tour starts in a converted 19th-century molasses warehouse, where you'll have the chance to meet an expert local chef and learn the fundamentals of cooking classic Creole dishes such as gumbo, jambalaya, and pralines. Then you'll get to taste those delicious samples and sip on local beer or iced tea. What's more, you get to take home the recipes with you! It's a 2-hour tour, so you'll get to learn a lot in a short amount of time.
With this cooking tour, you'll get schooled by Cajun and Creole chefs, the authorities of New Orleans cuisine. This gastronomic journey will be sure to tantalize your taste buds with a side of history, trivia, and tall tales.
6. See Oak Alley Plantation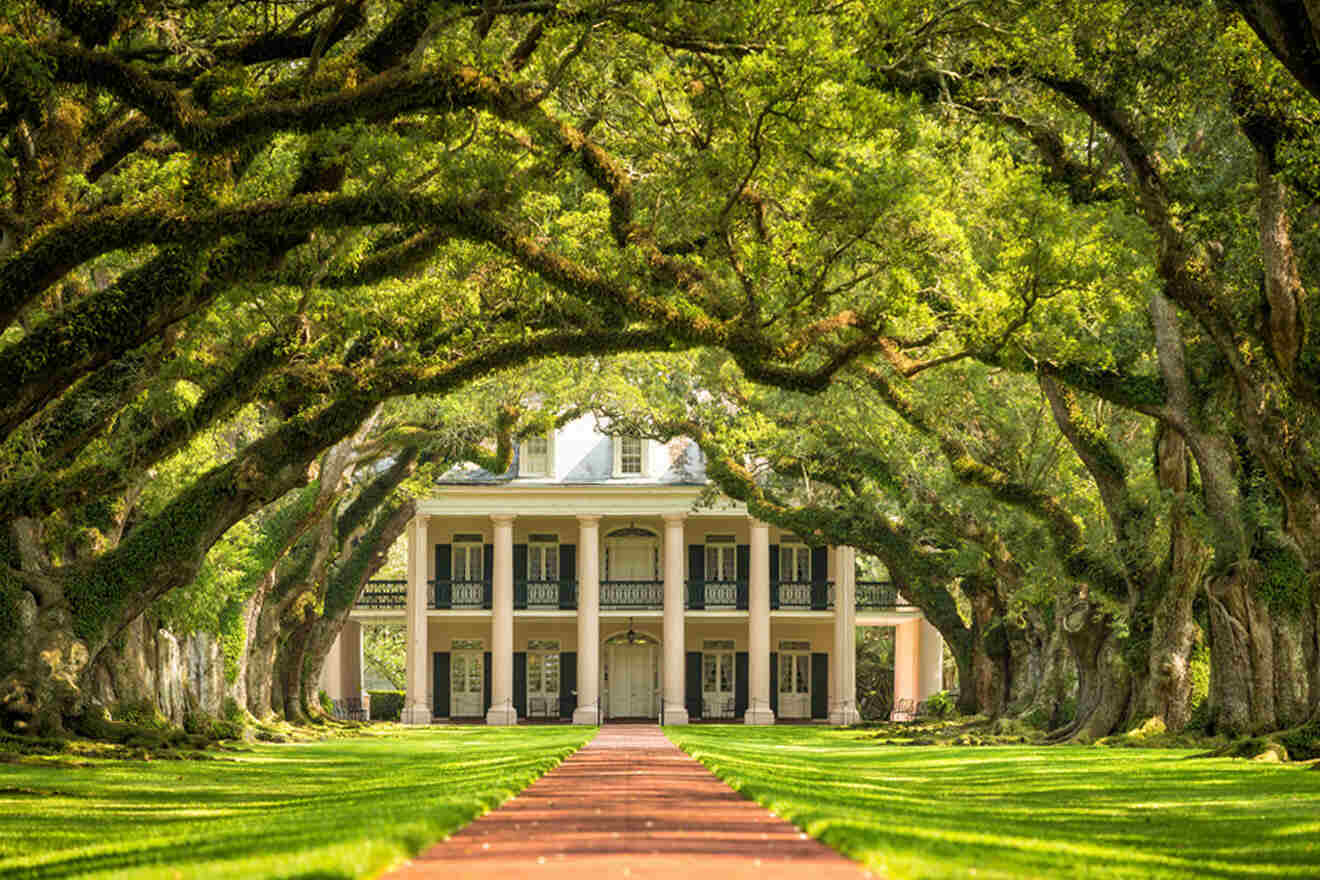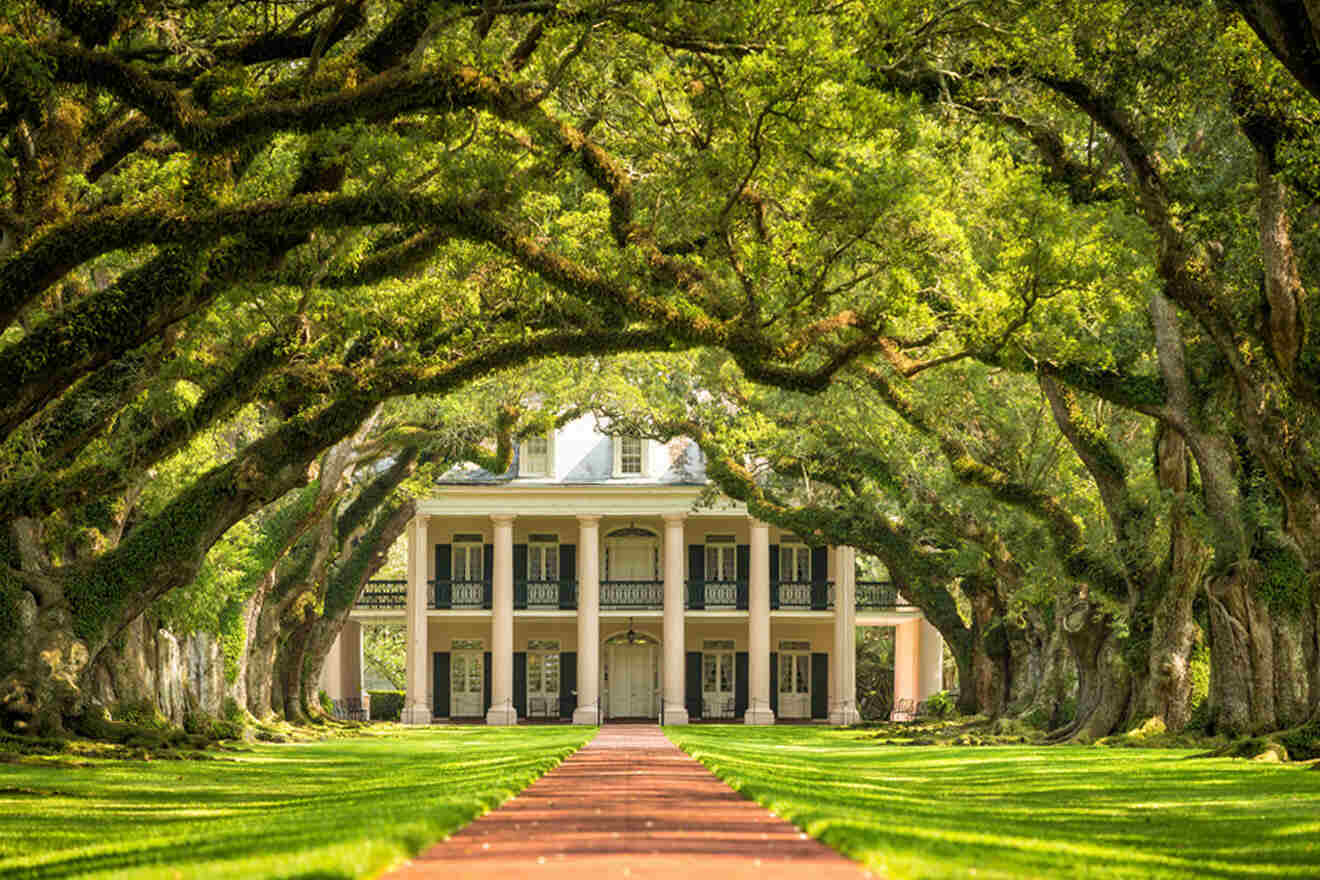 Immerse yourself in the finest of civility and wildlife on a full-day plantation tour and educational swamp boat ride from New Orleans.
Visit Oak Alley Plantation – that picturesque esplanade lined with iconic trees to uncover the secrets of antebellum life, before heading over to the swampland for an exciting boat ride, where you'll be sure to spot alligators, raccoons, snakes, and native birds! Hop on a coach across the Mississippi River for some jaw-droppingly scenic views and take loads of photos as you zoom along, guided by an expert guide all through your incredible journey.
The tour lasts for about 7.5 hours and doesn't offer round-trip transportation.
7. Embark on a sightseeing tour by bus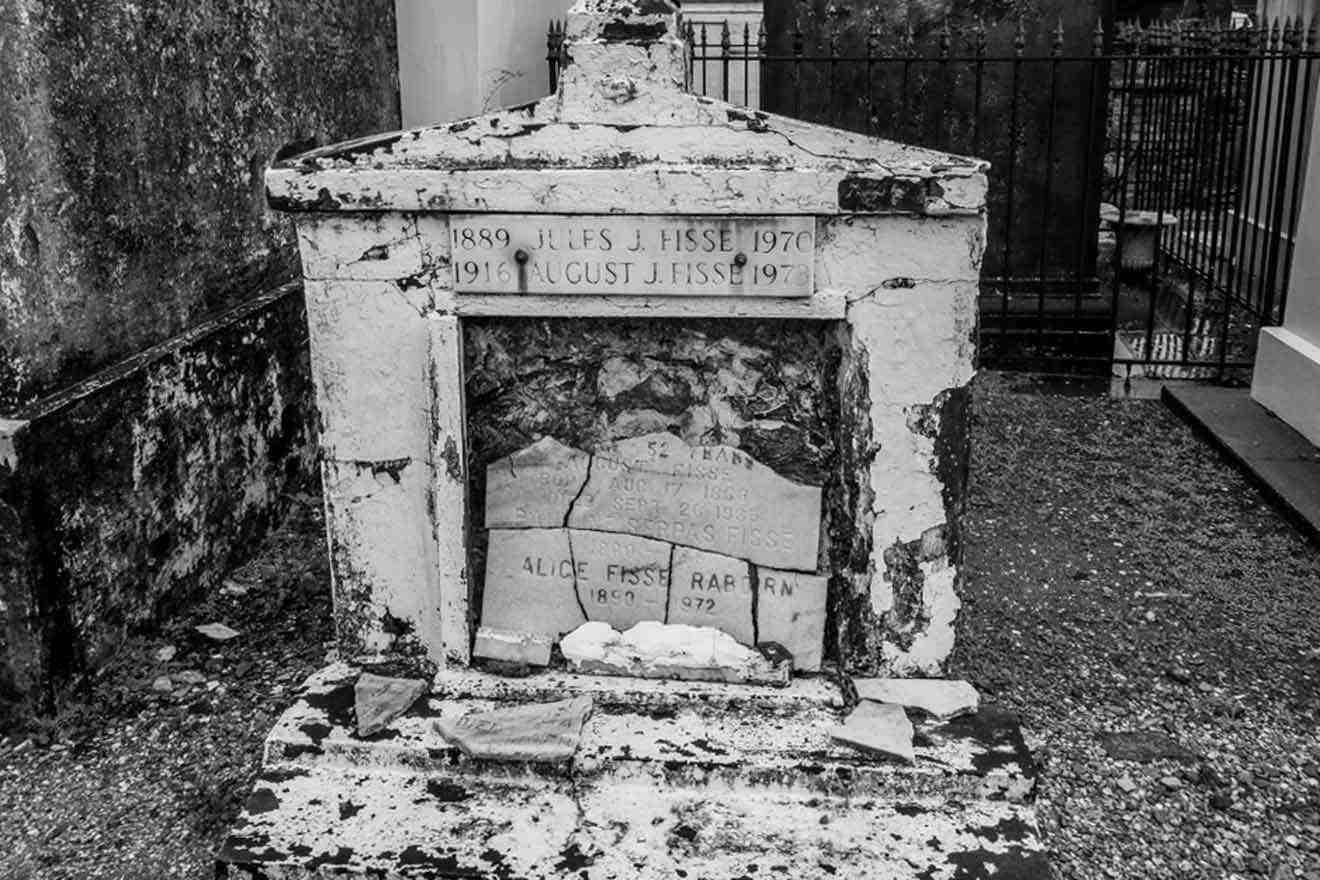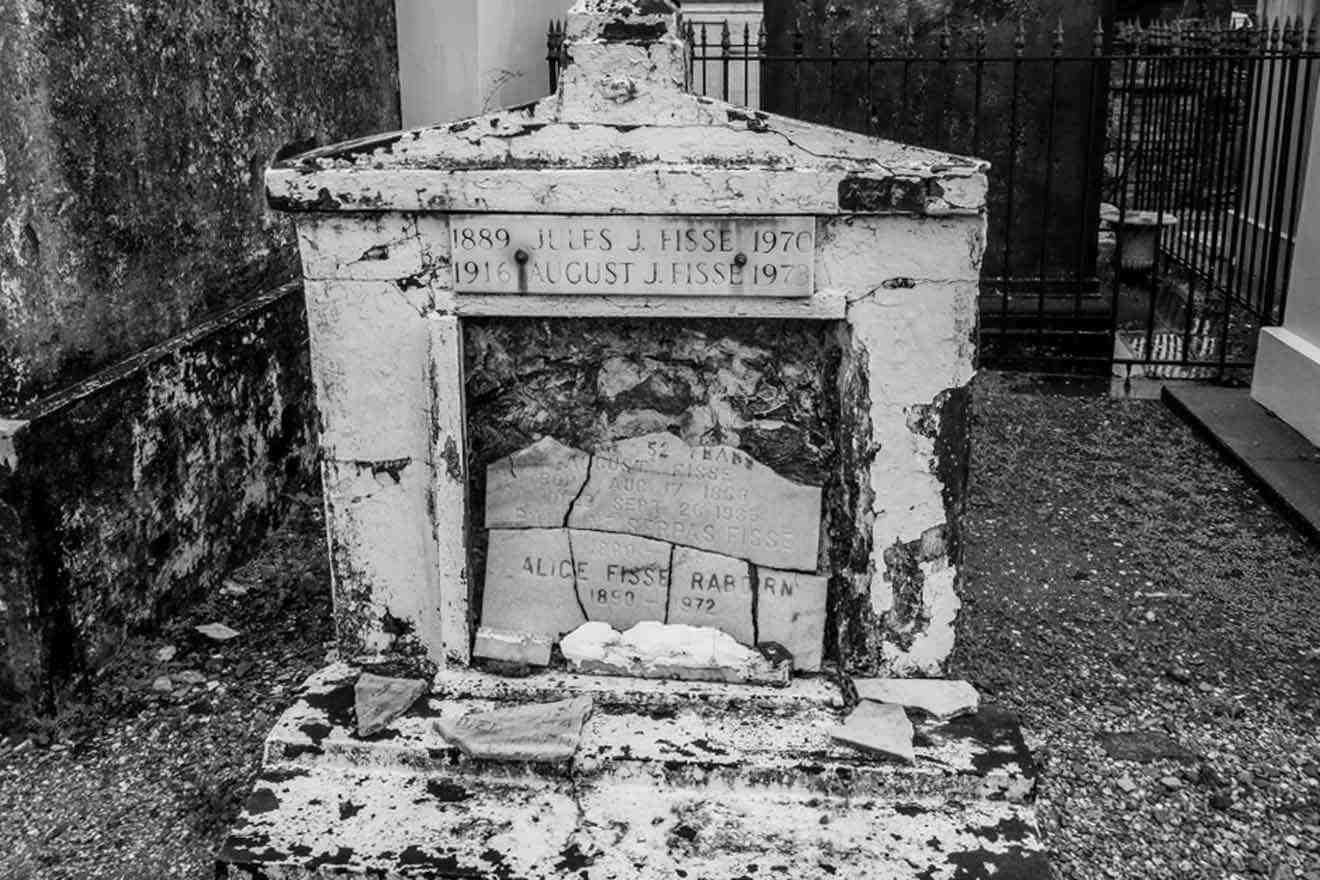 You'll step inside all the wonders New Orleans has to offer with this awesome 2.5-hour bus tour! It will pick you up right around the corner from Jackson Square at Bon's New Orleans Street Food, showing off all the highlights of this amazing city, from a stroll through the Garden District to a visit to the 9th Ward and beyond!
You'll hurry on over to the Musicians' Village and keep it traveling down Esplanade Avenue towards Tremé. Then hit up City Park and Lake Pontchartrain.
If you're into eerie bus rides, this tour option can take you on a challenging ghost hunt. You'll embark into the mysterious world of New Orleans Voodoo with your guide as you explore a cemetery that other tour guests can only dream about visiting!
8. Visit the Garden District of New Orleans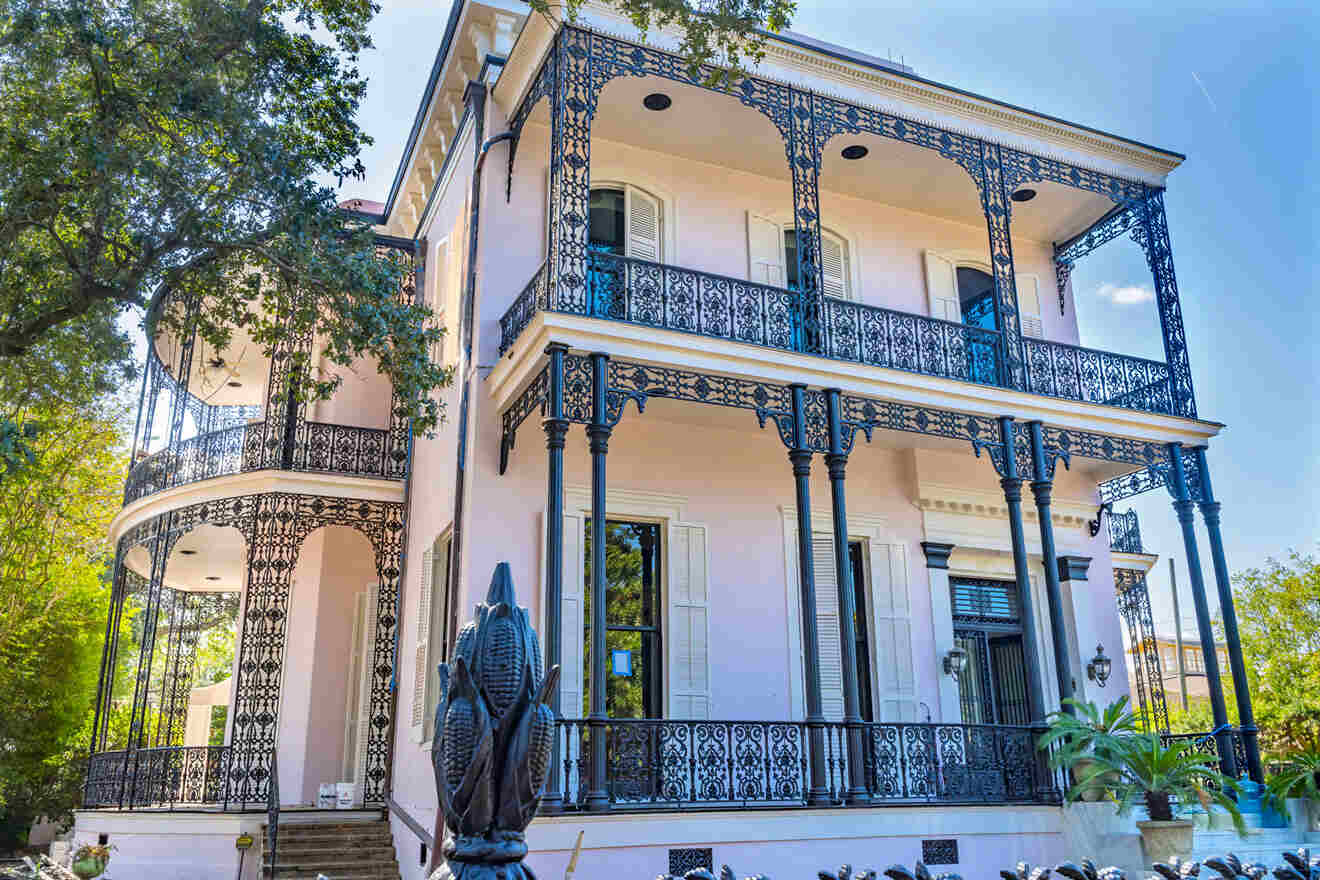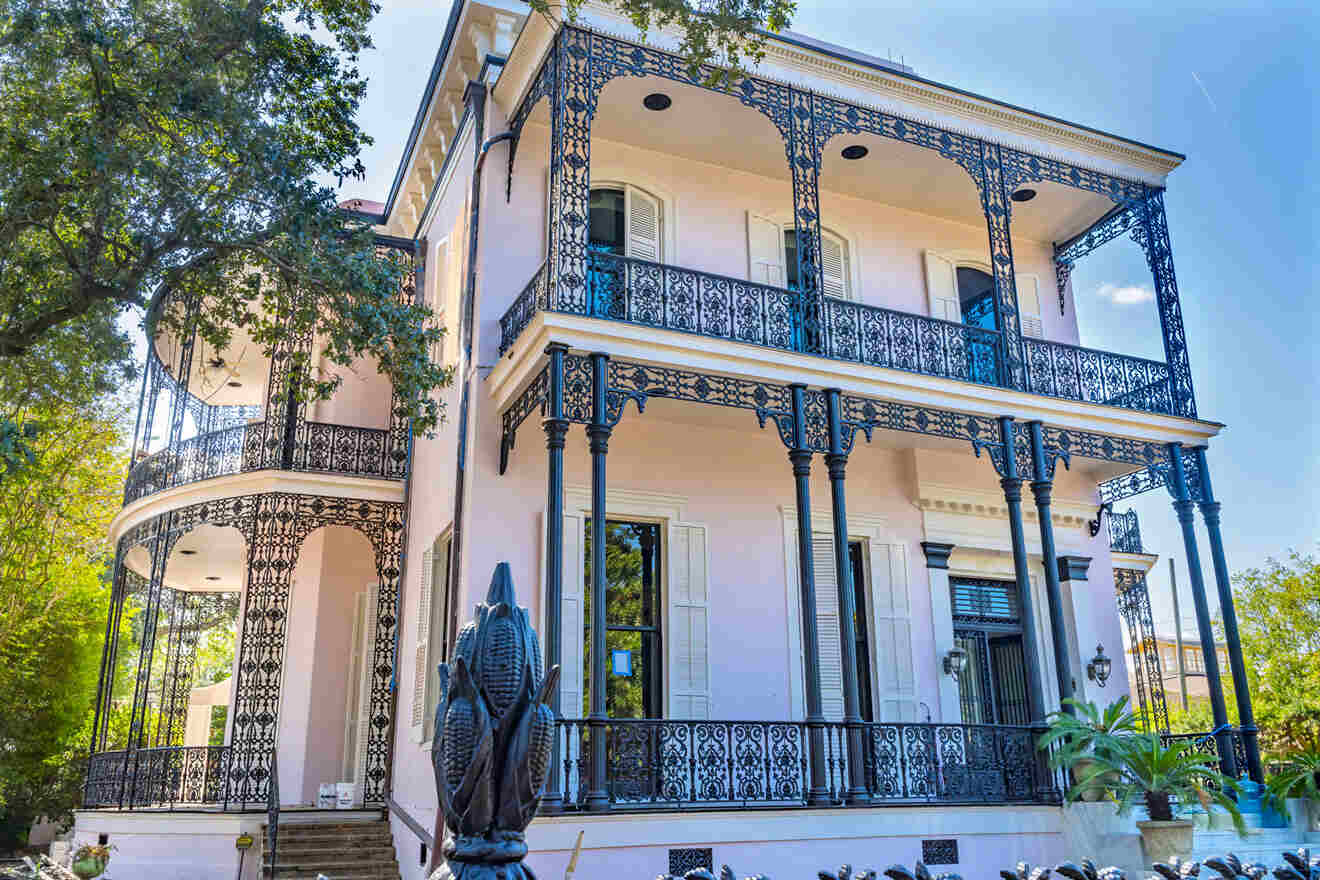 If you thought that you learned all about famous ghosts by visiting haunted mansions, don't forget that cemetery tours are an even better way to immerse yourself in New Orleans's spooky vibe!
This 2-hour tour includes a visit to the famous Lafayette Cemetery. You'll learn about life and death in this unique city, complete with its own above-ground crypts and gravesites. Along the way, you'll amble down shady avenues lined with antebellum homes.
With this tour, you can step through the ancient gates and explore the hallowed grounds of St. Louis Cemetery No. 1, where famous New Orleanians have been laid to rest for centuries! You'll come face-to-face with the tombs of Voodoo Queen Marie Laveau, civil rights leader Homer Plessy, and so many more!
9. Take a hop-on/hop-off sightseeing tour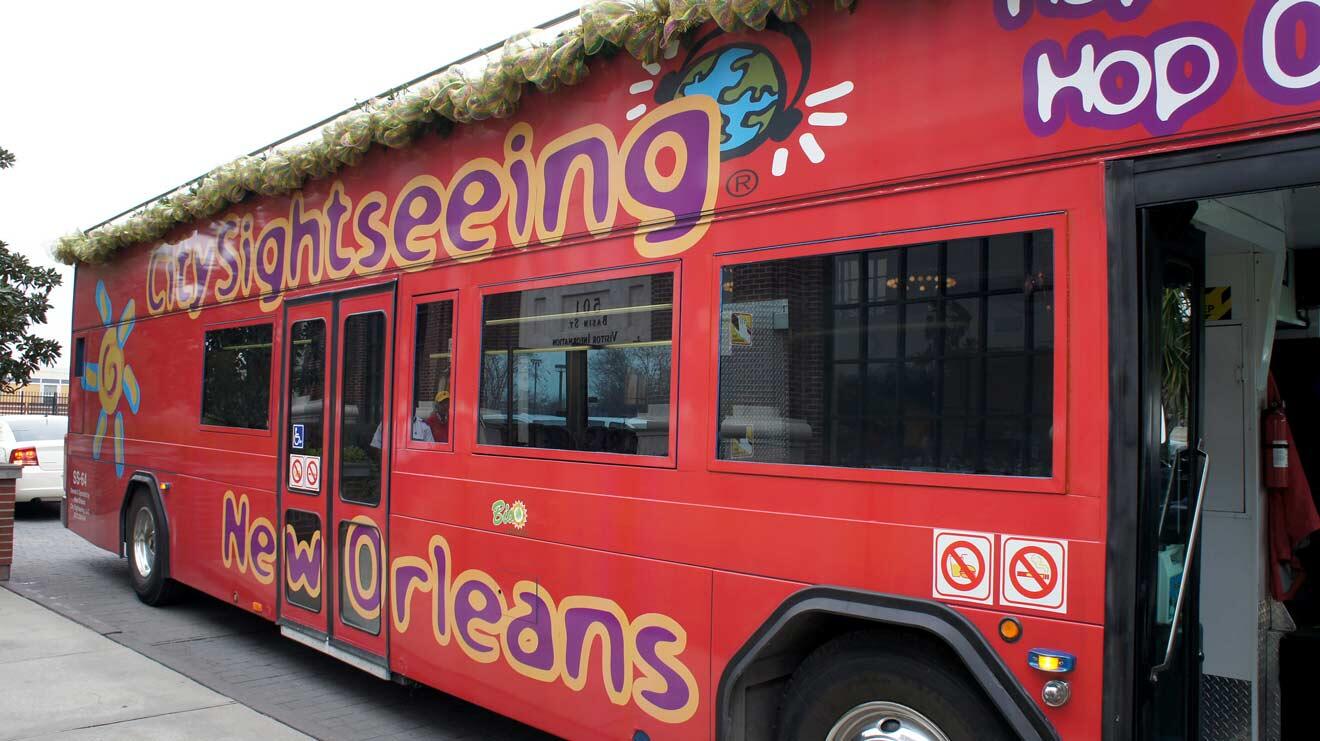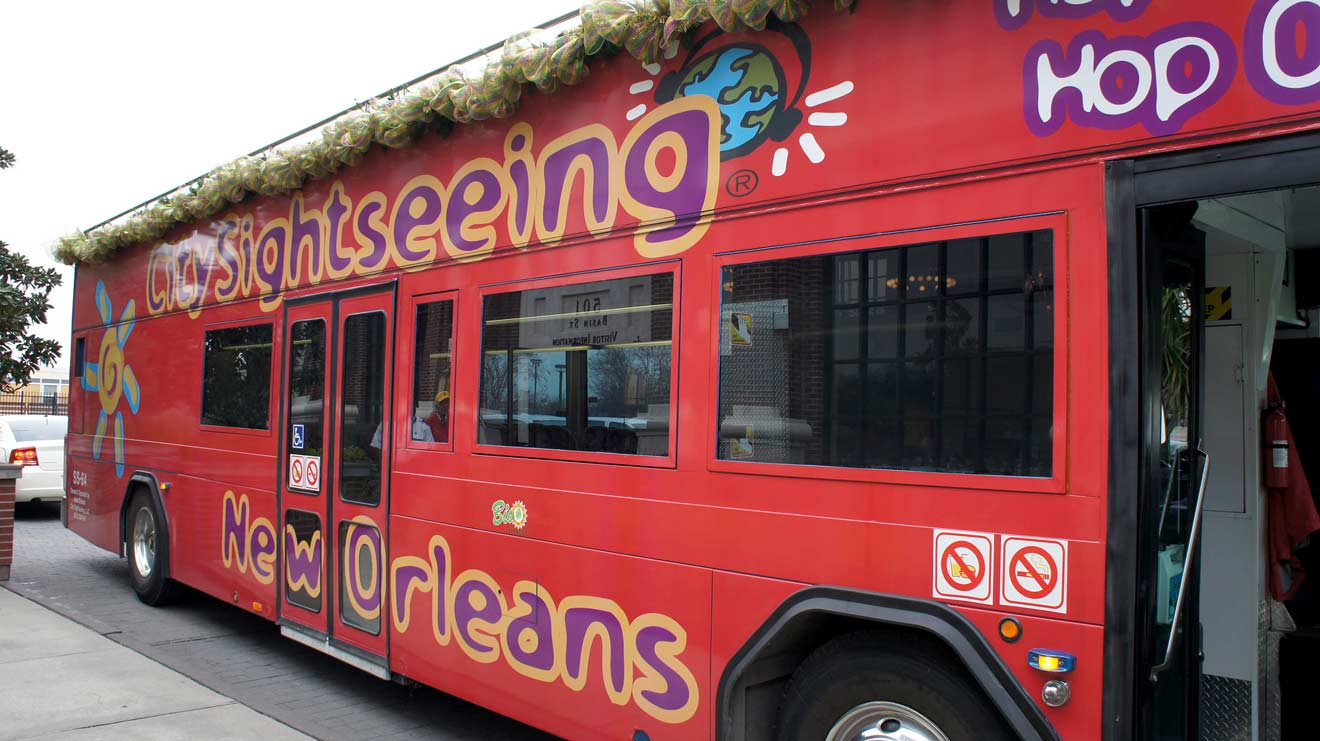 While guided tours are great, they limit your freedom most of the time. So I have a great solution for my free birds out there. You can take a day and explore the fabulous sights of New Orleans by hopping on and off this awesome open-top bus tour.
By hopping on the bus, you can explore all the must-see sights of the city! There are 18 stops, and you'll get the chance to tour them while enjoying the awesome panoramic view.
You'll find an amazing selection of crafts, antiques, artworks, and museums galore at each stop. If you're in search of something special, hop off at the French Market to check out all sorts of goodies, from fresh produce to bijou keepsakes and souvenirs.
10. Enjoy a carriage ride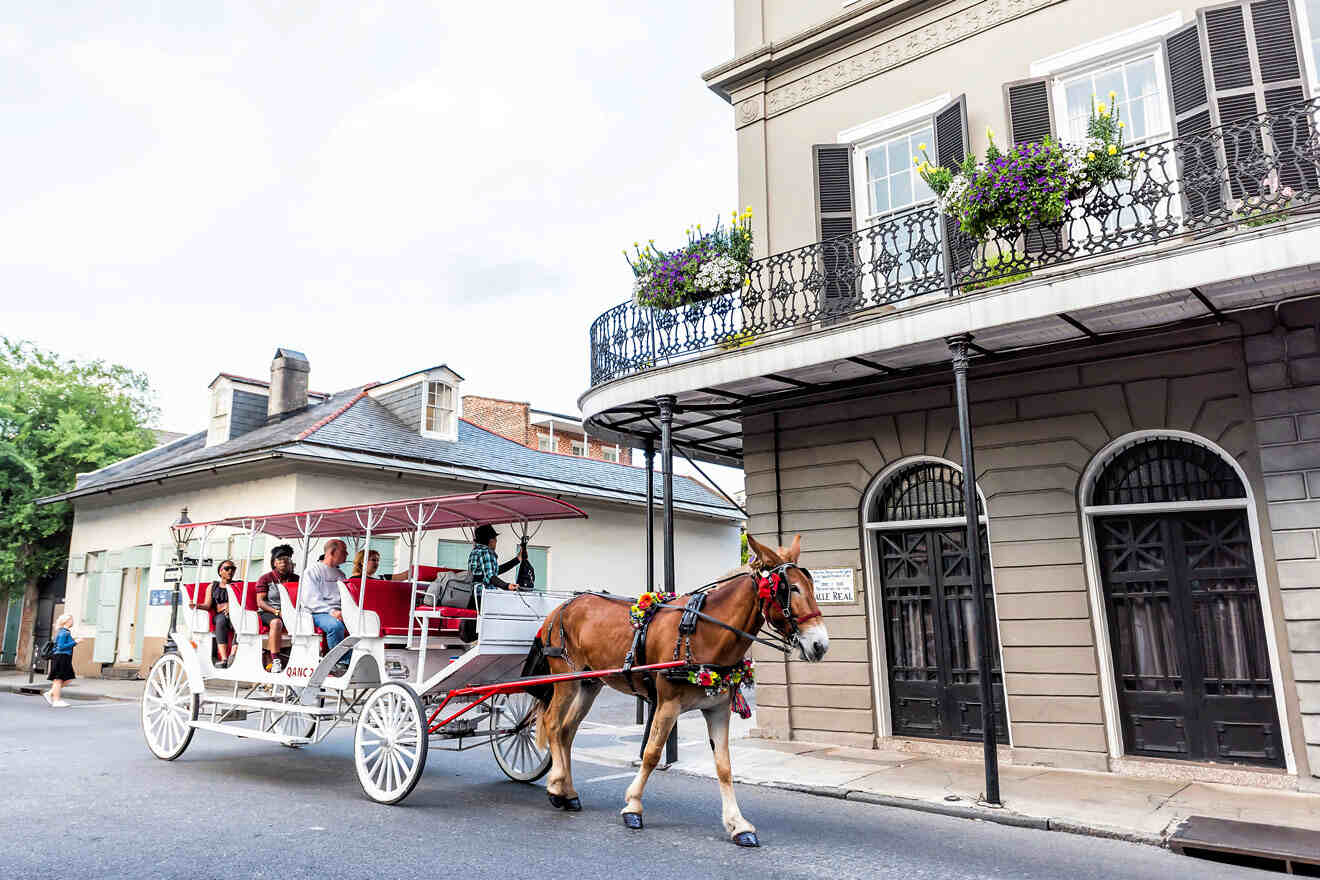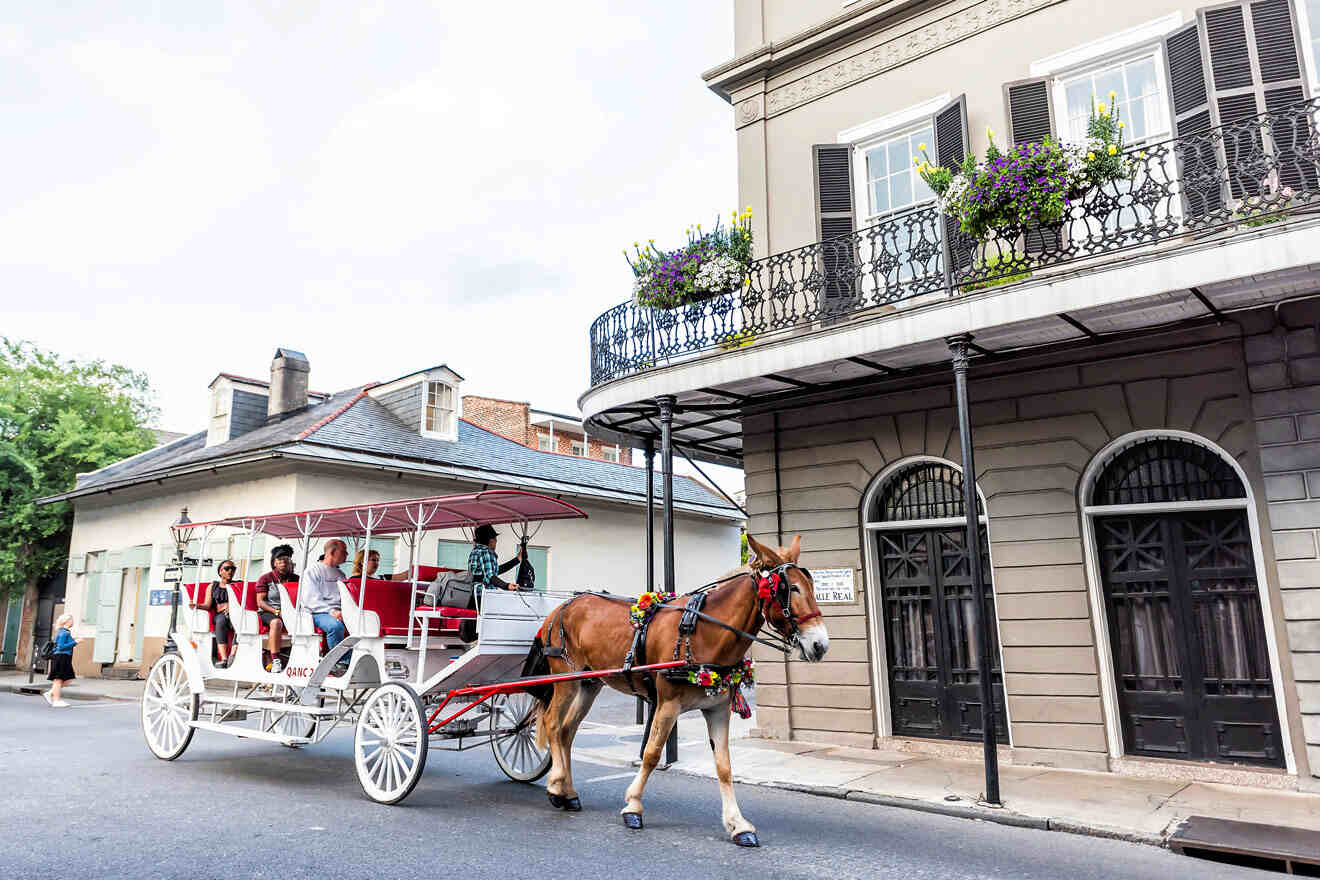 This is a great tour to take if you want to feel like you've taken a trip back in time with a traditional mule-drawn carriage ride. You'll go through New Orleans' famed French Quarter and famous Napoleon House. Your tour guide will share all sorts of cool local culture and fascinating historical facts that'll leave your mind blown.
You'll see stunning sights like the majestic St. Louis Cathedral, iconic Jackson Square, and the historic Napoleon House. It's a great chance to experience a day of leisure. You can choose between a private or shared carriage tour. The whole ride lasts for about 1 hour.
11. Peddle your way through New Orleans
This is a tour option for those who are a little bit bored with walking tours and are looking for something more energetic.
Take a 2-wheeled journey through the lively and historical streets of New Orleans on a bike tour that will show you a side of the city even many tourists miss. From the raucous French Quarter's sites to the mysterious Bayou St. John, follow an easy flat route full of oak and park-lined roads, famous cemeteries, and some of New Orleans's most diverse neighborhoods.
Climb up on your rented bike and helmet to explore all this city offers for 3 hours, including City Park, Faubourg Marigny, St. Louis Cemetery No. 3, Louis Armstrong Park, and more!
12. Challenge yourself with the escape game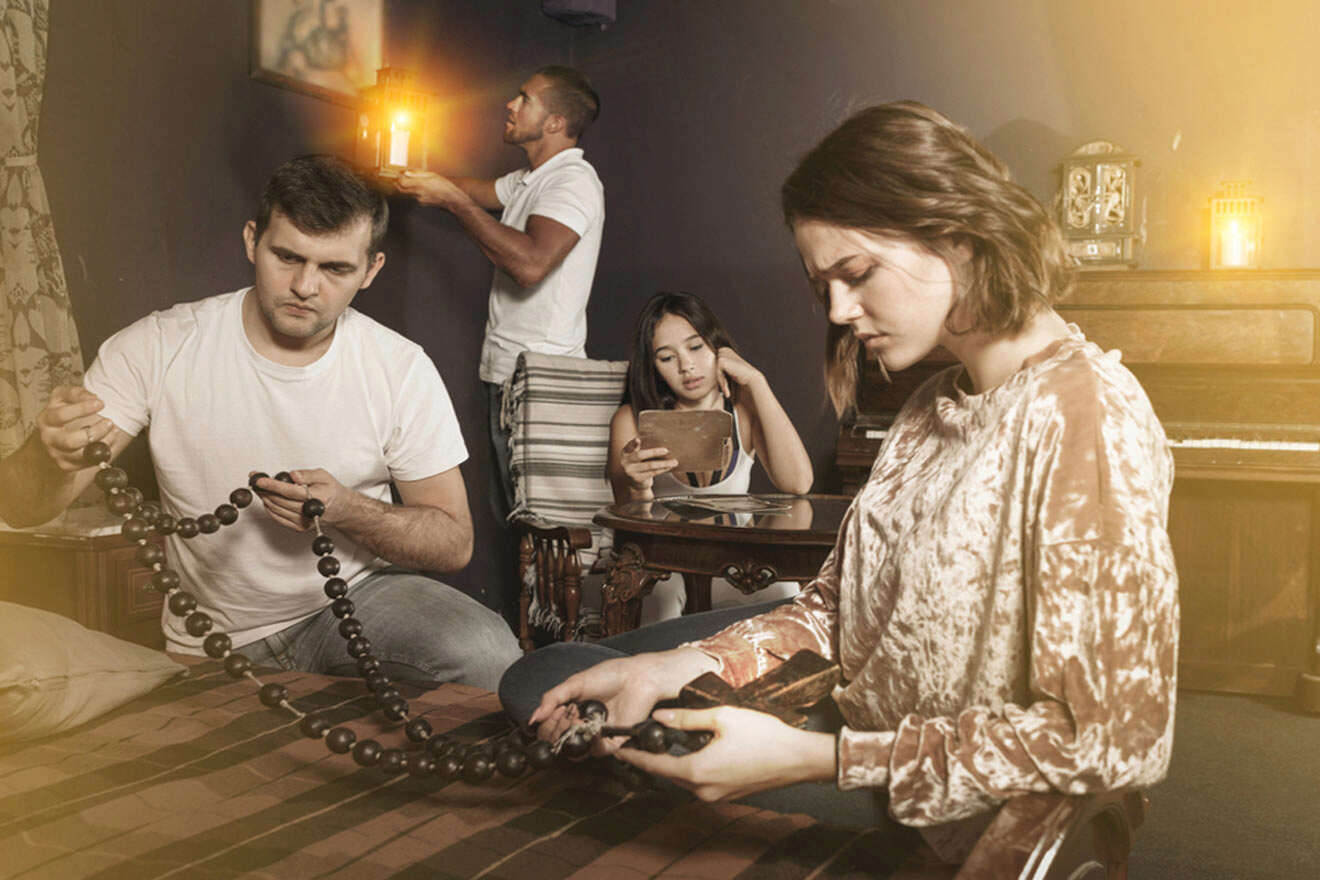 If you're looking for a fun, exciting, and unexpected activity in New Orleans, this escape game is definitely for you! From 4 unique game adventures to choose from and interactive puzzles to solve with your team, it's the perfect way to have an adventure. Plus, it's so easy to plan around because it only takes 60 minutes.
Get your squad together and go on a mission to decipher clues while being guided by an experienced pro, plus get some extra help if you're ever stuck! It's the perfect family-friendly option for hanging out with friends as it fits perfectly into any busy schedule between sightseeing during the day and getting ready for bed at night.
13. Uncover the secrets of the Mardi Gras world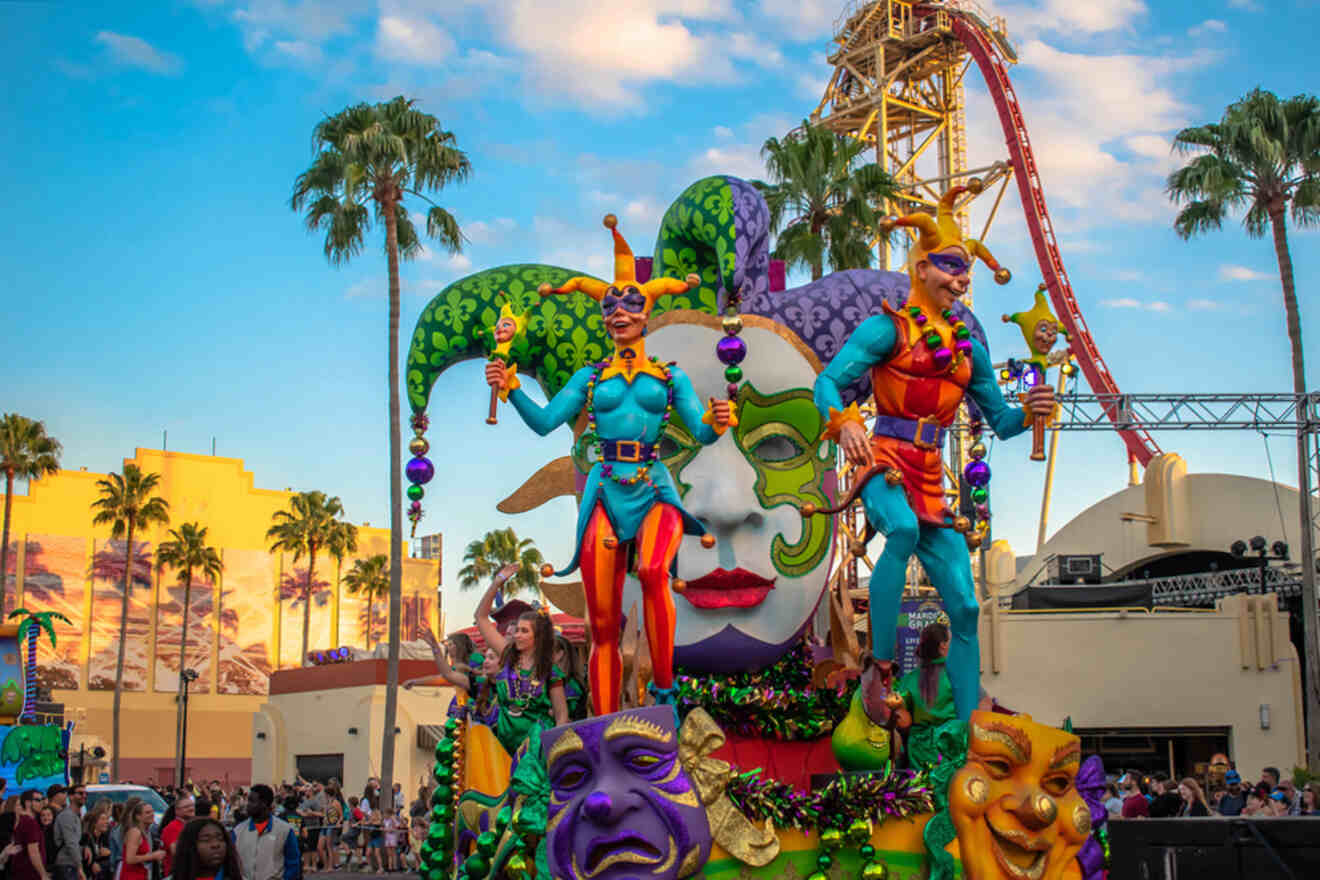 This is a self-guided tour of Mardi Gras World! The place dates all the way back to 1947 and has been home to the most creative artists and craftsmen. All of them diligently build the biggest and oldest parade floats and other attractions for every season in New Orleans.
Once you've got there, you'll get to see a film about the storied history of Mardi Gras in New Orleans and the vital role it still plays today. You can enjoy a slice of the classic Mardi Gras King Cake before your own private tour guides you through the float den. Make sure to snap photos with some of the amazing projects through the years from various themes, then take a tour of the splendid floats!
The tour has got a complimentary shuttle service from several Downtown stops, so it's a convenient option.
14. Soar over New Orleans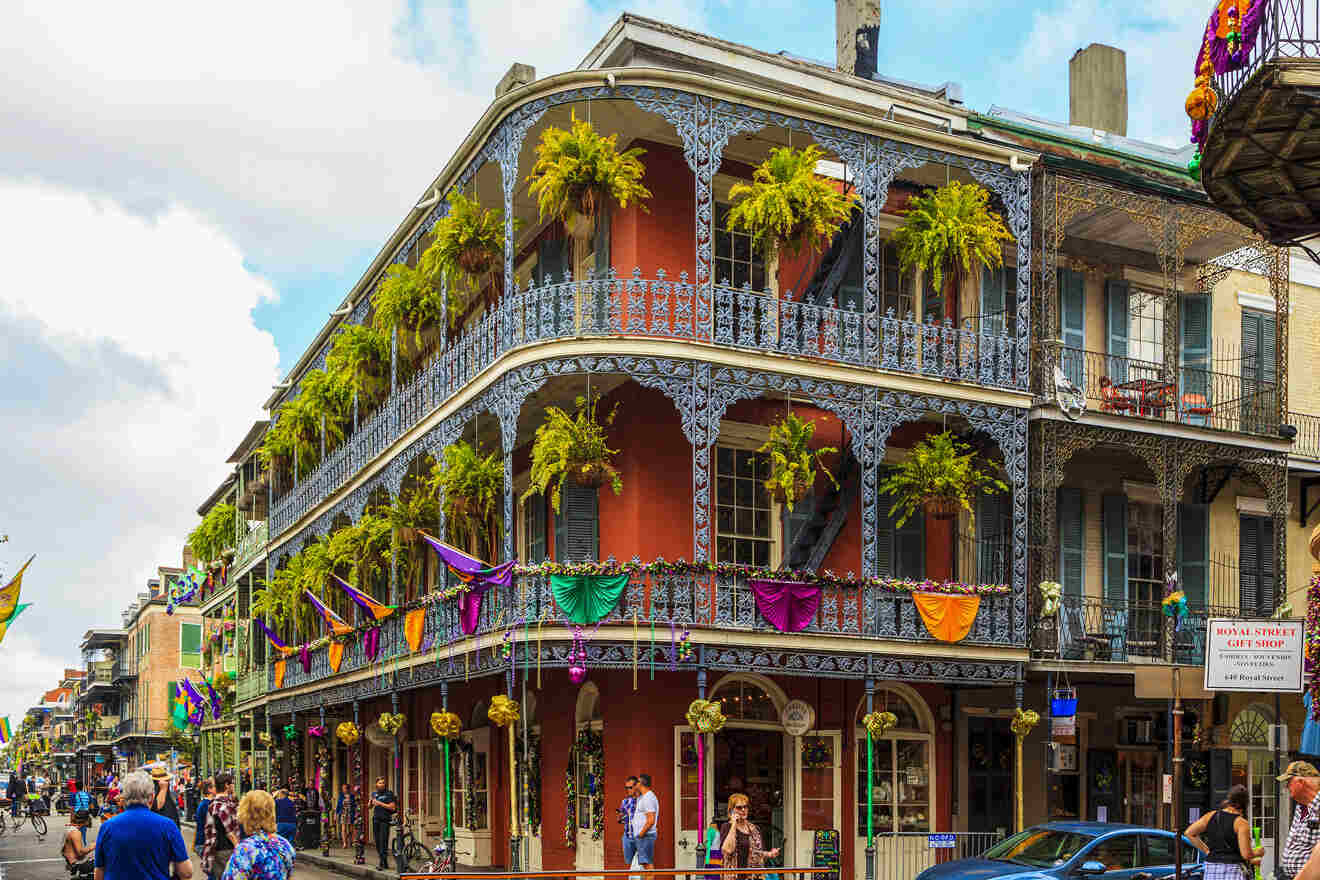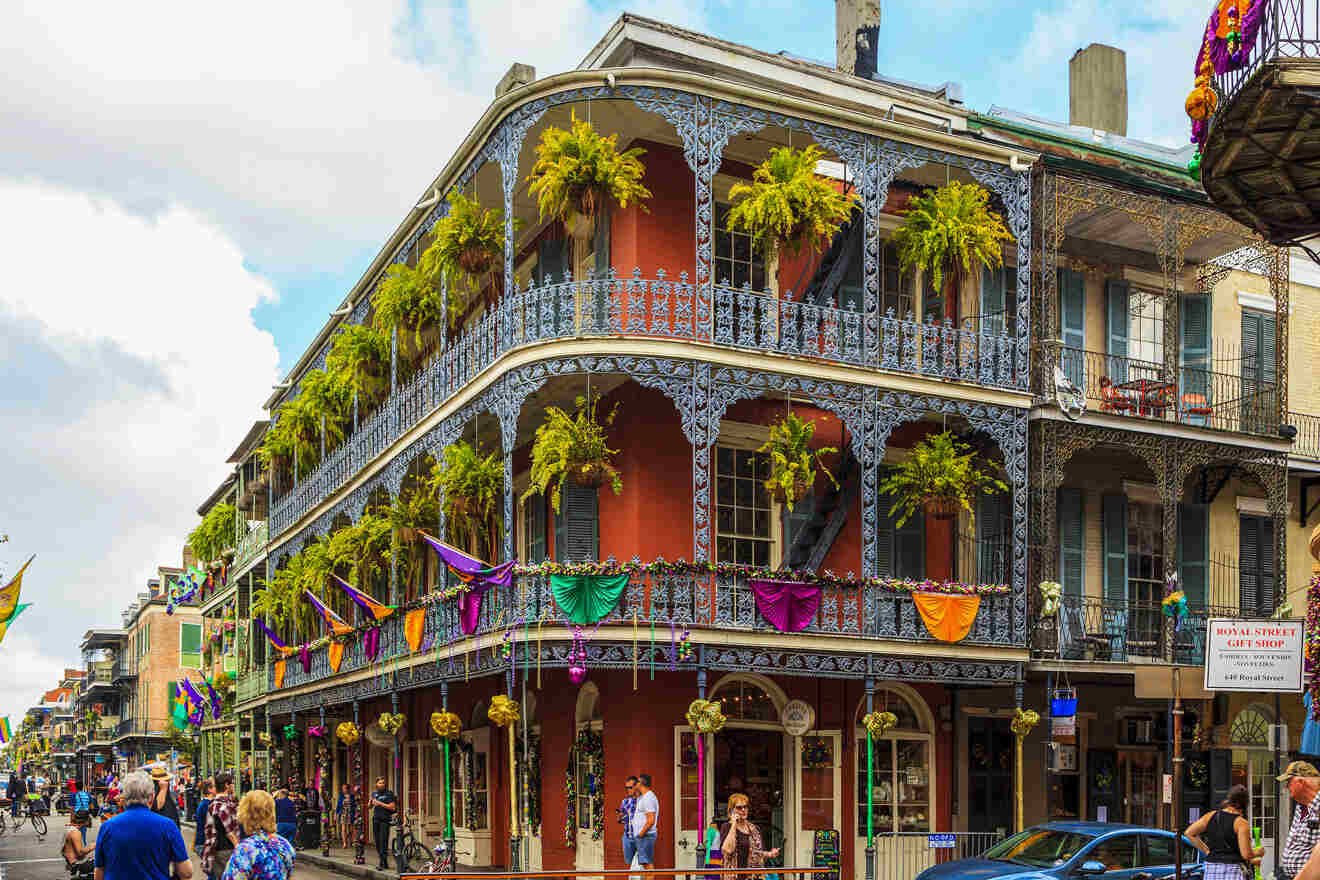 Jump in the chopper at New Orleans Lakefront Airport, just a quarter-hour from the French Quarter, and strap yourself in for a thrilling bird's-eye view of this historic city! You've got 2 flight options. Hang on tight and enjoy around 12 – 15 minutes of seeing The Big Easy from above.
If you choose the 30-mile (50 km) option, you'll get a chance to take in an incredible aerial view of the city skyline and swamps!
Heading home, you'll see the Chalmette Battlefield before the mighty Mississippi River takes you back to everyone's favorite part of town – the French Quarter! On the 15-mile (25 km) journey, there are tons of sights that will take your breath away. At the end of it all, your helicopter will touch down at New Orleans Lakefront Airport.
FAQs about top tours in New Orleans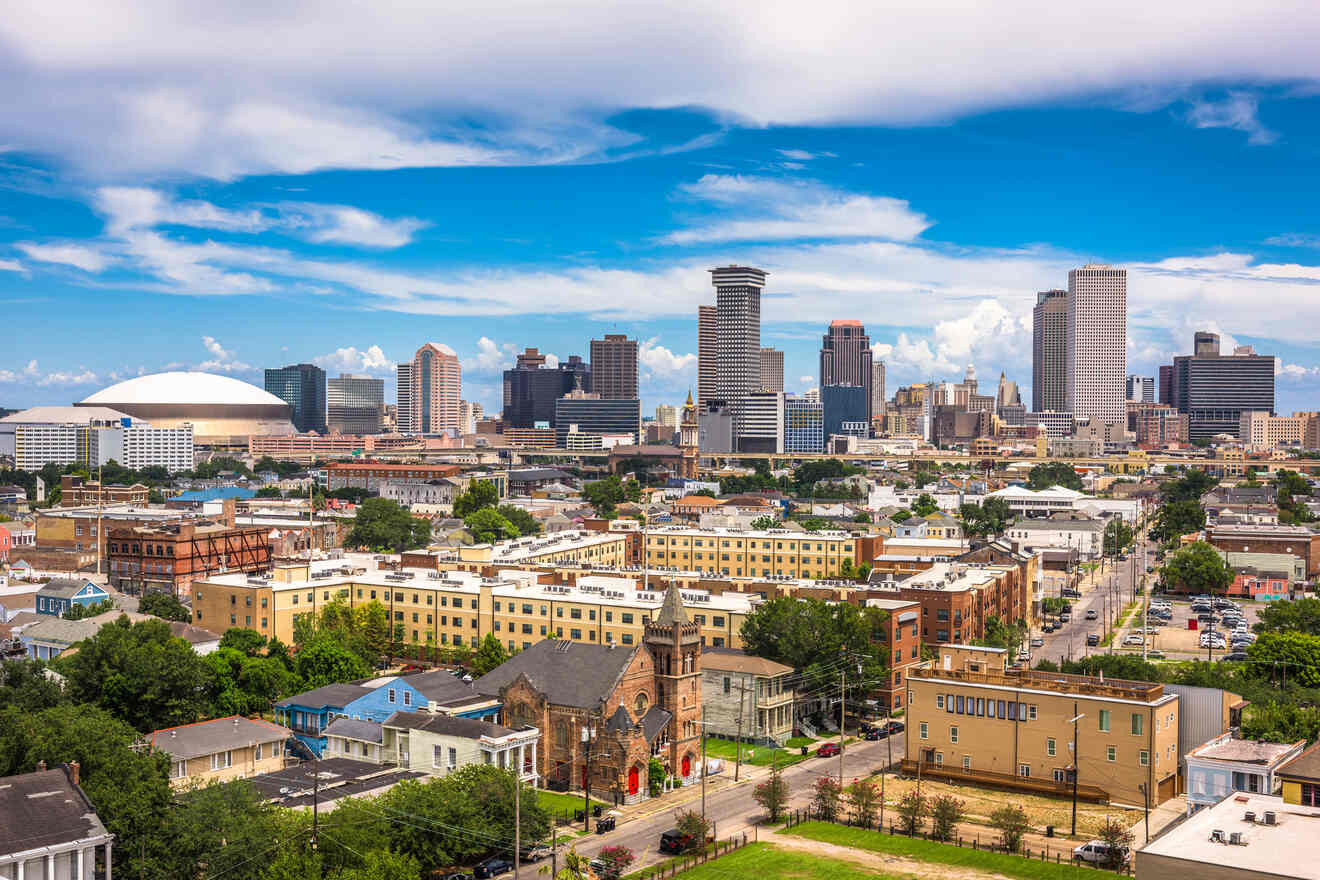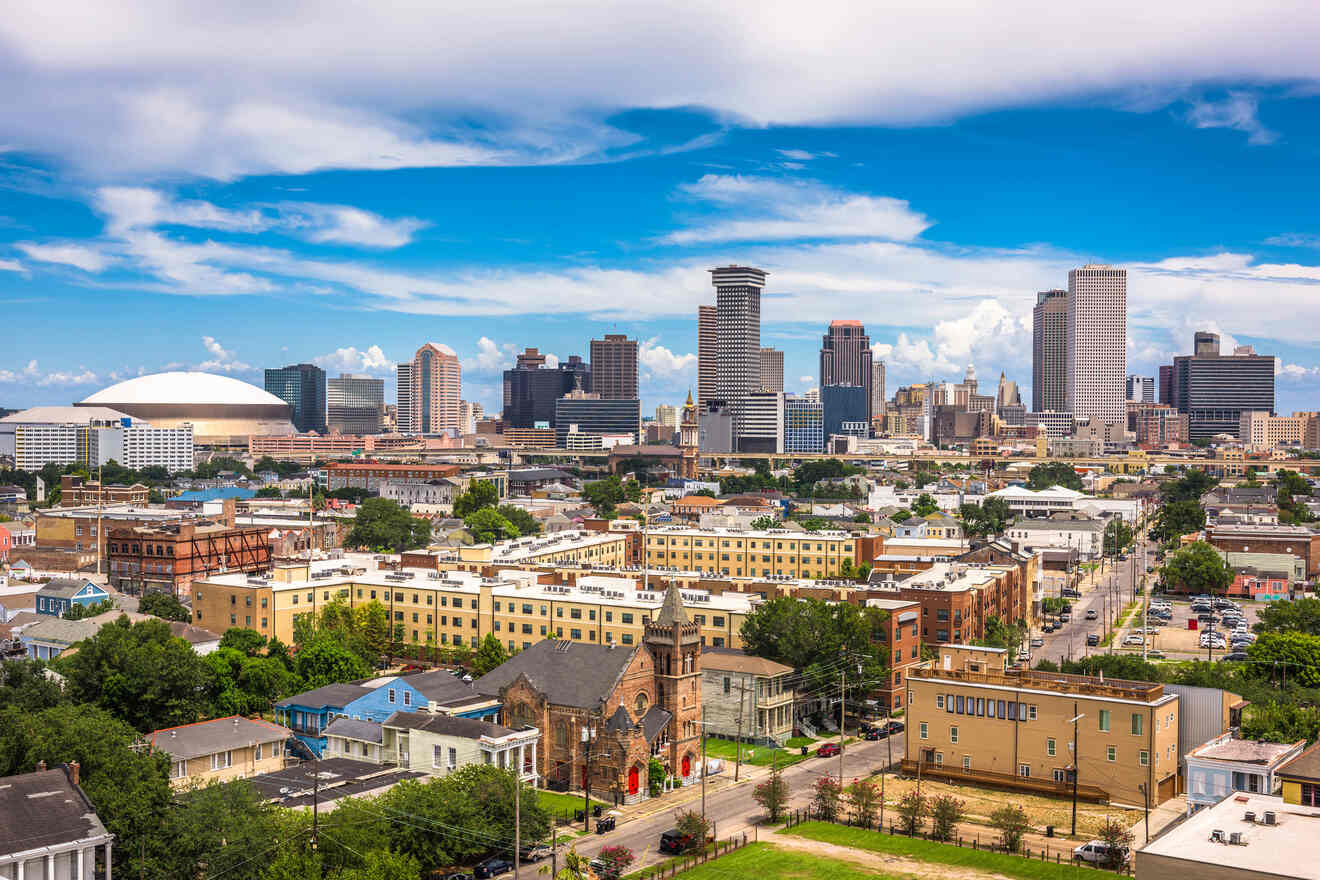 Conclusion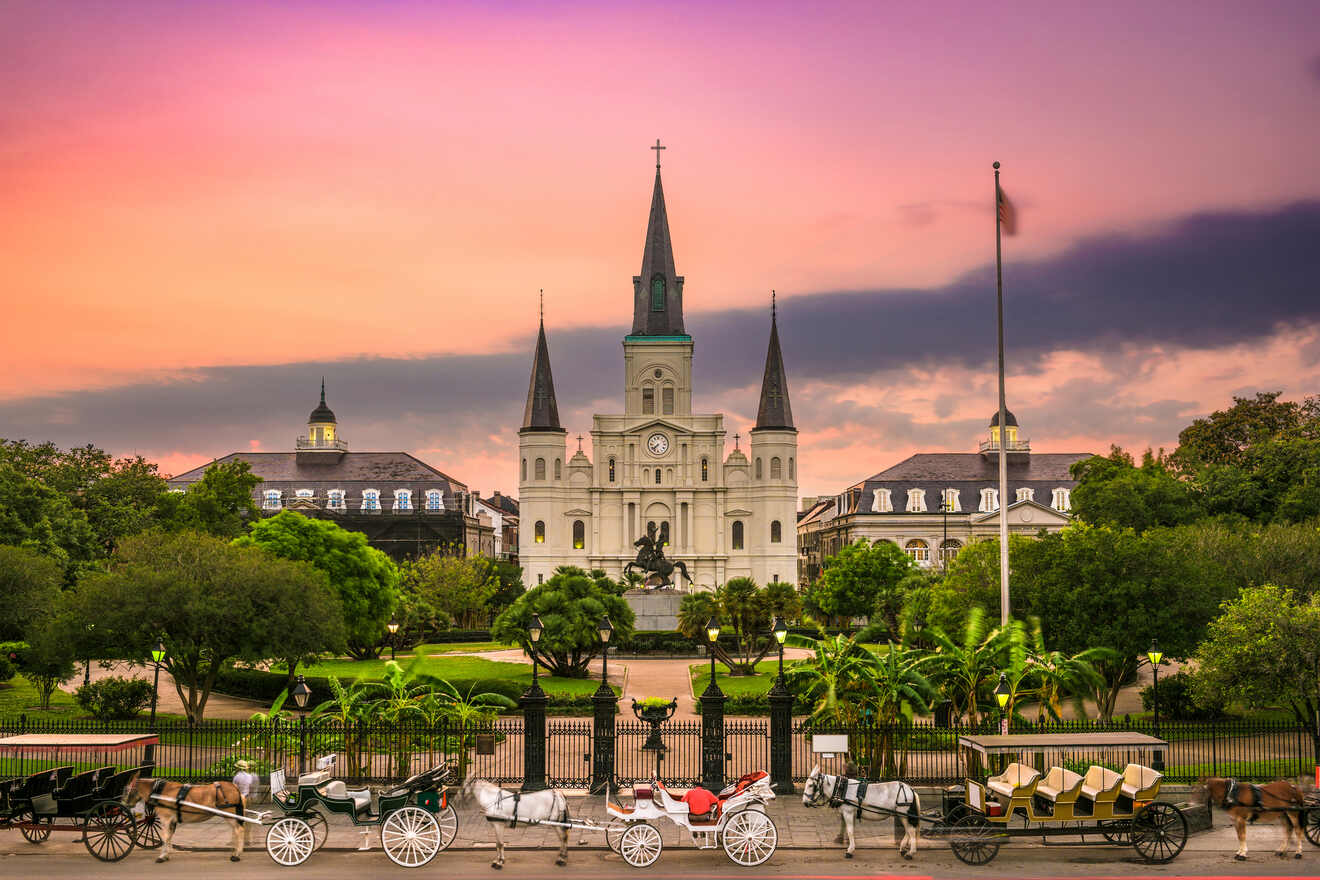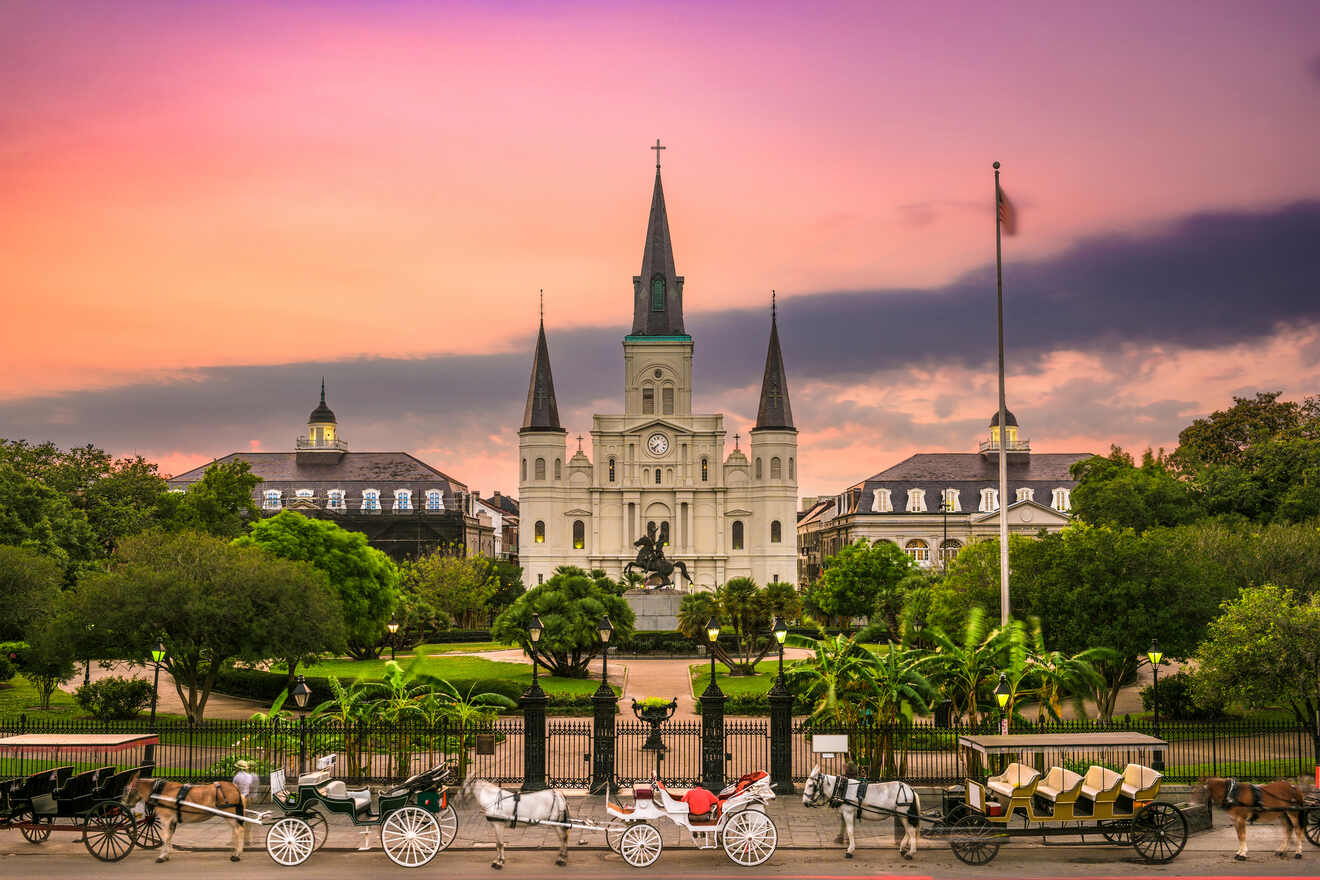 And that's it, my dear travelers! Hope this list of the best tours in New Orleans inspired you and gave you some unique ideas for your next expedition to the new city
No matter, if you want to test your buds on a food tour, get spooky on a cemetery tour, or simply take a ride for a few hours in the historic riverboat, the offers in New Orleans, won't disappoint you!
As always, make sure to follow my advice and book your tours well in advance!
And if you already visited New Orleans, make sure to share your stories, favorite spots, and opinions in the comments below!
Happy exploring,
Angelina
---
Pin it for later!
Pin it for later!