I wake up in my new apartment, stretch luxuriously in the heat, step onto the cool tiled floor and walk over to the window.
Outside, the sun shines down, casting a warm green glow through the leaves of the jungle trees in the courtyard. Distantly, I can hear the noises as the city awakes: chimes, and street vendors, and traffic, an exciting bustle of industry.
Chiang Mai, Thailand – I can hardly believe that I get to call this place home.
This apartment costs less than a small room back home in Russia (3500 baht, which is somethng like 85€!), and I am only a few minutes away from the Old City, and the beautiful Wat Prasingh Temple. So cheap, and yet, I am living in Paradise!
It has air conditionate, hot water, a fridge, a TV and everything else you might need. It's only that I don't have a pool, such a pity! 😉 For that, I would have to pay around 150 € per month!
Here are the pictures of my place, sorry, it's a bit messy, the photos were taken when I have just moved in.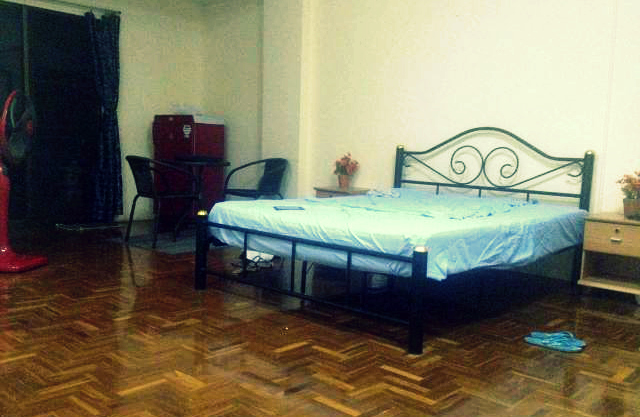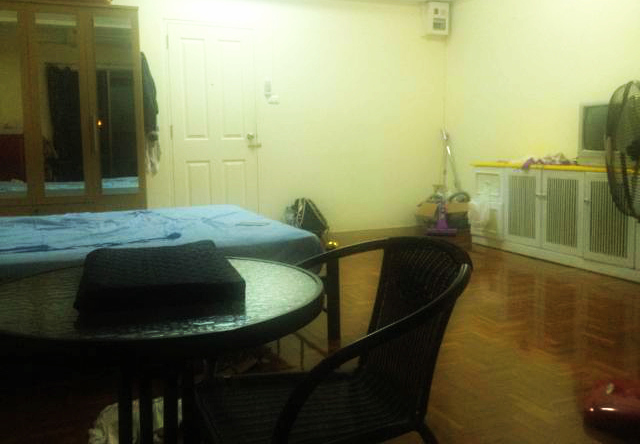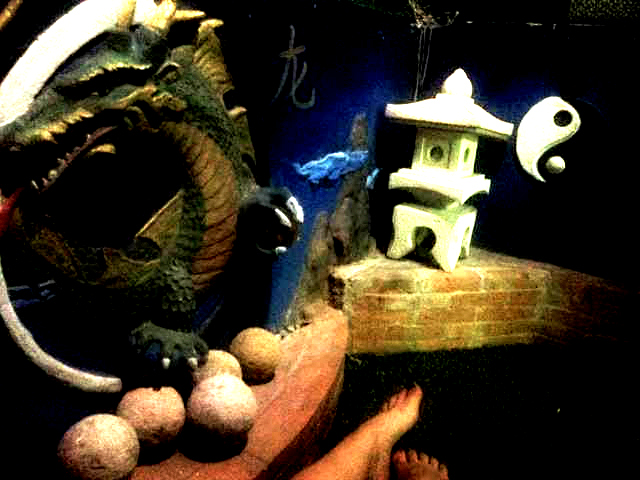 But seriously, I can see now why so many expats choose to live in Chiang Mai. That was actually one of the reasons I myself have chosen it to settle down: a great community of people who help each other. All these guys here are awesome! They make me better! I even started to wake up early now, no way! 🙂
I visited all the main tourist attractions: the Old City, and Wat Prathat Doi Suthep, atop its mountain, and the bucolic hillside village of Doi Pui. We wandered the bustling, colorful streets and visited many of the bars and restaurants.
You know, I was quite happy back in chilly Russia in any way, but I really like it here so far.
It is extremely cheap, compared to the western world, the climate is super warm, people around me are great, the city has rich culture and stunning nature and the visa policy is mild.
So, I figured, WHY THE HELL NOT? 🙂
This is a creative, artistic city, and I feel like fit in well here. The golden statues, richly coloured, jeweled temples, greenest-green trees, bluest sky, all fill the eye with wonder and inspire the mind.
Today, I shall walk down to the Sunday Walking Street market. The sights, sounds and smells are so vibrant that all your senses are confused and you wander through it in a pleasant daze. I'll have a look at the local wares on offer – textiles, jewelry, lamps, dolls, soap, and then to the food stalls, where I can pick up a feast for next to nothing, and bring it home to share with my new friends.
Every day here is an adventure, and I am so glad I made the decision to step out from my comfort zone and try living in Chiang Mai. Even if it is temporary, to move to Thailand was one of the best decisions I have done in my life!
Stay tuned!
Yulia
Update Jun 2015: As I have already been in here for a while, I collected some of my favorite adventurous things to do in Chiang Mai. Check it out, you will like it! 🙂
If you want to discover more of the North of the country, something will be surely useful here. And certainly don't forget about Bangkok!
Thanks for reading!
Nothing makes me more happy than your comments!
If you liked the post, support me, share/"like" it on your proffered social network!
Yulia
---
---
Pin it for later!