Chiang Mai is dubbed as the adventure capital of Thailand. That is very true – there so many more things to do and visit beside its (very rich) cultural side and its busy markets.
As I am currently living in Chiang Mai, I have this great opportunity to discover some awesome stuff, activities that usually  tourist don't do. Today I will tell you about Sticky waterfalls and cliff jumping!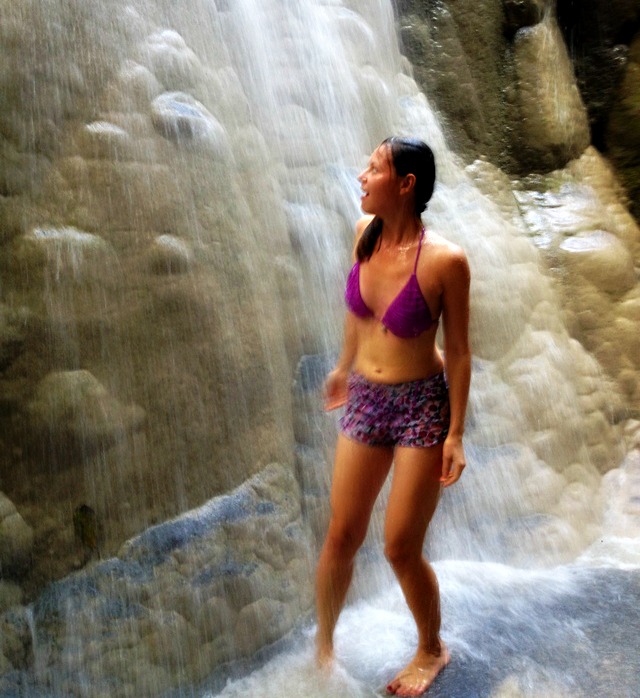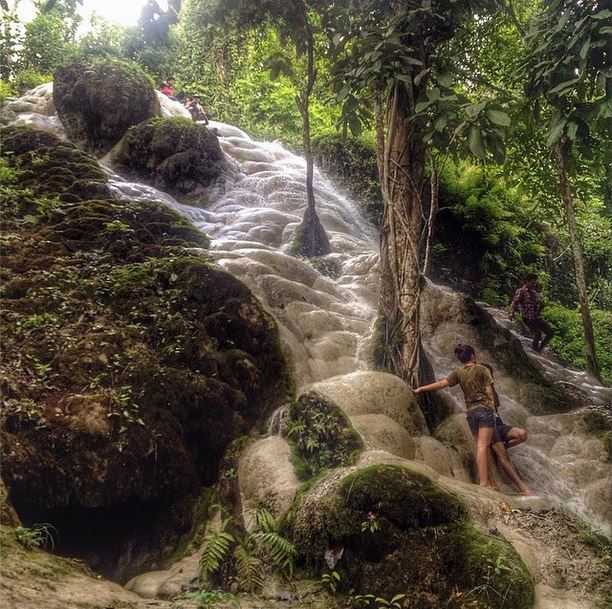 Sticky waterfalls
Buatong waterfall (the real name) is the thing to be seen!
At first, I couldn't really get it when people would explain me how it works. They said – "You can actually climb up the waterfall, because it is sticky!". Wait, what?
It is a bit hard to imagine, but that is true. Due to the formation of calcium in the path of the flowing water, it is very easy and safe to climb it without using your hands. If you are barefoot, your feet actually kind of stick to it, right! Just make sure not to step to grey parts of the stones, those are growing algae and are very slippery. In some really crooked areas there are ropes that can help you climb.
In addition, you can walk around the area, following some trails, it is amazingly beautiful! For instance, we found this beautiful little lake with a liana, which I successfully climbed, imagining myself a Tarzan!
What to bring
Although, it is one of the most obvious things as you are going to a waterfall, many people tend to forget towels. You will get wet, so it is a good idea to dry yourself after it. There are toilets where you can change into your swimming suit, no problems about that.
You also might want to bring a mat and a lunch with you, the scenery is fascinating! But there are small cafes around, so you can grab a bite of something if you wish.
How to get to the Sticky Waterfalls
The easiest way is to rent a motorbike and go there by yourself. The road is pretty simple, you go straight 1001 from to the North for around 20 km and at some point turn on the right. The directions are here. The ride is not more than an hour, depending on your speed.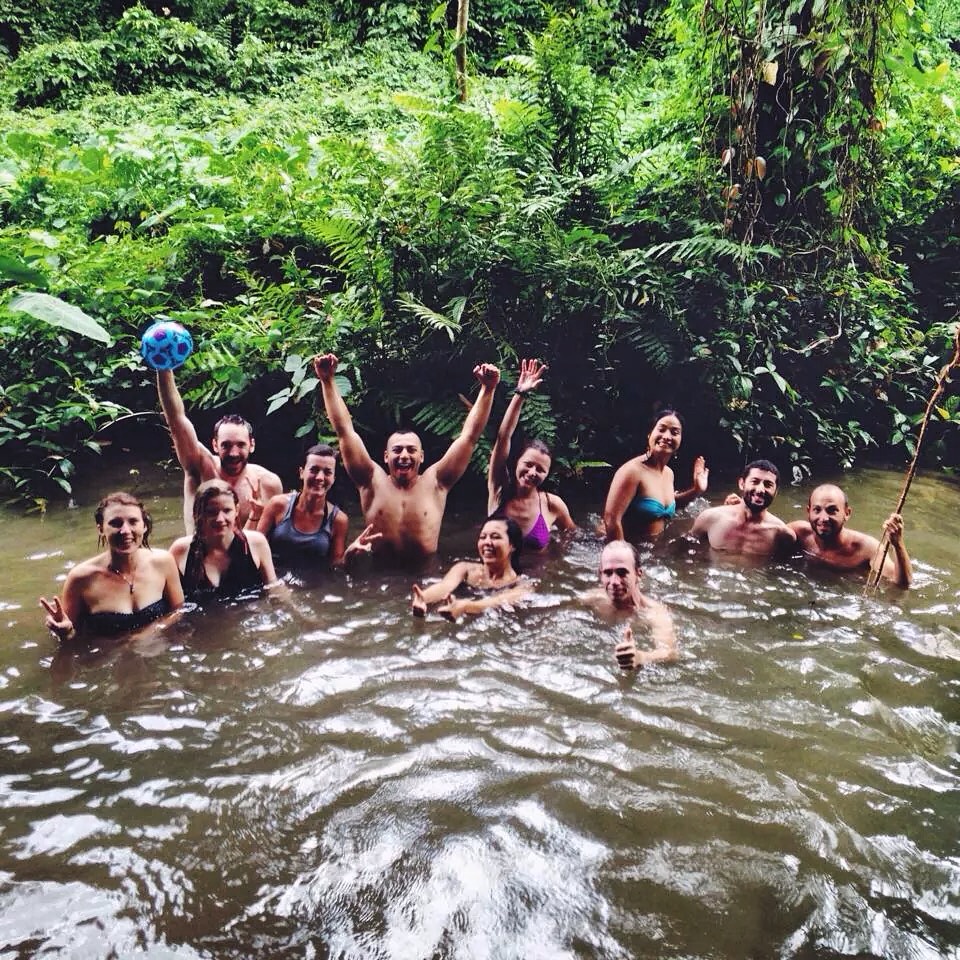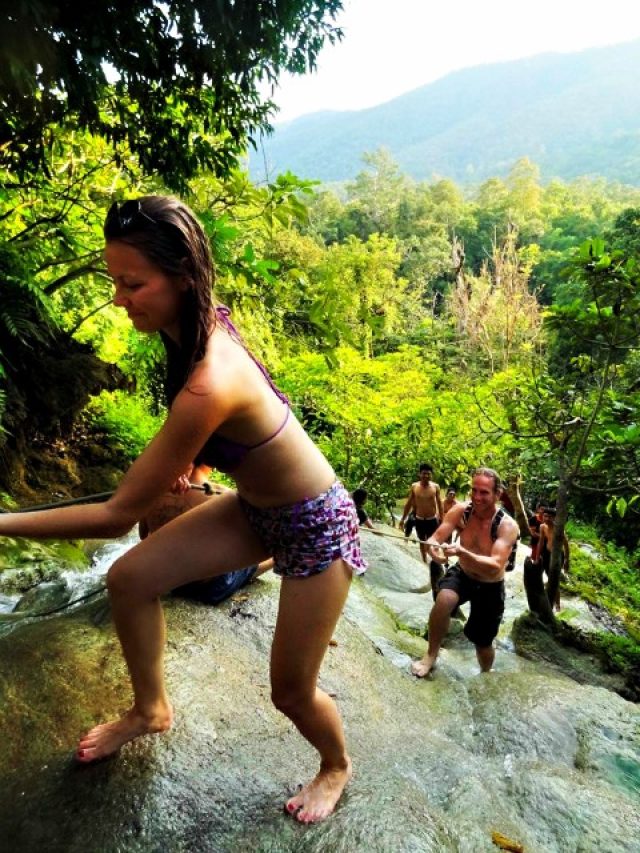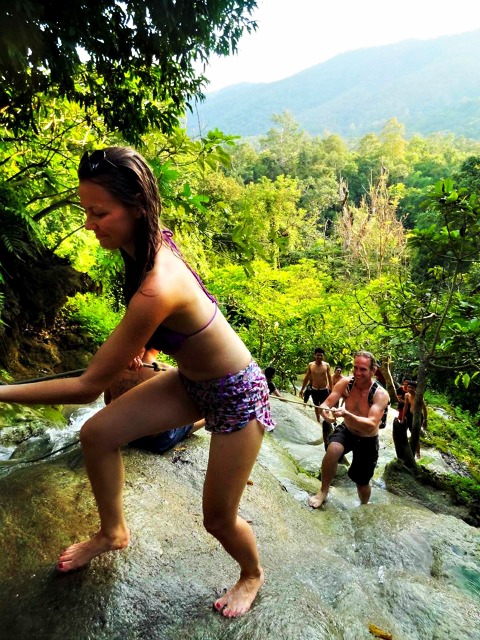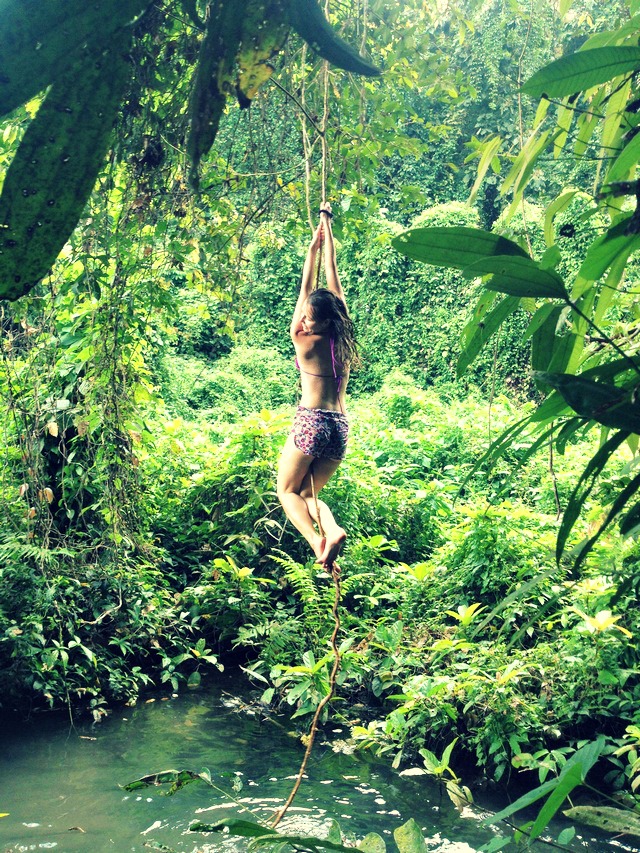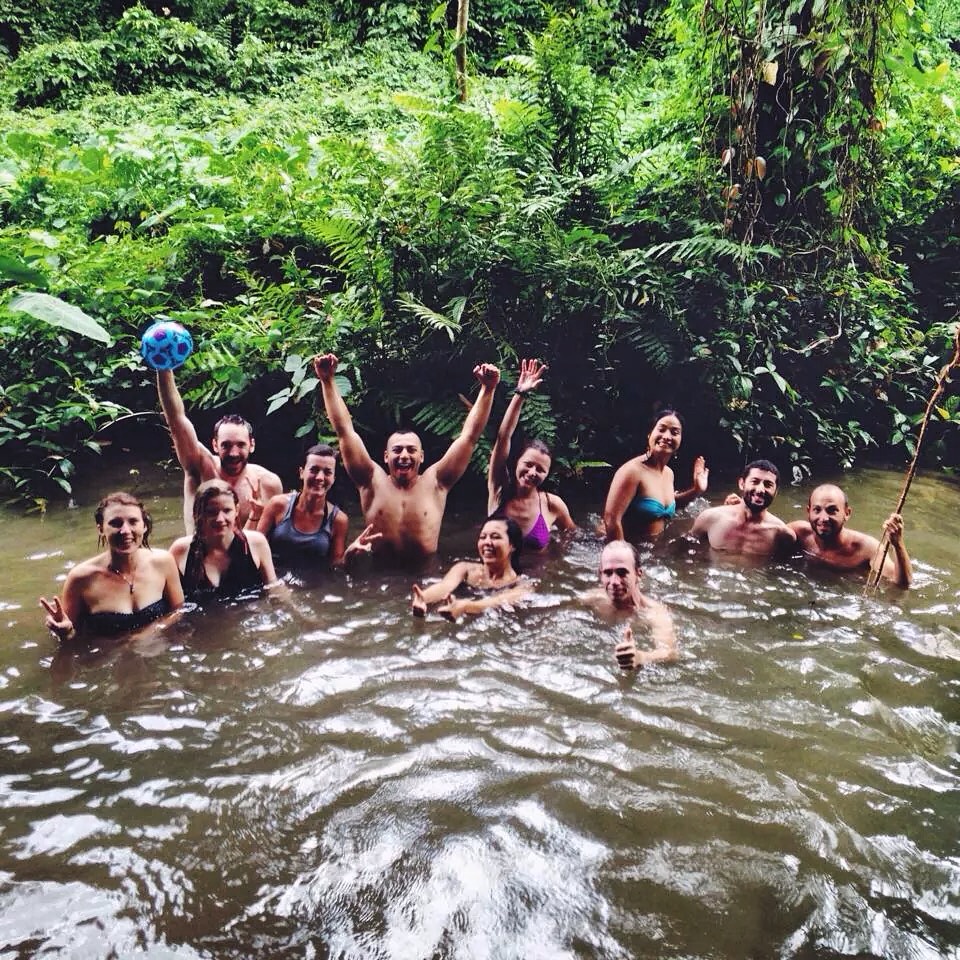 Cliff jumping
One more of the numerous adventures the city has to offer is cliff jumping (called sometimes the Grand Canyon of Thailand). Unlike the Grand Canyon in USA, what you see at the end of the cliffs in Chiang Mai canyon is not a view of valleys, but a body of water.
I went there with a group of friends and it was loads of fun! One of my friends made a great video of our trip, you can see I was actually a bit hesitant to jump! 🙂 But then, I saw some other people doing it, and then I did it too, and again, and again!
---
One other thing that I would definitely recommend you doing while in Chiang Mai is visiting night markets! And, if you happen to be there during a magical Yi Peng lantern festival, don't miss your chance!!
Thanks for reading my post!
Share it if you liked it!
Would you go? 
Leave the comment below, I LOVE hearing from my readers!
Yulia
---
RELATED ARTICLES:
---
Pin it for later!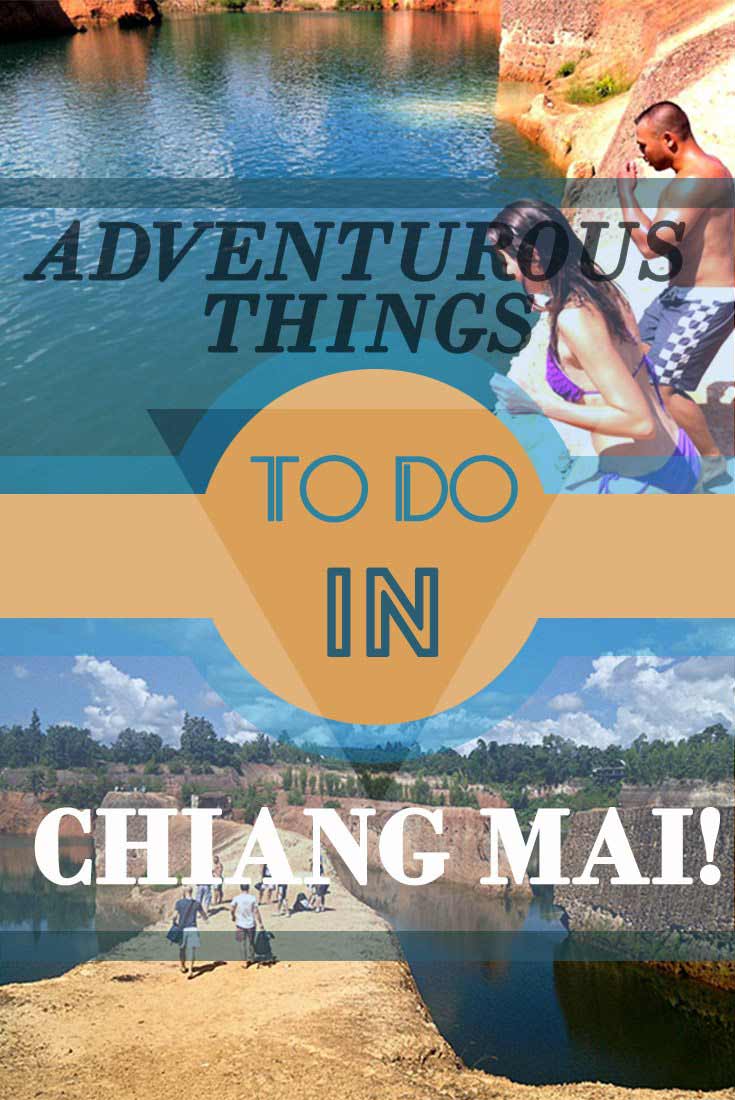 ---
Pin it for later!