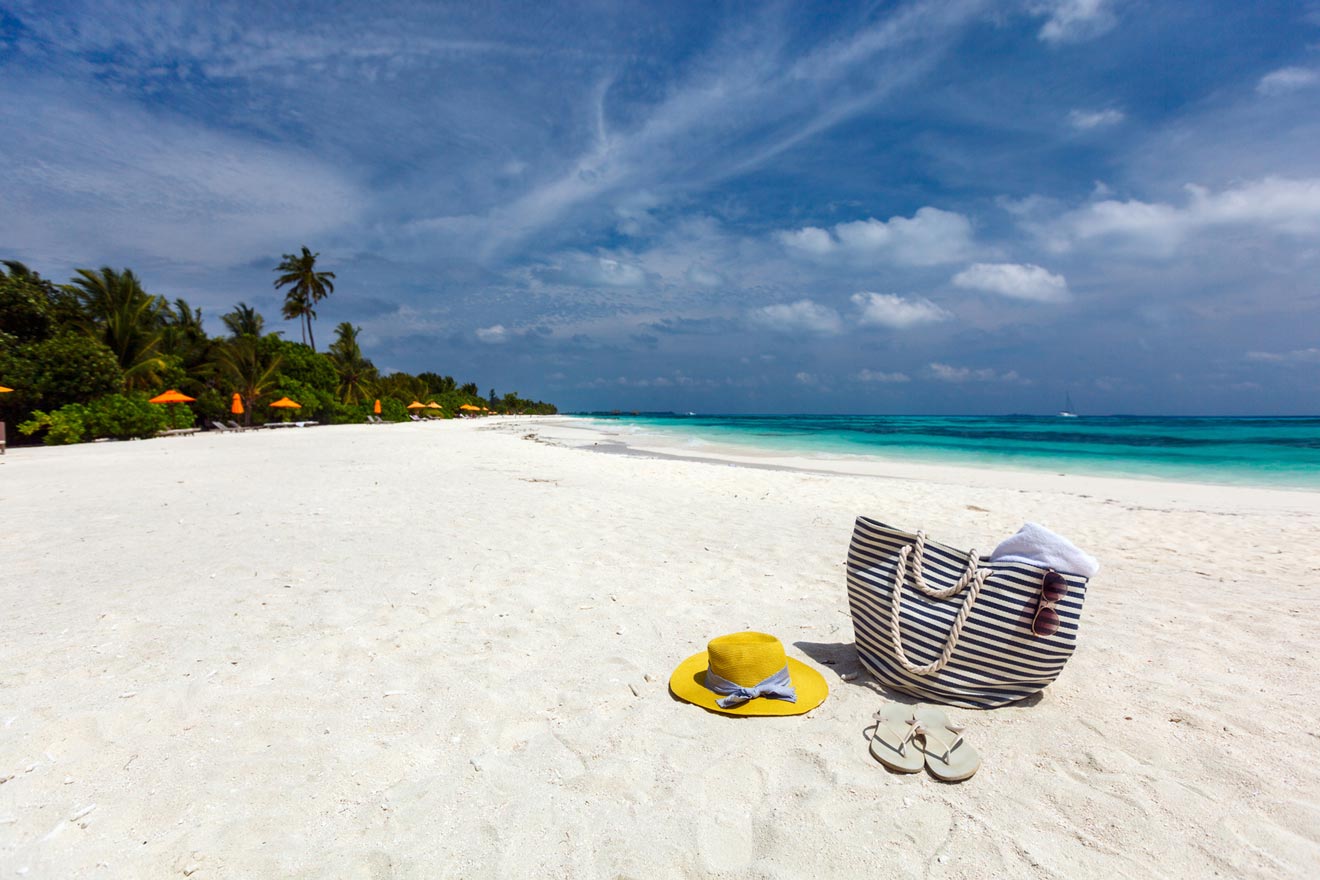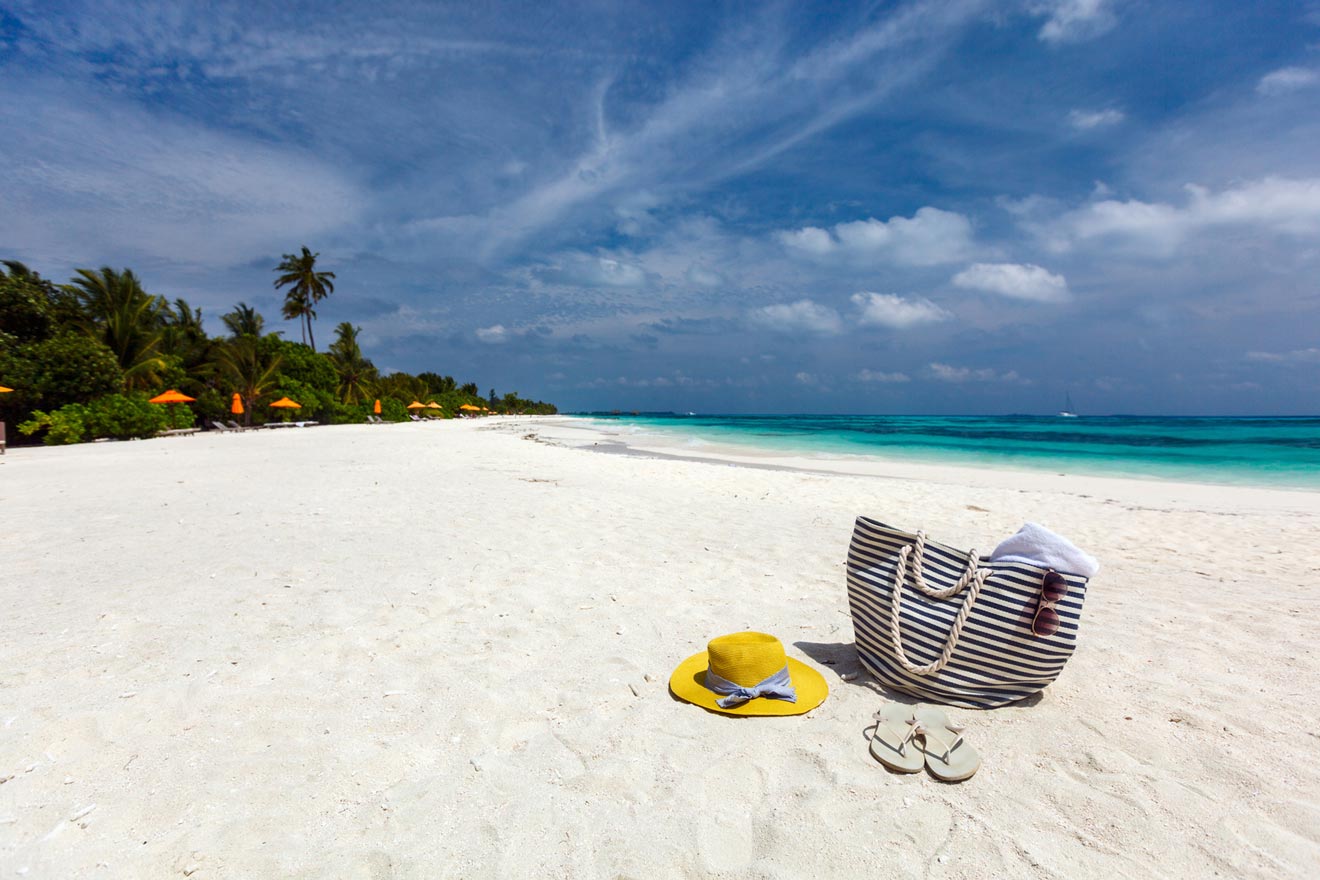 So, you're on your honeymoon destination hunt or looking for a holiday destination to spoil yourself. You've started searching online: Google, TripAdvisor, Booking, and others, and you've finally made a shortlist of desired destinations.
In the Caribbean destinations category, we have Cancun and Punta Cana. Being here, you probably have your heart set on this category, I see! But if you still don't know which one to choose, today's your lucky day! In this post, I'll give you some insight through this article on each destination to help you make up your mind.
In short, the main difference is that Cancún is the wildest Caribbean city with its nightlife and all the nightclubs. Still, Punta Cana is the perfect destination for those after a peaceful, relaxing, slightly less expensive tropical vacation.
So, let us walk you through a brief overview of both destinations and the key differences between them.
A Brief Overview of Cancun
History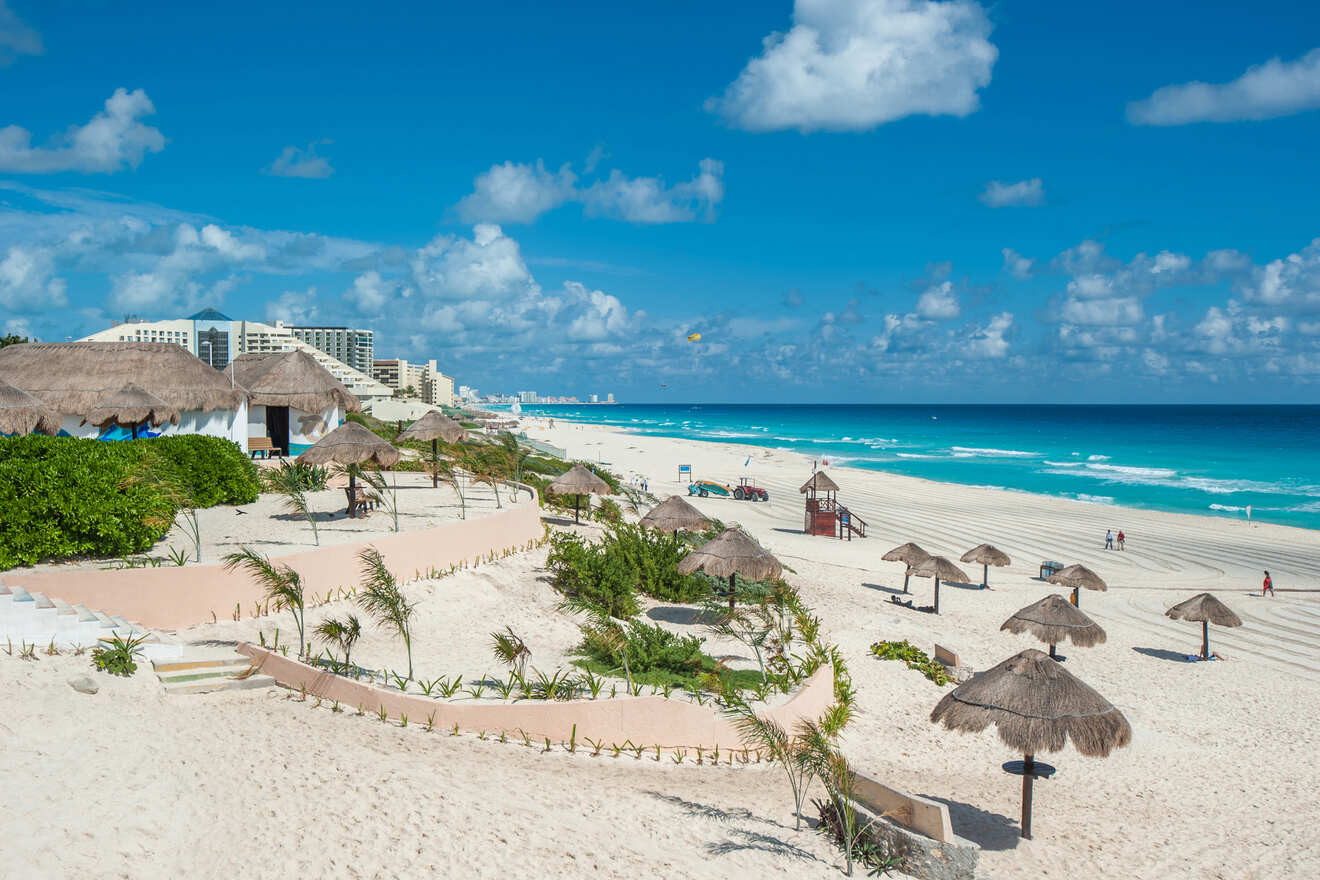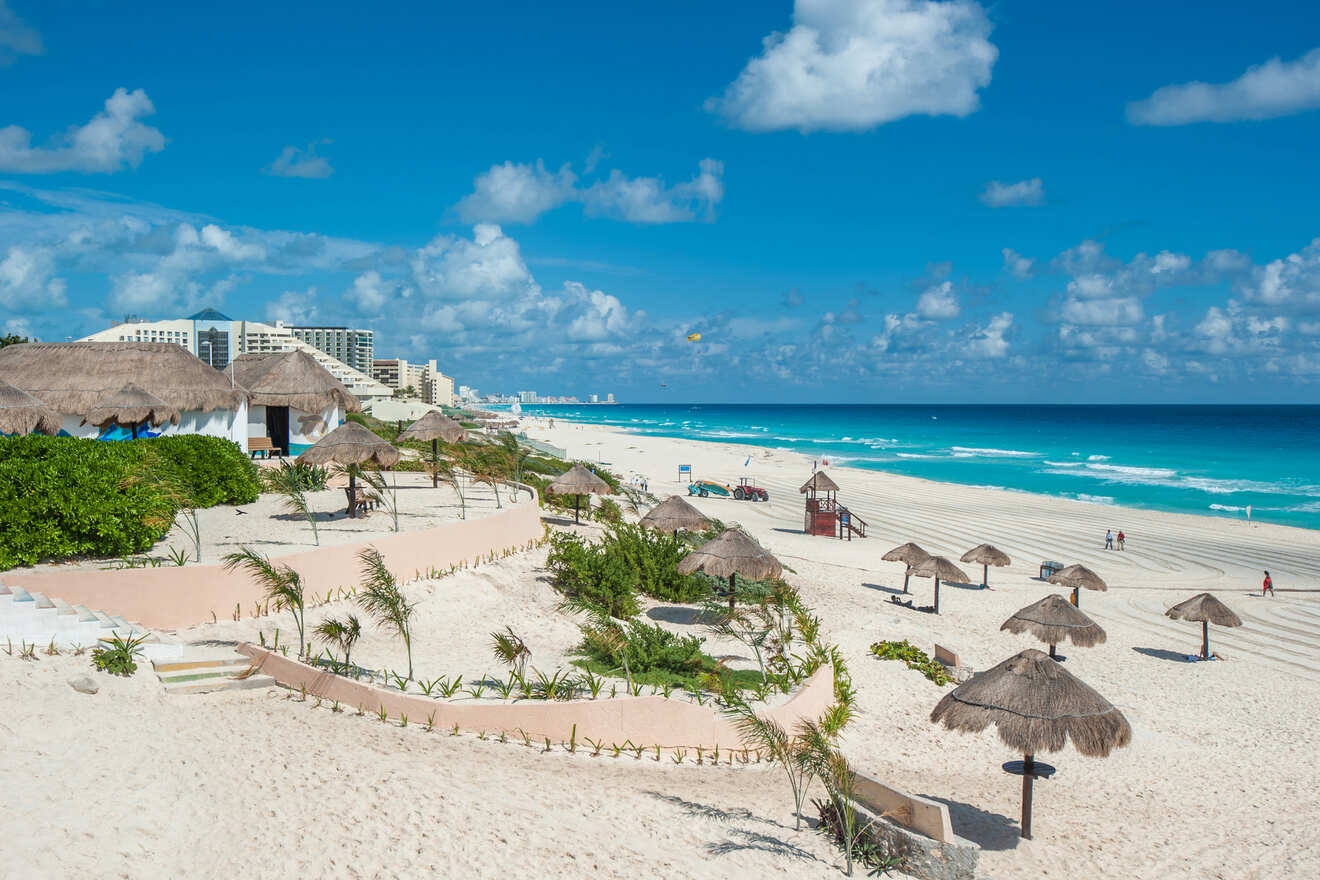 Cancún is a southeastern Mexican city on the coast of the Yucatan Peninsula in the state of Quintana Roo. It's just north of Mexico's Caribbean coast resort area, known as the Riviera Maya.
The city started its transformation from being a fisherman's island surrounded by virgin forest and undiscovered shores to becoming an Integrally Planned Center in 1974. This comprehensive transformation made Cancún one of the two most well-known Mexican resorts, along with Acapulco.
City layout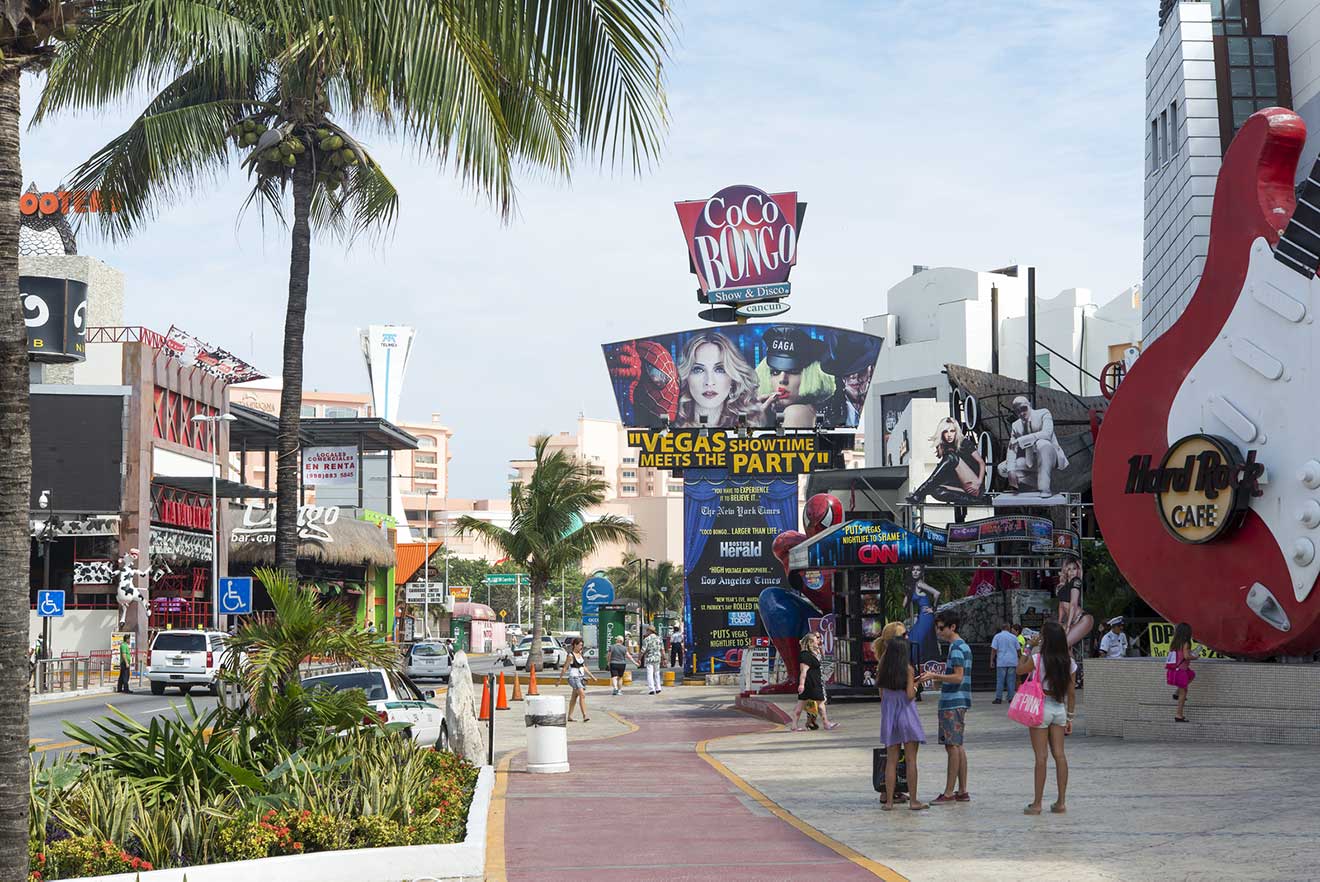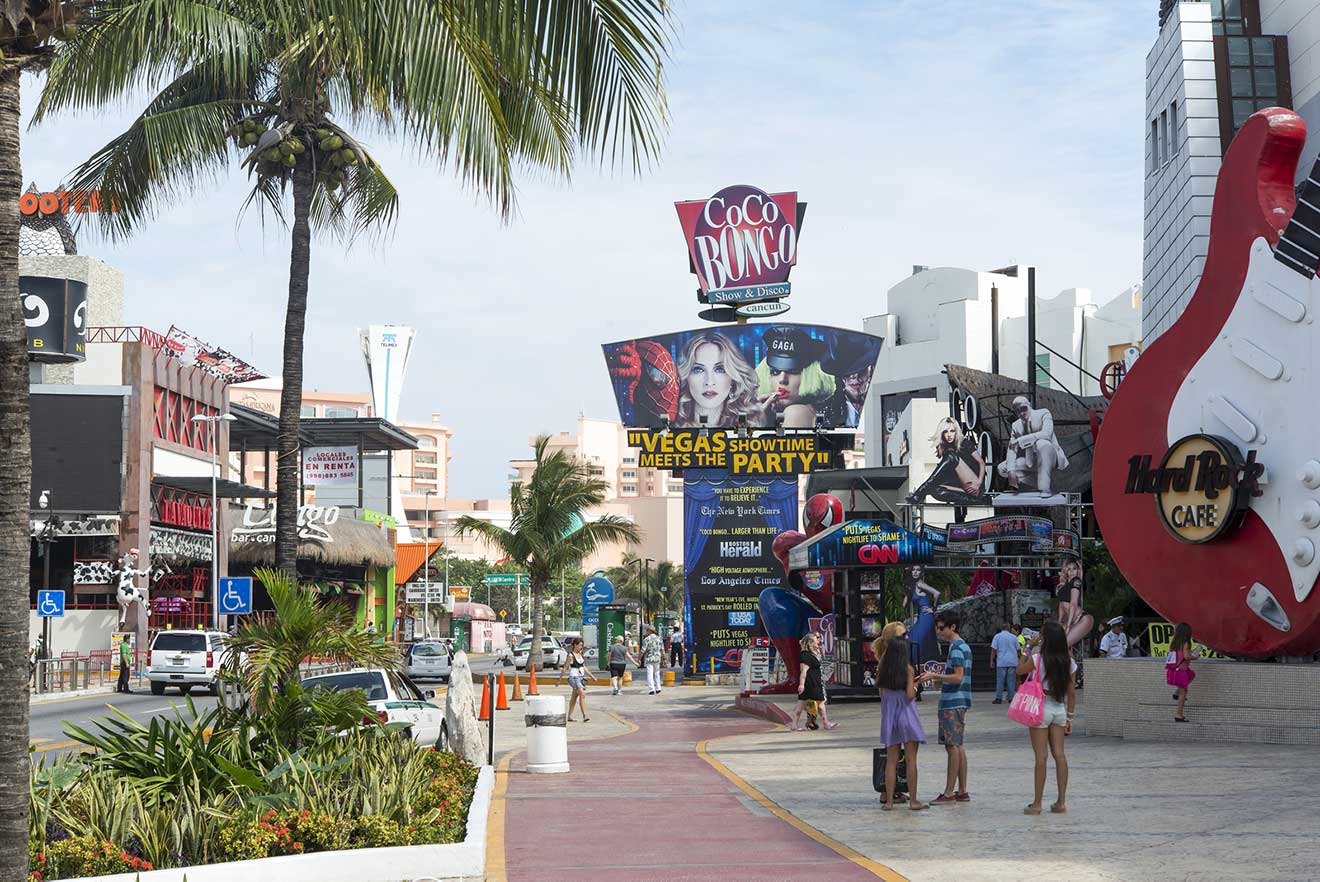 The lively city is roughly divided into two parts; the original downtown "El Centro" and Zona Hotelera, where you'll find plenty of hotels with a handful of entertainment options. You'll find typical beach resorts overseeing the sparkling Caribbean waters with lots of family activity and wild nightlife, all that at affordable prices. As a tourist in Cancun, Zona Hotelera is the way to go.
Cancún's downtown area (El Centro) didn't quite follow the original plan, where the development is now scattered around the city with varying stages, especially the remaining beach and lagoon front areas in Punta Sam, Puerto Juarez, Bonampak, and toward the airport along Boulevard Donaldo Colosio.
El Centro is more residential and has a bit less infrastructure for tourists in my opinion, but also a wider variety of budget accommodation.
Enough with the geography – let's talk climate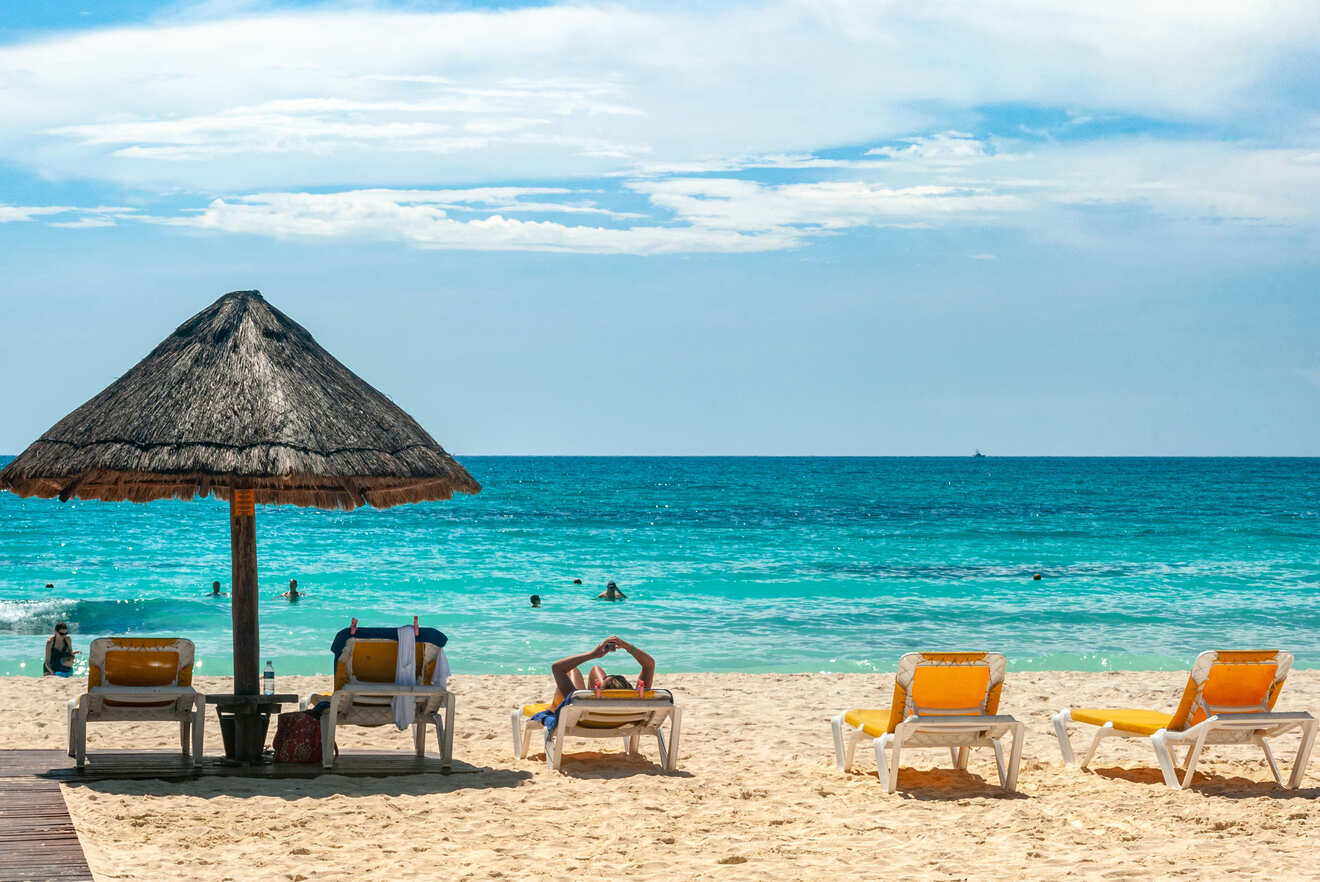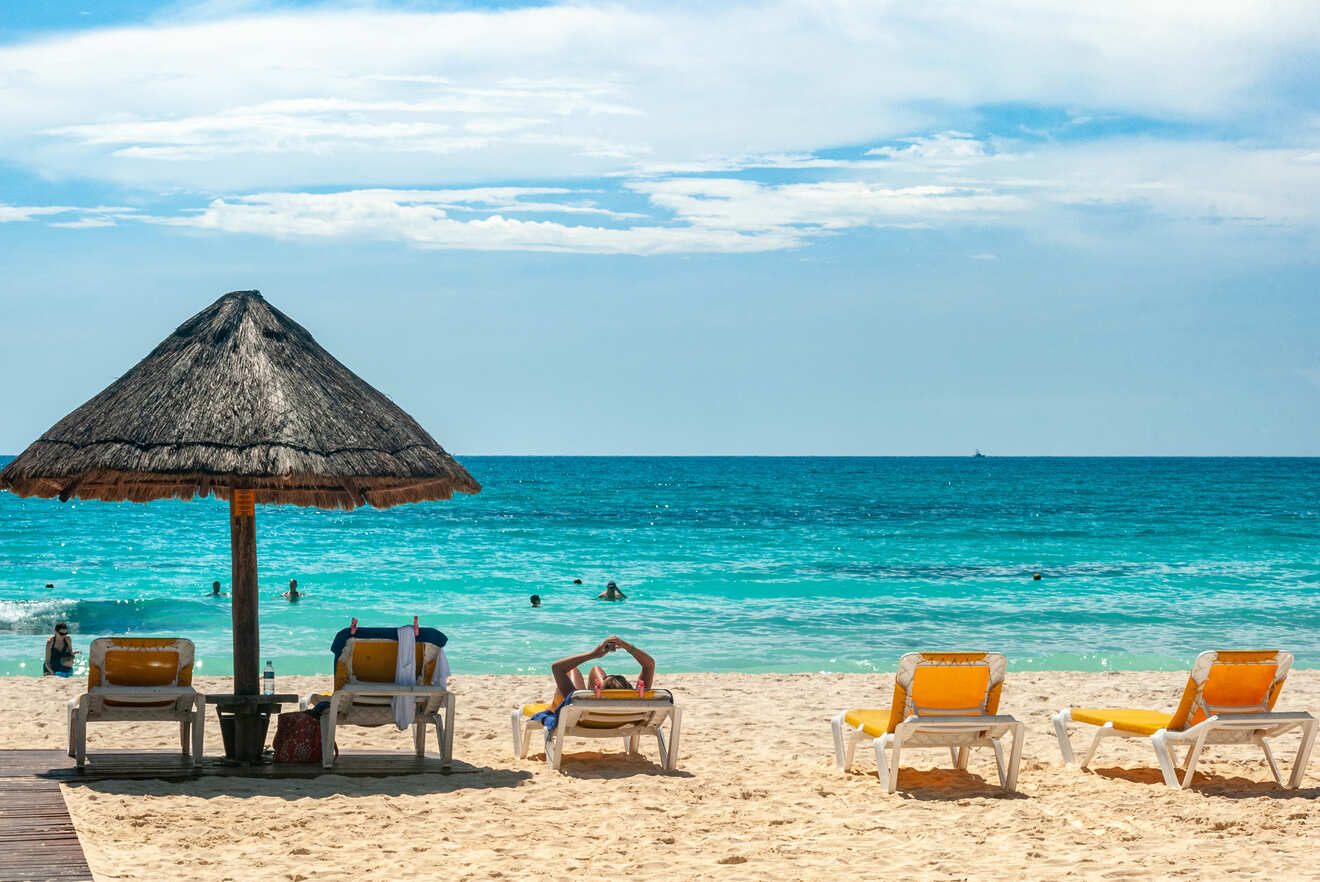 Cancún has a tropical wet and dry climate, with no significant temperature difference between months. The city is generally hot year-round, but unlike the inland areas of the Yucatán Peninsula, and thanks to the onshore trade winds and sea breezes, it's never too hot in Cancún, with an annual mean temperature of ~27°C (~80°F).
As you may have already guessed, it does rain in Cancún. The rainy season starts in May till late October. So, if you're not into hot temperatures, high humidity, and quick but intense summer thundershowers, you may want to stay away from Cancún during this season.
However, if you want a nice, warm, relatively dry vacation, you should book your vacation in the dry season, from December to April. Then, you can enjoy the sunshine, low humidity, nice northerly breezes, and don't you worry about cold nights; thanks to the Yucatán current continually bringing warm water from further south, the sea temperature is always very warm, sending the warm breeze to the land where the hotel zone is located.
Main attractions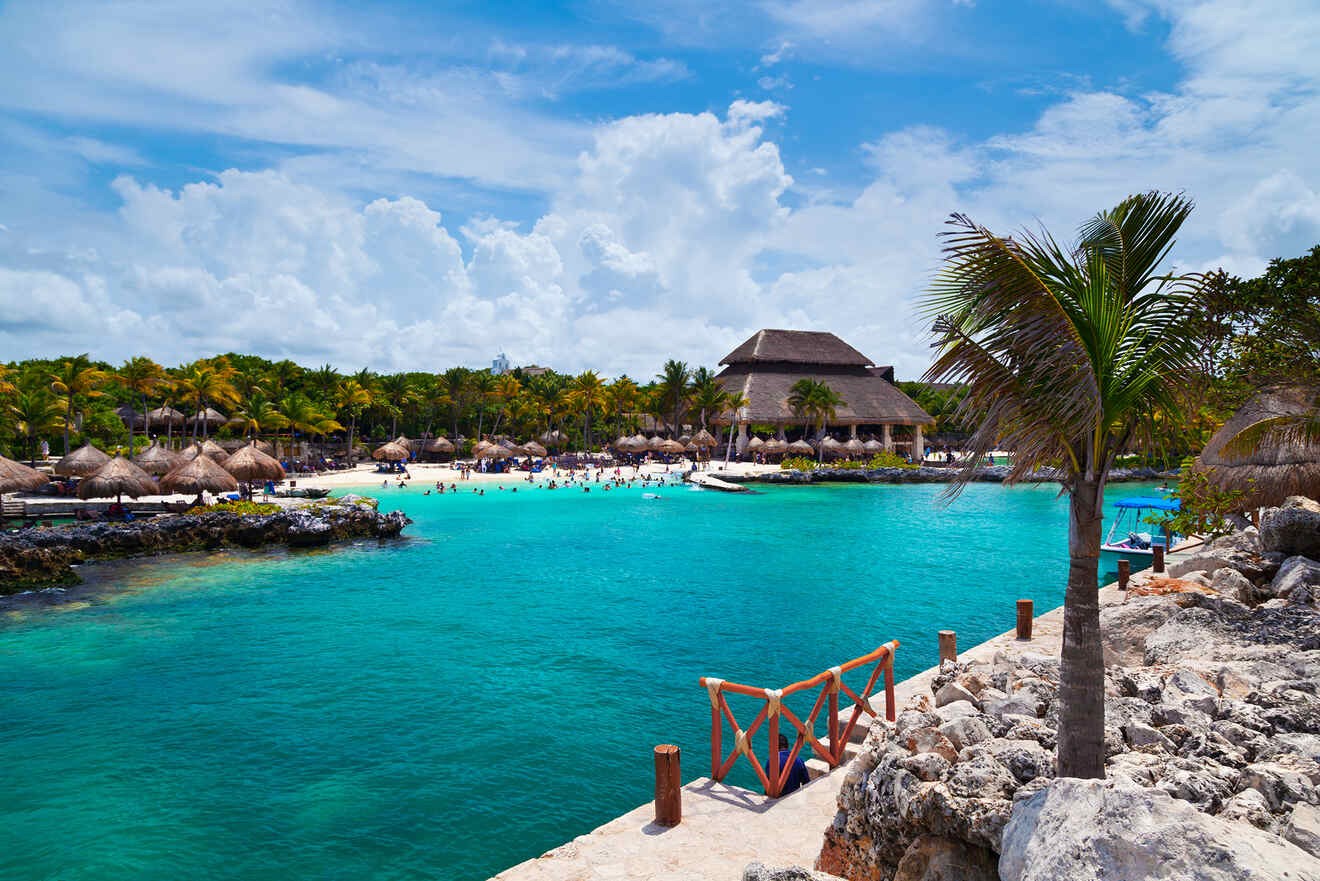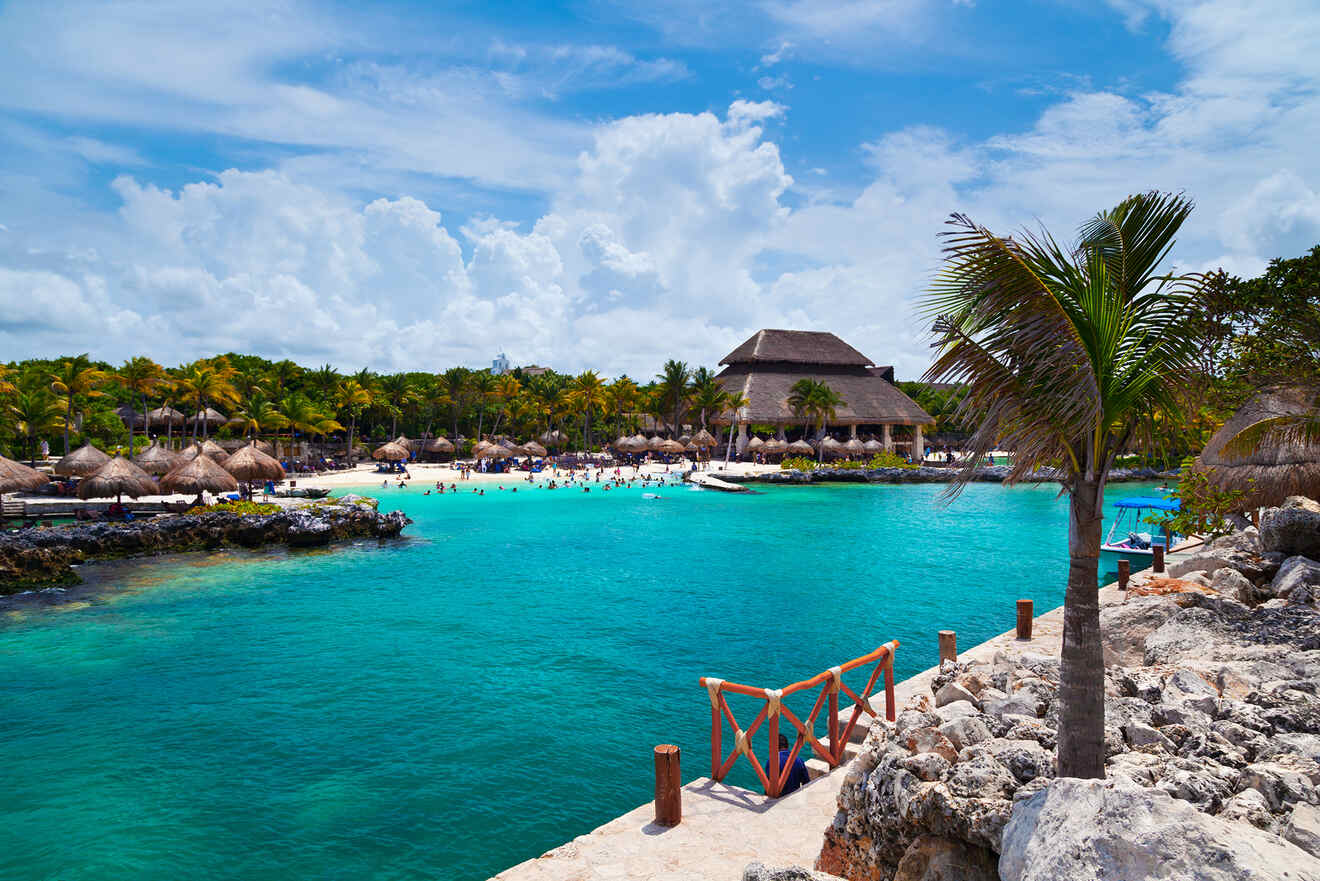 So far, we've briefed you on Cancún from the historical, geographic, and climatic points of view. Now it's time to talk about the destinations you should put on your vacation program.
If you're craving a richer experience than staying in a nice hotel zone, Zona Hotelera, no worries, Cancun will not disappoint with the amount of things to do!
From simply beach hopping and shopping to scuba diving and exploring cenotes – Cancun has it all! No wonder it is one of the most popular tourist destinations in the world – everyone will find tons of activities according to their interests and budget there!
Another famous attraction very close to Cancun (you can do it as a day trip and is highly recommended!) is Isla Mujeres – a gorgeous island right in front of Cancun. Be sure to check out Punto Sure, it is one of the most beautiful places in Mexico in my opinion!
A Brief Overview of Punta Cana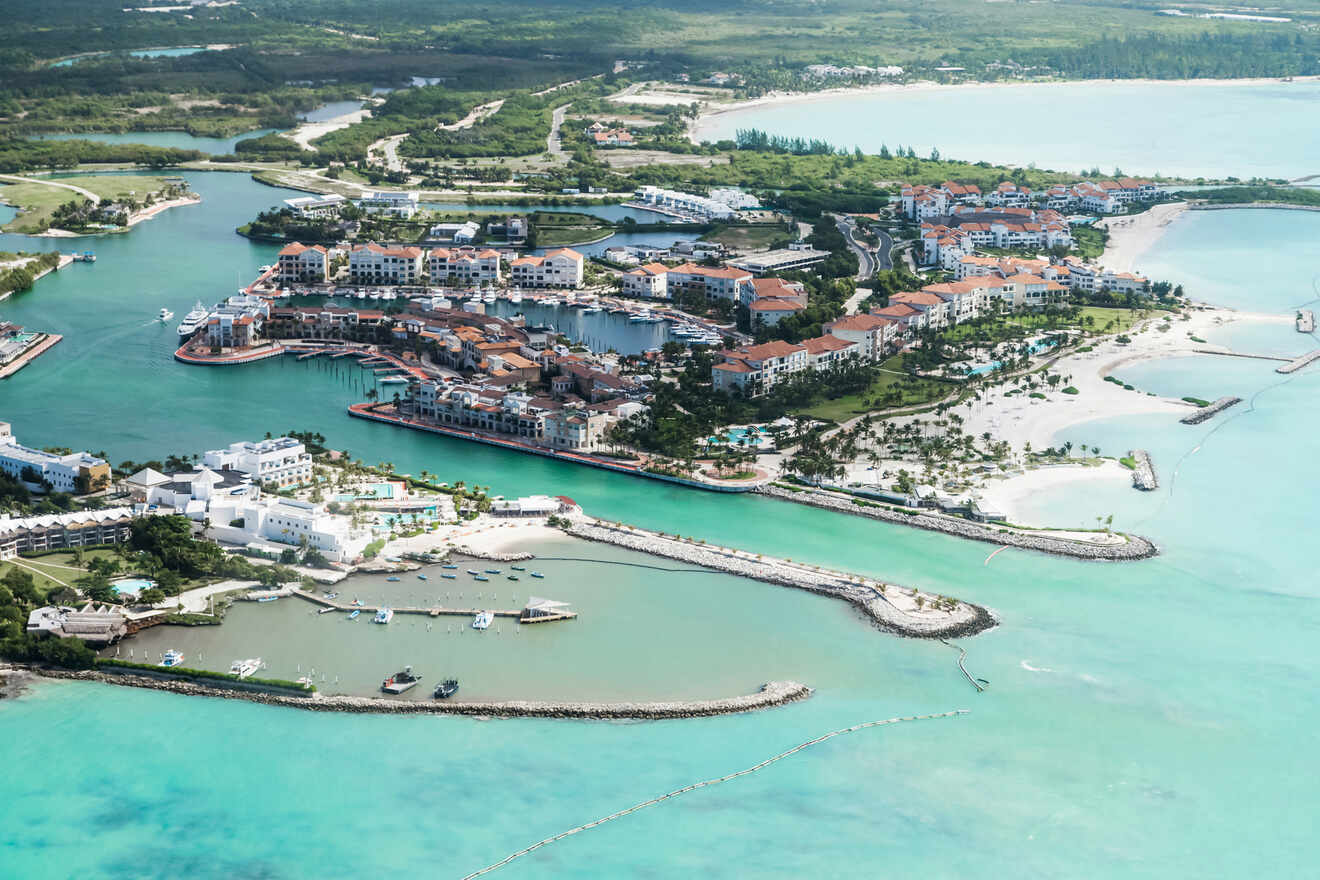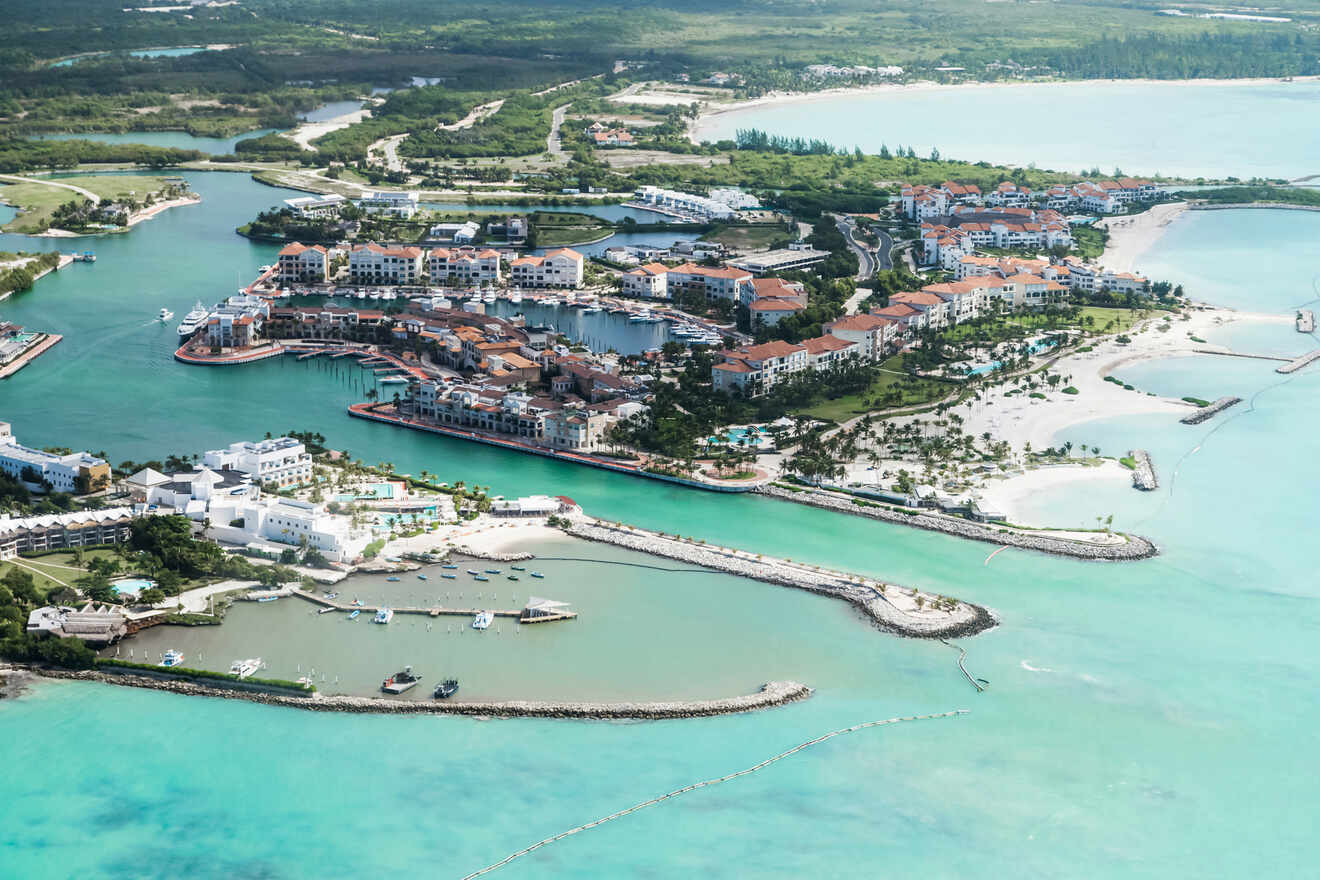 No wonder Domincan's Punta Cana is the go-to vacation destination for multitudes of tourists in Latin America. With a coastline of white sand extending over 48 kilometers along the Caribbean, Punta Cana is the epitome of a summer adventure location.
Turquoise water, white sand, exquisite cuisine, and a bunch of activities ranging from kite-surfing to aimlessly wandering at night feeling the Dominican heat are on top of the list of reasons why you should visit this place at least once.
The Punta Cana International Airport, located about 3 km inland on the highway that leads from Higüey to La Romana, receives 64% of the total air traffic of The Dominican Republic, even more flights than the capital's airport Las Américas International Airport.
City layout
Punta Cana town lies south of the village and beach of Cabeza de Toro, and the Bávaro and El Cortecito beaches. The town has more than 50 megaresorts, all but two of which are owned by Spanish hotel chains.
Bávaro is the area starting from Cabeza de Toro until Macao Beach. Bavaro has become a central service area since hotels started to rise along the east coast, with shopping malls, fast-food stores, drug stores, fine restaurants, banks, clinics, workshops, supermarkets, and schools.
NOTE: If you want to know more about where to stay in Punta Cana, with hotel recommendations and prices, we have an article just for you here!
Climate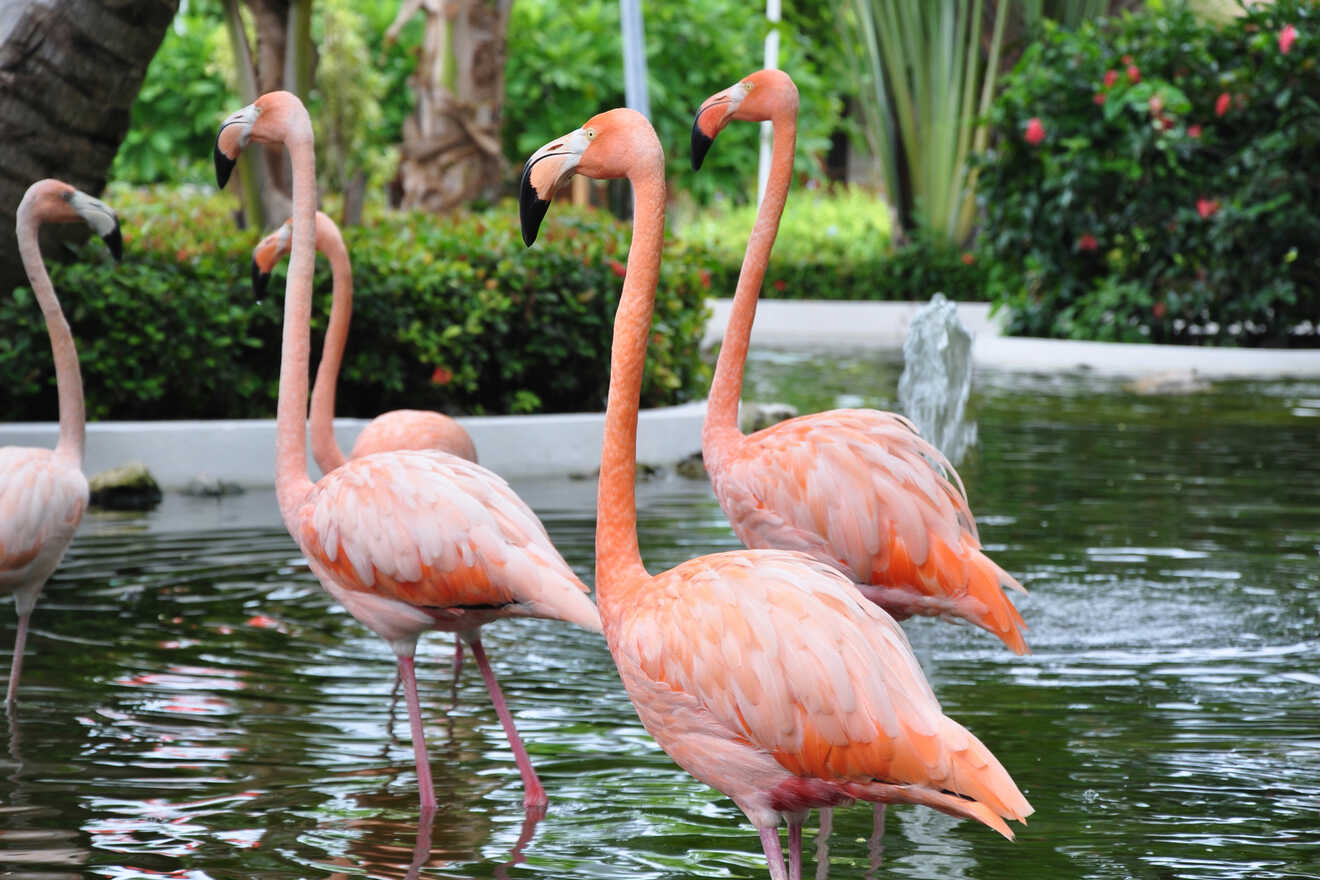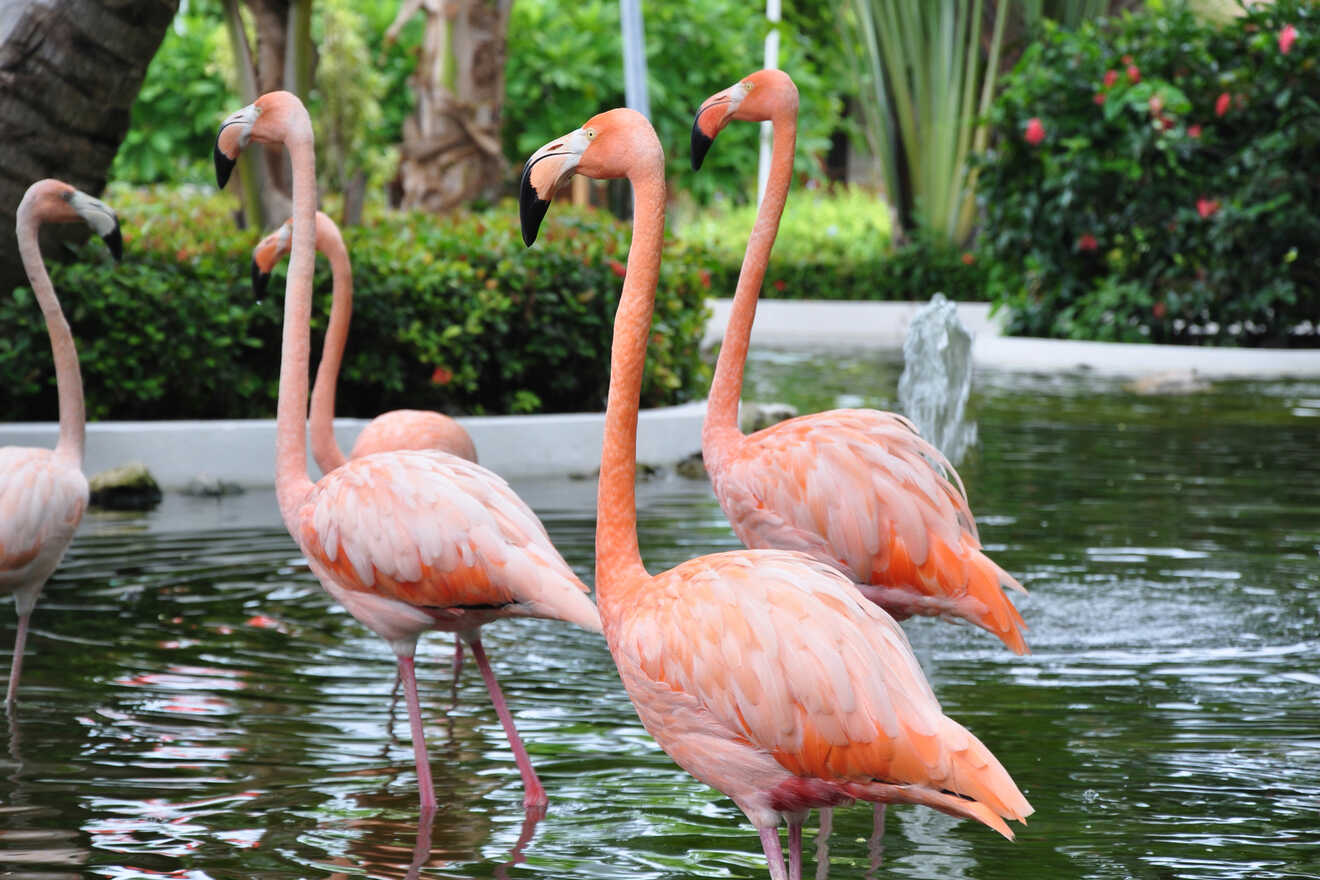 Just like Cancún, Punta Cana features a tropical wet and dry climate. The weather is almost the same all year. The hot and humid season lasts from May to October, making the daytime temperatures warm.
However, the evening temperatures during the rest of the year are significantly lower, and the province's 100-kilometer coastline tends to be mildly windy.
Main attractions
The area is known for its white-sand beaches, blue turquoise waters, and balnearios, which face both the Caribbean Sea and the Atlantic Ocean. The ocean waters are shallow, with several natural marine pools in which visitors can bathe without danger.
There is also abundant flora and fauna in the region, for instance, you can see iguanas, turtles, manatees, and much more!
The main beaches include, from north to south, Uvero Alto, Macao, Las Corales, and Cabeza de Toro.
How do Cancun and Punta Cana compare according to the main vacation aspects ?
Let's cut to the chase and answer the question you've been asking since you started reading this article: how different is Cancún from Punta Cana?
1. Location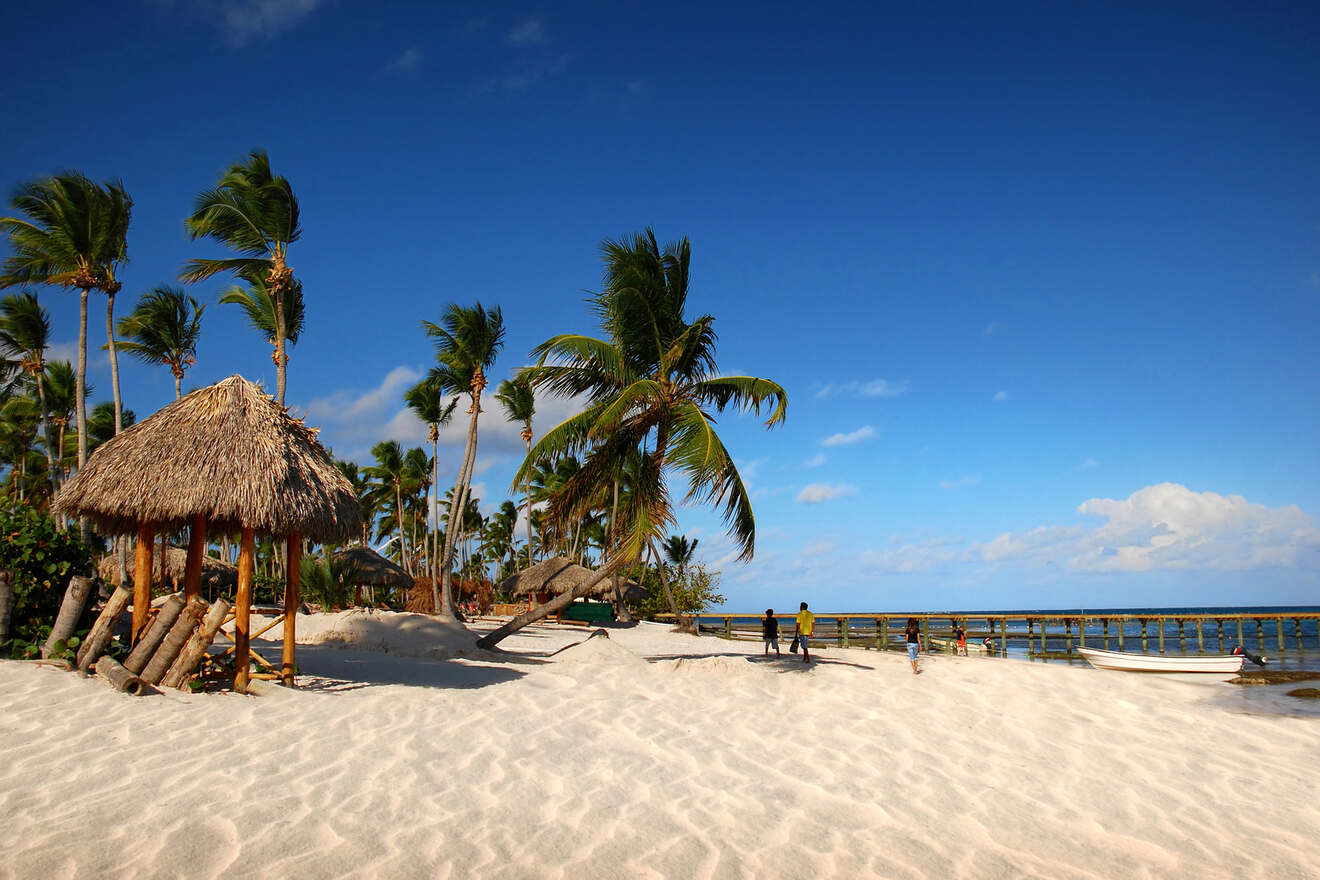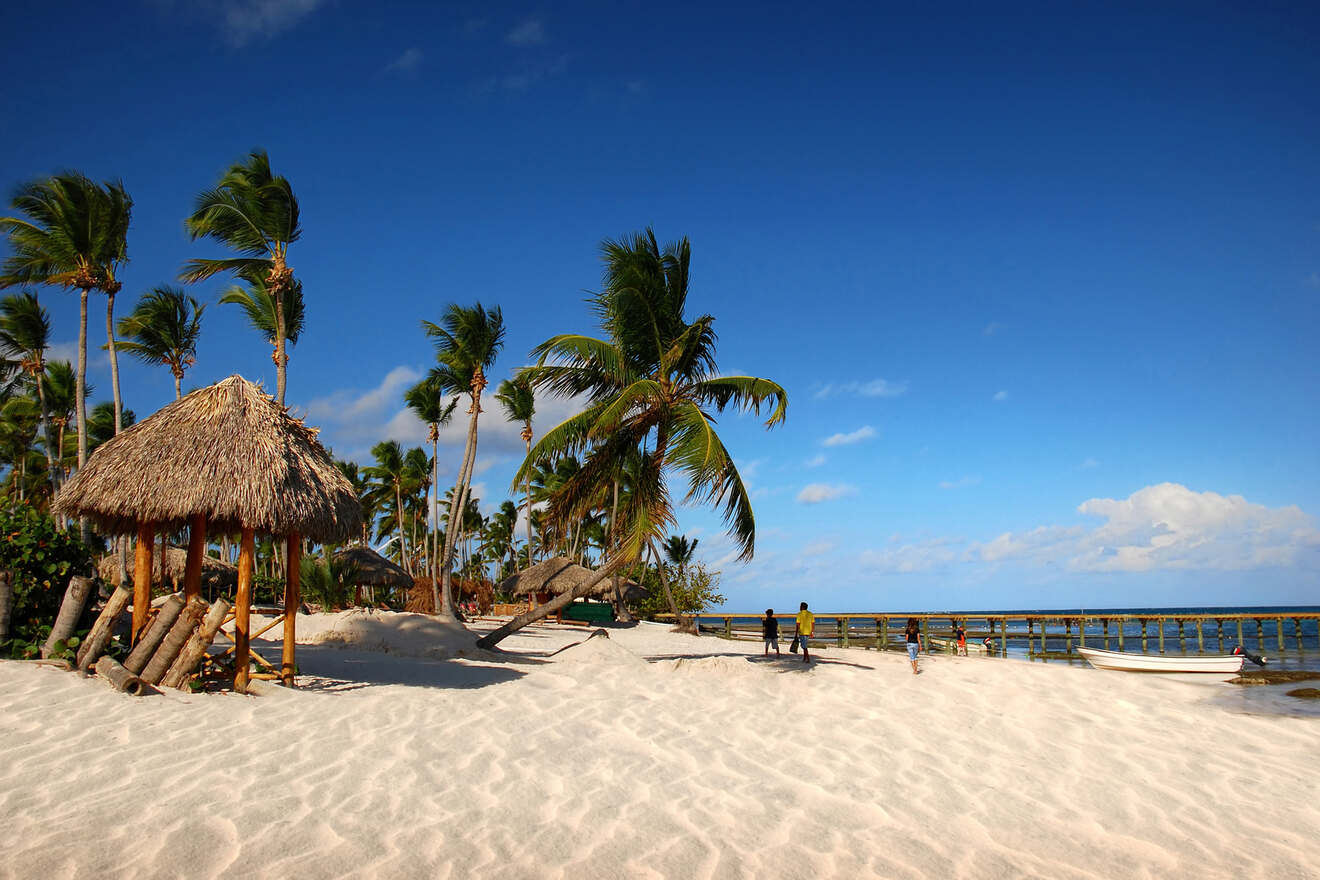 As mentioned before, both destinations are Caribbean locations. They both have stunning beaches with the classic beautiful white-sand coastline of a Caribbean resort.
While the water is somewhat clearer in Cancún, Punta Cana's palm-lined beaches certainly give it a more tropical vibe.
However, one big difference regarding the coastline is that Cancún's beautiful coastline is highly developed and busier. On the other hand, you can find your private spot much more easily on the less busy beaches of Punta Cana.
2. Best time to visit
Since both Cancún and Punta Cana have typical tropical weather, there's not much comparison regarding the best time to visit either of them.
You need to know that they have lovely weather all year long, but you may want to stay away from the Caribbean Sea's active hurricane season from June until November so that hurricanes and thunderstorms don't ruin your vacation.
3. Accommodation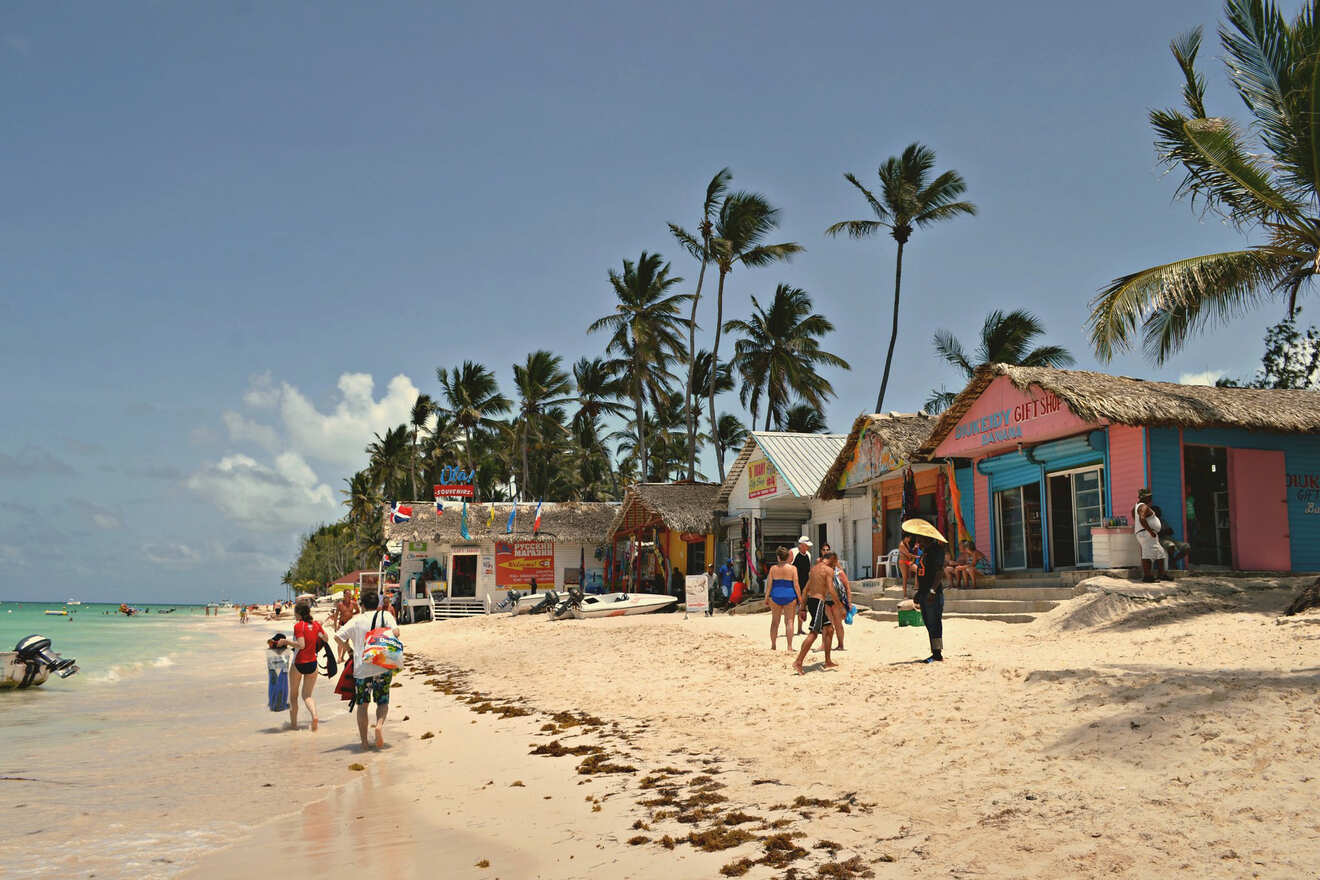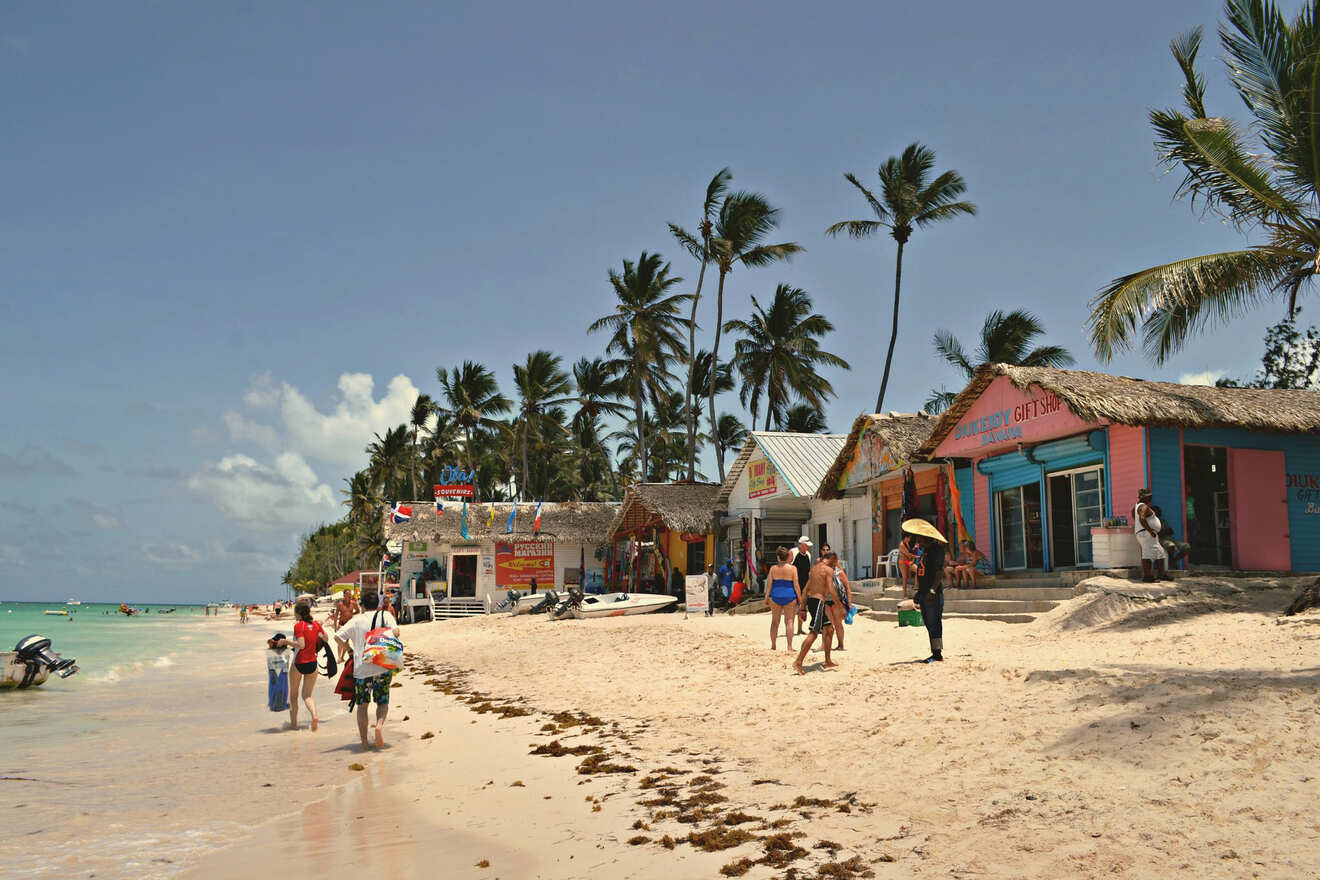 Cancún has A 15-mile strip of the main tourist area, known as The Hotel Zone, along the beachfront with more than 100 (!) hotels, hostels, and all-inclusive resorts where most tourists prefer to stay.
Punta Cana has got all this and more: condos and AirBnB, lots of them. The only difference is that the hotels in Punta Cana are further apart than in Cancún, which means that you'll need to take a shuttle to get around.
UPDATE: If you want to know where to stay in Cancun, we have just published a post for you on the topic!
4. Travel costs and budget
The costs and budgets needed for both Cancún and Punta Cana are close, although one may find Punta Cana a little less expensive (around $30 cheaper for one person per week). However, you can always contemplate your decision regarding booking and reservation: you may find more affordable places in Cancún than in Punta Cana.
Both destinations are not that different regarding the travel cost and the overall budget you'll need for your vacation.
5. Ease of transportation
As mentioned before, both Cancún and Punta Cana have central airports, which means there are always frequent flights. However, whether your flight will or will not be direct depends on your departure airport in the first place.
As for the inner transportation, both have ferries, shuttles, and taxis to help you get around wherever you want.
6. Beach resorts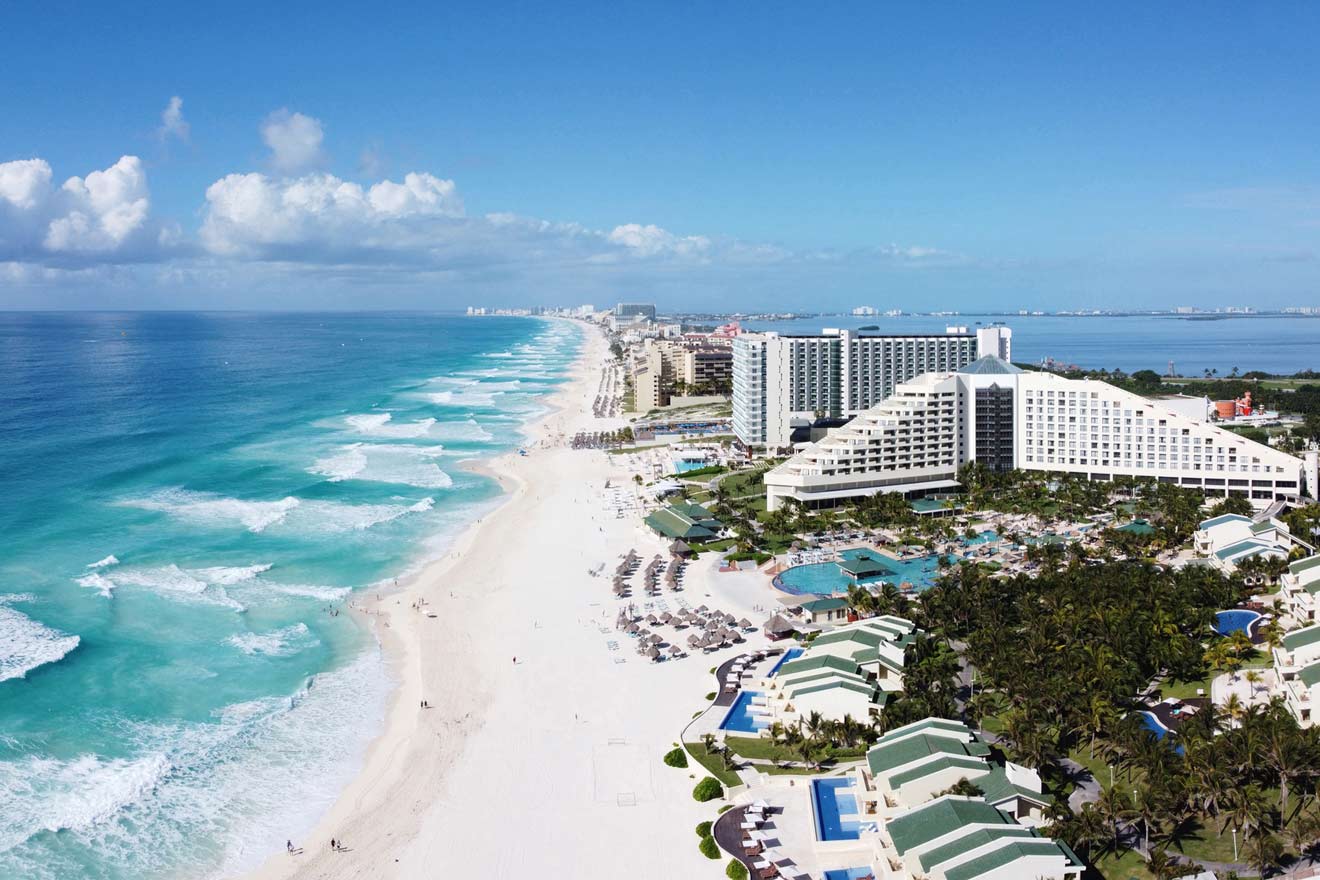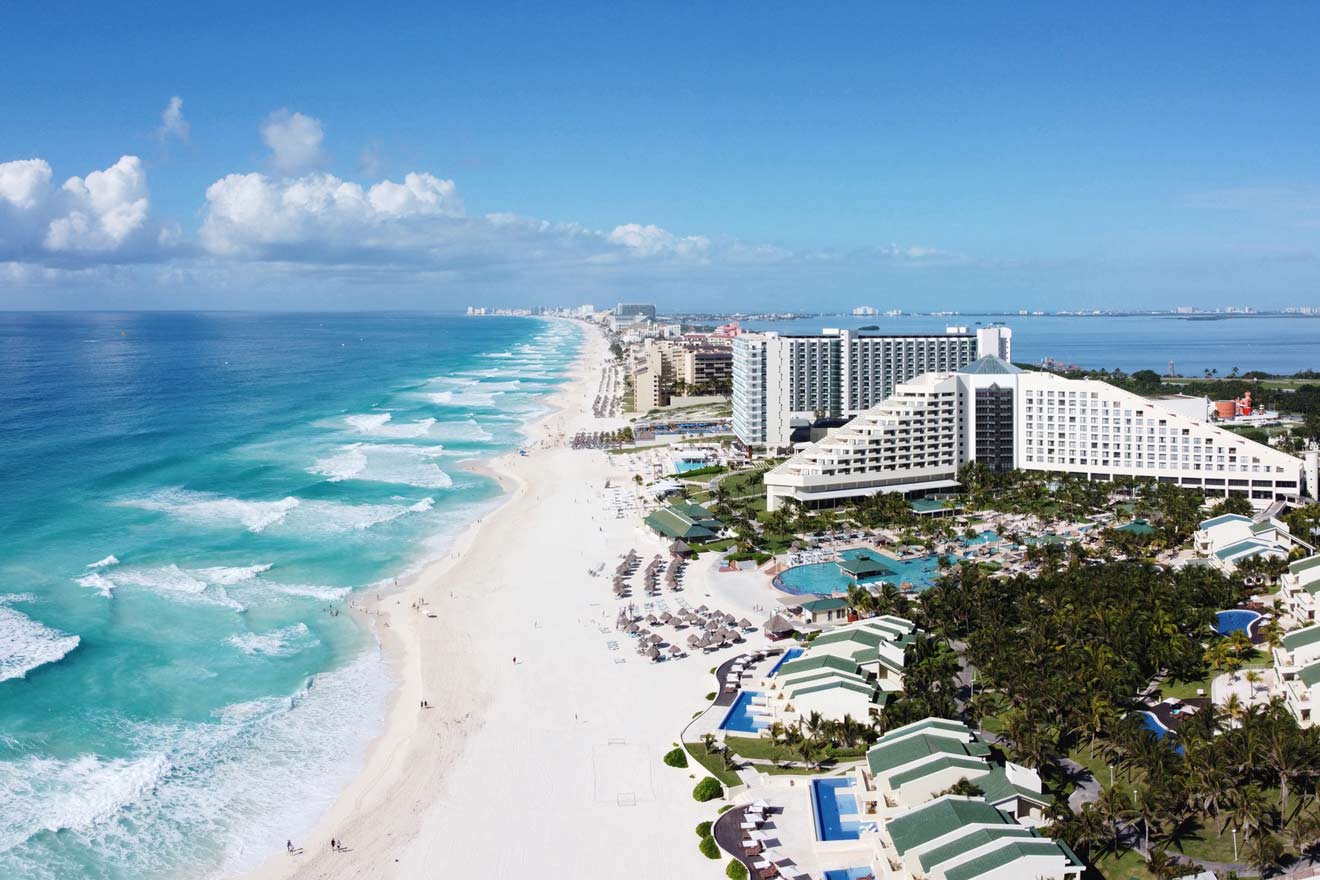 Now for the million-dollar question: which one has better beaches? Well,I can't pick one for you since it depends on many factors. However, you may want to know that both have beautiful white-sand beaches lined with palm trees, giving you the typical tropical vacation vibes you need to chill on your holiday.
Here are some of the recommended places to stay and enjoy a fantastic beach view:
In Cancún, your go-to resort should be one of Secrets Maroma Beach Riviera Cancun, Le Blanc Spa Resort All Inclusive Adults Only, or Secrets The Vine Cancun. All are five-star, all-inclusive beach resorts with wonderful tropical beaches, restaurants, bars, and private pools.
In Punta Cana, the most popular beach resorts are Excellence Punta Cana and Sanctuary Cap Cana. Both are all-inclusive resorts with restaurants, bars, gyms, and private pools.
7. Safety
Generally, both Mexico and the Dominican Republic are safe for tourists, as long as you don't engage with the local citizens or offend them, and avoid dark unlit zones at night, which is pretty much the safety precautions you should take anywhere you go.
8. Luxury options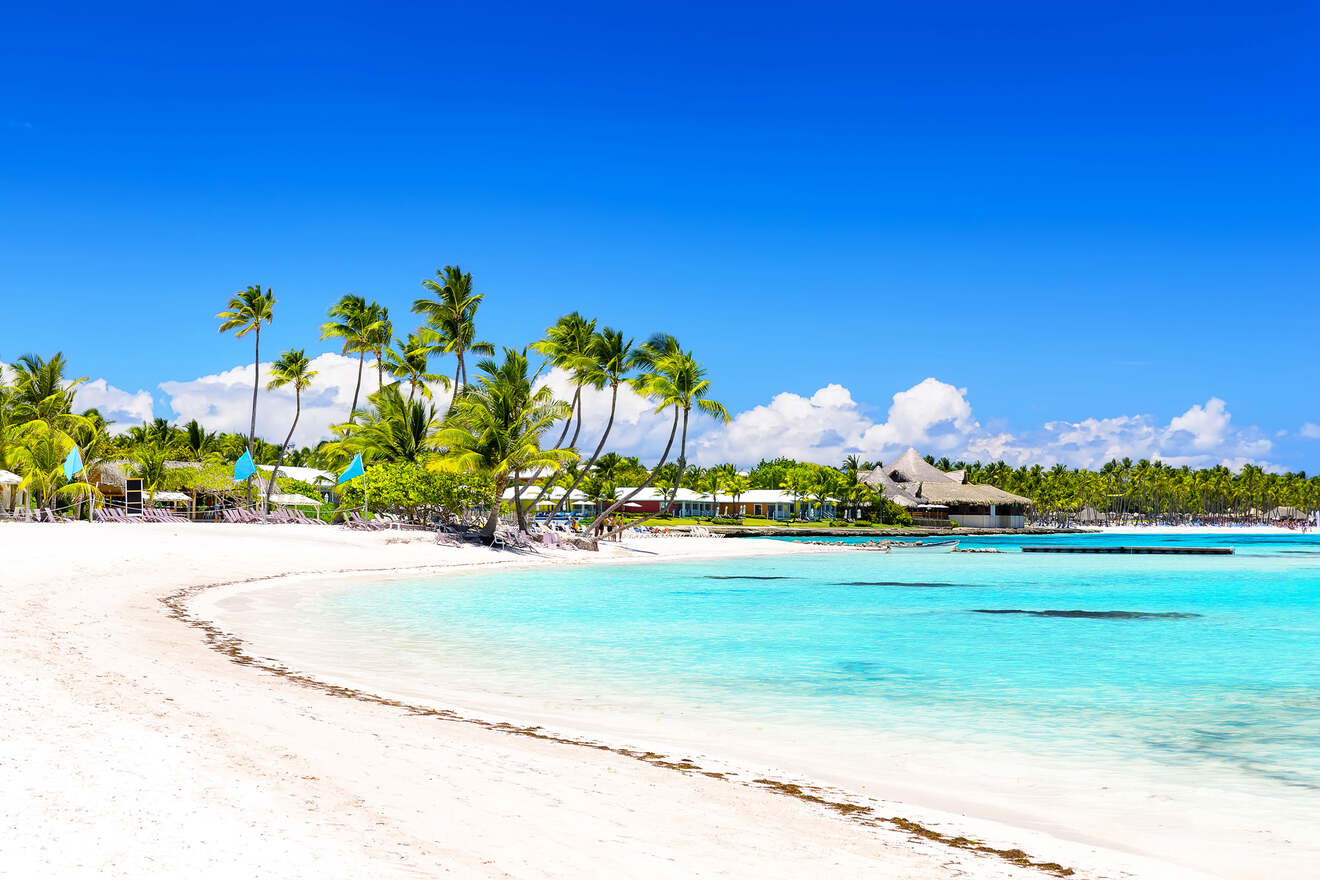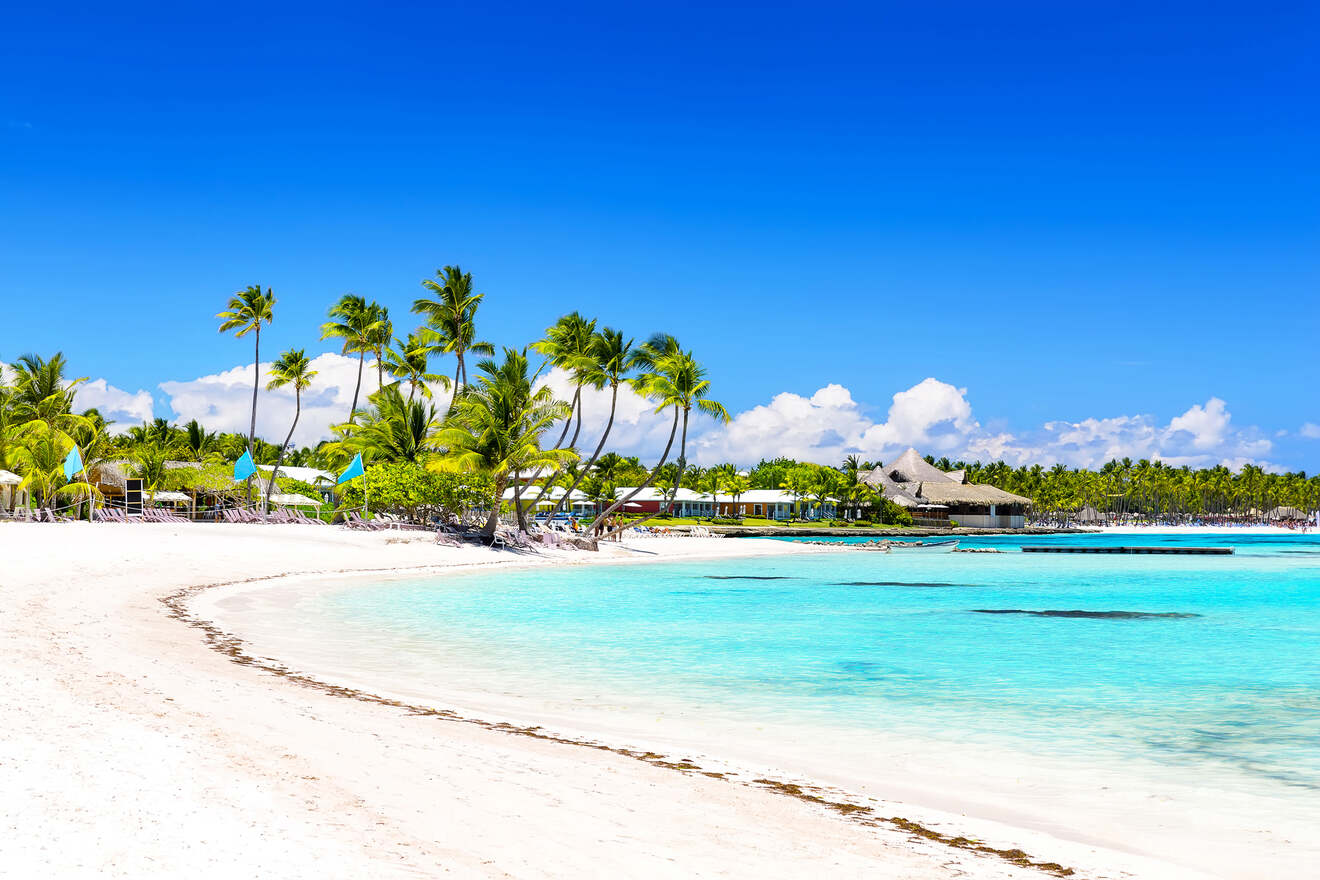 So far, you must have noticed that both destinations score almost the same on every vacation aspect, but here comes one big difference between them; the luxury options.
Cancún, as we've said before, is highly developed and full of hotels and resorts with a pretty lively nightlife. In Cancún, you can be sure that you're about to experience the wildest and most vibrant tropical vacation of your life. The city is now known for its nightclubs that go up as soon as the sun goes down, making it the one most lively Caribbean destination at night.
On the other hand, Punta Cana has kept its authenticity as a small Caribbean town. It's underdeveloped compared to Cancún and doesn't have that much of a nightlife culture. It's more convenient for those who seek to find the balance between their energy and peace, where you can enjoy the beach during the day and have a relaxing evening at the pool.
How do you summarize the pros and cons of Cancun and Punta Cana?
Let's strip it down to the basics with a brief rundown of the pros and cons of Cancun as opposed to Punta Cana.
Cancún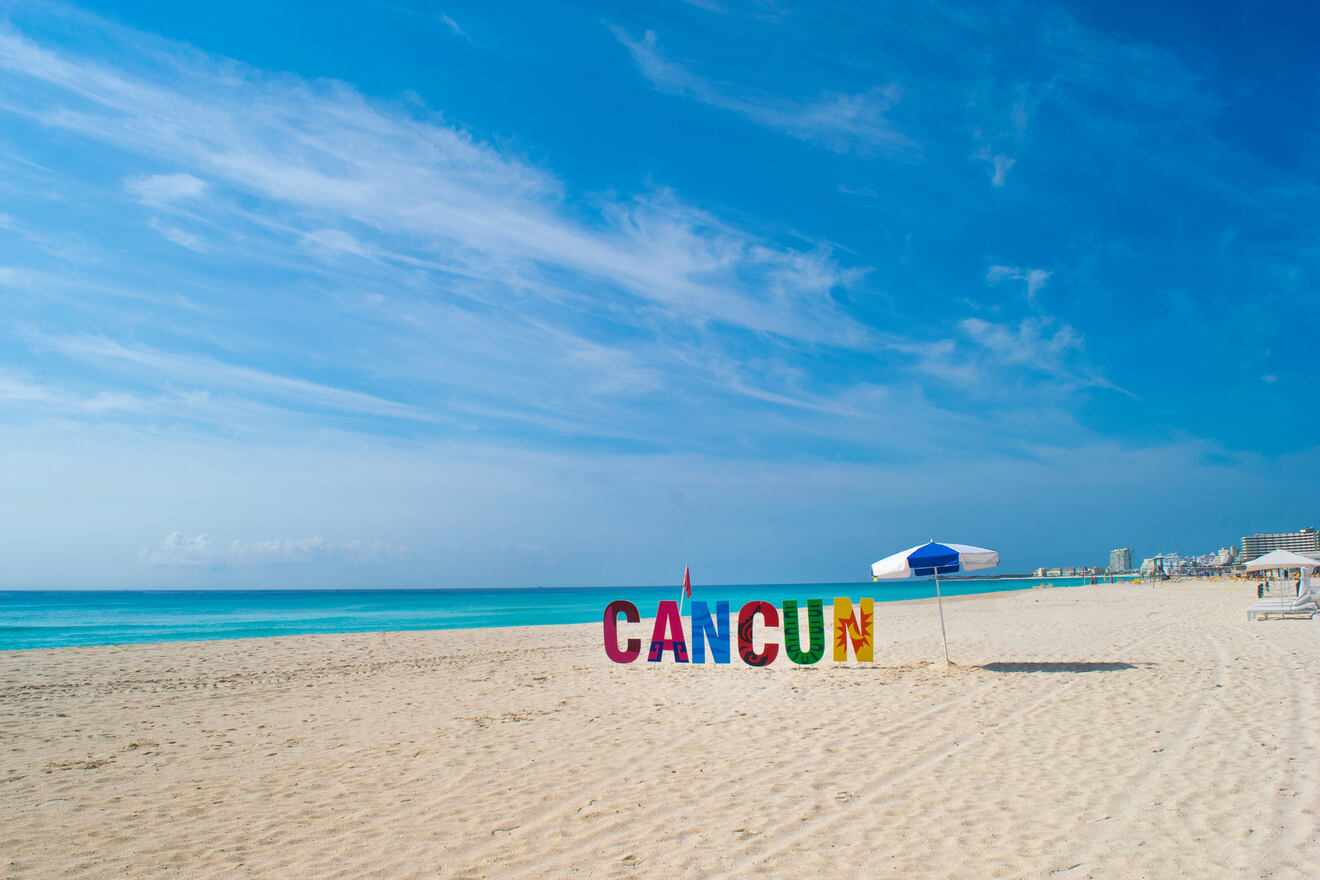 Pros
Highly developed
More hotel rooms with a sea view
Higher quality services
More activities
Cons
Americanized, so may not enjoy quite an authentic vacation
The "nightlife" can be somewhat expensive
Punta Cana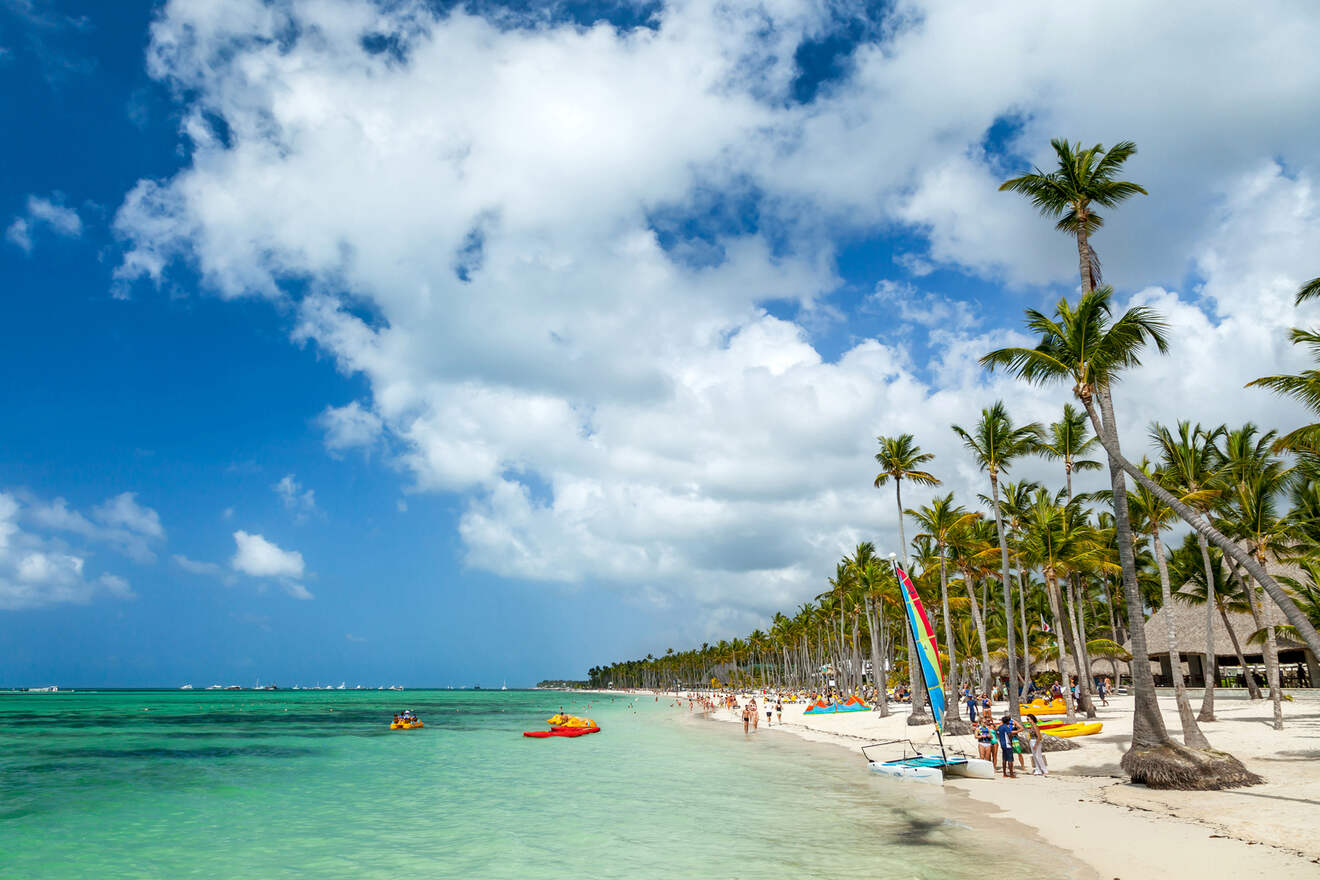 Pros
Gives off authentic vibes
Less expensive
More relaxing
More accommodation options for varying budgets
Cons
More relaxing
Underdeveloped
Few night activities
| | |
| --- | --- |
| 👑 For Luxury: | Cancun |
| 💵 For Mid Range: | Cancun |
| 🛏️ For Budget: | Punta Cana |
| 🏖️ For Relaxation: | Punta Cana |
| 🛕 For Culture: | Punta Cana |
| 🕐 For a short stay: | Cancun |
| 📅 For a longer holiday: | Punta Cana |
| 🍸 For nightlife: | Cancun |
| 🤿 More activities: | Cancun |
| 🐚 Better Beaches: | Punta Cana |
Which vacation destination is better for you?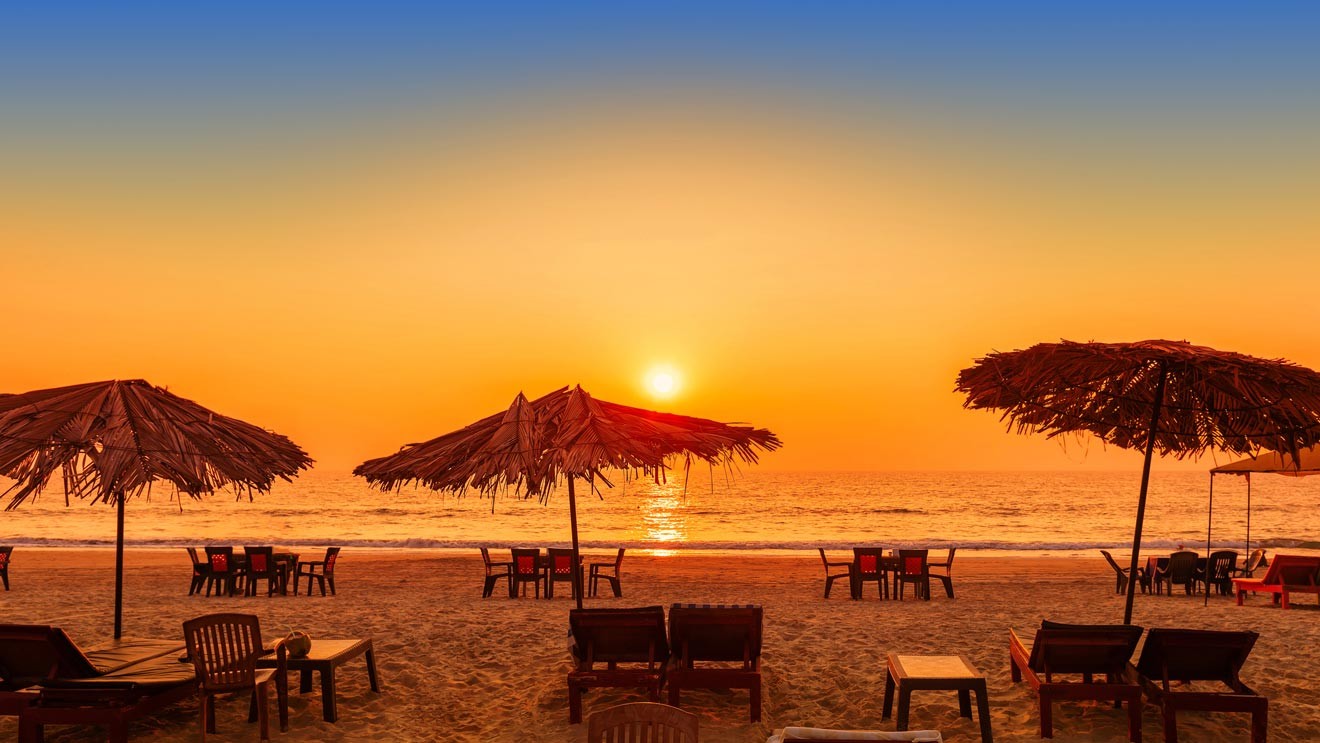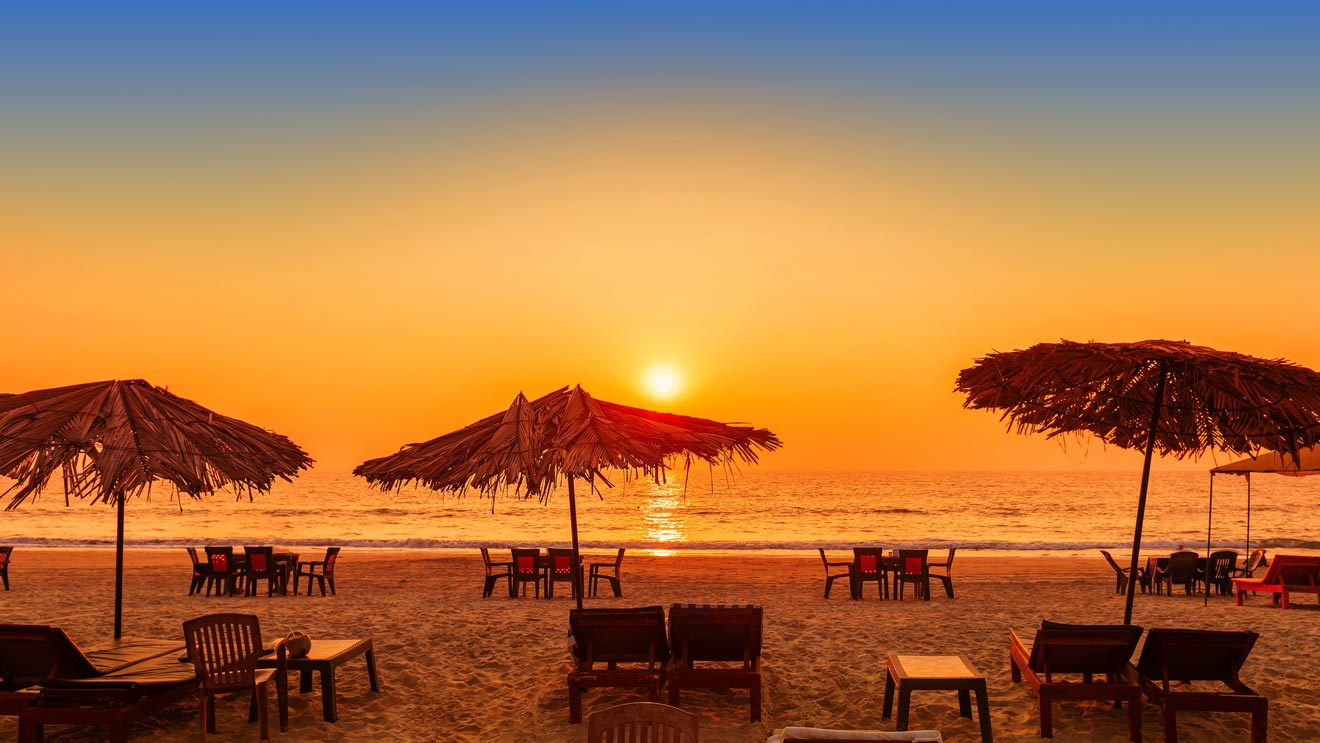 To sum this article up, both destinations are pretty similar, but the key difference is how wild you want your vacation to be. If you want a whole experience of day and night fun, then Cancún is the destination for you.
On the other hand, if you're looking for a cozy tropical vacation with a variety of places to stay, then look no further than Punta Cana.
Yulia
---
Pin it for later!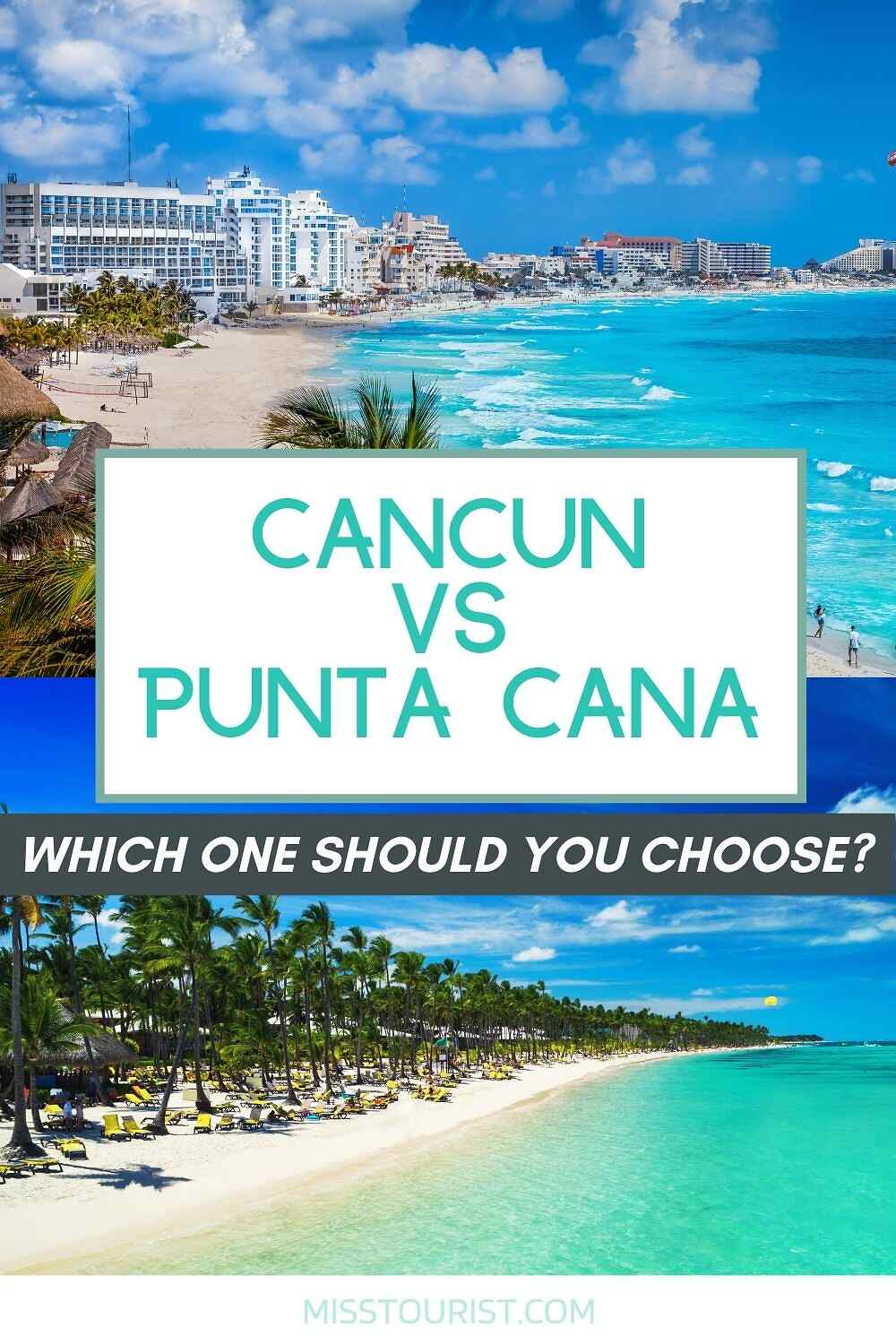 Pin it for later!