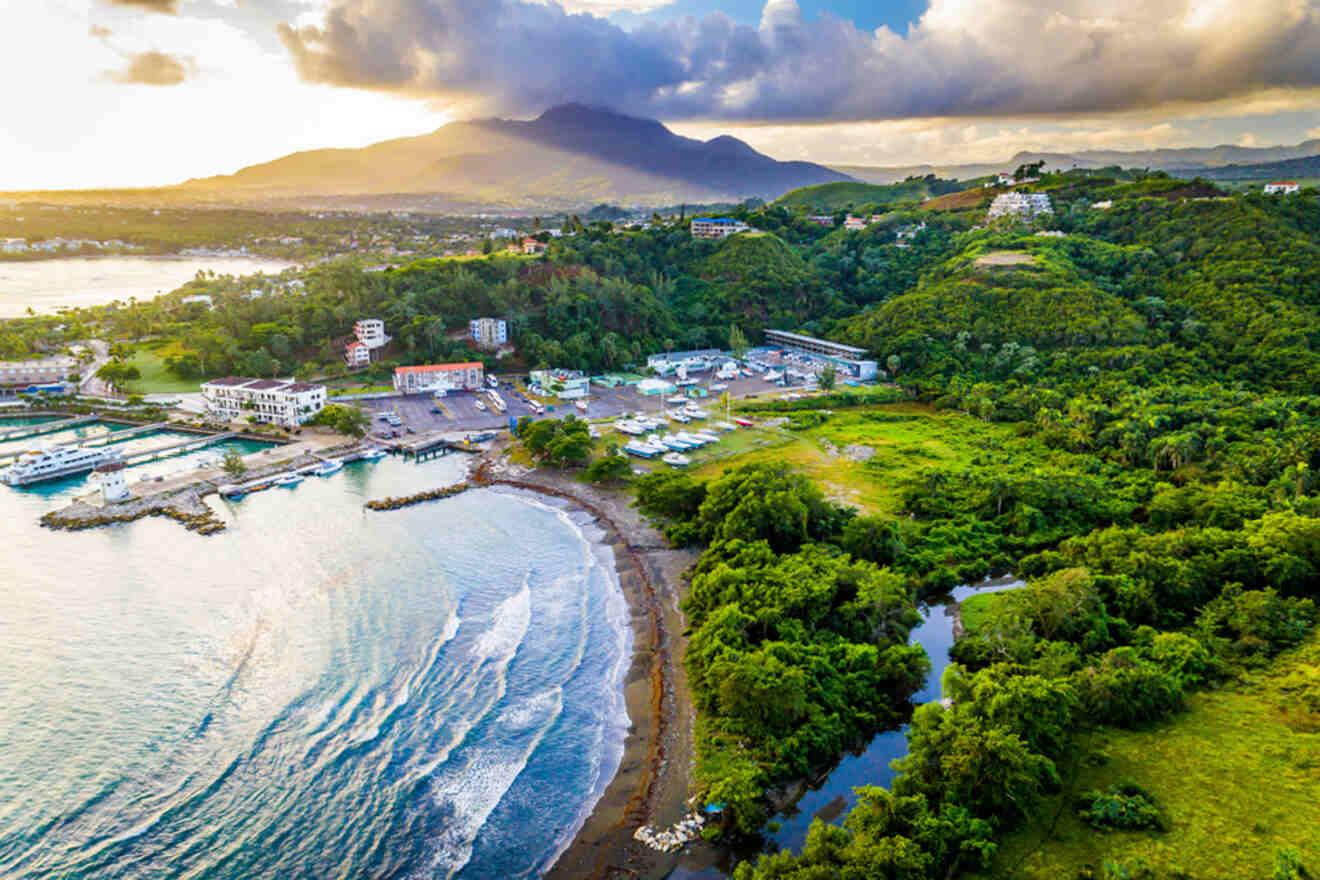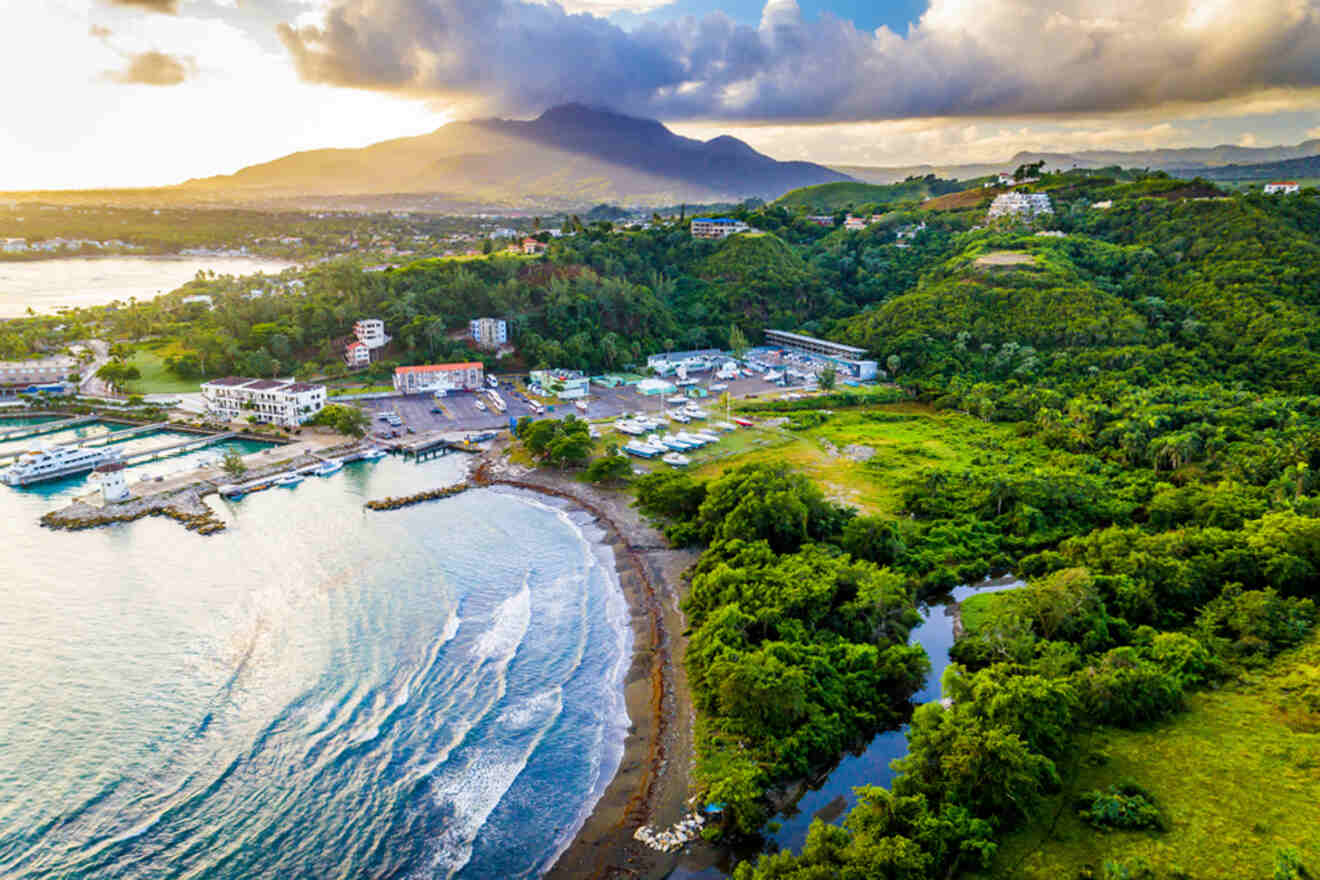 Ready for your tropical holiday? Then jump in, and let's start this guide on where to stay in Puerto Plata! I've researched the TOP areas and hotels so you don't have to!
Downtown is one of the best areas in Puerto Plata! But I've found 4 more areas that are great for beach lovers, families, and surfers and one near the airport. In each area, I included amazing hotels for every budget with amenities like full-service spas and a kids club.
Although the number of hotels is high, I still recommend booking in advance! Just like Punta Cana, Puerto Plata is also super popular, and the best resorts will definitely sell out in advance!
Vamos a la playa!
If you are in a hurry
Ready to book your hotel right now? Then check out this short list of the best hotels in Downtown and Costa Dorada & Playa Dorada:
---
Watch my video, it will give you a visual explanation of all the areas:
---
If you want to keep track of all the areas, then have a look at the map below, which has all the places to stay in Puerto Plata that I'll talk about in this post: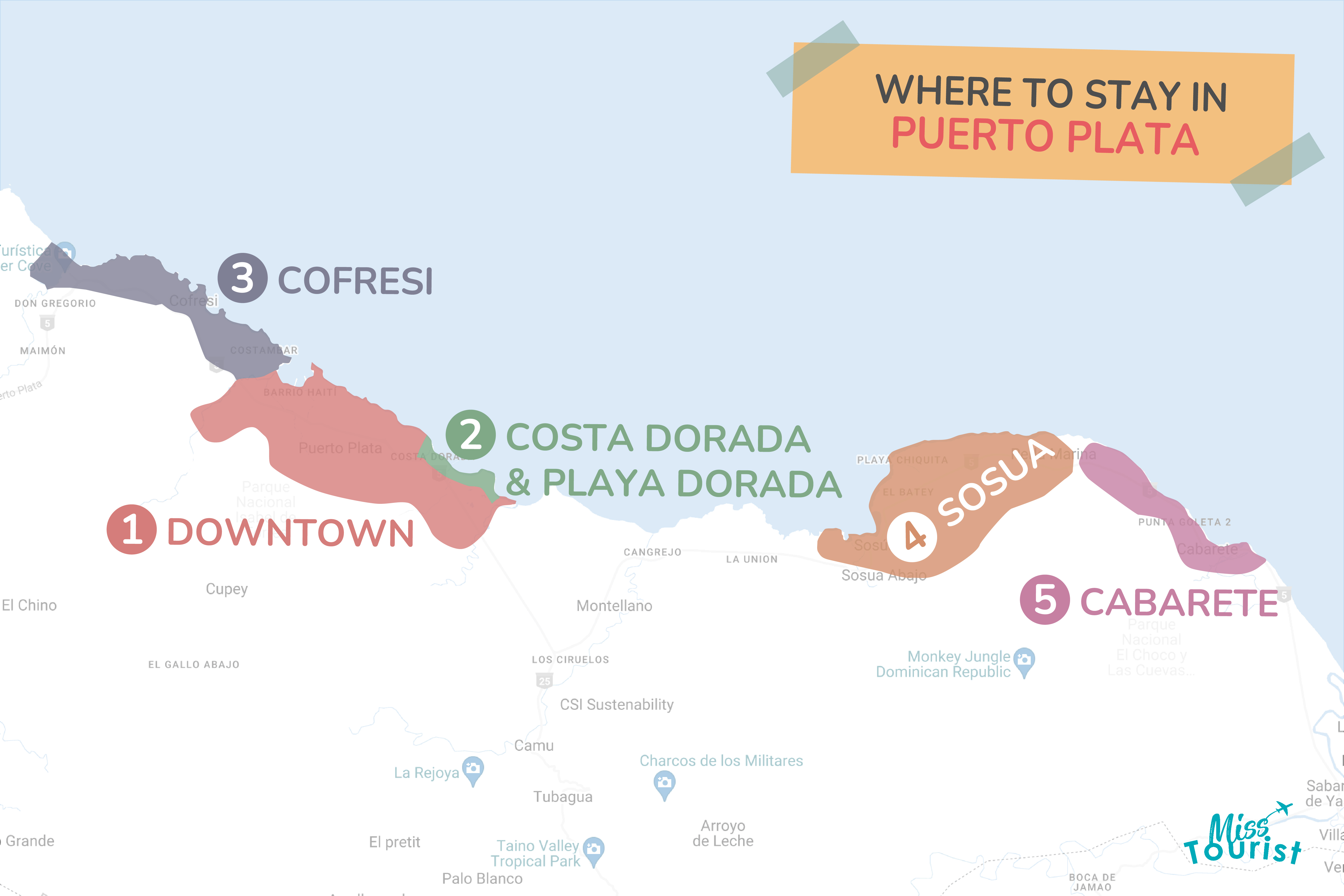 1. Downtown – where to stay in Puerto Plata for the first time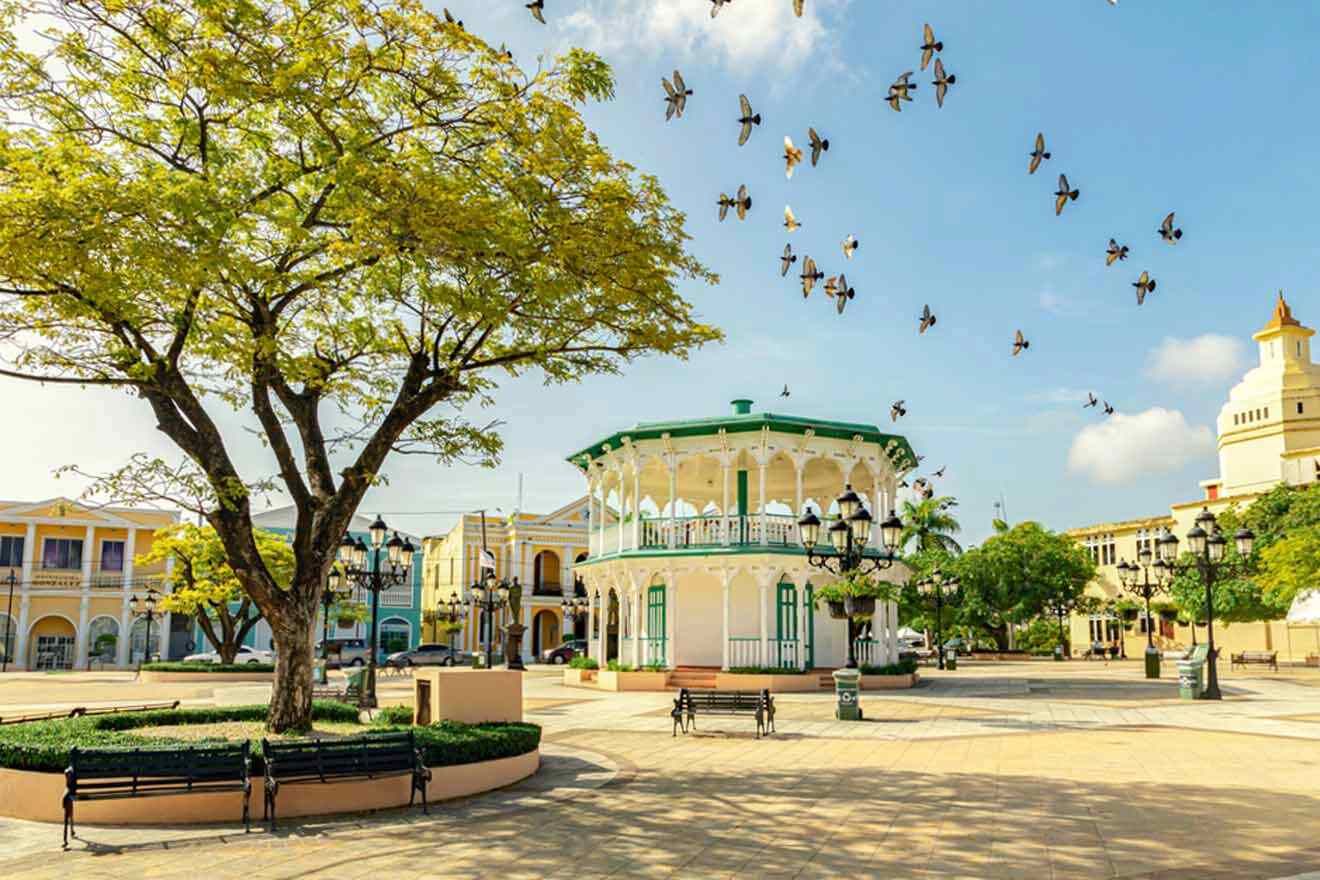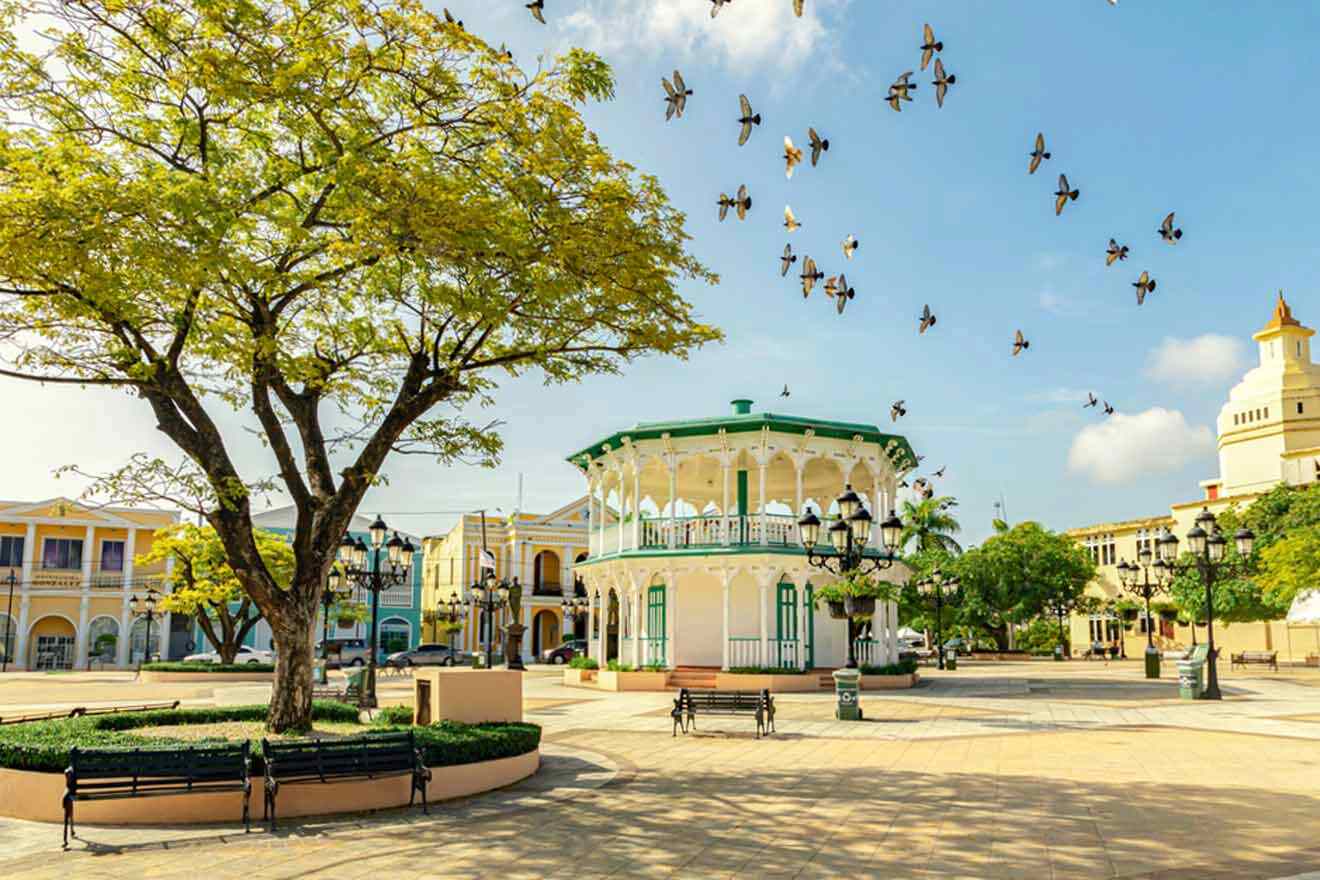 Such a vibrant area packed with so many attractions, incredible restaurants, and some breathtaking ocean views!
Downtown Puerto Plata is one of the best places to stay during your holiday here not only for its fabulous vibe (you'll feel like you're on a never-ending holiday while you're here) but also because it has so many things to do and see.
Fun museums (including a rum one, which I'll add in the things to do section below), colorful streets, and hiking areas that lead to the Fortaleza de San Felipe, a historical site where you can get such a beautiful view of the city!
Make sure you take some breaks in between all these attractions! There's nothing like a refreshing cocktail to give you a boost of energy! Yum!
Another way to spend your day in the city would be to join a day tour that will get you acquainted with Puerto Plata! The one that I linked lasts 7 hours and costs US$75. During the tour, you'll learn so much about the town, visit its main attractions, and take the cable car through the national park of Isabela Peak.
Luxury hotel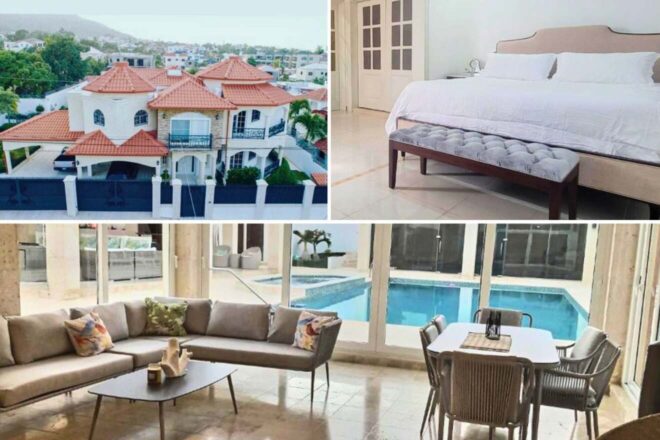 If you want to stay where the action is, in the heart of the city, then check out this fabulous accommodation! With close proximity to popular tourist attractions in Puerto Plata, the villa comes with a swimming pool, rooms with direct access to a patio, and a hot tub where you can relax!
Other accommodation options in Downtown
Mid-Range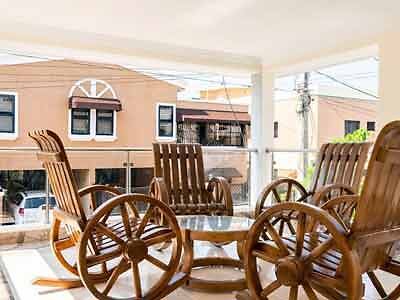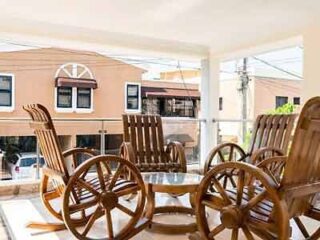 Explore authentic stays with a local host at this villa, with a swimming pool, family guest rooms, and free parking
Budget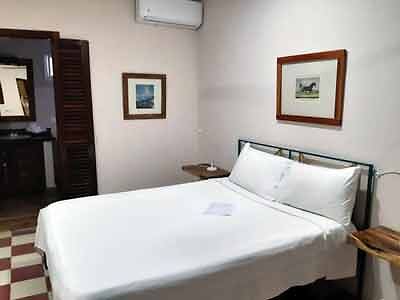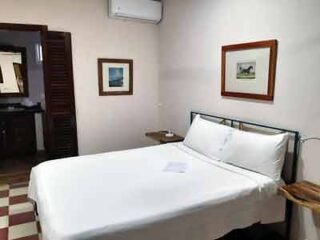 Enjoy proximity to the city's bustling markets at this villa with a swimming pool, a dining area, and a spa
Airbnb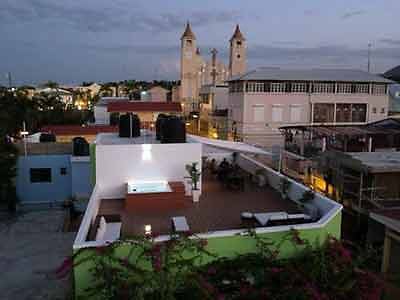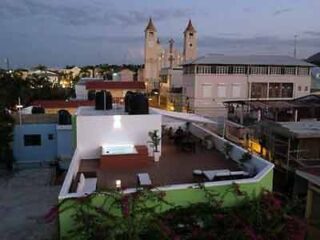 With a stunning view of the Puerto Plata skyline, this place has a full kitchen, a balcony, and a shared hot tub
Things to do in Downtown
Admire the views at Fort San Felipe de Puerto Plata
Enjoy the ocean view at Parque Juan Lockward
Grab coffee at Lokura's PoP
Check out El Faro de Puerto Plata
2. Costa Dorada & Playa Dorada – best for beach lovers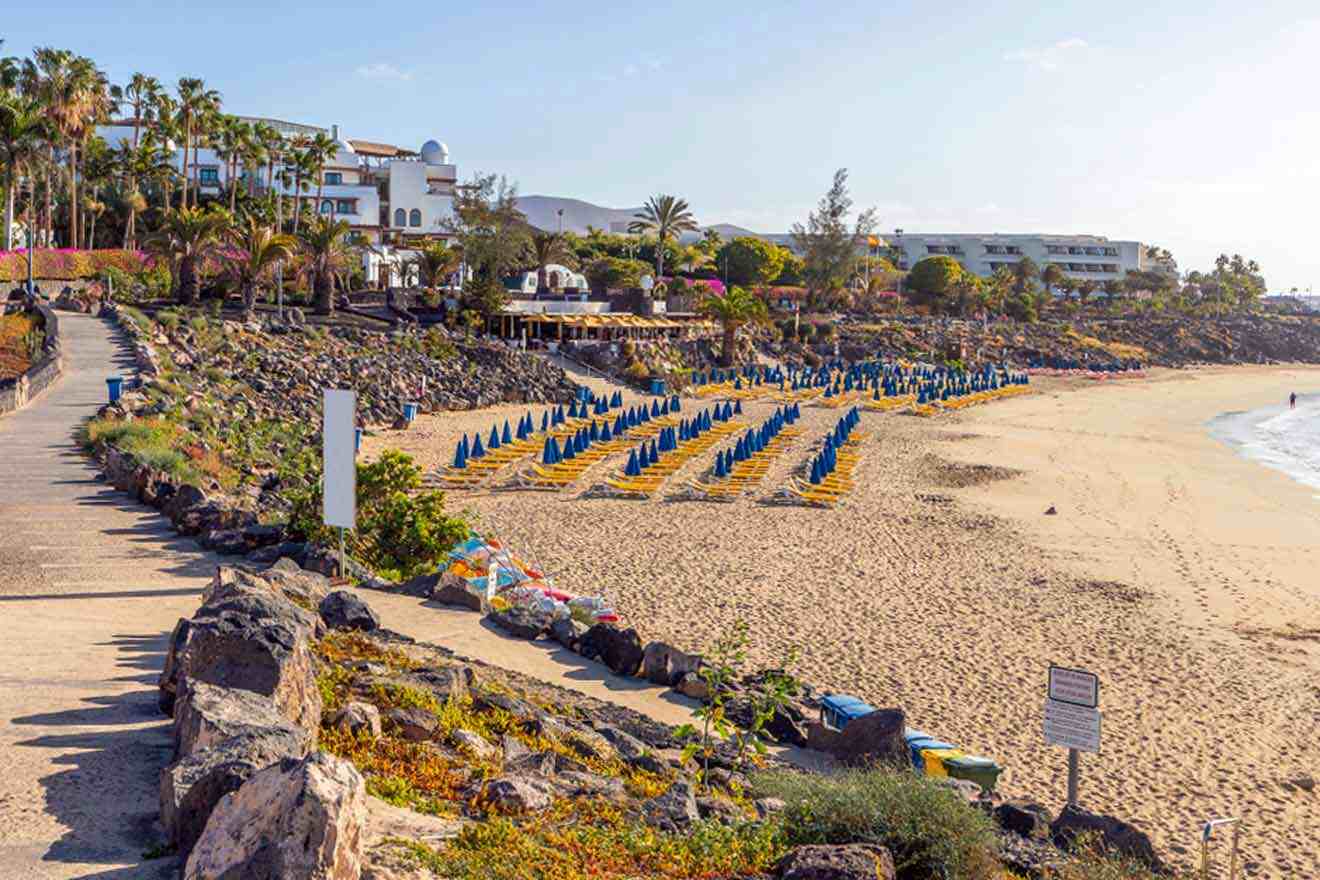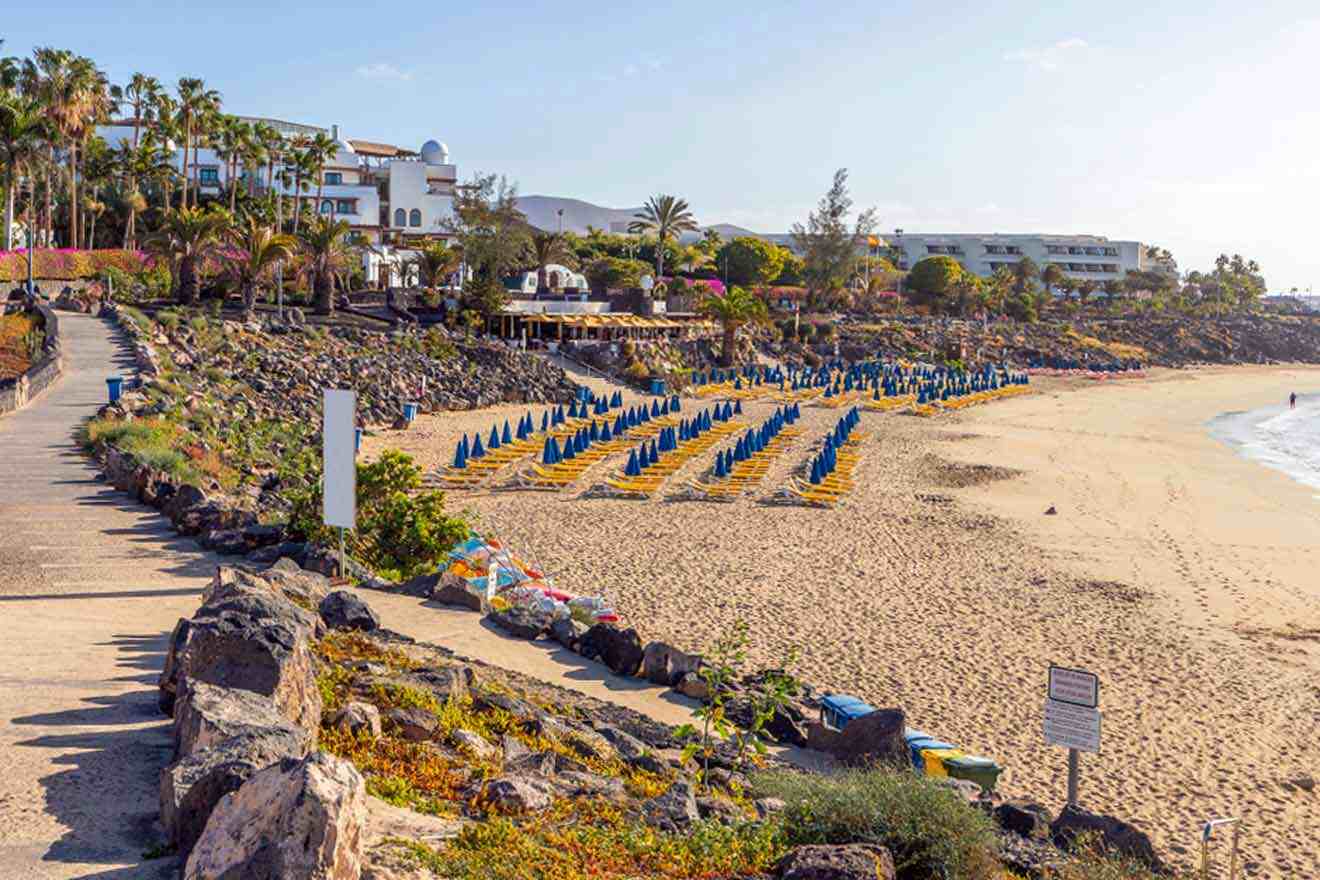 If you want to be close to the most picturesque beaches and stay in amazing hotels with breathtaking views, then this area is for you!
These beaches are so beautiful that you'll never want to leave but rather spend the whole time trying water sports, swimming in the ocean, and sipping cocktails on the white sandy shores.
I also recommend Costa Dorada & Playa Dorada for those seeking incredible spots for a romantic getaway! You and your partner will definitely have a great time here.
And don't think it's just the beach that brings tourists here! There are also lots of other things to do on land, like shopping for souvenirs at the mall, playing golf, and trying yummy food at the specialty restaurants in the area!
I'm telling you! There's never a dull moment here!
Luxury hotel
Casa Colonial Beach & Spa, Playa Dorada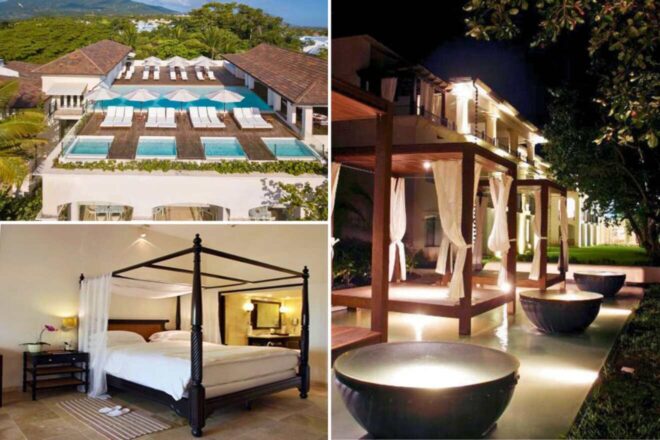 Wake up to the most gorgeous ocean views while staying at this resort! There's nothing like indulging in places with world-class spa facilities while on holiday and staying in the most scenic beachfront properties. This hotel has both a full-service spa and other facilities like an outdoor pool, water sports, and nightly live entertainment!
Other accommodation options in Costa Dorada & Playa Dorada
Mid-Range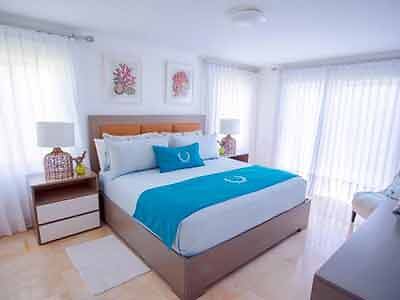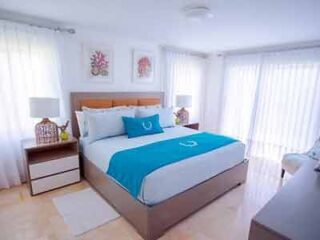 Enjoy a comfortable stay with top-rated amenities at this hotel, with a private beach area and outdoor pools
Budget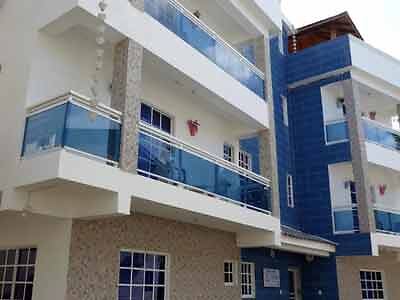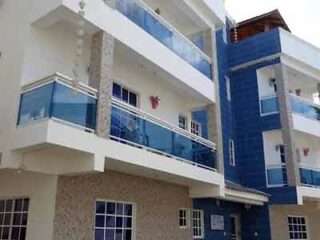 Affordable apartments that come with private balconies, air-conditioning, cable TV, and a private beach area
Airbnb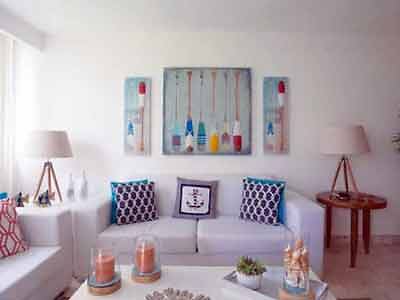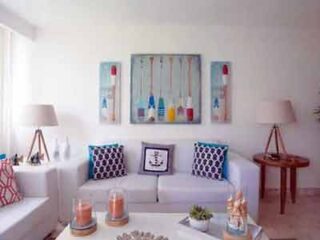 With room for 6 guests, this condo offers beach access, a shared outdoor pool, a kitchen, and a TV
And if you're looking for more places to discover on the island that have unique beaches, then check out our post with the best areas to stay in the Dominican Republic!
Things to do in Costa Dorada & Playa Dorada
Soak up on the white sandy shores of Long Beach
Try some water sports
Get souvenirs from Playa Dorada Shopping Centre
Indulge in yummy food at Los Cuates (map)
Play some golf at Playa Dorada Golf Course
3. Costambar, Playa Cofresi & Bahía de Maimón – for families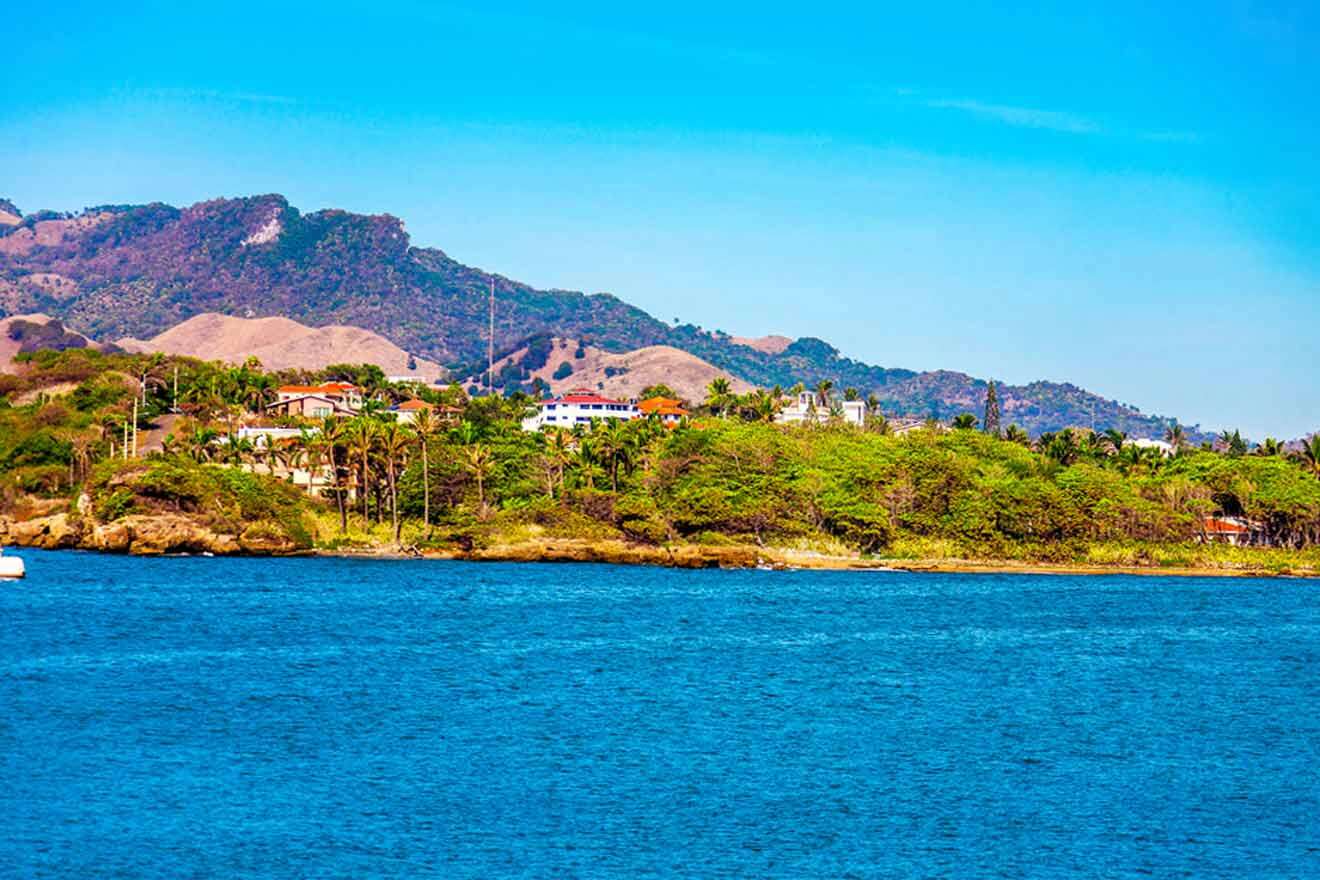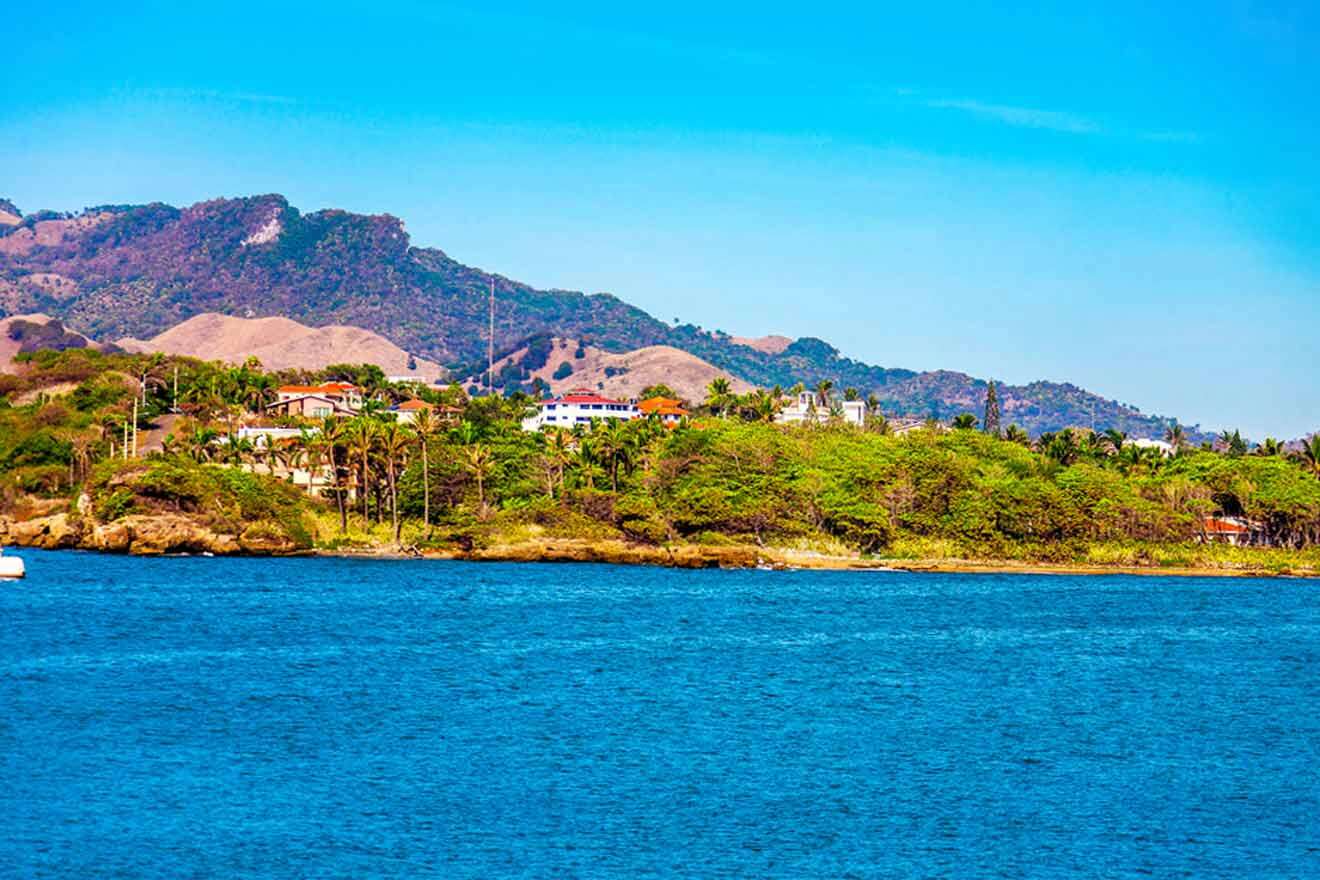 Set west of the City Center, these 3 areas together make up the best place to stay in Puerto Plata for families, as you can find family-friendly accommodations with ease!
True, you'll be a bit further away from the bustling central area, but at least you'll find more affordable hotels for the entire family, amazing beaches, and one attraction that every member of your family will love: the Ocean World Adventure Park!
Set right on the beach, this water park has dolphins and sharks and offers so many fun things to do!
This area is also great for people who love going on outdoor adventures! There are lots of fun coastal hiking trails that you can do here, like the Trail of Lost Shoes (maybe it would be a good idea to take extra care of your shoes on this one)!
You'll also find lots of coffee shops, restaurants, and bars where you can stop along the way while exploring the coastline and grab a bite and a drink while admiring those stunning ocean views!
Luxury hotel
Cofresi Hills Residence, Cofresi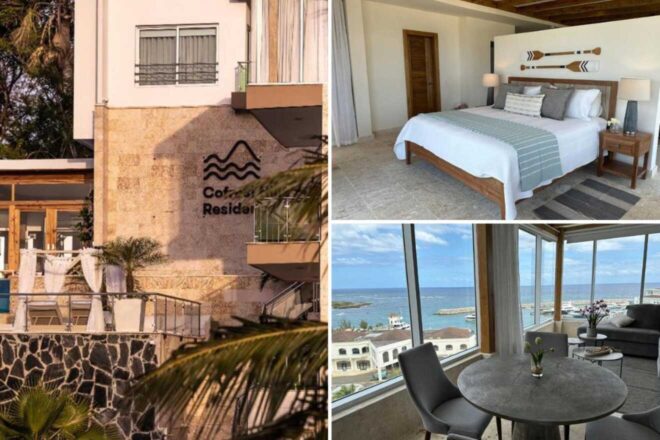 Get an apartment with a private balcony and enjoy the ocean view all day long at this conveniently located nearby shopping and dining options in Puerto Plata! It also has modern guest rooms and lots of space! During your stay, you can relax by the private pools or hit the spa and fitness center!
Other accommodation options in Costambar, Playa Cofresi & Bahía de Maimón
Mid-Range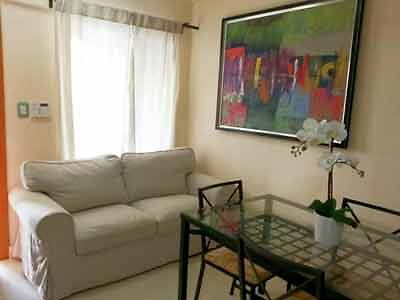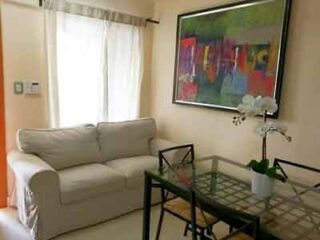 Amazing apartments with an outdoor pool, a garden, and family rooms that have a private balcony
Budget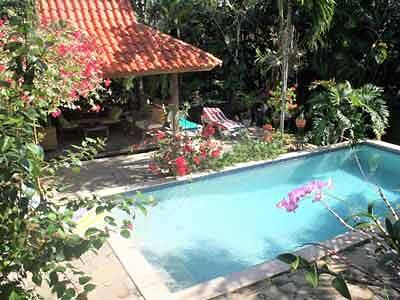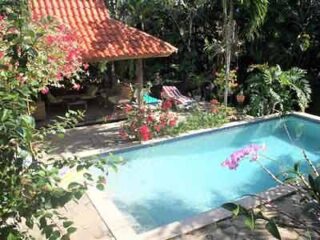 This cheap hotel is so cozy, and it has a lush garden, a pool where you can relax, and tennis courts
Airbnb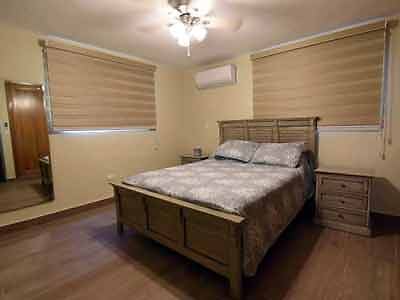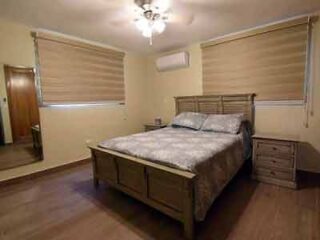 Perfect for a family, this condo comes with all necessary facilities like free Wi-Fi and a kitchen
Things to do in Costambar, Playa Cofresi & Bahía de Maimón
Take the kids to Ocean World Adventure Park
Hike the Trail of Lost Shoes
Relax on Playa Teco Maimón
Grab a bite at Crazy Lobster Bar and Grill (map)
4. Sosua – where to stay in Puerto Plata near the airport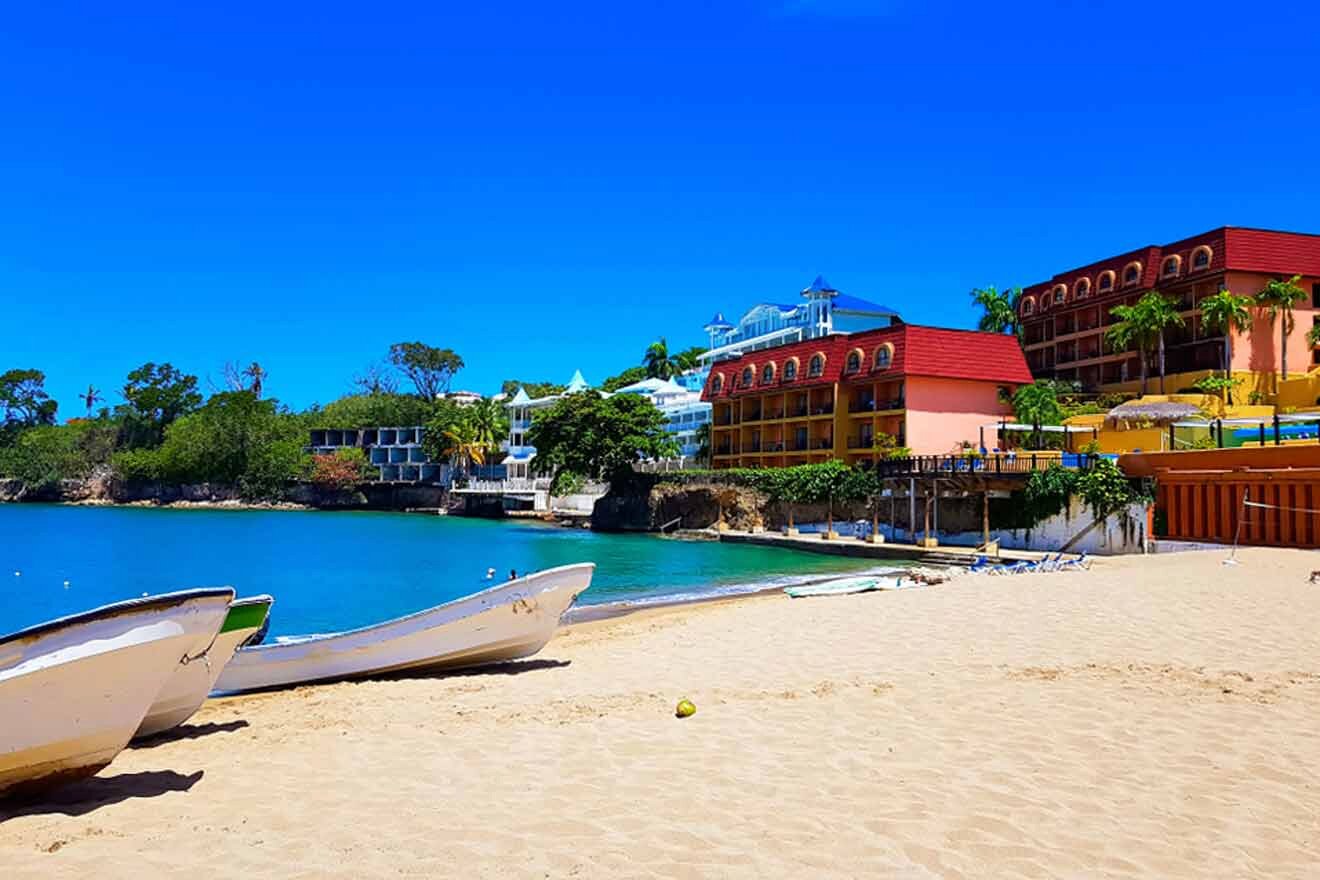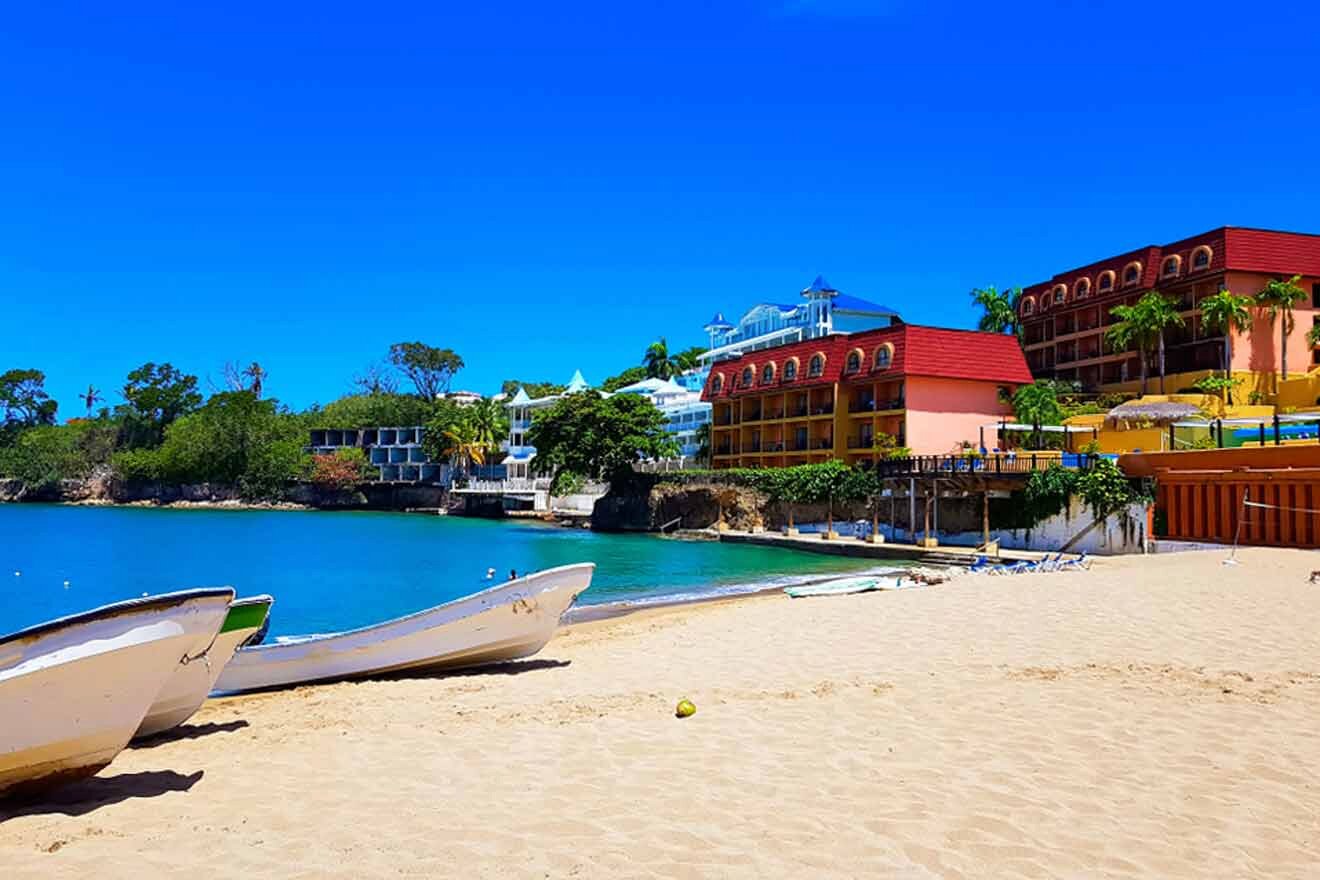 Want to stay as close as possible to the Gregorio Luperón International Airport? Then check out this area, which is set outside of Puerto Plata (around 40 min away from it by car).
Sosua is an idyllic place filled with breathtaking beaches and great diving spots! In fact, the area is super popular among divers, so if you're one, consider coming here, even if it is just to visit, if not for the whole holiday.
The area was founded by Jews, and you can still see some traces!
Although most tourists come here for the beaches, you'll also find some cool attractions like the Mundo King Art Museum, housed in a stunning building with Gaudi and Gothic influences!
And, of course, you'll find plenty of restaurants and bars around Sosua where you can indulge in some traditional food! Yum!
Luxury hotel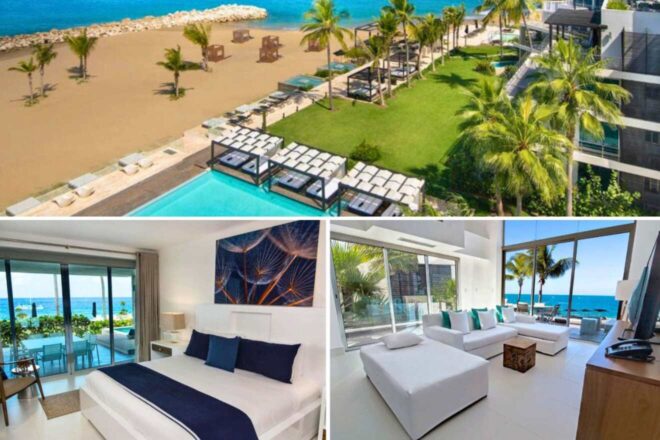 Discover one of the best coastal retreats in Sosua! This luxurious spa resort is set right on a nice beach, and it offers some amazing rooms with private balconies and ocean views where you can enjoy your morning coffee! The hotel also has three pools and a full-service spa, and it also offers water sports!
Other accommodation options in Sosua
Mid-Range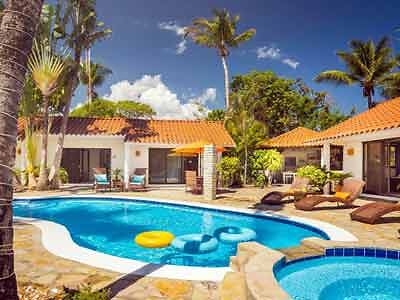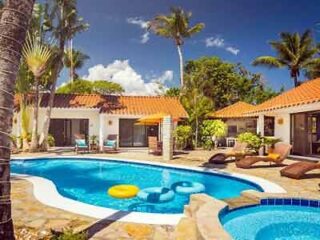 Experience luxury on a budget while staying at this hotel that has gardens, a sun terrace, and an outdoor pool
Budget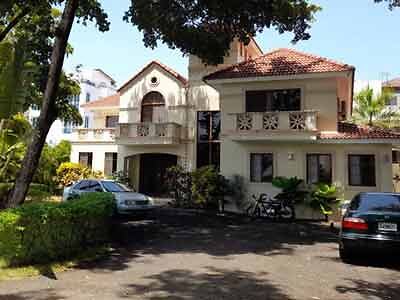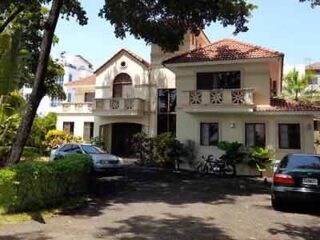 Relax by the pool of this affordable place that offers family rooms, a free breakfast, and water sports
Airbnb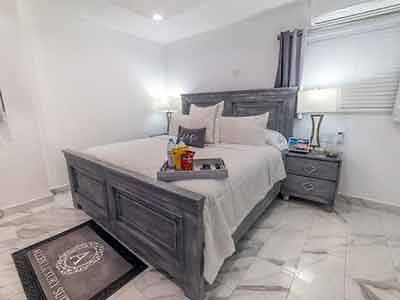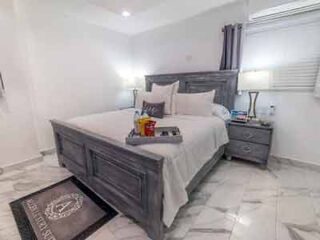 A super modern condo with all the facilities that you need, including a kitchen and a shared pool
Things to do in Sosua
Visit the Mundo King Art Museum
See the Atabey sculpture while diving
Enjoy a dinner at Hispaniola Diners Club
Get your dose of vitamin D at Sosua Beach
5. Cabarete – best place to stay in Puerto Plata for surfers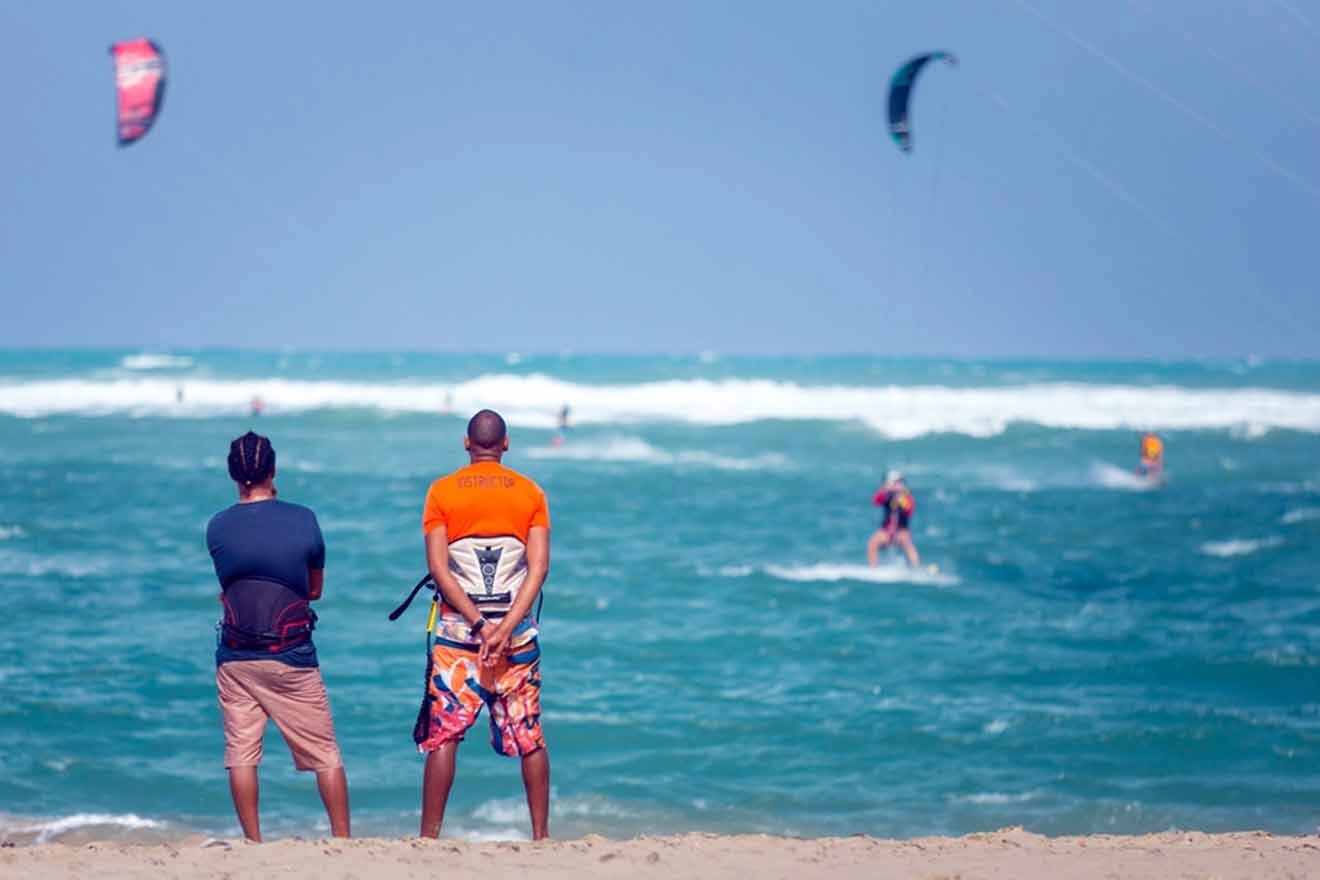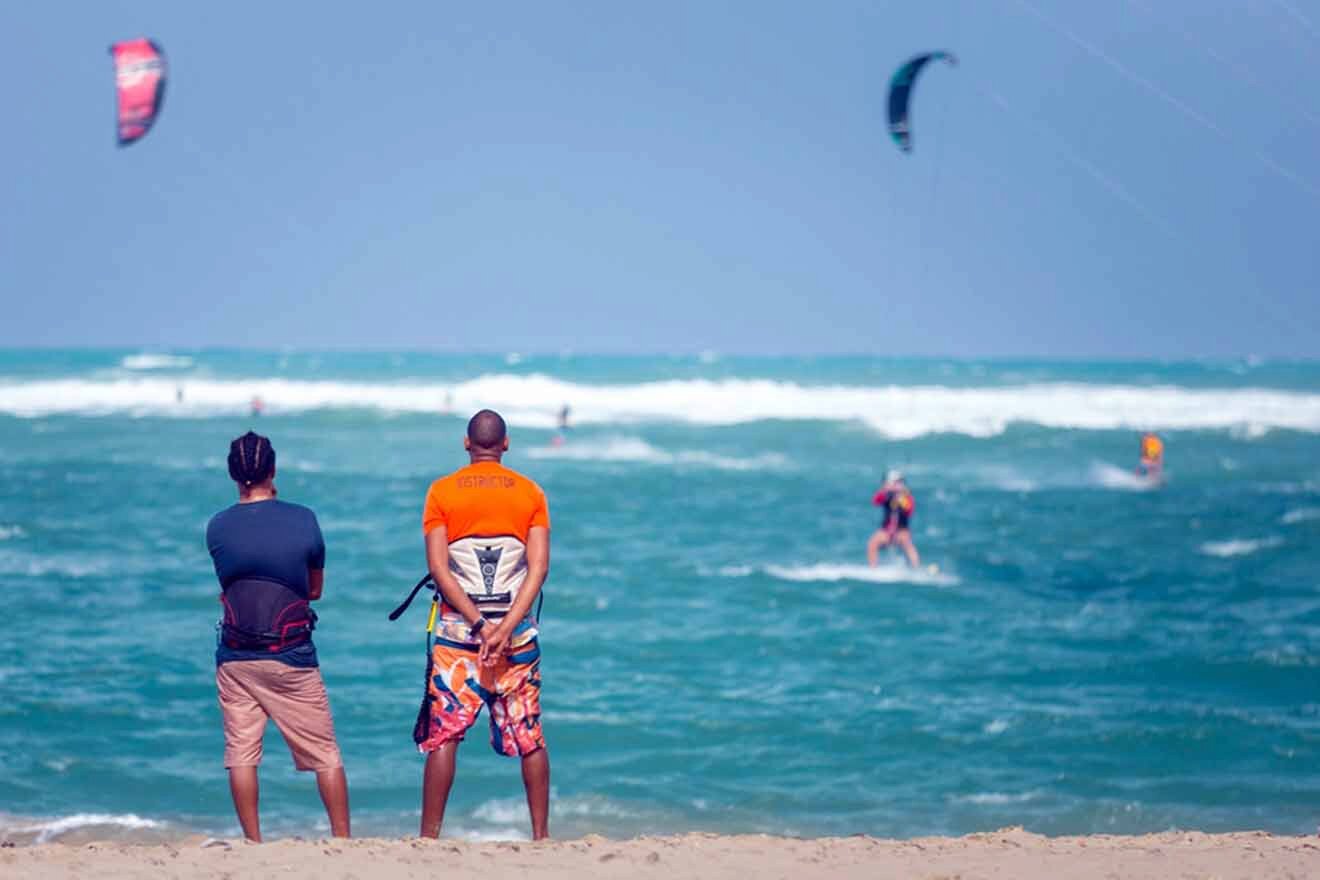 Do you love catching waves and trying watersports wherever you're traveling to?
Then Cabarete is the place for you! Set a 1h drive away from Downtown Puerto Plata, this amazing area on the Dominican Republic's northern coast is packed with beautiful beaches and some amazing waters for water sports!
Playa Cabarete is one of the most popular ones here, and it's known as a great spot for kitesurfing! Then you also have Playa Encuentro, where all the surfers go to try Puerto Plata's incredible waves.
When it comes to accommodations, you don't have to worry about finding a spot! Cabarete has a wide range of options for all budgets, from rustic bungalows to places with all-inclusive rates.
This place on the north coast is also great for people who want to dive into areas with the best nightlife nearby!
Luxury hotel
Ultravioleta Boutique Residences, Cabarete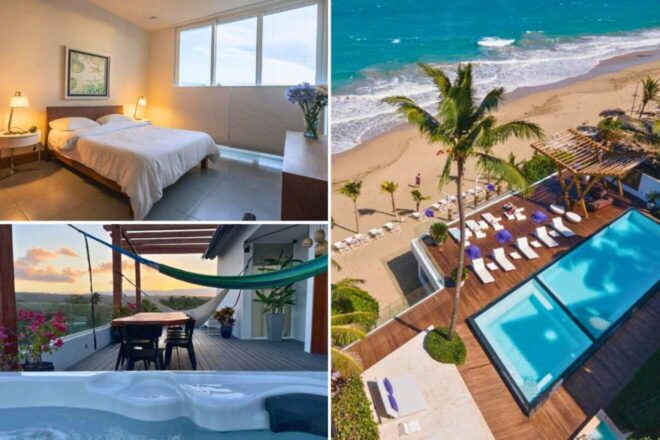 Jump from your bed straight into the ocean while staying at this resort that offers tranquility and serenity in a more-or-less secluded area. Set on a private beach, the hotel features rooms with a balcony and some with a private pool, an outdoor fire pit, and 2 pools.
Other accommodation options in Cabarete
Mid-Range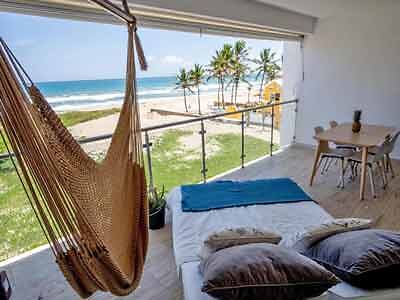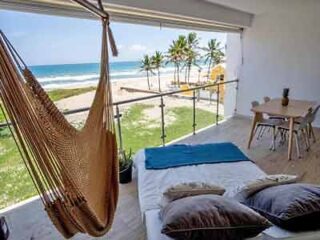 An unmissable spot that has rooms with large windows overlooking the sea and an outdoor fireplace
Budget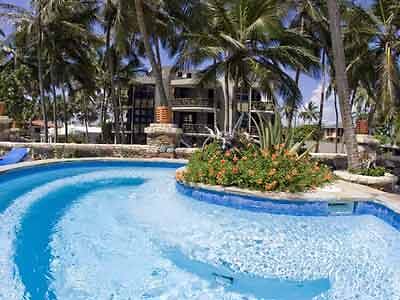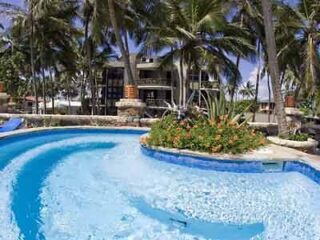 This affordable hotel features apartments with sea views, an outdoor swimming pool, and a hot tub
Airbnb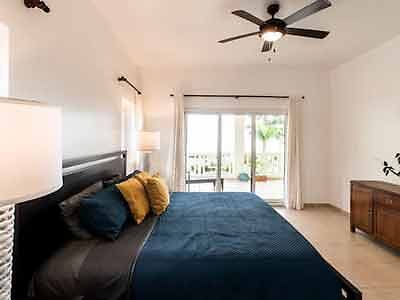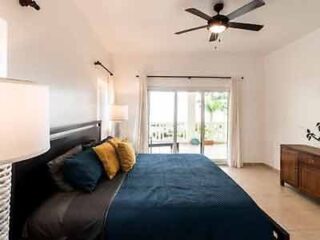 You'll love this fully-equipped condo by the ocean that has a kitchen, a shared pool and offers free parking
Things to do in Cabarete
Try kitesurfing on Playa Cabarete
Grab a bite at Vagamundo Coffee & Waffles
Visit the Las Cuevas de Cabarete Ecological Park
Surf all day on Playa Encuentro
FAQs about hotels in Puerto Plata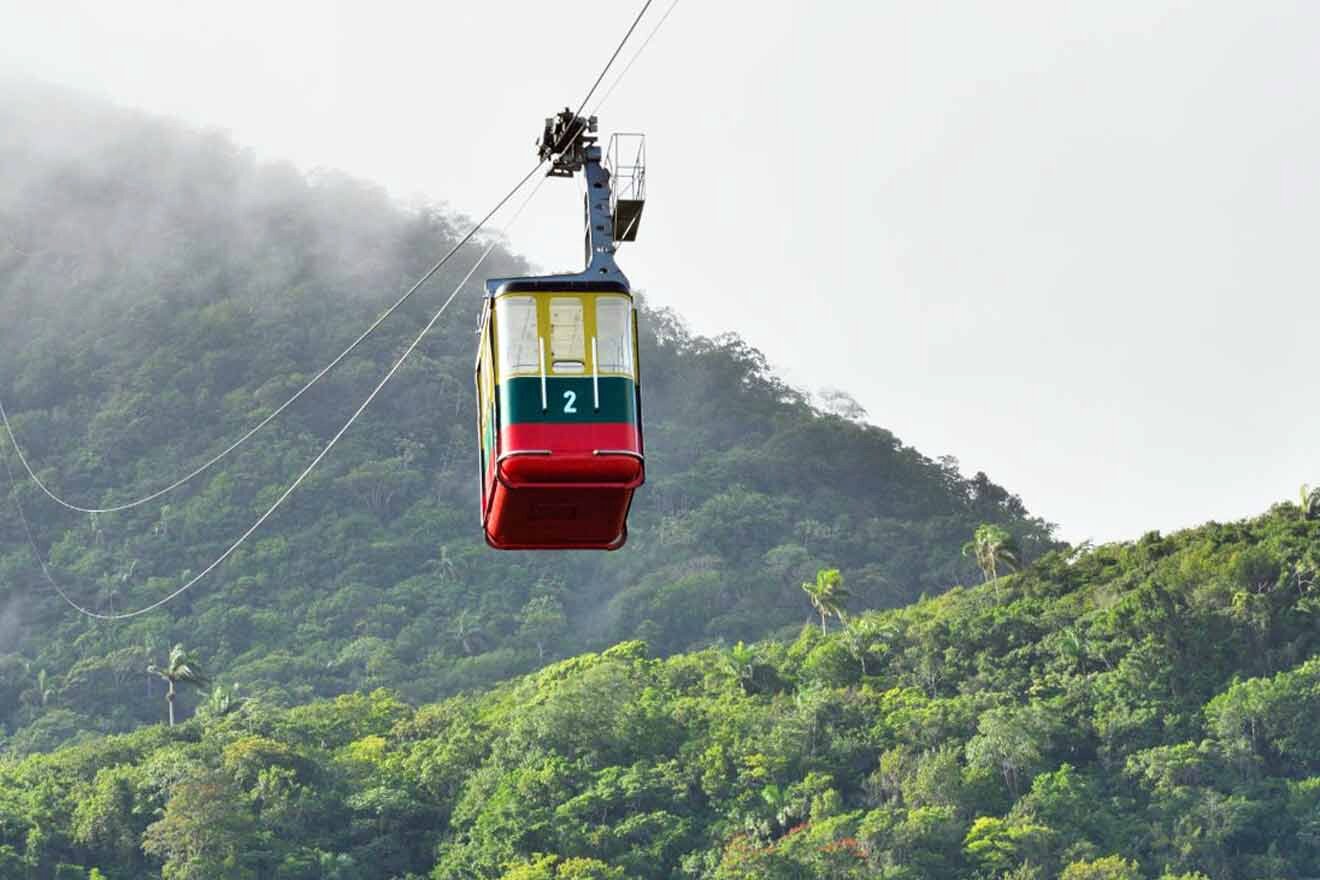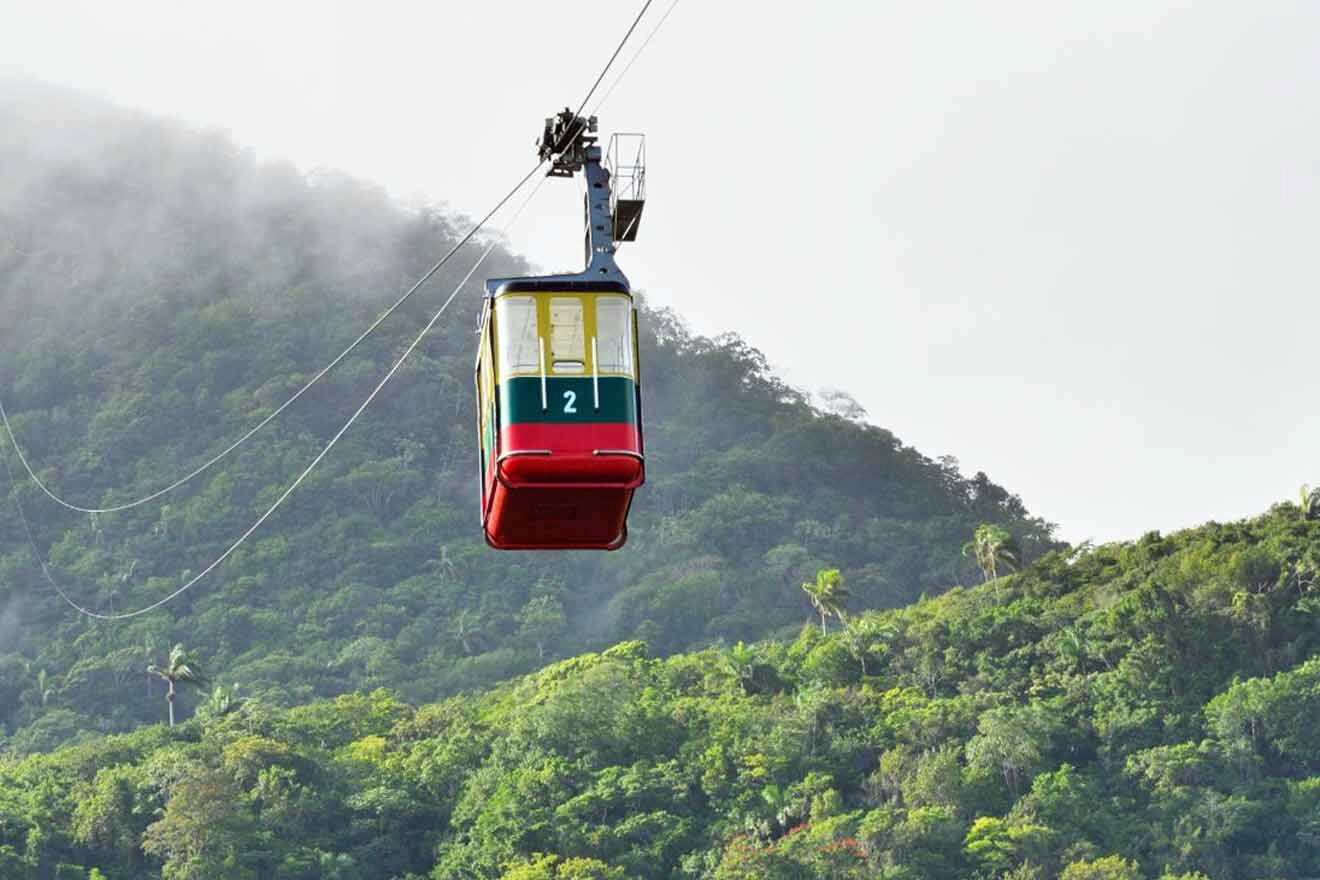 ⚖️ Is Punta Cana or Puerto Plata better?
Both are amazing! Punta Cana has white sandy beaches, while Puerto Plata has a more tranquil atmosphere and beautiful natural wonders. 
🕶️ Is Puerto Plata touristy?
Yes! Puerto Plata is one of the oldest cities in the Dominican Republic, and it has lots of fun attractions, beautiful beaches, and unique diving spots! 
🏖️ Does Puerto Plata have nice beaches?
Yes, Puerto Plata has some amazing beaches! Golden Beach is one of the most popular ones, as it has gorgeous goldish sand and clear blue water! 
🏨 Which are the best hotels in Puerto Plata? 
Conclusion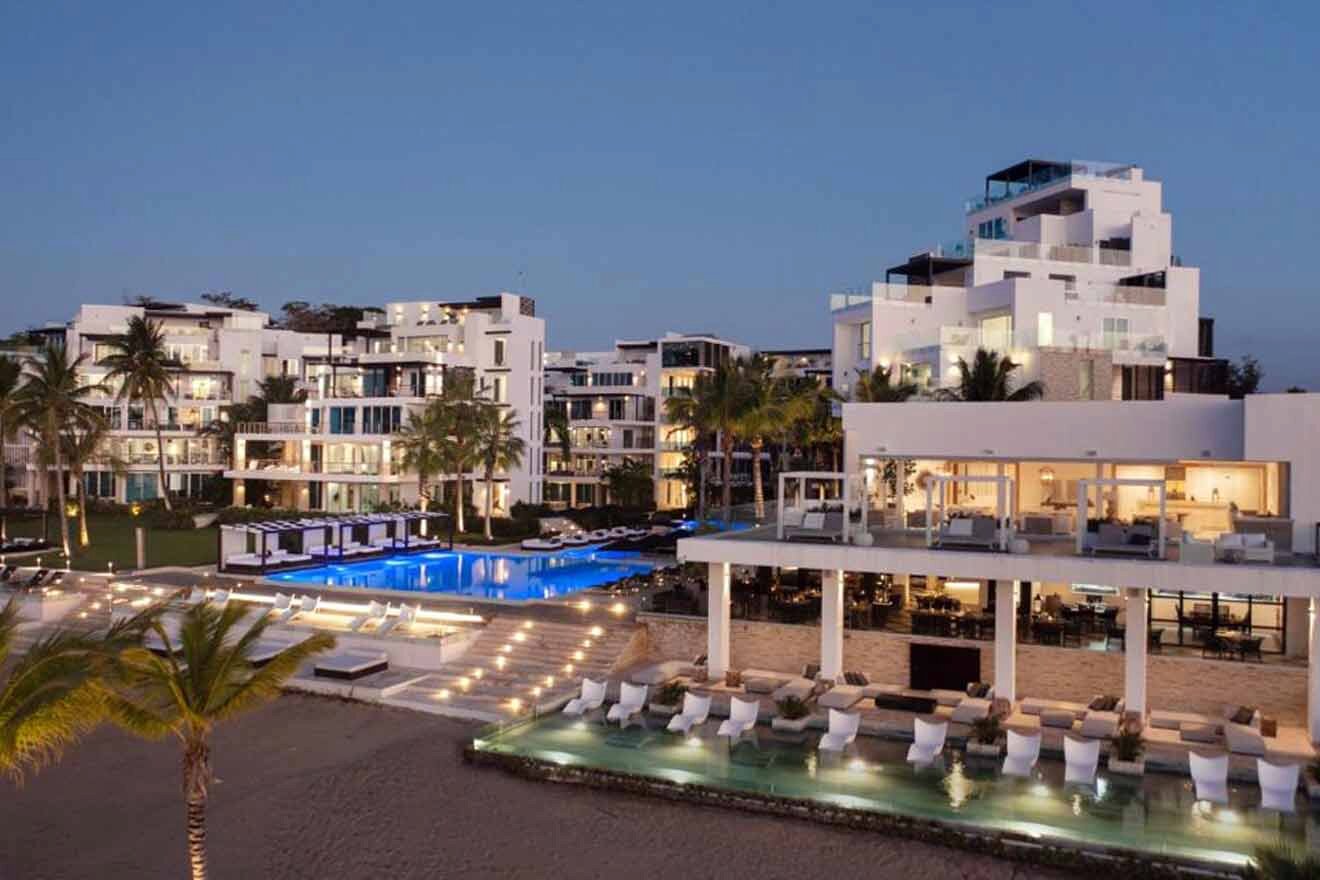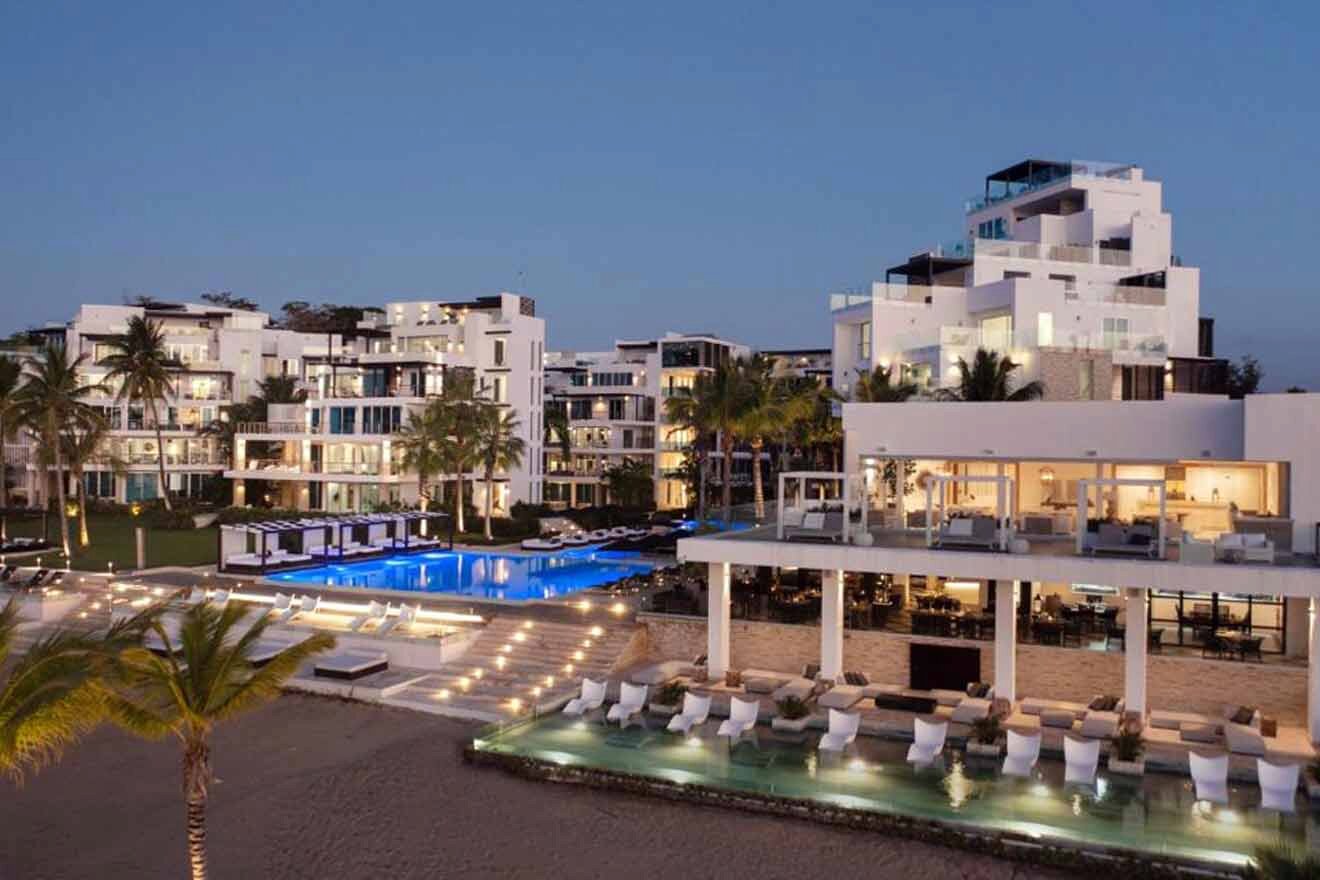 Phew! I'm so craving the sun and salty waters now! Do you feel the same?
Luckily, now that you've read this post about where to stay in Puerto Plata, you're ready to start planning your trip!
Just remember that no matter what, it's super important to book your hotels in advance here, as it's one of the most popular spots in the Dominican Republic.
Talking about hotels! Are you still replaying all the rooms in your mind and don't know which ones to choose? Then have a look at my 2 favorite accommodations below:
Casa Colonial Beach & Spa – a fabulous spa resort set on a private beach with sea-view rooms, 2 restaurants, and a fitness center.
Xeliter Green One – set within walking distance of the beach in Puerto Plata, this hotel features rooms with balconies, a children's playground, and 2 pools.
Hope that inspired everyone!
Enjoy your holidays, and as always, I'm still around if you've got any questions about this destination!
Happy exploring,
Victoria
---
Pin it for later!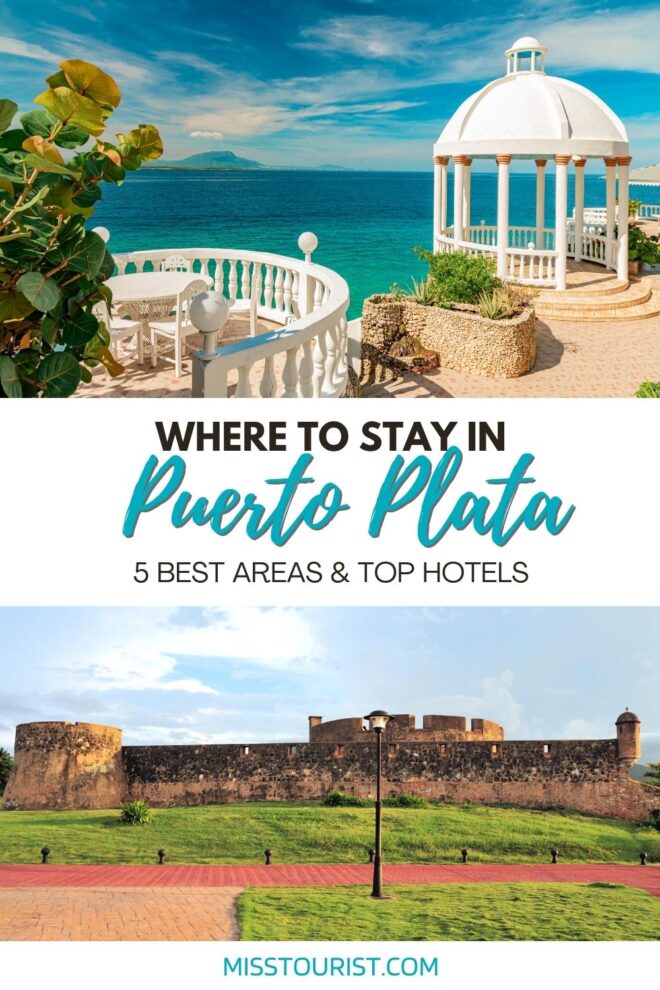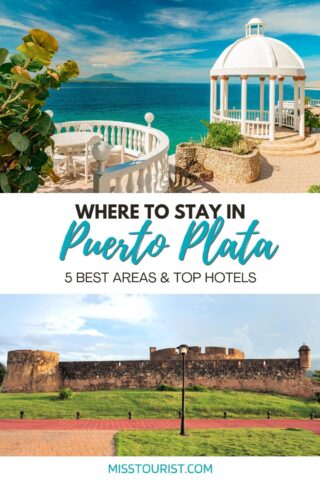 Pin it for later!