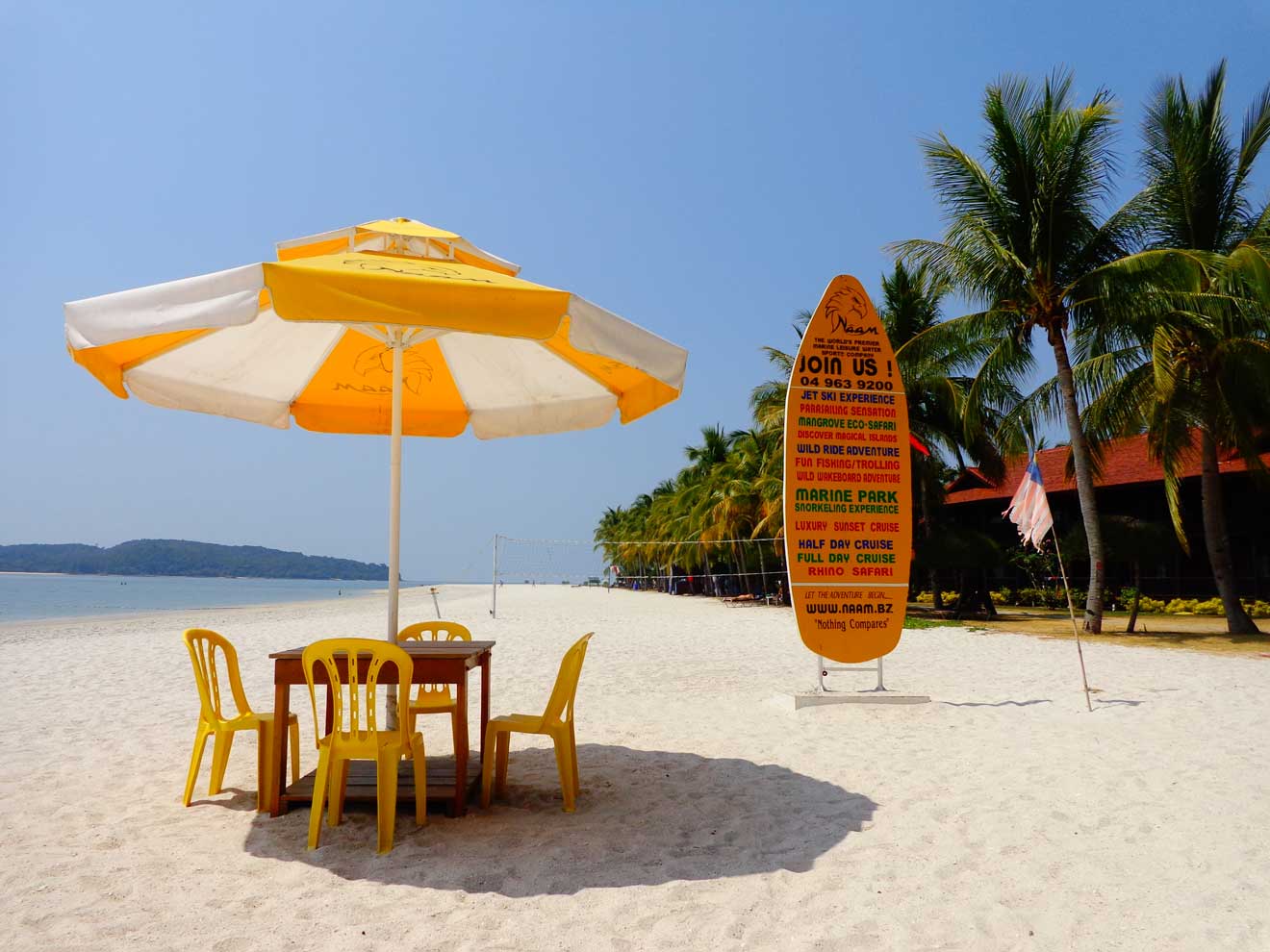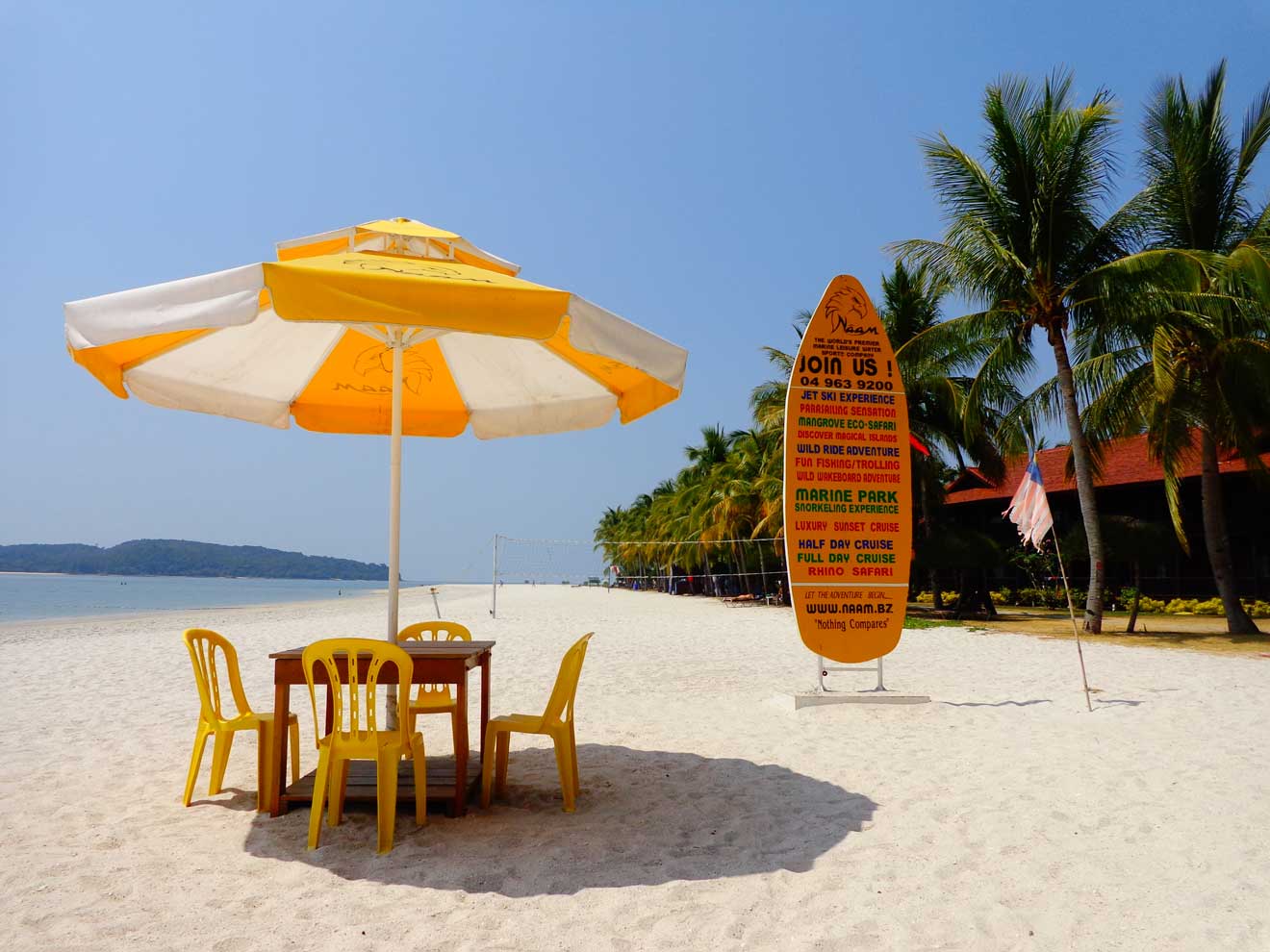 Langkawi Island, the main island of the Langkawi group in the Strait of Malacca in Malaysia, is a mixture of hard-to-beat weather, clear waters, sandy shores, and culture, making it a year-round destination with hotels and resorts that will leave you breathless.
The best place to stay in Langkawi is Patai Cenang to experience the island, but the other areas also offer various activities, so you can have adventurous holidays in Pantai Tengah, a duty-free shopping spree in Kuah Town, some chill days in Teluk Datai, enjoy with your family in Pantai Kok or live the full tourist experience in Pantai Cenang.
In this post, I'm not only going to recommend the ideal areas where to stay in Langkawi but also offer you various Langkawi hotels, resorts, or hostels that best fit your budget and vibe preferences, even hotels near the airport, in case you need those!
But remember, as soon as you finish reading this article I suggest booking as soon as possible since the island receives a lot of tourists all year long and the best places sell out fast!
Are you ready for your dream trip? Let's go!
If you are in a hurry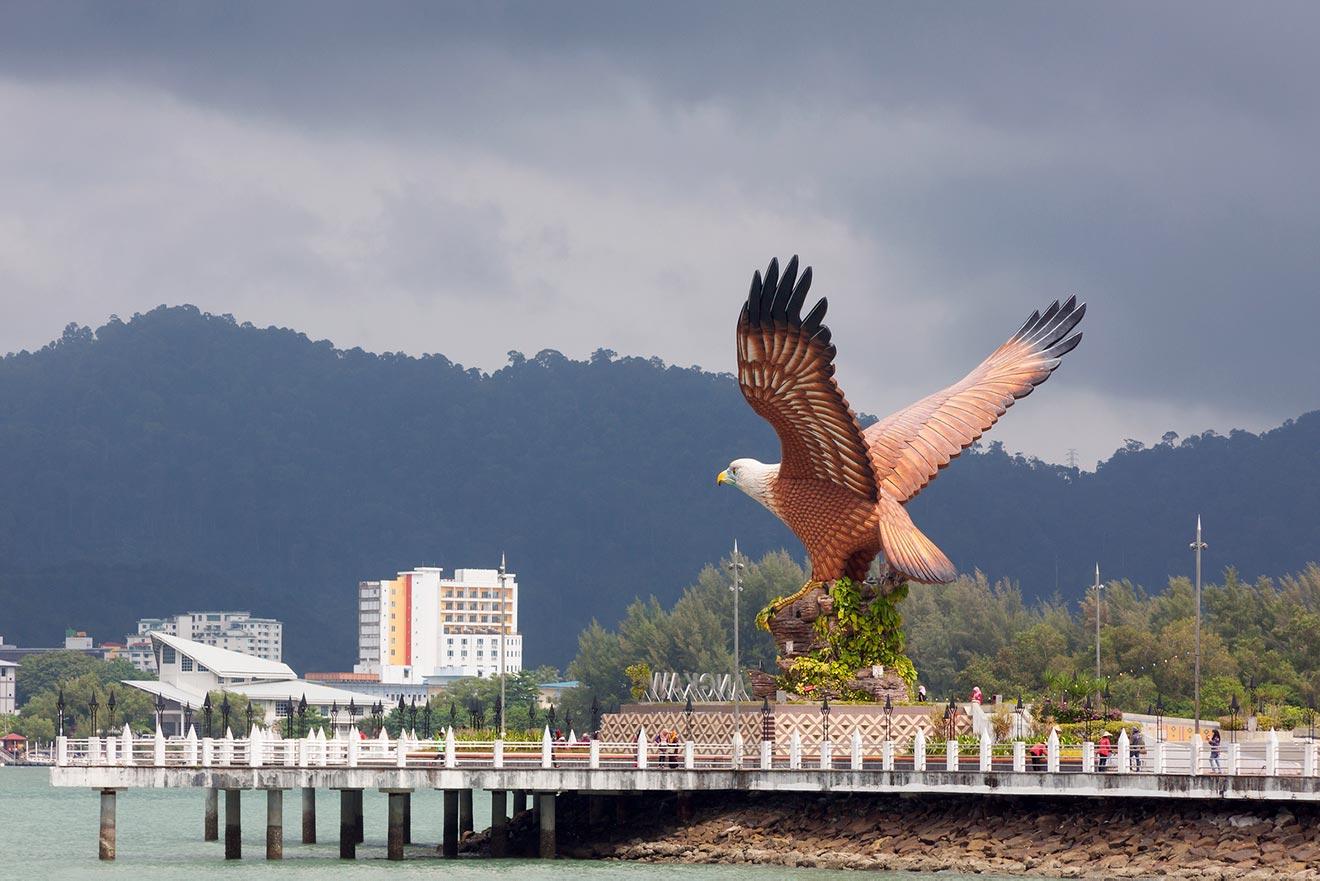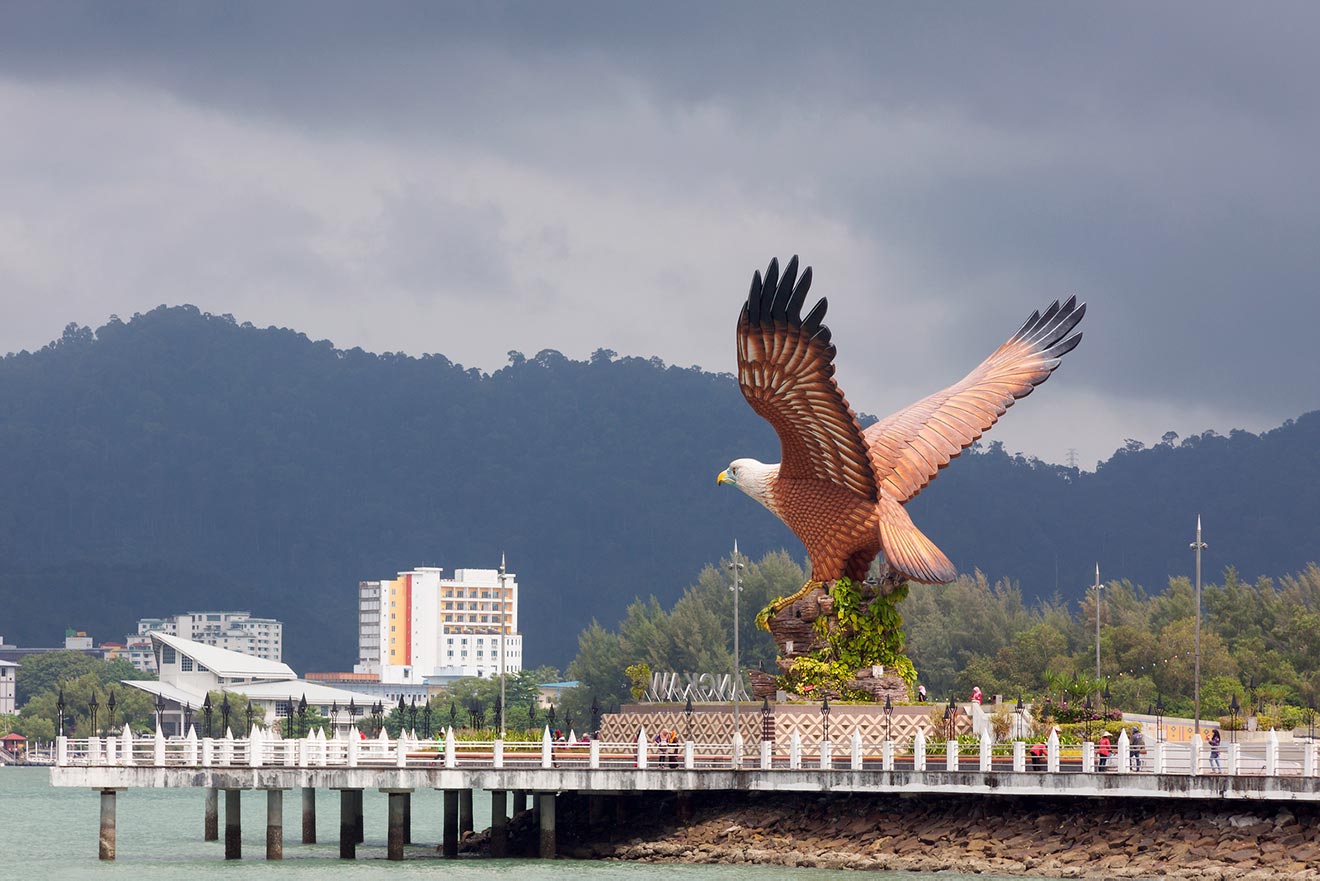 I know you can't wait to find a place to stay, so if you don't want to read the whole post, check this list below of the best hotels in Langkawi:
To make things even easier, here is a map where you can visualize the island and choose the best area for you!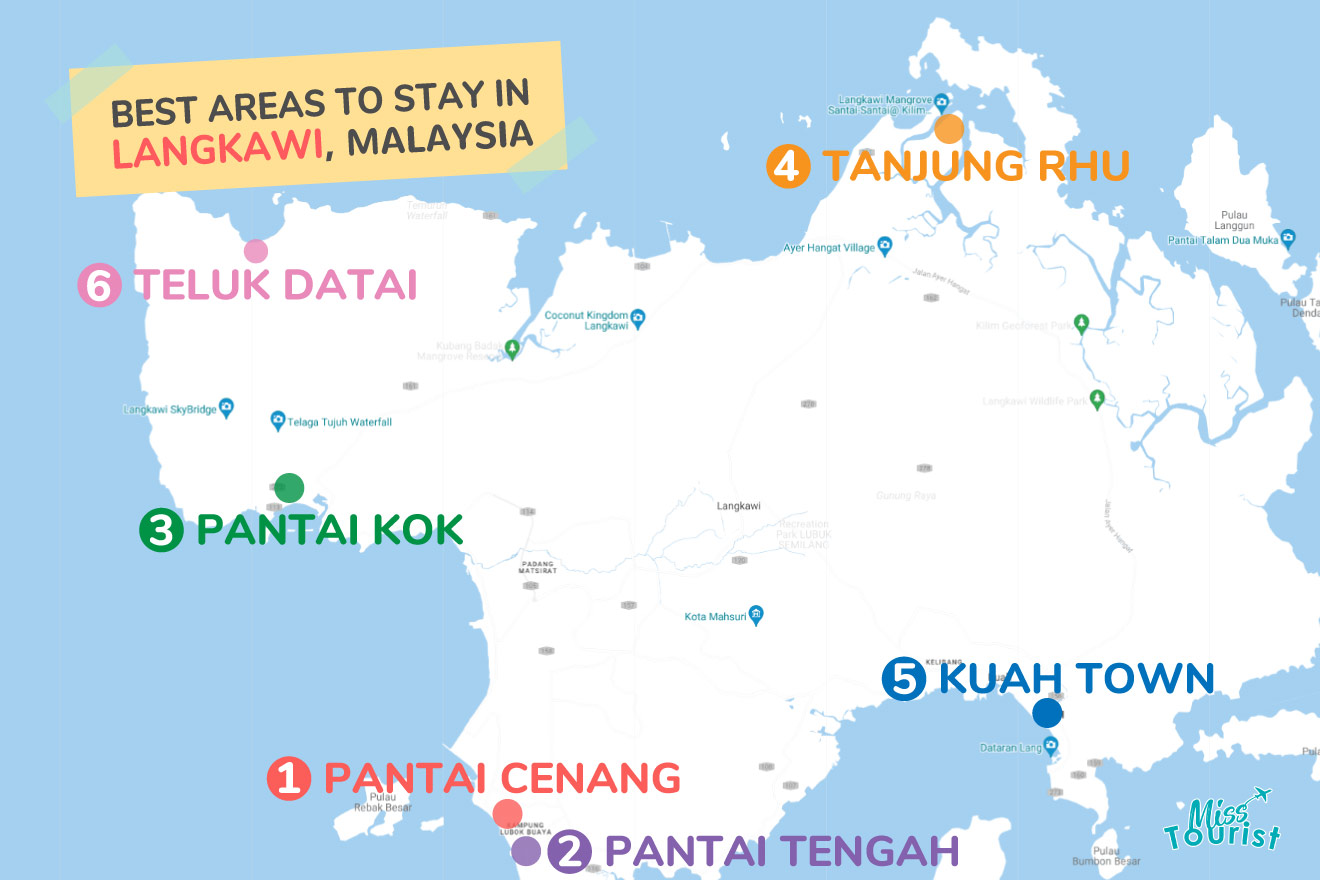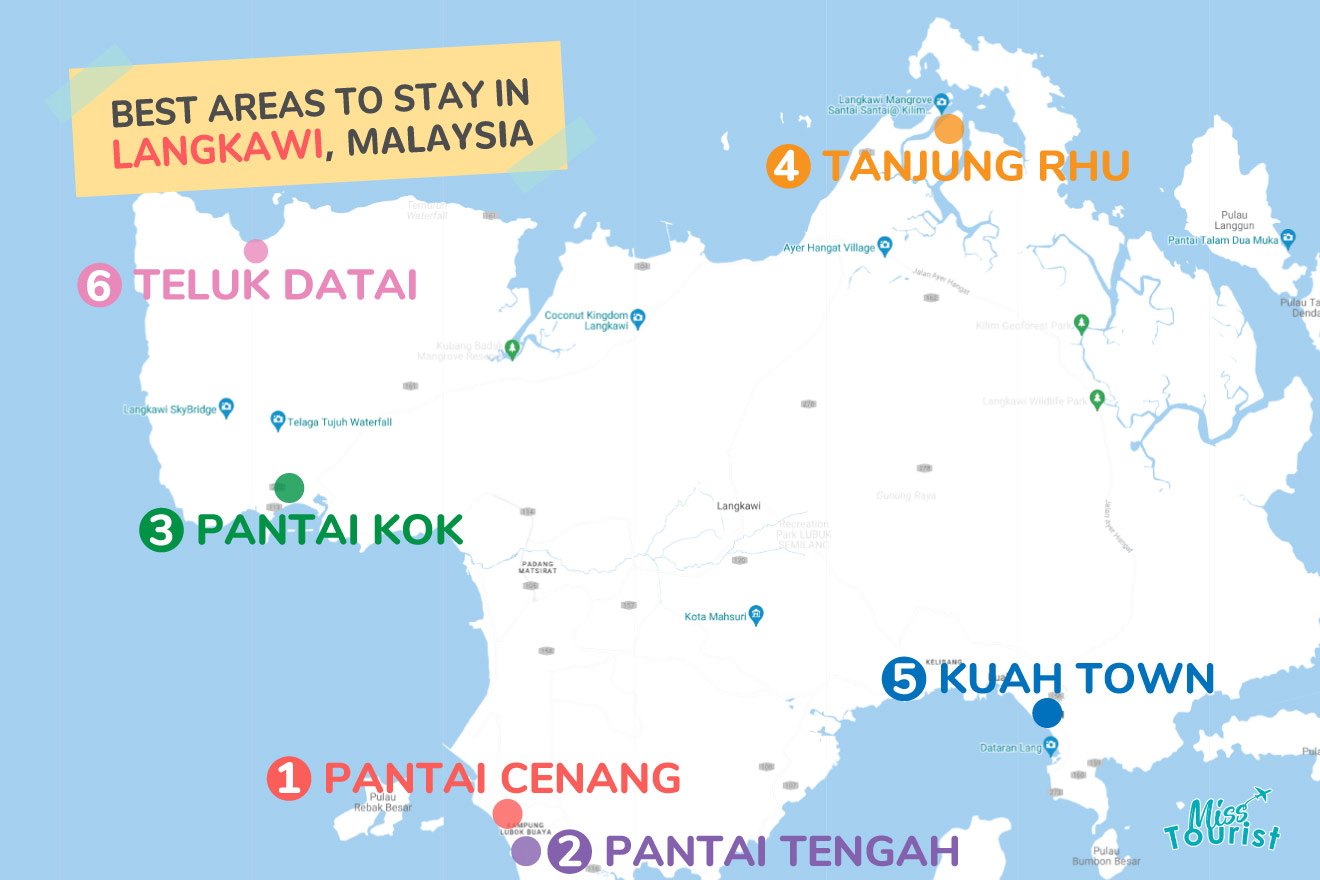 1. Pantai Cenang – best area in Langkawi for first timers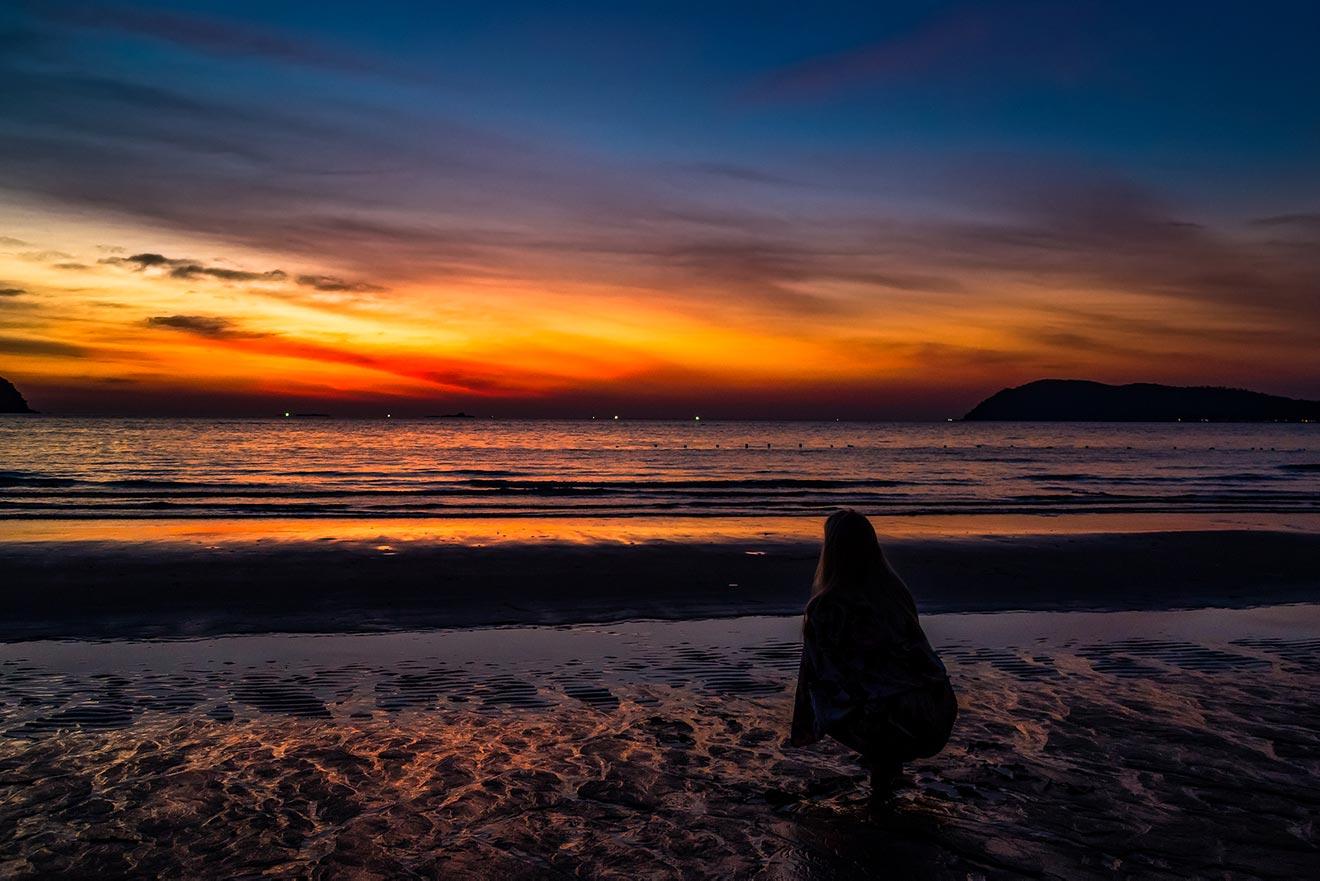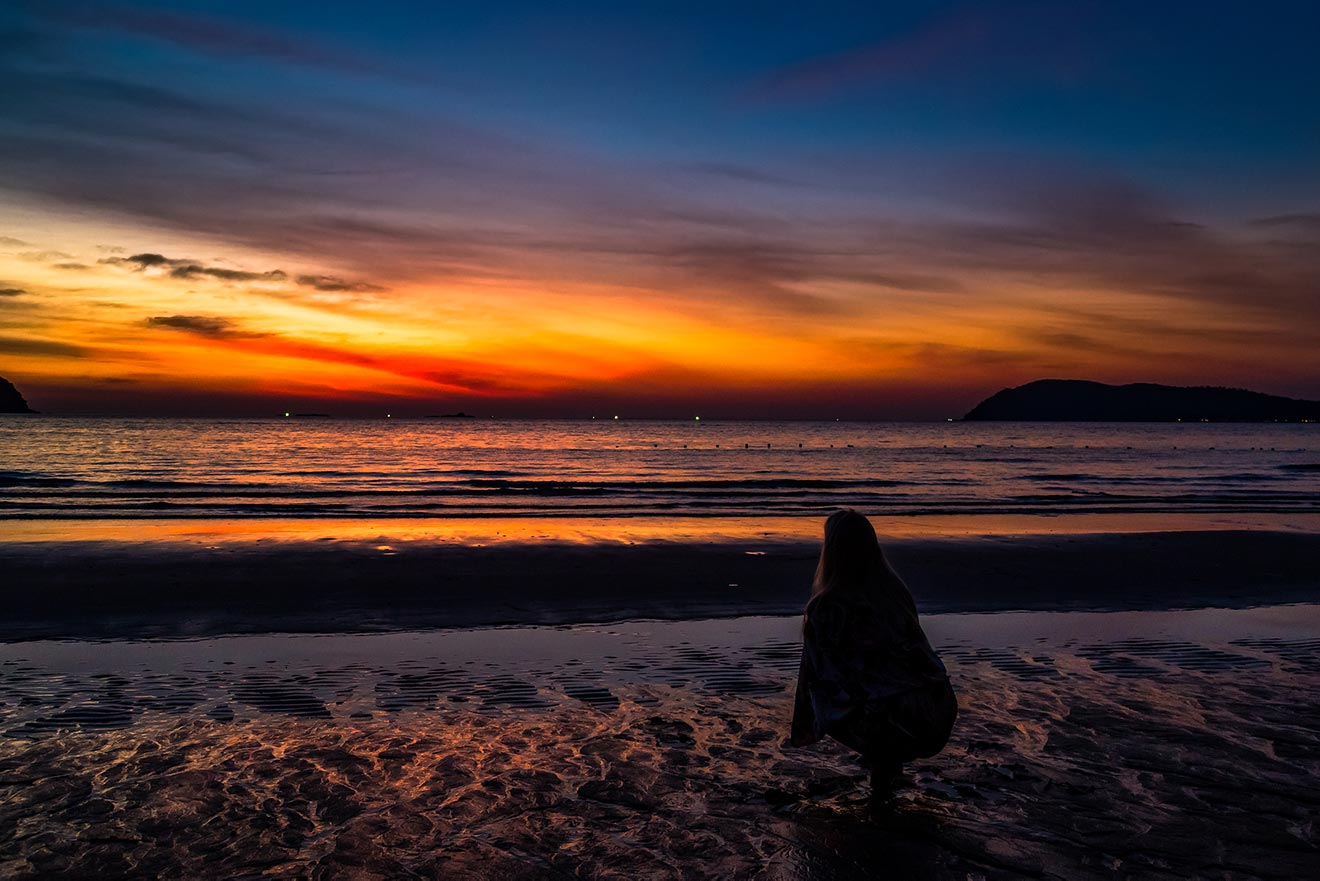 One of the most beautiful areas in the island, Pantai Cenang has the prettiest beach in the whole of Malaysia. Plus, you will find the most beautiful resorts in this area.
The 2km long beach town of Pantai Cenang is probably the busiest on the island, with a unique picturesque beach strip, many souvenir shops, a diversity of restaurants, and many attractions for every kind of traveler, from water sports activities like jet skiing and parasailing to the fun, kid-friendly activities.
Full of these activities, hotels tend to run out of space, so do not forget to book in advance!
Pantai Cenang is also known for its nightlife, having a range of beachfront bars, lounges, live music, and cultural performances throughout the night.
NOTE 1: If you don't stay in this area but still want to visit the beach, you can, but because the hotels there are so close to each other, you will need to find a sandy passageway in between to get in. It shouldn't be a problem if you actually cross the hotel to reach the beach shore.
NOTE 2: If you travel with kids, don't let them swim too far because there have been some accidents with non-cautious jet ski riders in the area.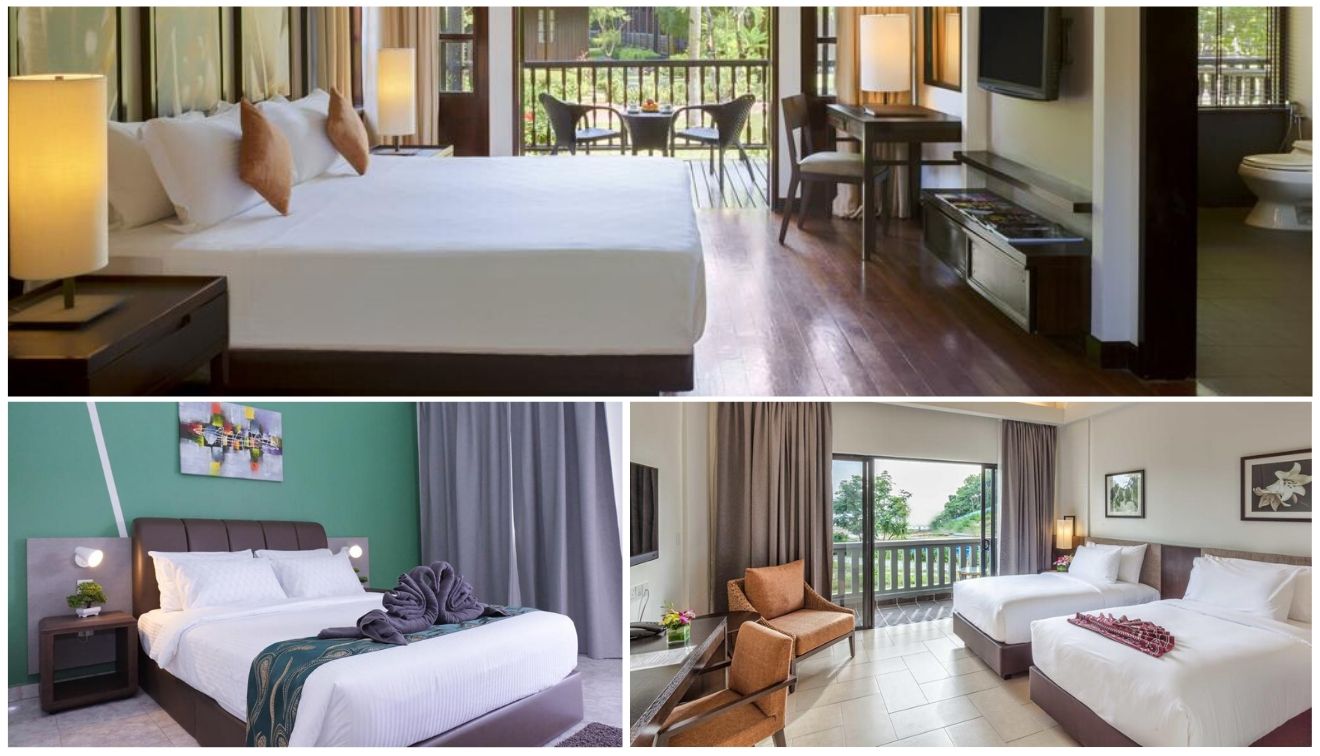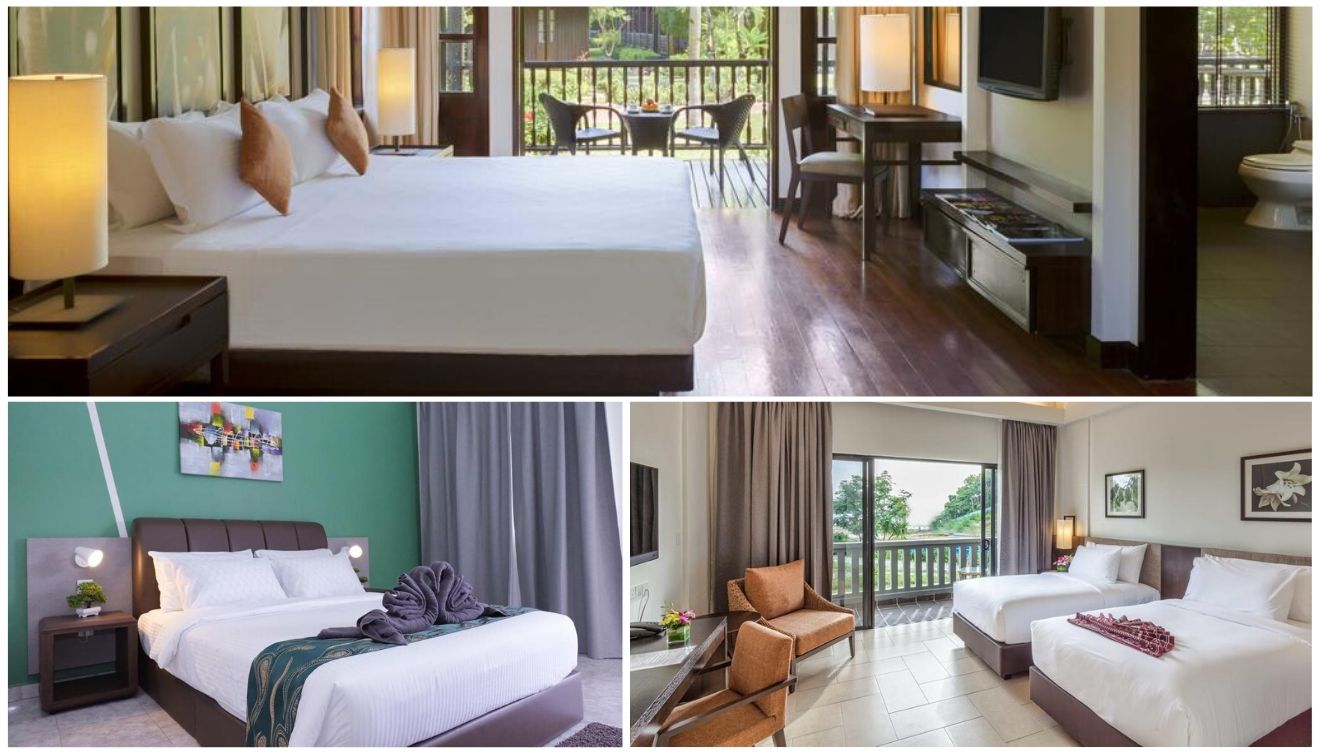 Luxury (US$440 and up)
Pelangi Beach Resort and Spa – Being one of the most gorgeous and spacious resorts here, this is an amazing option to stay in Pantai Cenang, right on the sandy shores, with wooden chalets and 2 free-form outdoor pools. The units include modern furniture, a flat-screen satellite TV, and a private balcony.
La Villa – This modern one-bedroom property has its own private pool and balcony overlooking lush greenery, plus it offers bicycle rental and car hire service. Definitely, a great option to enjoy and fully experience what Pantai Cenang offers.
Middle-priced (from US$150 to US$250)
Temple Tree Resort – Featuring a bar, garden, and pool views, Temple Tree Resort in Pantai Cenang has great facilities such as a restaurant, a 24-hour front desk, and room service, along with free WiFi throughout the property.
Mercure Langkawi – Situated in the best area in Pantai Cenang, this hotel offers rooms with pool views and a sun terrace where you can enjoy the beautiful sunsets of Pantai Cenang.
Budget (up to US$35)
Rembulang Langkawi Guesthouse – This place offers adults-only accommodation with a shared lounge, a garden, and a terrace. Around 450 m away from the Pantai Cenang beach. Plus, this budget-friendly hostel provides a shared kitchen, room service, and currency exchange for guests.
The Kasbah Langkawi – Known as a gathering space for local artisans and musicians, this hostel offers a unique interior, all made from wood in a traditional Malay style. You can choose between flying beds or Japanese-style beds, whatever floats your boat!
THINGS TO DO IN PANTAI CENANG
Visit the Rice Garden Museum
Go to Jalan Pantai Cenang to sample all types of delicious foods
Enjoy different watersports on the beach, from jet ski tours to parasailing
Stroll in the Temonyong Night Market (Thursdays only)
See one of the largest marine and freshwater aquaria in South East Asia
2. Pantai Tengah – where to stay in Langkawi with friends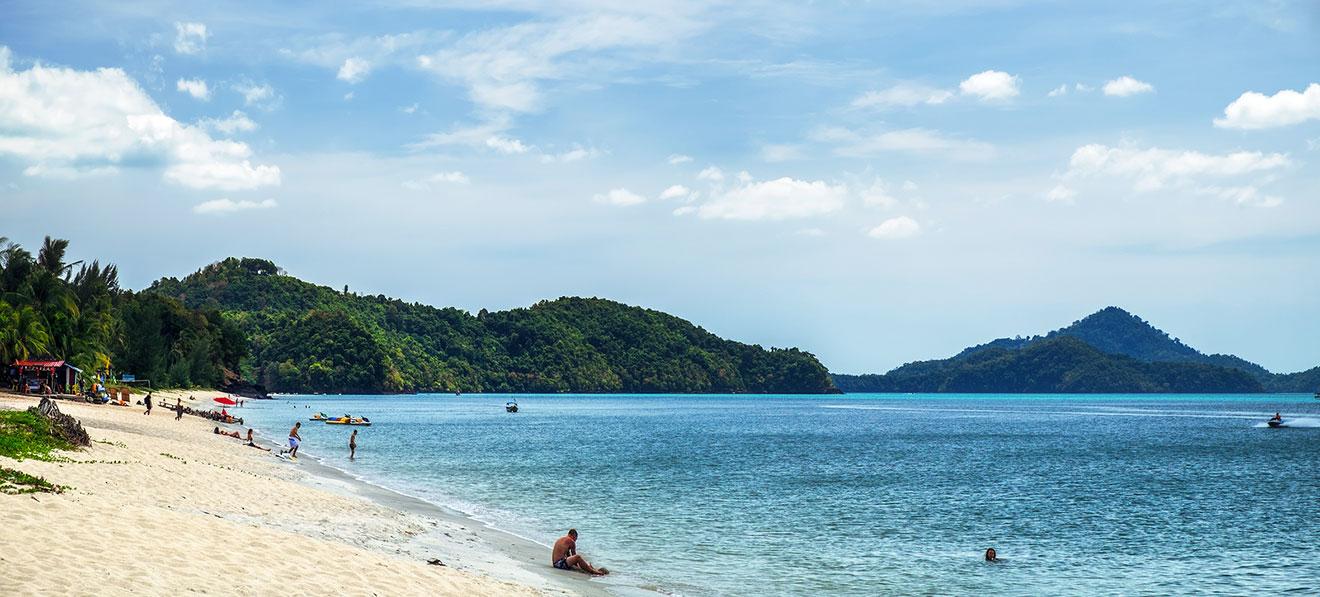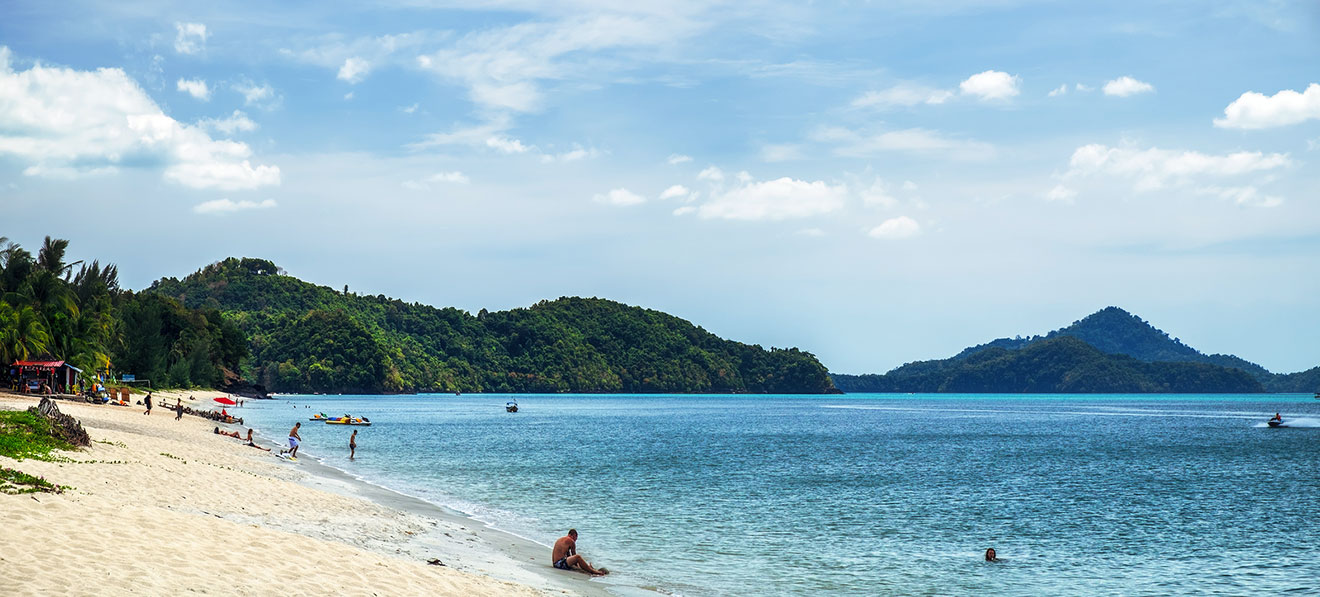 You can say that Pantai Tengah is basically a continuation of Pantai Cenang and is the longest part of the beach on Langkawi Island.
There might not be much sightseeing like other tourist destinations, but this beach town does have many activities like going for a spa day or island-hopping tours.
The accommodations in the area are more affordable while still keeping a good service. Here are my recommendations for Pantai Tengah accommodations: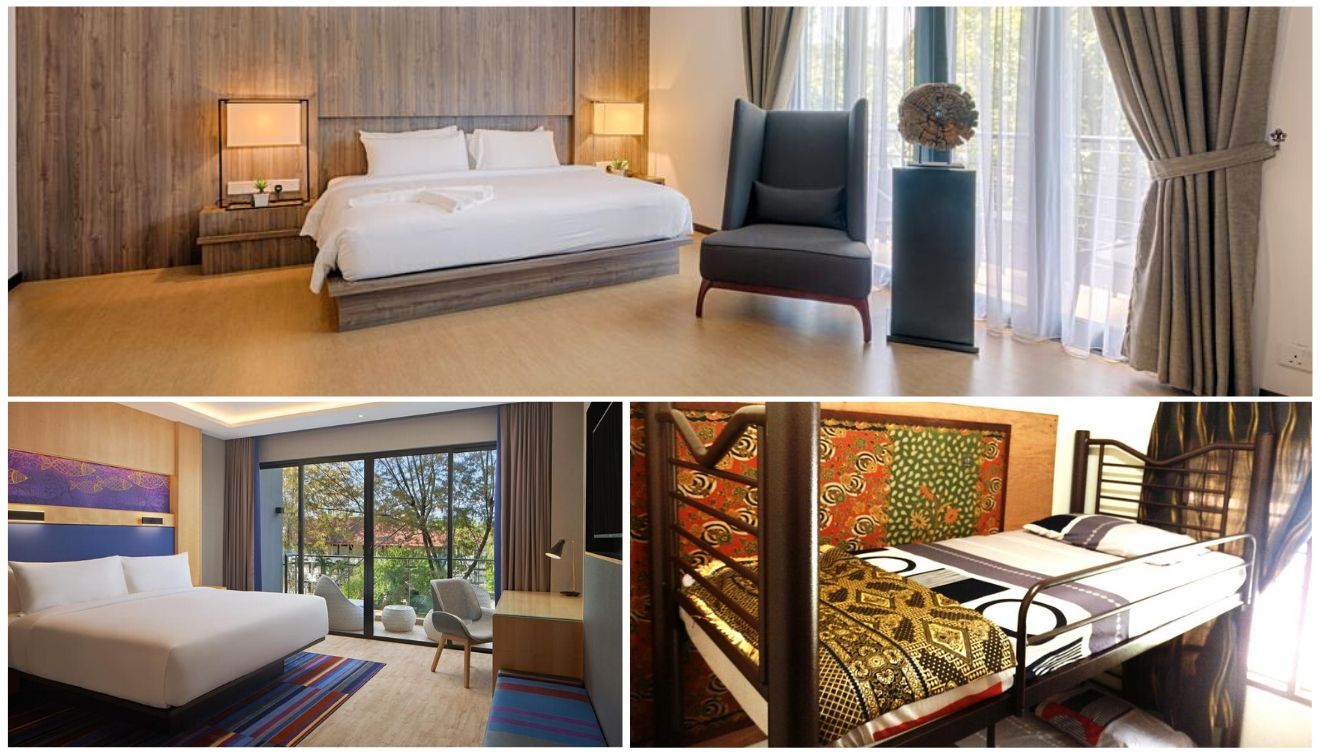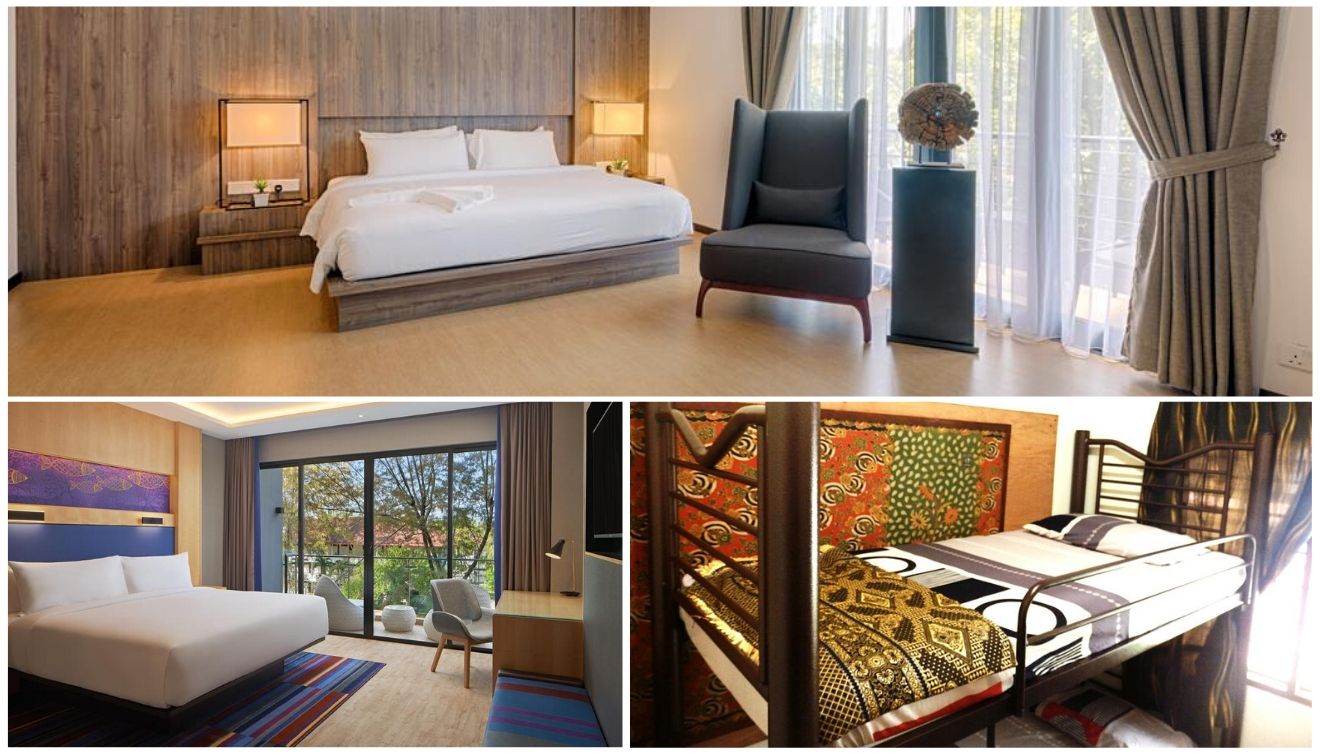 Luxury (US$900 and up)
Ambong – Ambong Langkawi Rainforest Retreat – This beautiful resort has many suites for couples and is also one of the most family-friendly hotels on the island. Their property is up on a steep hill within the lush rainforest and includes an outdoor pool and on-site spa and massage services.
Ambong Pool Villas – These exclusive villas feature a restaurant, room service, bar, garden, year-round outdoor pool, and terrace. It is less than a kilometer away from the white sand beach and is simply a great option for anyone staying here!
Middle-priced (US$230 and up)
Lot 33 Boutique Hotel – Elegant and classy are two words that describe this hotel. The accommodations include an outdoor swimming pool and an in-house restaurant. All the rooms come with a flat-screen TV, a wardrobe, and a private bathroom.
Hotel Aloft Langkawi Pantai Tengah – This modern and unique 4-star hotel is less than 200 m from the beach and has an outdoor swimming pool and fitness center if you want to skip the ocean shores. Their rooms are non-smoking, they include air-conditioning, and some even have a balcony.
Budget (up to US$130)
Bed Attitude Hostel – Situated just a few meters from the beach, this hostel offers a shared kitchen, a shared lounge, and free WiFi throughout the property.
Royal Chenang Resort – With beautifully decorated rooms, this resort is a perfect choice if you want an ambient and calm place to enjoy the island.
THINGS TO DO IN PANTAI TENGAH
Eat at the many restaurants around the area
Book an island hopping tour to get to know the island
Enjoy an incredible day at the numerous spas
3. Pantai Kok – top area in Langkawi to stay with family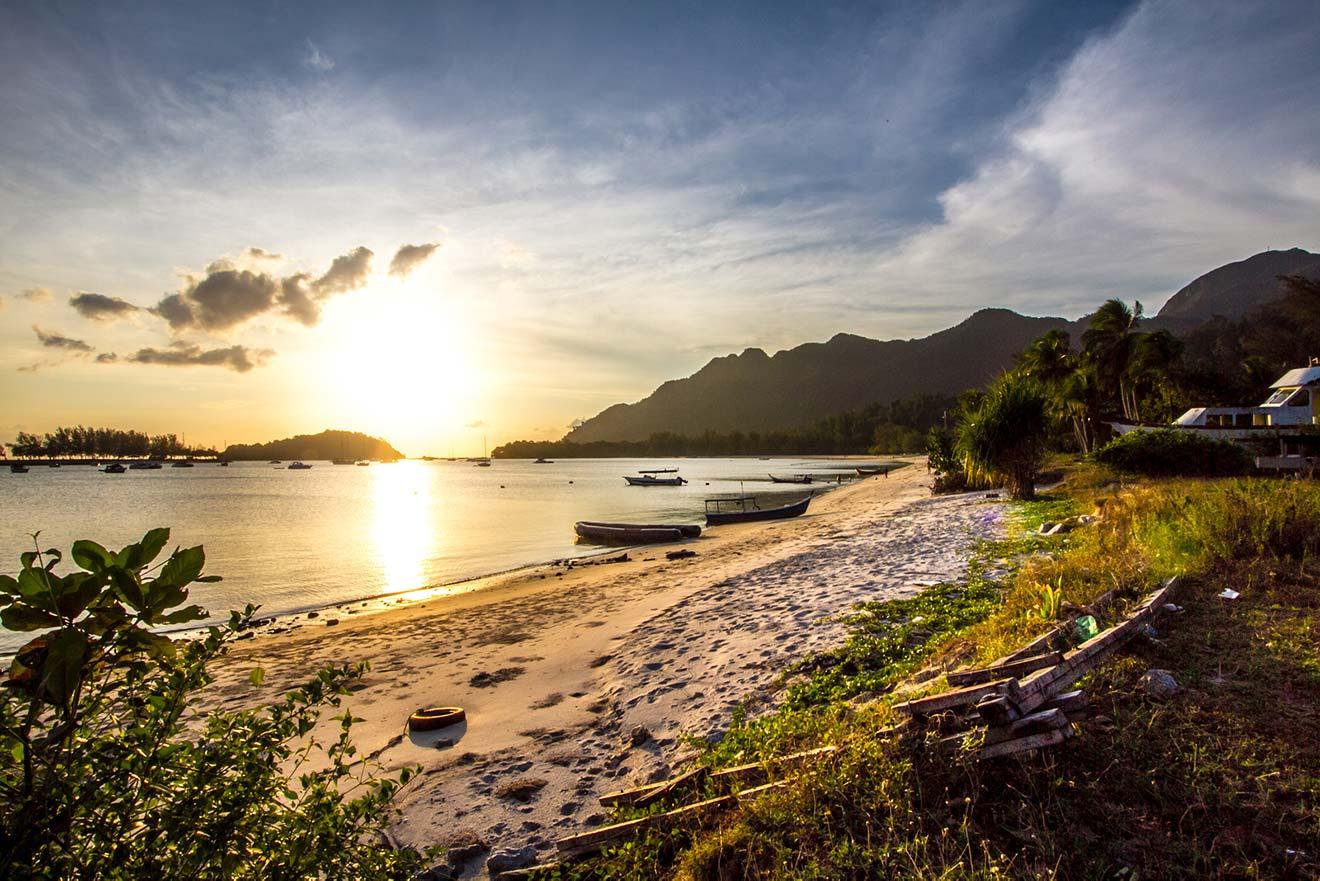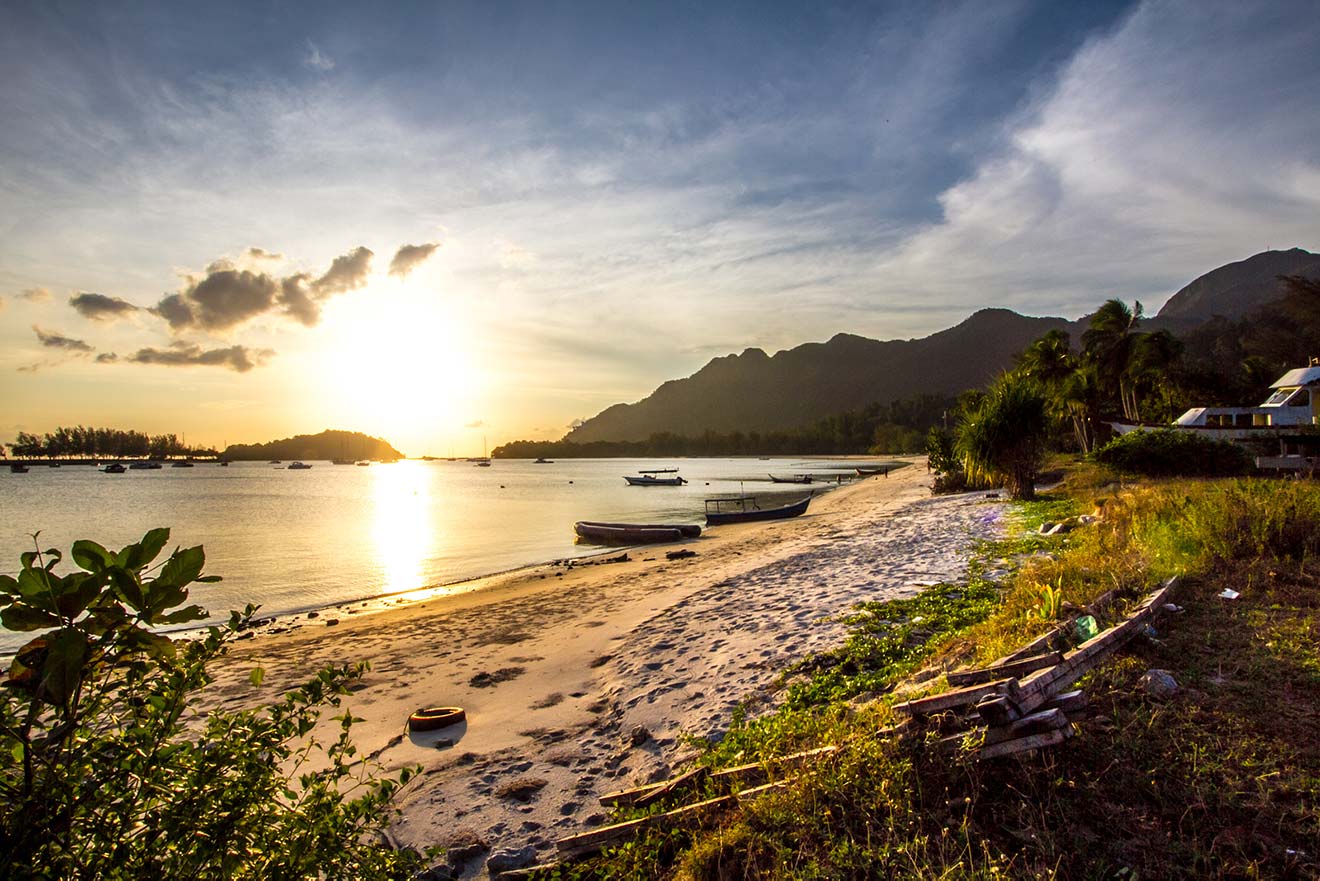 One of the most secluded and quiet beaches, perfect to sitting and hear the sounds of waves while looking at the beautiful Malaysian sunset.
You might think that Pantai Kok is the most expensive and classy area in Langkawi because of the many high-end upscale resorts along the beach, but that's not all you will find there! The bay is surrounded by limestone hills and a huge jungle to give it a peaceful presence in your experience.
On the waterfront, you can find the Telaga Harbour Park, a small yachting marina with shops, bars, and restaurants that modernized the area and made it much more appealing to tourists. As part of their attractions, you can go for the cable car ride toward Mat Cincang Mountain or a trek to the Telaga Tujuh Waterfalls.
Pantai Kok is a great destination for families for its calm and scenic beaches and the diversity of nearby attractions and shops for all ages.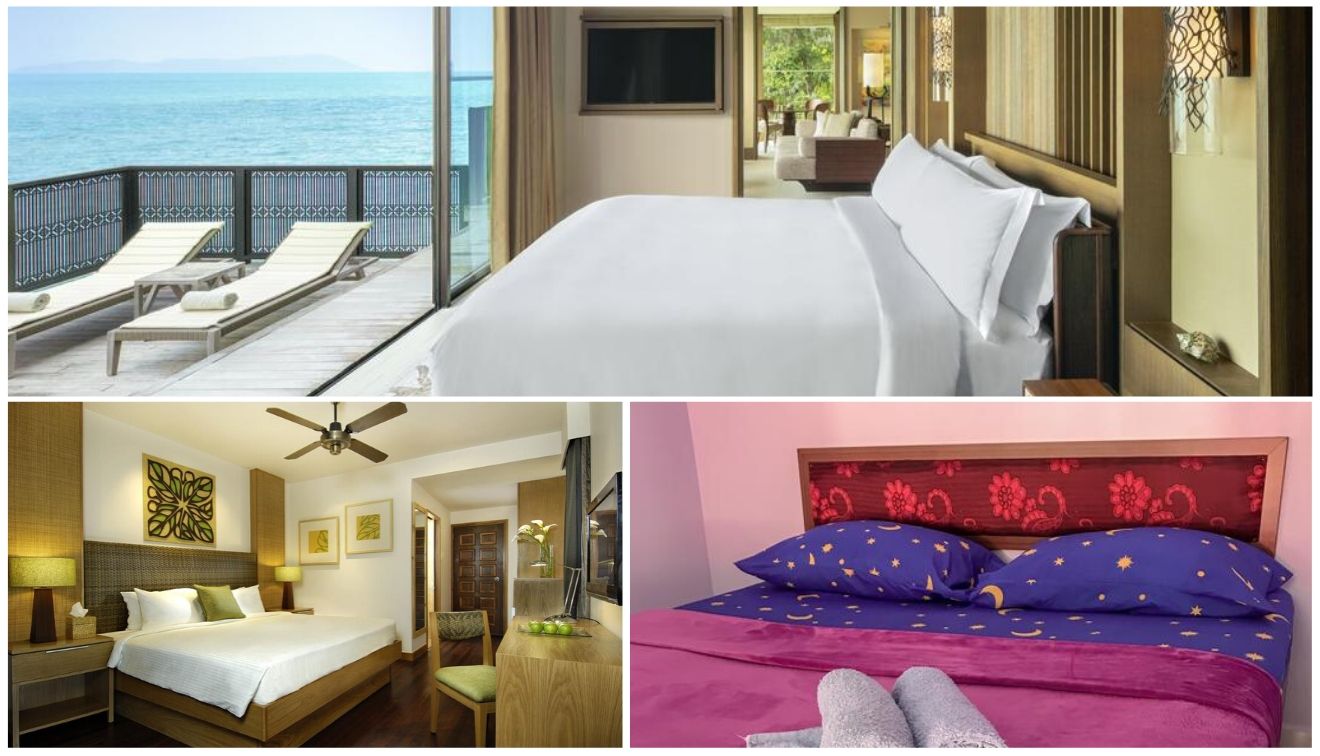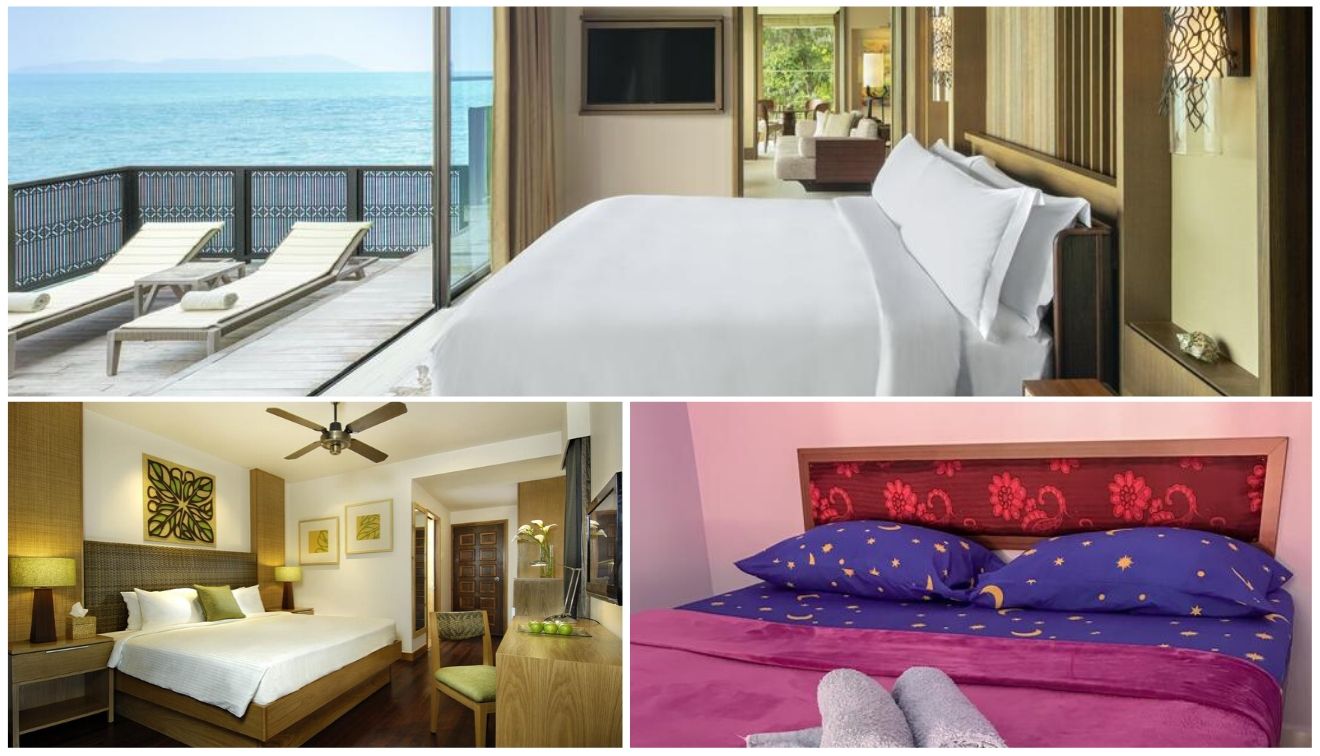 See my handpicked options of accommodations in Pantai Kok for you:
Luxury (US$500 and up)
The Ritz Carlton Langkawi – With one of the best beachfront hotels in Langkawi, The Ritz features a private beach section, a tennis court, and a children's playground. Their amenities include free Wi-Fi on the property, an outdoor infinity swimming pool, and a spa.
The Danna Langkawi Resort – This elegant and modern resort is one of the best beachfront hotels in Langkawi that includes an outdoor swimming pool, a spa, and a lounge. The beachfront property has wooden furniture, floor-to-ceiling windows, and a seating area with a flat-screen TV.
Middle-priced (from US$180 to US$400)
Berjaya Langkawi Resort – Described as one of the top hotels in Langkawi on the edge of the tropical rainforest and has small yet spacious Malayan-style chalets perfect for two people with their private balconies and lovely wooden décor. The resort is right above the sea, and as part of its facilities, it has a free-form outdoor pool, 4 restaurants, and a bar.
Ombak Villa – With modern design and traditional Malay architecture, this villa has a half-sized Olympic pool by the beach, as well as pampering spa treatments, the perfect option if you want to enjoy your holidays.
Budget (up to US$130)
The Smith House – If you want to feel at home on a budget, the Smith house is the best option for you. Inside the hotel, you will also find a restaurant and free WiFi. Plus, you can find pharmacies and convenience stores nearby!
Sabandy House – This hotel features views of its garden, an inner courtyard view, and a terrace where you can chill after a day of different activities.
THINGS TO DO IN PANTAI KOK
Enjoy a walk on the Langkawi sky bridge
Visit the Telaga Tuh Waterfall
Get adventurous and go ziplining in the jungle
Hike trail up Mat Cicang
Visit Telaga Harbour Park
4. Tanjung Rhu –

top place with hotels near the beach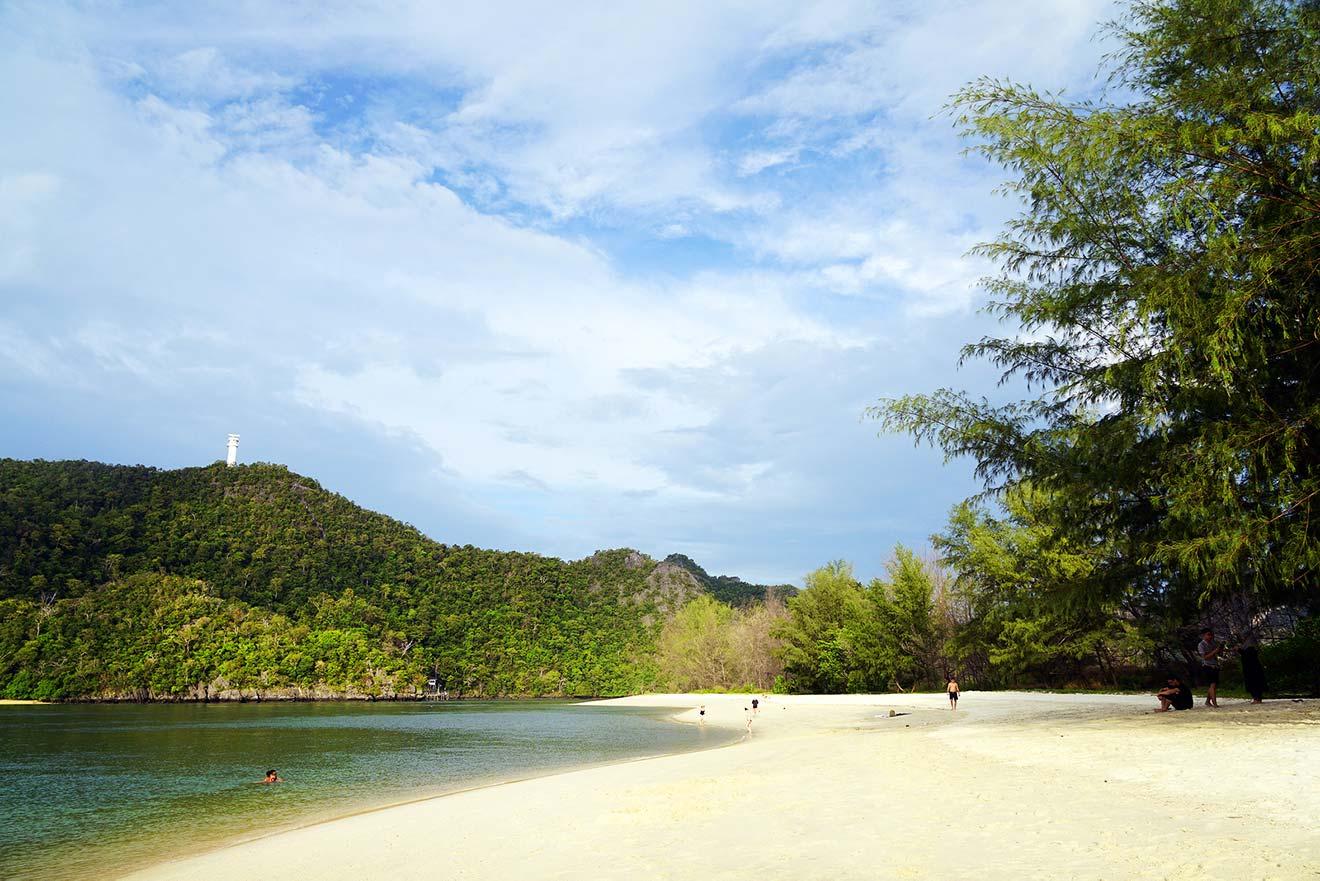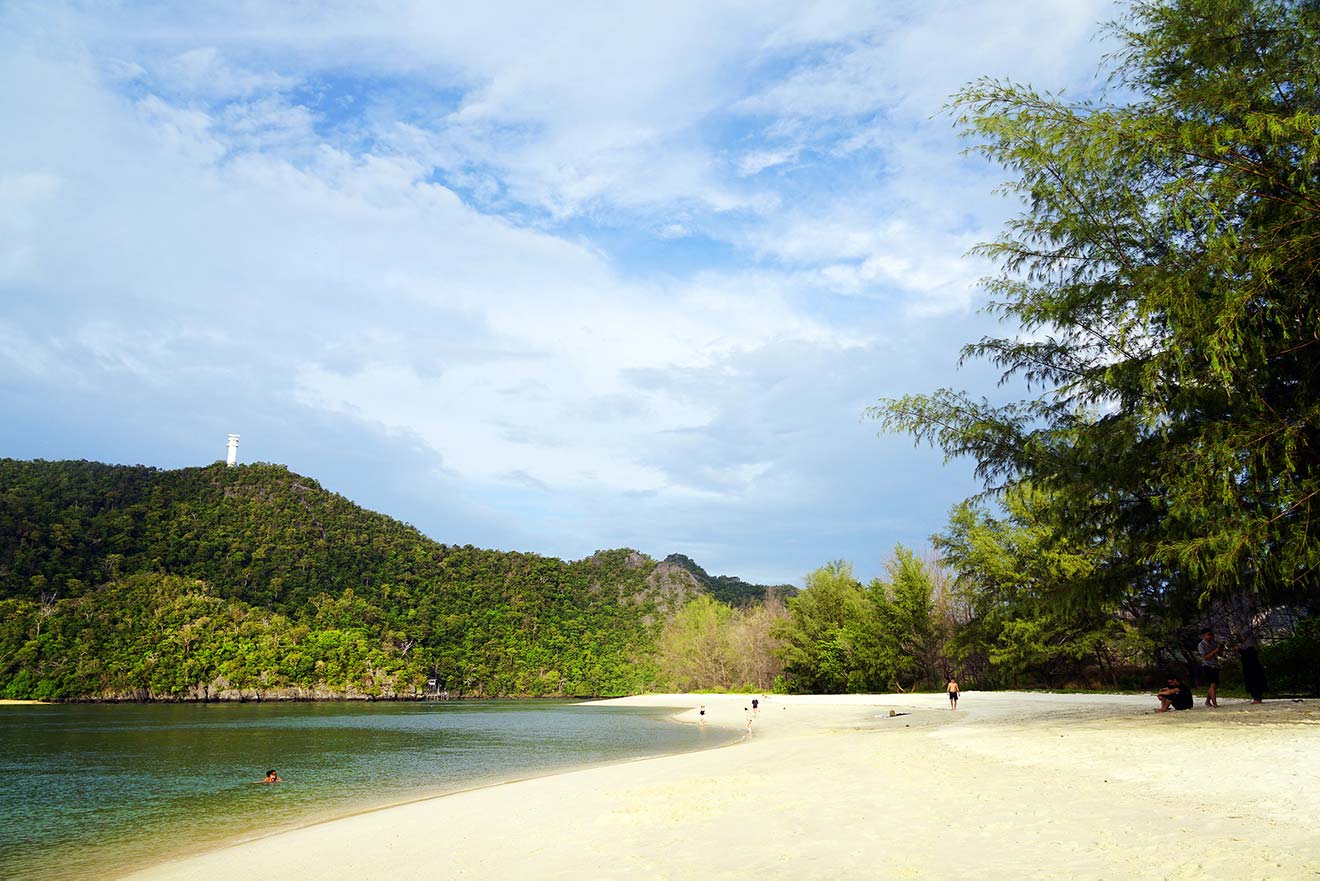 In Tanjung Rhu, you can find the most beautiful crystal clear waters with powder-fine sand! But to get here, you must go through a nice and adventurous pass through the jungle, doesn't it sound authentic and intriguing?
Unlike most places in Langkawi, at Tanjung Rhu, you will feel the air clean and cool instead of terribly hot as it feels throughout the Island. In other words, it is a perfect destination if you are looking for a nice beach with emerald blue waters away from the classic crowds.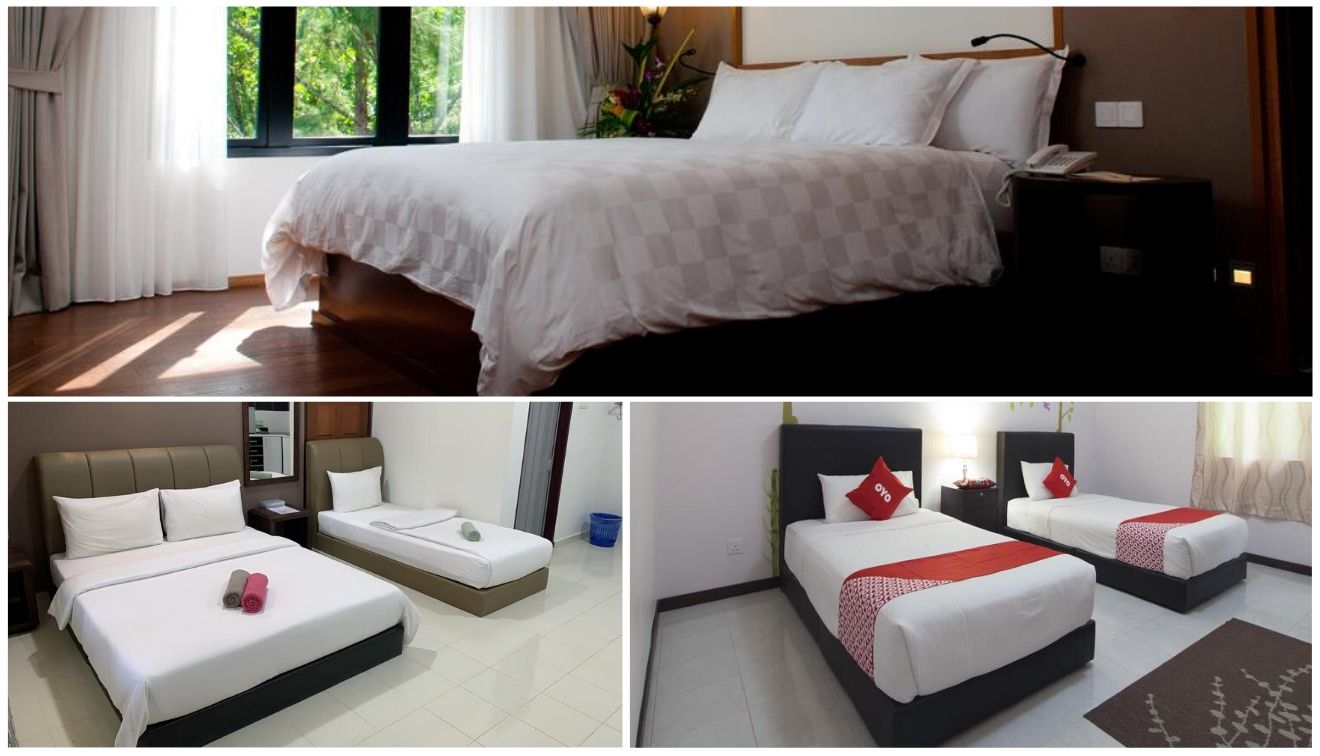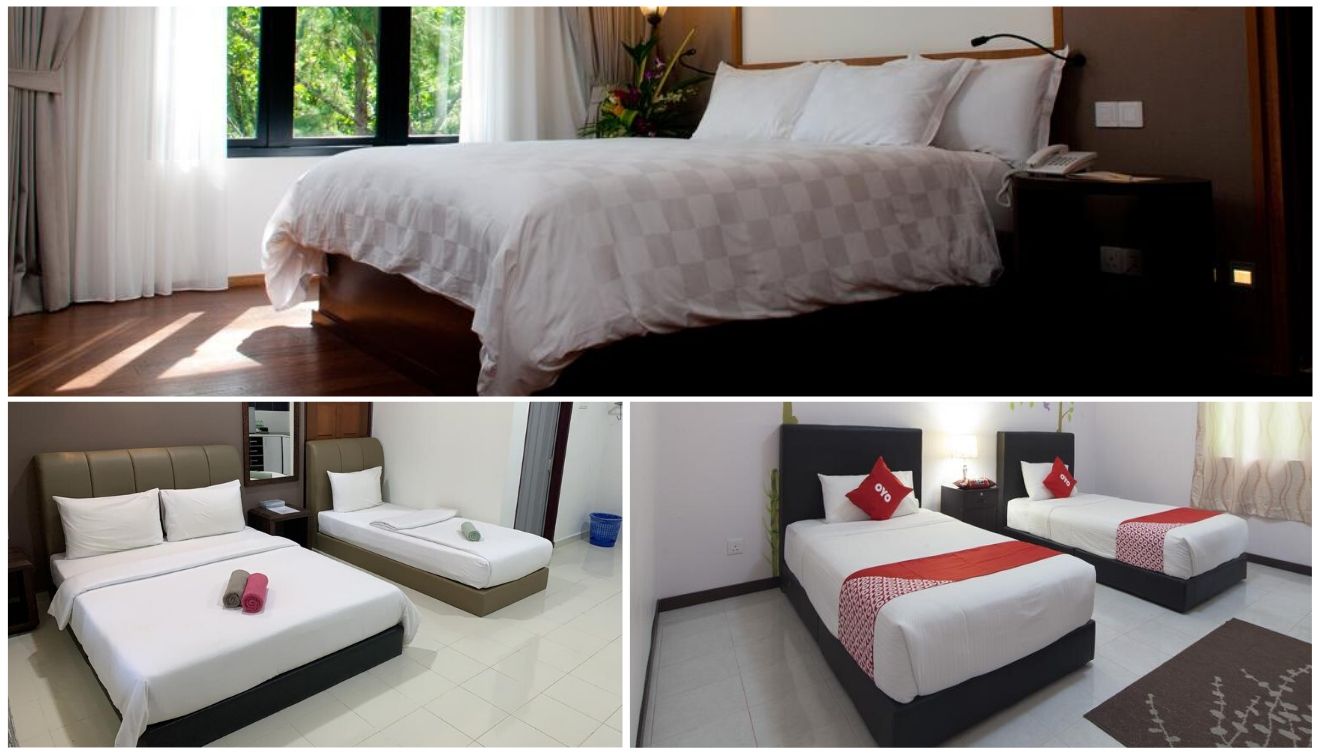 These are the best options on where to stay in Tanjung Rhu:
Luxury (US$120 and up)
Four Seasons Resort Langkawi – This amazing 5-star hotel resort is close to the National Park and a couple of other beaches different from its own beach, and, I have to say, this is probably one of the best beaches I have been to! Their amenities include a full-service spa, 2 outdoor pools, a children's club, and a fitness center.
Tanjung Rhu Resort – It is a modern and amazing resort right on the beach with facilities ranging from tennis courts to outdoor pools and sauna rooms. The rooms include timber floors, a flat-screen TV, private bathrooms, and a minibar.
Middle-priced (from US$50 to US$120)
Red Coral Cottage – This nice mid-range hotel gives you a cozy and small cottage on the beach bay that offers rooms for two or three people. All of the units include air-conditioning, free Wi-Fi, and a flat-screen TV, but only some have a private terrace.
Sunset Bay Cottage – This beautiful cottage near the sea is the best place for people to find beautiful, serene, and quiet beaches.
Budget (up to US$50)
DVilla Guesthouse – With a beautiful garden view, this guesthouse provides accommodation with free WiFi and free private parking if you have a car to wander around the island. This guesthouse has rooms with mountains, landmarks, and garden views.
Eagleye Cottages – It is a nice and colorful homestay option of chalet-style studios that include a living area, dining area, and kitchenette. There is a sun terrace and an intimate beach area for all the guests.
WHAT TO DO IN TANJUNG RHU
Book a tour of the mangrove swamps and karst landscapes at Kilim River Geo Park
Visit Pulau Anak Tikus to see 480 million-year-old fossils.
Relax on Shark Bay Beach
5. Kuah Town – where to stay in Langkawi for shopping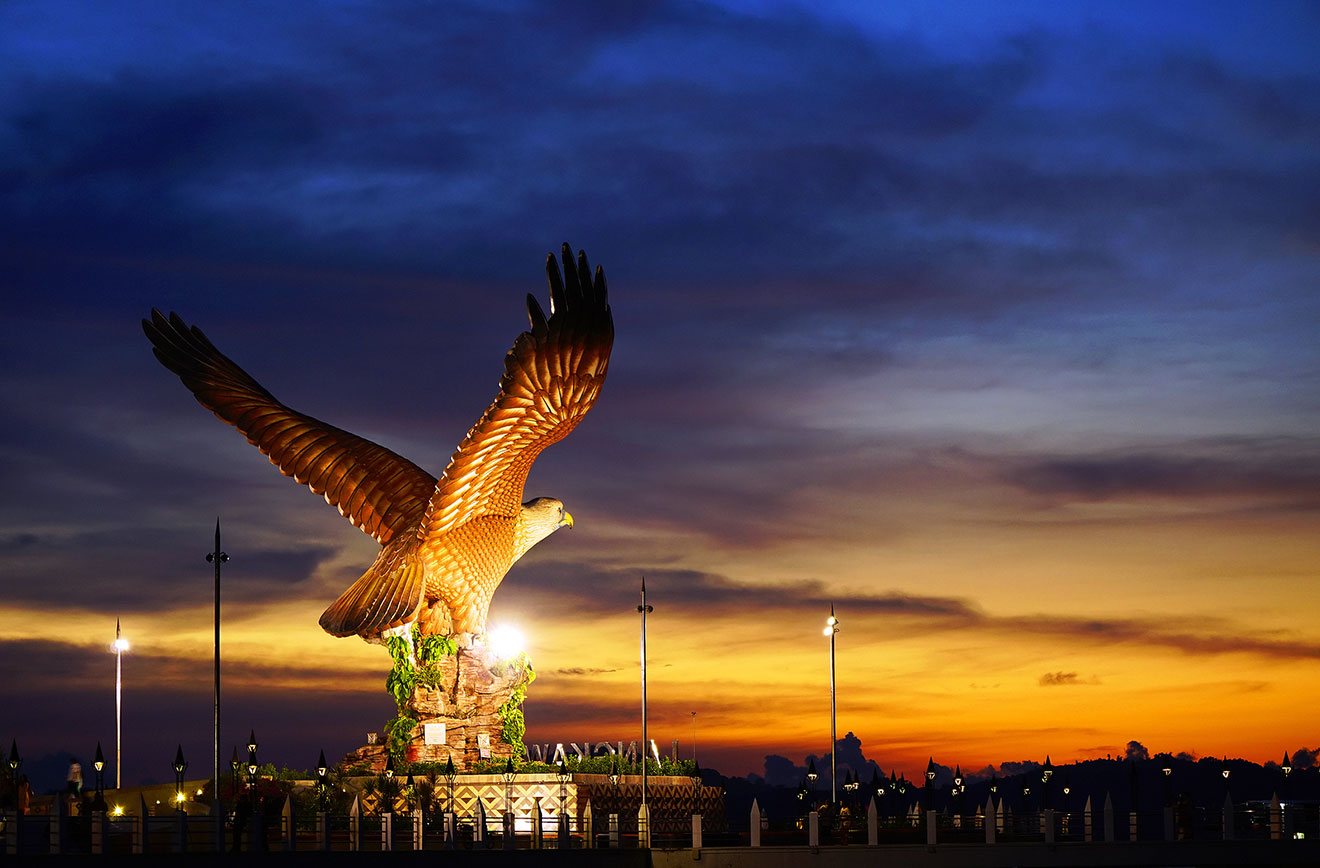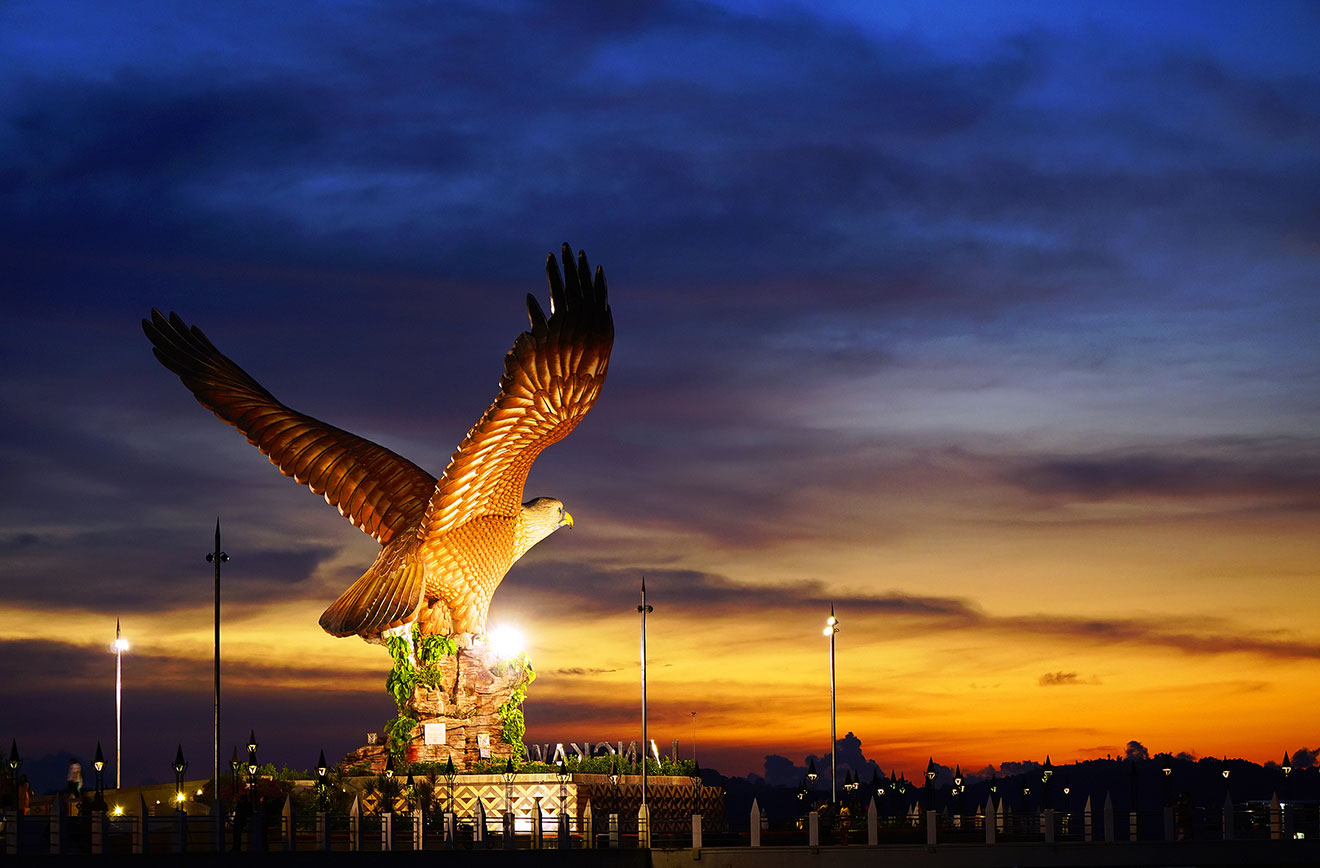 If you are looking for a place to get your shopping done, Kuah Town has to be your first option.
Although Kuah Town doesn't have beaches, it is filled with shopping complexes, outlets, hotels, handicraft shops, and, let's not forget, great bars and pubs! The town is the capital of Langkawi and can also be called Kuah or Bandar Kuah.
Kuah is on reclaimed land, meaning its waterfront does not have beautiful sandy beaches but more of a dock for ferries. It is, however, a perfect place if you want to enjoy the weather but not necessarily the beach and go around discovering other attractions in the vicinity.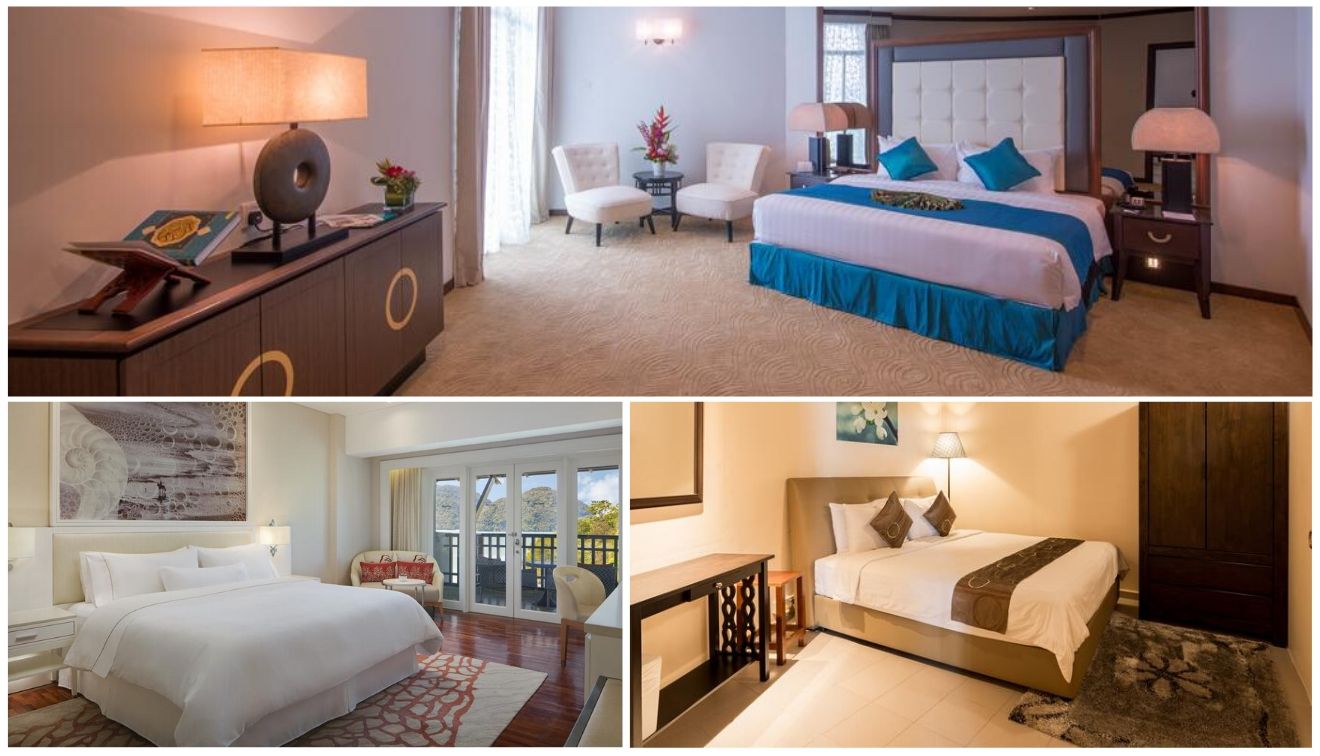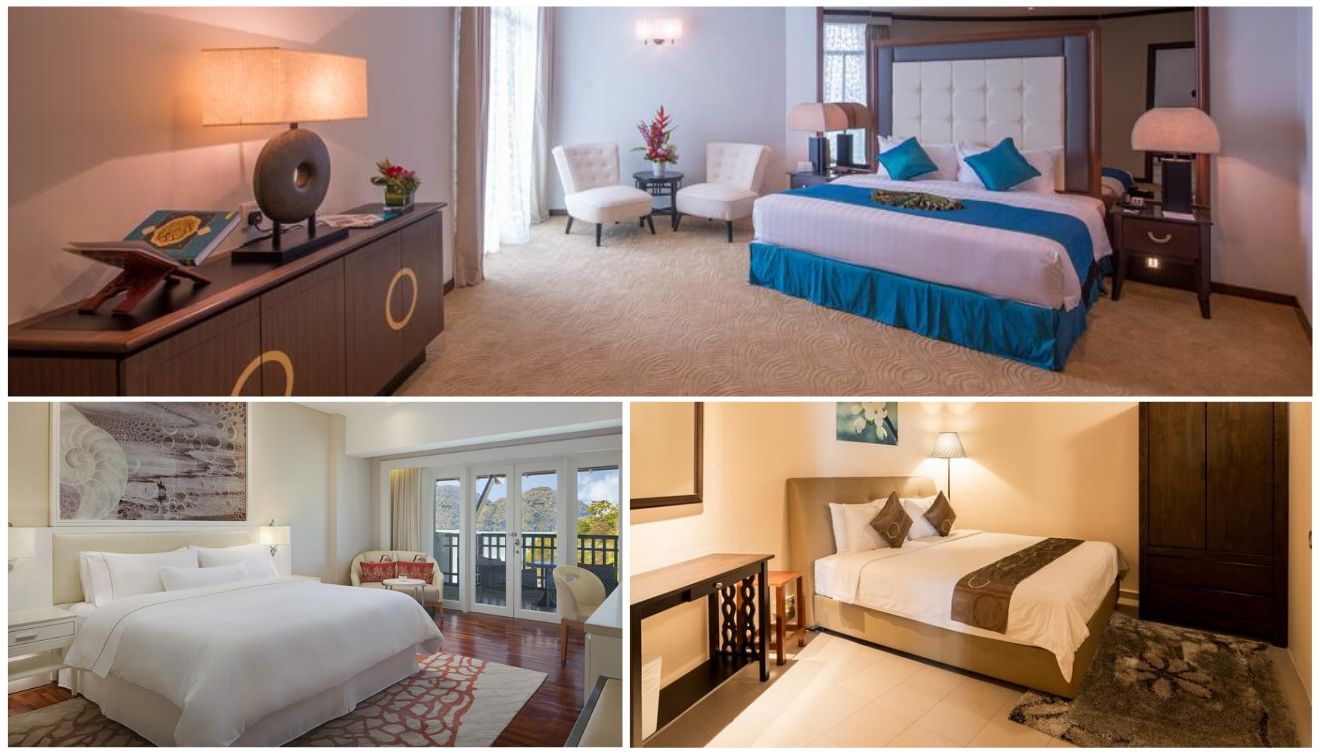 Here are the best hotels in Kuah Town:
Luxury (US$370 and up)
The St. Regis Langkawi – This amazing resort will have you feeling like royalty, and you won't want to fly back home. You can sunbathe at its own beach, take a dip in its outdoor infinity pool, or stay in its exceptionally spacious rooms with elegant furniture and a home entertainment system.
The Westin Langkawi Resort & Spa – This resort is almost a dream come true not only for its impeccable service but their private pool and recreation center that includes pool and squash courts. The modern rooms have a plasma TV, a private bathroom with a glass-frosted rain shower, and a balcony.
Middle-priced (from US$50 to US$170)
Bayview Hotel Langkawi – This comfortable 4-star hotel in Langkawi features lovely sea and hill views, an outdoor pool, and a well-equipped fitness center. The spacious rooms also have air-conditioning, a seating area with a flat-screen TV, and a private bathroom.
Chill Suites – With its convenient location and lovely and attentive staff, this inn has a city or sea view for you to enjoy a chill evening in this part of the island.
Budget (up to US$90)
Coral Reefs – This resort provides accommodation with a restaurant, free private parking, an outdoor swimming pool, a shared lounge, a bar, and a garden that will let you listen to and enjoy the lovely sounds of birds and the jungle in the morning.
Greenish Hotel Langkawi – Don't miss this comfortable budget hotel in Langkawi with spacious rooms for two or four people. The hotel amenities include a bar, a garden, an outdoor swimming pool, and free Wi-Fi.
THINGS TO DO IN KUAH TOWN
6. Teluk Datai – where to stay in Langkawi for couples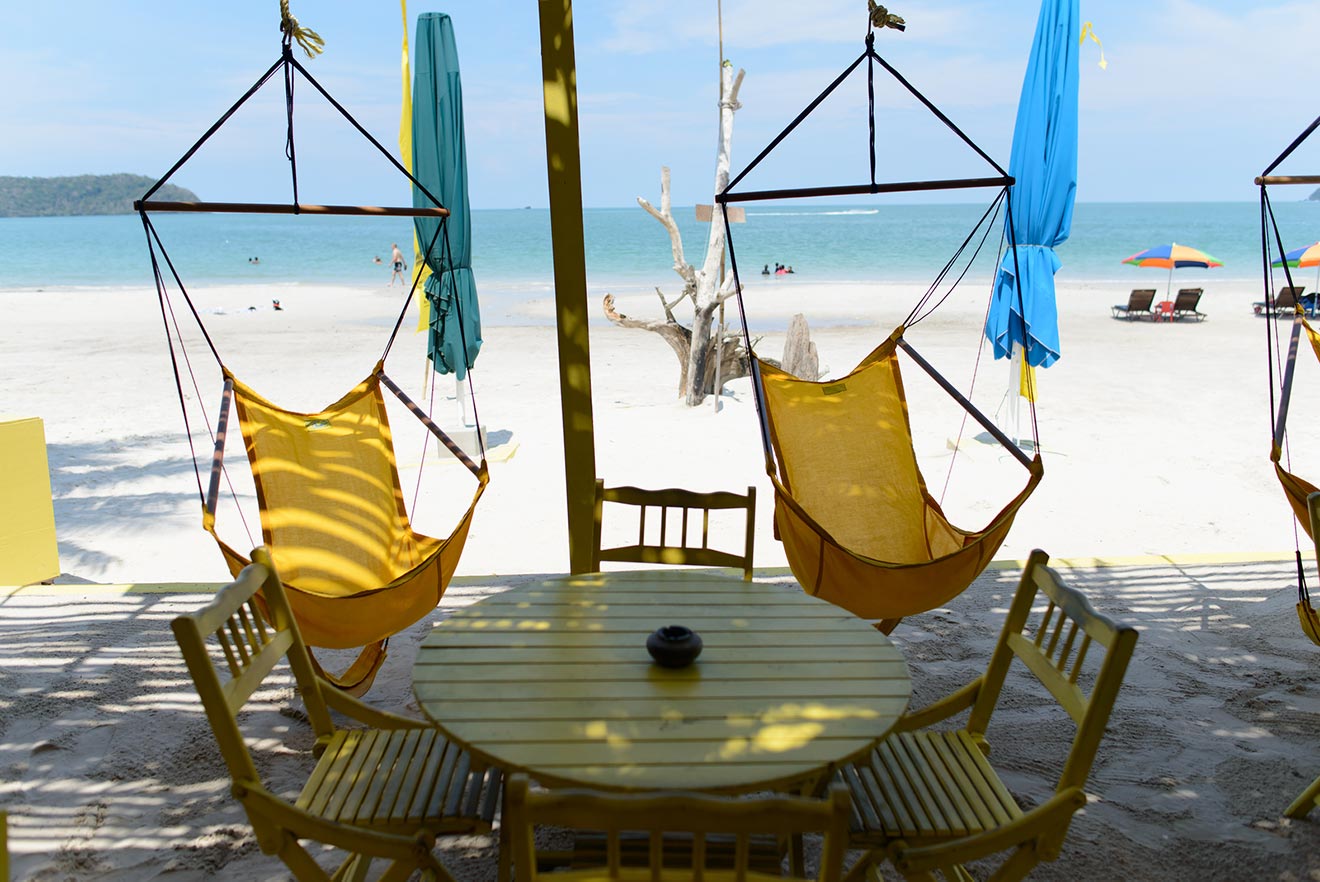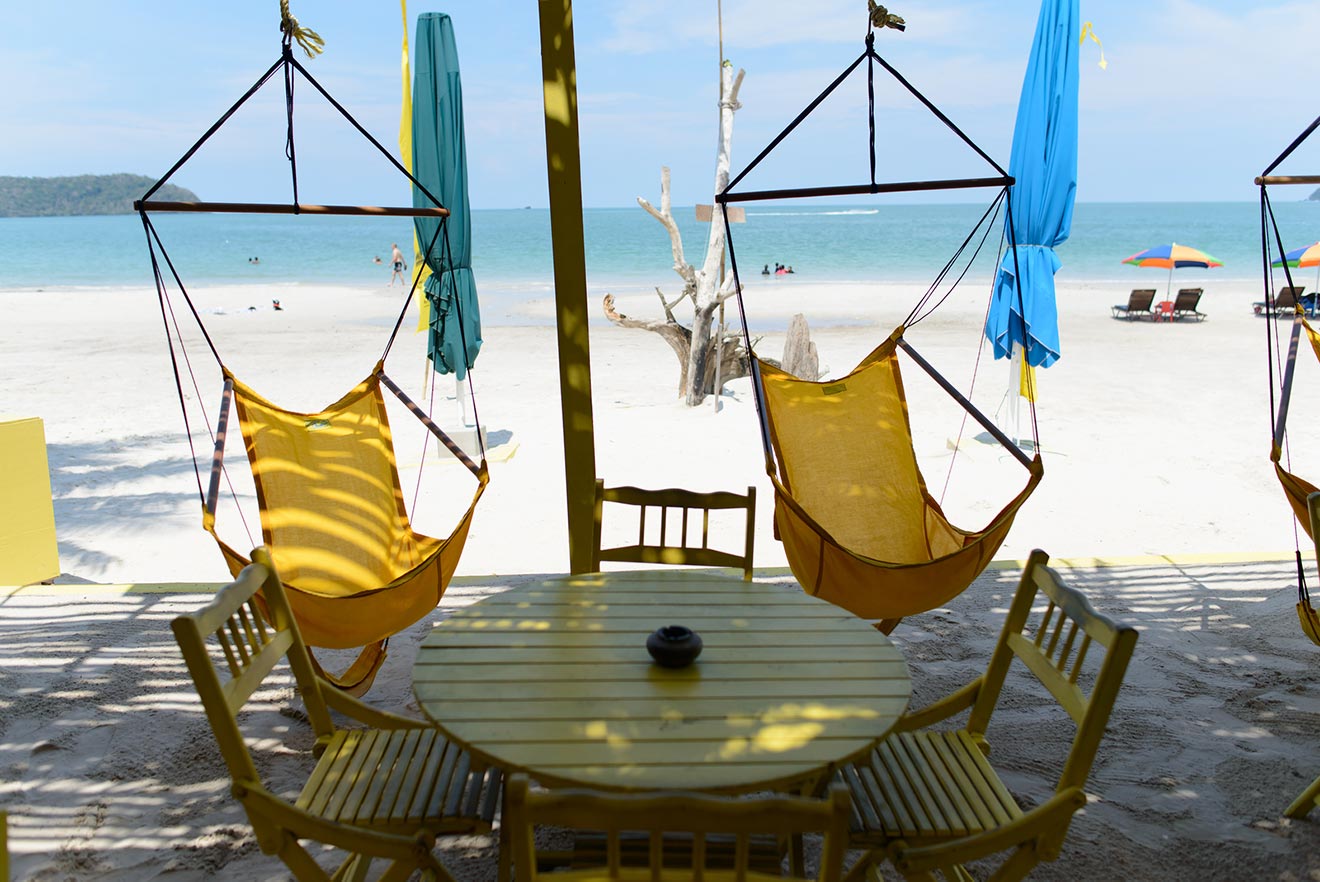 It is locally known as Pantai Teluk Datai (Datai Bay Beach), which is a small and beautiful white sandy private beach. How come it has such an appeal? The beach is a 1.5km longshore in the shape of a half-moon, so it gives you a calm sense of a big lake.
Because it is a private area, you need to be a guest at one of these resorts to be able to get closer to their fancy beach café and bar and also to enjoy this small paradise!
Being so exclusive, this is the perfect area for couples and especially anyone visiting Malaysia on their honeymoon, as you will have all the peace and quiet in the world!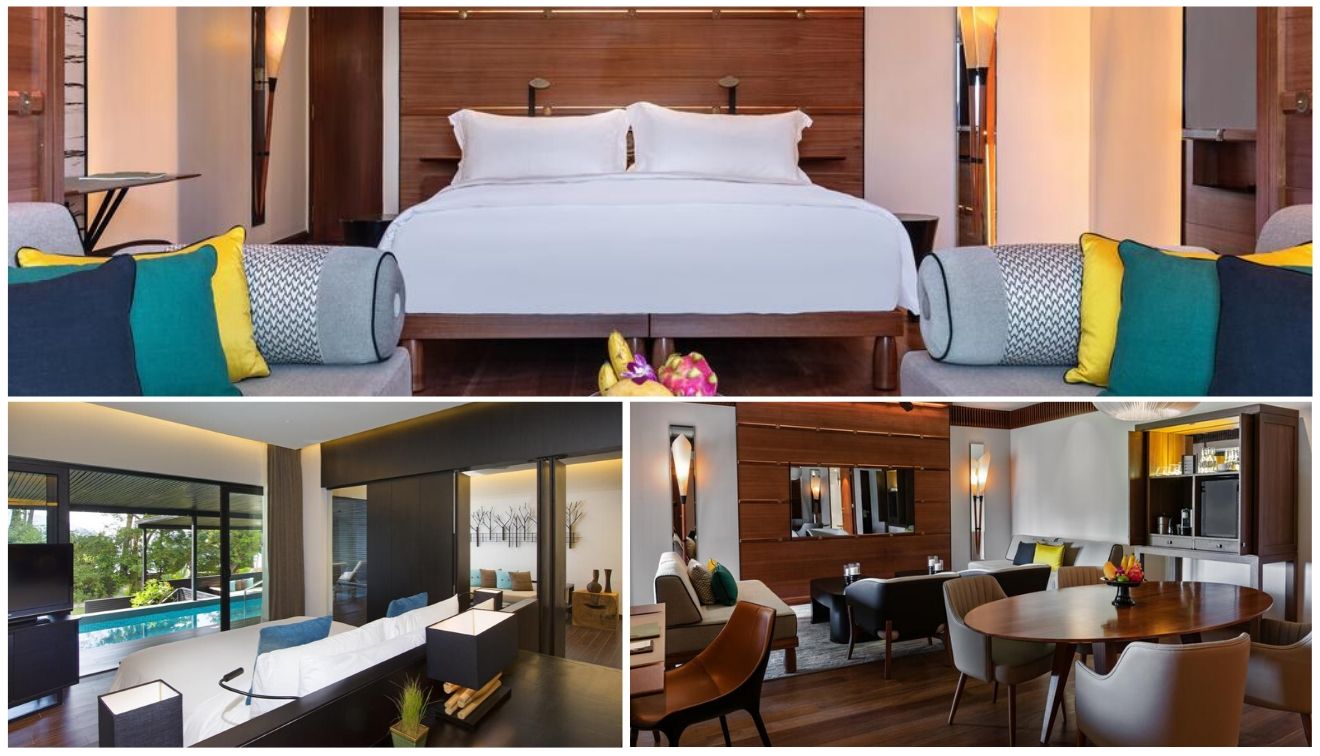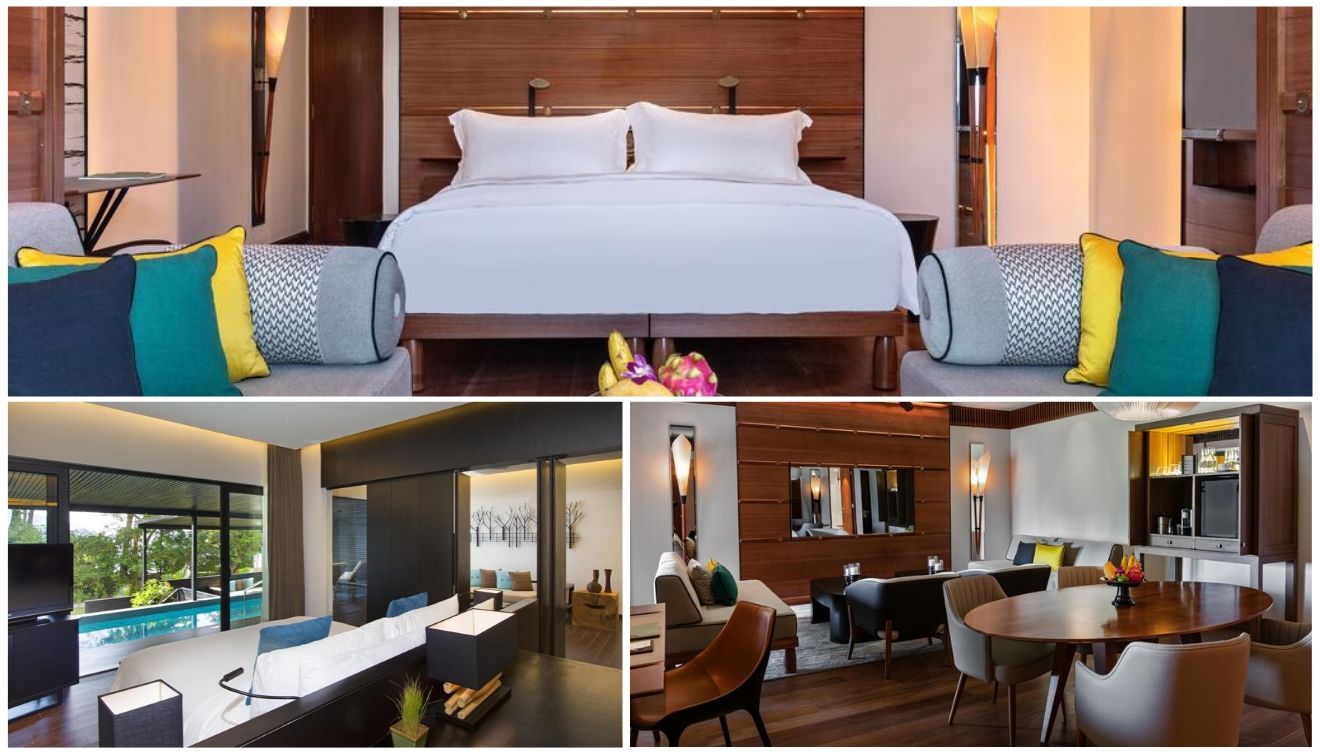 These are the hotels you can choose to stay in Teluk Datai:
Saujana Private Villas – (from US$700 and up) Saujana Private Villas features accommodation with free WiFi, air conditioning, a shared lounge, access to a garden with an outdoor pool, and of course, let's not forget private access to the white sand beach to enjoy the beautiful landscape of the island.
The Datai Langkawi Resort (from US$400 and up) – This amazing resort is probably the classiest hotel boutique in Langkawi. It features everything, from the interior décor to the surrounding landscapes and their on-site open-air restaurants, to enjoy local food with amazing views. Their facilities include a golf course, a spa, and a swimming pool.
The Andaman Langkawi Resort (Currently Closed) – It is probably one of the best options if you are looking for family-friendly hotels/resorts in Langkawi because of its lagoon-style outdoor pool, wooden décor and high-ceiling in every room, and even a kids club. The units have balconies overseeing the garden, rainforest, or sea, and some even have a private pool.
| | |
| --- | --- |
| 👑 Luxury price: | $500 |
| 💵 Mid Range: | $300 |
| 🛏️ Budget: | $100 |
| 💰 Accommodation prices: | Medium |
| 📍 Best neighborhood: | Pantai Cenang |
| 🛎️ Best luxury hotel: | |
| 🧳 Mid-range hotel: | Ombak Villa |
| 👛 Best budget hotel: | The Smith House |
Bonus: Best hotels near Langkawi airport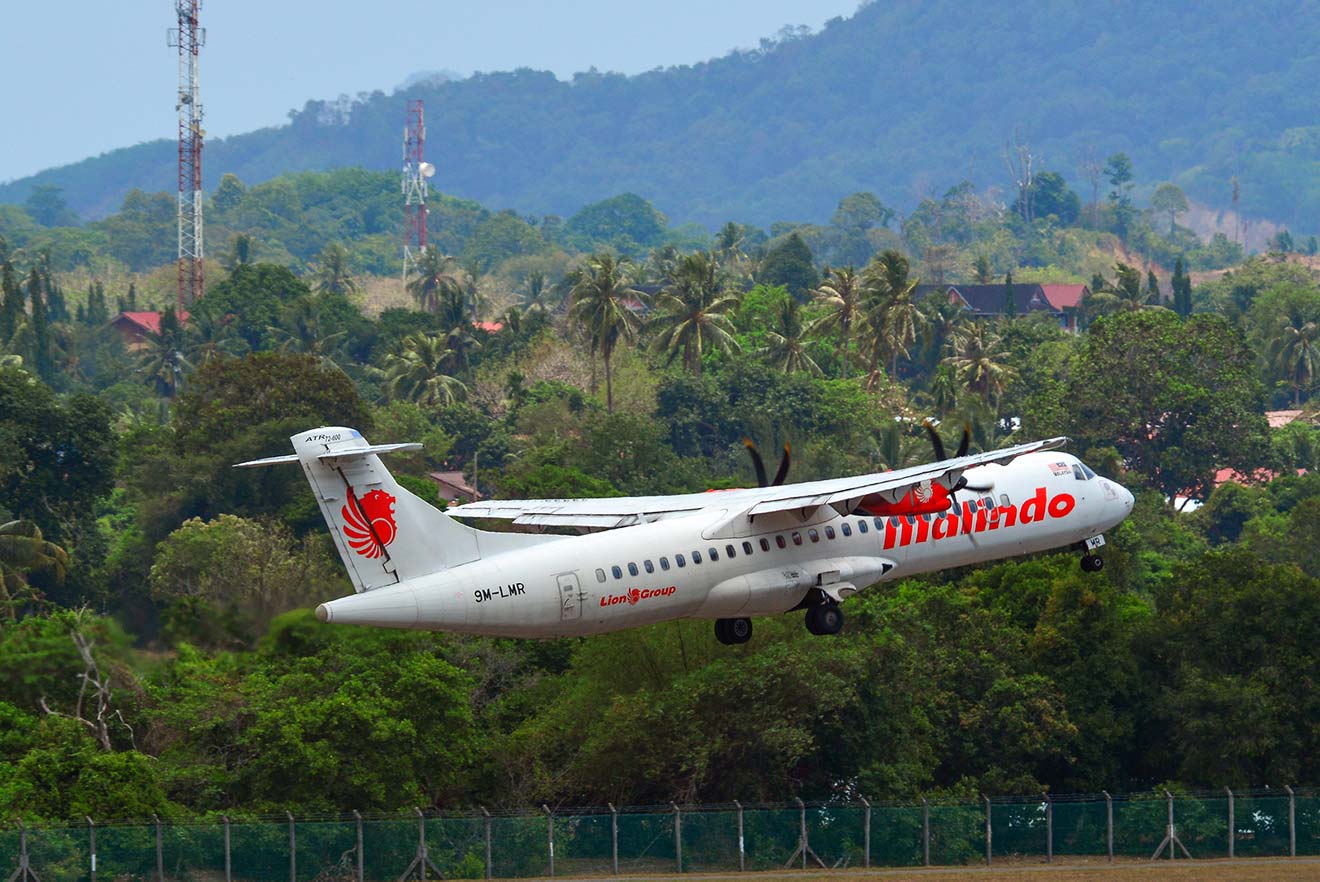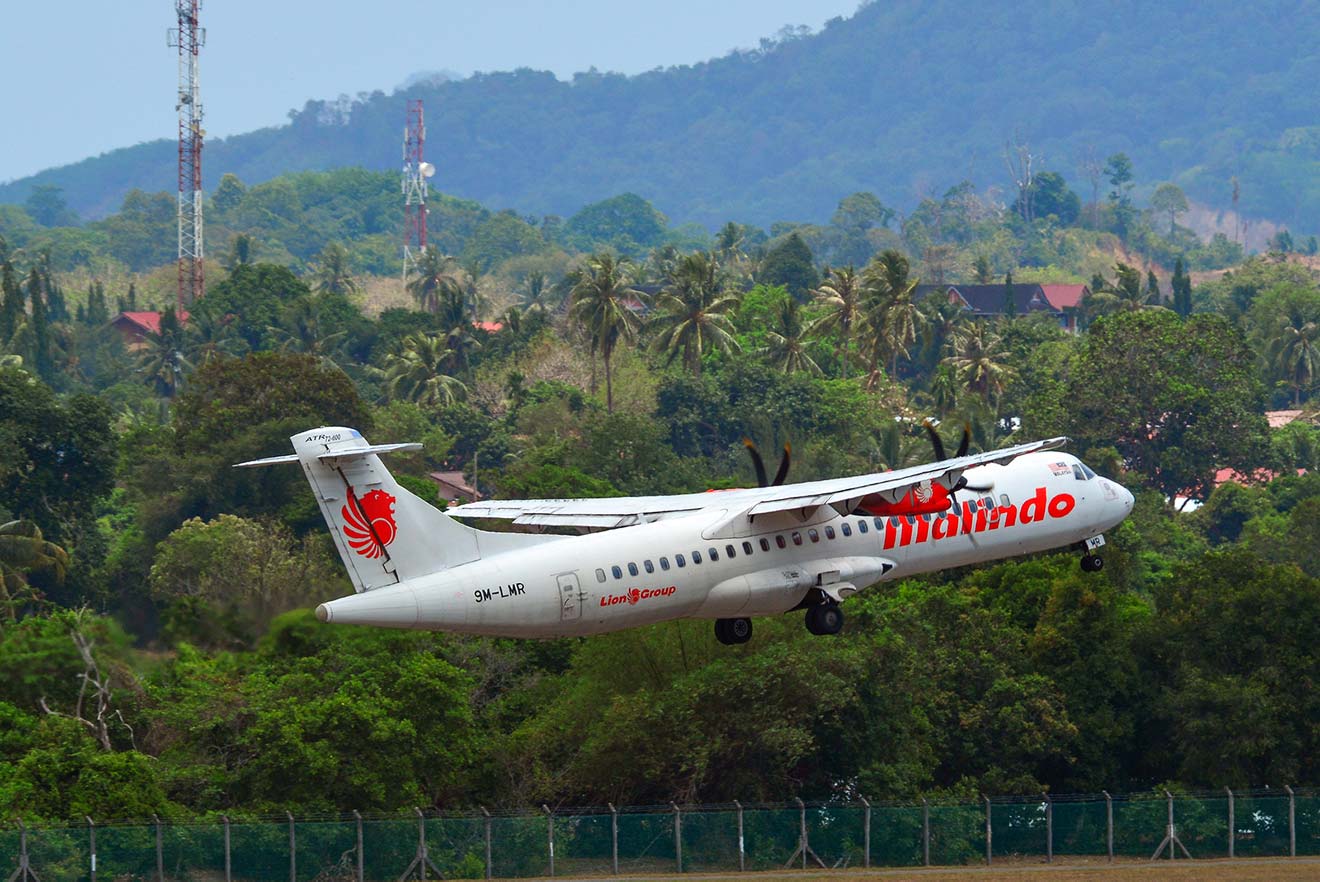 If you have an early flight or a connecting flight with enough hours in between staying close to the Langkawi Internation Airport is the best option for you.
Having a place to stay near the airport has its perks, like taking a short nap. However, if you want to visit an area that is close to the airport but still has its own characteristics, I recommend Padang Matsirat, an area known for its large green land, rice fields, and small villages, just 5 minutes drive away from the airport.
Here are my recommendations for Langkawi airport hotel options:
Kunang Kunang Heritage Villas (~US$250) – This nice villa is close to the airport and has private parking for all those who plan on renting a car. Their facilities include an outdoor swimming pool, a bar, and a restaurant on-site.
Cloud9 Holiday Cottages (from US$53 to US$86) – For mid-range travelers, this spacious and comfortable vacation home with air-conditioning, free Wi-Fi, and a flat-screen TV is a great choice. Other amenities in the units are private bathrooms with a shower and a shared garden to relax.

Pemandangan Indah Guest House (~US$30) – This guesthouse is perfect for enjoying a quick layover and a walk to explore the island. The rooms include a private bathroom fitted with a shower if you need to refresh yourself after or before a long flight.
FAQs about hotels in Langkawi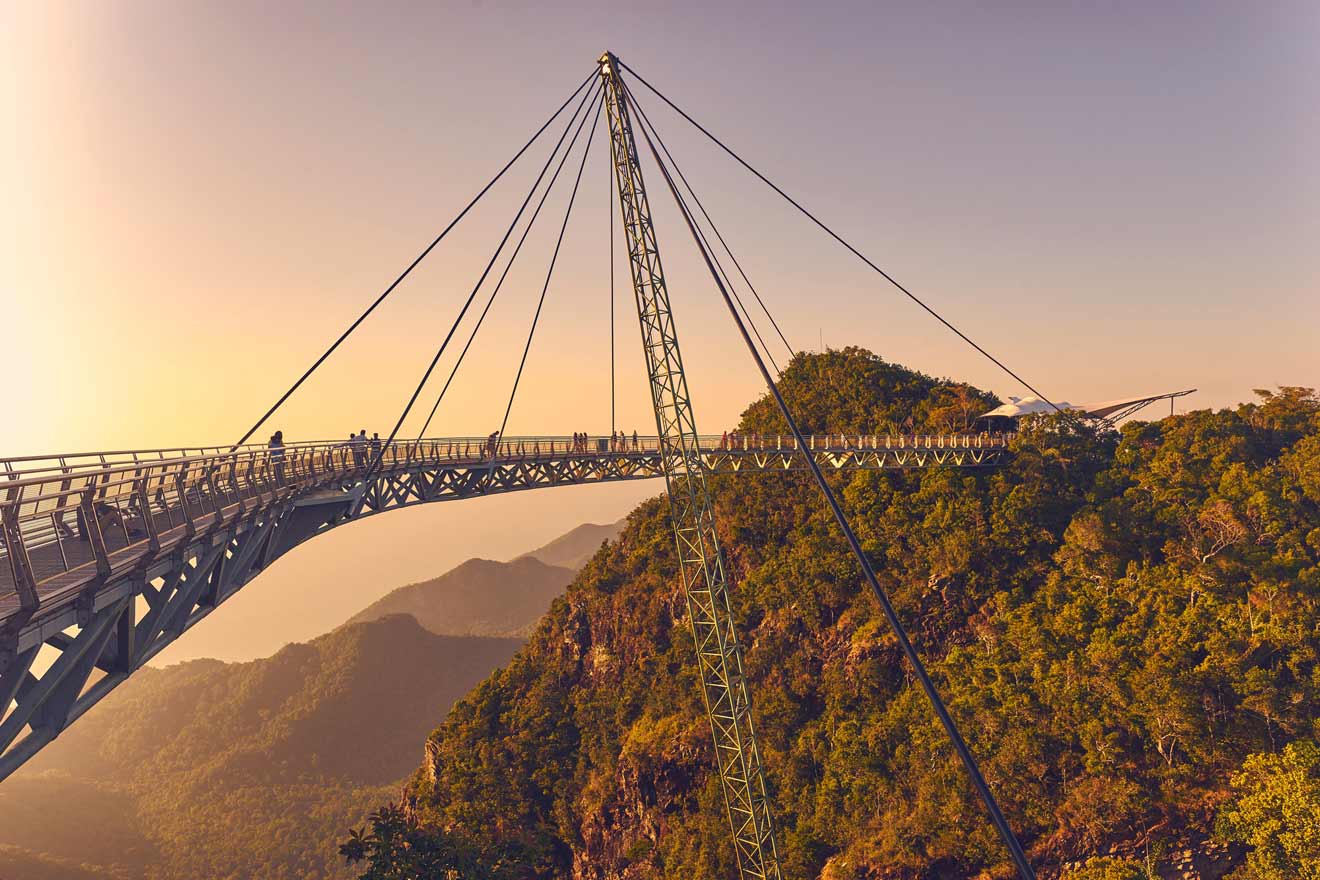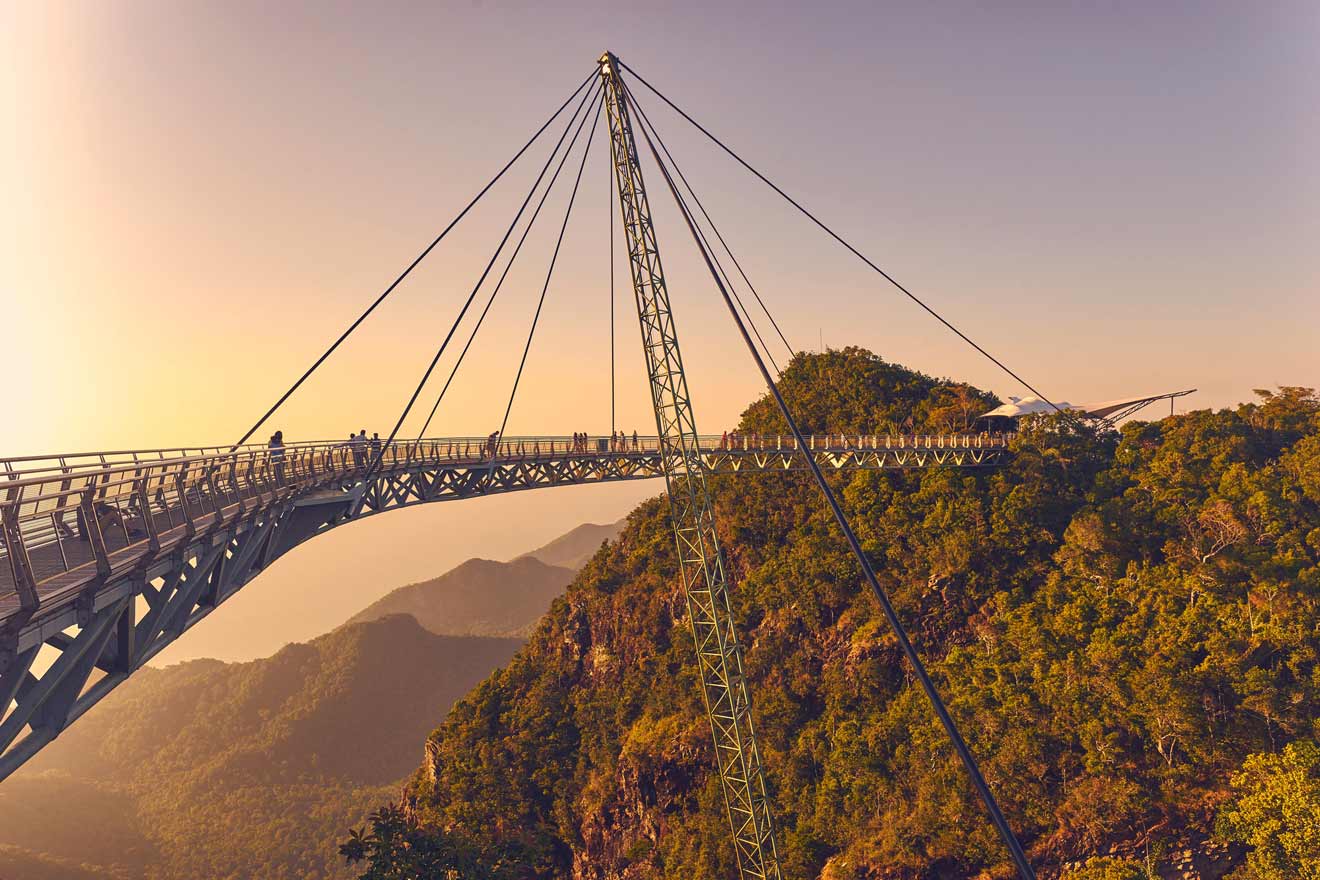 📍 What is the best area to stay in Langkawi?
Pantai Cenang is the best is to have the full experience in Langkawi. Plus, you'll find a wide range of hotels here, like Mercure Langkawi or La Villa.
📆 How many days in Langkawi is enough?
Since the island is small, 3 days will suffice to enjoy the amazing landscape and places on the island.
🛵 How can I move around the island?
You can move around the island with a scooter, a rental car(a safer option), or take a taxi.
👪 What is the best place to stay with my family?
---
Conclusion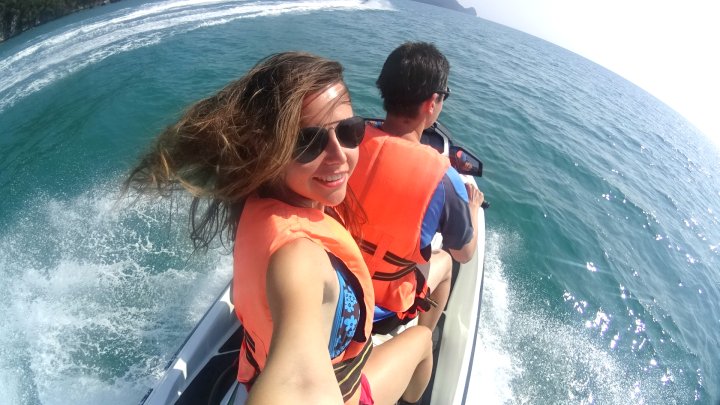 I hope that this list of places where to stay in Langkawi was useful for understanding how the island is divided and which one is best for you. Whether you are traveling solo or looking for family-friendly hotels/resorts you should find your perfect place here!
I have chosen only the most awesome hotels with amazing reviews and great facilities, categorized by price range for your convenience, but if you asked me where to stay in Langkawi, these are my favorite options:
The Datai Langkawi Resort – The perfect option to relax and enjoy the tropical landscape this resort offers and, of course, to enjoy the secluded beach.
Mercure Langkawi – Situated in the best-rated area in Pantai Cenang, this definitely will be the best option to enjoy your vacation.
Whichever accommodation you choose for your Langkawi trip, I know you will love your stay there.
I wish you a great vacation in Langkawi! But make sure you do not wait until the high season arrives, book your favorite hotel as soon as possible to make sure you don't miss out!
If you have any questions or recommend other hotels, please leave them below in the comments section! I will gladly get back to you!
Yulia
---
Pin it for later!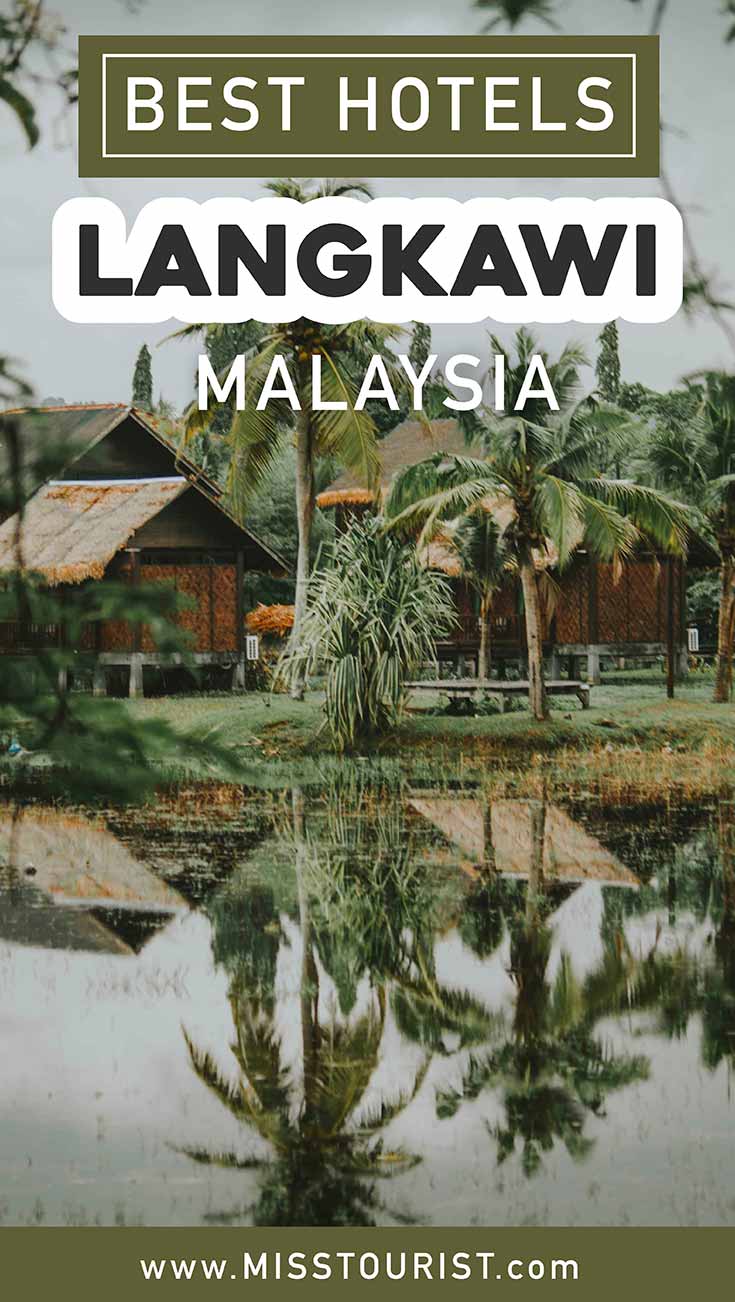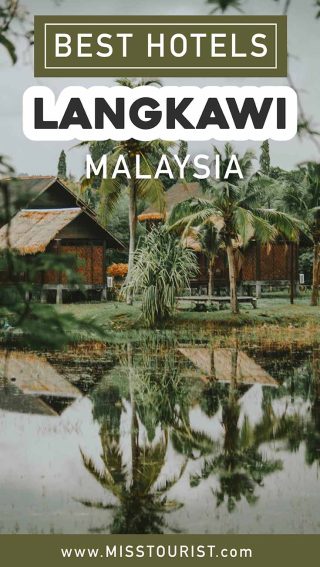 Pin it for later!