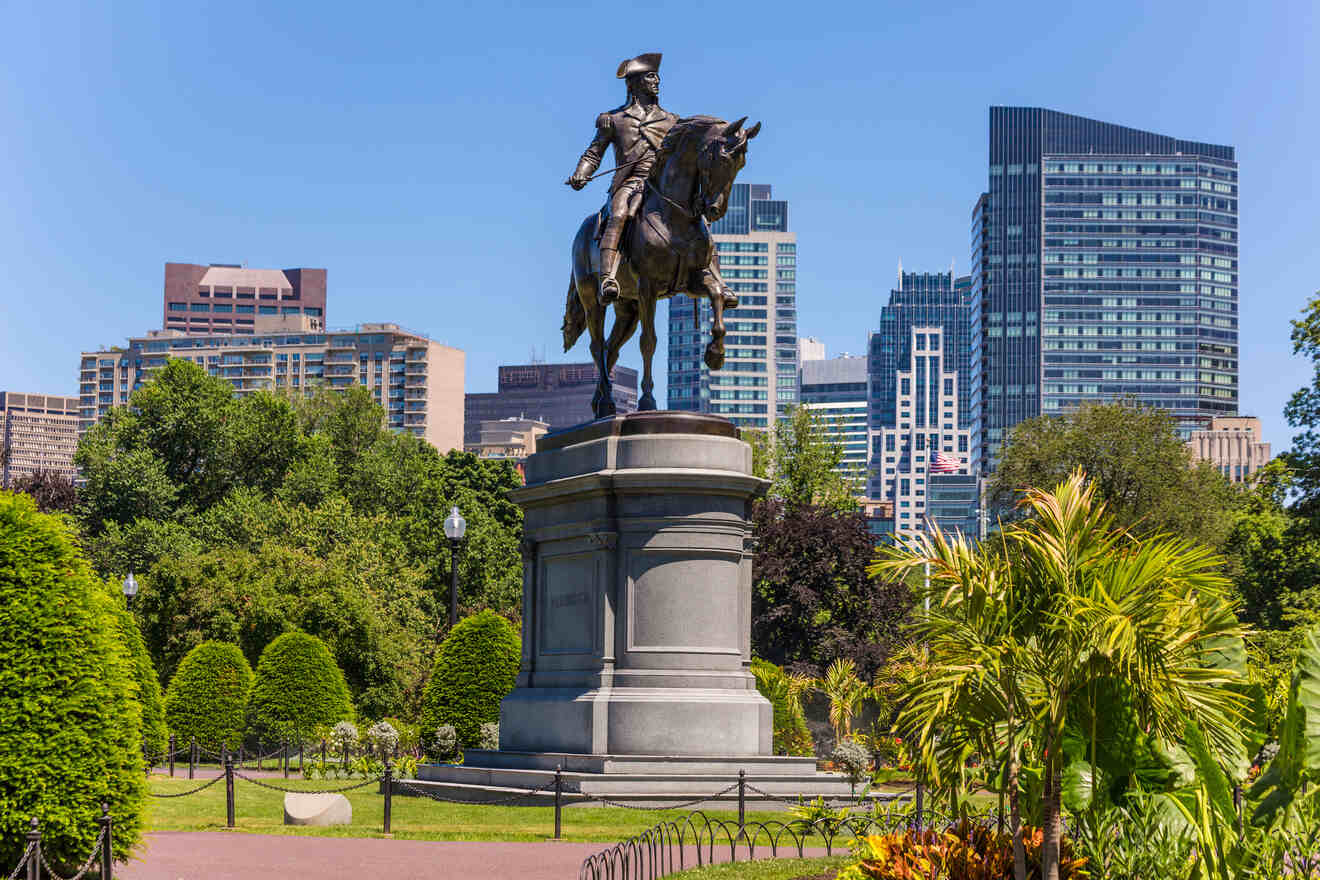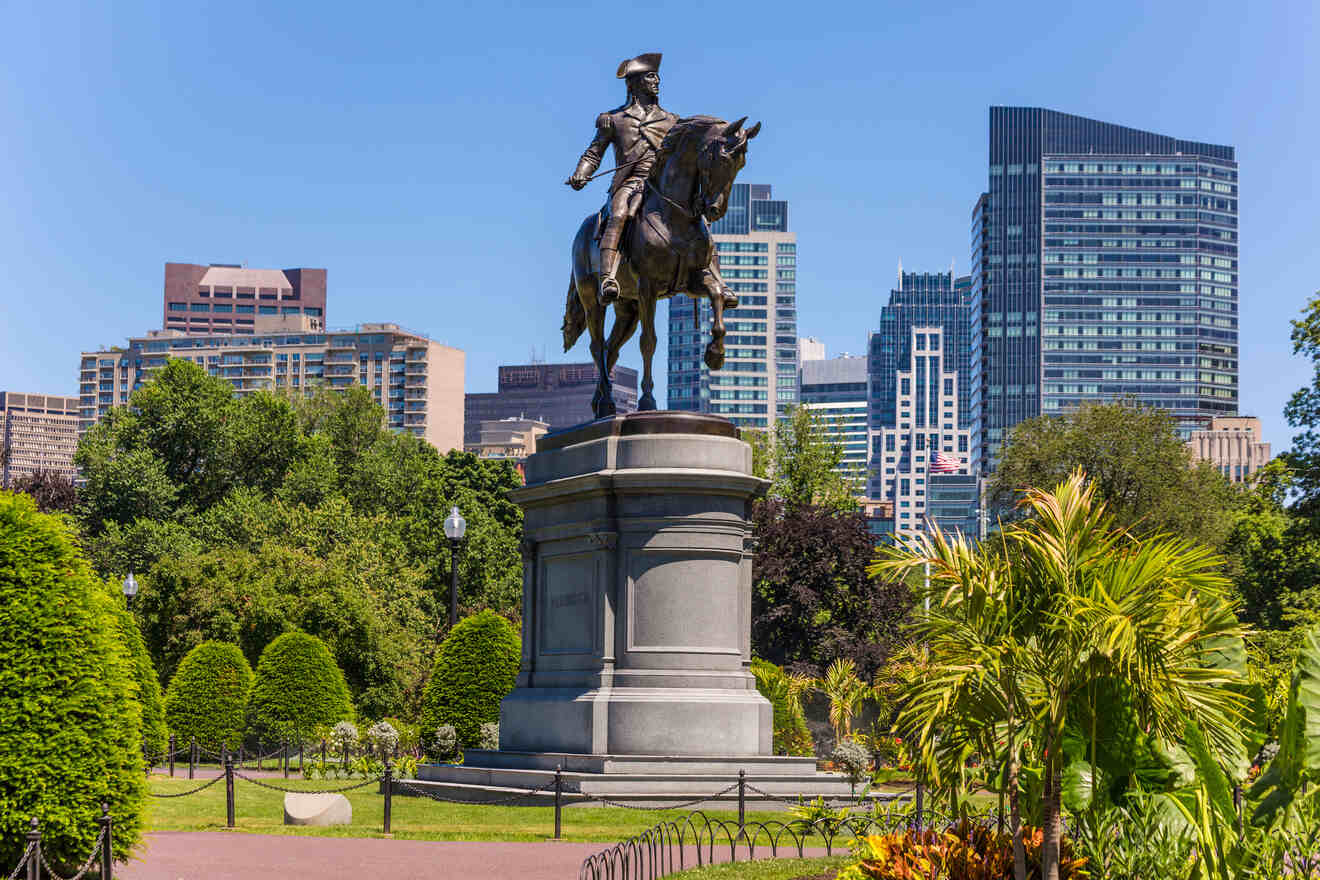 What do you think when you hear Boston? The Boston Tea Party, New England, the Boston Marathon, Fenway Park, the Red Sox, or the green spaces and waterfront lifestyle? Boston is a relatively small city for the USA, but being one of the founding cities of the country and the starting place of the American Revolution it sure does pack a punch!
Being a city that is nearly 400 years old, you can imagine that there are many great neighborhoods throughout the city to decide from when choosing where to stay in Boston. Lucky for you, I have narrowed down the search for you to 5 significant areas and selected the best hotels for each budget within them.
Back Bay is the best area to stay for first-time visitors, but if you want to walk everywhere, Downtown is a great alternative. North End & Waterfront are the most relaxing areas however if you are looking for a more local experience you may prefer South End, or Beacon Hill for a luxurious stay.
So let's dive a little deeper and find out the best places to stay during your trip to Boston!
If You're In a Hurry
Here is a brief list of some of the best places to stay in Boston. They are located in Back Bay, which is one of the most attractive neighborhoods in Boston. Its architecture was most inspired by Parisian buildings, streets, and squares.
Here is a handy map of the best areas to stay in Boston that I will discuss in this article. Read on to find out more about each one and their best hotels!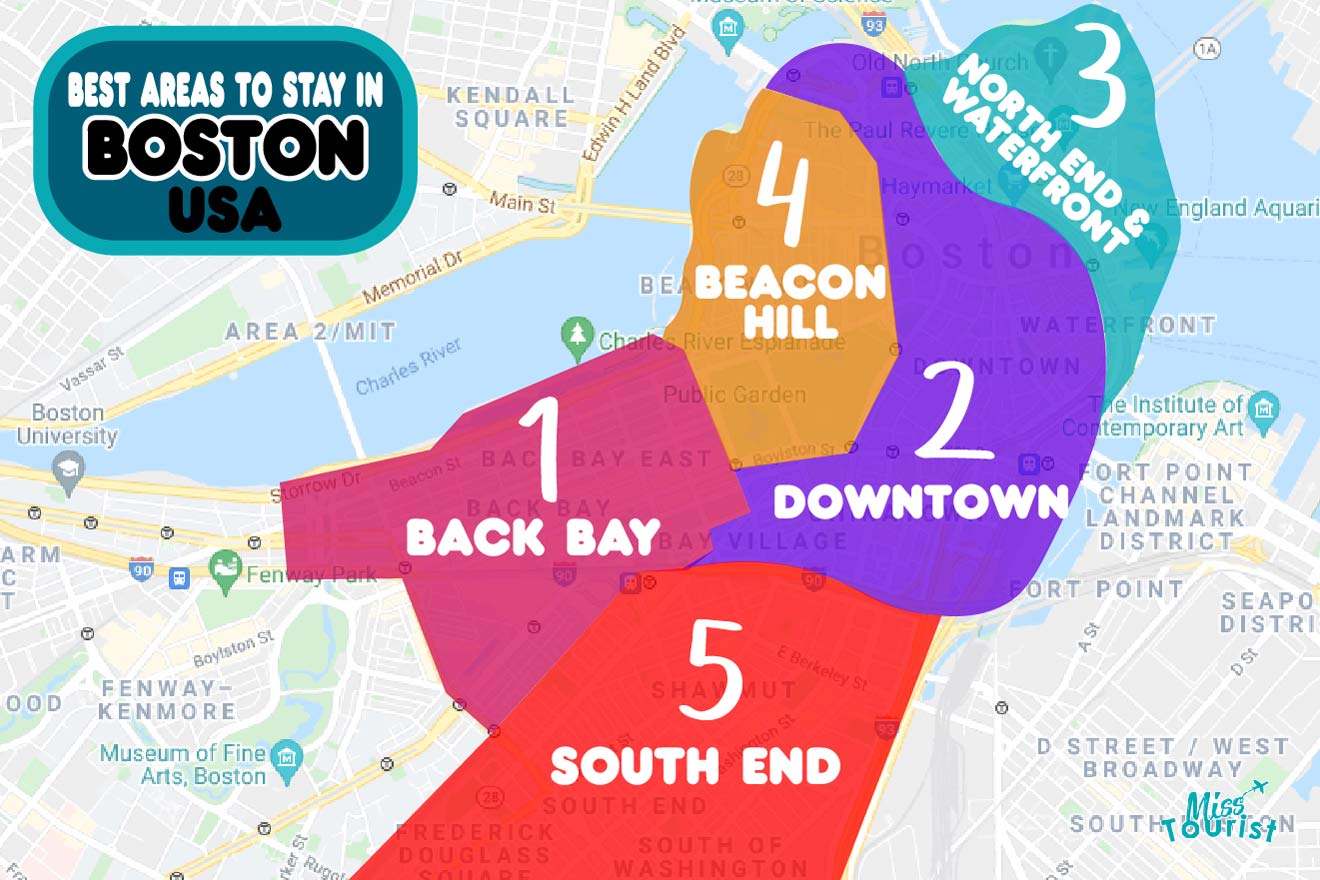 1. Back Bay – where to stay in Boston for the first time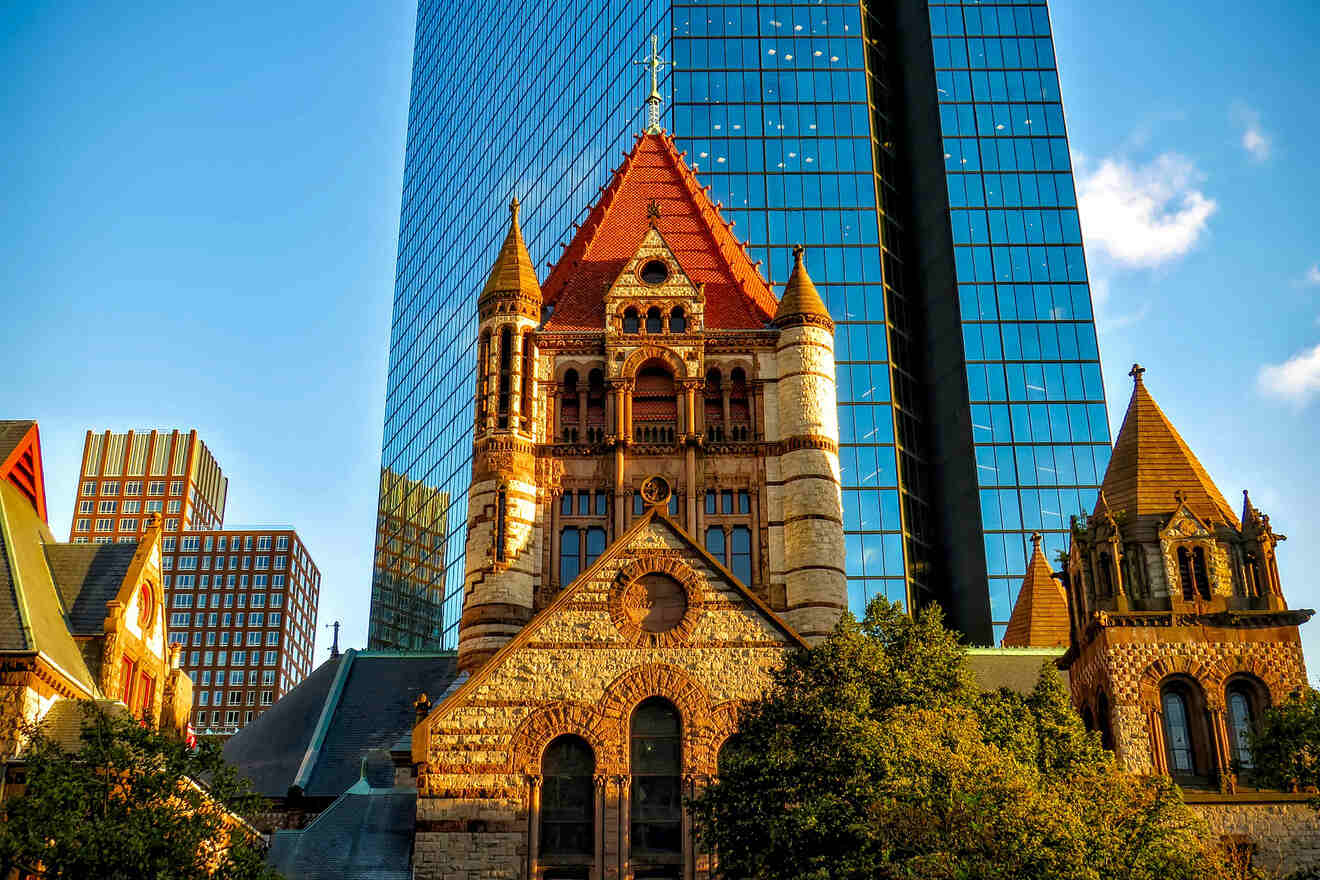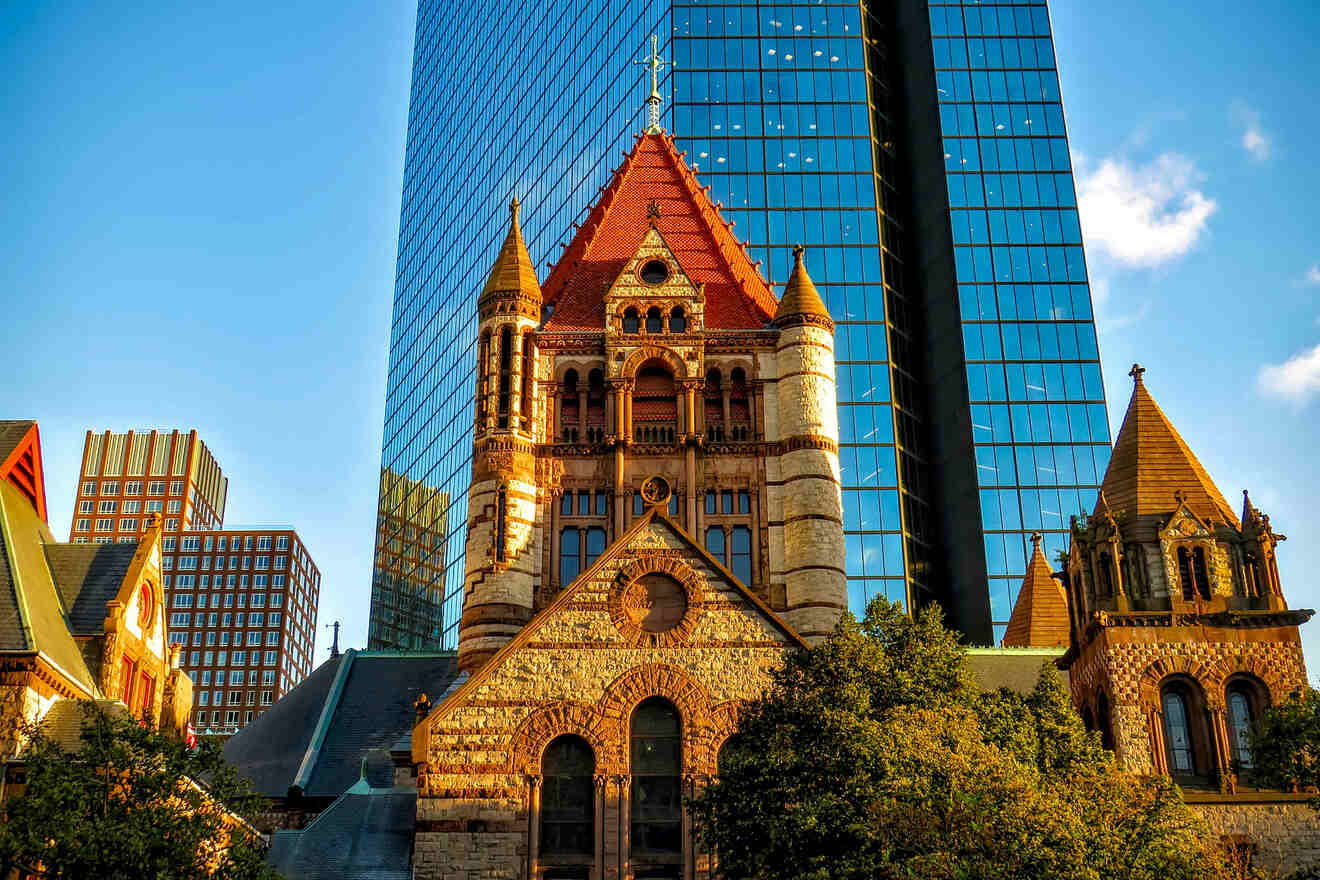 Back Bay is one of those neighborhoods that represent an entire city in the best way, making it the perfect place to stay in Boston for the first time and where to stay to see historical sites.
Built on the bank of the Charles River, Back Bay is home to some of the oldest and most well-preserved Victorian brownstone homes in the country and is now one of the most beautiful places in Boston to take a stroll. Newbury Street is perhaps one of the best-preserved areas for this.
FUN FACT: Back Bay is actually built on reclaimed land, which means that before its man-made creation, it was actually part of the ocean!
For a long time, Back Bay retained its historical facades due to laws that designated it as a residential-only neighborhood and protected many historical landmarks by preventing new development. However, as time passed, Boston found a way to get the best of both worlds. As a result, we can now enjoy both traditional architecture and new buildings, squares, and streets.
If you choose Back Bay for your stay, you will be amazed at how this part of the city will allow you to breathe in the centuries of history that this city has endured.
Luxury hotel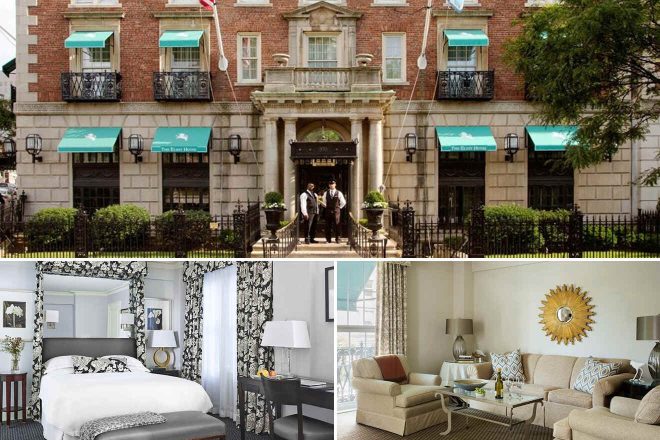 The rich interior of this hotel will take you by surprise and make you feel like you walked into a fairytale. This historic hotel built in 1925 boasts astonishing views of the neighborhood from each room, restaurants, bars, and a top-spot sashimi bar on the site. You might never want to leave your huge comfortable bed or the marble bathrooms at this grand hotel! 
Other accommodation options in Back Bay
Mid-range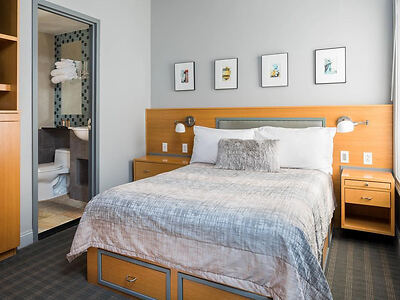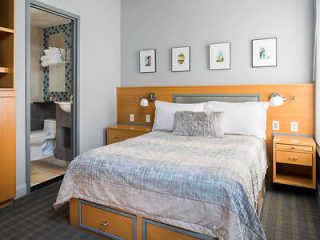 Boutique hotel in a historic building offering a continental breakfast
budget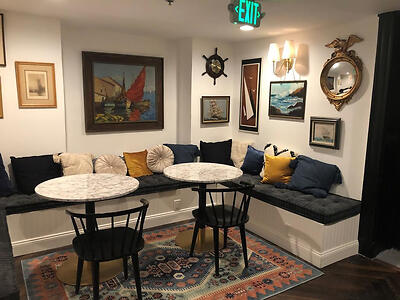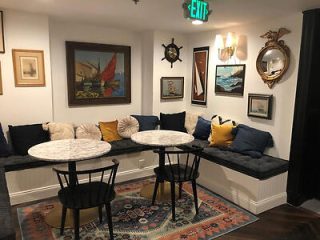 Chic budget hotel with options for shared dormitories or private rooms
airbnb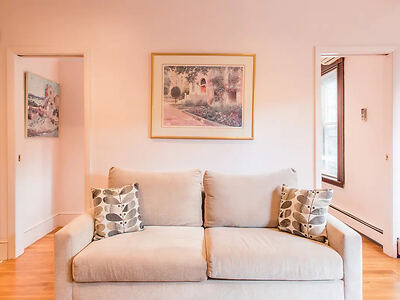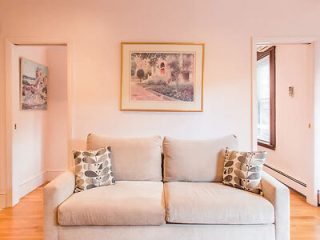 1 bedroom suite with sweeping bay windows and space for up to 4 people
Things to do in Back Bay, Boston
2. Downtown Boston – best part of town to stay in Boston to walk everywhere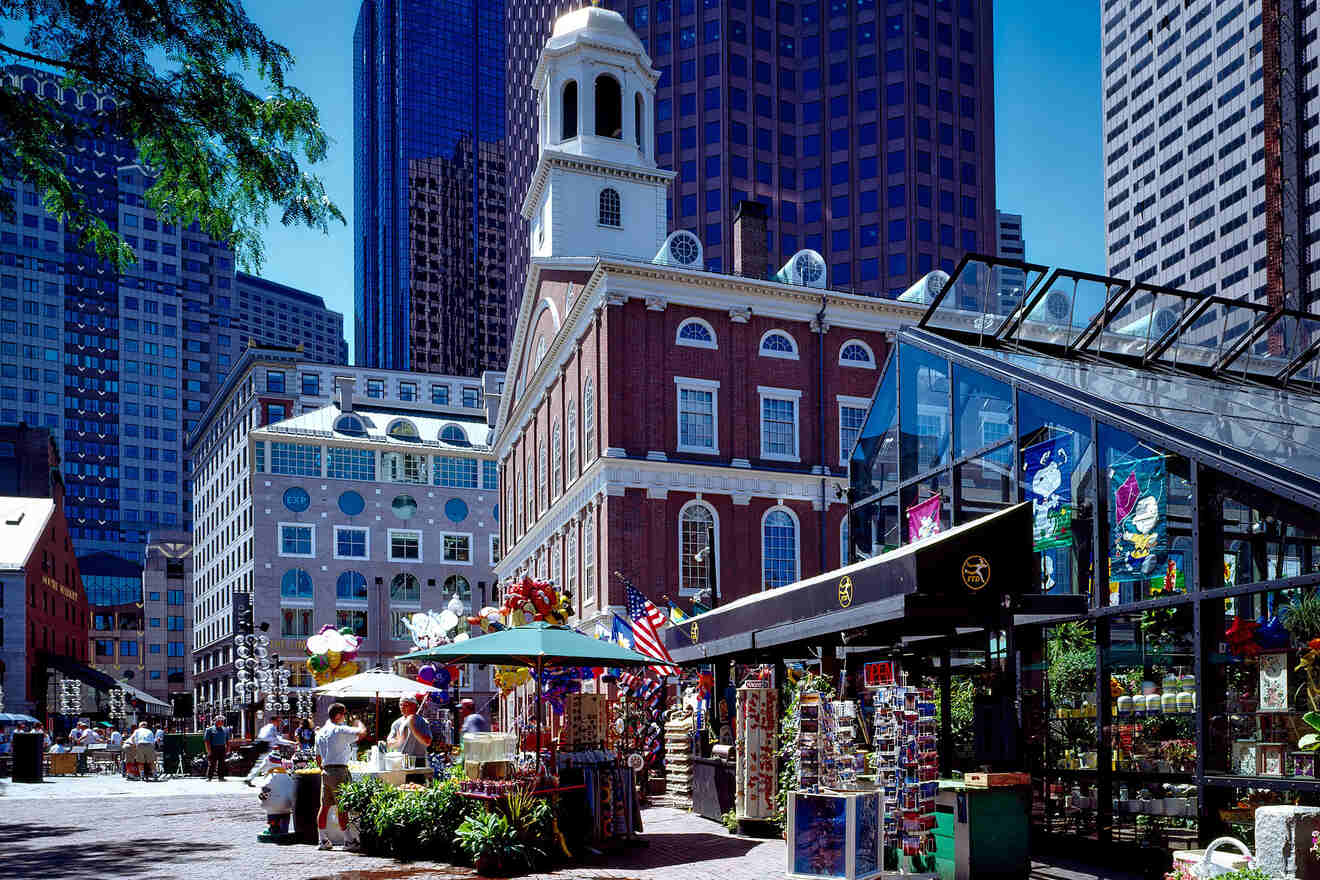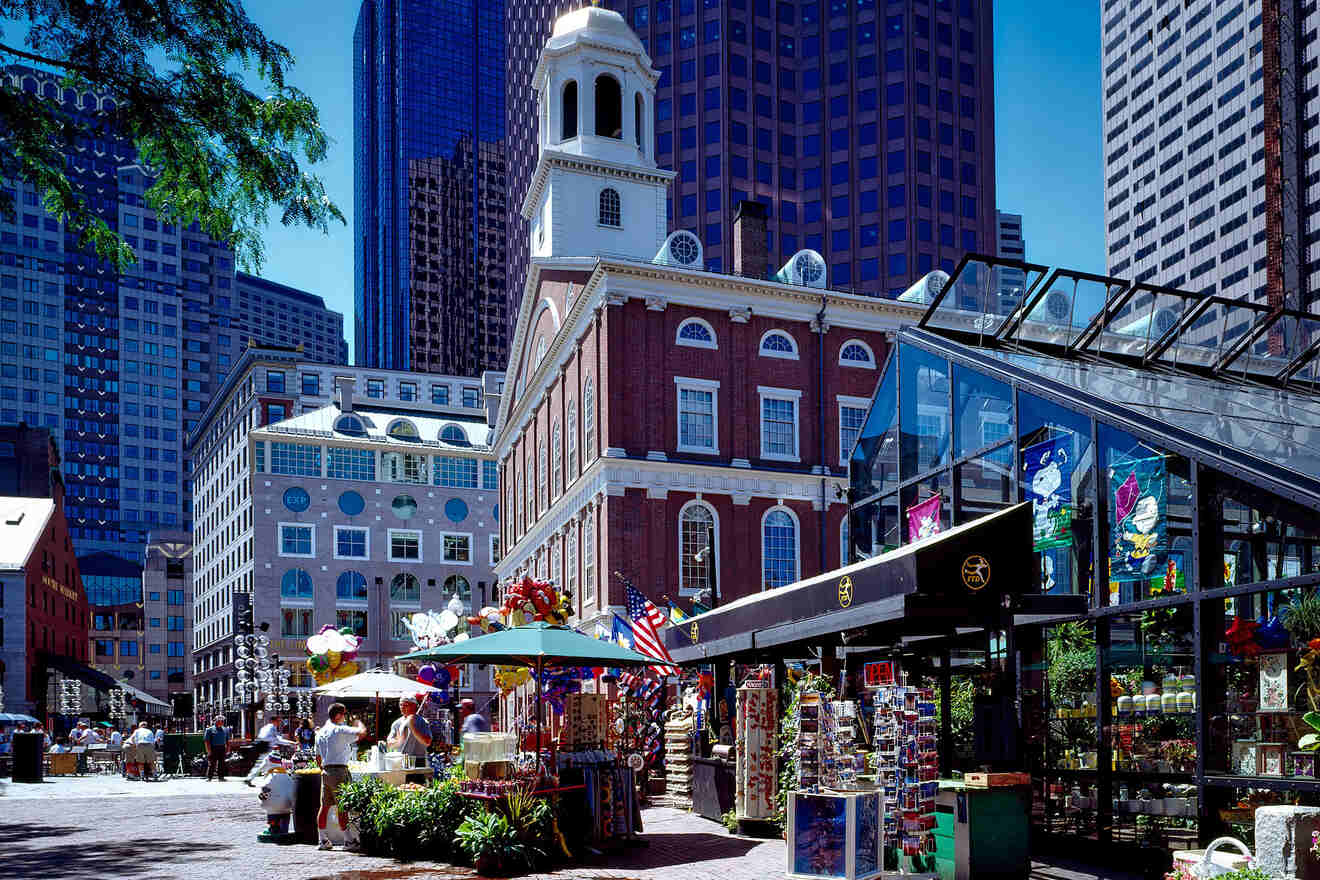 While Downtown Boston is essentially the business and economic hub of the city, what makes Boston's downtown neighborhood unique is its labyrinth of cobblestone streets winding their way through modern skyscrapers and glass-faced office buildings.
Just because you are in the business center doesn't mean you have to miss out on colonial architecture and revolutionary monuments. In fact, quite a few of the Freedom Trails 16 points of interest are located right here in the Downtown area.
Not only that, staying in the Downtown neighborhood puts you right in the center of the city. With Beacon Hill and Back Bay to the west, the Theatre District and Chinatown to the south, and the waterfront area to your east, you can easily access all the city has to offer within a few minute's drive from your door.
Downtown Boston is also a great choice for budget travelers as you will generally find a broader range of lower-priced accommodation options here.
Luxury hotel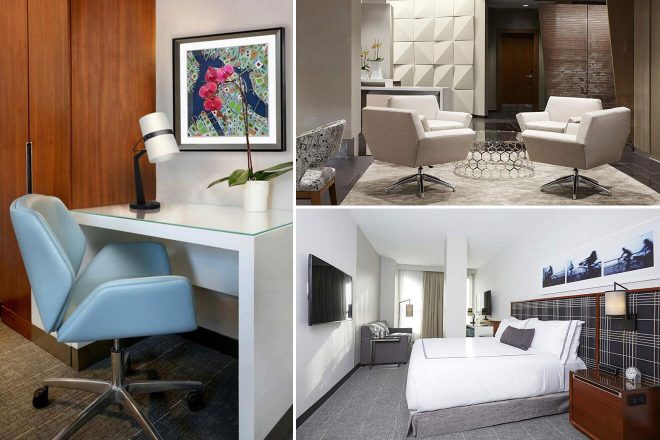 This incredible luxury hotel perfectly is the best hotel to stay in Boston for sightseeing. Its on-site lounge, restaurant, and fitness center will cater to your every need, while the friendly staff will do everything they can to make your stay the best it can be. On top of all this, the hotel's location is hard to beat, making it one of the best hotels in Boston! 
Other accommodation options in Downtown Boston
mid-range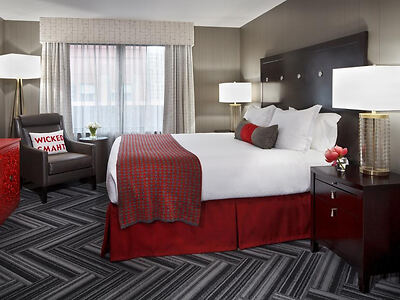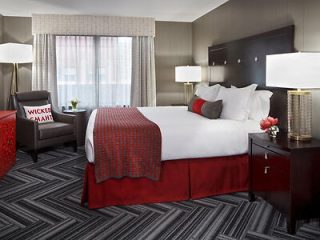 Quirky, colorful hotel with a great breakfast buffet and evening wine reception as well as in-room spa services
budget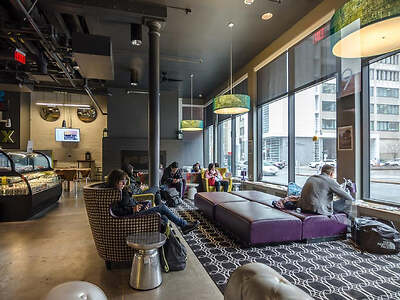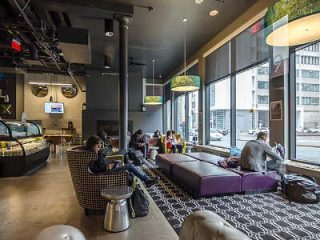 Choice of private rooms or dormitories featuring individual lockers and plenty of common areas to relax
airbnb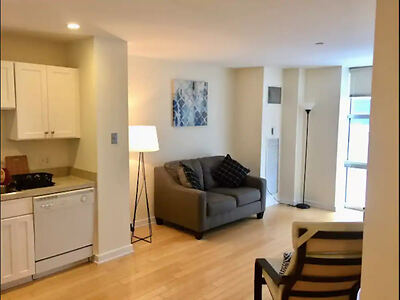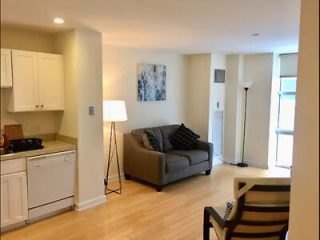 1 bedroom apartment flooded with sunlight and graced with great city views and all the comforts of home
Things to do in Downtown Boston
3. North End Boston & Waterfront – a nice area to stay in Boston for sea views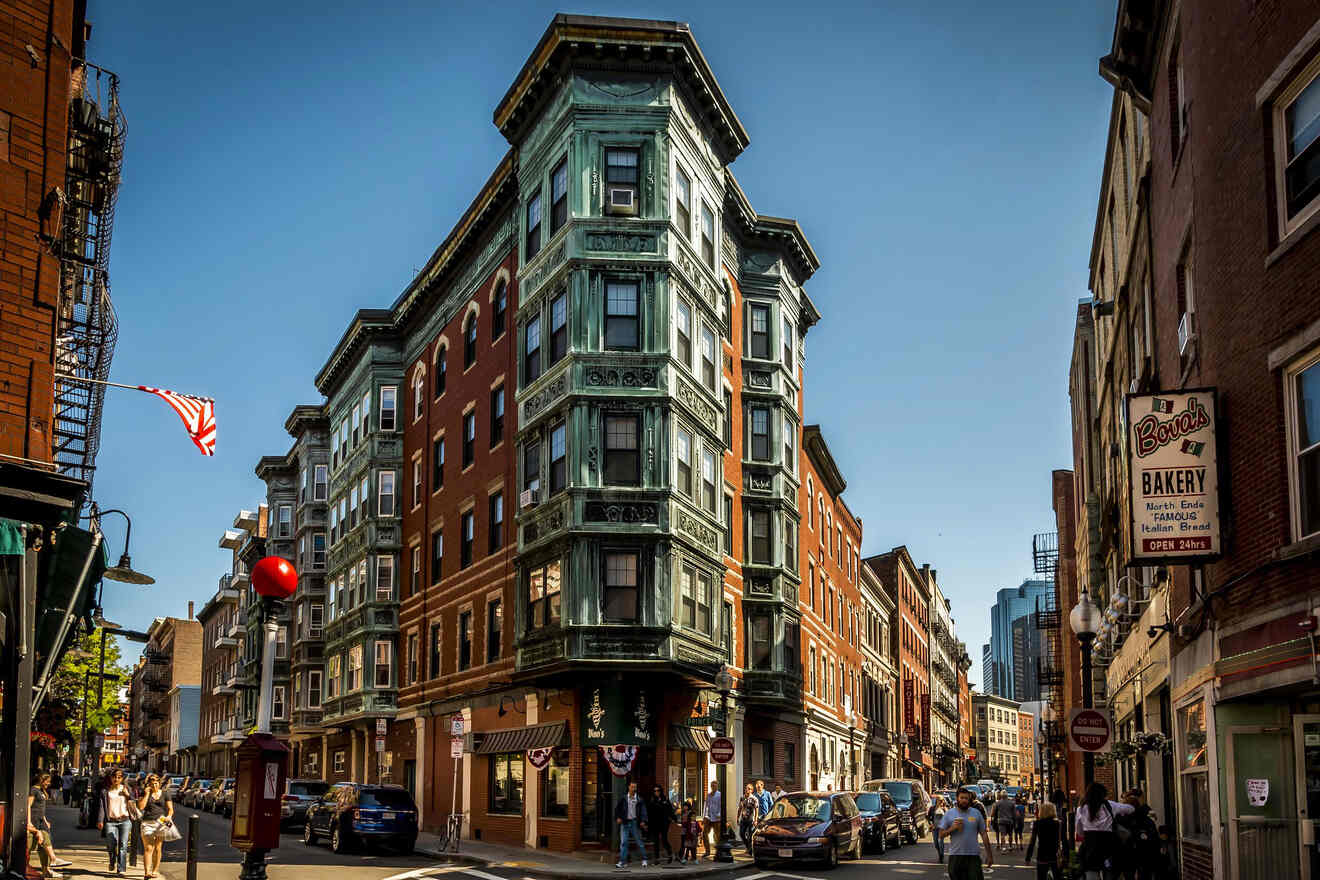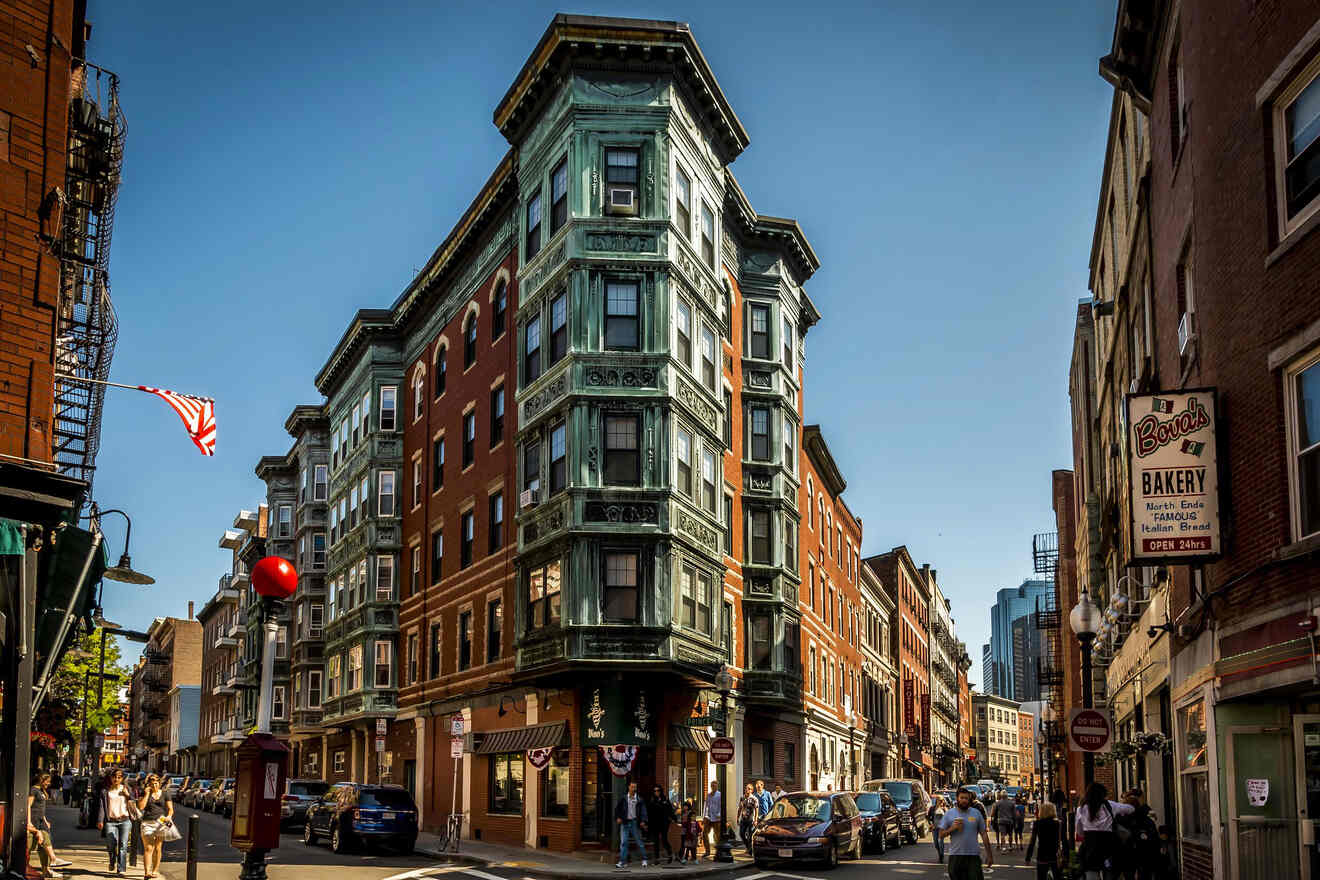 The area of North End can be found (you guessed it) in the northernmost part of Boston. This area extends up from the Downtown border all the way to the edge of the water.
Following the coast south, you will find another area simply called Waterfront. I have grouped these two areas together since they seamlessly fit together when you meander your way between the two, and both offer a very similar atmosphere.
North End is another of the cities oldest and prettiest neighborhoods, but this one indeed does have something for everyone.
Foodies will love its Italian culture and incredible cuisine in little Italy, families can enjoy its kid-friendly attractions while history buffs have plenty to learn about from its countless monuments and historic buildings.
All this with a waterfront location scattered with scenic fine dining restaurants and bars (everyone loves this part), what more could you ask for during a relaxing city escape. Not only are there attractions for everyone but there are hotels for everyone too. Here are my top pics for each budget!
Luxury hotel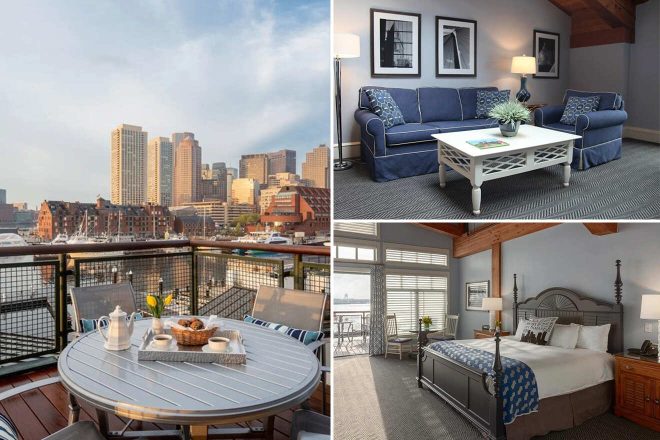 For the true feeling of summer, make sure to book a room in this luxurious 4-star hotel with its own on-site marina! The whole hotel is nautical-themed and offers incredible views from its spacious, light-filled rooms. Make sure to choose a room with a private balcony. These are the perfect spots to watch the sunset with a glass of wine! 
Other options in North End & Waterfront
mid-range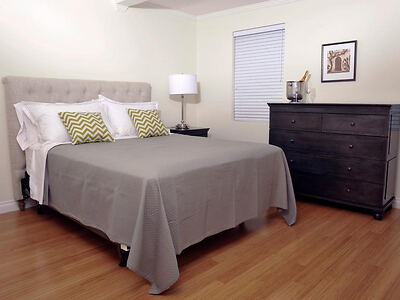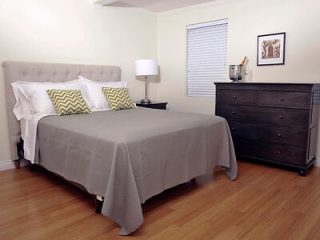 Deluxe apartments with marble ensuite bathrooms with maid and concierge services available to guests
budget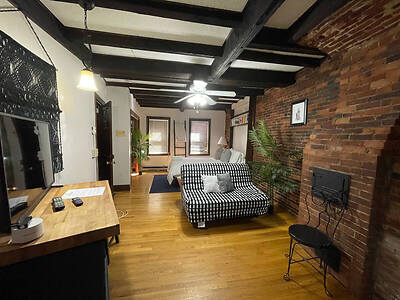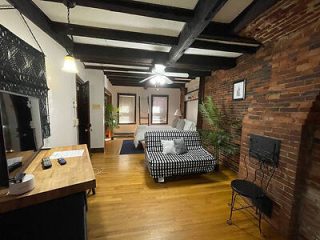 Gorgeous modern style studio with an exposed brick wall, in the center of the Italian part of North End
airbnb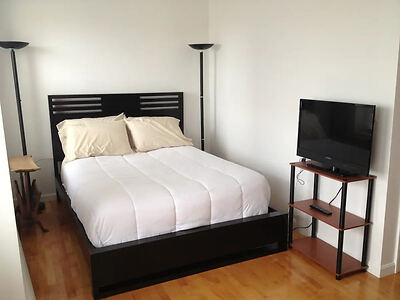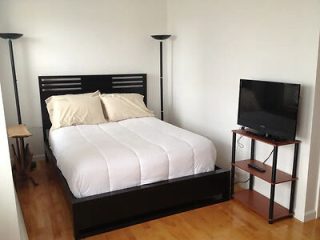 Located in a waterfront building featuring bay windows that provide sweeping views over the bay
Things to do in North End & Waterfront
4. South End – one of the safest areas to stay in Boston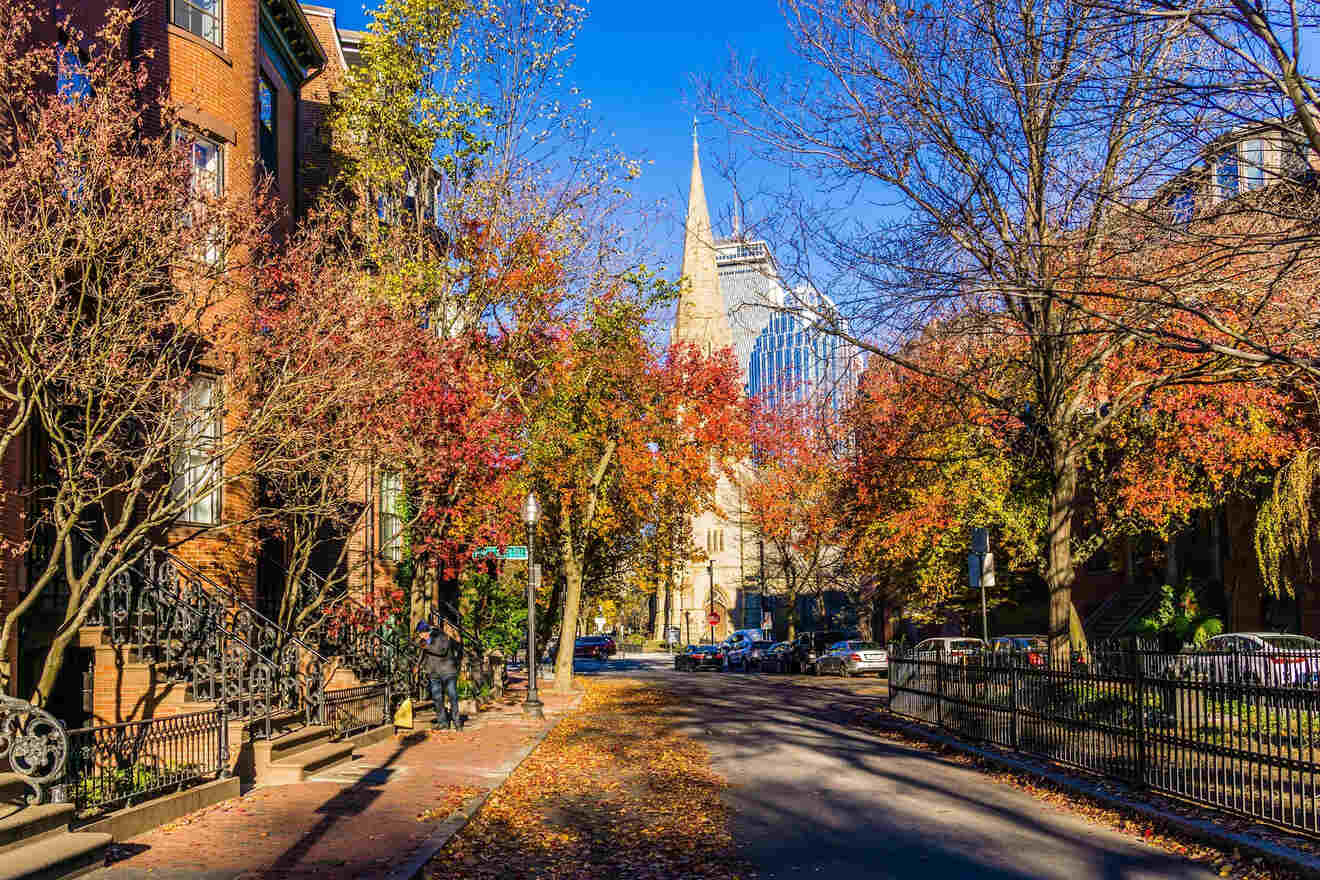 Nestled behind Back Bay and just a 10-minute drive from Downtown Boston lies a nice part of Boston full of bars, restaurants, and art galleries called South End.
Things move at a slow pace in the South End, which is why it is a perfect neighborhood for families or couples who want a more local experience. This artsy residential area is where you will find the young and hip crowd in Boston and has a beautiful sense of weekend calm and relaxation.
South End is one of the most diverse neighborhoods in Boston. It is home to a wide variety of people coming from different social and economic backgrounds, creating a unique culture and international vibe. This neighborhood is also filled with the typical Boston Victorian-style houses and parks, but what makes this area unique is its quirky art, experimental theatres, and independent boutiques.
There is a range of safest hotels in Boston in South End to suit all different budgets, but I have narrowed down the top 4 for you here:
Luxury hotel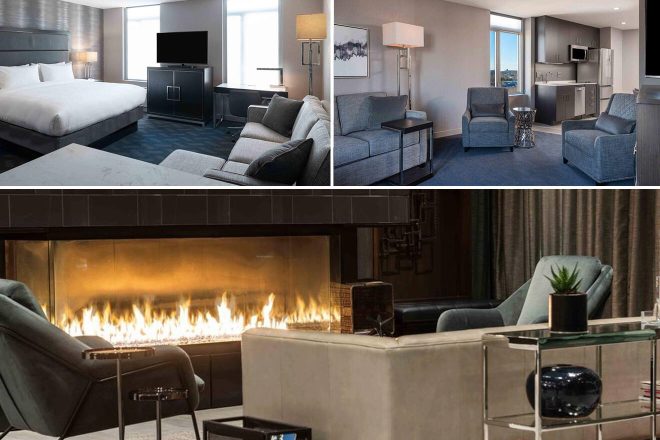 Located in one of the few super modern buildings in the city, The Residence Inn focuses on minimal, stylish luxury. Their spacious rooms feature cityscape views, comfortable beds, and some even have a kitchenette! Their huge free breakfast is sure to fill you up, but don't worry, you can work it off at their fully-equipped fitness center! 
Other accommodation options in South End, Boston
mid-range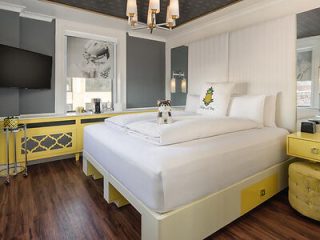 Bright, colorful, European style boutique hotel with lush marble bathrooms and a great location in South Boston
budget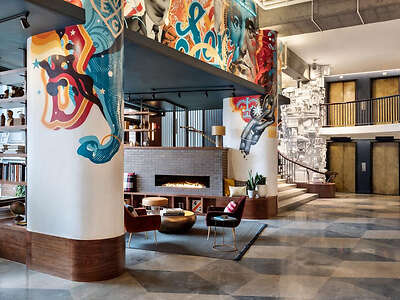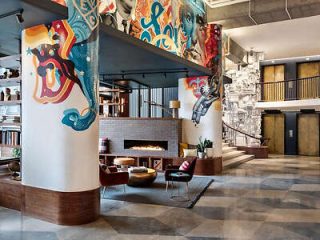 this is one of the top-rated budget stays in the city featuring modern design, an on-site restaurant, fitness center, and terrace
airbnb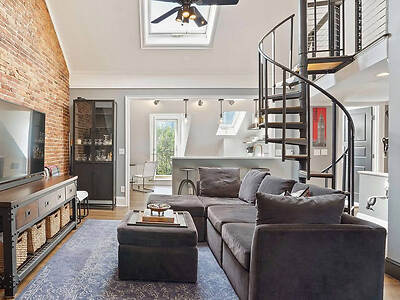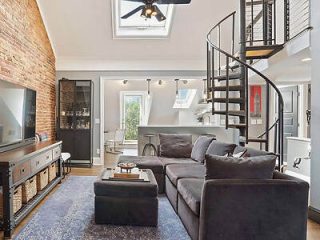 Room in a super modern and bright loft featuring a spiral staircase and expose brick wall
Things to do in South End
5. Beacon Hill – best place to stay in Boston for nightlife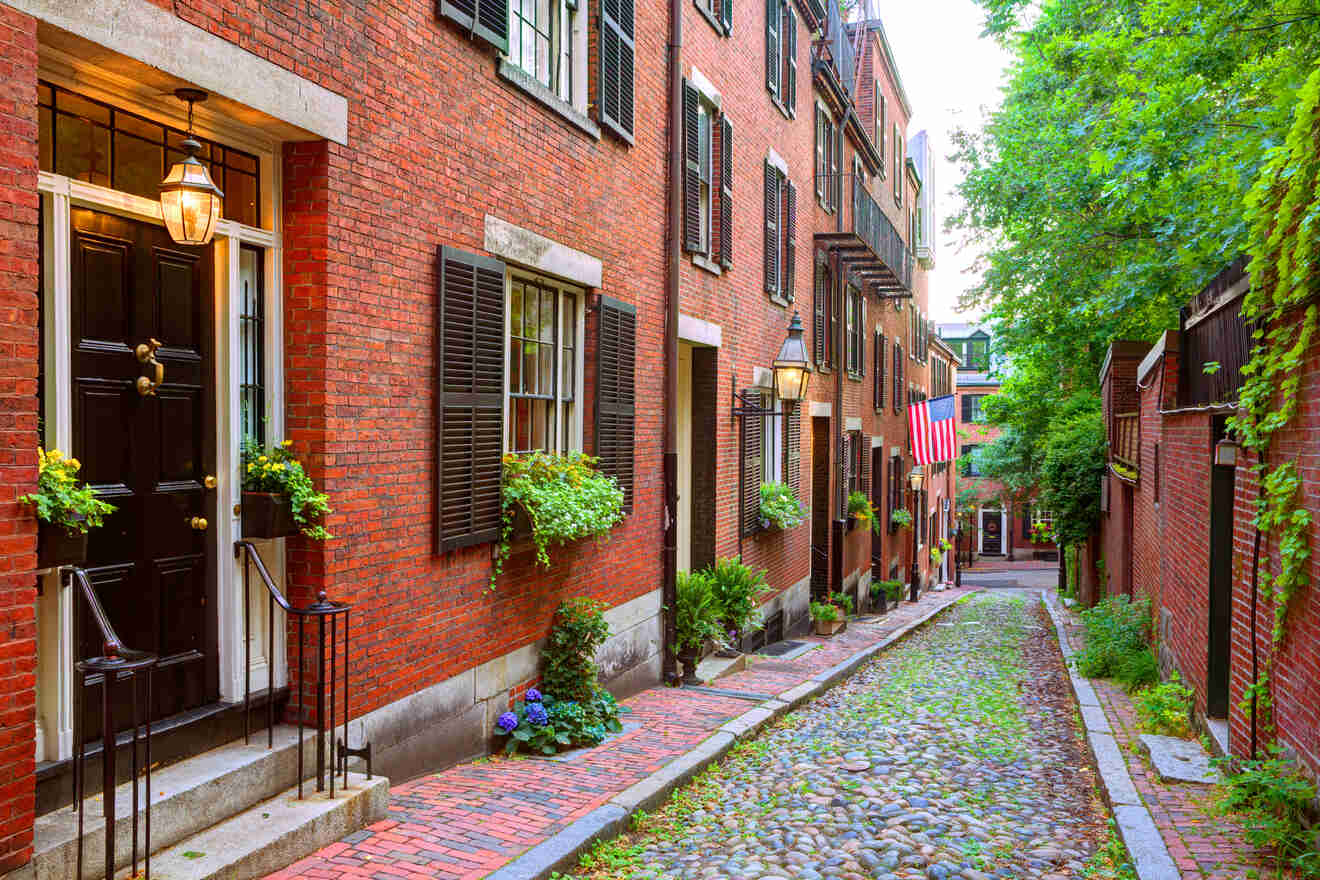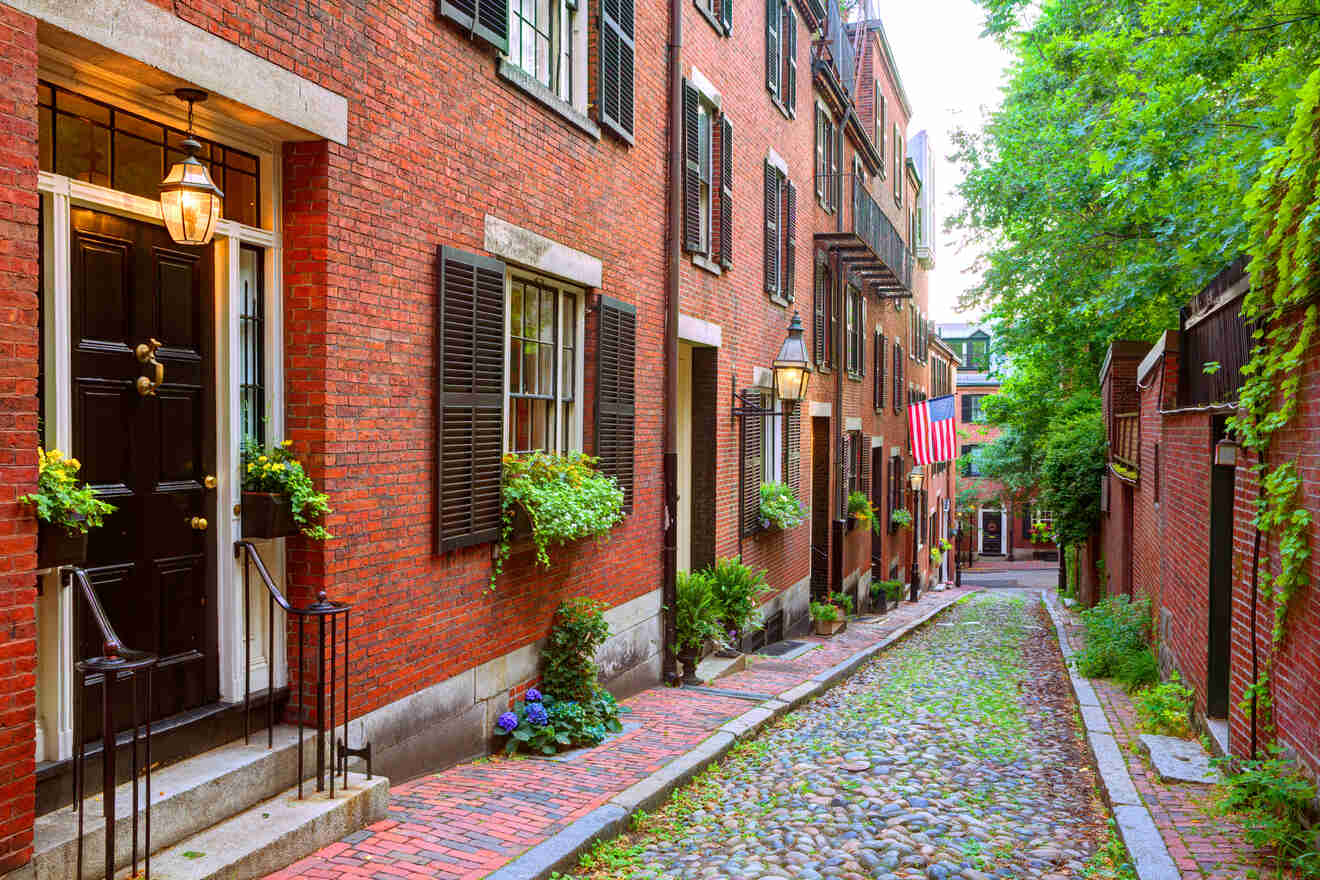 Beacon Hill is one of the oldest (and most expensive) Boston neighborhoods and is situated just a 10-minute drive northeast of Downtown. As you might expect from the name, Beacon Hill has some of the steepest streets in Boston but believe me, it's worth it!
Its narrow cobblestone streets lined with charming dim street lamps are some of the most picturesque roads in the city. Seriously, imagine a movie set with young people in uniforms relaxing between classes or couples strolling hand in hand between the lush green trees that, is Beacon Hill.
Fun Fact: Beacon Hill is the name that was derived from the beacon that was used to warn people about any invasions by the foreign forces in Boston's history.
Not only is it gorgeous, but in typical Boston fashion, it's also home to numerous historic landmarks, including the Boston Common, which is the oldest public garden in the United States and the most extensive green space in central Boston. Here you will find numerous important monuments and museums as well as plenty of people picnicking in the sunshine.
Luxury hotel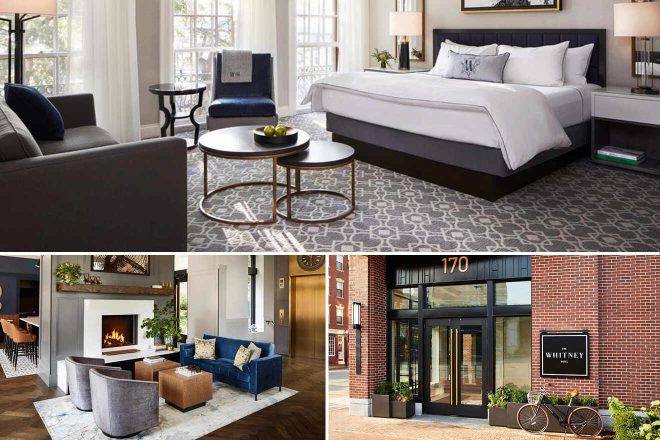 This high-end, 5-star hotel features a sleek, bright, modern interior and countless deluxe features sprinkled throughout the property. Borrow one of their free bikes to explore the city or spend the morning working out in the on-site gym before capping off the day with a delicious cocktail at their bar. What's more, Its prime location offers incredible views over the city! 
Other accommodation options in Beacon Hill
mid-range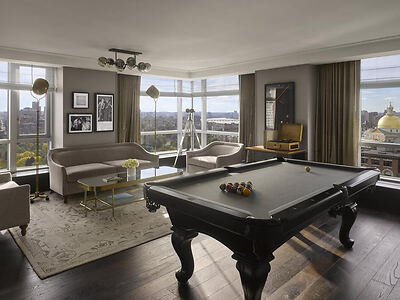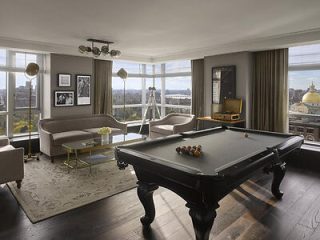 4-star hotel featuring in-room spa services, gym, and plush leather finishings
budget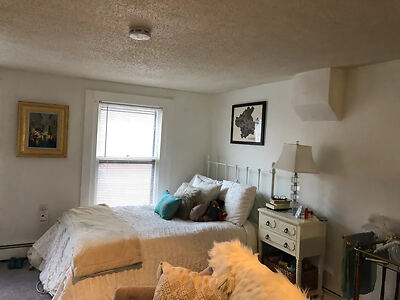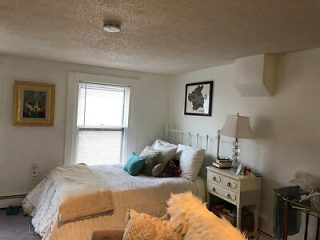 Cosy studio in the heart of the historic Beacon Hill with a relaxing outdoor seating area
airbnb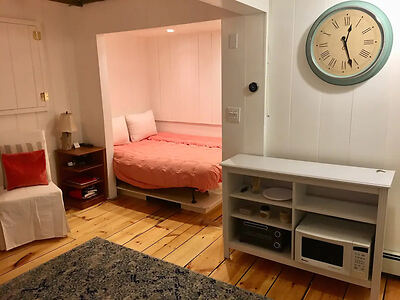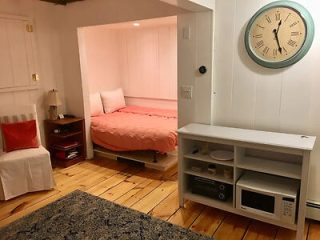 Cute studio at the top of Beacons Hill located right next to the oldest home in the neighborhood
Things to do in Beacon Hill, Boston
| | |
| --- | --- |
| 👑 Luxury price: | $600 |
| 💵 Mid-range hotel: | $200 |
| 🛏️ Budget: | $90 |
| 🏠 Airbnb: | $160 |
| 💰 Accommodation prices: | High |
| 📍 Best Area: | Back Bay |
| 🛎️ Best luxury hotel: | Eliot Suite Hotel |
| 👛 Best budget hotel: | Found Hotel |
Frequently asked questions about Boston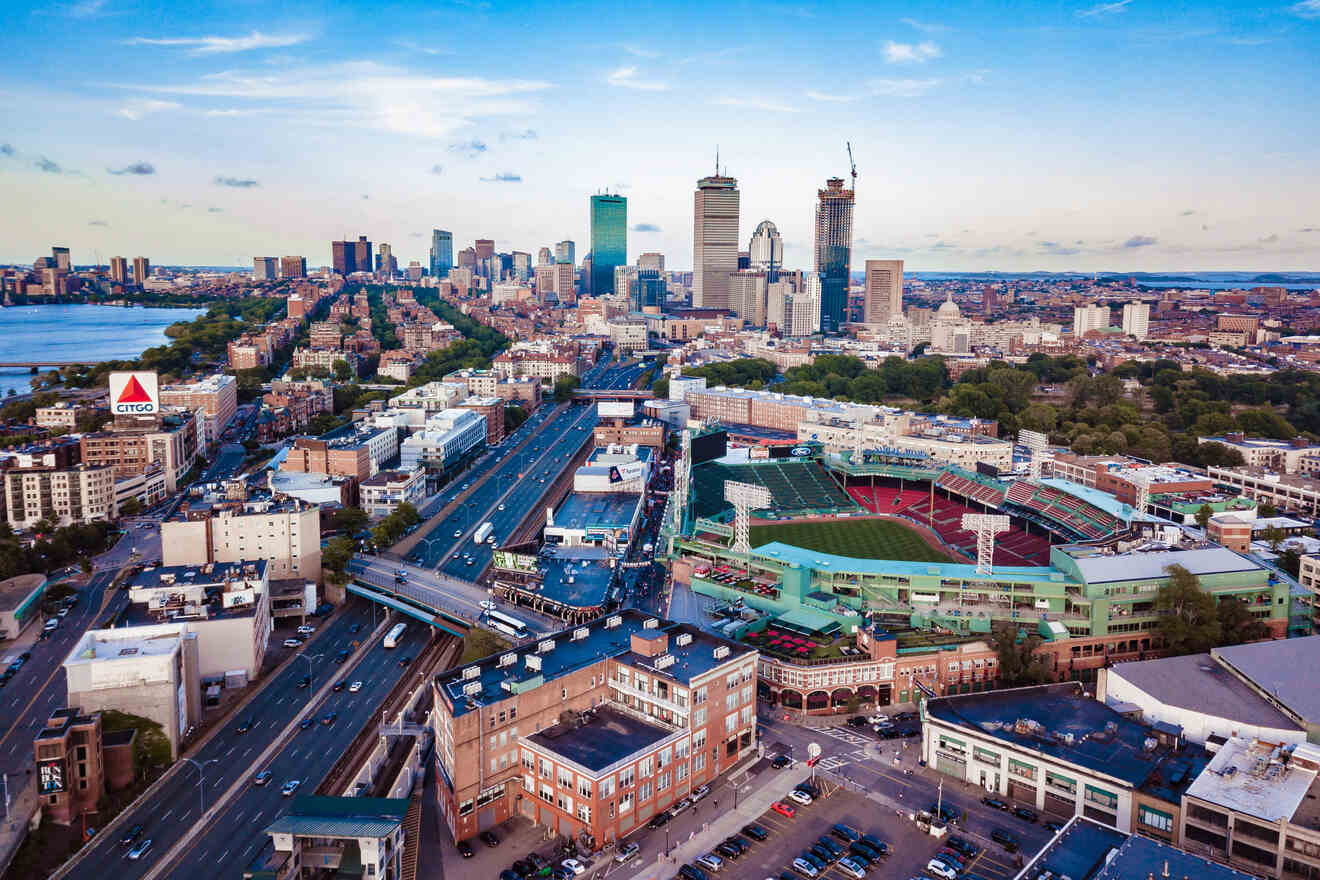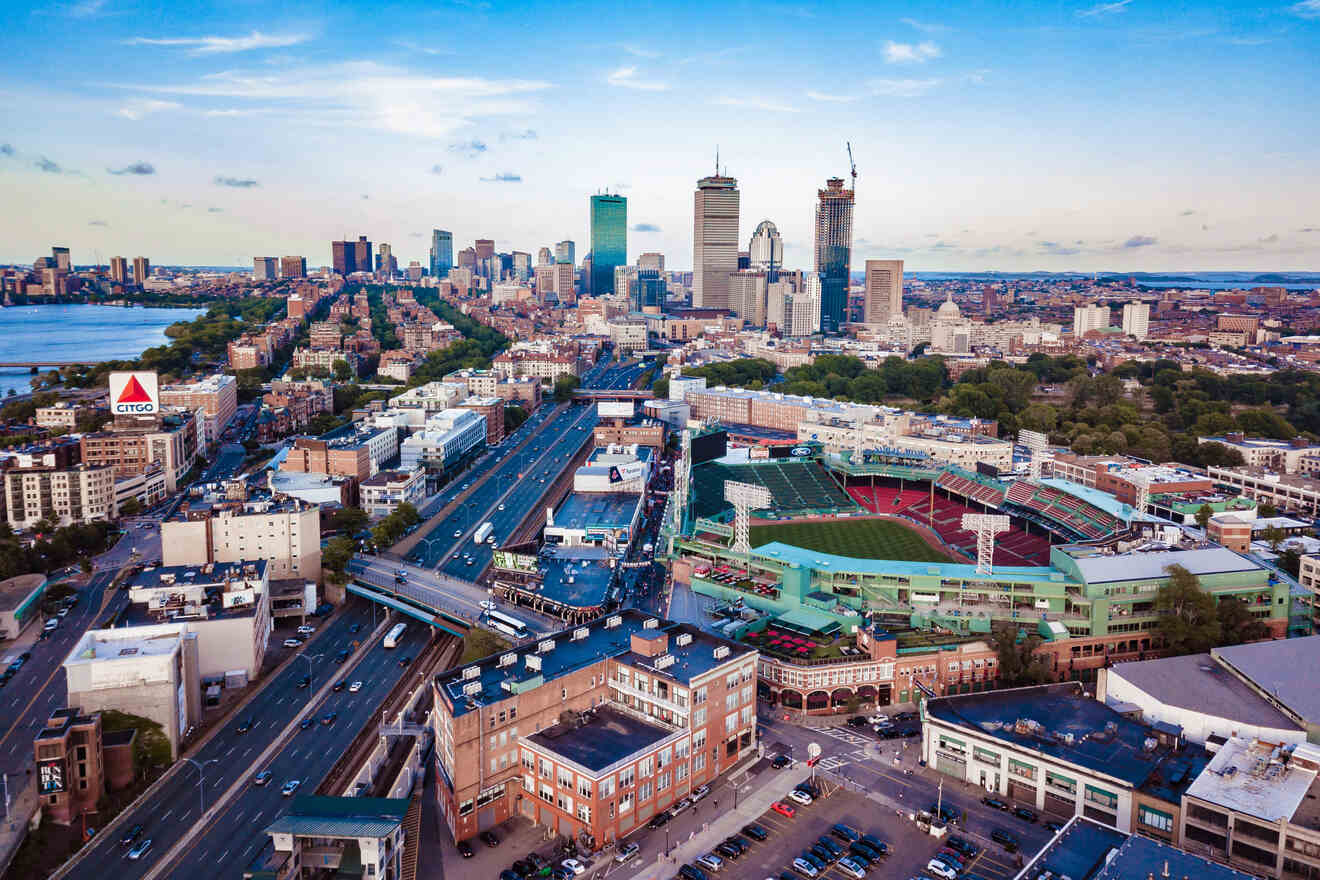 🥾  Where should I stay in Boston to walk everywhere?
Most of Boston is relatively walkable, but Downtown is the best neighborhood to choose if you want to be in the most central location. This allows you to quickly be within walking distance to any of the other districts whenever you please.
🏛️  Where should I stay in Boston for the first time?
First-time visitors to Boston should stay in Back Bay due to its historical landmarks, great location, and abundance of accommodation options. Back Bay also offers a perfect representation of the entire city in one small neighborhood. 
❌  Where should you not stay in Boston?
Most of Boson is relatively safe for visitors however some areas to avoid may be Roxbury, Dorchester, Hyde Park, and Mattapan simply because they do not have any points of interest for tourists.
💸  Where's the best cheap place to stay in Boston?
Boston is not a particularly budget-friendly place to visit, but the Downtown neighborhood generally has the most cost-effective accommodation options, and it is located right in the heart of the city so it is a short walk to most attractions. 
📅 Where to stay for one night in Boston?
For one night in Boston, a convenient area to stay is the downtown area, as it offers easy access to major attractions and public transportation options.
Conclusion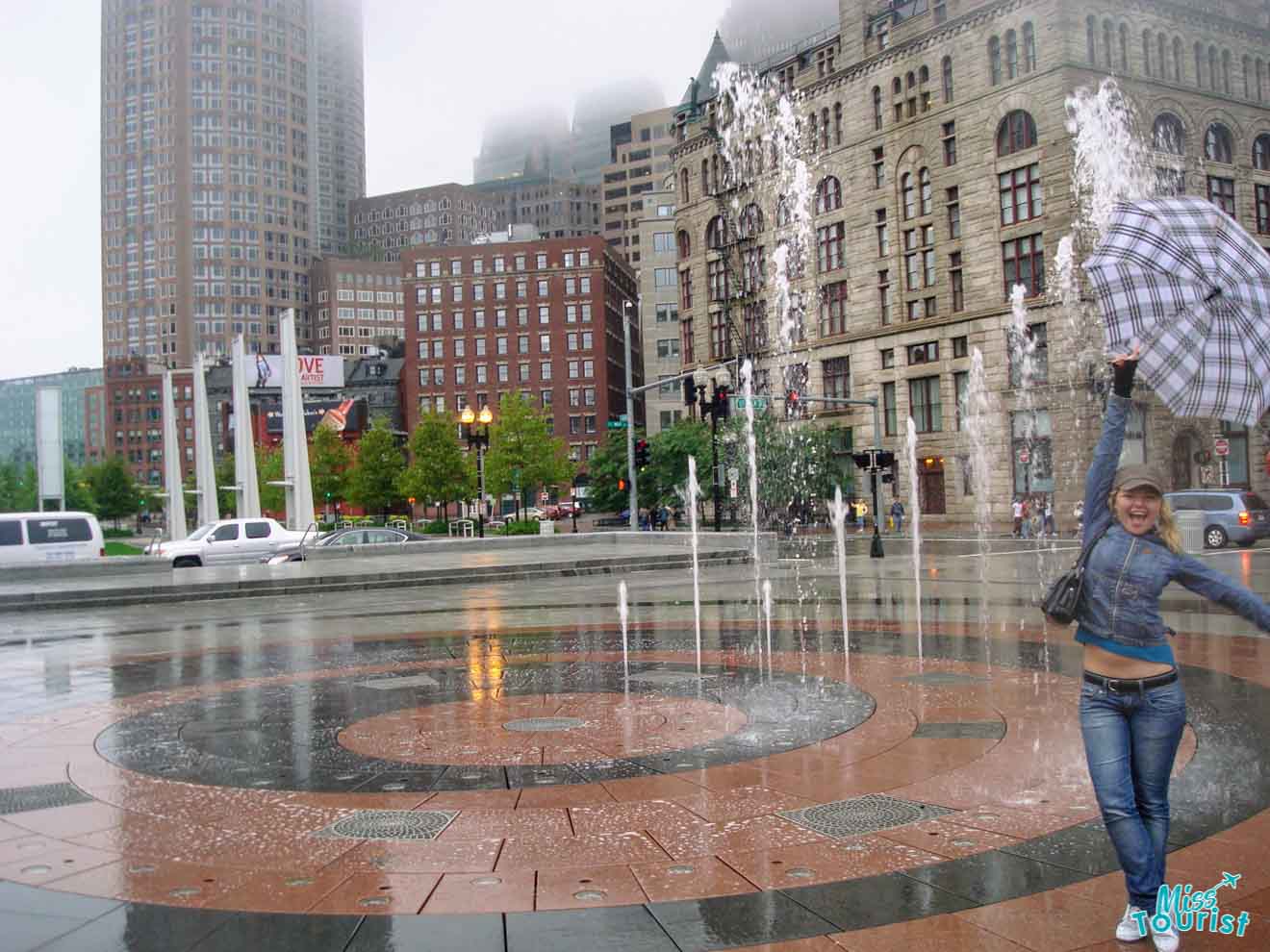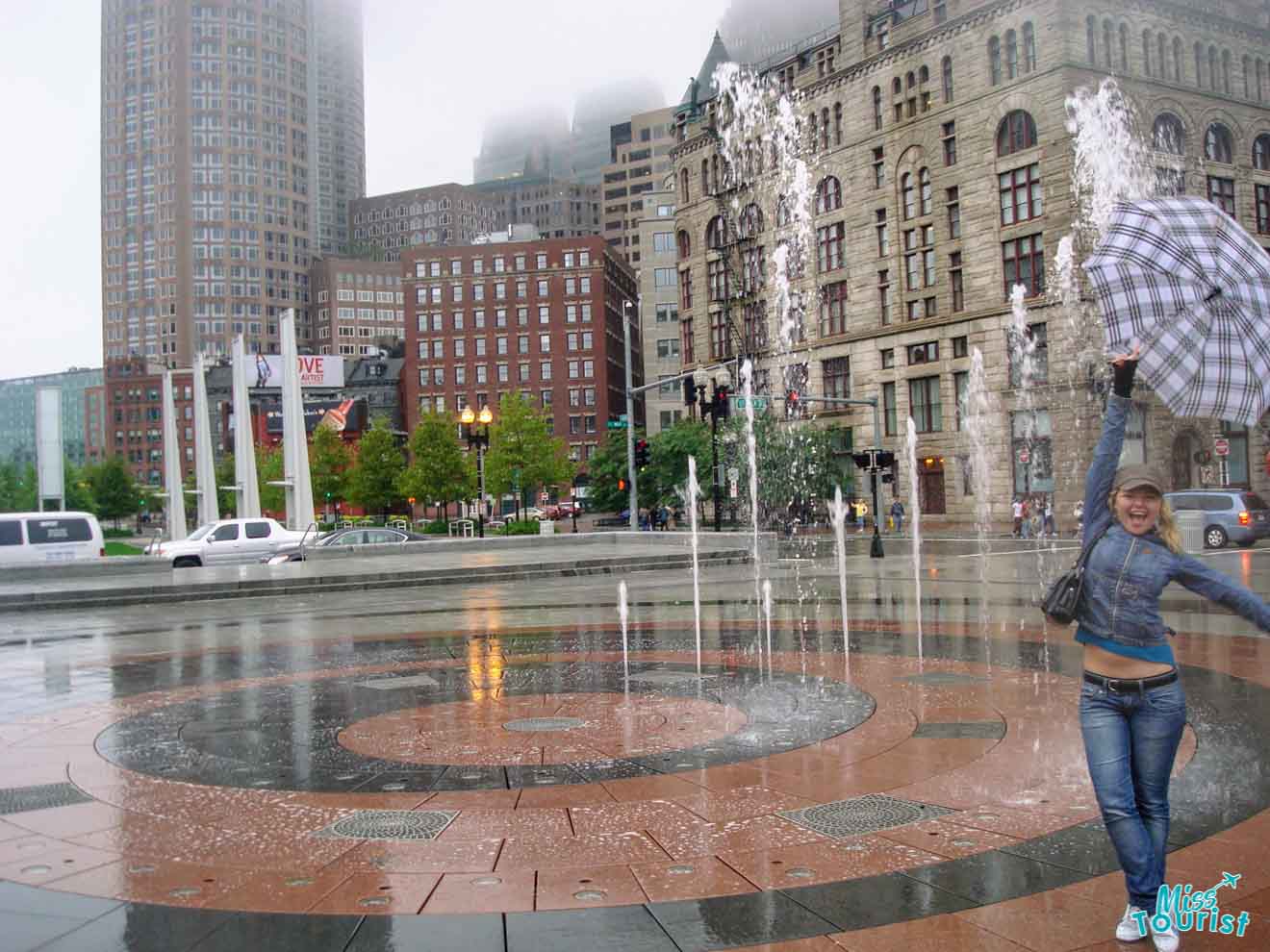 Boston is a city full of colorful history, culture, and people. The capital of Massachusetts certainly has a lot to offer for tourists of all ages and backgrounds, but visiting Boston is especially suitable for people who are thirsty for new experiences and cultural awakenings. The extensive history that this city was built on makes Boston one of the best places to visit to discover the United States and its many geographical treasures.
As I have discussed, Boston has quite a few different neighborhoods, and each offers a unique experience for both visitors. If you haven't already booked your accommodation, you should do so now, as you may have noticed, Boston is not the cheapest city to visit and the best deals go quickly!
If you're still undecided, here are my top two hotel choices:
Continuing your trip to New York? Make sure to check out my post for the best places to stay and top Airbnbs in New York City!
Lastly, feel free to leave me a comment if you found this post interesting. I love hearing what you think and answering any other questions you might have about Boston Neighborhoods or hotels.
Have fun on your trip, I'm sure you will have an unforgettable time in Boston.

Happy travels,
Kate
---
Pin it for later!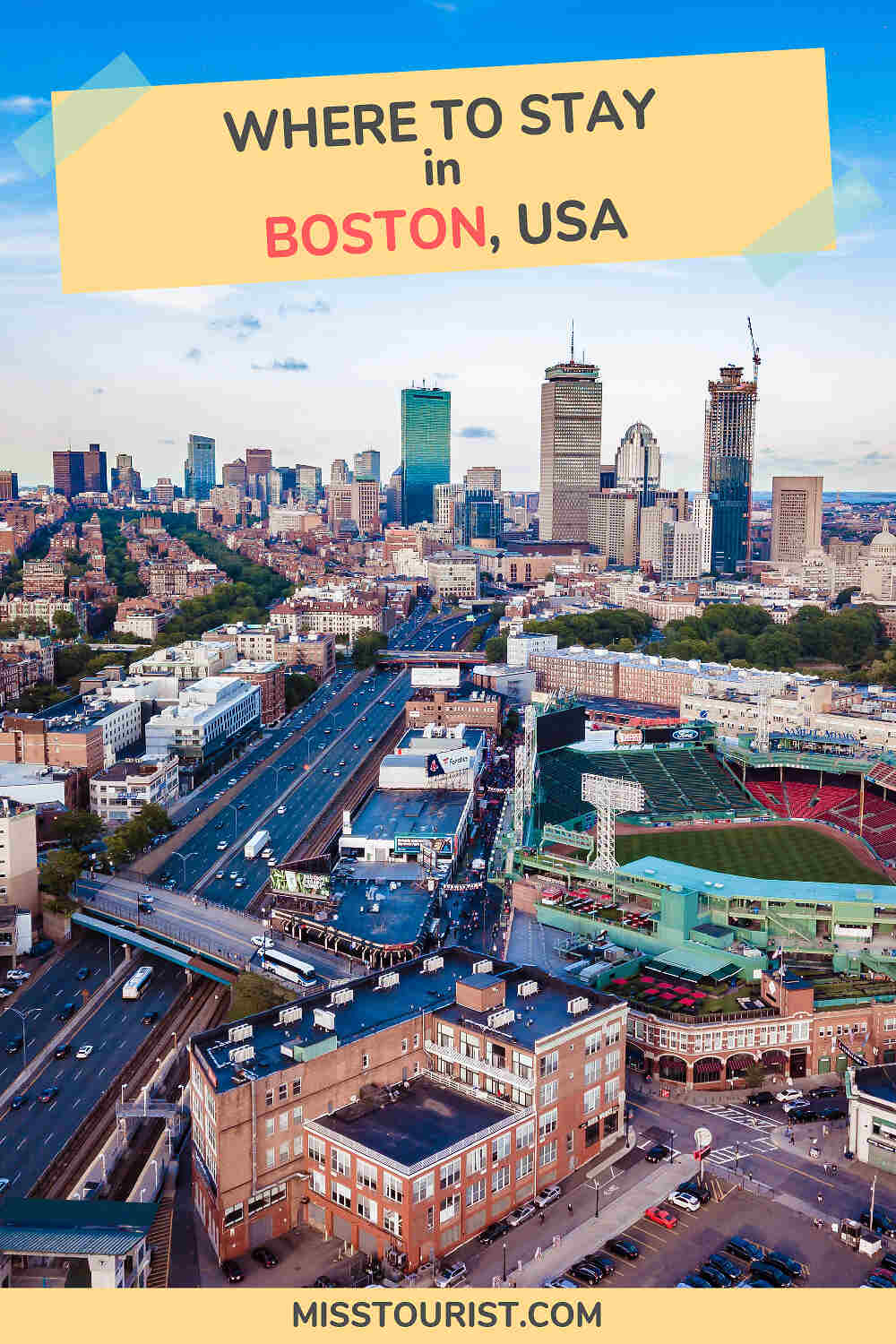 Pin it for later!