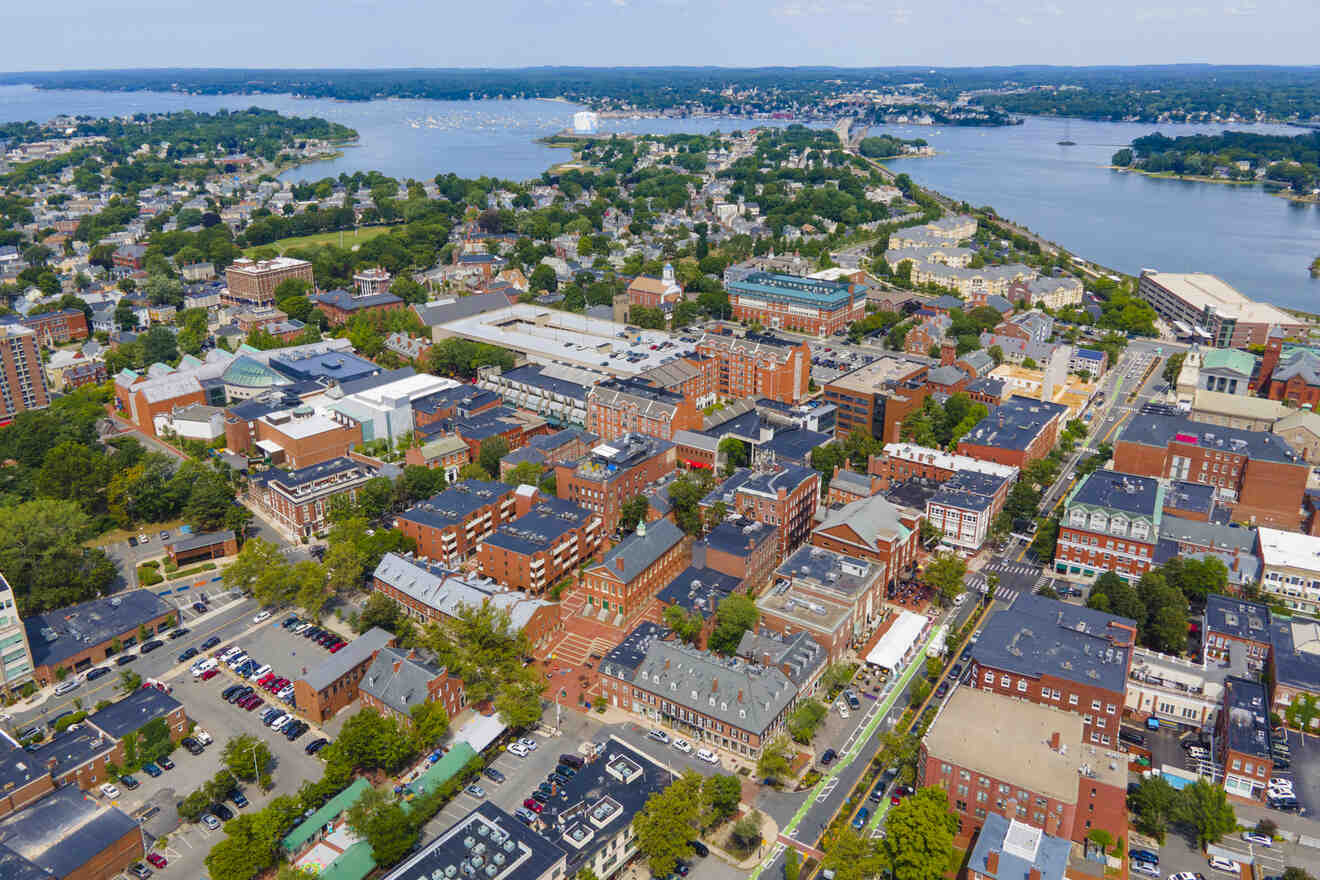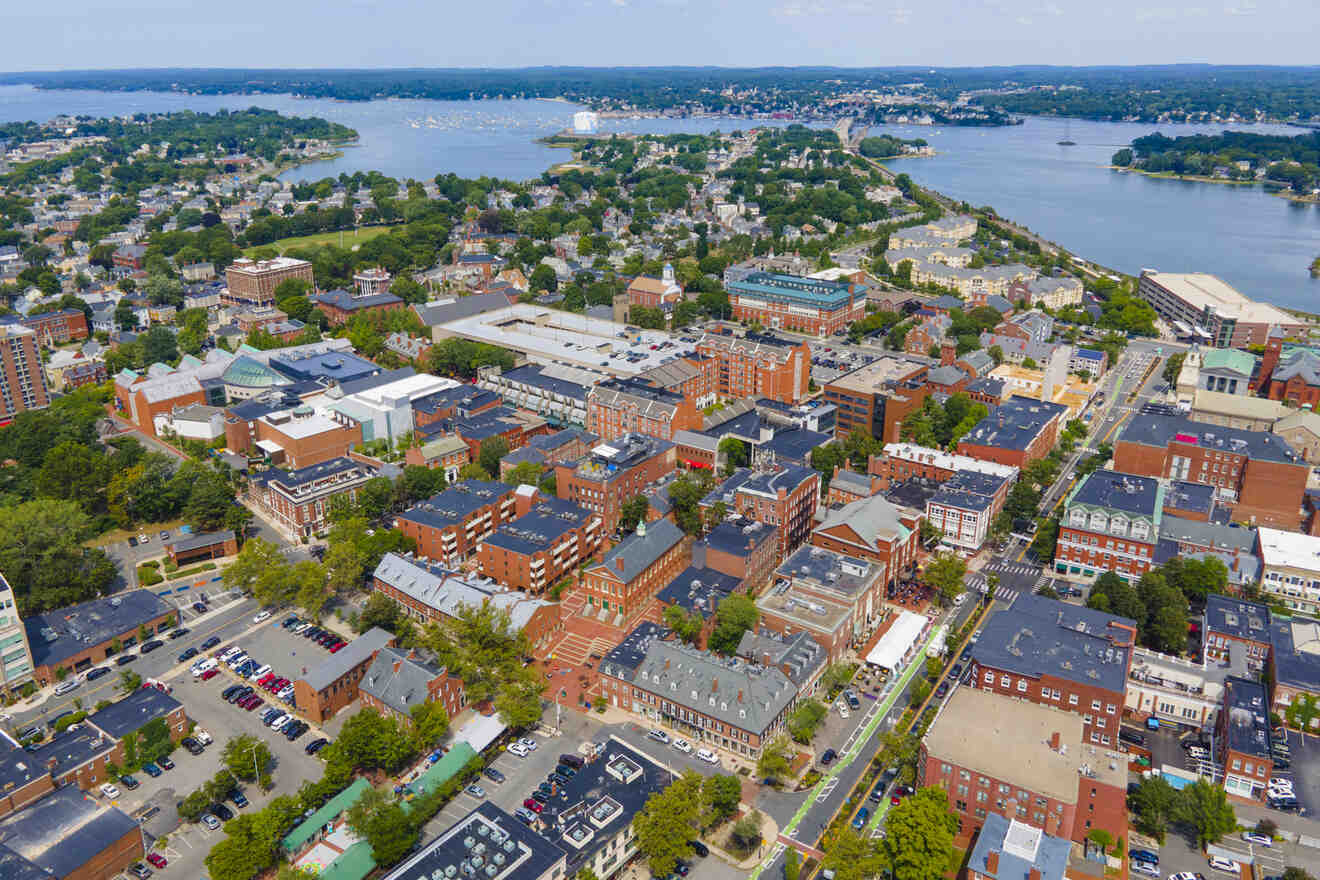 Are you getting ready to visit one of the most exciting places in New England? I hope you're prepared to learn all about witch history and see some of the best museums in the country!
In this post, I'll guide you through the best hotels where to stay in Salem, Ma! Below you'll find a list of the top accommodations in the city, from most to least expensive, to help you make the right decision!
But that's not it! I've also added a list of the best VRBOs near Salem that you shouldn't miss out on if you're looking for some more homely comforts!
As you'll notice, there are only a handful of great hotels in Salem, and they sell out super fast as the town is so famous worldwide! I highly recommend booking your inn or hotel in Salem in advance to avoid the high prices and other inconveniences.
Now let's explore this wonderful town!
If you are in a hurry
Ready to book your accommodation right now? Then have a look at this list of the best hotels in Salem, MA:
Here's a map that will help you visualize all the Salem hotels in Massachusetts that I'll talk about in this post:
Luxury (US$300 and up)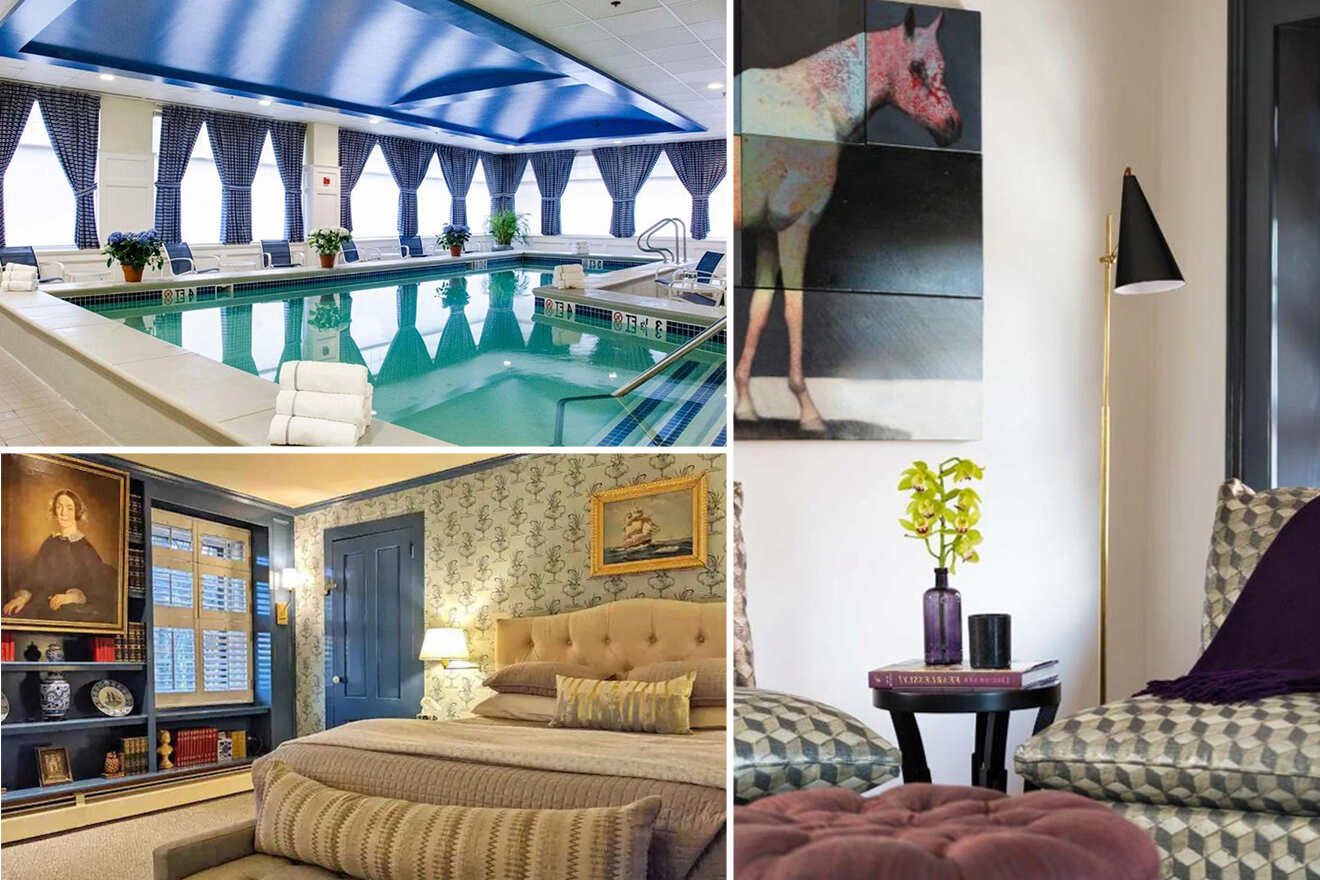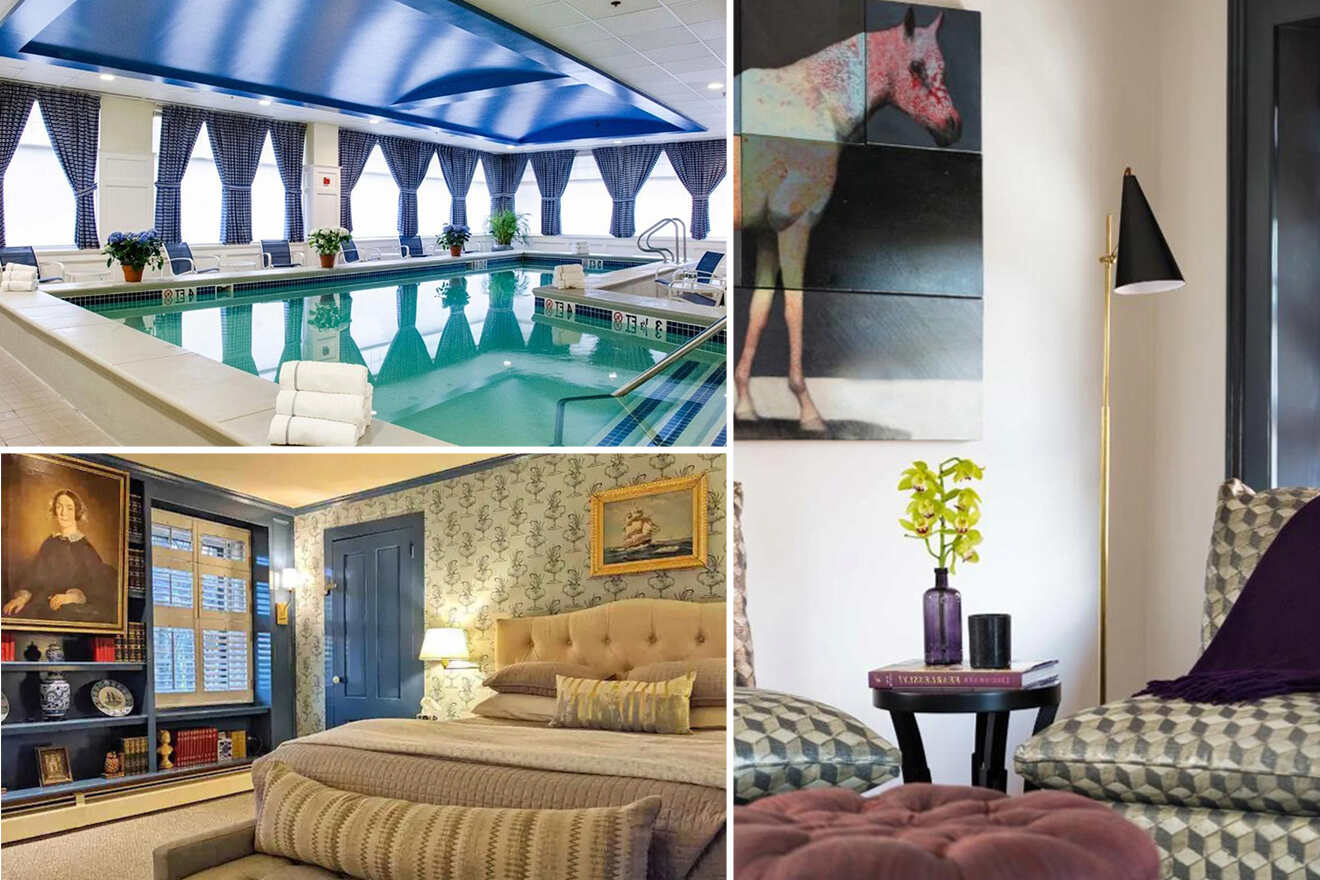 The Merchant – How cool are these colorful rooms? Each room has a different style, comfortable beds, and lots of space! Set in Downtown Salem, within walking distance from all the attractions, this luxurious boutique hotel also has a sun terrace and a lounge area where you can relax with a fireplace!
Salem Waterfront Hotel & Suites – Just a few steps away from the Salem waterfront and Regatta Pub, this hotel has all the amenities you need for a perfect stay in town, including spacious rooms with modern furnishings. Grab some breakfast, go for a swim in the pool and then head off to visit the Witch House and the Downtown Historic District. Remember to book your Salem hotels in advance though, the town is super famous, plus it's super close to Boston, so it gets lots of tourists!
Northey Street House – You'll feel so at home in this beautiful property near the Salem Witch Museum! All the rooms are super comfortable and have free wifi. Before heading out, you can enjoy a cup of coffee and breakfast on the terrace. The accommodation has a great host, and it's the perfect place for exploring the Salem area.
The Mason Suite of Salem – Fancy staying in a historic house built in 1844? Decorated with vintage furniture and paintings, this wonderful place has a great location in downtown Salem near all the restaurants. But you'll still have a kitchen at home, plus a balcony and a shared backyard!
Bertram Manor – Perfect for a bigger group visiting Salem, this renovated historical house from 1884 offers free parking and 2 suites. The accommodation is equipped with many amenities including a kitchen, a balcony, and security cameras!
Mid Range (US$200 – US$300)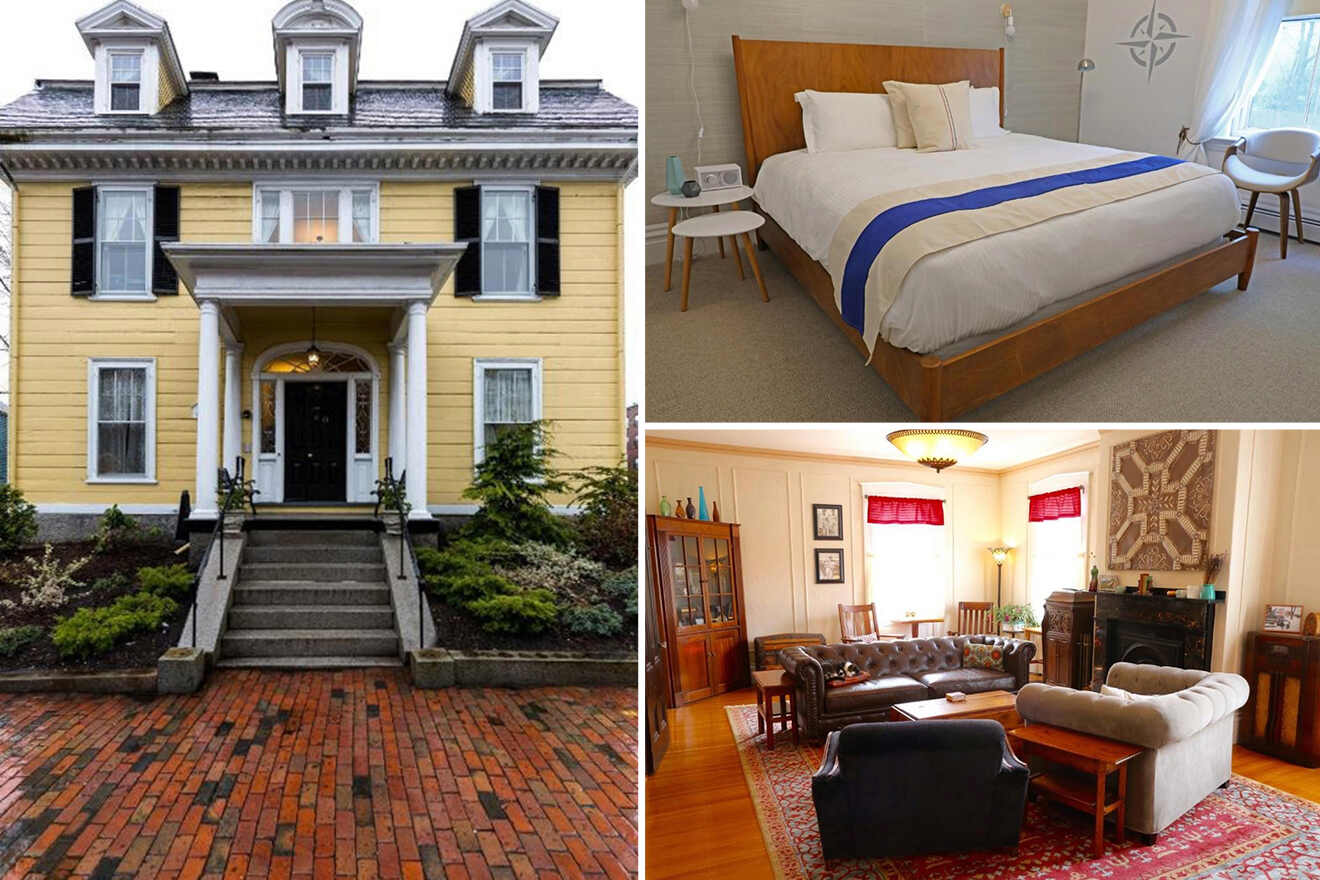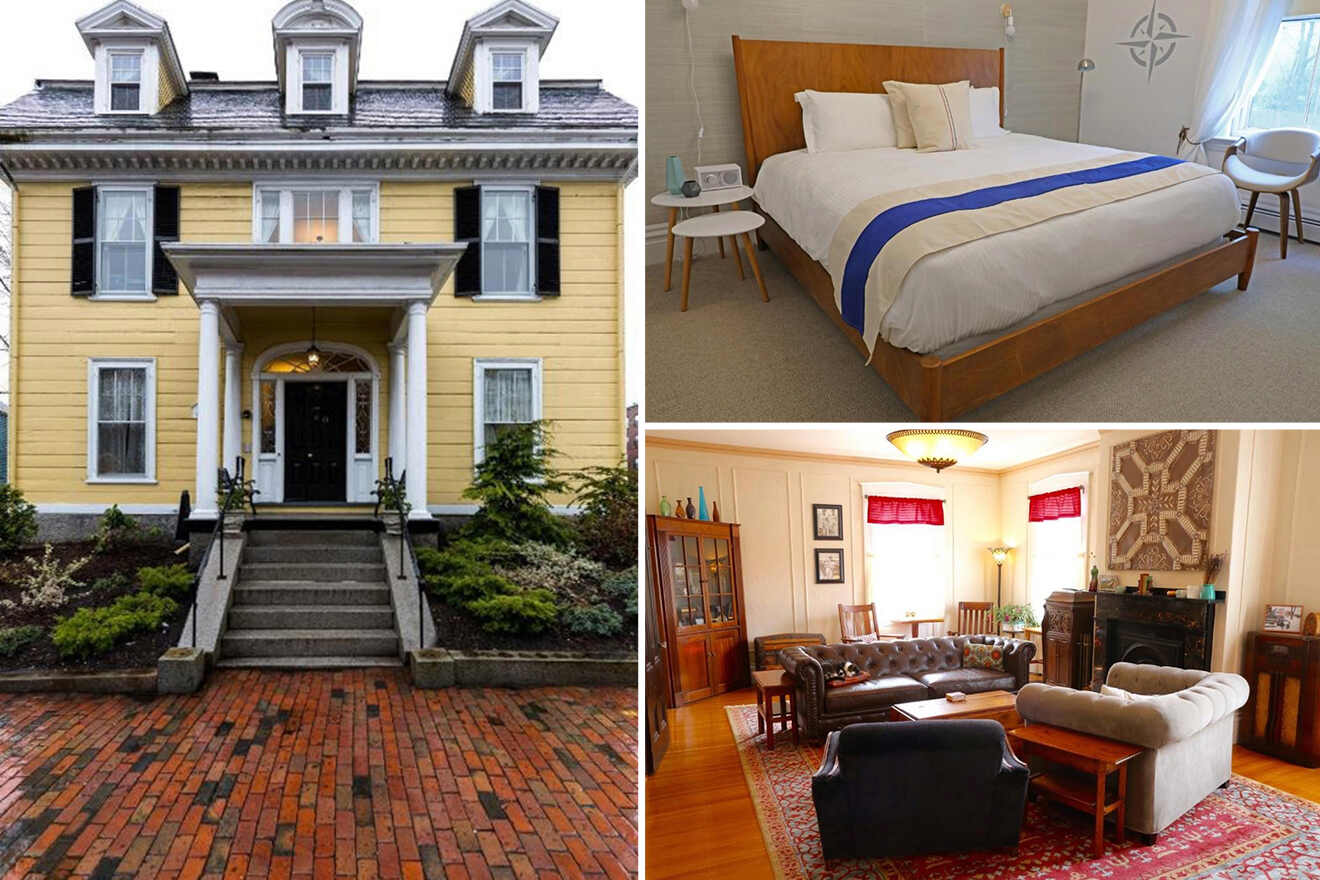 The Hotel Marblehead – Set in a historic house, this inn will offer you a comfortable stay in Salem right near the beach. The suites come with a flat-screen tv and free wifi. And when you're not out exploring the Downtown area, you can relax on the terrace or go for a walk in the garden. Unfortunately, there is no onsite dining, but there are many restaurants nearby that serve great food!
The Salem Inn – Old meets new! I like the fusion of vintage furniture with the modern elements at this Salem inn. Each room has a unique name, and some come with a fireplace and whirlpool tub. Among the many facilities, you'll enjoy free breakfast, free parking, and access to the nearby fitness center.
Stepping Stone Inn – Enjoy the complimentary breakfast at this colorful hotel in Salem's town center! The pet-friendly Stepping Stone inn has family suites and excellent guest reviews. During the day you can relax in the lounge area and grab a cup of coffee (for free) and maybe ask the host to tell you some incredible stories about the town's witch history!
Budget (up to US$200)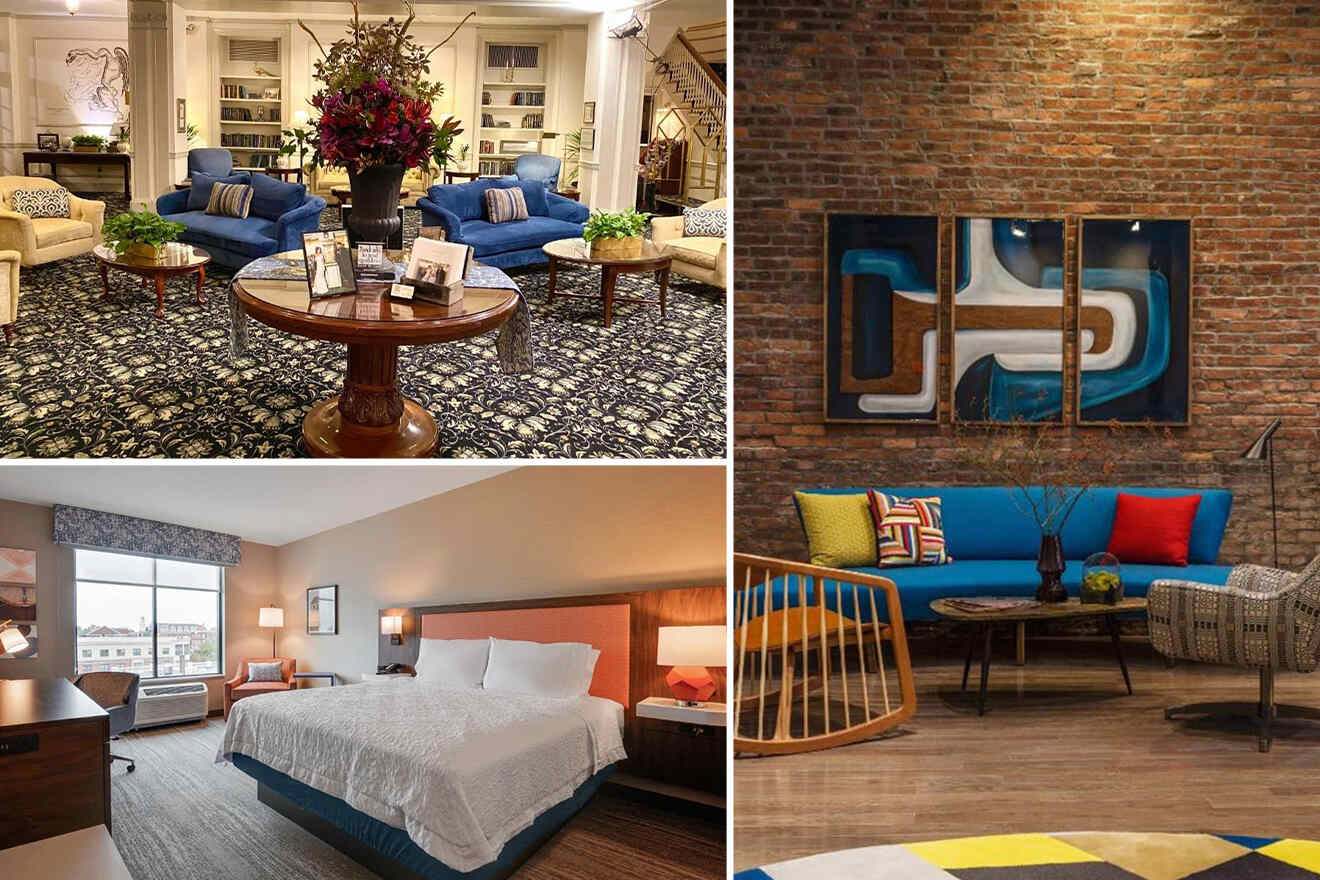 Hawthorne Hotel – Is the Hawthorne Hotel haunted? I don't know for sure, but many people say so! If you want to find out, book a room here! The accommodation has a great location, right near the Peabody Essex Museum and a restaurant on-site. Featuring rooms with soft colors and dark wood furnishings, the hotel also has a fitness center. Grab the free bikes and explore Downtown Salem all day.
Hampton Inn – If you're looking for a modern place with a central location while visiting Salem, you'll love this Salem inn! It's set less than 1 mile away from House of the Seven Gables, and it offers a complimentary breakfast. Each room has all the facilities you need including coffee makers and a tub. Although I'm sure you'll spend most of your time in the pool or exploring the Salem Witch Museum.
The Hotel Salem – Admire the picturesque views from the rooftop bar of this stylish Hotel in Salem that has family rooms. I like how each suite is pretty simple but unique in its own way. There's a restaurant on-site here, and you'll also have access to free wifi.
Luckily Hotel Salem has a central location, and you'll be within walking distance of all the attractions like the House of Seven Gables!
BONUS: The Top 4 VRBOs near Salem
As you've noticed, Salem, Massachusetts, is a pretty small town and there are only a handful of great hotels that have fantastic guest reviews and the best price. Luckily there are so many vacation rentals inside and nearby the city, so I decided to add some to give you some more options (and because they look amazing)!
In case you're planning to visit other areas in New England and you want a house with all the features you'd need for a longer stay, have a look at the list below with accommodations from most to least expensive: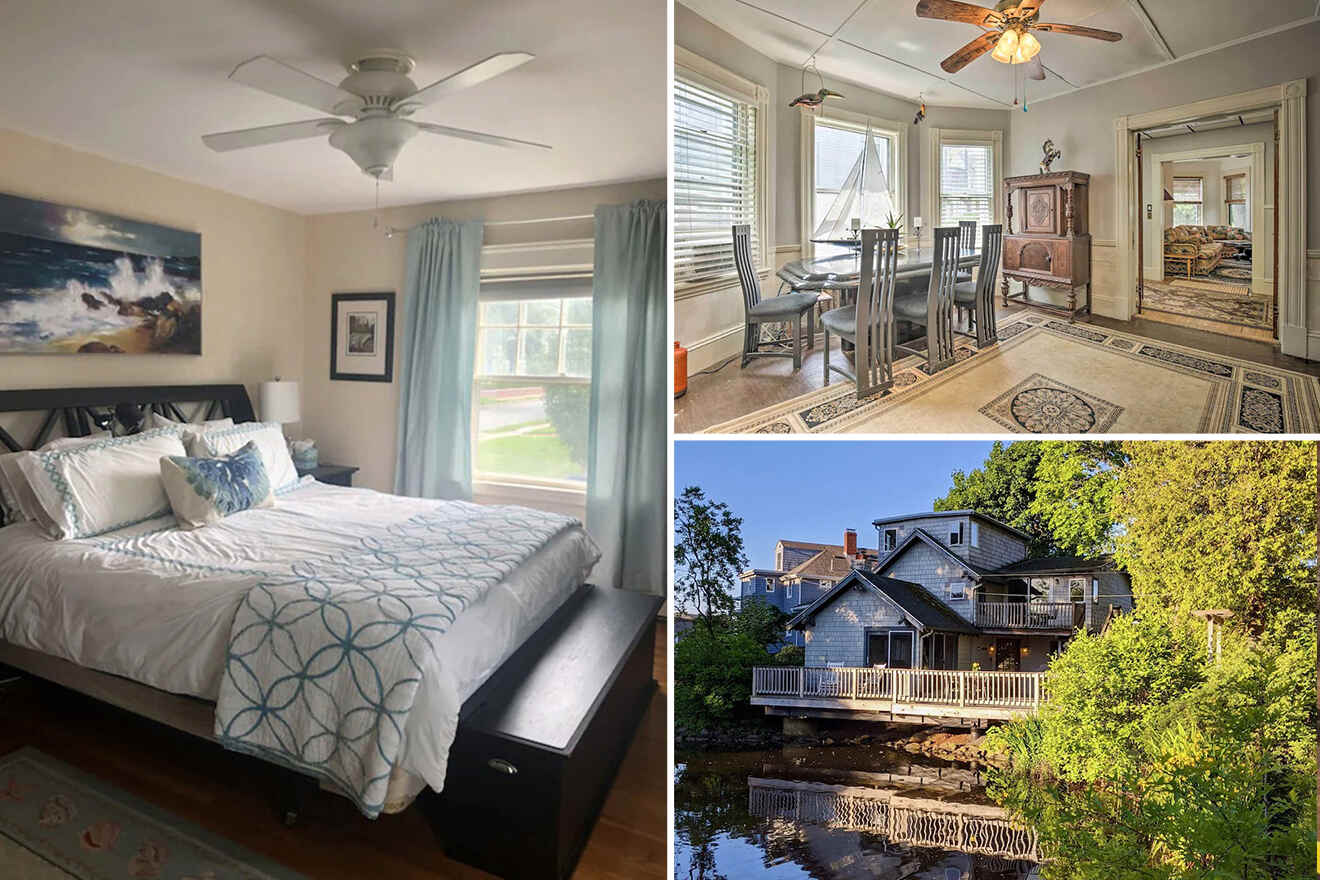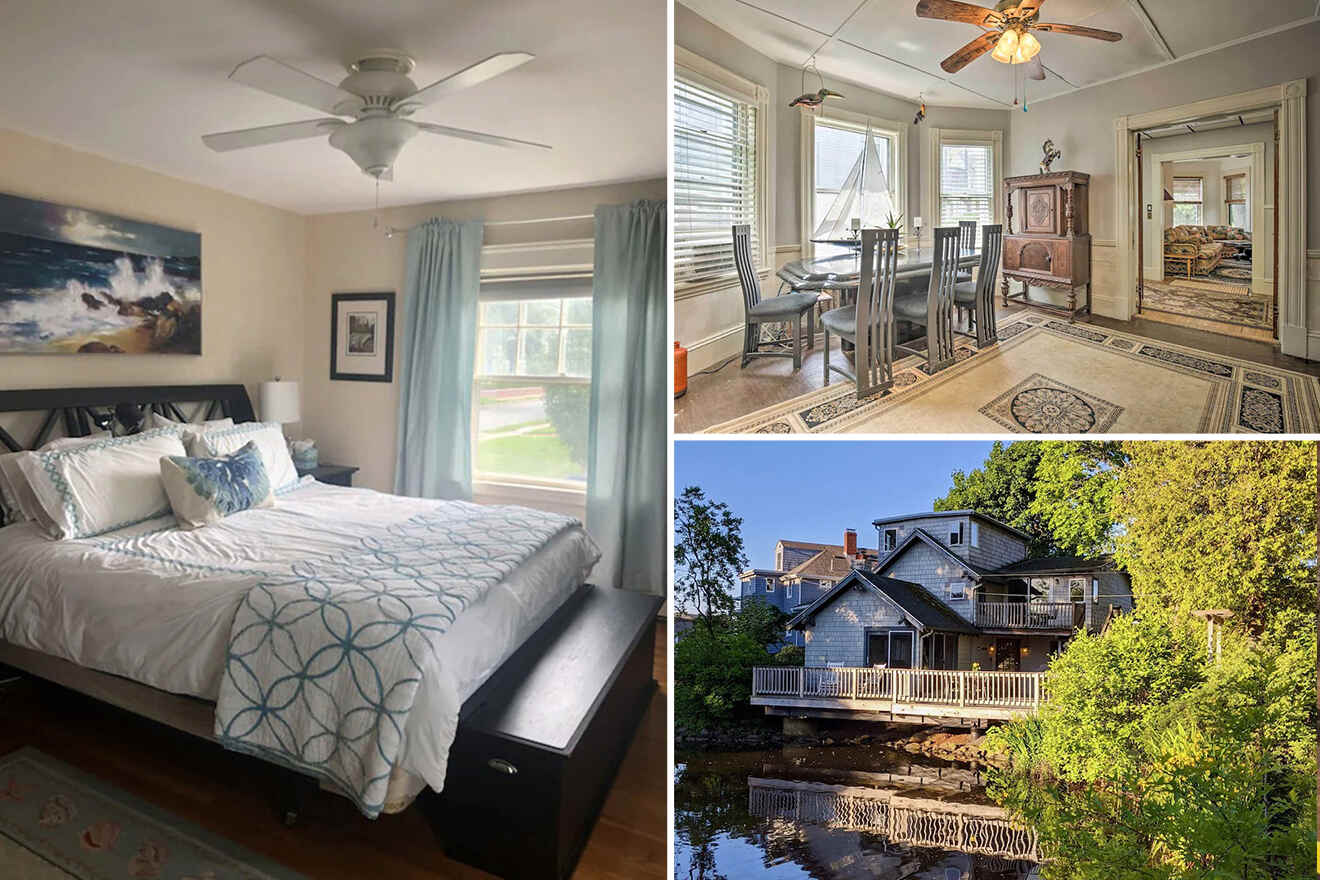 FAQs about Salem, Mass, hotels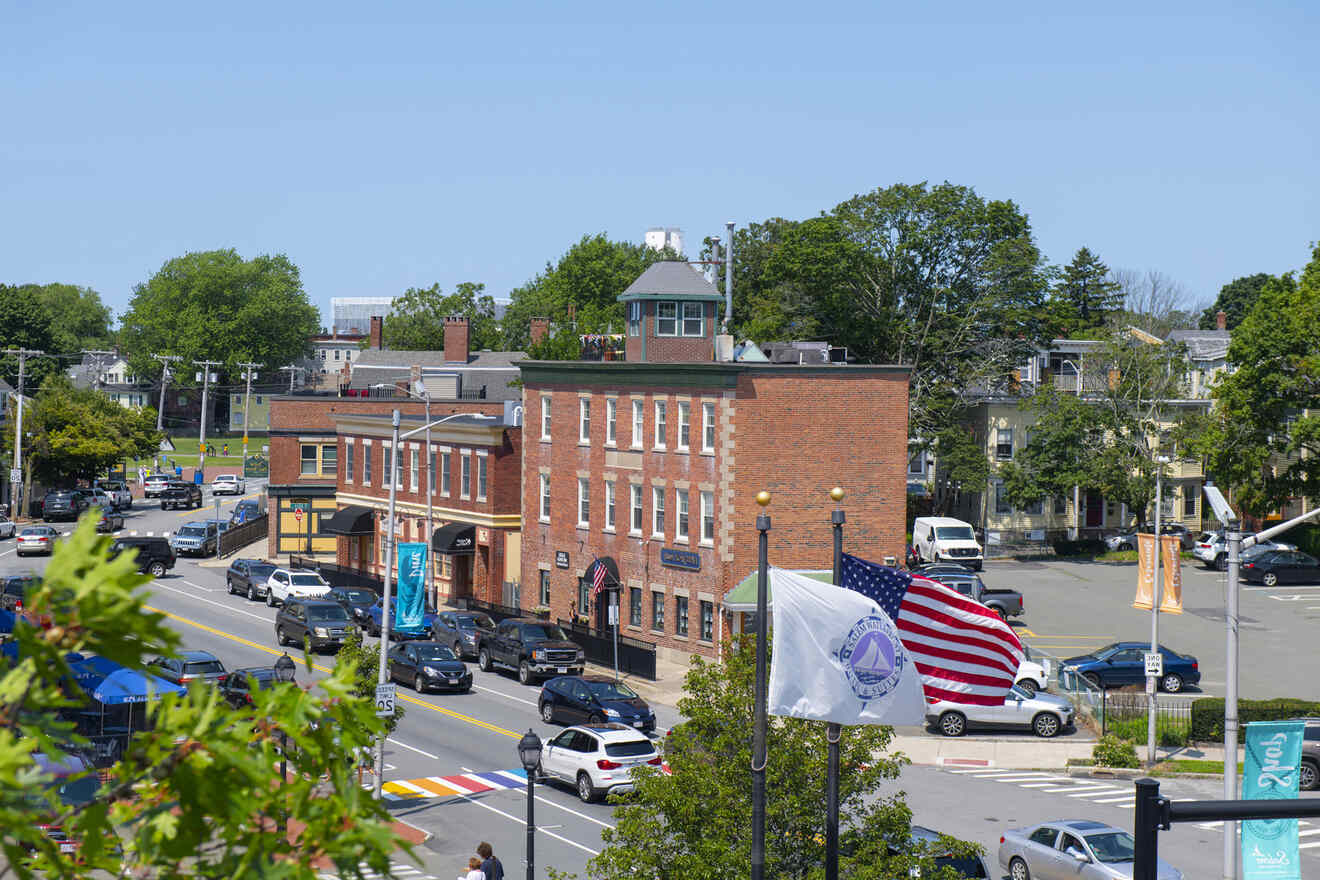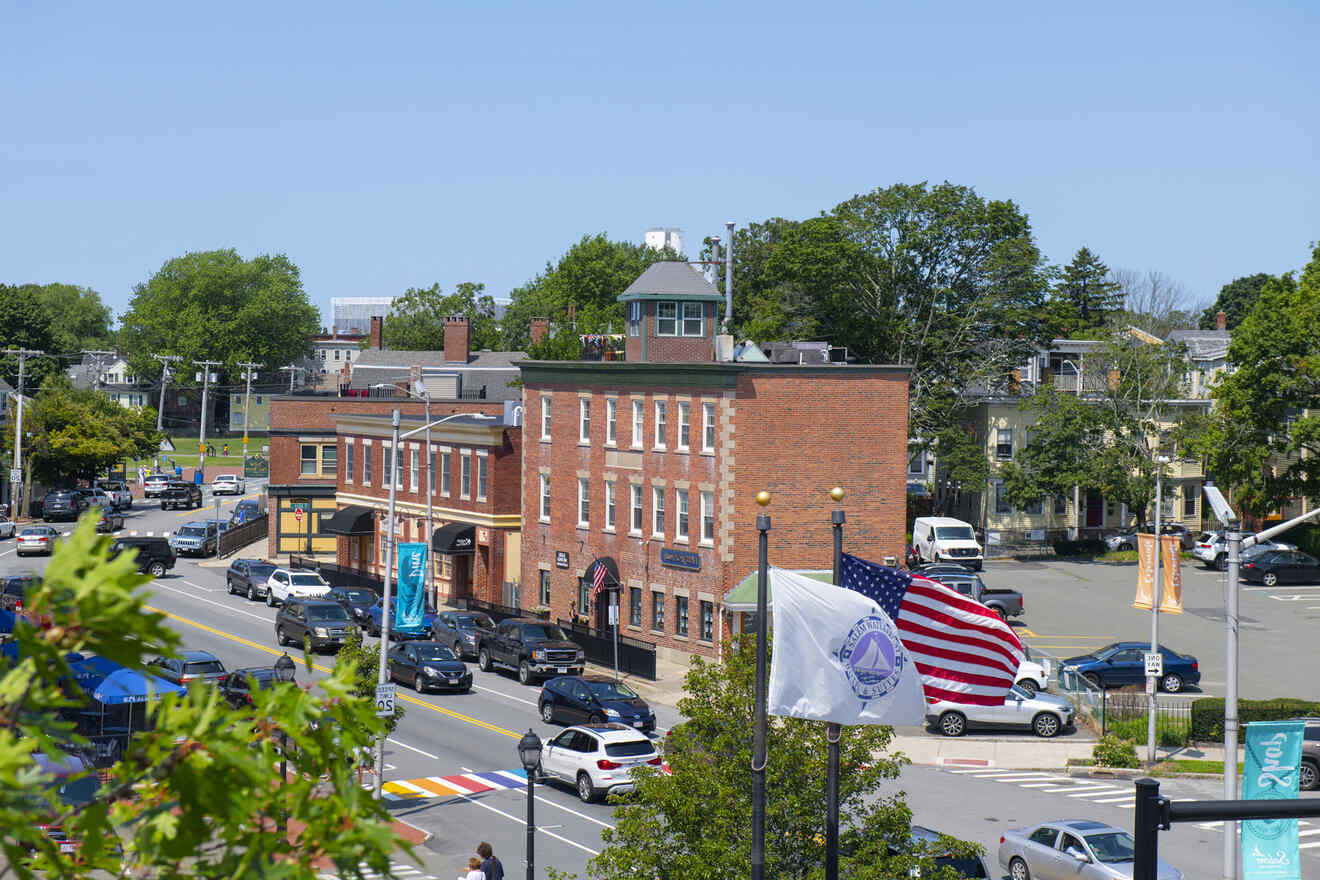 Conclusion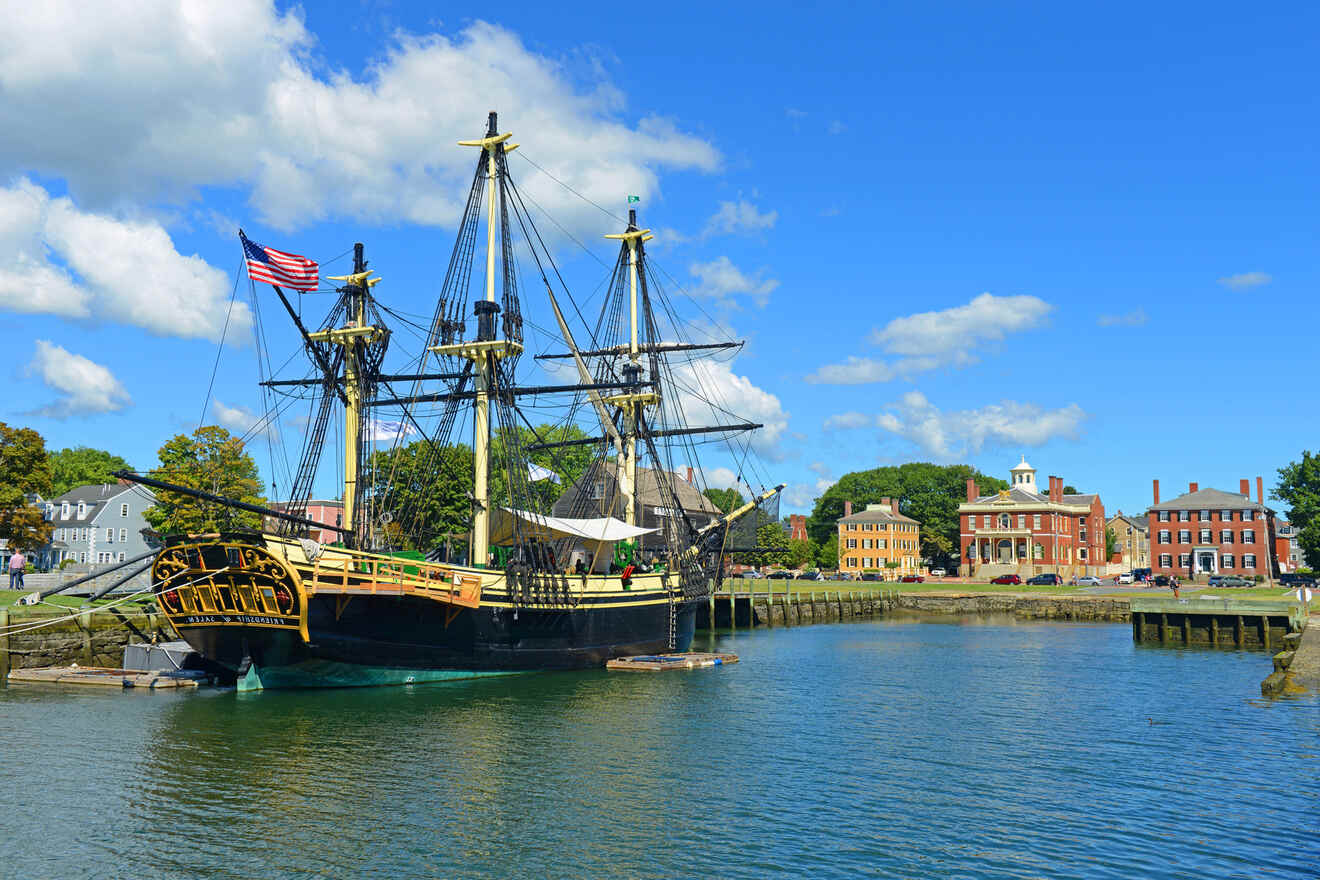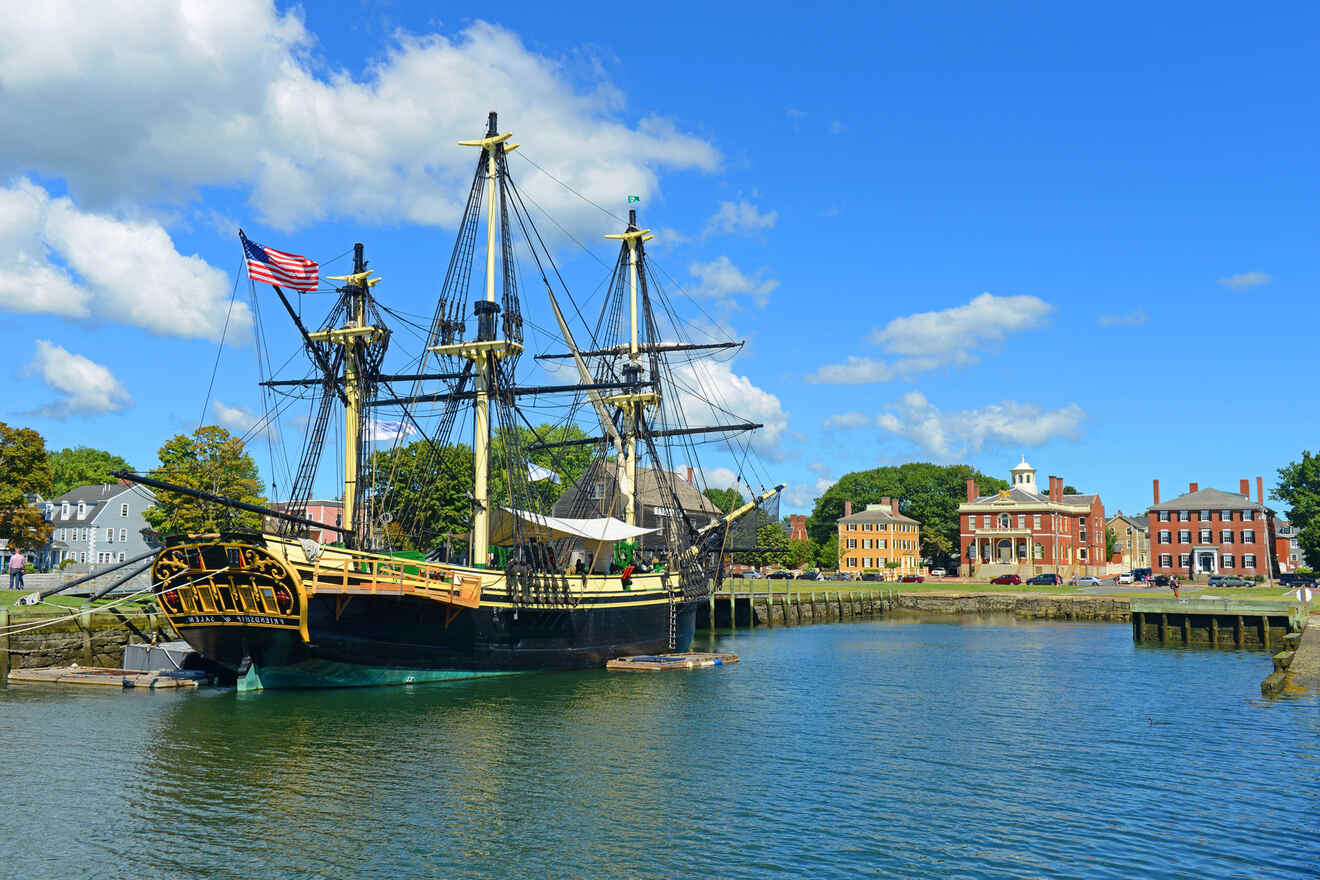 Gotta love Salem and its history!
I hope this post full of the best hotels where to stay in Salem helped you find the top accommodations for your trip!
Hopefully, you didn't scroll too fast and miss my bonus section with some great VRBOs in and around Salem that I'm sure you'll love! (If you did, make sure to check them out.)
There are so many hotel options in this post, but I always think it's better to have a long list to choose from. If you're having a hard time deciding which accommodation is the right one, here are my top 2 favorites:
The Merchant – A fantastic inn set in Downtown Salem that's beautifully decorated and has a sun terrace
The Hotel Marblehead – The perfect mid-range hotel in Salem that has rooms with a garden view and a picnic area
Just remember that Salem, MA is such a famous place and it gets so many tourists. The best hotels (especially those with a complimentary breakfast or rooftop bar) will sell out fast, so I highly recommend booking in advance!
For now, this is where our trip ends! I'm confident that this post will help you pick the best Salem hotel and organize an unforgettable trip! But if you have any questions or other hotel suggestions for our readers, leave me a comment below and I'll answer ASAP!
Safe travels,
Victoria