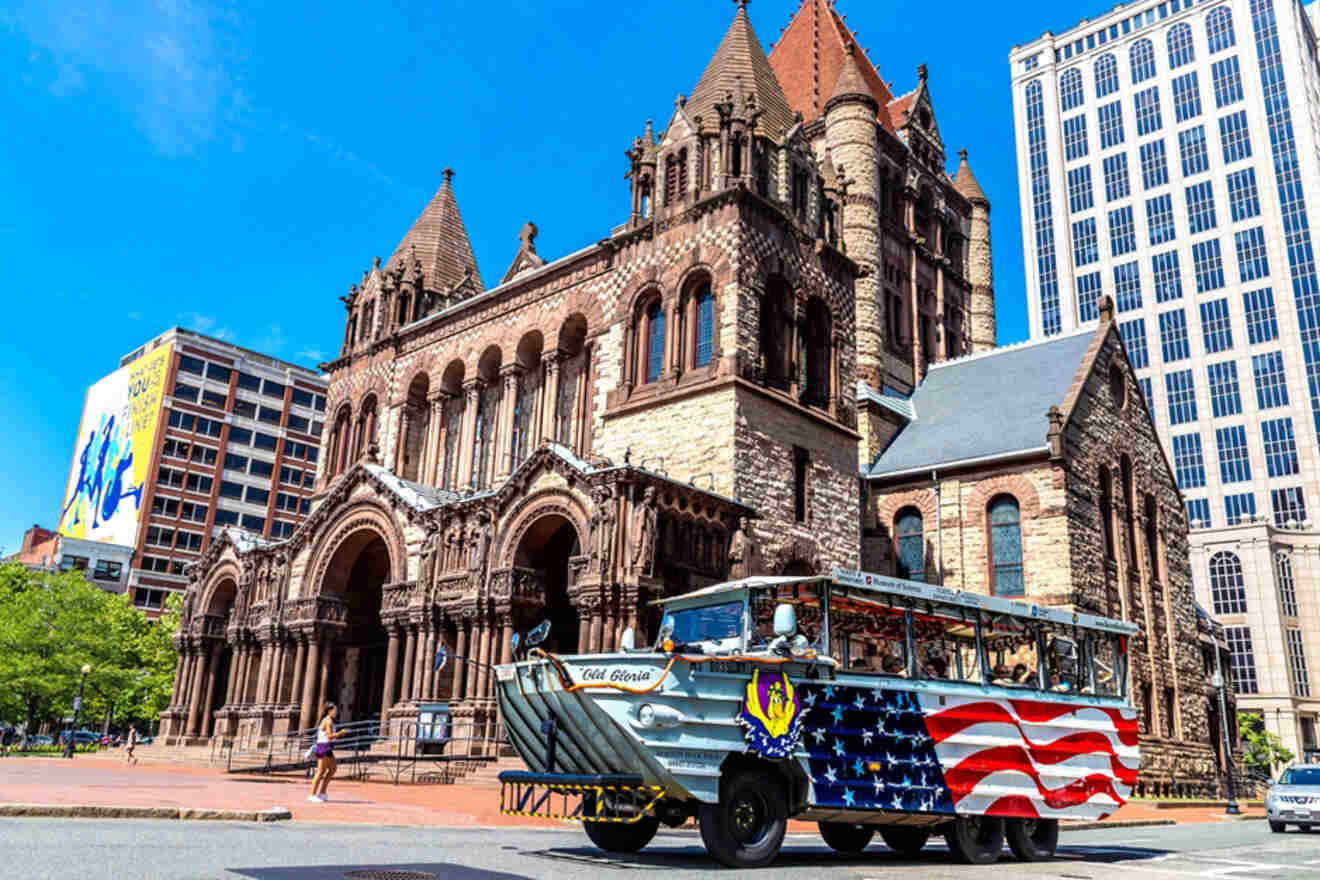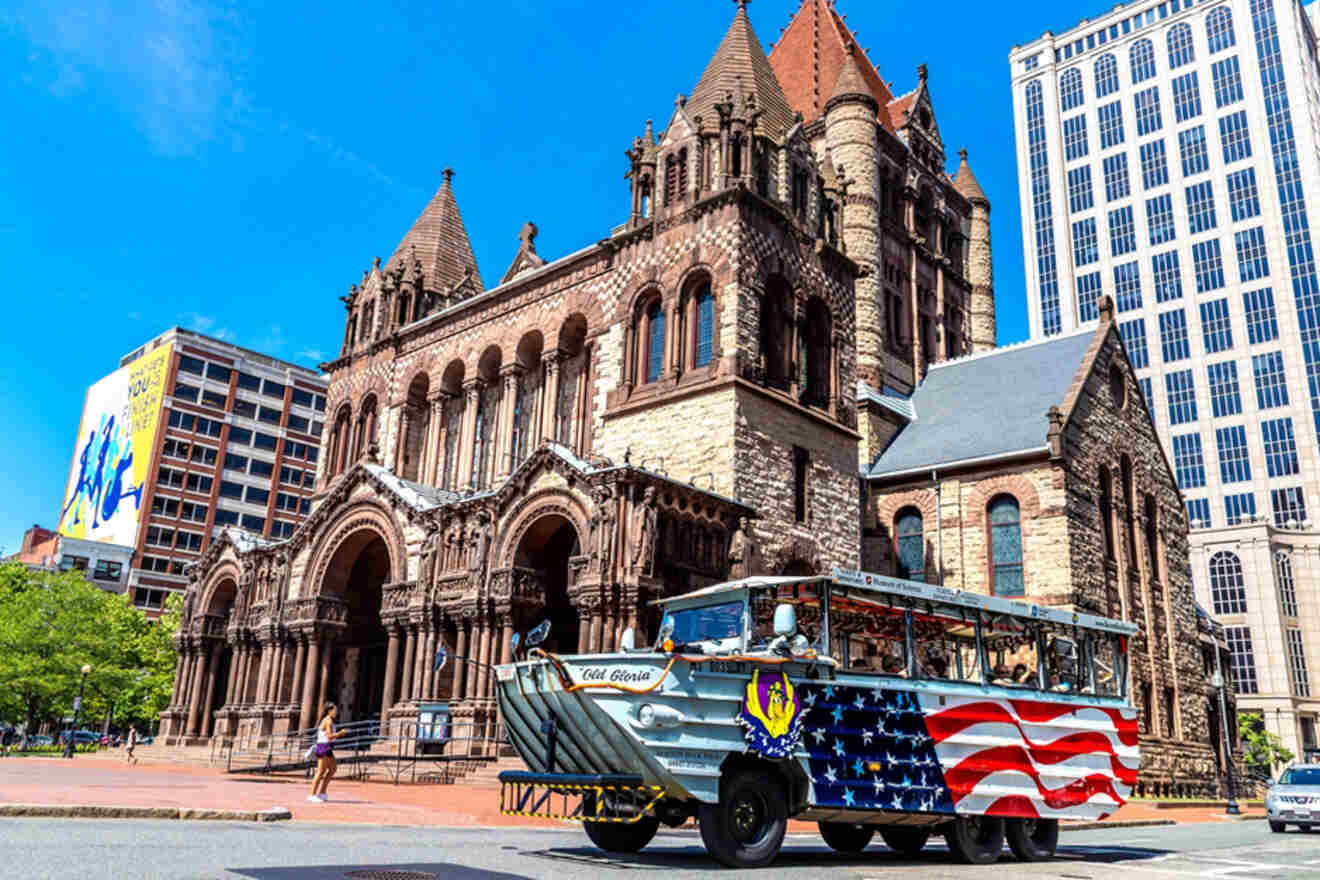 The important historic city of Boston has a lot to teach you, but why not make that learning experience as great as it could possibly be? To do that you need to choose the very best tours in Boston!
Luckily, you won't have to spend hours researching and reading reviews because I already did that for you! As your trusty travel guide, I managed to find the top-tier Boston tours you can try the next time you find yourself in the city!
No matter if you want to embark on Boston Duck tours, visit Old North Church and Paul Revere House, or simply enjoy the convenience of the hop-on/hop-off trolley tour, this list won't disappoint you!
These tours run year-round, but don't let that fool you, they fill up pretty quickly! So, play it smart and reserve your spot in advance!
Enough of the small talk, let's get on to the real deal!
If you are in a hurry
If you don't have time to read the whole post, check out the best Boston tours below and book them ASAP:
1. Join a boat tour of top Boston attractions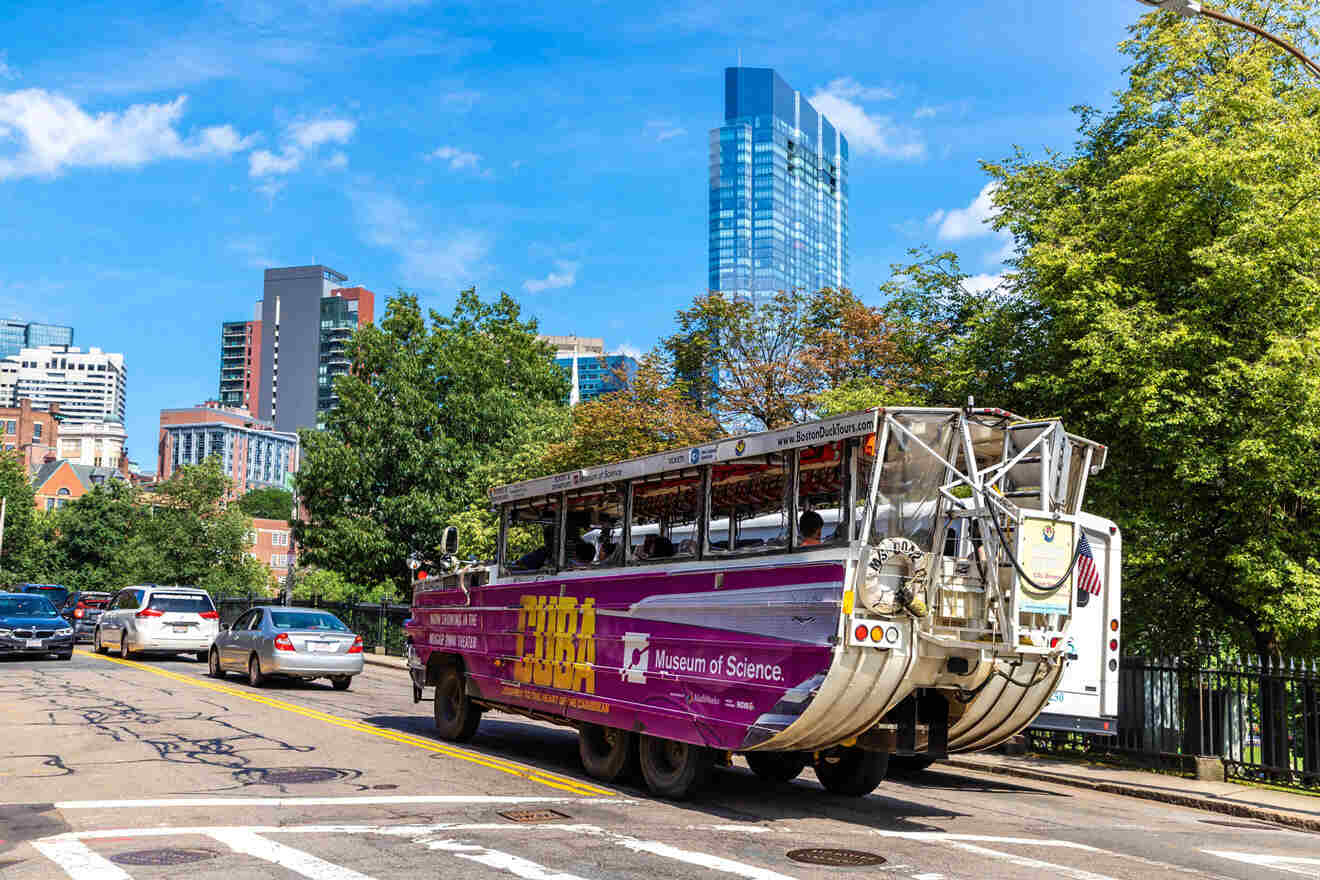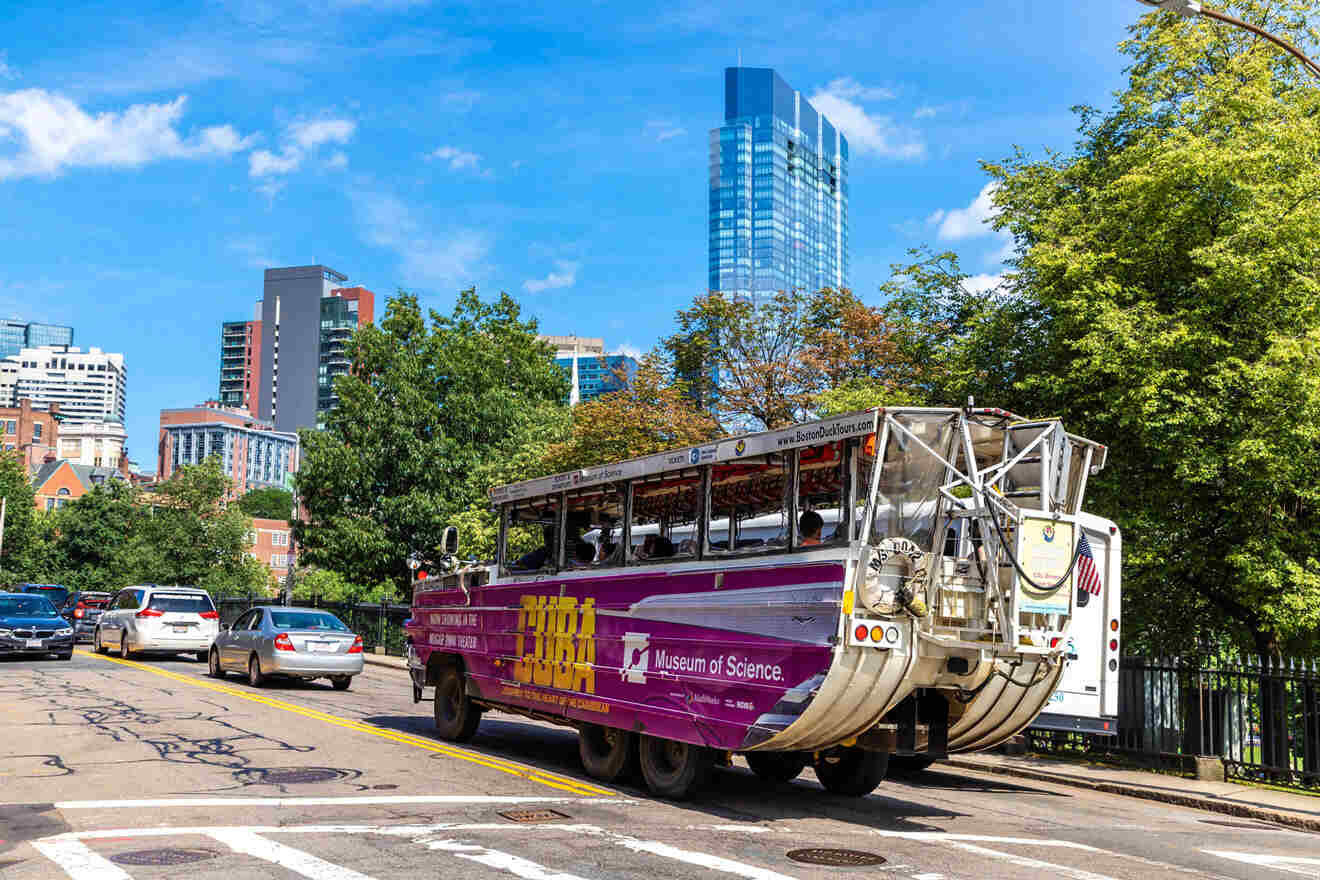 Hop into a Boston Duck tour, a spruced-up World War II amphibious vehicle for a far-reaching tour of Boston's landmarks! You'll check out the bustling Boston Common, Quincy Market, and TD Garden – the Celtic's home turf. Then you'll dive into the Charles River for a breathtaking view of the city from the water.
All throughout the tour, your knowledgeable local guide will fill you in on all the interesting facts and stories about Boston's fascinating history and historic sites. You'll catch glimpses of iconic sights like Old State House, Quincy Market, and Prudential Tower all while soaking up exciting tales along the way! The whole tour lasts for approximately 1.5 hours.
If you're on a budget and looking for free tours, I have a few options here for you as well. You can save money and take a walking tour to explore Boston but don't forget to tip your guide.
2. Explore Harvard University on a student-led tour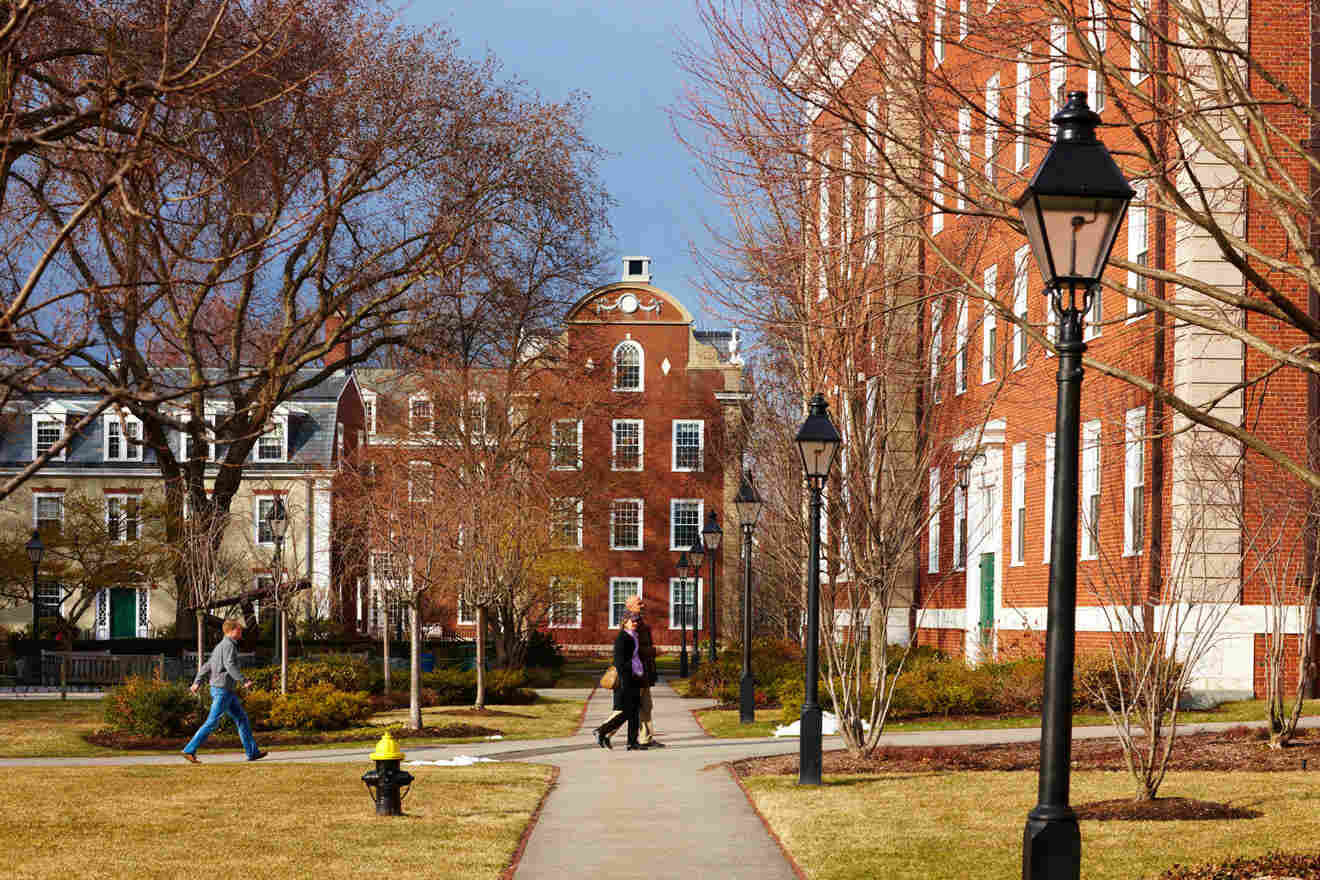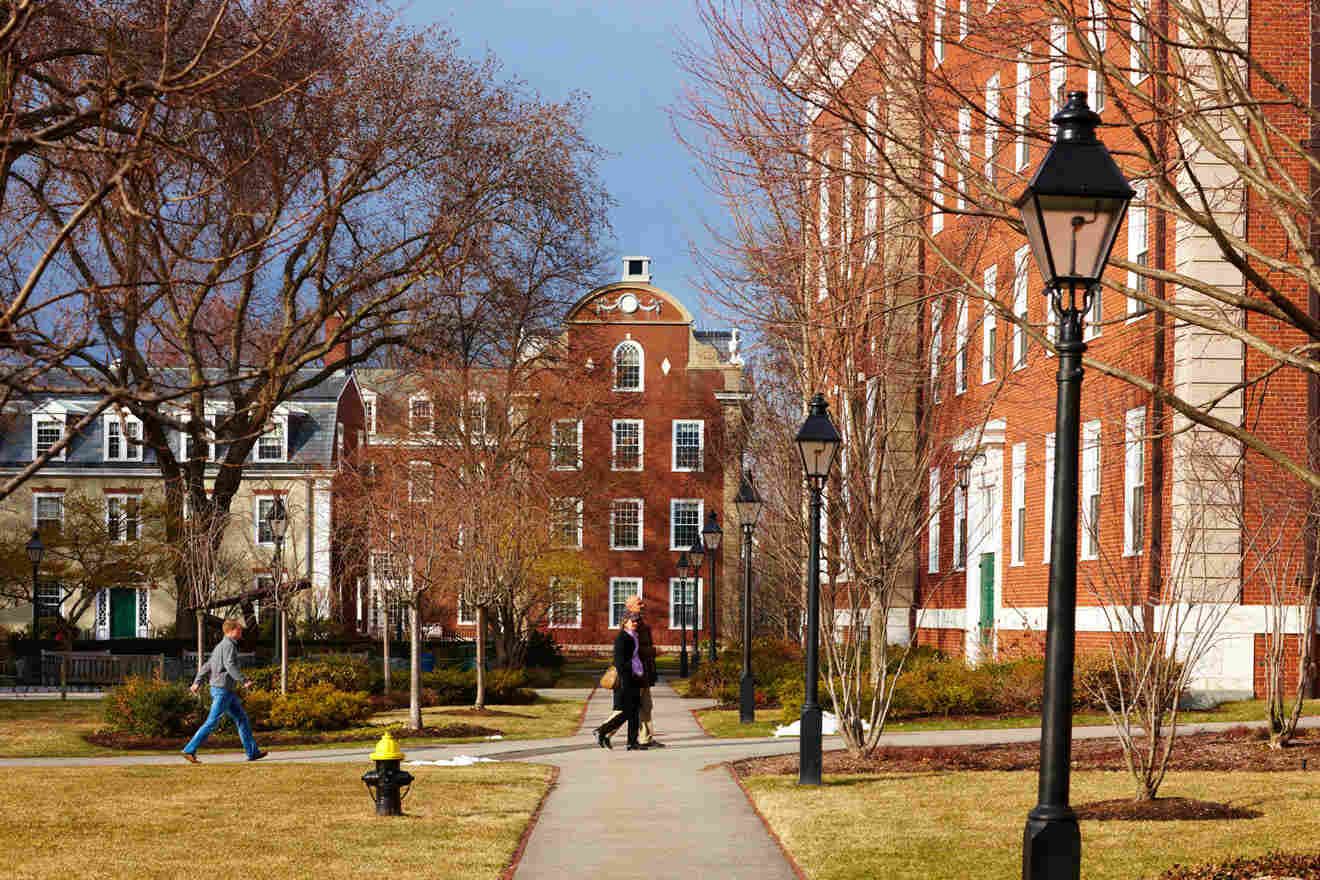 Explore the historic campus through the eyes of a current scholar which makes this tour quite an interesting and popular tour option. Enjoy the views and learn a lot about America's oldest university on this must-do tour when visiting Boston!
Beginning your tour in the heart of Harvard Square, a passionate Harvard student will guide you into the Harvard Yard. They'll tell you all the juicy details of their personal experience and Harvard history.
You'll get to see Johnston Gate, the impressive John Harvard Statue, the Grand Memorial Hall, and the Widener Library. Plus, you'll learn a few secrets about Harvard that only the initiated know!
The tour is about 70 minutes long and it's a unique option for those looking for walking tours.
3. Go whale-watching in a high-speed catamaran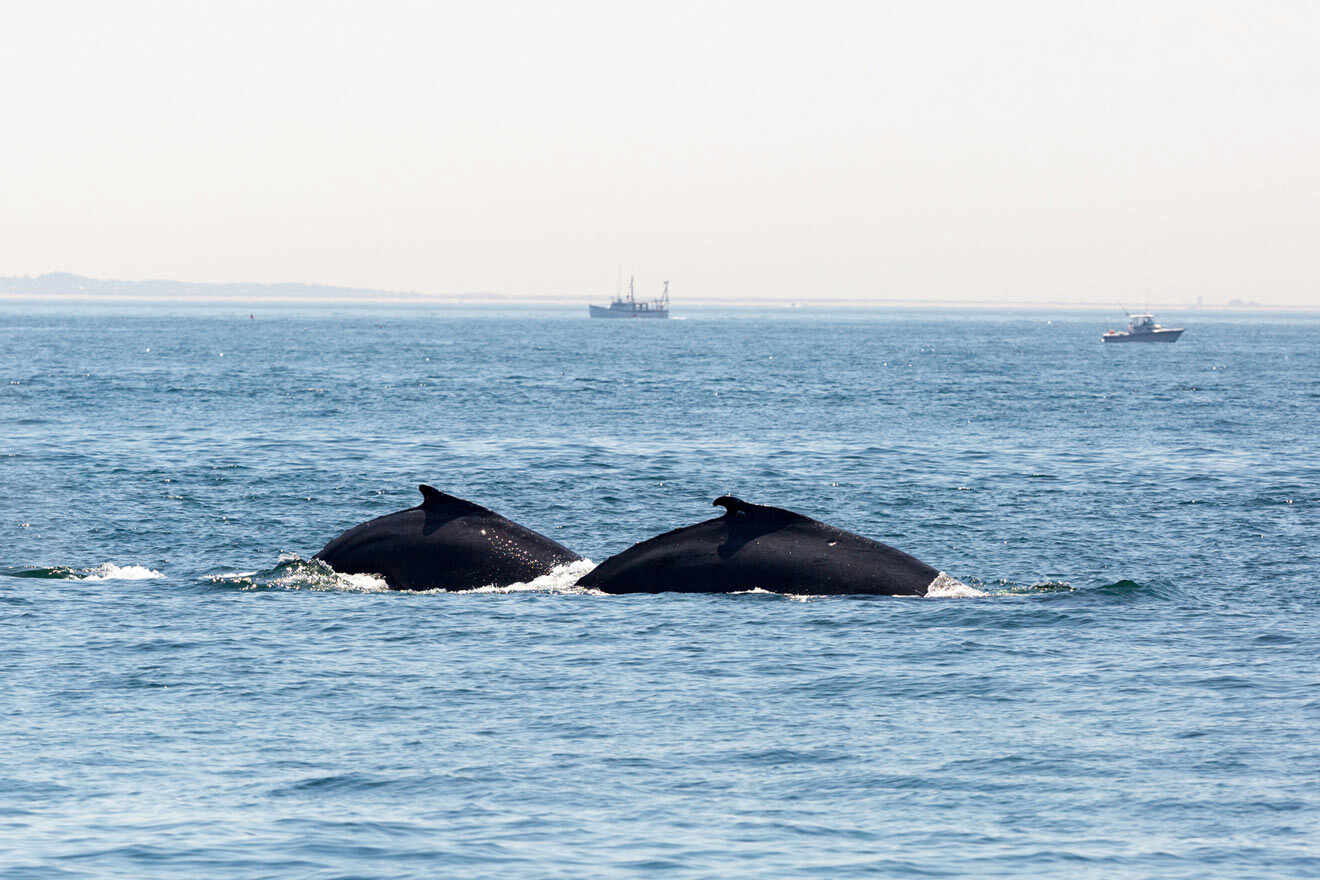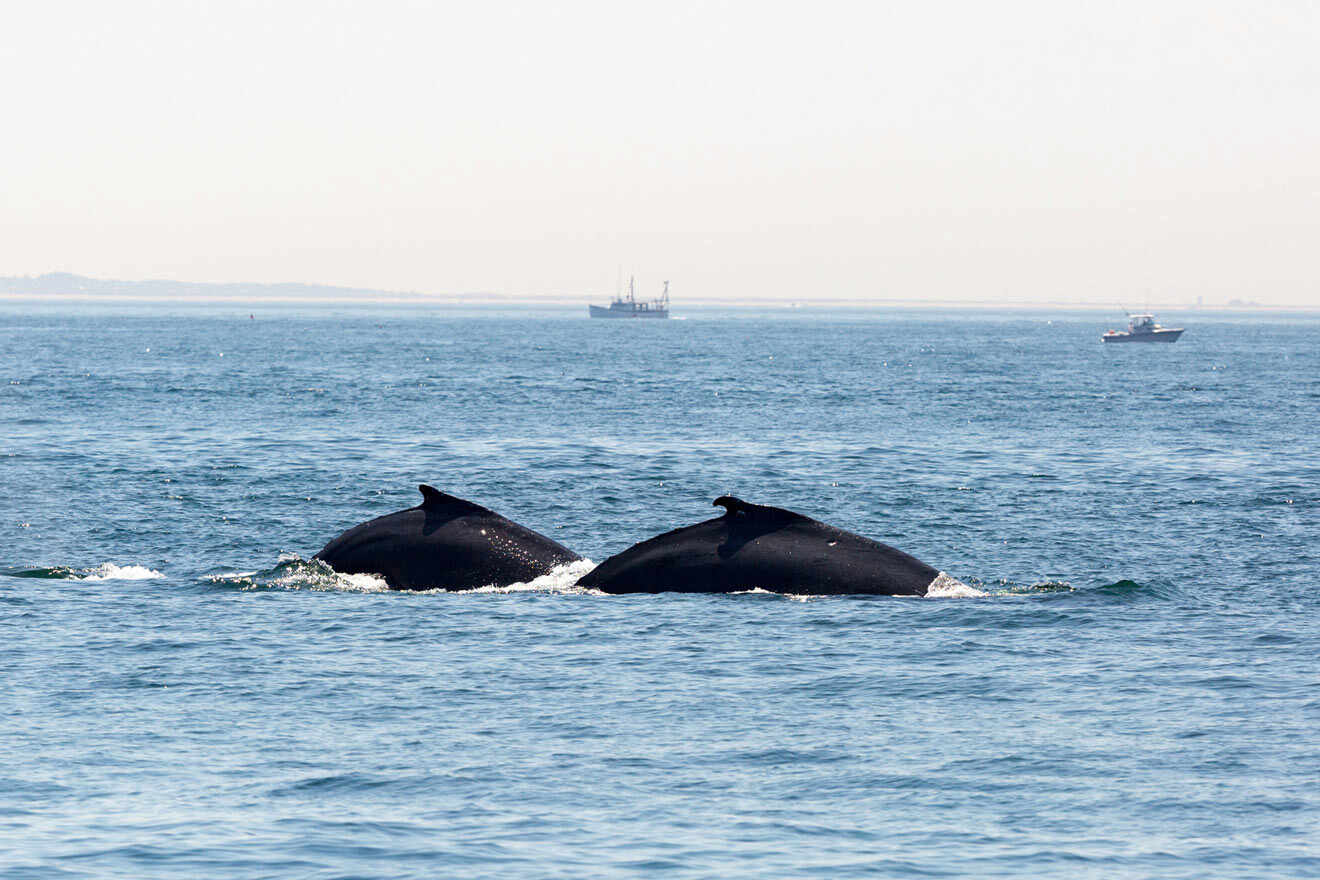 No matter how beautiful the coast views from your Boston hotel with a jacuzzi are, you'll need something more concrete to truly get to know Boston Harbor and all its wildlife hidden in the water.
Come on board and get to see the best of Boston's marine wildlife with this whale-watching cruise! Hop in a high-speed catamaran that'll get you to and from the whales as fast as possible. You're sure to spot humpbacks, fin whales, and maybe even some dolphins – all with guidance from a knowledgeable naturalist guide. Plus, the onboard galley has plenty of snacks and drinks for purchase during your sail.
The average tour length is between 3.5 and 4 hours, and the tour operator guarantees whale viewing, otherwise, you'll get the next cruise for free!
4. See historic Fenway Park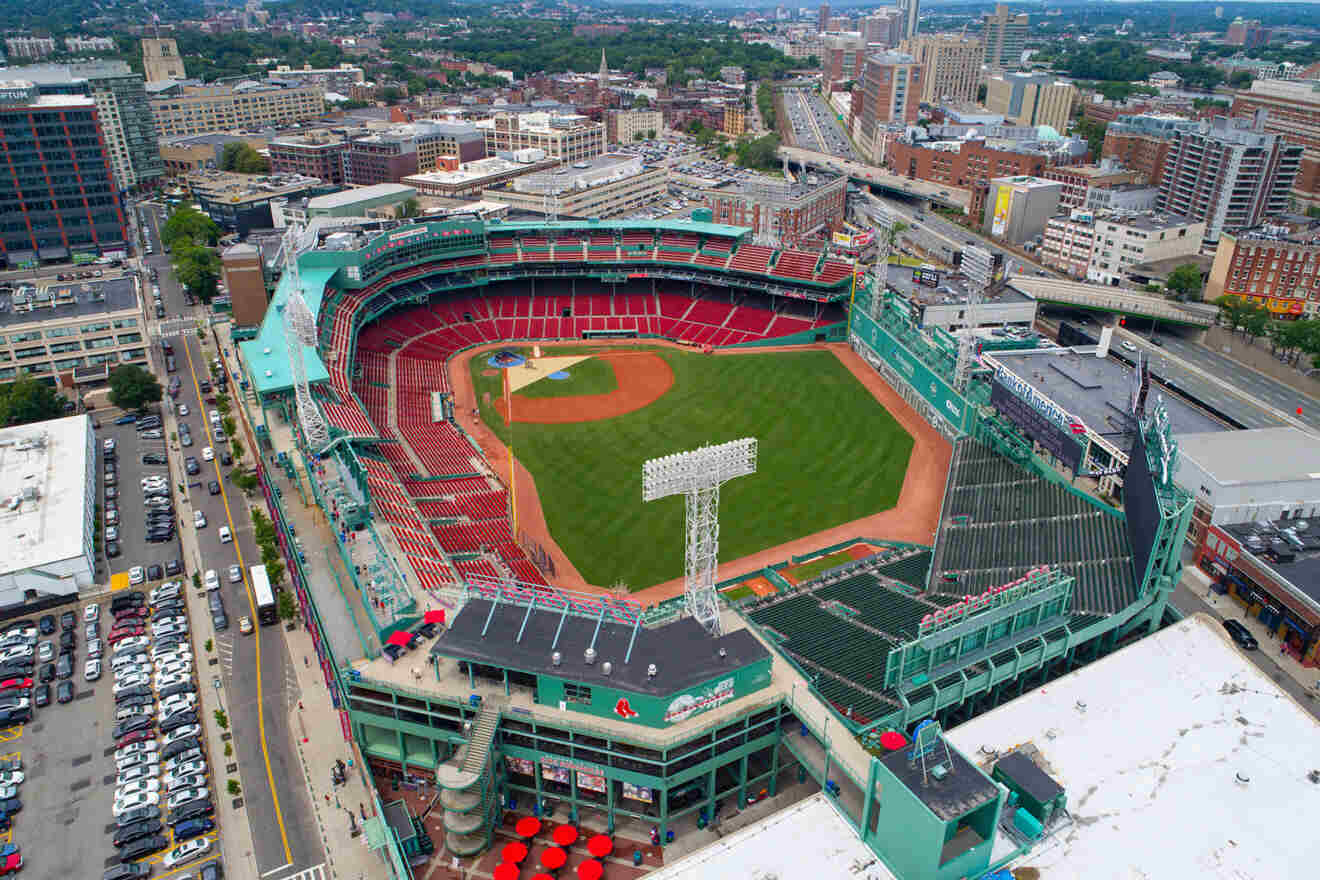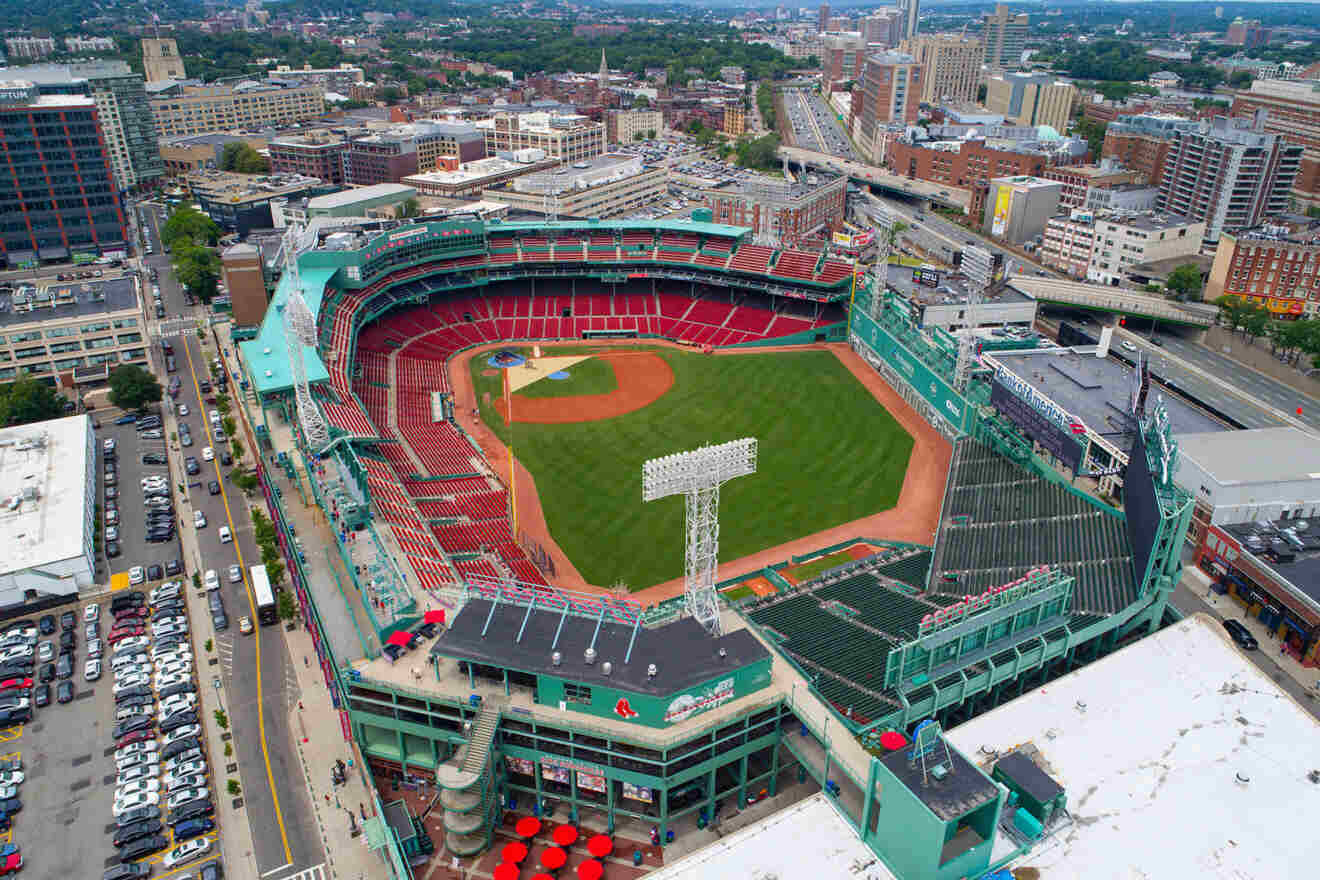 Take a trip down memory lane and relish in the incredible history of Fenway Park, one of baseball's most beloved stadiums, on this 1-hour guided tour!
Visit the hallowed sites and the Fenway Park Living Museum, while learning all about some of the Red Sox's legendary players. You'll get a chance to marvel at some amazing artifacts from more than 170,000 stadium items and 150,000 photographs.
All these historic items are guaranteed to trigger nostalgia in any baseball fan. This place is significant for Boston's history and is beloved by many so I definitely recommend checking it out even if you're not a die-hard sports fan! You'll get to set the tour's starting time as well, so it's a convenient option for travers.
5. Take a trip to Martha's Vineyard on a mini coach bus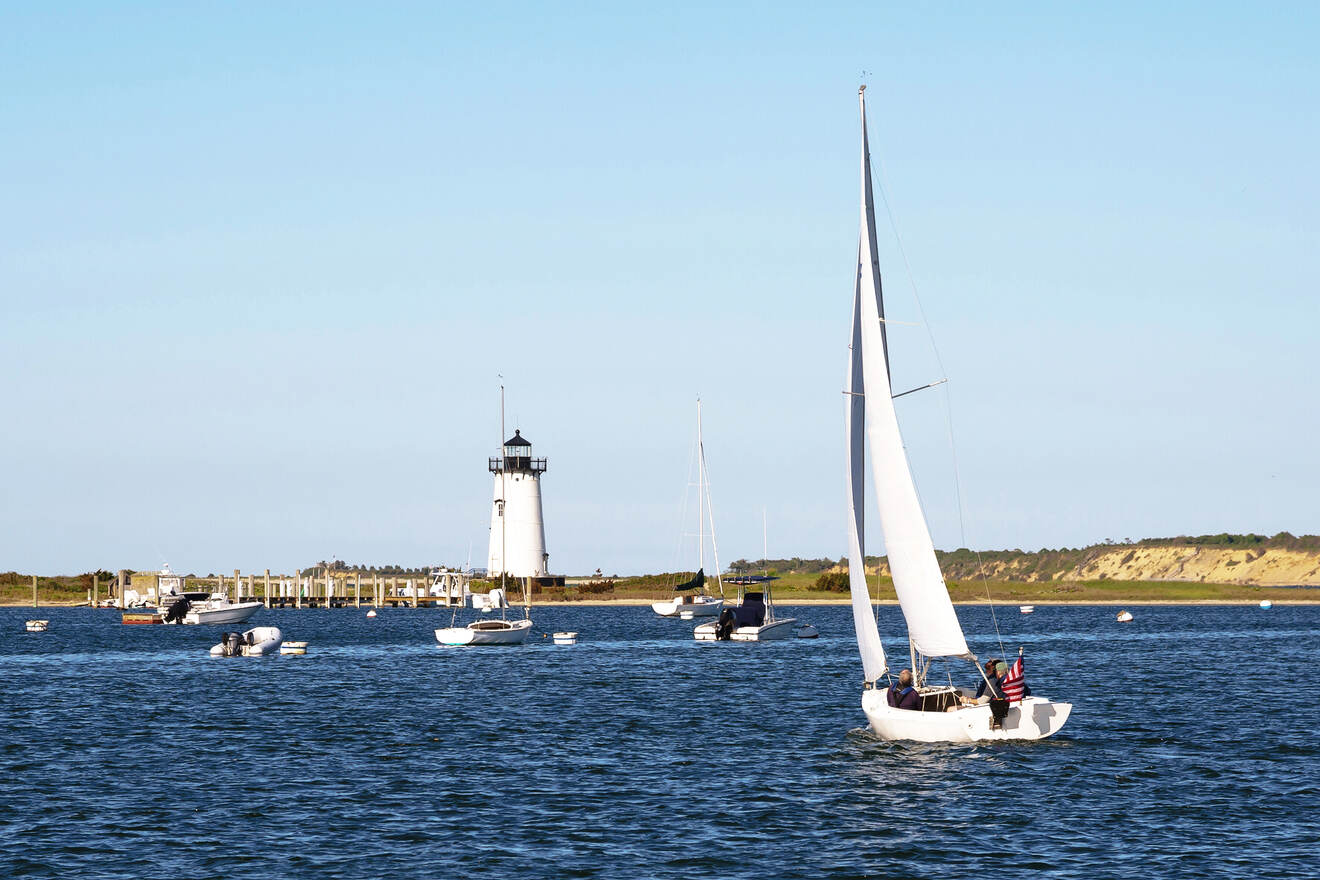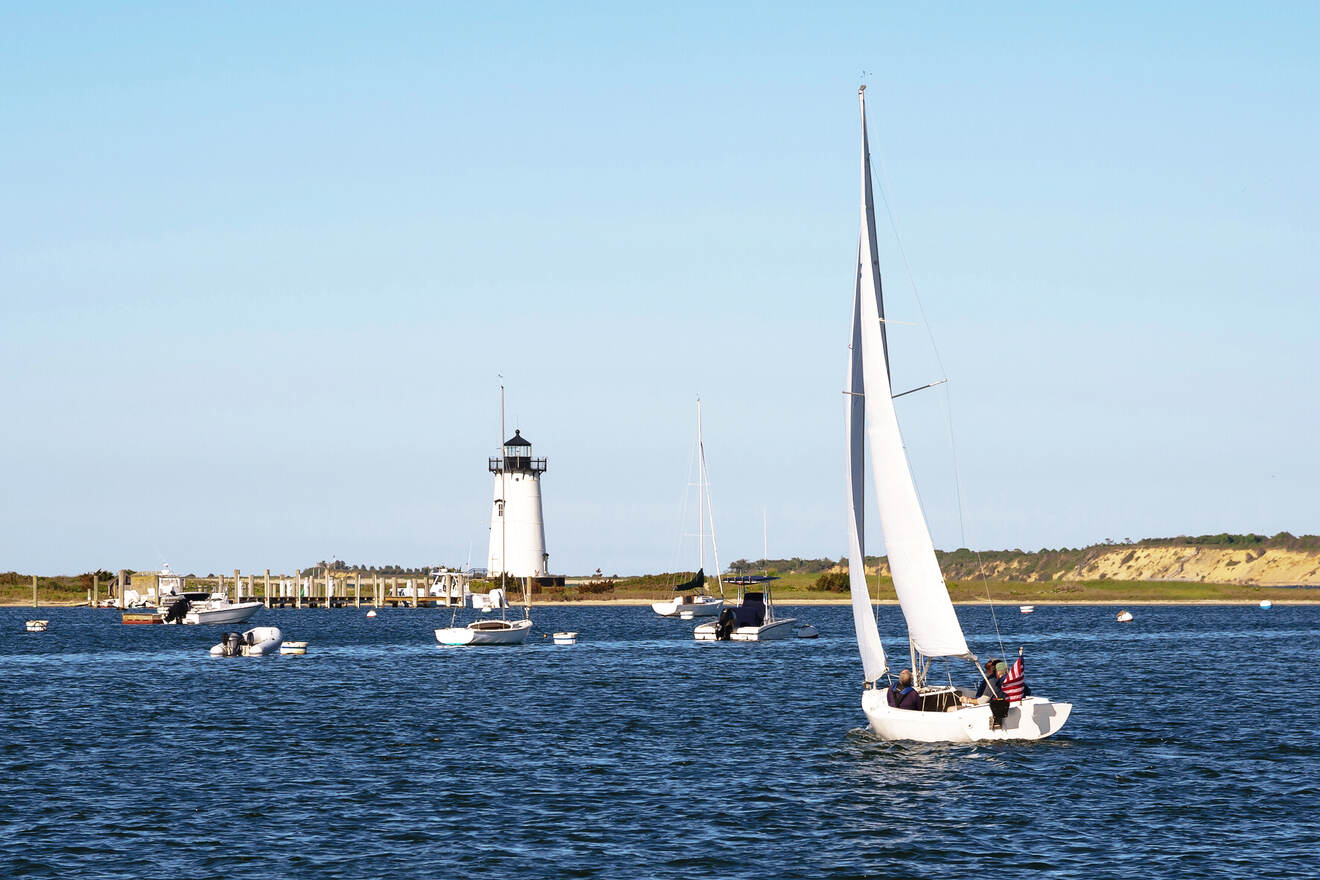 Tired of the trouble of driving? Then I have a great Boston-only award-winning tour to offer you!
You'll unwind knowing someone else is taking care of your ride, leaving the anxiety behind while you cruise in air-conditioned comfort aboard a mini coach bus. Take in breathtaking panoramic views of the ocean as you head towards Martha's Vineyard.
Enjoy total freedom to explore beaches, go shopping, and fill up on-island eats at restaurants all with snacks, water, guidebooks, and other perks included.
You can also upgrade and join a narrated tour that takes stops at Edgartown and Gay Head Cliffs, and let me tell you, both are totally worth it!
6. Embark on a ghost-themed trolley ride in Boston
Old town trolley tours are super popular traveler's choices so make sure to include them in your to-do list!
This is one of the ghost-themed tours so you'll get to see the best of both worlds! Your costumed host will provide an illuminating look into the history of some of the city's most haunted sights. You'll also experience Copp's Hill Burying Ground, Cotton Mather's "final resting place." The tour is about 2 hours long.
And if you're not into discovering Boston's spooky secret and prefer Boston sightseeing tours, this hop-on/ hop-off trolley tour option might be the best pick for you. You'll learn all about America's oldest cities and see famous sites like Rose Kennedy Greenway, Faneuil Hall Marketplace, New England Aquarium, USS Constitution, etc.
7. Enjoy the famous Boston tea party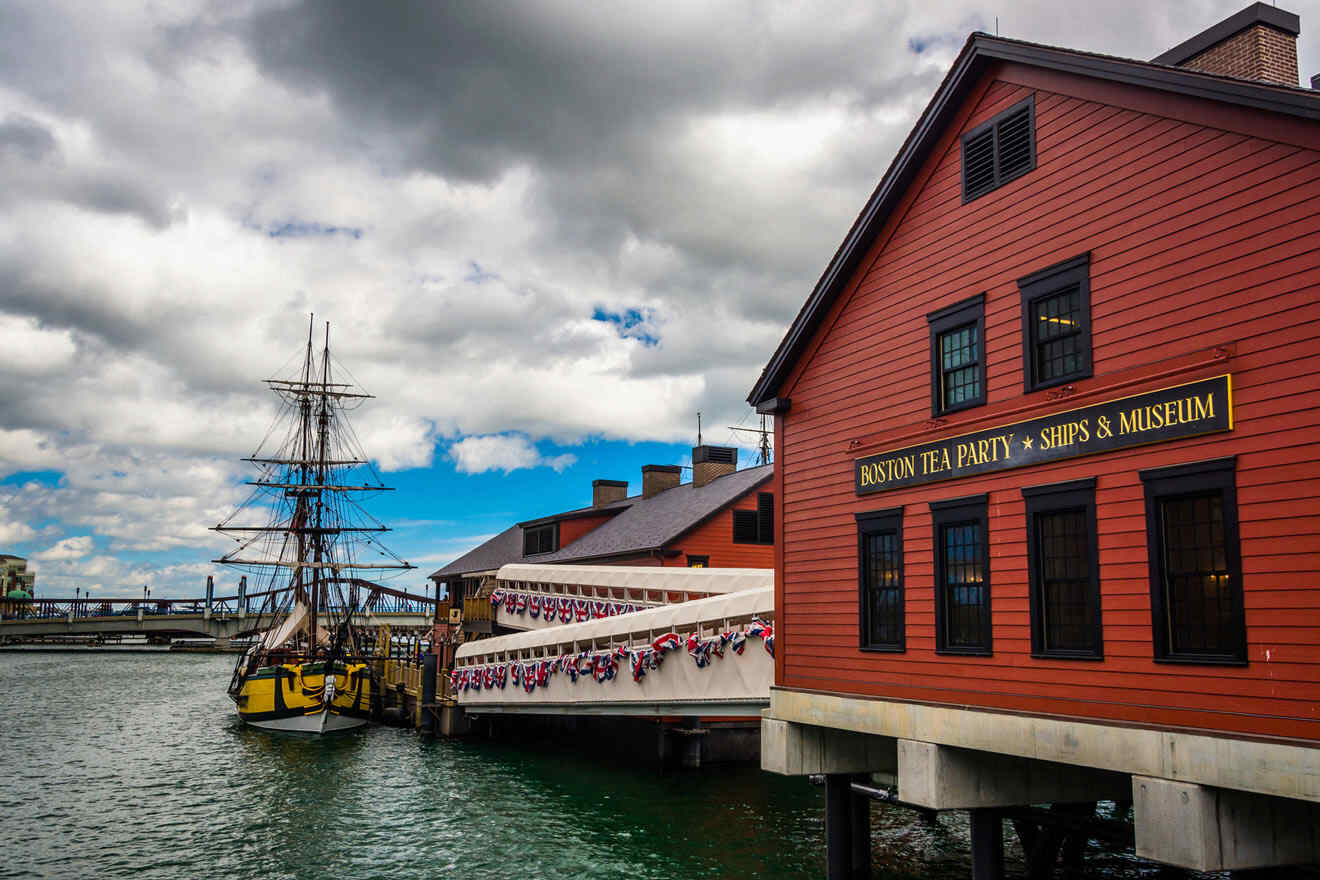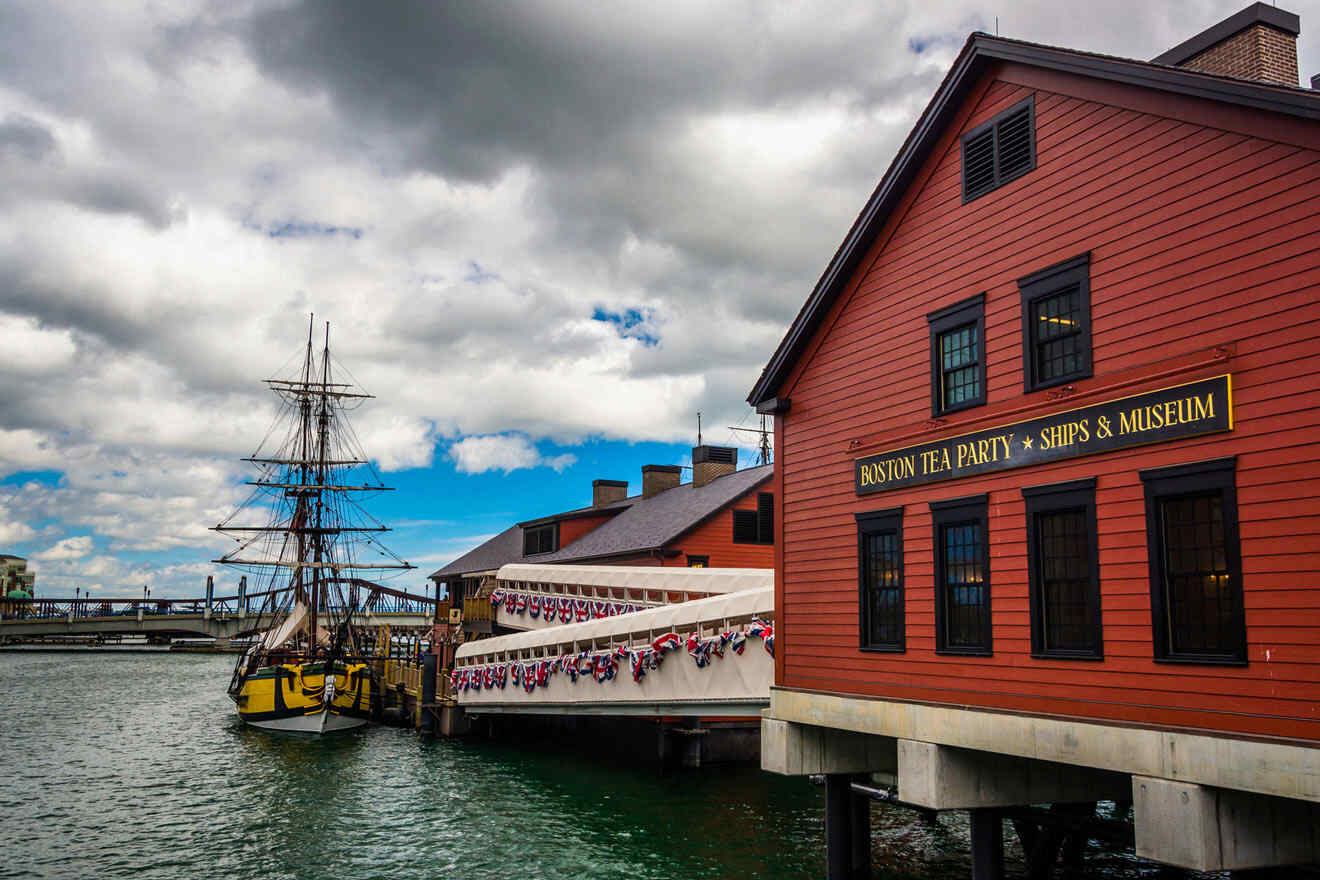 Relive the most incredible event that sparked the American Revolution on this entertaining tour of the Boston Tea Party Ships Museum. Jump back in time to the glorious Boston Tea Party, an incident that shaped America's destiny. It's only 1 hour long so it's a good choice for those short on time!
It's one of Boston's top-rated museums! Explore faithfully-restored tea ships and actually throw tea overboard like our forebears once did. On admission to this iconic museum, you'll get a riveting look at what unfolded before the start of the Revolutionary War.
And if you want to learn about the city's history at your own pace, then this self-guided tour option could be a great match for you! From old-style warehouses to rustic ships, there's something nostalgic and captivating around every corner of your exploration.
8. Entertain yourself with a Freedom Trail tour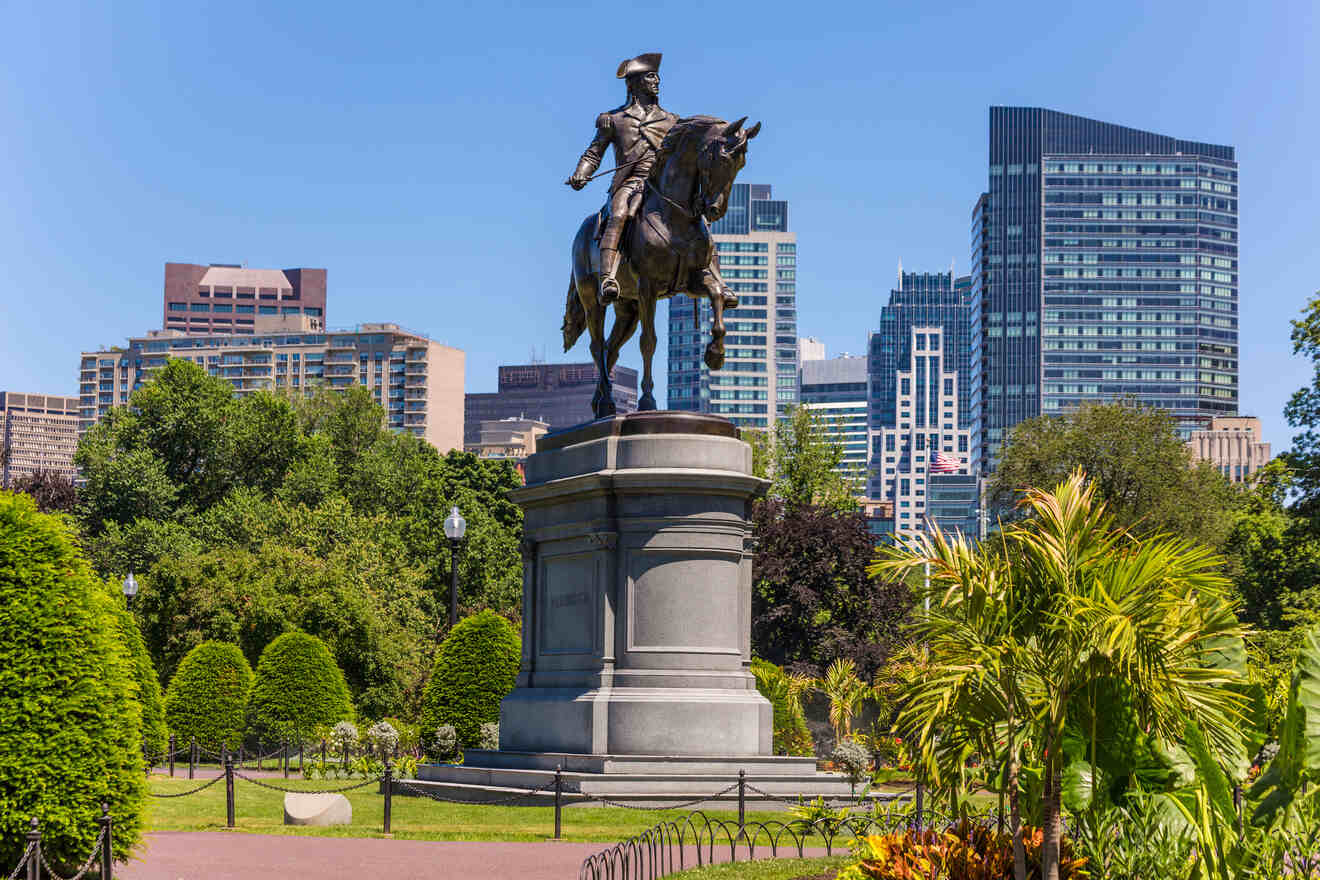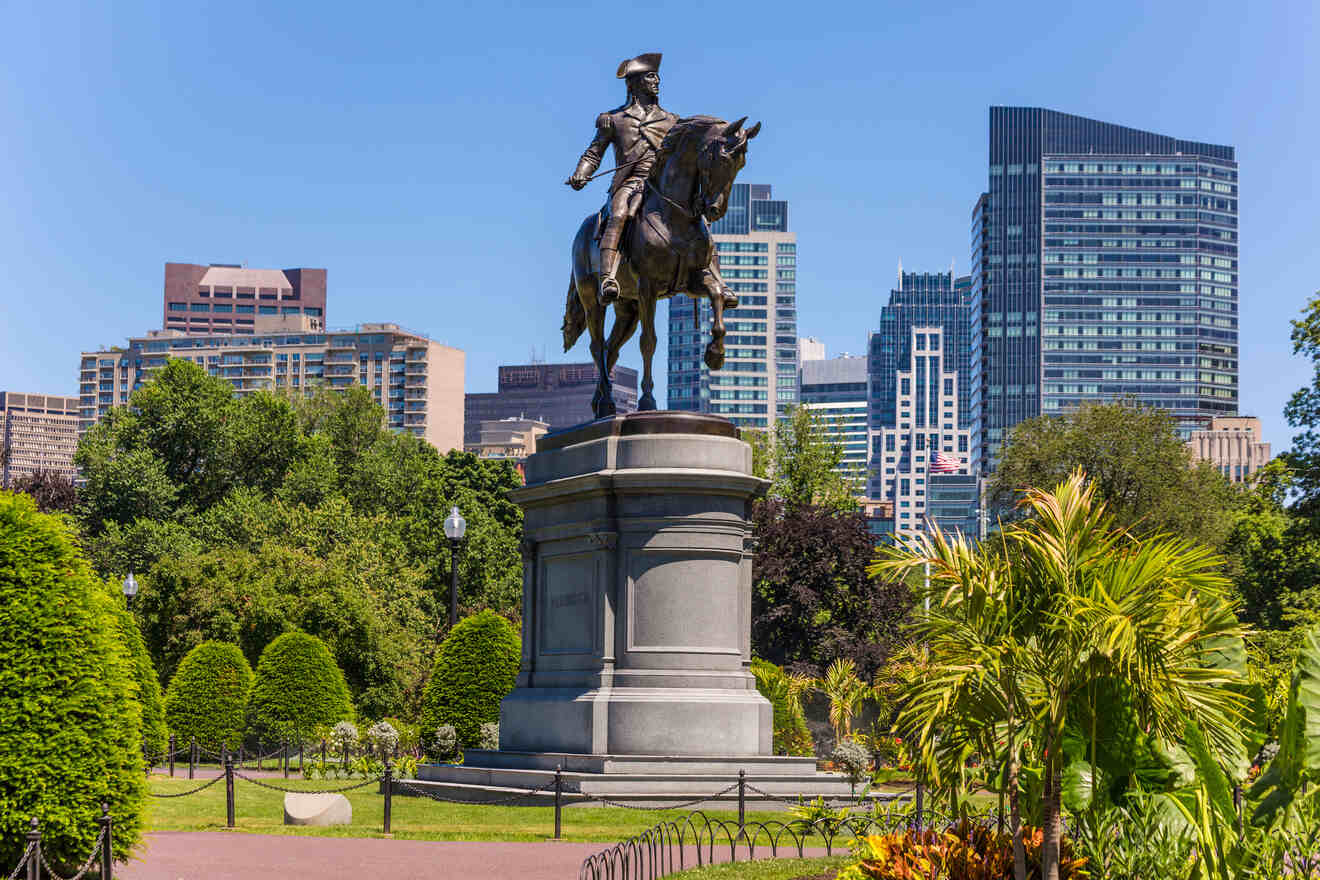 Freedom Trail tours are one more sightseeing tour experience that you should definitely check out while in Boston.
Immerse yourself in the captivating Boston history and Revolutionary War for freedom on this incredible 2.5-hour tour. With a historian guide to shed light on the tumultuous period between 1760 and 1775, you won't have time to be bored!
Follow the Freedom Trail and pass by whilst taking full advantage of this intimate atmosphere with 15 people or less in your group, you'll have plenty of opportunity to ask questions and dig deep into America's fascinating past. The tour is ideal for history fanatics.
And for my foodies out there, you can combine 2 of Boston's greatest attractions: succulent food and historical richness on this unforgettable tour starting in the bustling North End. Chow your way through historic towns and historic neighborhoods all while tasting all kinds of delicious foods.
9. Partake in a fun brewery crawl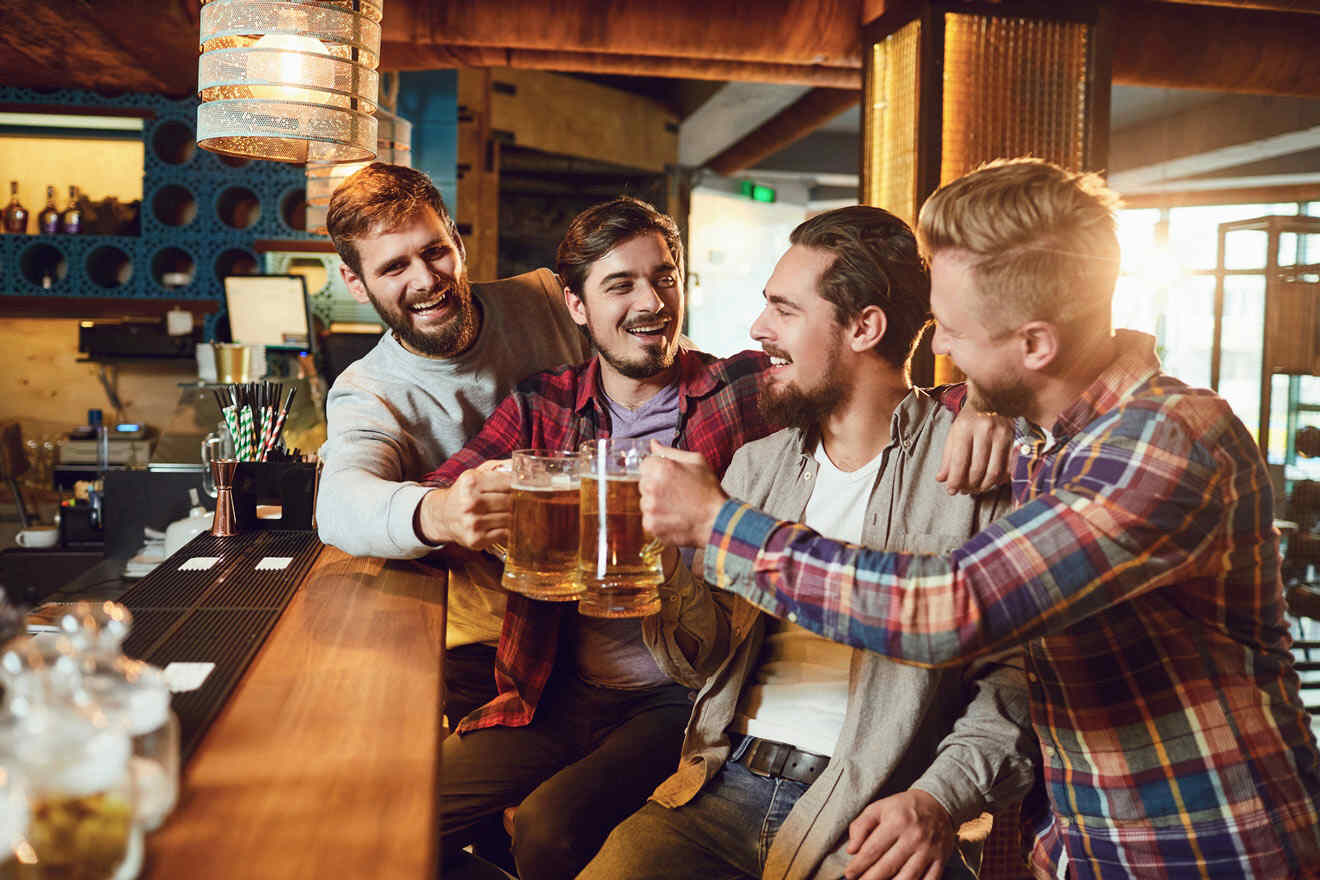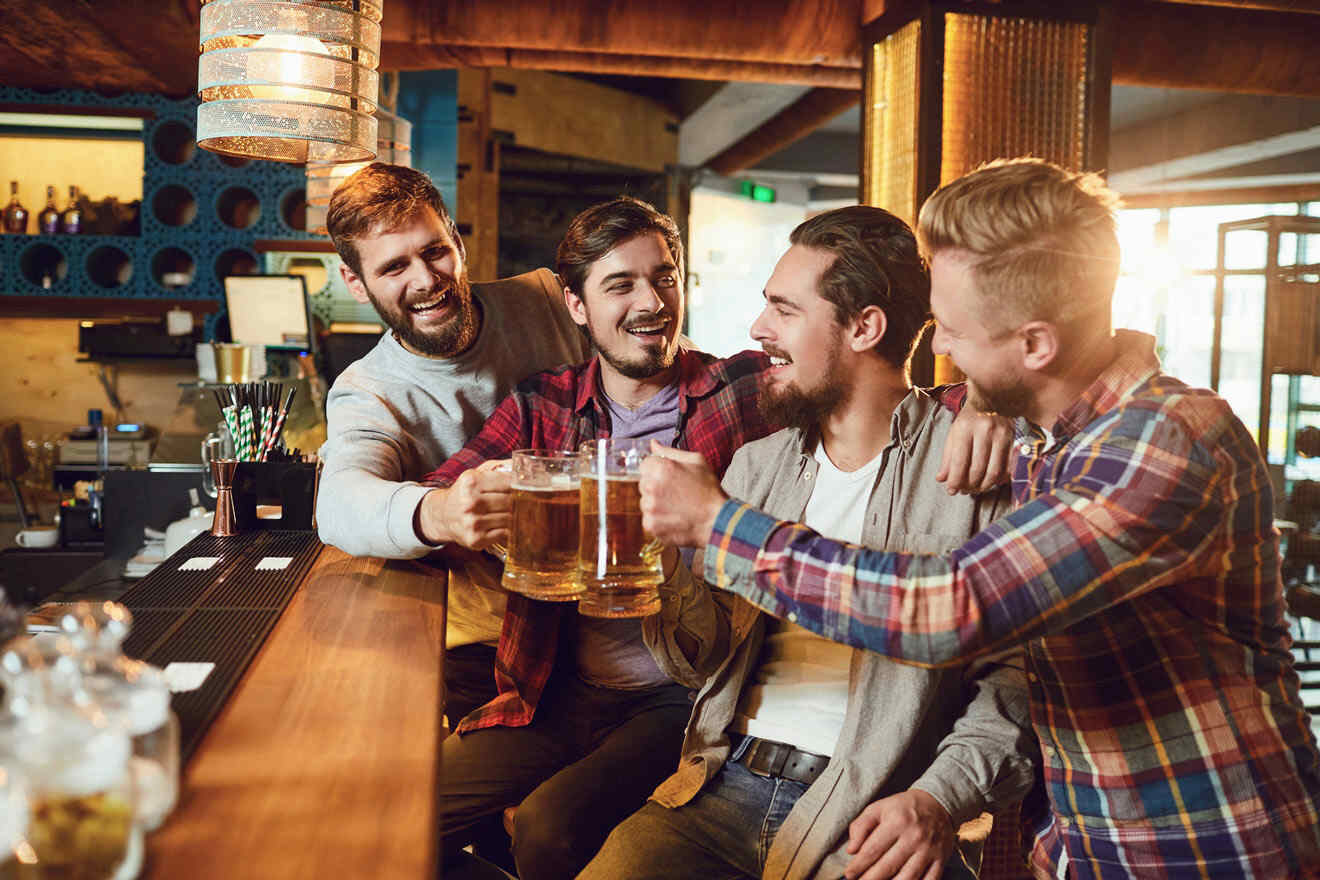 Microbreweries, distilleries, and cider houses are thriving in this city so if you're eager to explore Boston's exceptional beer scene, and historic taverns, an amazing 3.5-hour brewery tour is the way to go!
You'll get VIP access to some of Beantown's iconic spots with up to 12 beer samples plus a pretzel snack included. You'll have a beer guide by your side, who can both educate and entertain you with stories of beer history.
And if you're a history buff looking for some boozy experiences, this tour can provide just that! You can choose between 3 start times, so there's sure to be one to fit your schedule. With a guide by your side, you'll make stops at some of the city's most renowned pubs while getting schooled on America's formative years.
10. Tour Boston with a bike
Discover Boston's best sights on this jam-packed 3-hour guided bike tour of the city! Get up close to the unique character and appeal of each community, like Back Bay's stunning brownstones and the South End. Visit the historic North End and pass landmarks like Fenway Park and Copley Square crossing the legendary Freedom Trail which is home to many significant locations in US history.
Explore both famous sites and hidden gems as you pedal along uncovering Charlestown, Copley Square, and so much more as your knowledgeable guide explains Boston's rich past. Your safety is taken care of as helmets are included, too!
11. Feast your senses with a small-group food tour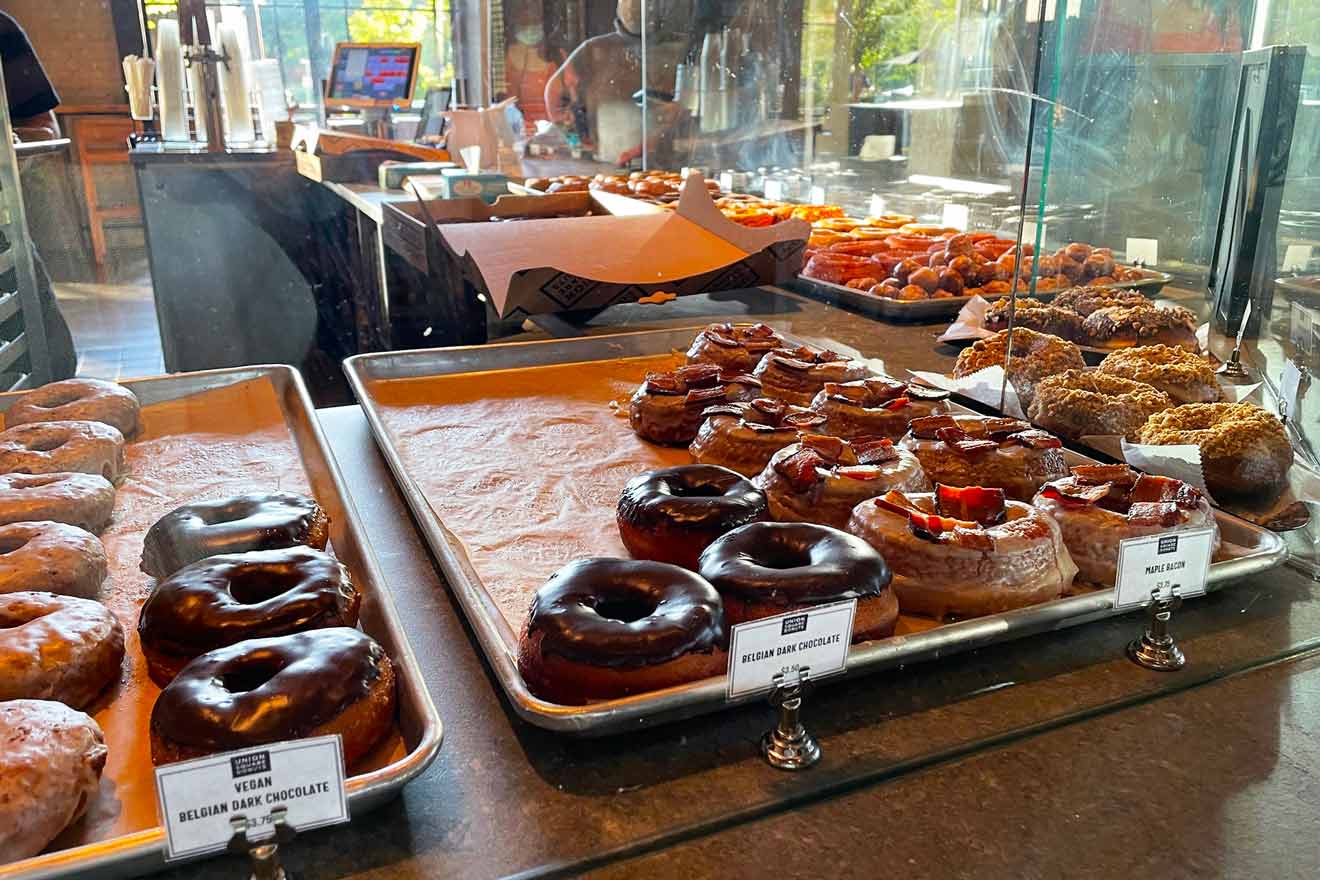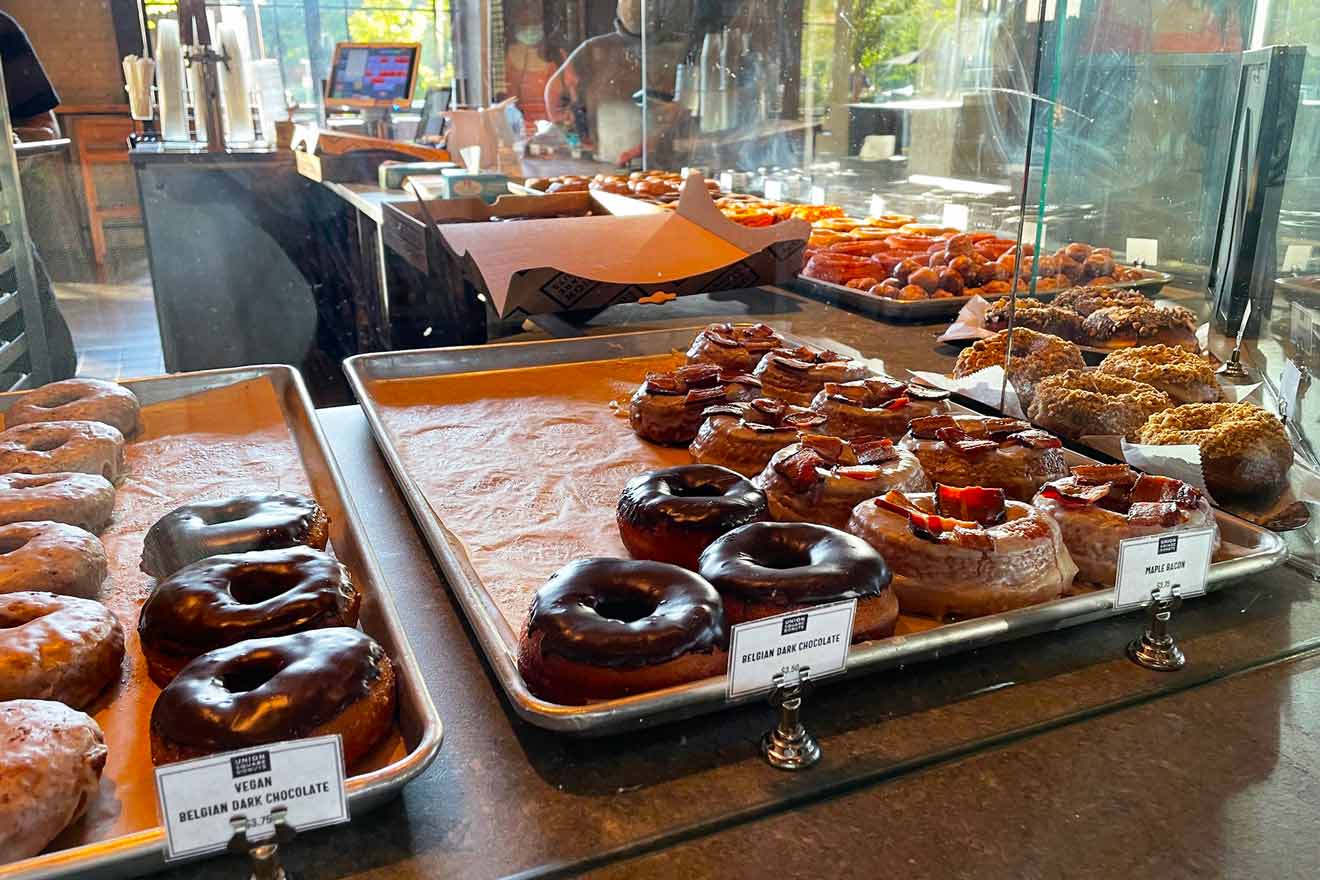 Take a stroll through history and munch your way through Boston's North End! You'll be amazed by the vibrant culinary scene on this centuries-old trail, where history literally dates back to the American Revolution. By the time you reach the end of this crammed-with-fun tour, you're guaranteed to feel full in both body and spirit.
This is a 3-hour guided small group food tour that will show you the nooks and crannies of this city. Along the way, you'll be making 7 stops to tantalize your taste buds with some yummy local favorites.
And if you have a sweet tooth, then this donut tour is the one for you! You'll explore downtown Boston and take in the city's historic sites, sip coffee and apple cider, and savor some of the best donuts this town has to offer.
12. Experience Boston on a private tour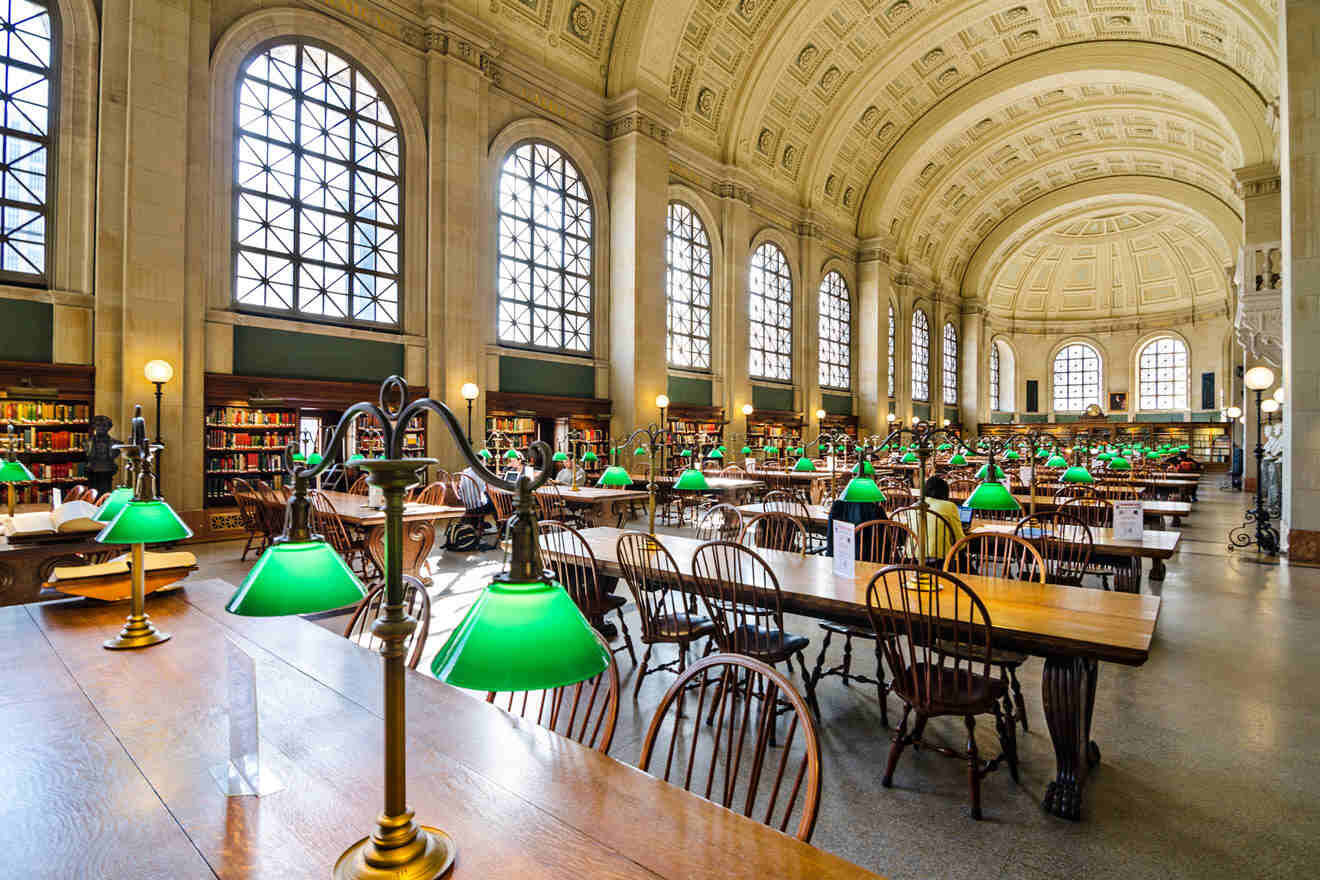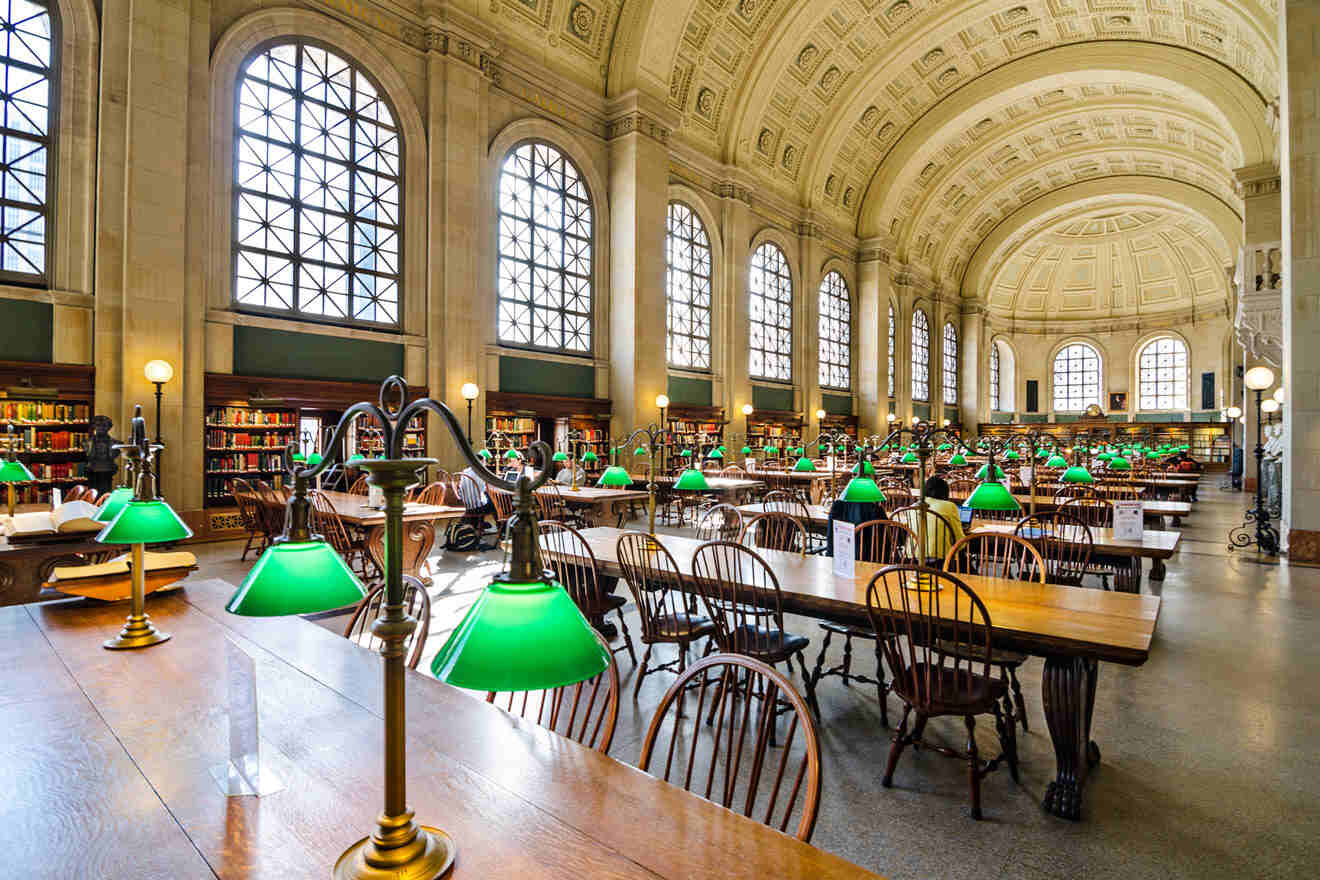 If you thought that this list won't include private tours – think again! Hop on this 4-hour comprehensive tour and experience it all!
With a private vehicle and your own crew, you'll be cruising to key landmarks in cool comfort. From Harvard University to Fenway Park, Boston Public Library, Beacon Hill – it's all here. Don't worry about overcrowded tourist buses, cause you'll totally customize the tour to match your interests!
Plus with a private driver at the wheel, it's surefire a personalized experience. So, if you want to explore top Boston spots in an immersive setting and learn about its rich history, this tour is the perfect choice for you!
13. Soar over the Boston skyline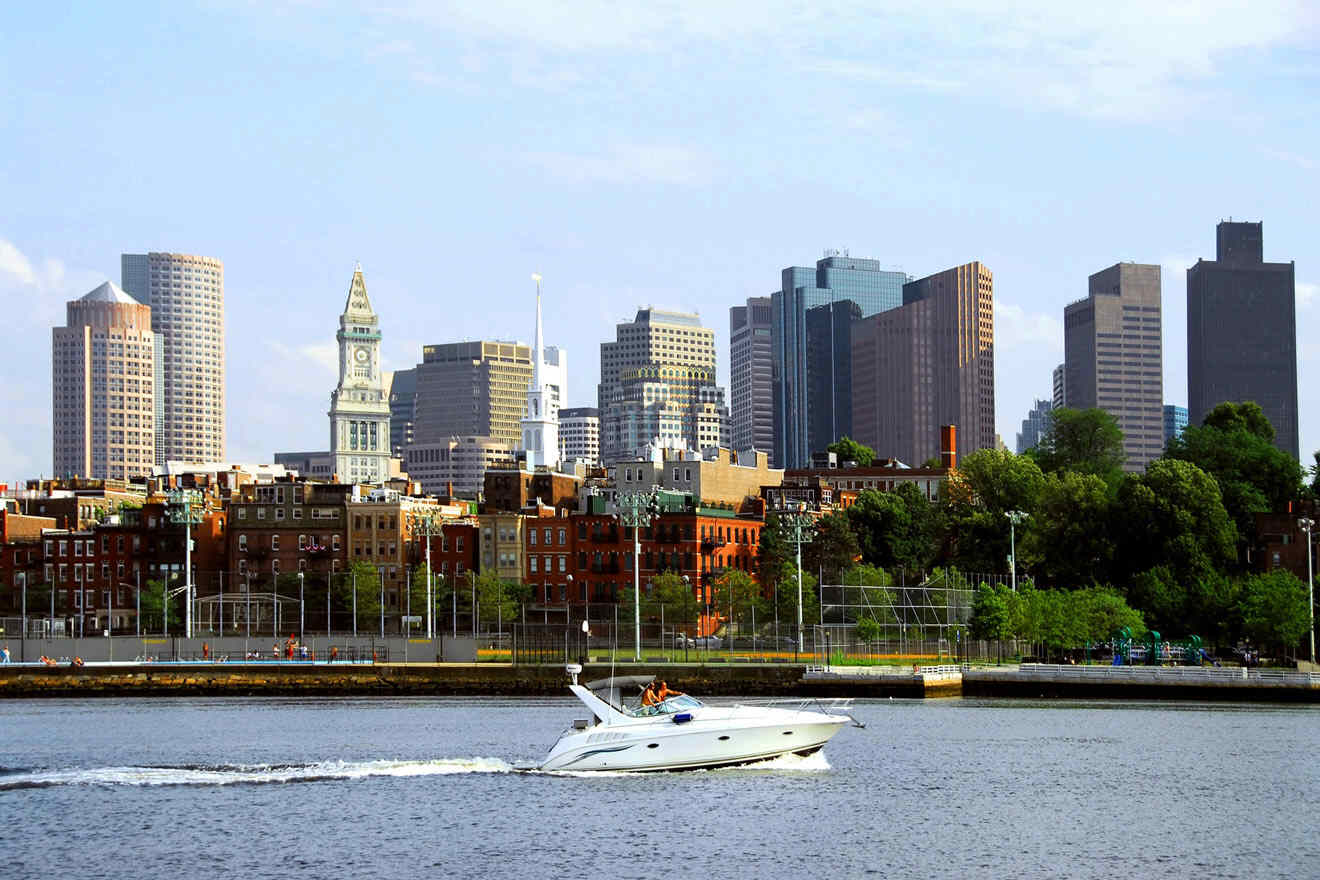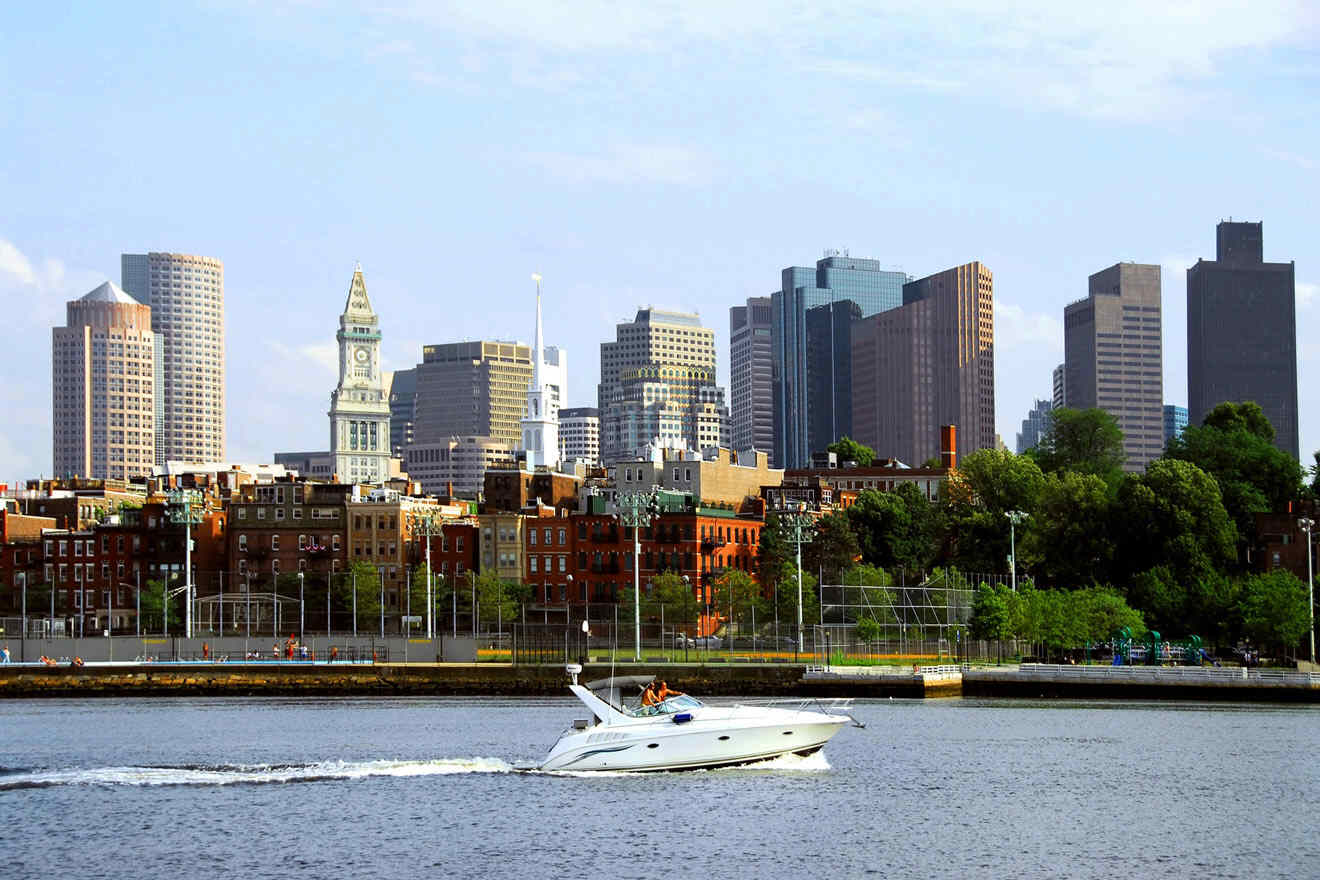 Don't worry, if you're bored of all the history lessons about American history and the Boston massacre and are looking for something more thrilling, I've got your back! Ready for something a little more exciting?
This helicopter tour offers an exhilarating 45-minute ride in the sky above Boston and its stunning scenery! The imposing buildings, nostalgic USS Constitution, Faneuil Hall, and beloved Fenway Park – it's a once-in-a-lifetime bird's view you won't want to miss.
The tour operator has an ace up their sleeve, offering amazing evening options as well as coastal combo flights, perfect for everyone who wants to see and experience something new.
FAQs about top Boston tours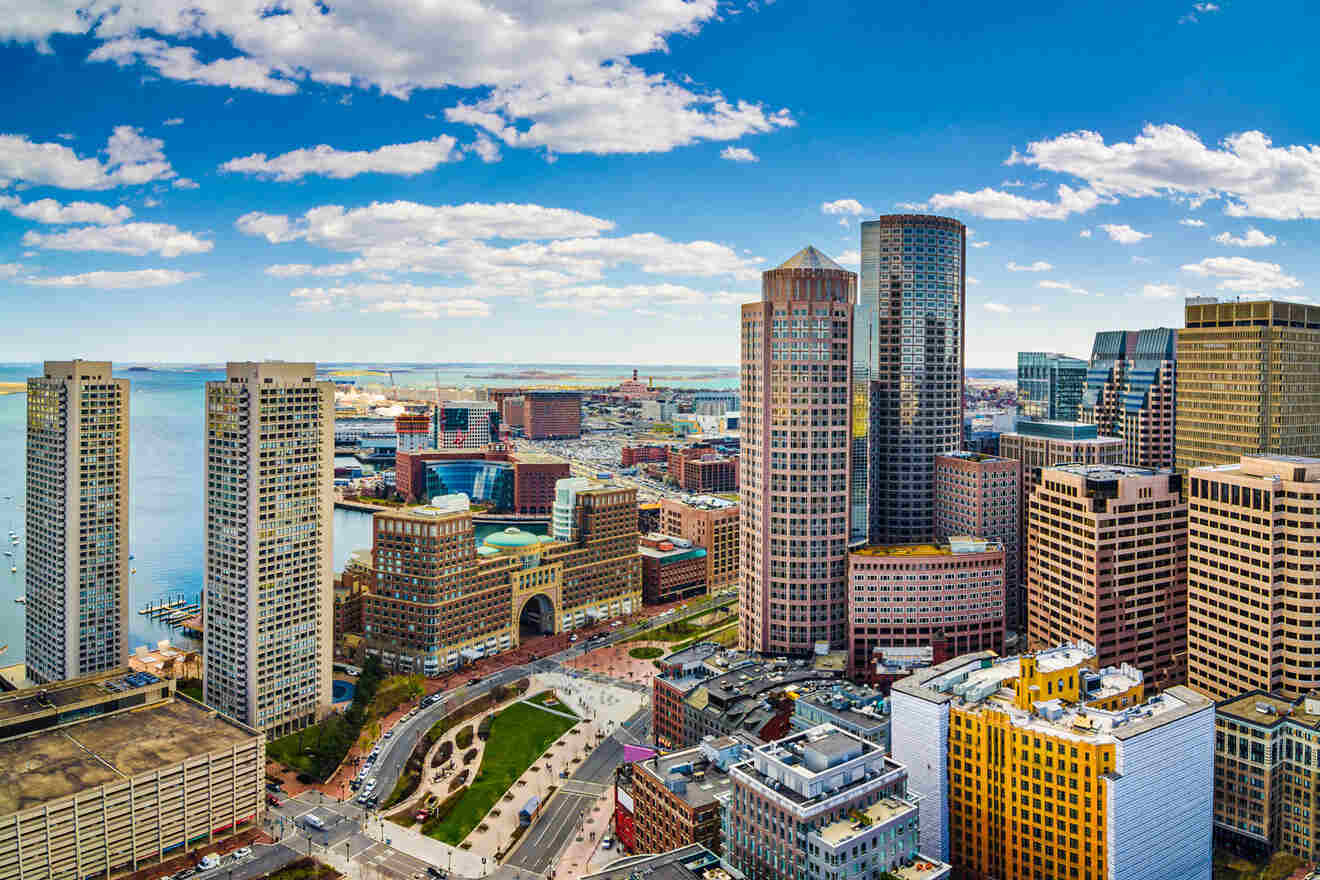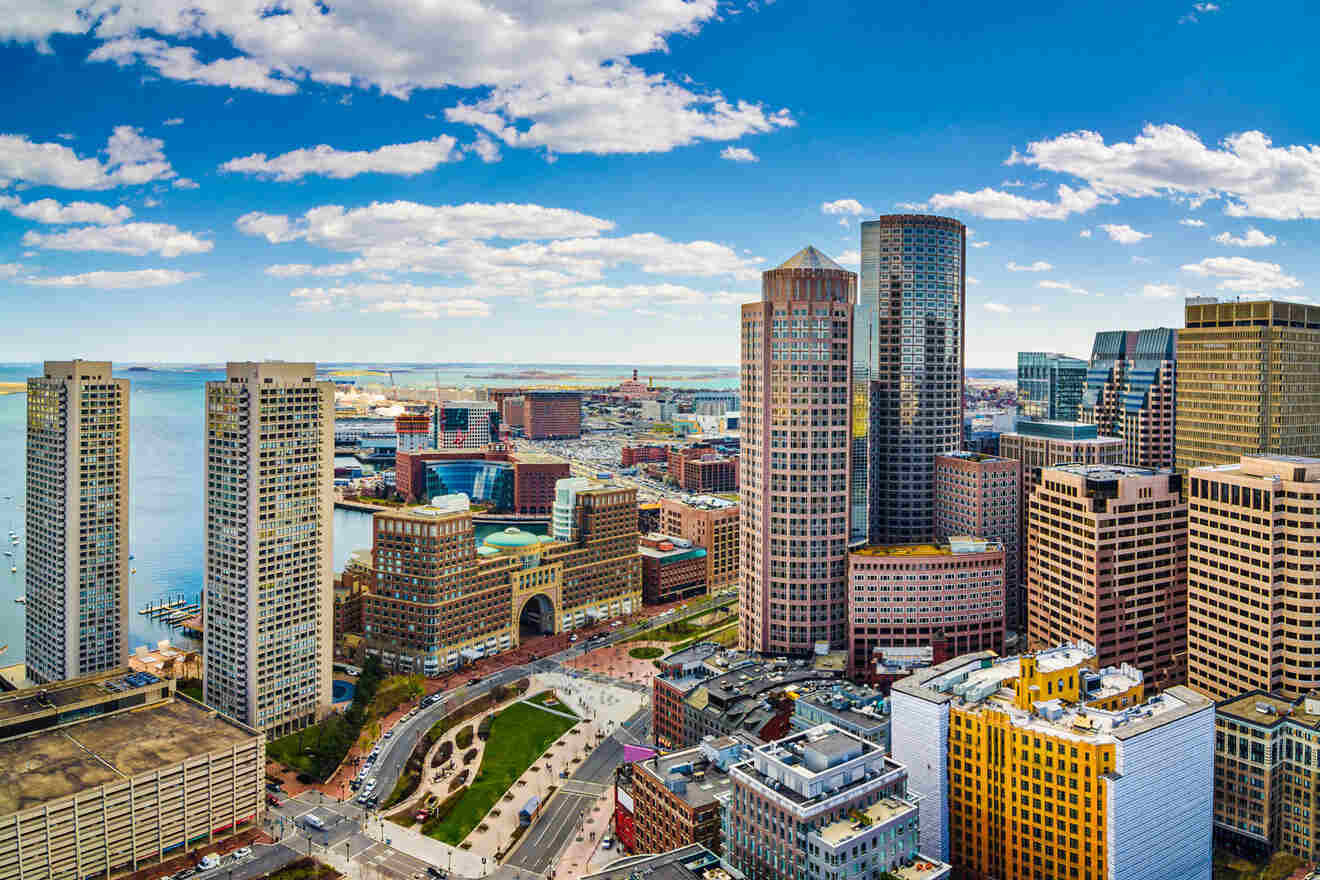 📅 How many days in Boston is enough?
🧭 Do you need a tour of Freedom Trail in Boston?
While you can always walk through Freedom Trail alone, it's always better to experience it together with your tour guide who can lead you through all the right places and provide you with little-known facts.
📍 What is the best way to experience the Freedom Trail in Boston?
🚶‍♀️ Is Boston a walkable city?
Absolutely, and there are a lot of different walking tours available. You can take a brewery tour, food tour, or Boston Tea Party Ships & Museum tour.
Conclusion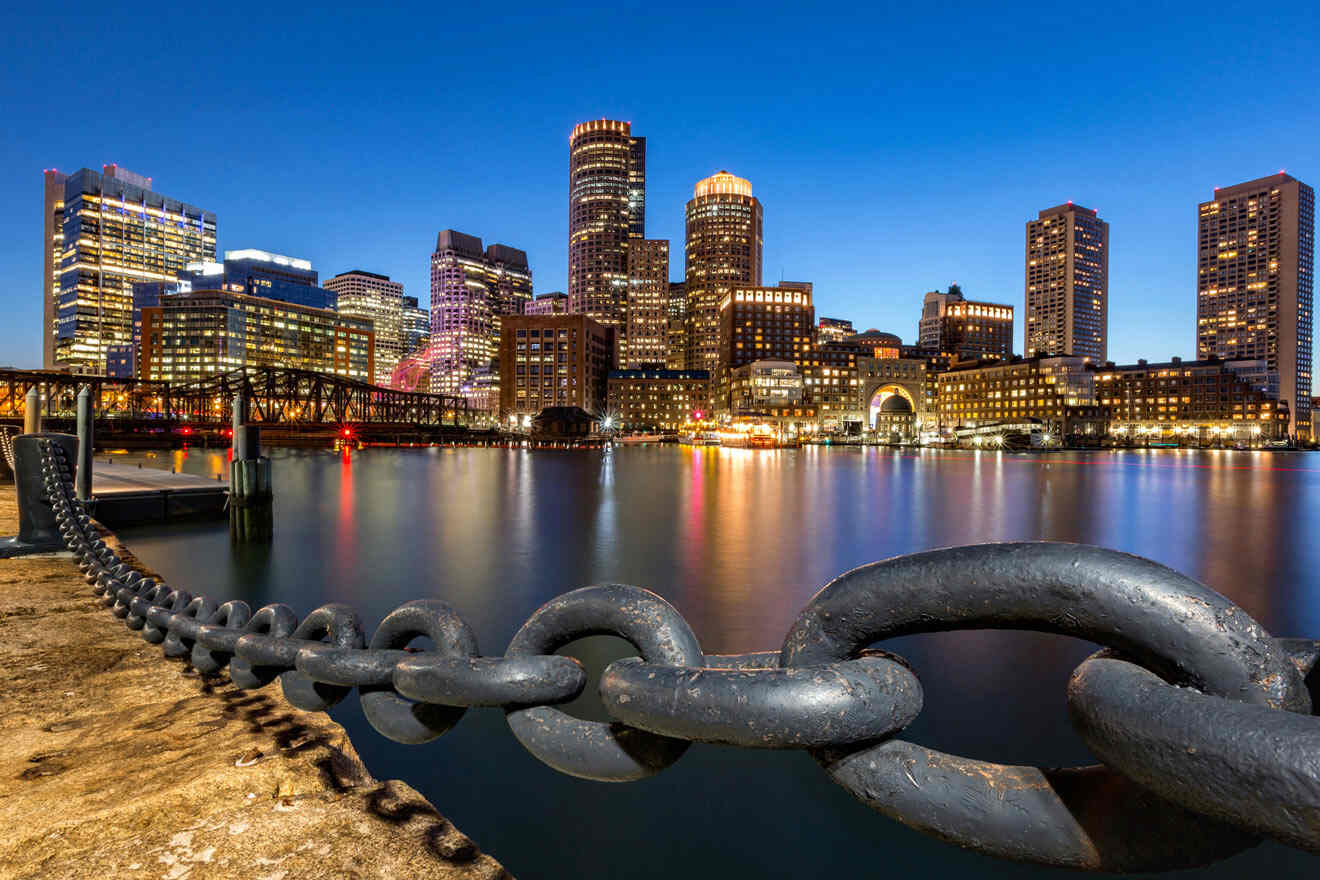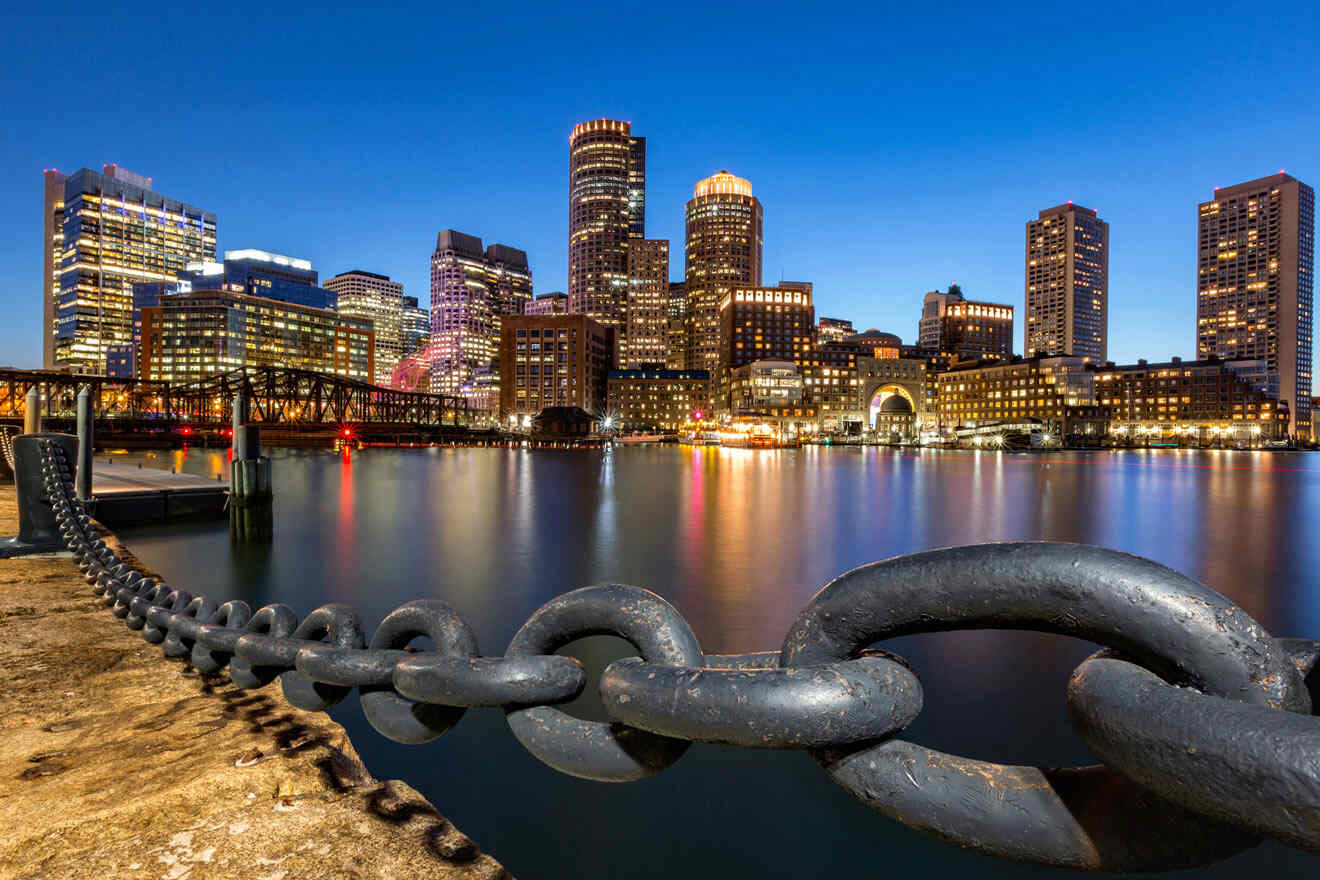 My dear traveler, you've come to the end of this list! Now you're equipped with the knowledge of the best tours in Boston and are ready for your next expedition!
You can visit Harbor Islands and learn about Boston's precious history in many different ways, no matter if it's a group, private, or self-guided tour.
Booking your tour ahead of time is the smartest way to go when visiting Boston. You never know what you're gonna get and it could turn out to be a real bummer if you don't act fast. Who knows, procrastination might cost you your spot! So, play it smart, and don't let this amazing opportunity pass you by.
As for my adventurers who have already visited this historic city! I'm chomping at the bit to hear about your experiences and any tips or tricks you can share, so please don't hold back, and leave a comment below!
Happy history learning,
Angelina
---
Pin it for later!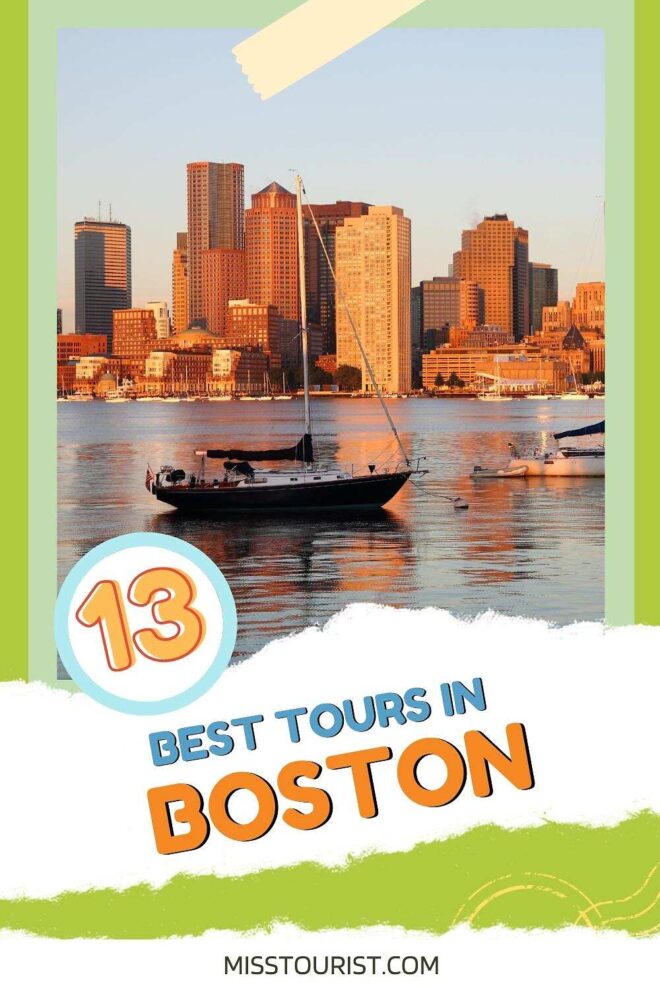 Pin it for later!