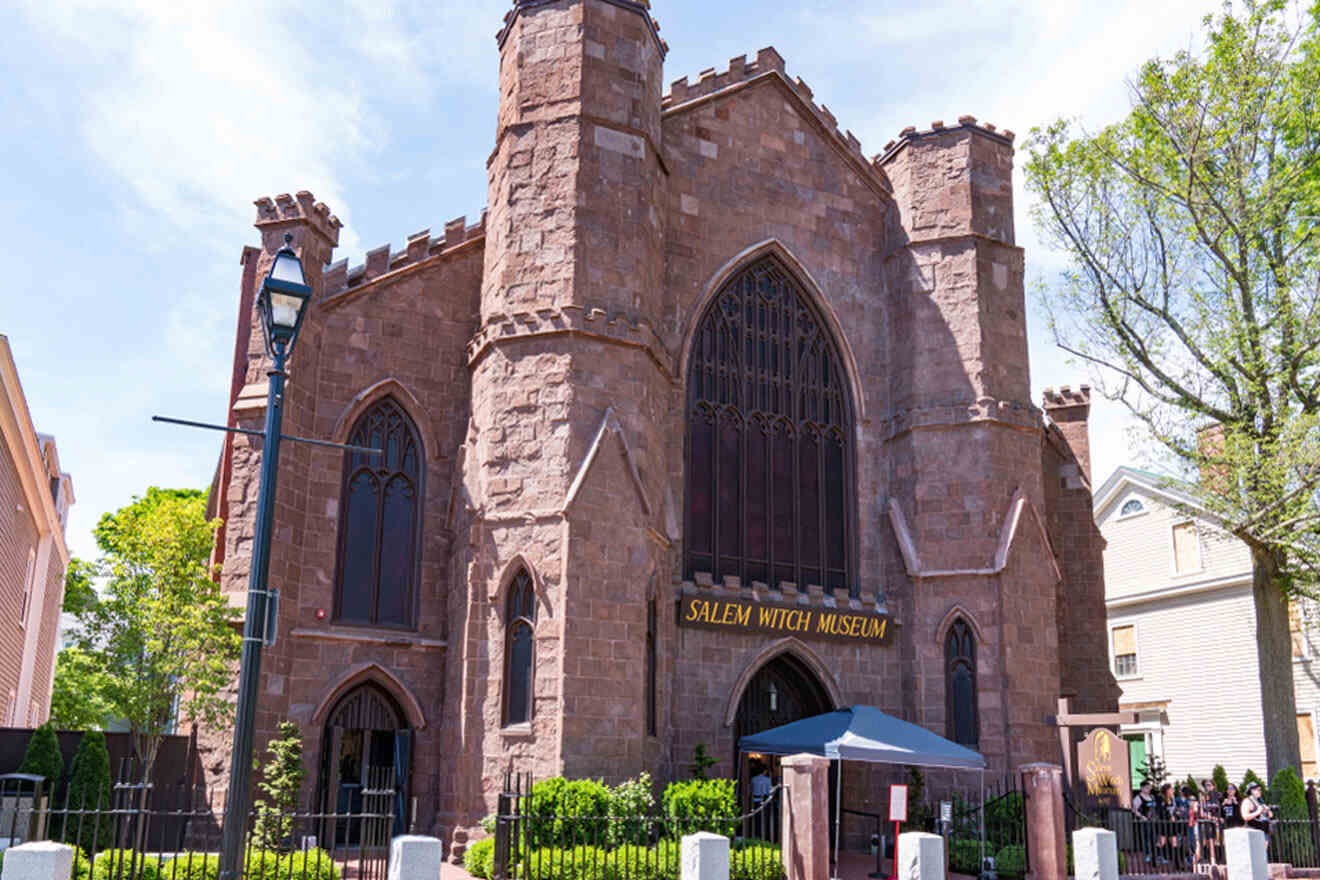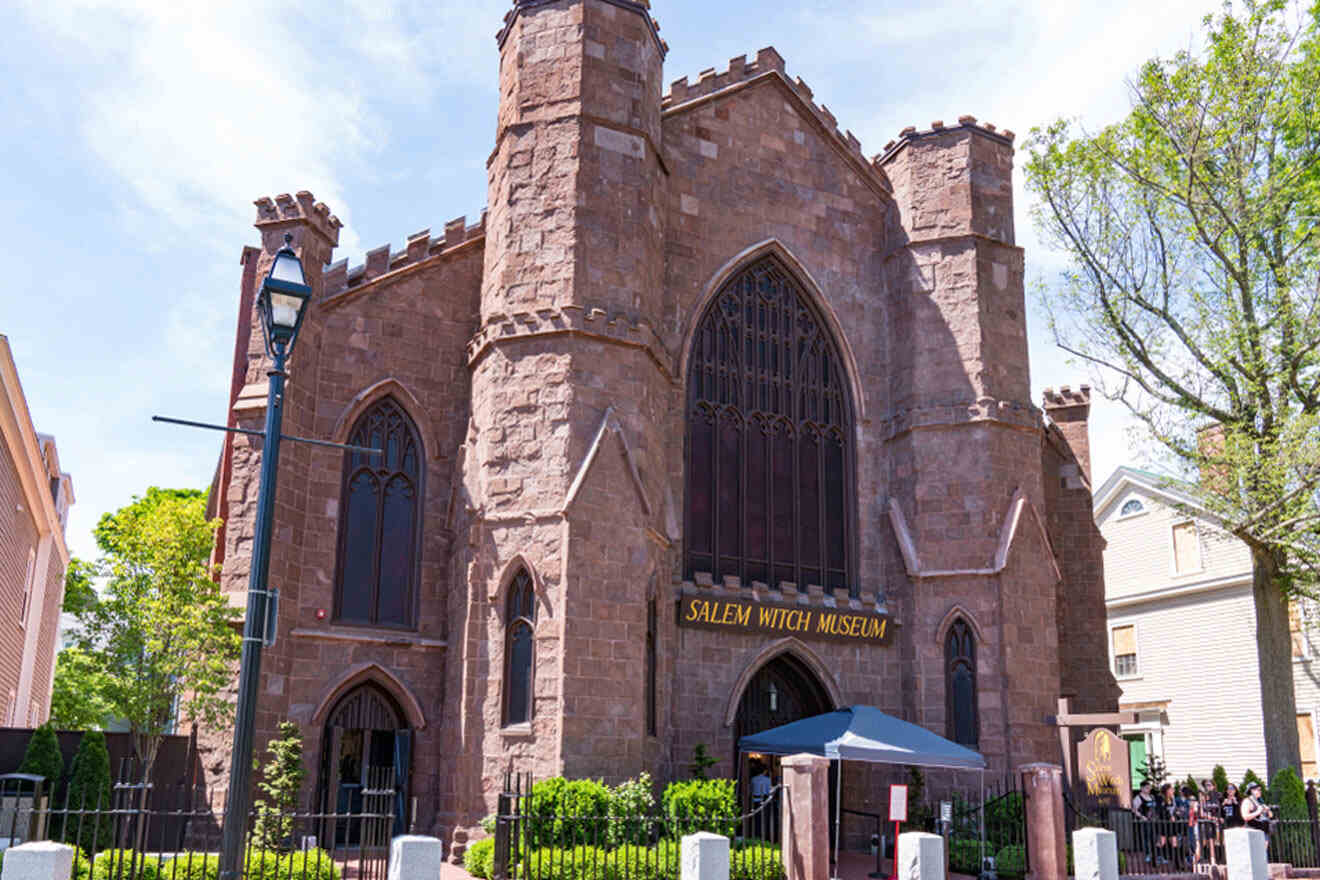 If you're craving some ghostly adventures while in this iconic spot marked by the history of witch-hunting, then you must pick the very best ghost tours in Salem, MA.
This unique place boasts history, aesthetics, and rich offerings. Everything a true spooky lover needs to enter its ghostly paradise. And as an all-time fan of the scary topics and places, it was a delight to embark on this endeavor and bring you Salem tours that are a must-try!
I've found you the history and ghost combos, night tours, witch-themed trips, and a charming pub crawl. I'm sure you can find the one that is just made for you. I also recommend buying some adorable souvenirs to make each tour memorable and getting unique gifts for your friends and family.
Salem is a little town but still very famous among spooky lovers, and many people have it on their to-visit list. So, I advise you to book your ghostly adventures in advance!
Let's start!
If you are in a hurry
Here are the top Salem ghost tours that you just have to book in advance to save your spot:
1. Take a walking tour of Salem's dark history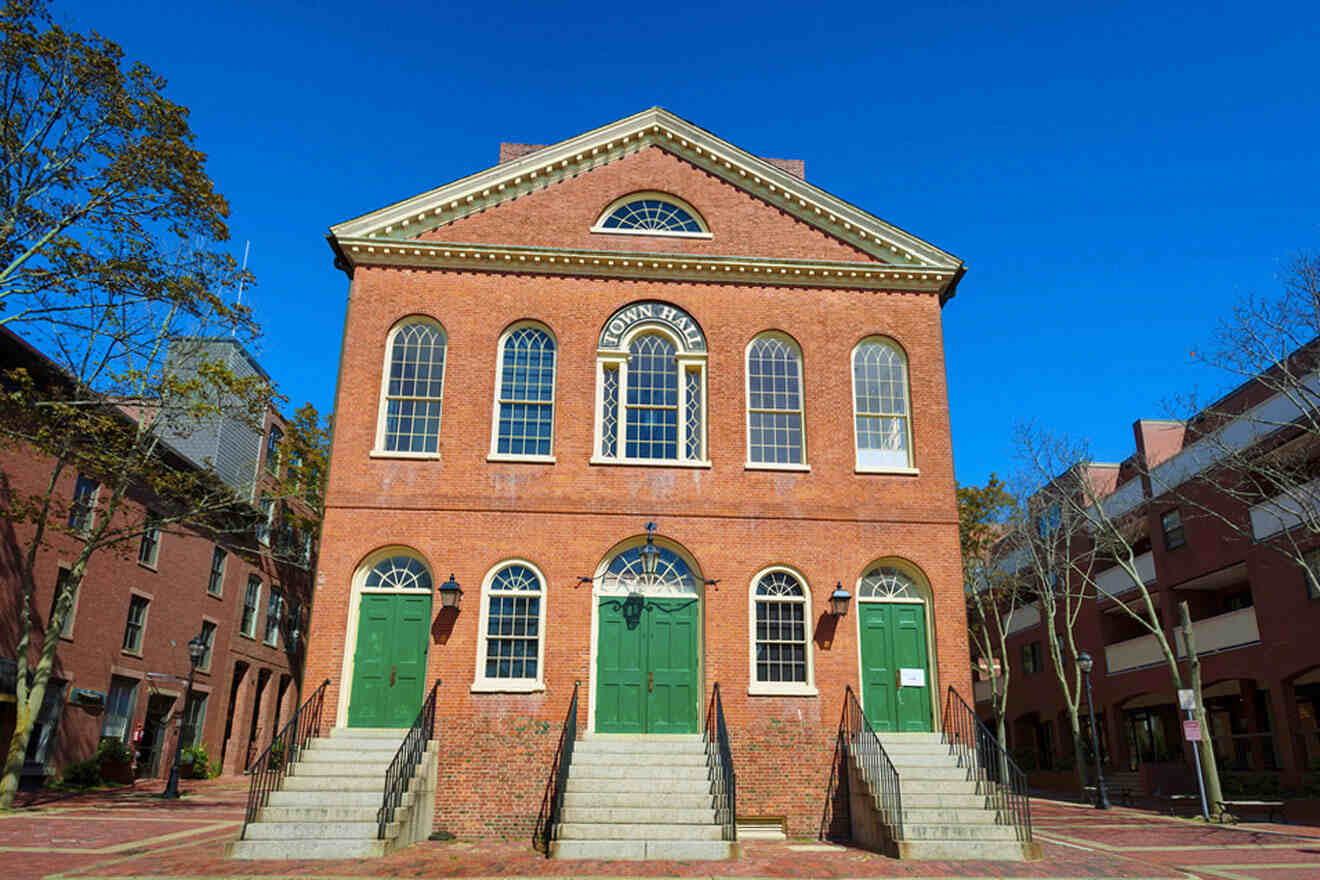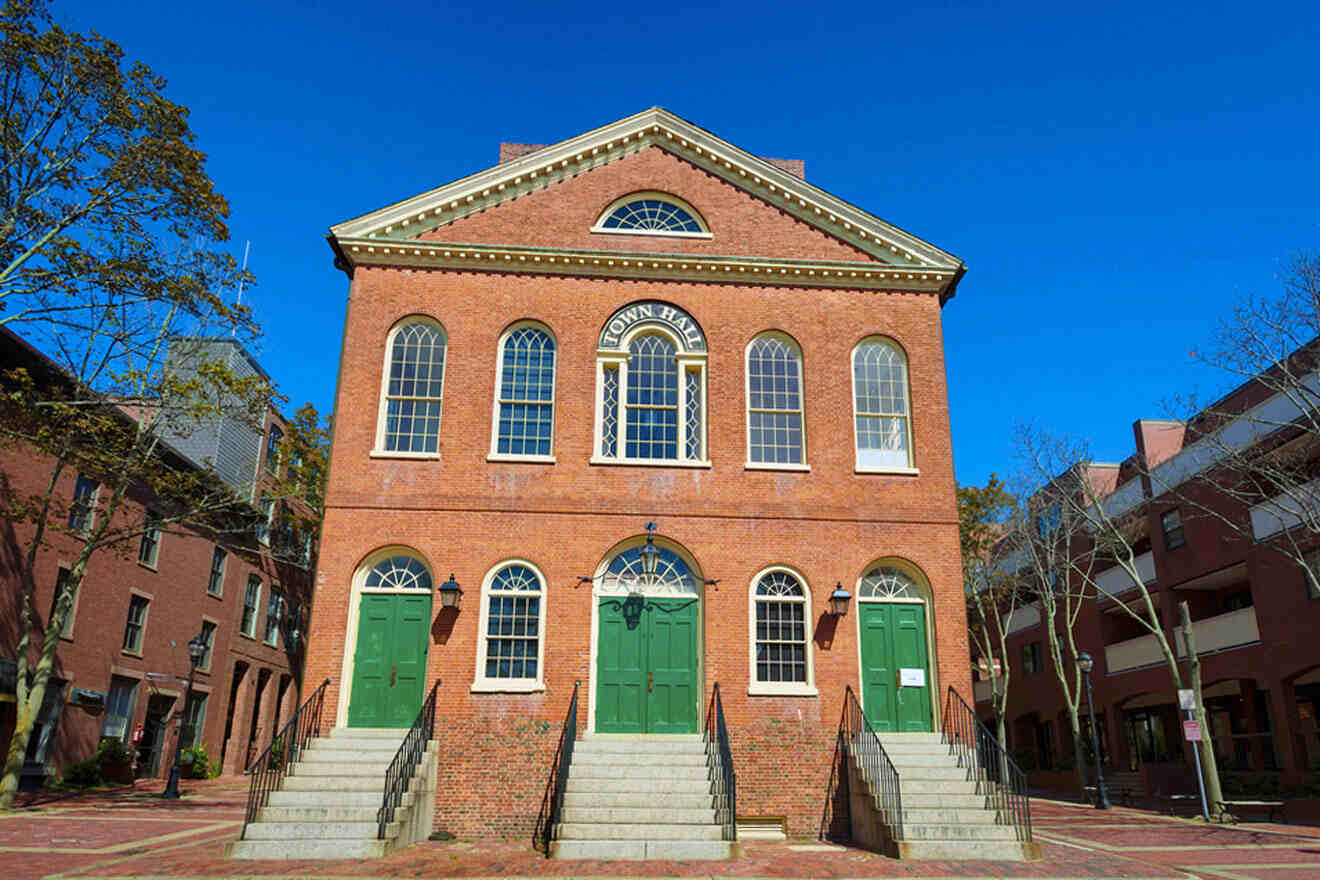 Duration: 2 hours
Price: from US$33
Why you should take it: the most popular Salem ghost tour
Take a trip through Salem's history on one of the most popular walking tours that will tell you the real history and ghost stories about this historic city.
You'll follow your tour guide, an experienced local historian, as they take you back in time, sharing the ancient city's 400-year-long story and showing off its age-old architecture. It kicks off in the Salem Old Town Hall and will take you through haunted locations such as the Bewitched Statue of Elizabeth Montgomery and the First Church of Salem.
You can also opt-in for the nocturnal ghost tour illuminated by lantern light and uncover what really happened during 1692's Salem Witch Trial frenzy. It's the perfect Salem walking tour package for first-timers.
2. Explore haunted sites on a Salem night tour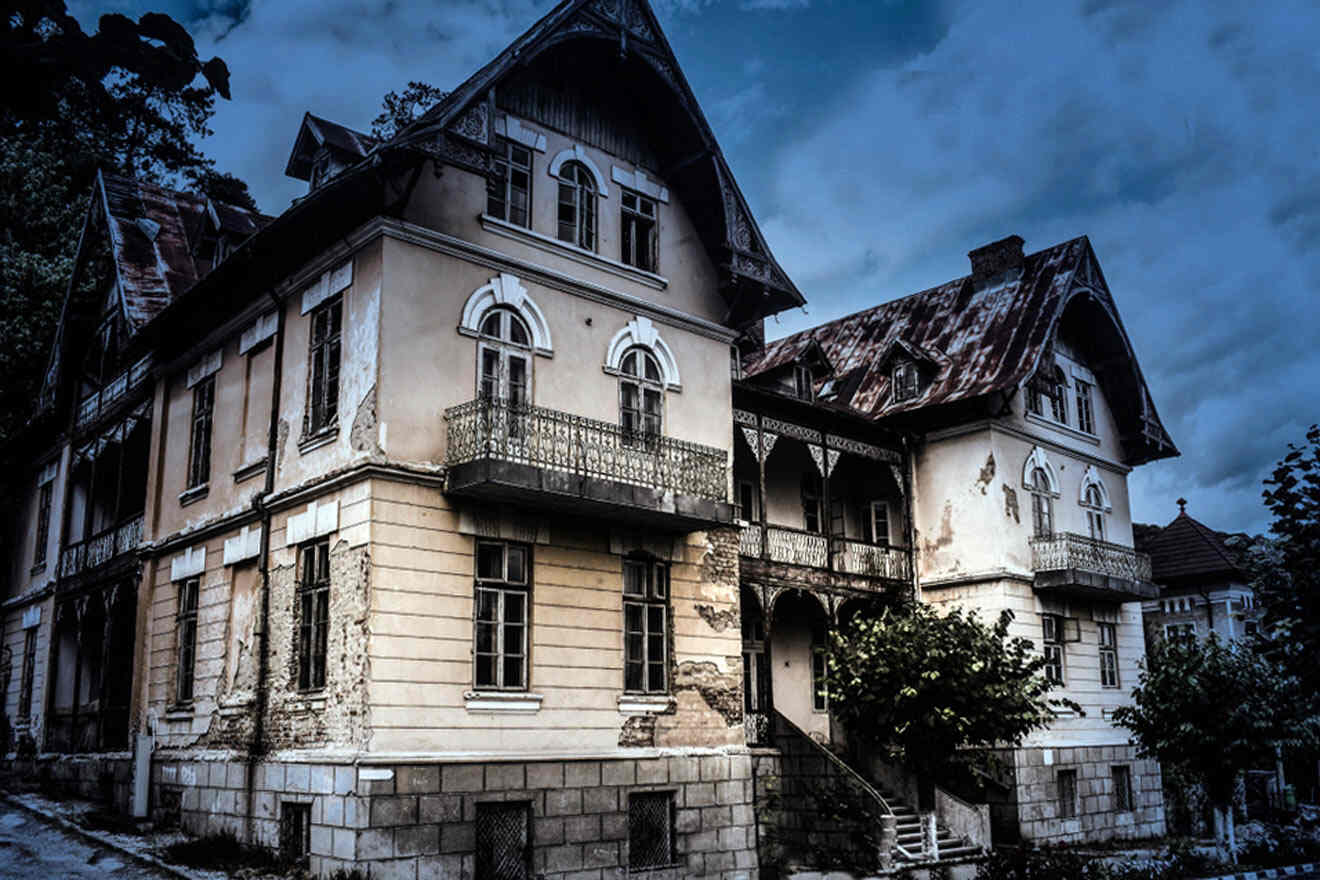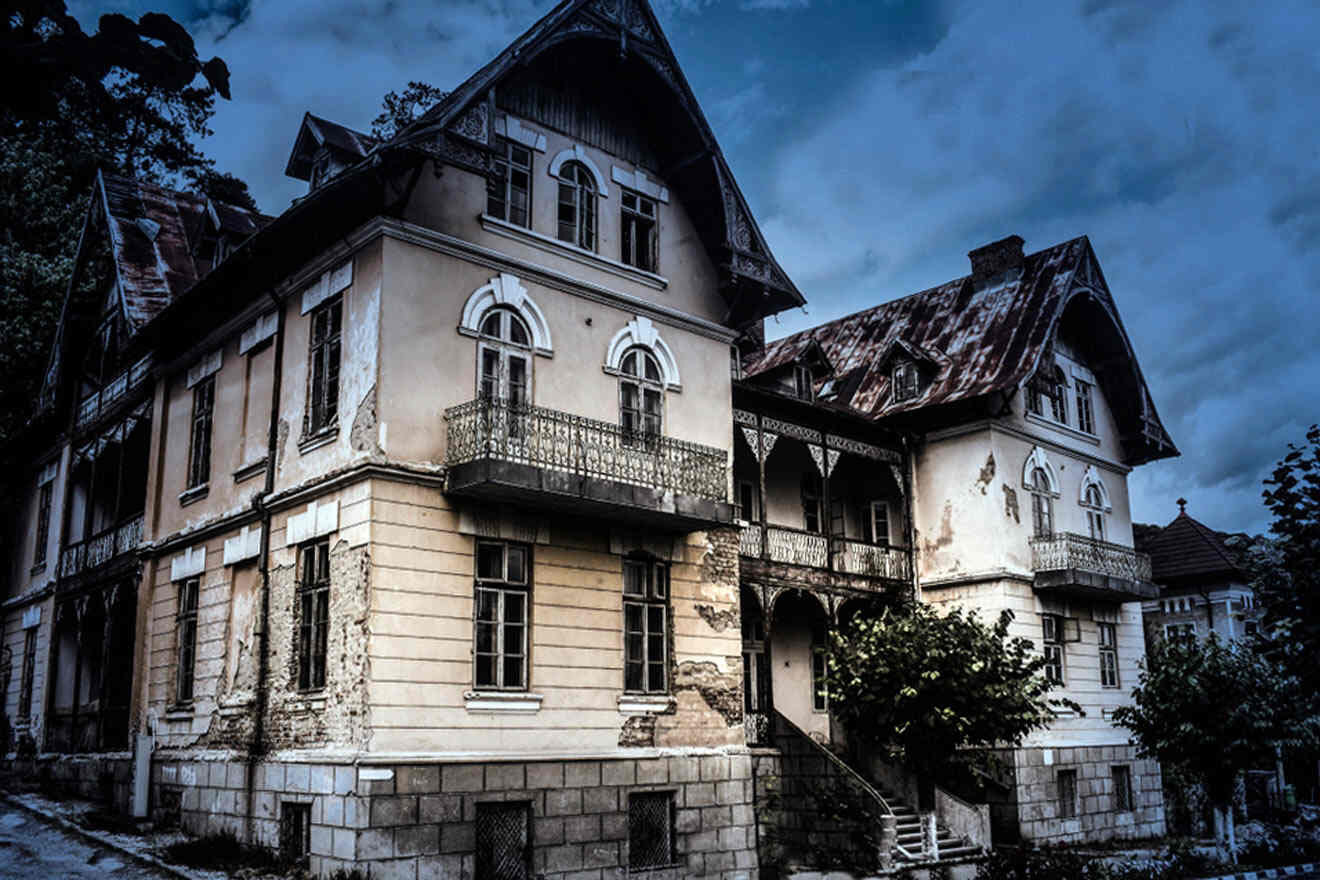 Duration: 1.5 hours
Price: from US$30
Why you should take it: nocturnal Salem guided walking tour
The spooky nighttime vibe is an ideal time to take a stroll down memory lane and delve into this historic city and its local legends. You will be led by a licensed tour guide along downtown Salem, who will tell you stories of witchcraft, homicide, chaos, and more.
You'll visit various sites related to the notorious 17th-century Salem Witch Trials while you hear haunted happenings and ghostly appearances that are believed to be looming through the witch house and graveyards.
It's the perfect Salem walking ghost tour to unravel the dark history of one of America's most supposedly haunted cities, where you can stop by its creepiest hotspots and explore the hysteria of 1692!
After a day of exploring the spooky town of Salem, you'll stumble back into your hotel room, feeling like you've been through an other-worldly experience.
3. Learn about Salem ghosts and vampires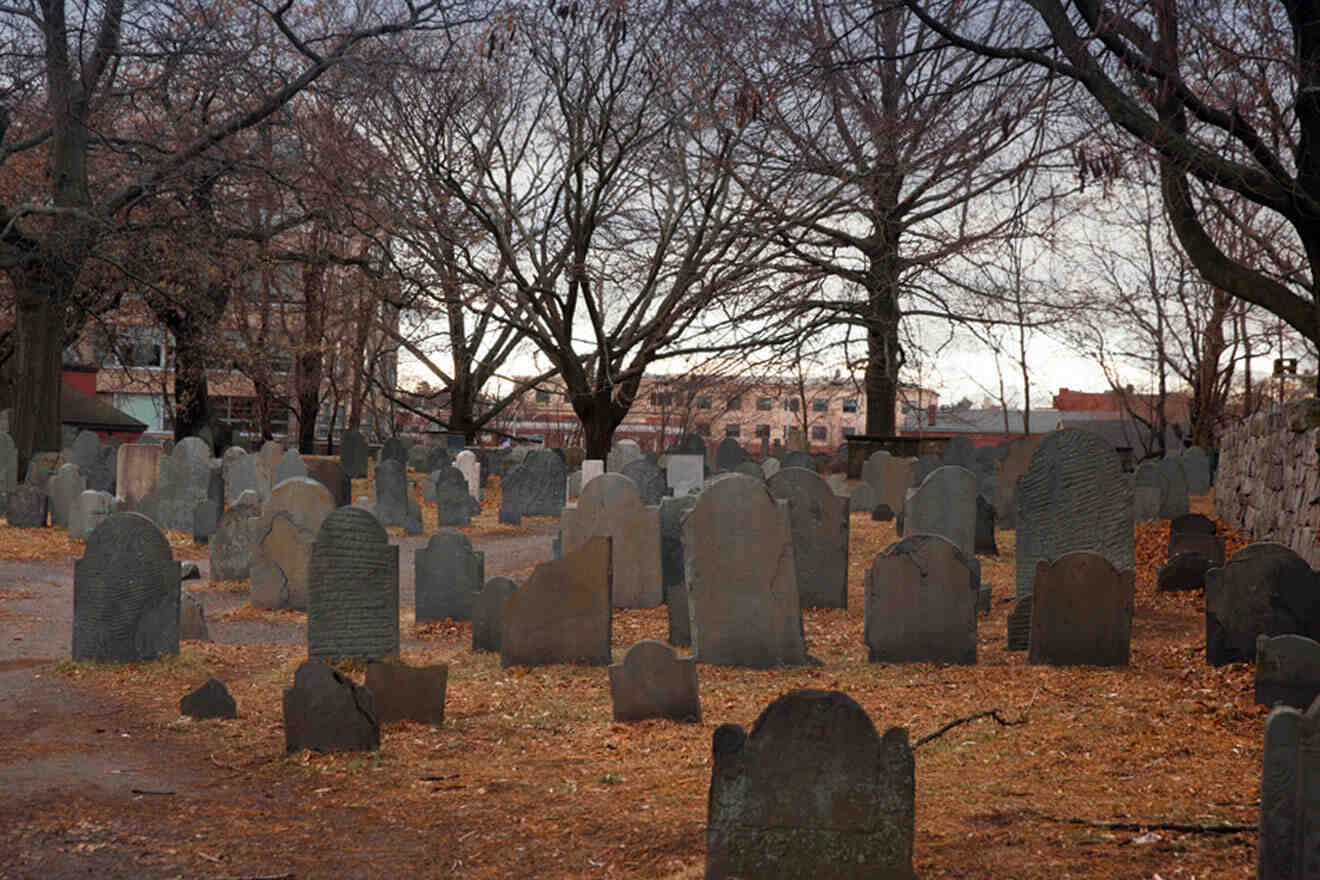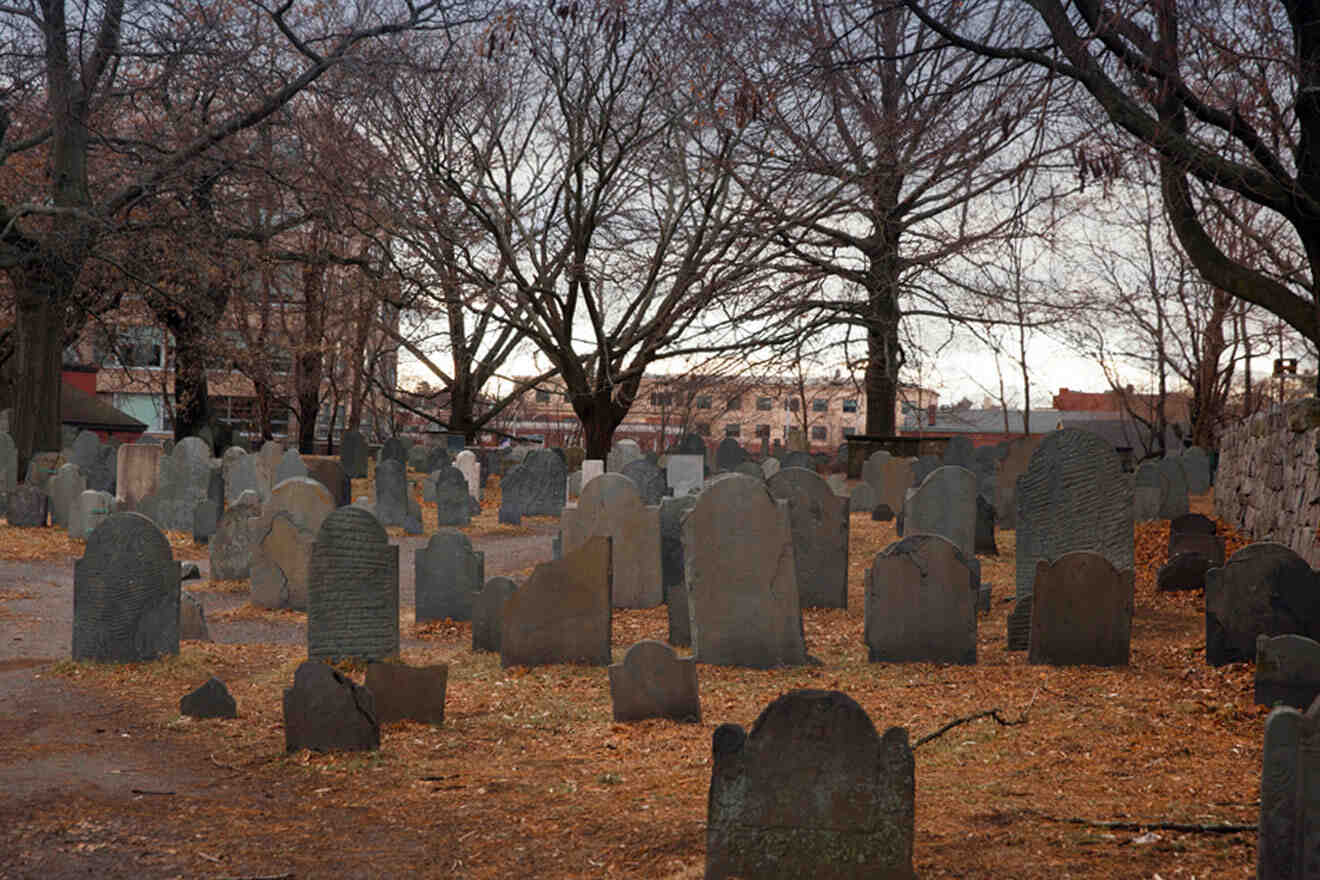 Duration: 1.5 hours
Price: from US$25
Why you should take it: spooky adventure led by paranormal investigators
This isn't just a ghost tour where you get to hear stories about sinister ghost sightings. You'll also get to hunt them together with your tour guides. They will lead you through a journey full of authentic stories about voodoo, witchcraft, and vampire folklore… you'll even walk some of the most notoriously haunted sites and spooky streets in town.
The highlight is Old Burying Point Cemetery. This is a true following of haunted footsteps ghost tour that no true crime and spooky fanatic shouldn't miss.
The group size is big, for up to 40 other spooky lovers, so you'll definitely meet someone to share your love and fascination for spooky things with. Plus, the tour is full of stops that offer amazing photo opportunities.
4. Get to know haunted places on an adults-only tour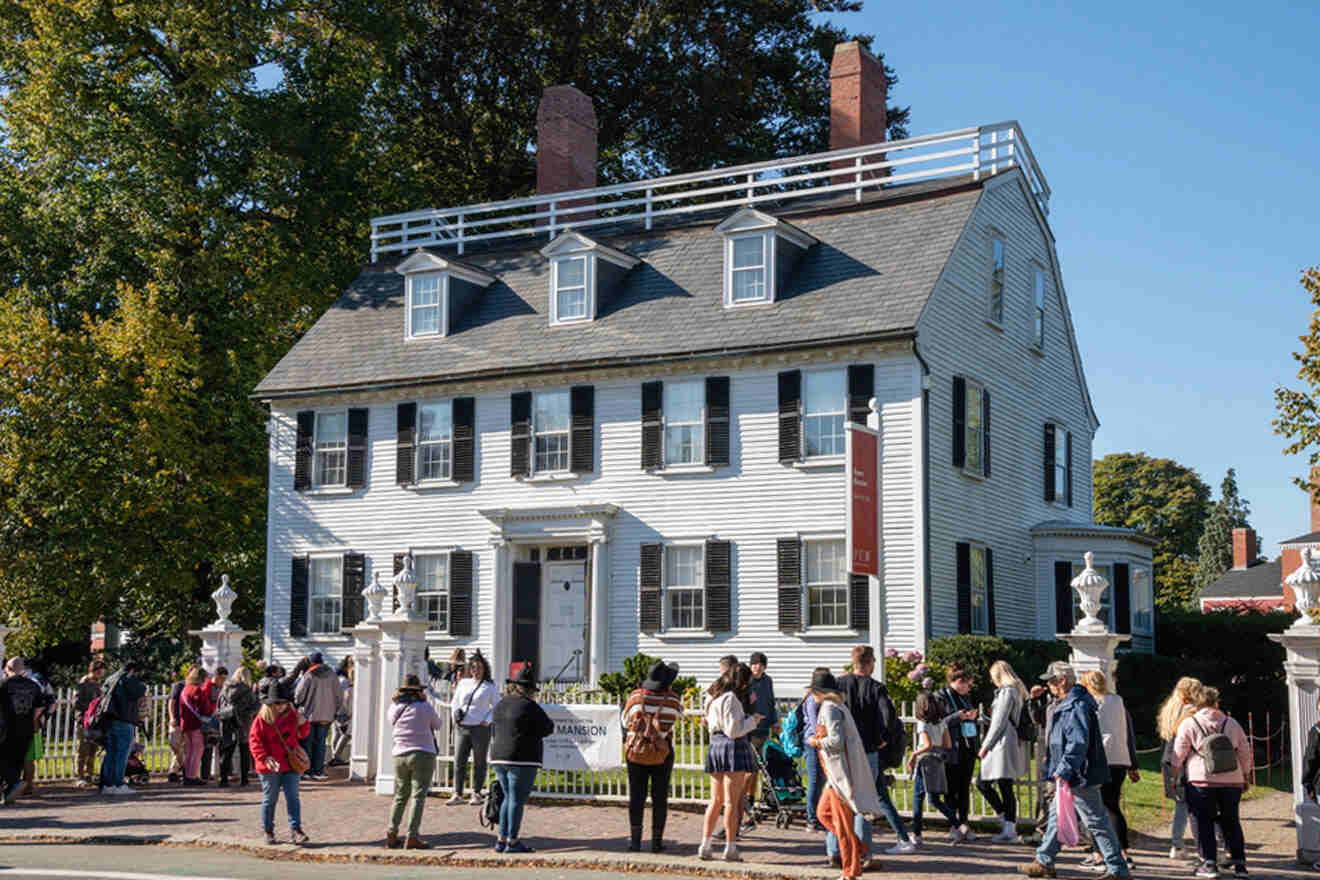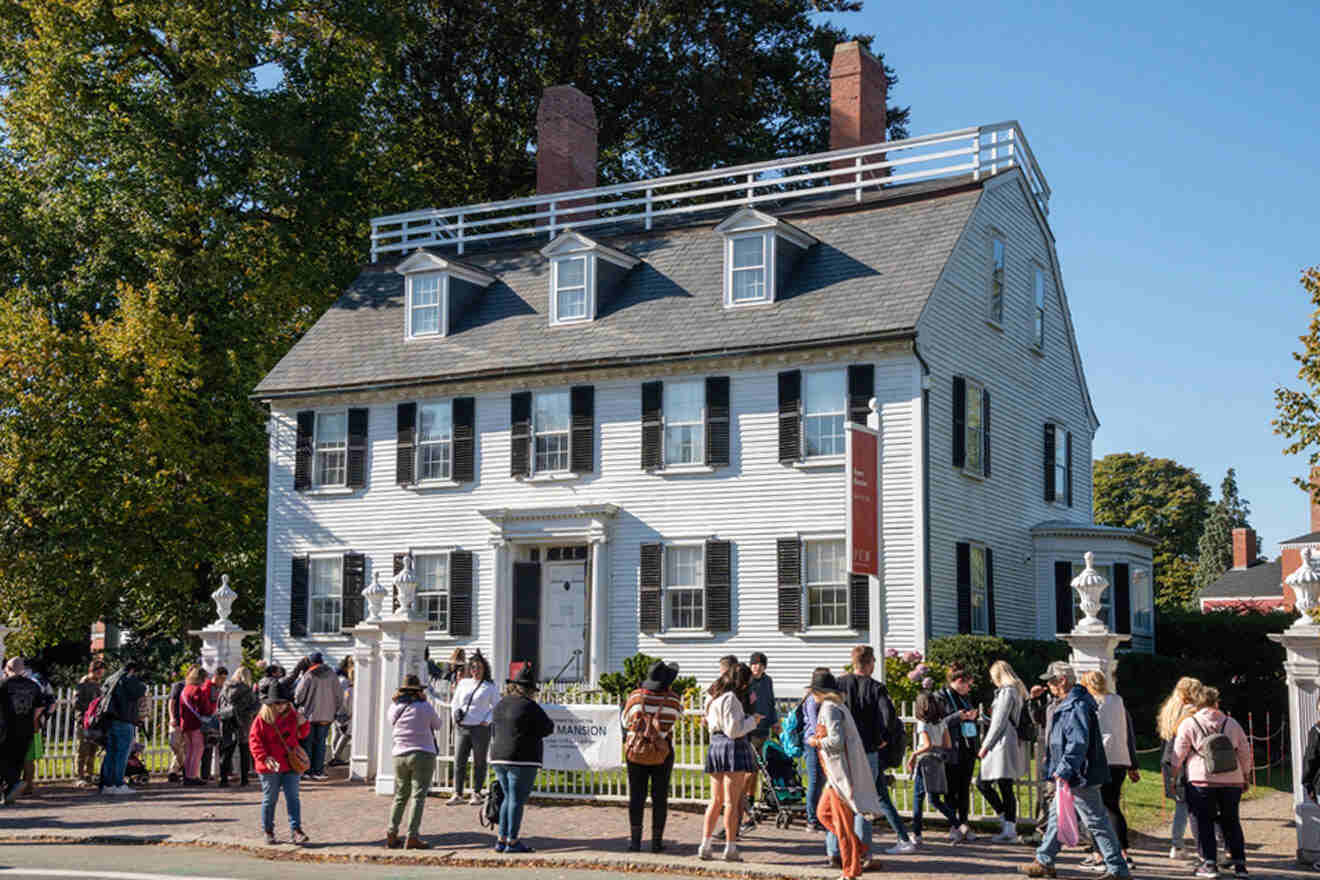 Duration: 1.5 hours
Price: from US$35
Why you should take it: spooky mature-themed ghost tour
As fun as family trips can be, sometimes a person needs something to unwind without the presence of the little ones, and in case you're an eerie things appreciator, this might be the best choice for you.
With this tour finding your connection to Salem's spooky haunted history just got real. No more fluff, no more gimmicks. Hear the tales where they influenced and shaped this cursed town, all while having the chills go through you.
You'll witness some oracle-level storytelling as guides take you to unnerving sites like a haunted cemetery, Ropes Mansion, and Proctor's Ledge, where those infamous witch trials happened until none were left standing (or living). You'll be immersed and feel as though you're witnessing it firsthand. That's how good the guides are.
5. Enjoy a Salem Witch Trials tour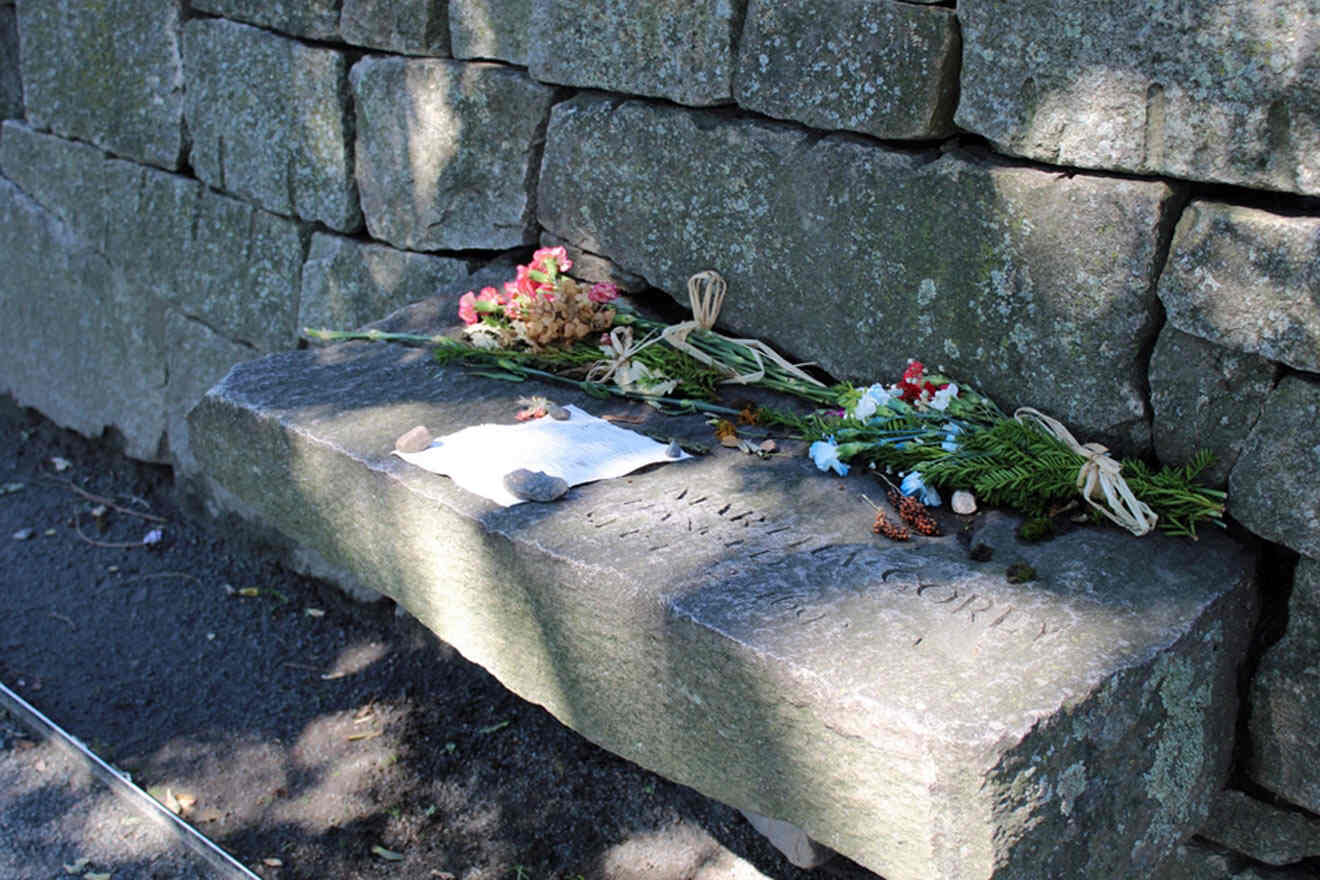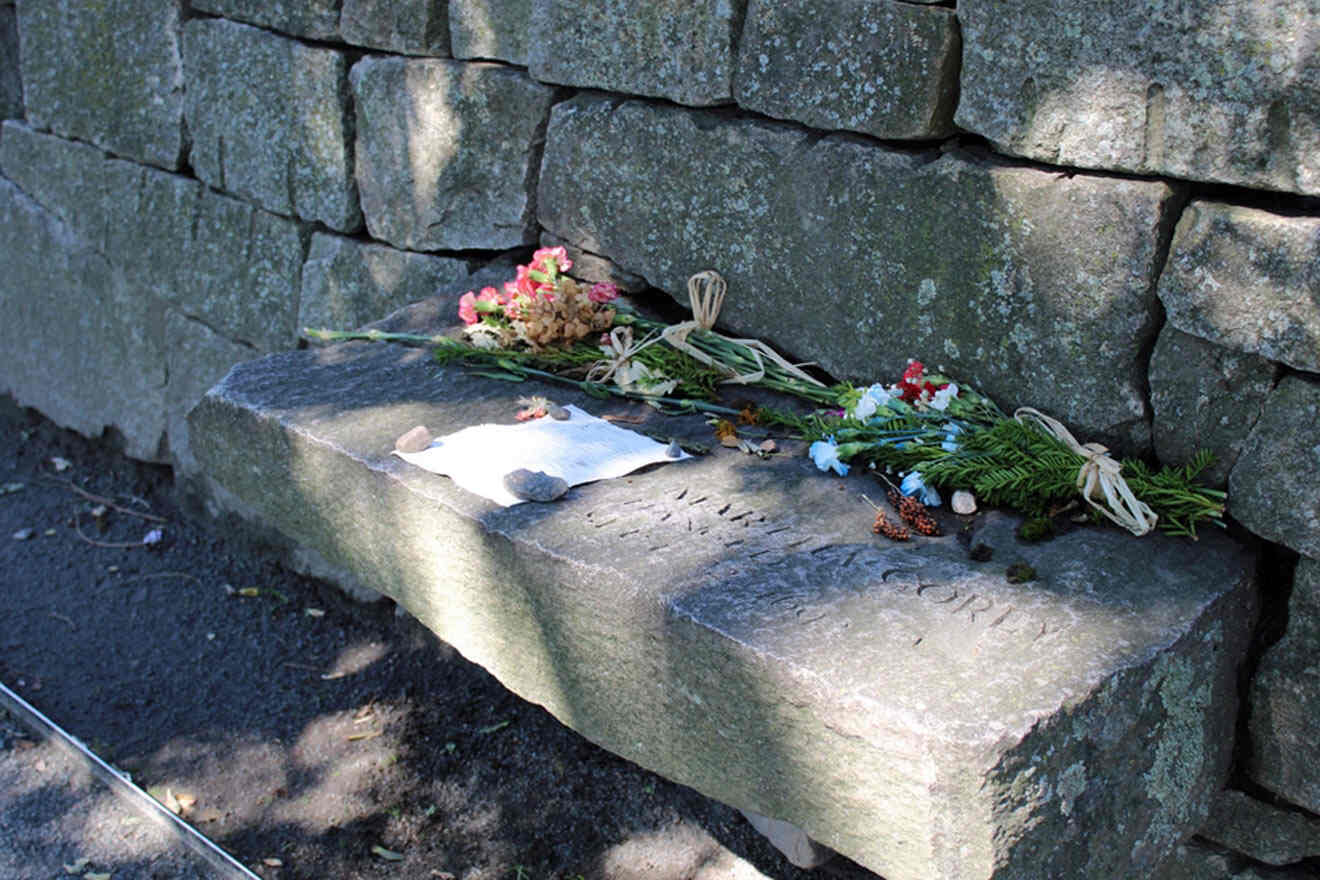 Duration: 2 hours
Price: from US$30
Why you should take it: the most in-depth witch Salem ghosts tour
You can't really say you've been to Salem unless you embark on a witch-themed tour. After all, it's the trademark of this town.
Uncovering more than your average, this experience will take you back through 4 centuries with a local historian. You'll unwind from the haunted history of myth and reality at over a dozen stops throughout Witch City to discover for yourself why there's nothing scarier than what really happened there.
You'll visit the Salem Witch Trials Memorial, which will send chills down your spine, more than any other ghost adventures you've been before. It's the perfect mix of old-school legends and modern-day pop culture hallmarks. And what's also awesome is that it's wheelchair accessible.
The tour guide is very passionate about the subject and will do anything to bring the topic to life for your entertainment.
6. Spend "quality time" with your family on a spooky ghost tour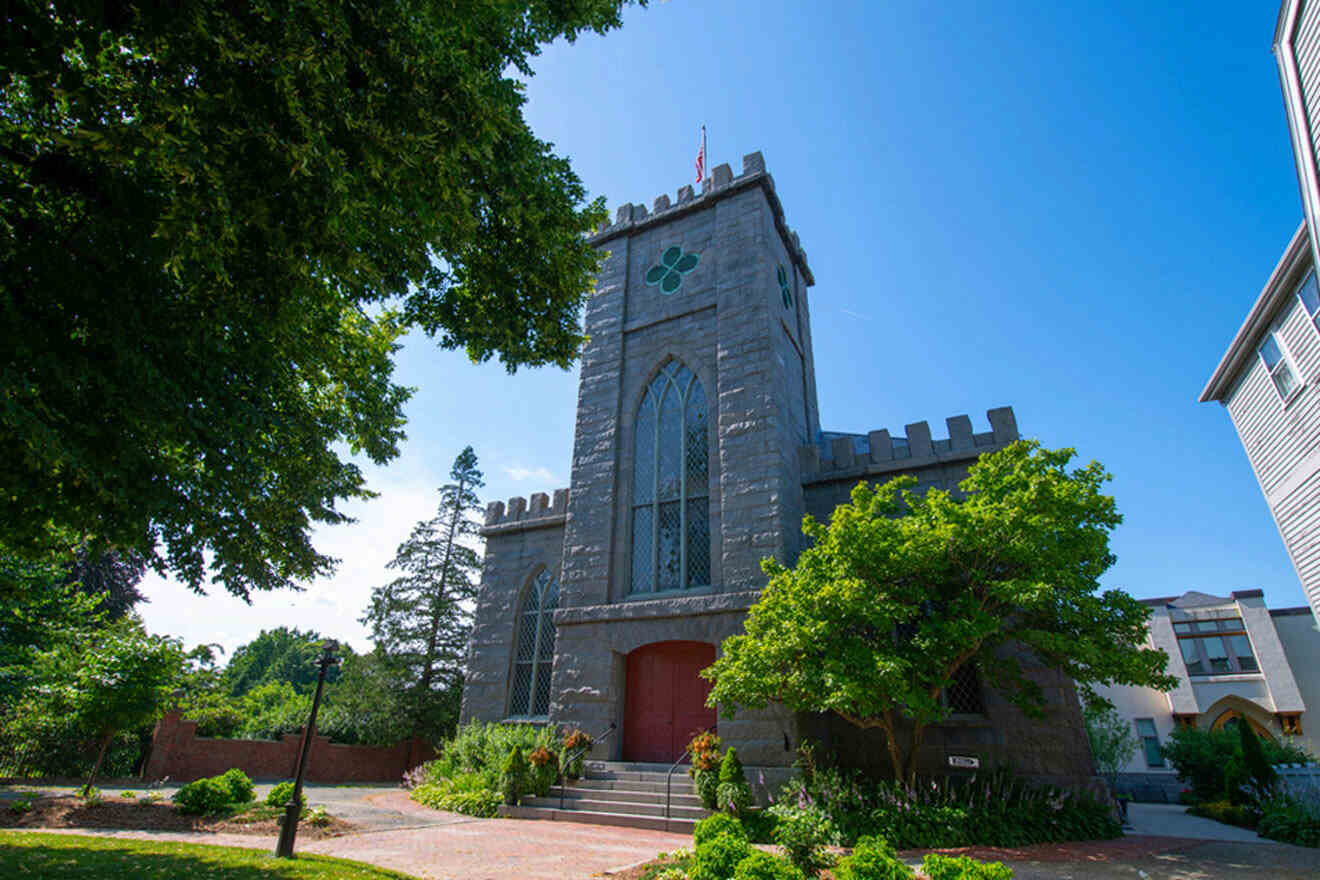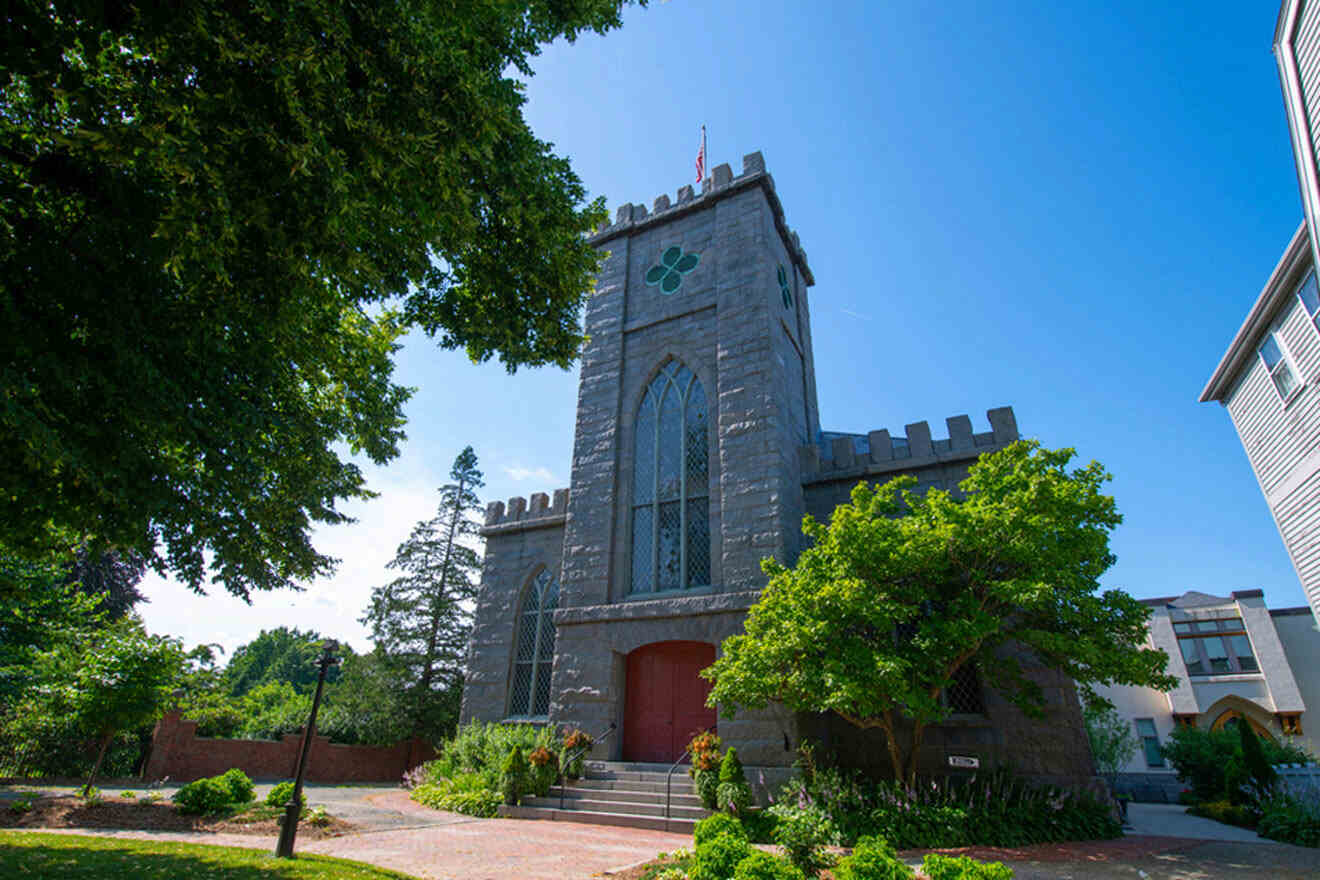 Duration: 1 hour
Price: from US$20
Why you should take it: kid-friendly ghost tour
Discover Salem's macabre past on a chilling tour tailored just for kids ages 6 and up! From Broad Street Cemetery to the First Church in Salem, Ropes Mansion & Garden, your little ones will be enthralled by stories of ghosts and anecdotes about history as you walk around these iconic landmarks.
It's not all frightful, though; education meets fun in this creepy kid-friendly sightseeing experience. Plus, explore the tale of ghostly legends so unique to Salem that they can't be found anywhere else!
It's only 1 hour long, so those with short attention spans can enjoy it as well, and the group size is right in the middle with up to 22 people)
7. Go on a haunted ghost tour in Salem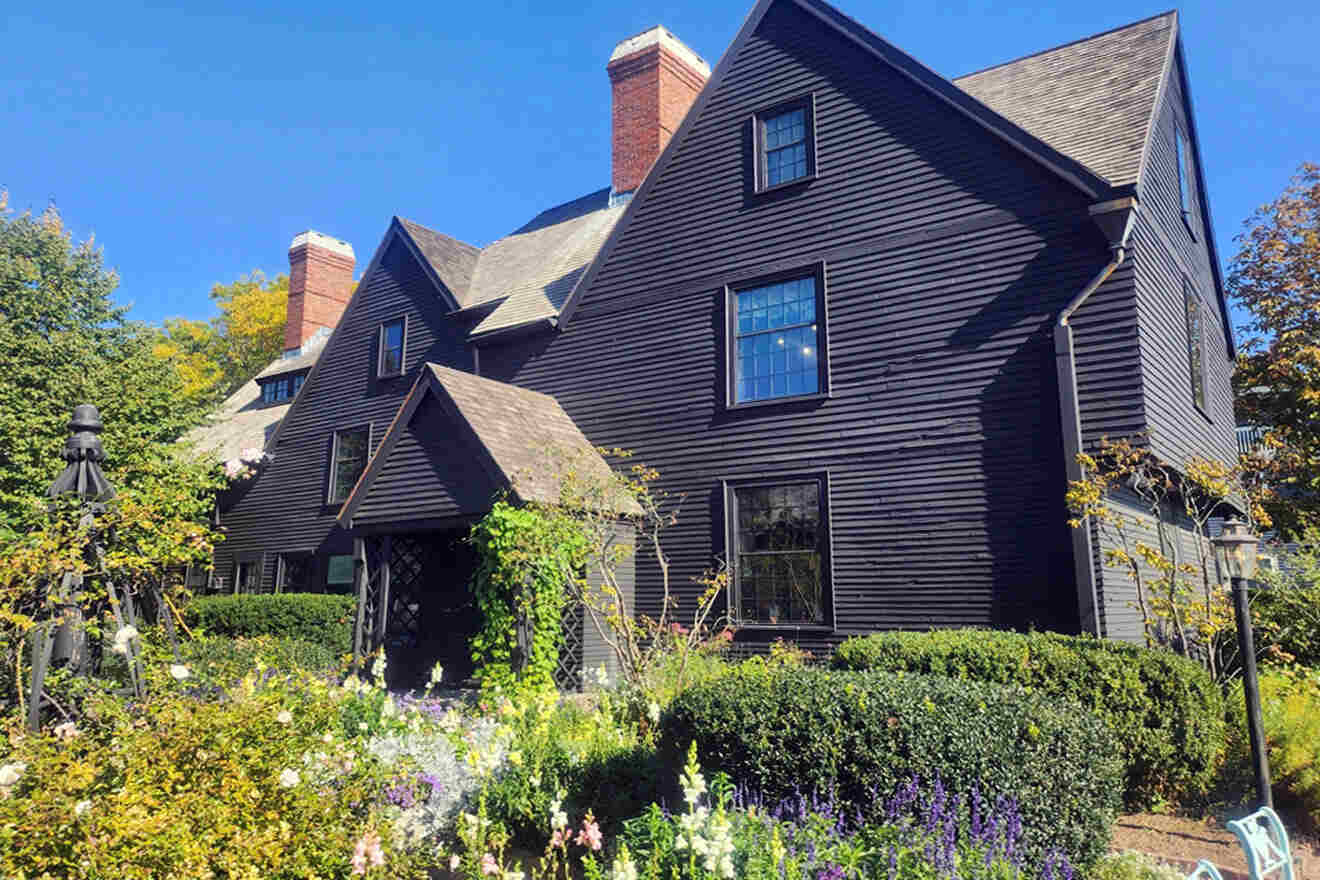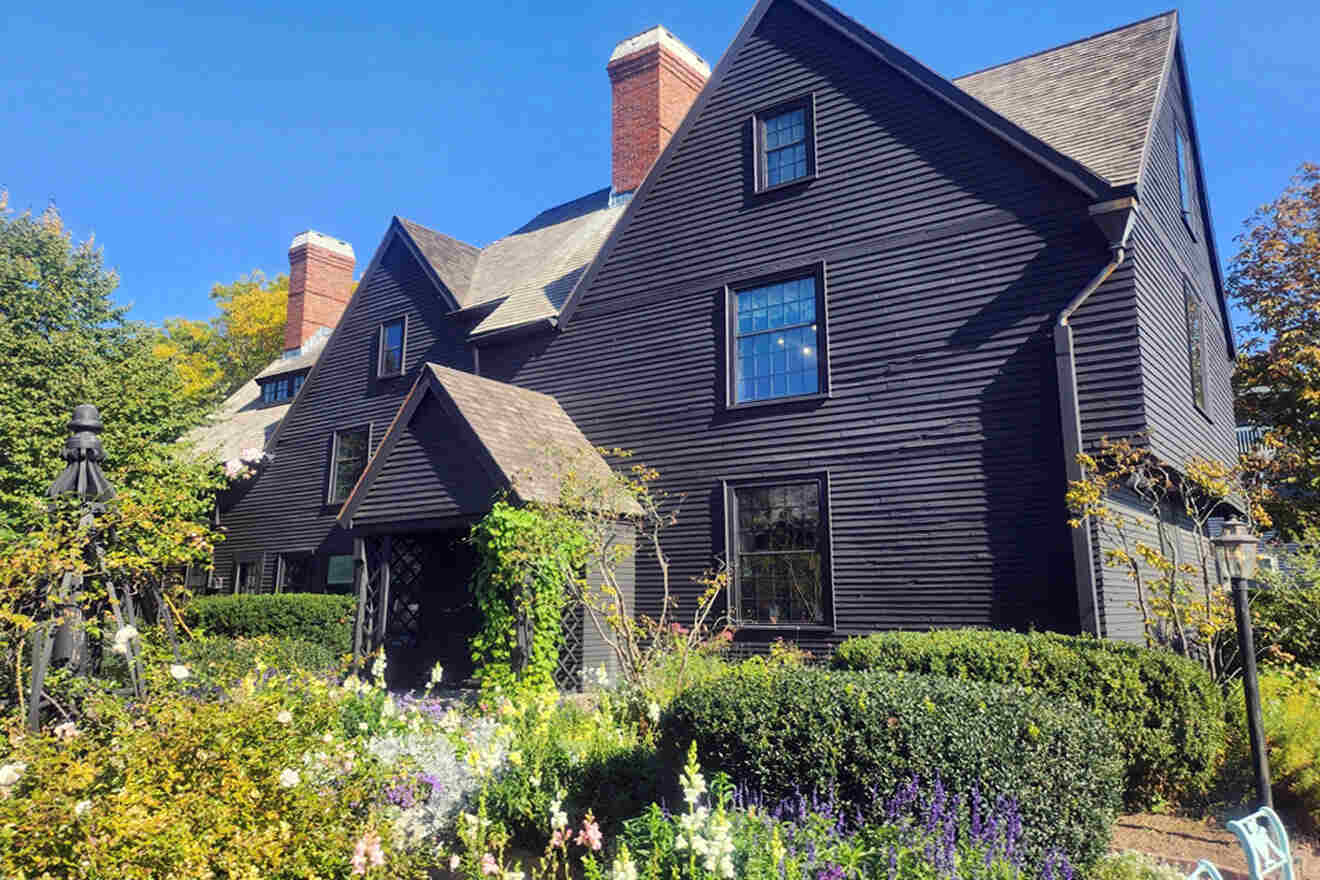 Duration: 1.5 hours
Price: from US$25
Why you should take it: includes a visit to The House of the Seven Gables
Salem is renowned as one of the most haunted cities in America, and a guided ghost tour will explain why. Follow an expert storyteller through centuries-old landmarks like the Burying Point Cemetery, House of Seven Gables, and Witch House and narrate spine-tingling tales from 1692's infamous Witch Trials to modern accounts of paranormal activity.
This Salem tour will put emphasis on the gloomy grandeur of the House of the Seven Gables and what has made it Salem's creepiest landmark – a must-see for anyone who dares to take part in the ghostly experiences in this town. You'll also get some useful ghost-haunting tips from your knowledgeable guides.
It's a short tour, convenient for those on a tight schedule, and lasts only about 1.5 hours.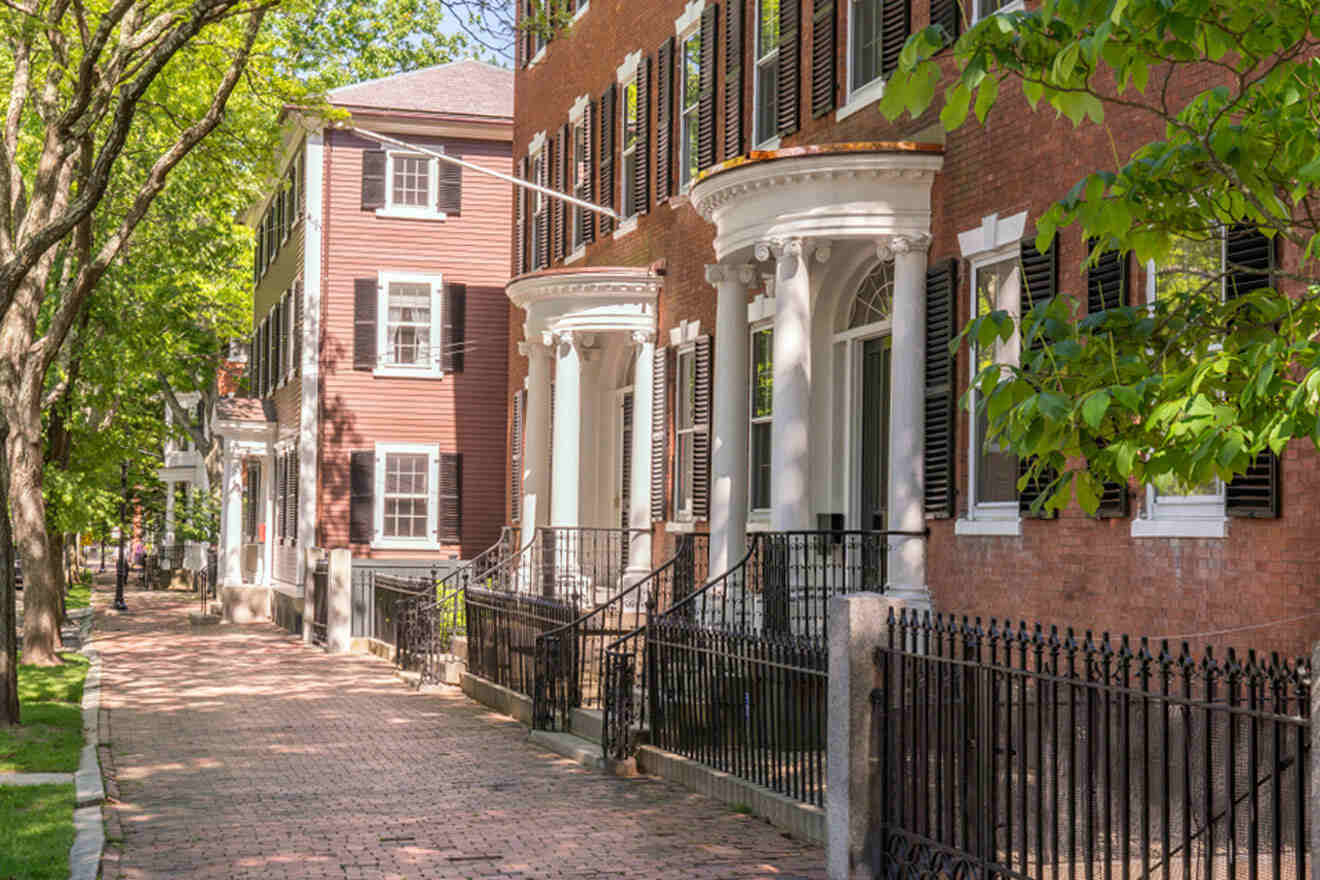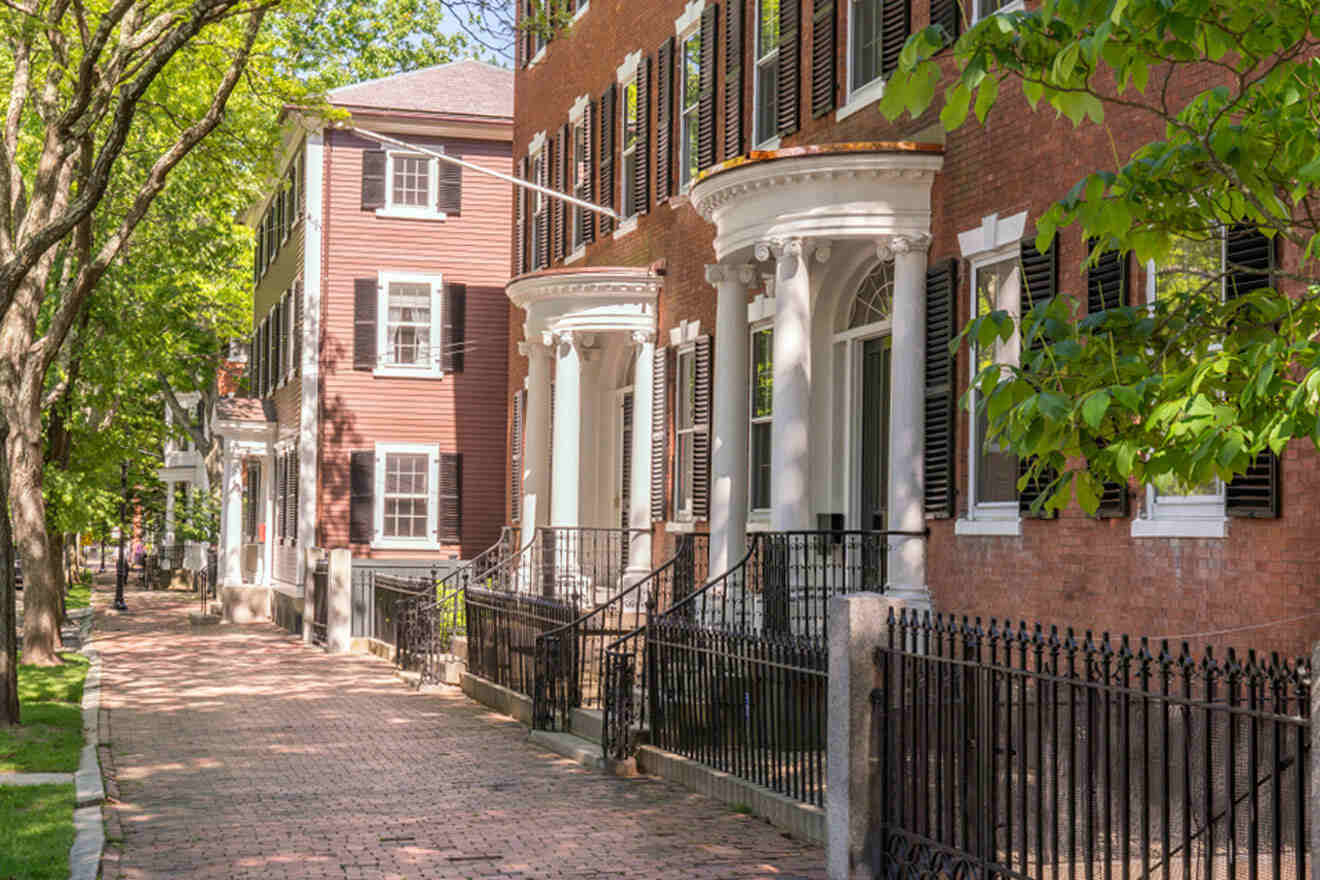 Duration: 1.5 hours
Price: from US$23
Why you should take it: in-depth spooky experience
When you think of Salem, witches, and Halloween are probably some of the first things that come to mind. But that's only the tip of the iceberg in this haunted location! There's so much more to it – nearly 400 years old and full of dark secrets!
You'll get to see a different side on the nighttime tour: unleashed tales of pirates, pepper, strange new lands, brutal murders, and bizarre court cases, all intertwined with folklore about cursed spiders, vile torture devices…and even ghostly apparitions.
Uncover why history outshines fiction in an unforgettable 90 minutes alongside the professional storytellers licensed by none other than City Hall itself.
The tours also include an iconic Joshua Ward House.
9. Challenge yourself with a self-guided ghost tour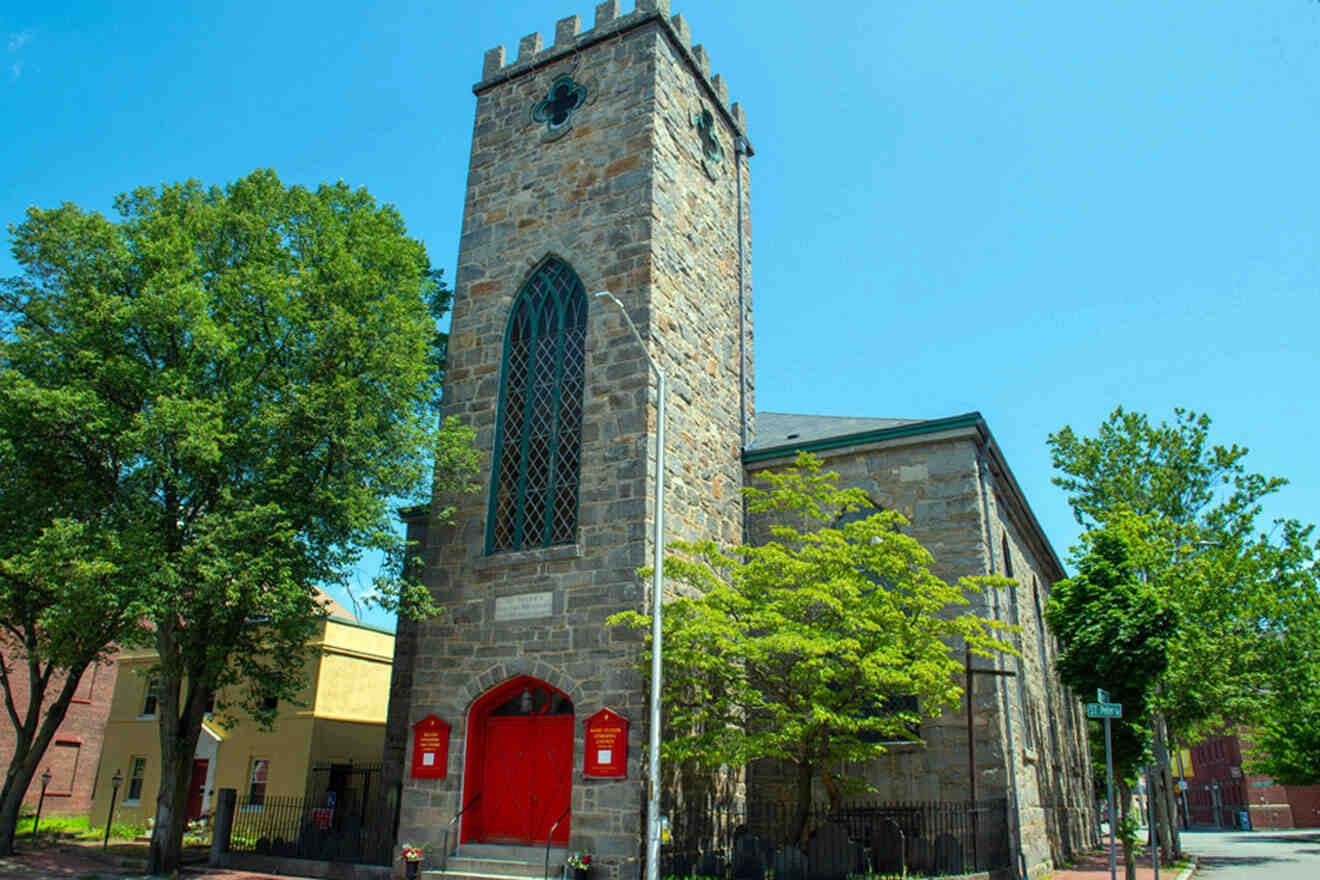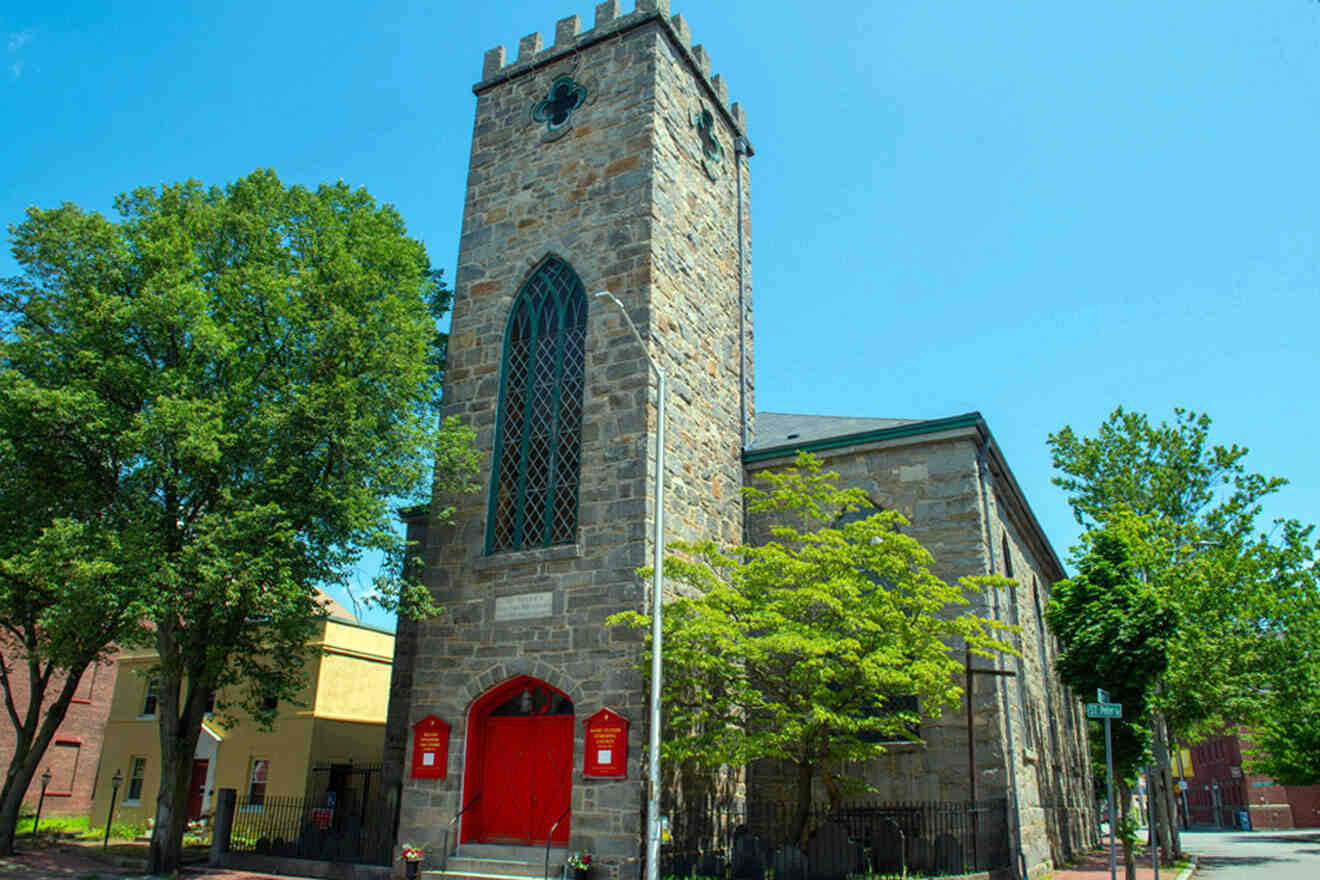 Duration: 40 min
Price: from US$6
Why you should take it: smartphone tour option
This is a great option for all the free birds out there. If you're craving to uncover Salem's paranormal reputation without any fuss, then this self-guided tour powered by an app is definitely your jam.
Tons of juicy background information awaits anyone who downloads the budget-friendly apps on their phones for a one-time fee that gets four users access! At your own pace and with social distance in mind, explore historical places like Saint Peter's Episcopal Church, Salem Witch House, Salem Inn, and Old Burying Point Cemetery – the eternal resting place of many Witch Trials victims.
You'll hear anecdote after anecdote about its spooky stories connected to each spot, so convenient and efficient it'll blow your mind!
I also recommend checking out places such as Salem Woods. supposedly haunted seaport, and the Old Salem Gaol.
10. See 3 tours at once for the ultimate ghostly itinerary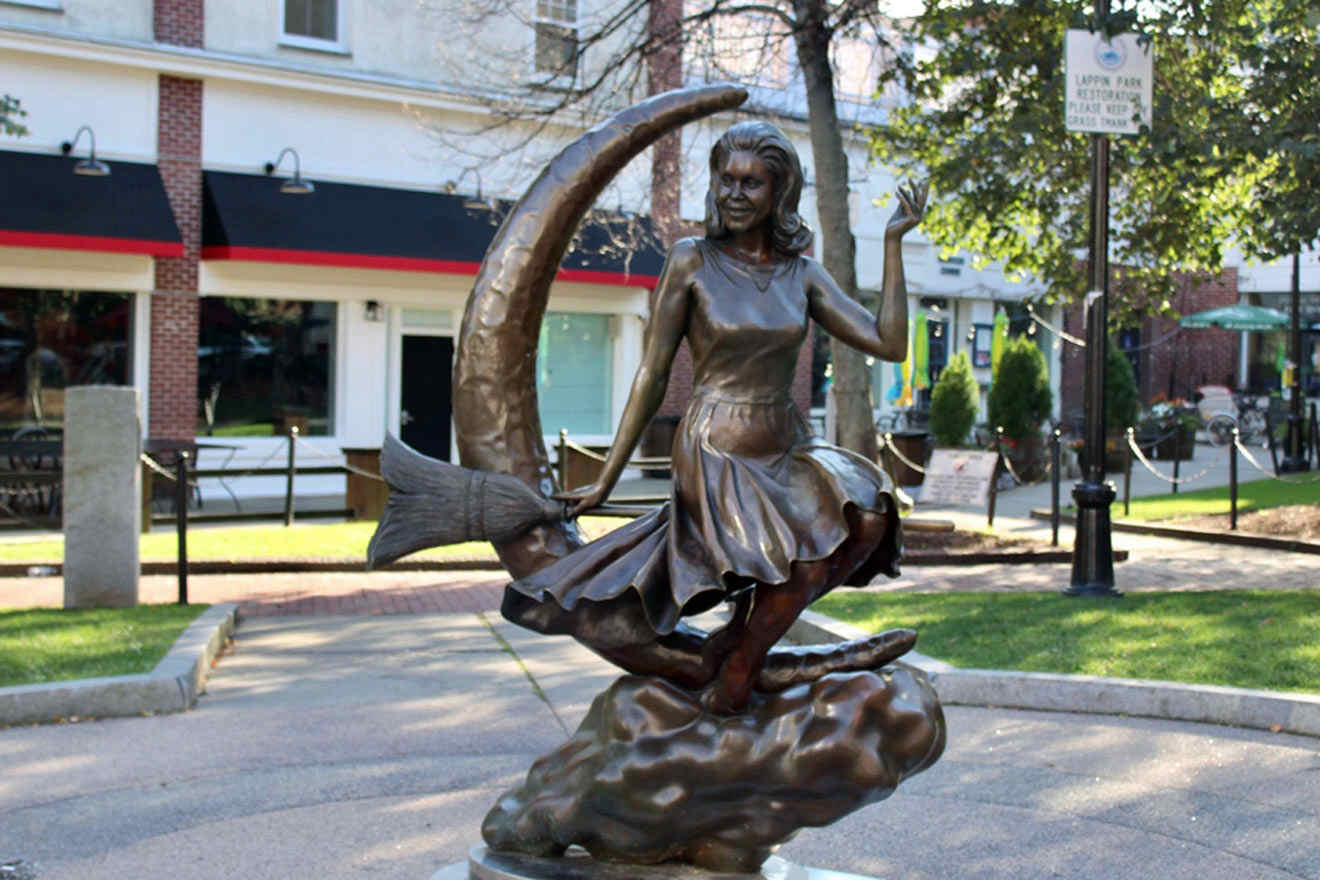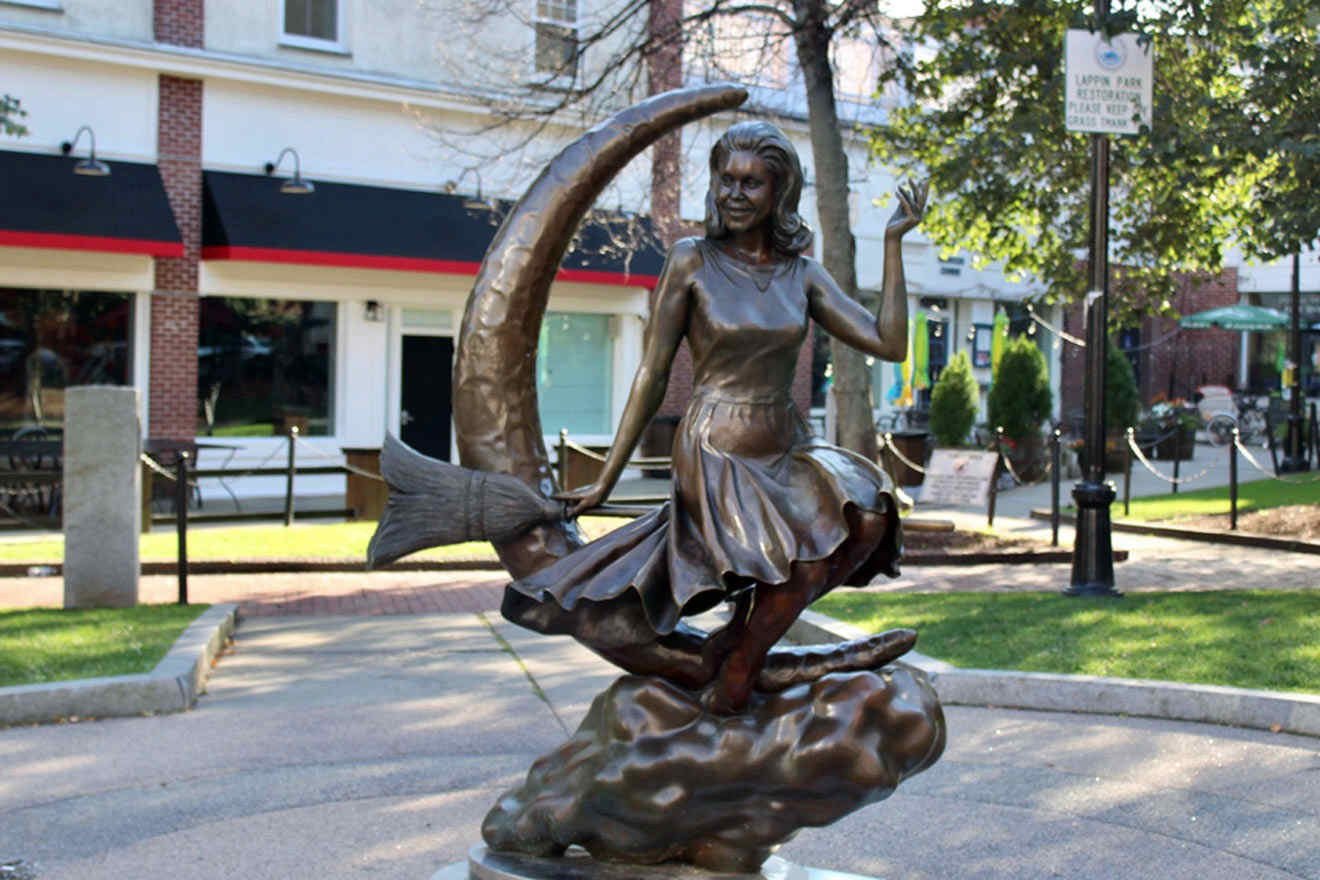 Duration: 3.6 hours
Price: from US$75
Why you should take it: book 3 iconic tours at once
For my practical travelers, you won't want to miss this tour. Do you dare explore the uncharted depths of Salem's spooky history? You'll experience 3 heart-pounding, mind-expanding tours that'll take you back in time!
On "Wandering Witches," hear straight from a bona fide witch about the scarifying past. With "Steps Through 1692," trace the gloomy timeline of the Salem Witch Trials. And finally, wait 'till nightfall for some ghostly thrills on "Salem's Spooky Specters."
You'll travel to some seriously sinister sites and find out all about eerie deaths and supernatural sightings – it's guaranteed to leave chills running down your spine!
Get acquainted with the haunting truth behind those notorious trials, get an enlightened perspective from an authentic practicing witch, and save US$10… it'd be crazy not to book these trips together!
11. Experience a ghostly pub crawl in Salem
Duration: 2 hours
Price: from US$35
Why you should take it: visit 4 pubs on a spooky tour
Enjoy a peculiar night out in Salem as you sip the city's best witchy libations on this vaunted brew-hopping tour.
You'll start off at Turner's Seafood, where a mysterious woman in white is said to still linger in the dining room! Hang on tight as you weave your way through 7 historic spots; pubs, taverns, and restaurants that'll really give you goosebumps.
You'll also explore the mysterious, eerie tale of a murderous sea captain at Rockafellas! Head to Mercy Tavern and mingle with the ghostly spirits who have disappeared into secret tunnels, leaving no traces behind. As you end your night, head home with an enjoyable buzz and delightful stories to regale those in your inner circle.
FAQs about the best ghost tours in Salem, MA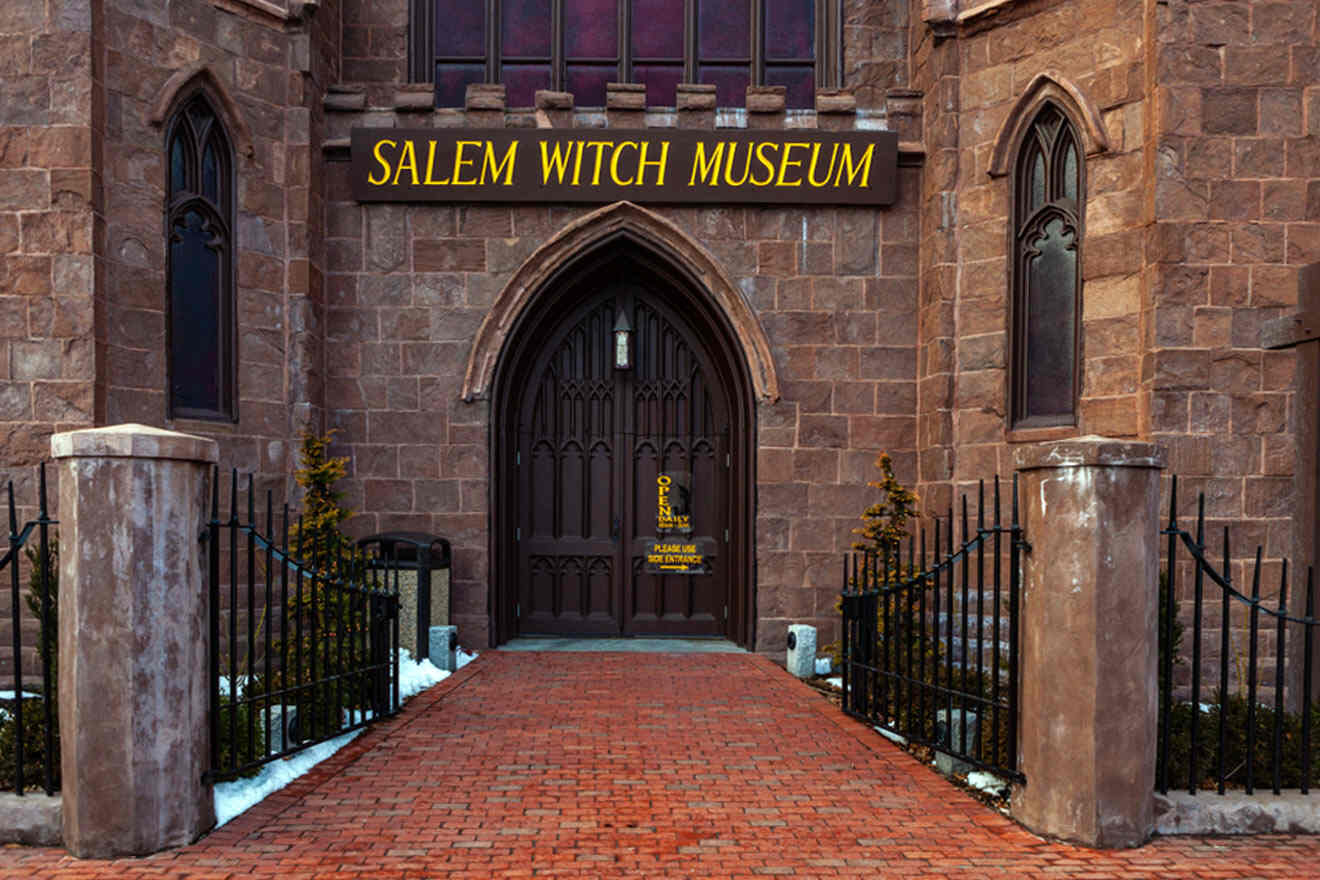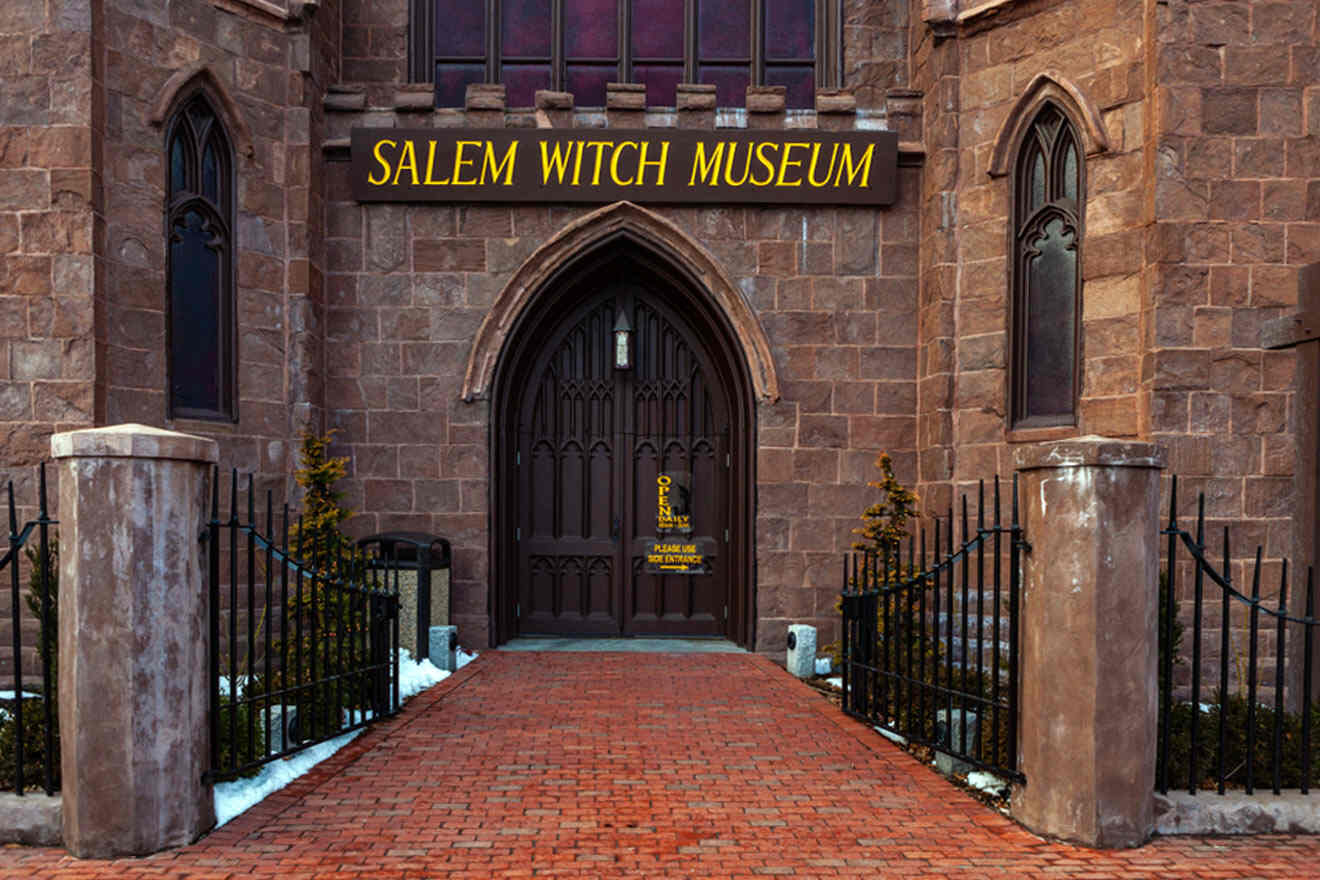 Conclusion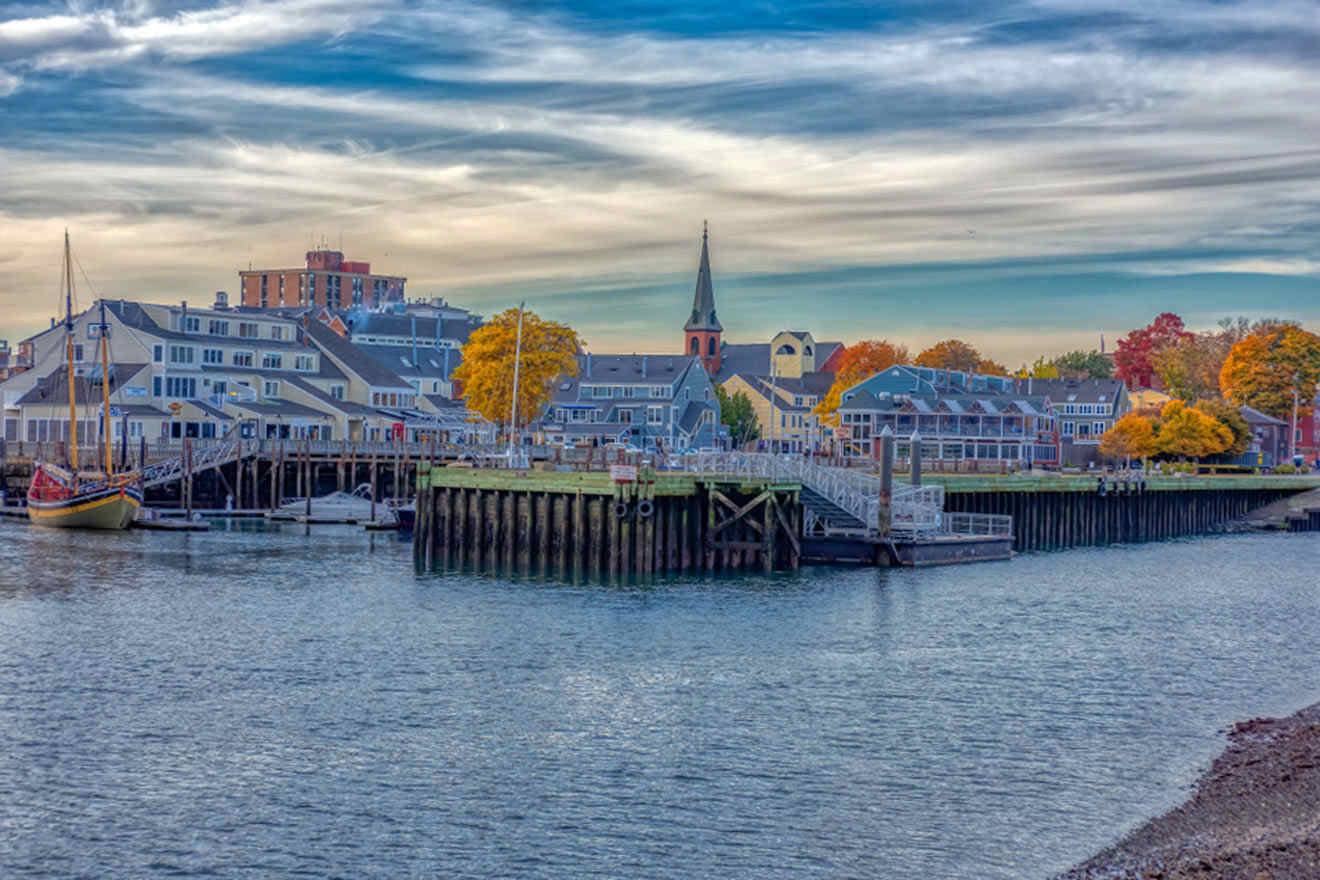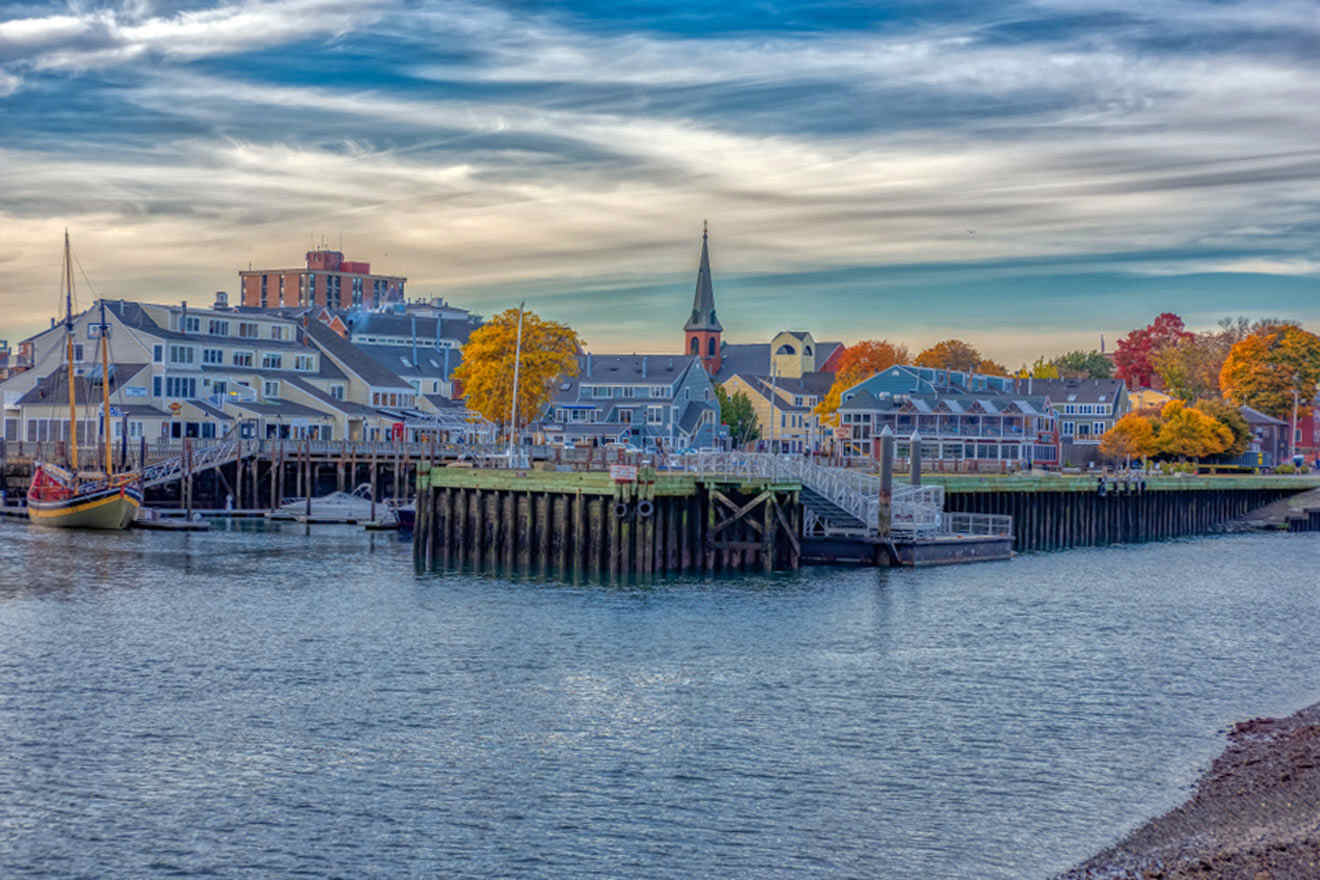 You're now ready to embark on the very best ghost tours in Salem, MA! A world full of witches, haunted spots, and adventure is awaiting you!
This charming coastal town has a unique ghostly charm and is definitely worth visiting at least once in your lifetime! And the broad offer of tours is another great addition since it guarantees that everyone can find something they are interested in!
But always make sure to remember that you're not the only one interested in this awesome experience! So plan smart and book your tours in advance!
As for my spooky lovers who already went to Salem and tried some of the tours, I'd love to hear all about it! And if you have any tips to add or questions to ask, make sure to leave them in the comments below!
Happy ghost hauntings,
Angelina
---
Pin it for later!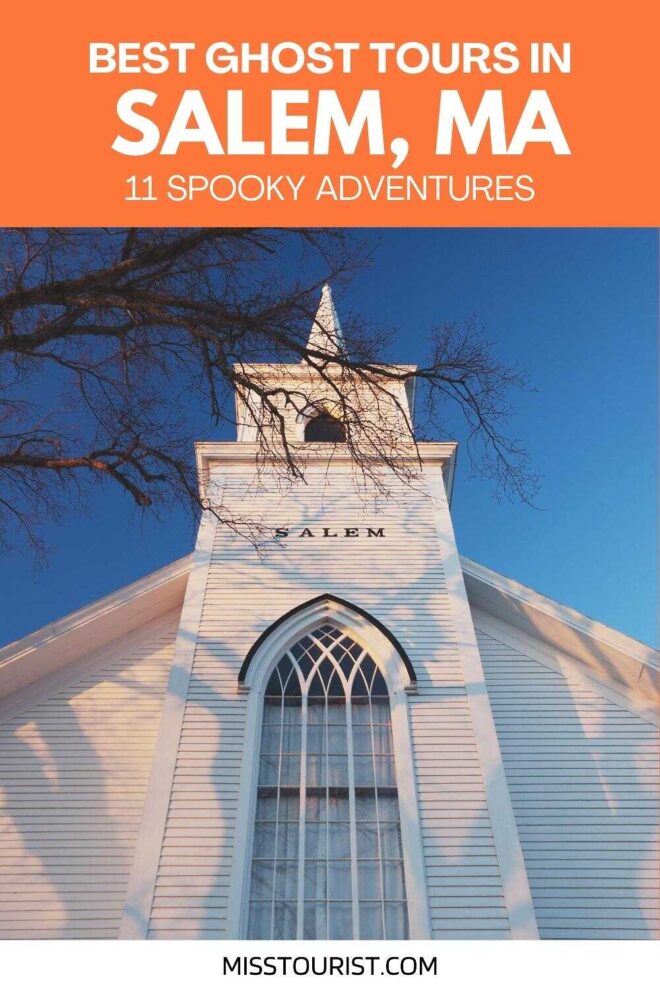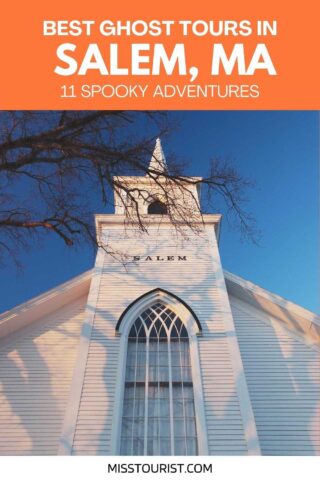 Pin it for later!