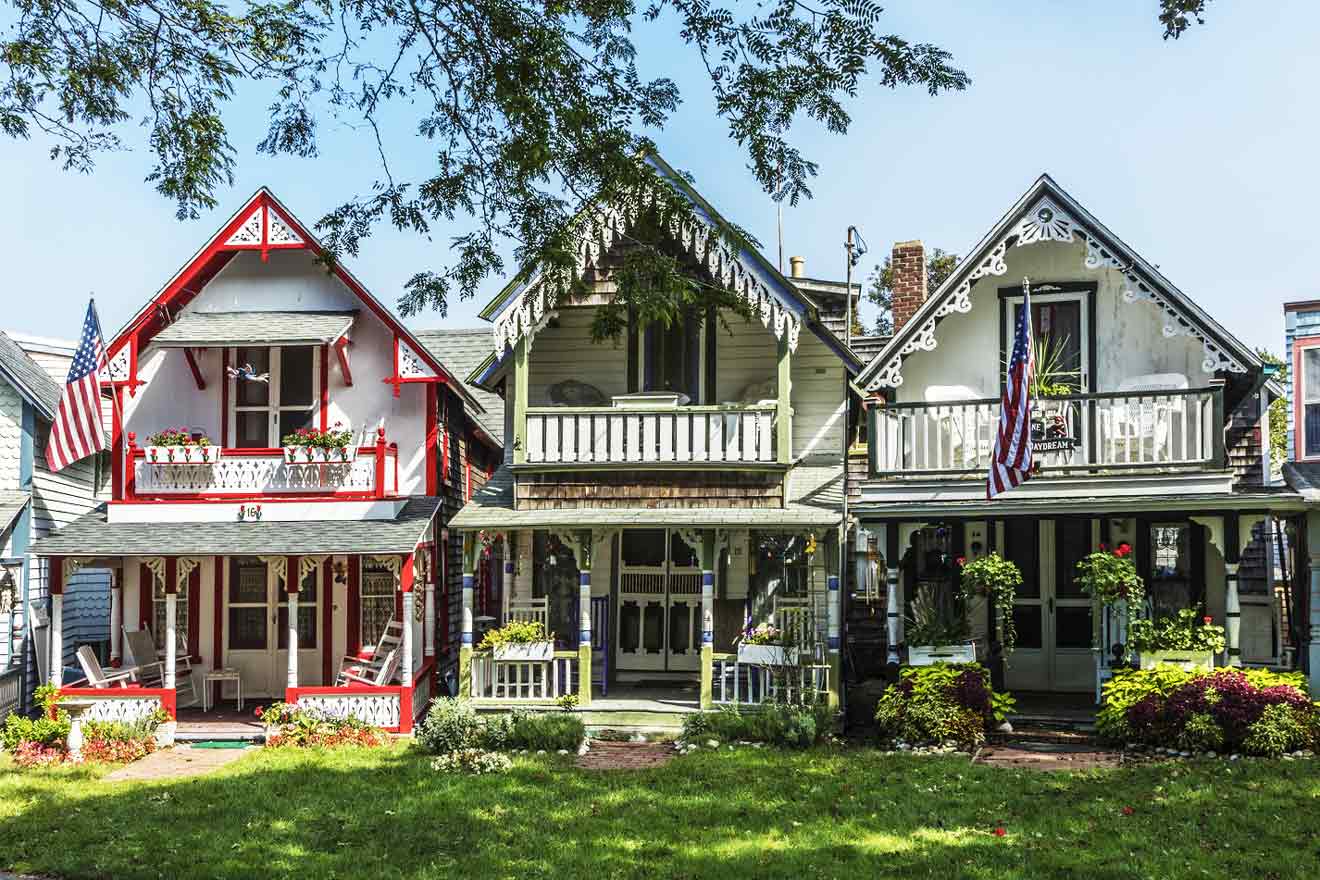 Found the perfect holiday spot in New England? Since this famous island is frequented by celebrities like Bill Gates and Oprah Winfrey, you better find a fabulous hotel as well. Luckily I've got all the details on that!
In this post, you'll find the best hotels where to stay in Martha's Vineyard. I've listed all the best hotels from most to least expensive. I've also added 2 bonus sections, one with the top hotels near the beach and the other with some amazing vacation rentals with a pool.
We've got lots to discover today, so buckle up and get ready to book your favorite place right away.
Why? Well, as you probably know, this is one of the most famous islands in the US, and the best hotels in Martha's Vineyard always sell out fast! I've got more reasons in my bag, but I'm sure these crucial ones prove my point so let's hurry.
Vamonos!
If you are in a hurry
In case you're not interested in reading this whole post, I've made a short list of the best Martha's Vineyard hotels for each price range in the article:
A bit confused about all the areas where to stay in Martha's Vineyard? I know the feeling that's why I've made this map so you can easily visualize all Martha's Vineyard hotels that I'll talk about in this post:
Luxury (US$400 and up)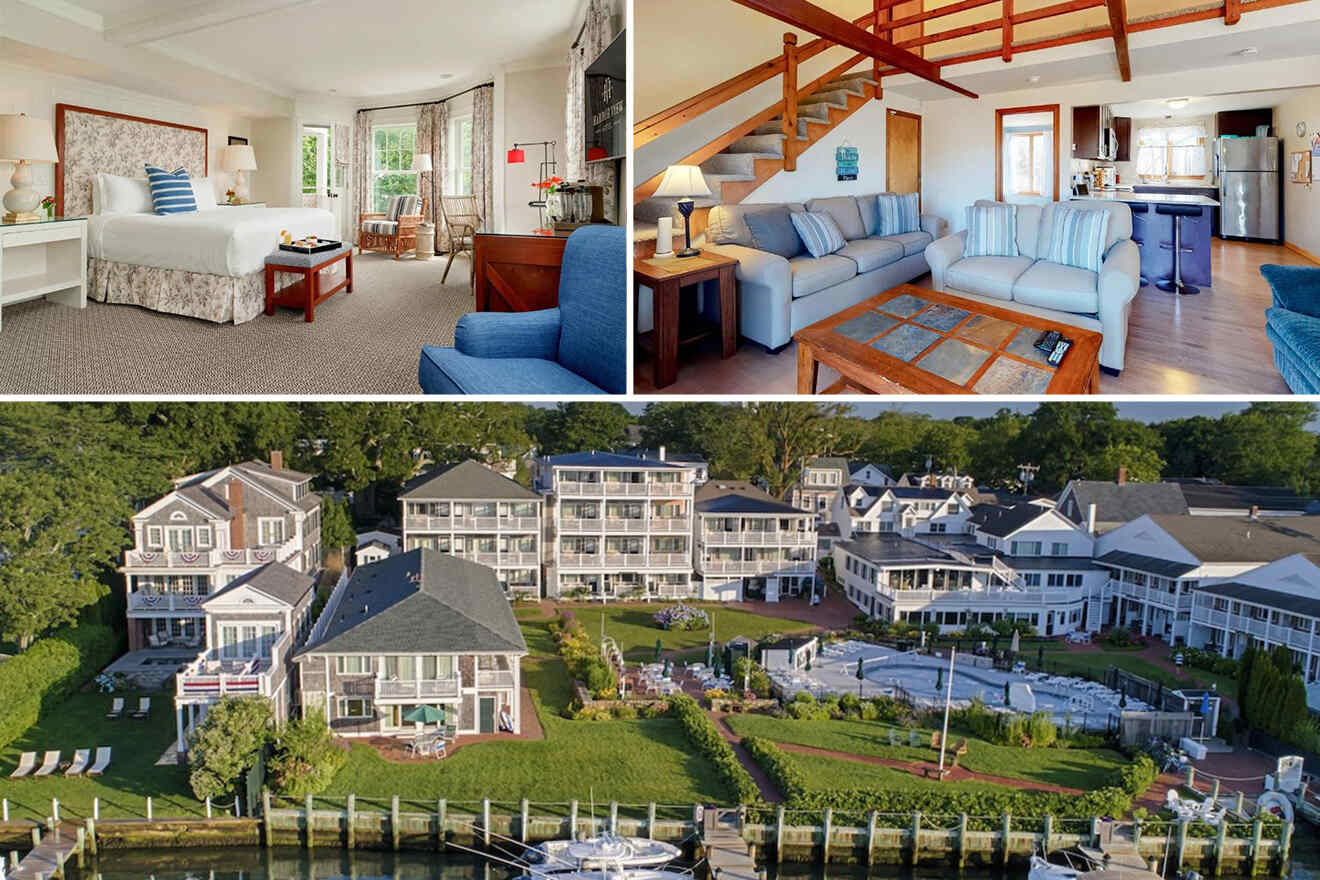 Harbor View Hotel – What better place to enjoy your holiday in Martha's Vineyard than Oprah Winfrey's favorite in Martha's Vineyard. This hotel is in a perfect location set on the coast, within walking distance from Downtown Edgartown and Lighthouse Beach. All guest rooms are uniquely decorated, and some have a balcony overlooking the sea! Bring your swimsuit with you and get ready for lazy afternoons by the outdoor pool, eating delicious food at the on-site restaurant, and training in the fitness center!
The Cavu Mansion on Bellevue – Tucked away between the trees, this holiday home is the perfect location for anyone who seeks tranquility and that old-world charm! Equipped with modern amenities, including a fully-equipped kitchen with coffee makers. Guests staying in this house can enjoy barbecue nights, chill on the outdoor terrace, and exploring around the beautiful lagoon pond! Remember that Martha's Vineyard's fame has increased by a lot recently! So my advice is to book your hotels as quickly as possible!
Narragansett House – One of the cutest hotels in Martha's Vineyard! Set in Oak Bluffs, just a short walk from the sandy beaches, this boutique hotel features a colorful design where old elements perfectly blend with the new. I recommend you pick one of the guest rooms with a balcony but remember you have so many activities to try like visiting art galleries, fishing, and cycling. But before you start anything, enjoy breakfast and a cup of coffee on their front yard porch or in the garden near the beautiful hydrangeas.
Wooded Oasis – Who's ready for an unforgettable trip to Martha's Vineyard? There are so many things to see here, from the local restaurants to the famous Gay Head Lighthouse and many others. Obviously, you'll need fabulous accommodation, and I got just one! Set in Edgartown, this place has a private bathroom and lots of space! Great for a family, the house has modern amenities and an outdoor dining area, so you can make the best of the barbecue facilities!
The Harborside Inn – Massachusetts is an incredible place with incredible places to visit in Cape Cod, and of course, the popular Martha's Vineyard. Our destination for today and where you can find the amazing Harborside Inn, which is not too far from the Edgartown Lighthouse and South Beach. The guest rooms come with private bathrooms, and of course, guests are welcome to enjoy the swimming pool whenever they want!
Mid Range (US$300 – US$400)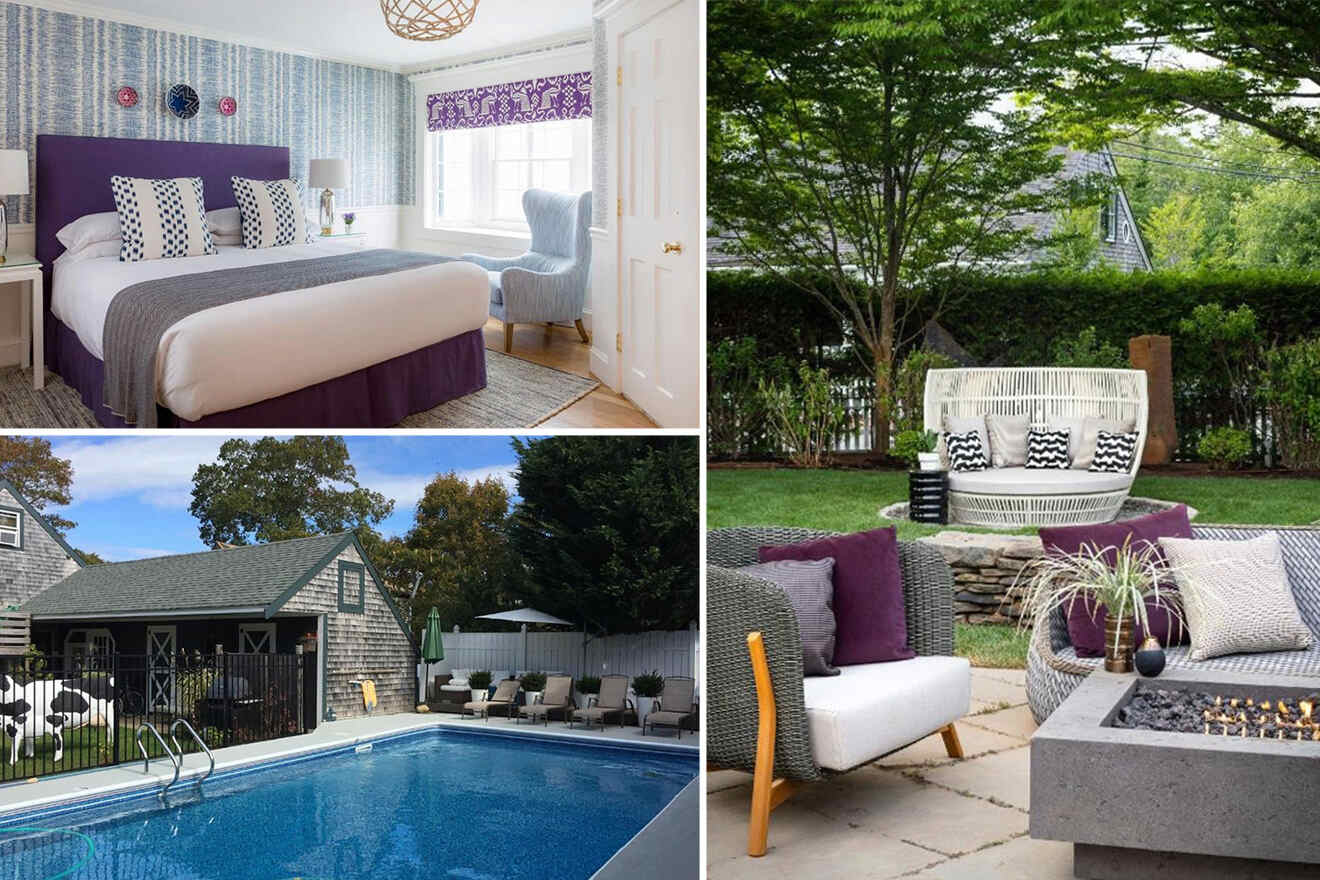 The Edgartown Inn – Loving the contemporary style of this inn! Set within walking distance from the local shops and Edgartown Lighthouse, the boutique hotel offers a complimentary continental breakfast and a beautiful porch where you can admire the surroundings and enjoy a cup of tea. All the hotel rooms feature modern amenities, including a flat-screen tv and air-conditioning.
The Christopher – This place is so unique that you'll never want to leave! Offering a great location in Edgartown from where you can explore the rest of the island and see the famous gingerbread cottages, this place is surely a keeper! Start your day with a complimentary breakfast in the outdoor courtyard, and then get ready to explore all the art galleries! There are many special places in Massachusetts, and if you're visiting, check out other towns like Boston and Cape Cod!
Charles and Charles MV – Looking for some romantic hotels in Martha's Vineyard? You've come to the right place! This amazing inn is conveniently set near the Vineyard Haven ferry terminal and Main Street but in a secluded location offering all the privacy you need! Decorated with such great style, the accommodation offers a colorful garden abundant in flowers and a swimming pool with sun loungers where you can enjoy your days of relaxation.
The Richard – Fancy a glass of wine by the fire on the outdoor terrace of this hotel? Featuring an amazing design that will put you in a holiday mood the moment you arrive, this place comes with spacious rooms with private bathrooms and a balcony where you can enjoy your morning coffee. The location is perfect, close enough to the attractions but far enough from the city noise.
West Tisbury Inn – Who doesn't love inns? They've got such a special touch, and they'll make you feel as if you've traveled back in time when spending your night there! Most of the popular hotels on the island are inns, including this one with a unique design and a great location in Vineyard Heaven, not too far from Martha's Vineyard Museum and Main Street. This is a great place for families as it has a children's playground, family rooms, and a nice outdoor dining area.
Budget (up to US$200)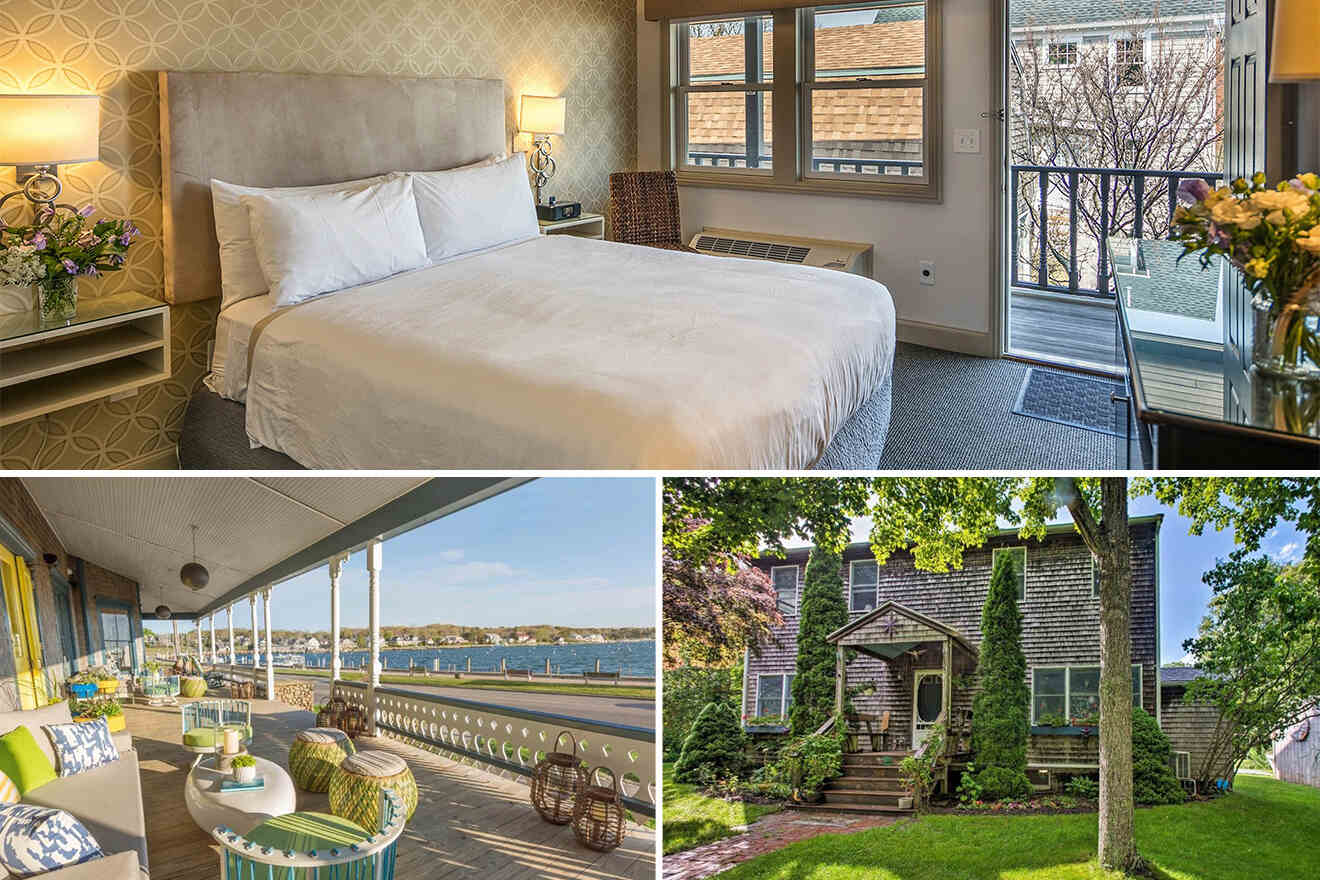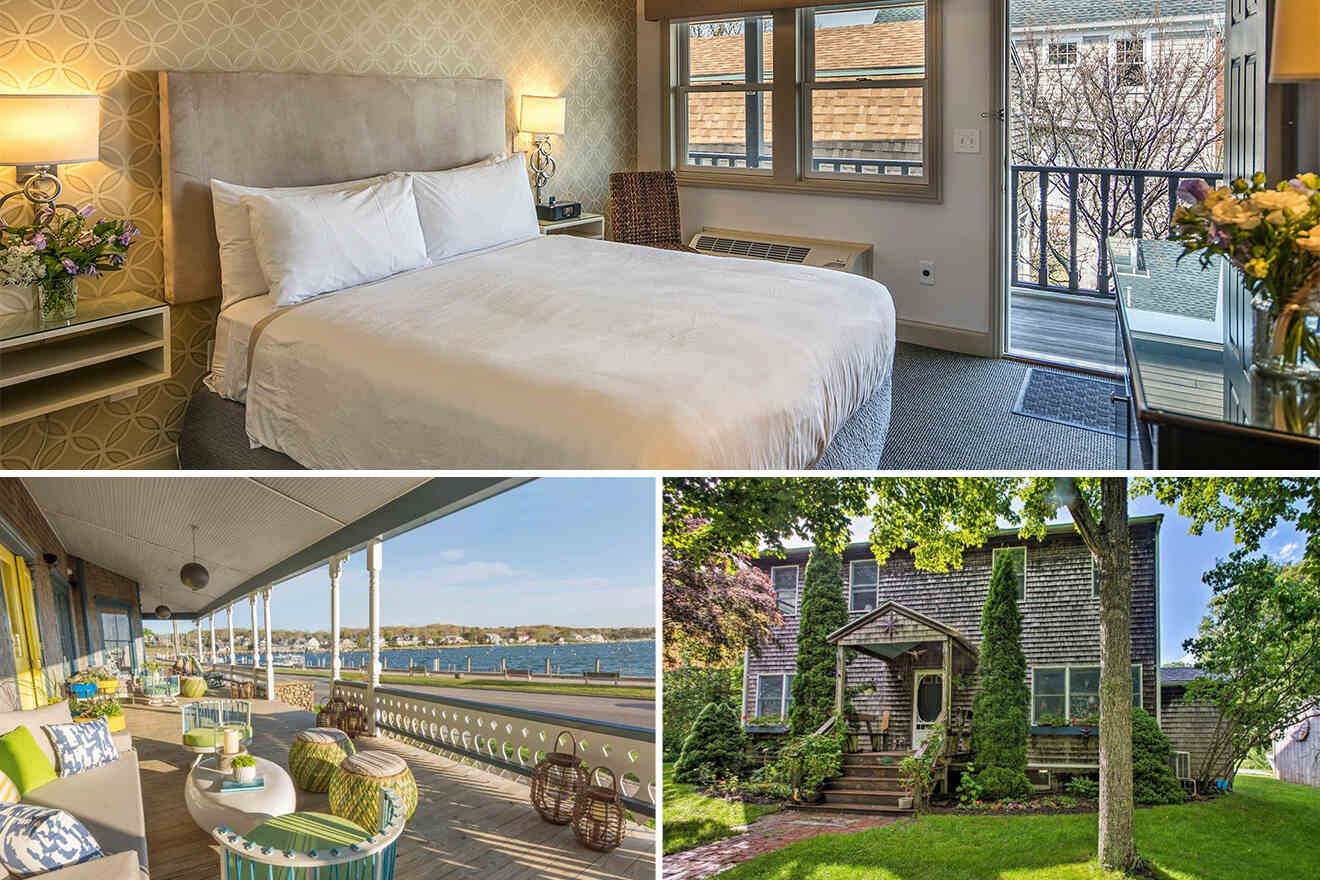 Summercamp Hotel – This historic hotel in Oak Bluffs is perfect for ocean lovers! Offering the most amazing sea views, the accommodation is set in a renovated 1879 property nearby Joseph Sylvia State Beach. All the rooms and the entire place is decorated in true Martha Vineyard style, and I'm sure you'll love to get a sight of the ocean from your bedroom window the minute you wake up. Afterward, I recommend you head to the porch of the Summercamp hotel to enjoy your morning coffee.
Martha's Vineyard Apartment – If you're coming with the family or a large group of friends and you're looking for a place to stay that can fit everyone, then have a look at this apartment in Oak Bluffs. It has so much space and all the necessary facilities, including a fully-equipped kitchen and outdoor dining area. Plus, a charming backyard that's bathed in this lively green color with a nice small seating area. Oh, and let's not forget that you can borrow some of the beach chairs and hit the sandy shores!
Nobnocket Boutique Inn – A holiday on the island's Vineyard Heaven is a chance to relax, eat delicious food and enjoy the richness and uniqueness of this place! That's the whole essence, and Nobnocket Boutique Inn embodies this perfectly! Offering gourmet breakfasts, a modern curated interior design, and massages, this place is all about creating the perfect experience for you! So what are you waiting for?
Hotel Dockside Inn – The activities on the island are endless, from paddle boarding to chilling on Menemsha beach and visiting the art galleries! You'll need a great place to recharge your batteries, and this Oak Bluffs Harbor hotel offers comfy rooms! Plus, the Dockside Inn offers the most delicious cookies and ice cream (for free) each afternoon! Which you can enjoy on the front porch or on your way to the Flying Horses Carousel or the Game Room and Ocean Park!
HI – Martha's Vineyard Hostel – Trips to Martha's Vineyard are pricey, but luckily they've got a few affordable places as well! This fantastic hostel is a great place where you can make new friends, chill in the garden and even cook for yourself in the shared kitchen! You'll get a free breakfast every morning, and during the day, you're welcome to try all of the activities here: hiking, playing badminton, or attending one of their movie nights before bed!
BONUS 1: Best hotels in Martha's Vineyard near the beach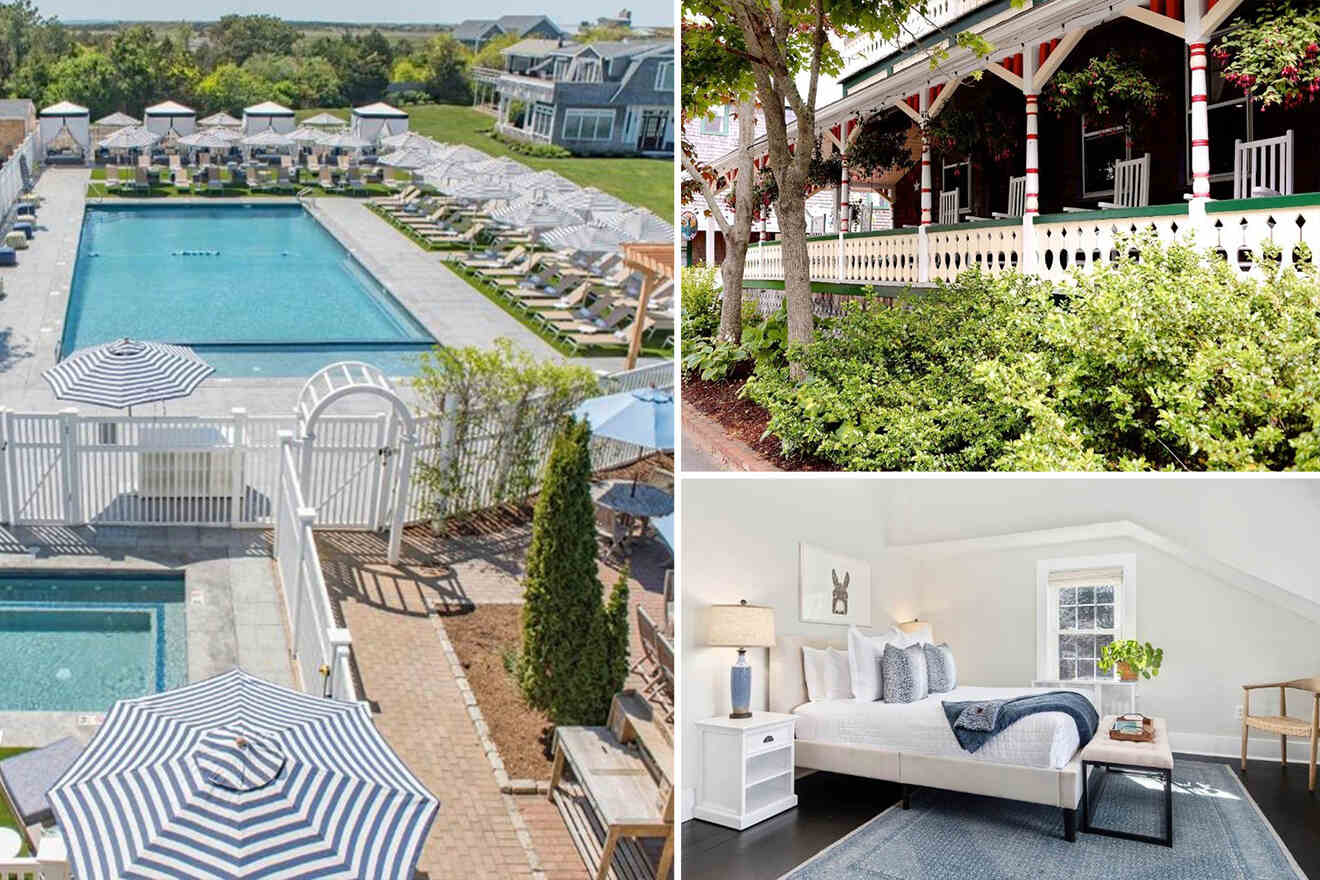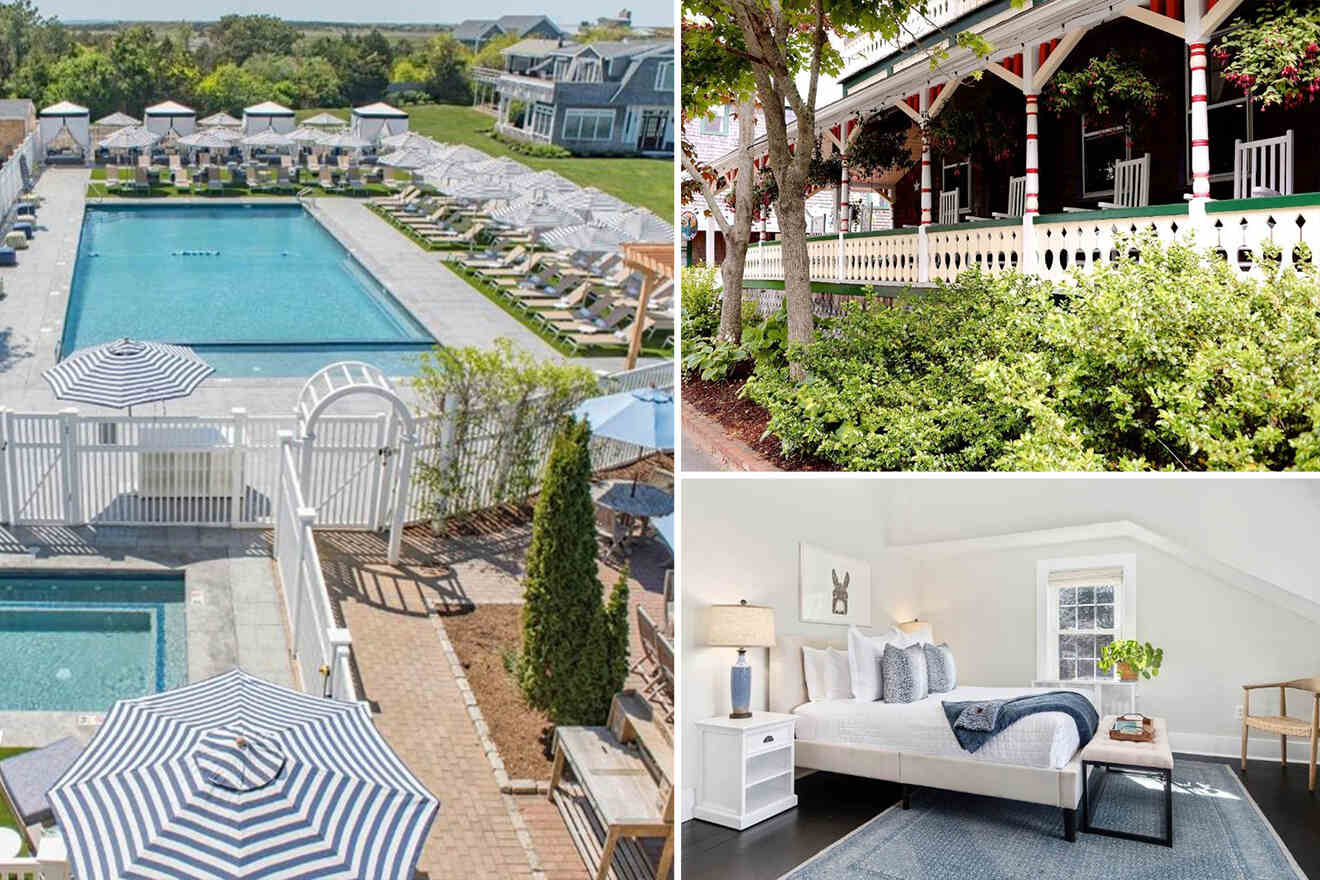 Martha's Vineyard's unspoiled beaches are such a treat! I know we've got many beach lovers among our readers who'll want to stay as close as possible to the sandy shores. If you're one of them, then I recommend checking out these unmissable hotels just for you!
Here are the 3 best hotels in Martha's Vineyard near the beach, listed from most to least expensive so you can decide quickly which one to pick:
Winnetu Oceanside Resort – Traveling with the family to Martha's Vineyard? Then stop scrolling because I've found one of the best spa hotels here that offer so many kid-friendly activities, from a complimentary children's program to tennis, a fitness center, and 2 swimming pools! After trying so many cool activities during the day, like yoga or canoeing, end your day with a short sesh in the outdoor heated pool and, of course, enjoy a family dinner at the restaurant on-site!
Lambert's Cove Inn & Resort – Your home away from home! The best hotels in Martha's Vineyard will make you feel so comfortable that you'll never want to leave! Like this one in Vineyard Haven, which has a lovely soft decor, a private beach area, and a pool! Some rooms have garden views while others come with pool views, but don't spend your whole day there, go out and visit the Gingerbread Cottages or the protected Vineyard Sound waters. To make it extra easy, the hotel offers bicycle rental and car rental as well.
Pequot Hotel – This Victorian-style hotel in Oak Bluffs is just perfect! Why? Well, you'll start your morning with a free continental breakfast (I heard muffins were involved, yum), then you can relax on the spacious porch before heading to Inkwell beach, which is just a 2-minute walk away! Of course, Pequot Hotel also offers many activities, including walking tours, cycling, and fishing. Don't worry. You'll have plenty of time to do everything!
BONUS 2: Best vacation rentals with a pool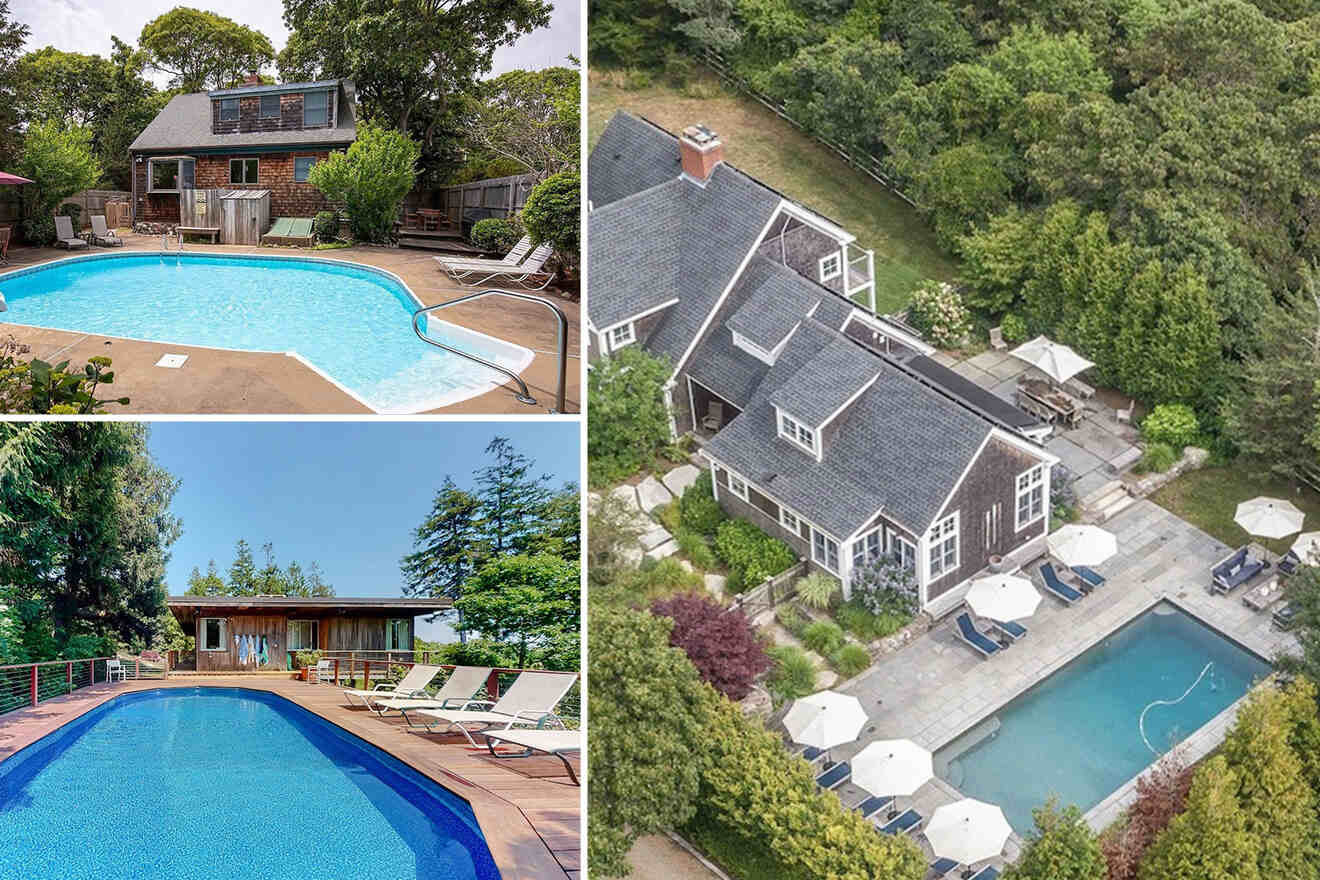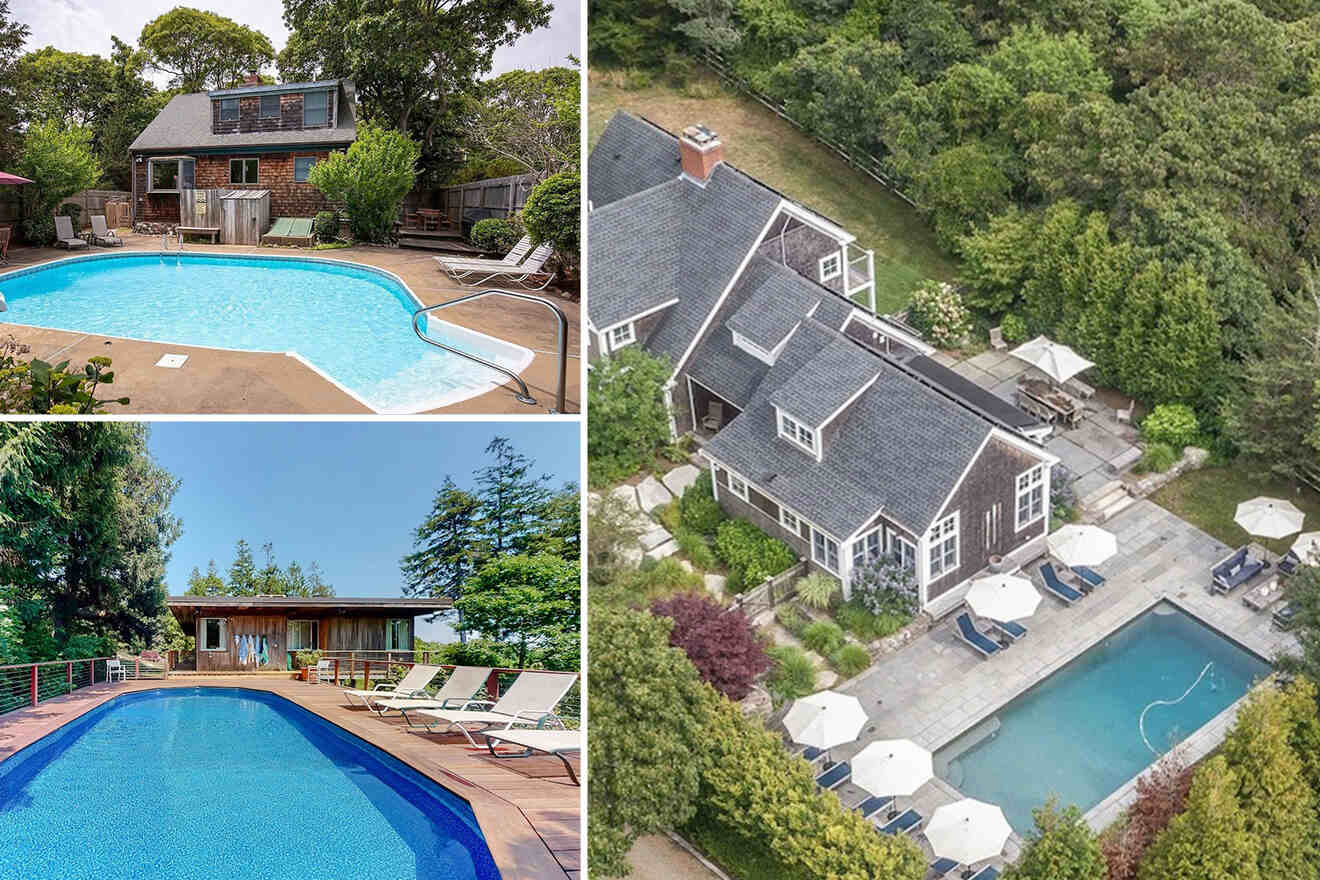 Traveling with the whole squad to Martha's Vineyard and needing a proper house to fit everyone? I've got the solution! As you've seen, there are plenty of hotels in Martha's Vineyard, but there are also many vacation rentals. But to enjoy this holiday to the fullest, you're going to need a cool home with a pool right!?
With prices ranging from US$580 – US$250, and I've listed these from most to least expensive so you can quickly decide:
FAQs about hotels in Martha's Vineyard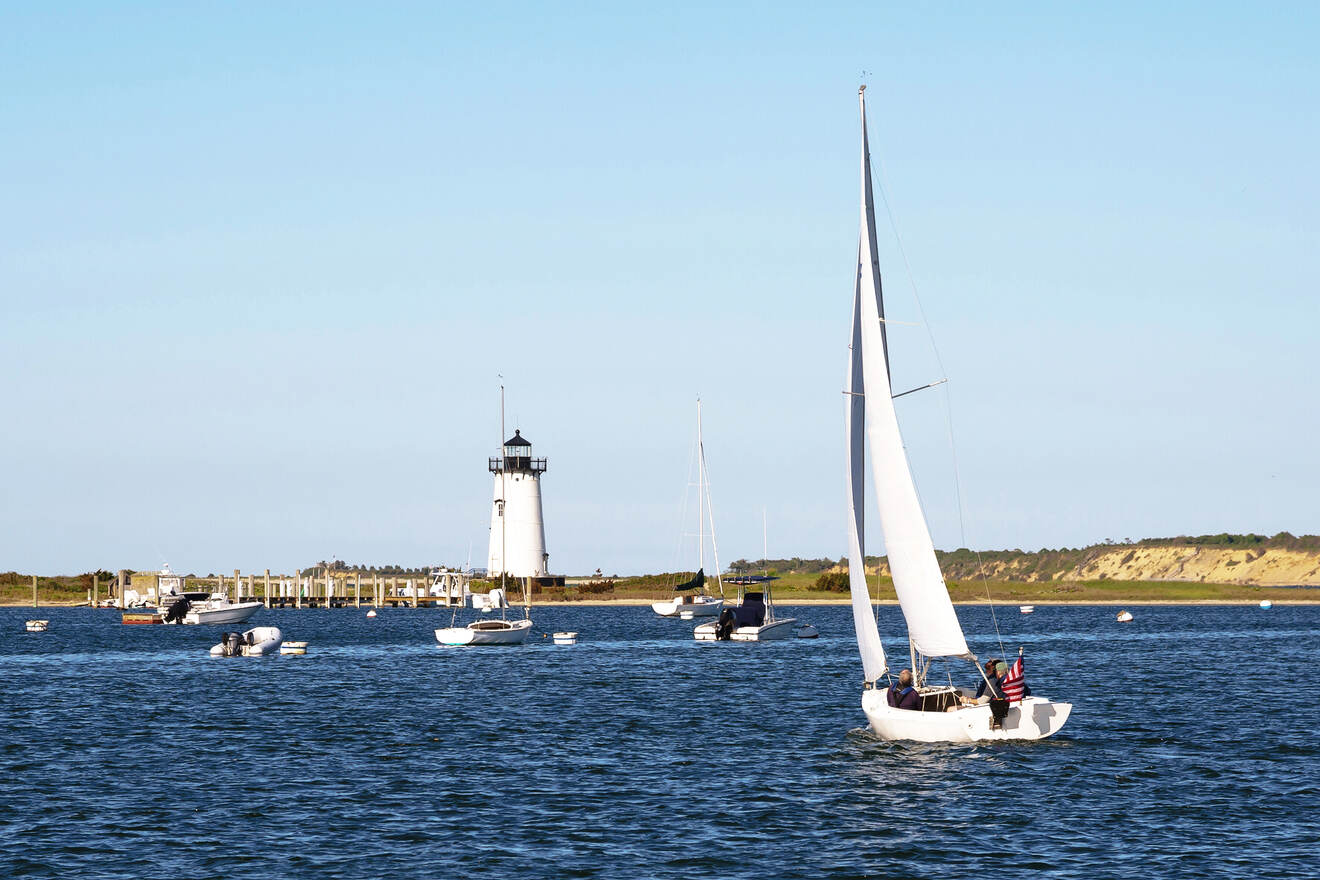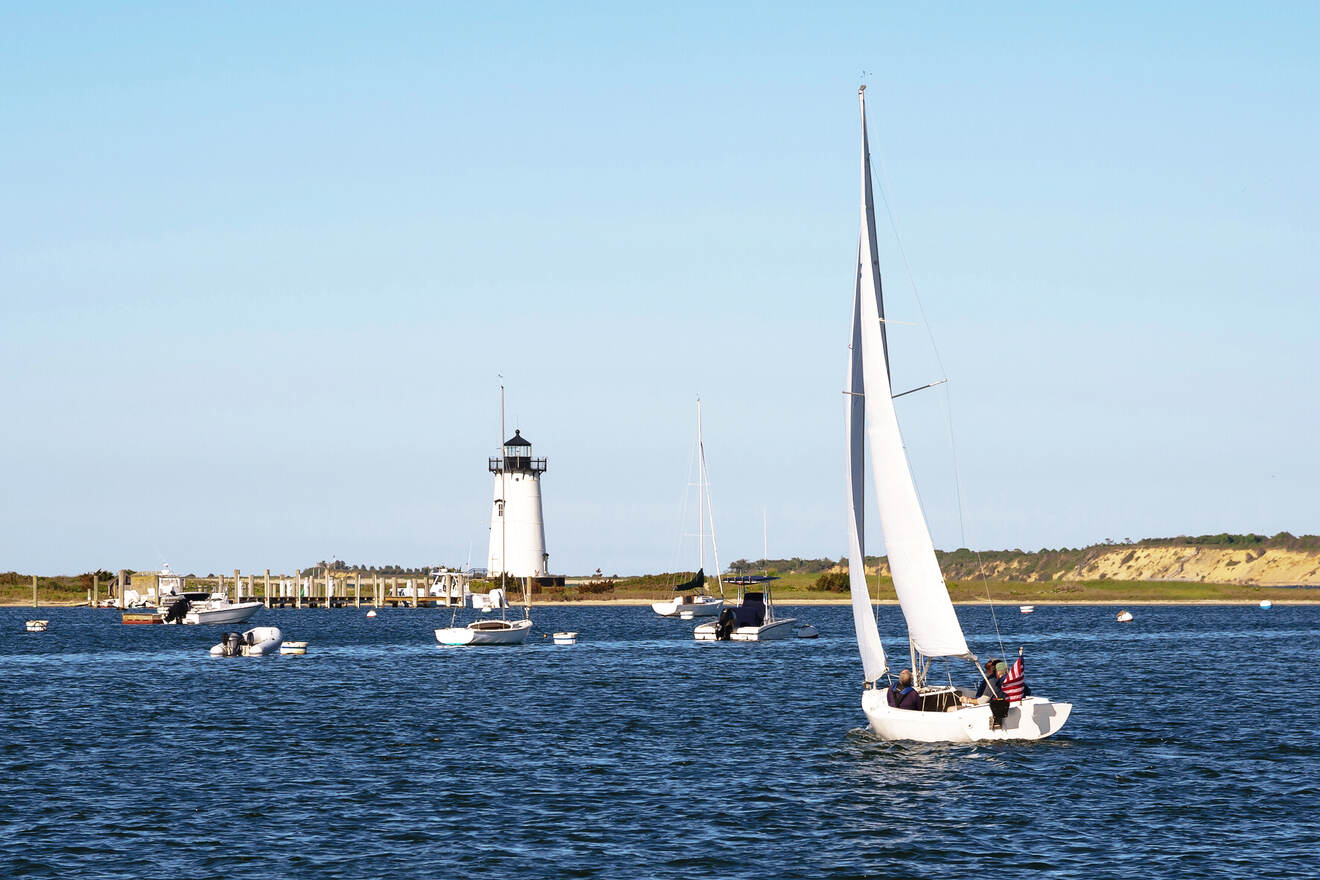 🤔 Which town is best to stay in Martha's Vineyard?
Edgartown and Oak Bluffs are 2 of the main towns on the island. Here you'll find plenty of things to do like paddle boarding, unique attractions, and some of the best hotels in Martha's Vineyard like Harbor View Hotel and Narragansett House. 
🏨 Which is the best luxury hotel in Martha's Vineyard?
Harbor View Hotel is one of the best Martha's Vineyard hotels! The luxury hotel offers sailing lessons, a hot tub, and a great location near the beach! 
📅 How many days should I stay on Martha's Vineyard?
I'd recommend spending 3 or 4 days on Martha's Vineyard. That way, you can explore all the attractions like Martha's Vineyard Museum, and visit unique sites on the island like the Long Point Wildlife Refuge.
🌞 What is the best month to visit Martha's Vineyard?
April and September are the best months to visit Martha's Vineyard. During that time, the weather is perfect, and the island isn't too crowded. 
🤩 Where do the celebrities stay in Martha's Vineyard?  
Celebrities like Oprah Winfrey have been spotted at Harbor View Hotel and Blue Heron Farm.
Conclusion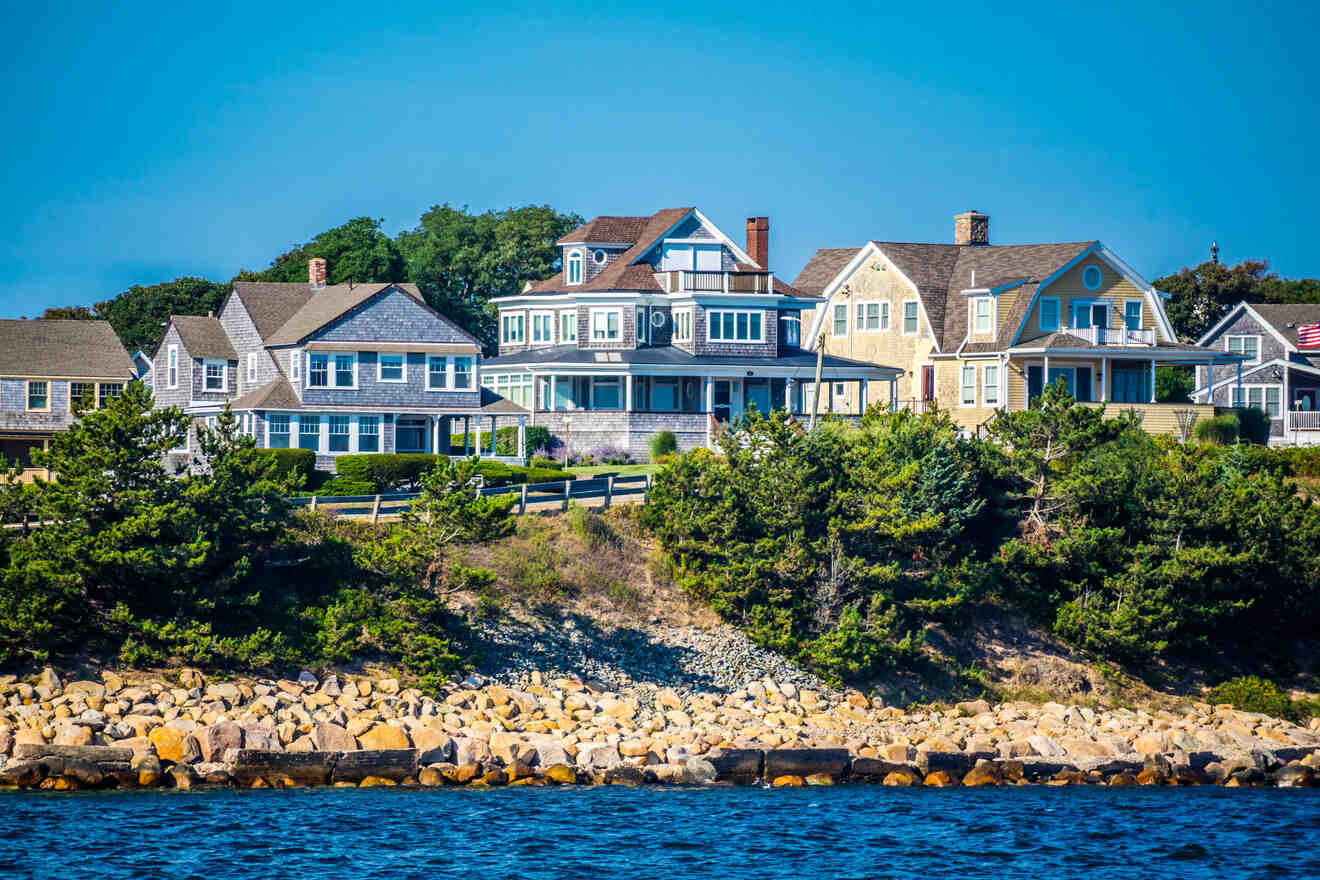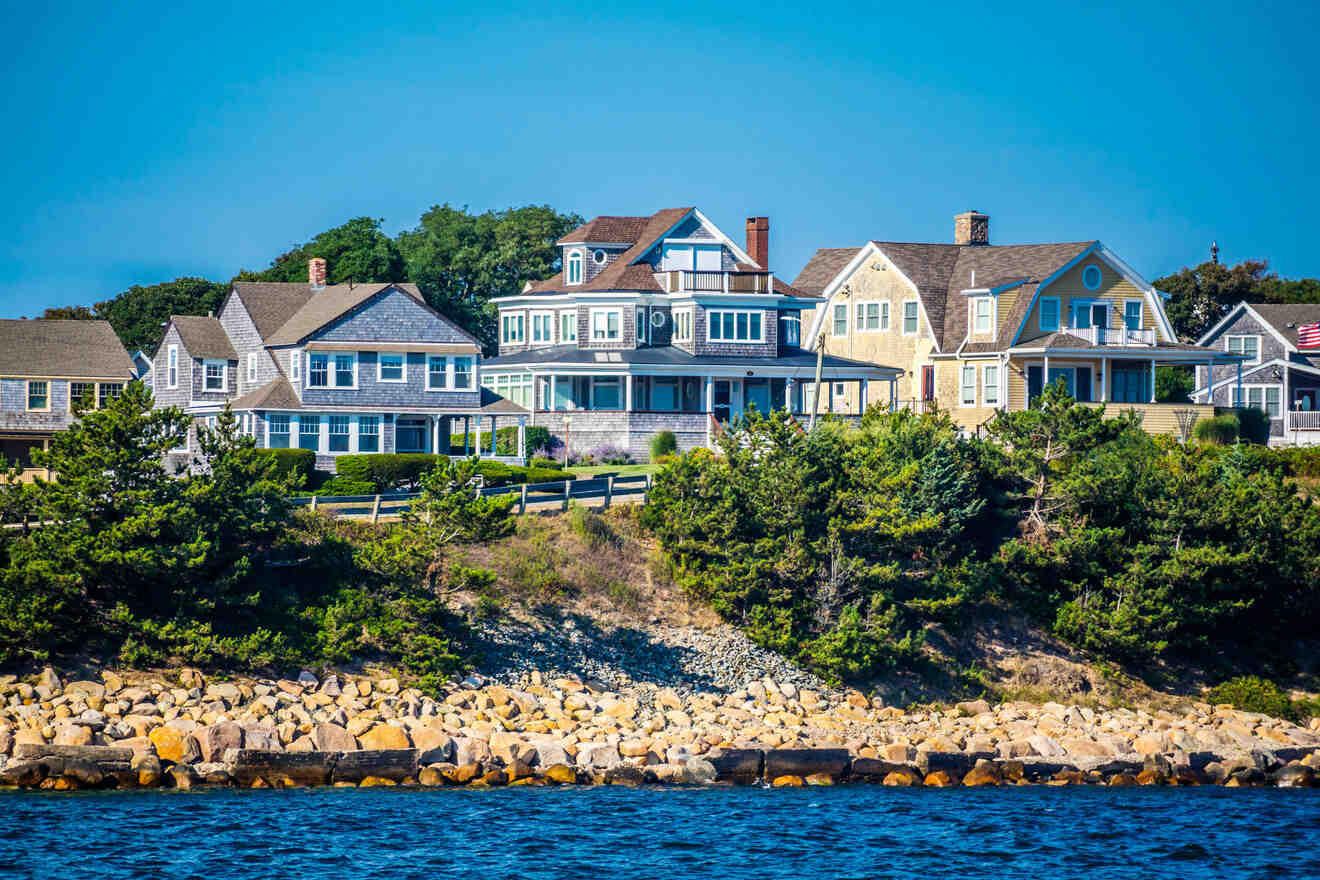 A pretty impressive location, right?
Now we've gone through the best hotels where to stay in Martha's Vineyard, listed from most to least expensive. But not just that! The article also has a list of the top 3 Martha's Vineyard hotels near the beach, plus the top vacation rentals with a pool.
We've got a lot going on here. And I know how hard it must be for you to pick just one place, so to give you a little bit of extra help I thought I'll offer my top 2 favorite options:
Harbor View Hotel – Set on the coast of Martha's Vineyard island this elegantly-decorated hotel offers an outdoor pool and sailing lessons
The Edgartown Inn – Modern and super chic! This mid-range hotel has rooms with a balcony and a cozy porch
I'm sure you all know by now that booking in advance will save you time and money! Especially in a palace like Martha's Vineyard, where hotels sell out very fast.
But I trust that you'll know what to do! And if you don't and still have some questions about Martha's Vineyard, just leave me a comment below, and I'll answer ASAP! 

Safe travels,
Victoria
---
Pin it for later!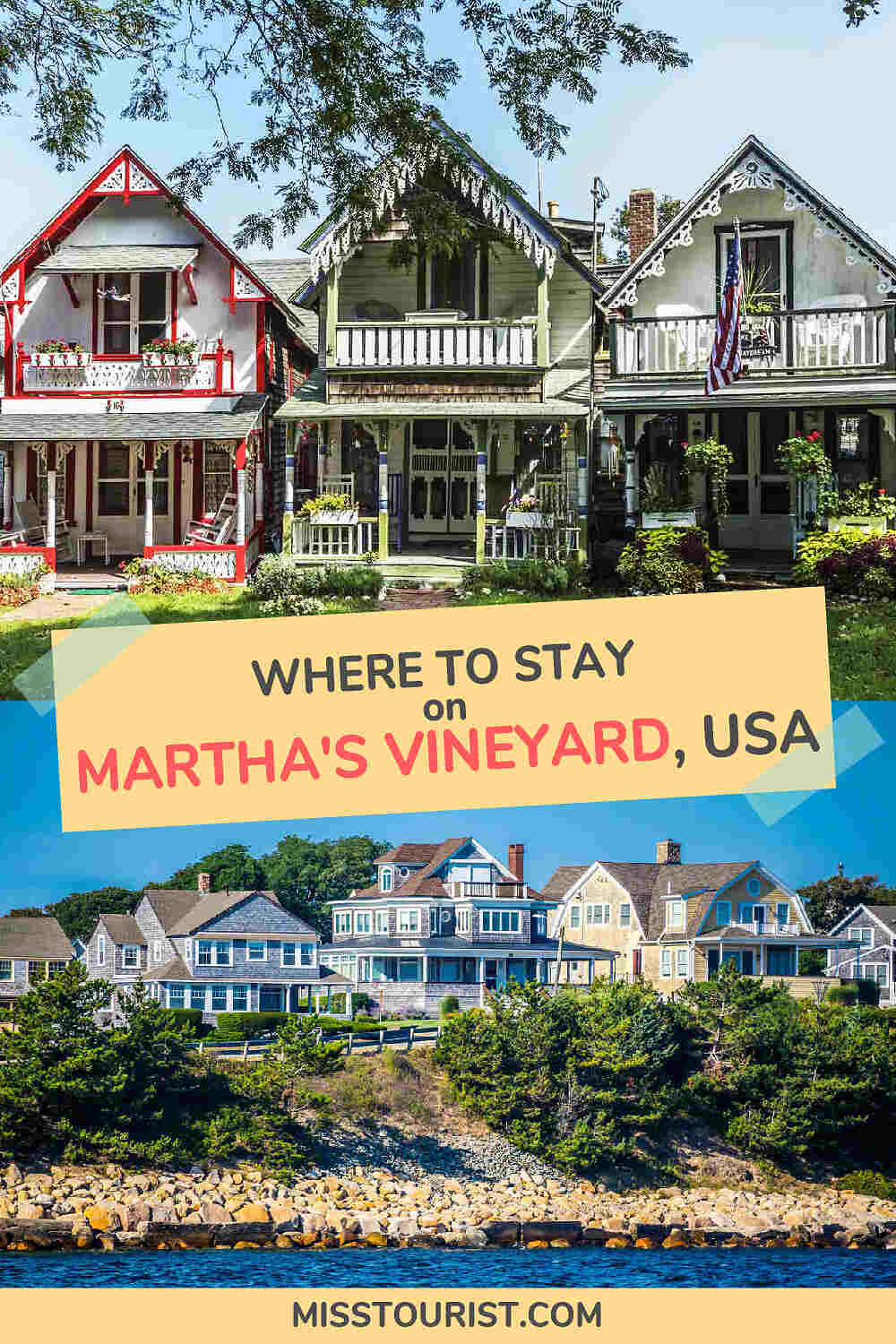 Pin it for later!