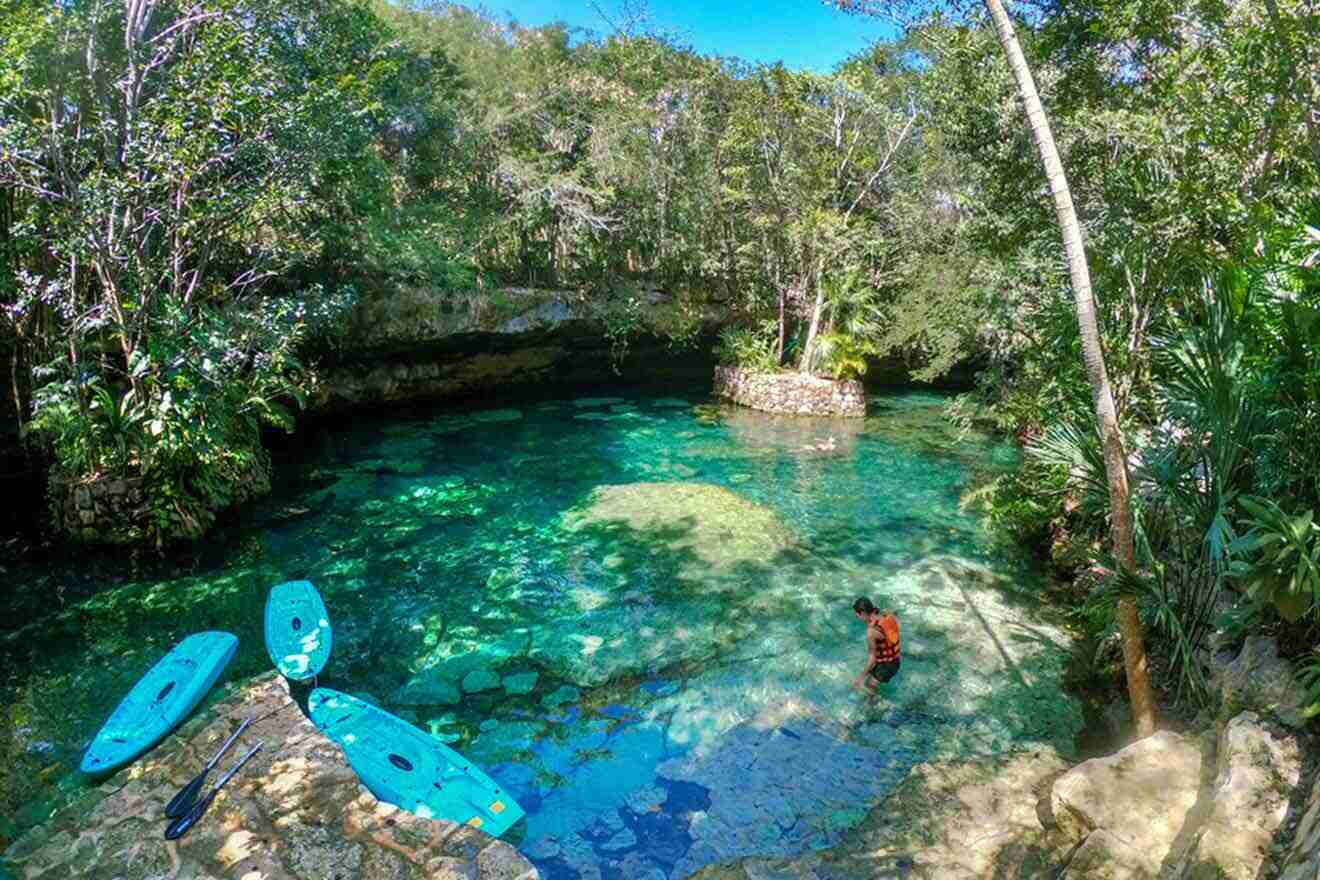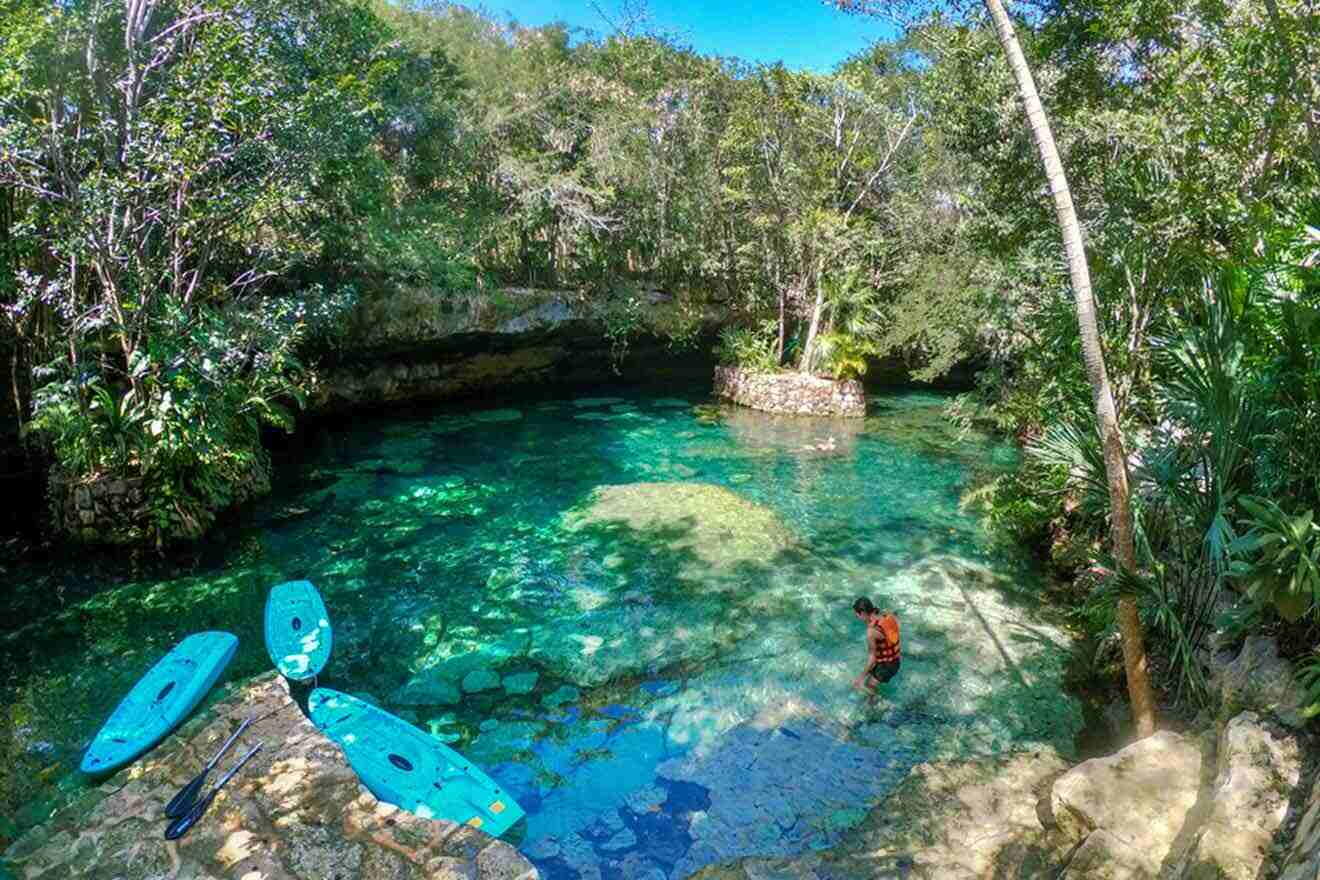 Are you looking for an amazing Tulum cenote tour? Then let me tell ya something! I have been searching and searching for hours for the best Tulum cenote tours, some even with Tulum Mayan ruins, to make your vacation in this Caribbean paradise city in Mexico a real treat where you can take amazing pictures that will last a lifetime!
These cenote tours have amazing options for all tastes, and these best tours offer a wide range of activities, which makes the experience even more memorable; you will learn and see a lot in these whole-day and half-day tours!
If you want to save yourself a spot in any of these incredible cenote tours in Tulum, you need to book in advance; these tours are super popular and tend to book super quickly!
Are you ready to check out the best Tulum cenotes tours?!
Let's dive in!
If you are in a hurry
Here are the top Tulum cenote tours:
1. Explore the ancient ruins and go tequila tasting!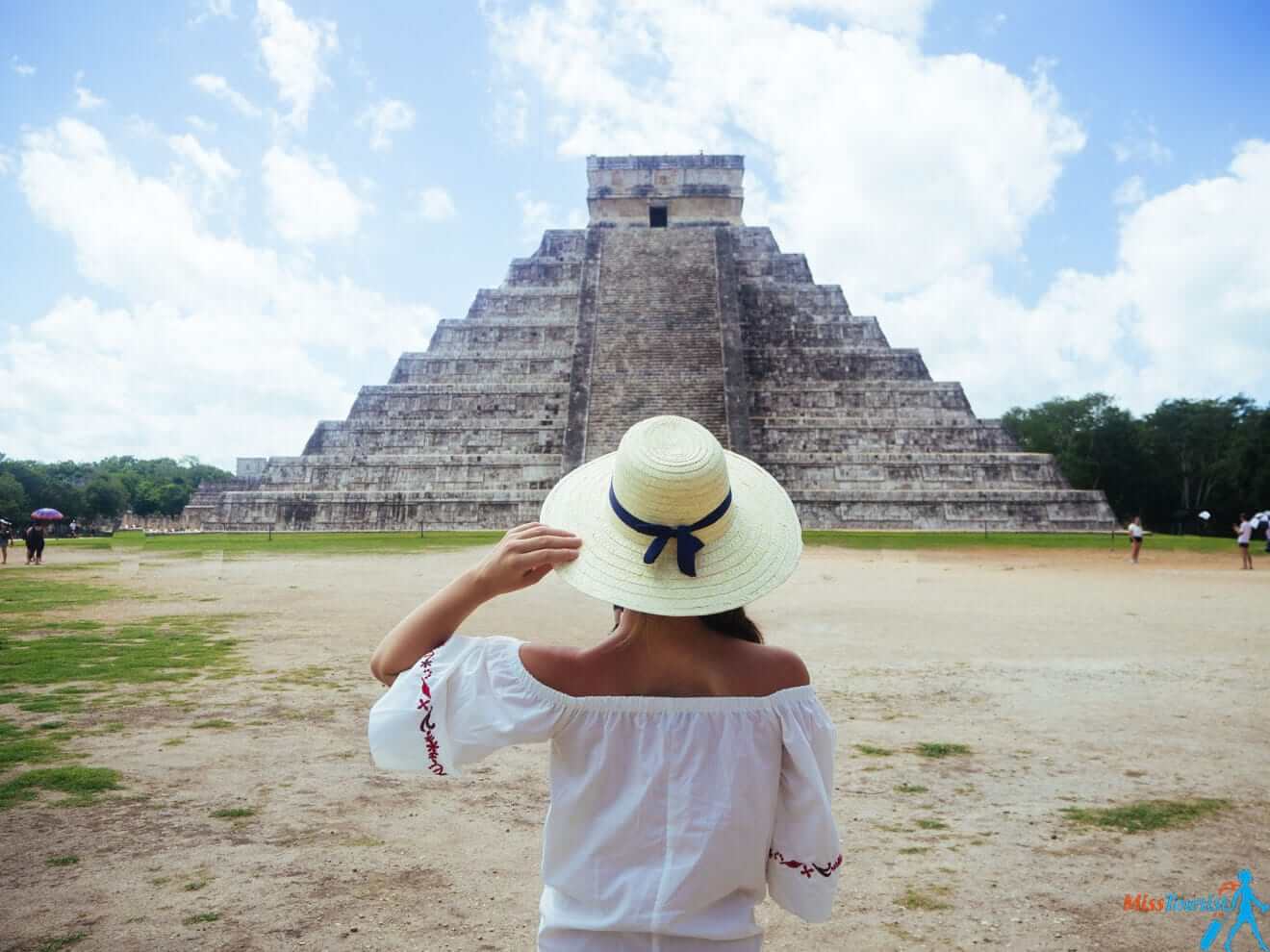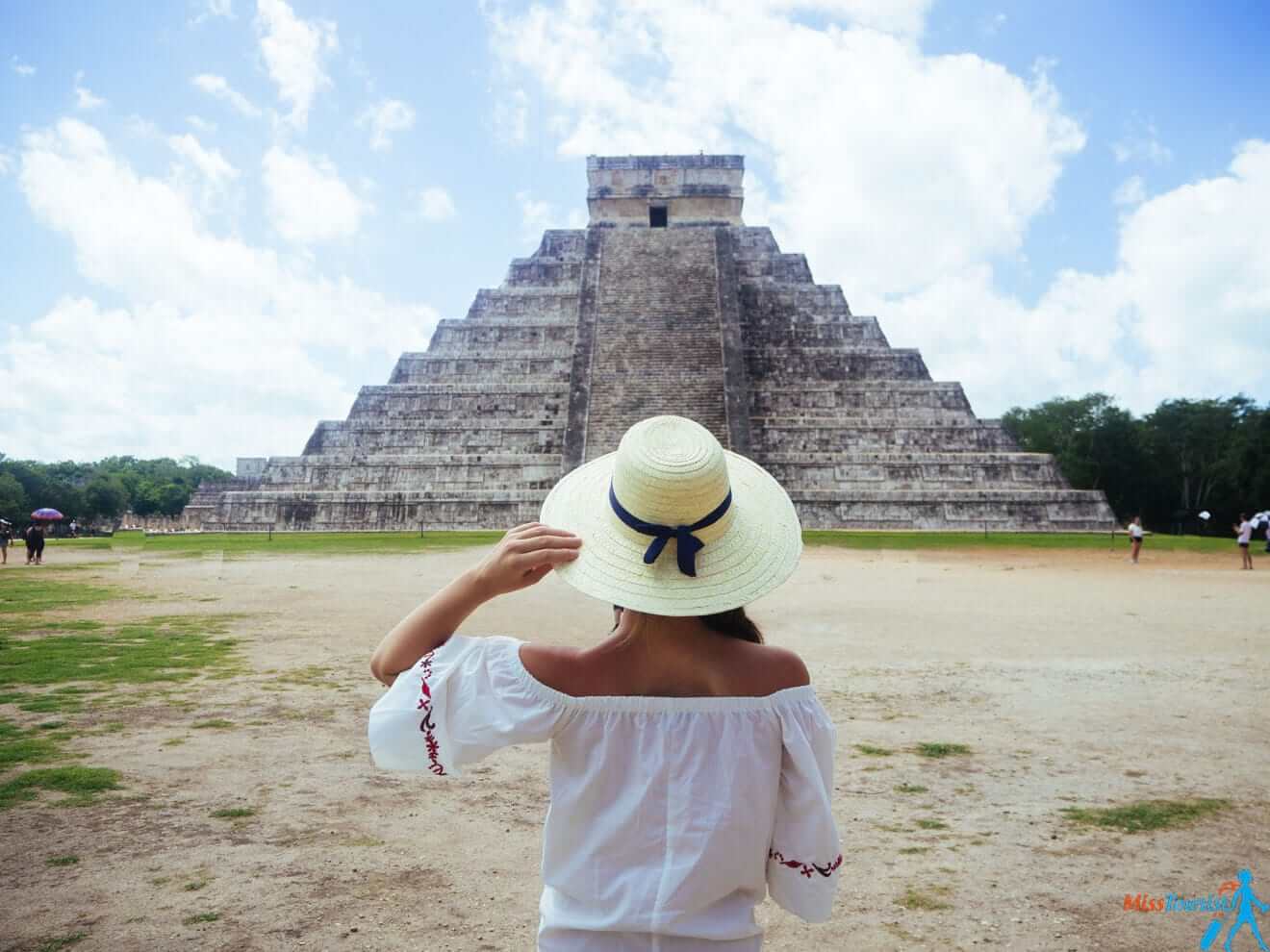 Duration: 12 hours
Price: US$60
Why you should take it: it has tequila testing!
This tour is a great option for people of all ages! What is great about this tour is that it has a lot of activities in just one tour that lasts the entire day! First, you will get to visit the beautiful city of Valladolid, featuring the most amazing colonial style and architecture, and your tour guide will tell you the history behind it.
After, you will get the chance to jump into the most crystal clear waters of a beautiful cenote, and in this same famous cenote of Chichikan, you will be offered a delicious lunch, and for adults, you will have the most amazing Tequila tasting with the most incredible views! To end the tour, you will visit the ancient Mayan ruins of Chichen Itza, see the amazing pyramid of "El Castillo" with its amazing 365 steps, and hear everything about Mayan culture and its history!
2. Visit the Selva Maya Eco Adventure Park
Duration: 4 hours
Price: US$80 (13+) and US$60 (5 – 12 years old)
Why you should take it: a zip line adventure through the jungle and cenote swim!
Do you love going on adventures? Do you want to experience something fun and exciting? Then this amazing tour is the right one for you! It can be enjoyed by anyone, families, friends, and couples, as long as there is a need for thrill running in your blood! For this tour, all the travelers joining need to meet directly in the Eco Adventure Park!
The amazing, kind staff will keep the day and activities super fun and safe to make sure you have the best time. During this amazing tour, you will go through zip lines, drive all-terrain vehicles, go rappelling, and visit 2 cenotes, a semi-open cenote, and a closed cenote, for a refreshing swim! The cherry on top? An amazing lunch to get your energy back!
Do you want to learn more about the different areas in Tulum? Then check out our complete Tulum area guide to find the perfect neighborhoods and hotels for your stay!
3. Ride a bike through the jungle to a cenote!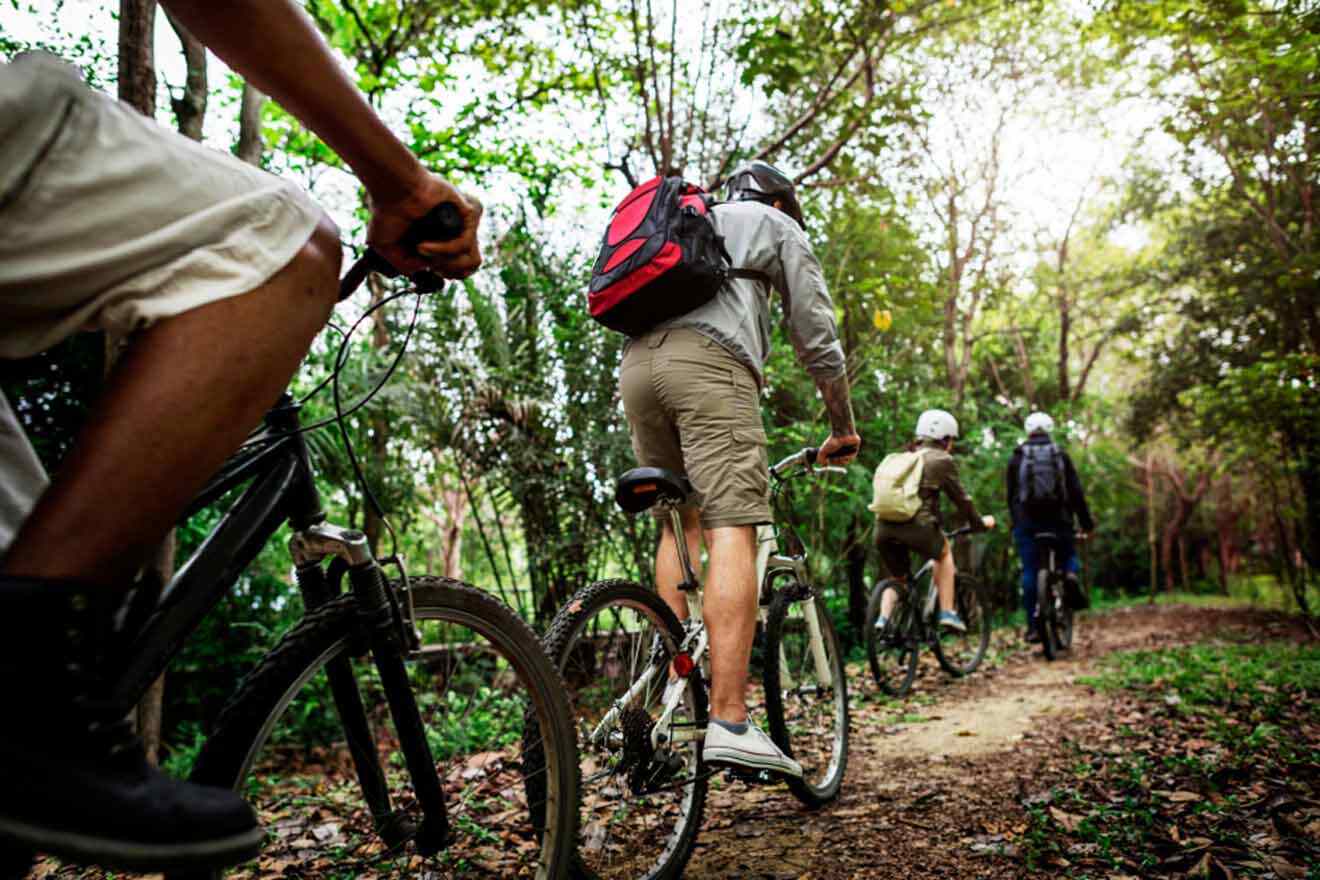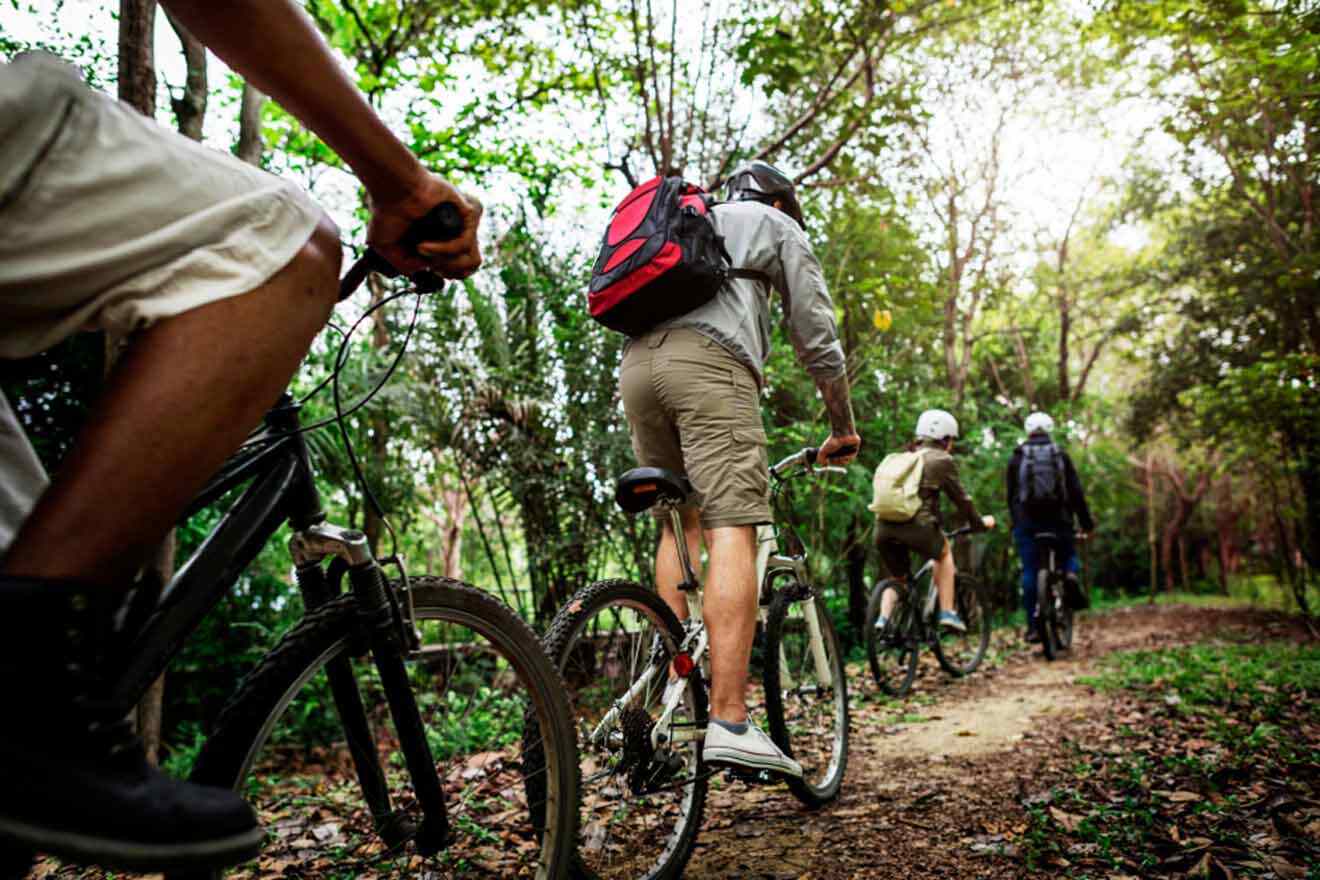 Duration: 5 hours
Price: US$140
Why you should take it: a 5-mile (9 km) jungle bike ride and one cavern cenote!
This Tulum cenote tour offers you the amazing opportunity to ride an all-terrain bike through the jungle, where you will encounter so much intriguing wildlife! After riding the bike for a good period of time, you will get to the open cenotes, where you can cliff jump into the pristine waters, put on some snorkeling equipment, see the beautiful marine life living in those waters, and zip line above it, as well as visit the underwater caves of San Actun!
After all these fun times, you will have a homemade lunch made by the local community, who also keep the cenotes in tip-top condition. During this time, you will hear everything about the significance of cenotes for the Mayan and how they are usually formed! A wholesome time in the jungle!
P.S.: The pickup point of this tour is in Tulum town center!
4. Snorkel and swim with turtles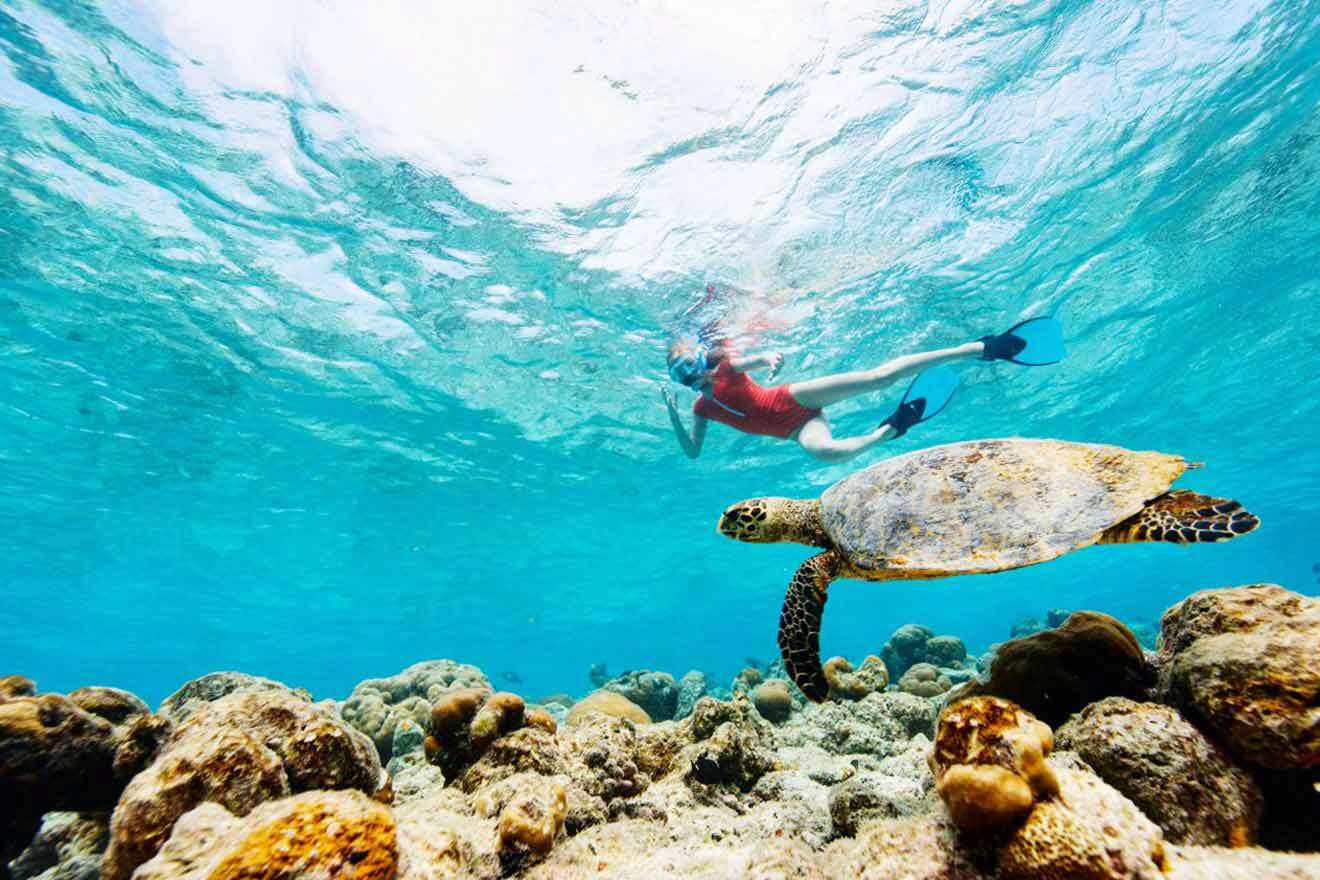 Duration: 4 hours
Price: US$160
Why you should take it: the chance to swim with sea turtles in their natural habitat
What a great opportunity to discover all the natural wonders that lie in Tulum while encountering wildlife face to face! During this incredible tour with select hotel pickups, you will see and experience history while having the best time of your life while your tour guide tells you everything about ancient Mayan culture and the importance of nature!
You will snorkel in the most stunning waters of cenotes to swim next to majestic sea turtles, tropical fish, and stingrays! You will visit a cave cenote and learn how they are naturally formed; after this, you will travel to a paradisiac private beach with soft white sand to relax and taste the most delicious traditional lunch!
5. Discover Yucatan's amazing ruins with a private tour!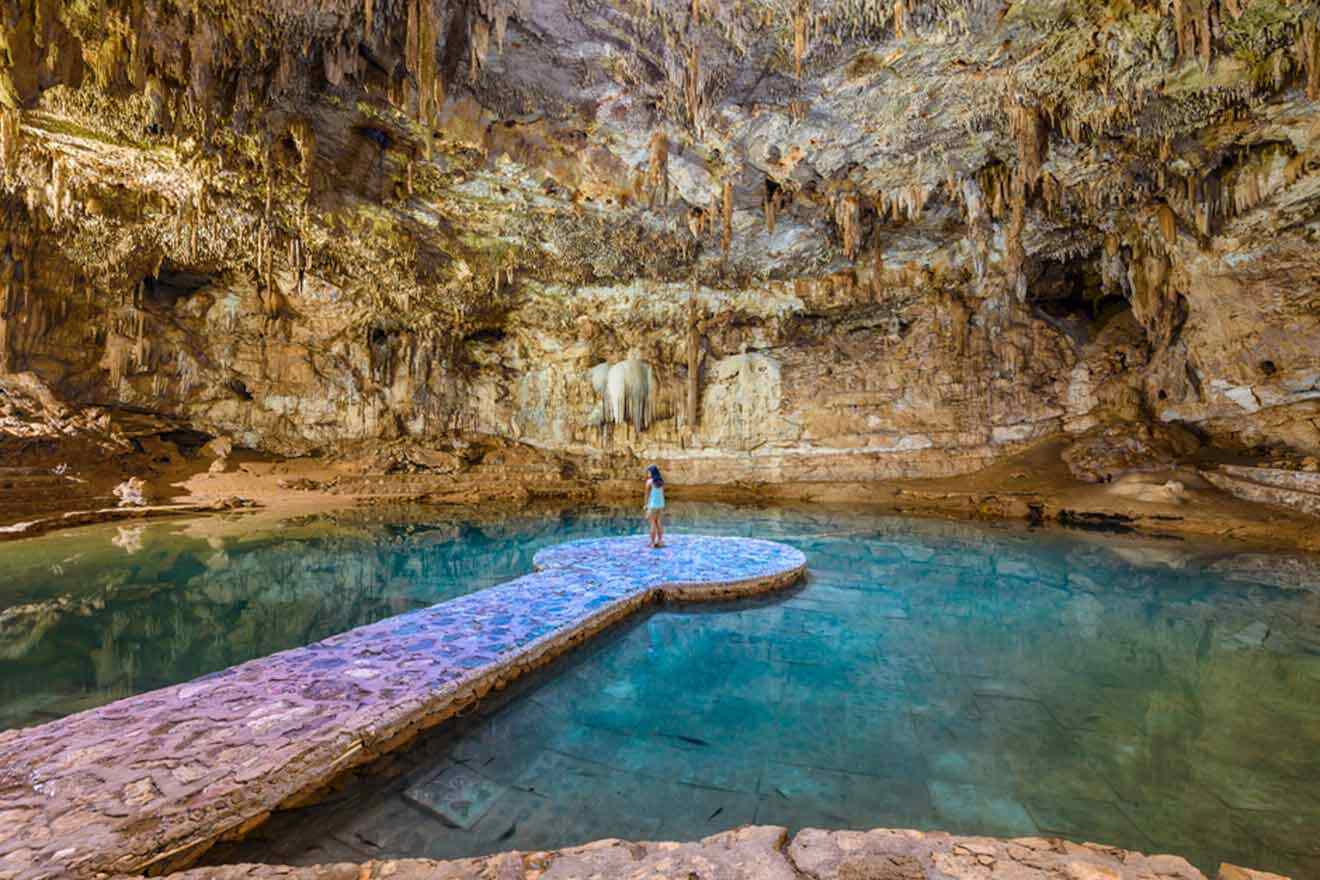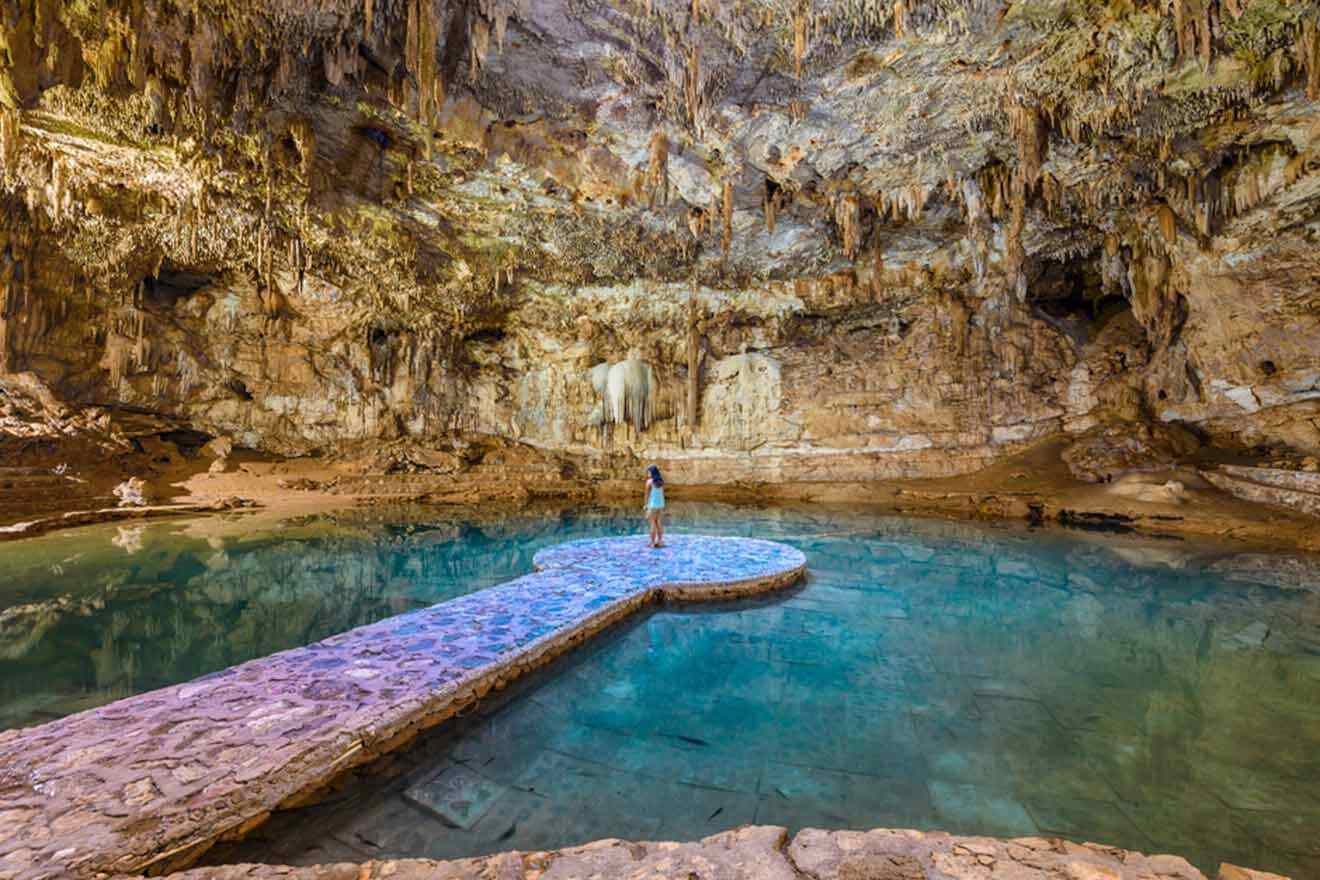 Duration: 8 hours
Price: US$180
Why you should take it: personalized tour with delicious breakfast included
If you want to get the star treatment during your vacation in Tulum, I highly recommend booking this private tour! You'll get to see some of the best Tulum cenotes and have an amazing breakfast in the amazing city of Valladolid. All of this is in the company and knowledge of a great tour guide, who will go out of their way to make sure you are having the time of your life during this Tulum cenote tour!
You'll kick off your trip in Suytun Cenote, for a cold dip into these beautiful waters; imagine having the entire place to yourself while you relax like nobody's watching! You'll also go to Cenote San Lorenzo Oxman, and you should get your camera ready for this one! After all this swimming you will have breakfast in a Valladolid restaurant with stunning views, to end the trip you'll go to Cenote Xux Ha for another relaxing swim! This tour is perfect for couples!
6. Go on a jungle adventure and visit 3 Yucatan cenotes!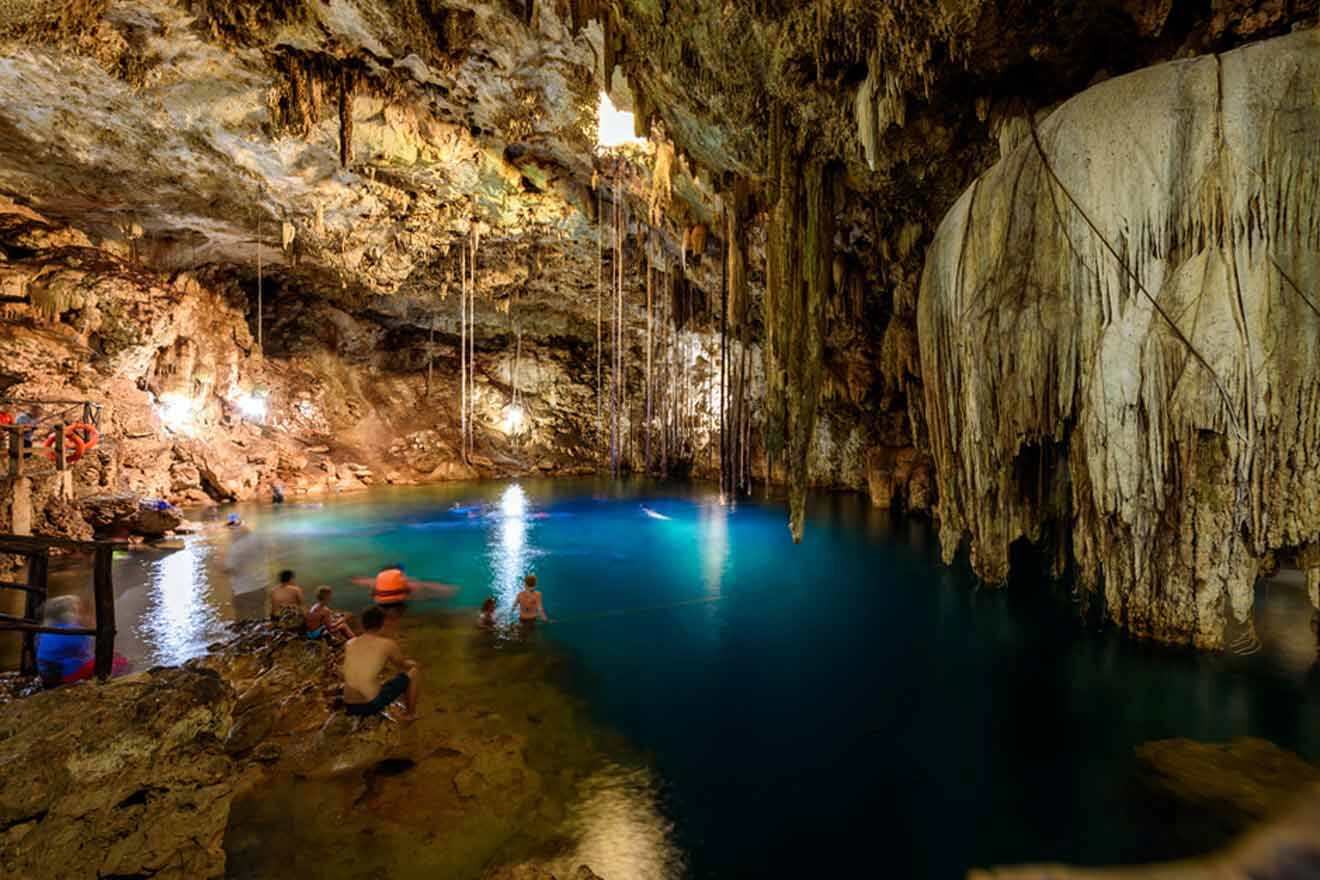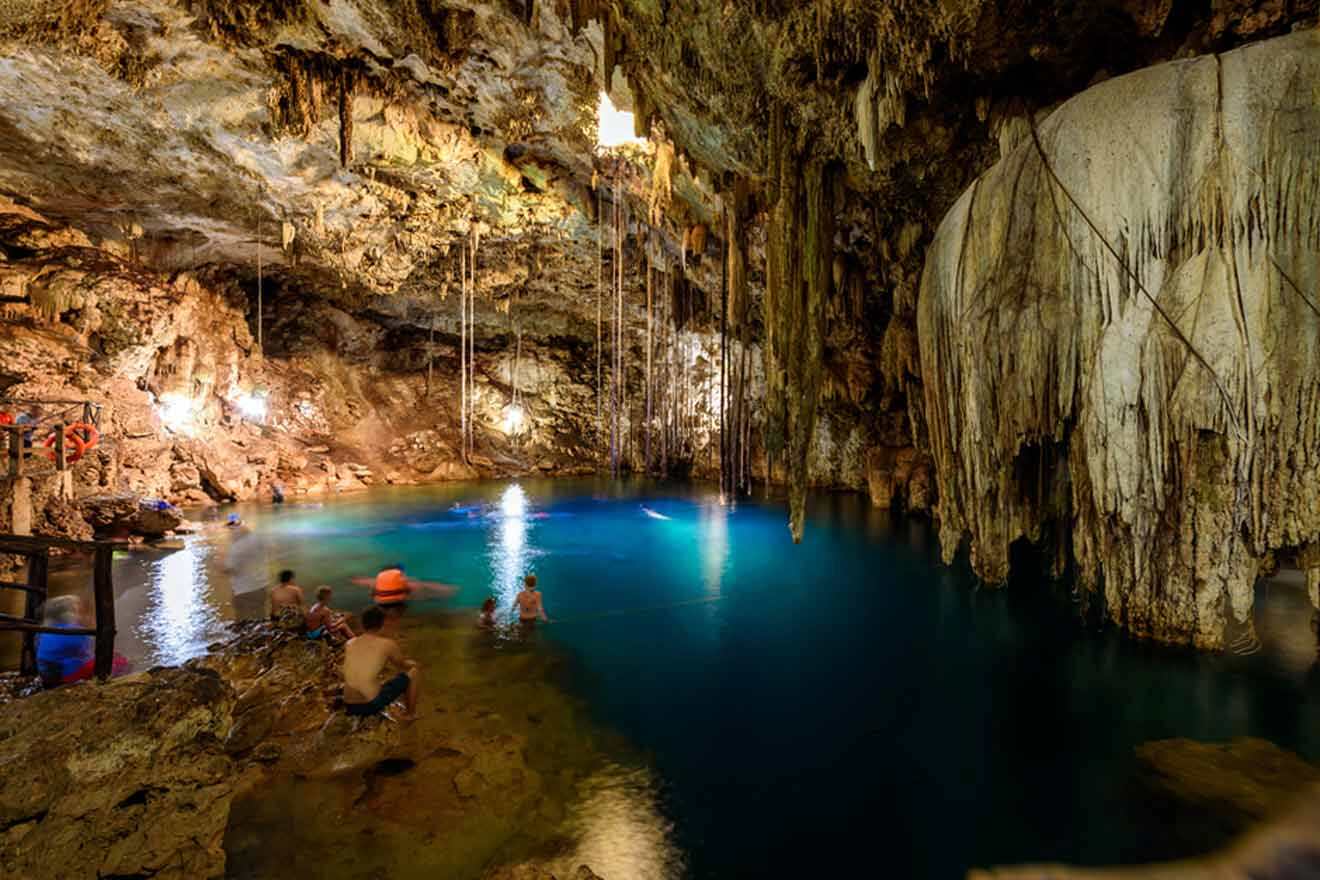 Duration: 6 hours
Price: US$140
Why you should take it: get the chance to snorkel with turtles
Wow, this tour sounds so much fun, you will get to see 3 of the most famous cenotes! The meeting point will be one of the cenote locations (Casa Cenote) where you and your fellow travelers will feel like you are part of a film and traveled to a different world full of beautiful creatures. You'll be able to snorkel next to them (they provide the snorkeling gear) and see some stunning cave formations!
After all this exploring, you will be super hungry, and lucky you, the tour agency will give you a tasty vegetarian picnic lunch. Imagine eating surrounded by gorgeous scenic landscapes!? A complete treat! To end the tour, the cherry on top will be exploring a private underground cenote! It doesn't get better than exploring the most spectacular cenotes in Tulum!
7. Ride an ATV in the jungle and visit a monkey sanctuary!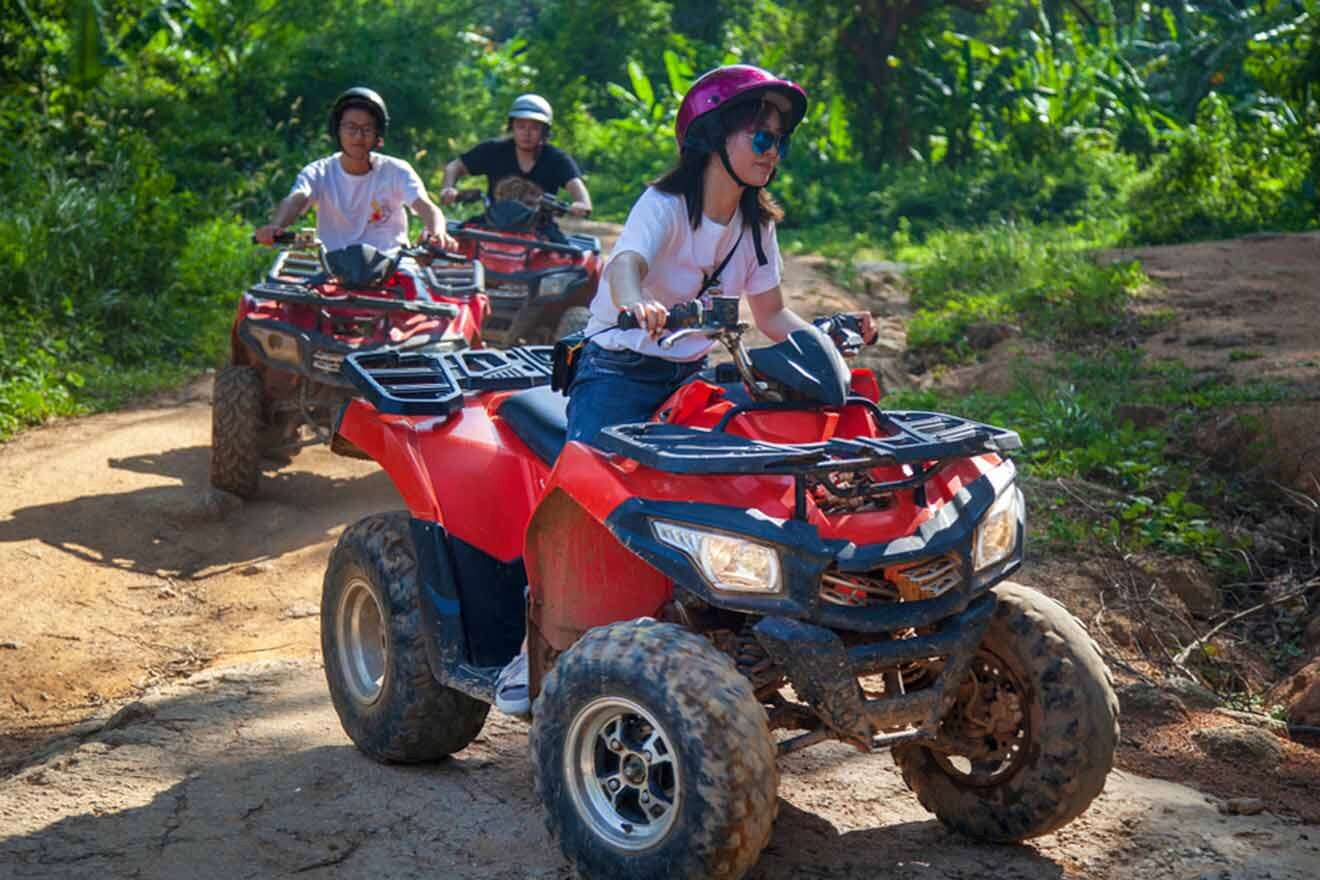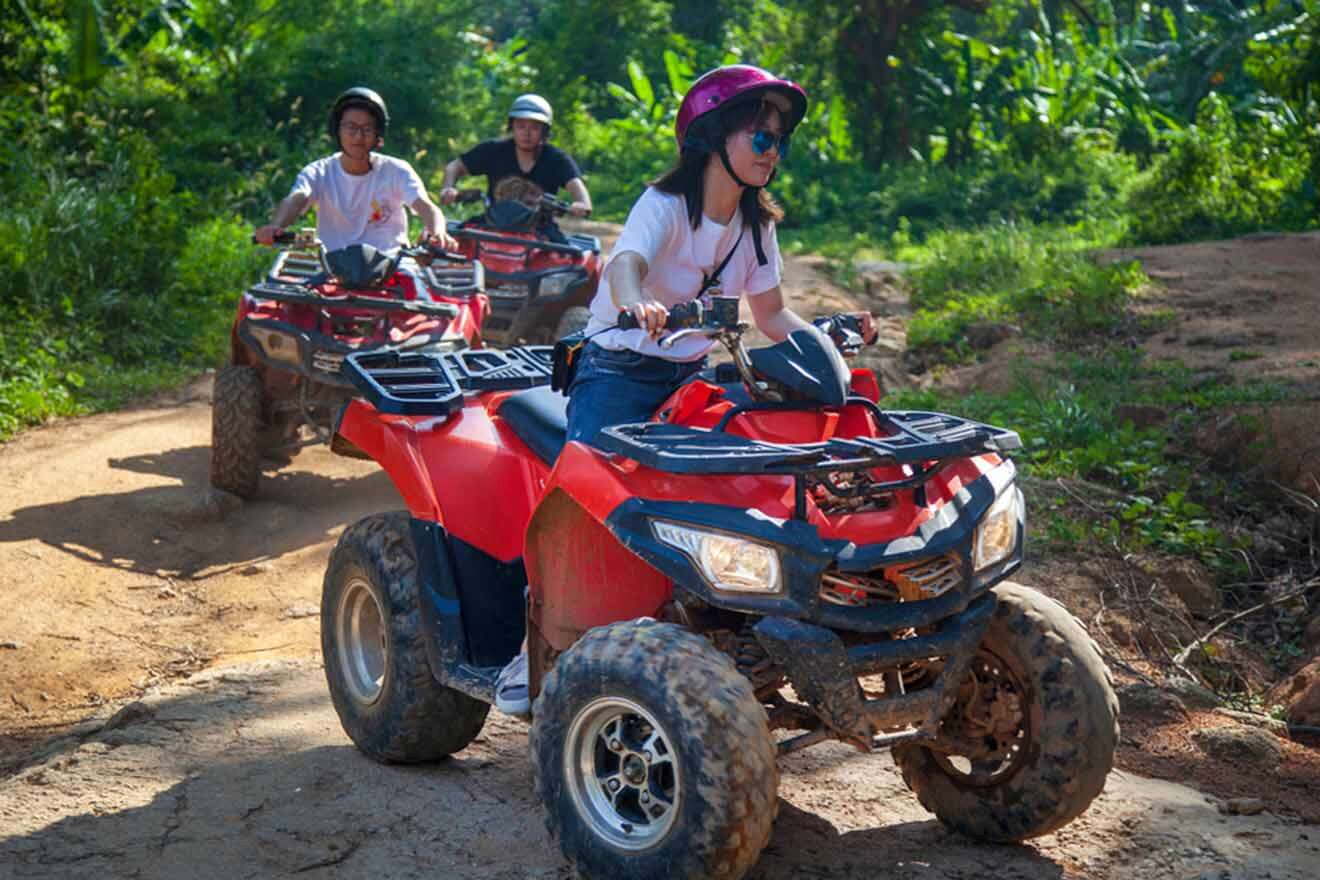 Duration: 4.5 hours
Price: US$170
Why you should take it: hang out up close and personal with Tulum's monkeys
Are you adventurous enough to join this half-day tour? Yes? How about spending time with nature while having a face-to-face encounter with beautiful rescued animals in a sanctuary? Truly a unique experience, am I right? The pickup point of this Tulum tour will be your hotel lobby! And then a van drive will take you to the exciting starting point of your adventure!
It will be an exhilarating experience riding an all-terrain vehicle through the jungle, to then stop in many cenotes to swim and freshen up while admiring the stunning nature that you can only find in a place like this. Then your group, with the company of your tour guide, will have the chance to visit an animal sanctuary and interact with animals, including monkeys!
8. Explore Yucatan's underwater world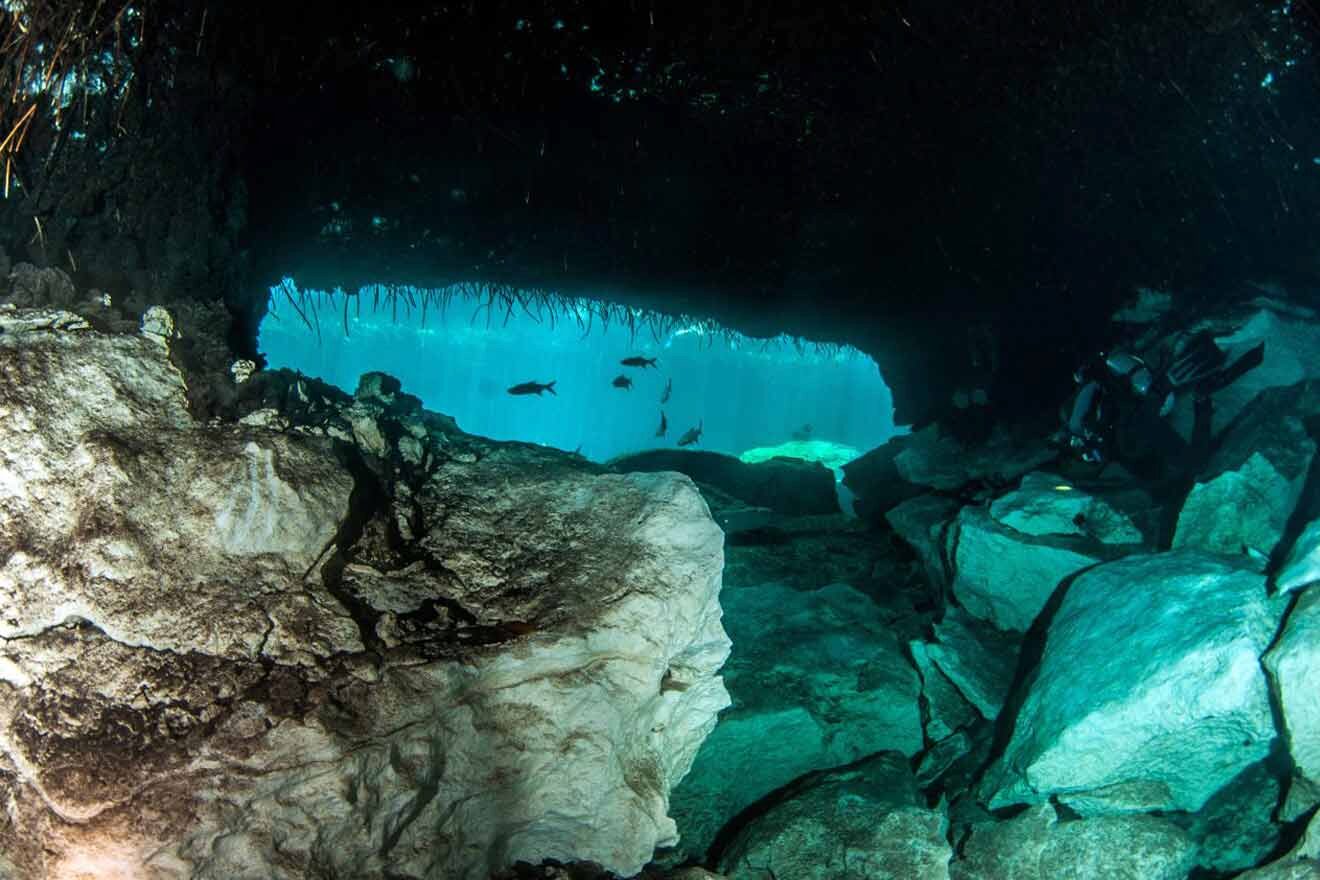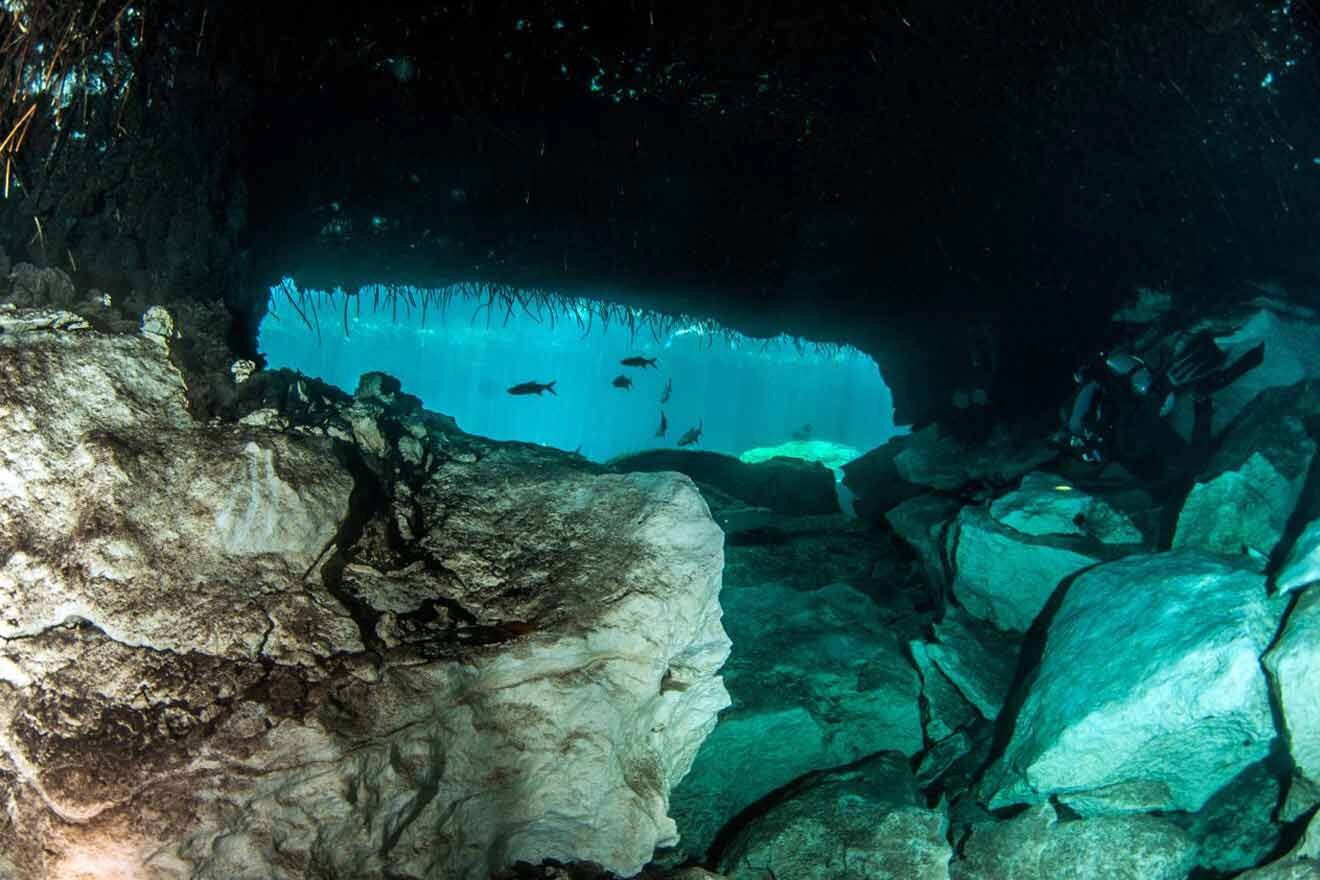 Duration: 4.5 hours
Price: US$150
Why you should take it: perfect diving tour for beginners
Wouldn't it be the most amazing experience to go to a scuba diving class in the Yucatan Peninsula? A unique and memorable experience to do by yourself, with your family, or with your partner! The meeting point of this fantastic tour is in Tulum town center; from here, you will be taken to the starting point: the best cenote for a scuba diving session, Casa Cenote!
This amazing tour is excellent for those who have never gone diving before, so don't worry if you have no experience! The amazing tour guide will help you out and teach you all you need to know to dive into crystal clear waters safely so you can enjoy and see the cave formations and tropical fishes in the safest environment there can be!
9. Join a private tour of Cenote Dos Ojos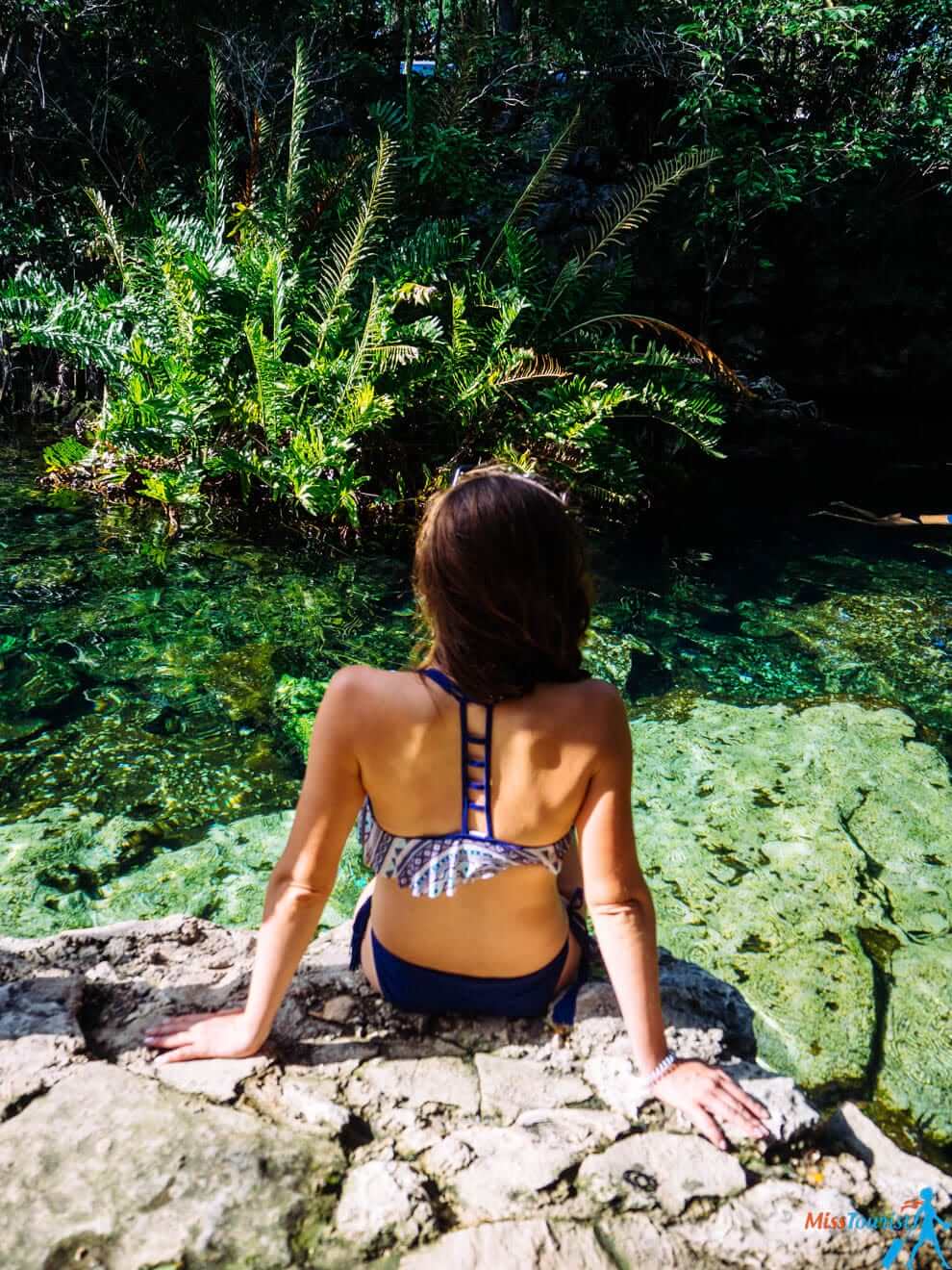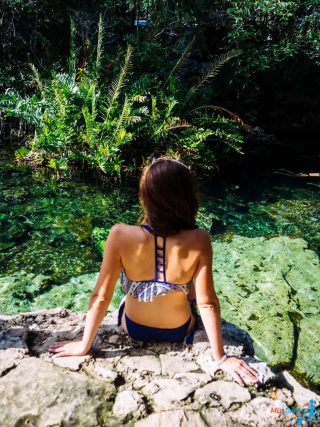 Duration: 4 hours
Price: US$ 110 (5 to 11) and US$160 (12+)
Why you should take it: enjoy the luxury of a private tour with traditional Mayan food
Who wouldn't love to have one of the best cenote tours all for themselves!? Let me tell you something! This is possible with this amazing private tour, so if you and your partner or your family want to learn about Mayan history and the great significance of the cenotes and ask all the questions you want about wildlife, this is the right tour for you!
The amazing adventure will start with a pickup from your Tulum or Playa del Carmen hotel, from here you will head to the amazing Cenote Dos Ojos, where you will get to swim alongside rock formations and amazing marine wildlife; you will feel like you are entering a new world! You will even get flashlights to see everything in detail in the water. To end this amazing experience, you can have a delicious lunch made by the local community!
10. Visit cenotes in 4 different areas!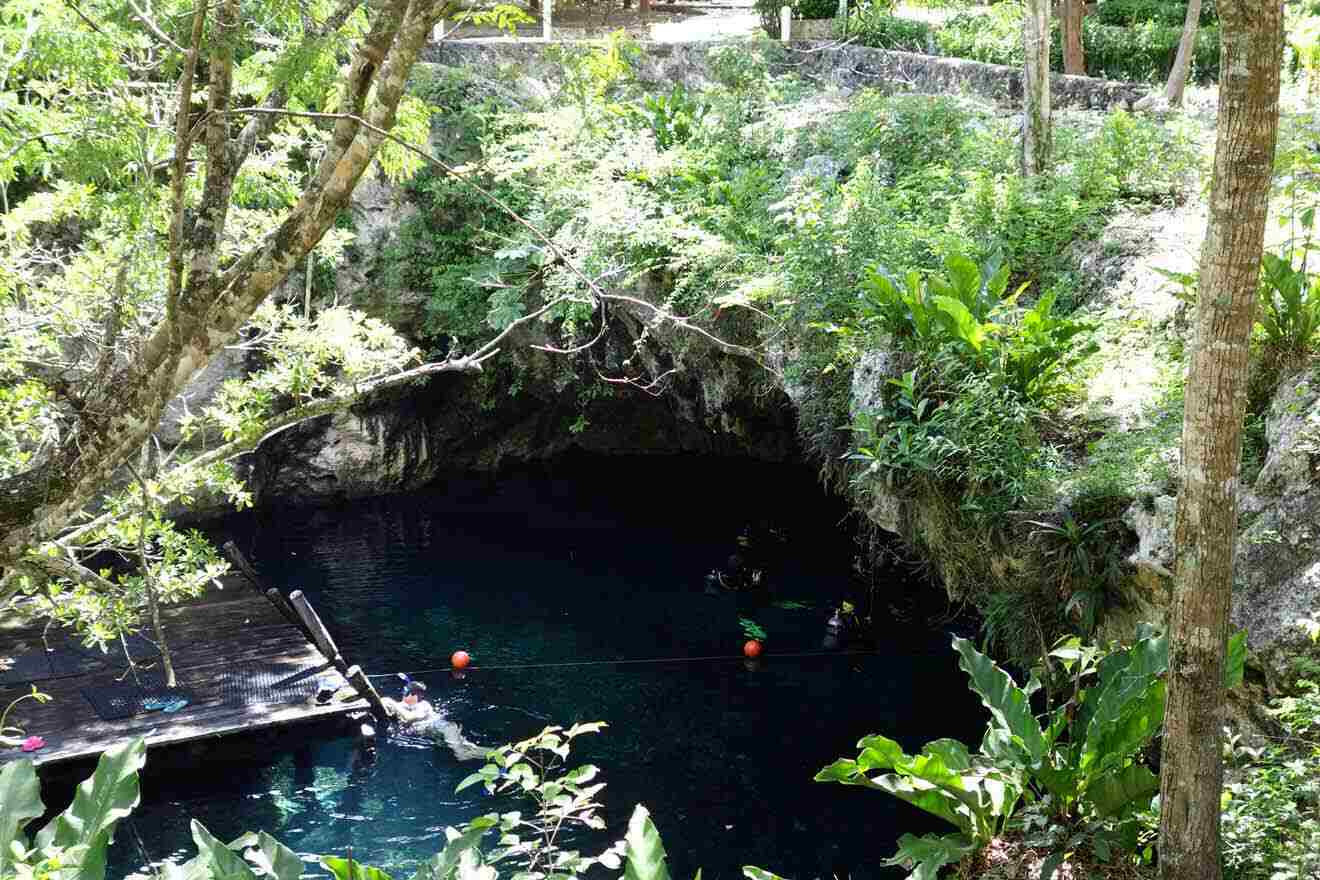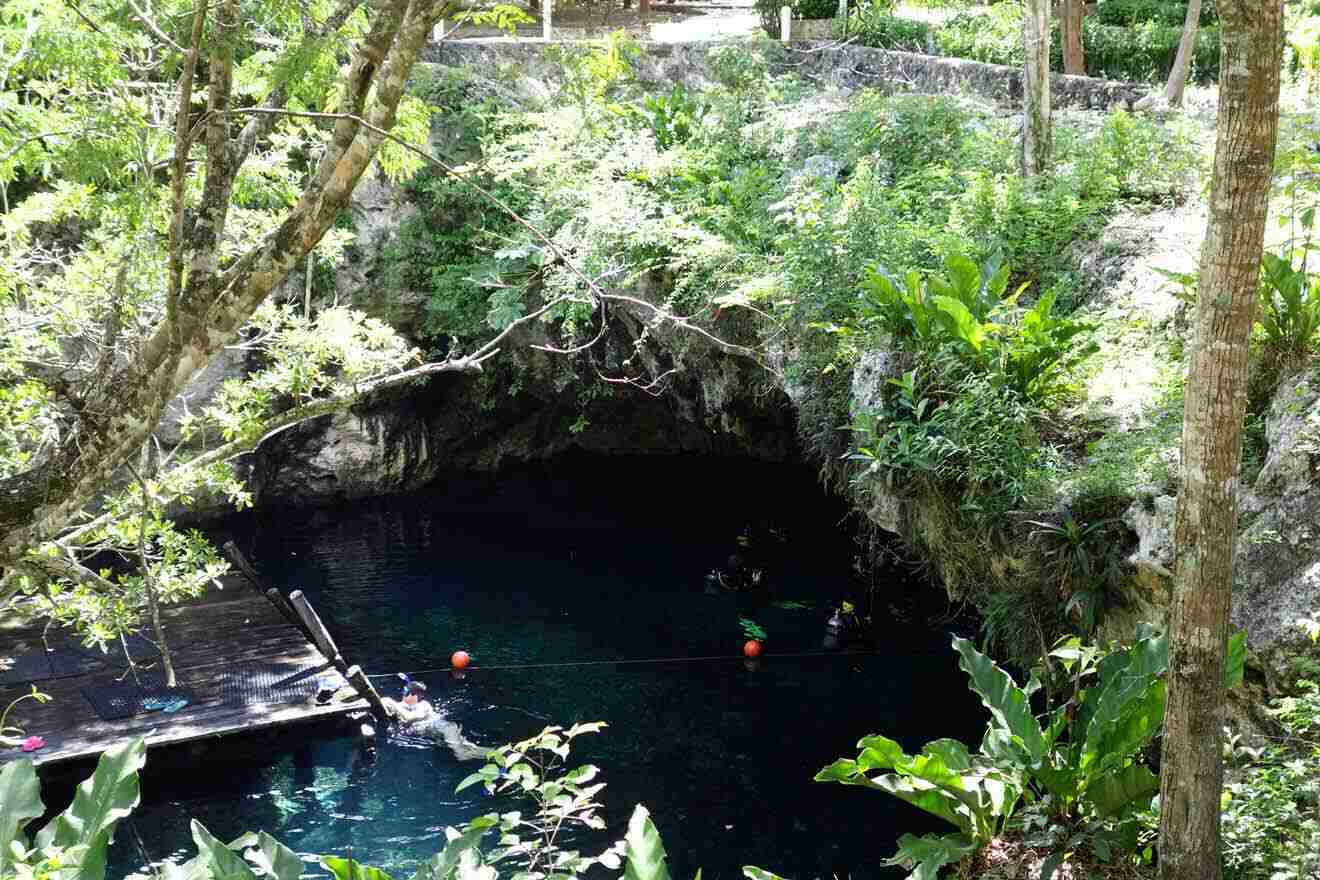 Duration: 6 hours
Price: US$180
Why you should take it: experience a real jungle trek with a traditional Mayan lunch
This amazing Tulum cenotes tour will not take you to 1 or 2 cenotes, it will take you to 4 different ones! The amazing outdoor adventure will start in the city center, and from here, you will start going through amazing obstacles on a fun jungle trek with zip lines and many other adventures! The price after passing? Each one will be jumping into a refreshing cenote; sounds amazing, right?!
After a hike into the lush green jungle, you will encounter the first cenote, the Naval cenote! Refresh and relax before going super fast through the jungle with a zip line; let go fast and dive into cenote Piraña! After this sweet dive, you'll go canoeing into Grand Cenote and snorkeling in Cenote Azul! The cherry on top? A homemade Mayan lunch made by locals!
11. Go snorkeling around an amazing coral reef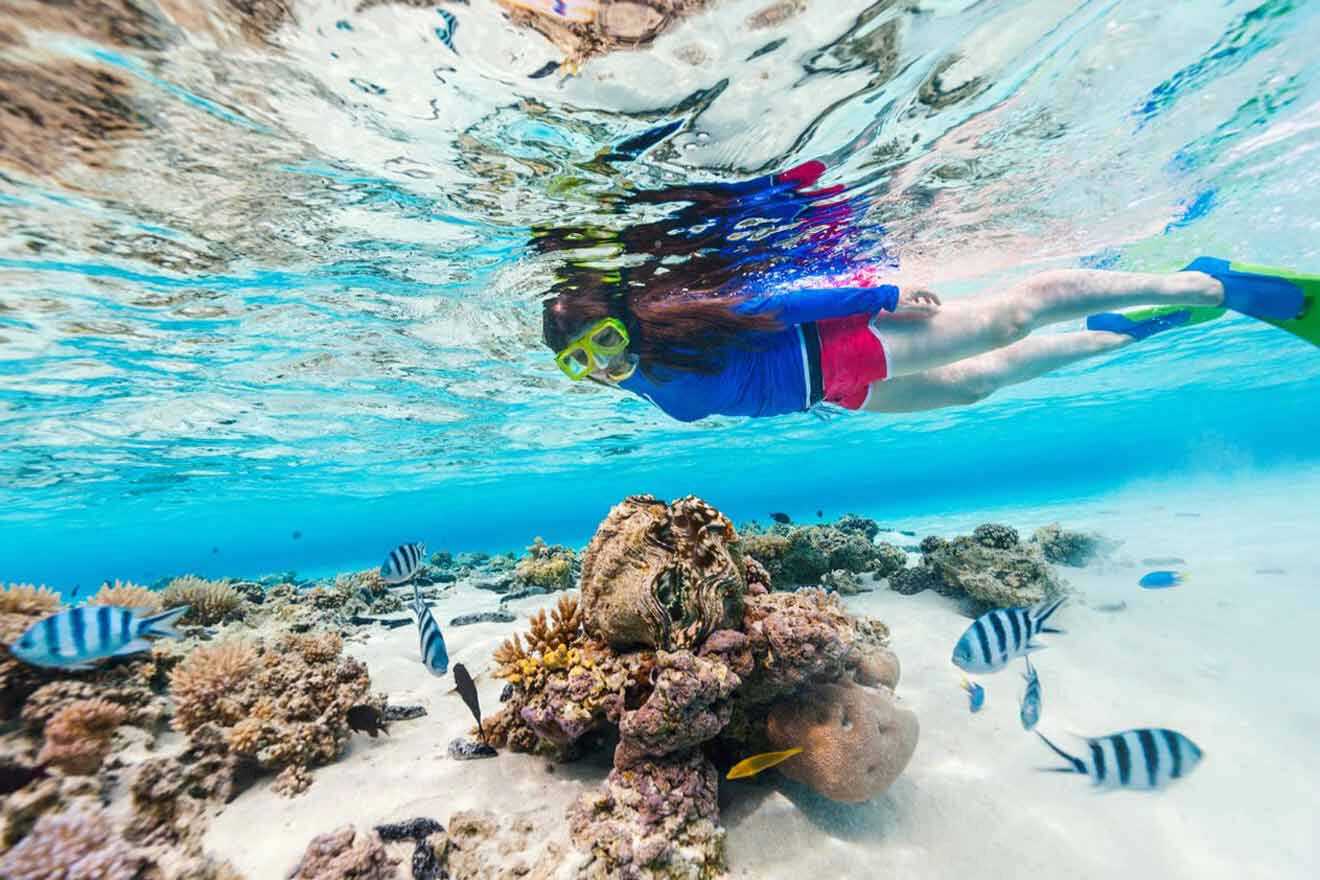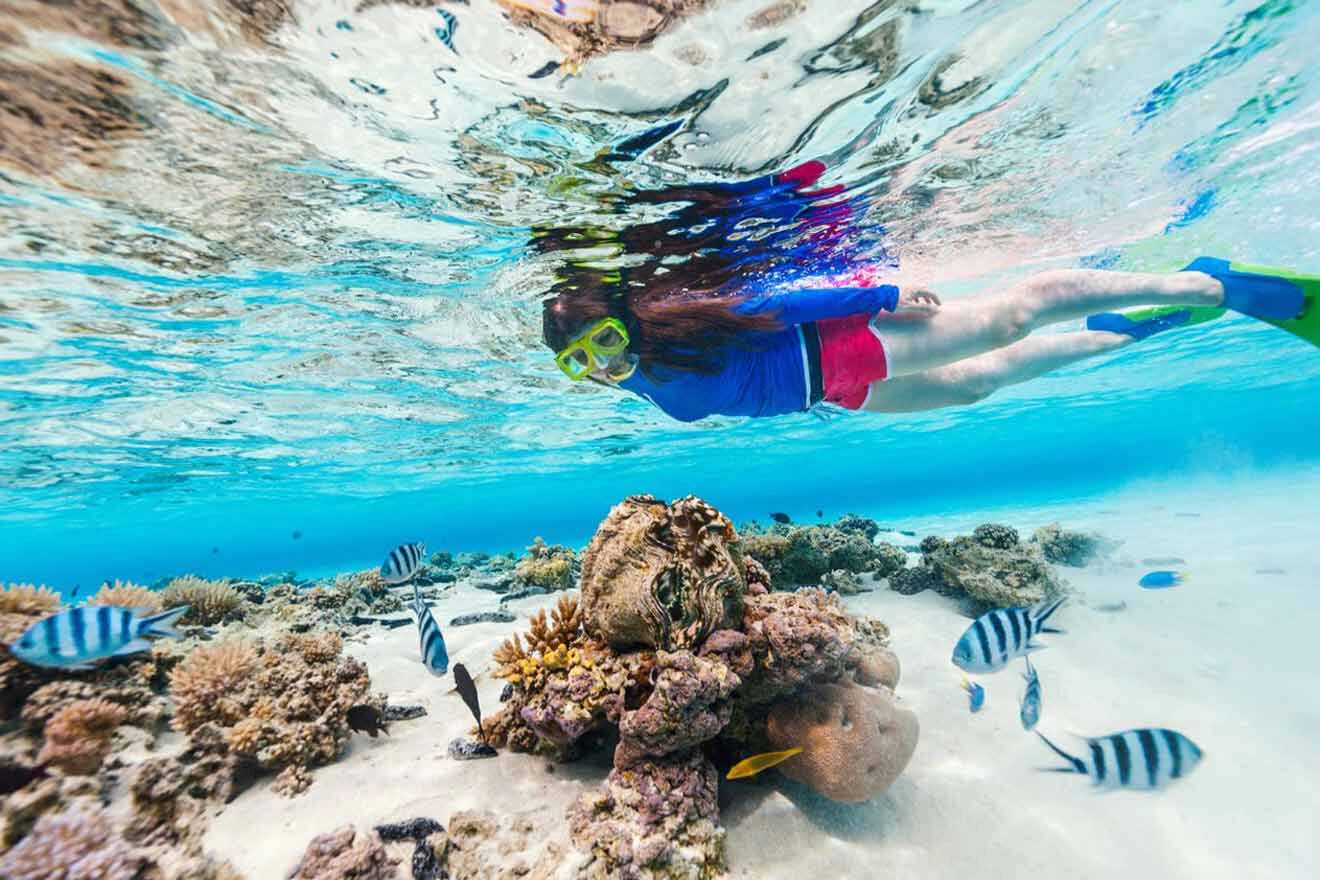 Duration: 4 hours
Price: US$250
Why you should take it: get up close and personal with Mayan ruins
This amazing tour guarantees the most wholesome experience during your visit to Tulum! You will be picked up at the meeting point in Tulum's town center and head to the most exciting quest; on your way, views of the Mayan ruins are guaranteed!
You will get the chance to explore 3 different cenotes, all with a different history and significance to the Mayan people, which your tour guide will explain in detail so you can appreciate every minute of this tour to the maximum! During your visit to the 3 cenotes, you will have the chance to snorkel in a coral reef, see amazing tropical fish and turtles, and swim in pristine waters! The best part? Snacks are included! 🤪
12. Join a Chichen Itza tour and have lunch in a mansion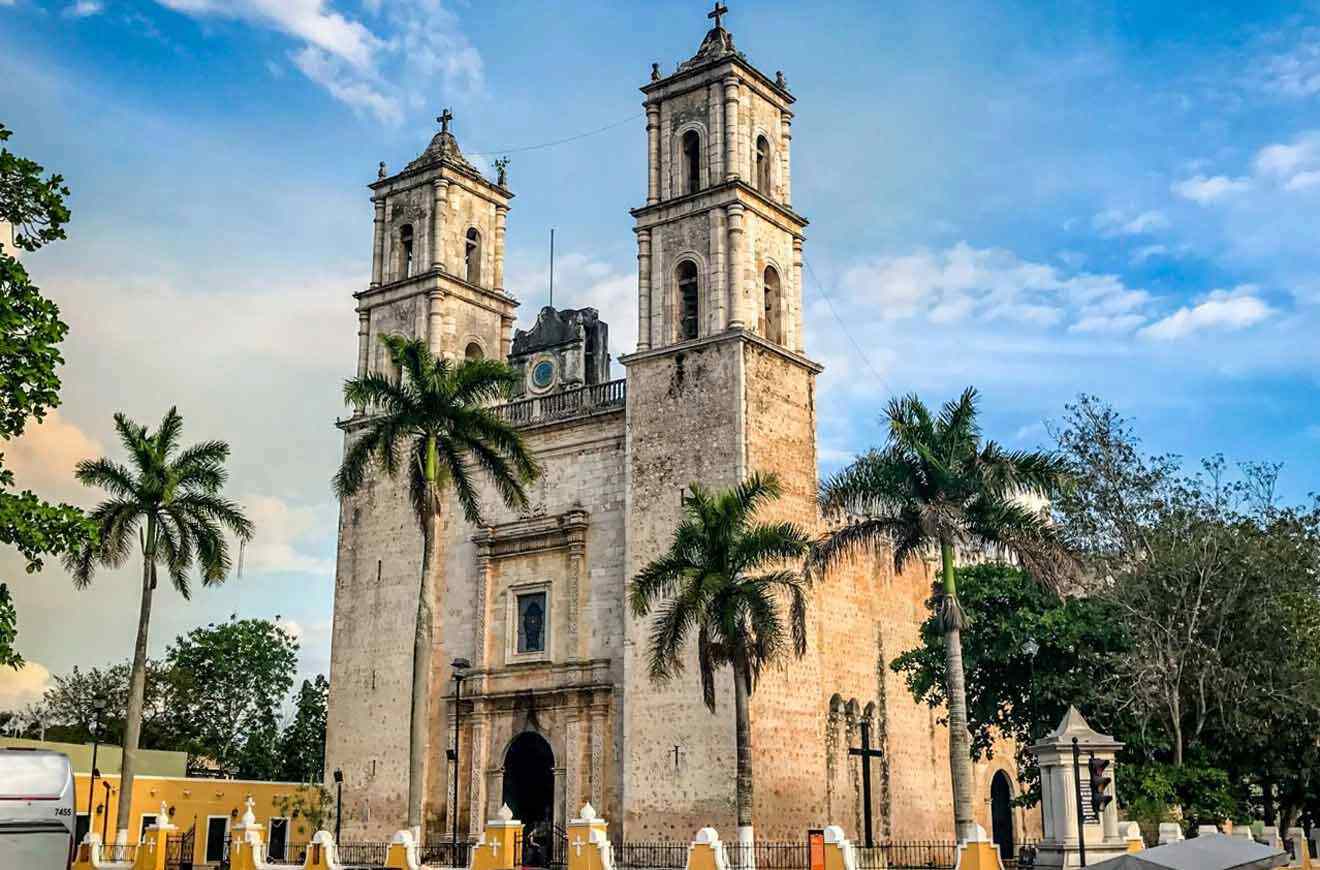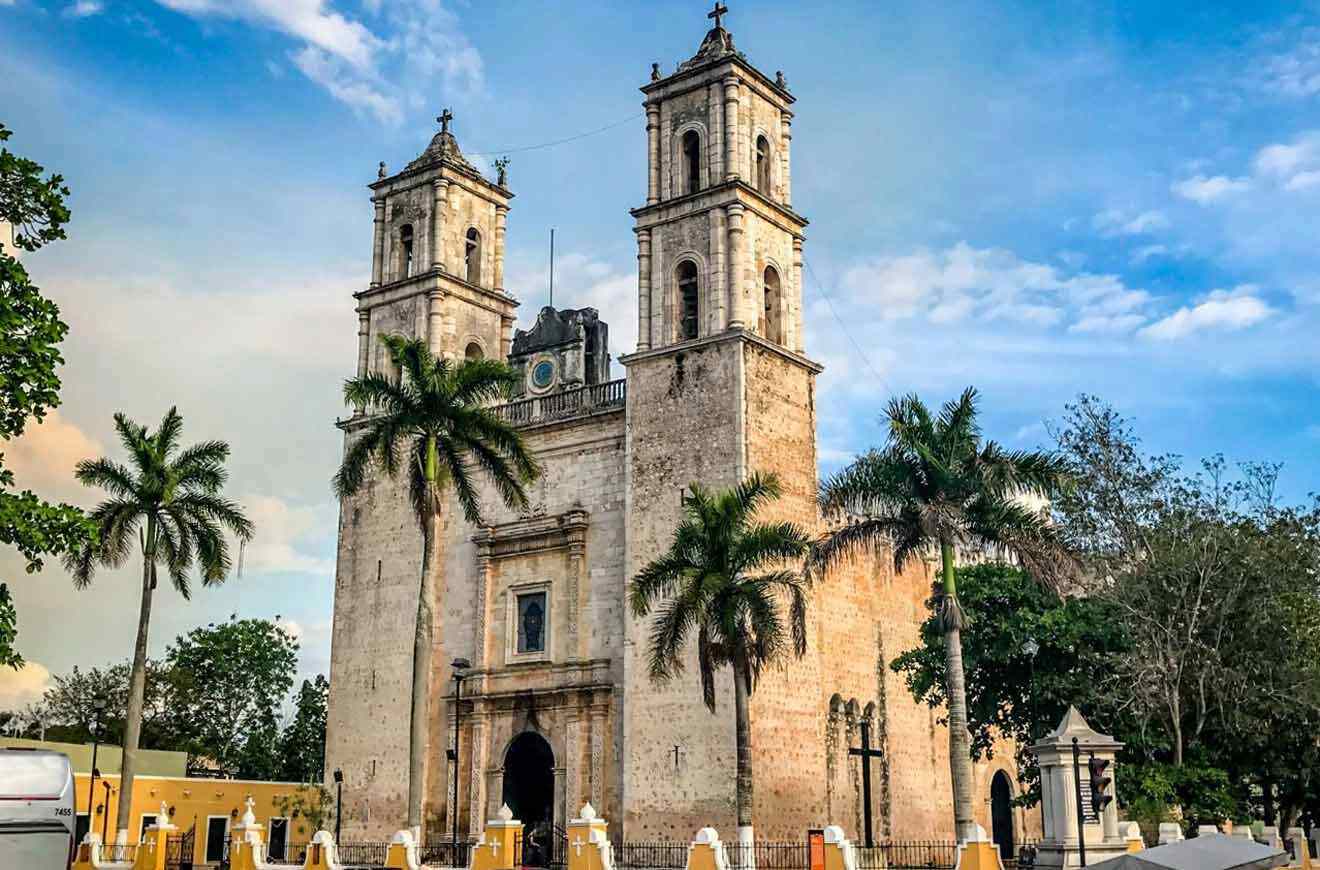 Duration: 11 hours
Price: Infants free, US$160
Why you should take it: great for history and archeology buffs
Are you ready to join a full-day tour with the most amazing and exciting activities? Then this tour will make you more than happy! You will get picked up in your hotel, whether it is located in Tulum center or in Tulum's hotel zone, and head to the amazing ancient ruins of Chichen Itza, where you will see "El Castillo" and learn about its history and what it meant for the Mayan civilization.
You will stop in the colonial city of Valladolid, where you will see a completely different architectural style and indulge in a delicious lunch in the courtyard of a colonial mansion! Can you imagine?! To end this tour in a relaxing way, you will visit a cenote run by locals and jump into refreshing waters! Perfect to let the heat of the day drain away!
13. Explore an underground river with a private tour!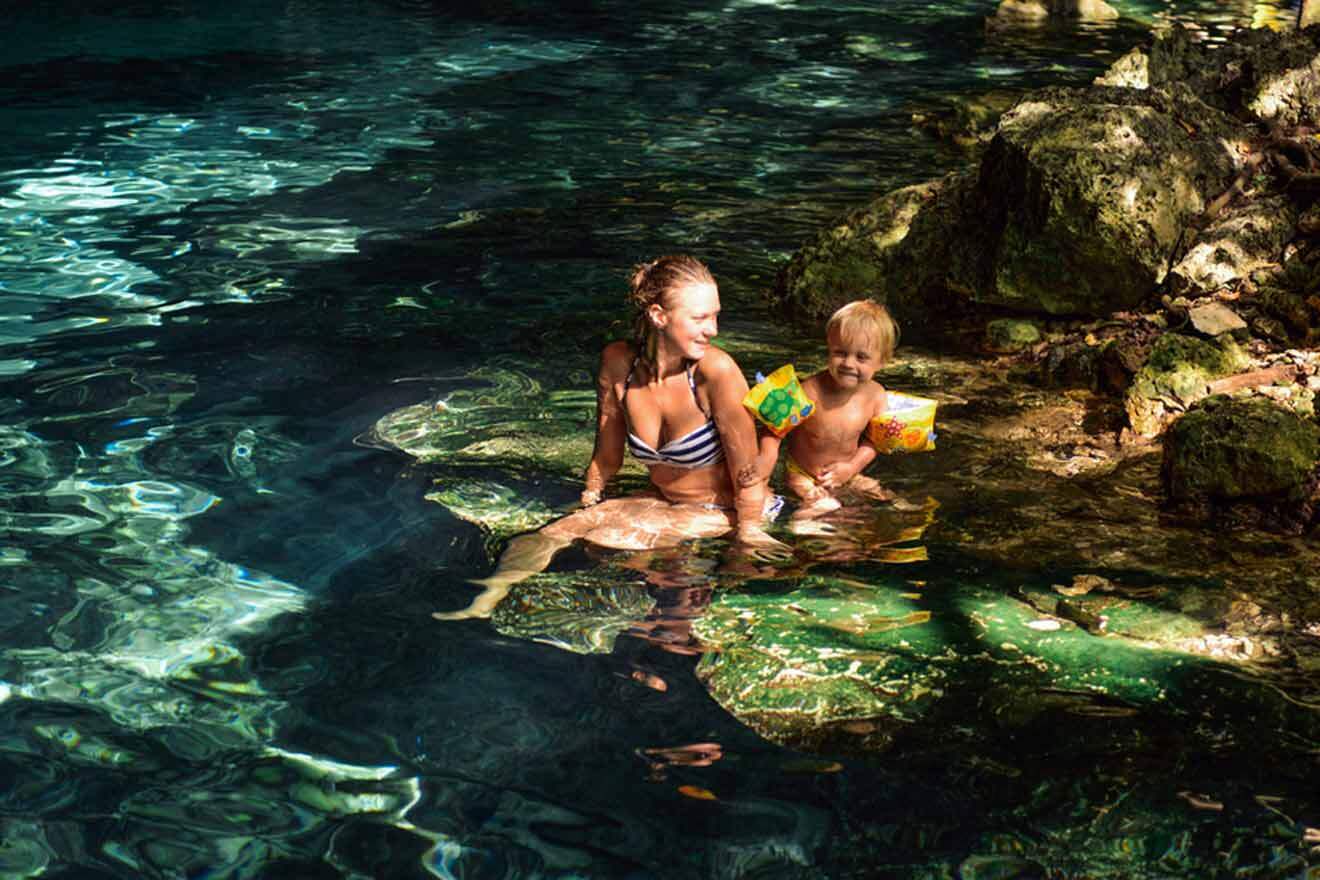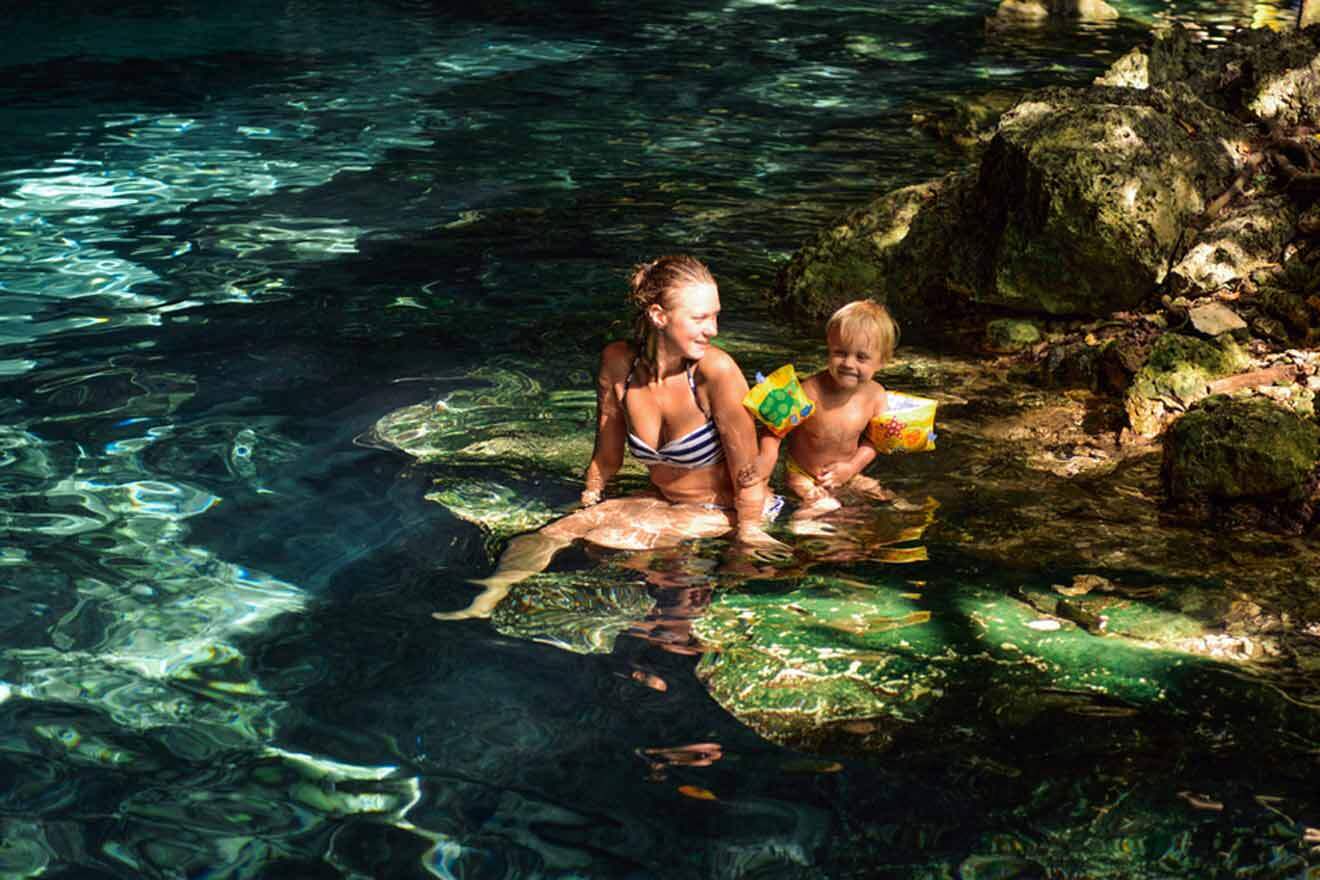 Duration: 5 hours
Price: US$190
Why you should take it: more personalized tour of Tulum's cenotes
Private tours are great, but they are even better if your tour guide is passionate about Mayan history and biodiversity, giving you the best details about both subjects! This will happen in this private tour; besides learning, your tour guide will make you feel safe and taken care of! You will get picked up from your hotel in Tulum, and they will drive you to an underground cenote; this is in a hidden area so that you will have all for yourself!
In the underground cenote, you will see amazing rock formations and an underwater tree that will take you to another universe; after this, you will visit an open cenote, which basically feels like a natural swimming pool; here, you can swim and admire the views! Snacks are included (yay!) and having the personalized attention from your guide will make you feel so special!
FAQs about your Tulum Cenote tour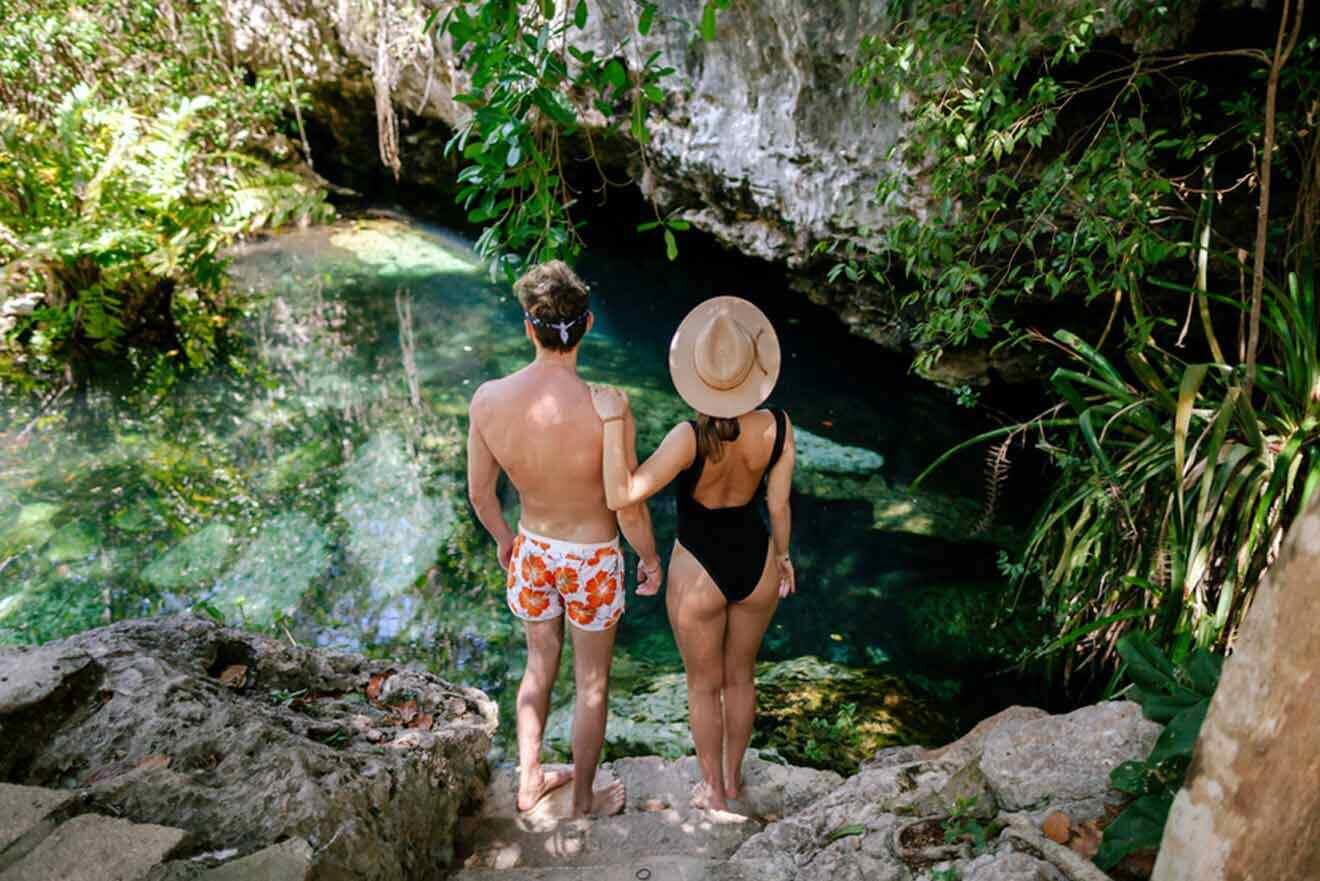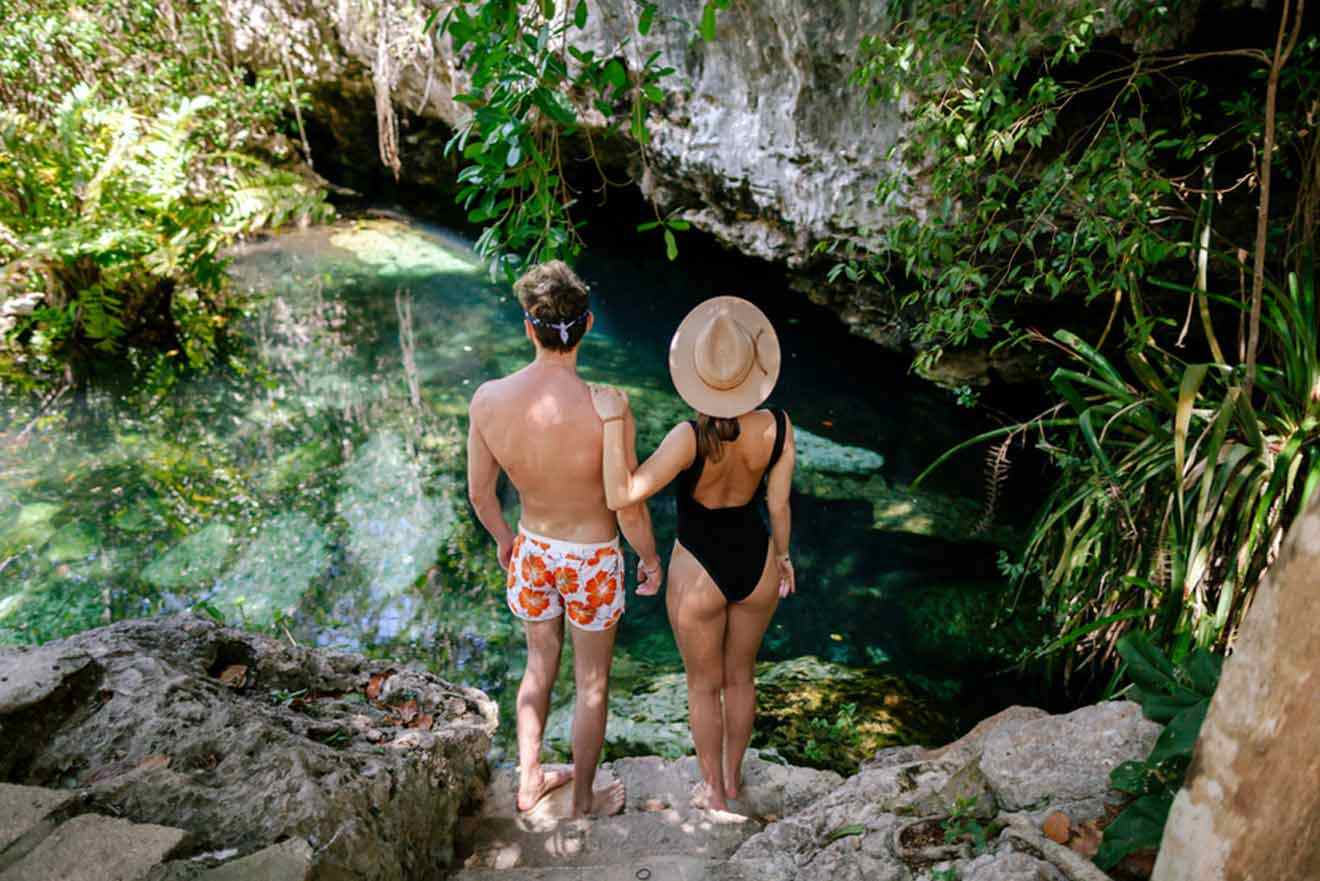 🌄 Which Tulum cenote tour includes a visit to Tulum ruins?
👑 Which is the best Tulum cenote private tour?
🌊 Are cenotes in Tulum worth it?
Of course! If you want to make your trip memorable, you cannot miss this one-in-a-lifetime experience! You'll also get the chance to experience cenotes that you may otherwise never have heard about, so don't miss and book your cenote tour ASAP!
🤔 Do you need a tour to visit the Tulum cenotes?
I highly recommend visiting with a knowledgeable guide to make sure you and your fellow travelers are safe!
Conclusion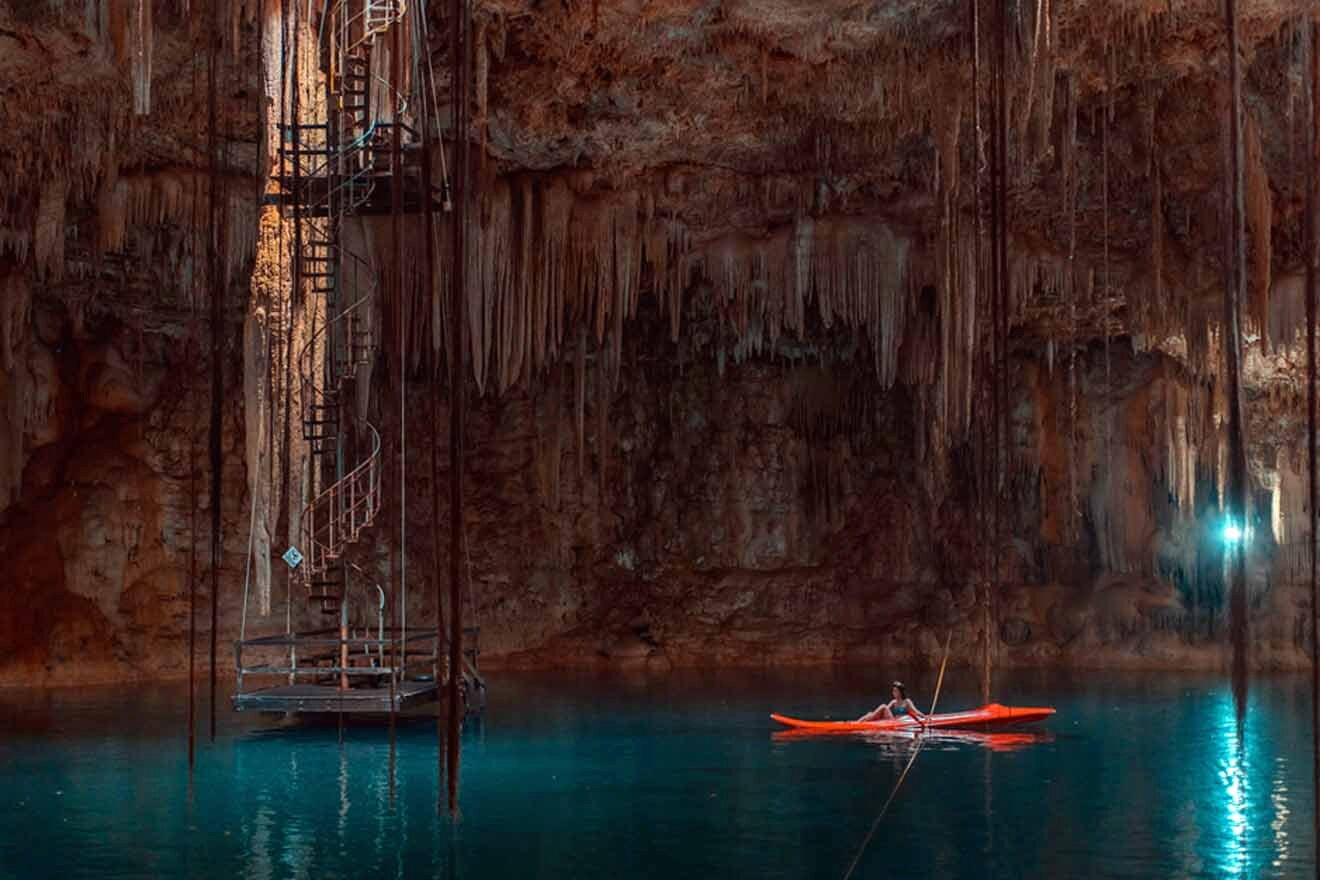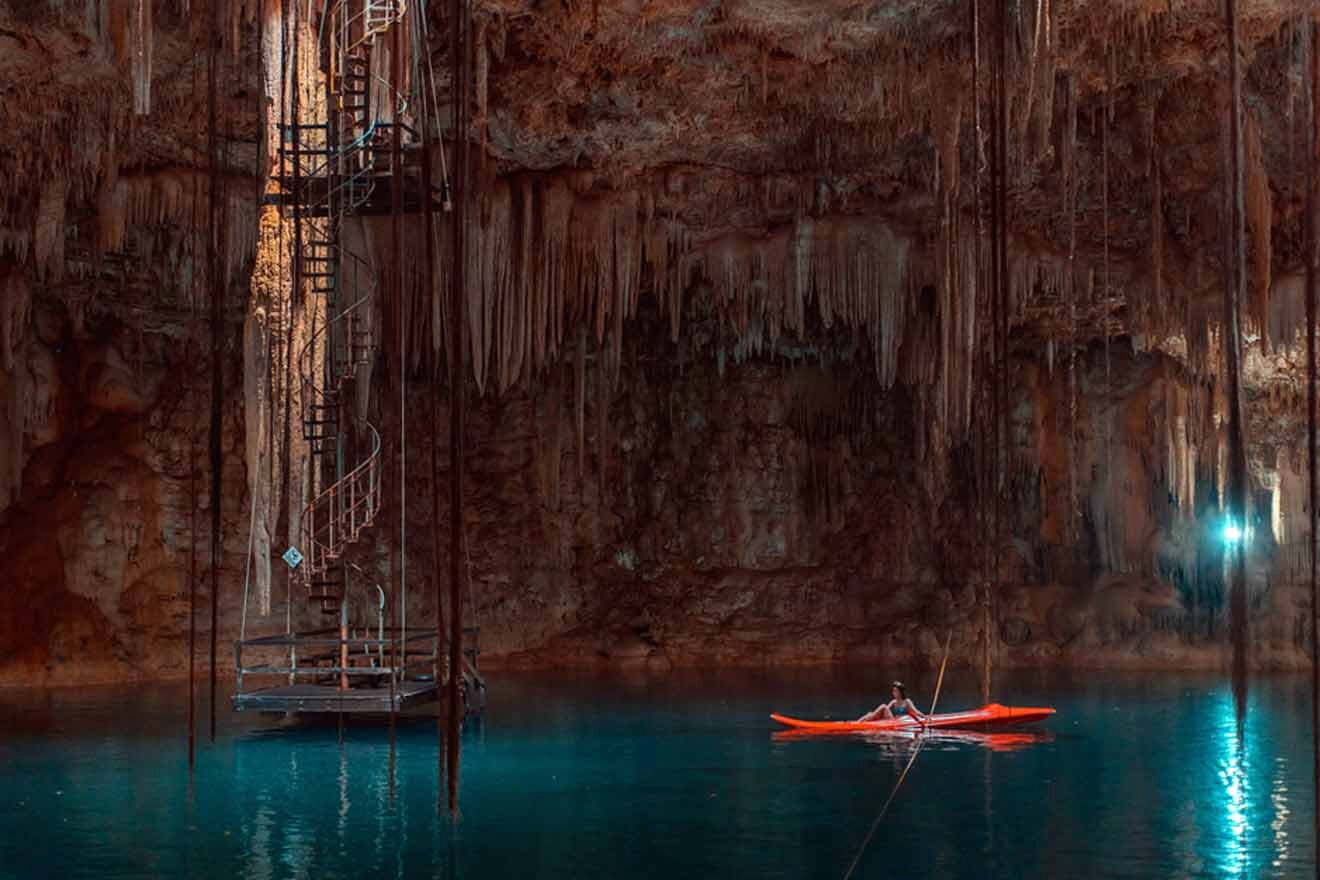 It is a wrap for today, my lovely humans! If you were looking for the best Tulum cenote tour, now you have 13 incredible options, all with different activities, besides an amazing visit to a cenote! Honestly, a trip to this beautiful Yucatan Peninsula city needs cenotes Tulum tours to make it memorable. Also, it is an experience you cannot miss!
I am more than happy for you; you will have the chance to see one of the most significant historical places for civilization with your own eyes and learn everything by the hand of lovely locals; plus, you will get to see stunning natural landscapes, swim in beautiful beaches, and eat the most delicious authentic Mexican food!
These tours get booked extremely fast, so if you want to save yourself a spot and experience something unique, you need to book in advance!
Until the next one,
Daniela
---
Pin it for later!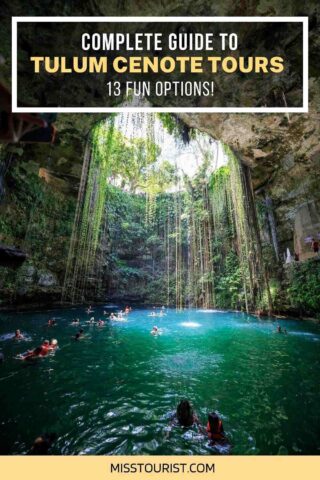 Pin it for later!