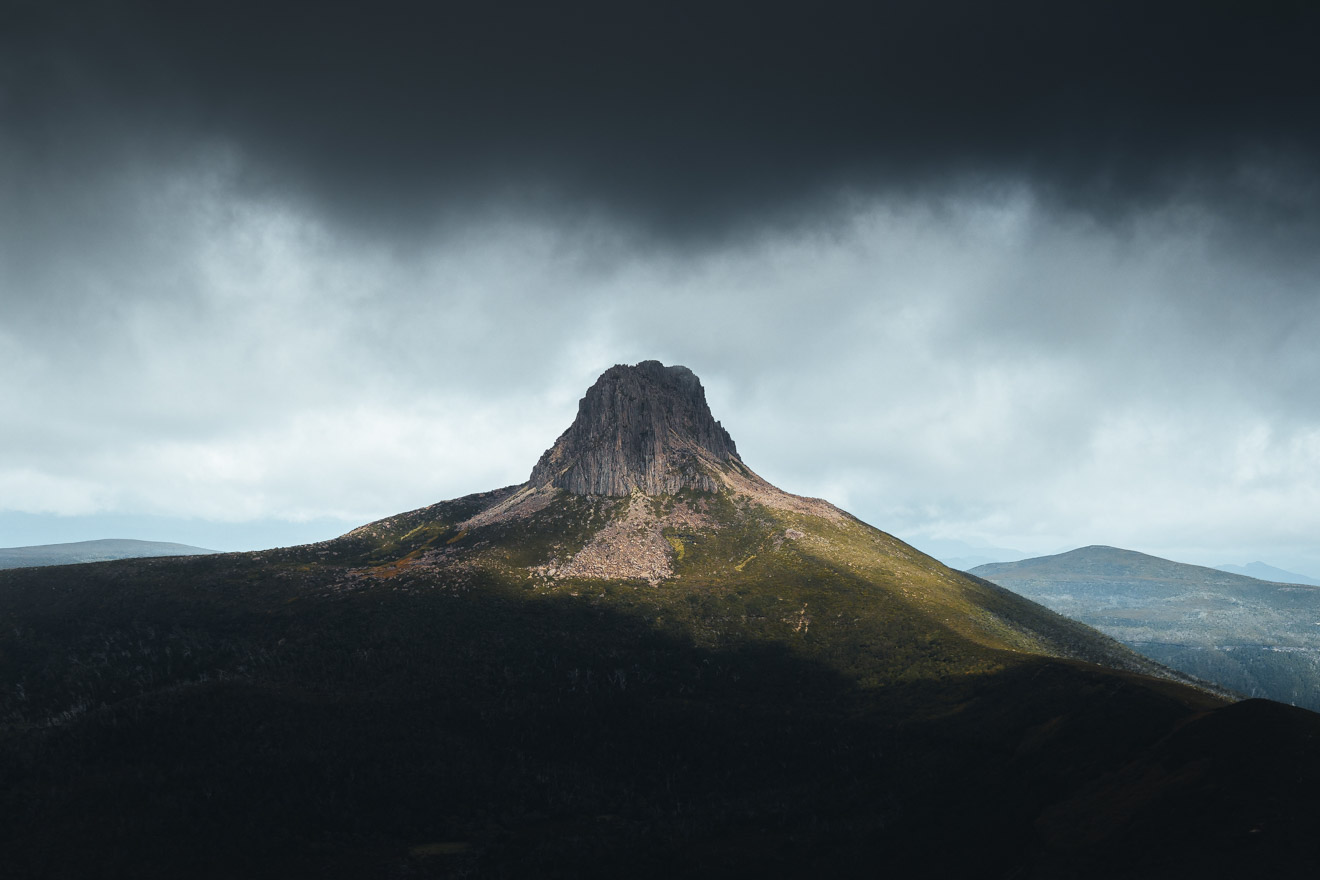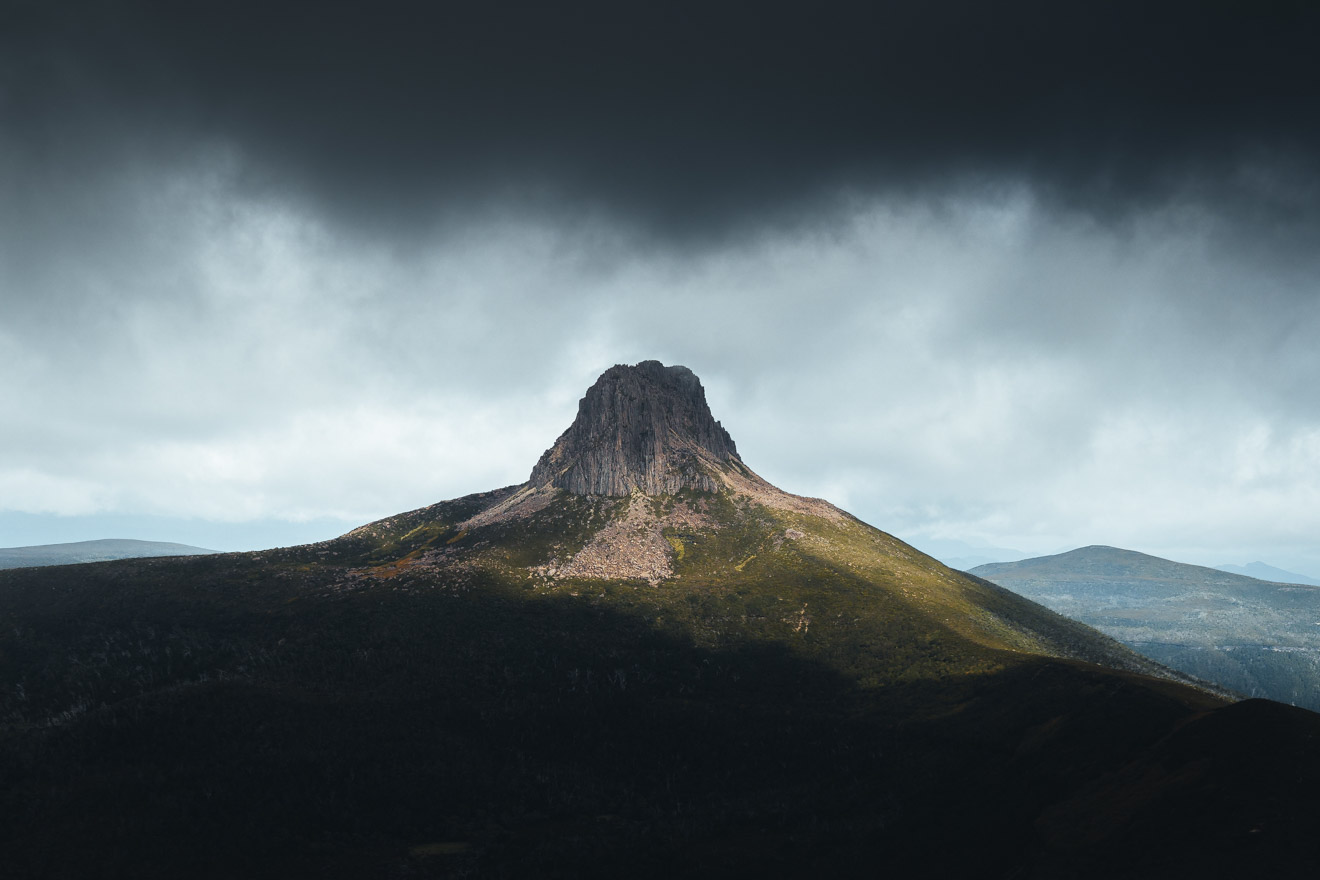 Between June and August, the rugged beauty of Tasmania's Cradle Mountain morphs into an enchanting winter wonderland. Winter in Tasmania is a sharp contrast to the rest of Australia. The Arctic winds sweep up through the Southern Ocean and the icy chill on the ground compliments the snow-capped mountains hidden in the fog.
The last time I visited Tasmania was with some friends. We hired a car from Launceston and took a road trip to this World Heritage National Park. All up, it took us three hours to arrive at our destination as we stopped along the way to take in the picturesque sights that regional Tasmania had to offer. If you are planning to travel from Hobart, it will take between 4 to 5 hours. And from Devonport, it would take just over an hour to arrive at Cradle Mountain by vehicle.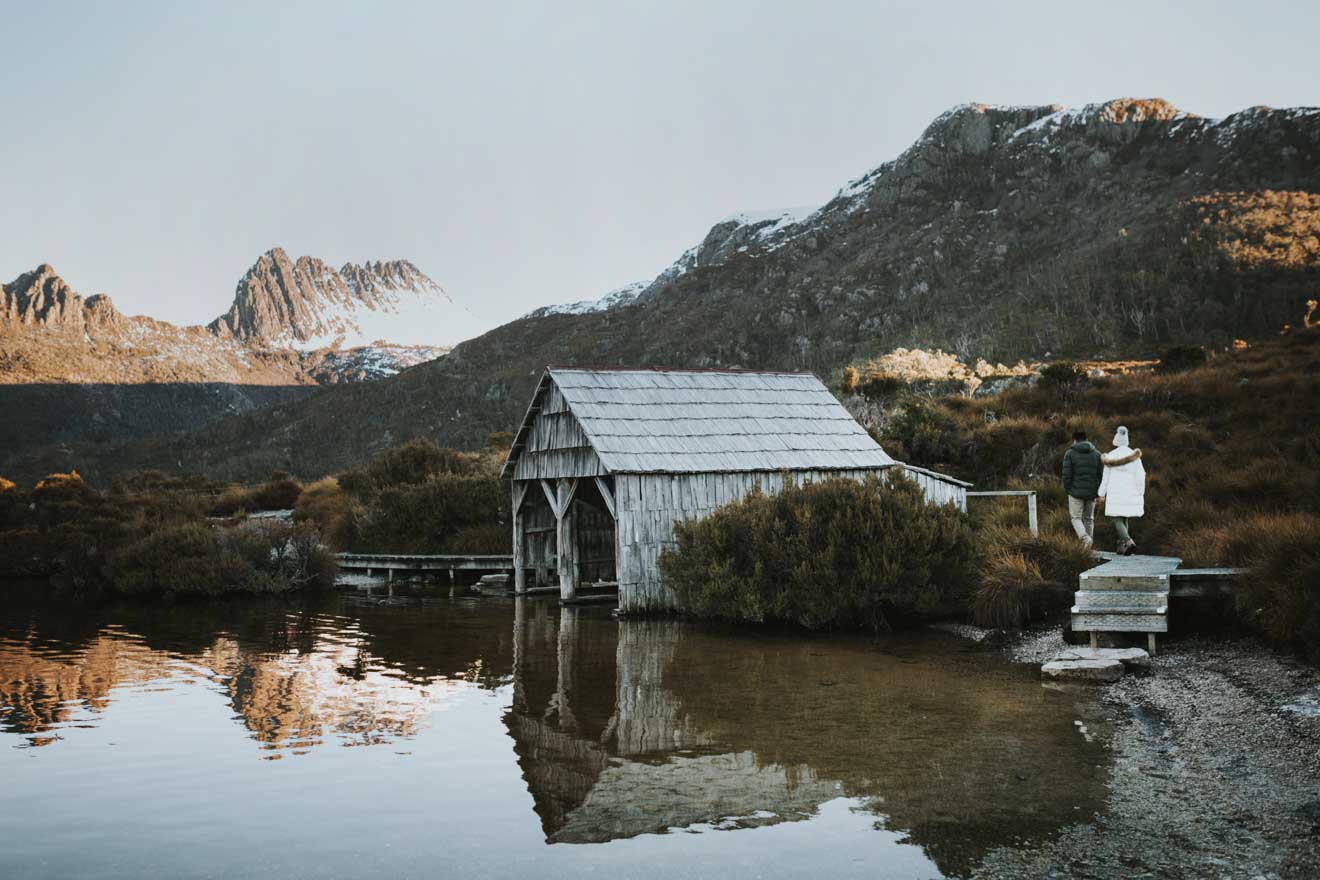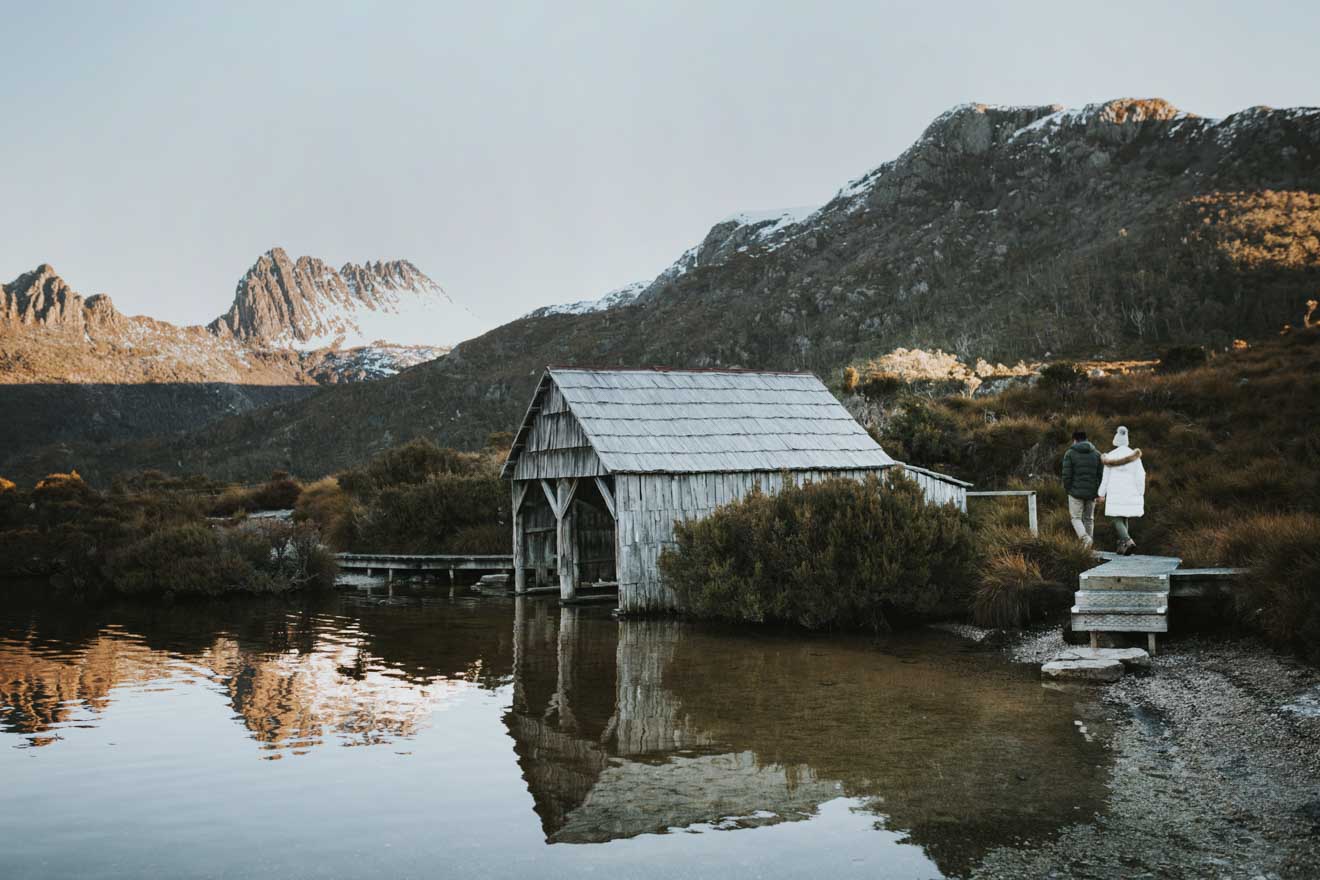 Cradle Mountain has a summit elevation 1545 meters above sea level and is located in the Cradle Mountain-Lake St Clair National Park. This national park is also home to Tasmania's highest mountain, Mt Ossa, which is known for its jagged Jurassic peaks.
If you are planning a trip to Tasmania, try to incorporate two or three days into your travel itinerary to marvel at this national park. Cradle Mountain is one of the most spectacular natural wonders Tasmania has to offer.
Here is a list of things you can do in Cradle Mountain-St Clair National Park this winter:
1. Find your inner peace at Dove Lake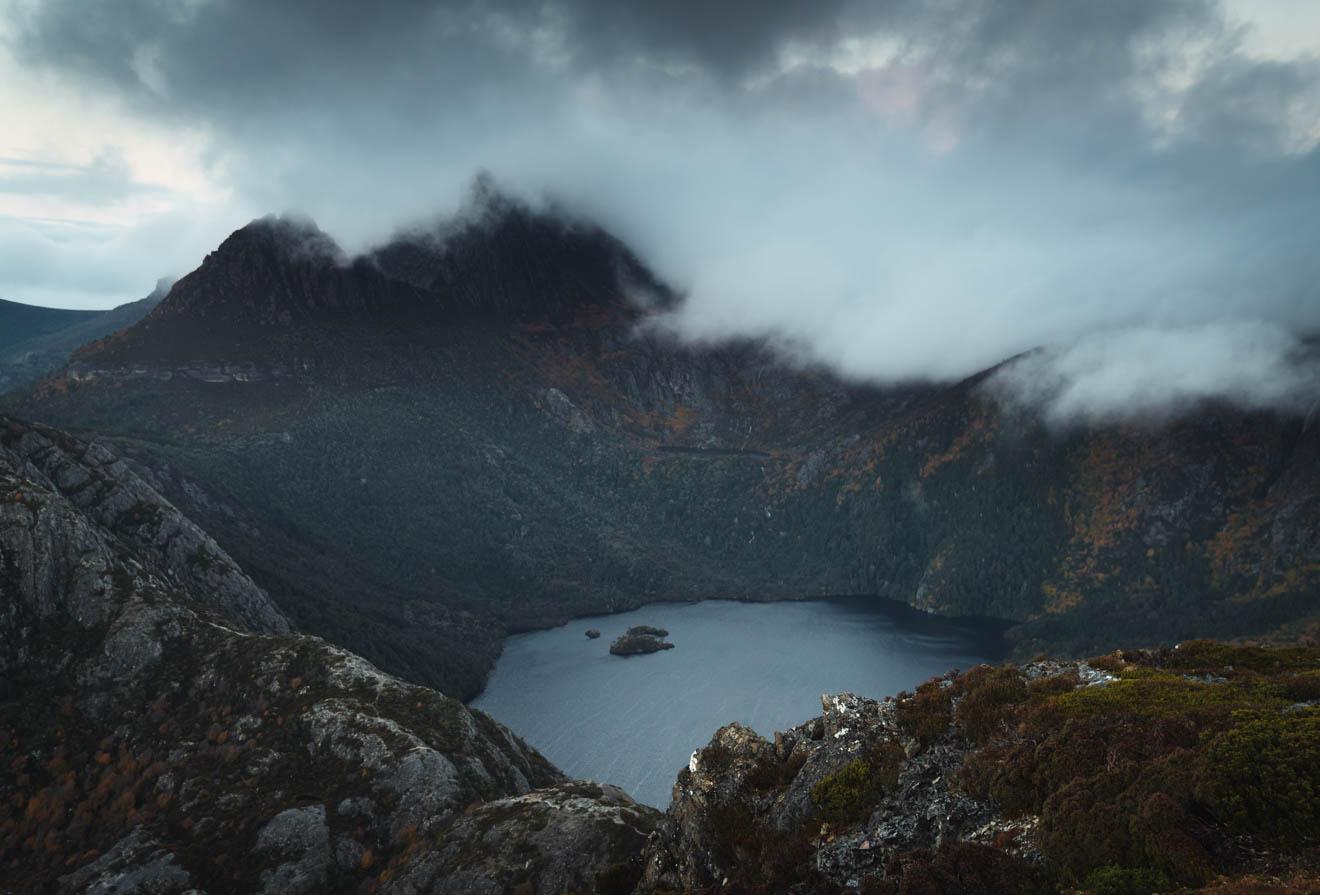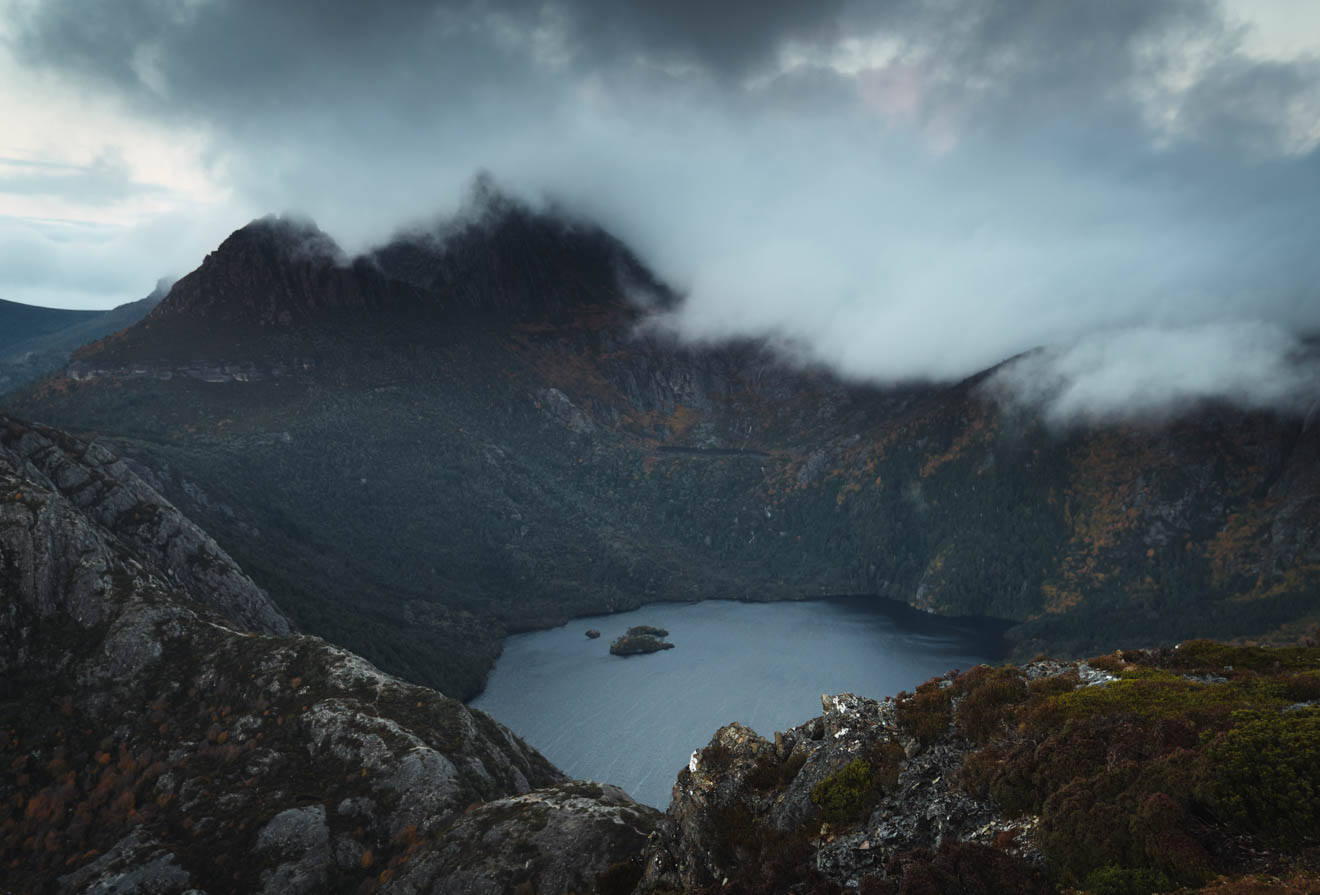 Cradle Mountain is a hiker's paradise. One of the most renowned trails in this national park is the Dove Lake walk. This 6km circuit is nestled at the foot of Cradle Mountain and is suitable to hike all year round. The trail itself is well maintained and it comprises of boardwalks and well-defined rock paths.
I enjoyed this hike, it was a clear day and I had the opportunity to soak in the breathtaking views of Cradle Mountain, reflecting off the lake like a mirror. My favorite part of the hike was the view Boatshed which was built in the '40s by the first park ranger.
If you are up for the challenge of a more strenuous hike, I'd recommend completing either the Cradle Mountain Circuit (12.8km, 8 hours) or the Shadow Lake Circuit (15km, 4-5 hours).
If you would like to visit as part of a guided tour, I can recommend this day tour – all transportation will be organized for you and you will have a knowledgeable guide with you at all times.
How to get there – We found the shuttle bus handy, this left from the Visitor Centre, and went to the Interpretation Centre, Snake Hill, Ronny's Creek, and Dove Lake approximately every 15-minutes. This service operates seven days a week and is included in the daily park pass price. Check for guided tours here and here.
NOTE– Winter temperatures sit between 3 and 11 degrees Celsius. I urge you to dress appropriately, wear a beanie, gloves, scarf, and make sure you wear waterproof shoes.
Opening hours – 8.30 am to 4.30 pm (winter)
PRICE – AUD 25 for a daily park pass (24 hours)
2. Enjoy some of the shorter strolls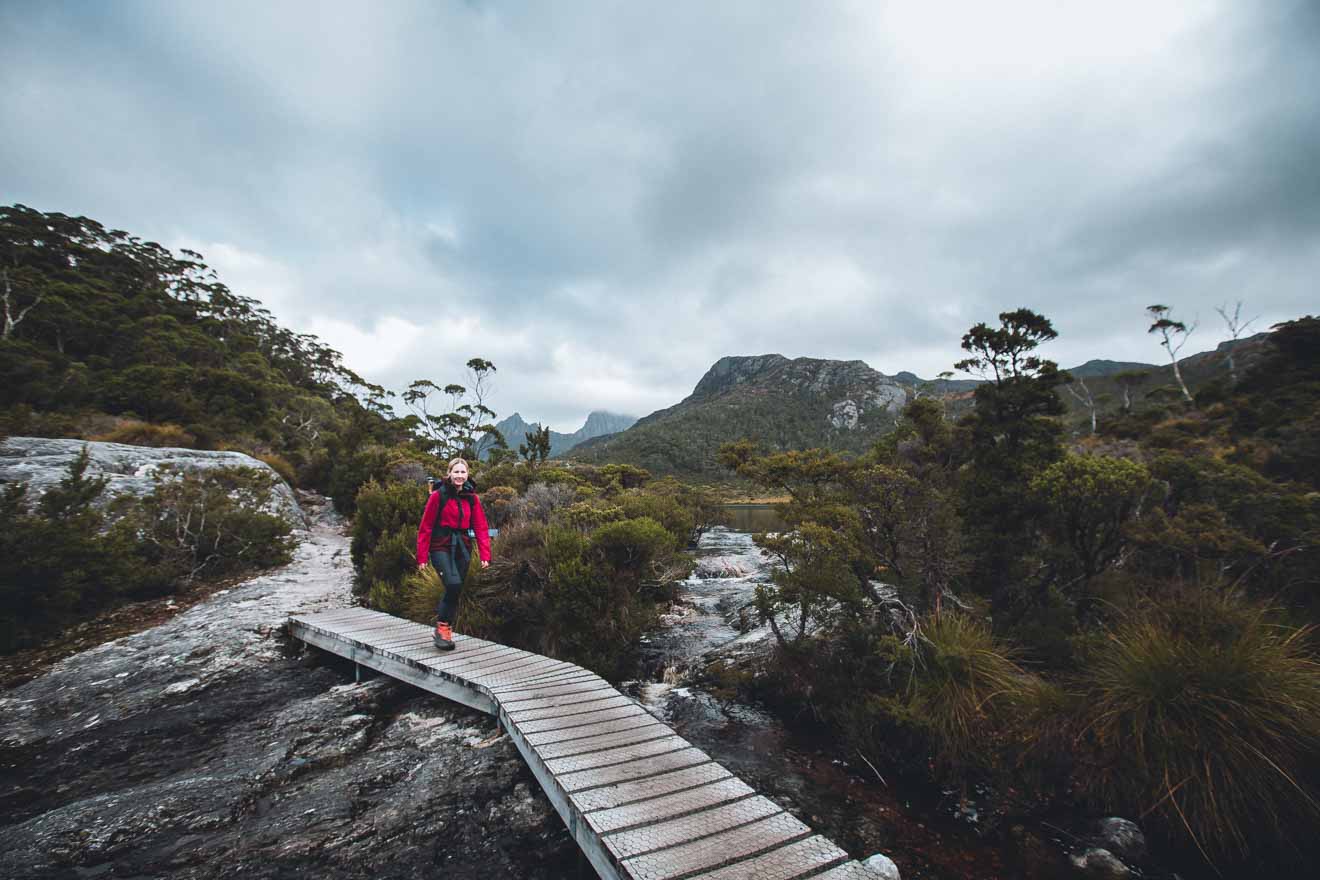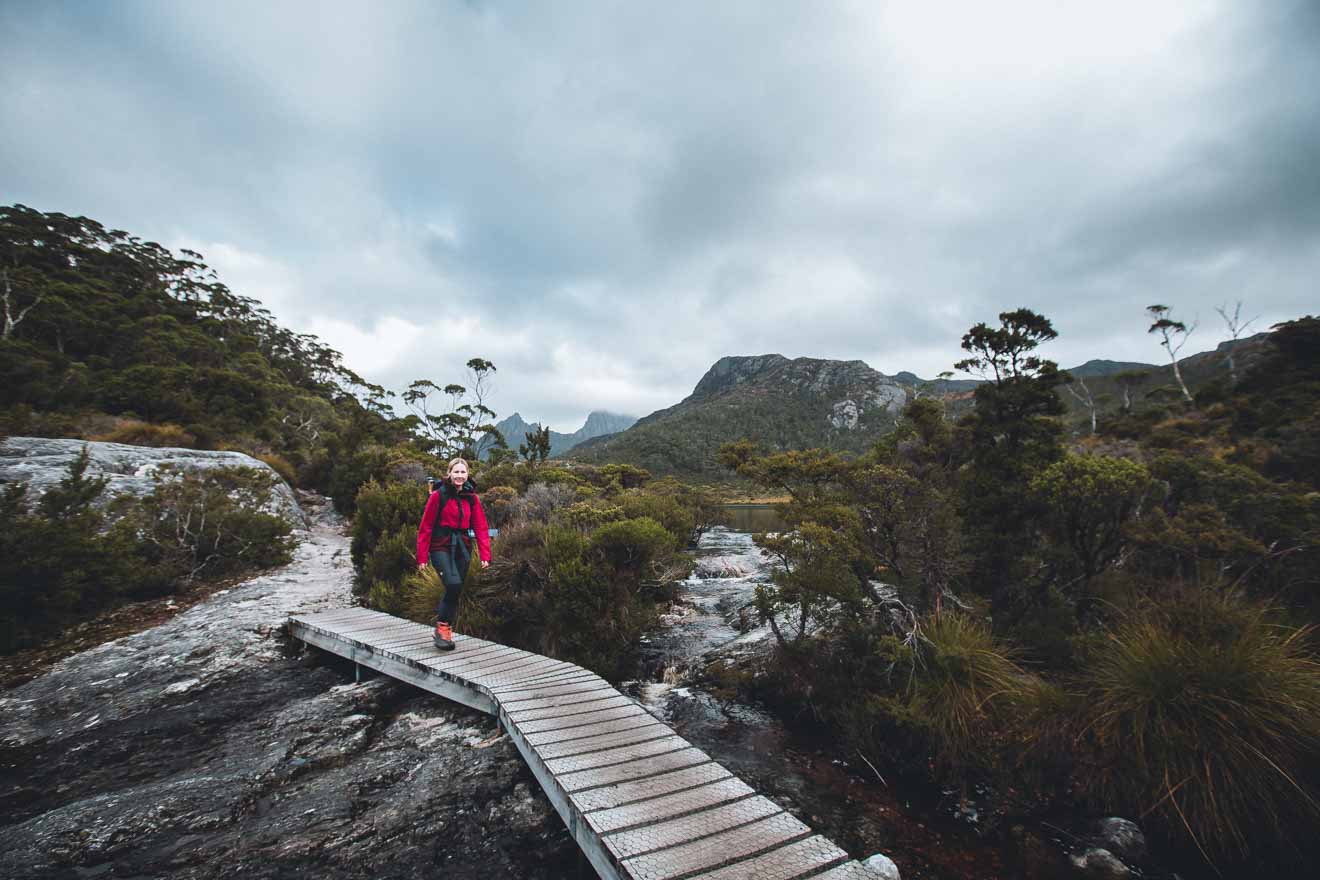 For those of you with commitment issues, try some of Cradle Mountain's shorter and easier walking trails. The Enchanted stroll and the Pencil Pine Falls and Rainforest walk are both smaller trails that will take roughly 20 minutes to complete.
I recommend you make the most of these trails by visiting them at either dusk or dawn. At these times, you will discover our marsupial magic as adorable wombats venture out their burrows and into the wild.
To spend more time spotting our native nocturnal wildlife, join this tour here.
How to get there – We used the shuttle bus to get to these trails. This shuttle was an excellent way to get around the national park.
Note – The Enchanted stroll is a circular track. The Pencil Pine Falls walk is ideal if you like to view waterfalls, but during winter, taking a dip would be too frosty.
Opening hours – 8.30 am to 4.30 pm (winter)
PRICE – AUD 25 for a daily park pass (24 hours)
3. Brave the elements on the Overland Track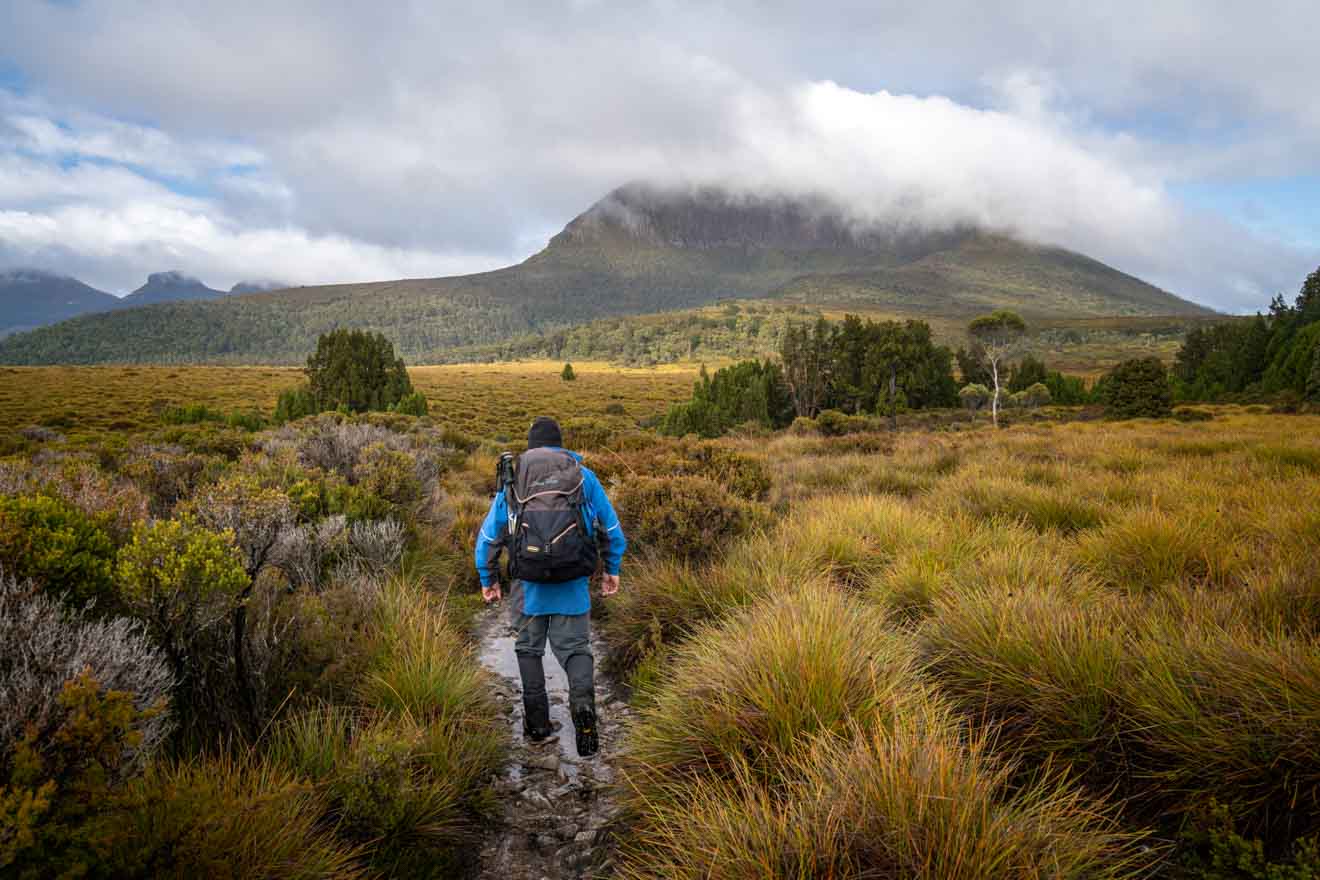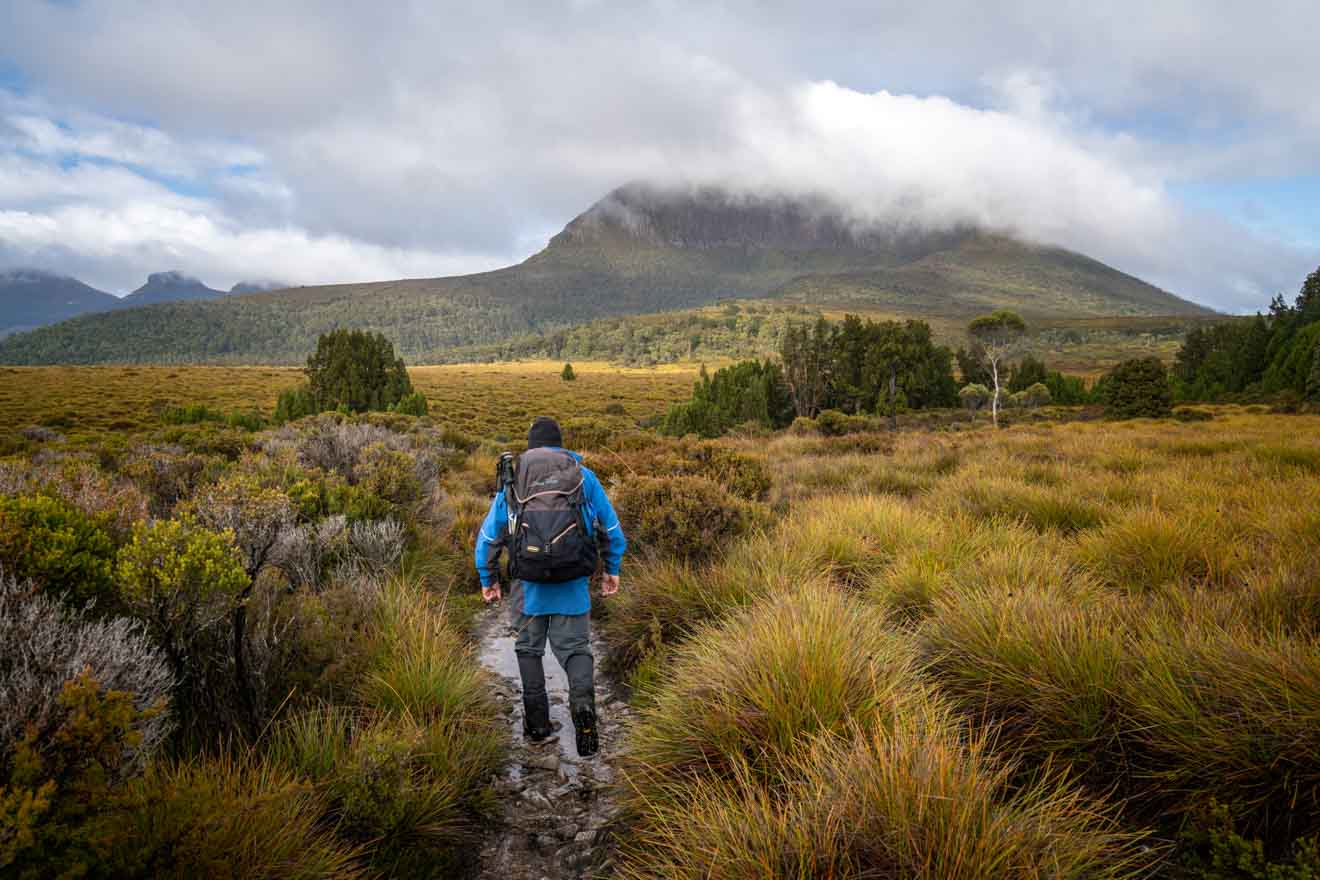 In contrast to the walking trails like the Dove Lake and Enchanted trails is the almighty Overland Track. This 65km trail is a physically grueling and emotionally challenging adventure. We have a pretty detailed post about the Overland track, check it out here.
In the winter, this is a hike suited only to the most experienced bushwalker. This is because hikers can expect heavy rain, snow, blizzards, and trees to fall on the track .
I consider completing the Overland Track as a life-changing experience! This hike is something I will never attempt but feel it is important to reference as it is an essential part of the tapestry that pulls Cradle Mountain together.
How to get there – We used the shuttle bus to get to these trails. It was an excellent way to get around the national park.
Opening hours – 8.30 am to 4.30 pm (winter)
PRICE – AUD 25 for a daily park pass (24 hours)
4. Curl up by the fireplace and cradle your wine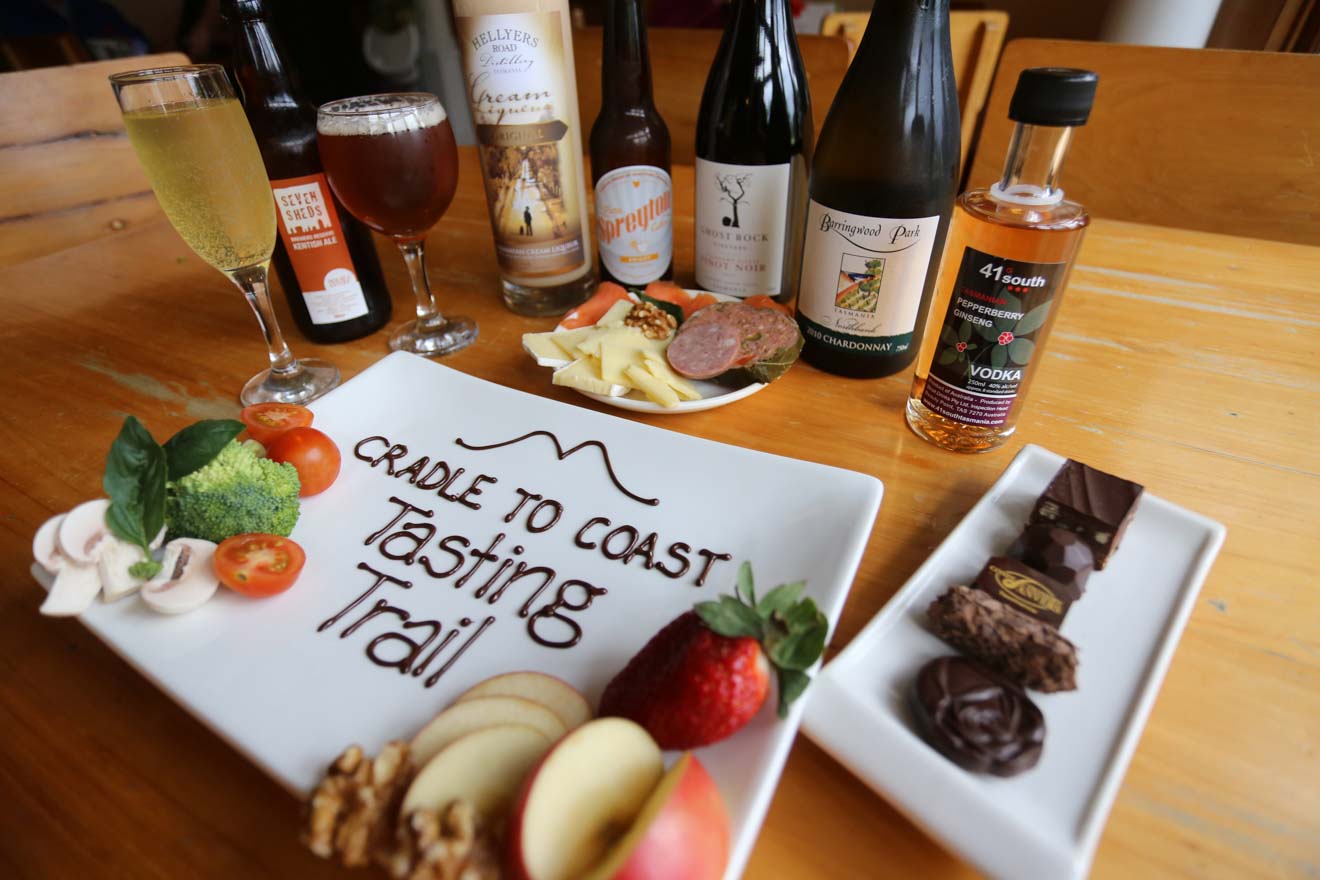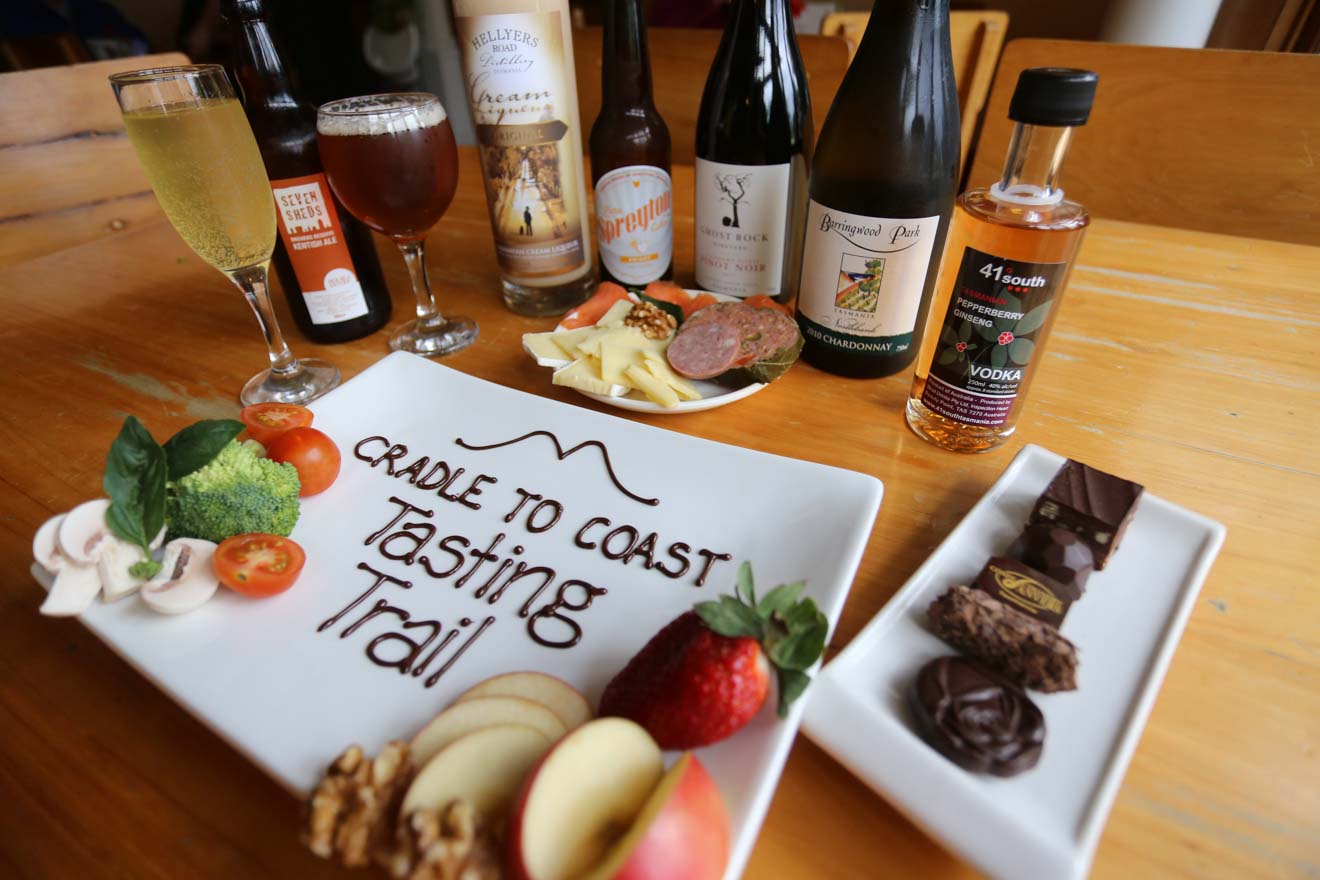 After a long day hiking around Cradle Mountain, why not curl up in front of a warm, crackling fireplace? I know I sure did! Pour yourself a generous glass of your favorite red wine and indulge in the finest locally produced cheese and chocolates.
Some of my personal favorites from local Tasmanian producers include Ashgrove Cheeses, Anvers Confectionery, and Tamar Ridge (especially the Pinot Noir).
5. Celebrate Christmas in July
Australian Christmas' are traditionally blistering hot days where we join the family for a BBQ and a swim in the backyard pool. Occasionally, it is nice to flip the switch and celebrate a traditional white Christmas in a colder climate.
The Cradle Mountain Hotel transforms this dream into a reality by hosting their Christmas in July buffet dinner. When I went there last year, there was even a special surprise visit from Santa. My inner child rejoiced, but my outer adult kept quiet.
Key dates – Saturday 4, 18 or 25 July
Price – AUD 90 for adult and AUD 40 per child (up to 4 years old)
Opening hours – Dinner seating commences at 6 pm
Click here to reserve your spot at an upcoming Christmas in July buffet dinner.
6. Nurse the Devils @ Cradle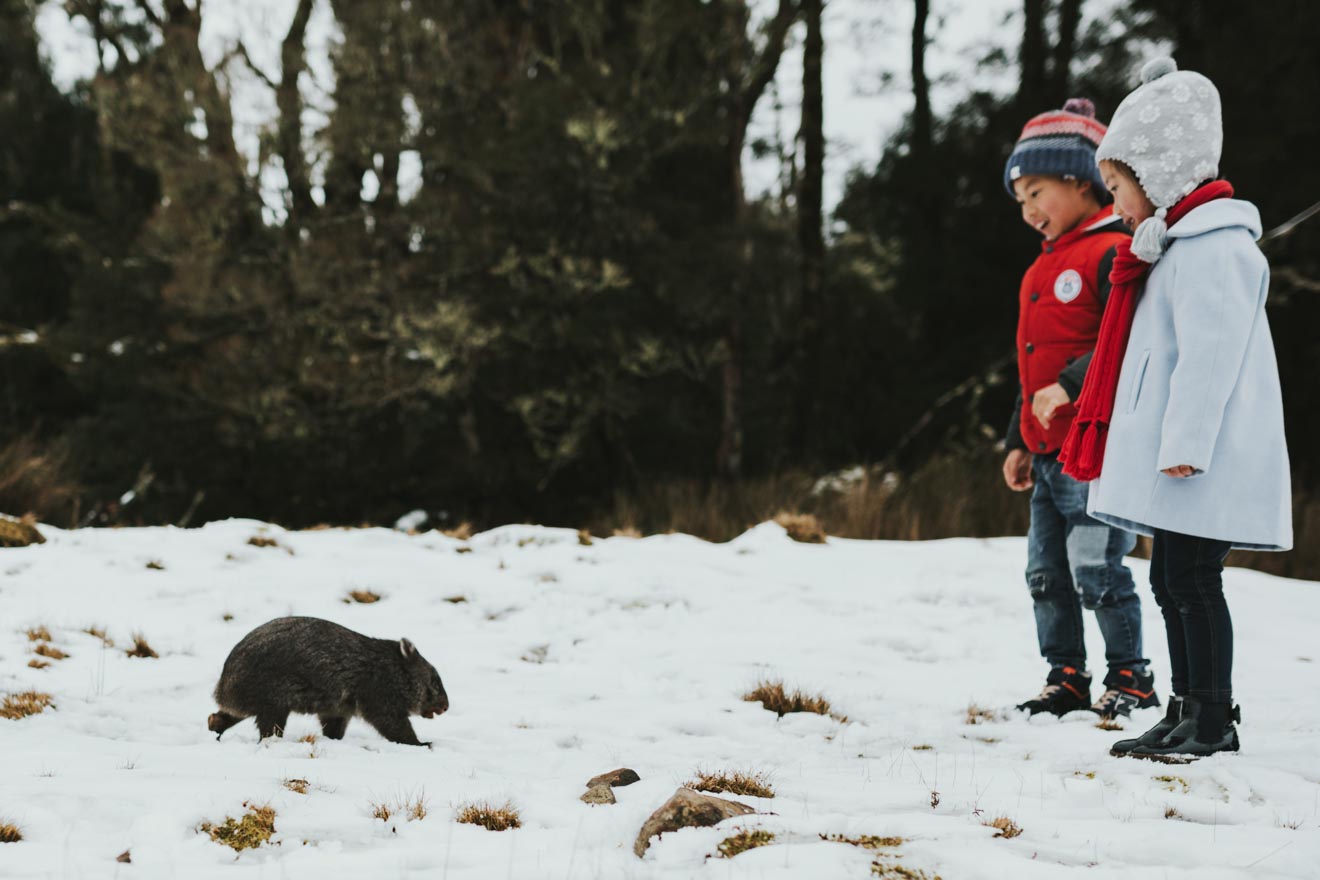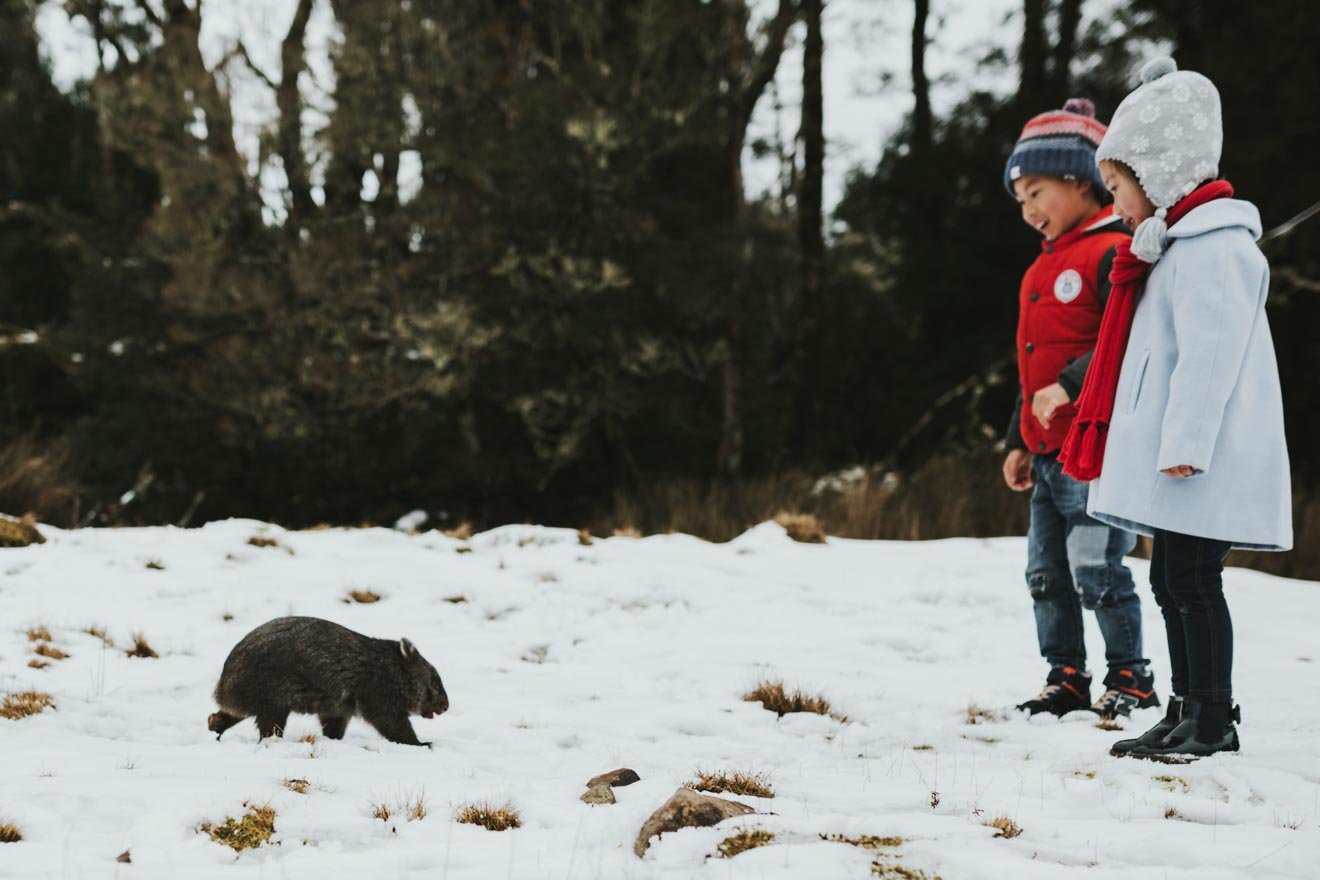 As a child, the first time I saw Tasmanian Devil was in my loungeroom after school while watching Warner Brothers cartoons. After seeing Bugs Bunny and Taz go at it, I always thought that the Tassie Devil would be vicious and larger than life. When I finally arrived at the Devils @ Cradle sanctuary, I was shocked to see how small these mysterious and secretive little creatures were. It saddened me to hear of their plight and that they are on the verge of extinction.
When you are at Cradle Mountain, take some time out to visit the Devils @ Cradle sanctuary to find out how the team is working to protect the welfare of our Tasmanian Devils, Spotted-tail, and Eastern Quolls.
If you want to see the Tasmanian Devils and other animals in the natural inhabitat, I can highly recommend taking this Wildlife spotting after dark tour.
How to get there – Located just 500m before the Cradle Mountain Lodge or National Park.
Opening hours – 9.30 am – 5 pm.
PRICE – General Entry AUD 20, Day Keeper Tour AUD 20 (10.30 am, 1.00 pm and 3.00 pm) and After Dark Feeding AUD 29.50 (5.30 pm & 8.30 pm)
7. Indulge in a trail of the culinary kind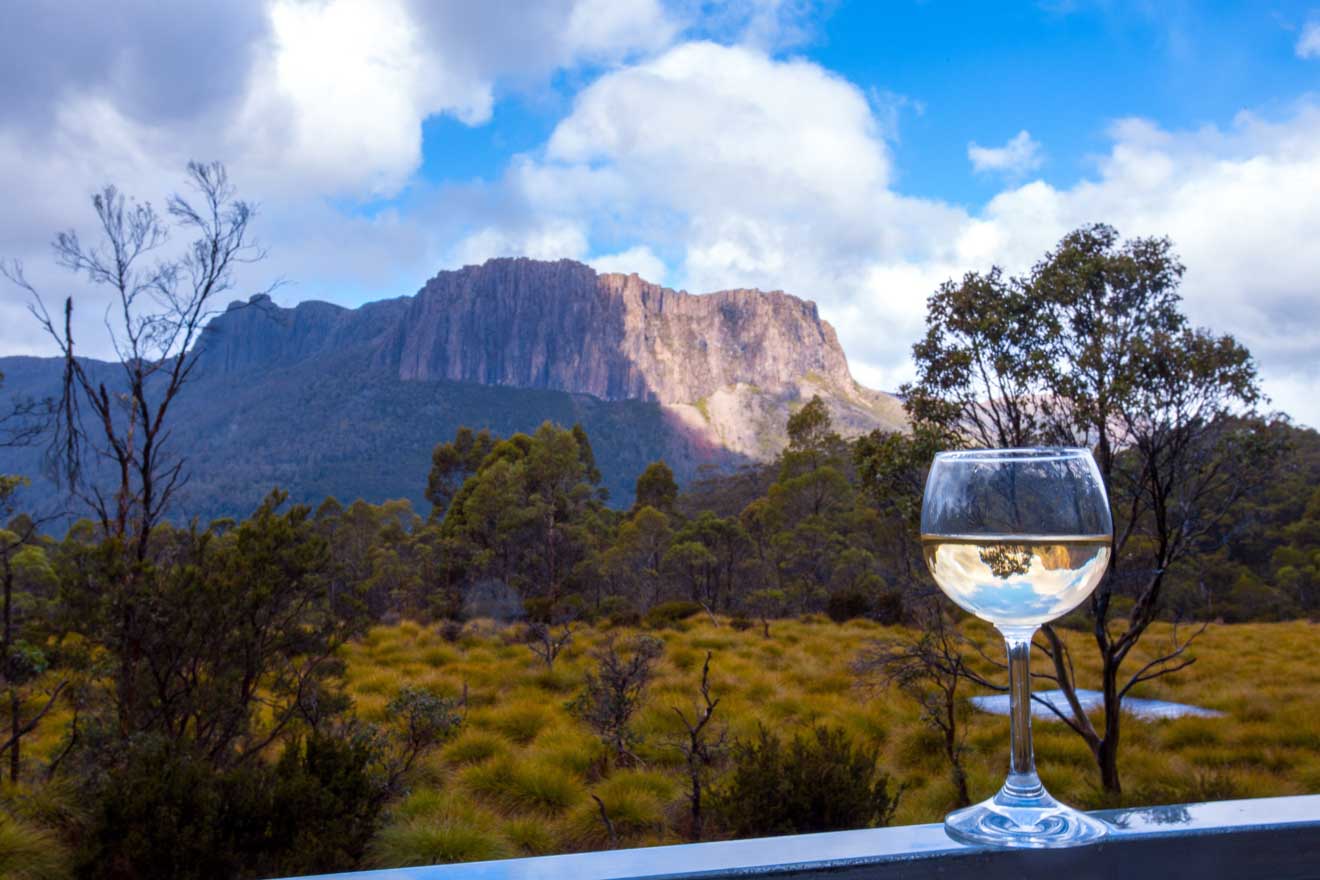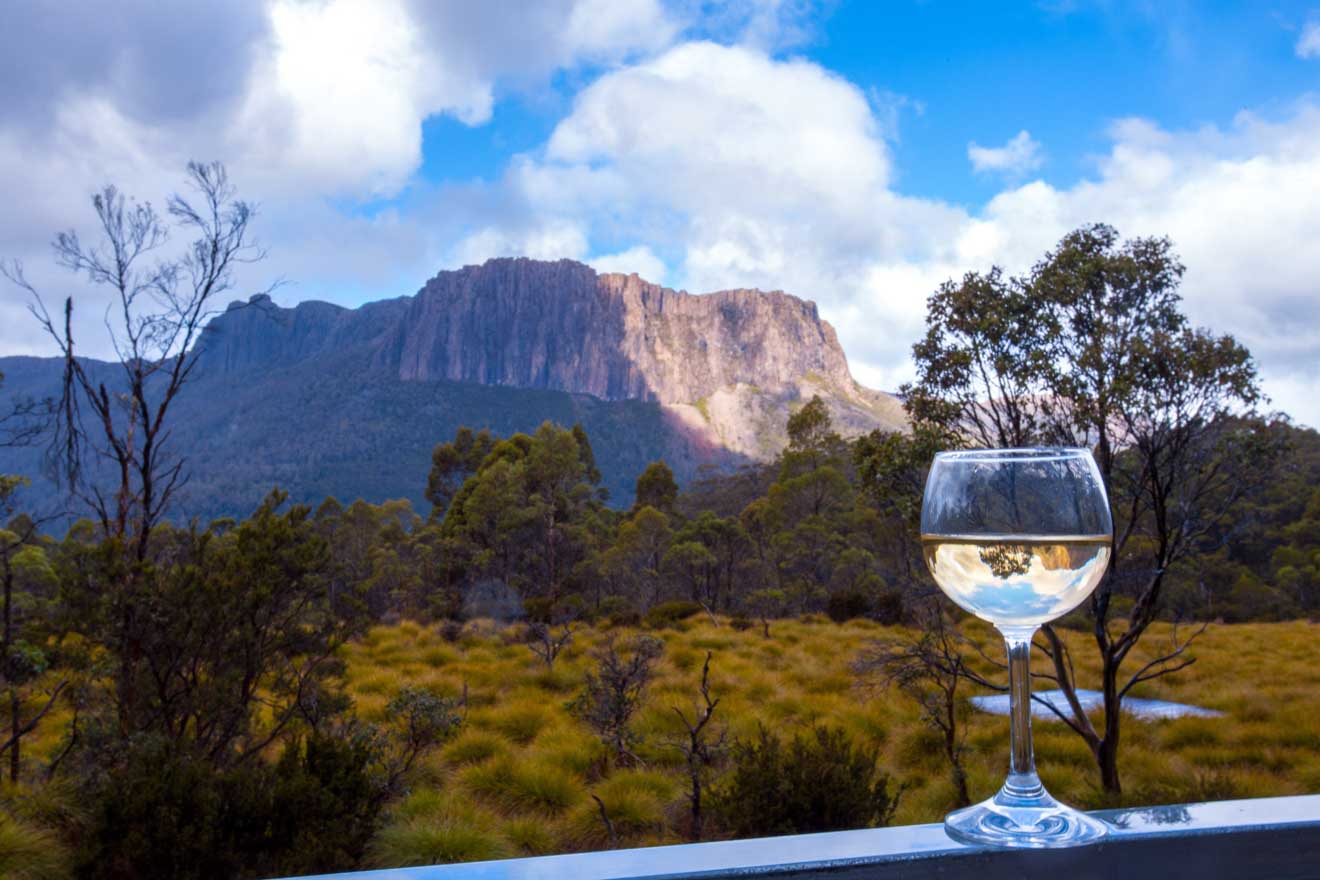 Cradle Mountain trails are not all hiking ones. Switch up your itinerary by immersing yourself in the culinary delights the northwest region has to offer. If you are renting a car, take a road trip from the Cradle to Coast Tasting Trail.
Explore the region's local produce and stop along the way to discover culinary delights, including The Spreyton Cider Company, The Truffledore. Seven Sheds, Twelve Acre Wood Honey, Ashgrove Cheese, and Van Diemens Land Creamery.
If you are not too interested in venturing far, take in a high tea at Peppers' Cradle Mountain Lodge. Click here to make a reservation.
8. Relax at the Waldheim Alpine Spa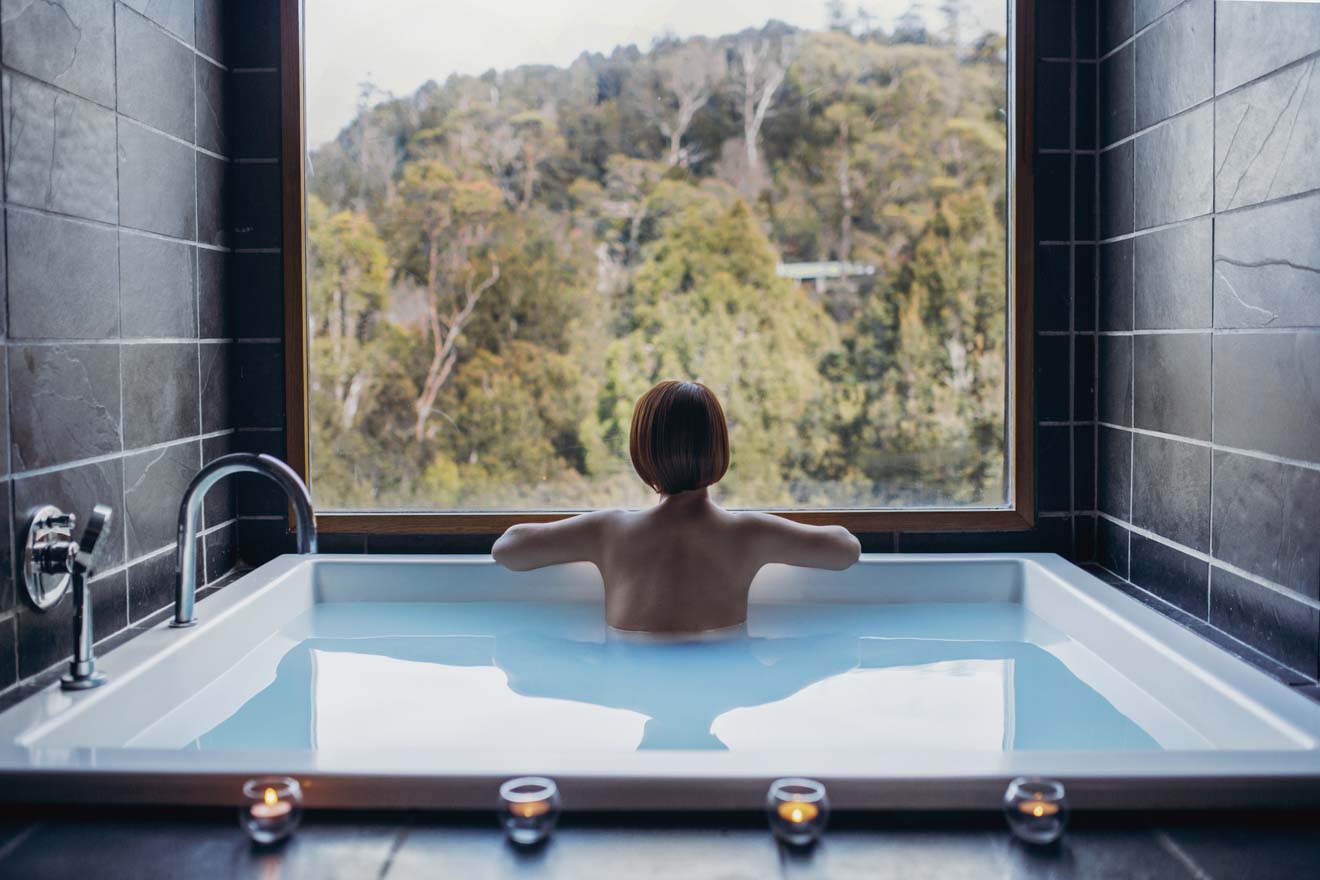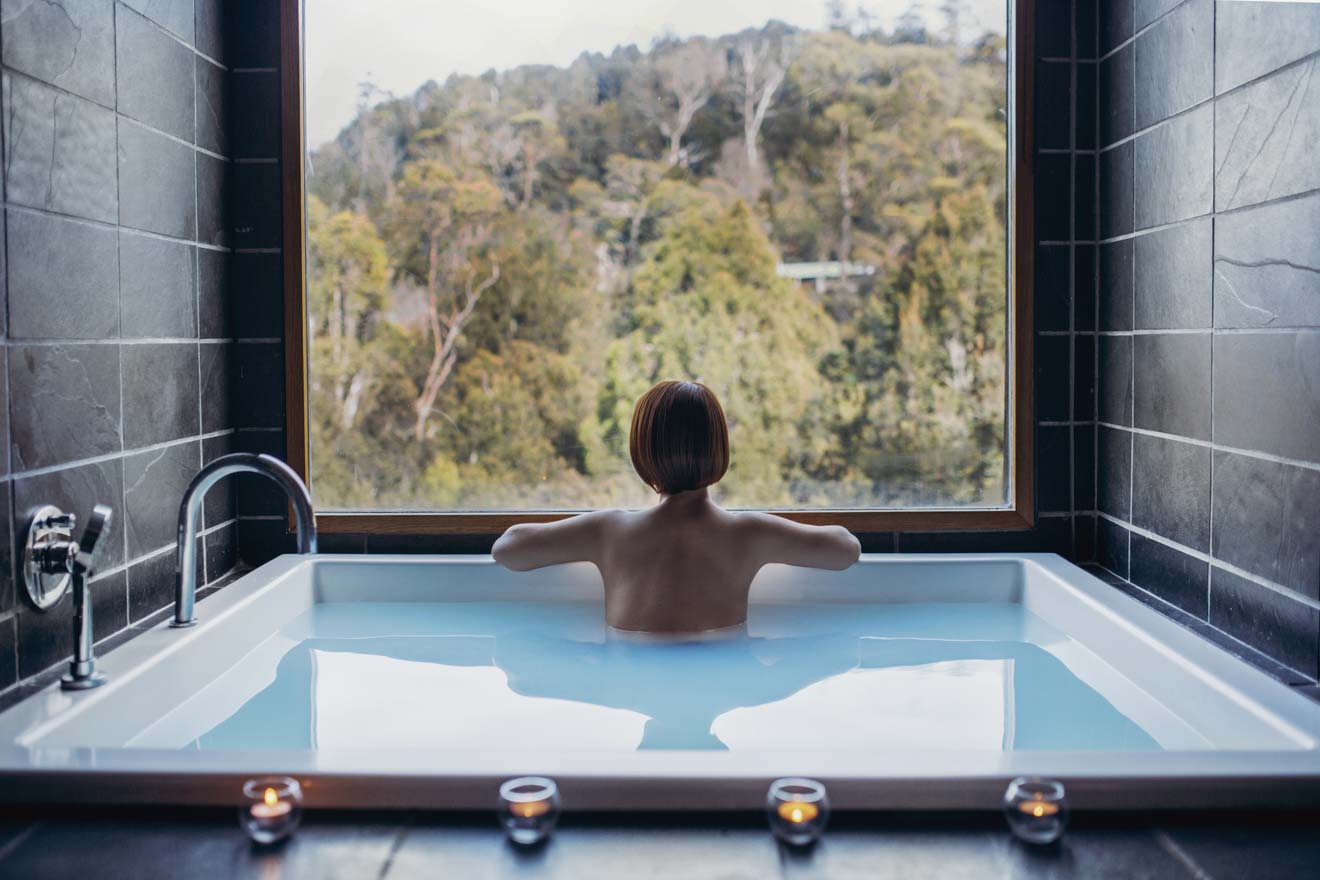 Nothing beats the soothing feeling of being indoors and hearing the rain pelting down against the window. Imagine having the opportunity to receive a massage while overlooking the mystical Pencil Pine Rivers and the ancient forest littered with King Billy Pines.
Check out the rates and see more about facilities and treatments available here.
| | |
| --- | --- |
| 👨‍👩‍👦 Family-friendly score: | Great |
| 🚶🏽‍♂️Best tour: | Day trip of Cradle Mountain |
| 🌳 Best hiking trek: | Overland Track |
| 🧖‍♀️ Best for relax: | Waldheim Alpine Spa |
| 📅 How many days: | 2 |
Where to stay in Cradle Mountain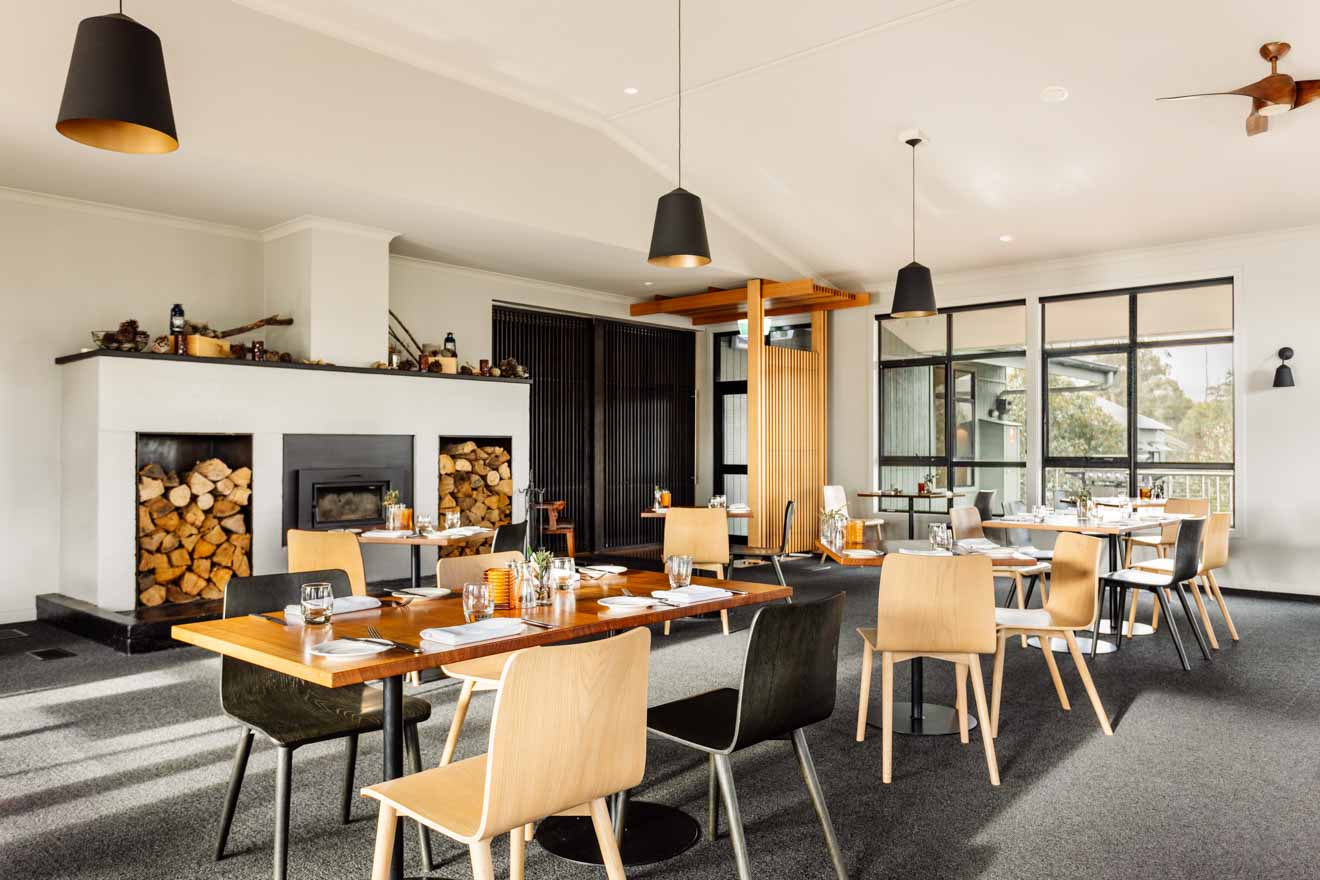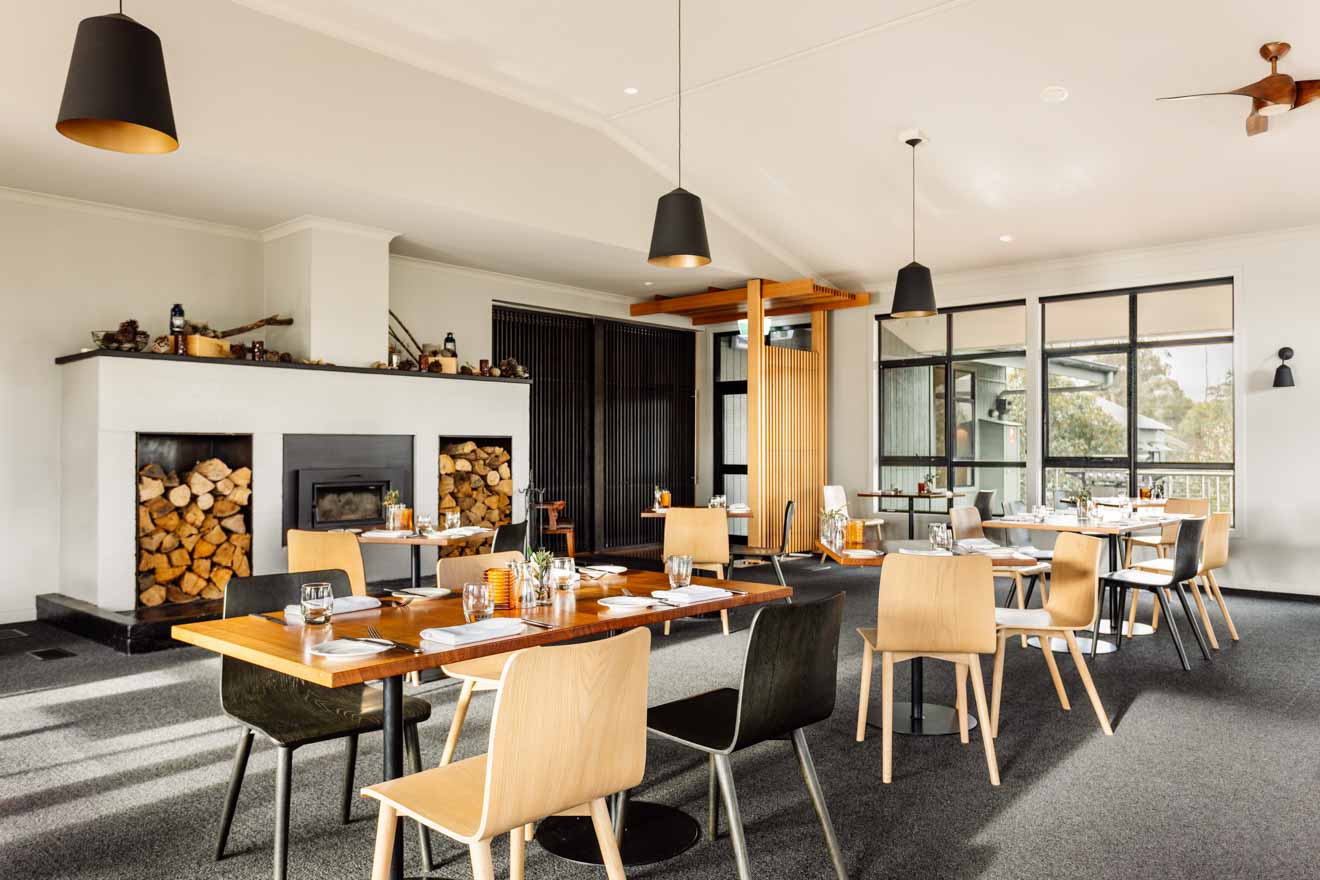 LUXURY
Peppers Cradle Mountain Lodge – is one of the most luxurious accommodation options. It is set on the northern edge of this national park. This lodge offers world-class dining and facilities. Remember to pack a good book because there are no televisions in your room.
Cradle Mountain Hotel is set amongst alpine woodland on the fringe of the national park. This stylish four-star hotel offers comfortable rooms and delectable dining options, with the convenience of everything being under one roof.
MIDDLE-PRICED
Cradle Mountain Highlanders Cottages – These quaint rustic timber cabins truly emulate an authentic wilderness experience. Tucked away in the bushland, these 16 cabins are a five-minute stroll away from the Cradle Mountain Visitor Centre. Book early to avoid disappointment!
BUDGET
Cradle Mountain Waldheim Cabins – Nestled amidst the ancient forests, these cabins are budget and come equipped with electric heating, single bunk beds, necessary cooking utensils, and an electric stove – small fridges available in each cabin but no general-use power points. Bring your bedding and toiletries; linen is available at an additional cost. The cabins use shared bathroom facilities.
Staying at these cabins will give you the true wilderness experience. Cabins are basic and affordable with hiking trails located at your footstep.
Conclusion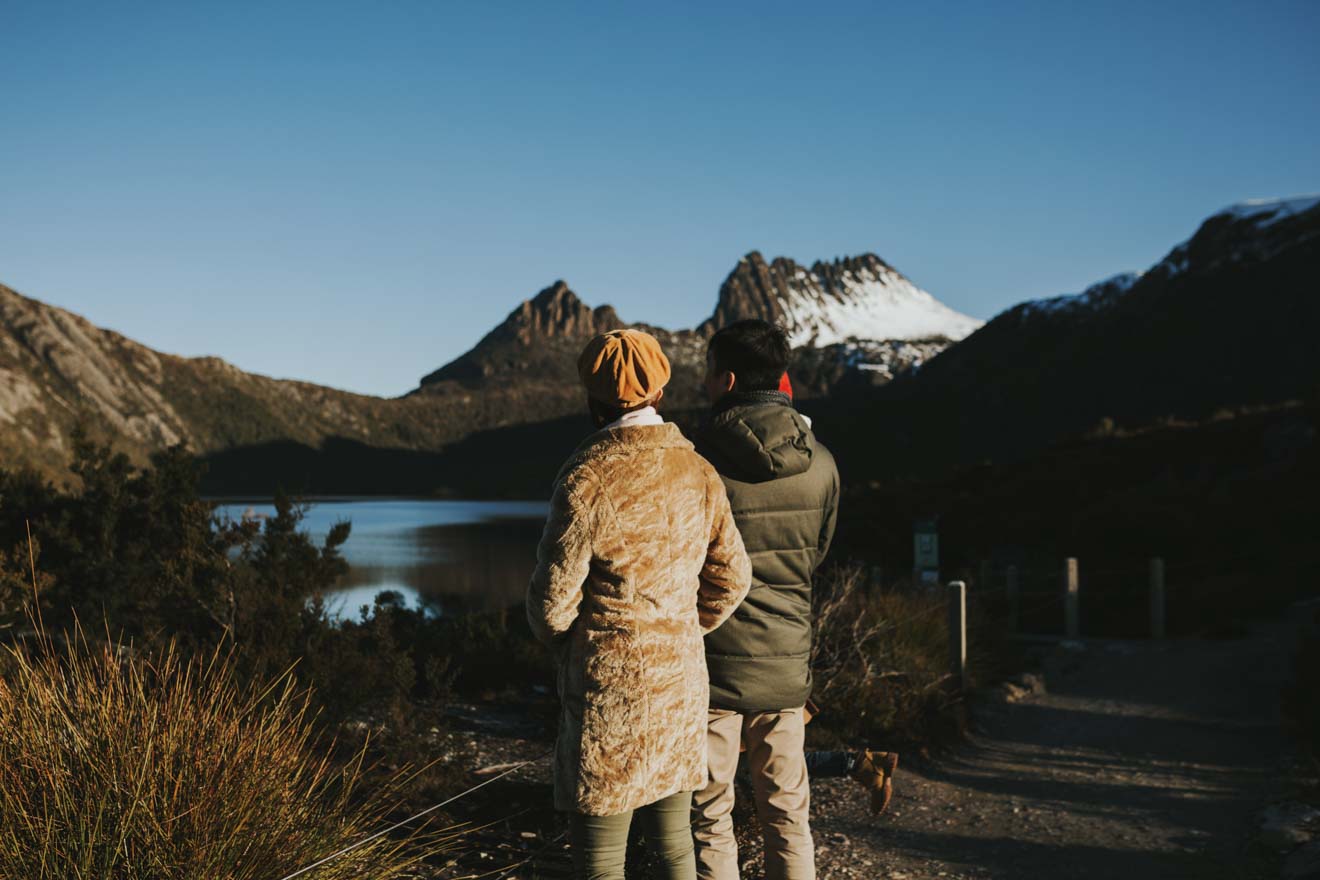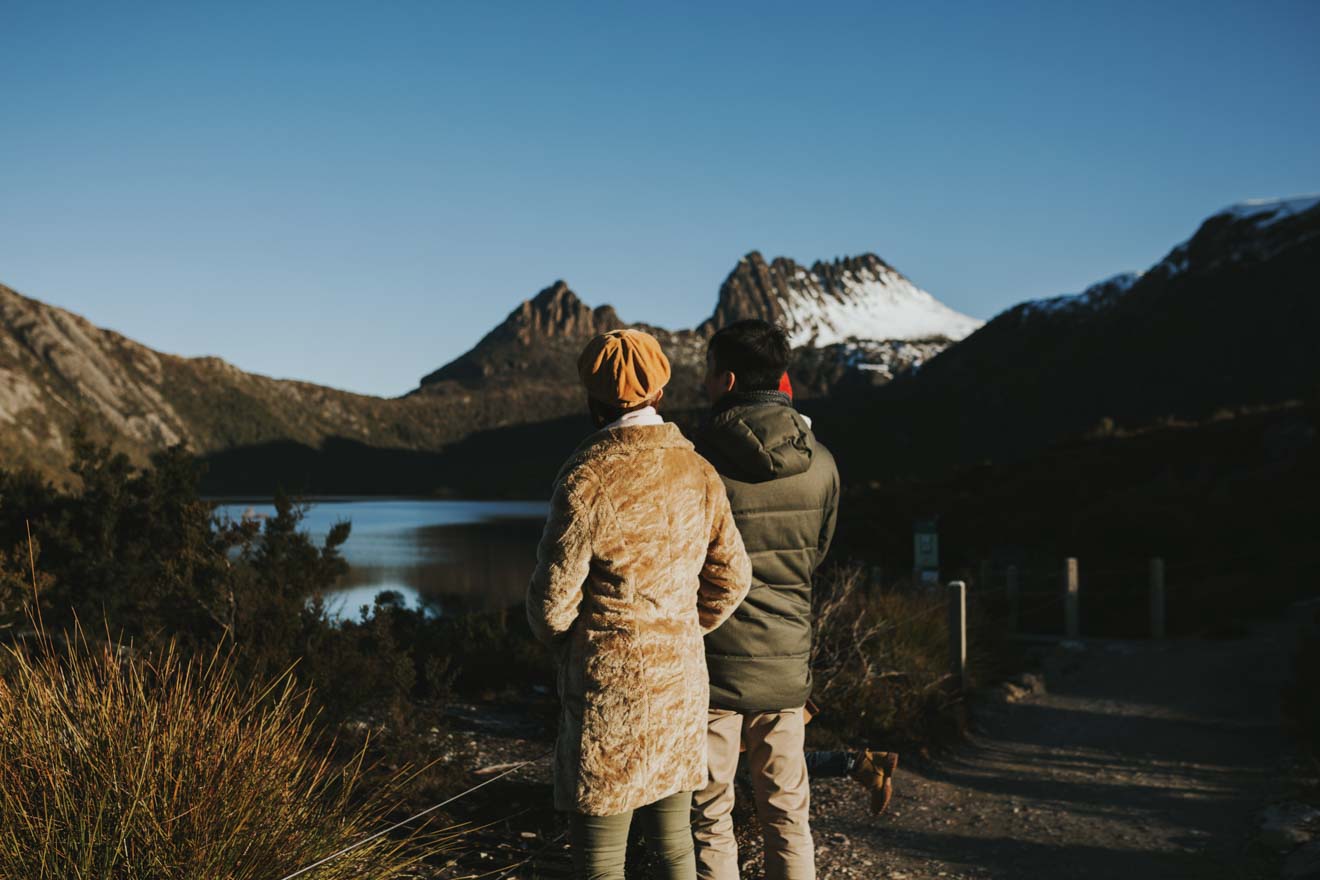 Cradle Mountain is a seasonal destination that adopts a different persona based on the season you are there. If you are fortunate to get the opportunity to visit Tasmania, I recommend exploring this natural wonder. Winter in the wilderness offers you an opportunity to discover ancient terrain, local taste sensations, and immerse yourself in an enchanting (but chilly) experience.
I hope you enjoyed my Cradle Mountain travel advice and hopefully this will help you when planning your trip to Tasmania. If you have any questions, don't hesitate to leave your comments in the section below, I love hearing from my readers!
---
Pin it for later!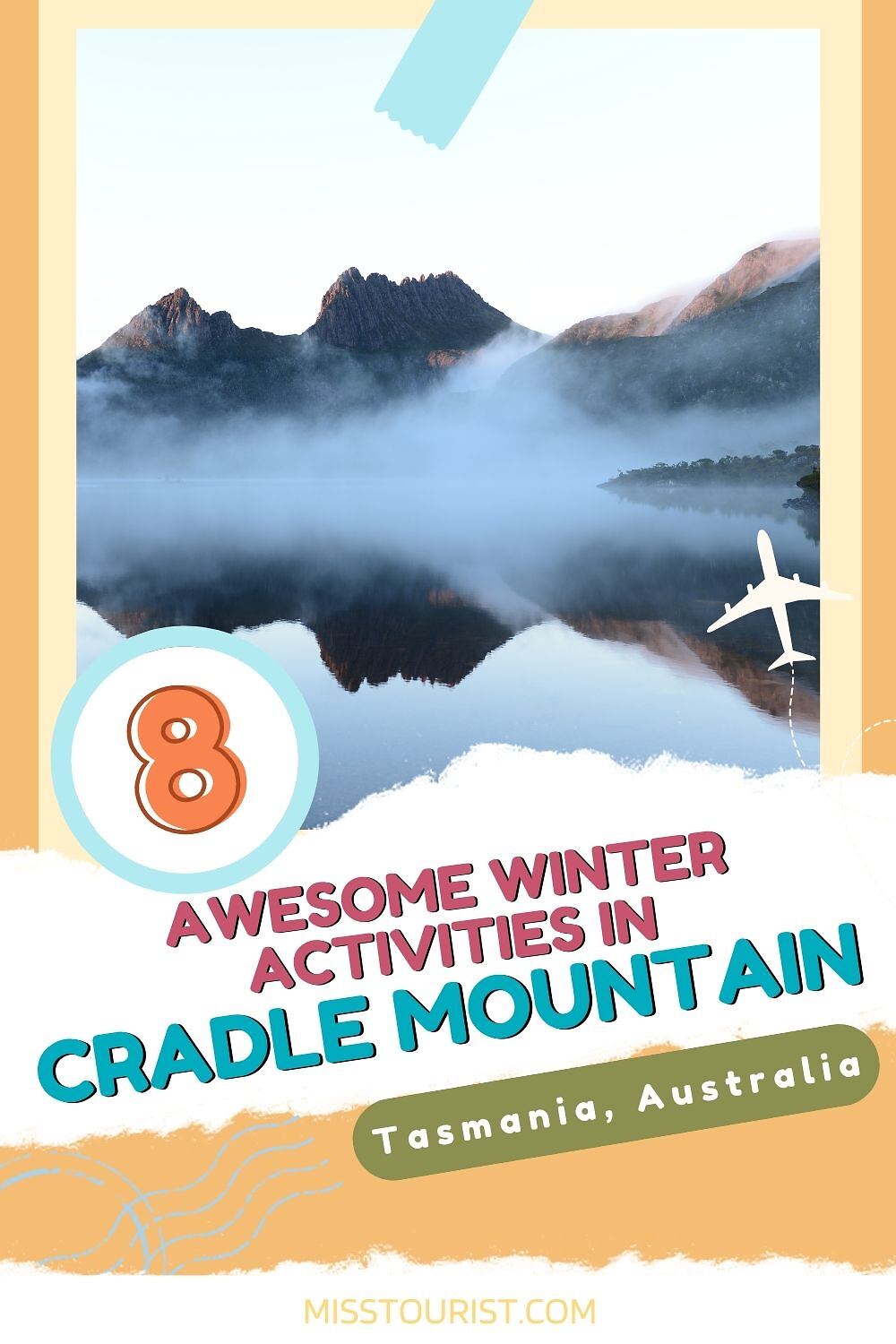 Pin it for later!