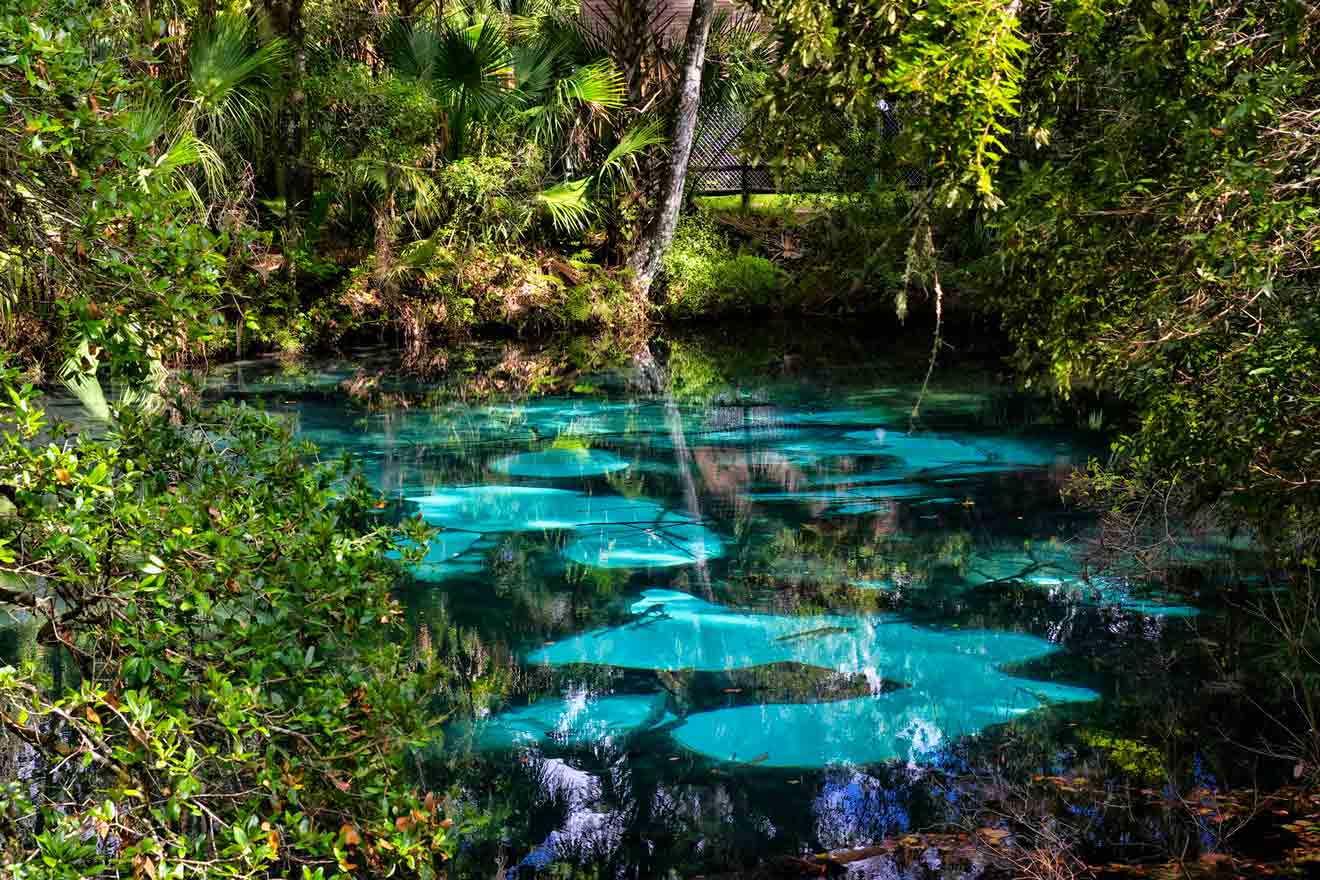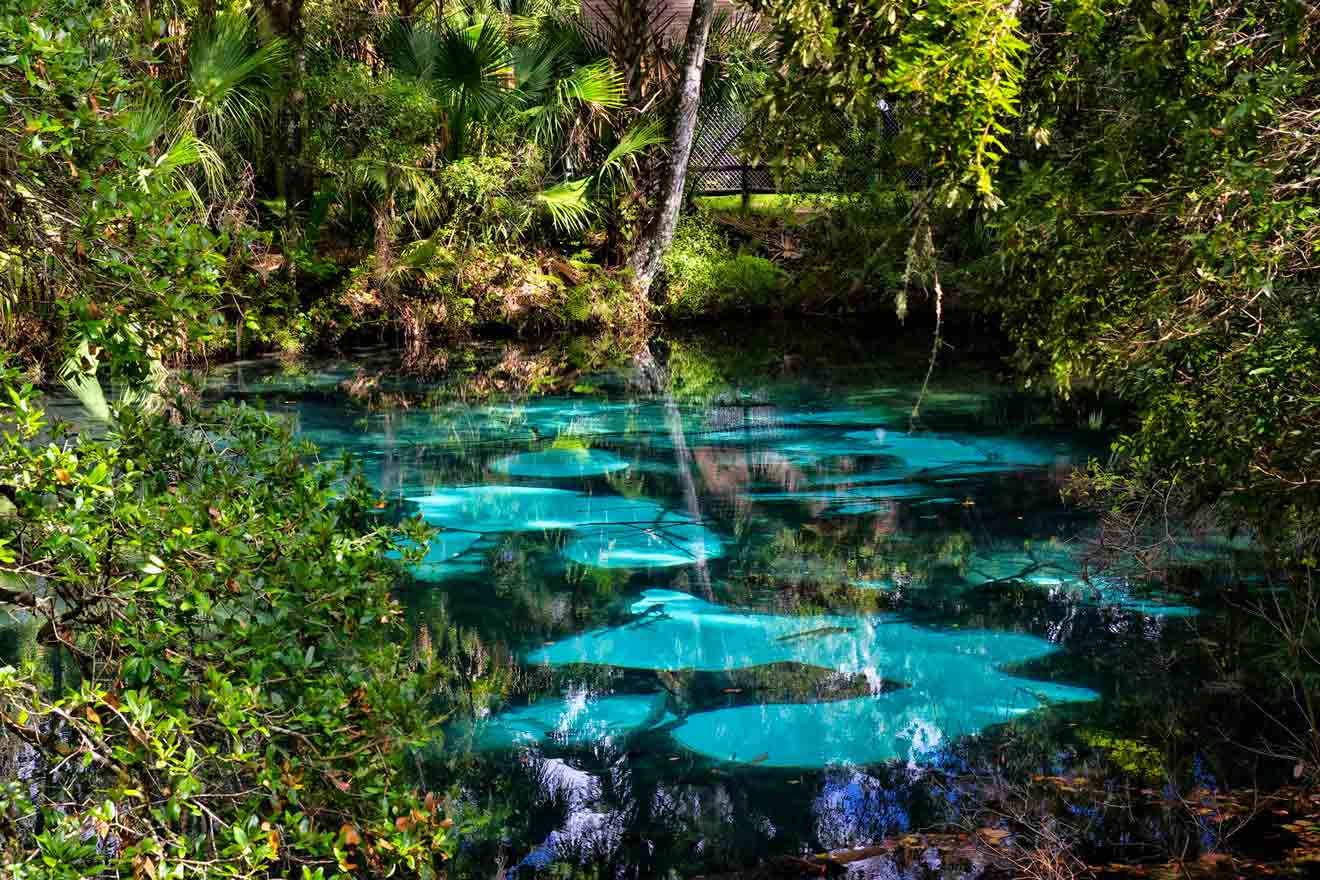 Ocala is a magical and enchanting city in North Central Florida. Here, you will find tons of horses, farms, crystal-clear springs, and super fun activities!
As a Florida native who's been all over the state, Ocala is still one of my favorite places in Florida. The ancient oak trees are mesmerizing, and the landscape is just gorgeous. It really has an old Florida feel. When visiting Ocala, if you've only ever been to Miami or Orlando in Florida, you will be shocked that you are even still in Florida!
A true southern belle, Ocala is a charming place to visit, and the nature alone is worth a trip to see firsthand! Get lost in the rolling hills, freshwater streams, rivers, lakes, and springs, wise old Oak trees, and unmatched beauty.
WARNING: You are entering horse country, and it's absolutely breathtaking.
Let's jump right into this exclusive list of the best things to do in Ocala from a local!
If you are in a hurry
Here are the best things to book if you are in a hurry and need to find some amazing adventures right away!
Here are the main things to book in advance:
1. Experience beauty like no other at Silver Springs State Park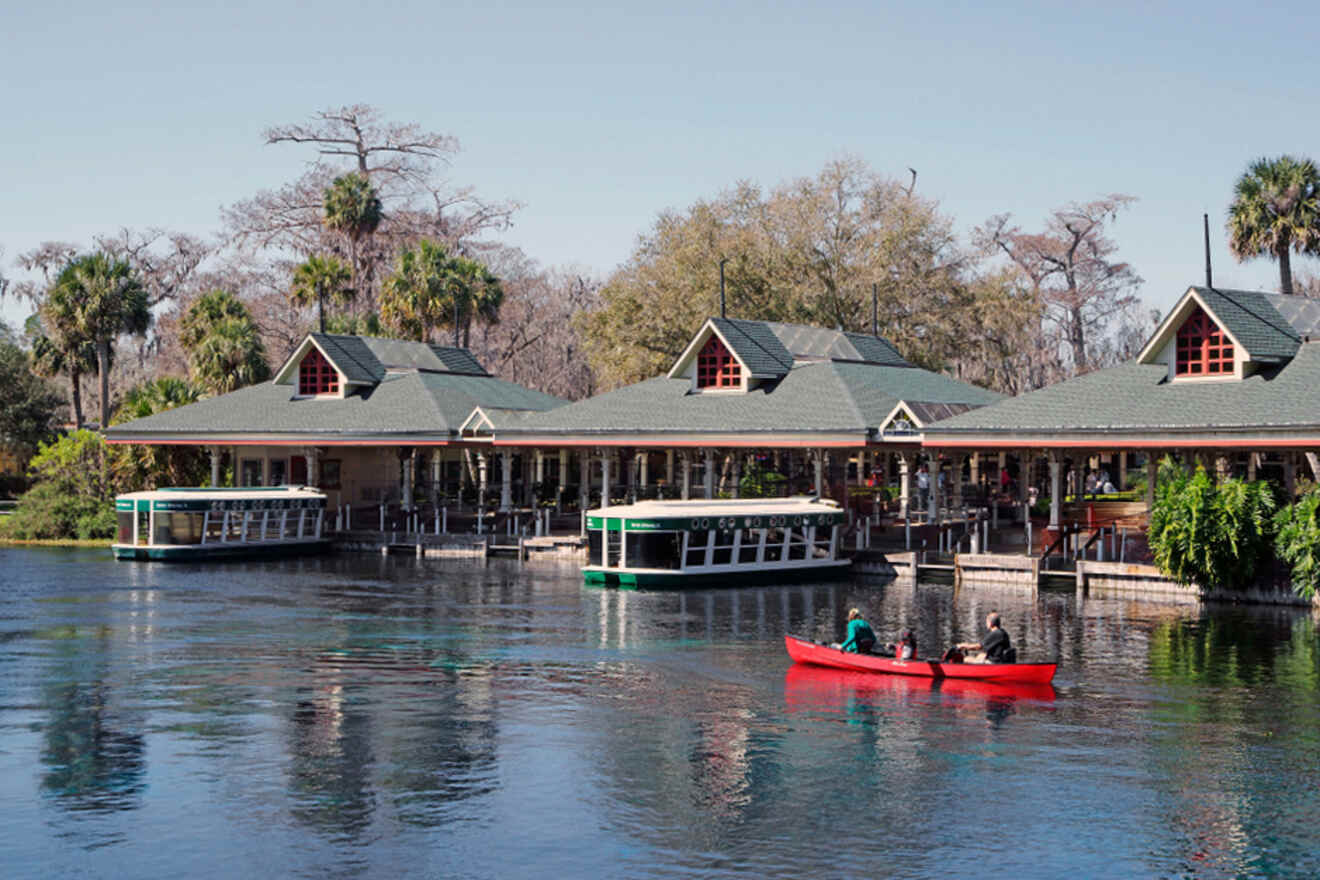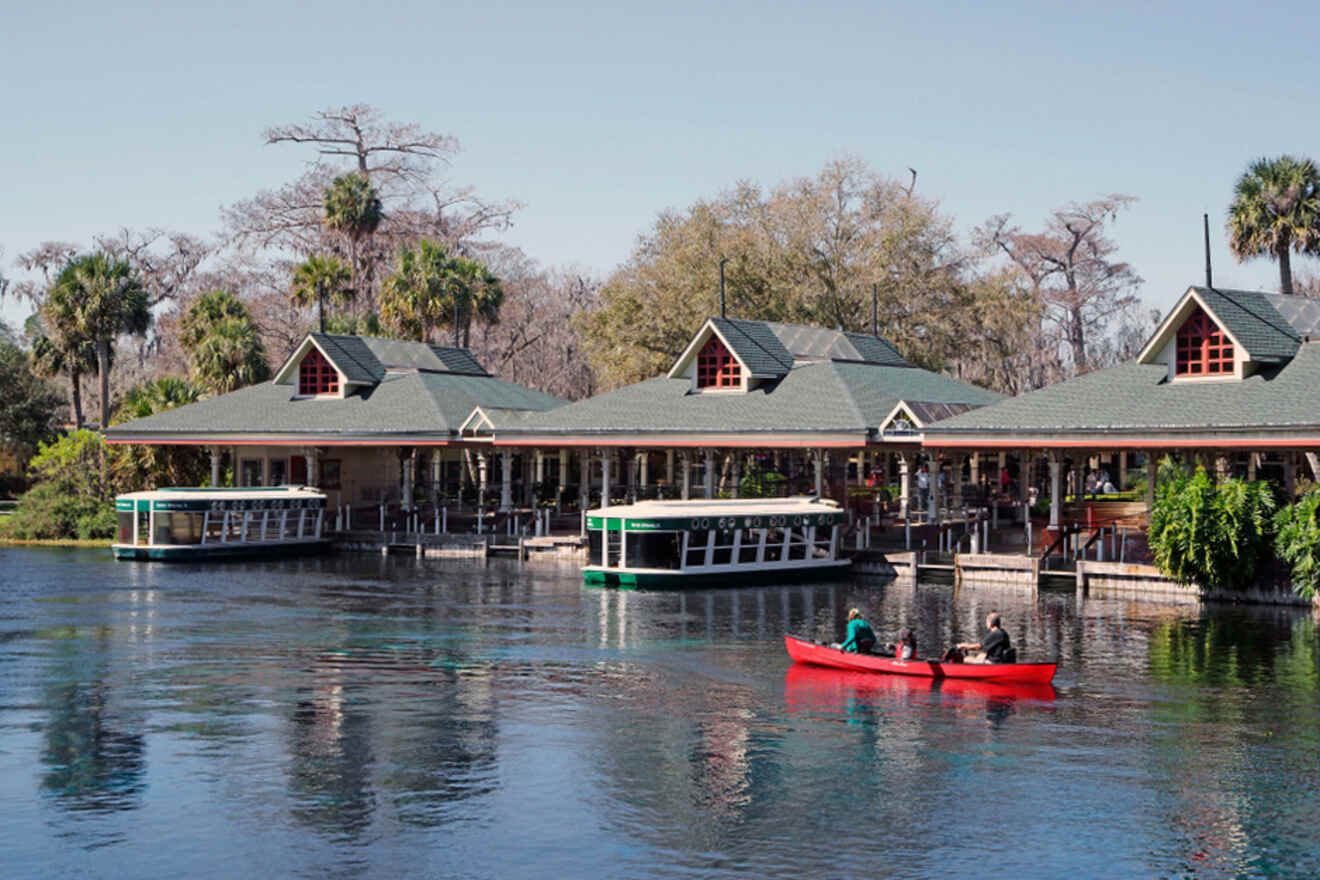 If there's only one thing you do on your trip to Ocala, it should be visiting Silver Springs State Park. This is easily one of the absolute best things to do in Ocala.
Silver Springs State Park is a once-in-a-lifetime experience that you will never forget as long as you live! Few places on earth are more beautiful than Florida springs, especially Silver Springs.
The springs at Silver Springs State Park are some of the oldest artesian springs in the entire world. You will never run out of things to do at this incredible treasure trove of beauty.
I personally recommend renting a clear kayak. It totally levels up the whole experience. The springs are so clear, using a clear kayak is the only way to do it! They are often sold out, so act fast!
PRICE: US$69
Book Your Clear Kayak At Silver Springs
2. Explore the Silver River
The Silver River is a beautiful, slow-moving river with a no-wake zone. The most incredible and unique wildlife surrounds this river in Florida!
Get lost in the saw palmettos, ferns, wading birds, hawks, owls, and eagles flying overhead, river otters, manatees, and the occasional alligator! If you go during the spring, it's alligator mating season, and you just may get to hear them bellowing! It's a deep and otherworldly sound that vibrates the water in a fascinating way!
Rent a glass-bottom kayak to really soak up the magic of this gorgeous place in Ocala!
PRICE: US$55
Book Your glass bottom Clear Kayak
3. Spend the day at Withlacoochee State Forest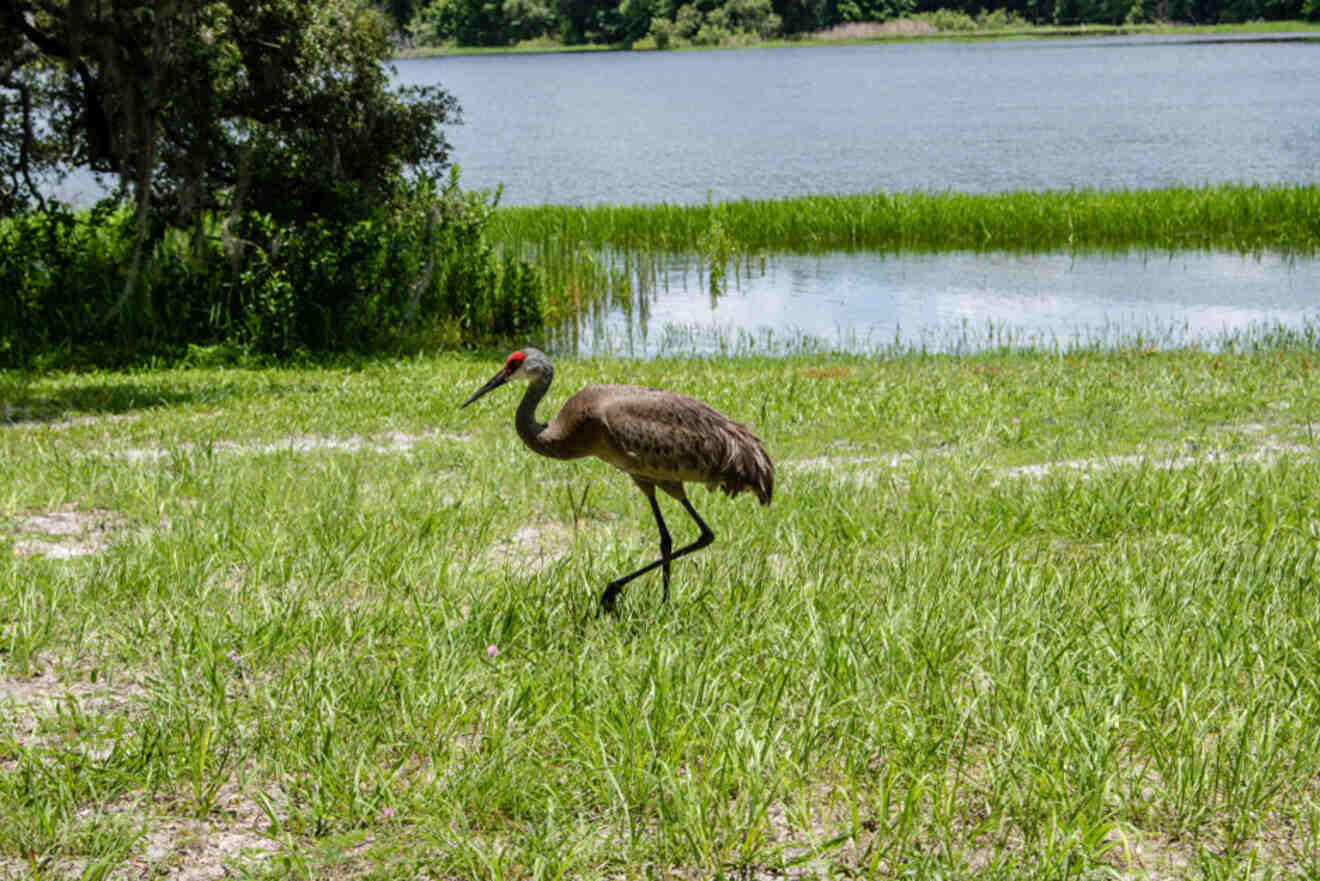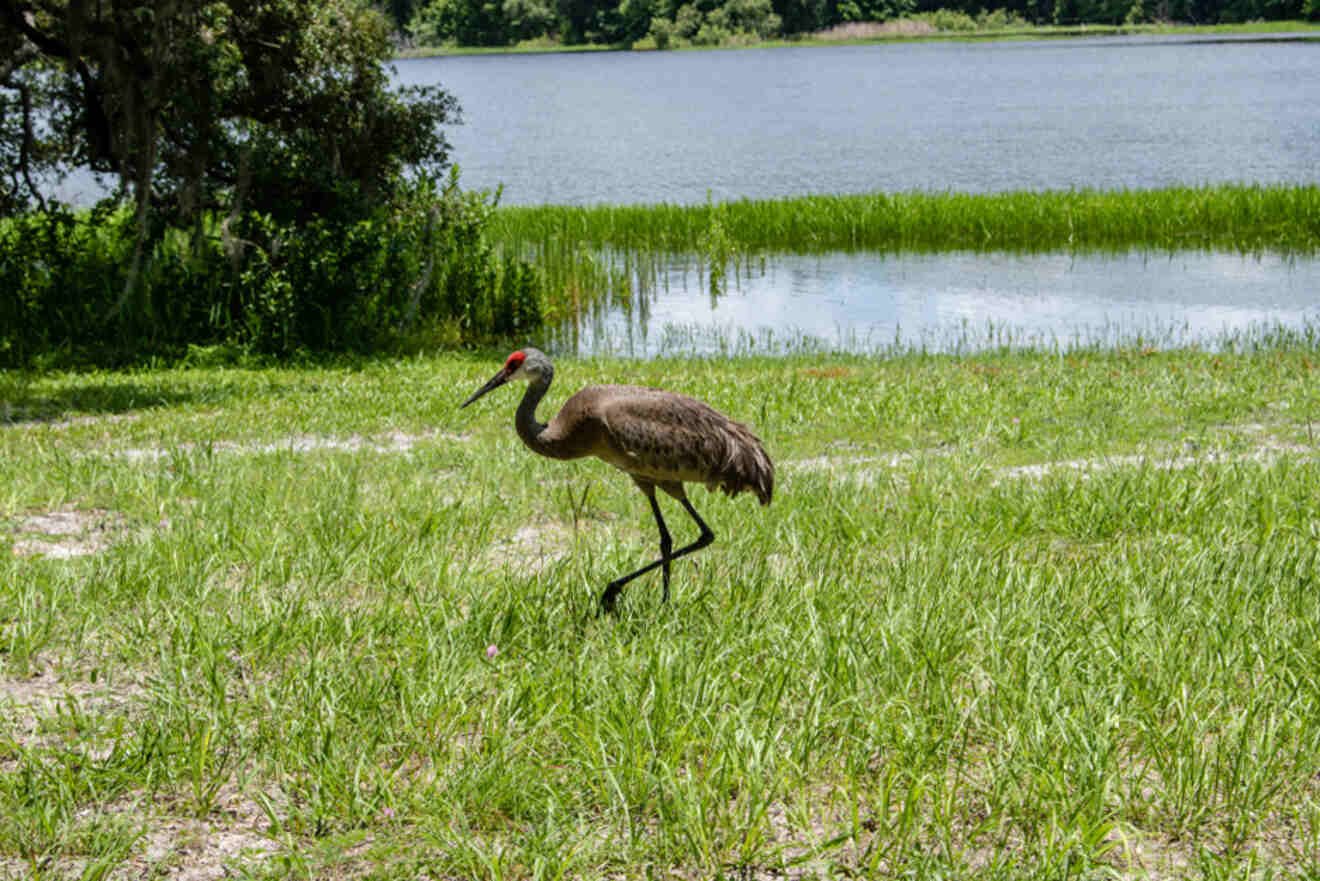 Withlacoochee State Forest is one of Florida's most gorgeous hidden gems! An incredible area spanning over 150,000 acres, it's the perfect place to spend a day in the great outdoors with the whole family!
You can do so many things here. With an abundance of activities and endless hiking trails for every skill level, you'll never be bored. Plus, it's totally free!
The best trail here is probably the main Withlacoochee State Trail, which is pretty flat so it accommodates everyone! It crosses about 46 miles (74 km) of terrain over 3 counties so you'll get to see lots of different types of landscapes and wildlife along the way.
PRICE: Free
4. Enjoy the arts at Appleton Museum of Art
Appleton cultural center and museum of art is a super fun activity to do with kids in Ocala. Located within the College of Central Florida, there are more than 24,000 artifacts for everyone to enjoy.
From old European art to African artifacts and contemporary art, the Appleton Museum of Art has something for everyone to enjoy.
With its many beautiful exhibits, the Appleton Museum of Art also features many cool events! Make sure you check out their calendar to see when the next artist talk, live music, or workshop event is! If you're tired of outdoor adventures, spend the day inside and gaze at some beautiful art.
PRICE: US$10
5. Fly through the sky at Canyons Zip Line and Adventure Park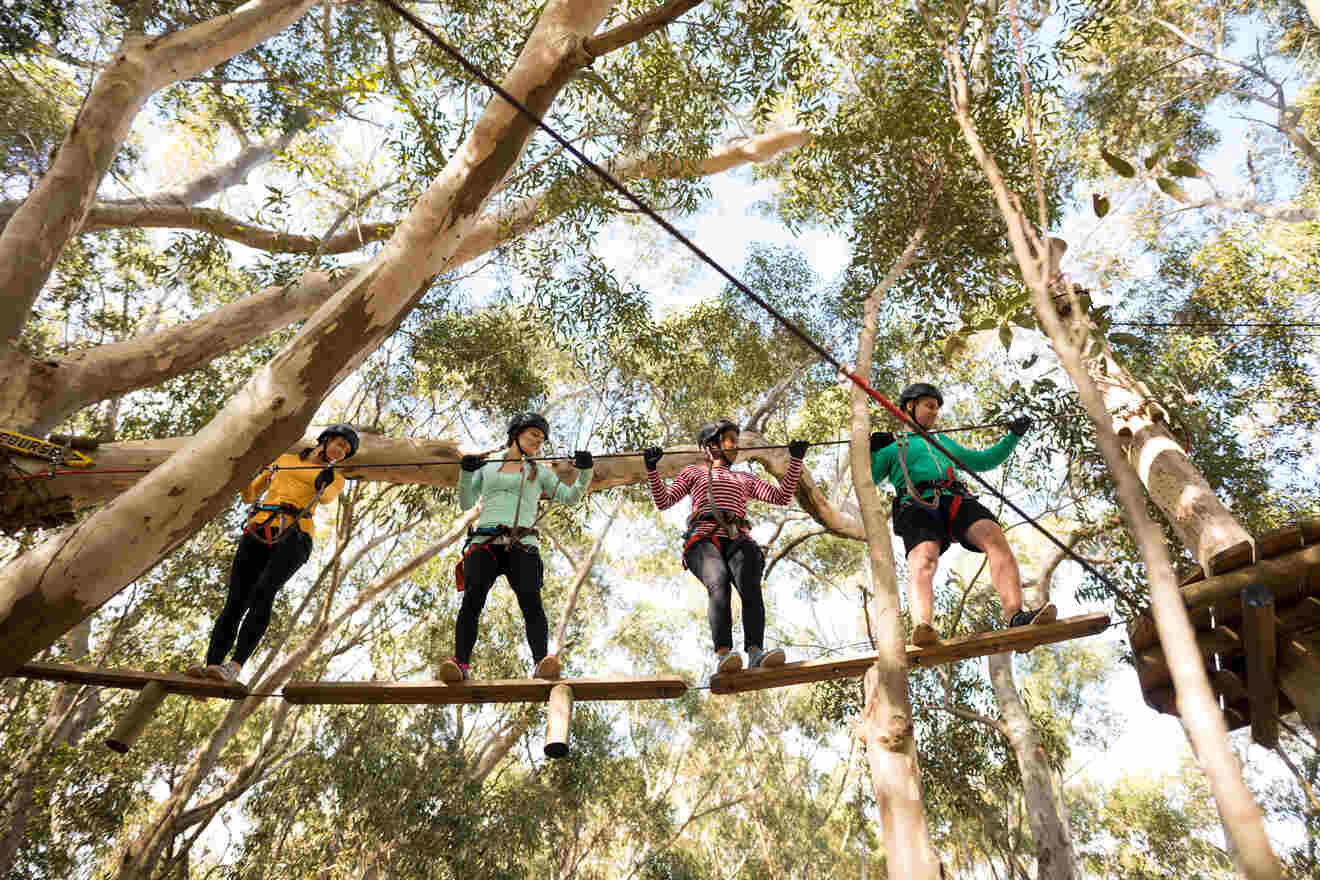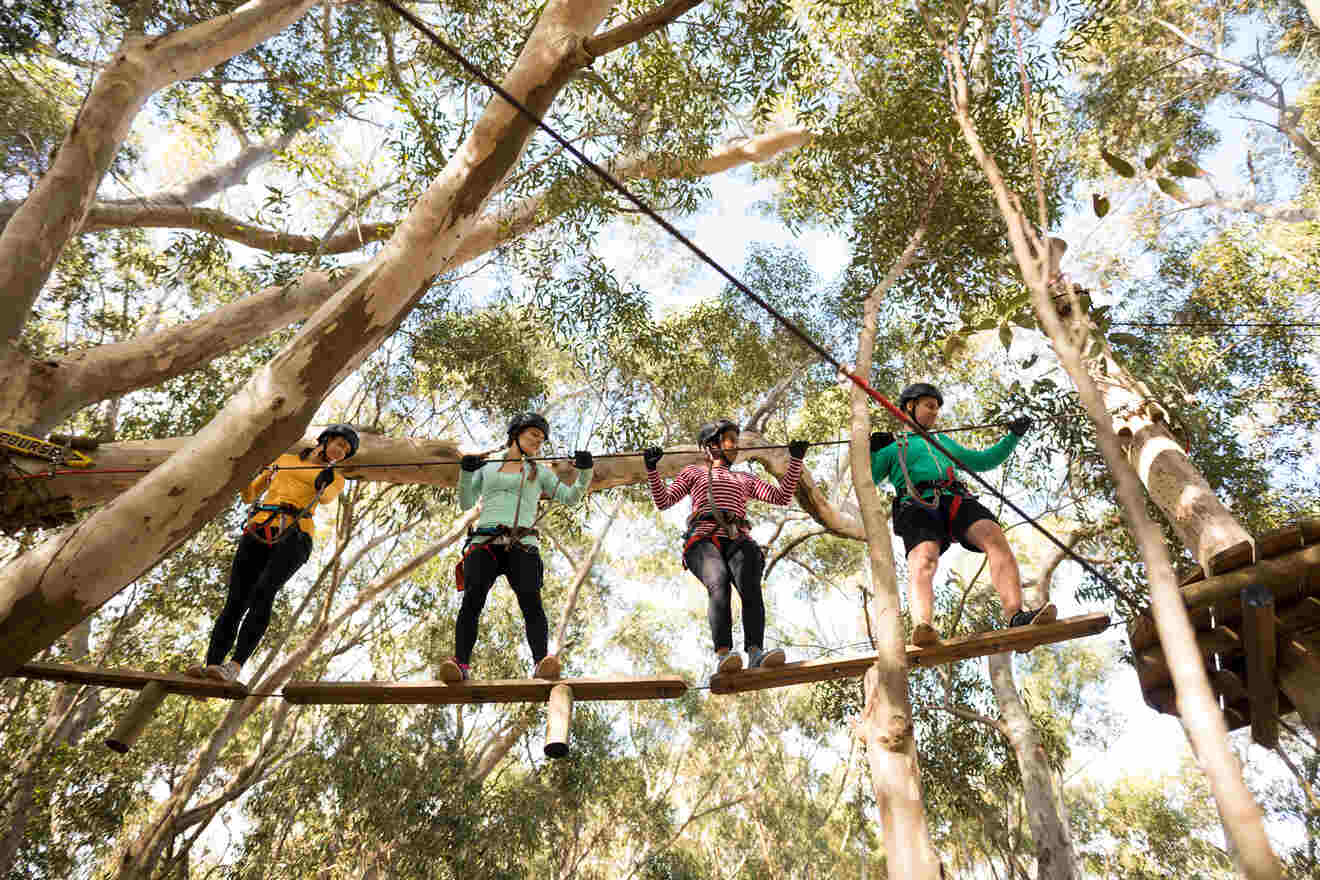 If you love the outdoors and you love a good adventure, you are going to love this one. This is definitely one of the best things to do in all of Florida, hands down.
At the Canyons Zip Line and Adventure Park, you can fly high above Florida's only canyons in the entire state!
Speaking from personal experience, this was one of the best experiences of my life. I went for my birthday last year with my partner, and I was shocked at the utter beauty and thrill of the experience!
The canyons zip line also offers other adventures like horseback riding, wine and chocolate tours, kayaking tours, gem mining, and more! Plus, if you visit Ocala during the full moon, you can enjoy a moonlight zipline experience under the stars!
PRICE: US$70
Book Your Canyon Zip Lining Experience
6. International Drag Racing Hall of Fame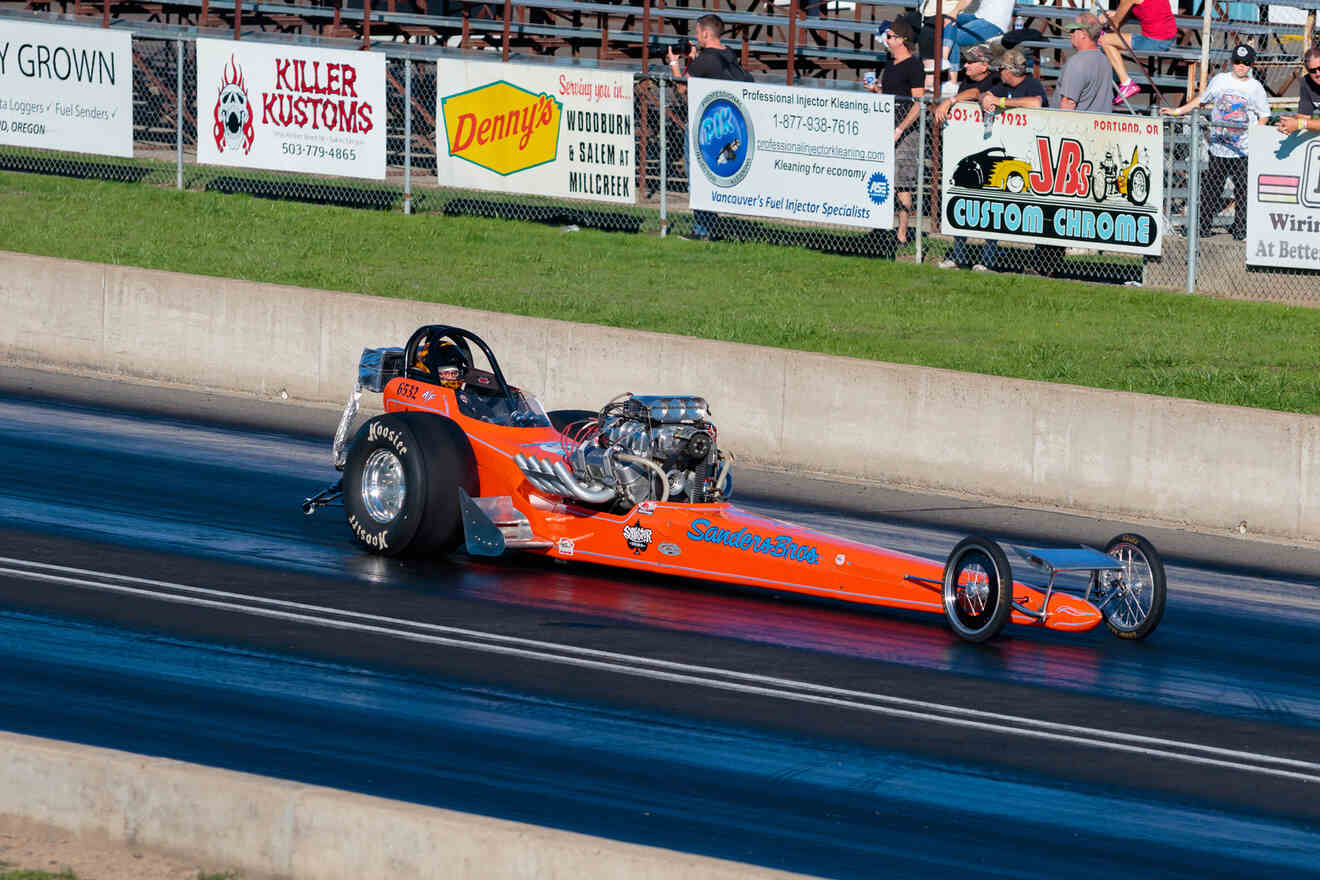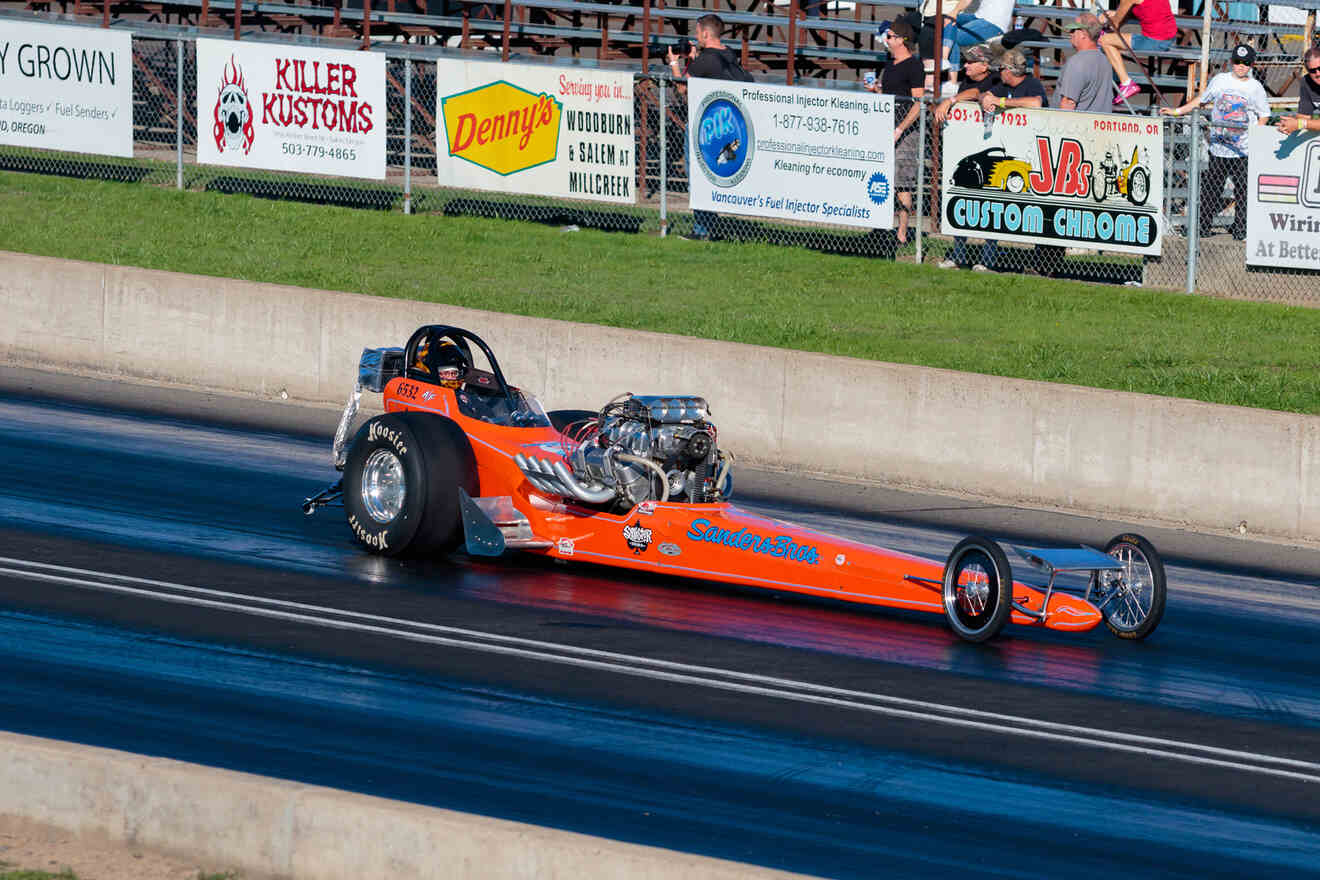 For all those car fanatics out there, listen up cause this one's for you! This is Donald Glen Garlits Museum – a race car driver and mechanical engineer from Tampa who is considered the father of drag racing. He played a very significant role in the history of this adrenaline-filled sport.
Opening its doors in 1984, the Don Garlits Museum of drag racing has become a long-time attraction in Ocala, FL!
Here you can learn about the history of drag racing and visit the hall of fame. With almost 100 different drag racing cars, this is a car enthusiast's dream!
PRICE: US$20
7. Take the kids to the Ocala Petting Zoo
If you're looking for something the whole family will enjoy, I got you! The Petting Zoo is the perfect place to play with all the adorable animals – plus you get to feed them! It's also a relatively quiet place so it's a good place to visit if you're trying to avoid the crowds.
Located just a 20-minute drive from central Ocala, you'll get to hang out with llamas, donkeys, miniature horses, goats, and lots of other cute animals! I promise you the kids will LOVE this place!
PRICE: US$12 for adults, US$10 for kids up to 12
8. Travel horseback at the Gypsy Gold Horse Farm
Ocala is the land of horse farms, stretching for miles and miles of majestic beings trotting about.
In fact, Ocala is known as the 'Horse Capital of the World!' Your family will absolutely love this. The Gypsy Gold Horse Farm is very unique in that it's not just any old horse farm. They showcase Gypsy Vanner Horses, which are well-known as some of the most majestic and colorful horses in the world.
When you plan your visit, be sure to set aside 2-3 hours. This isn't just your regular tour. You'll also be given a talk and learn all about the history of these stunning horses, as well as the history of horses in Ocala and Marion County.
PRICE: US$45
9. Be one with nature at Ocala National Forest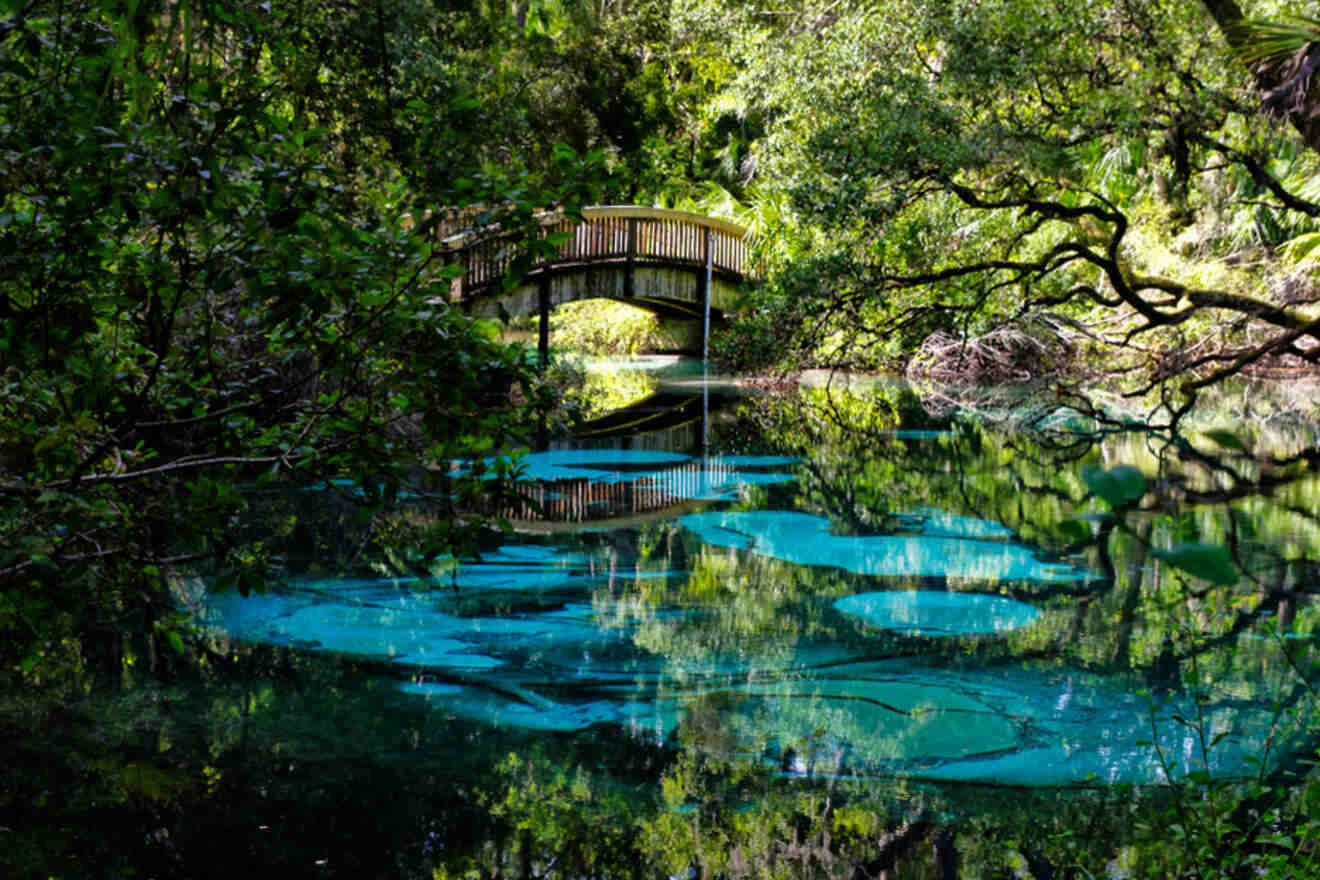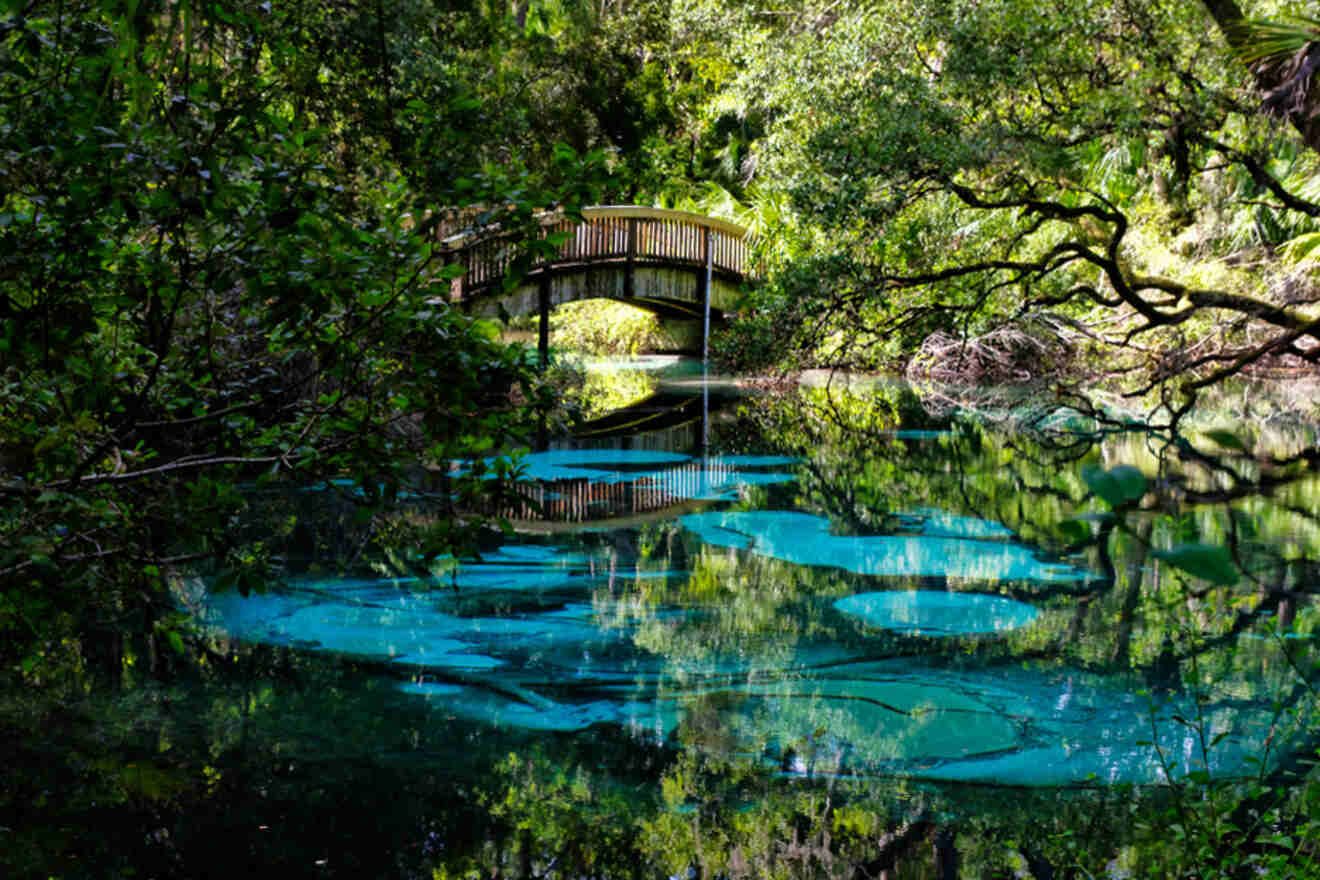 Ocala National Forest is an absolute sight to behold. I seriously doubt you have witnessed such natural beauty like this before in your life! One of Ocala's main attractions, the Ocala National Forest has more than 600 lakes and rivers begging to be explored!
Well known for its large areas of gorgeous sand pine scrub forest, Ocala National Forest is one of the most beautiful places to visit in all of Florida.
Boasting hundreds of lakes and rivers, including the enormous Lake George and Lake Kerr, there are also plenty of trails to explore, like the Yearling Trail, which winds past an old sinkhole and the remains of an old homestead!
Spend a day snorkeling, kayaking, canoeing, enjoying a clear boat tour, hiking, biking, camping, fishing, swimming, and more!
PRICE: Free
10. Let Juniper Springs take your breath away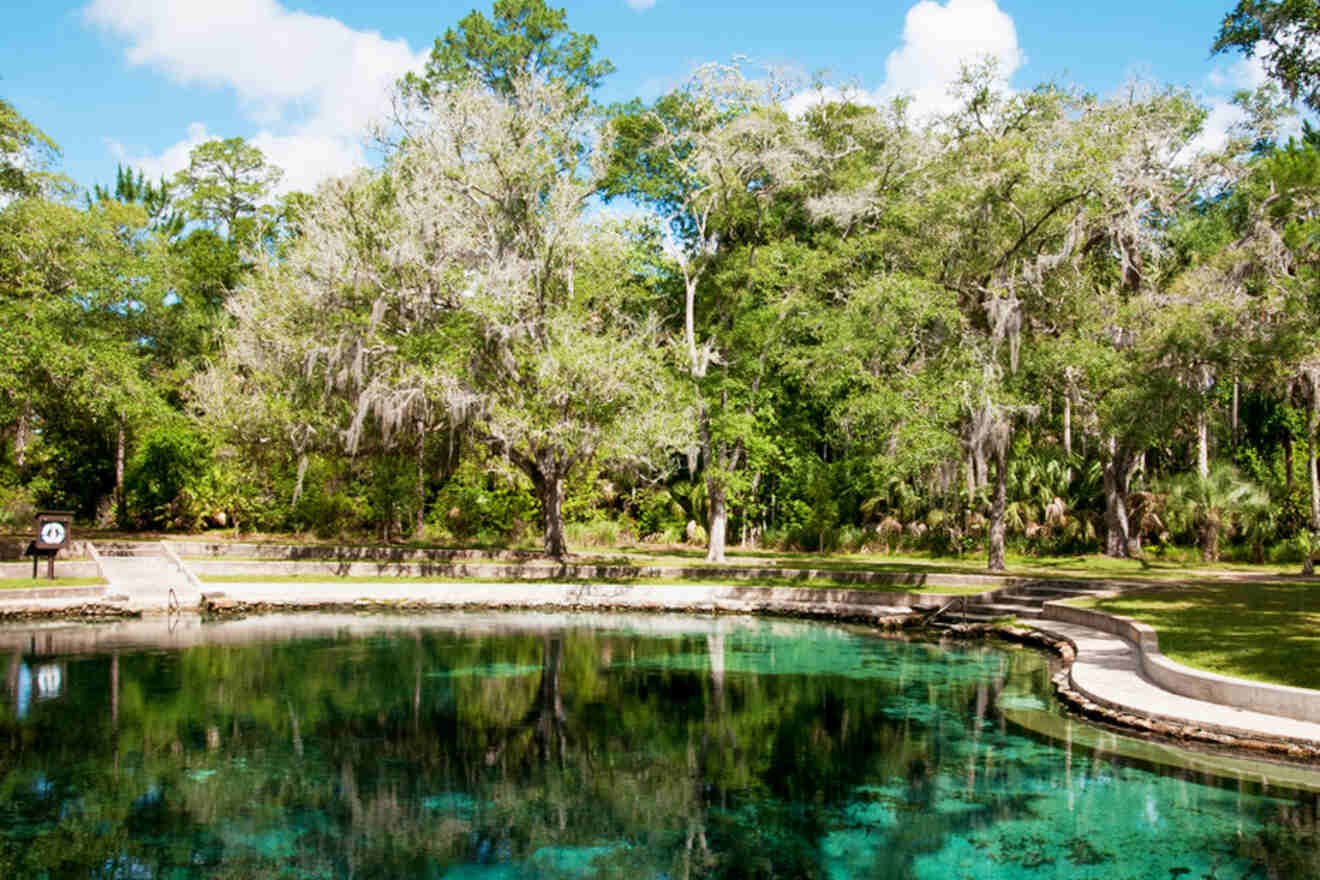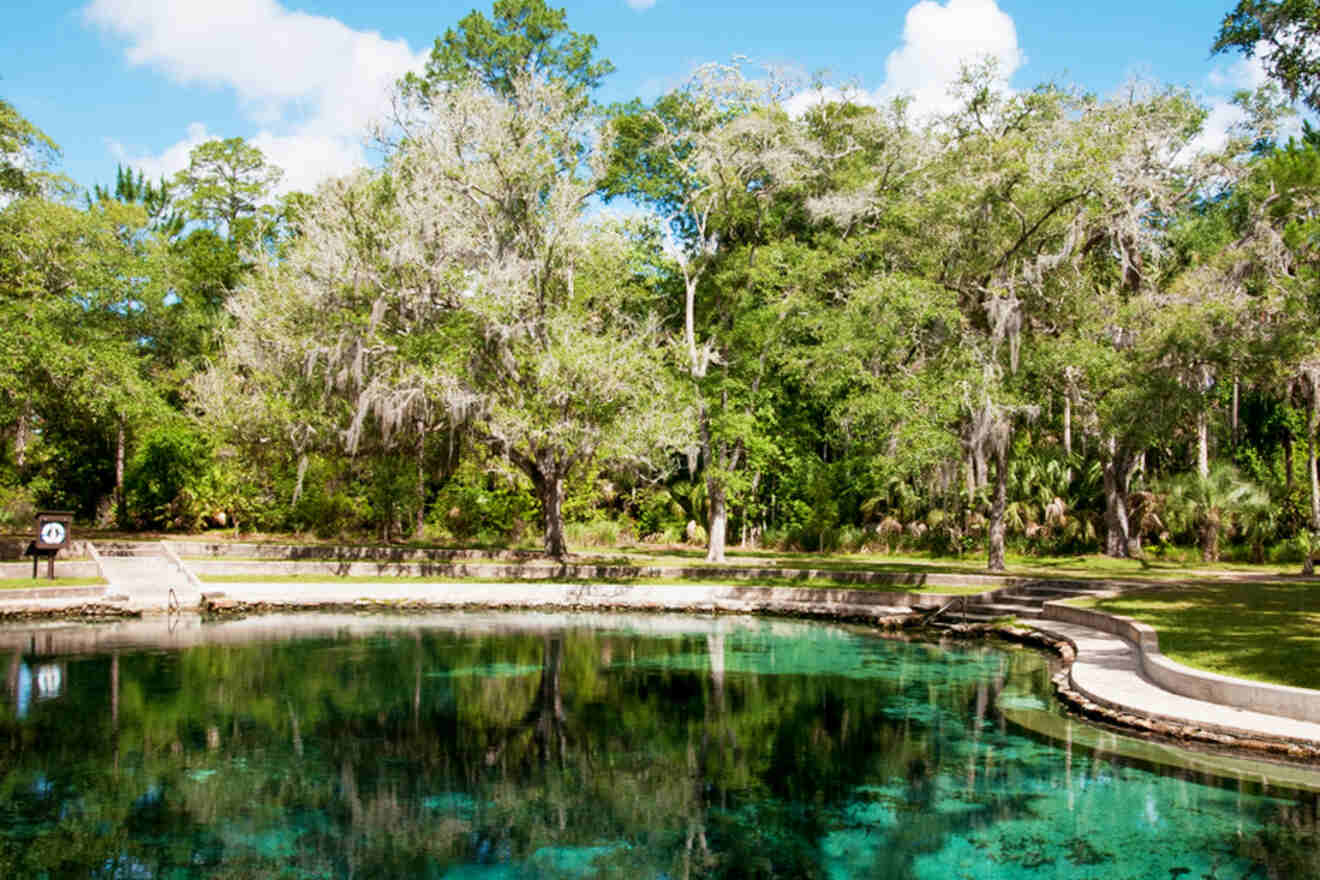 Juniper Springs, located in the Ocala National Forest, is another one of Florida's absolute gems.
This gorgeous feat of nature features some of the oldest artesian springs in the world, tons of hiking trails, and loads of water activities that you are bound to love.
Just in Juniper Springs alone, you will find hundreds of mini springs from little ones to enormous ones. Let the silky, crystalline clear waters caress your body and recharge your cells at Juniper Springs in Ocala, FL.
For those who prefer to hike through this natural wonder, a 1,500-mile Florida National Scenic Trail passes right through Juniper Springs.
Looking for a hike that's a little less intense? There is also a 0.8-mile Juniper Run Nature Trail. This trail is perfect for families looking to explore the vast wilderness of Ocala in more depth.
11. Catch a concert at Reilly Arts Center
Just a short walk from Downtown Ocala, Reilly Arts Center is the place to be! You should definitely check out this place for events, fundraising galas, and concerts during your trip to Ocala.
Whether you're into the performing arts or not, this is a really unique place to visit. You can soak up the local culture and watch performances from local artists! The surrounding area is also really pretty, and there's a cute little park with lots of sculptures and places to rest.
What's great about this place is that it's a really intimate experience. Unlike a lot of other concert and event venues, Reilly Arts Center is pretty small which makes it a really special day out for the whole family.
12. Become a wine connoisseur at Katya Vineyards
For fine dining, an incredible atmosphere, and a bit of upscale elegance on your Ocala vacation, Katya Vineyards in Downtown Ocala is an absolute must. Whether you're there for a special occasion like an anniversary or you just fancy a bit of fancy, you'll love it here!
Their menu is absolutely exquisite, and you'll get a little visit from the chef himself at your table! You'll also get personalized suggestions from their helpful staff about all the wines on offer and what goes best with your meal. People consistently rave about this place – get your reservations here!
13. Be fascinated at the Silver River Museum
The Silver River Museum is an exciting and fascinating place to bring the little ones and just to learn about the abundant history of Silver Springs. This nature museum is located in Silver Springs State Park.
An educational program led by Marion County Public Schools, this is an opportunity to dive deep into the area's natural history. The museum is often used as an environmental education center for schoolchildren, with instructional and educational classes for everyone.
When I went, I learned so much. It can give an experience more depth if you learn about the natural history behind the fun you're having!
PRICE: Free
14. Get your romance on at the Ocala Drive In
Looking for a low-cost date night? Look no further than the Ocala Drive In! It's a traditional American Drive In where they show all sorts of awesome movies and you just drive in, park up, get food, and cozy up with your loved one.
They're open all week long and you can get tickets on-site. Once you park up, you can order your food online and they'll deliver it right to your car!
NOTE: Bear in mind that you can't bring in alcoholic beverages or any outside food, but you can easily purchase snacks and refreshments at the Drive In.
15. Explore Kanapaha Botanical Gardens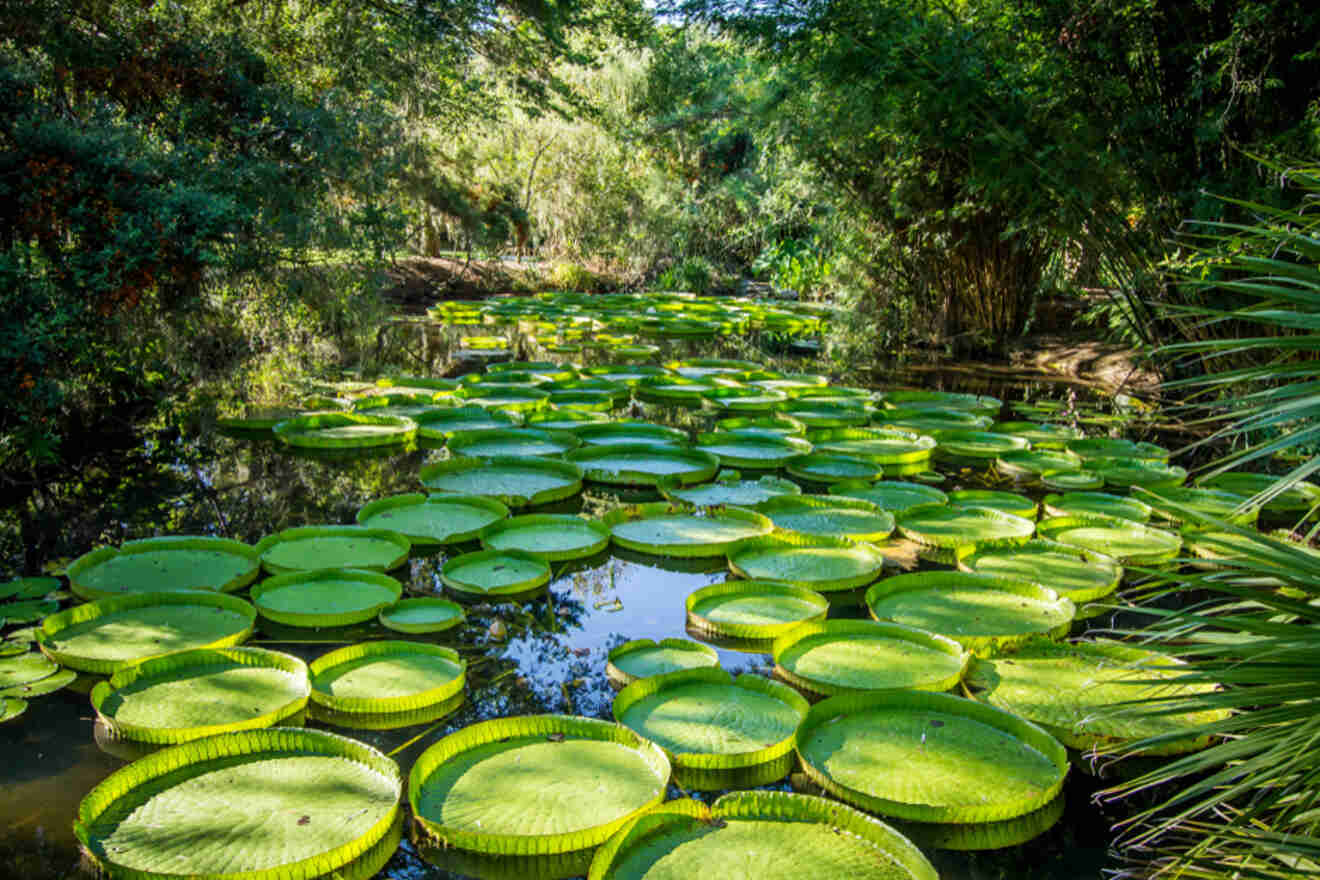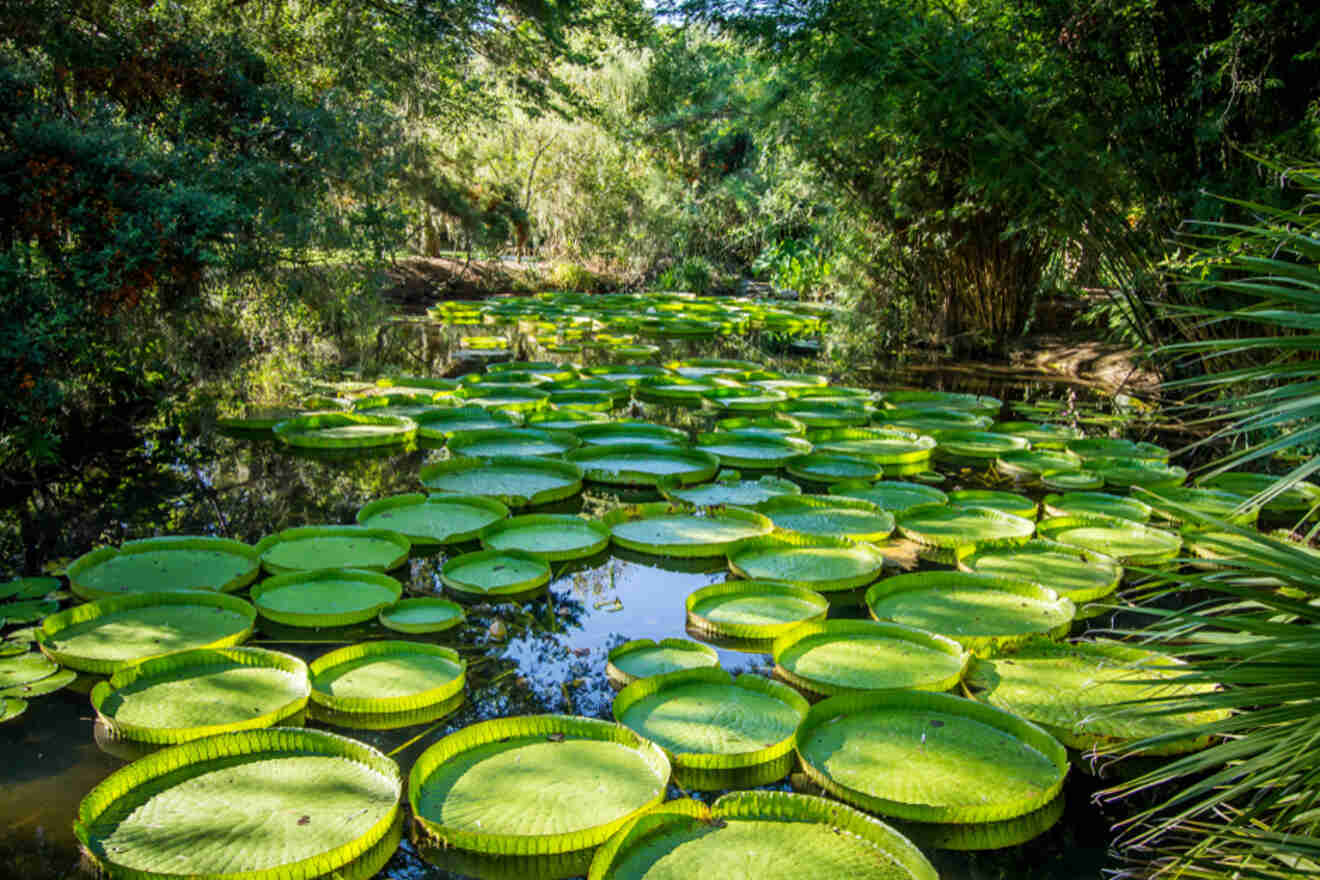 Kanapaha Botanical Gardens boasts 24 unique gardens on a 1.5 paved walkway with all different kinds of flowers and plants for your enjoyment. This botanical garden has Florida's largest display of bamboo and the state's largest herb garden!
For all those plant lovers and gardeners out there, you will absolutely love this spot!
Kanapaha Botanical Gardens is wheelchair accessible, and dogs are allowed on a leash. There are also gazebos and picnic tables. I recommend grabbing some nearby food and bringing it to Kanapaha Botanical Gardens for a lovely picnic with a view!
PRICE: US$10
16. Enjoy the arts at Ocala Civic Theatre
Are you a fan of the performing arts? If so, this is a great activity to check out on your trip to Ocala, FL.
The Ocala Civic Theatre is one of the best things to do in Florida for families and solo travelers. You will be surprised to know that this is one of the largest community theatres in the US!
The Ocala Civic Theatre has been in business for 70+ years. You are not going to want to miss one of their many shows!
PRICE: US$30
17. Visit Sholom Park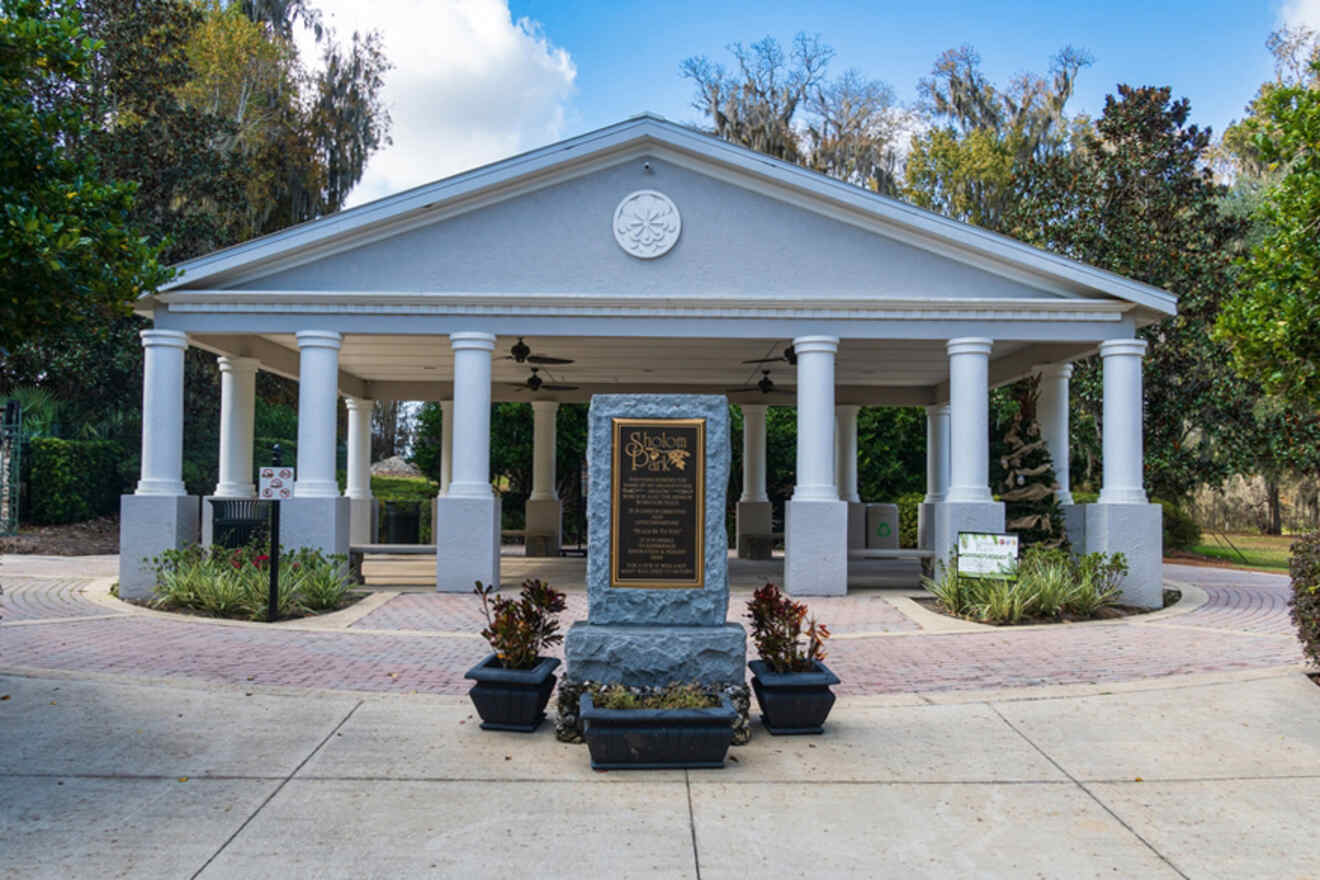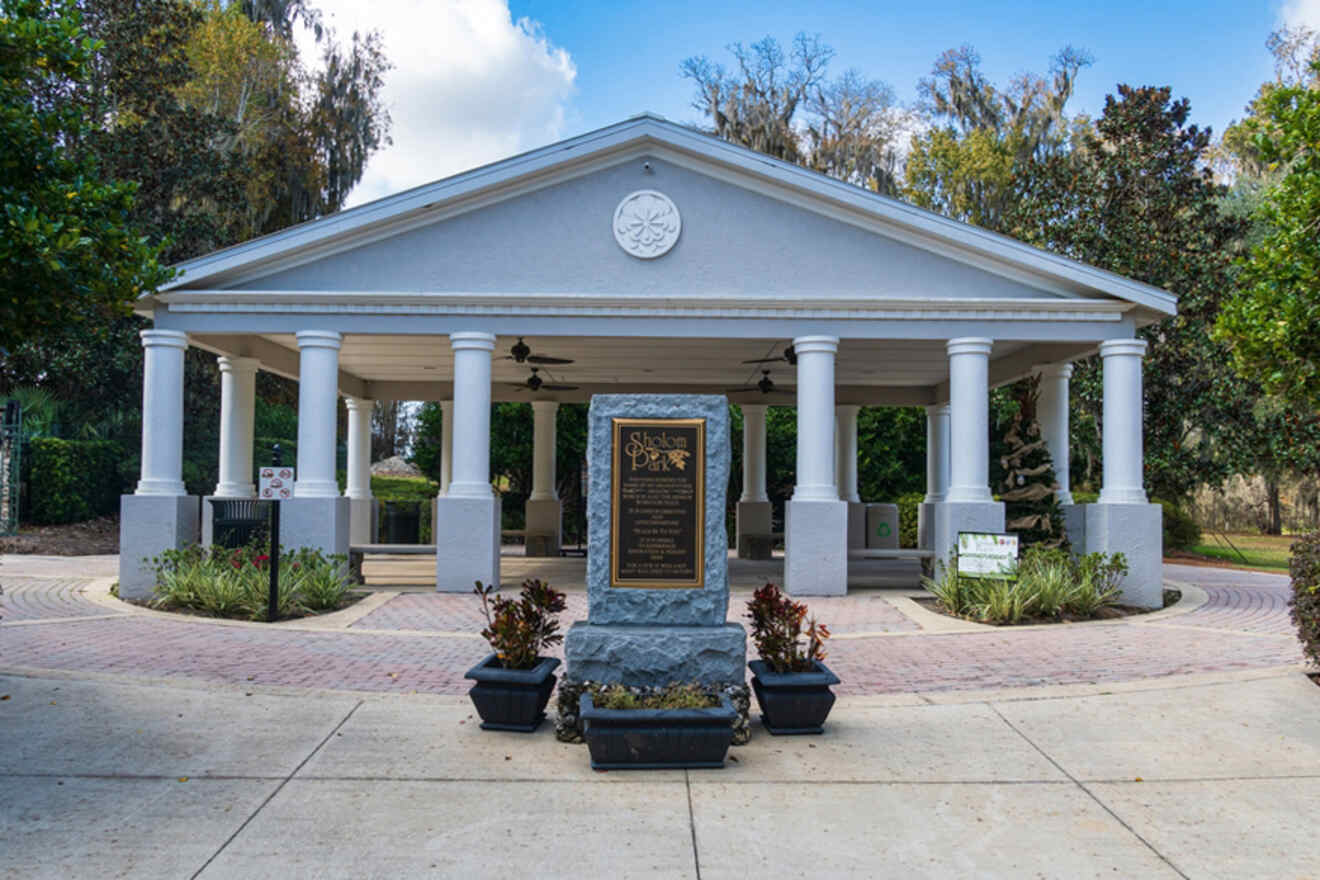 For all you nature lovers out there, this one's for you!
Sholom Park is a peaceful and stunning 44-acre botanical garden in Ocala, FL. Another non-profit, this gorgeous botanical garden has over 250 different plant species for your viewing.
Aside from being a gorgeous botanical garden, the goal of Sholom Park is to entice their guests to experience some real rooted relaxation. Featuring an intentional meditation walk, various seating areas, and multiple plaques all throughout the park with mindful quotes and sayings that provoke reflection and relaxation.
This is an excellent getaway for adults to do in Ocala to unwind and experience the healing powers of nature and meditation.
PRICE: Free
18. Visit Fort King National Historic Site
For all those history buffs out there, you will love this fun thing to do in Ocala, FL!
The 40-acre Fort King National Historic Site is your typical US Army frontier fort that marks the historical site of the Seminole war between colonizing European forces and the Original Indigenous Peoples of Central Florida, the Seminoles.
Visit this historic site to learn more about the ruins and the historical significance and impact of this war!
Here you can donate to the National Indigenous Women's Resource Center to support Indigenous and Native women in the US who still, unfortunately, suffer due to the long-lasting impact of American colonialism.
PRICE: Free
19. Immerse yourself in nature at Alexander Springs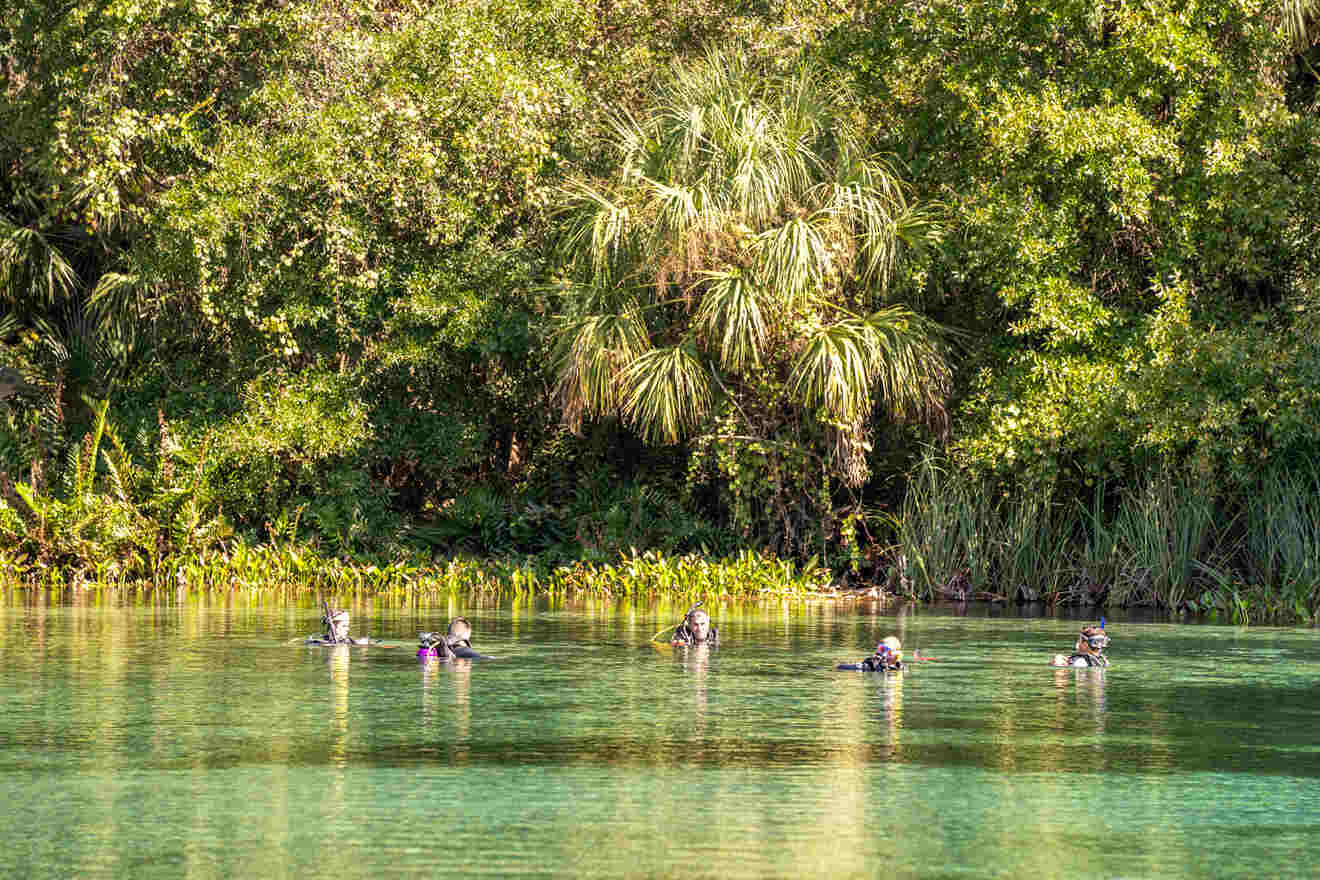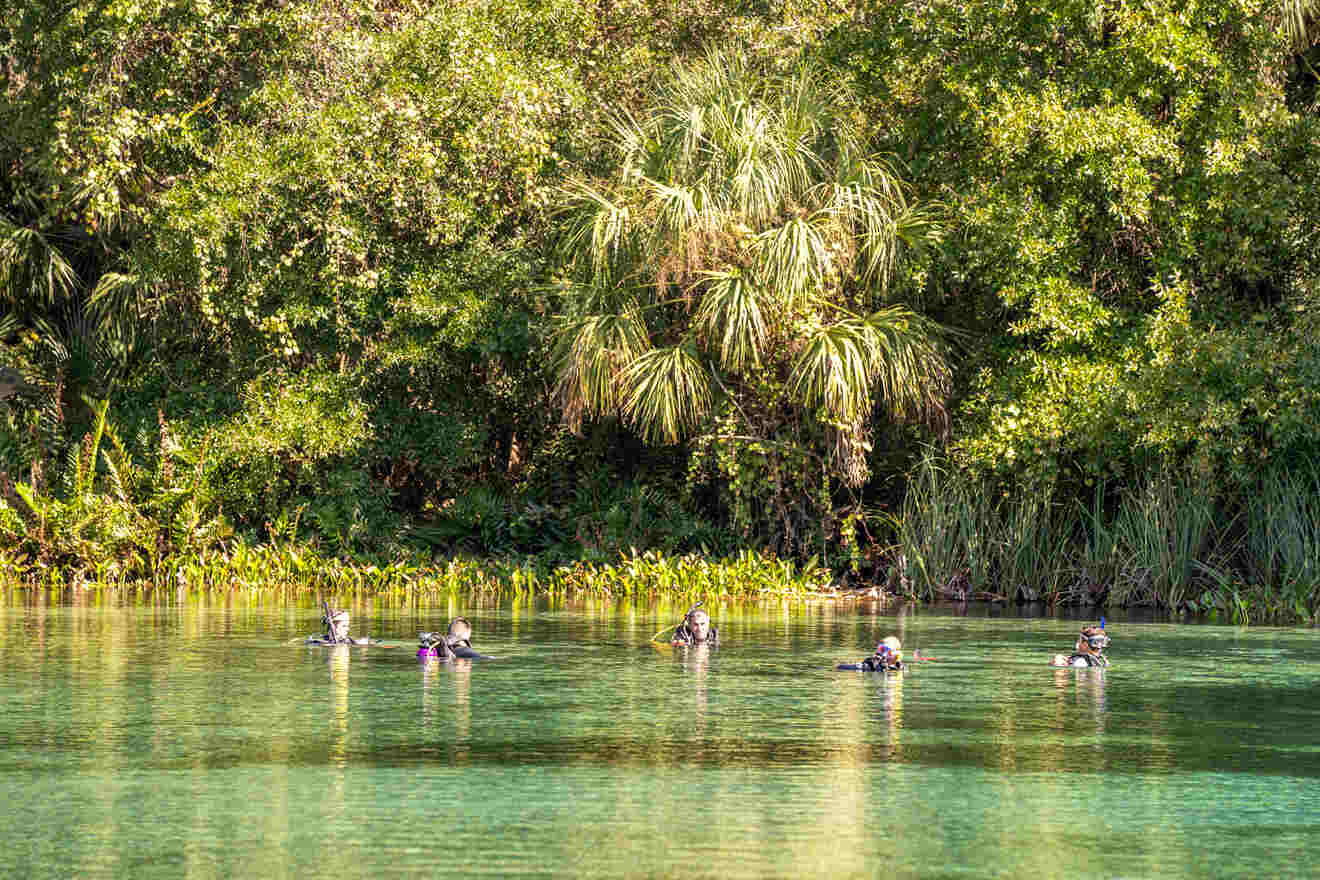 Enjoy a broad and naturally sloped fresh, natural spring pool that stays at a constant 72 degrees Fahrenheit year round!
Alexander Springs is one of the most beautiful sights to see in Florida. Ocala is jam-packed with many natural wonders and springs, unlike anywhere else in the world!
Explore the surrounding floodplain forest filled with maples, sweetgum trees, cabbage palms, and gorgeous foliage. This tropical oasis with fresh and abundant waters also offers fun activities for kids in Ocala.
You can go camping, hiking, backpacking, boating, birding, scuba diving, snorkeling, and swimming at Alexander Springs!
PRICE: Free
20. Explore historic downtown Ocala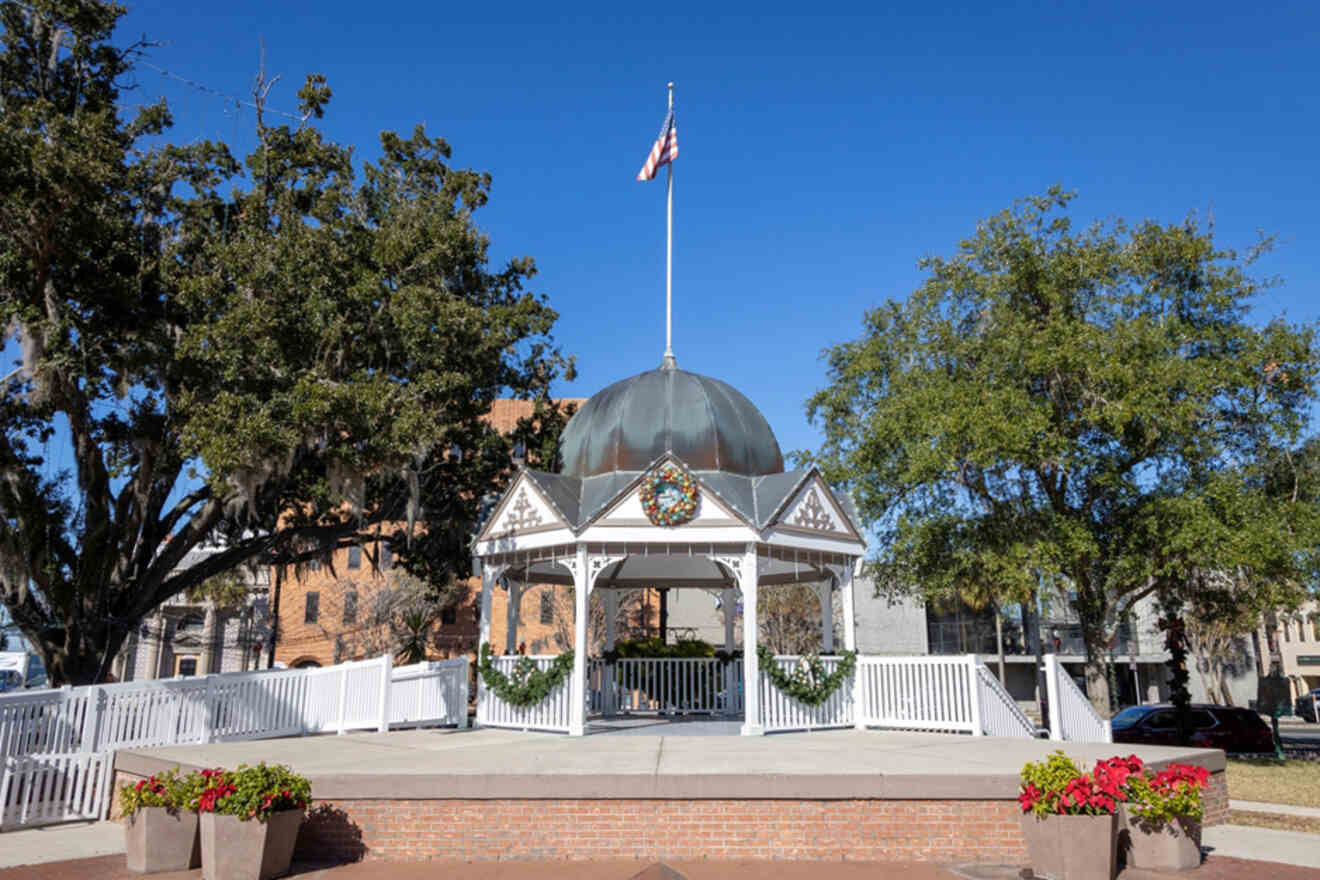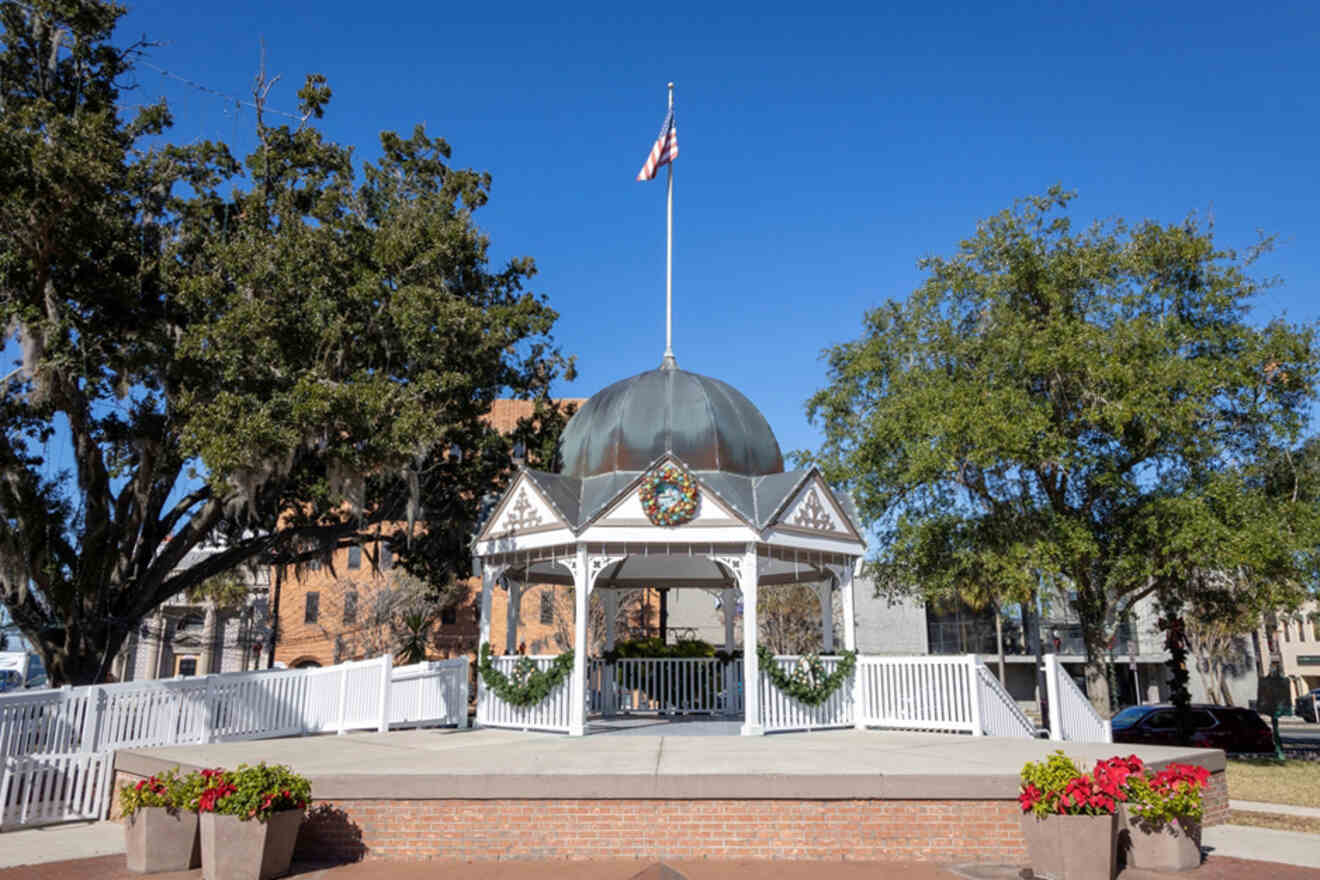 Enjoy this quaint, walkable, historic district in Downtown Ocala!
This is a great walkable activity to do in Ocala with the family, with a loved one, or by yourself. Downtown Ocala has a historic town square surrounded by trees and other beautiful foliage.
Ocala's nickname is 'Brick City' due to a tragic fire on Thanksgiving Day in 1883 that destroyed the entire town. It was eventually rebuilt with fire-proof materials, thus dubbing it Brick City.
There are also plenty of cute little restaurants and shops to enjoy on your trip to Downtown Ocala! My favorite place to eat on my trip to Downtown Ocala was the Ivy on the Square, an adorable Southern-inspired restaurant located in a historical building built in 1890! They even have a cute boutique that is definitely worth checking out.
PRICE: Free
21. Make a splash at Rainbow Springs State Park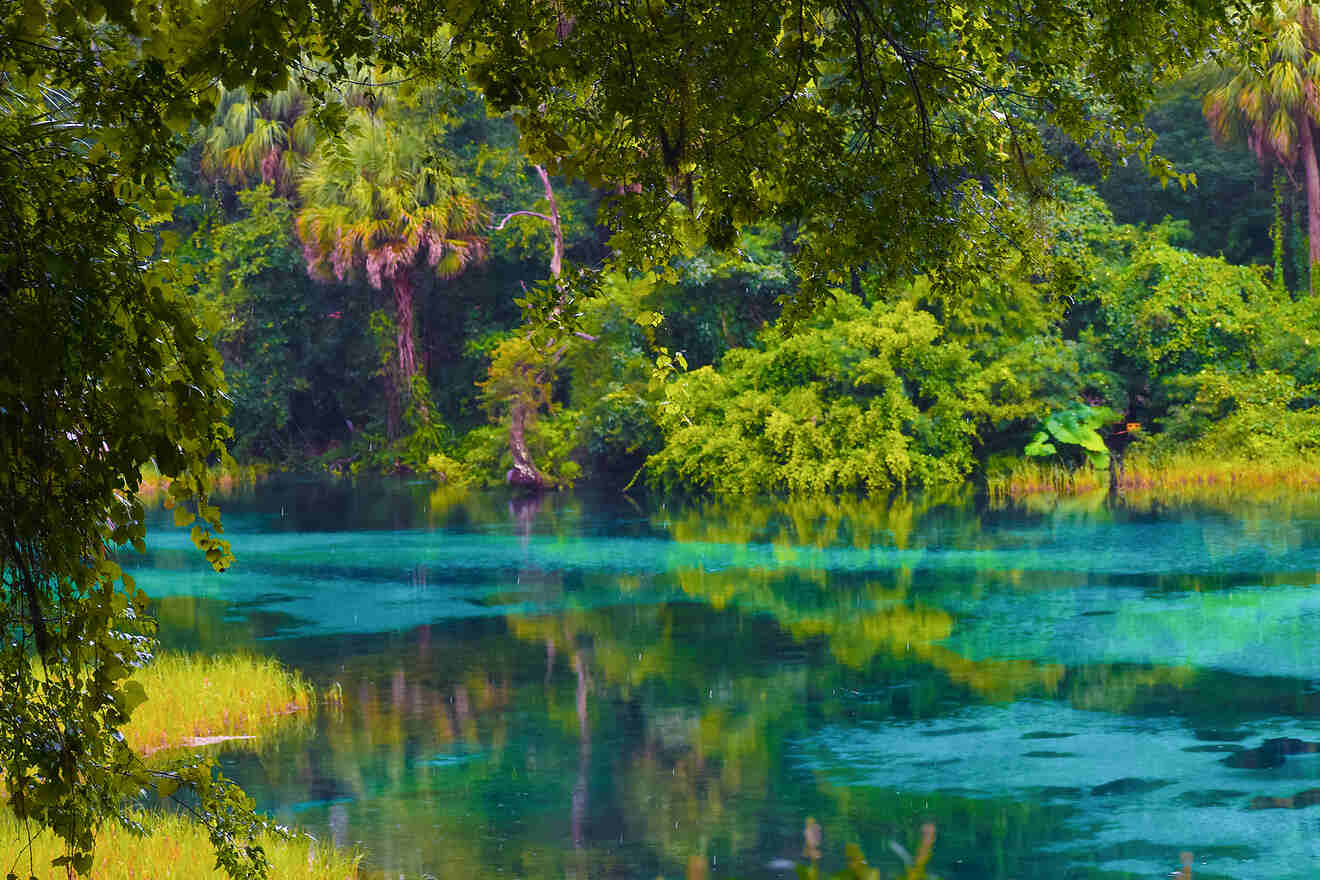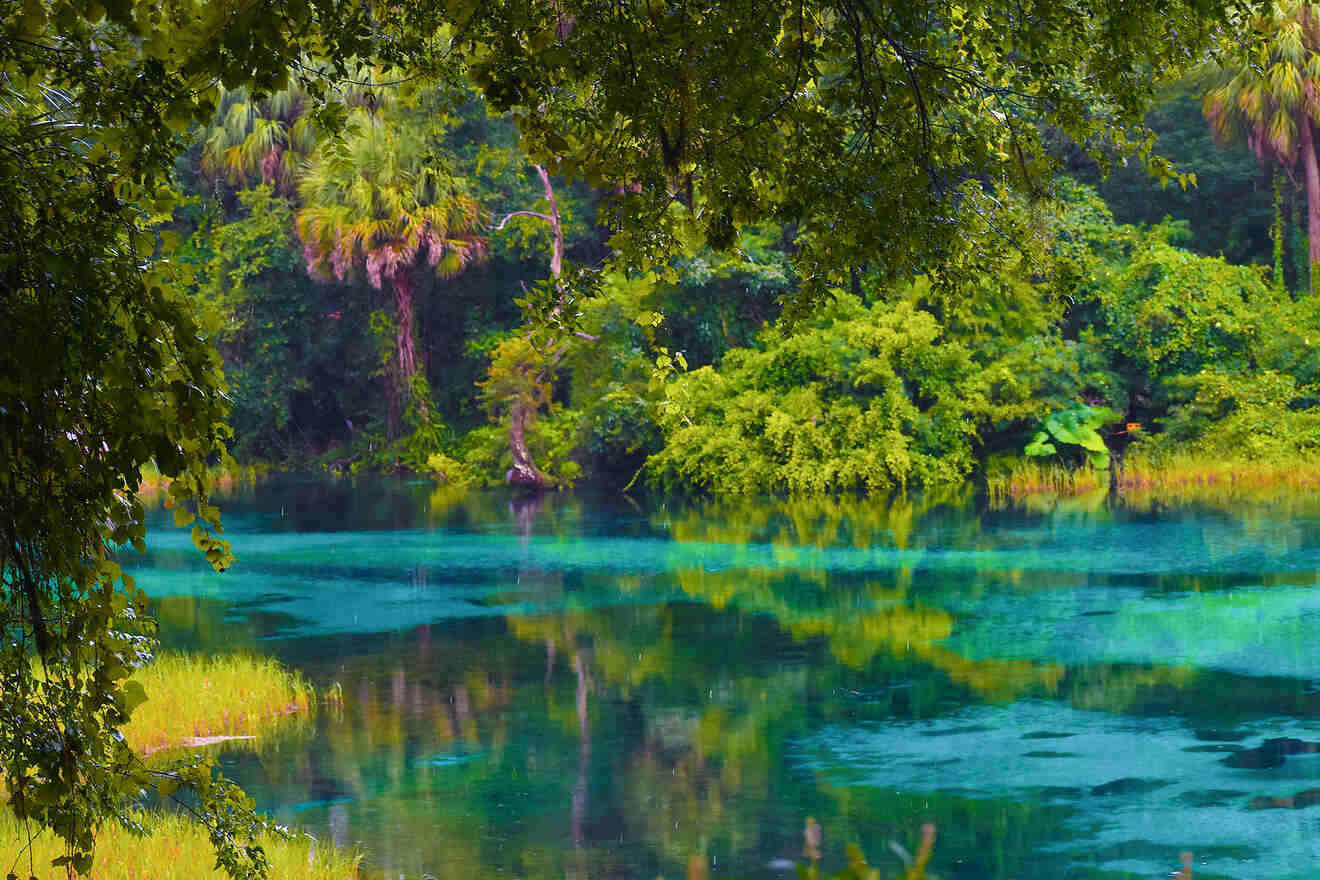 Rainbow Springs State Park is truly a sight to behold. When you dip your toes in the crystal clear, sapphire waters of Rainbow Springs, you become a part of a story that dates back over 10,000 years!
Rainbow Springs State Park is surrounded by lush tropical hammocks, gorgeous ornamental gardens, sloping hills, and waterfalls. Stroll through the lush, mossy hammocks and be in awe of the absolutely gorgeous beauty and the sheer ancient energy of this incredible natural spring.
Here you can do a number of water activities, but one of the best is this incredible snorkeling experience in Rainbow River! It's a super fun family activity and the best day out!
PRICE: US$48
Book Your Snorkeling Experience
| | |
| --- | --- |
| 🤩 Range of activities: | Large |
| 👪 Family-friendly score: | High |
| 🎢 Top paid attraction: | Zip lining over Florida's canyons! |
| 🚶🏽‍♂️ Best free activity: | Silver River Museum |
| 👧 Best attraction for kids: | Silver Springs |
| 🕺 Nightlife: | Downtown Ocala |
Where to stay in Ocala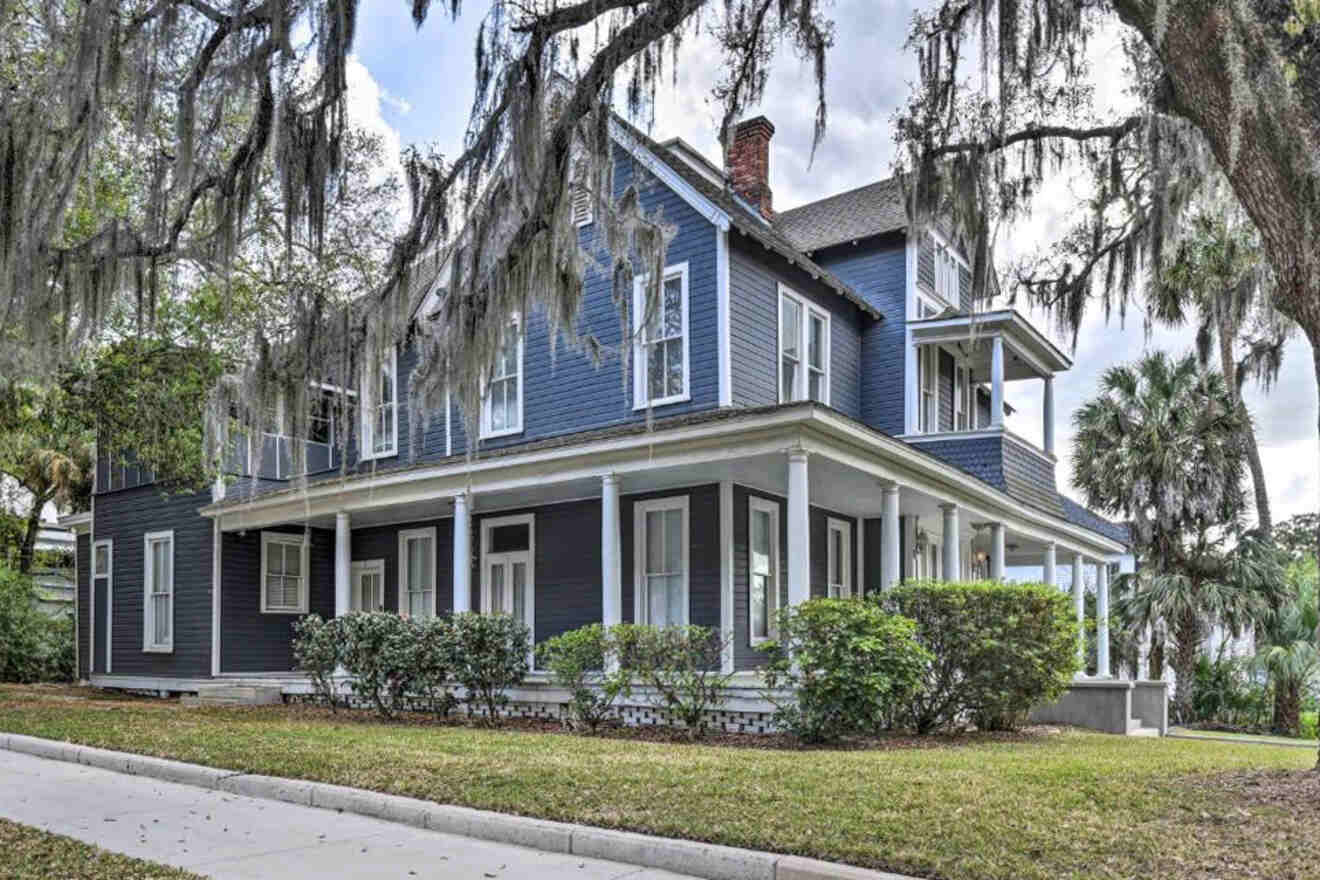 When I visited Ocala, I stayed in the most magical place I have ever stayed in! The Enchanted Oaks Farm in Ocala is truly an enchanted oasis and farm with the cutest little cabins, campers and rooms to stay in.
They have literal gnomes and fairy houses to rent, overlooking a beautiful little pond and tons of farm animals, from horses to goats, cows, and even a zebra and wallaby!
They also have a cute little bar and outdoor kitchen/BBQ area for your enjoyment. If you are planning a special trip with your loved one, they also do romantic picnic packages!
If you prefer to stay in downtown Ocala to be in the center of everything, you can stay in this gorgeous Victorian Manor with easy access to the city and parks! It's so beautiful and there's enough space for the whole family with 2 bedrooms and 5 beds in total.
Check the Rates for Your Dates
FAQs about Things to Do In Ocala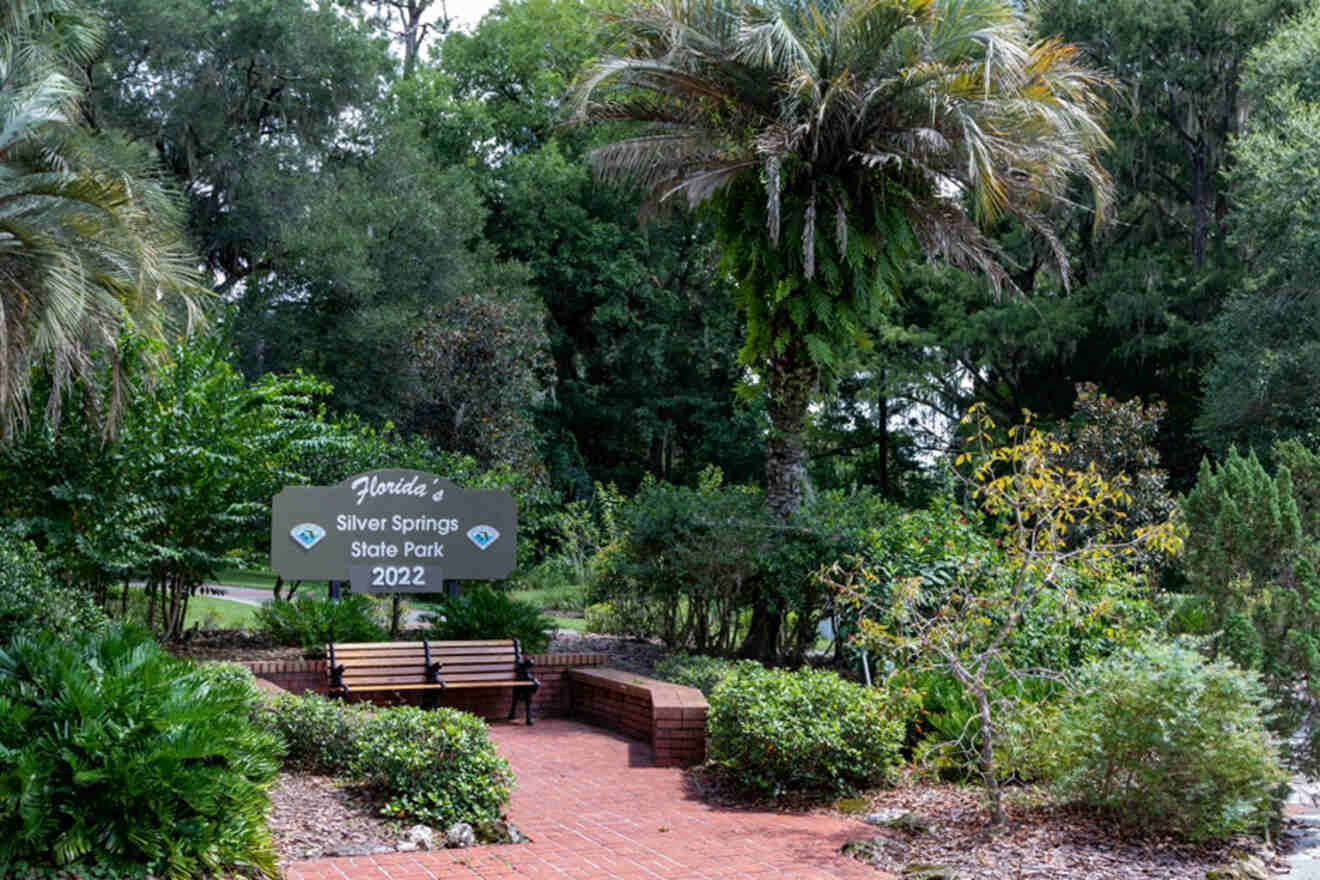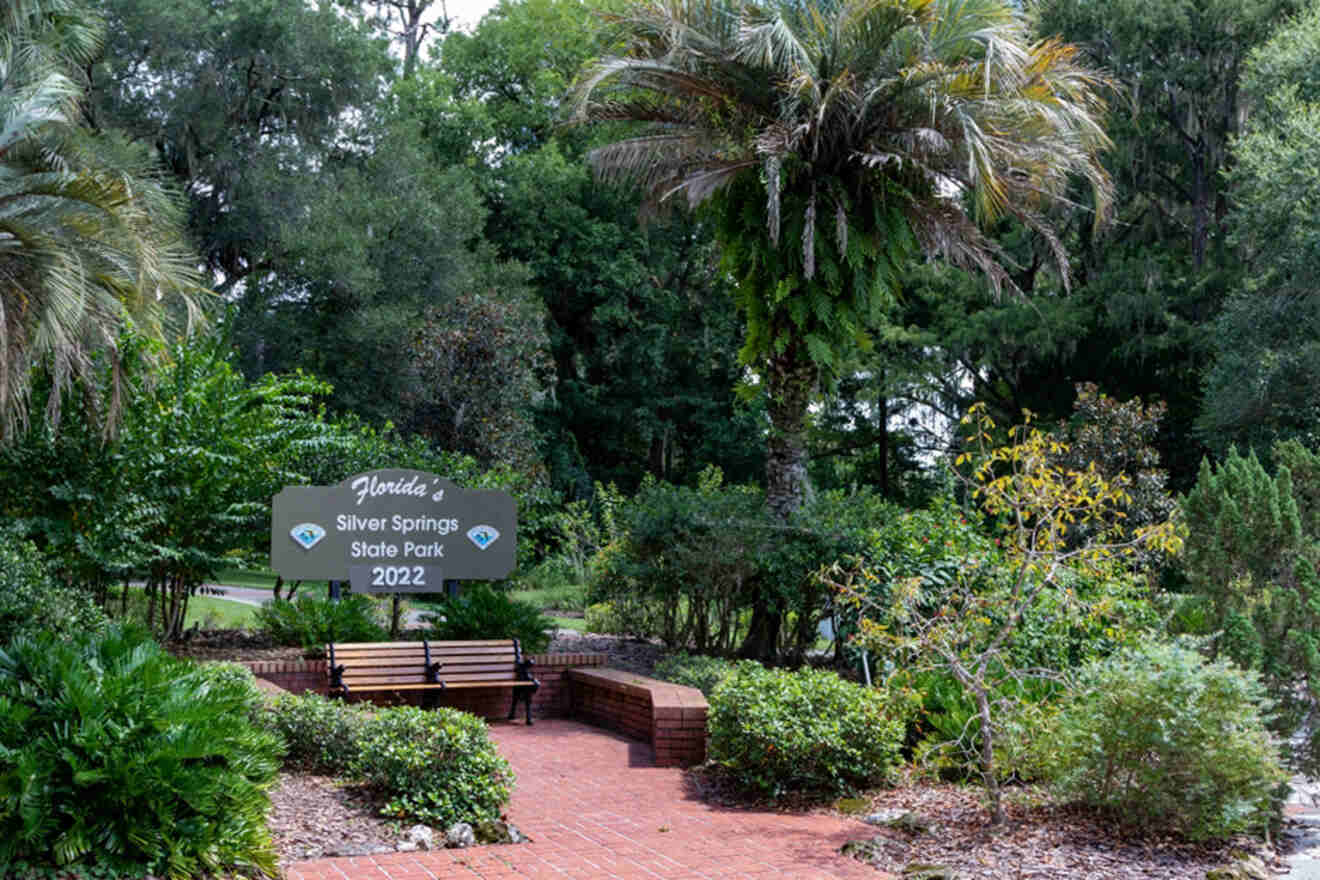 Conclusion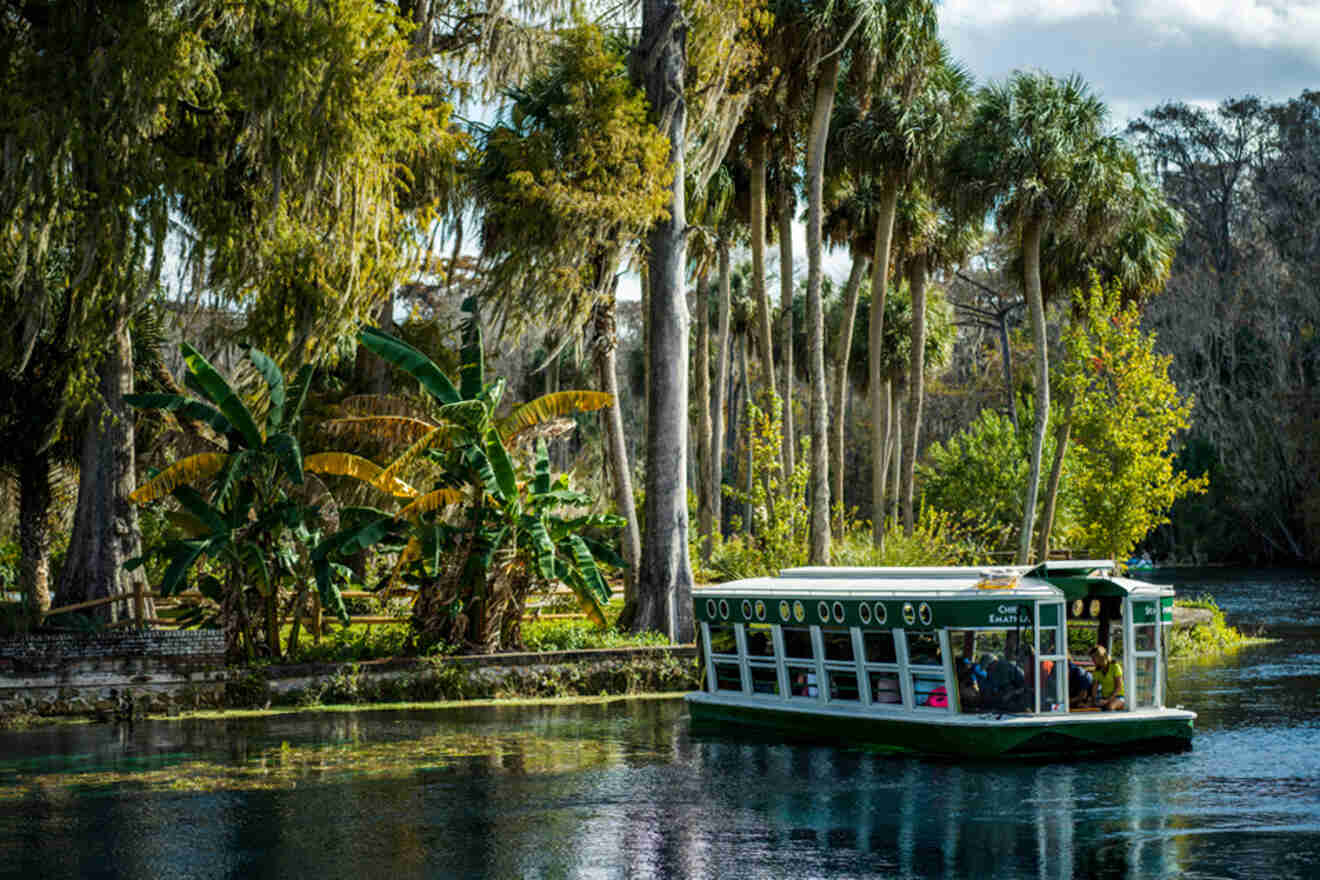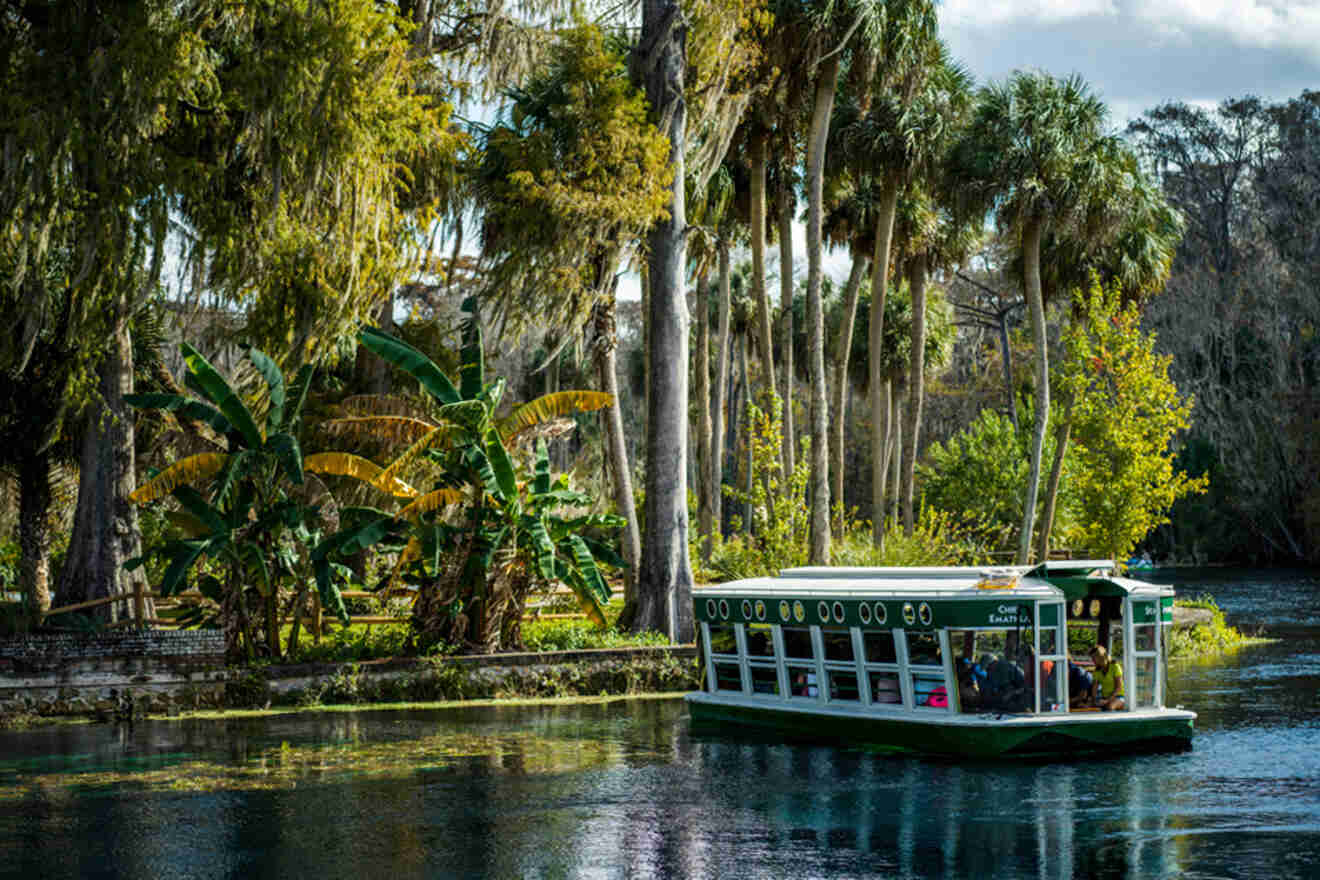 Ahh, Ocala.
One of the most charming and truly enchanting places to visit in Florida. Ocala is one of my personal favorite places to visit in Central Florida. Here, you can experience a part of Florida unlike any other tour destination in Florida.
A place filled with whimsy and adventure, you will truly love your trip to horse country and the breathtaking beauty that Ocala has to offer. I hope you enjoyed this list! These are my favorite things to do in Ocala, I know there is something in this list that you will love!
In love and gratitude,
Amira G.
---
Pin it for later!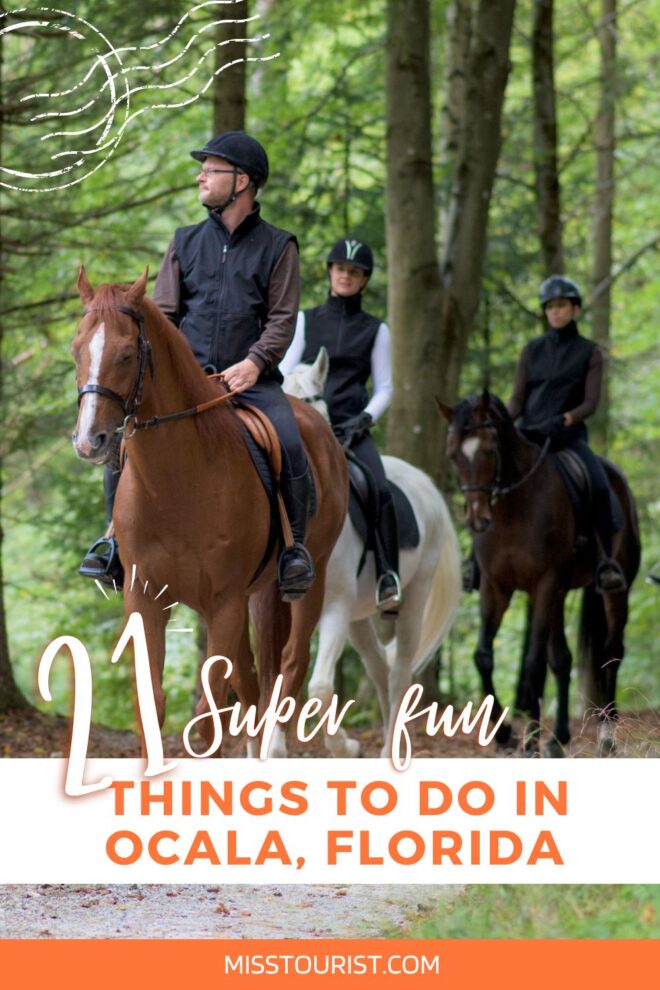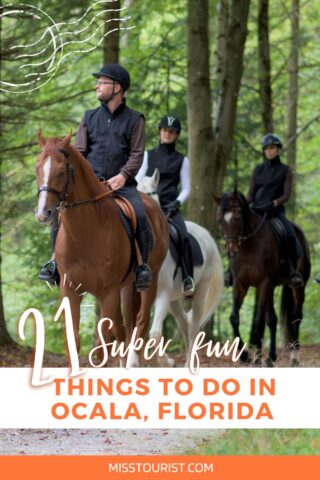 Pin it for later!