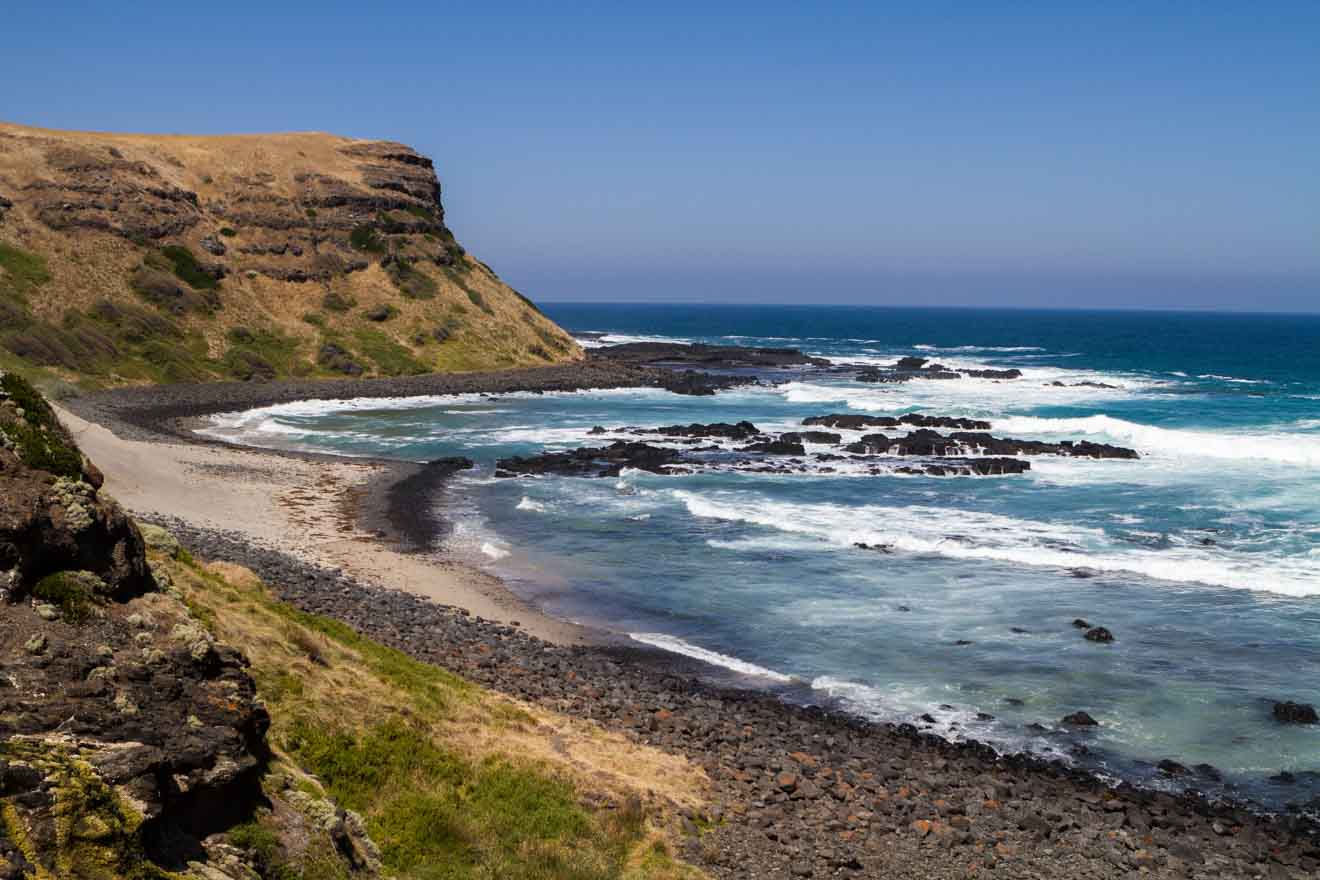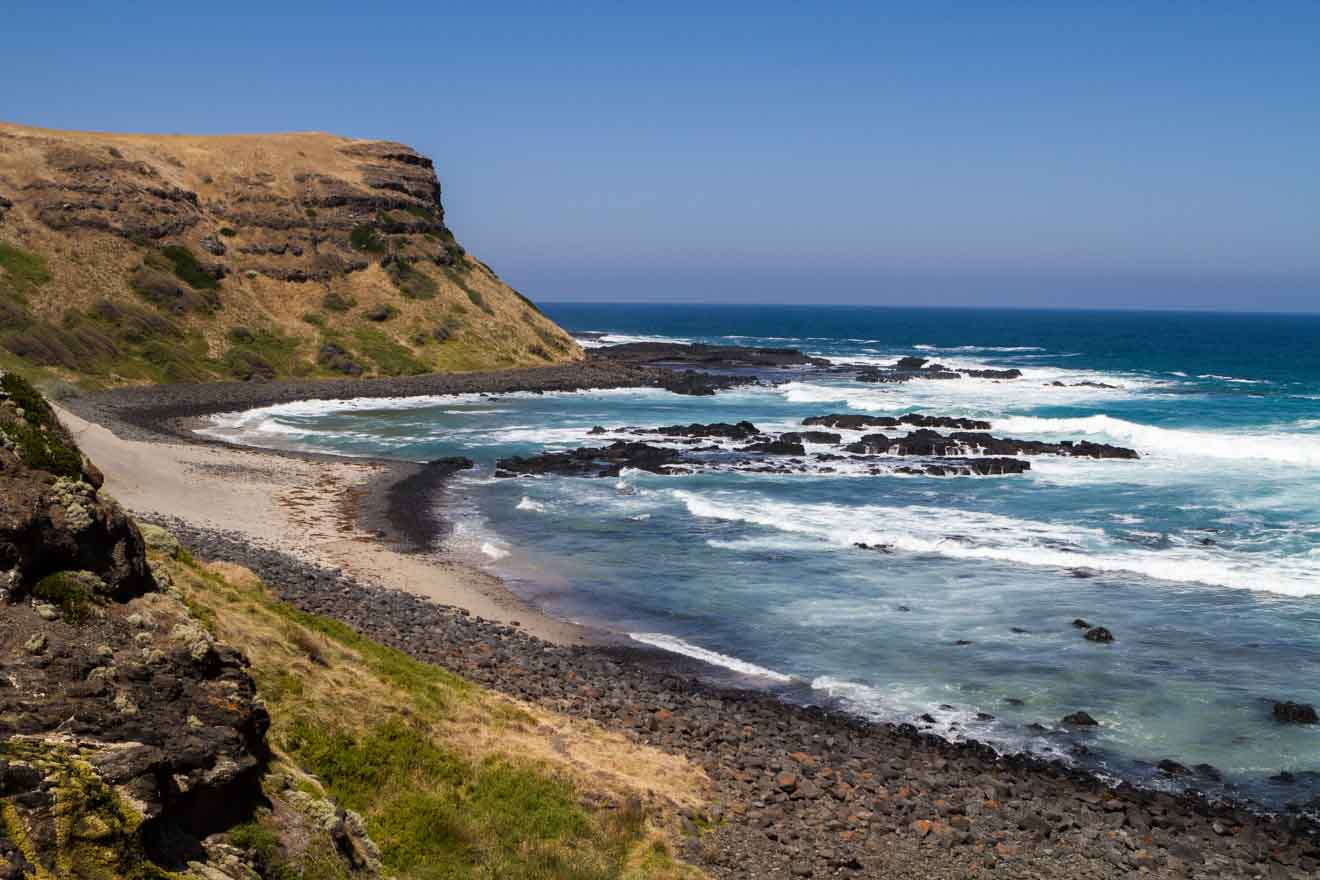 The morning peninsula is a favourite holiday spot for many Melburnians. Growing up in Melbourne, Australia myself, it seems to be that you were either a Mornington Peninsula family or a Bellarine Peninsula family. As my mother grew up in the South East suburbs, we are naturally Mornington people.
My favourite thing about the Mornington peninsula is that it's so close to the city, yet you feel so far away when you're there!
As it stretches 40km south-east of Melbourne, Australia all the way to the lighthouse at Cape Schanck, there are so many activities to do along the Mornington Peninsula that it can be hard to squeeze it all in.
Last year I did quite a lot of trips down The Mornington Peninsula and so I've whittled down my list to these top 4. The first section is ordered for the perfect trip day trip from Melbourne however, to get the most out of this relaxing piece of Victoria, I recommend basing yourself anywhere in the area for 2 nights.
After this, I will speak a little more about the logistics of traveling to and around the Mornington Peninsula.
Here we go!
1. Get Amazing Views from Arthurs Seat State Park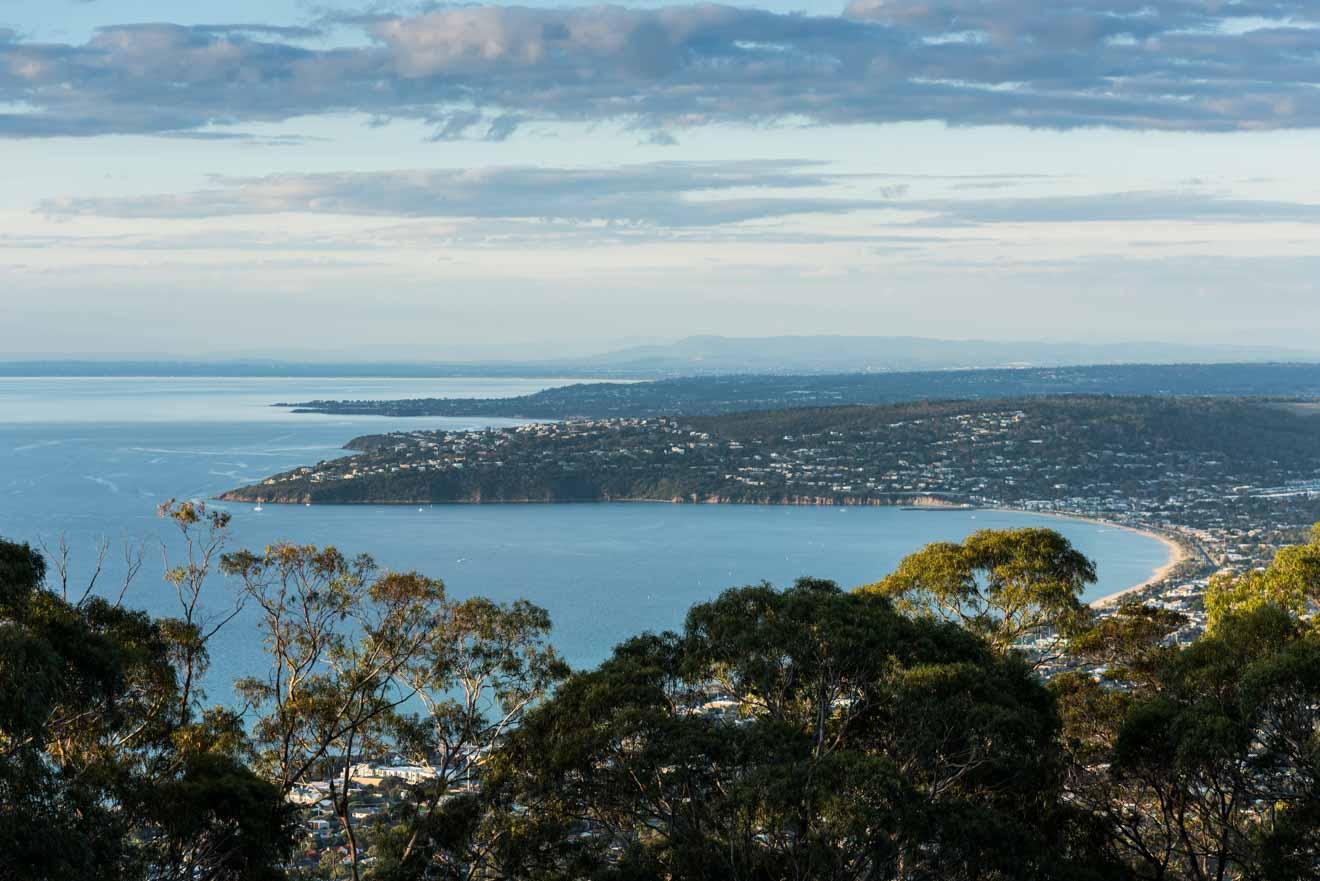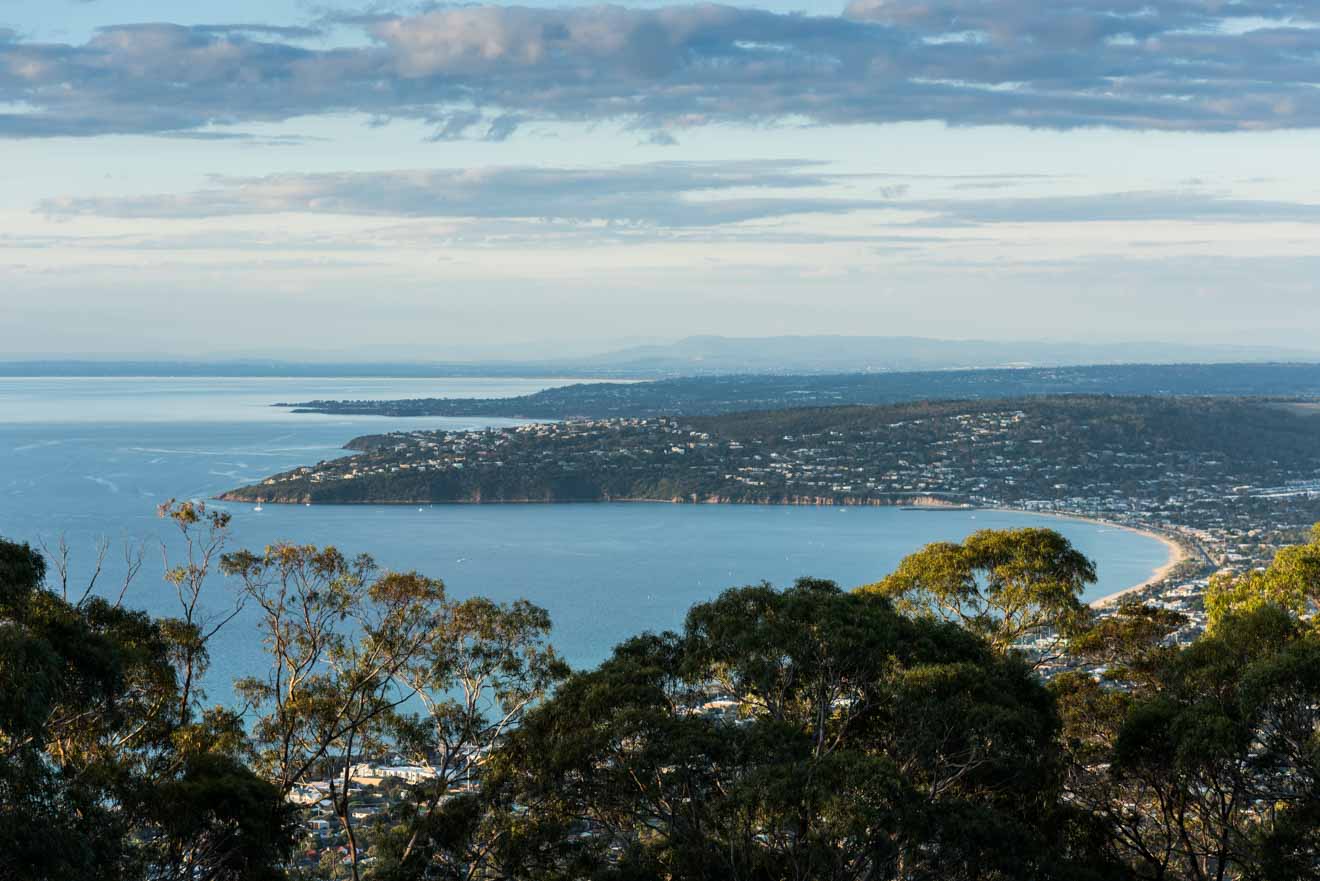 Whether your assent is by foot, car or the Arthurs Seat Eagle Gondola you will be rewarded with incredible views all the way up the road to the very top of the highest viewpoint over the peninsula.
TIP: If driving, don't try and stop at the viewpoints on the way up, they are all on the left-hand side of the road and there are many blind corners which make it unsafe to cross over. Save them for the drive down.
Once at the summit, park up at the Gondola top station and go for a short wander around the curated gardens and wetlands where you will find many different spots looking out over the entire Phillip Bay, all the way to Melbourne city and across Port Phillip Bay.
PRO TIP: I think the best viewpoint is actually at Matthew Flinders Cairn.
Whilst you're at the top, you may notice the Enchanted Adventure Garden. This is a fun spot for kids of all ages. With a huge hedge maze, dry land tubing, multiple high ropes courses and more, this the perfect adventure for the whole family.
GETTING THERE: Whether you're driving along the Mornington Peninsula Fwy or Nepean Hwy, just after you have entered Dromana, take C789 and follow the signs to Arthur's Seat for 5km, 10min to reach the summit.
2. Cheese and Wine Tour Of Red Hill and Main Ridge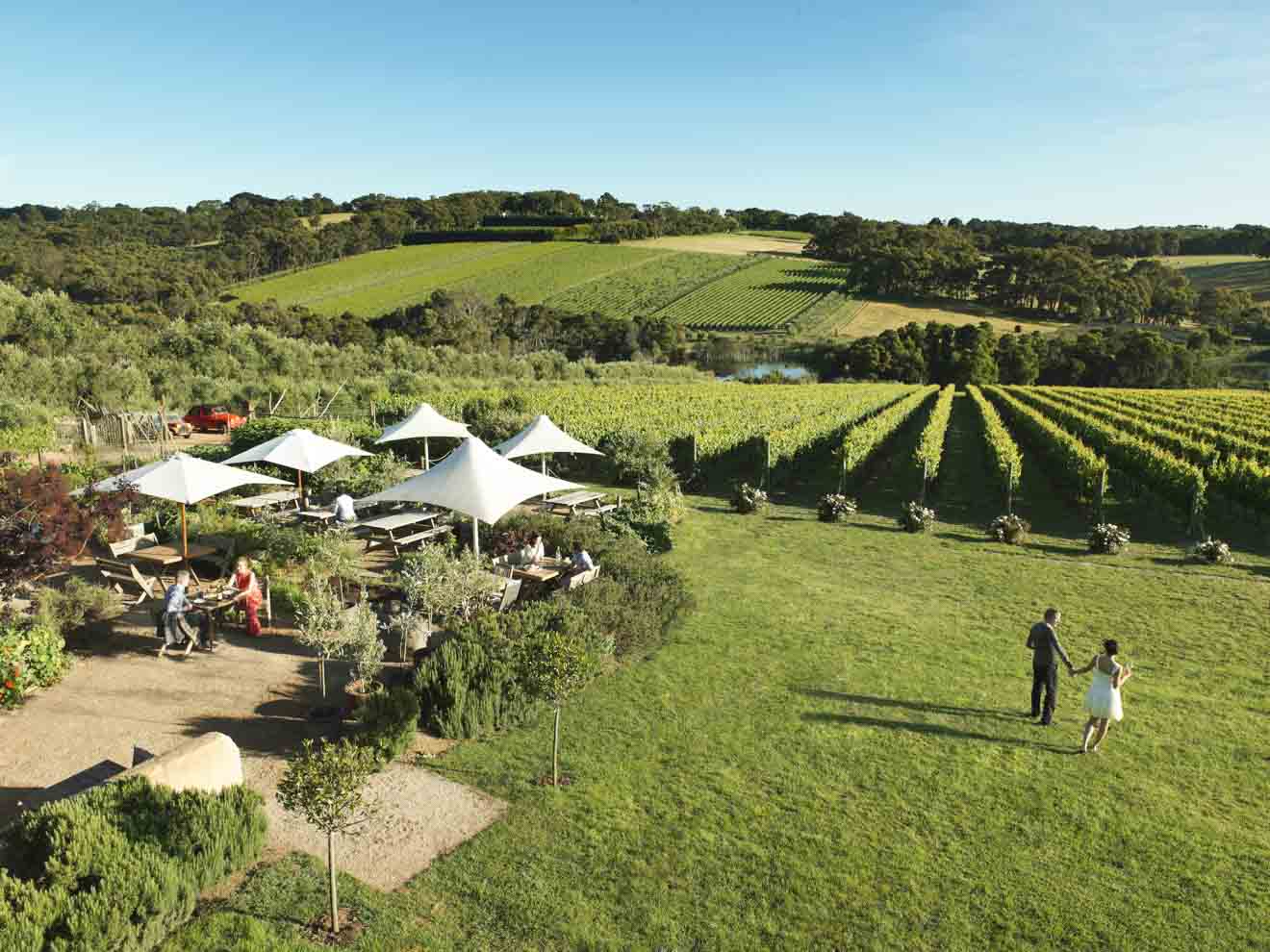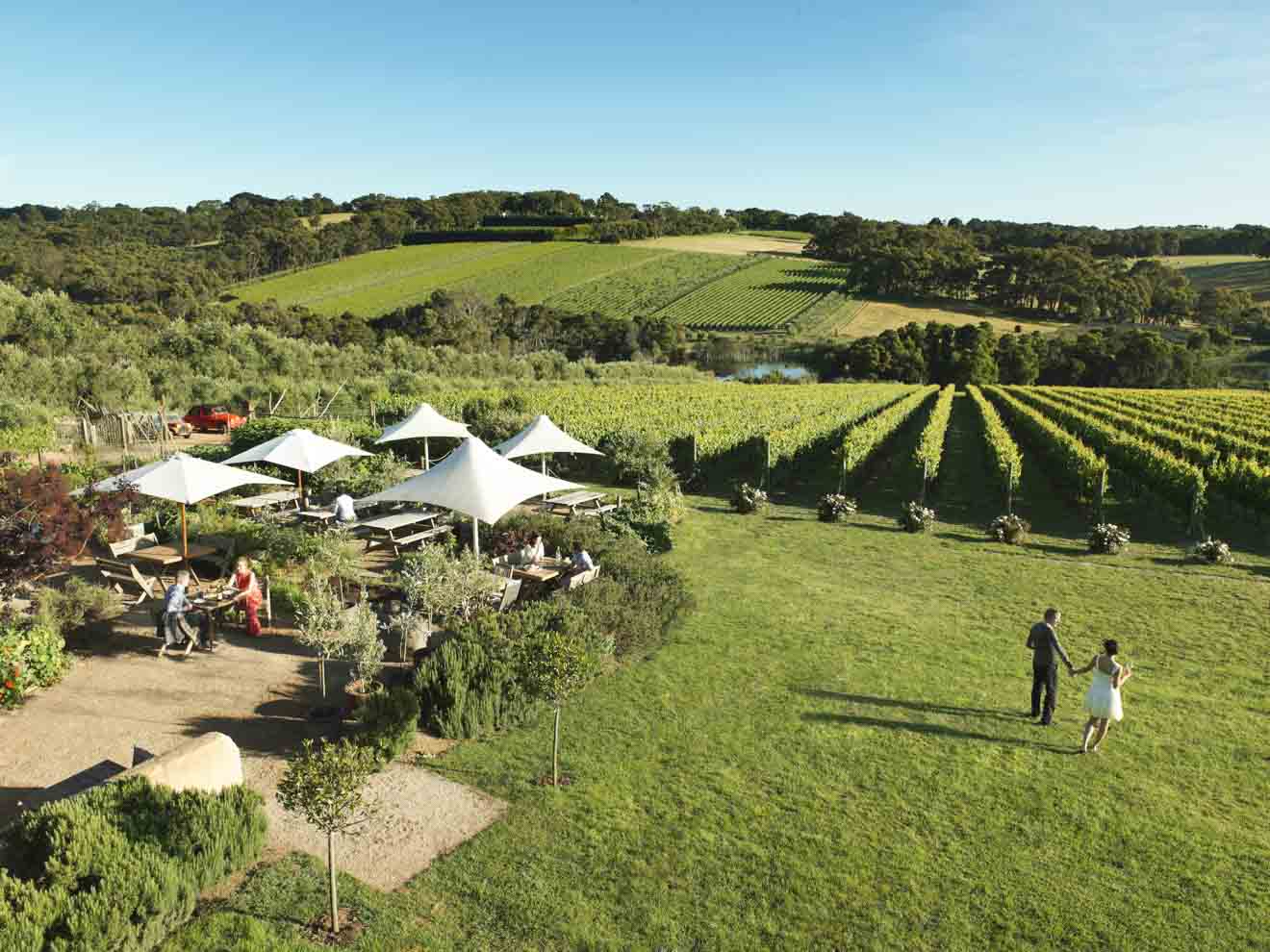 When you think of the Mornington Peninsula you normally think of the endless kilometres of beaches right? Well, tucked between the rolling hills away from the ocean's shore, you will find two picturesque communities which boast incredible food and wine.
This is the foodie heaven of the Mornington Peninsula. Its hills are dotted with olive groves, orchards, cheese farms, vineyards, distilleries and breweries.
TIP: If visiting between September to May, try and catch the Red Hill Market on the first Saturday of each month to find all of the regions best produce in one quaint location!
I recommend stopping by the cellar door at the Mornington Peninsula's first winery, Main Ridge Estate before heading to Polperro in Red Hill, for one of their gourmet picnic baskets prepared with local produce. Swing by Red Hill Baker for their famous wine bread before ending the day with an incredible fresh cheese platter at Red Hill Cheeses.
If you missed the adventure land at Arthurs Seat, get lost in the giant hedge maze at Ashcombe Maze and Lavender Gardens and try their lavender ice cream, just up the road from some great wineries!
If you prefer to spend a long time experiencing one winery in-depth, I suggest booking a Red Hill South Winery lunch and Tasting at Tucks Wine where you will be treated to a guided tour, wine tasting and gourmet 5-course lunch.
TIP: If you're into art, there is also an abundance of art studios and galleries open to visitors in this area. My favourite is Gordon Studio Glassblowers.
If you're coming from Melbourne for just a day, I recommend joining a Wine Cheese and Chocolate Tour in order to fully enjoy without needing a designated driver. Alternatively, for a little extra flexibility, join a hop-on hop-off tour departing directly from the Mornington Peninsula itself or Melbourne.
GETTING THERE:
Continue driving up the road from Arthur's Seat a further 4km, 6mins and you will begin to see large road signs for the wineries and other attractions. As you travel through Red Hill, take a right at Mornington-Flinders road to continue onto Main Ridge and stop anywhere that takes your fancy! Check out this map where I've added all the places I've mentioned.
3. Go Surfing and Play in the Rock Pools at Sorrento Back Beach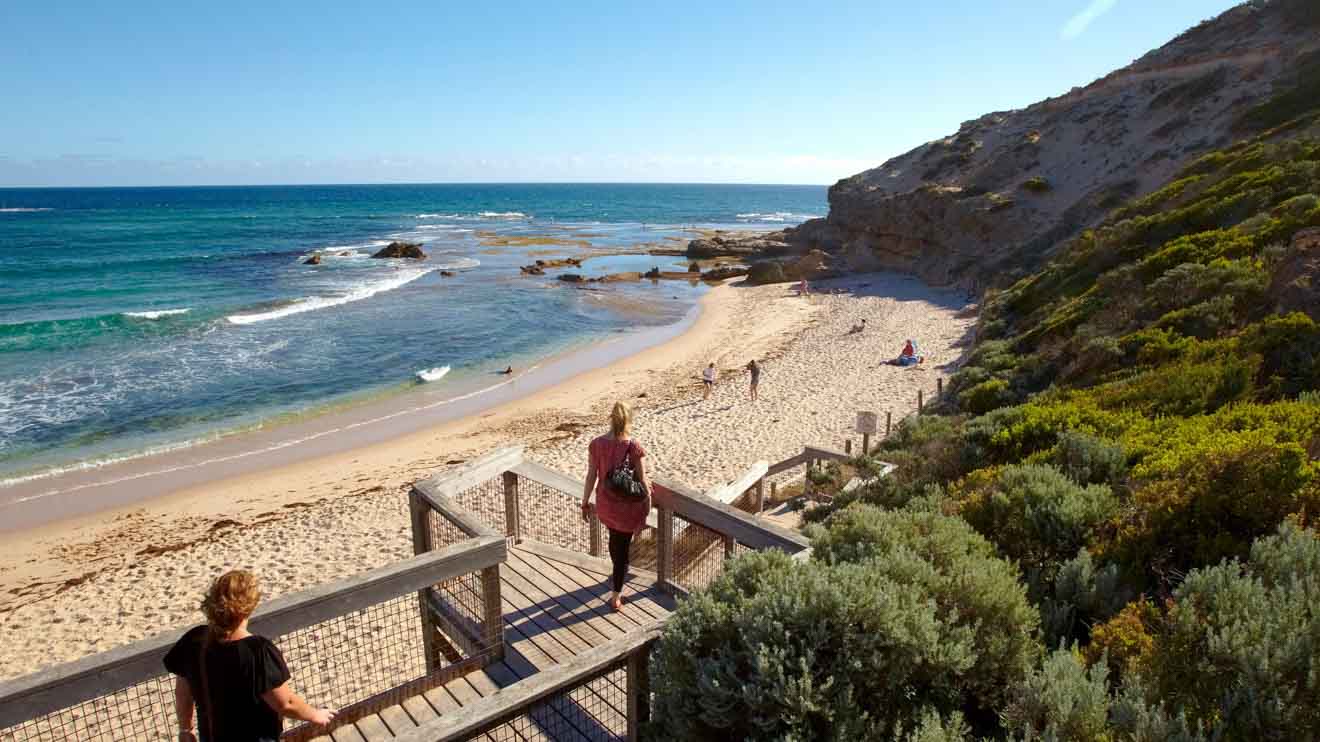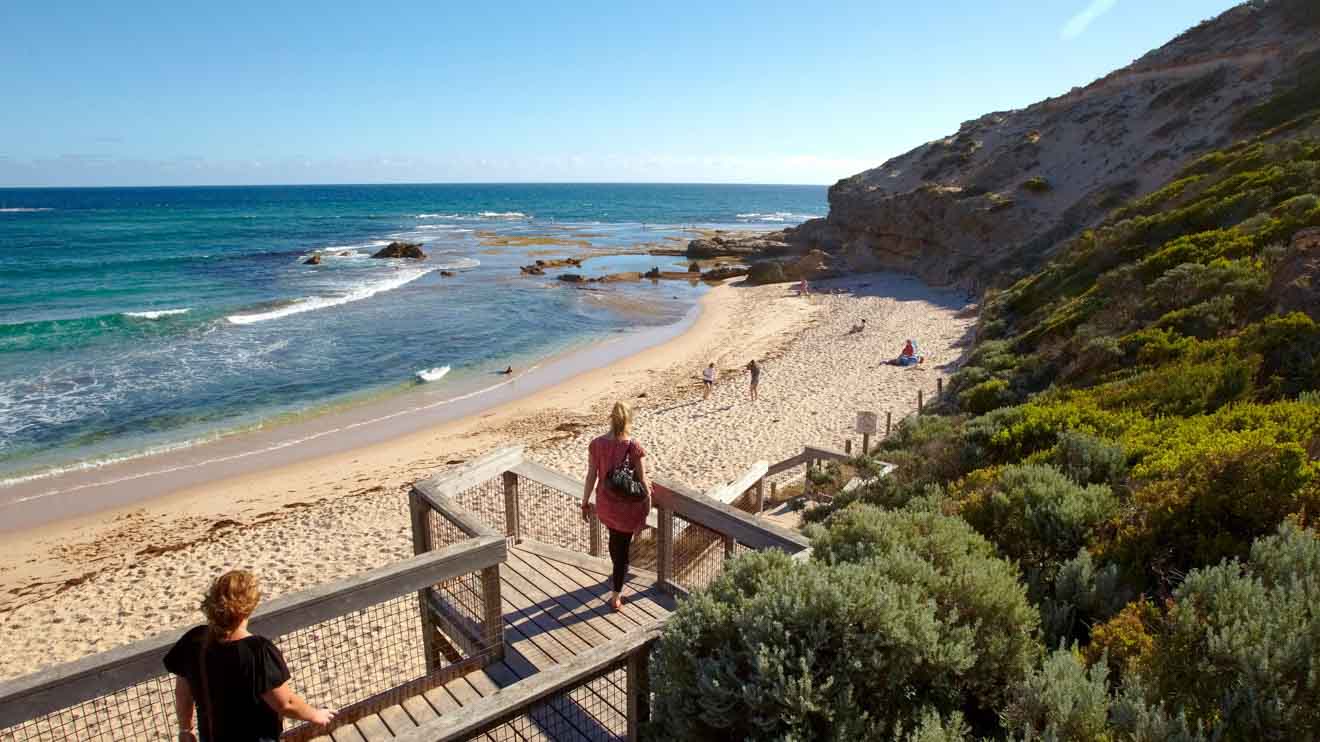 Sorrento Ocean Back Beach is actually where I learnt to surf as a child and is not only my favourite beach but one of the most popular places for anyone keen to catch a wave on the Mornington Peninsula.
If you're interested in learning, take a lesson. It may look easy but trust me, it's not very intuitive when you actually get out there and professional instructors are a huge help.
ATTENTION: The beach is not patrolled and the waves here can be BIG and strong currents run under the surface. Keep an eye out for your kids or buddies at all times.
For those who find the waves a bit intimidating, head down to the northern end of the beach (right when looking at the ocean) where you will find rock pools of all sizes. There are also a number of gentle cliff top trails which depart from the car park.
TIP: At low tide, there is one large and deep pool with a tall overhanging rock which is great fun to jump from!
Whilst in Sorrento, take a stroll around the town to discover some art. The local art scene is vibrant here in many of the upmarket boutique stores lining the streets.
GETTING THERE: Take the turnoff at point Nepean road for Sorrento, drive through the town and onto Ocean Beach Road. 2.9km 4 mins drive from the centre of Sorrento to the Ocean Beach.
NOTE: You will pass a National Park booth on the entrance to the car park. Ignore it as it will be empty as all Victorian National Parks now have free entrance.
4. Peninsula Hot Springs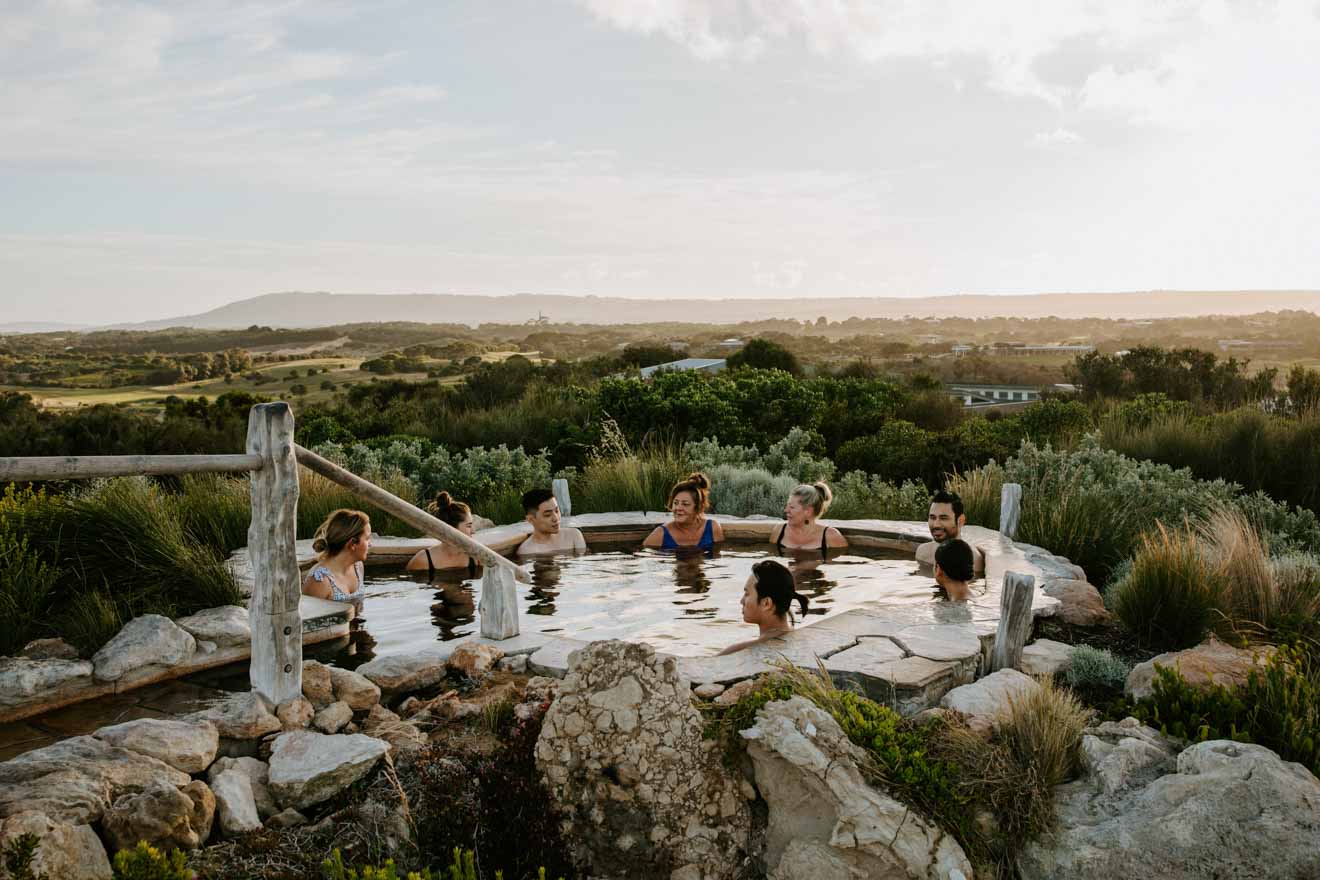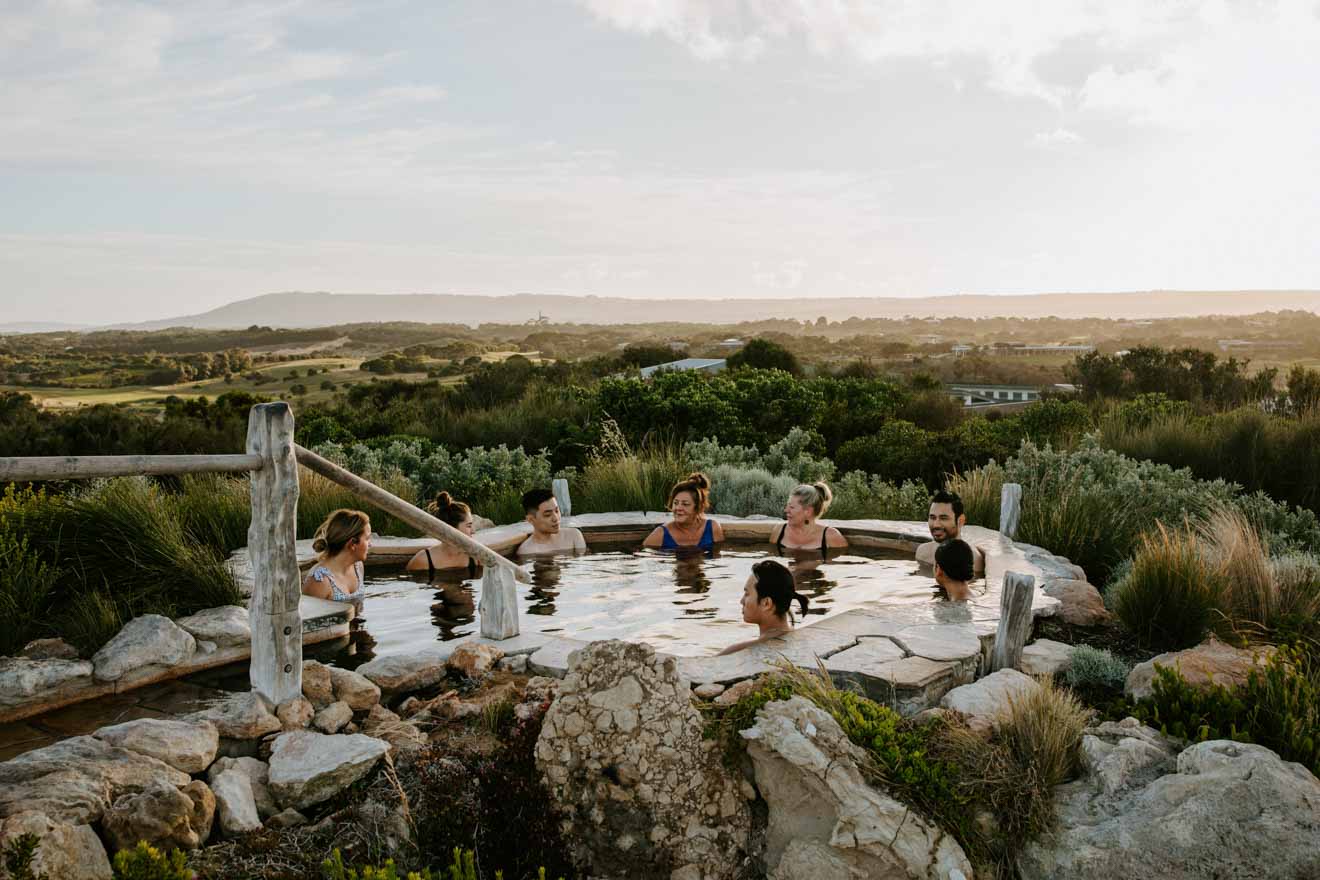 No trip to the Mornington Peninsula is complete without visiting the Peninsula Hot Springs.
I have been visiting the Peninsula Hot springs since I was a teenager and it keeps me coming back year after year. These are the nicest hot springs I have found anywhere in the world!
They have over 50 pools of natural thermal hot springs with varying temperatures, generally getting hotter as you make your way up the hill.
I recommend coming here at night for an ultra romantic experience.

PRO TIP: The top pool (which is the hottest) has an incredible view over the surrounding area and is a great spot to watch the sunset. If you find the pool empty, claim it!
With your general bathing entrance ticket, you get access to over 50 pools, an underground sauna, Turkish steam rooms, an ice cave and plunge pools. For extra pampering, book a spa or wellness treatment or Private Sanctuary and Bath.
NOTE: Due to current restrictions, the Peninsula Hot Springs changing rooms will be closed and you are asked to arrive in your swimsuit ready for bathing.
COST: Prices start from $45 per adult mid-week, and $55 Friday-Sunday + holiday periods.
TIP: Make sure to book at least 24hrs in advance as prices increase by 10% for on the day purchases.
GETTING THERE: Located 12km, 15min drive from both Rosebud and Cape Schanck, make your way to Browns road via Boneo road and you will find the Peninsula Hot Springs on the turn off for Springs lane.

If you don't have access to a car and want to visit, jump on board a trip from Melbourne to have a relaxing transfer to and from the spa.
Practical Information about the Mornington Peninsula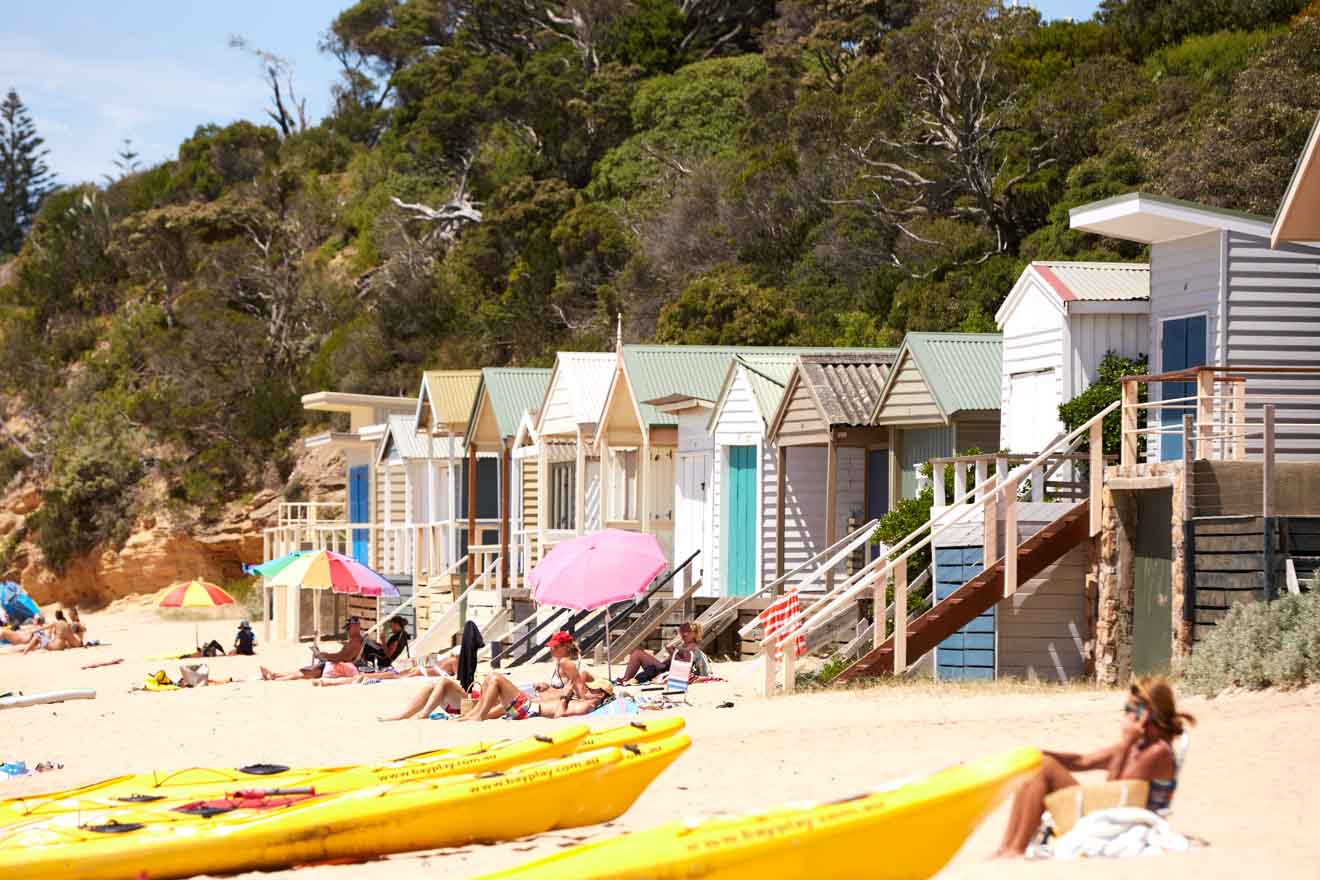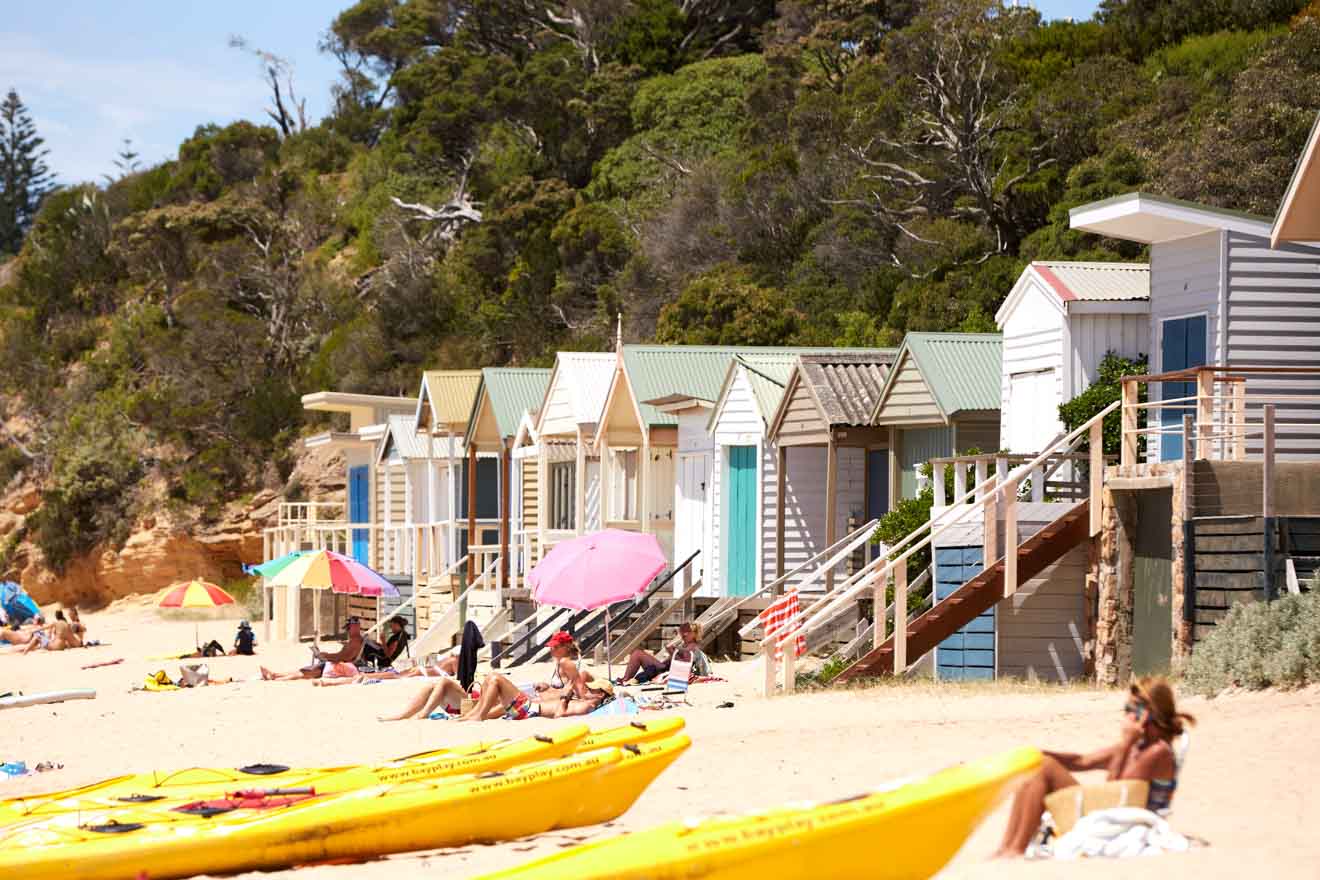 As the Mornington Peninsula has over 40 different towns, it can be pretty difficult to figure out what's what. The length can easily be driven in 1hr 30 mins (~110 km), but you have to take into account all the things to do on the Mornington Peninsula. The best way to plan your individual trip is to choose some locations or attractions that are your must do's and leave plenty of extra time for side trips that you will discover along the way.
Where to Stay on The Mornington Peninsula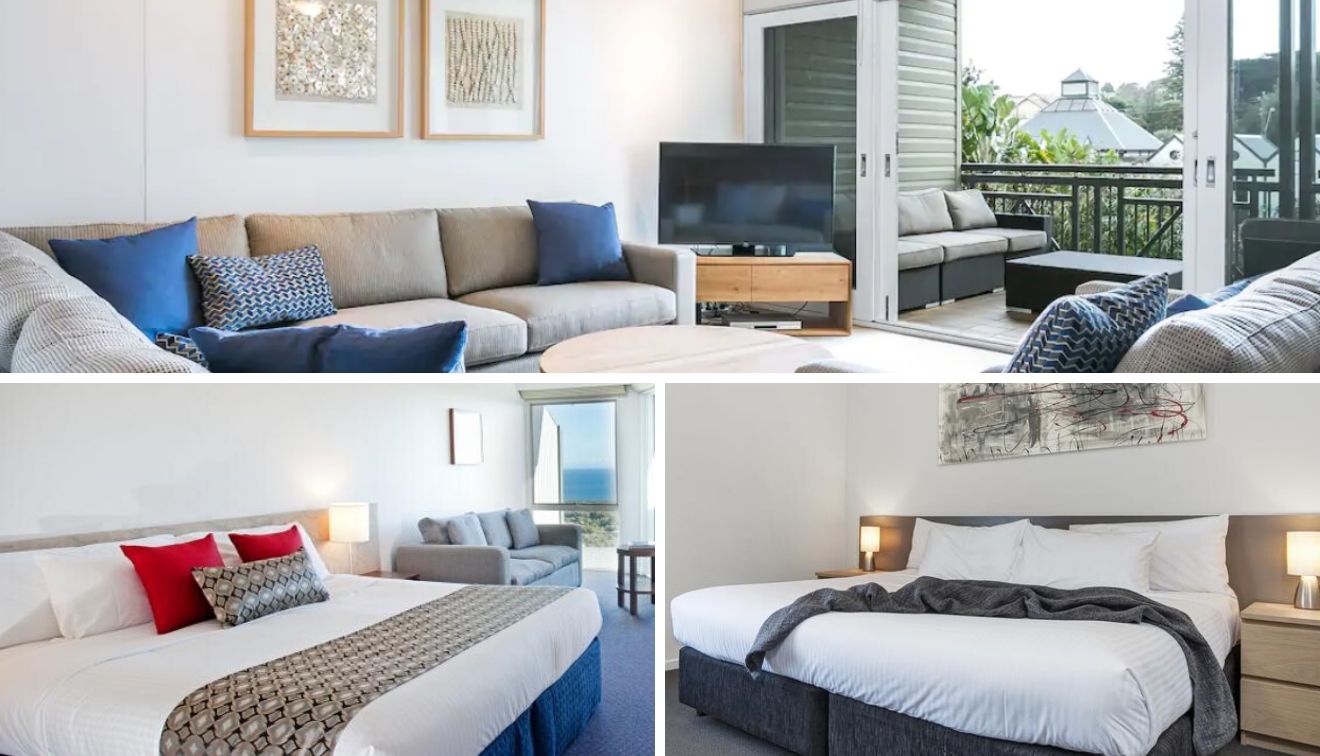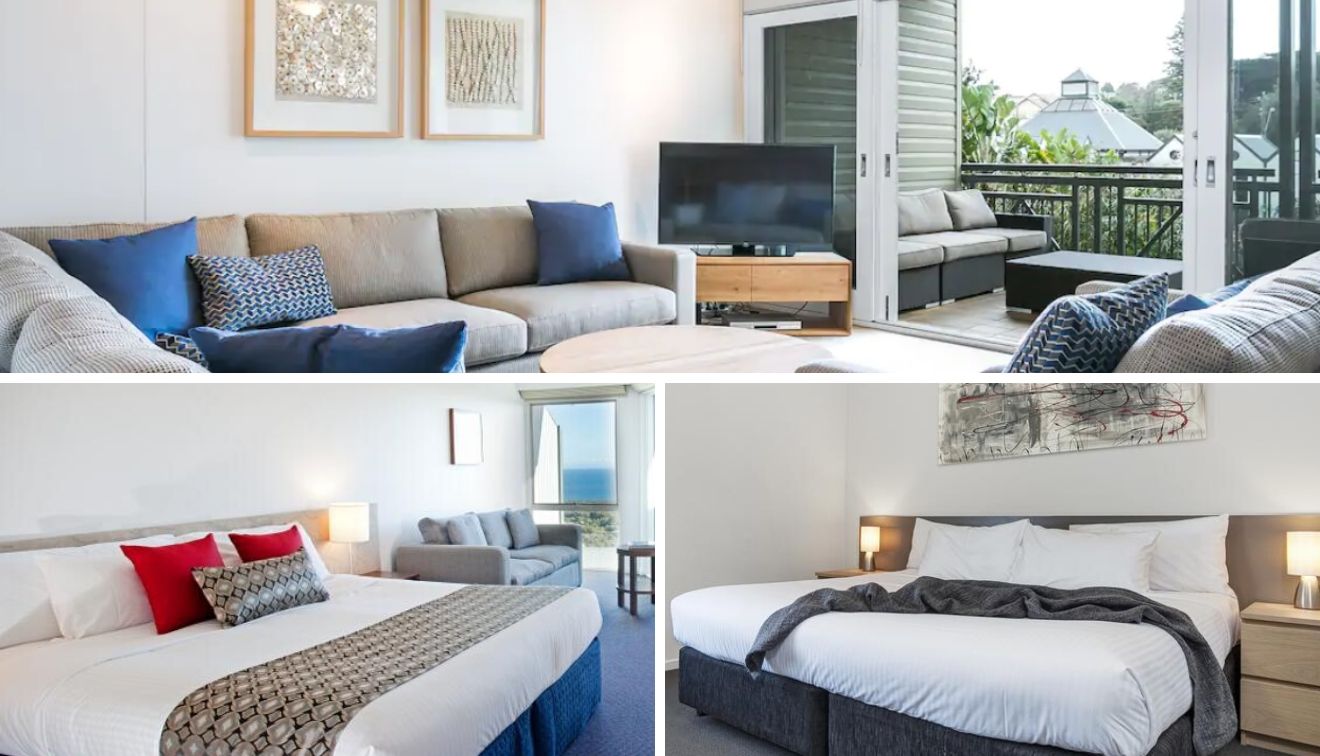 Luxury ($350+ AUD)
Relax in the incredible outdoor cedar hot tub whilst looking over sweeping views of olive trees and vines at Hope Springs Retreat. For ultimate luxury with extra facilities head to the ultra modern RACV Cape Schanck with gorgeous rooms, incredible views and onsite spa, golf course, pools, restaurants and more.
My parents stayed at RACV Cape Schanck for their anniversary last year and came home raving about it!
Middle Priced ($150-$250 AUD)
For a self contained tiny house, Bella Vista Villa is the perfect mid ranged couple retreat. For a great location close to Rye Beach, try Moonlight Bay Apartments featuring kitchenettes in each room and a heated pool.
Budget (Under $150 AUD)
For those on a budget, try Portsea Village Resort. The property offers a variety of budget rooms with shared facilities like pools, gym, bar and tennis courts on site. Alternatively, try a St Andrews Beach Bungalow for a beautiful self contained log cabin right in the heart of the action.
When to Go to the Mornington Peninsula
Although you can visit the Mornington Peninsula at any time of year, it is best in summer to enjoy the clear skies and beach activities.
NOTE: The water here can be extremely cold at any time of the year so in winter particularly (June-September), a wetsuit is required.
How to Get to The Mornington Peninsula From Melbourne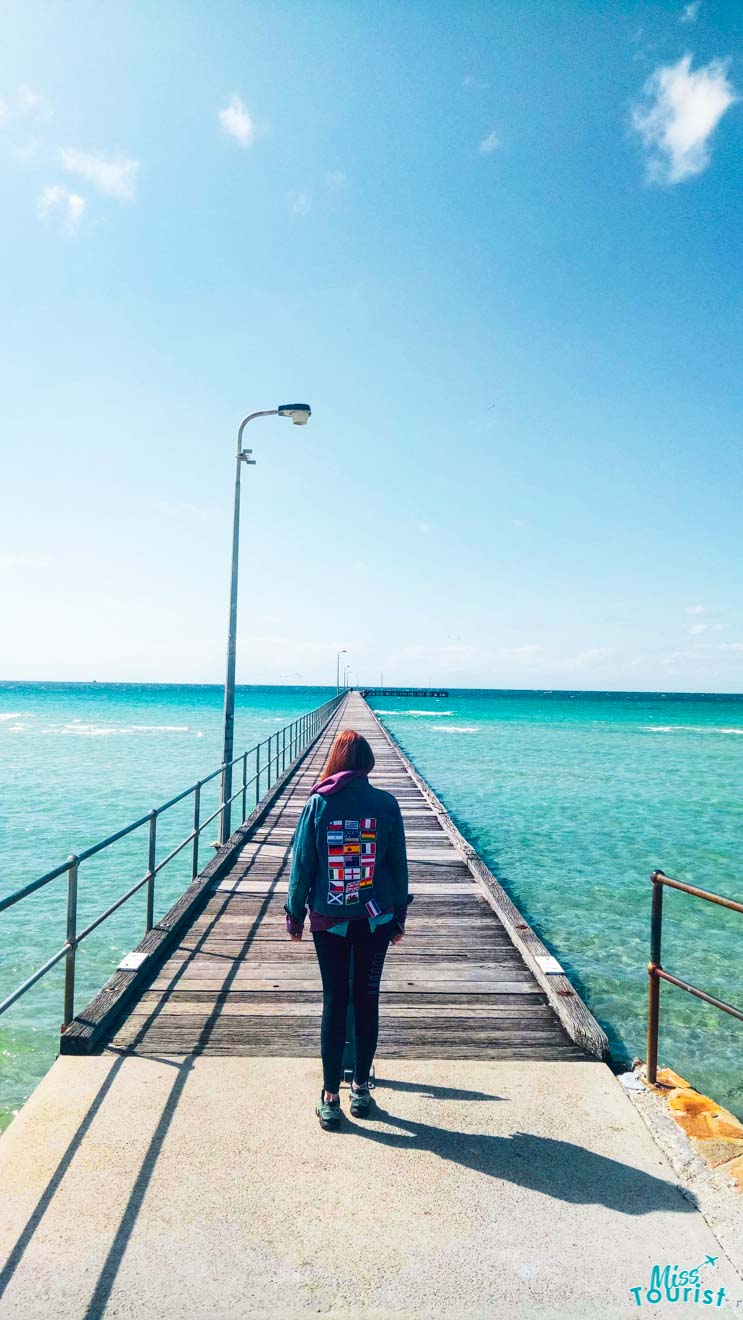 Drive:
Driving is by far the best way to experience the Mornington Peninsula as there is so much to do on this stretch of Victoria coastline. Head southeast from Melbourne along the Mornington Peninsula Freeway for 70km, 1hr. The shortest route would be to continue along this road to your destination but I recommend taking a right turn onto Tyabb Rd/C782 and take it all the way to the coast. From here, take in the breathtaking views and salty spray as you cruise right along the shoreline all the way down to Point Nepean.
If you don't have a car, hire one from Melbourne for the trip, it's worth it!
Public Transport:
From Melbourne, you can catch a train as far as Frankston where you will have to change to busses. From here there are busses along the coastal roads reaching all the way to Portsea however this journey takes around 3.5 hours and there are not many options for visiting more out of the way attractions including the Hot Springs. Check PTV for more info.
(Trust me, my friends and I tried to walk there from Rosebud once and the roads are long and not suitable for walking!)
Tours:
If you prefer to have everything organised for you, jump on a tour! Hit the hotspots in one day on the Mornington Peninsular with Hot Springs and Eagle Sky Gondola tour from Melbourne.
Conclusion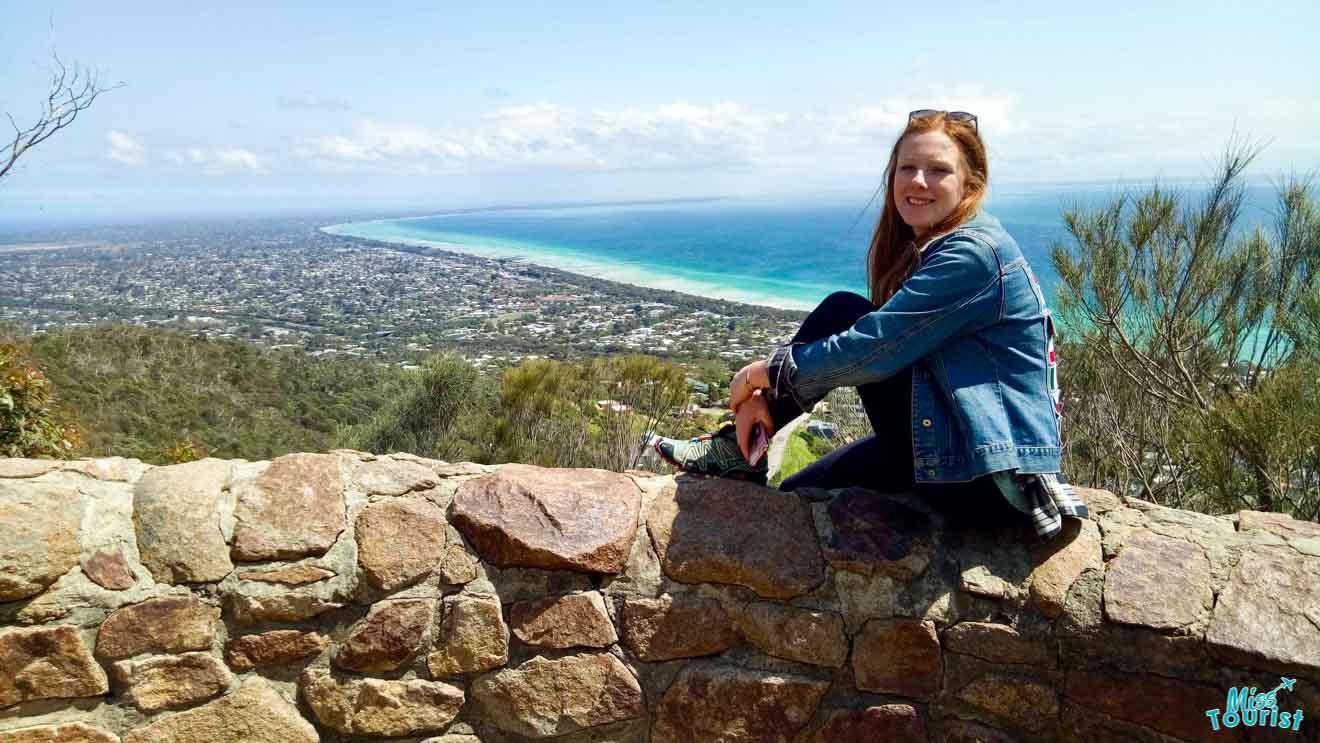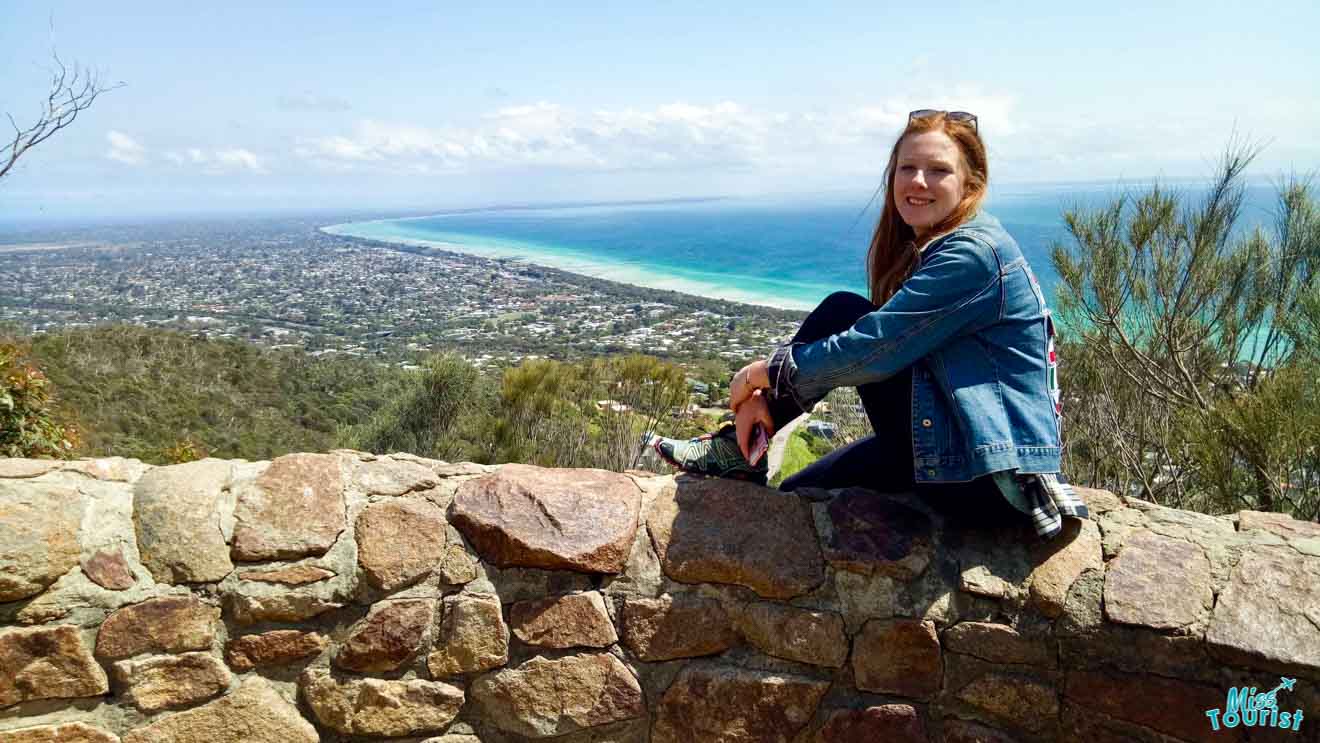 I truly hope you liked my post about things to do in Mornington Peninsula! Now that we've strolled the art galleries, taken a dip in the ocean, walked in the national park, spent time in natural spas and dined at a restaurant in the wine region, you should be fully relaxed and ready to head back to experience all there is to do in Melbourne.
If you're not quite done exploring the Victoria coast, I recommend continuing your journey to experience Phillip Island or catch the ferry from Sorrento across to Queenscliff and return to Melbourne up the opposite, western peninsula of Port Phillip Bay via Geelong.
Leave me a comment if you have any further questions about things to do on Mornington Peninsula, Australia or the surrounding areas.
Rest well,
Kate 
---
---
Pin it for later!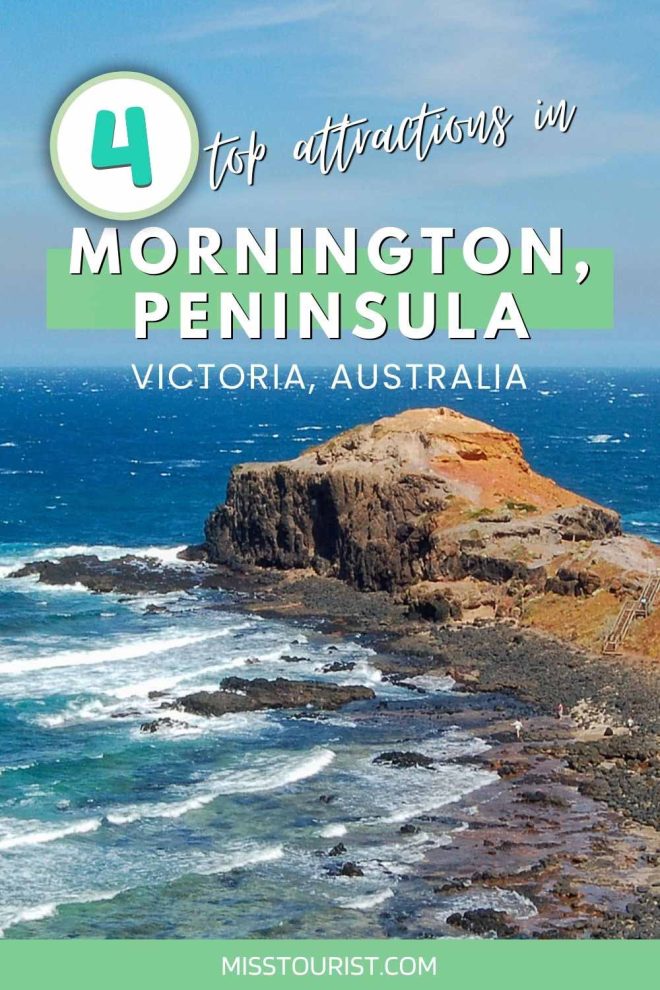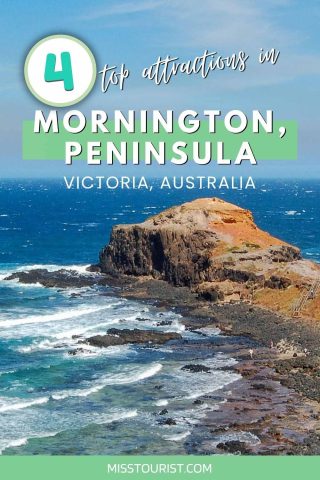 Pin it for later!