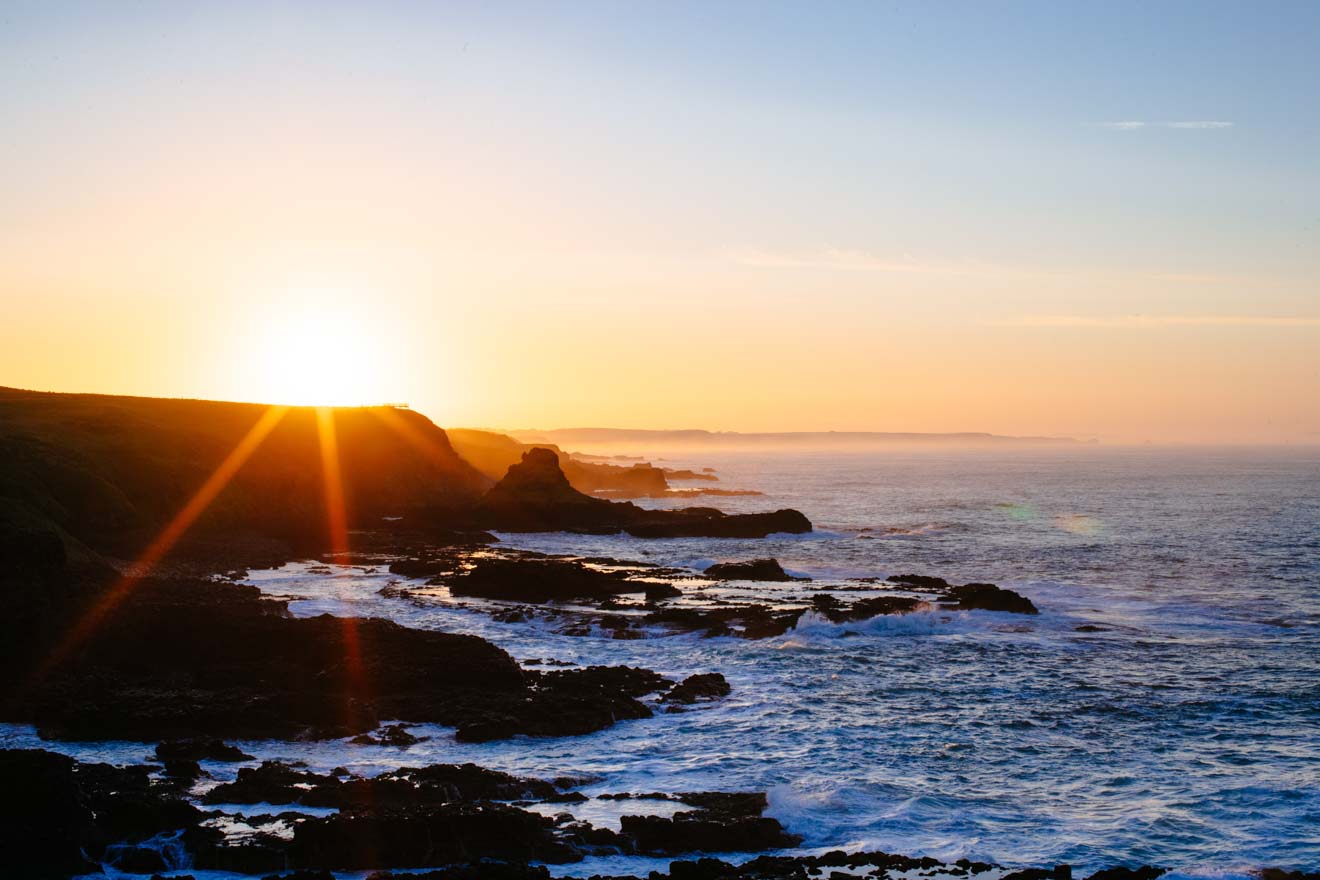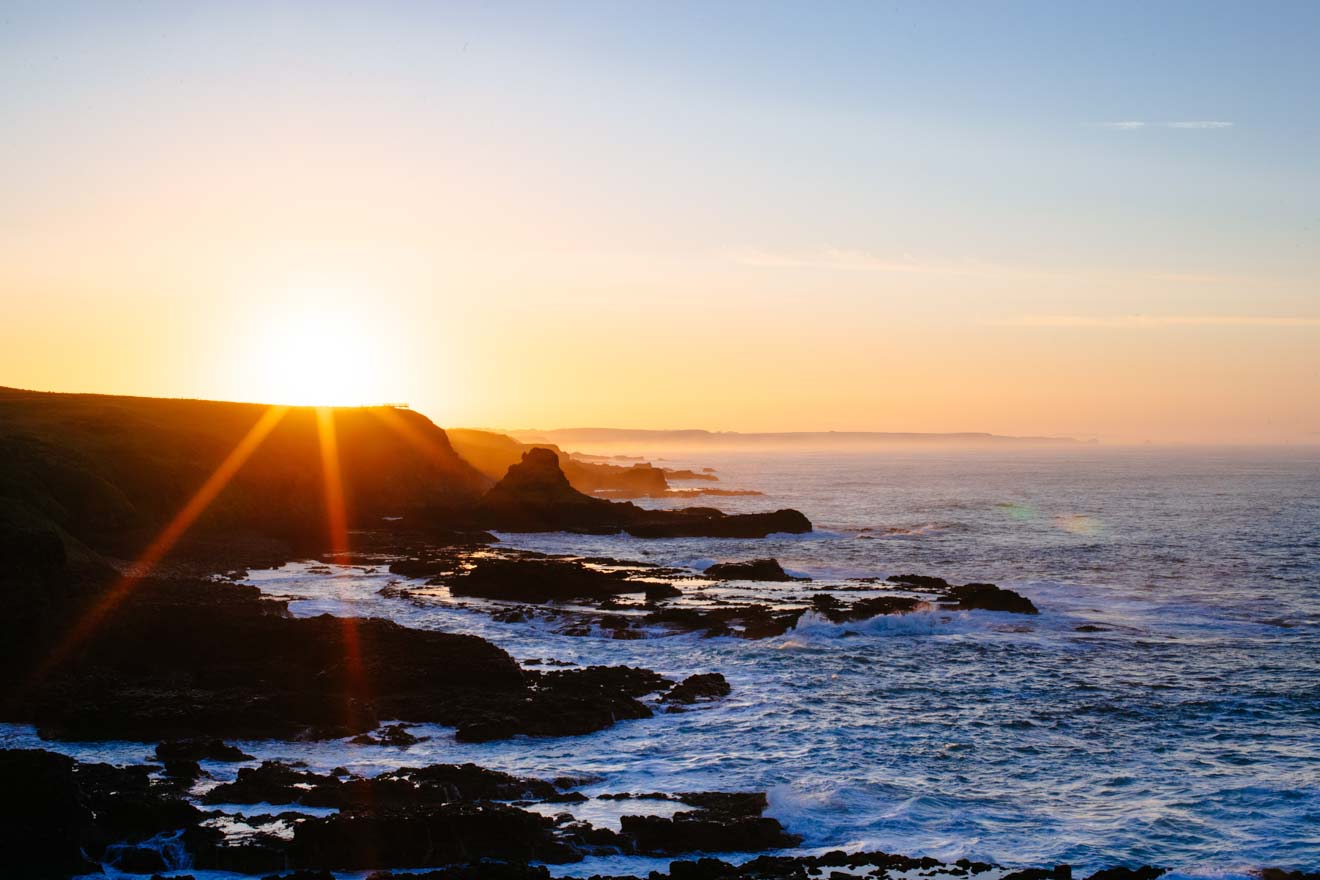 Whenever I think of Phillip Island, I think of all the fun things to do. Phillip Island was the location of one of my very first school camps and luckily, I have managed to get back to the island a few more times since then.
You will find Phillip Island in Australia, just 2 hours south of Melbourne, Victoria. Over the years I have visited with school, family, and friends for week long camps, weekend getaways and quick surfing day trips. Whichever way you choose to travel, there's something for everyone.
The great thing about the island is that it's not too big. There are plenty of attractions and activities within a compact space and as there are only two main roads which cross the island, it's practically impossible to get lost!
In this post I will talk about my favourite things to do at Phillip Island then get stuck into the practical details of how to visit for your convenience.
Lets get on with my top 6 fun things to do in Phillip Island.
1. Enjoy a Wild Encounter at the Penguin Parade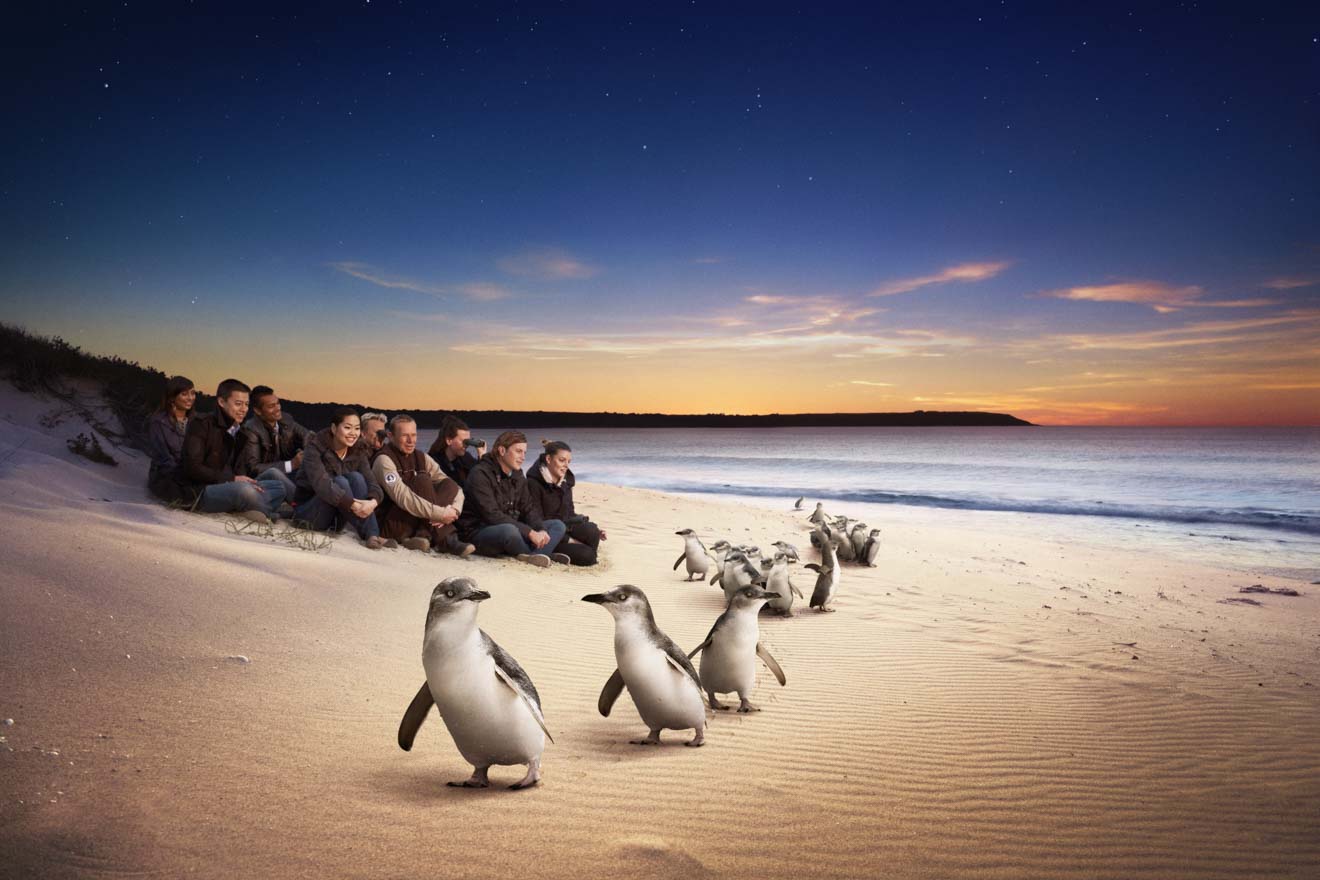 Being one of the biggest wild penguin colonies in Australia, the Penguin Parade at Phillip Island is probably one of the main things people visit this little paradise for.
Each night, hundreds of adorable fairy penguins return home to their burrows on the beaches of Phillip Island and this is definitely the best way to see them in the wild!
Being part of the Phillip Island Nature Park, the Parade was designed to be a safe way for visitors to enjoy seeing these adorable creatures waddle up the beaches without disturbing them in their natural habitat.
TIP: It is an outdoor venue so rug up, even in summer and bring waterproof clothing if rain is possible.
The Penguins arrive every night of the year from sunset onwards so you are guaranteed to see them here however, if you are interested in seeing a certain part of their yearly cycle, check out this handy penguin calendar to choose the best time for you. (I recommend December/January for their babies!)
I remember first seeing the penguins here on a school camp in high school and it's something I still think about!
GETTING THERE:
From the bridge onto Phillip Island, drive 22 km, 25 mins to the far end of the island, taking a left turn at the fork onto back beach road where you will arrive at the Penguin Parade.
COST:
General Viewing: Adult (16y+) $27.25, Child (Under 15y) $13.50, Family (2 adults and 2 children) $68.00.
Guided Beachfront: 16y + only, $88
2. Take a Stroll around Nobbies Centre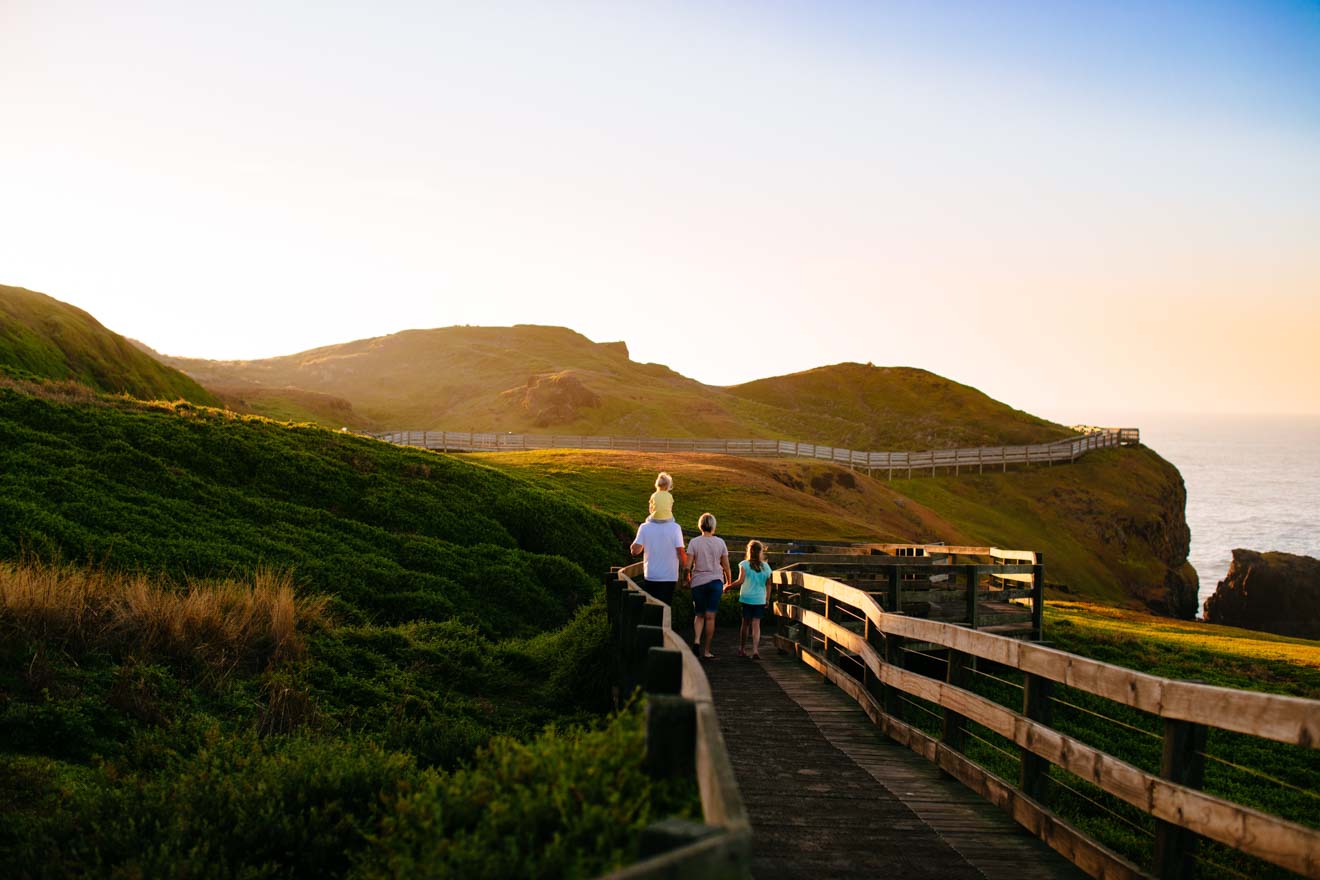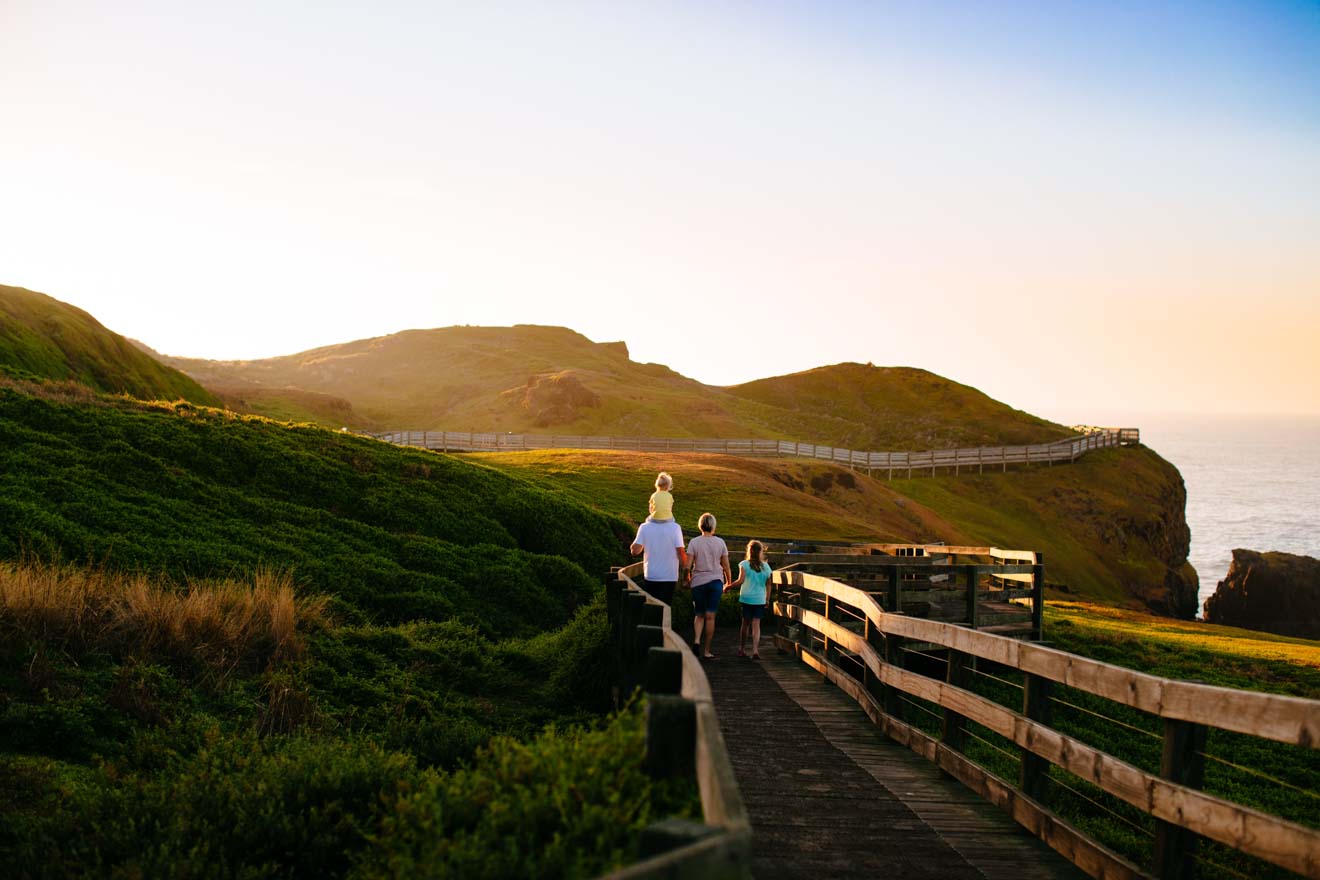 I think this is the most wild, scenic part of Phillip Island and taking a walk around the boardwalks which line the cliffs at Nobbies Centre is definitely one of my favourite things to do on Phillip Island.
Keep an eye out for the popular landforms like The Nobbies and The Blowhole but also stay and enjoy watching Seal Rocks for a while as it is home to the largest fur seal population in Australia, plus it's hilarious to watch their encounters with each other.
TIP: Don't skip Nobbies Centre even if it is bad weather. Grab a coffee or snack from the cafe and enjoy the giant floor to ceiling windows of the visitor centre for incredible views over the headland.
OPEN: 10 am – Dusk (varies day to day)
GETTING THERE: Drive 23 km, 25 mins to the headland on the furthest tip of the island to reach Nobbies Centre.
COST: Free
3. Visit the Animals at Phillip Island Wildlife Park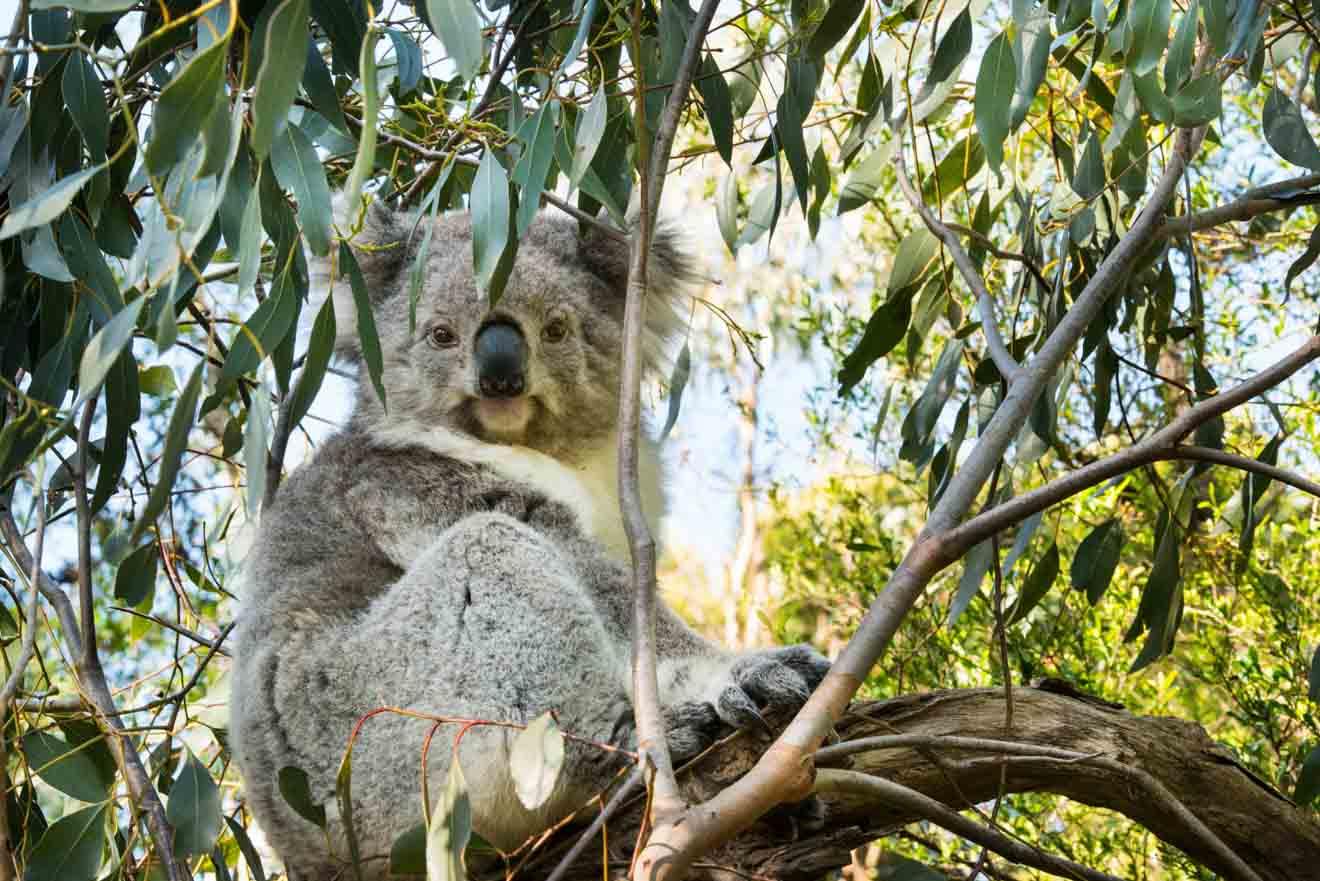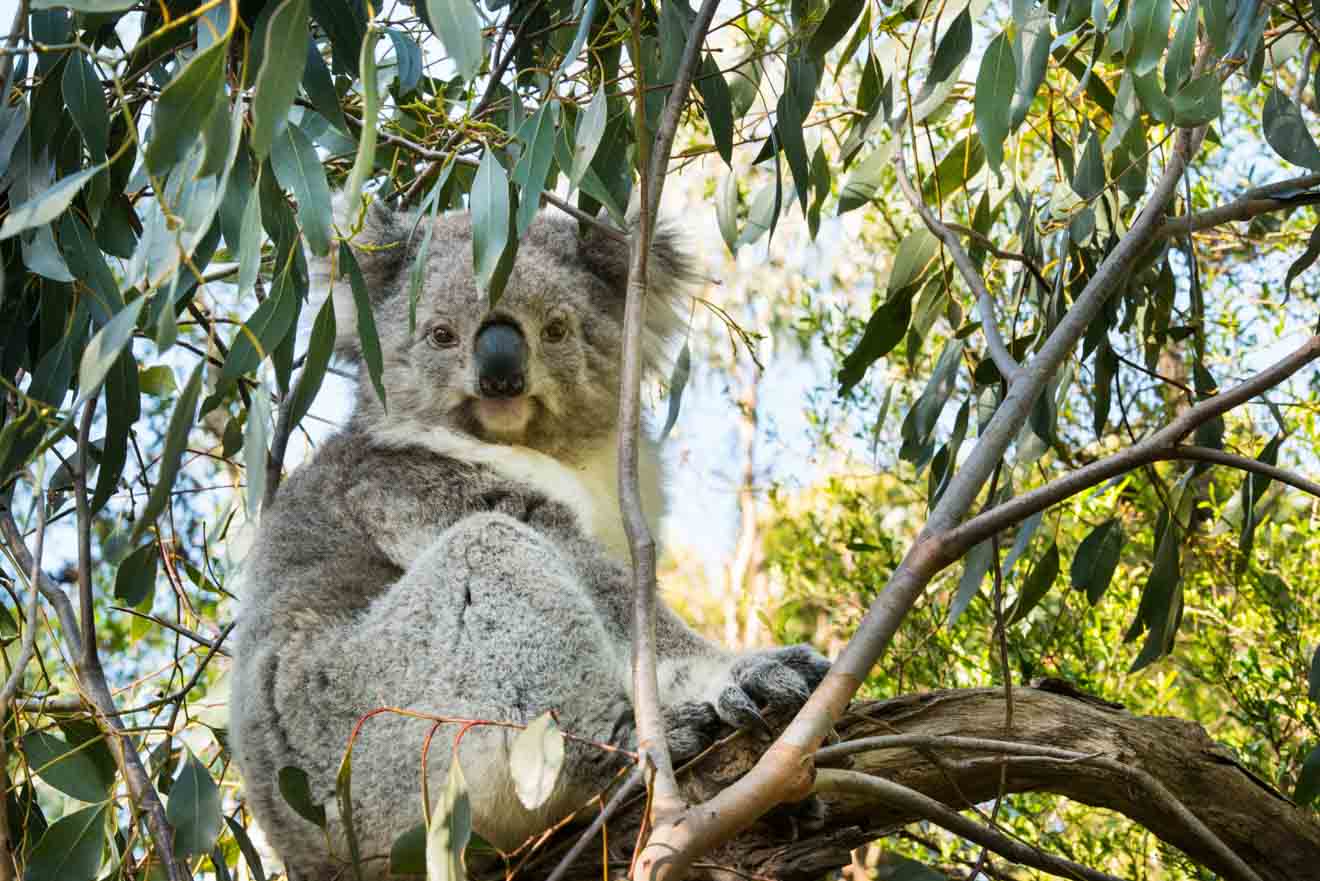 Home to over 100 different animal species, Phillip Island Wildlife Park is a great place to see new native animals in Australia.
Your entrance fee includes a bag of kangaroo food to feed the free-roaming animals and a raised boardwalk through the trees allows you to take photos of adorable koalas up close and personal. Other animals' homed here include wombats, dingoes, Tasmanian devils and more.
Whilst this might not be particularly exciting for Australian locals who have seen parks like these all around the country, for kids or new international visitors, the Phillip Island Wildlife Park is a great place to get up close and personal with some of our most interesting animals.
OPEN: 10 am – 5 pm daily
GETTING THERE: 13.3 km, 12 mins drive straight from the bridge with a right at the fork to the Wildlife Park.
COST: Adults, $19. Children (under 14), $9. Family, (2 adults, 3 kids) $50.
4. Explore Cape Woolamai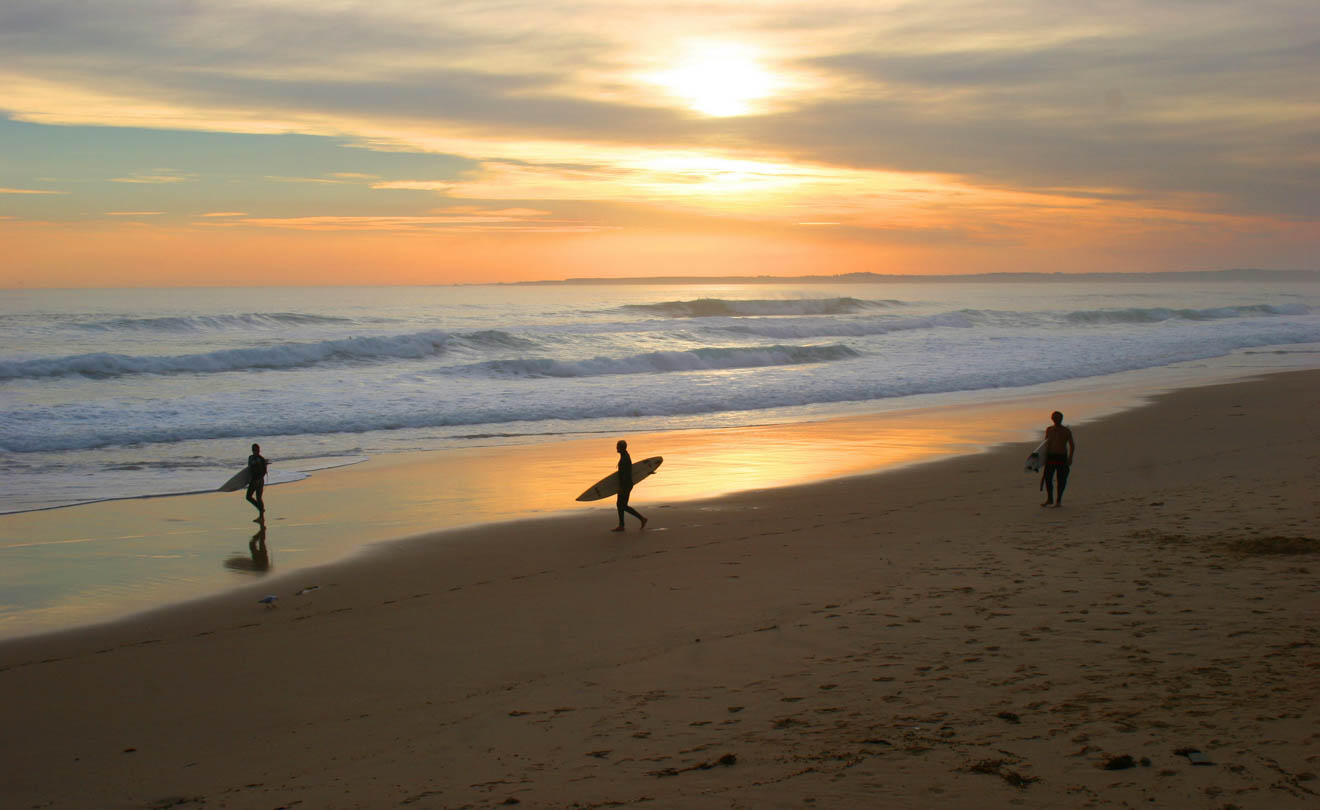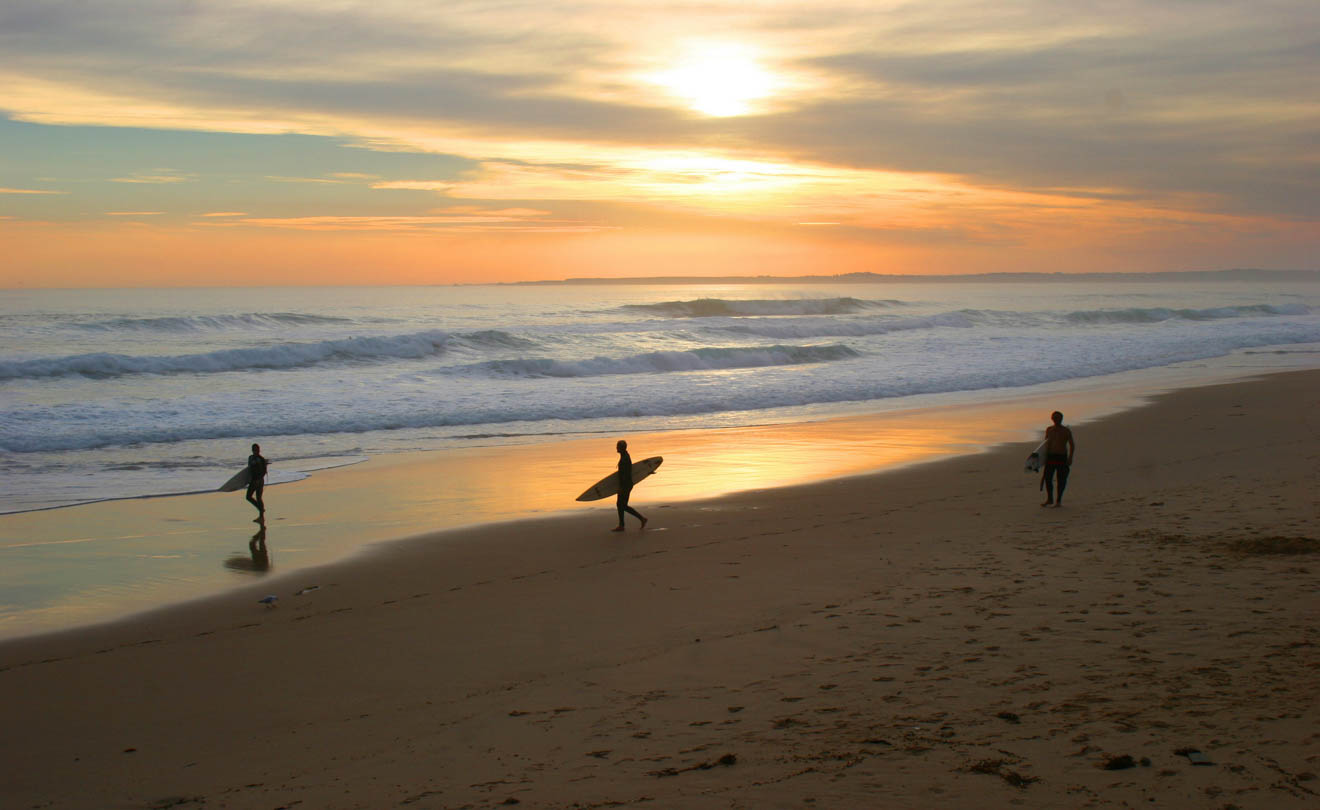 When you look at a map of Phillip Island, you may notice the little green cape sticking out at the Islands more southerly point. This is the Phillip Island Nature Reserve and Cape Woolamai. It is not only the islands' surfer hotspot but the highest point on Phillip Island and features some incredible scenery full of rocky cliffs, turquoise waters and sweeping beaches. There are a range of ways to explore the cape from all angles, here are my favourites.
Walking
There are 3 individual trails here that can be linked to form the full Woolami trail, or broken down for shorter strolls. All the paths are wide and relatively even so they are accessible to any fitness levels.

Here are the walks:
The Pinnacles Walk (Green markers)- 4 km, 2 hrs return
Old Granite Quarry Walk (Blue Markers)- 6 km, 3 hrs return
Beacon Walk (Black Markers)- 6.6 km, 3.5 hrs return
All walks start and finish at the Cape Woolamai Surf Lifesaving Club.
I love walking so I recommend walking the entire Woolamai trail and joining a guide to learn all about the area, but if you don't have the time for that, the Pinnacles walk is my favourite!
PRO TIP: If you're planning on walking the full circuit, check the tide as some parts aren't accessible at high tide.
Boat Cruise
The best way to truly experience the full effect of the impressive cliffs at Cape Woolamai is to get out on the water on a boat cruise. You will get the chance to spot dolphins, seals and even possibly whales (in winter) on this popular 1-hour nature cruise whilst enjoying tea and cake on board.
Sea Kayak
For a little more adventure, jump in a Kayak for a guided paddle of the Cape. The Pioneer Kayaking Coastal Tour of Cape Woolamai lasts for 3 hours and includes all equipment.
Sea Kayaking here is suitable for all abilities under the guidance of professionals and is incredibly fun!
On my school trip, I paddled with them on the Rhyll Wetlands Tour however I would love to return to paddle the cape!
GETTING THERE: Drive 4.6 km, 5 mins from the bridge taking a left onto Woolamai Beach road.
5. Take a Scenic Helicopter Flight


Now that you've explored the land, next, take to the skies to enjoy a completely different view. Phillip Island Helicopters offers 7 different tours to choose from depending on what you would like to see. Some notable places to see include Cape Woolamai, the Grand Prix Circuit, Port Phillip Bay, Red Rocks Point, the Nobbies and San Remo Bridge.
Each tour takes a maximum of 3 passengers meaning you're guaranteed a window seat and the pilot will provide interesting commentary during your trip so you don't miss a thing!
Although I haven't been fortunate enough to take a scenic flight here yet, I highly recommend doing it in Phillip Island because of its incredible value for money in a beautiful location!
GETTING THERE: Flights depart from Phillip Island Airport, drive 3.7 km, 4 mins from the bridge.
COST: From $90 per person
6. Have a Laugh at A Maze'N Things
Aside from its pun-ny name, A Maze'N Things actually is quite amazing.
From the outside it might just look like another gimmicky attraction but I remember having so much fun here when I was a kid that I came back as an adult!
If that isn't a sign to show how good this place is, well I don't know what is!
As well as having a full sized outdoor wooden maze, indoors you will find magical interactive optical illusions, puzzles, mini gold, a giant drop slide (I highly recommend the slide for kids aged 8-80) and since I visited, a new high ropes course!
OPEN: 10 am – 5 pm daily
GETTING THERE: From the bridge, drive 10 km, 10 mins turning right at the fork. You will see the A Maze'N Things' giant floating tap from a distance.
COST: $36
Practical Information about Phillip Island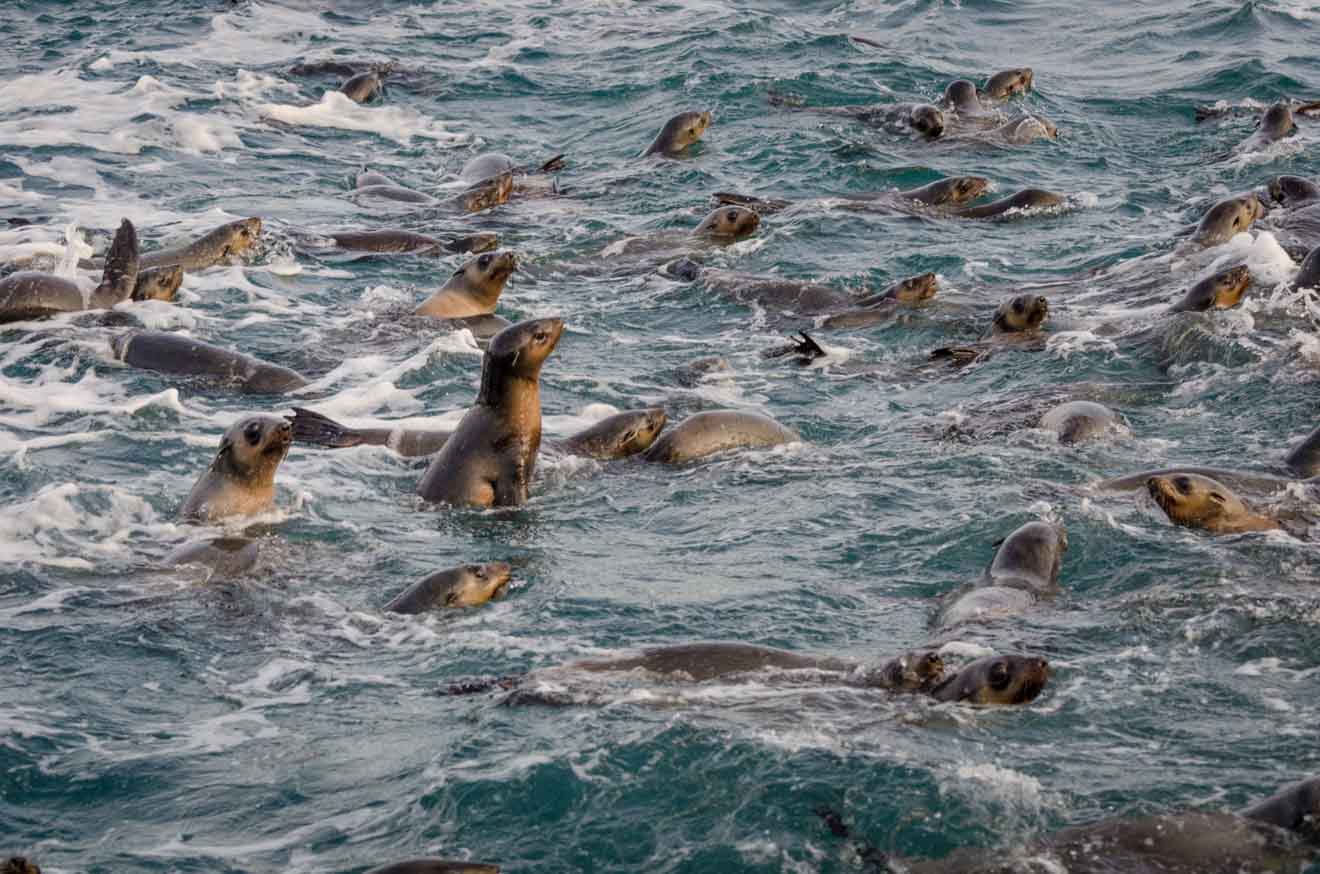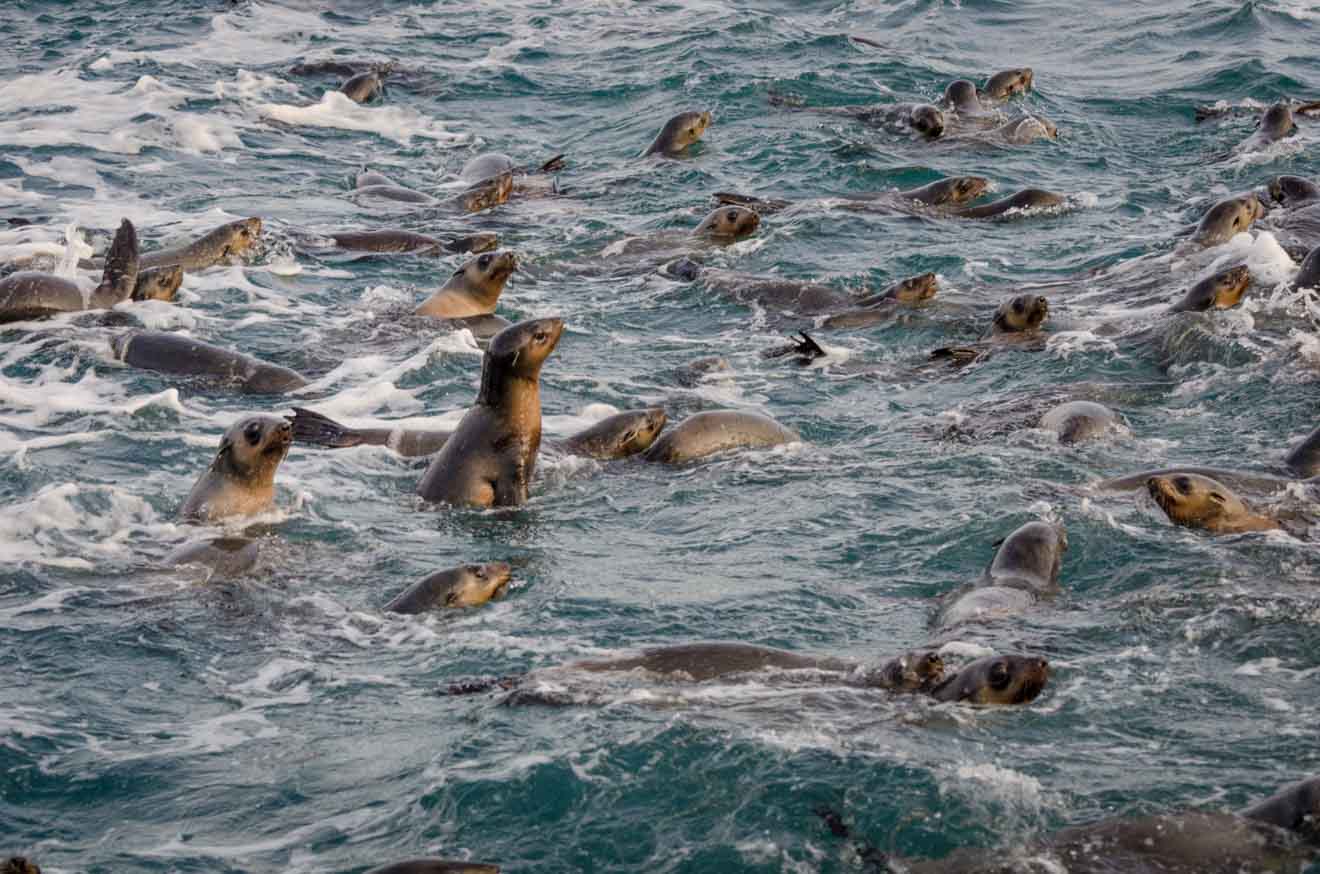 Phillip Island is easily accessible from Melbourne in a day trip however as the Penguin Parade is at night, it makes for a long day. I recommend spending two or three days on the island for ultimate relaxation.
When to Visit Phillip Island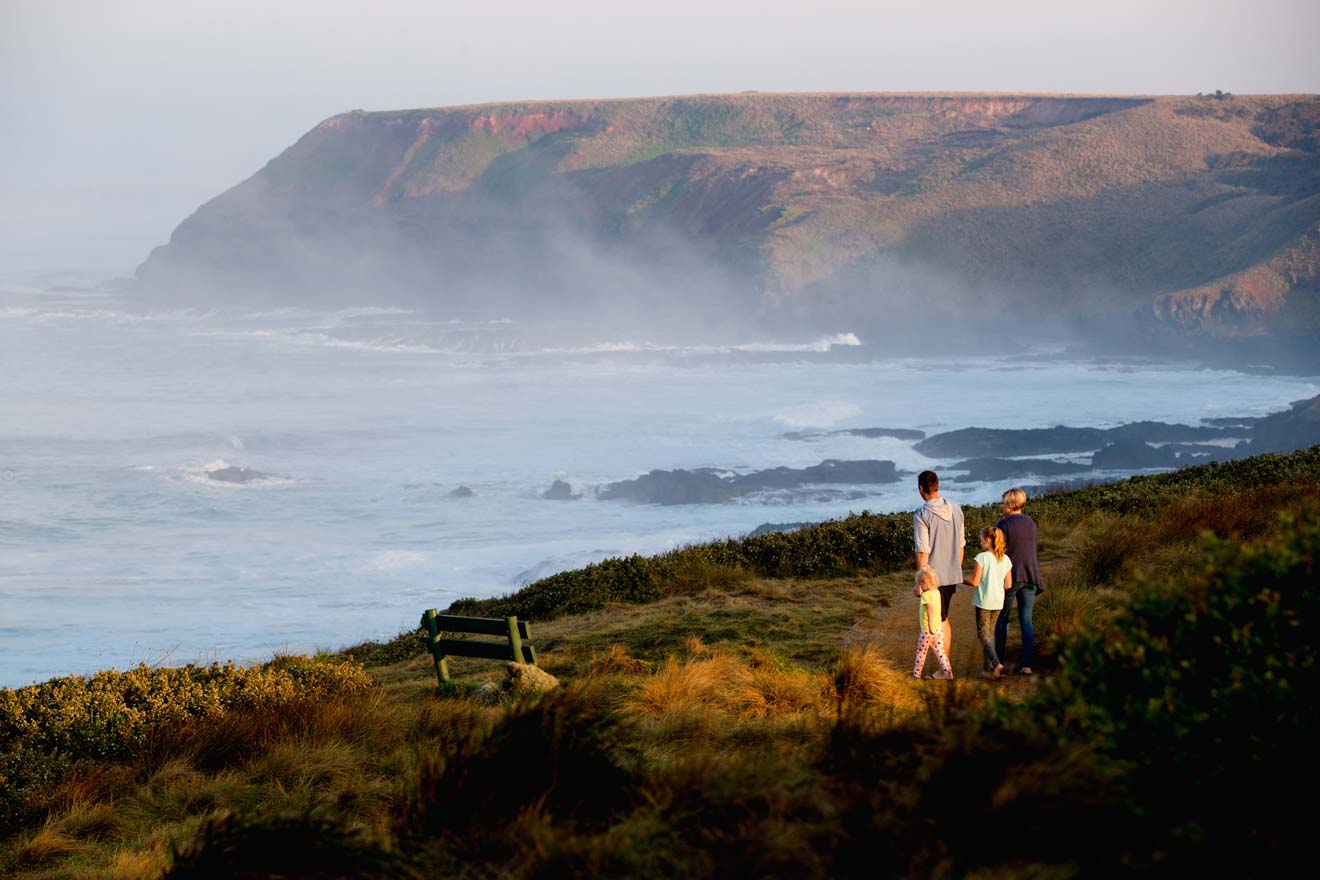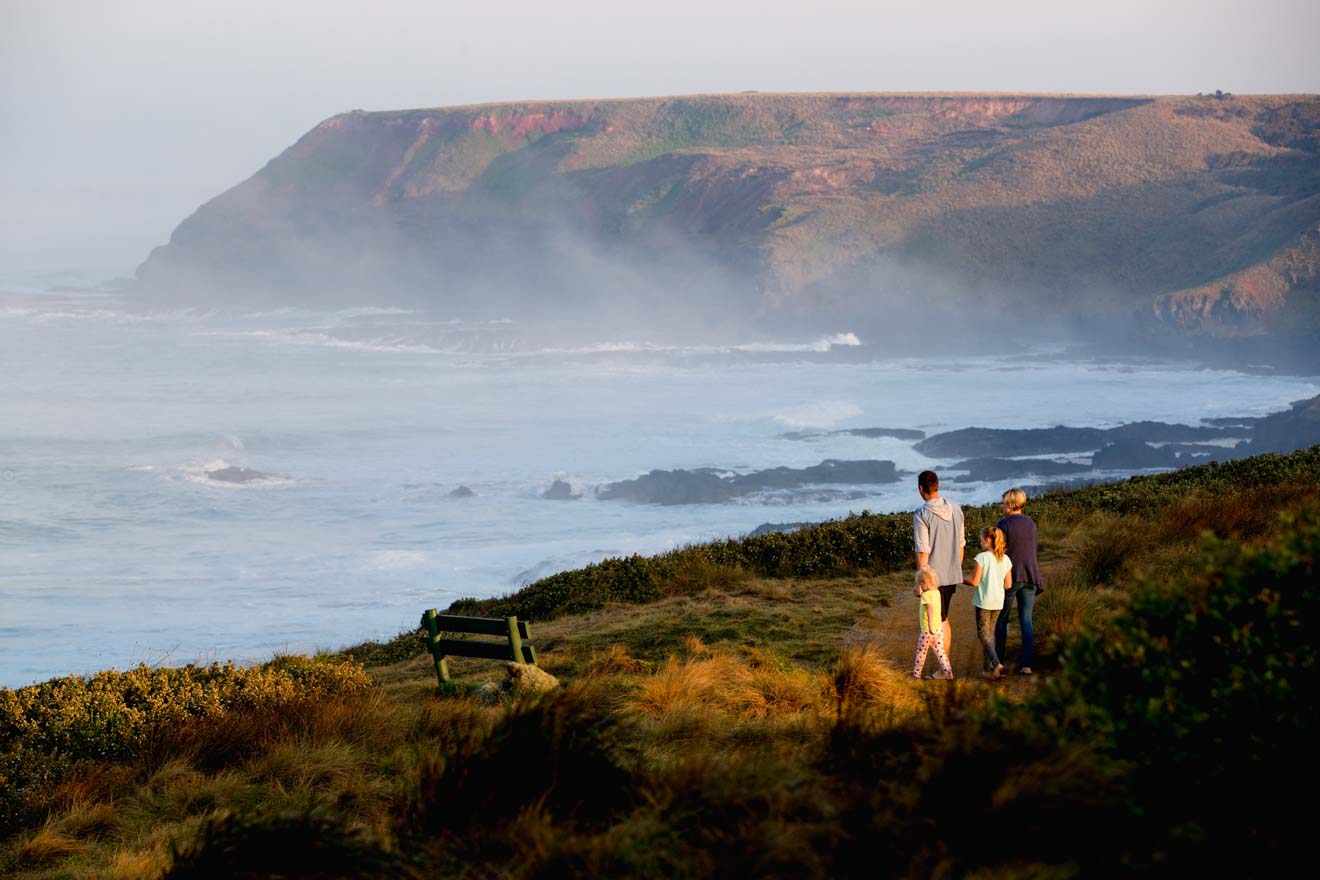 Phillip Island is great to visit all year round however it is quite cold and rainy in Winter due to its location. My favourite time to visit is summer (December – March) not only for its sunny warm weather but also because this is when you are most likely to see baby penguins.
How to get to Phillip Island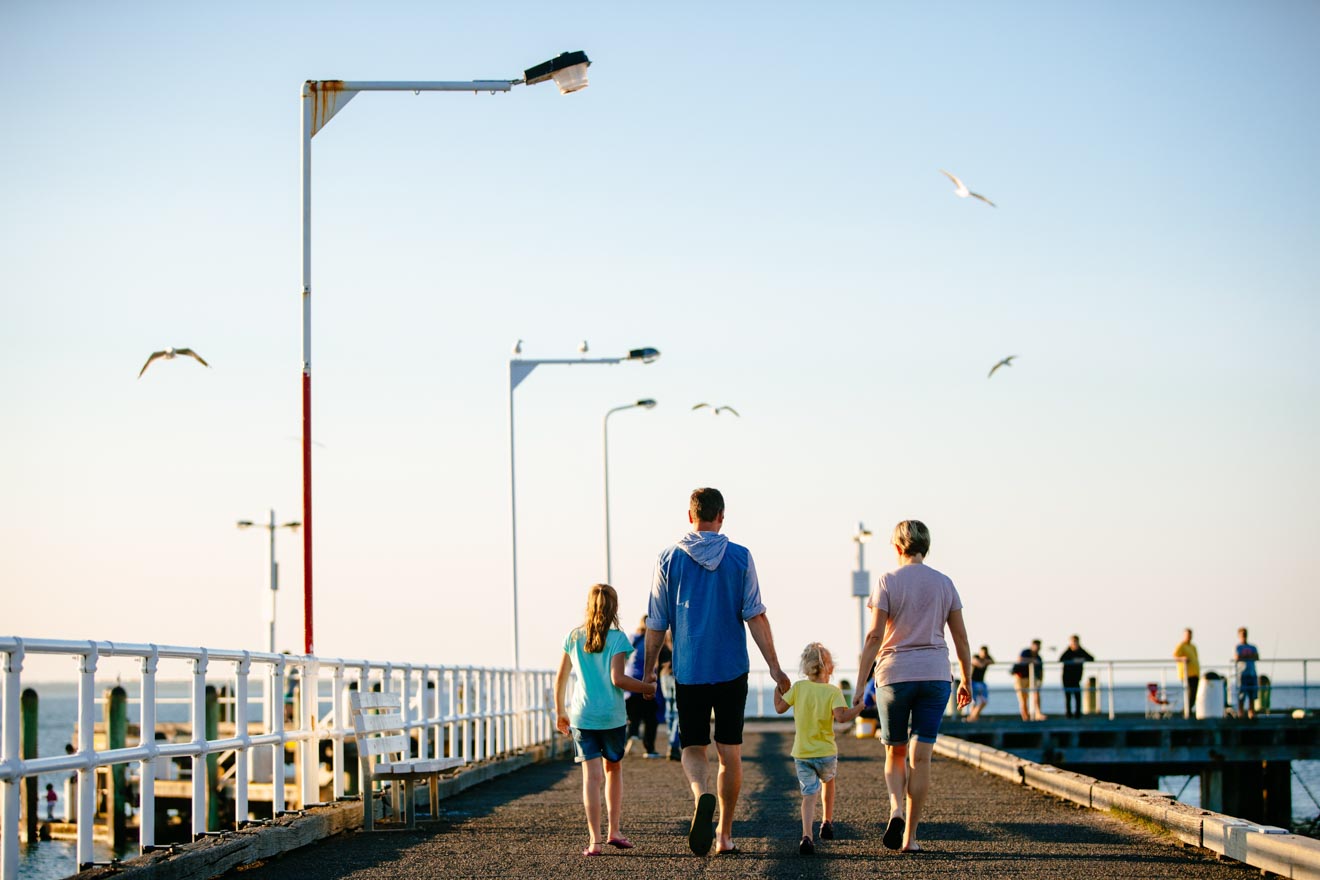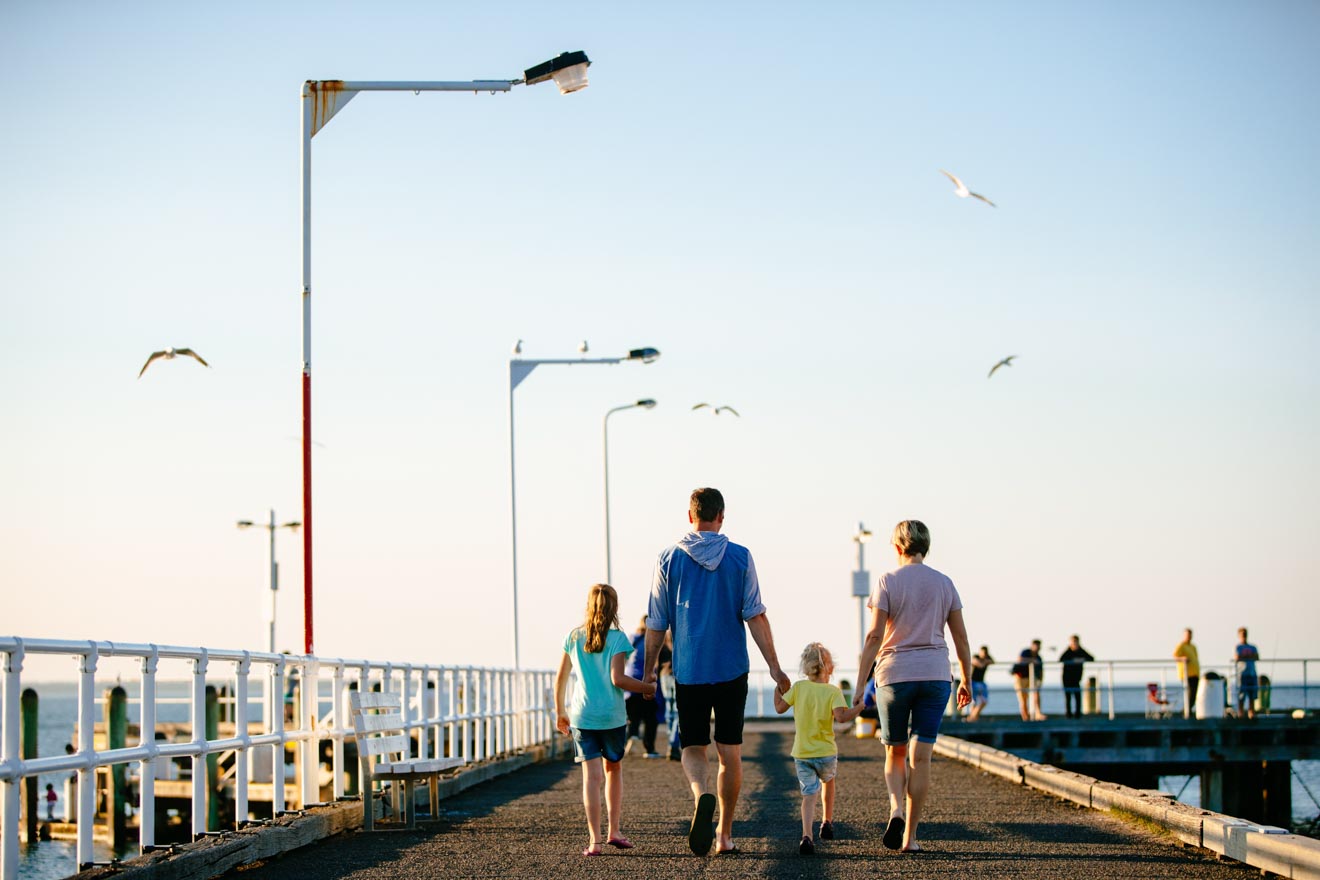 Located 142 km, 2 hrs south of Melbourne on the M1, the best way to reach Phillip Island is to drive. Phillip Island is connected to the mainland by a bridge
Before heading back to check out all the things to do in Melbourne, I recommend driving via the Mornington Peninsula or taking a ferry across Port Phillip Bay to drive the famous Great Ocean Road. We have great posts on all of these if you want more information.
Although there are busses which run to Cowes, the main town on Phillip Island, there is no local transport to each of the popular spots.
I suggest renting a car from Melbourne if you don't have your own or jump on an organised Phillip Island day tour from Melbourne if you don't drive.
Where to Stay on Phillip Island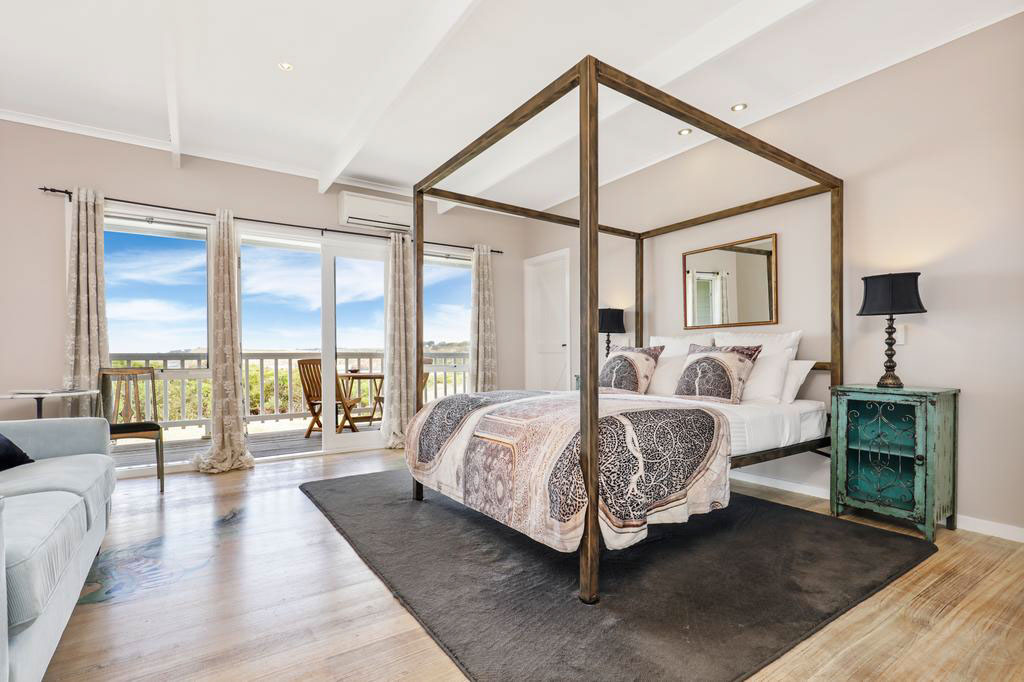 Luxury ($250+ AUD)
Stay at the new luxurious, private home at Lakehouse Estate featuring 6 bedrooms overlooking a private lake with jetty and beach access, fully equipped gym and kids room on site, to name a few. Alternatively, head to the hills at Clifftop Boutique Accommodation, located on top of the dramatic rural cliffs at Smiths Beach you will have incredible sea views and an onsite bar.
Middle Priced ($150-$250 AUD)
Escape to the waves in a private beach side apartment in Cowes. Relax in the spa bath or on the large balcony overlooking the ocean. For something a little further out of town, choose Hilltop Apartments for an adults only retreat featuring a beautiful garden in a bush setting.
Budget (Under $150 AUD)
For those on a budget, the cozy Garden studio is located in the centre of Cowes within walking distance to the best cafes, beaches and restaurants in town. Amaroo Park is great family accommodation with size and facility opinions to fit most needs on a budget including a comunal heated pool.
Conclusion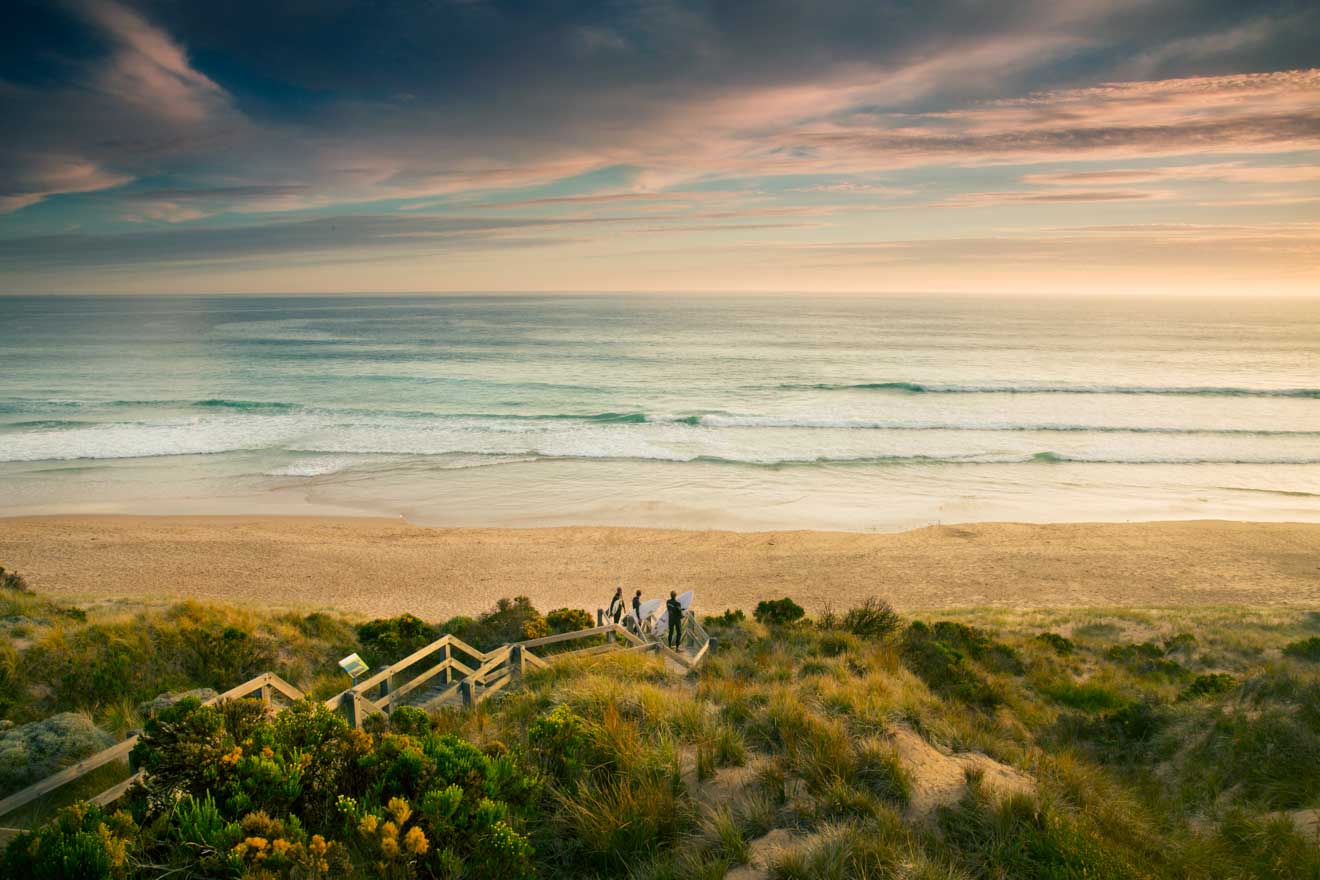 As you can see, there are lots of things to do in Phillip Island and Victoria. It's a great place for a relaxing retreat any time of year. I hope you enjoy these experiences and attractions as much as I did.
If you need any more local information about Phillip Island, leave me a comment, I'm happy to help in any way I can.
Now go travel Australia!

Kate Fletcher
---
Pin it for later!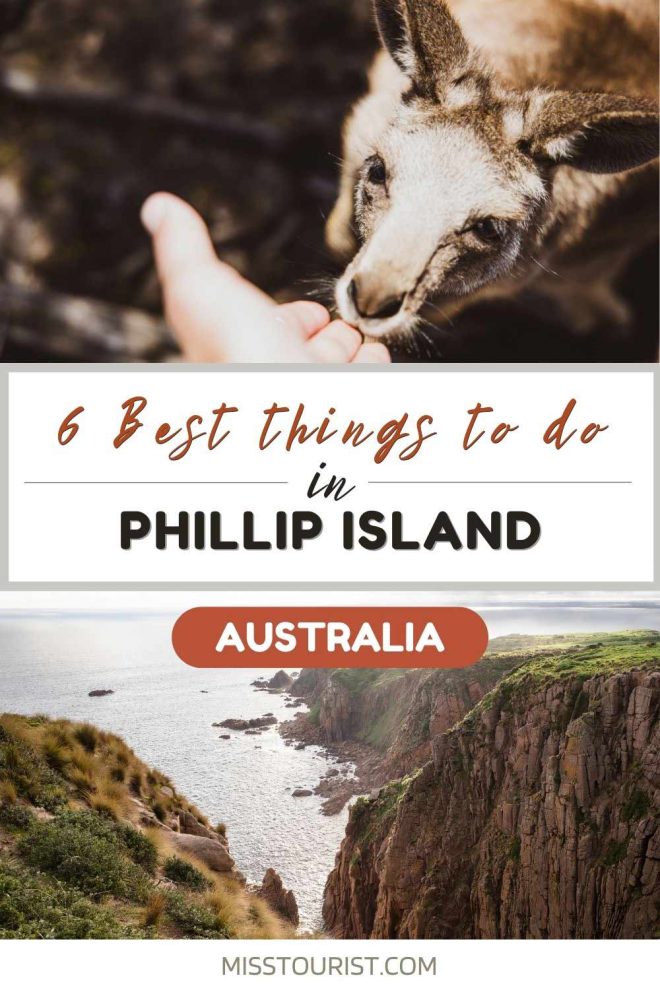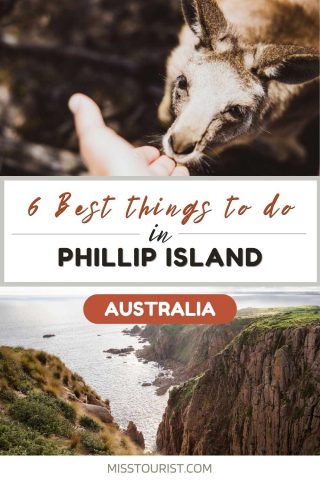 Pin it for later!