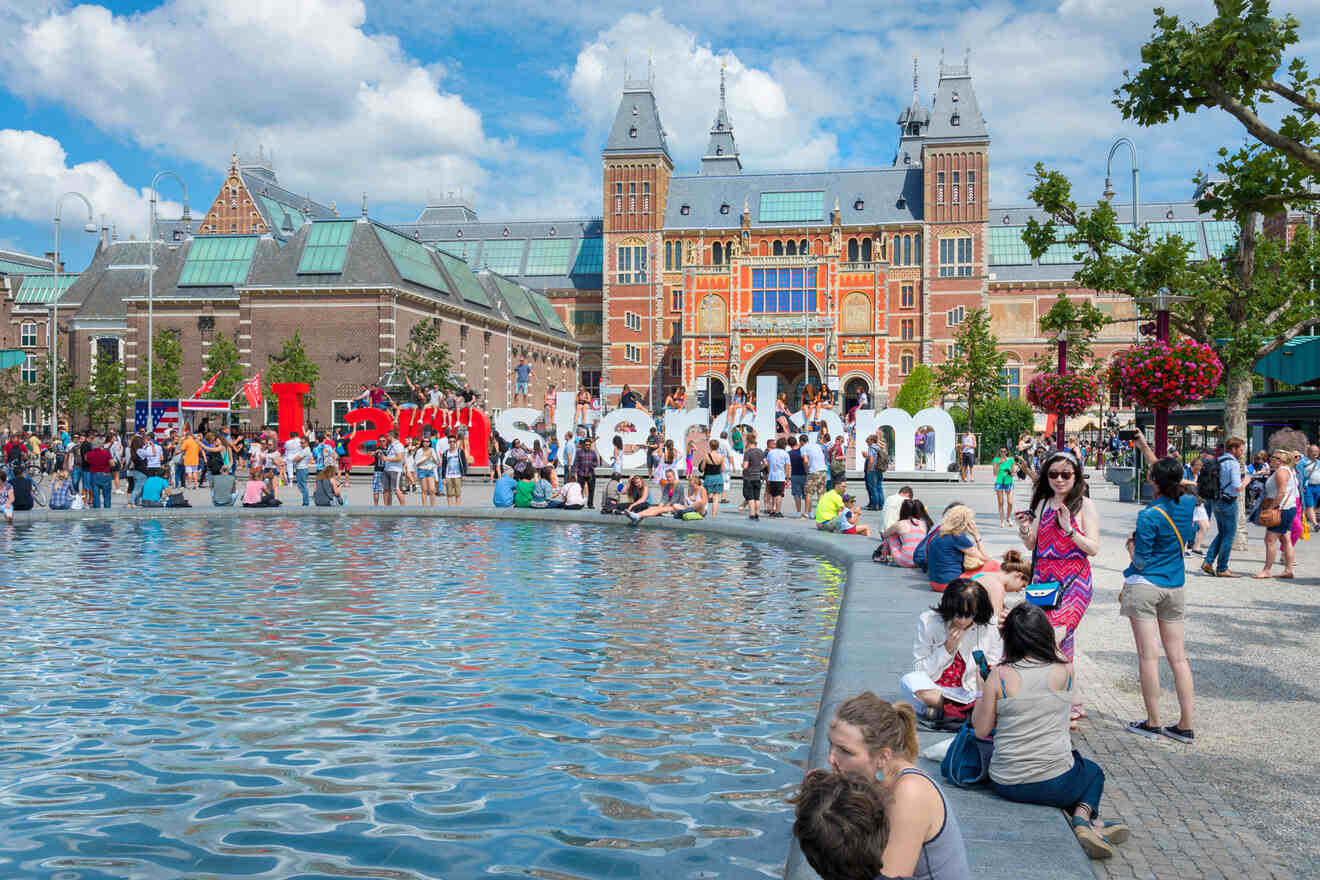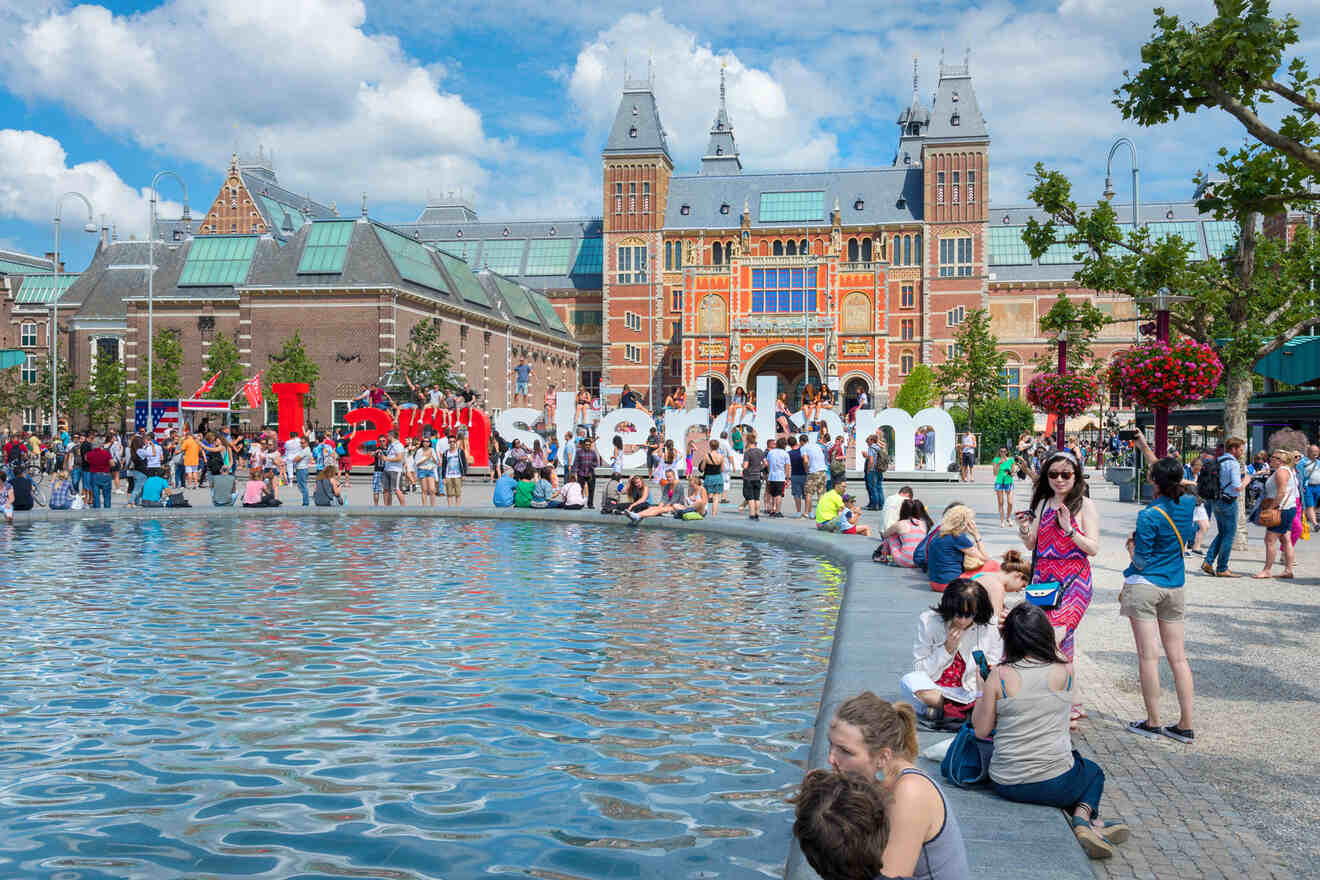 Even if mainly known for its world-famous coffee shops and the red light district, Amsterdam is one of the most interesting and exciting capitals in Europe!
I lived in Amsterdam for quite some time and I was surprised to discover how many cultural, entertainment, and outdoor activities this (relatively) small city has to offer… from museums to markets, majestic canals, green parks, rich history, and so on!
In order to help you avoid falling into the typical tourist traps or missing out on the best spots and attractions of the city, I decided to write this guide with the TOP things to do in Amsterdam, including the best museums, tours, and day trips to some cute dutch villages and more.
So let's stop talking and start visiting Amsterdam's highlights together… I am sure that by the end of the article you will fall in love with this unique city just like I did!
1. Ride a bike around Amsterdams City Center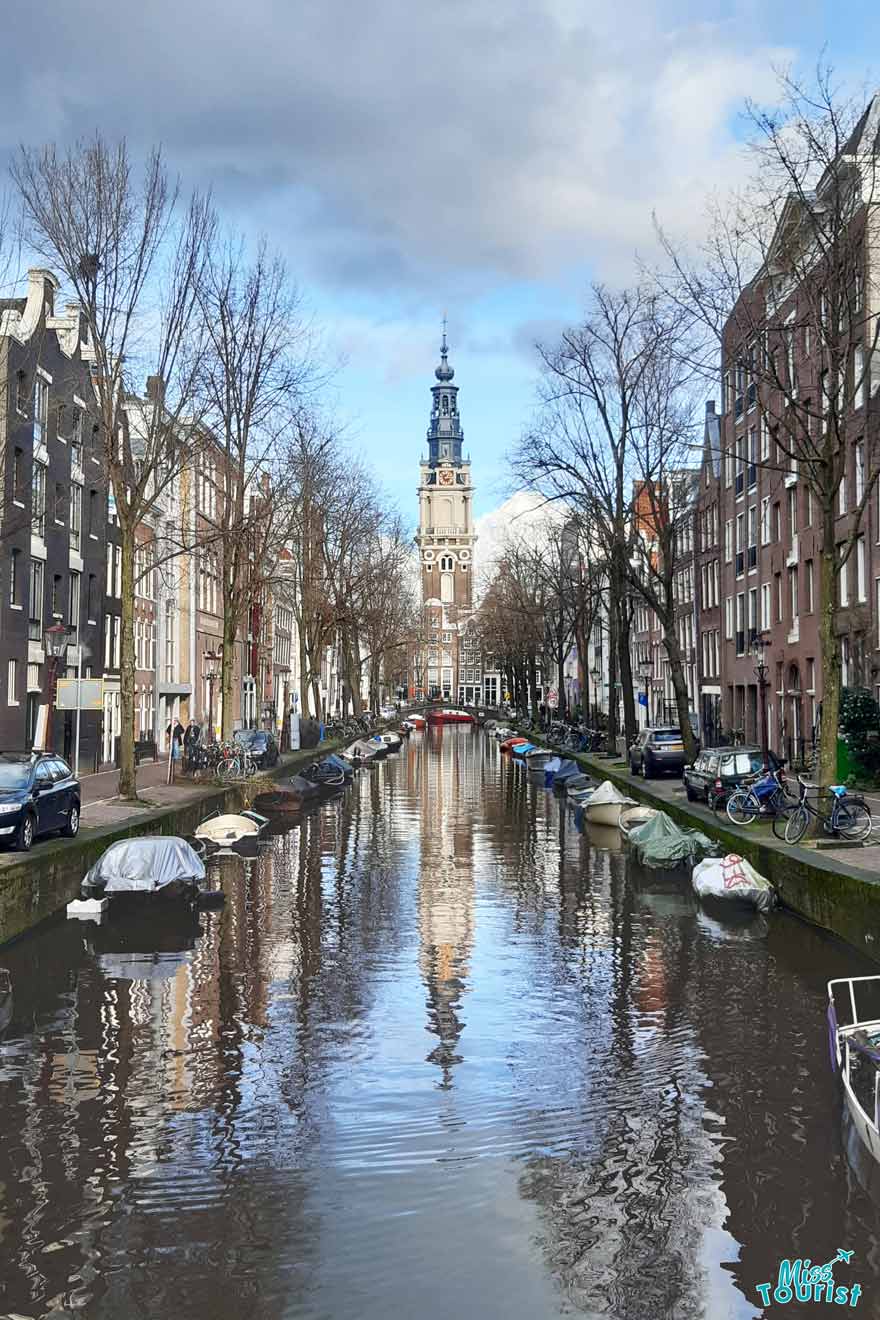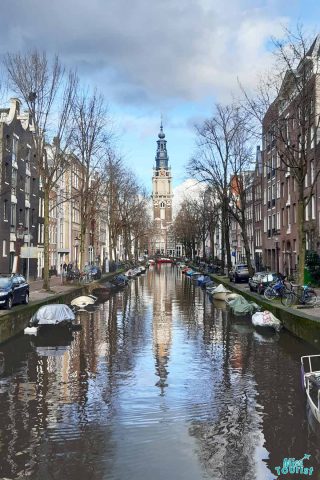 The first thing you should do to get the feeling of the city is to wander around the Amsterdam canal belt, a Unesco World Heritage site that encircles the old centrum.
This area has no less than 165 bridges crossing the romantic canals and colorful historic houses facing the water.
Even if walking is my personal favorite way of exploring a city, here you absolutely have to do it by bike at least once: Amsterdam is one of the most bike-friendly cities in the world, locals use them for everything (and they are quite fast… so watch out!).
You can rent a bike literally everywhere in the city (for around €7.50 per hour or €15 for a whole day) and visit the city by yourself or even join a bike tour where you'll get the highlights of the rich history of the iconic canal-lined city.
Coming back to us, strolling around the city center you will also encounter some of the city's main points of interest, here's a list of the ones you cannot miss:
Royal Palace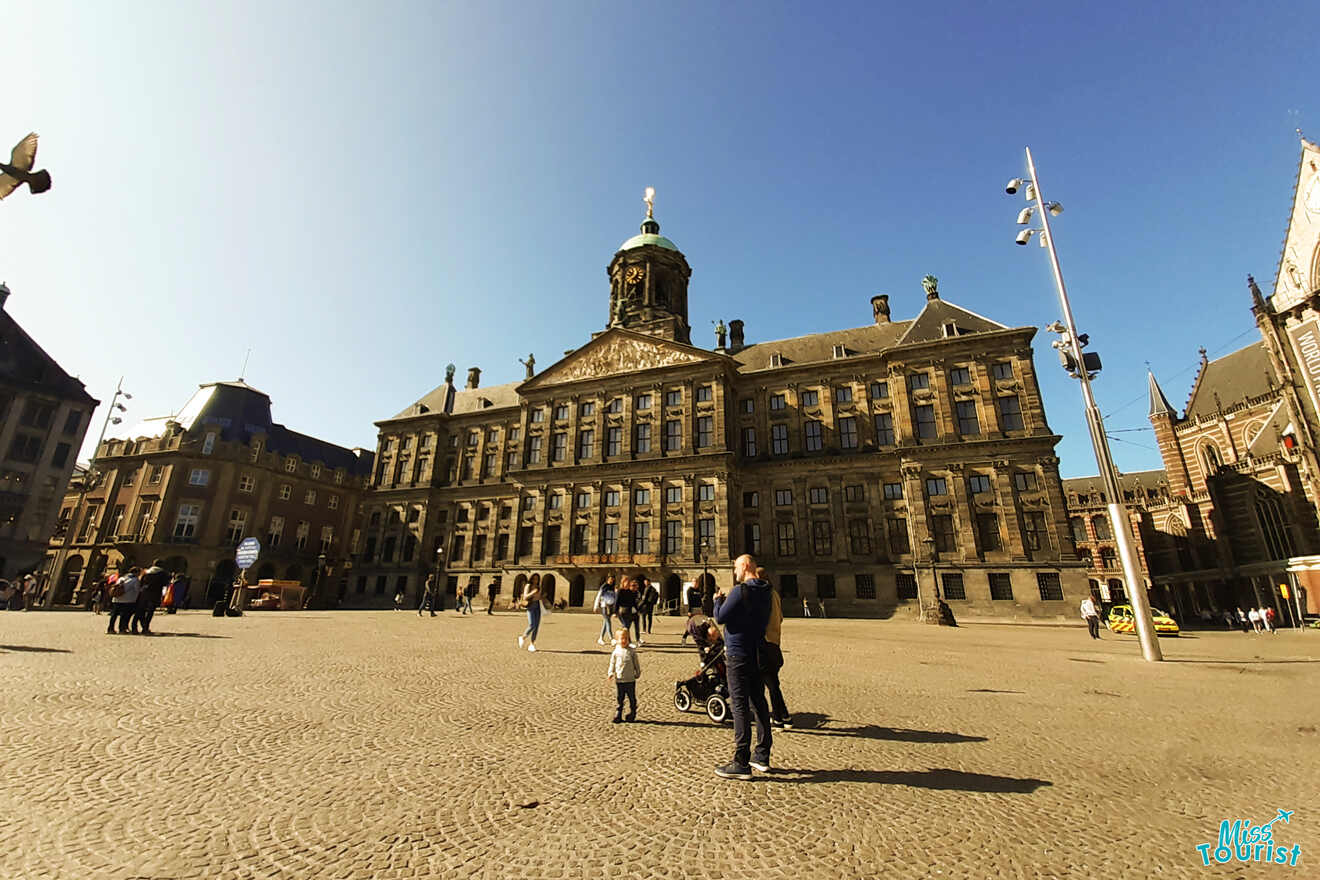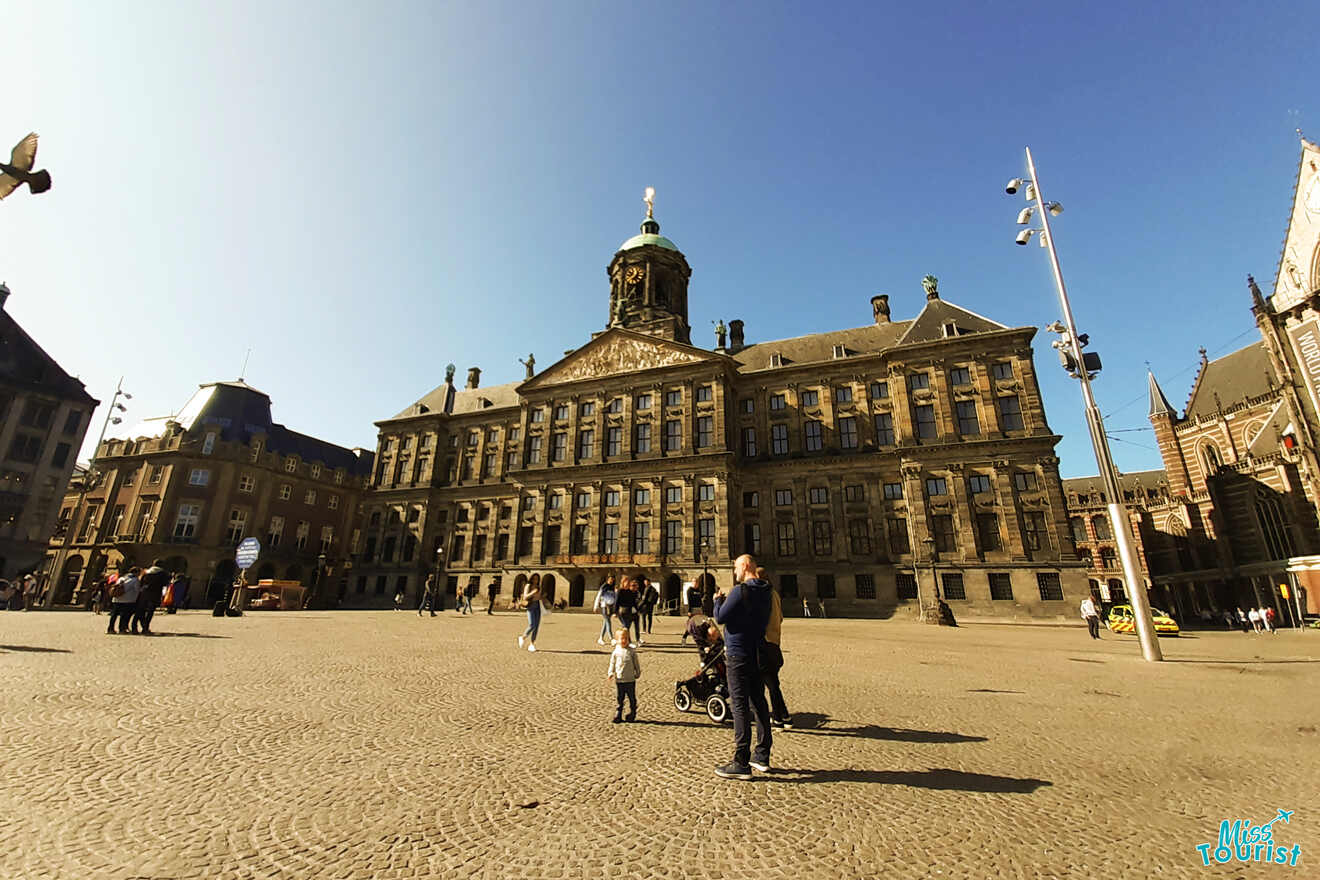 Right in Dam Square, one of the most important squares in the city surrounded by historic buildings, you'll find the Royal Palace Amsterdam.
This has been the city's town hall for 150 years and became a royal palace when King Louis Napoleon moved in 1806… today, it hosts world leaders and heads of state for some important events or exhibitions, but it is also open to visitors.
Visiting the palace will take you a few hours (1-2), with a free audio guide included in the admission. Here you can gaze at the marble-filled and artistic interiors or at the central hall with its giant world maps on the floor!
PRICE: Adults – €12.50, Kids – free
Red Light District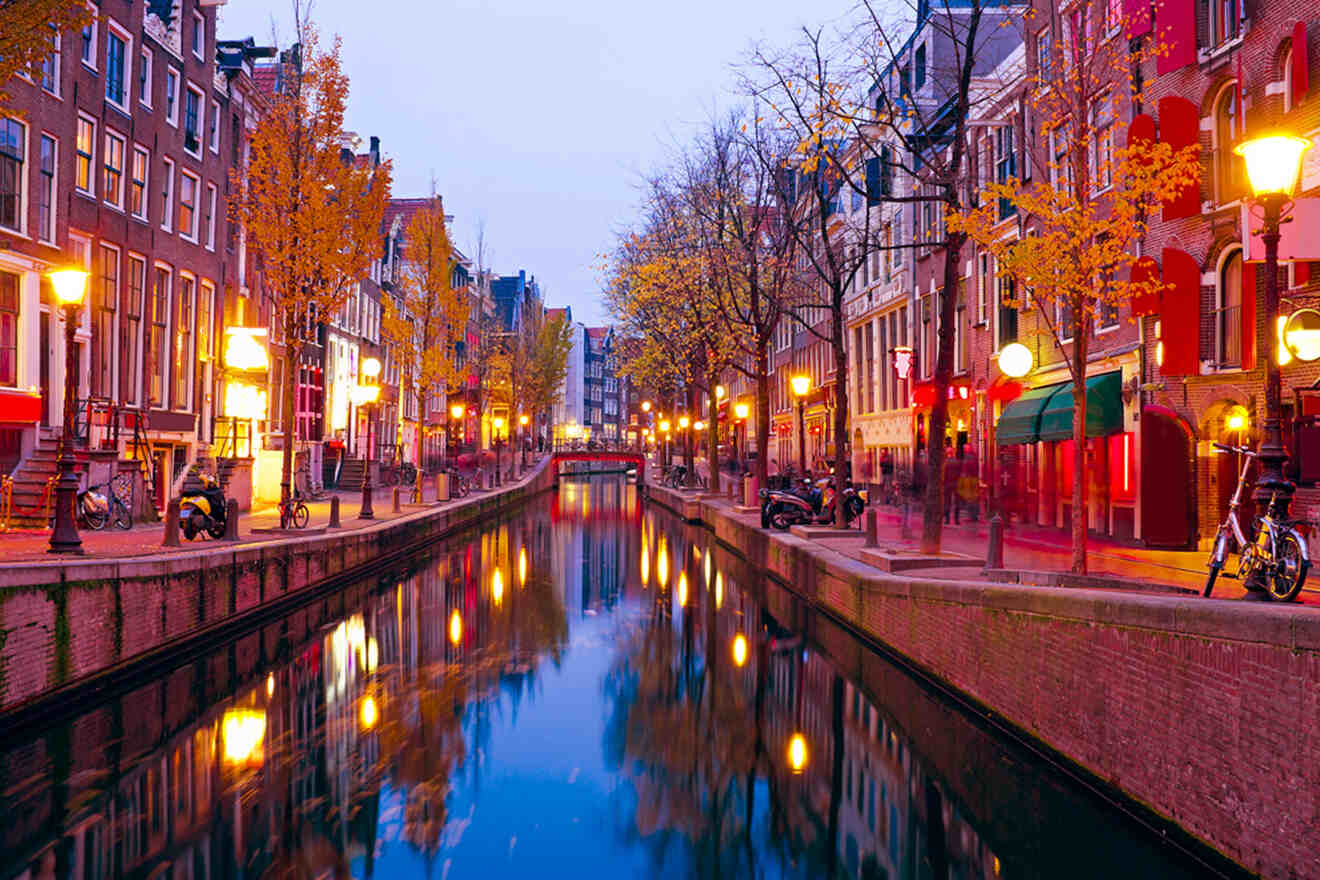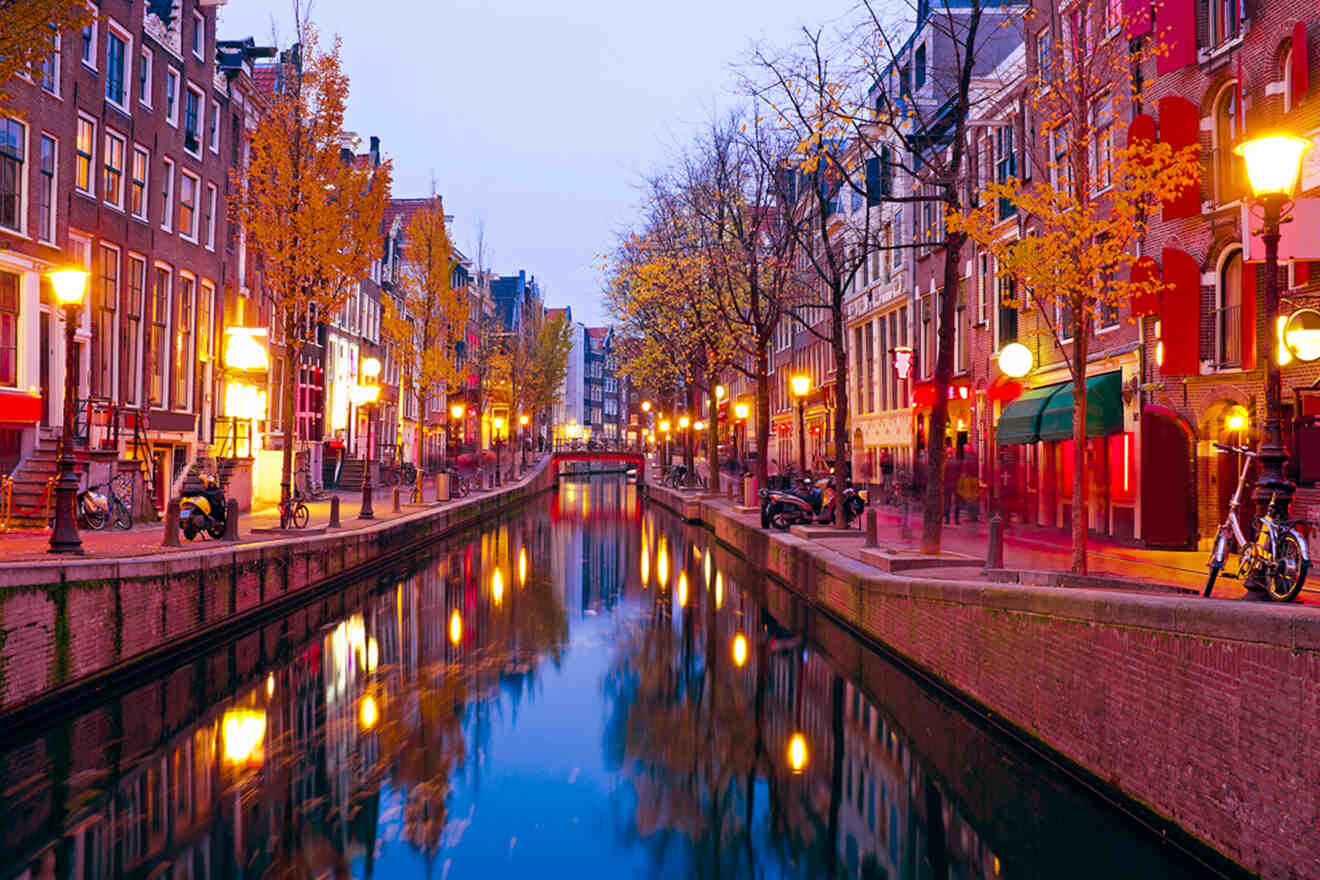 Of course, if you're in Amsterdam you cannot skip walking through the famous red-light district, where prostitution is legal, located right in the heart of the city center between the Zeedijk and the Warmoesstraat.
I honestly think it is quite overrated, but you won't have many other chances to see women beckoning customers from the shop windows… So why not try?
The red light district also brims with several coffee shops (marijuana cafes) facing the canal, hidden narrow streets, and many sex shops selling the weirdest things. You can definitely have fun here, but don't expect much else to see.
If you want to have a deeper insight into the district streets and their stories, I suggest you join this interesting tour, costing €18 and takes around 2 hours.
Nine Streets
Located in the western part of the Canal Ring, this part of the city is for shopping addicts! The Nine Streets (De Negen Straatjes) is one of the best places to browse any kind of shop, from designer boutiques, vintage shops, and antique stores with unique finds.
The area is also filled with charming cafes where you can take a break from shopping, like Screaming Beans, where they have amazing coffee and dutch pastries to recharge your energies!
Getting there: the best starting point to explore the city center is for sure Amsterdam Central Station, right in the heart of Amsterdam. So just take the metro or the bus from anywhere you stay and get off at the Central Station stop (all the lines get there)!
2. Visit all the amazing museums
As I said in the intro, Amsterdam is full of amazing cultural centers, and especially countless museums for any taste! There are so many museums that it could be hard for you to decide where to start, especially if you don't have much time in the city!
Well, here are the most important ones, that you absolutely cannot miss:
2.1 Van Gogh Museum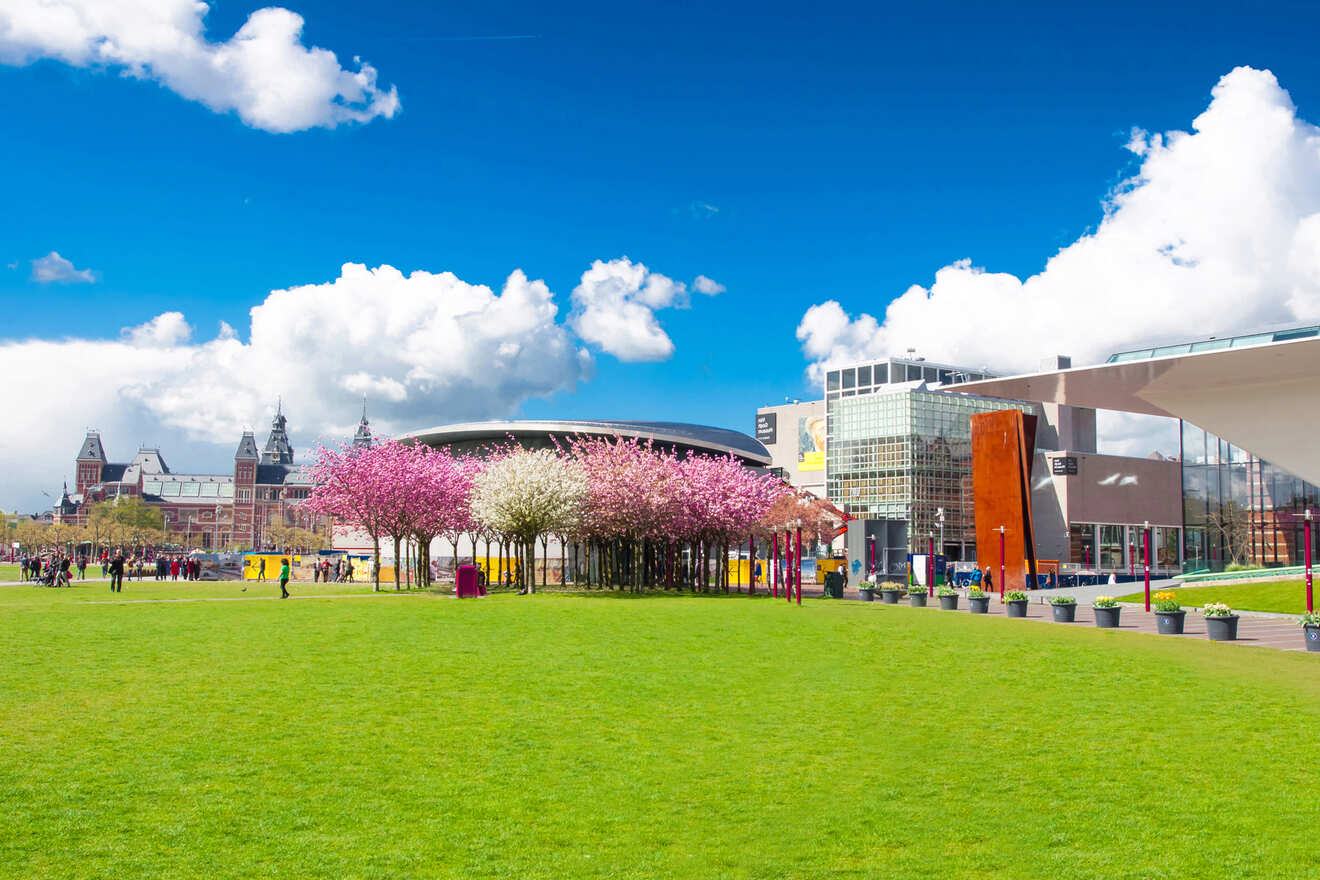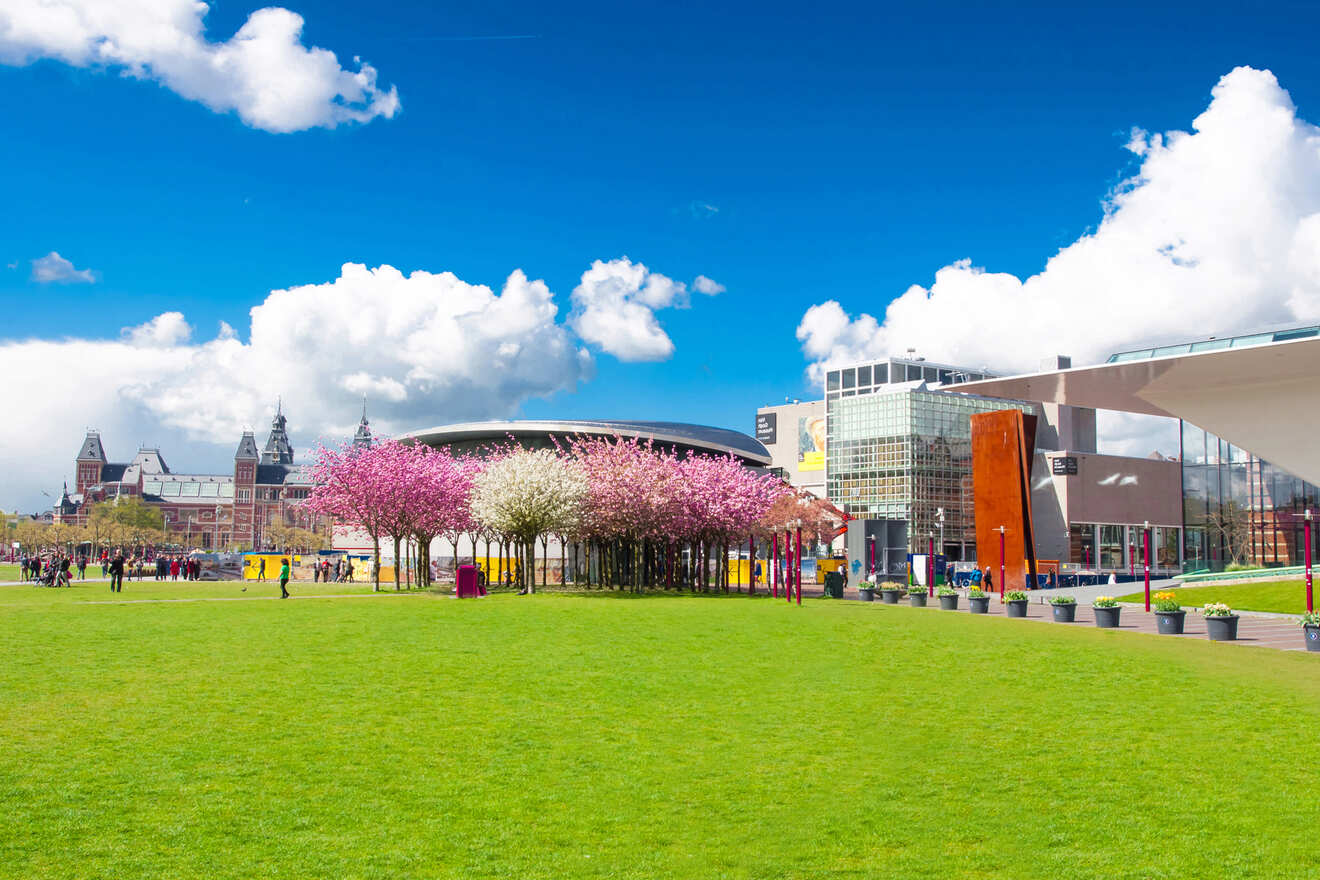 The Van Gogh Museum is entirely dedicated to Vincent van Gogh, one of the most influential painters of the Netherlands! The museum includes 700 of its artworks as well as some paintings from the artists who influenced him such as Monet and Gauguin.
Apart from admiring the world's biggest collection of his artworks, in the museum, you can learn about his life and the events/people who were the main source of inspiration for his art!
The museum is just HUGE, hosting more than 200 paintings, 500 drawings, and 750 letters from the Dutch master, spread around 4 floors… so I suggest you take one whole morning or afternoon if you want to visit it all!
PRO TIP: The Van Gogh Museum is one of the most famous ones in Amsterdam meaning there are often very long lines to get in. To avoid waiting, I recommend getting a skip-the-line ticket in advance (it's just €3 extra).
PRICE: Adults – €19, Kids – free
2.2 Anne Frank house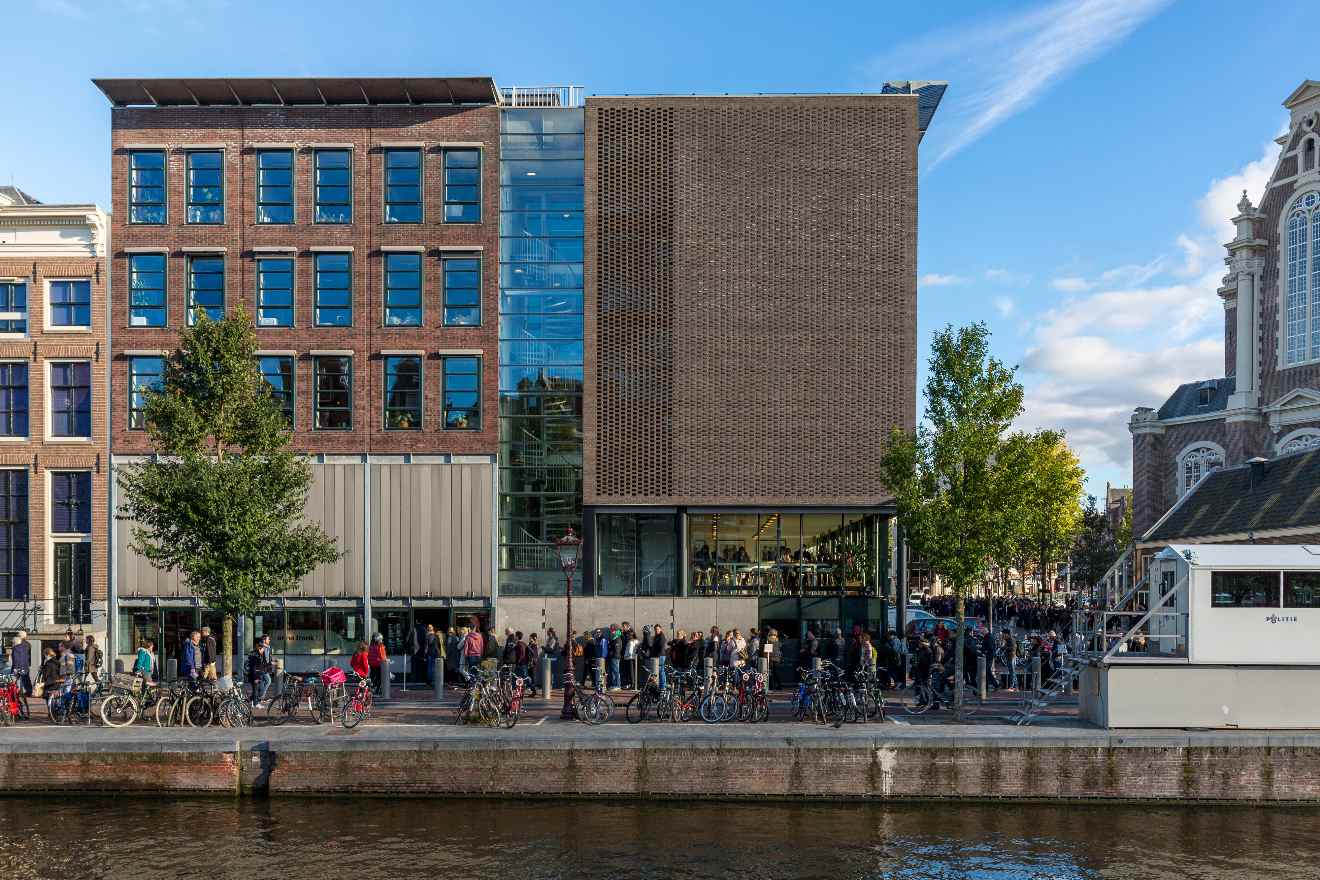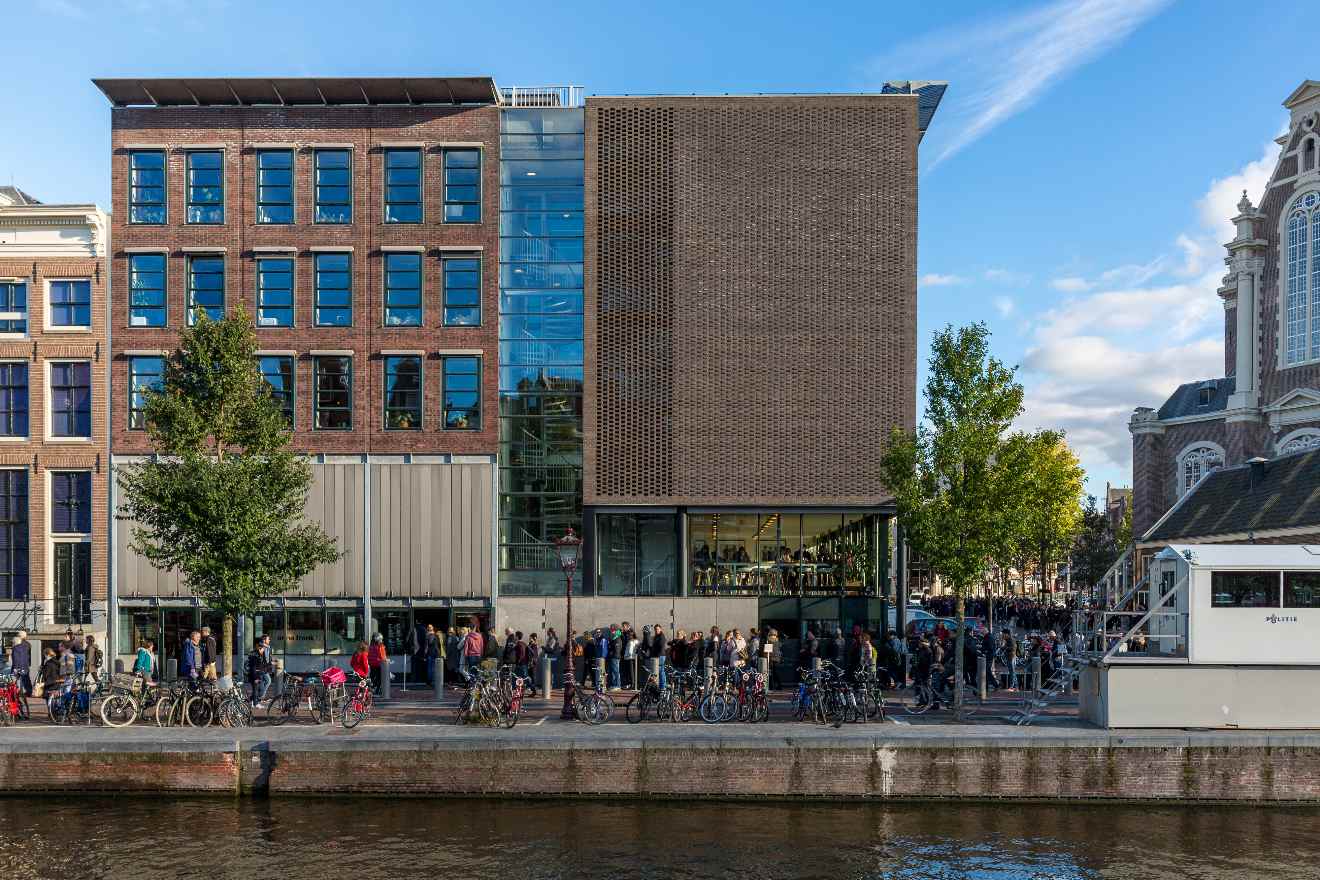 One of the most interesting things you can do in Amsterdam in terms of history and culture is to visit the house of Anne Frank, the young Jewish girl known for her world-famous diary, where she tells about the horrors of the Holocaust period.
In this museum you can actually visit the house where this young girl lived in hiding for two years with her family in unimaginable circumstances, hoping to escape capture by the Nazis during World War II.
Here you'll learn about the war, Auschwitz, and the conditions of Jewish life during this time… it can be quite a shocking and deep experience, but is definitely worth it!
If you have read the book and would like to visit the house, you will need to buy a ticket in advance. For those of you who haven't read The Diary of Anne Frank, I suggest you book the additional introductory program for just €7.00 extra. During this talk, you will learn about Anne Frank's story in the context of the Second World War and it will make your experience in the house much more powerful.
NOTE: Tickets are made available exactly 2 months in advance but they sell out super fast so it's extremely important to plan your visit in advance for the Anne Frank House!
Check out our post all about Tickets to the Anne Frank House for all the details!
PRICE: Adults – €14, Kids – €7
Alternatively, if you missed out on tickets to visit the museum, you can join an Anne Frank walking tour. This 2 hours walking tour includes a visit through the city's historic Jewish Quarter, and it will tell you everything about Amsterdam during WWII, the Nazi occupation, and the story of Anne Frank. The tour cost €28 but it doesn't include the entrance to the museum!
2.3 Rijksmuseum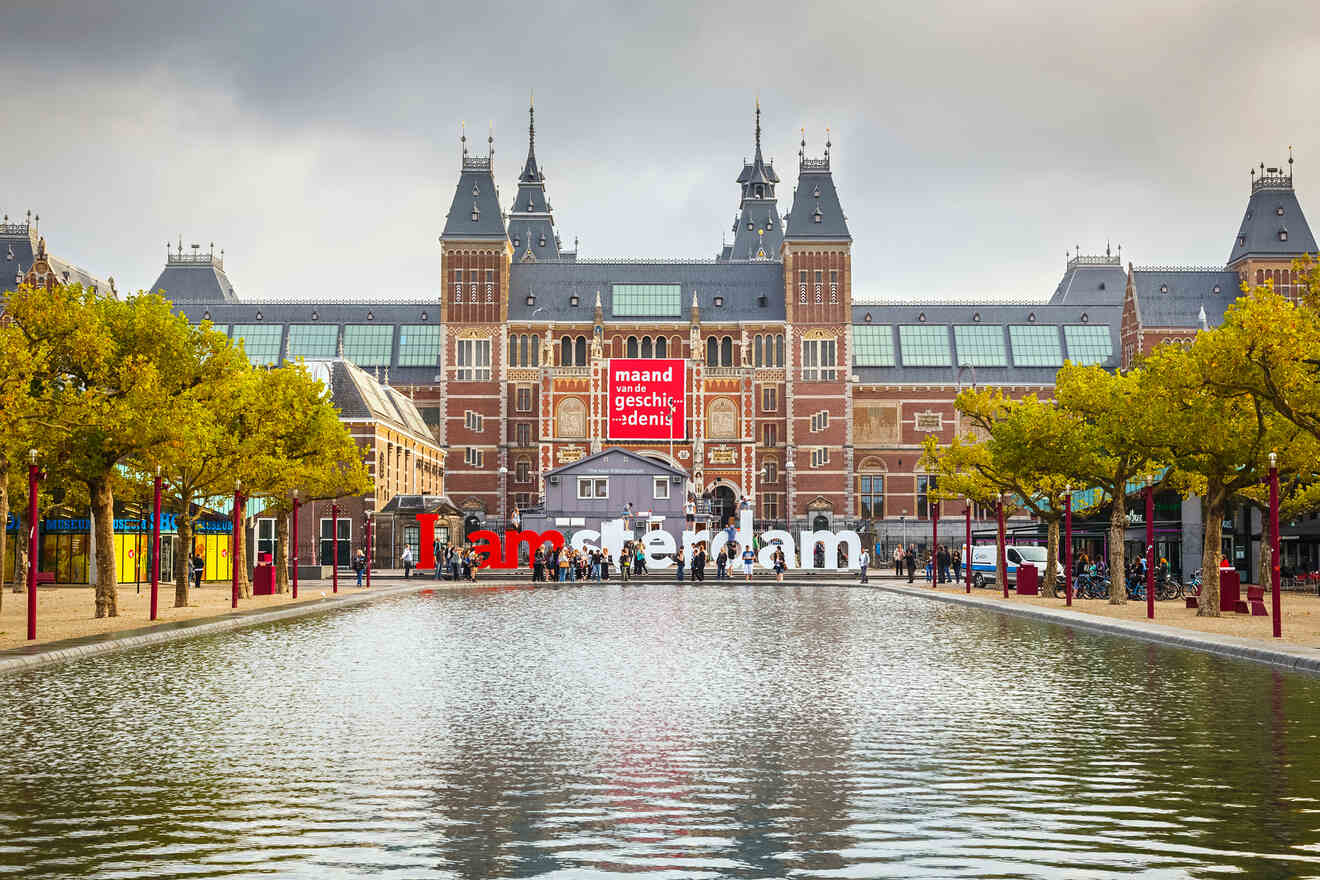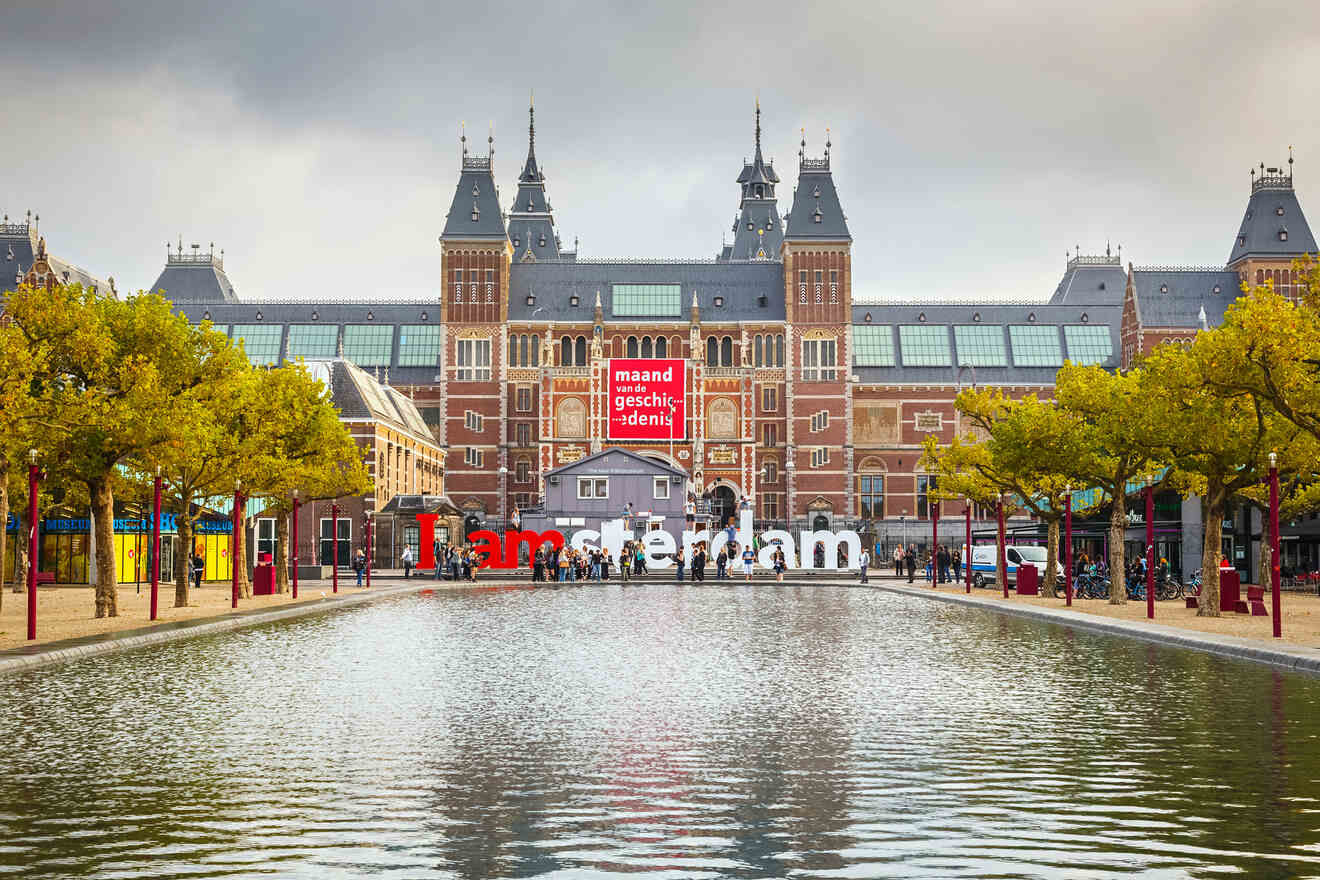 The Rijksmuseum is one of the most famous (and biggest) museums in Amsterdam, home to some of the world's most famous artworks!
Most of the masterpieces are from Amsterdam's hometown artist Rembrandt, but there are also many others from artists from the Dutch Golden Age, like Jan Steen, Frans Hals, Vermeer, and more… all together are about 400!
Some of the artworks you should not miss here are the beautiful and realistic dollhouse and the majestic painting "The Night Watch"… it will leave you speechless!
If you love art and you want to explore all the different paintings, you can literally spend hours wandering through the museum, but normally visitors stay around 2-3 hours.
You can buy the tickets directly from the website or you can visit it as a part of a guided tour, like this one, which includes a beautiful 75-minute canal cruise and skip-the-line access to the Rijksmuseum for €35.
NOTE: The famous I Amsterdam letters, a super popular photo spot that used to sit outside the museum, were removed in 2018. But if you really want a picture with the letters, you will still find them at the Schiphol airport!
PRICE: Adults – €20, Under 19 – Free
3. Take a romantic boat cruise through the canals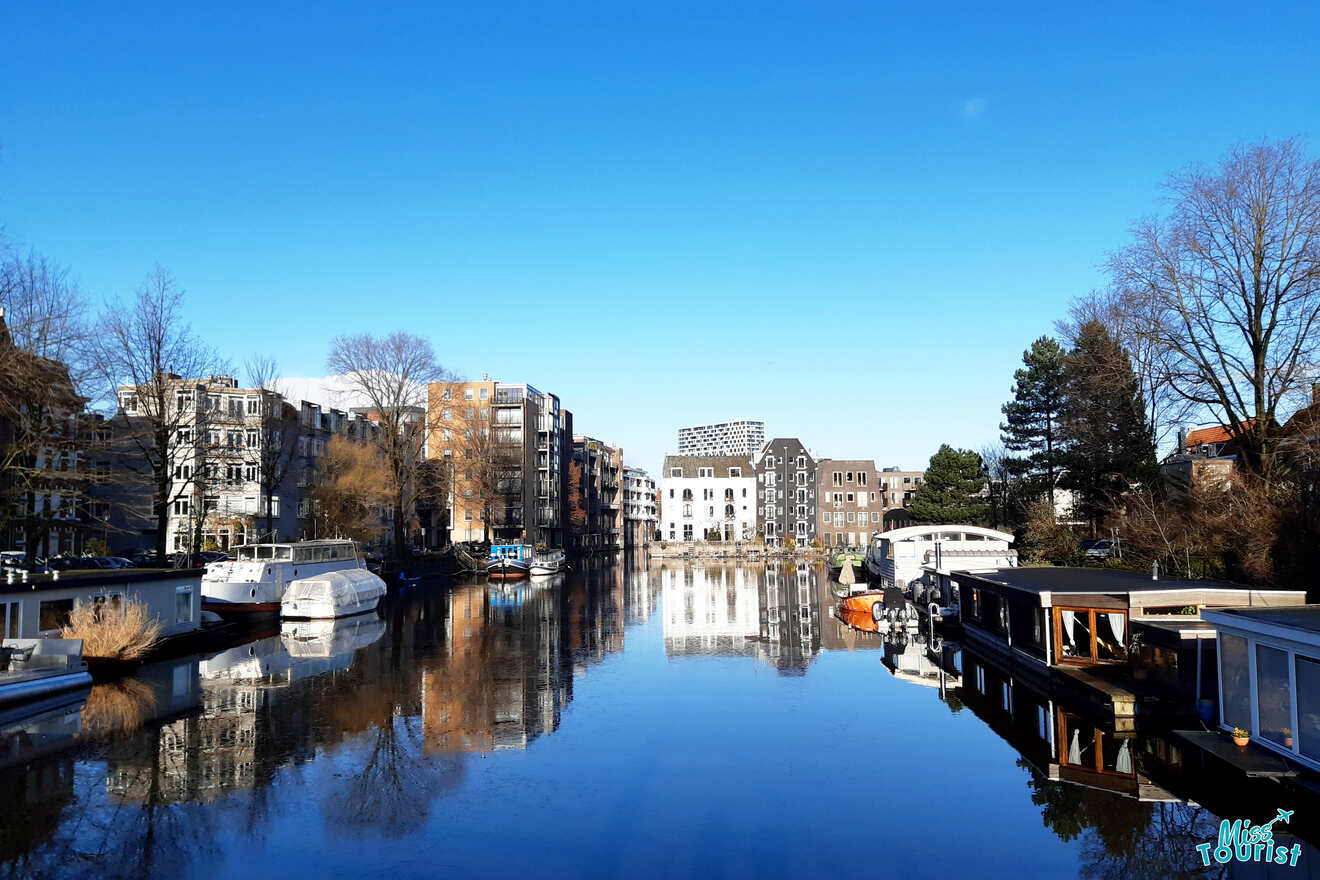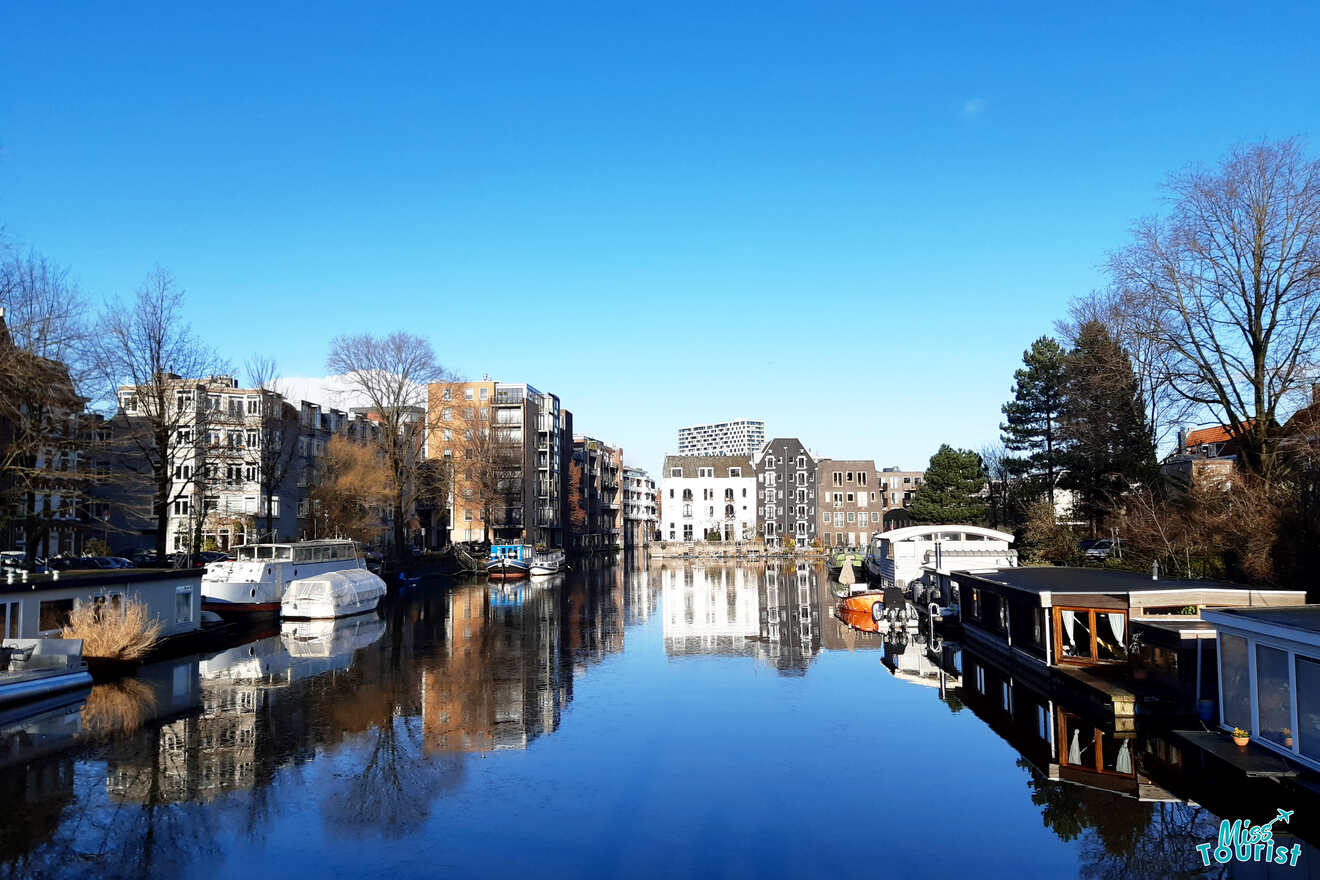 In a city where the canals themselves are (in my opinion) the main attraction, a canal cruise is absolutely a must, and also the best way to see Amsterdam's main points of interest from another perspective!
From private cruises to panoramic boat tours and luxury experiences, there are countless options for you to explore the city from the water… let's see the best ones:
4. Have the Heineken experience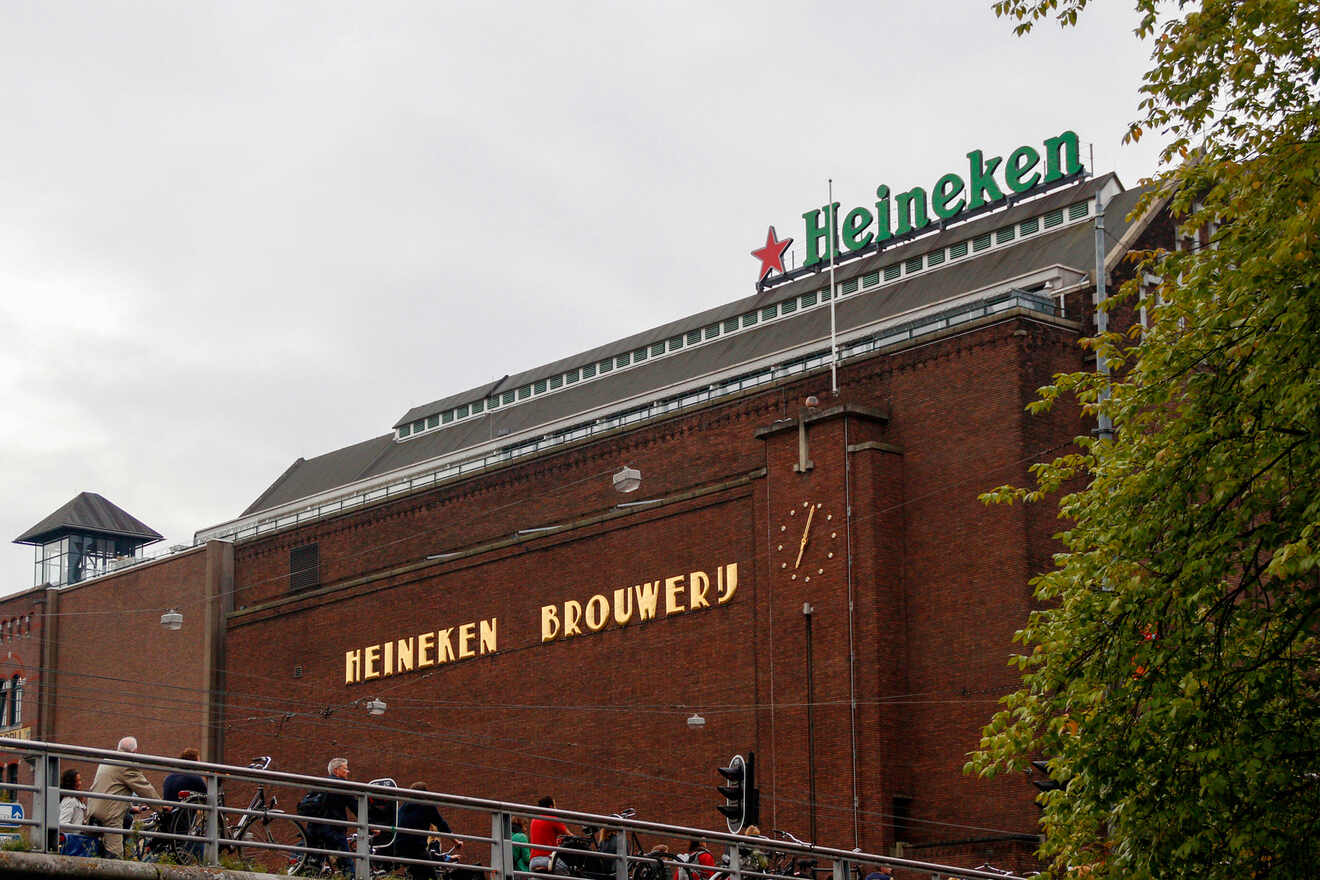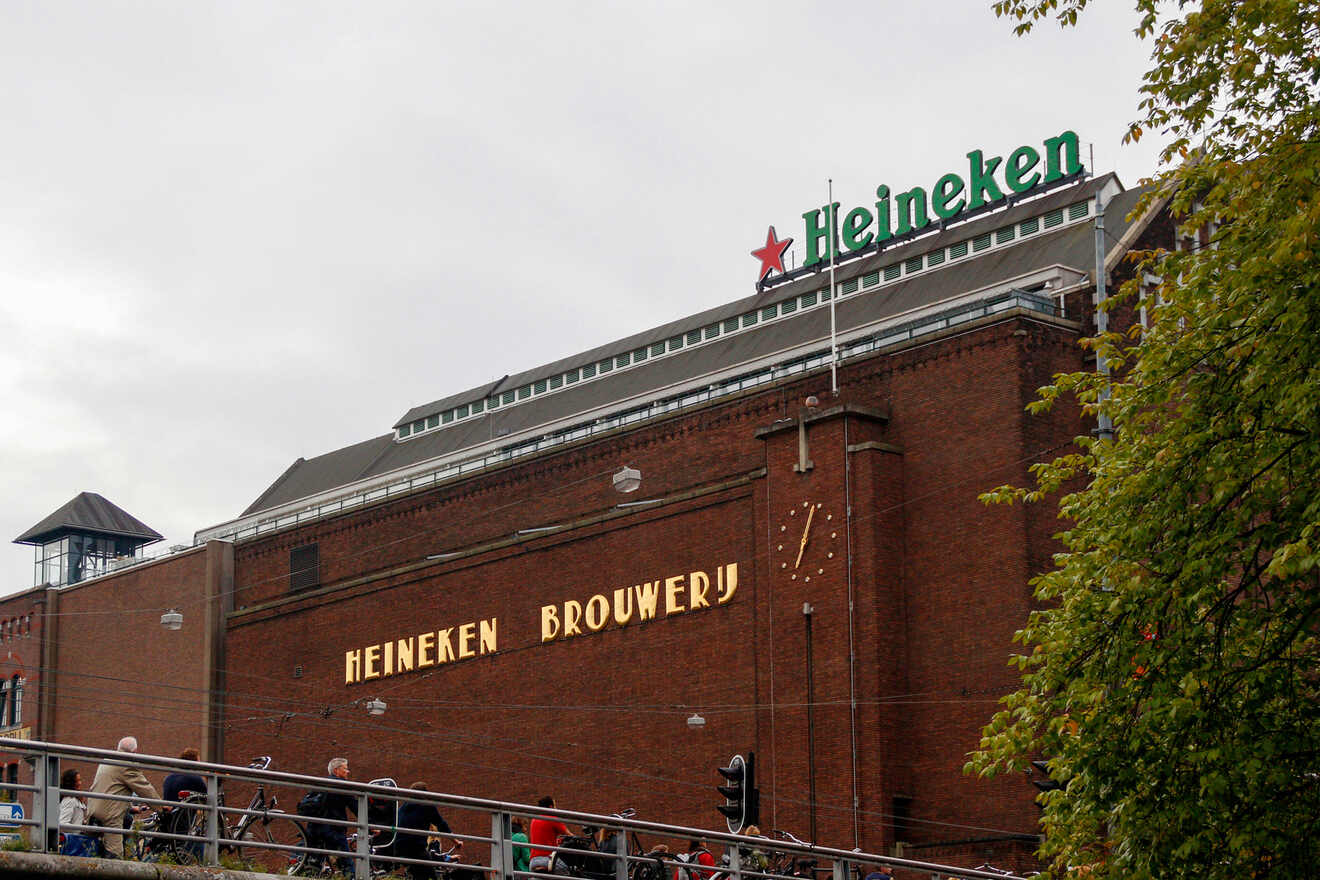 Founded in 1864 in Amsterdam, Heineken is one of the top three breweries worldwide! If you're a beer enthusiast, it's probably already in your travel plans to visit the former brewery facility where the beer brand started.
In this museum entirely dedicated to Heineken, you'll learn about the history of the brewery and how it became a world-famous beer brand selling in about 200 different countries (while enjoying some beer tasting of course).
In fact, the visit ends in the Best 'Dam Bar, where you'll get a lesson in how to properly taste the beer… how great does it sound?
The typical tour of the former brewery costs €21 and lasts about 1 hour and a half, but they offer many variations of the tour itself directly on the official website (combined with football, music, etc.)… check them out!
You can even visit the Heineken Museum by combining it with a canal cruise and skip-the-line admission to the Experience with this great 3 hours tour, for the price of €35.
PRICE: €21
5. Wonder around the beautiful parks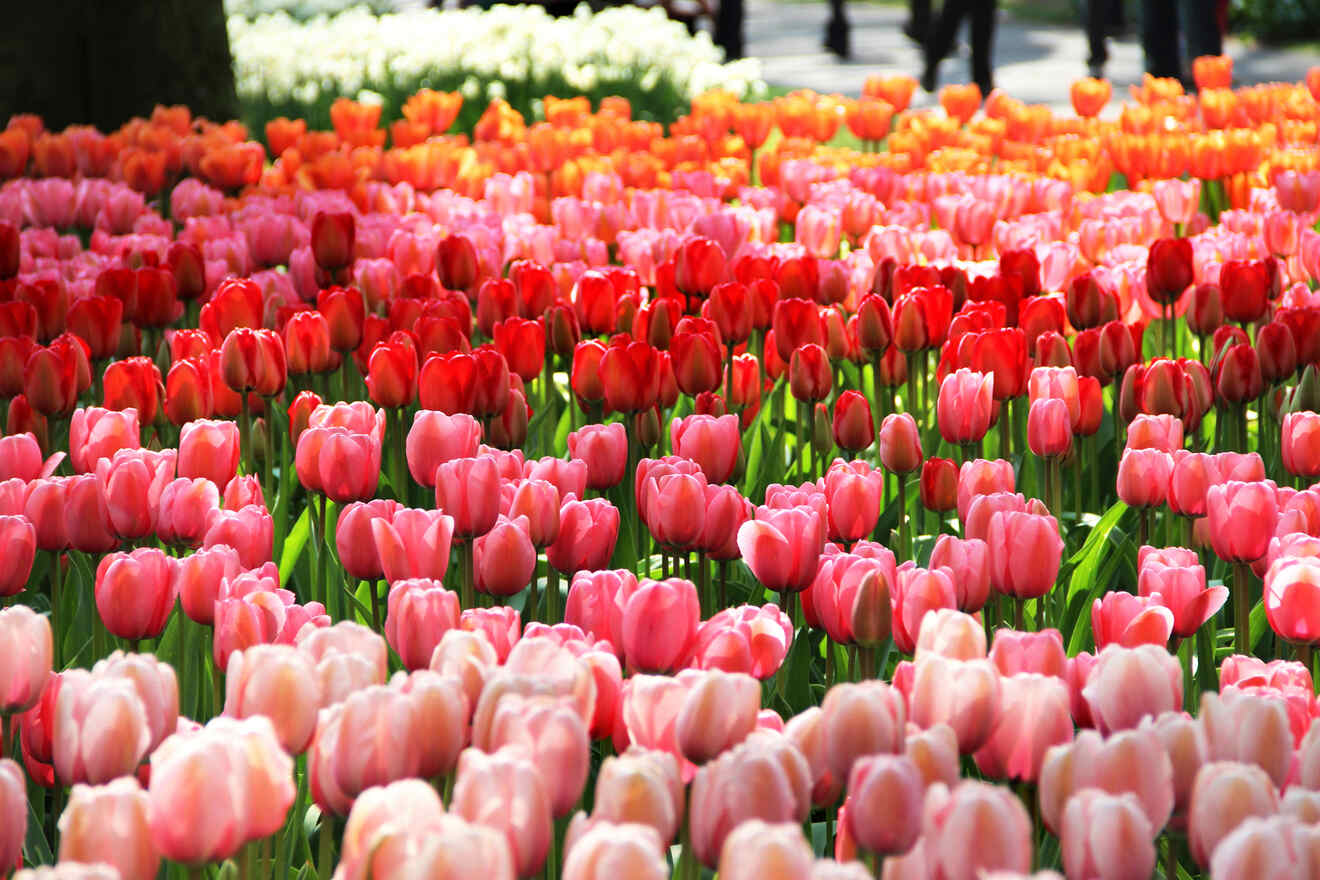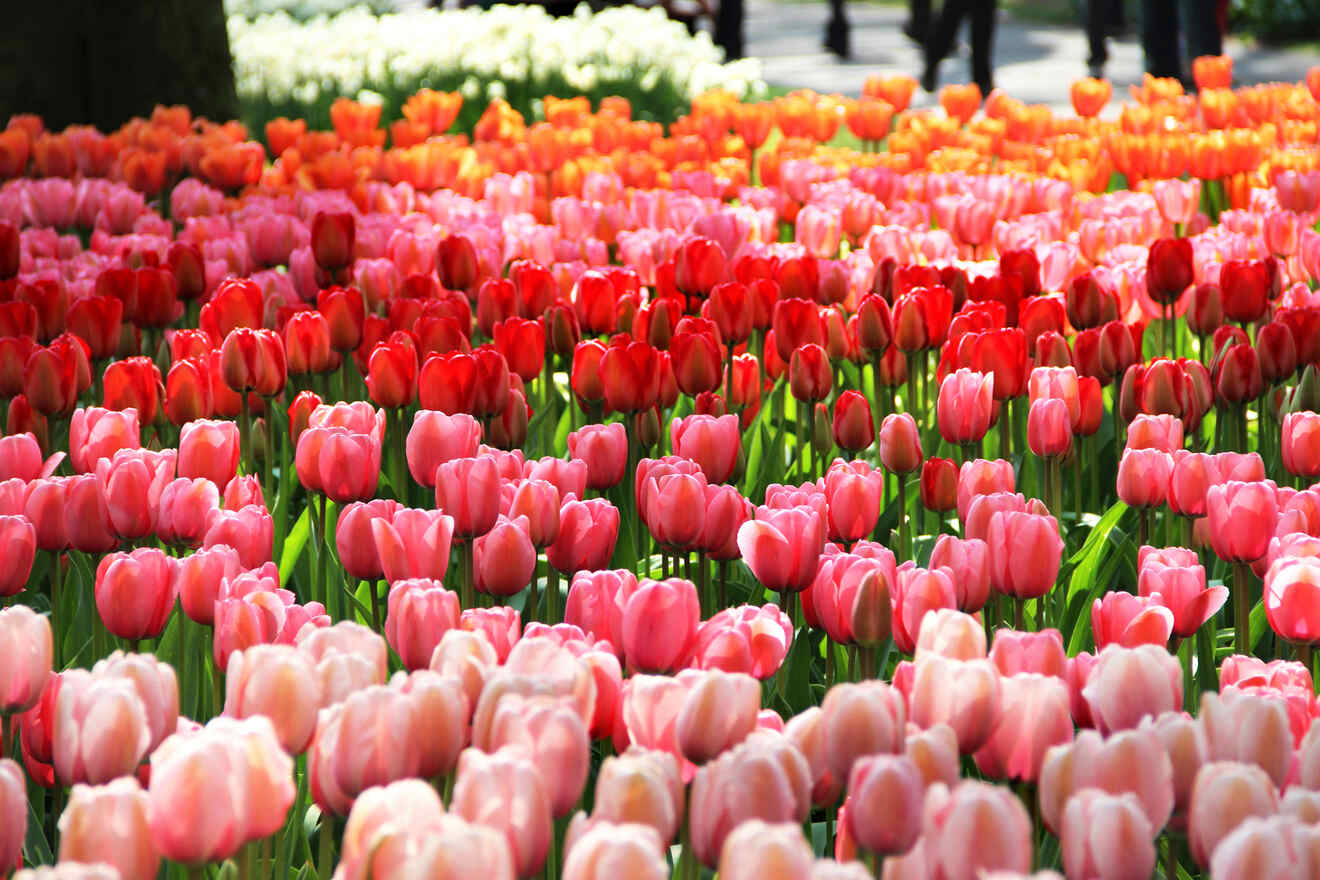 One of the things I love the most about Amsterdam is that you find huge parks everywhere, so you can be walking in a shopping street one minute then find yourself walking in a wood surrounded by green plants and animals the next.
The parks are perfect places to take a break from the city (while still being in the city), have cozy picnics, read a book, ride a bike or just stroll around. You will see many locals doing exactly the same with their friends, couples, family, or on their own, creating a very lively vibe!
There are around 30 parks in Amsterdam, too many to see during one vacation there! Since I guess you will want to do also other things, I made a list of my favorite parks in the city:
Vondelpark – the largest park in the city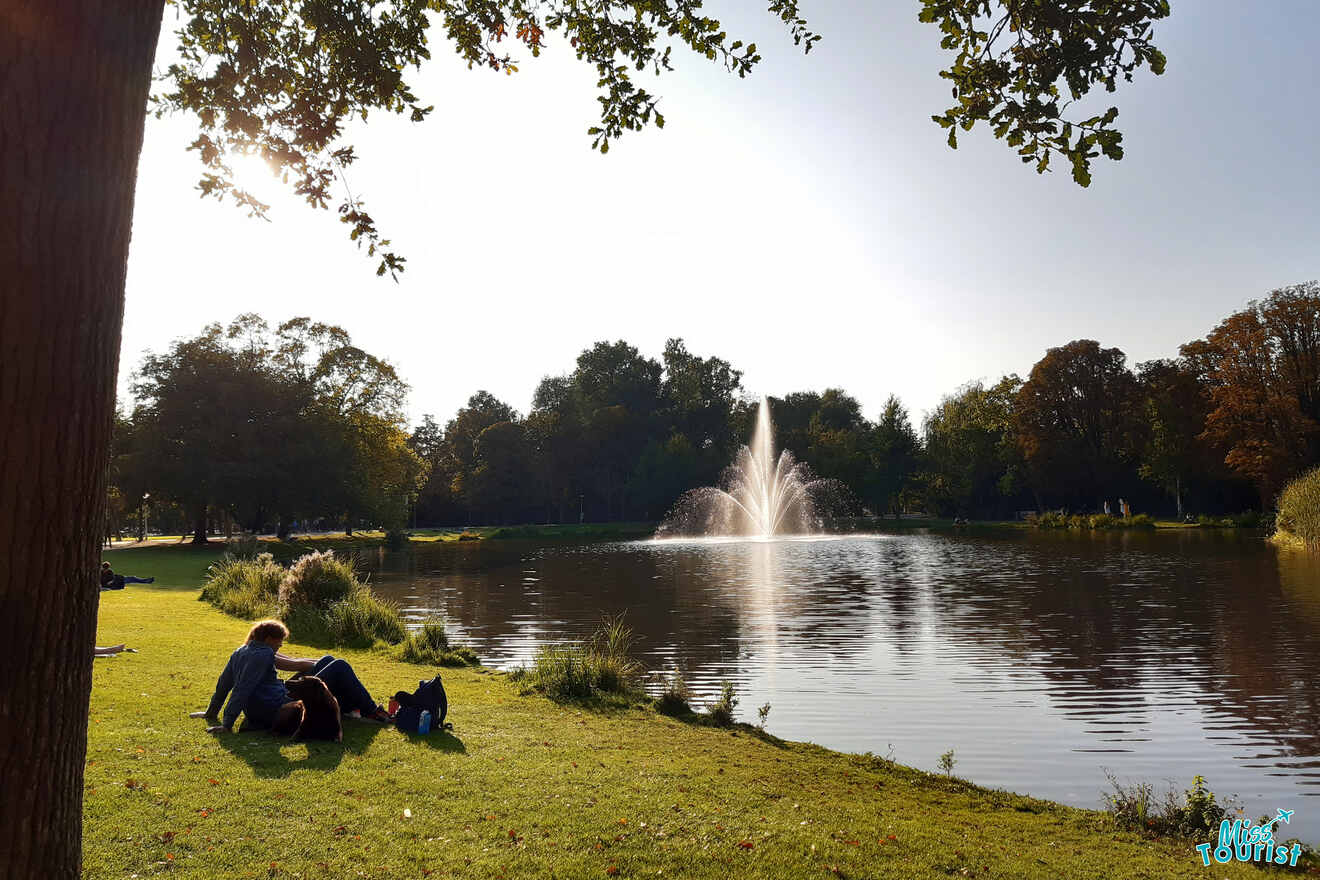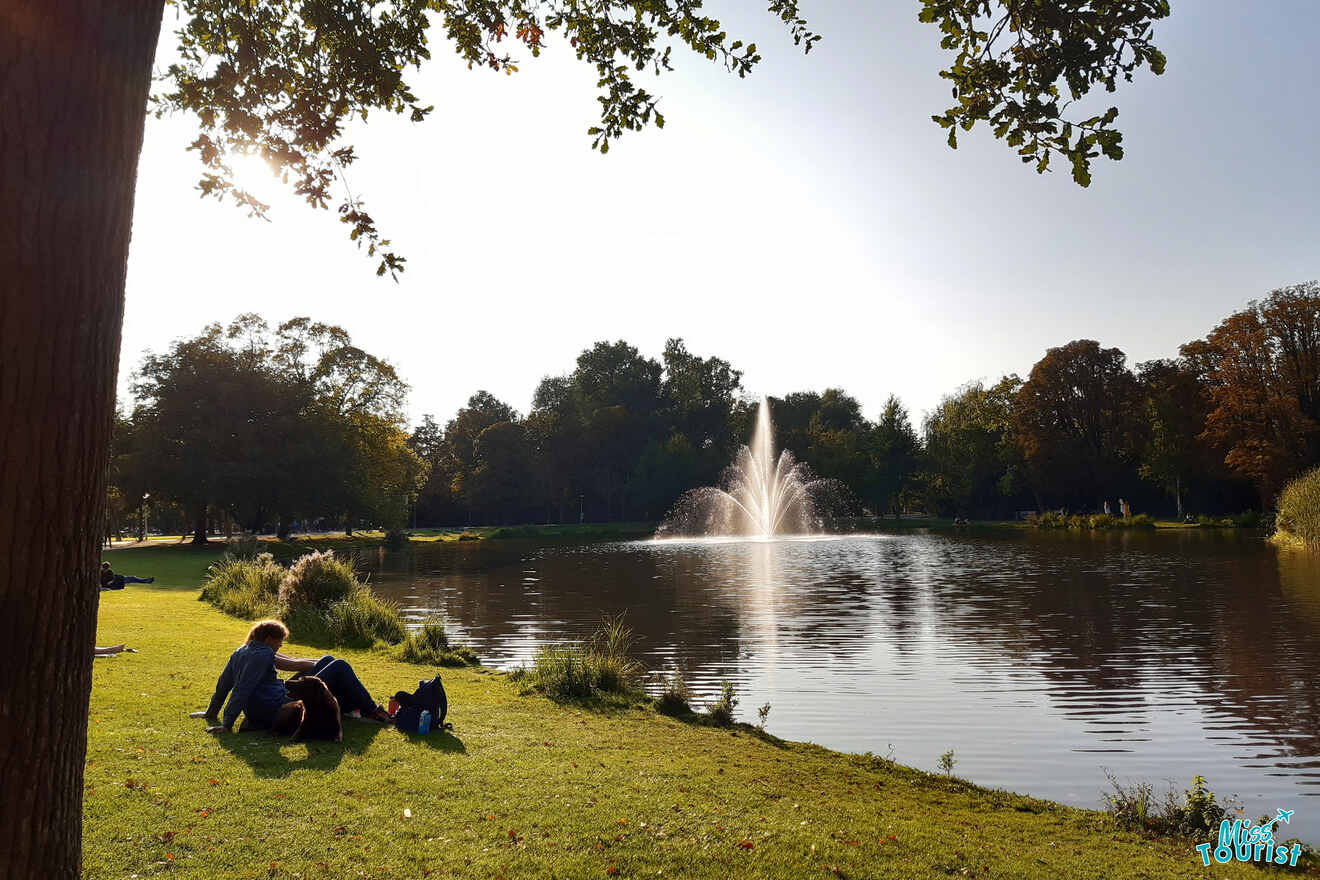 Vondelpark is the largest park in the city, conveniently located right in the heart of Amsterdam, close to the best museums like Van Gogh and the Rijksmuseum. The area itself is beautiful, with its majestic fountains and sculptures… making it perfect for a souvenir picture!
This green space is the ultimate spot to sit and relax, do some physical activity or have a picnic with the family or friends during the warmer months… but my favorite thing to do here is people watching: you'll see locals, street artists, and normal people doing the most random things!
There is even an area where kids can play, and cows and sheep living at the southern end of the park… so there's a lot to explore!
Amsterdamse Bos – best park for kids in Amsterdam
Located on the southern edge of the city, Amsterdamse Bos is just huge (almost three times the size of Central Park in New York). This park even hosts a forest with a farm, Goat Farm Ridammerhoeve, where you'll meet any kind of animals: lambs, goats, cows, chickens, pigs, horses, etc.
In this lush urban oasis you can do pretty much any kind of activity: swimming in the lake, strolling over hills and valleys, biking, or just barbecuing and picnicking with friends. And if you have kids, bring them to the big playground and to the stable of deer… they will love it!
Hortus Botanicus – top choice for plant enthusiasts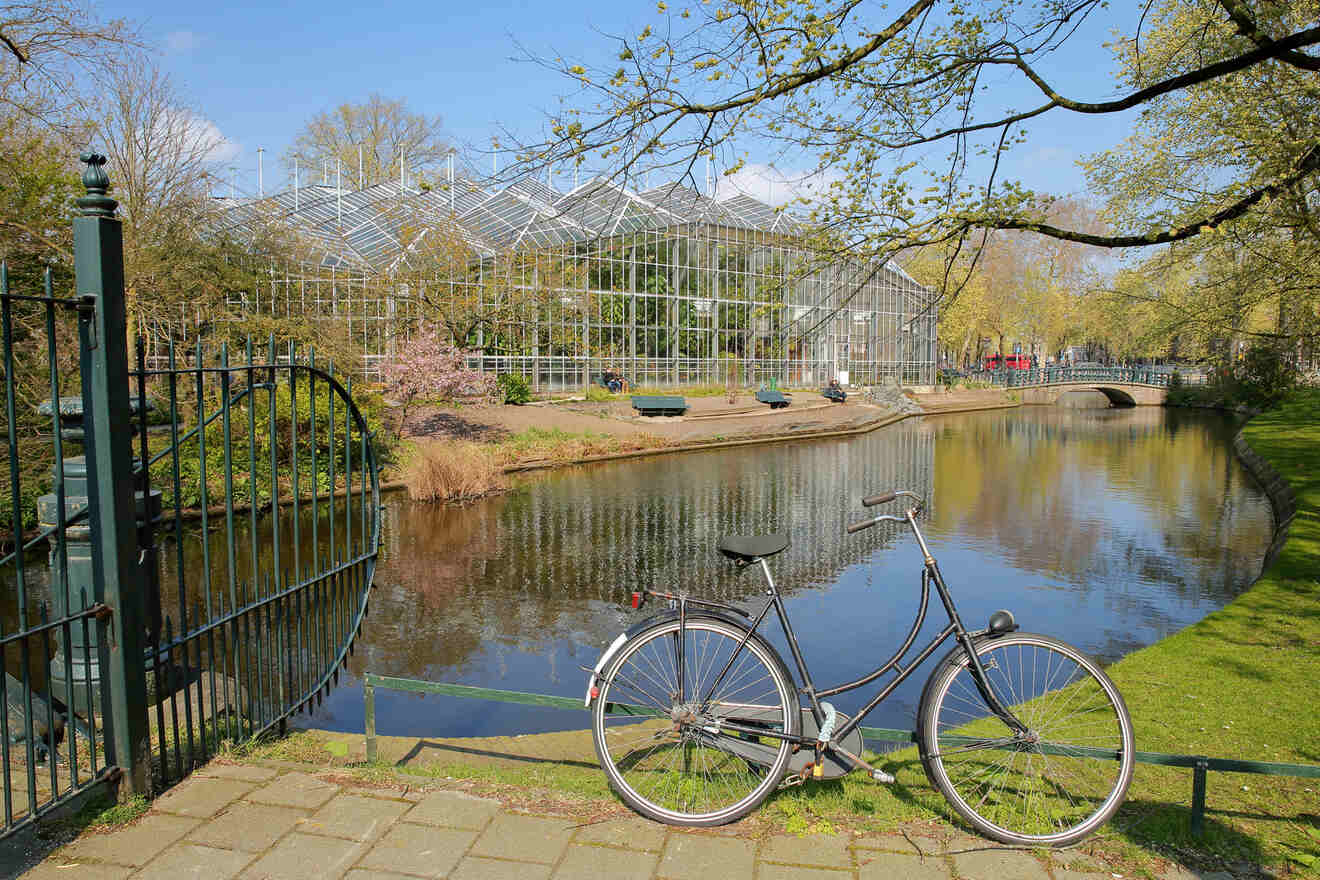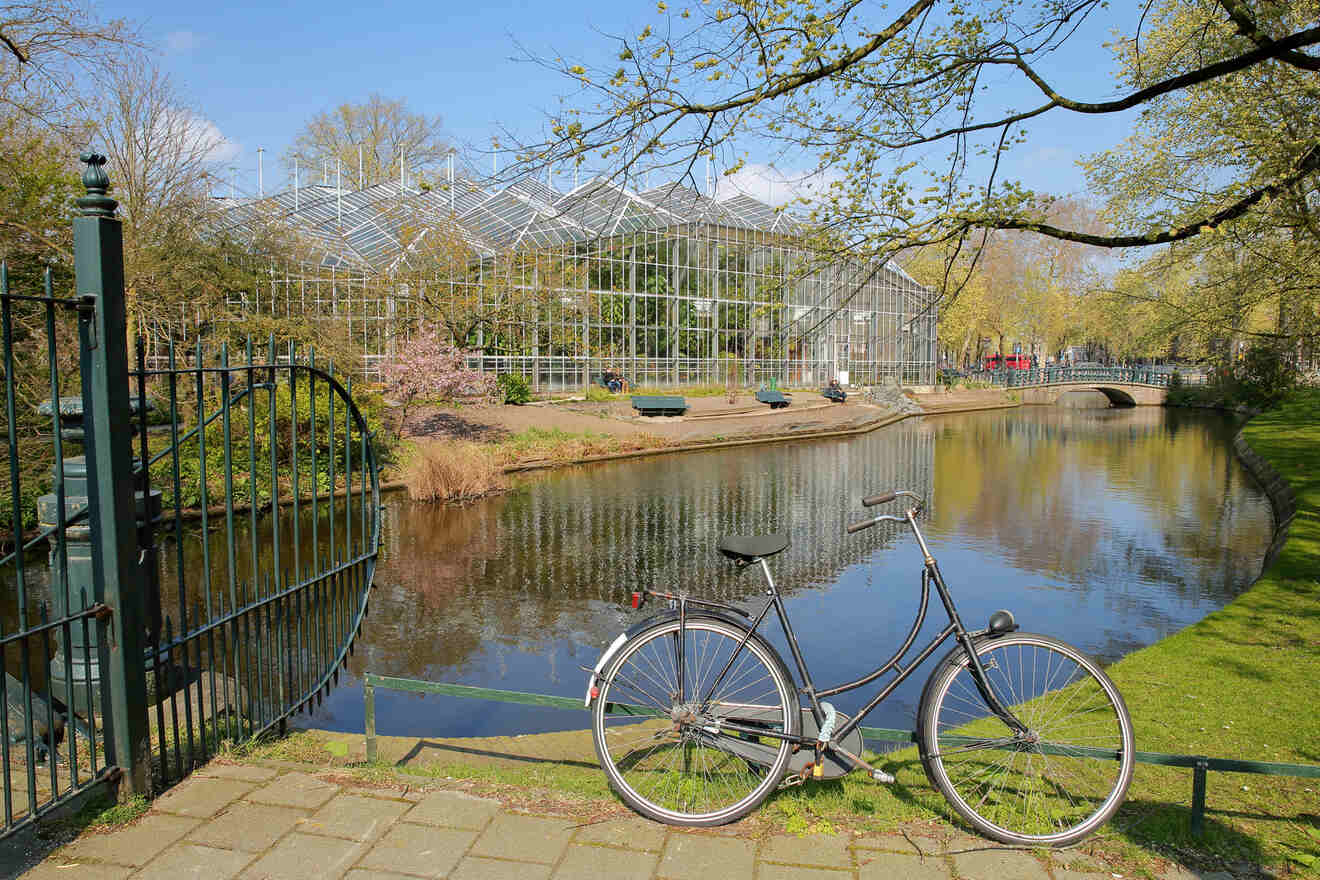 Located in the famous Plantage district, the Hortus Botanicus is one of the oldest botanical gardens in the whole world, founded in 1638. If you want to relax in a green and magic space, this is the place to be, it opens every day from 10:00 am to 5:00 pm.
Once used as a medicinal herb garden, now is a great place to visit its tropical greenhouses with exotic plants and the most varied plant species (they are about 6,000!). The most famous one is the big Persian ironwood tree… a must if you decide to visit the garden!
PRICE: Adults – €12, kids (5 – 14 yo) – €6,50
Westerpark – a vibrant home to festivals & events
Westerpark is probably my favorite place in the whole city, which feels like something between a green park and a vibrant urban area. In fact, you'll find many restaurants, cafés, bars, a cinema and offices for creative people… all nestled in a lot of green!
When the warmer weather comes, literally everyone (especially young crowds) comes to this park to play sports, listen to music, have picnics, or drink a beer sitting on the hill overlooking the pond (where you can dip your toes in summer!).
But Westerpark keeps its lively vibe throughout the year, hosting many events like markets, festivals, concerts, and exhibitions!
6. Explore Amsterdam's nightlife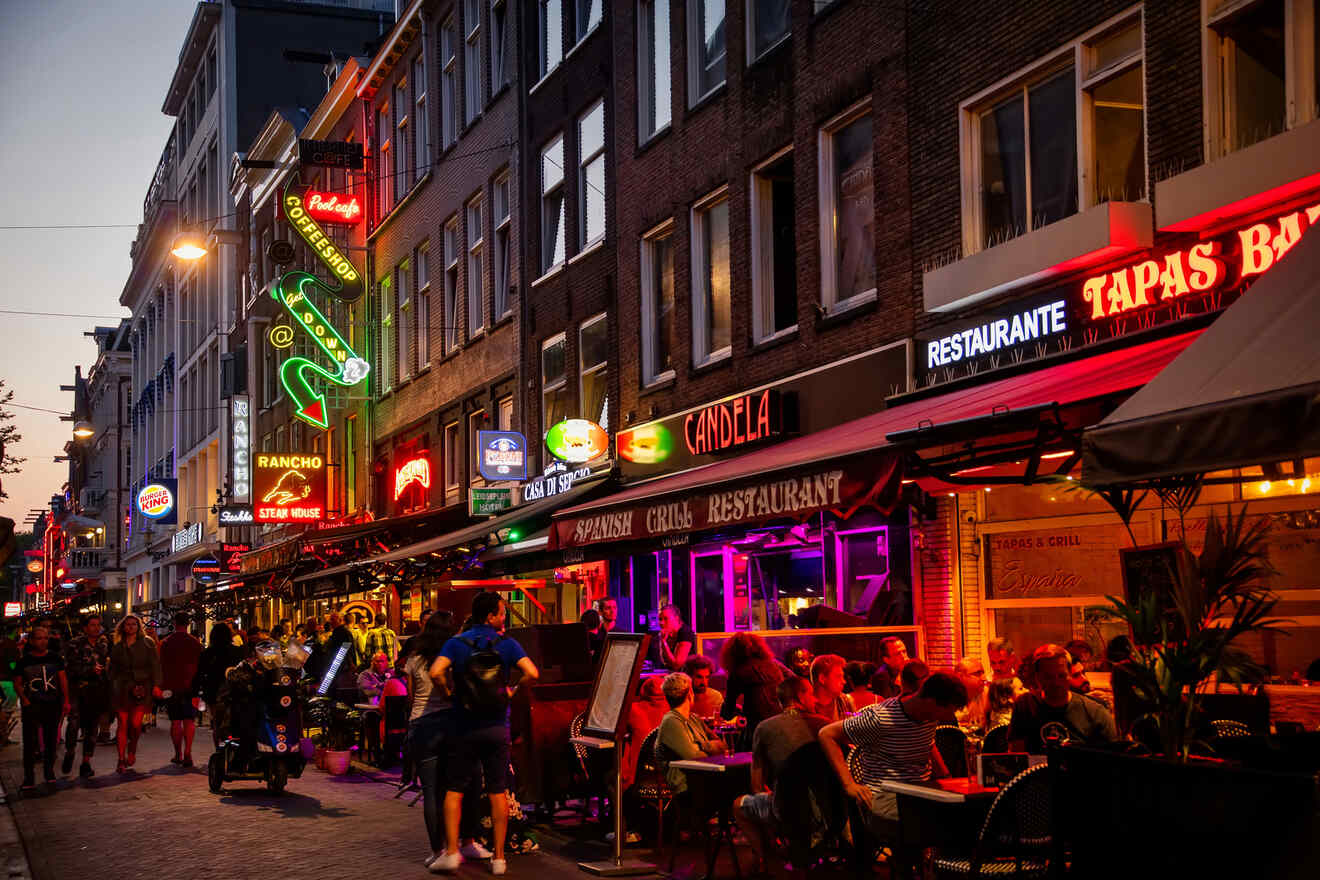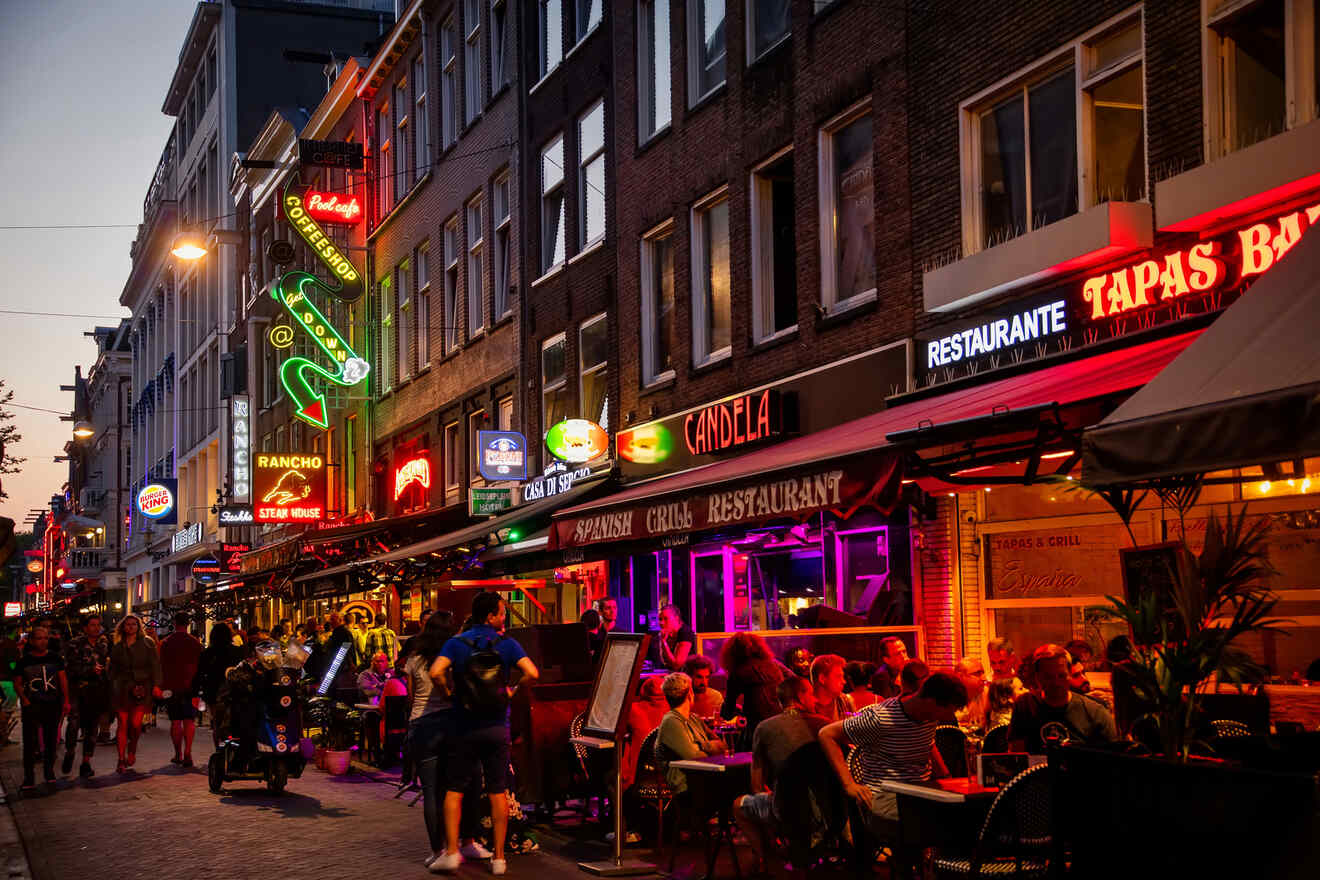 With its endless clubs, bars, and coffee shops, it is no secret Amsterdam has a vibrant nightlife. Whether you want to have a beer, smoke legal weed while eating some delicious snack, or dance the night away, Amsterdam has it all!
If you want to have a taste of real Amsterdam nightlife, I suggest you join a pub crawl tour in the famous red-light district, where you can try all the coolest clubs in town and save money at the same time! You'll stop at 4 bars and a nightclub and enjoy free shots for only €25.
If instead, you want to explore Amsterdam's best bars alone, head to Rembrandt Square, where you'll find most of the clubs and bars! To get you started, here's a list of my favorite ones:
7. Catch the free ferry to Amsterdam Noord (NDSM)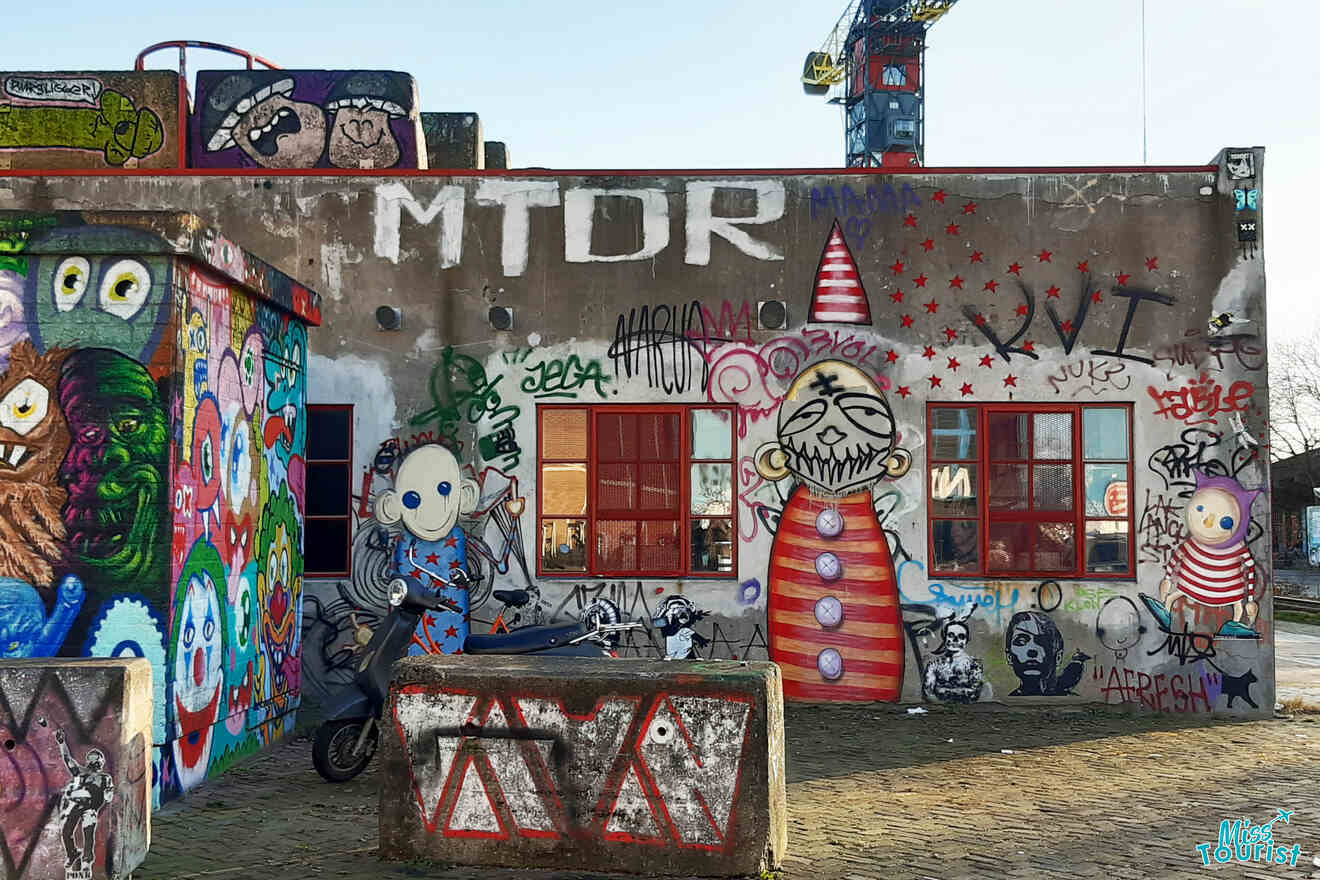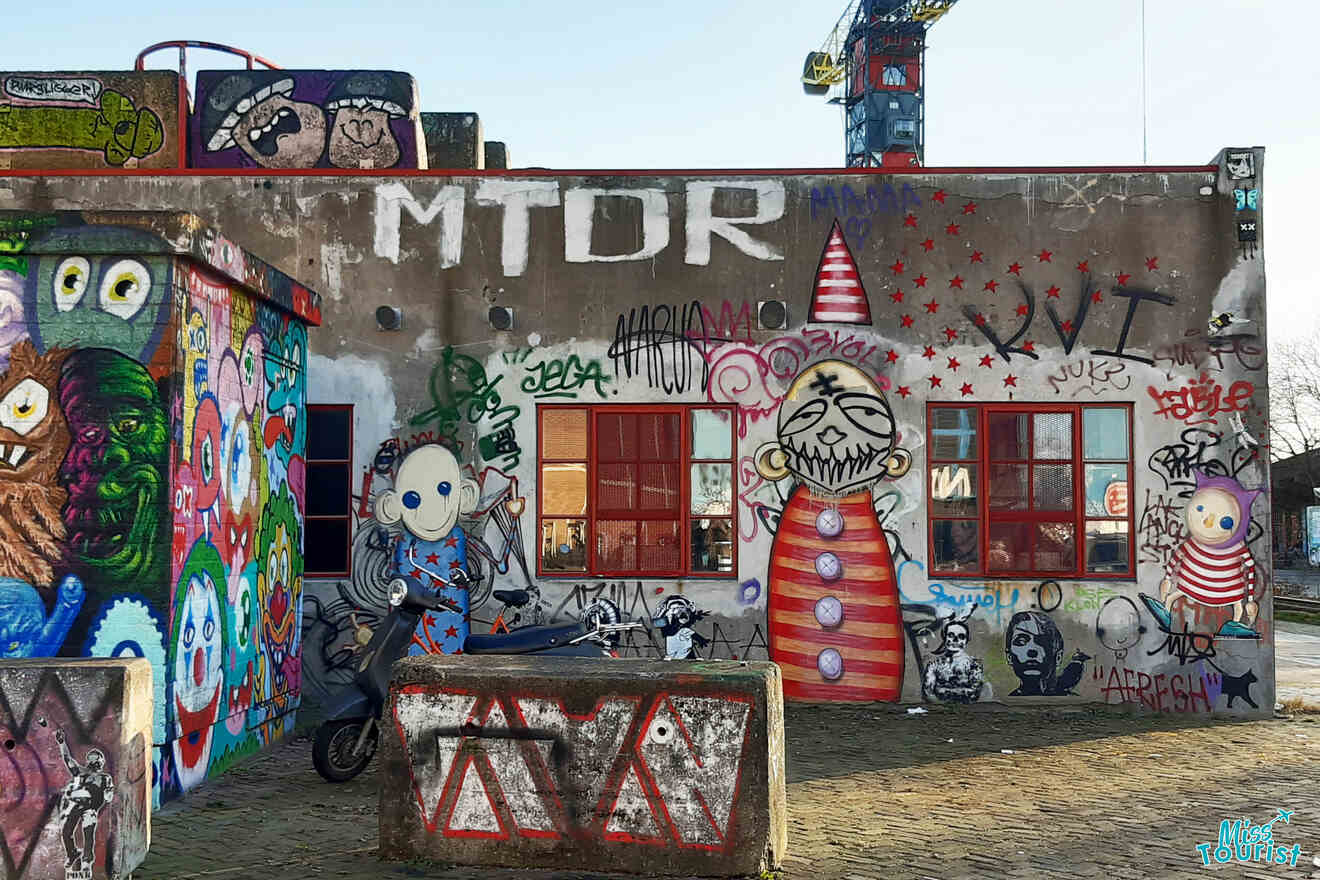 Even if often overlooked by tourists, one of the absolute best things to do in Amsterdam is going to Amsterdam NDSM, the biggest cultural hotspot in the city hosting a big artist community, located north of Amsterdam Central Station!
In order to reach it, you will have to catch the free ferry right from the central station, which will take you for a 10-minute panoramic ride where you'll enjoy this part of the city from a different perspective.
PRO TIP: I suggest you do take the ferry during sunset time… the sky is just incredible!
Once you get to the other side, you'll find the most vibrant area in the city, with cool street art everywhere, waterfront bars and restaurants, and even some festivals, exhibition spaces, and special events during some times of the year. All of this is surrounded by post-industrial buildings… a super cool contrast!
In this part of the city, just a 30-minute walk from the NDSM area, there is an attraction that adrenaline seekers will love: the A'DAM Lookout. Here, an elevator brings you up to a 20-story rooftop with a restaurant and the famous over-the-edge swing.
This is Europe's highest swing, where you can enjoy the views as you swing back and forth at 325 feet (99 meters) above the ground… Do you dare? If so, here you find all the combo tickets offering different experiences, but generally going on the panoramic platform and a ride on the swing costs around €22.50.
| | |
| --- | --- |
| 🤩 Range of activities: | Large |
| 👪 Family-friendly score: | Medium |
| 🏛️ Best museum: | Van Gogh Museum |
| 🎢 Top paid attraction: | A'DAM Lookout |
| 🚶🏽‍♂️ Best free activity: | Amsterdam NDSM |
| 👧 Best attraction for kids: | Vondelpark |
| 🕺 Nightlife: | Red Light District |
| 🥟 Must try food: | Stroopwafel |
| 🍽️ Dinner for 2: | €70 |
| 📅 How many days: | 3-4 |
| 📍 Best neighborhood: | Old Centrum |
Bonus: 3 Best day trips from Amsterdam
Amsterdam lies close to many extremely beautiful cities and villages, all reachable in under 1 hour on public transportation, making them the perfect places for a day trip or even just an evening!
1. Visit the university city of Utrecht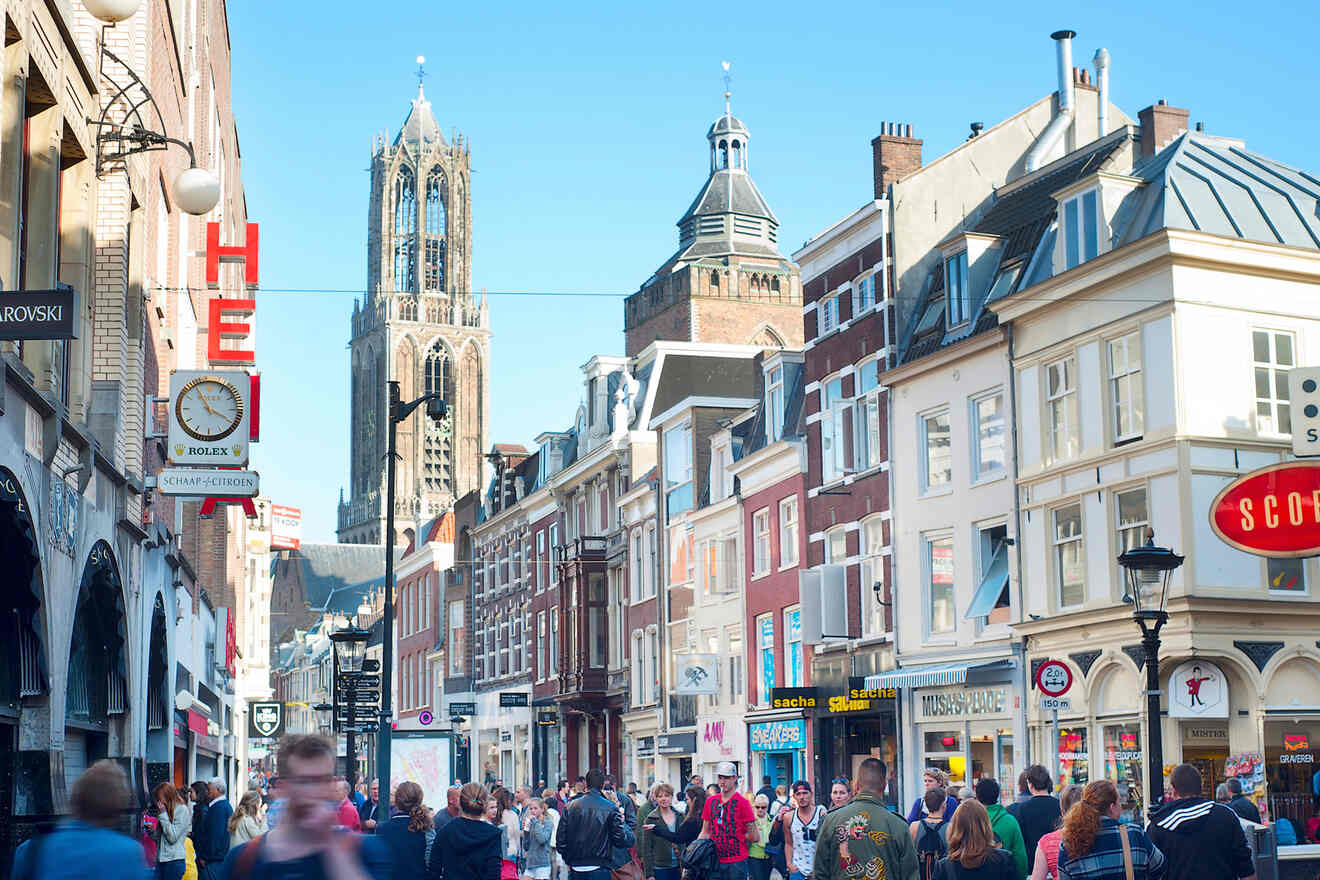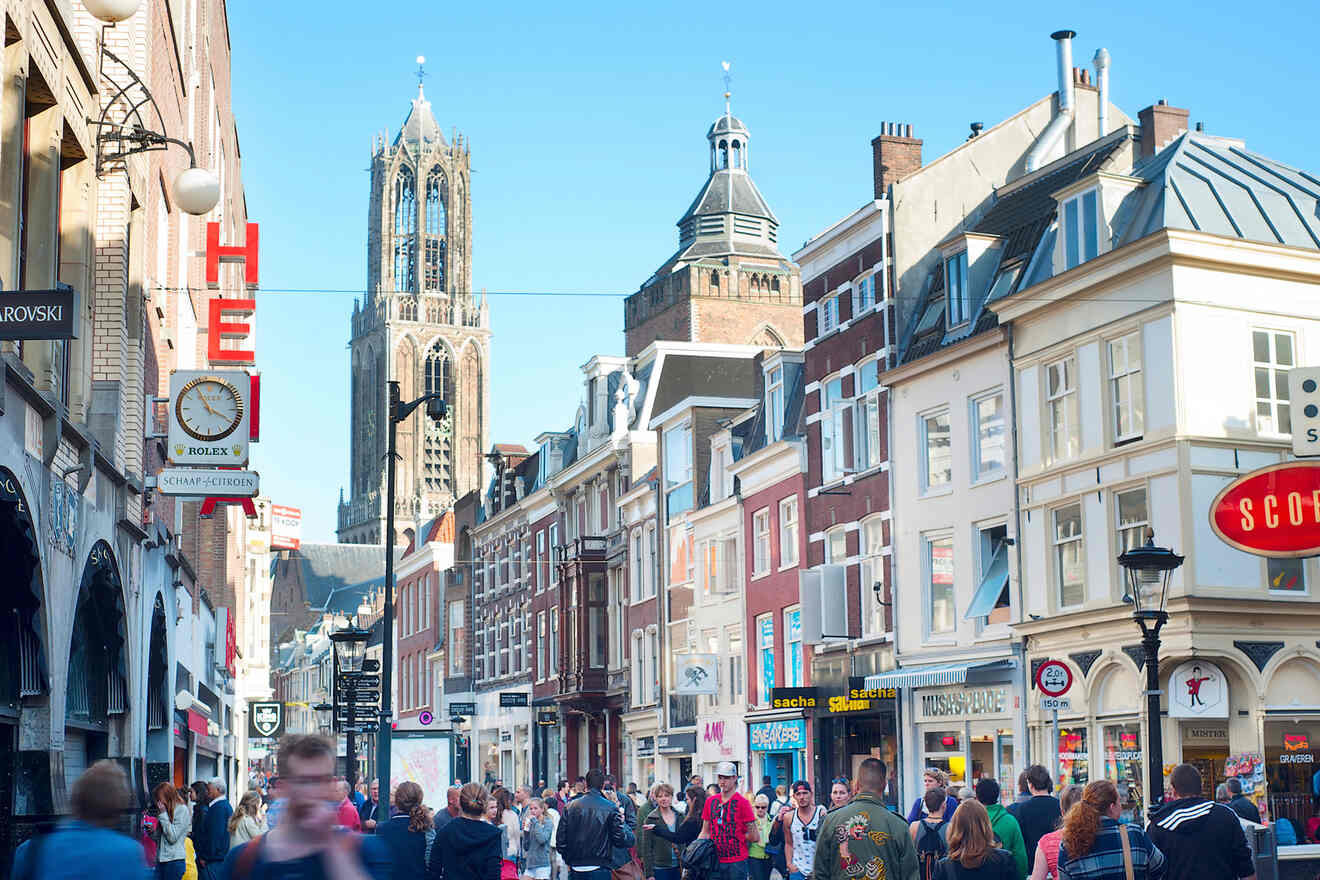 Located only a 30-minute train ride from Amsterdam, the charming Utrecht is my favorite town ever in Holland!
With its canals, cute houses, and cobblestone streets, it looks like a small version of the Dutch capital, but without the big crowds and with a way more laid-back vibe (the perfect combo for me!).
This is actually a university town, so it always hosts a lively atmosphere, especially around the wharf cellars – a unique feature of the city's canals. If you happen to be there during the warmer months (April- September) the cellars are turned into canal-side bars and restaurants, with many people enjoying the sun outside!
I suggest you explore the city with a guided tour, or from the water canoeing or kayaking, a very popular activity in Utrecht!
GETTING THERE: Take an Intercity train (heading to Heerlen, Maastricht, or Nijmegen) from Amsterdam Central to Utrecht Central. The journey takes around 26 minutes and a one-way ticket costs €8.40. Trains leave every 10 minutes.
2. Explore the windmills and clogs of Zaanse Schans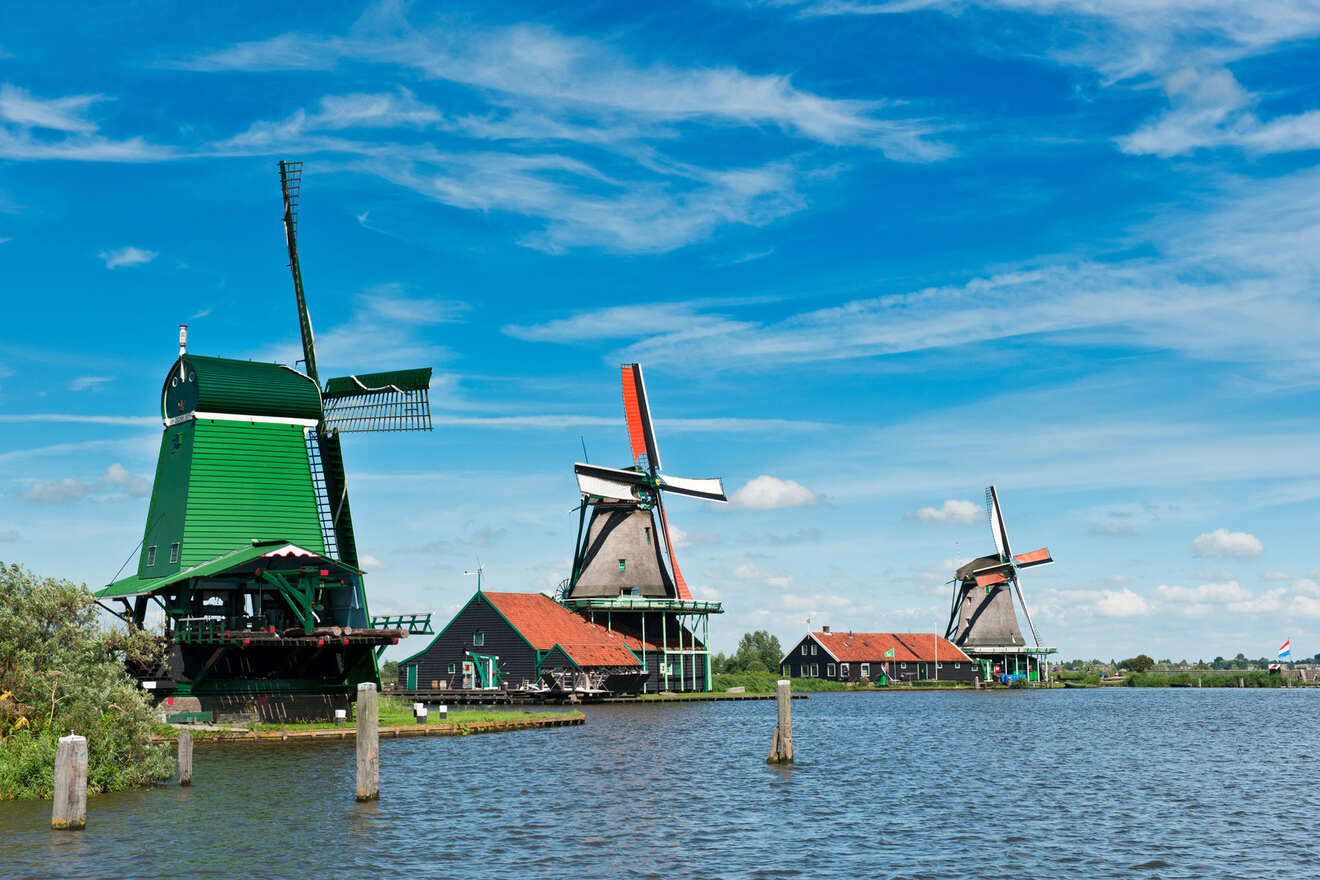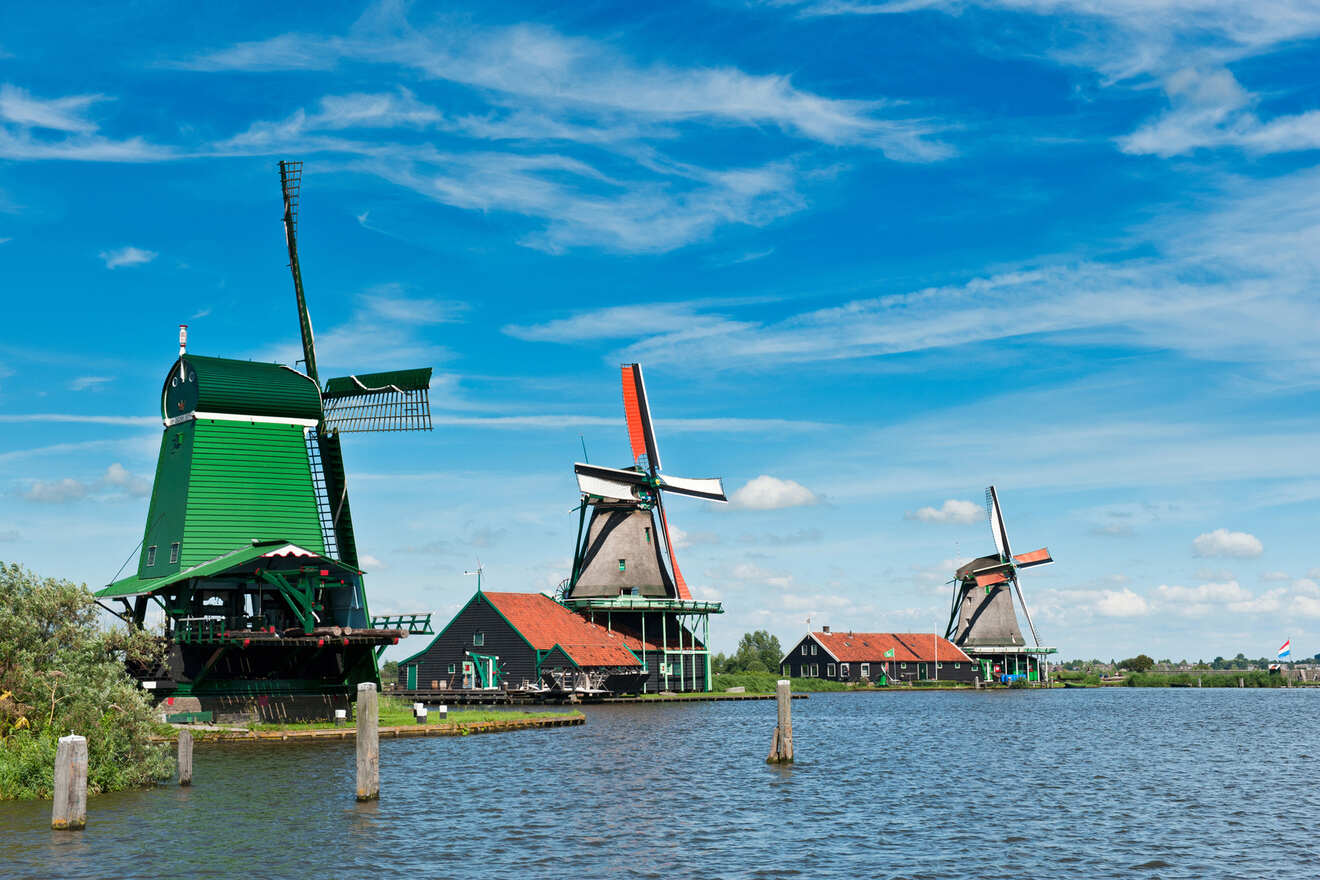 If you want to have an idea of how life was in Holland during the 17th and 18th centuries, you should absolutely visit the Zaanse Schans region, located a half an hour ride from Amsterdam by public transport.
Here you will be enchanted by authentic old houses, the characteristic windmills, museums, cheese, and dairy factories, all surrounded by the beautiful countryside!
The Zaanse Schans lies by the Zaan river, making the area particularly perfect to be explored with a boat tour, otherwise, many day tours are starting from Amsterdam, like the ones below:
Small-Group Tour from Amsterdam: Discover the history of Zaanse Schans and the Dutch countryside on this 3-hour trip from Amsterdam, including a visit to a clog-making workshop and cheese farm to learn about these olden crafts! The tour costs €40.
Day Trip from Amsterdam: Explore the Dutch countryside on this full-day tour to Zaanse Schans, Edam, Volendam, and Marken. You will see windmills, water lands, cheesemakers, and clog factories for just €29!
How to get there: Take Bus 391 from Amsterdam Central station to Zaanse Schans. Buses leave every 15 minutes and the journey takes about 40 minutes costing you €12 one way.
3. See the Tulips in Bollenstreek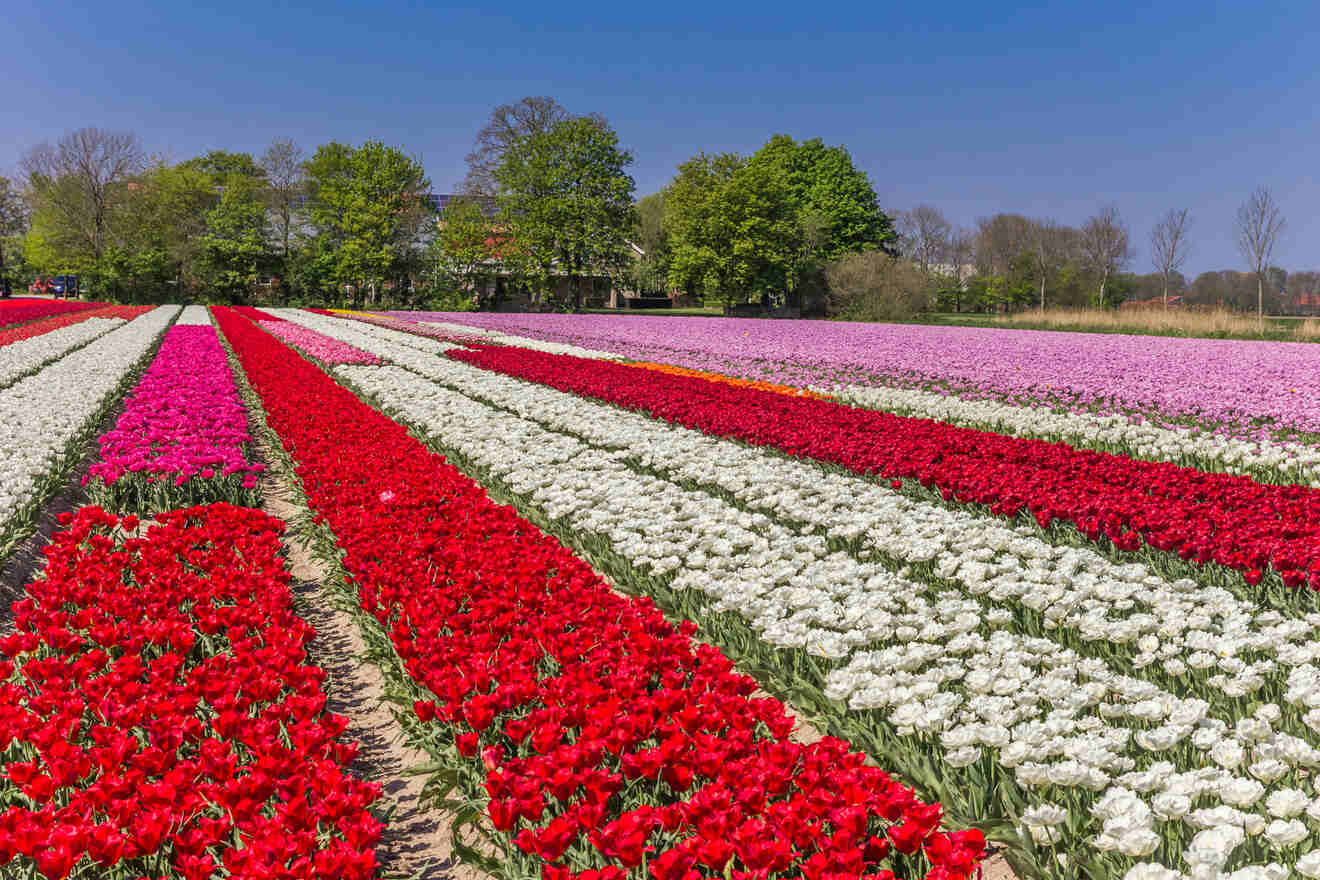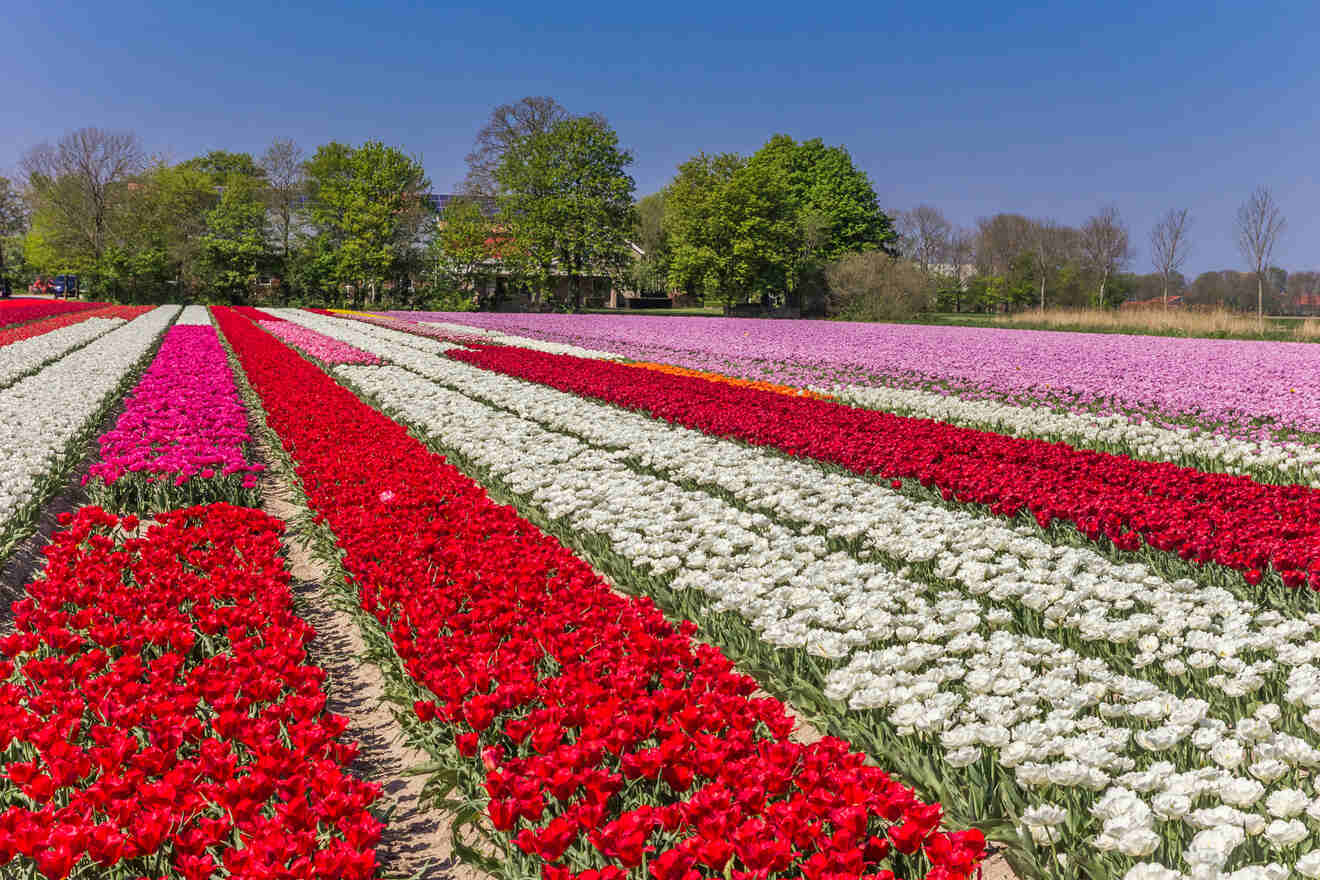 I bet one of the first things you think about when I say Amsterdam is the colorful and beautiful tulips, symbols of the Dutch culture, and a trip to the Netherlands is not complete without seeing them!
If you happen to be in the city during spring, from the end of March to mid-May, (the BEST time to visit Amsterdam in general), the Bollenstreek, also known as the Flower Region of Holland, is an absolute must!
At this time of the year, the world-famous tulip fields bloom in countless shining colors, and the Keukenhof tulip park is where you can enjoy this incredible natural show while taking a break from the hustle and bustle of the city!
This park is huge and can be explored by bike, foot, boat, or even with a guided tour organized by the park staff!
PRICE: Adults – € 18.50, Kids (0 to 3 years) – Free, Kids (4 to 17 years old) – € 9.00
Getting there:
Take the metro from Amsterdam Central to the Europaplein metro stop and catch the Keukenhof Express (Bus 852) directly to the flower center. The journey will take you about 1 hour.
You can also visit Bollenstreek with this incredible day tour from Amsterdam, where you can experience Dutch nature and culture with a knowledgeable local guide, visit a clog maker and stop by a cheese farm for a Gouda tasting… How great does it sound?
Where to stay in Amsterdam
Now you have your itinerary sorted, it's time to find your accommodation! The best place to stay in Amsterdam if you want to be within easy walking distance from all the most important attractions and highlights of the city is definitely the Old Centrum – Amsterdam city center!
I gathered here 6 top options in Amsterdam city center divided budget, from luxury to more affordable hotels. But if you want to check out more options, including some unusual hotels, and areas in the city, we have a whole post on where to stay in Amsterdam, check it out!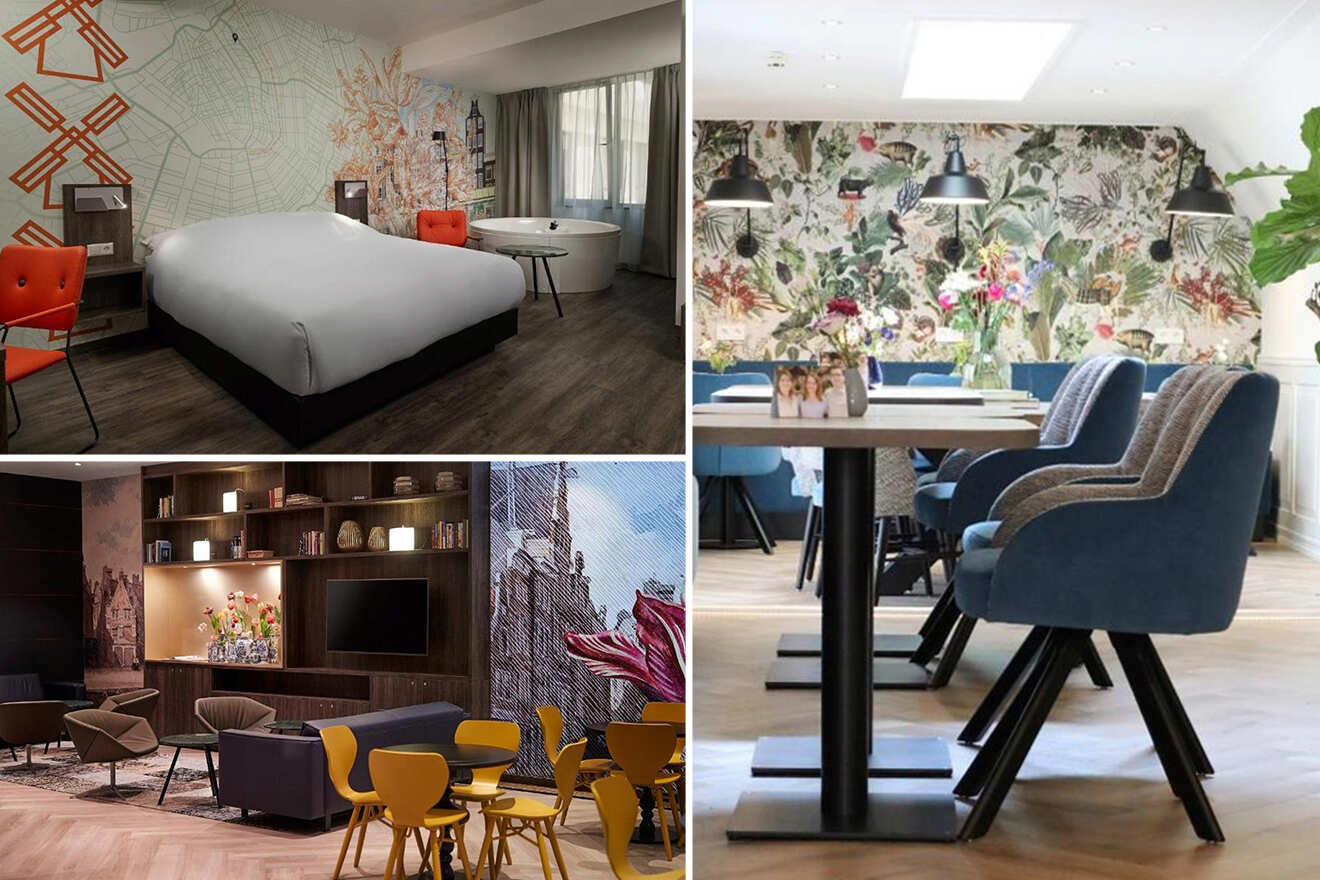 Luxury (€160 and up)
Waldorf Astoria Amsterdam – check out this excellent, central hotel located right by the canals, Dam Square, and the Royal Palace. This 5-star property is perfect if you're looking for luxury and style, offering plenty of on-site restaurants and even a bar!
Luxury Suites Amsterdam – if you want to enjoy a true luxury stay in the most central spot of Amsterdam city, this is the place! In this hotel you'll be super close to Dam Square and the Red Light District… the perfect location to explore the city.
Mid Range (€110 – €160)
Hotel Asterisk 3 Star Superior – If you're looking for a great mid-range place to stay, this hotel might be the answer, located in one of the most popular spots close both to the canals and Amsterdam Central Station. Here you'll find free Wi-Fi, a tour desk, and super friendly staff!
Inntel Hotels Amsterdam Centre – Check out this nice, middle-priced option within easy walking distance of the main Amsterdam attractions and the red light district. Here you'll enjoy a beautiful canal view and have a super cozy and pleasant stay!
Budget (up to €110)
The Flying Pig Downtown – Here's an excellent budget hotel in Amsterdam, with a friendly atmosphere, clean rooms, and amazing prices! It's located right near the canals and the Red Light District.
The Bulldog Hotel Amsterdam – This affordable hotel is actually one of the most famous hostels in the city with the first-ever coffee shop on-site! Also offering free wi-Fi and cozy rooms, this hostel has a great location close to Amsterdam Central Station just 1 km away.
Practical Information
Now I will give you some very useful info for your vacation in Amsterdam, which will help you save time researching and hopefully money too!
Below you'll find some practical tips about the best restaurants where to eat, and how to get around the city, but let's start with one of the most touristic tools to explore the capital of the Netherlands and its best attractions: the I Amsterdam City Card!
I Amsterdam City Card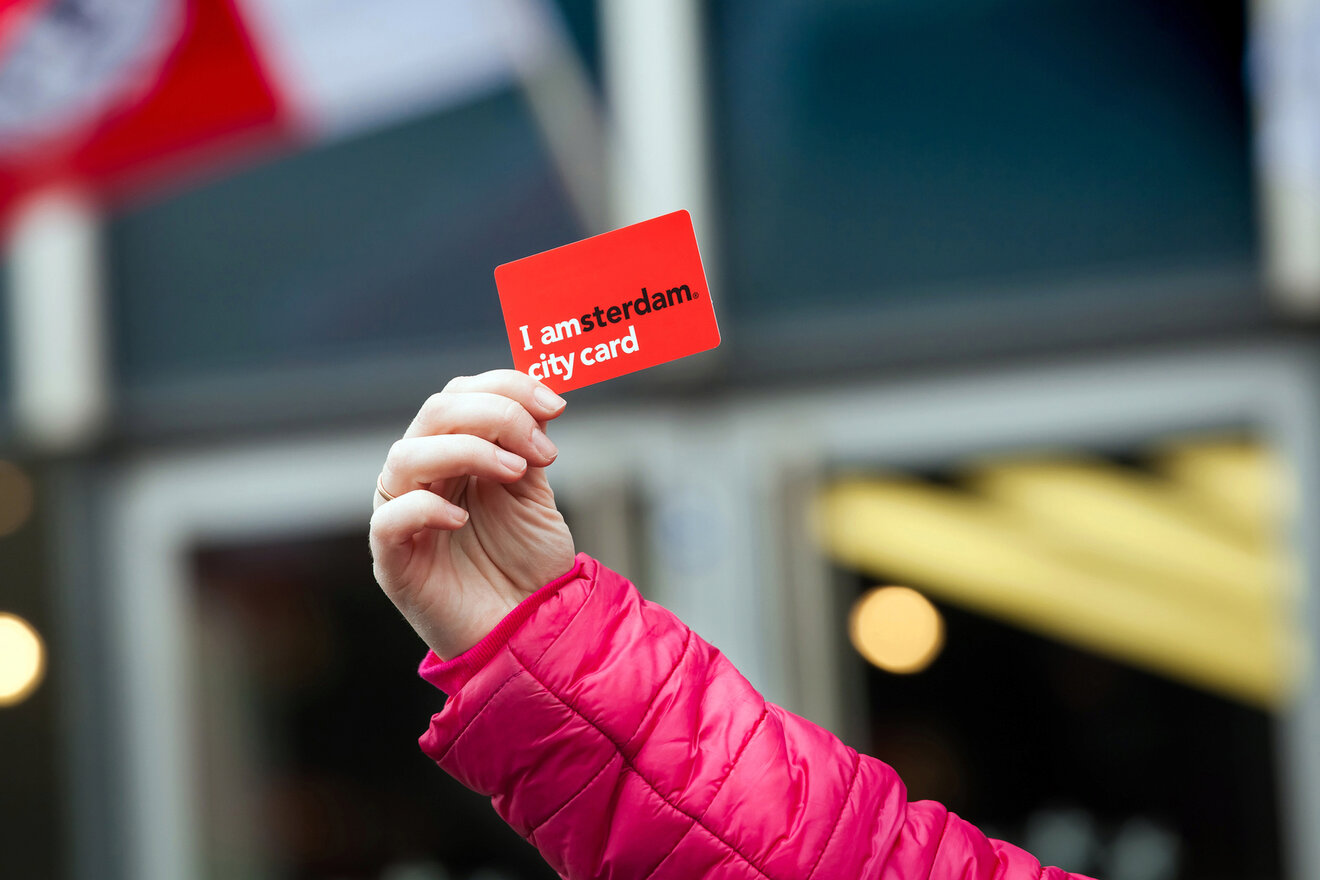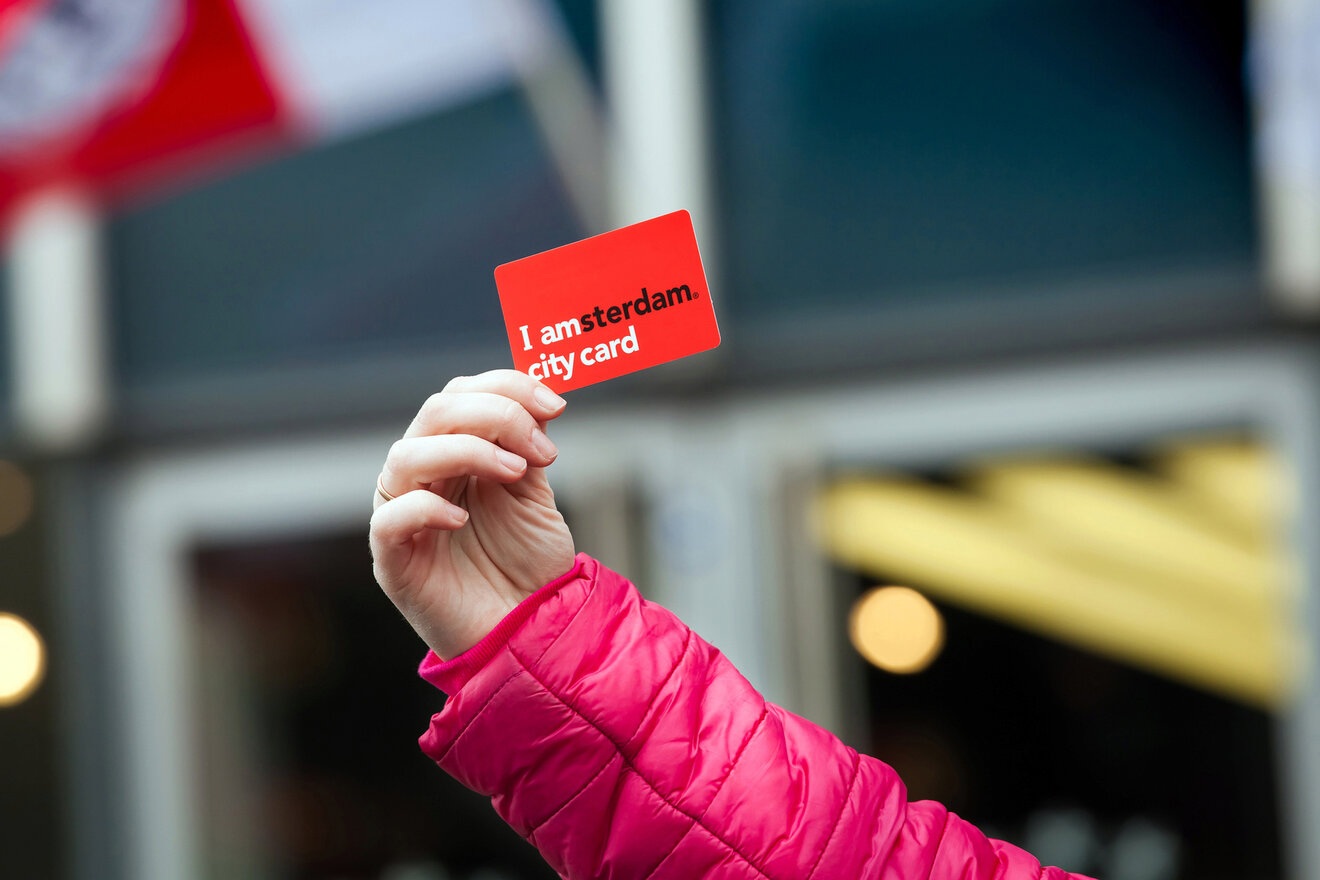 The I Amsterdam City Card is a tourist pass that provides discounted entry to many of Amsterdam's museums, attractions, restaurants, and bike rentals plus free access to the city's public transport system.
Some of the most popular points of interest you can access with the card are the Van Gogh Museum, Rembrandt House Museum, Canal cruise, and the Nemo Science Museum. The only top attraction which is not included in the card is The Anne Frank House.
You can buy the I Amsterdam card for any length of time from 1 day to 5 days, and the costs are based on the duration:
24 Hours: €65
48 Hours: €90
72 Hours: €110
96 Hours: €125
120 Hours: €135
NOTE: The validity of the card starts from the time you first use the card for the number of hours you choose (24/48/72hrs, etc).
Is the I Amsterdam City Card worth it?
The 24 hours card is the cheapest one: it could end up making your day a little bit busy if you want to take advantage of it, but it would still be worth it.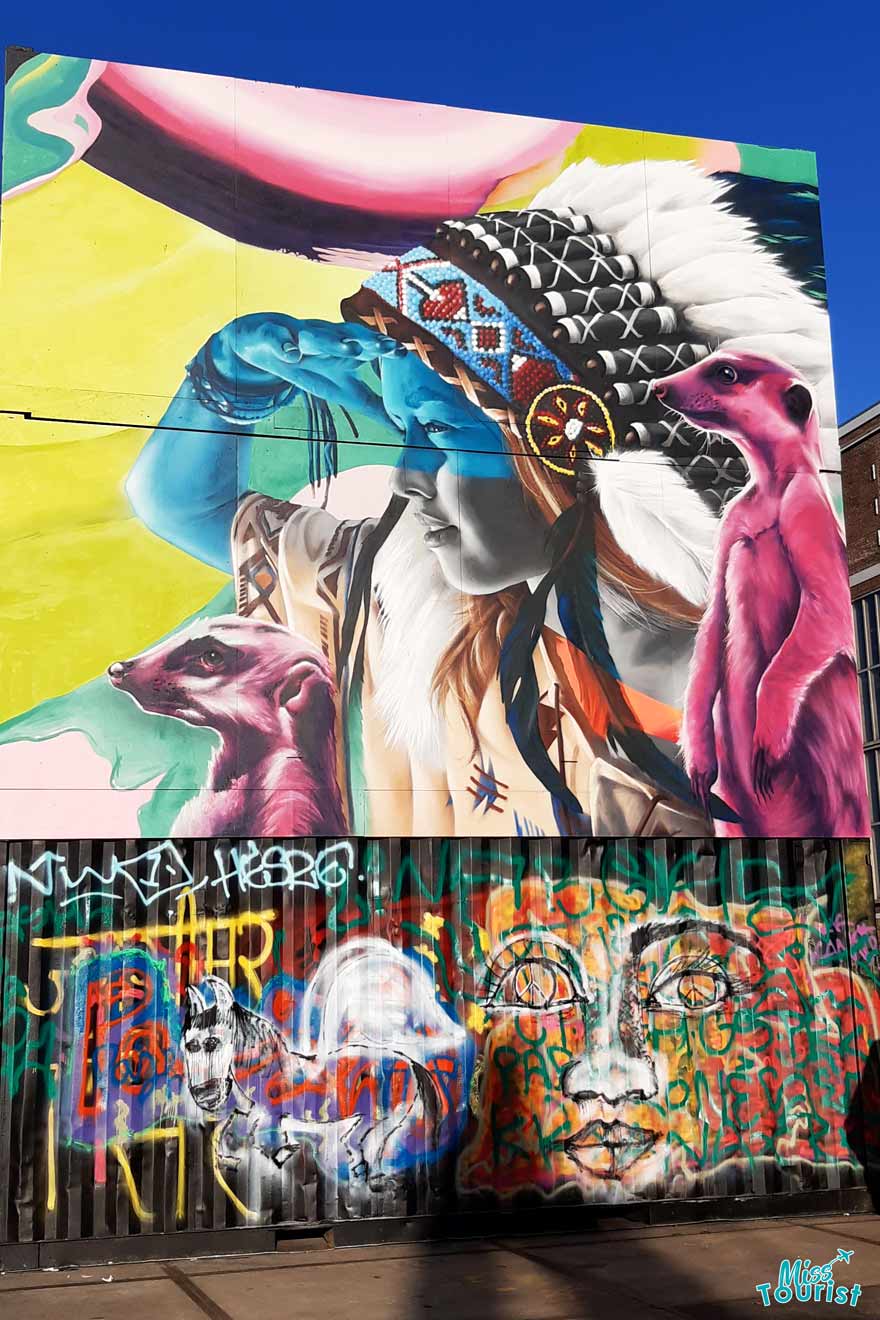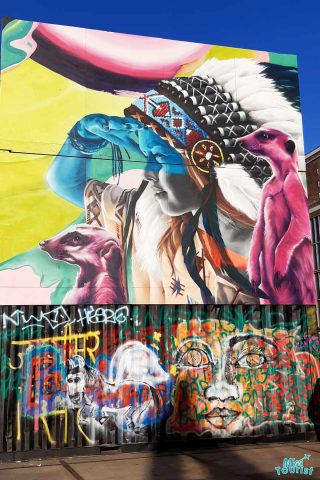 For example, in 24h you could visit two top museums (like the Rijksmuseum and Van Gogh), take a canal tour and use the free public transport in between.
Rijksmuseum(€20) + Van Gogh(€19) + Canal Cruise(€19.50) + metro ticket for 1 day(€19.50) = €78.
€78 (total price of attractions) – €65 (cost of 24 hr card) = €13 saved.
If you stay in Amsterdam for more than 1 day though, the best value you can get is in the 48-120 hour cards, giving you also more time to enjoy the attractions.
The 48h card (€90) gives you around €45 a day which is very likely to happen if you visit 2 attractions and take public transport!
PRO TIP: whichever card you decide to buy, just make sure you plan ahead which attractions to visit and where. For example, you can visit some museums located in the same area and then eat in a restaurant offering discounts with the card.
Where to buy it
You can buy the card online, or at the I Amsterdam Visitor Centres throughout the city:
How to get around Amsterdam
Between metros, buses, trams, ferries, and bike rentals, there are countless ways to move around Amsterdam. Let's take a look at them all in detail so you can choose the best option for you:
By Bike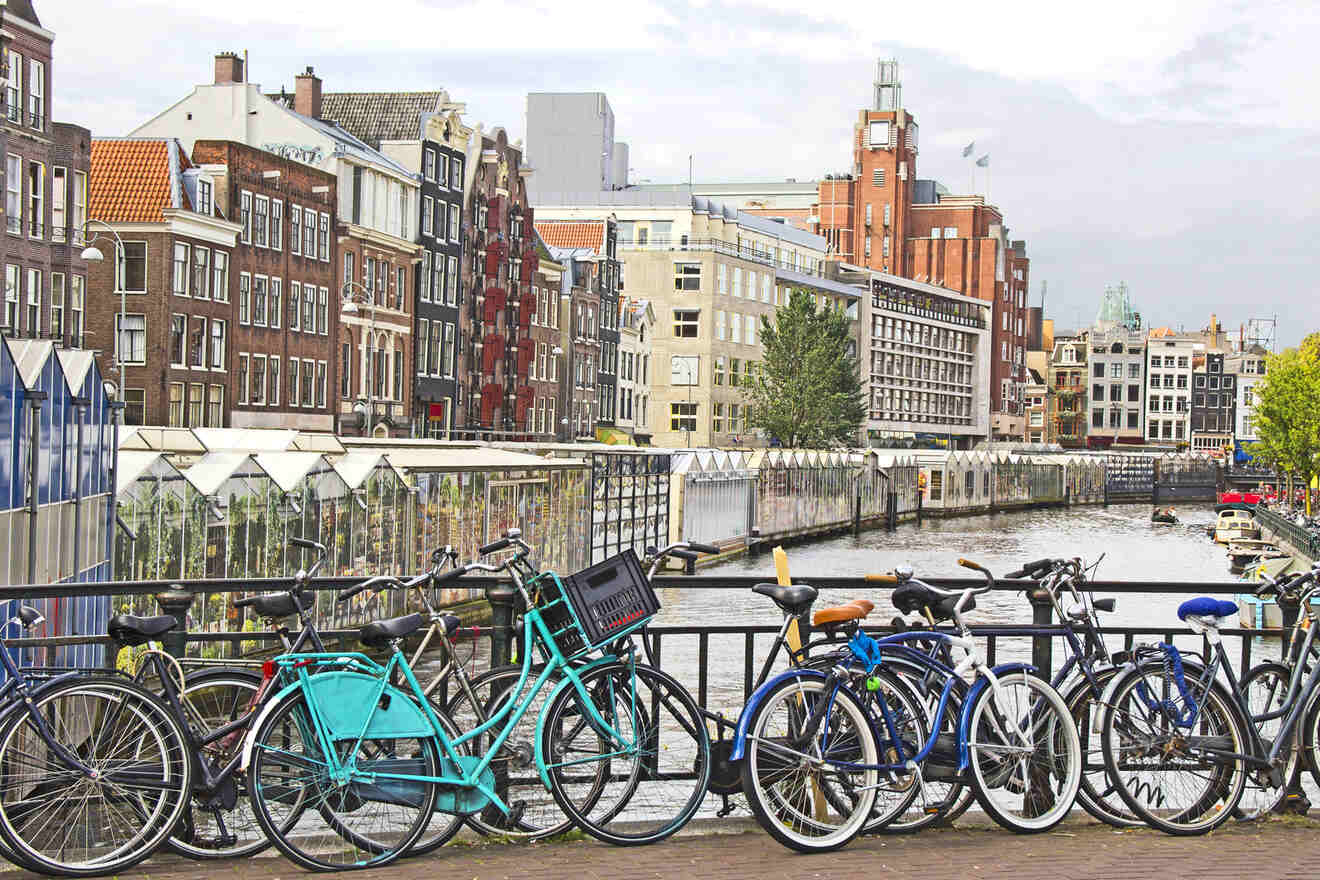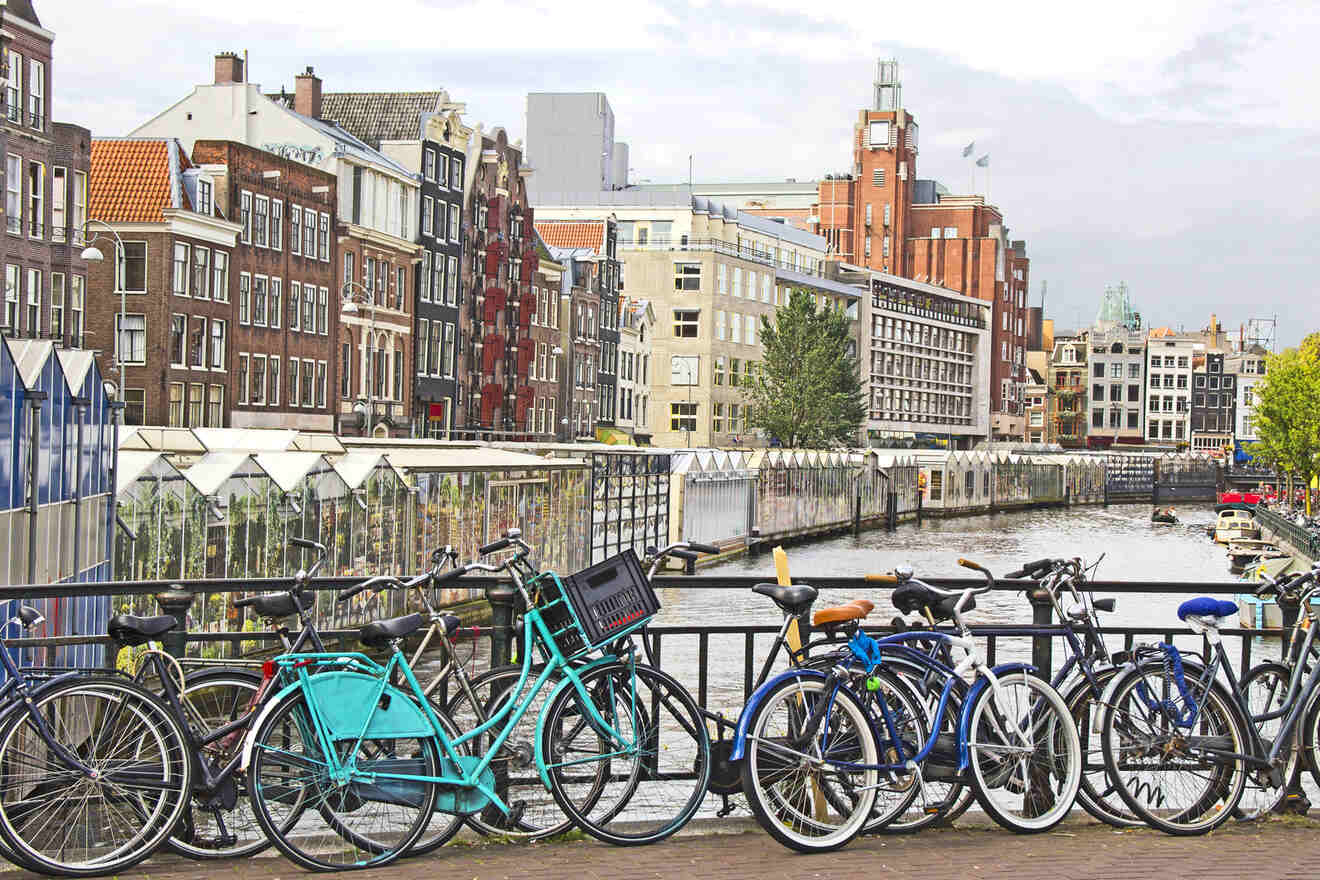 One of the most popular ways to get around the capital (and the most loved by locals) is cycling… and once there you'll get why!
Amsterdam hosts hundreds and hundreds of kilometers of bike paths, regulated by proper traffic lights and lanes (which for me, being from Italy, was quite surprising).
When it comes to renting a bike you should go for MacBike, featuring many depots around the city open from 9 am to 6 pm. They have lots of different options from regular bikes to child seats, tandem bikes & kids bikes.
PRICE: €7.50 an hour or €14.75 for a whole day bike rental + deposit.
NOTE: If you have the I Amsterdam City Card, you will get 25% off your MacBike rental!
Public Transport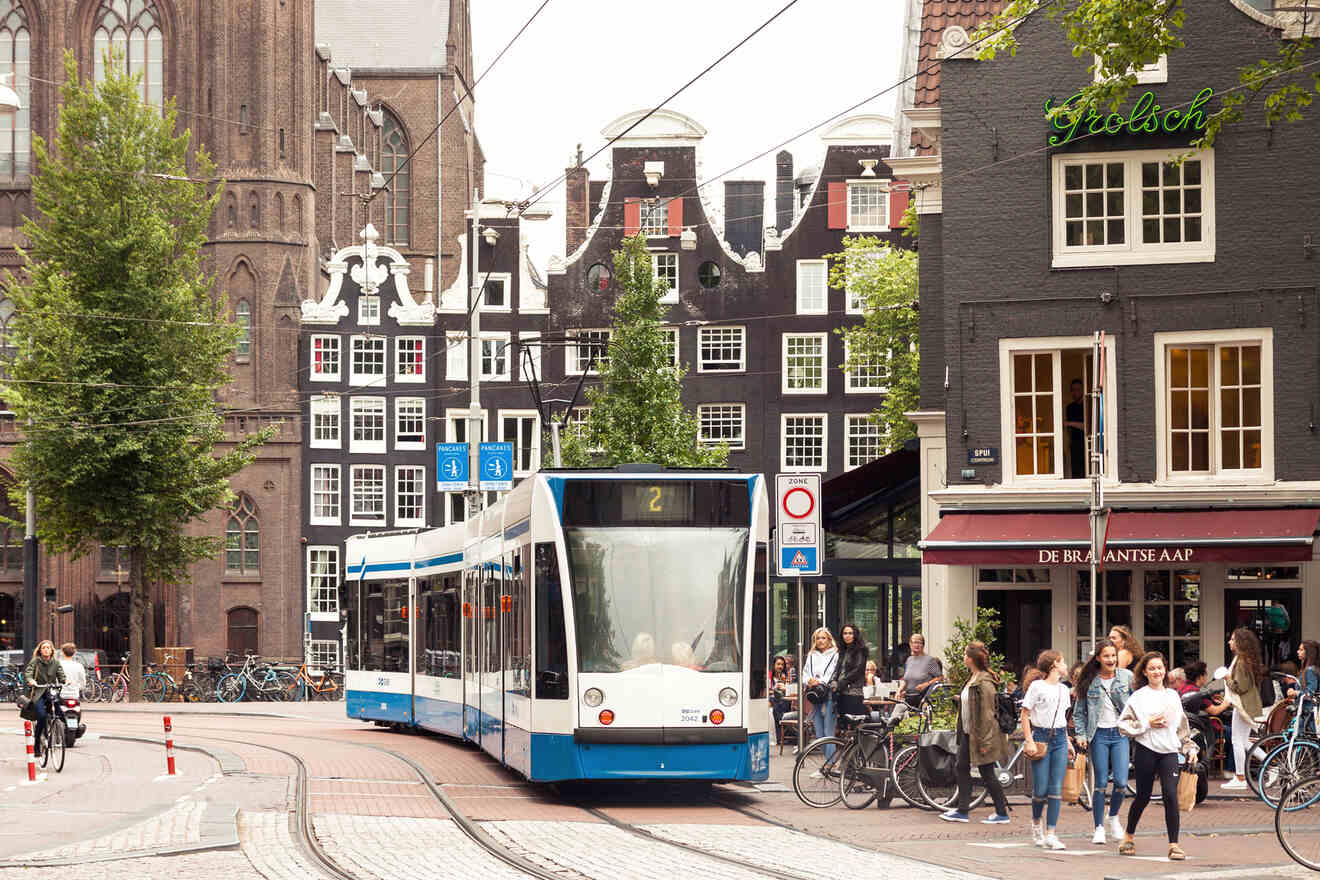 If you don't have the time to travel around Amsterdam by bike, no worries: the city hosts an extensive public transport network which is super efficient!
The most convenient and fast way if you want to move within the city is definitely the tram, while if you want to reach the nearby cities the train is definitely the best option.
PRO TIP: It is pretty expensive if you buy tickets separately: one ride tram ticket, for example, costs €3,20 per hour, while a one-day ticket €8,50.
Remember, unlimited public transport is also included in the I Amsterdam City Card (check out the section just above the public transport).
Let's take a look at some more detailed info about each way of transport:
Metro – The metro system is open every day from 6 am to 12:30 am and it runs more or less every 10 minutes. There are four lines (green/yellow/orange and red) and you can buy tickets for the machines at the station, and they start from €3,20 per hour.
Trains – The Netherlands has a very extensive railway network and Amsterdam offers many intercity (faster) trains linking to larger cities and the airport, and Sprinter (slower) trains to smaller stations. Trains leave every 10 minutes from 06:00 to midnight, and the ticket price varies depending on your destination.
Buses – The urban bus network in Amsterdam is a good alternative to the tram to reach specific spots during the day, and a cheaper alternative to taxis at night time. The night buses run once an hour during the weekdays, and every half an hour during the weekends. Prices go from €3.20 per hour during the day to €4.50 at night.
Ferries – Amsterdam's ferries provide a frequent and free service across the River IJ to and from Amsterdam Station. This is the best way to reach some areas of the city like Amsterdam Noord and Buiksloterweg (ideal for cool attractions like the Eye Filmmuseum and Tolhuistuin). Ferries leave every 5-10 minutes and they run 24 hours!
Taxis/Ride Sharing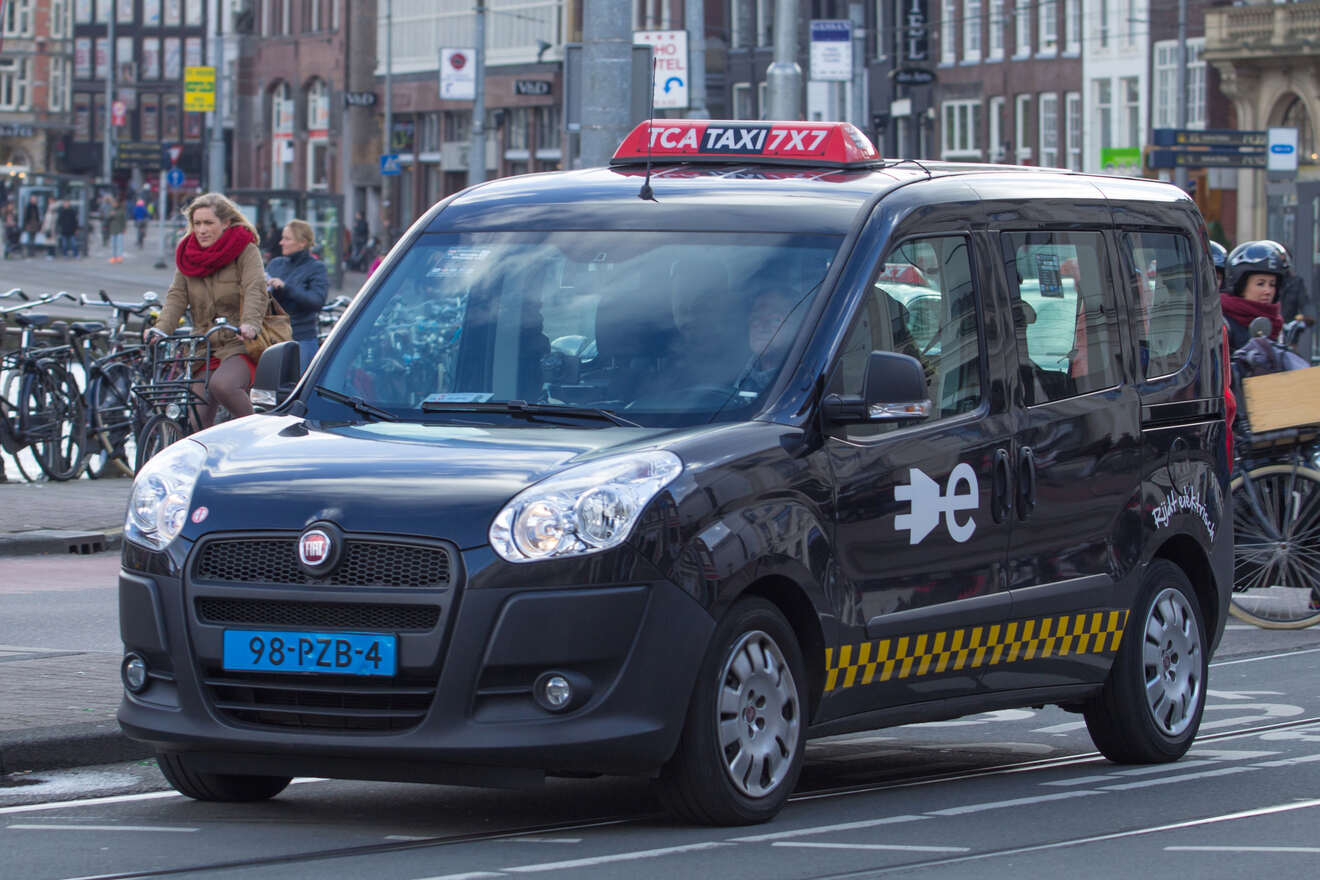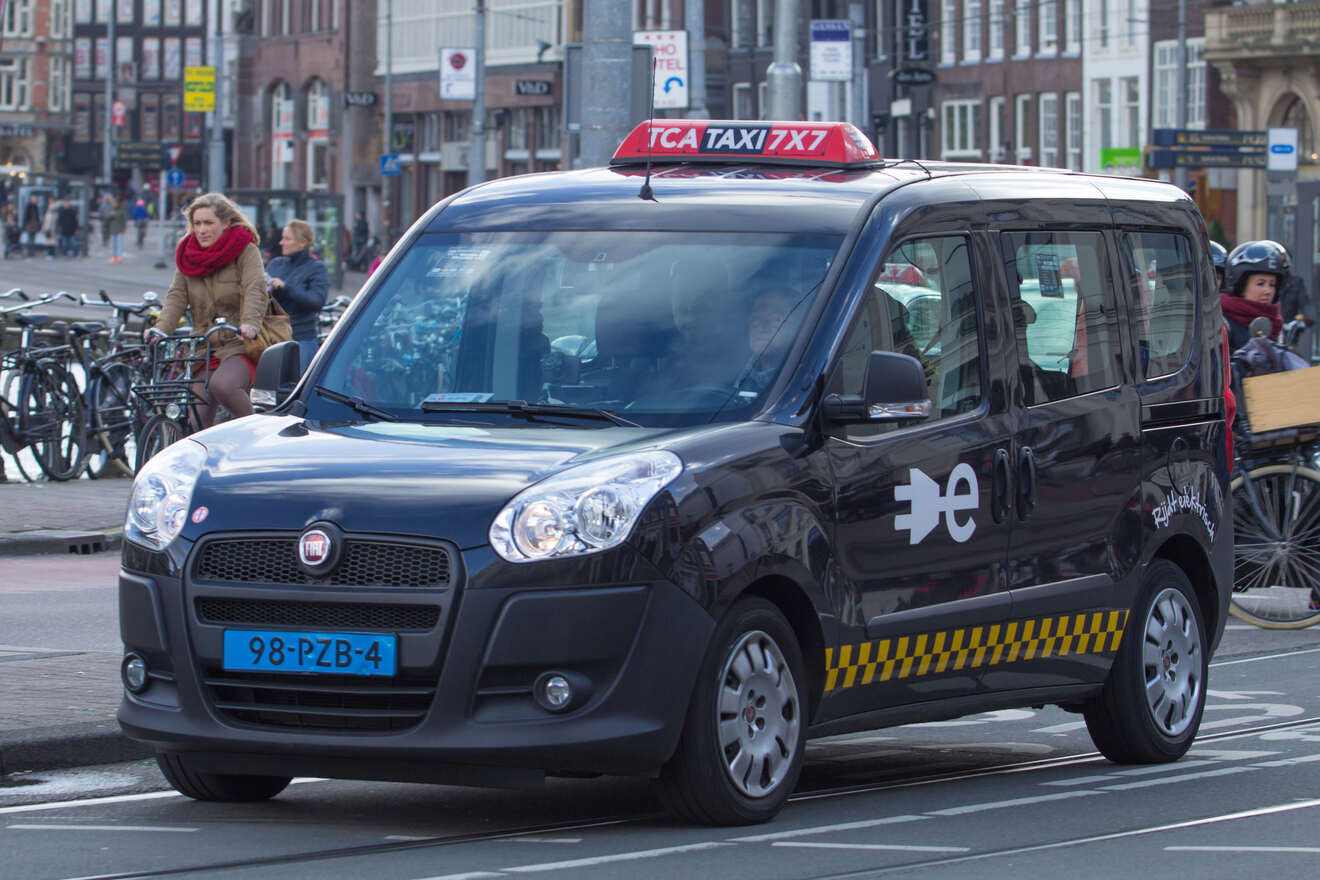 Another way of getting around the city is by taxi, but it could be quite expensive: a 30-minute ride between Schiphol Airport and downtown Amsterdam, for example, costs more or less €45.
When I was there and I didn't have the time to take public transport, I rather took an Uber (or Bolt), it's faster, cheaper, and it works in the whole city, so I recommend you to do the same!
Where to eat in Amsterdam
Even if Amsterdam is not particularly known for its food scene, there are many delicious dishes to try, especially sweets (like the famous stroopwafel and delicious pancakes), and even more restaurants offering everything from international cuisine to dutch specialties.
I made a list of my top favorite places where to eat in Amsterdam, including a food market, a vegan option, international restaurants, and cozy cafes to have a sweet snack or breakfast: let's check them out: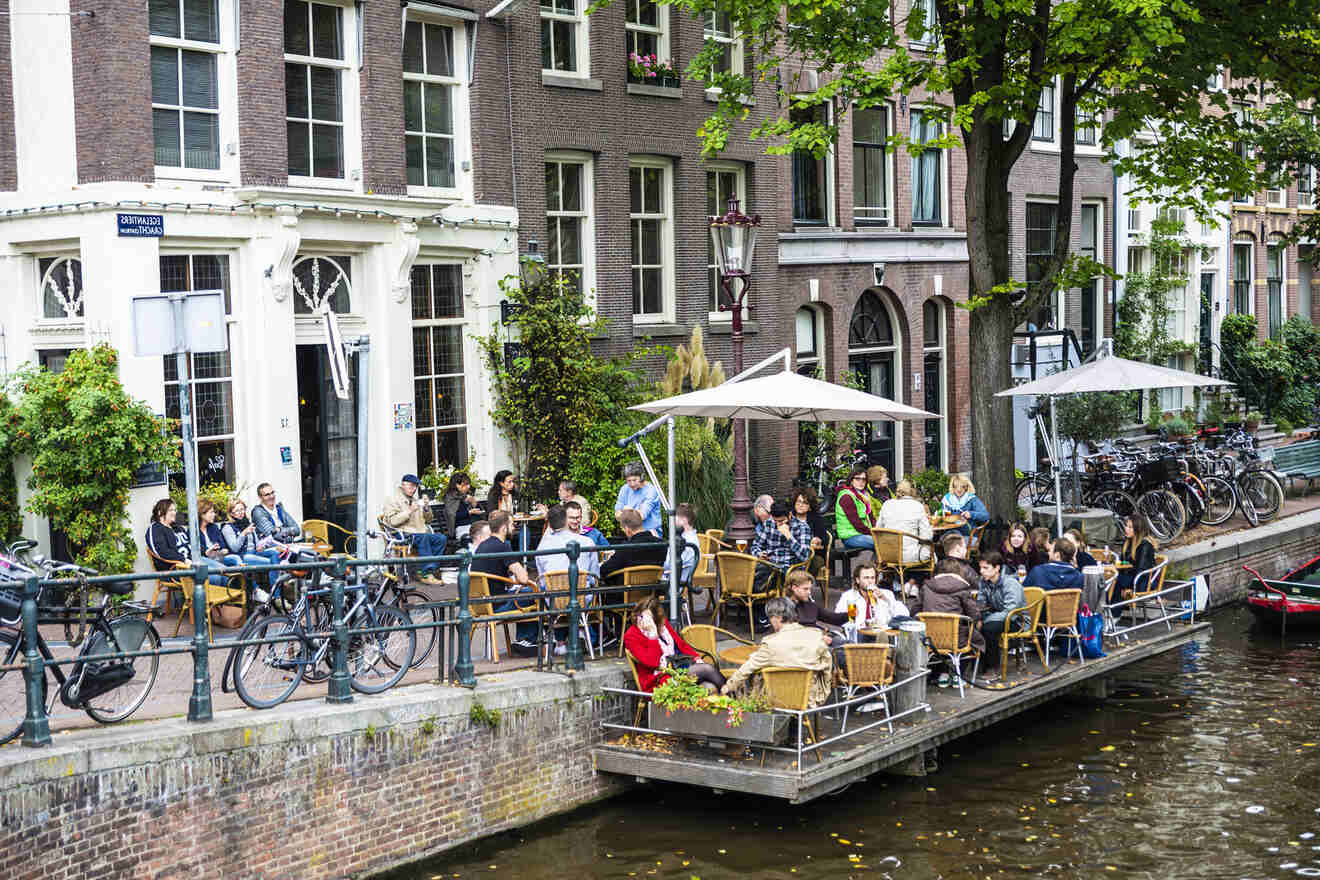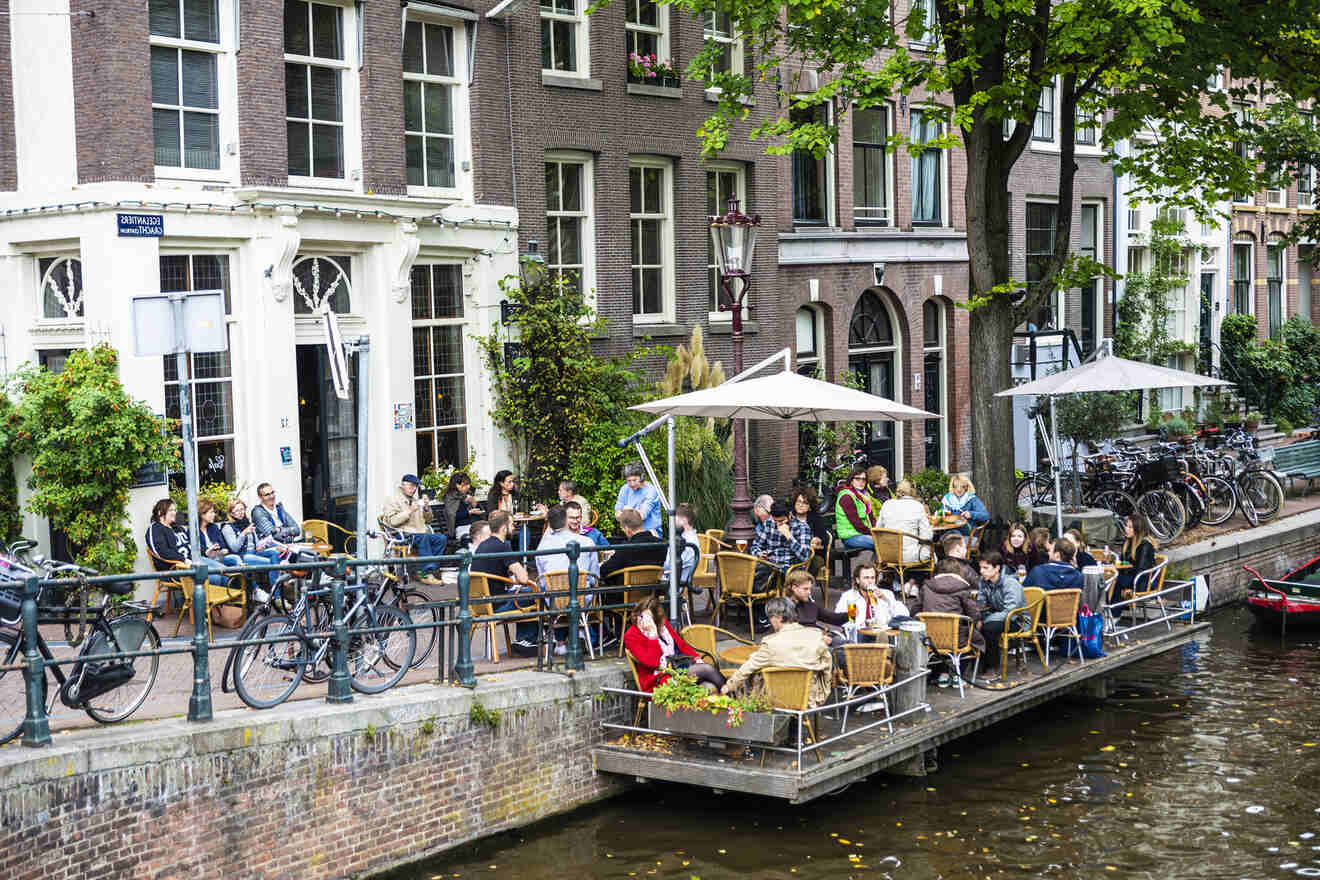 Frequently asked questions about things to do in Amsterdam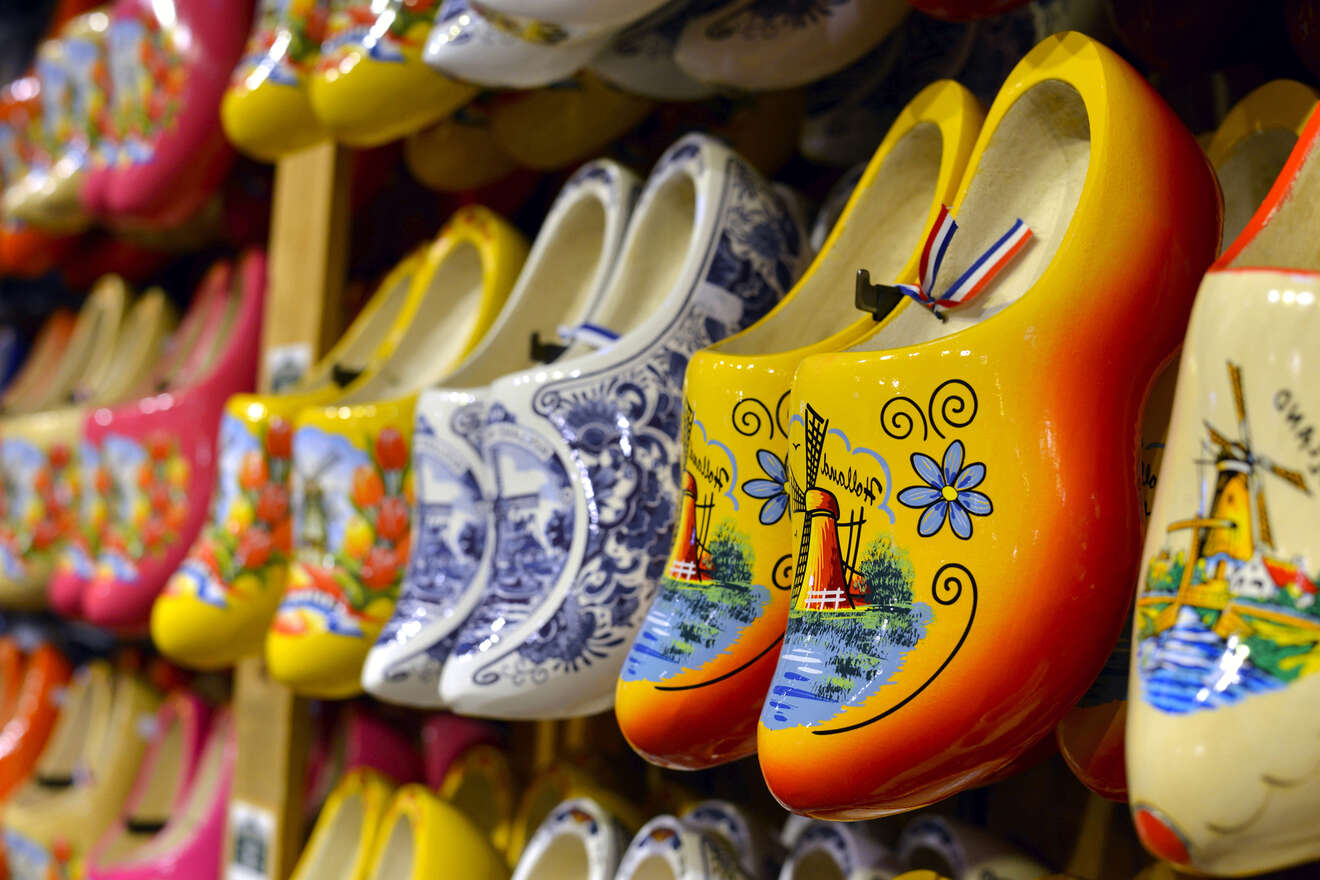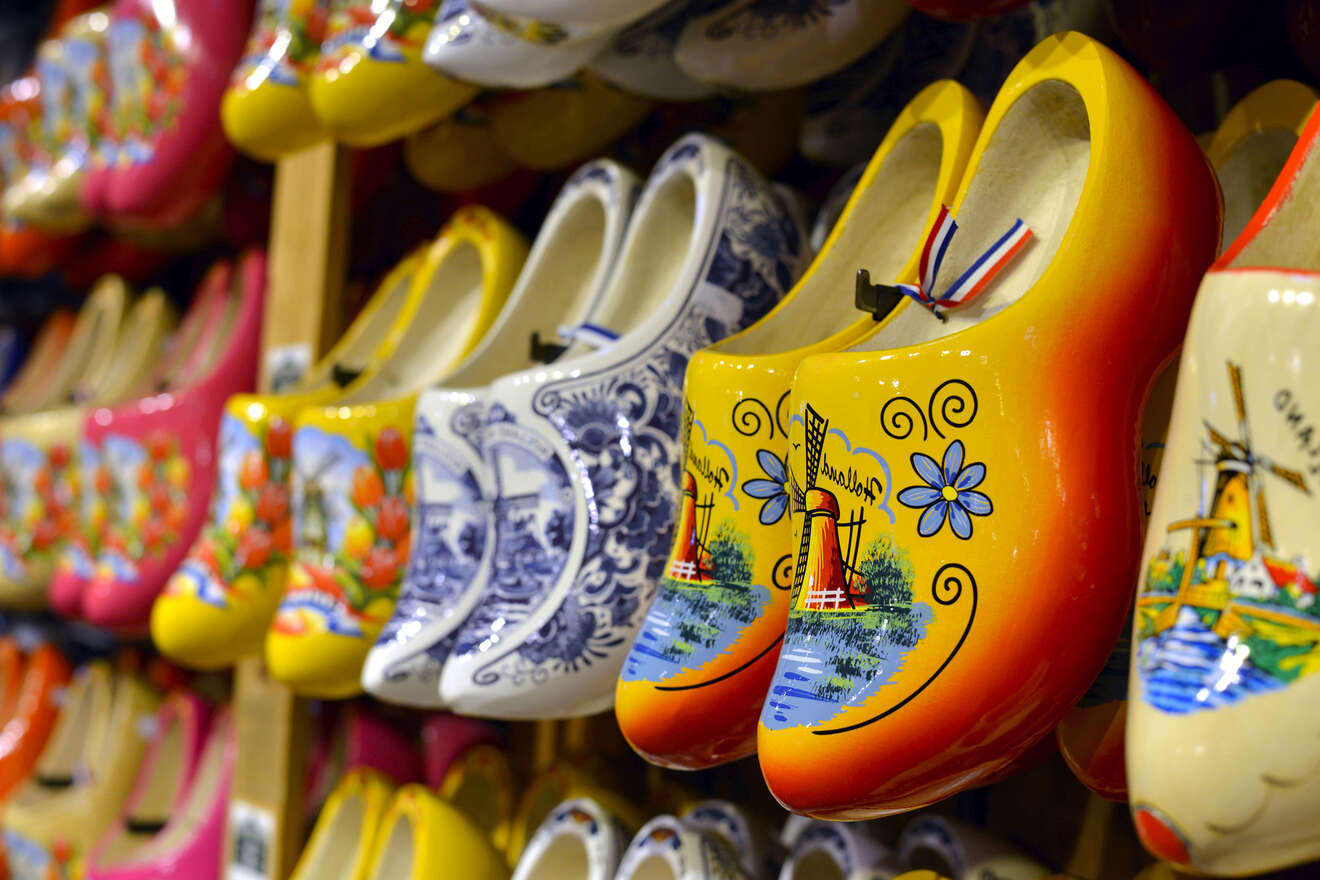 Conclusion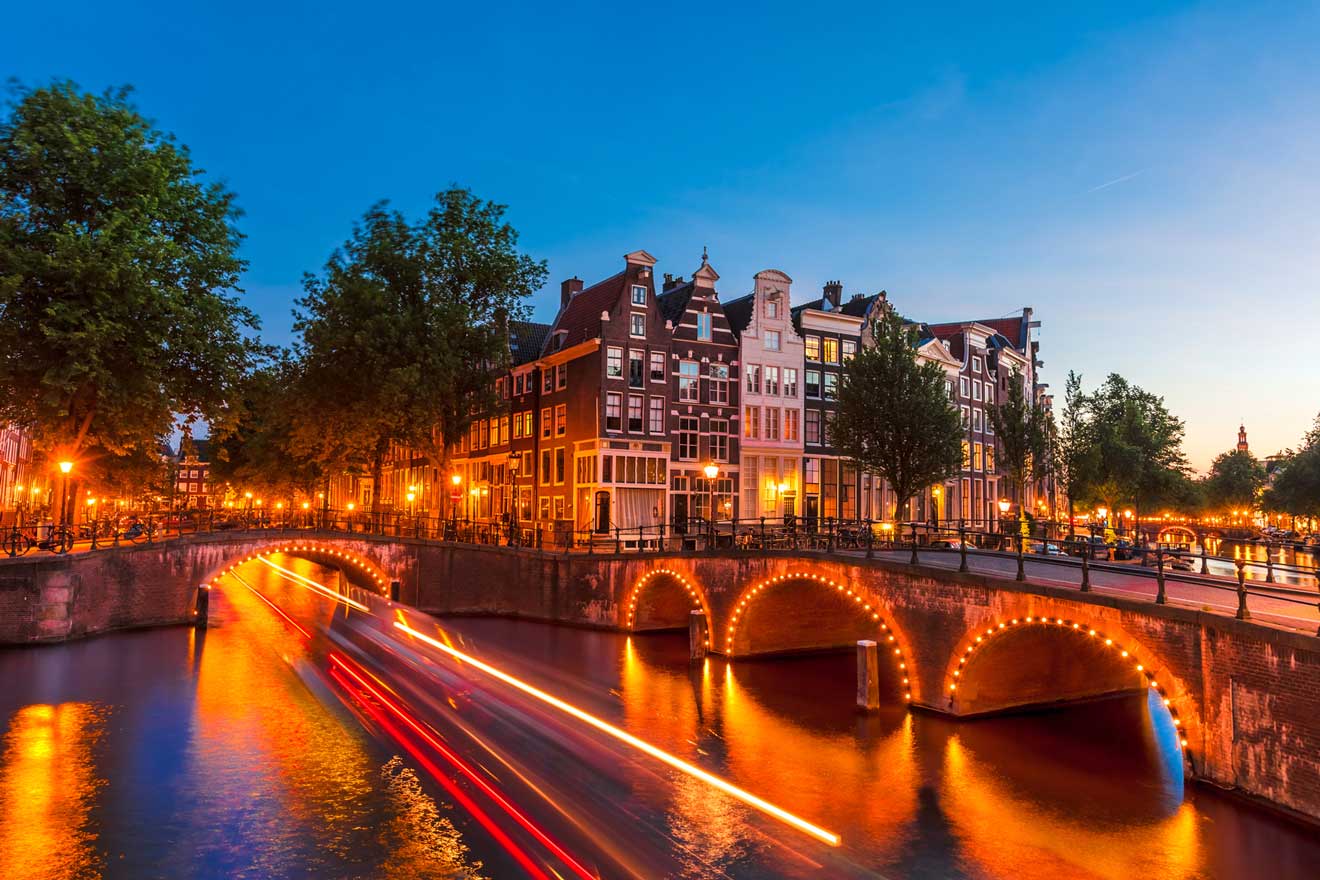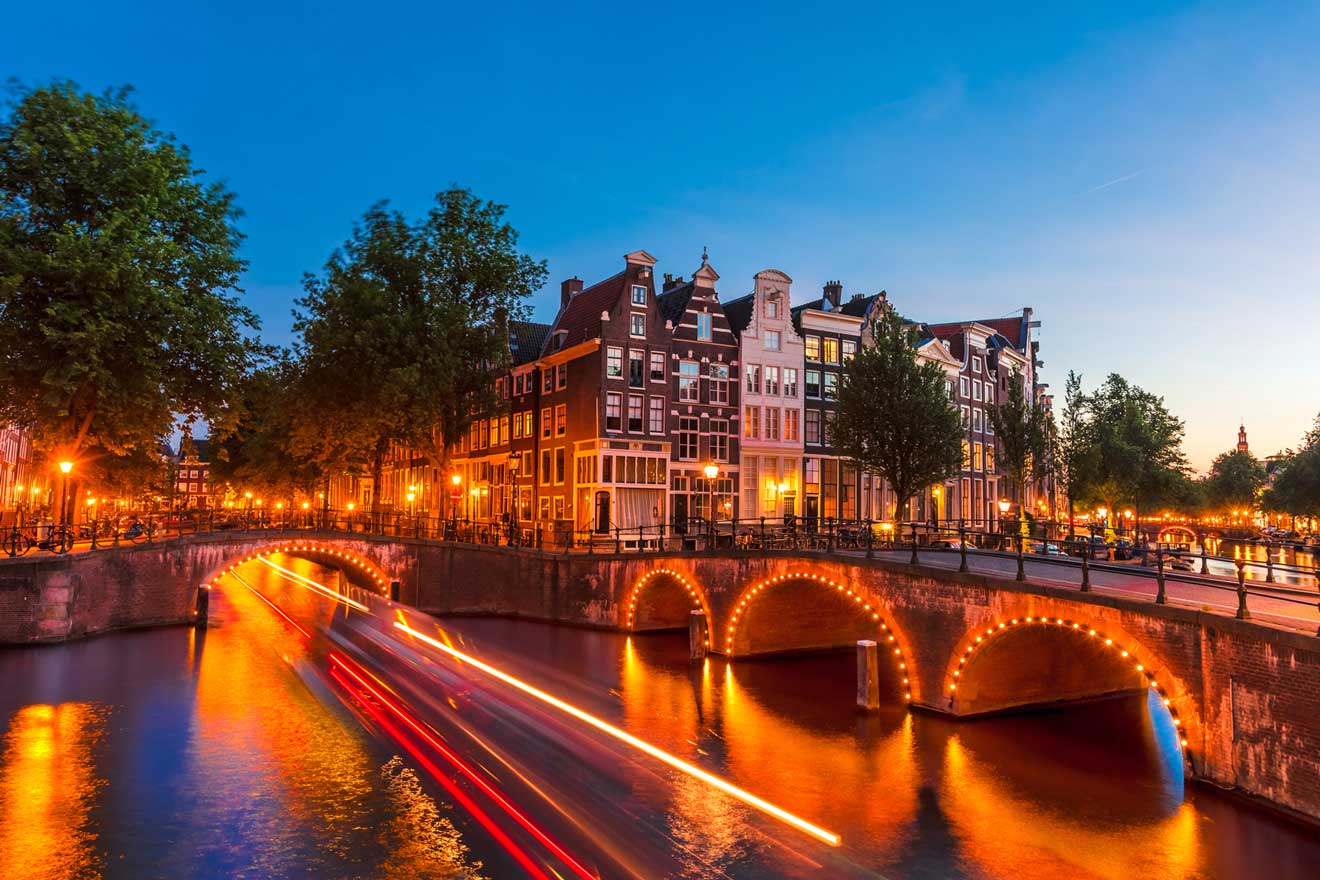 Well… congrats! You made it until the end of this super extensive guide on the best things to do in Amsterdam.
We went on a real journey through Amsterdam's best attractions: museums, parks, courtyard gardens, day trips, interesting tours, and much more. I also included some useful tips on how to get around the city, where to stay, and especially where to have some delicious meals!
I hope you found this article useful and that I have helped you have the best experience in this beautiful and charming city! If you have any questions for me, please leave them in the comments… I am looking forward to answering you!
Have an amazing holiday!
Elena
---
Pin it for later!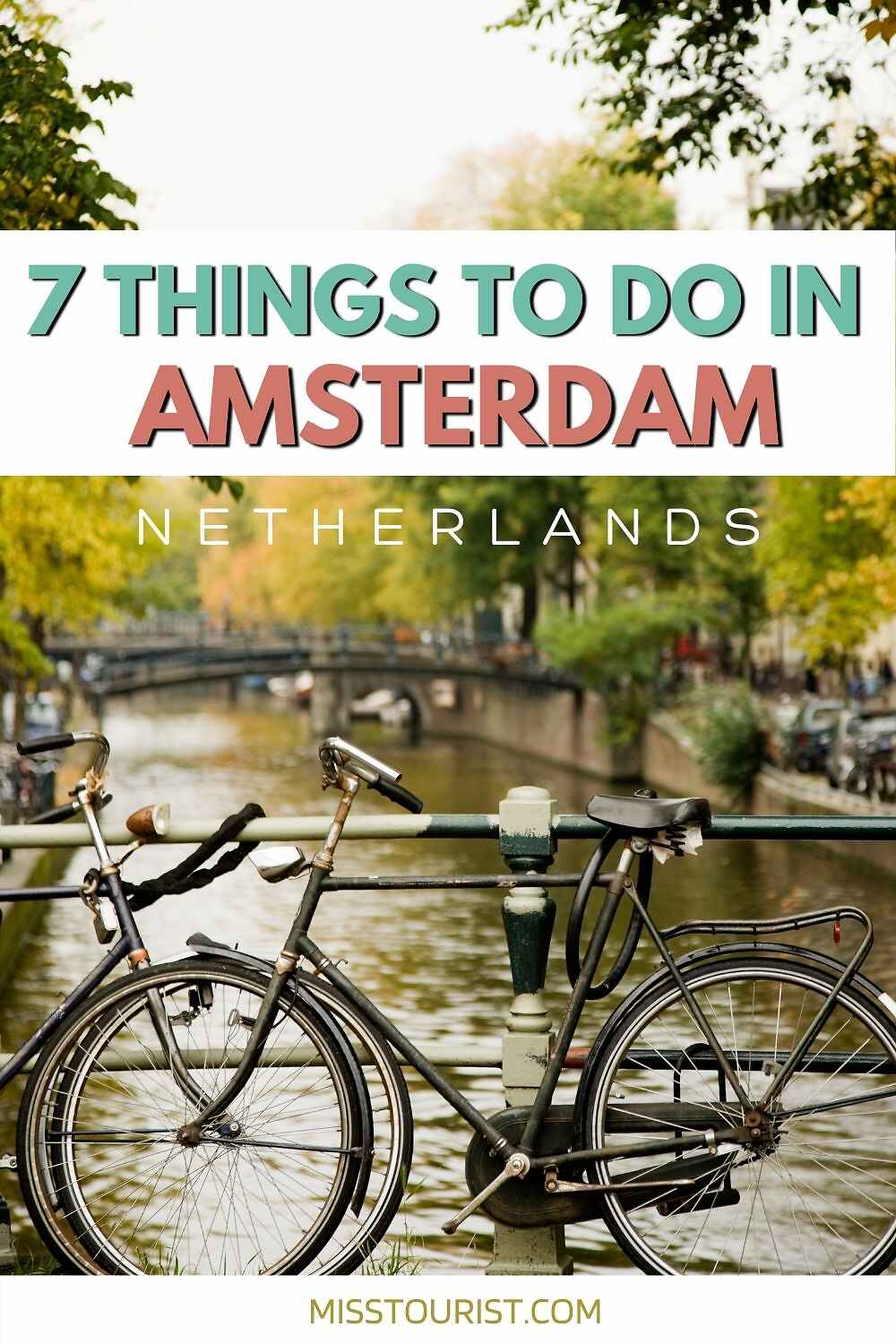 Pin it for later!