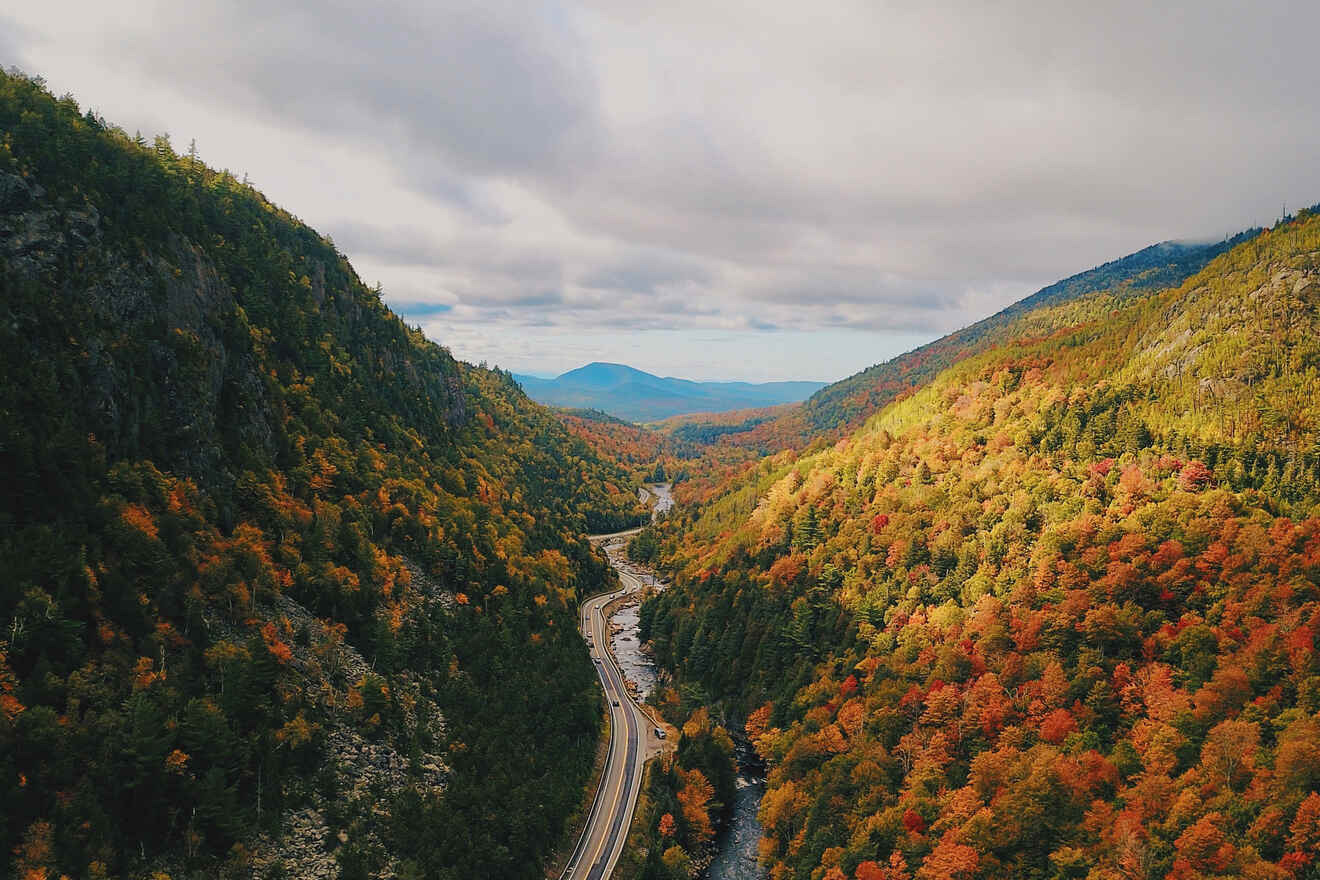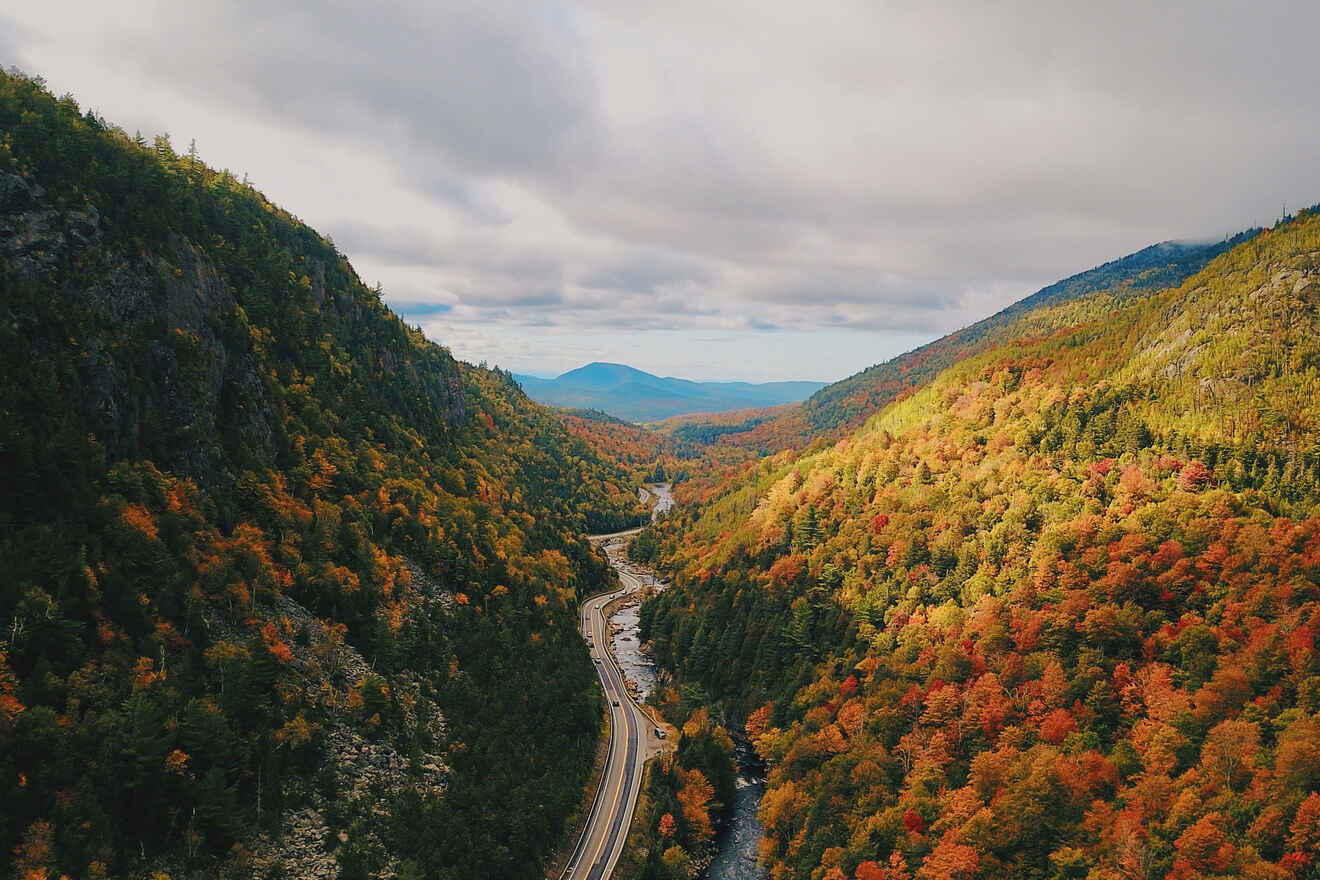 In the northeastern corner of New York State​​, you will find the stunning Adirondack Mountains, a real outdoor paradise offering some of the best skiing and hiking in the area, as well as beautiful landscapes!
Even as one of the region's top tourist attractions, the Adirondacks preserved their pristine and raw nature, so it can be quite hard to find information about the best places to stay in the area. And that's where I come!
To help you with that, I wrote this guide with the best areas and places to stay in the Adirondacks, including the best hotels, ski resorts, and lodging in New York state.
The touristic Lake Placid is the best place to stay in the Adirondacks for first-timers but even if you prefer the budget-friendly Saranac Lake, the family-friendly Lake Geroge, or the cool Burlington, you will have the perfect base for exploring nature and hitting the ski slopes of the region in winter!
But if you want to secure yourself a spot in the Adirondacks, I suggest you book it some months in advance, you could even find some good deals!
Let's jump right in!
If you are in a hurry
If you don't have time to read the whole article, here are the best hotels with top locations and very good reviews:
Here's a map with all the areas I'll be talking about in the post, so you can have a mental image of them: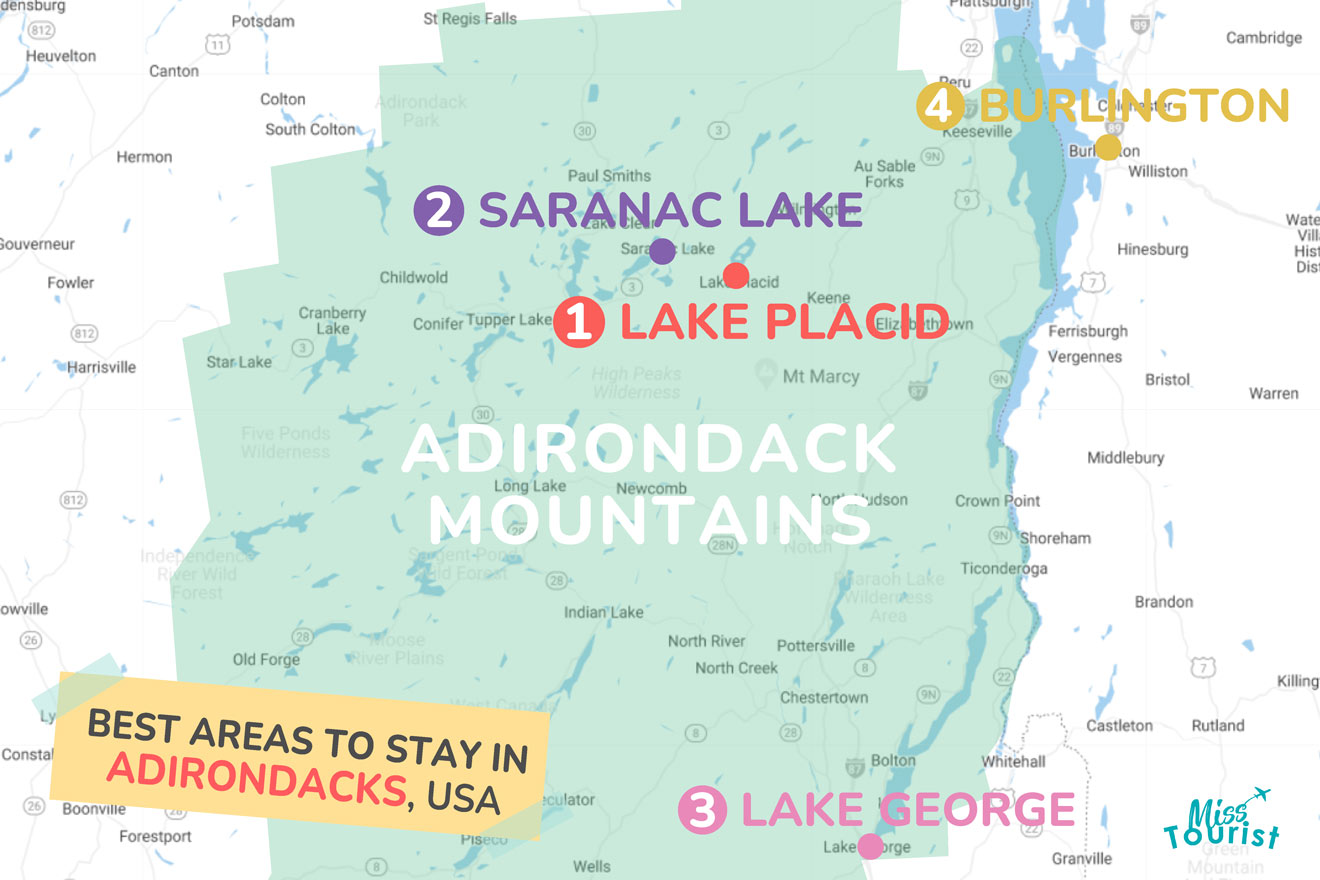 1. Lake Placid – where to stay in the Adirondacks for the first time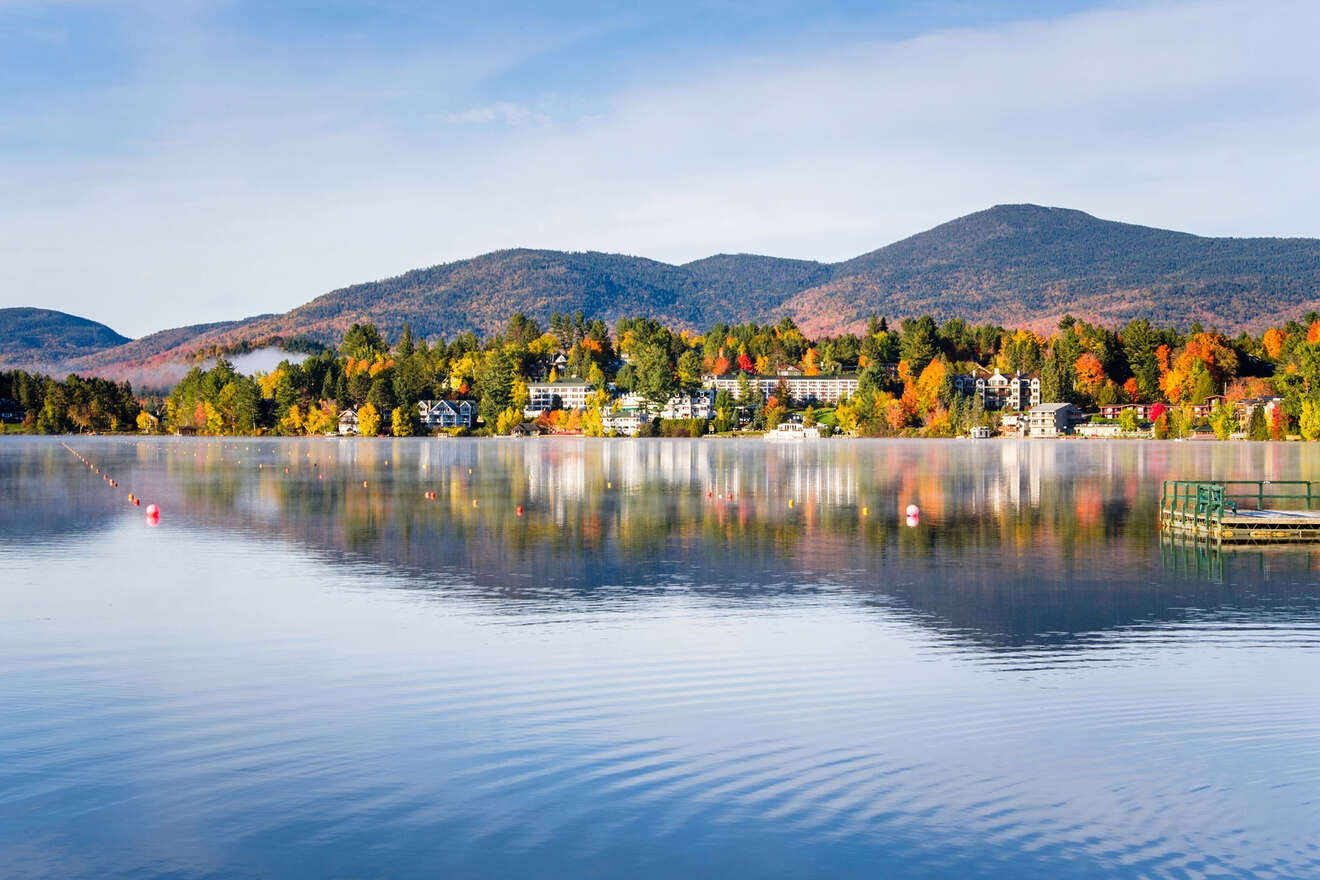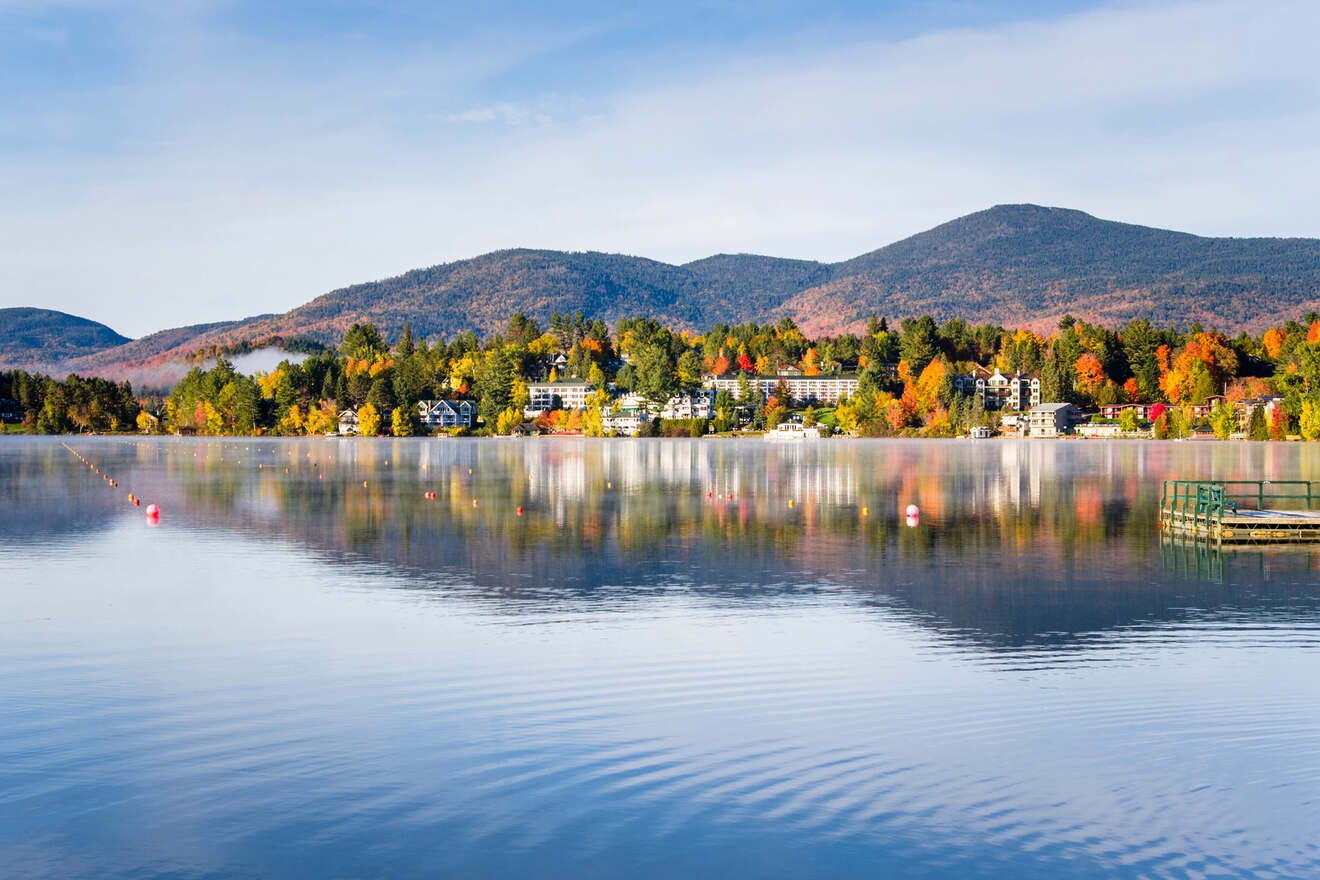 Lake Placid is a historic mountain town located northwest of the Adirondacks Mountains in New York, completely surrounded by stunning nature! In fact, here you'll gaze at snowy hills and high peaks while breathing the fresh mountain air every day.
Its amazing location right in the heart of the Adirondacks ranges and the countless outdoor activities that it offers make Lake Placid the perfect place to stay in the Adirondacks for first-time visitors.
Quiet snowshoe hikes, world-class skiing, biking trails… In Lake Placid, the opportunities to spend time outside are endless, and the places to relax after or before are even more!
Here you'll find many locally-owned restaurants where you can enjoy the best dinners and plenty of shops for a leisure evening!
Check out the amazing hotels that follow and make sure you book them some months in advance!
Luxury hotel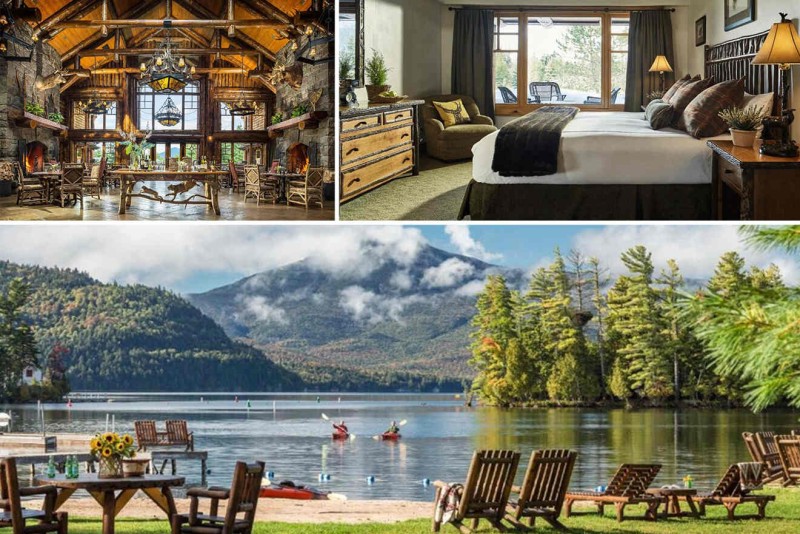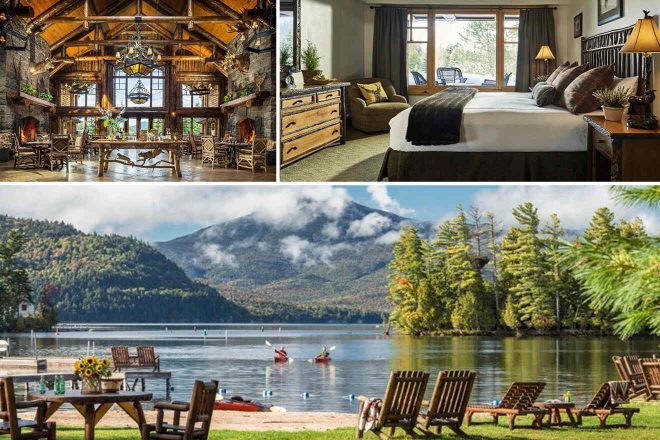 Located in Lake Placid, The Whiteface Lodge will offer you a luxurious stay with all the comforts and facilities! In this 5 star resort, you will have access to on-site bowling, billiards, hot tubs, and both an indoor and outdoor pool where you can relax all afternoon! Talking about relaxation, there is an on-site spa where you can receive massages and beauty services, plus an on-site restaurant and even an ice cream parlor! But that's not all, the resort also has a movie theater and a seasonal ice skating rink! Crazy, right?
Other accommodation options in Lake Placid
Mid-Range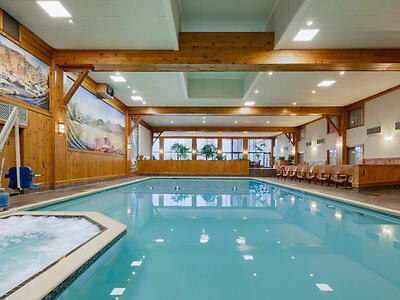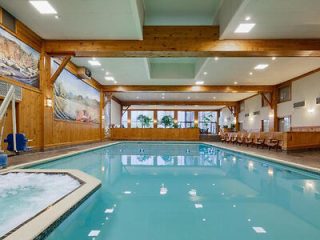 Have access to tennis courts, an indoor pool, and a fitness center in Crowne Plaza Lake Placid, it even has free wi-fi!
Budget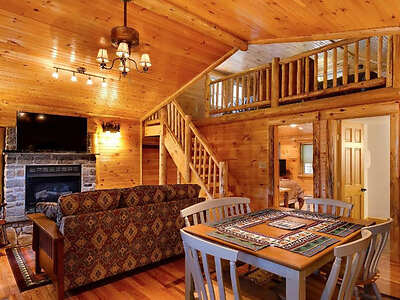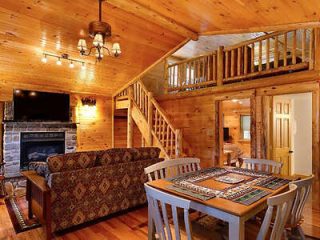 This beautiful lodge in Lake Placid offers budget prices and free parking on-site for guests, with big suites
Airbnb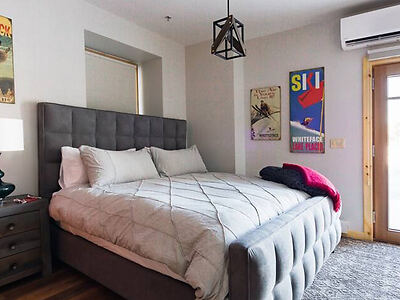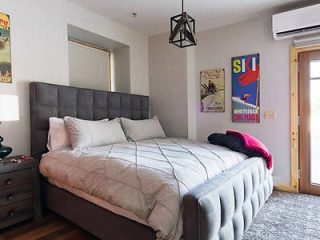 Check out this beautiful waterfront lodge in Lake Placid, featuring a private balcony and full kitchen!
Since it's the most popular town in the Adirondacks, Lake Placid hosts several places to stay, especially for a luxurious vacation. Since there are so many amazing options and the ones above may sell out, I decided to give you some more options in the luxury category: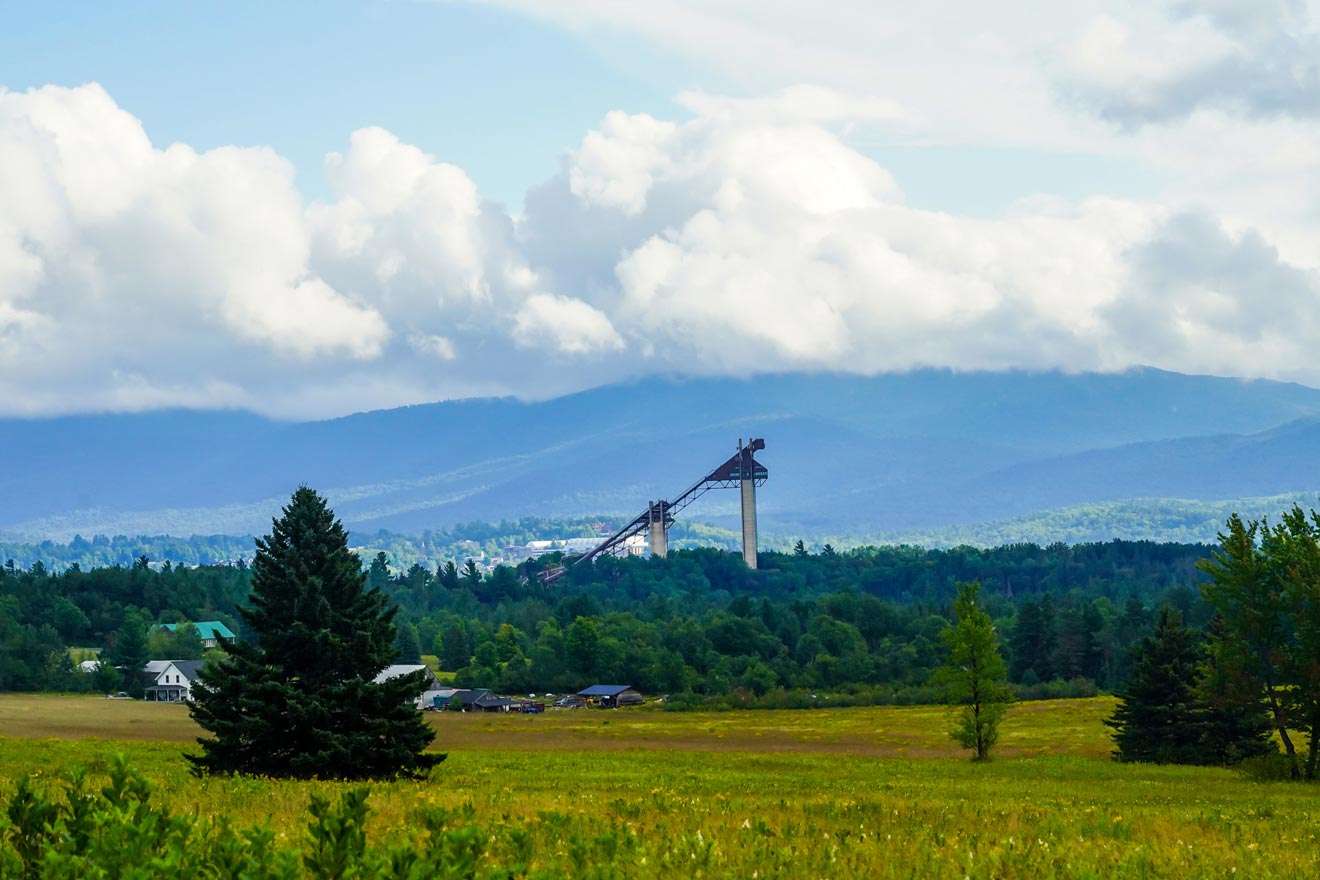 Things to do in Lake Placid
2. Saranac Lake – where to stay on a budget in the Adirondacks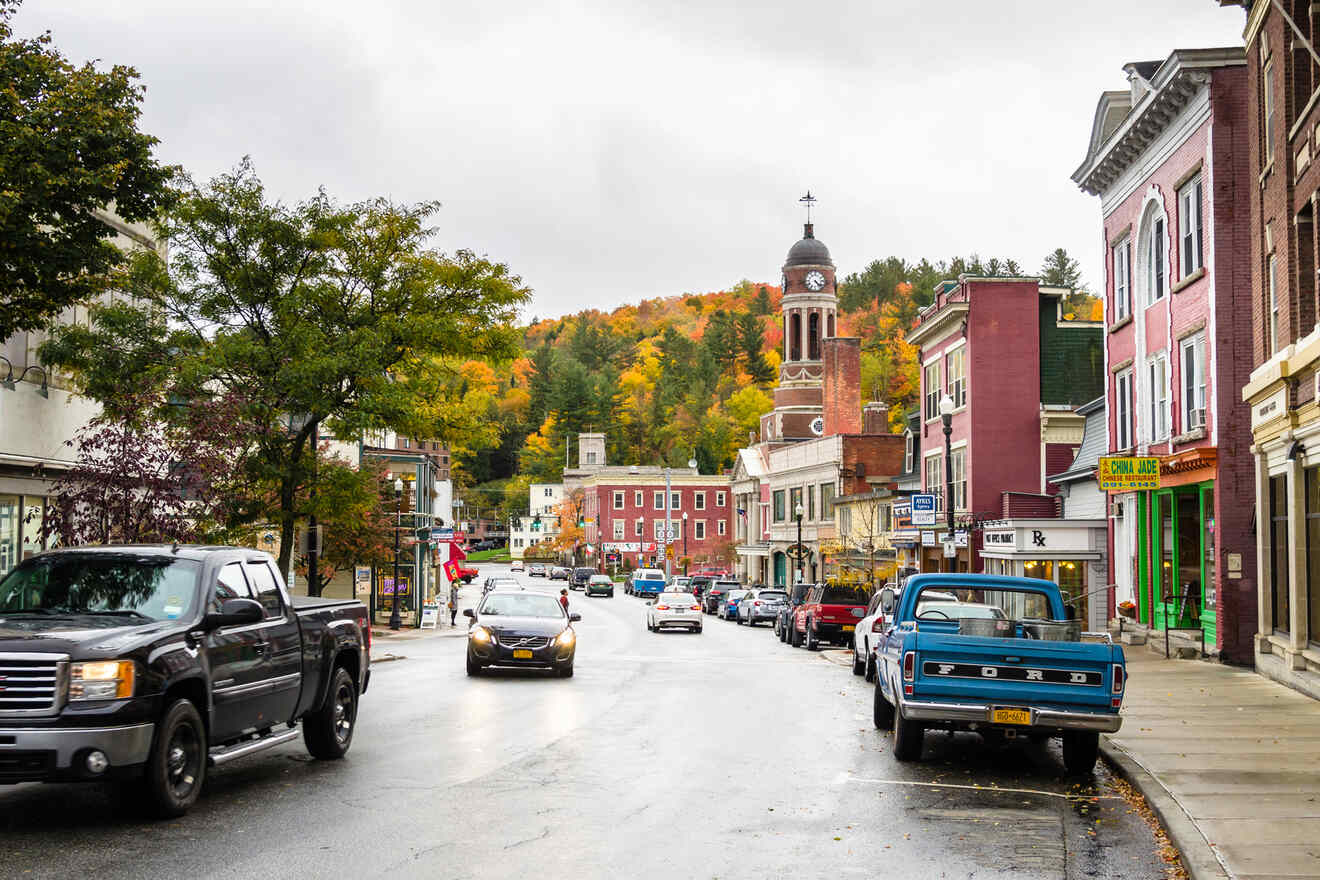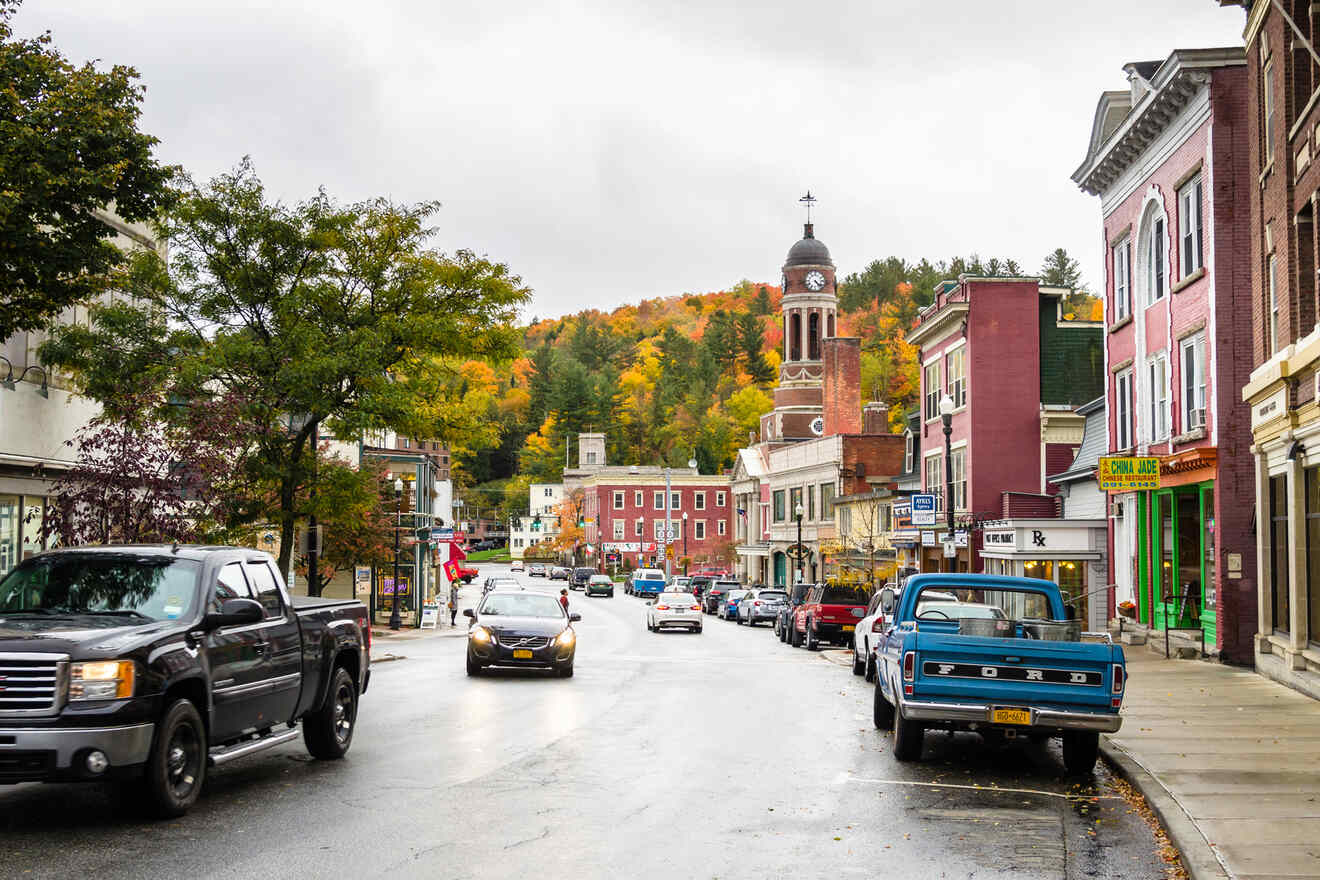 Saranac Lake, located west of Lake Placid, is the best choice if you want to travel in the Adirondacks on a budget… but this doesn't mean you won't find anything to do, on the contrary actually!
More than its beautiful waters, this lakeside village offers activities for outdoor enthusiasts, families, and couples seeking a romantic getaway. In the heart of Saranac Lake, you will find unique shops, art galleries, many dining options, and countless attractions!
Here you can take a ride on the Adirondack Carousel, learn about the history, art, and culture of the area in one of the many museums, or have a fun night out in the town's bars, offering live music and serving local craft beers!
And, of course, you'll get all of this while having access to stunning natural landscapes (like the Saranac Lakes Wild Forest), amazing hiking trails, and canoe routes… What else do you need?
Luxury hotel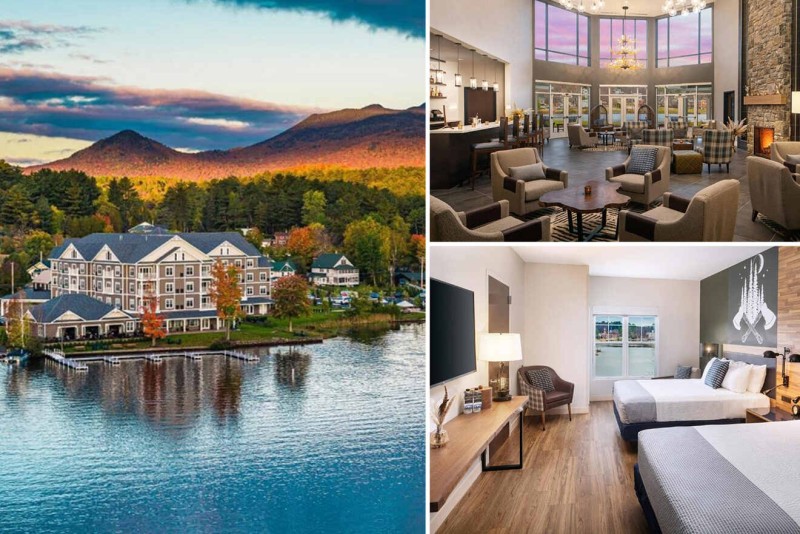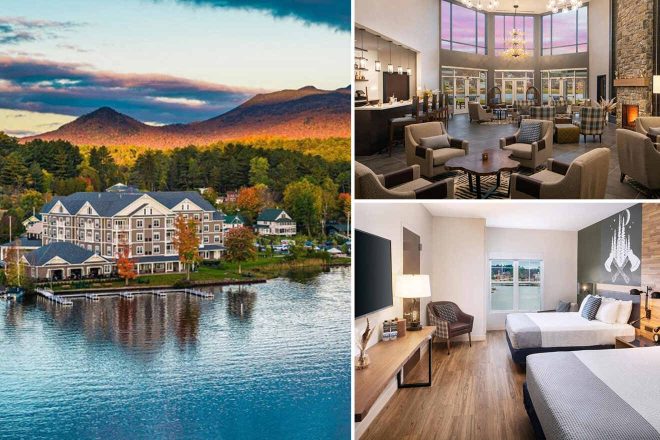 This is one of the best places to stay in the Adirondacks if you're looking for some luxury and comfort! Here you can start your day with a delicious American breakfast (guests love it!), keep yourself trained in the fitness center and relax straight after in the hot tub or spa, or swim in the indoor pool. The location is also great, from where you'll have easy access to many hiking or cycling trails… get ready for some outdoor adventures in Saranac Lake!
Other accommodation options in Saranac Lake
Mid-Range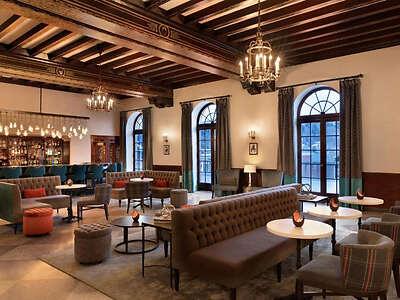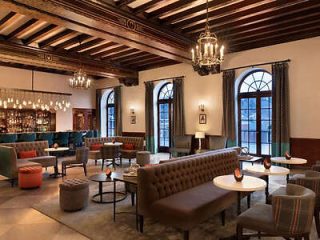 Get great value for money in this hotel in Saranac Lake, with both inside and outside fire pit and spacious suites!
Budget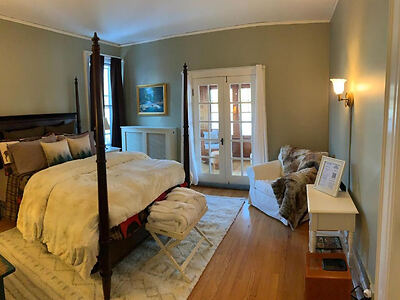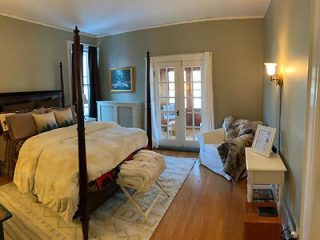 Want to stay on a budget in Saranac Lake? Check out these apartments, the guest reviews are great!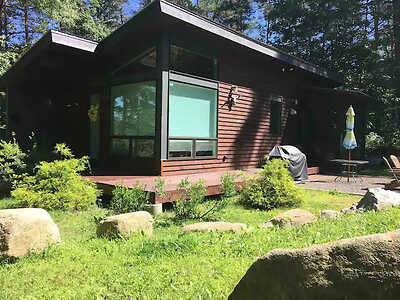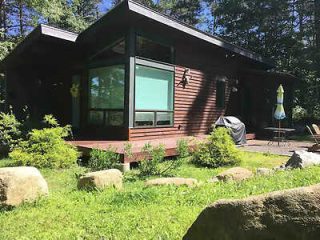 This lodge is in the top ten most unique places to stay in the Adirondacks, great for couples or small families!
Things to do in Saranac Lake
3. Lake George – where to stay in the Adirondacks with family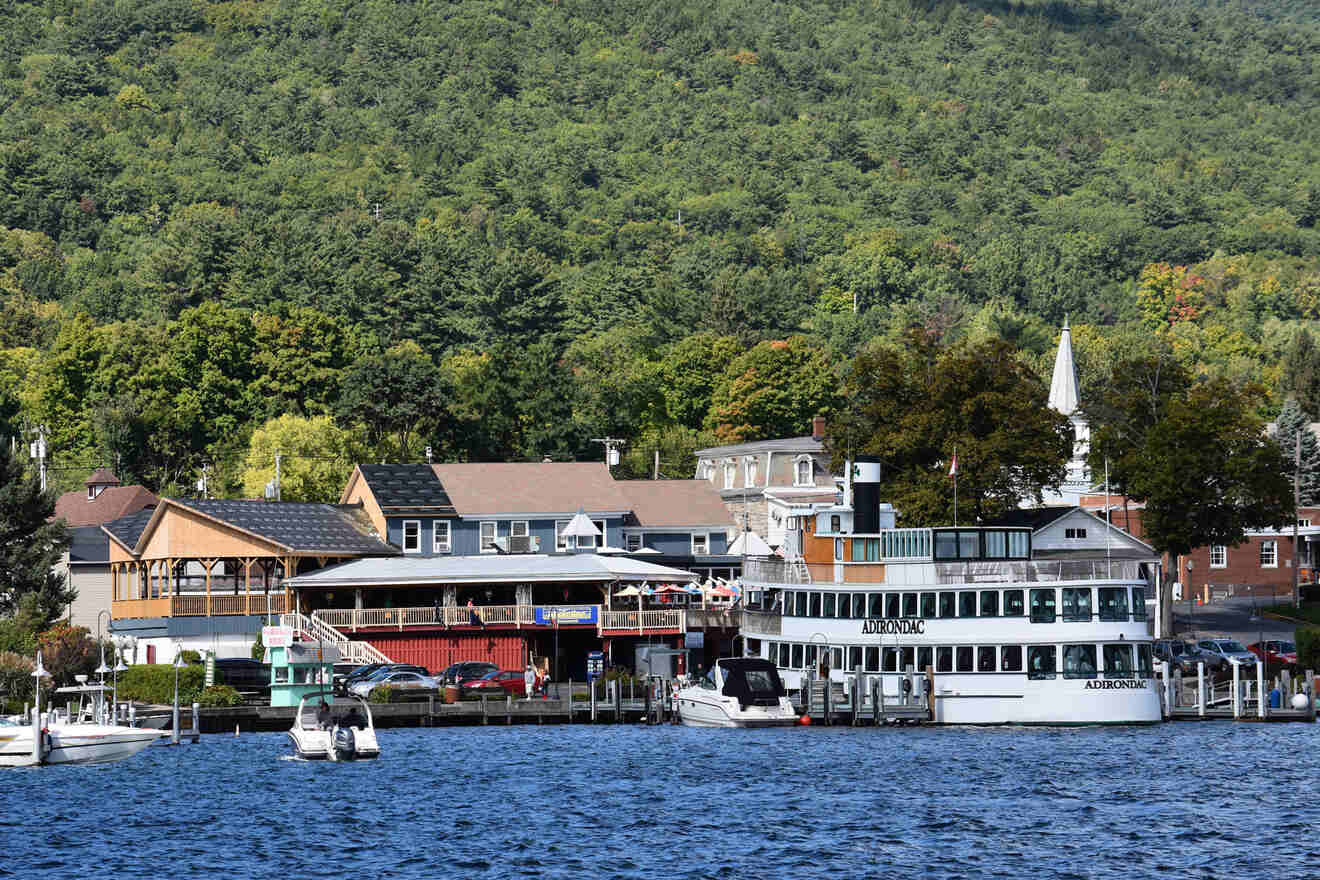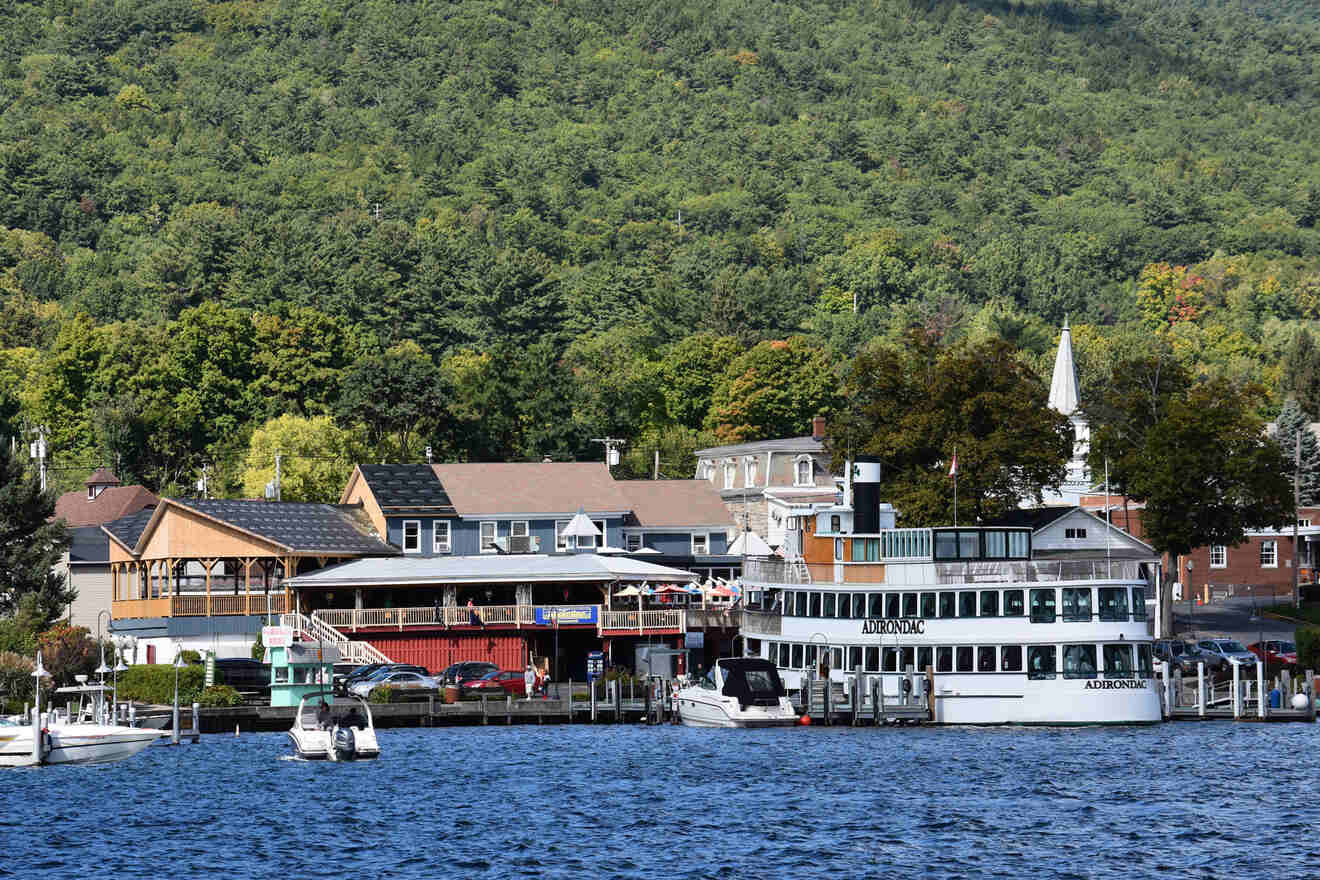 If you are coming to the Adirondacks for a fun holiday with the family, the small town of Lake George is the right choice for you!
Located at the lake's southern end, Lake George Village is one of the most popular spots on the lake, where you'll find everything from shops to restaurants and recreational experiences.
If you love history, you'll be happy to know that there are many historical sites where you can deep dive into it, such as the William Henry Fort or the Battlefield Park.
Otherwise, if you just want to enjoy your leisure time, spend your days relaxing on the beach during summer, doing cool ice fishing excursions in the winter, and enjoying lively nights in the local bar scene all year round!
Luxury hotel
Courtyard by Marriott Lake George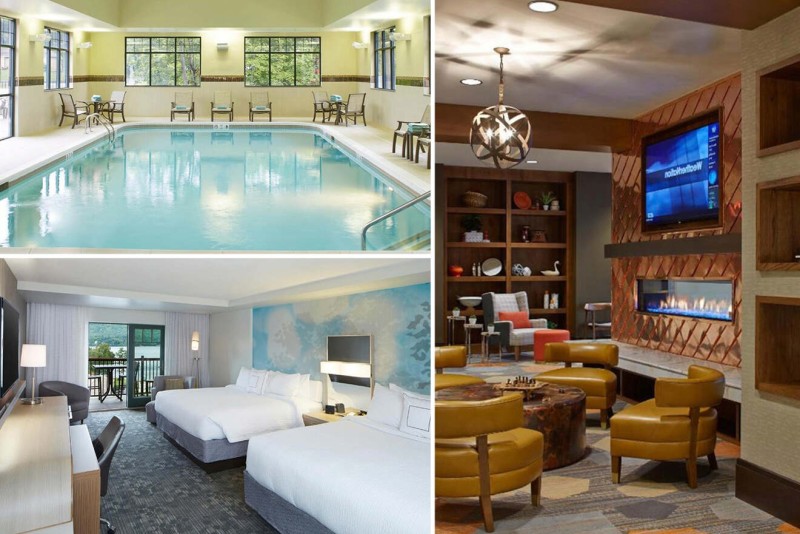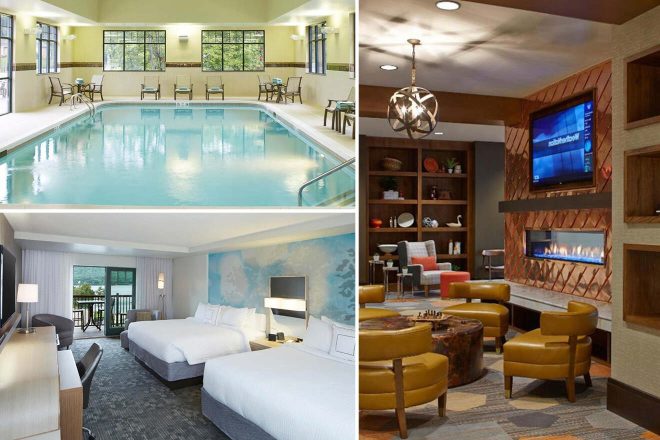 This beautiful hotel in Lake George offers luxurious suites and a prime location in Lake George, just walking distance from Fort William Henry. Here you'll enjoy delicious meals at the on-site restaurant, have a coffee at the café, or have a good drink at the lounge, where you can meet other guests! Courtyard by Marriott Lake George has amazing facilities, like a conference space, an indoor pool, and free parking!
Other accommodations options in Lake George
mid-range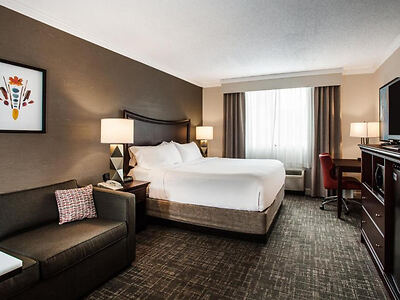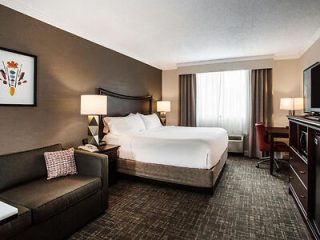 Relax in the outdoor hot tub or in the spa of Holiday Inn Resort Lake, or get fit in the fitness center!
budget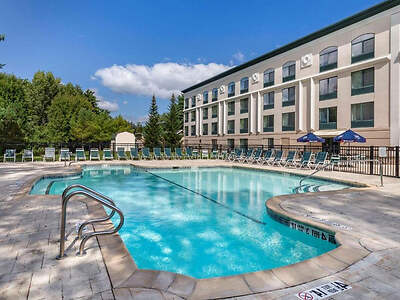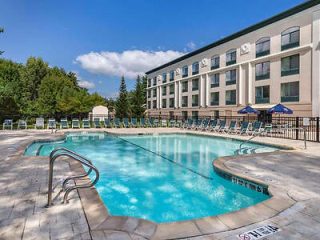 This budget hotel offers a fitness center and the best location in Lake George. Guests LOVE the breakfast!
airbnb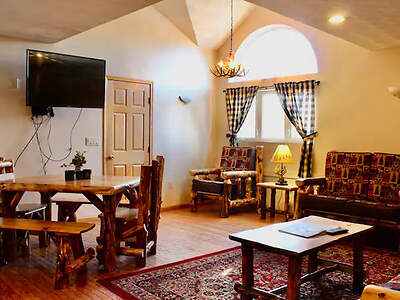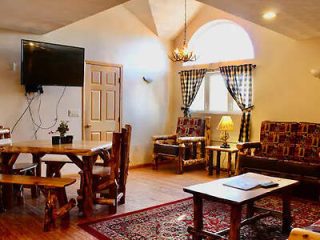 This lovely lodge is within walking distance of Lake George bars, restaurants, and shops… one of the best accommodations!
Things to do Lake George
4. Burlington – the coolest area in the Adirondacks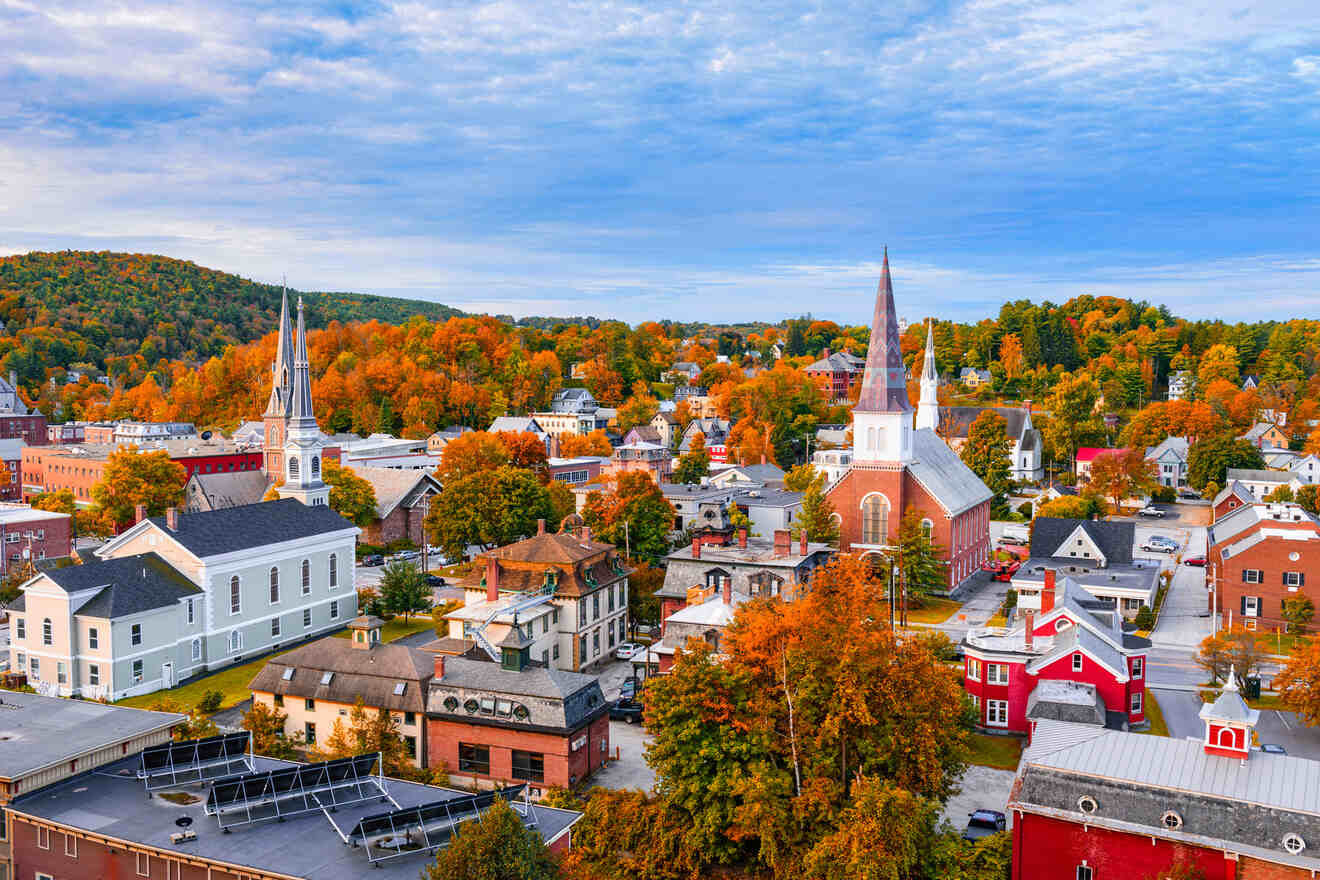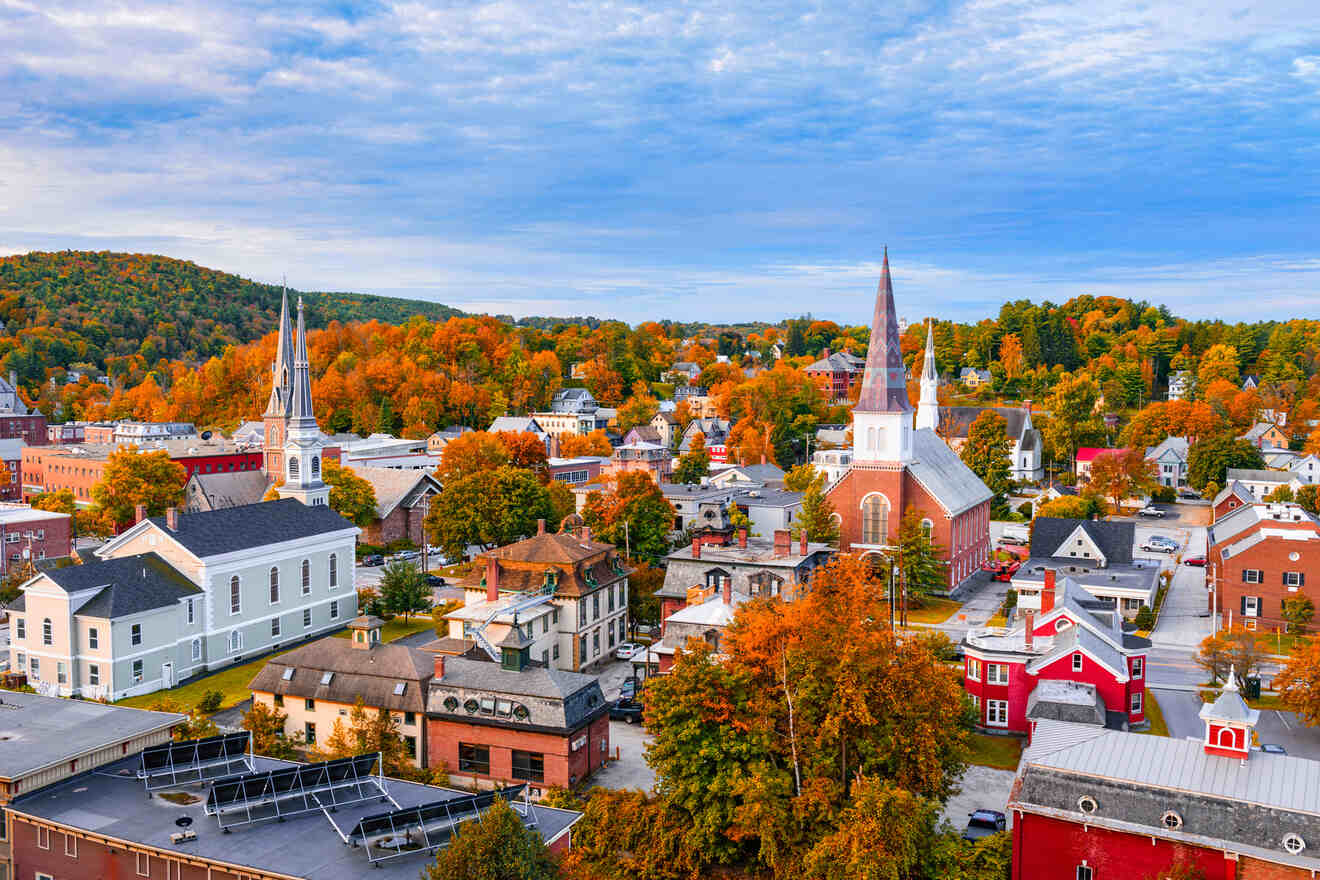 Burlington is Vermont's largest city, located in a beautiful location on a hillside facing both Lake Champlain and the skyline of the Adirondack mountains, on the opposite shore of New York.
This is the best city if you want to be close to the natural landscapes of the Adirondack mountains (about 1 hour and a half driving, and at the same time enjoy some arts and cultural attractions!
In fact, Burlington is home to a large community of artists and high-quality craftspeople, showcasing their works in the many galleries and studios throughout the city! And if you're into some cool shows, The Flynn Theater hosts national and international performers and musicians and the Vermont Symphony Orchestra!
If you decide to stay here, I suggest you check out Church Street, the heart of life in Burlington, hosting the main shops and restaurants!
In a few words, this is the perfect compromise between city life and the outdoors… in Burlington, you can meet the taste of any traveler!
Luxury hotel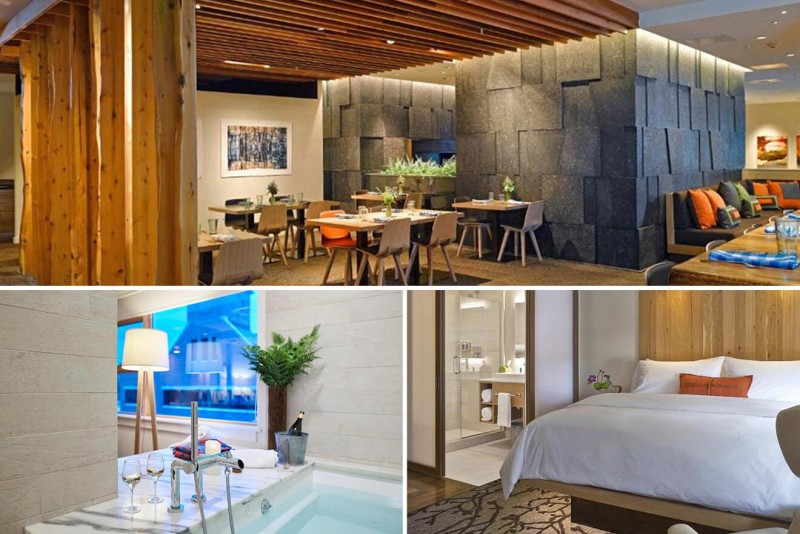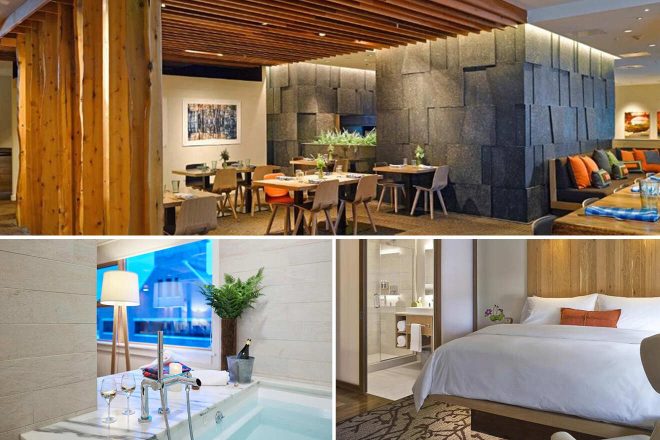 Located in central Burlington, this modern hotel is characterized by contemporary artwork and great service! Here you'll have access to free bicycles, yoga classes, an on-site restaurant, and suites with all the amenities. Guests particularly love the on-site Peloton Bike fitness center and the massage services at the hotel's spa, great to cure your muscles after your outdoor adventures! And if you're in town for a work trip, there is a business center available for guests.
Other accommodations options in Burlington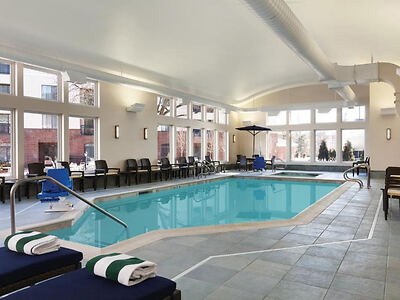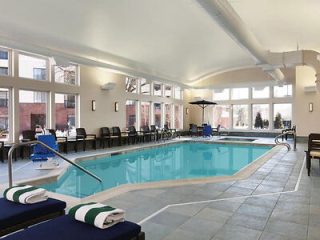 Homewood suites offer accommodations with great amenities like free wifi and free private parking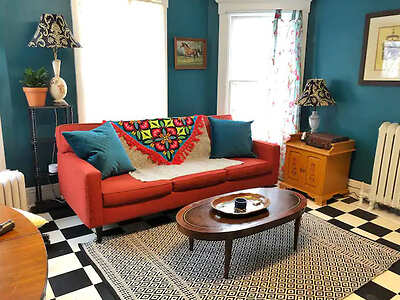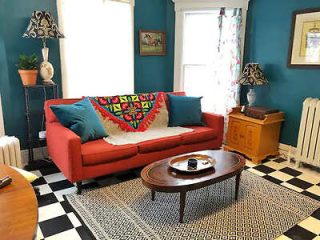 Check out this budget-friendly lodge for your trip to the Adirondacks, with great amenities like a full kitchen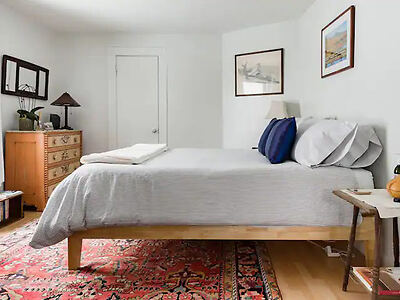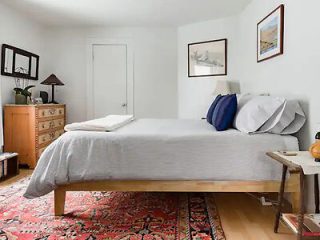 This modern lodge has all the amenities to make you feel at home and comfy beds for the best night's sleep
Things to do in Burlington
Frequently asked questions about the Adirondacks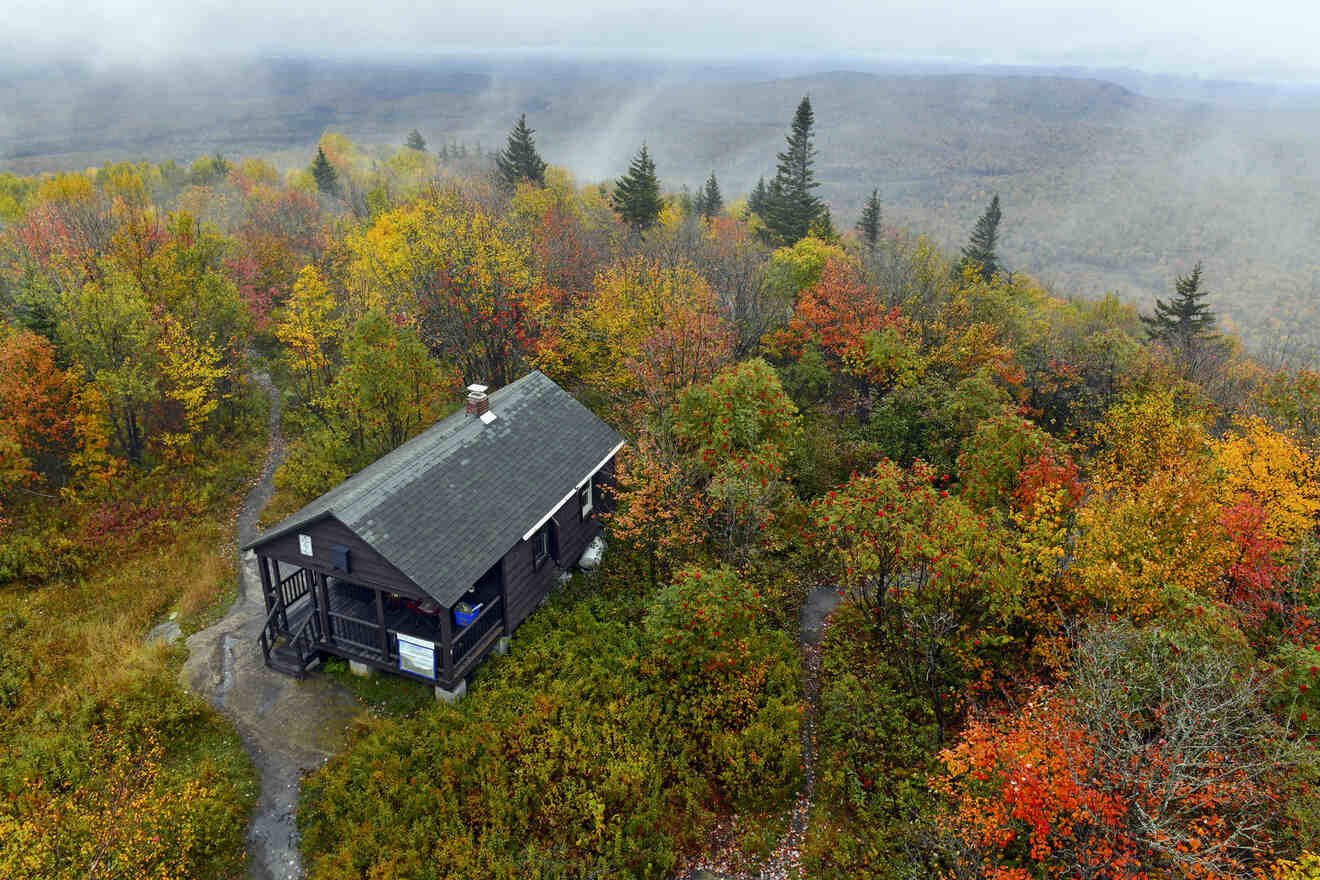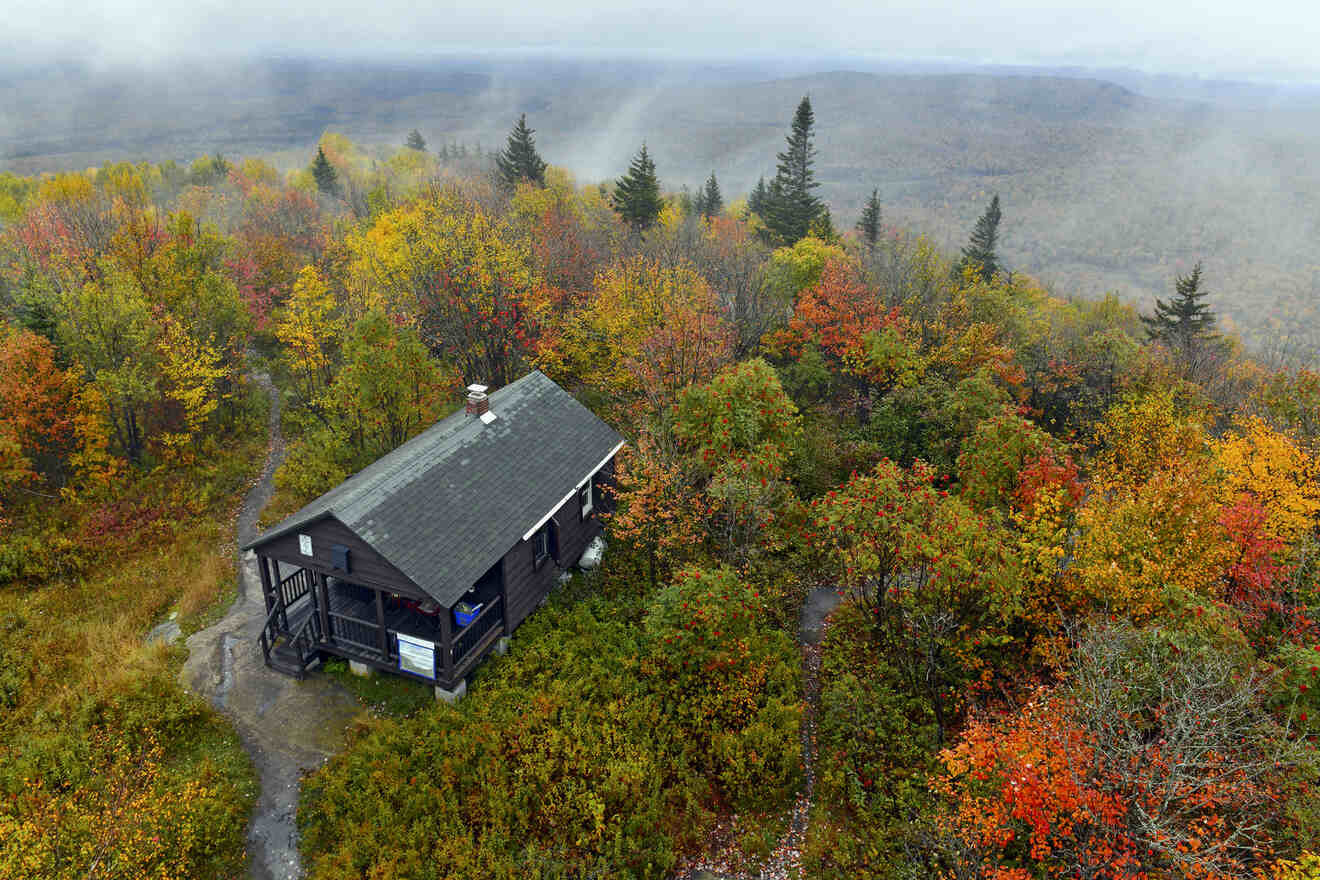 📍Which are the best places to stay in the Adirondacks?
👪 Which is the best place to stay in the Adirondacks for families?
🔍 Which are the best things to do in the Adirondacks?
The best things to do during your trip in the Adirondacks are:
● Hiking in the High Peaks in Lake Placid
● Relaxing at the Mirror Lake or Lake Flower
● Going skiing in the many ski resorts of the area!
🏨 Which are the best resorts to stay in the Adirondacks?
Conclusion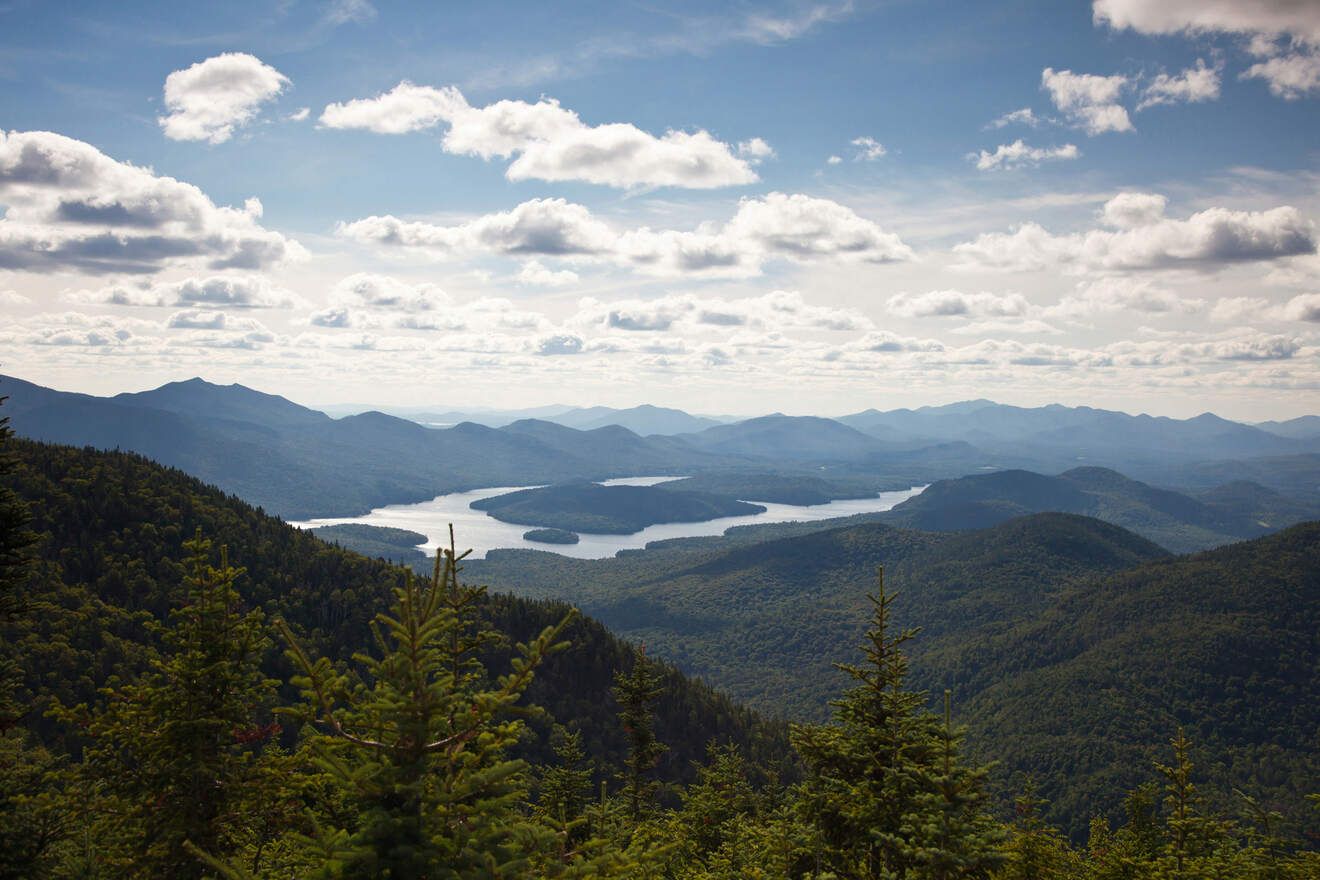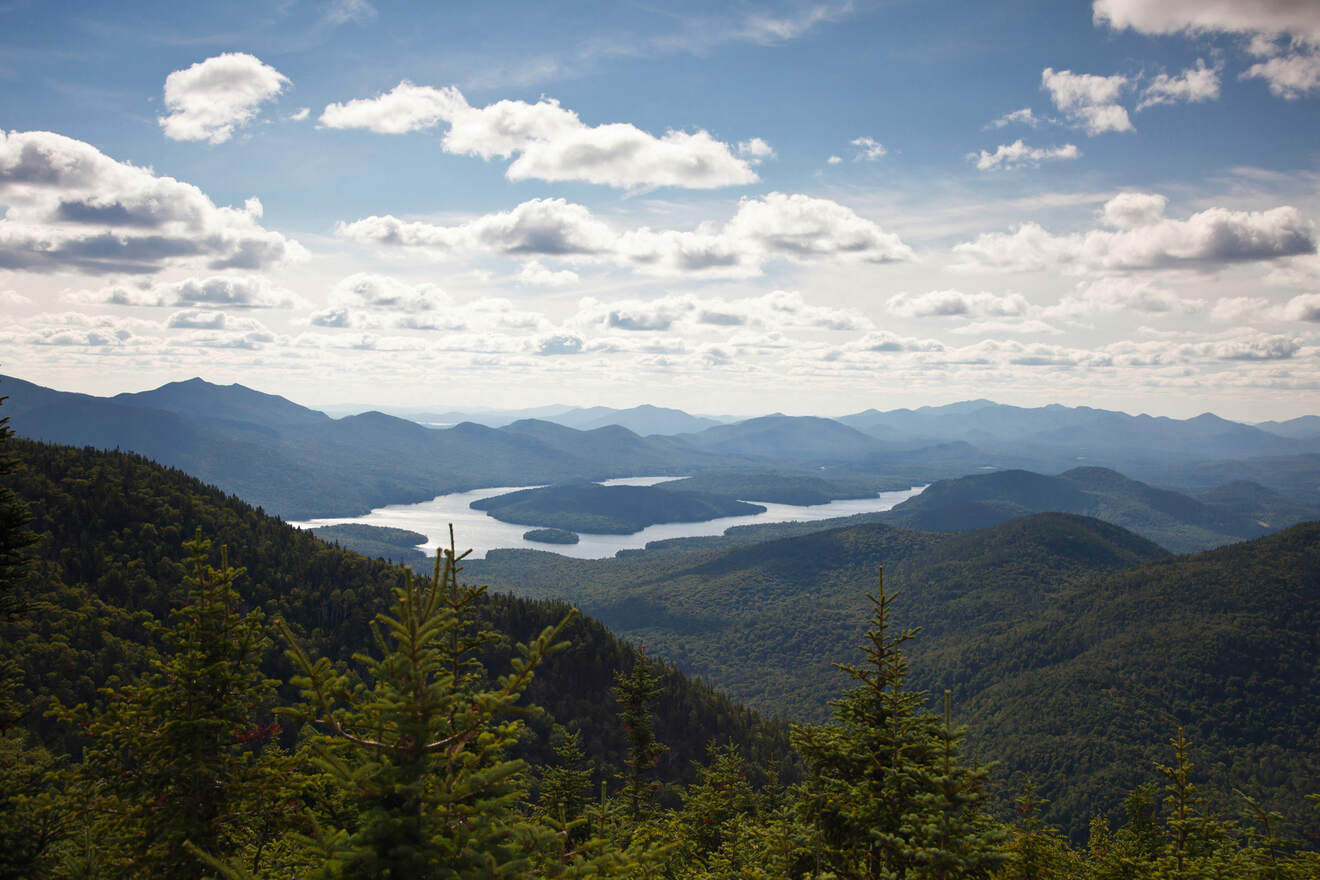 You made it: you finally reached the end of this great guide on the best places to stay in the Adirondacks, including convenient areas with accommodation.
From resorts to cabins, hotels, and budget options, the accommodations in the area are countless… You can even find a good lodge if you want some privacy in the mountains.
That's why I want to help you a little bit more and give you my 2 absolute favorites, with great reviews and location in Lake Placid. I am sure it will make your decision easier:
Do you like them? Then make sure you book them immediately, or at least some months in advance: rooms here sell out incredibly fast!
I hope you enjoyed reading this article and that it will help you find the right place for your holiday in Adirondack. And if you have any questions or doubts, please leave them in the comments below, I will answer you as soon as I can!
In the meantime,
I wish you the best holiday!!
Elena