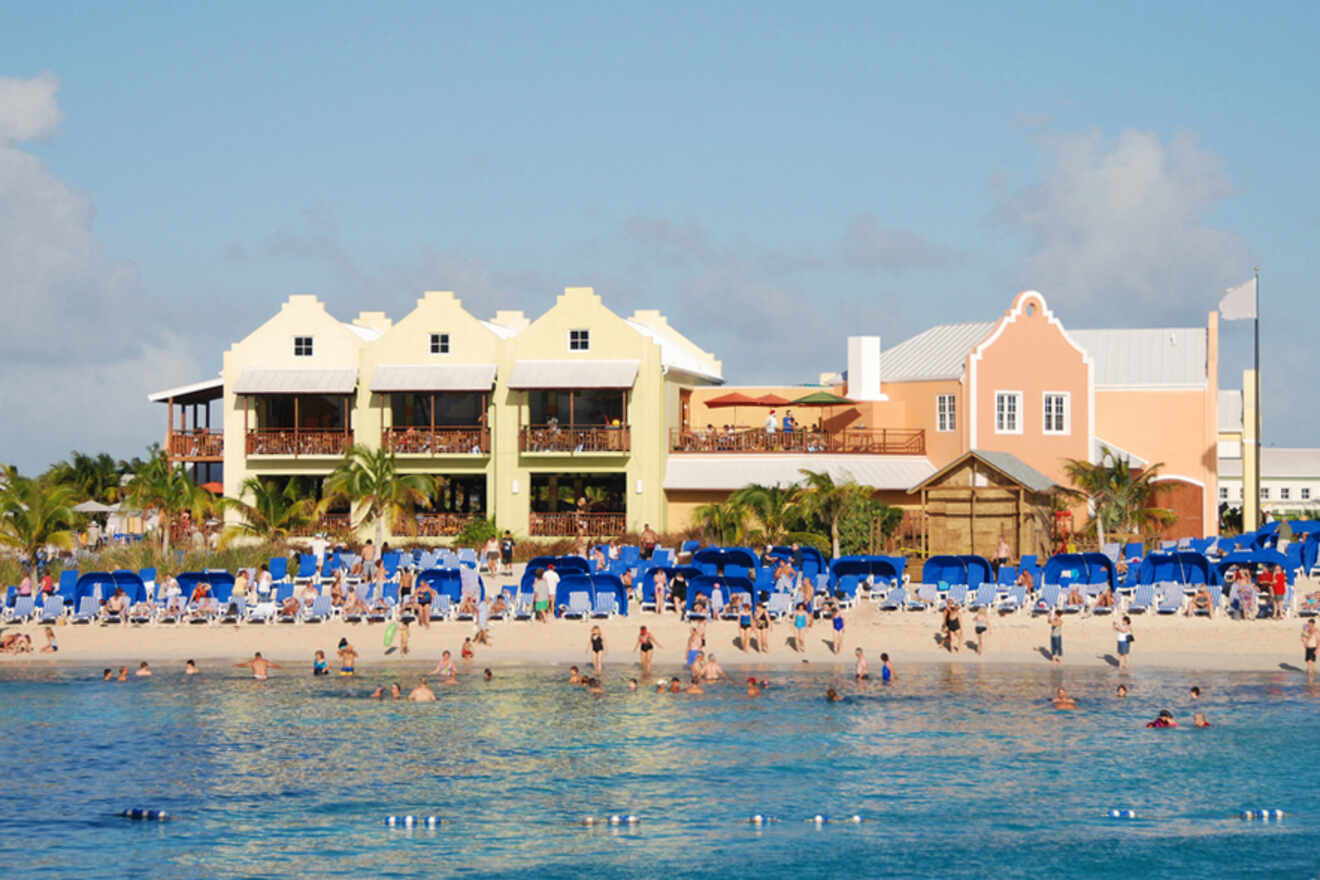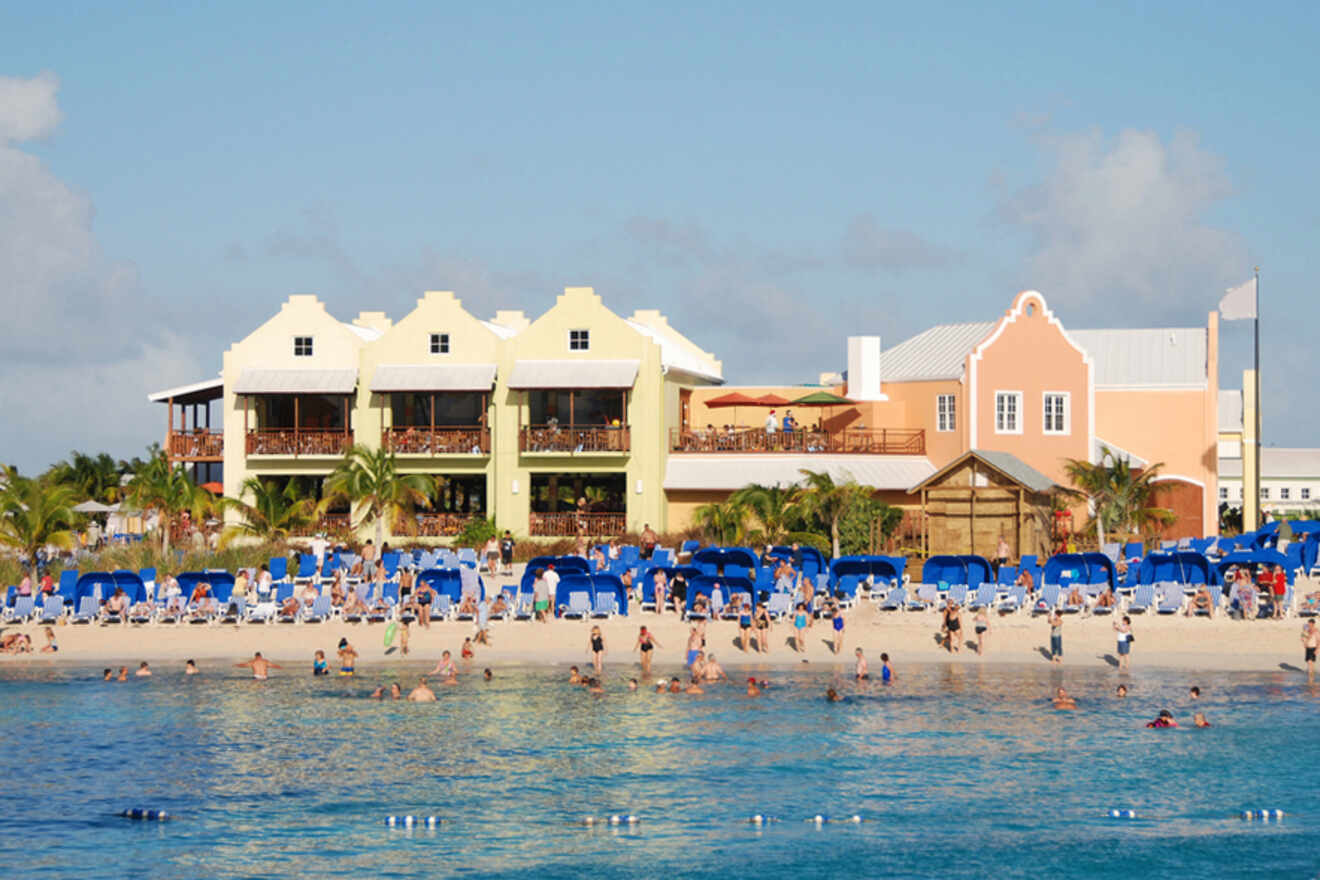 Are you planning a Turks and Caicos vacation for the whole family? Organizing family vacations and looking for family hotels isn't an easy task. That is why I am very happy to tell you I've been researching for hours on the world wide web so you can rest assured the entire family will have a fantastic time staying at any of the best family resorts in Turks and Caicos I have listed below!
The way this article is organized is by price, starting with the luxurious resorts, continuing with the mid-range ones, and last but not least, the budget resorts! Stay until the end of the post because I've added a fun bonus section with the best all-inclusive resorts in Turks and Caicos!
Whichever you pick, don't forget to book your hotel rooms in advance. This Caribbean destination is very popular, and saving a place for yourself and your family in any of these cool resorts is a must!
Let's buckle up and enjoy the ride!
If you are in a hurry
If you need to book fast and don't have a lot of time to read the whole article, here you have my top 4 recommendations for the best family resorts in Turks and Caicos:
Since we are talking about a group of islands, I thought you'd benefit from a map to see where each hotel is located:
Luxury (US$1,300 and up)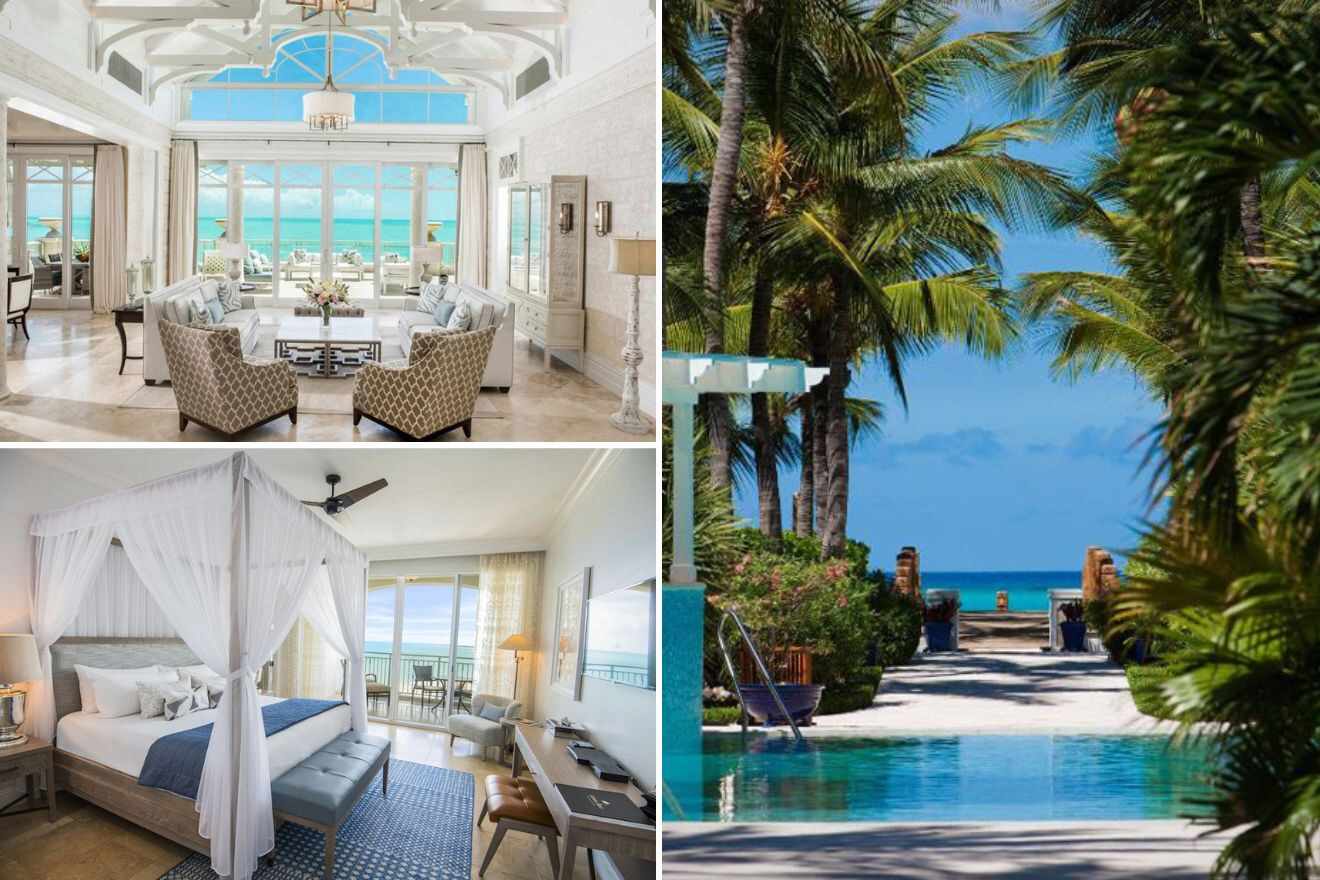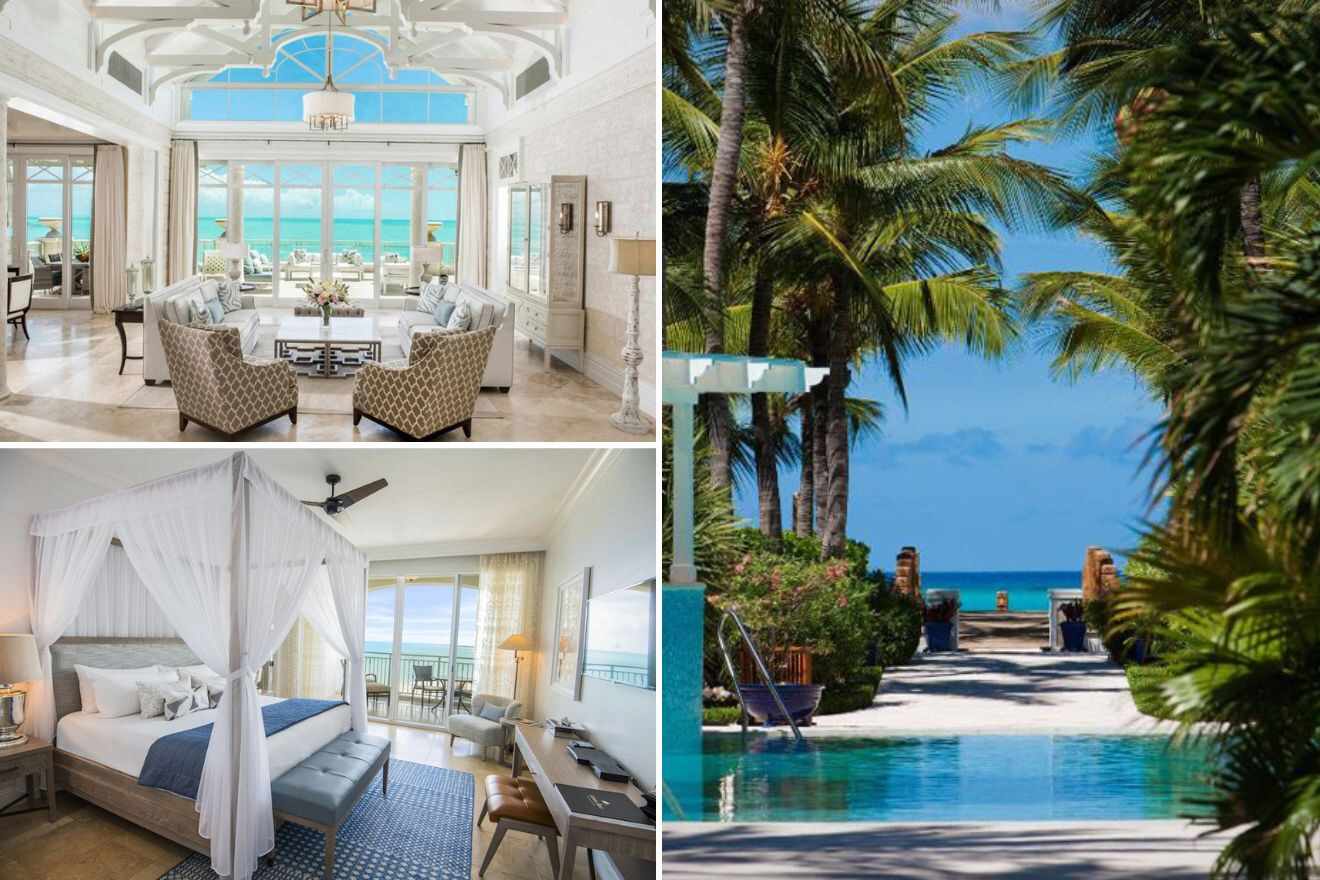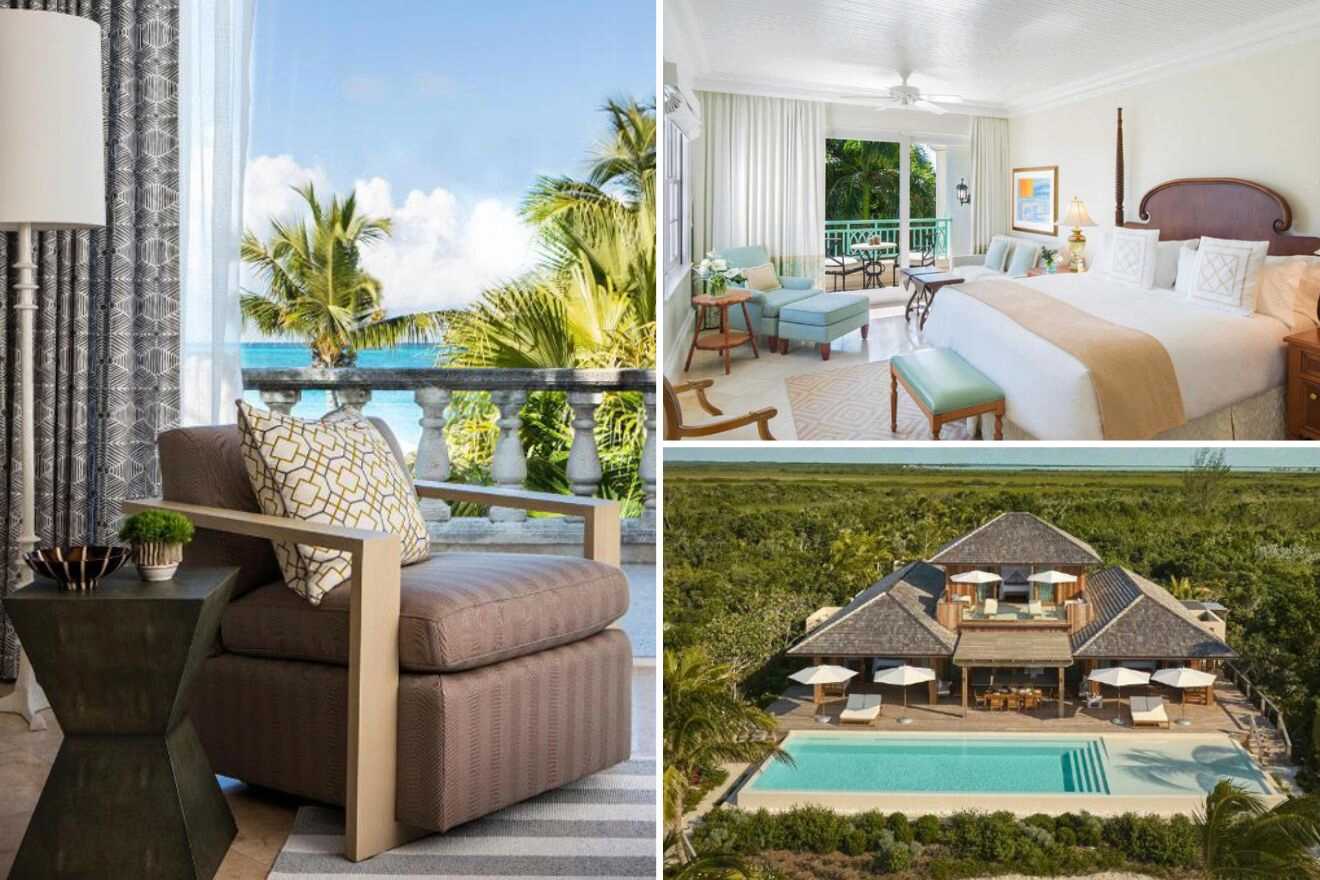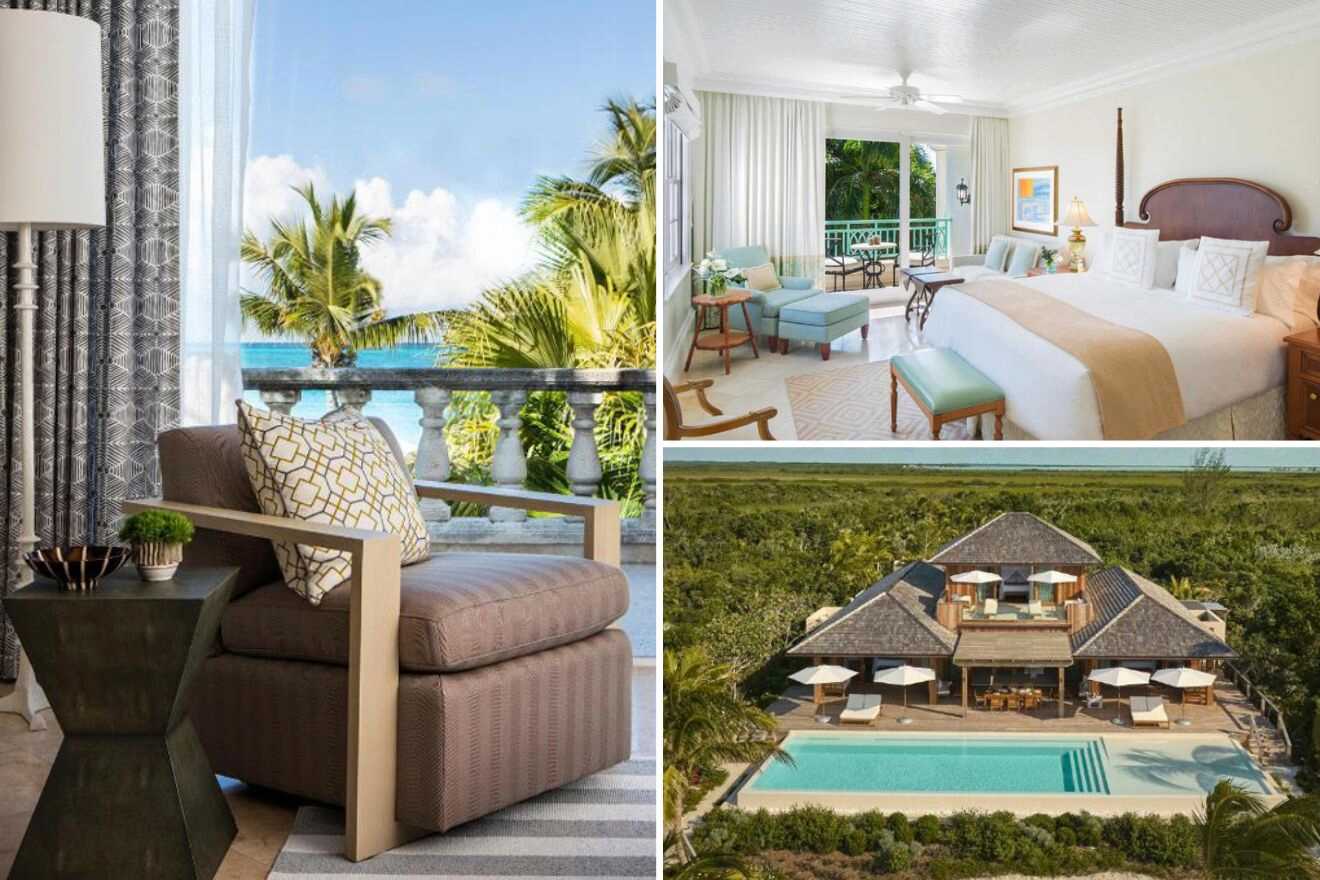 Mid-Range (US$750 – US$1,250)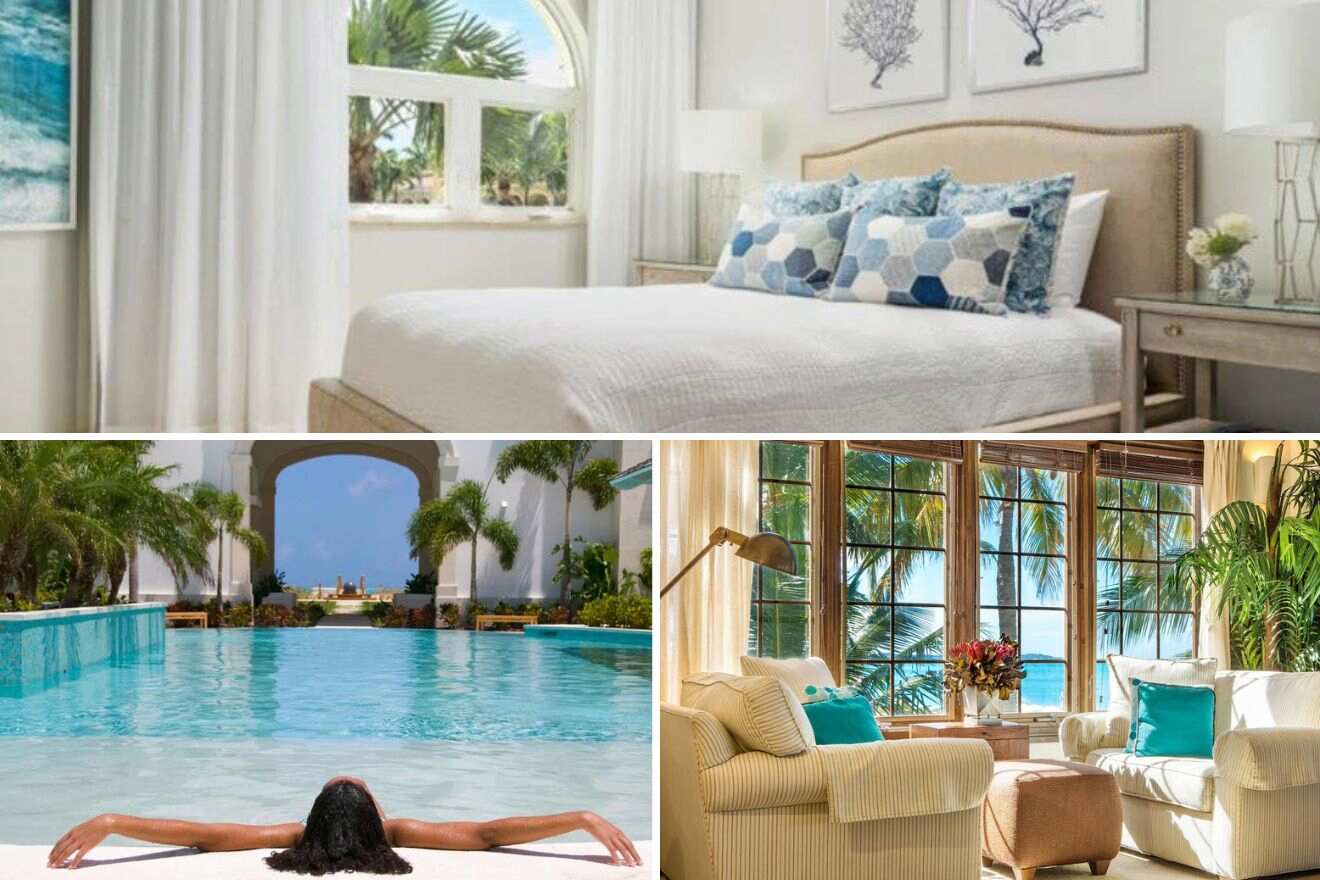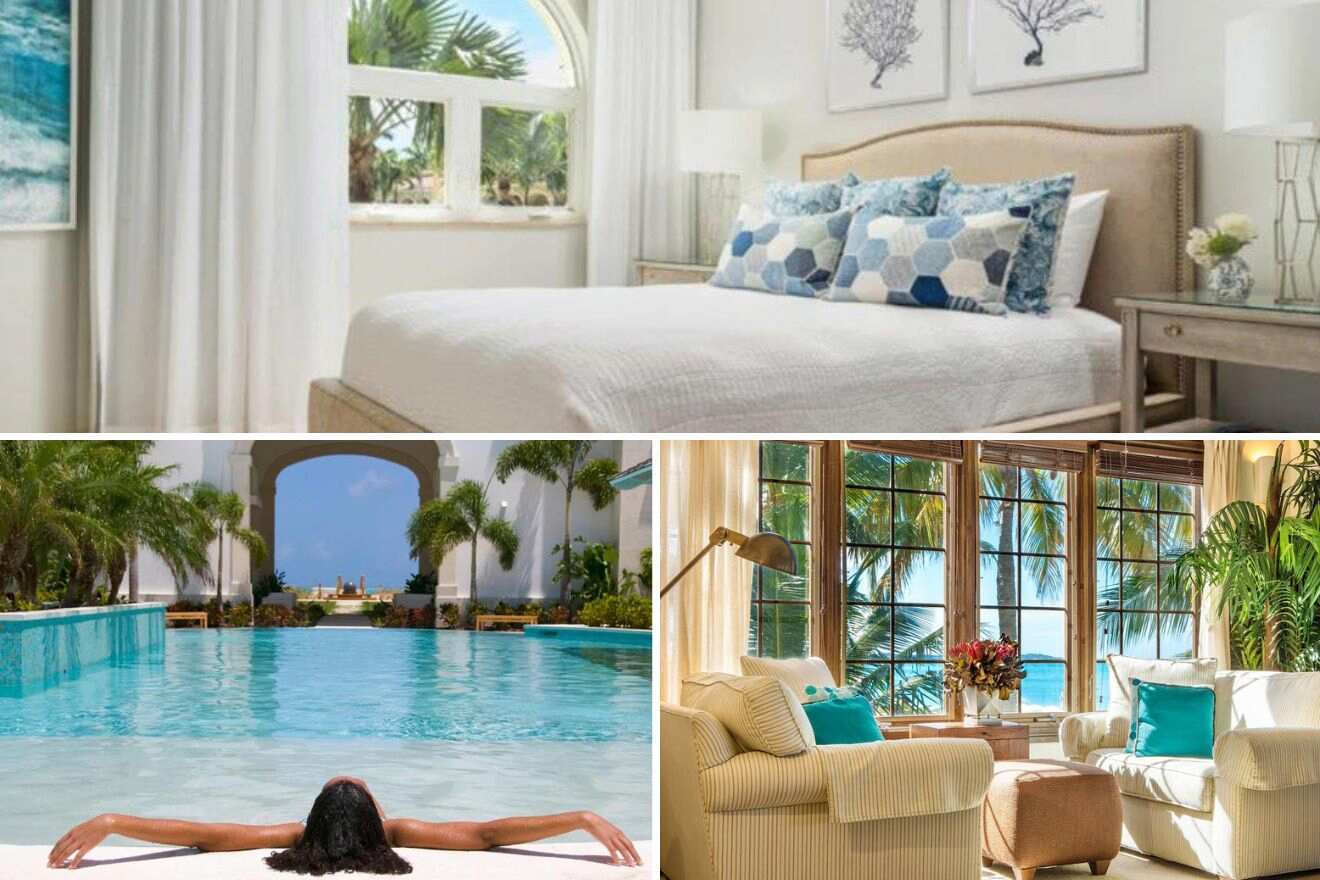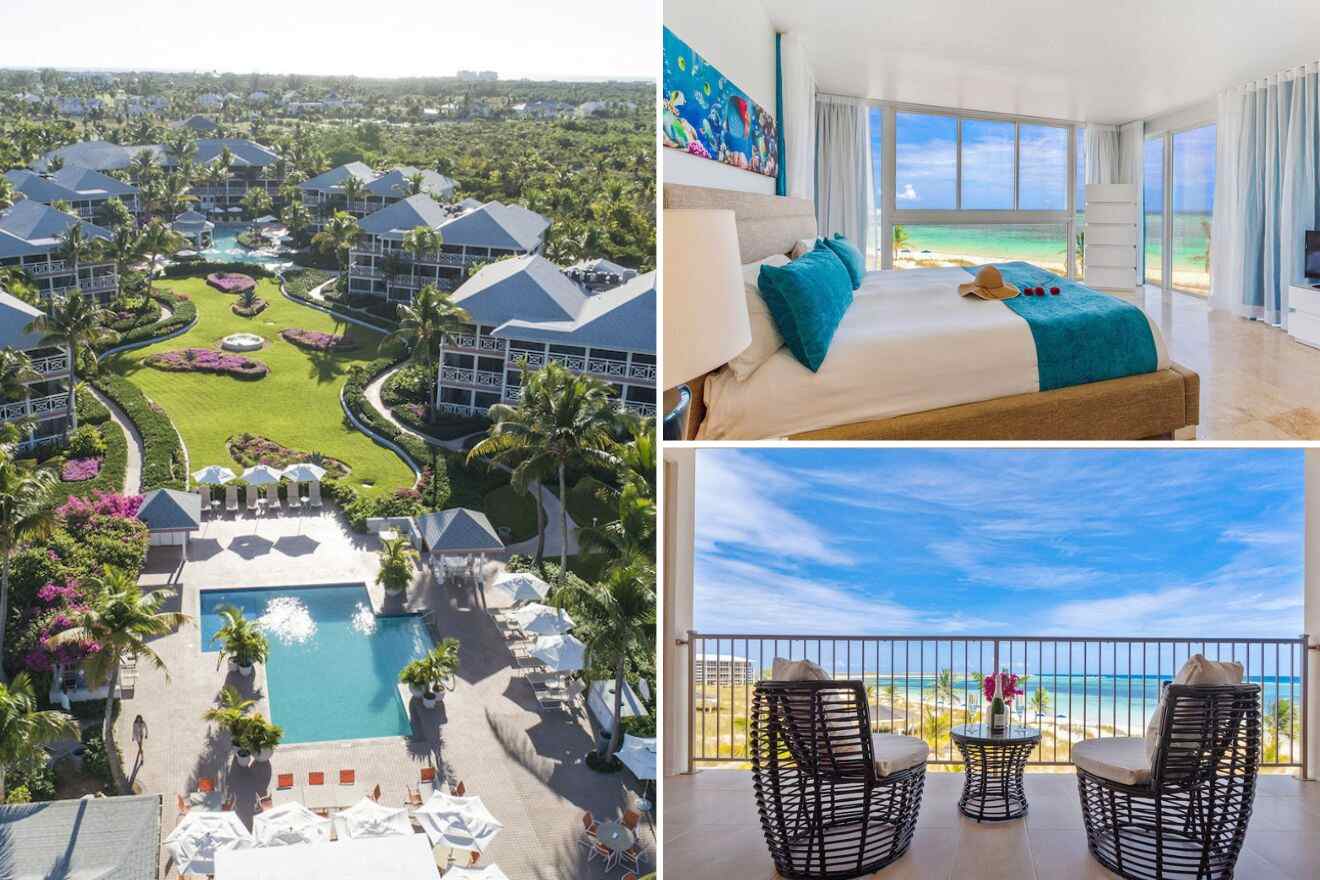 Budget (up to US$600)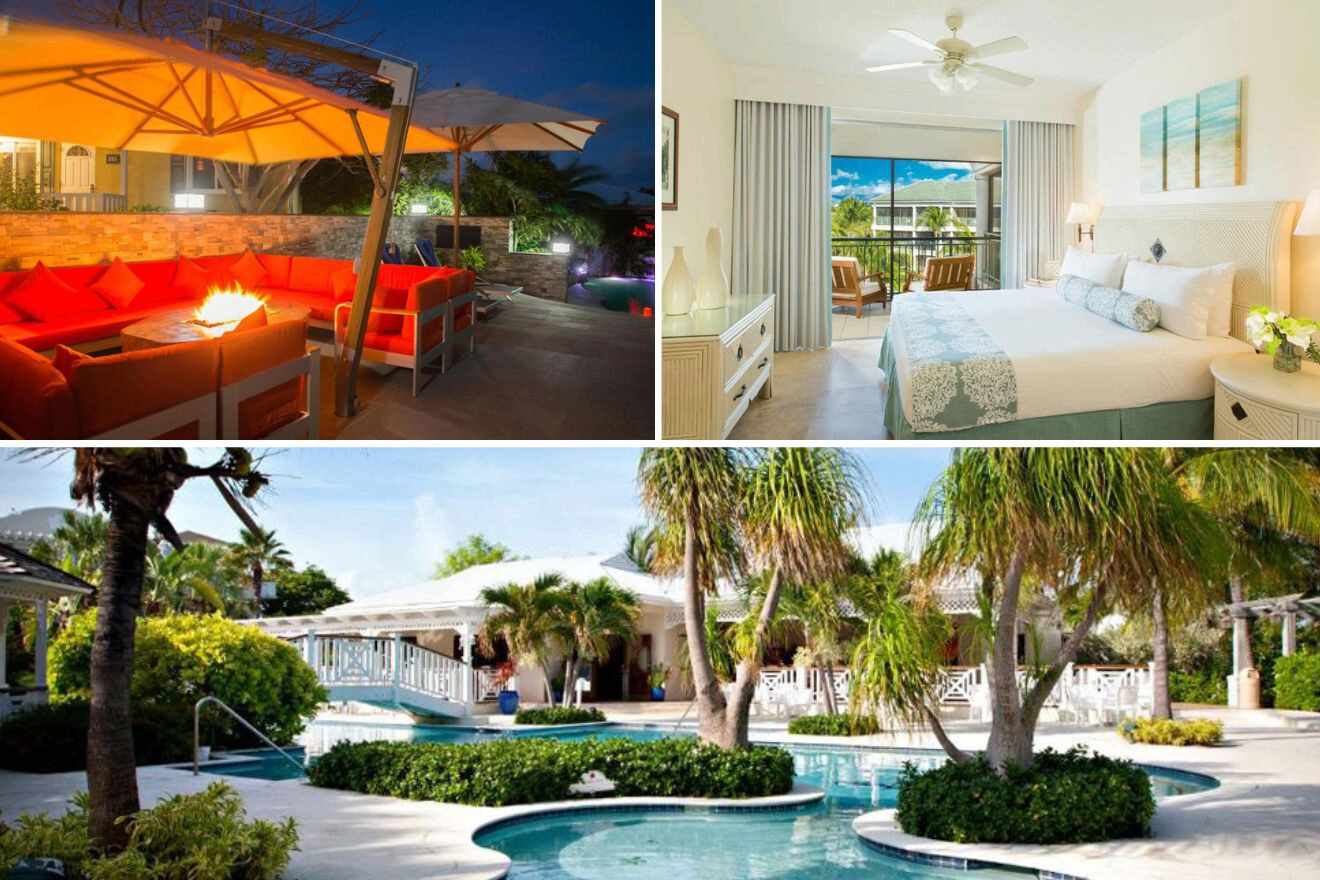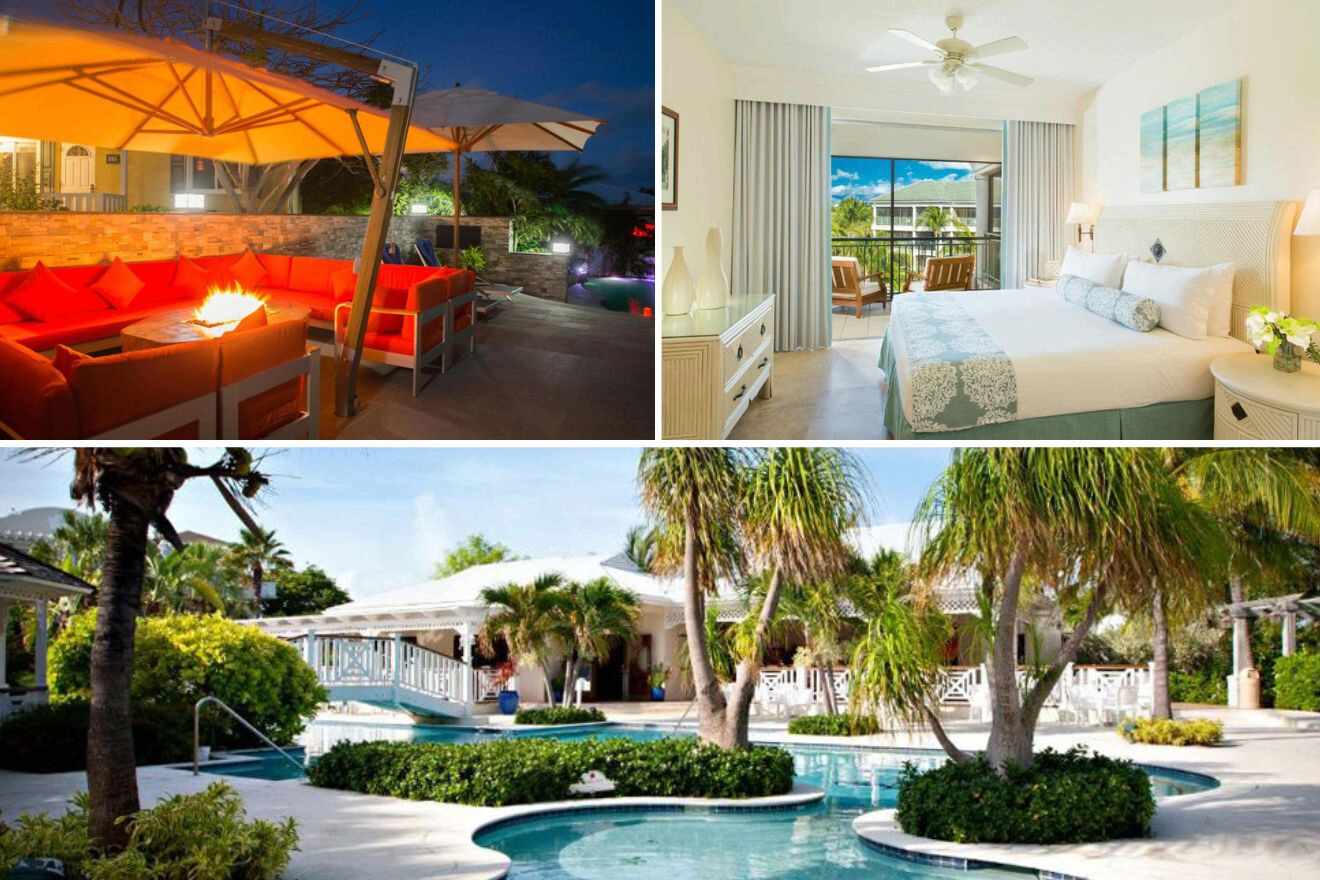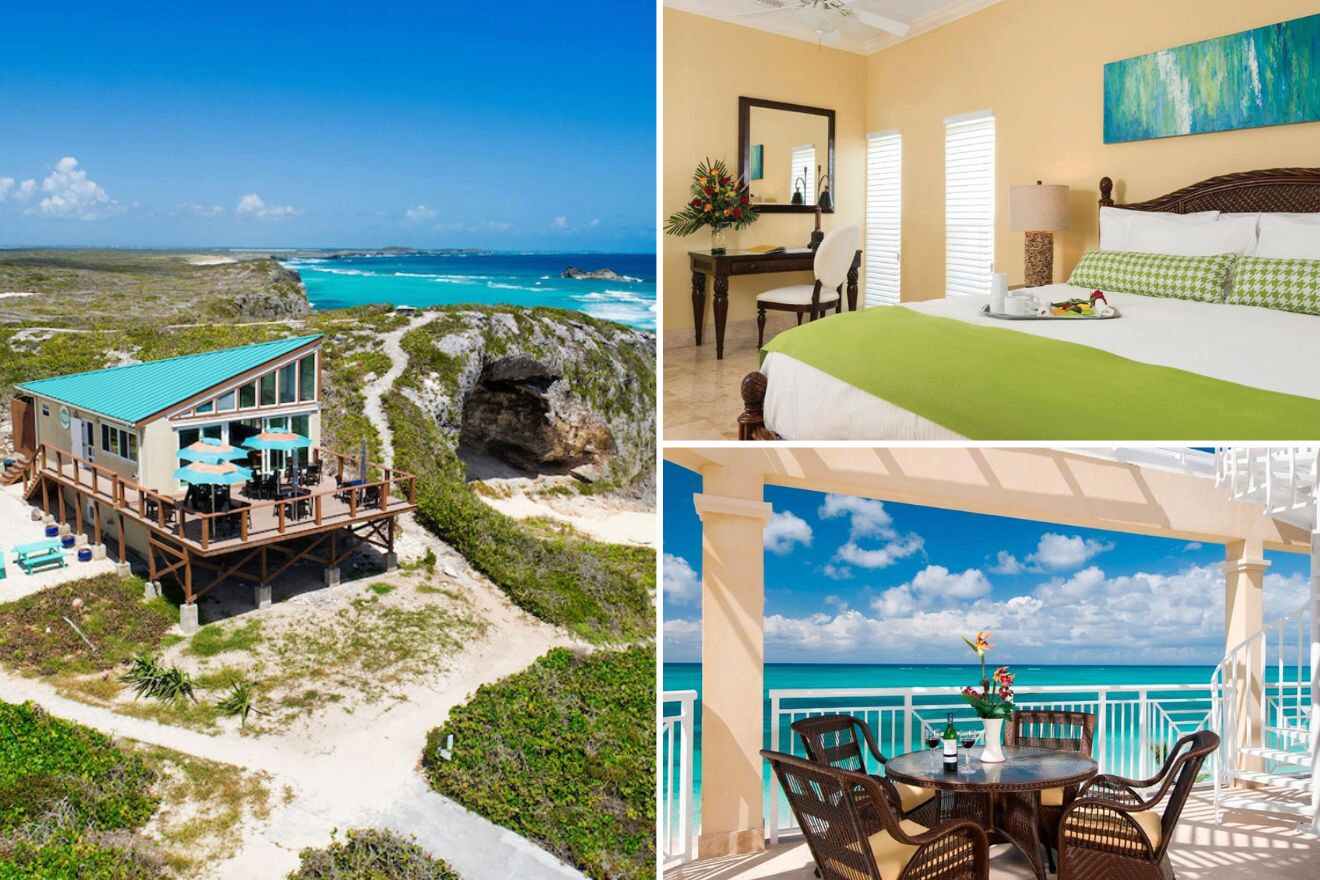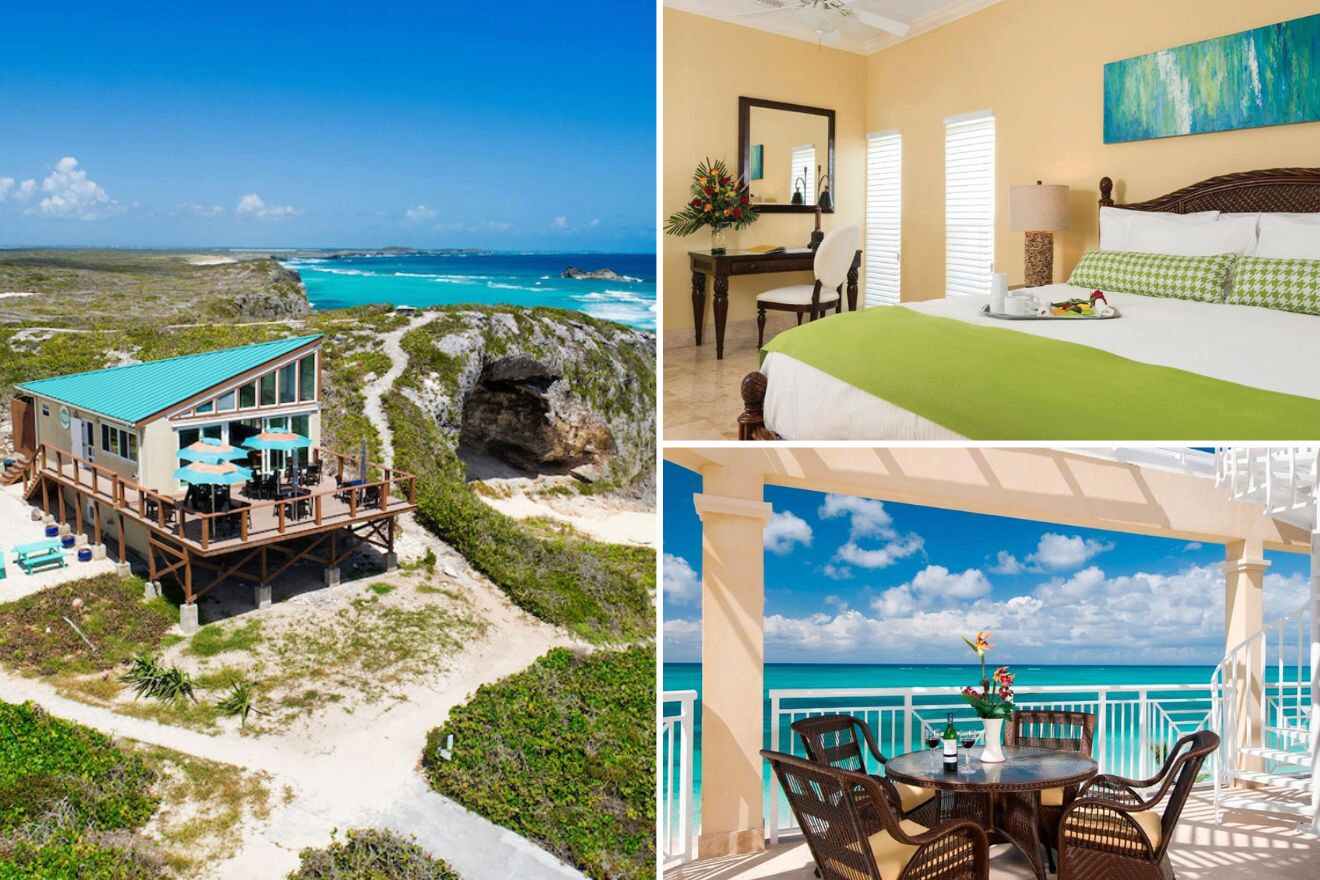 BONUS: Best all-inclusive resorts in the Turks and Caicos
I didn't want to end this post without sharing with you these top Turks and Caicos resorts with all-inclusive packages!
These can be enjoyed by families, friends, couples, and solo travelers! I have added 5 options, and they are organized by price range, starting with the most expensive first. The prices per night for 2 adults go from US$750 to US$2,400.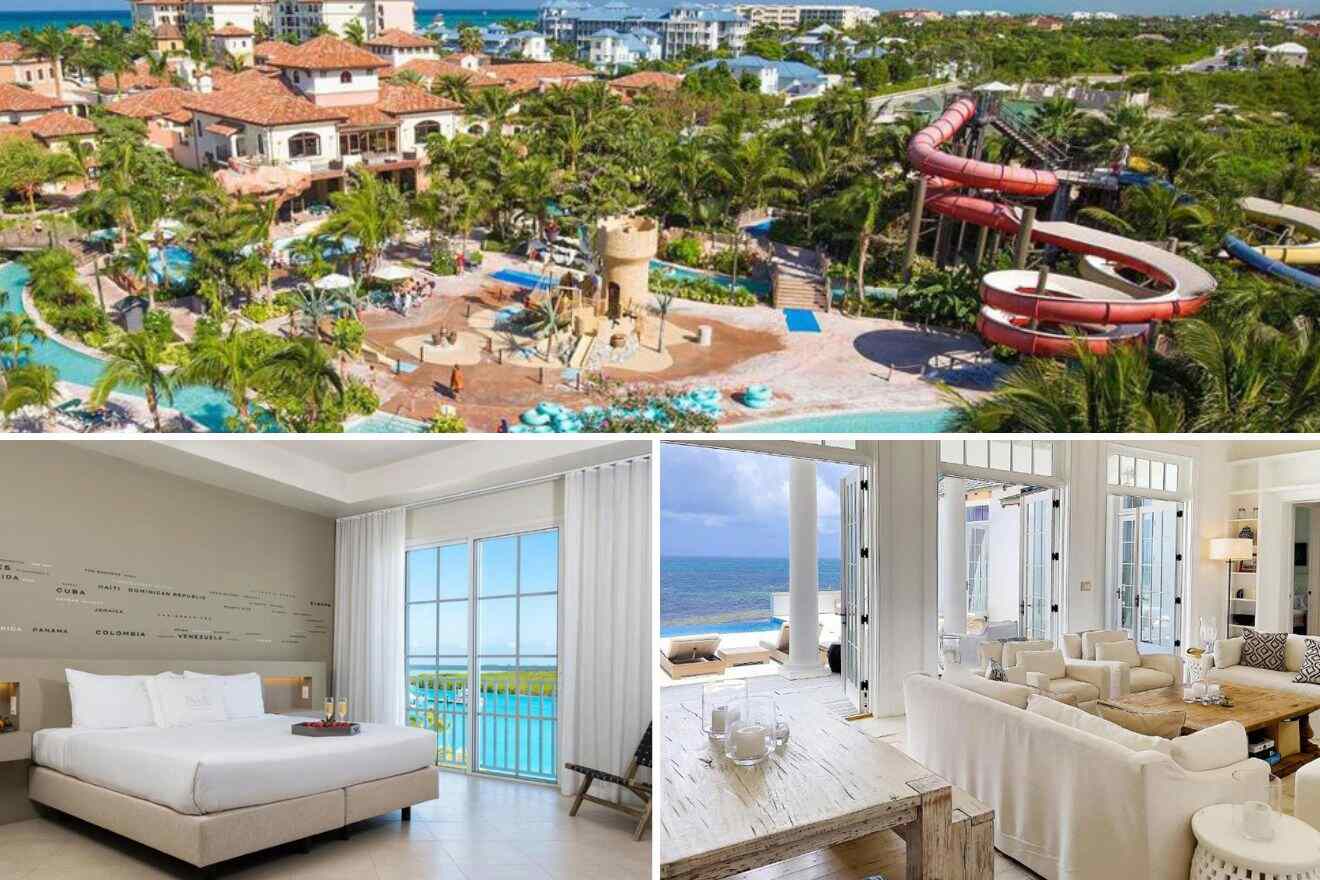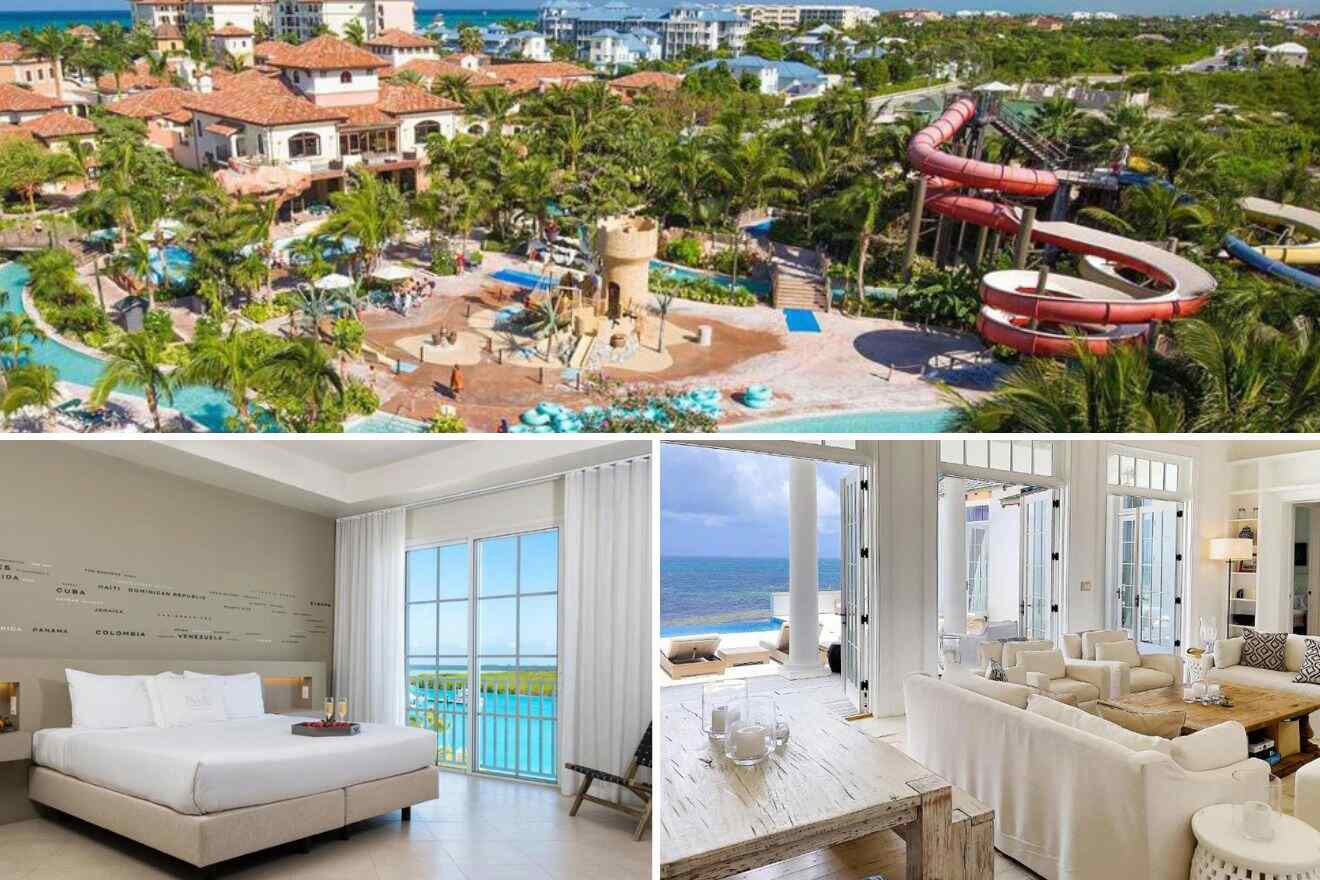 1. Ambergris Cay Private Island
Yes, it is located on a private island, so you can imagine this place looks like it was taken out of a movie! Enjoy the outdoor swimming pool, relax at the spa and wellness center, or sip a drink by the poolside! Ambergris Cay offers 1 type of suite, and the rest are private villas, one of which has a private butler!
2. Blue Haven Resort – All Inclusive
Another dream-like resort in Grace Bay! Take advantage of the private beach area the resort has, or go snorkeling or diving for an extra charge, snorkeling gear provided by the resort. All the rooms are luxurious and come with a mini bar, coffee maker, and a flat-screen TV.
3. Beaches Turks and Caicos
This resort, located on Lower Right Road, has so many options for everyone! it doesn't matter who you are traveling with – you will have a good time! The kids club features an Xbox play lounge, a kids' camp, and whatnot! Adults can enjoy the swimming pool and taste a delicious meal at the on-site restaurant or simply relax in the spa!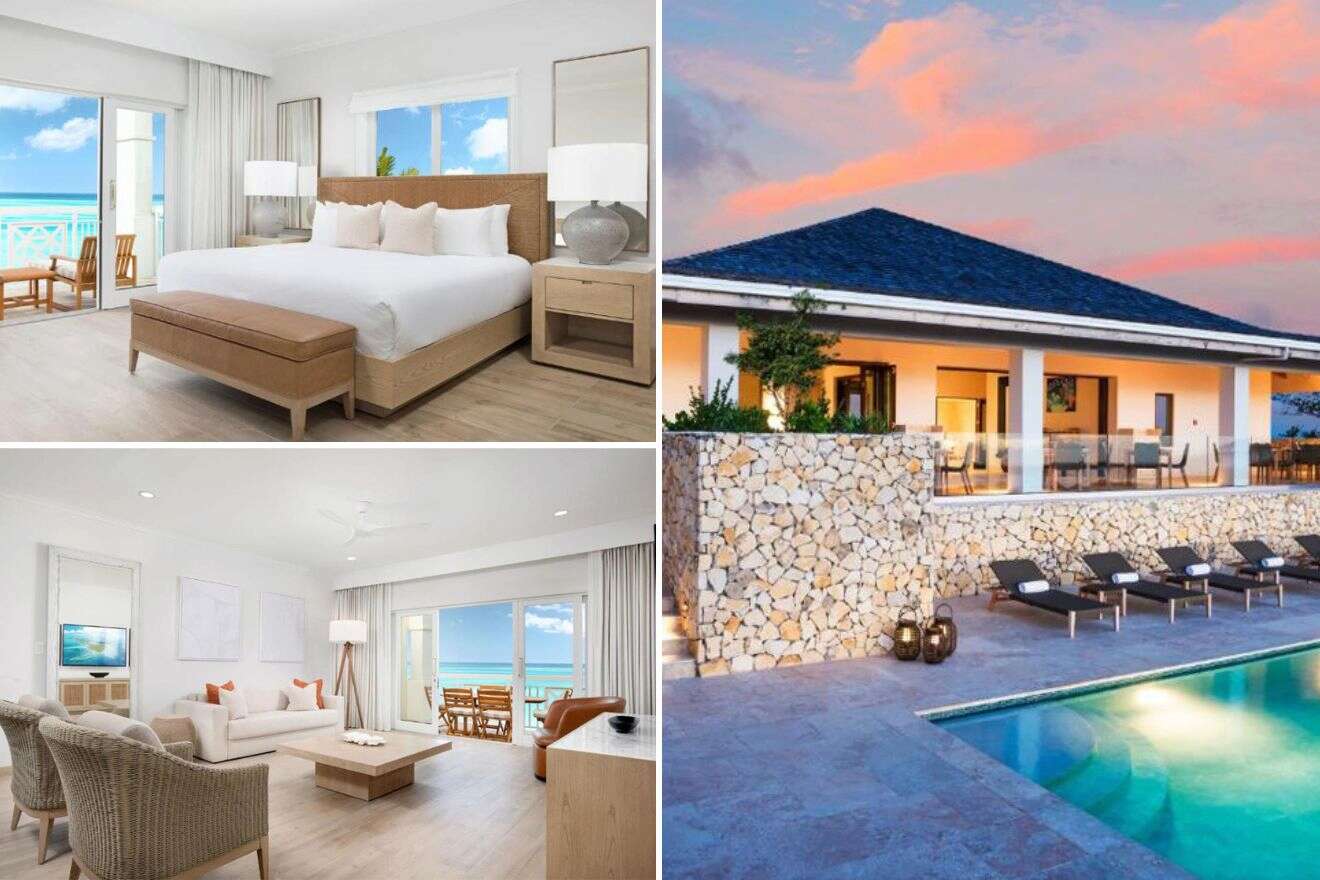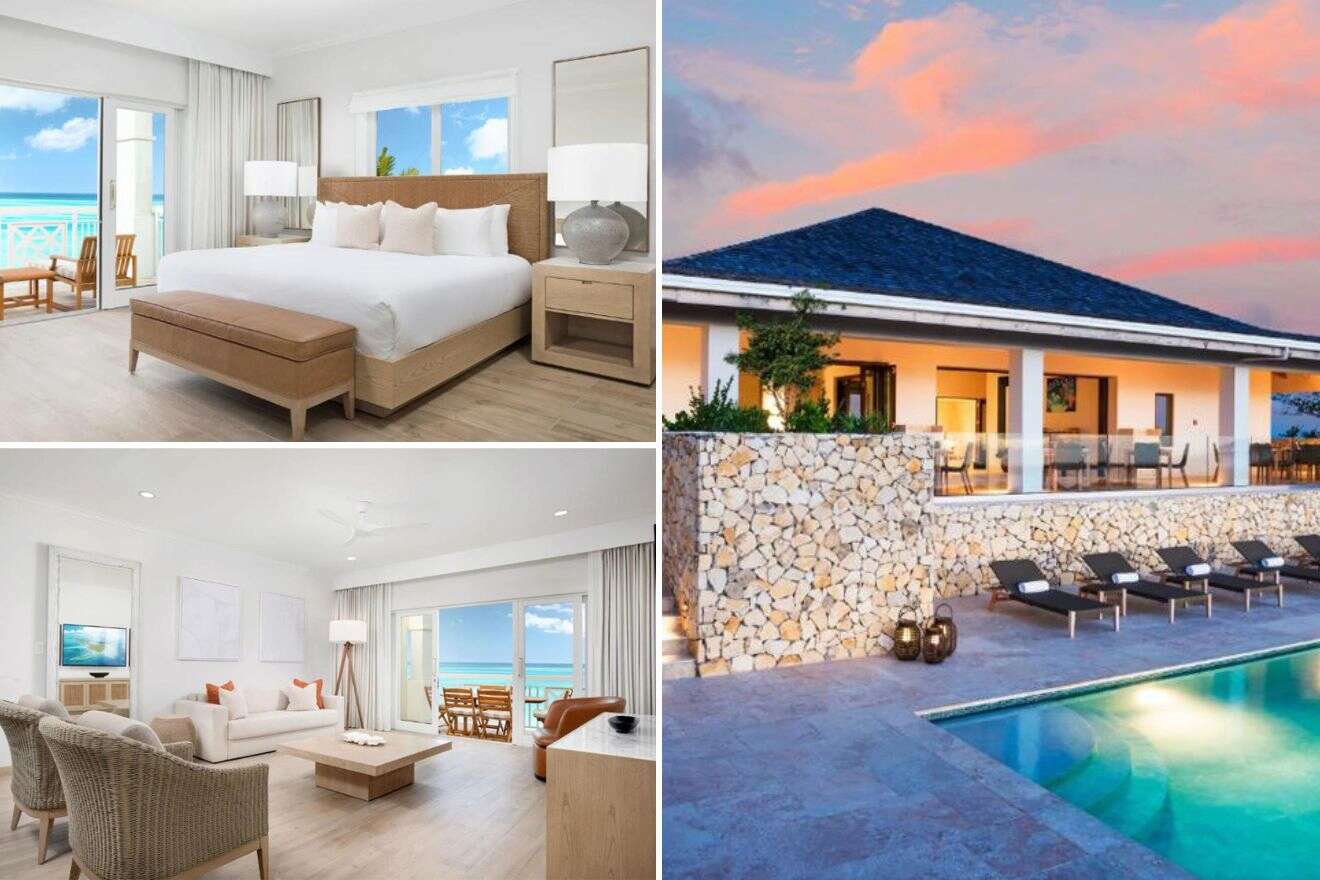 4. Sailrock South Caicos – Island Hop Flight Included
Located in South Caicos, this resort features 2 on-site restaurants with vegetarian and vegan options. Enjoy the resort's private beach area and sunbathe! It offers around 18 different types of rooms, with different commodities, but all with free Wi-Fi, a flat-screen TV, and an attached bathroom with toiletries and bathrobes!
5. Alexandra Resort Providenciales
This incredible Grace Bay resort comes with an amazing outdoor swimming pool, and since it is located by the beachfront, so you switch between them during the day. Alternatively, you can spend your time at the on-site restaurant and bar! All of the rooms come with balconies and lovely views!
FAQs about the best family resorts in Turks and Caicos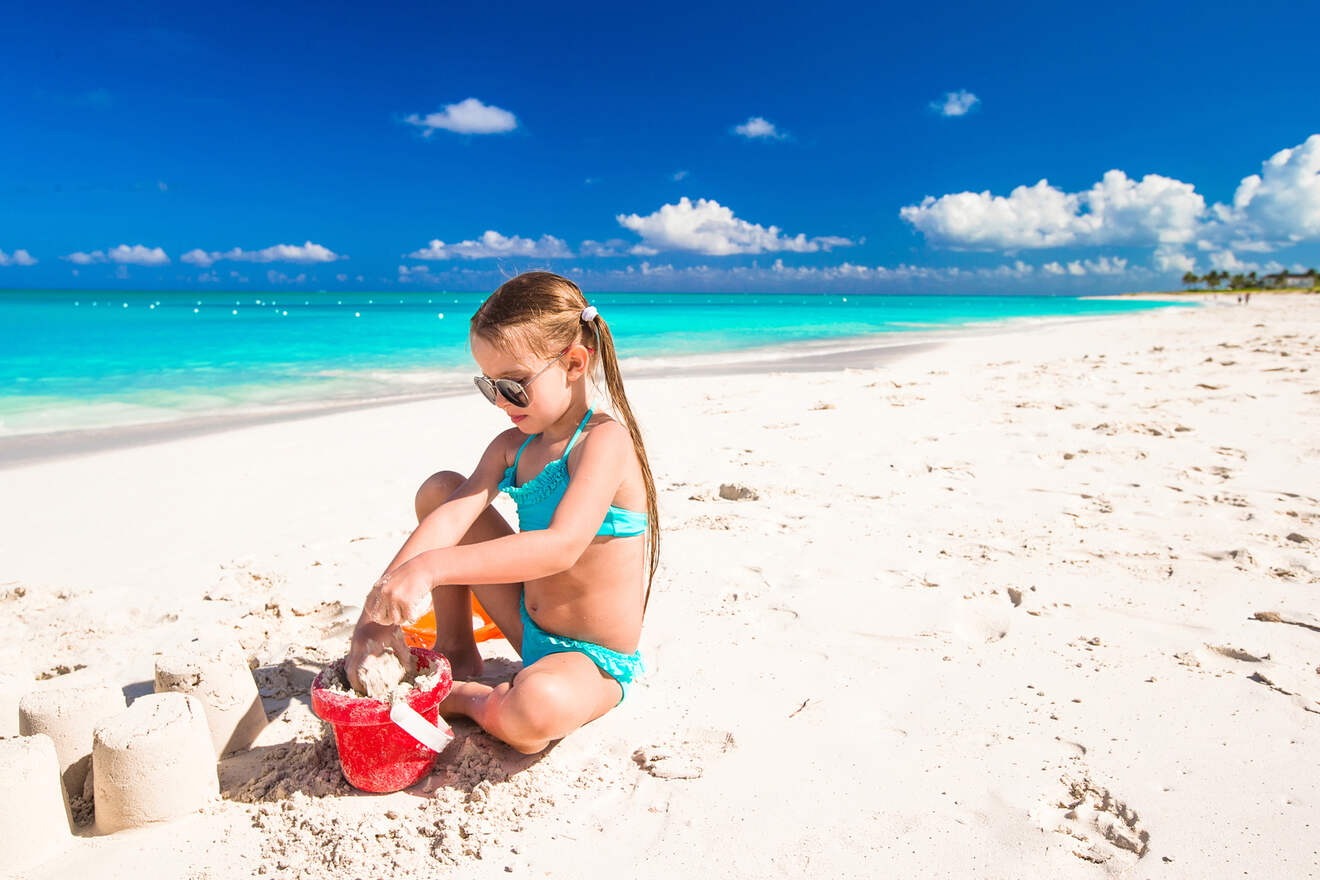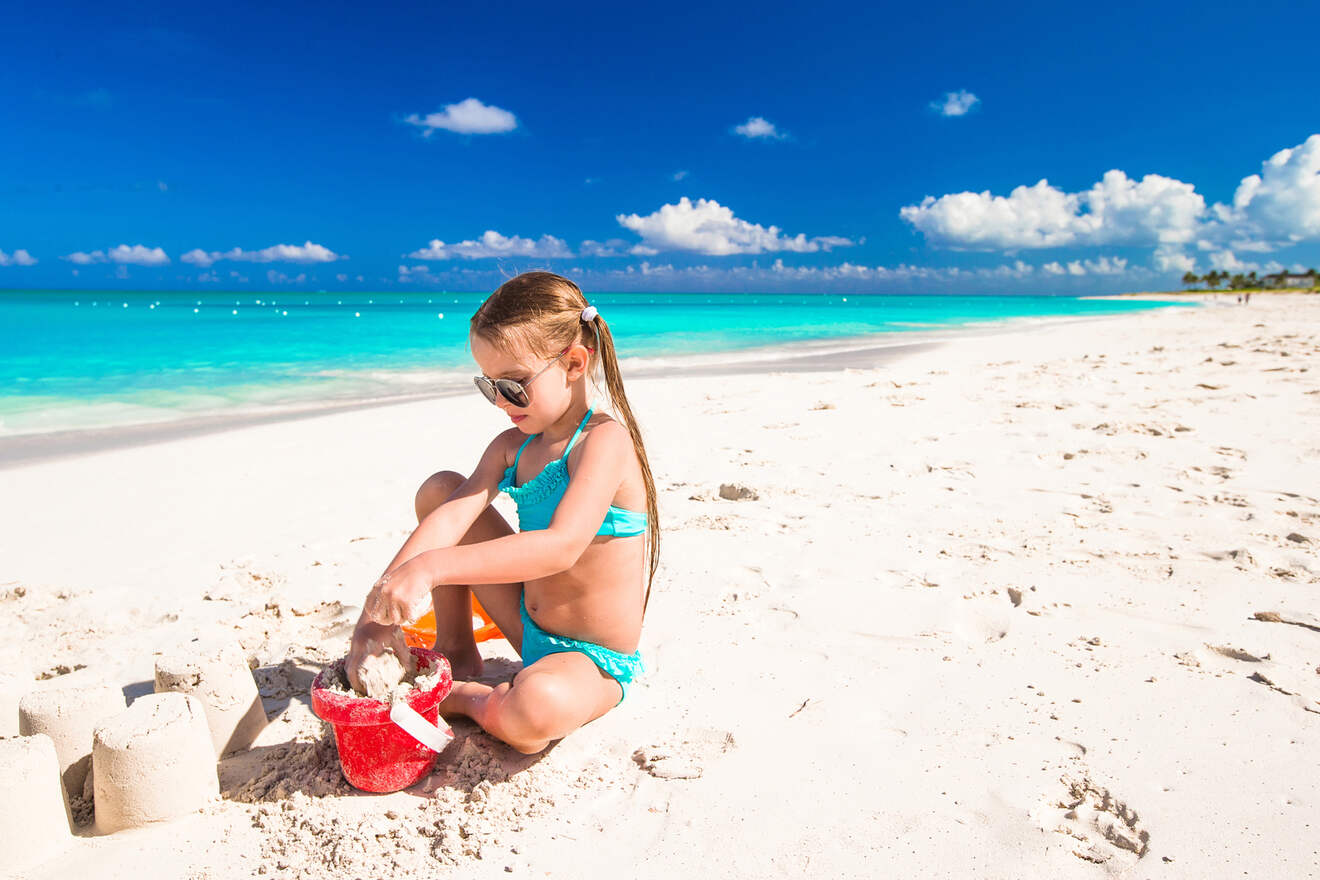 Conclusion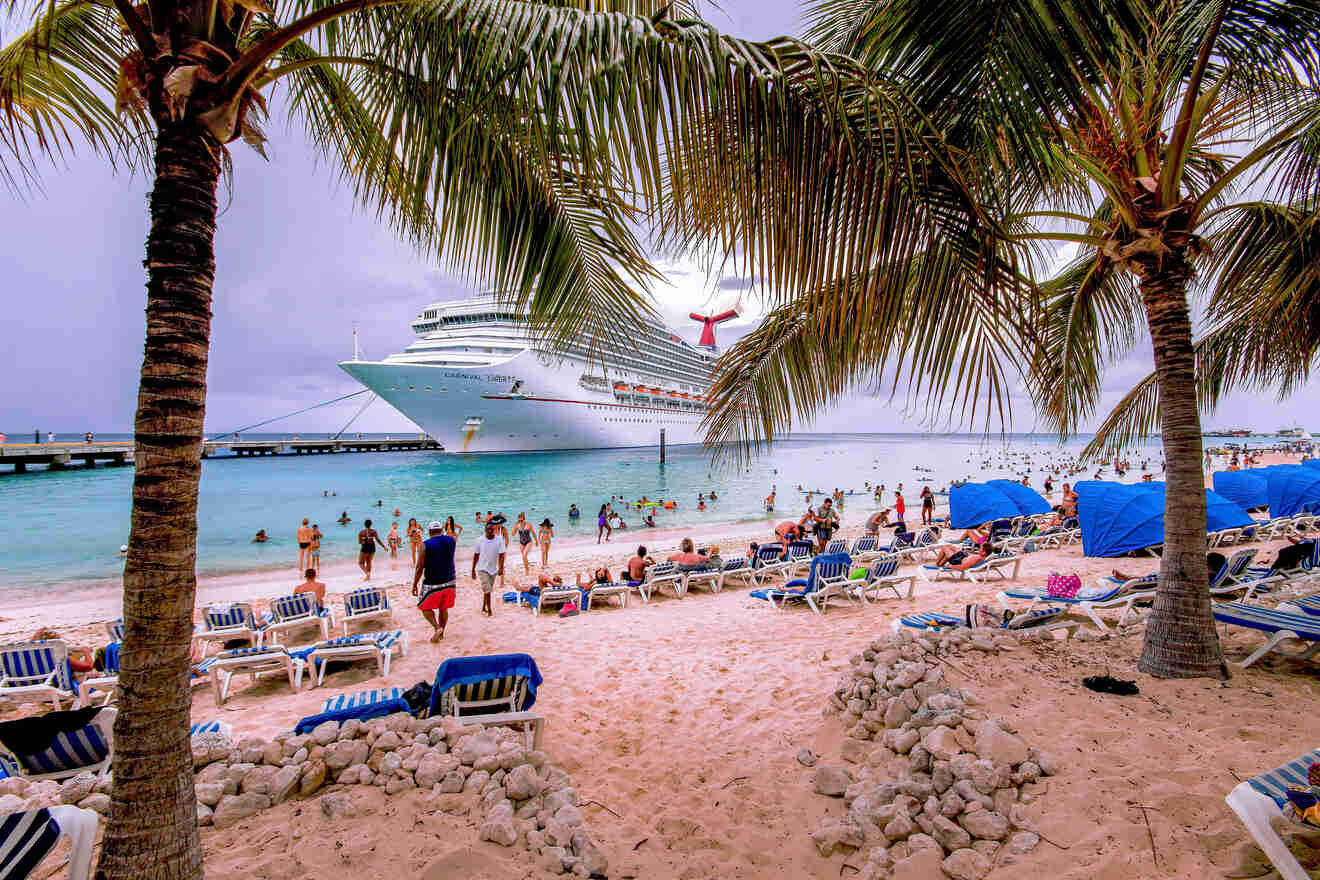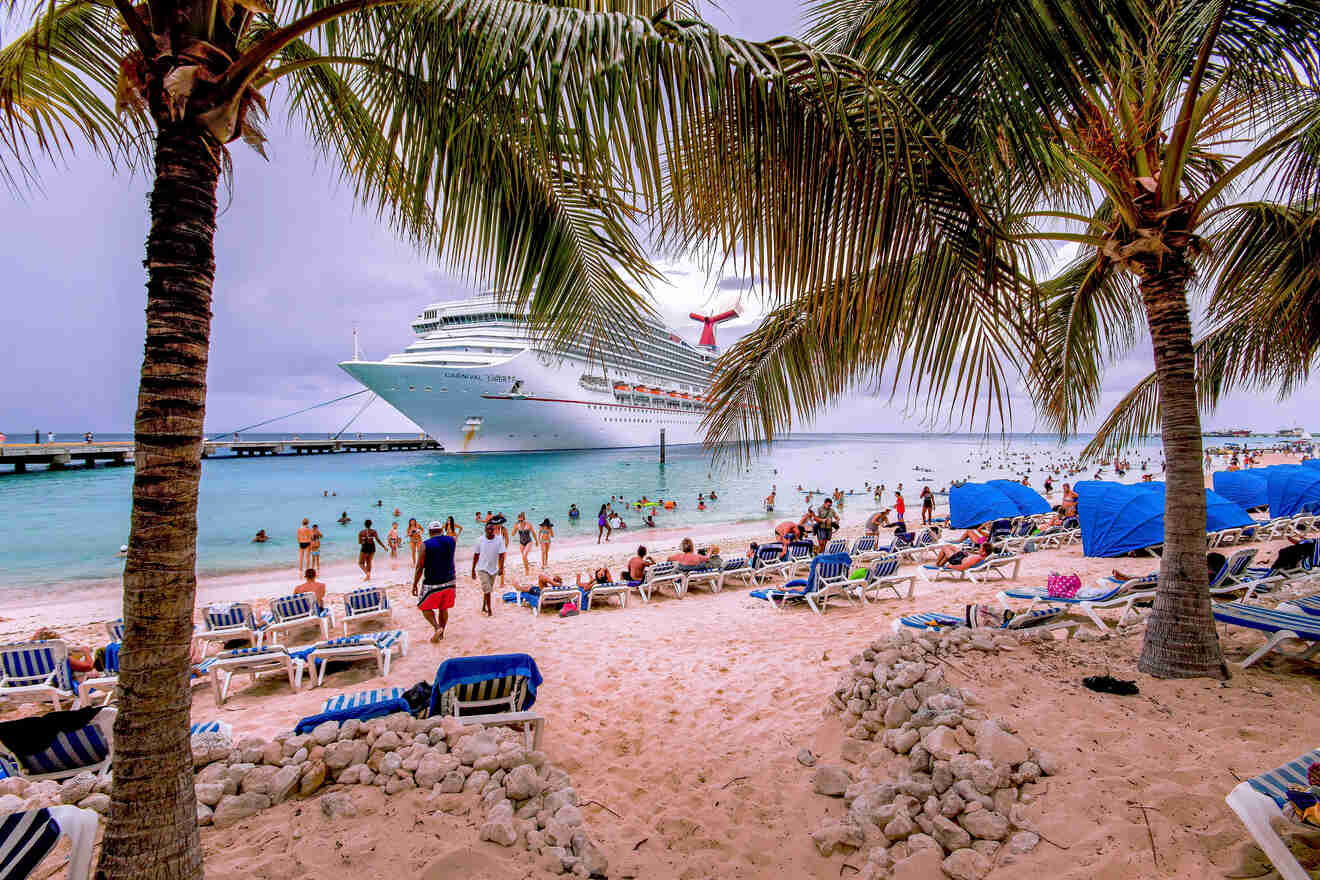 Oh la la! That is a wrap for family resorts in Turks and Caicos! I've covered a wide range of options for all budgets and all tastes! But honestly, all of these resorts are top quality!
I know, I know… You want to know which resorts were my absolute favorite family-friendly resorts. A very hard question to answer, but if I had to choose, these would be my top options:
Don't miss the opportunity and book your hotel rooms as soon as possible and move on to the next item on your to-do list for this voyage!
Which one of these resorts was your favorite? Have you ever been to any of these? Let me know in the comments! I would love to know about it!
Cin-cin to more family trips,
Daniela
---
Pin it for later!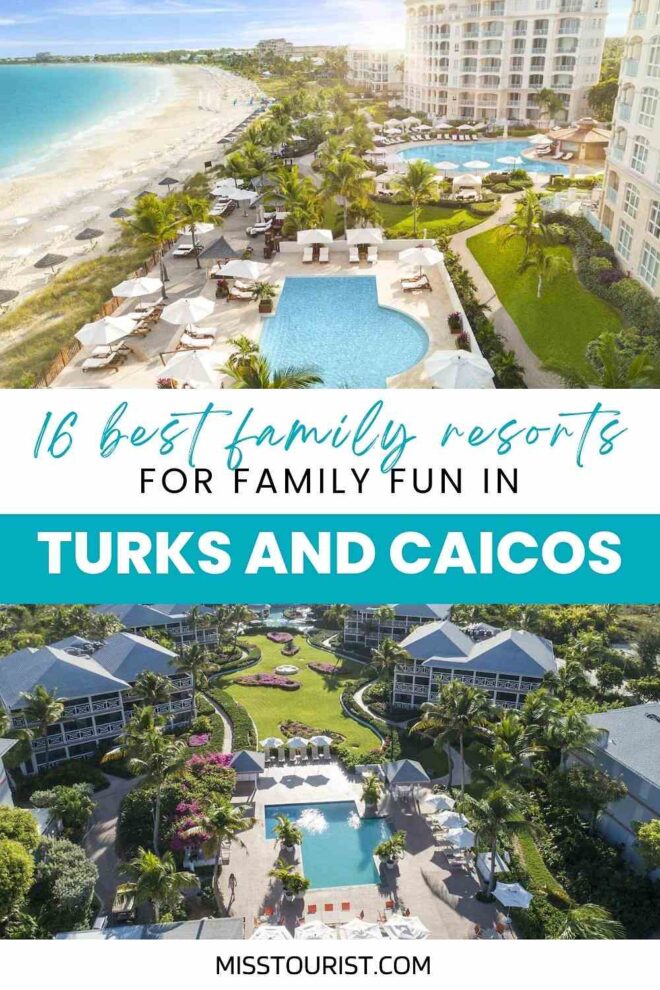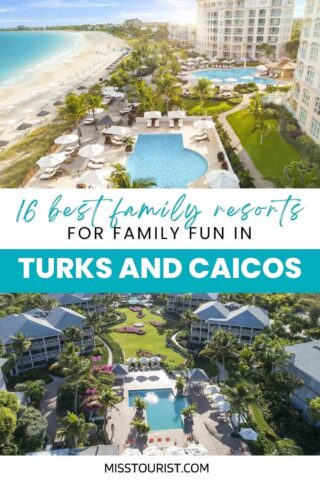 Pin it for later!