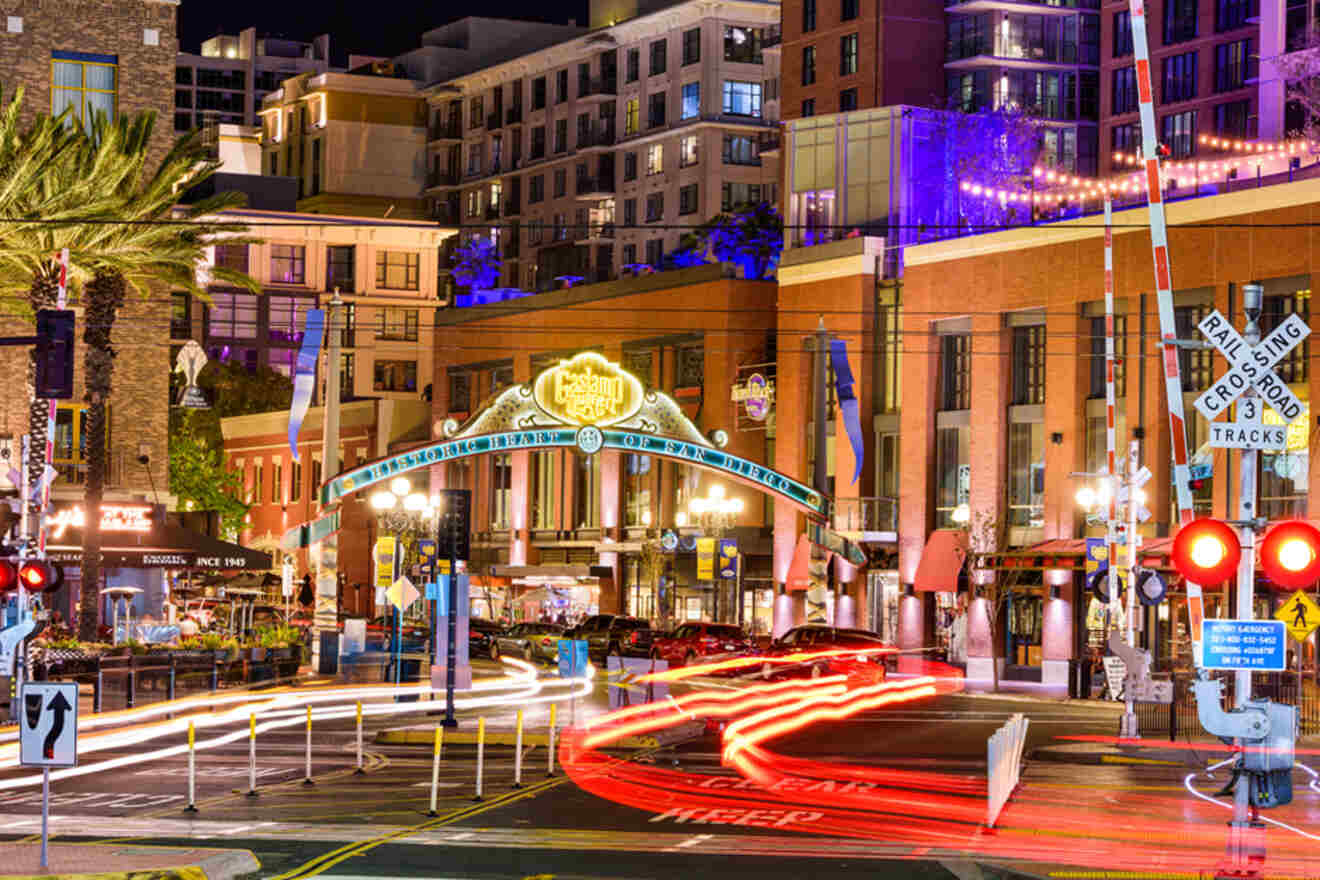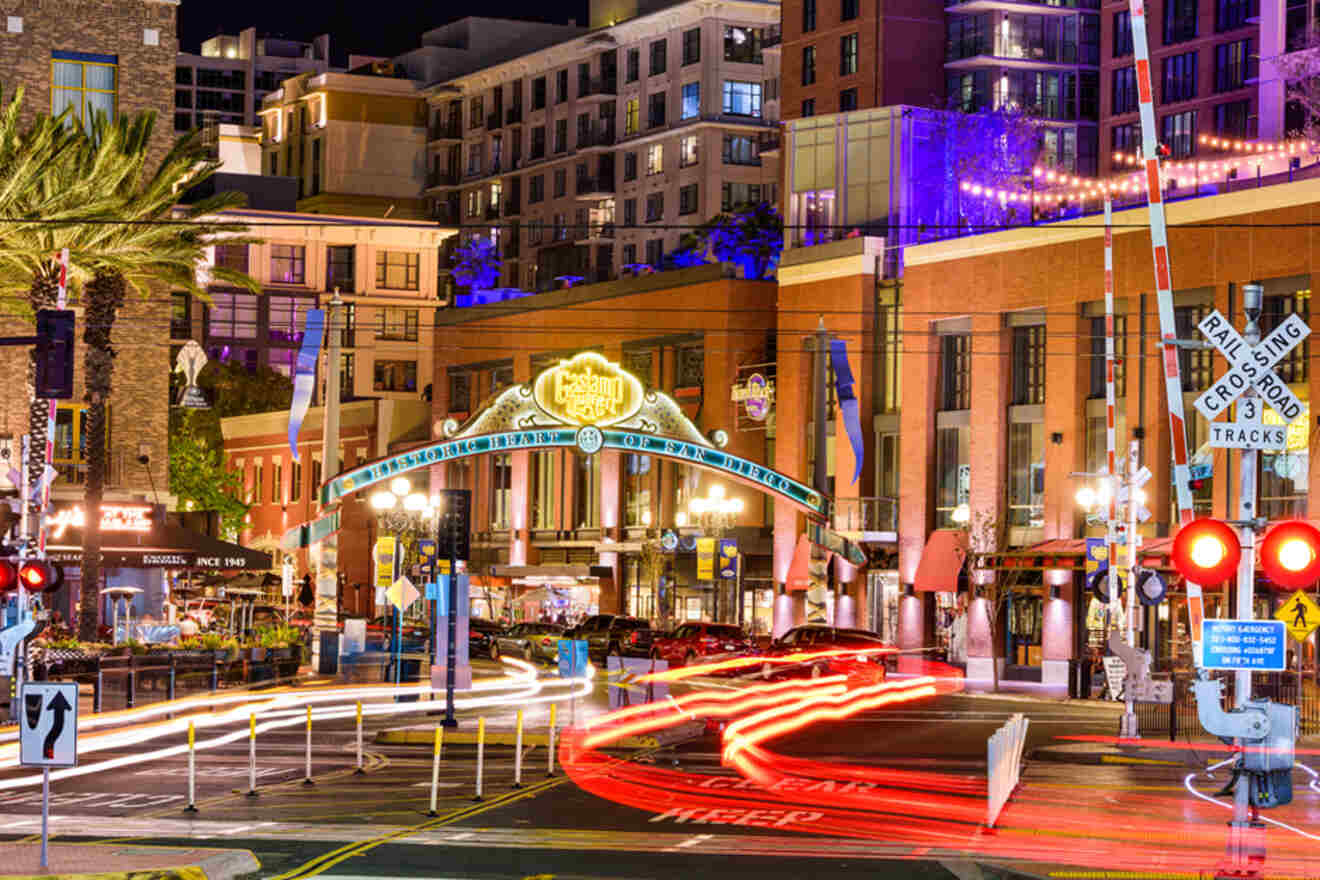 Looking for a cool hotel in the vibrant Gaslamp Quarter? Want to find the best hotel out there to enhance your city and beach vacation experience in Gaslamp District? Stop the search, I've got you, fam! I have been researching for hours, comparing one hotel to another, until I created this list of the best hotels in Gaslamp, San Diego!
Now, this post is organized into 3 groups, starting with the luxury options, followed by the mid-range options, and last but not least, the budget options! There's something in it for every budget!
And listen to this, by the end of the post, I've added a bonus with the best VRBOs in Gaslamp, San Diego! I wanted to give you all the very best options so if you don't fancy any of the hotels and want your own space, stick around for the bonus!
San Diego is a super popular tourist destination, so my advice is to book as soon as you decide on a hotel for your dreamy vacation. So, book in advance and focus only on what you need to pack!
Are you ready? Let's get to it so you can pick your favorite hotel in Gaslamp!
If you are in a hurry
If you need to book fast and don't have a lot of time to read the whole article, here you have my top 3 recommendations for the best hotels in Gaslamp, San Diego!
Here are the main hotels to book in advance:
Luxury (US$300 and up)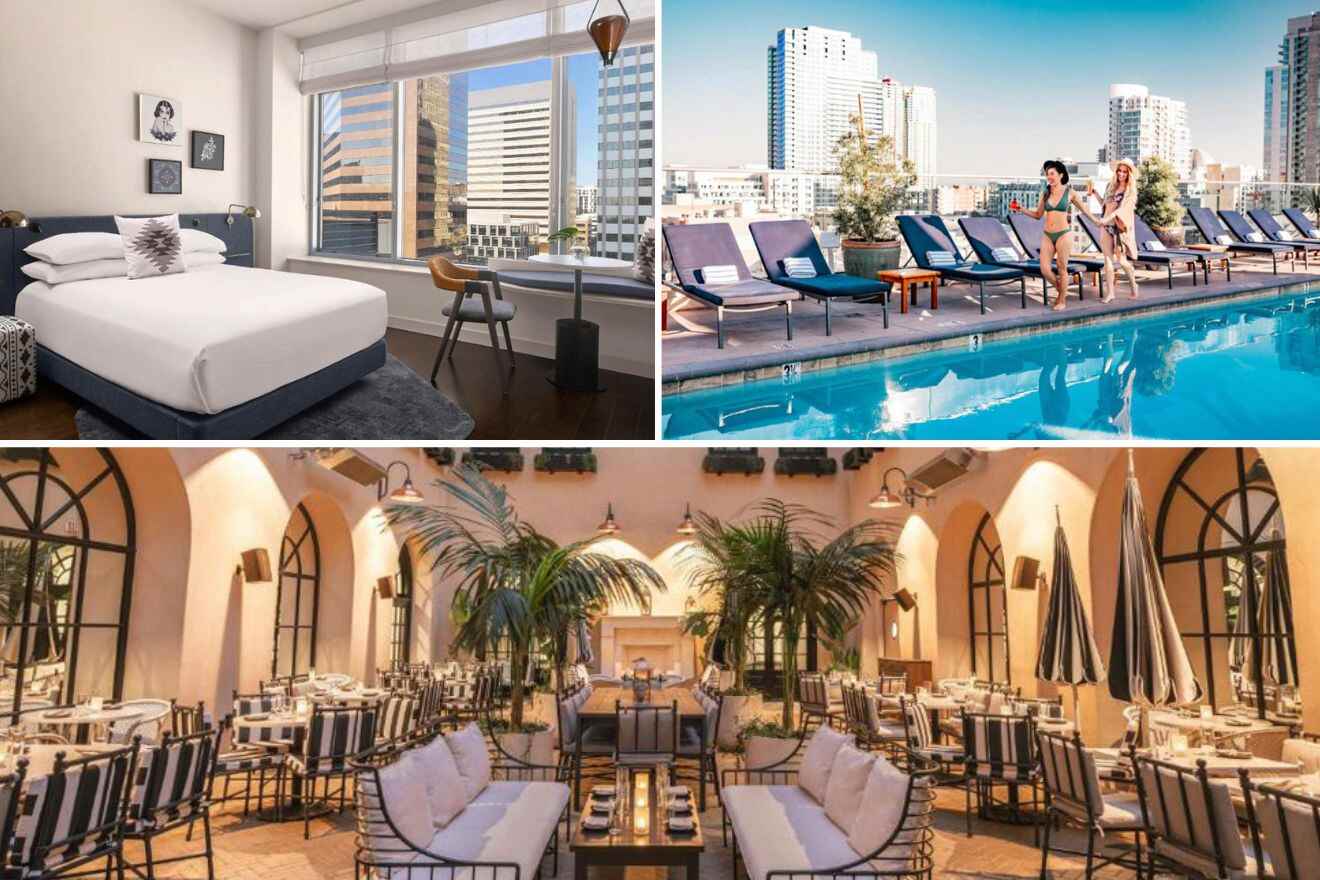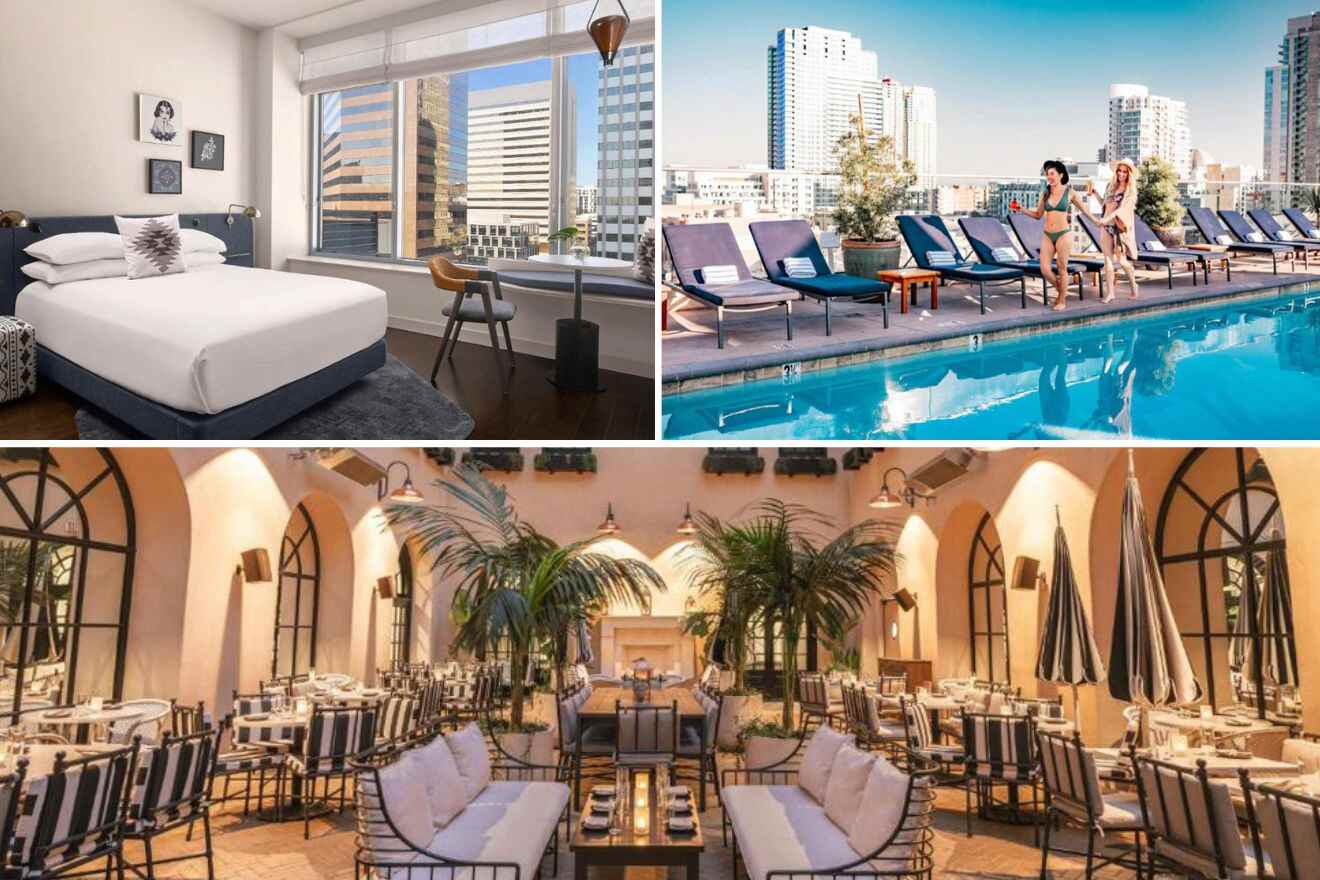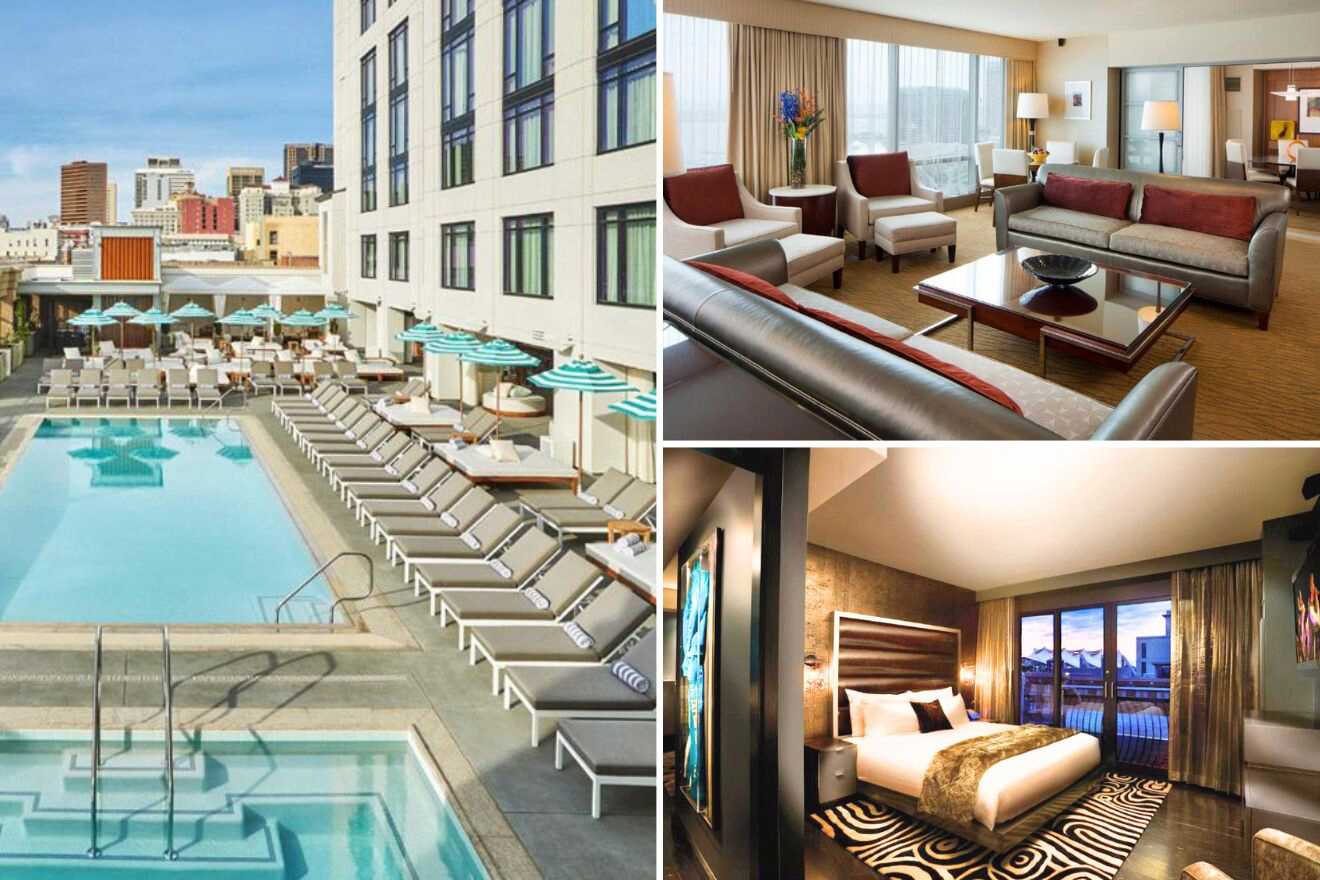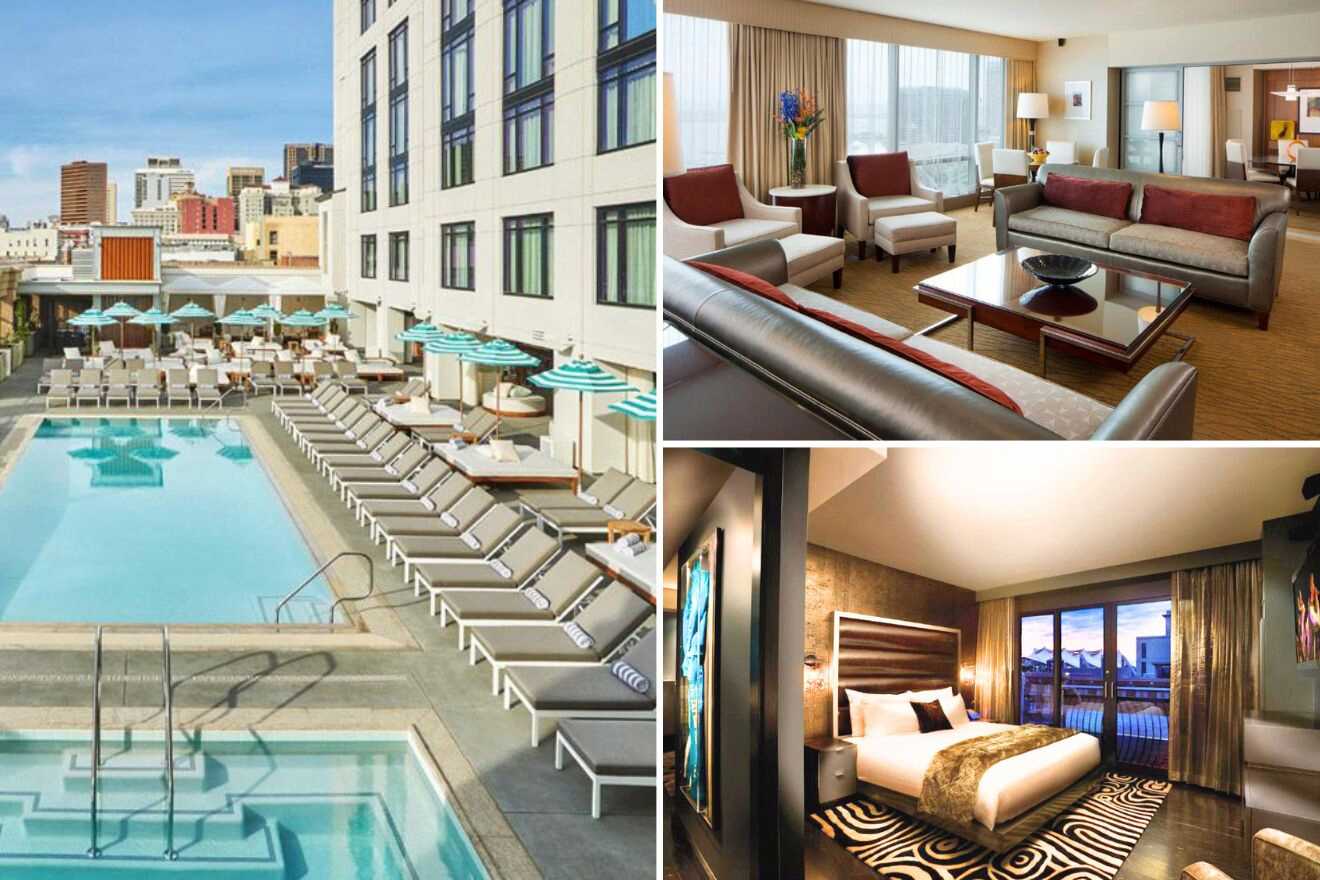 Mid Range (US$300 – US$200)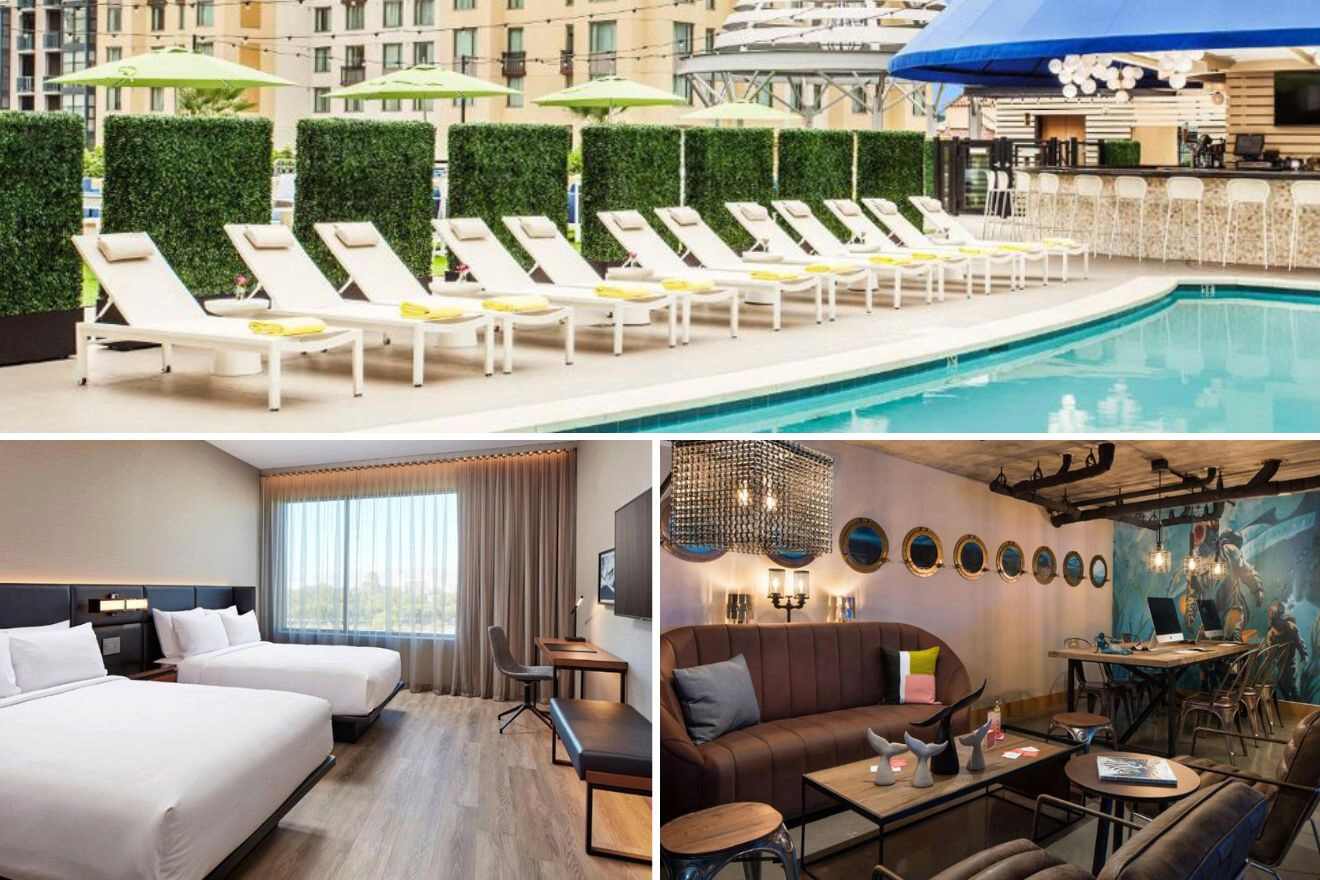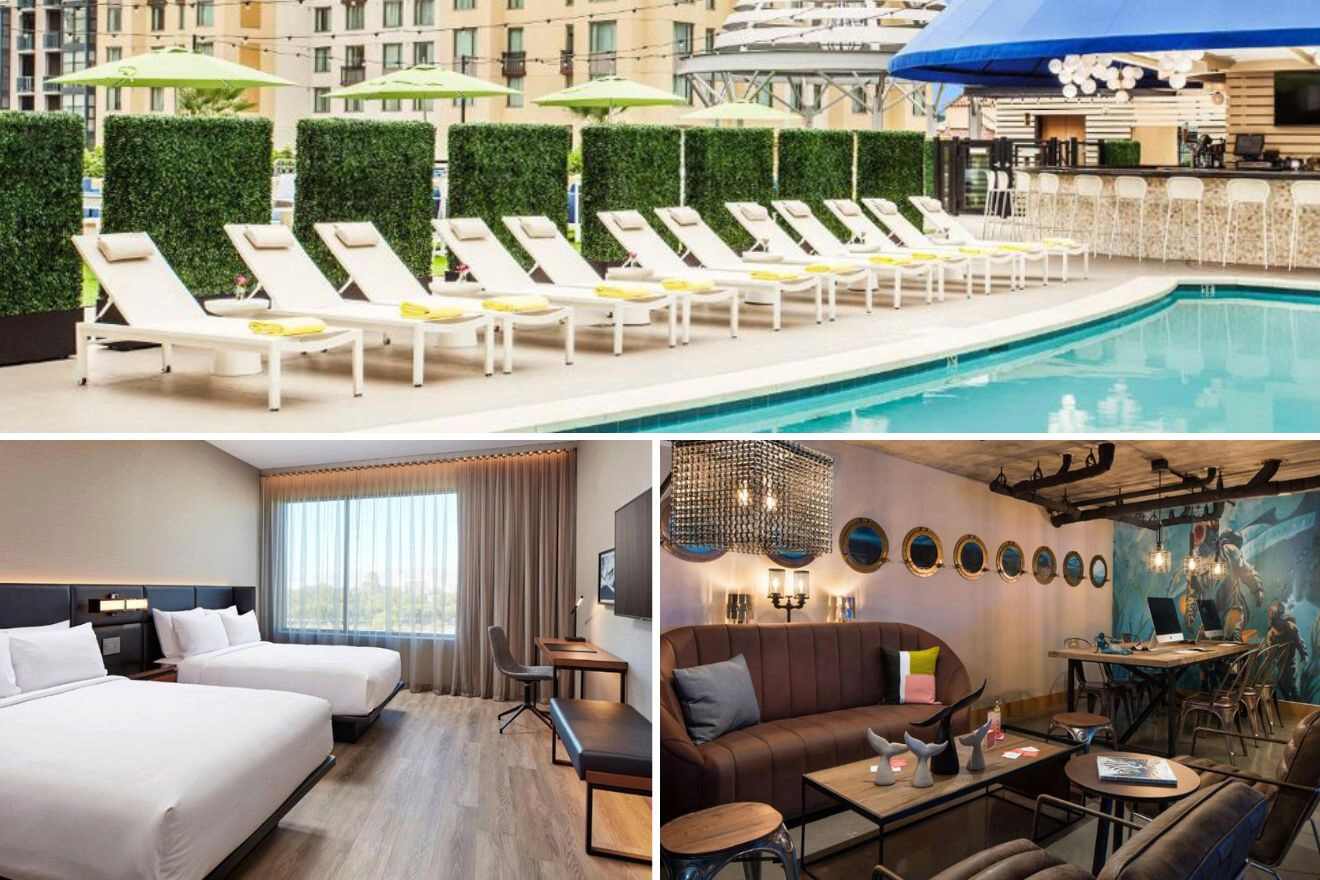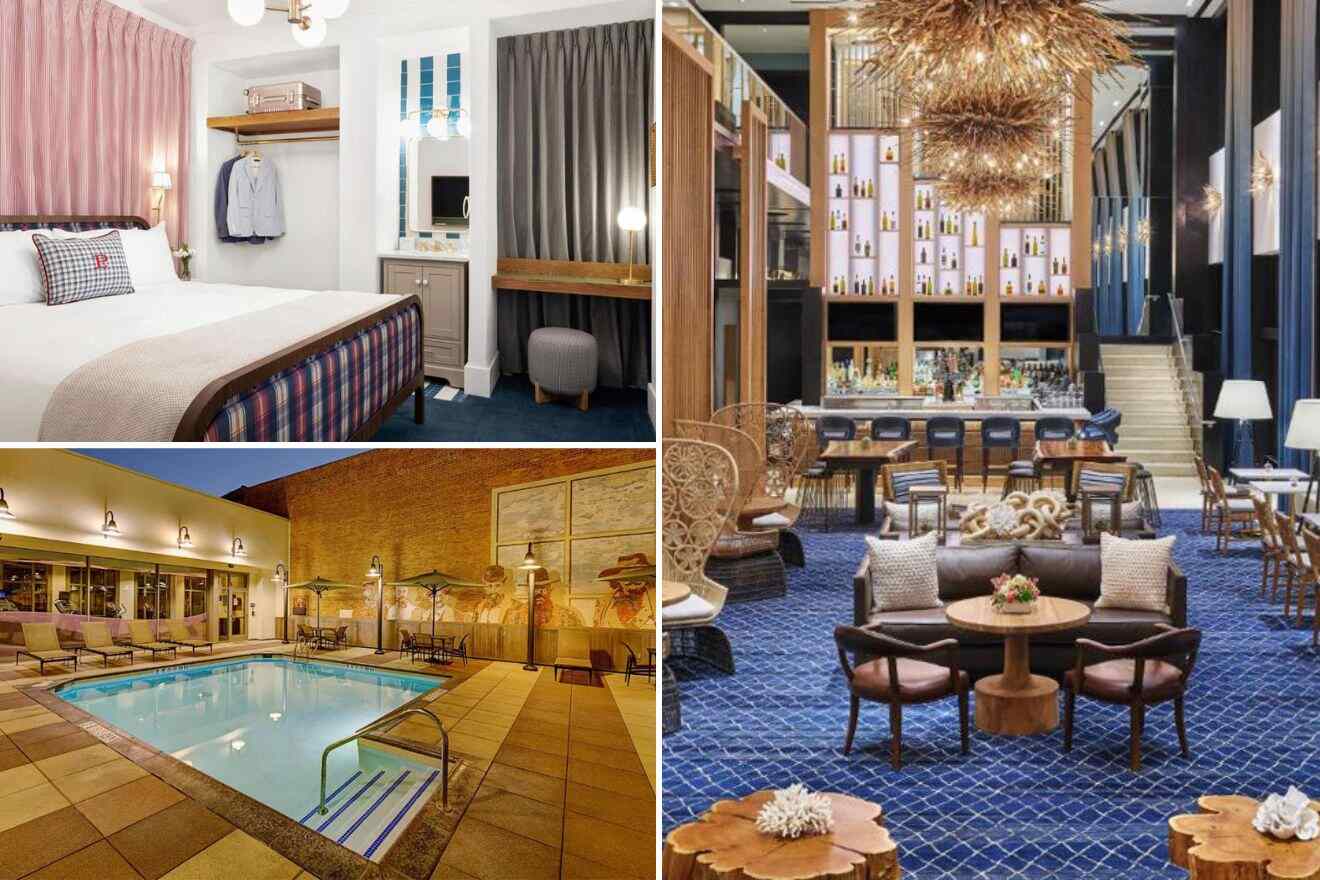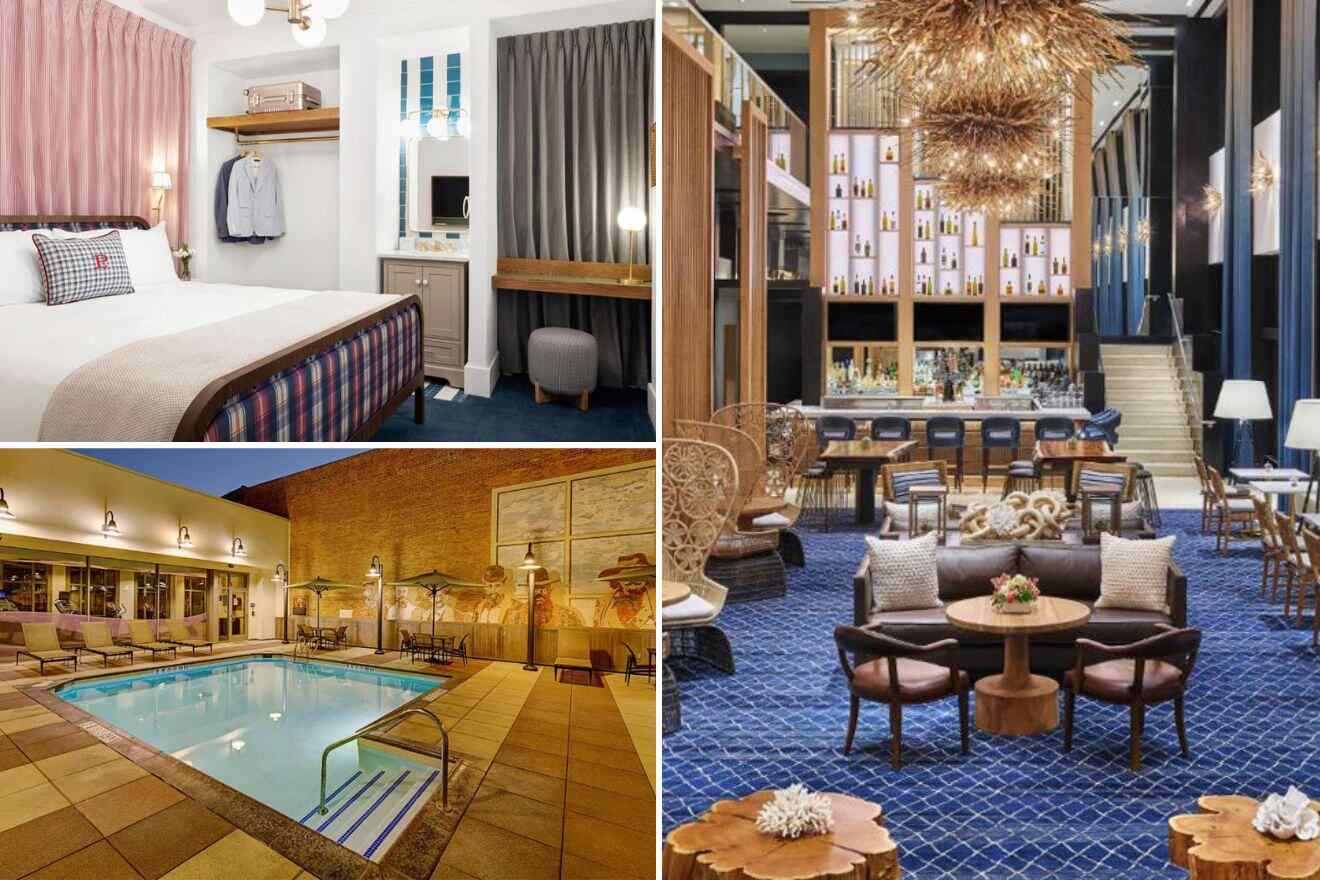 Budget (up to US$200)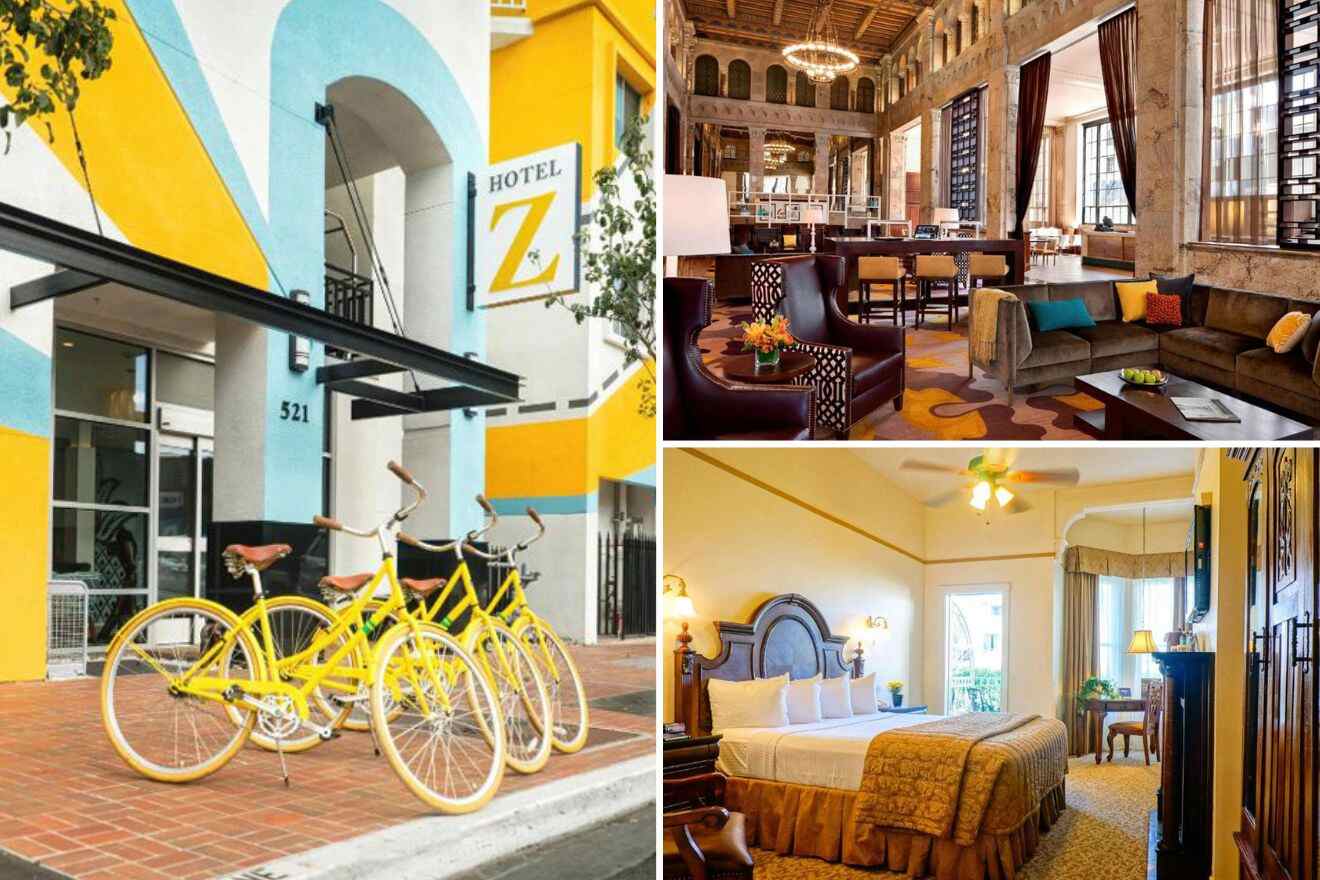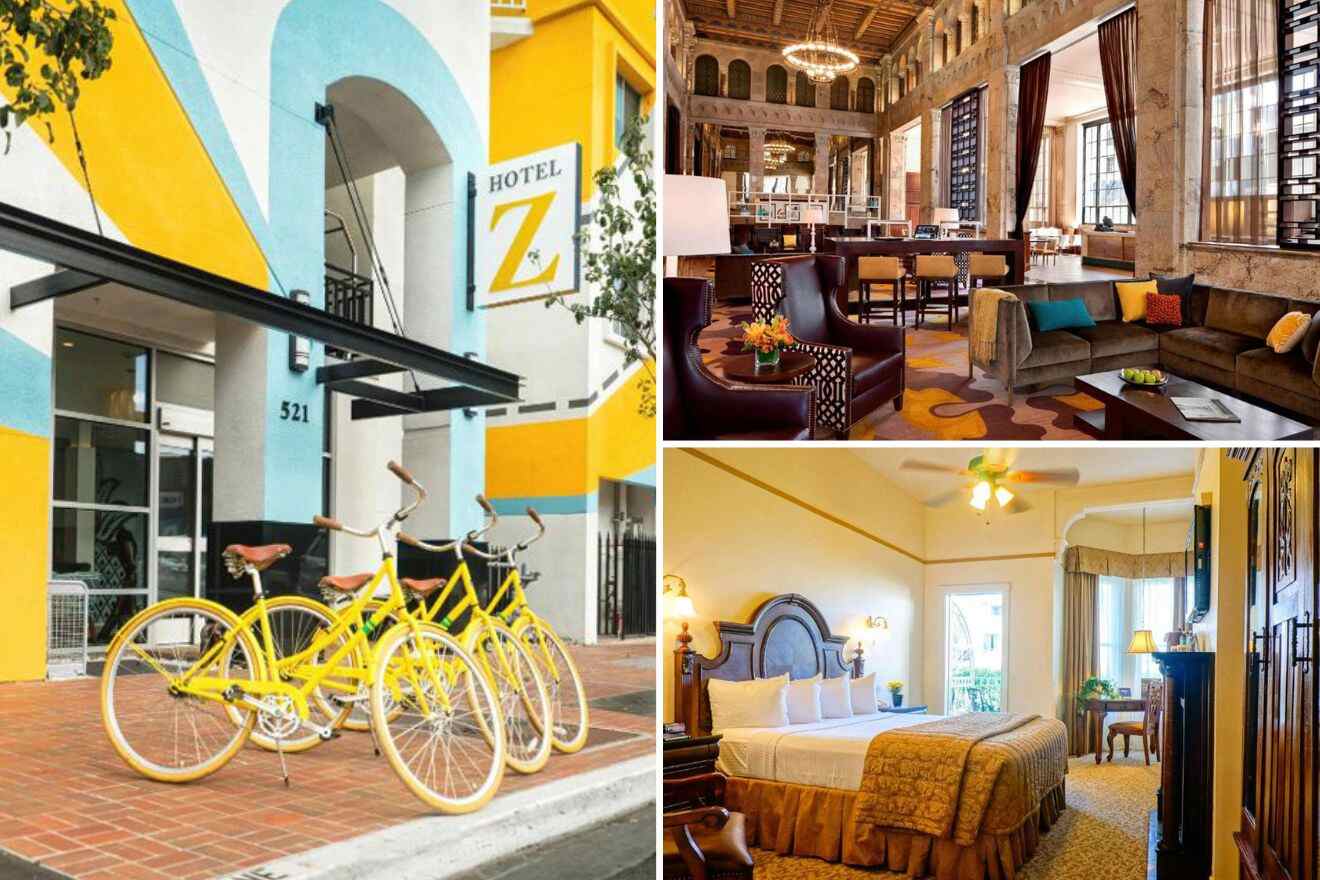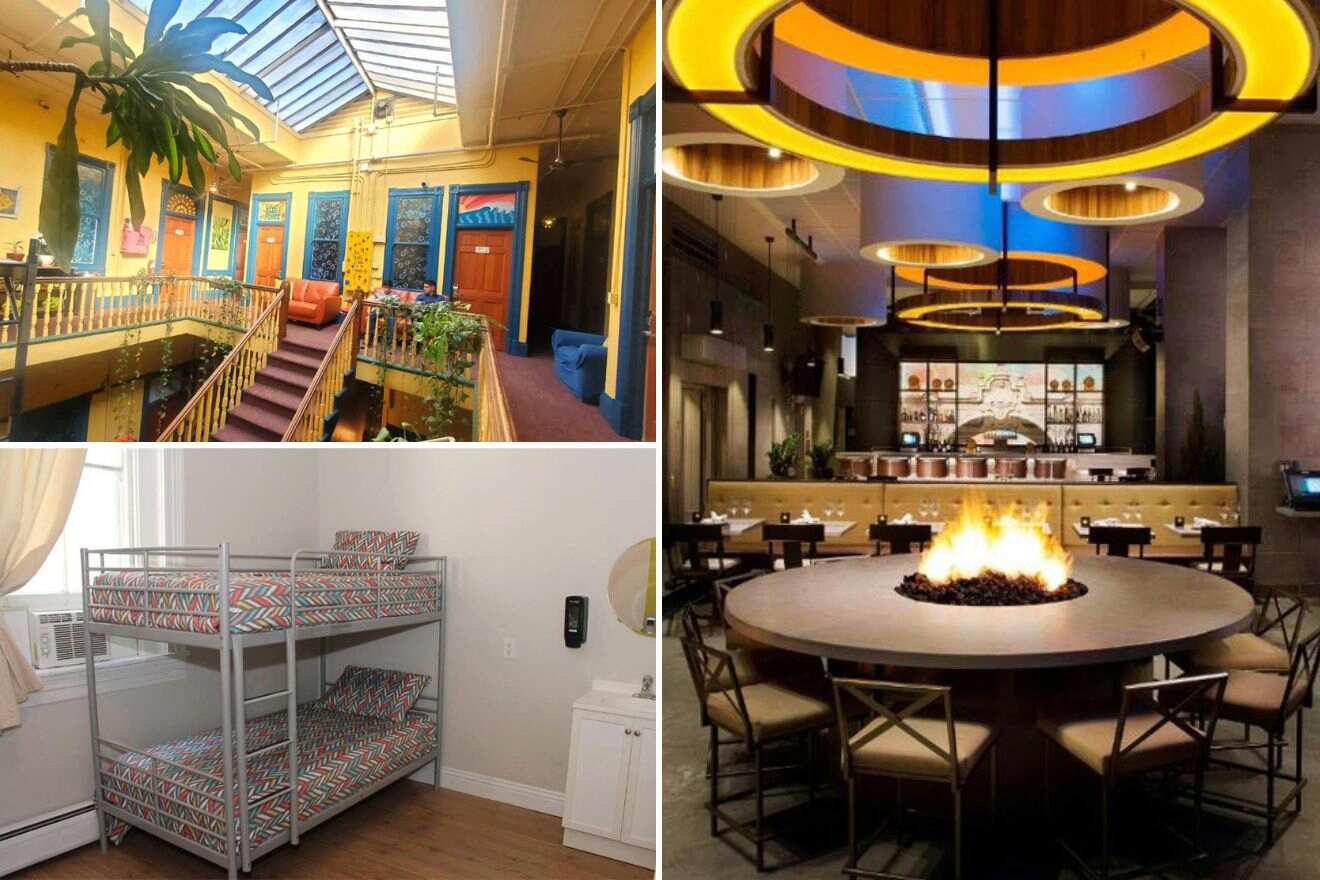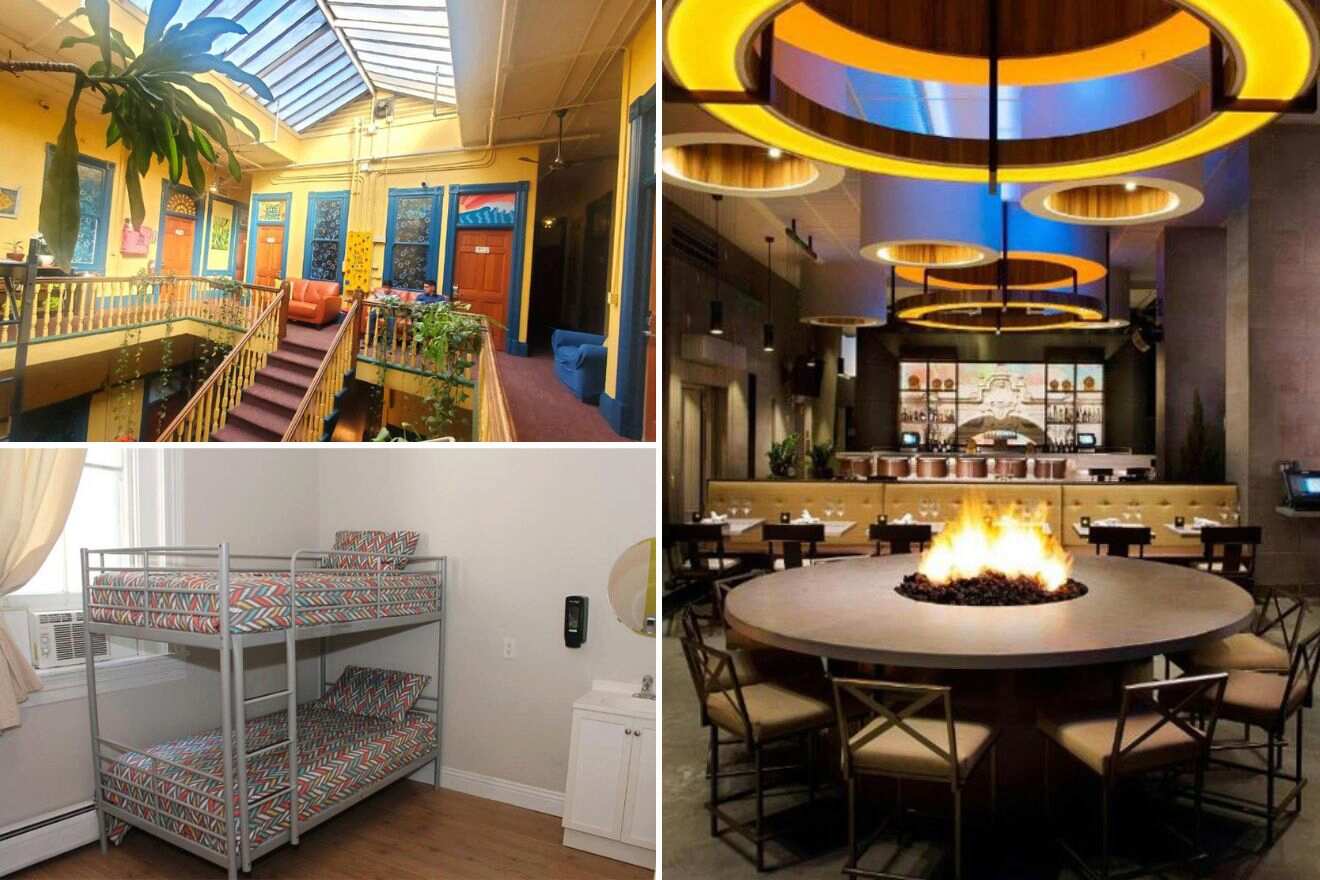 BONUS: Best VRBOs in Gaslamp San Diego
Yes, I have mentioned all the fabulous Gaslamp Quarter Hotels and cute boutique hotels, but how could I end this post without sharing with you these great accommodations, the best VRBOs in Gaslamp San Diego?
These VRBOs are amazing for couples, families, or groups of friends! I have listed 5 options, and they are organized by price range, starting with the most expensive first. The prices go from US$100 to US$900. Let's dive in!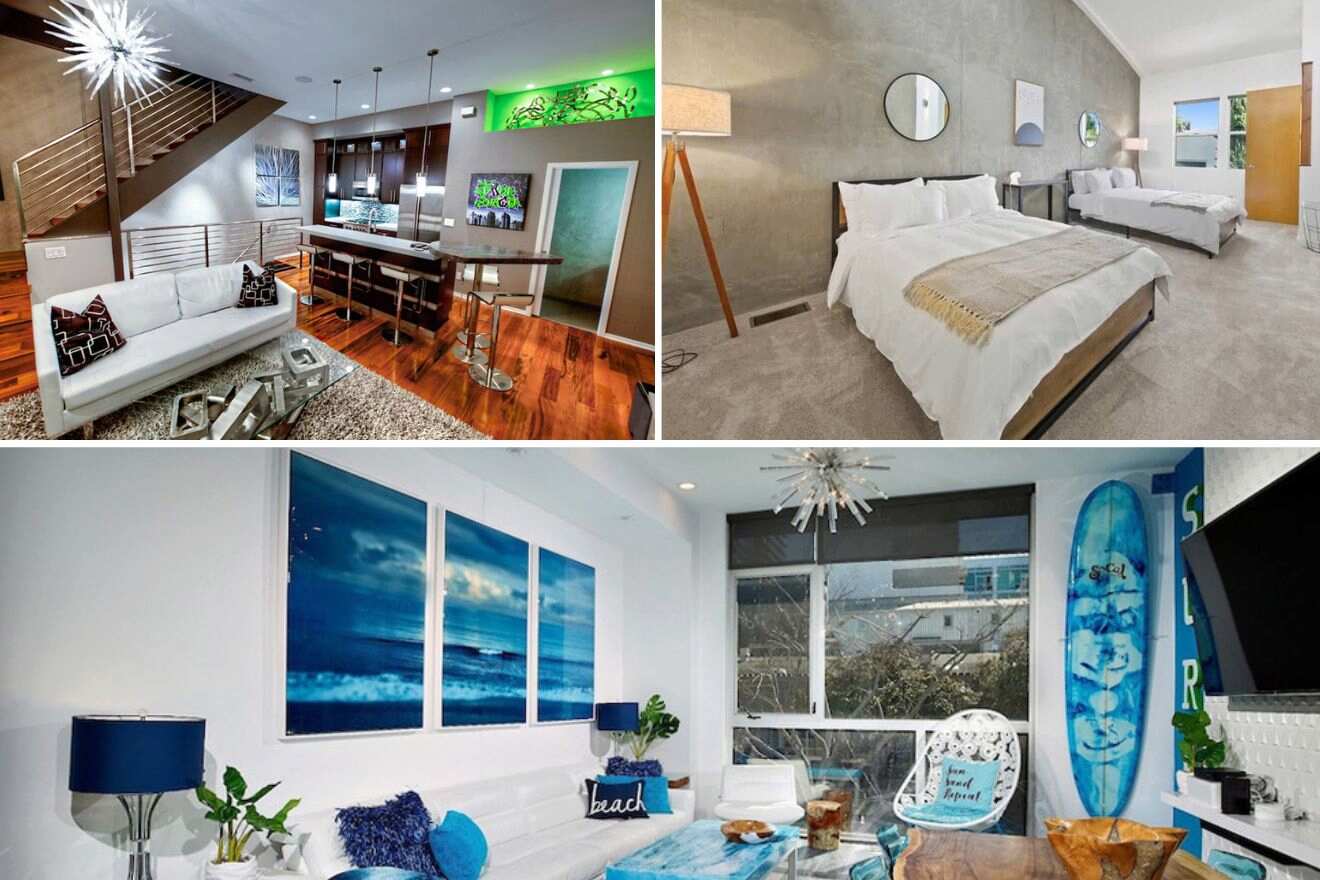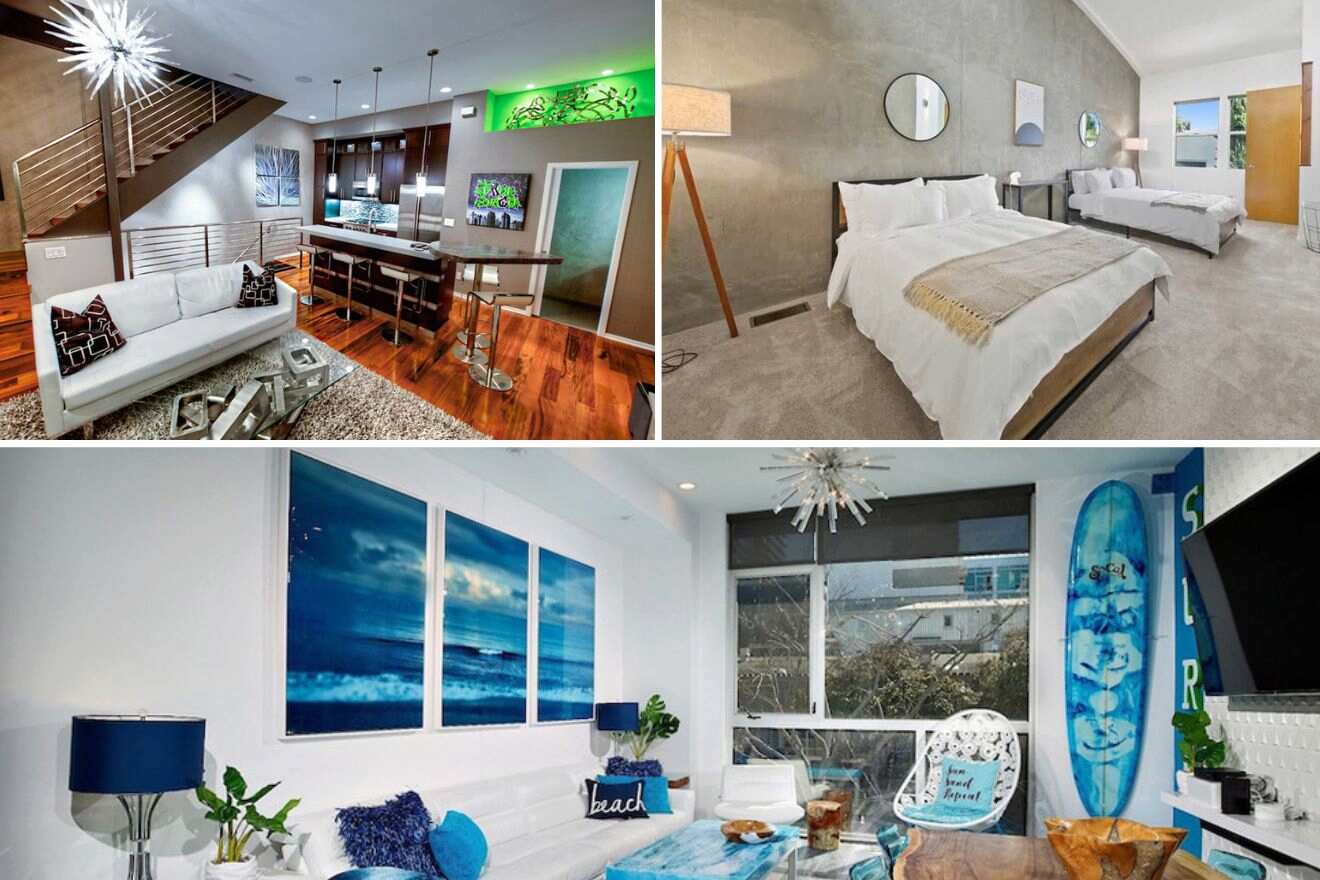 1. Modern Surf-Themed Home – Heart of Gaslamp
This house looks super cute, with its fun surf theme decor, blue and white all around! This accommodation is located in Gaslamp Quarter, San Diego, and comes with 4 bedrooms, 7 cozy beds, and 4 full bathrooms. Enough space for everyone! Something to keep in mind: the person booking the house must be at least 25 years old.
2. Spectacular Remodel
A fun option for those who love a unique stay, this house is between the East Village and Gaslamp, which makes it super convenient to explore both areas. The house comes with 2 bedrooms, one with a queen bed, and another one with a futon, plus an extra sofa bed in the living room, making it perfect for parties of 6! The house has 2 full bathrooms and 1 half bathroom.
3. New York Style Penthouse in the Heart of the City
OMG! Look at this stylish penthouse, it is modern and upscale! The penthouse has 2 bedrooms, 3 beds, 2 full bathrooms, and a half bathroom, and it can host 8 guests! One of the cool things about this accommodation is the little patio and the cute balcony! You can spend your evenings looking out at the world from your private balcony sipping on a glass of wine!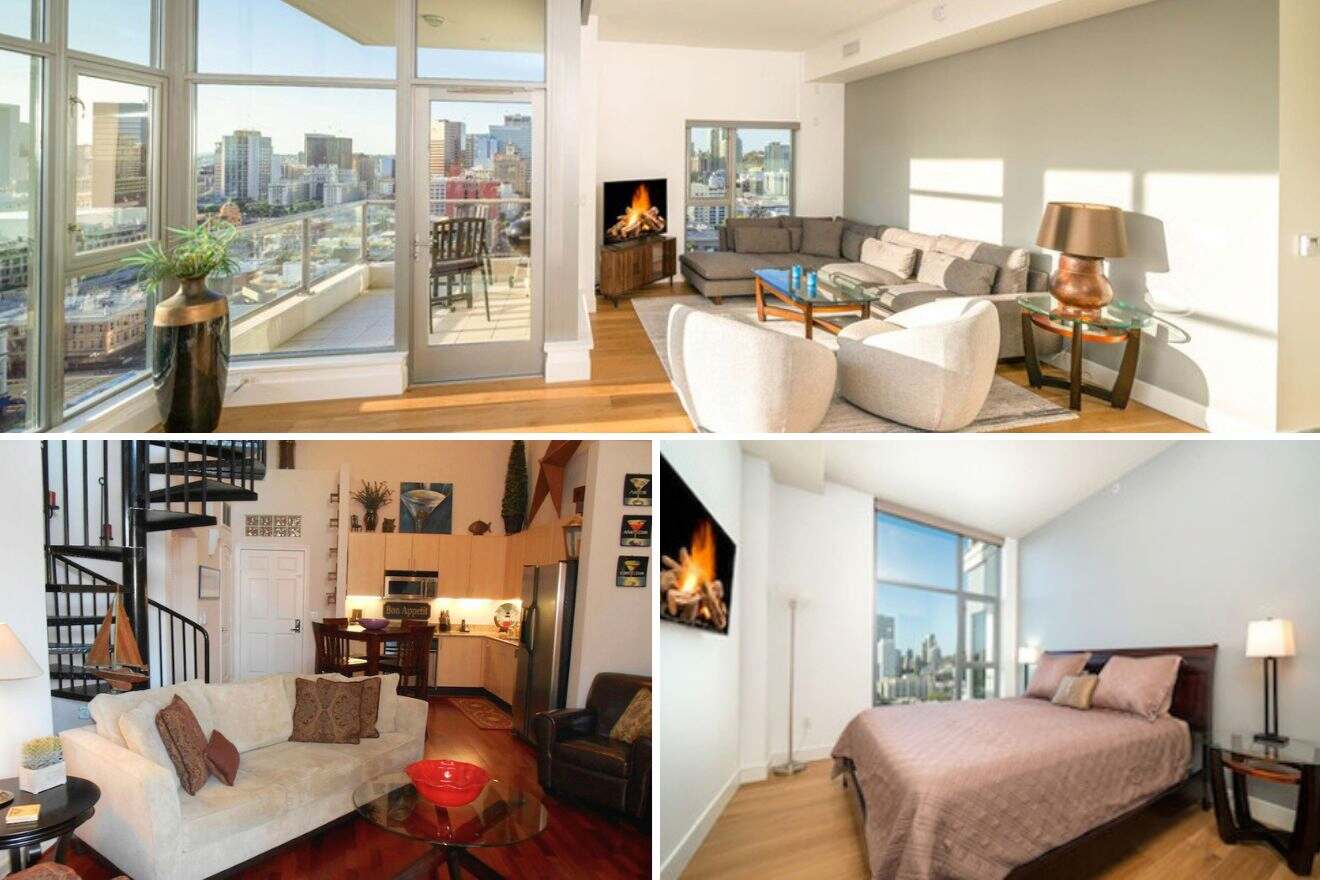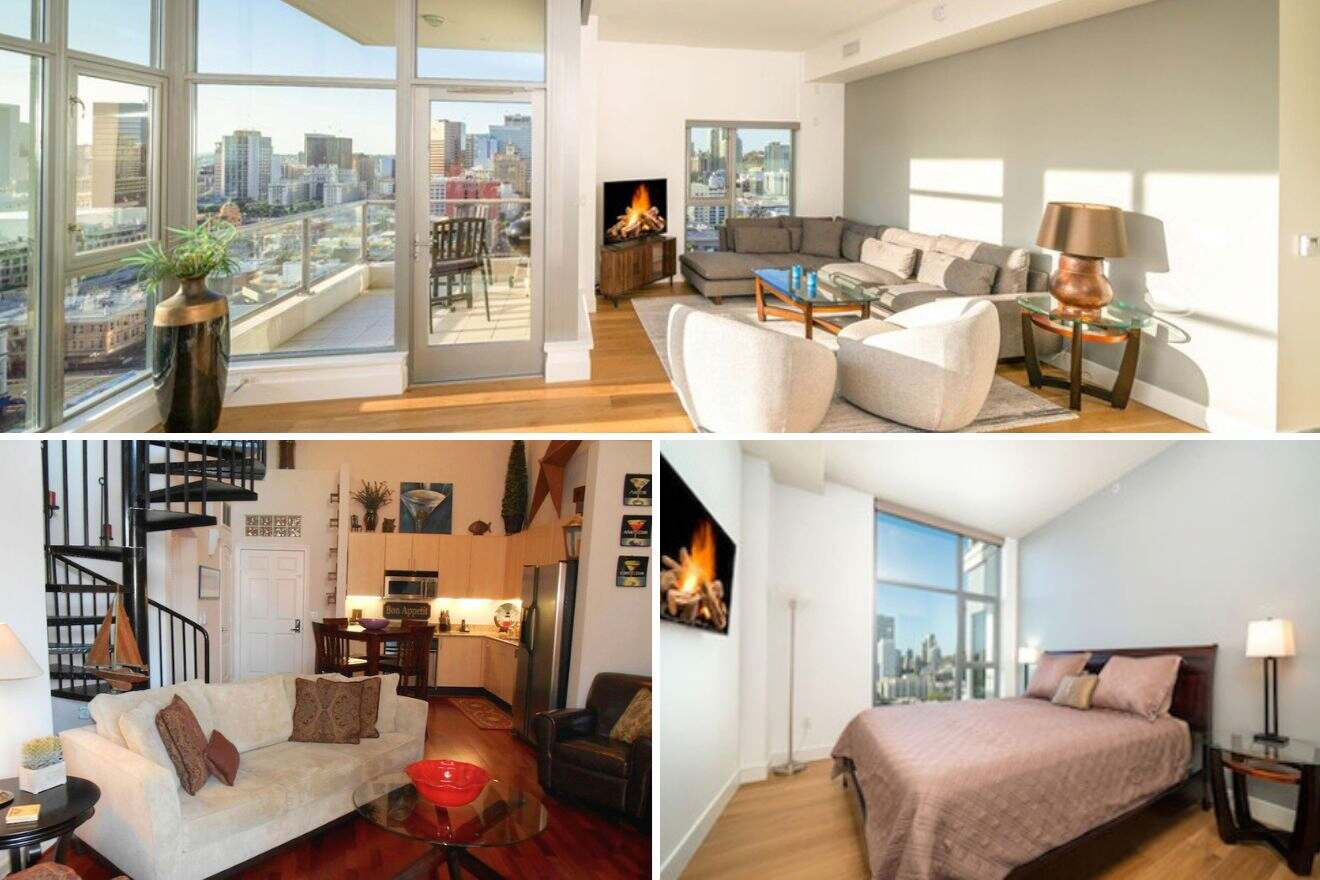 4. Truly Stunning Apartment With Breathtaking Ocean Views!
What a view! This accommodation has huge windows that oversee the city and the ocean! Truly stunning! It's a super spacious place with 2 bedrooms and 5 beds, and a maximum of 6 guests can stay here! There are also 2 full bathrooms, so no one has to wait in line! There's also a gorgeous little patio where you can enjoy your morning coffee with that incredible view!
5. Luxury 1 Bedroom With Loft & Deck
Aw, this condo has a super nice homey vibe! The accommodation only takes monthly reservations, which is perfect for long stays! It comes with 1 bedroom and 2 beds and accommodates a total of 4 guests. It's a lovely intimate space with high ceilings and a private balcony for you to chill on after a long day!
FAQs about best hotels in Gaslamp, San Diego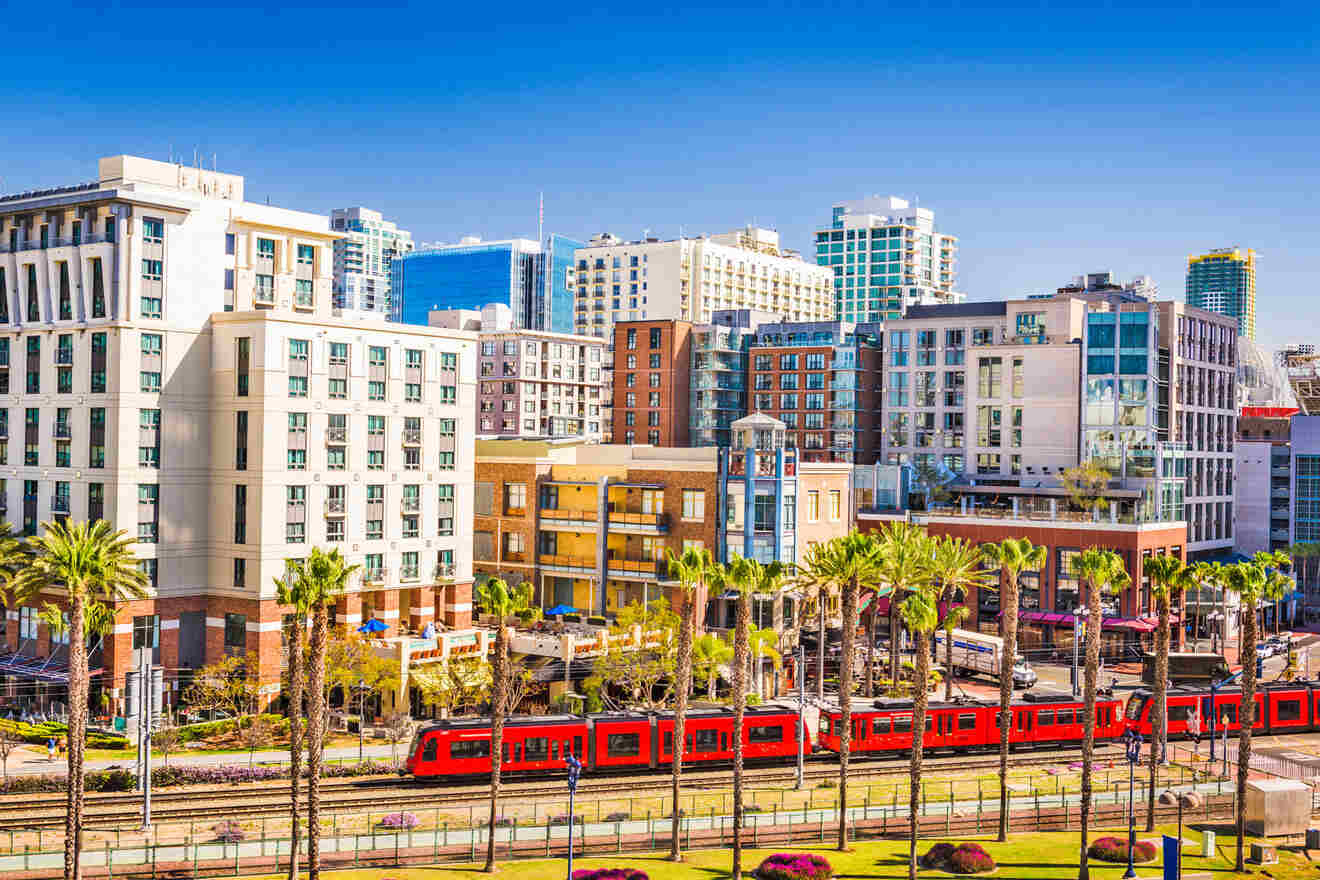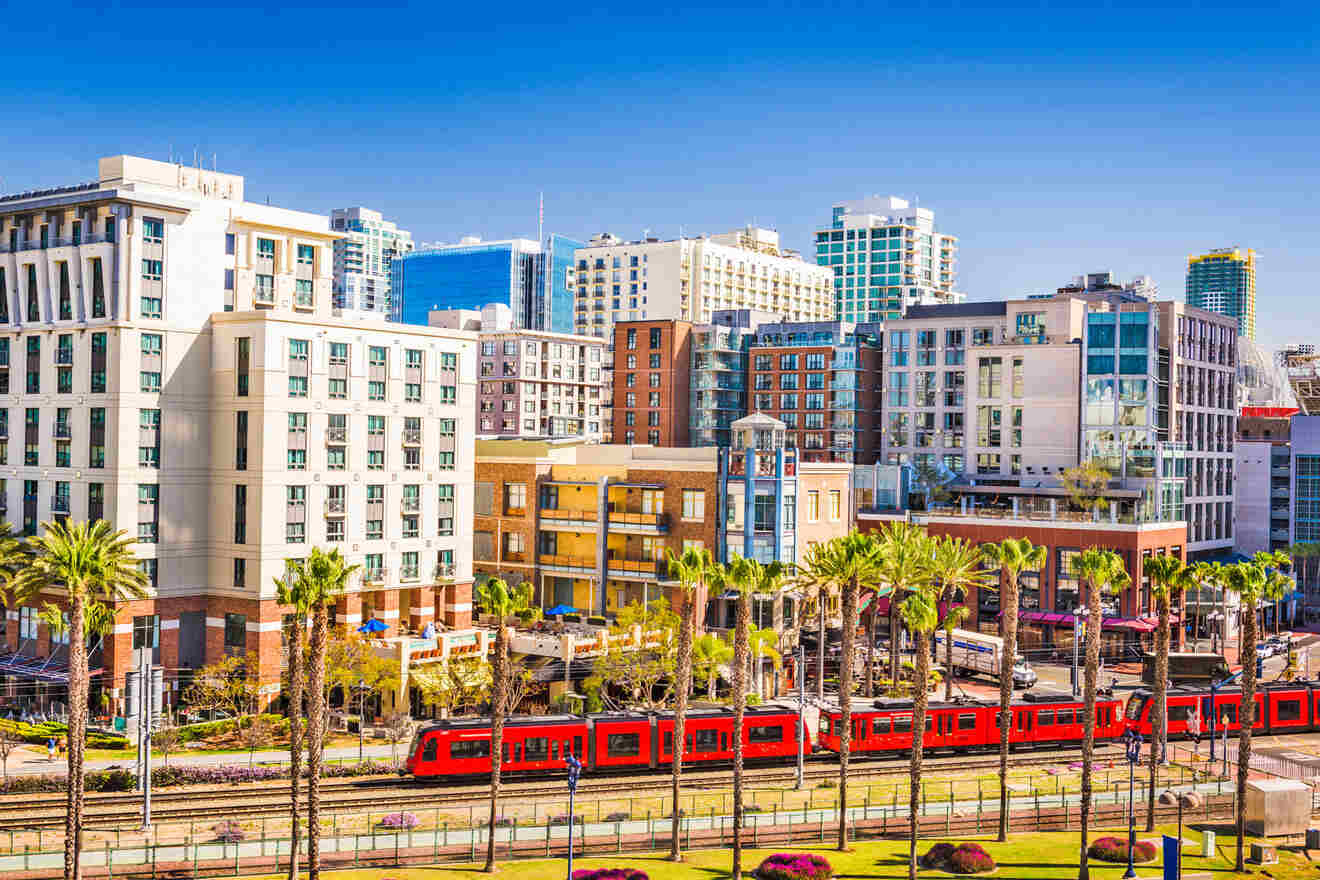 Conclusion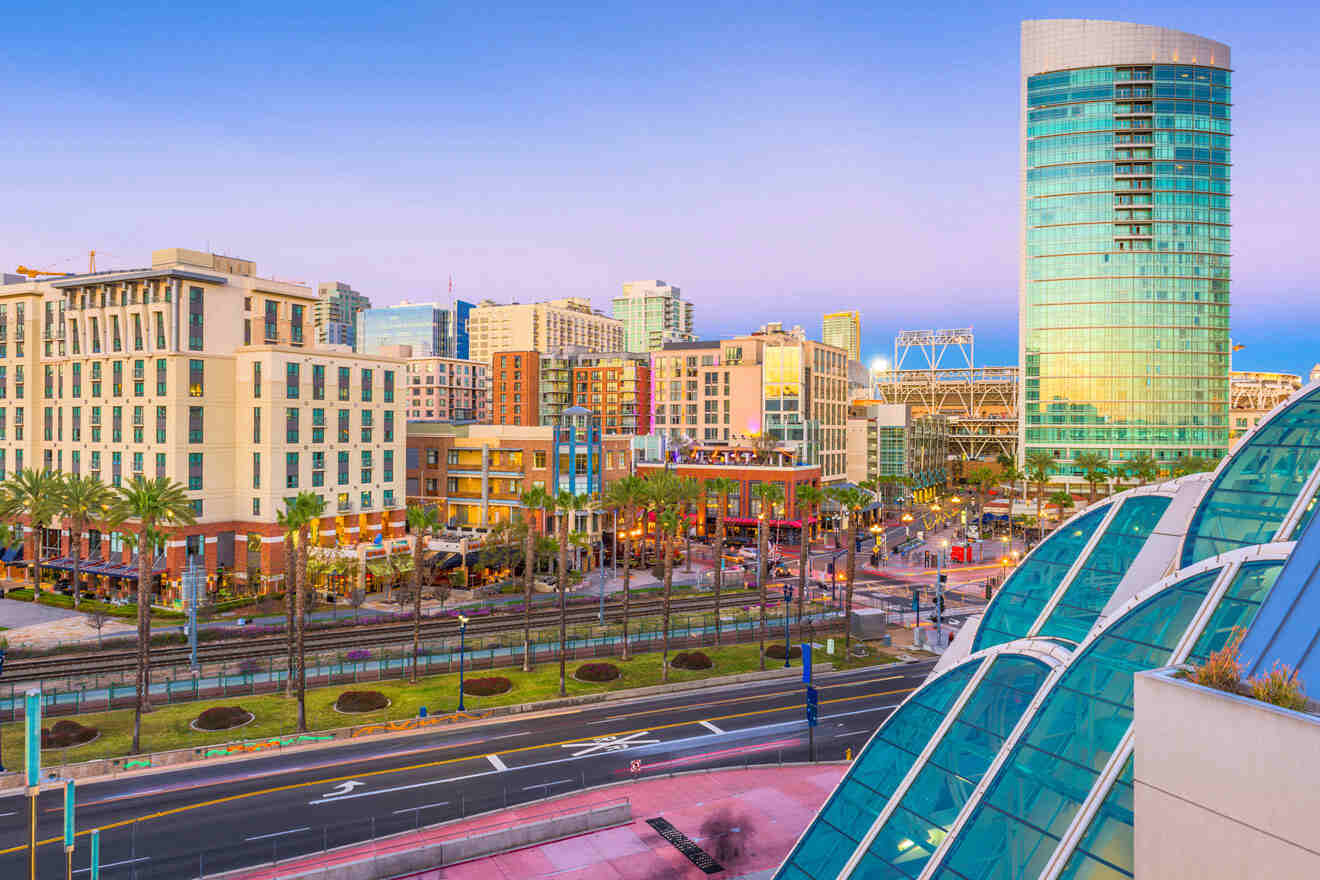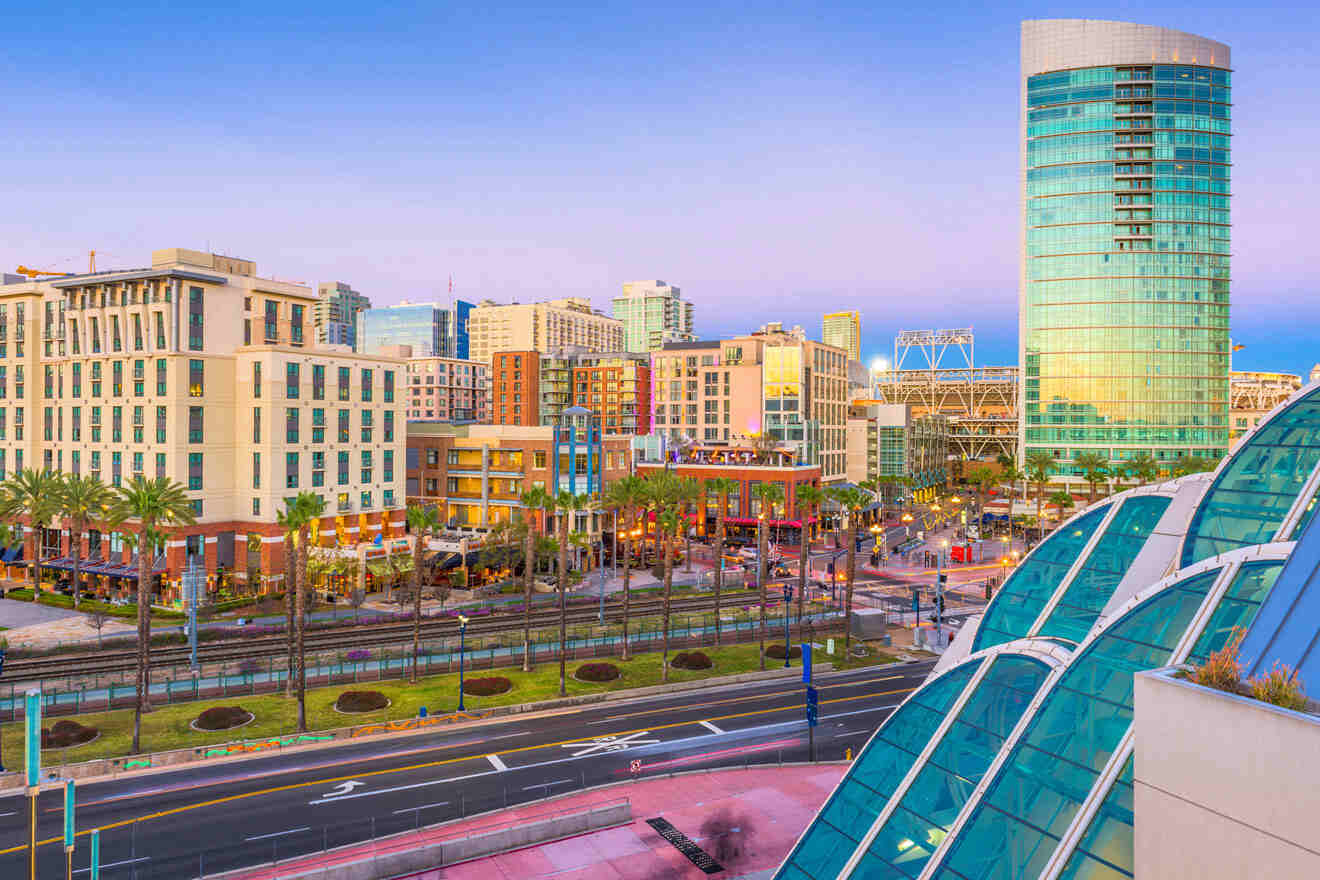 That's a wrap, lovely readers! Those were the best hotels in Gaslamp, San Diego, and a nice bonus of the best VRBOs in the area! As you can see, I've covered a wide range of options for all tastes and budgets so you're sure to love one of these awesome hotels in Gaslamp.
I love all of the hotels I featured in this post, but if you ask me which 2 are my absolute favorite San Diego Gaslamp hotels, I would say:
Go ahead and book your hotel room now before it gets booked up! Let me know which one it is in the comments! I love reading about your experiences!
Have the greatest time on your vacation,
Daniela
---
Pin it for later!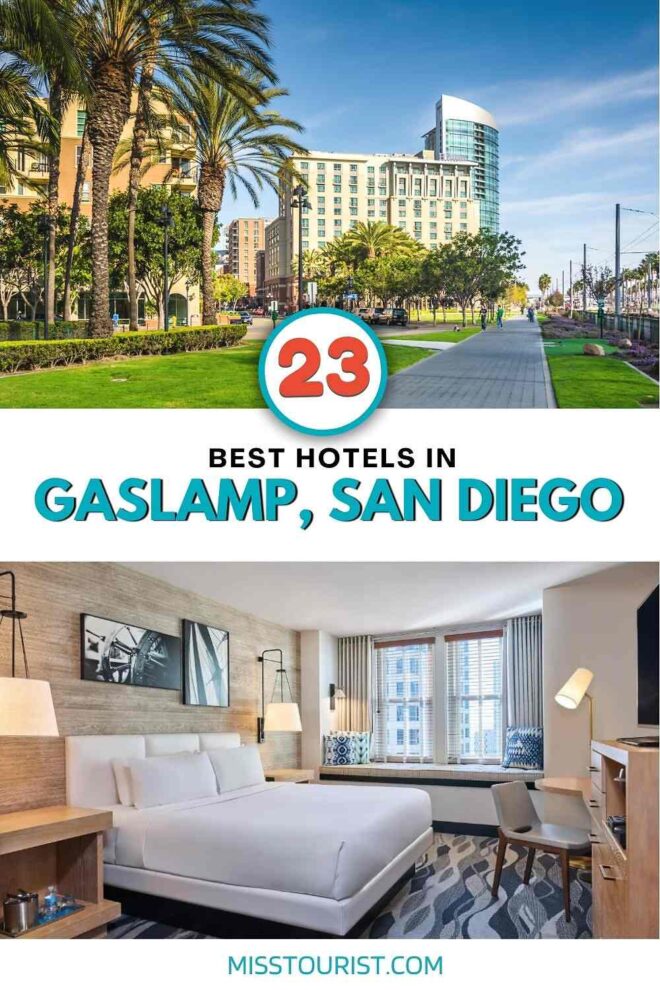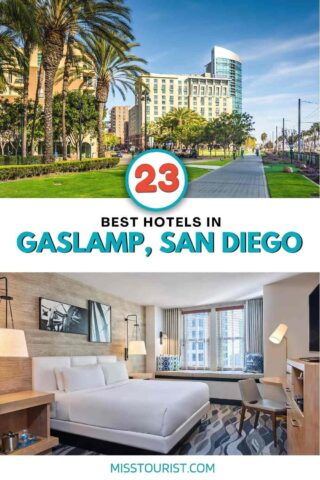 Pin it for later!