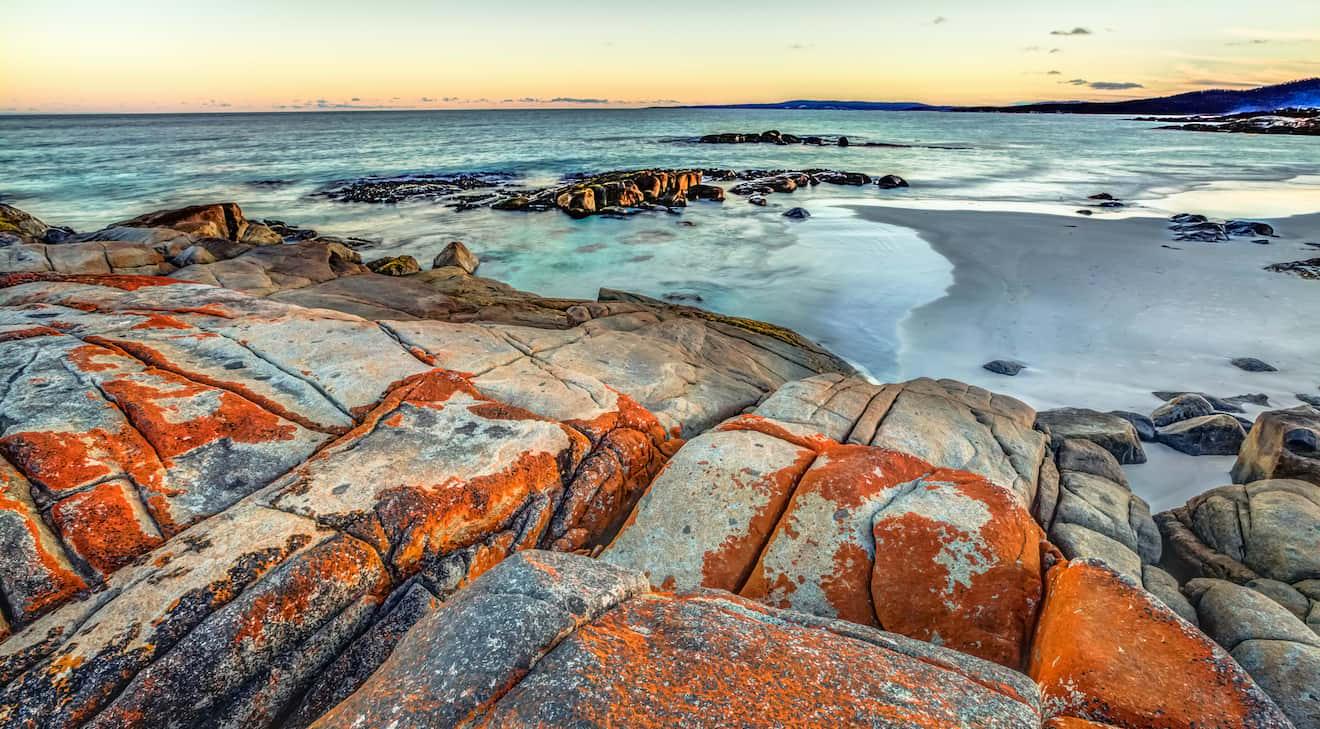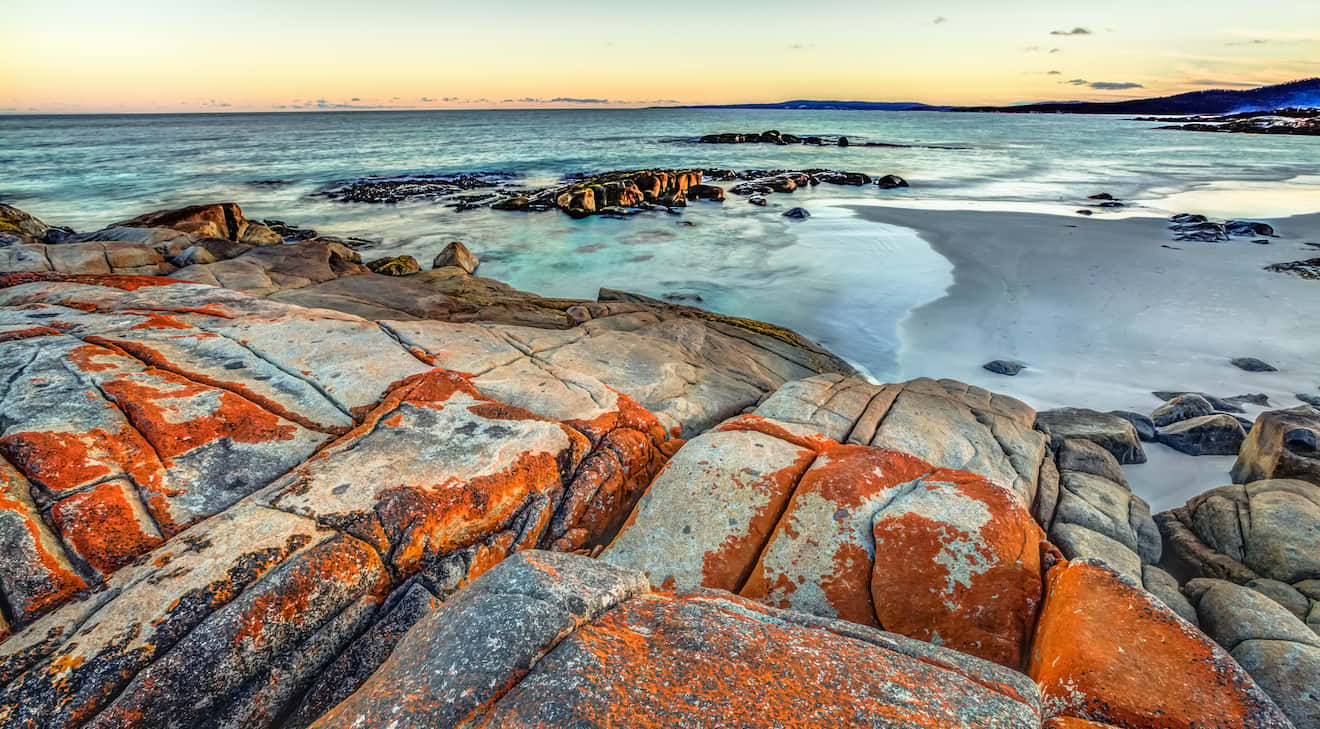 The Bay of Fires, in Tasmania, has recently seen a surge in popularity and is now often referred to as having some of Australia's best beaches (a big call to make).
Located on Tasmania's North East Coast, this stunning part of the coastline stretches 50km from Eddystone Point to Binalong Bay and is divided into 3 sections.
Although famous for its red, lichen-covered rocks which contrast the colours of the white sand, this isn't actually how the area got its name! This section of coast was actually first spotted by european settlers by sea when they saw multiple fires which had been lit by the local Aboriginal people. This led them to presume that the island was much more heavily populated than it actually was as well as giving it its name.
In this post I'm going to focus on the northern section of the Bay of Fires, before giving you a brief overview of the middle and southern sections a little later on.
If you've already visited Freycinet National Park, you may be surprised to find that the Bay of Fires doesn't actually have an abundance of walking trails around the area as you would have experienced in Freycinet. I believe this is mostly because the Bay of Fires is just that, a nearly continuous stretch of pristine beaches and beautiful turquoise coastal beaches.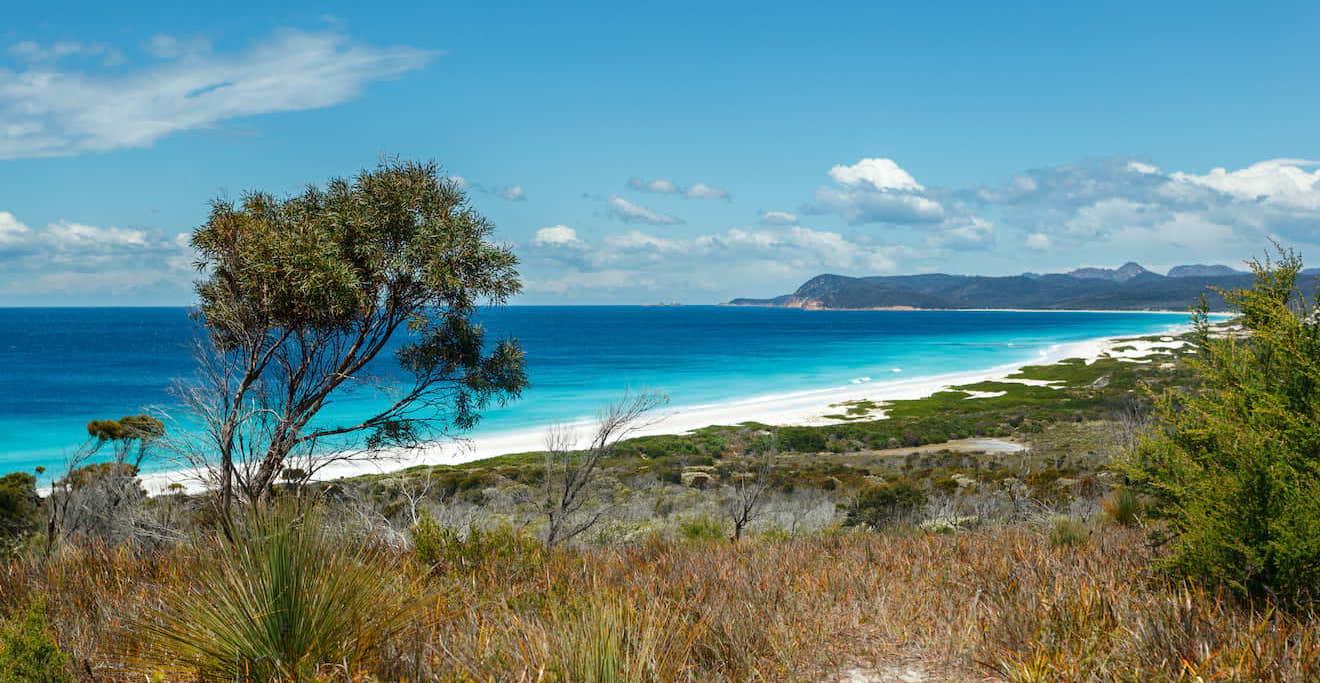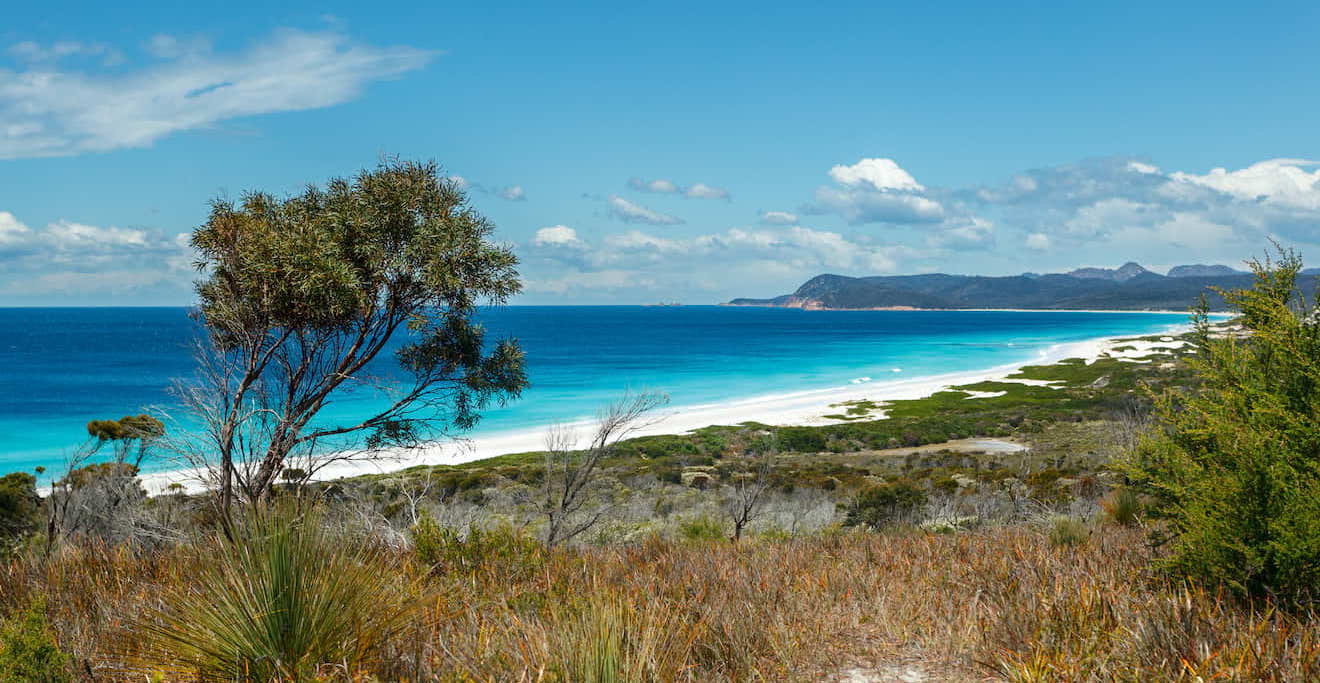 It's easy to enjoy a walk along a white sand beach as incredible as any of those found in the Bay of Fires, without a path to follow.
Walking the Bay of Fires gained popularity a few years ago when the 4 day Bay of Fires Lodge walk was created and has since been cited as one of Australia's greatest walks!
Keep reading for a day by day breakdown of the Bay of Fires Walk, along with all the practical information you need to thoroughly enjoy your trip.
After that, I will give you my recommendations for how to extend your Tasmania trip down the coast with where to stay and explore in the southern section of the Bay of Fires.
If you're on a roll, continue exploring the other top things to do in Tasmania or head straight to Cradle Mountain for a totally different conservation area.
Now, let's Go!
The 4 Day Bay of Fires Walk Lodge Walk
This incredible trip will walk you through a corner of Tasmania that few are lucky enough to experience. Four days of beach walks, relaxation and adventure await you along the isolated, pristine beaches of the Bay of Fires.
Staying at two exclusive sites along the way, this Lodge Walk is the only way to truly experience the natural beauty of this place in absolute luxury.
With an intimate group of no more than 10 people, immerse yourself in this fully inclusive, guided walk with gourmet local food and drink, with award-winning accommodation. Tours are running from October to May.
LENGTH: 28Km
TIME: 4 days
STARTING POINT: Entally Lodge to take a shuttle to Boulder Point.
FINISHING POINT: Ansons Bay for pick up back to Entally Lodge.
Day 1: Mt William National Park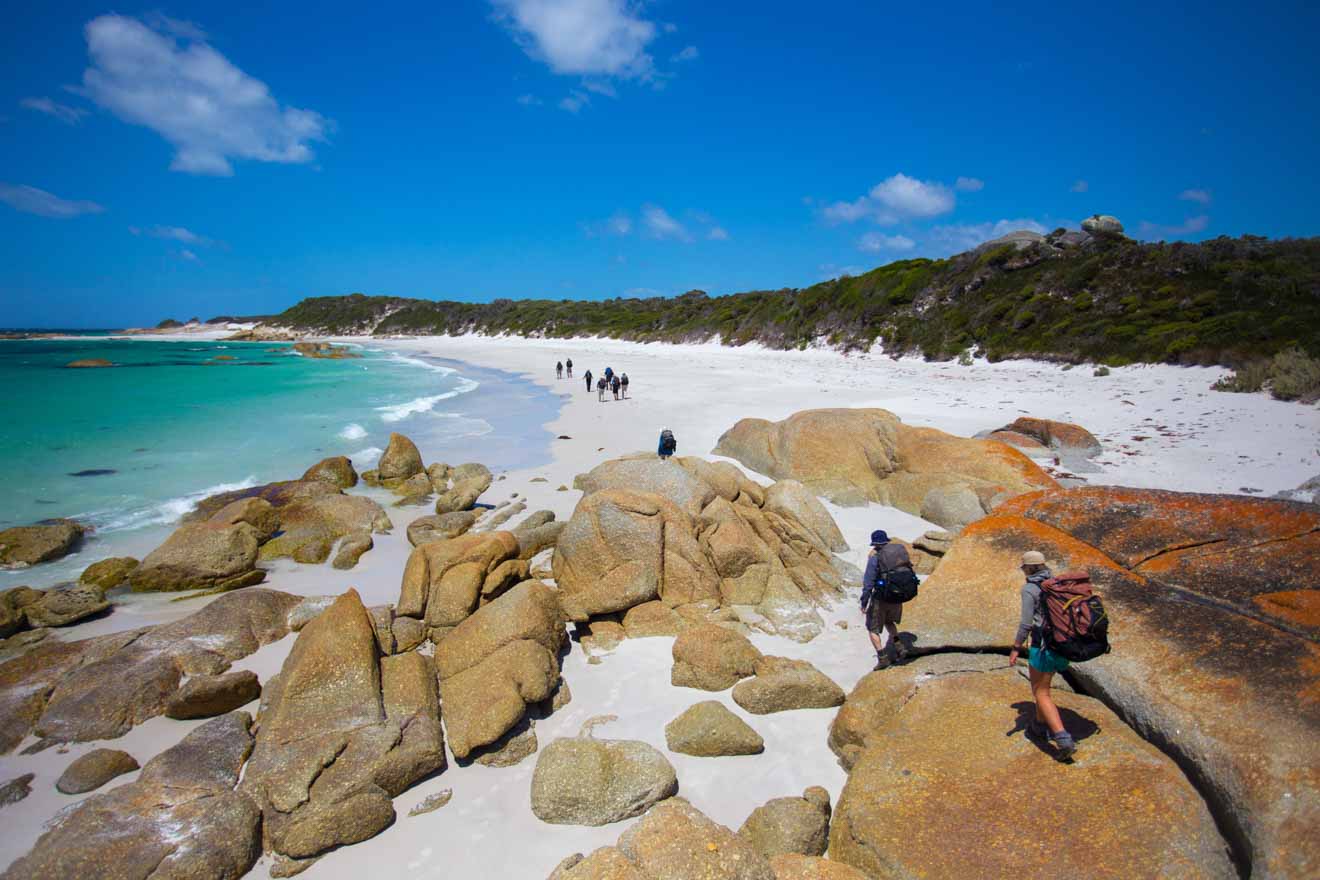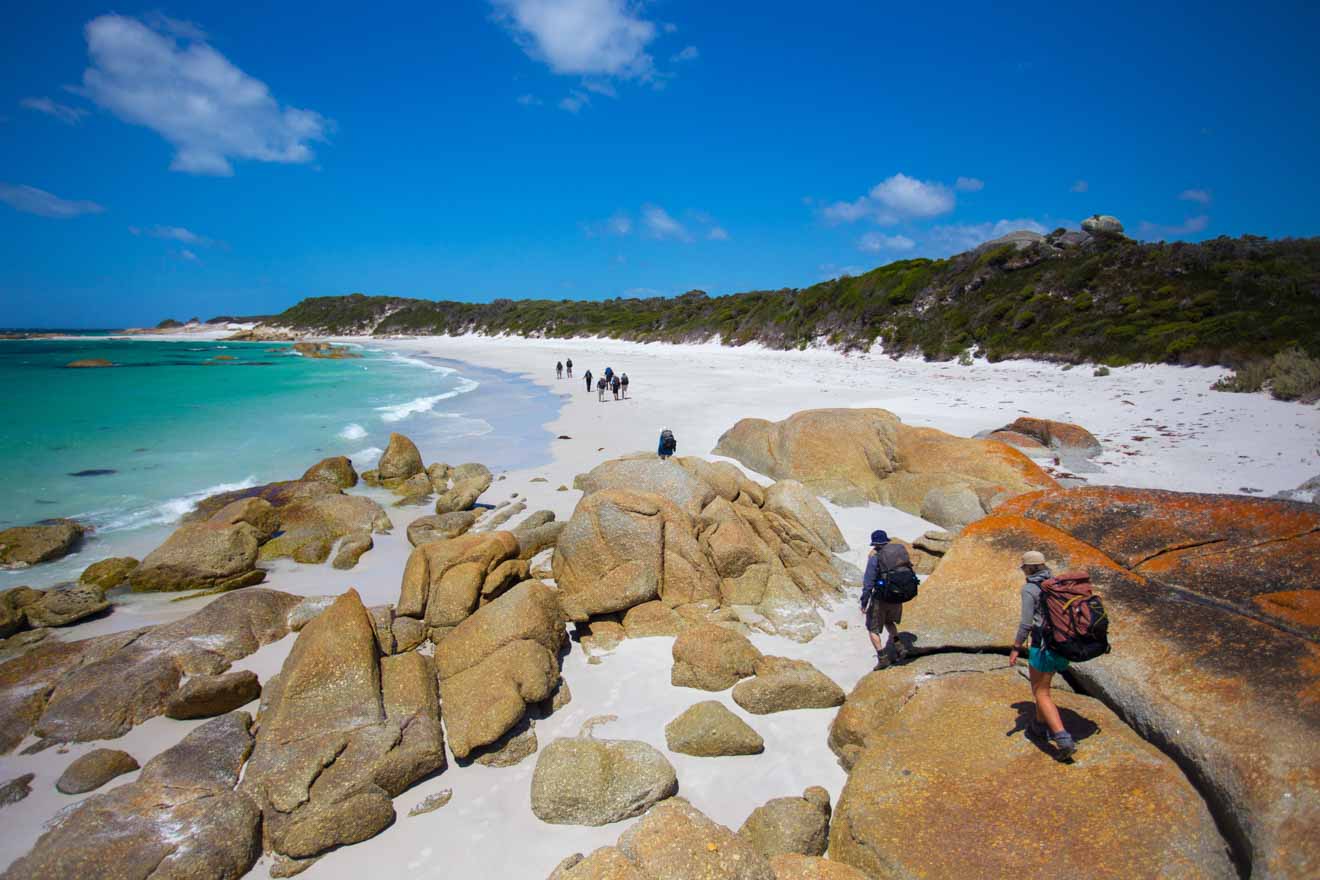 After a thorough gear check at Entally Lodge, the group will take a coach ride to Boulder Point, through the amazing tin mining town of Derby and the idyllic scenery of Scottsdale, the starting point of your walk.
Heading off down the beach you will start to find your pace, as you get used to the feeling of your feet slightly dipping into the squeaky white sand. (Yes, I really mean squeaky!)
Today you are exploring Mt William National Park, one of the many spectacular protected areas along the Tasmanian Coastline.
Keep an eye out for native Kangaroos, this is where you are most likely to see the larger marsupials in the state!
After around 4 hours, you will head deep into the heart of the sand dunes to your heaven for the night, Forester Beach Camp.
Don't be fooled by the simple name, this camp is anything but basic! Get ready to relax with a glass of Tasmanian wine on the deck of your beautiful, semi-permanent tent, set amongst the dunes whilst your dinner is prepared for you!
LENGTH: 9KM
TIME: 4 Hours
STARTING POINT: Boulder Point, Mt William National Park
FINISHING POINT: Forester Beach Camp
ACCOMMODATION: Forester Beach Camp
Day 2: Eddystone Point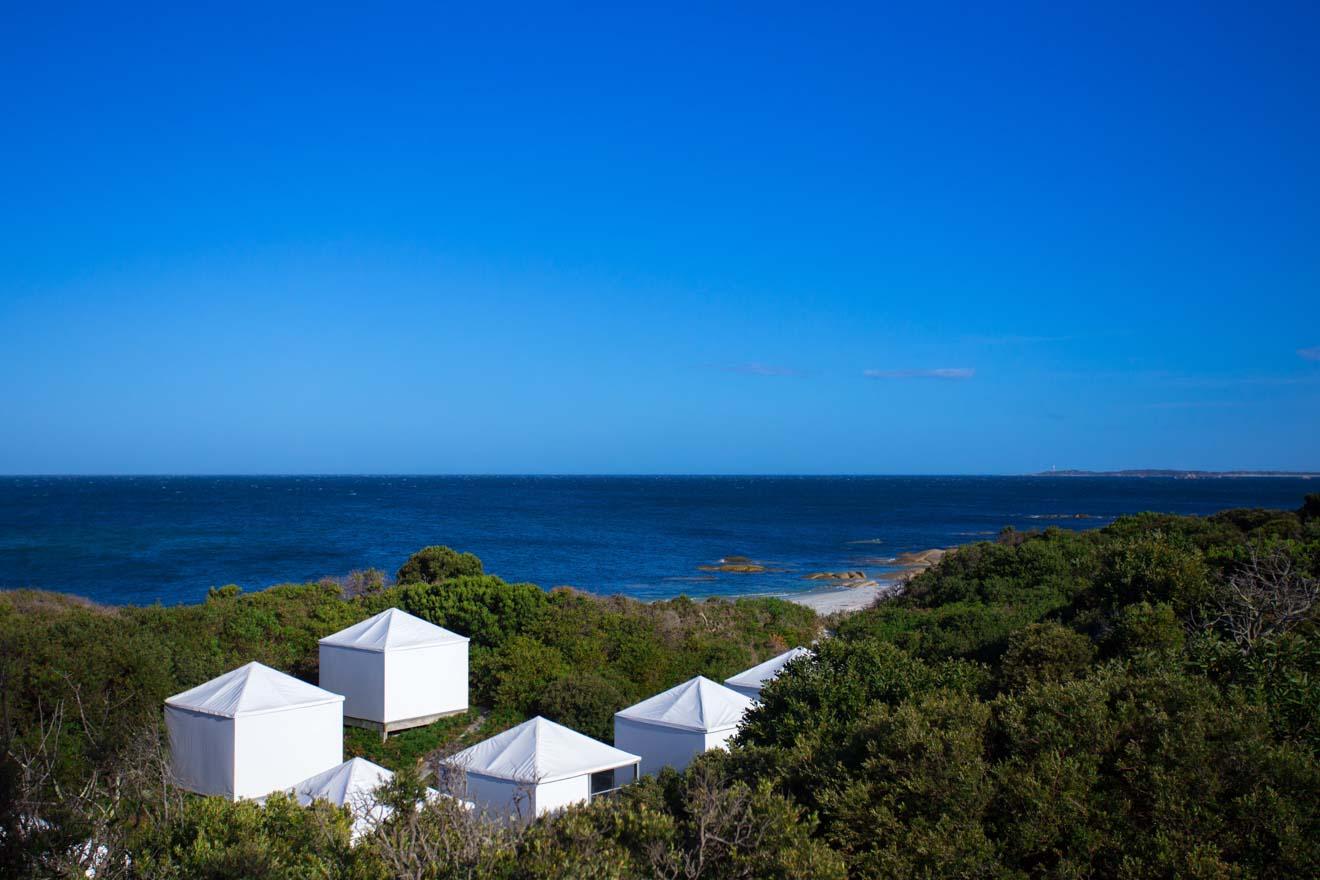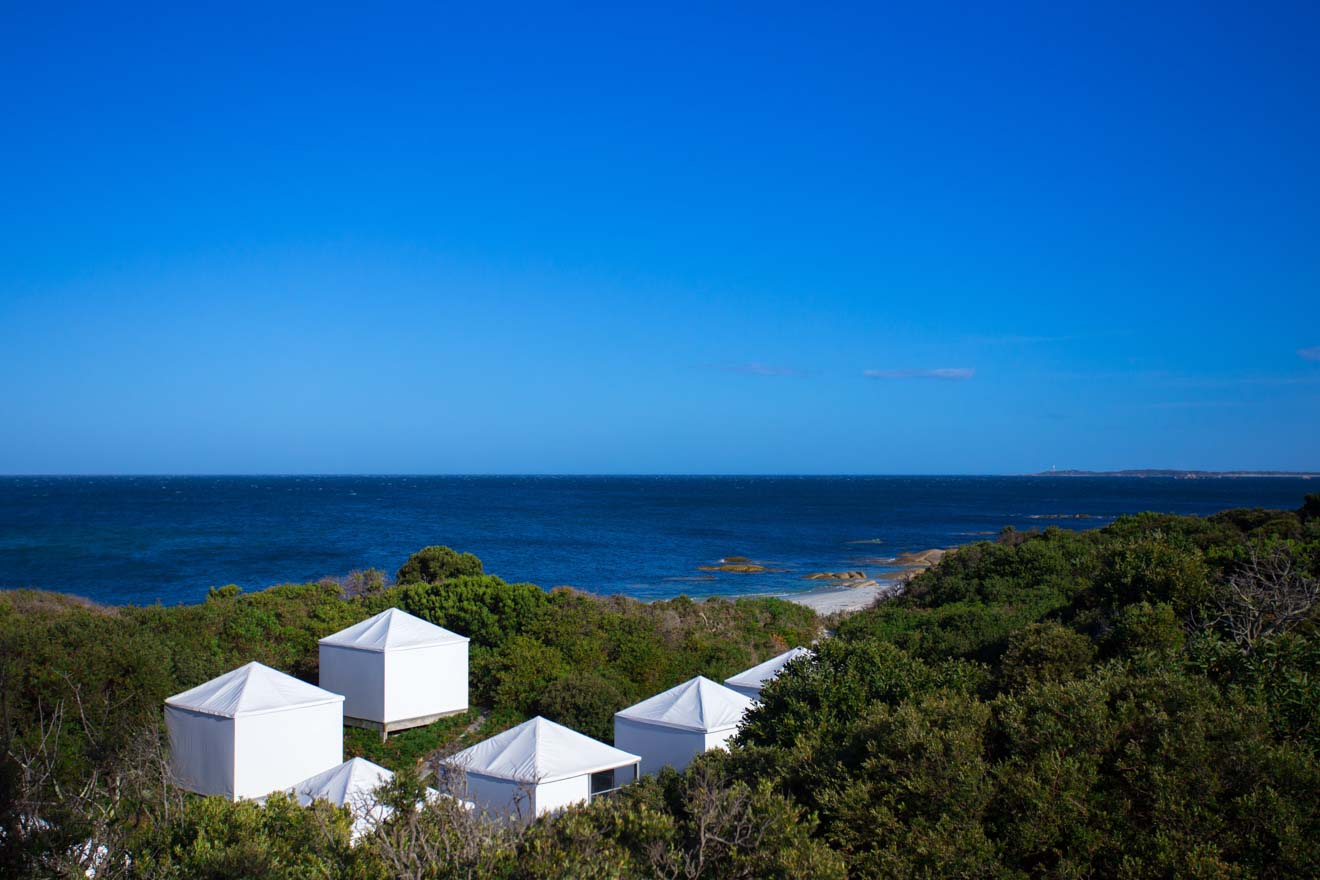 Now that you have warmed up, day two will be your biggest day of outdoor adventure. Your morning will start with a delicious breakfast, before your knowledgeable guides lead you to experience the high ridges of sand dunes, as well as help you explore the famous red lichen-covered boulders as you walk south along the Bay of Fires, Tasmania.
Along the way, you will hear stories of the area's historic past including aboriginal tales, visiting explorers and how it got its name. Spoiler, it's not to do with the colour of the rocks!
Stop to learn about and explore the Eddystone Point Lighthouse, before enjoying lunch on a nearby sandy beach.
Before you know it, you will have reached your destination and home for the next two nights, the exclusive Bay of Fires Lodge in time for afternoon tea!
Spend your afternoon relaxing after a long day of walking by booking a spa treatment, taking a dip in the sea, or settling into their gorgeous library!
LENGTH: 15km
TIME: 7 Hours
STARTING POINT: Forester Beach Camp
FINISHING POINT: Bay of Fires Lodge
ACCOMMODATION: Bay of Fires Lodge
Day 3: Kayak the Ansons River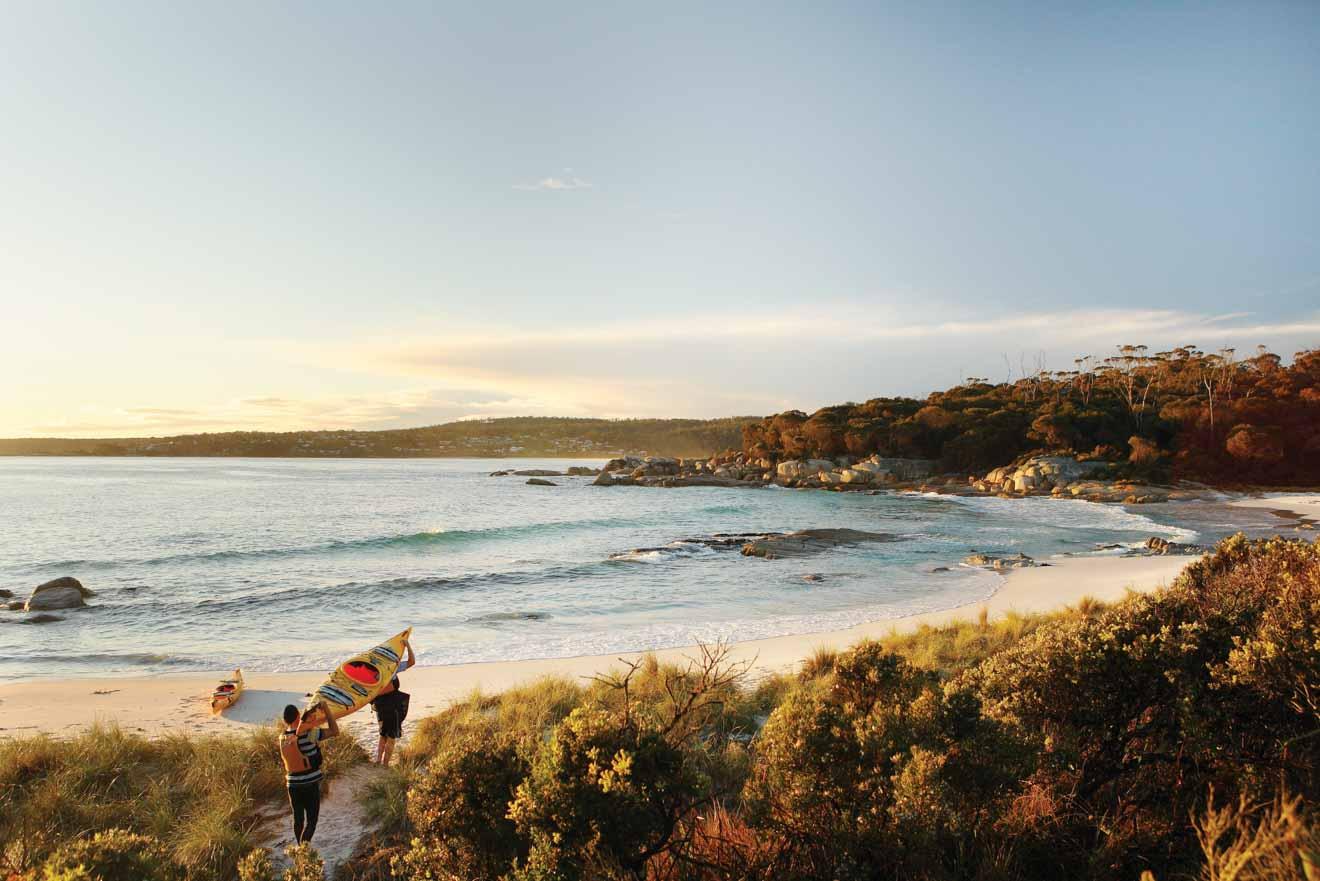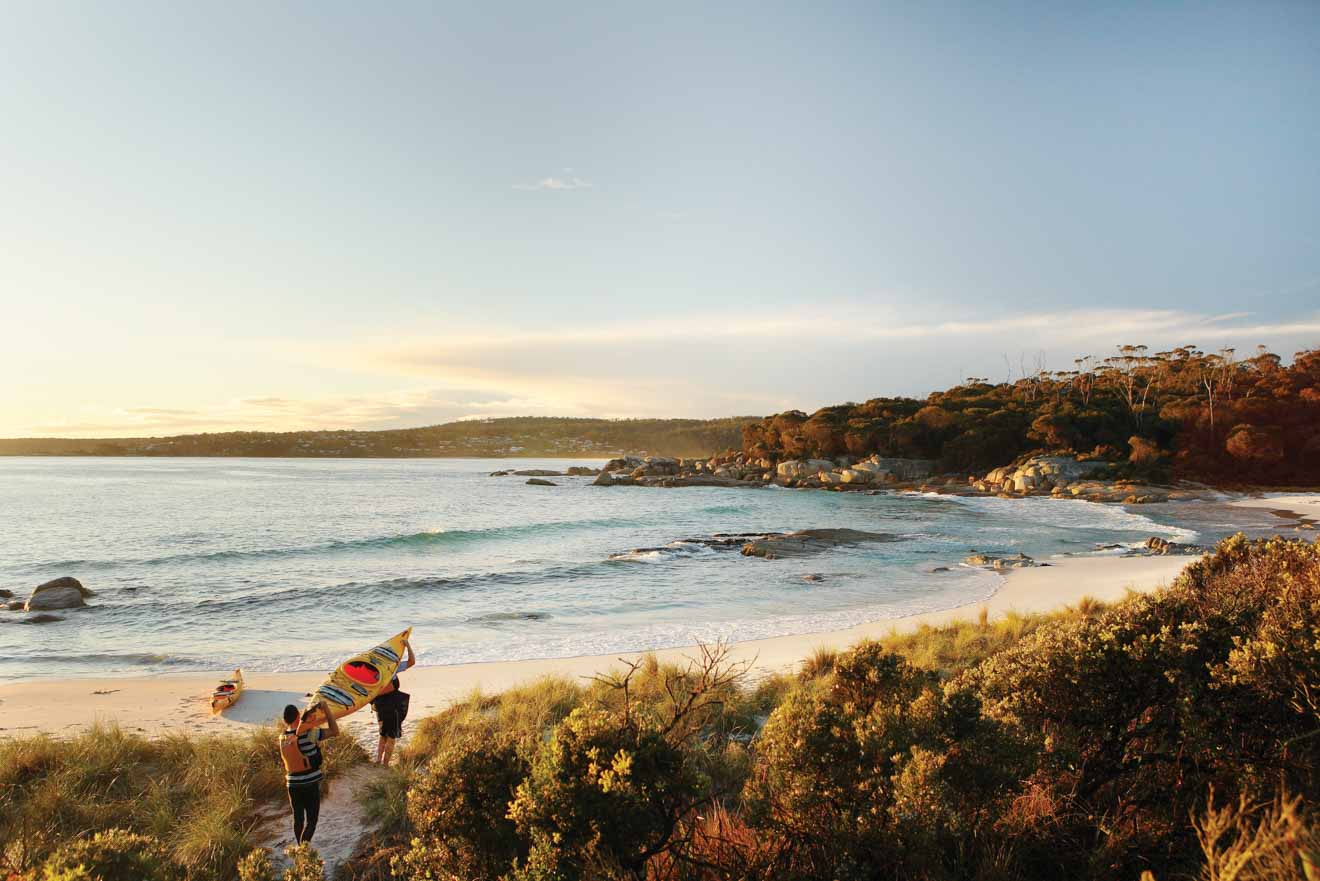 Today is YOUR day!
If you feel like an adventure, join others for a kayaking journey down on the Ansons River and across Ansons Bay. Ansons Bay is home to many of the region's local birds so keep an eye on the sky and the water's edge as you paddle across the river, before returning by foot across the sand dunes.
You can also relax in solitude by enjoying the Bay of Fires Lodge itself. As it's the only building within 20km and sitting high above the coast, the exclusive Bay of Fires Lodge offers incredible, unbroken views over the surrounding white sand beaches and dense national park.
TIP: If you're planning on treating yourself to a luxurious soak in their outdoor tub, today is a great time to book as many of your fellow walkers will be out for the day.
Grab a rod and go fishing at the beach or take a snorkel and a mask for a dip in the water for the ultimate day of relaxation in one of the top luxury destinations in Tasmania.
LENGTH: N/A
ACCOMMODATION: Bay of Fires Lodge
Day 4: Say Goodbye to the Bay of Fires Lodge Before You Return Back to the Real World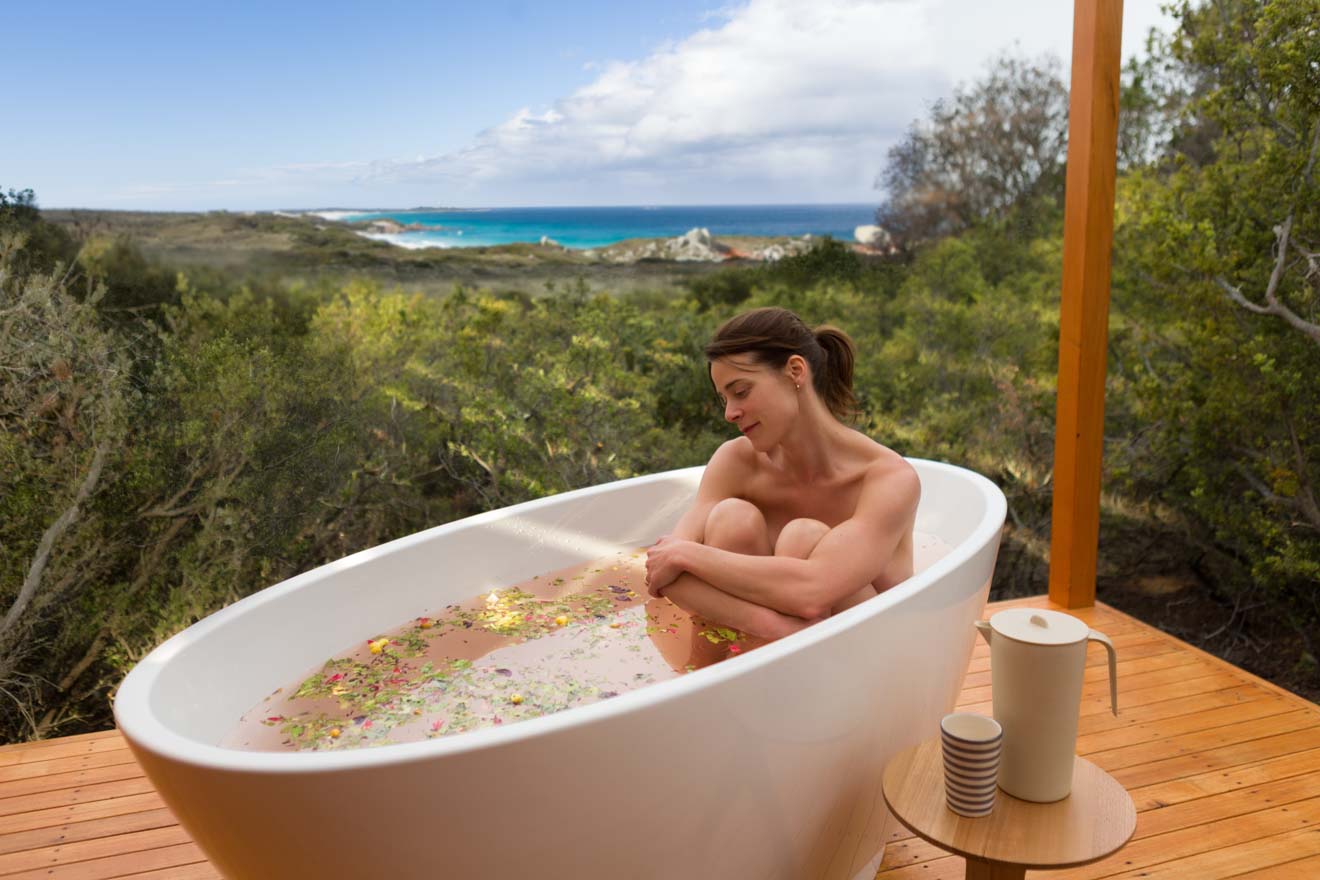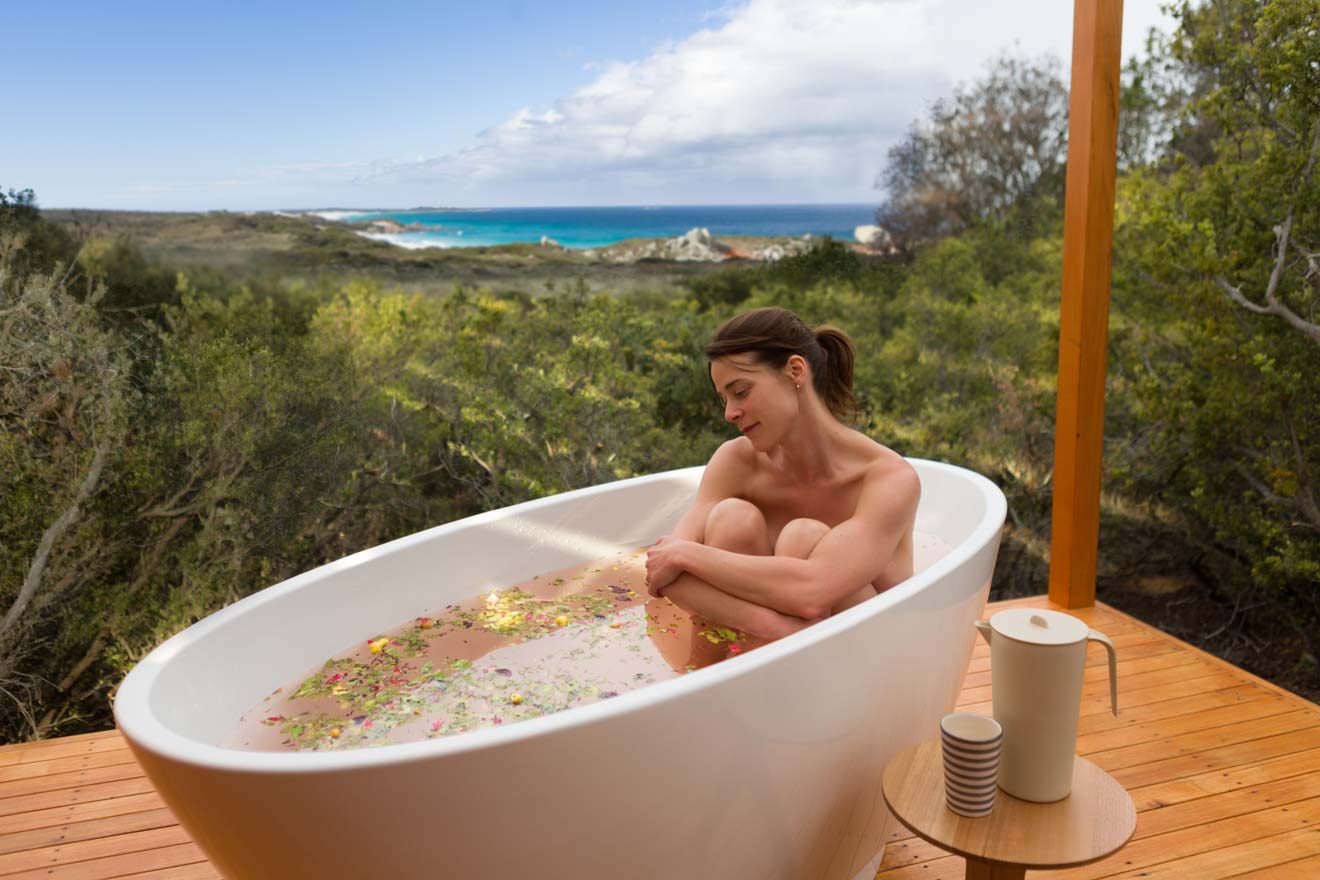 Spend your last morning enjoying the sites of the Bay of Fires Lodge by taking a small walk or swim after breakfast before you pack up and embark on your final hour of the trip.
During the walk to the pickup point, you will wind your way along a unique coastal forest track where you will enjoy lunch amongst the gum trees, to end a magical four days.
On arrival at Entally Lodge, you will be able to share a glass of that fine Tasmanian wine with your new friends and reminisce on the memories you just made for life.
If returning to Launceston, a shuttle service will collect you here and drop you at either Launceston CBD or the airport.
LENGTH: 4km
TIME: 1 hour
STARTING POINT: Bay of Fires Lodge
FINISHING POINT: Entally Lodge
| | |
| --- | --- |
| 🤩 Range of activities: | Average |
| 🚶🏽‍♂️Distance: | 28 km |
| 📅 How many days: | 4 |
| 💵 Avg tour price: | from $1,500 per person |
| ☀️ Best time to go: | December and March |
Information about the Bay of Fires Lodge Walk
Getting to the Bay of Fires Walk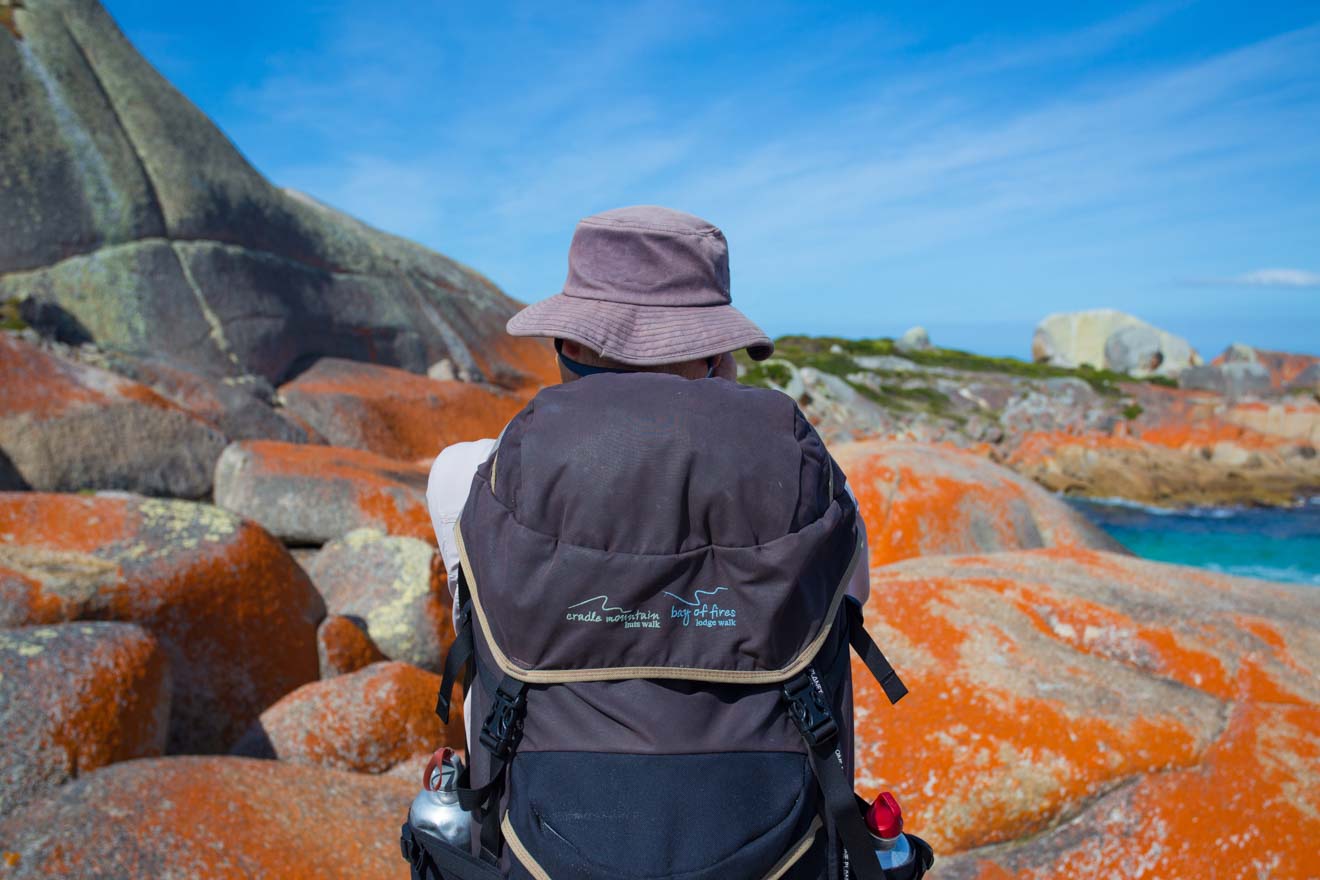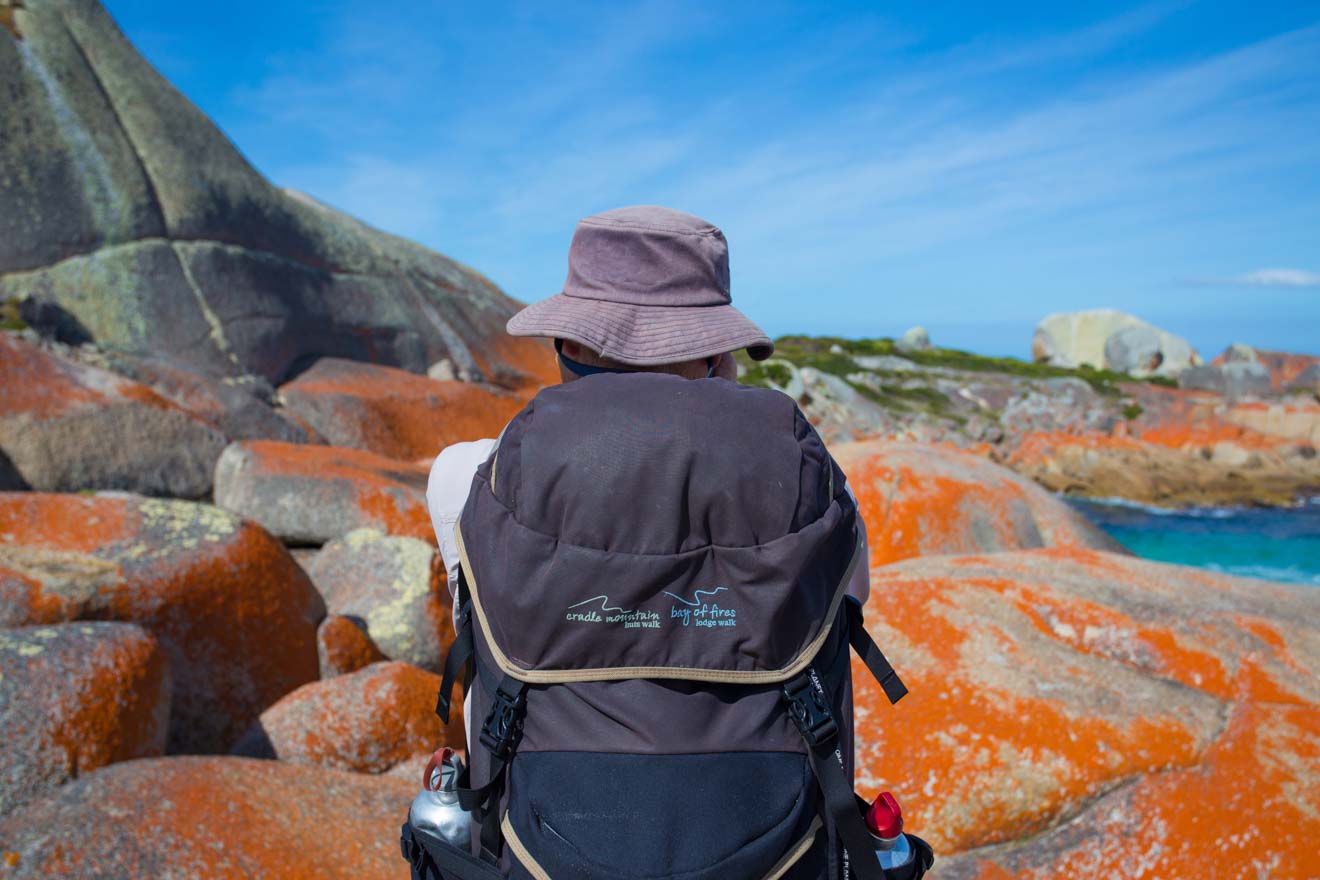 Transfers to and from the Bay of Fires Lodge walk are included in the tour. The meeting point for the first day is Entally Lodge just outside of Launceston, Tasmania. Transfers from The Sebel Launceston or Quamby Homestead are available upon request.
How Much Does the Bay of Fires Lodge Walk Cost?
The price varies depending on the season but starts from $2,395 per person. Prices are highest between December and March when the weather is generally the best but departures run from October to May.
Do I need to be fit or experienced to walk the Bay of Fires?
Anyone of average fitness is more than capable of completing the Bay of Fires Lodge Walk.
You will be required to carry your own pack, which generally weighs between 7.5-9.5kg, however, the terrain is mainly flat with only a few tough sections which only add to the experience and your sense of accomplishment.
NOTE: Participants must be over 12 years old and anyone over 69 years must have a doctors approval.
What Do I Need to Bring for the Lodge Walk?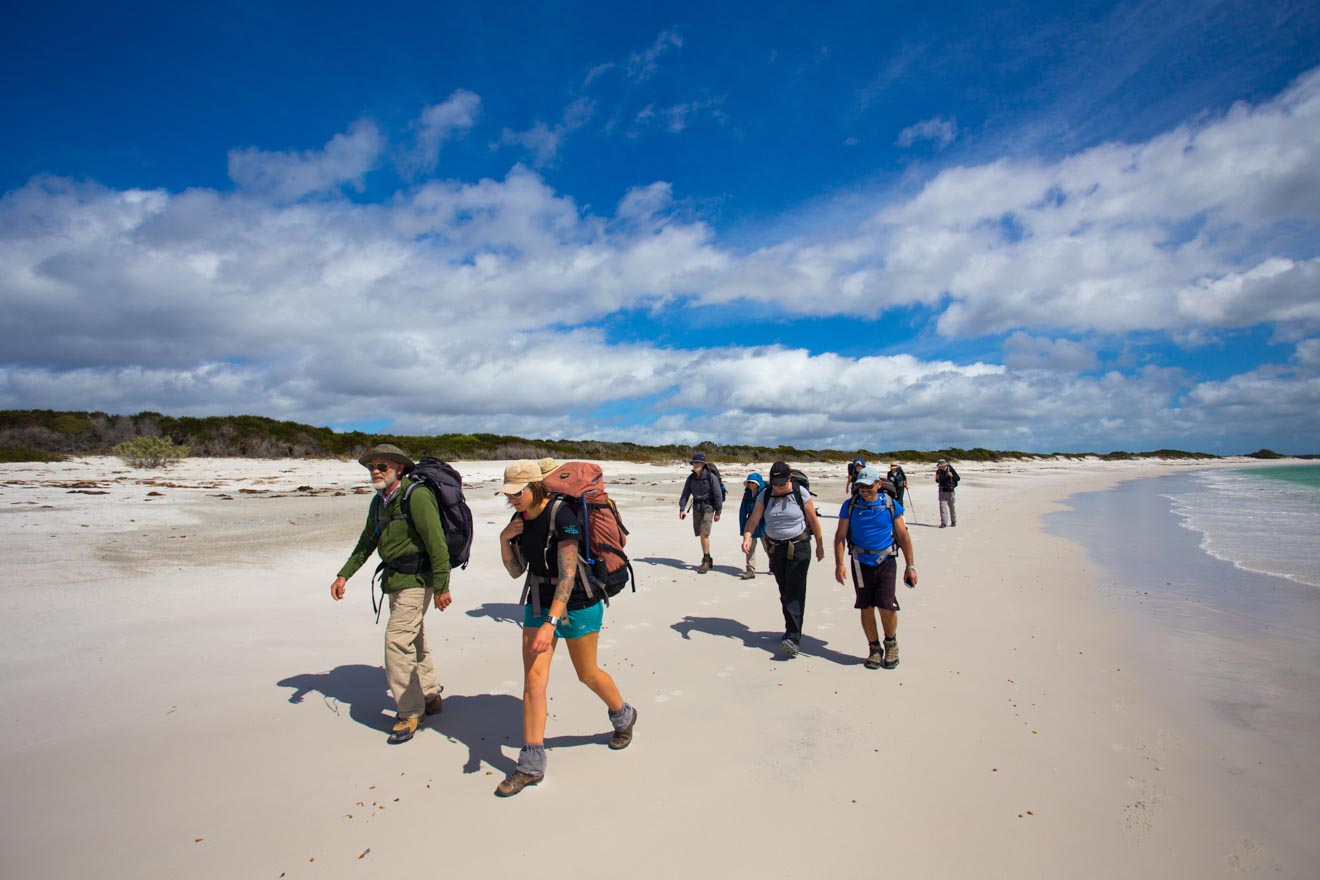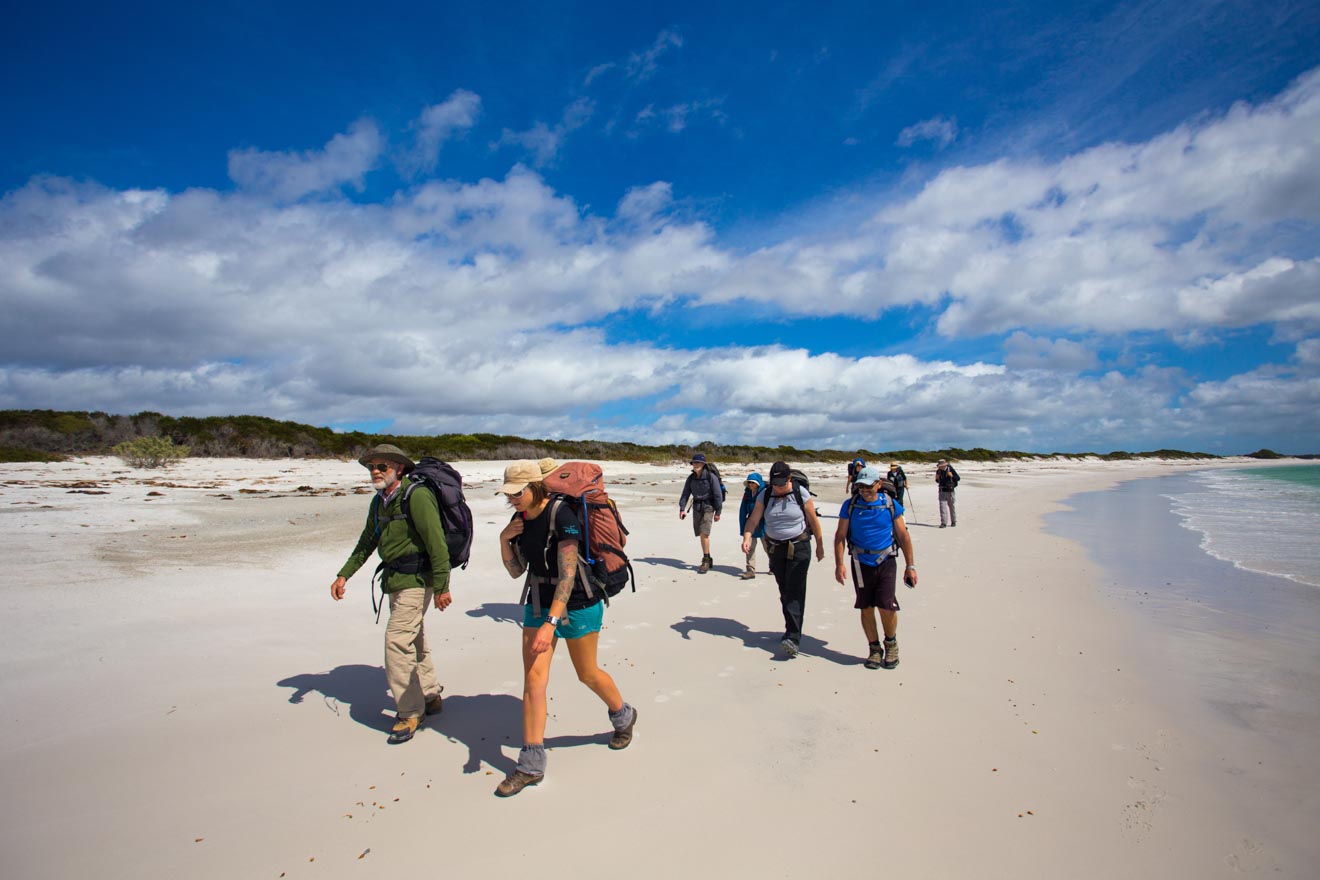 A full checklist for packing for your trip will be provided when booking and checked upon arrival, however, here are my recommended essential items.
NOTE: A 50L hiking pack and a waterproof jacket are provided for free rental when participating in the tour. I have also included my recommendations for these should you wish to purchase your own.
Why should I join a guided walk?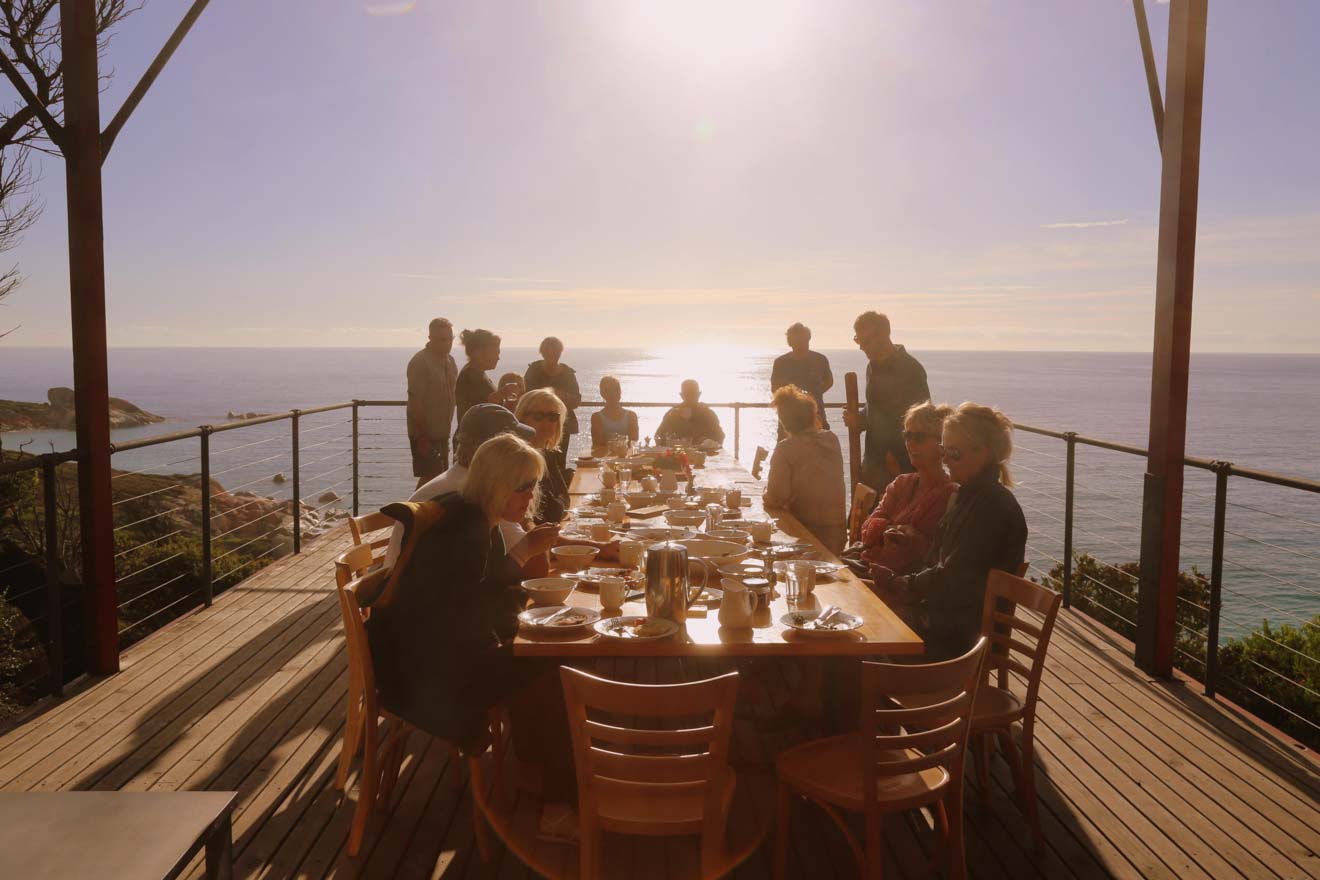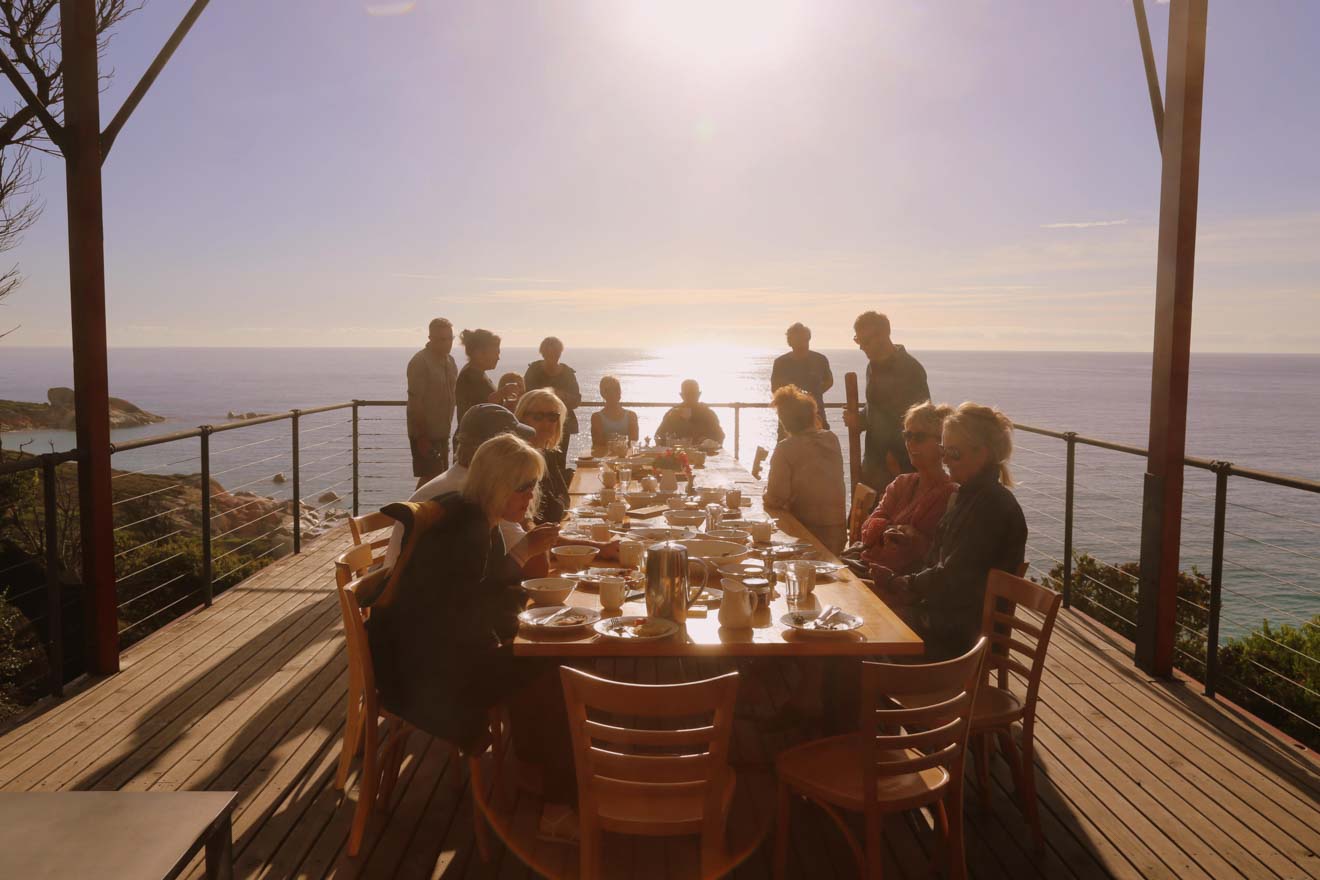 Due to the limited accommodation in the northern section of the Bay of Fires, joining a guided Bay of Fires Lodge Walk is really your only option if you wish to truly immerse yourself in the pristine natural beauty found here. Both the Forester Beach Camp and Bay of Fires lodges are unable to be booked privately.
Aside from this, guided walks mean that everything will be organised for you and you can simply focus on enjoying this incredible experience! What's better than a stress-free adventure? Maybe some fantastic Tasmanian wine offered at these exclusive resorts.
Finally, having access to an experienced guide at all times is invaluable. Not only will they help you with any support you may need during the trip, but they will provide you with a wealth of information and interesting facts about the area, it's history and the wildlife that inhabits it.
Practical Information about the Bay of Fires: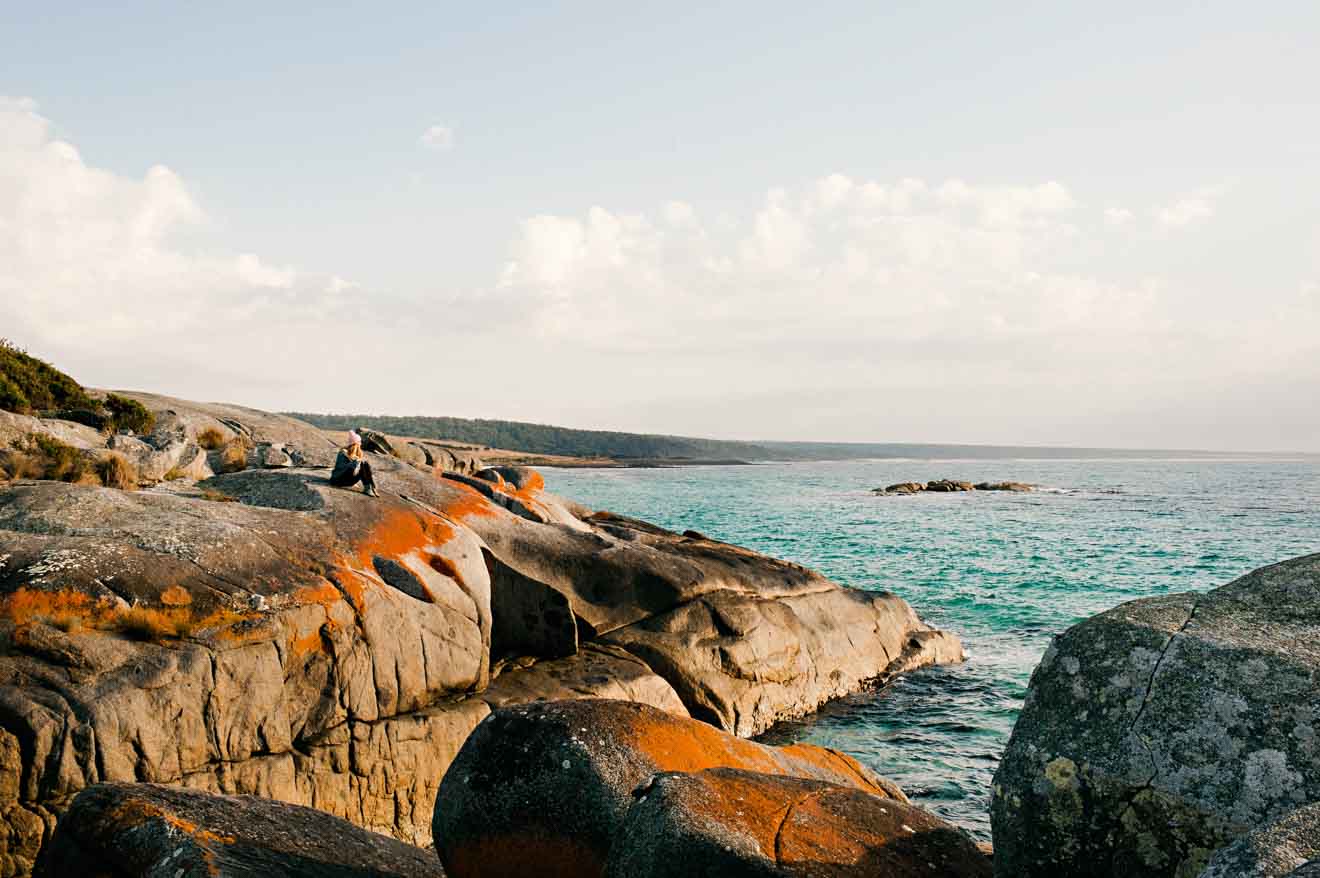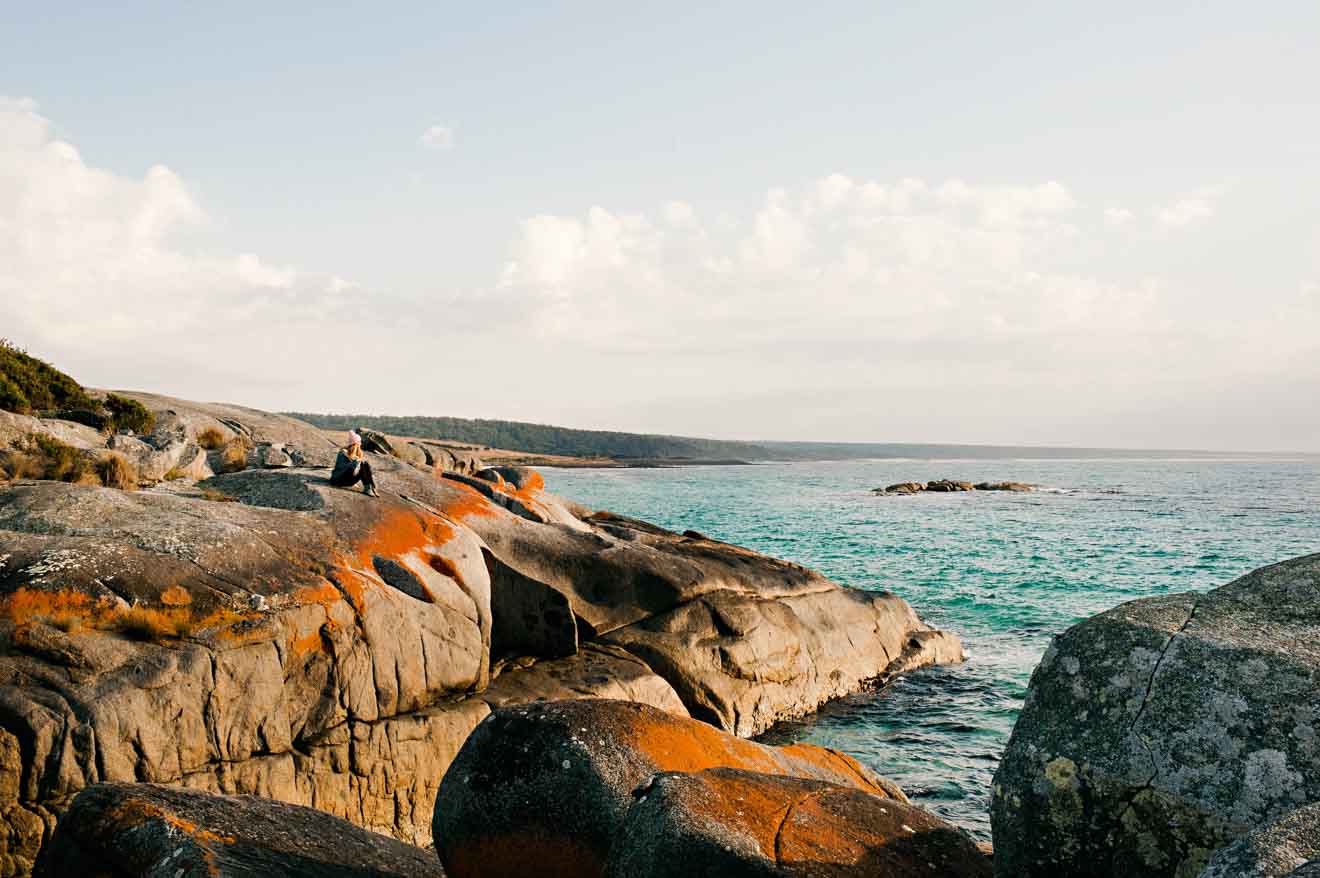 For those of you who choose not to take the lodge walk tour, or anyone who's left wanting more, there are still many ways to explore.
The most accessible areas for solo exploration in the Bay of Fires are the southern and middle sections. Here I will help you out with all the key info to explore this stunning part of the coast on your own.
How to get to the Bay of Fires
DRIVE: If you decided to head to the Bay of Fires on your own, I highly recommend visiting the middle and southern sections of the park by car. While you're at it, why not embark on a road trip of the entire island?
From Launceston, drive 175km/2.5 hours to Binalong Bay on the east coast of Tasmania. This is the southern end of the Bay of Fires and the entrance to the area.
If heading off from Hobart, Binalong Bay is 265km/3.5 hours north.
TIP: Take the coastal route for an incredibly scenic drive.
If you don't have access to your own vehicle, rent one from Launceston or Hobart for as little as $72 a day.
DAY TOUR: If you prefer not to drive yourself, take a guided day tour from Launceston for $150 to catch the highlights without the effort of navigation.
Is the Bay of Fires a National Park?/ Do I need a Parks Pass?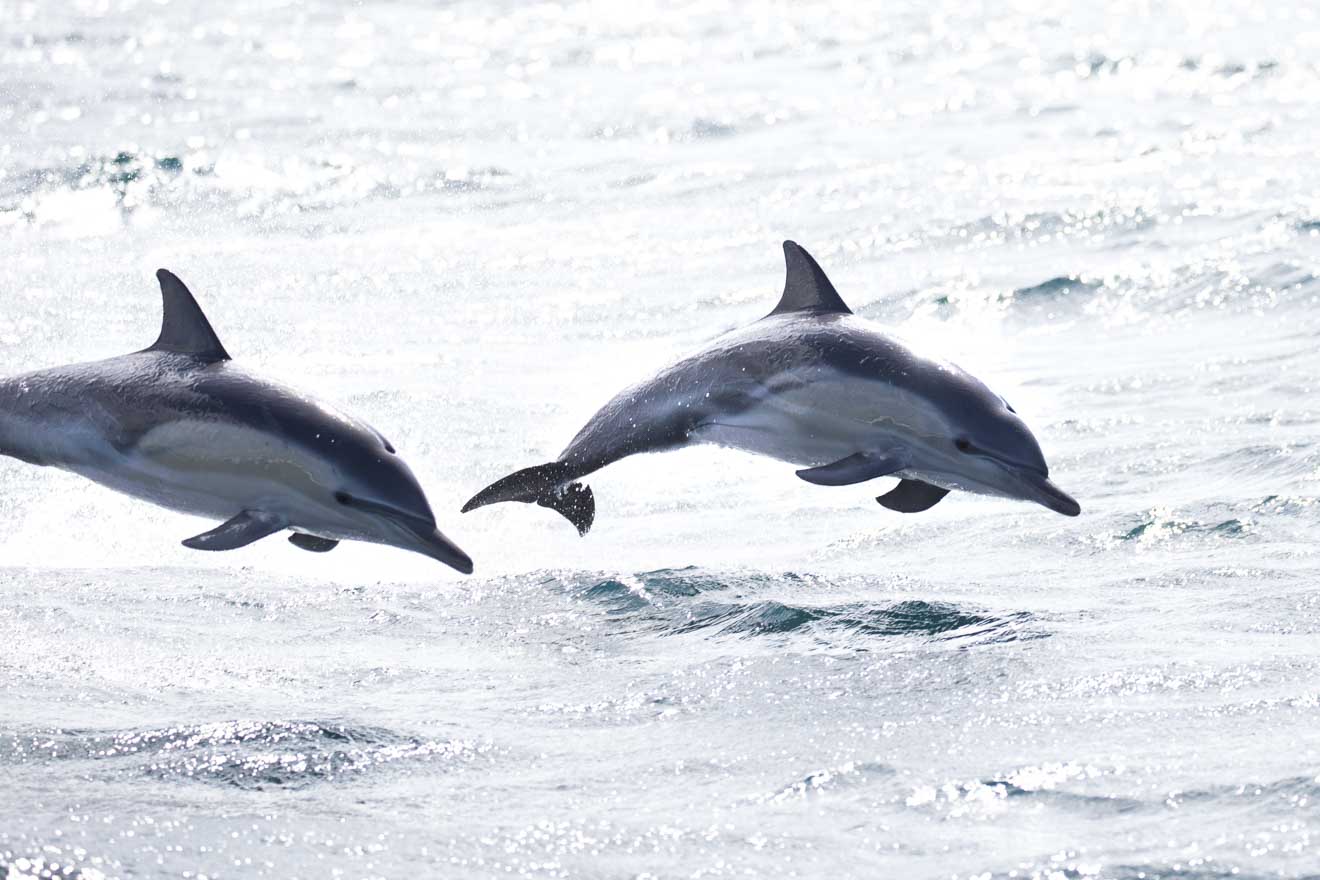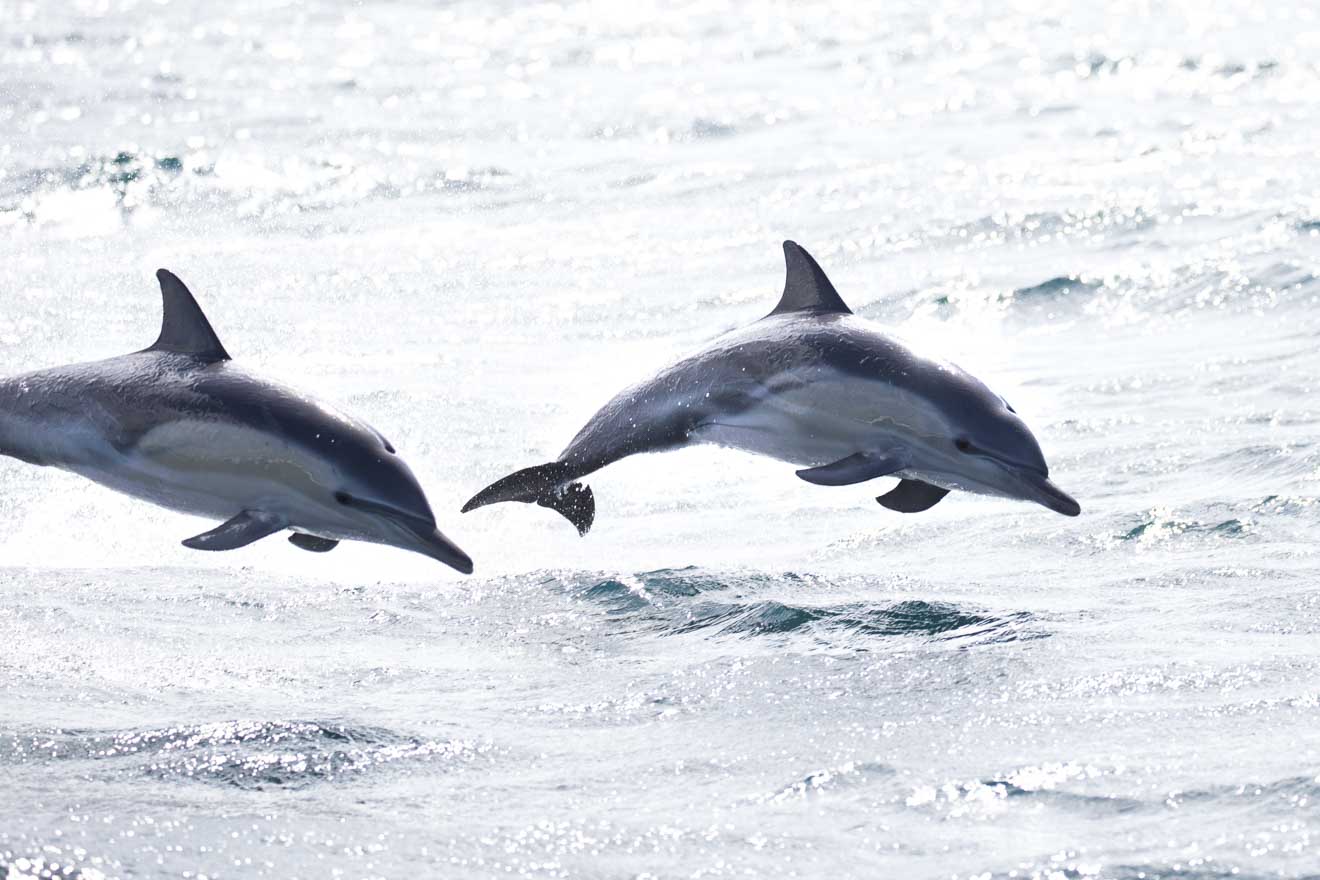 The section north of Eddystone in the Bay of Fires is part of Mount William National Park and a national parks pass is required.

Daily Passes can be purchased for $24 per vehicle carrying up to 8 people. Buy your pass here.
NOTE: If you are participating in the Bay of Fires Lodge Walk, your pass is included and organised for you.
The Southern and Middle section of the Bay of Fires are NOT part of the Tasmanian national parks system and therefore, are free to visit for all.
Where to stay near the Bay of Fires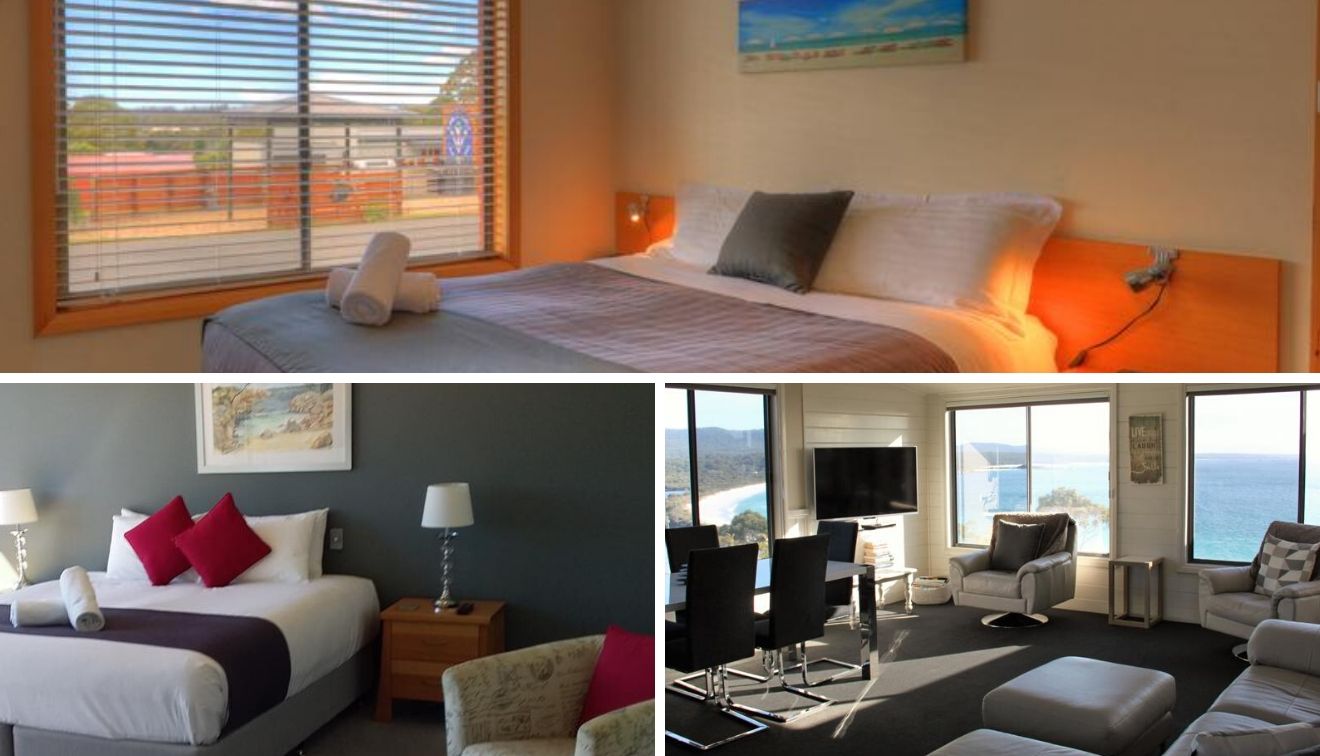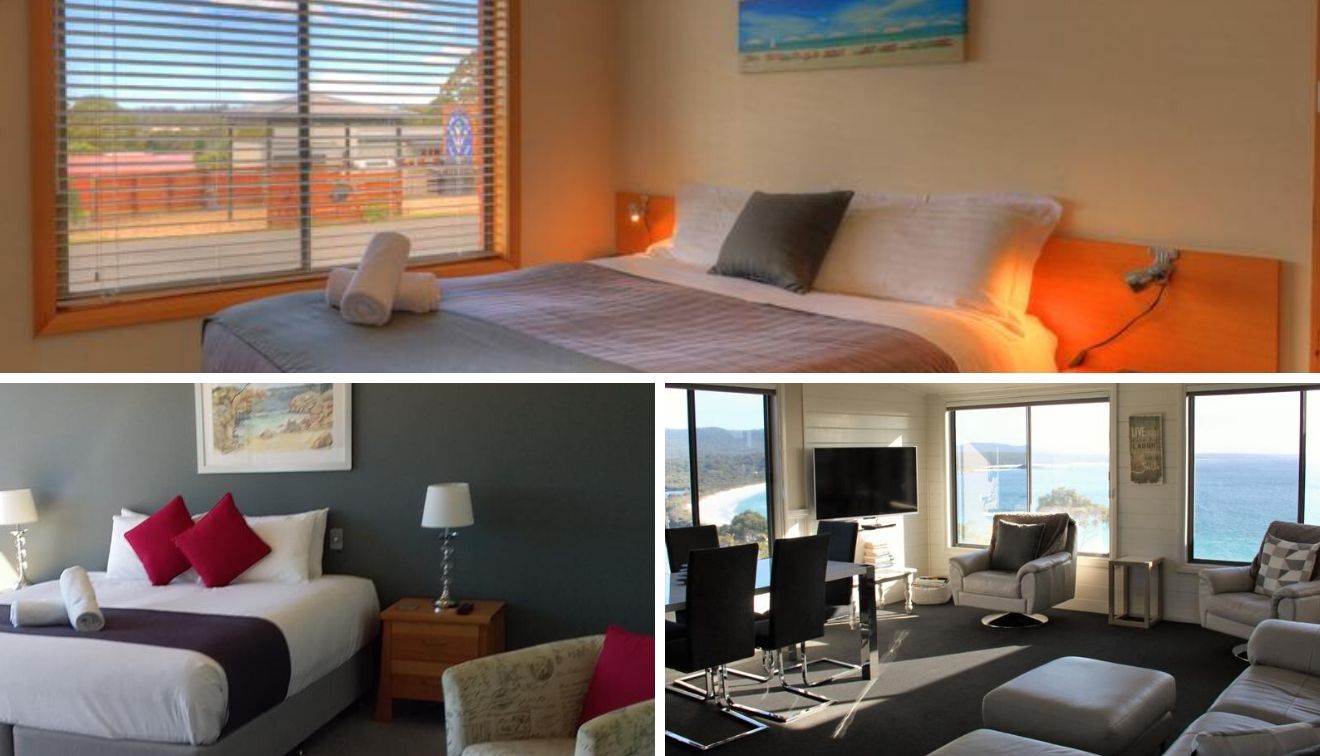 Luxury ($300+ AUD):
With incredible ocean views from any of the rooms in Sea Eagle Cottage, the enormous deck is nearly redundant. For the chance to see dolphins from your bed, this 3 bedroom holiday home located on Binalong Bay is an incredible choice.
For a villa located right on the beach, Seachange Waterfront is another amazing home to rent. With beautiful private coves just 100m from your doorstep, the serenity and isolation of this property is a beautiful retreat.
Middle Priced ($140-$200 AUD):
For the perfect mix of price and quality, stay at Pelican Point Sanctuary in St Helens. Just a few kilometres south of the Bay of Fires and set in a beautiful natural area their modern facility has everything you could need for the perfect holiday.
Book a room at Queechy Motel for another option in St Helens. Their bright rooms come with their own kitchenette whilst there is also a restaurant on-site if you prefer not to cook and its located just a short walk from the beach.
Budget (Under $135):
To find the perfect sized self-contained, services apartment to suit your budget and group size, check out Sweetwater Villas just 300m from the water and a 3 min drive from St Helens.
Alternatively, bring your own tent and camp at one of the free sites mentioned below.
Camping in the Bay of Fires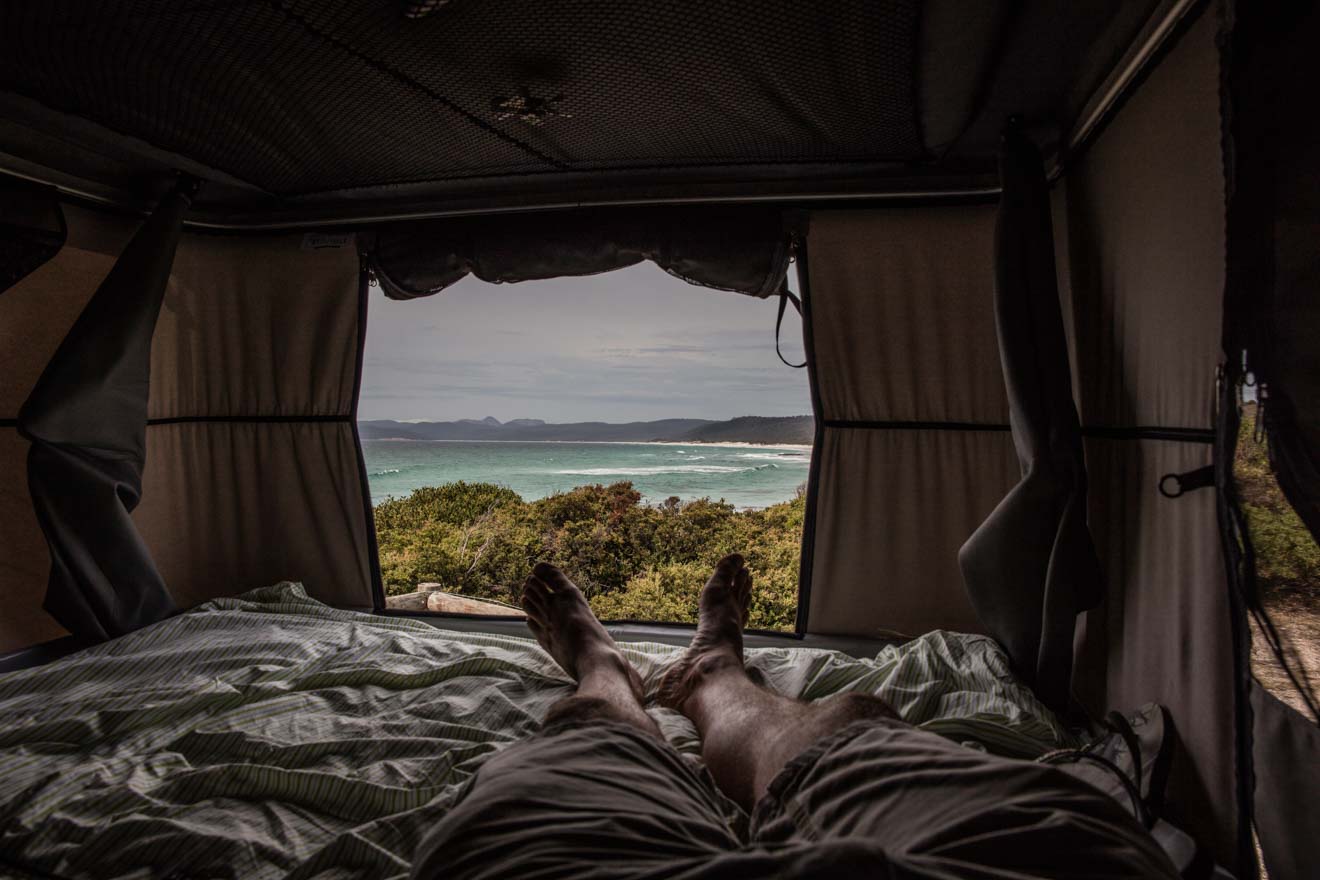 Free camping sites are available within the conservation areas at Policemans Point (Northern Section), Grants Lagoon, Jeanneret Beach, Swimcart Beach, Cosy Corner (North and South), Seatons Cove and Sloop Reef. Check out the national parks website for more information and a handy map to choose your spot.
NOTE: These campsites are on a first-come, first-served basis and have varying limited facilities. Not booking is required.
Most sites have room for both tents and campervans/caravans with the option of beachside camping, or elevated platforms amongst the trees.
Conclusion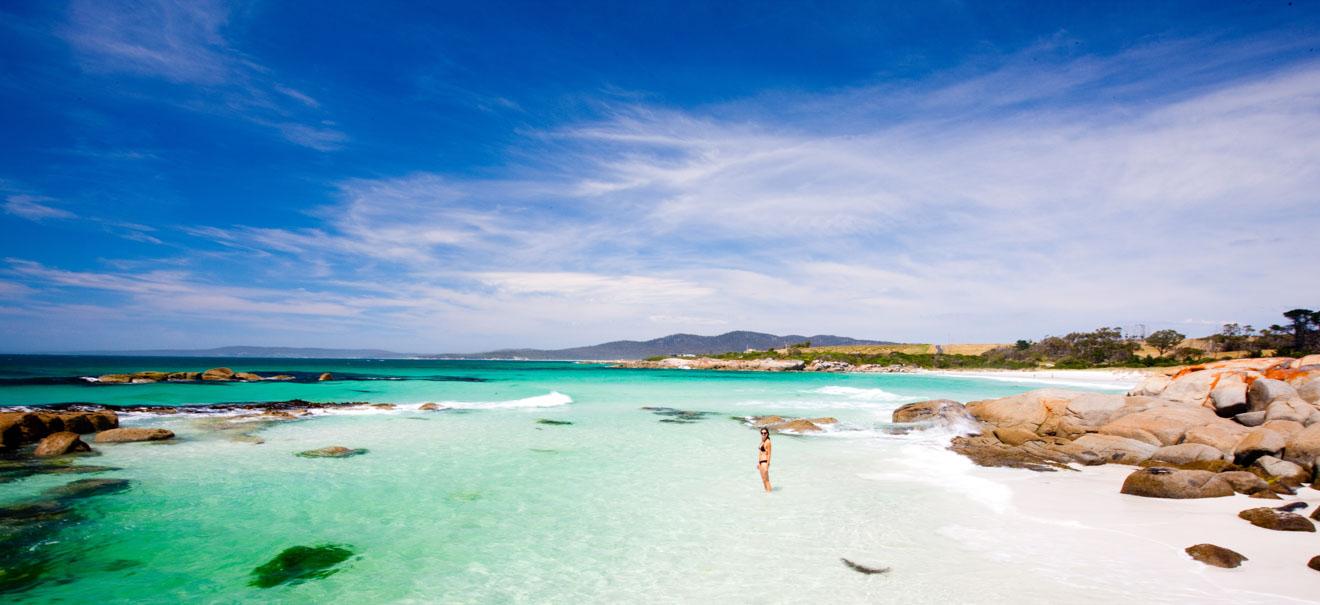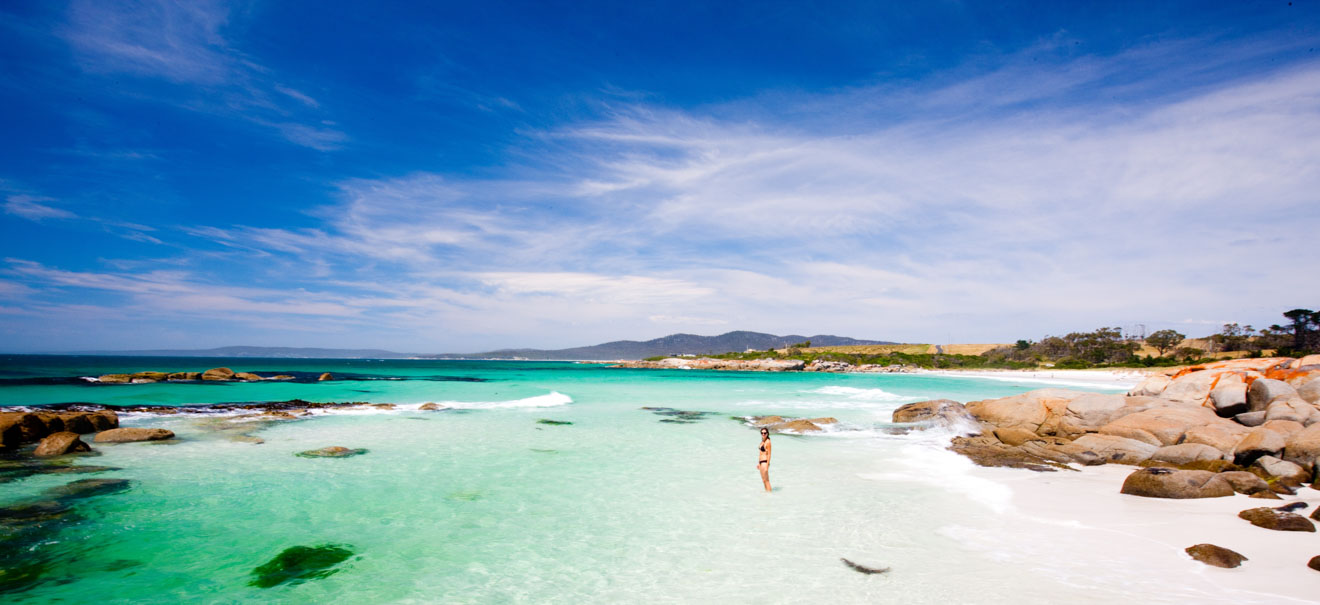 So there you have it, all the details on one of the best walks in Tasmania and Australia! We've talked about what to expect on each of the four days on the Bay of Fires Lodge Walk, what to bring, how much it will cost and why you should do it!
After you're finished with your walks in the Bay of Fires northern section, don't forget to cruise down the coast and check out the southern parts. Carry on further south and check out my guides to Freycinet National Park and Things to do in Port Arthur.
If you have a question I haven't already answered, feel free to leave me a comment and I'll do my best to help you out!
Happy travelling!
Kate Fletcher
---
Pin it for later!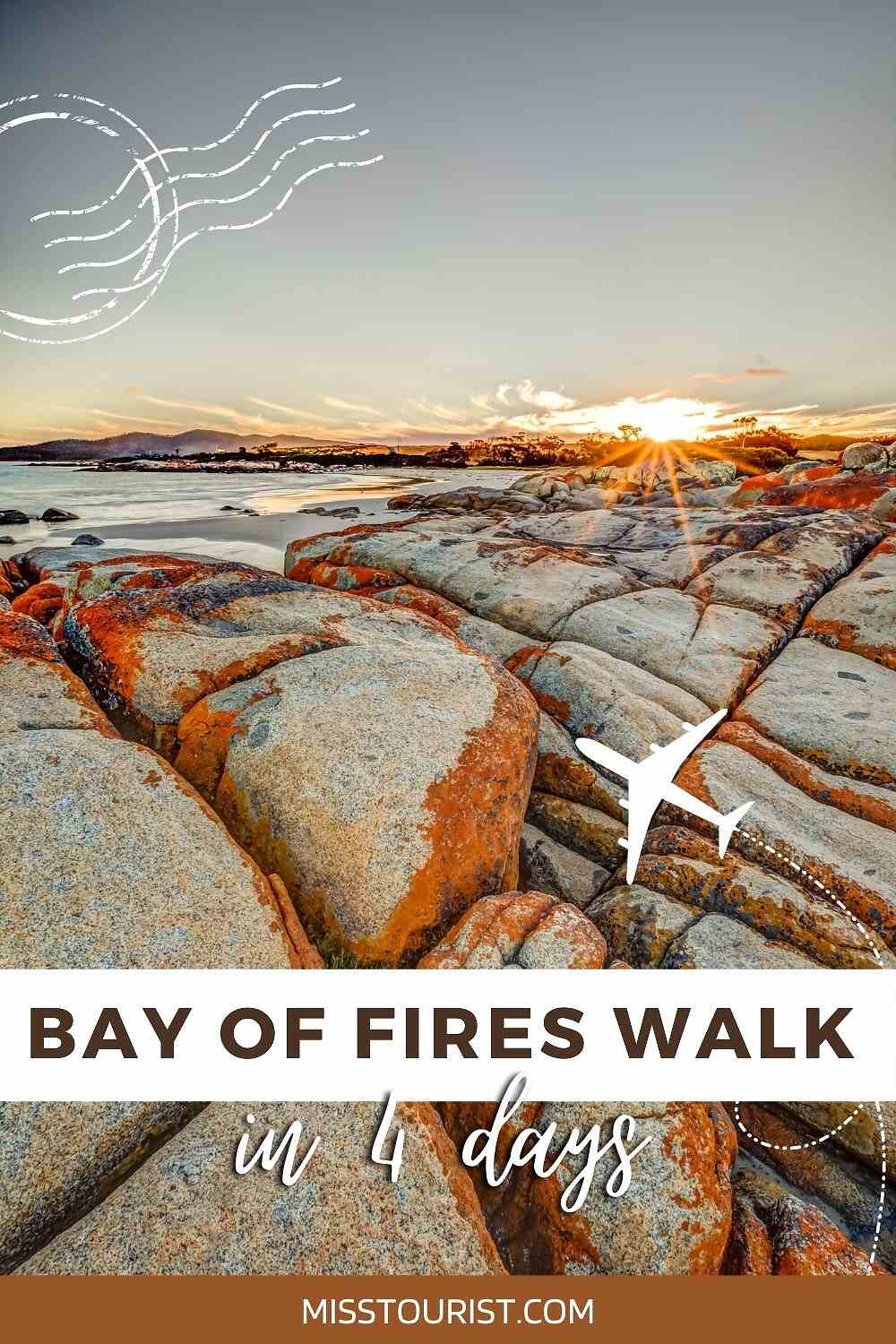 Pin it for later!