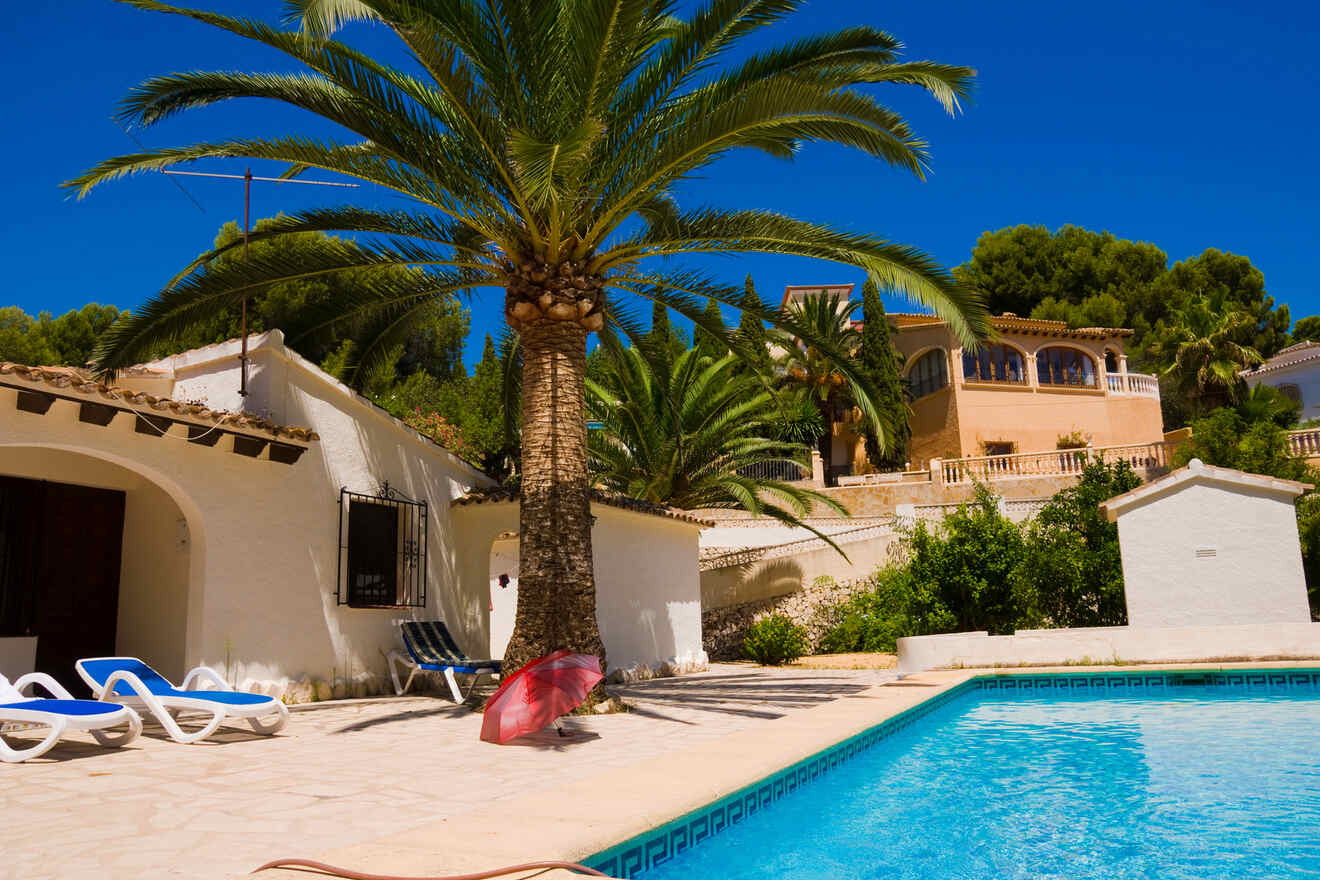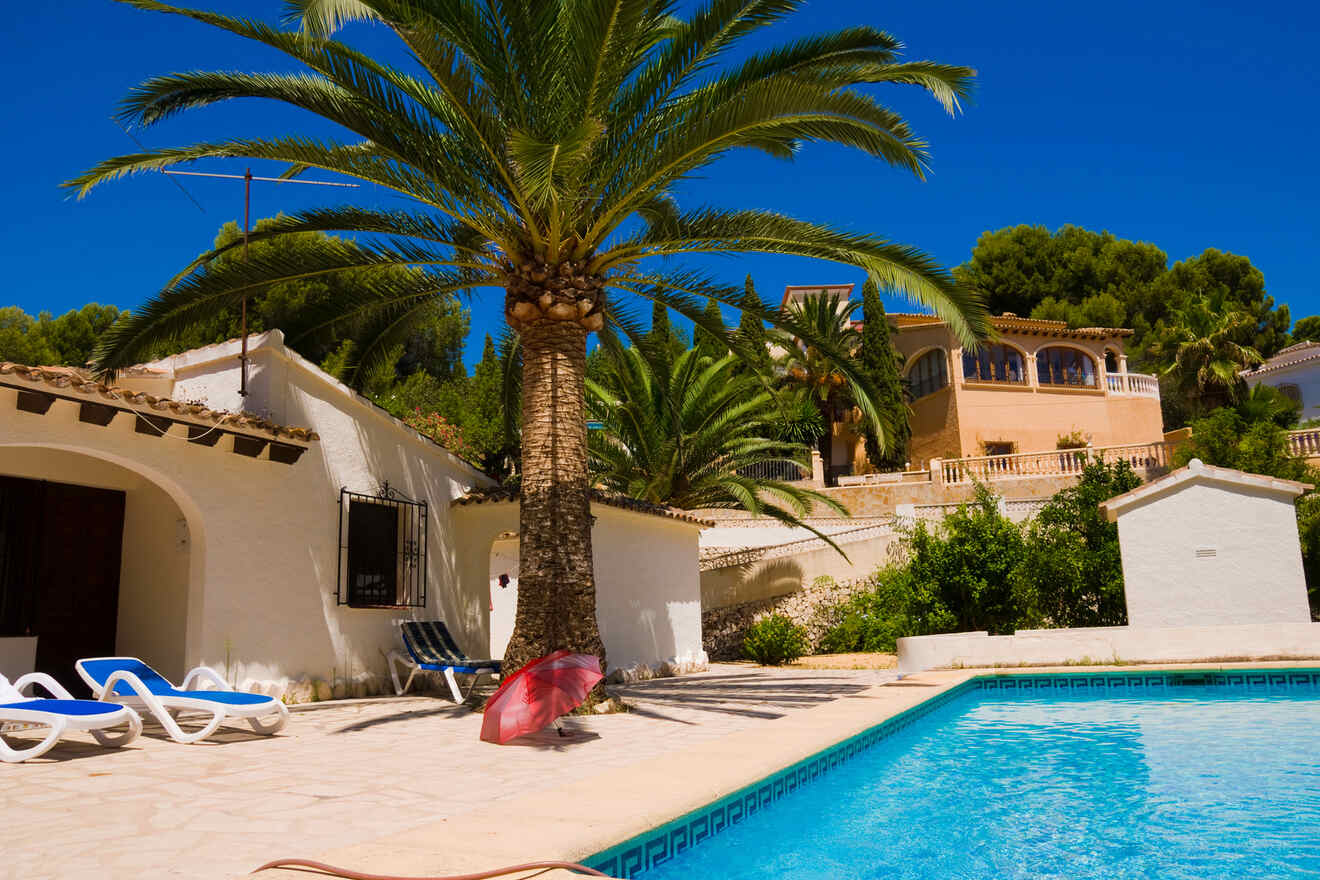 Ola ocean and beach lovers! Planning the ultimate holiday in Aruba? Well, you'll need some super cool places to stay and I've found some really unique ones that will make your holiday super special!
So follow me and let's find the best ocean villas in Aruba! Since the list of beach villas is pretty short I've also added some additional ones which, while they aren't right on the beach, are located super close in order to give you more options. All the villas are also categorized by price so you can easily pick.
Since we've only got a handful of ocean villas it's super important to book in advance if you want one. Aruba is packed with tourists, especially during peak season, and the ocean accommodations will always sell out first.
Let's dive in!
If you are in a hurry
Don't worry if you can't make it to the end of the post. Here I've listed the top Aruba ocean villas so you can have a quick look:
I'd be lost without a map in a new place! I always need some sort of visual representation. That's why I thought the map below would come in handy for many of you:
Best ocean villas in Aruba
As you'll see below there are only 4 villas that are set by the ocean. That's why it's super important to book your favorite super early! But don't worry, if you've missed your chance at these ones just check the next section below.
1. Marriott's Aruba Ocean Club – ocean villas with a spa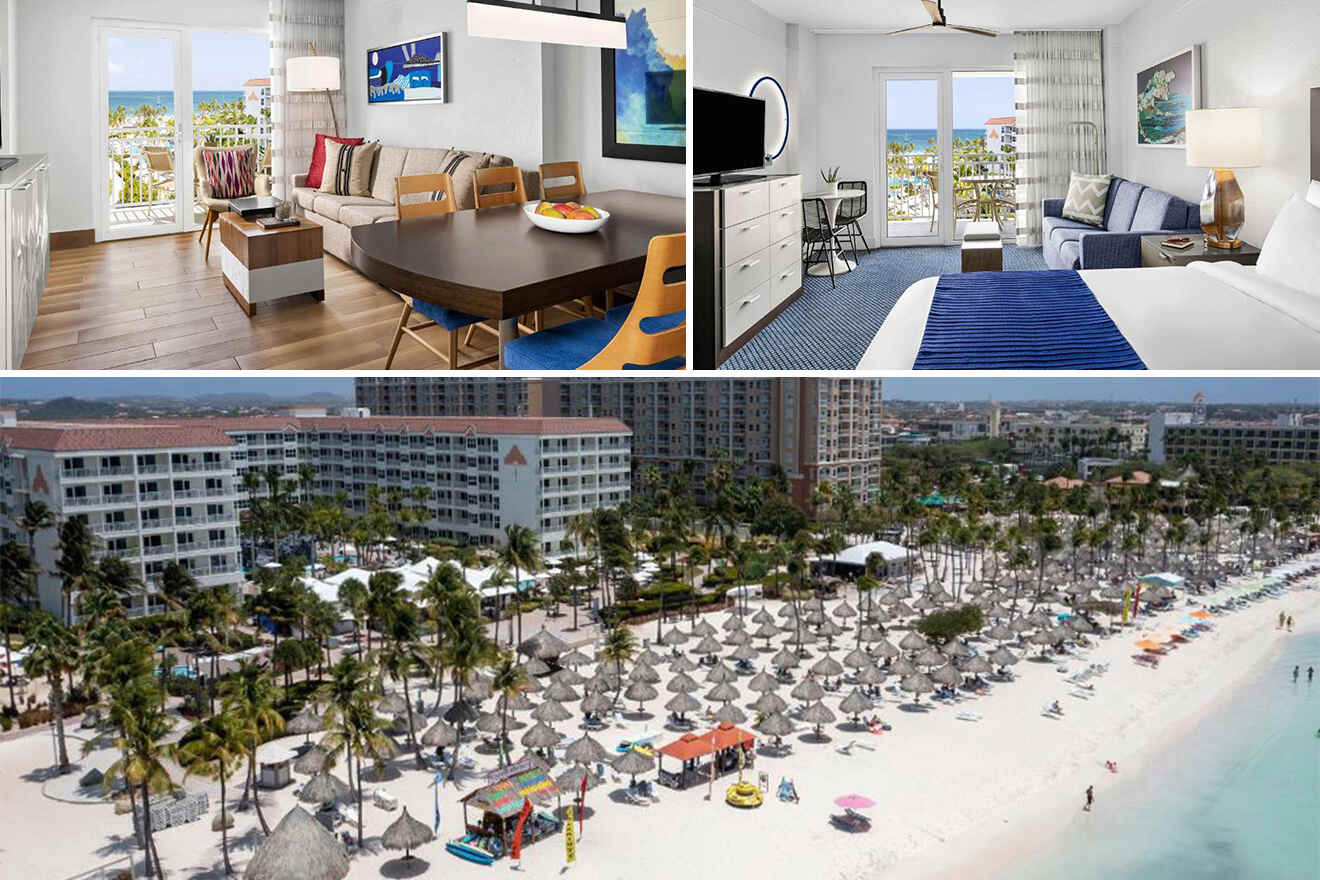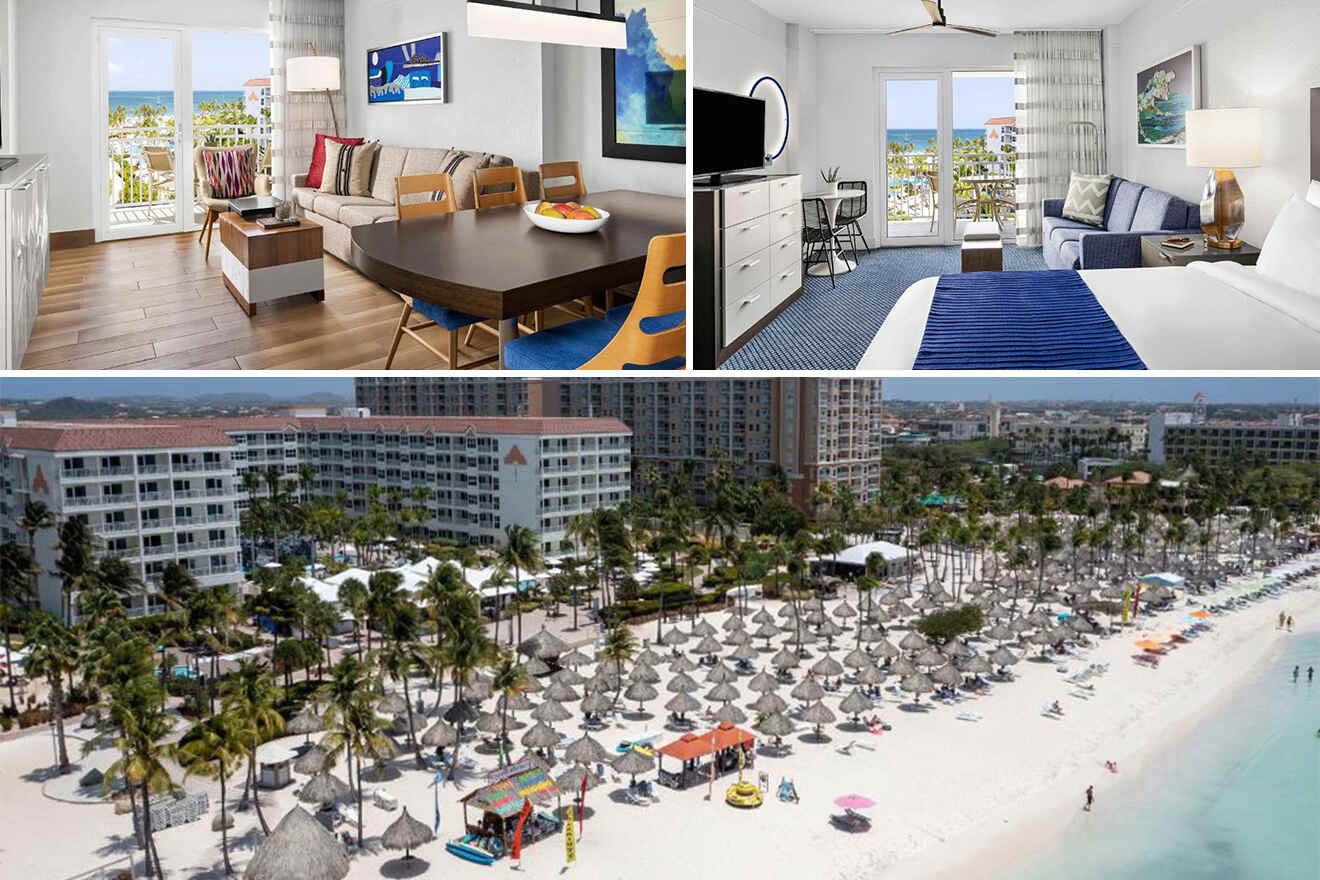 This oceanfront resort has different types of villas, perfect for families, and groups of friends. With a fabulous location facing the Caribbean Sea, this place will become your favorite holiday spot! Get ready to spend some fun nights in the casino and relax at their spa center after your long flight.
Each villa at the resort comes with a fully-equipped kitchen, rooms with a dining area, and a flat-screen tv. So get some sleep after your long flight and then go for a swim in the oceanfront pool to get in the Aruba atmosphere! Afterward, you can enjoy a yummy traditional dinner at their restaurant, and some rum at the bar!
2. Bird of Paradise Villa – lake-side villa with a pool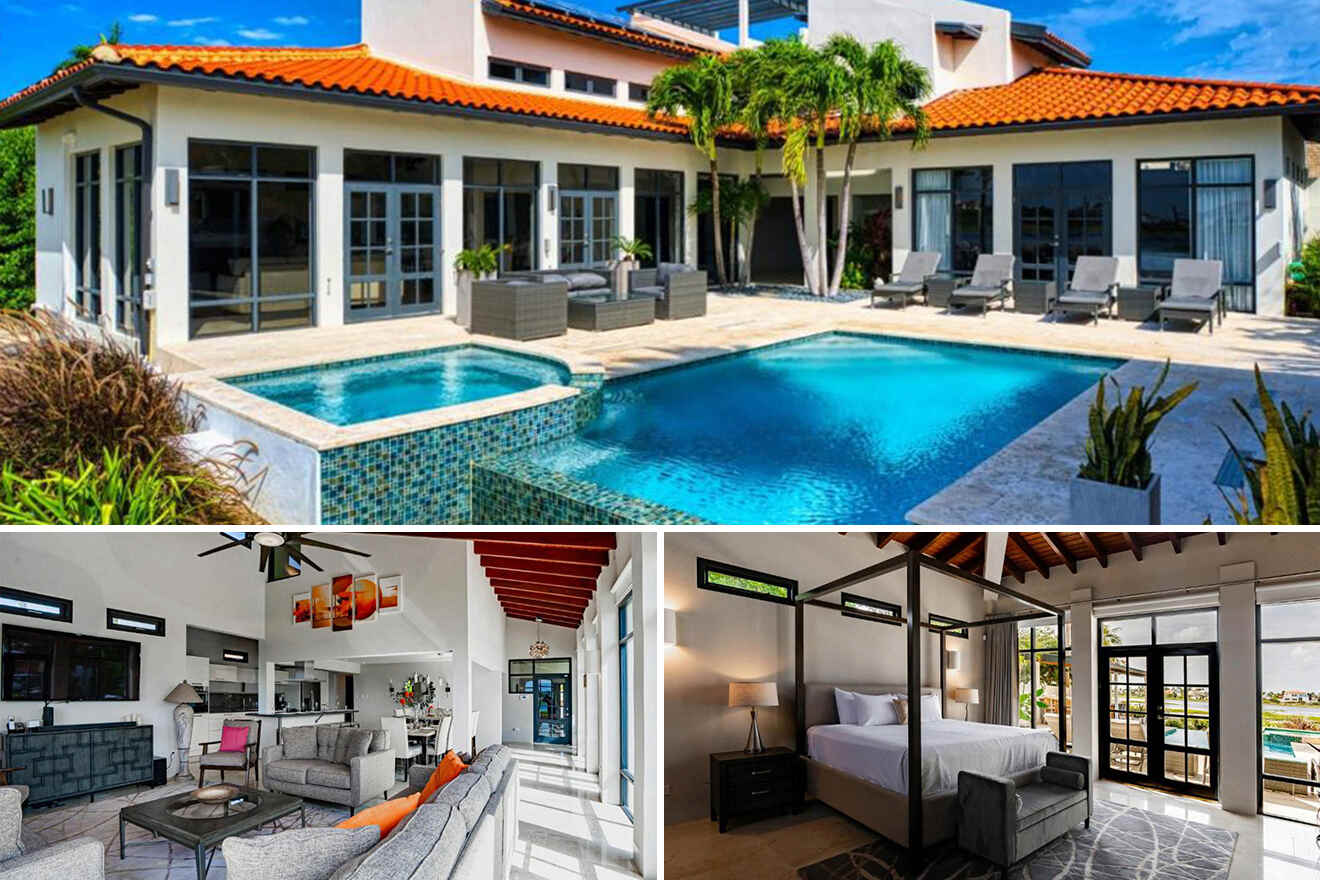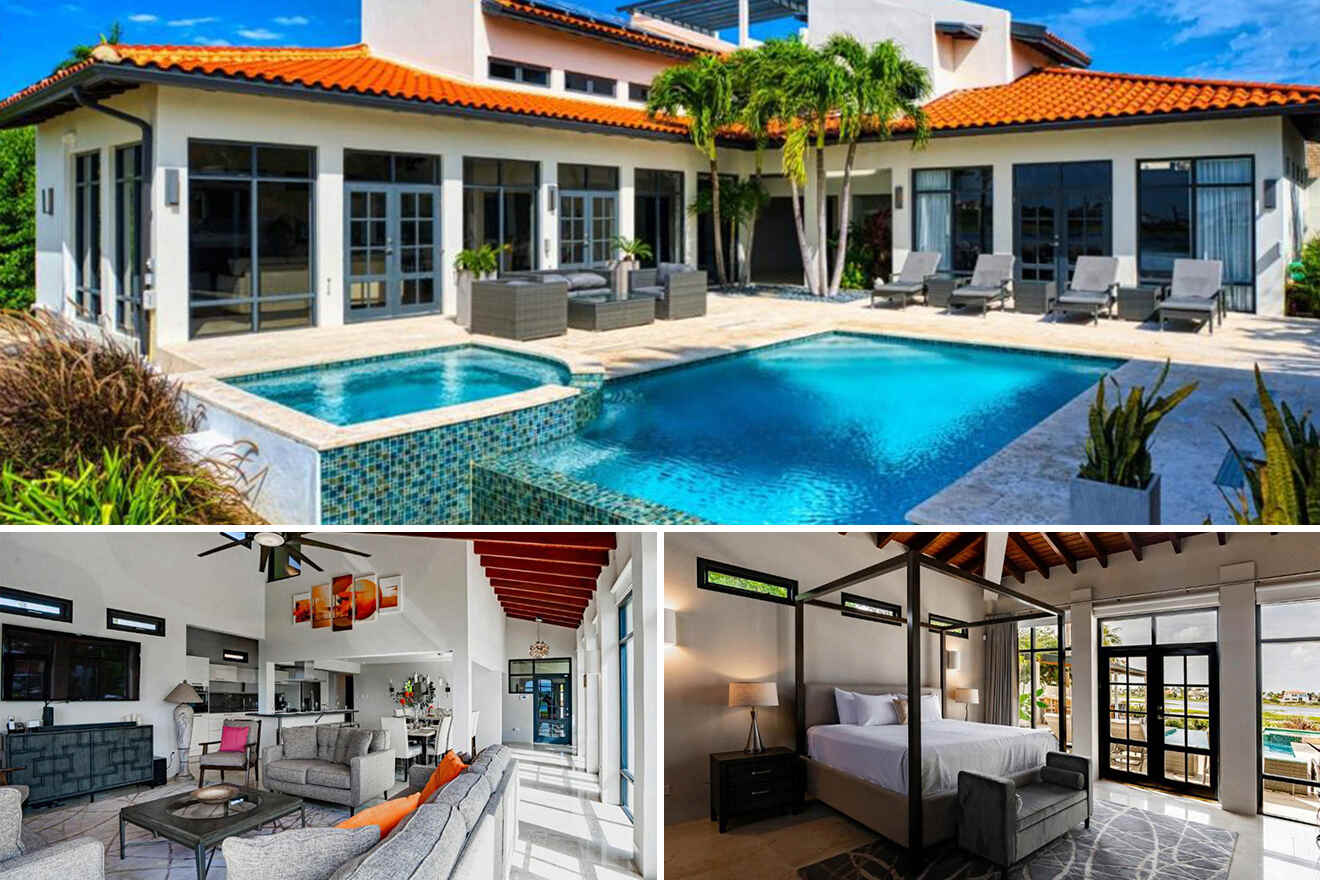 This villa has it all, and by that, I mean incredible lake views, a private pool, a plunge pool, and sun loungers! The interiors are amazing, and its design goes perfectly with the location! With room for 6 people, a kitchen, and all the amenities you need, this place can't be missed!
Start your mornings with a yummy coffee by the pool and get your daily dose of vitamin D, before you head out to explore all the amazing places in Aruba! Although you've got plenty of cooking facilities at this villa, plus a fabulous outdoor dining area, I would definitely make sure I'd try some of the restaurants around.
3. Flexication Villa – family villa with a garden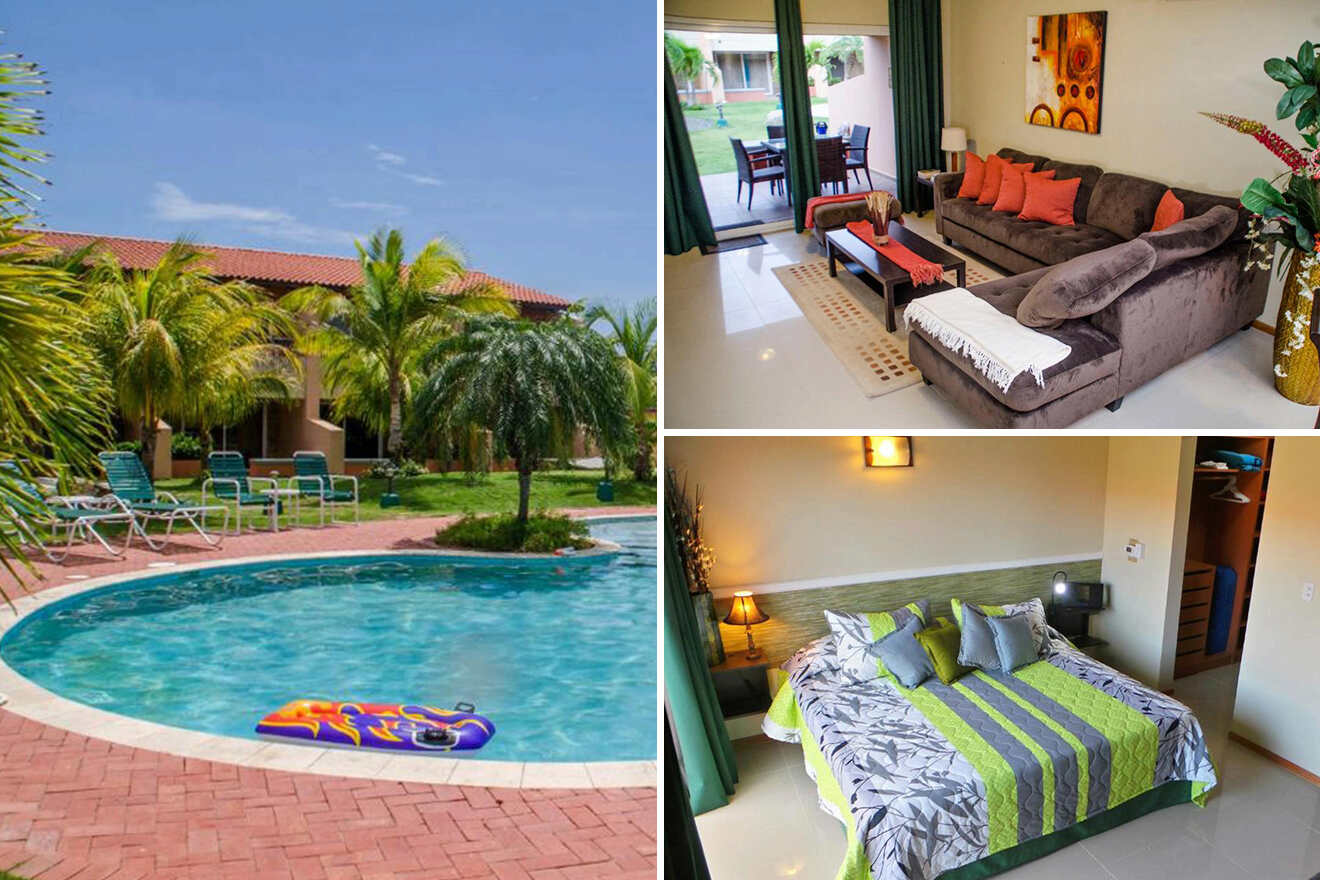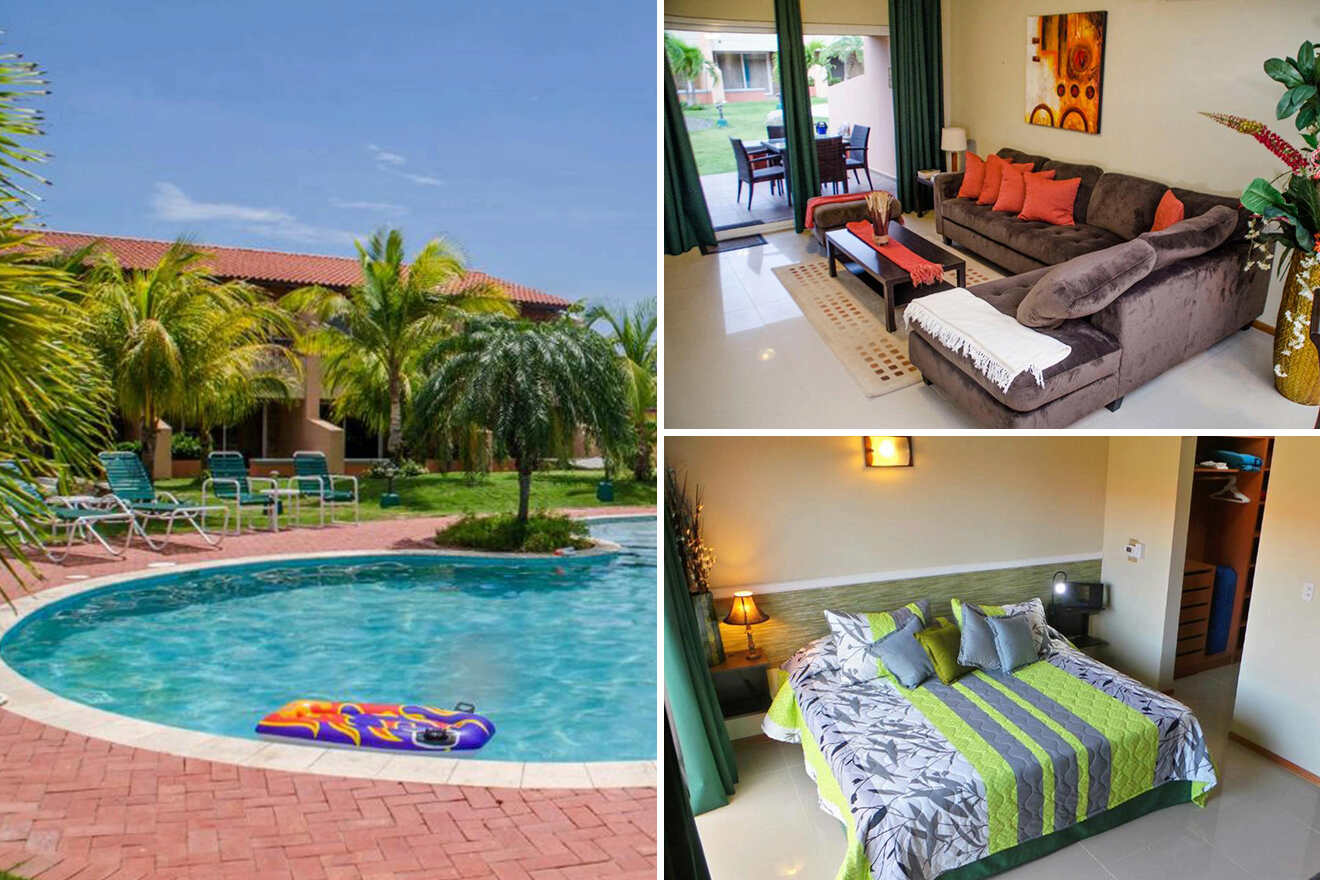 Coffee in bed? Forget about that! In Aruba, we serve our coffee on the beach. Luckily this villa is located just a few steps away from Eagle Beach, and it's equipped with all the necessary facilities, so you'll have everything you need at your disposal.
Pool? Check! Garden? Check! Sea views, double-check! Oh yes, you'll never want to leave this serene place where you can chill by the pool all day long and drink cocktails in the afternoon. Although there's no bar, you've got a kitchen where you can make your own drinks, plus a fitness center, a terrace, and lots of room (for around 6 people)!
4. Villa Bougainvillea Aruba – Caribbean villa with a pool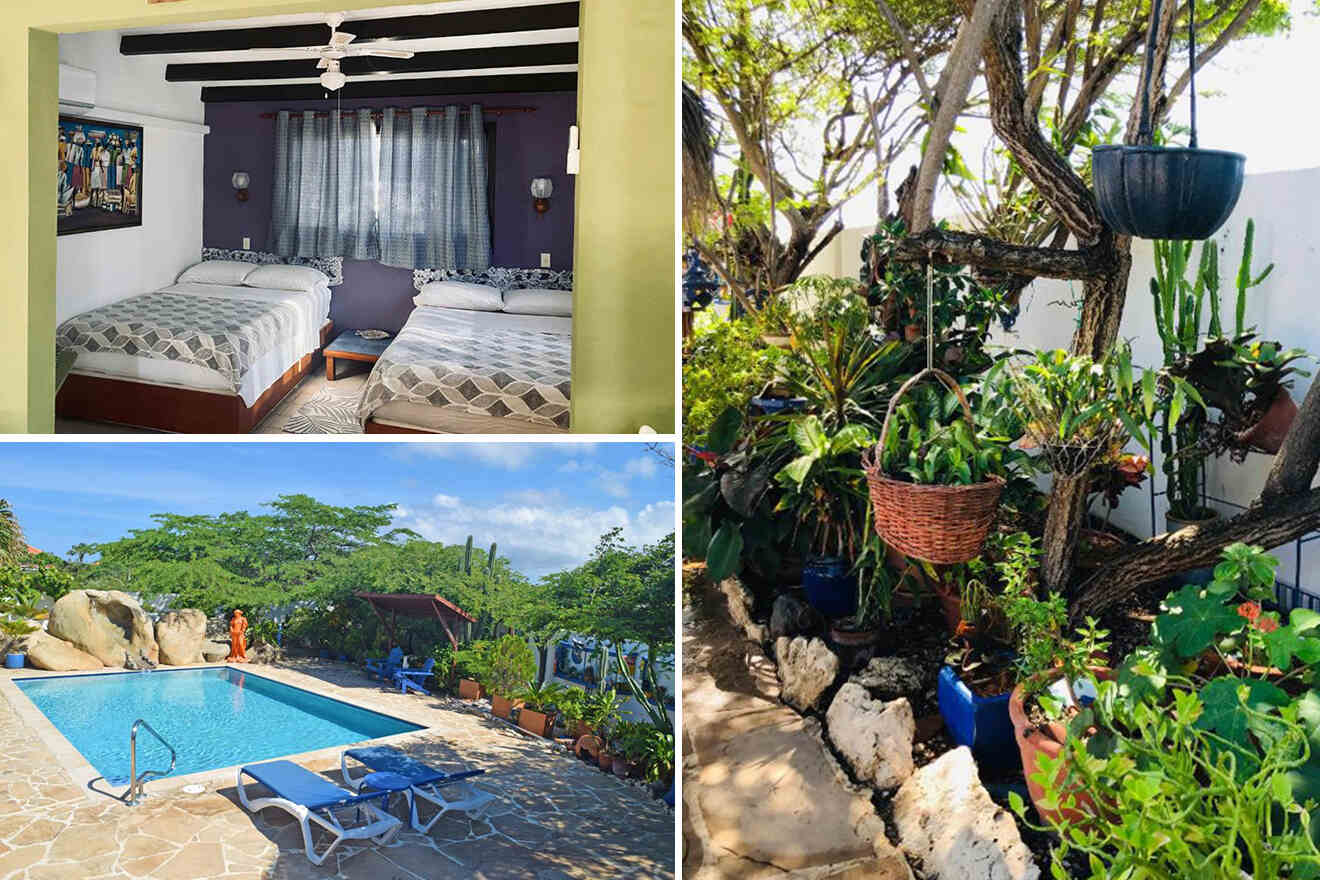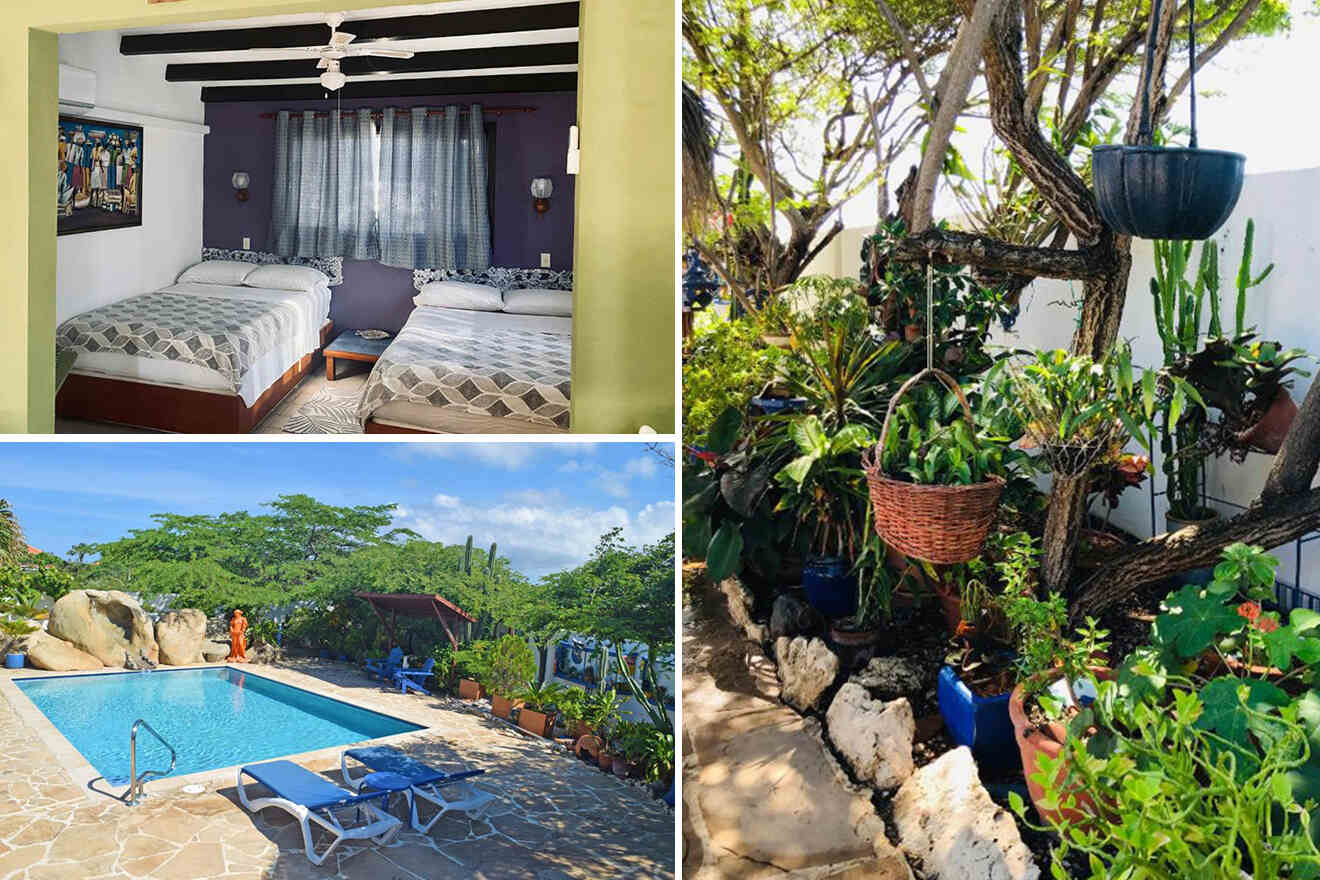 Set right by the beach, this amazing villa in Aruba has a lovely authentic design and each room has unique furniture and Caribbean-style artwork! There's even a super colorful garden filled with pretty flowers which you can admire and smell while relaxing by the outdoor pool.
Perfect for 2 people, the suite has lots of space, free wi-fi, a private bathroom, and air-conditioning. The accommodation also has a kitchen so you can cook for yourself whenever you want and enjoy your meals in the outdoor dining area. Better pack lots of swimsuits because you'll probably be at the beach trying all sorts of watersports all day long!
Other amazing villas in Aruba by price
Since there are only 4 villas in Aruba by the ocean I've decided to add another section with more villas here which are located just a bit further away from the beach, so let's check them out:
Luxury villas (US$400 and up)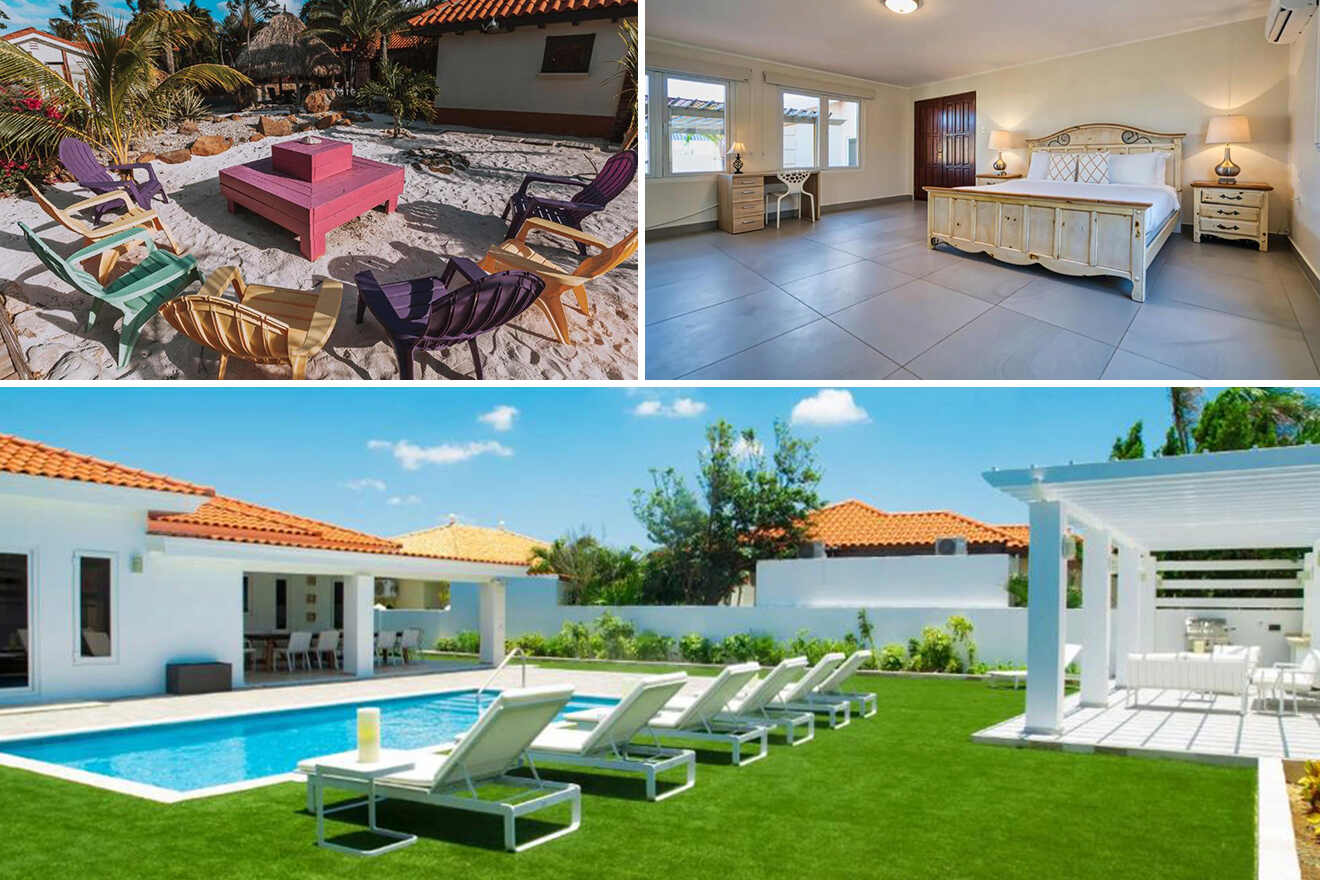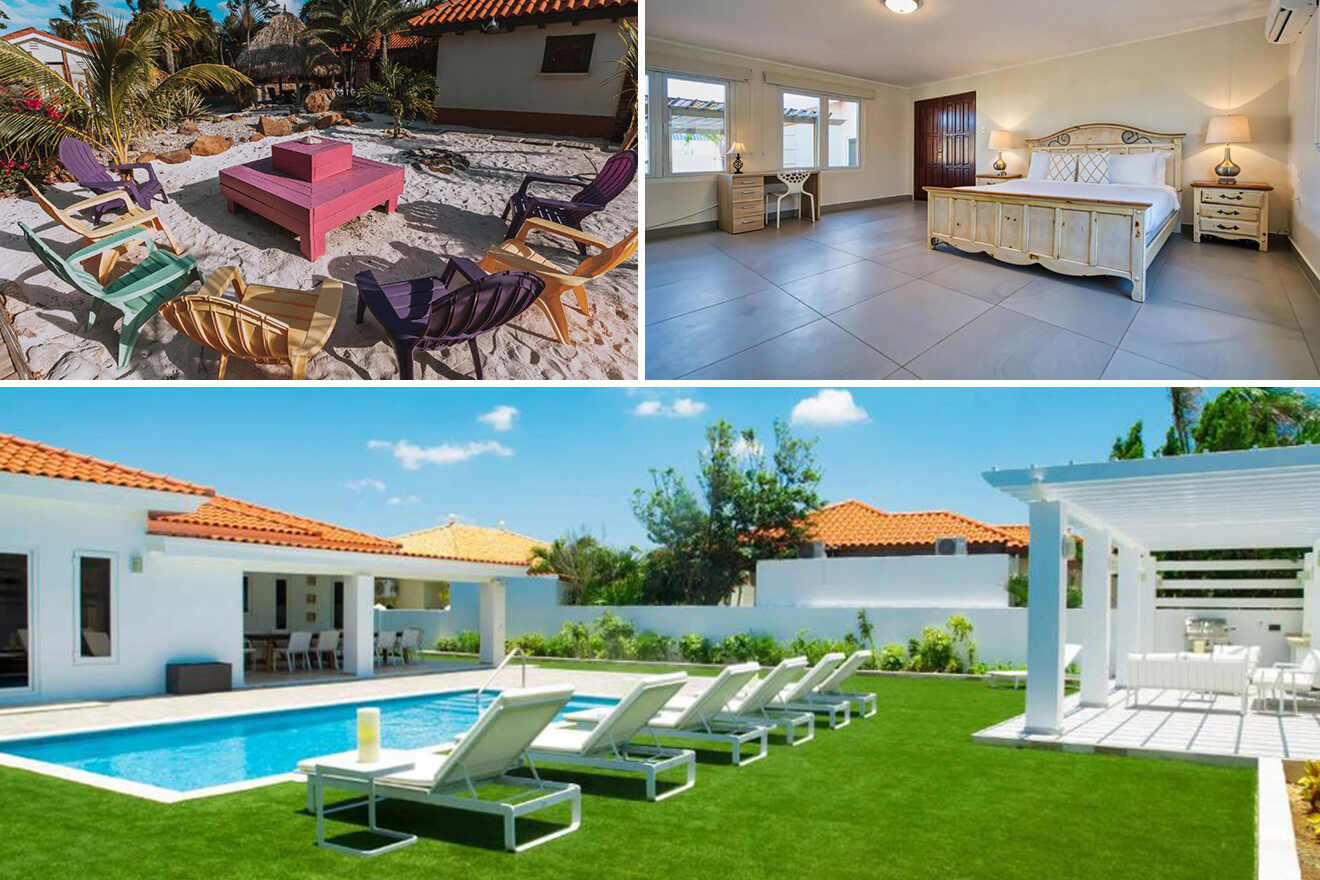 Mid range villas (US$200 – US$400)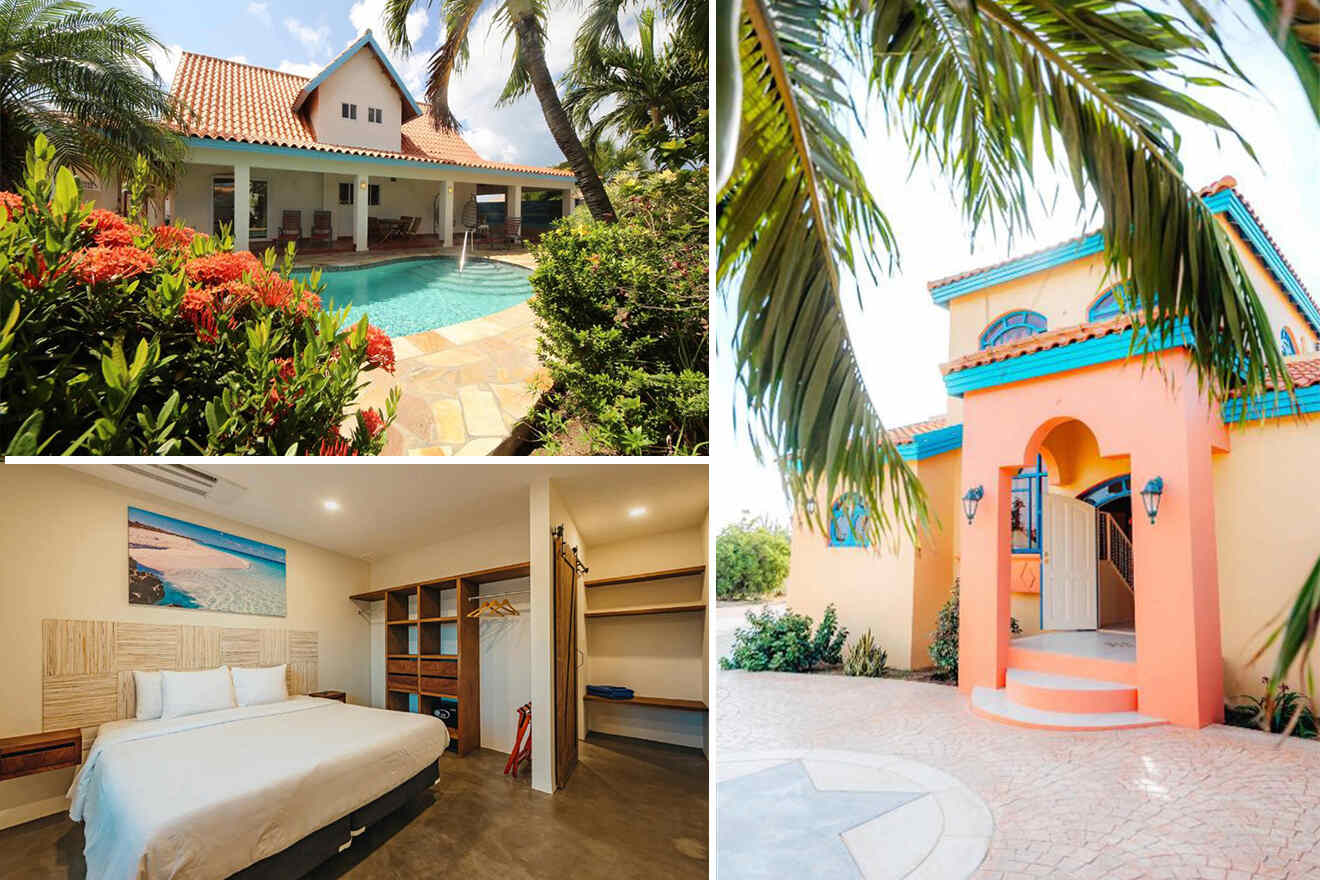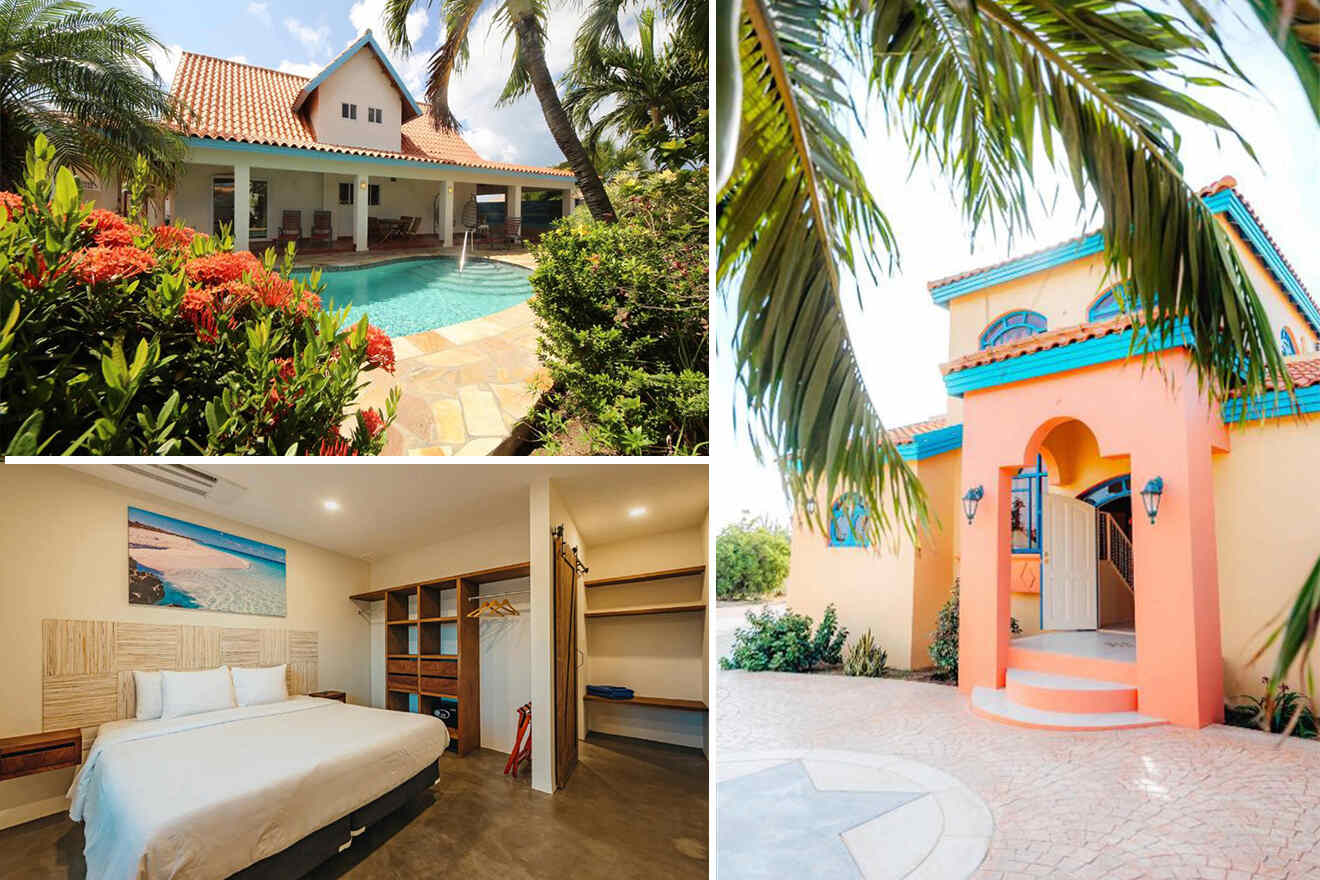 Budget villas (up to US$200)
FAQs about Aruba ocean villas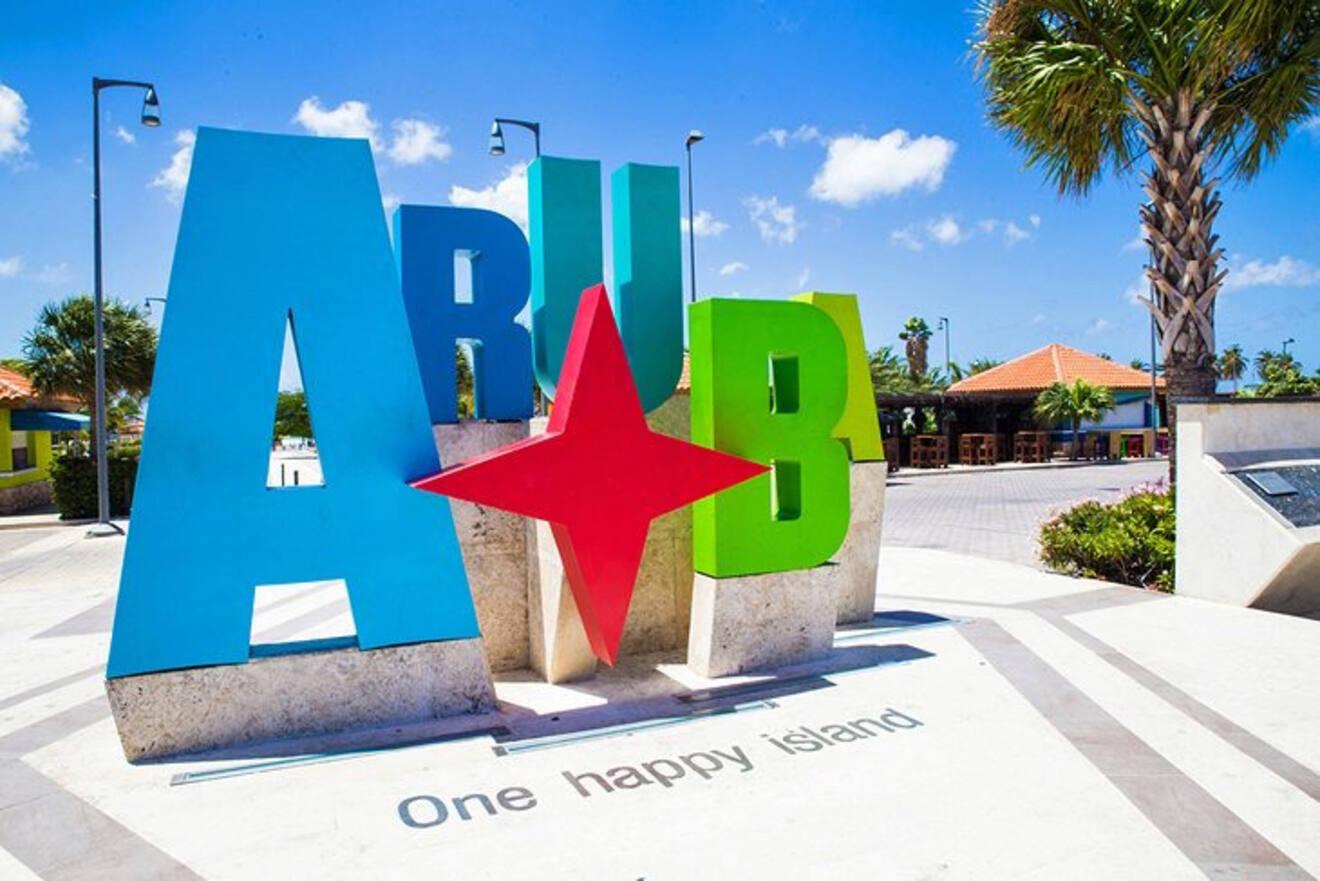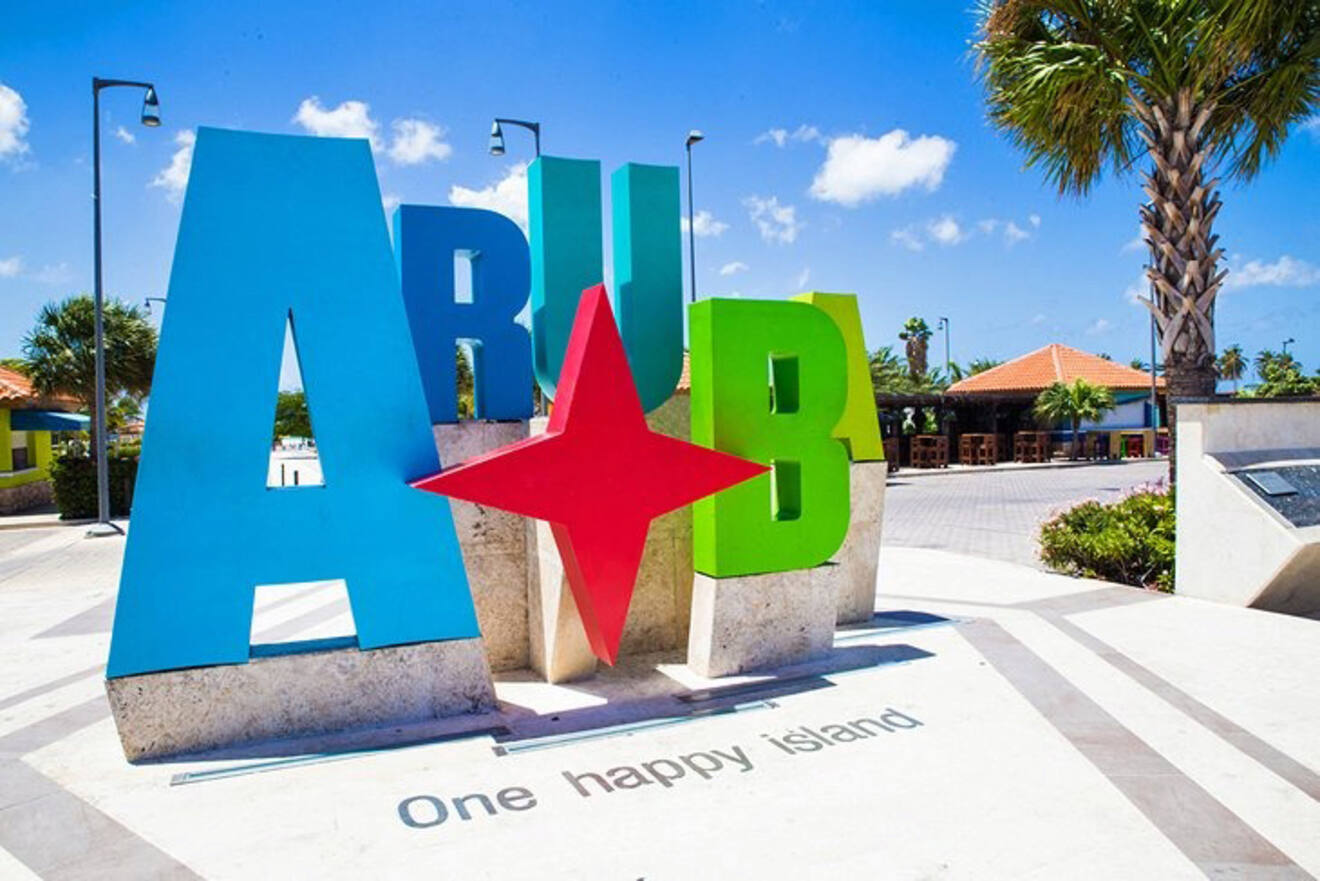 💰 How much is an ocean villa in Aruba?
Expect to pay around $700 for a luxury villa, around $400 for a mid-range one, and $200 for a budget one.
👪 Which are the best ocean villas for families?
🌞 What's the best time to visit Aruba?
The best time to visit Aruba is between December to March, that's when the weather is at its best.
🏖️ Which are the best beaches in Aruba?
Palm Beach, Eagle Beach, Arashi Beach, and Malmok Beach are some of the best beaches in Aruba!
Conclusion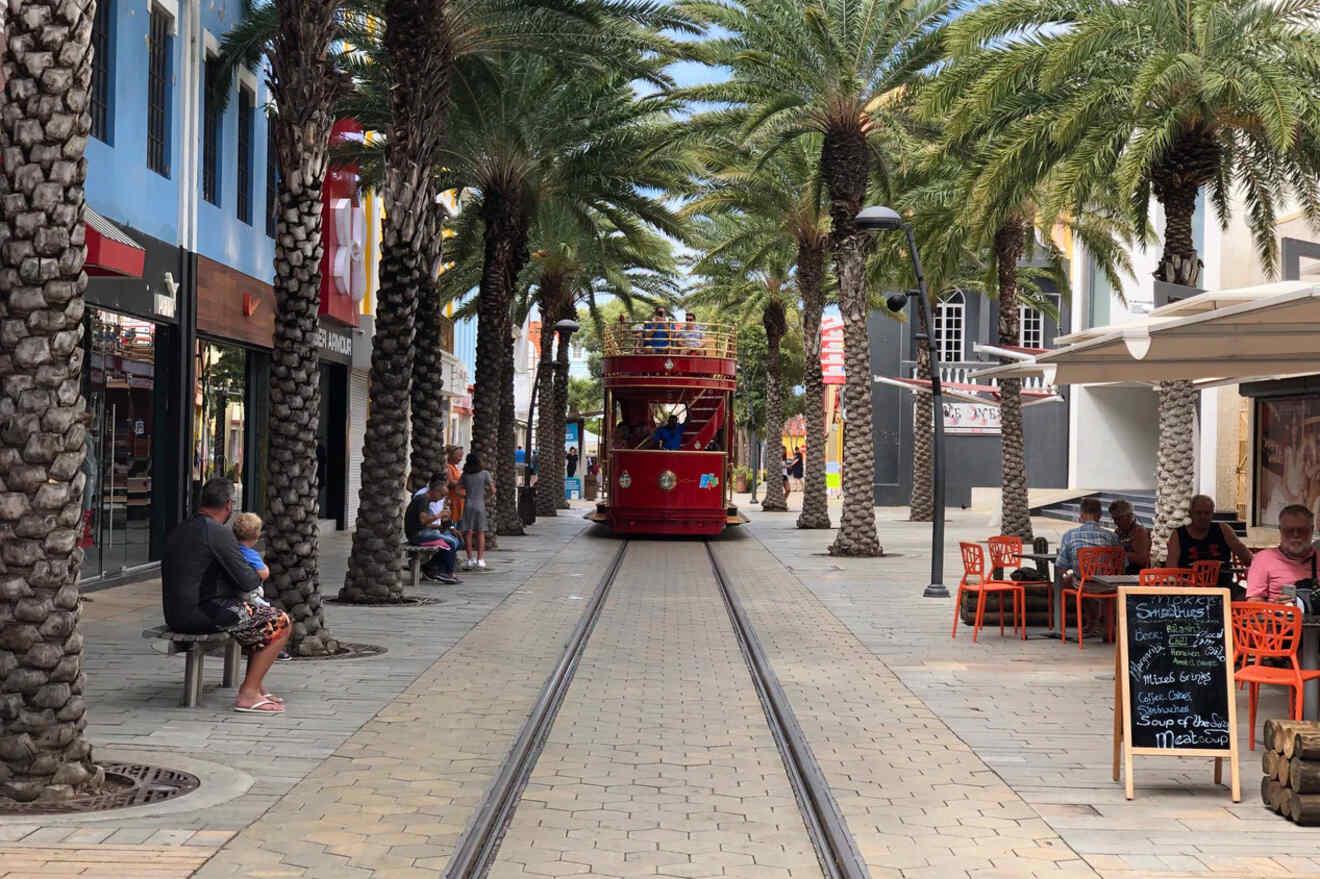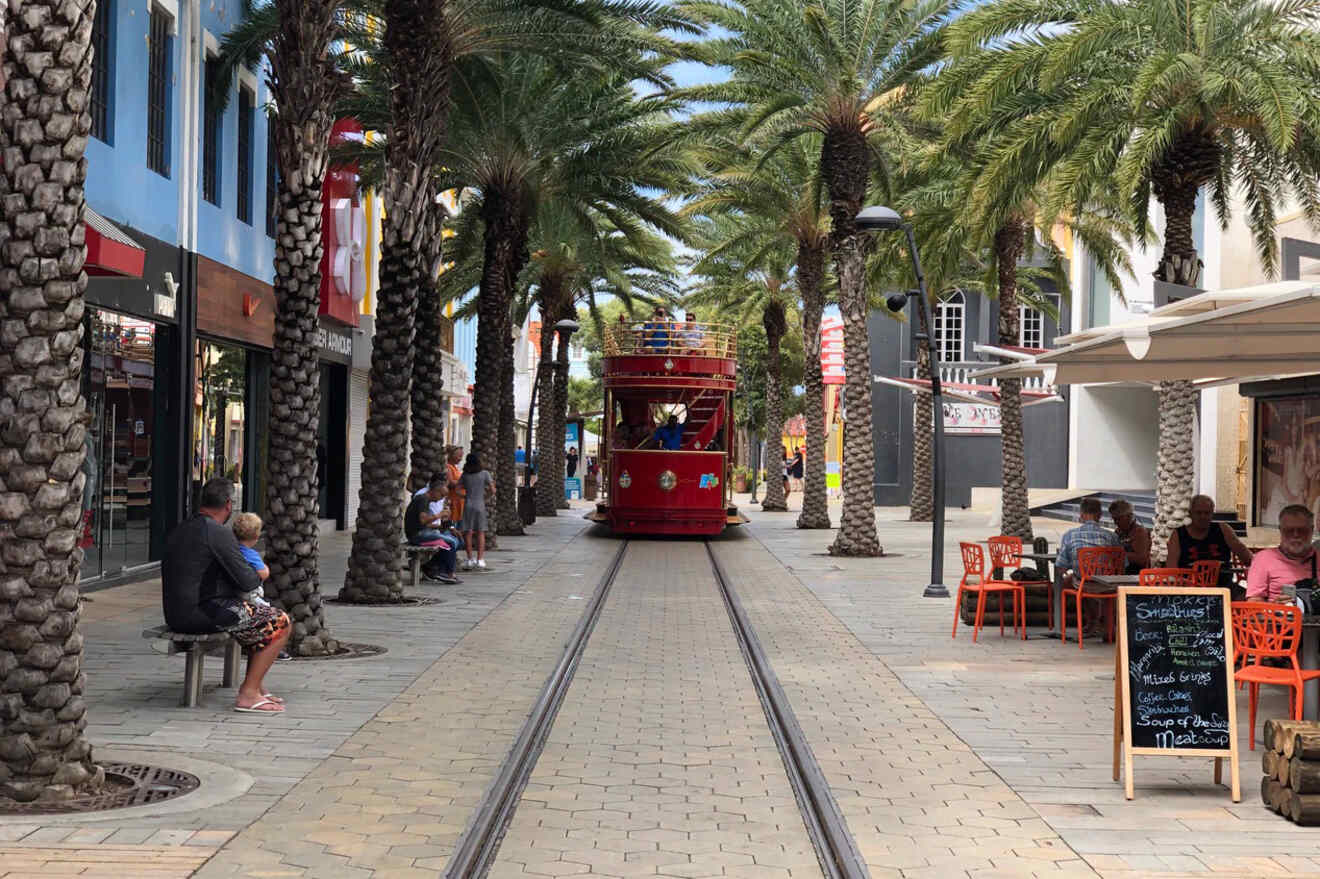 Am I the only one who's craving a cocktail on a beach? Aruba is definitely the best place to enjoy that, and I'm sure you'll feel the same after going there.
Who's up for a short recap before I lose you to some online shopping for your holiday? So this post has the best Aruba ocean villas, plus a list of villas located a 20-30 min walk away from the beach.
I know you'll spend a lot of time trying to pick just one (that's what I also do). So to make your job much easier I've decided to offer you my top 2 favorite villas in Aruba:
If I were you I'd definitely consider what I said earlier and book the villas in advance. The ocean villas will sell out super fast, and no doubt the other ones will also go pretty quickly!
Well, everyone, I hope you'll have an unforgettable holiday in Aruba! I'm sure that after reading this post you'll feel much more prepared for your trip. However, if I missed anything, or if you have any questions, just leave me a comment below and I'll answer as quickly as possible.
Safe travels,
Victoria
---
Pin it for later!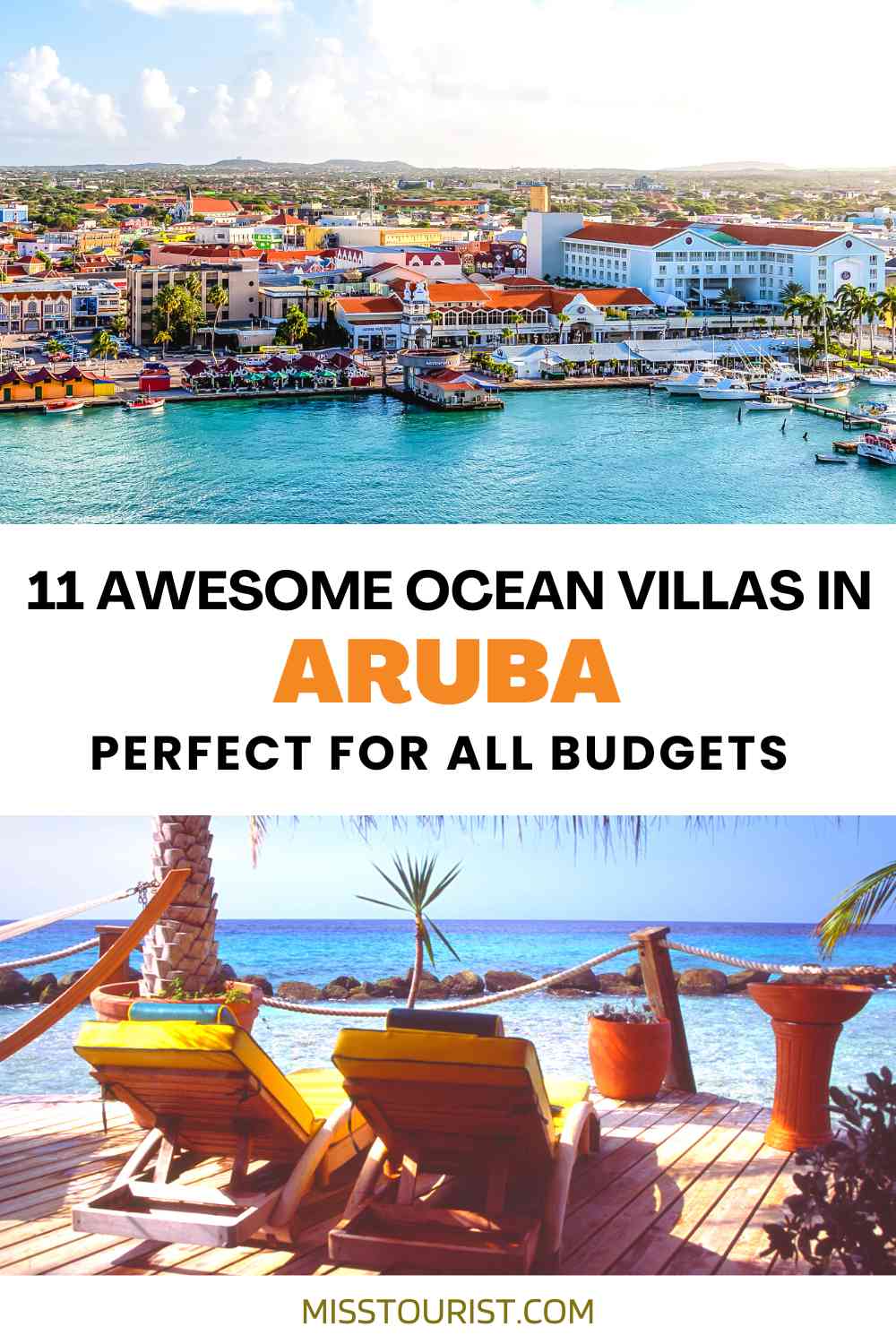 Pin it for later!