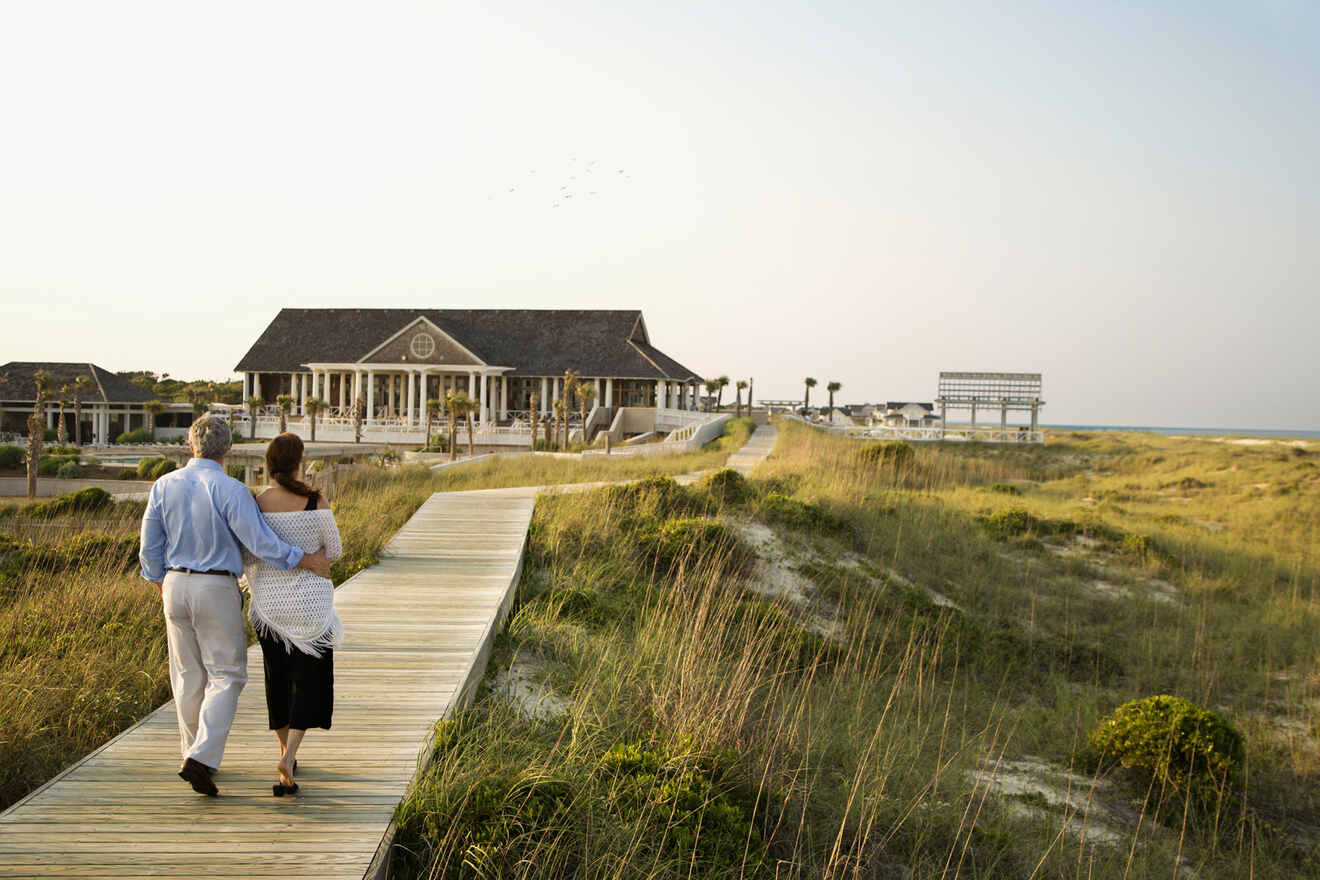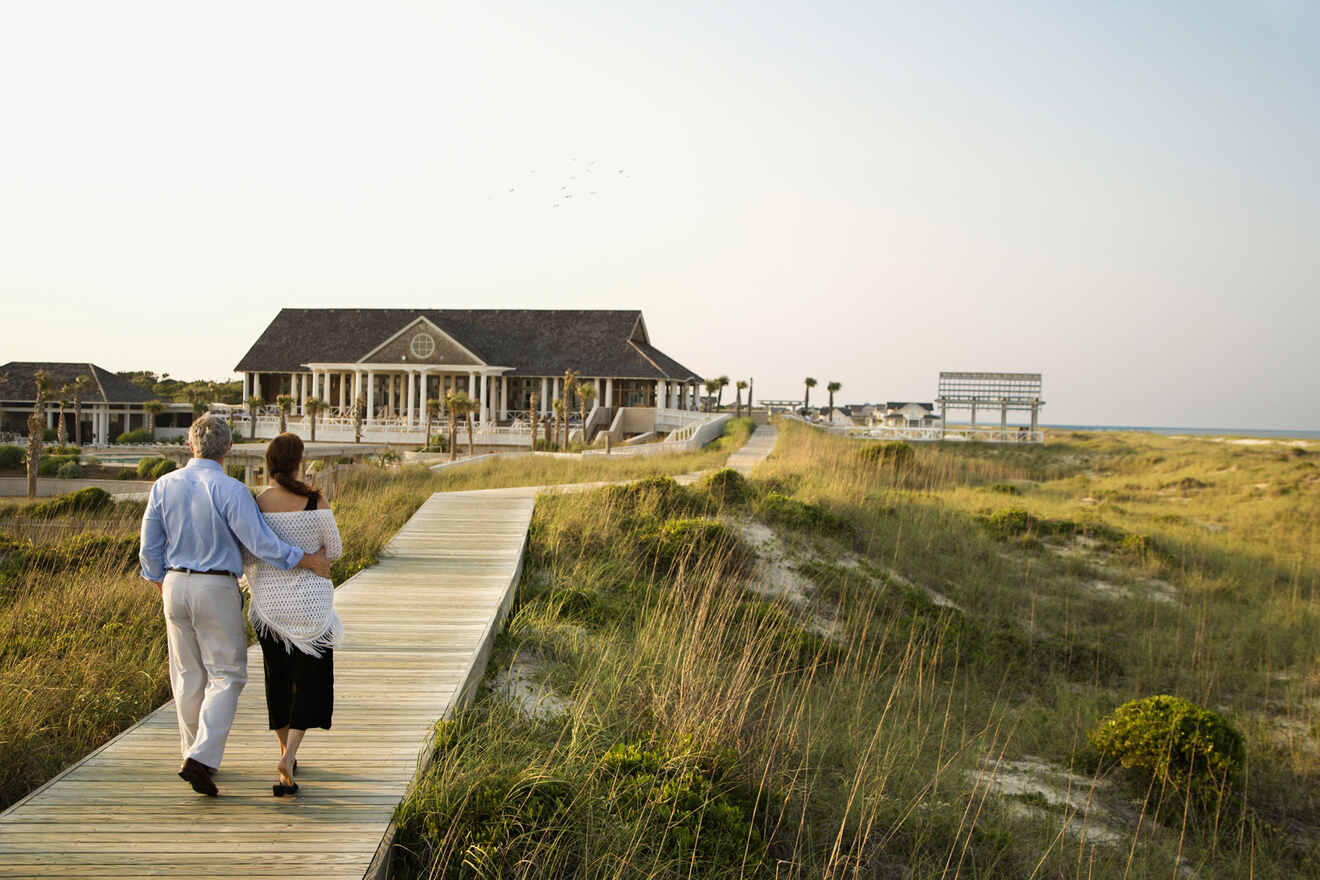 Looking for a place to stay in North Carolina where you can just relax and not think about anything else? Then you should consider staying in an all-inclusive resort!
And good news for you! There are many all-inclusive resorts in North Carolina, so you're just spoiled for choice, and I have already collected the best ones for you in this travel guide to save you some precious time researching.
Here you'll find resorts for every taste: family-friendly resorts, luxury hotels, cozy accommodations with spectacular mountain views, and more, all of them offering all-inclusive packages and access to cool amenities like indoor and outdoor pools, spas, golf courses, and so on!
They are sorted in descending order from the most expensive to the least expensive one. When you find the perfect one for your travel needs, make sure you book it at least some months in advance to save your spot!
Let's start exploring them all together!
If you are in a hurry
If you don't have the time to read the whole post, check out this quick list of the best North Carolina resorts:
Since these resorts are dispersed all over the state of North Carolina, I thought I'd give you a map to see where each one is located:
1. The Umstead Hotel and Spa – a top luxury resort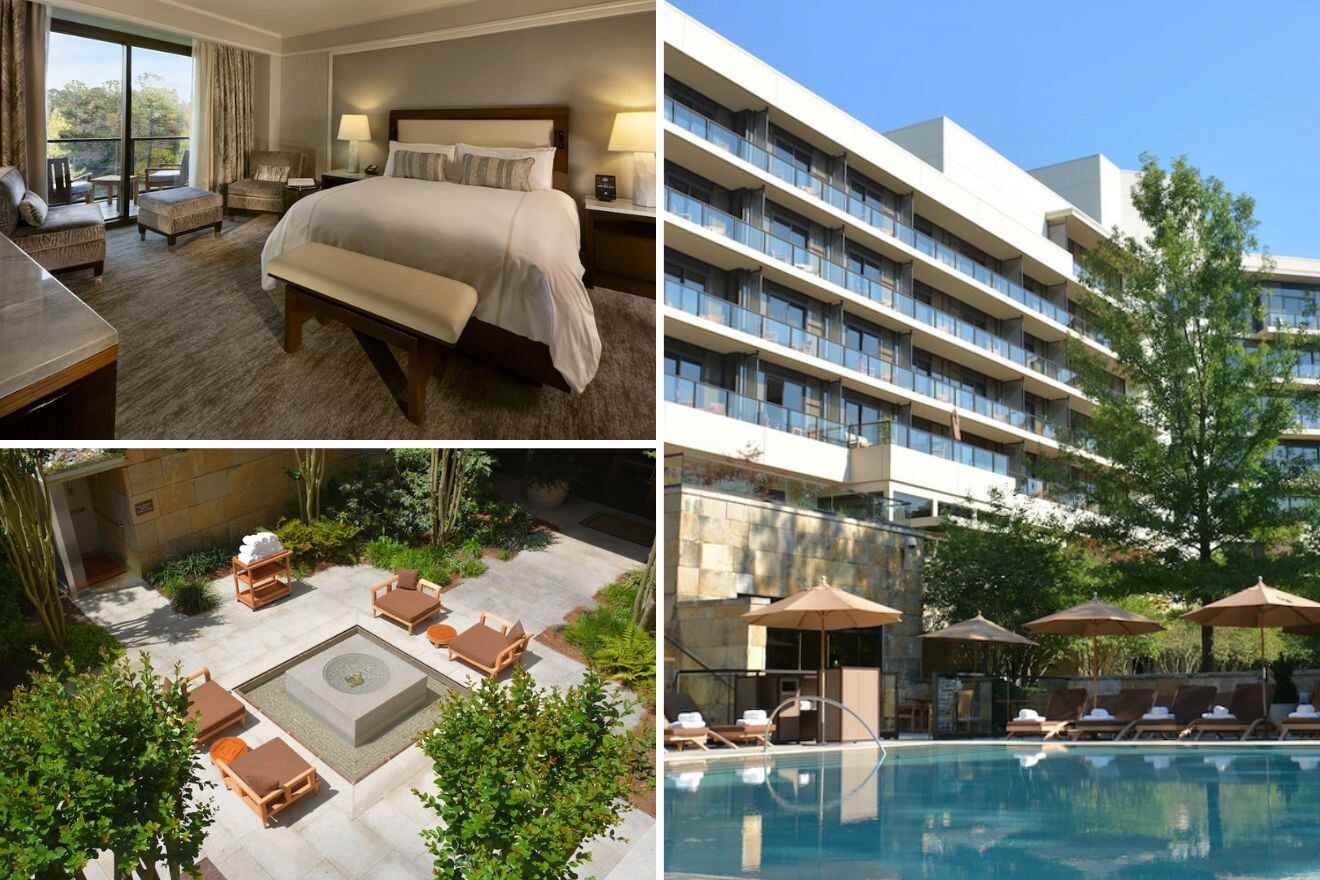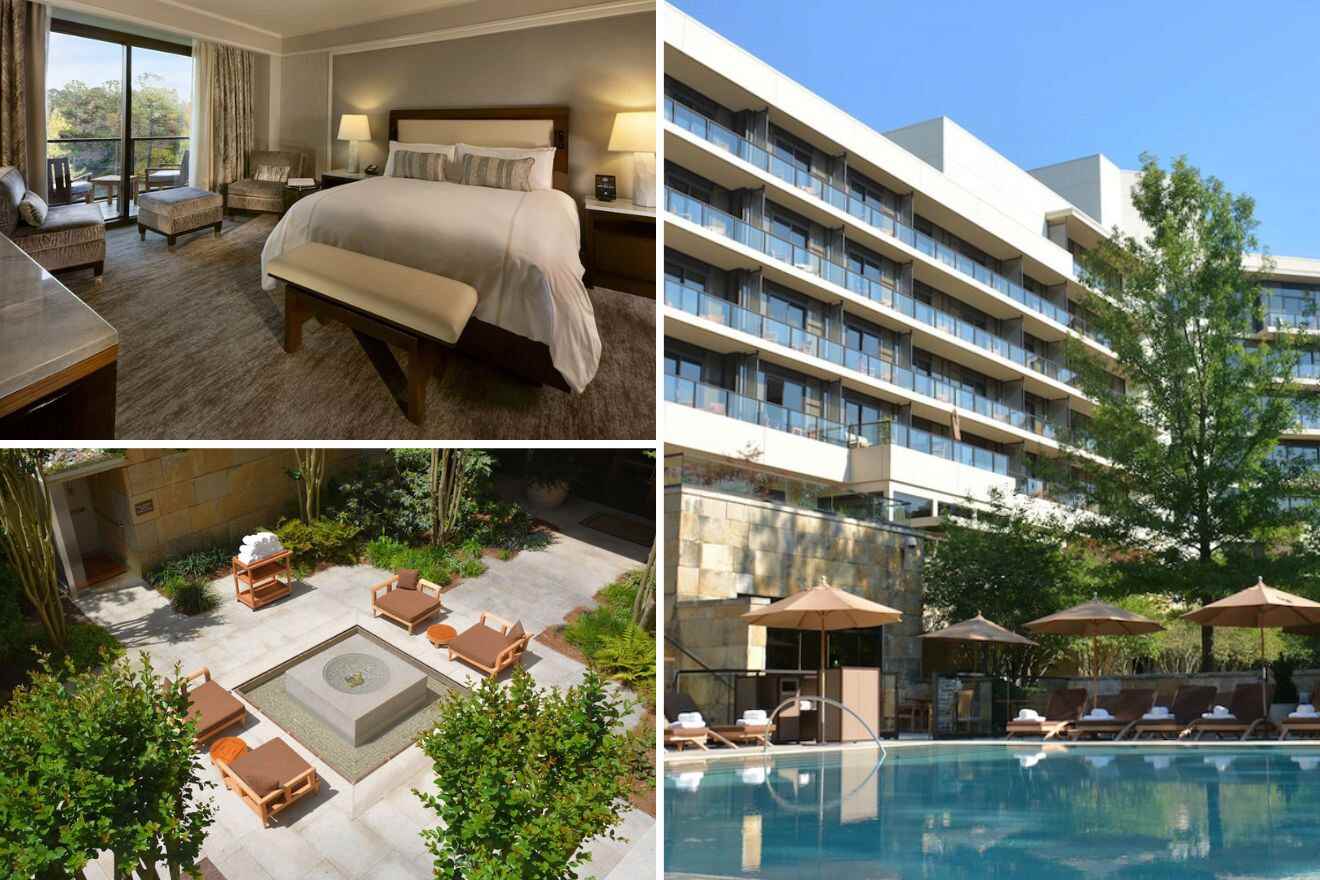 If you really want to splurge during your holiday, this 5 stars, all-inclusive resort is for you, located in the woodlands of Cary, North Carolina, in front of an idyllic lake. In fact, this luxury hotel offers all the facilities and amenities you need for a stay full of comforts, starting from a hot tub to an outdoor pool, an on-site restaurant serving organic food, and room service.
But this place is particularly famous for its spa treatments: here, you can choose from more than 10 types of massages and body treatments utilizing botanical ingredients at its lavish wellness center, and if you are going on a romantic escape with your special one, make sure you try the aromatherapy couples Massage!
2. The Inn on Biltmore Estate – a castle-like resort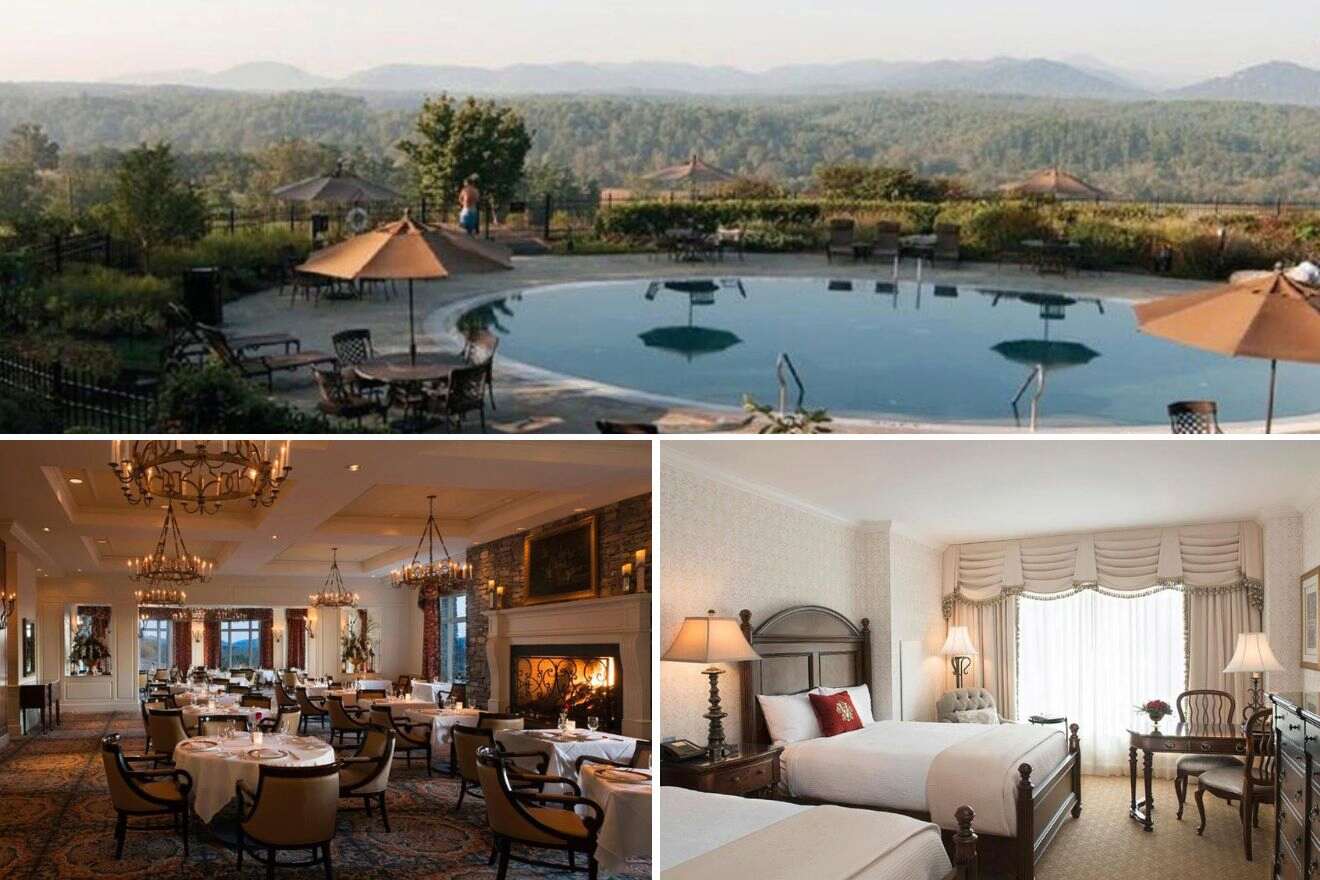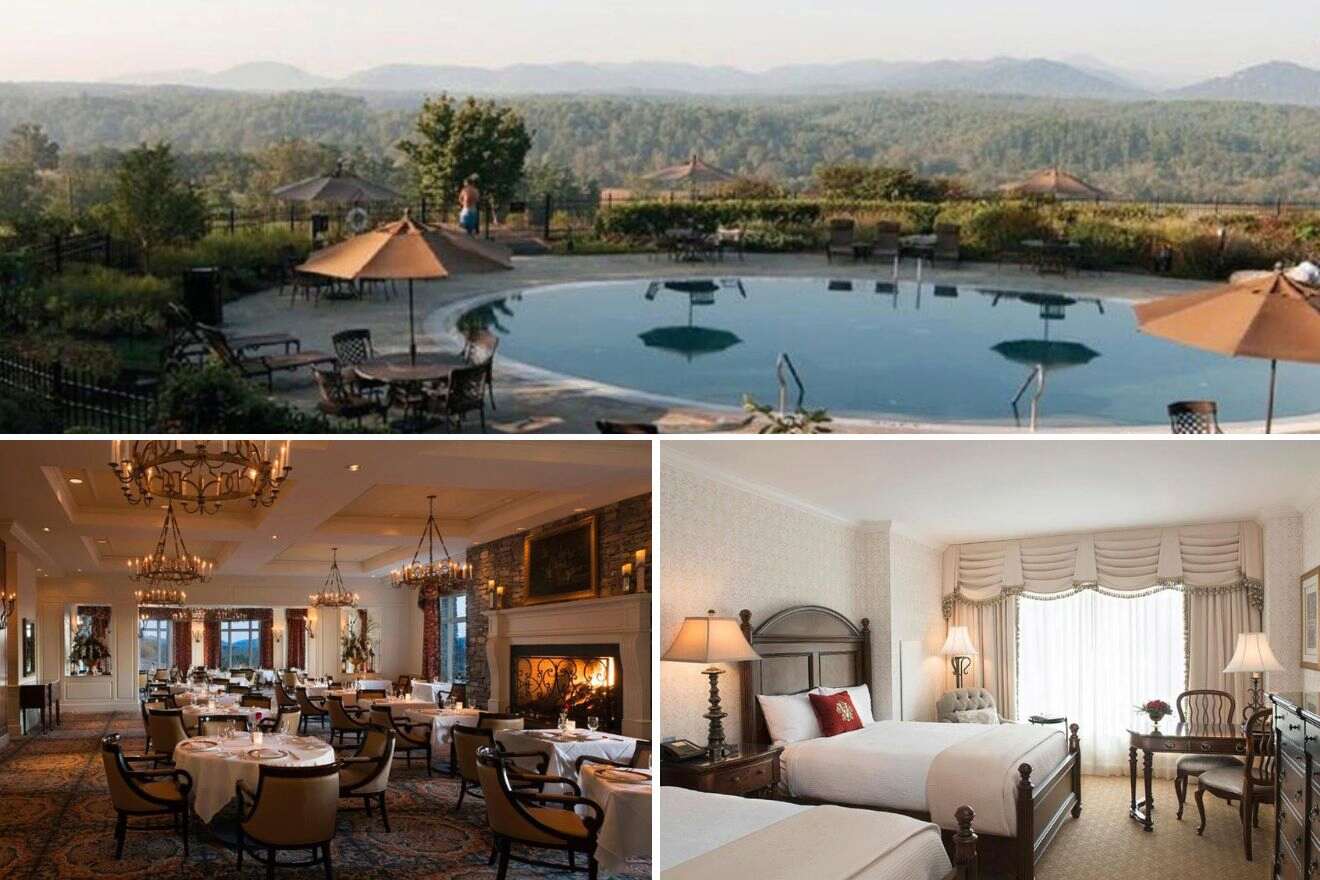 Nestled in 8,000 acres (3,240 hectares) of rolling hills and the beautiful Asheville mountains, this castle-like resort (which is actually George Vanderbilt's previous home) will make you feel like the queen and king that you are, offering personalized service and warm hospitality!
Get ready to wake up with breathtaking mountain views from your room with classically-inspired furnishings, have a refreshing plunge in the heated outdoor pool, and recharge your batteries at the on-site spa. And to finish your day in the best way, make sure you have a fresh aperitif at the property's lobby bar, this place is a fairy tail!
3. The Ballantyne – for world-class service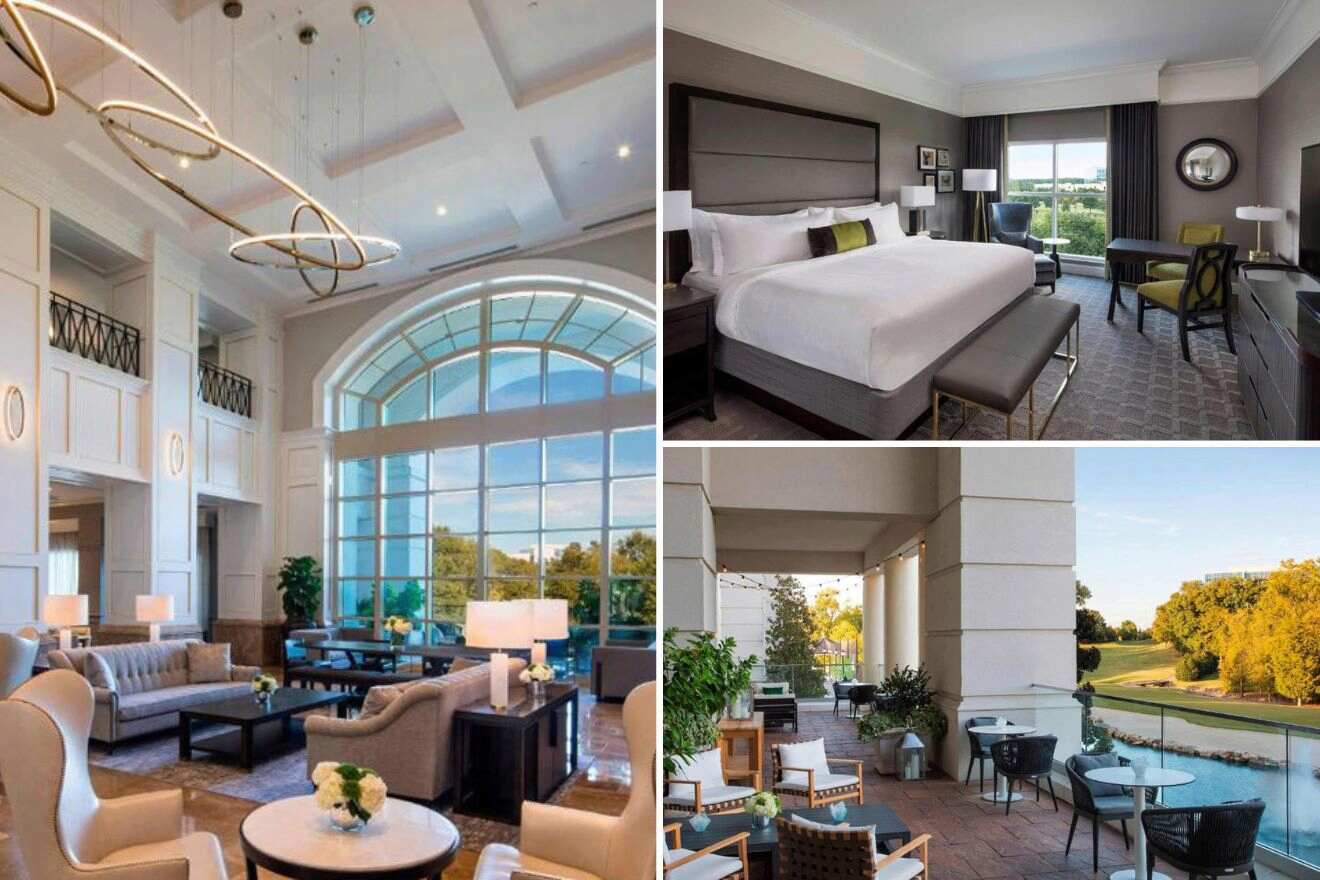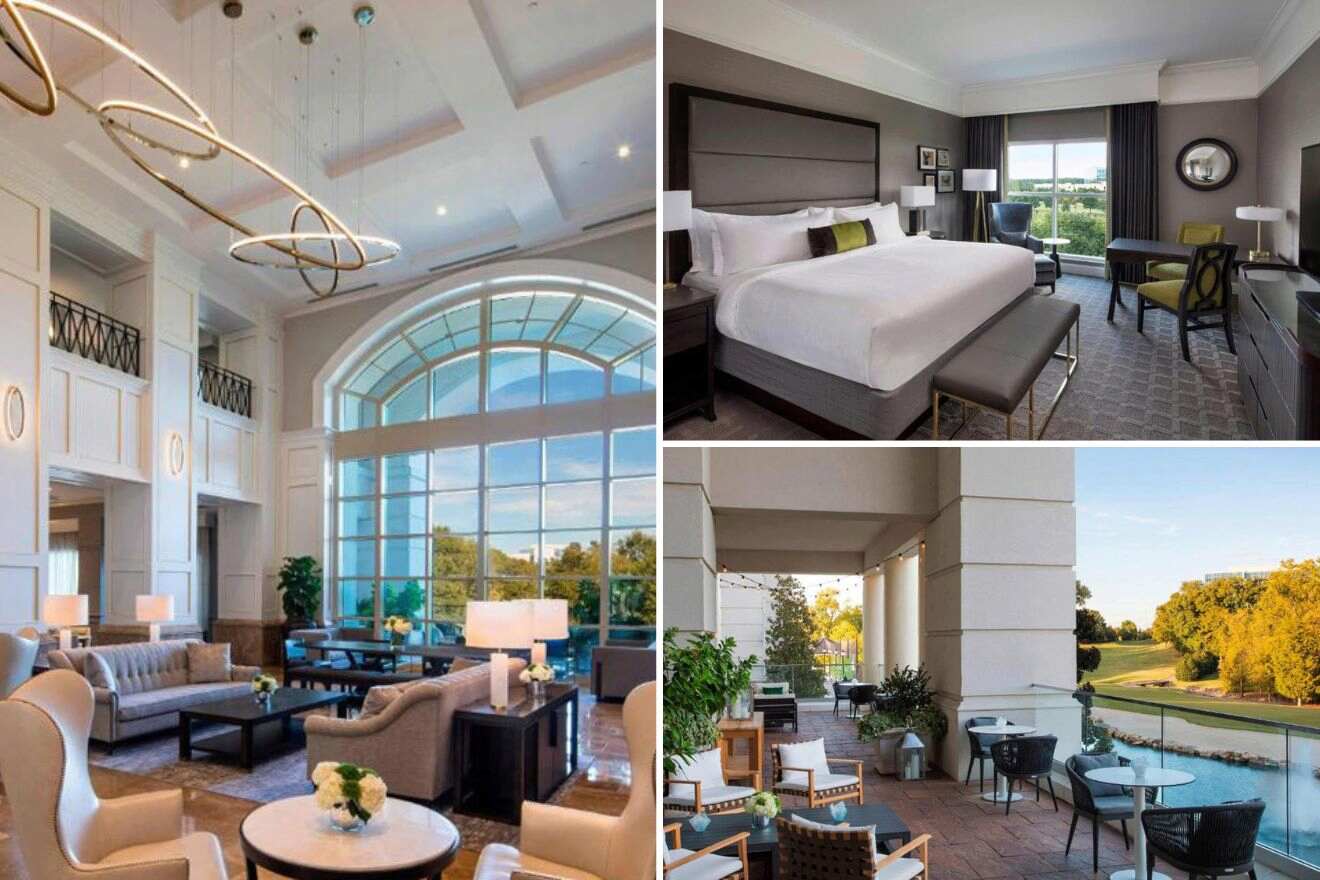 Located in the lovely Ballantyne Community of Charlotte, North Carolina, this luxury collection hotel hosts a super-friendly staff who will spoil you with world-class service, including room service and concierge service.
You will spend your days relaxing in the hot tub or the resort-style pools, enjoying an afternoon tea at the on-site gallery restaurant, serving regionally inspired cuisine, soaking up some sun at the sun terrace, or keeping yourself in shape at the fitness center. And wait to see the rooms, all featuring marble bathrooms, large windows, and ten-foot ceilings: you'll love them!
4. Sanderling Resort – for direct beach access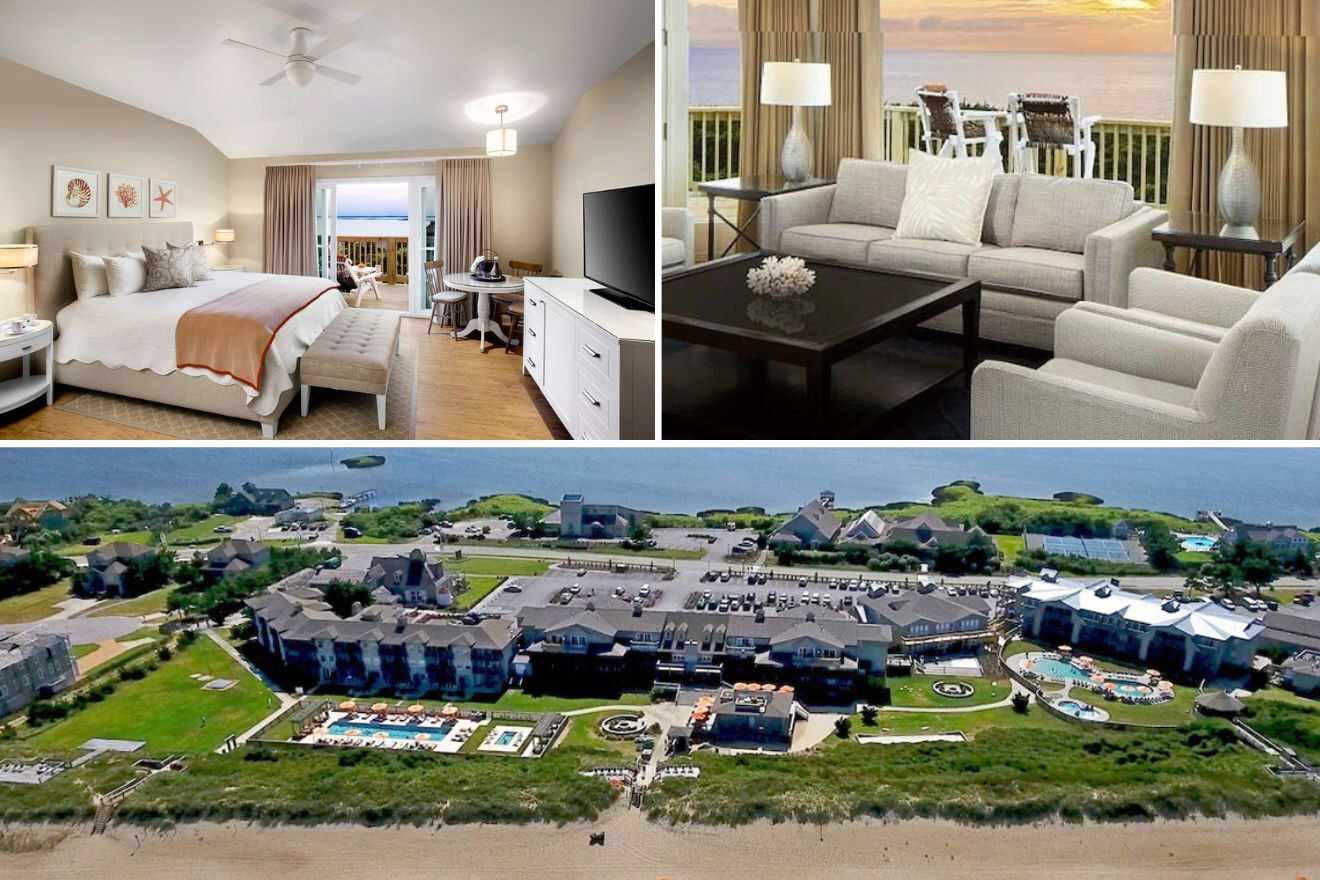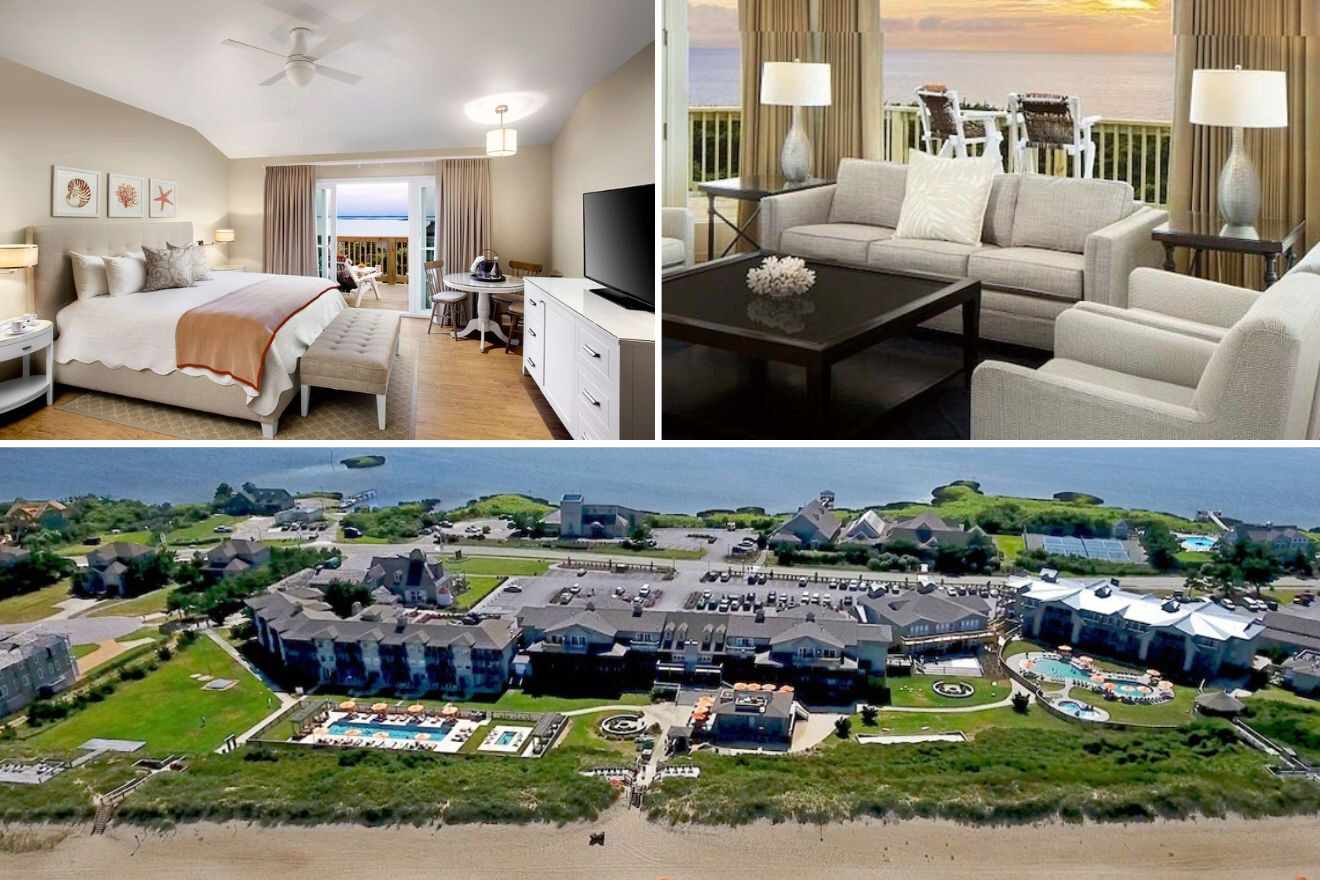 With an amazing location on North Carolina's outer banks, this resort is perfect if you want to have private beach access. It also offers free use of sun loungers and beach umbrellas, so you can spend the whole day on the white sand!
But apart from soaking up some sun, here there are many more activities you can join, like playing golf at the on-site golf course, doing beach yoga, kayaking or paddle boarding, or hitting the waves on a surfboard. After an intense day full of action, you can relax in the steam room or hot tubs. This is the perfect place to enjoy the natural beauty.
5. Washington Duke Inn & Golf Club – the most tranquil property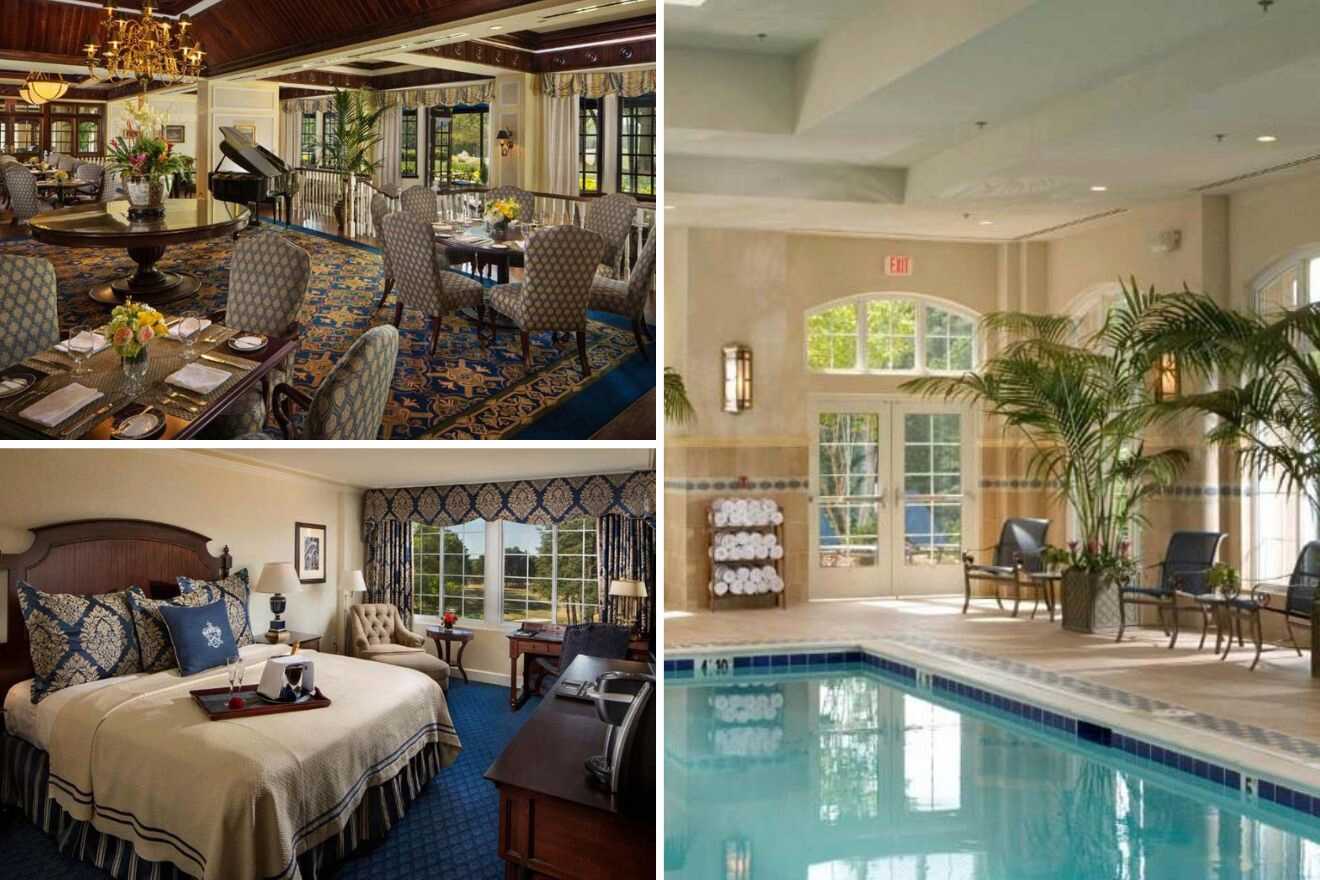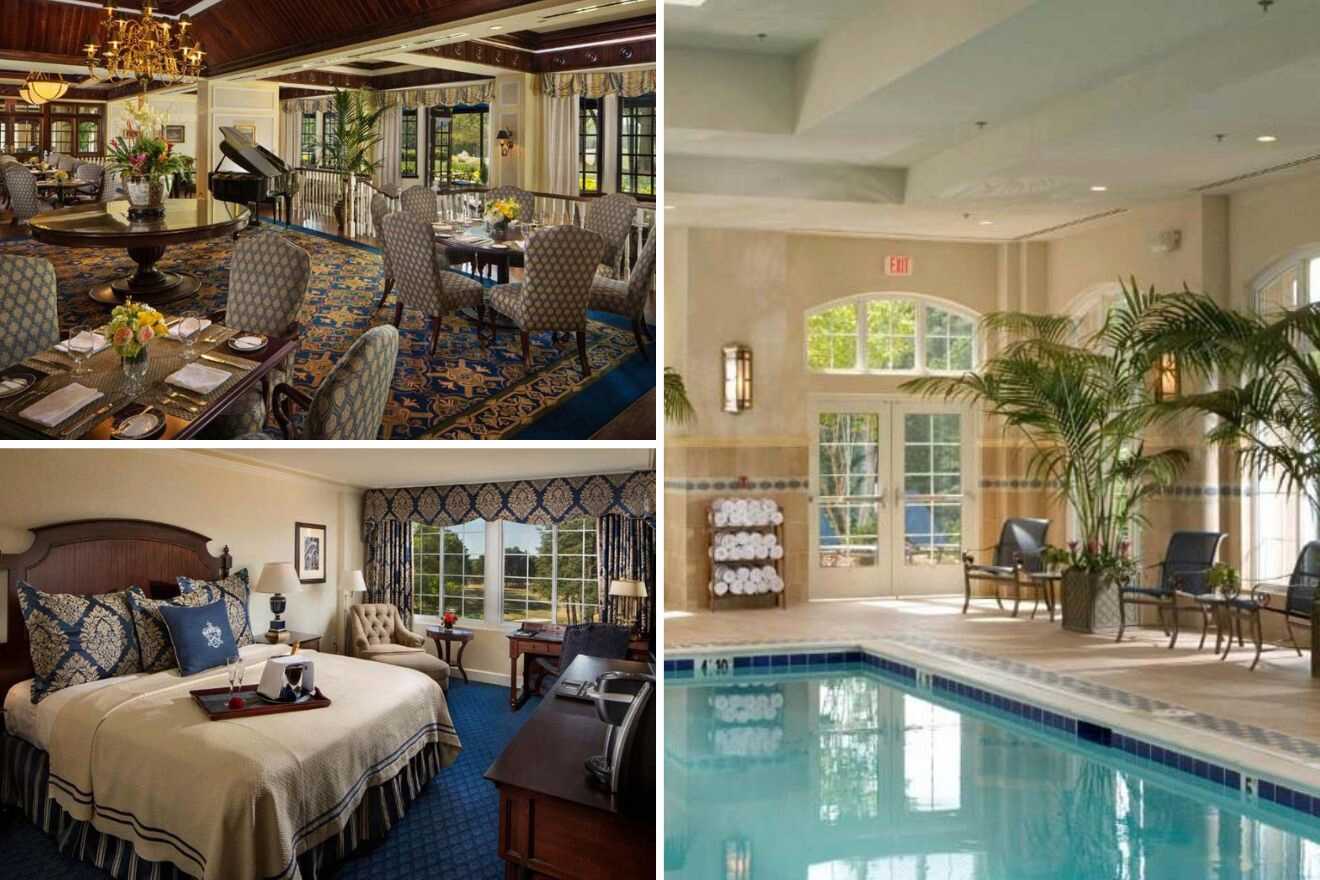 If during your holiday you just want to relax and disconnect from the outside world, this all-inclusive resort is for you, located on the Duke University Campus in a very peaceful, natural setting!
Here you will have access to facilities for any taste, like an 18-hole championship golf course, 3 on-site restaurants, a fitness center, and an indoor swimming pool, but what will make you truly fall in love are the accommodations! The guest rooms come with a private balcony, a 37-inch flat-screen TV, classical decorations, and tea and coffee-making facilities.
6. The Omni Grove Park Inn – for golf enthusiasts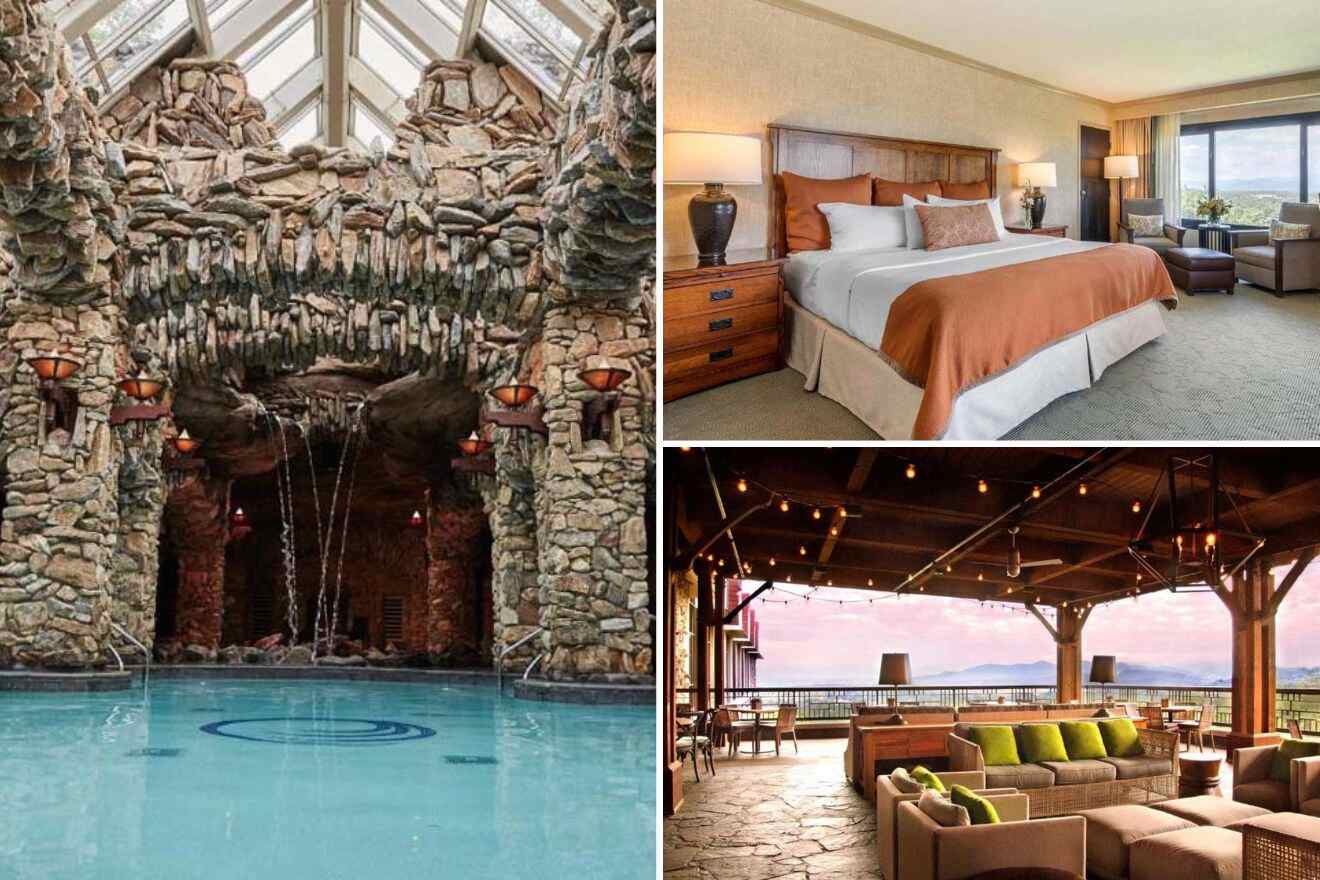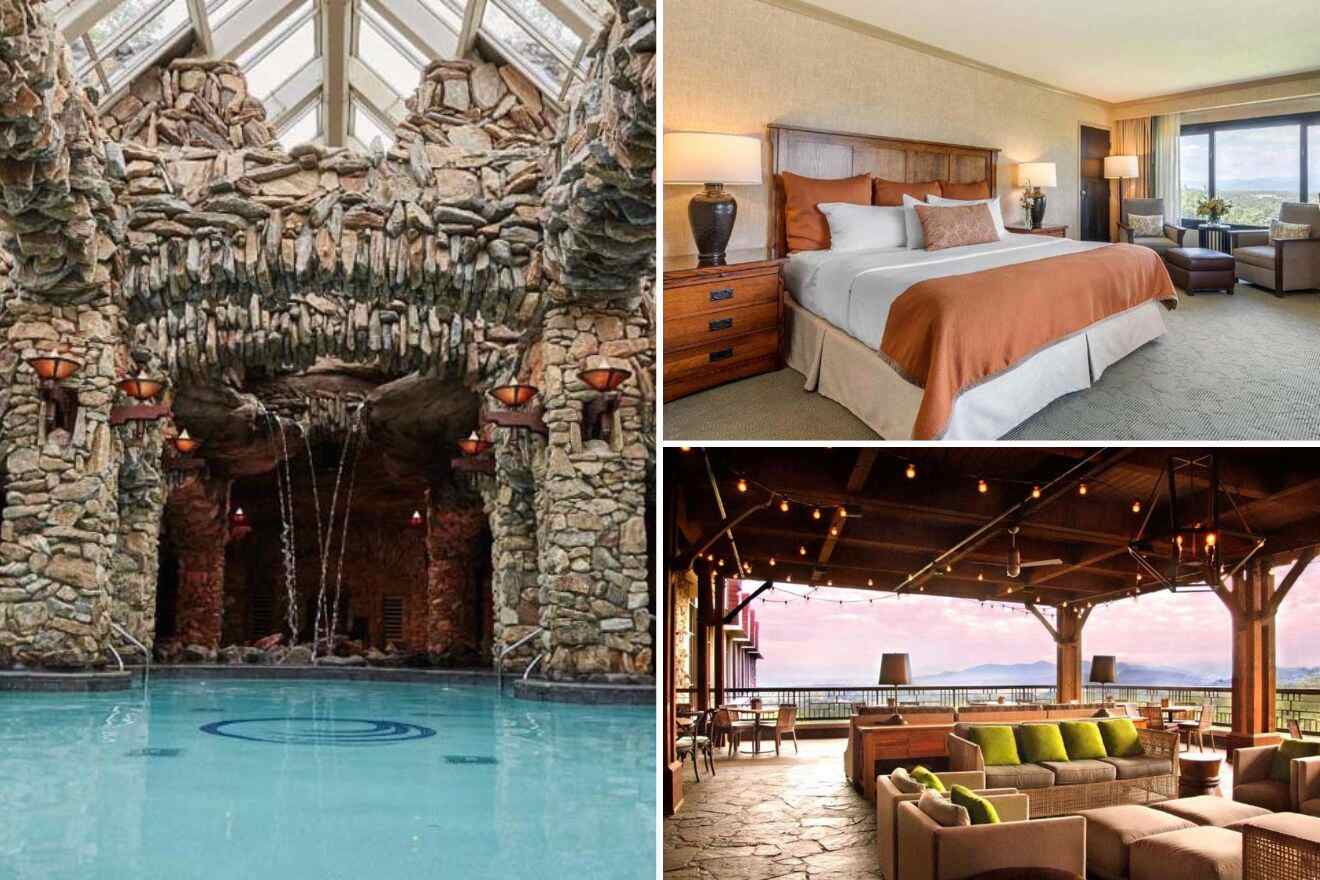 Are you a golf enthusiast? Then you should definitely check out the Omni Grove Park Inn, a stunning resort nestled in the majestic Blue Ridge Mountains in Asheville – another amazing North Carolina city offering many hotel options!
This property hosts the championship Donald Ross-designed golf course, as well as the Blue Ridge restaurant, serving locally-sourced food, and a luxurious spa offering many relaxing treatments. Accommodation is also great here: the cozy guest rooms all come with plush bedding, furnishing made of solid oak pieces, and spectacular mountain views.
P.S. If you want to splurge, the club floor rooms include a spa-like walk-in hydro-shower and adult-only lounge access!
7. Chetola Resort at Blowing Rock – the top views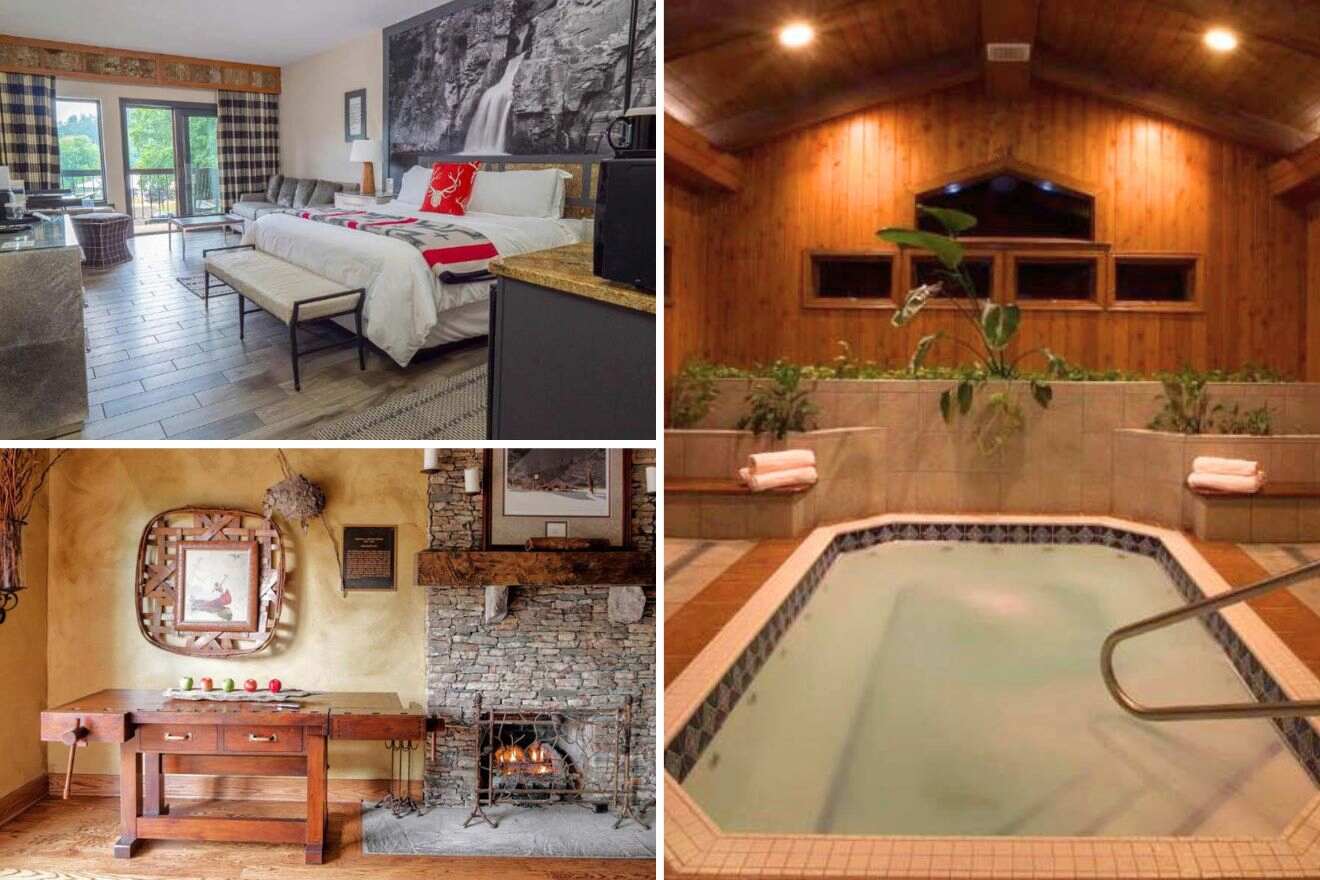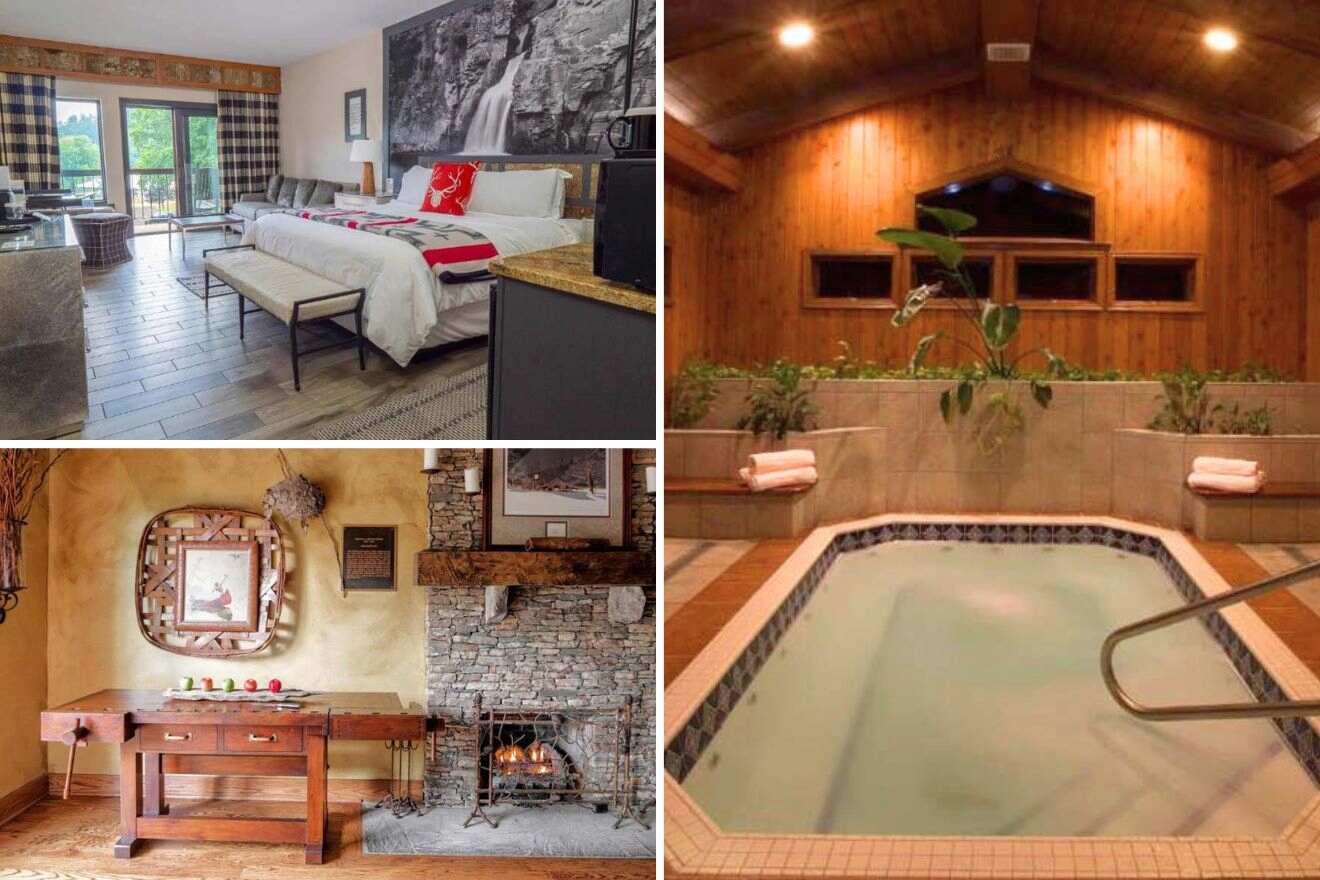 Sitting in the heart of the Blue Ridge Mountains National Park, on 87 acres (35 hectares) of woods and gardens, this hotel offers many different accommodations options, but they all come with some really breathtaking vistas!
You can choose from Chetola Lodges, guest rooms with a whirlpool tub, and privately owned condos coming with full kitchens and modern amenities like Wi-Fi and flat-screen TVs. Depending on which one you will choose, you will get stunning views of the lake or the surrounding mountains. They both sound great to me. What do you think?
8. Bob Timberlake Inn at Chetola Resort – the top facilities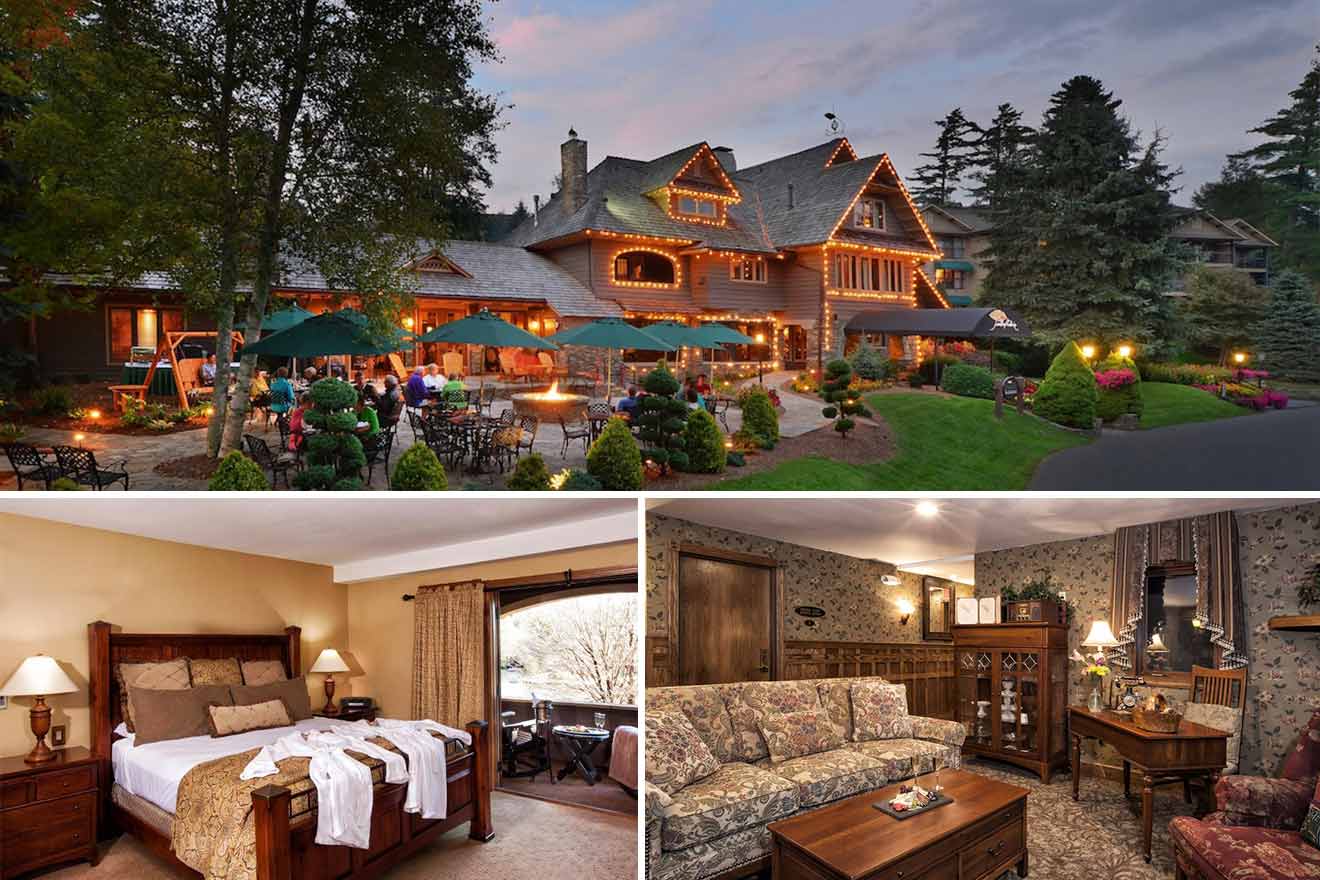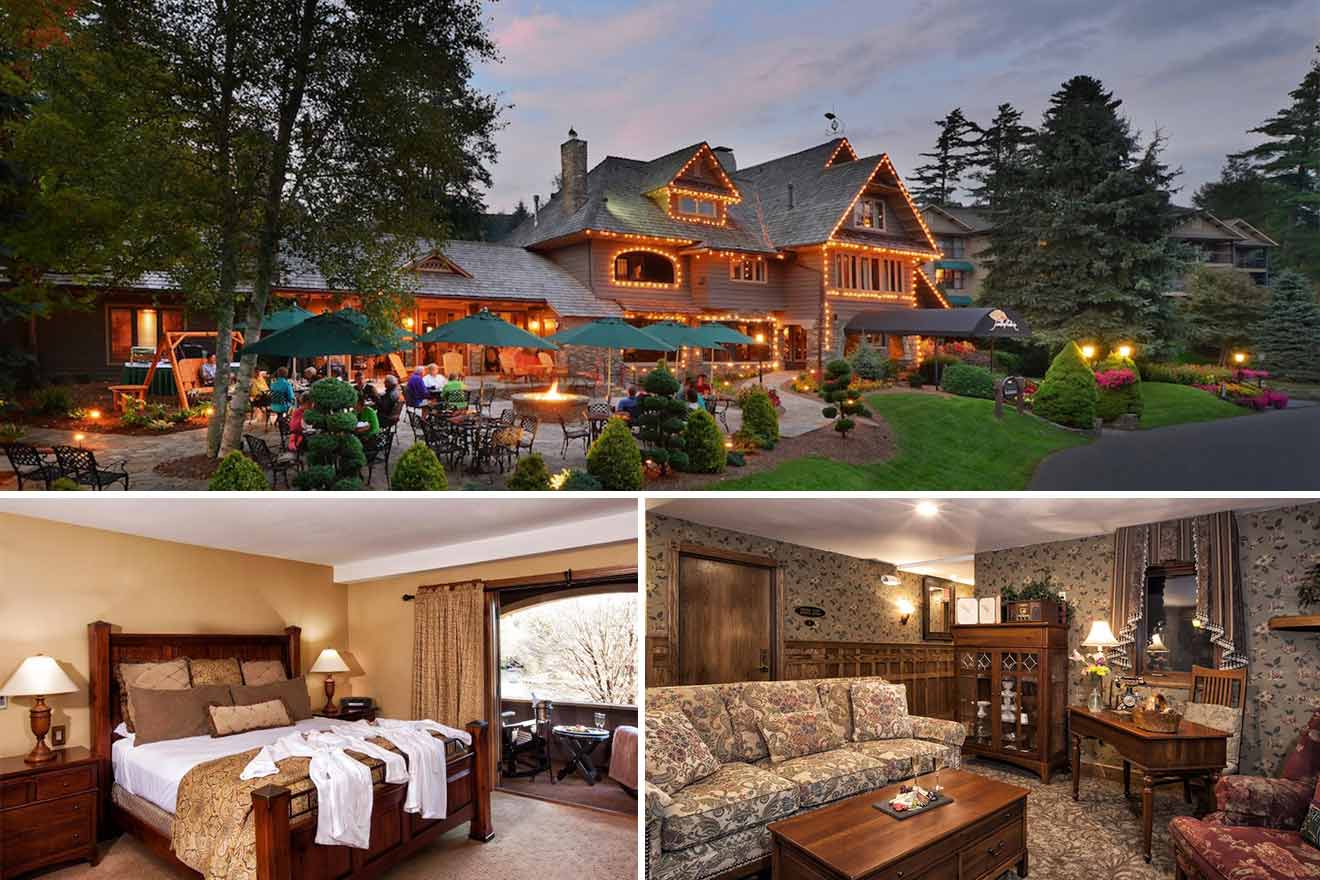 Located in Blowing Rock, this hotel is part of the Chetola Resort and offers facilities and amenities for literally any taste, like a fitness center, a tranquil garden, a seasonal outdoor pool, a hot tub and sauna for relaxation, free private parking, and a delicious on-site restaurant.
You will start your days full of energy with a free continental breakfast, spend it joining some outdoor activities like hiking and fishing, play tennis with your family, friends, or partner, and finish it with some cool evening entertainment.
9. Pinehurst Resort – most historic property
The century-old Pinehurst Resort, located in Pinehurst, offers an old-world charm and the elegance of the bygone era of opulence, featuring 9 golf courses, panoramic verandas, and gorgeous landscaped gardens.
You will wake up in your stunning room or suite with marble bathrooms and spend your days in the most diverse ways. Relax at the on-site spa (offering massages, facials, and body treatments), join some cool outdoor adventures like kayaking, fishing, tennis, and walking tours, and dine on award-winning traditional cuisine at one of the 8 on-site restaurants.
10. The Terrace Hotel at Lake Junaluska – best value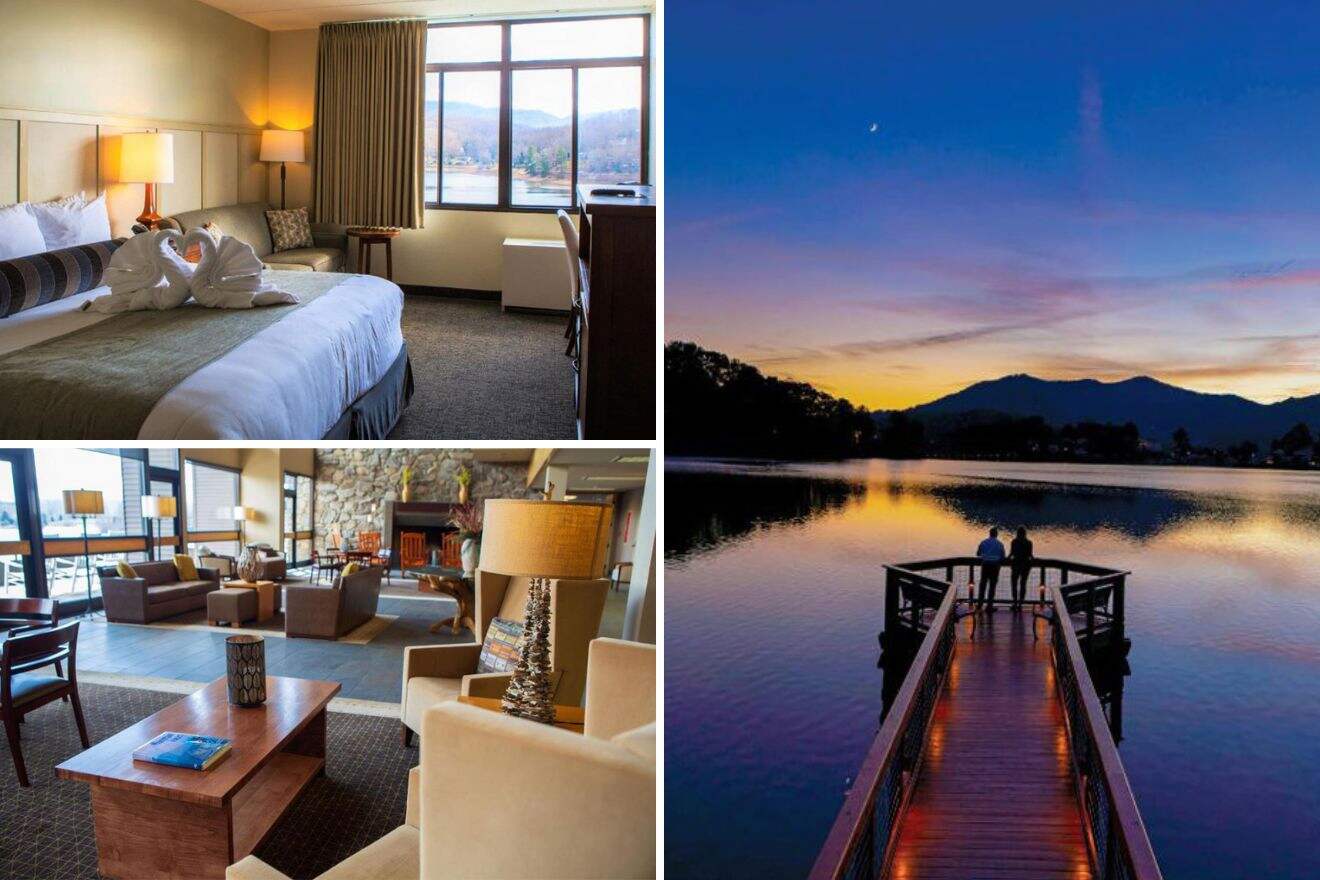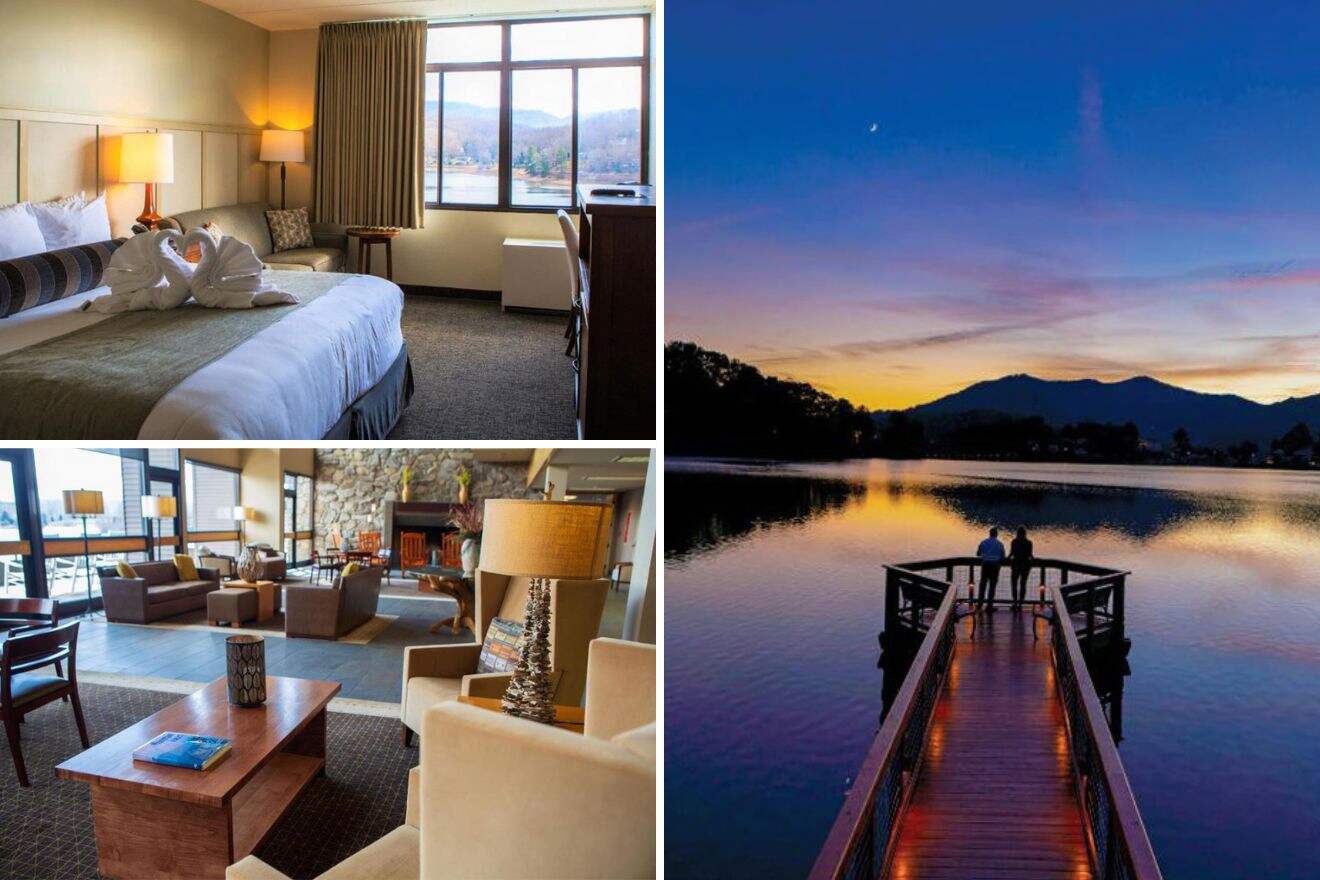 If you want to have access to luxury facilities at affordable prices, this amazing resort is for you, located in Lake Junaluska and offers great value for the price! In fact, this property features a seasonal outdoor pool, an on-site restaurant, a tennis court, a fitness center, on-site shops, and free parking – everything you need for a holiday full of comfort!
Start your day with a delicious continental breakfast, and spend your time joining cool activities in the property's surroundings, like mini golf, fishing in the lake, and exploring the Great Smoky Mountains and scenic Blue Ridge Parkway, both at less than 12 minutes of driving!
11. Asheville Cabins of Willow Winds – for families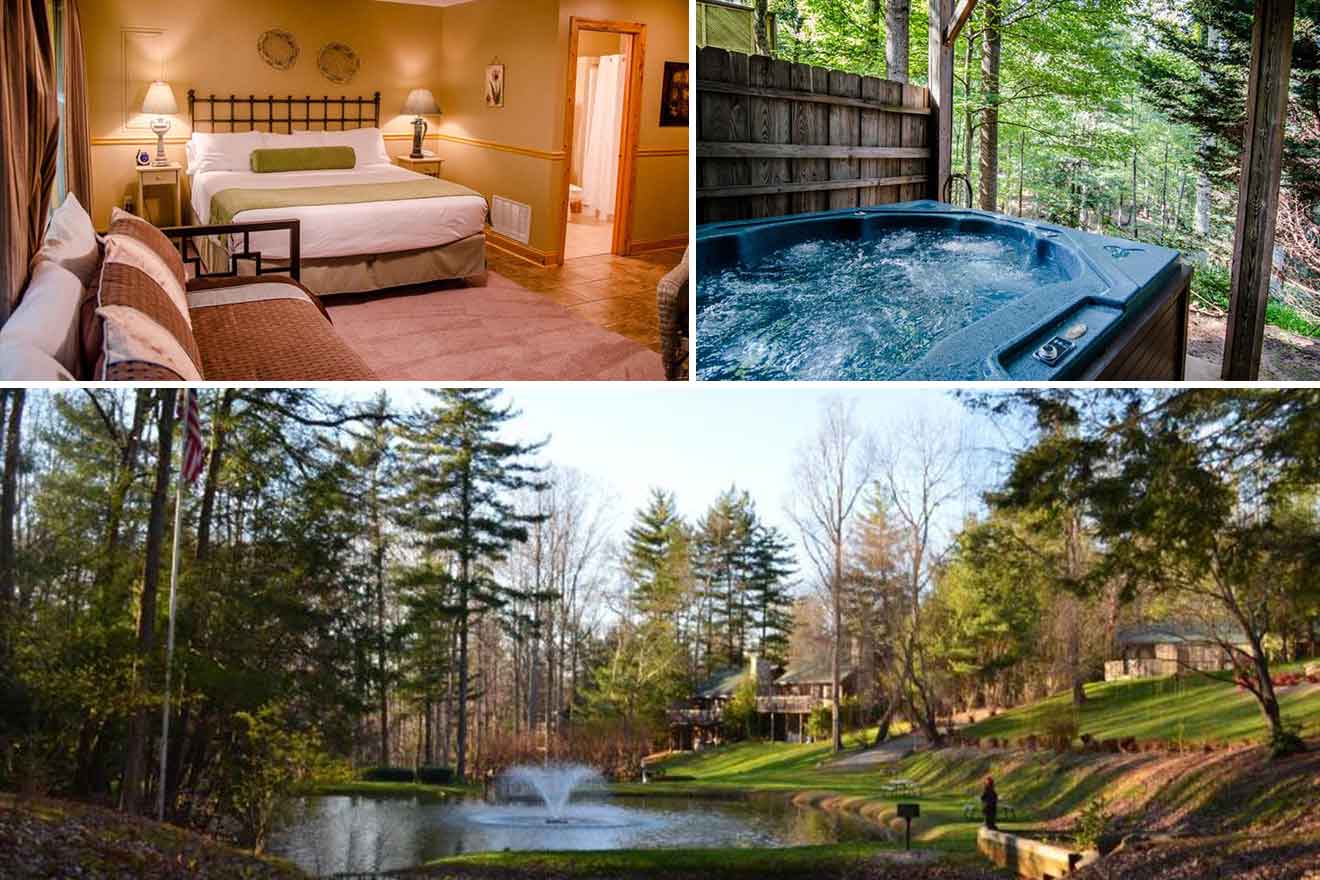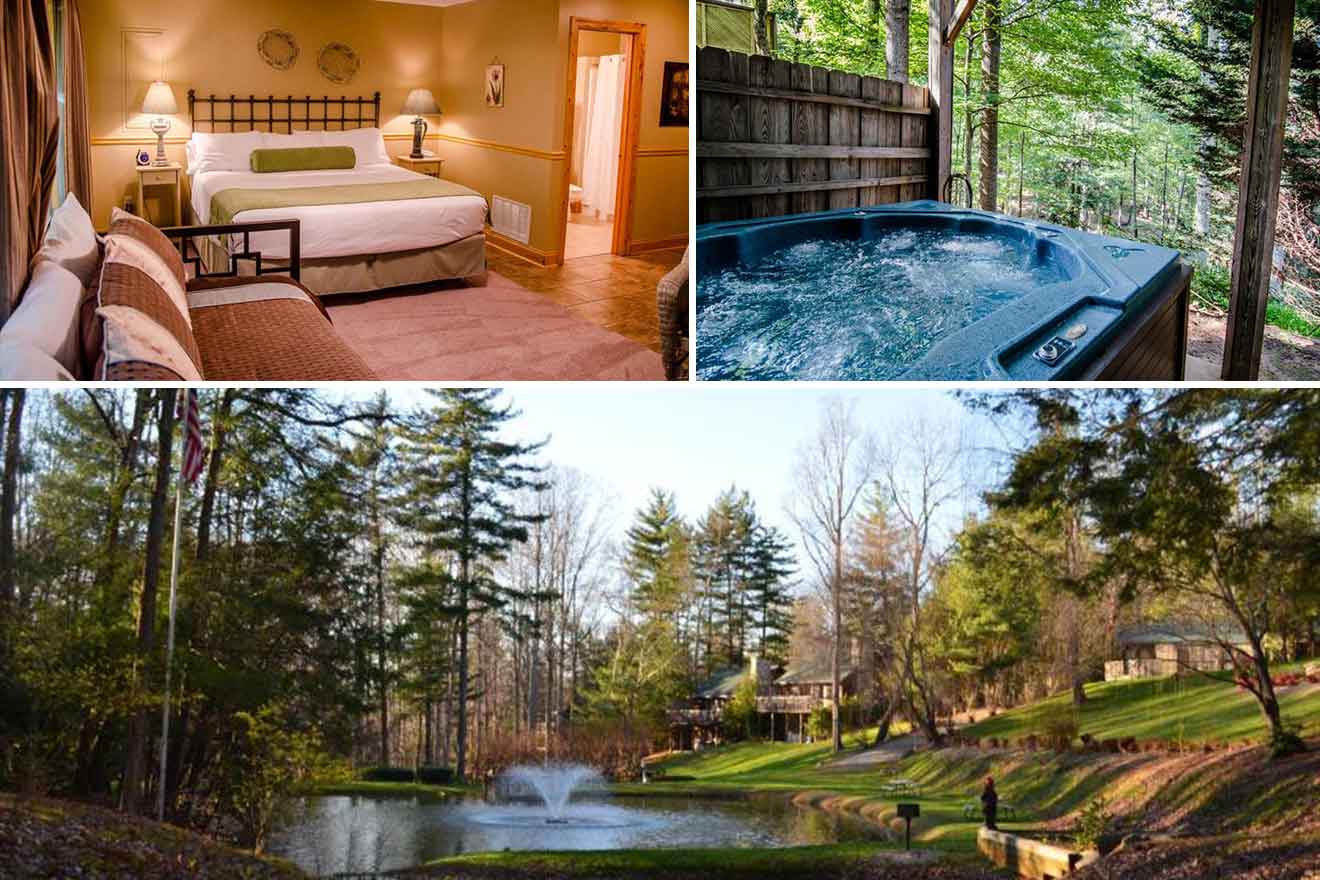 Are you going on a family holiday, and you're looking for a place that meets everyone's needs? Then check out these cozy cabins located in Asheville, a short drive from many tourist attractions, like the Asheville Botanical Gardens, the Folk Art Center, and the North Carolina Arboretum.
You will have access to many cool facilities, like a children's playground for the younger ones, a hot tub where you can soak in and relax, and table tennis to challenge your family members. And wait to see the accommodation. The rooms come with a seating area, a flat-screen TV with cable channels, a fully equipped kitchen, a dining area, and a private bathroom, and they host up to 8 people!
FAQs about all-inclusive resorts in North Carolina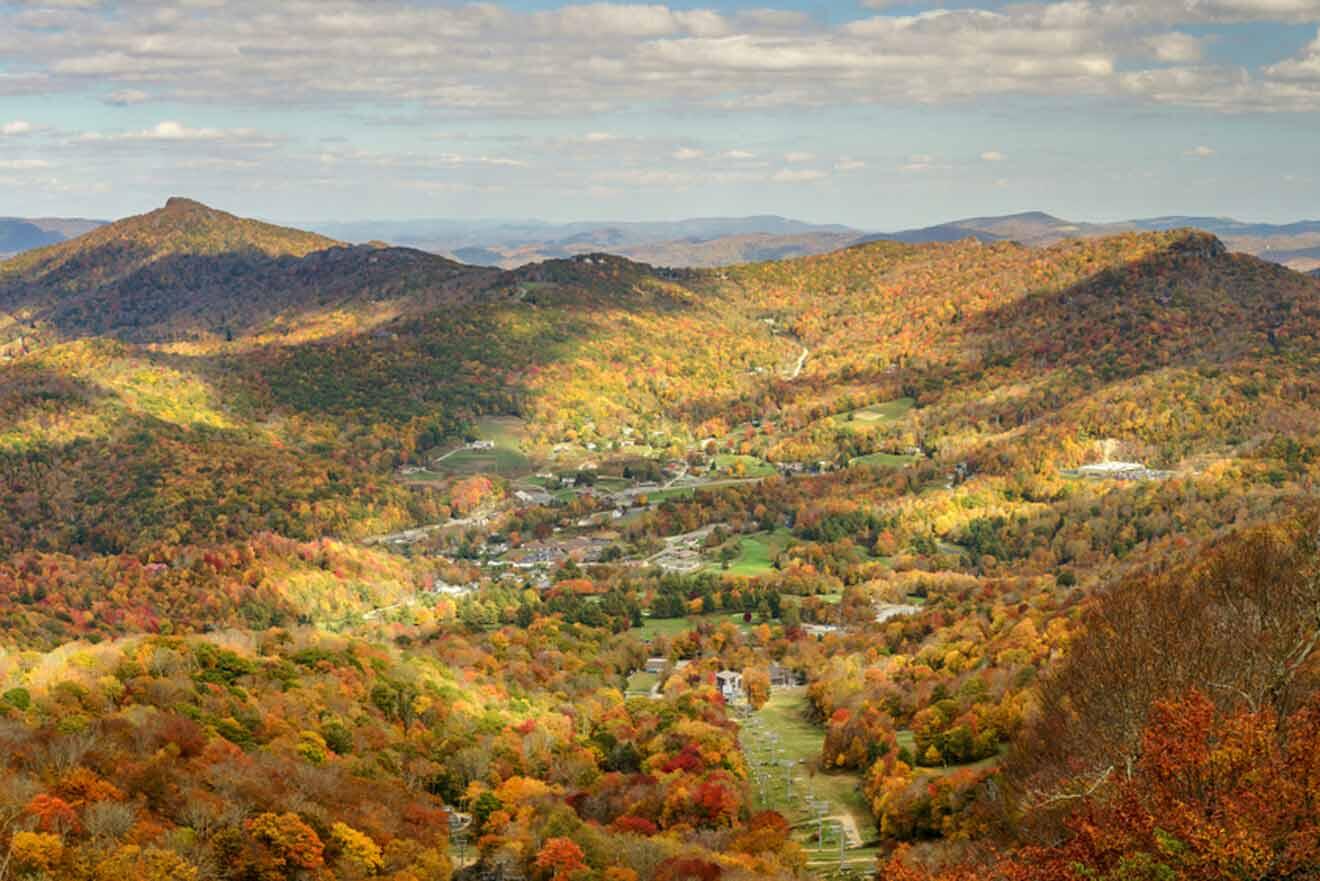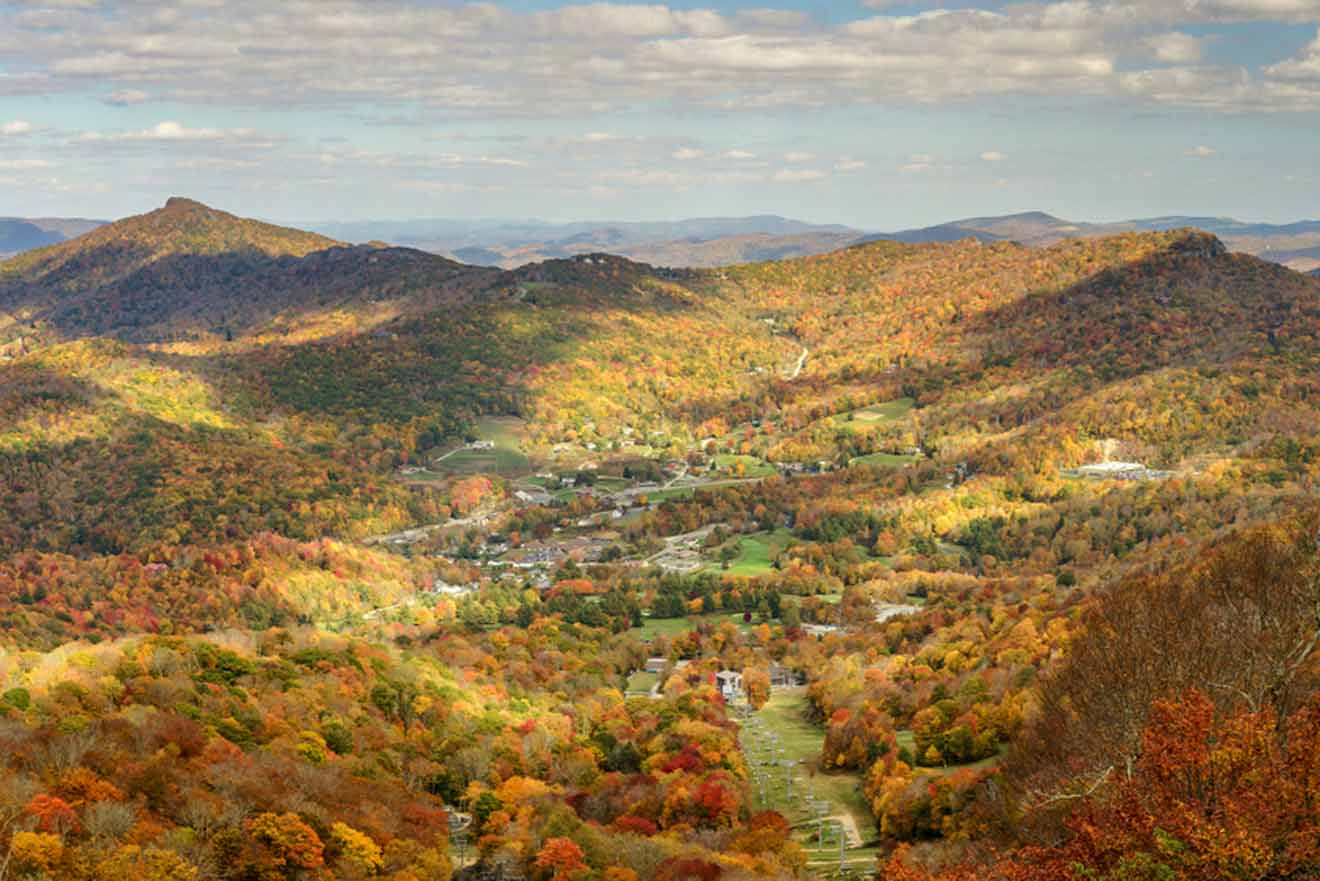 👑 Which are the best all-inclusive resorts in North Carolina?
🏔️ Which are the best all-inclusive resorts in the North Carolina mountains?
⚖️ Is it worth it to pay for all-inclusive?
Yes, all-inclusive resorts are worth it if you just want to relax during your holiday and not think about anything else since they already include all meals and beverages in your stay, as well as many onsite activities.
🍹 Do all-inclusive resorts in the US include alcohol?
Yes, there are some US resorts that include alcohol in the all-inclusive package, but there are not many.
Conclusion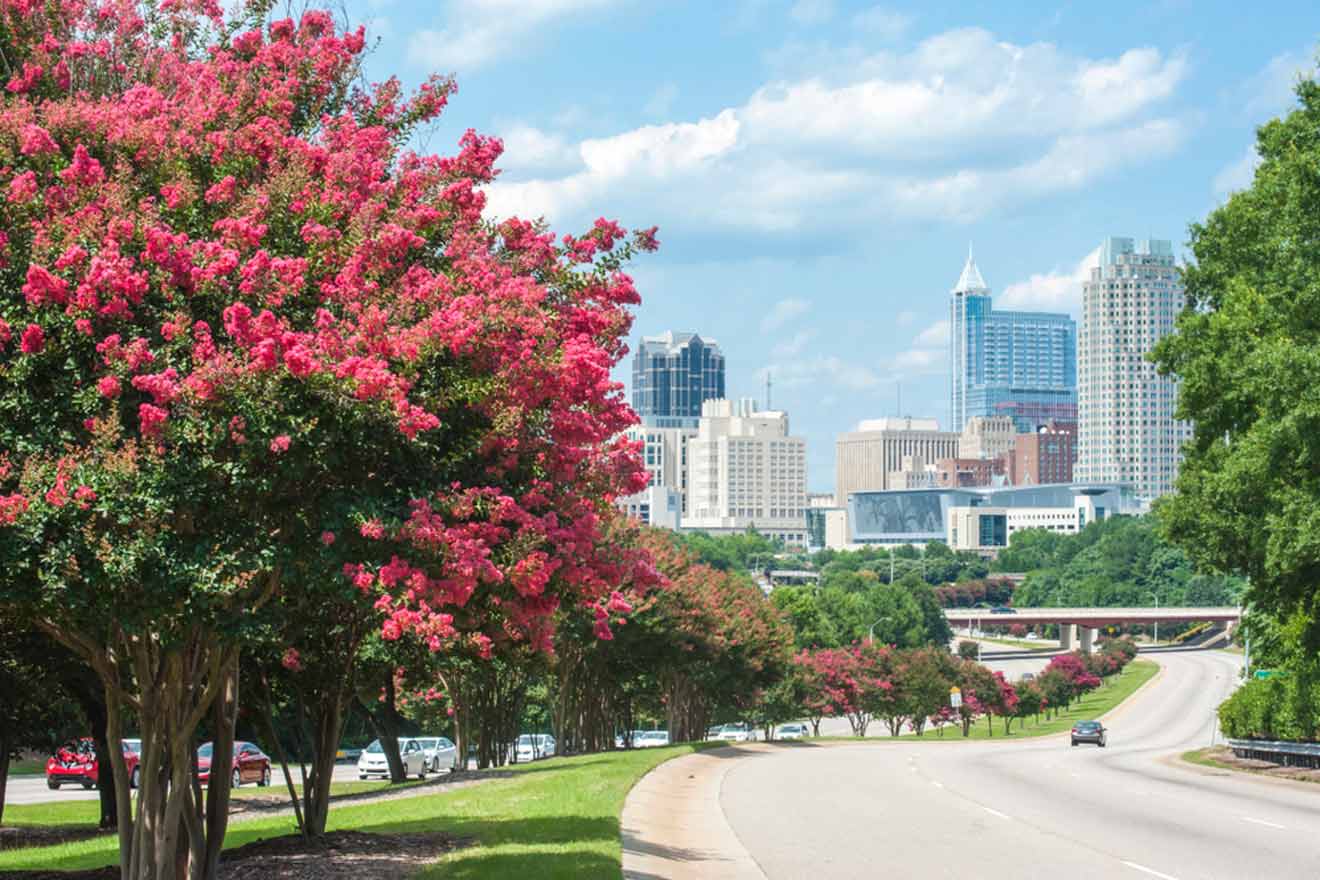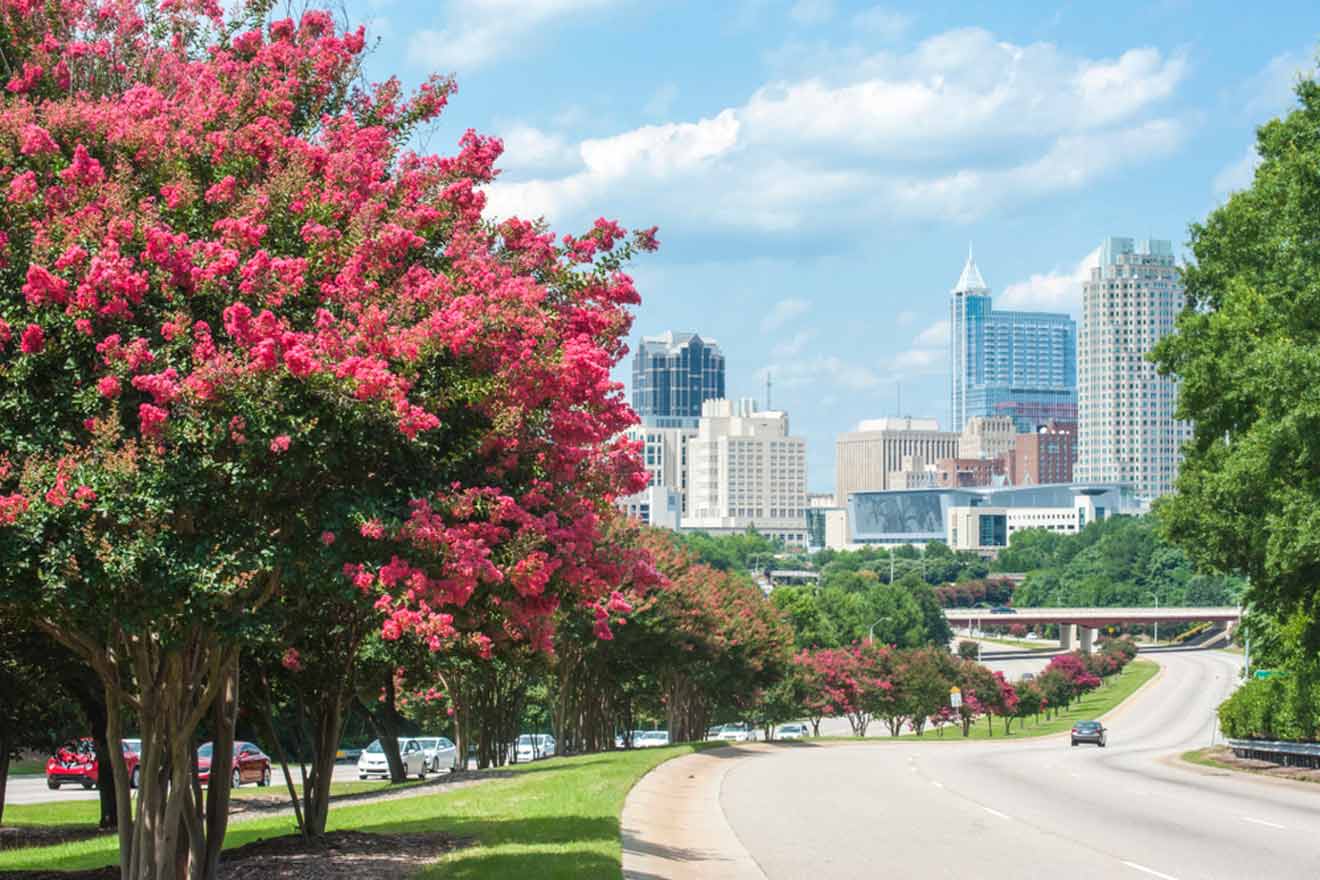 We have just seen the best all-inclusive resorts in North Carolina: from family-friendly accommodations to romantic resorts, hotels with stunning vistas, and many more… so I am pretty sure you found what you were looking for.
If you're still unsure about it, check out my 2 absolute favorite resorts in North Carolina offering all-inclusive packages, I hope this will help you in your decision:
Omni Grove Inn – This property hosts a championship golf course, a delicious on-site restaurant, and rooms with stunning views of the blue ridge mountains.
Sanderling Resort – Check out this amazing resort in North Carolina's outer banks if you want to have private beach access and luxury oceanfront suites!
If you found the perfect one for your holiday, make sure you book it far in advance so you don't lose your spot, as rooms in these accommodations get booked out incredibly fast.
Did you like the post? Please let me know in the comments below, and don't hesitate to share also your questions or hotel suggestions if you have any!
Have an amazing holiday!
Elena
---
Pin it for later!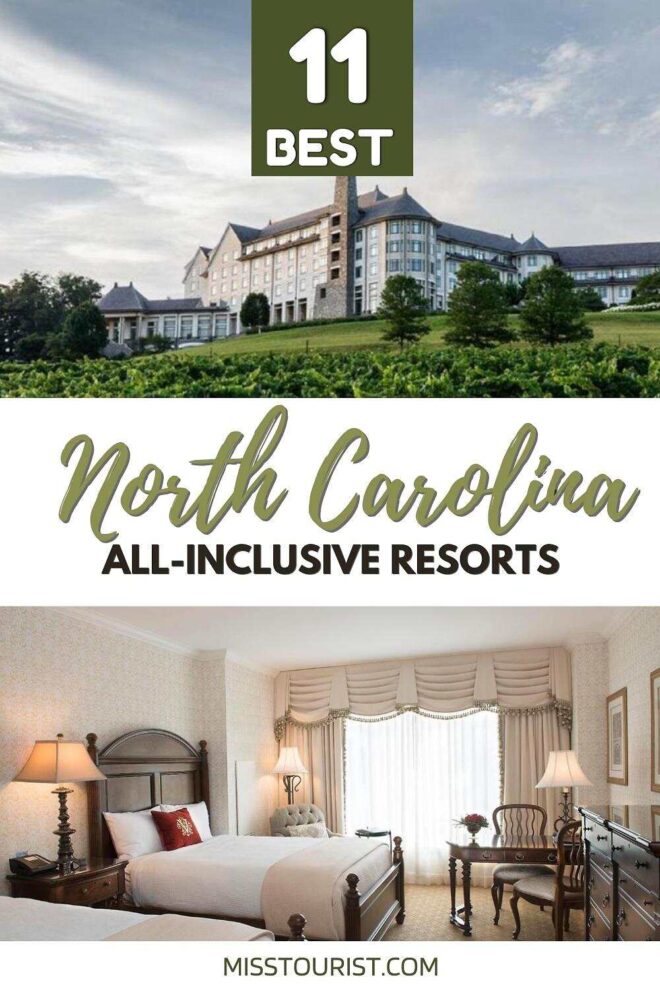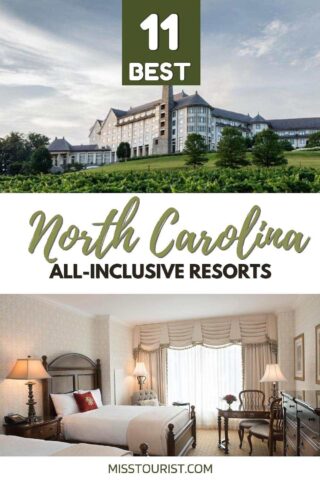 Pin it for later!