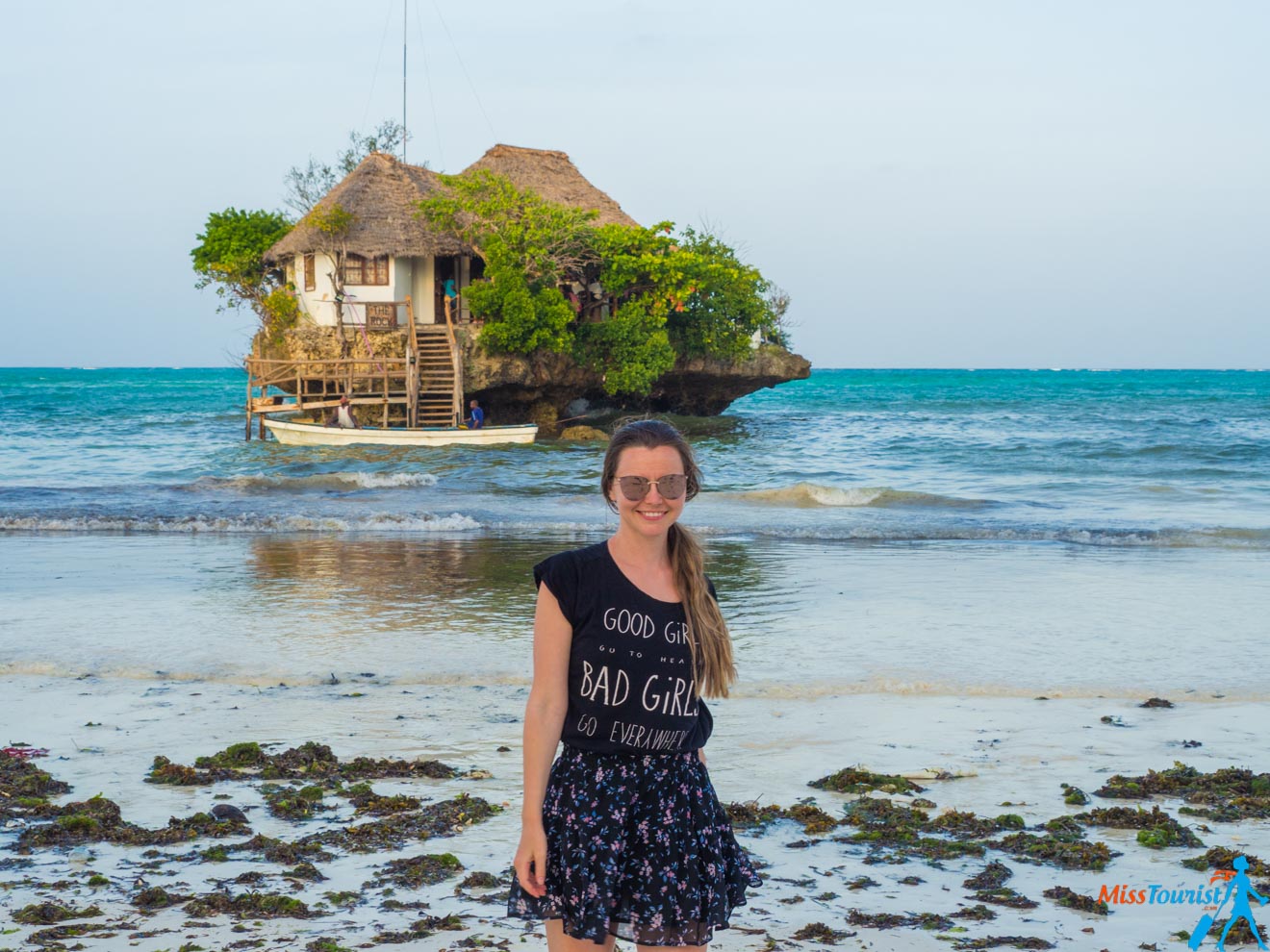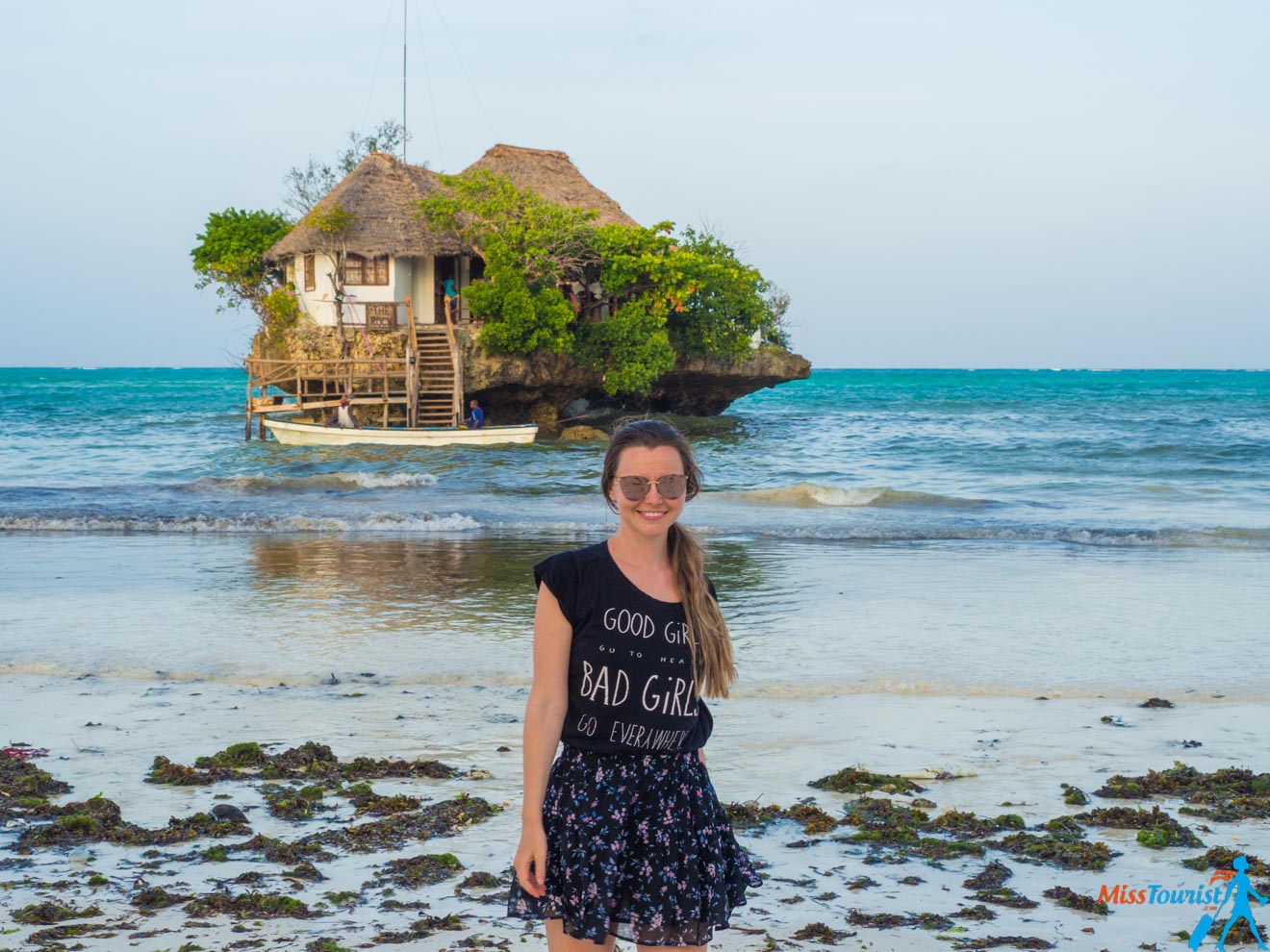 Tanzania is a country in the Eastern part of Africa that literally has it all – an interesting culture, beautiful scenery (such as Kilimanjaro, but not only that!), amazing wildlife, numerous white sand beaches with turquoise water, a vibrant nightlife, even kitesurfing spots and, of course, a lot of history!
You can name anything you like, Tanzania has it!
So, a vacation in Tanzania is a great idea because you can do a variety of different activities there:
Do you want to push your limits and climb the highest peak in Africa? Kilimanjaro is right there for you!
Do you want to see wild animals? A wildlife safari is waiting for you!
Do you want to meet the local Tanzanian population that is authentic, nomadic and lives without technology or mobile phones? The Masaai people are going to be extremely interesting in that case!
Are you tired and want to just relax on some amazing turquoise beach? No worries, Zanzibar Island has some of the most beautiful white sand beaches!
I did all of the above and it ended up being one of my most memorable vacations partly thanks to my Kilimanjaro ascent, of course, but also because of how varied my vacation was!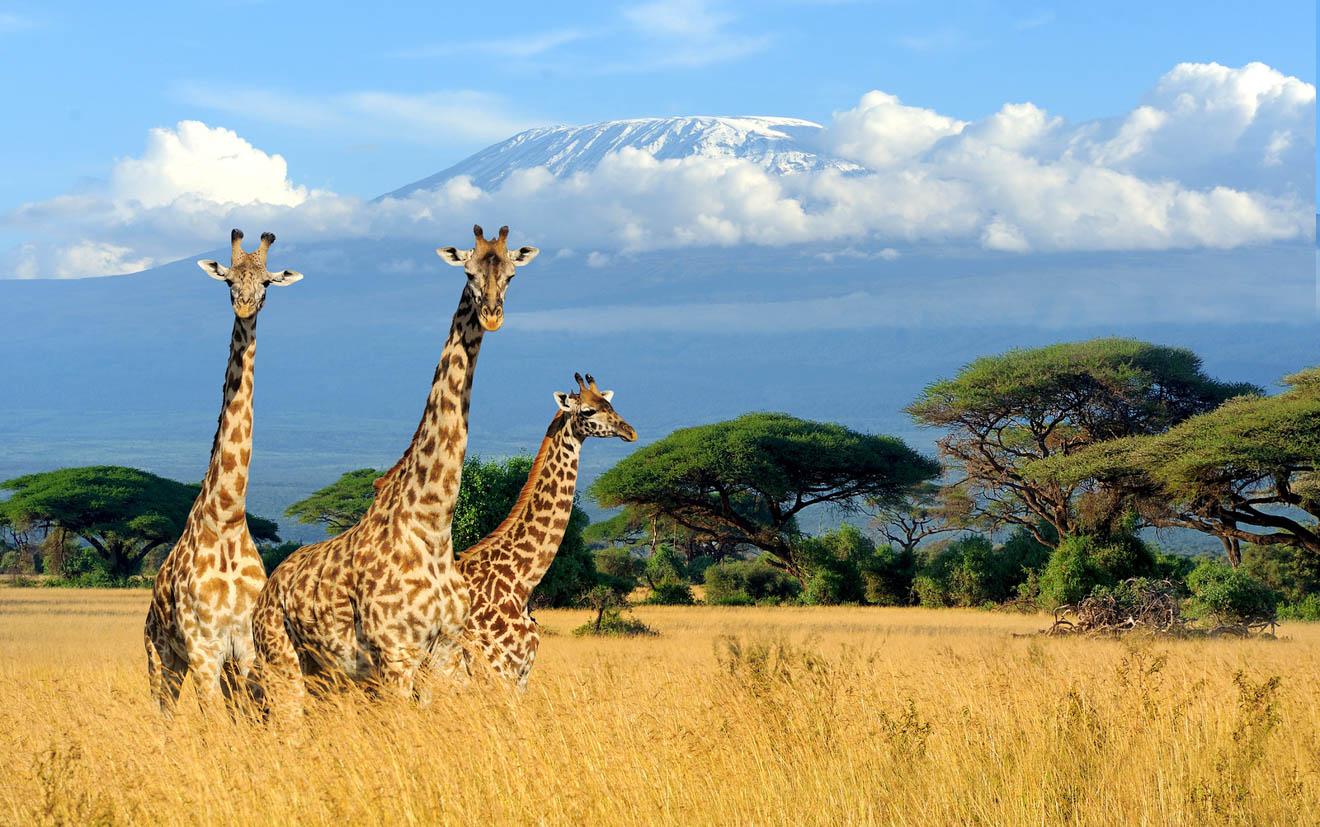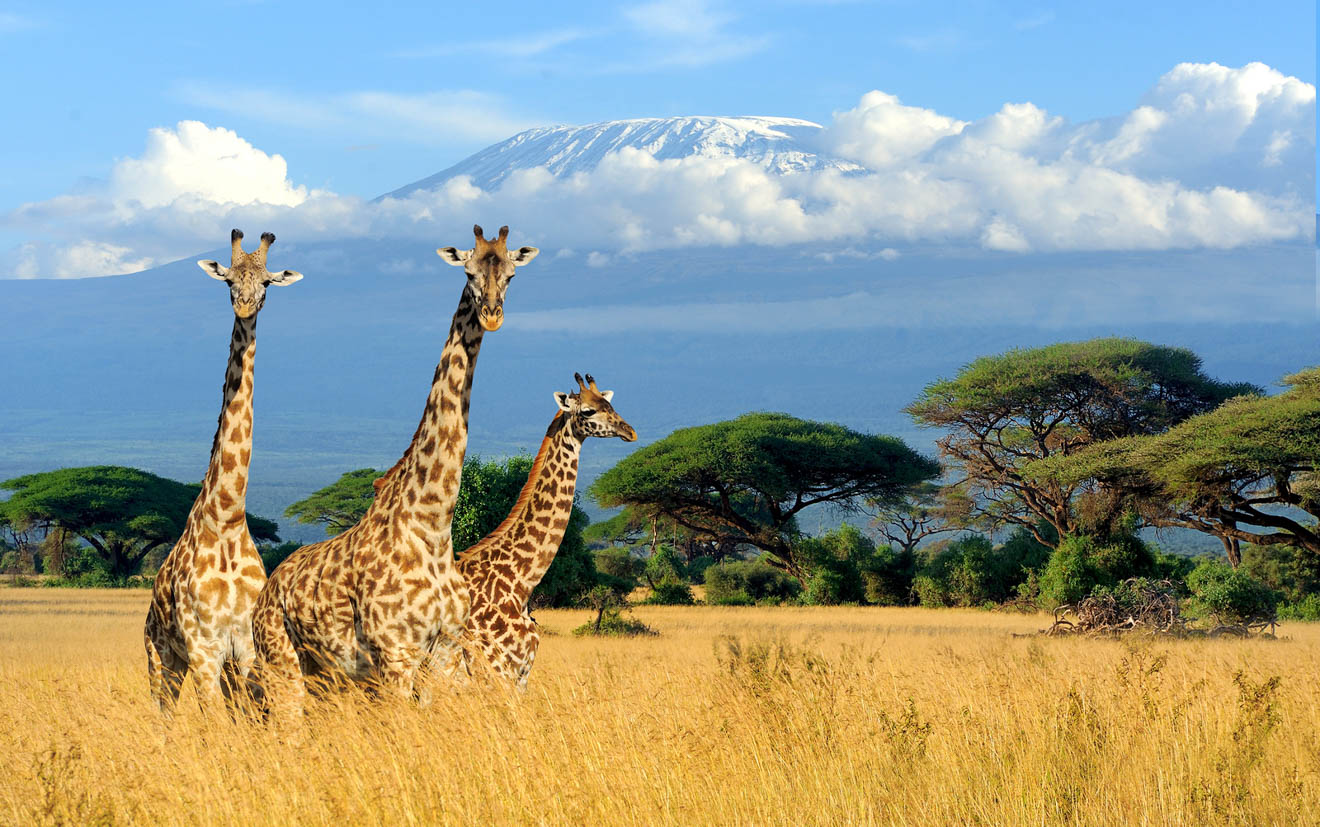 If you are planning a trip to Tanzania, here I am recommending a fully customizable itinerary of about 3 weeks. You can use my itinerary in the suggested order or you can reverse it or even skip some parts of it – everything depends on your preferences and how much time you have in the country!
In this article I did my best to help you plan your vacation in the easiest way, so I will provide all the information you need, starting with the names of the cities and attractions to prices, transportation, timing and other practical information that will immensely reduce your planning time.
There is also a full budget breakdown and the info on how much we paid for an itinerary like this for 2 people at the end of this post that I hope you will find useful for your cost estimations.
NOTE: I have some more detailed (read: veeeery detailed!) articles about each part of the country, so you can really learn pretty much everything you need to know about your upcoming trip from my posts (at least I tried!). You can find all my posts about Tanzania here.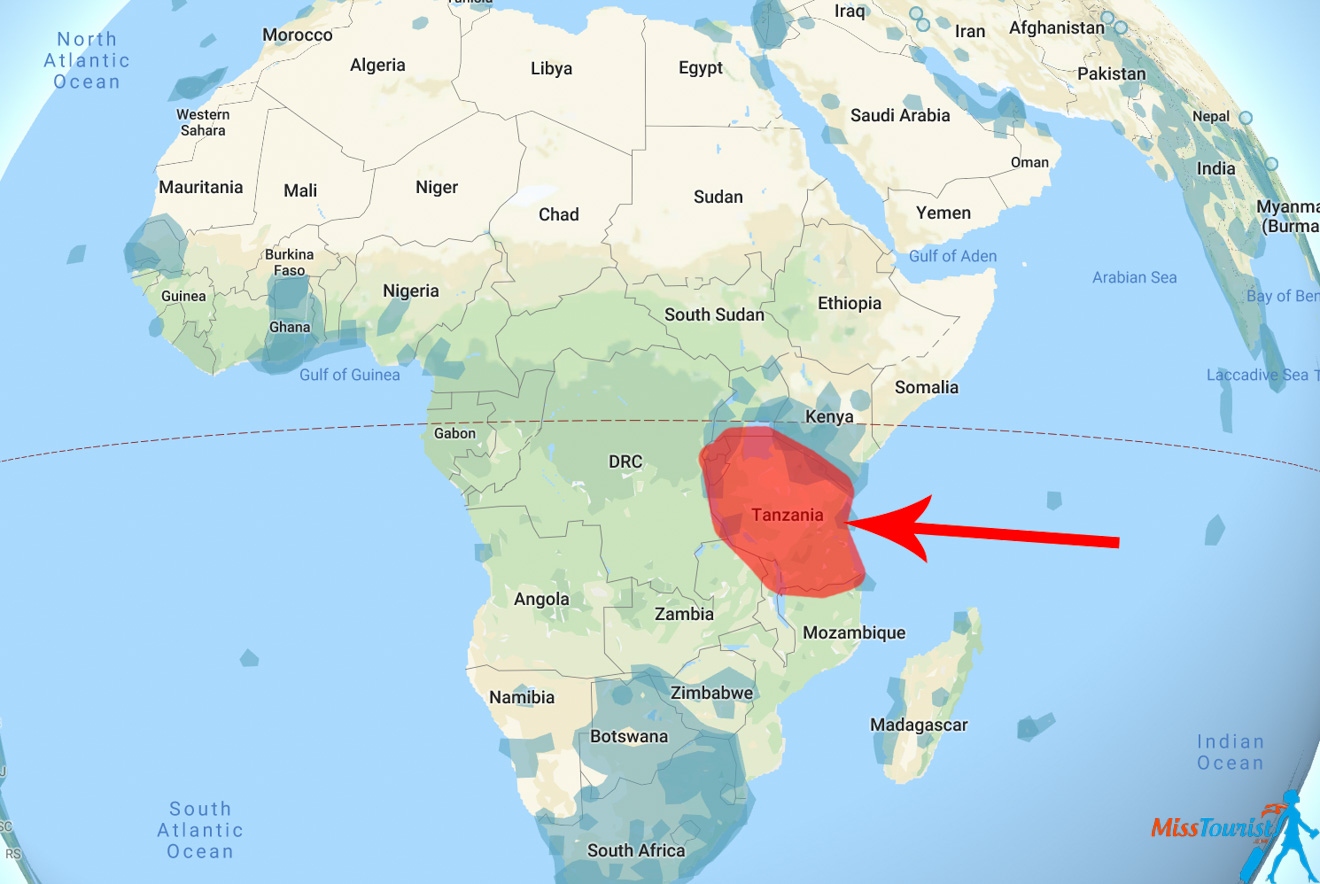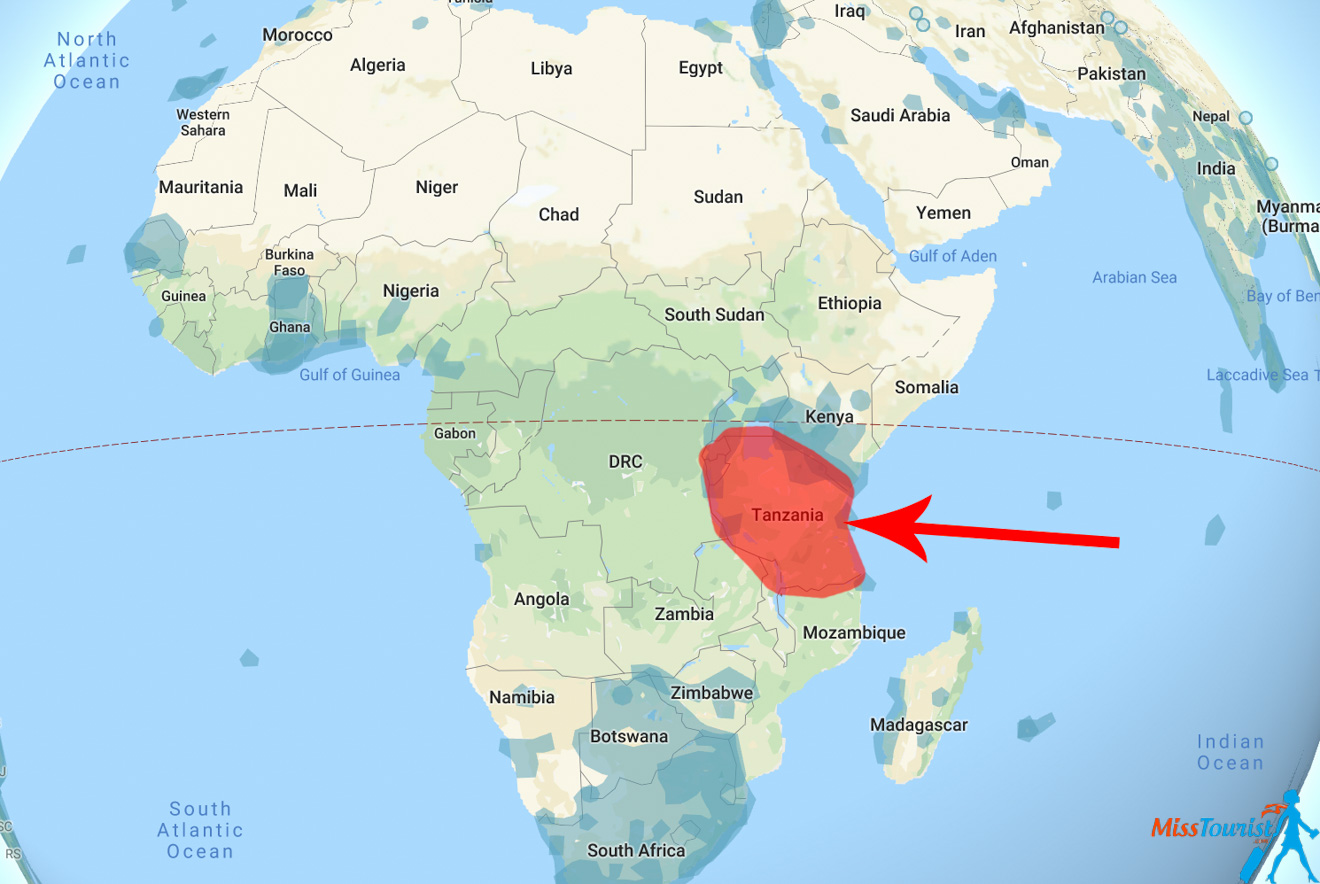 Before we begin, here are some fast facts about the country:
Capital: Dodoma
Language: Swahili
Currency: Tanzanian shilling ($1USD = 2,299.90 TZS)
Religion: 1/3 Muslim, 1/3 Christian and 1/3 traditional African religions
The country was called Tanganyika until 1964 when the mainland area was joined by the island of Zanzibar
Let's begin!
How to plan an ideal itinerary for Tanzania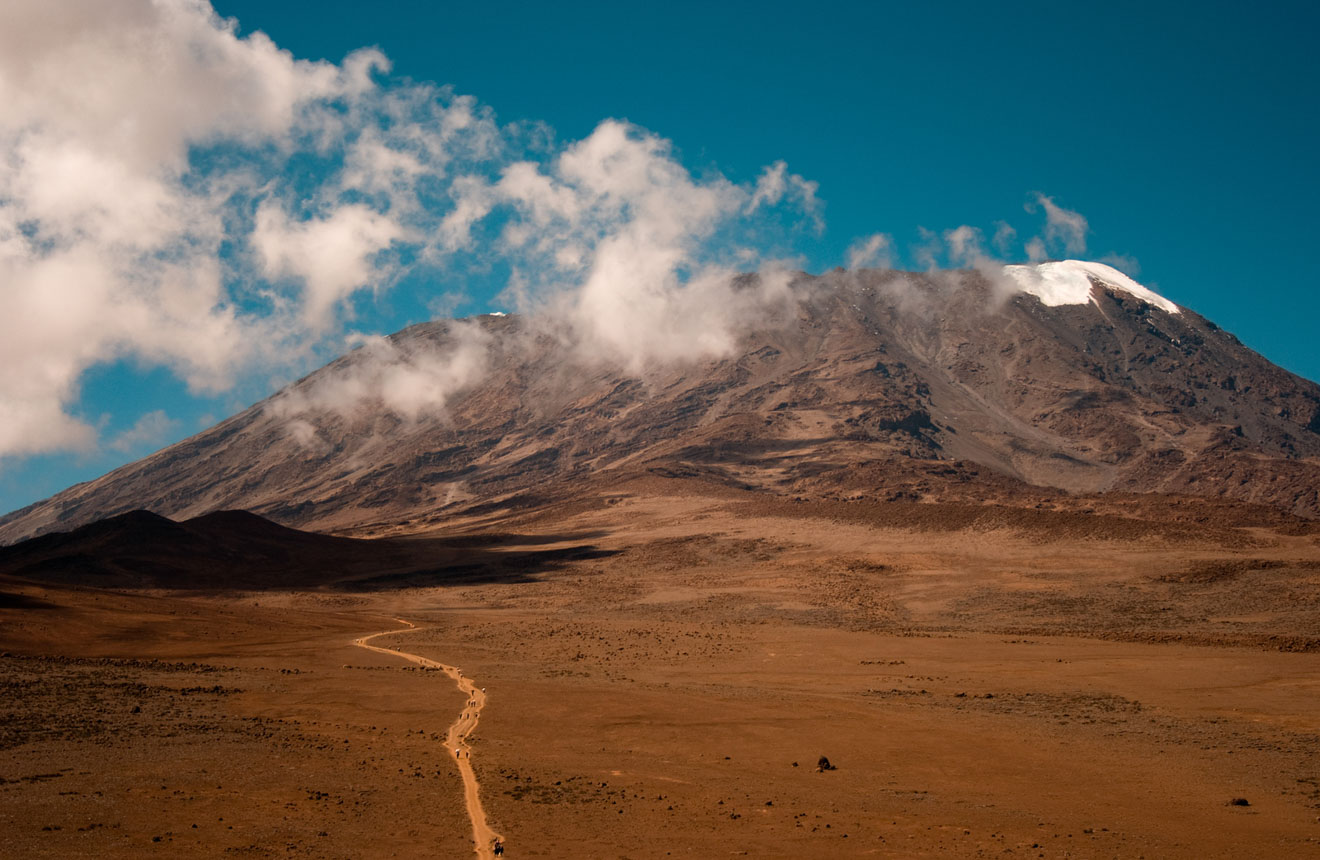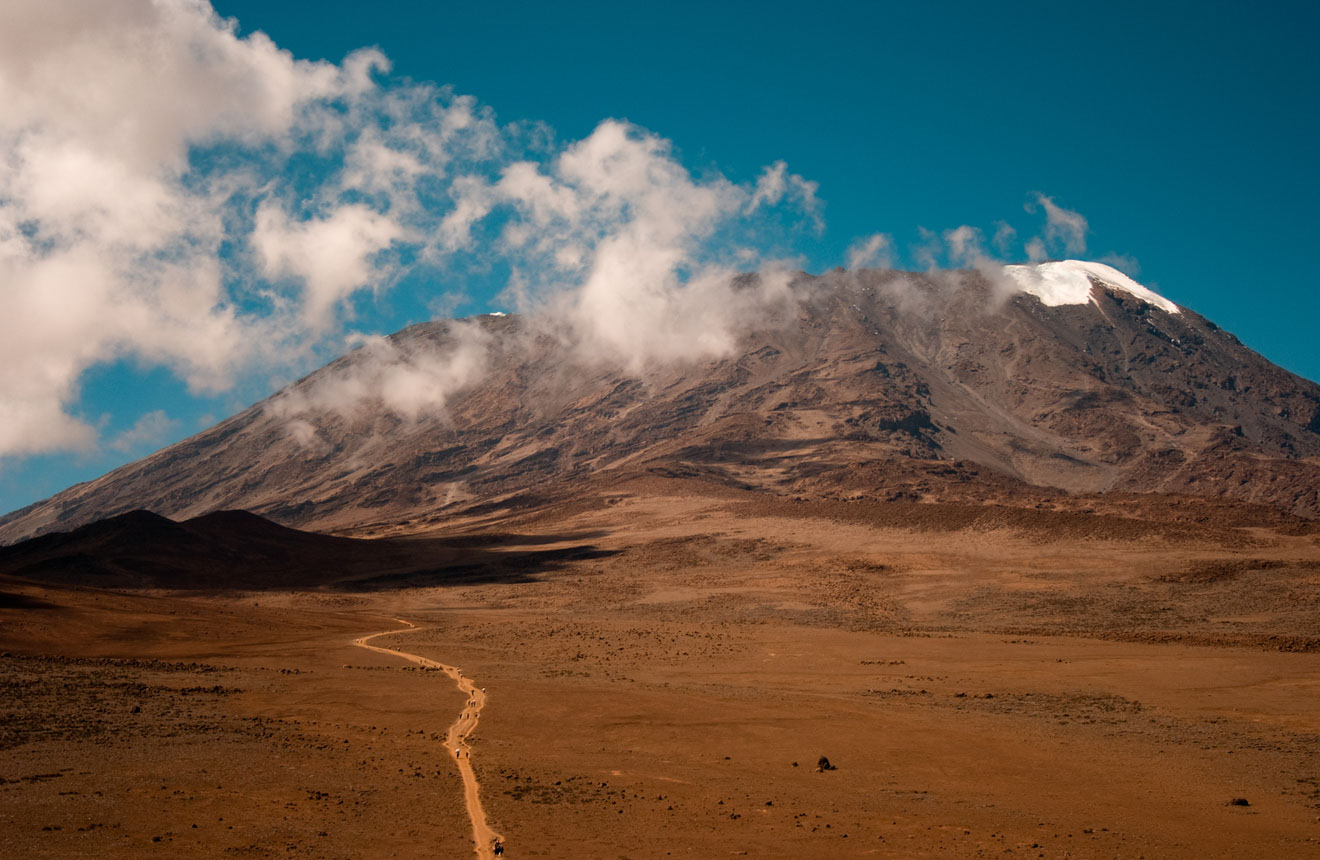 I suggest breaking down your trip into 3 main parts – climbing Kilimanjaro, doing a Safari and chilling in Zanzibar.
While you can do these activities in any order you like, I personally believe the best strategy is to do something hard in the beginning, followed by something less challenging and concluding with some complete relaxation at the end as a reward. To me, this worked out perfectly!
Suggested 3-week itinerary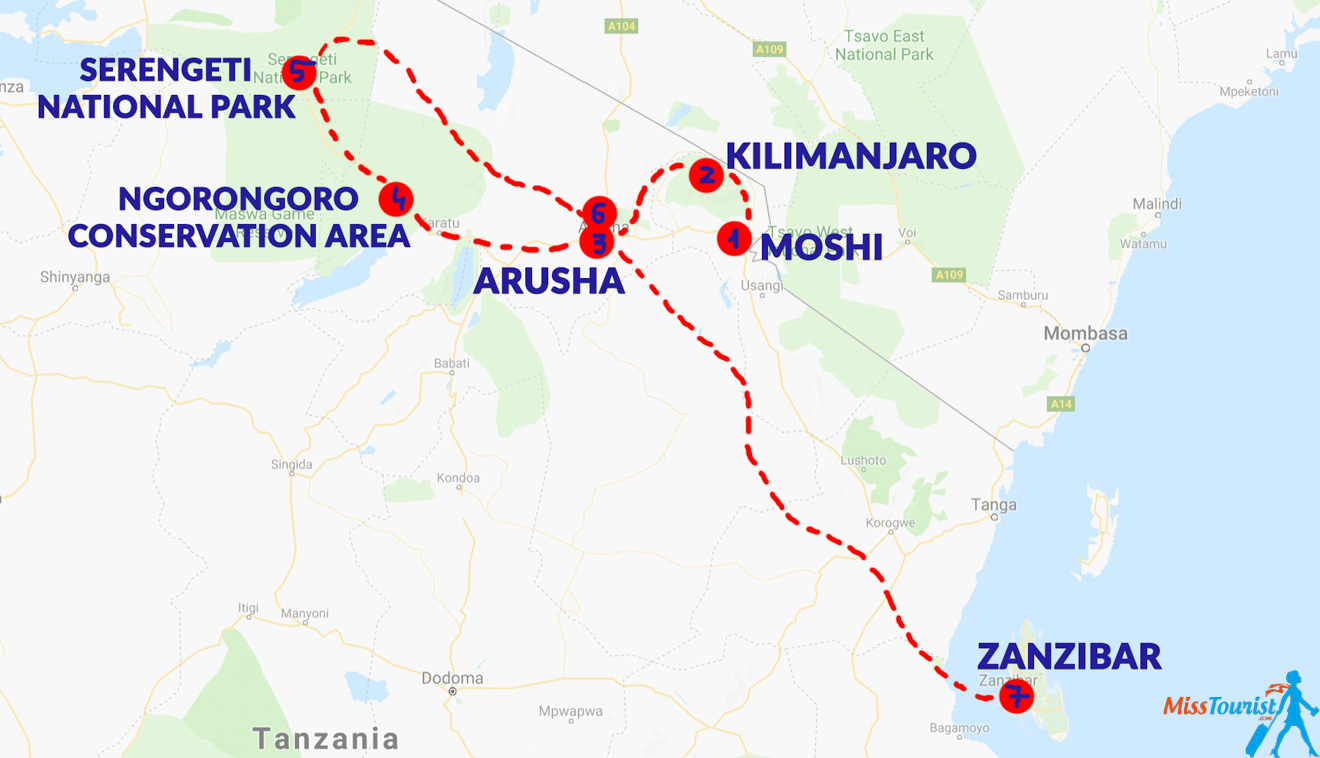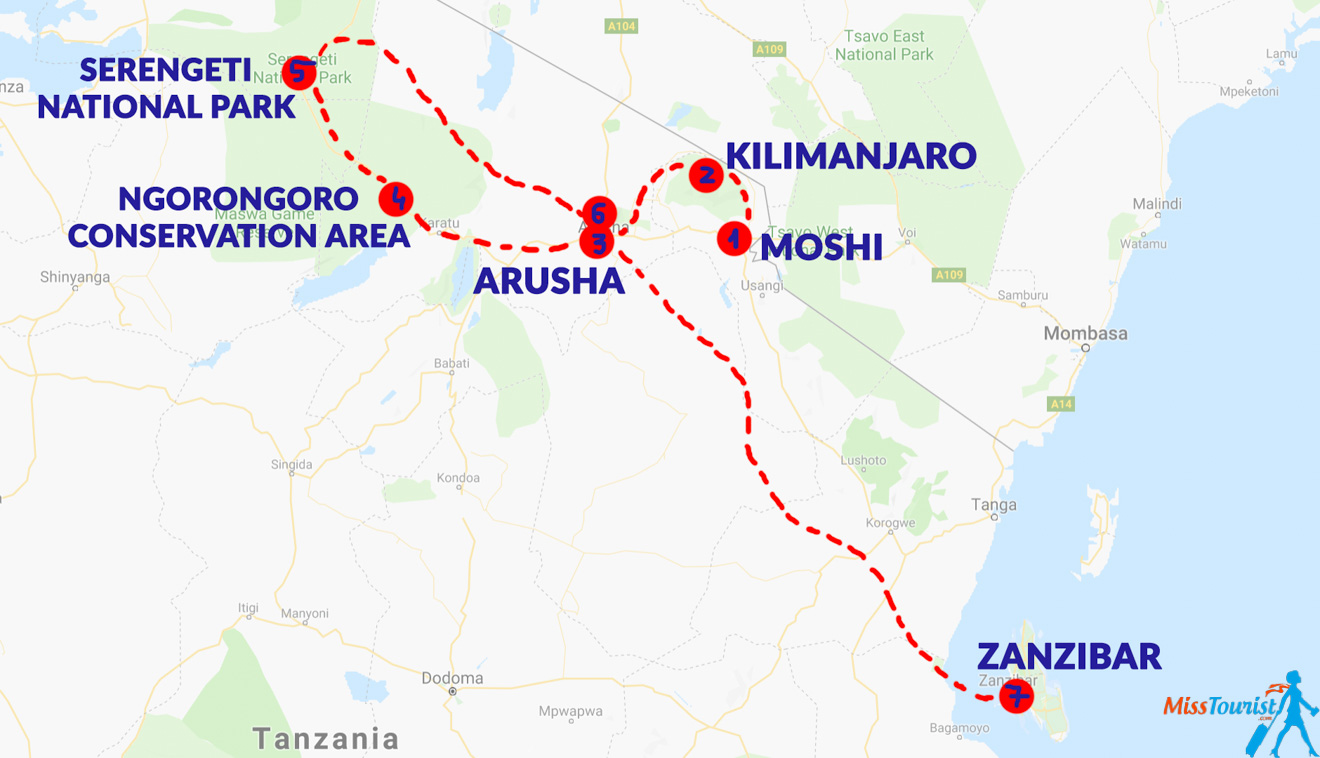 Here is a summary of the itinerary I did. Don't worry, the itinerary is customizable, so you will be able to adjust it perfectly according to your needs!
Day 1 – Arrival, acclimatization, gear check-up, followed by some rest in the hotel
Day 2 to 8 – Hiking Kilimanjaro. If you want to read more information about the Kilimanjaro itinerary with distances, hours and camp names, you can find my dedicated article here.
Day 8 – Last day of the Kilimanjaro hike. Transportation to Arusha, followed by some rest in the hotel
Day 9 to 11 – Safari in Ngorongoro Crater and Serengeti
Day 12 – Flight to Zanzibar in the morning, followed by chilling in Zanzibar
Day 13 to 15 – Chilling in Zanzibar
Day 16 – Departure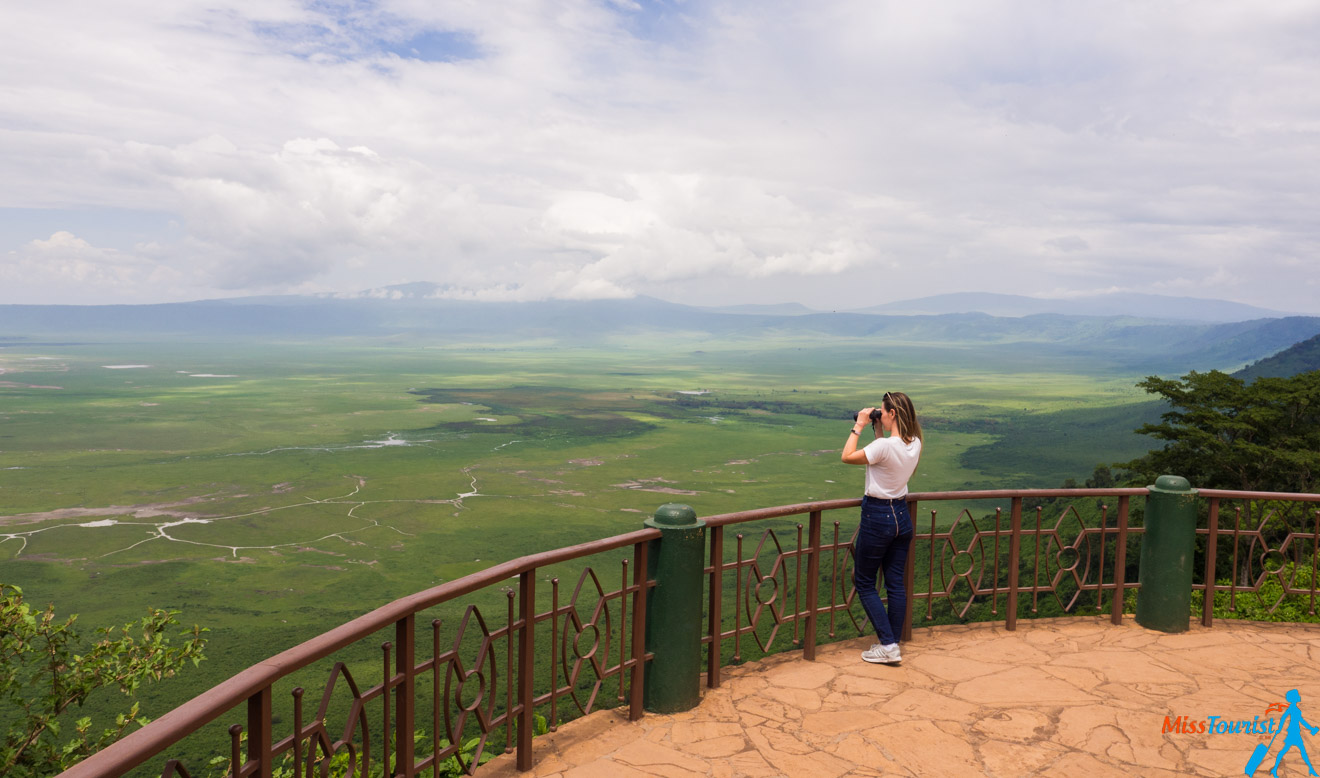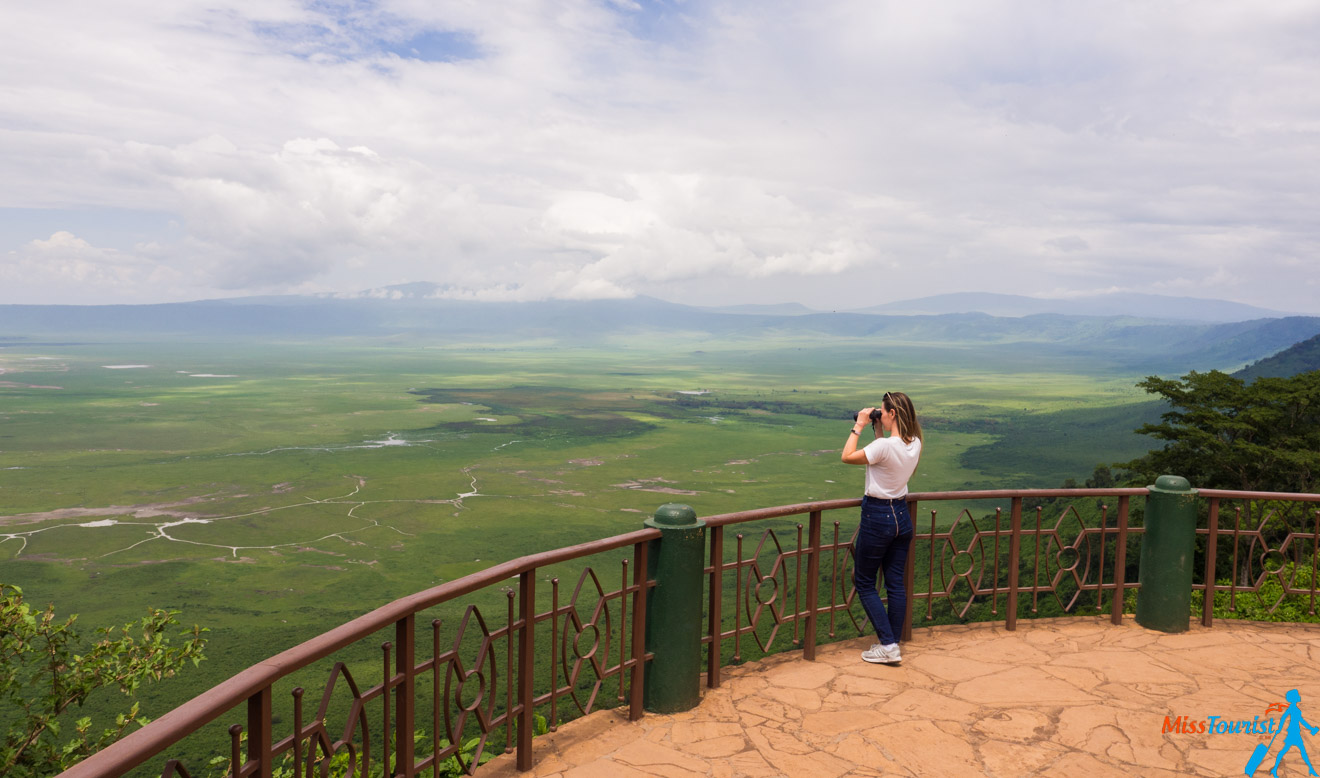 NOTE: You can, of course, cut some parts or choose to stay longer in some places, as the schedule I am suggesting is very flexible. For example, you can choose a 4-5-day safari and then rest in Zanzibar longer; it is completely up to you how you want to organize your vacation. We only had this set amount of days so this schedule fit perfectly.
NOTE 2: My ticket from home was to Zanzibar (that was the cheapest and the most convenient in my case), then we flew internally to Kilimanjaro, did the hike and the safari there, flew back to Zanzibar, relaxed a bit and left for home from there. That was the starting point in my case, but yours might be different – maybe it will be more convenient to fly to JRO (Kilimanjaro), Dar es Salaam (the largest city in Tanzania), Arusha Airport (the safari starting point) or even Nairobi in Kenya (it is a 6-hour bus ride to Kilimanjaro). I recommend searching all the options! For me, Zanzibar turned out to be the best option. Compare the prices to all those destinations from your city here.
Now before we start, if you are planning on going to Kilimanjaro, I highly recommend reading my packing list post about Kili, as your success will HIGHLY depend on the quality of your clothes.
Day 1: Arrival in Moshi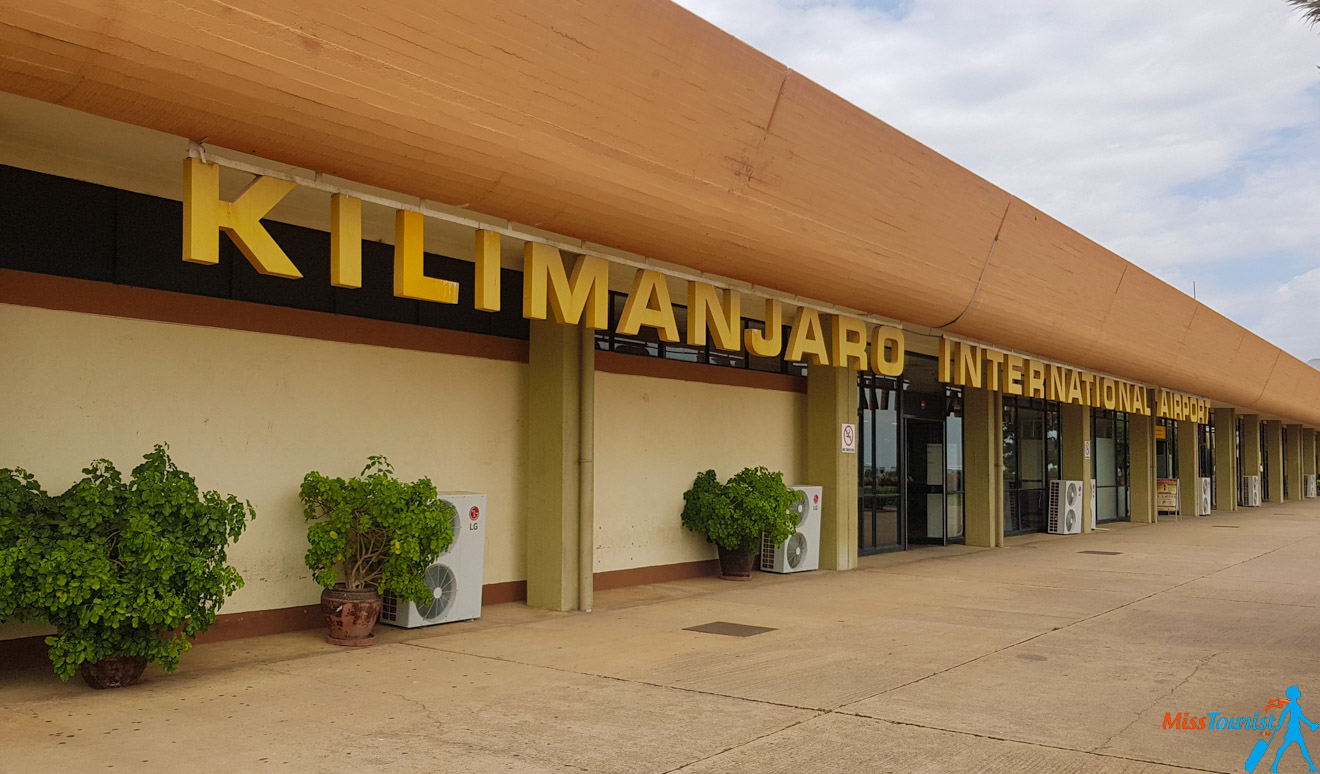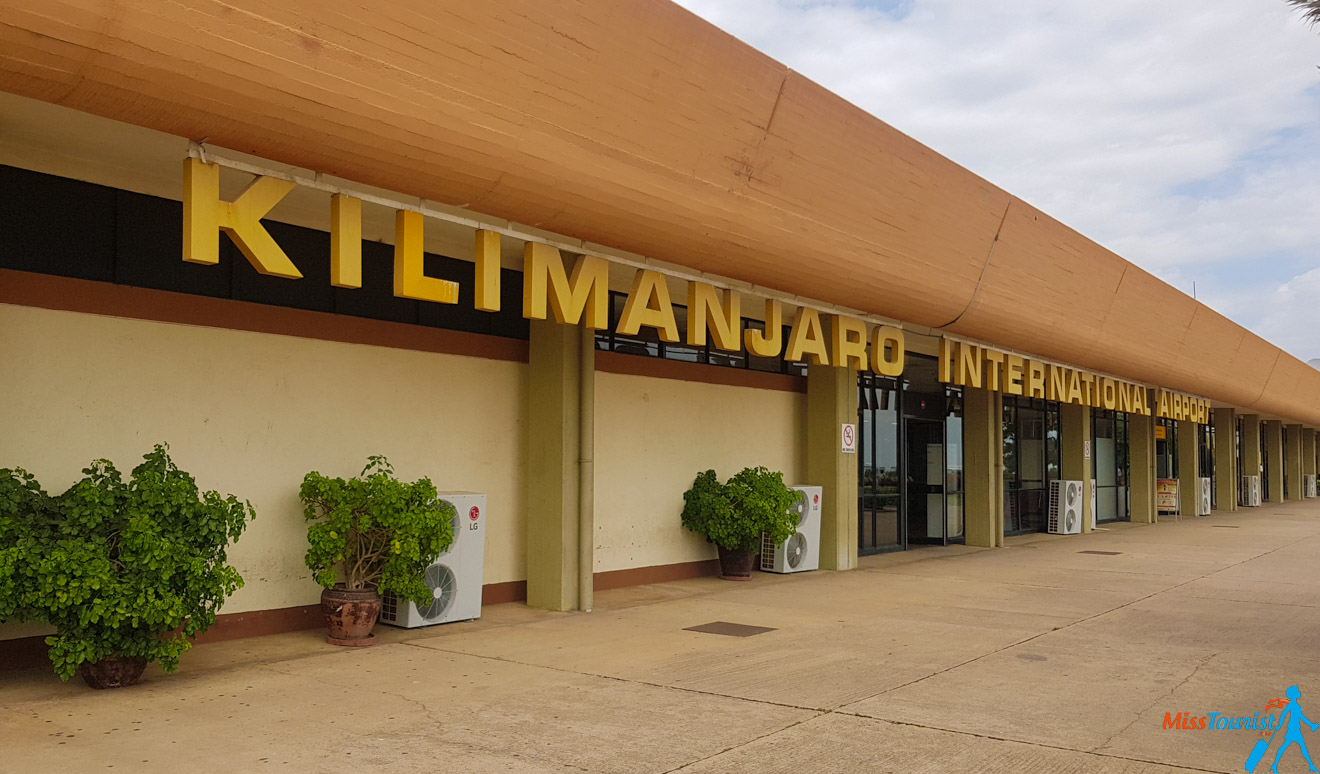 Moshi will most probably be your starting point for your Kilimanjaro trek (except for a couple of routes that begin from the other side of the mountain). Click here to read more information about all of the routes in Kilimanjaro, so that you can choose the one that's perfect for you.
As I mentioned, there are a couple of airports where you can arrive, the most convenient of them being JRO (Kilimanjaro International Airport) – this is where I arrived as well, but it also can be the one in Arusha or Nairobi Airport.
The road from JRO to Moshi takes a bit less than 1 hour and you will most likely be picked up by your Kilimanjaro tour operator from there.
PRO TIP: The owner of the company I can vouch for both Kilimanjaro and a safari trip offered a whopping 5% discount for my readers, how cool is that? They created a special secret email just for my readers, write to them there – [email protected] and claim your 5% off! Not a bad save for a minute of your time, huh? NOTE: It only works if you asked for the discount right away. If you have already spoke to them through the official site/another email, unfortunately the discount is not applicable, it is for Miss Tourist readers only.
The first day is all about meeting your guide! He will explain everything you need to know about your upcoming trek and will check your gear (and he will provide you with some clothes or other items in case you are not fully prepared). So all you have to do on this day is just relax, enjoy your final day of civilization, check your email and maybe have some beer! 🙂
Things to do in Moshi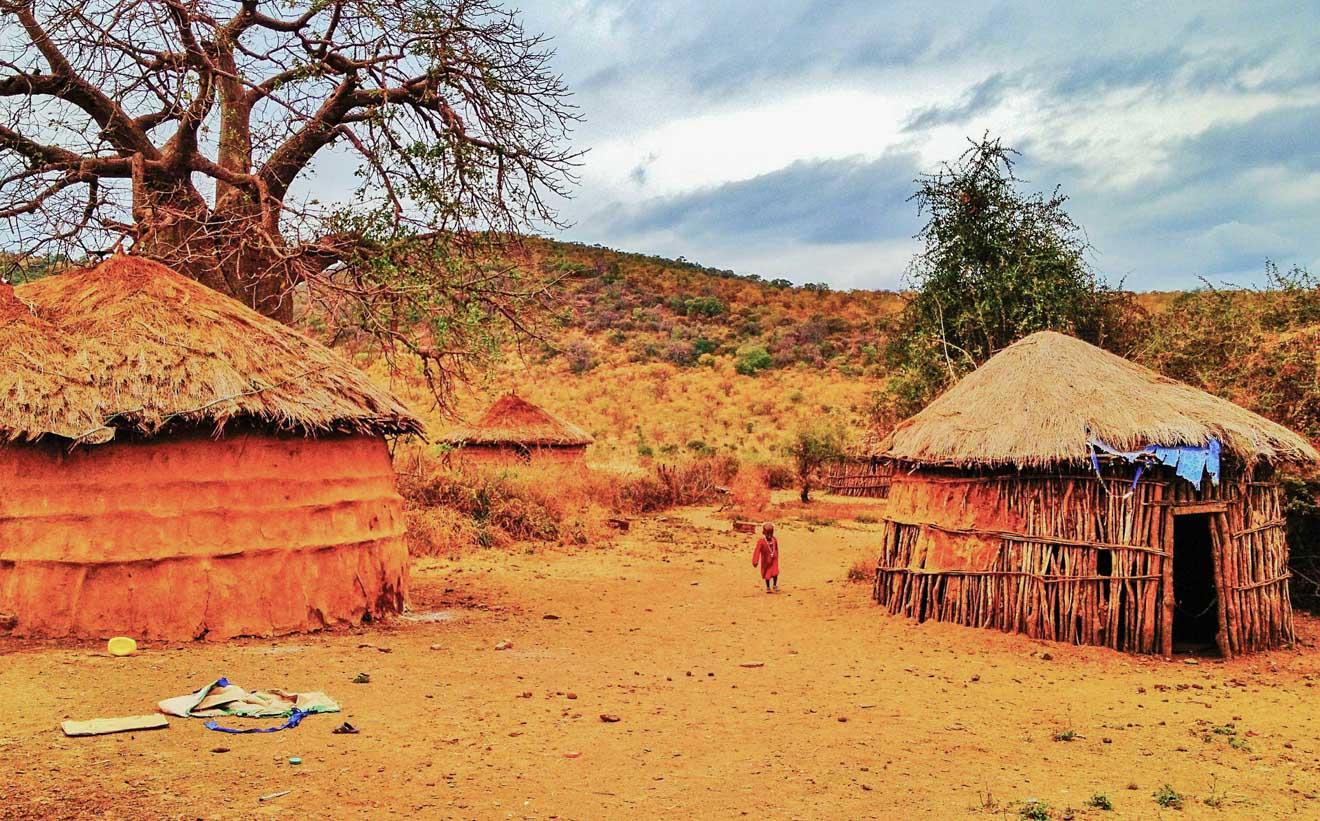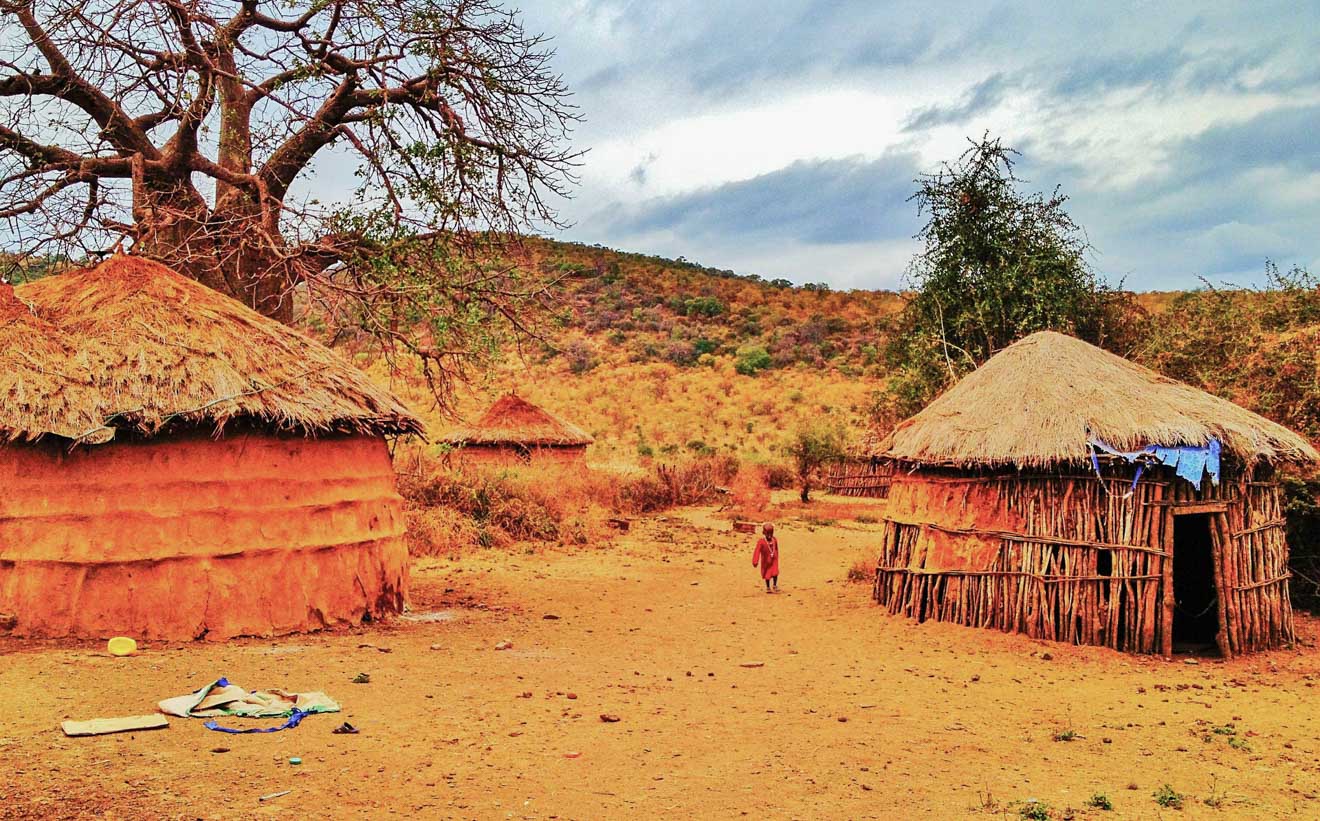 In case you have more time in Moshi, there are a couple of things you can do before the hike:
NOTE: If you do NOT want to climb Mt. Kilimanjaro, that's completely fine! Just skip this section until Day 8 – that's when the safari adventure begins!
Also, if you still want to do some hiking but you are not ready yet for Kilimanjaro, there is an alternative – Mount Meru! Climbing it will take you about 4 days and you can actually see Kilimanjaro from there, so, double bonus! 🙂
Where to stay in Moshi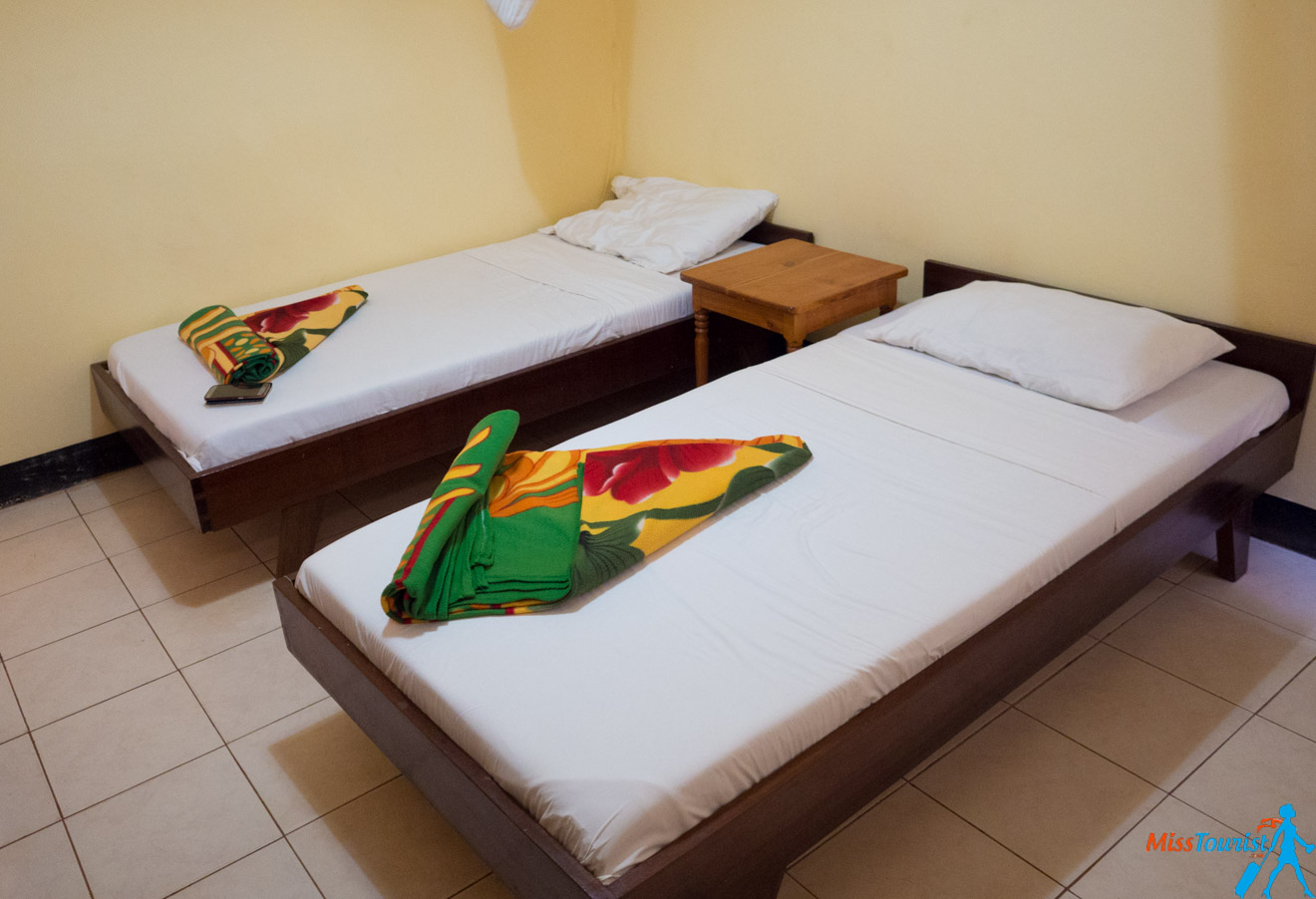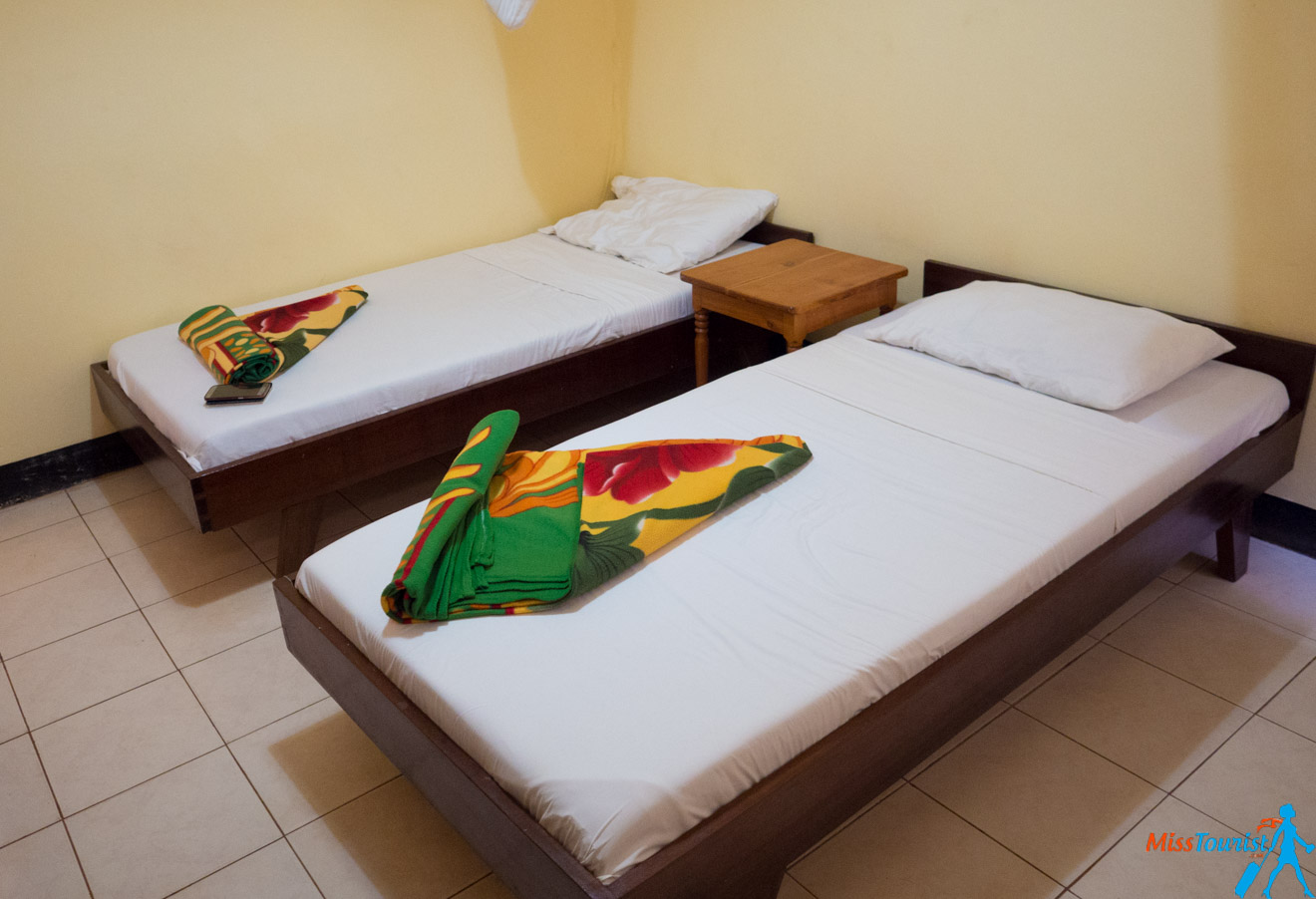 While in Moshi, I stayed in K's Lodge, a simple but very nice accommodation, I really enjoyed (it was included by the company I used)! The lodge also had a nice outdoor pool, but we didn't get to use it during our stay. The rooms were very simple and clean, perfect for a good night's sleep. The lodge has an on-site restaurant that has European food options as well, and a bar where you can sip a drink and relax in the shared lounge before the big hike!
If your accommodation is not included, you can book your stay directly here:
Other great hotels in Moshi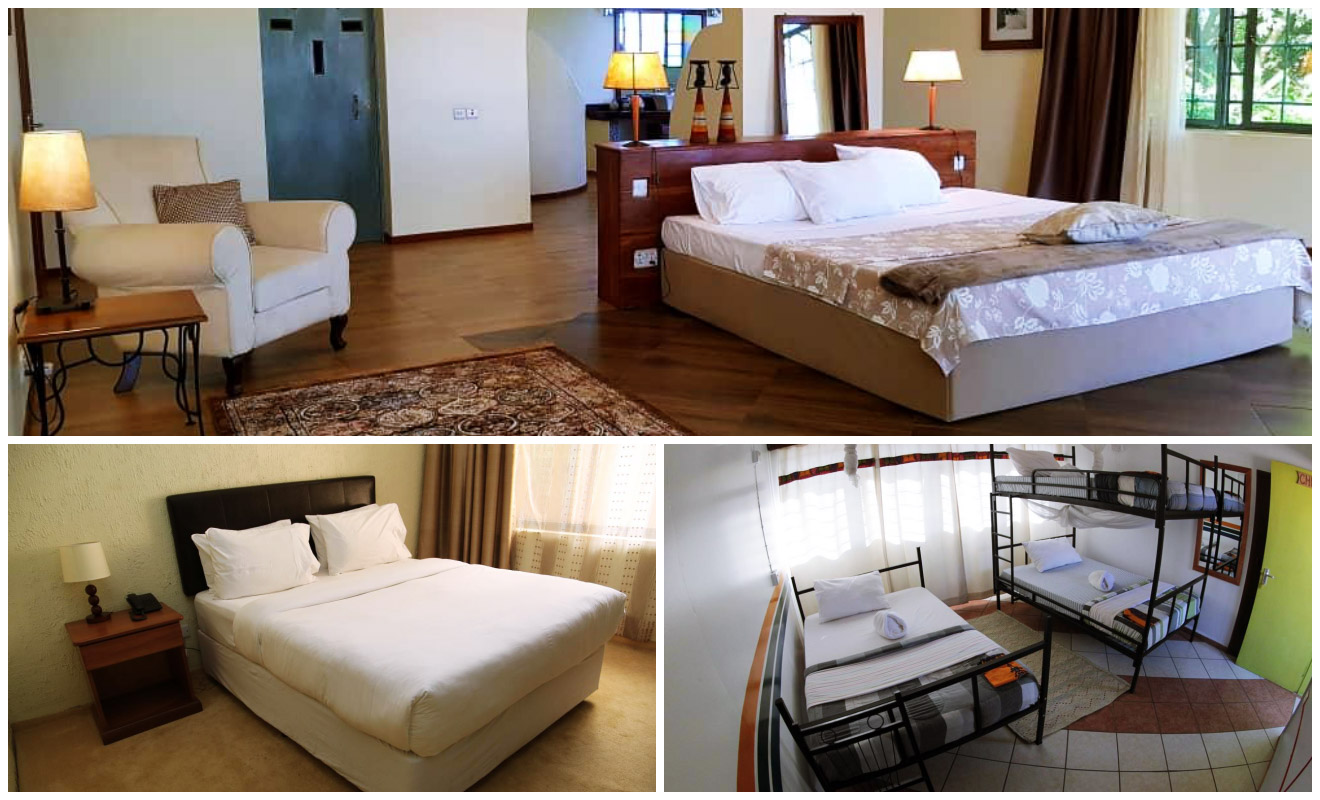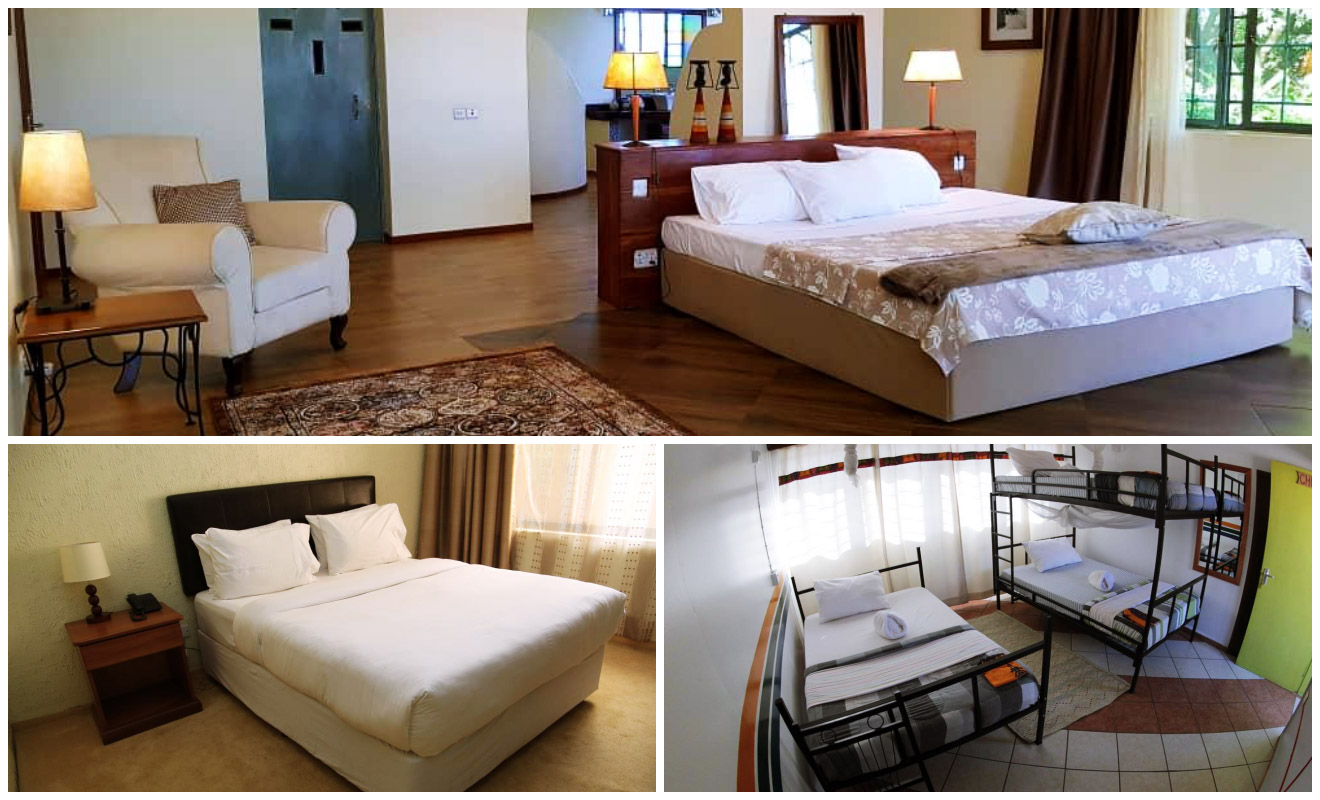 Luxury ($70 USD and up): Pink Flamingo is a great luxury hotel in Moshi with an outdoor swimming pool, an on-site restaurant, a bar and many other great facilities that will make you feel spoiled during your stay! Alternatively, you can book a room at Honey Badger Lodge – a great lodge located only 30km away from Mt. Kilimanjaro. They have an outdoor pool, as well as free Wi-Fi, a delicious breakfast each morning and more!
Middle-priced (from $30 USD to $70 USD): Sangana Lodge offers a great price to value ratio and it awaits you with cozy rooms, a bar, a garden and even a sun terrace! Plus, each room has a private bathroom. More Than A Drop is another great hotel that offers an airport shuttle, a buffet breakfast each morning, an on-site restaurant and free Wi-Fi!
Budget (up to $30 USD): We Travel Hostel is one of the best budget accommodations in Moshi! It is located extremely close to the main market and the rooms have shared bathrooms. Climbers Home is another very good alternative that has an on-site restaurant and private bathrooms. The rooms are clean and the breakfast is very good as well!
Day 2-7: Hiking Kilimanjaro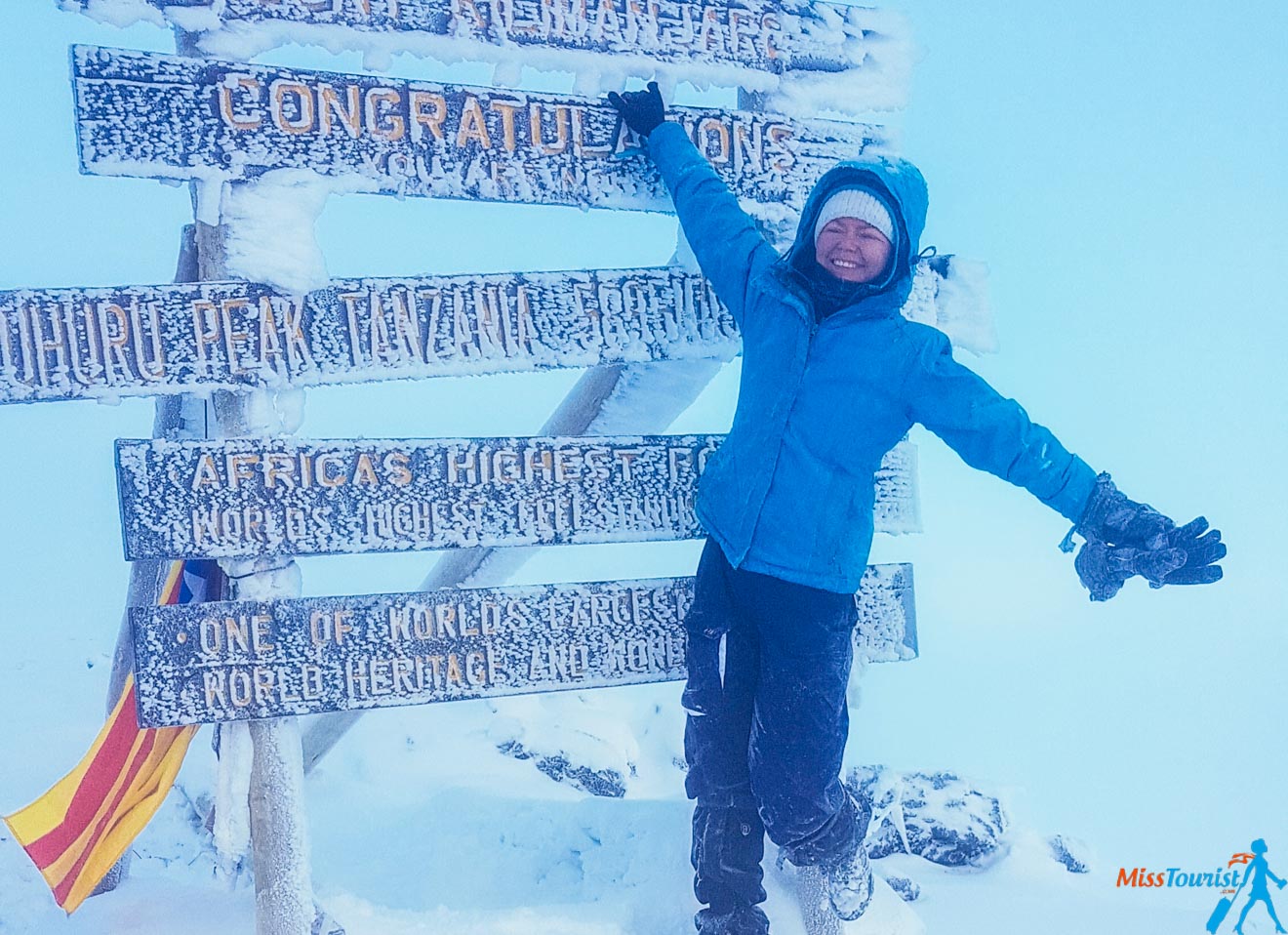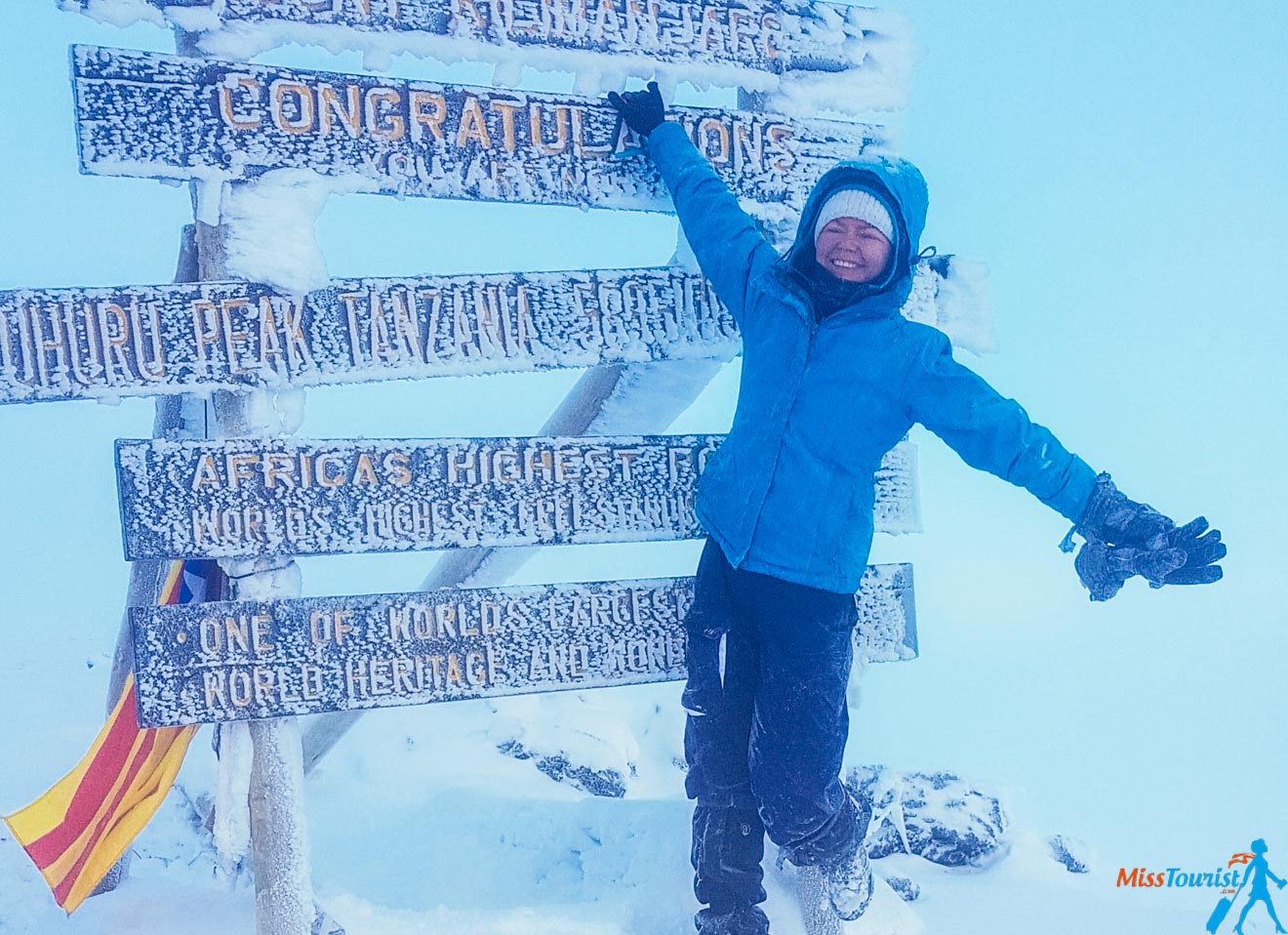 Mt. Kilimanjaro is the largest free-standing mountain in the world (as it was a volcano before), so how about climbing this little thing, huh? 🙂
There are different tours offered for climbing Kilimanjaro and they usually take from 6 to 9 days. My choice was a hike with an average length of 7 days on the Machame route. You can read my experience with the in-depth itinerary (how many km we walked per day, how much it cost, how hard it was etc.) here.
Truth be told, this was probably the hardest thing I have done in my life but I don't regret it one tiny bit!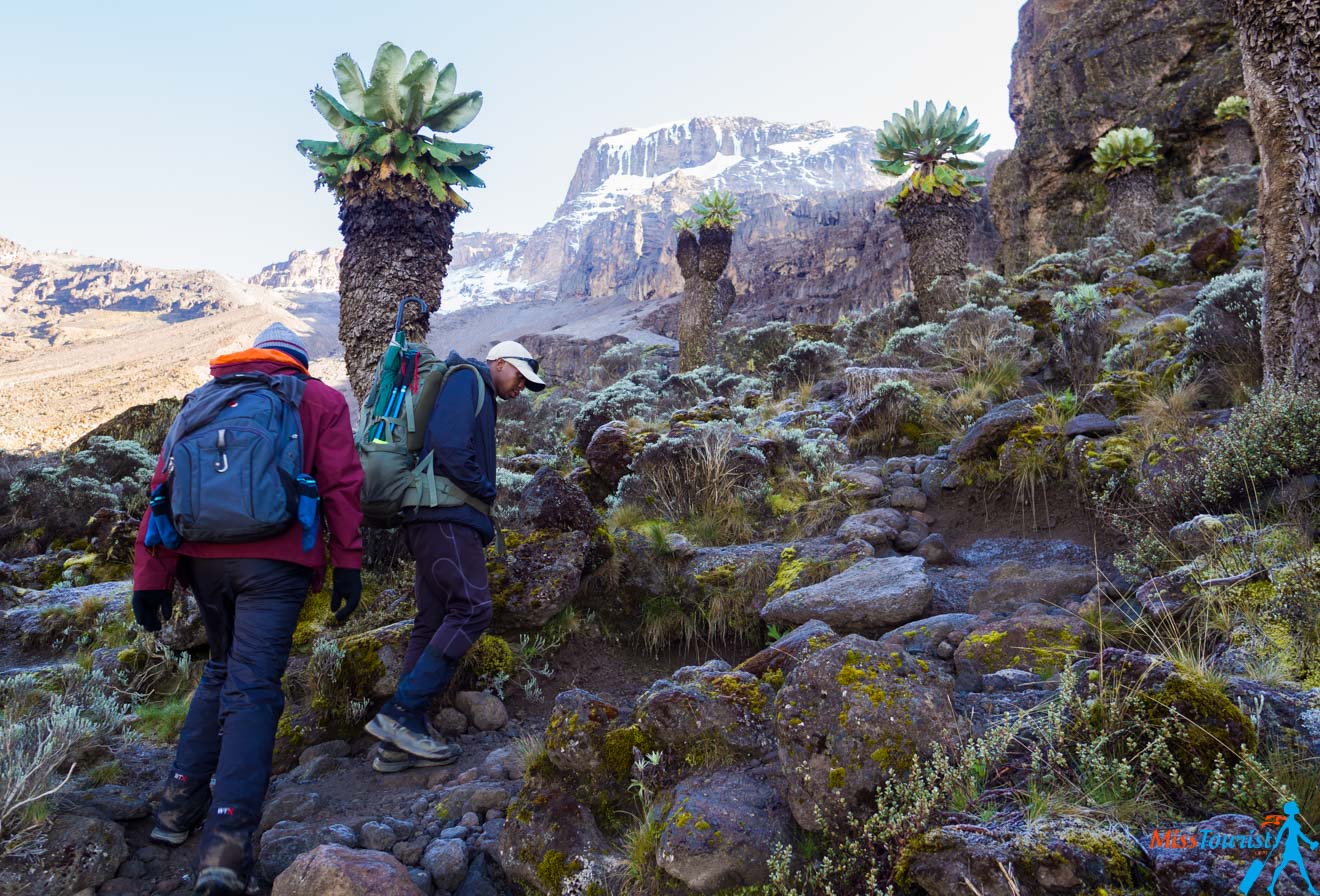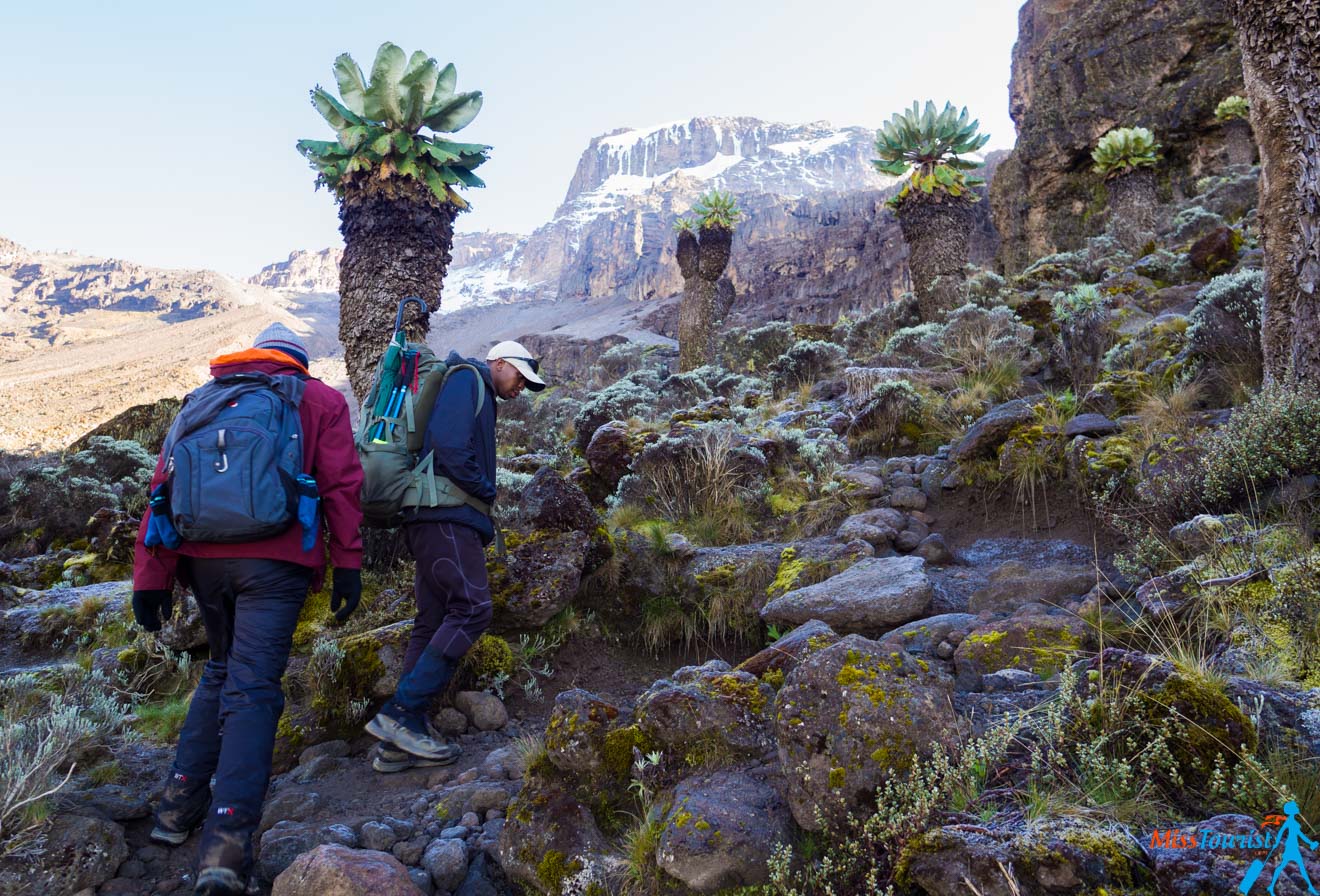 Here is a fast description of my Kilimanjaro route by dates:
Day 1 – Start in Moshi, 5 to 7 hours of walking in a beautiful rain forest (12 km) to Machame Camp
Day 2 – 5 hours of hiking (5 km) to Shira Camp
Day 3 (acclimatization day) – 7 hours of hiking (15km) to Barranco Camp
Day 4 (climbing the Barranco wall) – 3.5 hours of hiking (5km) to Karanga Camp
Day 5 (preparation and rest) – 3 hours of hiking (4km) to Barafu Hut (basecamp)
Day 6 – The big day: summit day! I woke up before midnight and hiked for 13 hours (30km) up to the summit and back to Base Camp and then Mweka Camp
Day 7 – 3 hours of hiking (15km) down to Mweka Gate. You did it!
Day 8: Final day at Kilimanjaro, Moshi ⇒ Arusha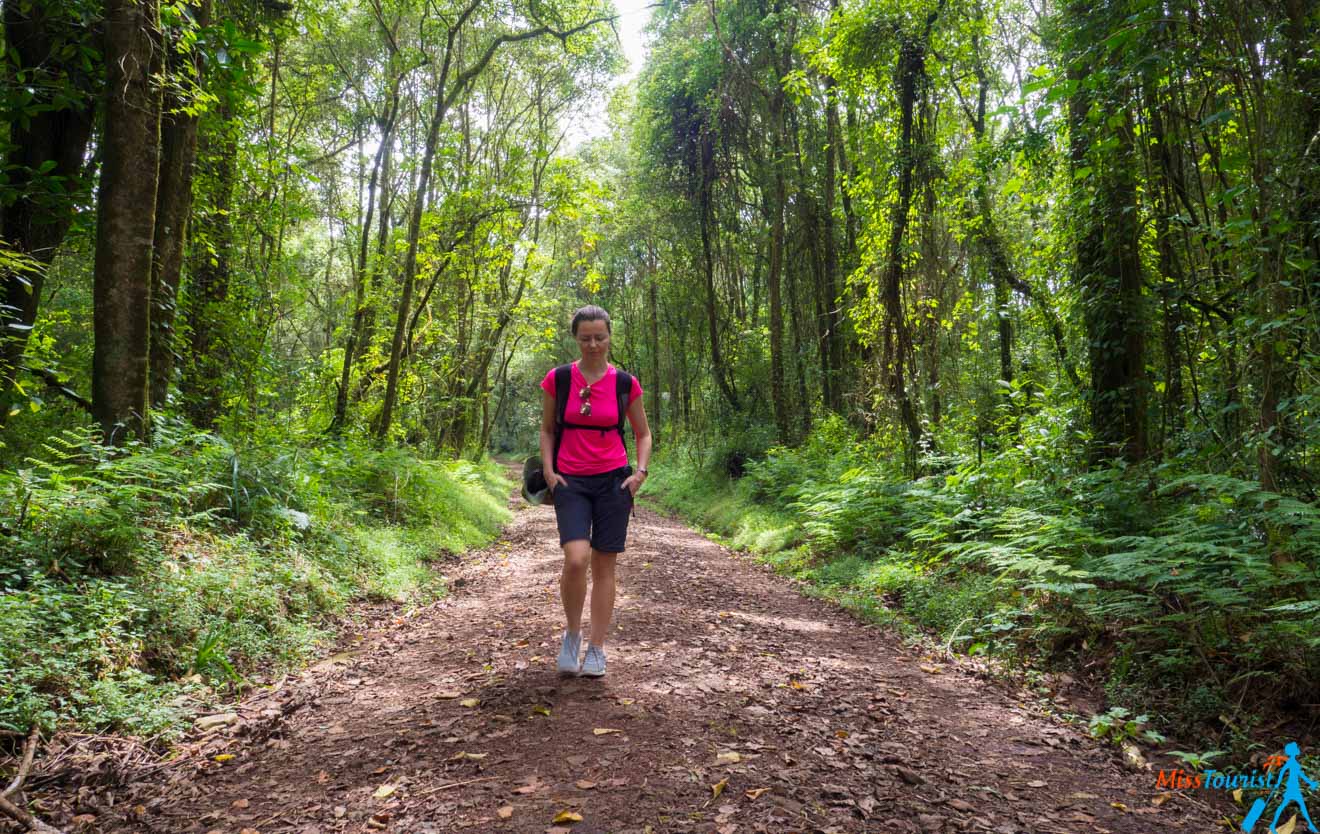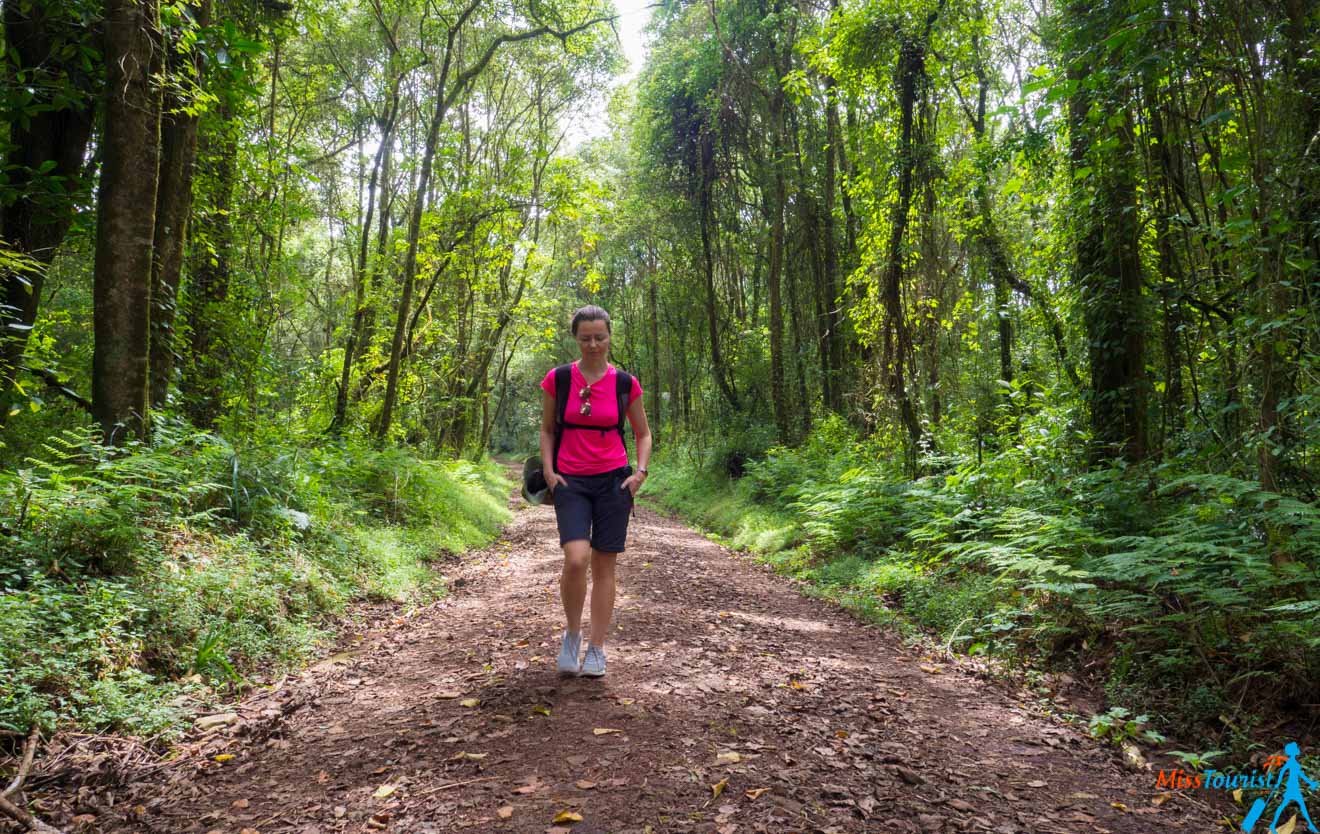 The last day of your Kilimanjaro hike will be super easy – it is basically a short and pleasant downhill walk through the rainforest. You will be back at your hotel at 11 AM or around mid-day. Take a shower, upload a picture on Instagram and tell everybody how you successfully climbed the roof of Africa, have a nice lunch and chill for one more day if you want to!
After the hike we were tired but very determined to continue. After a couple of hours of rest, a car picked us up and took us to Arusha (that's the city where most safaris start from).
Even though Arusha is only 75 km away from Moshi, prepare yourself for a 2-hour drive because the speed limit is quite low in Tanzania.
NOTE: If you decide to stay and rest for one more day in Moshi, don't forget to add +1 day to your itinerary.
Let's move on to Arusha now.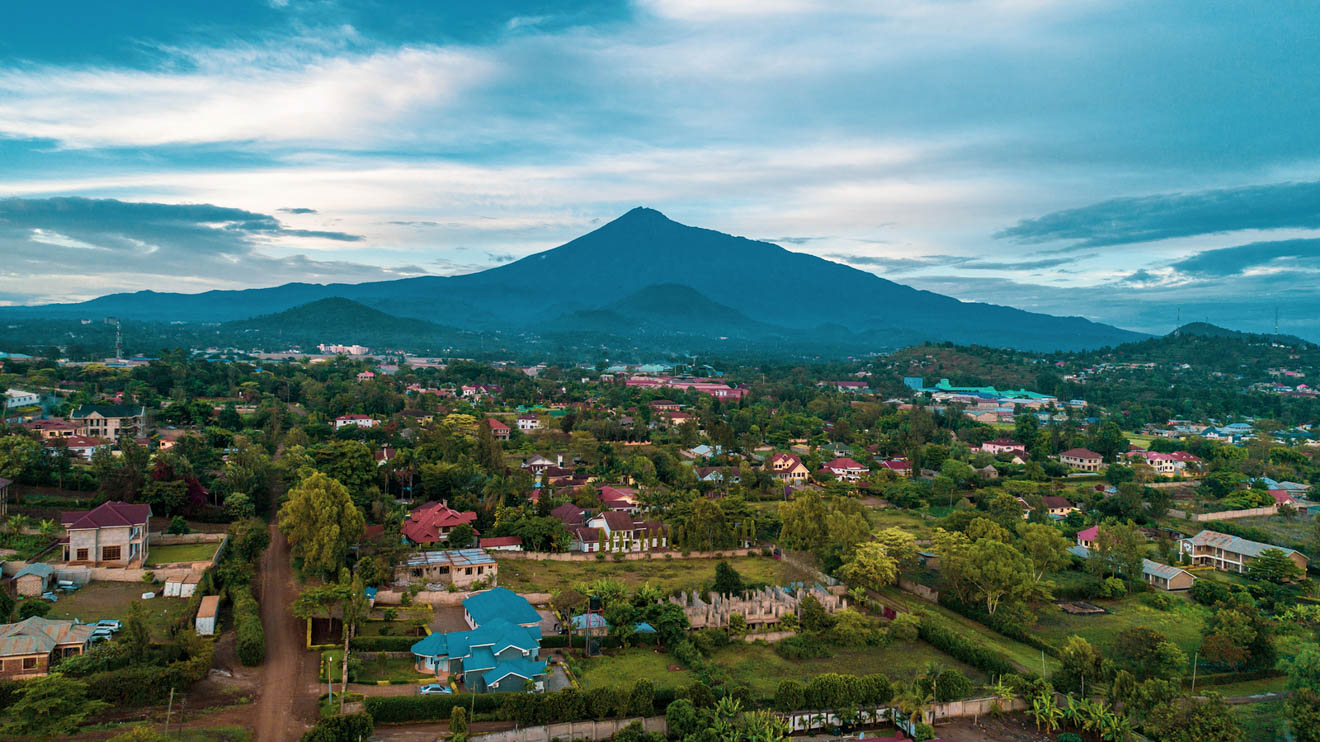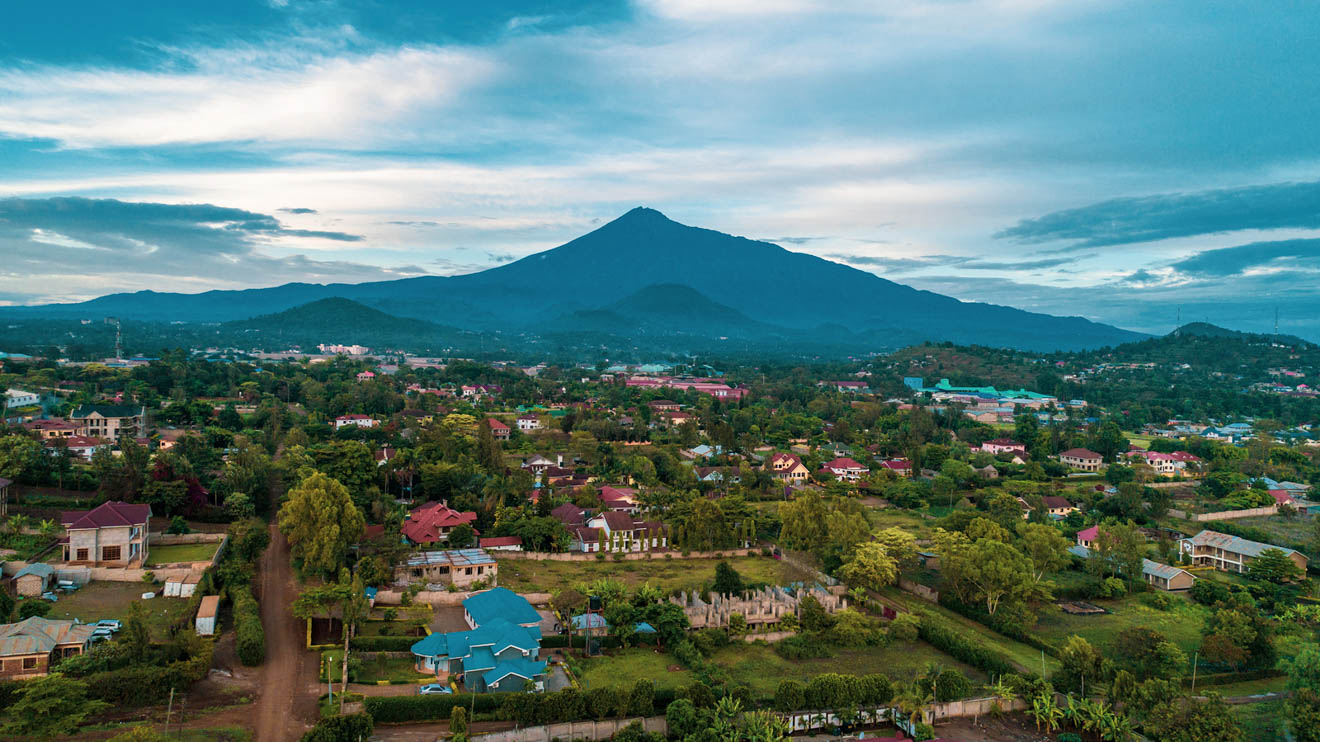 Arusha, the city where your safari starts from, has a population of 1.7 million people – who would ever believe it?
As you probably understand, we certainly did not have the time nor the desire to explore the city, so we just spent the rest of the day in the hotel chilling and talking to our friends and relatives online.
Again, if you think you want to explore the city of Arusha as well (you can find a couple of things to do there below), make sure to add another day to your itinerary for that.
Things to do in Arusha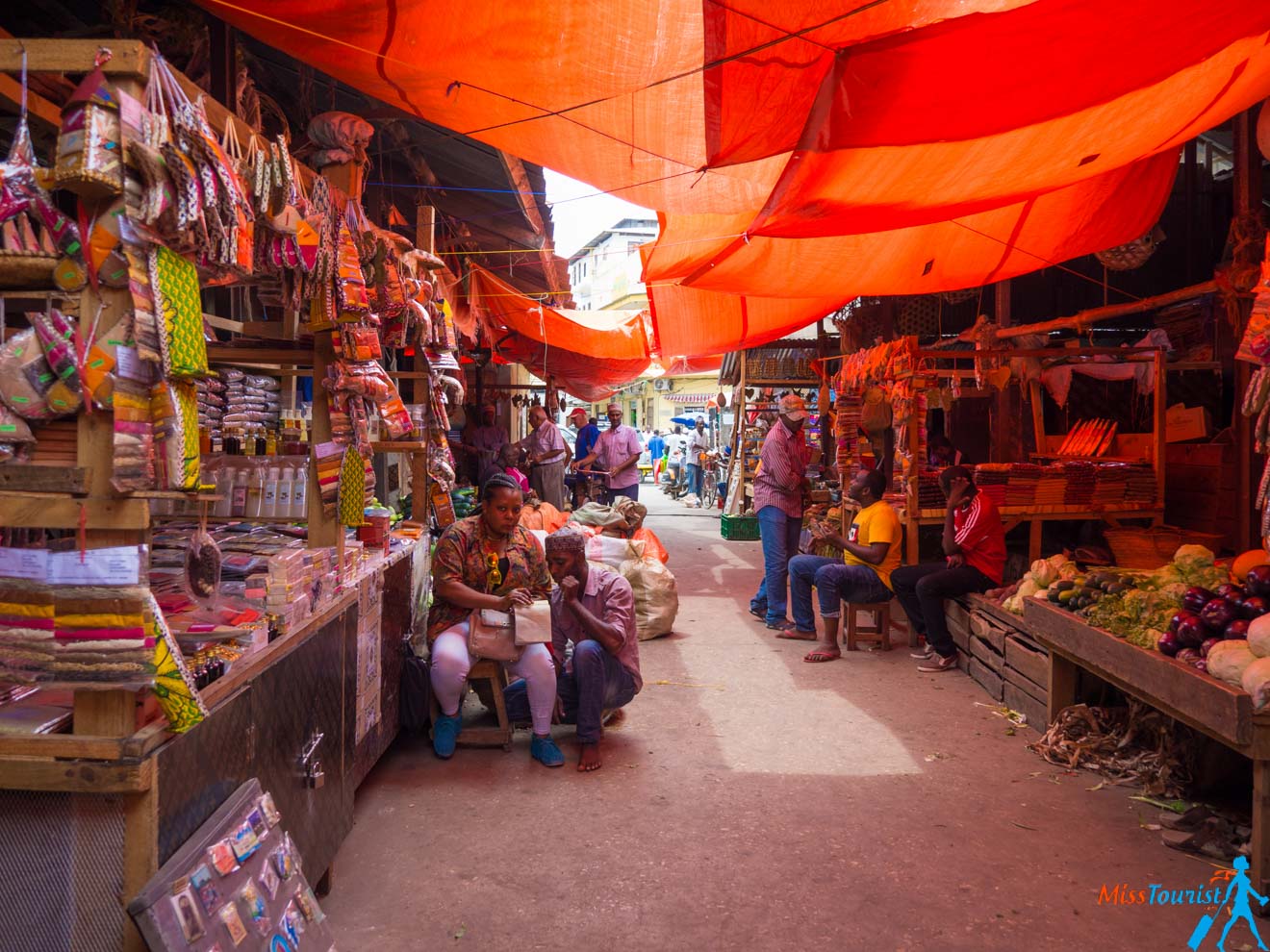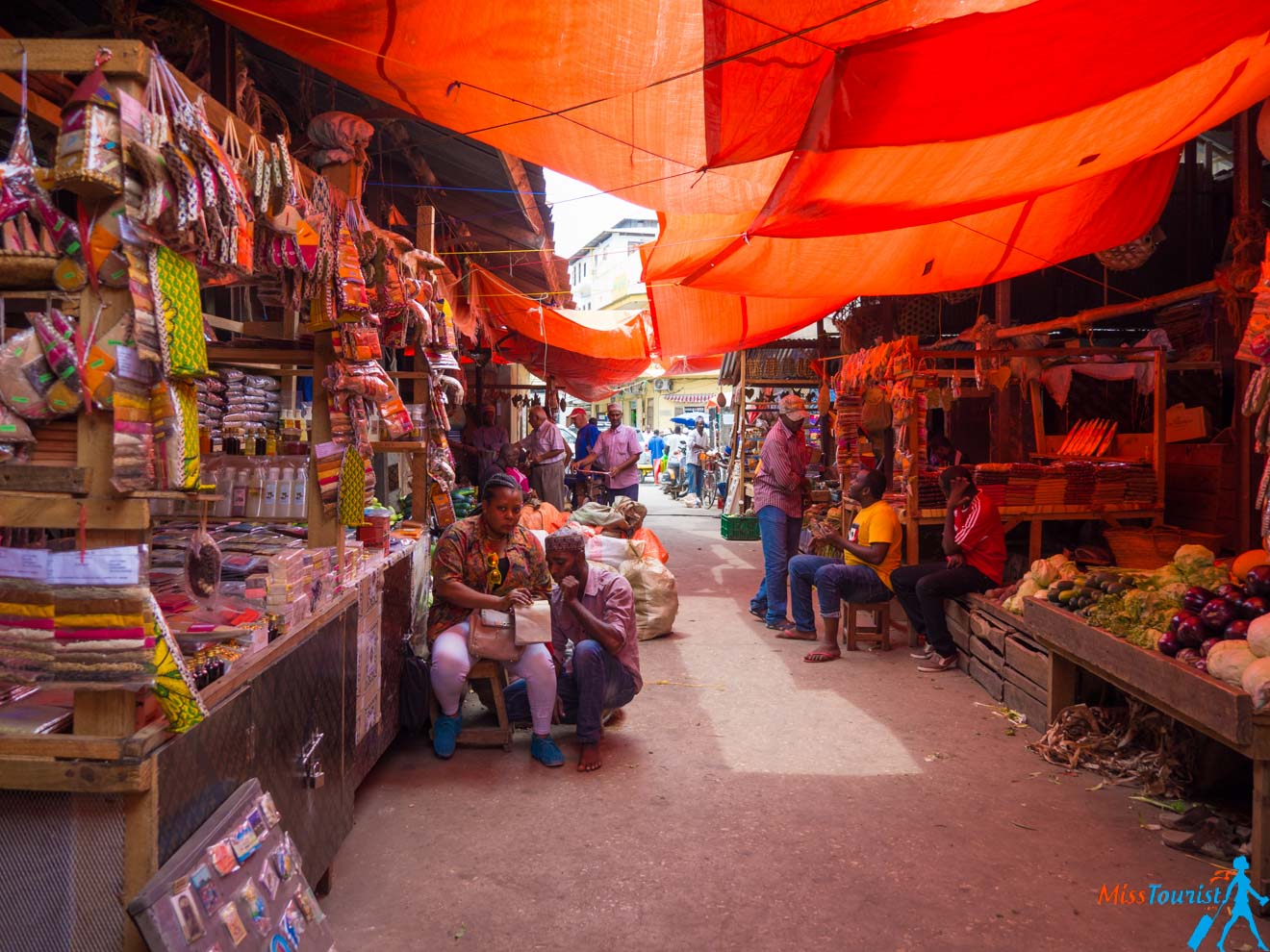 Where to stay in Arusha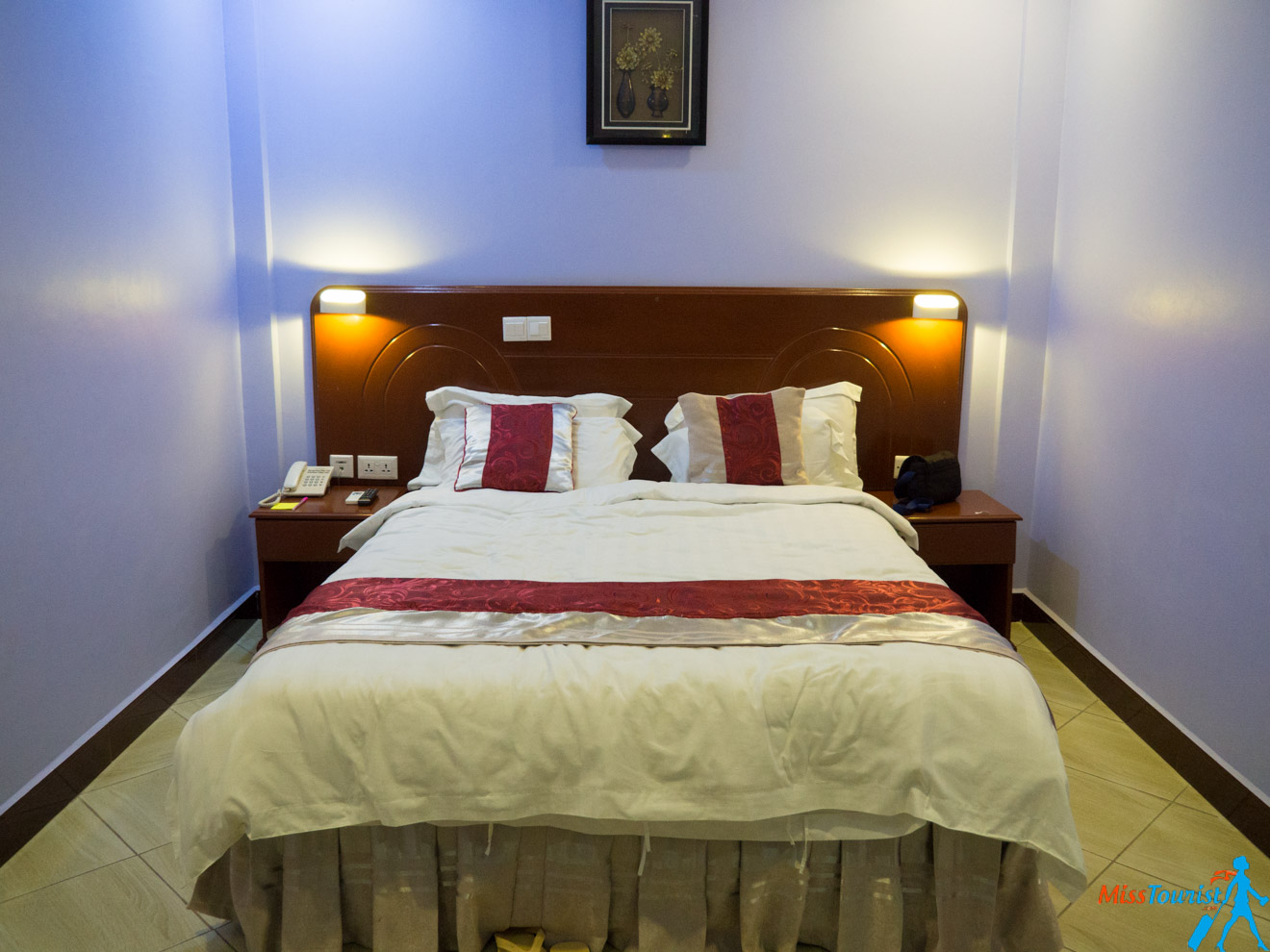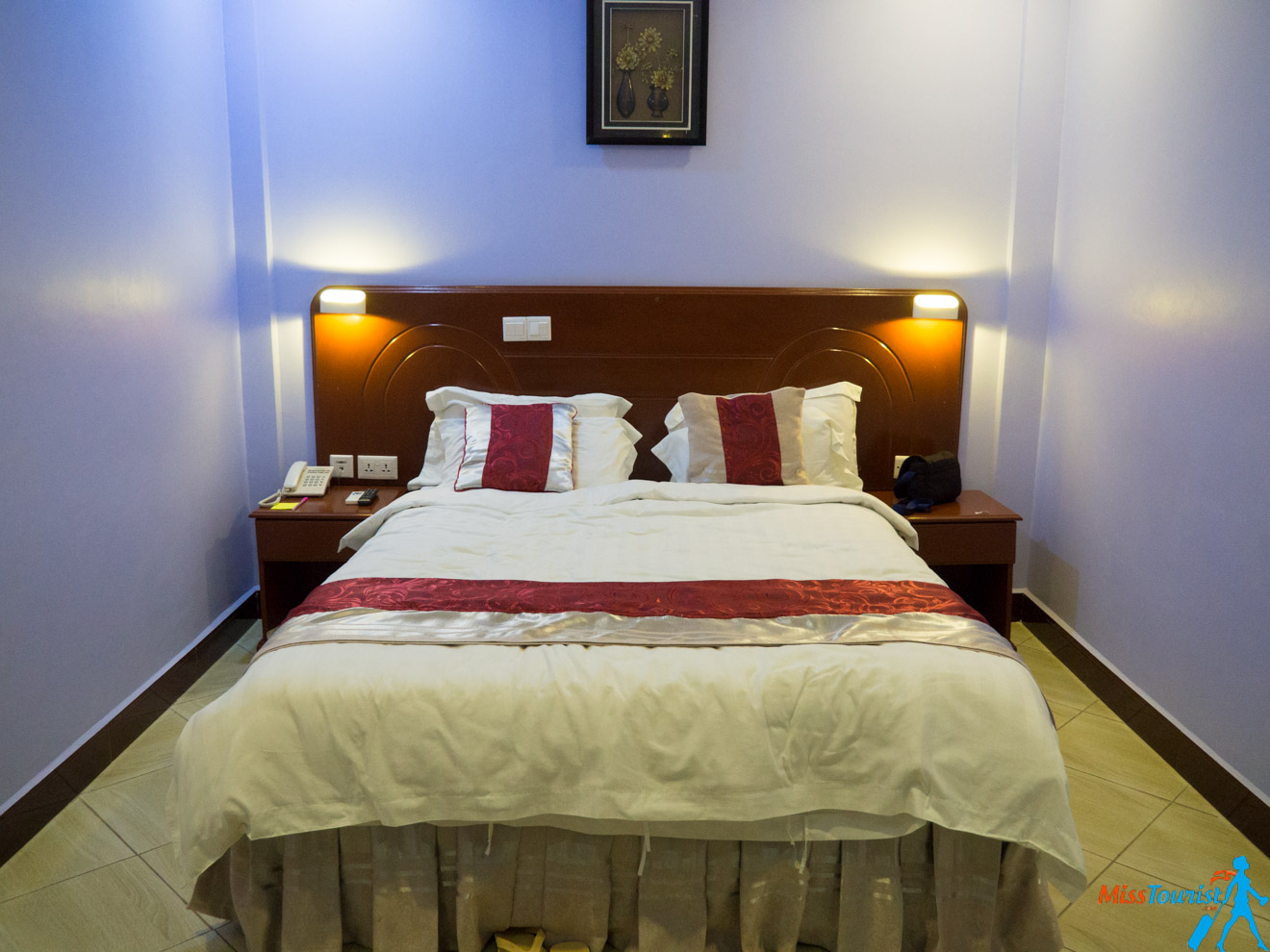 We stayed in a very good hotel included in our safari package called Green Mountain Hotel, and the food was included too (excluding alcoholic beverages).
The hotel looks great and the rooms are tidy and comfy. It has an outdoor pool as well, in case you want to relax and splash around after your Kilimanjaro hike! Some other highlights of this accommodation include the on-site restaurant, beautiful views, super friendly staff, and great room service!
Other great hotels in Arusha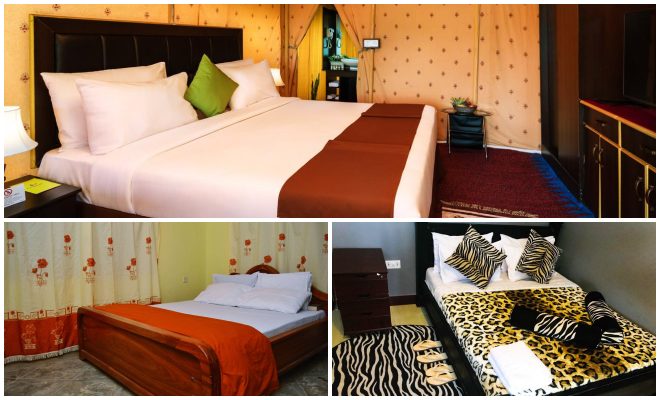 Luxury ($70 USD and up): For the ones that are looking for luxury treatment, I can definitely recommend Fun Retreat Resort – an amazing 5-star resort with a swimming pool and water sports facilities as well! Another excellent option is Rayan Apartments & Safaris where you can rent apartments and benefit from a beautiful outdoor pool, free Wi-Fi, kitchen and more!
Middle-priced (from $30 USD to $70 USD): Mazzola Safari House & Backpacking is an amazing guesthouse that awaits you with free Wi-Fi, an airport shuttle and even an all-inclusive offer that is totally worth the money! The Researchers Rest is another great B&B with private bathroom and shower, an on-site restaurant, free Wi-Fi and more!
Budget (up to $30 USD): Savannah House is a great hostel that has an on-site restaurant, free bicycle rental, a garden, a bar and free Wi-Fi as well! Alternatively, you can book your room at Banana Farm Eco Hostel and relax in the shared lounge or in the garden! The rooms are rustic and cozy and the property offers free Wi-Fi as well.
Day 9-11: Safari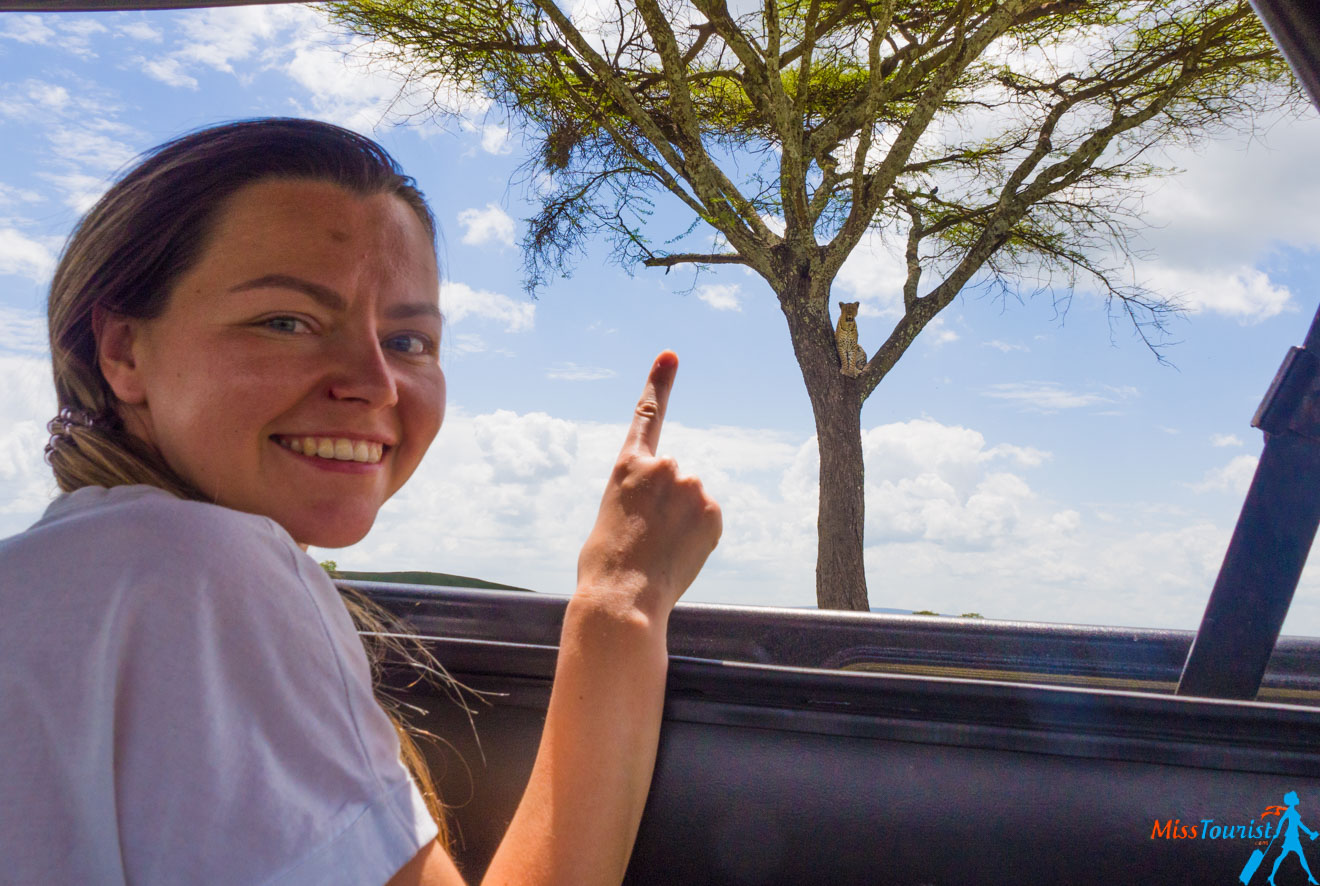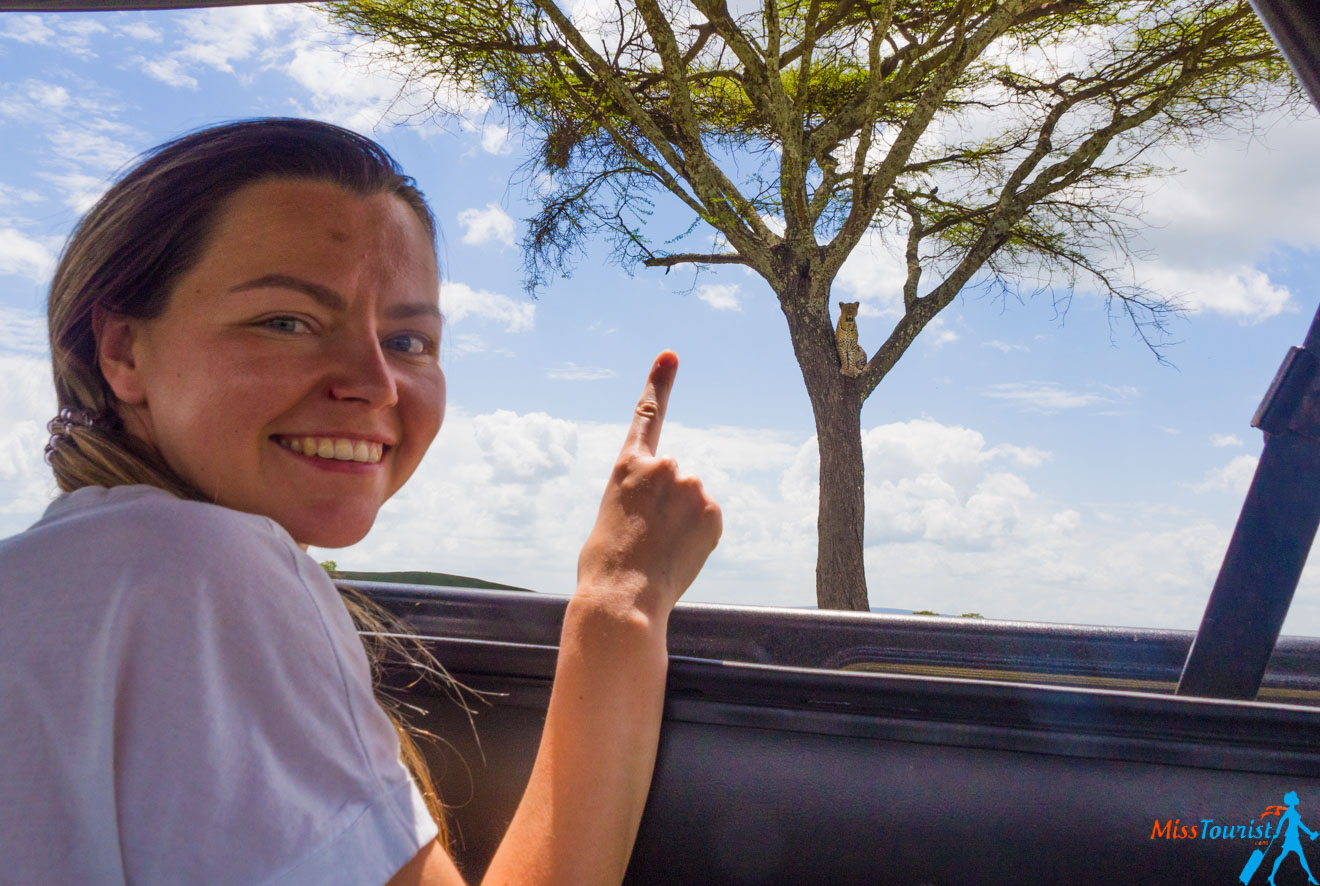 Literally 1 minute into our safari, just after the gate of the National Park, we saw a huge elephant crossing the road. I felt just like I entered a real-life Jurassic Park!
After our successful Kilimanjaro hike, we chose to continue our vacation with an epic 3-day safari. We started our safari at Ngorongoro Conservation Area. Ngorongoro is a crater formed when a huge volcano erupted thousands of years ago. When the volcano collapsed, it formed an ideal environment for animals to live in!
After the first day in Ngorongoro, we had two days in Serengeti National Park where we saw tons of animals! Serengeti National Park is huuuge and it is considered to be one of the best places for safaris in Africa, and I totally agree with this!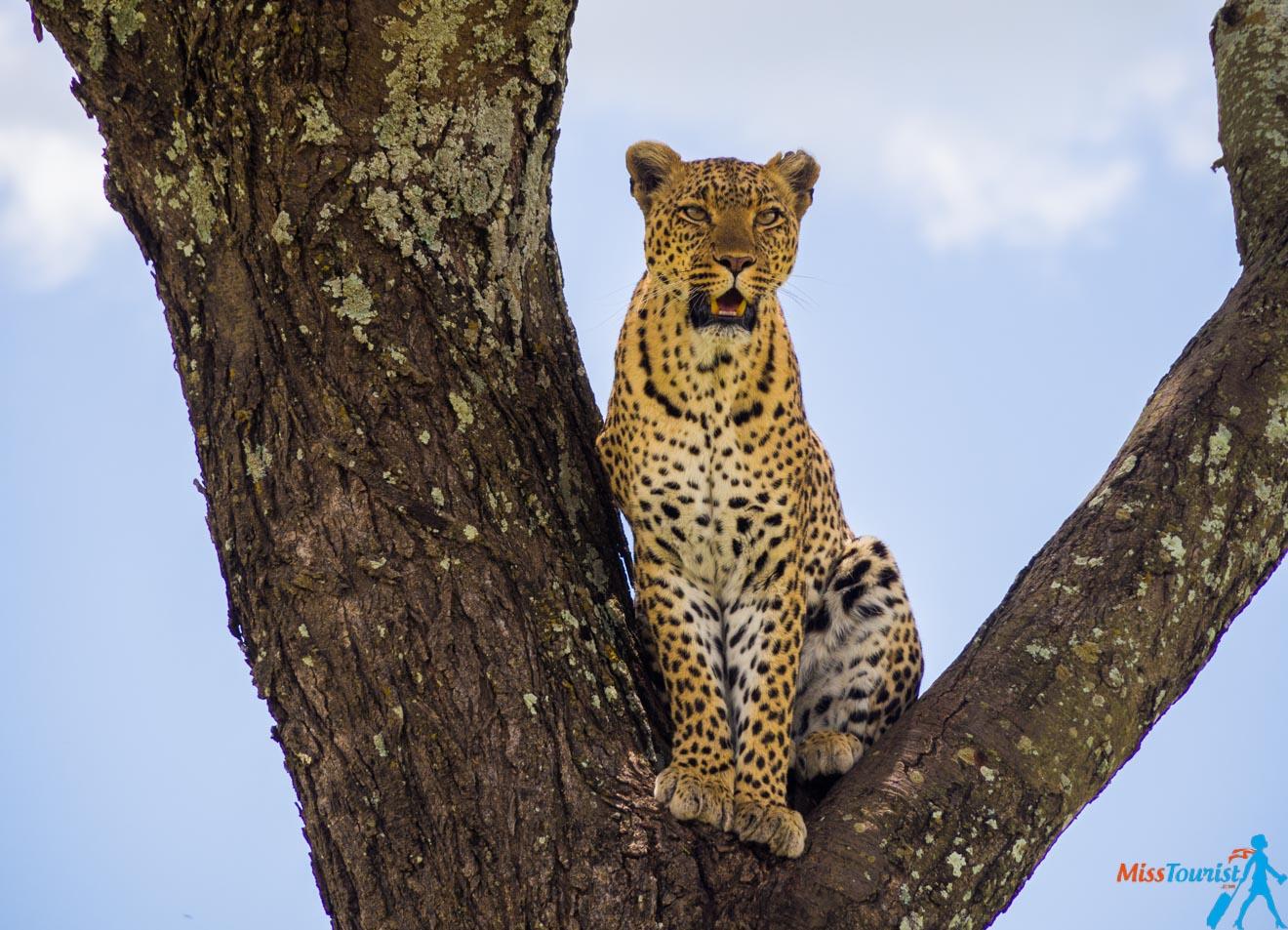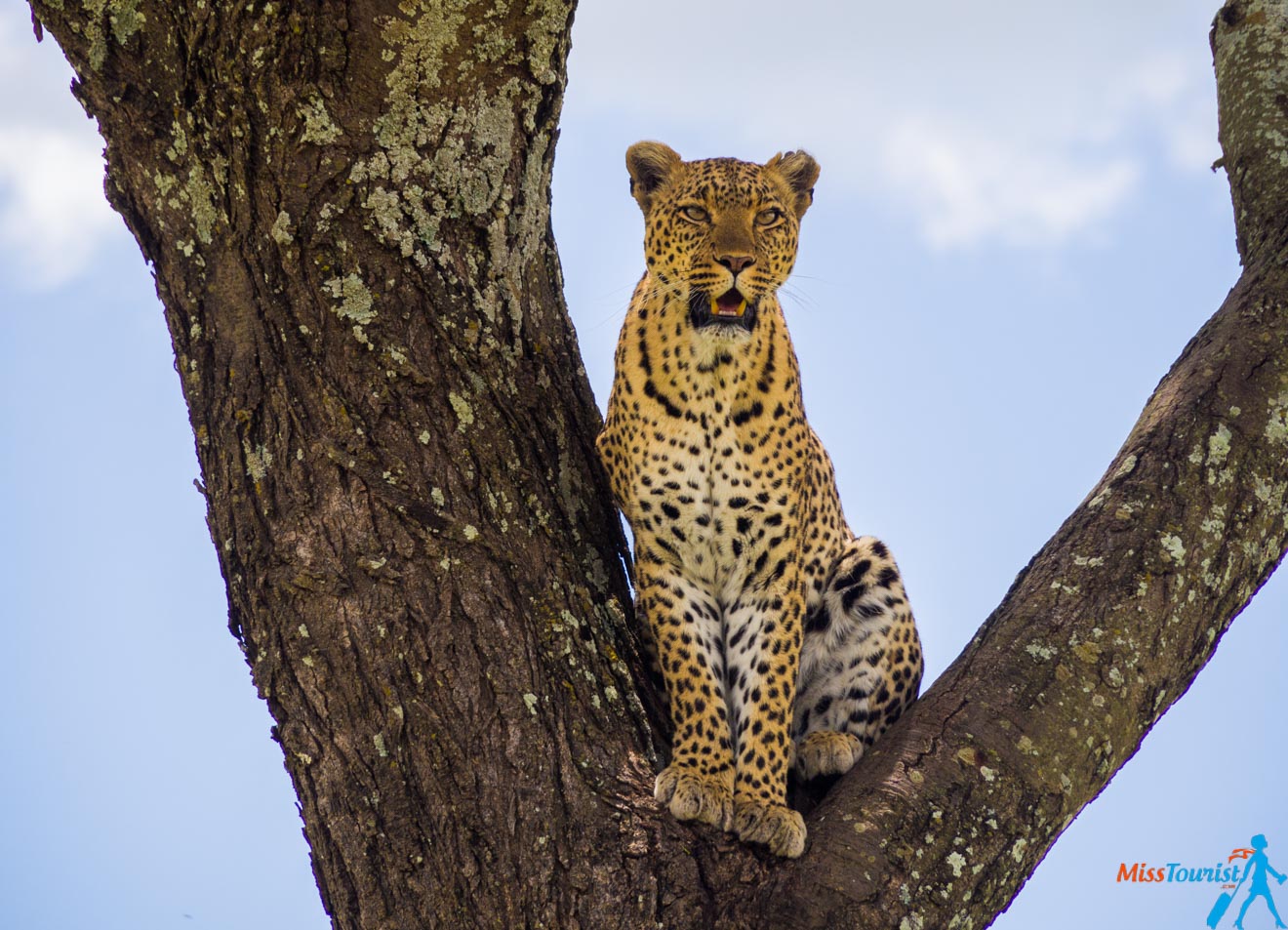 Serengeti means "Endless plains" in the Maasai language!
If you want to know how to choose the best tour operator for your safari or how to organize it by yourself if you are traveling on a budget, when is the best time to go there, how much it is going to cost and other practical information, I recommend this post. Again, I recommend a company called Altezza (they used their own cars that are new, the customer service and the attention to details is high aaaand they give me readers a 5% discount! 🙂 )
PRO TIP: Write them to this special email – [email protected] to get your discount. Congratz, you just saved at least a couple of hundred bucks, you are welcome! 😉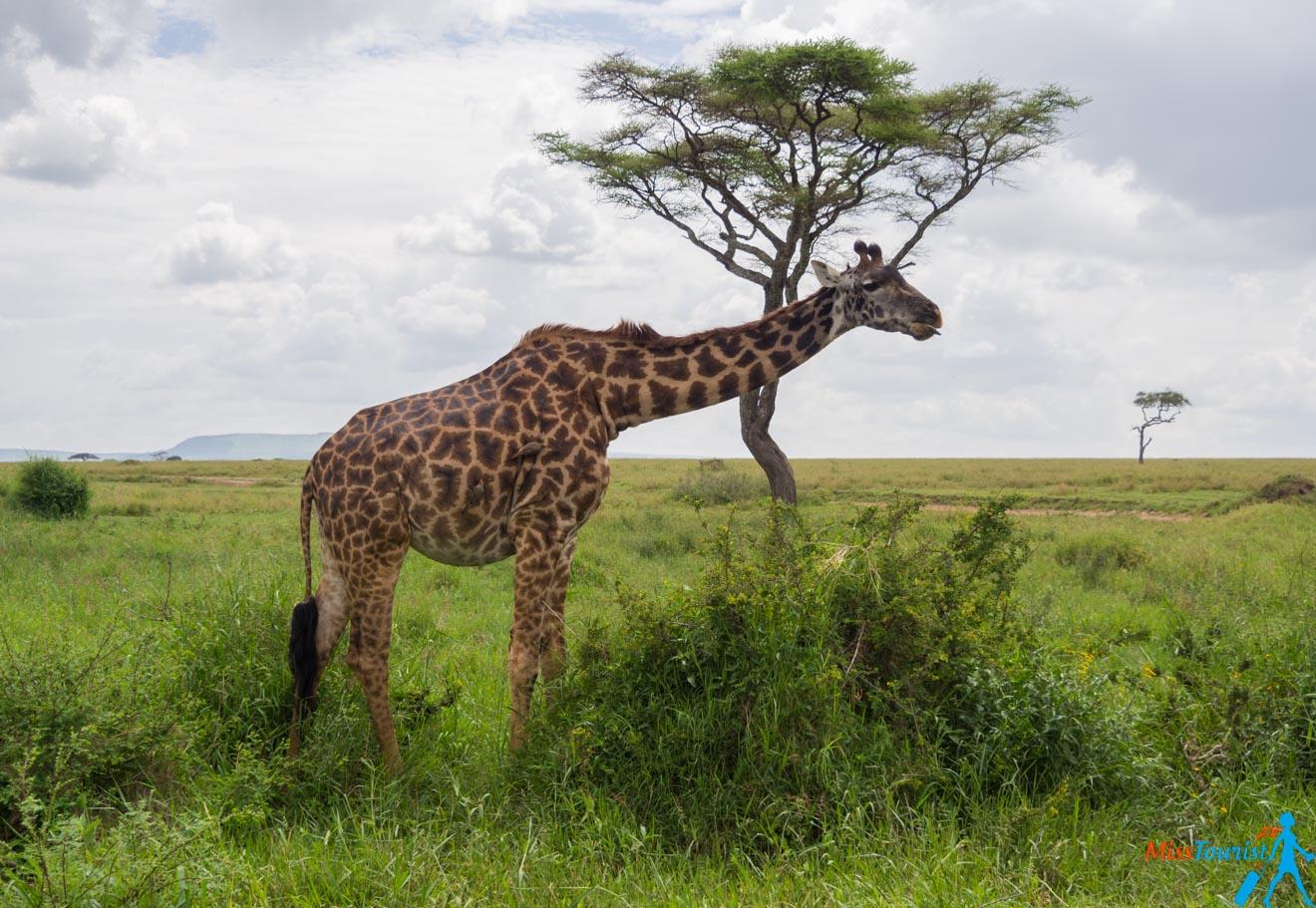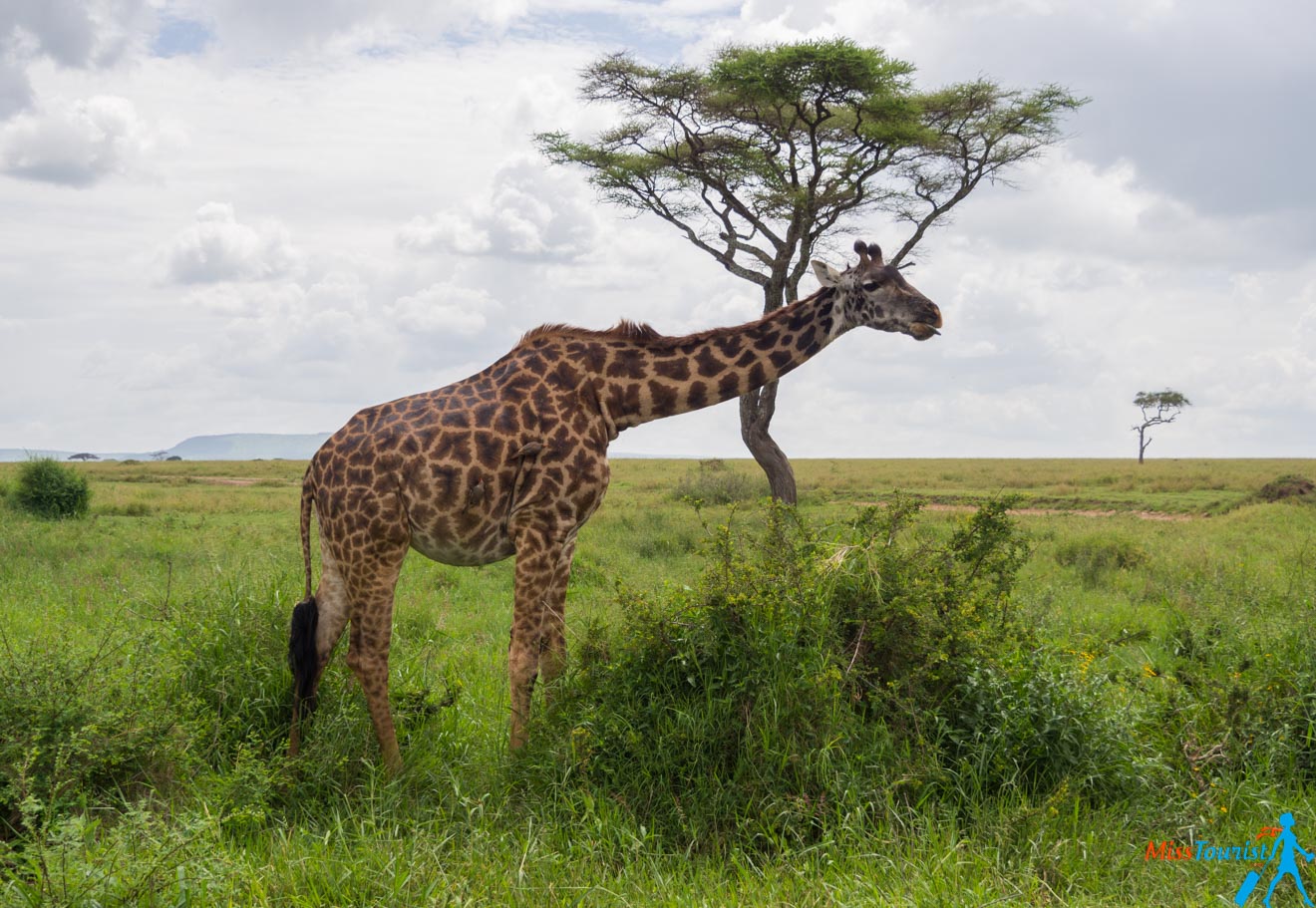 Here is a short overview of the 3 days I spent on my safari:
Day 1: Safari in Ngorongoro Conservation Area – We saw many elephants, zebras, buffaloes, hippos, hyenas, lions and rhinos (rhinos only from afar). There were many Masaai people in the park, too, because they actually live there and we could see their schools and houses.
Day 2: Safari in Serengeti National Park – The highlight of my safari happened here, when we saw a leopard from very close, so close he looked me right in the eye! We also saw some cheetahs trying to hunt and we witnessed the Great Migration (literally thousands and thousands of animals!)
Day 3: Game drive in Serengeti National Park – We saw a group of lions up close with 3 cubs playing and many other animals!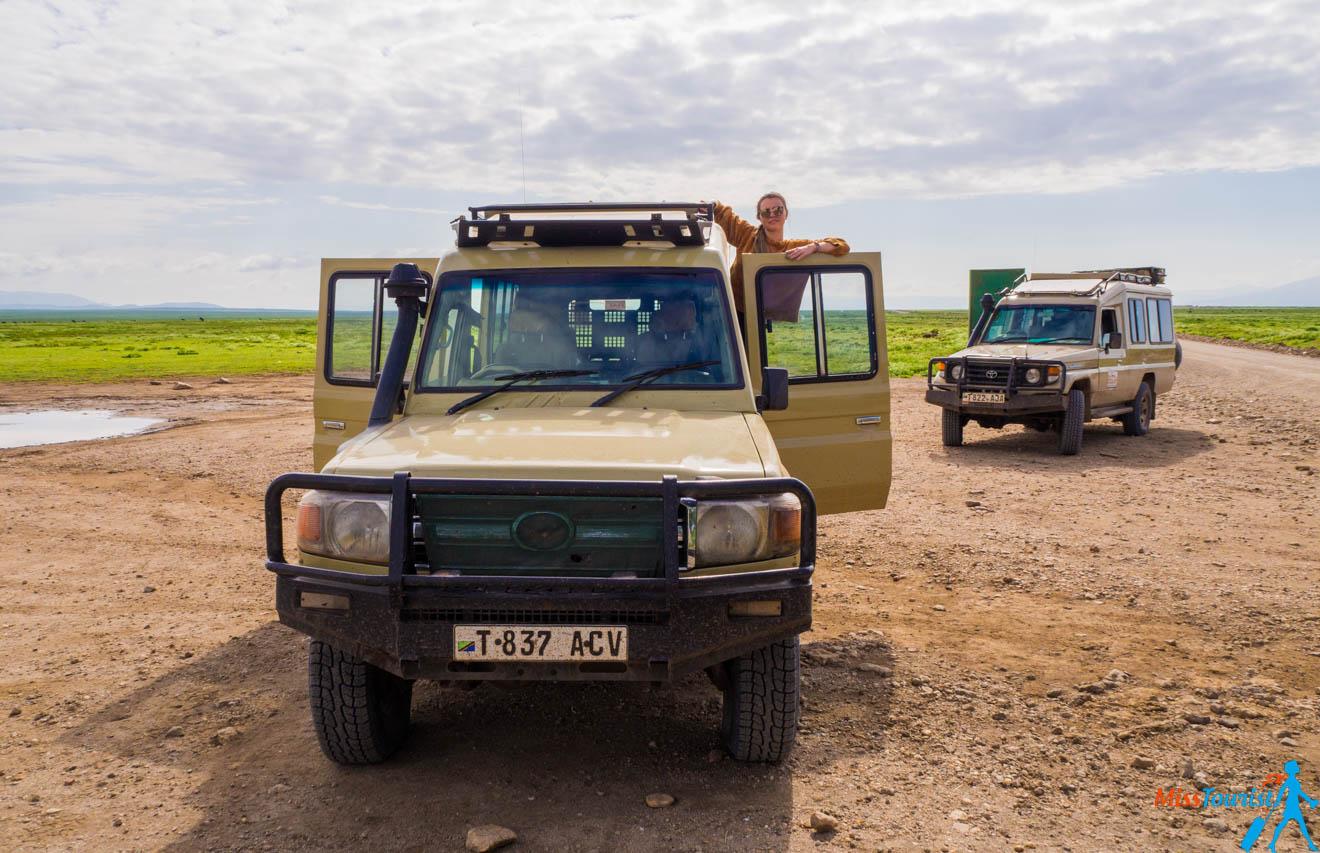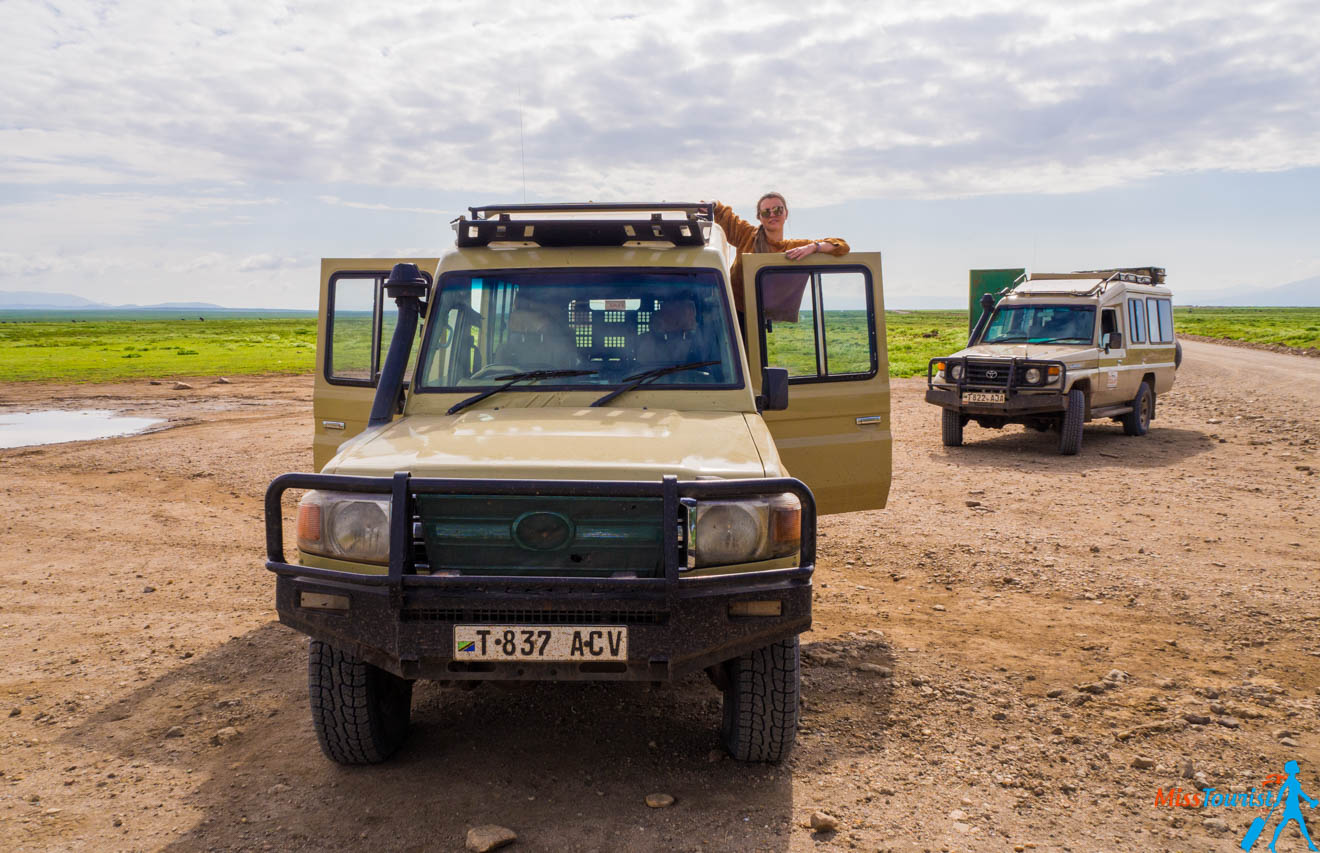 At the end of the trip, I had seen all the animals I wanted to see (including The Big 5), the Great Migration and much more! It was totally worth it!
In case you want to do the same safari itinerary but you are concerned you won't see as many animals, let me tell you this: all the people I know had a 100% success rate seeing at least some of the Big 5! So the chances of not spotting at least some animals is very low, as the area is very big and they live there.
I loved my time in the Serengeti thanks to the variety of wildlife it can offer, but we have to move on! I think 2 days there is a minimum – it is long enough to see the main things but not get repetitive.
Where to stay during a safari in Tanzania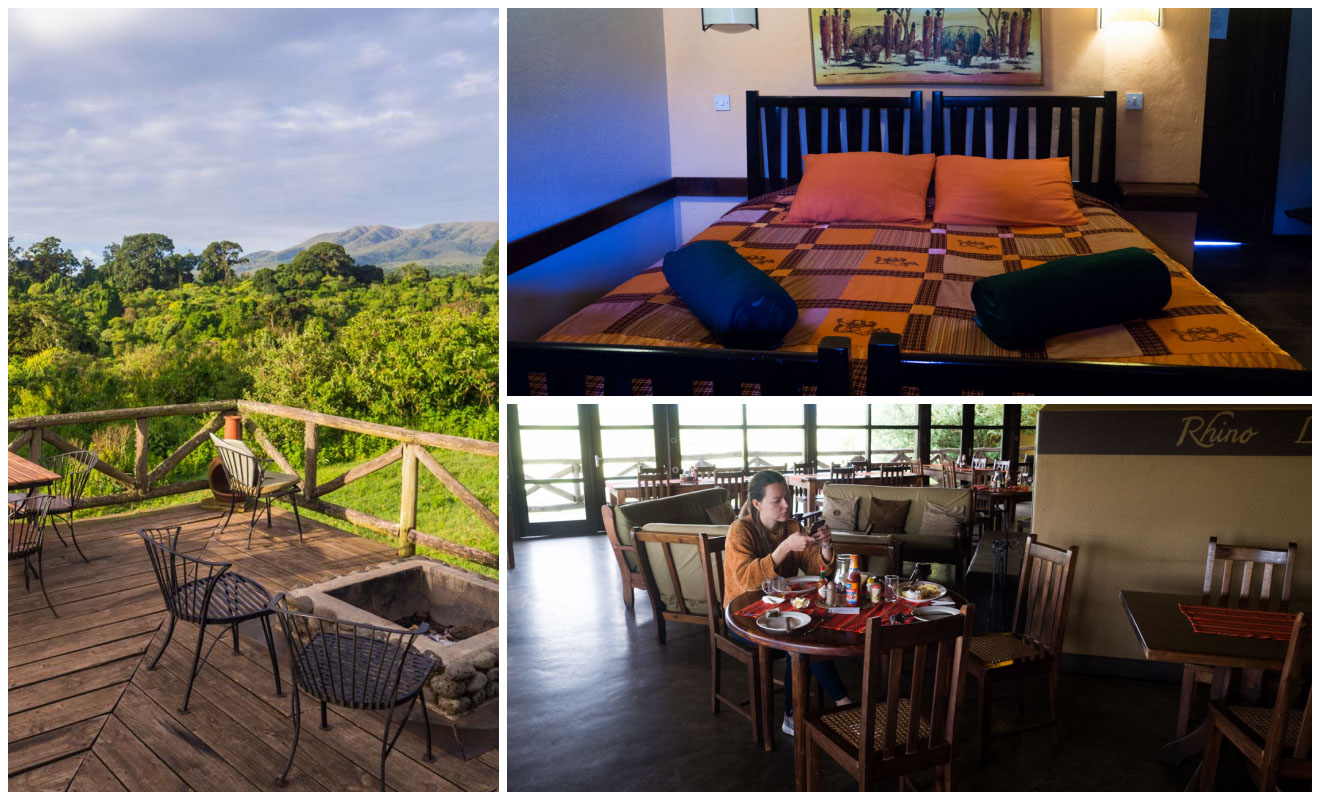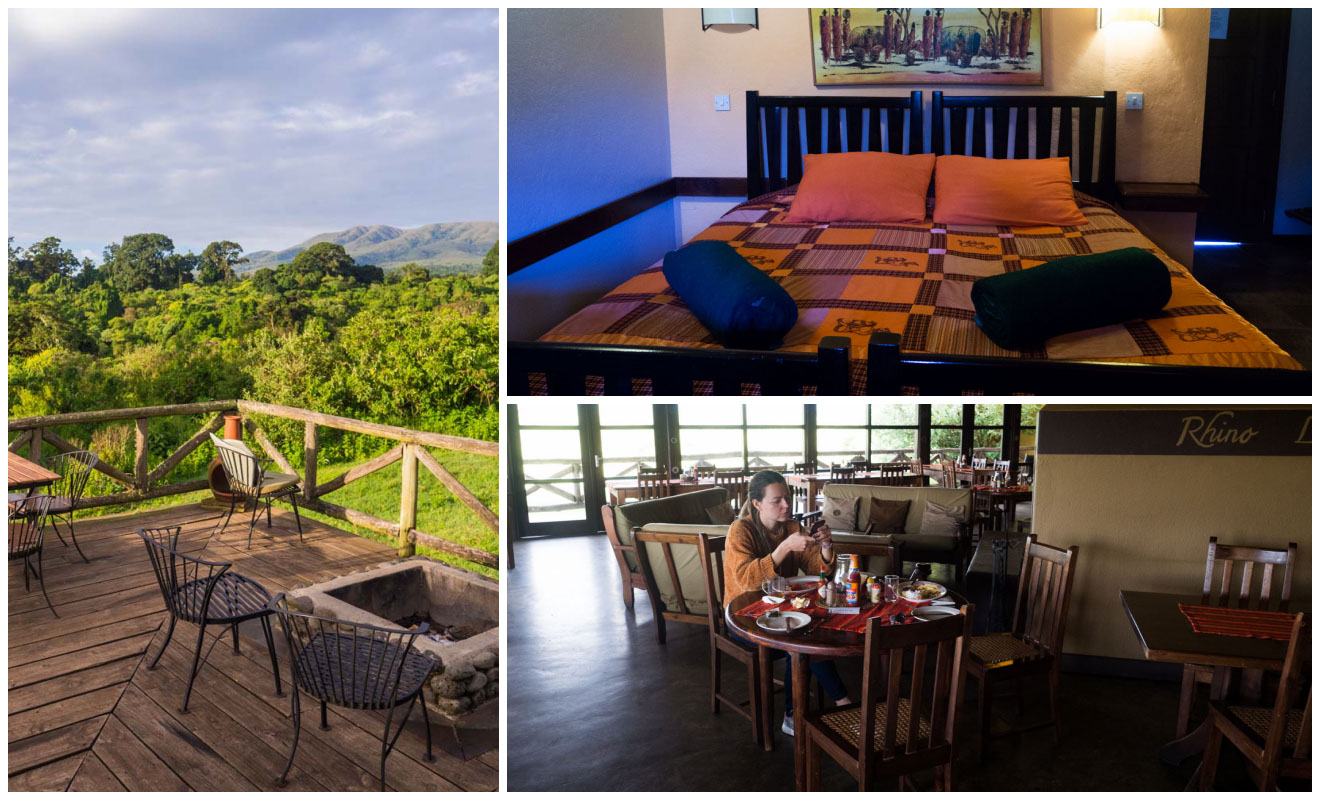 The accommodation options are varied – you can find anything from bush tents to luxury tented lodges with hot water and Wi-Fi, depending on your chosen tour. I talk in more detail about the accommodation options in this post here, but here are the main ones: camping in simple tents, budget lodges, tented camps, standard lodges, and luxury lodges.
If you want to go independently, it is possible to individually book some of the lodges but it might be more expensive because tour operators have special deals. Here are some options that you can book by yourself: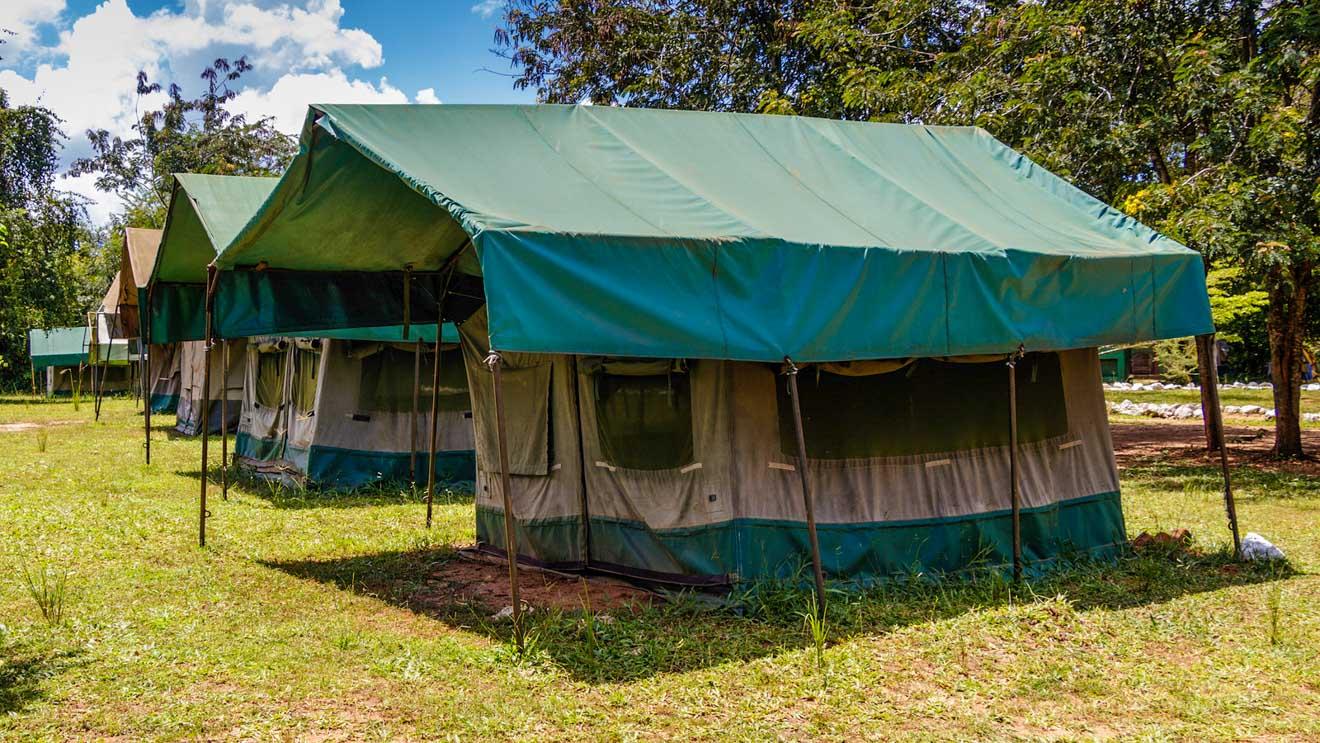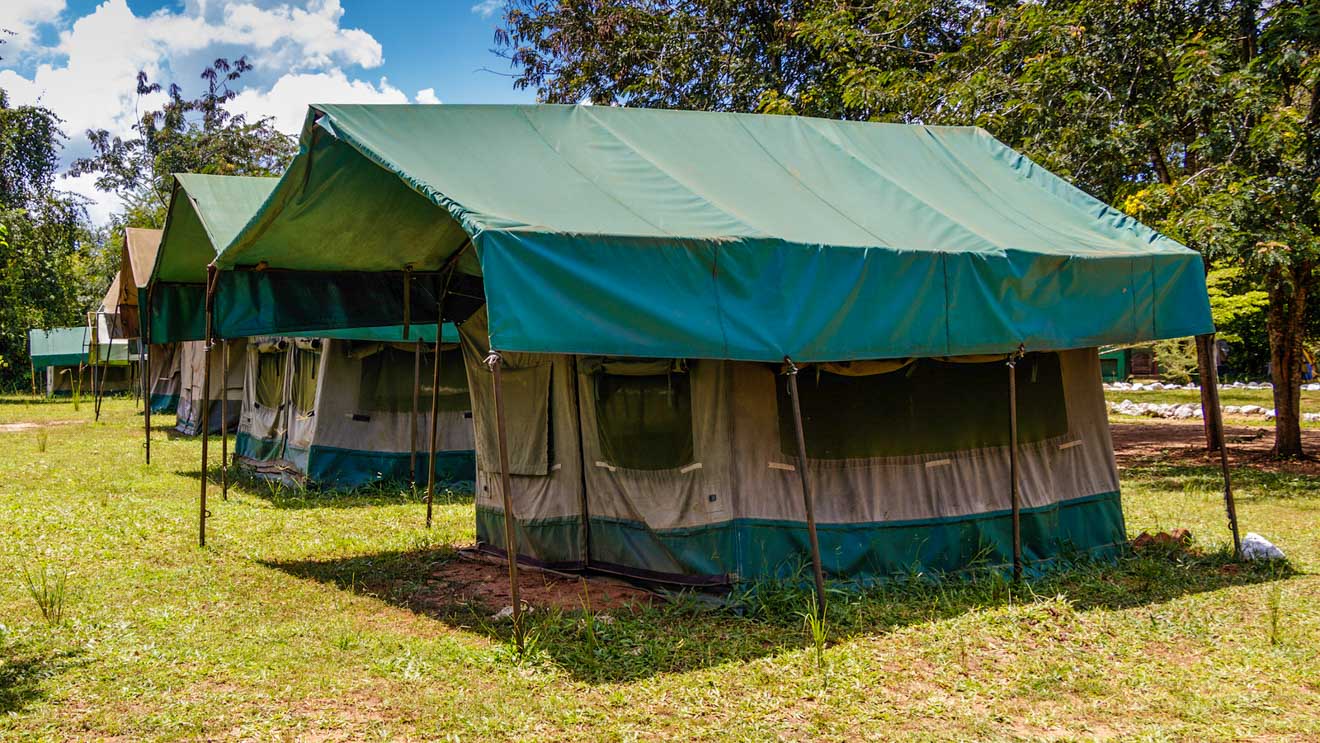 Day 1 – Accommodation close to Ngorongoro Conservation Area
Luxury ($200 USD and up): Neptune Ngorongoro Luxury Lodge is an amazing 5-star resort that offers great service. At your disposal you will have an outdoor pool, an on-site restaurant with an outdoor terrace, an open fireplace and more! Lions Paw Ngorongoro is located 12km away from Ngorongoro Crater and some of the great services it includes are free Wi-Fi, flat-screen TVs, a garden, a bar and daily breakfast!
Middle-priced (from $100 to $200 USD): Karatu Tented Lodge is a 3-star accommodation that awaits you with an outdoor swimming pool, an on-site restaurant and even a bar!
Budget (up to $100 USD): TanzanIce Farm Lodge is located 12 km from the gate to Ngorongoro Conservation Area. Each room has a private bathroom with shower included and while you're there, you can observe and participate in the farm's activities!
NOTE: These are the lodges and hotels I could find online, but most of the accommodations you can book onsite at the property and there are many other budget or middle-priced options.
Day 2 – Accommodation close to Serengeti National Park
Unfortunately, I could only find luxury-ranged accommodation for this area. As Serengeti National Park is a famous area for safaris and the budget lodges cannot be found online, below I am suggesting only luxury lodges and hotels:
Luxury ($200 USD and up): One Nature Nyaruswiga Serengeti is simply gorgeous and it is located in the heart of Serengeti! This luxury lodge offers unforgettable views of the National Park, a sun terrace with a pool, a hot tub and nice decorations! Melia Serengeti Lodge is another great option with an infinity pool, gorgeous rooms, free Wi-Fi, a private terrace and more! Alternatively, you can book a room at Mbali Mbali Soroi Serengeti Lodge, a gorgeous lodge with a breathtaking terrace and an on-site restaurant with packed lunch available on request!
Day 12: Arusha ⇒ Zanzibar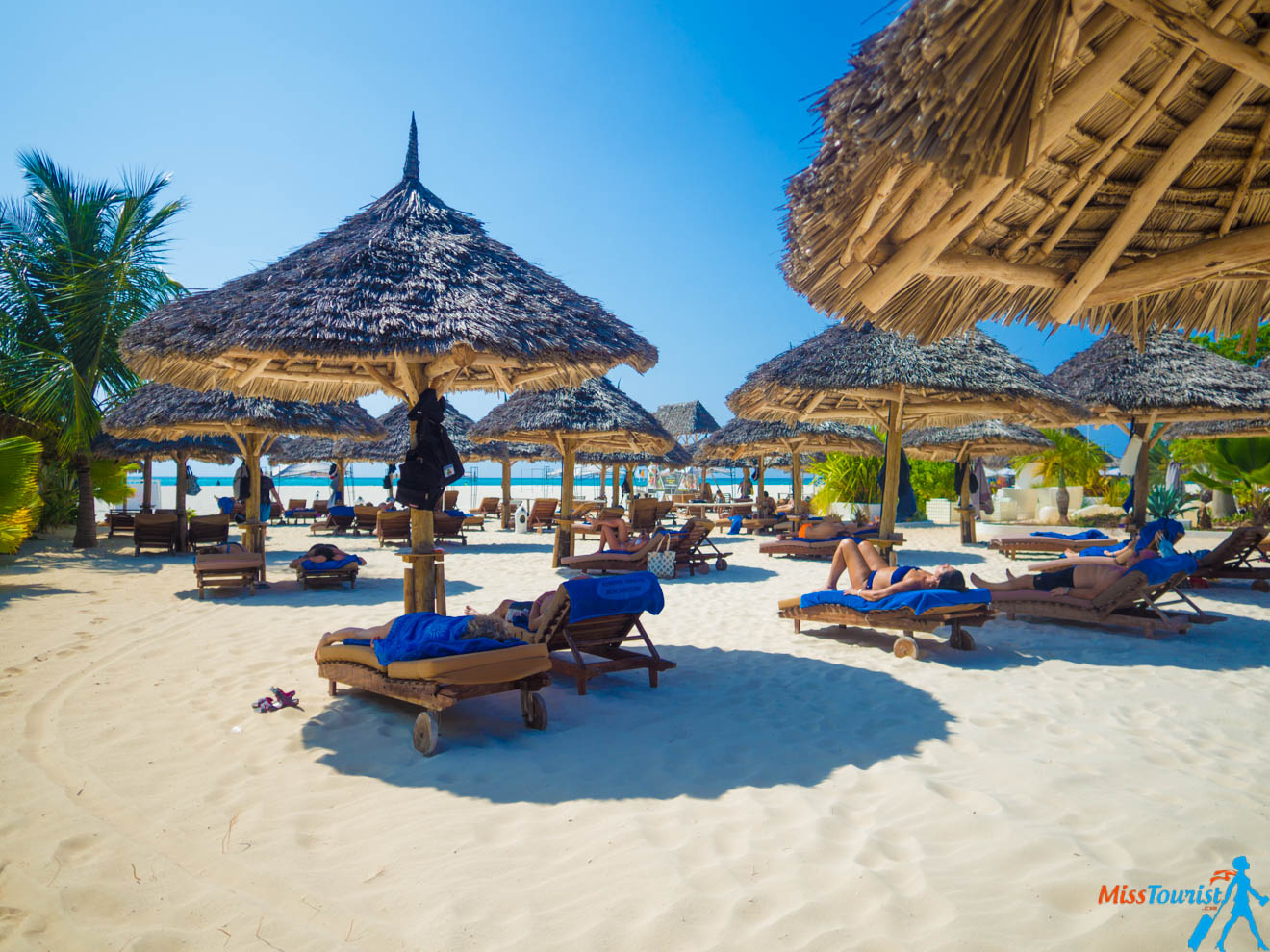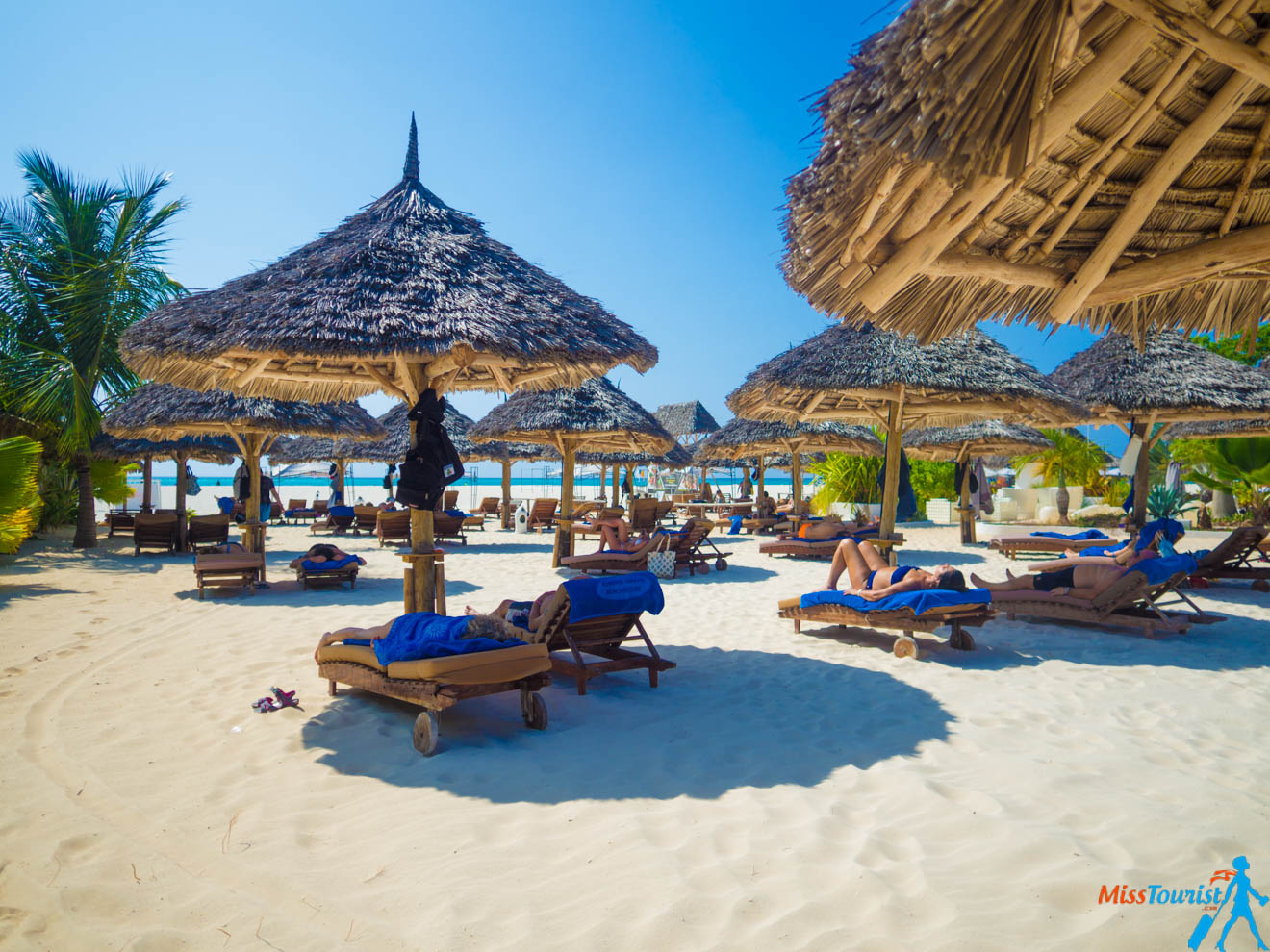 Here comes the part you have been waiting for – complete relaxation on a beautiful beach in Zanzibar! After all you have already done, you really deserve it!
Zanzibar is an island that has it all – amazing beaches, a fascinating history, some great nightlife and some delicious food. I think it is a great place for some well-deserved relaxation after all the things you have done in Tanzania!
From the mainland, you can get to Zanzibar either by ferry or plane. If you are interested in the ferry option, I describe the procedure here.
Of course, flying is more convenient, even if it's more expensive (I paid around $350 USD for an internal flight from Zanzibar to Kilimanjaro and back).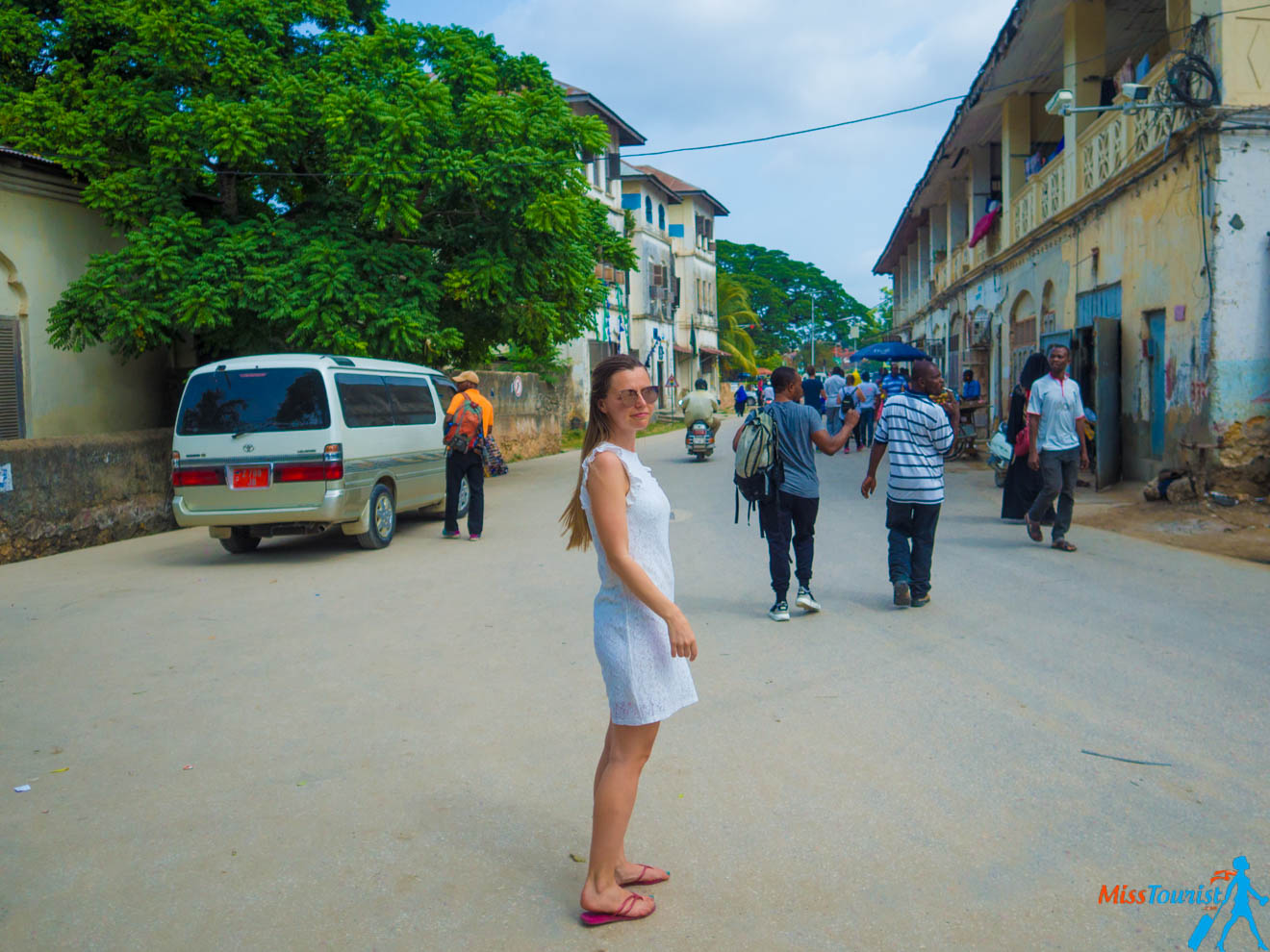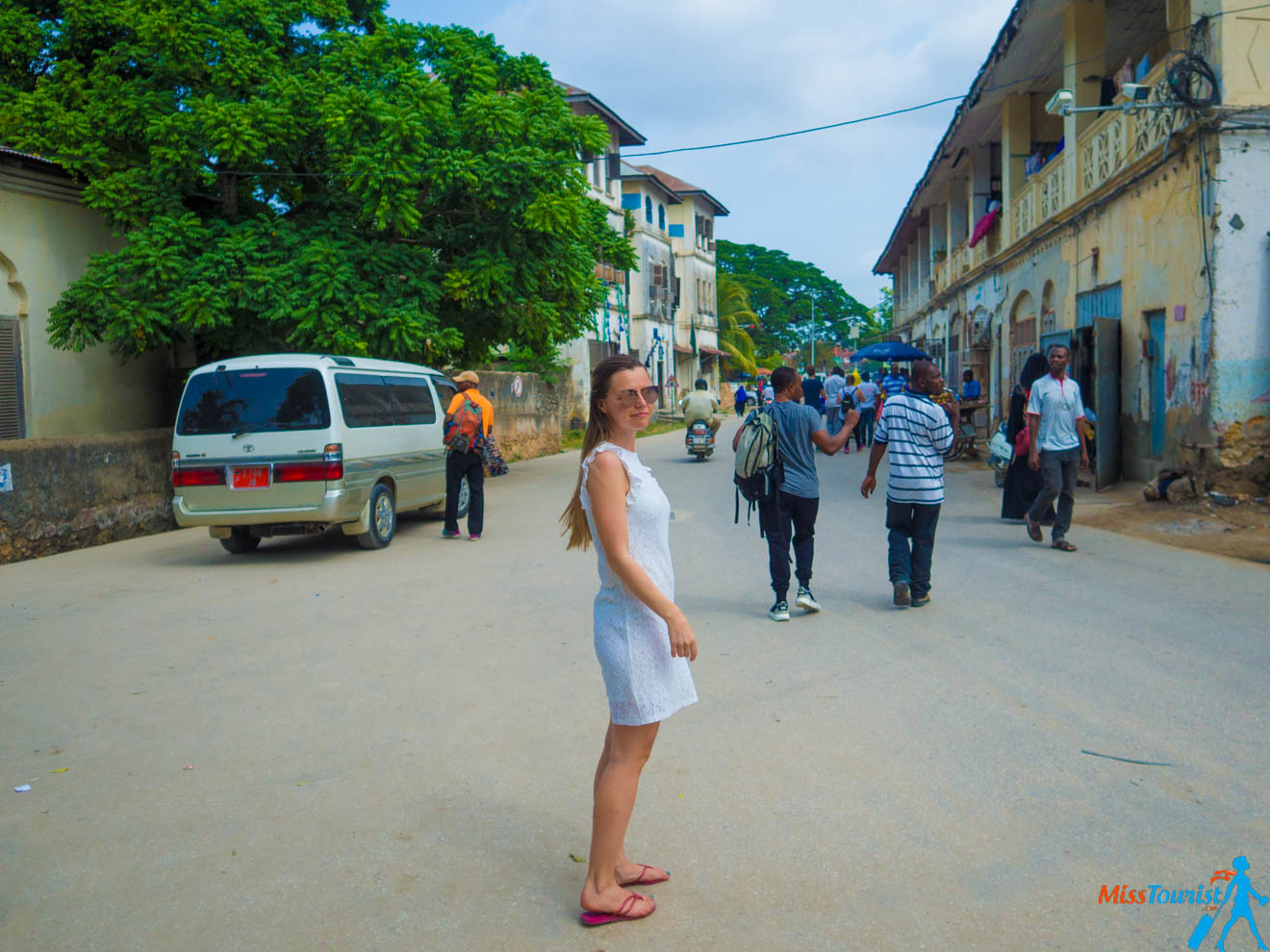 We had an early flight, after which the driver from the safari tour picked us up (the airport transfer was also included in the package by my tour company). The road from Arusha to JRO (Kilimanjaro International Airport) will take you around 1.5-2 hours depending on how heavy the traffic is.
In Zanzibar, we decided to stay in Paje (you can find more information about the areas where you can stay on the island in my article about Zanzibar Hotels) and we also got a transfer from the airport to the hotel from there. It was about $30 USD for a ride of about an hour.
Some people stay in Zanzibar for a week and I can totally understand that, especially if you want to just relax away from the hustle and bustle of your everyday life back at home!
Where to stay in Zanzibar – Best Areas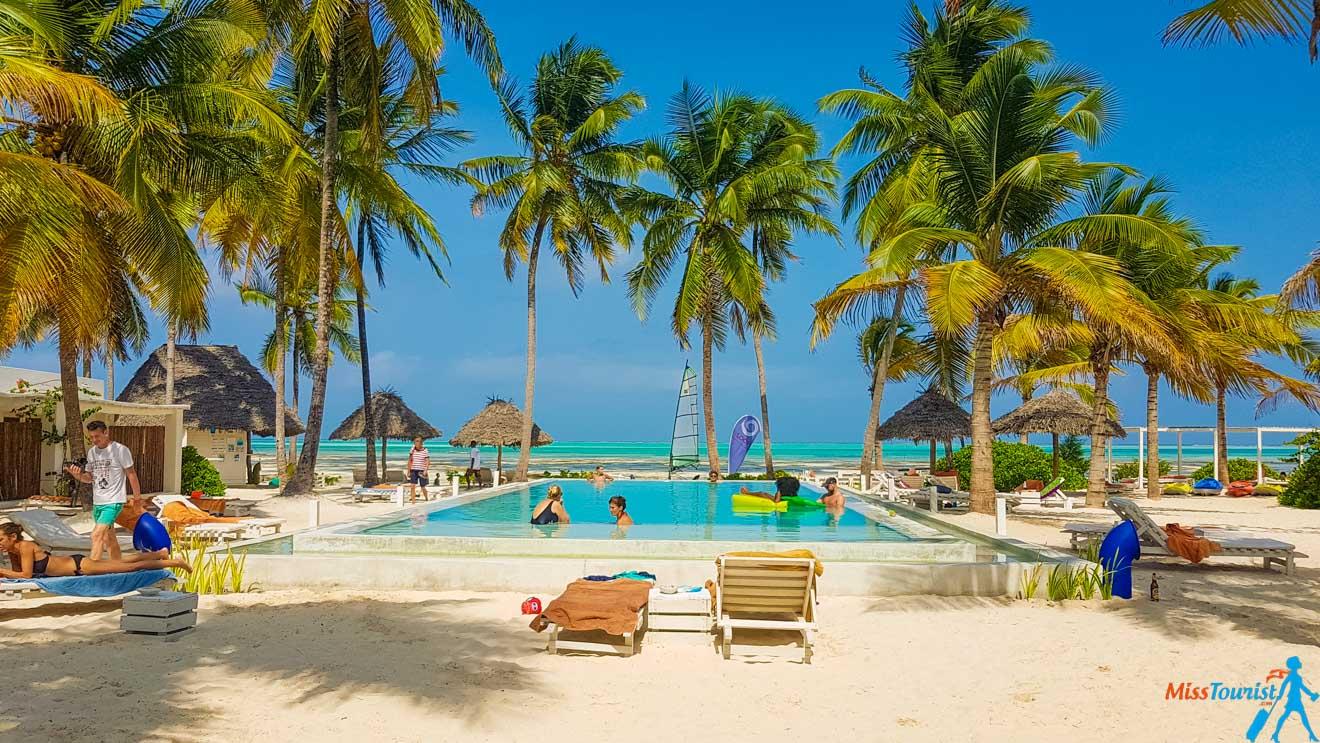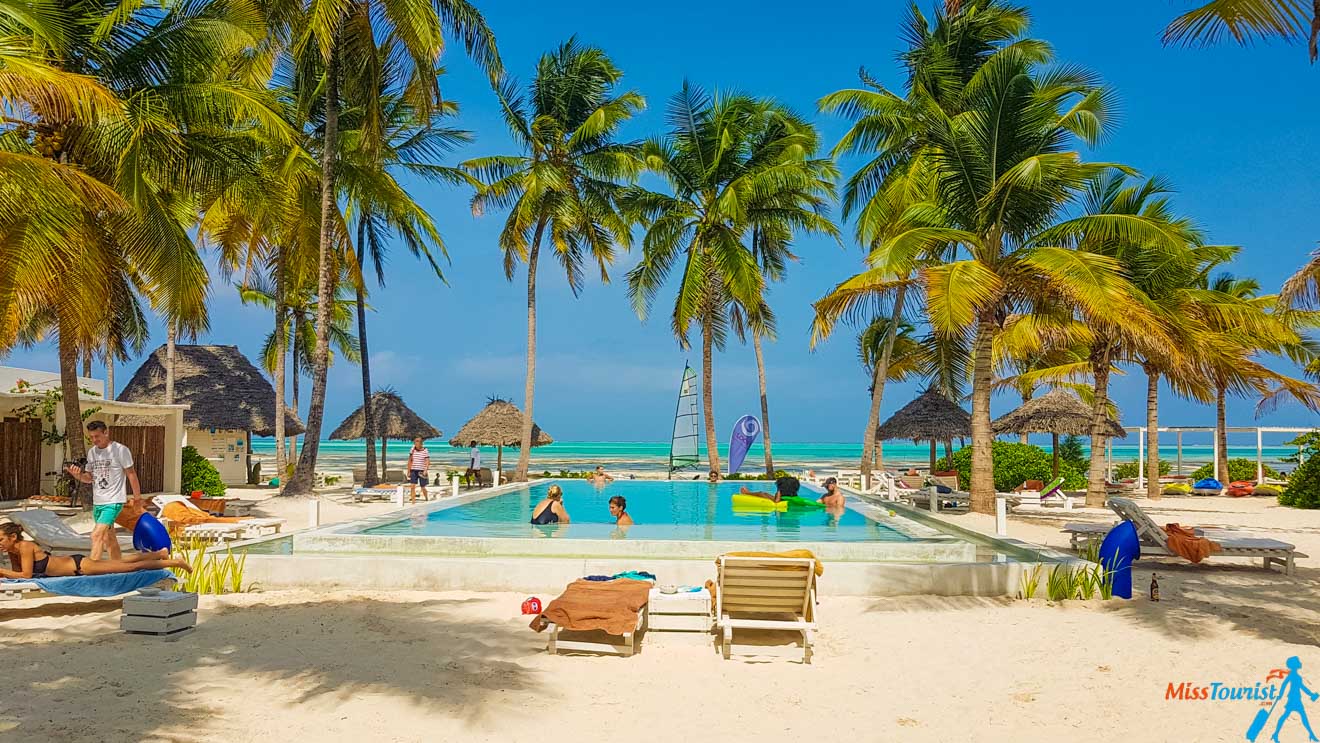 Here is an important thing you should know about Zanzibar – it has pretty strong tides, so you have to choose your place wisely!
People usually stay on the northern part of the island – Nungwi and Kendwa – because that's where the tides are the weakest or on the South-East sides – Paje and Jambiani. I stayed in Paje, but I honestly think the beach is much better in the North, as it does have that white sand postcard-like view there. You can also spend a couple of days in Stone Town if you have more time than I had.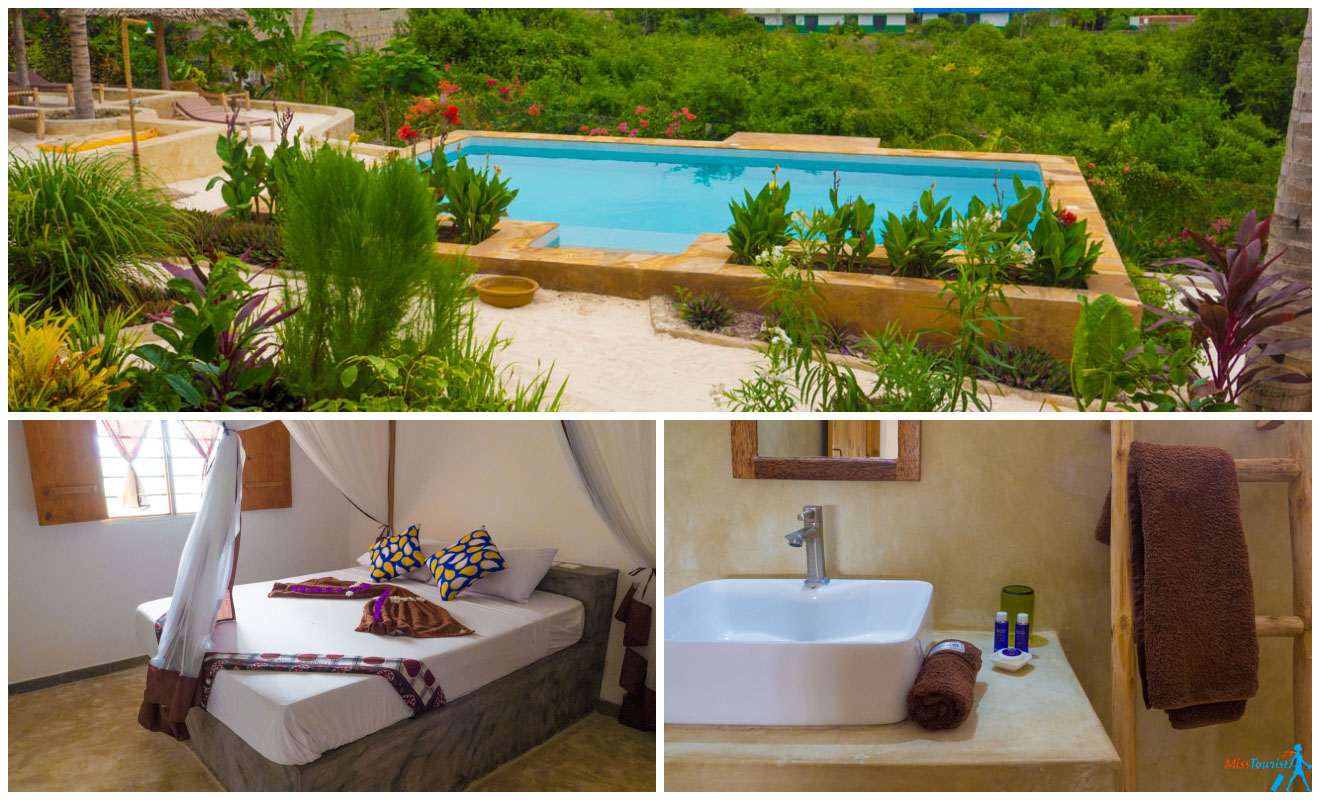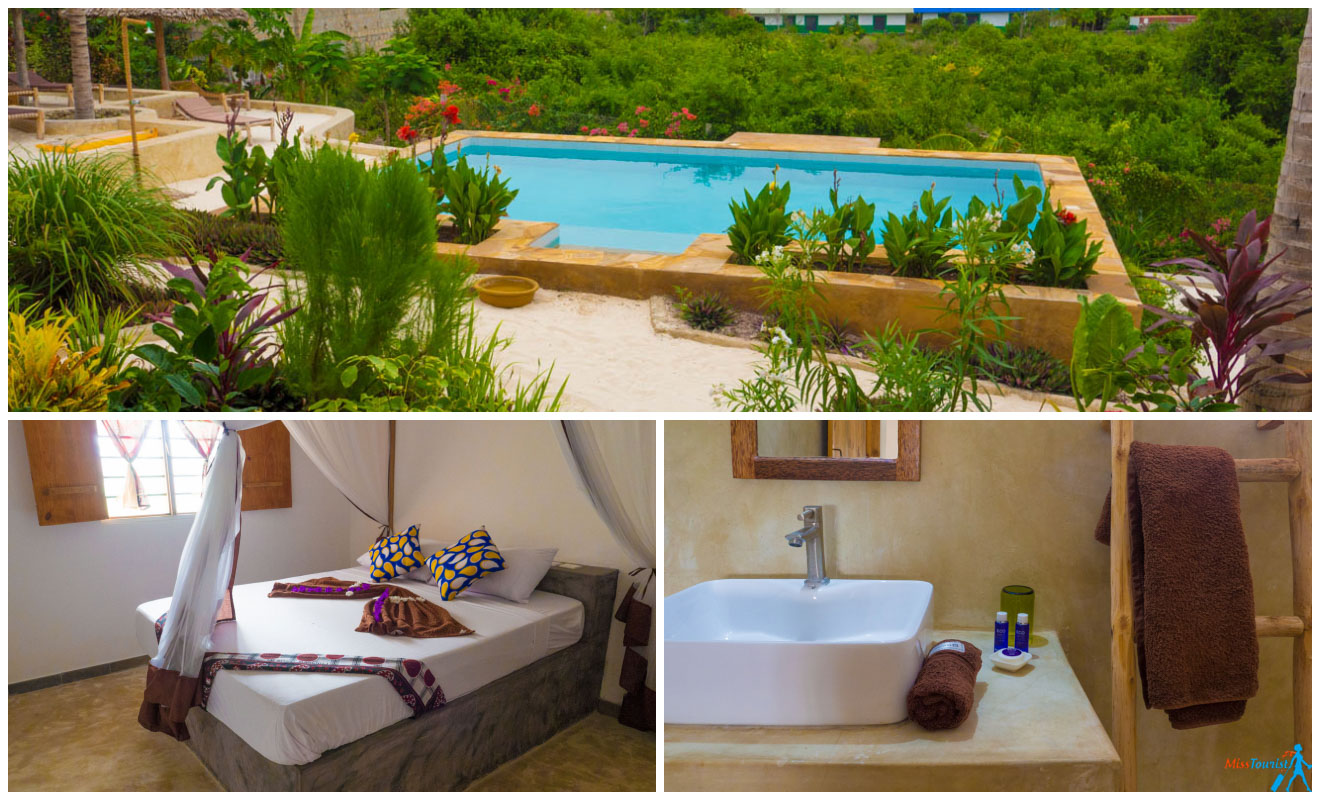 Even though it did not have direct access to the beach, my hotel – Nyumbani Residence – was lovely (I have written about my experience in detail here)! We had our own villa just to ourselves and a great view of the pool! The place was brand new and the owners were extremely hospitable, so I couldn't be happier with our choice. We spent the entire first and second day relaxing near the pool and on the beach.
Great hotels in Zanzibar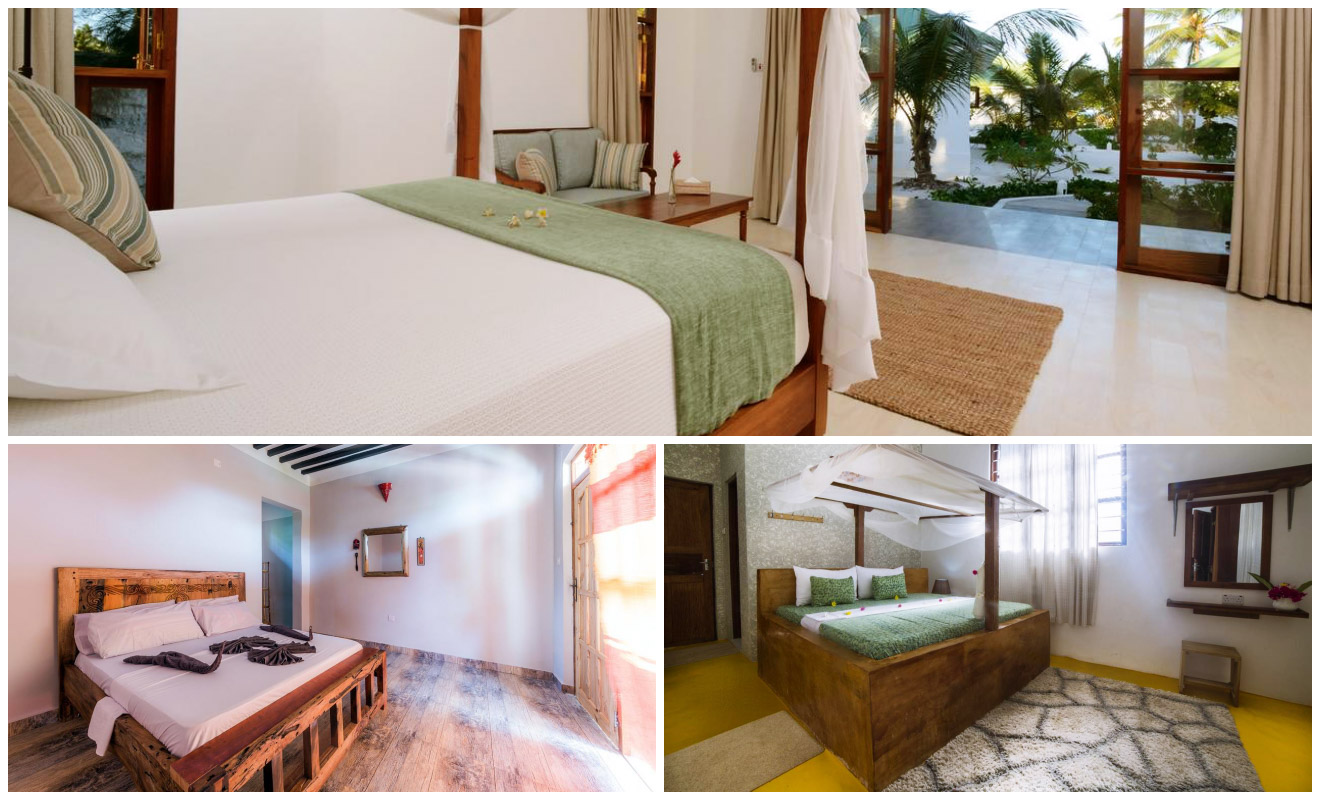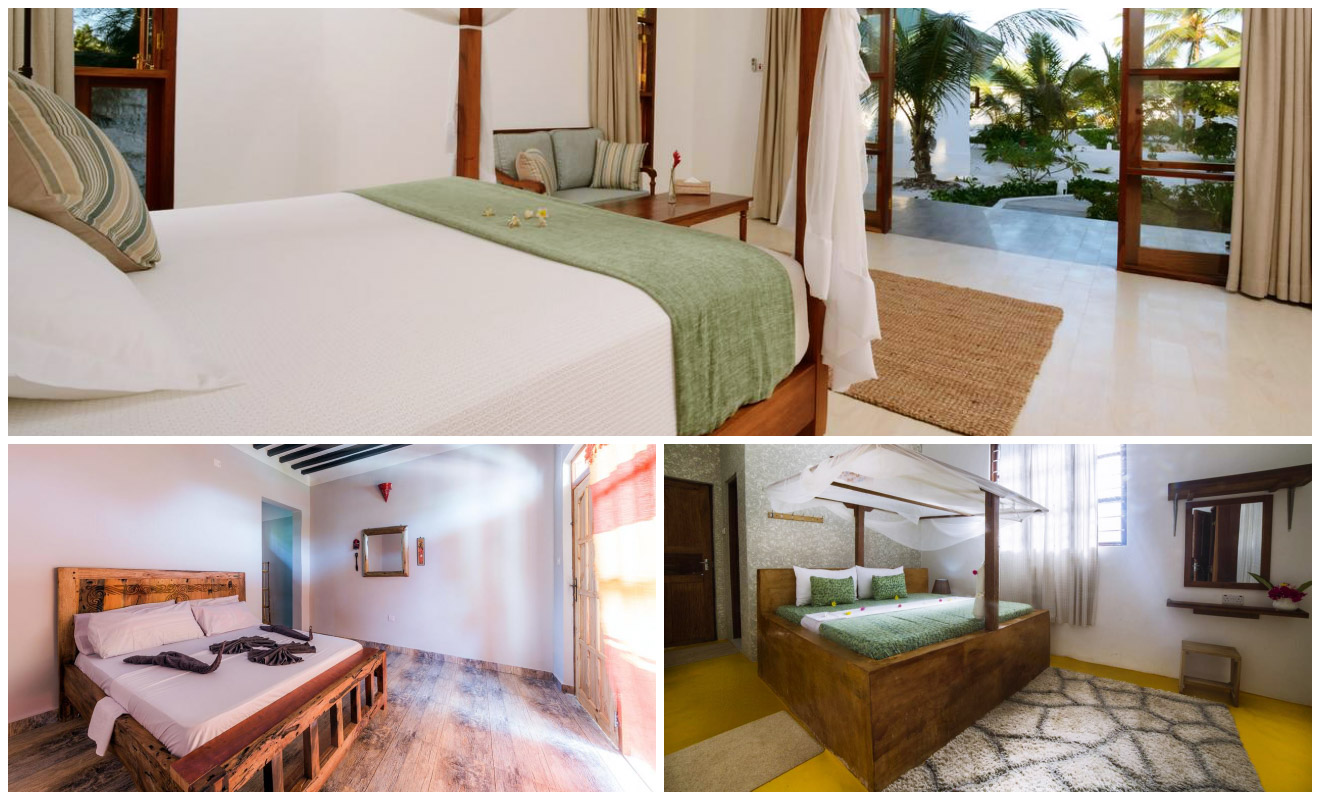 Luxury ($100 USD and up): Kisiwa on the Beach is a great 4-star resort located in Paje. It offers you a great on-site restaurant, a fitness center, a wellness center, a pool and more! Zanzistar Lodge is a superb lodge in Jambiani with extra clean and minimalist rooms, a sun terrace, a pool and other facilities that will help you feel spoiled during your stay!
Middle-priced (from $50 to $100 USD): La Fontana Bungalows is an accommodation that offers great value for the money and it is located in Kendwa. This guesthouse awaits with an on-site restaurant, free Wi-Fi and a patio with garden views from each room! Alternatively, you can stay at Villa Huruma in Paje – you will definitely fall in love with the private beach area, the outdoor pool, the delicious breakfast and more!
Budget (up to $50 USD): Barabara House is a very nice accommodation in Jambiani that offers free Wi-Fi, clean and nicely decorated rooms, a delicious breakfast, bicycle and car rental services and more! If you want to experience staying in an authentic African house instead, my suggestion is Mau's Place, located in Jambiani. This homestay has a garden, kitchen and bathroom access and you are served a great continental breakfast each morning!
Day 13–15: Zanzibar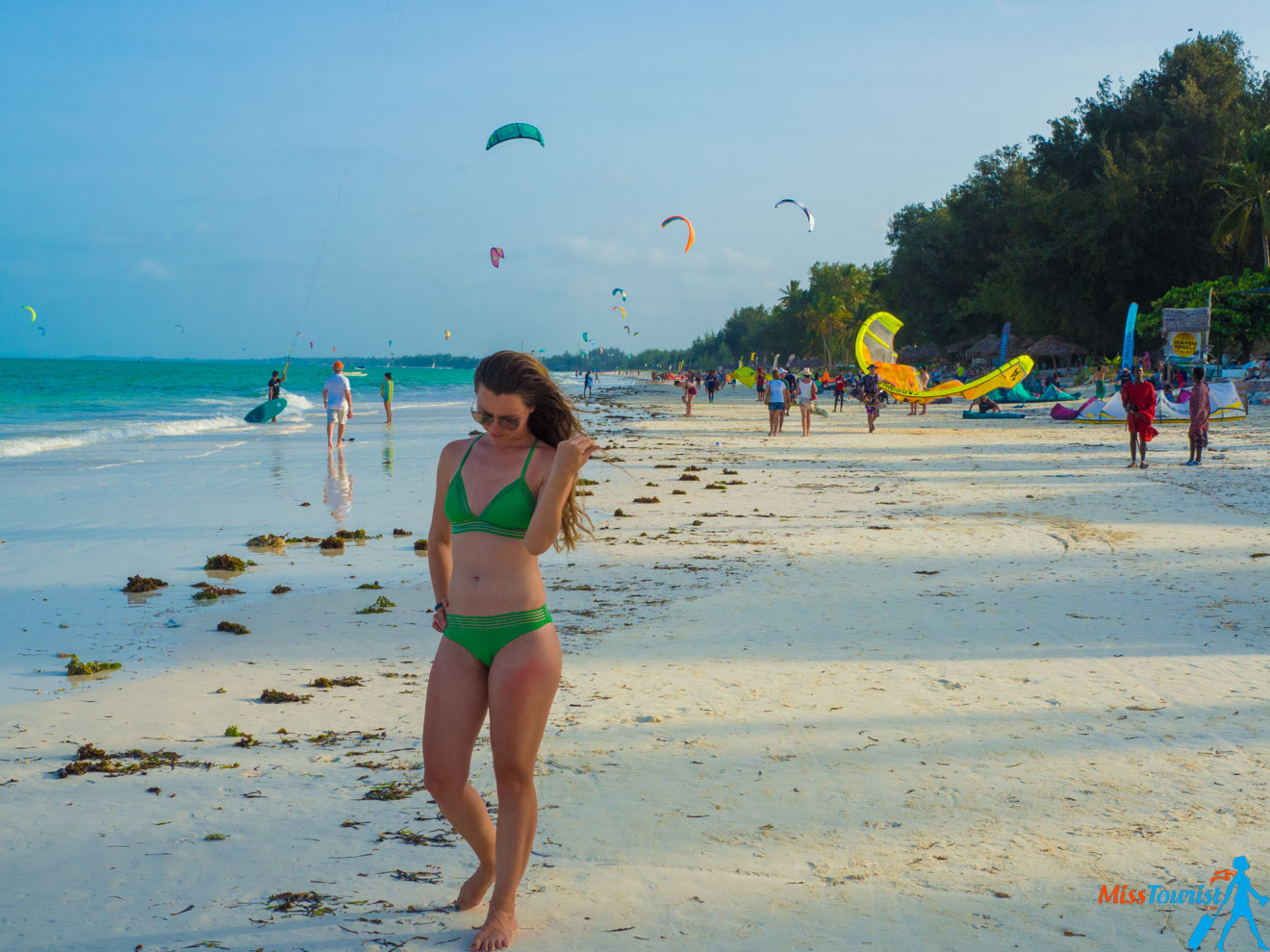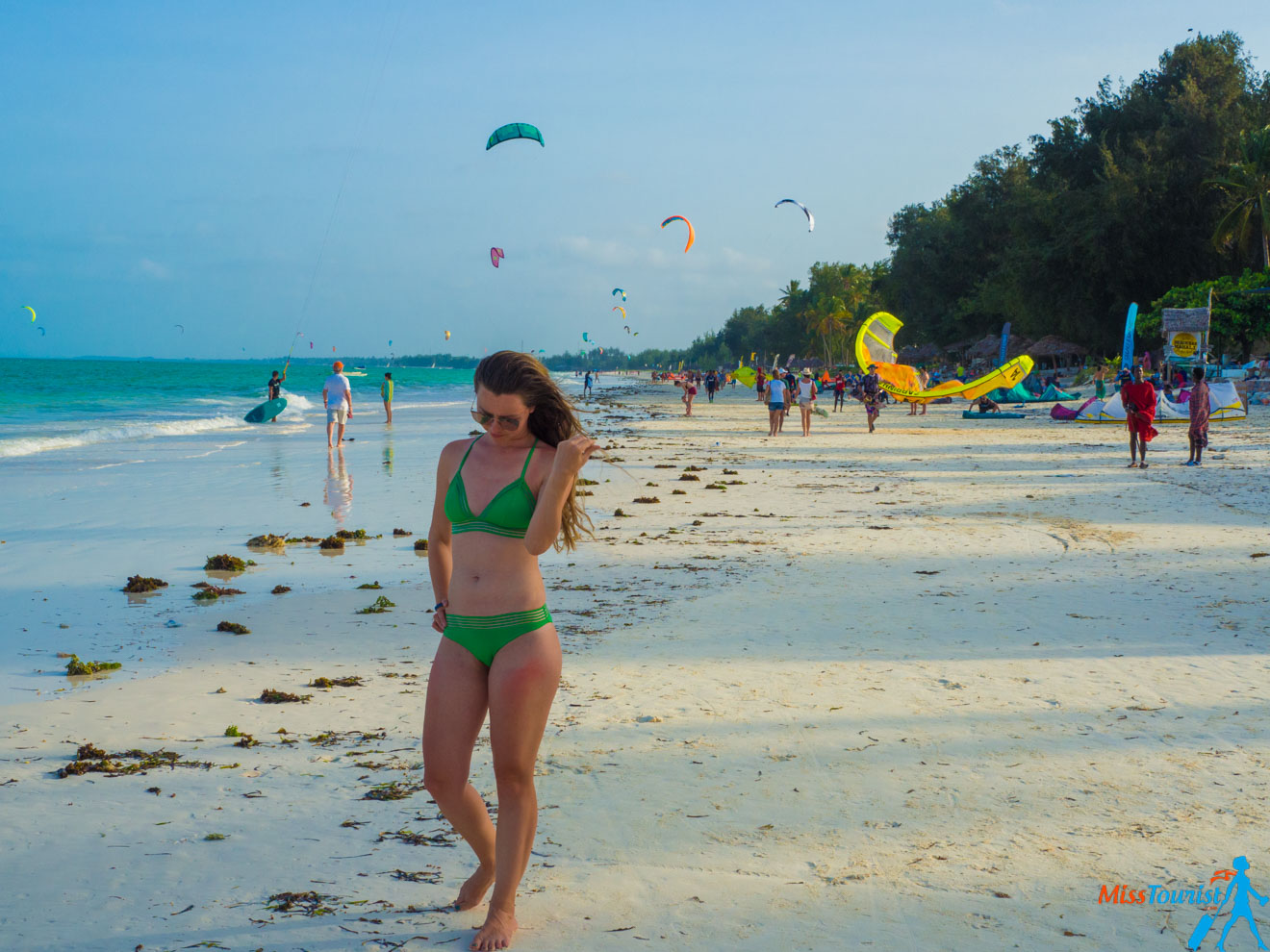 We spent 3 full days in Zanzibar and I definitely enjoyed all the relaxation and exploring we did, but you can choose to extend your stay if you feel like it! I would have stayed more as well, but this was all the time we had on our hands.
As I mentioned above, you can even stay for a full week in Zanzibar, as there are so many things to do on the island! Below I will recommend just a few:
Things to do in Zanzibar
I will talk about the things that I did in Zanzibar that I really enjoyed, but if you want to find out more you can read my full post on Things to do in Zanzibar, where you can find anything you need to know like prices and tour recommendations!
As I mentioned above, choosing your base area on the island is very important. You can choose Paje if you want to try kitesurfing, for example, or Kendwa if you just want to chill and enjoy the beautiful white sand beach.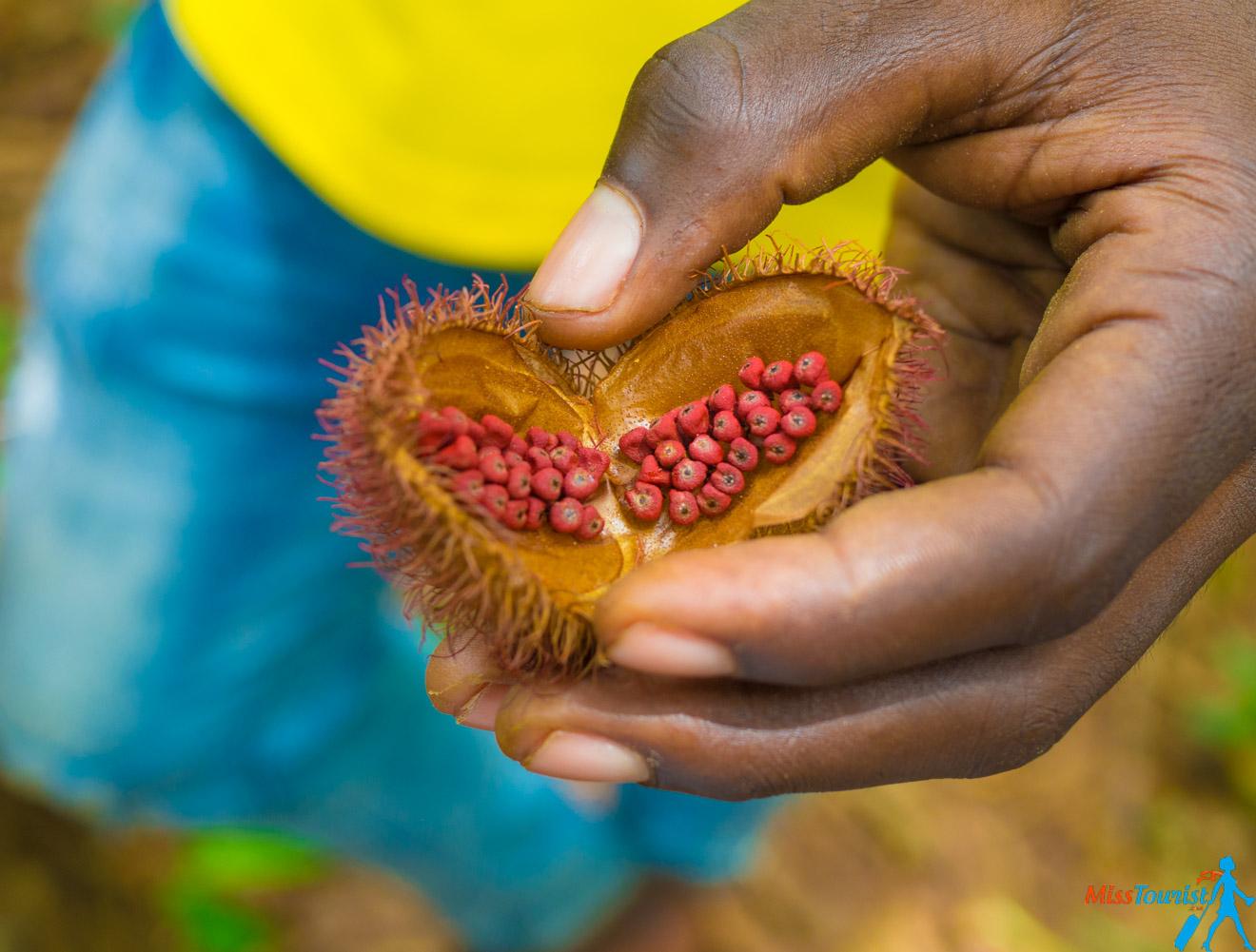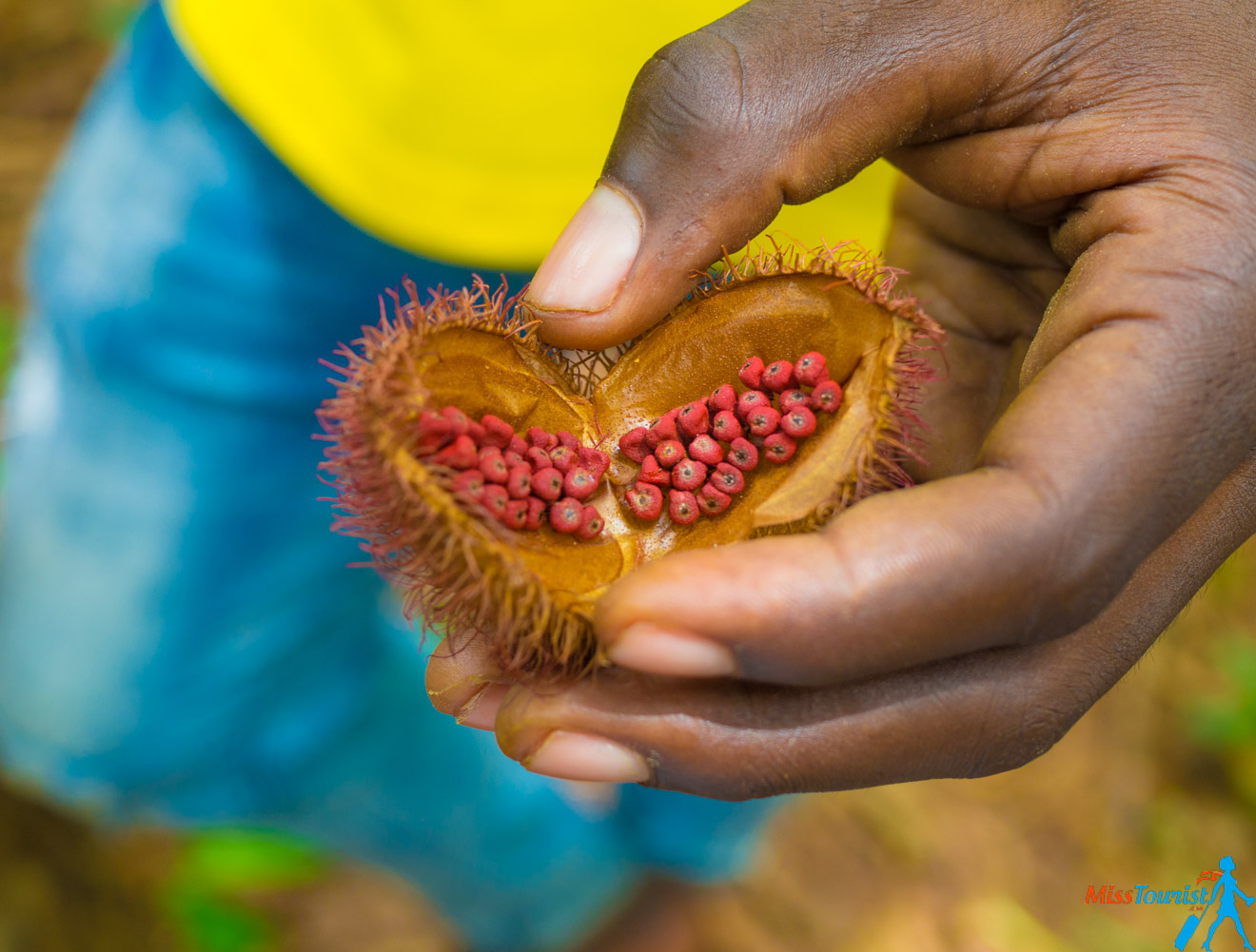 Here is what I did: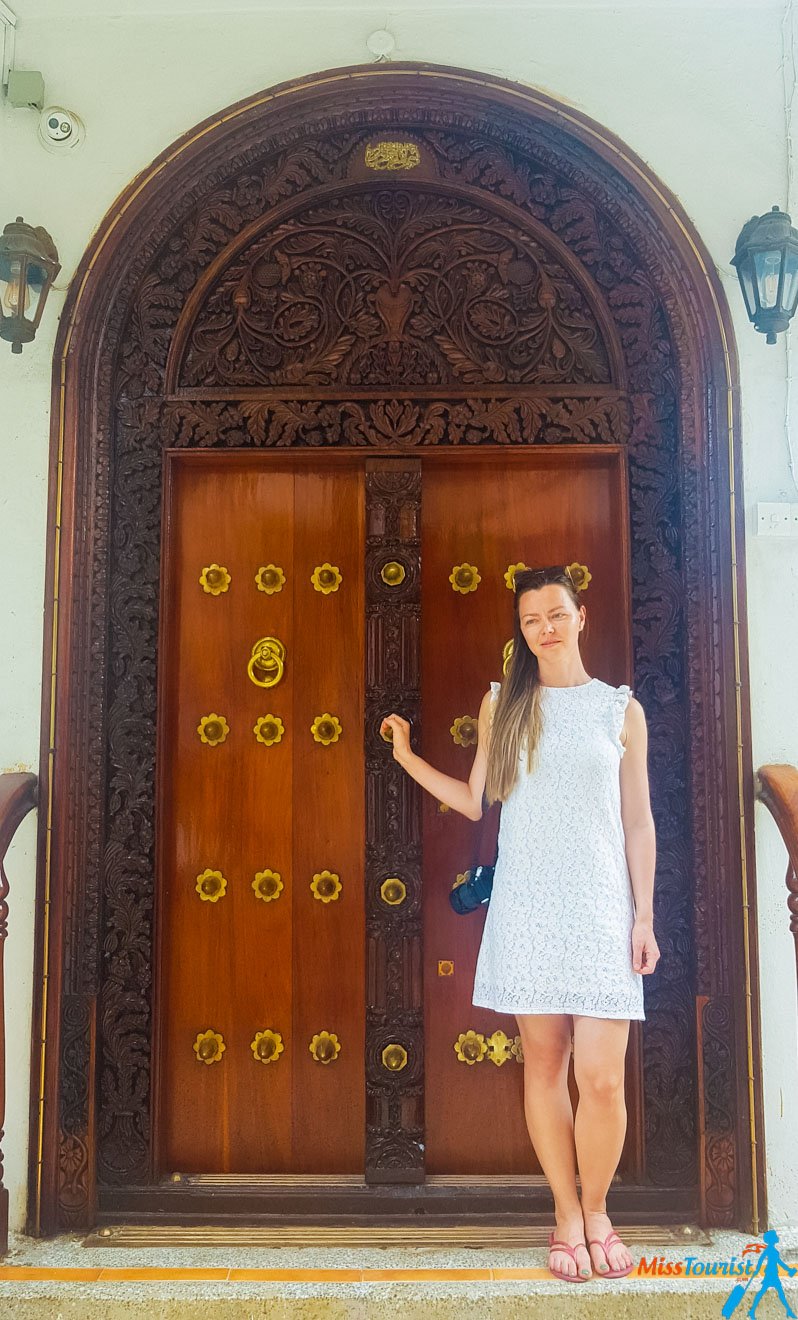 We combined all of the activities above in a single day tour just like this one and it worked out pretty great! If you do not want to be in charge of organizing it yourself, your hotel will probably be able to arrange it for you but they will charge higher prices than the ones you can find online.
Things I do NOT recommend– Renting a bike and going around the island. While it is definitely a great idea for islands such as Koh Phangan in Thailand or Bali in Indonesia, Zanzibar does not have many good roads (or they are constantly under construction), there are no pretty views and it takes about 2 hours one-way to get from Paje to the North. All in all, we did not find it enjoyable, and it was not really romantic either, mostly just very dusty. 🙂
As an alternative, I think it is pretty great to rent a bike and go to some places that are not that far away – in this case it is definitely a good idea! You can find more information about the bike permits and renting prices in my Zanzibar article.
Day 16: Departure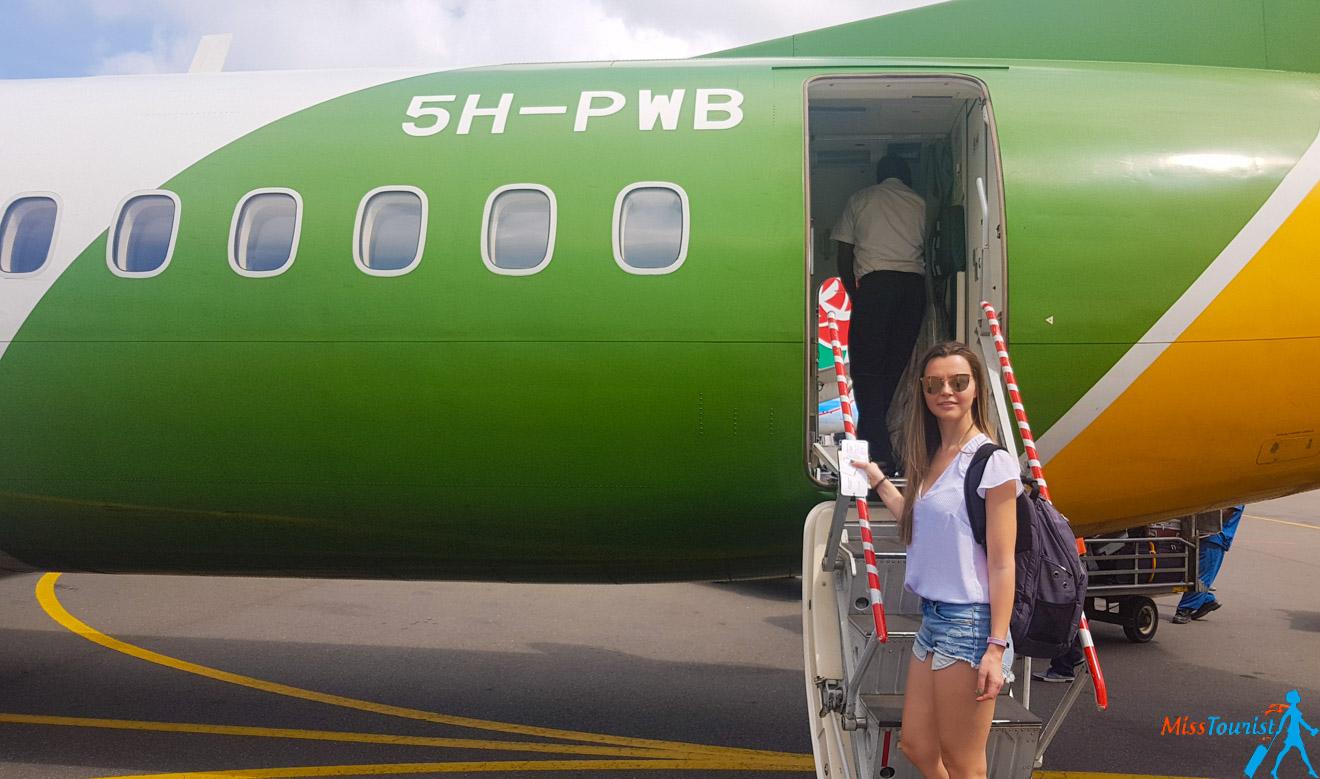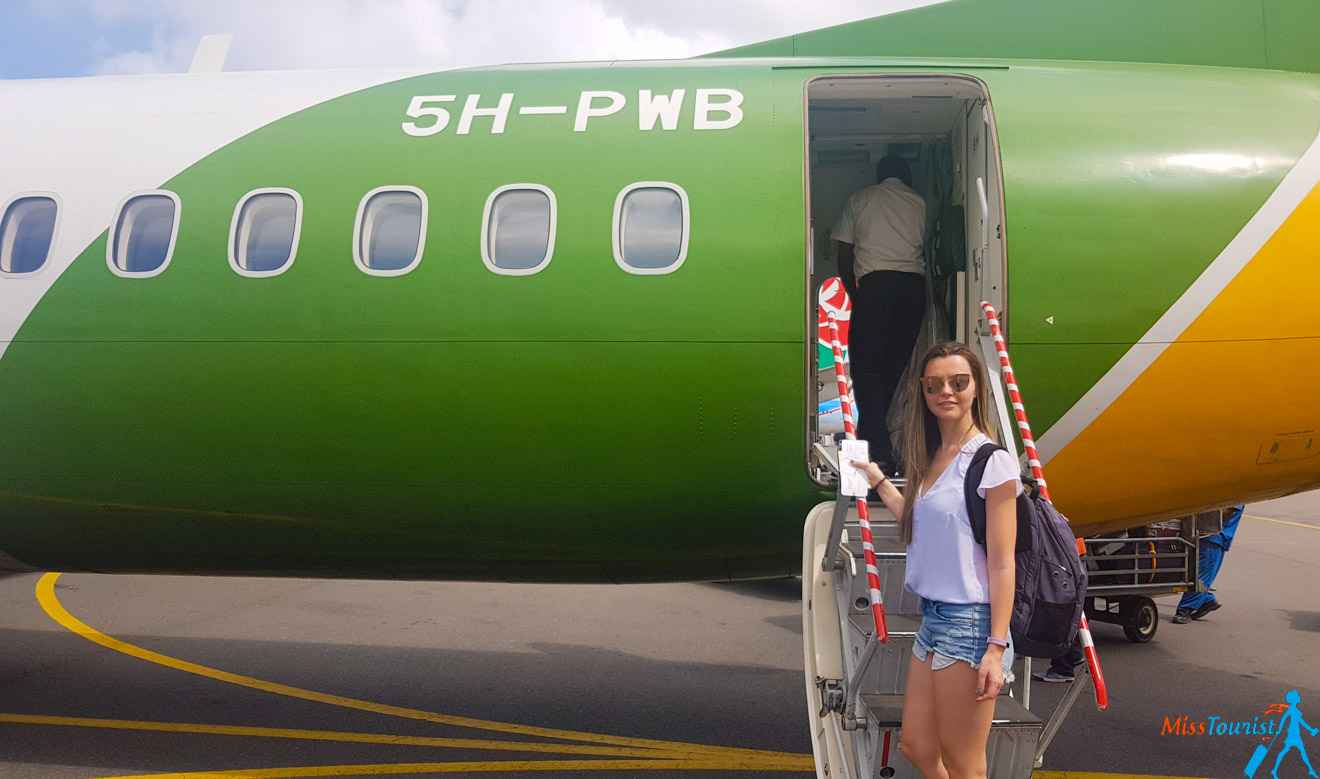 The epic adventure has come to an end and it is time to leave now! Are you ready?
After all the things you did in Tanzania, it is time to say goodbye to this amazing country and head back home with your heart full of memories!
I recommend booking a transfer from Zanzibar city to the airport beforehand, so you won't have to be stressed about anything regarding your departure. This is a good private one, for example!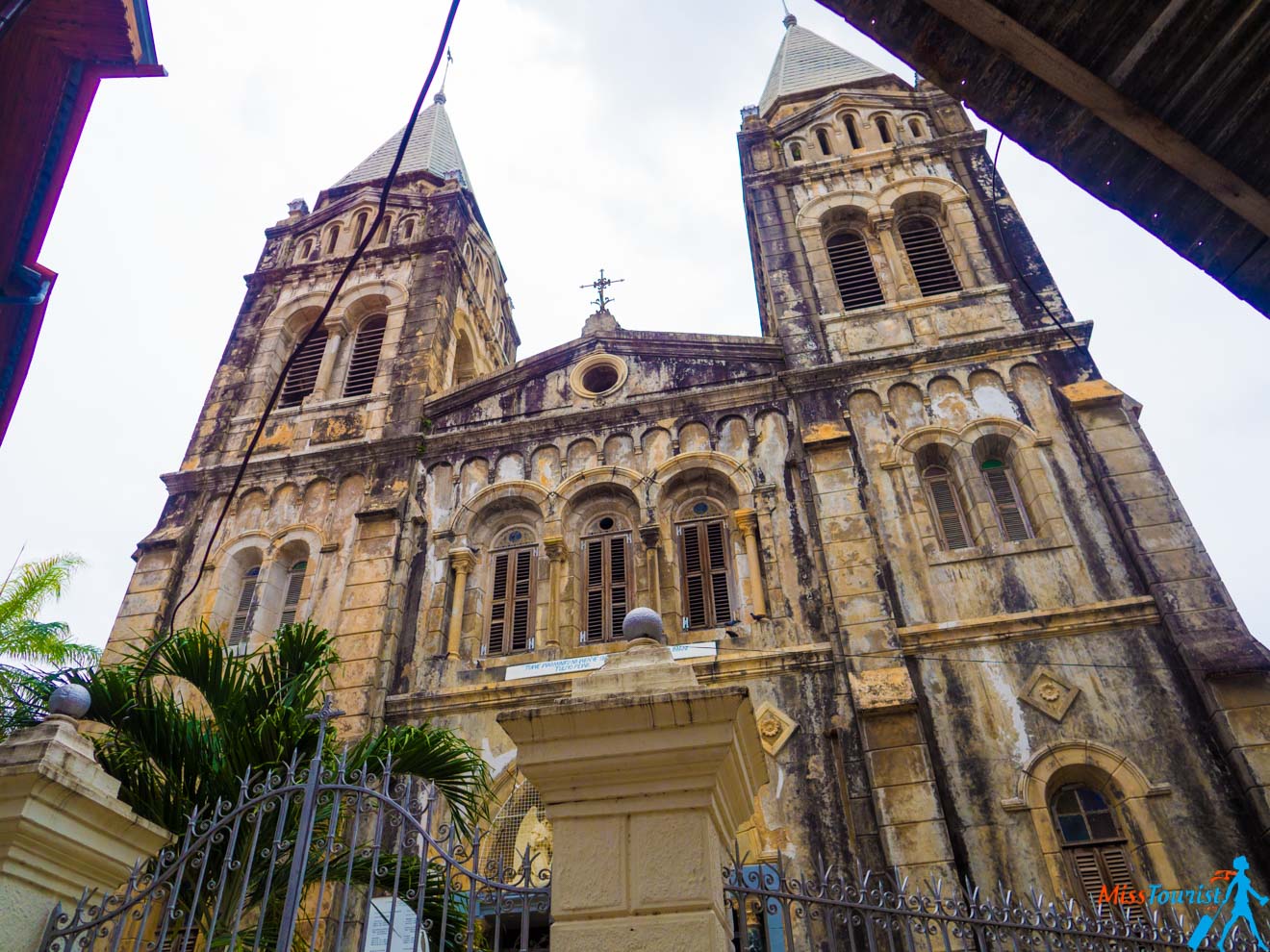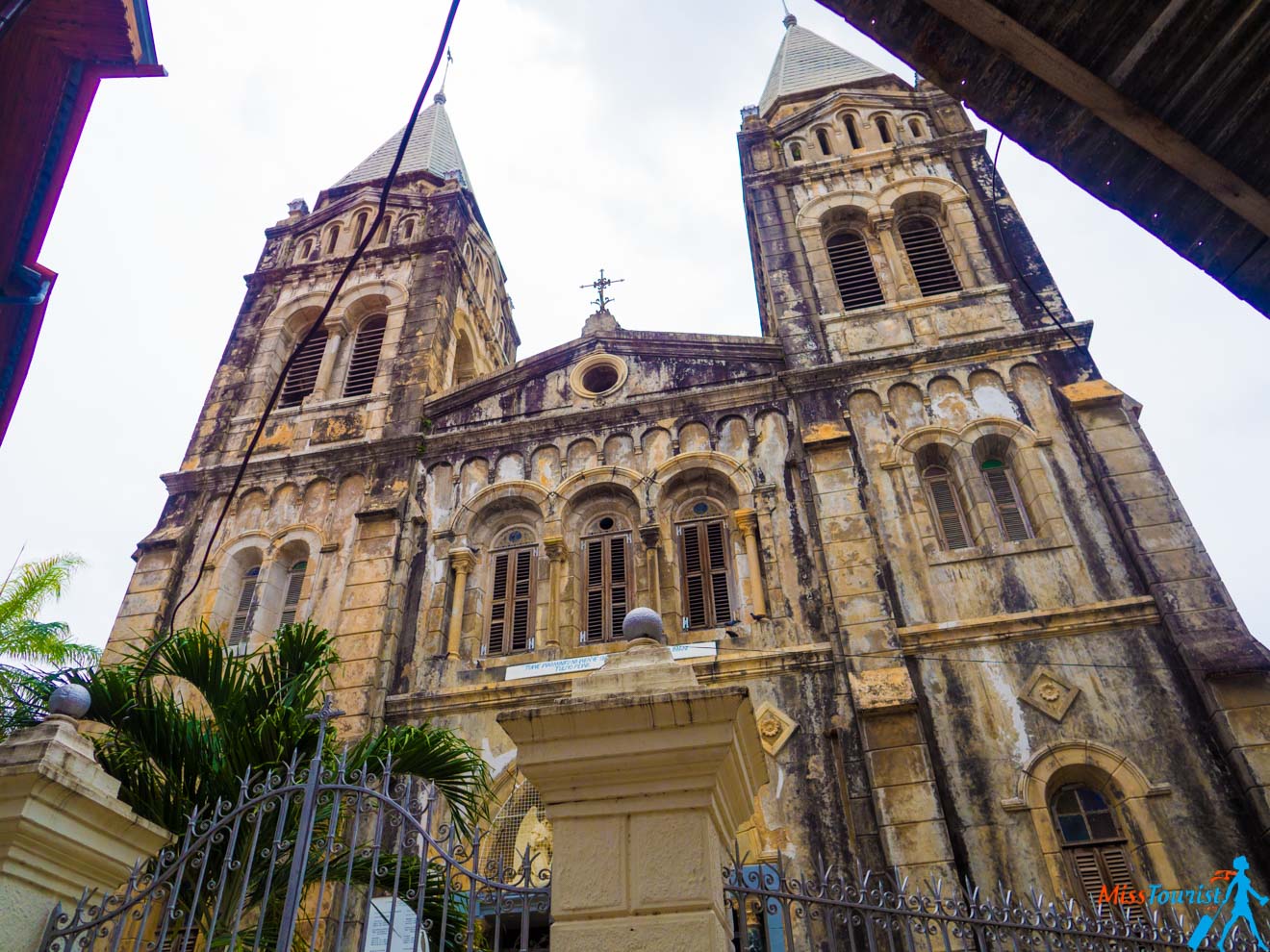 If you wish to spend more days on the island than what I am suggesting in this itinerary, here are some more places to see in Zanzibar:
TIP: You might also want to add Dar es Salaam to your Tanzanian travel plan as well! Many people land in the capital when they first arrive in the country, so it might make sense for you to stay for a day to explore that city as well in case your flight lands there.
Some practical tips about Tanzania
Now that you found out more about the way to organize your itinerary in the country, let's find out about some practical information about your Tanzania vacation:
Total price of the trip (2 people)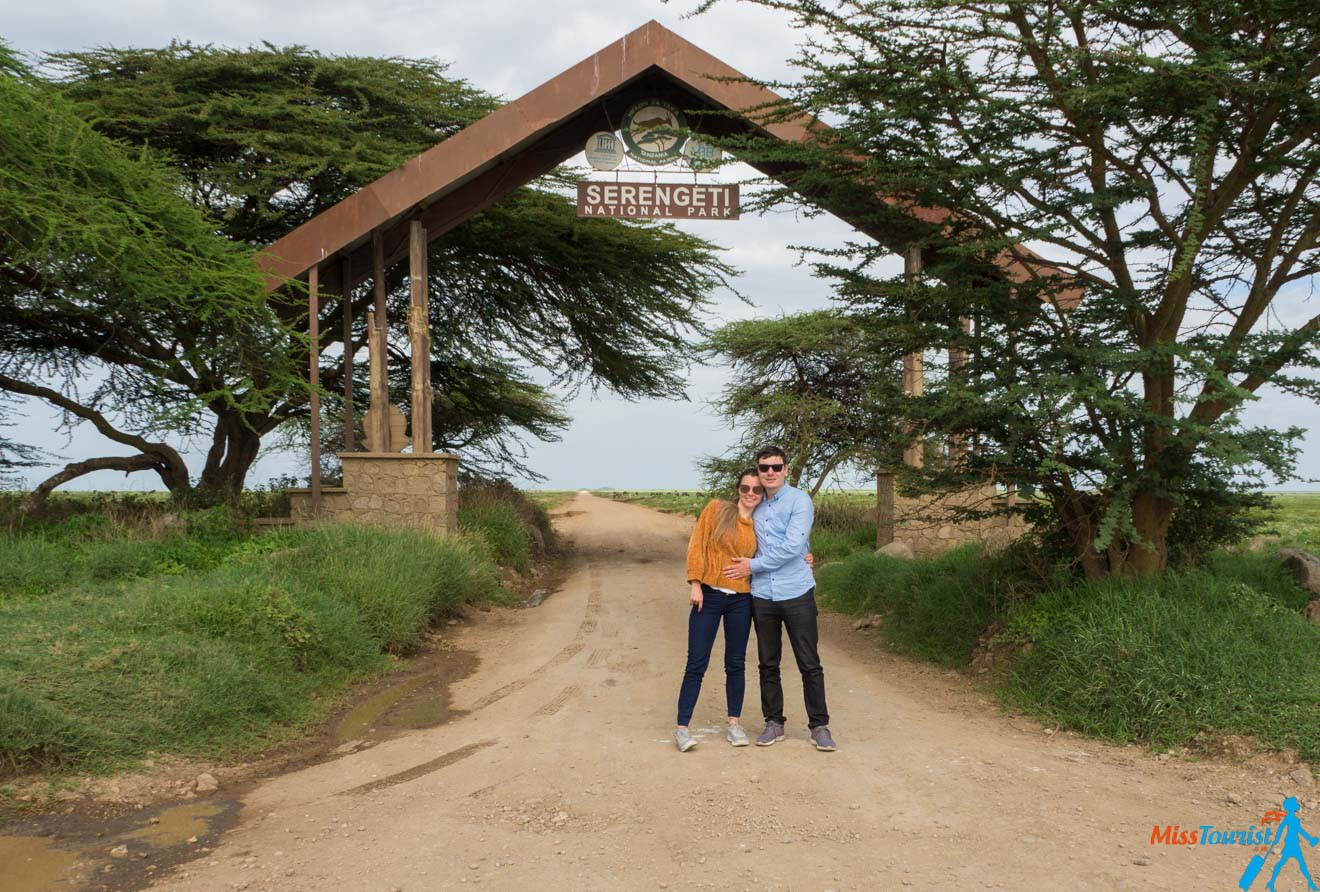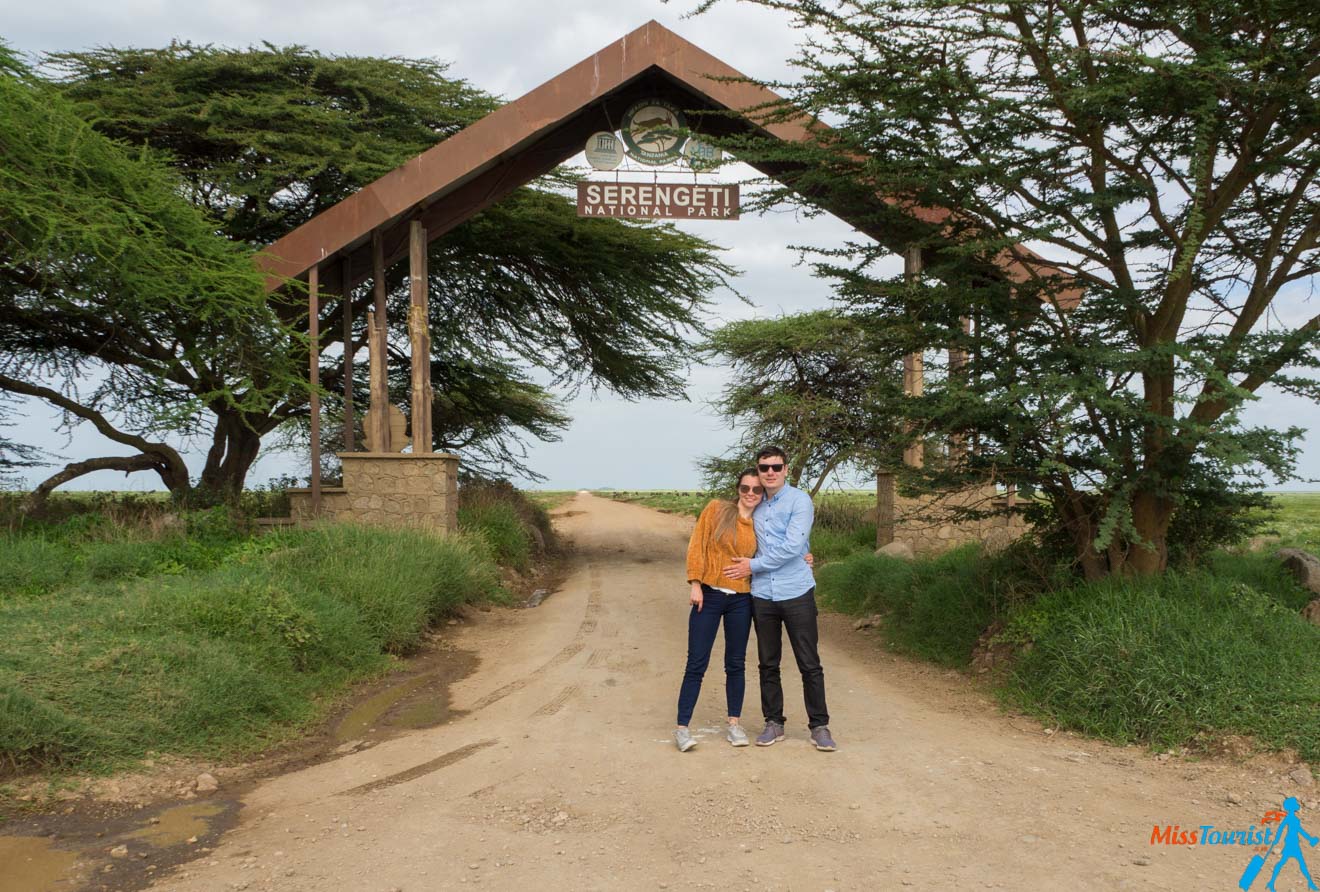 Here is how much we spent for a 2-person trip, following this exact itinerary you can find above (in USD):
Plane tickets: $500 USD/person for the external flight + $350 USD/person for the internal flight = 850 x 2 = $1,700 USD
Accommodation: $400 USD (4 nights in Zanzibar and 1 night in Arusha)
Kilimanjaro hike: $2,000 USD/person x 2 = $4,000 USD
3-days safari: $1,200 USD/person x 2 = $2,400 USD
Tips for tours: $600 USD for Kilimanjaro + $80 USD for the safari = $680 USD
Transportation: $150 USD (we used taxies and rental bikes)
Food: around $70 USD per day (excluding the tour days when the food was included) = $70 USD x 5 days = $350 USD
Souvenirs: $100 USD
Tours in Zanzibar: $90 USD
Total: $9,870 USD (for 2 people, everything included)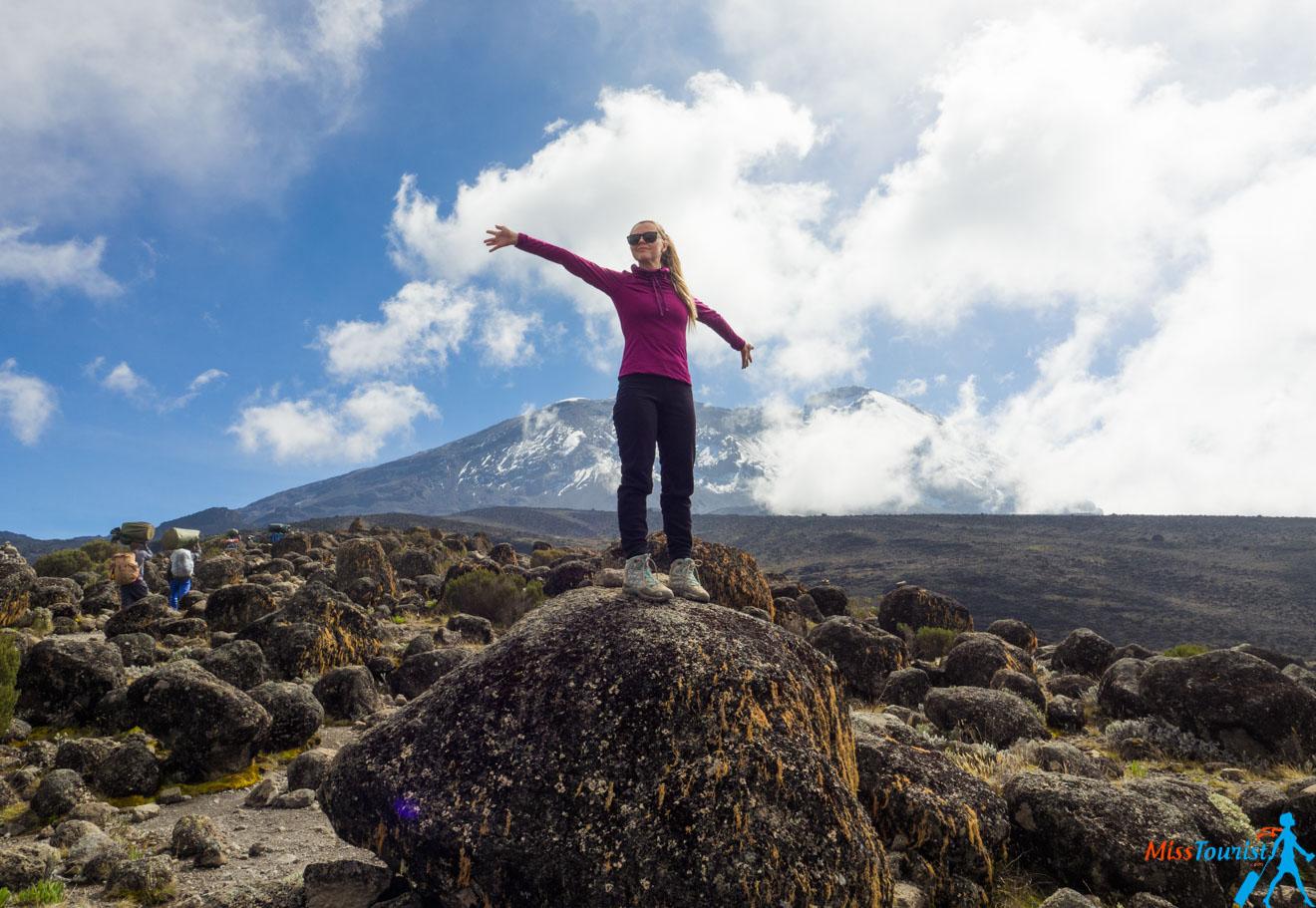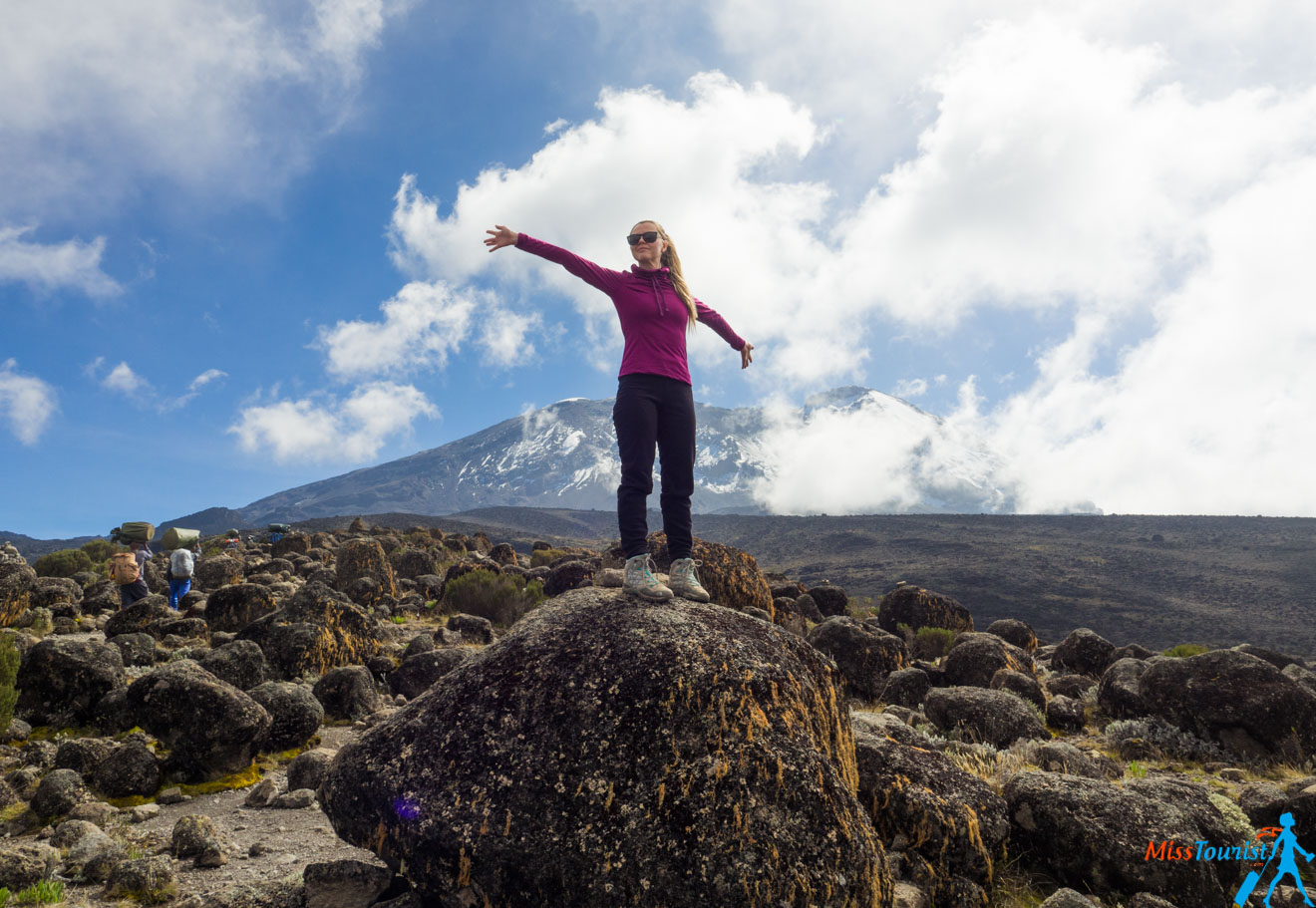 PRO TIP: If you are going to choose the tour operator I recommend Altezza, and they will give you an extra 5% discount to the price of the tour, yay (lucky you, I actually paid the full price!). All you need to do is to send them an email but not the official one, the secret one made by them specially for my readers – [email protected]
That is actually a pretty good saving so let's count how much you will save:
$110 USD per person for a Kilimanjaro hike and $50 USD per person for a safari tour. So, if 2 of you are traveling it is a saving of $US 320 USD from the cost of my trip if you decide to replicate it. You will save even more if you are traveling in a big group.
You are welcome! 🙂
P.S. I wish I had someone negotiating a discount for me too cause we paid a full price 🙂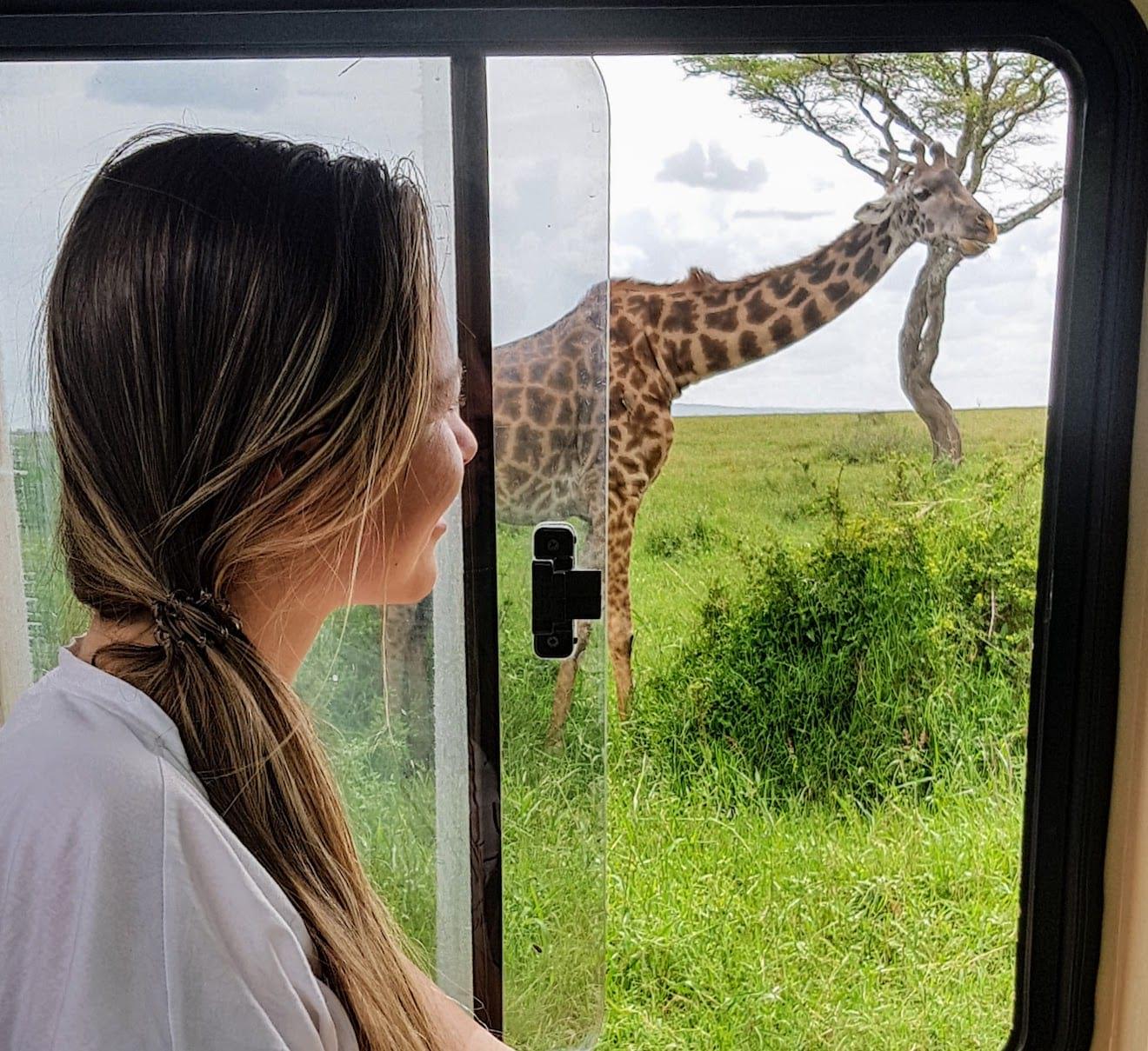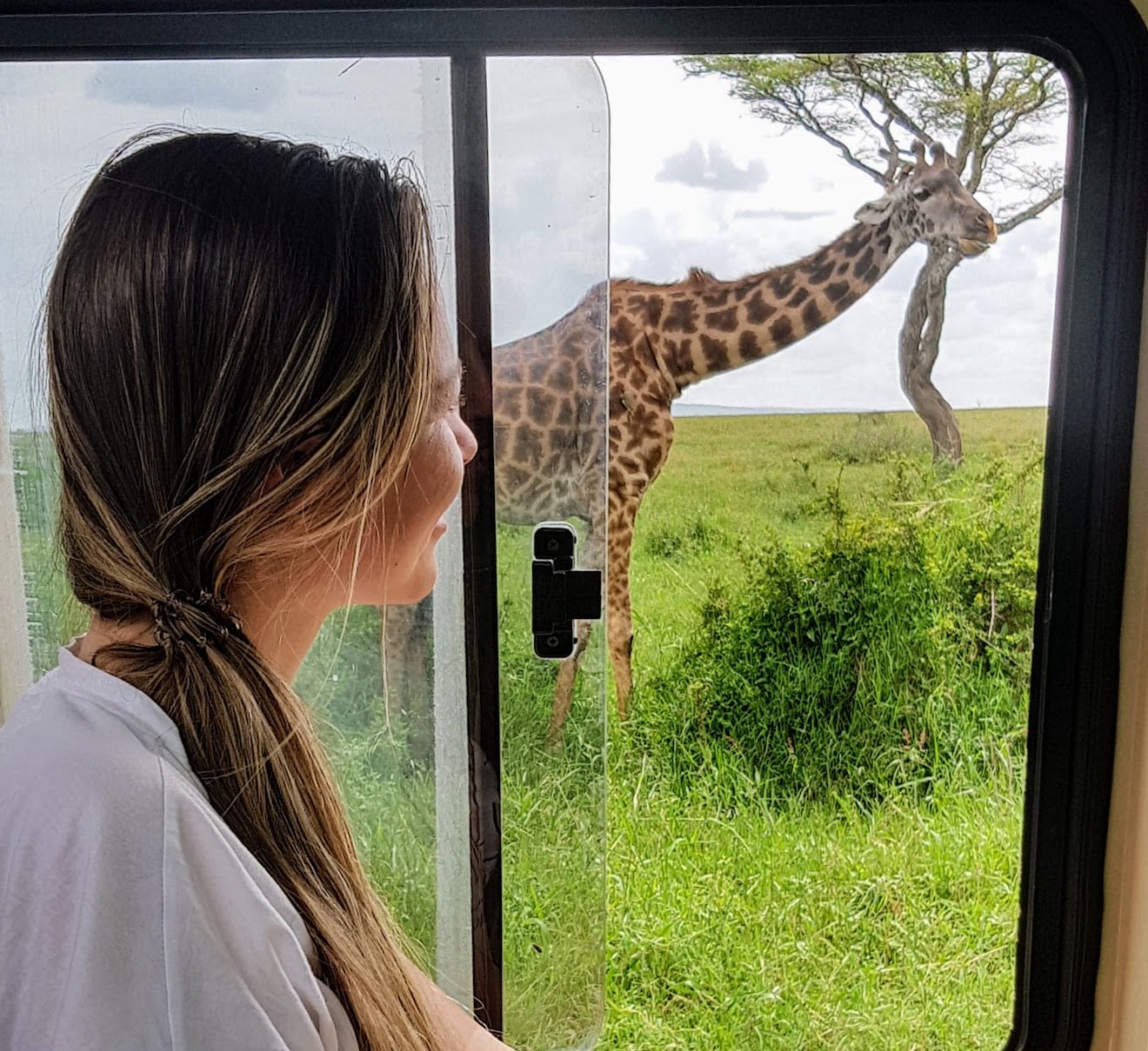 NOTE: Even though we ate in good restaurants they were not super fancy Michelin star ones, and our accommodations were very good (upper middle-priced with good reviews) but we didn't stay in 5-star hotels. We did not buy many souvenirs and we did not take many tours in Zanzibar, as we didn't have many days to spend there.
You can definitely make your vacation much cheaper or much more expensive. Our Zanzibar trip was kind of in-between and we felt quite comfortable. For example, we could have taken a normal safari tour instead of a private one, we could have found cheaper accommodations and even maybe transportation as well, but overall, these are more or less the prices you should budget if you want to experience something similar.
It is true, this trip is not exactly cheap, but these are the prices for tourists in Africa and I can say that we had the time of our lives, so we have no regrets! 🙂
When to go to Tanzania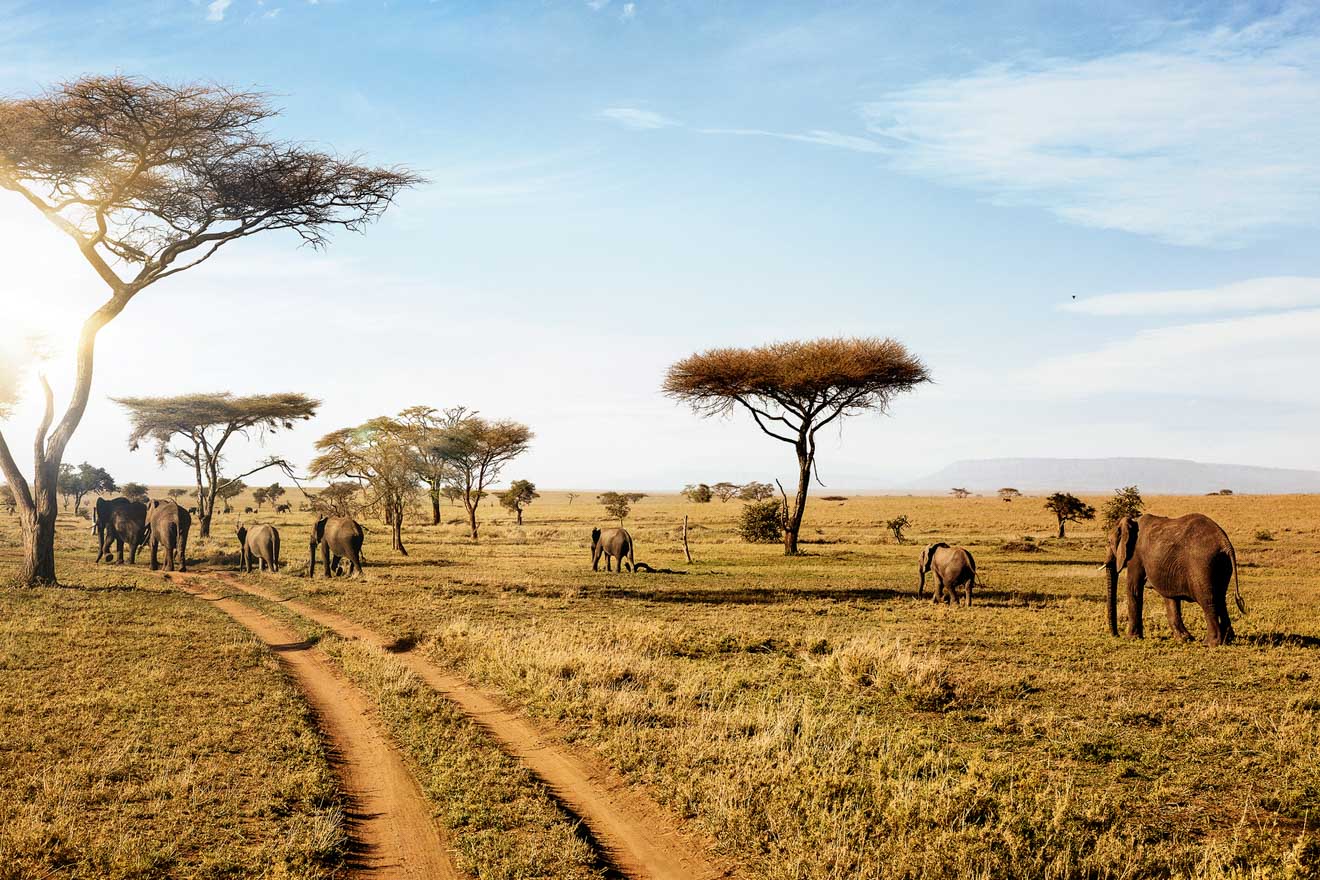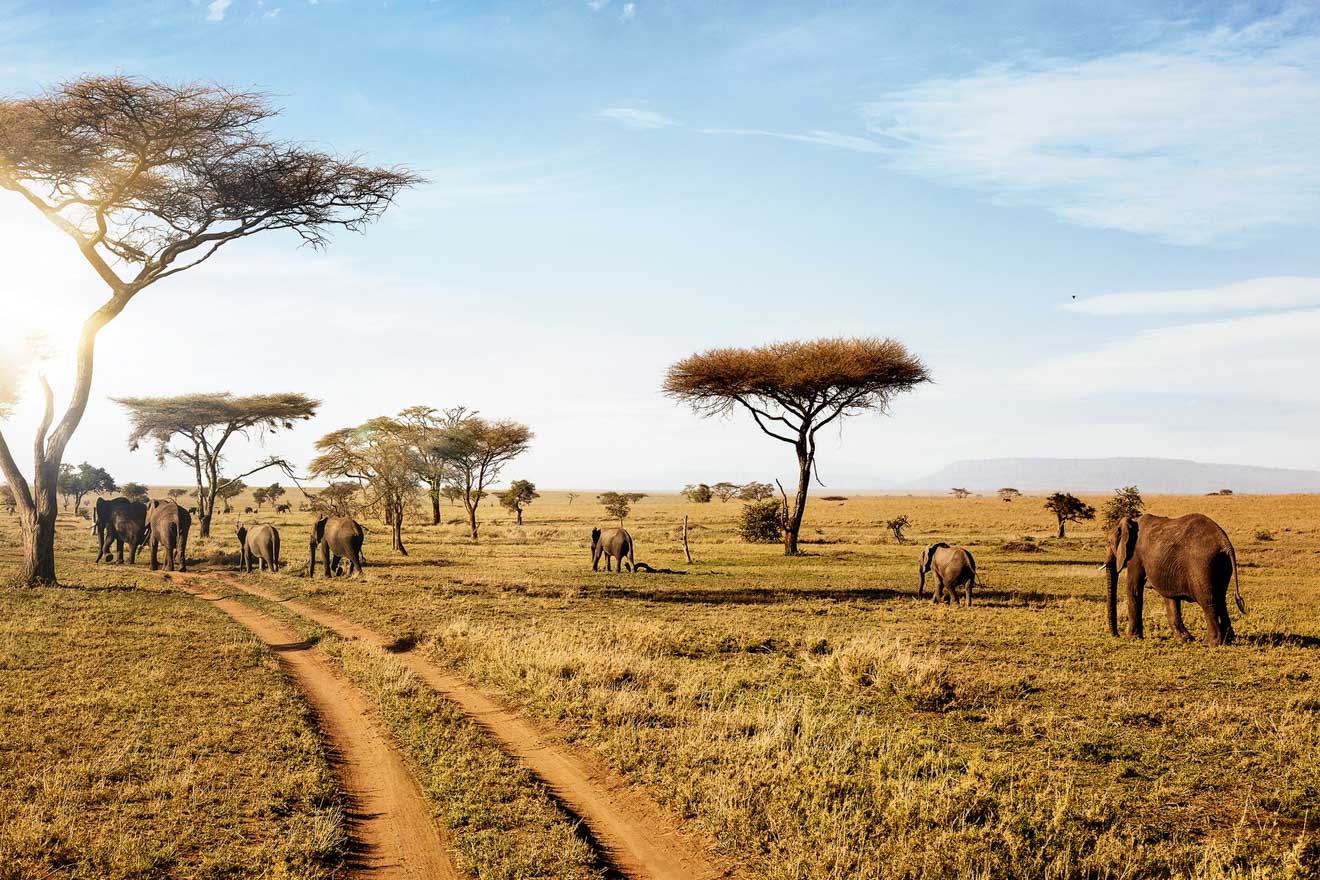 Tanzania is a popular destination that you can visit all year round (especially Zanzibar and the entire Tanzanian Coast) because it is located south of the Equator, which means it is always warm over there! The best season for doing a safari is the Dry Season (June to October) because you will have no rain and you will be able to properly see the animals from the car.
If you are going to climb Kilimanjaro, I recommend reading this section where I am talking about the rainy season in the mountain and what you should know if you are hiking the mountain then.
How many days should you stay in Tanzania?
I think this beautiful country deserves AT LEAST 2 weeks. Chances are, you are flying from afar, so why not to stay longer to discover the country? Flying so long just for a weekend or 5 days certainly does not make sense to me. Plus, there are so many awesome things to do over there!
How to get to Tanzania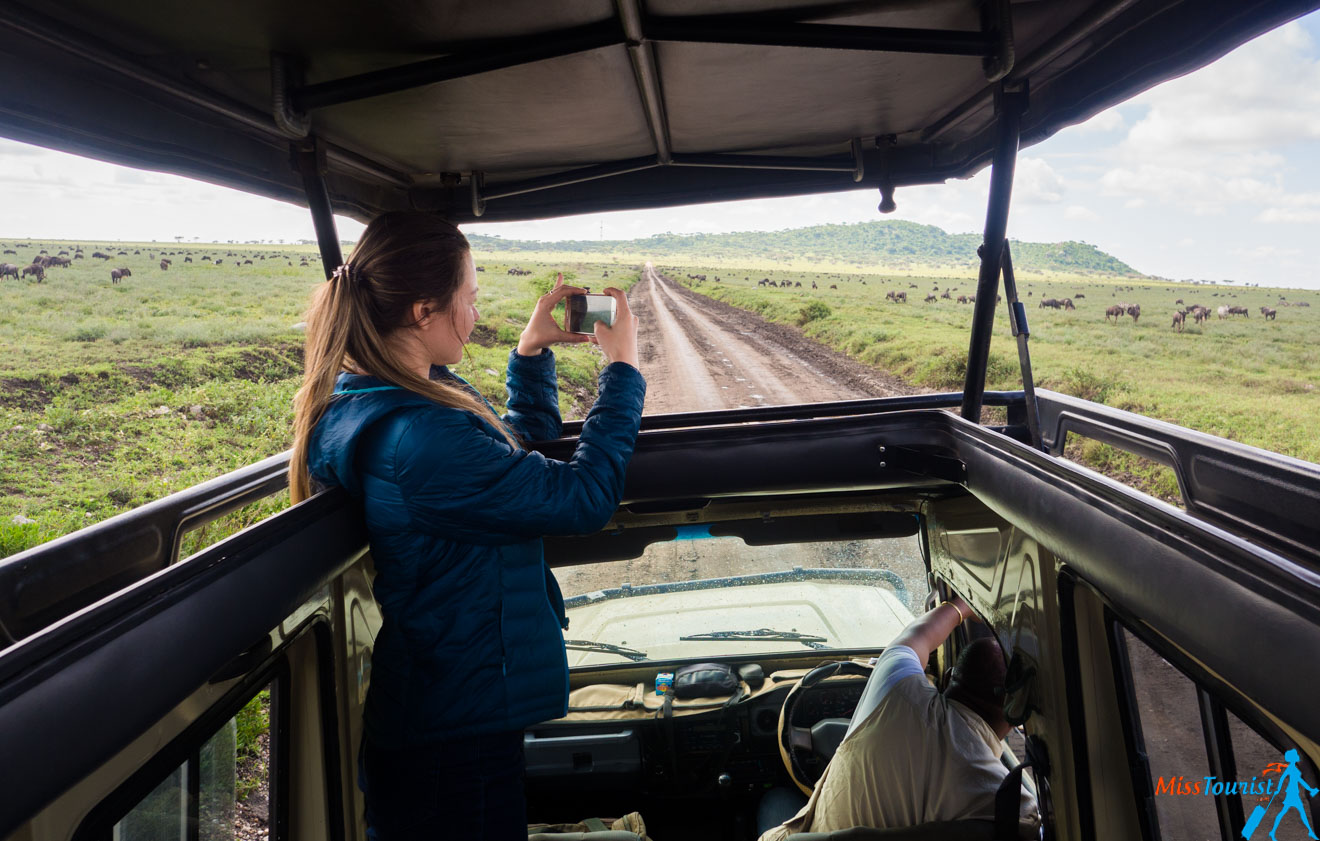 As I briefly mentioned earlier, you can fly into a couple of different places in Tanzania or even some bordering countries, so I recommend you check all the options below and find which one of them is the most convenient for you from your city.
Dar El Salaam – there are many flights to the former capital (the actual capital has been Dodoma since 1996) and you can take internal flights to your destination from there
Zanzibar – Since Zanzibar is a popular resort destination now, there are many direct flights from Europe to this island that are not very expensive. I found mine from Moscow for $500 USD roundtrip, which was a pretty good deal!
Nairobi, Kenya – this is a good option if you want to start your trip by doing the Kilimanjaro hike, just like I did. Nairobi is about 6 hours away by bus from Kilimanjaro, or, alternatively, you can book a quick flight as well
Kilimanjaro Airport, JRO – if you are starting with the Kilimanjaro hike, it would be best to fly there directly however the only downside is that not so many airlines have a route there. I know for sure that Qatar Airways, Emirates Airlines, Lufthansa and KLM fly there, so you might want to check those!
MY EXPERIENCE: We bought our tickets about 3 months in advance and the flight from Moscow to Zanzibar was only $500 USD roundtrip (with a 12 hours transfer in Muscat), plus another $350 USD from Zanzibar to Kilimanjaro (JRO), which we bought only ~ 10 days before the flight.
My advice is to check all the possible flight options you have and find the best one for your trip! As with any other destination, if you can book your tickets in advance, it is always better to do so!
Insurance for Tanzania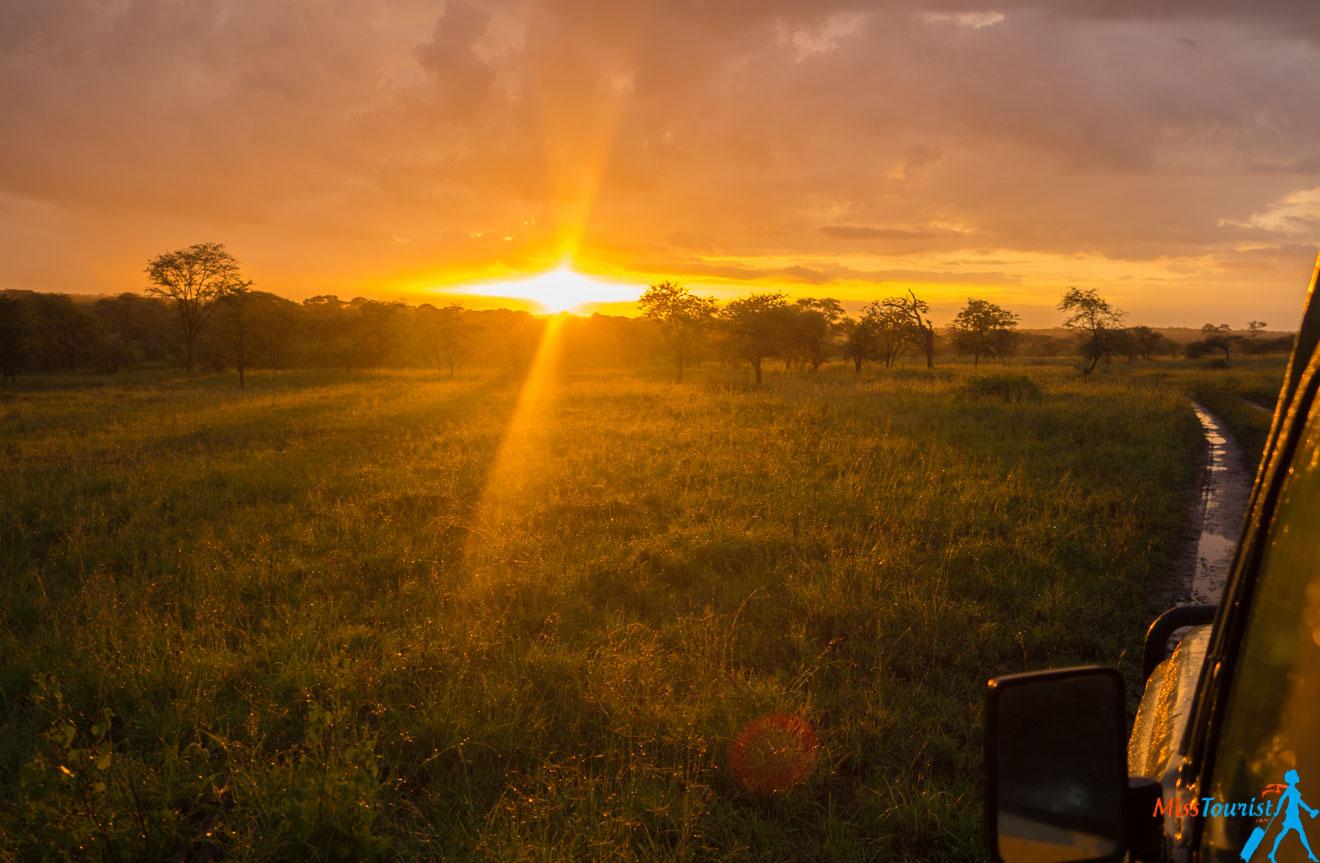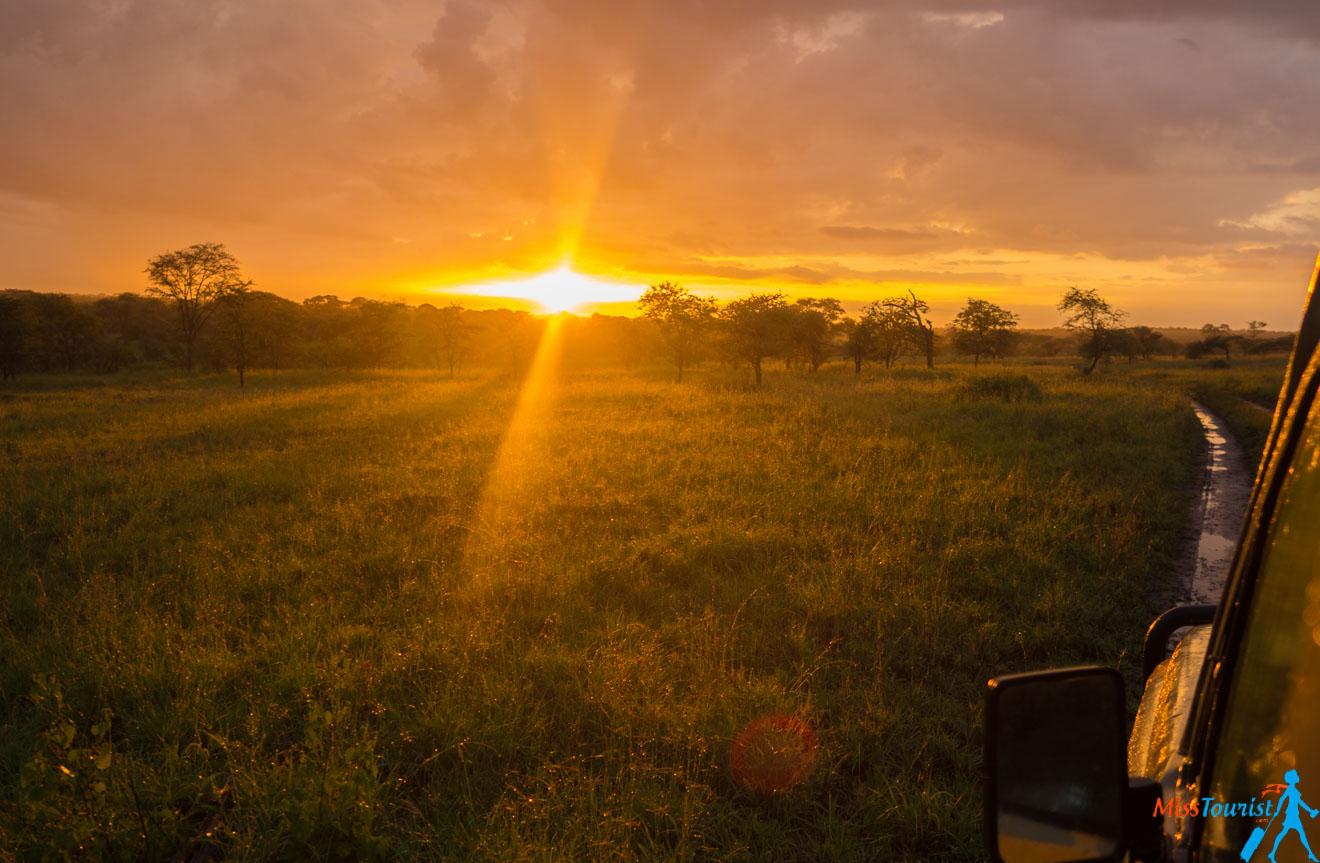 If you haven't sorted out your travel insurance yet, I can wholeheartedly recommend World Nomad Insurance – they're my chosen ones each and every time I feel like protecting myself and my belongings during my trips.
Getting insurance for Tanzania is a very important decision in my opinion, especially if you are planning on doing some extreme activities such as conquering Kilimanjaro! You can get a quote for your trip right here.
Vaccination for Tanzania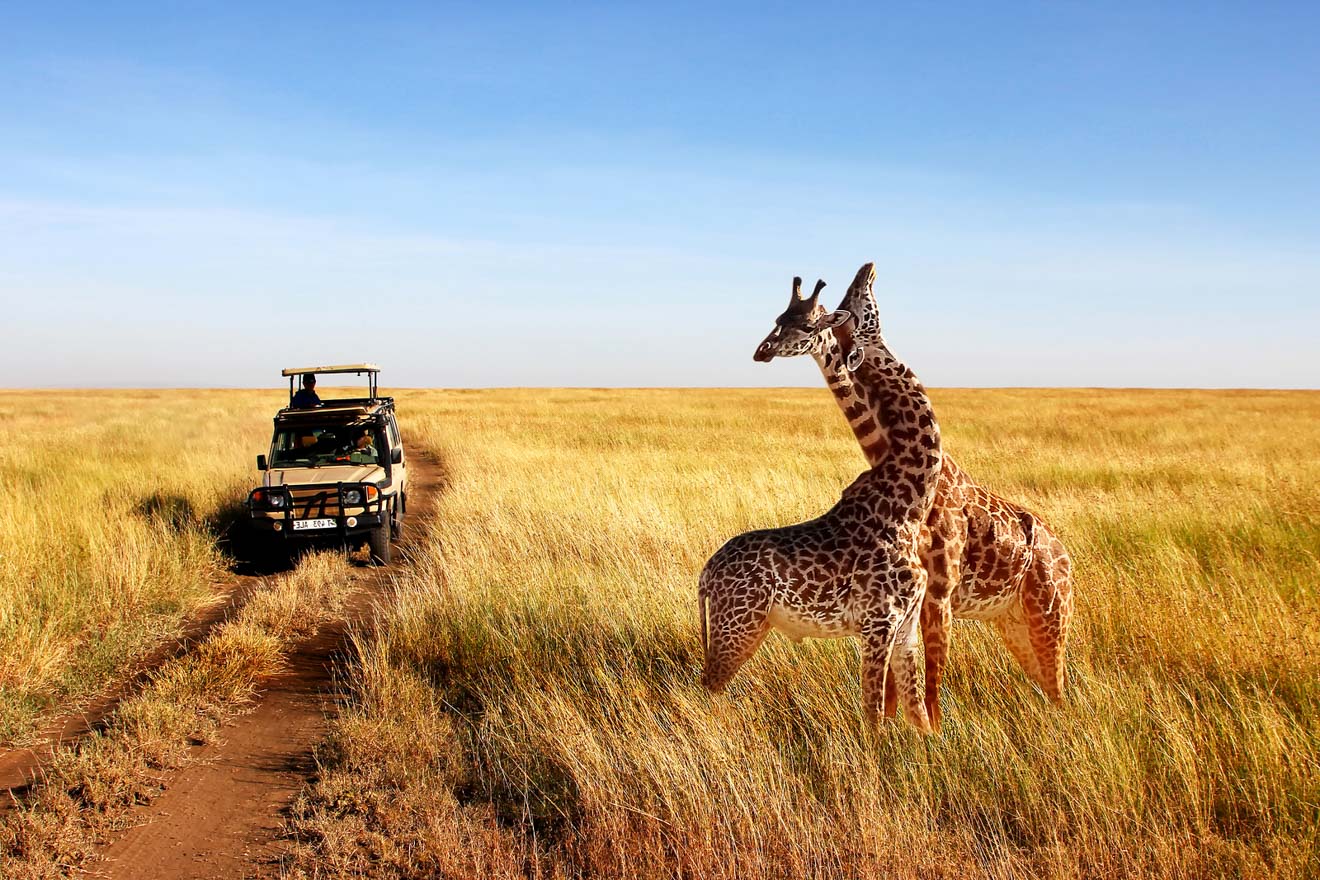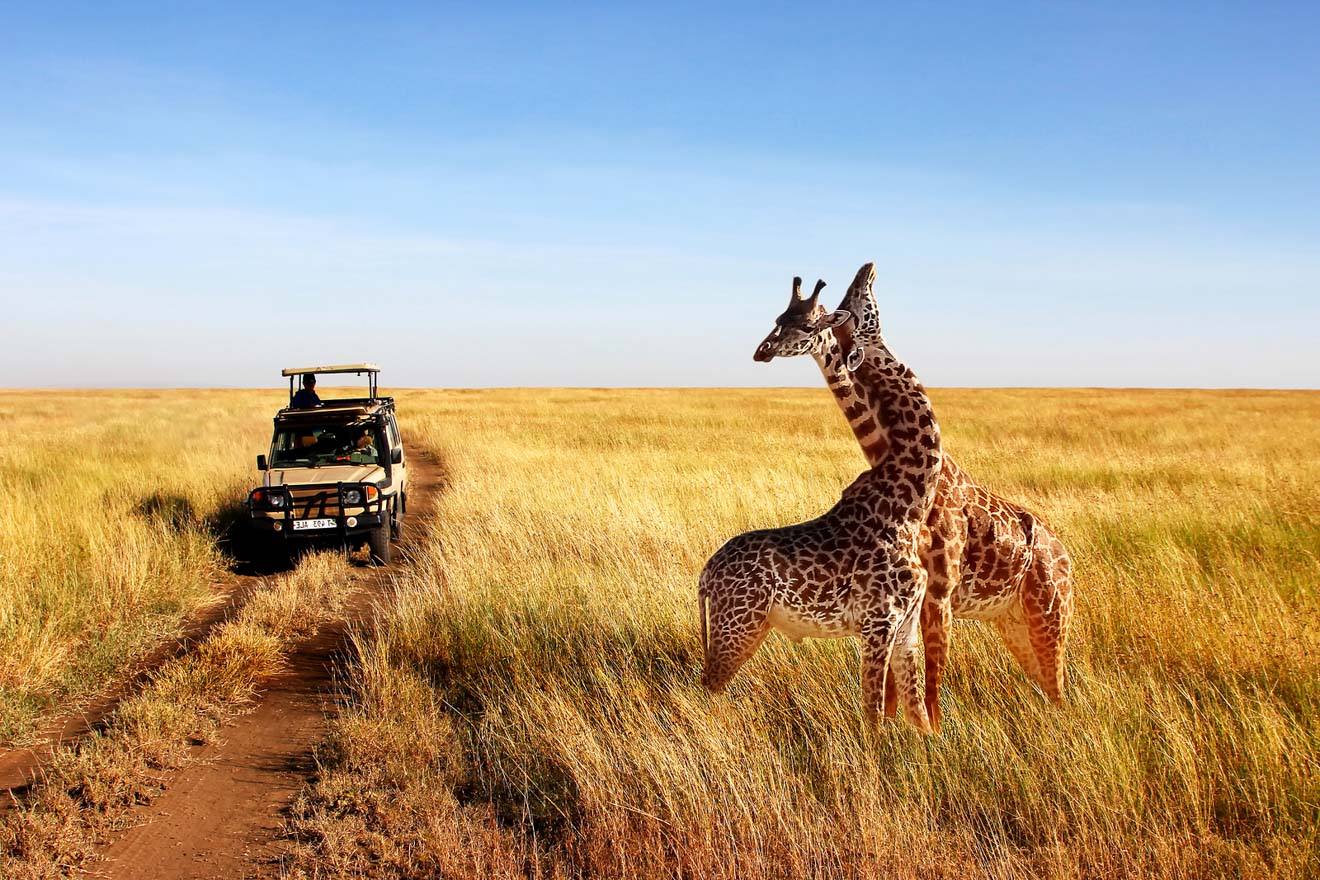 Besides the fact that it is always best to have your routine vaccines up-to-date, we didn't need any extra vaccinations for our trip to Tanzania.
It is true that some doctors recommend getting the Hepatitis A and Typhoid vaccination before going to Tanzania just in case, but we didn't get them and nothing happened.
NOTE: The Government of Tanzania requires you to have a yellow fever vaccination certificate, but only in case you are from a country where there is a yellow fever risk or if you had an airport transfer in a country that is at risk (for example: if you are from the United States but you had an airport transfer in Nairobi, which is one of the risk countries, you will still need the yellow fever vaccine.)
TIP: It Is best to have yourself checked by your doctor before heading to Tanzania, especially if you want to climb Kilimanjaro – for example I know that people with asthma cannot do it.
---
Conclusion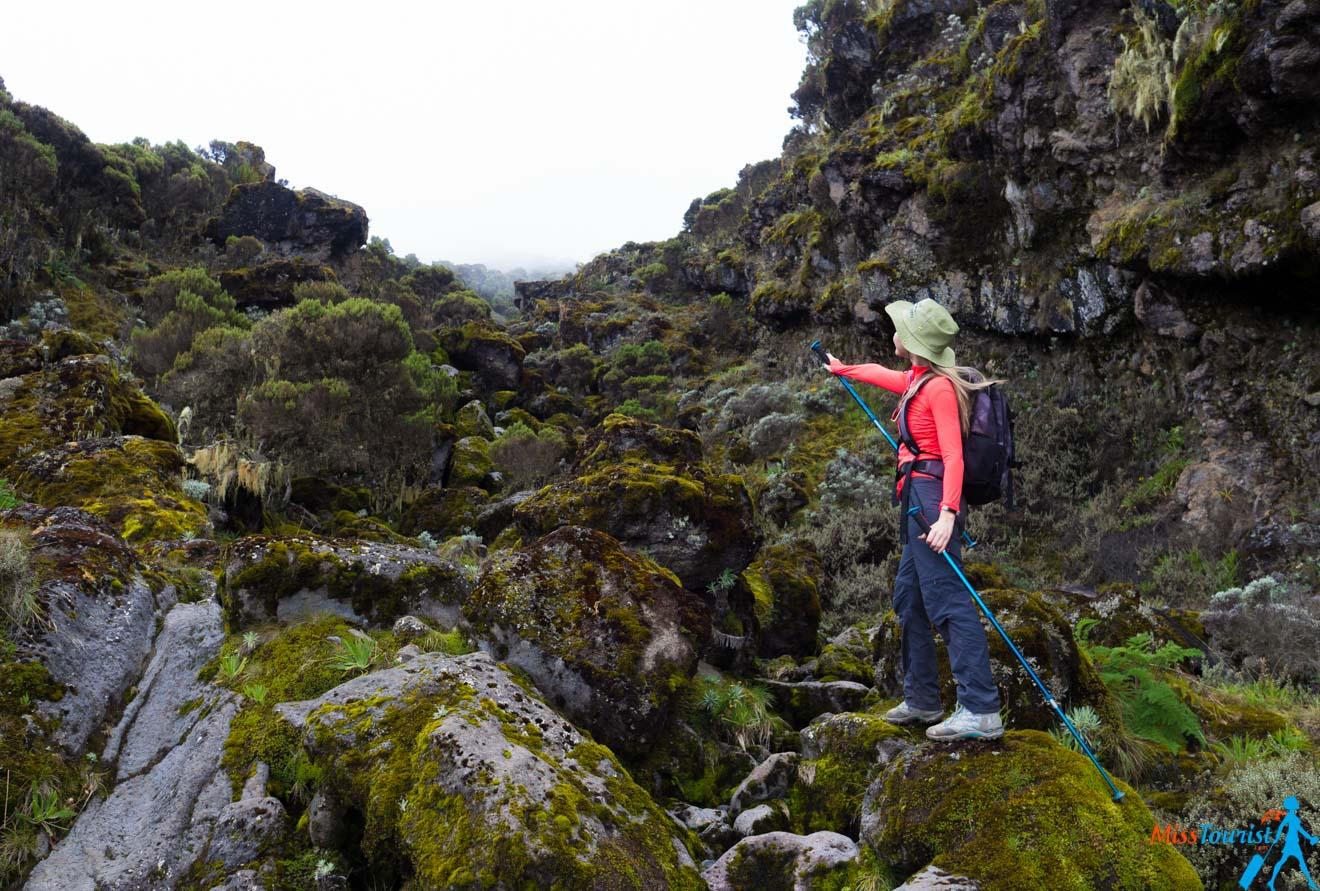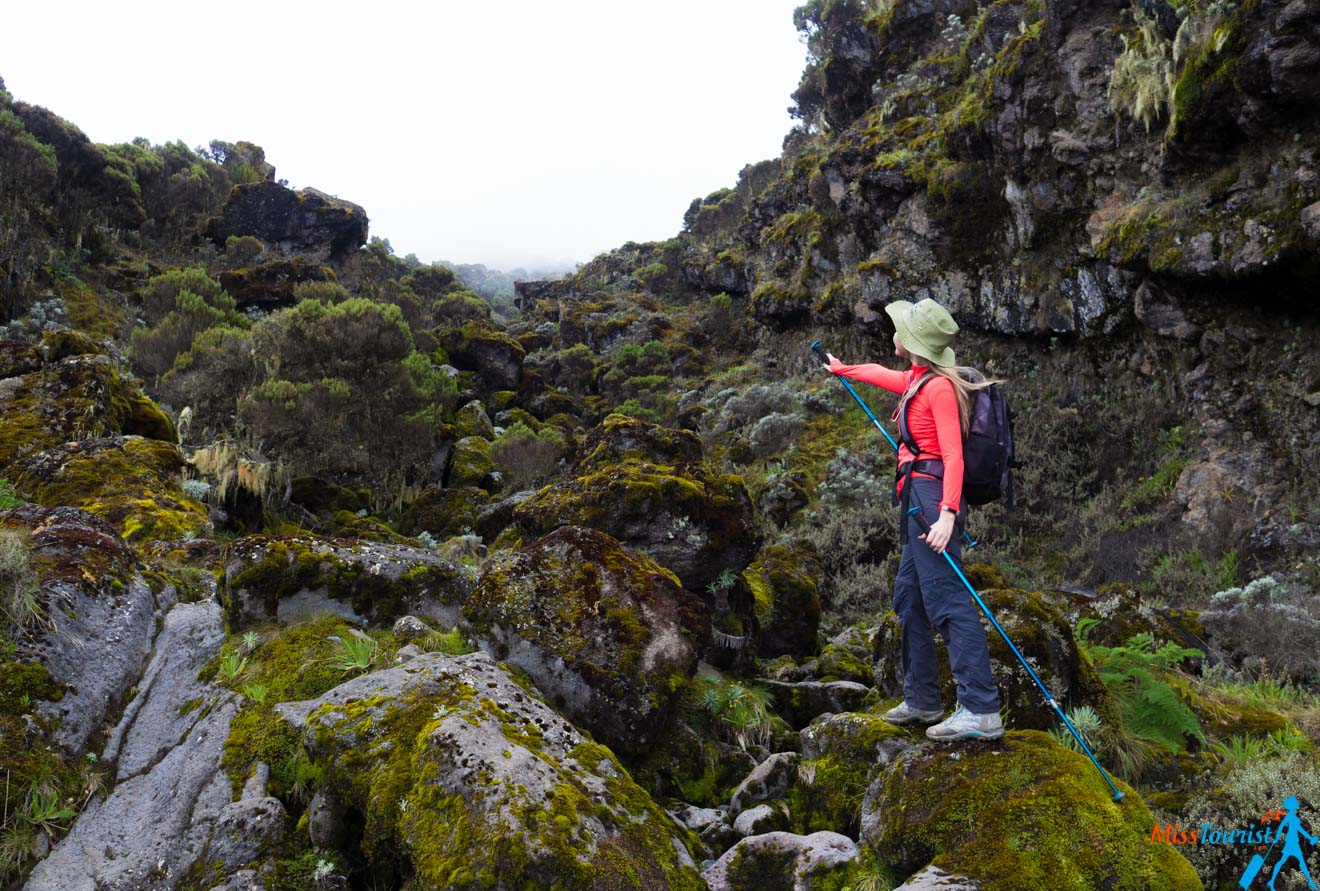 The ideal Tanzania itinerary that I am recommending starts with the unforgettable challenge of conquering Kilimanjaro in the North of the country, continues by discovering real wildlife in the multiple National Parks of the country and finishes down on the marvelous beaches of Zanzibar for the perfect relaxing getaway!
In this article I gave you all the details you need about my Tanzania itinerary – from what to do, prices for accommodation and transportation, how long to stay, when to go in the country etc. Of course, you can take my itinerary and customize it to meet your needs (make it longer or shorter if you want, omit some things, add some new ones and so on).
I have also included our full list of expenses for how much we paid so that you know an approximate budget to plan. By the way, in case you missed it, this post can literally save you hundreds of dollars – search for a special discount I negotiated for my readers in the body of this post 🙂
Thank you for reading this post. I hope you liked my ideal itinerary for a Tanzanian vacation!
If this sounds like your kind of vacation, I would be happy to hear that you used my recommendations and that this article helped you plan your ideal getaway to this beautiful African country.
Did you visit Tanzania yet? Did you enjoy it?
Yulia
---
Pin it for later!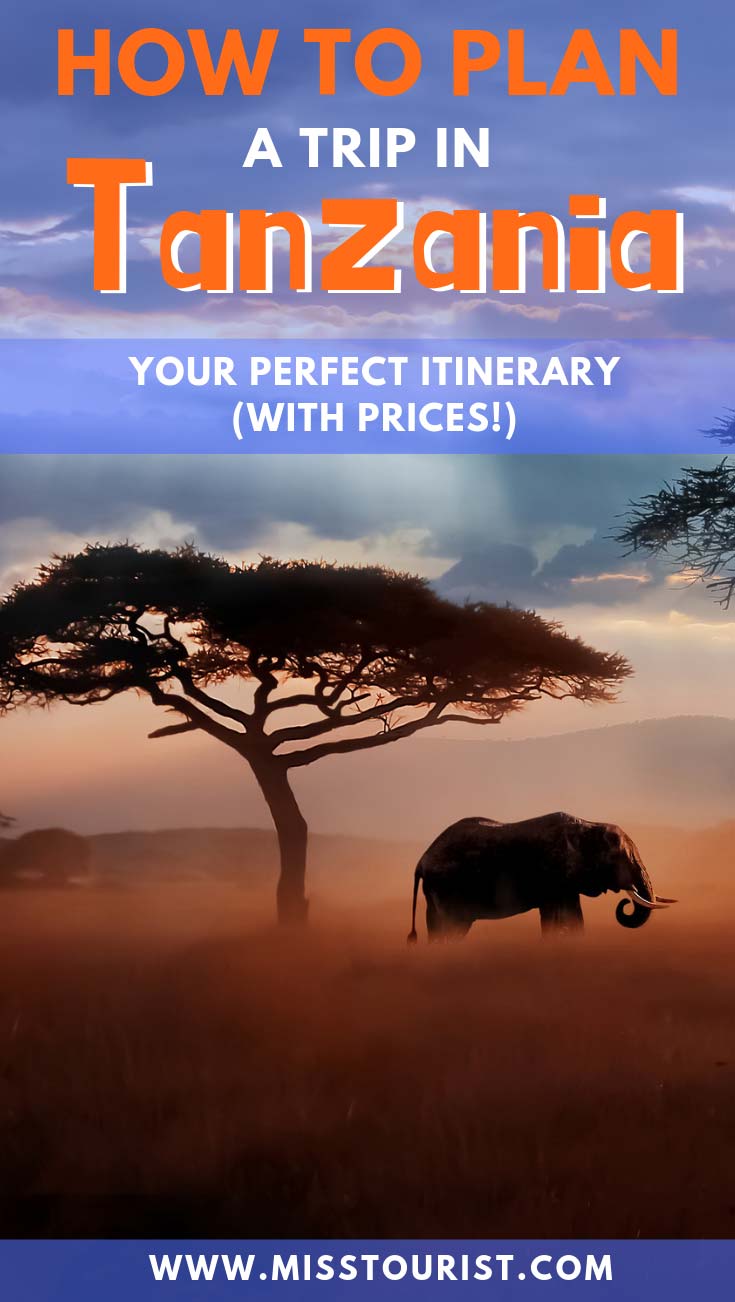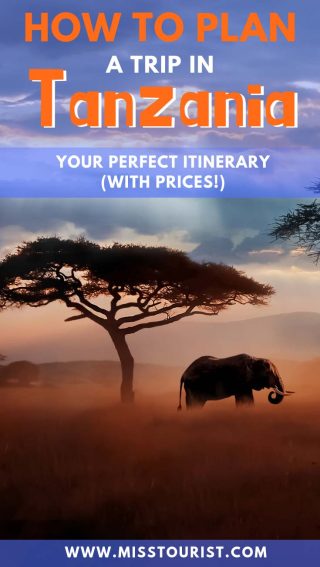 Pin it for later!