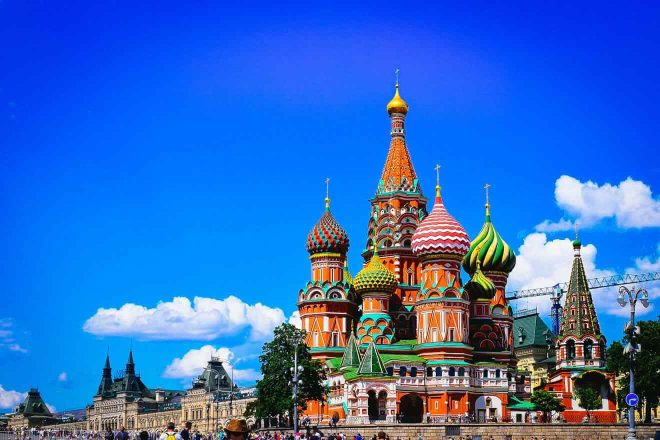 (UPDATE: October 2019)
As a Russian who has lived in Moscow  for many years, I have finally decided to write a blog post about it – incredible! 🙂
The list below is for people who have the time and/or the desire to see some attractions in Moscow.
If you are traveling to Russia in the near future, just scroll down the list of 18 sights below and you will find recommendations for pubs, visa info, average prices for things and many practical tips.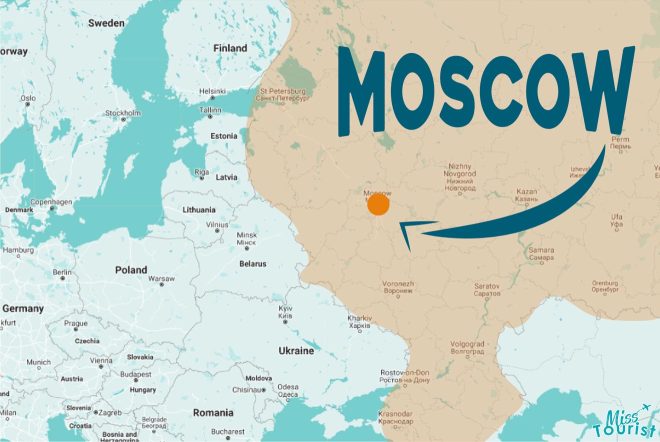 For those who have some time to discover the capital of Moscow – great, you will certainly have some fun!
I know the list is long and you probably won't have the time to see everything. But that's ok, you should scroll down the list and just choose what you like the most. Make sure to book IN ADVANCE, as things can get crowded during the high season.
1. Red Square
Red Square is the heart and soul of Russia! The most famous landmark of Moscow and the whole country, it is an absolute must do!
The square is always full of people and has a special festive atmosphere! If you get lost, you can always ask locals for directions – "Krasnya ploshad".
Unusual things to do in Moscow
There is much more to see in Moscow than just the Kremlin!
In case you are staying in Moscow longer, or you are not that much into the classical stuff, I have some suggestions for you.
Moscow is huge and it has plenty of interesting places to visit. Here are just some of the off-the-beaten path attractions in Moscow:
Vodka Museum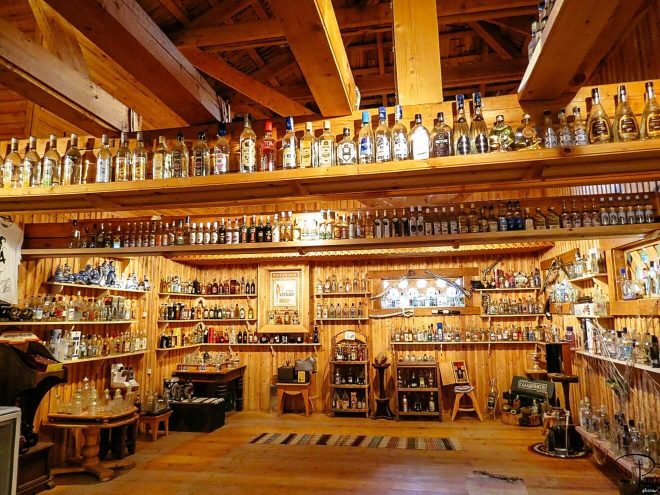 What kind of visit to Russia would it be if you missed the Vodka Museum?
Explore the history of the most famous drink in the country with an English-speaking guide. The best part? You get to sample various brands of vodka in the museum's restaurant!
The museum is located in Izmailovo Park (above in the list). You can visit the two places in one go. The ticket is 200 RUB and you can buy it online here.
Museum of Soviet Arcade Games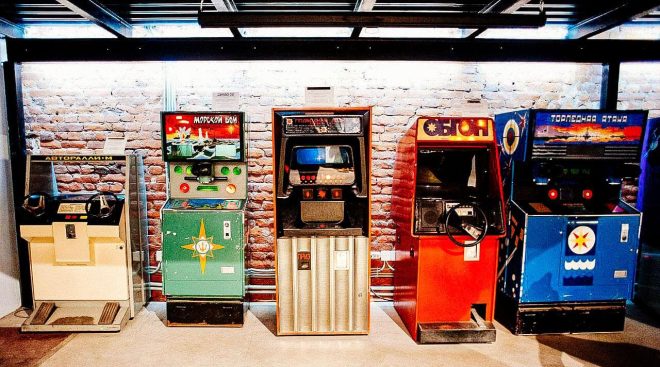 Release your inner child by playing 60 arcade machines from the Soviet era!
I bet you have never even seen some of them! It is a great way to spend a couple of hours if you are tired of visiting museums and Russian palaces. The staff speaks excellent English, so they will be happy to explain how some of the games work.
At the entrance, you will be given a box of coins (Soviet kopeicas) to use to play the ganes. The entrance fee is 450 RUB. Official website.
Metro: "Kuznetskiy most", "Lubyanka"
Stalinist Skyscraper tour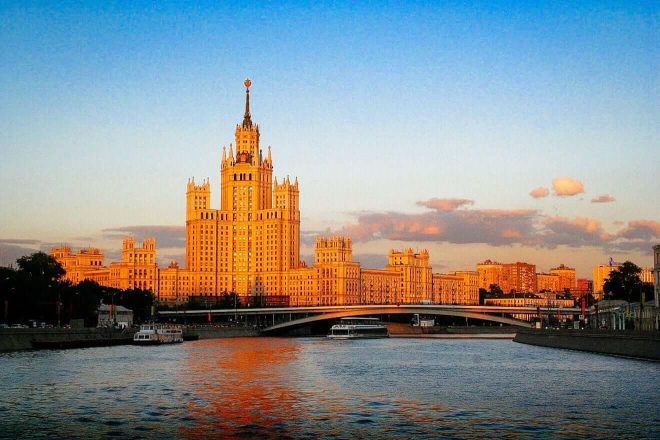 Stalinist Skyscrapers, also known as the Seven Sisters, are a bunch of skyscrapers in the center of Moscow built in the very unique Stalinist style. I recommend taking a guided tour to hear all the mystical stories about how and why each was built. Extremely interesting!
Not only can you get to know all the information from an English-speaking guide, but you can actually climb one of the buildings now! This tour is completely safe and the views are fantastic! (Please use Google translator to read the description, the actual tour is going to be in English).
Moscow Rooftop tour
Craving something unusual?
Take a 1-hour private roof top tour with an experienced roofer!
I bet none of your friends can brag they have a picture like that, can they?
I took one in Saint Petersburg and it was unforgettable!
All the locations are completely safe to climb, however, for your comfort, I recommend wearing comfortable shoes. You can discuss your preferences for the time and views with the guide as he has a couple of locations to offer!
Take your camera, there are some amazing photo opportunities out there!
(Do not worry that the description is in Russian, the guide is fluent in English; they just did not translate part of the text on the website).
The price is very reasonable so for an amazing tour like that, book the tour here.
Detskiy Mir rooftop viewpoint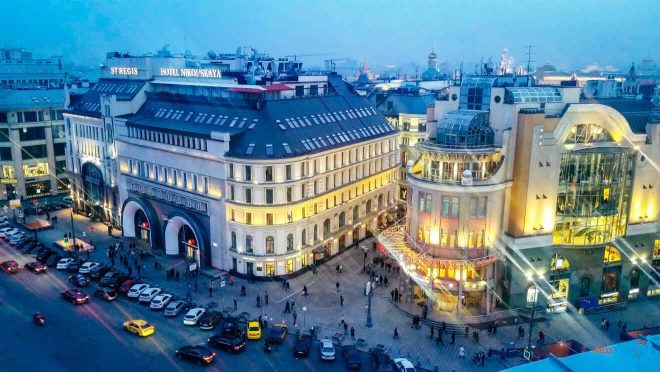 There have been many lookout suggestions in this post already, so I decided to include this one as another option.
It doesn't have the view of the whole city, only the city center, but it is cool nevertheless. Plus, it is free and you get to access it through the first (and the biggest) kids store in the country!
Central Department Store for Children (Detrskiy Mir) is a very cool store; your kids (and you!) will love the experience! Once you are done with the toys, search for Observatory signs. You will go out on a big balcony and enjoy the view!
Where to eat in Moscow and what to try
Here is a list of the local dishes you need to try (I included the Russian name too in case you end up in a restaurant with no English menu):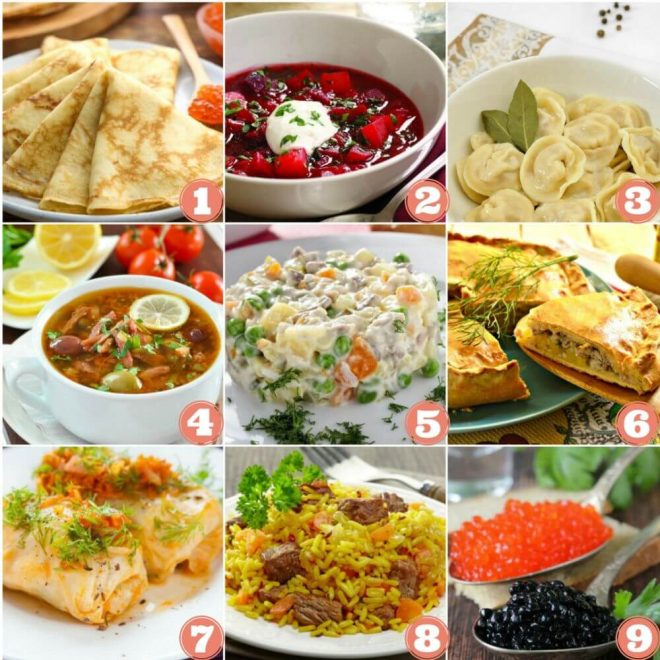 Blini (блины) – Russian pancakes, can be eaten both as a dessert with jam or with meat filling.
Borsch (борщ) – red beetroot soup with sour cream.
Pelmeni (пельмени) – Russian dumplings.
Solyanka (Солянка) – a little bit of everything in the soup – pickles, lemons, olives, sausages. It is a bit sour, but very good!
Russian salad (Салат Оливье) – very popular salad in Russia, typically consists of boiled potatoes, carrots, eggs, peas, ham and mayonnaise.
Pirogi (пироги) – a pie with different fillings.
Golubtsy (голубцы) – stuffed cabbage leaves, usually with meat.
Plov (плов) – the dish is actually not originally Russian, it is Uzbekh, but we've cooked it for so long it became ours too.
Ikra (икра) – caviar.
NOTE: Tipping is expected in Russian restaurants (in places where you have servers, not the fast food ones). We usually tip about 10% of the bill.
Cheap (but good) chain restaurands include:
Some of the places I've included here are so called "stolovayas." They generally have ready to eat food on display which you can put on your tray and then pay for it at the cash register.
Obviously, there are tons of places, and I could start a separate site just about restaurants in Moscow. Here, I'm giving suggestions for not pricey (about 500 RUB per meal) traditional food places. You are welcome to use TripAdvisor to choose something according to your preferences and budget.
UPDATE: I have recently been to a really fun restaurant run by a guy I know, it is called Kusochki and it is a lot of fun for people searching for an unusual restaurant! There are 3 different zones in the restaurant – Hospital, Prison and Flat where you are going to be served by a Doctor, Convict or a Housewife, respectively. The waiters are great actors and they are playing their roles wonderfully (a housewife for example can wear a face mask with cucumbers and share some with you). The decor of each area is well though out and you are going to be given overalls to feel like you actually are in prison or the hospital! The way they serve food is also pretty unique; I think it is best described in a Youtube video my friend Janet made about it. Cick here to see it!
The best night clubs in Moscow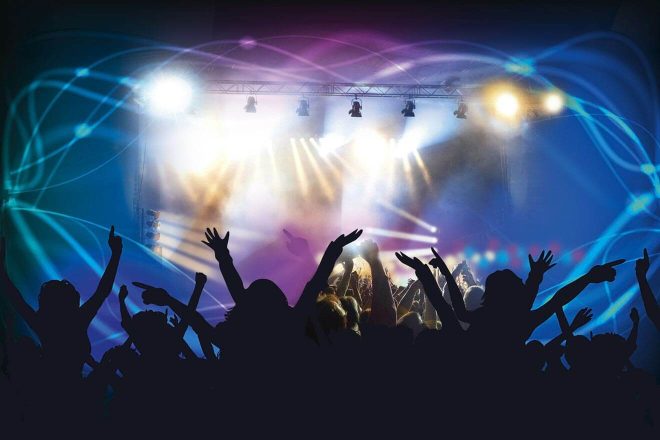 Known as a city that never sleeps, Moscow offers a great variety of high class night clubs.
Warning – beware that the face control system is much stricter than in most of the European cities. Be sure to dress with no sneakers if you go to one of the fancy night clubs.
TIP: If you are a young party animal, a good choice for you might be the Moscow pub crawls. Take an organized pub crawl by locals with travelers like you here.
Where to stay in Moscow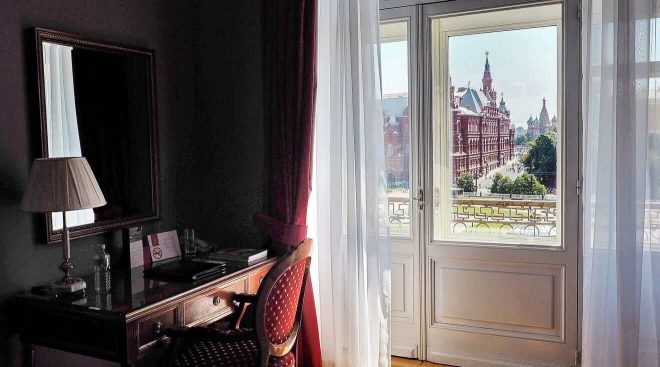 As Moscow is a very popular destination among travelers, the accommodations sell out fast, that's why I recommend booking yours as soon as possible!
Before you read this part, you should know that there is a whole post dedicated specifically to accommodations in Moscow, all sorted by area (in the city center, near railway stations and airports), all hand-picked with great reviews and sorted by price for your convenience. Here it is – Where to stay in Moscow.
You can stay in the city center if you want to visit the city, as it will be much more convenient for you.
Whatever you choose, my recommendation is to always be located near the metro – you will not regret it. The Metro works fantastic in Moscow!
Here are some hand-picked accommodations all located in the center, close to the metro and with fabulous reviews. Booking.com works best in Russia, so I recommend using it when you visit.
Luxury (US$170 and up) – Hotel De Paris – perfect choice for those who want to stay in the city center, be surrounded by elegant décor and be treated nicely by the staff. Tchaikovsky Hotel – named after the famous Russian composer, this hotel is located in the historical building in the city center. It is spotlessly clean and has really friendly staff.
Middle price (US$110 to US$170) – Hotel Maroseyka 2/15 – Very centrally located, the Red Square is just 700 m. away, it has simple, but very clean and light rooms and fabulous reviews! Ahouse Hotel provides an airport shuttle, and, of course, has really good reviews!
Budget (US$110 and less) – Hostel Kremlin Lights – a pretty cool hostel in the city center, ~US$40 for a bunk bed, very clean and cozy. Check if it is still available! Dream Place Hostel – more or less the same price for a bed in a dorm room, it is a 10-minute walk to a metro station on the ring, rooms are bright and the staff are hospitable.
NOTE: By the regulations of Russia (very useless and outdated in my opinion), you will need to register yourself the first day you arrive in Russia. If you are staying in a hotel, they will take care of your registration. No worries about that, you will just pass your immigration form to your hotel and they will take care of the rest. If you are staying in an AirBnb, in most cases, it will be your responsibility to go and register. I can only imagine what a nightmare it will be when thousands of people flood to city hall to stand there in endless lines. If your AirBnb host will not deal with your registration, I highly recommend saving your time and nerves by staying in a hotel.
Having said that, if you decide to stay with AirBnb, you can use this promo code that will give you US$25 off your first booking.
What happens if you fail to register? I do not know – you might be in trouble or you might be just fine, you never know. You need to know that this is a rule and you might be required to show your registration paper when you leave the country.
Useful things to know before your trip to Moscow – visa, prices etc.
Here is the practical information you all have been waiting for – how to get around, visa, sim card etc. Read below for more info:
Visa for Russia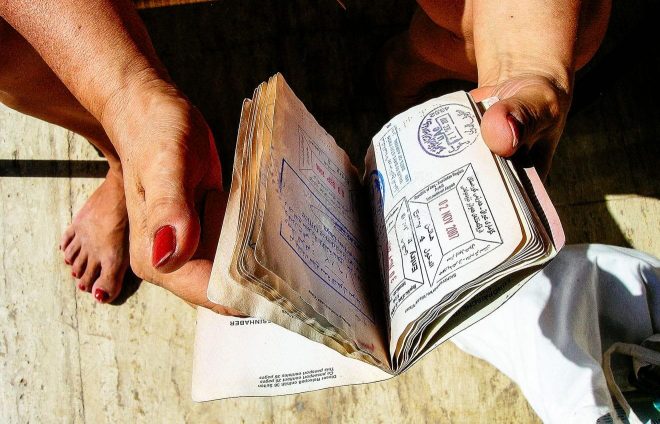 Usually, the procedure to get a Russian visa is quite long and costly – you need an official invitation from your hotel, insurance etc. Before applying for your visa, you should check your country requirements.
You must have travel insurance before entering Russia. You can buy one online here.
If you need to apply for a visa and you haven't yet there are two choices:
You can do it by yourself, but there is going to be a lot of paperwork involved, including providing an official invitation from your hotel. The invitation is just a formality, but it can be quite time consuming to find a hotel who would make you that invitation or find a company who will provide a fake one for you (as I said it is just a useless formality).
You can ask a specialized company to process your visa application for an extra fee (they usually charge about $100 on top of the visa consulate fee). The cool thing about them is that you do not need to go anywhere, just give them your passport and they will do the rest for you. Search for a reputable agency in your country.  Here are the companies I can recommend –  https://www.visahq.com/ (for those in the US). If you are from Canada, Europe, Brazil, Singapore and a couple more countries, check this link – visacentral.co.uk or Realrussia.co.uk
Trains in Russia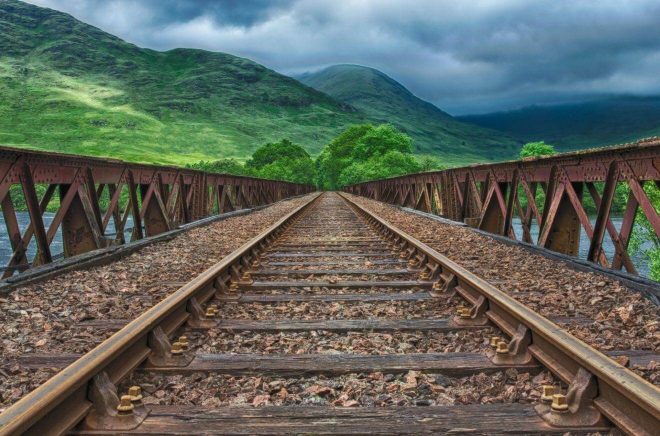 Oh, I know a lot about transportation in Russia, trains and Trans Siberian in particular. Writing a detailed post that would help you guys plan your journey has been on my to-do list for forever.
Before I publish it, how about you ask me questions in the comments section below this post? I promise to reply!
For now, I can say that this is the official site for Russian trains, but the interface is quite poor and sometimes it doesn't accept foreign cards.
If you have troubles, there is a great friendly website that accepts foreign cards, PayPal, sends you SMS with train updates and is user-friendly but the price is 5% higher on average. I think it is worth it because you won't need to spend hours trying to understand how the official one works. And one more cool thing – if you need to cancel or change the ticket, you can do it online!
If you want to go for a short trip, you can also try buses. Here is a good site for buying bus tickets online.
Update: Here is the article about The Ultimate Guide To Russian Trains, you will find everything you need to know there!
How to get from the airport to Moscow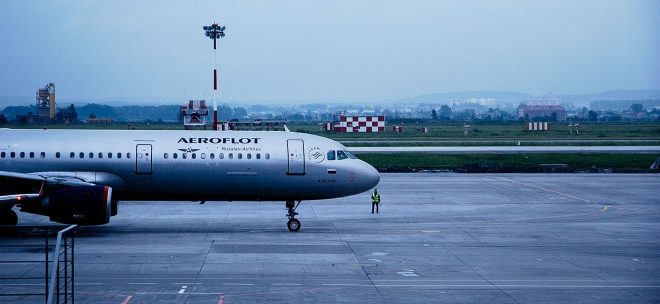 Moscow has three International airports and you get from/to each of them by taxi, fast train or public transport.
Taxi
If you do not want to figure out how the transportation works upon your arrival, or drag your luggage in the metro, you can always take a taxi.
You can take an UBER, Gett or Yandex Taxi by ordering it in the app. The approximate price is 800 -2000 Rub (it really depends where you are going and which airport you're at). Using the apps is awesome, but consider that you may have trouble meeting the driver as he probably won't speak English.
Do not use the service of the guys who are standing in front of the arrival hall (just say "Net, spasibo" and walk away). They do not have the best reputation, chances are they will try to trick you because you are a foreigner.
If you prefer a pre-booked taxi with a person greeting you in the airport with a sign, it is just 50 Eur per car from any of the three airports. Book your private transfer here.
Fast trains (Aeroexpress)
Aeroexpress is the most convenient option. I always use this one when I go to Moscow. I recommend taking a fast speed train that will get you to the city center in 35 to 45 minutes depending on the airport. The price is 420 RUB.
The valid period of the ticket is three days from the date it was issued. So, don't worry if your flight was late, you have plenty of time!
This is the official website to check the prices and to buy your tickets. You can also install the Aeroexpress app on your phone and buy tickets directly from there. You then will be able to just scan your QR code from the phone, yay to paperless tickets! You can also buy it at the ticket counter or ticket machines if you wish to.
The only downside? You will still need to either take a metro or taxi when you exit the Aeroexpress. For taxi, use an app I mentioned earlier, or make sure to agree about the price before you get in.
Public transport
Each of the Airports has a bus that goes from the airport to the nearest metro station.  It is a very cheap way to travel (the price of a public bus fare – max 100 rub), but I do NOT recommend taking it unless you are on a tight budget. Why? It can take you a couple of hours to get to the closest metro and chances are you will need to stand on the bus with all your luggage.
This is especially important ON the way to the airport because you simply might miss your flight by waiting in traffic!
Transportation in Moscow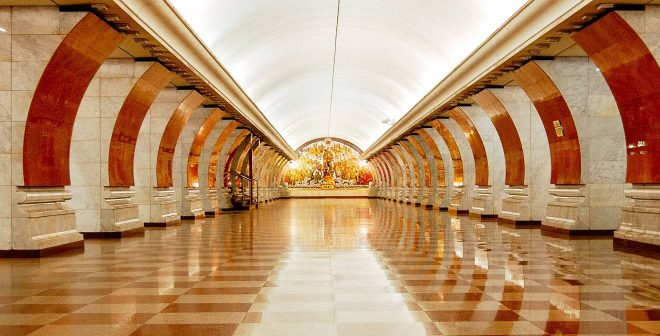 Metro
As I said above, the metro in Moscow is fascinating – it works perfectly and it looks fantastic! Look for a big red "M" sign for a metro entrance.
All the signs are translated into English (though in smaller fonts). All lines are color-coded.  Here are some tips so you won't get lost in the Moscow metro system:
Get Yandex.Metro app! This is by far the best app for a metro I have seen (also in English). It calculates the fastest route in the metro and even tells you where exactly to board the train to get to your connection train faster.
Metro prices:
There is no difference in price – if you ride 1 stop or 30 stops, it will be the same price.
A single ticket is 55 RUB, but no one ever pays that! Let me teach you how to lower the cost almost twice:
Get a Troika card and top it up at any ticket stand inside the metro. The card is free, you just need to pay a 50 RUB deposit for issuing the card. You can get your money back when you leave or take the card home with you as a memory.
With a Troika card, the price of your metro ride is just 32 RUB, and you can use it for buses as well.
The best part? You won't need to stay in long lines to get single tickets each time! 😉
Taxis
Taxis are also relatively inexpensive. 1 km is approximately 8 RUB (13 cents) in Uber.
We always use apps, we no longer call for a taxi anymore in Russia.
Use Uber, Yandex Taxi or Gett Taxi for your rides.
I recommend installing all of them and checking the price in each one, sometimes the difference is quite significant.
UPDATE: Uber was recently bought by Yandex Taxi recently and now your Uber app will automatically redirect you to Yandex app which you will need to download. No worries, it is a good app, in some ways even more user intuitive than Uber and the prices are the same.
The only things I'd recommend – do not get the economy option – the standards of hiring taxi drivers decreased with merging the 2 companies, and sometimes you can get a pretty rough or unpolite driver in economy now. From this year on, I go for Standard.
Sim card with Internet connection in Moscow