What do you know about Lapland except for the fact that Santa Claus lives there?
Let me show you why you should consider Swedish Lapland for your next vacation!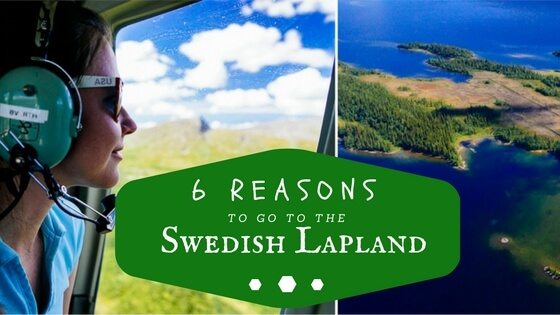 Lapland is huge. It stretches around the Arctic Circle in the northern part of four countries: Russia, Finland, Sweden and Norway.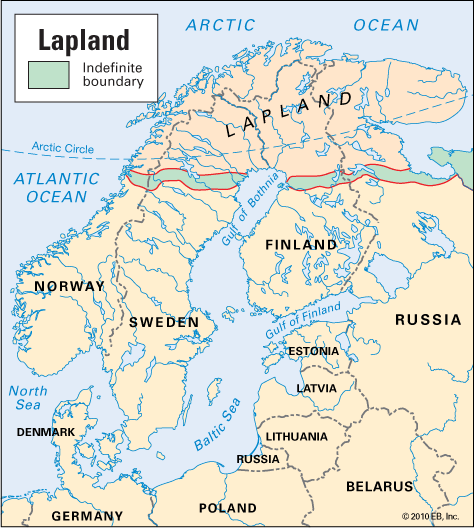 I have had a chance to see the breathtakingly beautiful region from the Swedish side. And now I want to share my experience with you.
It is the home of Europe's last wildness and untouched nature.
Watch this video, this is what you will see when you visit Swedish Lapland:
5. Search for arctic foxes
Feeling like an adventure? Go arctic foxes watching!
Arctic foxes are rear extinct animals (they are super cute though!). There is no guarantee you will see them in the wild (we did not), but it is an amazing hike nevertheless!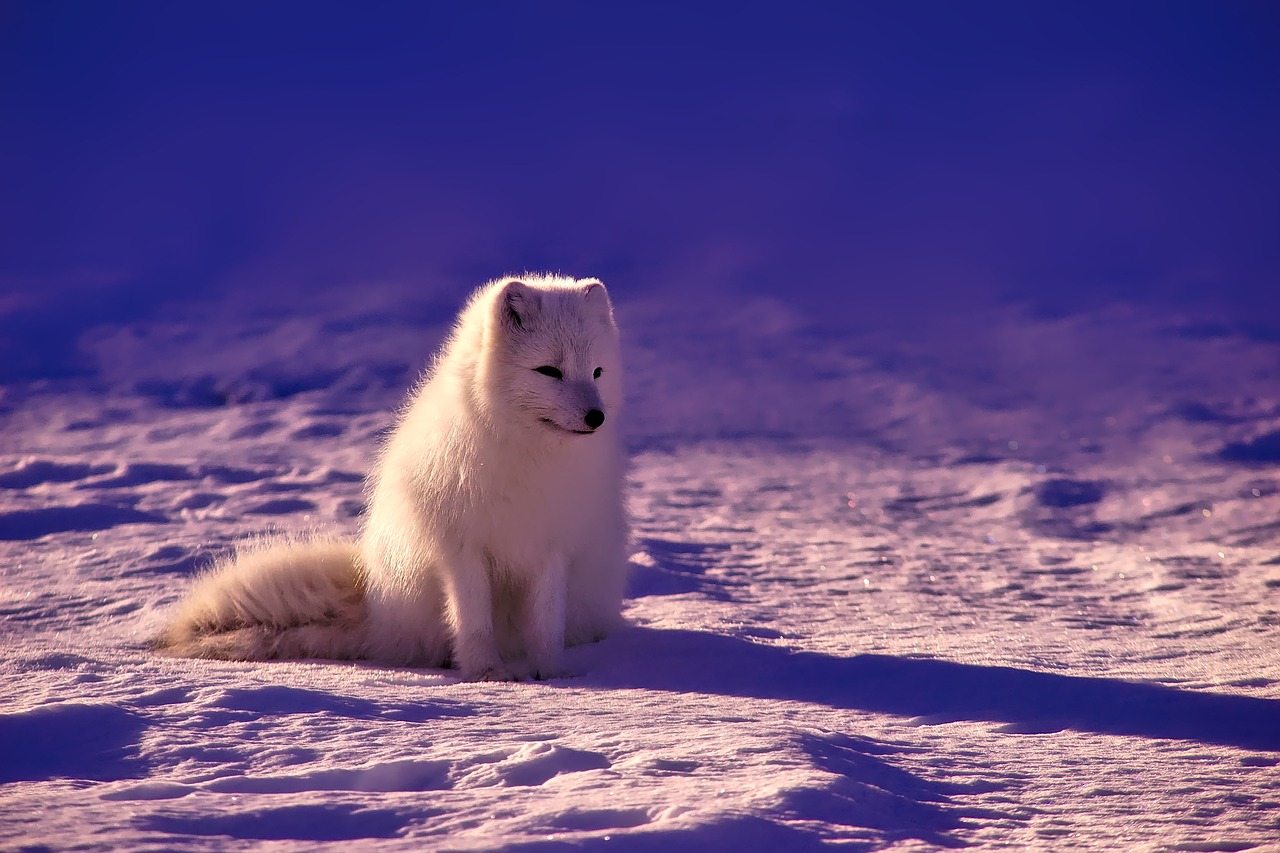 Nils, the same guy who took us mountain snorkeling, knows places where the arctic foxes stay. For the sake of their safety, we're not allowed to share this location, as the government is trying to protect extinct animals from poaching.
Even if we did not see the foxes this time, it was such an amazing hike; I have absolutely no regrets we did it!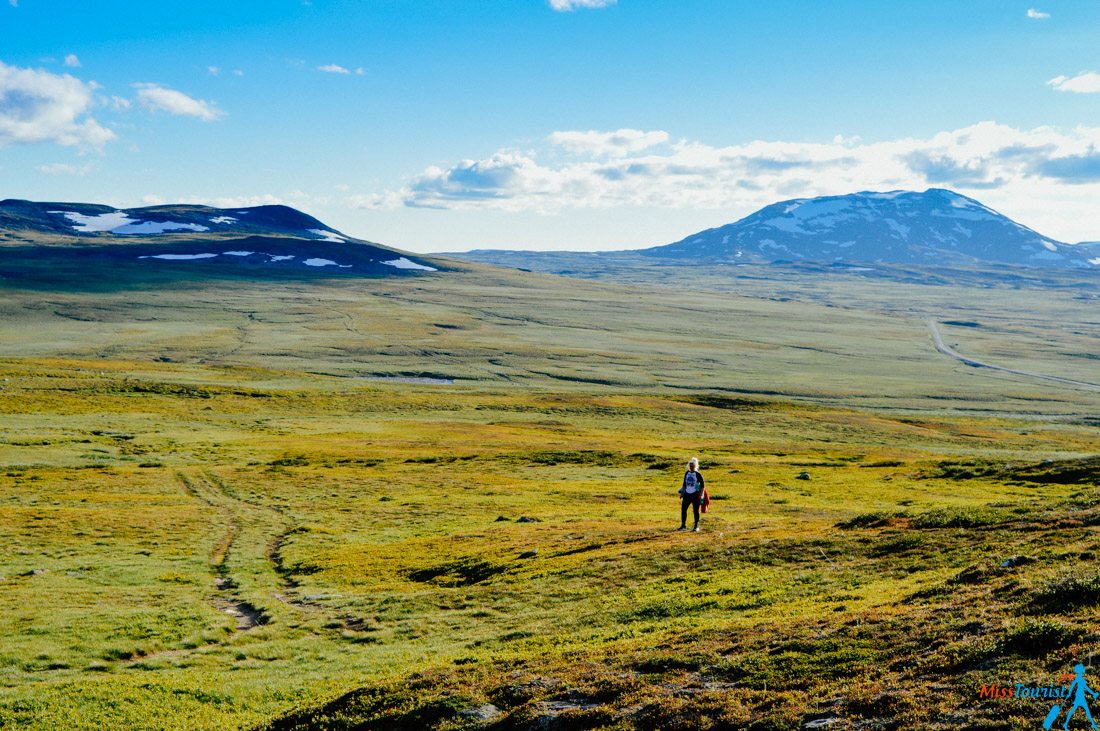 TIP: Make sure to cover yourself with mosquito repellent. I have never seen that many mosquitos in my life!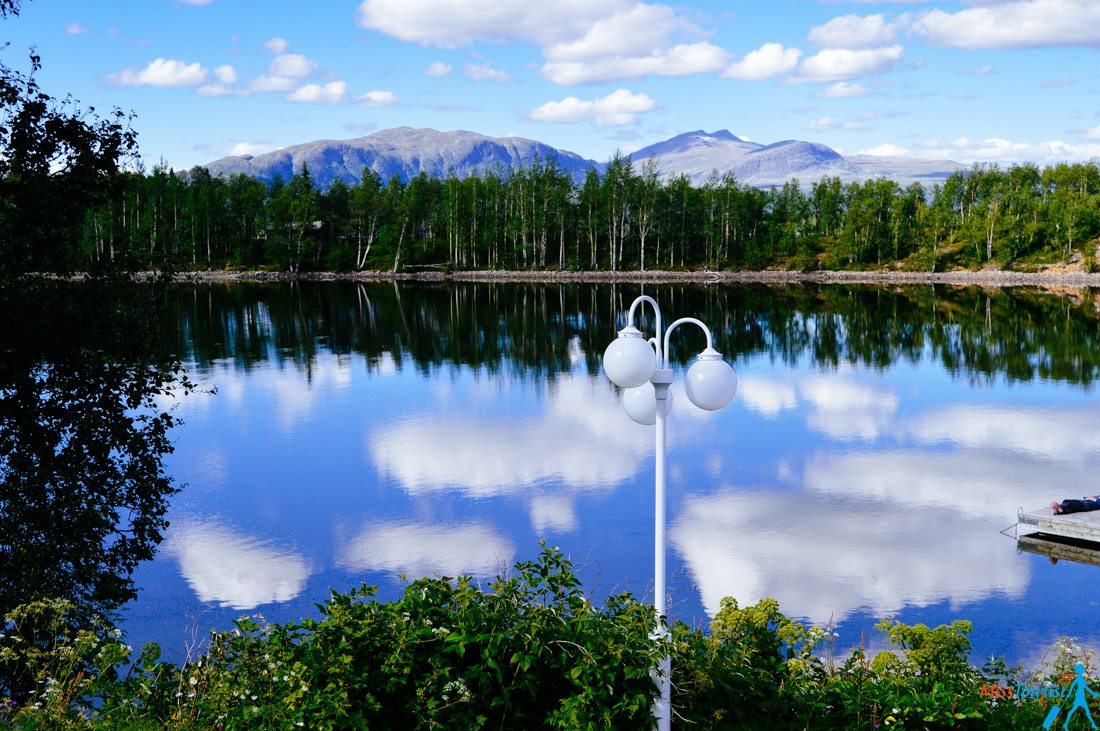 Where to stay in Saxnas:
There are so many things to do around in the area, that I recommend staying for at least a couple of days.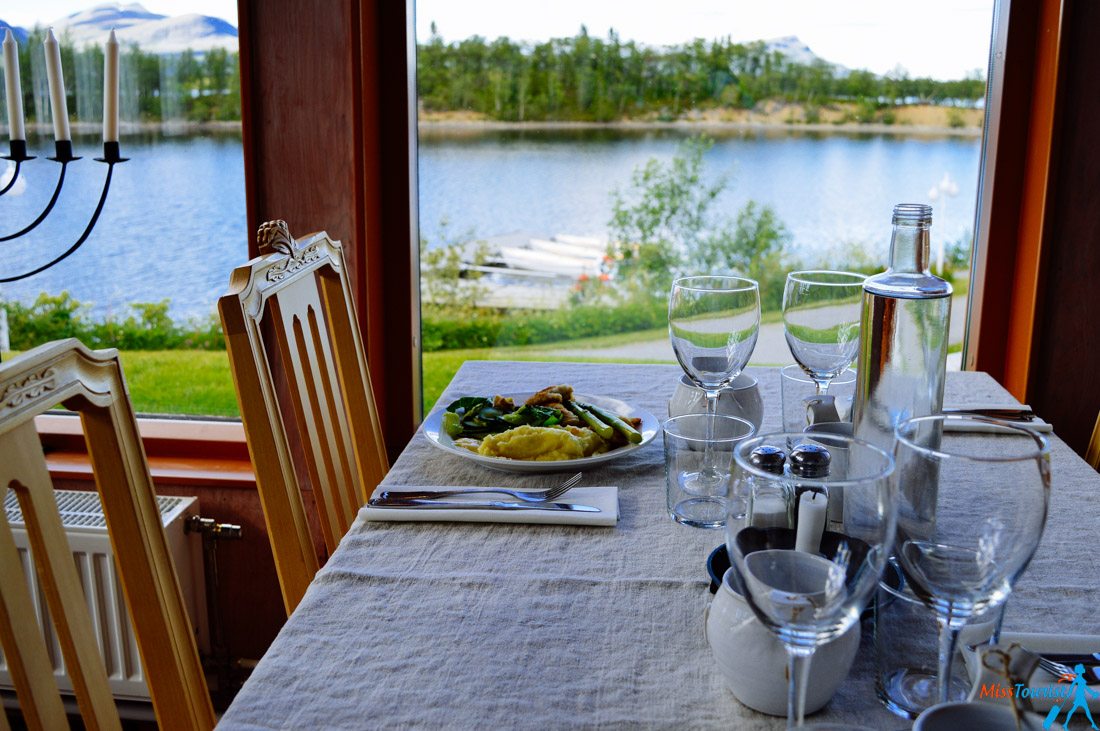 We stayed in STF Saxnäsgården Hotell & Konferens – a great hotel with an outstanding view of the lake with perfect mirror reflection.
6. Get to know Sami culture
No visit to the Swedish countryside should happen without getting acquainted with the culture and lifestyle of the Sami people.
Who are the Sami people?
Samis are indigenous Finno-Ugric people who inhabit the Arctic area. If you are interested in the way they live, I can suggest paying a visit to Fatmomakke.
Fatmomakke is a great town to stop by if you want to see the traditional lifestyle better. It is a traditional church town with crazy beautiful water reflections.
Like this: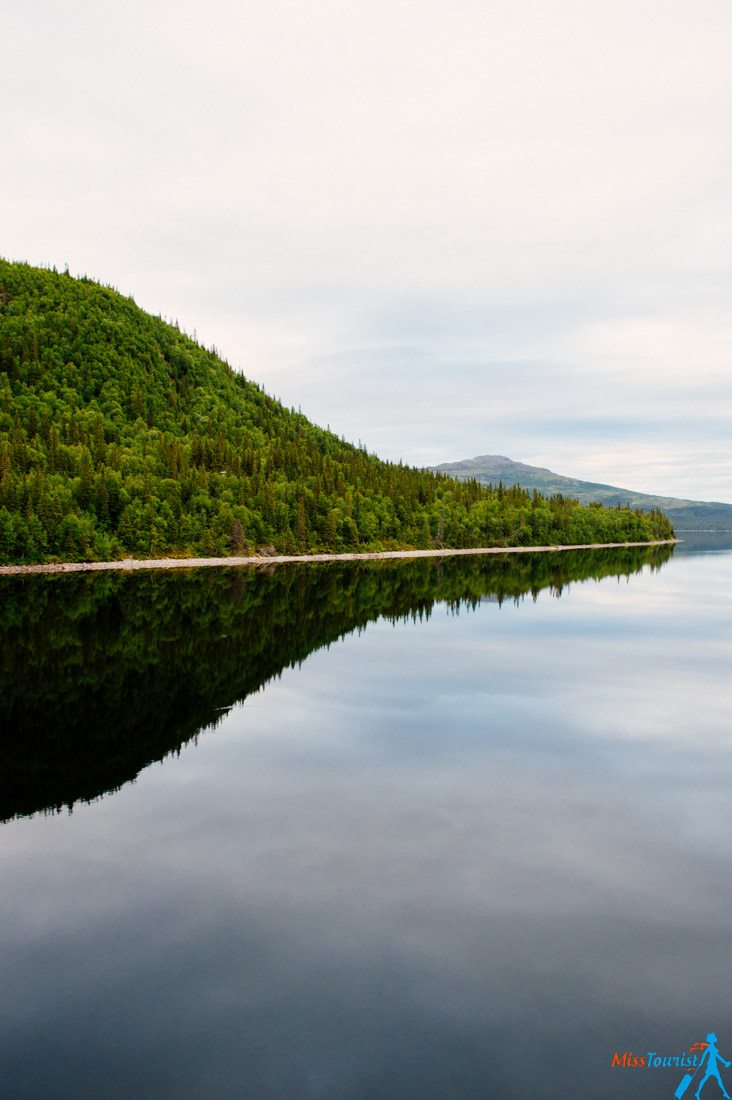 By the way, I have never seen such perfect reflection in the water as in Swedish Lapland!
To be fair, the one in Bolivia was pretty awesome too, but salt flats in Uyuni is not a lake, so it is a different thing.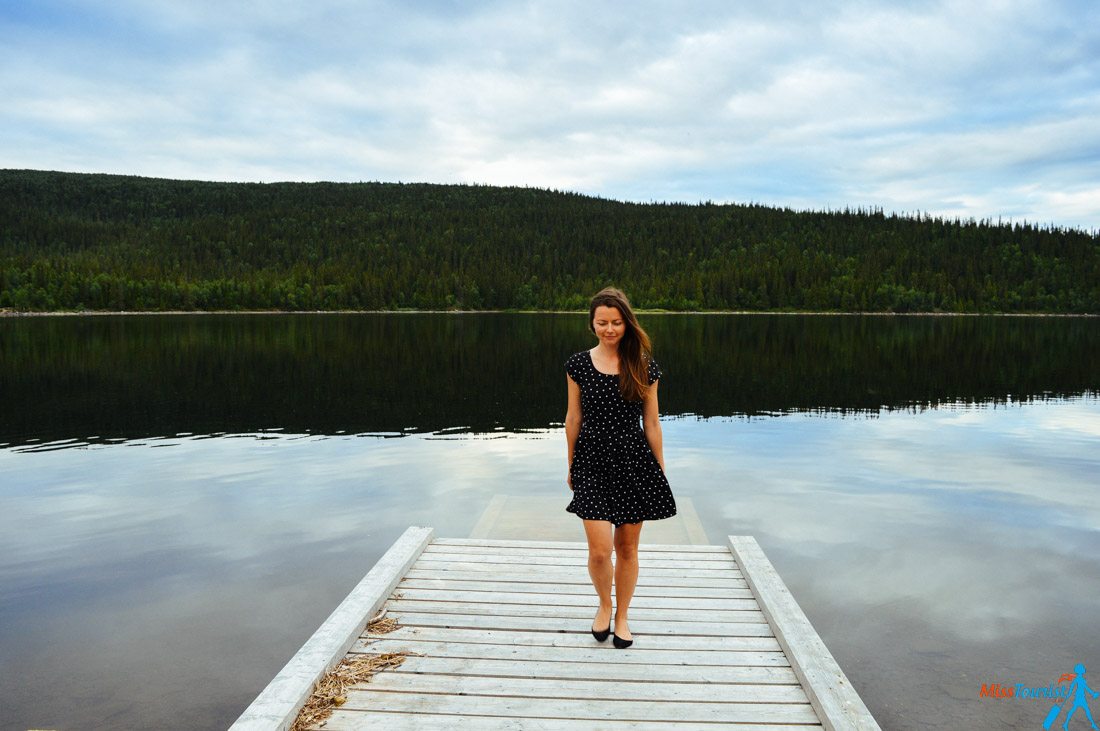 7. Not just your regular hotel
Oh my God, where if not in Lapland  would you have a chance to eat from an ice plate, drink from a glass made of ice and, wait for it, sleep in the room made completely out of ice? (don't worry, you will be given cover-ups, and coldest it gets is -5 C).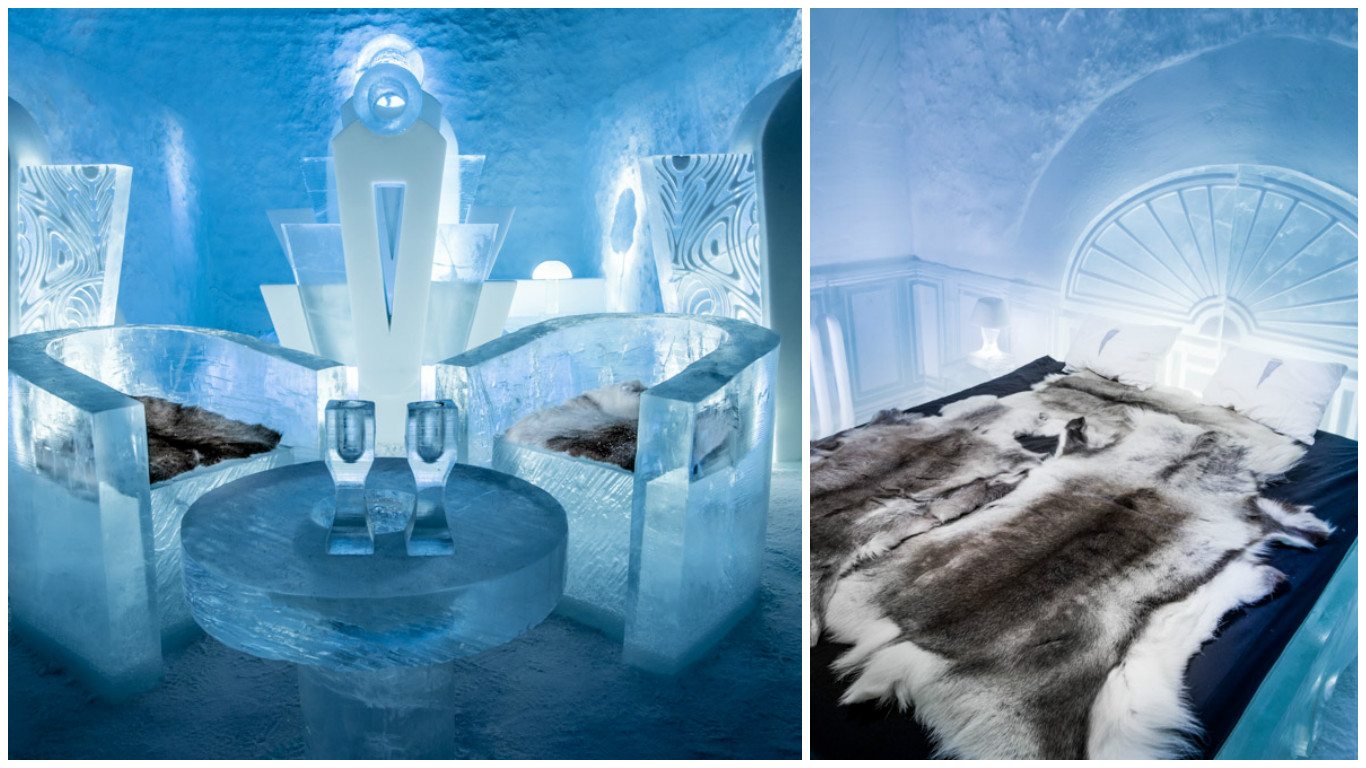 I am still to experience it and have never stayed in an Ice Hotel. So, if you guys do it, please comment here so that we can all feel jealous and inspired! 🙂
If an Ice hotel is too cool for you (in all the senses of the word), how about staying in a Tree House hotel?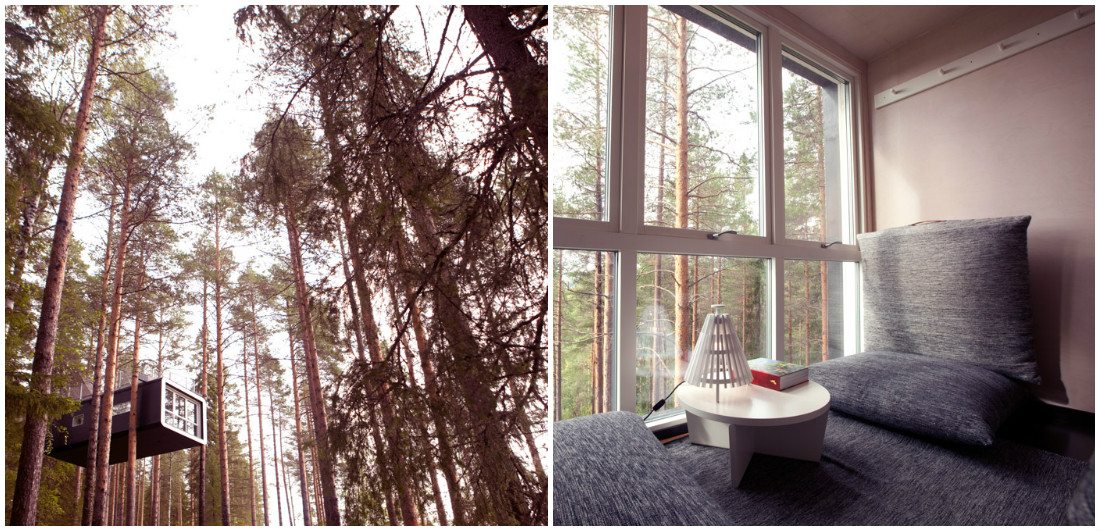 As the name suggests, you will stay in a little house built on a tree, just like in your childhood dreams. You can find this hotel near Lulea, one of the biggest cities in Swedish Lapland. You can stay in an UFO looking treehouse or even a Sauna Treehouse – you choose! 🙂
How to get to Swedish Lapland from Stockholm?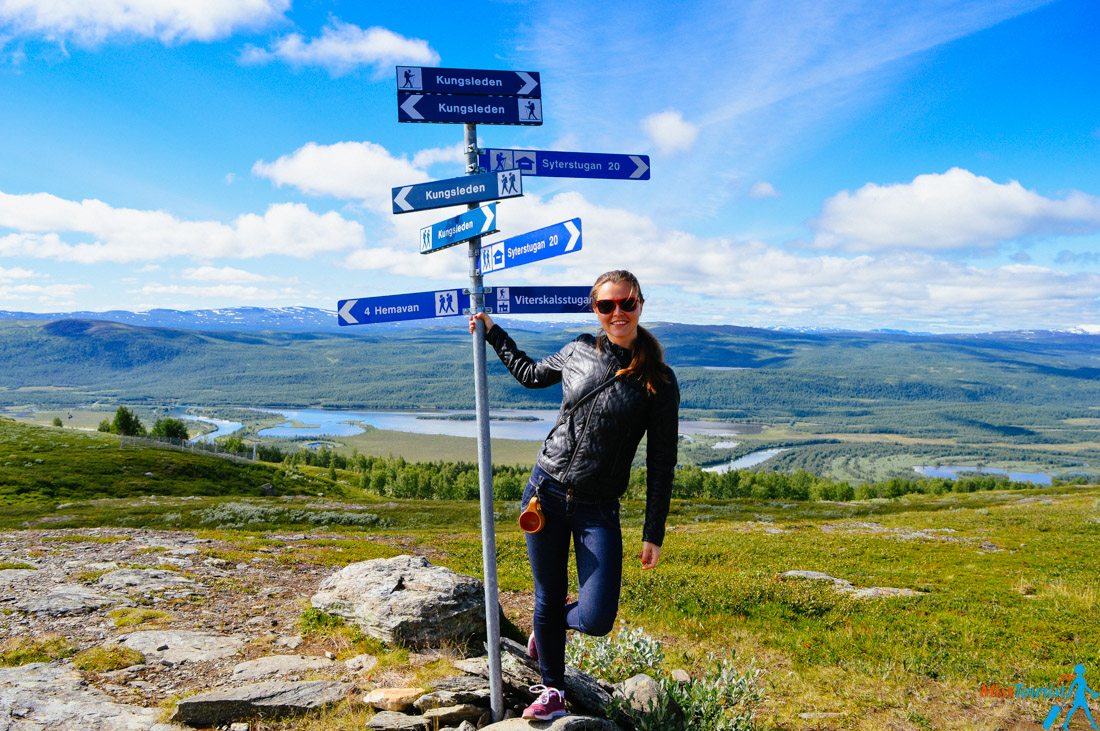 As I said above, you can fly or you can take a train. I did both – I flew on the way North and I took a train on the way back.
Flying is easy, but let me also describe the advantages of the train.
I love trains, I toured all Europe by train with an Eurail pass and discovered my native country, Russia by taking the Trans-Siberian railway. And I can tell you – I have never taken such comfortable train anywhere like in Sweden. They even had a shower!
The Swedish Rail System is called Inlandsbanan (no, they don't have a banana as their logo, but you are right, they should!).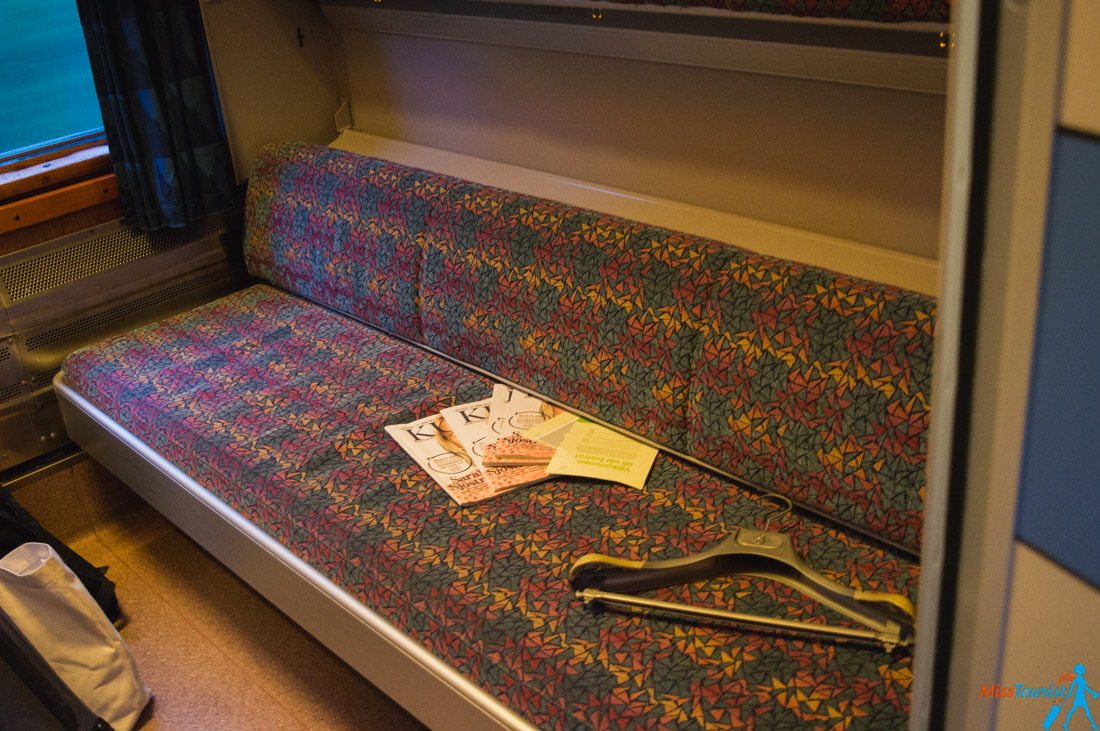 It is not cheap, true – but hey – when will you have a chance to take a shower while riding a train, huh?
Not to mention the whole train ride is pretty scenic and you don't spend time on transportation as it is an overnight journey.
The day is never ending in the summer in Sweden, meaning it is still light at 3 am, so you can enjoy the view all night long if you wish to do so.
Other things to keep in mind: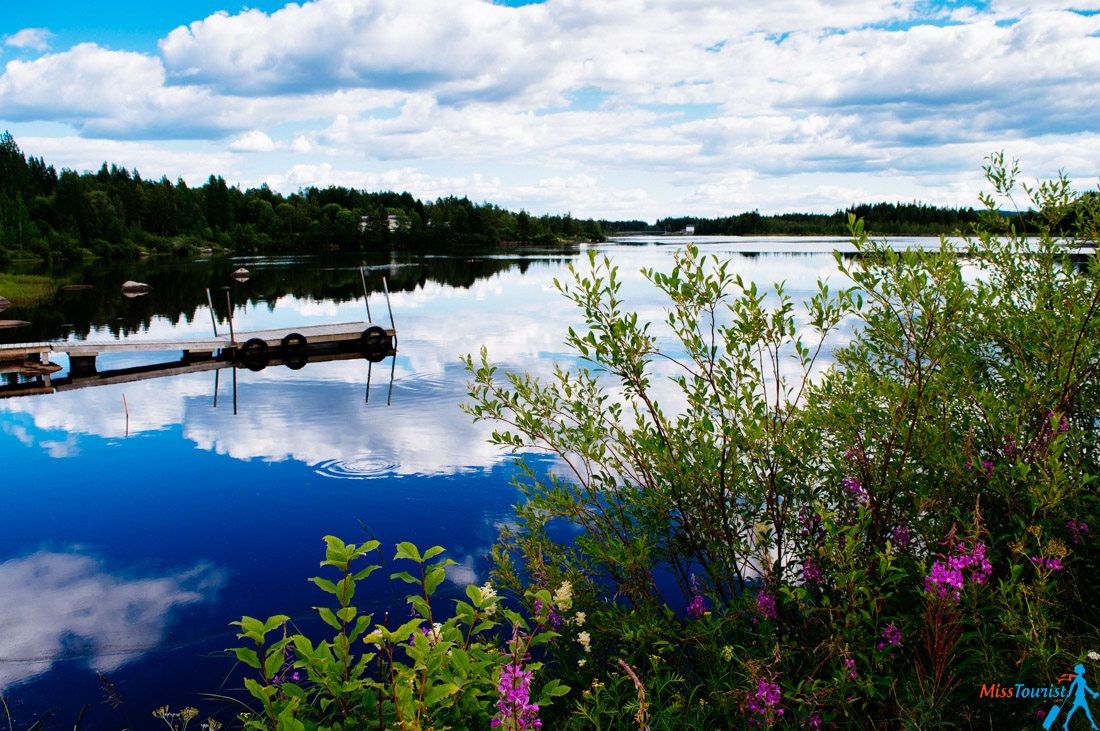 Take clothes for all weather conditions – it was cold on the first day, but we were very lucky that the next three days were warmer.
It is hard to reach, so I recommend renting a car . Without it, you won't be able to see much.
But at the same time, this destination is so off the beaten track that  you will be able to enjoy the serenity and the beauty of this place by yourself.
I think it also might be a perfect honeymoon for those who like raw untouched nature.
What's the weather like in Swedish Lapland?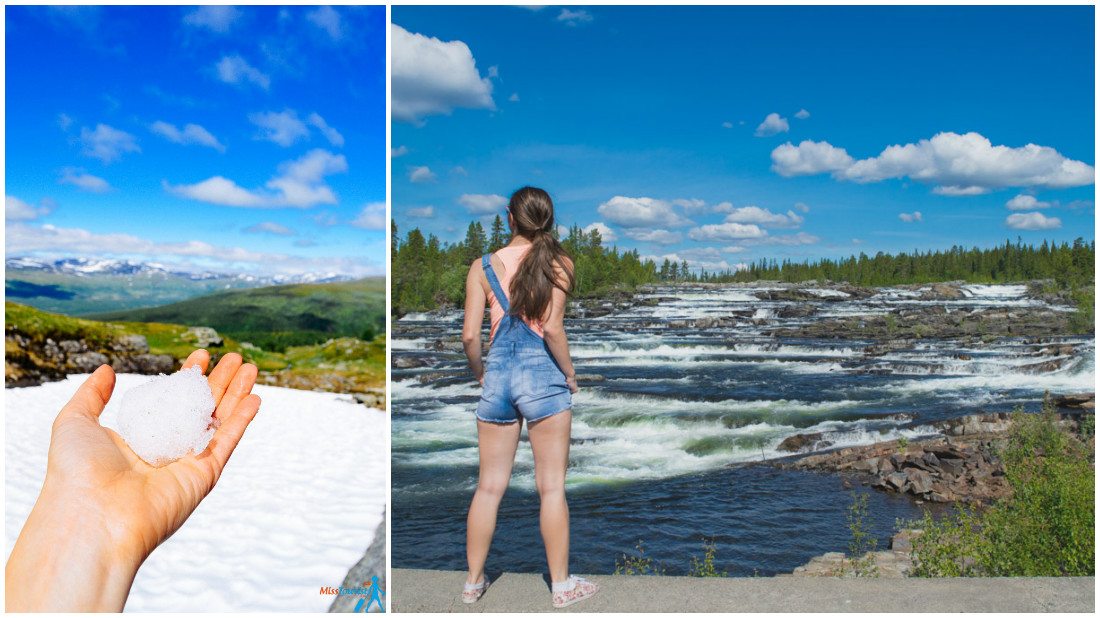 Oh boy, it can vary anywhere between -40 C and +30 C depending on what season you are visiting.
I was there in July. it was quite hot (maybe about 25 C), but also windy sometimes, so I was wearing a winter proof jacket.
When to go?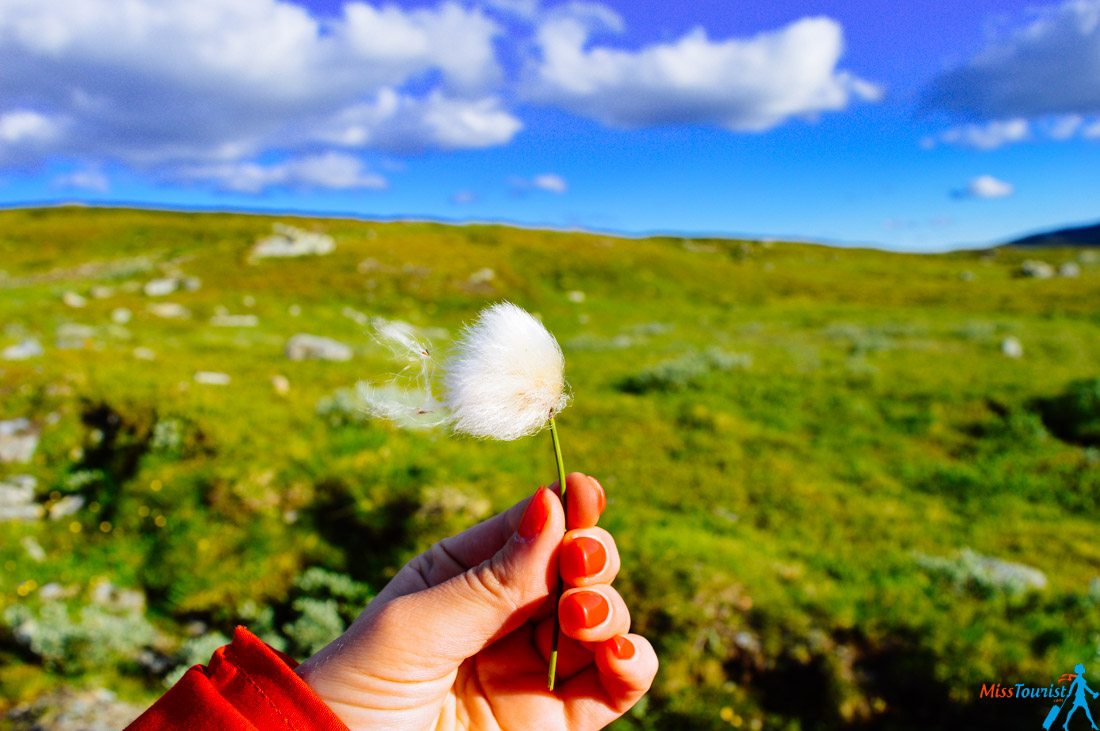 Go in the summer for the Midnight Sun, hiking, fishing, mountain snorkeling.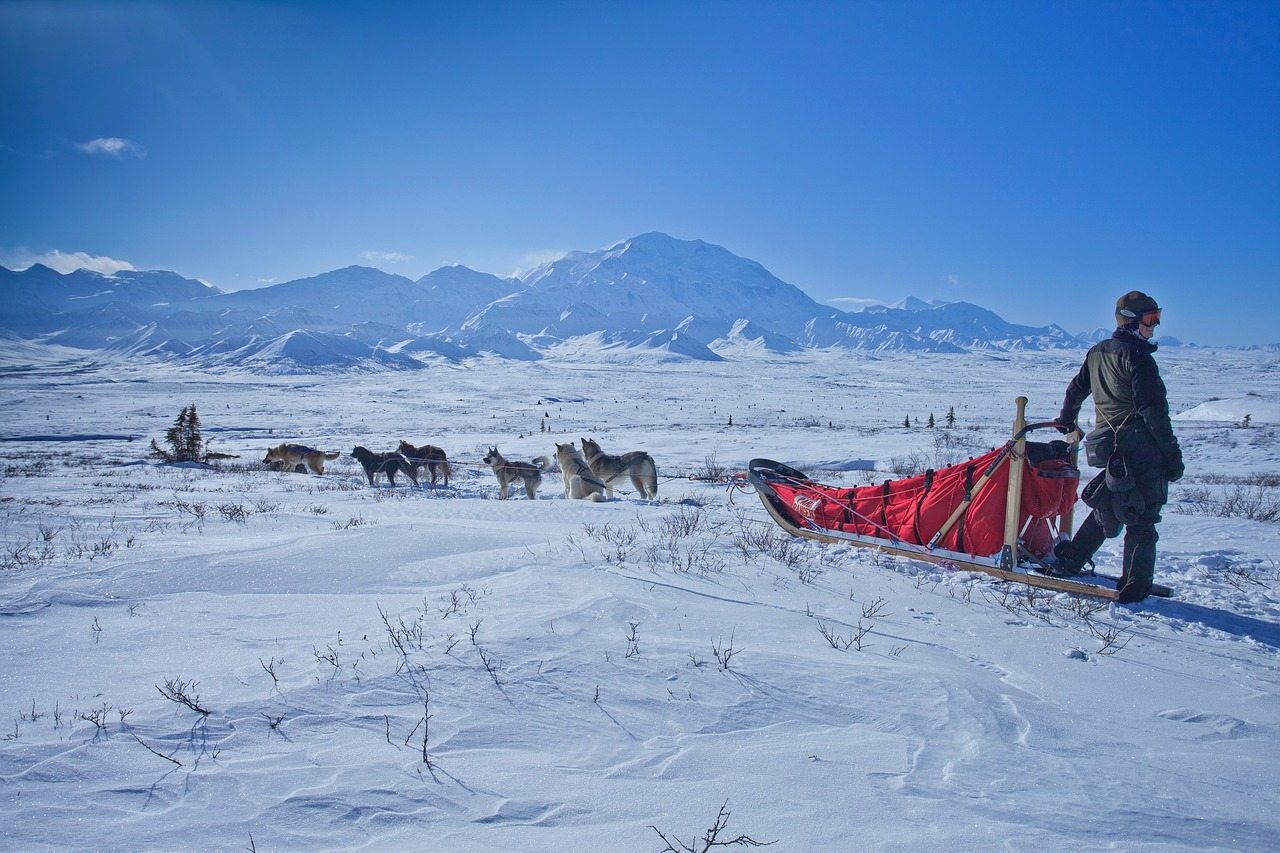 Go in the winter for the Northern lights, skiing and dog sledding.
Aurora Burealis is still on my list, by the way! I did not manage to see it in Iceland too as I was there in August.
P.S. If you want to discover the South of the country, I have two great articles on that – 3 days itinerary for Stockholm and Things to do in Stockholm Archipelago.
If you want to visit more things in Swedish Lapland, like Lulea and around there, read this post.
Disclaimer: This trip was made possible thanks to the Sweden Ministry of Tourism. My opinion, however, always remains my own.
---
Conclusion: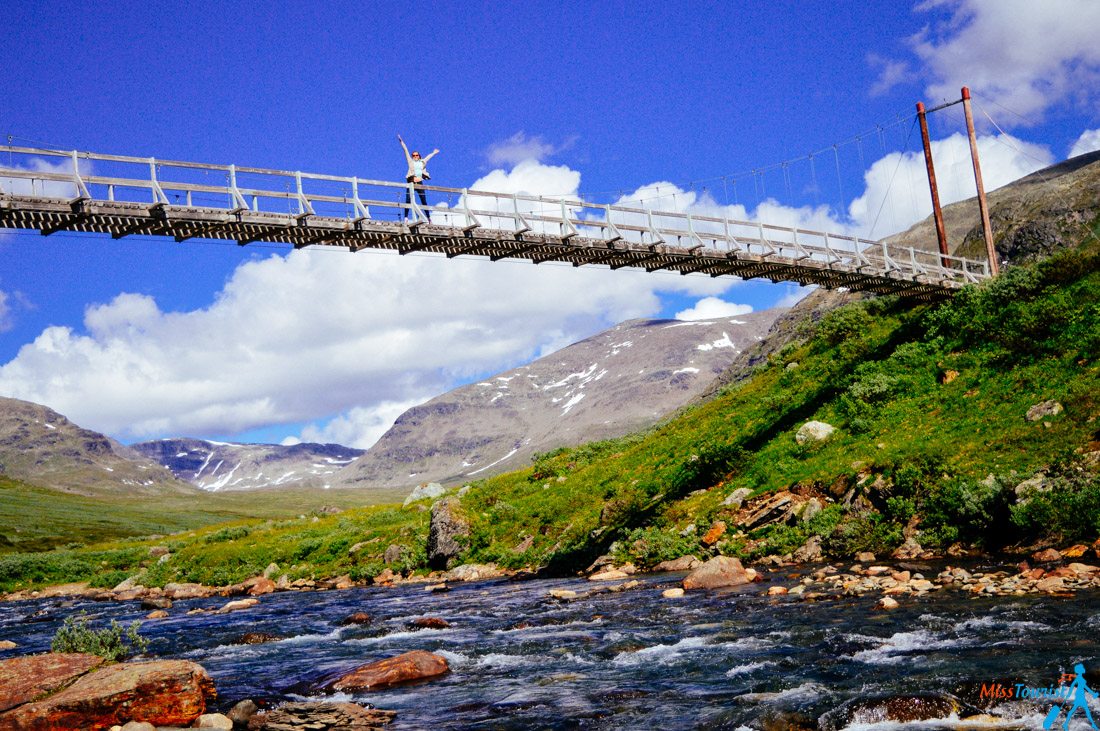 People mistakenly assume Lapland is only in Finland, but that is not true. Lapland is on the North of the Arctic Circle and it includes Swedish Lapland as well.
I have been there in the summer and found that there are so many things to do there!
It has it all – incredible fairy tale nature, endless lakes with mirror like reflections, incredible activities like mountain snorkeling or a mesmerizing helicopter flight – all these can be done 150 km from the polar circle without the crowds of tourists in almost 24-hour daylight!
I hope you enjoyed reading this article!
Come say "Hi" on Instagram or Facebook!
As usual, write any questions in the comments, I will be happy to answer!
Yulia
---
RELATED ARTICLES:
---
Pin it for later: