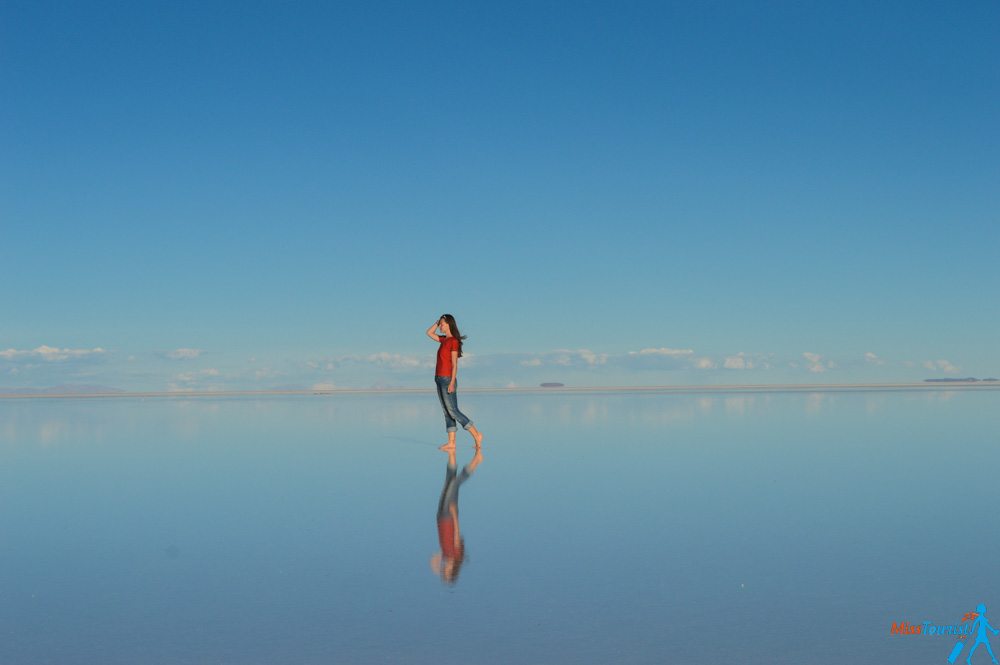 Even if you know nothing about the famous Bolivia salt flats, I'm sure you have seen some remarkable reflection pictures from the salt plains, haven't you?
That is because Salar de Uyuni is one of the most famous tourist sites in Bolivia!
I recently did a 3-day tour of the salt flats in Bolivia in South America, (Salar de Uyuni tour). Here are some useful tips on how to choose the best tour and exactly how much it will cost you.
If you are not going there soon, read this post for motivation – this place is freaking amazing, it's unique, and it's totally worth it! 😉
First of all, here is a map that will show you where the South American country of Bolivia is located and where the salt flats are: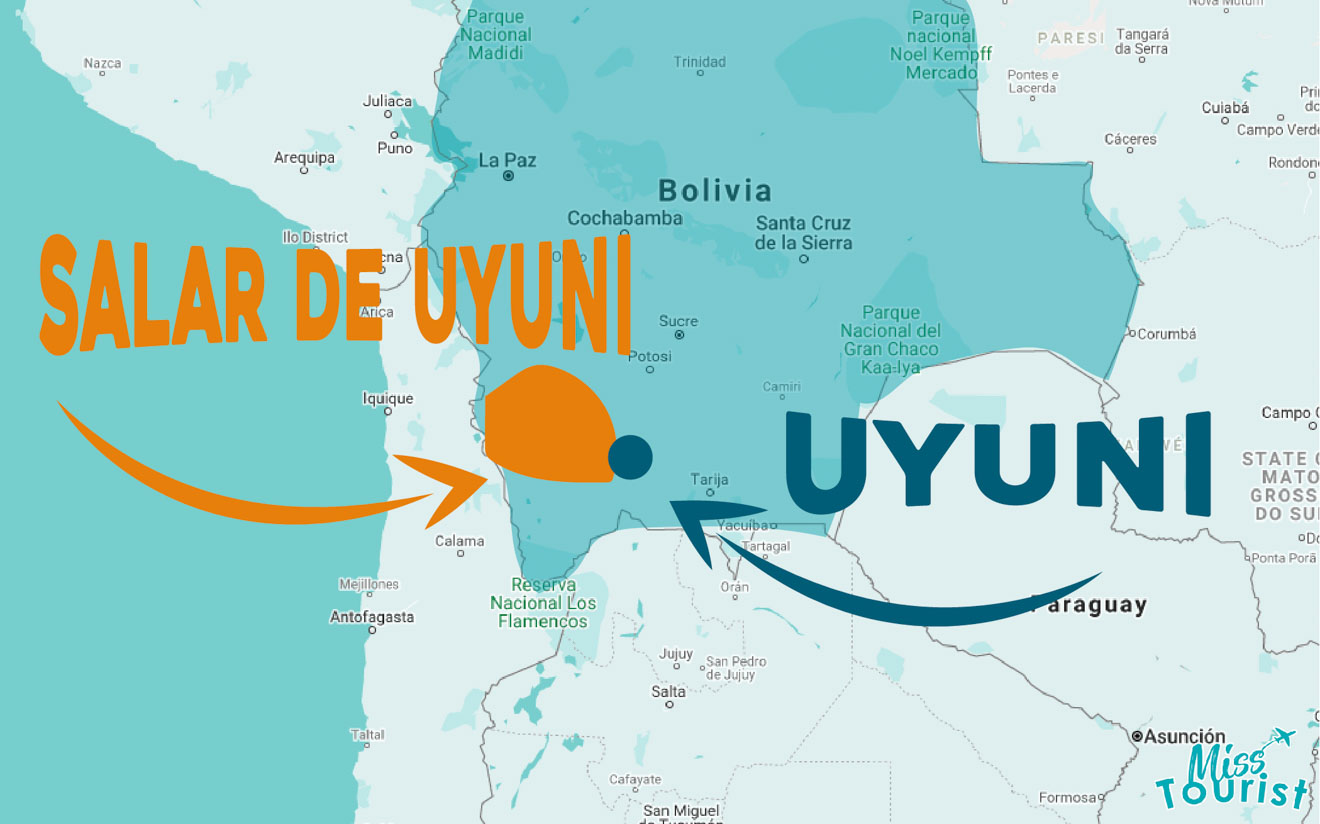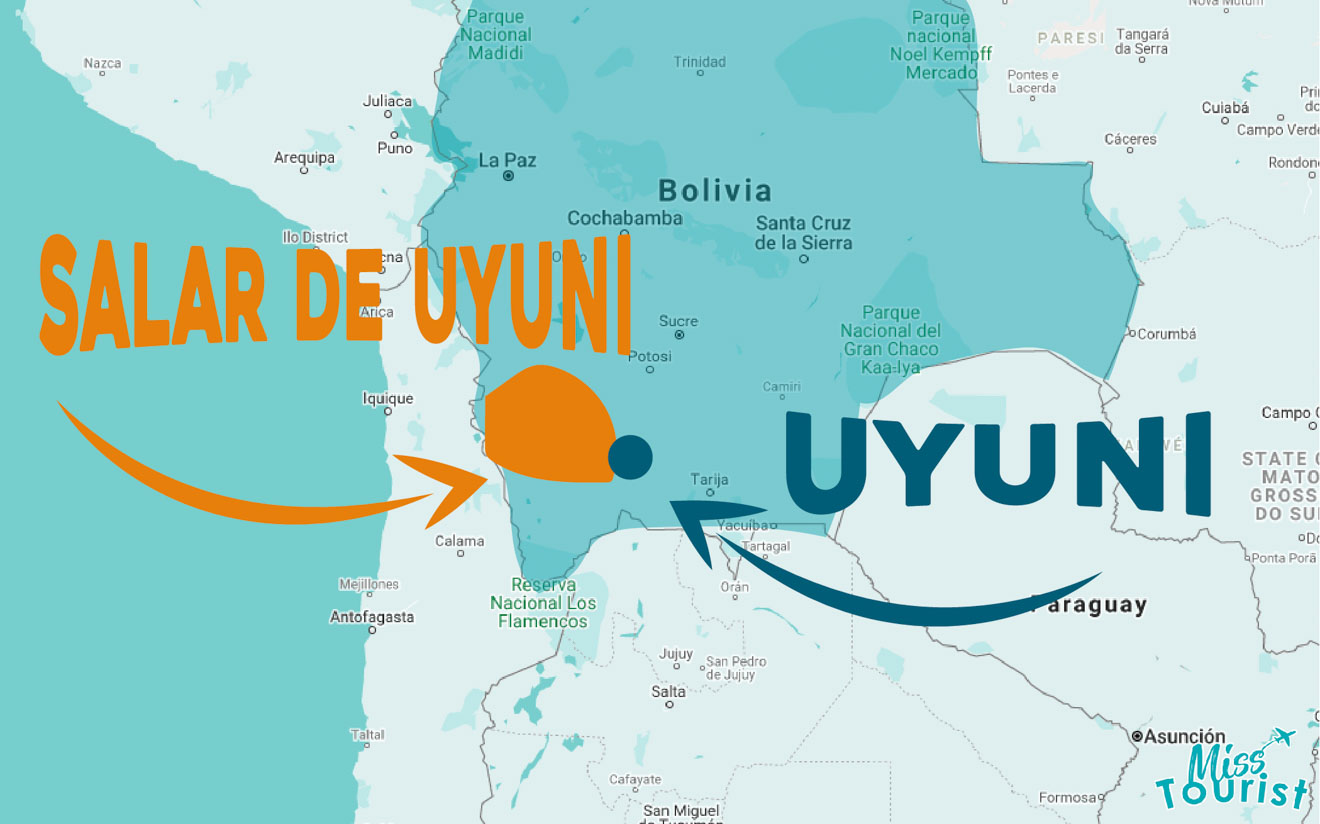 Here is everything you need to know about El Salar de Uyuni, Bolivia:
1. What Is Salar De Uyuni, Bolivia?
10 BILLION tons of salt! Can you imagine?
Salar de Uyuni is the world's largest salt flat, let's get that out of the way from the beginning. "The place where Heaven meets Earth" they call it.
Yes, guys, those people did not exaggerate, it is out-of-this-world beautiful!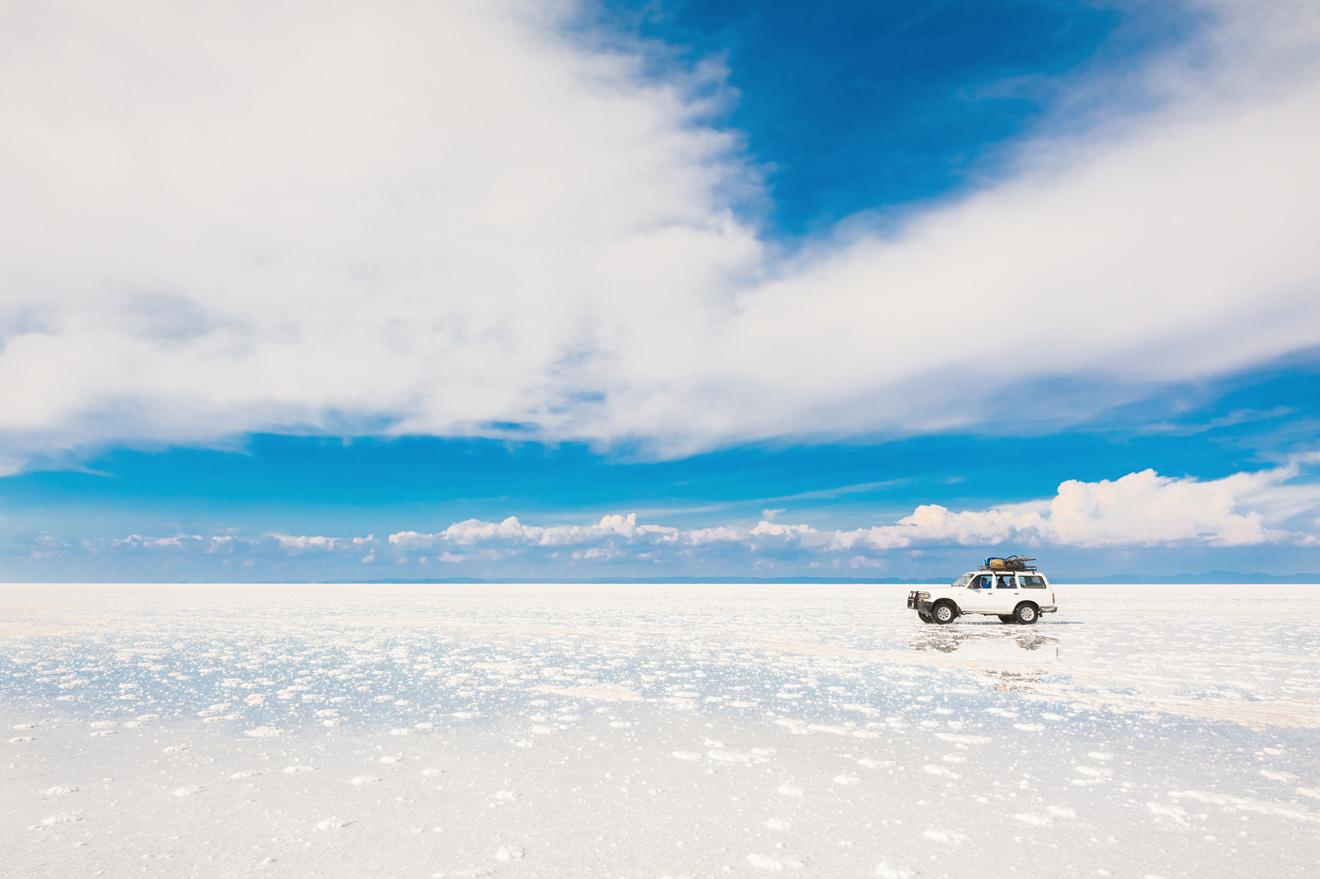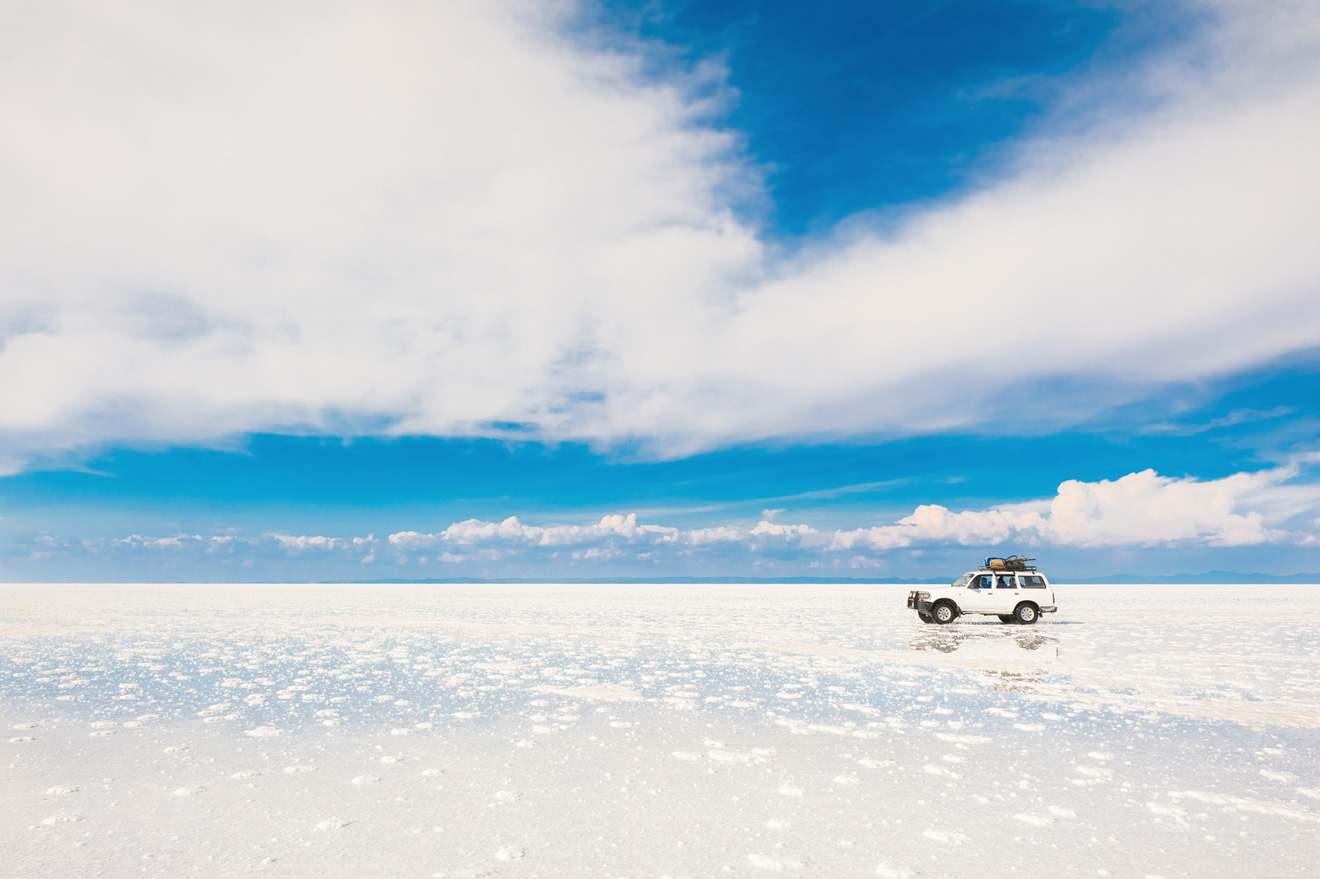 What is a salt flat? Millions of years ago there was a giant Bolivia salt lake there but it dried up, and now it is the biggest salt flat in the world, which also turns into the largest reflecting surface during the rainy season. So it may look like white sand, but it's in fact salt.
Salar de Uyuni's surface is 10.5 km long (more than 4,000 miles) and its elevation is more than 3,500m (12,000 feet) above sea level!
The best (if not only) way to see it is to take a 4WD tour with 5-6 other people in a car.
There are different tour options – for 1 day, 3 days or 4 days, which we will be talking about below.
2. When is the best time to visit Bolivia salt flats?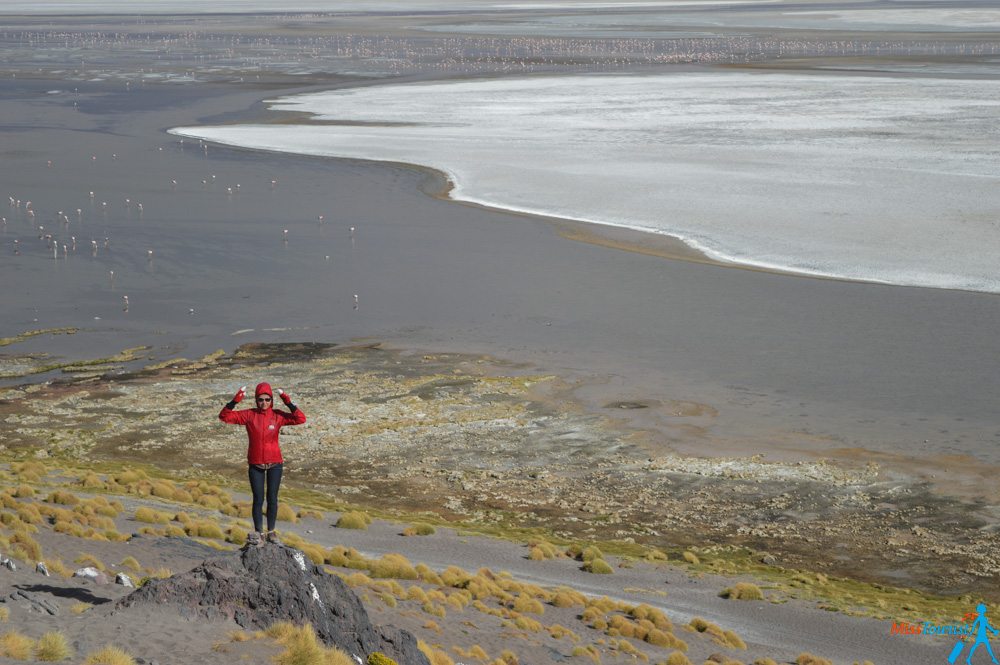 You know what, when I went in January, I didn't even double check if that was the best time to go.
I just assumed the mirror reflection was always there. But it's not. It's there only after it rains, obviously. 🙂
When it is not raining you will get to see the wide terrain with beautiful, intricate dry salt shapes, so this place is beautiful all year round!
The best time to go really depends on your preference of what you want to see. Most people say it is best to go from May to November when the weather is mild, but keep in mind that the Bolivian salt flat plains will be dry.
The wet season is from January to April. The rain will make that beautiful mirror effect, an unbelievable image of infinity.
I went in January and even if most of the salt flats in Uyuni were dry, we found a place that allowed us to see the reflections. So I had a 2 in 1 emixperience!
But honestly, any time of the year is truly spectacular. Any month you choose, whether it's July or December, you will not regret your choice!
3. How Many Days In the Bolivia Salt Flats Are Enough?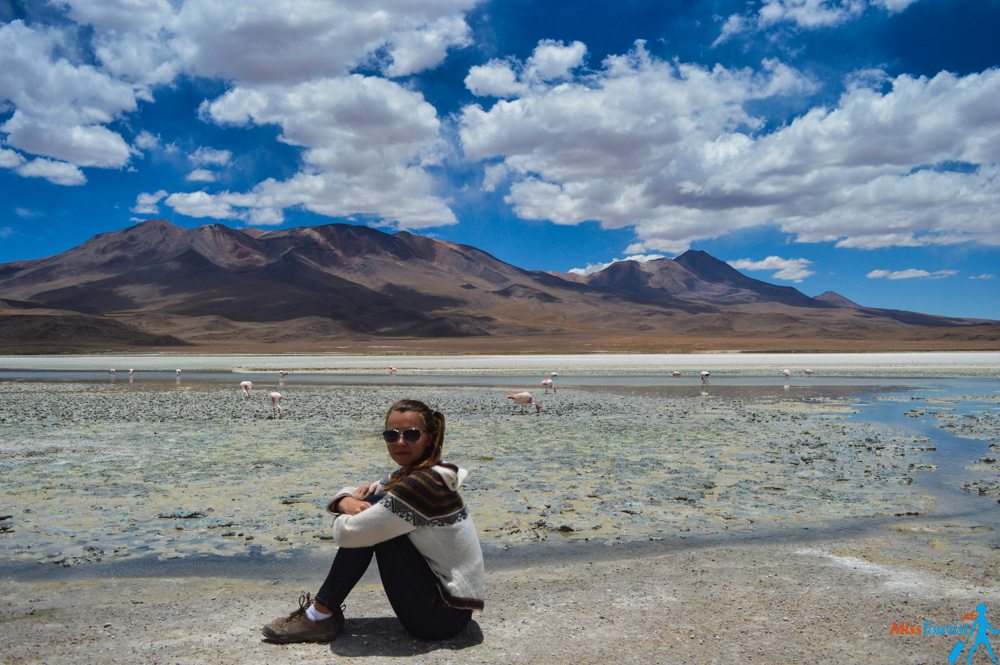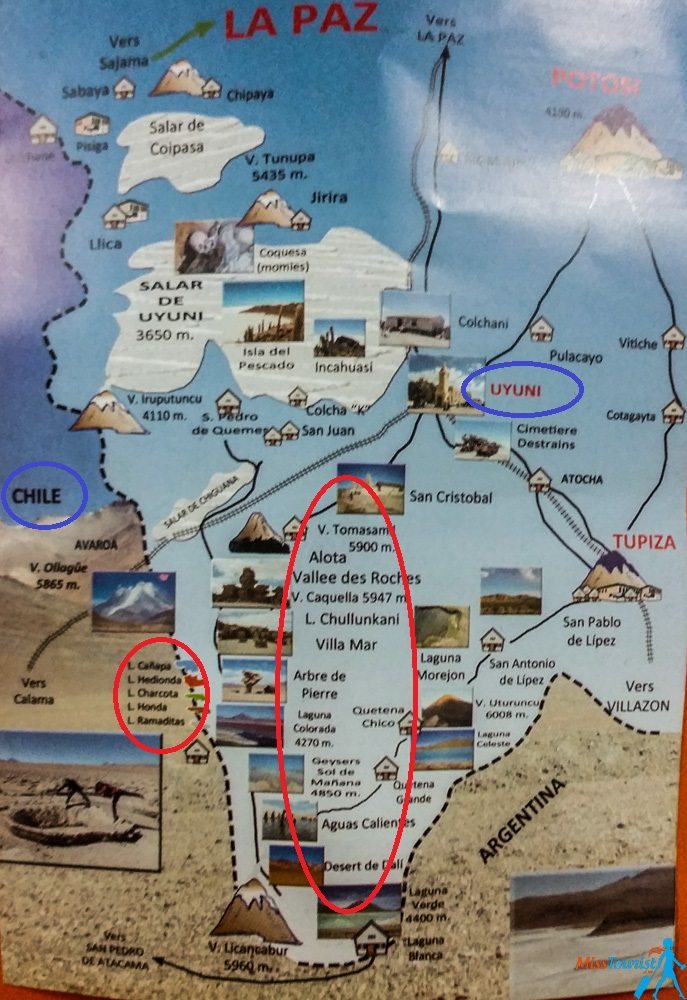 While it is possible to do a 1-day tour, 3-4 day tours that head deeper into the Altiplano are more popular (and recommended!).
What I particularly don't like about the 1-day tour is that you don't see this surreal place at sunset and you also don't get to explore its other magnificent parts other than the salt plains– such as the flamingos, volcanos, hot springs and more!
I took a 3-day Bolivia salt flats tour, which is basically a 2-day tour as you finish at 8:30 AM on the last day (but you will wake up at 5:00 AM).
Because Uyuni is located at a higher altitude, I would recommend staying in the city for at least one day before the tour – this way you will get used to the altitude change and the lower amount of oxygen.
4. Where Do Bolivia Salt Flat Tours Start?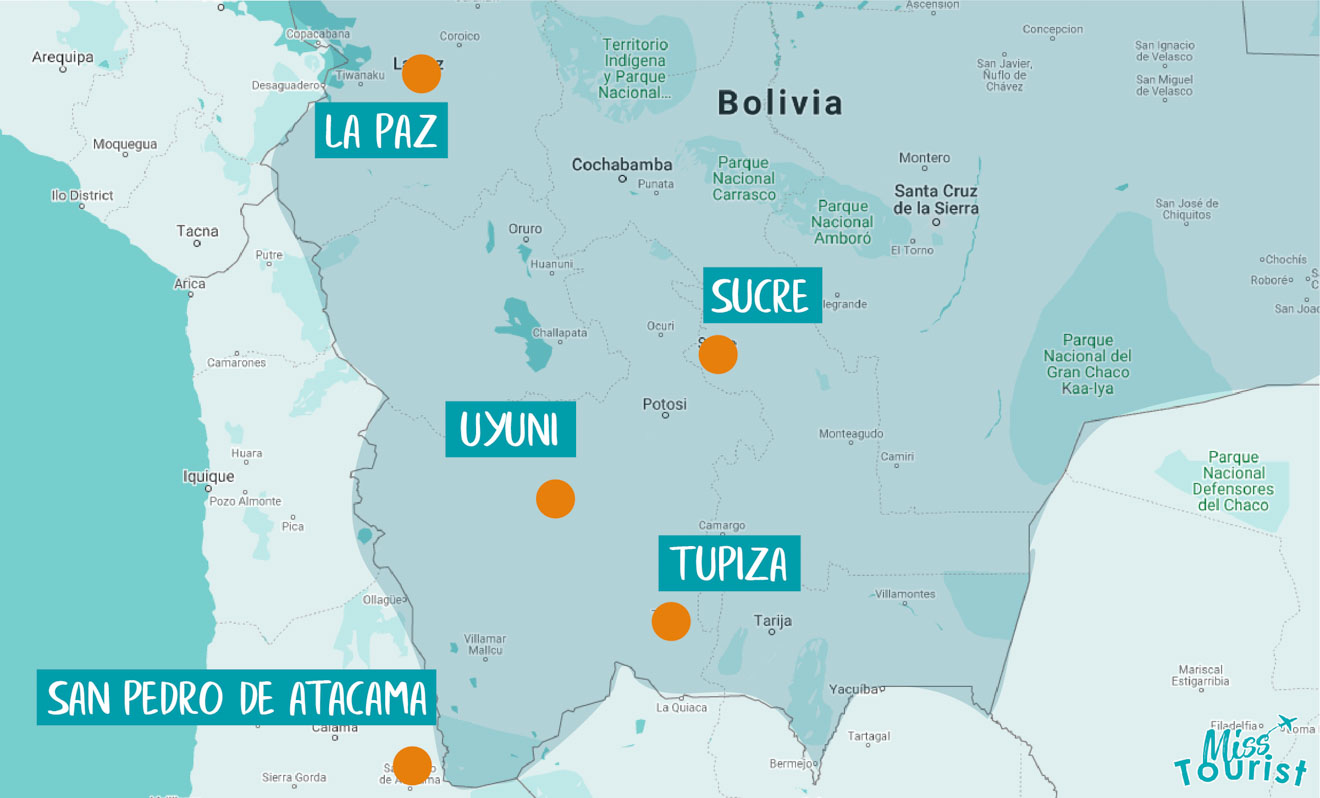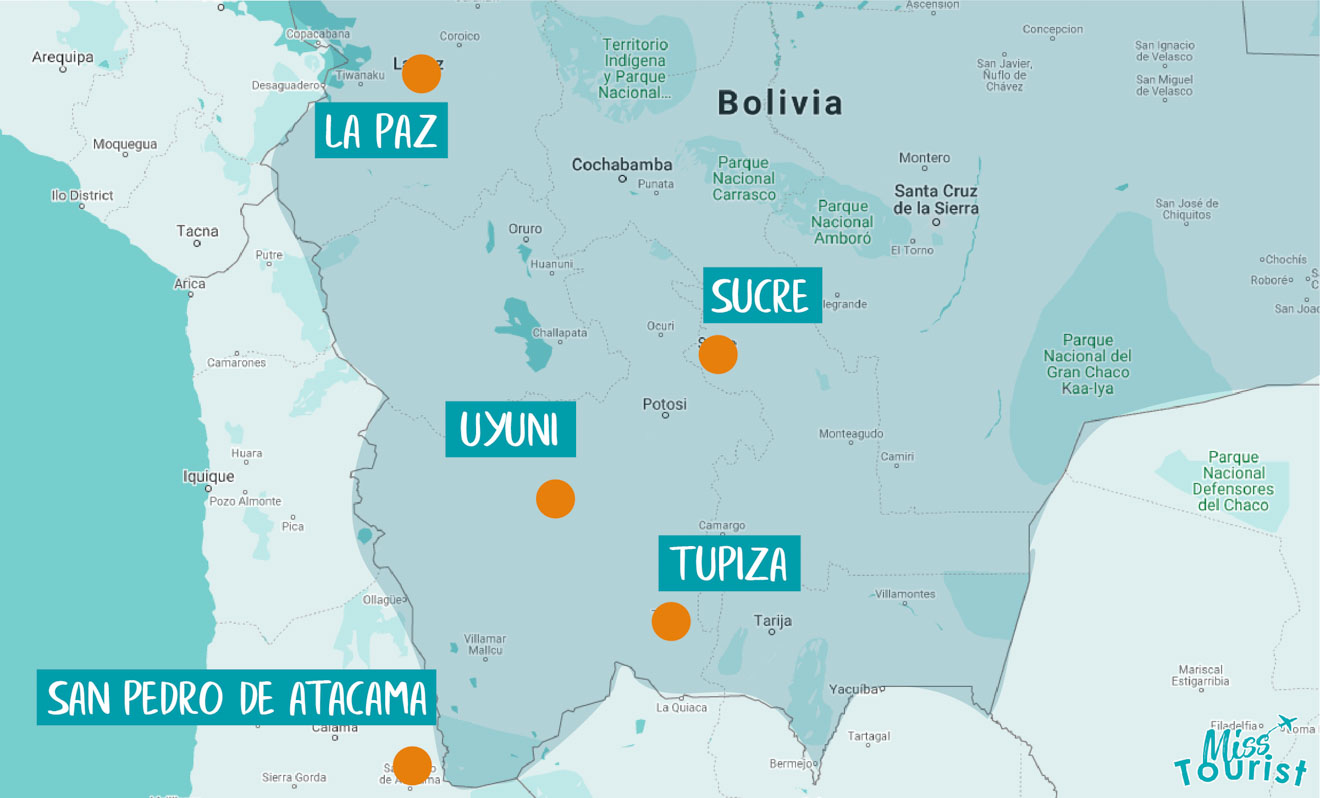 1-day tours usually start in Uyuni, a little town located very close to the salt fields in Bolivia – this is the most popular and the cheapest starting and finishing spot for the salt flat Bolivia tour.
3-4 day tours vary a bit from where they start and finish:
Start and finish in Uyuni;
Start in Uyuni and finish the tour in San Pedro di Atacama, Chile. That is what many people do, me included;
If you are coming from Chile, you can start the tour in San Pedro di Atacama and finish in Uyuni (the other way around). Expect to pay more in this case (Chilean prices, you know ;)).
Start in Tupiza – this is the least popular option and these tours usually last 4 days. You will start from the Southern part of the salt flats and do the itinerary in reverse. At the end, you can return from Salar de Uyuni to Tupiza.
You can even start in La Paz or Sucre if you want a short private one-day tour.
5. How To Get To Salar de Uyuni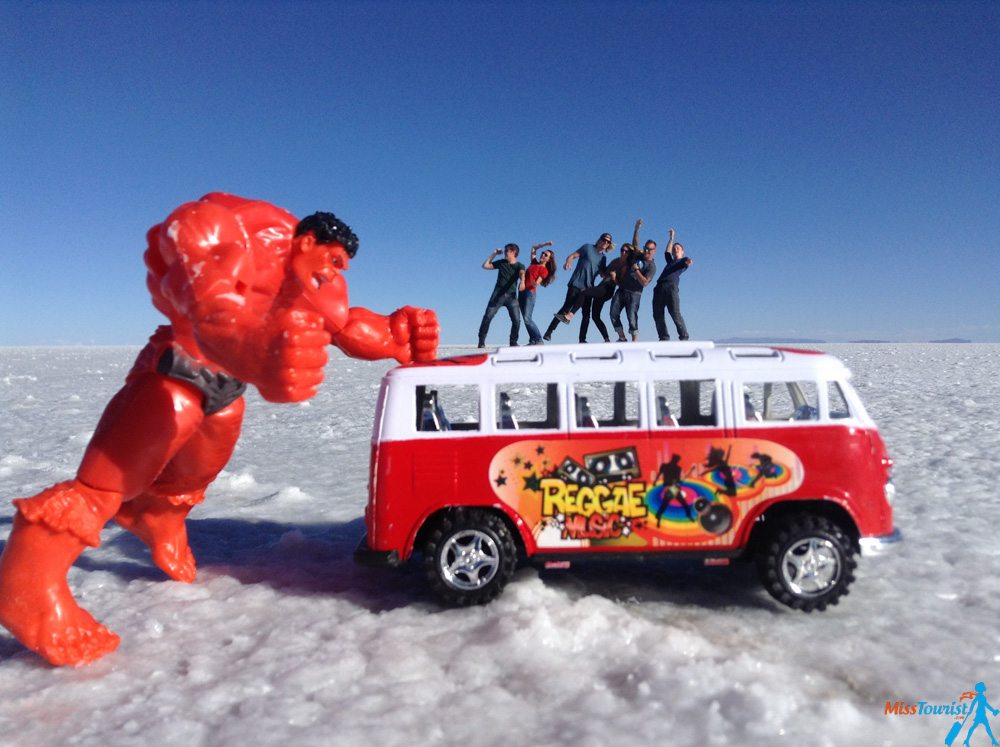 From La Paz to Uyuni
The most popular starting point for the large salt flats tour is Uyuni and this was my choice too. Uyuni is a little town living off of tourism, basically.
There are two options to get from La Paz to salt flats:
Budget option:  The distance from La Paz to Uyuni is 255 miles (410 km) so the night bus is around 8 hours long and it will get you there at 5:00-6:00 A.M. They said it was going to be bumpy, but I would say it was really not that bad. The price is about $25 USD. You can check the schedule and the up-to-date prices on TicketsBolivia.
The bus will leave you at the station in the early morning so you will have PLENTY of time to drink coca tea and find a suitable tour company for yourself before 10:00 am, the approximate time when the jeeps leave.
If you wish, you can stay for one more night, just to relax and get yourself acclimated to the altitude. I was feeling fine after the bus ride, so I did not want to wait.
Comfortable option: You can fly to Uyuni, as it has a small airport and it's the closest one to the salt flats. The approximate price is $80-$100 USD.
You can even book a private day tour from La Paz if you are short on time and prefer this option.
From Sucre to Uyuni
You can get a direct bus from Sucre (Bolivia's capital) to Uyuni salt flats and start your tour there. The ride will take about 8-9 hours and the approximate price is $11 USD. Buses run daily and you can check the schedule and prices on TicketsBolivia.
If you want, you can book an organized 1-day tour from Sucre to Uyuni salt flat. At the end of the tour, you will return to Sucre.
6. How To Choose Your Uyuni Salt Flats Tour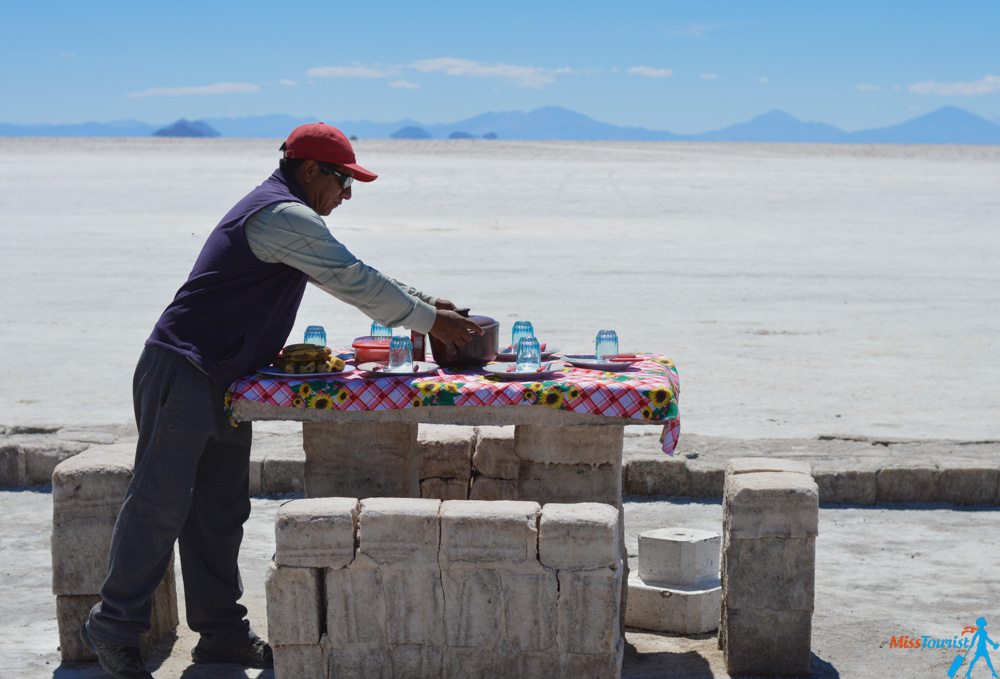 Please keep in mind that a tour leaving from Uyuni is a very standardized tour. Everyone there will offer you exactly the same route. They will try to increase the value of the tour (and, hence, the price), saying that their food is better or their driver is faster, but believe me, it is all the same in the end.
The things you should ask before you choose the tour are:
How many people are there in the car? – the less, the better, of course, but it is usually 6 people + a driver.
Does the driver speak English? – ours didn't speak a word of English, but my Spanish was good enough to understand the meaning :).
Where does the tour end? Do you come back to Uyuni or do you continue in the Atacama Desert in Chile? – most of the times this is your choice to make.
Is the entrance to the National park included? – Usually, no. The entrance is an extra of 150 Bob ($22 USD). You also need to pay extra to visit the "Fish Island" within Uyuni salt lake.
It's not usually a problem to just show up for a tour, as they are formed on a first come, first serve basis.
Most likely your guide will be a 3-in-1 guide- a driver, a cook (the food was good, by the way) and an organizer.
If you don't speak any Spanish, this is what I recommend – make sure someone in your group understands at least a bit so they can translate the main things for you. If not, well, you will use body language, and the tour is mostly about seeing things, not a guided excursion. Everything that my guide told me (not that much to be honest), I could have easily read in Wikipedia here.
PRO TIP: Ask your driver to stay for the sunset in the salt plains and insist on it if he wants to leave. Our best pictures were taken during that time of the day. Make sure to talk about this when you book the tour.
7. How Much Does It Cost To Visit Bolivia Salt Flats?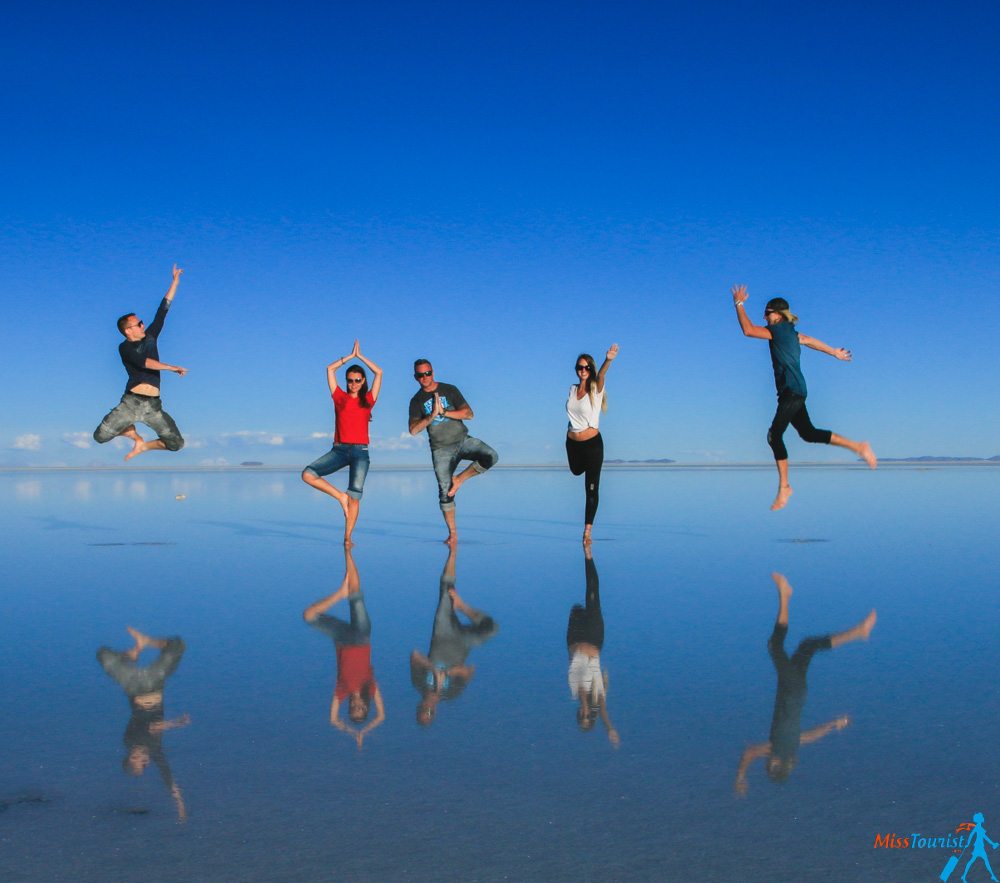 The tours offer ABSOLUTELY the same itinerary. The only difference is the company and the price you will negotiate (see prices below).
My friend, prepare to bargain a bit!
The usual price is 700-750 Bob for a 3-day tour ($100 – $110 USD).
The sellers in Uyuni will try to convince you that they offer better food or more experienced drivers. The truth is, the tours are exactly the same and I see no reason to pay more than 750 Bob for the exact same service.
The price includes everything – transportation, food, and accommodation. Don't forget about the extra ~$20 for the National Park entrance fee. And, in case you are going to San Pedro de Atacama after, there is an extra transfer payment for the border crossing (50 Bob). You can usually pay this in advance when you book the tour.
Please note that this is the price for a Spanish speaking driver. If you want a tour in English, you will have to pay double – 1300 – 1500 Bob (or about $220 USD) per person.
If you take the same tour from Chile, it will be more expensive.
8. What Will You See In A Bolivian Salt Flats Tour?
Even if the salt flat will surely be the highlight of the tour, it is only seen on the first day of your trip.
What will you see on the other two days?
Endless rocky desert, colored lagoons, pink, white and black flamingos, geysers belching sulfur, sleeping volcanoes (smoking sometimes), hot springs, cactus-covered islands, a train cemetery… and many more things!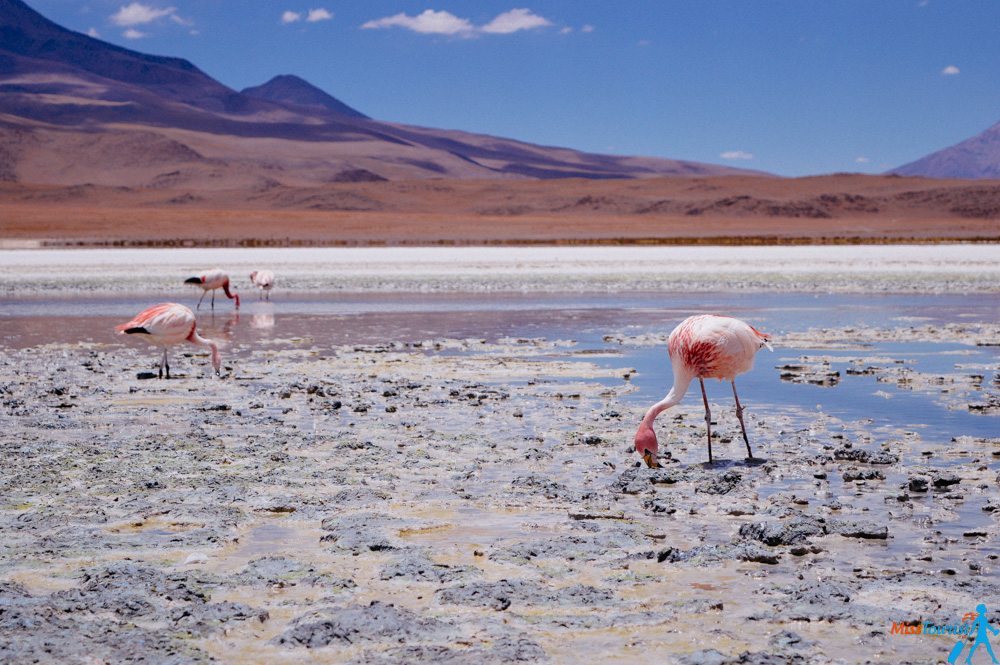 I am not posting the itinerary here on purpose, as I would like you to be surprised and astonished by the amazing scenery you will see!
Trust me, Salvador Dali would feel at home in this surreal place, and anyway, when else will you have a chance to walk on Mars? 🙂
What Are The Accommodation Options In Bolivia, Salar De Uyuni?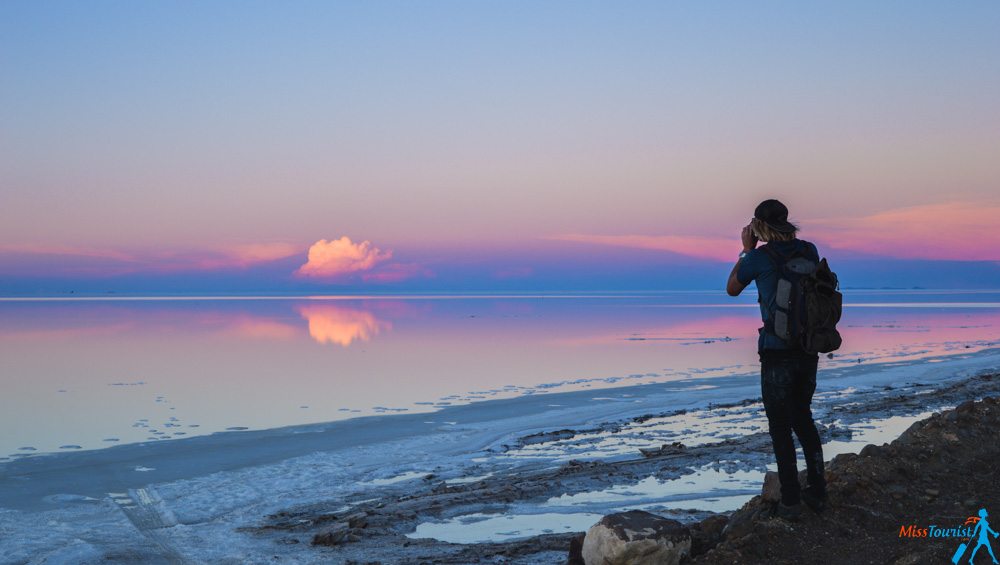 We stayed in a salt hotel on the first day (hot shower was an extra payment of 10 Bob) and in a nice refuge (at over 4,000m altitude!) on the second night, where all 6 passengers from our jeep shared a (big) room.
The salt hotel in Bolivia was pretty cool – the tables, chairs, beds – everything was made completely out of salt.
Even the building itself was made out of salt bricks! How cool is that?
The accommodation did not have much to offer in terms of amenities (but hey, you are in the desert in the middle of nowhere), but it is clean and nice. So, great experience!
Hotel Recommendations for Uyuni
If you decided to stay in Uyuni overnight before or after your Salar de Uyuni trip, the best place would be the town of Uyuni, as that is where the tours start and finish.
Here are my recommendations for all budgets: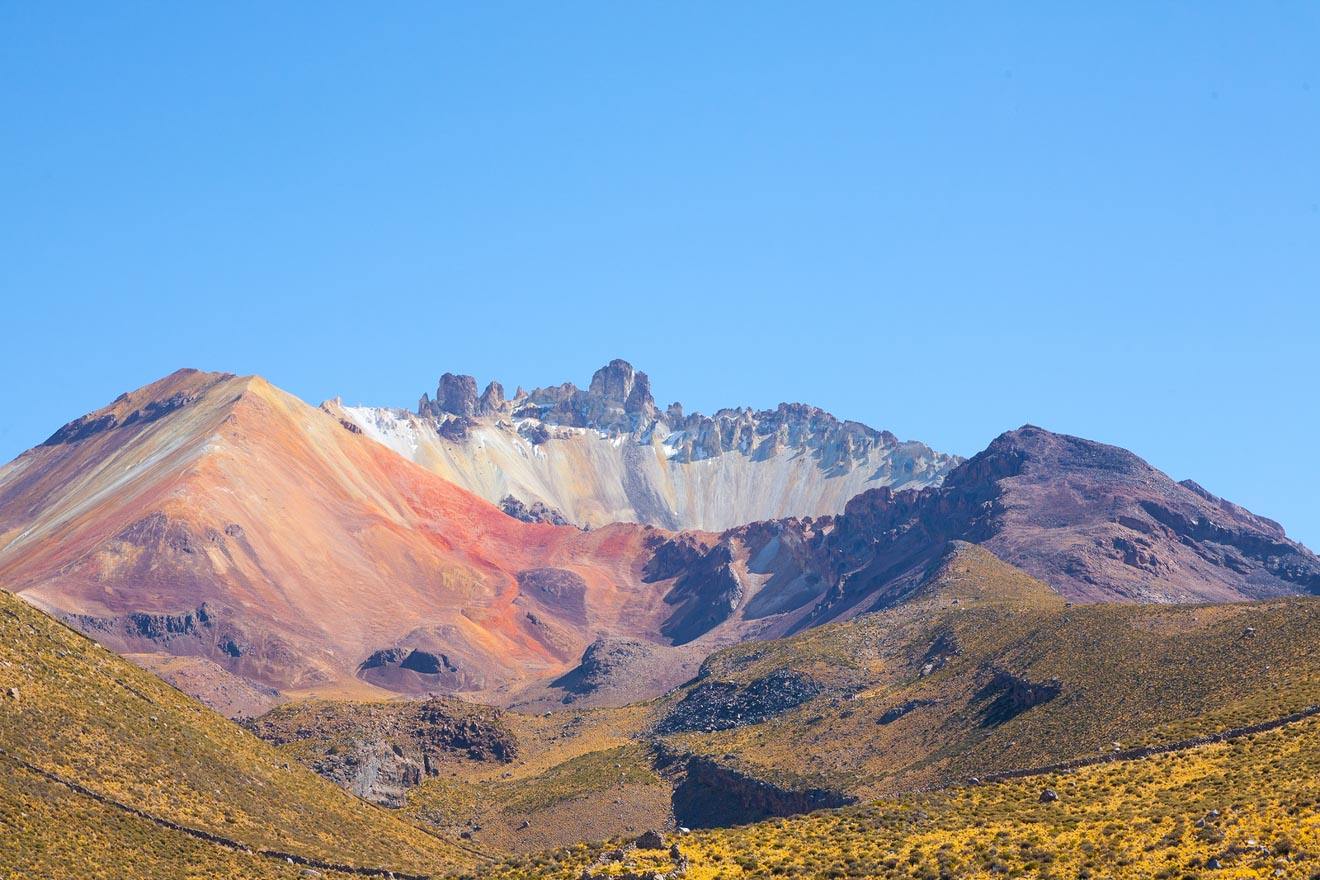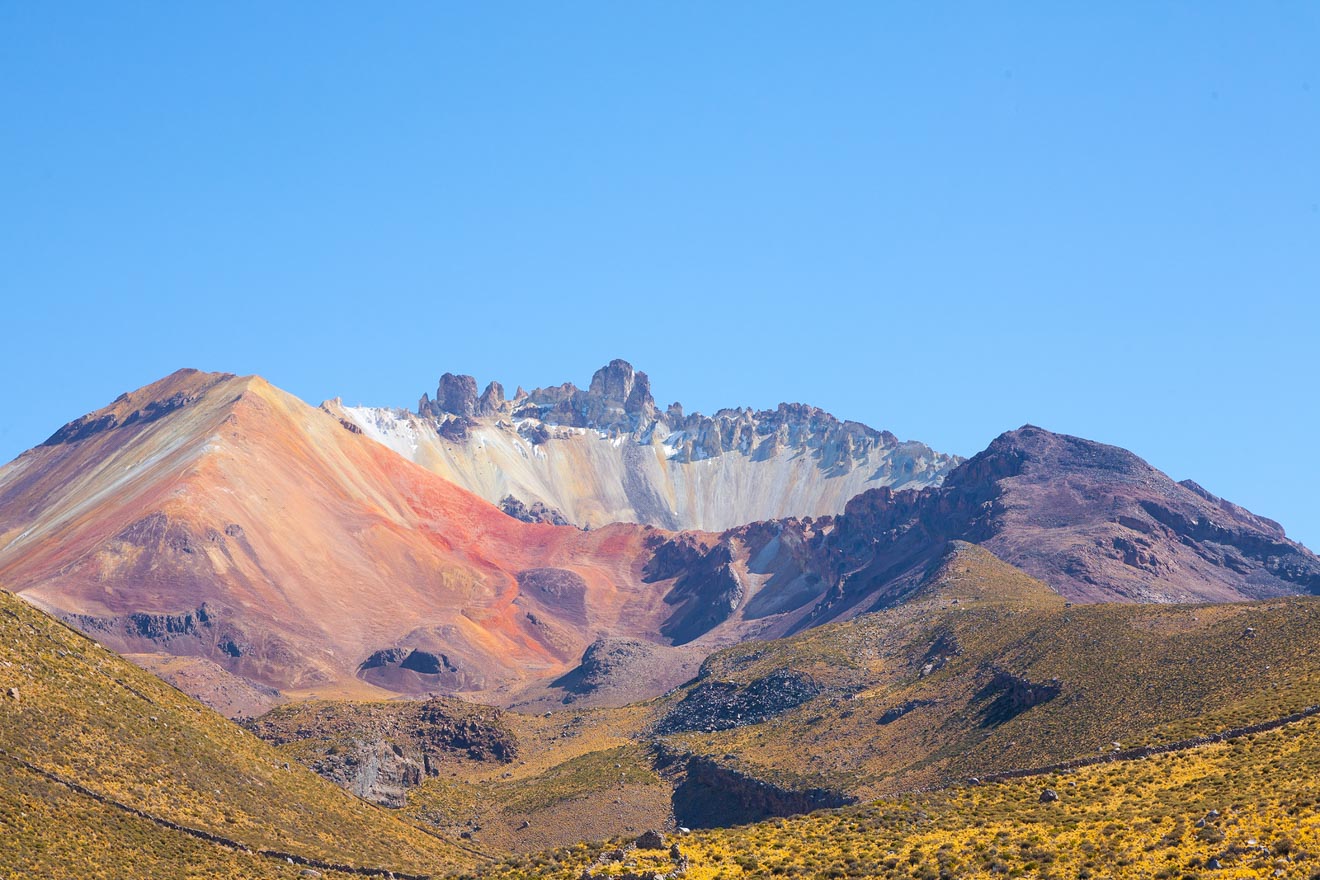 Luxury (US$ 150 and up): Cristales Joyas De Sal is an amazing 4-star hotel with great decor and facilities. My second suggestion is Casa Andina Salt Hotel, made of salt and with very nice decor details! Each room is fitted with a private bathroom, a seating area, a dining table and more!
Middle (US$ 50 – 100): For people who travel to Bolivia searching for middle-priced accommodation, I can recommend Hostal Quinua Dorada – very clean and the staff is super friendly! A second option could be Las Tholas Hotel which is a super nice 3-star hotel with tidy rooms and private bathrooms that have everything you may need for your stay there!
Budget (up to US$50): KW Hotel is a great budget option that will await you with a good buffet breakfast, flat-screen TV and private bathrooms. Another amazing option is Onkel Inn Wagon Sleepbox Uyuni – it has very good accommodation options, a nice terrace and a shared lounge where you can relax and unwind.
Hotel Recommendations for La Paz
La Paz is not the capital of Bolivia (Sucre is), but La Paz is bigger than the capital and it is an international hub where you will most likely stop before the Salar de Uyuni tour.
It makes sense to stay in La Paz for a day or two to get used to the high altitudes, as the city is 4,000 meters above sea level.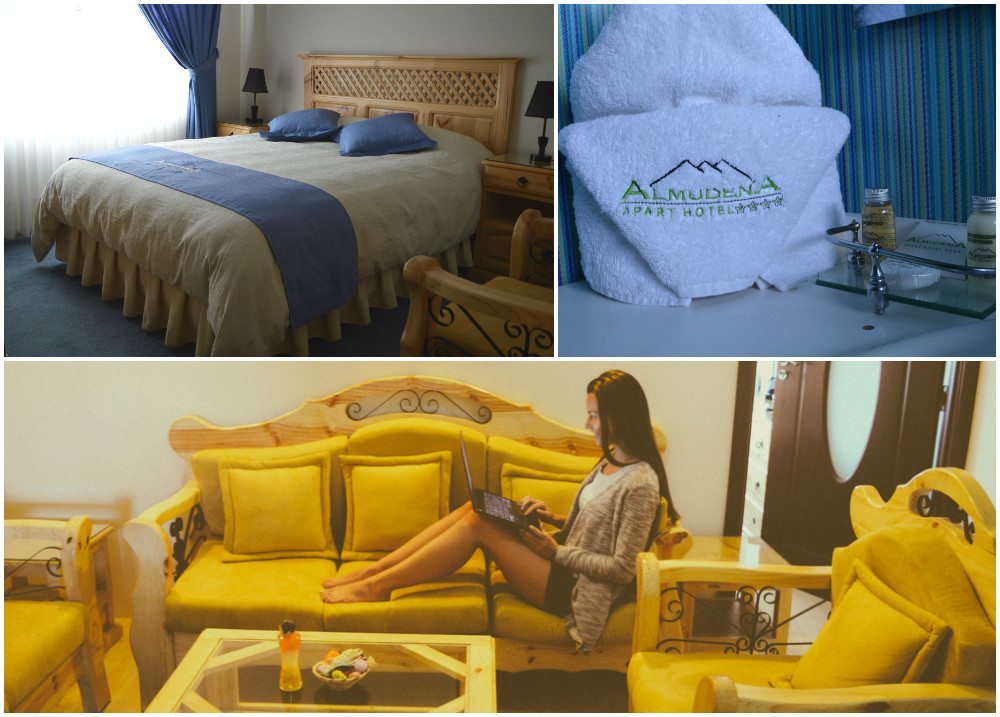 When I travel, I love staying in apartments, but I also like the service of a hotel. So, when I browsed the options, I found Almudena Apart Hotel and decided to stay there.
You will have the best of what a hotel can offer in Almudena – delicious buffet breakfast every morning, 24-hour front desk service, and cleaning service. But at the same time, you have that feeling of home which I was craving for a long time after so much traveling. You have your own apartment with a living room and even a kitchen. The kitchen had all that I needed plus a bonus- a kettle (I love tea!). I found the comfort there which I needed after my long trips around South America. I stayed for 3 days just to simply relax!
The hotel is located on a hill and the views from my room were fantastic! Just like that: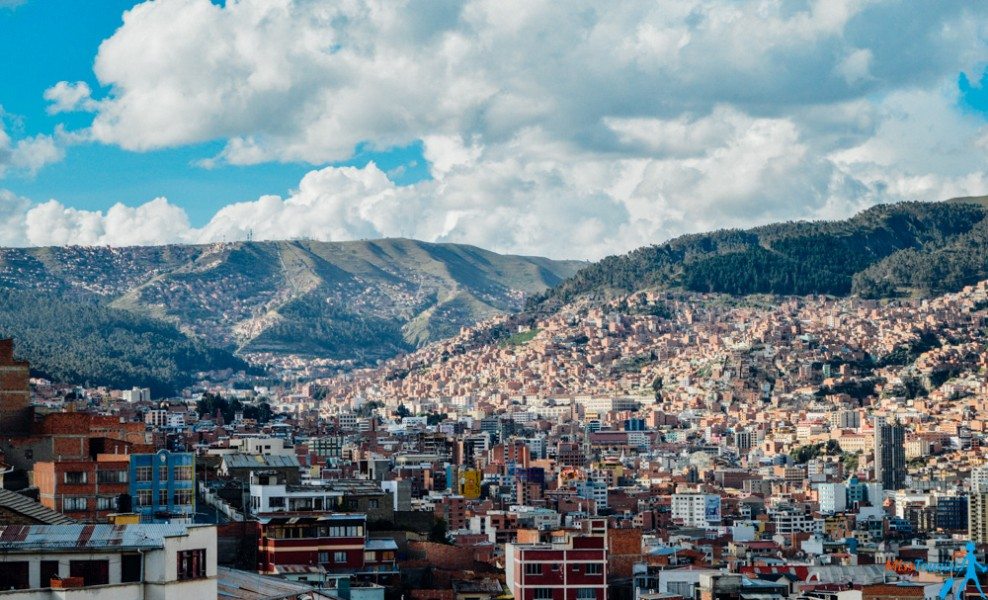 I would recommend staying at Almudena. They have a fast Internet connection, unlimited coca tea, and the privacy of your own apartment – I could not ask for more!
Other great hotels in La Paz:
Luxury (US$ 150 and up): Atix Hotel has a unique design and is home to the finest cuisine in all of La Paz. Guests have rated the staff as professional and courteous. Casa Grande Hotel has rooms with balconies that offer spectacular city views. Guests can also benefit from the Spa services.
Middle (US$ 50 – 100): Hotel Rosario La Paz is the to go place for anyone who wants to experience true Bolivian food and design. Casa Fusion Hotel Boutique has its name speaking for it. It is a fusion between modern and classic Bolivian architecture and an overall wonderful place to stay.
Budget (up to US$50): Hotel Bolivian Rooms & Suites is a quiet hotel with a chic design situated in a great location for shopping and local cuisine. Hotel B&B Tinka is perfect for those who want to go down the streets and experience true Bolivian lifestyle
What to do in La Paz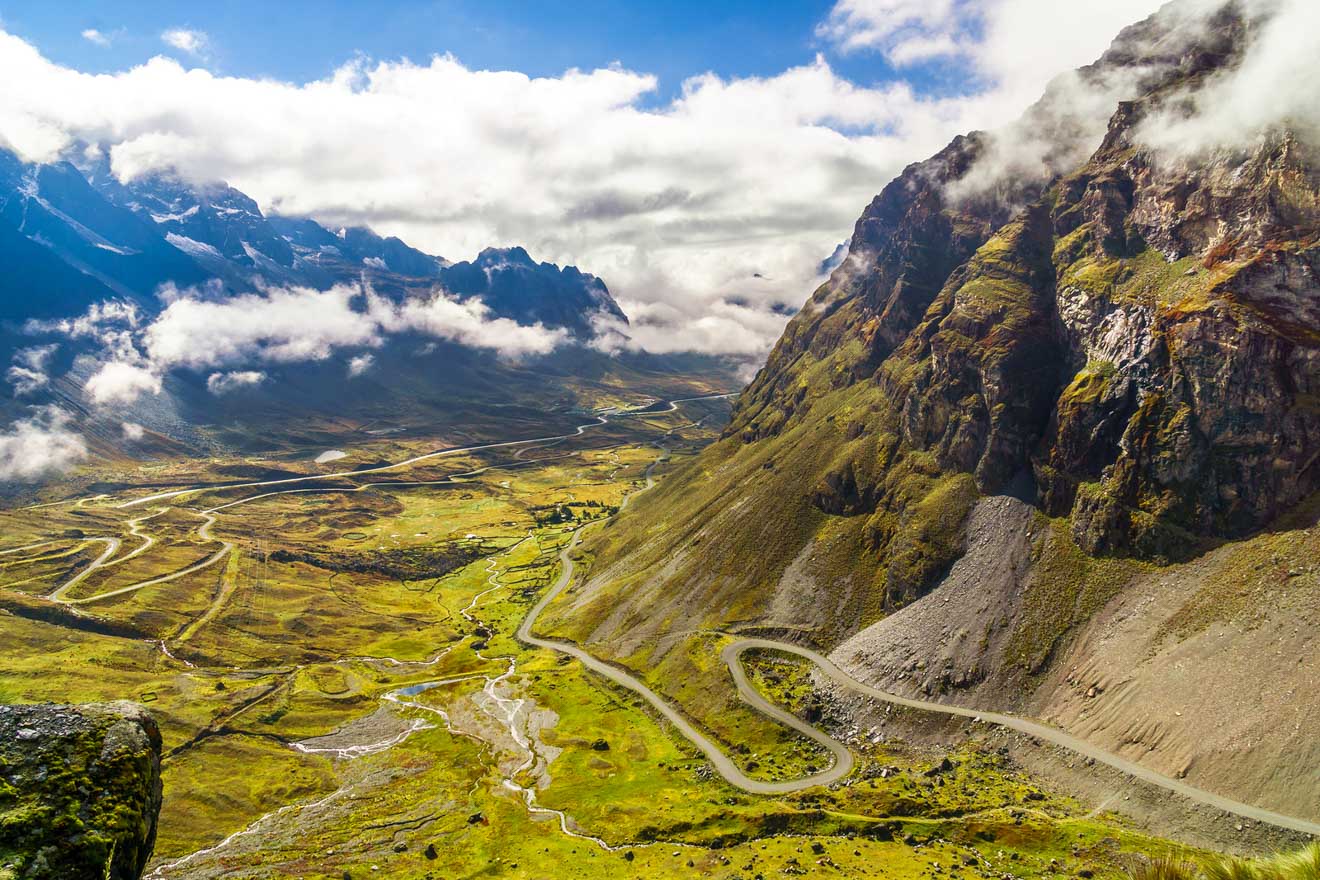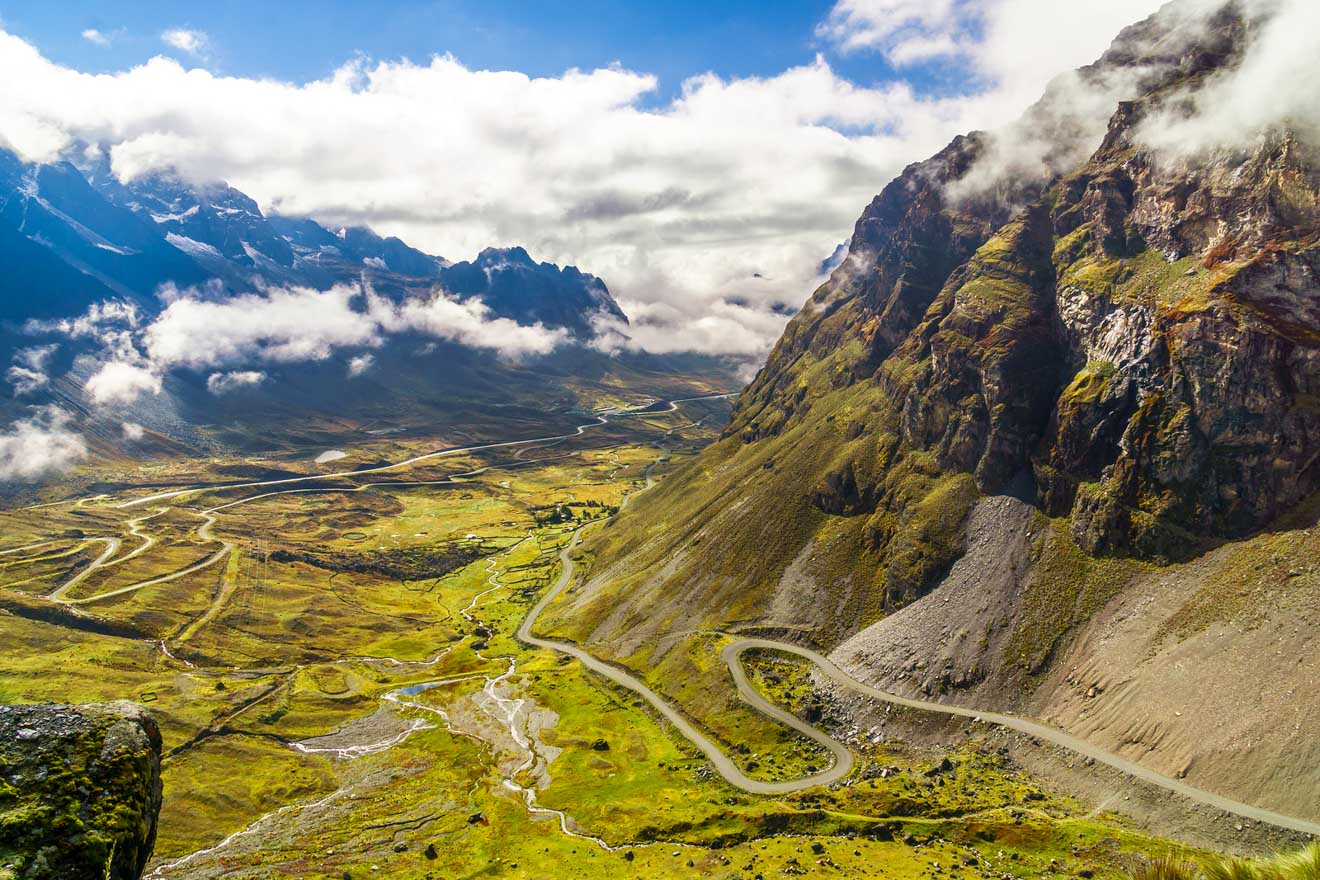 If you decided to stay there, here are some things to visit in La Paz:
"The Witches" market;
Parque Mirador Laikakota;
Take a food tour and visit a Bolivian Chocolate Factory
Your Salar de Uyuni Packing List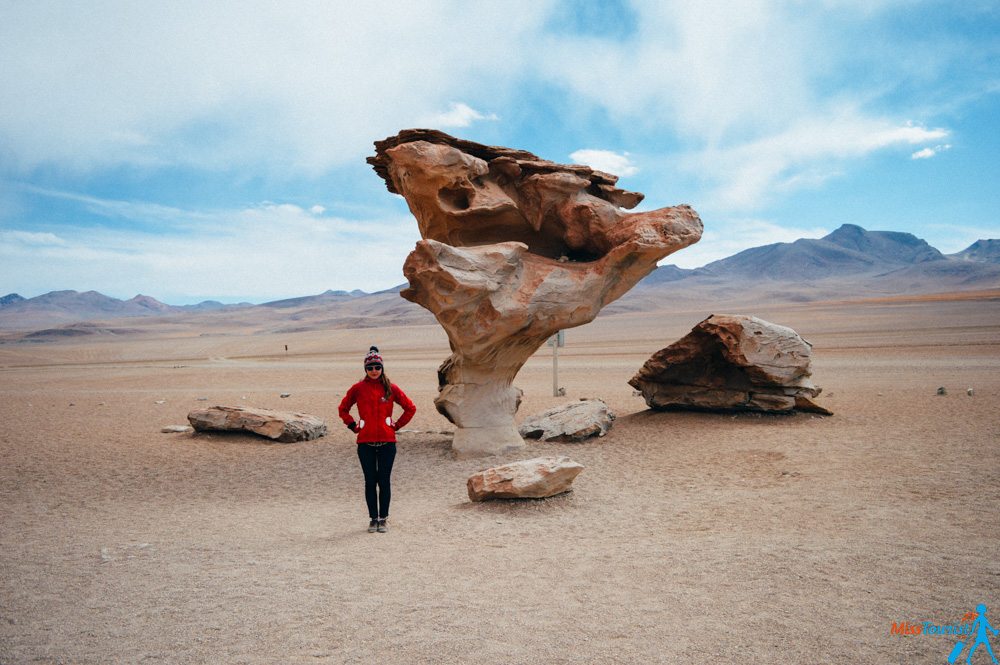 Here is what I recommend taking with you:
Warm clothes – take layers, as it is a desert and you will wake up early when it is cool;
Sunglasses and sun block – (it WILL be hot during the day);
Camera – of everywhere you travel, this is NOT the place to forget it;
Camera charger – if you are planning to take many pictures;
Waterproof shoes – you will walk on that water layer – or even flip-flops are okay;
A towel – the hotels you will be staying in are very simple and won't provide one
Wet napkins – to refresh yourself;
A pyjama – I've heard it's damn cold during the night sometimes. Plus, on the second night you are going to stay with 5 other people in the room;
Some cash – there is an entrance fee to the National Park (150 Bob), that is probably not included in your tour + more for souvenirs;
Water and snacks – even if it is provided by the tour, it is always better to have more in case you get hungry;
A torch (flashlight or headlamp) – useful, but not obligatory.
In case you are going to the Atacama desert afterward (like me) – you will have to put your main luggage on top of the jeep and take a backpack with you in the car with what you will need for these 3-4 days.
Forget about staying online for those days. There will be no phone signal and no Internet connection (reminder – you will be literally in the middle of nowhere). On day 3, though (right before we crossed the border into Chile), there was an opportunity to use an overpriced Wi-Fi (20 bob for 15 mins).
| | |
| --- | --- |
| 🎤 Private guided tour: | |
| 📅 How many days: | 3-4 |
| ☀️ Best time to go: | May – November |
| 💵 Avg hotel price: | $100 |
Frequently Asked Questions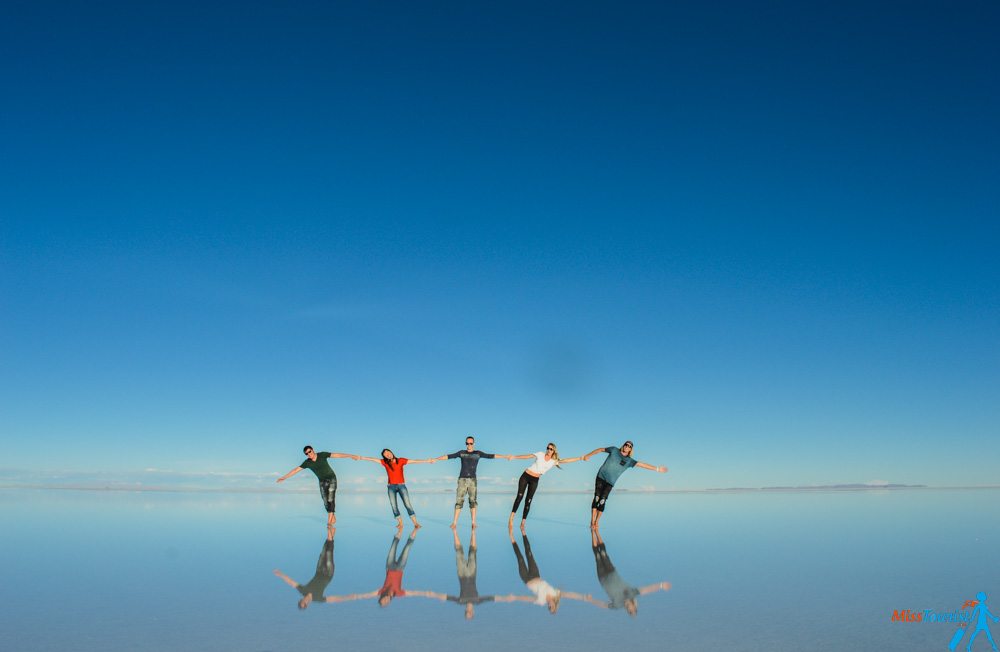 There were many questions that you asked about the salt flats in Bolivia and I wanted to answer all of them! I updated this post with extra information regarding the weather, altitude sickness, money, food and many other tips. You can read everything below:
What is the Salar de Uyuni altitude?
The altitude at Bolivia, Uyuni is more than 3,500m (12,000 feet) above sea level and, believe it or not, during your trip you will climb even higher! For example, at Laguna Colorada, in the Eduardo Avaroa National Park, the altitude is 4,800m (15,700 feet). This is why I recommend spending at least a day in Bolivia before your trip; this will help you get used to the altitude and the lower levels of oxygen in the air. Make sure to drink coca tea, eat light meals and get some rest.
How can I make sure I get the best seat in the 4WD tour?
Given the fact that this is a collective experience in a beautiful salt desert in Bolivia, my honest advice would be to swap places with the other people in the car after a while – maybe 3 times a day, every 3 hours – this is your choice as a group. That's what we did and no one seemed to mind. This way everybody will be able to see the amazing scenery from the car window and nobody will get upset.
Will my driver speak English?
No, most of the drivers will only speak Spanish. If you would like an English speaking driver you can book a private tour, such as this 1-day tour from La Paz.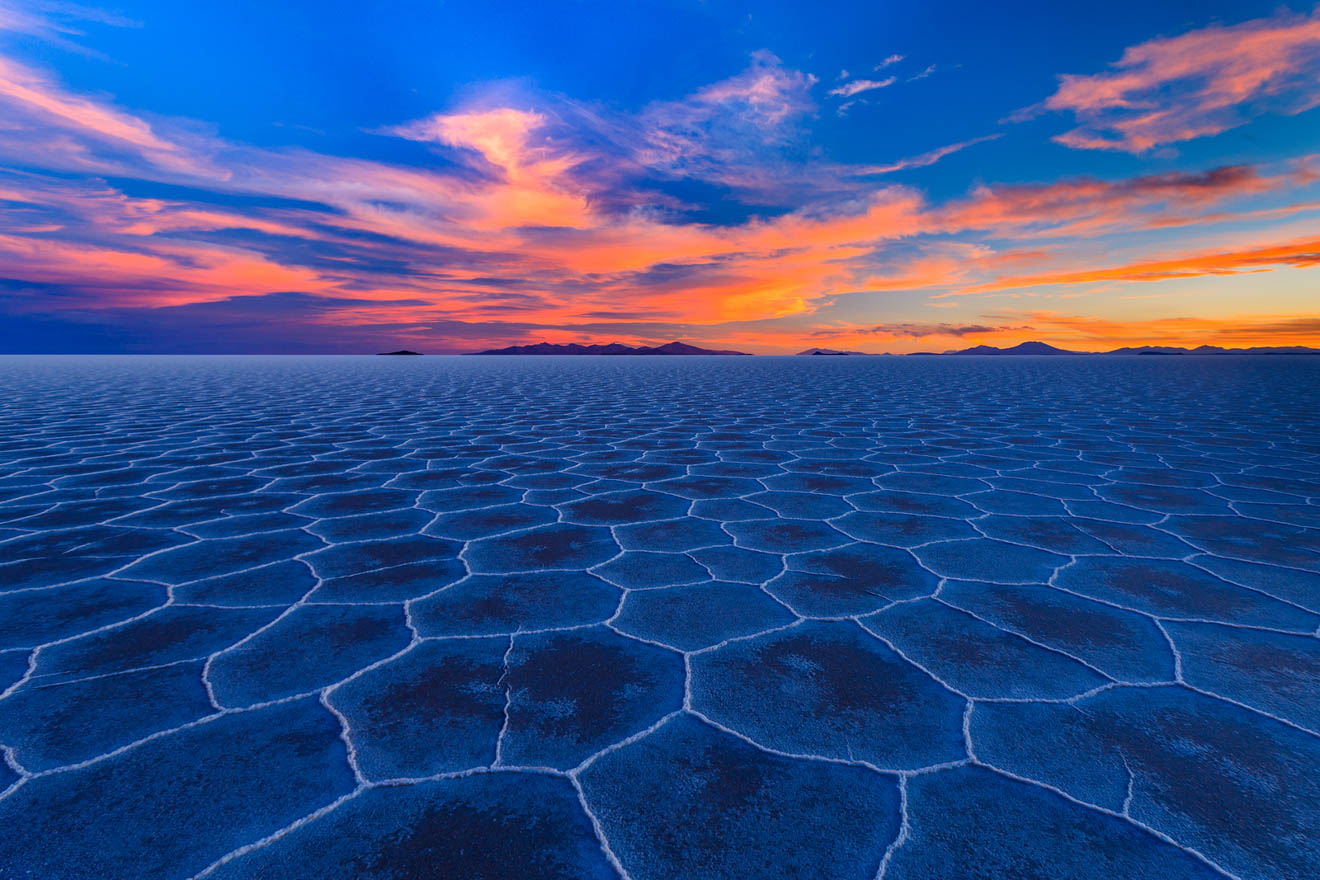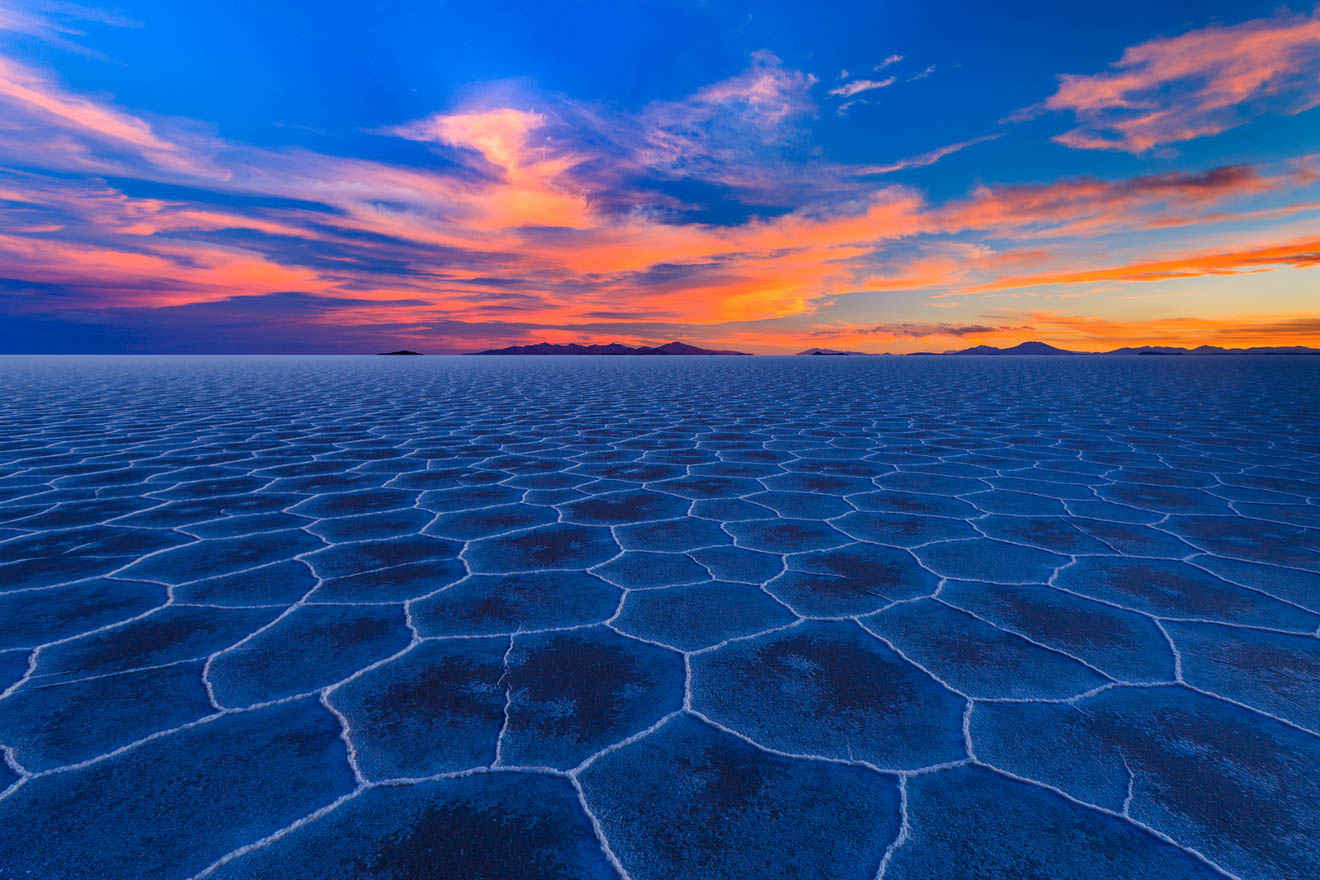 Will it be cold?
Even though the weather is nice during the day, at night it will get cold. Don't forget to bring some warm clothes. If you are still concerned, you can take your own sleeping bag with you or rent one from your tour operator (ask about that in advance).
Will I have electricity or special places to charge my phone?
Considering that you will be in a group of people in a very remote place, you must keep in mind that the electricity at the accommodation during your trip might not be enough for all of you to use. I suggest, in order to not miss any photo opportunities (trust me, you will be taking TONS of beautiful pictures of salt plains!), bring an external battery during your trip so you can recharge your phone and/or camera. You won't regret it!
I remember we could use an extended plug in one of the hotels to charge our phones though.
Will I have phone signal and/or internet connection during the tour?
No, you will have very little to no signal and/or internet connection during your Salar de Uyuni trip. Make the best out of this tour and take the opportunity to relax, unwind and forget about staying online for a while! 🙂
If you REALLY need internet, there will be a place where you will stop for lunch on the 2nd day with paid Wi-Fi.
Are there any restaurants or shops nearby?
You will be in a very, VERY remote place with no restaurants, pharmacies or shops nearby. The tours are all-inclusive and they provide all the food you need (and the food is good, I must say), but you have to make sure to bring everything you may need with you (such as painkillers or other medicine you have to take etc).
Tip: If you have any dietary requirements or food intolerances (you are gluten-intolerant, vegetarian etc.) please tell the tour organizers beforehand and discuss all these details with them in order to avoid unpleasant surprises.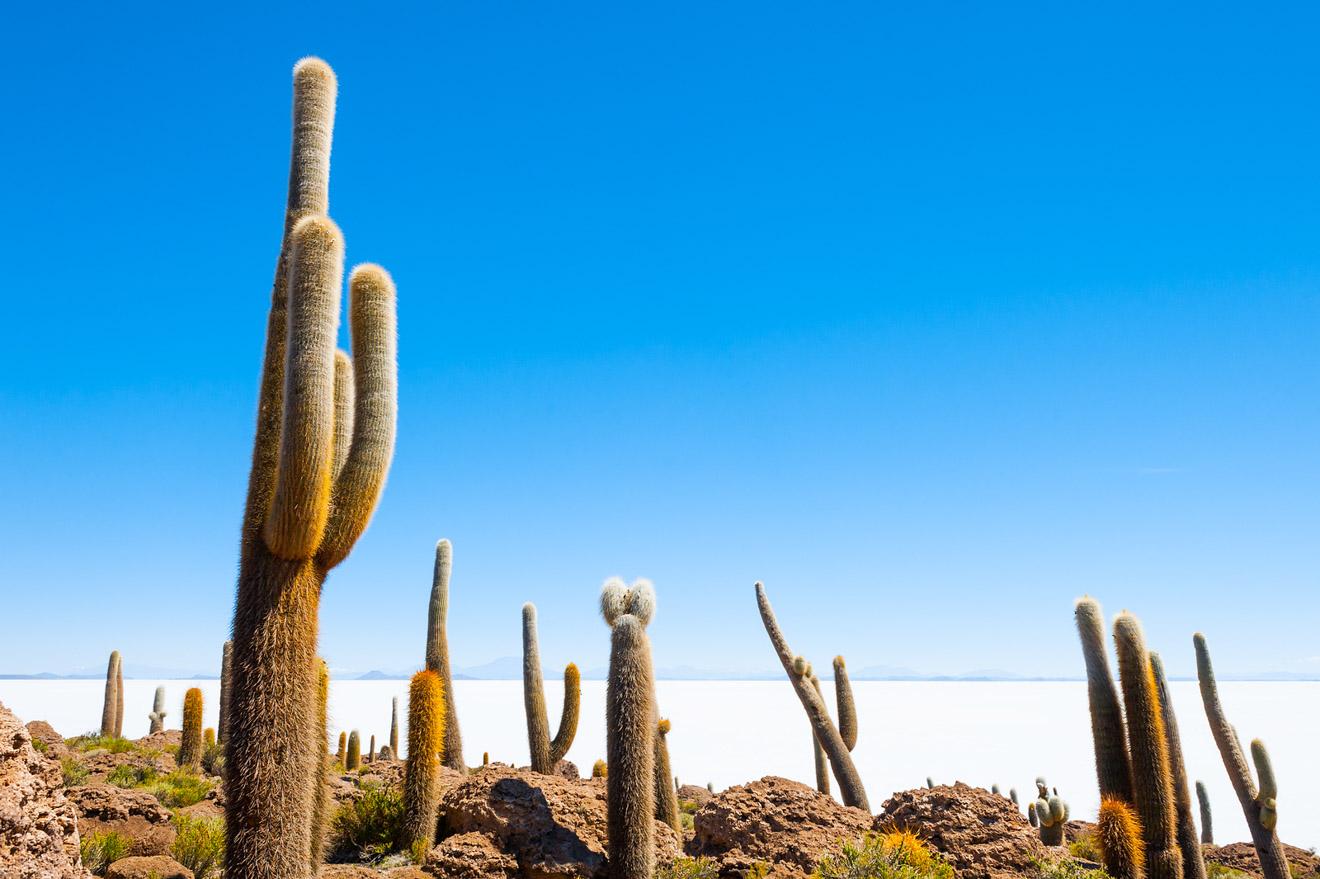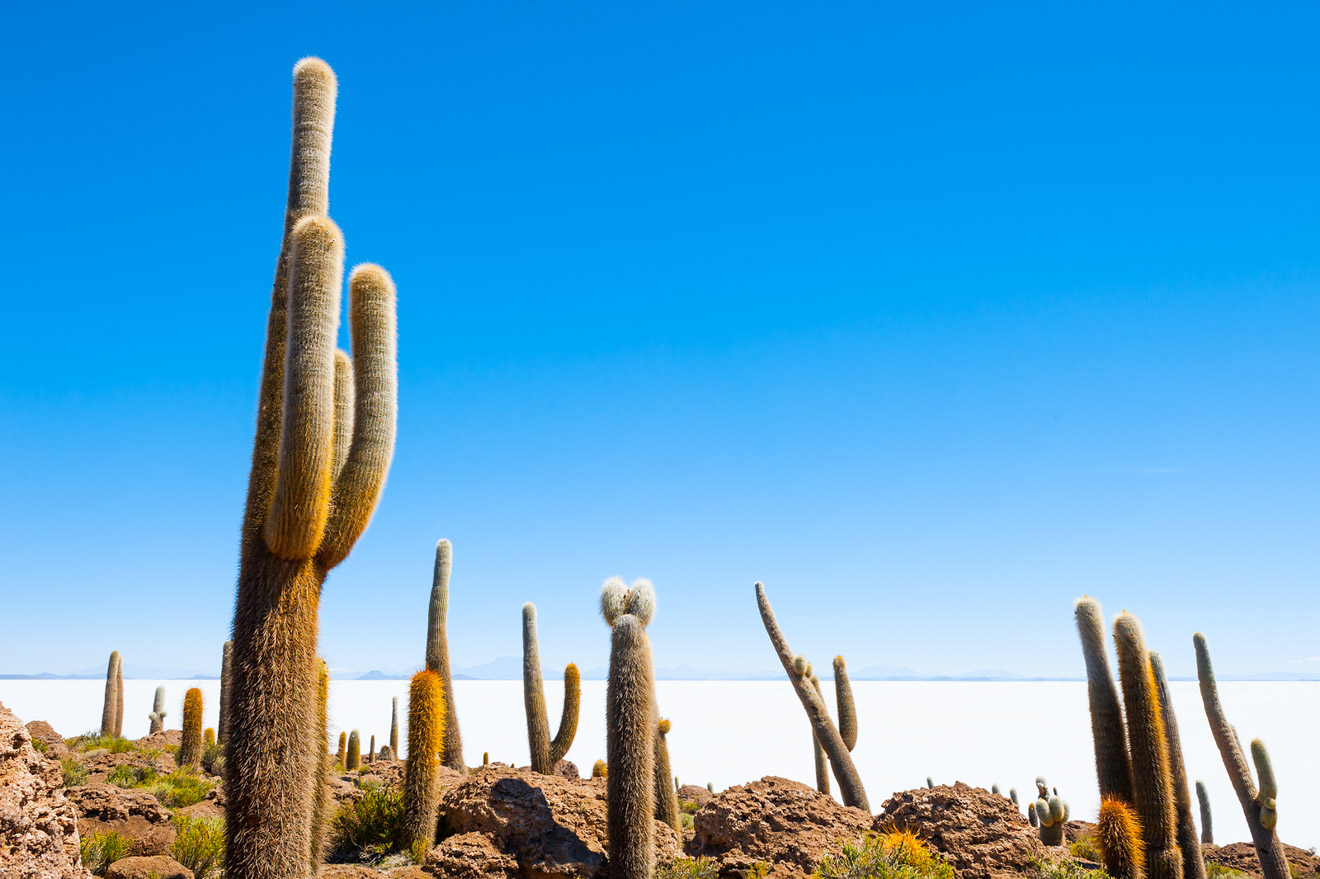 Do I need cash or can I use my credit card?
You will mostly need cash during your trip. Please note that the entrance to Eduardo Avaroa National Park (150 Bob/$22 USD), the hot springs (6 Bob/$1USD) and the Fish Island (30 Bob/$4.40 USD) are not included in the price of the tour, so you will need to have cash in local currency for these. Although there are some ATMs in Uyuni, I wouldn't rely on these. I would make sure I have the cash beforehand. Better safe than sorry, right?
Tips and tricks for taking the best photos at Bolivia salt flats?
If you planning on going on a Salar de Uyuni photography tour, you will be taking many pictures whether you plan on it or not. The only advice I can give you is to be creative and take as many pictures as you can – that way you will have plenty of good pictures. Don't forget to bring extra batteries for your camera!
If you are searching for some inspiration, take a look at these Bolivia images and check out 20 creative ideas for your Salar de Uyuni pictures!
Further Exploration:
If you are staying for longer than just a couple of days, I recommend visiting Sucre (don't miss the dinosaur prints over there!), Potosi, and the Titicaca Lake (you can read my article about the tour I did from the Peruvian side of the lake.)
---
Conclusion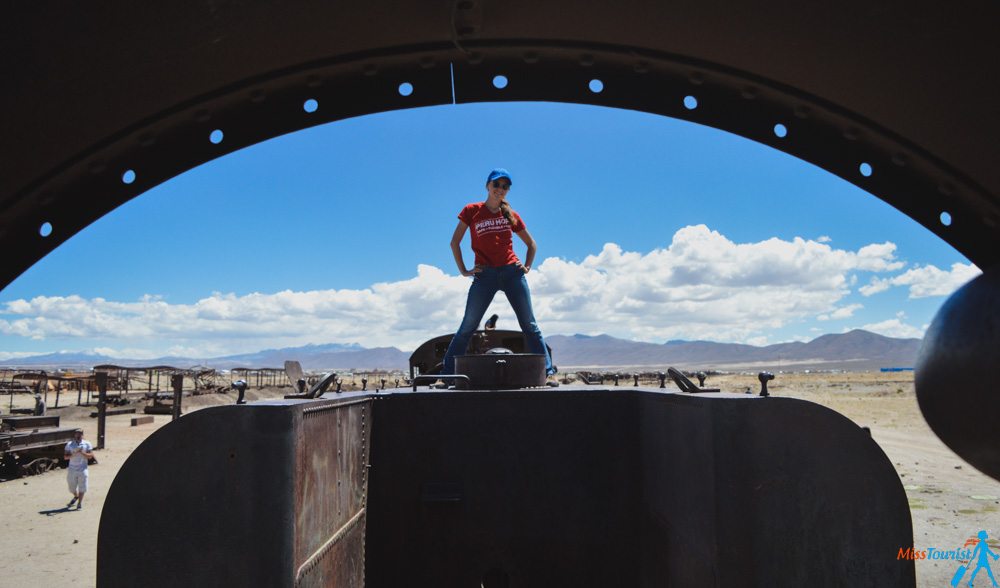 Salar de Uyuni is one of the most surreal places I have ever been to in my life! If you are visiting South America, try to plan your itinerary so that you visit the Uyuni salt flats Bolivia, as it is one of those unique places you have to see at least once in your lifetime!
We spoke about the essentials of the Salar de Uyuni tour, how much exactly it will cost you, how to choose the best tour and how to get to the place, as well as when to go, how long to stay, and a lot of other useful information for your trip. I also tried to answer some of the most common FAQs about Salar de Uyuni tours at the end of the article.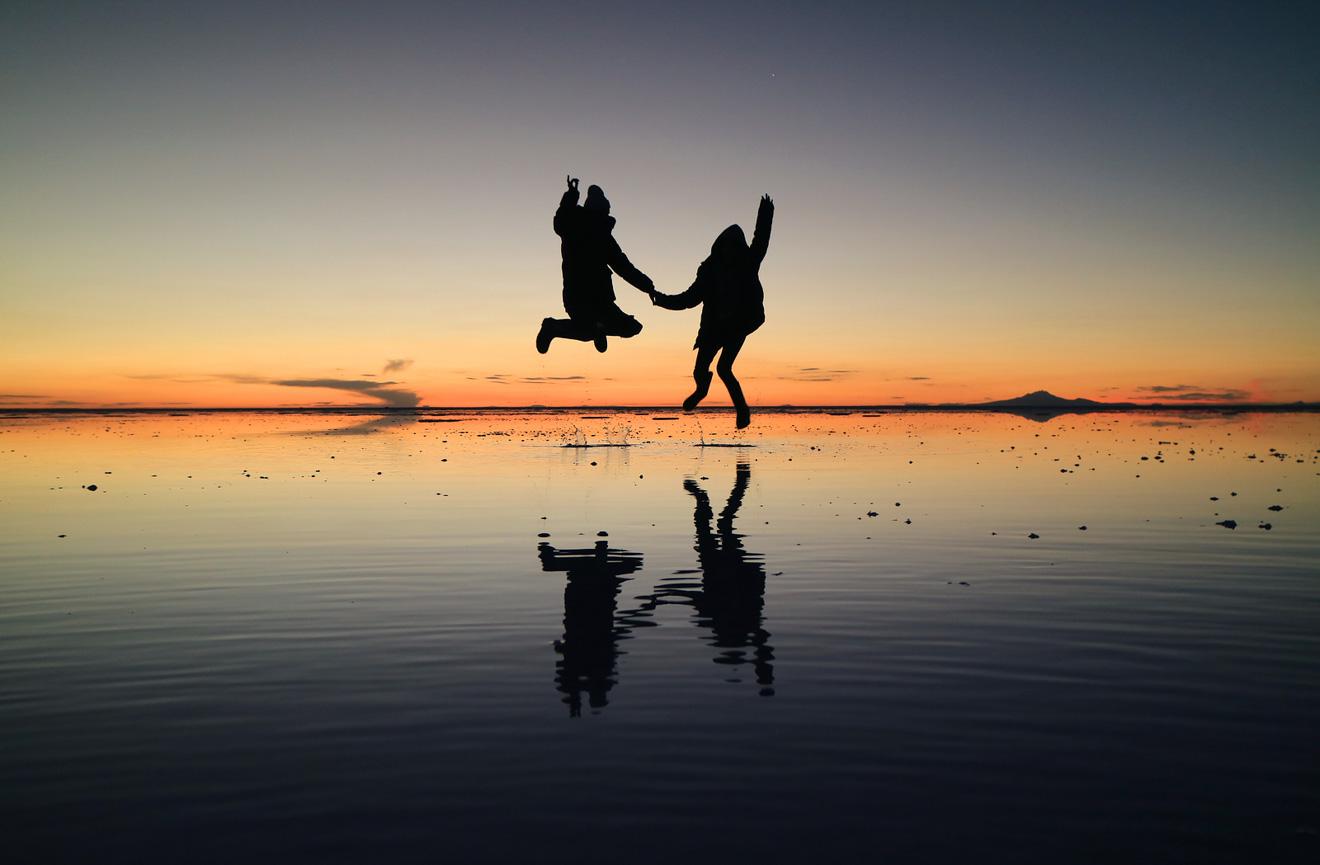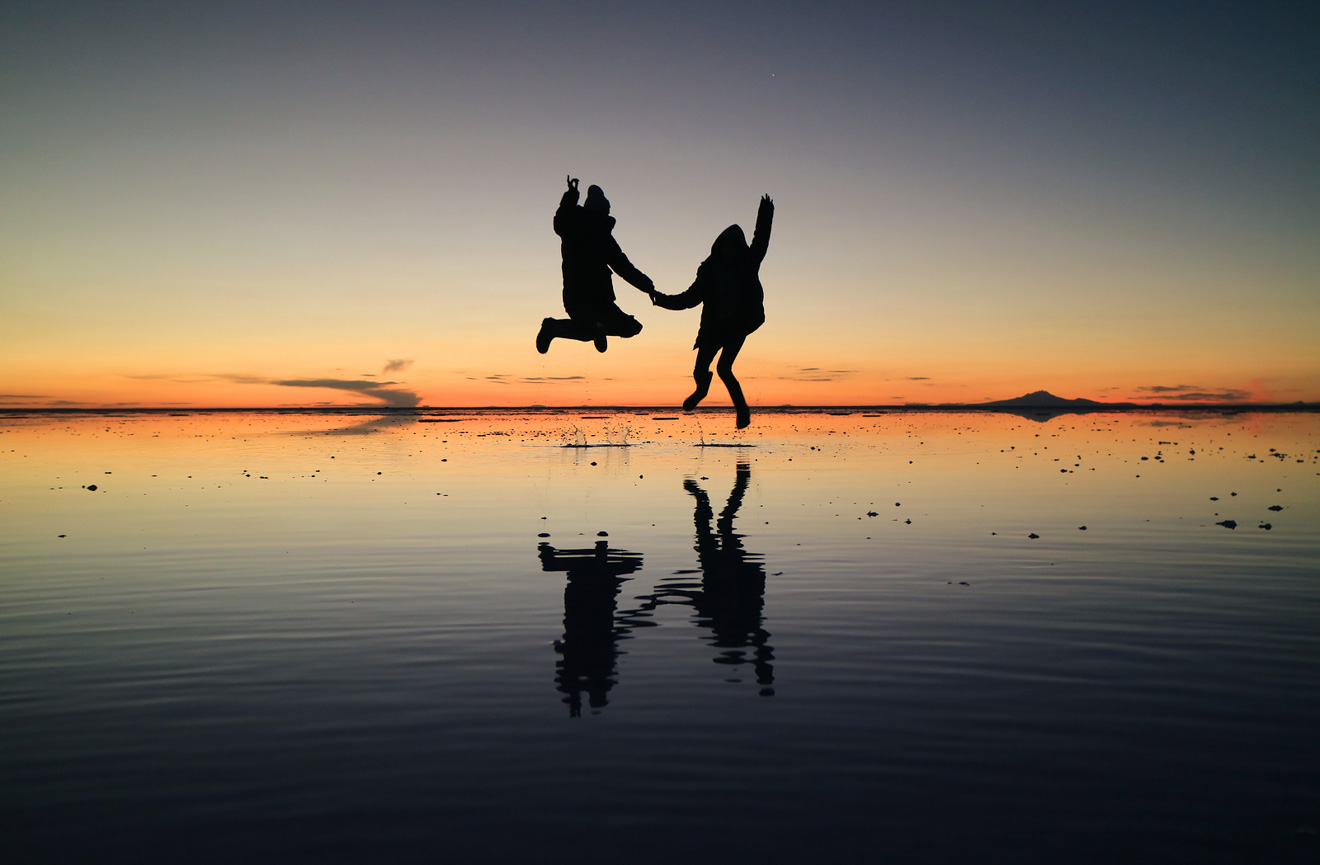 If you still have additional questions about the amazing Bolivia mirror lake, please leave a comment below and I will be happy to answer and update the article with further information!
I hope you will have lots of fun during your Bolivia holidays!
Going to Chile next? You should try some of the best wine tours there!
Yulia
---
Pin it for later!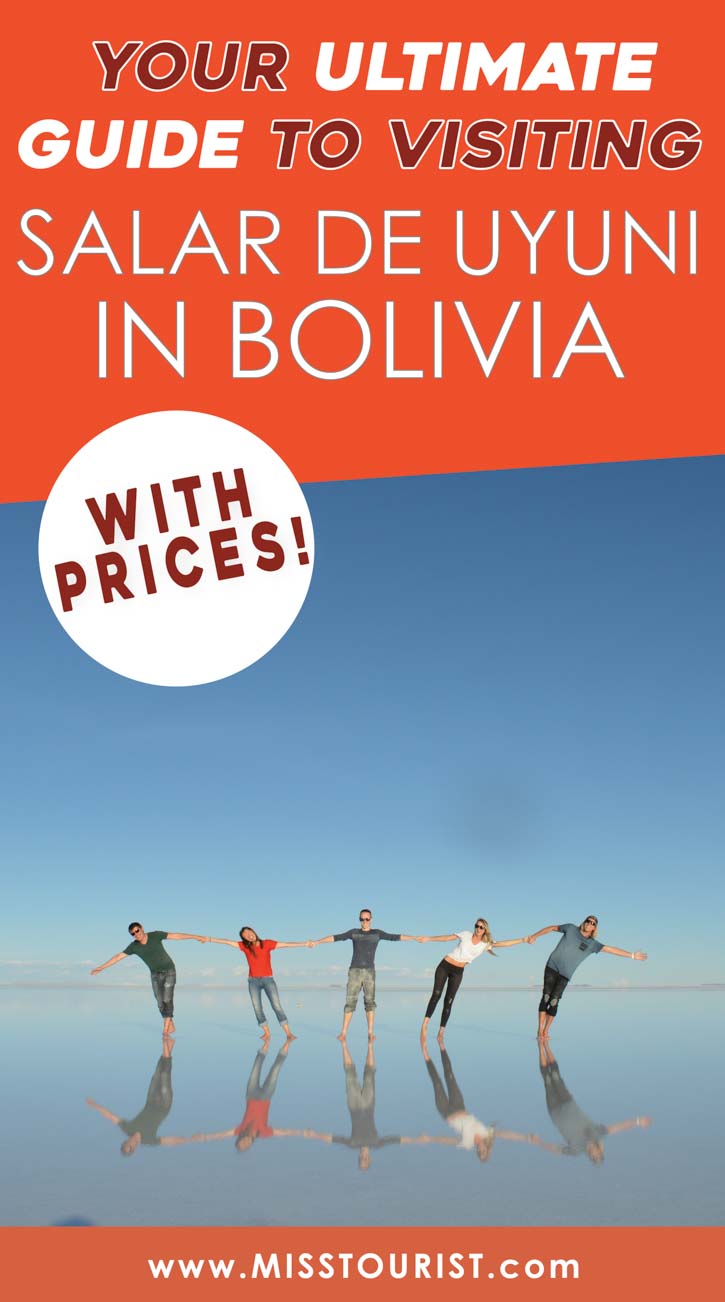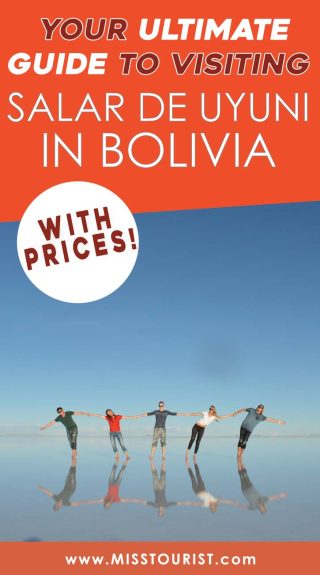 Pin it for later!