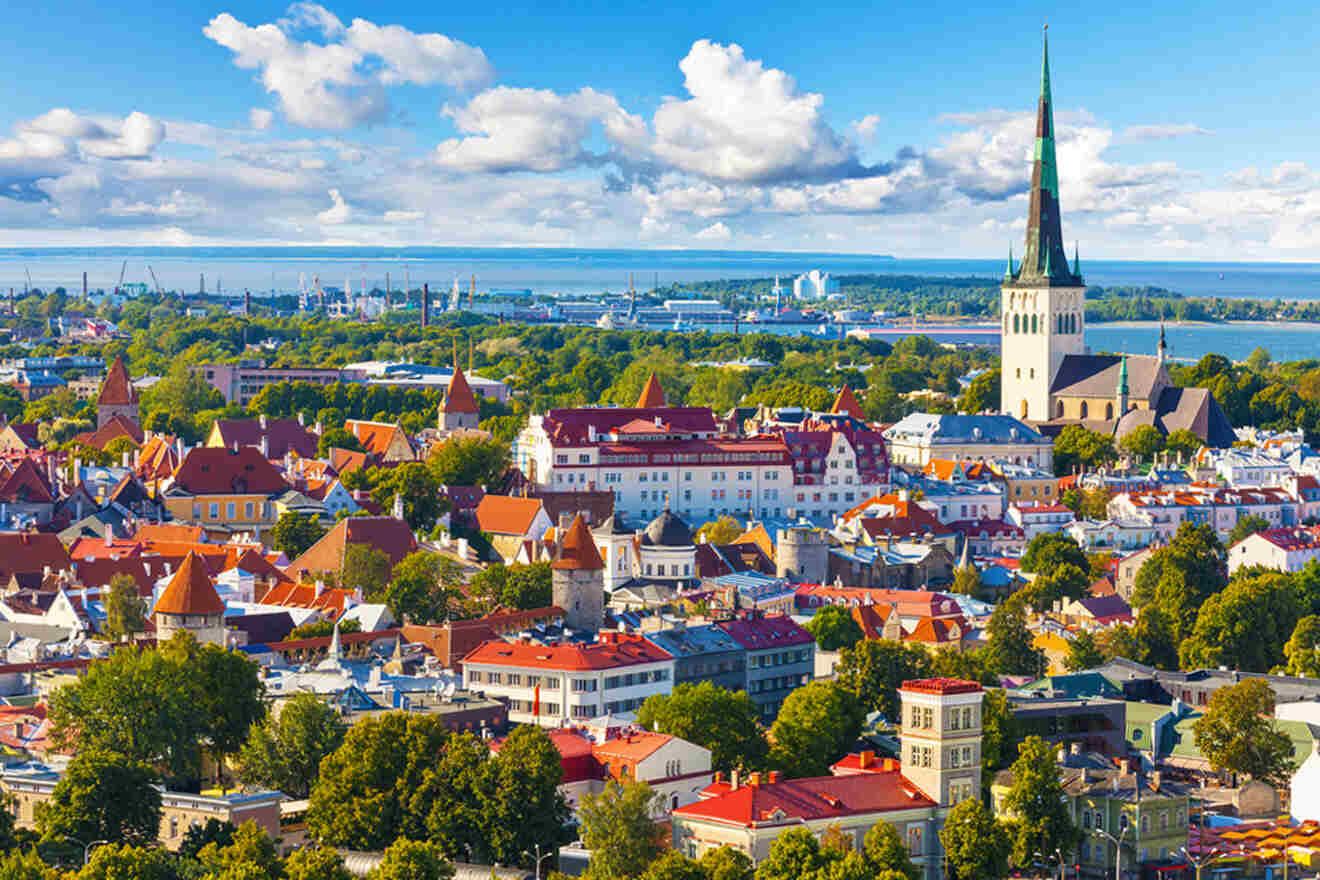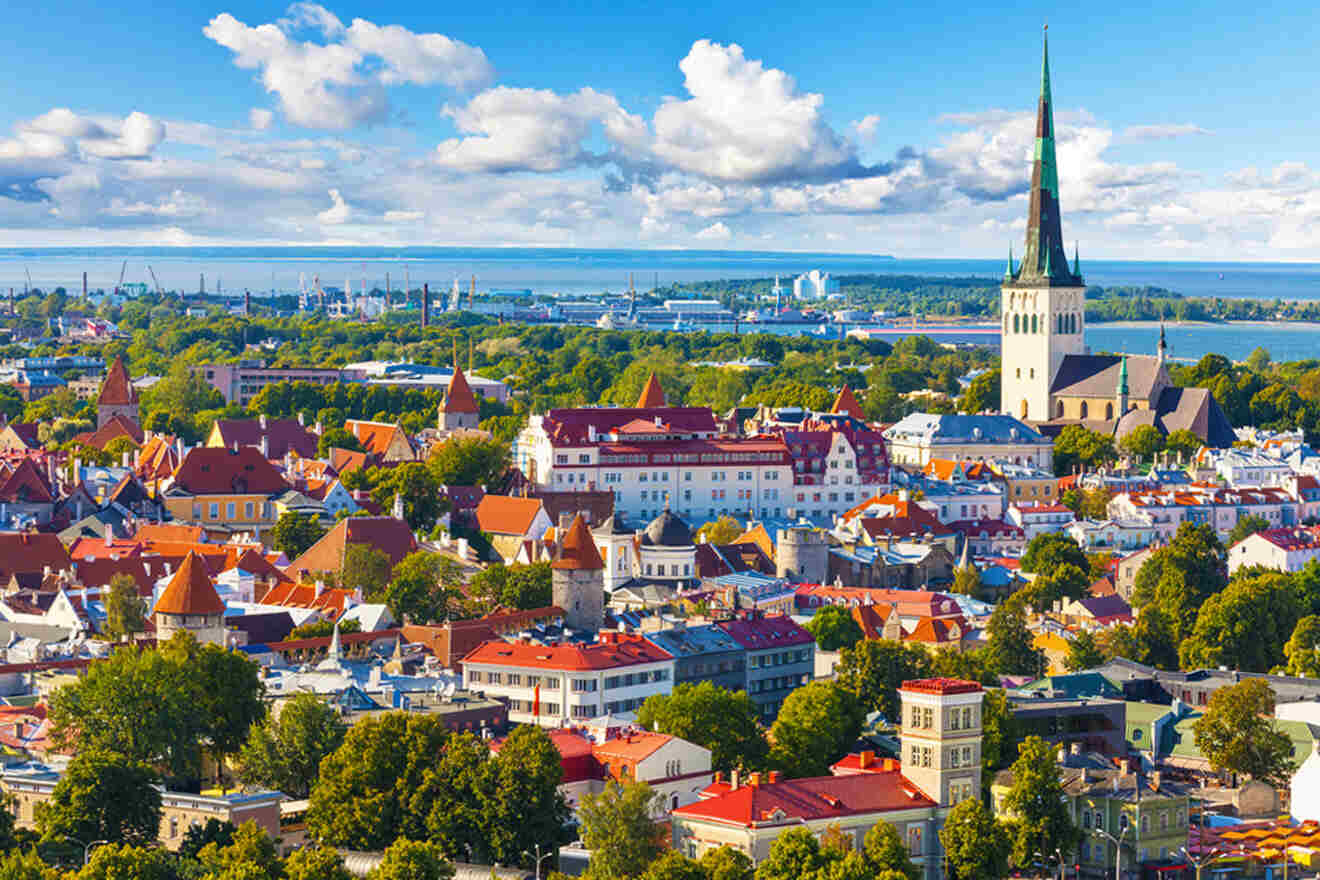 Planning a trip can be exhausting sometimes, which is why I want to help each and every one of you today with your trip to Tallinn – Estonia's incredible capital and economic hub!
On your quest to find out where to stay in Tallinn, know that the Old Town is the best area to stay! This neighborhood is filled with incredible attractions and hotels, but it's not the only one! You'll find 4 more incredible areas which are super cool, great for families and beach lovers, and have amazing locations near the ferries: Kalamaja, Kadriorg, Pirita, and Port of Tallinn.
You'll find some fabulous hotels in each place, but the secret here is that you have to book them early! Tallinn is becoming more and more popular, so the good places will surely sell out fast!
Ready to start?
Let's go!
If you are in a hurry
Don't have time to read the whole post? Don't worry. Just check out the list below, which has the best hotels in the Tallinn city centre area:
Definitely check out the map below if you need a bit of help visualizing all the areas where to stay in Tallinn that I'll talk about in the post: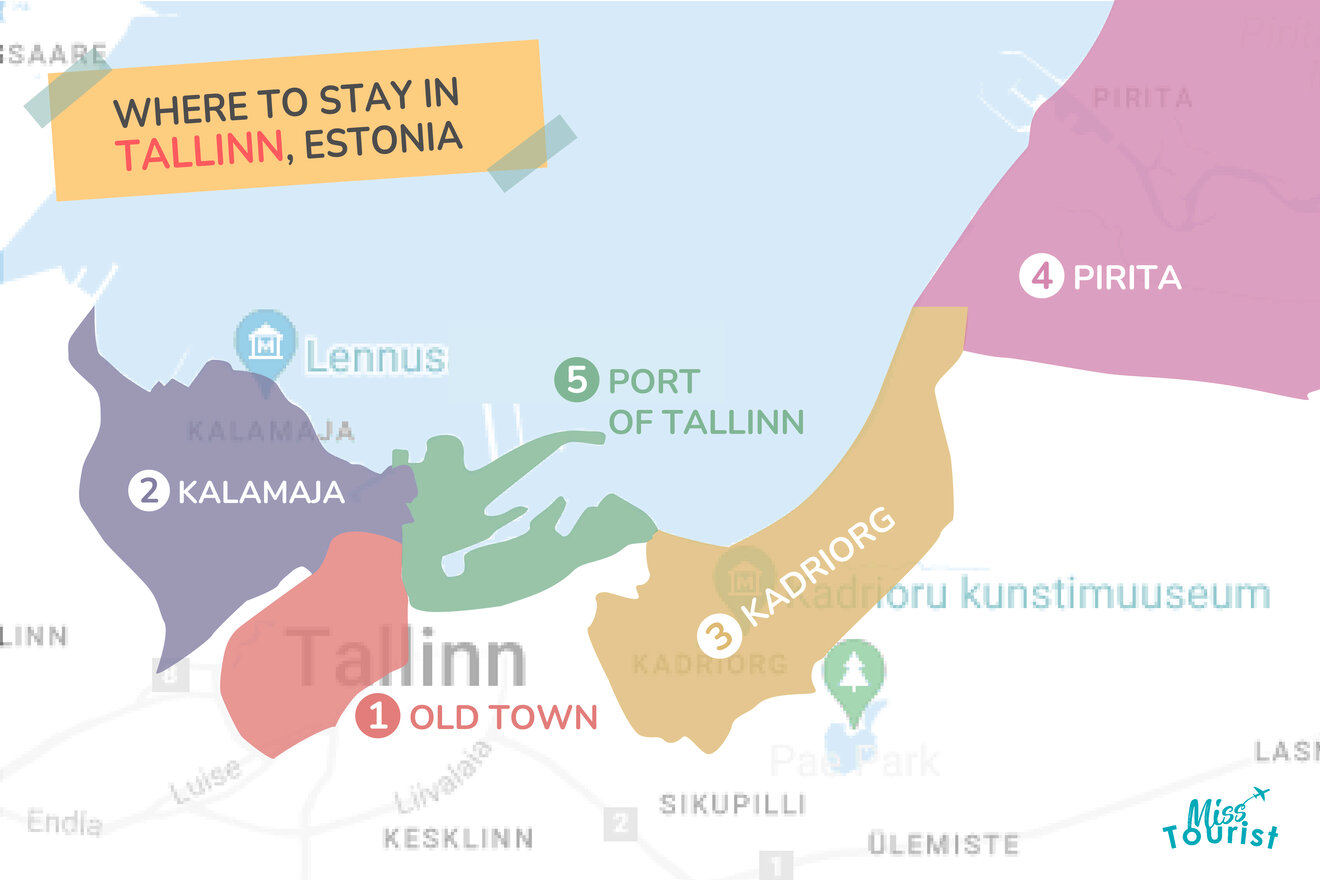 1. Old Town – where to stay in Tallinn for the first time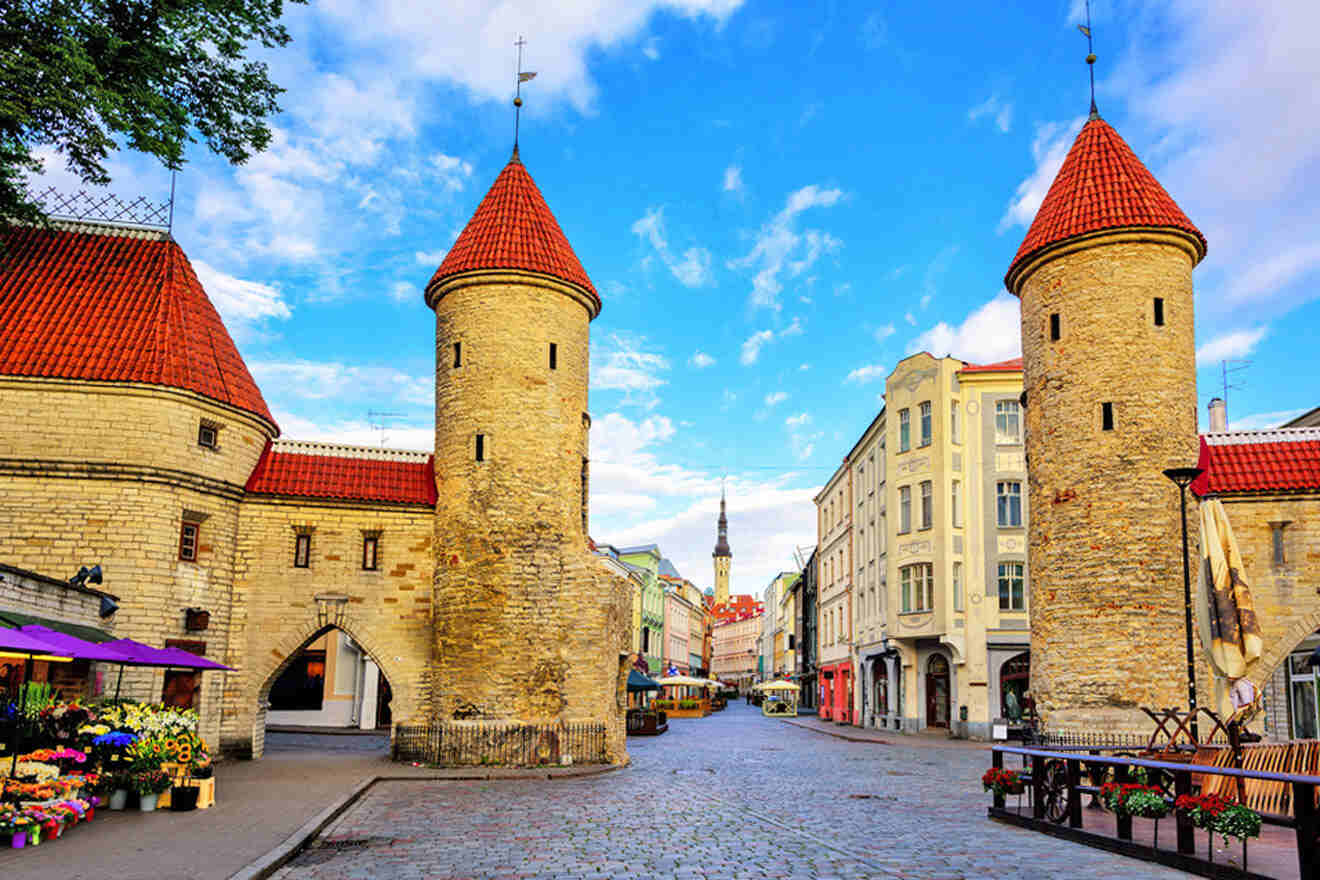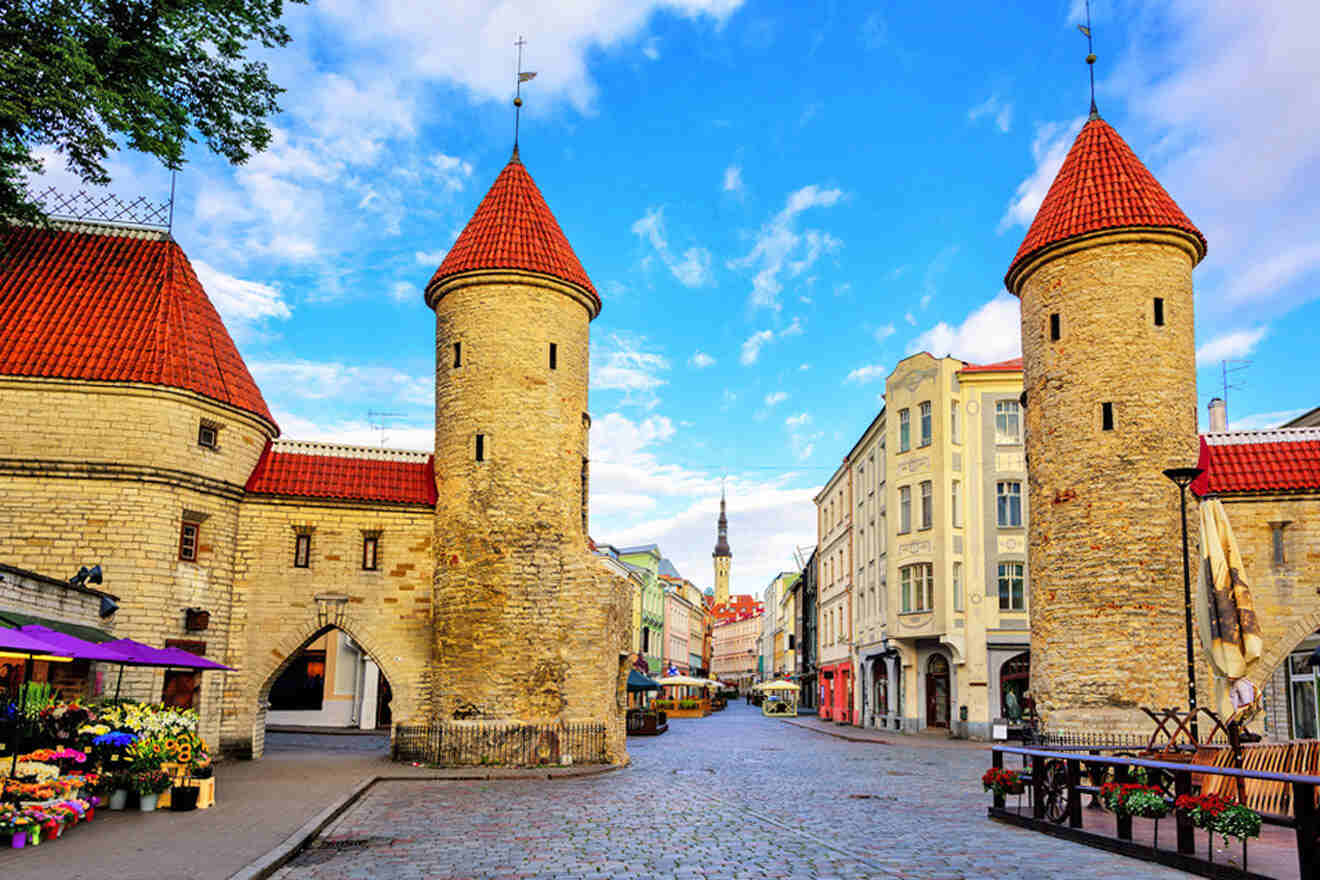 Drenched in history, gorgeous architecture, and medieval churches, Tallinn's Old Town is surely one of the best areas in town for first-time visitors!
I mean, who doesn't love having all the historic attractions within walking distance, staying in the best Tallinn hotels, and eating at the hip restaurants in town?!
Yep, the Old Town has all that and more! It's also where you'll find the train station if you want to take any day trips when visiting Tallinn.
Known as one of the most charming old towns in Europe, this area is great for exploring all day long. You can just begin by walking on the winding streets and admiring the stunning old walls and the medieval features of the churches and maybe stopping if you need a break in the town square to grab a cup of coffee!
Now let's check out some of the best hotels in the area!
Luxury hotel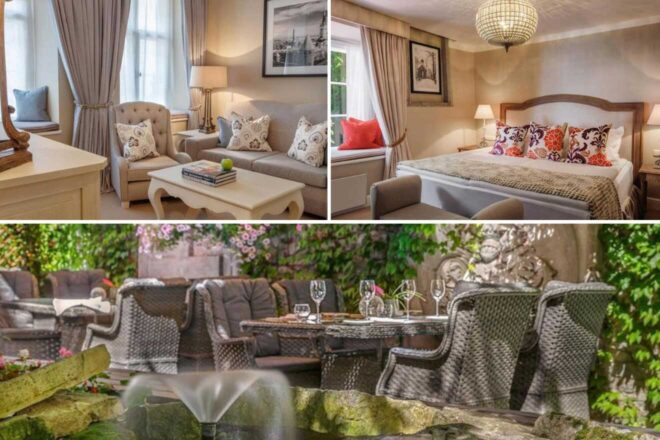 Recently renovated, this stunning hotel is set in a 14th-century historic building just a short walk from the Town Hall Square and a 20 min drive away from Tallinn Airport! It has a modern décor and facilities for business travelers! Start your morning with a free breakfast, and then head to the spa for a nice long massage!
Other accommodation options in the Old Town
mid-range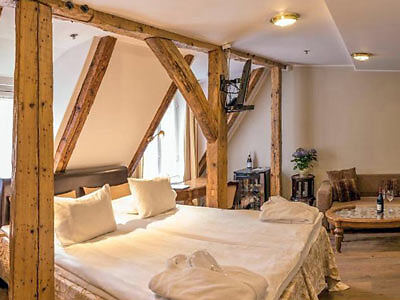 You'll love the double room at this hotel that has modern amenities as well as a restaurant and terrace
budget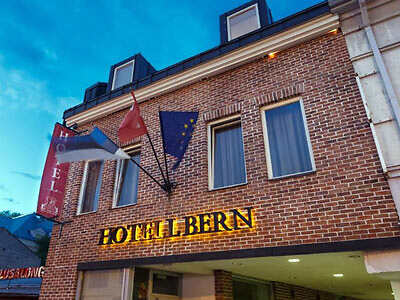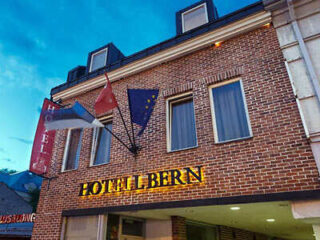 Perfectly located near the attractions, this hotel offers spacious rooms and a free breakfast
airbnb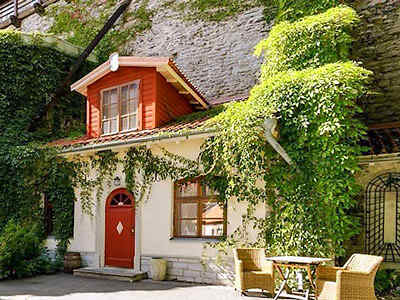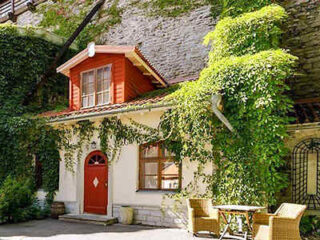 Perfect for history lovers, this charming house is decorated with antique furnishings and has a private backyard
Things to do in the Old Town
2. Kalamaja – the coolest place to stay in Tallinn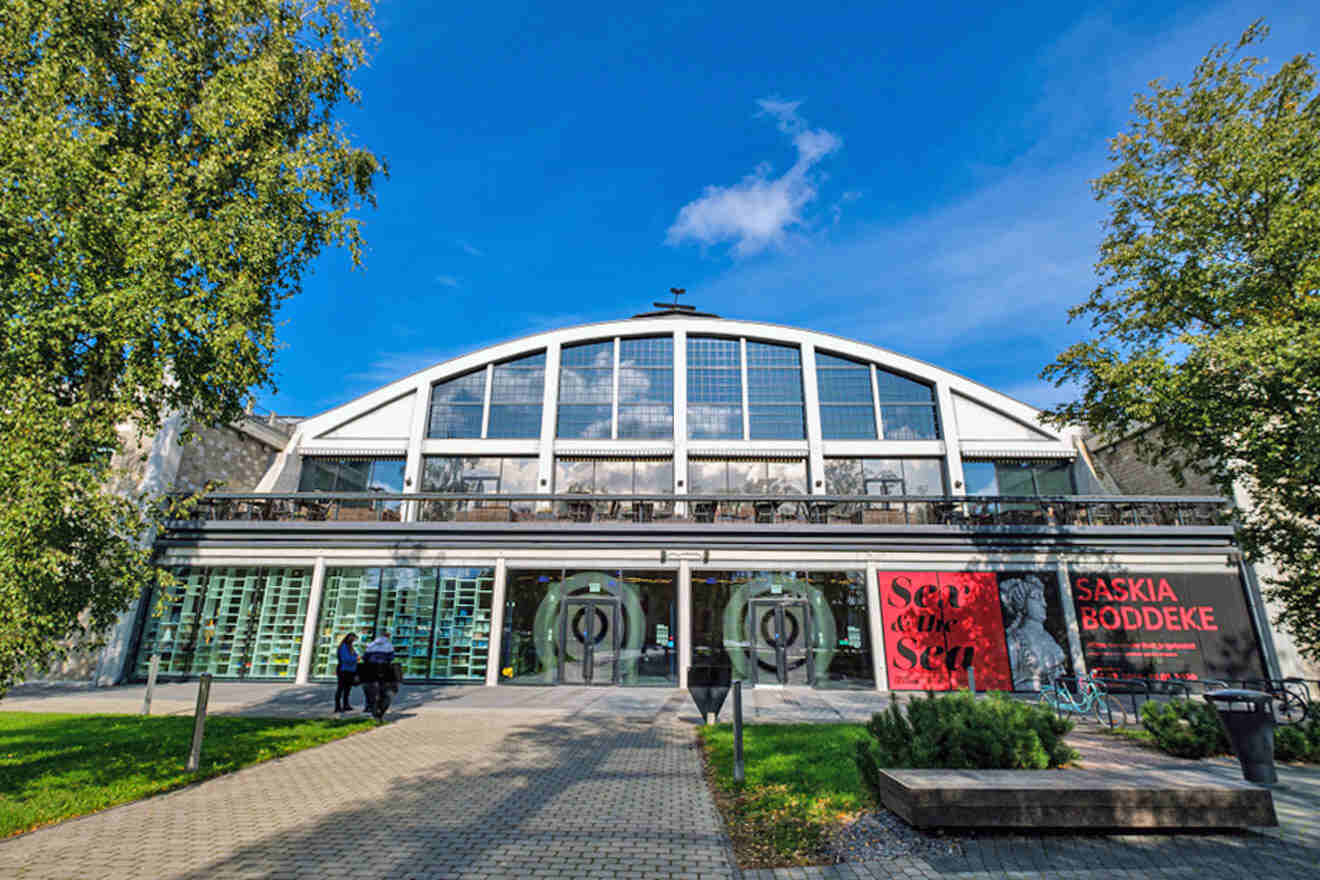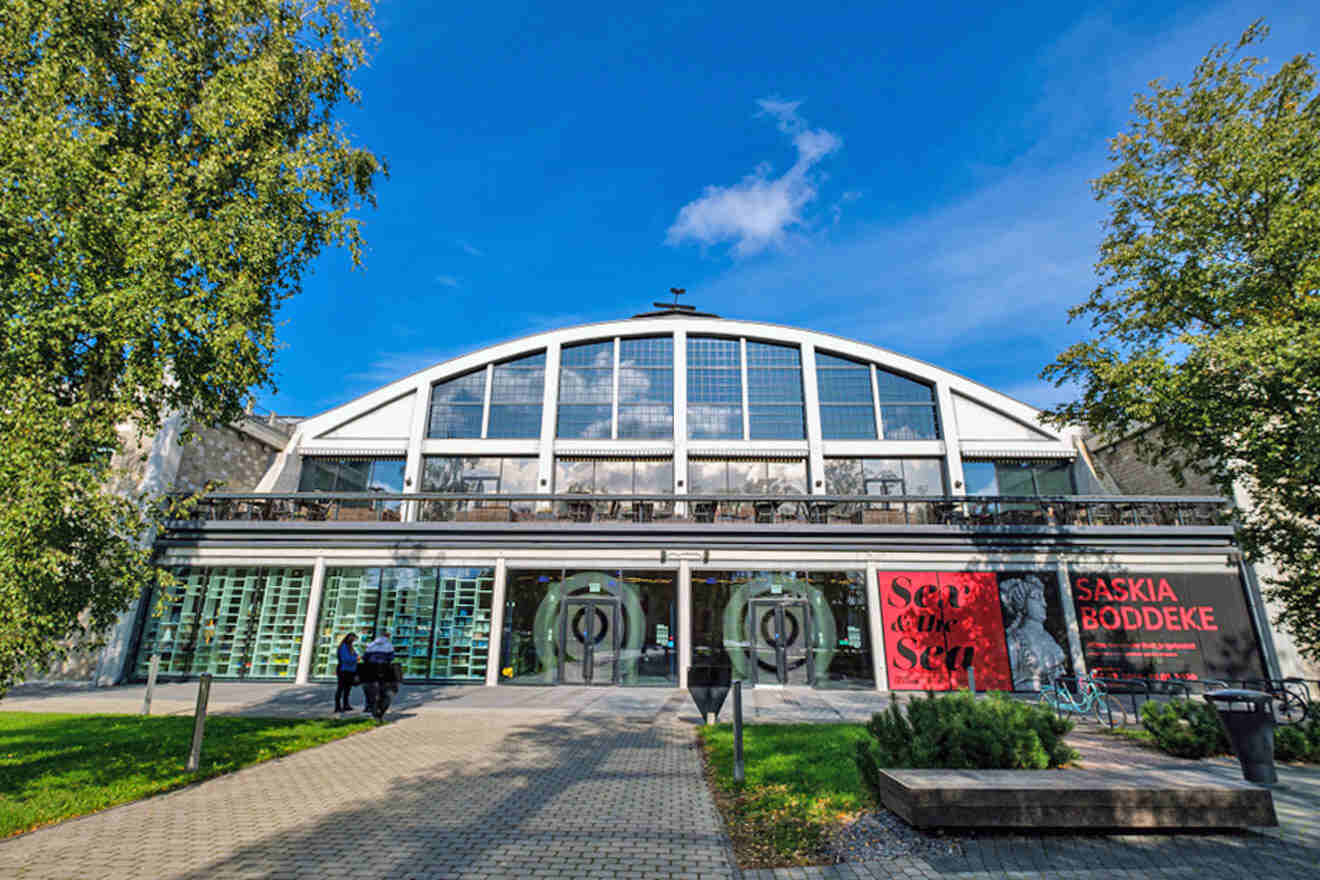 Looking for one of the most interesting areas in the capital? Well, then you need to check out Kalamaja, a stunning neighborhood that is home to numerous hip cafés, beautiful wooden houses, and cultural attractions.
In a city, each area has its charm, and this applies to Tallinn as well! Whilst the Old Town is all about history, Kalamaja shows tourists a different side of the city where you can get lost exploring it for hours.
Kalamaja is also a student district, so you'll also get to meet the city's younger population and definitely expect to find many bars, hip cafés, and restaurants.
Another great thing about Kalamaja is that it's super close to the Old Town, so you'll probably just U-turn away from all the cobbled streets and top tourist attractions in town. Independent travelers are absolutely in love with this area!
Luxury hotel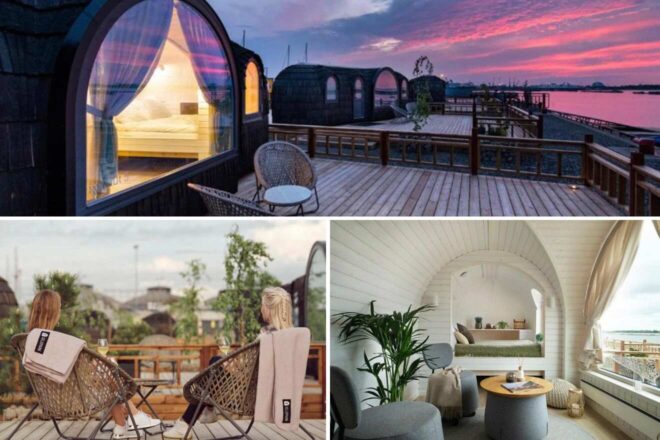 You're going to fall in love with this waterfront accommodation that offers the most luxurious units with incredible views and all the amenities you need. The hotel offers spa facilities, rooms with modern features, and a lovely terrace.
Other accommodation options in Kalamaja
mid-range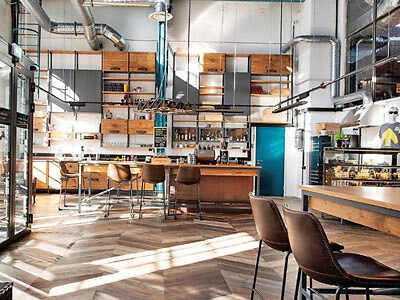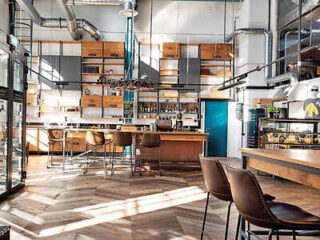 A cool hotel just a few minutes from the bars with a modern style and rooms with a seating area
budget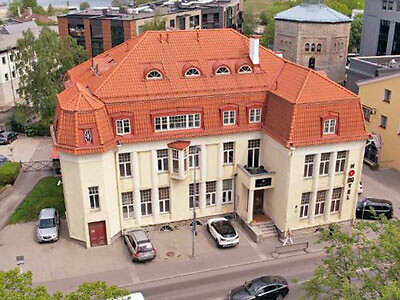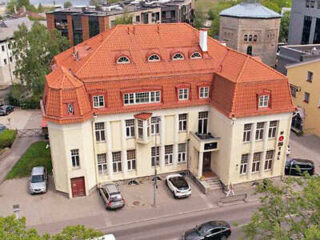 Relax in the swimming pool of this hotel which comes with family rooms, a shared kitchen, and a terrace
airbnb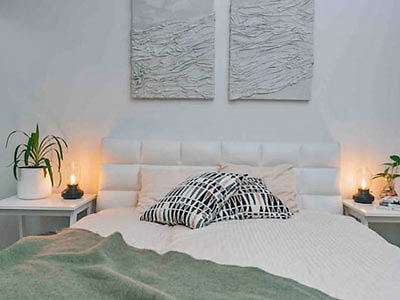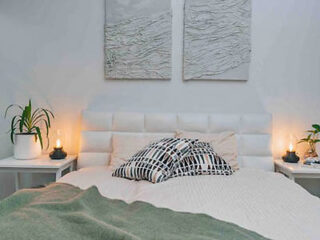 This cozy apartment is perfect for 4 people, and it has a kitchen, a private balcony, and free Wi-Fi
Things to do in Kalamaja
3. Kadriorg – where to stay in Tallinn for families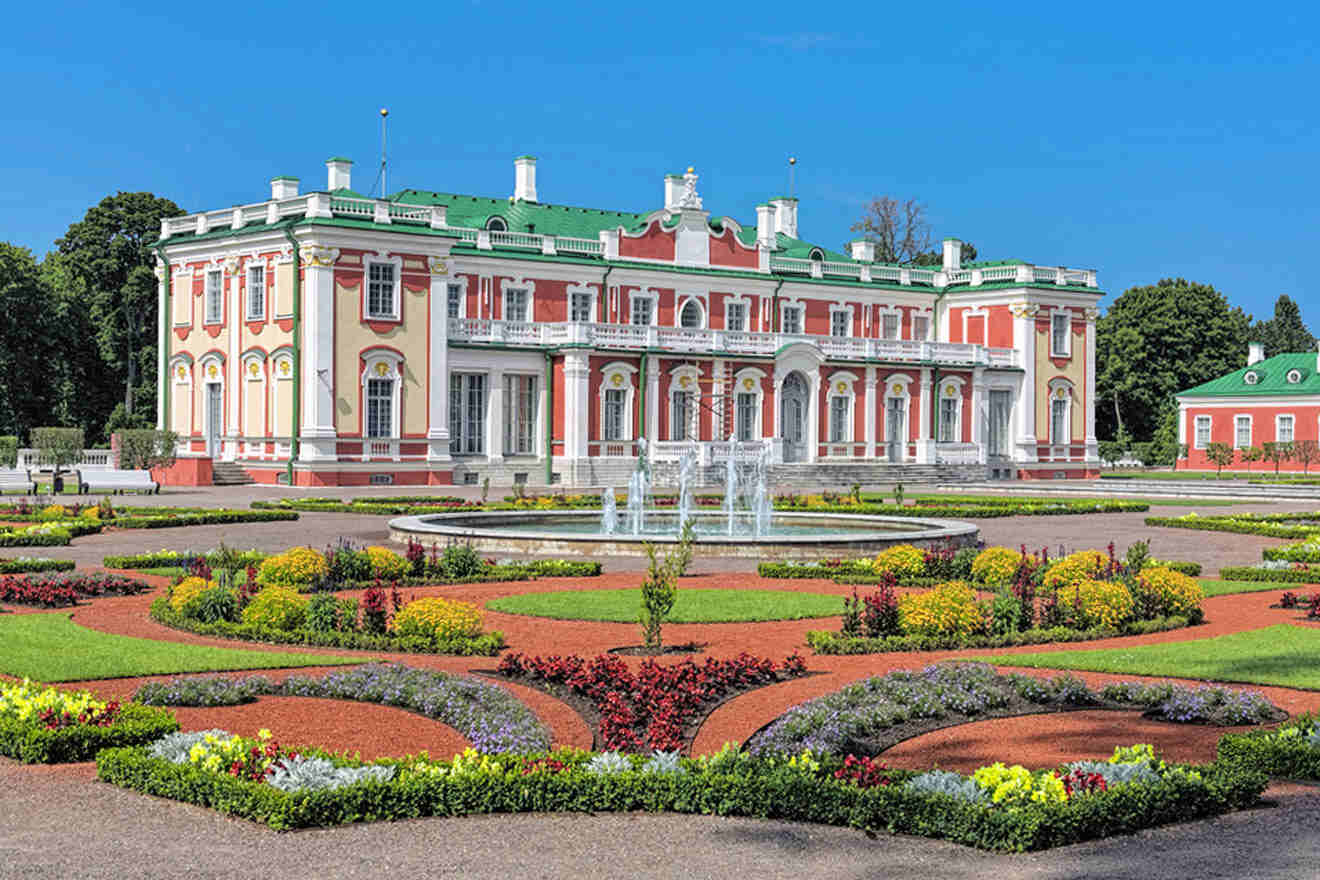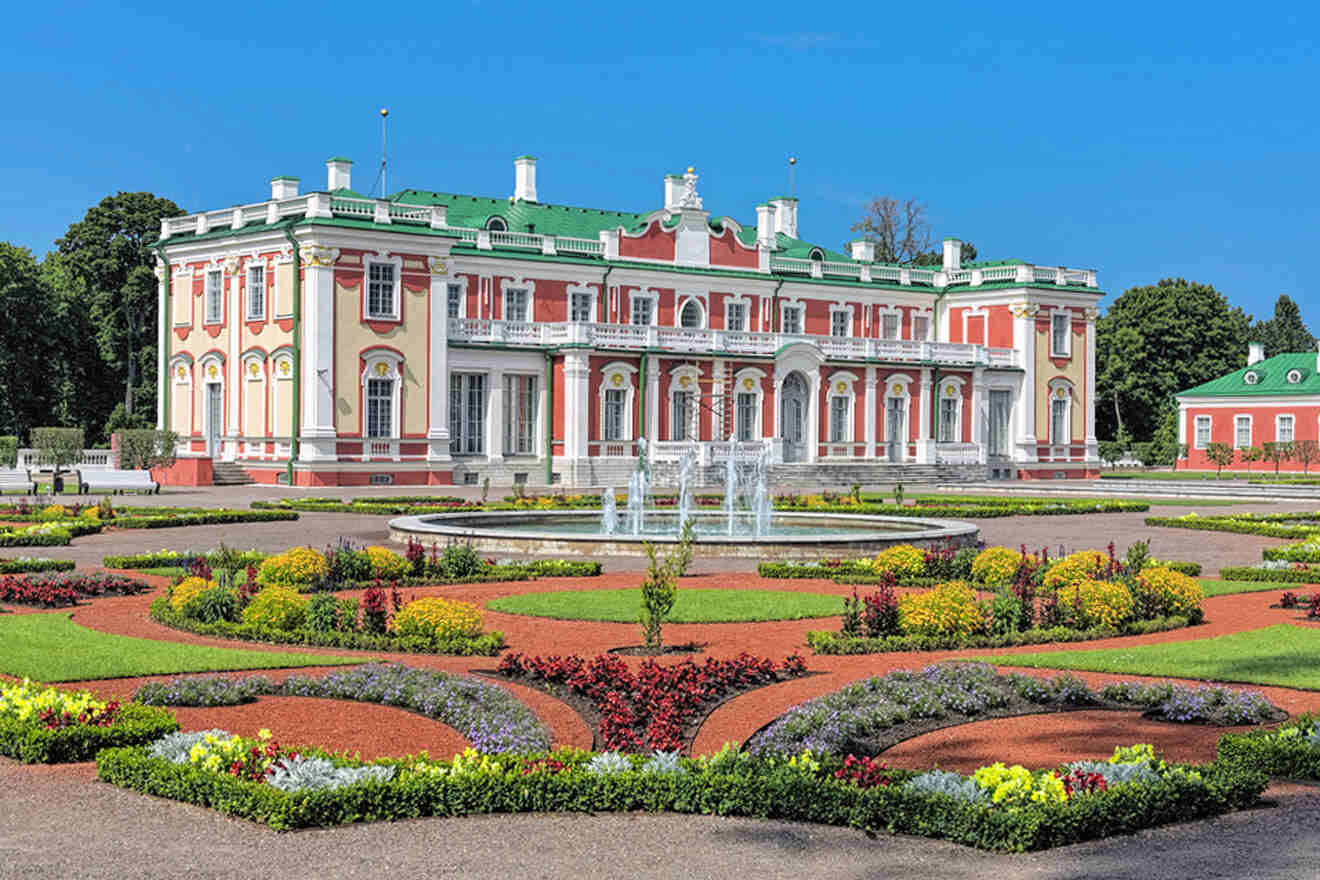 Planning a big family trip in this beautiful city, and you'd prefer to stay in an area that isn't super crowded as the Old Town?
Then you'll be happy to know that there are many other areas (Tallinn is separated into eight administrative districts) like Kadriog, a lovely neighborhood that's pretty tranquil and has some green spaces where you can play with the kids!
Set a 30 min walk away from the Old Town, Kadriog is one of the most luxurious areas in town, and back in the day, it used to be the summer residence for the Russian elite, so you may find a lot of luxury hotels here too!
What's great about this area is that it is super peaceful, so you won't encounter big tourist crowds, and it's set by the water, where you can enjoy some time on Tallinn's small beaches.
Although the city's major tourist attractions are in the Old Town, there are a few notable ones here as well, like the Kadriorg Park, which dates back to the 18th century and is home to the Kadriorg Palace.
Luxury hotel
Oru Hub Hotel Tallinn, Kadriorg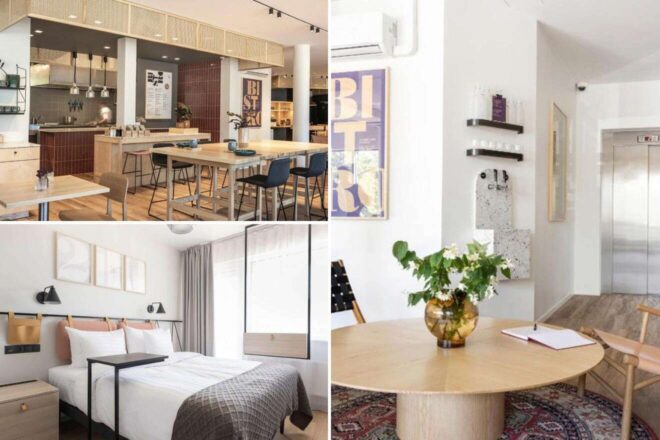 A super modern hotel that comes with all the facilities you need for your stay! The rooms are super cozy and have a private bathroom, a seating area, and a flat-screen TV. You'll also find at the hotel a restaurant and an in-house bar.
Other accommodation options in Kadriorg
mid-range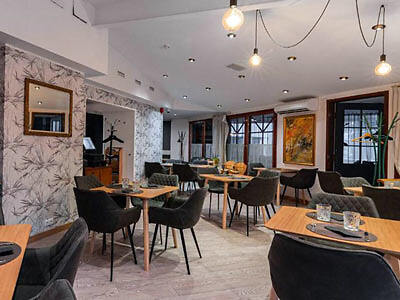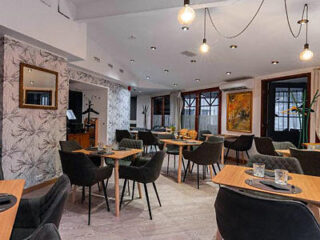 A small hotel that offers family rooms with lots of space, a free breakfast, and great city views
budget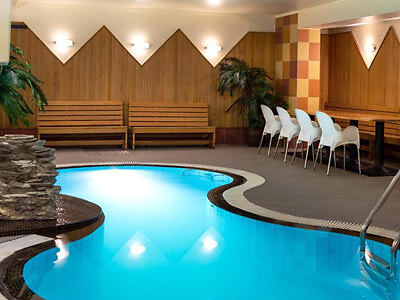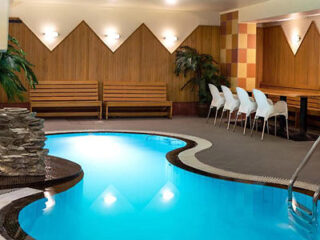 This affordable place comes with family rooms with a flat-screen TV and free parking spaces
airbnb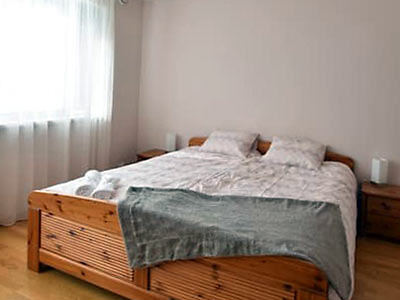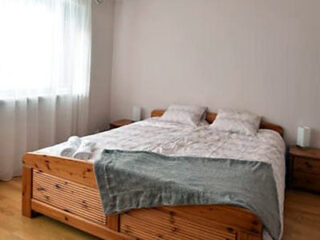 A great apartment perfect for families. It has a kitchen, a balcony, a private sauna, and 3 rooms 
Metropol Spa Hotel Tallinn – Here's 1 more amazing option in the city center! This hotel is set in the tallest building in Tallinn, and it offers spa facilities, an indoor pool, and a restaurant.
Things to do in Kadriorg
Take the kids to Kadriorg Park
Check out the Russalka Memorial
Enjoy the sun on Russalka Rand beach
Visit the Eesti Kunstimuuseum while exploring Tallinn
4. Pirita – best place to stay in Tallinn for relaxation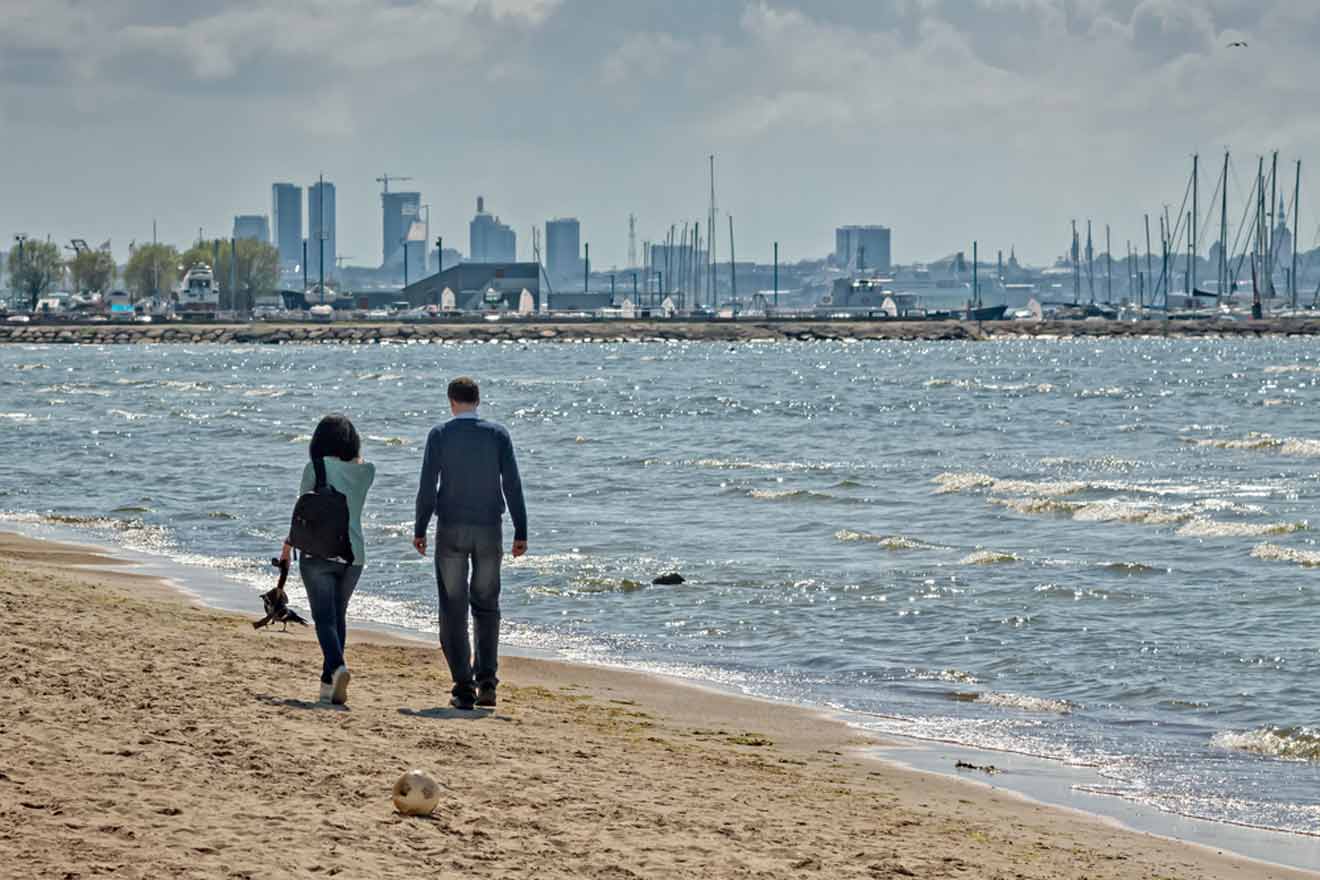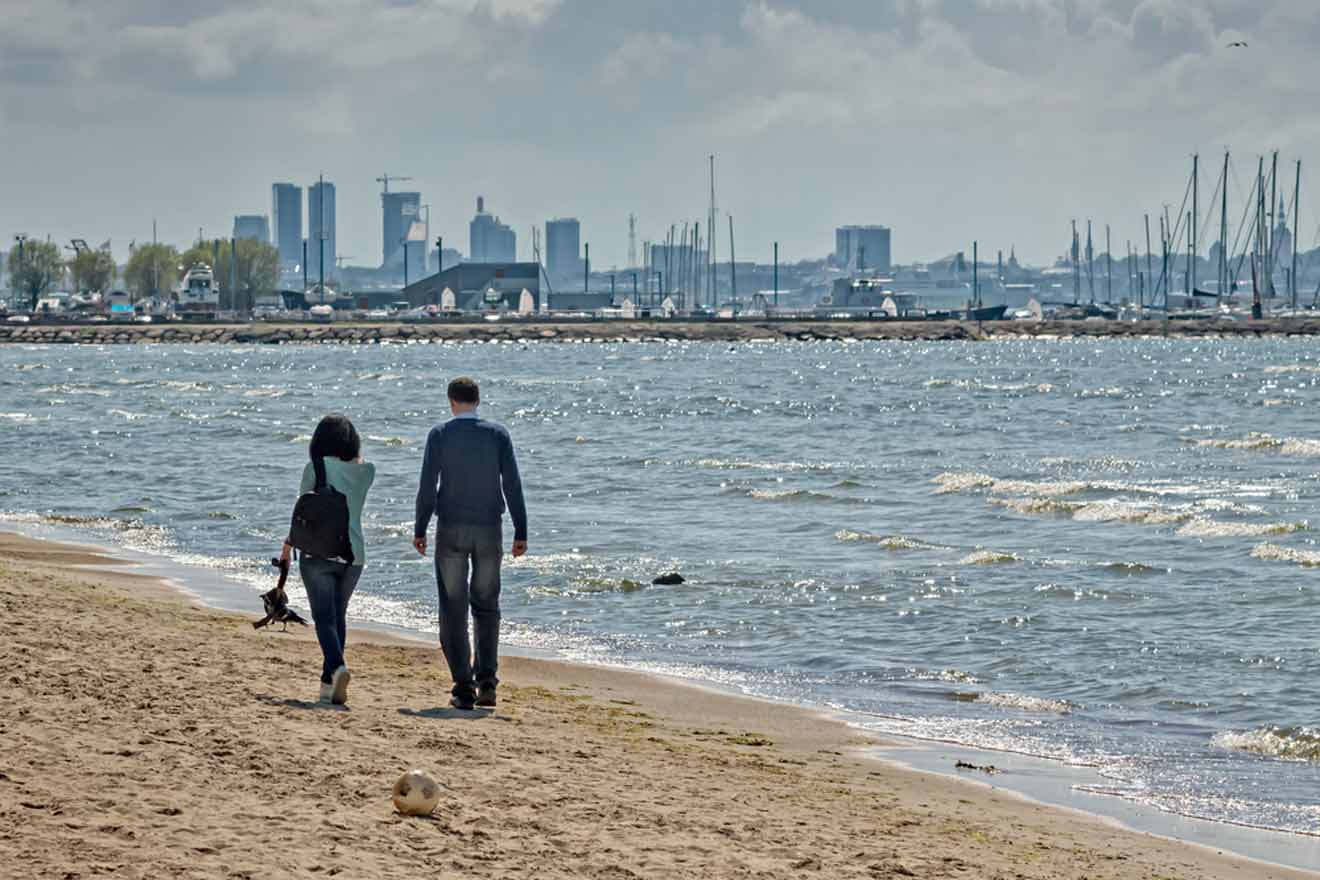 If you want to relax during this holiday, stay as far away from the tourist crowds as possible and enjoy some time at the beach, then Pirita is for you!
Located around a 20 min car drive away from the Old Town, this beach neighborhood is perfect for anyone who wants to spend their time chilling on the beach, enjoying the sun, and visiting some attractions everyone once in a while.
I know you'll want to see the ones in the Old Town, and since it's too far to walk you can always use public transport to get there. But before you do that, definitely check out the attractions in Pirita as well, like the Monastery, Convent Ruins, and the Tallinn TV Tower.
You'll probably get a taste of the local life while you're here. Since there aren't many tourists roaming the streets, you can feel that more strongly.
Okay, now let's check out some of the best hotels here!
Luxury hotel
Pirita Beach View Suites, Pirita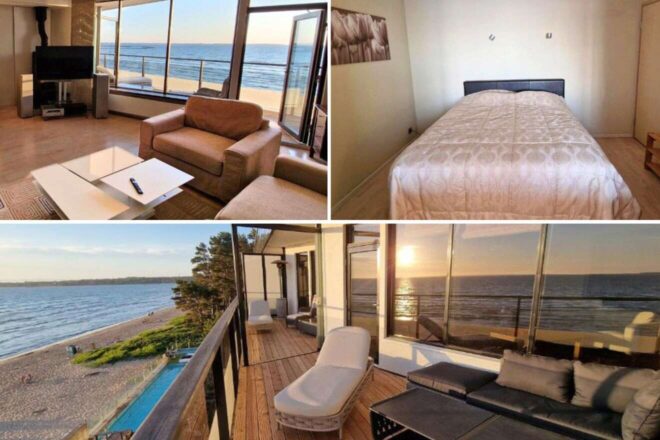 This is the best hotel in Pirita! Set right on the beach, the fabulous accommodation offers incredible views, rooms with a balcony, and an outdoor swimming pool. Start your morning with a yummy breakfast, and then get ready for a day at the beach!
Other accommodation options in Pirita
mid-range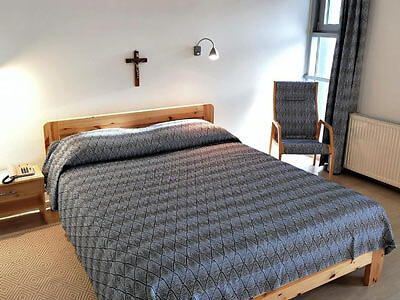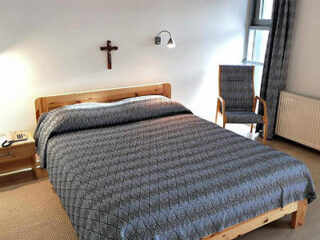 A nice hotel with spacious rooms with free Wi-Fi, a terrace, and free parking
budget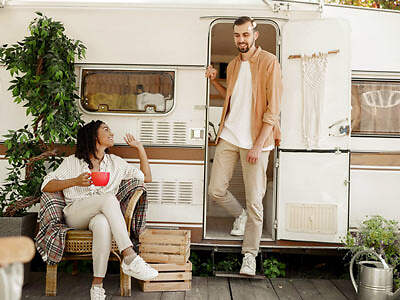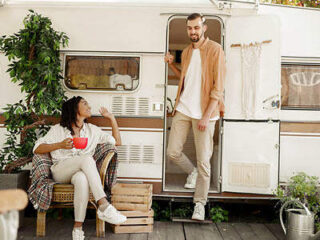 This cool RV park is great for camping lovers. It comes with showers, saunas, and a swimming pool
airbnb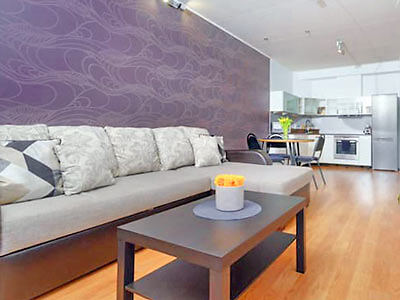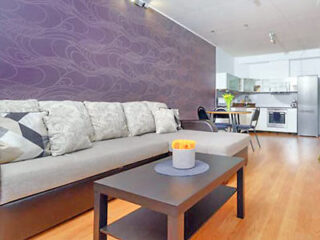 Perfect for 3 guests, this apartment offers a kitchen, access to the beach, and free parking 
Things to do in Pirita
Discover Tallinn's culture at Pirita Monastery
Visit the Convent Ruins
Relax on Pirita Beach
Take a day trip to Lahemaa National Park
Swim all day in the Baltic Sea
Go for a walk in Pirita's Nature Reserve
5. Port of Tallinn – where to stay in Tallinn near the ferries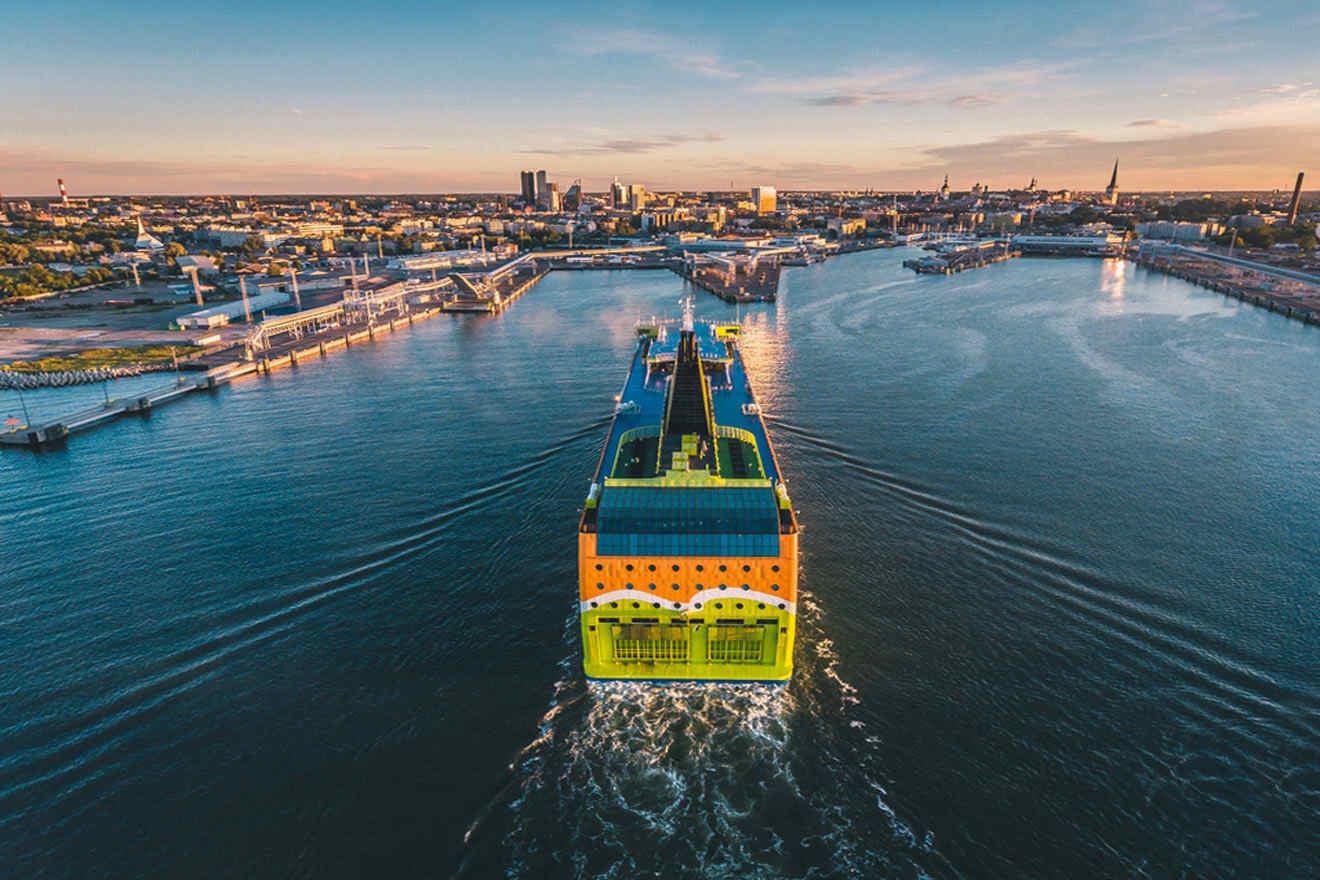 Are you a lover of boats? Or maybe you just like staying somewhere near the water? Either way, I think you'll really like Tallin's Port!
This area is not only great for its amazing views, but I think it's super convenient for tourists who want to take ferries to places like Helsinki, Stockholm, or St. Petersburg.
While you won't find any major attractions here, you'll also be close enough to the Old Town area to visit all the attractions there! But definitely come back here by the end of the day so you can catch a scenic sunset!
Luckily in the restaurant chapter, the area is positioned pretty well and you'll find some lovely places to eat!
Luxury hotel
Luxury Poordi, Port of Tallinn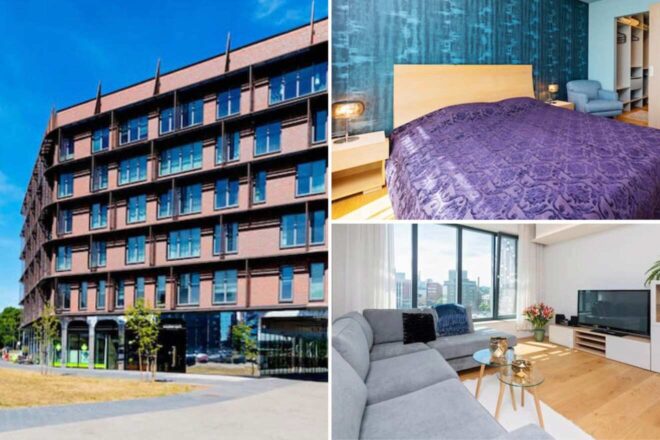 A great apartment in the Port area with so much space and all the facilities you need for your stay in Tallinn, Estonia! The accommodation has large windows, a kitchen, and a private hot tub.
Other accommodation options in Port of Tallinn
mid-range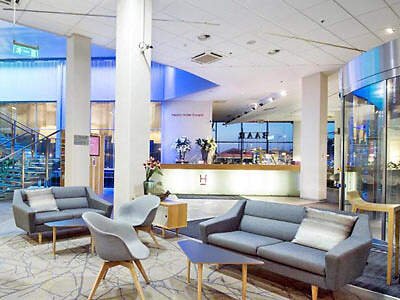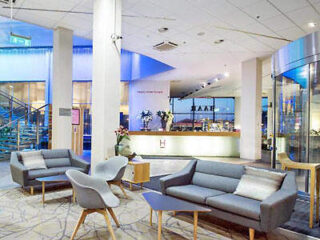 This modern accommodation offers stylish rooms with a flat-screen TV, a restaurant, and private parking
budget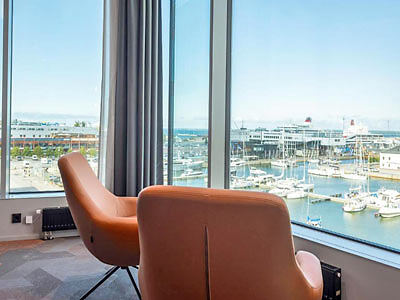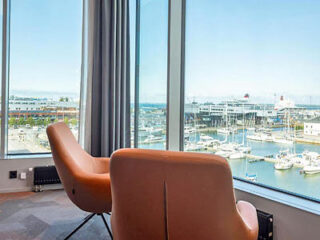 You'll love the city views from your room at this hotel which has a restaurant and a games room 
airbnb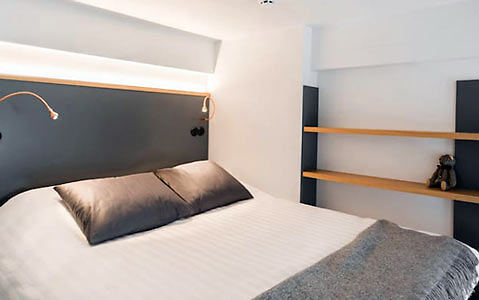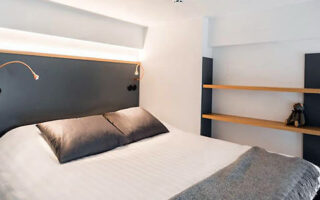 Such a chic apartment that comes with a small kitchen, a comfortable bed, and a flat-screen TV
Things to do in Port of Tallinn
Catch a scenic sunset in the Port
Take a ferry to Helsinki or Stockholm
Grab a bite at Ocean 11
Explore the streets around the Port area
FAQs about where to stay in Tallinn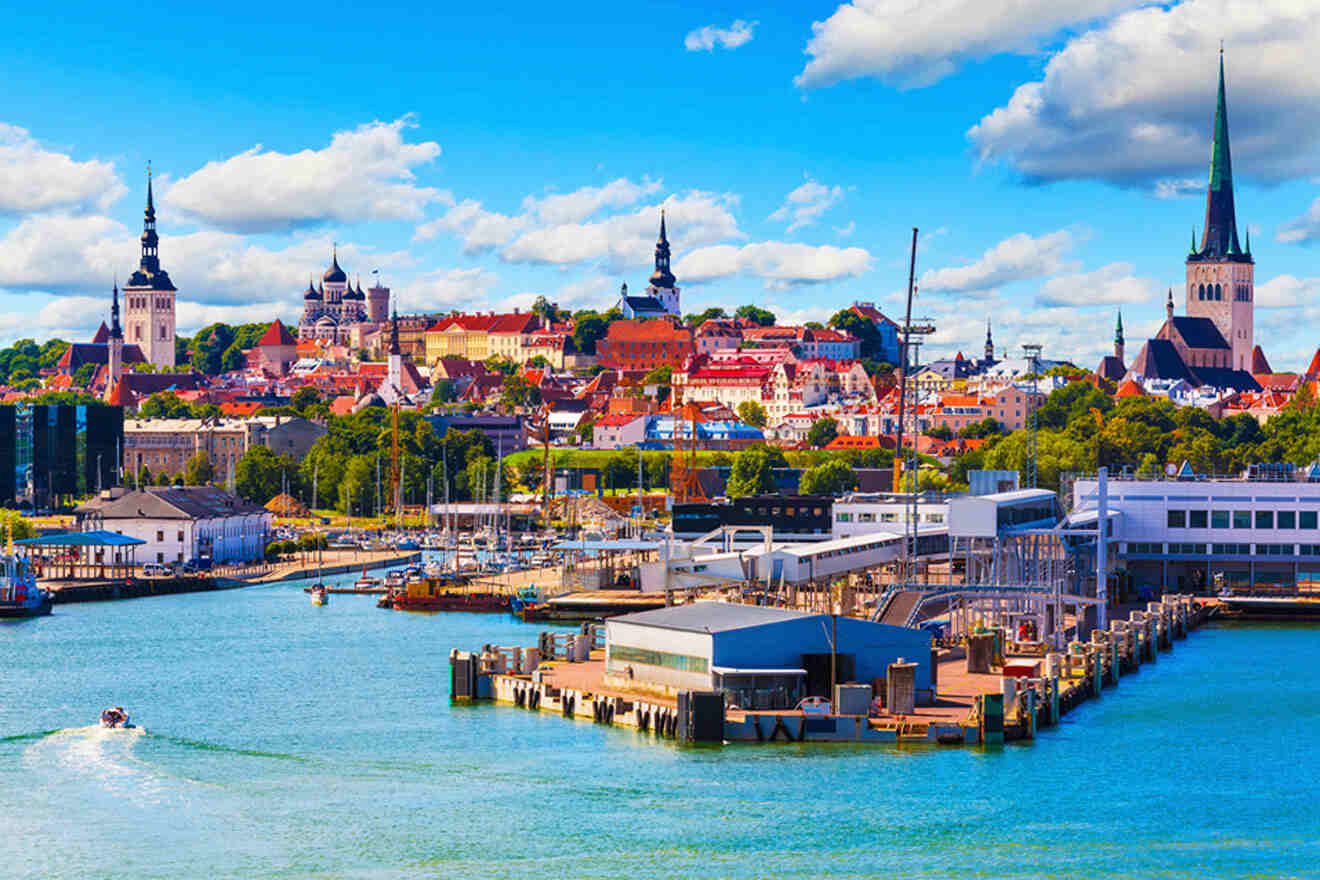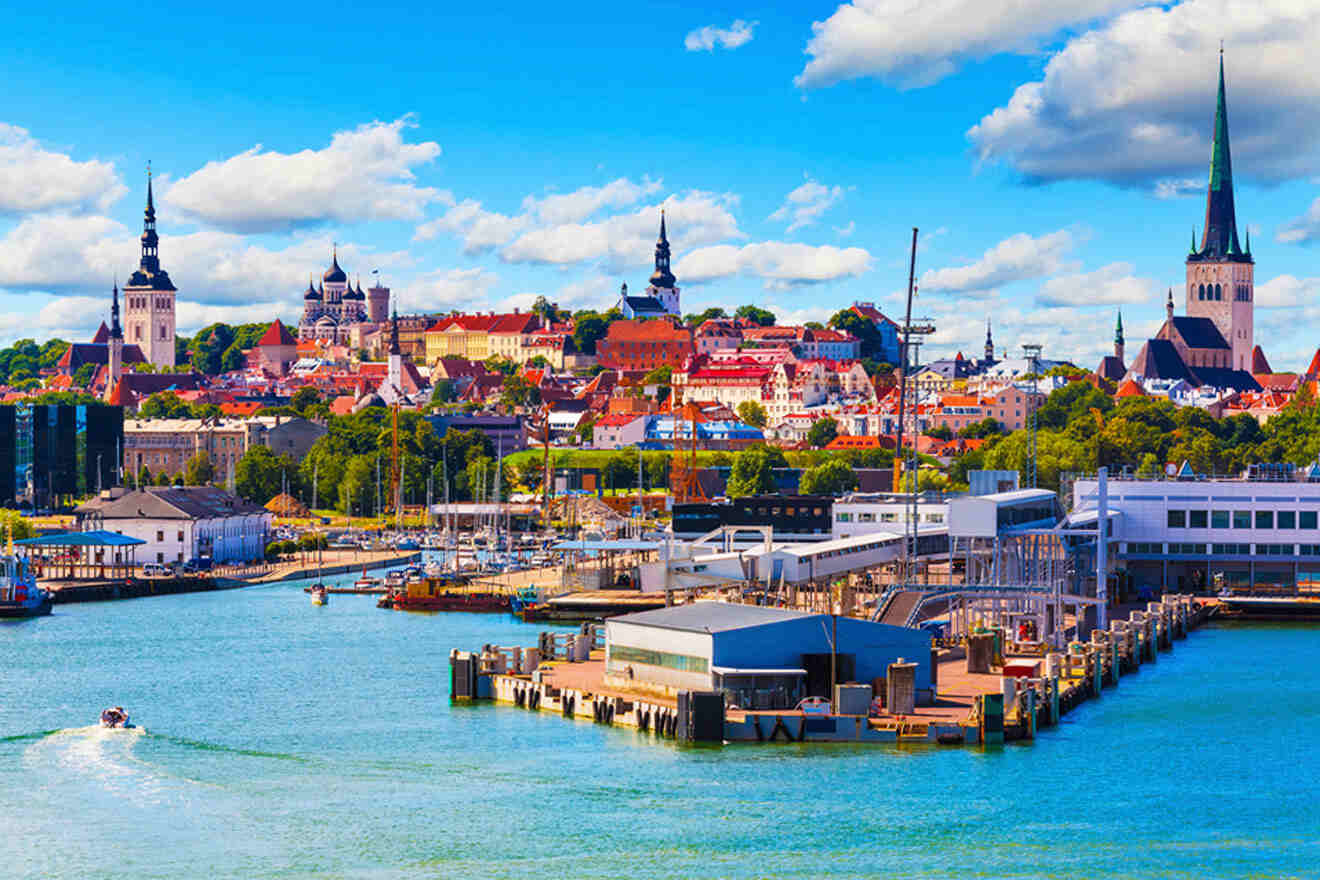 📅 How many days in Tallinn is enough?
I would recommend spending between 3 to 4 days in Tallinn so that you have time to explore all the distinct neighborhoods and visit all the attractions.
🤔 Which is the coolest neighborhood in Tallinn?
Old Town and Kalamaja are some of the best areas to stay in Tallinn, Estonia. Both neighborhoods offer incredible attractions!
🚶‍♀️ Is Tallinn a walkable city?
Yes! You can walk pretty much everywhere in Tallinn, so definitely wear some comfortable shoes!
🏨 Which are the best hotels in Old Town Tallinn?
Schlössle Hotel and Cru Hotel are some of the best hotels in Old Town Tallinn! Both have great reviews and are close to all the main attractions
Conclusion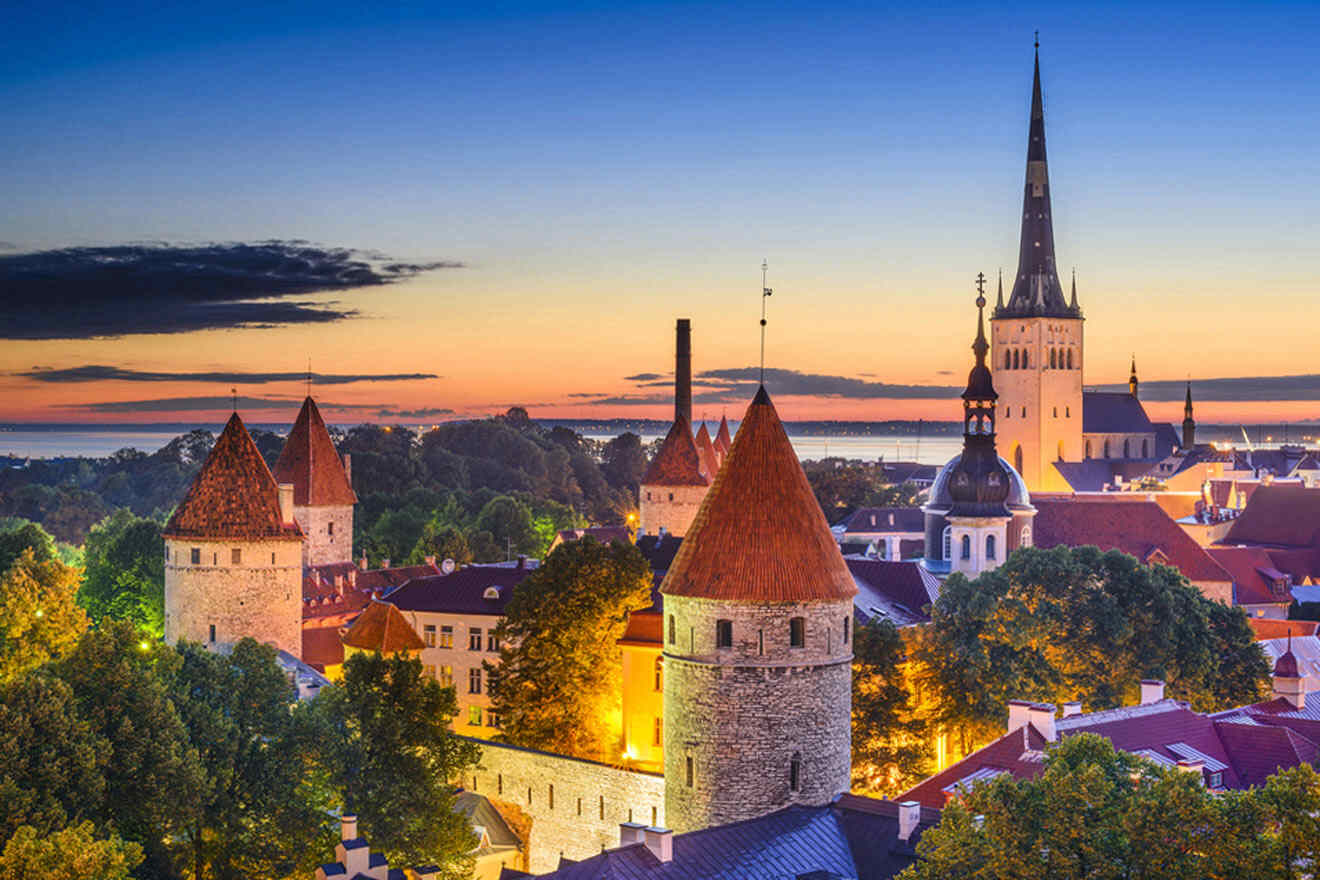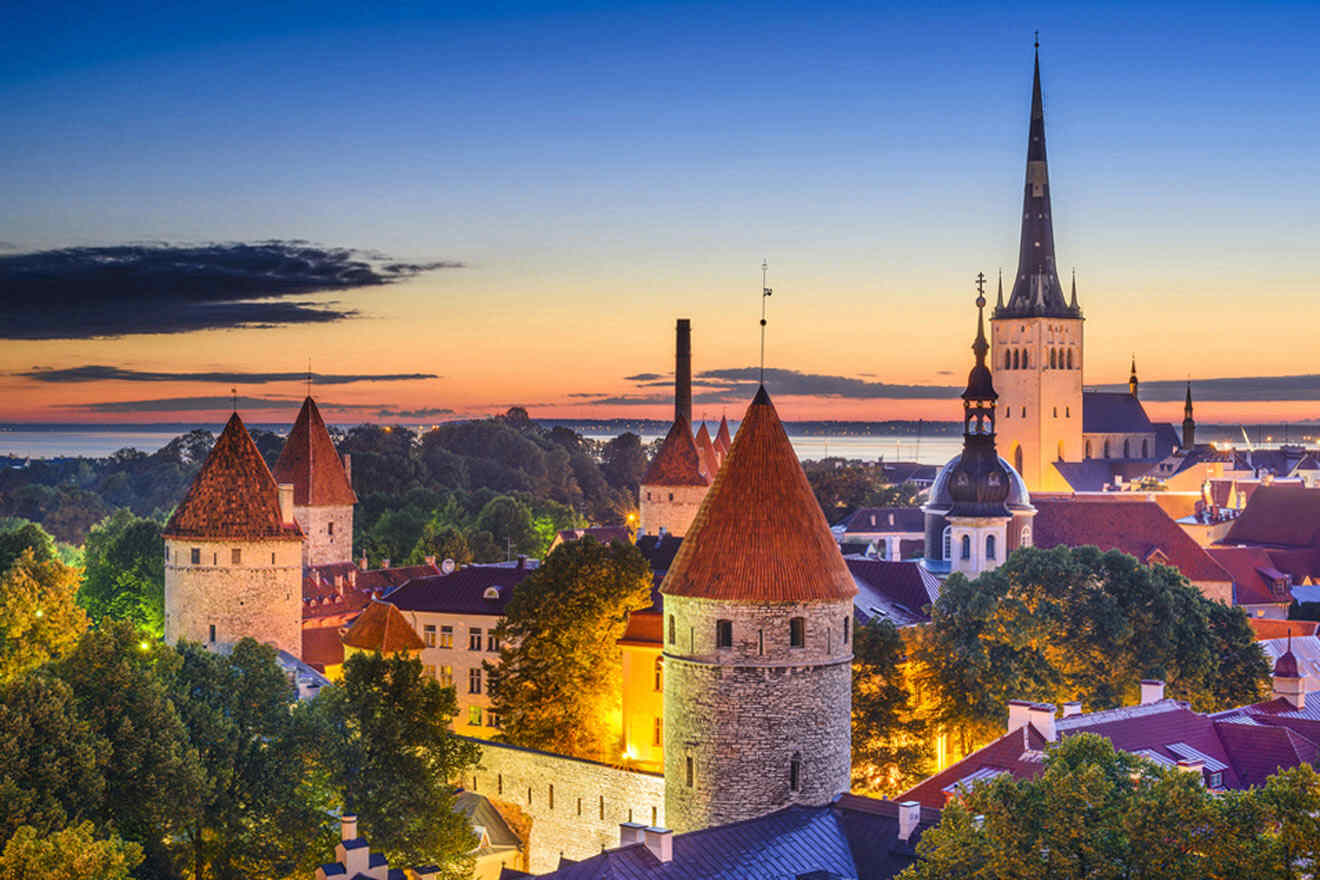 What a fun city!
I hope you enjoyed this post with the best areas where to stay in Tallinn, Estonia, and now that you've read it, I'm sure you'll feel much better and start planning the trip!
As I mentioned earlier, it's so important to book your hotels here in advance. Tallinn is becoming super popular with tourists, and most likely, these top luxury hotels, cheap hostels, and other accommodations with cool facilities like swimming pools will sell out in advance!
Before we wrap it up, I wanted to offer you 2 of my favorite hotels in Tallinn. Maybe these options will help those who still don't know which area or hotel to pick:
Schlössle Hotel – Set near the Old Town Square, this amazing hotel boasts rooms with antique furniture, a spa, and a restaurant.
Cru Hotel – Housed in a 15th-century building near Tallinn Town Hall, this hotel comes with a terrace and stylish rooms.
Alright, everyone! Have a wonderful trip, and don't forget that I'm still around for anyone who has any questions. Just drop me a comment below, and I'll answer super fast!
Safe travels,
Victoria
---
Pin it for later!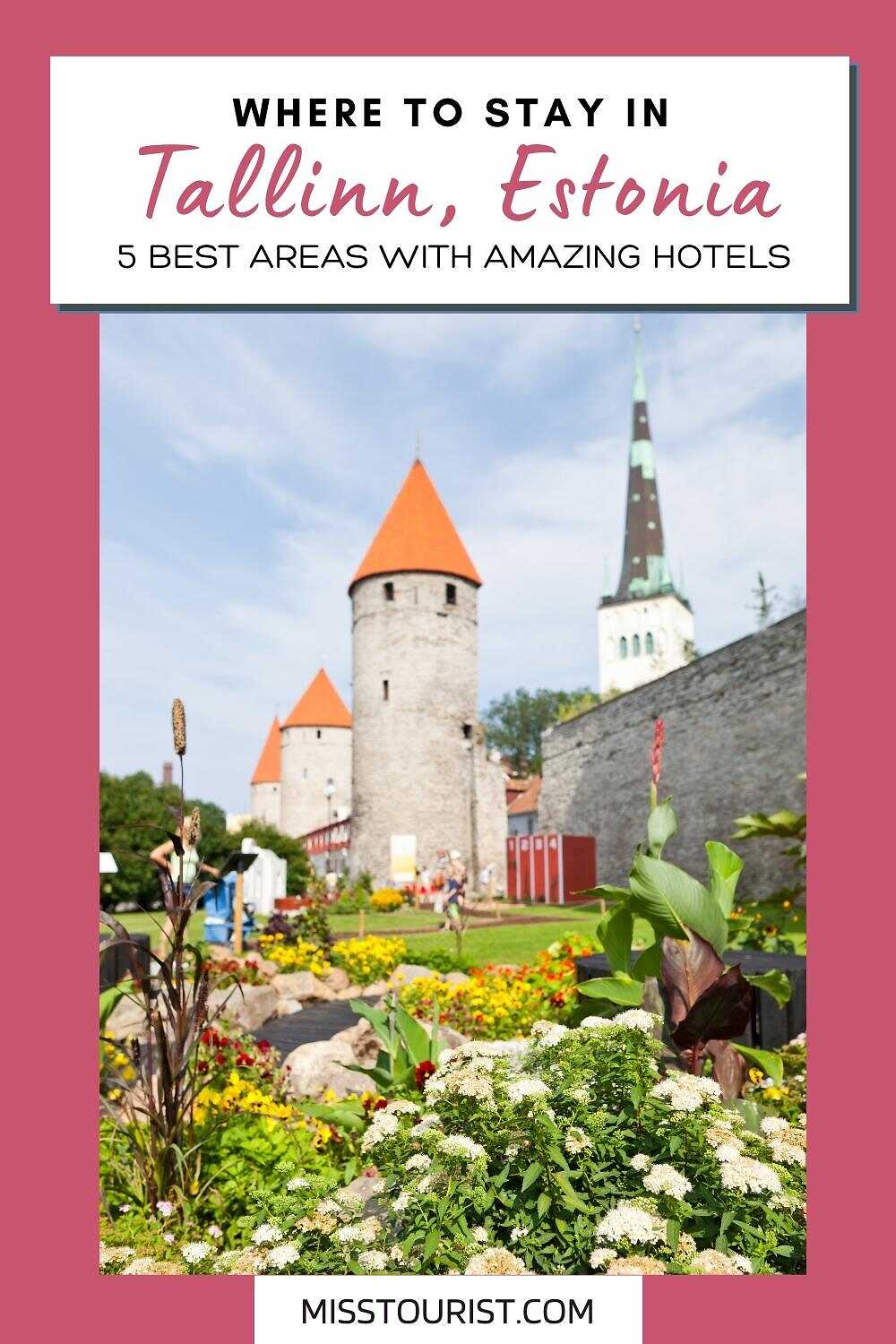 Pin it for later!