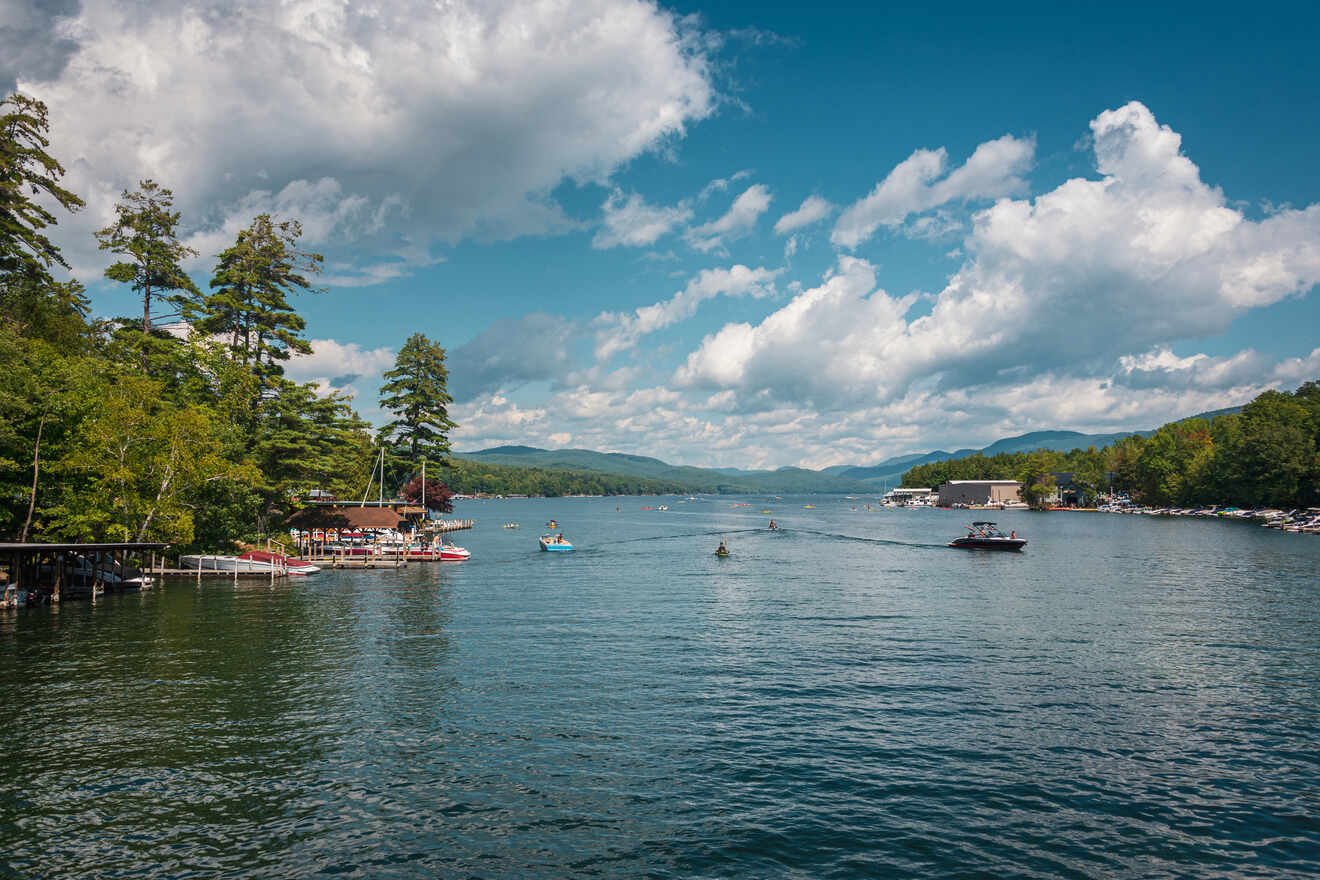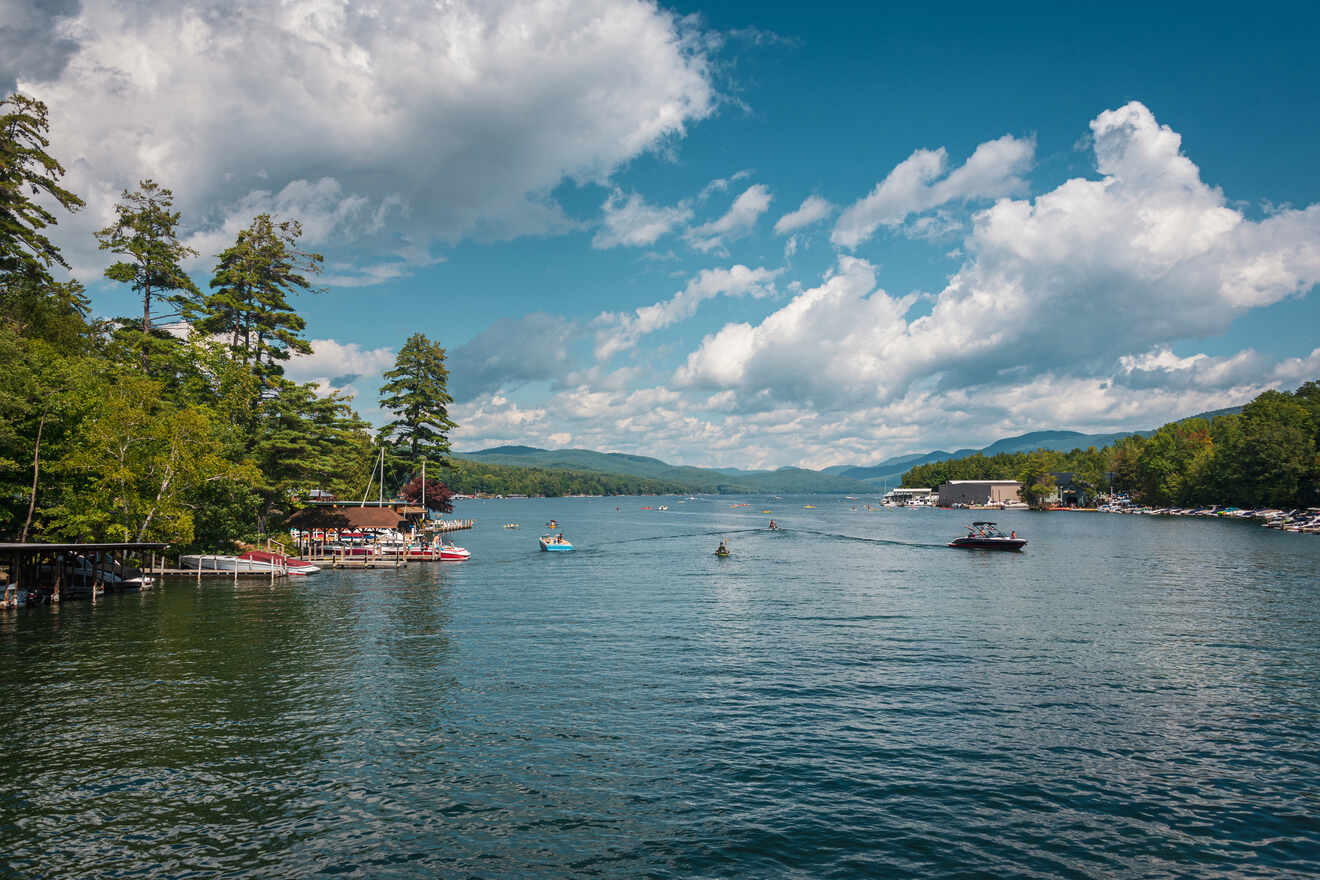 Lake George, aka the Queen of American Lakes, is a long and beautiful lake spanning 45 square miles of the Adirondack mountains, northeast of New York, in the US.
This shimmering lake is a TOP destination if you want to relax and enjoy some stunning natural landscapes, cool boat tours, and touristic attractions… but in order to do all of this, it is important to find the right place where to stay in Lake George!
The villages and towns surrounding the lake offers many accommodation options for any taste and budget. To help you choose the one that suits you best, I made this guide with the best areas and hotels in Lake George, researching through the best booking websites!
From the touristic Lake George Village to the family-friendly Bolton Landing and the peaceful Diamond Point, I am sure there is the perfect place for you to spend an amazing holiday in the peace and quietness of nature.
Once you find it, make sure you book it as soon as you can: this is one of the most popular destinations in the state of New York!
Ready? Let's go!
If you are in a hurry
If you need to take a quick decision for your stay in Lake George, I gathered here the hotels and cottages in Lake George Village sorted by price:
Here's the map with the 3 best areas to stay in Lake George I will be talking about in this post, so you can visualize them:
1. Lake George Town – where to stay for the first time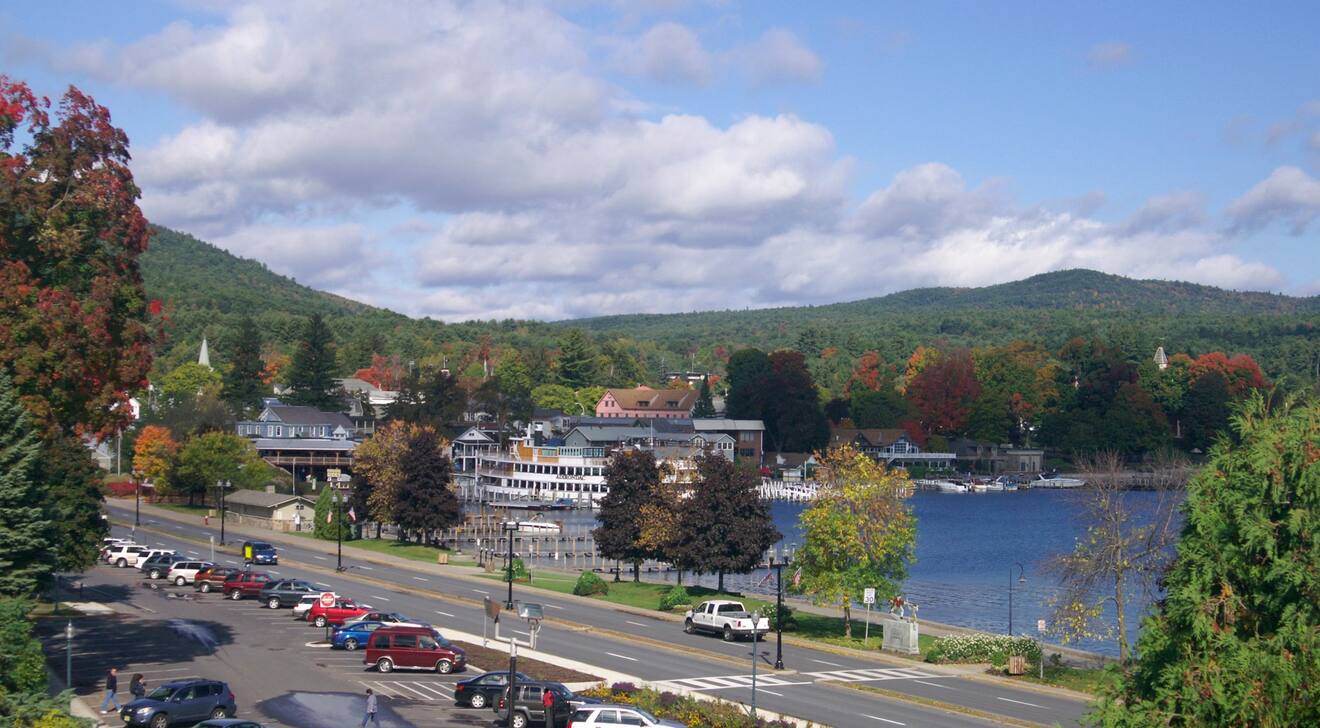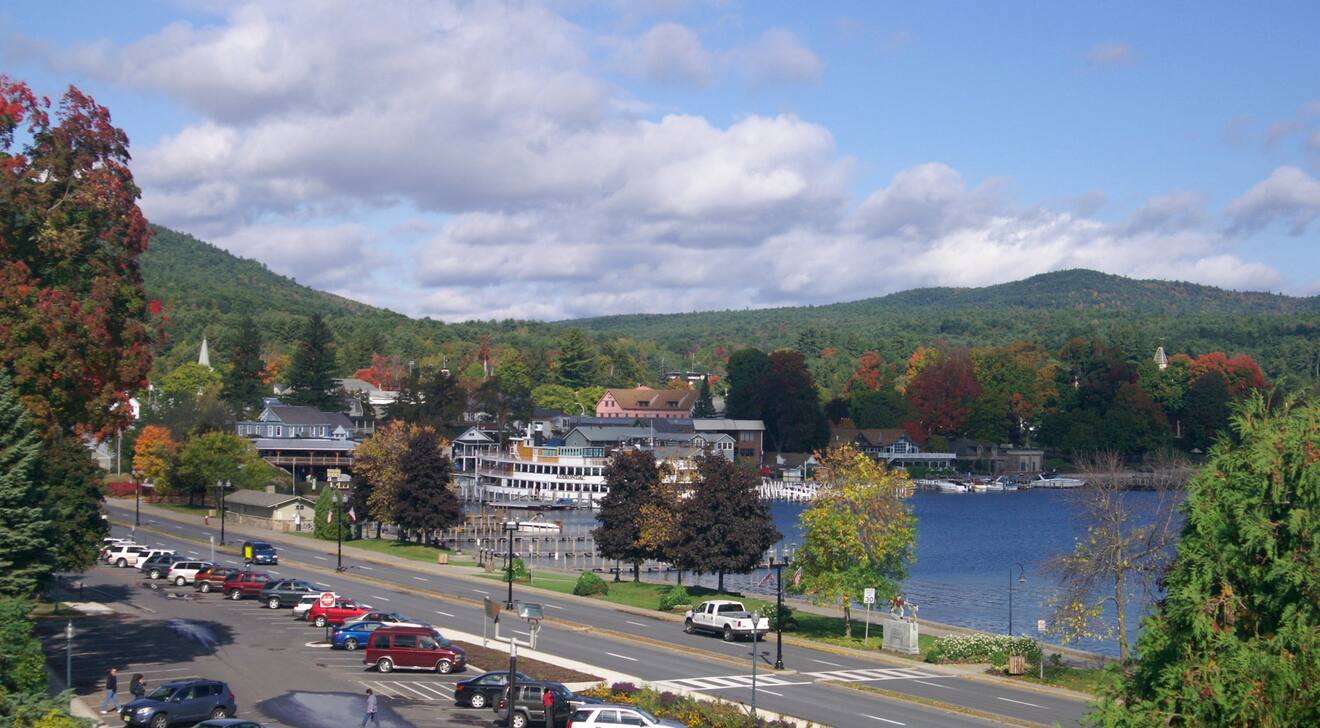 If it's your first time visiting Lake George, you should stay in Lake George Town, located in the remote southeastern part of the Adirondack State Park.
From fun beach activities to countless dining and shopping places and even more accommodation options, this walkable village has it all!
Main Street is the town's heart, where all the shops, boutiques, cafes, restaurants, and hotels are located, while the 1700 foot waterfront walkway is THE place to be to enjoy the most stunning views of Lake George.
But the opportunities to have fun here are endless: there are ferries bringing you on sightseeing tours or romantic dinner cruises and great panoramic hikes such as the one in Prospect Mountain, one of Lake George's iconic peaks.
Another plus of Lake George town is its many family-friendly attractions, like the Lake George Expedition Park and the Adirondack Extreme Adventure Course… offering great fun for all ages!
If you feel like this is the right place for your holiday, check out the following accommodation options, but don't wait too long to book your hotel: the Village is one of the most popular spots in Lake Town!
Luxury hotel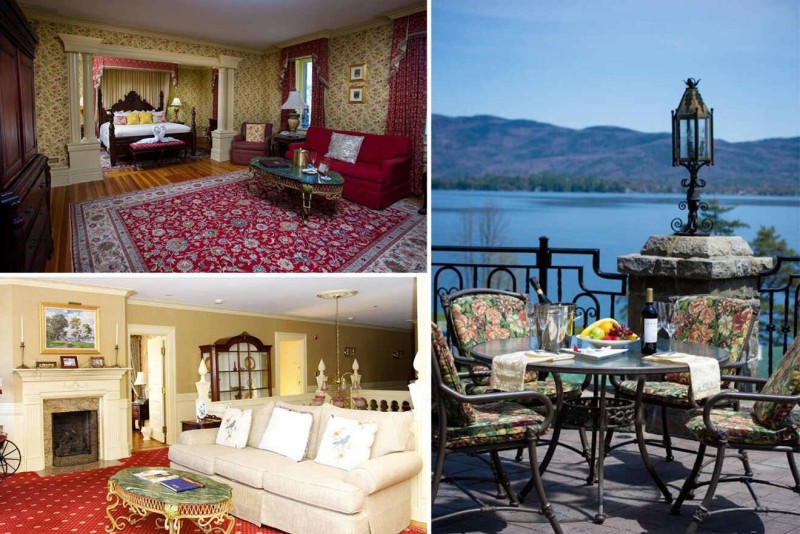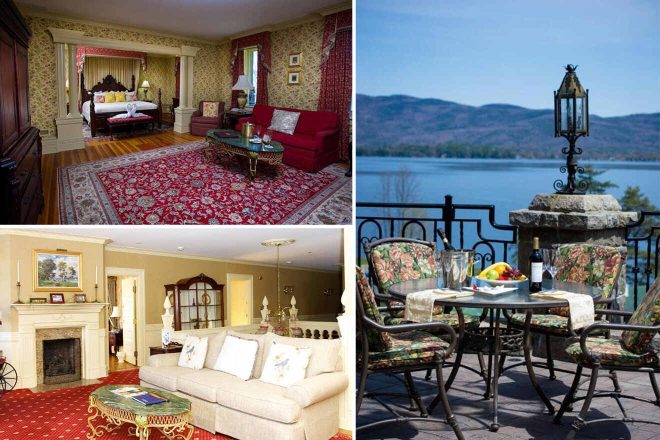 Feel like a real king/queen at this luxurious stunning hotel set in a Queen Anne revival castle, in Lake George. Here you will relax in the outdoor heated pool, get warm in front of your own fireplace during the winter months and enjoy delicious meals at the restaurant. And if you want to burn all the calories taken from the delicious dishes you'll try, there's also a fitness center… You'll have all you need for a super comfortable stay!
Other accommodation options in Lake George Town
Mid-Range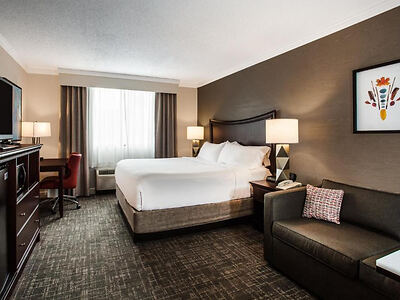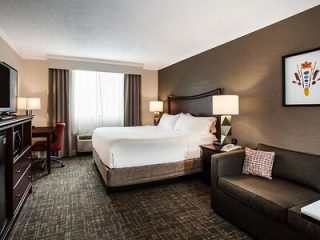 Set in the heart of the Adirondack Mountains, this hotel offers a fitness center and on-site restaurant!
Budget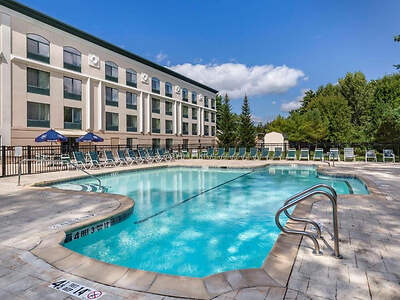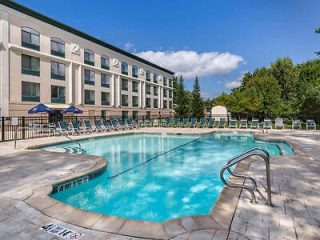 Relax in the hot tub or work out in the fitness center of this great budget hotel in Lake George!
Airbnb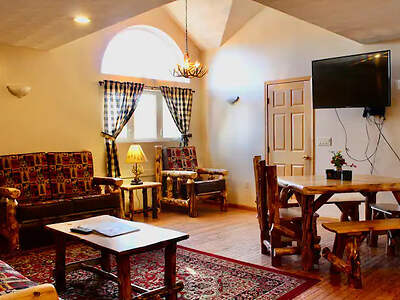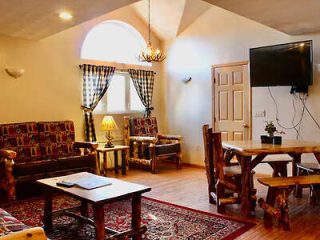 Waterfront house with access to a private beach, close to all the shops, restaurants, bars in Lake George
Things to do in Lake George Town
2. Bolton Landing – best area in Lake George for families!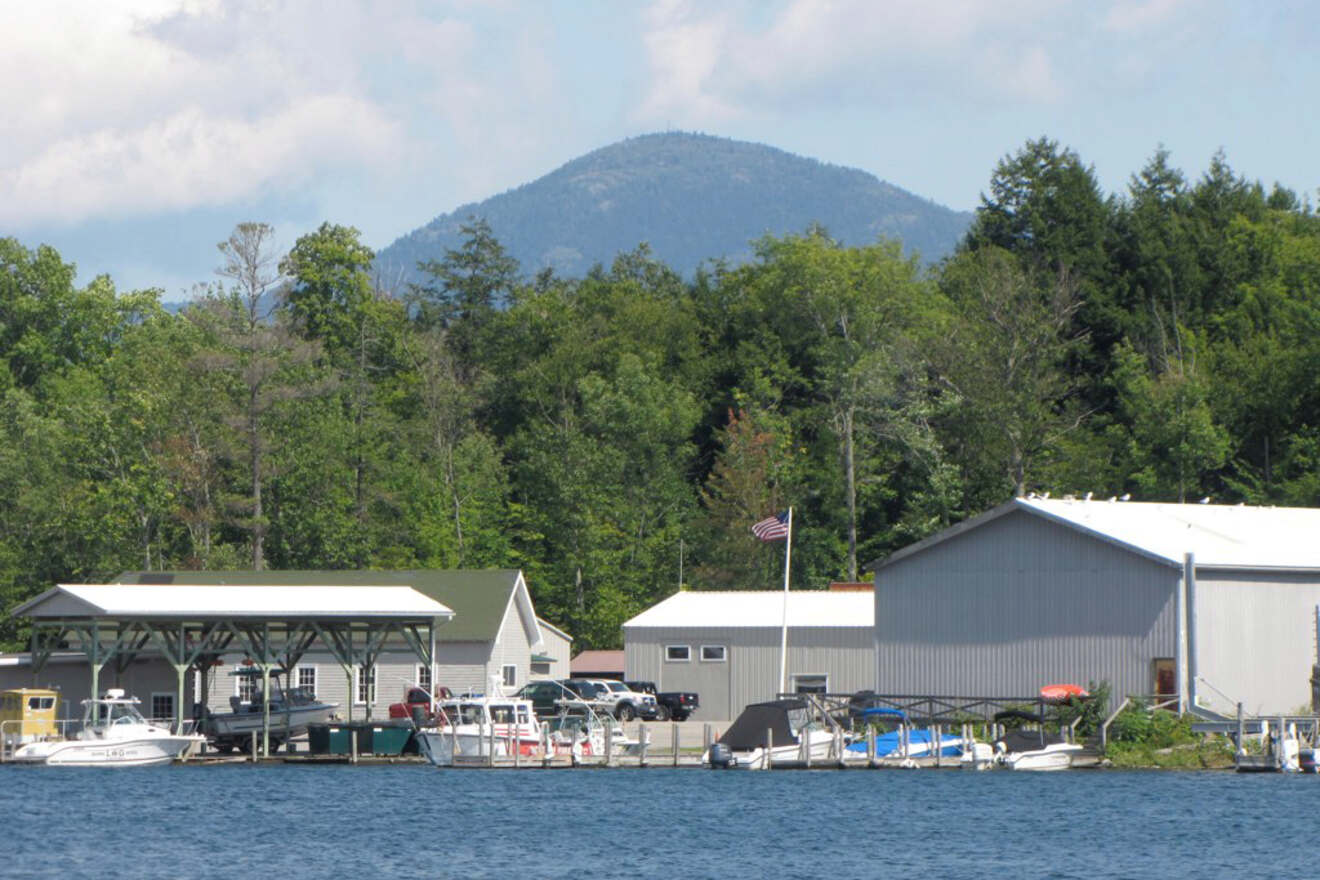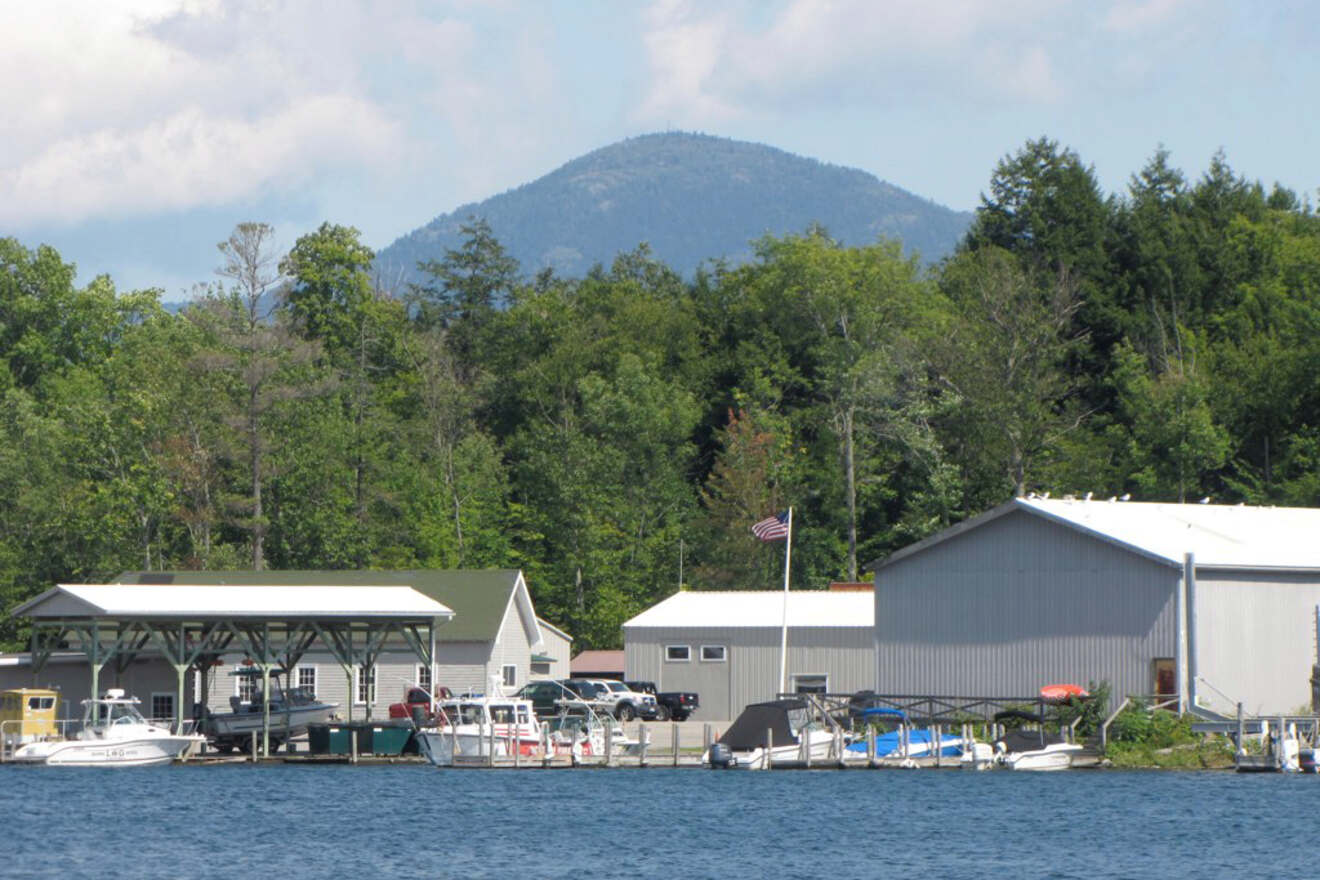 Just a 20 min drive north of Lake George Village on the west shores of Lake George, there is the peaceful (and lively at the time) Bolton Landing. This town has become through the years a getaway to enjoy nature and some fun in the outdoors.
For these reasons, this is absolutely where to stay in Lake George if you are traveling with the family, offering the best activities and attractions for any taste and age!
Here you can engage in fun water sports like paddleboarding, canoeing, and kayaking, or just relax and swim on the shores of Lake George and enjoy delicious meals with the best waterfront views.
Another great destination if you love nature and the outdoors, is the leafy Berkshires, at just 4 hours driving (105 miles)… a perfect place where to extend your holiday!
If instead, after your nature getaway you feel like changing to a city vibe, the vibrant Boston lies more or less at the same distance (200 miles), just on the other side!
Otherwise, there are also many activities nestled in the green: have a picturesque hike at Adirondack Mountain or check out the public nature programs, exhibits, and nature trails of the Yonda Farm Environmental Education Center!
Sounds like a cool town to stay in, right? If you agree, check out the following accommodations: Bolton Landing offers hotels, cabins, cottages… any kind of lodging!
Luxury hotel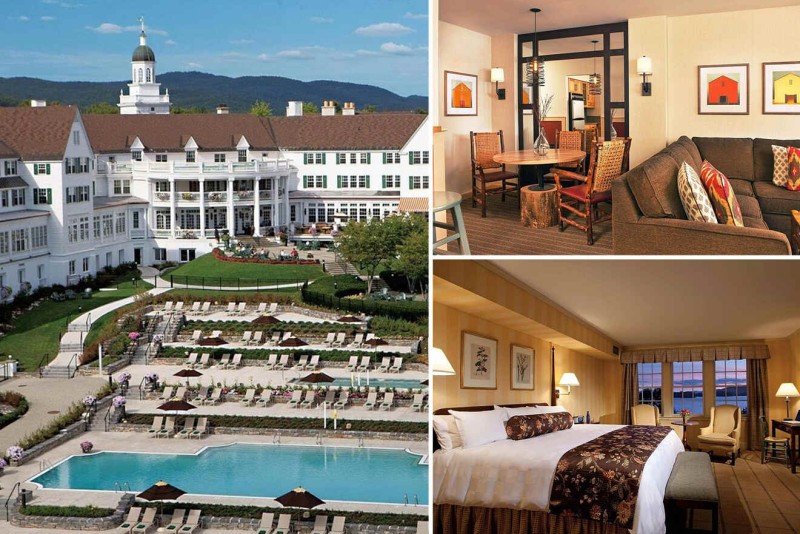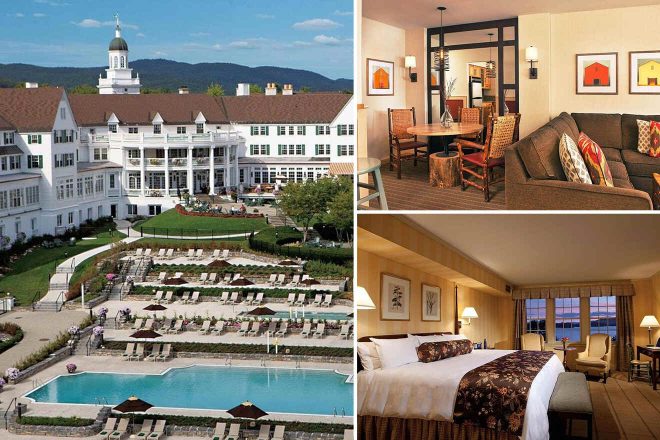 The Sagamore luxury hotel will bring your stay in Lake George to another level! The resort offers you everything you need for the perfect getaway, including a spa, access to a private beach, a hot tub, and a nearby golf course. On top of that, your spacious and elegant room will be provided with all amenities: a full kitchen, air conditioning, and a balcony with stunning views of the lake!
Other accommodation options in Bolton Landing
Mid-Range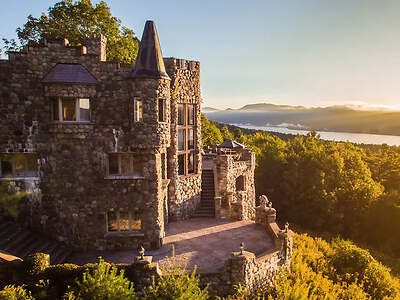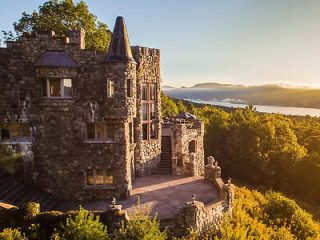 If you're looking for a rural getaway within a distinct setting, try this cozy lodge… its a mini-castle!
Budget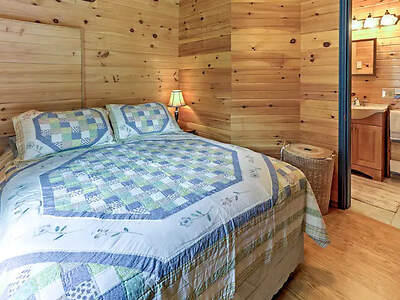 Fully equipped house with stunning lake views… one of the best cottages in Lake George offering great value
Airbnb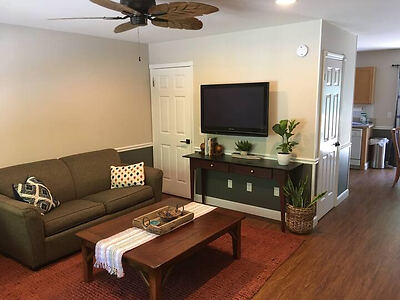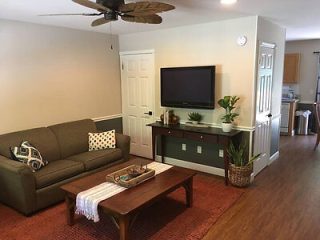 Newly renovated and family-friendly lodge with a great location close to the main restaurants and shops!
Things to do in Bolton Landing
3. Diamond Point – where to Stay in Lake George for waterfront views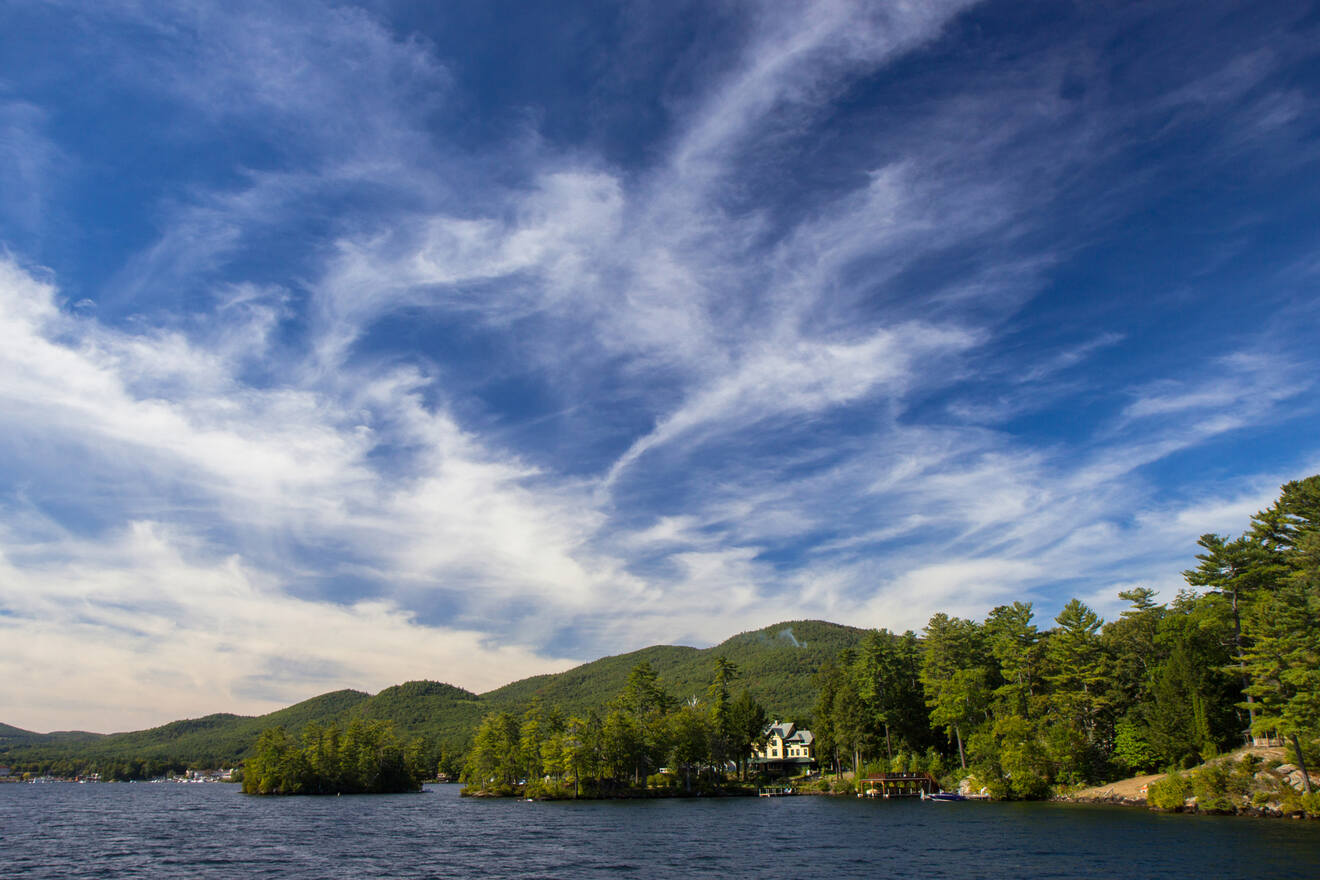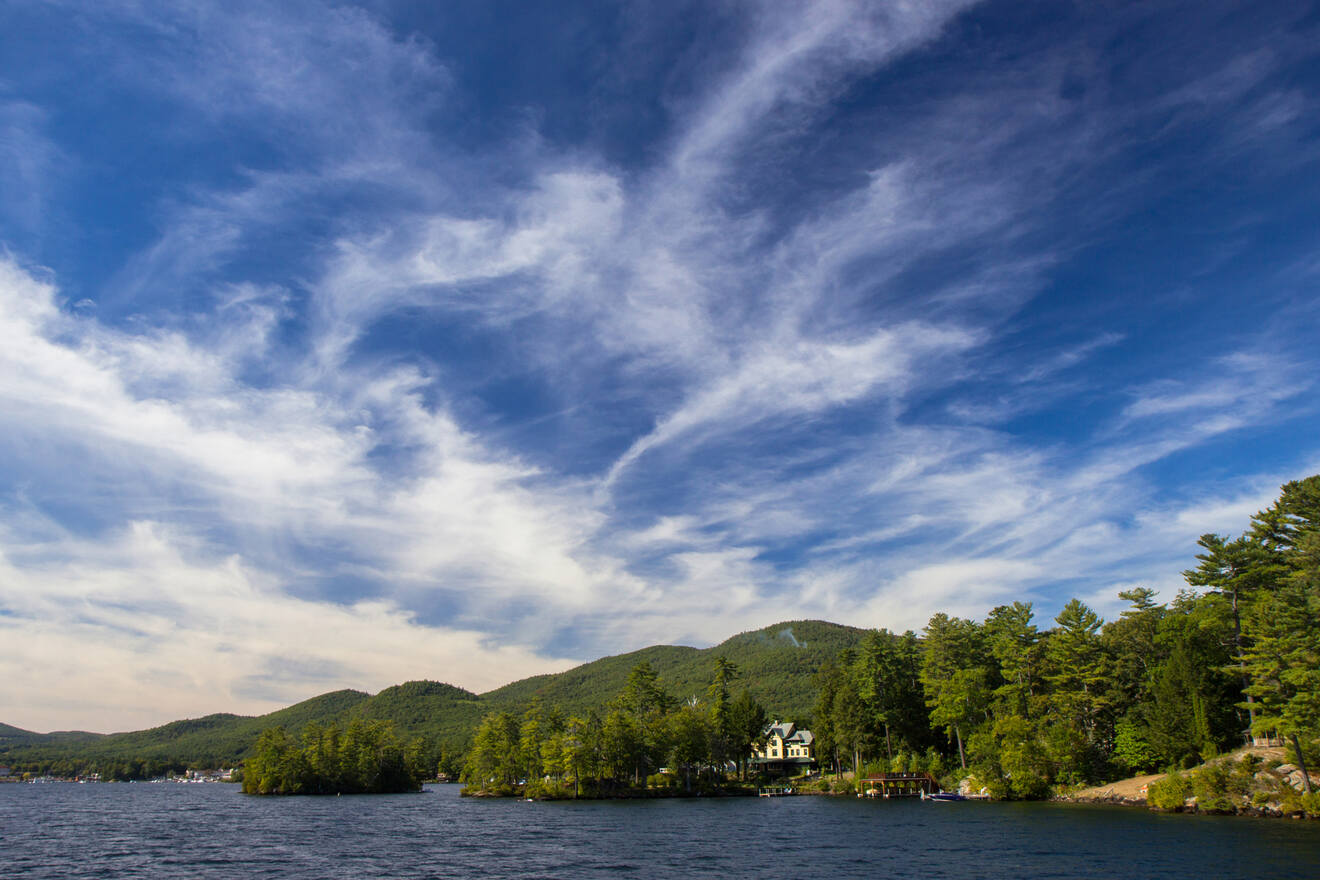 Located in between Lake George Village and Bolton Landing, there is the small hamlet of Diamond Point, New York.
Diamond Point is the place in Lake George offering the best choice of waterfront lodging options: from resorts to townhomes, motels, cabins, and cottages… all offering stunning views of the Lake! Some of them even have access to their private beach and docks to enjoy the tranquility of the lake.
From here you can enjoy many guided boat tours of the Lake, but the area is also a perfect base for exploring other popular destinations, including Schroon Lake and Great Sacandaga Lake, all at just a few hour's driving.
Luxury hotel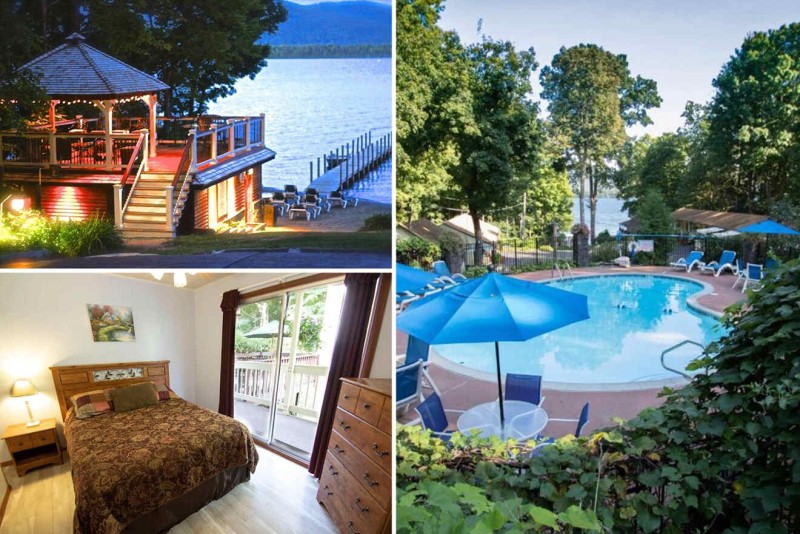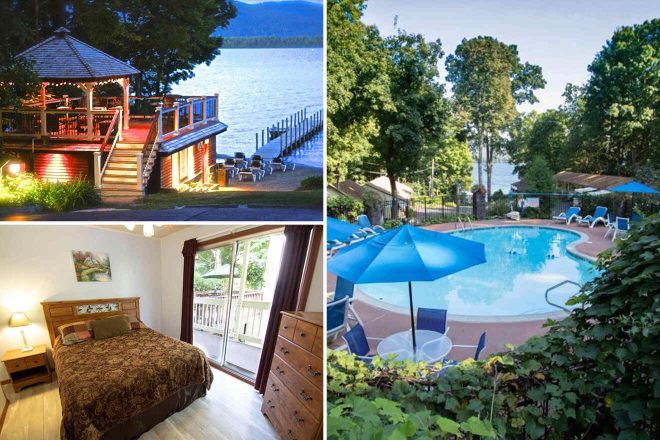 This waterfront 4-star resort is conveniently located in Diamond Point, New York, and has so many things to offer… from private beach access for your summer holiday to a fireplace to get warm in the winter months! Here you can choose from elegant rooms to cottages and suites featuring a full kitchen. The Juliana Resort is also the perfect place to bring your kids, offering a kid playground, many water activities, and a delicious restaurant!
Other accommodation options in Diamond Point
Mid-Range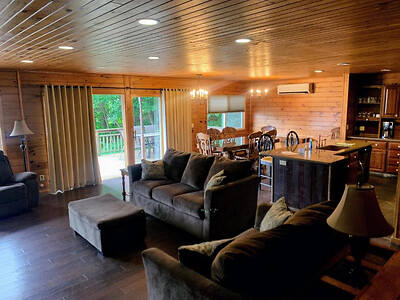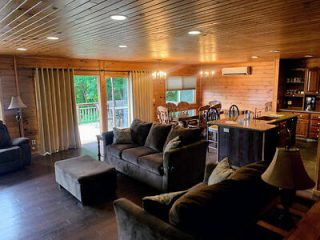 Family-friendly resort with a private beach area, a kids playground, and incredible views of the Adirondacks
Budget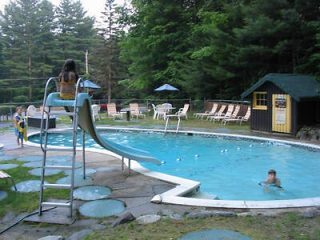 Amber Lantern Motel offers the best accommodations if you want to stay on a budget in Lake George!
Airbnb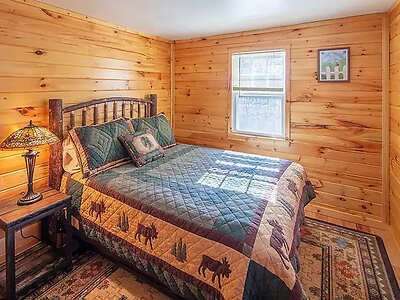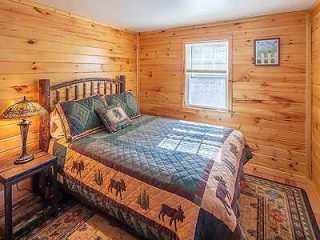 Incredible lodge with lake views, nestled in a peaceful setting! The perfect choice for both summer and winter!
Things to do in Diamond Point
| | |
| --- | --- |
| 👑 Luxury price: | $200 |
| 💵 Mid Range: | $120 |
| 🛏️ Budget: | $80 |
| 🏠 Airbnb: | $100 |
| 💰 Accommodation prices: | Medium |
| 📍 Best area: | Lake George town |
| 👪 Best area for families: | Bolton Landing |
| 🛎️ Best luxury hotel: | The Sagamore |
| 🧳 Best mid-range hotel: | Holiday Inn Resort |
| 👛 Best budget hotel: | Comfort Inn & Suites |
Frequently asked questions about Lake George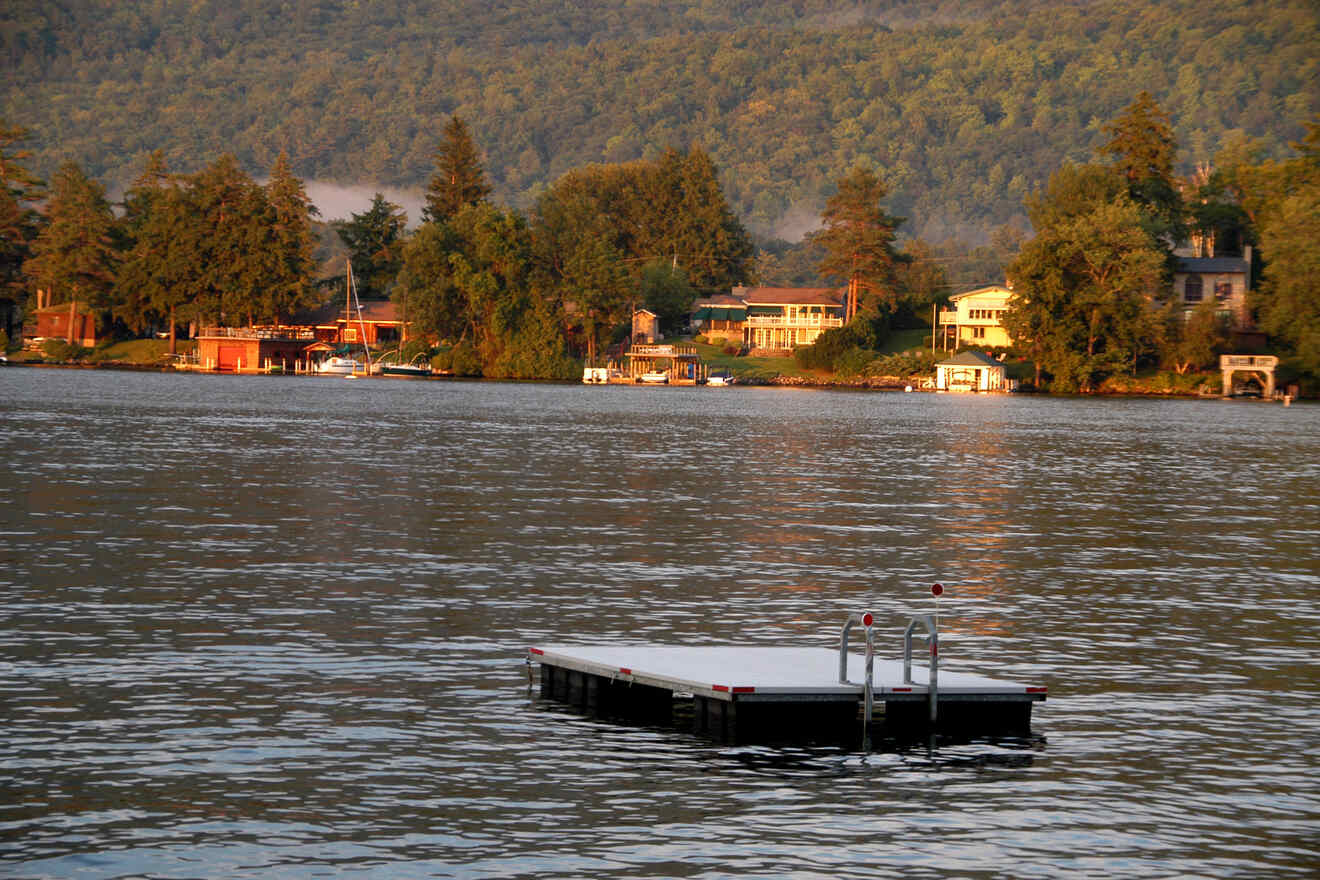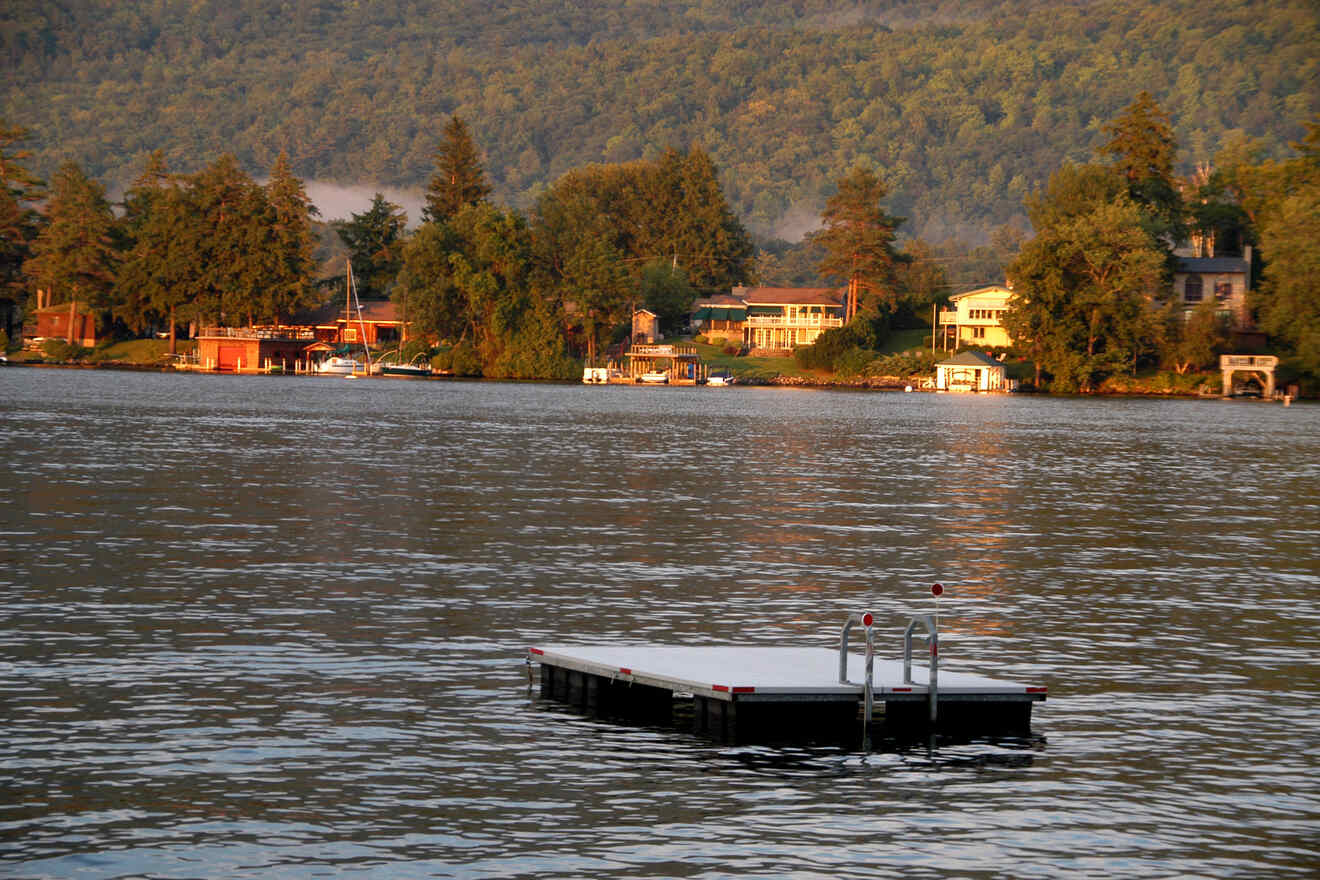 Conclusion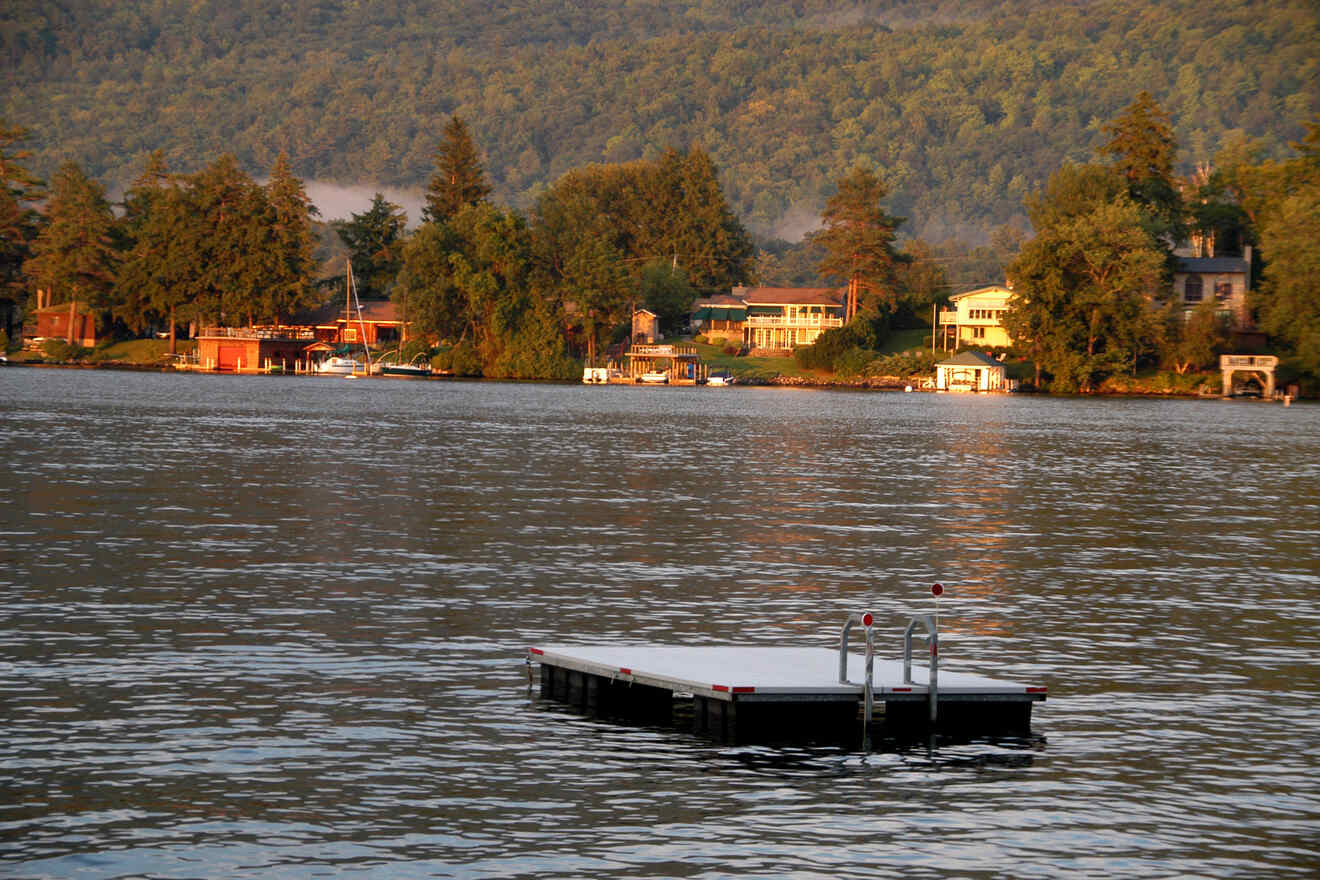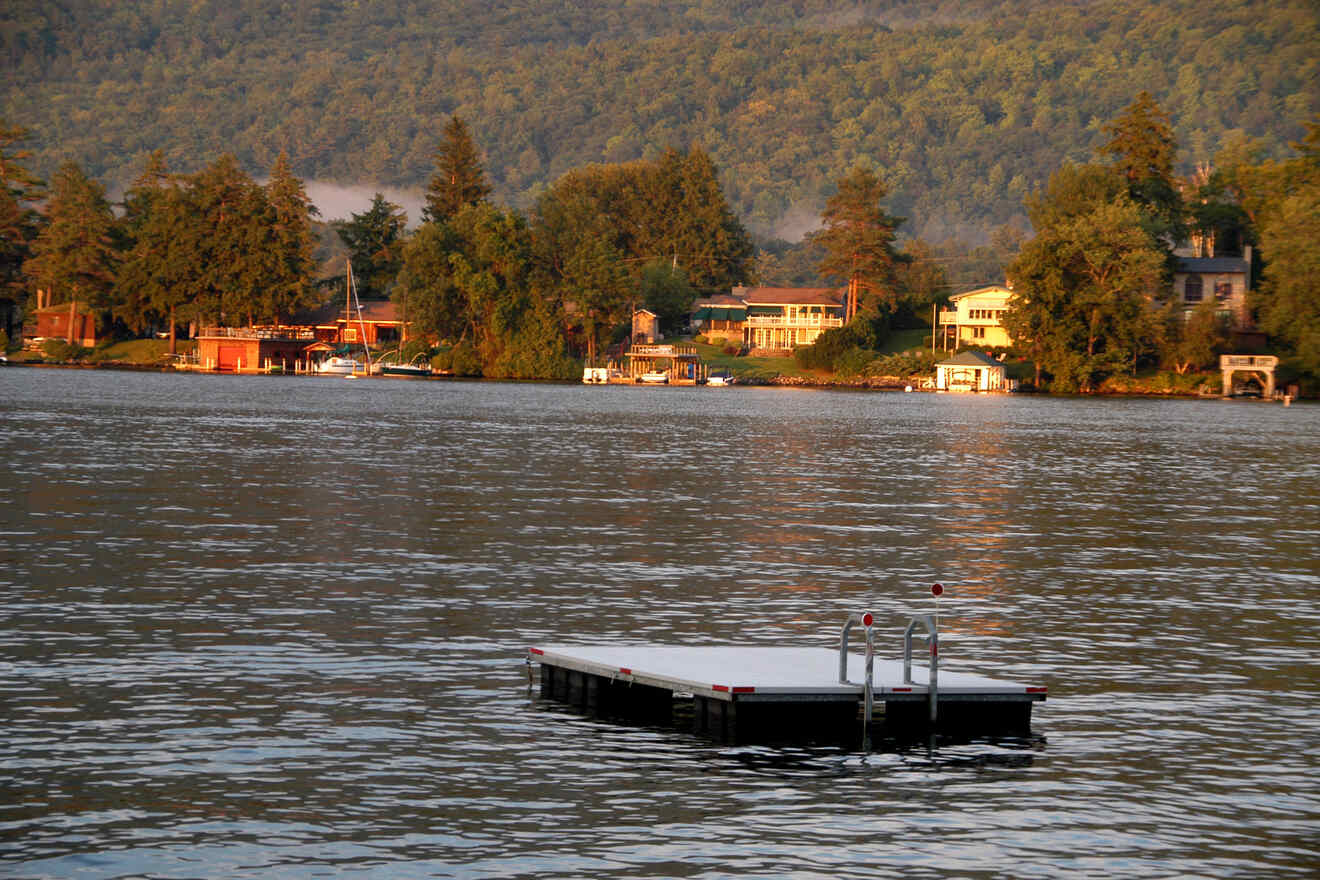 Here we are at the end of our amazing trip through Lake George's best towns and lodging options, on the southern side of the Adirondacks Mountains.
From hotels to cozy cabins and family-friendly cottages, all the accommodations in Lake George will give you access to cool boat tours and stunning lake views!
If you're still undecided between the maany great options we went through, here are my 2 absolute favorites with great location and reviews:
I am sure this guide will help you find the perfect accommodation to enjoy your holiday in Lake George to the fullest and make great memories either in winter or summer. Just don't forget to book your hotel as soon as you can if you don't want to lose the spot!
And if you have any questions about Lake George or you've been to one of the hotels/cottages and you want to share your experience, please do that in the comments! I'll be super happy to read them and answer you!
Have a great holiday!
Elena
---
Pin it for later!
Pin it for later!