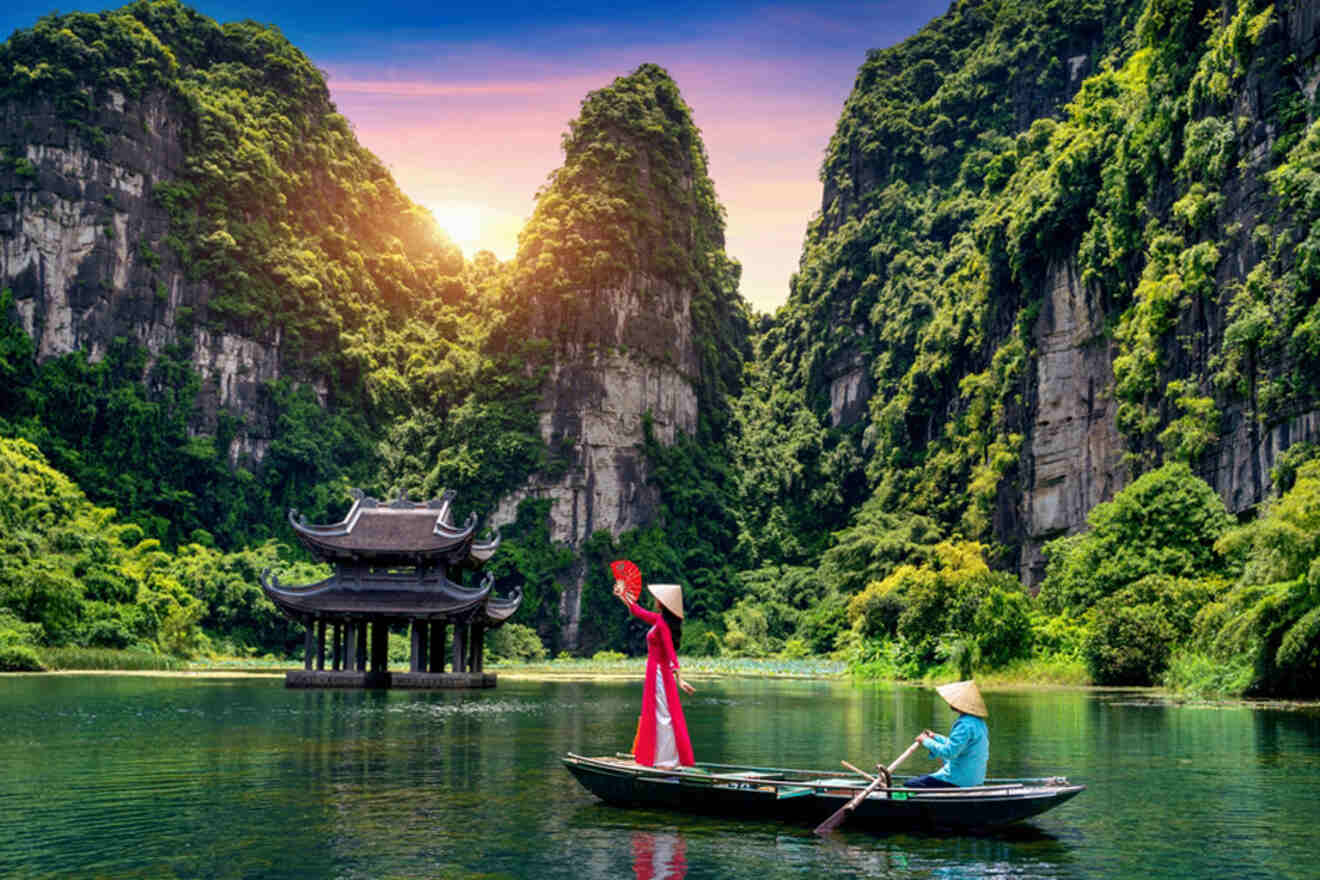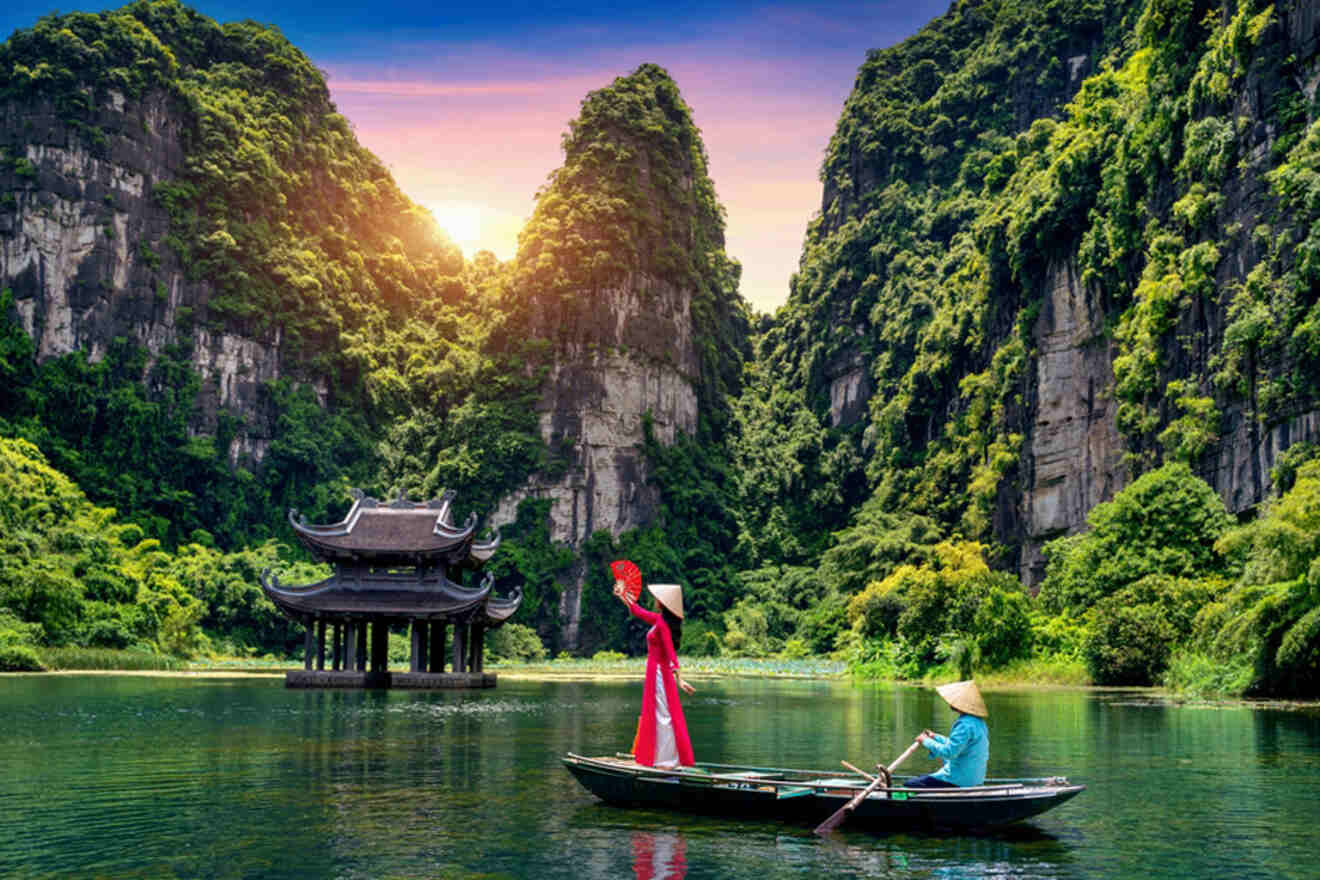 Itching for an adventure in Vietnam? Look no further than the incredible Vietnam tour companies that are waiting to take you on a journey through this beautiful country.
Halong Bay, the imperial capital of Hue, the tunnels of Vinh Moc, there is no shortage of beautiful sights Vietnam can offer you.
Now, I know just how stressful dealing with travel agencies really is. You aren't sure who to call, where to look for, or how to choose. That's why I decided to spare you the suffering and make you a comprehensive, easy-to-follow list of the best tour companies in Vietnam. And I also added a recommendation for the best tours each company offers.
All of these companies check all the boxes for many travelers, and they are quick to reserve all the spots. So my advice is to play safe and book in advance as well.
Whether you are an introvert, a family looking for a fun experience, or an adrenaline junkie on the lookout for the next thrill, make sure to read to the end to find your perfect choice.
Let's start!
If you are in a hurry
Here are the best tour operators in Vietnam:
1. Intrepid Travel – best for families & adventurers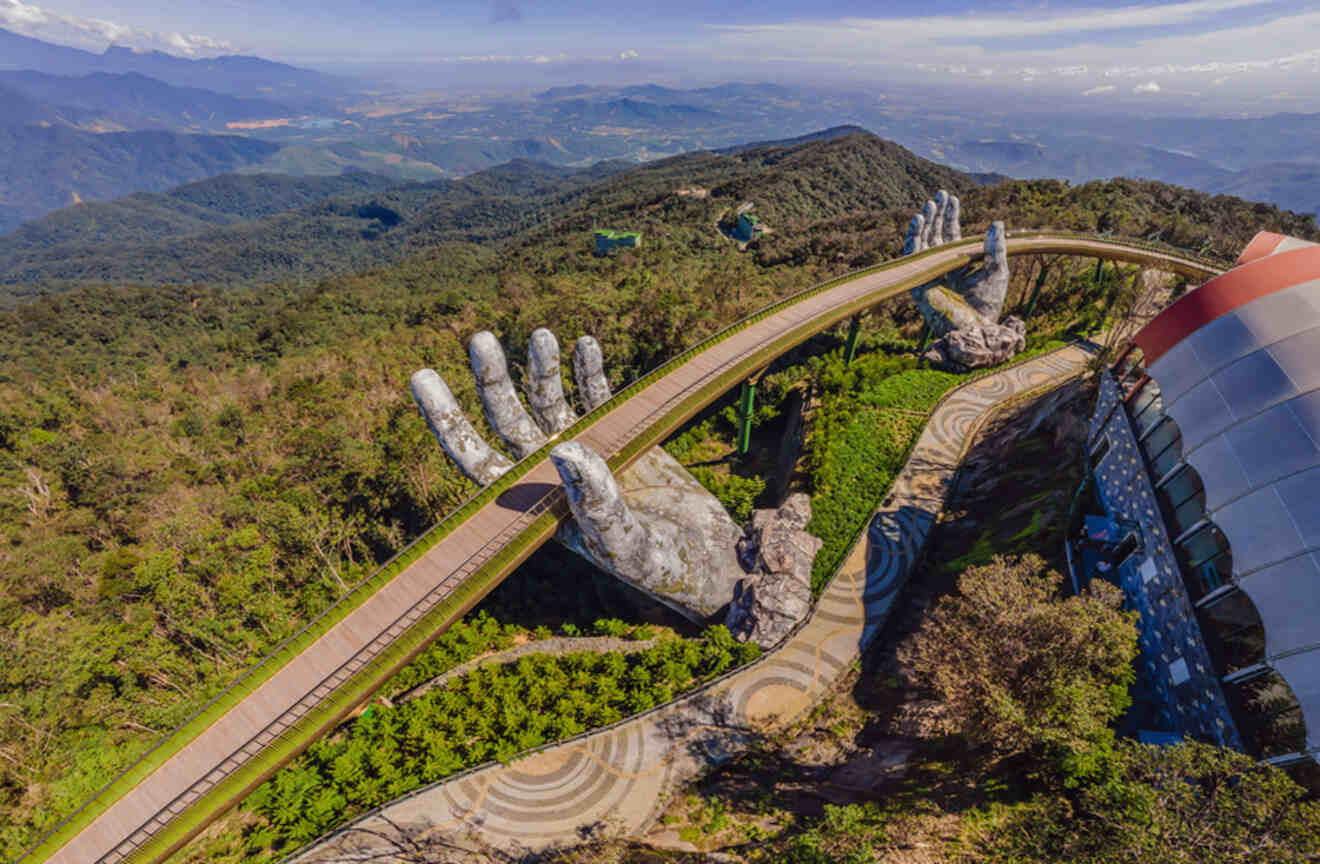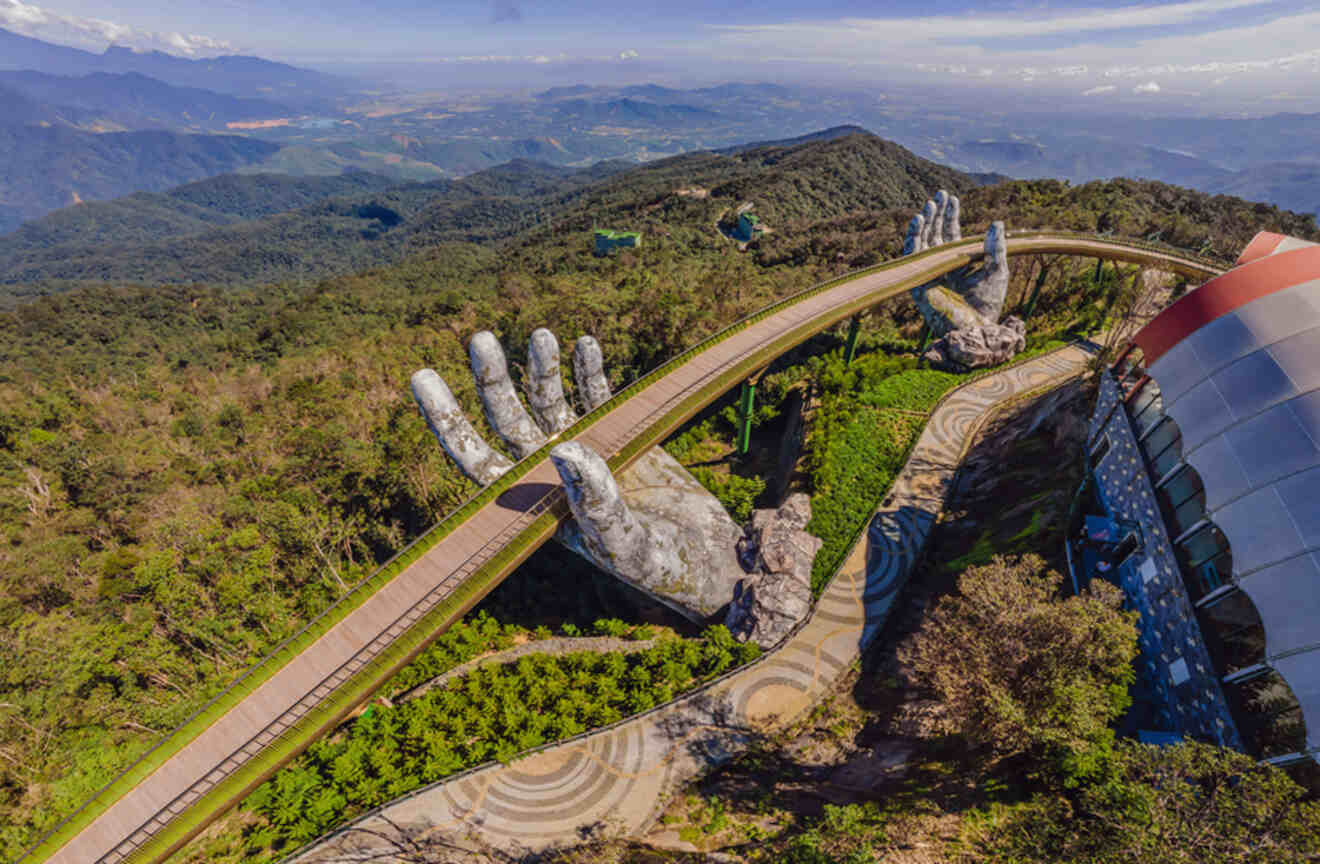 Tours: adventure, in-depth, exploration
Best for: families and adventurers
Price: from US$130
Intrepid Travel offers a unique adventure for its customers! With over 1,100 tours spanning the globe and a max of 16 travelers per tour on average, you'll get the royal treatment. Plus, you can rest assured that your trip is in safe hands – they wouldn't send you anywhere they wouldn't travel themselves! And their experiences in Vietnam reviews are glowing, with over 14,000 satisfied customers.
Travelers of all ages, budgets, and adventure styles are catered for by Intrepid! A variety of different adventure styles ranging from cycling trips to family holidays, guarantee that everyone's needs are satisfied.
Miss Tourist recommends: Vietnam Family Holiday
This Vietnam family holiday tour package will take you and your little ones on a 13-day adventure through Hanoi, Ho Chi Minh City, and 4 other destinations.
This tour operator provides top-notch accommodation, an experienced tour guide, and delicious food so you can keep your energy up while having a blast! And to make things even better, you don't have to worry about a thing, they will even take care of transportation.
Get lost in the rich culture and history this beautiful country has to offer while exploring age-old temples, bustling markets, and breathtaking natural scenery that'll surely take your breath away.
2. G Adventures – best for young travelers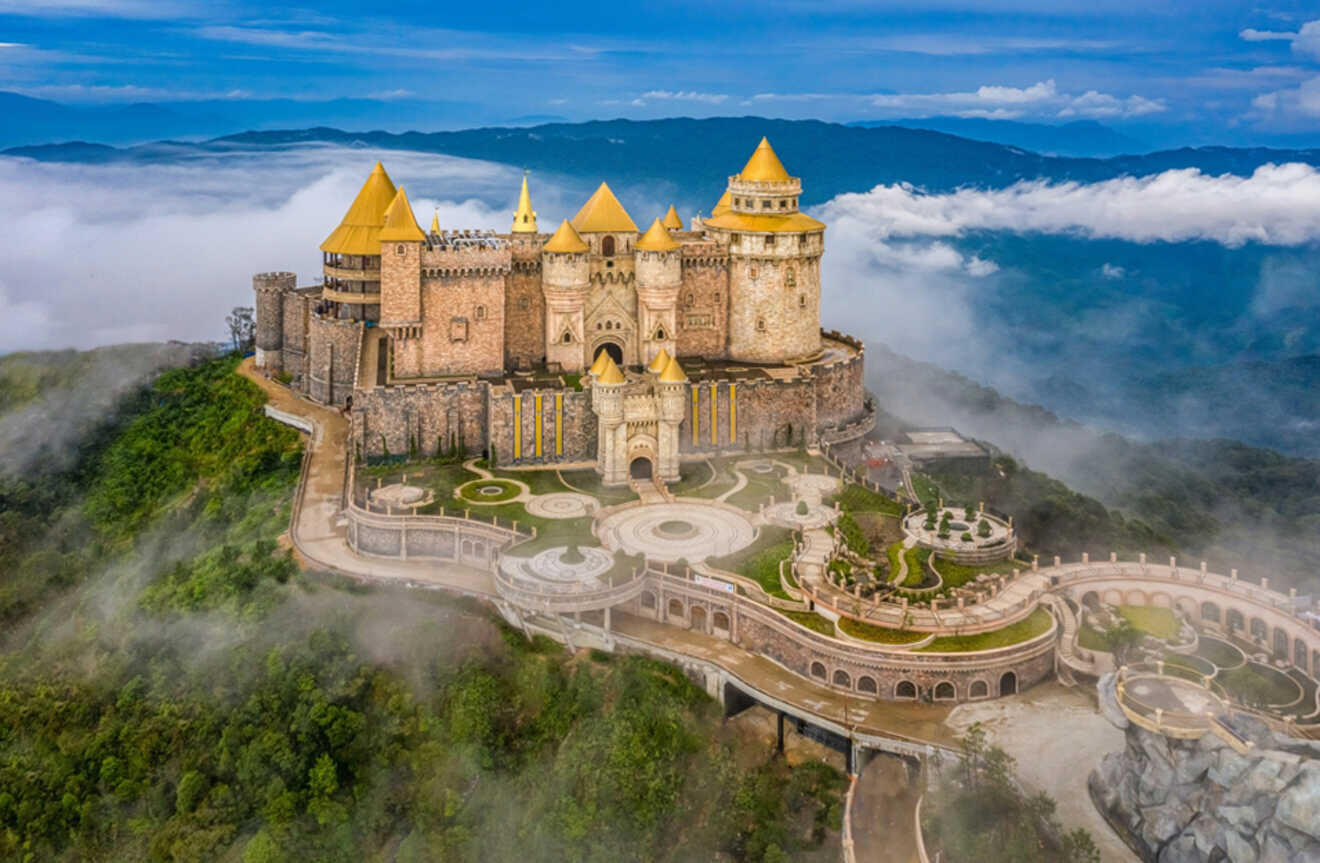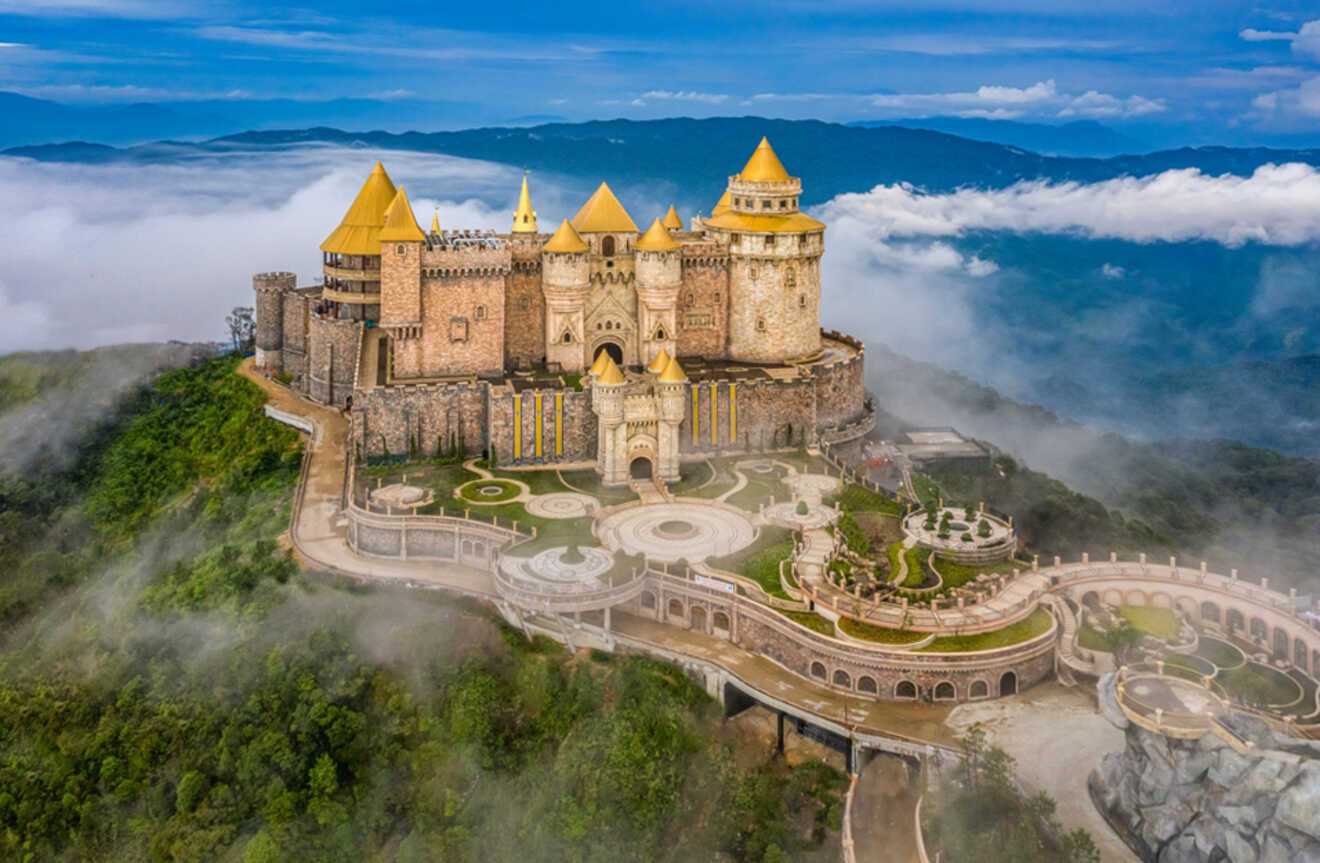 Tours: explorer, culture, history
Best for: young people
Price: from US$62
G Adventures is one of my all-time favorite tour operators. Talk about responsible tourism done right: these guys are passionate about what they do and determined to change lives with the power of travel. Plus, it's sustainable, too – so it's a win-win all around!
They craft itineraries with exciting things to do in Vietnam and lots of free time, giving you a chance to set off on your adventures.
With so many options, they have something to satisfy everyone's travel style. Whether you wanna stick with peeps your age, explore with the fam, tear up the terrain alongside active types, or spot wildlife.
Miss Tourist recommends: Vietnam Historic Cities
If you're young and on the hunt for a Vietnam adventure, then this 12-day tour is perfect for you. You'll discover Vietnam, get to know the local culture, and might even meet new friends. The package offers boat tours as well.
You'll get to indulge your senses with the authentic experience, taste street food, and relax on golden beaches in Nha Trang. The tour is a combination of guided highlights and time to explore independently.
It's a unique chance to see the ancient town of Hoi An and be captivated by the waters of Halong Bay with its paradise cave of Phong Nha.
3. Realistic Asia – best to indulge in local life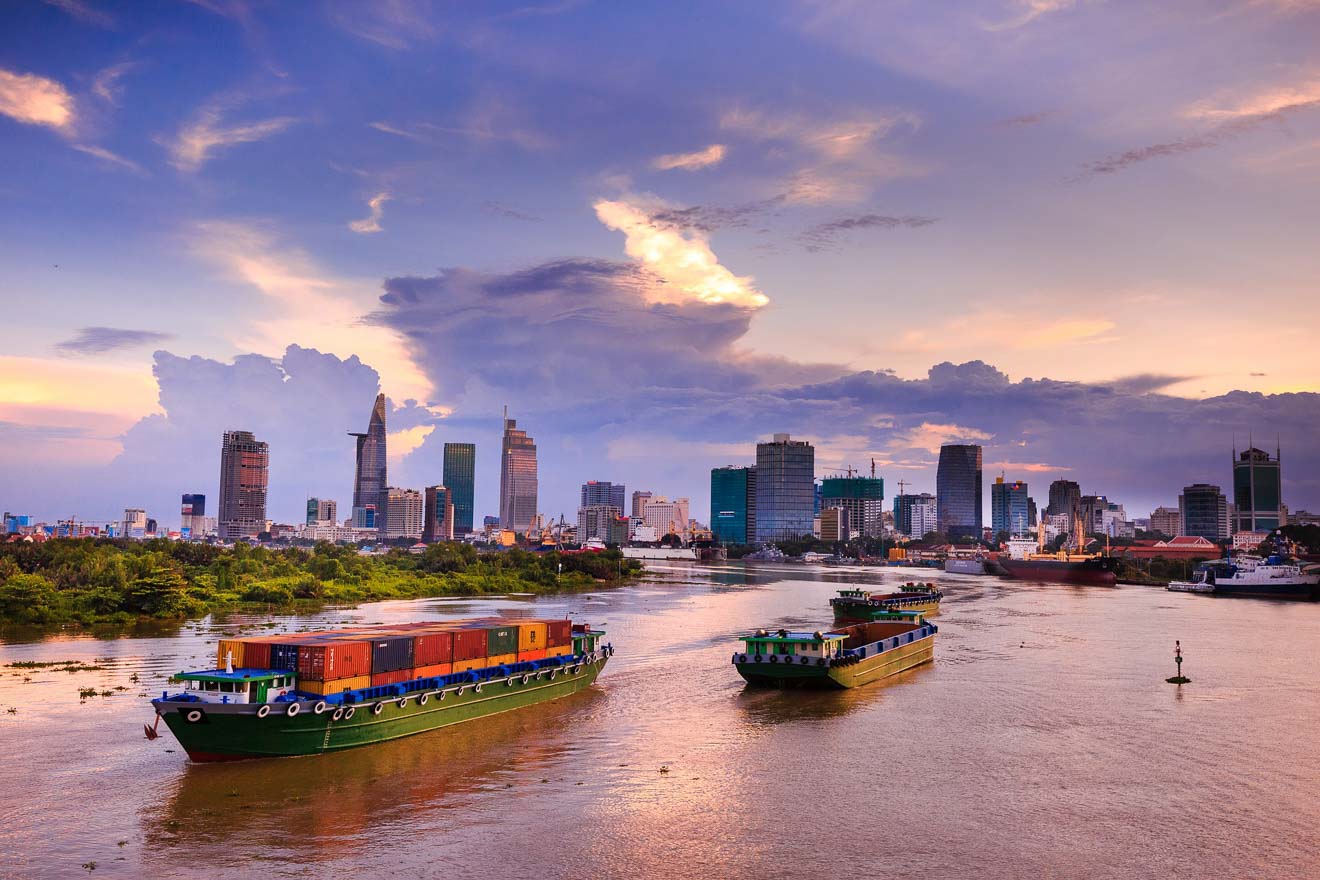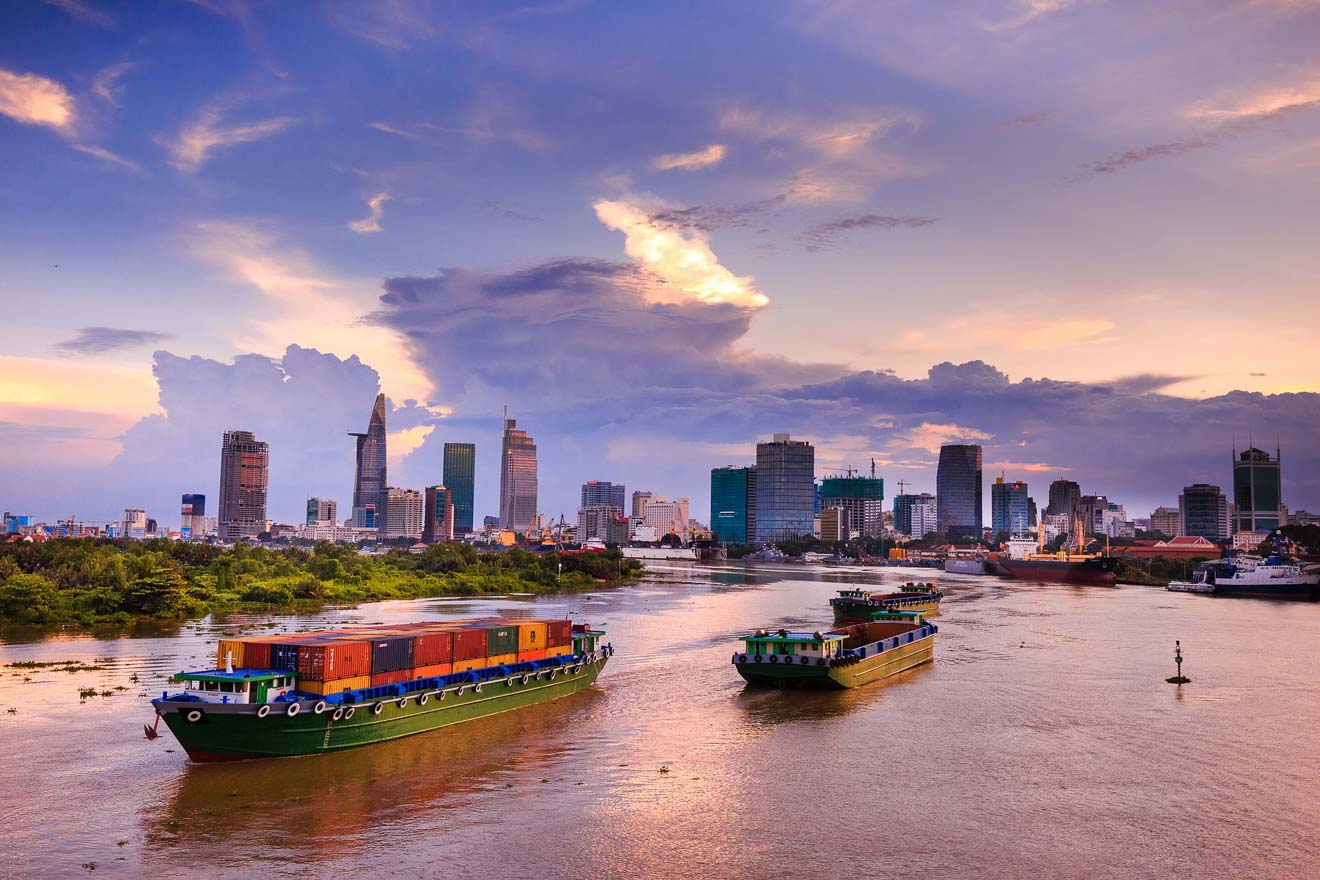 Tours: food, culture, hiking
Best for: authentic experiences
Price: from US$135
Realistic Asia has been providing the best tourism services in Southeast Asia for many years, and its mission remains clear: to give clients the best value for their money. It takes great pride in paying close attention to detail and open communication, making sure you're in the know from your initial inquiry all the way to your departure.
Plus, there are no hidden costs or changes – you know exactly what's included in your tour package. The tour company guarantees 4 core tenets of excellence during every trip: quality, communication, flexibility, and presentation of Vietnam and beyond.
Miss Tourist recommends: Vietnam Food Paradise
This 10-day trip is one of the best Vietnam tours if you want to taste the delicious delights of Vietnam! From the many things you'll do in Ho Chi Minh City to the stars of Central Vietnam's Hoi An and culminating in elegant Hanoi, you'll explore each region's unique culture through its distinctive cuisine. Featuring exclusive local dishes that even some natives may not know about, now's your chance to get a real feel for how day-to-day locals live, work, and eat.
You'll get to bite into "the world's best sandwich," a unique treat found only in Hoi An. And to top it all off, a boat trip through Halong Bay!
4. Bravo Indochina Tours – best for history buffs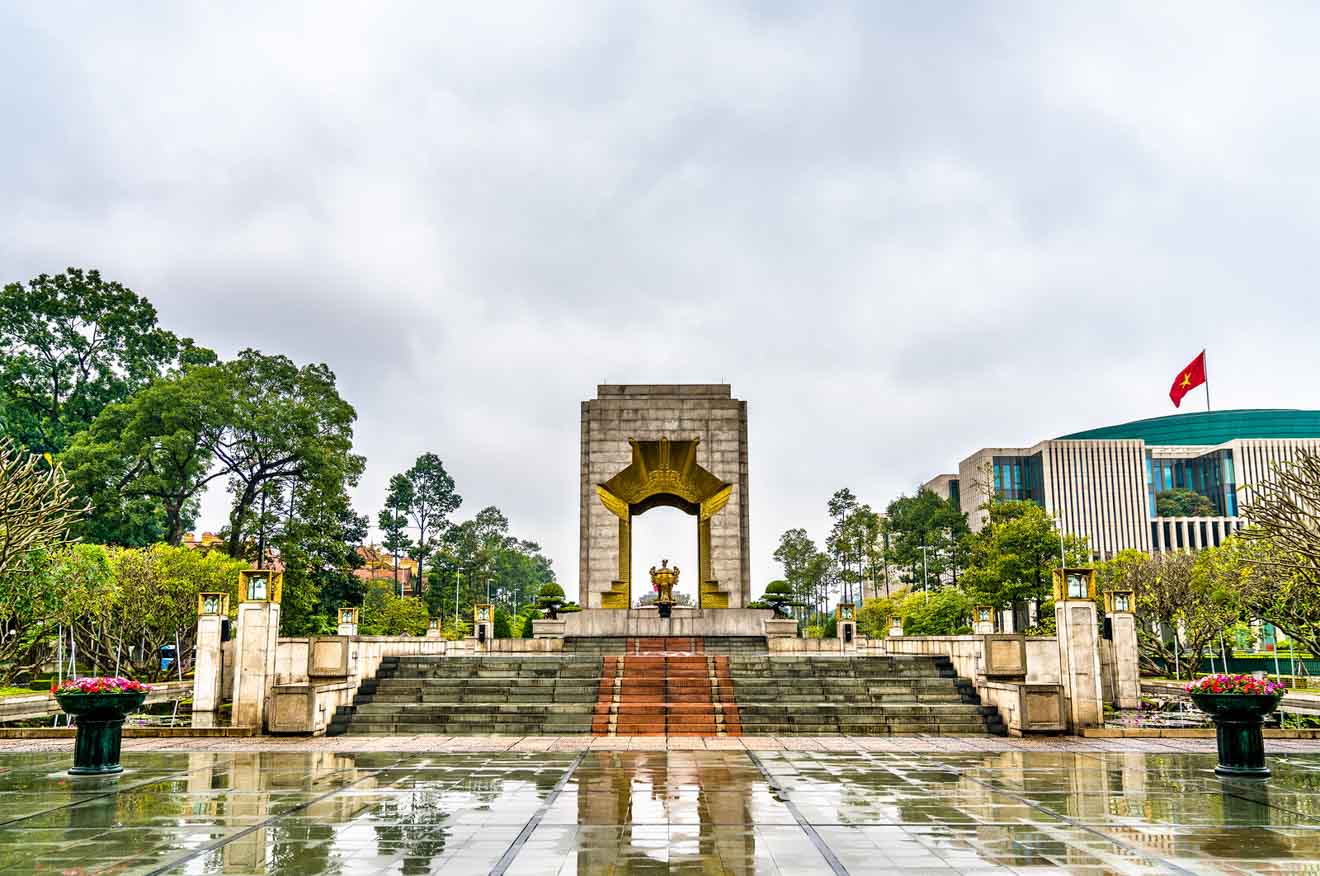 Tours: adventure, culture, history
Best for: families
Price: from US$83
For more than a decade, Bravo Indochina Tours has been making dream vacations to Asia and Indochina come true! It's the leading local Vietnam tour company that just wanna share its love for this breathtaking region and its amazing history.
Plus, the company has an incredible team of on-site travel experts who are guaranteed to make your trip even more extraordinary. And don't forget its online guide – it's filled with over 1,500 articles about the area's history, culture, and attractions. It's an unmissable learning experience.
Miss Tourist recommends: Vietnam Cycling Adventure
If you want to visit Vietnam and learn about the Vietnam War and other parts of history, why not choose one of the tour packages that provide a unique cycling and learning experience?!
Cycle through 12 days of vibrant landscapes and stimulating culture on a voyage from Hanoi in the north to Ho Chi Minh City in the south! This cycling tour is perfect for those looking to leisurely explore Vietnam's fascinating heritage, history, and breathtaking natural beauty.
This package includes all your must-haves: an expert guide, yummy meals, hotel accommodations, and stress-free transportation, all time-wrapped into one convenient 12 day tour package!
5. Hoi An Express – best for private tours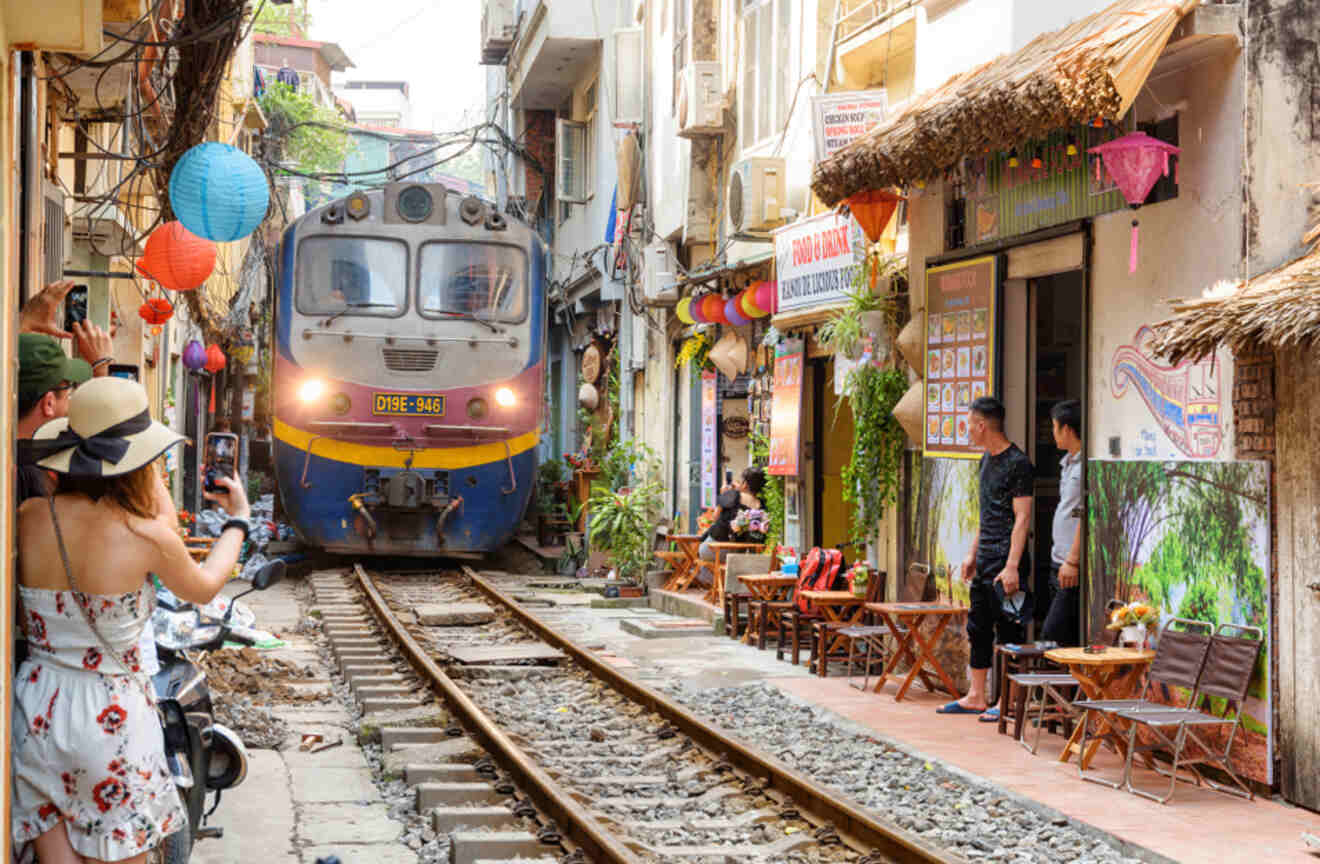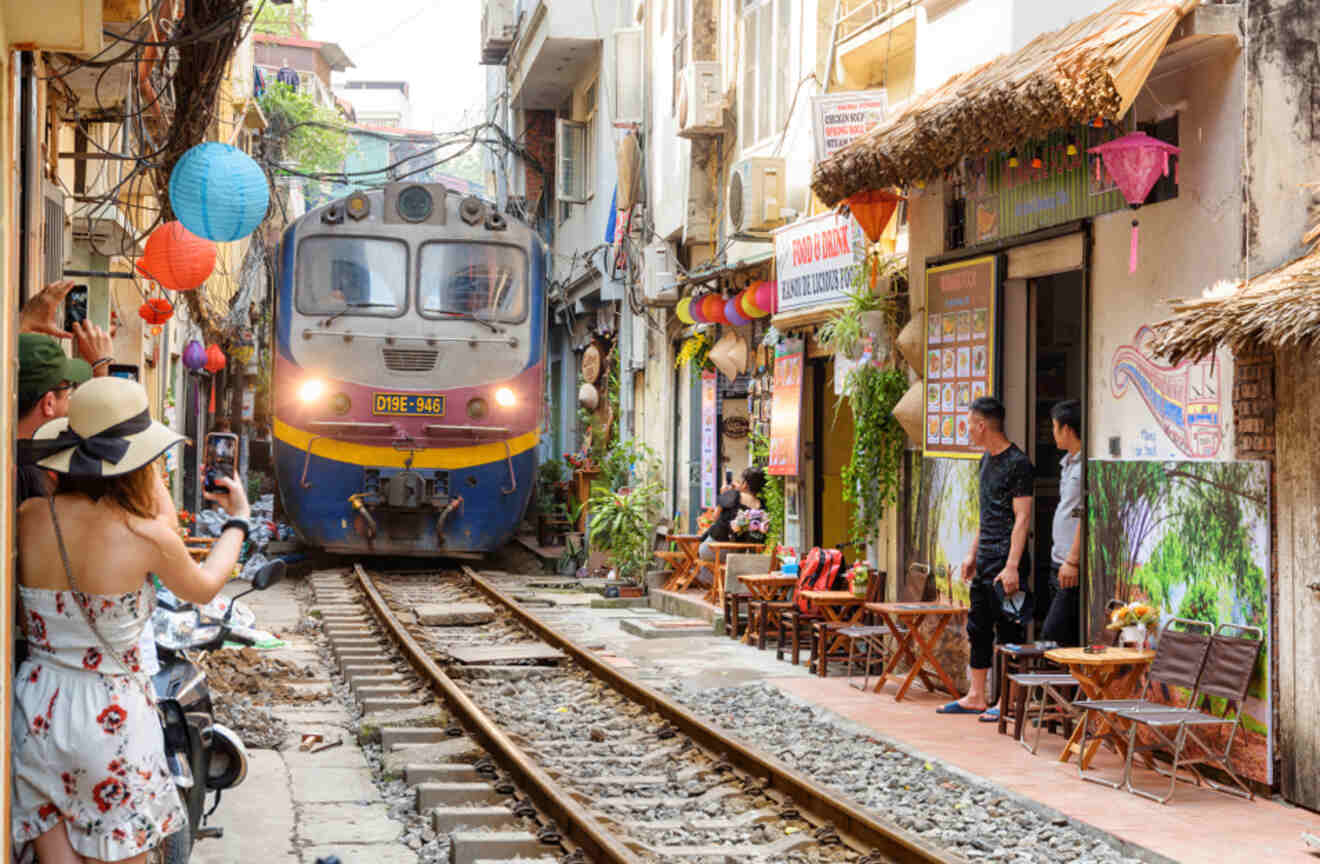 Tours: luxury, immersive, customized
Best for: introverts and solo travelers
Price: from US$83
If you're looking for the ultimate vacation getaway experience, look no further than Hoi An Express! They are one of the best Vietnam tour operators that specialize in top-notch luxury tours in Vietnam, Cambodia, and Laos, but if those don't float your boat, they can customize a great trip that's just right for you. The company caters to high-end customers who demand a little something extra; from transportation and accommodation to food and excursions – they got it all covered!
Not only are they equipped to provide traditional private trips but also thematic package tours (golf, beach, history, honeymoon, etc.).
Miss Tourist recommends: Vietnam Private Experience
With this in-depth cultural tour that lasts 11 days, you'll have the chance to explore some of Vietnam's best destinations while traveling alone. The tour includes luxurious accommodations, flights, knowledgeable guides, savory meals, and convenient transportation.
You'll get a taste of the liveliness of Hanoi, the vibrant capital city. You'll have a chance for a Halong Bay overnight stay and an exploration of Ho Chi Minh City's renowned attractions. Then you're off to Da Nang City, My Son Sanctuary, and Hoi An Old City with its ancient cultures and mesmerizing temples! And the absolute highlight Cu Chi tunnels.
6. Asia Focus Travel – best for hikers and explorers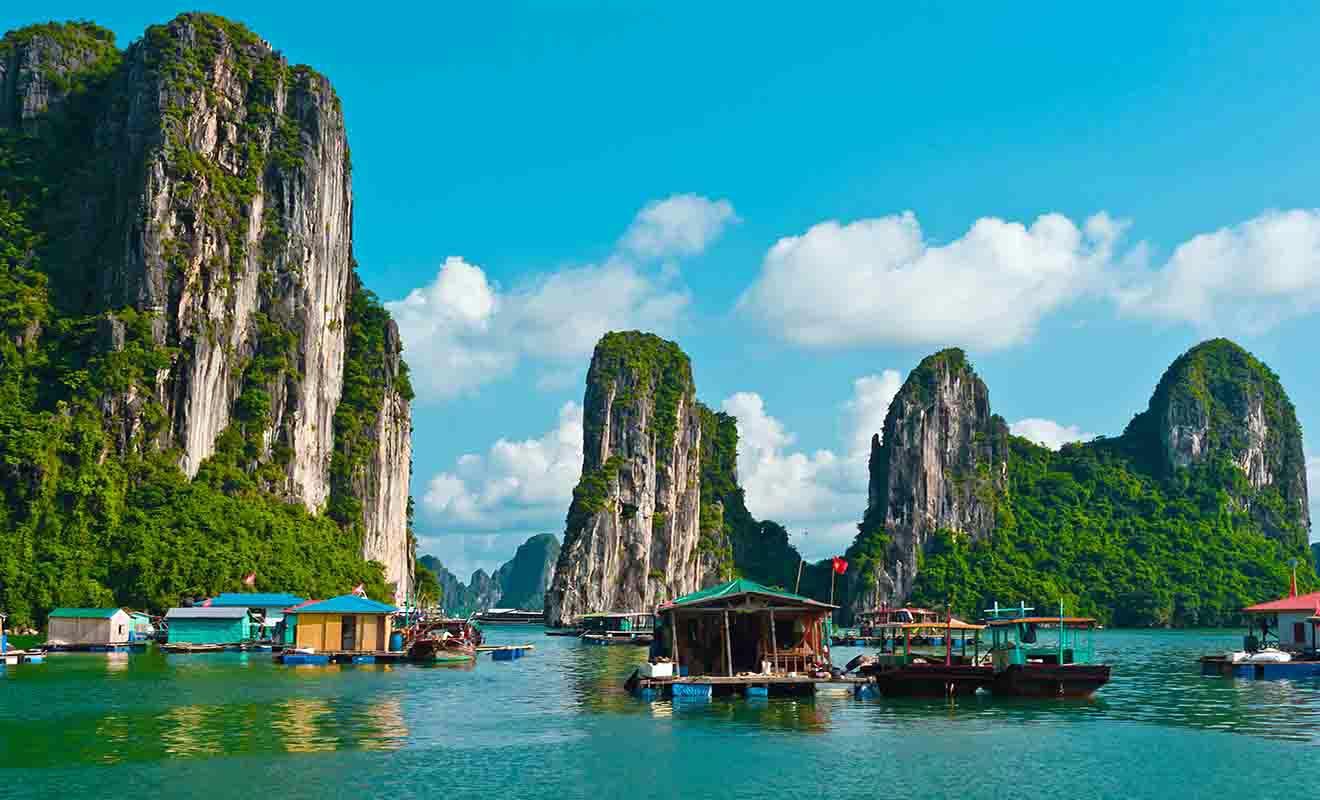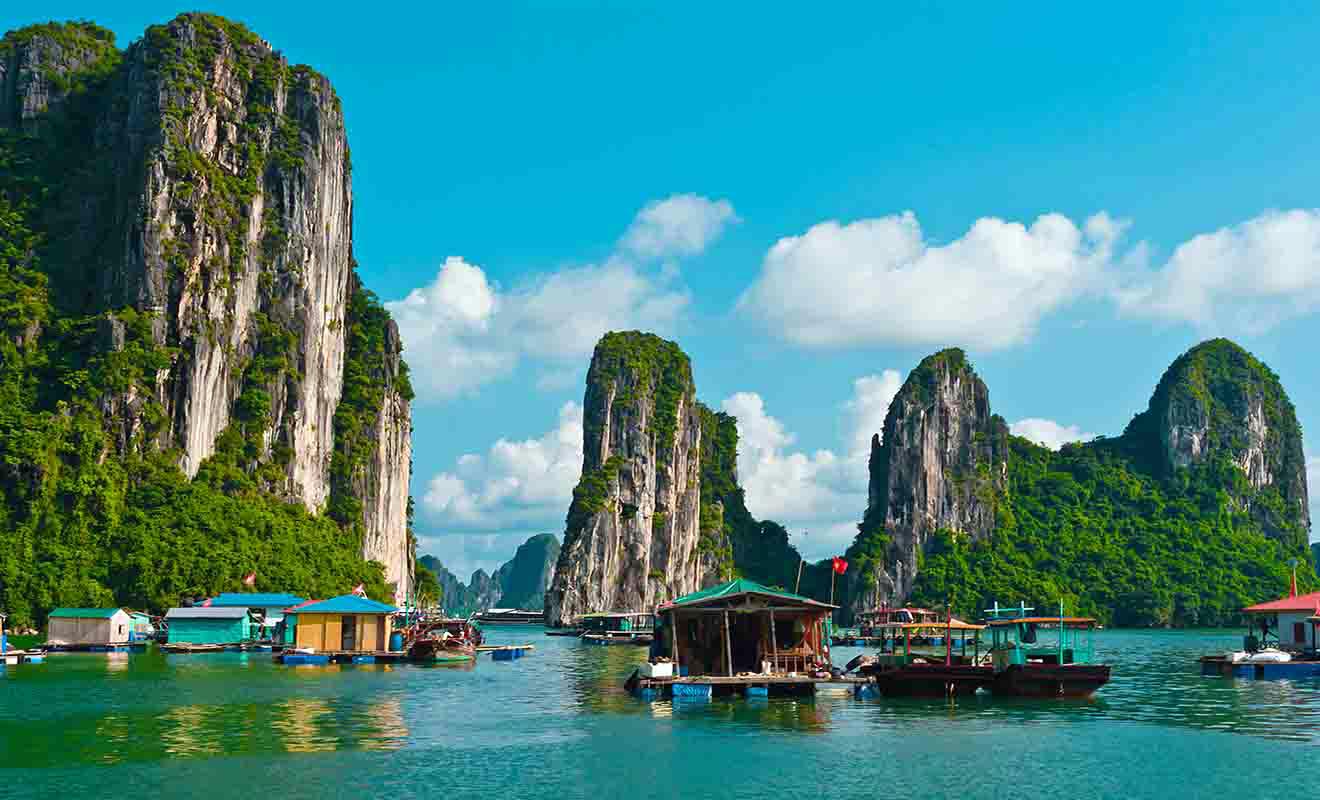 Tours: all-encompassing, in-depth culture
Best for: in-depth explorers
Price: from US$53
Ready to experience Asia in an entirely new way? Look no further than Asia Focus Travel, they're the top dog when it comes to inbound tour and destination management! Every year, throngs of adventurers jump on board their journeys, and trust me – you won't regret it.
The team knows Asia inside and out, from the busy streets of Vietnam to Cambodia's timeless temples, the tranquil landscapes of Laos to Thailand's exotic markets, and even Myanmar's hidden gems. They don't do tours. They create memories that'll stay with you for life.
Miss Tourist recommends: North Vietnam Tour Package
This amazing 9-day tour will help you discover Northern Vietnam's treasures. This is your chance to see the spectacular sites this beautiful region has to offer!
You'll have the chance to see Sa Pa, a charming little town in the Hoàng Liên Son Mountains of northwest Vietnam. It's renowned for being the go-to spot for trekking, and it offers stunning views over the Muong Hoa Valley's beautiful terraced rice fields. Plus, there's even a 3,143 m (10,311 ft) high peak, Phang Xi Pang, that you can attempt to summit if you're feeling adventurous.
7. Vietnam Adventure Tours – best for seeing unique gems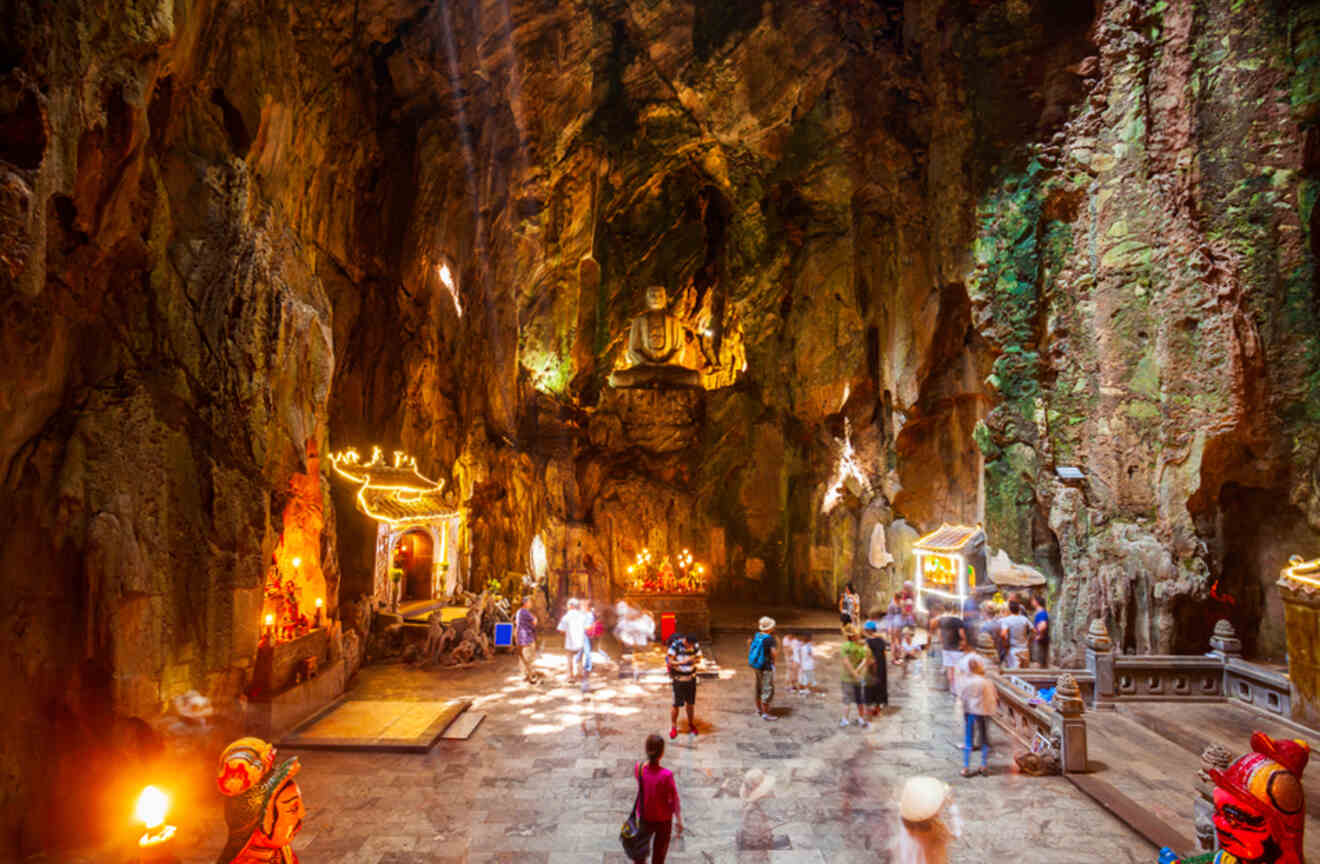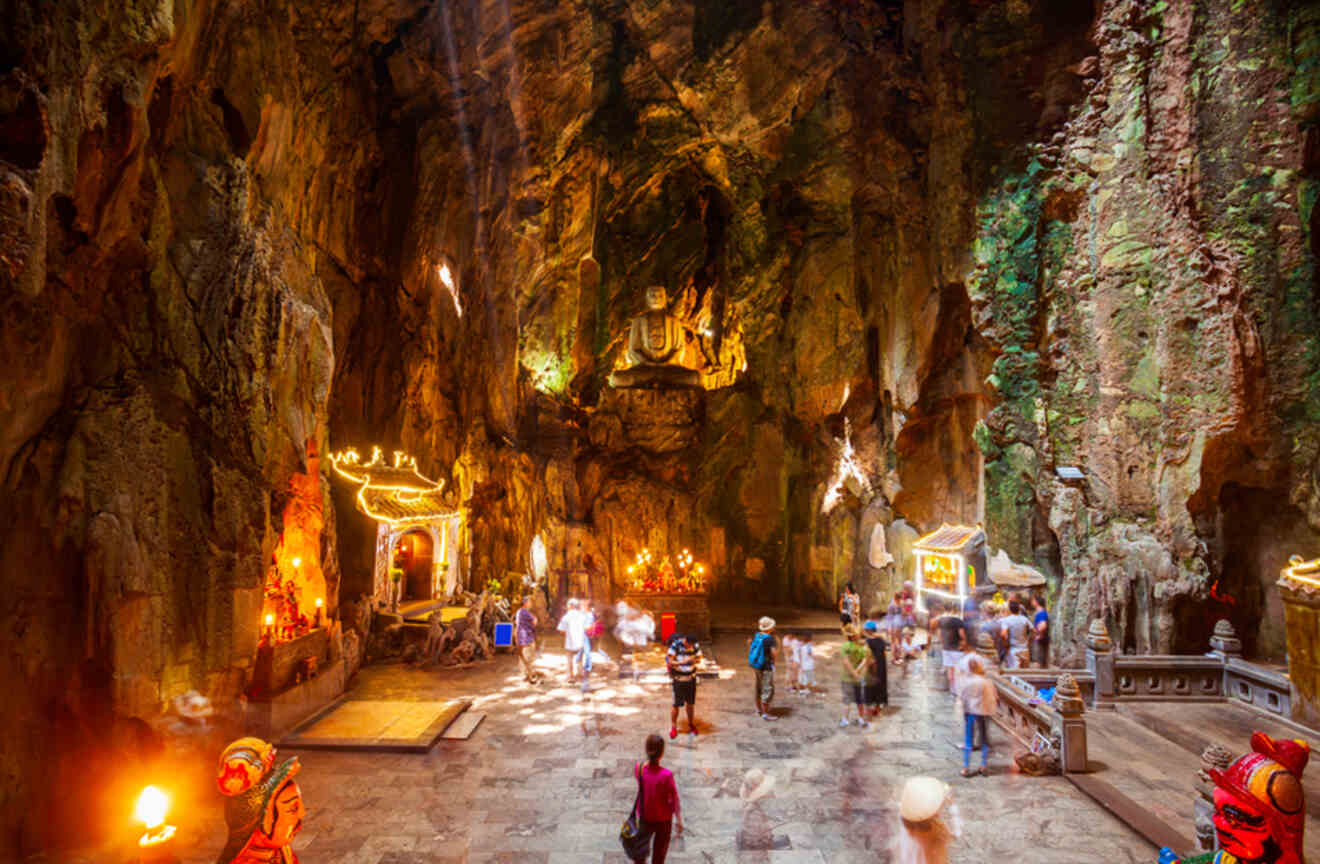 Tours: unique, hidden gems
Best for: daring explorers
Price: from US$55
If you want a truly authentic adventure in South East Asia, then Vietnam Adventure Tours is the perfect option for you! Their unique tours will give you an immersive experience, one that'll open your eyes to the true essence of Vietnam and stay with you forever!
You'll take the plunge off the beaten path and straight into the heart of amazing Vietnam! With regular departures, there's no better time than now to make your way over and explore the country.
Forget about typical touristy spots and say hello to amazing hidden destinations and unfamiliar routes that'll totally blow your mind!
Miss Tourist recommends: Vietnam Package Holiday
This tour offers an experience filled with adventure and culture. You'll take a boat trip down the legendary Mekong Delta River and see what life on the river has to offer! The boat whisks you away to a secluded canal, where you can completely shut out the business of the town.
Cruising down the coconut tree-lined river leads you to a haven on Ben Tre Island. You'll dive ashore and take in the village, popping into a local family's for some delicious tropical fruit and honey tea or wine, all whilst being serenaded by traditional Vietnamese music from the villagers.
8. Legend Travel Group – best for eco enthusiasts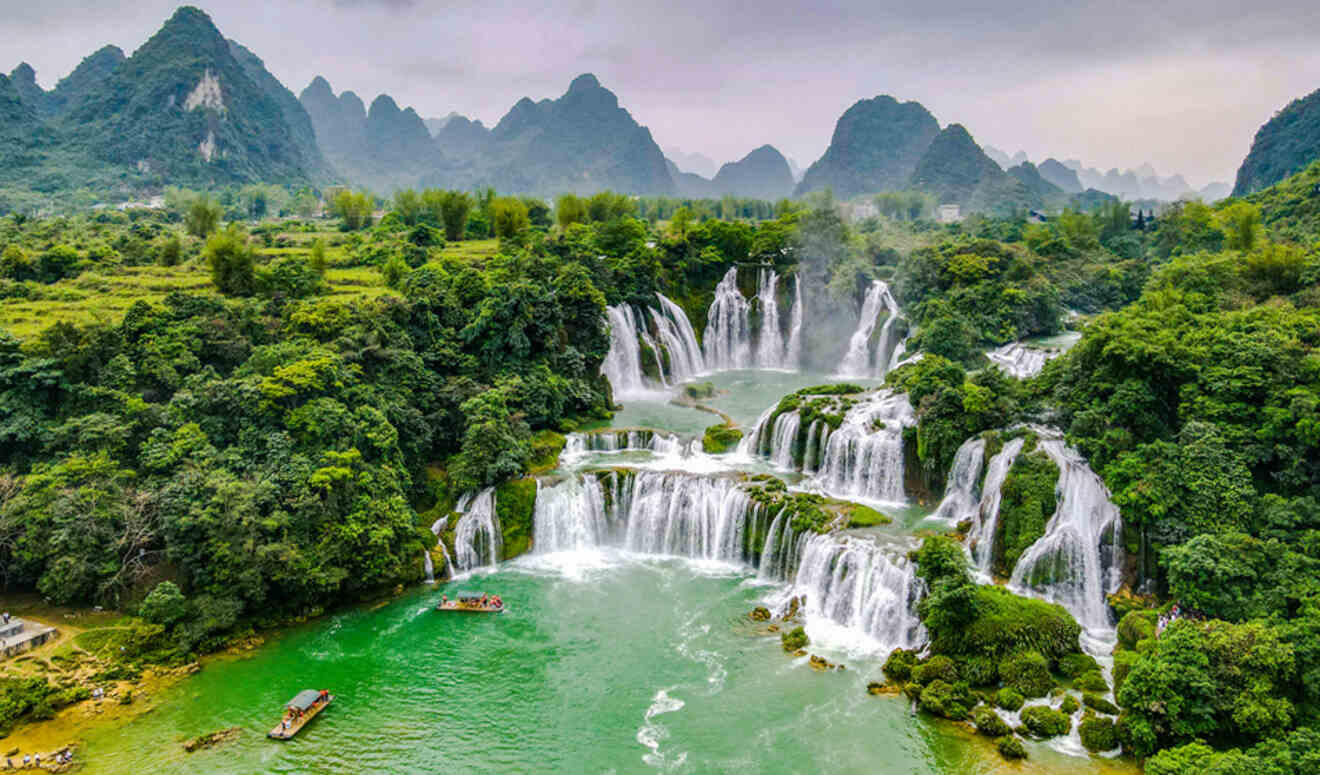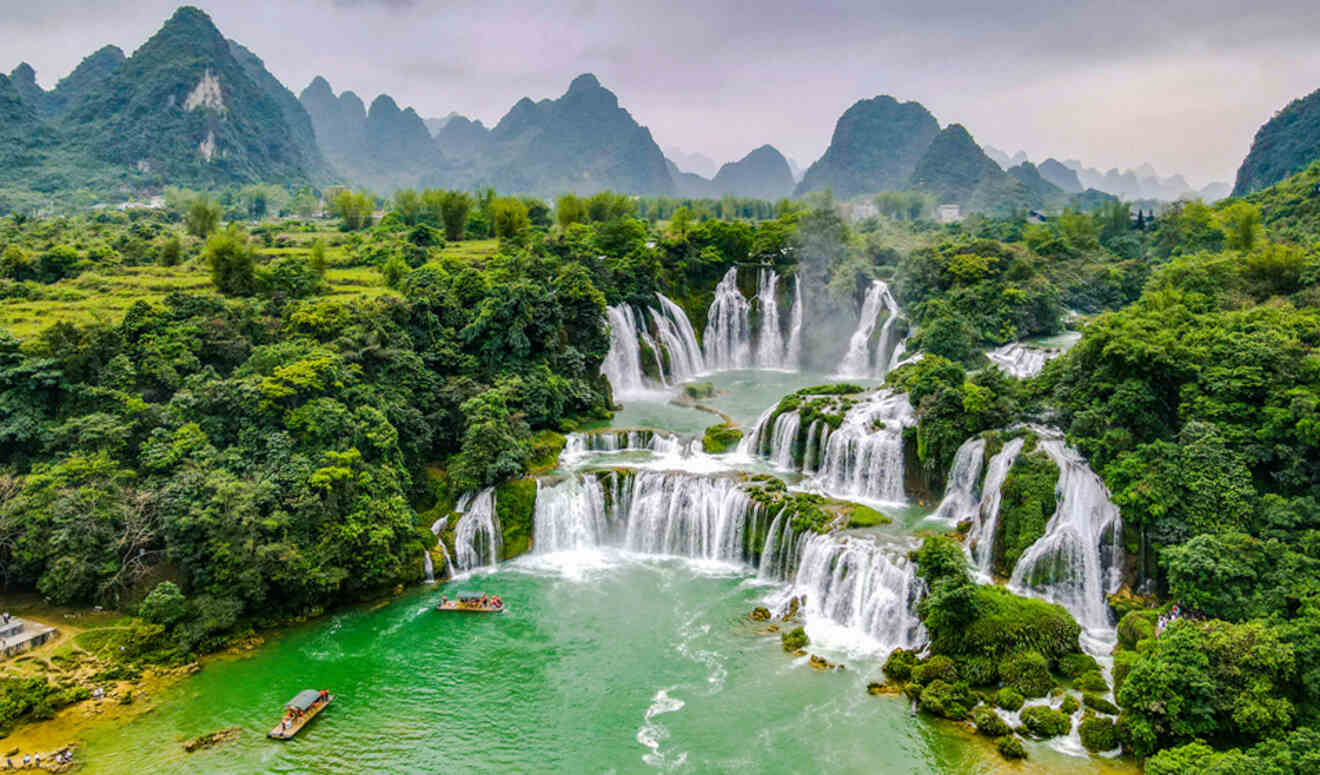 Tours: adventure, nature, history
Best for: eco-friendly tour lovers
Price: from US$75
Legend Travel Group is something else! They're one of the best travel companies in Southeast Asia and are reputed for giving tourists a truly unforgettable vacation. Their mission? To show the world how beautiful Vietnam is!
Plus, their services go above and beyond with ample tour packages. And they don't forget social responsibility – they have numerous initiatives that make life better for locals while preserving this gorgeous part of the world for future generations. All-in-all, legendary stuff!
Going that extra mile, their team makes sure to ensure you have a truly unforgettable journey.
Miss Tourist recommends: Vietnam Long Holiday
Experience the breathtaking beauty of Vietnam with this magical 17-day tour that'll show you the best of what this remarkable country has to offer! You'll be left absolutely awestruck trekking through the beautiful, cascading rice terraces and quaint villages of Sapa where you'll get a rare glimpse of everyday life amongst the captivating ethnic minority groups.
You'll also learn how to cook traditional Vietnamese dishes at a cooking class in Tra Que Herb Village! You're in good hands, too, with an expert guide always on hand to make sure you have an unforgettable experience!
9. Vietnam Travel Top – best for active explorations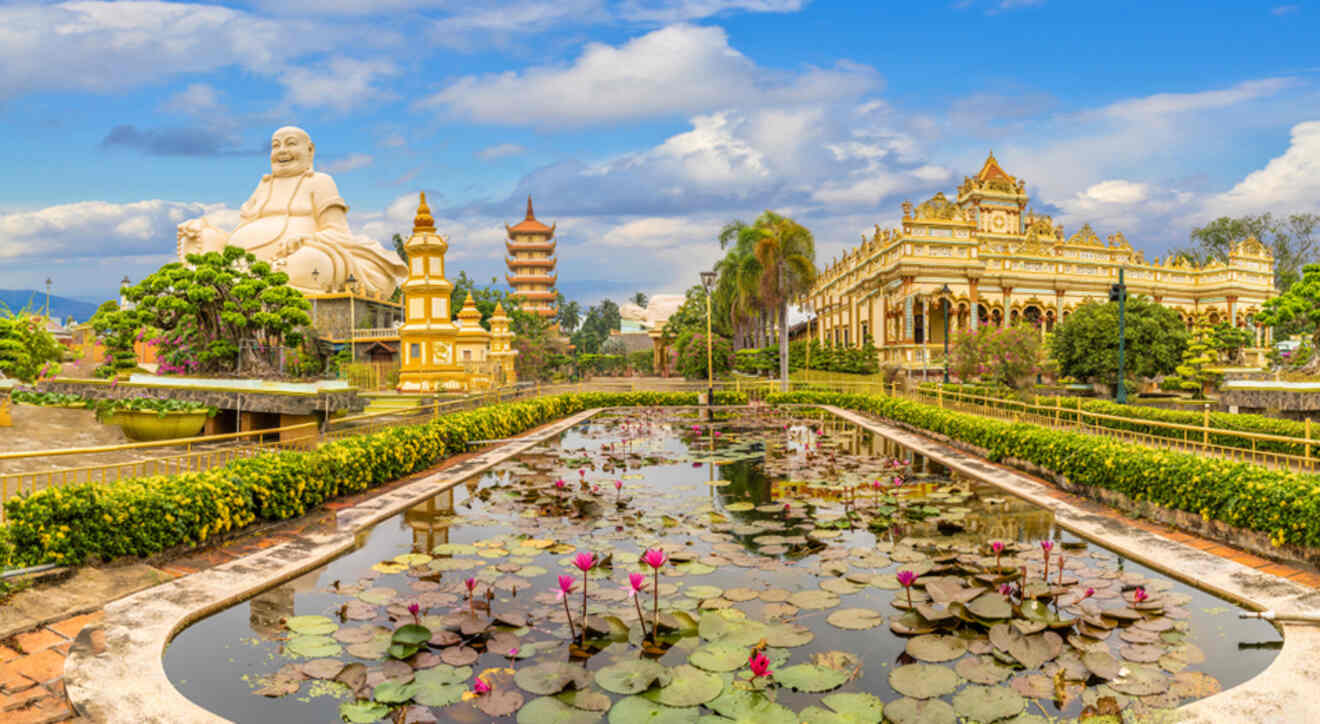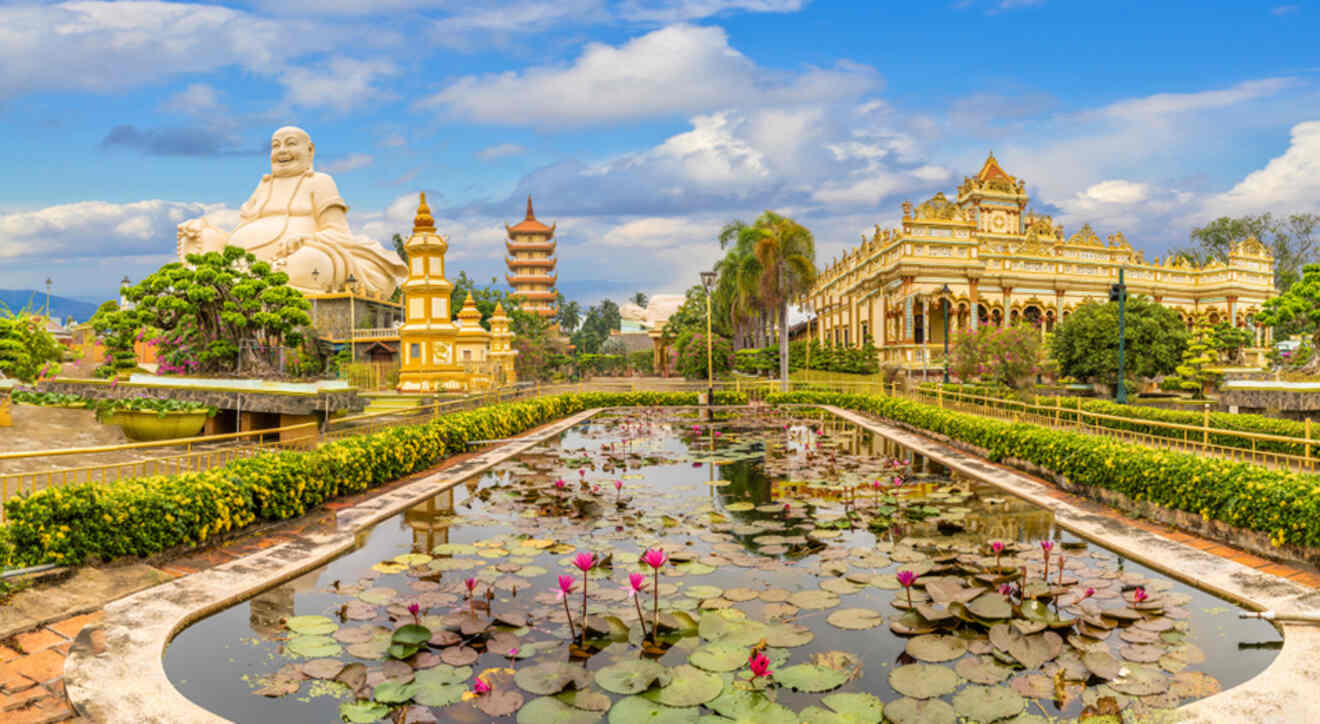 Tours: active adventure, trekking
Best for: everyone, it has a wide range of offerings
Price: from US$42
Are you ready to experience the amazing cultural treasures of Vietnam, Cambodia, Myanmar, and Laos? You're in luck, Vietnam Travel Top is one of the region's top-notch travel agents! With their help, you'll be able to journey through all these fascinating countries like never before!
The company's slogan is "We understand what you want," and they sure prove its meaning by delivering the utmost when it comes to service. Whether you're looking for a private tour or one you can join with a group, they have exactly what's right for you!
Miss Tourist recommends: Ba Be Lake Tour
Experience an abundance of wildlife, incredible landscapes, and unique cultures when you explore Ba Be National Park: Vietnam's largest natural freshwater lake that's home to an amazing variety of fish, languor monkeys, plus over 200 birds and 350 butterfly species!
By choosing an option with a controlled impact, you can both support conservation projects in the area while also helping out the economy of local people – sounds like a win-win! Make sure to toast with corn wine when you hang out with your new animal friends on this 3-day tour.
10. DNQ Travel – best for unique escapades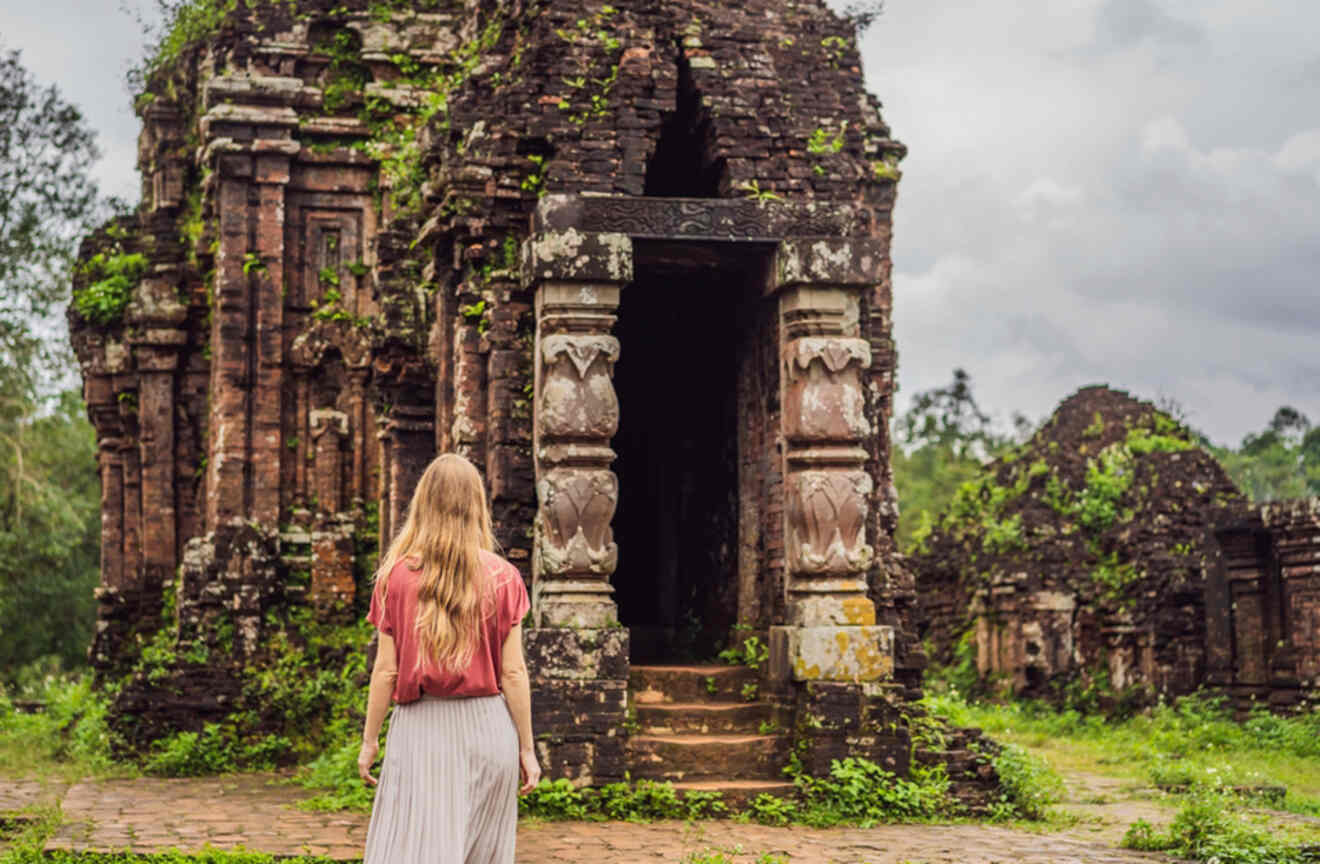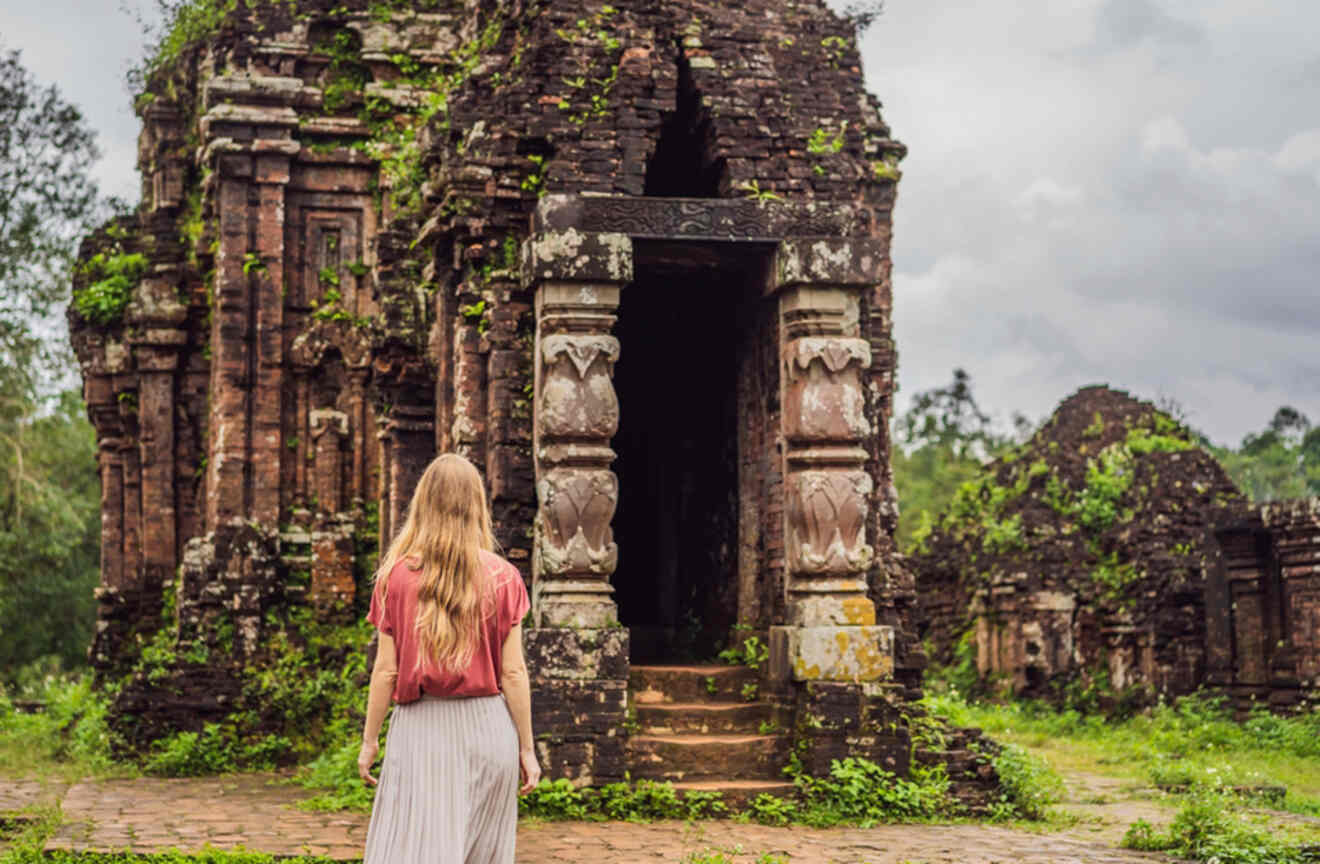 Tours: adrenaline-packed, escapades
Best for: thrill seekers
Price: from US$100
DNQ Travel started as a tiny tour operator located in Vietnam. They kicked things off by accommodating individual travelers looking to experience the beauty of this great nation – but they weren't done yet!
As they blossomed, they broadened their horizons to include every possible tour type under the sun, from sightseeing and culinary tours to Sapa and Halong cruise tours and adrenaline-packed adventures. No matter what experience you're after, the sky's the limit!
Globetrotting across Asia, they also offer Laos and Cambodia experiences.
Miss Tourist recommends: Vietnam Motorcycle Tour
This epic 9-day motorbike tour through the Ha Giang Province and its surroundings promises to be something unforgettable. You're in for an exciting exploration of northern Vietnam in a unique and adrenaline-packed way!
You'll kick off with a ride from Hanoi all the way to Vu Linh Village in Yen Bai – it'll be a thrill you never forget!
You'll get the unique opportunity to take in the beauty of Thac Ba Lake and discover its hidden treasures in Luc Yen and Lao Cai. And you'll amp up the adventure with a ride to Bac Ha market.
11. Conical Travel – best local operator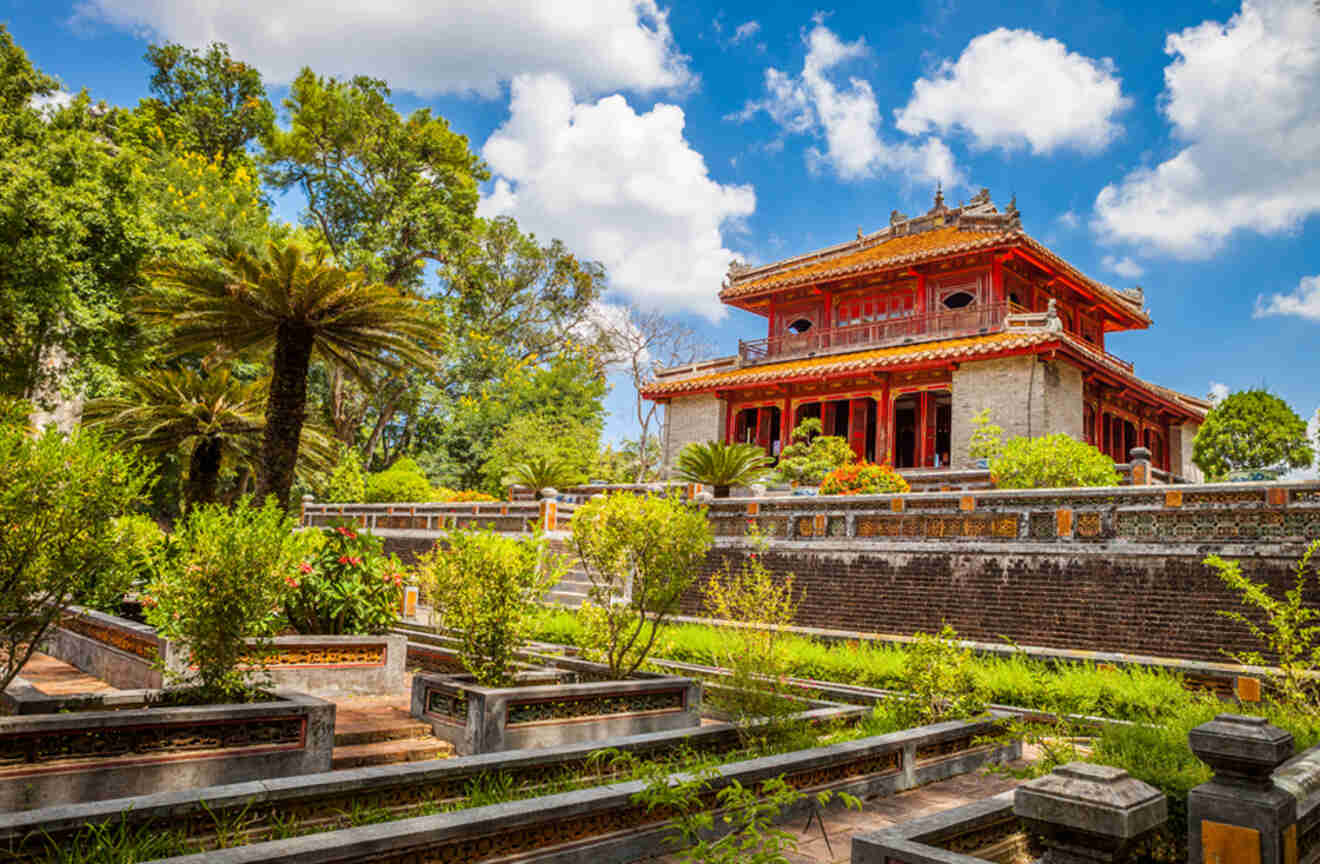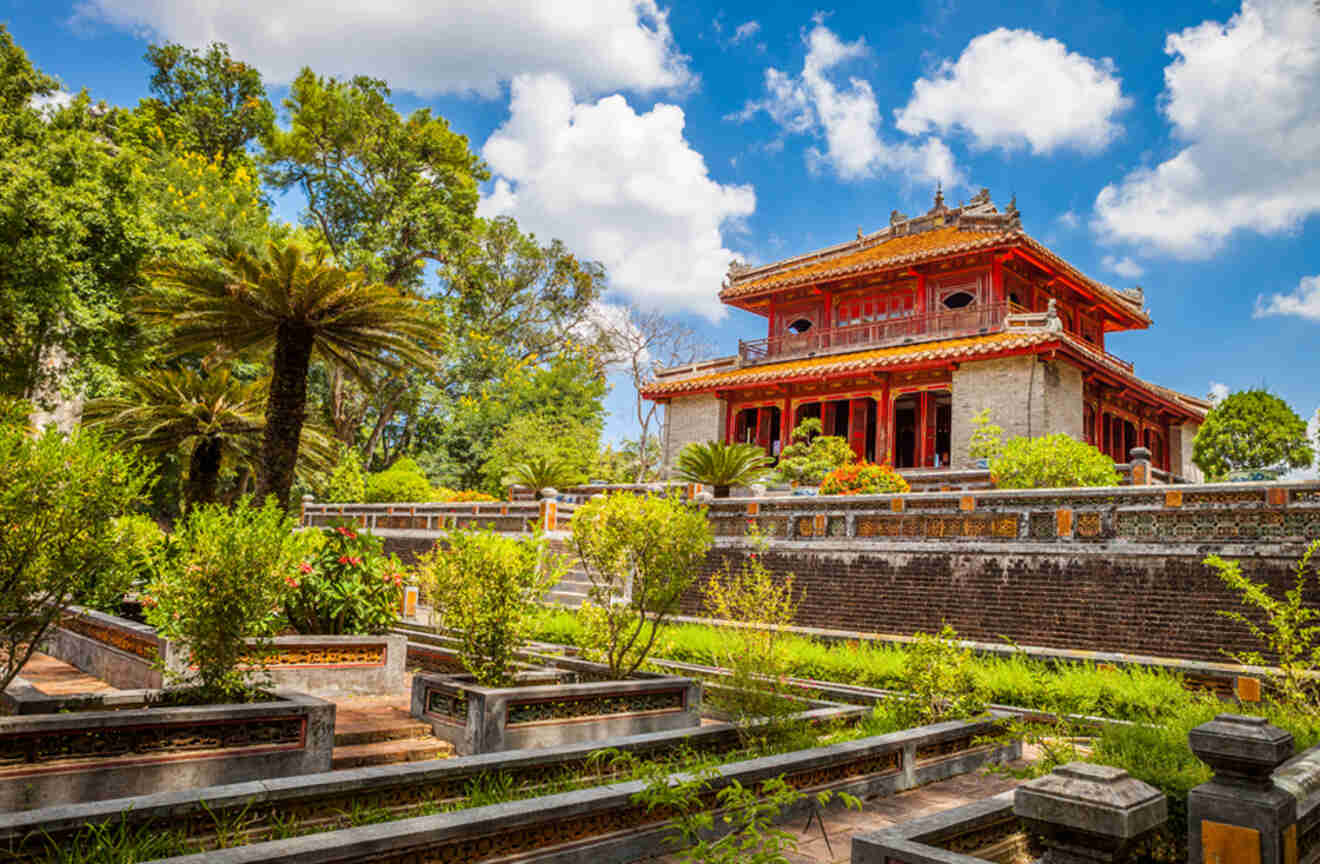 Tours: classic highlights, culture, history
Best for: unique experiences
Price: from US$50
Conical Travel is the go-to local tour operator and one of the most trusted destination management brands in Vietnam and Southeast Asia. Their team of excellent local guides and destination experts have been researching travelers' tastes for a total of ten years, creating tailor-made trips with unique, authentic experiences that will make your journey truly unparalleled!
They are a team of young, enthusiastic people who want to give back to their country and make sustainable value in this industry. The company's key products vary from classic tours to off-the-beat adventures – something for every discovery-minded traveler!
Miss Tourist recommends: Ha Giang Trekking Tour
You'll be twisting and turning up those steep hills, admiring the gorgeous terraced rice fields as you go. Then you'll be winding through lush green valleys and cruising past minority villages that are off-the-beaten-path.
With the trekking in Ha Giang 5-day tour, you've got it, and all you have to do is sit back and enjoy! The expert guide will lead the way to some of Vietnam's most breathtaking destinations. Of course, the tour company will provide everything you need, from comfy accommodation and tasty meals that are sure to refuel your trek down to convenient transport too.
12. Jon's Tours – best for short trips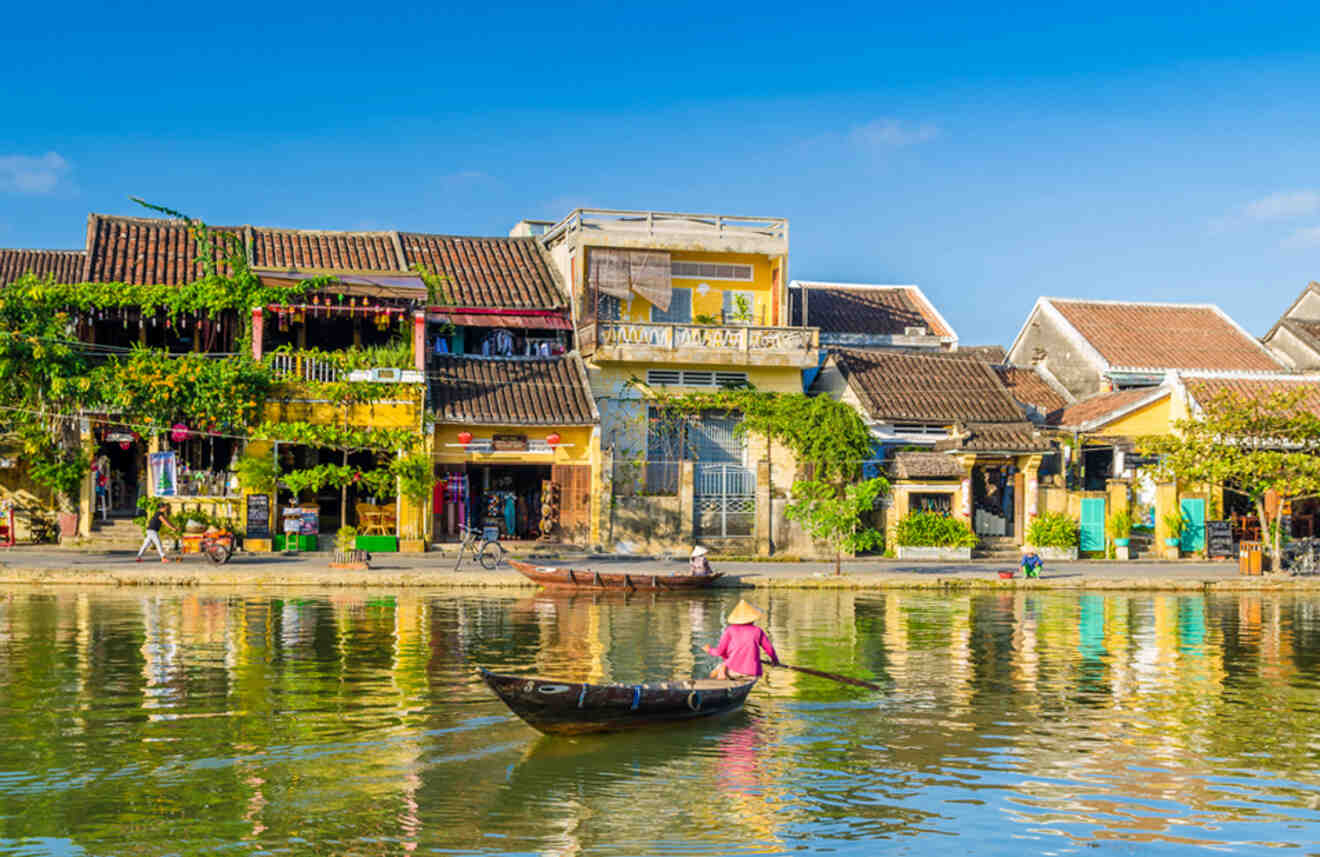 Tours: beach focused, culture, short experience
Best for: sea lovers
Price: from US$30
John's Tours is the pioneer of Vietnam tour companies, setting up shop in Phu Quoc in 2006 and snagging the first-ever international and domestic travel permit from Vietnam National Administration.
For over a decade, their passionate, dedicated staff have been crafting totally unique beach and island tours so that their customers can savor all that Vietnam's stunning shorelines have to offer. Yup, if you're seeking seafront bliss, there's no one else quite like this tour company! It also boasts great reviews.
Miss Tourist recommends: Phu Quoc Snorkeling Tour
This 8-hour tour starts with complimentary pickup from your hotel and takes you to the southern tip of the island. Here, you'll meet up with a crew that'll show you aboard a boat! You'll set sail on this journey to visit 3 spectacular islands, all while enjoying incredible snorkeling spots along the way!
You'll head on over to Buom and have an hour of swimming and snorkeling with vibrant sea creatures! Afterward, you'll paddle your way to Gam Ghi, where you can admire incredible coral gardens and explore the reefs.
FAQs about Vietnam tour companies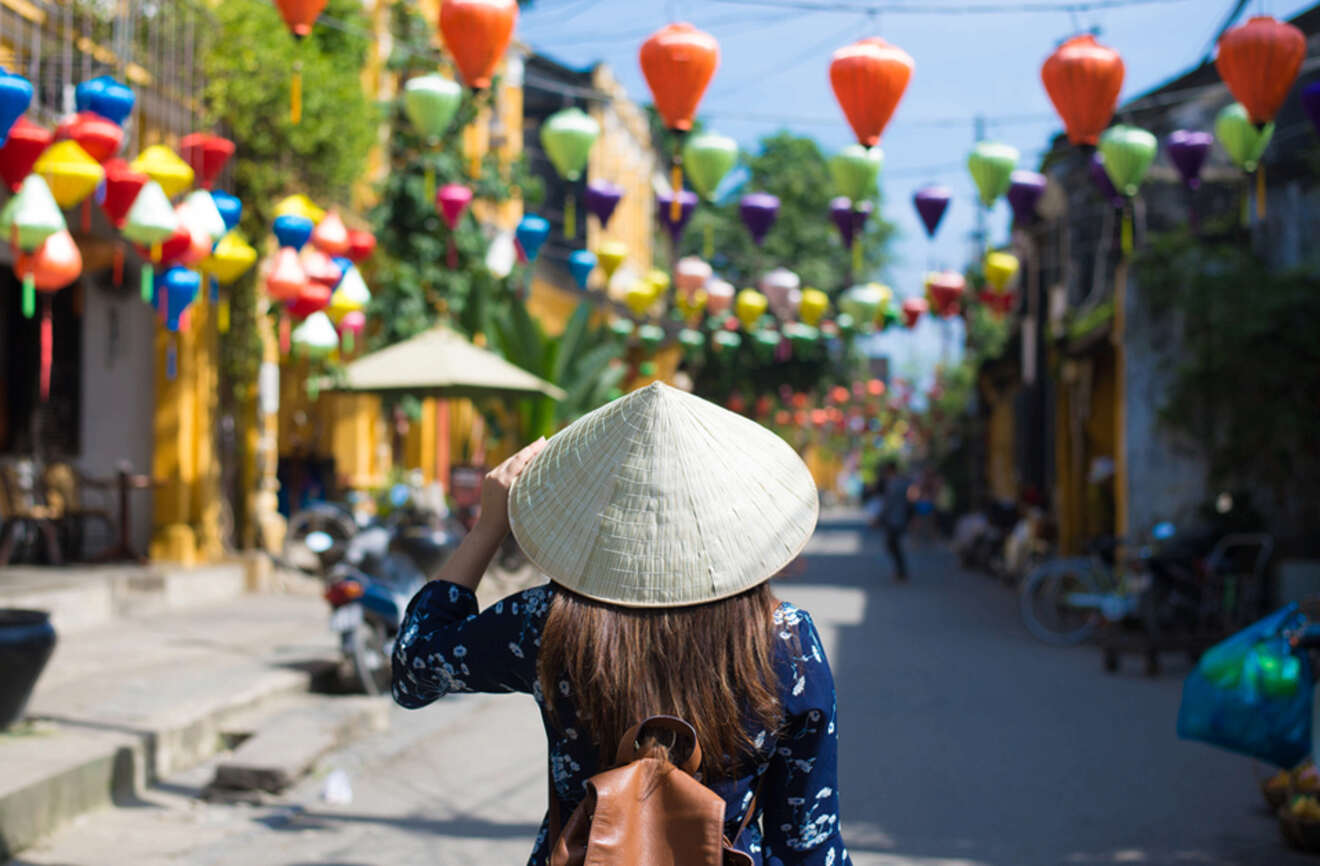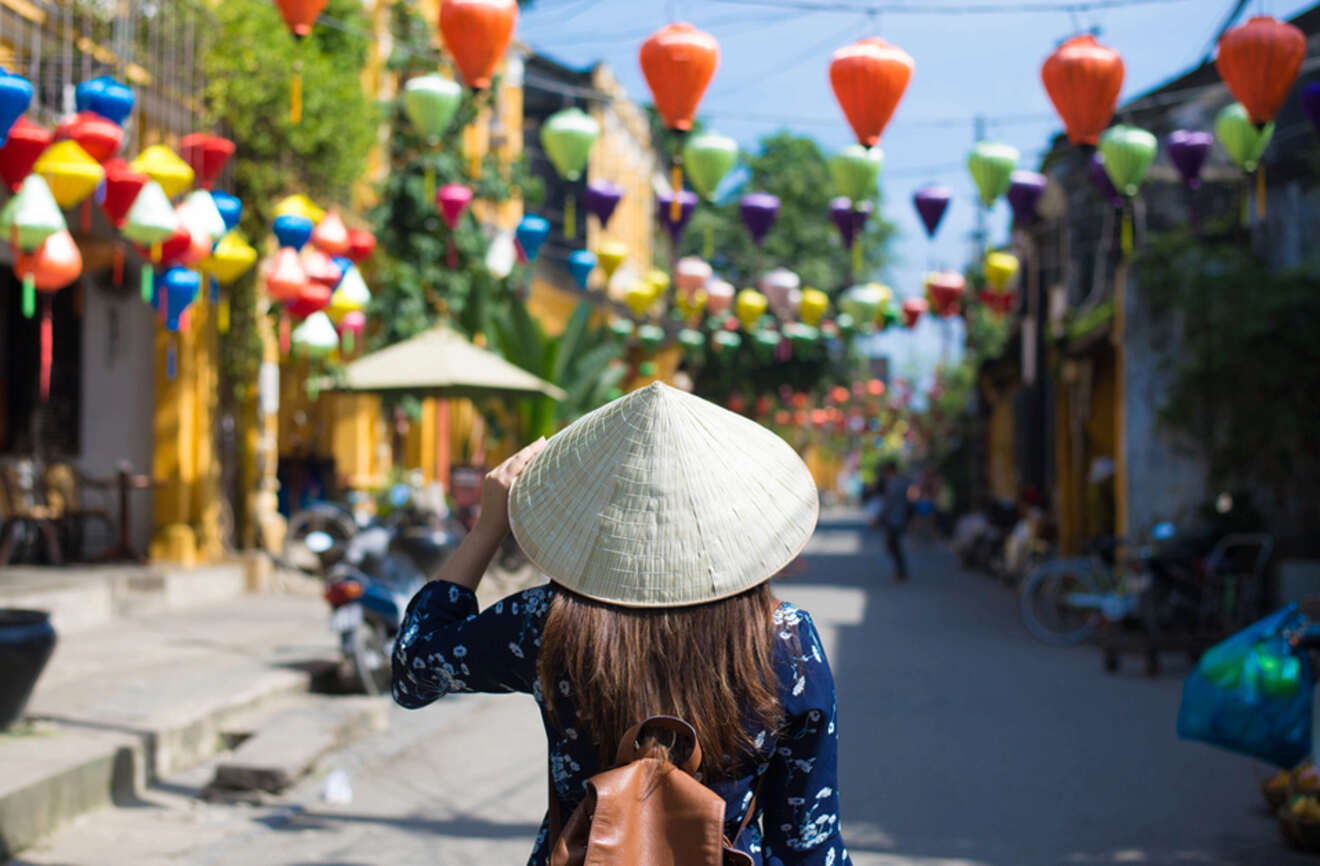 🔝 What is the best tour company in Vietnam?
🚀 What is the best way to tour Vietnam?
It depends on your preference. However, I recommend taking a multiple-day package to ensure an immersive experience. G Adventures offers a great historic tour package for young travelers.
💰 How much does a 10-day tour of Vietnam cost?
It depends on the chosen company and tour package. It can range from budget-friendly at around US$1,000 per person to high-end and luxurious for upwards of 5 grand.
🗣️ Do Vietnam tour companies offer private packages?
Conclusion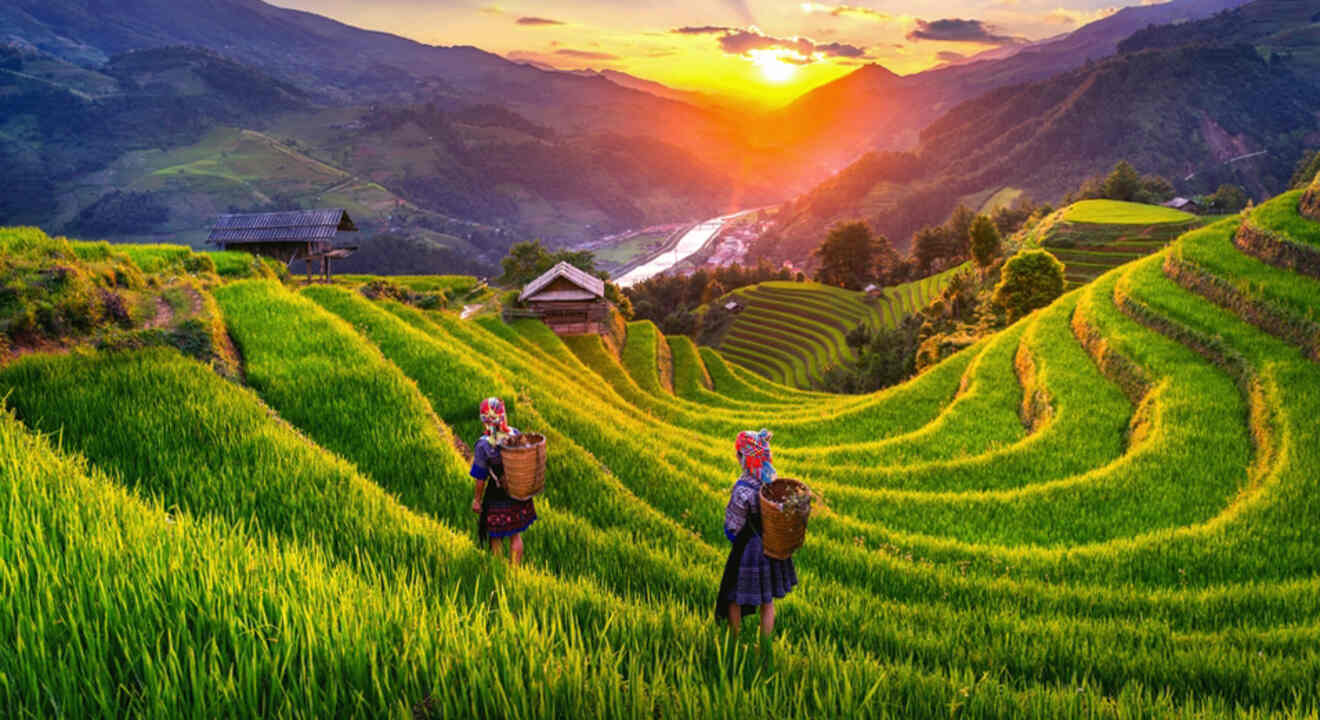 There you have it, a glimpse into the Vietnam tour companies and their fantastic offerings! If you're looking for excitement, rest, or a taste of the local culture, there's a Vietnam tour company with your name on it.
It's obvious why Vietnam is such a hot destination. With so many incredible options, you can't go wrong! Don't forget to get your spot booked early, then, you can look forward to an out-of-this-world experience in this breathtaking nation.
Also, make sure to leave me a comment below if you had the pleasure to try some of the mentioned tours & companies, and tell me all about your experience! I'm excited to hear what you think.
Bon voyage, and until next time,
Angelina
---
Pin it for later!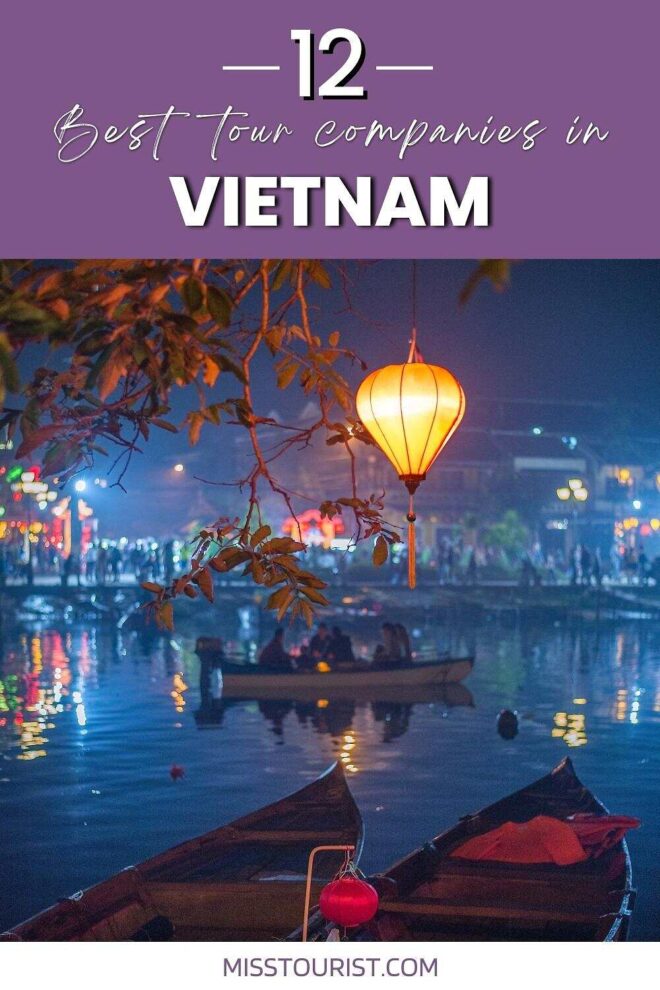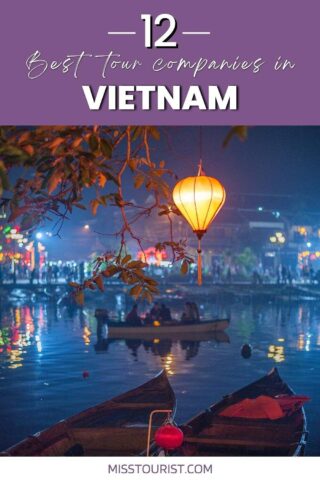 Pin it for later!