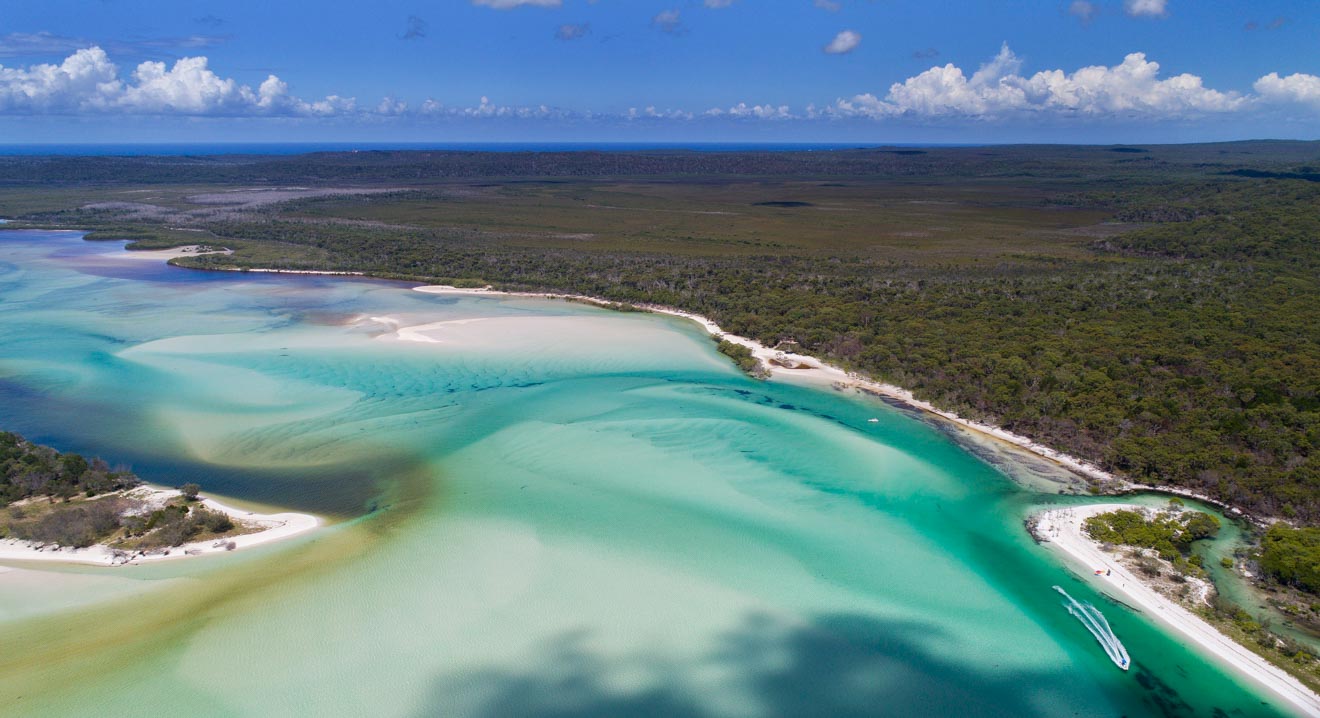 Sitting right at the top of Australia's Sunshine Coast, and just a couple of hours north of Brisbane is the tiny seaside town of Hervey Bay. During our road trip, I quickly found out that this small town packs a punch, and, in fact, there were so many things to do in Hervey Bay that I stayed for much longer than planned! A week is easily whiled away relaxing on the beaches and exploring islands that are close by, but if you really can't spare that much time, a few days will be enough to see the big things.
I was lucky enough to squeeze Hervey Bay into our three-week road itinerary along the East Coast of Australia, and I'd highly recommend visiting if you're heading that way too. As well as being the gateway to the beautiful Fraser Island and the humpback whales that grace Australia's coastline, there's plenty to do in town. From local markets to stunning beaches, perfect fishing spots to a family friendly waterpark, you'll find something to suit your taste.
So, if you're not sure what to do in Hervey Bay, read on to find out how to make the most of your time exploring Hervey Bay and its picturesque coastline.
1. Head out to sea for humpback whale watching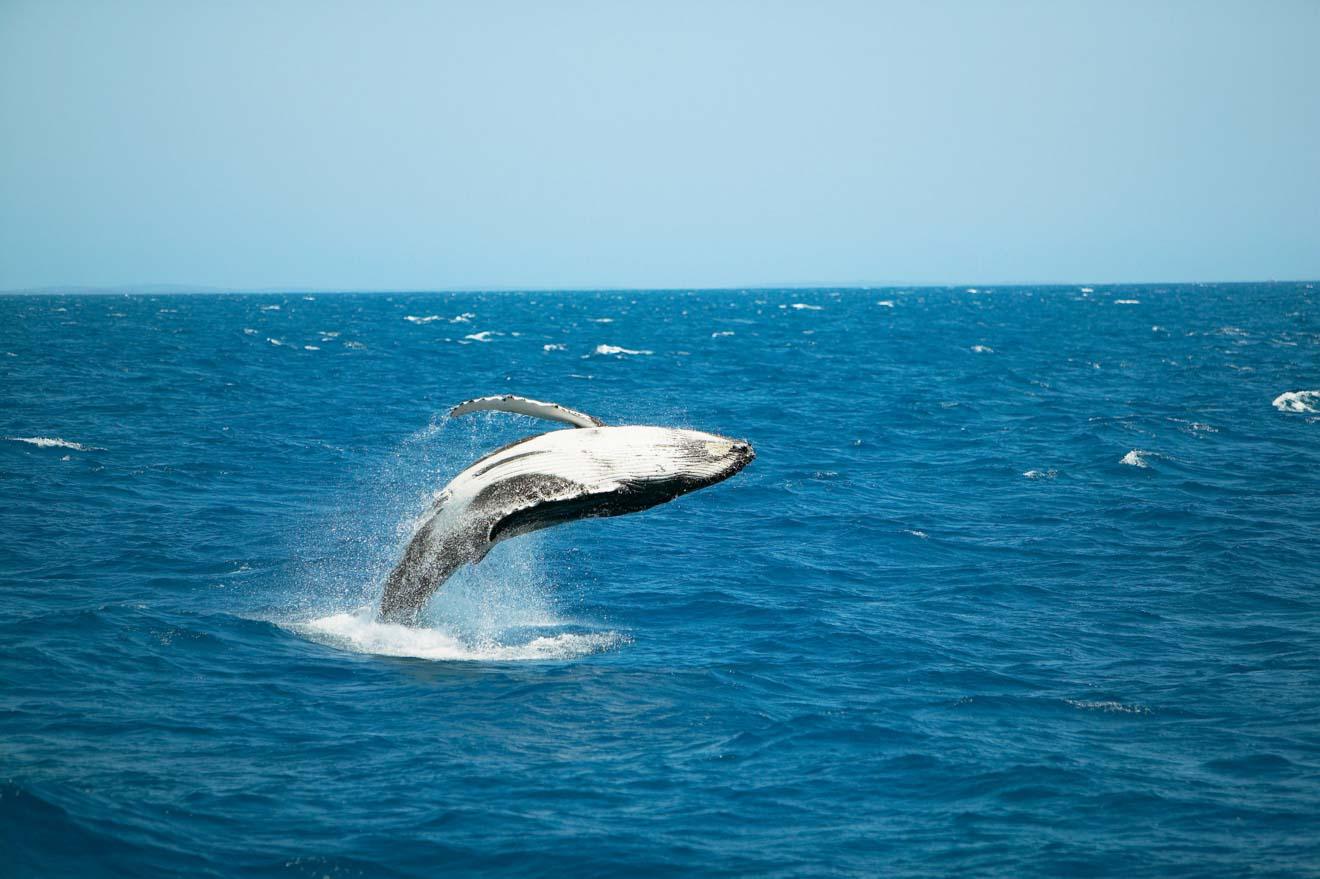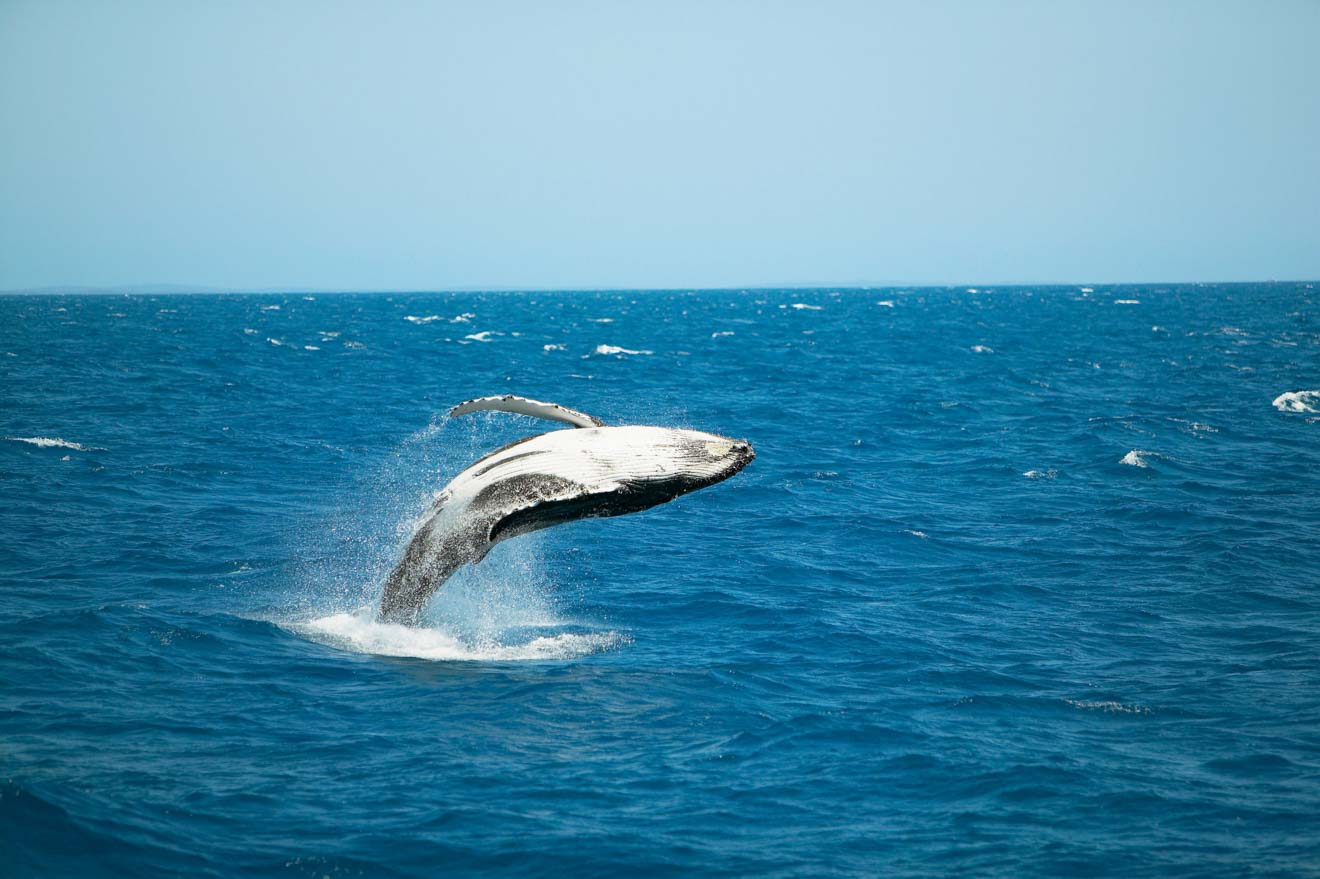 I was SO excited to see the humpback whales, as it is one of THE things to do in Hervey Bay, and was bitterly disappointed when I realised that we'd arrived a month too early for whale watching season. It's only from July to November that hundreds of whales migrate to the warm and protected bays that sit just off the Fraser Coast – the perfect place to raise their young. As I was there in June, I did see plenty of companies advertising tours and taking bookings for the upcoming season.
TOP TIP: I was told several times that during peak season, whale tours do sell out. I'd definitely recommend booking yours in advance to avoid disappointment.
I'd say that the main differences between the tours are: the size of the group on board, the type of boat you're travelling on and if refreshments are included in the price. Generally the smaller the group, the closer you can get to the whales, but the more expensive the price. On the other hand, the bigger the group, the further away the boat has to stay from the whales but the cheaper the price. I found that most tours have great reviews, but this whale watching day tour to Fraser Island won us over with their onboard hydrophone allowing you to listen to the whales singing!
WHEN TO GO: Whale season runs from July to November in Hervey Bay.
2. Cycle or wander along the Esplanade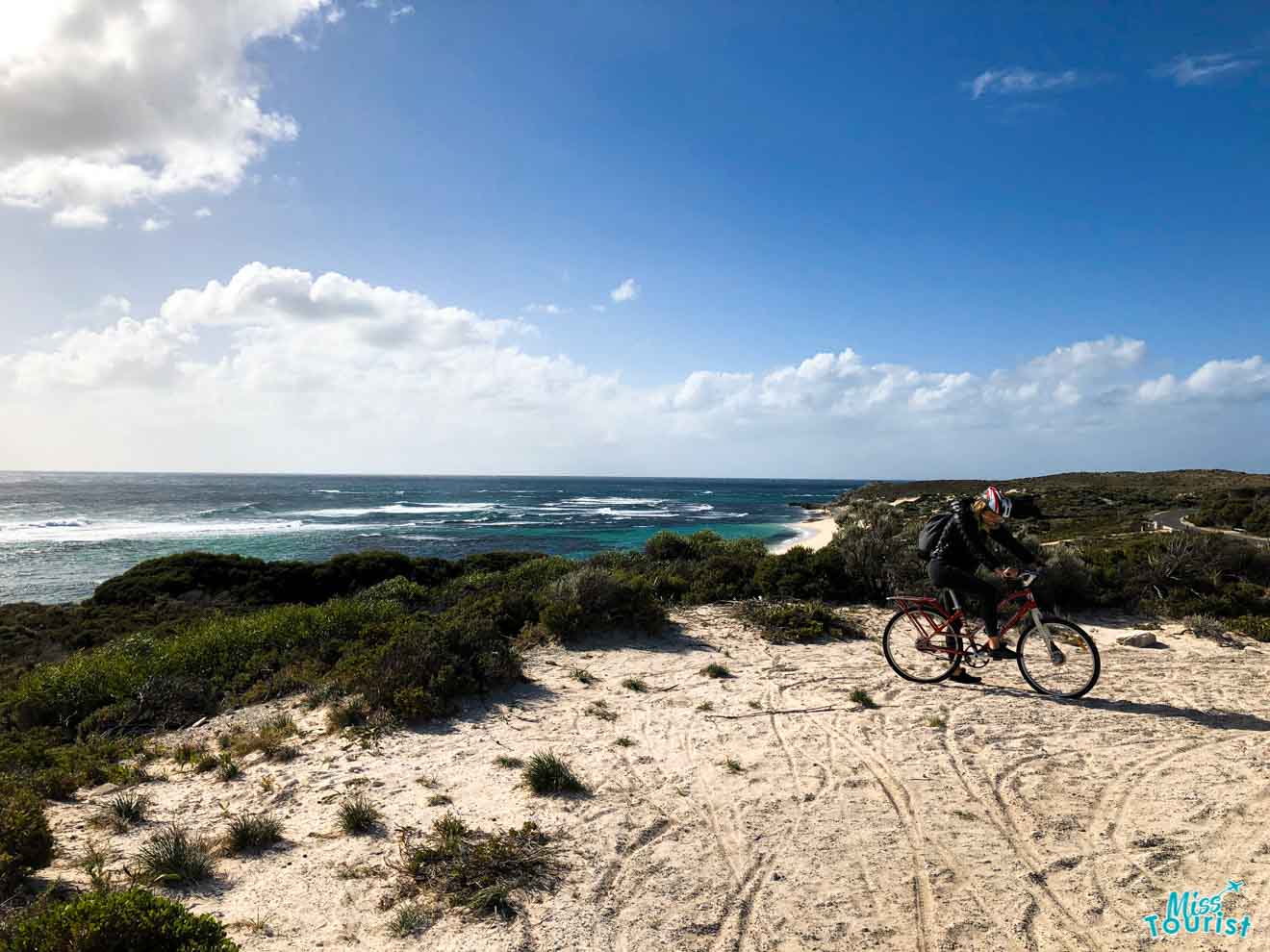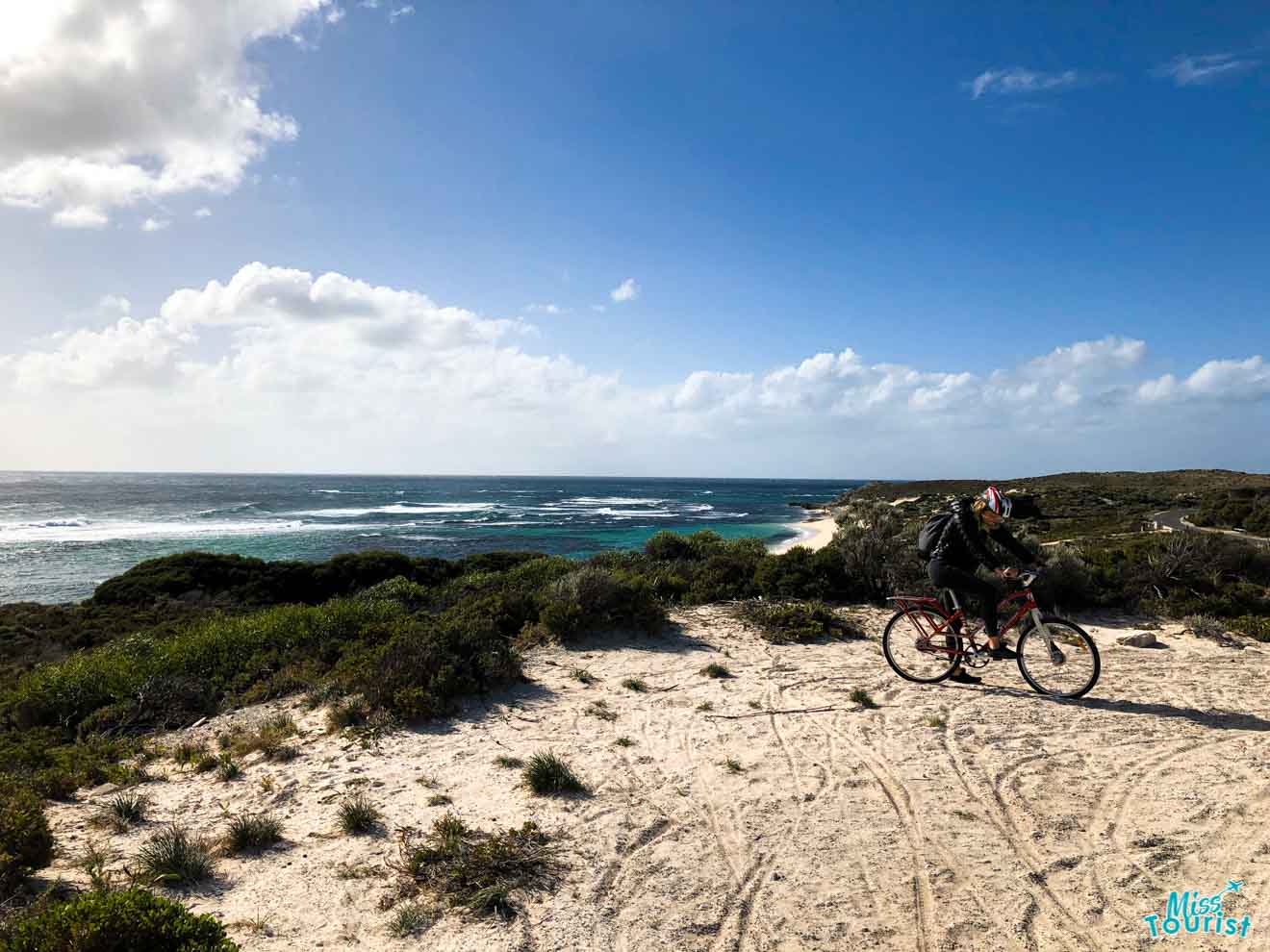 Stretching 17-kilometres along the beachfront in Hervey Bay, there's no doubt that you'll be spending heaps of time on the esplanade. I know I did! I decided to do what the locals do – get ourselves a bike and spend the day cycling along the esplanade, stopping off to grab a coffee from one of the local cafes or to rustle up a bit of lunch using a public BBQs in one of the 12 (yes, 12!) parks along the route.
When you rent a bike for the whole day, you'll have time to go off-road and find coastal spots further away from town, home to lots of beautiful hidden bays. Chances are, you'll have the place to yourself! Alternatively, if you're looking for free things to do in Hervey Bay, why not pack a picnic and enjoy a long stroll along the esplanade!
TOP TIP: There are countless bike rental shops along the waterfront. I shopped around first before we rented the bikes, and the best price I could find was $15/day for a standard rental from the Hervey Bay Bike and Scooter Shop.
3. Cooldown at the Wetside Water Park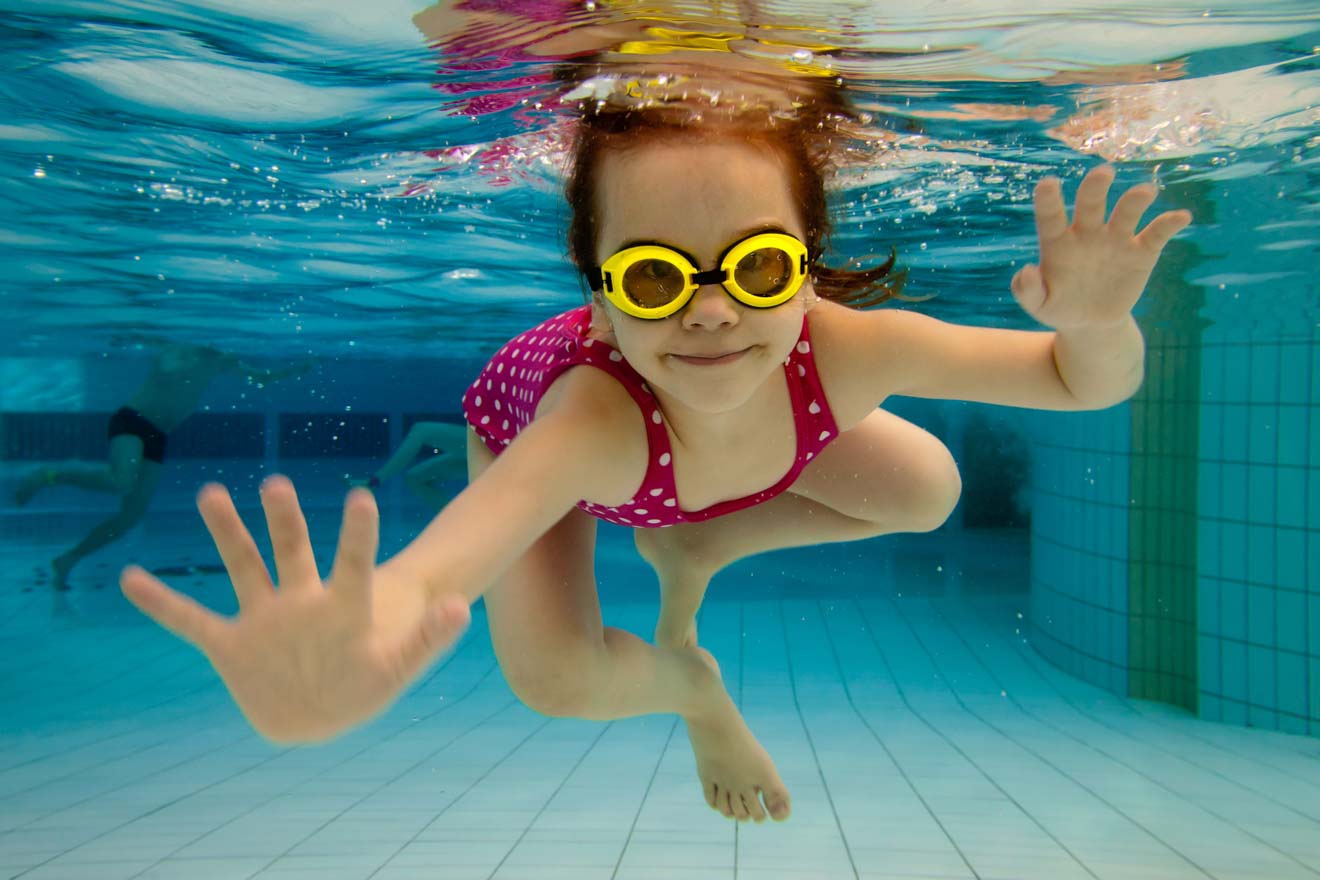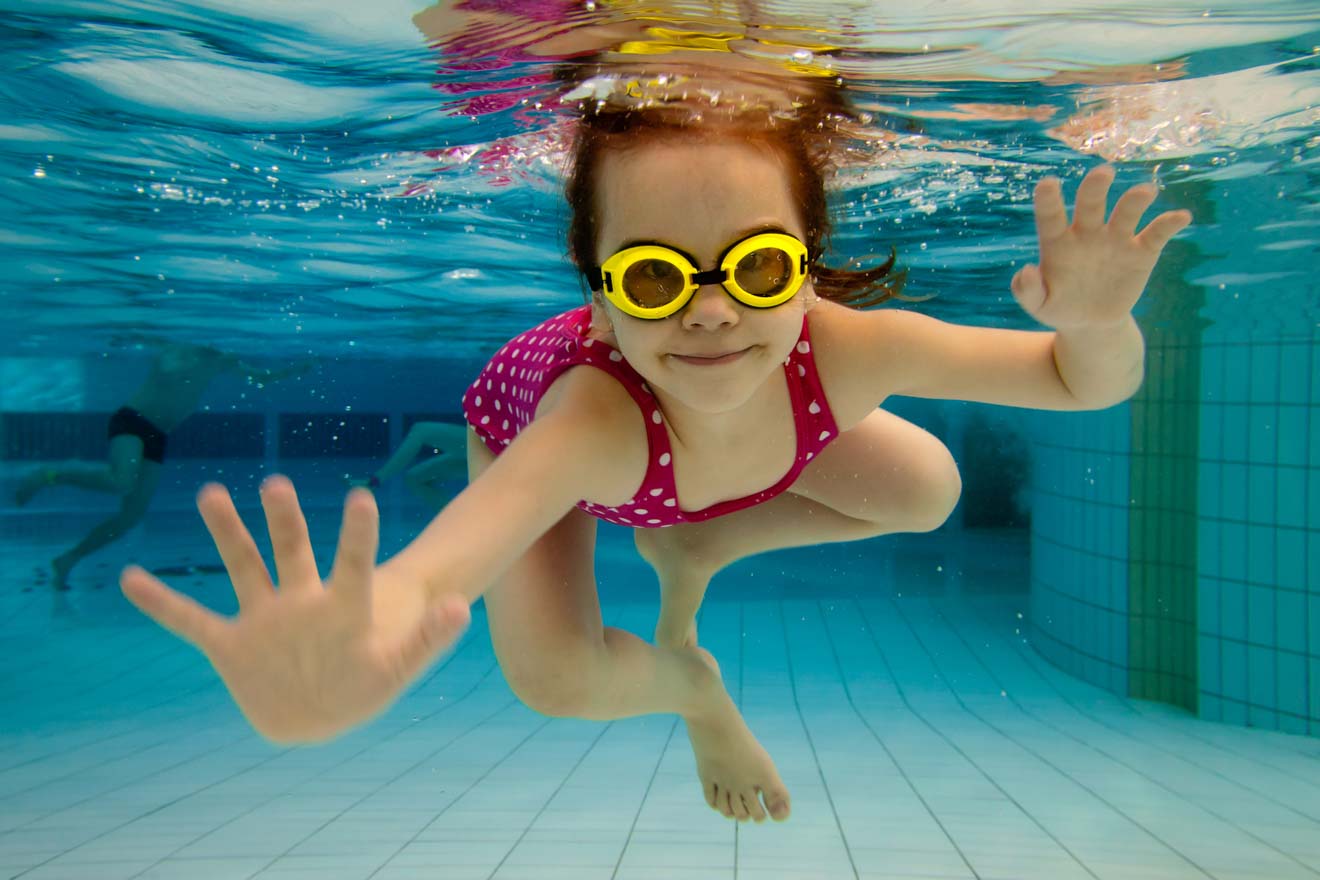 It's not often that great places like this come with absolutely no entrance fee, but Wetside Water Park does!
Even better, it's found just off the esplanade and is easily walkable from most central hotels. The place is always filled with local and holidaying families with kids who are making the most out of the fun waterslides and splash pad area. It's great for people of all ages too, with a small area reserved for kids under the age of five, and a FlipSide Board Rider for any budding surfers looking for an adventure!
PRICE: Free!
4. Reel in a catch at Urangan Pier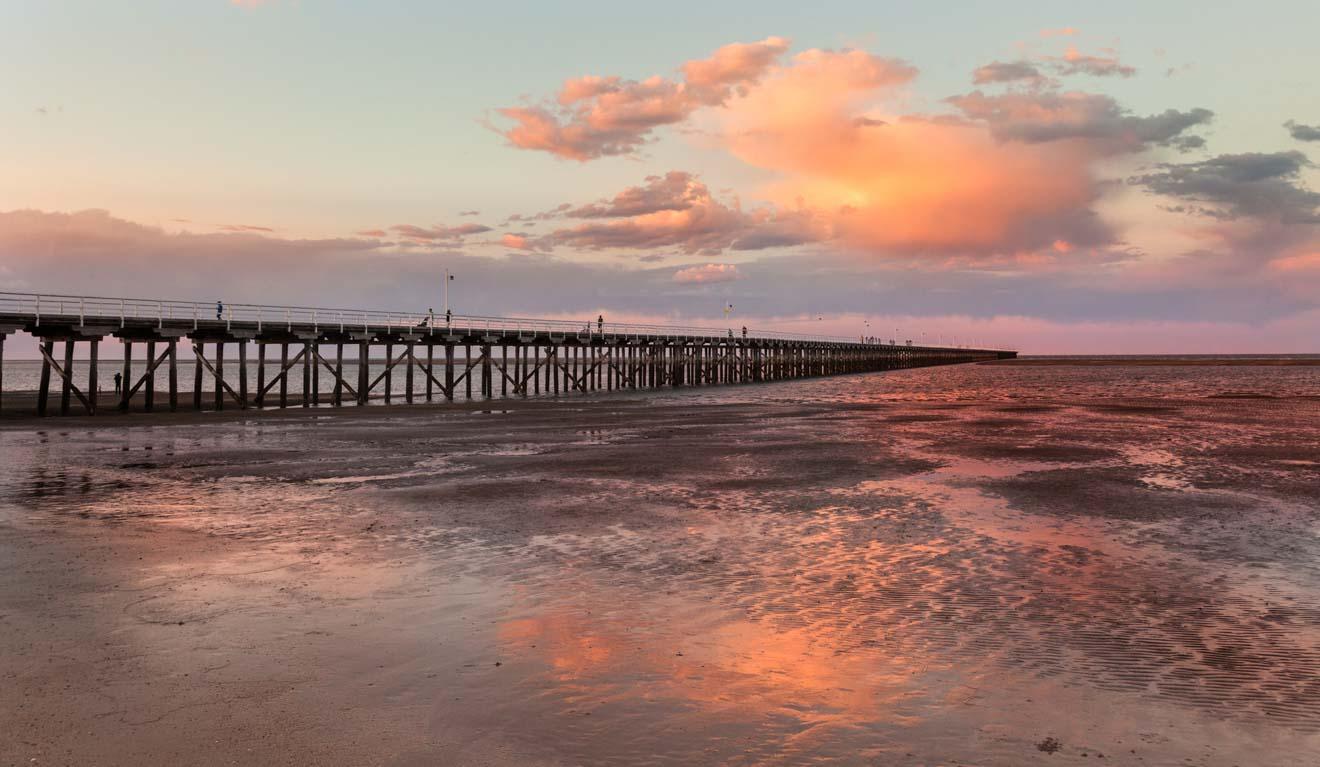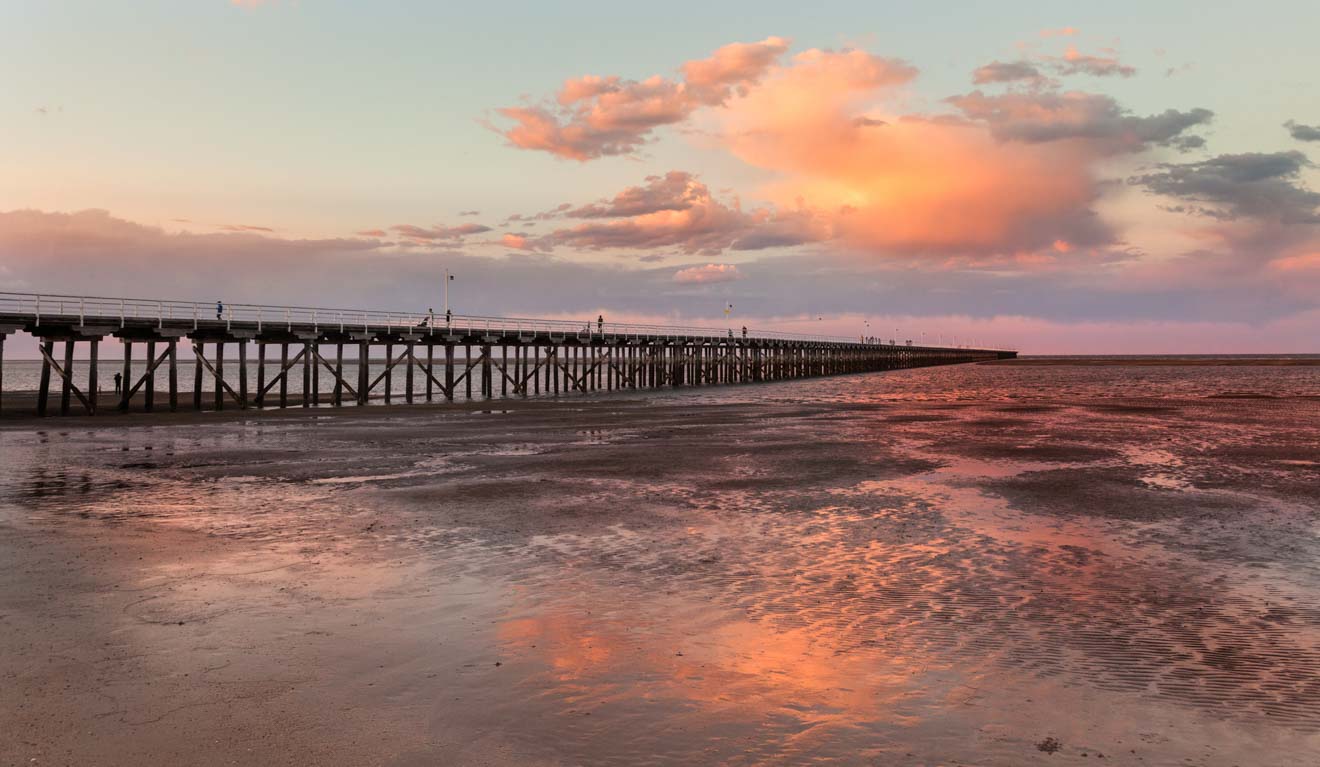 It's no secret that Australians love to fish, and where better than from the 900-meter Urangan Pier that stretches out into the waters of Hervey Bay. If you've packed your fishing gear, and have plenty of patience, this is one of the top free things to do in Hervey Bay. According to locals, it's the best spot in town for catching whiting – a popular breed of fish that's cooked over hot coals and served as a local delicacy in lots of the waterfront restaurants.
Urangan Pier was originally built in 1913, making it over 100 years old!
Its purpose was to transport cargo between the railroad and the large cargo ships that couldn't come into shallow waters. Check out the information boards along the pier for more information on its history!
I wasn't geared up for fishing, but instead enjoyed a stroll to the end of the pier with an ice-cream from the local shop. The end of the pier is a great place to spot lots of exciting things like stingrays, dolphins and possibly a calf during whale watching season!
5. Explore Hervey Bay Botanic Gardens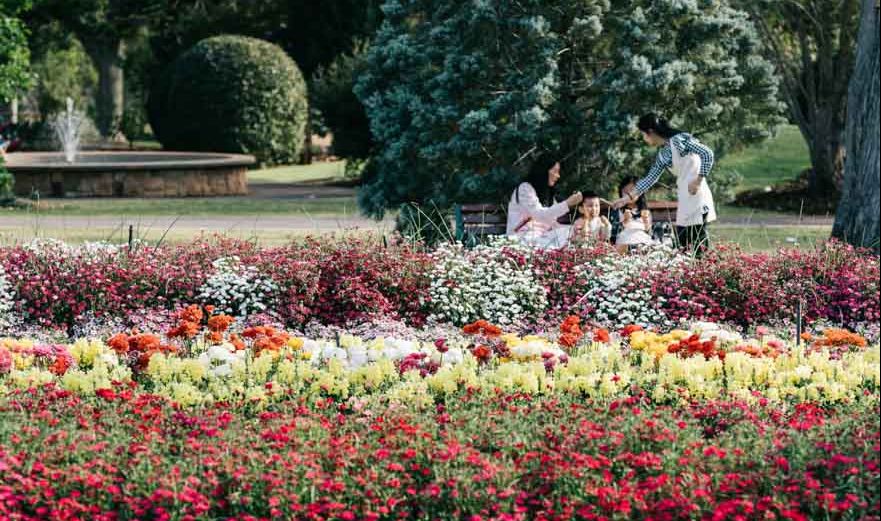 It's got to be said – there's no shortage of free things to do in Hervey Bay, and this is a great one. I actually came across the Hervey Bay Botanic Gardens while wandering around town – and WHAT a find! I'd found 26-hectares of complete serenity, including a large lake, an orchid house, a Chinese garden and a small turtle pond. See if you can find your own patch of grass to enjoy the wildlife, or explore the gardens by taking a walk along the scenic walking paths.
TOP TIP: To avoid the parking charges, why not walk to the botanic gardens instead of drive? It's only a 15-minute walk away from the Urangan Pier and even closer to many of the town's hotels.
PRICE: Free!
6. Catch some rays on Torquay Beach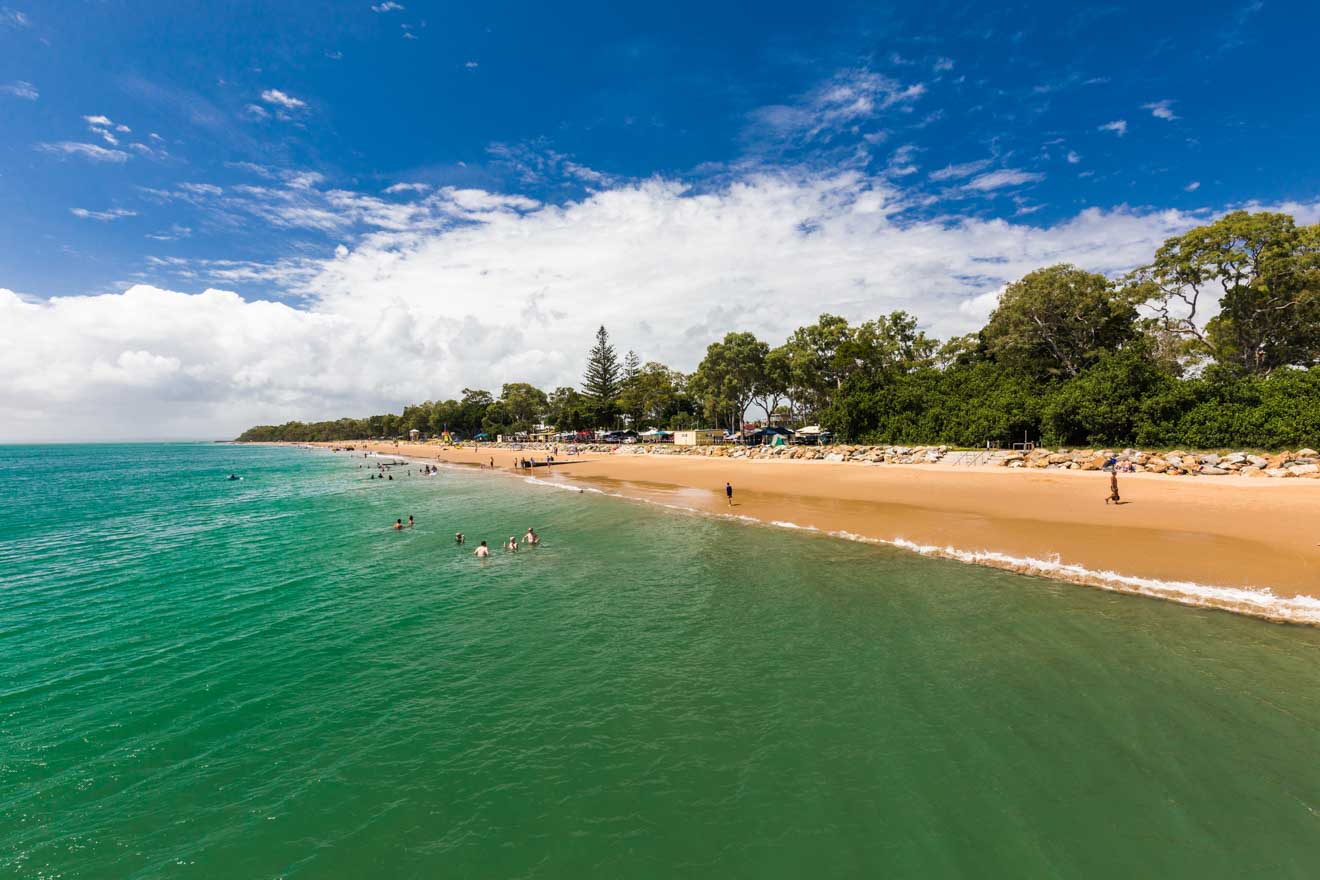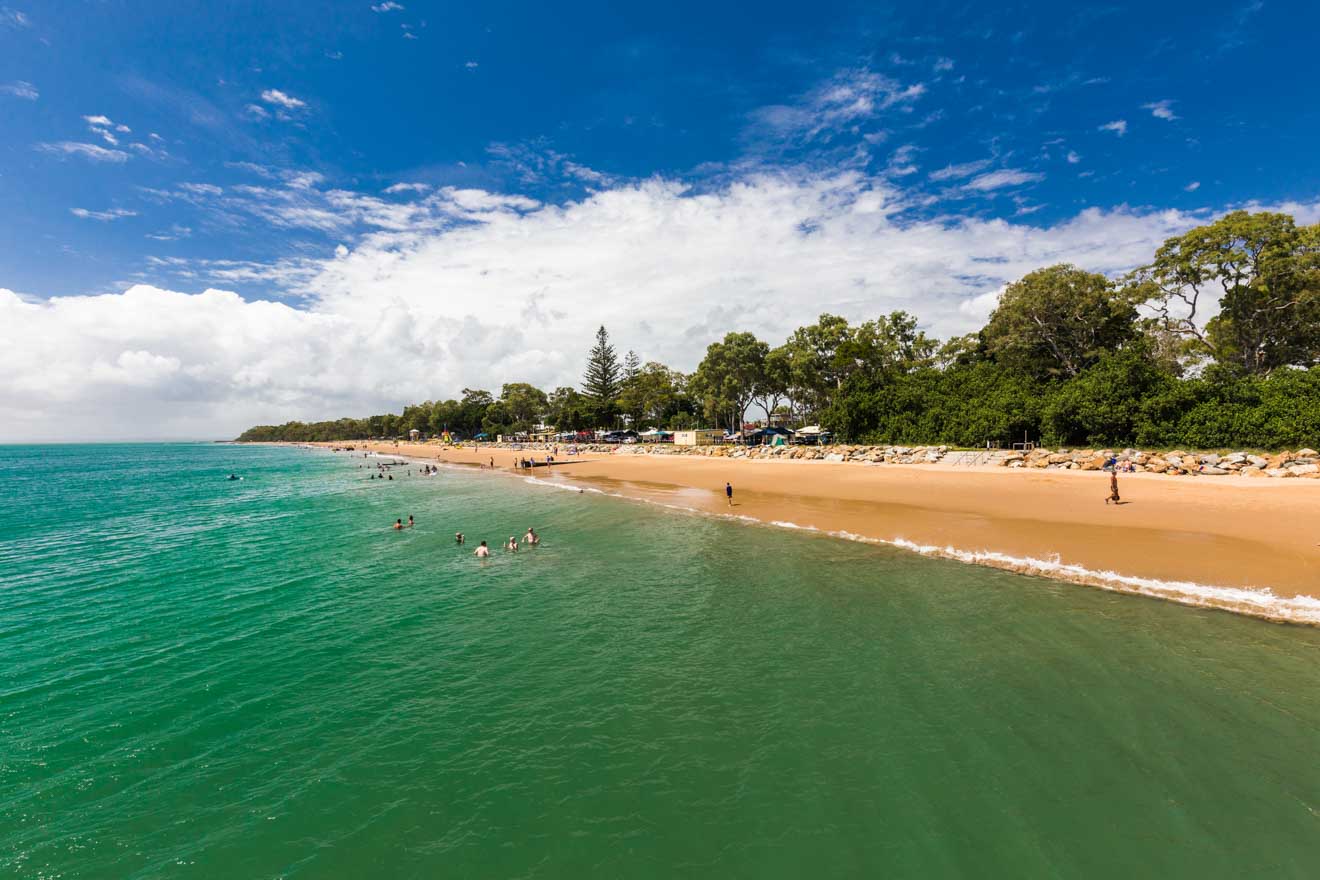 Kid friendly and picturesque – Torquay Beach is where you want to be if you're looking for an afternoon of sun, sea and relaxation in a sheltered bay. It's just a short drive from Hervey Bay, or an easy 20-minute walk along the esplanade. Thanks to the shallow and safe waters, this beach is perfect for any families with young kids that want a stress-free few hours by the water.
As I was kids free, I opted for an hour of snorkelling too. There's actually a shallow reef just a few hundred meters off Torquay Beach that stretches down towards Gatakers Bay. Unsurprisingly, I wouldn't say this reef is as lively as the famous Great Barrier Reef, but it's still a great thing to see! Don't worry if you haven't got your own snorkel either, as there are plenty of rental shops around. I think I paid around $20 per snorkel for ours, but prices do vary from shop to shop.
TOP TIP: Time your visit with good tide conditions in the bay. If the tides are too low, part of the reef is uncovered and snorkelling becomes dangerous for yourself and the coral. Plan for high tide, when you can comfortably swim above the reef, and admire the things lurking below.
7. Browse endless market stalls in Hervey Bay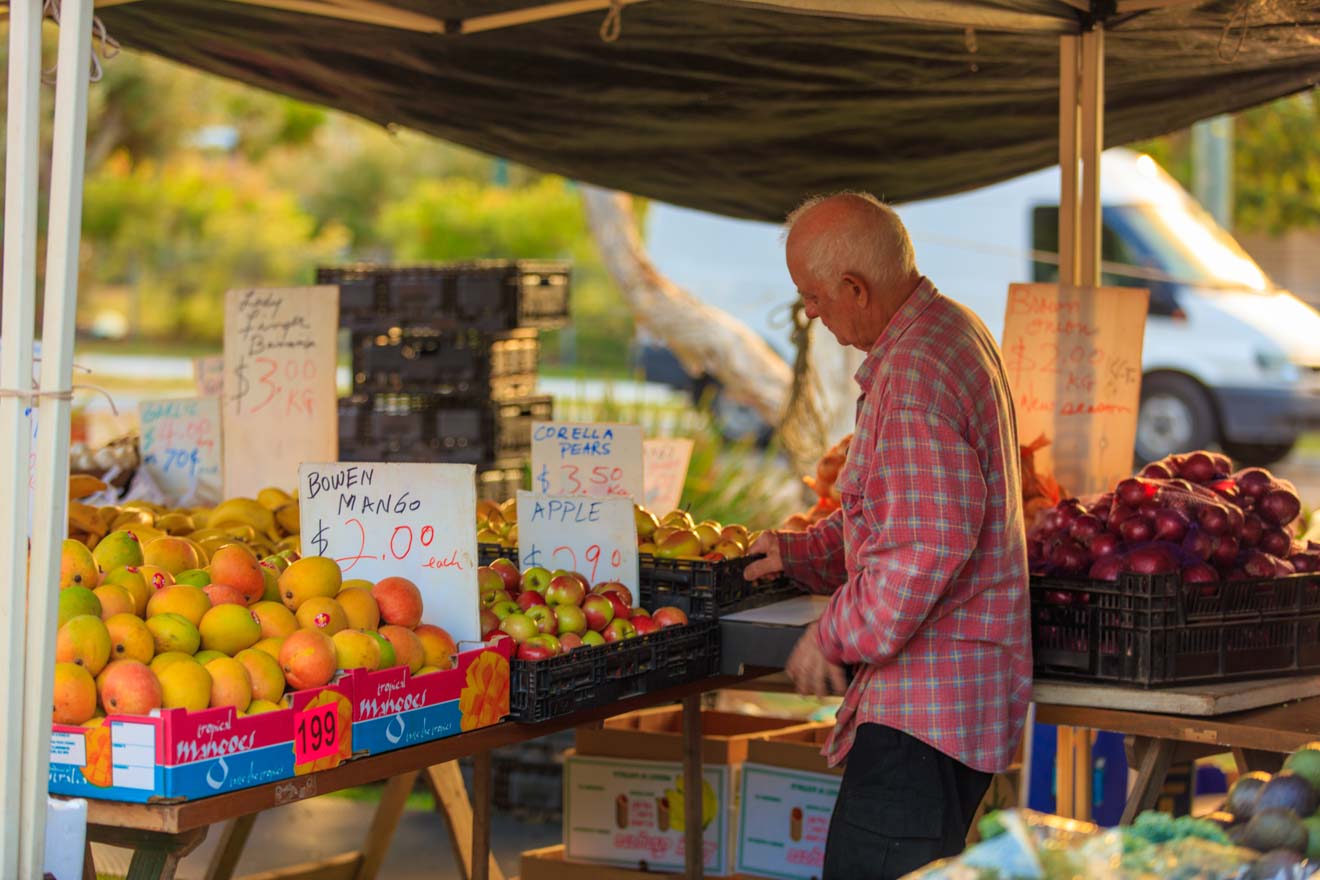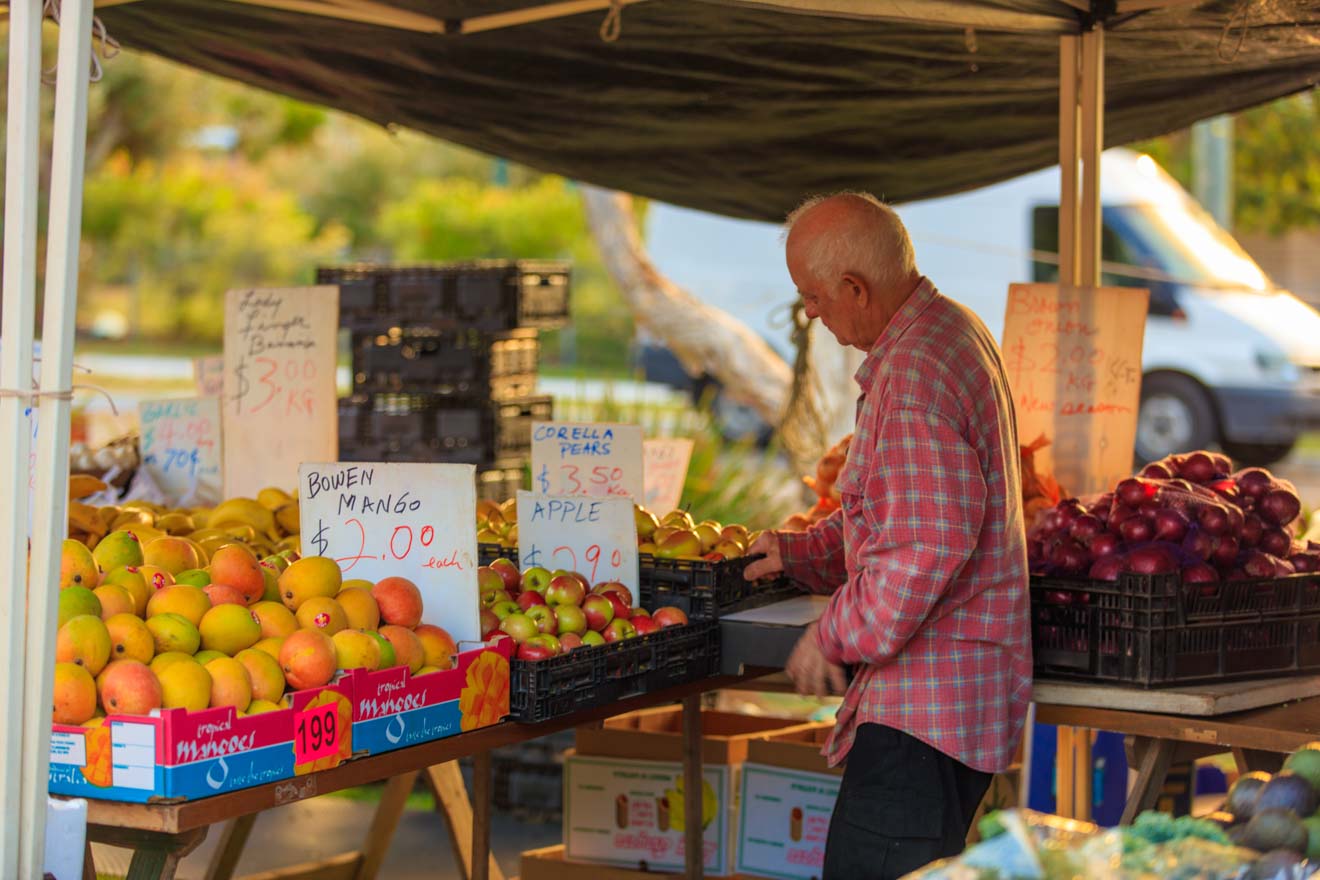 While I was visiting Hervey Bay, I saw at least five markets advertised that take place a couple of times a month. From local day markets selling handmade things to night markets, alive with seafood barbeques, I was truly impressed by the variety!
It's more than likely that there will be a market on during your visit to Hervey Bay. Here are a few that I thought were particularly great:
8. Hop on a sunset cruise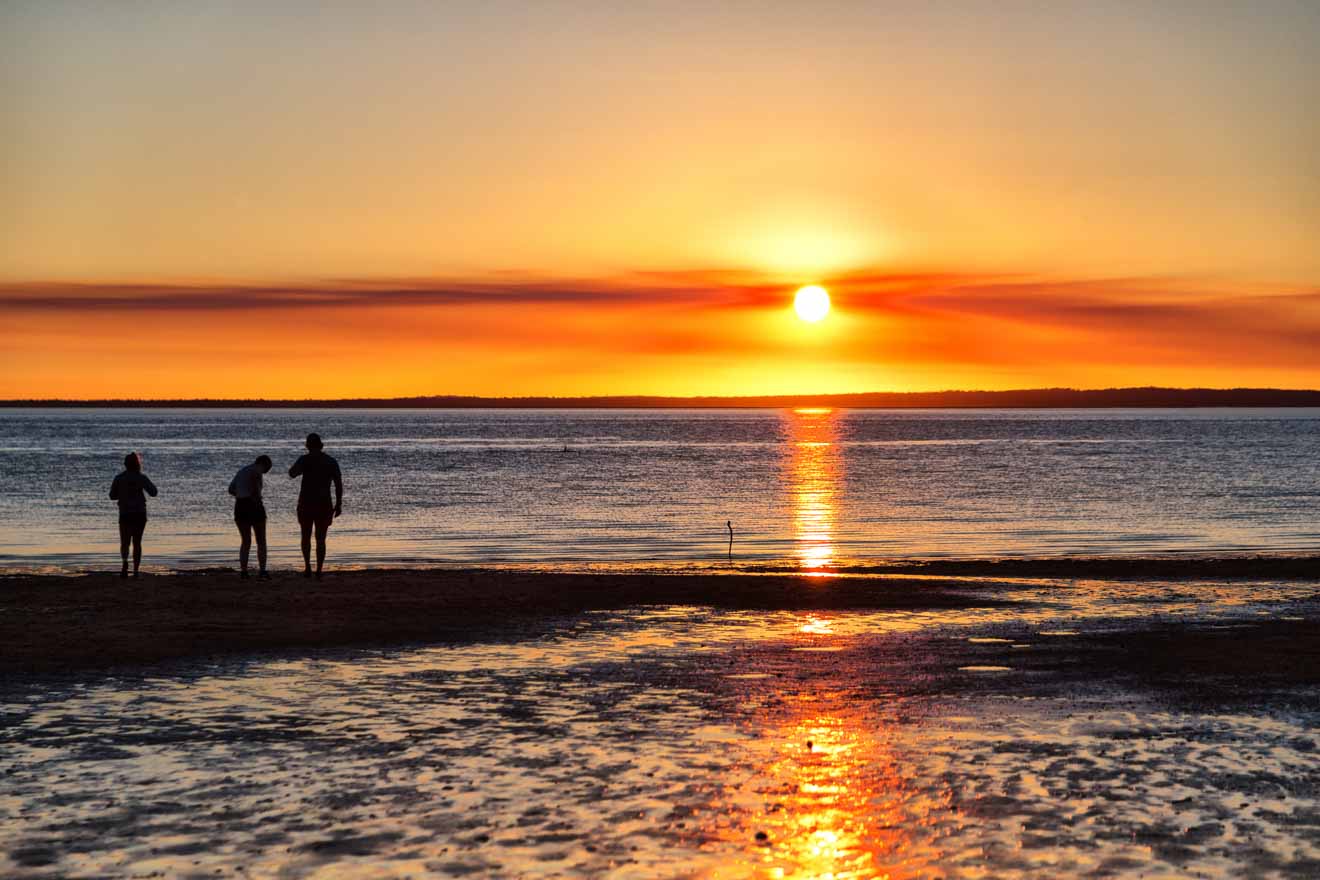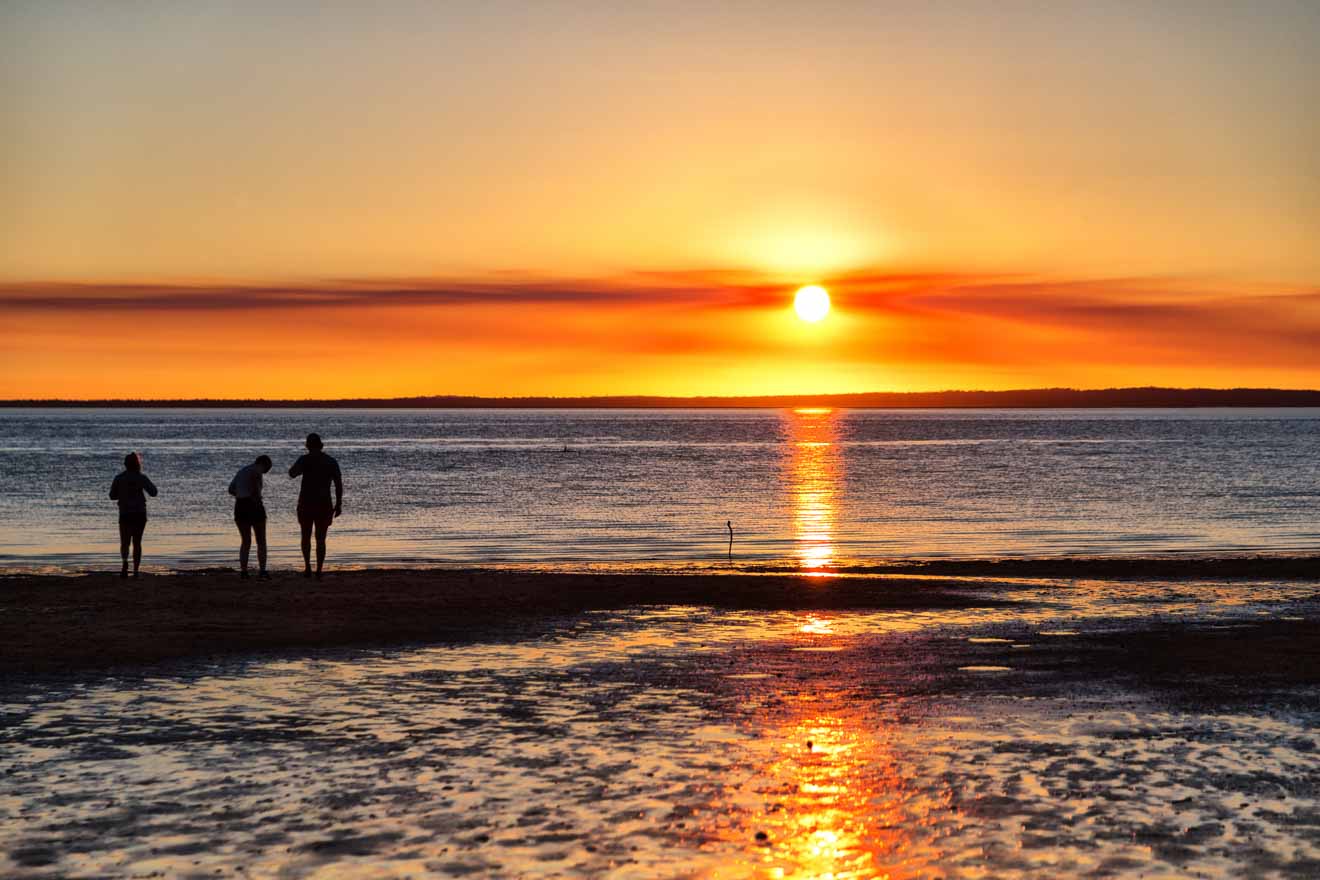 Sure, you can see the sunset from one of Hervey Bay's beautiful beaches. But why not go the extra mile and do it from the comfort of a boat, possibly with a glass of champagne in hand?
I booked this experience on our last night in Hervey Bay, and it was a great way to say adios to this amazing coastal town and all of the adventures that I'd had there! Like the tour that I've recommended below, our cruise included hotel-pick up and drop-off, unlimited beverages and around 90-minutes on the open waters.
NOTE: This is one for the adults, so leave the kids at home if you can!
9. Step back in time at the Hervey Bay Historical Village and Museum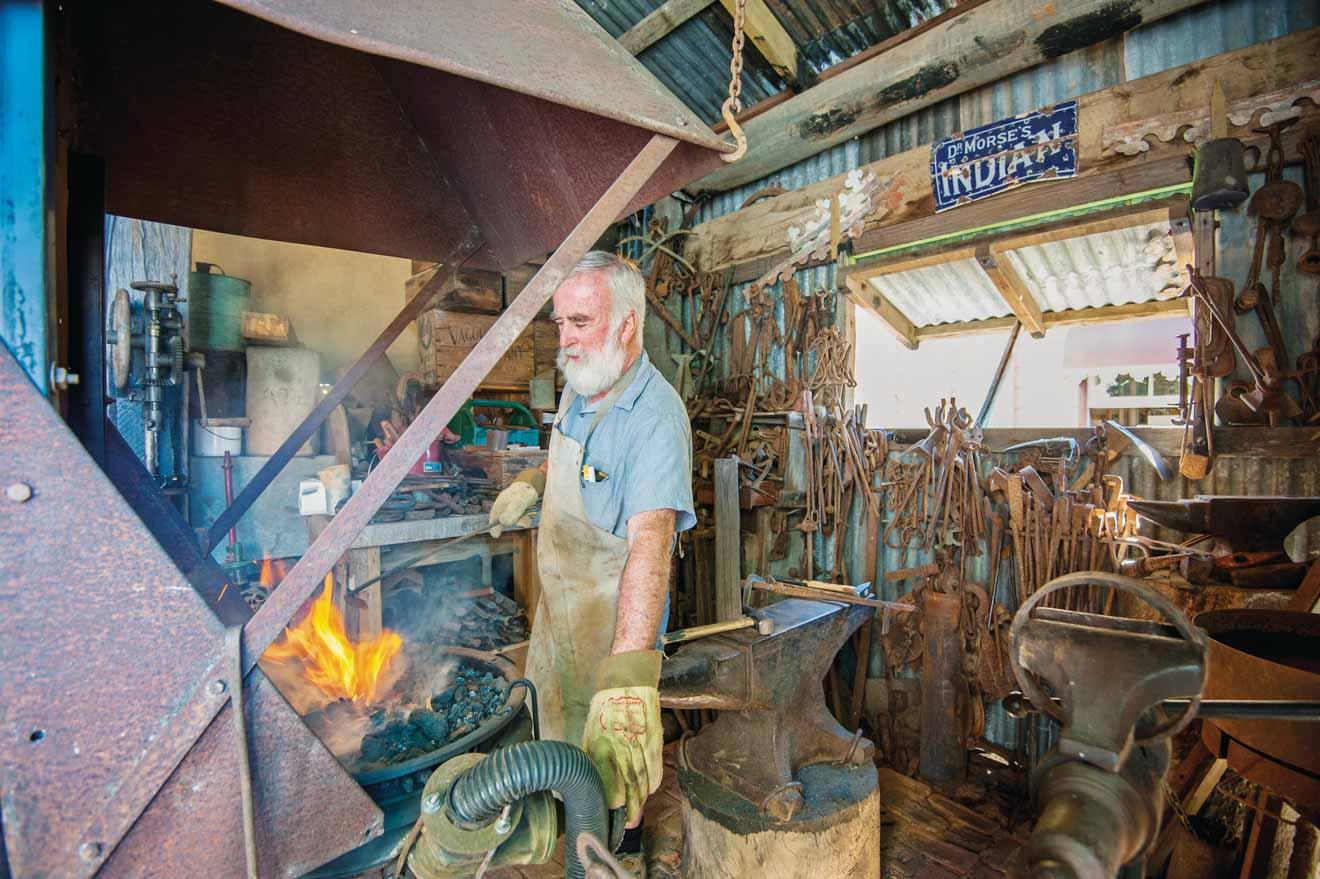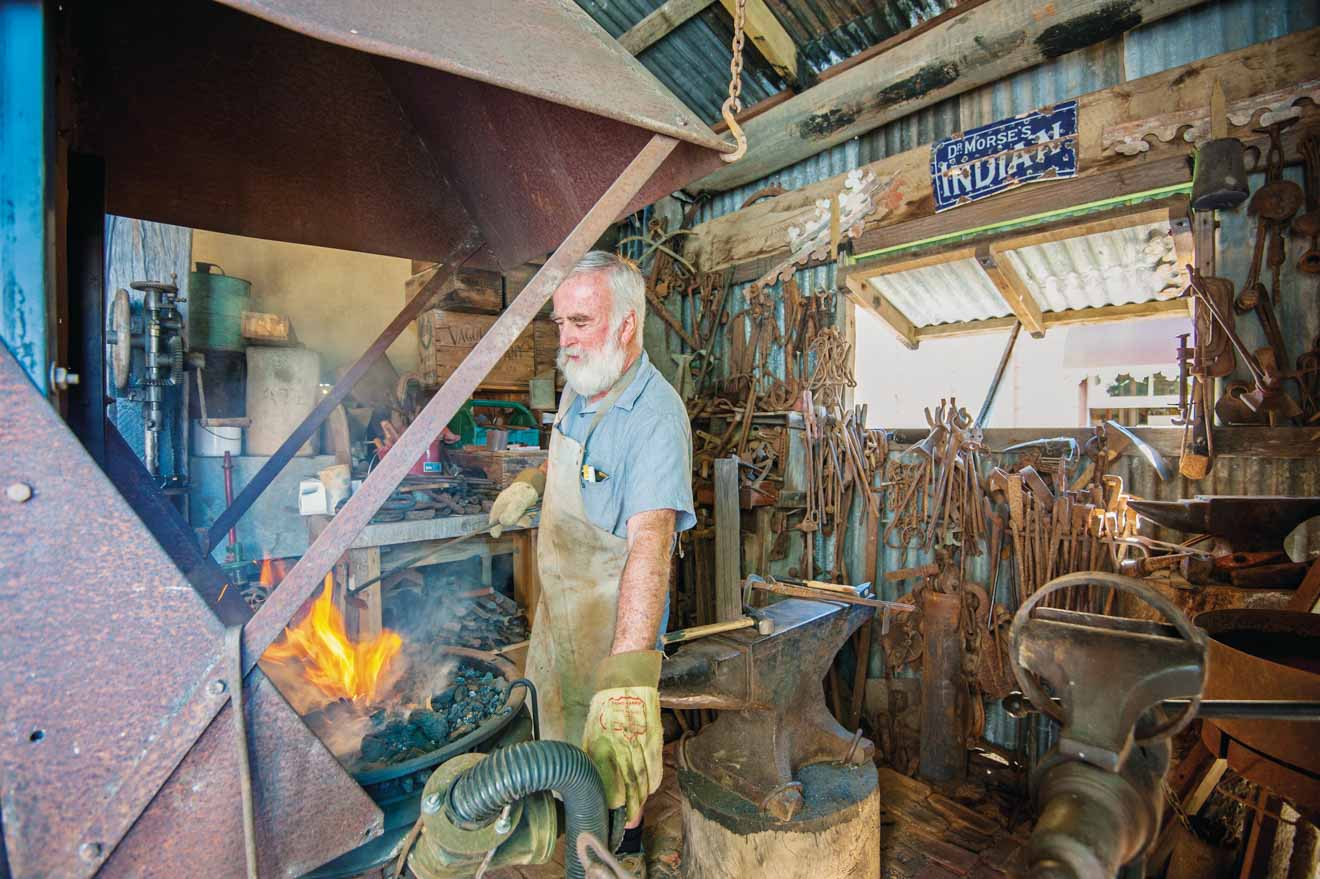 If you found yourself wondering what the Fraser Coast may have looked like a few hundred years ago, then head over to Hervey Bay Historical Village and Museum to see! Here, you can enjoy a range of activities which includes wandering through historic buildings, preserved from 19th-century Australian communities, and getting to grips with by-gone toys and games that even the kids will love learning about.
TOP TIP: Try to visit on a Sunday, between 1pm and 3pm, when the museum organises a range of free things. These workshops and demonstrations include blacksmithery and carpentry.
PRICE: Adults – $10, Kids – $3, Kids under 5 go free.
10. Learn more about marine life at the Fraser Coast Discovery Sphere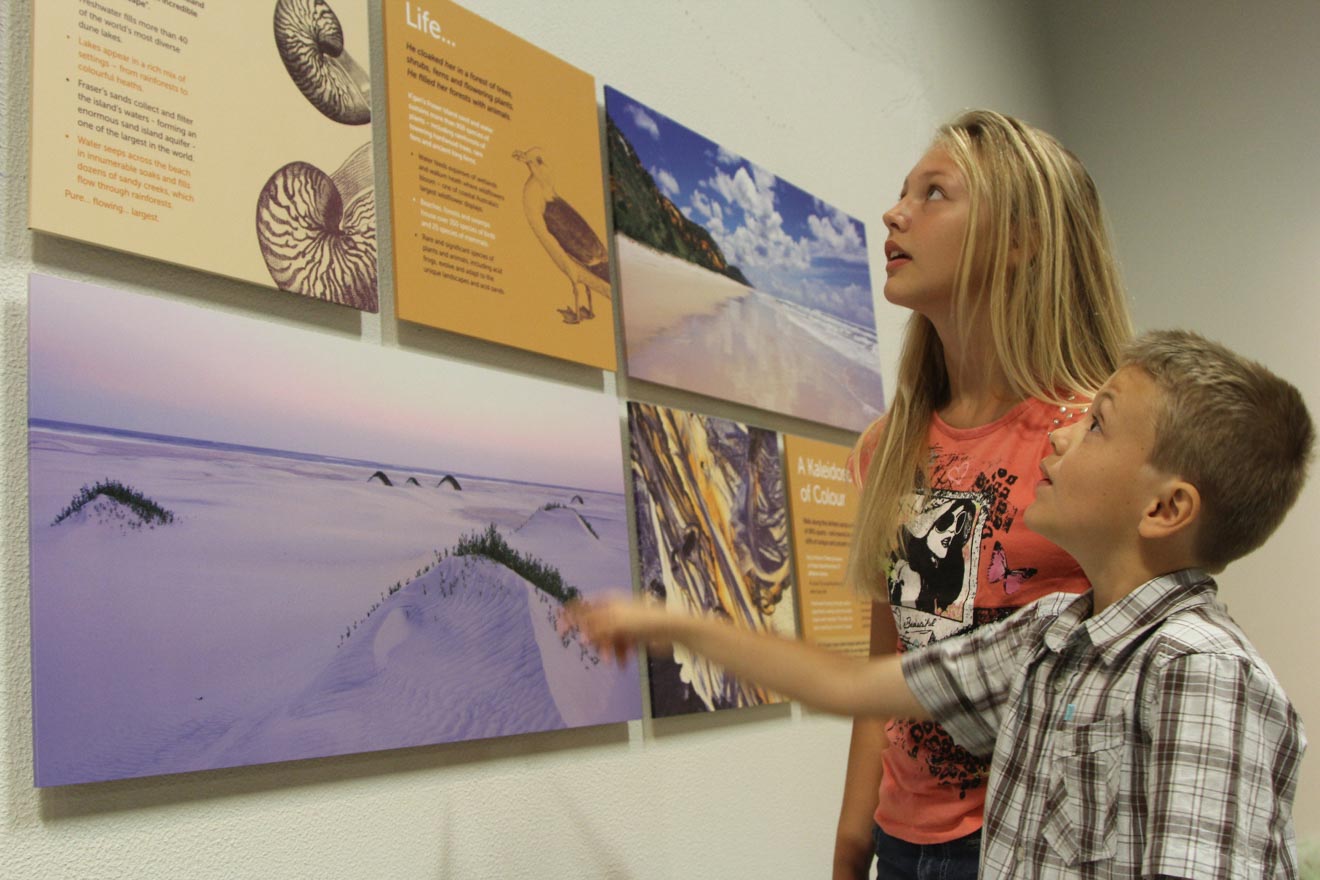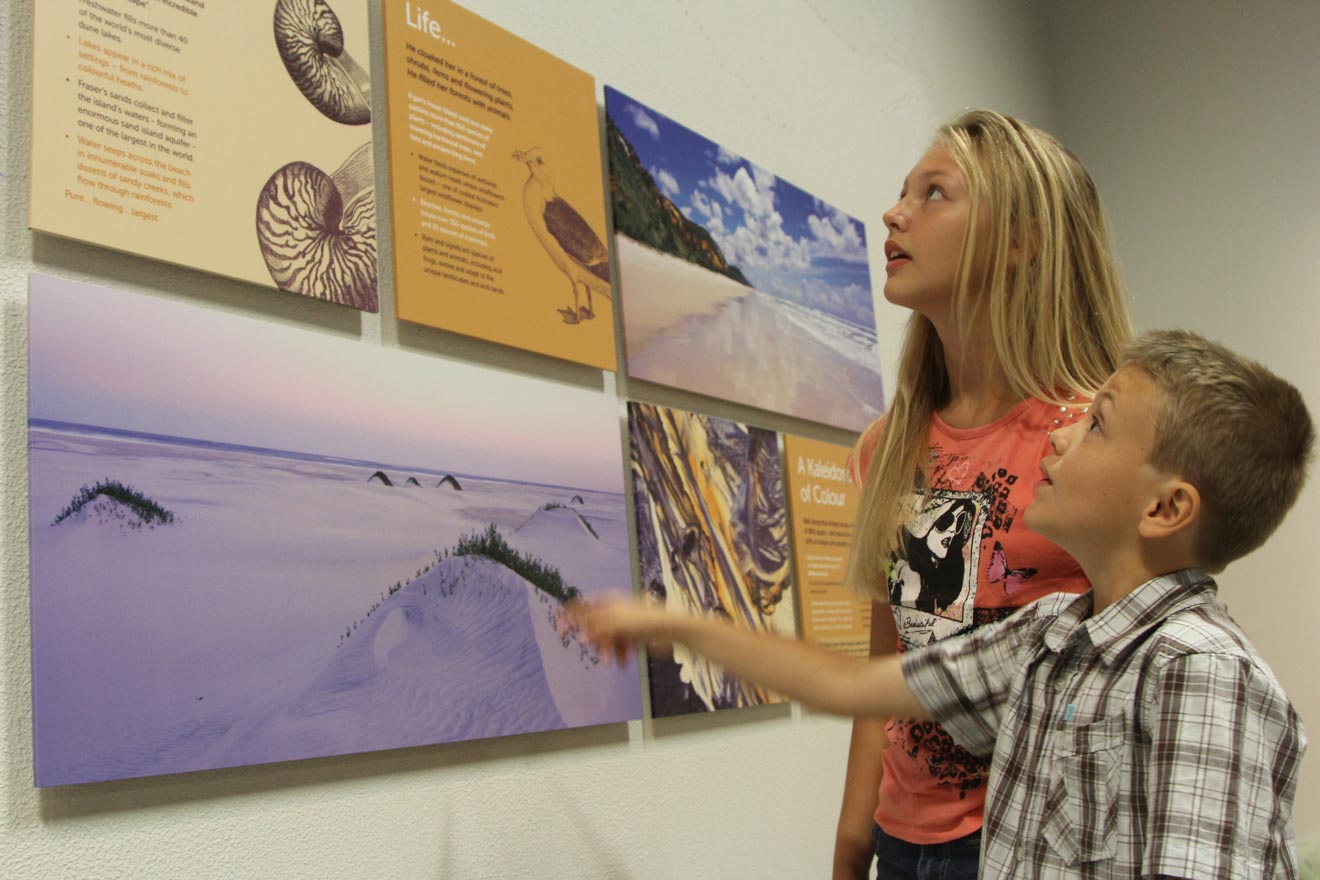 The Fraser Coast Discovery Sphere is easily recognised by its 12-meter sculpture of Nala the whale sitting on its car park. It sets the scene to what is a fascinating museum, dedicated to celebrating the wildlife and landscapes that not only make the Fraser Coast such a special destination, but Australia too. With most exhibitions and workshops located inside the building, all of which are ideal for both adults and kids, this was the perfect place for us to visit during the rainy day we had in Hervey Bay.
PRICE: A simple gold coin donation.
11. Swim with sharks at Reefworld Aquarium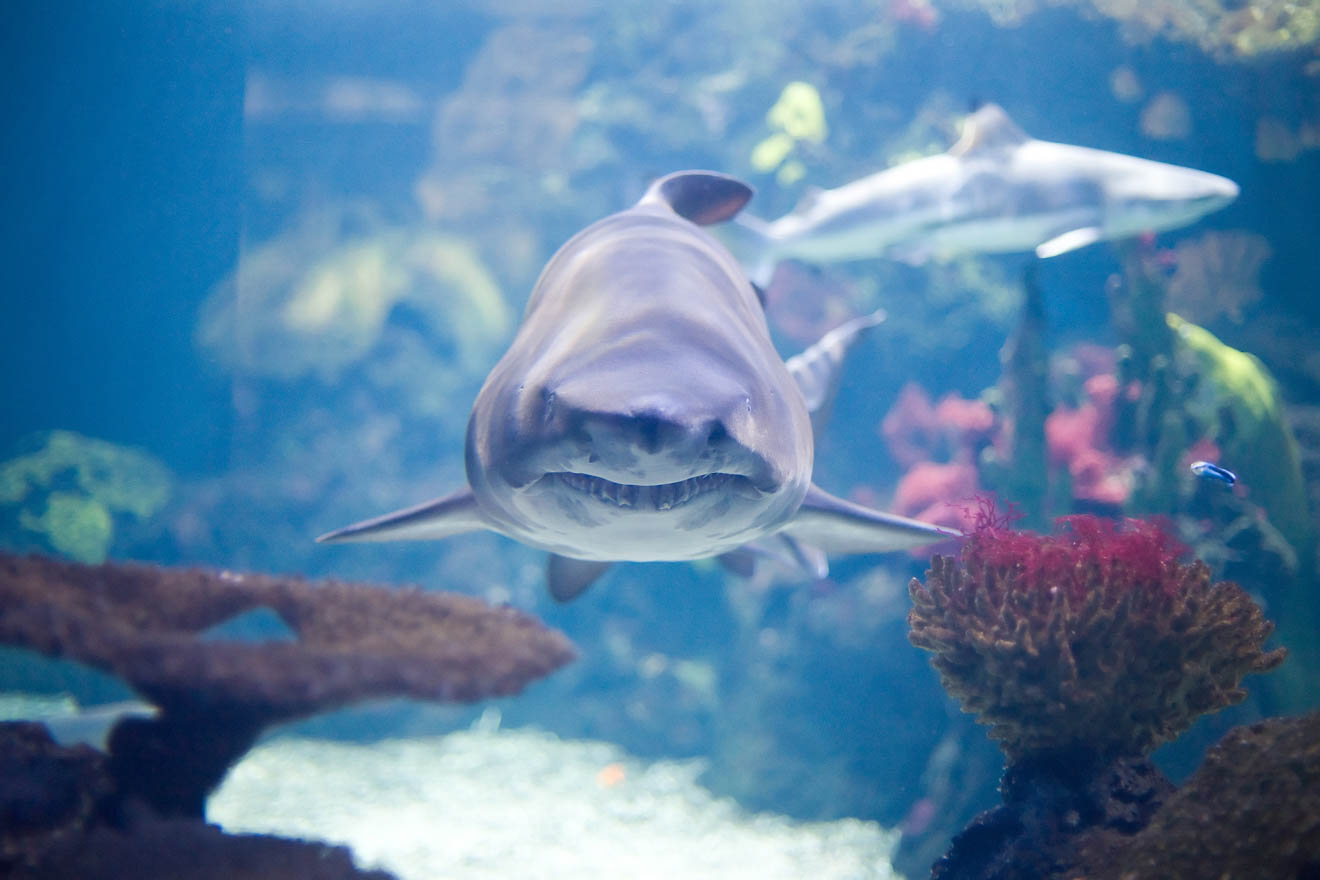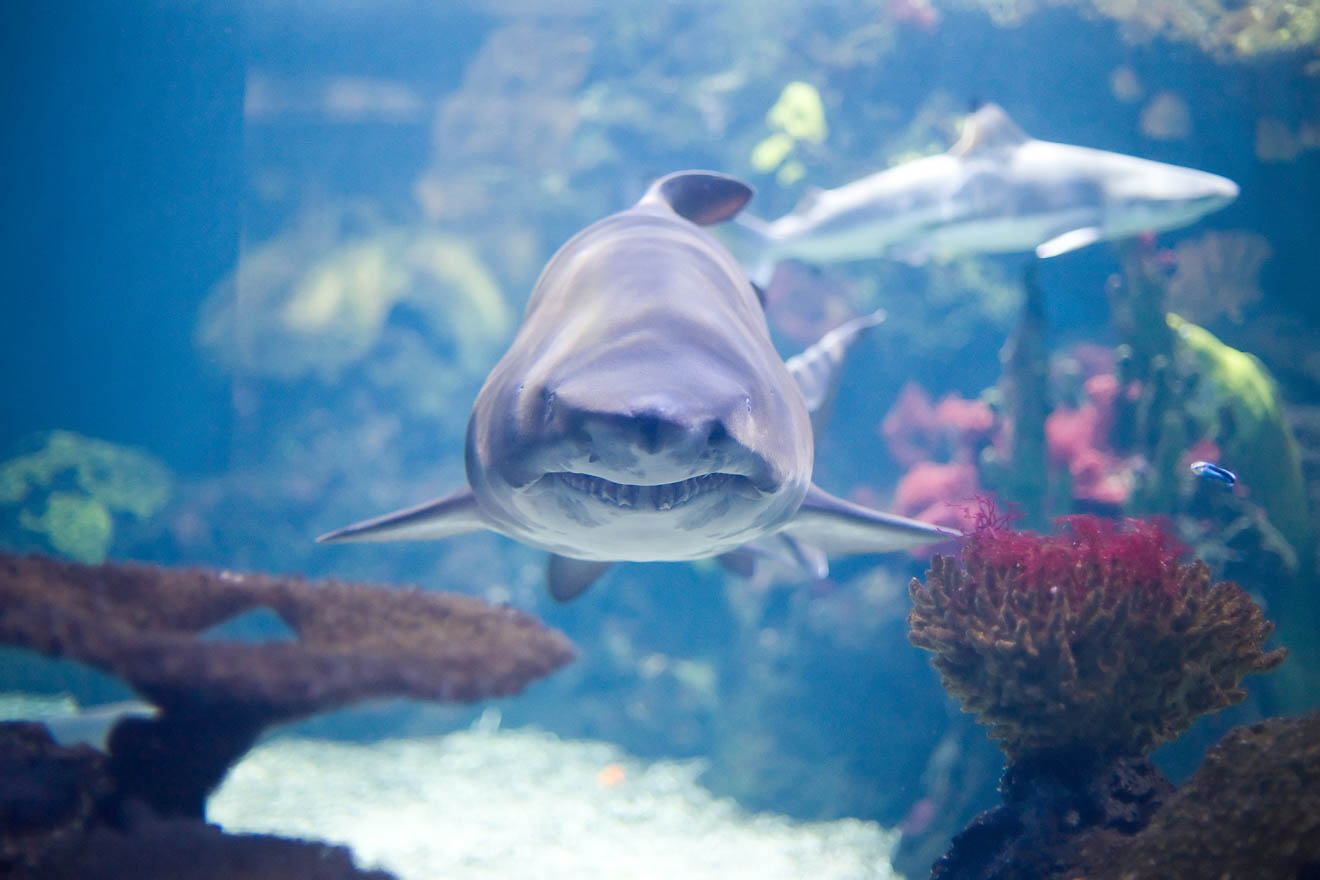 As one of the only all-natural aquariums along the Fraser Coast, I couldn't resist a visit to the Reefworld Aquarium. Determined to make things as normal as possible for the animals and replicate conditions in the bay, the centre uses only natural light and sand-filtered water in the enclosures.
I'd heard that you could feed the turtles and swim with the sharks if you wanted to, so I went to check it out! We chose to feed the green sea turtles which was a great experience just to get up, close and personal with these beautiful creatures. For the kids, I also noticed a very safe touch tank where turtles and fish swim to the surface to be petted.
PRICE: Adults – $20, Kids – $10, Under 3s go free!
12. Grab your binoculars and go bird-watching in the Arkarra Gardens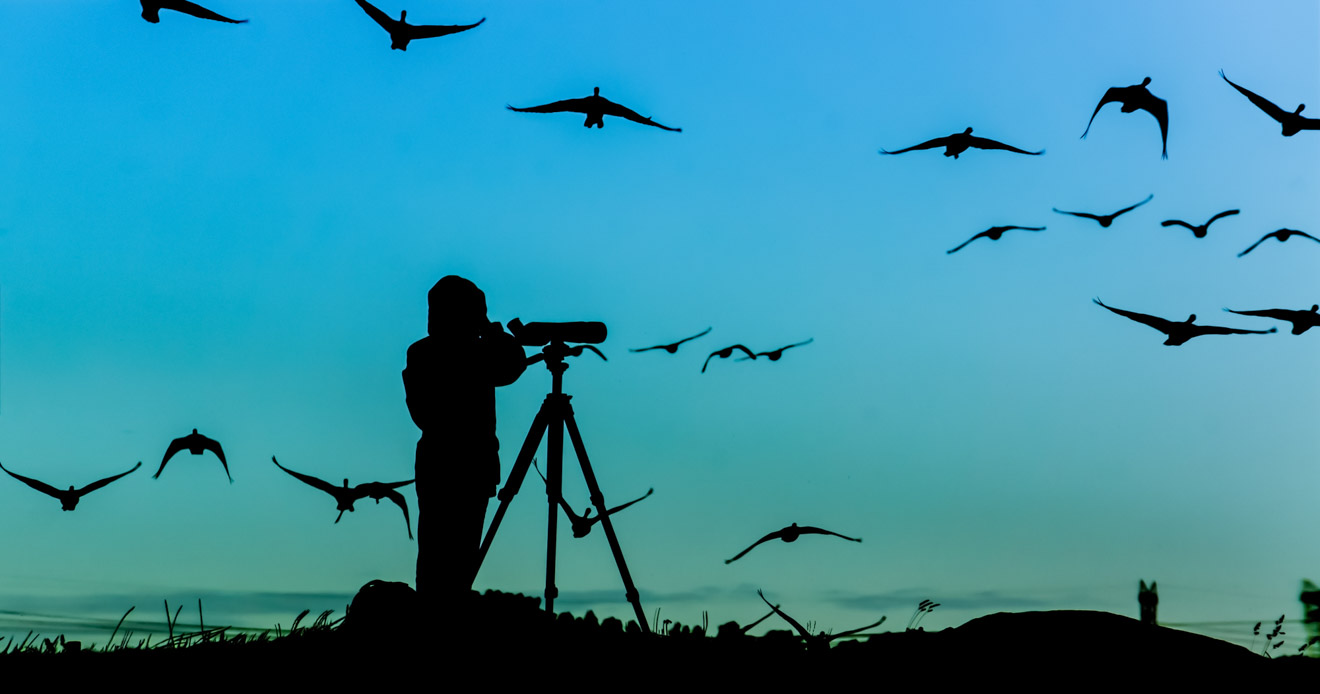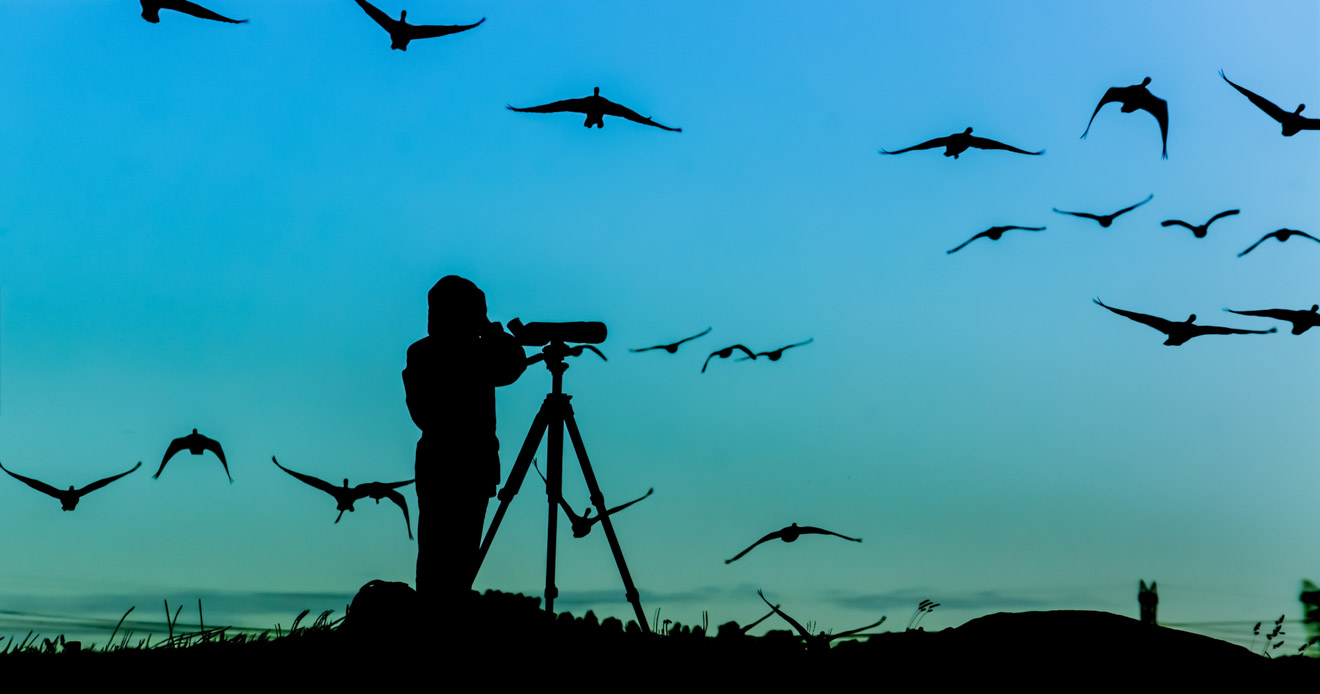 Sitting just outside of Hervey Bay, this hidden gem, also known as the Arkarra Gardens, has been named as one of the best bird-watching spots along the Fraser Coast – even better than the more popular Fraser Island! More than 180 species are recorded in this location alone, and I can see why. It's truly beautiful here. In my opinion it was one of the top free things to do in Hervey Bay!
TOP TIP: Time your visit with spring, when the flower blossoms are out in all their glory, and you're guaranteed to spot a fair few honeyeaters.
13. Mingle with the local kangaroos at Point Vernon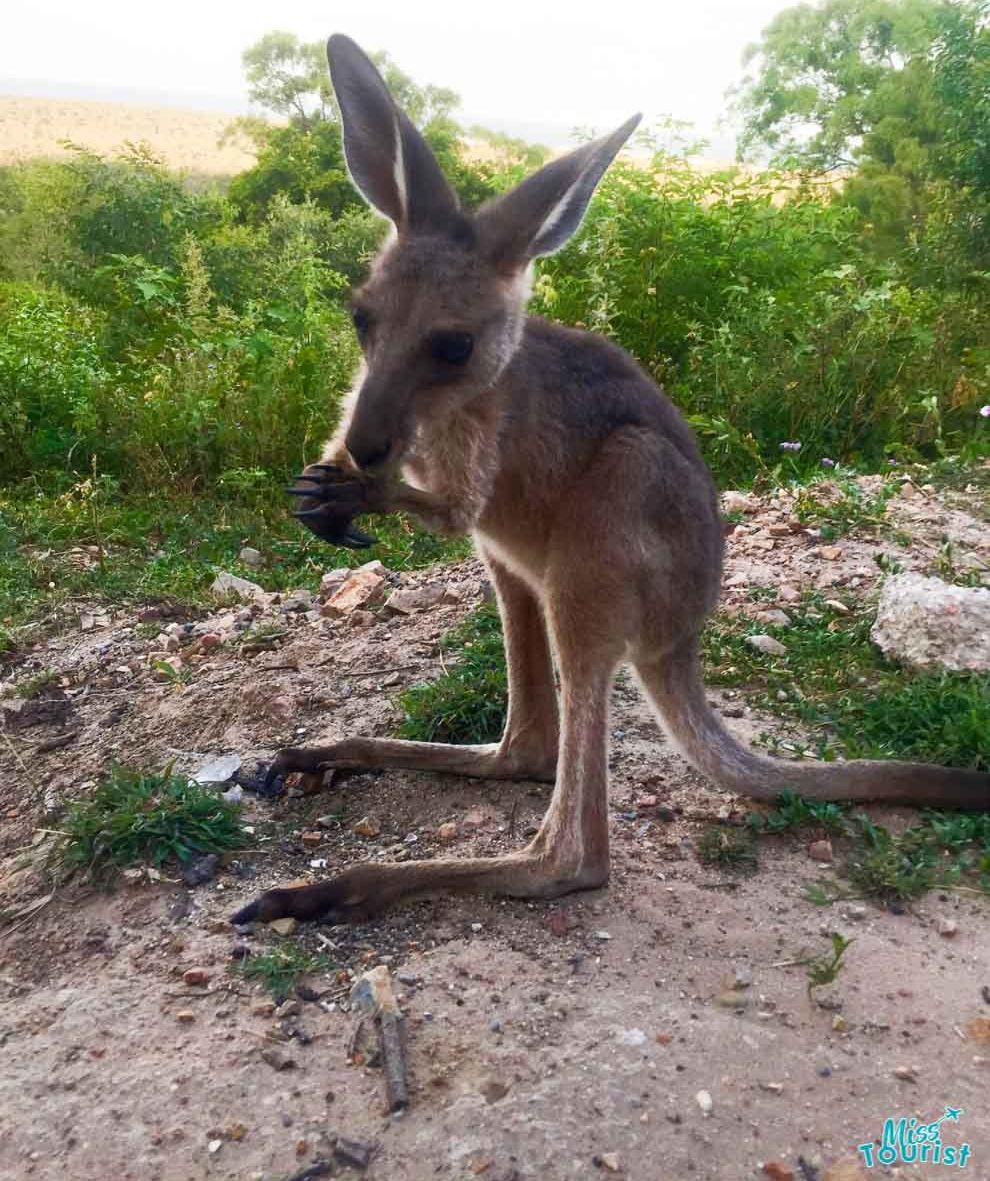 Vernon Point marks a small peninsula that sits just north of Hervey Bay. It's known for its fantastic reef, just off Gatakers Bay, as well as its abundant population of kangaroos. While it's generally not safe to approach the kangaroos, it's fine to watch them from a distance. I was lucky enough to see some mothering kangaroos with kids that couldn't have been more than a few months old!
TOP TIP: Kangaroos are most active during dusk and dawn, so it's worth timing your visit with these times if you're keen to see as many 'roos as possible!
| | |
| --- | --- |
| 🤩 Range of activities: | Average |
| 👪 Family-friendly score: | Great |
| 🛥️ Top water activity: | Whale Watch |
| 🎢 Top paid attraction: | Fraser Island tour |
| 🚶🏽‍♂️ Best free activity: | Wetside Water Park |
| 🚣‍♀️ Best day trip: | Great Barrier Reef |
| 🌱 Best green space: | Hervey Bay Botanic Gardens |
| 📅 How many days: | 3-5 |
| ✈️ Cost of traveling: | Medium |
BONUS: 2 Popular Day trips from Hervey Bay
1. Splurge on an overnight tour to Fraser Island


Home to freshwater lakes, white sand beaches, washed-up shipwrecks and plenty of dingos, Fraser Island is definitely one of the most popular activities to do along the Fraser Coast. Luckily, Hervey Bay is the main exit point for tours heading to this remote island. With no roads, you'll need a 4WD to navigate the sandy paths and beaches. So unless you have one of these, the usual protocol is to book a tour to explore the island.
Just over 25 packs of dingos roam around Fraser Island, each one made up of around 12 dingos that are said to be some of the purest breeds in Australia!
Tours to this undeveloped island come in all shapes and sizes. If you fancy camping in remote corners for a couple of nights, they've got it here. If you've only for the time for a whirlwind day tour around the main attractions you'll find it here too. Or, if you're in the mood for an all-inclusive luxury, three-day tour, you can be sure they'll be one up for grabs somewhere!!
2. Tick another bucket list item off the list – The Great Barrier Reef.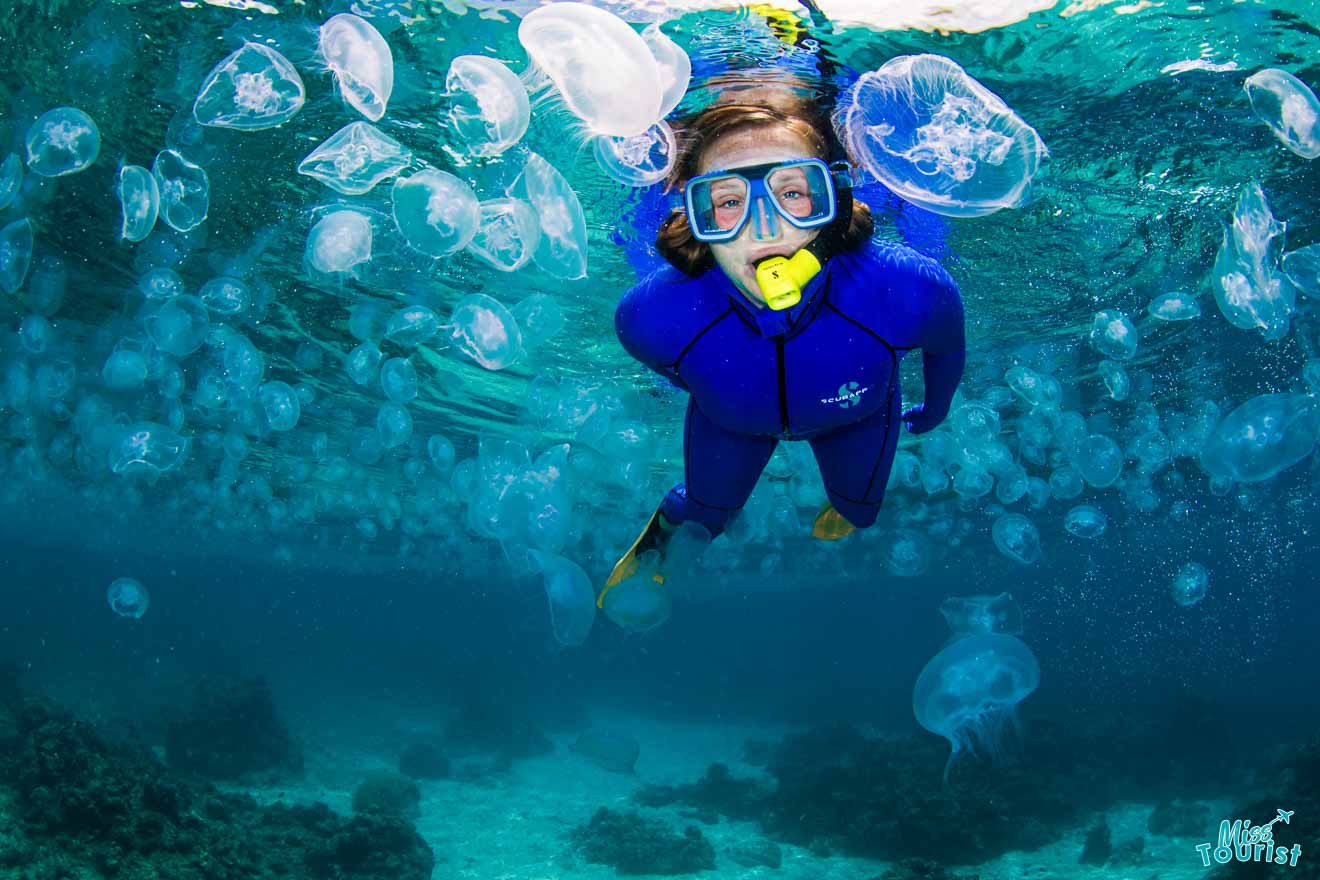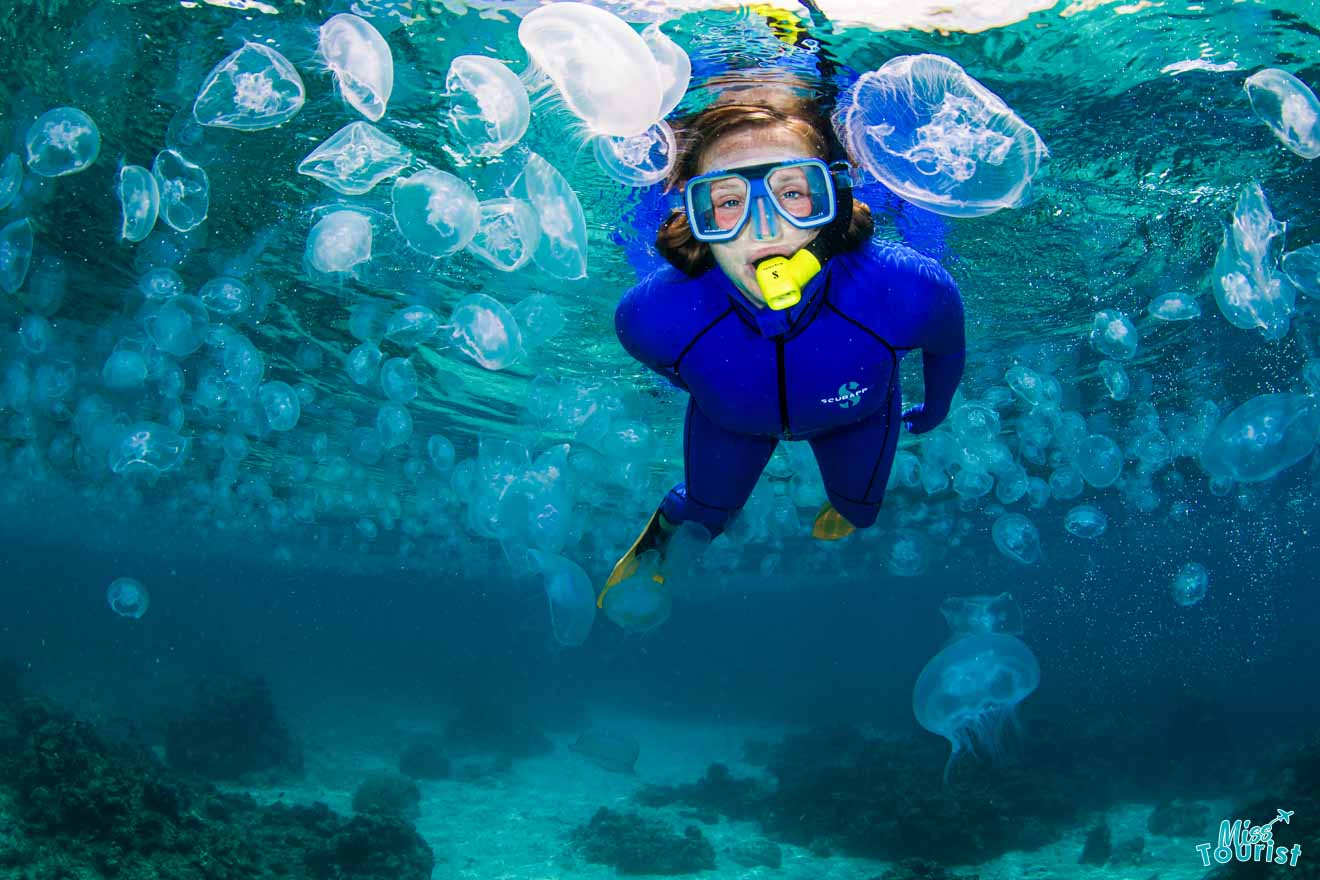 Second to Port Douglas, Bundaberg is one of best places along the East Coast to hop on a tour to the Great Barrier Reef. Tours from Bundaberg generally focus on Lady Musgrave or the Keppel Islands which sits in the southern realms of the reef. Luckily, this town is only an hours drive away from Hervey Bay, so if you're willing to start early then you'll be able to catch one of the day tours to the world-famous reef.
While researching our visit, I found that most tours offer the same types of activities: a chance to snorkel through the reef, a glass-bottom boat tour and a walking tour around Lady Musgrave island itself. During our trip, I came across a huge swarm of jellyfish, as well as some reef sharks, a turtle and plenty of vibrant fish!
Practical Information about Harvey Bay
How to get to Hervey Bay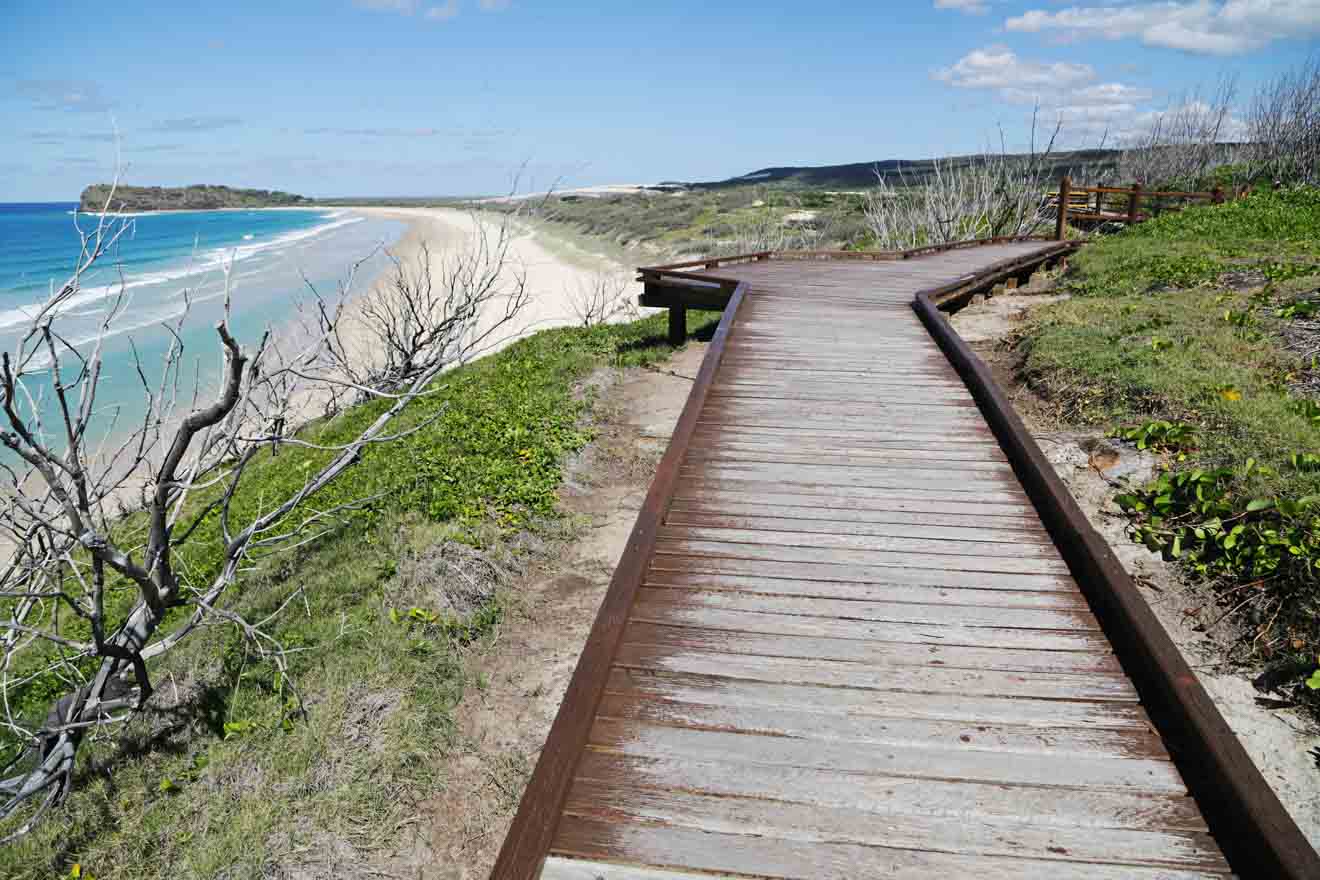 Sitting smack bang in the middle of one of Australia's most famous coastlines, Hervey Bay couldn't be easier to reach. I'd highly recommend either driving your own car, or renting a car, as it'll make getting about just that little bit easier. Hervey Bay is just a ten-minute drive off the Bruce Highway that runs from Brisbane all the way to Cairns.
If driving isn't an option, Hervey Bay is also home to a small airport that sees daily flights from both Brisbane and Sydney. From the airport, it's just a ten-minute drive or taxi ride into town. Public transport is very limited, so I wouldn't recommend relying on it too much.
Where to stay in Hervey Bay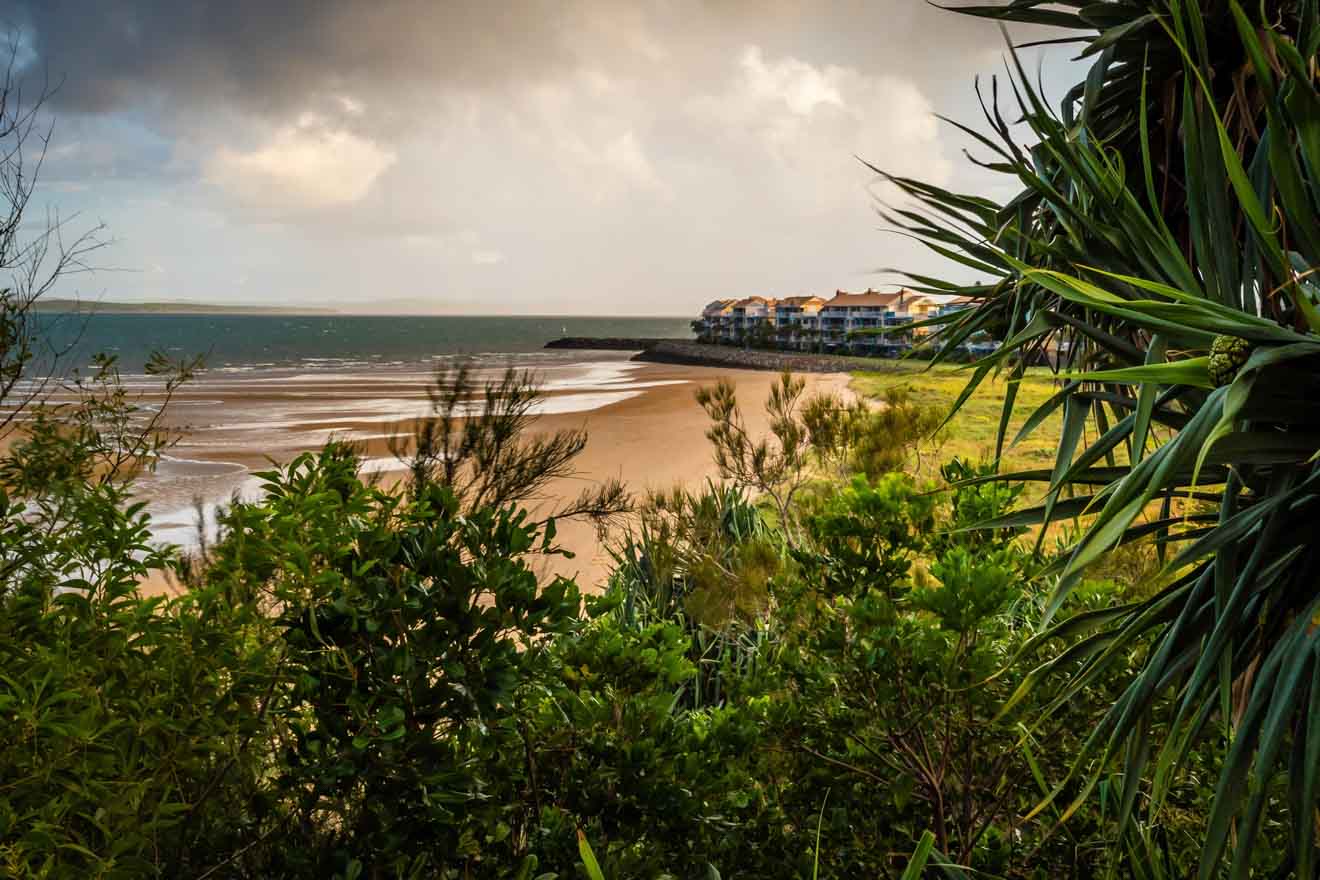 Hervey Bay is a popular place to travel to, not just because there are so many things to see, but because it has accommodation options for everybody, no matter what your travel style or budget. I've singled out some of the best accommodation in town, so you can find the right one for you!
Luxury (250 AUD and up):
The five-star Akama Resort is one of the most luxurious stays in Hervey Bay. With a huge heated pool and private balconies looking over Fraser Island, this is an unbeatable spot. If you're looking for a truly relaxing holiday, check out the Oaks Hervey Bay Resort and Spa, which sits right on the waterfront, close to most of the main things to do in Hervey Bay. All guests can access the day spa and fitness centre along with two beautiful lagoon pools.
Middle (between 85 and 170 AUD):
Middle range accommodation also comes very highly recommended in Hervey Bay. My top choice would be the Comfort Inn on Main Hervey Bay, which, along with being within walking distance of the town's main bay and top activities, features new rooms and an outdoor pool. If boutique hotels are more your style, I'd recommend the cosy Torquay Terrace Bed and Breakfast, which is found in a quieter area of town. Run by a local couple, it's the best place to get local advice on activities, and they can even organise a tour to Fraser Island for you too.
Budget (up to 85 AUD):
There's no need to worry if you're on a smaller budget when you travel to Hervey Bay, as there are great options for low-cost accommodation too. The Woolshed Eco Lodge offers up a series of basic double rooms with huge communal areas and free BBQ facilities. Otherwise, consider staying at Hervey Bay Flashpackers, which offers free continental breakfast each morning and swimming pool access.
When to visit Hervey Bay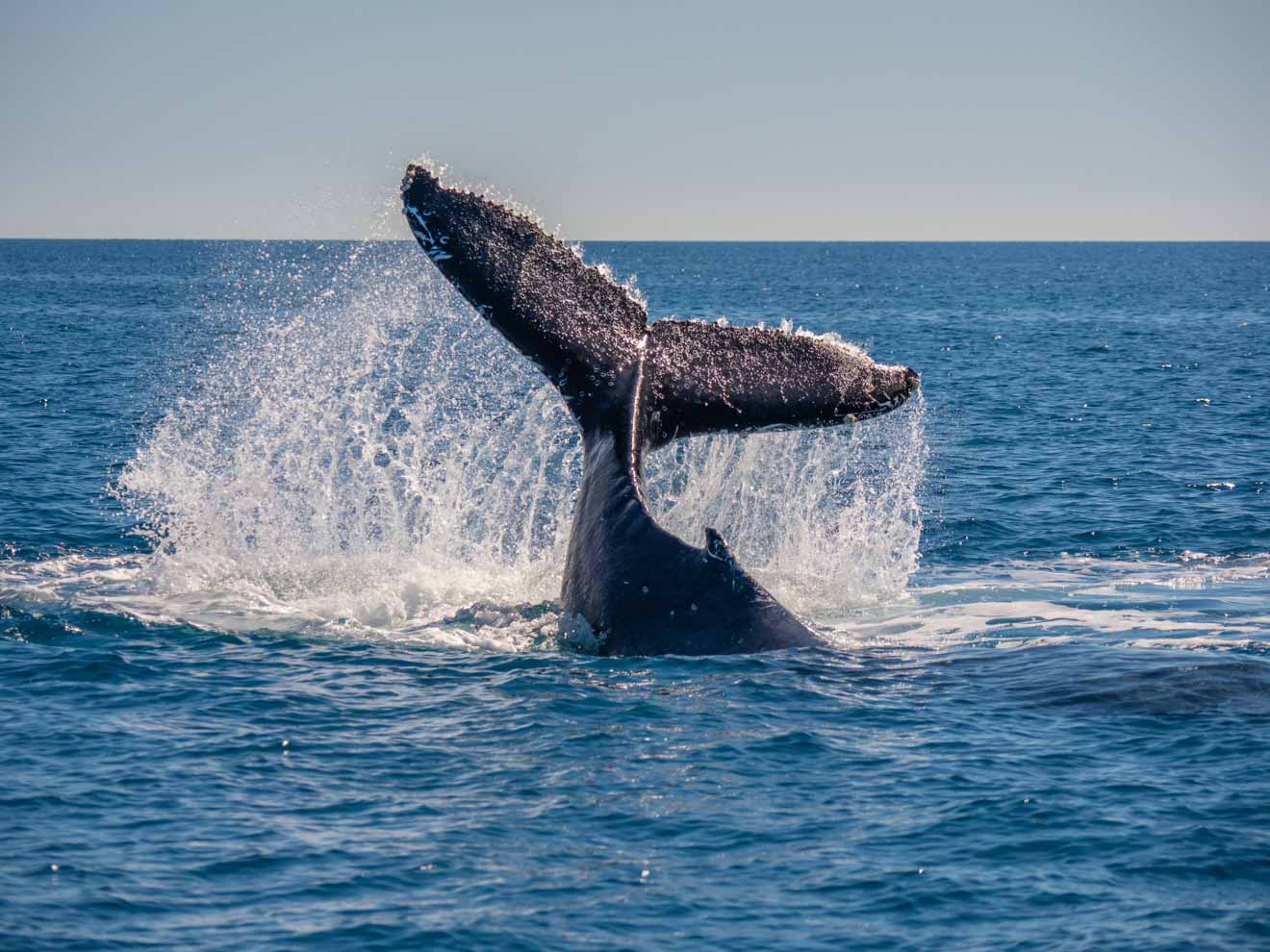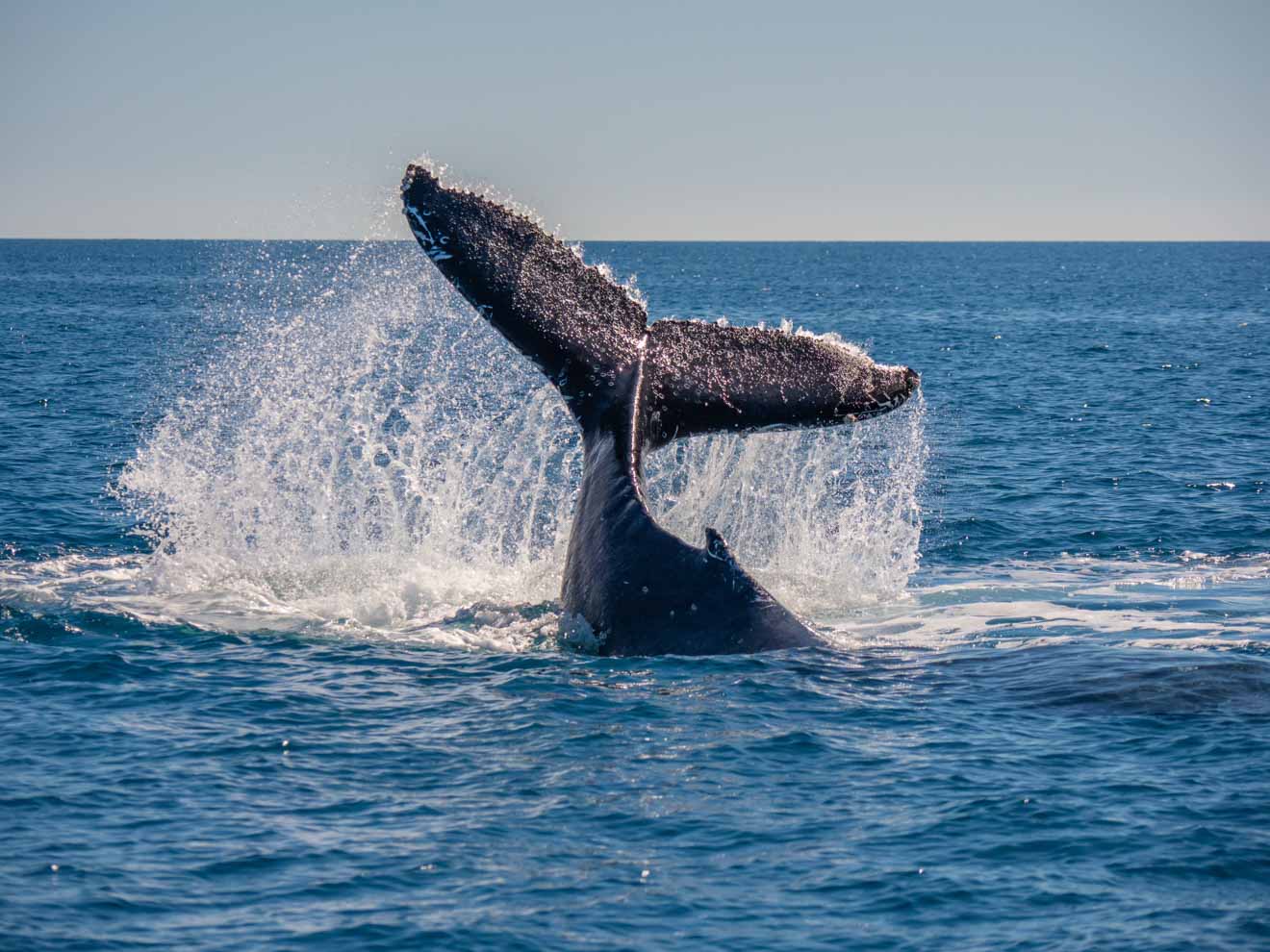 Located in sunny Queensland (that's the northeast region of Australia for newbies!), there's never a bad time to go to Hervey Bay. The only thing I'd recommend, if you want to go whale watching, is to make sure you travel between July and November.
It's no doubt that you'll leave Hervey Bay with some truly incredible memories – I know I did! You're sure to come across a few once-in-a-lifetime opportunities, unique encounters and perhaps even learn something you didn't know about this part of the stunning Fraser Coast. There is truly no shortage of things to do in Hervey Bay.
Conclusion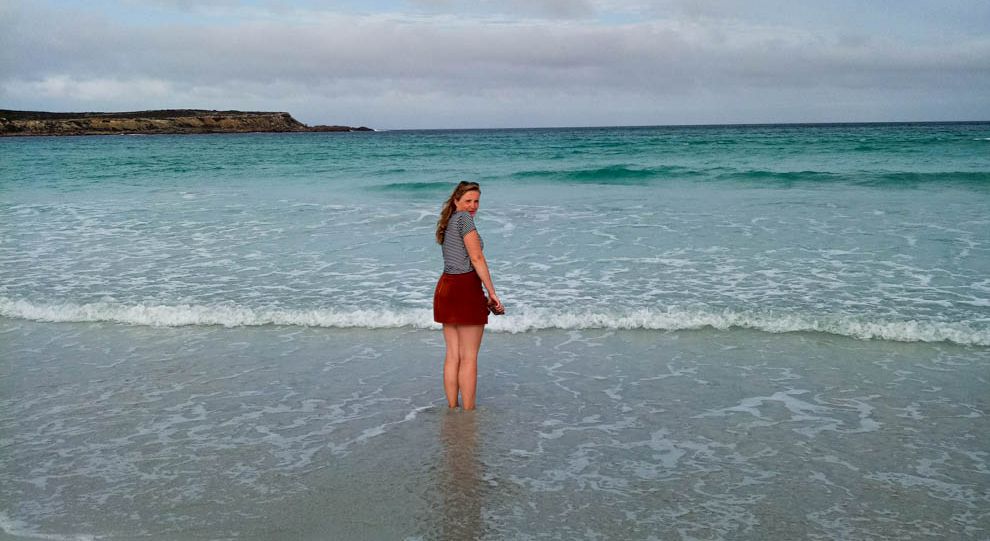 It's no doubt that you'll leave Hervey Bay with some truly incredible memories – I know I did! You're sure to come across a few once-in-a-lifetime opportunities, unique encounters and perhaps even learn something you didn't know about this part of the stunning Fraser Coast. There is truly no shortage of things to do in Hervey Bay.
In this article, I've covered all of the popular activities to do in Hervey Bay, including plenty of things that'll cost you nothing but your time. I've also written about a couple of bonus ideas that not everyone has time to visit, and a few days trips that are easy from Hervey Bay if you have extra time on your hands.
Hopefully, this has given you the inspiration you need to book that trip to Hervey Island and soak up some of the glorious Australian sunshine. Don't hesitate to get in touch if you have any questions or need a few more tips. I'll be happy to help!
Happy holidaying!
Lily
---
Pin it for later!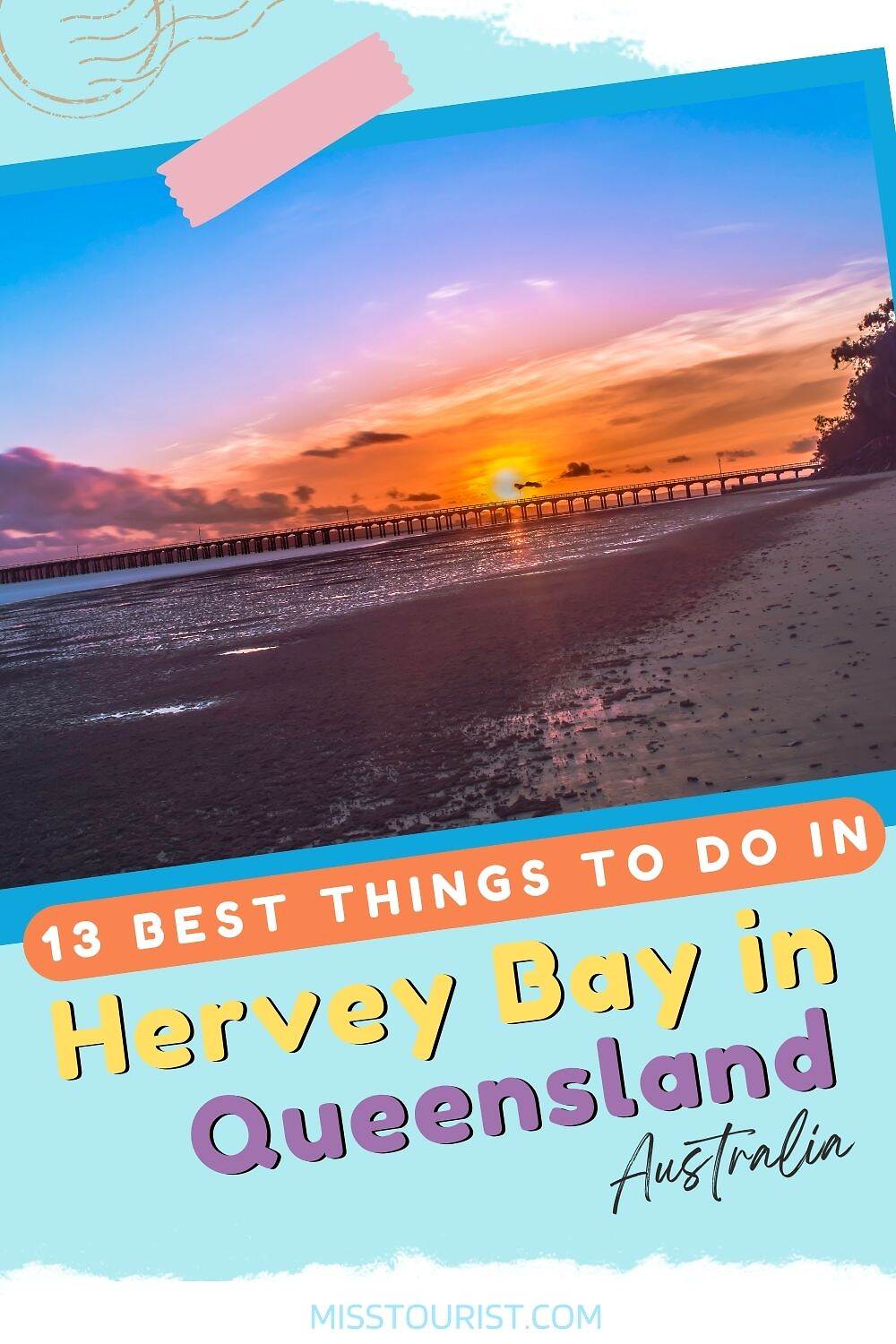 Pin it for later!