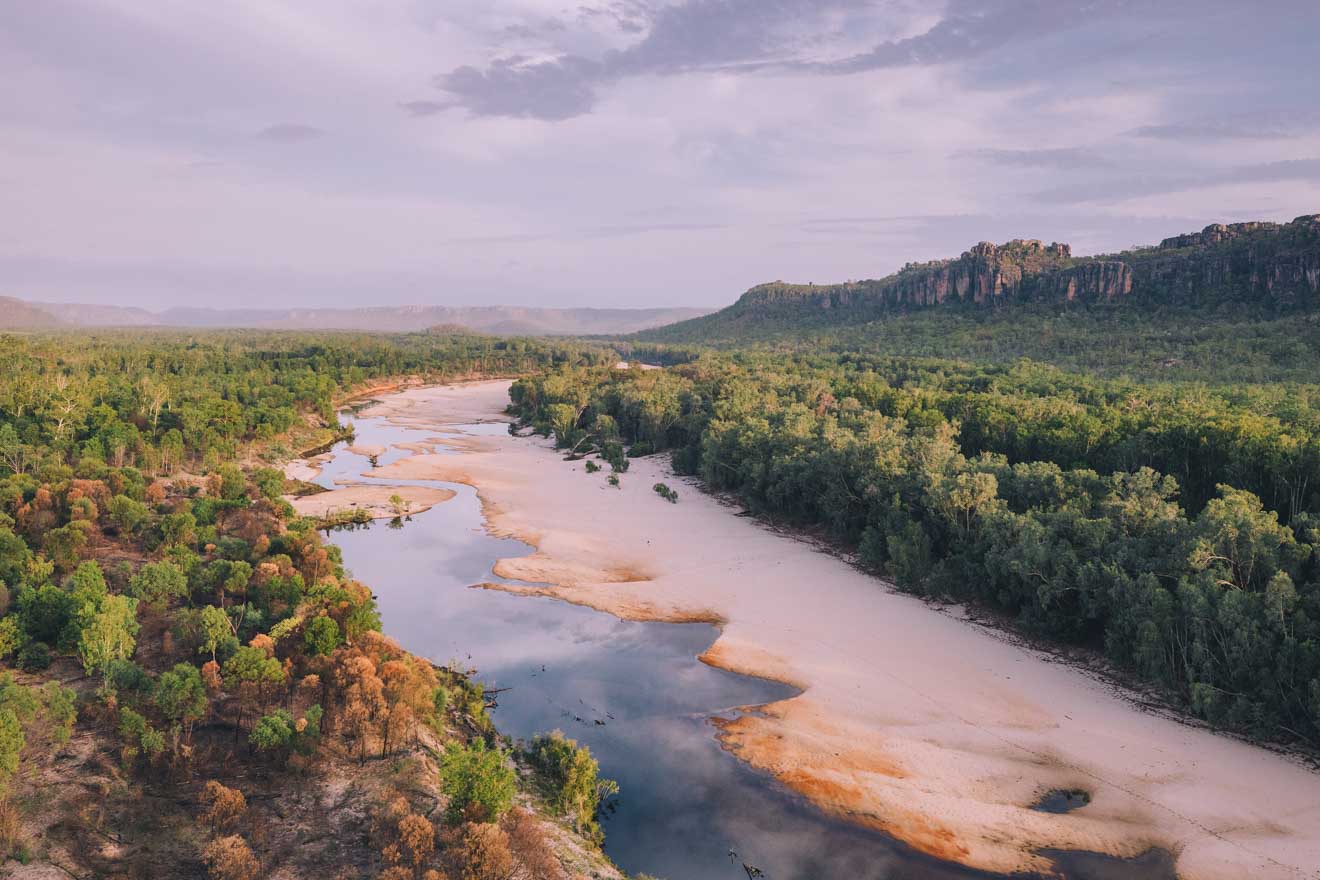 Undisturbed for more than 60,000 years, Arnhem Land provides a glimpse into the Aboriginal way of life that you won't find anywhere else. This huge expanse of land became a designated Aboriginal Reserve in 1931 and, since then, it has remained in the hands of the Yolngu people, an Aboriginal group who have continued to preserve their unique culture and traditions. Other than harbouring a rich culture, Arnhem Land is teeming with ancient rock art sites, natural rivers abundant with fish, traditional burial grounds, rugged coastlines, wild woodlands and so much more.
If you can't quite imagine what that looks like, check out this video:
As you can imagine, with little interruption and development, Arnhem Land is a rugged wilderness that should only be tackled by experienced adventurers or on a guided tour. If you're already exploring Kakadu National Park, Arnhem Land is an easy day trip away, but if you're coming from further afield, you're going to want to spend at least a few nights here to explore some of the more remote areas.
Whether you decide to visit independently, or on a tour, here's everything you need to know before you travel!
1. Where is Arnhem Land?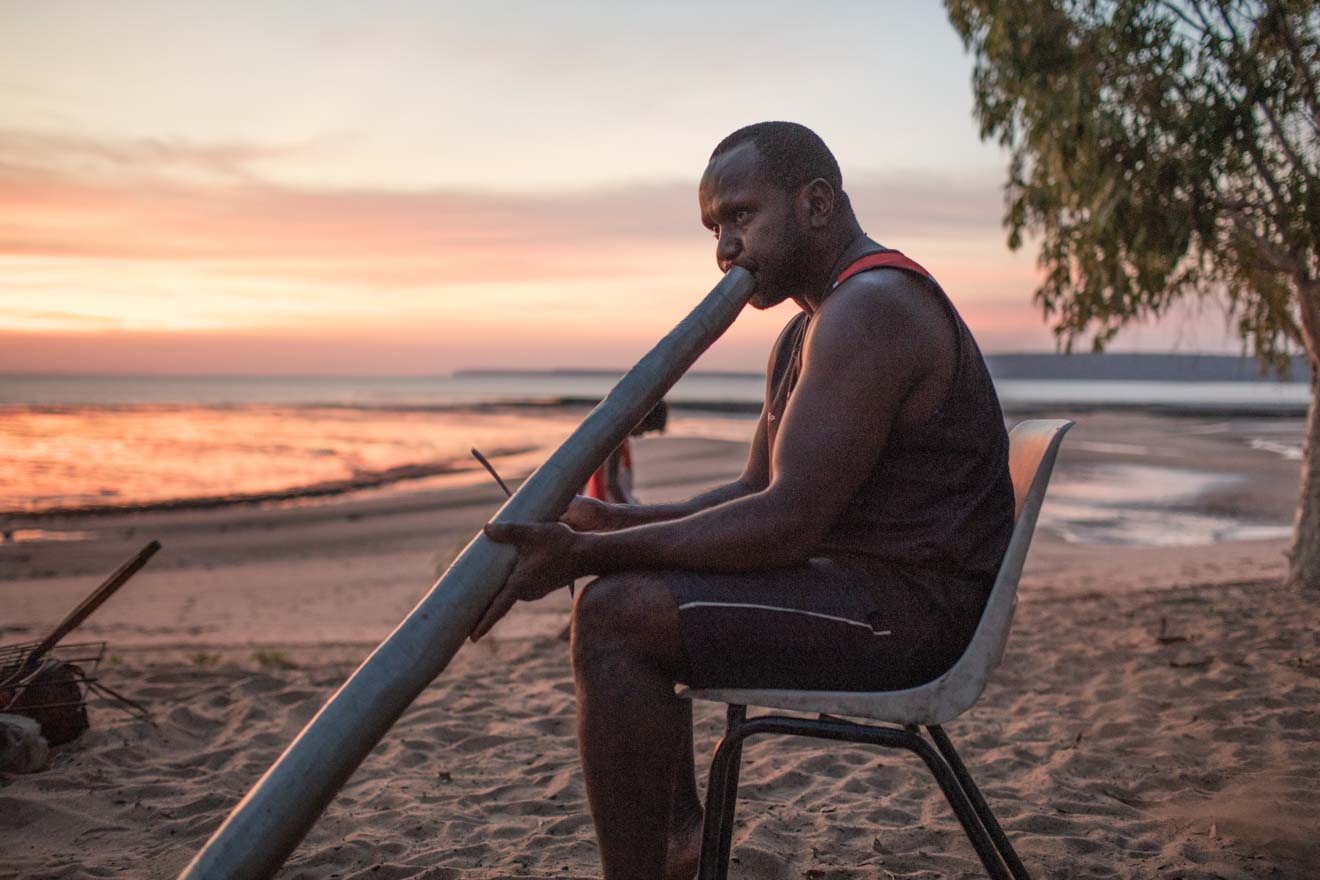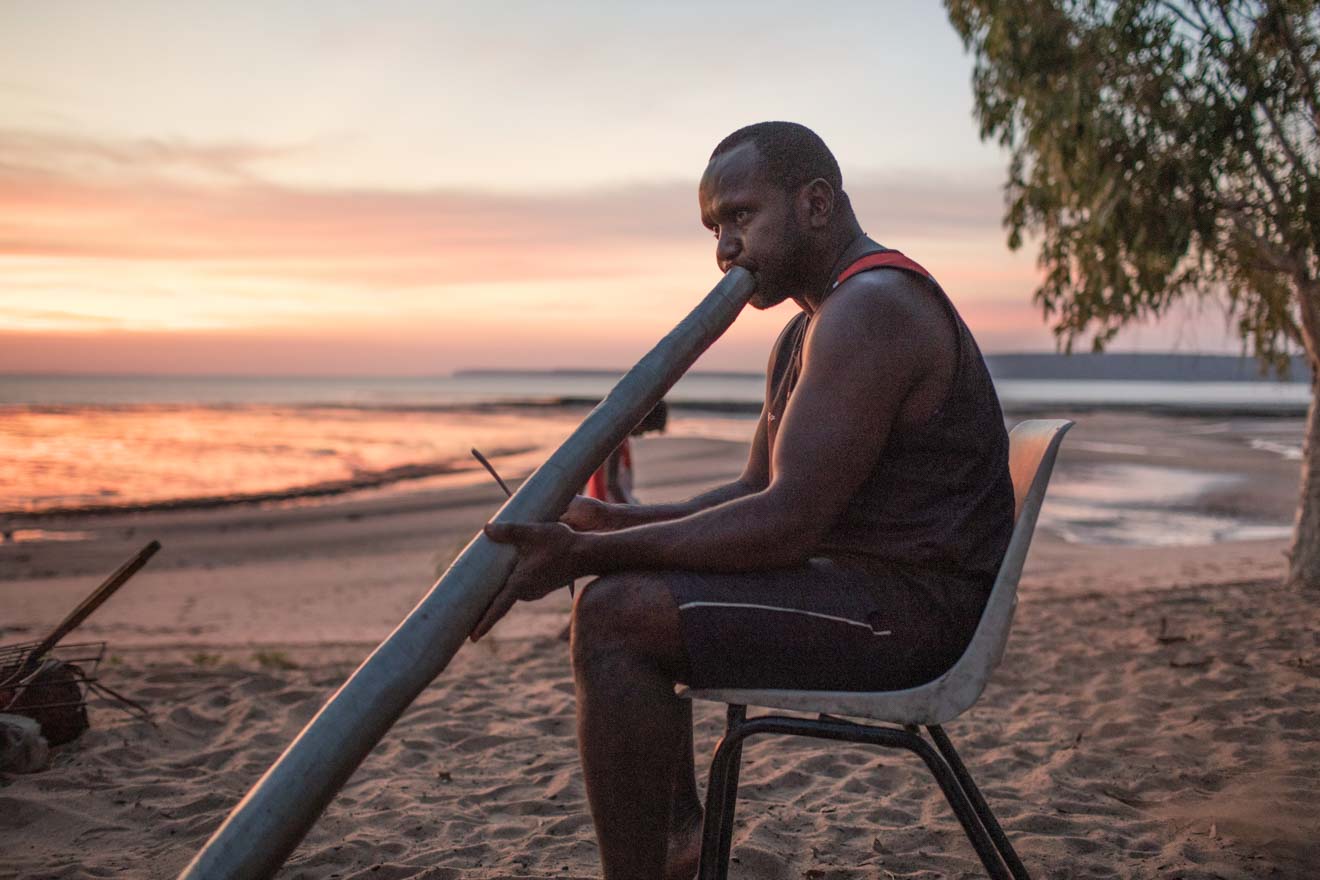 Arnhem Land sits in the part of the Northern Territory that stretches out into the Arafura Sea. To its west is Australia's largest national park, Kakadu National Park, another attraction worth visiting if you're ever in the area. Darwin is 500km away, and although it's the nearest big city to Arnhem Land, don't be fooled into thinking it can be done in a day trip from Darwin! This place demands at least a few days of your time, as to reach the main town of Nhulunbuy from Darwin, it can take over 10 hours of driving!
2. How Do You Get To Arnhem Land?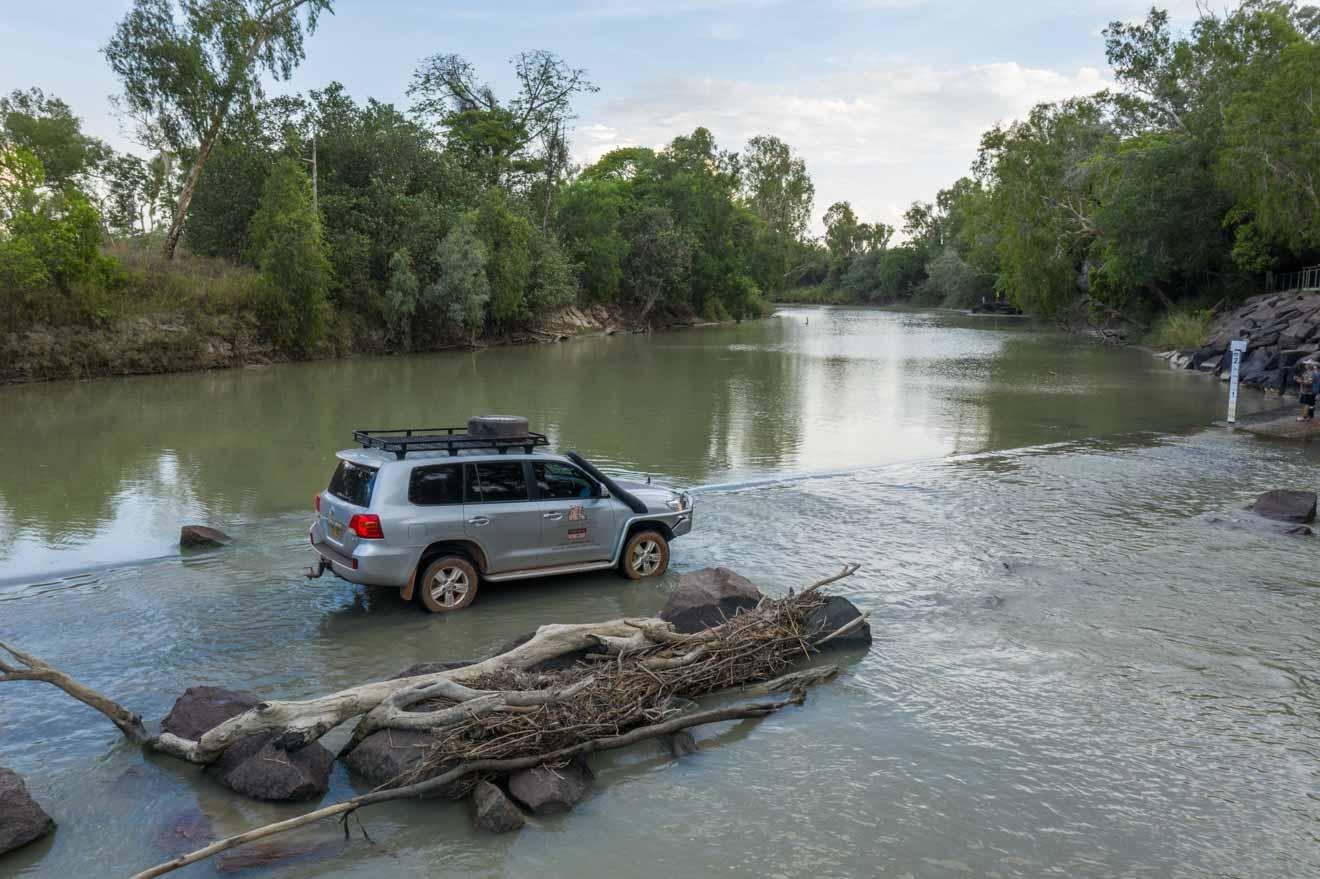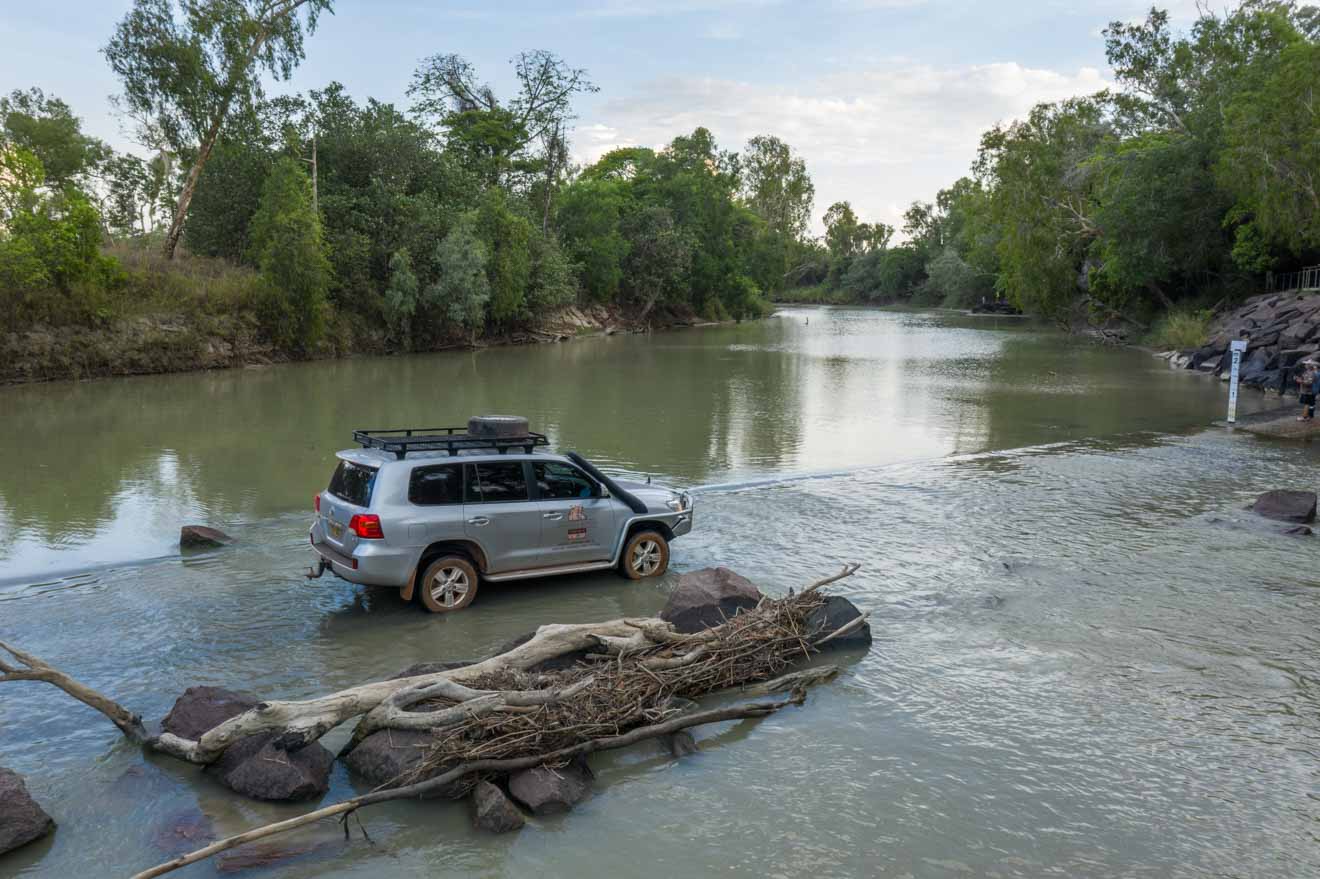 There are only two ways to get into Arnhem Land, and one of them is only possible for half of the year!
1) By plane
Nhulunbuy is one of the most popular bases for exploring Arnhem Land and has a handy airport with direct flights from both Darwin and Perth. Direct flights operated by Airnorth run daily from both cities, taking just over an hour from Darwin and just under two hours from Cairns.
PRICE: From $400 for a return flight
2) Go By Car
Alternatively, you can access Arnhem Land by road, but ONLY during the dry season which usually runs from May to October. During the wet season, lots of entry roads are flooded making them impossible to pass. Even during the dry season, it's highly recommended that you rent a 4WD as the terrain is unpredictable and always changing! Most tours that you come across, like this 4-day tour into Arnhem Land, will be decked out with all of the off-roading gear that you'll need, as well as experienced drivers to get you there safe and sound!
Driving from Darwin to the town of Nhulunbuy can take just over 10-hours as it is covering a vast distance of 1,000km, much of it along dirt roads! As you would if you were driving from Darwin to Alice Springs, simply head along Highway 1, before taking a left-hand turn just after the town of Katherine. Make sure you're confident driving on dirt roads, as it won't be long until the bitumen disappears! It's also highly advisable to carry a radio in case you have any emergencies in this remote region, along with plenty of food, fuel and water.
3. When's the Best Time To Go To Arnhem Land?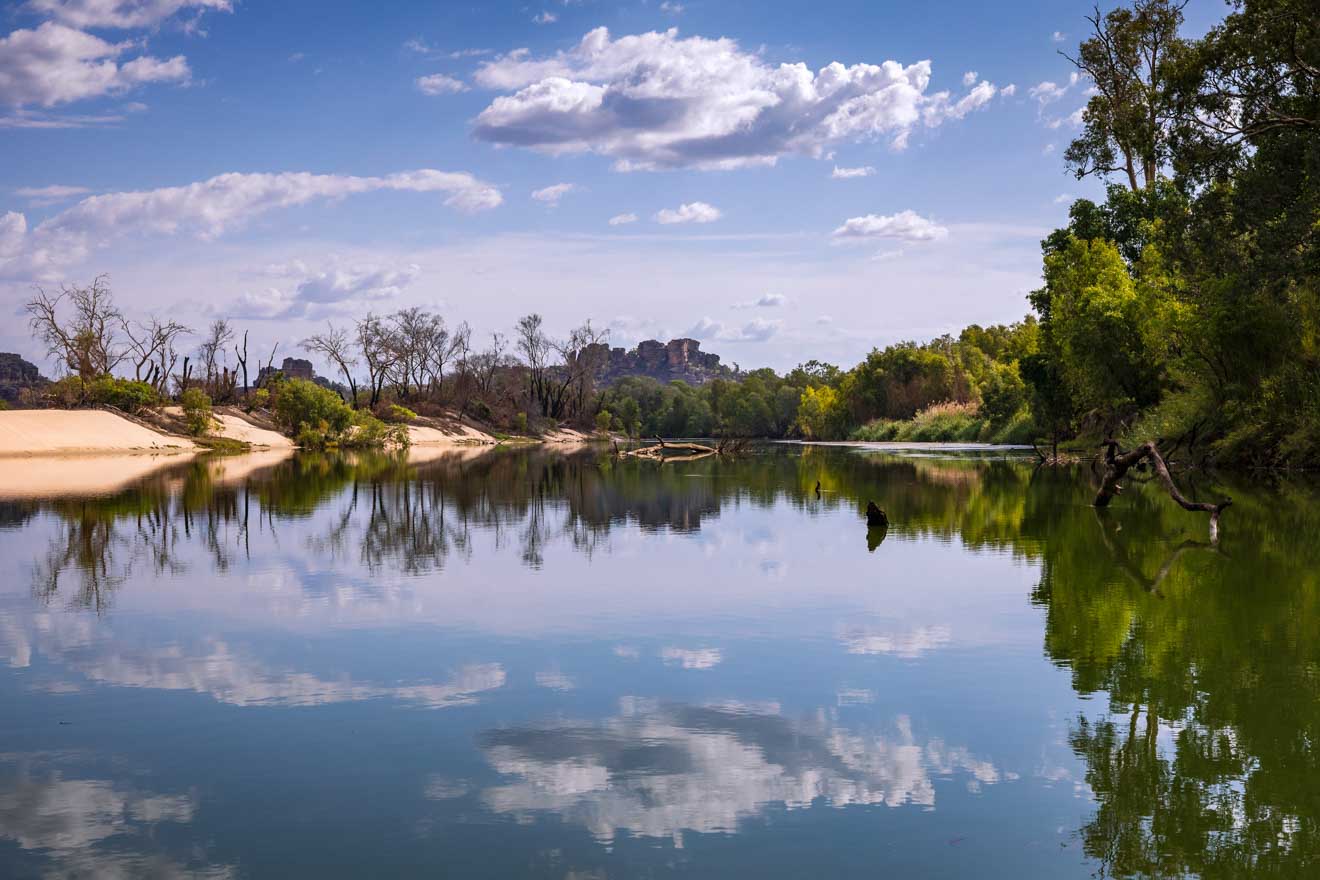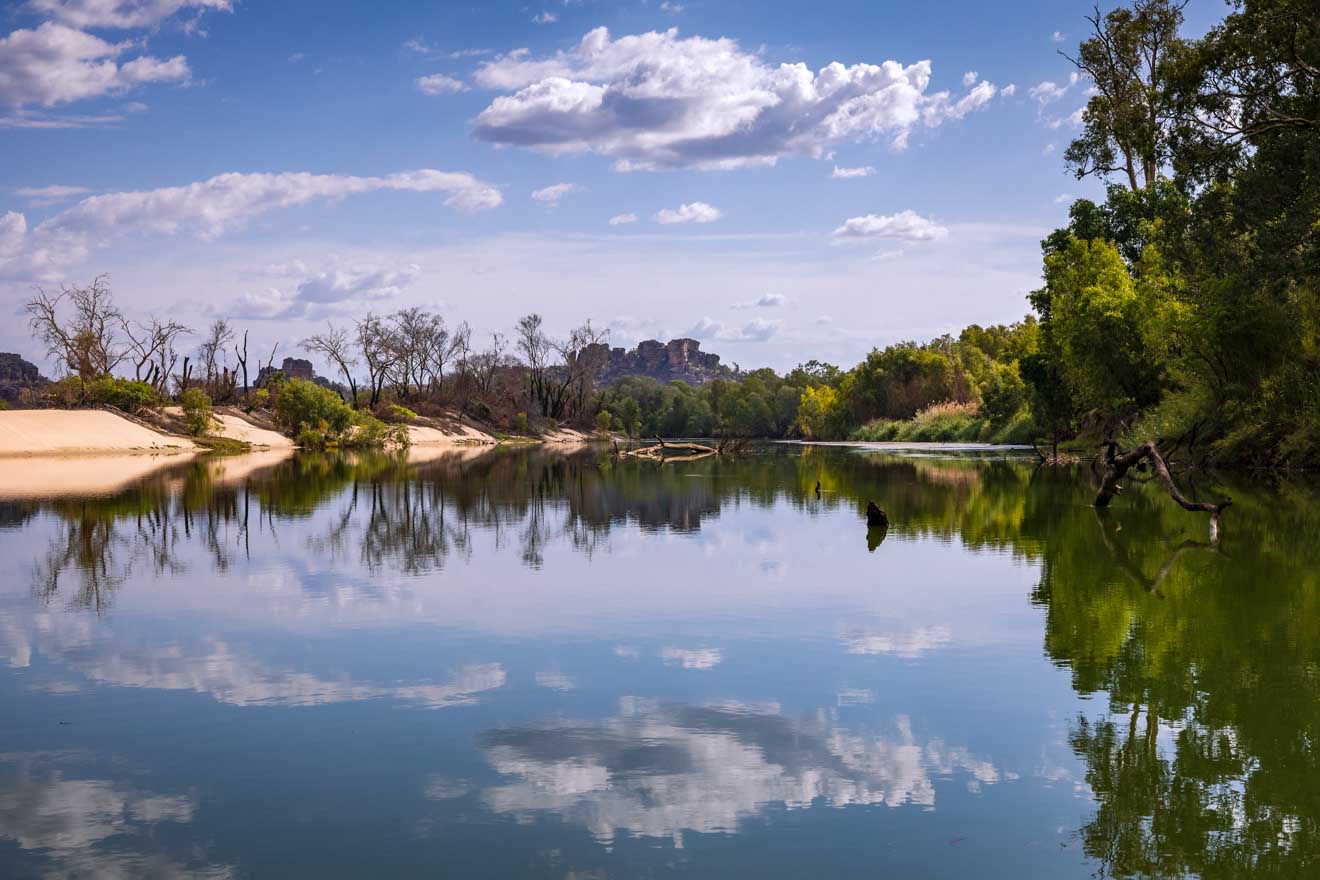 Arnhem Land is a stunning destination all year round, but the dry season (May to October) is said to be the best time to visit! During this time, the weather is a little more temperate, humidity is a lot lower, and all areas of the park are open to visitors.
You can visit Arnhem Land during the wet season (November to April), however roads are more prone to flooding during this time, and there's a higher risk of cyclones. Because of this, you'll also find that some areas of the parks are closed off to visitors and almost no tours run at this time either.
4. How Do You Get A Permit For Arnhem Land?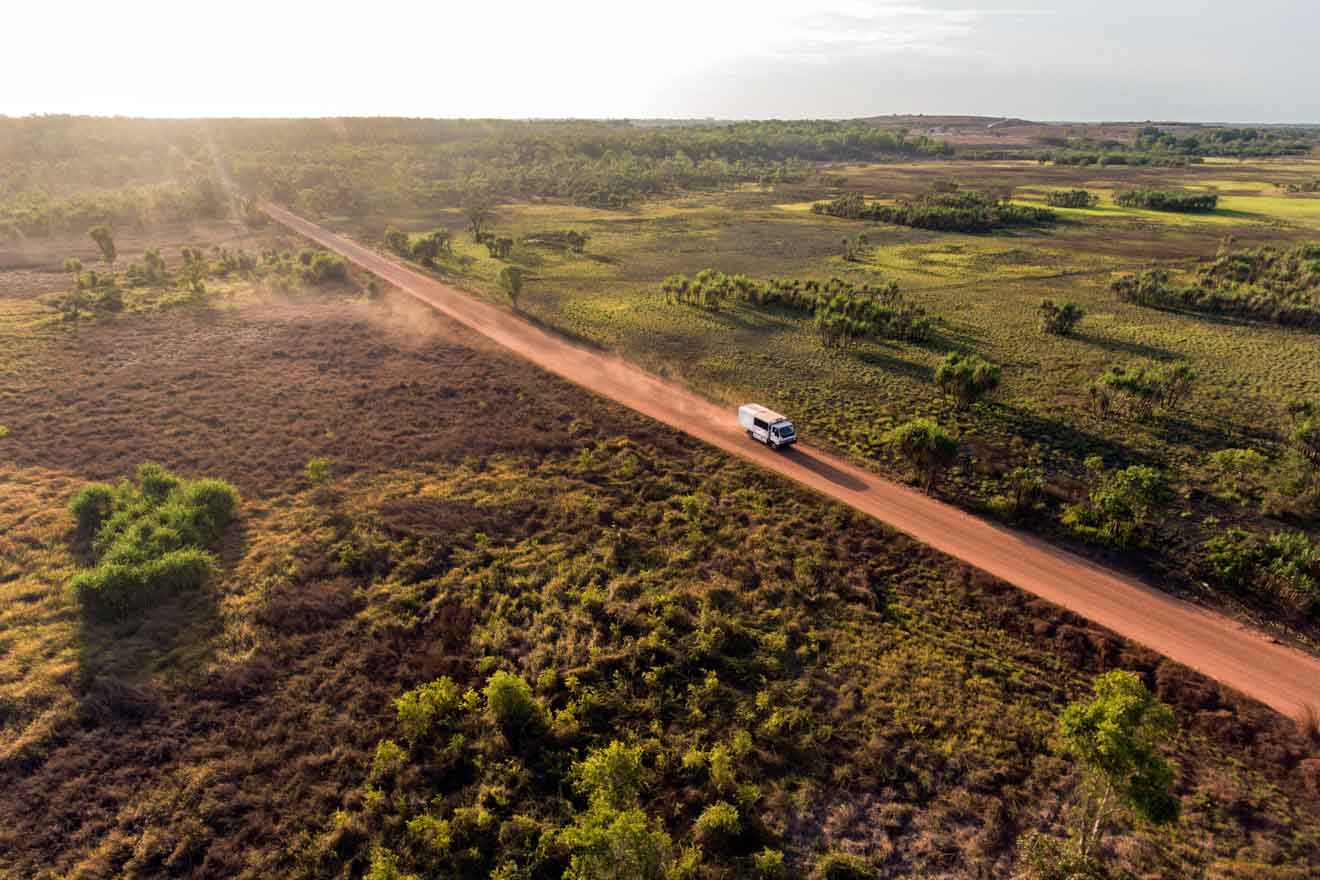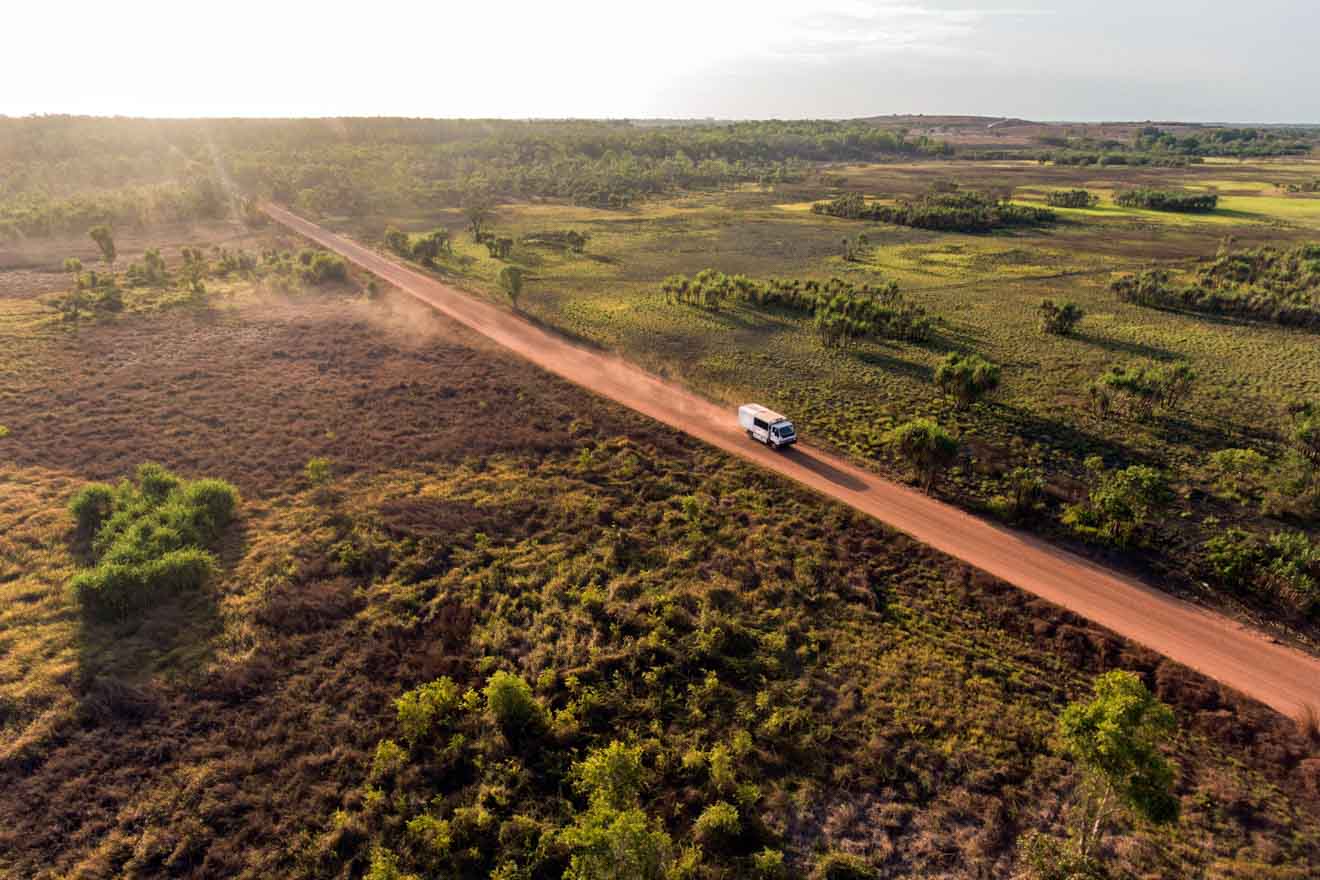 As privately owned land, you will need to apply for a free permit to travel into Arnhem Land independently (if you're on a tour, they will organise all of this, so you don't need to worry). As one of the most sacred places in Australia, this system is in place to protect the Aboriginal culture, the natural environment and the privacy of Aboriginal communities living in Arnhem Land.
It's easy enough to get a permit by applying to the Northern Land Council more than 10 days before you plan to travel. If you travel without a permit, you could face a fine of up to $1,000.
5. What's the Best Way to Experience Arnhem Land?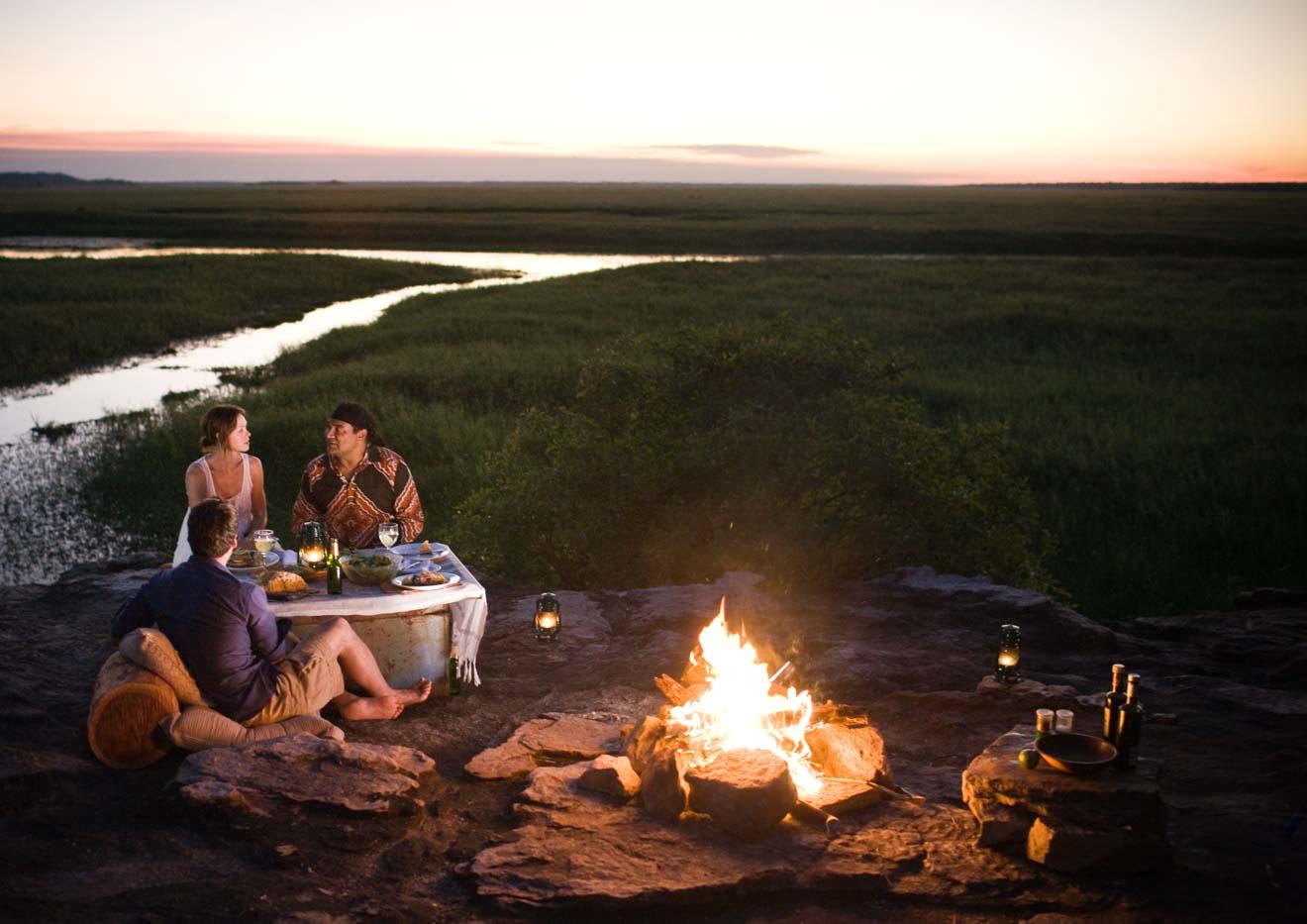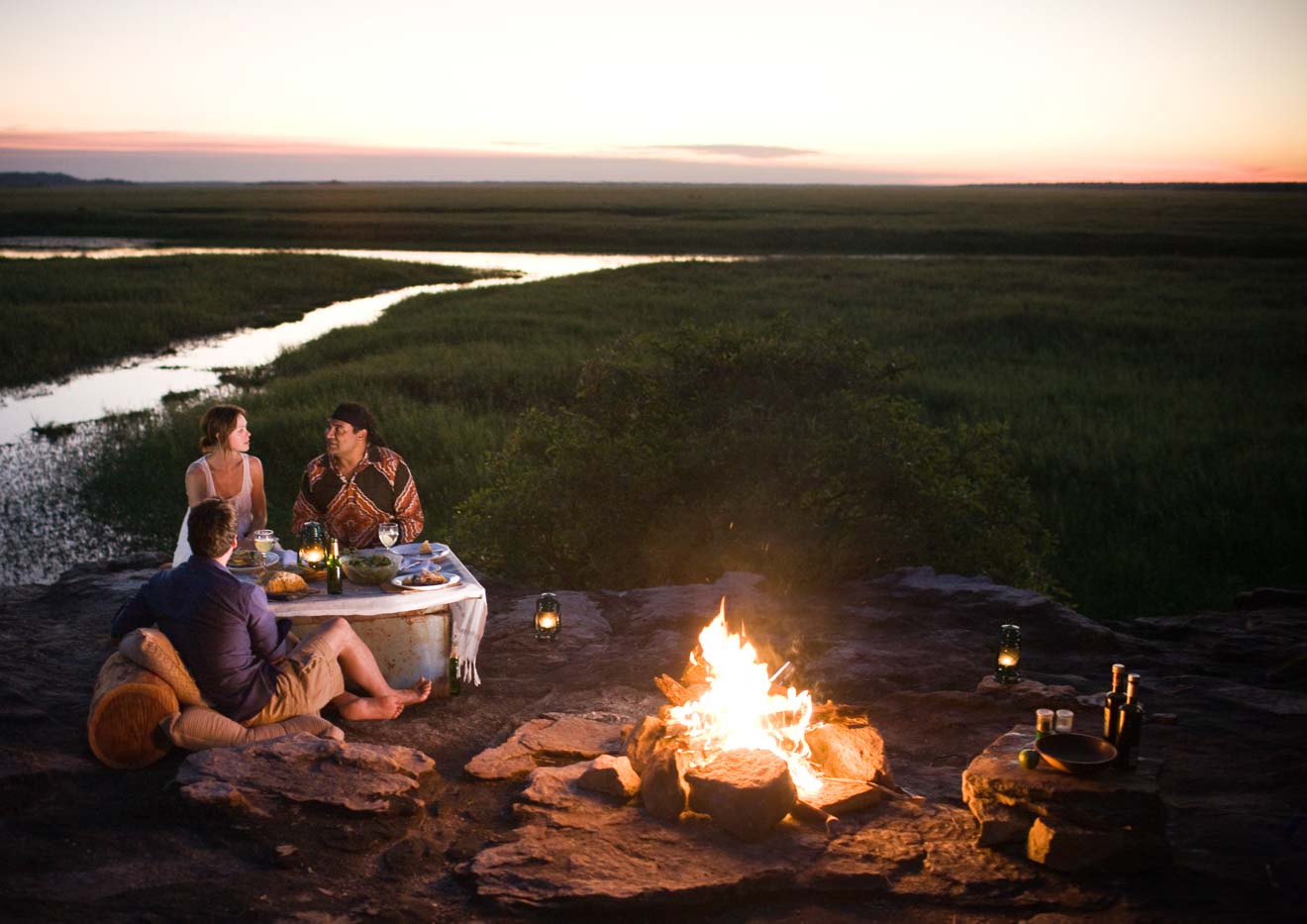 As you can see, Arnhem Land is a pretty tricky destination to visit independently, and while it definitely can be done, most people chose to join a tour. Doing this will give you a stress-free visit, and as many of the tours are led by local guides, you'll get a unique insight into the Aboriginal way of life.
Opting to travel with a tour means you might experience something a little like this:
Here are a few tours, I'd recommend joining to explore Arnhem Land:
1) 4-Day Top End Tour: Darwin to Arnhem Land
This 4-day tour of Arnhem Land would be my top choice, not only because it includes a huge range of activities, but also because it receives such raving reviews from past customers. The price includes transfers to and from Darwin, lodge accommodation, and time spent in Litchfield National Park, Kakadu National Park and finally time to explore Western Arnhem Land.
PRICE: $1,350
2) Kakadu, Arnhem Land & Coburg: 5-Day Tour From Darwin
This 5-Day tour through Arnhem Land, Kakadu and Coburg, takes you even further into the wilderness, with nights spent in some of the area's more luxurious accommodation. After spending a day in Kakadu, you'll head over Cahill's Crossing to Arnhem Land to visit Injalak Hill, Coburg Peninsula, and the RAMSAR wetlands.
PRICE: $3,600
3) 1-Day Tour From Jabiru
This is the perfect tour for those who have already made it most of the way to Arnhem Land. Jabiru is the main settlement in Kakadu National Park, and it's relatively easy to cross over into Arnhem Land from here. On this full-day tour, you'll be led by an Aboriginal guide to explore the rock art on Injalak Hill and the arts centre nearby, giving you a great introduction to Arnhem Land. For an extra fee, it's also possible to arrange this day-tour from Darwin, but be prepared for a 16-hour day, as the drive is 7 hours return!
PRICE: $280
6. What are the Best Things To Do In Arnhem Land?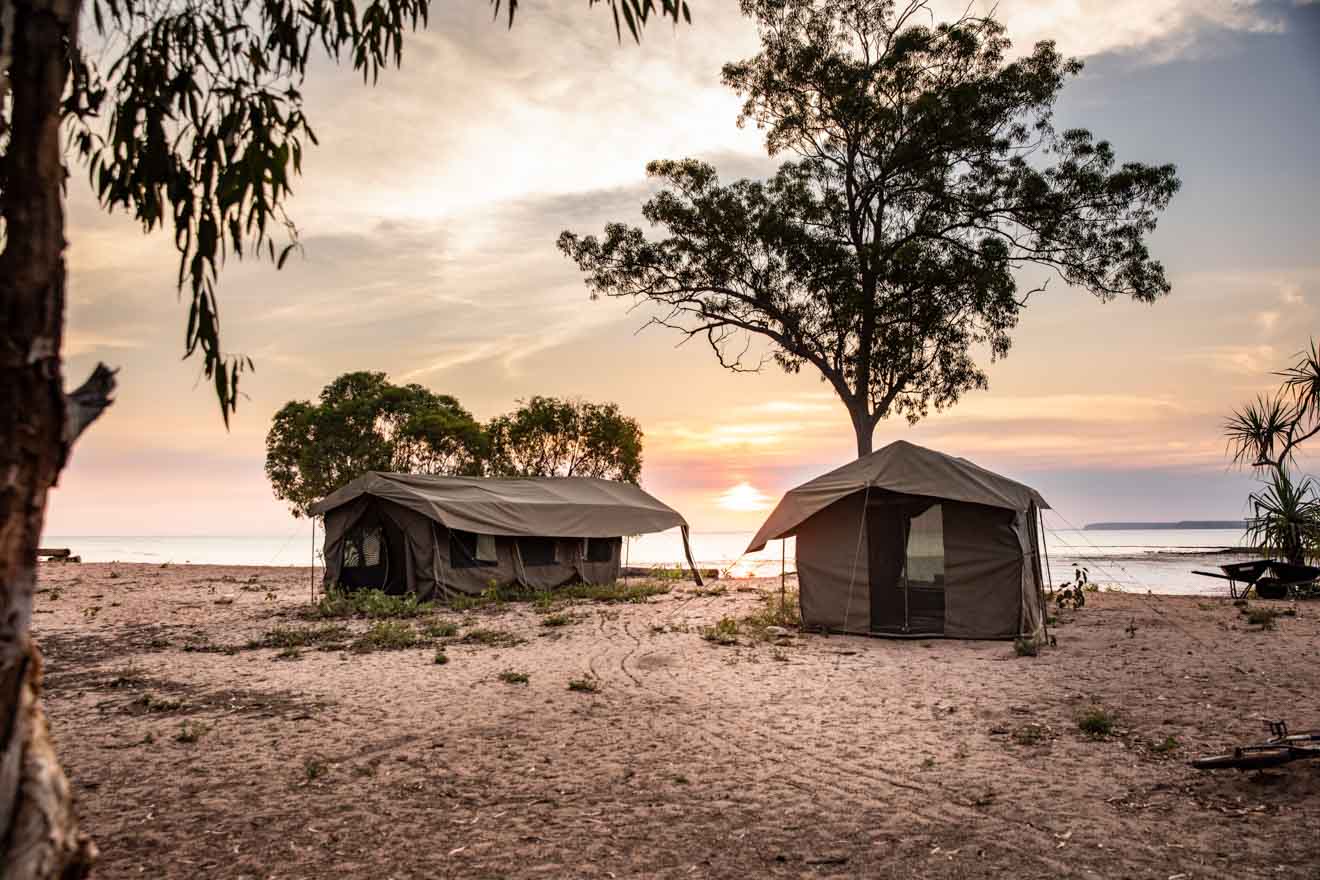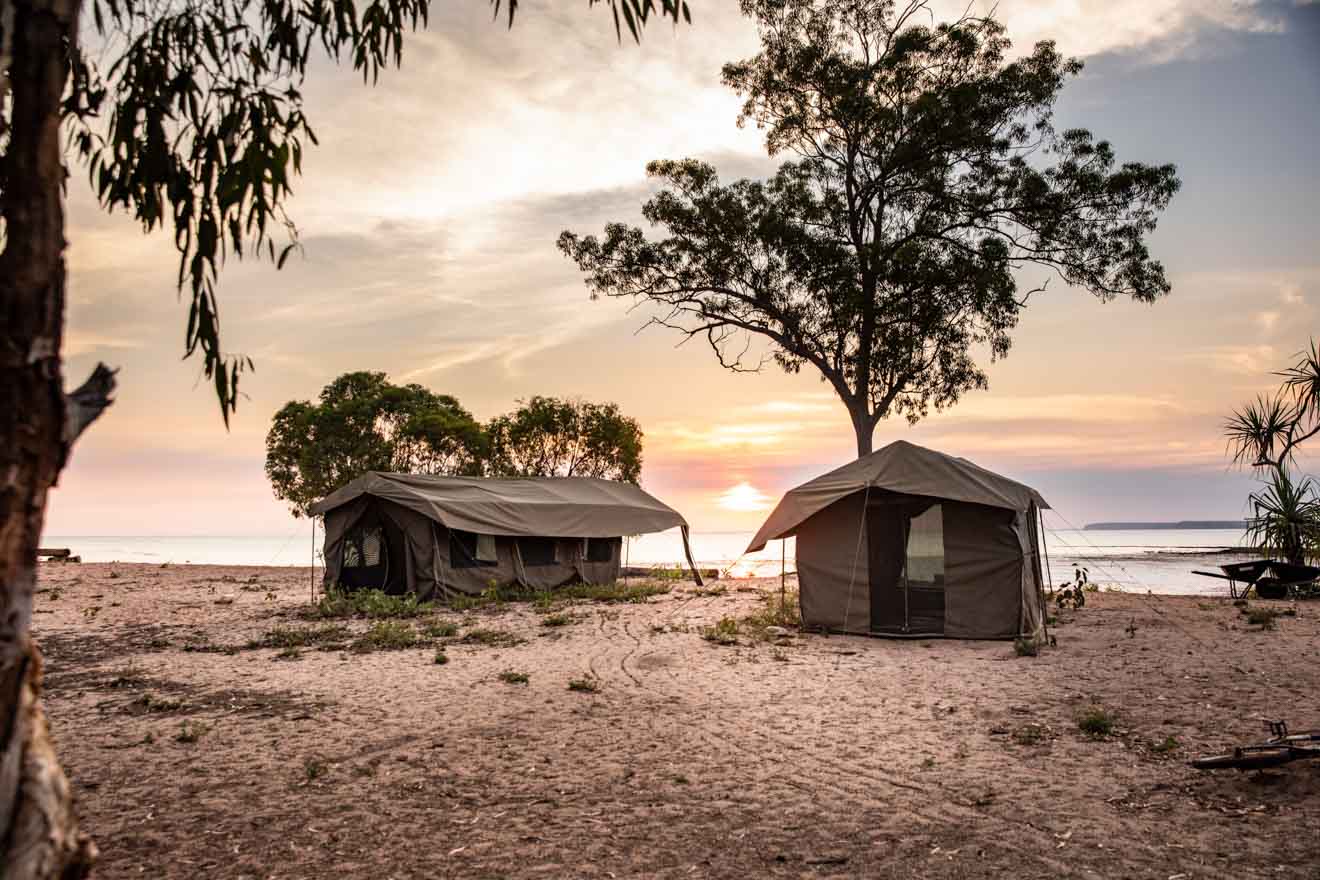 Arnhem Land is huge, and you may be wondering how to choose the best things to do there. Well, I'm here to help, with these 6 things that shouldn't be missed in Arnhem Land!
1. Take a Walk Along the Historic Macassan Beach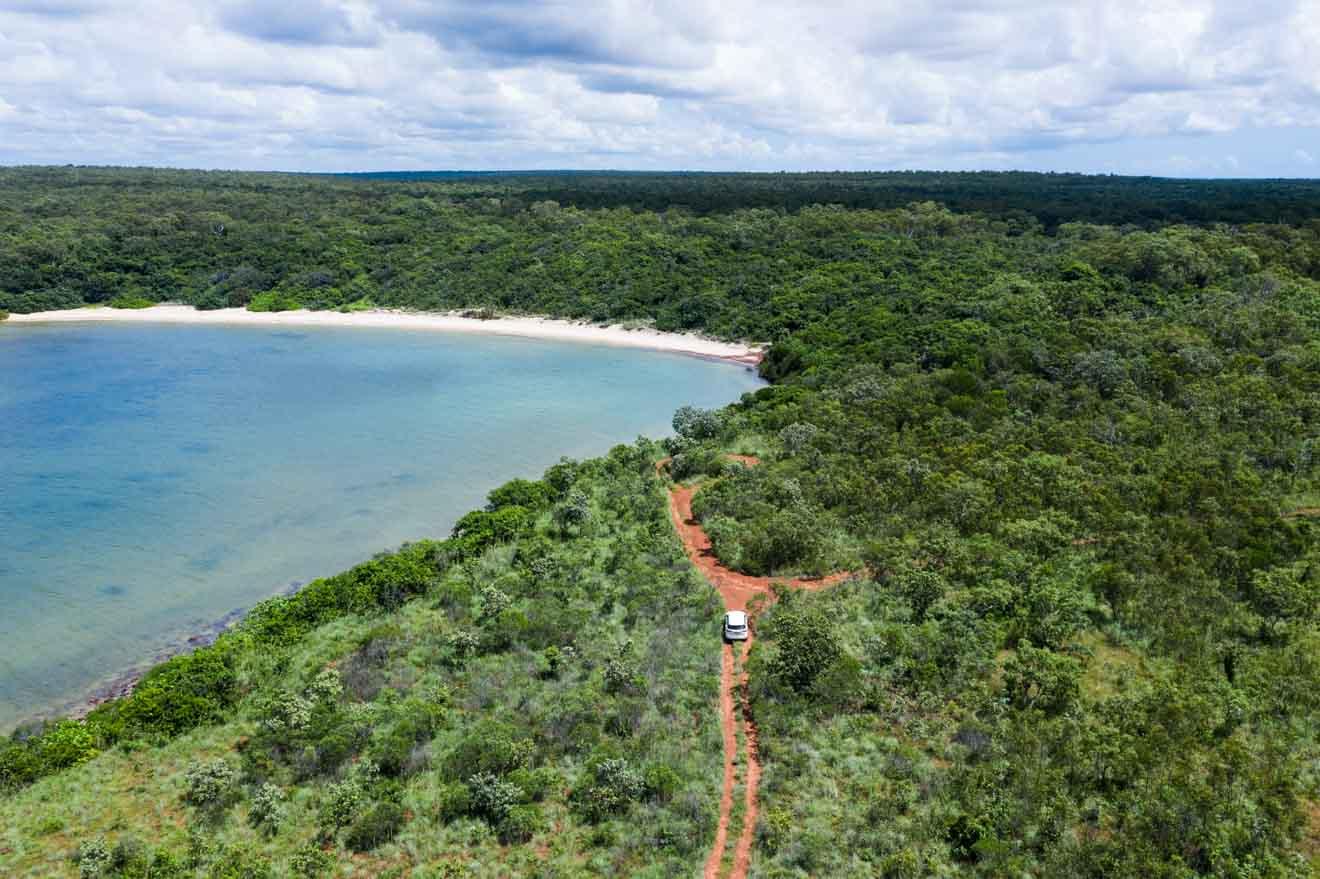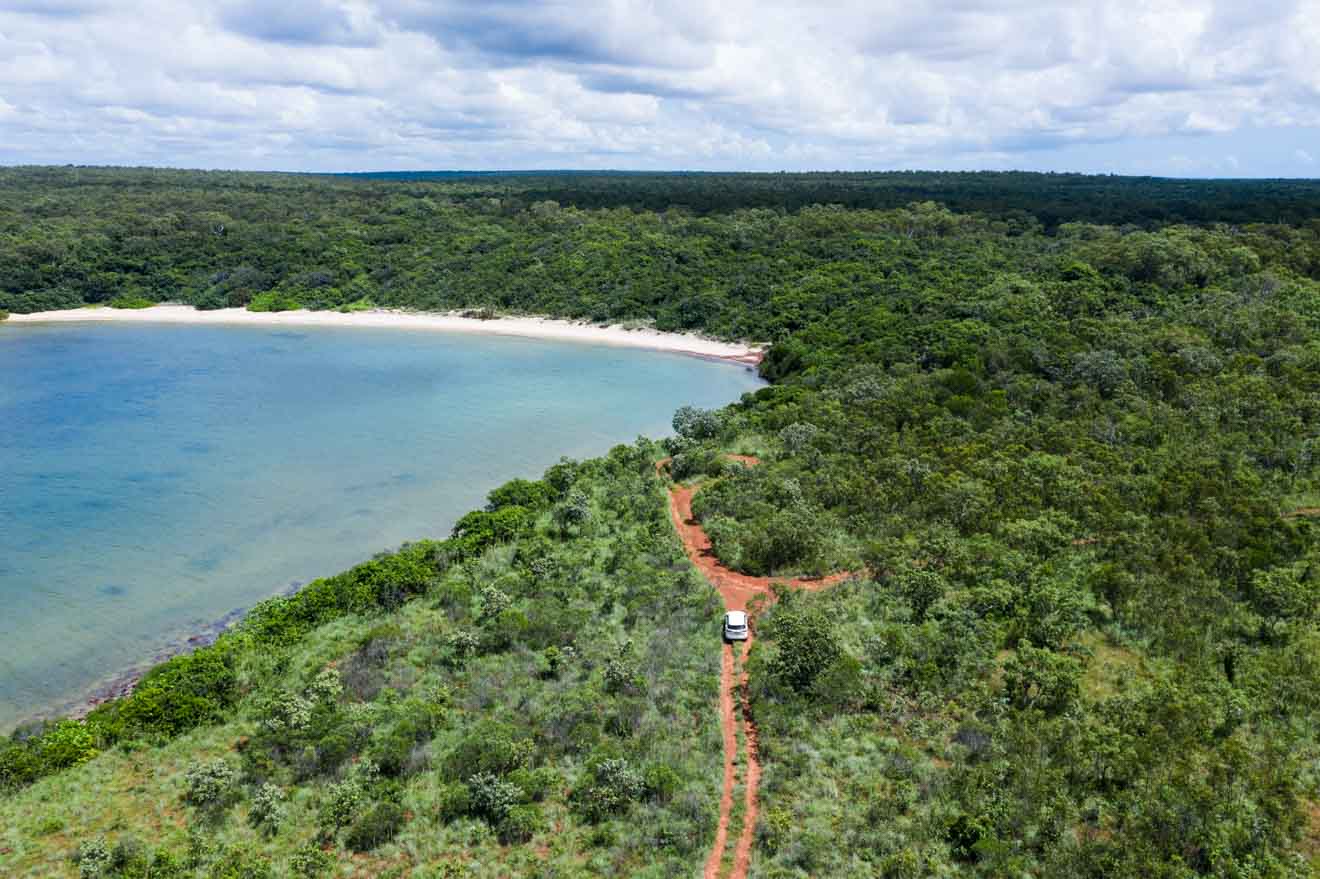 Macrossan Beach sits just a half-hour drive away from Nhulunbuy and, other than being stunningly rugged, is one of the best places to learn about the Macassan traders – a group of Indonesian traders who arrived in the 1700s. To learn more, take a stroll along the Wurrwurrwuy Macassan Beach Interpretive Walk, which shouldn't take more than an hour.
2. Discover Aboriginal Rock Art On Injalak Hill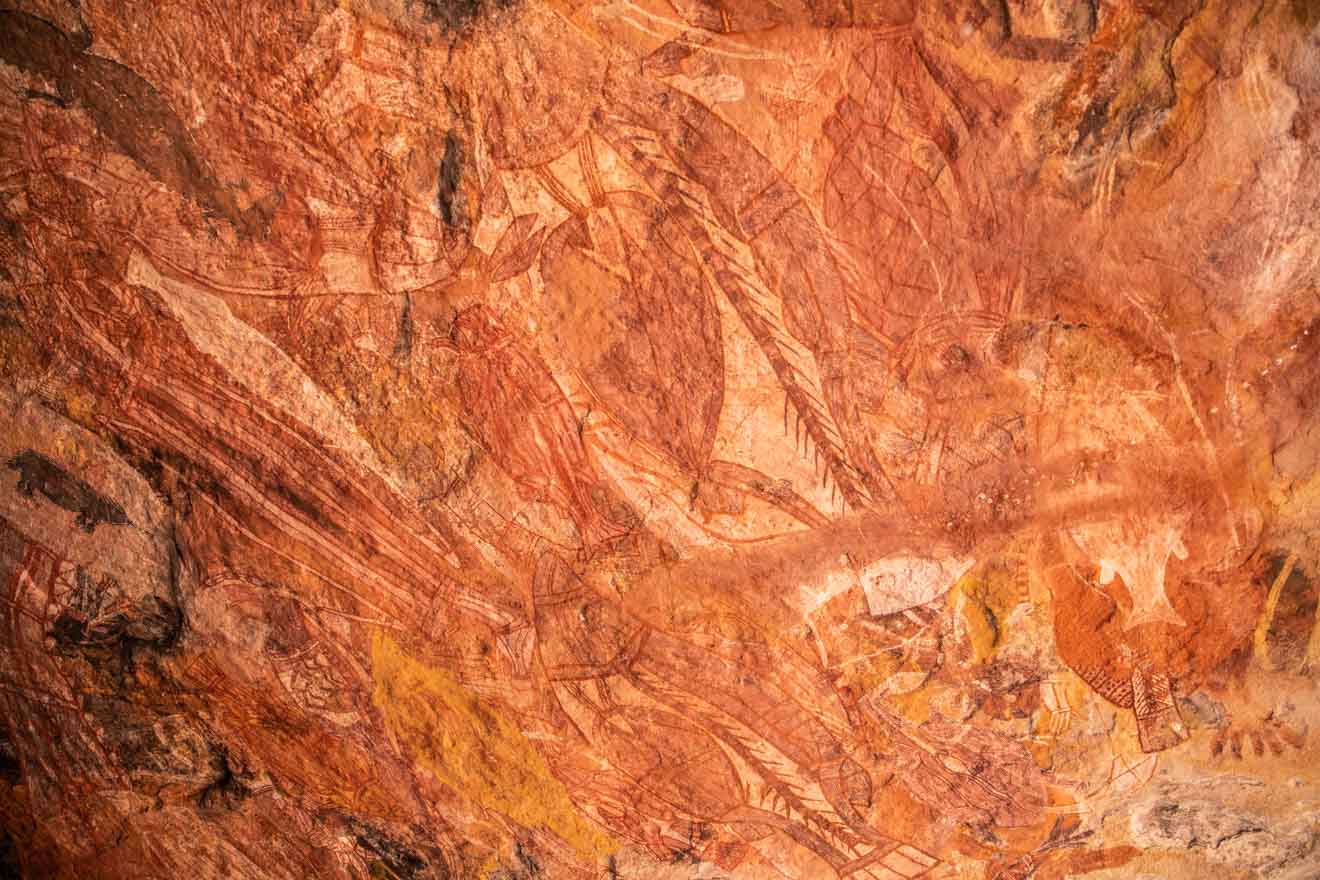 Injalak Hill is one of the best places in Arnhem Land to see Aboriginal rock art and admire stunning views over the land at the same time. It's about a 2-hour drive north of Jabiru in an area known as Gunbalanya. Not far from the hill is the Injalak Arts and Crafts Centre which houses more than 200 local artists' work!
3. Time Your Visit With The Garma Festival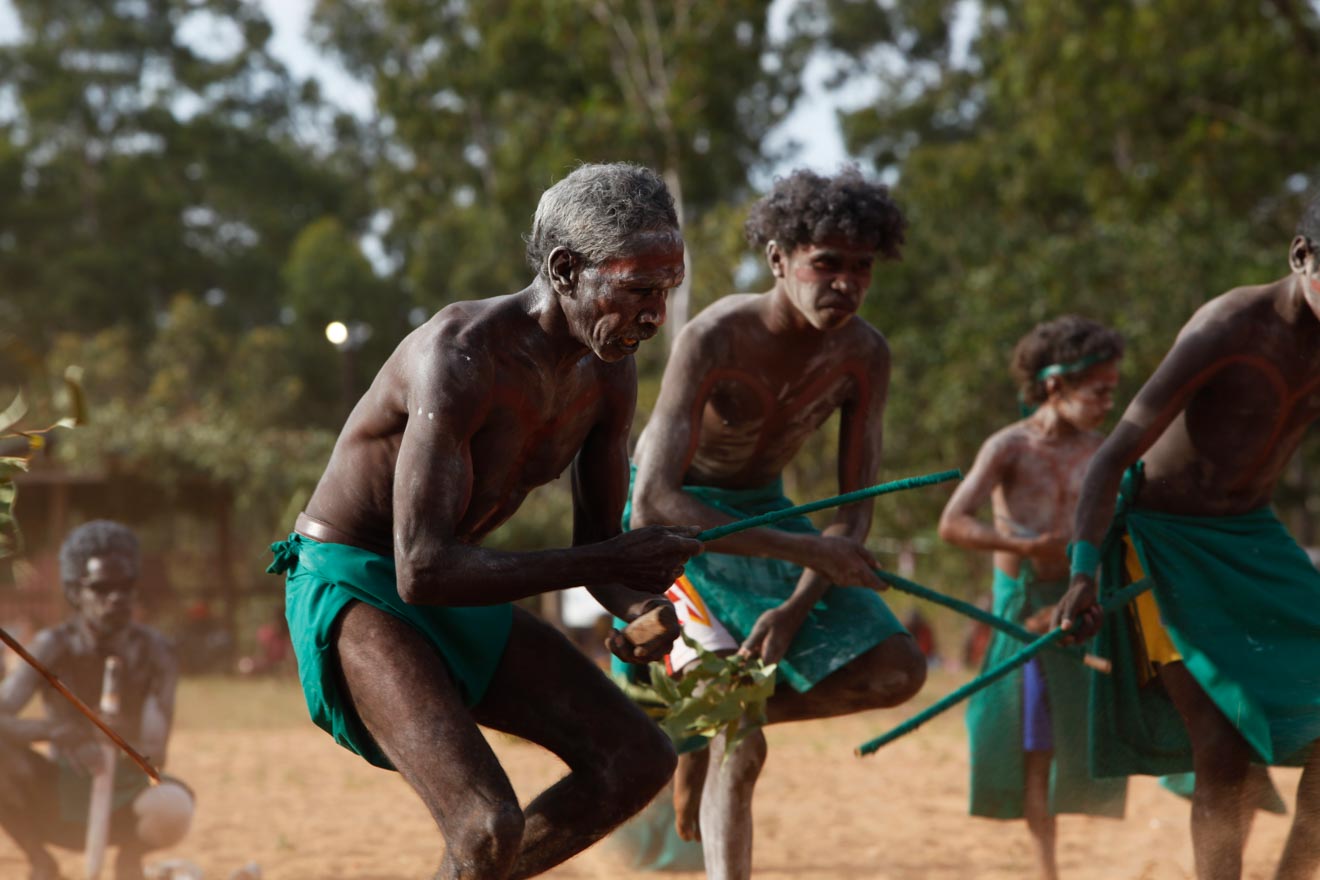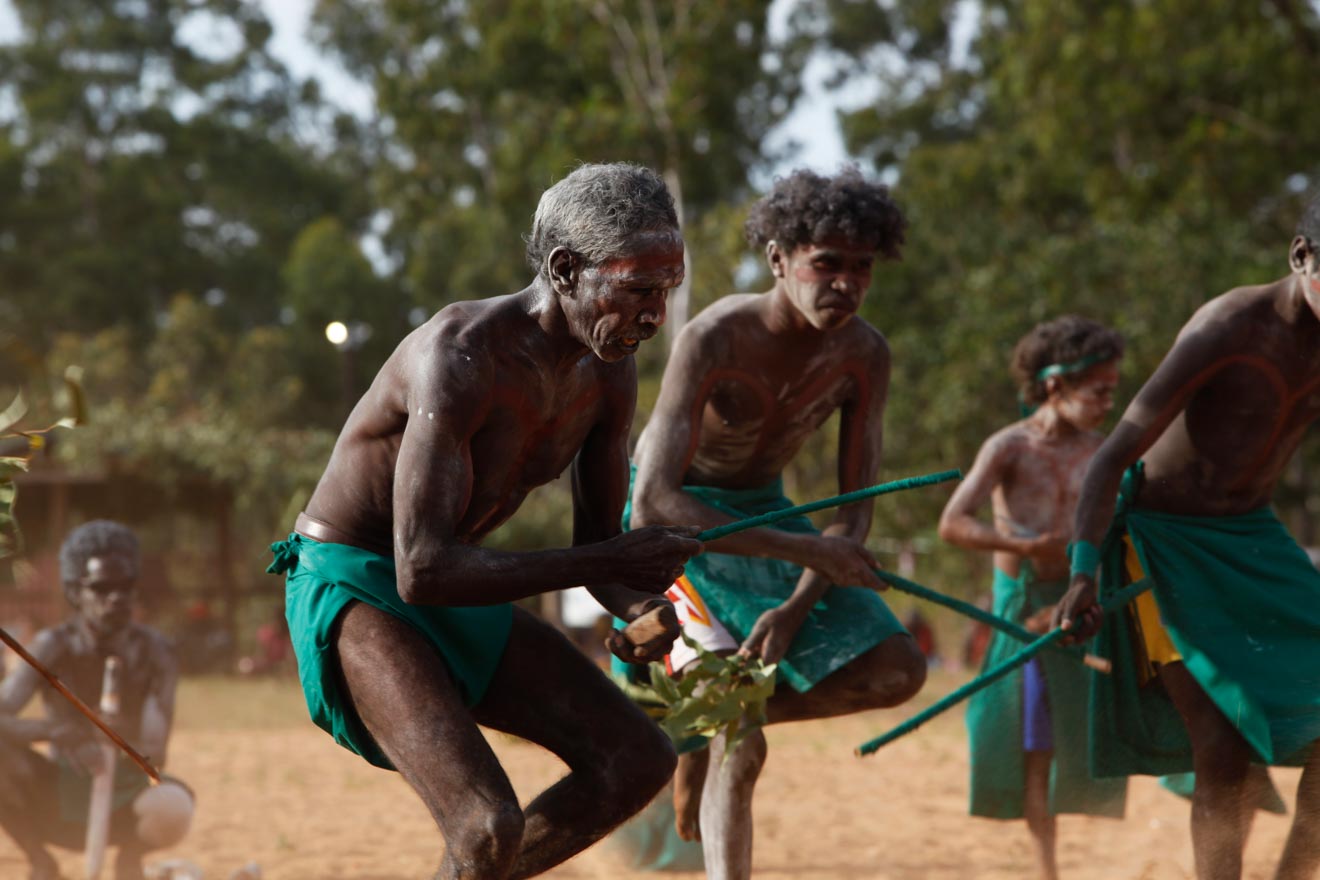 Several festivals take place in Arnhem Land throughout the year, but none are quite as spectacular as the Garma Festival. This four-day celebration takes place in August and sees more than 3,000 Aboriginal people come together to celebrate their culture through music, dancing and workshops. It's one of the best opportunities you'll have to really immerse yourself in the fascinating history and culture of Arnhem Land.
4. Reel in a Catch Along the Coast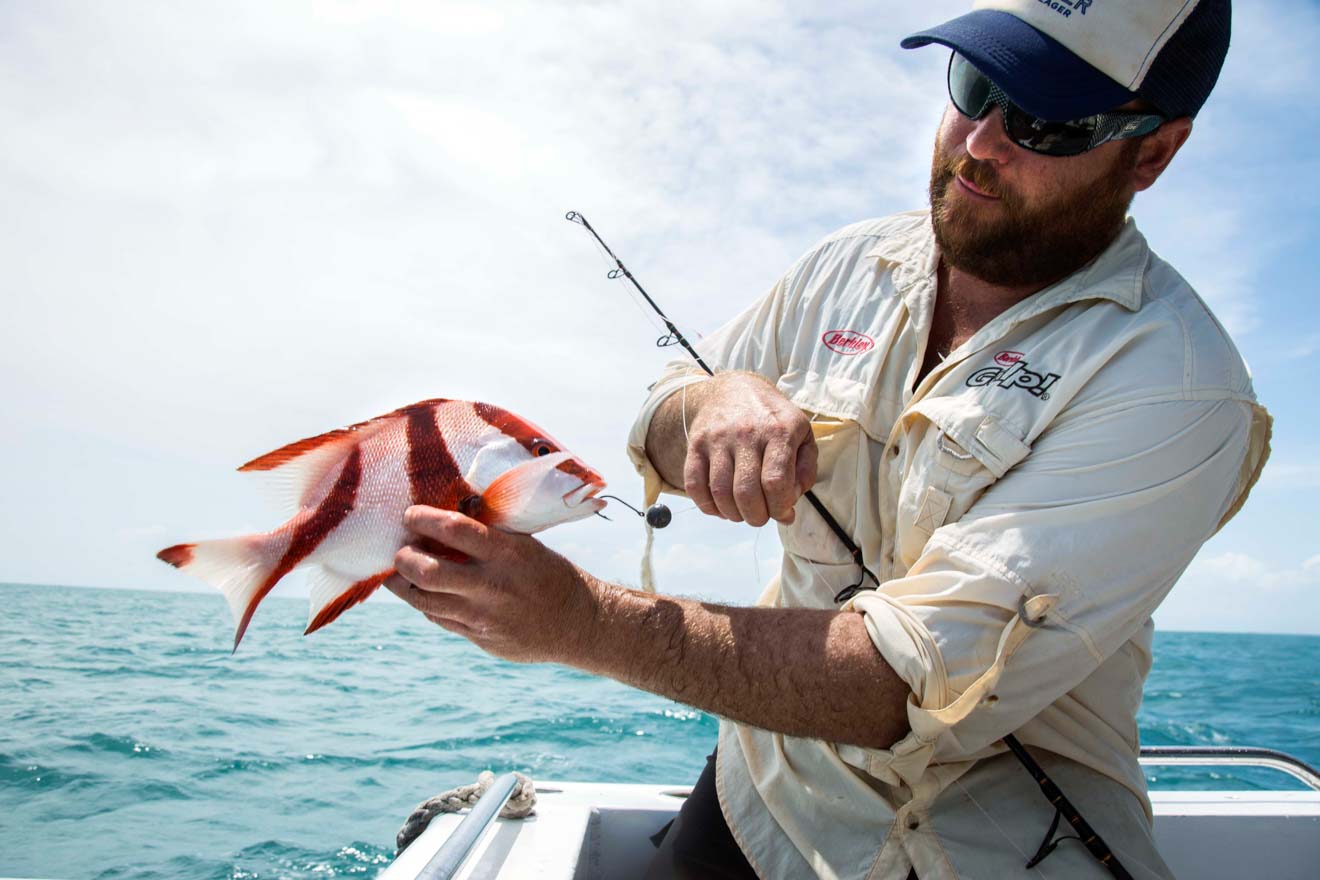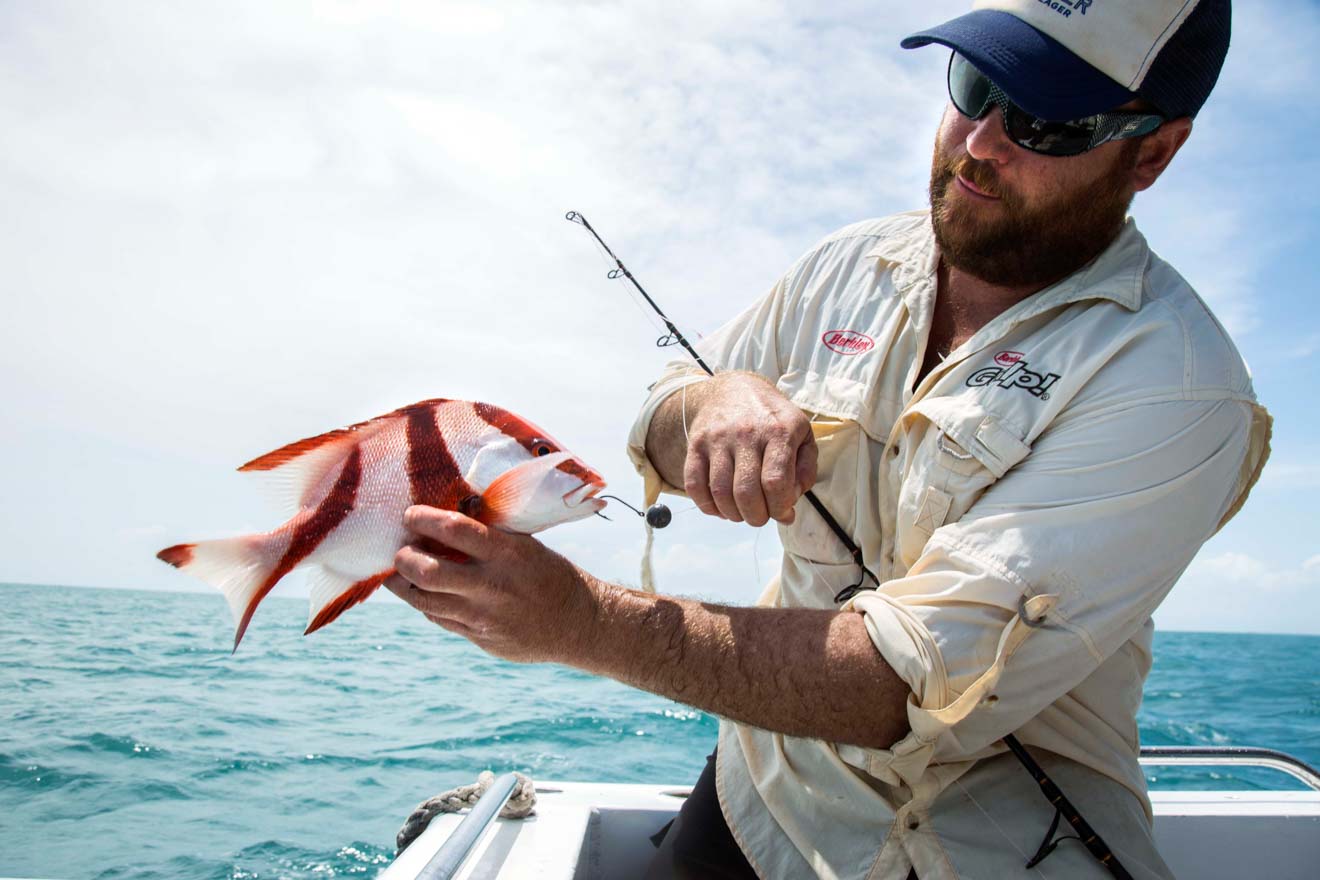 With a plethora of untouched fishing habitats, Arnhem Land is a mecca for fishing enthusiasts of any kind! Prized catches include Spanish mackerel, golden snapper, red emperor and of course, the fish that this area is known for, the barramundi! To access these hotspots, however, you must either join a fishing tour or stay at one of the fishing lodges peppered along the coast and the region's many rivers, like Barramundi Lodge.
5. Spend a Few Days in Garig Gunak Barlu National Park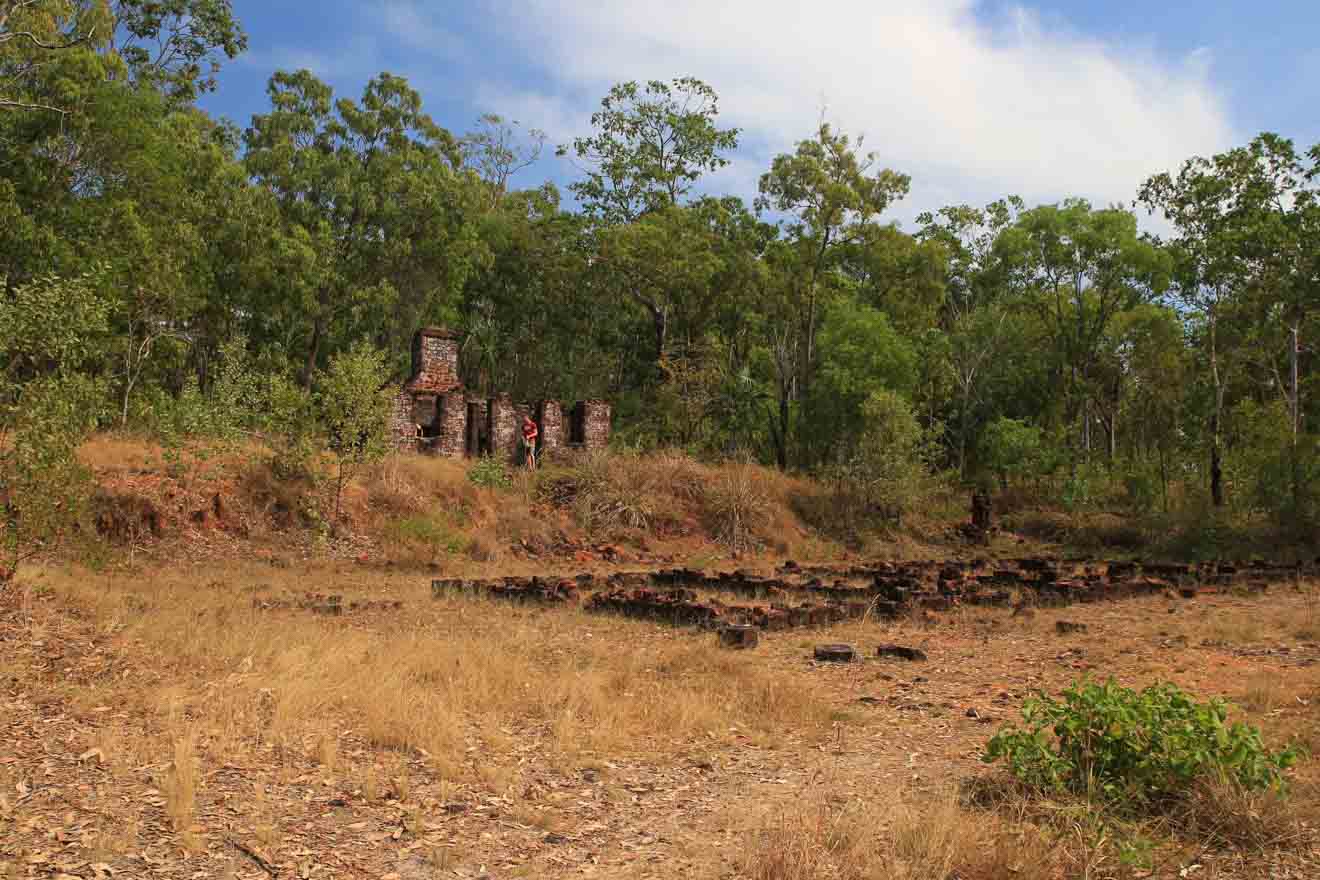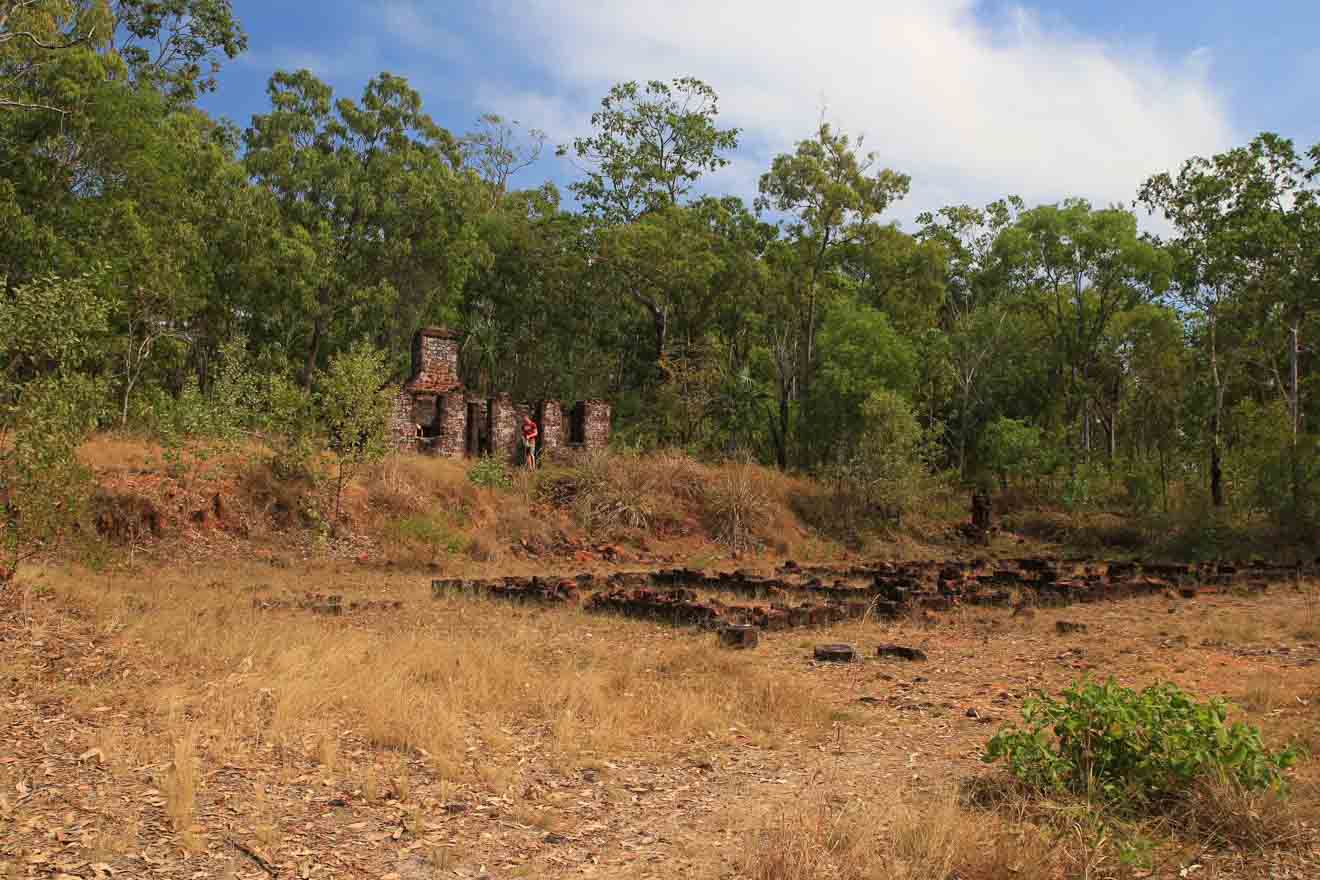 Garig Gunak Barlu National Park dominates the Coburg Peninsula, which sits right at the northern end of Arnhem Land. It's home to fascinating historical sites like an old British settlement that was established in the early 19th century, endless white-sand beaches, and a coastline that hides turtles, dolphins, dugongs and a myriad of other colourful fish.
For this part of Arnhem Land, you do need to get yourself another permit, and only 15 vehicles per day are allowed into a park on any one day! You can get yourself a permit in advance by getting in touch with Parks and Wildlife.
6. Take a Flight To Groote Eylandt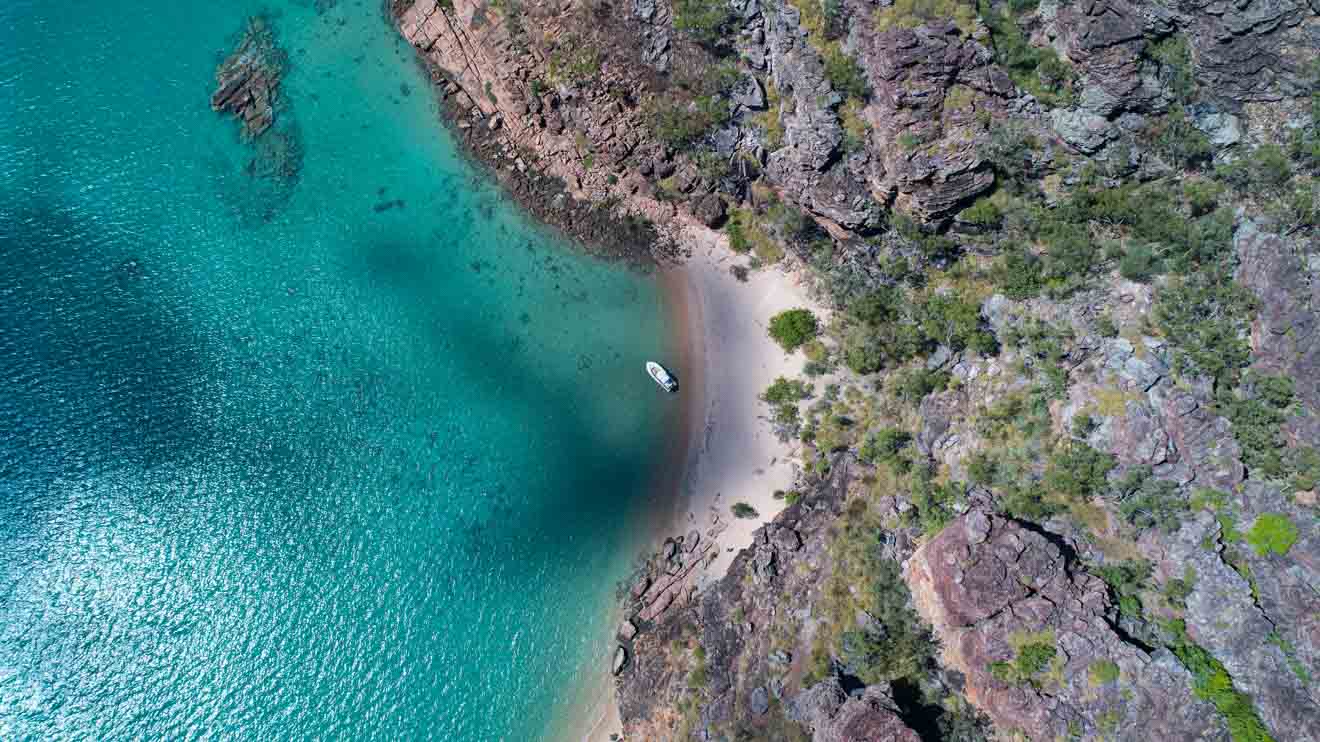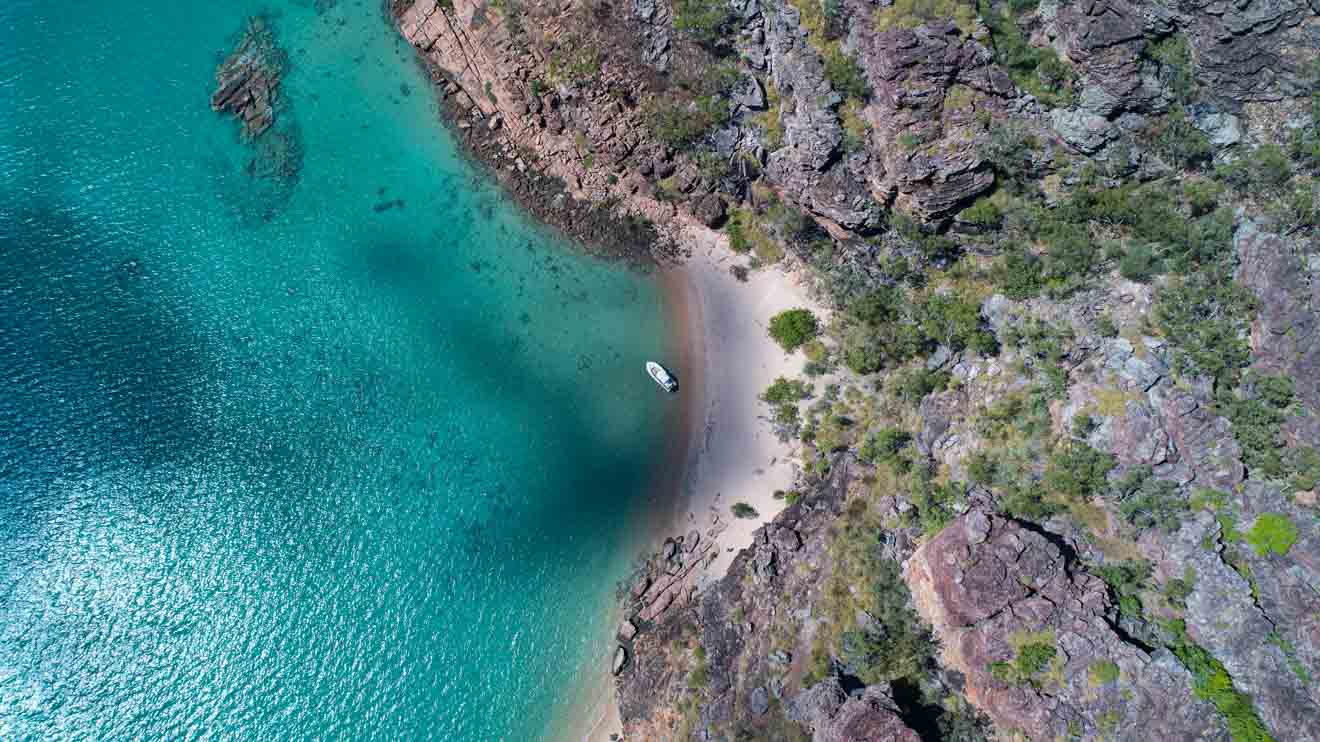 Groote Eylandt is actually Australia's third-largest island, yet it remains a place that is seldom visited by travellers! It sits in East Arnhem Land and can only be accessed by a 40-minute flight from Nhulunbuy, or a 90-minute flight from Darwin. You'll also need to get yourself a permit from the Anindilyakwa Land Council to go here.
Once you've made it to the island, you'll find enough to do there to keep you occupied for at least a few days. Here are a few of Groote Eylandt's top attractions:
7. Check Out Even More Aboriginal Art in Yirrkala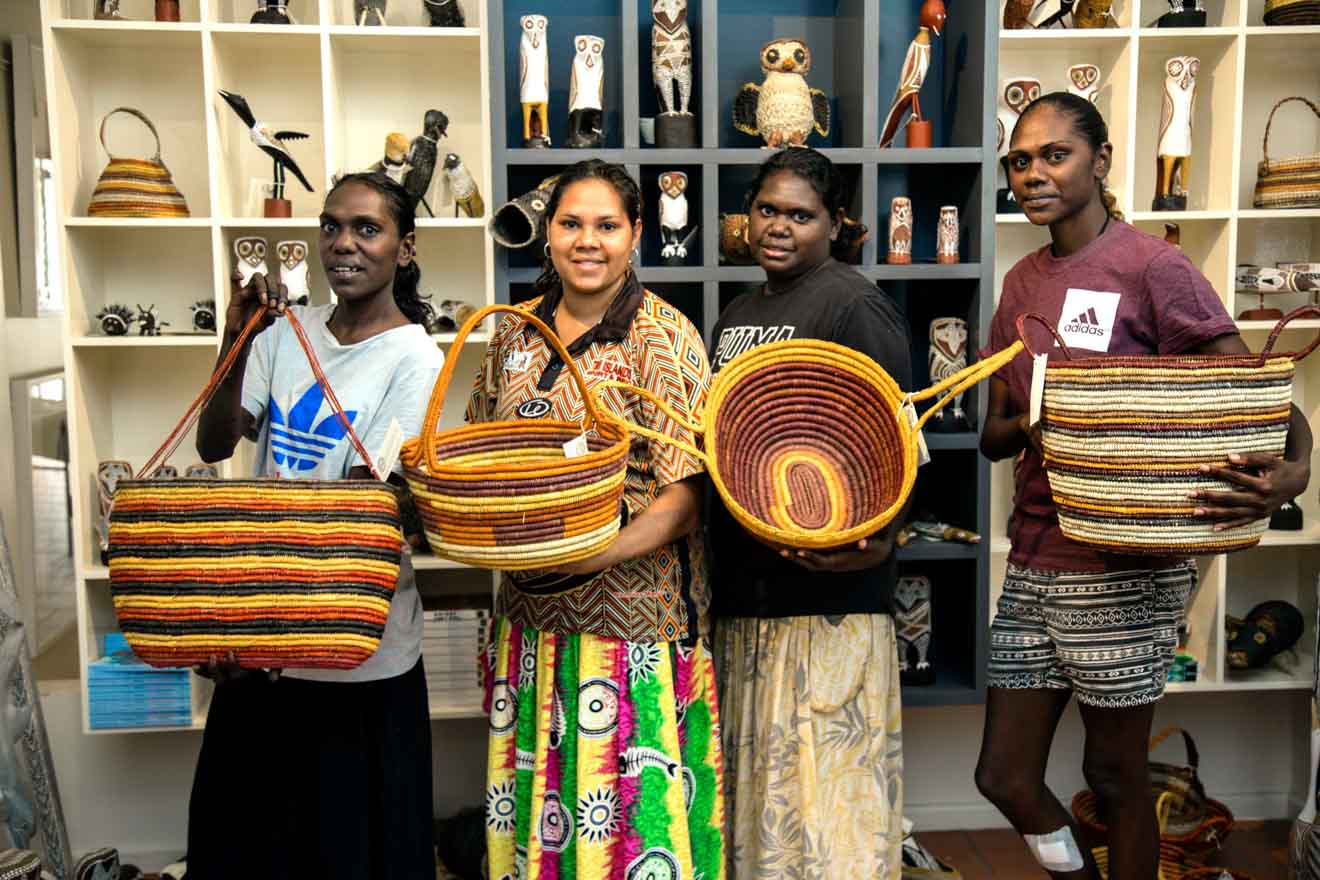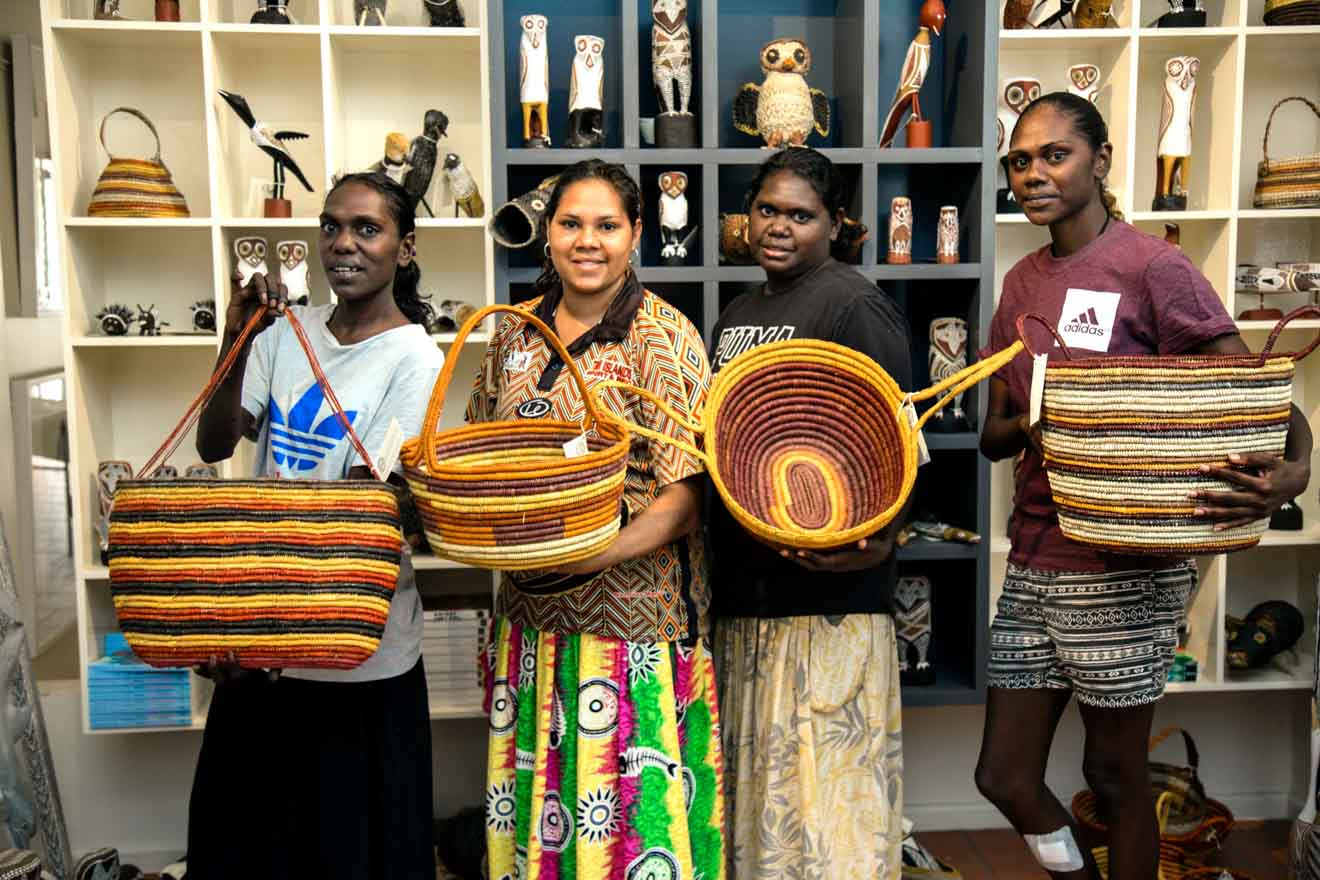 The town of Yirrkala sits about a 15-minute drive away from the main town of Nhulunbuy and is home to the highly-rated Buku-Larrnggay Mulka Centre. In this arts centre, you'll find a huge collection of bark painting, carvings and hand-crafted trinkets produced by locals, some of which you can purchase. The centre is also home to a few historic artifacts worth checking out as well as a digital production studio where you can listen to the music produced by locals who are masters of the didgeridoo!
8. Get To Know East Woody Island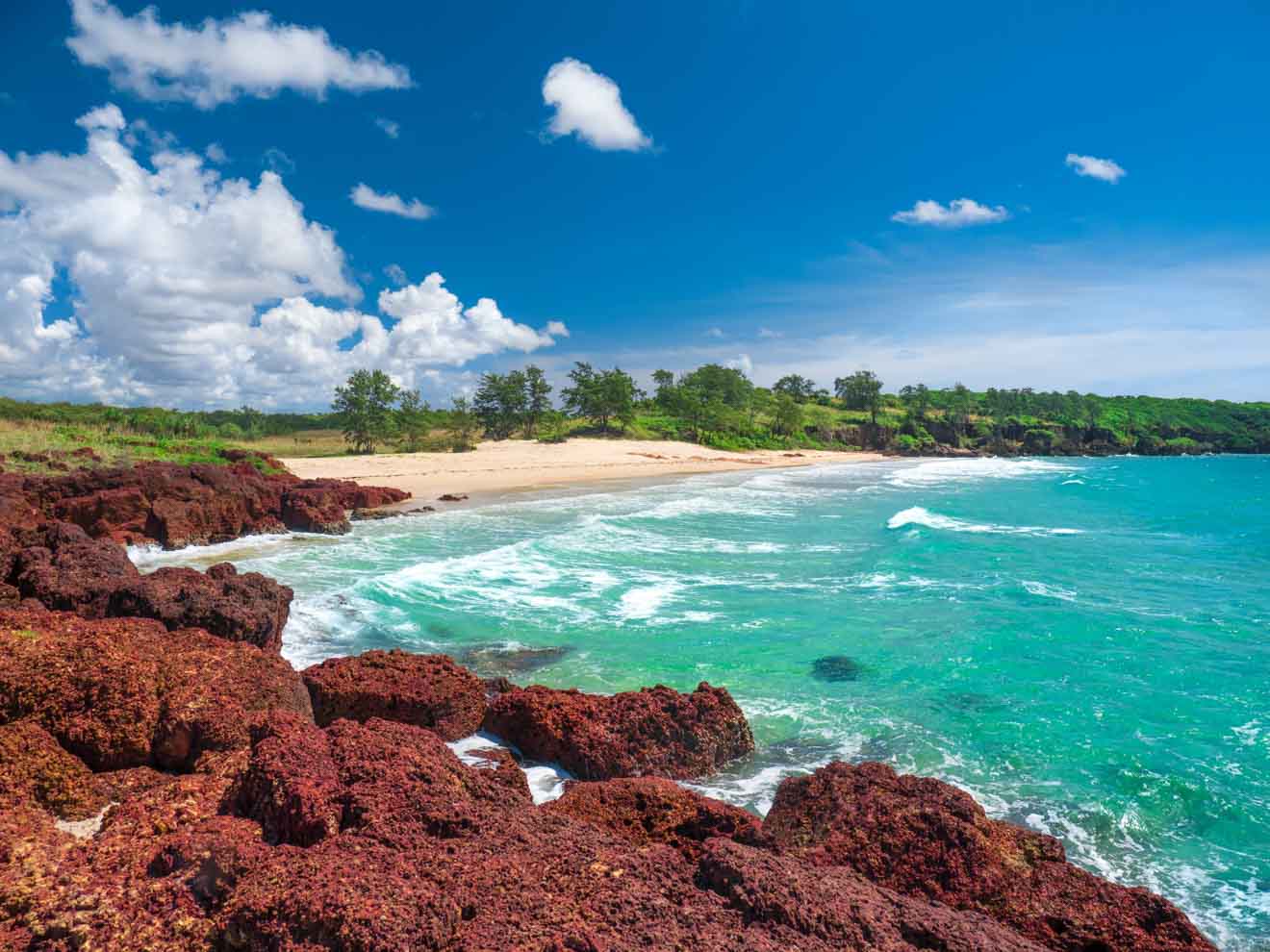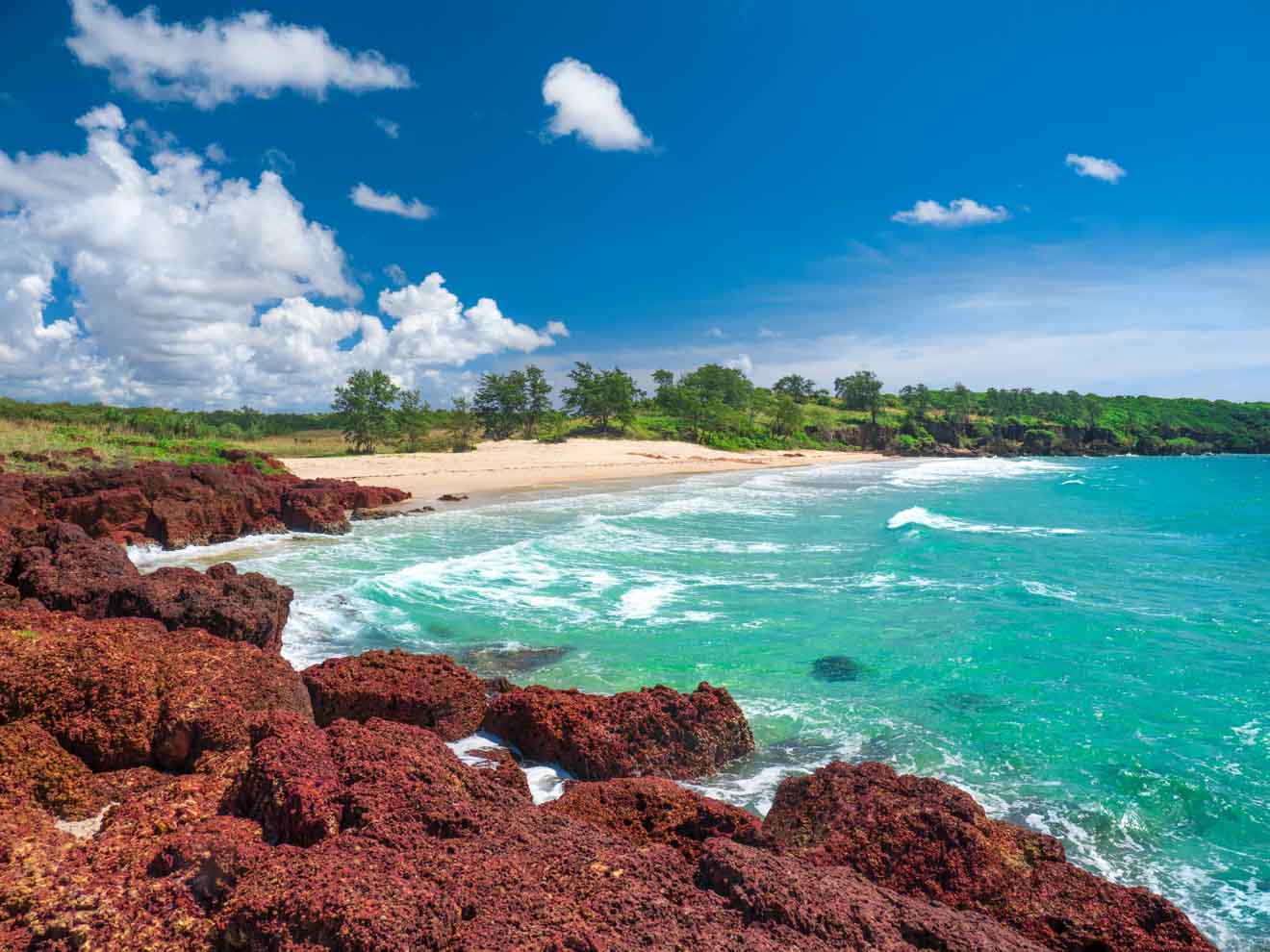 Despite its name, East Woody Island is actually attached to the mainland and is just a short drive away from Nhulunbuy. It's known for its stunning white beaches, turquoise waters and rugged granite peaks that rise more than 25-meters into the air. There's not much to do here except enjoy the scenery, but be sure to pop here for one of the most breathtaking sunsets you may ever see!
7. Where Can You Stay in Arnhem Land?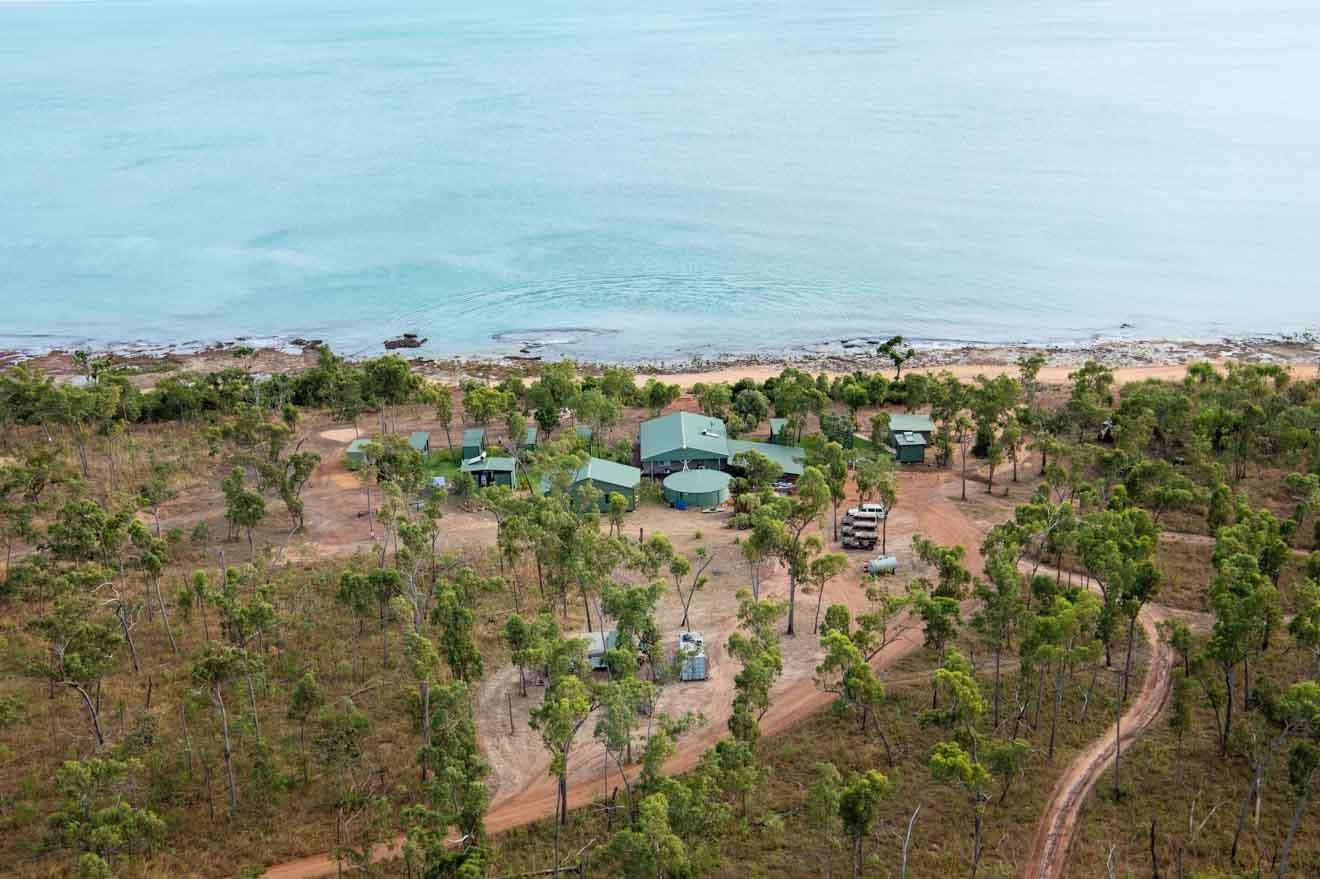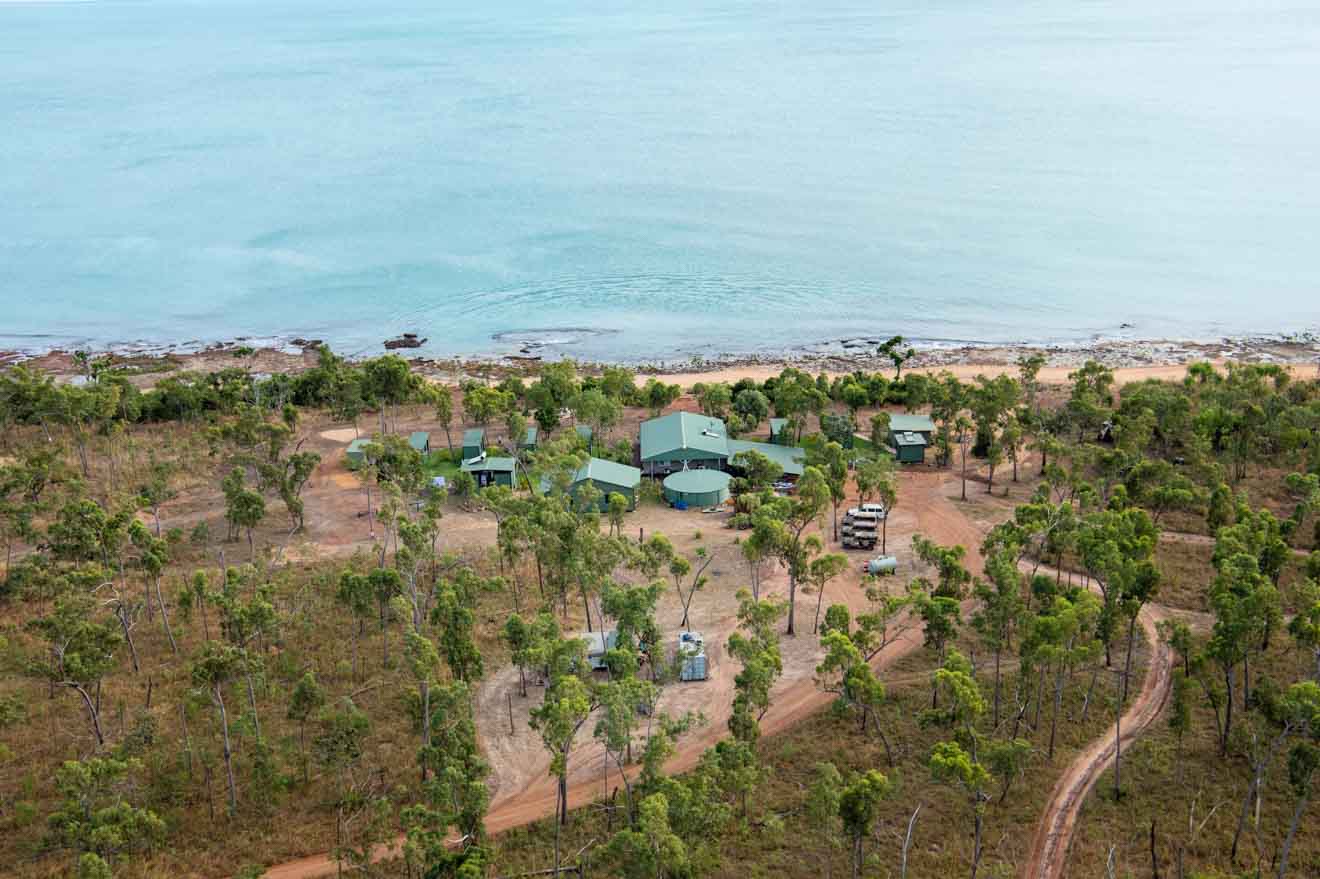 Accommodation is spread throughout Arnhem Land and ranges from remote camping spots to eco-friendly lodges. I've taken a good look at all of the options that you have and found the best ones to suit a range of budgets. Check them out!
Luxury (240 AUD and up):
Groote Eylandt Lodge is one of the best places to stay in Arnhem Land if you like to revel in luxury! Earning itself four-stars, this seafront property offers guests private chalets with access to a pool, fitness centre and spa. Another great option is the Banubanu Beach Retreat which offers up 4-star glamping luxury on Bremer Island. These beach-front tents could easily be mistaken for a modern hotel room, with unbeatable beach views from the sun deck!
Middle (85 to 1250 AUD):
Coburg Coastal Camp is a great middle of the range accommodation option. It sits in one of the most remote regions in Arnhem Land, the Garig Gunak Barlu National Park. The camp consists of eight glamping tents that look out over the bay, with shared bathroom options. Check out this video to see exactly where you might be finding yourself if you book a night with them!
Budget (up to 85 AUD):
As far as budget accommodation goes on the island, you'll need to look into camping. The beauty of camping in Arnhem Land is that you're not tied to one area for the duration of your stay – you can choose to camp at different places around the region, exploring somewhere different every single day.
Again, you will need to get a camping permit if you're traveling independently, and these come with a small nightly fee to help with the upkeep of the site. Remember these sites are extremely remote and have little to no facilities, so bring everything you need with you! Some highly recommended campsites include the Rainbow Cliffs and Turtle Beach campsites. 
8. Cultural Protocol in Arnhem Land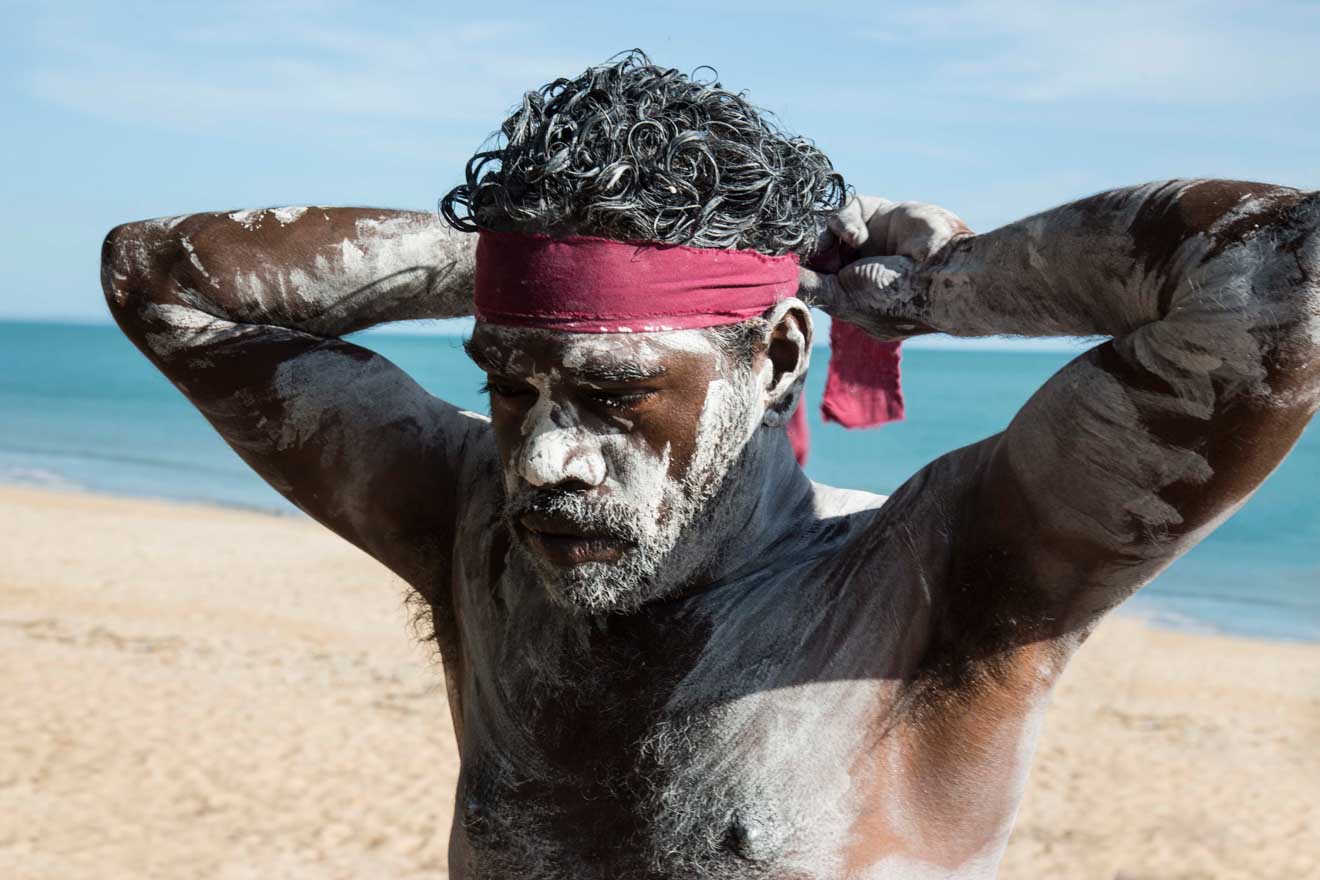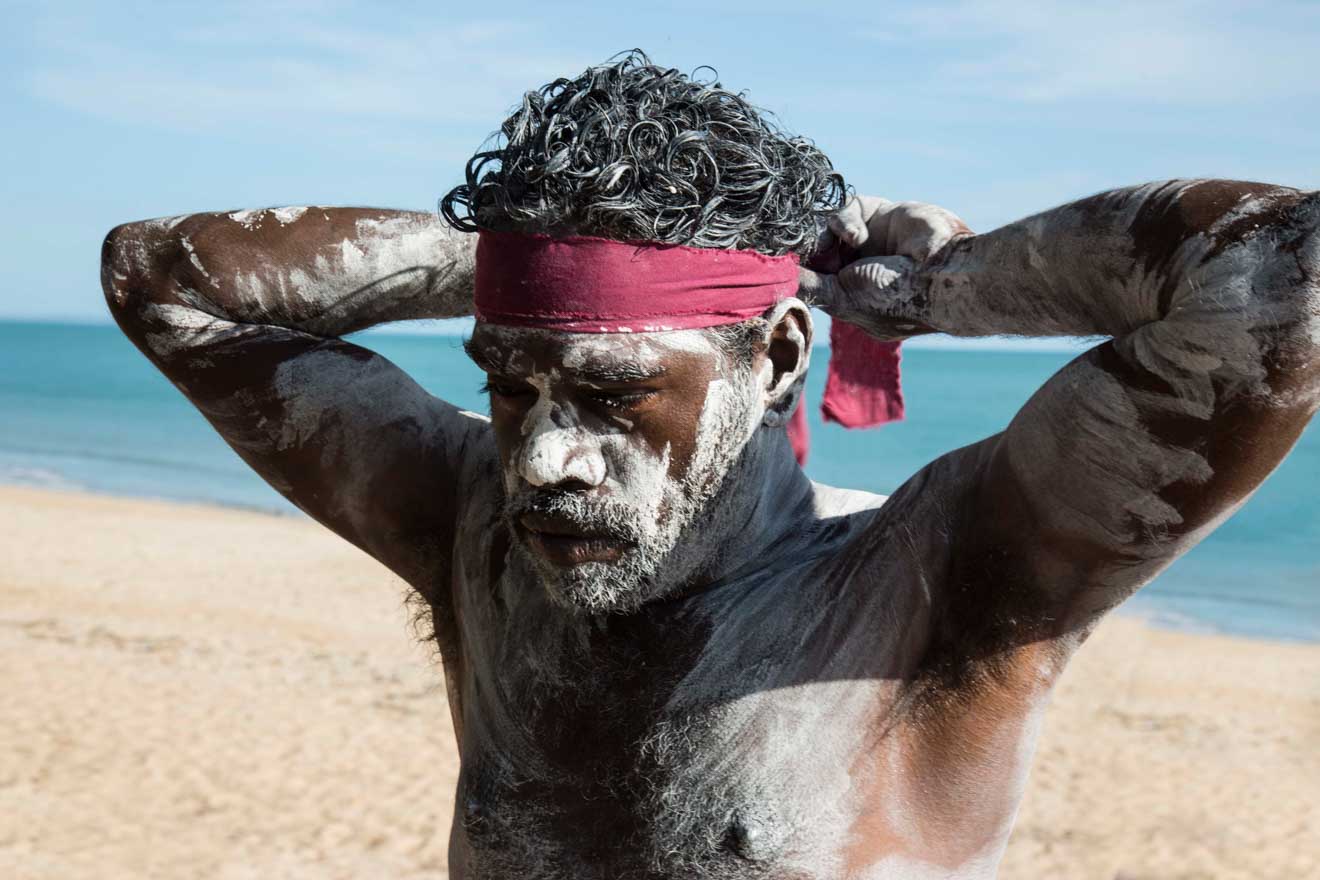 The 16,000 Aboriginal people that live around Arnhem Land have great cultural ties to the land and regard it as one of the most sacred regions in Australia. It's incredibly important to respect the sacredness of the land and the culture of the people who live here during your visit.
Within Arnhem Land, there are lots of sacred sites that tie the Aboriginal People to their cultural traditions. You'll notice signs asking you to not take photos or climb on certain things, please respect this. As one of the most undisturbed regions in Australia, it's understood that there should be no littering and no defacing anywhere in Arnhem Land. Remember, you are on private property!
Also, while it may be tempting to take photos of locals and certain traditional rituals, it's not always appropriate to do this, and you should always ask for permission.
9. Tips For Staying Safe in Arnhem Land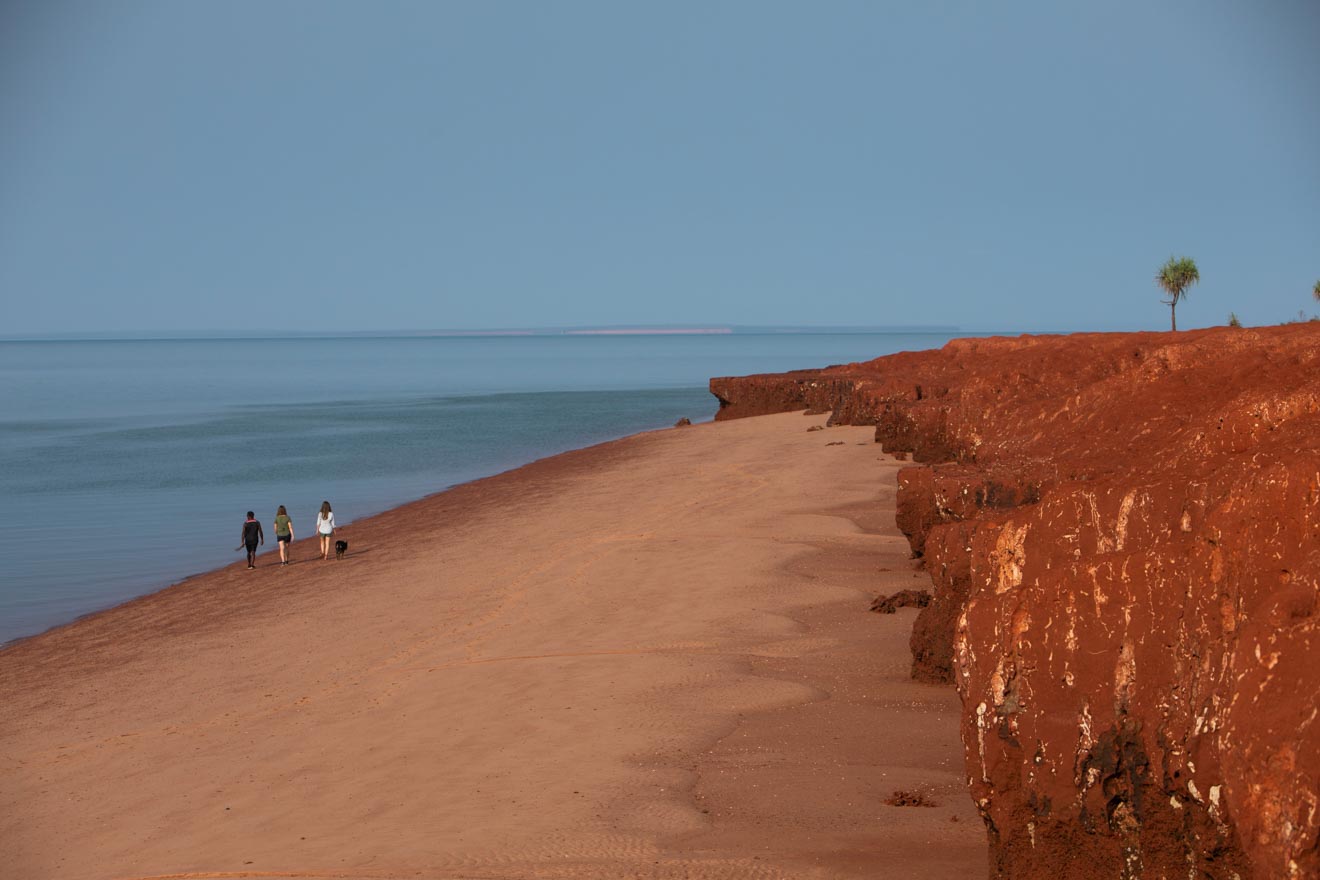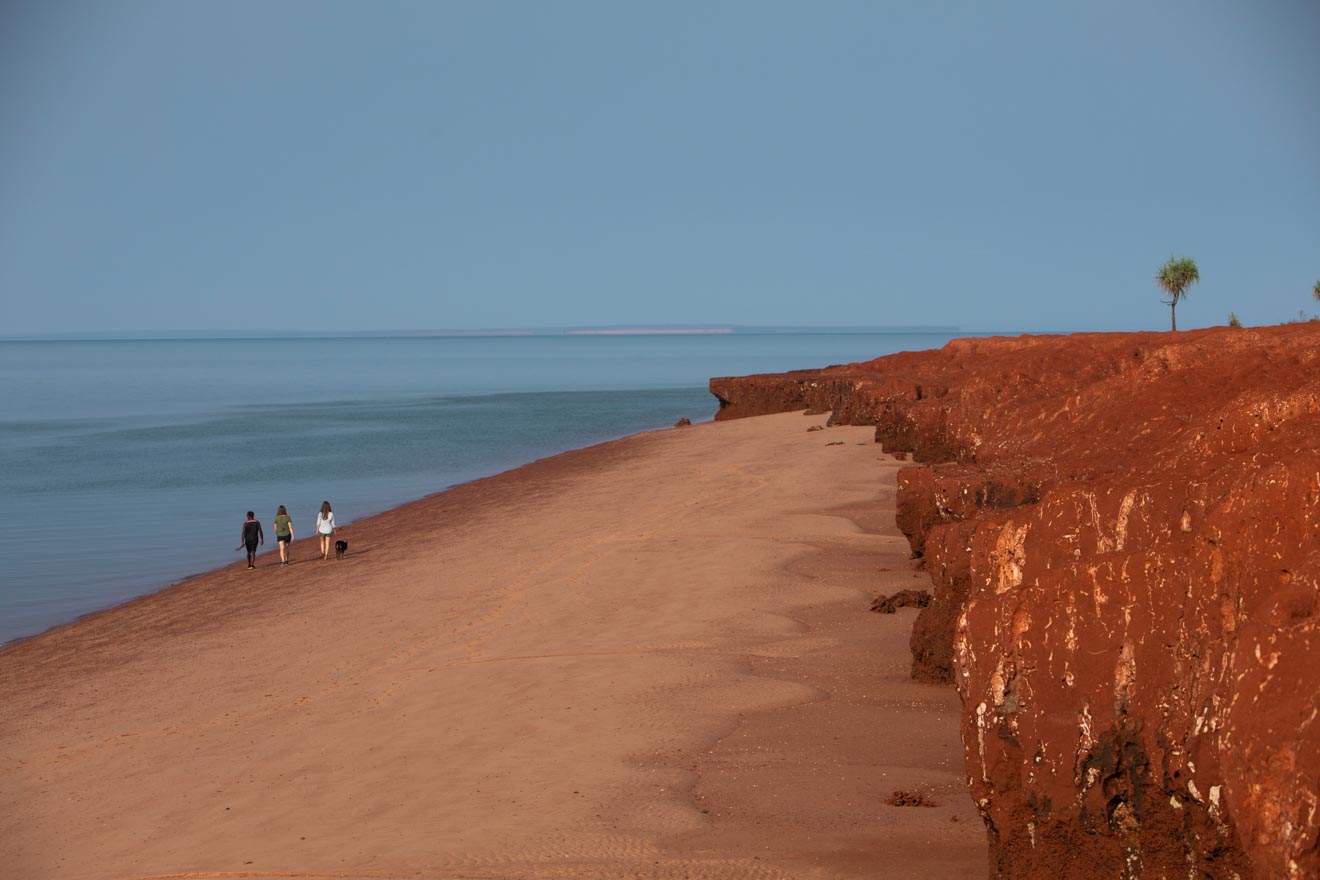 1. Be Aware of the Crocodiles. Crocodiles are everywhere in Arnhem Land, both by the coast and inland. If you're spending the day fishing, boating or swimming, always double-check that it's safe where you are, and if uncertain, ask a local.
2. Plan For Emergencies. Australia doesn't get much more remote than Arnhem Land, which is why it's good to plan ahead for every eventuality. This means making sure you're always stocked up with fuel, water, food and have a satellite phone with you.
3. Don't Take Your Eyes Off The Road. Arnhem Land is one of the most wildlife-rich locations in Australia, and buffalos, in particular, cause a substantial amount of road accidents in the area. Wildlife tends to graze on the sides of the road, so keep your eyes peeled, and try to reduce driving during the dark as this is when animals are most active.
4. Invest in Strong Insect Repellent. There are plenty of mosquitoes to go around in Arnhem Land and they love to attack during sunset, so taking a DEET-based repellent is essential.
| | |
| --- | --- |
| 👨‍👩‍👦 Family-friendly score: | Medium |
| 🪨 Must visit attraction: | Aboriginal Rock Art |
| 🎉 Best for history: | The Garma Festival |
| ☀️ Best time to go: | May to October |
| 📅 How many days: | 2-3 |
Conclusion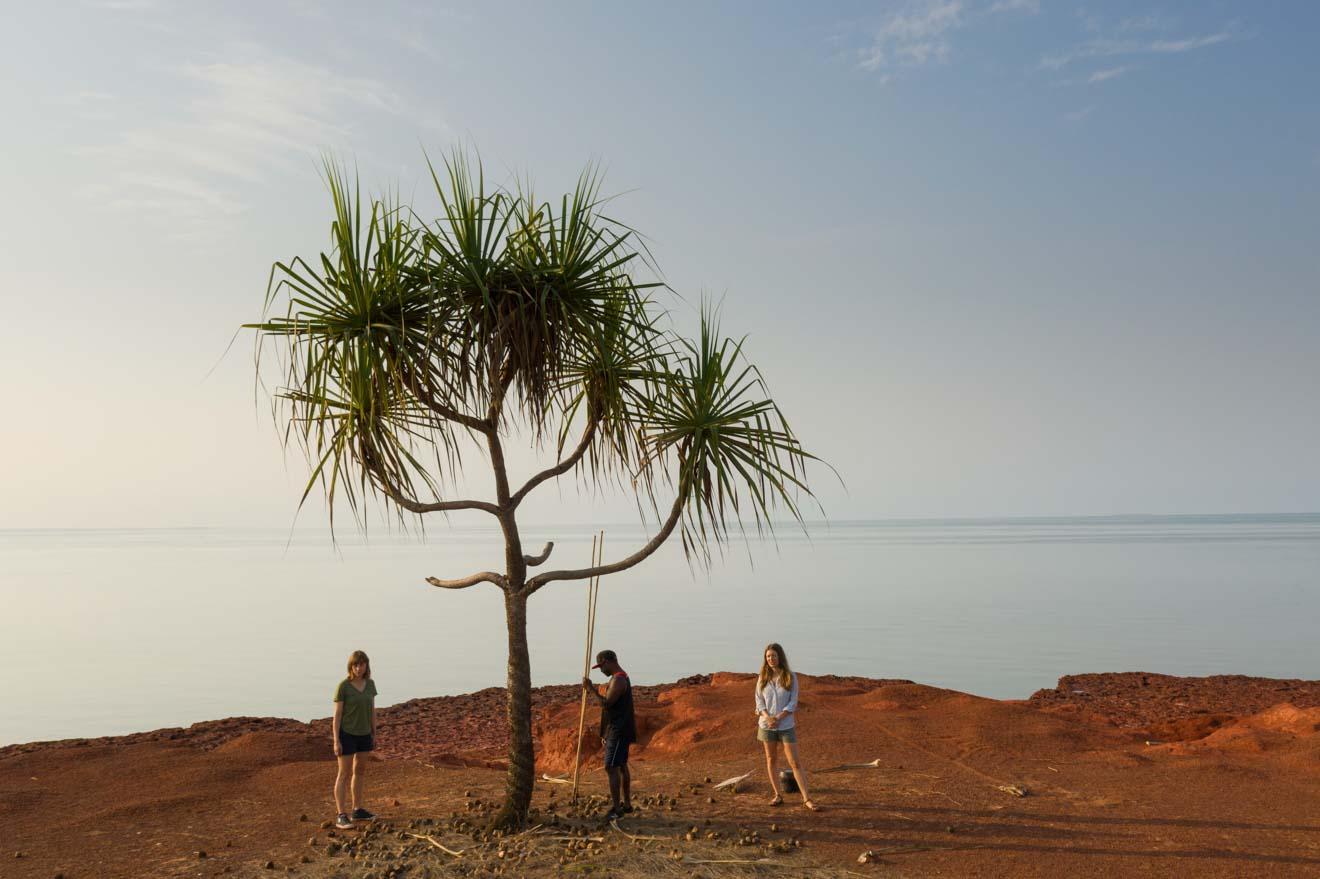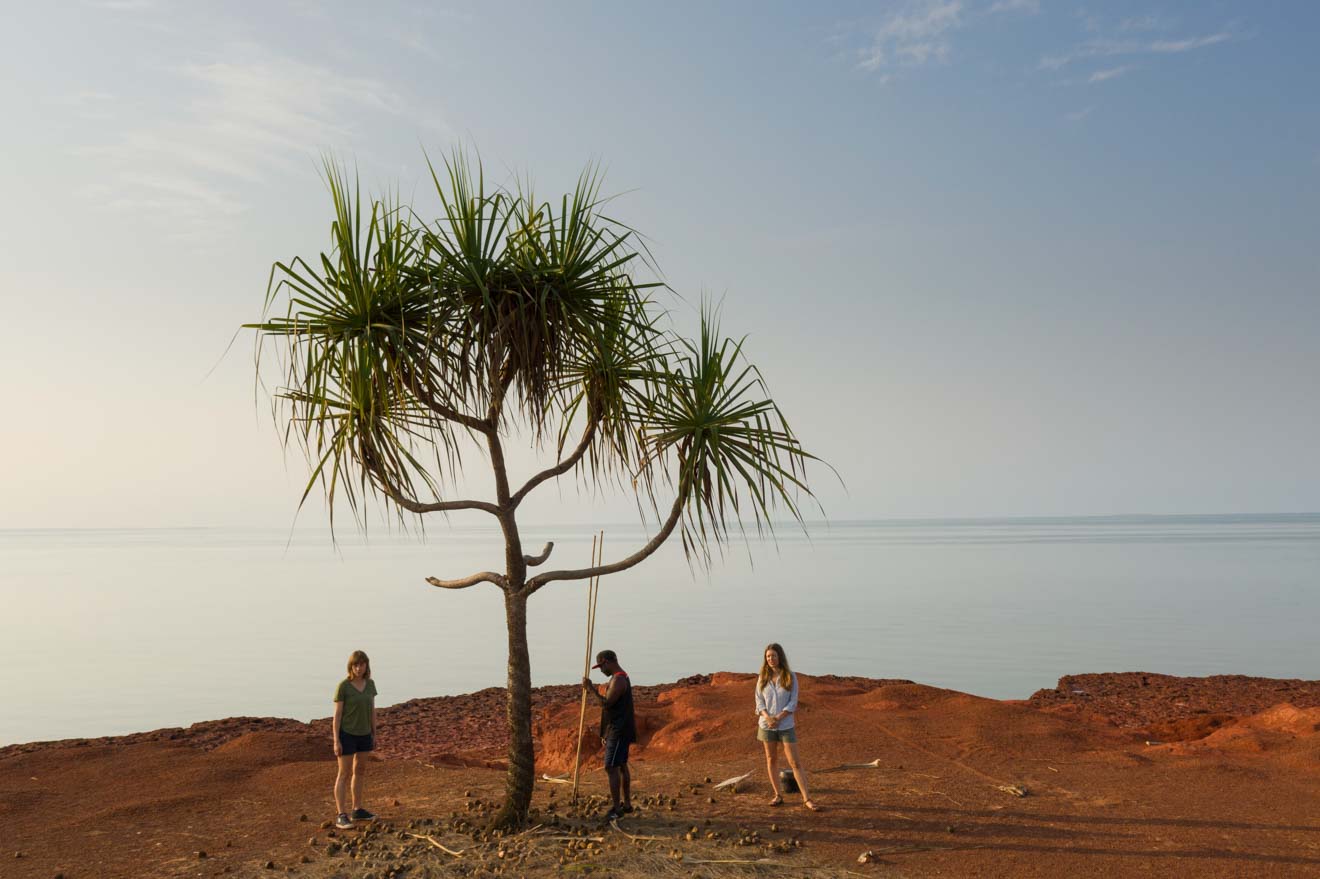 Arnhem Land is a special place that requires a good amount of forethought to visit! Hopefully, this guide to everything you need to know about Arnhem Land will help you get started with planning the holiday of a lifetime!
From how to get a permit to where to rest your head at night, which tour to choose to how to tackle this wilderness independently, I've covered it all, and much more, in this handy post. If you have any more questions about visiting Arnhem Land, just drop me a message below, and I'll get back to you!
I wish you a safe and fun adventure!
Lily
---
Pin it for later!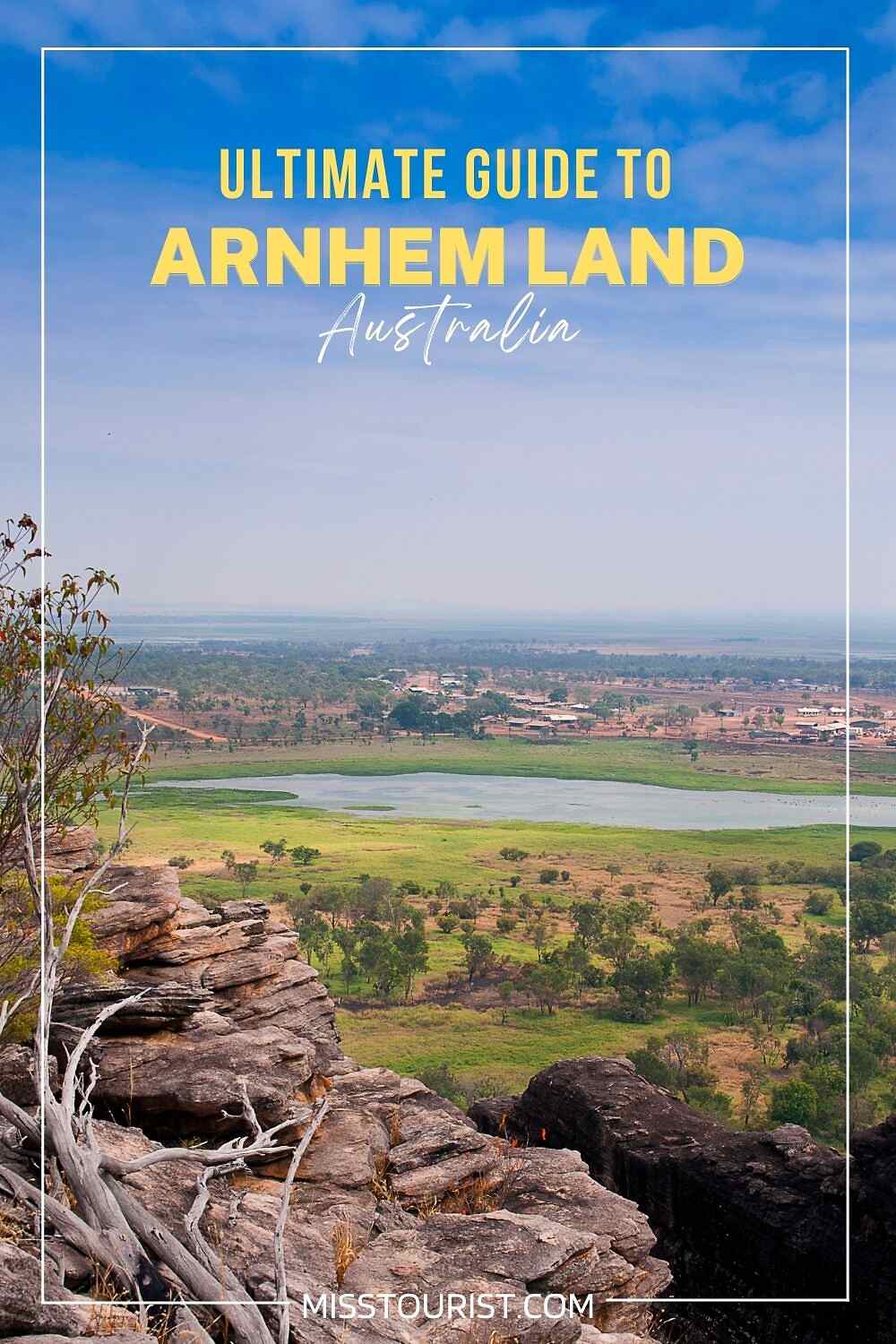 Pin it for later!