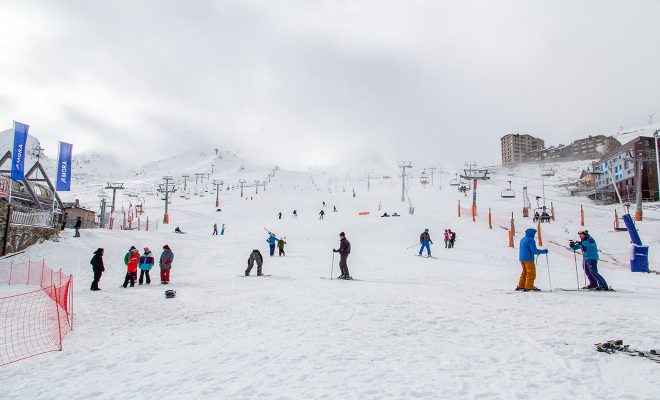 What can you do when you find yourself cold and inside your house during the European winter? Lock the house and head out to look for a colder place! That's how I ended up in Andorra City, from my cold sofa in Barcelona to the freezing high slopes where I had some fun skiing (or rather falling!).
Andorra is one of the smallest nations in Europe and is actually a microstate on the eastern part of the Pyrenees Mountains, bordering both France and Spain. The country has amazing snowy winter slopes and a diversity of winter activities perfect for all intermediate and expert riders, but it is also, in my opinion, one of the best places where you can learn how to ski or snowboard!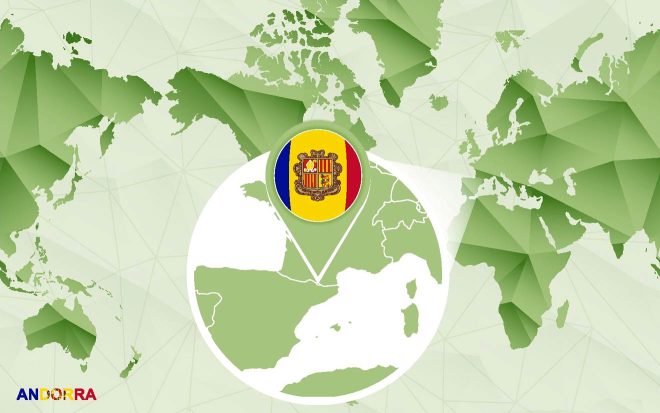 FUN FACT: Andorra is not only famous for its ski slopes and beautiful scenery, but also for its duty-free prices on tobacco products!
NOTE: Although you will find citizens that speak English and Spanish in Andorra, French and Catalan are the official languages. So, when you see street names in different languages, don't get confused, this is completely normal in Andorra!
What makes skiing in Andorra so popular? It's a destination where you know you'll definitely HAVE snow, as most of their high peaks reach above 2,000 meters! And if the mountains lack snow, their snow-making machines have you covered. Plus, the overall prices for goods, hotels and restaurants compensate for the slightly expensive ski pass, and they have great ski instructors everywhere!
Let's cut to the chase! You are probably already thinking about how you will be going down those slopes during your holiday in Andorra but you are not sure about all the details or where exactly to go.
No worries, in this article I will share with you some great tips to use during the Andorra ski season!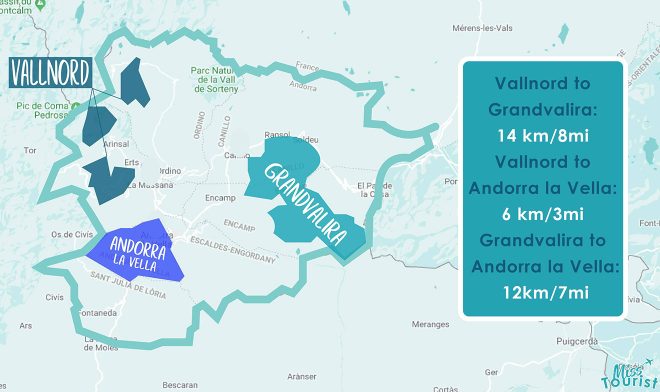 The country of Andorra has 2 main ski areas: Grandvalira and Vallnord. Here is my Andorra map to illustrate the two main areas:
Grandvalira and Vallnord together create one of the biggest ski areas in Europe, did you know that?
Over time, new ski lifts were created to connect the smaller resorts. So now, even on the busiest weekend, there are enough lifts to handle everybody and you won't need to wait in line for more than a few minutes to get to the top of the hill!
Grandvalira consists of 6 ski resorts that are all connected to each other with ski lifts and a (free) ski bus:
Encamp
El Tarter
Soldeu
Grau Roig
Canillo
Pas de la Casa
Vallnord has 2 resorts (there is also a ski bus operating between them; they are located 30-minutes away from each other):
Pal-Arinsal
Ordino-Arcalis
These two main Andorra ski resorts are super popular for winter sports due to their incredible peaks of up to 2,625 meters in altitude (at Ordino-Arcalis in Vallnord) and the amazing slopes!
All the resorts combined have more than 128 slopes with different levels of difficulty, which means about 300 skiable kilometers!
Jumping ahead, I can already tell you that the most popular resorts are Pas de la Casa, El Tarter, and Arinsal, but let's talk about each of the ski areas in detail so you will be able to make up your mind yourself.
Which resort should you choose?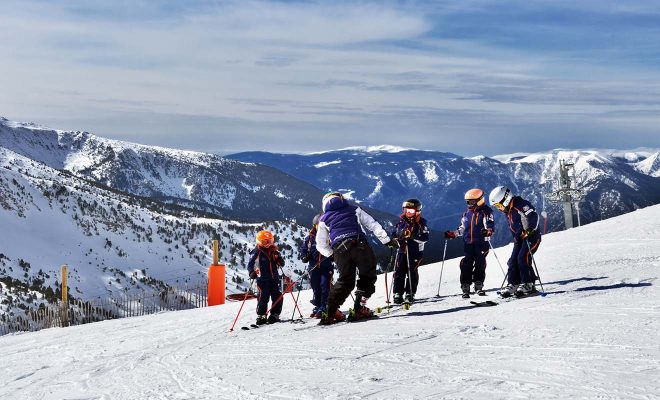 As you know by now, there are two main resorts in Andorra and in each of these there are a couple of smaller ones that decided to "get together" to make life easier for visitors.
You will find resorts that fit every type of traveler. Here are some basic notes on each one to simplify your options:
Best resort for snowboarding – Soldeu for its natural half-pipe and Arinsal for its freestyle area
Best resort for families – Canillo for its beginner slopes and the ice skating rink at Palau de Gel
Best resort for groups – Soldeu (many options for activities, perfect for all abilities), Pas de la Casa if you want to party
Best resort for nightlife – Pas de la Casa
Good relaxation-party balance – Soldeu and El Tarter
Best resort for beginners – Pal-Arinsal – you can start here before heading to a bit more difficult slopes at Soldeu or Pas de la Casa
Best resort for other winter activities (tubing, snowshoeing) – Pal-Arinsal and Ordino-Arcalis
Highest resort – Pas de la Casa (2,100 meters)
Cheapest ski lift prices – Ordino-Arcalis
Best for budget travelers – Ordino-Arcalis
Best for luxury travelers – Soldeu and Grau Roig
PRO TIP: If you need some help deciding which resort is the best one for you and your needs I recommend checking out SkiClub – a very good interactive website that will help you make your choice!
1. Grandvalira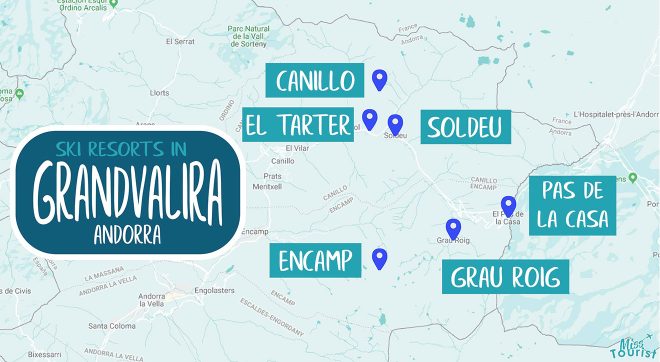 Fast facts about Grandvalira:
It has the biggest skiing surface in the south of Europe with 62 lifts covering 210 km of slopes!
As mentioned above, it consists of 6 sectors: Pas de la Casa, Grau Roig, Soldeu, El Tarter, Canillo, and Encamp
It has 112 slopes that can handle about 100,700 skiers per hour!
Canillo has many gentle blue runs, perfect for beginners and some intermediates
1.1) Slopes in Grandvalira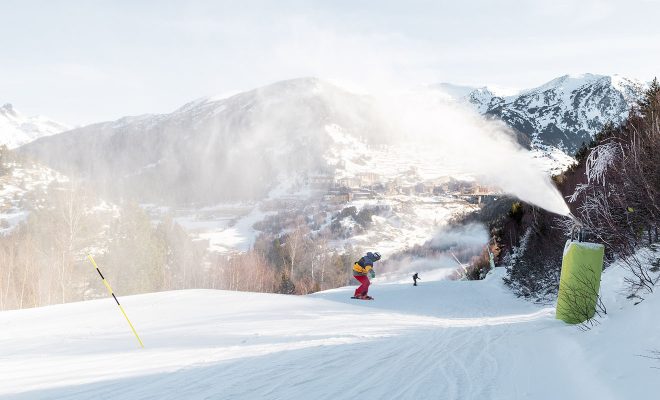 In most cities where skiing and snowboarding are regular activities there are some standards in ski runs and they are classified by colors and sometimes shapes so you know which ones match your level of skiing. Here is a very simple explanation for beginners:
Green – very easy beginner slopes that are very large and generally located closest to the base of the ski area. (can be marked as a green circle)
Blue – easy and not very steep slopes (no more than 25%). They're equivalent to North American green circle runs.
Red – intermediate slopes which are steeper and narrower than blue ones and they're made for more skilled skiers and snowboarders. They're similar to North American blue square slopes.
Black – advanced, steep slopes recommended for good skiers and snowboarders only. They're the equivalent to North American black diamond runs.
1. Ski trail difficulty
19 green runs (for beginners, Canillo and El Tarter have the easiest slopes for those just learning)
49 blue runs (intermediate)
42 red runs(advanced)
18 black runs (expert)
4 off-trail skiing trails
2. Kids' slopes
There are 6 snow gardens throughout the ski resorts with easy levels which make them perfect for children between 4 and 8 years old to start learning
1.2) Ski pass prices in Grandvalira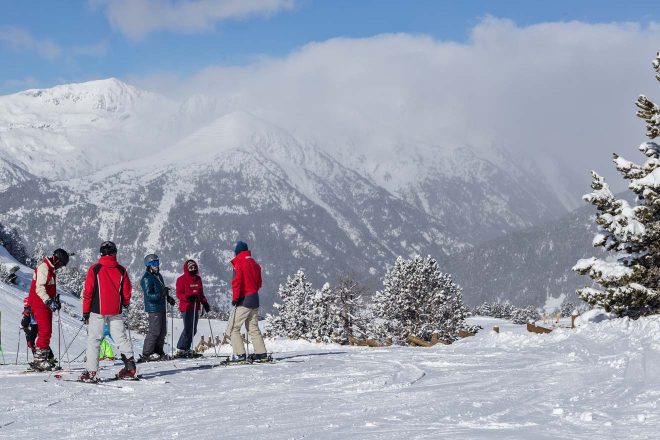 The prices for an Andorra lift pass are the same for all the resorts inside the Grandvalira area.
Half-day (only purchased on-site): € 38.50 per adult, € 33.50 per junior (12-17 yrs), € 28.50 per child (6-11yrs)
Full day: € 51 per adult online / € 53 on-site, € 45.50 per junior online / € 46.50 on-site, €34.50 per child online / € 35.50 on-site
NOTE: As you may have noticed, the more days you decide to ski, the cheaper the lift ticket will be, and if you purchase online rather than on-site, you save a couple of dollars as well! You can see the updated prices here.
1.3) Where to rent gear and how much it will cost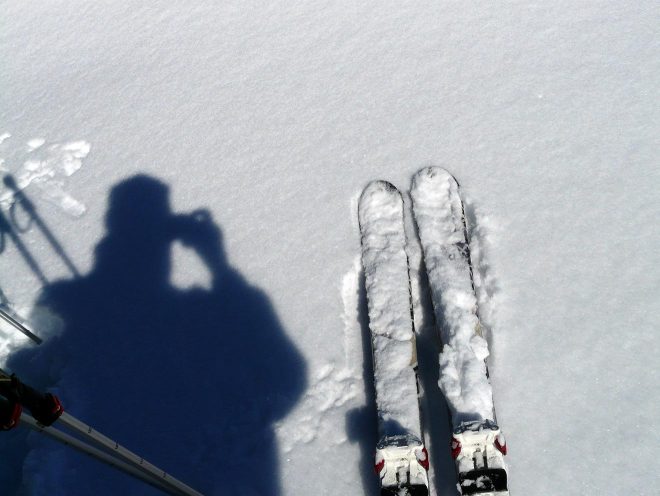 When looking for places to ski hire in Andorra, it's good to know that the prices are usually per item, meaning that they offer you a great price to rent skis, and then you need to add the boots, a helmet (definite for safety reasons) and whatever else you might need.
PRO TIP: I recommend going for the damage & theft protection add on (it is just about €4) as well, because you never know what can happen on the slopes!.
The best Andorra rental option for your gear is at Pic Negre store starting at € 38, which includes as I mentioned previously, boots, helmets, and protection. The prices also increase based on the difficulty of slopes you are going to ride!
NOTE: Poles are included in the ski rental price.
1.4) Ski Lessons in Grandvalira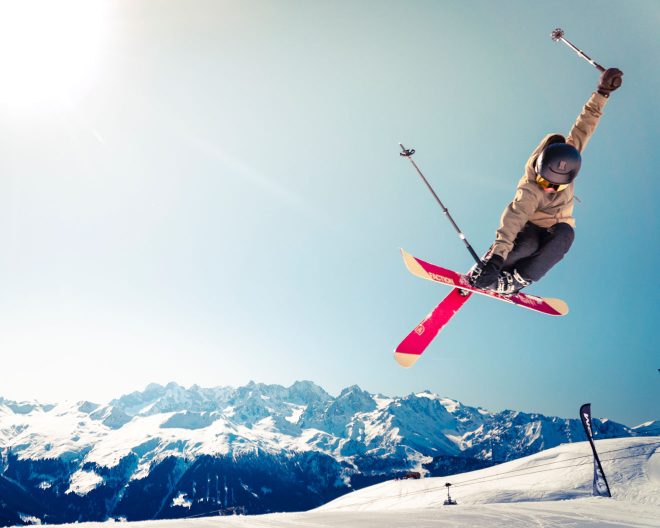 Ski lessons in Andorra can be taken both in a group or in private and they're available for adults and children. The resorts in Andorra are known for their excellent ski school reputation and the quality of their instructors from around the world. Many of them are native English speakers so there is no language barrier!
The diversity in the slopes' difficulty and the guidance of the teachers will have you moving around like a pro in no time!
NOTE: The gear is not included so you will need to rent this before heading off to your lesson.
Here is a description of what to expect and average prices for group lessons and private lessons:
1) Group lessons
If you've never been skiing before, you can choose to take some group lessons to get you started with this sport or to improve your skiing skills! The lessons are for a total of 6, 9, 12 or 15 hours. The classes run 3 hours per day..
PRICE: starting at € 122 for 9 hours (3 days, 3 hours/day). Book your spot in the group lessons here.
PRO TIP: I recommend booking your place for a group or private lesson beforehand so you will have your spot secured!
2) Private lessons
This is your best option if you need a more personalized teacher to help you get up faster and to motivate you to keep going. You can choose between a 2-, 6- or 10-hour class.
PRICE: starting at €106 for 2 hours per person. You can book your private lesson at the most convenient resort for you here.
IMPORTANT: To complete any booking of a lesson you are required to purchase a valid day/multi-day/season ski pass for the dates selected.
1.5) Après-ski in Grandvalira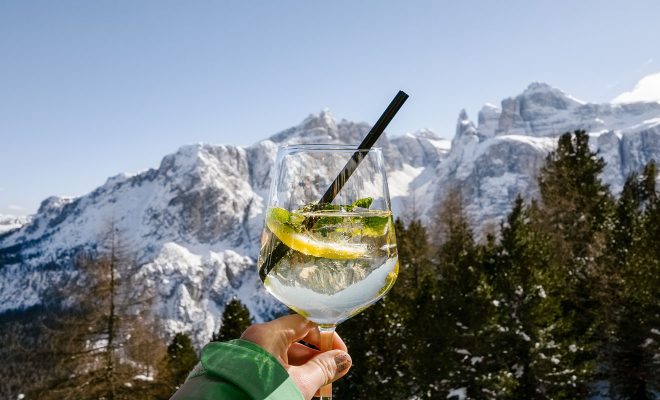 Après-ski is the definition of relaxing after a full-day of skiing! It might be at a restaurant, bar, or the hotel itself.
1.6) How to get to Grandvalira from Andorra la Vella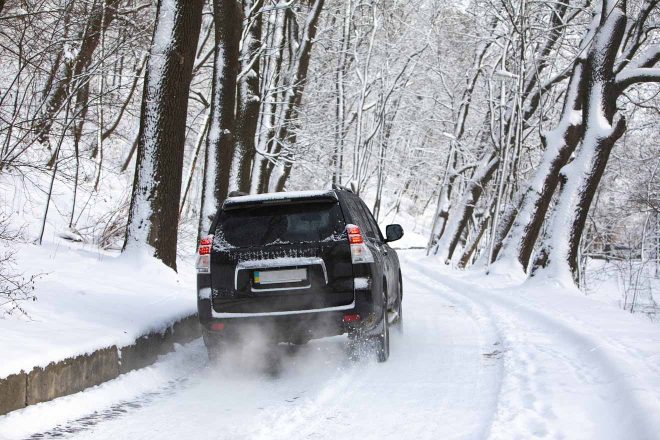 By car
If you have decided to rent a car for your Andorra vacation, you can easily get to the slopes by driving no more than 15 minutes! Just take the CG2 highway from Andorra la Vella towards the direction of Encamp and France.
By bus
Take the bus leaving Andorra la Vella on route L2, L3, or L4. They depart every 15-20 minutes, the ride is about 15 minutes and it costs about €4.80 per person for the roundtrip journey.
2. Vallnord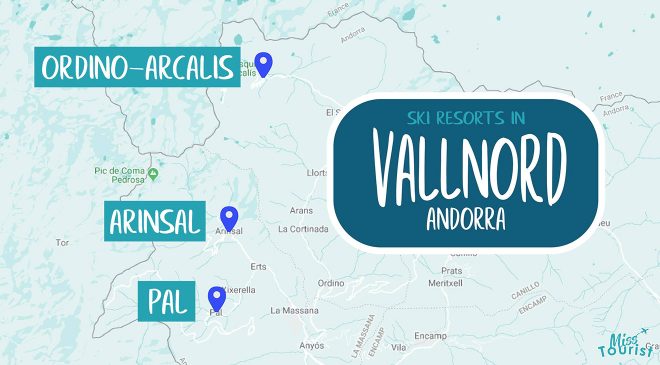 Fast facts about Vallnord skiing area:
Compared to Grandvalira, Vallnord is smaller but is great for families and beginners because of its wider and less steep slopes.
The ski resorts in this area are Pal- Arinsal, and Ordino-Arcalis.
The Arinsal and Pal resorts are linked by cable car. You can reach Ordino-Arcalis using a free bus that takes 30 minutes.
It is the closest skiing and snowboarding area to the Spanish border
Arinsal and Pal resorts are the ideal destination for beginners and enthusiasts because of their diversity in slope difficulty. These slopes are wider and perfect for families with small children as well!
Arcalis has more steep and difficult runs, so you will not only notice the higher skills required for the ride but also that their lifts and runs are relatively less crowded than the other resorts.
2.1) Slopes in Vallnord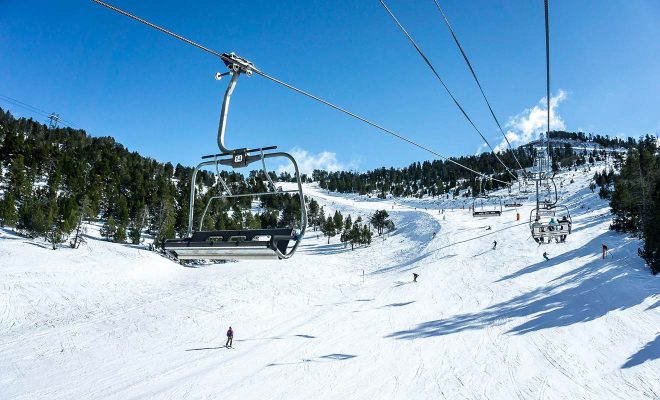 MY EXPERIENCE: While writing this section I remembered my weekend ski adventure down the Pal slopes. It had been 10 years since the last time I got on some skis and went down the slopes. So, I started on the "greenest" run ever and even got on the electric ramp instead of the ski lift to see what my legs remembered about skiing.
I won't lie, it took me about 2 rides before I fully gained confidence, and then headed straight to the more intermediate slopes. What I did hate were the expert riders that zoomed past at a fast speed right next to you and kicked your balance! Other than that, the slopes were amazing, clear enough to move freely and puffy enough to help out if I fell.
That being said, here is everything you need to know about the slopes in Vallnord:
1. Ski trail difficulty
Pal and Arinsal
7 green runs (beginner)
15 blue runs (intermediate)
16 red runs (advanced)
4 black runs (experts)
Ordino-Arcalís
9 green runs (beginner)
7 blue runs (intermediate)
10 red runs (advanced)
2 black runs (experts)
2. Kids' slopes
NOTE: Snow gardens are areas at the base of the slopes modified with games for kids to learn to move on skis. They are available for kids between the ages of 4 and 8 and it's where they are taught how to ski in a fun way!
Pal and Arinsal have 2 snow gardens
Ordino-Arcalis has 1 snow garden
2.2) Ski pass prices in Vallnord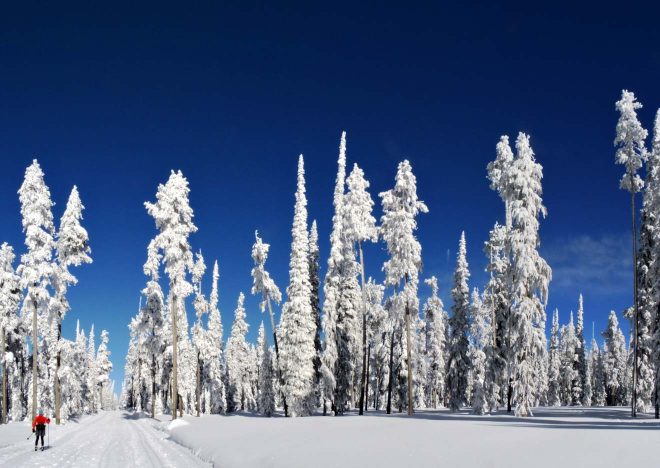 Ski Pass price in this case will depend on the area you will be skiing at. Please note that kids are from 6 years old to 15 years old:
Pal-Arinsal area
Half-day: € 34 adults, € 28 kids
1 day: € 40 adults, € 34 kids
2 days: € 78 adults, € 65 kids
Insurance: € 4.90
Ordino-Arcalis area
Half-day: € 34.50 per adult, € 29.30 per child
1 day: € 38.50 per adult, € 32.70 per child
2 days: € 73.15 per adult, € 62.20 per child
Insurance: € 4.90
You can purchase tickets on-site for the same price, or book your ski pass by emailing the resort. I recommend contacting the booking center so they can give you the online price (you might get a 5% online discount when booking at least 24 hours in advance).
Prices may vary, so please check the updated prices and booking details here.
2.3) Where to rent gear and how much it will cost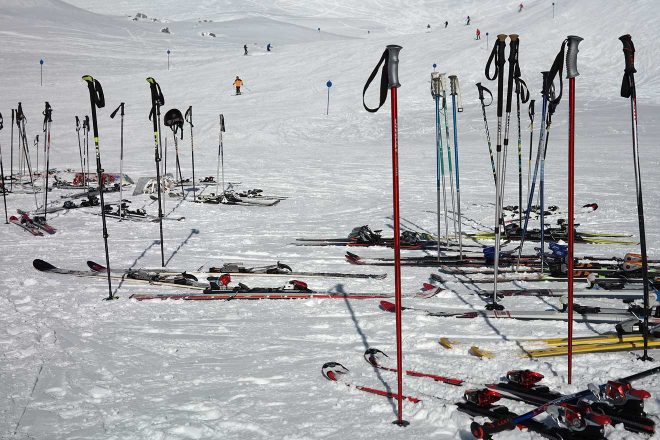 There are 5 ski rental shops in Pal-Arinsal and only one in Ordino-Arcalis. I recommend you rent your gear at any Pic Negre store starting at € 38, which includes boots, helmets, and insurance. The prices also increase based on the difficulty of slopes you are going to ride.
When you are renting ski equipment the prices are usually per item. This means that once you choose a pair of skis or a snowboard you need to add the boots and helmet (very recommended for safety reasons) to the basic price. The poles are the exception, they come with the skis of course. I also recommend adding the damage & theft protection fee in case something happens to the equipment on the slopes.
PRO TIP: Most rental shops include free overnight storage if you are going to ski for more than one day.
2.4) Ski/Snowboarding lessons in Vallnord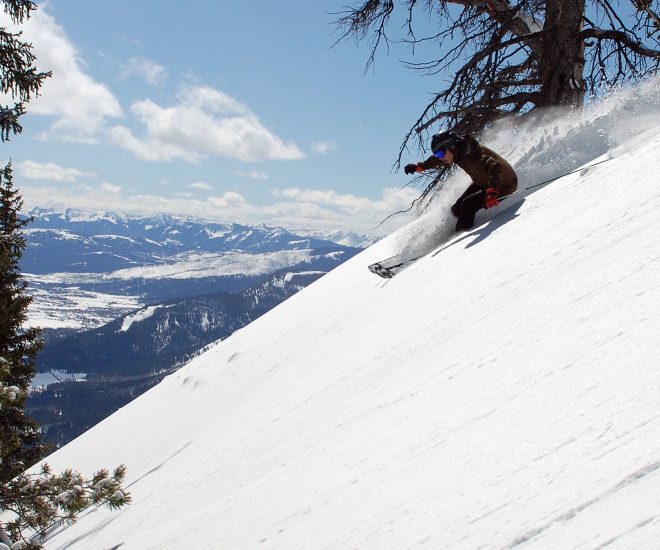 With so many resorts available at the Vallnord area itself, you have the flexibility of choosing which ski resort you want to go to for some lessons! These lessons can be for complete beginners or even for those who have forgotten how to ski and want to get back on track.
Here are some options for group and private lessons in Pal-Arinsal, where there are the best, award-winning British ski schools!
1. Group lessons
A great option if you like to learn while meeting new people, and the prices are more reasonable as well!
PRICE: starting € 73.50 for 2 days (6 hours in total – 3 hours each day)
2. Private lessons
The private lessons are great for tourists who prefer flexibility and no rush in mastering the basics. When I started out, I took private lessons and I think this way you learn much faster!
PRICE: € 50 for 1 hour per person (additional € 8 if it is for 2 people)
PRO TIP: I recommend booking your lessons online so you can be sure you'll get a spot for your dates. To book your lesson check the updated process here.
IMPORTANT: When booking your lesson please know that you will also need to buy a valid day/multi-day/season ski pass for the dates selected.
2.5) Après-ski in Vallnord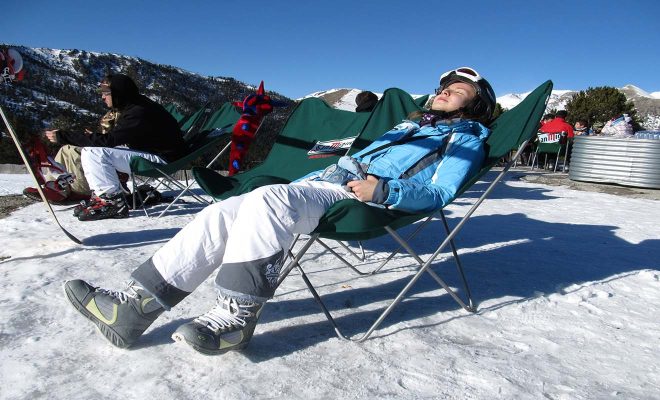 There are plenty of apres-ski options in Vallnord. For example:
You can relax at some of the best bars over at Ordino and La Massana such as: Mon Bohemi and Hunters Sports Bar & Grill.
Go for some great local dishes to warm up your winter chills at Lo Mandongo and La Massana Fogons
Walk around the nice clothing stores (they have great prices for winter gear!)
Do some snowshoeing. You can ask for trails and maps at the resort information center.
2.6) How to get to Vallnord from Andorra la Vella
By car
If you have a rented car in Andorra, you can get to the slopes in Vallnord by taking the CG3, CG4, or CG5 highway (whichever is closer to you) from Andorra la Vella in the direction of La Massana, Arcalis, Ordino, Arinsal, or Pal, which takes about 15 minutes.
By bus
From Andorra la Vella, go for a bus on route L5 or L6. The bus goes by every 30 minutes, takes about 20 minutes and costs €4.80 per person for a roundtrip ticket. You can purchase a ticket from the bus driver.
| | |
| --- | --- |
| 🎿 Best resort for beginners: | Pal-Arinsal |
| 🏂 Best for snowboarding: | Soldeu |
| 👨‍👩‍👦 Family-friendly resort: | Canillo |
| ☀️ Best time to go: | November – March |
| 🗻 Highest resort: | Pas de la Casa (2,100 meters) |
Useful information about traveling to Andorra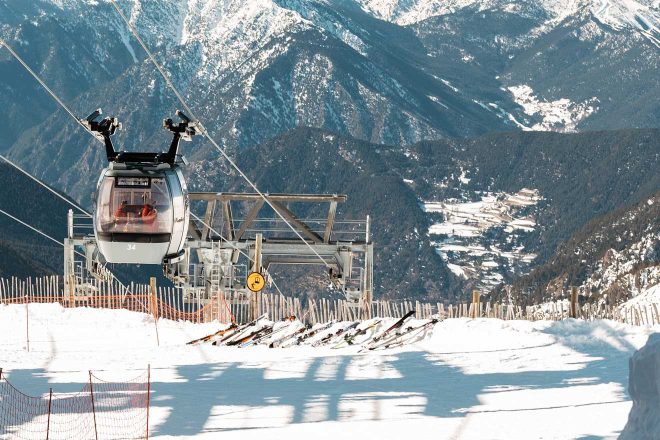 Now you have all the details about what skiing in Andorra means in terms of the different ski areas, the resorts with slopes and prices, and some après ski activities! Now, before I give you some other awesome activity options in Andorra, let me help with some useful facts about the country, such as how to get there, what to eat, and how many days to spend in this country!
How to get to Andorra
Because of its physical location between so many mountains and the small size of the country itself, there is no airport to fly into, so I recommend you land in Barcelona or Toulouse and find your way from there. Here is how to get to Andorra from each of these two cities:
From Barcelona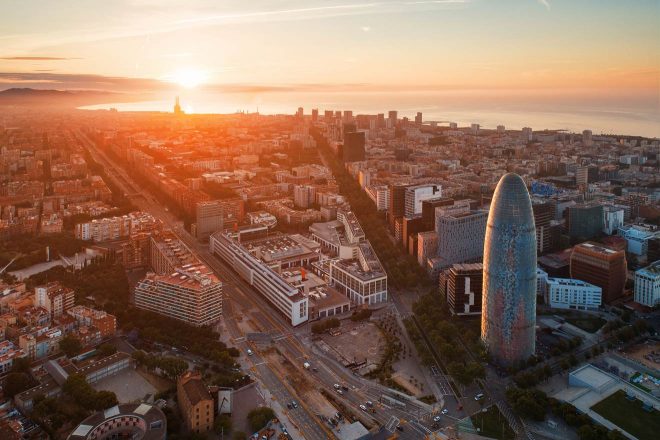 By car
The ride without stops or traffic is about 3 hours (200 km). Add to this about 10 minutes if there is a delay at the border.
I recommend renting a car to go from Barcelona to Andorra because it is the most flexible way of making this journey (and the road is mesmerizing!). Your travel will be according to your timetable and it will make it easier to stop whenever you want to explore and leave at whichever time you decide.
Because Barcelona is so big you have the flexibility of getting your car rental at the airport, train station or in the city center itself. I suggest you take a look at RentalCars to see the best rates for your dates and which company fits your needs and budget best!
PRO TIP: Renting a car also gives you the ability to book a budget hotel in the downtown city and then to go up the streets to reach the slopes; plus, there will be no need to carry ski equipment.
NOTE: Most cars are manual; if you need an automatic one please read in the details their availability before booking.
By bus
You can take one of the ALSA trains from Autobuses Barcelona Nord Station towards Andorra. The ride takes about 4 hours and the best round trip option costs € 51.
NOTE: If you decide to travel by bus you might have to fast-forward or cut short your ski time to make it to the bus stop right on time.
By shuttle bus
For a 4-hour ride by Shuttle Andorra, you can go from Barcelona Airport to the Andorra bus station for € 33 on a shared shuttle bus or you can pay € 323 for a private transfer for up to 4 people.
From Toulouse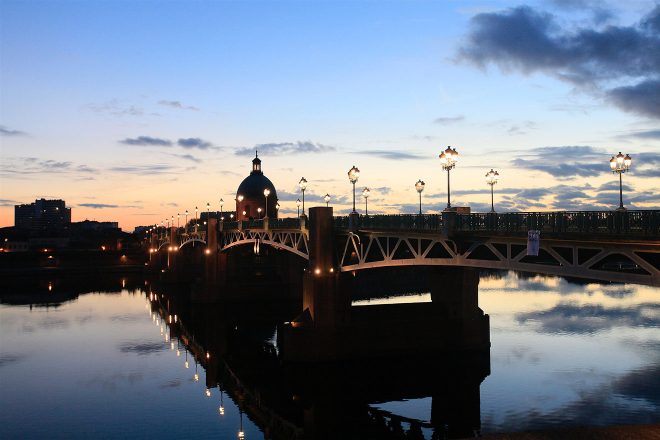 By car
It is an almost 3-hour ride to travel the 184 km that separate both cities. You can rent a car from the airport or around the city of Toulouse.
By shuttle bus
For a 3-hour ride by Shuttle Andorra, you can go from the Toulouse Airport to the Andorra bus station for € 36 on a shared shuttle bus or € 285 for a private service.
Where to stay in Andorra
There are many options for Andorra accommodation that you can choose from based on distance from the city center or the ski lifts and on prices.
I do suggest that you go for the ones that not only fit your budget and room preferences the best but that are closest to the ski lifts or have some transportation benefits so you can get there easily. Why? I can assure you, it's a bit difficult to rent your equipment down in the city and then walk about 50 m with your ski boots on while carrying the ski gear!
PRO TIP 1: Before I jump into hotel recommendations, I'll let you know that, after my research, I found that on Booking you'll find the best accommodation options for Andorra. However, if you want a combination of hotel + ski lift passes (and half board meal as well), it might be cheaper and more convenient to get it through this website.
PRO TIP 2: If you are flying from the UK to Andorra, here's a great tip: I found this great website where you can buy accommodation with flight tickets included as well (and airport taxes and return airport transfer). The prices are much cheaper per person if you opt for these packages and they have many different offers departing from airports all over Great Britain!
PRO TIP 3: If you decide to stay and rent equipment down in the city, I recommend you take your shoes with you. After your day of skiing is over, you can leave your boots and ski equipment at the resort overnight for a small fee so you don't have to carry it back with you.
I do recommend booking for Andorra in advance because ski season means high season and all the best hotels get full super fast!
UPDATE: For more varied options and additional resorts next to the ski slopes, you can check my article focusing exclusively on Andorra accommodations!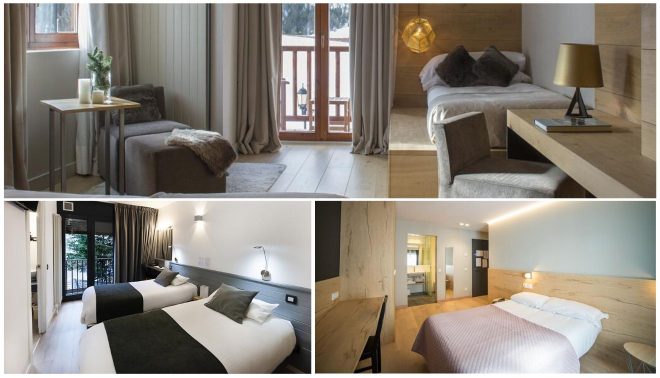 Luxury (€180 and up)
Grau Roig Andorra Boutique Hotel & Spa – It is the most luxurious hotel in Grau Roig area, surrounded by mountains and right next to the Antenes ski lift, Riberal and others that are 100 m or farther away. The modern and fancy rooms have Bvlgari amenities, a satellite TV, and a minibar. If you are traveling with the family, no worries, there is a kids club, reading room, and even a jazz room to enjoy the facilities.
Hotel Nordic Andorra – This amazing luxury hotel almost feels like a resort with modern and traditional-styled areas that include indoor and outdoor pools. It is only 350 m from the El Tarter ski lift and you can rent equipment and buy ski passes right there!
Middle-priced (from €100 to €180)
Hotel Mirtil – It is a nice and cozy middle-priced hotel option about 100 m from the nearest ski lifts such as Pas de la Casa and Solana. It has a classic and simple décor with all rooms having a heating system, TV, and a private bathroom.
Hotel Bonavida – This nice Andorra chalet is 150 m away from the ski lifts and offers ski lockers and a boot drying service. Amenities include a spa, an outdoor pool, and being located a 2-minute walk from the Palau de Gel.
Budget (up to €100)
Hotel Mila – It is a modern and comfortable budget hotel just a 4-minute walk (300 m) from the ski lift. The hotel facilities include family rooms, an on-site bar, a shared lounge, and free Wi-Fi.
Hotel Roc Del Castell – It is a small but comfortable budget hotel right in the center of the village and only 200 m from the ski lift. Their facilities include ski storage, lockers, and a satellite TV in every room.
BONUS: Iglú Hotel GrandValira – If you are up for an unforgettable experience, this accommodation has 5 igloo-rooms made entirely of snow! You can go for a meal or stay for the night; overnight stays include a snowshoe walk, dinner, and a SPA session.
Where to eat and drink in Andorra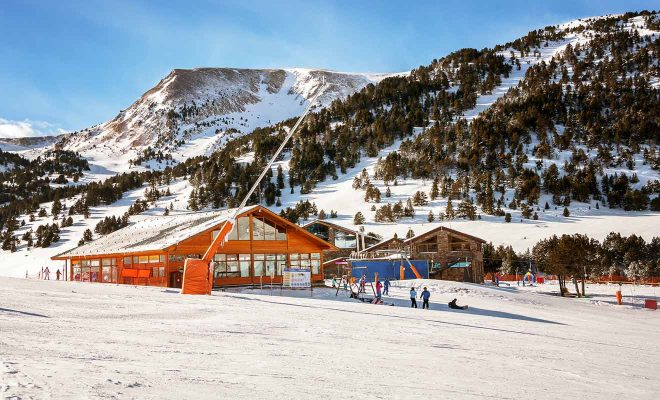 Although Andorran cuisine is not entirely world-renowned, it is truly worth trying while you're there! For starters, one of their classic dishes includes snails and yes, they are as popular here as they are in France and Catalonia!
You will find many international and local restaurants here, but identifying them is always the tricky part, so let me share some of the best Andorra restaurants with you:
NOTE: You will see the word "Borda" in many places; this refers to the historical, traditional houses at the top of the mountains that retain their local culture and vibes.
Drinks to try: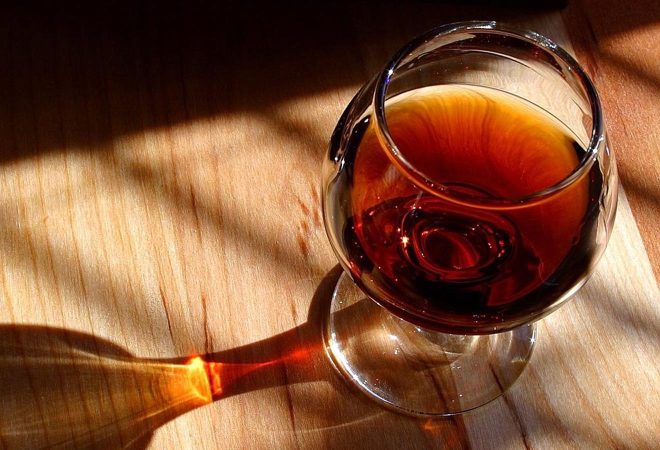 Granizado – it is a non-alcoholic beverage of crushed ice blended with orange or lemon juice, and coffee, all mixed until it looks like a thick purée.
Acqua d'Or – it is the name for Catalan brandy
Hypocras (Byrrh brand) – it is an aperitif wine-based drink mixed with medicinal plants, orange peel, and cocoa.
Dishes to try:
1. Escudella – a light and classic stew from Catalan cuisine made out of meat (usually pork) with seasonal vegetables. During Christmas, you can have it with traditional pasta and it is called "sopa de galets".
2. Trinxat de montanya – a potato dish that has winter cabbage, potatoes, garlic, and bacon.
3. Andorran cannelloni – the cannelloni is filled with a mix of minced lamb, pork, and chicken served with béchamel sauce.
4. Game dishes – wild boar (very known around the area) stewed in red wine served with vegetables and wild mushrooms.
5. Cod – the most traditional way of serving it is as cod au gratin with aioli sauce (olive oil and garlic).
6. Wild mushrooms – a mix of boletus, saffron milk, grey knight, among others, found in many creams, sauces, and as a side dish to meat dishes.
7. Caracoles a la llauna – the snails here are seasoned with spices and grilled over charcoal.
8. Pa Amb Tomaquet – as direct as the name itself, bread with tomato seasoned with olive oil and salt. It is a traditional food in most of Spain's cuisines, including Catalan.
How many days to spend skiing in Andorra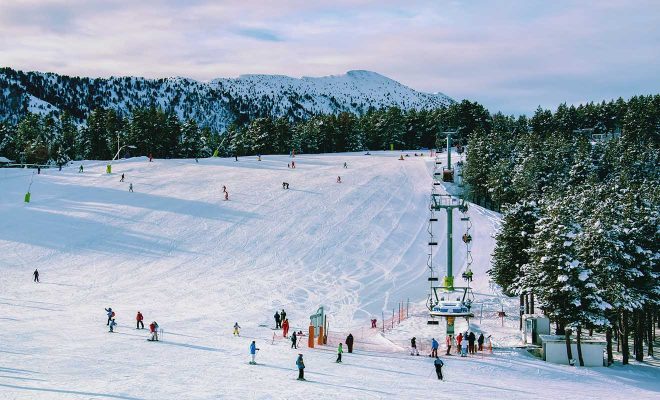 How long your stay should be for an ideal Andorra holiday is related to the number of activities you want to try out, of course! But if you are only going for the amazing skiing slopes, I recommend at least 3 days – the more the better!
For example, I was in Andorra for no more than 36 hours. During that time, I spent the first full day going down green slopes, trying to remember what skiing was like! So, unless you are a natural at skiing or have been practicing lately, you will either require an initial lesson or refreshing your memory. If you stay for 3 days, you will at least get to handle the basics and not be sore enough to keep you from going the next day. Remember – no pain, no gain!
When to go skiing in Andorra
There is no doubt that winter (November to March) is a great season to go and visit Andorra for skiing and snow activities! But if you don't like the cold that much and still want to head over for some skiing, you can go in April as well and still get some snow fun while enjoying a better temperature!
Reasons to choose Andorra over France/Switzerland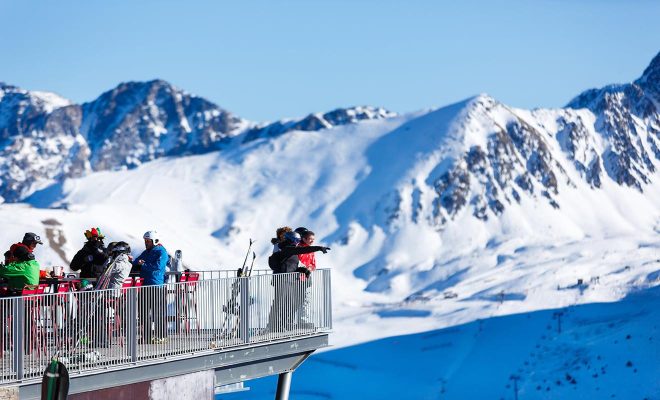 I was asking myself the same question – why Andorra and not somewhere else? I'll give you some reasons why:
Most of their resorts have such tall peaks that they will have snow for sure, and if not, no worries – they have invested in snow-making machines so there will always be snow during the season!
Compared to other ski resorts in Europe, Andorra offers affordable prices not necessarily in terms of ski passes but in the city itself for food, accommodation, and après ski activities!
The ski instructors are amazing at their job, but also are open and flexible in offering their services in more than the local languages, so you can ask for English or Spanish speaking instructors in addition to the regular French and Catalan speaking instructors.
There are activities for every age range and personality, from skiing to snowmobile rides, snowshoeing, or tubing (more details about extra activities below!)
It is one of the sunniest skiing areas in Europe. Who wouldn't like to enjoy the ride with some sunshine, or soak up the view while sitting on a terrace?
PRO TIP: In case you didn't decide on the perfect resort for you yet, I recommend checking out SkiClub – it's a very useful website that compares different resorts, it will definitely help you make up your mind!
BONUS 1: Other winter activities to do in Andorra
Winter season is not only about skiing! Trust me, If I had thought about these other activities during my trip to Andorra, I clearly would have stayed more days there! Here are some extra Andorra attractions and amazing activities that I recommend trying out during the cold season:
1. Going for a tubing ride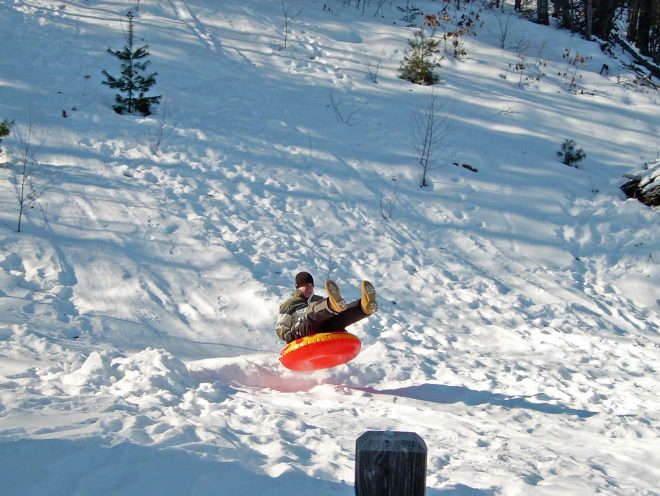 There are multiple options for tubing in Andorra – you can go for an afternoon tubing ride at Arinsal and Soldeu once the runs are closed! Or you could take the whole family and head to El Planell in Pal where you'll find a great tubing run for kids as well!
Are you wondering what exactly "tubing" is? Easiest way to put this – tubing is when you ride a large inflated "donut"-shaped tube over water or snow. It's a great high-speed outdoor activity to be enjoyed with the entire family or with a small group of friends.
PRICE: about €20 for 20 minutes of tubing per person / €30 for 40 minutes of tubing per person
2. Get ready to scream on the zipline ride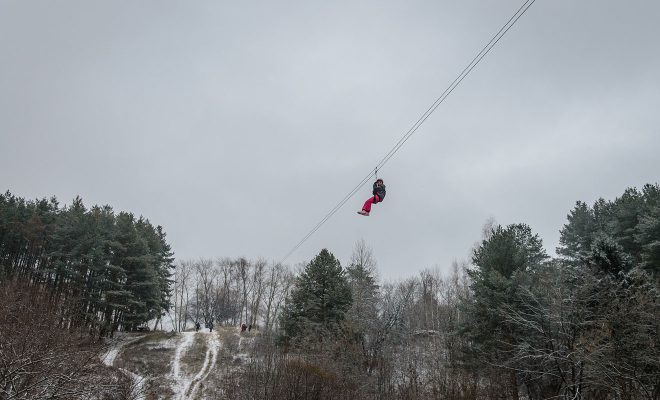 There is a zip line attraction over at the Mon(t) Magic Family Park in Canillo that goes for 550 meters in length at a height of 40 meters! If you get kind of scared of the idea, no worries, you can do this in a sitting position that might make you feel safer, or hang gliding position which takes your adventure levels to the limit!
To enjoy this activity with the family you can also choose the tandem mode that includes one adult and a child, all bundled up and safe!
This crazy ride is fortunately available during summer and winter seasons as well.
PRICE: about €15 seated / € 20 stretched
3. Soar the skies by paragliding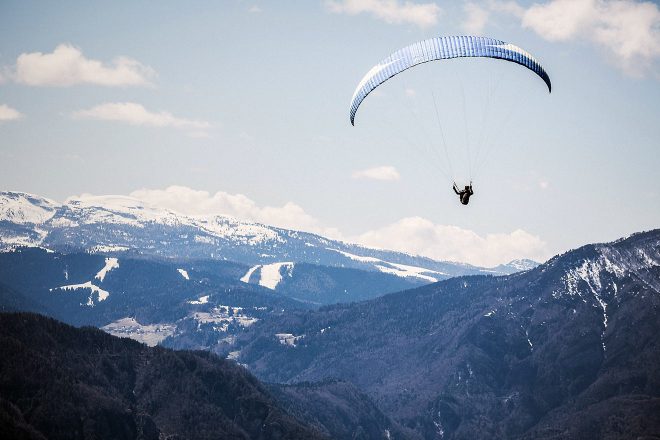 Have you ever wanted to not only see the snow while on the ski lifts but feel the force of the wind by soaring like a bird? If I weren't afraid of heights, I'd do it myself, but the curiosity still exists in me!
Departing from El Tarter, Grandvalira, you will fly with a guide and find the highest peaks of Andorra. Definitely an unforgettable experience! 🙂
PRICE: € 99 per person for 20 minutes
4. Get dancing on the ice rink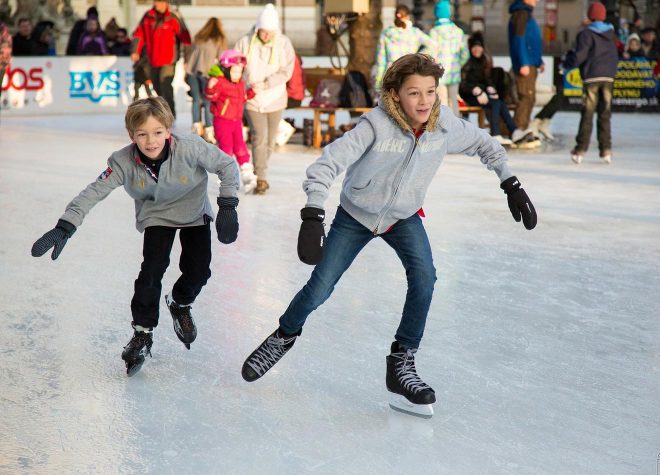 A fun activity to do indoors is ice skating! You won't have the snow falling on you but you will still feel the winter and have lots of fun as well!
The most famous place you can go to ice skate is the Palau de Gel, where throughout the day you can join the public skating practice sessions. In the evenings the rink turns into a "party" with colored lights and music.
PRICE: €18 per person (admission and equipment rental are included). You can book your ticket here.
5. Discover Andorra by hiking and snowshoeing and see the beautiful scenery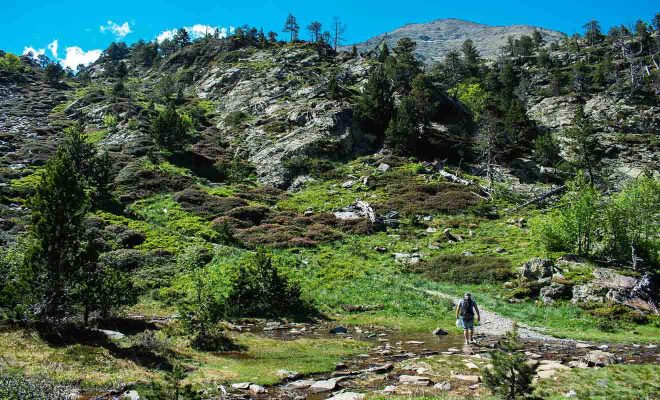 PRO TIP: Before I even start suggesting routes I want to let you know that you will need to have your own equipment or rent snowshoes so you can get around in deep snow. You also need proper winter hiking clothes so you can bear the weather changes!
Here you can download different maps with fun routes to go on your snowshoe walk or even a cross-country skiing adventure with your friends!
I am more of a snowshoe fanatic. I feel it's the most similar to actual summer hiking although I recommend hiring a guide. Because it's kind of hard to get around when you are surrounded by snow, it is best to go along with someone who knows the territory! These snow treks can be between 2 hours (€ 25 per person) and 4 hours long (€40 per person). Guide and snowshoes are included in the price. You can start at Naturlandia, over at the adventure center of Grandvalira-Grau Roig or wherever your guide finds the best snow trails.
6. Get your adventure rush with a snowmobile ride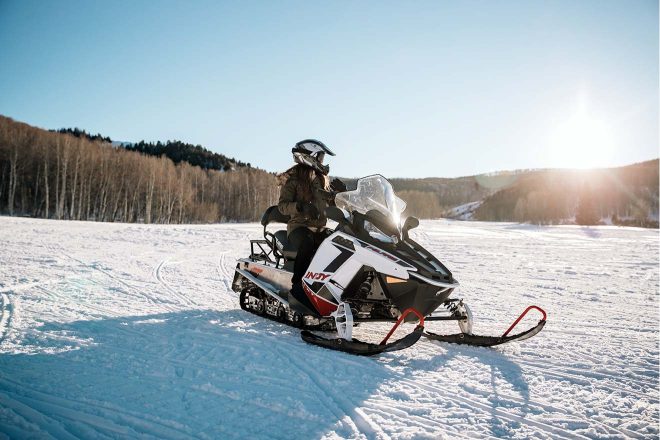 If you love adrenaline rushes and feel that skiing or snowboarding are not really your style, you might want to try going down the slopes on a snowmobile! You can also choose between going by day or by night on this snowmobile race down the Grandvalira forests.
NOTE: All excursions include a guide, and you can choose between going for a 30-, 60- or 120-minute ride.
PRICE: starting at €80 for 30 minutes
7. See Andorra from above with a helicopter ride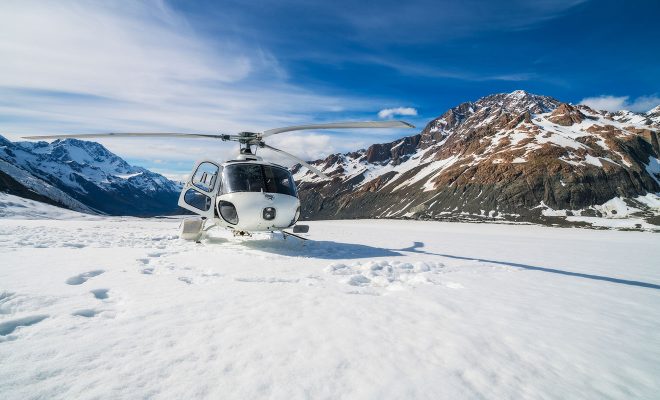 Whoever said helicopter tours are only good during the warm season has no idea what this experience is all about! This could be your best option if you are not too sure about going on a paragliding trip and feel more secure being inside a vehicle. During the helicopter tour, you can see Andorra from a different perspective and discover some amazing frozen lakes and parts of Andorra valleys from above!
These trips depart from different resorts in Grandvalira, so you can choose which one is more convenient for you: Arinsal, Canillo & Encamp, La Massana, Pas De La Casa, and Soldeu.
PRICE: starting at € 80 per group (4-5 people)
Although it is a brief 10-minute flight, it is the kind of a landscaping journey you will want to add to your bucket list!
BONUS 2: Winter fun with the kids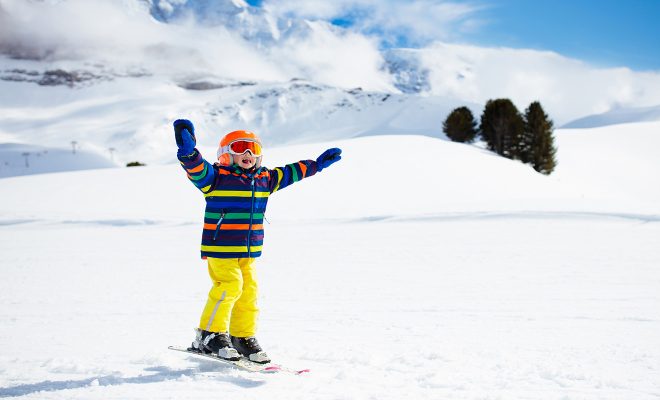 Skiing and snowboarding are perfect activities for everyone in the family! I've even seen 5-year-olds go down the slopes like pros while I was struggling down the greenest slope ever!
But trust me, there are many more activities to be enjoyed together with your family in Andorra. Here are my recommendations for something different from the classic slope rides:
1. Bring your children and your inner kid to Naturlandia
Naturlandia is a cross-country ski resort where you will find a mix of fun activities and experiences ranging from highlands tours and pony riding to mushing. It is a leisure park of over 800 hectares that also includes two incredible experiences: Tobotronc, a 400 m descent toboggan, and Airtrek, an aerial circuit test of balance for kids and adults.
The fun at Naturlandia does not end there – they also have guided hikes, 4×4 buggy circuits, archery areas, bouncy castles, and even a small area with animals so the children can see them up close.
PRICE: Single entry price start at € 27 per adult and € 19 per child
2. Go skiing and build igloos at Mont Magic – Family Park
Up at Mon(t) Magic in Canillo the children can learn about Andorra legends, make some crafts, and also run around the ski areas to enjoy the different levels of slopes! If the little ones do not feel that in-sync with skiing yet, they will have a lot of fun building igloos and snowmen, going for some face-painting or even tubing, why not?
PRICE: Starting at €12 per day
3. Enjoy some indoor winter fun at Canillo's Palau de Gel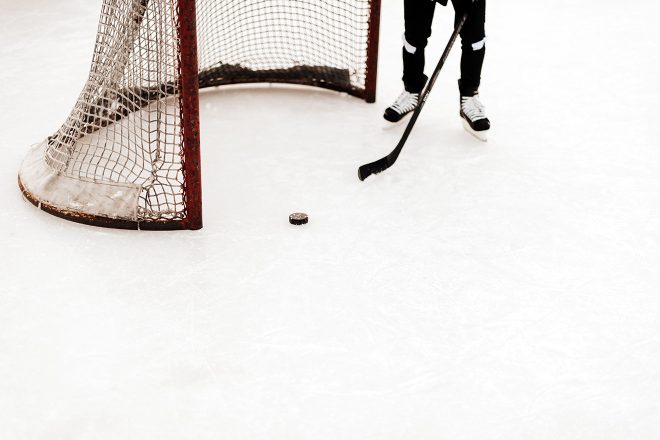 Palau de Gel is located in Canillo in the Grandvalira area and offers a variety of winter activities but also neutral ones such as water polo, an indoor heated swimming pool or kayak polo!
This "Palace" has a great diversity of activities which you can enjoy alone or with the entire family. You can choose between some ice-karting, ice skating, or even ice hockey, everything on their 1800 squared-meters Olympic ice rink!
PRICE: Depends on each activity – €18 for ice-skating / €22,50 for a 10-minute karting on ice session  / €27,50 per person for kayak-polo
4. Go mushing in Grandvalira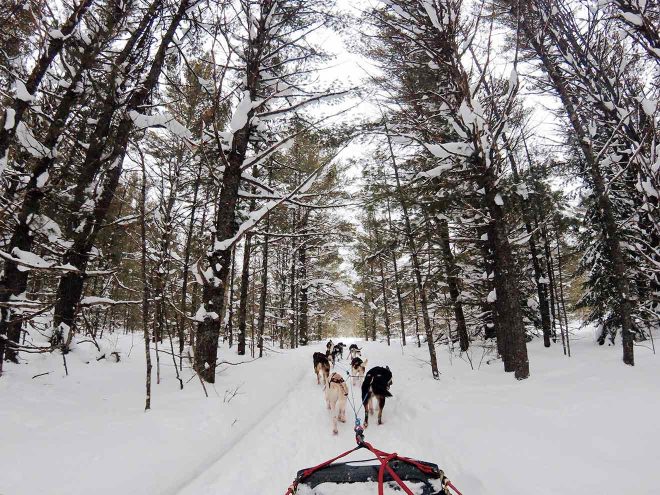 If you love animals, enjoy moving around the snow and only want to see spectacular views, mushing is the activity for you!
But what is mushing exactly? It's driving a fun dog sled guided by trained animals. You can find this activity available at Riba Escorxada (Grandvalira – El Tarter) and Adventure Activities Center (Grandvalira-Grau Roig).
PRICE: starting at €39/person for 30 minutes
5. Find more activities for children at the resort ski schools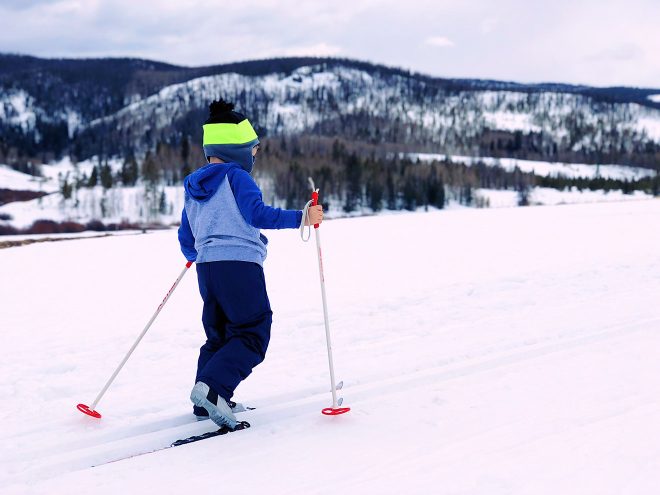 1) Vallnord
Over at Pal-Arinsal and Ordino-Arcalís in Vallnord, kids between 4 and 8 years old can learn about skiing at the snow gardens through fun games!
2) Grandvalira
The Imaginarium programme located in Grau Roig and Pas de la Casa has ski lessons and games with snow so kids relate "snow" with "fun".
Bababoom Circus is a fun route with circus-themed obstacles for the kids to learn how to improve their skiing skills and avoid them.
NOTE: At both areas you will find that the resorts have a crèche (nursery) for toddlers up to 3 years old filled with thematic games.
BONUS 3: Extra things to do in Andorra
Other than a lot of skiing and snowboarding, there are other activities you can do in Andorra, perfect for any kind of weather or if you just want to relax a bit from your exhausting full-day on the slopes.
Here are my suggestions for activities aside from the ski slopes:
1. Go around the streets for some Andorra shopping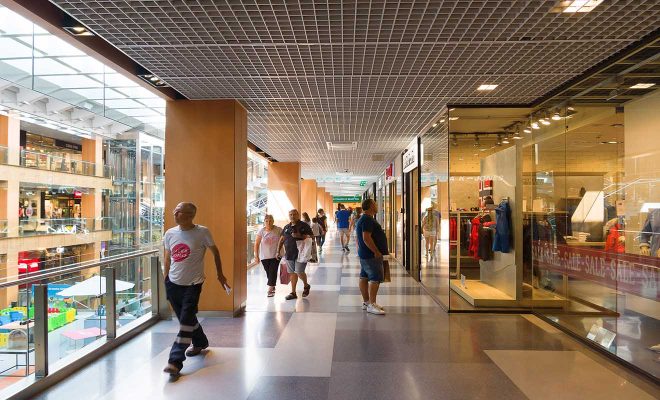 Take advantage of the winter sales and walk around the main commercial streets of Escaldes and Andorra la Vella, as well as Grandes Almacenes Pyrénées Andorra.
What else is so special about shopping in Andorra? It's a tax-free country! Tax-free jurisdiction means that there is no sales tax applied, whatever the price on the tag, it is the final one. And their value-added tax (VAT) for goods and services is only 4.5% compared to other European countries, so it's basically the lowest!
You'll see there is a huge variety of stores next to each other for all tastes and budgets and you can find shops from designer clothing brands, to great perfumes and tobacco there!
2. Take a break at their local thermal spas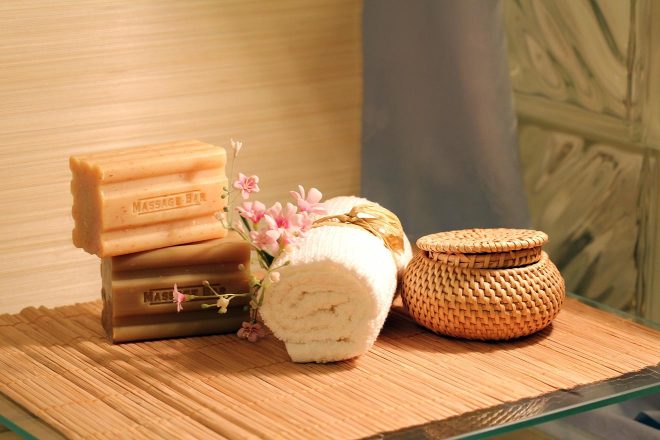 Spas are great establishments if you are in need of some pampering with a deep-tissue massage or to just relax in the hot springs! These are the best and most well-known Andorra spa options for you:
Caldea Thermal Spa – Located in Escaldes-Engordany, this spa is found inside a glass pyramid tower (easy to find) and is one of the biggest spas in Europe! It includes inside and outside lagoons, saunas, Jacuzzis, a grapefruit pool, cascades, and bubble beds.
PRICE: starting at € 32. You can book your massage here.
PRICE: starting at €30. You can book your spa visit here.
Grau Roig Andorra Boutique Hotel & Spa – It is a great hotel that has an on-site spa area with a great indoor pool. Enjoy also the hydro-massage baths, Turkish bath or sauna, all surrounded with a stone and wood décor.
PRICE: Free for hotel guests.
---
Conclusion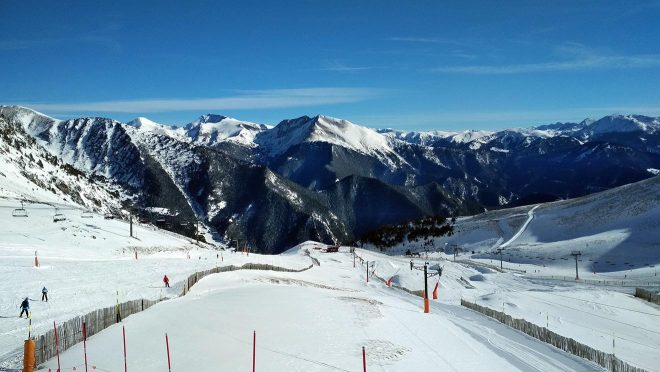 Andorra is a great destination if you are looking for a different place to spend the holidays and it's the perfect place for some skiing and snowboarding!
In this article I have shared many specific tips I would have liked knowing before I headed over to Andorra for a ski trip so I hope you find them useful. 🙂 Among all the things that this tiny country has has to offer, you will find an activity for every type of traveler, no doubt about that!
I hope you liked these tips and details on activities to try during your next Andorra ski holidays and that the suggestions have been useful for your planning.
If you have any questions or would recommend something to add to my tips, leave a comment below and I will gladly answer it!
Mariana
---
Pin it for later!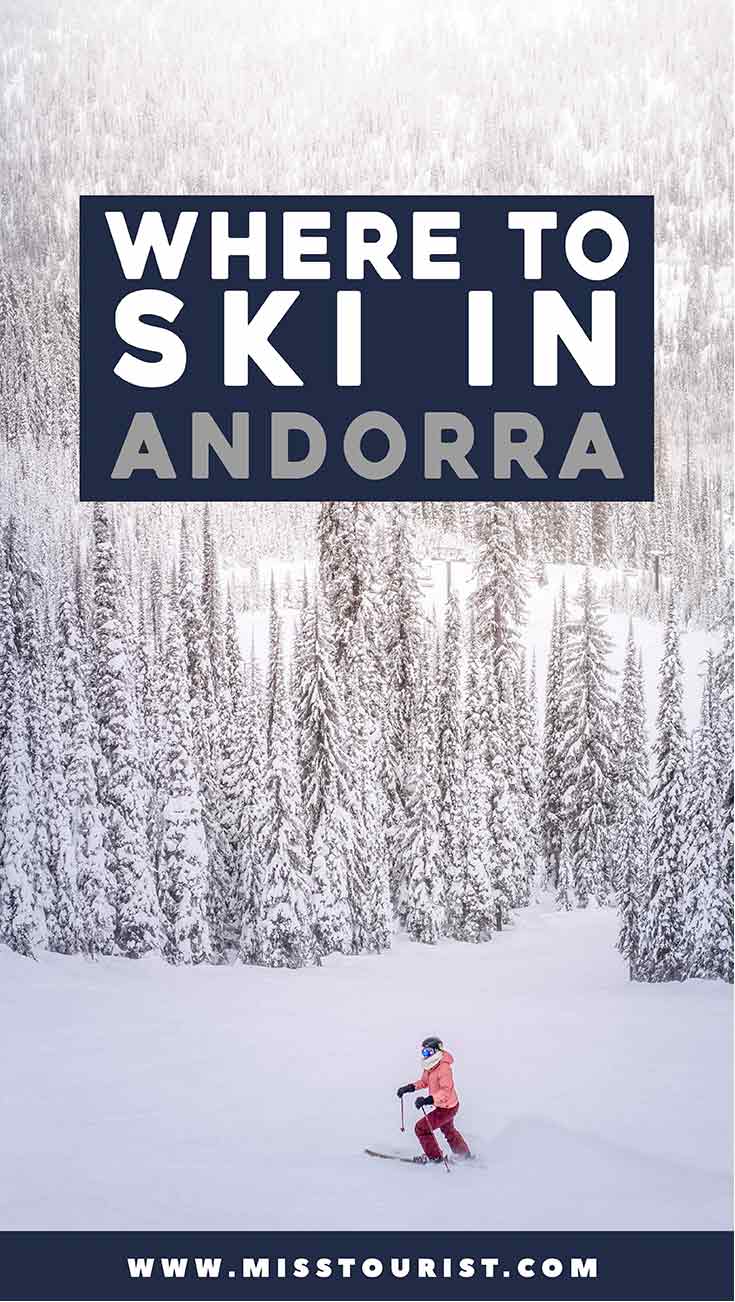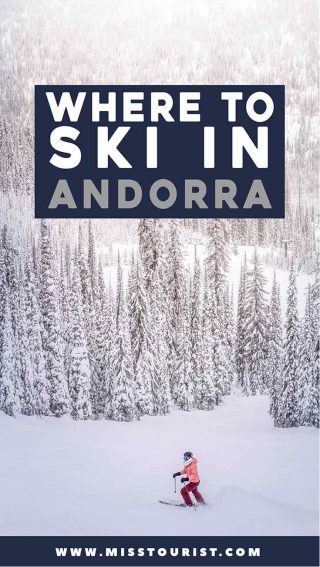 Pin it for later!