[/vc_row]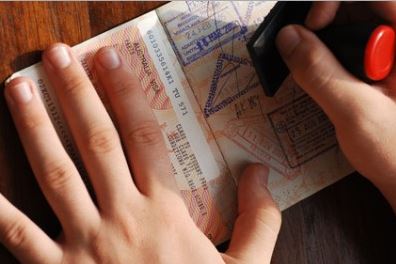 Some of my expat friends live here in Chiang Mai live on a student or working visa, but the majority of my friends just apply and renew their Thai tourist visa. It is not that hard to do this thanks to the mild visa policy.
Me, as a Russian citizen, I did not need a visa for the first 30 days, but when these expired I had to apply for a real visa. I will tell you how to do it. It is extremely fast, provided that you ar a bit organized at least.
Basically, there are 2 ways to stay in the land of smiles longer:
1) Visa run – crossing the boarder and coming back right away. Due to recent modifications in the Thai law, I do not recommend  using this method anymore. It might work, but might not. I don't think you want to risk it, right?
2) Visa application in any bordering / near country. That is the way I did it. It is guaranteed and you don't need to bother crossing the border every 30 days. More details about it below, now.
You can use any country that is close to where you stay – Burma, Laos, Combodia, Malasia
I have chosen Laos because:
I dont need a visa for Laos.
Vientiane, the capital, is close to Chiang Mai, the city I live in now.
I have never been to Laos before.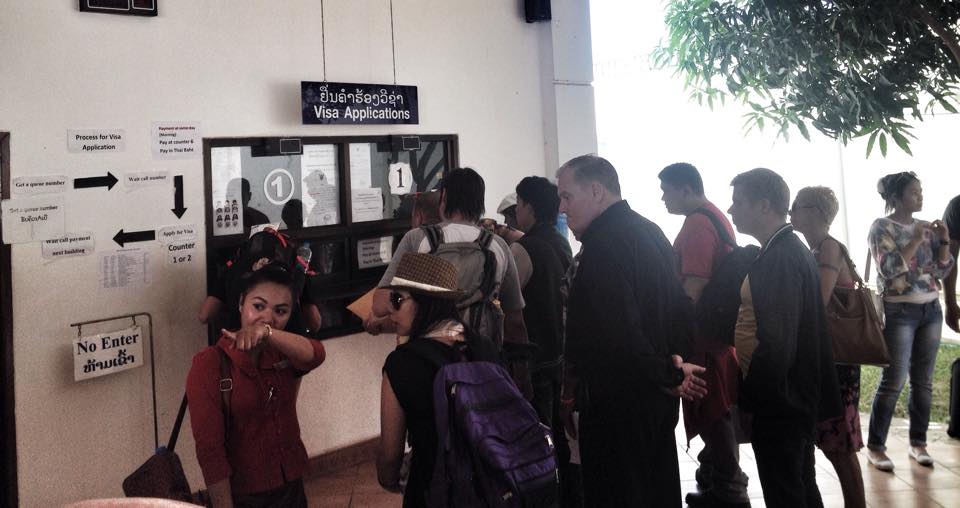 After doing a bit of a research and asking around, I decided to use Aya service transportation to get from Chiang Mai to Vientiane. (You can contact them through a form on their site, but I recommend just to stop by their office, it is faster this way)
It is very convenient – they pick you up at your place at around 7 pm and take you to the embassy's gates right before the opening – around 7 am. And then drive you all the way back. It is pretty organized. Well, maybe the drivers are a bit crazy, but this is Thailand… 🙂 it costs 1500 baht, which I consider reasonable for what they offer.
Visa application procedure
You apply (the price is 1000 baht for a single and 2000 for a double entry visa),
(1000 baht is around 25 euros or 30 dollars)
->go discover the city,
->stay overnight (was no problem for me, just go somewhere to the riverside and you will find may nice guest houses there),
-> come back to the embassy the next day at 1 30 pm,
-> get back to the boarder yourself (no problem at all, there are going to be many people doing the same, just stick to them, together it will cost you 50 baht per person)
-> call Aya service (they provide you with the number beforehand),
-> they pick you up at around 6 pm. They next day at around 5-6 am you are home!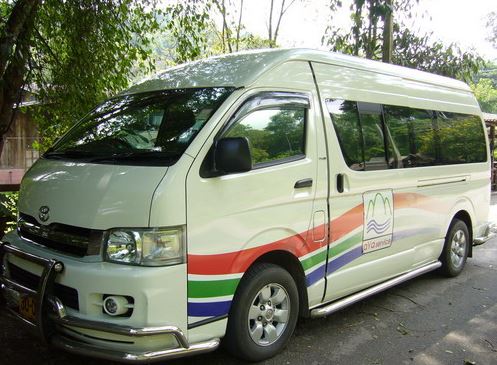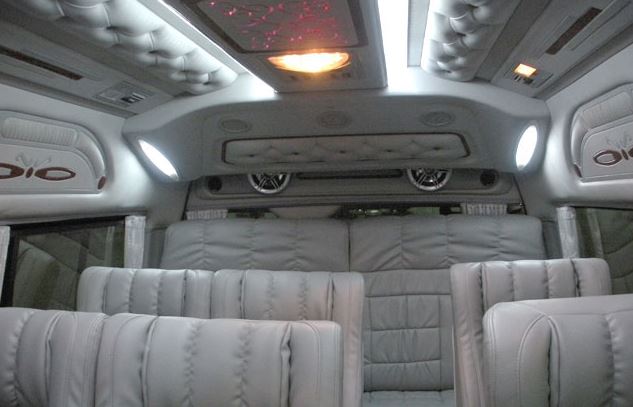 What you need 
Passport and money, that's basically it.
If you do not have a picture of yourself, you can take one there. You can as well make a copy of your passport if you didn't take one with you from before.
Important! If you smile too much at your picture or your neck is too open, they can turn you around. Apparently, that is very important. But no worries, you just take it fast (and cheap) around the corner and come back in 5 minutes without any queue.
Price
Just to make it clear – the recent currency exchange rate for Thai Baht is:
1$ – 33 Baht
1€  – 41 Baht
You will pay:
1500+1000(2000)+200+(1300)
Aya service+ single(double)entry visa + all extra surcharges (1 usd crossing the Laos border before 8 am, minivan to the border, etc) + Laos visa if you need one (as a Russian citizen, I did not).
Plus, consider accommodation costs, things are a bit more expensive in Laos then in Thailand The price can vary from hostels of 140 baht to 1000 baht for a good hotel.
Time
Depends where you go and how. In my case it was 2 full days and 3 nights – 2 nights to get to Vientiane from Chiang Mai and back, 2 days to apply and receive the visa.
Where to stay in Vientiane
Depending on your budget, I have some great hotels to recommend you:
A luxury stay – Crowne Plaza Vientiane (located in the heart of the city, it is a luxurious accommodation with beautiful interiors)
Great value for money hotels – ibis Vientiane Nam Phu (also in the city center, clean modern rooms are equipped with everything you might need)
Budget stays – Moonlight Champa (for less than 30$ you get a great clean budget hotel with private bathroom close to everything in the city).
As you can see, it is not that hard. Everything went smooth for me, thought I was completely not prepared for the trip. It is very easy, do not worry!
Have questions?
Do not hesitate! 🙂
Yulia
---
RELATED ARTICLES:
---
Pin it for later: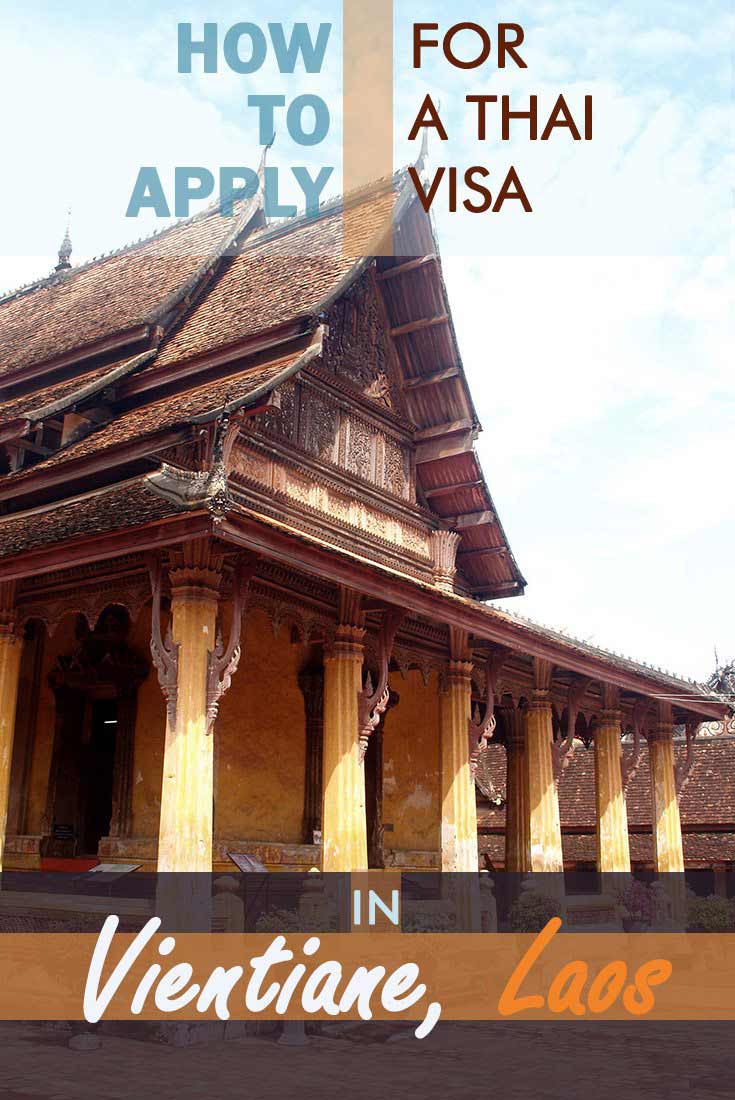 ---
Pin it for later: