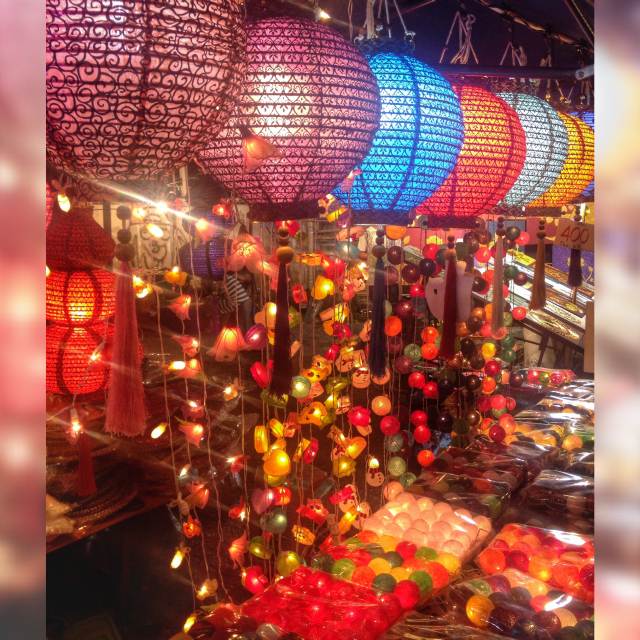 After
moving to Thailand
, markets are something that I personally enjoy exploring. Each country has its own type and feel to the markets they offer. Setting aside a full day in order to explore a market fully is a must for me when living and travelling through foreign lands.
Markets tell the true story about the place, the locals and the customs of the country itself. It's amazing to learn the types of foods they eat, how they shop and even what type of lives they lead.
Apart from bargain hunting, markets in Chiang Mai are so entertaining; you can literally sit back, sip on a cool and fresh coconut and just absorb the busy atmosphere. I find markets an alluring experience in itself.
The two markets I loved the most in Chiang Mai would be the Saturday Market (which runs the length of Wua Lai Road) and the Sunday Market also known as The Walking Street Market (located in the centre of the old walled city of Chiang Mai, it begins at The Phae Gate and runs for almost a kilometre down the full length of Ratchadamnoen Road).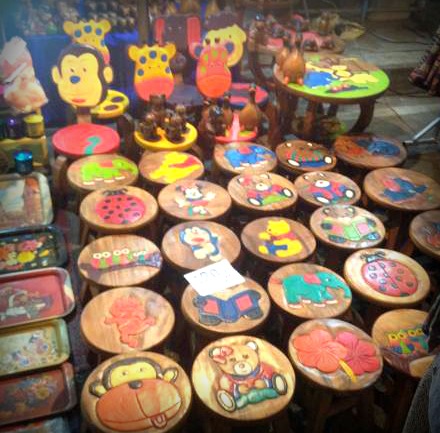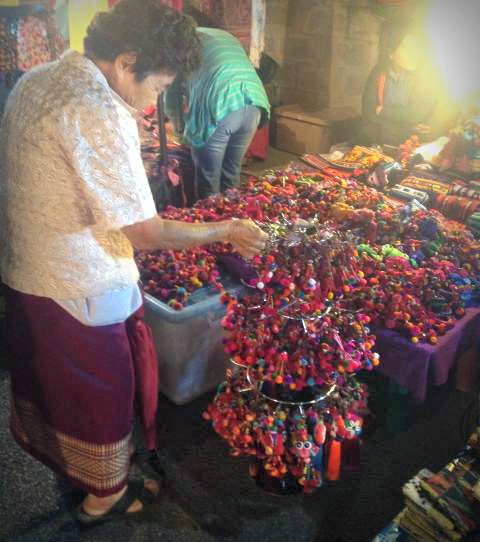 The Saturday Street Market
Being an older market of sorts, many stall keepers have shops along the length of Wua Lai Road, which attracts many local bag weavers, jewellery makers, wood artisans and even artists that may not be found in the Sunday market.
The entire street is closed to traffic (though some persistent scooters do push themselves through) from around 4pm up until midnight.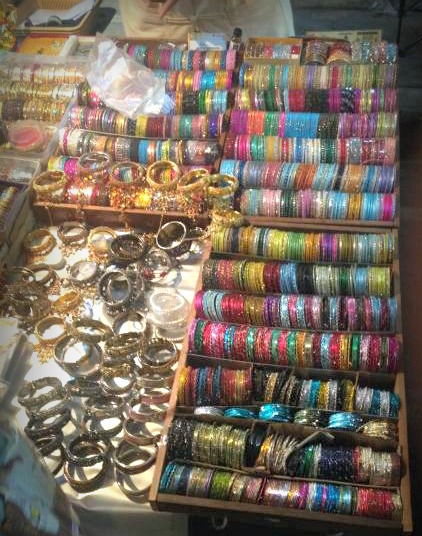 This market does not have many sit down restaurants but offers snacks and light meals in between the various product stalls. There are many Thai snacks on offer including dumplings, fried bananas and various fruits and vegetables. Wua Lai has even set up a smaller food market close to the Soi 3 section, which was a much needed addition to the market atmosphere.
With plenty to see and do this market is a gem of an experience. There are smaller coffee shops and cafes to recharge in as well as a few boutique type guest houses.
Massages are on offer (just make sure you pick a well-known massage parlour with many reclining chairs) to enjoy, where a 30 minute massage goes for around 60Bt and a 60min one for around 100Bt.
Street performers are aplenty along the length of the market which consists of small children entertaining with their tricks or even blind musicians. A donation will be most welcome just to show some appreciation.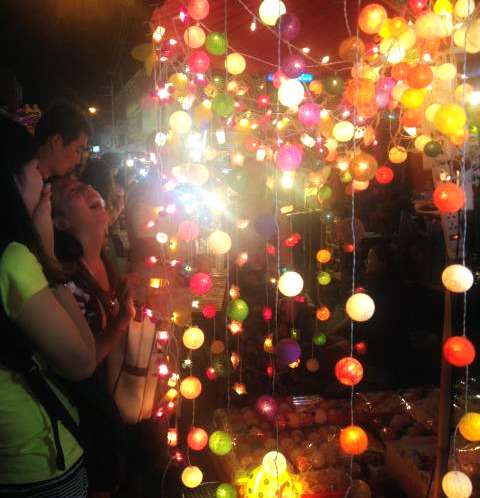 It's always advisable to make sure you have enough small money currency as many vendors do not have enough change (oh, really?). There are not many ATM's along Wua Lai road so draw enough cash before you visit.
This market is less busy than the Sunday one with a more relaxed and chilled out feel to it. Most vendors are found at both markets offering similar goods, but because it's smaller, you may pick up certain products at a cheaper price than the Sunday one.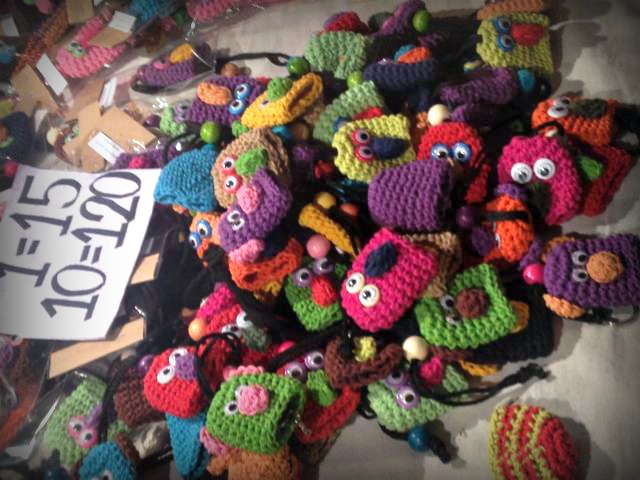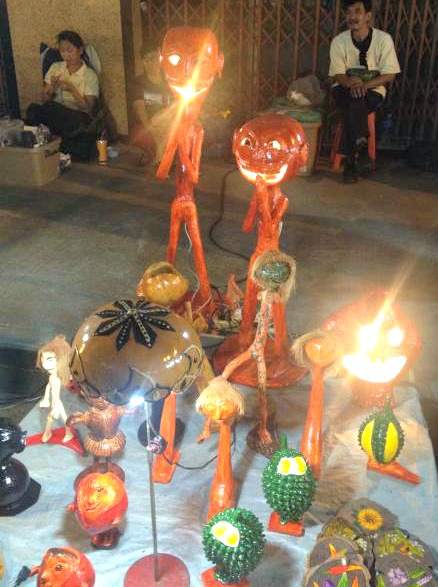 The Sunday Market
This market, which is closeted in the old city and boasts a length of just over a kilometer (while tending to grow longer by 25 meters every week) begins in the late afternoon right into the deep of the night, the Sunday market is busy and crowded.
Please note! There are lots of buskers, lost tourists and money-seeking Thai girls (or lady boys?) haggling you as you try to explore the market which can be quite annoying.
There are many handicrafts, clothes and knick-knacks on sale, which come in vast ranges to select from. Amazing artwork pieces can also be found. Many artists create their works in front of your eyes, which is a once-in-a-lifetime event to witness. These types of products and crafts are authentic and one-of-a-kind.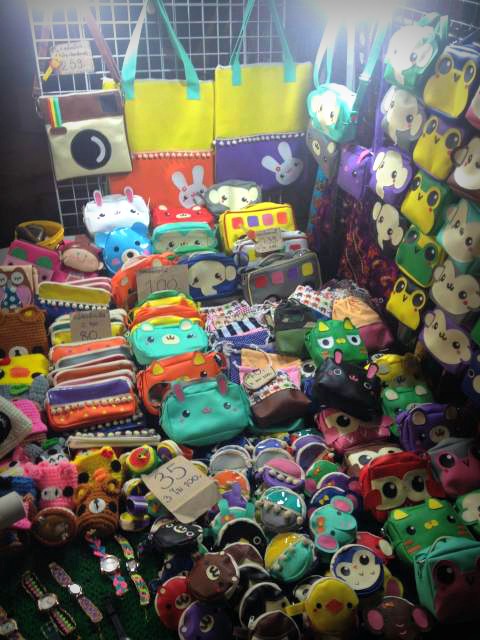 With many food stalls arranged, there are plenty of Thai snacks and drinks to enjoy. Fare can be eaten at a sit down restaurant or even enjoyed in one of the temple courts that line the street, creating an open-air food court. There are many cafes, coffee shops and bars that allow visitors time to relax and replenish.
Closed to traffic with a wide variety of items on sale, this bazaar is by far more browser friendly than the Saturday market.
Both markets are picturesque in their own unique ways, and allow tourists to feel and experience the beauty and magnetic energy of Chiang Mai! Come check it out by yourself!
There are many more stories about my stay in Chiang Mai, you can read them here.
If you liked the article, don't forget to press the "Like" button! 😉
Let me know if you have any questions through the comment bar below, I LOVE hearing from my readers!
Kisses from the land of smiles!
Yulia
---
RELATED ARTICLES:
---