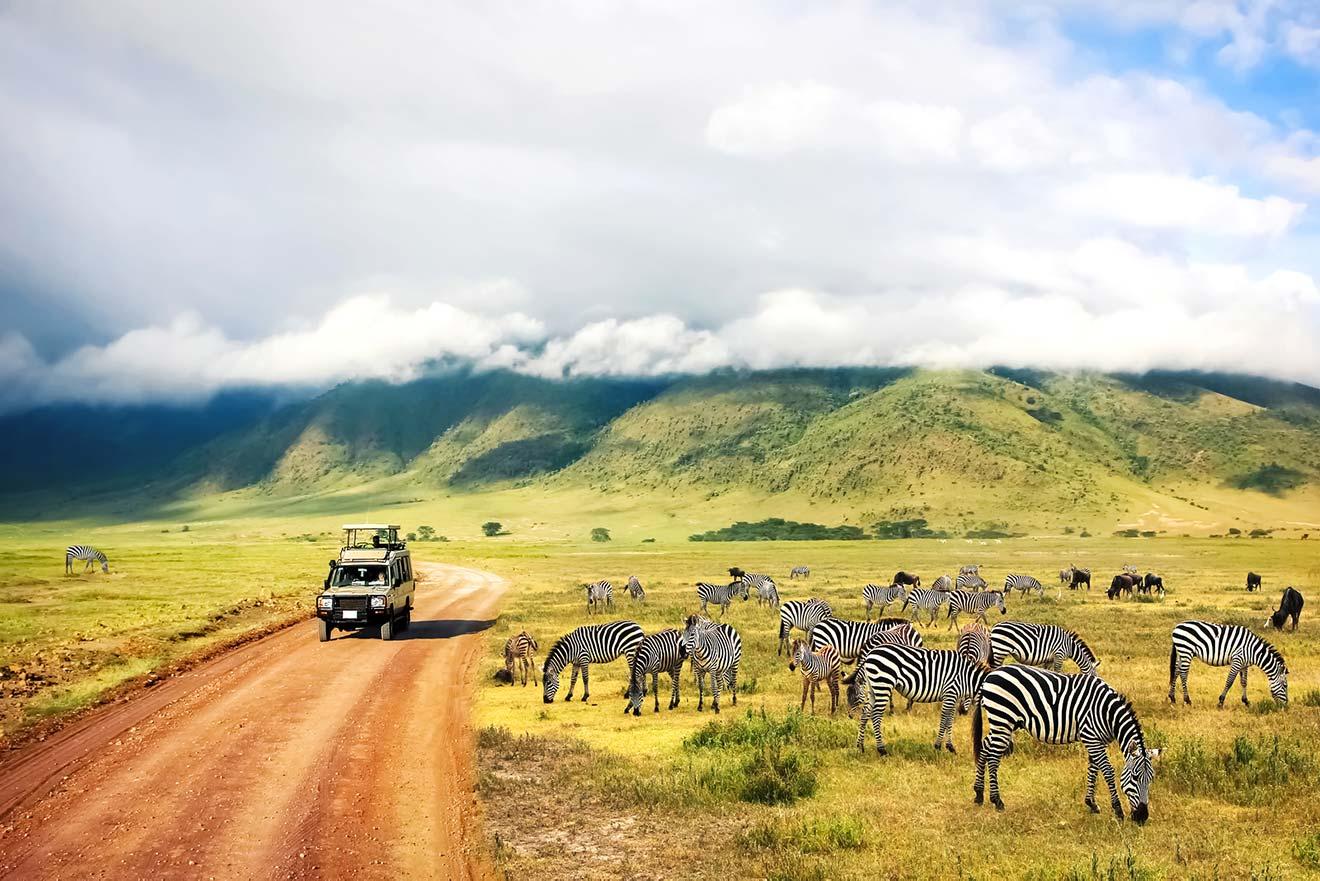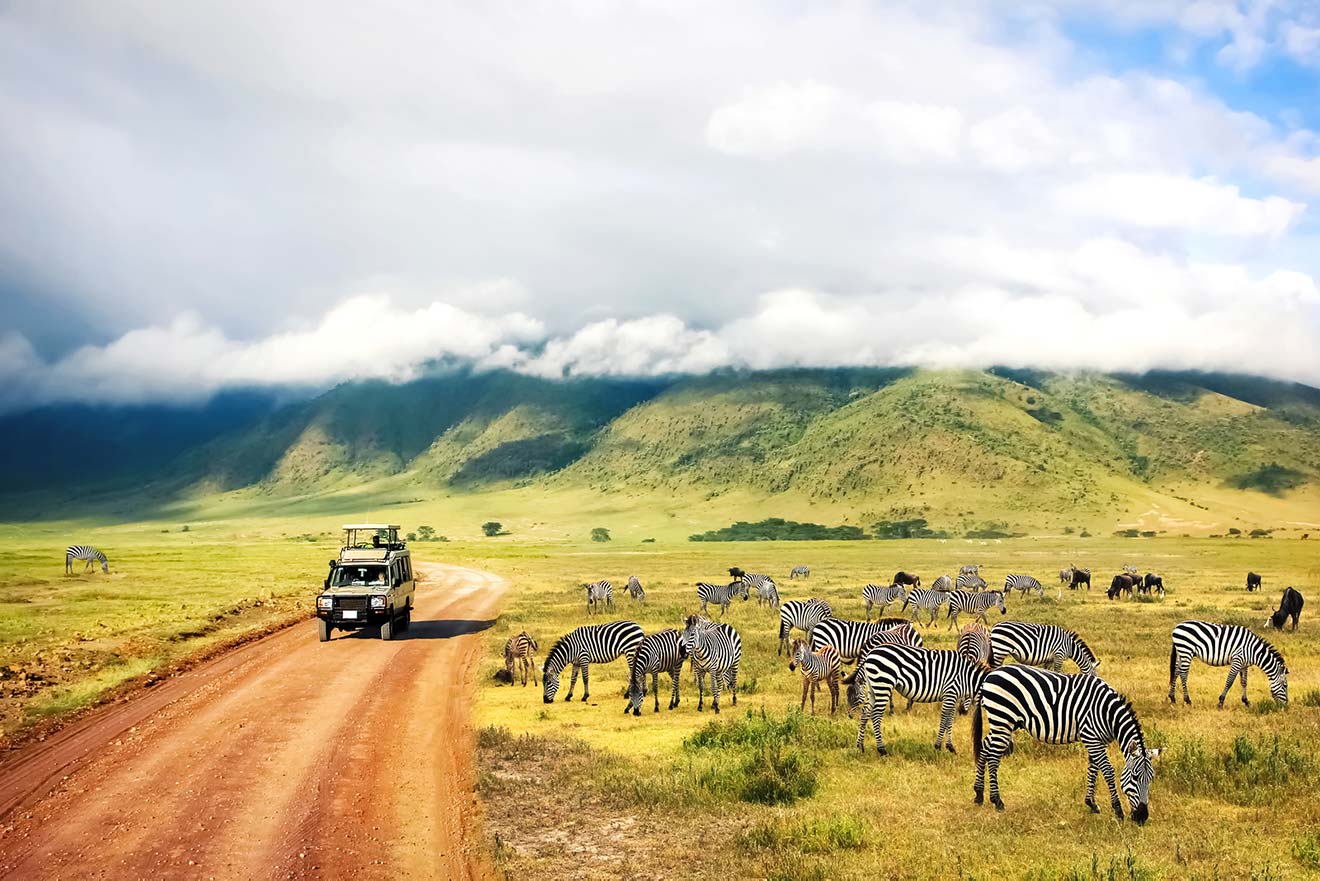 Are you planning an itinerary in Kenya and then in Tanzania? Or maybe you are already in Kenya and want to arrive in Tanzania, most probably for a Kilimanjaro hike, so you might be wondering what are the best ways of crossing the border, right? That's a totally legit question and I'm here to give you all the answers you need!
It's true that there are different routes you can take, as Tanzania is surrounded by so many African countries, but the main one and the one I'll be talking about in this article is from Nairobi to Arusha.
Keep reading, as I'll explain everything you need to know about crossing the Tanzanian border below, from means of transportation to visas and more!
Let's go:
First of all, I'm recommending the route from Nairobi (the capital of Kenya) to Arusha (the gateway to Kilimanjaro and to some popular safari destinations) because it's one of the most popular ones – and it's also quite short, only 4 to 5 hours by bus. For this route, you'll be crossing Namanga border. Namanga is located 180 km from Nairobi and 120 km from Arusha.
Let's find out what you need to know about crossing the border:
Important things to know before crossing the border to Tanzania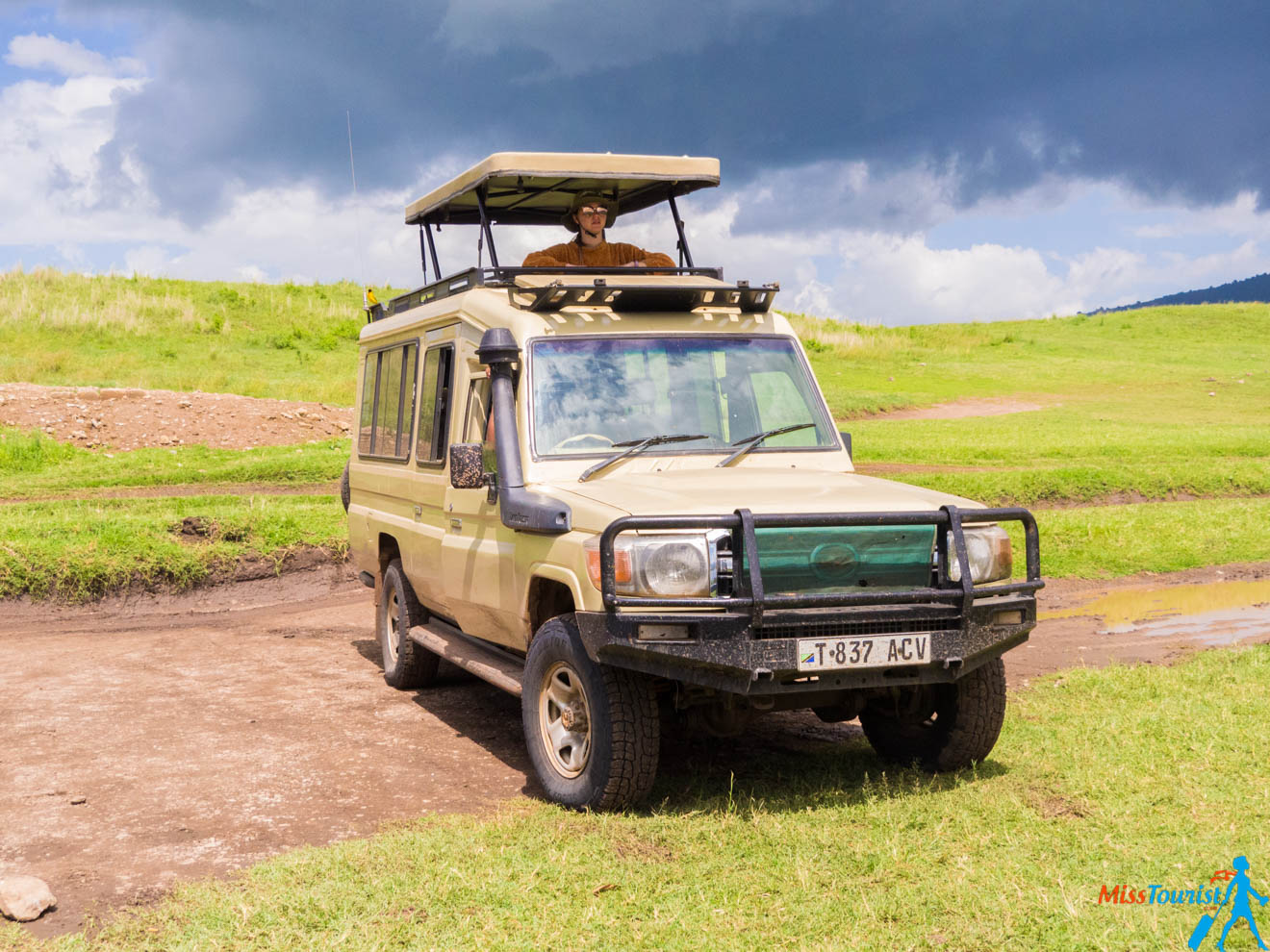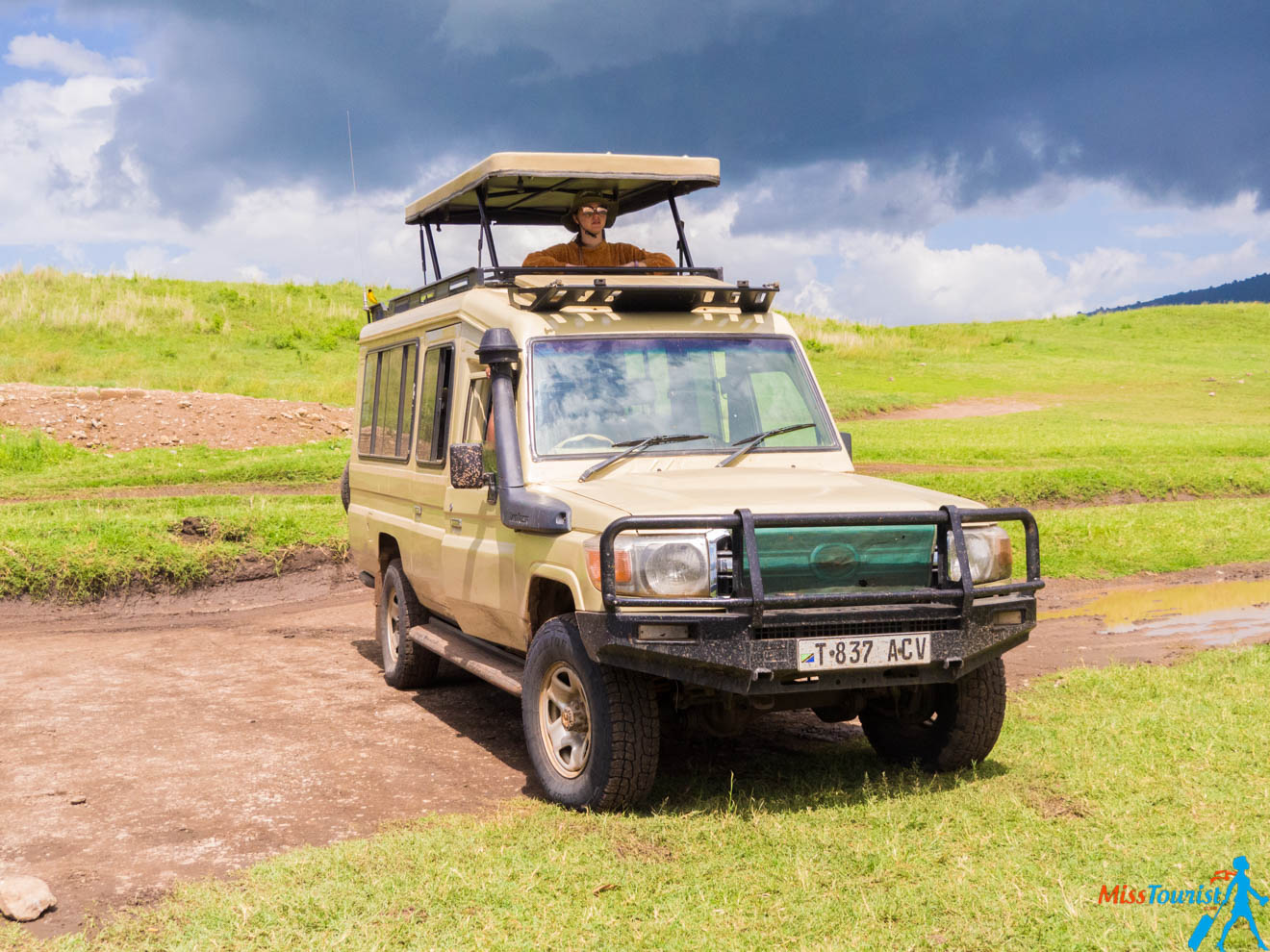 Now that you have decided to do it, below you'll find my most important tips for people who want to cross the border via one of the land borders, following the route from Nairobi to Arusha. Let's see:
Probably my most important tip: make sure to apply for your eVisa for Tanzania beforehand (at least 10 days in advance)! This way, you'll save precious waiting time at the border and you won't have to apply for it there on the spot. The eVisa is US$50 for single entry per person and US$100 for multiple entries. Make sure to print it, so you can easily present it at the border!
I'm recommending the Nairobi-Arusha route because it's a very popular one and you'll have many buses to choose from. Plus, one of the best advantages of doing this is that you will be able to go all the way to Arusha with the same bus; otherwise, you'll have to find yourself another bus once you step into Tanzania;
For less traveled routes, you'll have to take two separate buses (one from your starting point to the border, then cross the border on foot, then take another bus to your destination);
The route I'm recommending is also shorter than others (more or less 5 hours with the bus);
If you choose to do it with the bus, please know that you'll have to depart the vehicle in order for the officers to do the required procedures. You'll have to do this two times – once for departure (in Kenya), and once for entry (in Tanzania);
Make sure you remember how your bus and driver look like, you'll have to find it after you are finished with crossing the border!
Be prepared to have your bags checked if you do it by bus;
You can also cross the border with a rented car and the procedure is pretty easy, so you have no reason to be stressed about (I'll give you more info below);
ATTENTION! It is very common to be approached by scammers who will want to help you with your visa at the borders or with exchanging currency. Try to avoid them and just say "no, thank you" and leave. In case you didn't apply for your online visa beforehand, you'll do it at the immigration counter at the border.
If you're not choosing my recommended route from Nairobi, Kenya, no worries! I recommend checking out this website to learn more information about Tanzania Border Crossing from other cities or countries (Burundi, Malawi, Mozambique, Rwanda, Uganda, Zambia etc.).
Now that you know the most important things before your journey, let's see what are your options for actually getting from point A to point B:
How to get from Nairobi to Arusha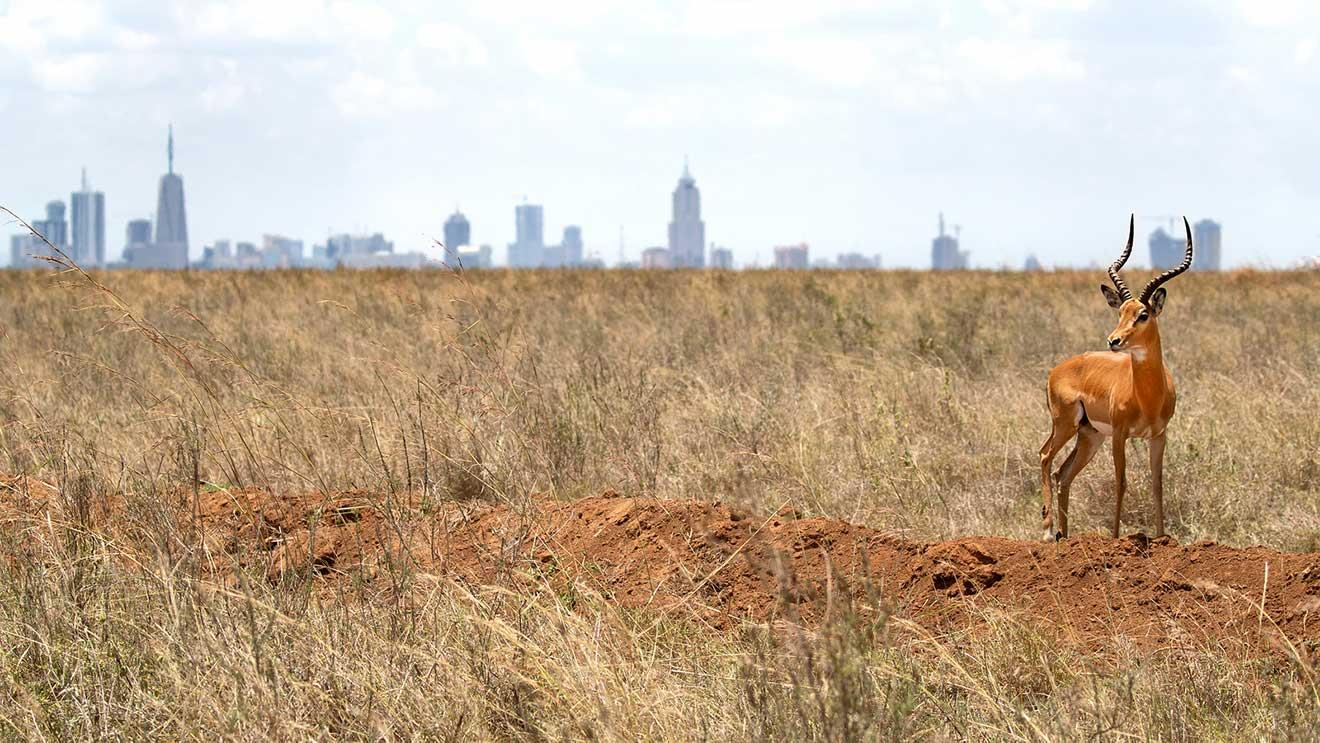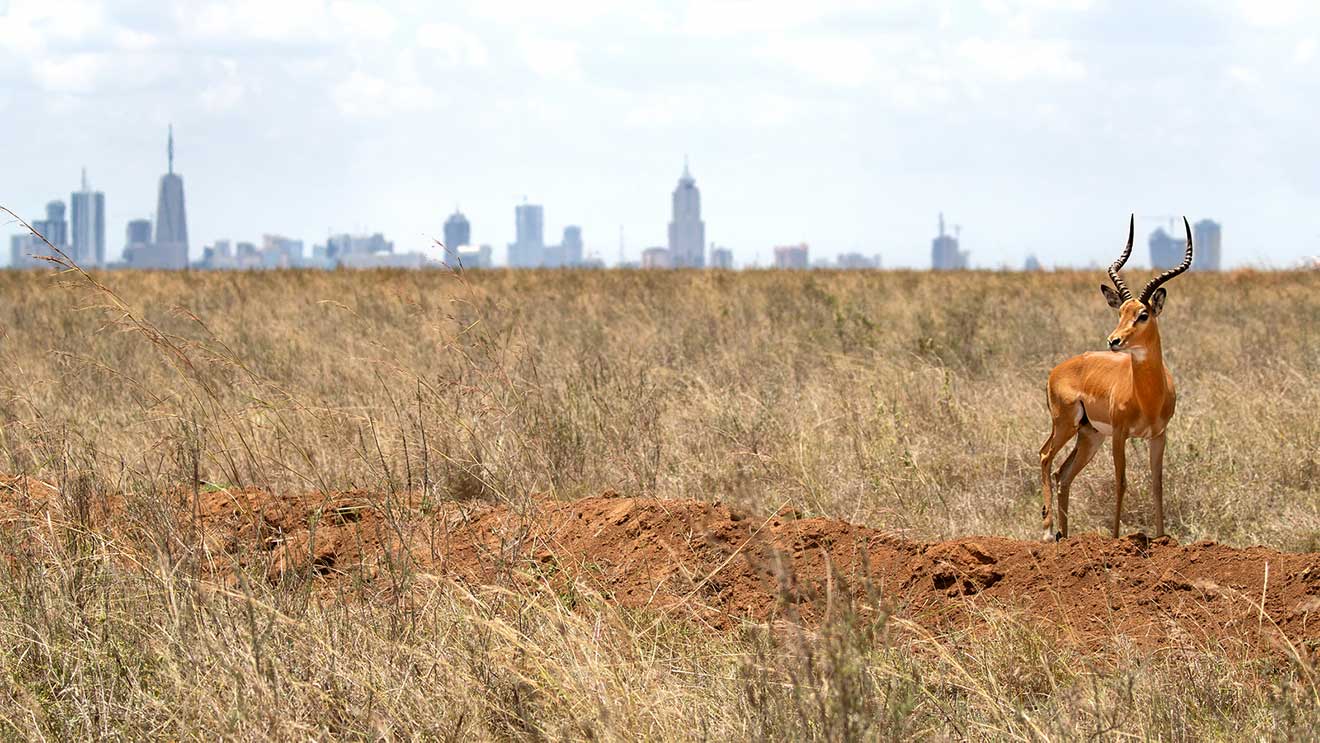 As I mentioned before, there are different options that you can choose from. You can get from Kenya to Tanzania by plane, bus, car or even by taxi. I'll explain about each of these down below:
1) By shuttle bus
Taking the bus is probably the most well-known option and also the most budget-friendly one. Plus, the route is pretty scenic and enjoyable as well, which is a great bonus!
There are many buses that you can take to cross the border from Kenya to Tanzania and it will cost you from US$25 to US$35 per person. The buses are usually comfy and they have a special place where you can put your luggage.
There are around 275 km from Nairobi to Arusha, so the ride will take you from 4 to 5 hours.
You can check the timetable and rates and book your tickets beforehand using this website.
2) By plane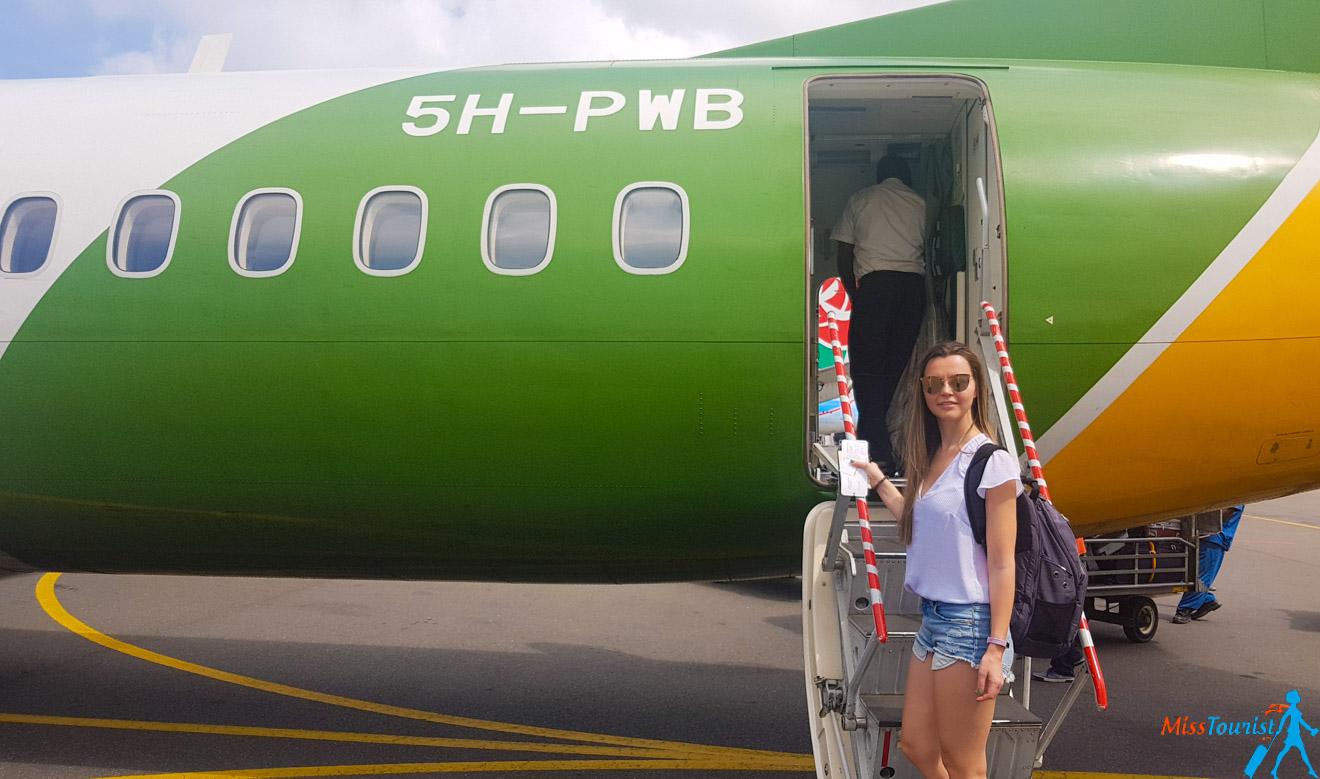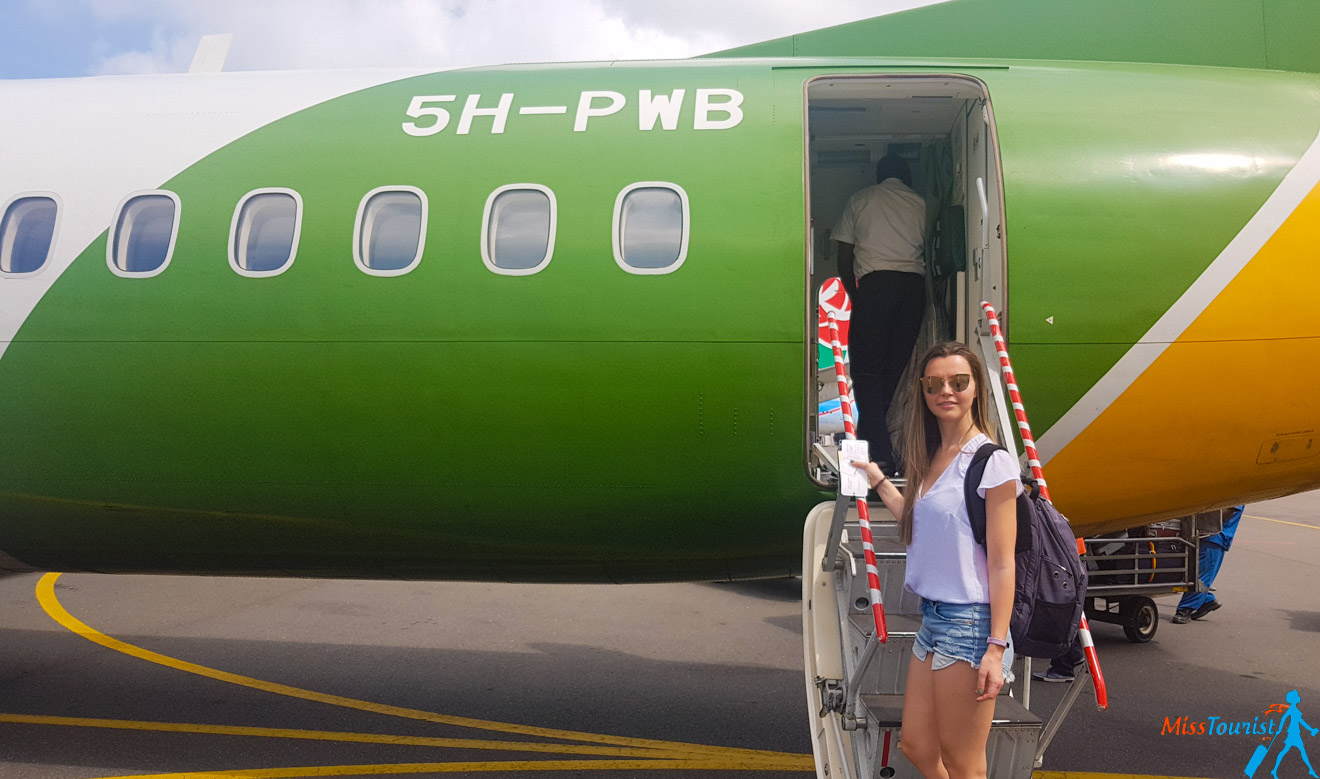 If you're short on time and budget is not a problem, you can also take a plane from Nairobi Jomo Kenyatta Airport (NBO) to Kilimanjaro International Airport (JRO). Depending on your travel period, it can cost you around US$150. The flight time is around 1 hour.
The best advantage of this option is, of course, the fact that you won't have to stress about crossing the land border! But, as I mentioned before, make sure you have your eVisa settled beforehand so you can save some time at arrival.
Wondering why you can't land at Arusha Airport? It's simple – because that airport is not international, so it cannot accommodate flights from Kenya. So if you want to arrive from JRO airport to Arusha, the distance is around 52 km and you'll have to take a bus, which will cost you around US$10 or a taxi that will be more or less US$60. This route will take you around an hour.
TIP: PrecisionAir is usually the cheapest airline for this route.
BUS VS PLANE: I made some calculations and in total, the amount of time you save if you take the plane is not that big, as you have to be at the airport at least one hour in advance, the flight is one hour long as well and the bus ride from JRO to Arusha is another hour. Plus the time you'll waste getting from your hotel to the airport and making your way through the airport once you land at the airport. This adds up to almost the same time you'll spend with the bus; and the bus ride is more scenic as well! But, of course, the plane is more comfortable.
3) By car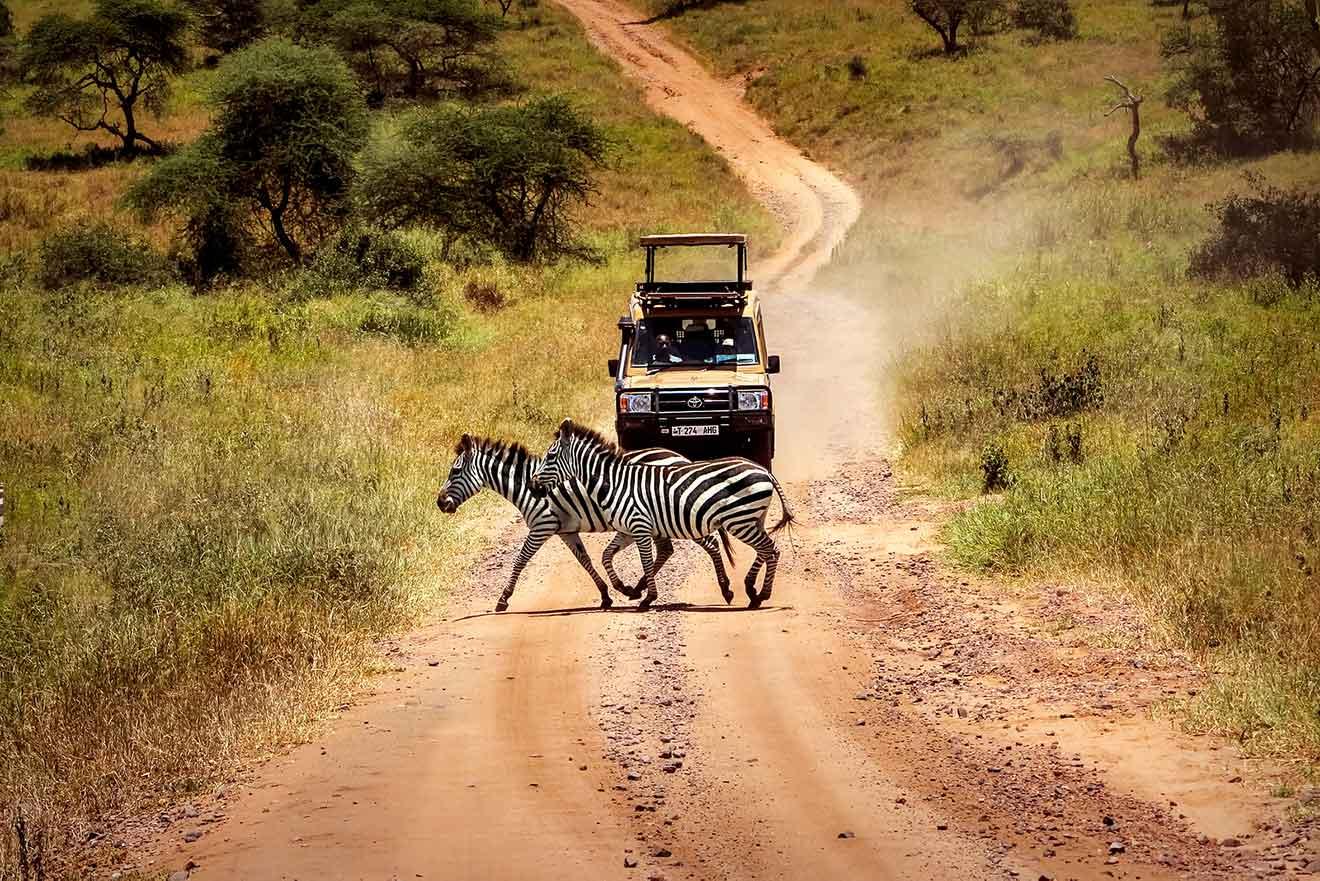 If you want to do it with a rented car, the procedure is pretty easy, but you'll need to have the following papers with you:
Driving license
The vehicle's registration papers
Road tax (it costs US$25)
Fuel levy (it's a fixed fee that covers fuel fluctuations and in this case it costs US$4)
Insurance, which you can also purchase at the border crossing
Temporary import permit – this will allow you to cross the border to Tanzania with a rented car (waived if you return the car to its country of registration); it's US$17 for one month and you can also purchase it at the border
PRO TIP: Make sure you have enough gas in your car, as there are no gas stations at the border crossings.
As mentioned above, there are 275 km, so expect to spend around 5 hours in the car, plus the time you'll spend at the actual border (which can be minimum if you already have your eVisa settled).
4) By taxi
Except for the plane, this is the most expensive option. You'll have to take a taxi from Nairobi to the border, then cross it by foot and then take another taxi from the border to Arusha.
The price will be around US$70 from Nairobi to Namanga border (2 hours and 30 minutes) and the price from Namanga to Arusha is around US$45 (1 hour and 30 minutes). You can hail your taxi from the bus station in Nairobi.
---
Conclusion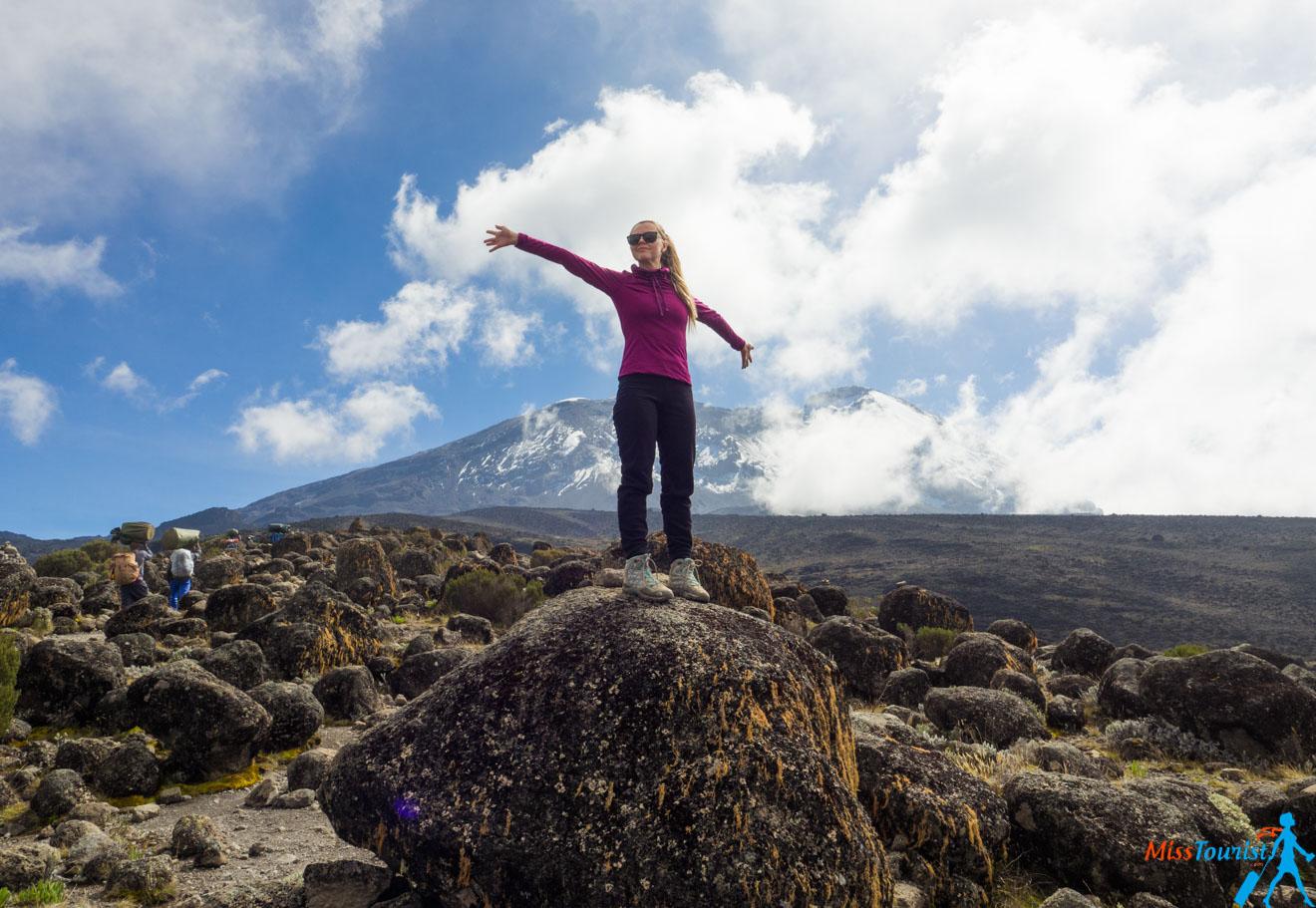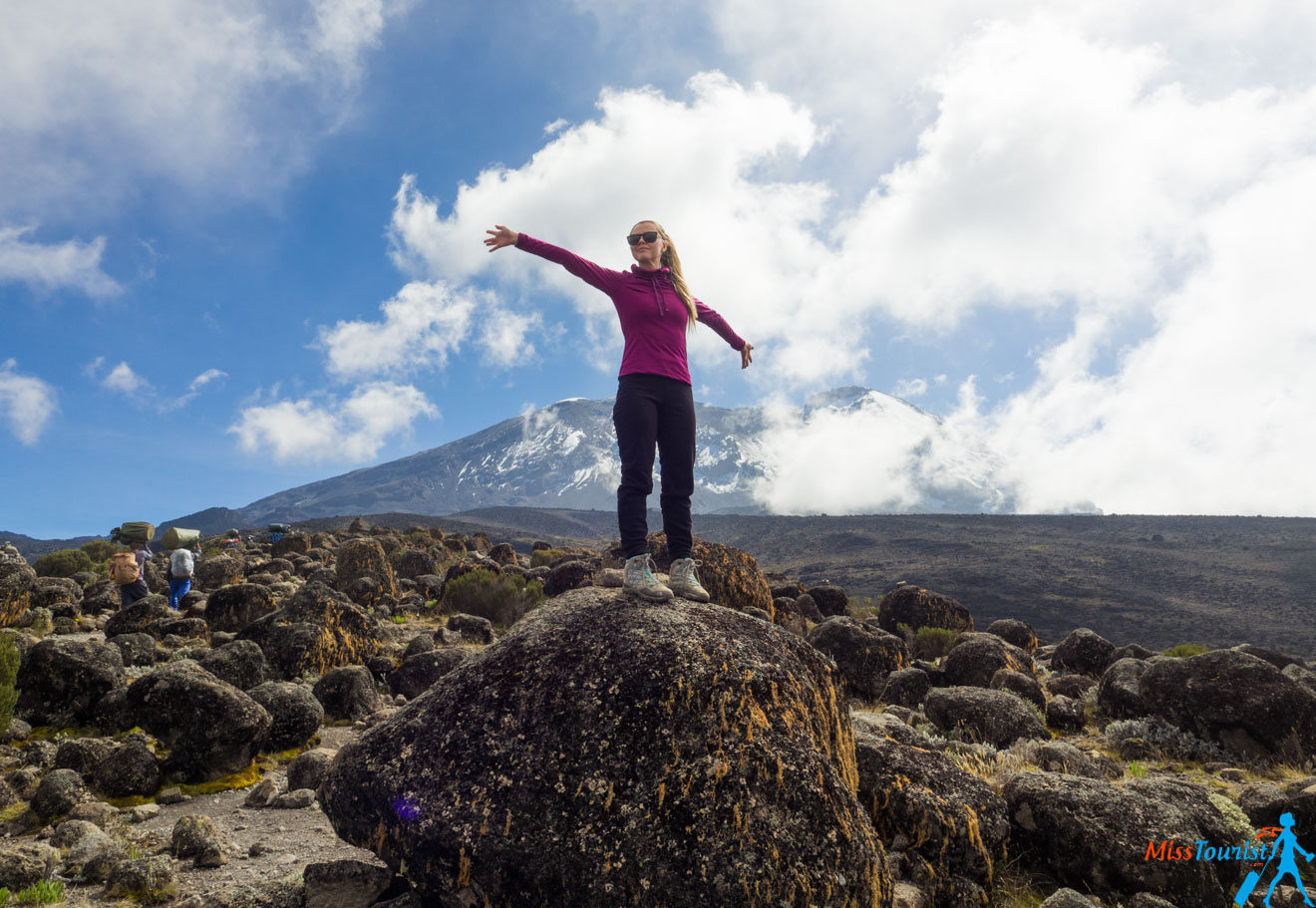 That's it! Here you have everything you need to know about crossing the border from Kenya to Tanzania – some very useful tips and things to consider beforehand in order to be fully prepared, as well as all the ways in which you can get from Nairobi to Arusha, with prices and route times.
I hope you found this information useful for your trip and I wish you'll have a great time in both Kenya and Tanzania!
By the way, if you need more travel inspiration about Tanzania, here you can find all my articles about this awesome country.
Have more questions? You can leave them in the comments below, I'm happy to help!
Have a great vacation,
Yulia
---
---