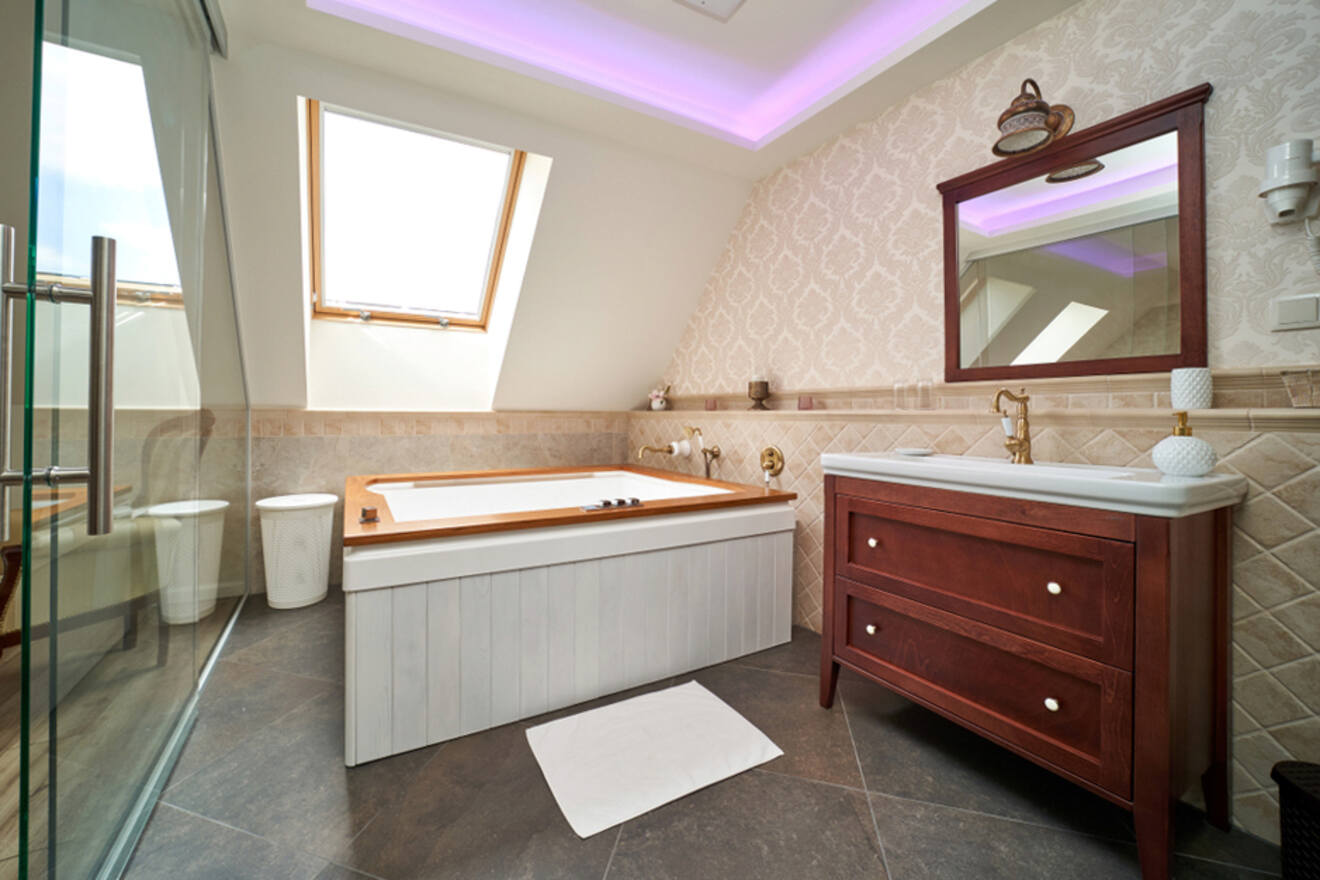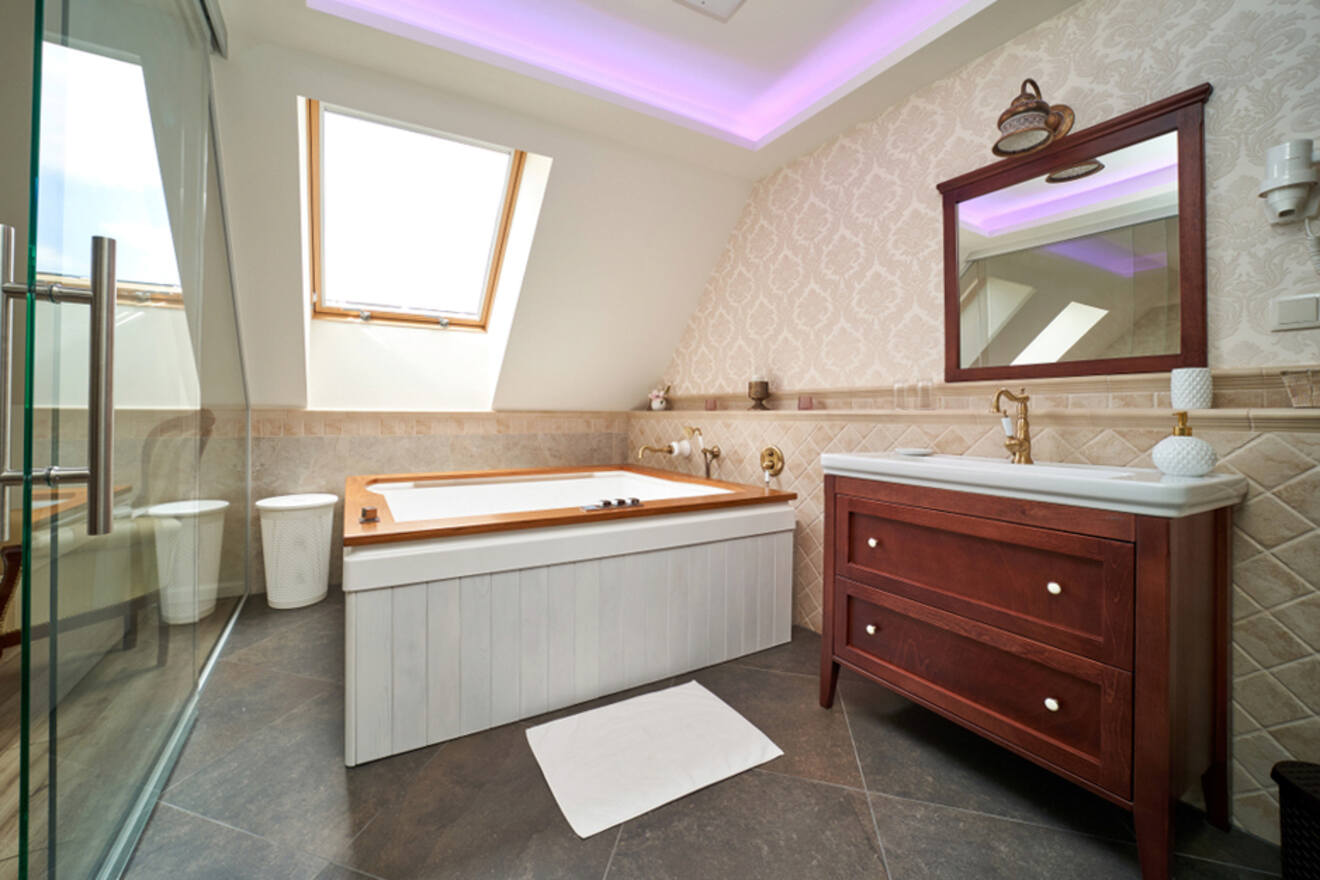 Looking for the best hotels with a jacuzzi in the room in Tulsa, OK? Then today is your lucky day! I have spent many hours researching and comparing hotels to write this article. So, stay with me, and find out what Tulsa hotels offer!
I have arranged the hotels from the most expensive to the least expensive ones, so there is an option for everyone in this post! I am sure you will find a hotel you like since I've covered hotels downtown and outside the city, as well as hotels with pools and spas and other hotels with nightclubs on site! So, yes, there will be something for everyone!
Once you are through this article, go and book a room in advance, it is better to be safe than sorry when looking for the perfect place to rest on your holiday!
Ok, let's get to it!
If you are in a hurry
If you need to book fast and don't have a lot of time to read the whole article, here you have my top 3 recommendations for hotels with a jacuzzi in the room in Tulsa, OK:
1. The Mayo Hotel – for luxurious days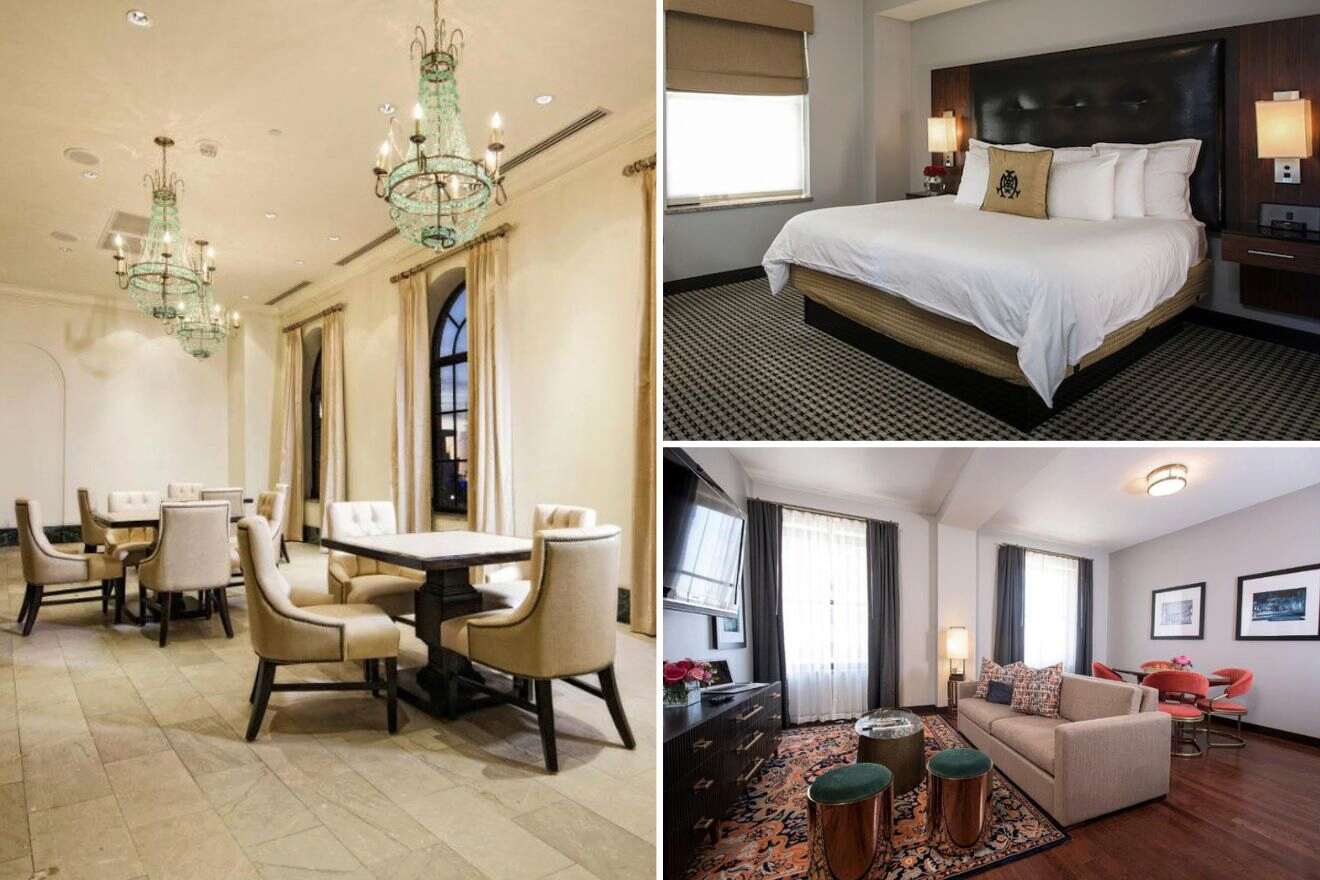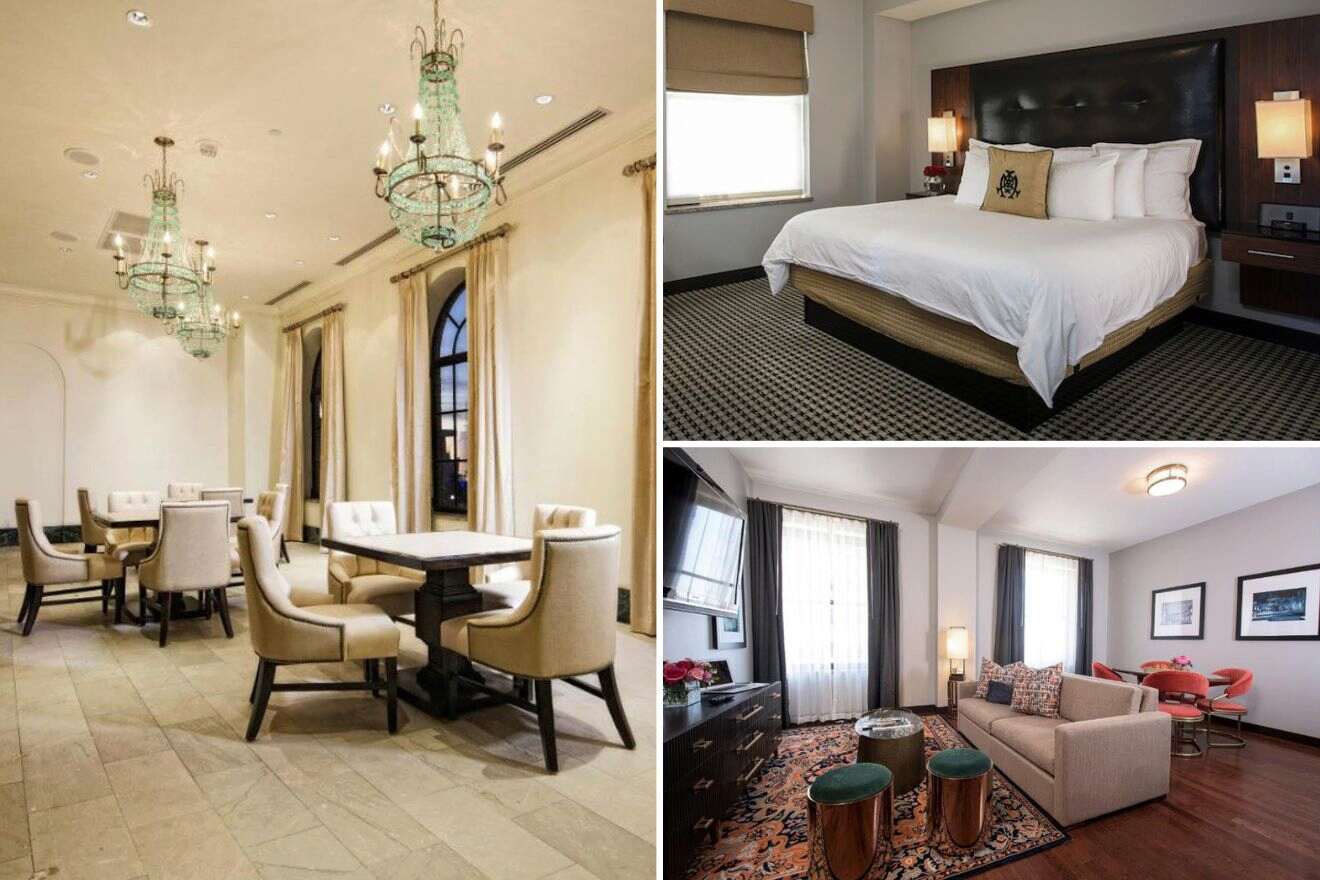 The hotel's location could not be better! It is in downtown Tulsa, and Tulsa Performing Arts Center is minutes from the hotel! Upscale Art Deco style fills every single room, while bifurcated stairs, bright chandeliers, tall ceilings, and high-backed throne chairs embellish the shared areas of the hotel. Everything about this luxury hotel will make you feel V.I.P.! Have a fantastic meal at any of the 2 restaurant options, or stay in your room and use the hotel's room service.
I highly recommend The Mayo Suite, which has a soaking tub to relax after a long day of walking around in Tulsa! This room has a king bed with luxurious bedding, so you will feel hugged by clouds while you sleep, and a capacity of 3 guests.
2. Stoney Creek Hotel Tulsa – elegant cabin-style decor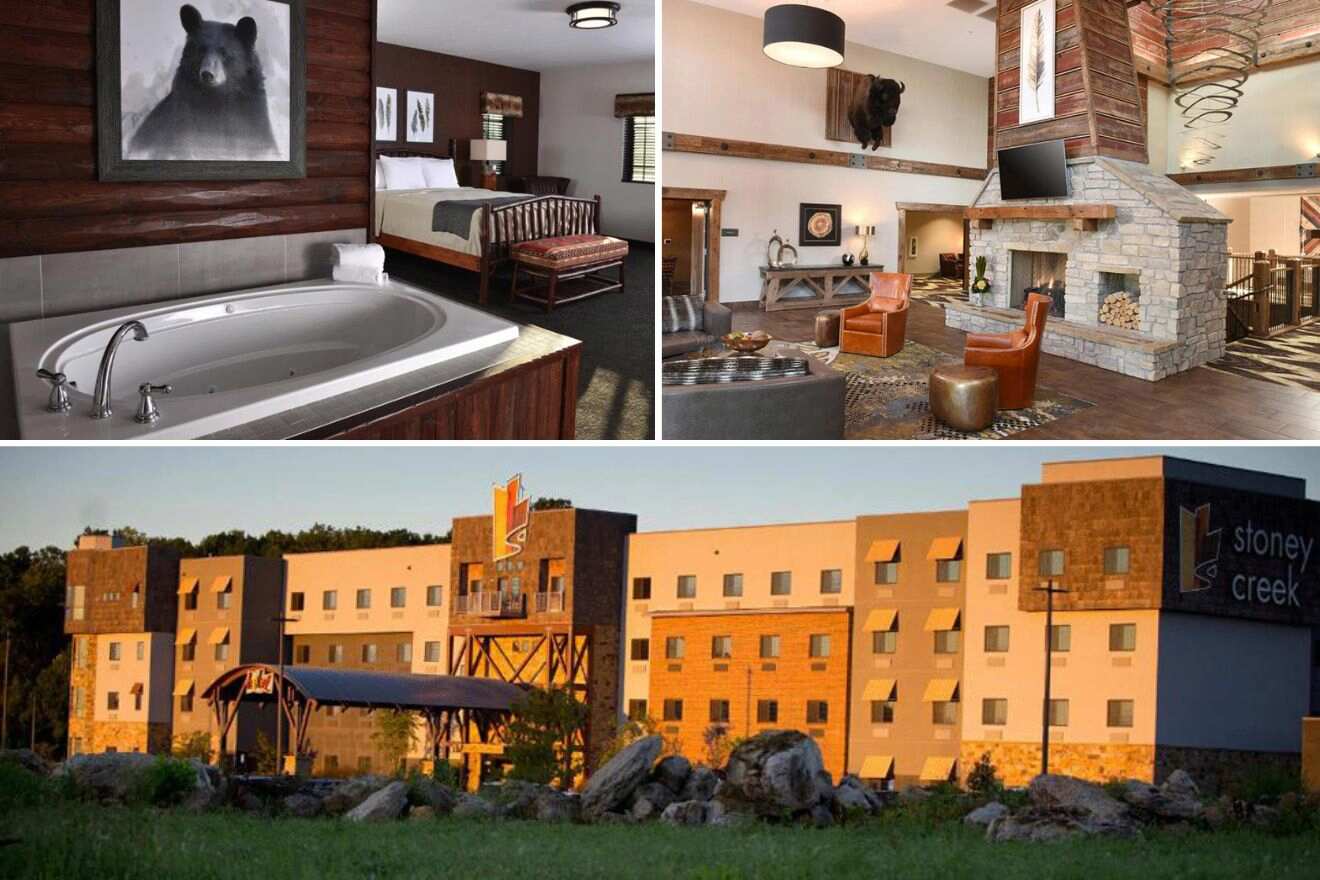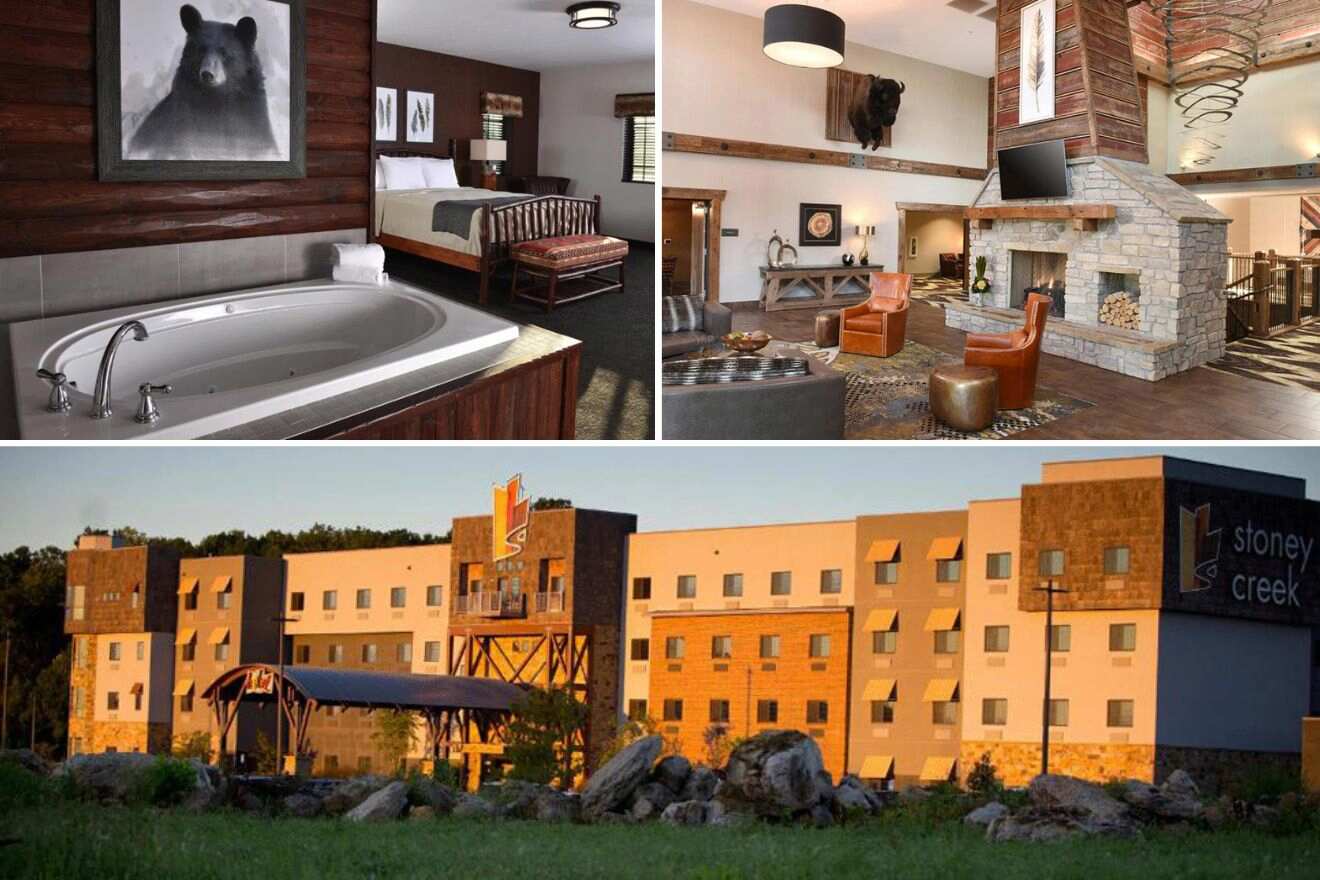 This Broken Arrow hotel looks like a modern urban Western film! In the hotel's shared spaces, you can find a pool divided into indoor and outdoor sections, a fitness center, a business center, and a full-service spa with a jacuzzi open to all guests! Ah, but don't worry, if you want privacy, book the Suite with Hot Tub to relax completely without sharing! On top of this, the room comes with a spacious bathroom, a flat-screen TV, and free Wi-Fi!
Couples will particularly love this hotel which is perfect for your next romantic getaway! You can find all the amenities you need, including complimentary hot breakfast and free parking. Additionally, the hotel's location in a cute little area of town will ensure you have both peace and the city at hand.
3. Hard Rock Hotel & Casino – entertainment guaranteed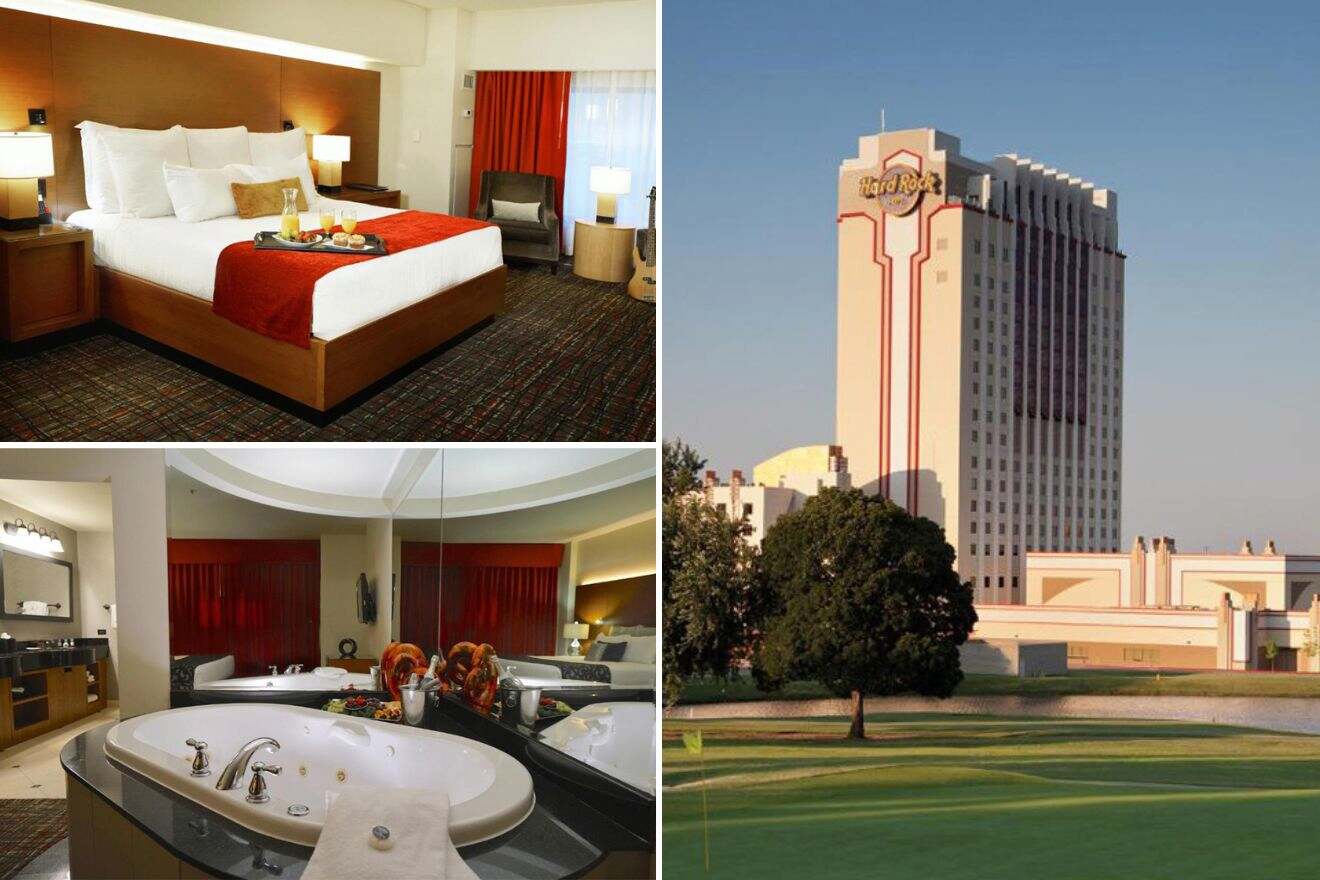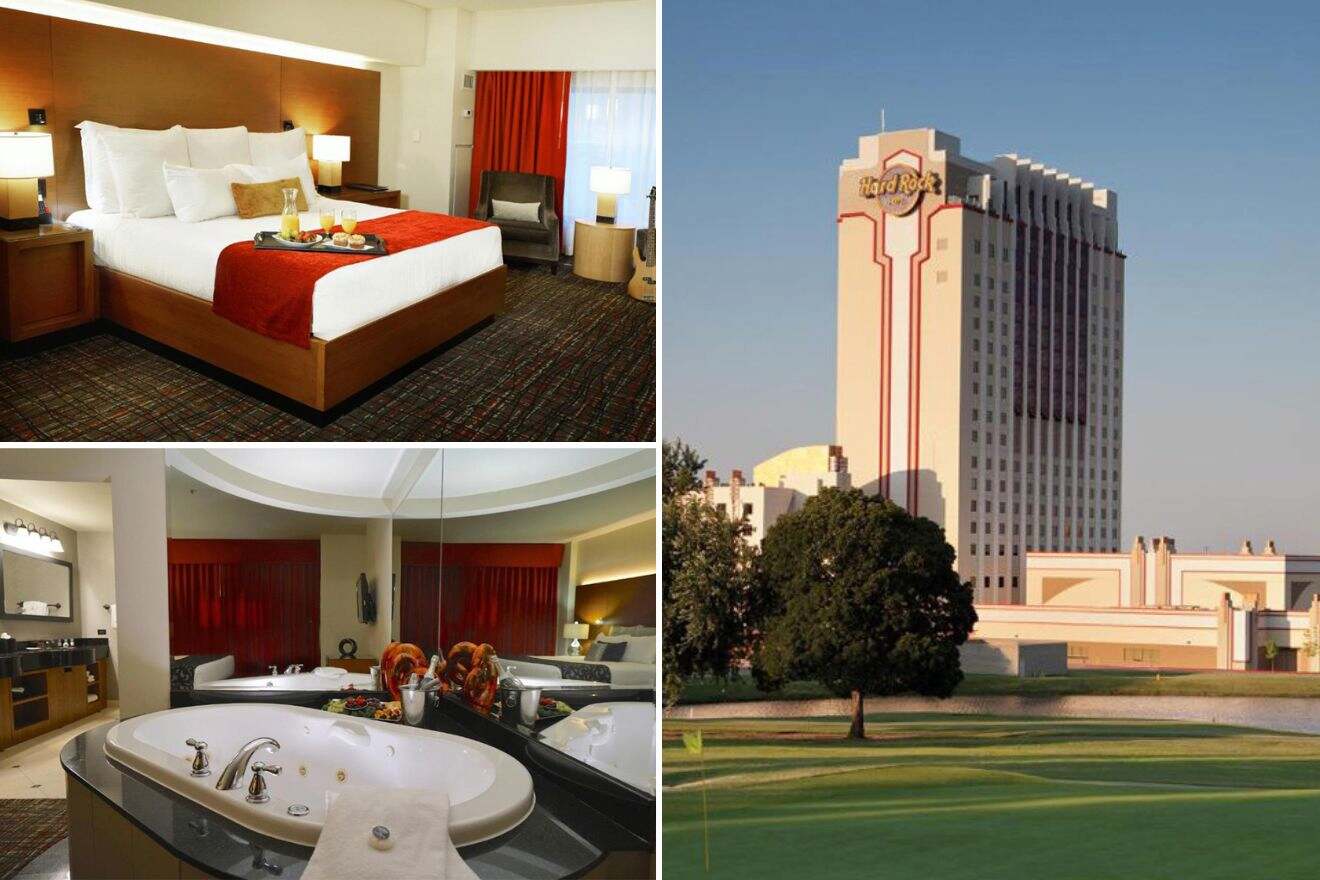 When you think about Hard Rock Cafe and what it represents, you think about fun, music, and entertainment. And that is precisely what you will get to stay at this hotel! The hotel has entertainment venues, a country dance hall, and a nightclub on-site. If more is needed, the Hard Rock Hotel has a fitness center and an outdoor and indoor swimming pool!
The rooms are also a gem: I highly recommend staying at the suites in their Cherokee Tower and Hard Rock Tower, as those are the spacious suites with a private bathroom with a jacuzzi tub! Of course, these rooms have cable TV, free Wi-Fi, and an in-room coffee maker!
The hotel is in Catoosa, and Tulsa international airport is only 7 miles away (11 km).
4. Best Western Kenosha Inn – discover Broken Arrow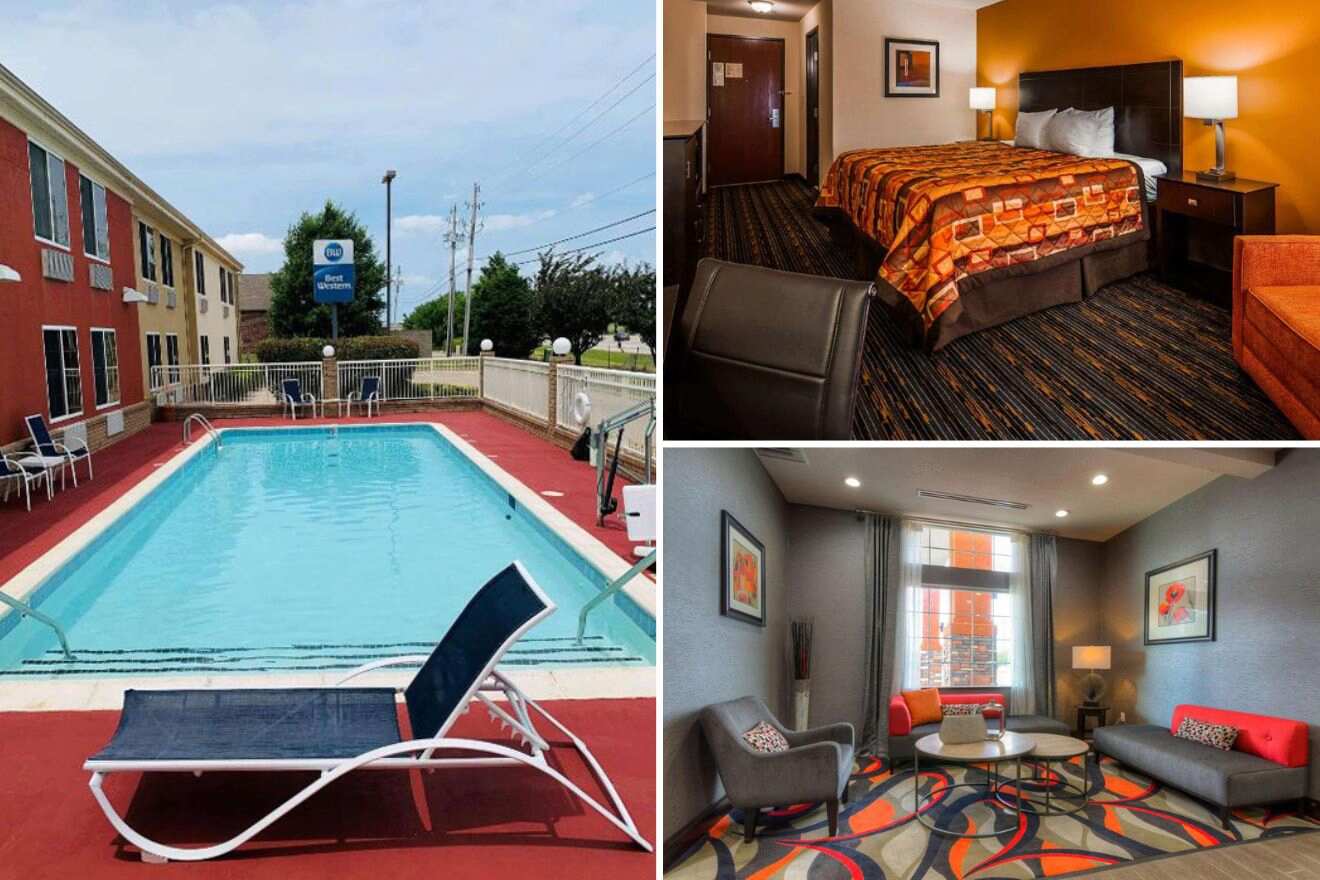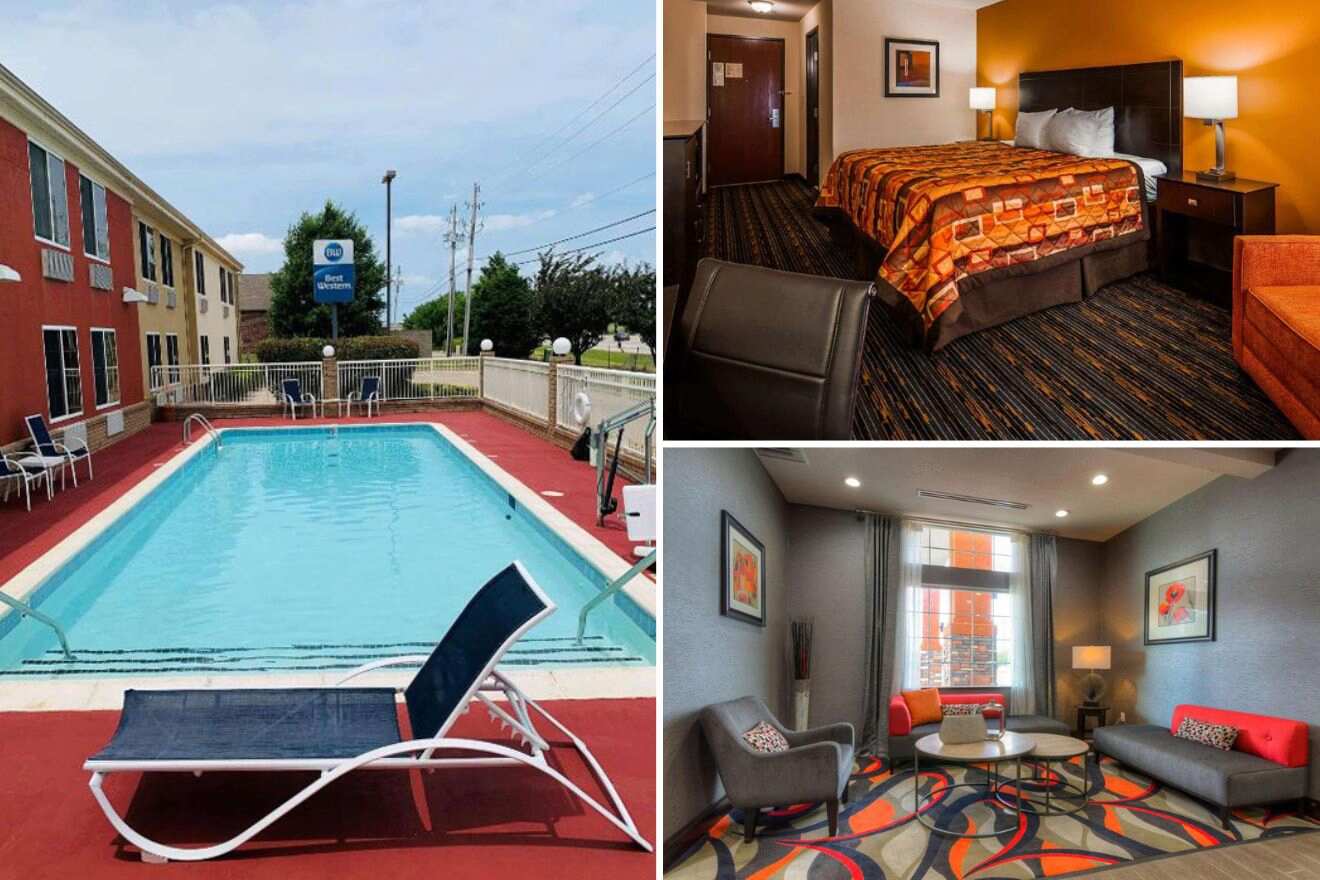 If you don't want to stay in downtown Tulsa but want to be near the city, this hotel in Broken Arrow is perfect for you! Apart from a comfortable stay, this hotel offers fantastic facilities: an outdoor pool for all guests, coffee-making facilities where you can enjoy free breakfast, and a fitness room!
This hotel offers room service and family rooms, but I recommend the King Room with Whirlpool, which comes with a private whirlpool and can host up to 2 guests! The room also has a flat-screen TV, free Wi-Fi, and even a microwave and mini fridge!
5. Best Western Plus Coweta's 1st Hotel – for the coziness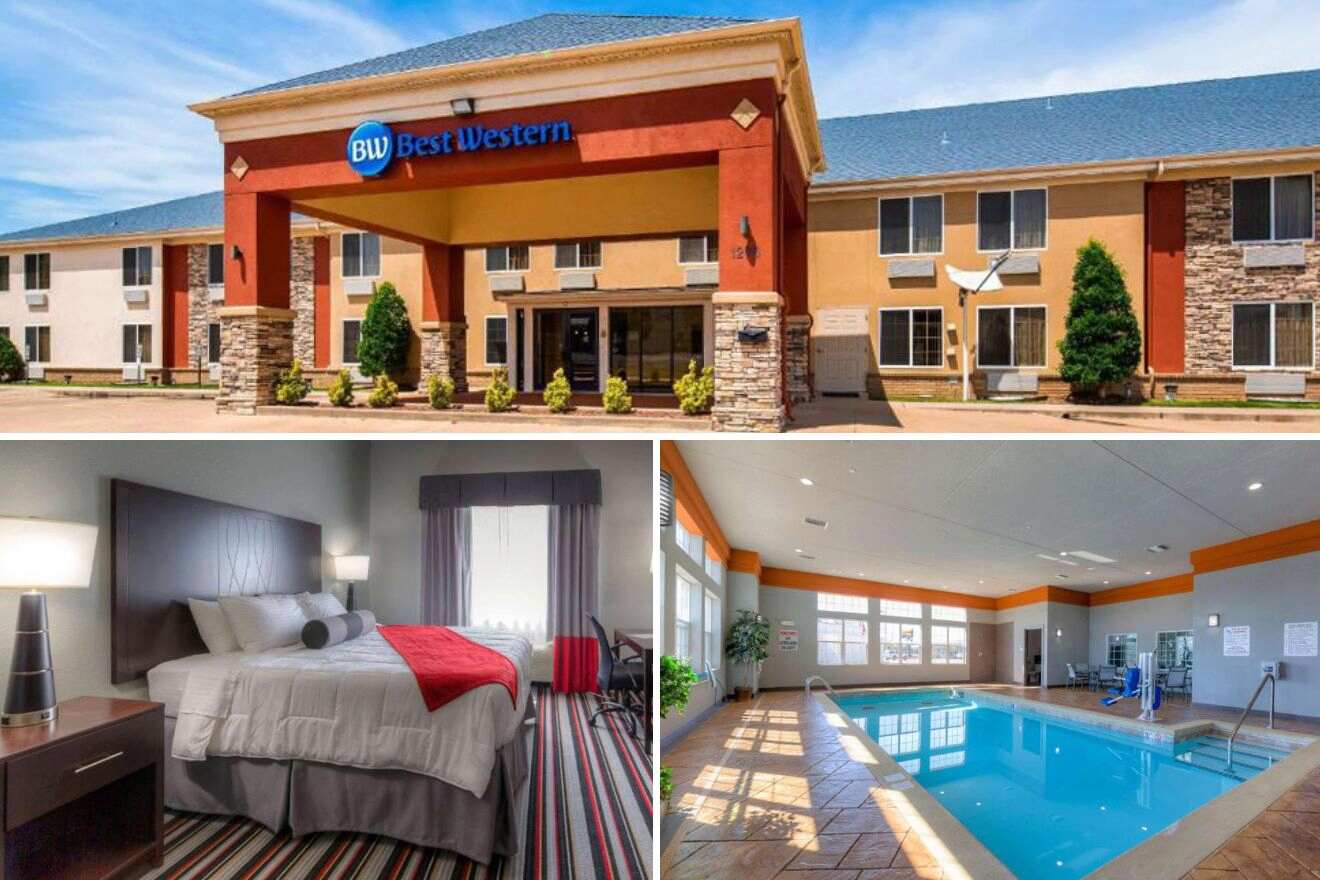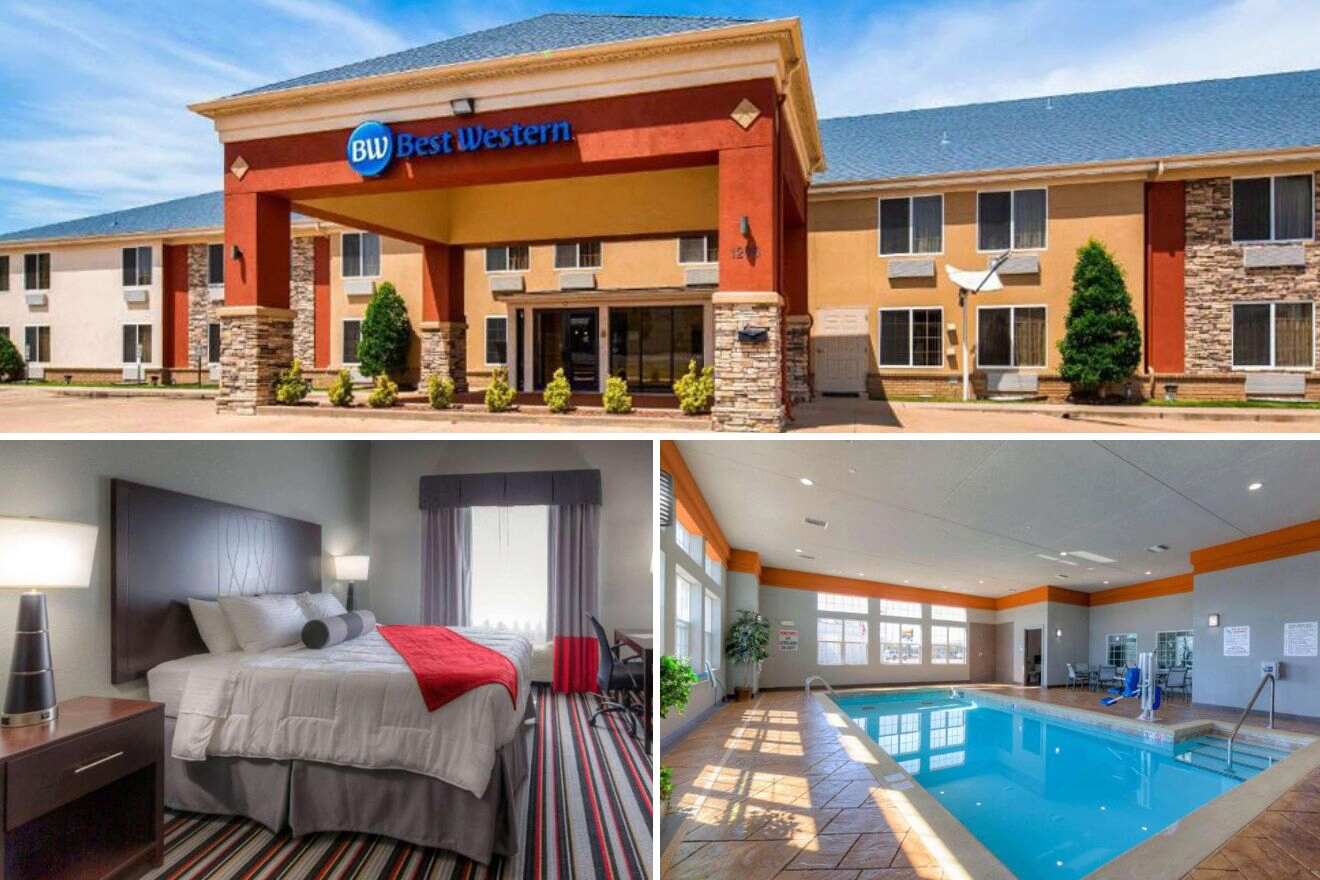 Located In Country Village, this hotel will feel like a second home, and the friendly staff will take care of you while you enjoy all of the perks this hotel offers! This Tulsa hotel has an indoor pool, a fitness center, a conference center, and a breakfast room where guests can enjoy an excellent continental breakfast every morning!
All the rooms are super cozy, but I suggest staying in the King Room with Hot Tub to enjoy your private hot tub and disconnect from everyday life! The room has free Wi-Fi and air conditioning and can host up to 2 guests!
6. Hampton Inn & Suites Owasso – with a golf course nearby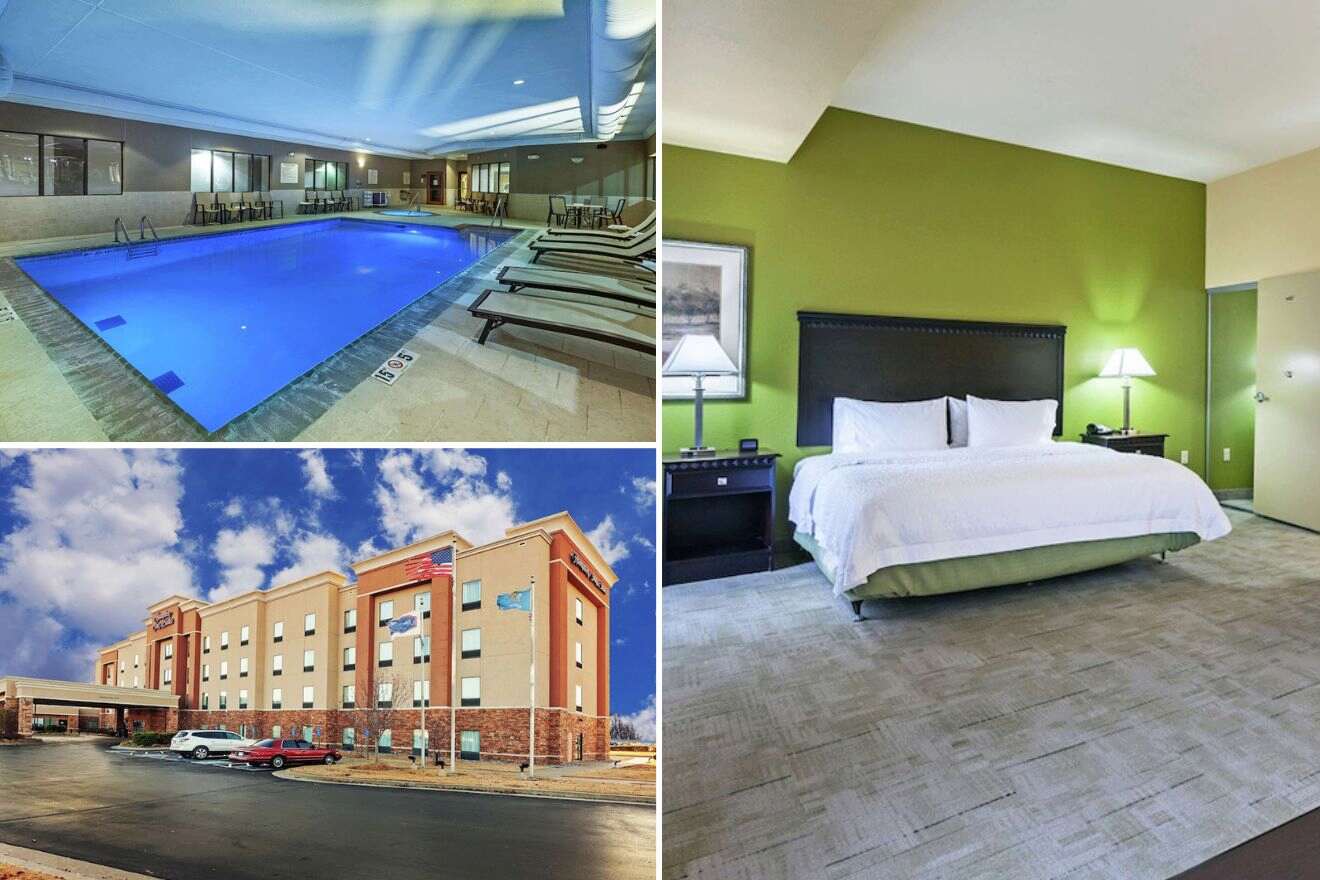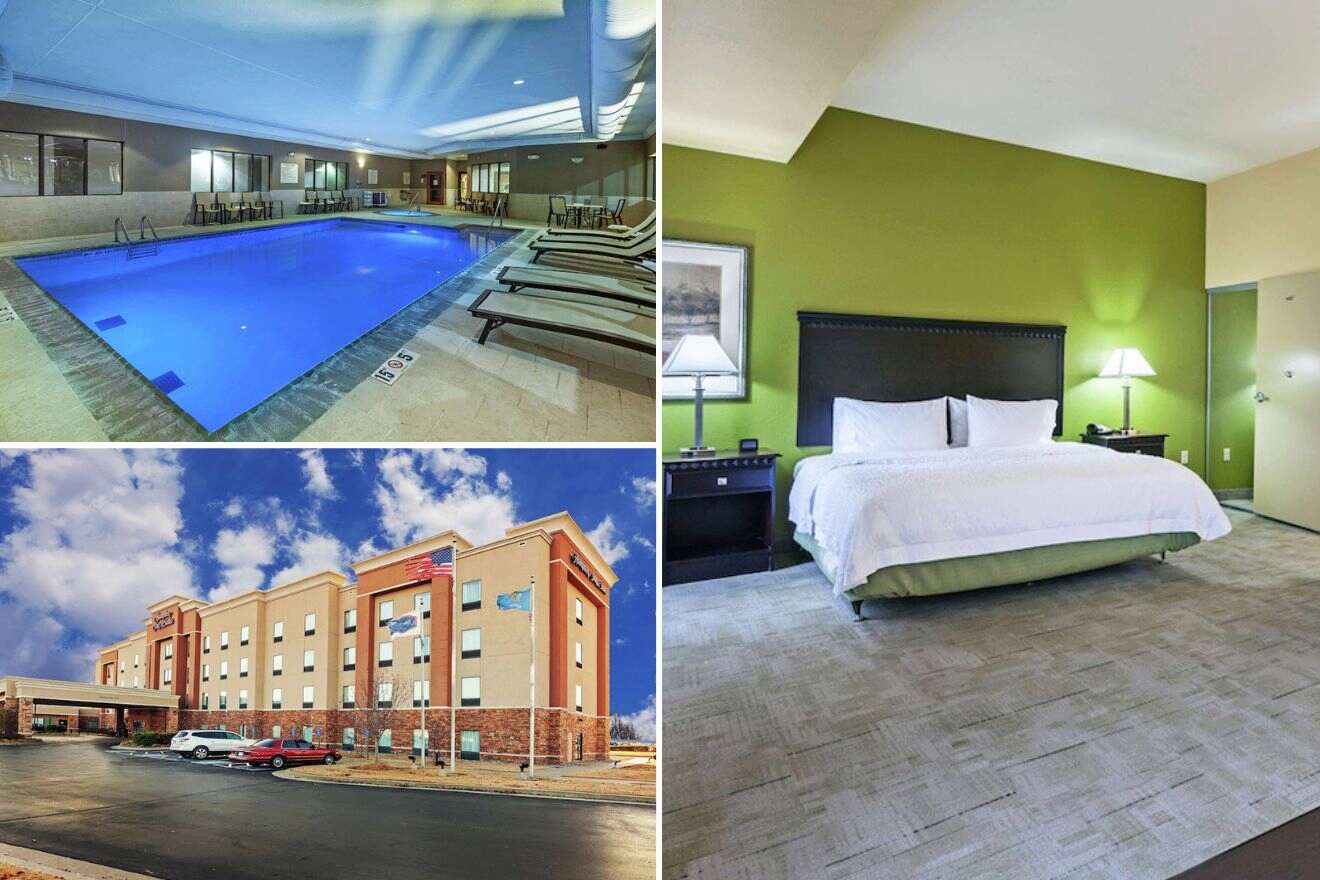 This classic Oklahoma hotel in Owasso (just a 20-minute drive from Tulsa) will provide you with all the comfort you need for a perfect stay! It has an indoor heated pool open all year, and guests of all ages can use it. Hampton Inn also has a pool table, and if you are into sports Bailey Ranch Golf Course is just a 15-minute walk!
All the rooms are great, but for an in-room spa tub, book the King Suite with Spa Bath! On top of a relaxing hot tub, the room has a flat-screen TV with cable channels, a sitting area, free Wi-Fi, and air conditioning, everything you need for a comfy stay!
7. The Campbell Hotel – for the colonial-style decor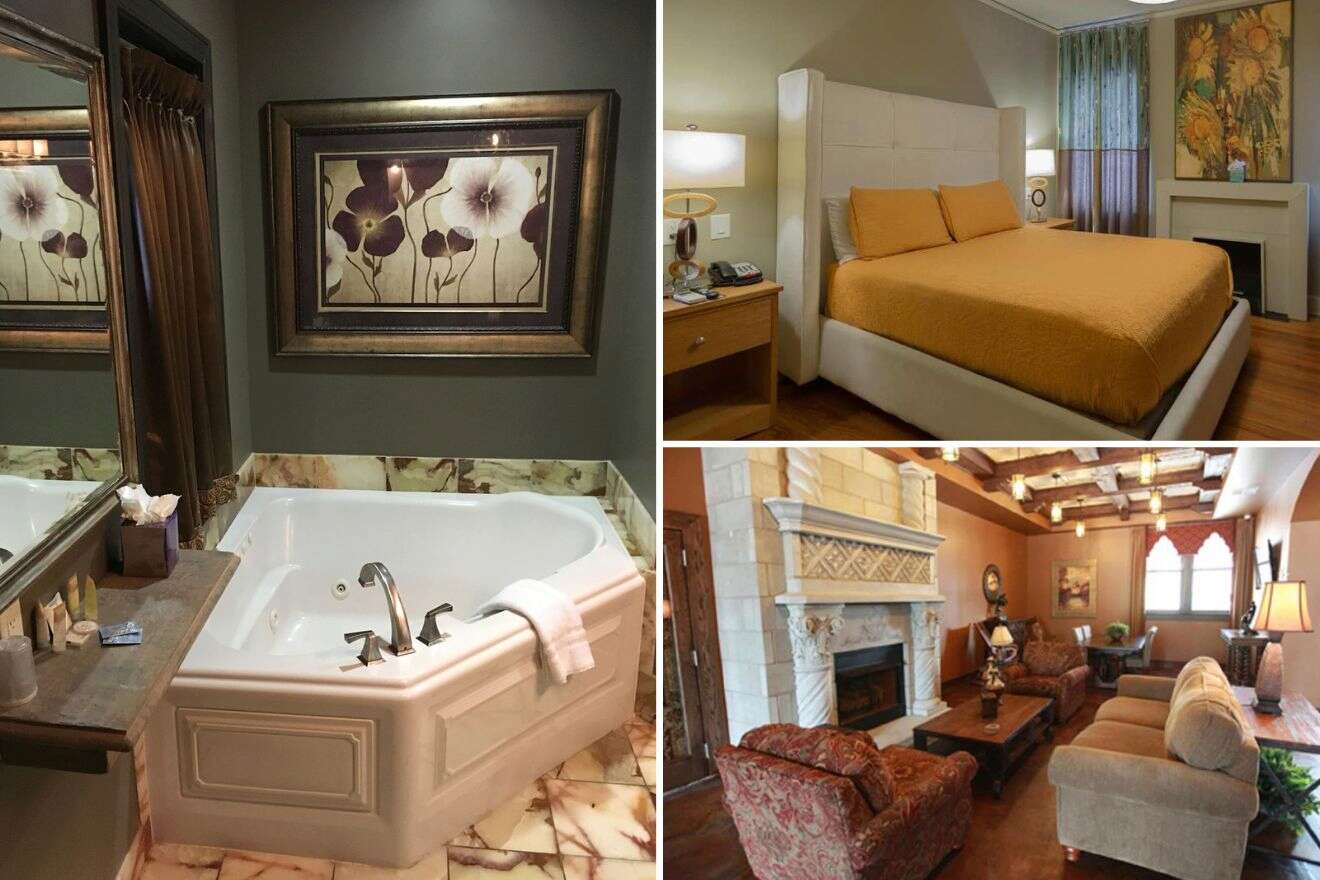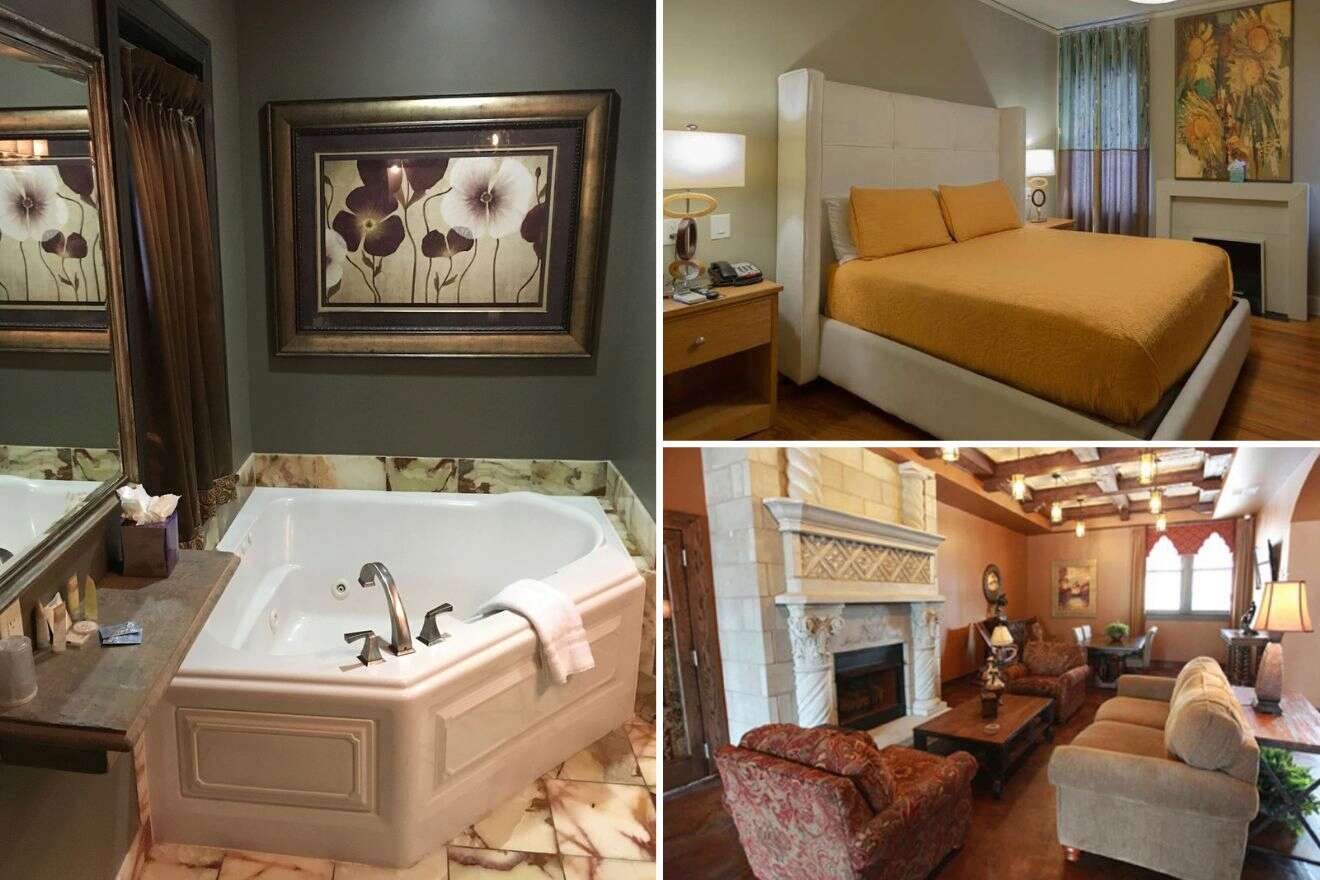 Right in the middle of the city, in the Renaissance area, and 2 miles (3 km) from Philbrook Museum, lies this beautiful colonial-style hotel that will take your breath away. Apart from looking phenomenal, this hotel has excellent facilities that make your stay feel like a dream! Featuring a spa (where you can get hair, massage, and nail services!), a fitness center, and a bar where you can sip yummy drinks!
There are 4 different types of rooms, all of which have free Wi-Fi, a flat-screen TV, and a coffee station. For a room with a jacuzzi, you can either pick the Deluxe King Room (though specify that you want an in-room hot tub) or the Renaissance Suite, which has a hot tub but needs to be booked directly at the hotel.
8. Holiday Inn Express & Suites – a convenient Tulsa stay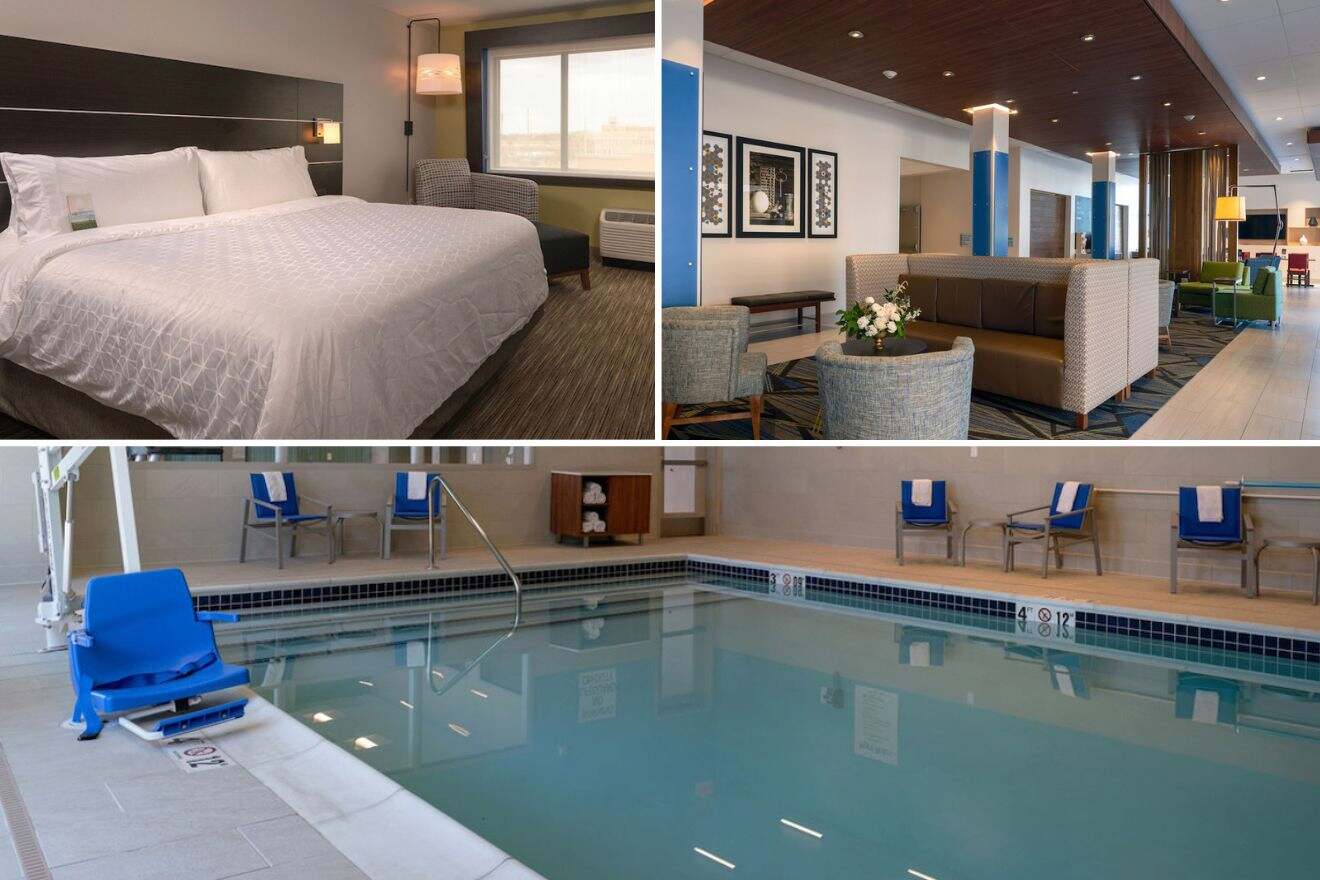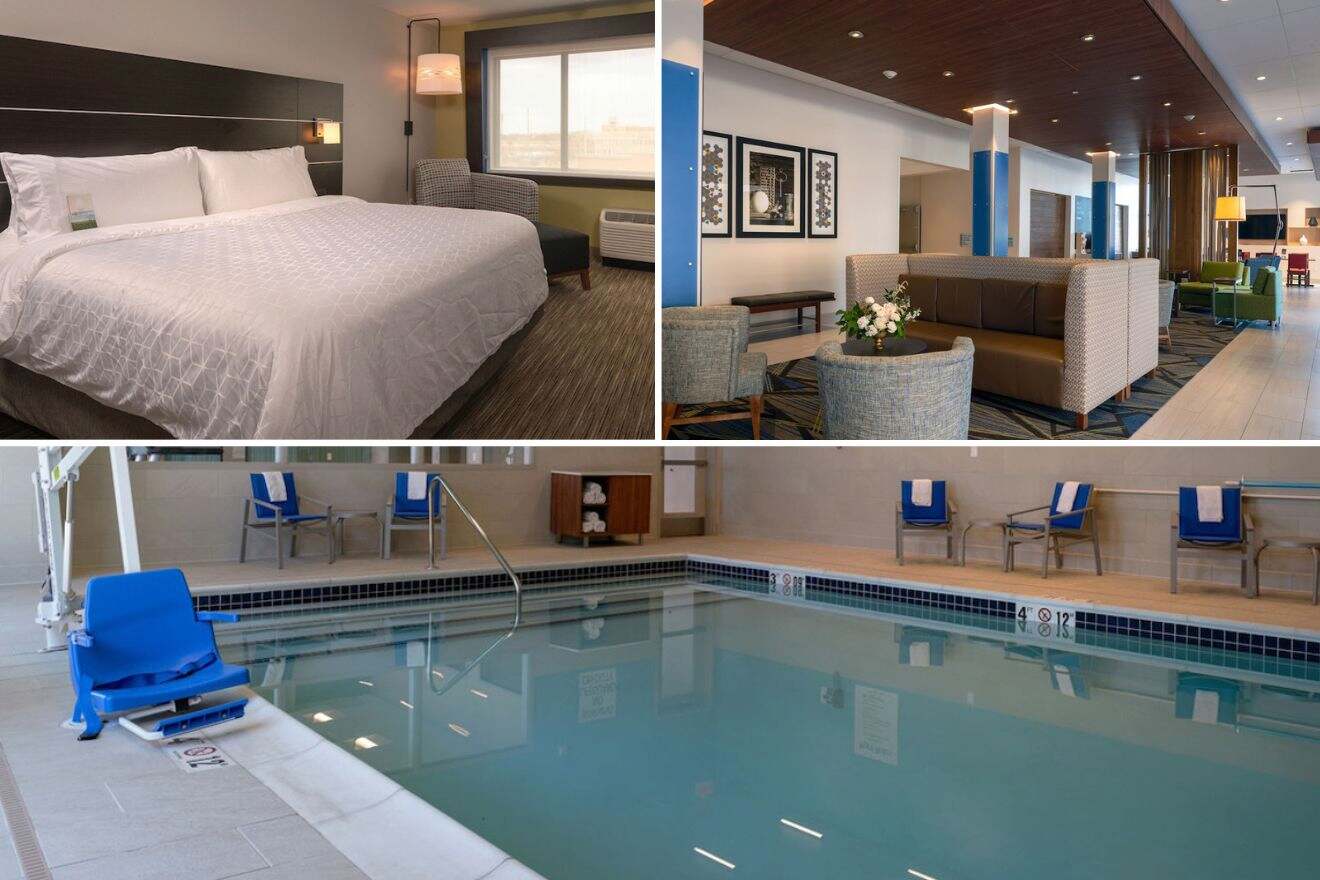 This IHG hotel is located in Tulsa downtown and is perfect for a convenient stay! The location cannot be better, and the hotel offers many services, like a complimentary airport shuttle and free breakfast! There is an indoor pool, a fitness center, laundry facilities, 24-hour room service, and even an ATM!
Now, let's talk about the rooms! All of them are nice, and some even come with a whirlpool tub, so make sure you specify your preferences when booking! In addition, the hotel offers suites that also have a flat-screen TV and cable channels, free Wi-Fi, complimentary water bottles, and a coffee and tea station!
FAQs about hotels with jacuzzi in the room in Tulsa, OK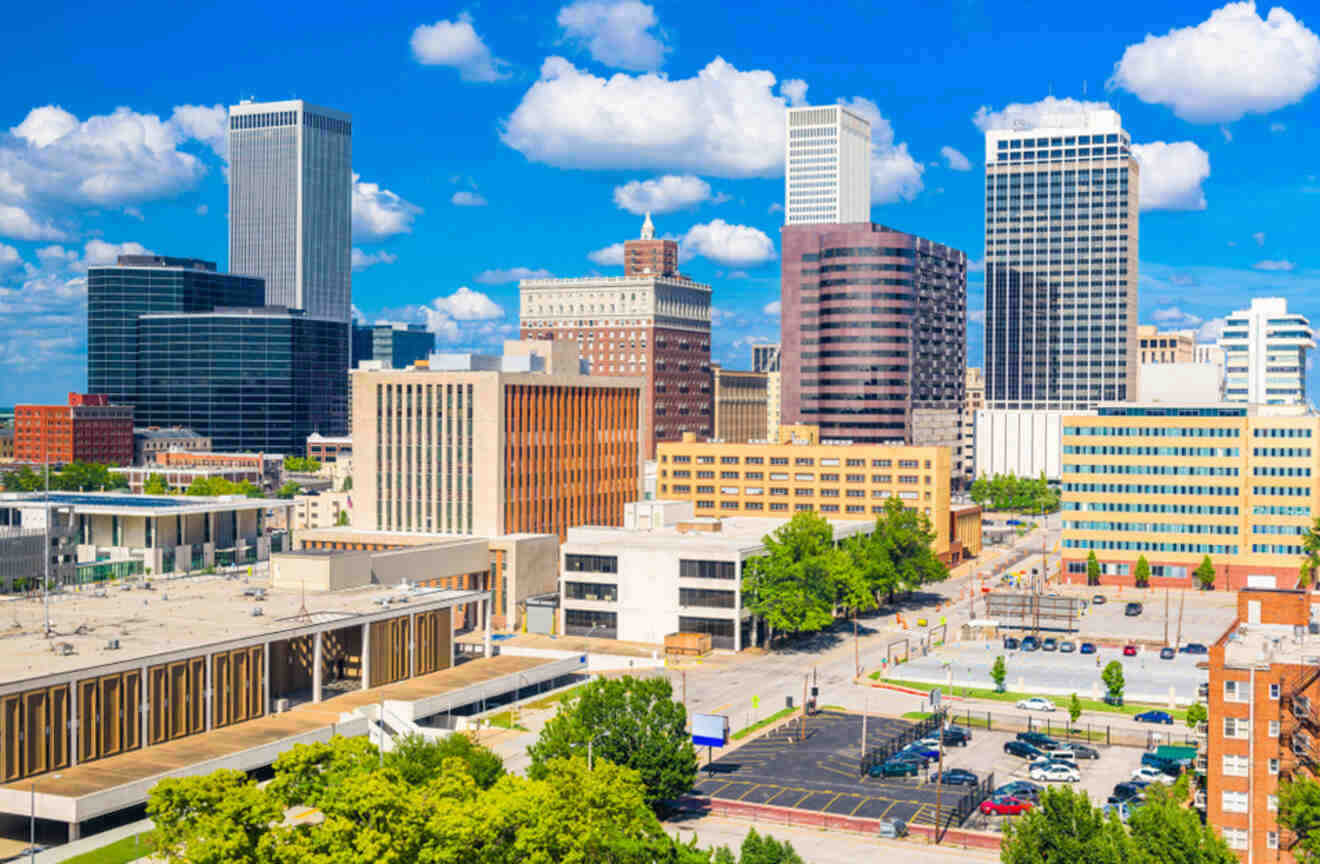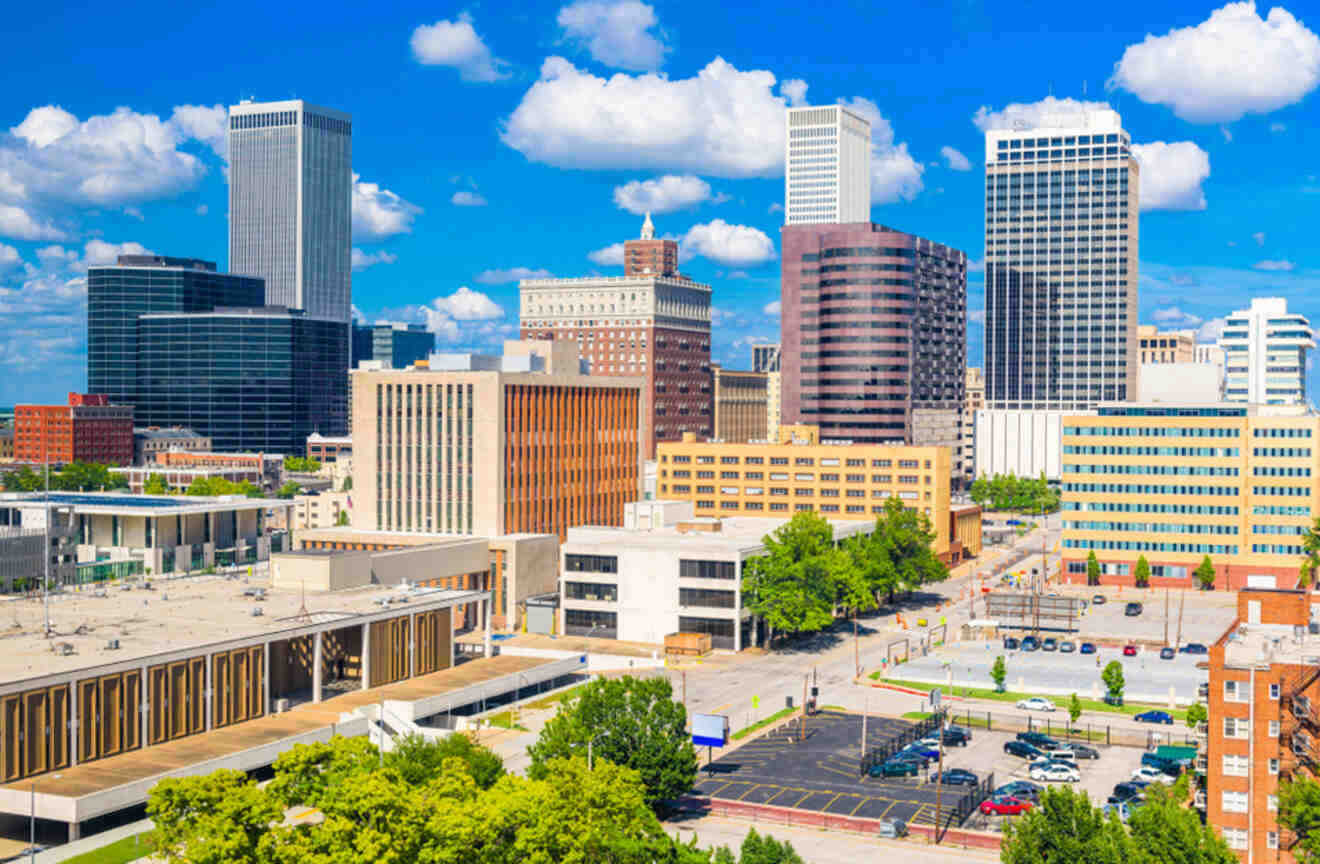 Conclusion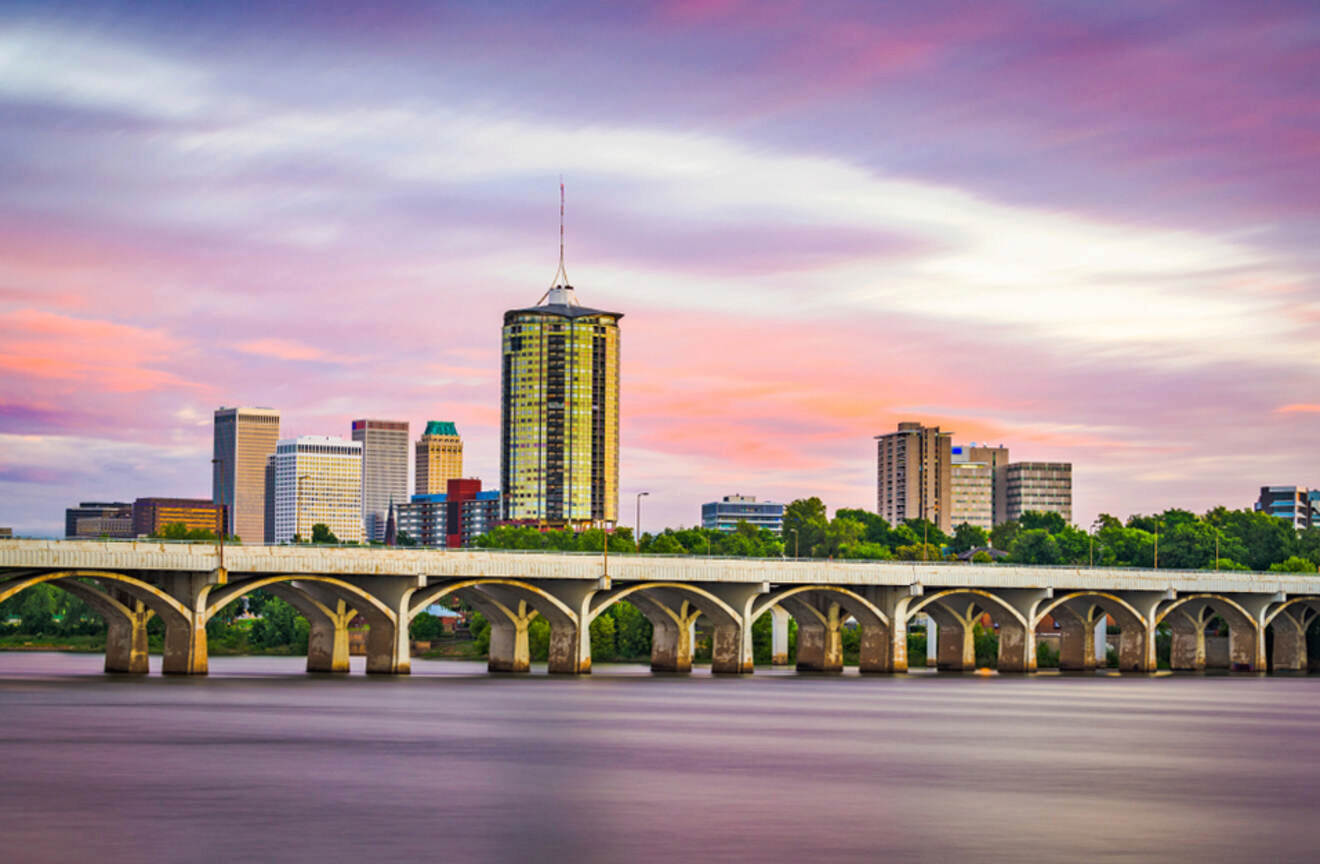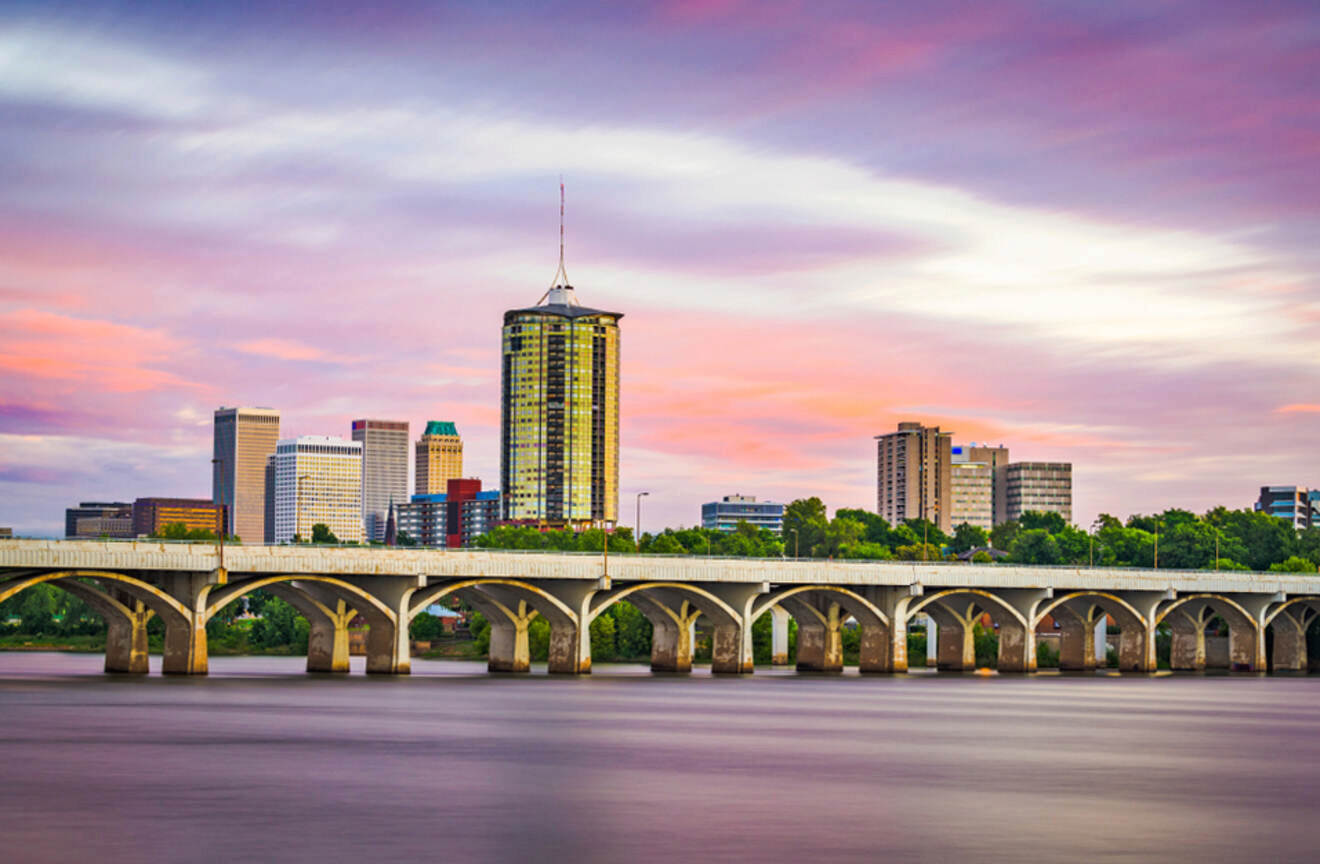 And that's a wrap! Those were the best hotels with a jacuzzi in the room in Tulsa, OK! I covered all budgets and different styles of hotels so that you can pick from a wide range of options!
Honestly, I loved all of the hotels I have just mentioned. That is why these made it to the list. But if you want to know my absolute 2 favorites, those are:
The Mayo Hotel – I love the upscale Art Deco style of this hotel and would love to dip into the in-room soaking tub and admire the city view!
Hard Rock Hotel & Casino – This hotel is just perfect for a squad stay to enjoy all the different activities and shows they offer; they even have some free shows!
Whichever jacuzzi suite you like the most, make sure to book it in advance. These hotels are amazing but aren't many suites with private hot tubs, so you'd want to secure your stay in advance.
Have you stayed in any of these hotels, or is there one you liked but I haven't mentioned? Let me know in the comments!
Have a wonderful trip,
Daniela
---
Pin it for later!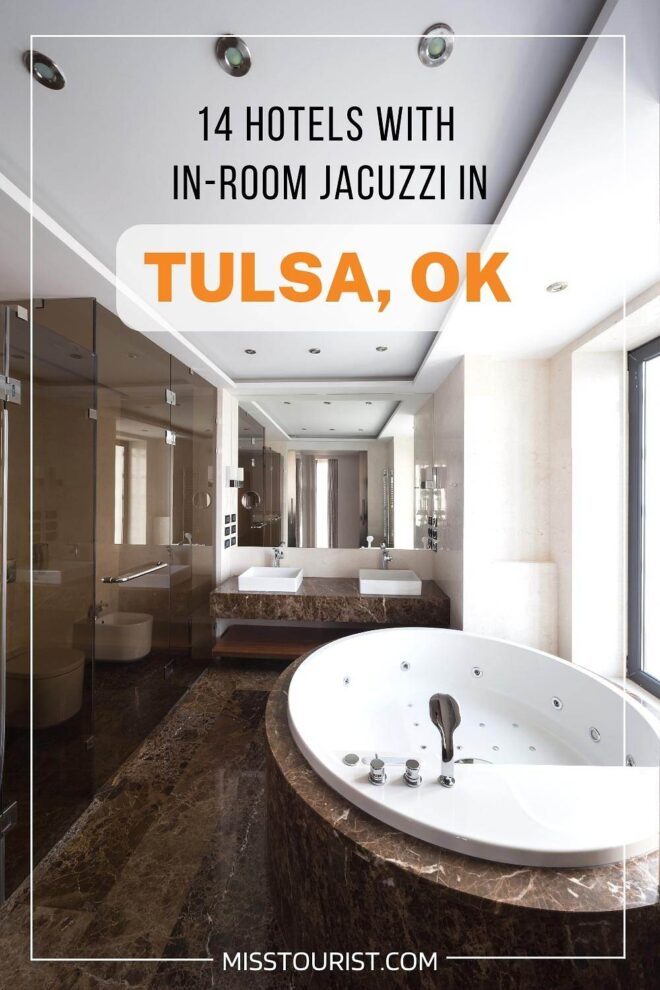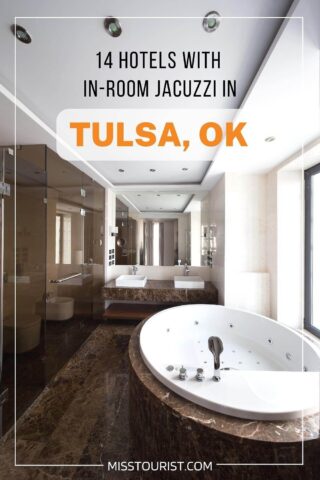 Pin it for later!