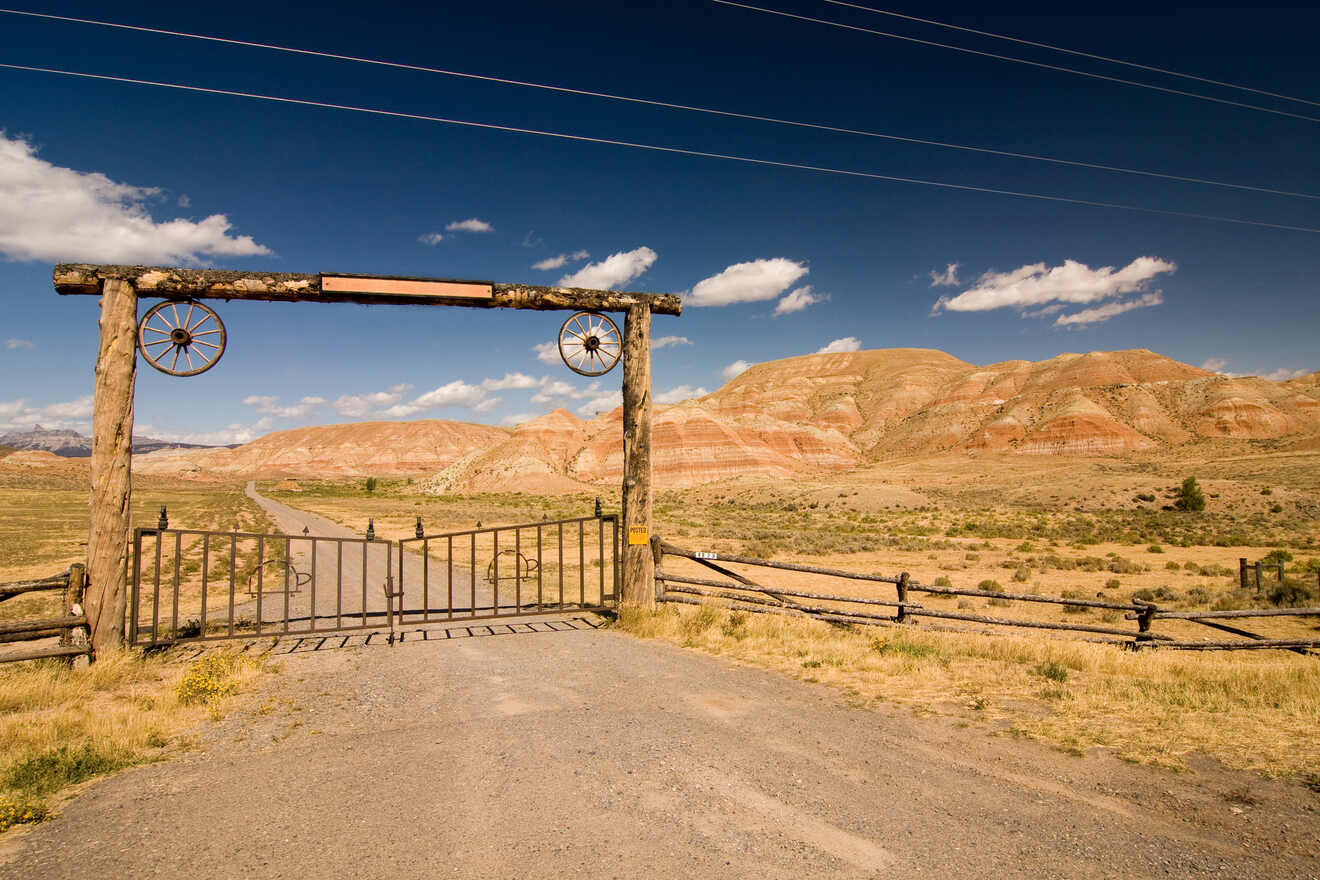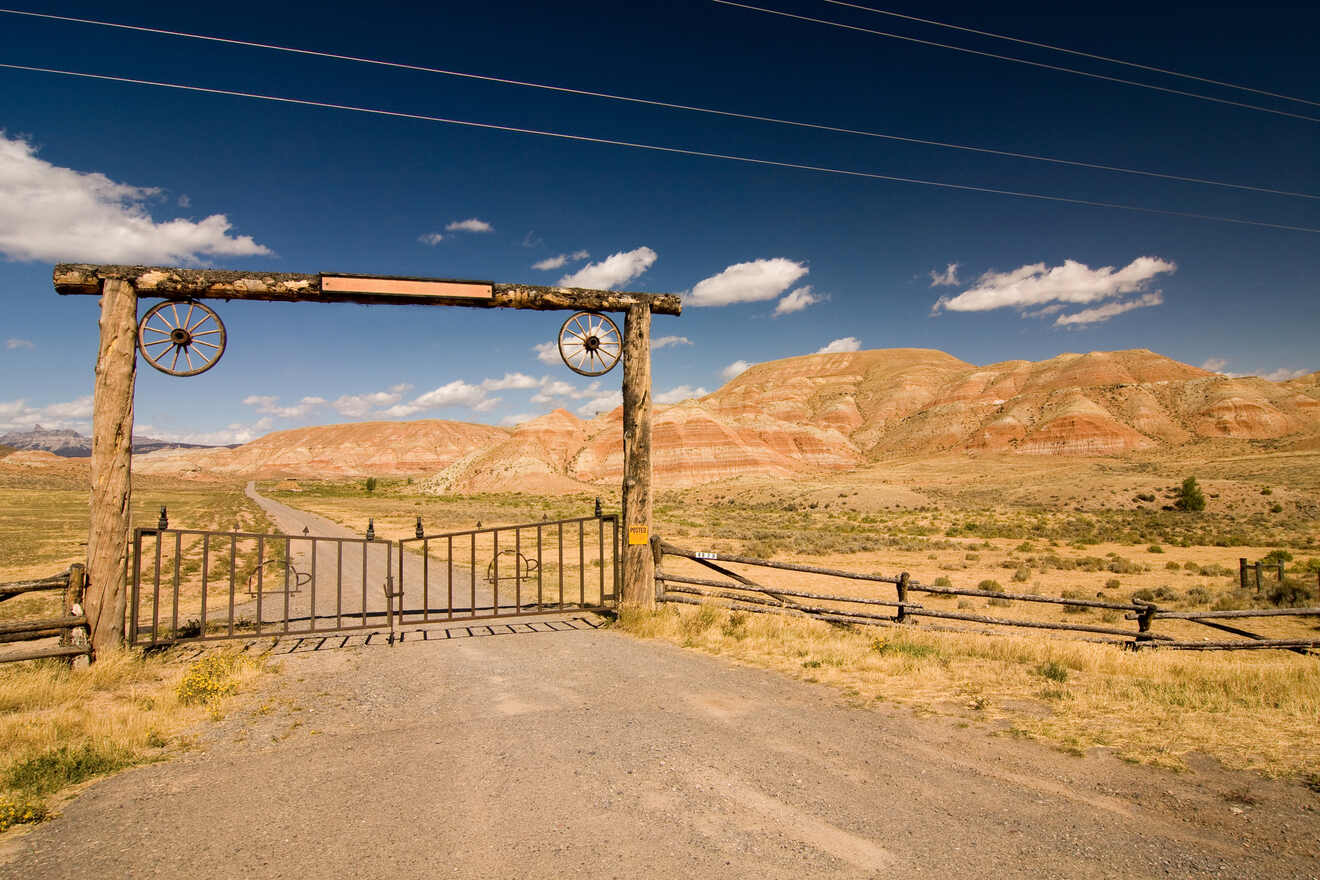 Ever dreamed of sleeping suspended amongst the treetops in a castle-like cabin? Well, there are treehouses in Texas that can make this dream come true. I have put together the ultimate list of unique rentals in the state. So keep reading and make that unique vacation a reality.
Texas is the second-largest state in America, and it has a lot to offer! Its bustling cities are filled with history and charm, creating an exciting culture filled with music, food, and rodeo. In addition to the energy that pulsates through the streets of the cities, Texas also boasts extraordinary natural landscapes and wildlife.
Whether you are planning to visit the Texas Hill Country, Austin, Cypress Valley, New Braunfels, or somewhere near the Frio River, Texas has it all! Check out the below quirky accommodation options and treehouse cabins to see where you could be spending your next vacation.
P.S. If you are looking to where to go in the US considering the current situation, here is a list of awesome places in the US you could visit and the updated list of restrictions for each state/city!
If You Are in a Hurry: Top 4 Treehouses in Texas
If you are in a rush, here are the absolute best treehouse rentals in Texas. You can't go wrong with any of these special accommodation options below, which are sorted by price, highest to lowest.
Top 11 Texas Treehouses to Rent
Ready to boast that you have spent a few nights in a treehouse? Great! Without further ado, let's get straight into the best treehouse rentals in Texas.
I have calculated the average nightly price, including service and cleaning fees. This gives a more realistic representation of the price per night, and they are listed from highest to lowest below.
1. Jumping Goat Ranch Treehouse – With Panoramic Views
Price: US$860 per night
Bedrooms: 1
Guest: 2
Take a break from the hustle and bustle of the city by treating yourself to this fantastic treehouse with panoramic views, fresh air, and wildlife.
It is only a 15-minute drive from downtown Fredericksburg but every corner in this magical treehouse offers a fantastic view! Spend your days reading in the cozy reading nook, or the hot tub is a great spot to relax too. In the morning, witness a beautiful sunrise, have your favorite drink while listening to the birds chirping, and enjoy the sights and sounds of other wildlife that will surely brighten your day.
This is the perfect spot if you want to escape city life, have a romantic getaway, or celebrate life with your significant other.
2. Live Oak Treehouse at HoneyTree Farm – Great for a Luxurious Retreat 
Location: Fredericksburg
Price: from US$400 per night
Bedrooms: 1
Guests: 2
Get ready for a whimsical escape amongst the trees. This dreamy oak treehouse cabin is situated in Palo Alto Creek and is a romantic getaway retreat. With a 5-star Airbnb rating from a large number of reviewers – you know you are in for a treat.
Spend your days reading in the gorgeous reading nook with luxurious sheepskin blankets. In the evenings, enjoy a candlelit soak in the outside bathtub before settling into your comfortable king-size bed.
Please note this spot is so popular you have to book almost a year in advance to secure your weekend spot!
By the way, if you are looking for other types of accommodations in Fredericksburg, we have a great article for you. It includes hotels and apartments for all budgets.
3. Leaf Treehouse at HoneyTree Farm – Best for Couples
Location: Fredericksburg
Price: from US$400 per night
Bedrooms: 1
Guests: 2
Defined by modern luxury, this treehouse rental is something out of a fairytale, check out this magical video to see what I am talking about. A spiral staircase, magical reading corner, fairy lights, and exquisite finishes are what you can expect from this haven. The interior is stylish and cozy, and the king-size bed is fitted with organic cotton sheets.
You probably won't want to leave your snug castle-like treehouse, but if you do, Main Street Fredericksburg is just a 10-minute drive away.
The kitchenette has everything you need, and the tub on the upper deck is a great spot to relax. This Airbnb guarantees a relaxing couples getaway.
There are so many great places to stay in Fredericksburg that we wrote a whole post about it! Check out Airbnbs in Fredericksburg to find some awesome accommodation options.
4. The Extraordinary Treehouse – Best for Group of Adults
Location: Dallas
Price: from US$360 per night
Bedrooms: 2
Guests: 4
This enchanted home is nestled in a private neighborhood. The stunning floor-to-ceiling glass windows in the living room show off the lush area around you and will take your breath away. The two-bedroom home has a fully-equipped kitchen and an indoor fireplace.
The rental has a wooden interior giving it a homey Texas wooden cabin feeling, and the spacious treehouse easily houses four guests in comfortable beds.
The forested canopy surrounding the rustic property has gravel footpaths for you to explore the tranquil area of Ash Creek. This secluded utopia away from the city is the perfect spot to visit and unwind. If you are looking for some more options in Dallas, have a look at our post on where to stay in Dallas.
5. Amazing Custom Treehouse near Whitewater Amphitheater 
Location: New Braunfels
Price: from US$340 per night
Bedrooms: 1
Guests: 8
Surrounded by old cypress trees next to the Guadalupe River in the Texas Hill Country, this is one of the best treehouses in New Braunfels for a large group.
As you walk across the footbridge with a cypress tree growing through it to your private cabin, you can already feel the wonder of the place. Sit on the outside porch as you sip your morning coffee while listening to the birds wake up the area.
Visit the Guadalupe River at Lake Dunlap and spend the day swimming, tubing, and kayaking. The cabin is centrally located in New Braunfels if you feel like a day out exploring the unique shops and quaint cafes.
Also just under an hour away from the natural pools and parks that can be found close to Dripping Springs, you won't be short on an adventure here.
6. Sycamore Treehouse at HoneyTree Farm – Well Located 
Location: Fredericksburg
Price: from US$280 per night
Bedrooms: 1
Guests: 2
Chic, light, and airy – you can't go wrong with this treehouse in Fredericksburg, Texas Hill Country. Perfect for a couples getaway, if you are looking for views, then this is one of the best cabins in Texas. You can even enjoy these from the comfort of your bed!
The large glass windows look onto vistas of the Palo Alto Creek in the Texas Hill Country that surrounds you. This studio perched in the trees is secluded and private but near Main Street, if you want to feel the bustling energy of the town.
7. Southern Dream – Brand New Luxury Treehouse  
Location: Van Zandt County
Price: from US$280 per night
Bedrooms: 1
Guests: 2
Adjoining raised wooden cabins nestled between lush trees all to yourself. The fairy lights lighting up the staircase creates a romantic atmosphere perfect for a private couples getaway.
Relax in the swinging queen-size bed under the porch, or enjoy a soak in the hot tub. Sit around the outdoor fireplace in the evenings and gaze up at the stars.
There is a pond near the cabins, which is the perfect place to go fishing. Explore the trails in the area, and you'll come across a magnificent cypress tree or two.
8. The Nest by Skybox Cabins – Most Unique Experience
Location: Glen Rose
Price: from US$270 per night
Bedrooms: 1
Guests: 2
If you are looking for the most unique treehouse glamping experience, then this spot is your place. With sweeping views of Texas Hill Country, you'll be quite content perched in the nest and never want to leave.
The bohemian bungalow has everything you need for a comfortable stay, except TV and wifi. So, make sure you take a good book or spend some quality time together.
The nest structure is just outside the bungalow and is a little utopia providing tranquility and privacy. This popular spot gets booked up very quickly, so be sure to secure your spot as soon as possible and remember no children are permitted.
9. The Birdhouse by Skybox Cabins – Best for a Couples Retreat
Location: Glen Rose
Price: from US$250 per night
Bedrooms: 2
Guests: 1
Illuminated by fairy lights, this rustic treehouse cabin could not be a more perfect couples retreat. The bedroom balcony offers endless views of Texas Hill Country, and this is a perfect place to sip your morning coffee or watch the sun go down.
The cozy rental is equipped with modern amenities throughout, including the kitchenette. If you decide to explore the lush fifty-acre property during the day, you can look forward to a restful night's sleep in the queen-sized bed of your loft room. This magical rental will ensure you return home relaxed and revitalized.
10. Grandview Treetops – Tranquil & Private Ranch Treehouse
Location: Grandview
Price: from US$220 per night
Bedrooms: 1
Guests: 2
Designed with couples in mind, extreme care was taken in creating a space of privacy and tranquility. You'll see this detail in the luxurious bathroom and spacious bedroom with cozy decor. The kitchenette is equipped with the basics and you can enjoy your meals on the deck overlooking the forested areas surrounding you.
Located on a 40-acre ranch, you'll have access to the lush wooded walking trails on the property. This is one of the most affordable tree houses to rent in Texas and you'll love the solitude provided by this escape on ranch property.
11. Hobbit's Nest – Most Unique
Location: Buescher State Park
Price: from USD$120 per night
Bedrooms: 1
Guests: 4
One of the most unique cabins in Texas, the Hobbit's Nest is a must-see for adventure seekers. As you step foot into this wooden hobbit house you will feel the enchanted wonder. Surrounded by gorgeous trees and overlooking a lily pond, you won't tire of the views.
The queen bed sleeps two and additional guests can be accommodated on air mattresses on request. Located a few miles from the Bastrop State Park's trails and swimming pool, the Colorado River, and under an hour from Austin – you won't be short on things to do. If you're looking for a place to stay in Austin, be sure to check out my in-depth guide. I've also got some great options for Airbnbs in Dallas.
BONUS: Things to Know Before Renting a Treehouse
Staying in a treehouse can definitely be a once-in-a-lifetime experience, but please remember to pack accordingly (you will be in the wild mostly!) and relax and enjoy the view! It is not so much about an Instagram-worthy stay, it is about unplugging and connecting with nature!
Book Early
The main thing to note about booking a treehouse in Texas is that you need to book early! Whether you are heading to the Texas Hill Country, Cyprus Valley, New Braunfels, or somewhere near Austin, there aren't enough tree houses to go around. This is especially true for treehouse cabins near the Frio River in Rio Frio or Guadalupe River on Lake Dunlap. Make sure to also check if the treehouse is suitable for children or not.

Practicalities
Some practical things to remember about treehouse accommodation is that when you are nestled among the trees, some everyday necessities might not be accessible. This includes electricity and indoor plumbing, but this is obviously very dependent on the specific treehouse. If an indoor toilet and shower is a must for you, be sure to check out all the details before booking.
Also, be sure to check what other things are available in your treehouse, is wifi and a refrigerator a deal-breaker for you? Then be sure to know what to expect. Also, work out how close you will be to grocery stores and restaurants; this will help you plan how much and what kind of food you need to take with you.
Nature
Most treehouses are tucked away in nature, and this means you may encounter some bugs. Some treehouses have facilities such as nets, but to be safe, it's always wise to bring your own bug spray.
Top 3 Airbnb Experiences in Texas
Now that you know where you will be staying in Texas, let's make sure you know what you will be getting up to. I have handpicked the best Airbnb experiences for you below.
1. Speakeasy Friend and Enter – Explore all the hidden speakeasy-style bars of downtown Austin. You'll walk to different bars on this guided tour with stellar reviews.
2. The Assassination of John F. Kennedy – Walk step by step through the crime scene that led to the assassination of John F Kennedy. Your passionate host makes this tour interesting and informative.
3. Explore the Hill Country on Horseback – Explore Texas Hill Country on horseback. It is a great activity for the whole family.
Conclusion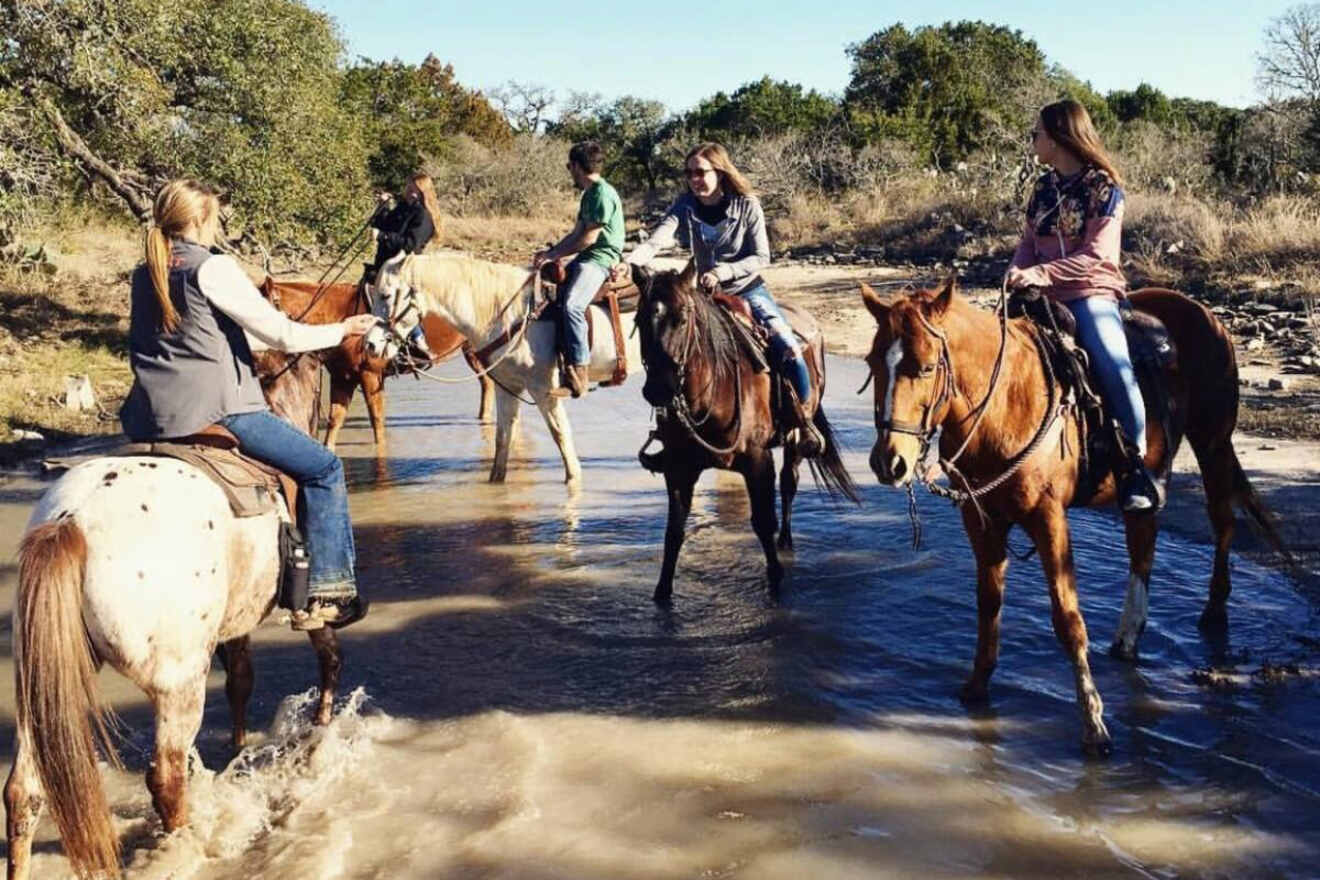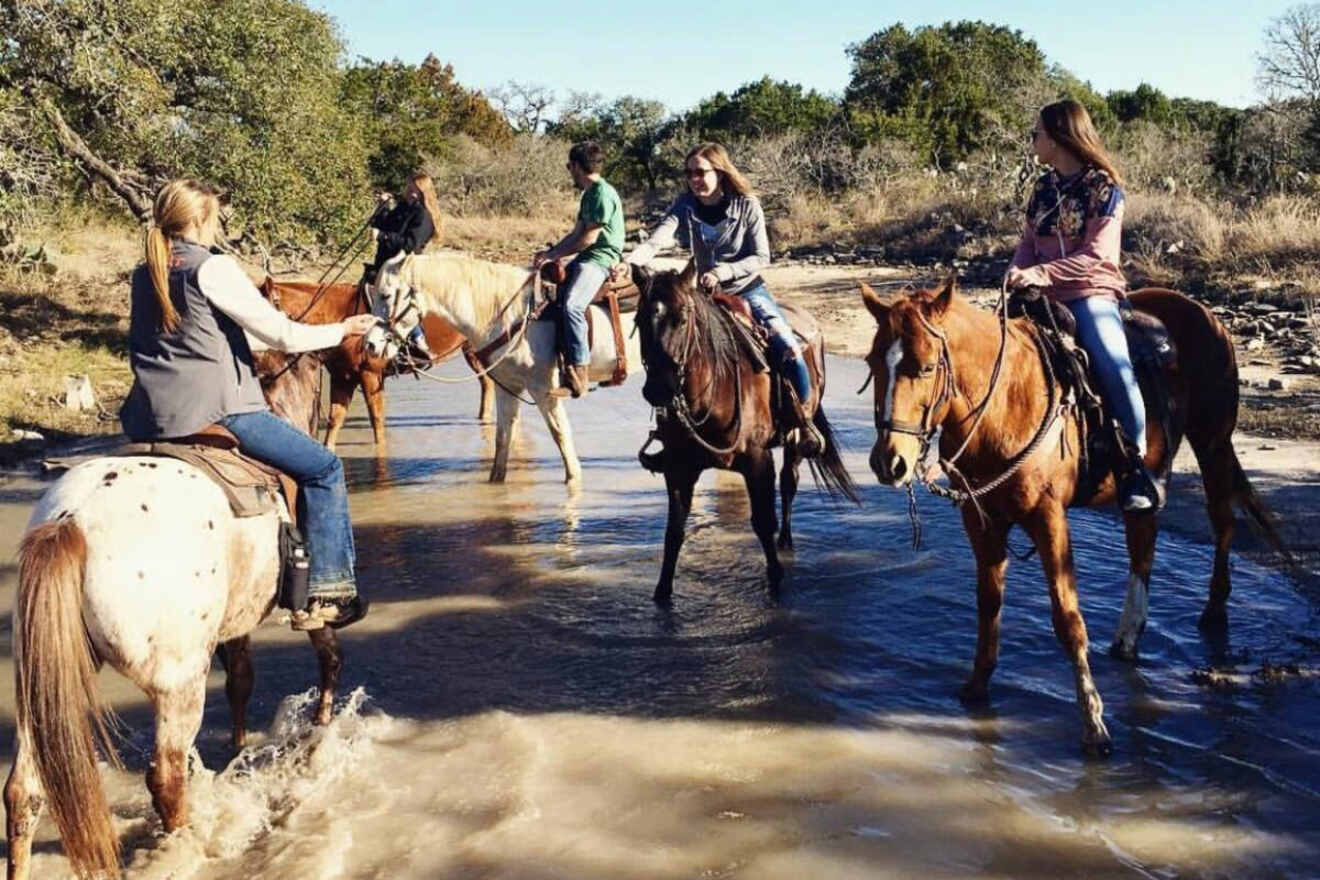 Texas state and the Texas Hill Country is filled with so much natural beauty there really is no better way to experience it than being in nature itself in a treehouse. And one of the amazing things about most of these treehouses is that they are near enough to the energetic cities should you feel like getting out – the best of both worlds!
With so many unique and spectacular treehouses in Texas, it might be hard to choose just one for your glamping adventure. For those still trying to decide, why not have another look at these two:
If I am missing any special treehouses in Texas, please comment and let me know! I would love to add them if they tick all the boxes.
Have a wonderful, relaxing stay in your treehouse in Texas.
Oh, and if you are going to go to Houston soon, make sure to check our accommodation guide on it too!