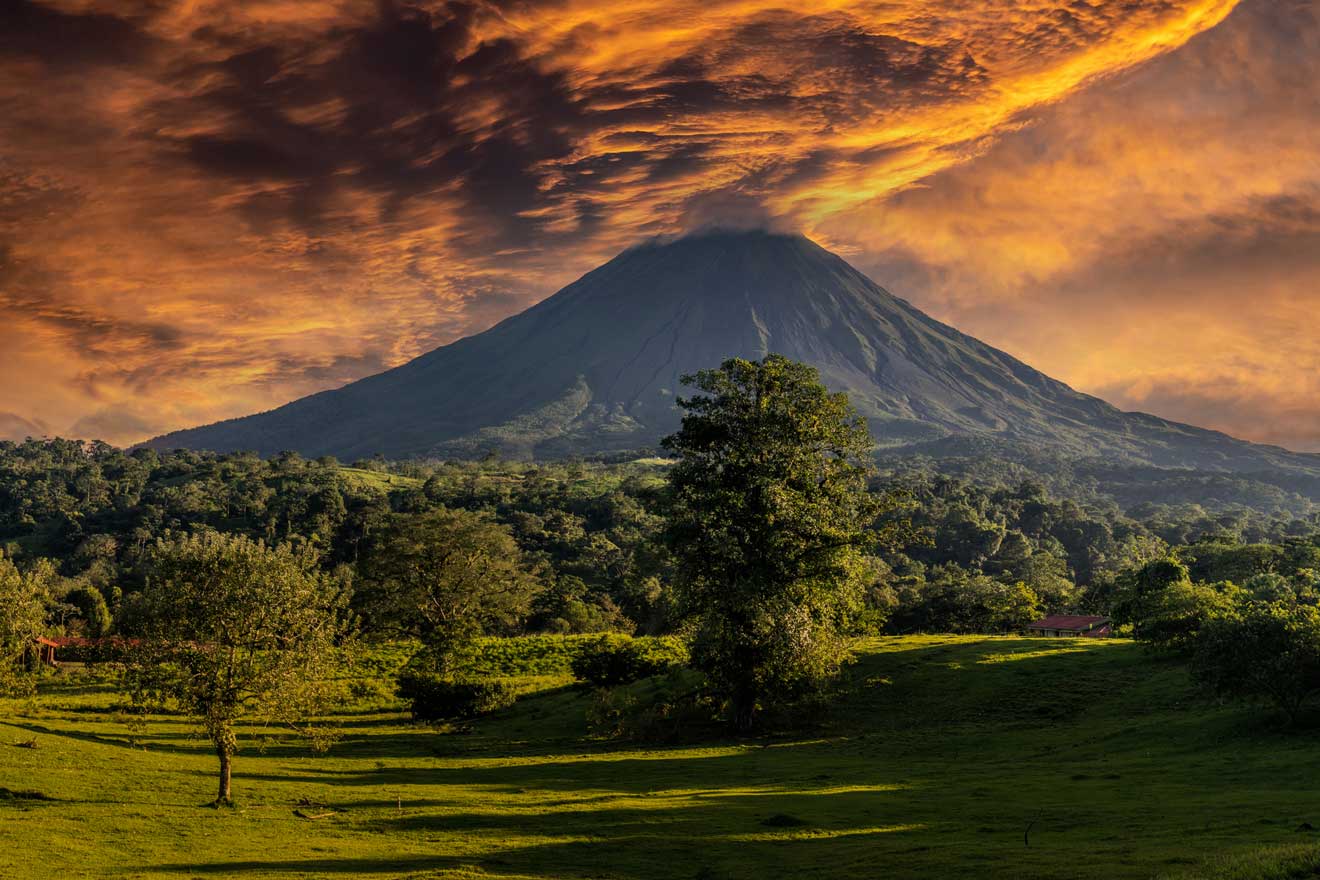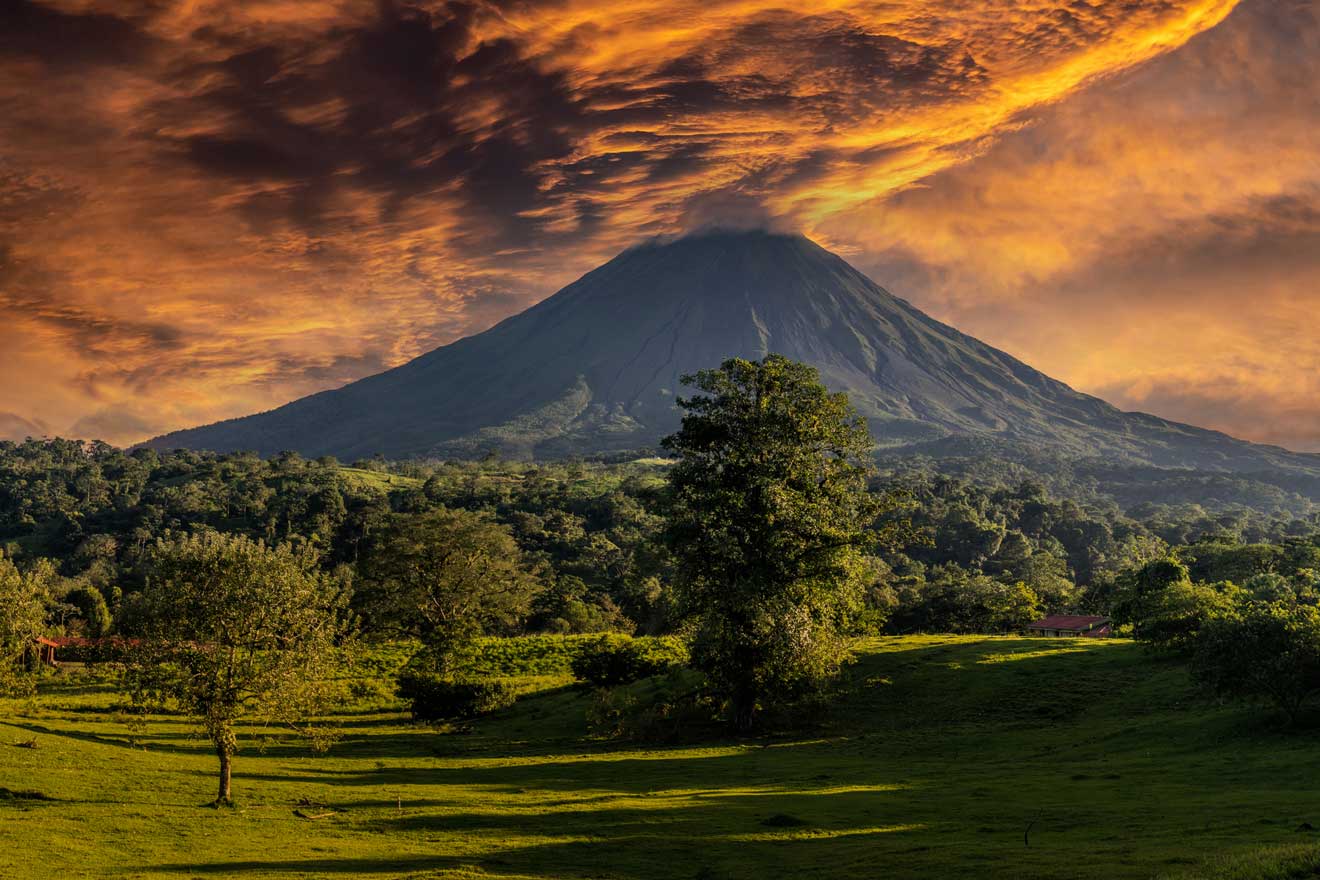 Where would you move for a few months if given a chance?
I would say Costa Rica without any second-guessing! This place is simply paradise on earth. The nature, landscapes, fruits, and incredible surroundings will make you want to move here ASAP!
But if you're just planning a holiday for the moment, then you've come to the right place! In this post, I'll offer you a list of the best Arenal hotels in one of the most beautiful areas in Costa Rica!
The Arenal area is quite big so I decided to break this post down into two parts. The first part has hotels near the Arenal Volcano and National Park, and in the second part you will find all the best places to stay around Arenal Lake. Both lists go from most to least expensive, so you can easily pick the perfect spot for you and at the end, you'll also find a bonus with the top hot spring hotels and resorts!
Naturally, people worldwide visit this place, so the hotels tend to sell out pretty fast. That's why I recommend booking in advance, that way you can get the best deals and a room in your favorite accommodation!
Ready? Let's go!
If you are in a hurry
If you want to book now, quickly browse this list with the best Arenal hotels in Costa Rica:
Here's a map that will help you visualize all the hotels in Arenal, Costa Rica that I will be talking about in this post:
1. Top Hotels around Arenal Volcano:
The area around the active Arenal Volcano runs from La Fortuna town all the way up to the National Park. There are tons of hotels and resorts located along the main road here, plus this is where the majority of hot springs are located. If you want to be close to most of the attractions then I recommend finding accommodation here!
1.1 Luxury (US$200 and up)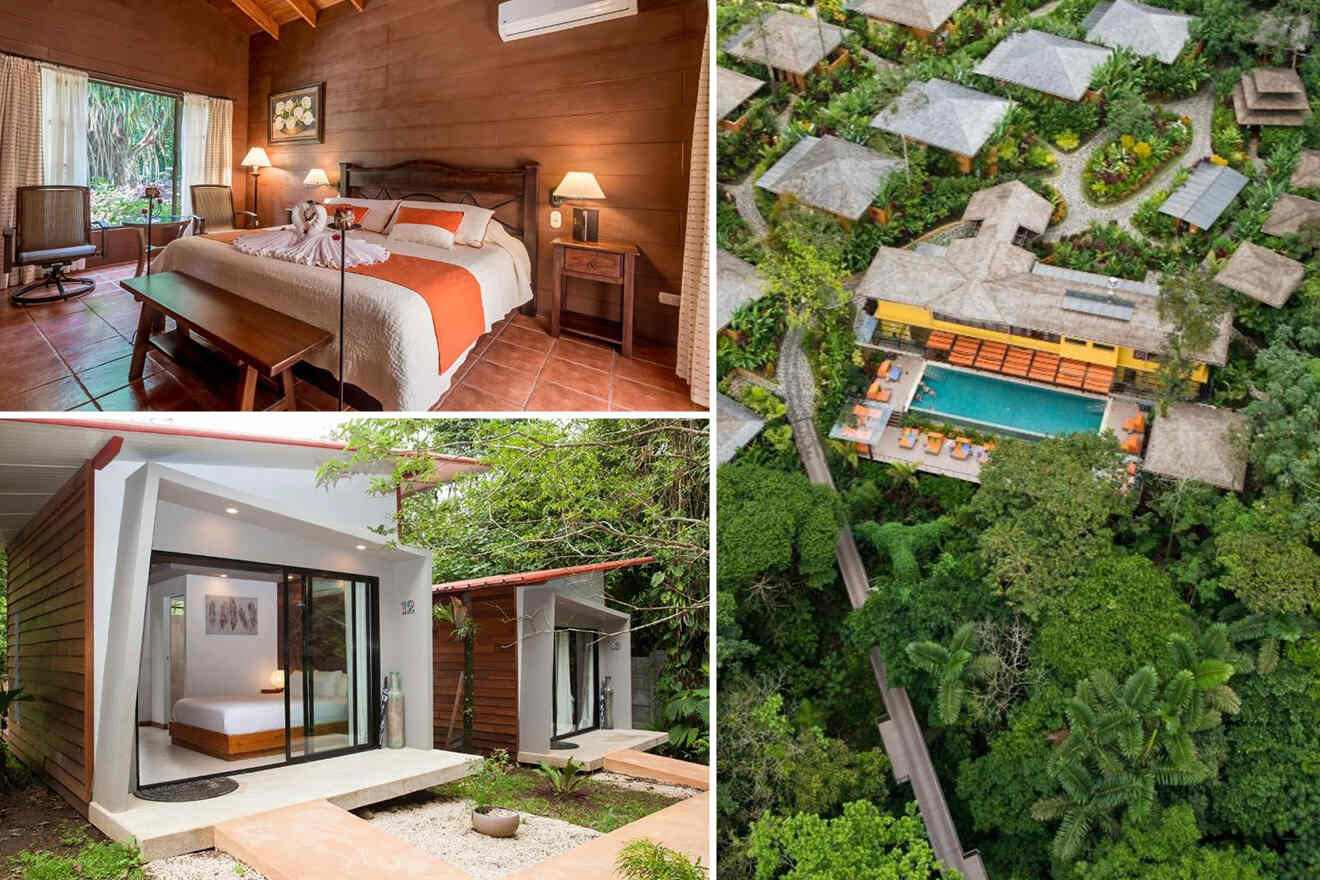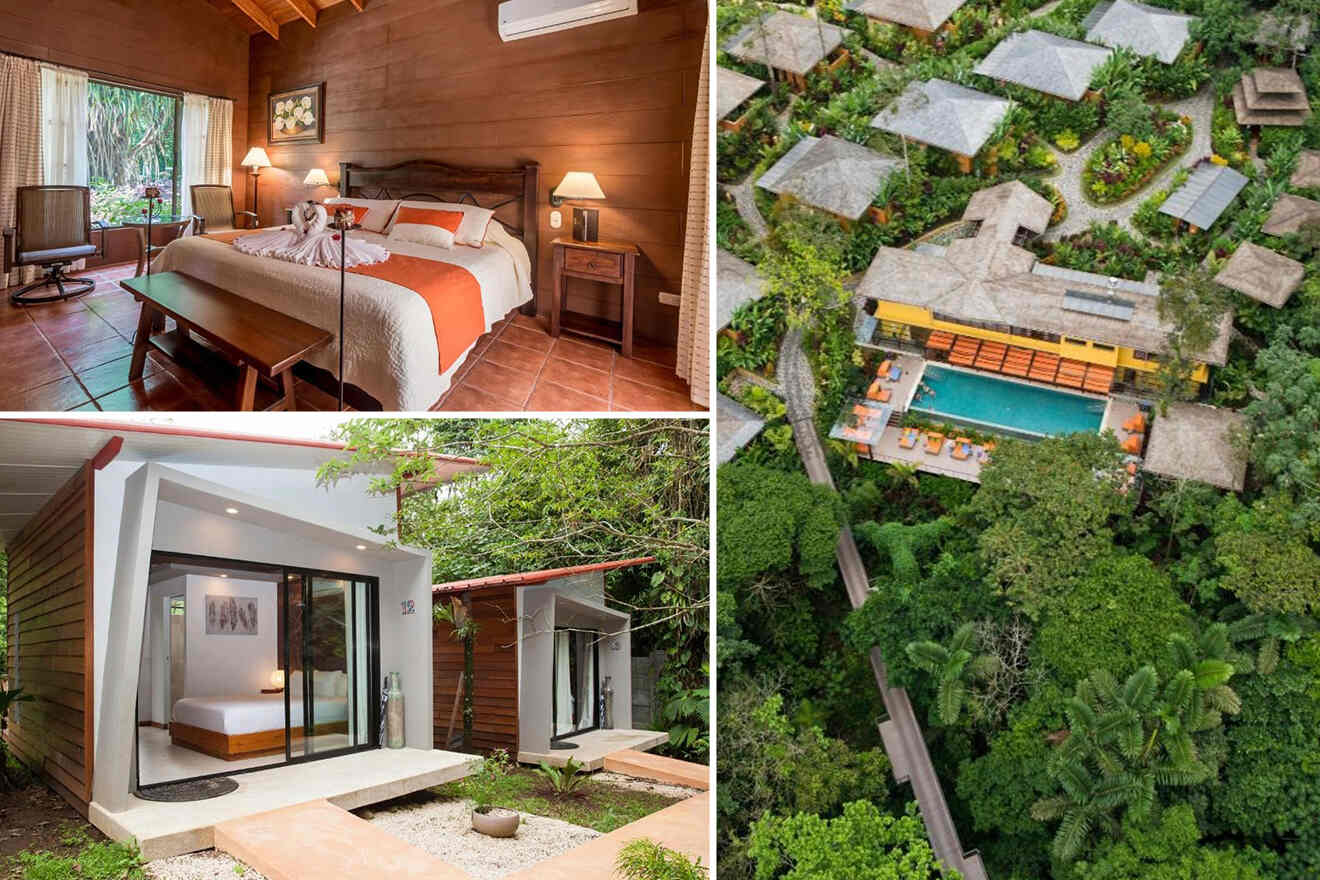 1.2 Mid Range (US$100 – US$150)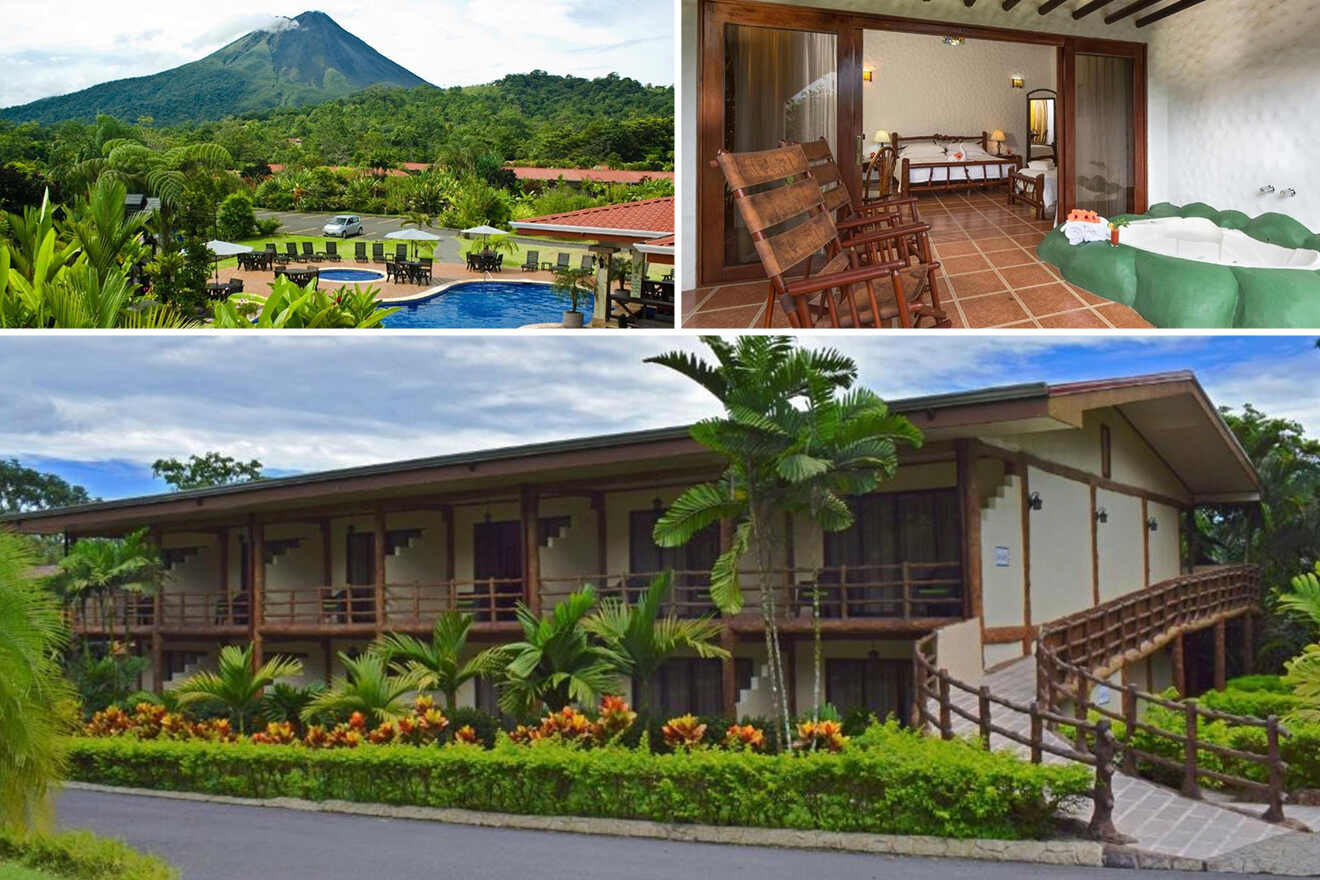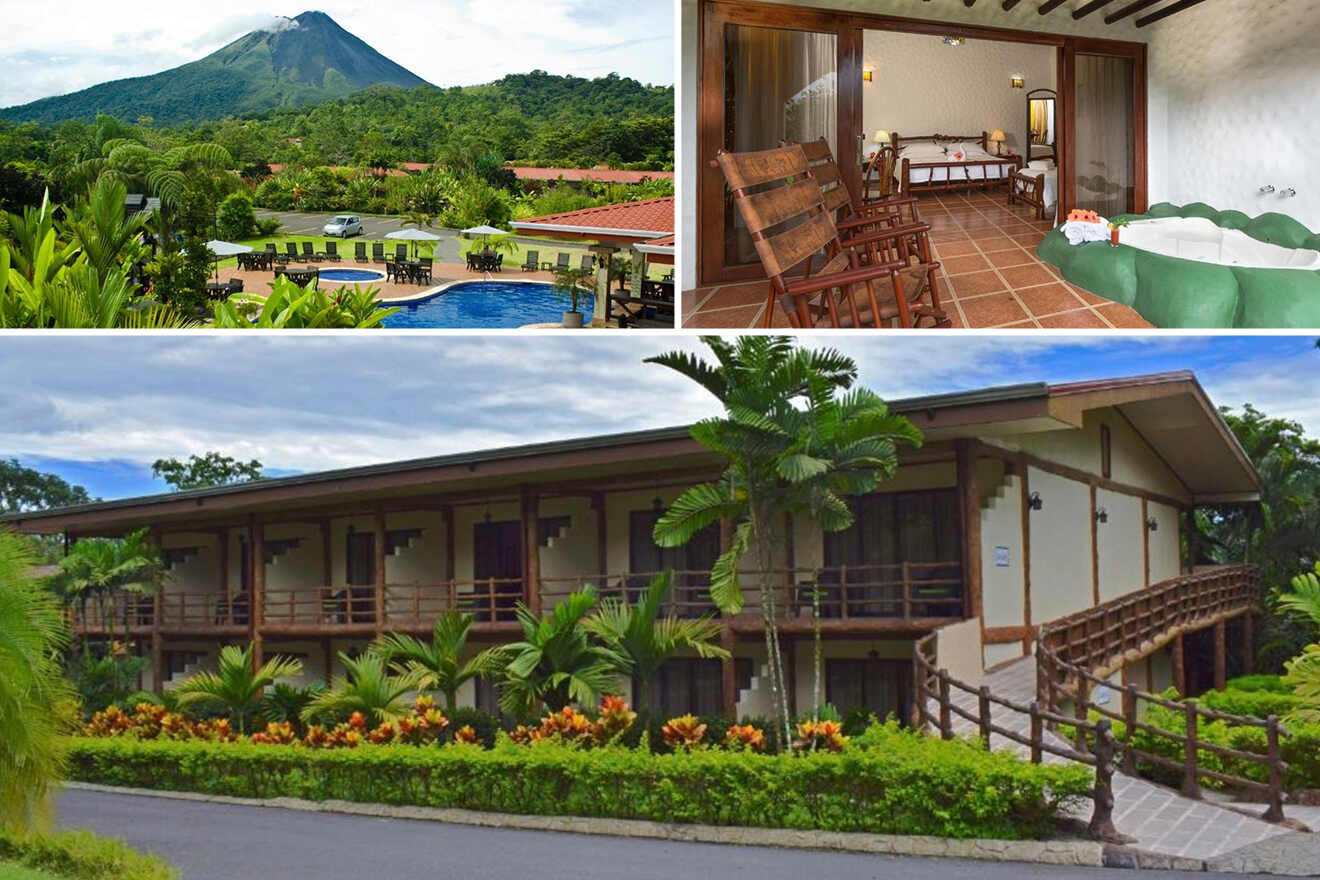 1.3 Budget (up to US$100)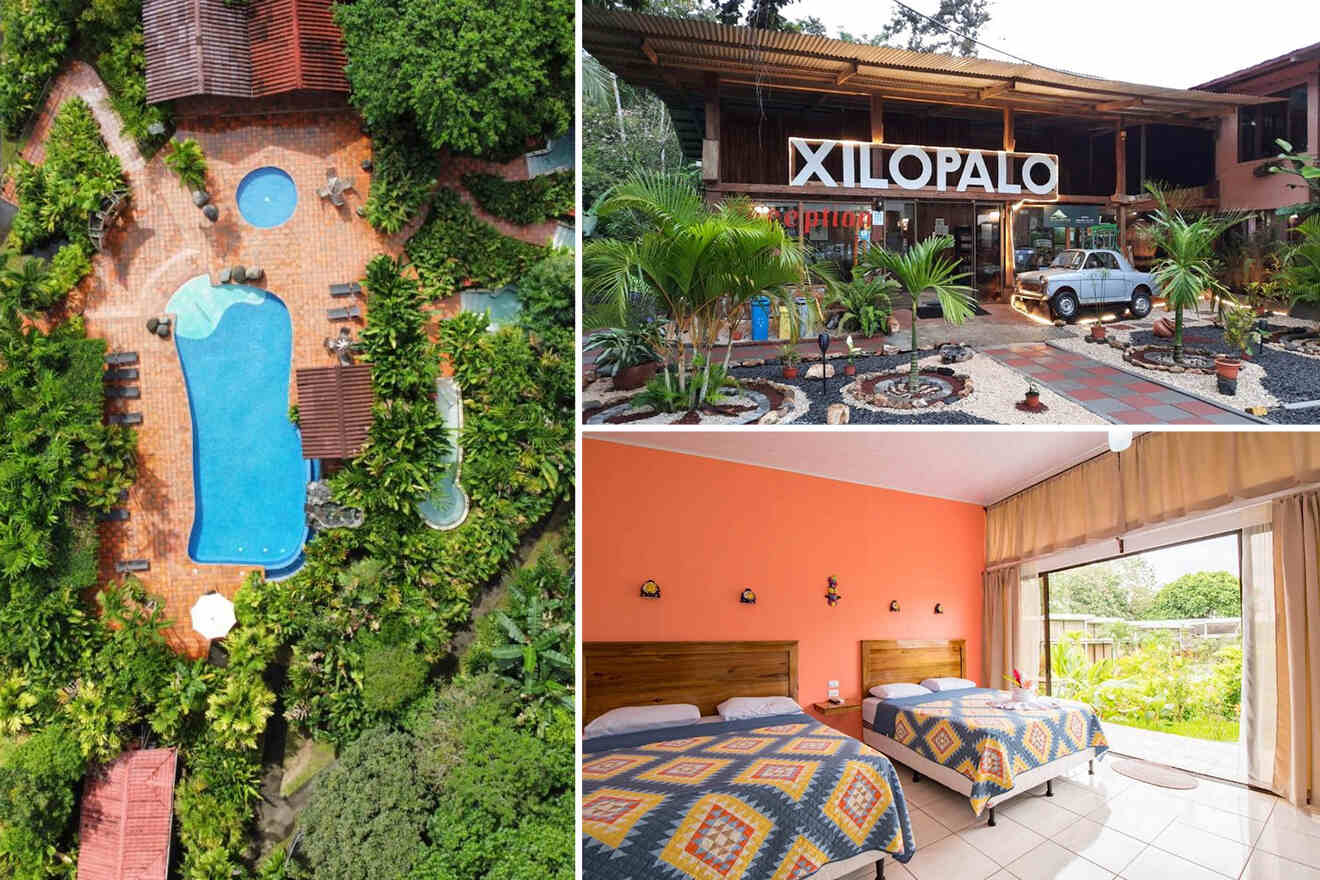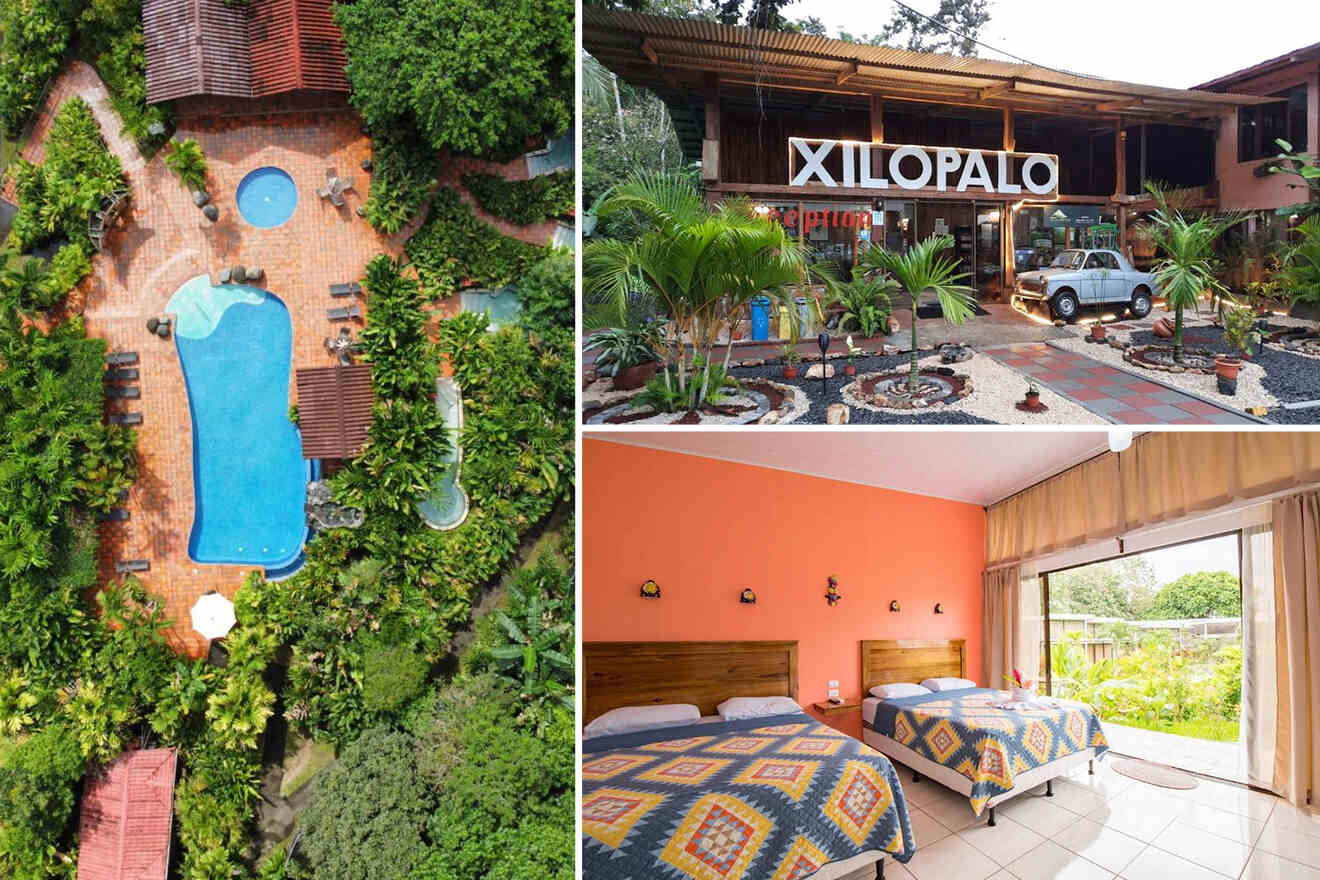 2. Best Hotels around Lake Arenal:
If you're looking for an area that's a bit more tranquil then I recommend looking for hotels around Lake Arenal, which sits west of the volcano. The whole area circling the lake is dotted with even more hotels and resorts but unlike La Fortuna town (which is usually pretty crowded), here you can enjoy some peace and quiet!
2.1 Luxury (US$200 and up)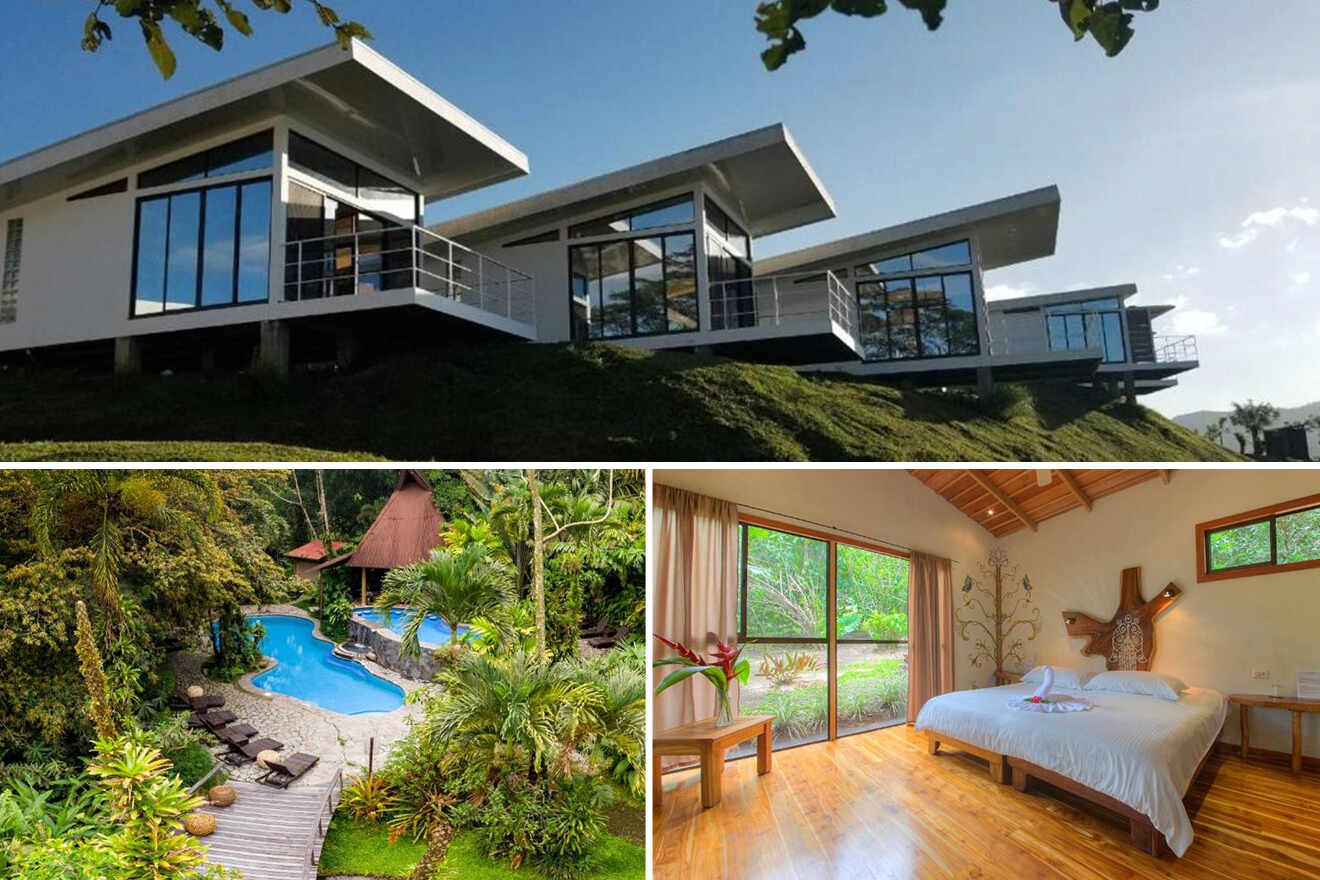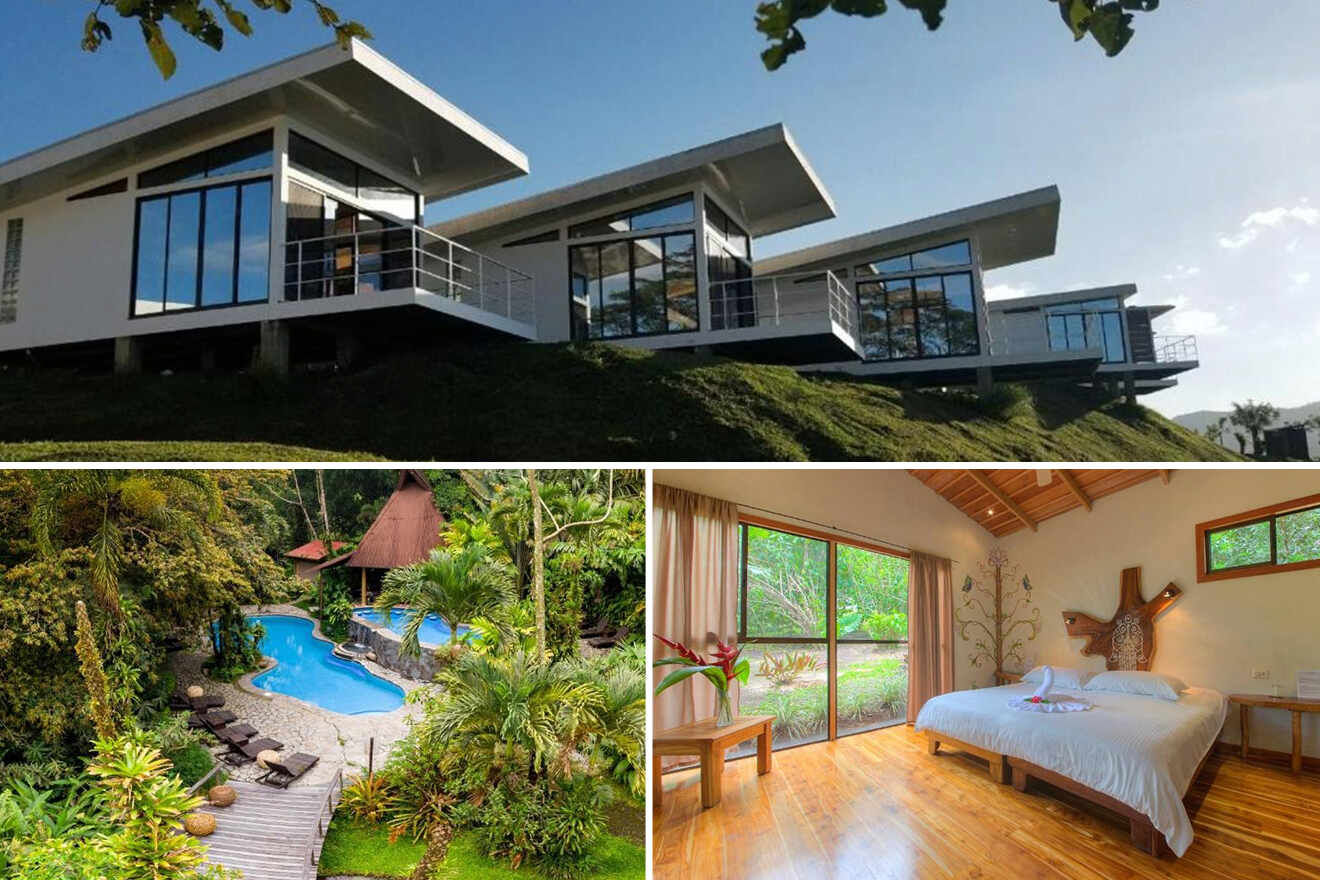 2.2 Mid Range (US$90 – US$150)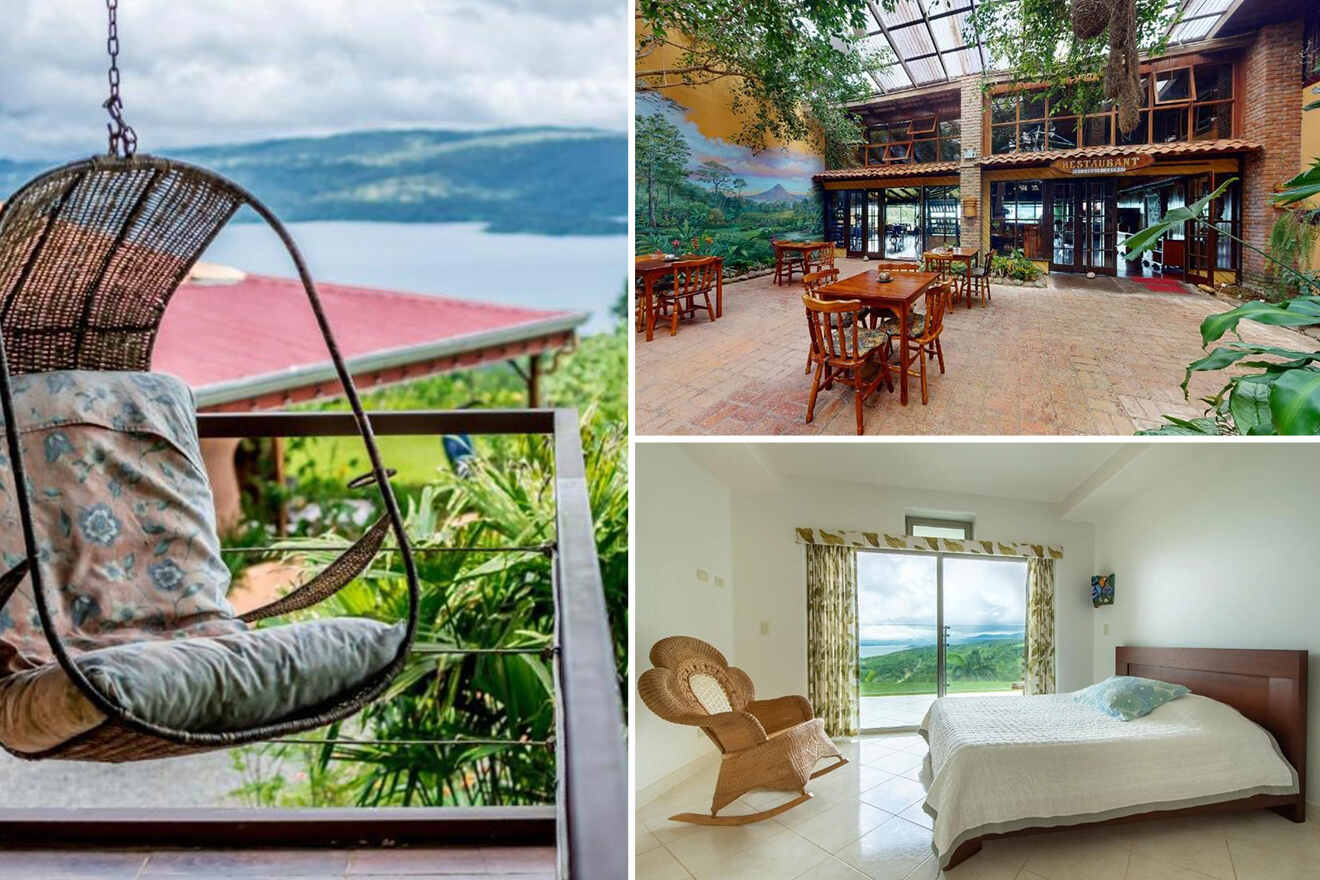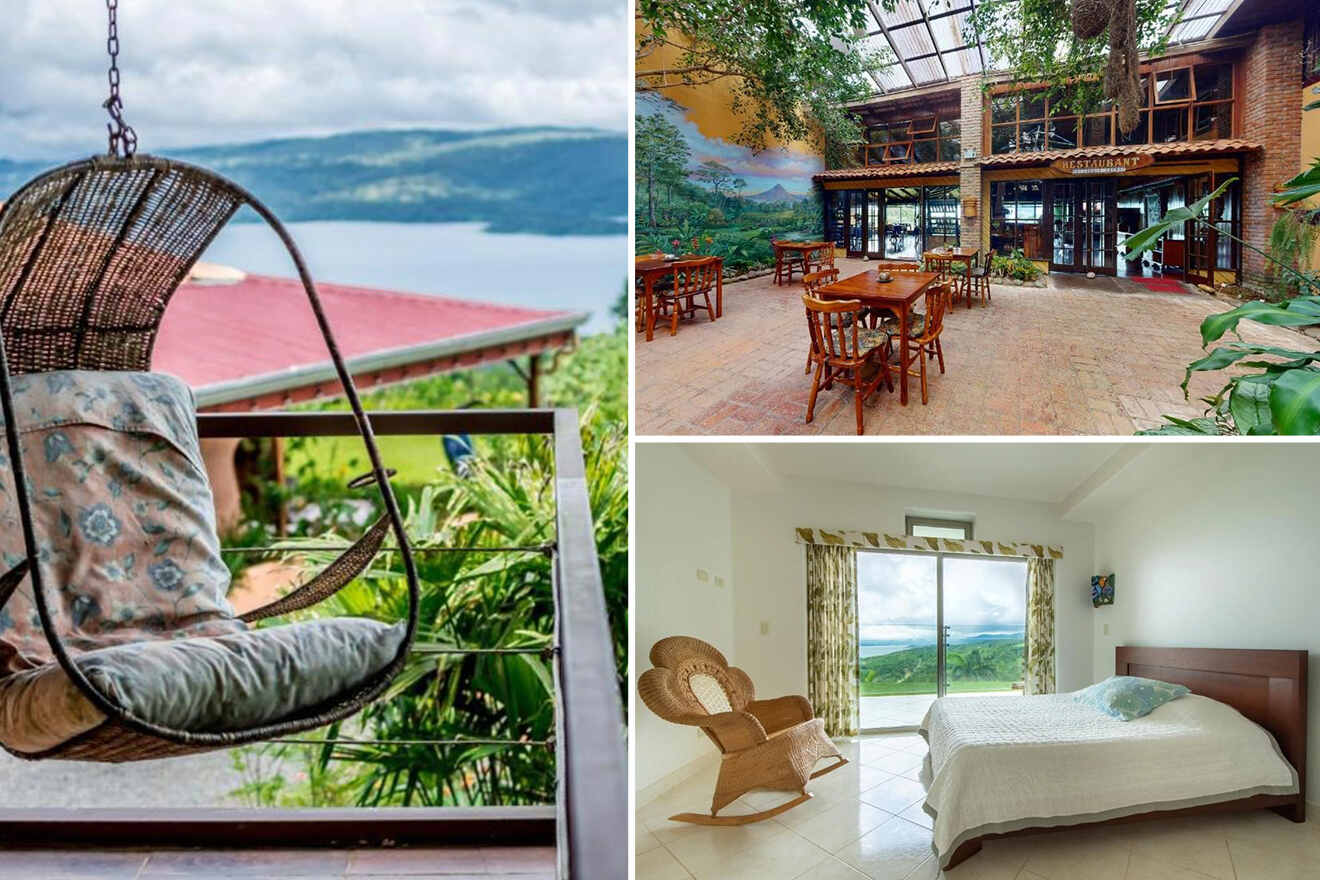 2.3 Budget (up to US$90)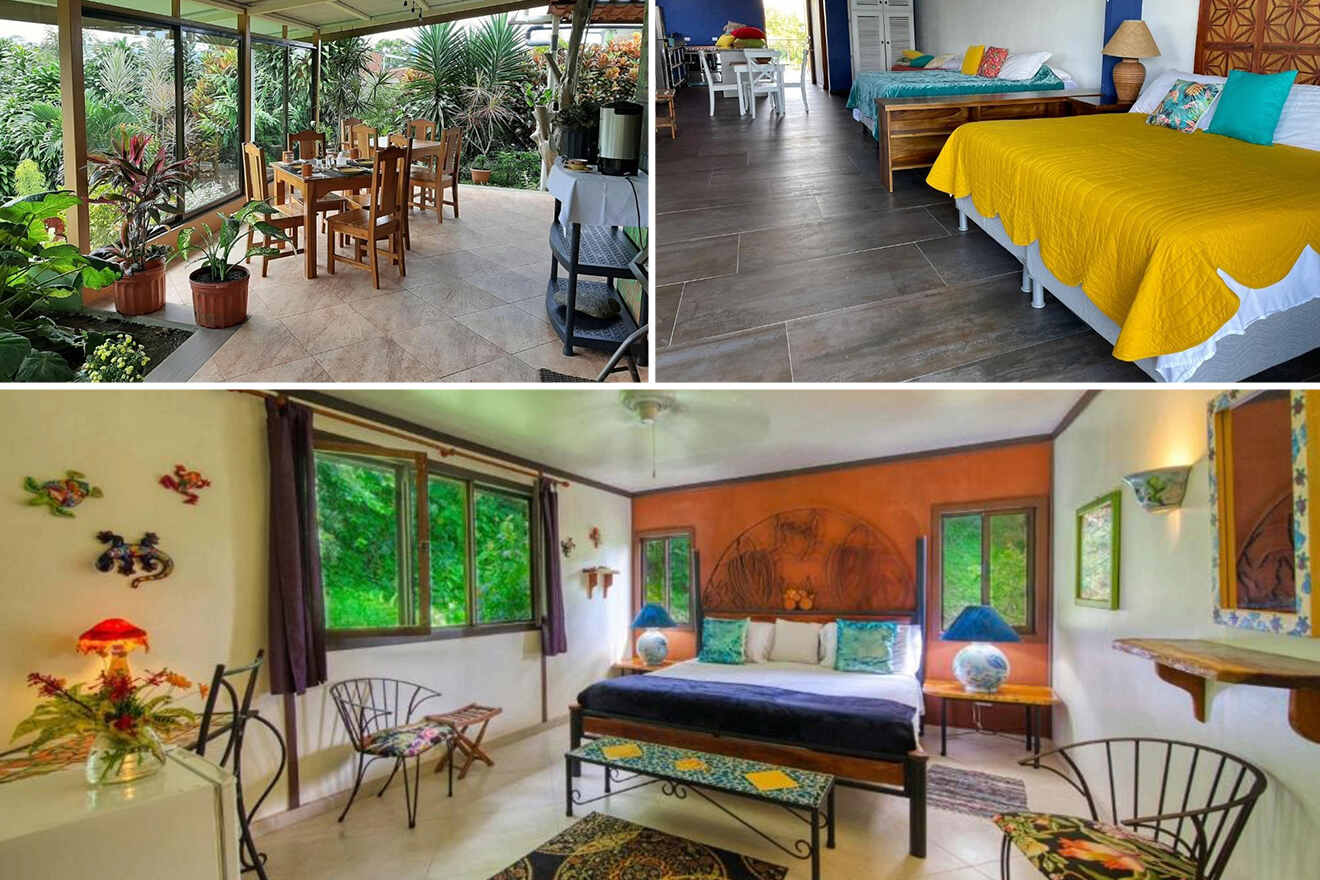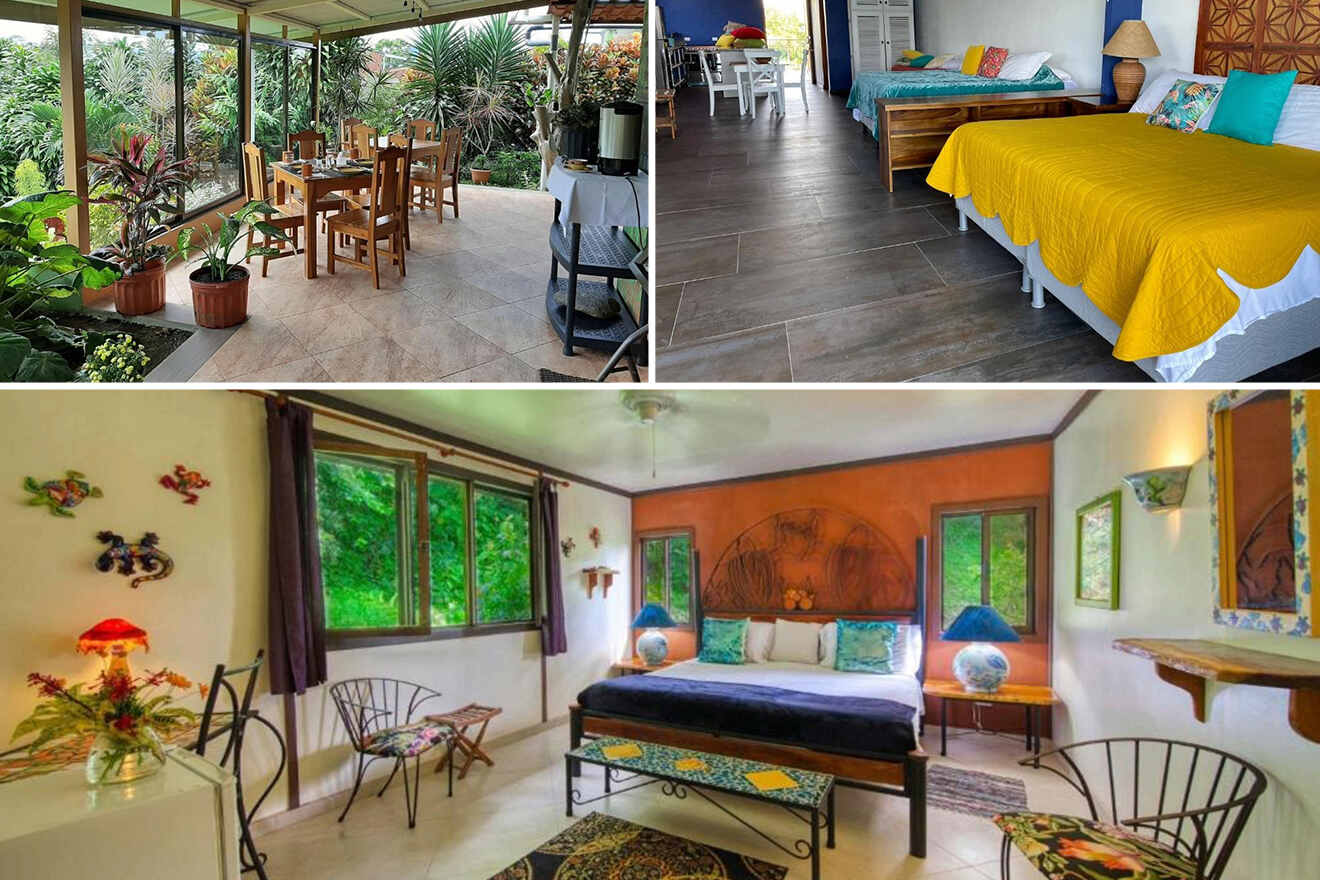 BONUS: Best hotels & resorts with hot springs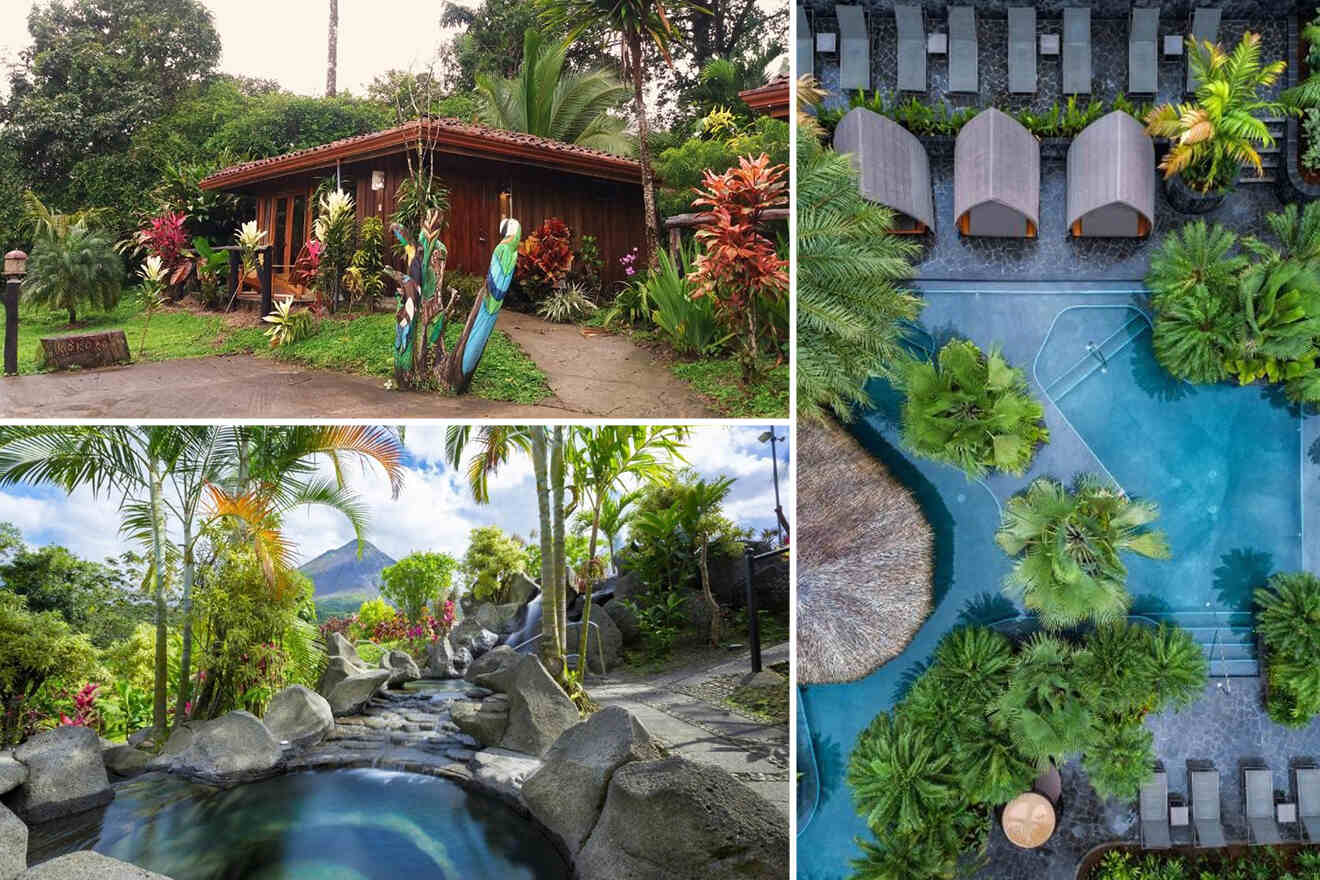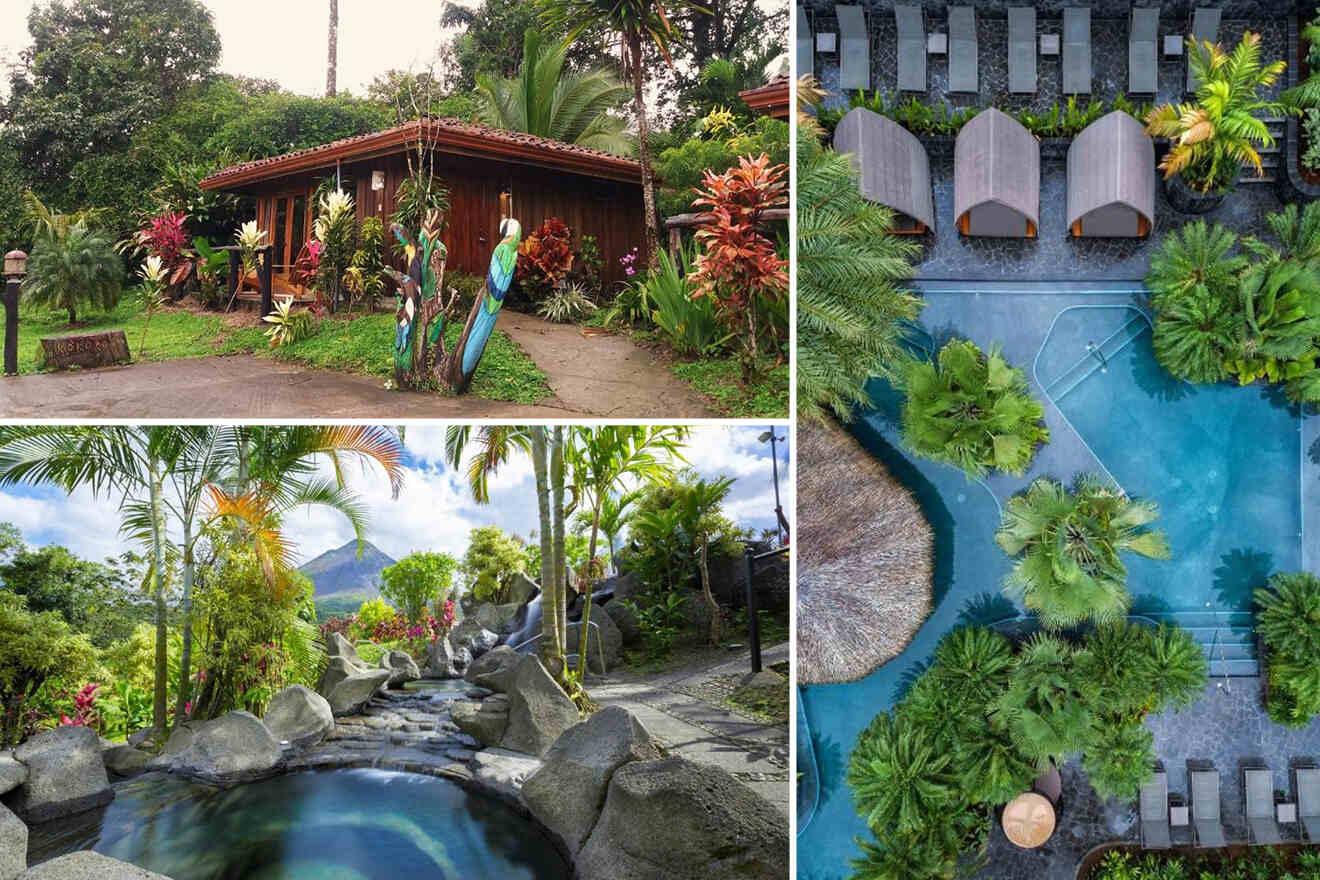 Are you ready to relax in Costa Rica's best hot springs? The area around Arenal Volcano is famous for its springs!
The volcano naturally heats the underground aquifers and rivers, creating some of the country's nicest, steamy hot mineral baths!
What I would give to chill in one of those!
There are so many hotels and resorts that have hot springs in the area so I thought to make a list of the best ones, in case any of you would want to have this option right at your door! Although the hotels cost a bit more, it's so worth it!
Let's check them out:
Luxury (US$200 and more)
Mid-range (US$100- US$150)
Frequently asked questions about hotels in Arenal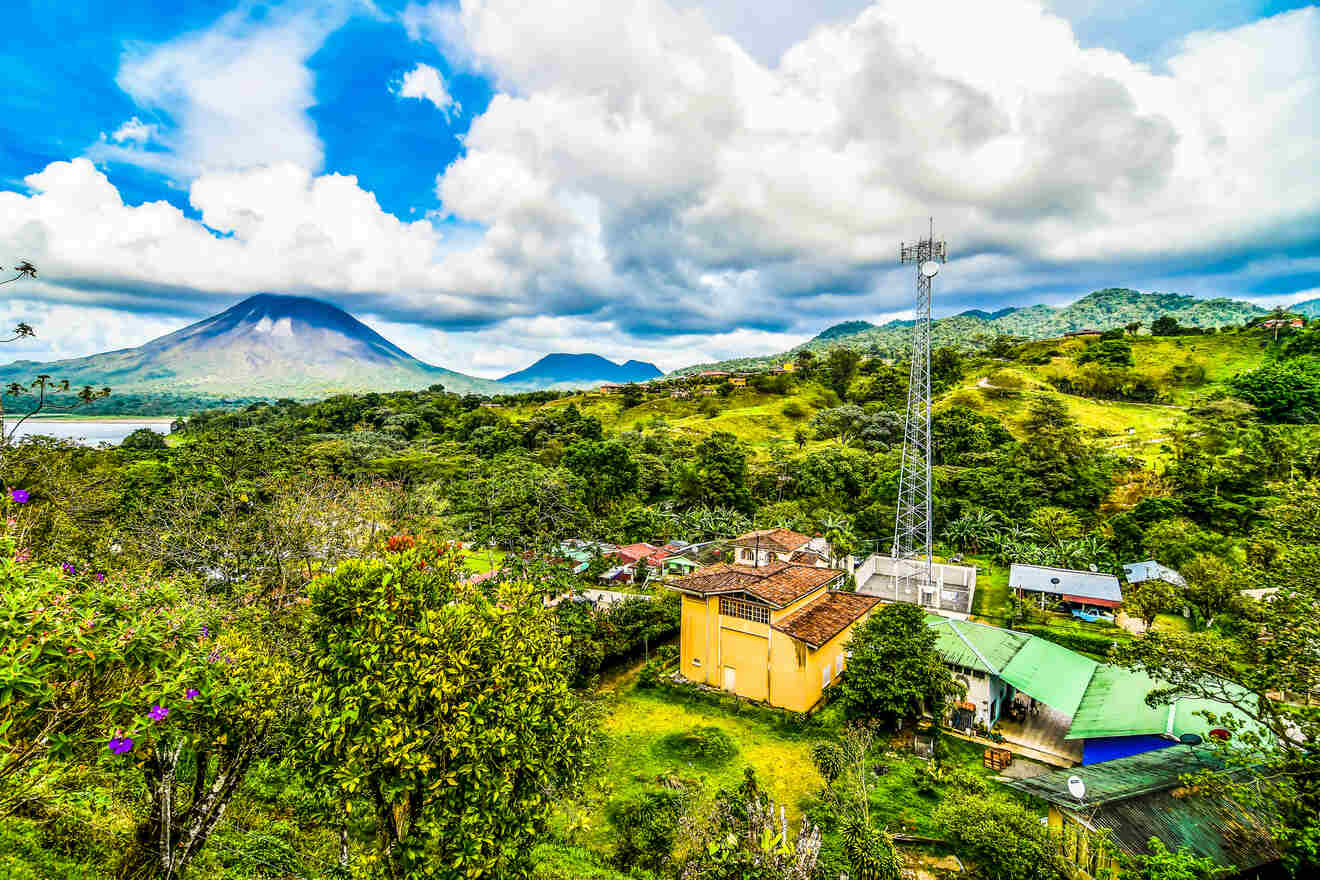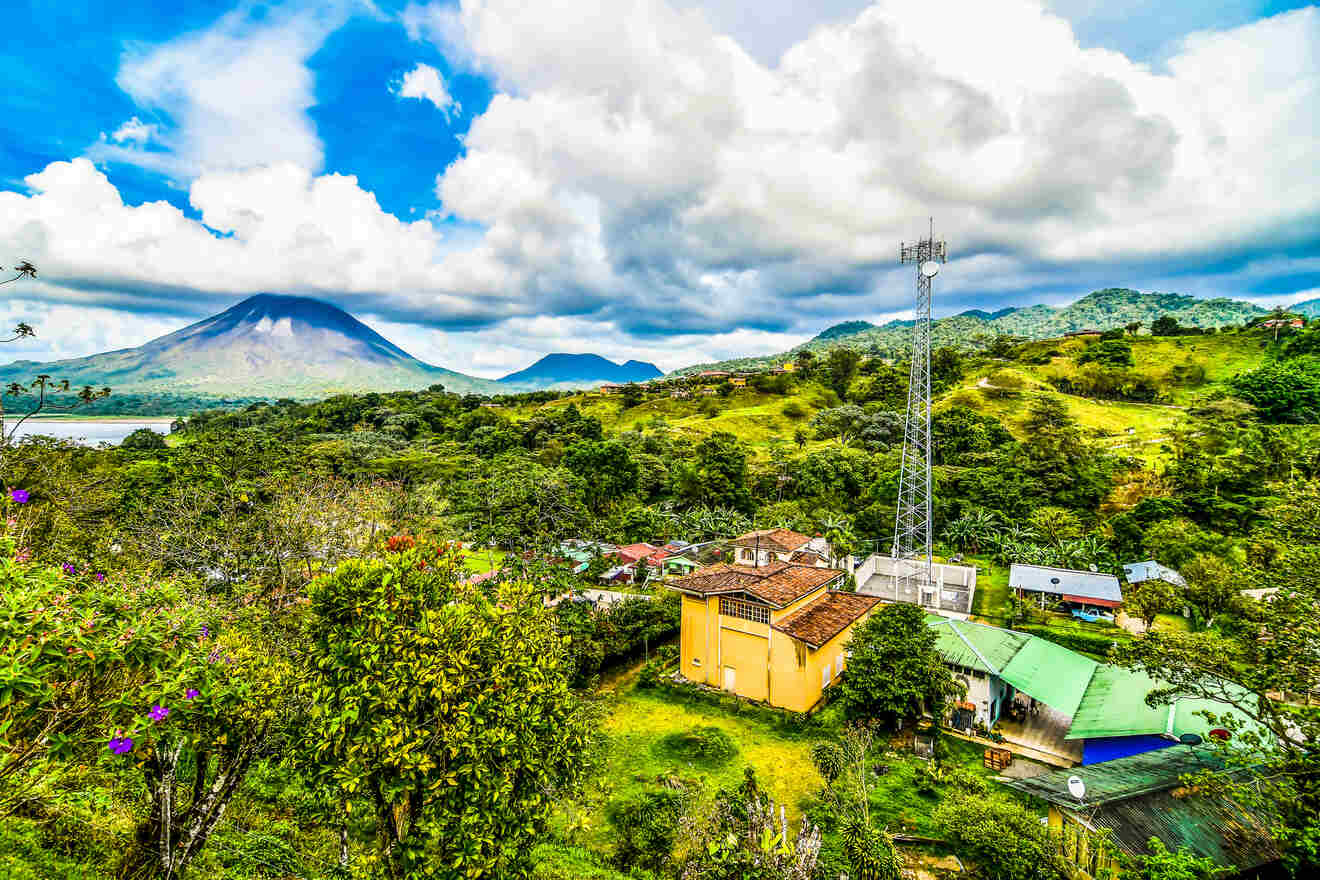 🤩 What hotel did the Kardashians stay in Costa Rica?
When the Kardashians traveled to Costa Rica they stayed at Villa Manzu, a super luxurious accommodation that has since closed. If you are looking for something just as luxurious, I recommend checking out The Springs Resort & Spa.
📆 How many days do you need in Arenal, Costa Rica?
If you spend between 4 – 10 days in Arenal, you'll probably get to see most of the big attractions in the area and try all the great activities. 
🌋 Where should I stay to see the volcano in Costa Rica?
Conclusion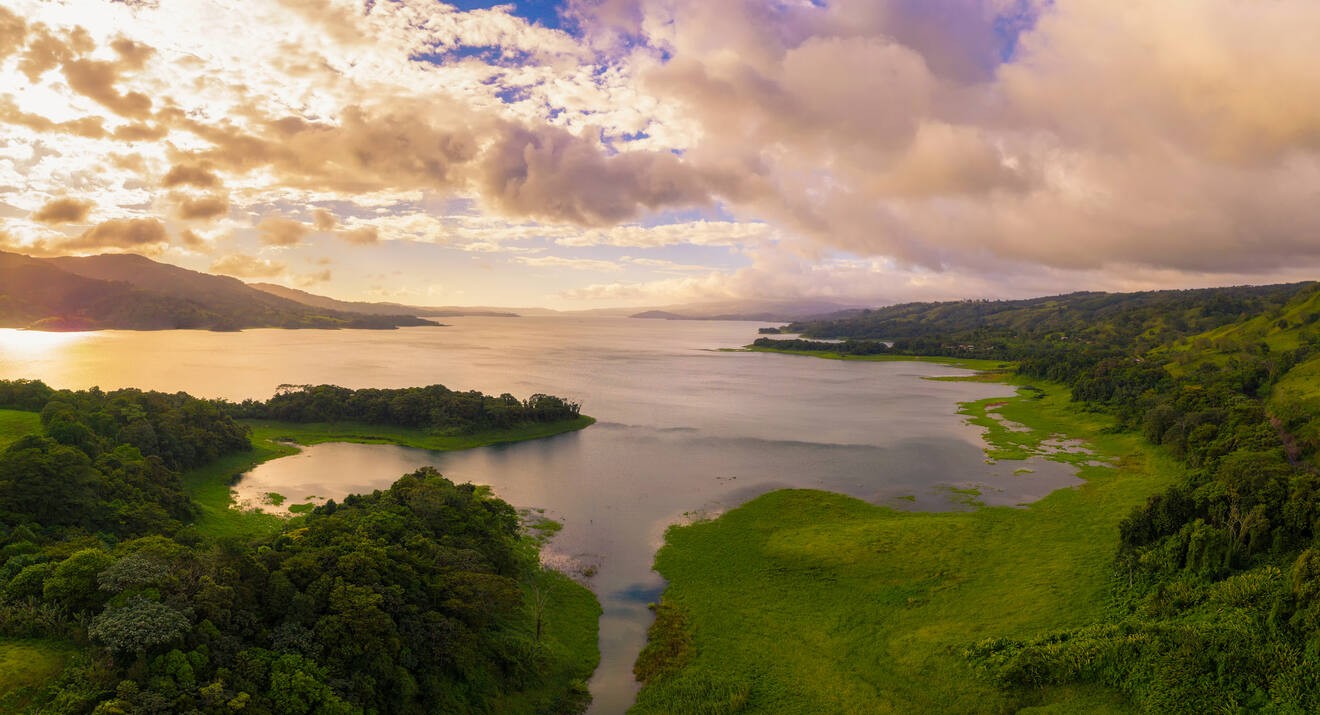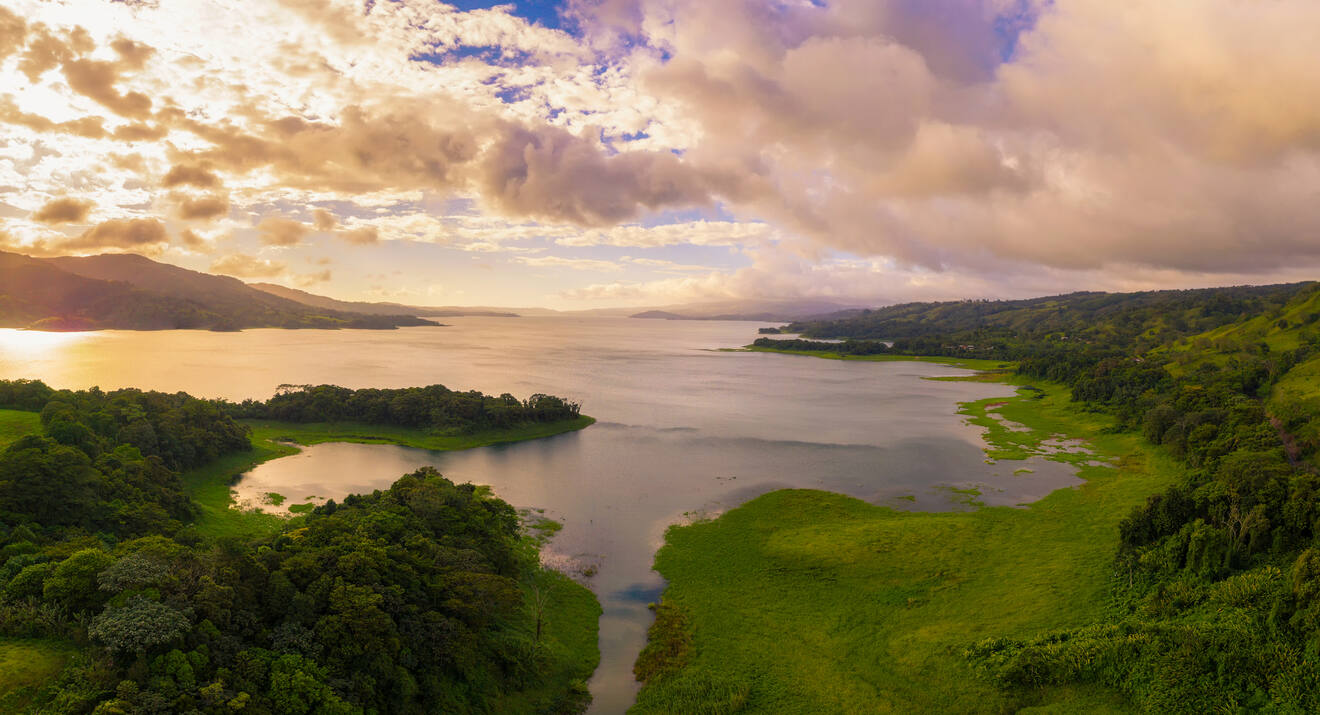 What an incredible place! No wonder this country is the world leader in eco-tourism and wildlife conservation! I hope this post will help decide which are the best hotels in Arenal, Costa Rica.
I know that the list is super long, which might slow down the decision-making process. So to give you some extra help, I chose from all of the accommodations my 2 favorite ones:
Just remember that Costa Rica is a super popular destination and all the Arenal Volcano hotels sell out so fast! Make sure to book yours in advance to avoid paying too much for accommodation!
Other than that, I wish you a fantastic trip to Costa Rica! Explore the area around La Fortuna, hike around Arenal Volcano and try all the other activities! You'll have the best time ever!
If you have any questions about Costa Rica or about a hot springs resort, drop me a comment below and I'll make sure to answer it as quickly as I can!
Safe travels,
Victoria