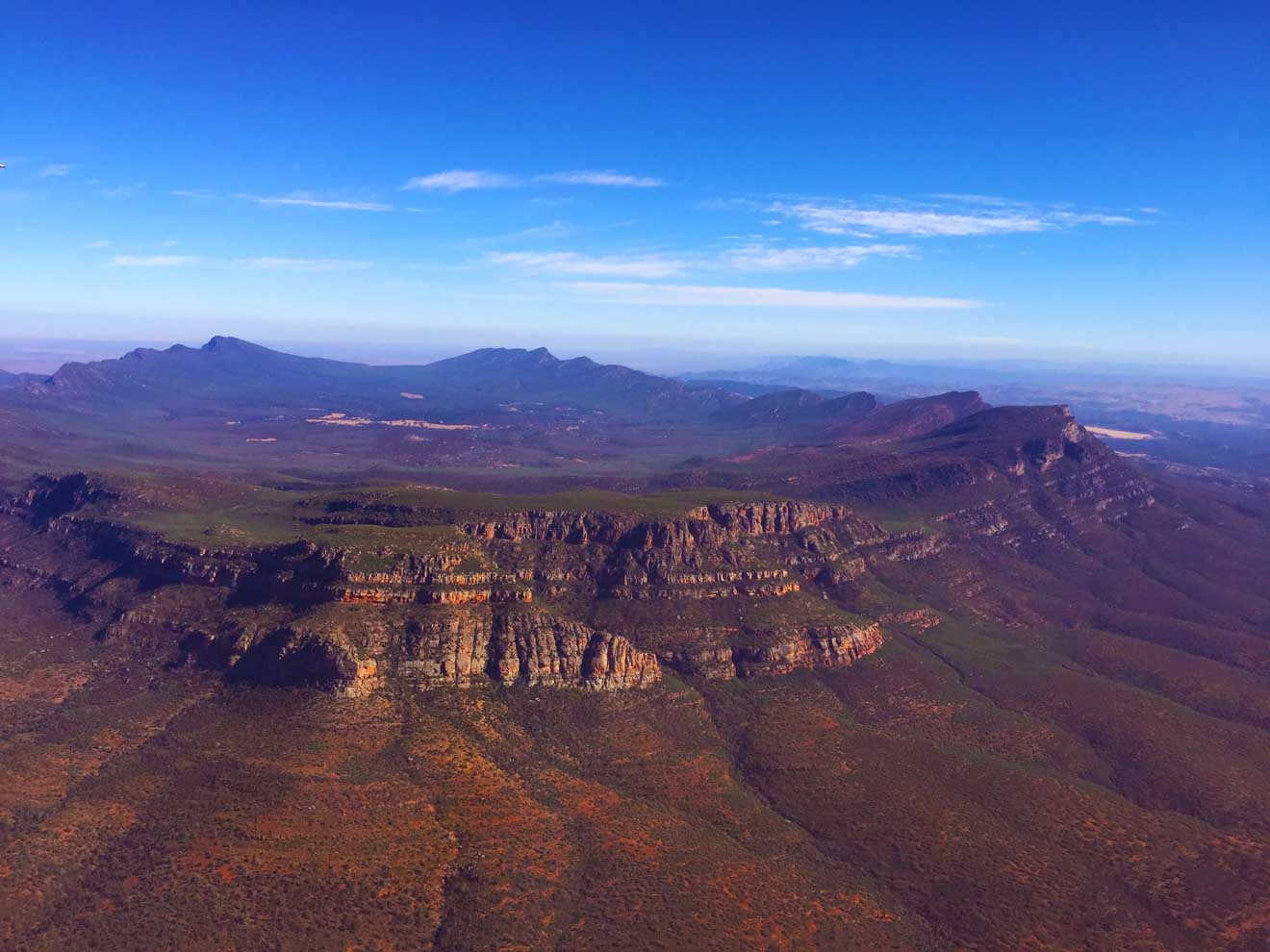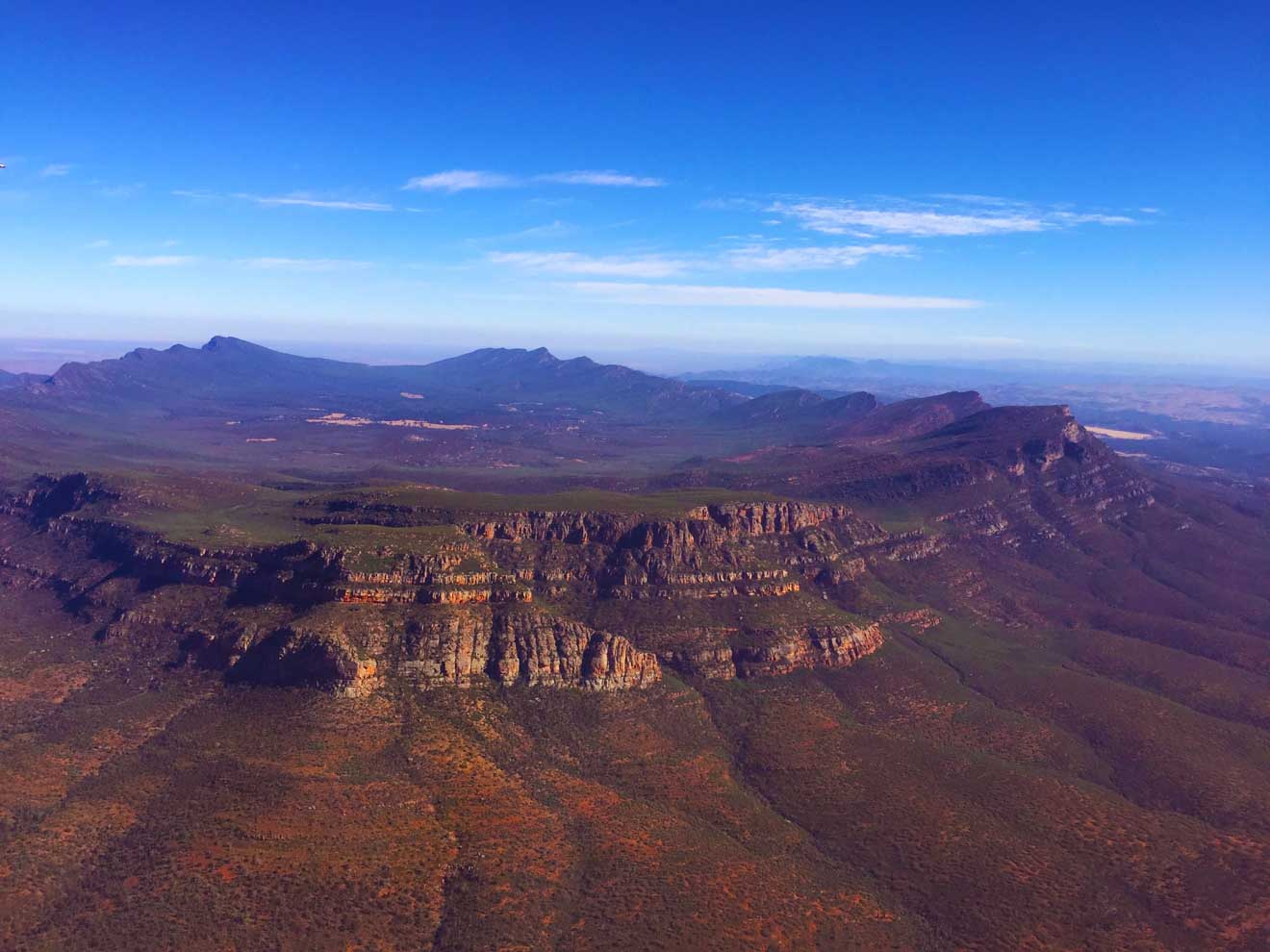 You'll find Wilpena Pound tucked away in one of the best national parks in South Australia – the Flinders Ranges. It's an area known for its natural beauty, aboriginal ties, and fantastic bushwalks!
The pound is about 450km north of Adelaide in the remote outback and can only be accessed by road, which is why, I guess, not heaps of people make the journey! As someone who has been there as part of a road trip into the red centre, I can assure you that the journey is well worth it!
To give you a helping hand with your planning, I've put together a list of things that I wanted to know before my trip, so you can go into your adventures well prepared!
1. What is Wilpena Pound?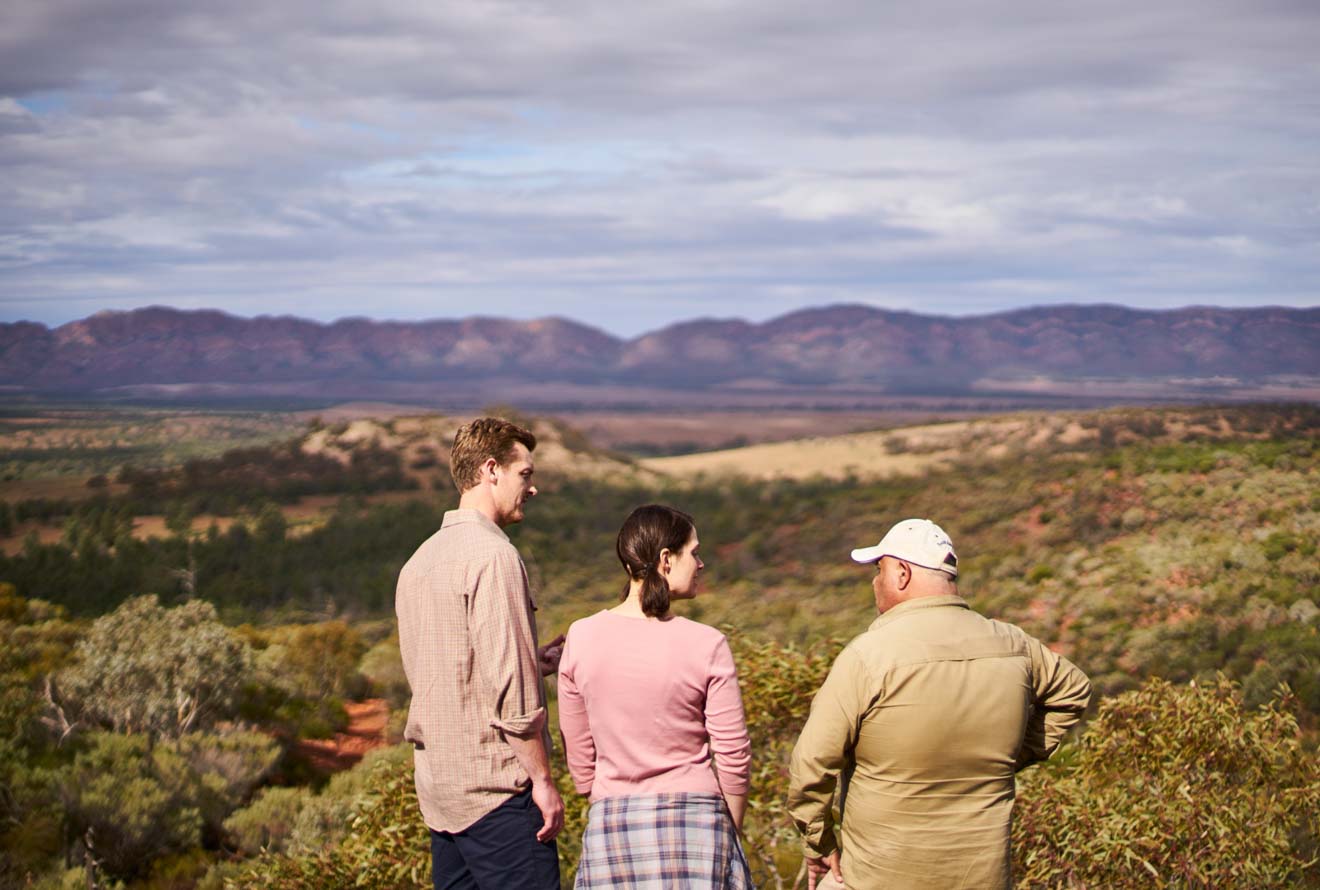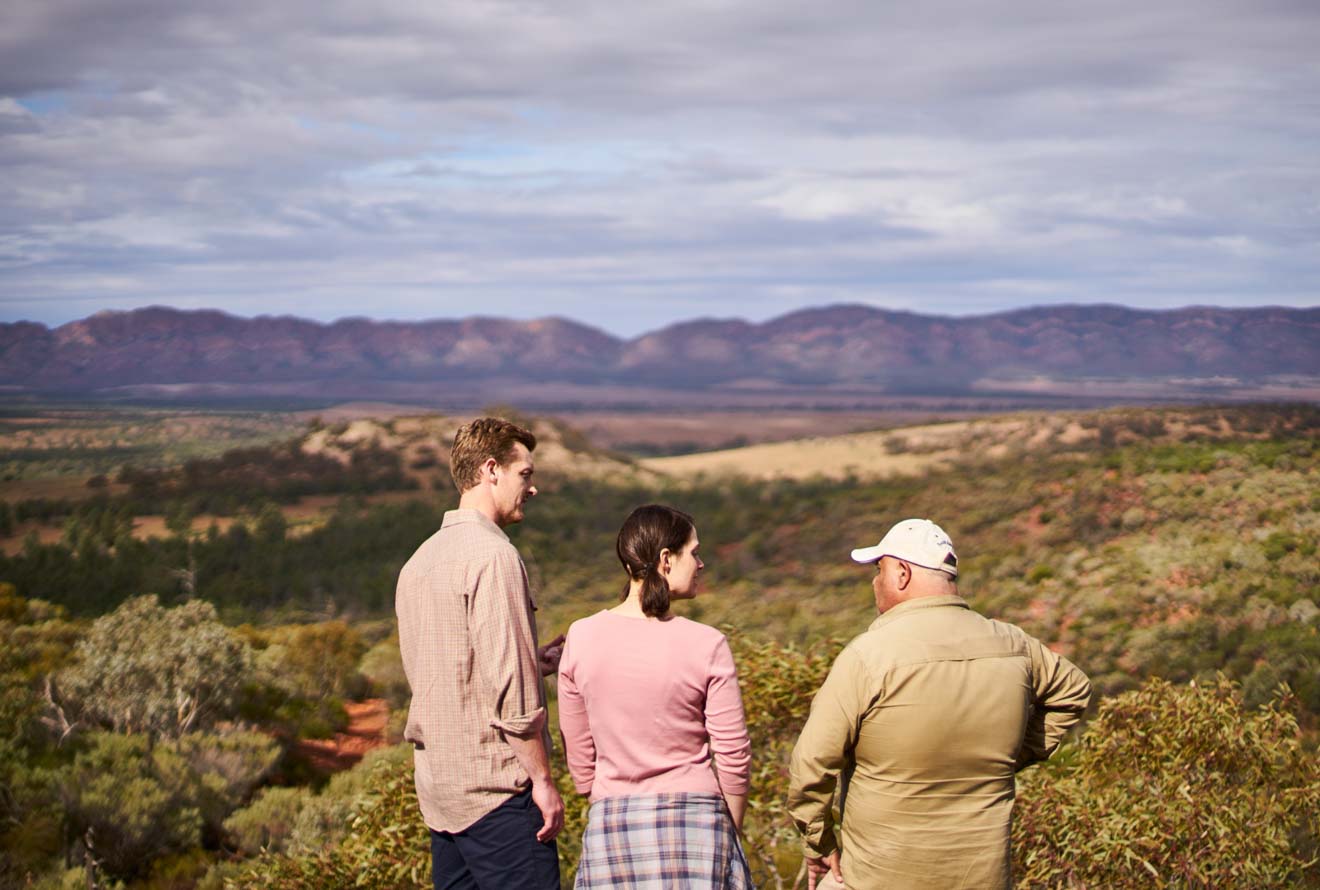 We've all seen the images of this moon-like landscape… but what actually is it and where did it come from?
Wilpena Pound is probably one of the most mesmerizing landscapes in Australia! It's often described as a natural amphitheatre because of its shape. So, imagine it as a huge rock-bowl, that has been shaped by over a million years of natural erosion! Over time, the centre of the pound has remained as flat shrub-land, while the low mountain range that surrounds it forms a rugged rim that's constantly changing.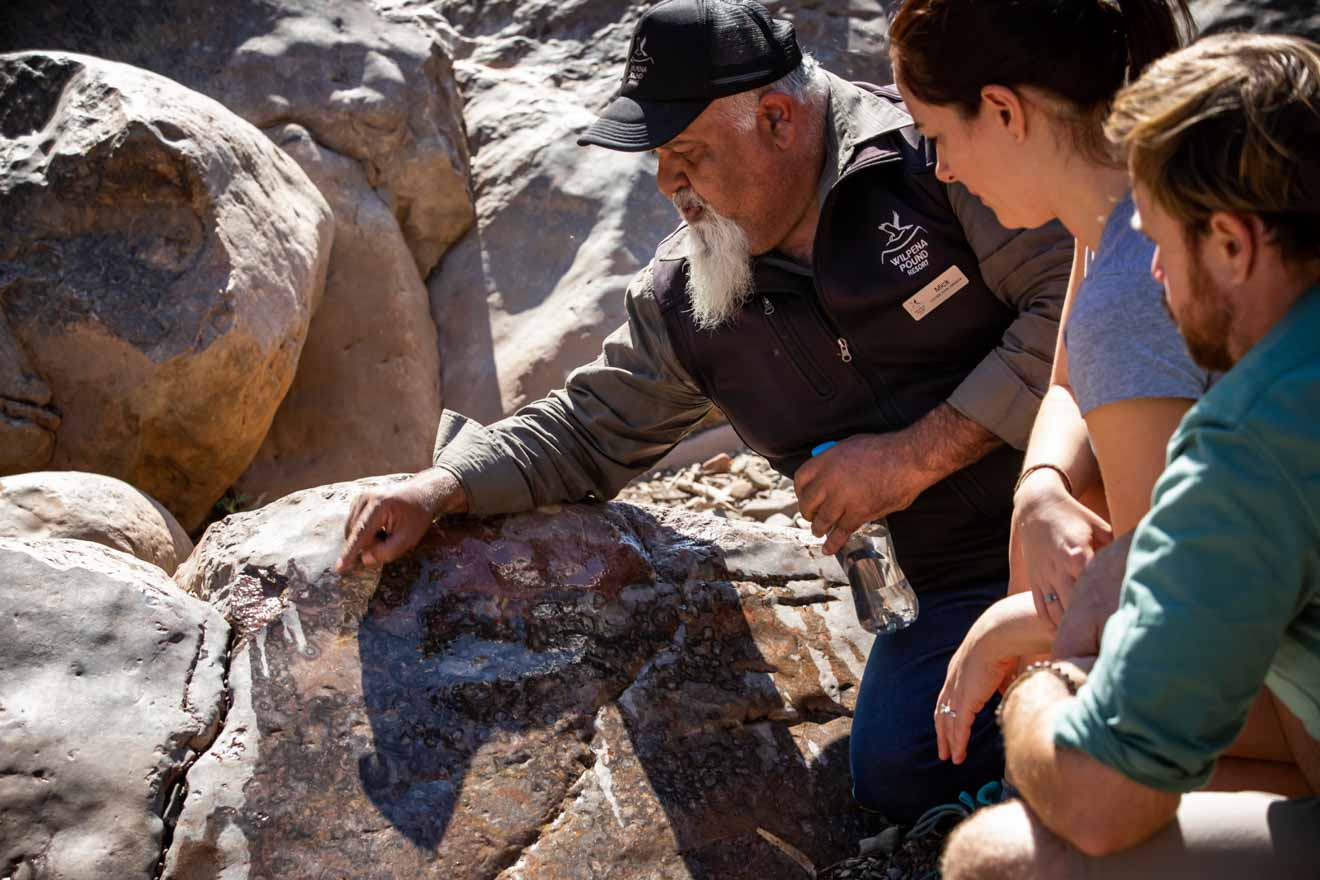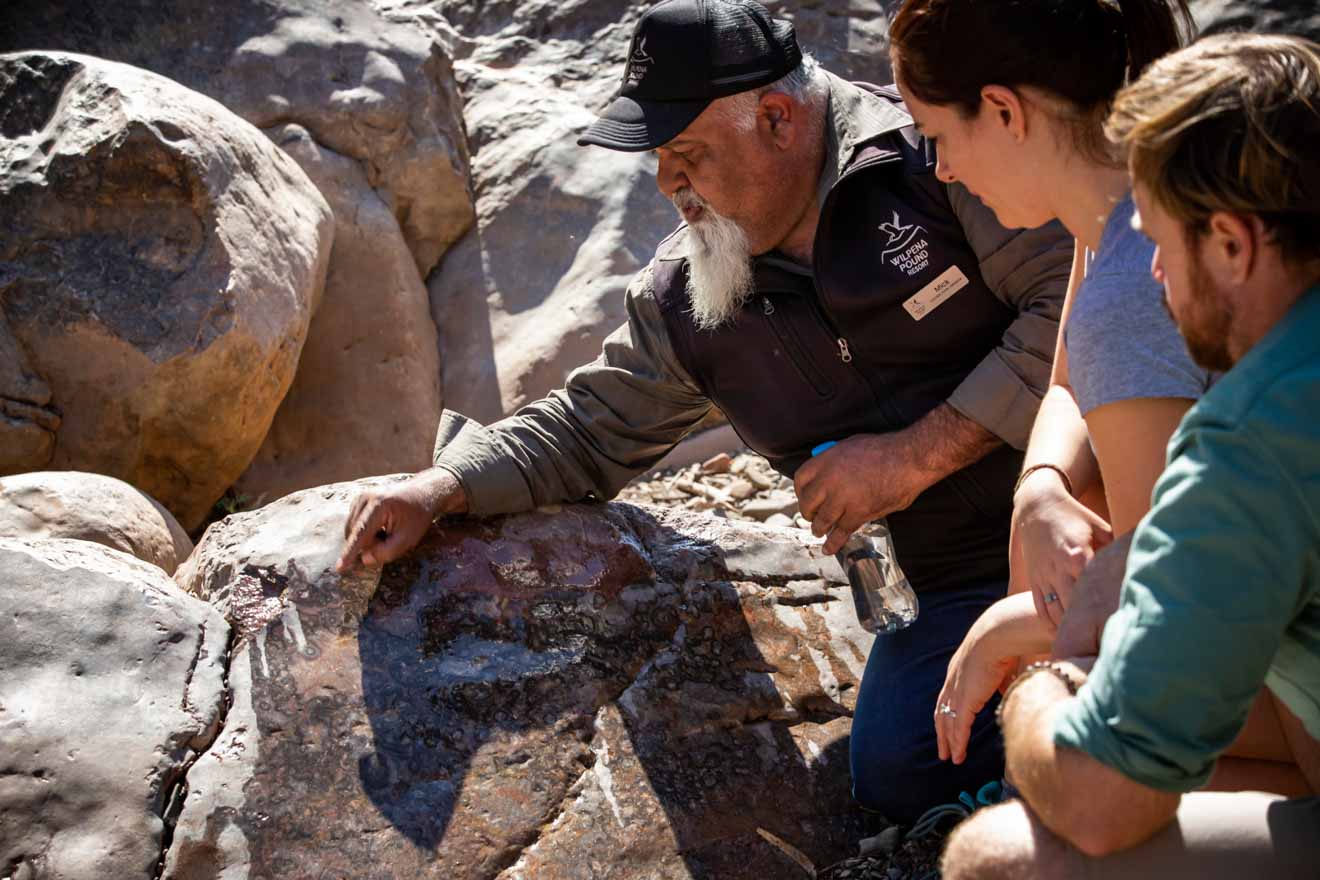 Other than its unique geography, the pound has huge cultural significance too. The local Adnyamathanha people refer to the pound as 'Ikara' which actually translates as 'meeting place'.
The Adnyamathanha people believe that the two main peaks here are actually the heads of two serpents who came to feast on people, but ate so much that they couldn't move, so turned to stone!
During my visit, I learnt all about the Aboriginal Dreamtime story about how this place was formed on a two-hour heritage tour with a local Yura guide. I'd really recommend investing the $45 it costs, especially if you're interested in the cultural roots of Wilpena Pounds or the beliefs of the Adnyamathanha people.
2. How do you get to Wilpena Pound?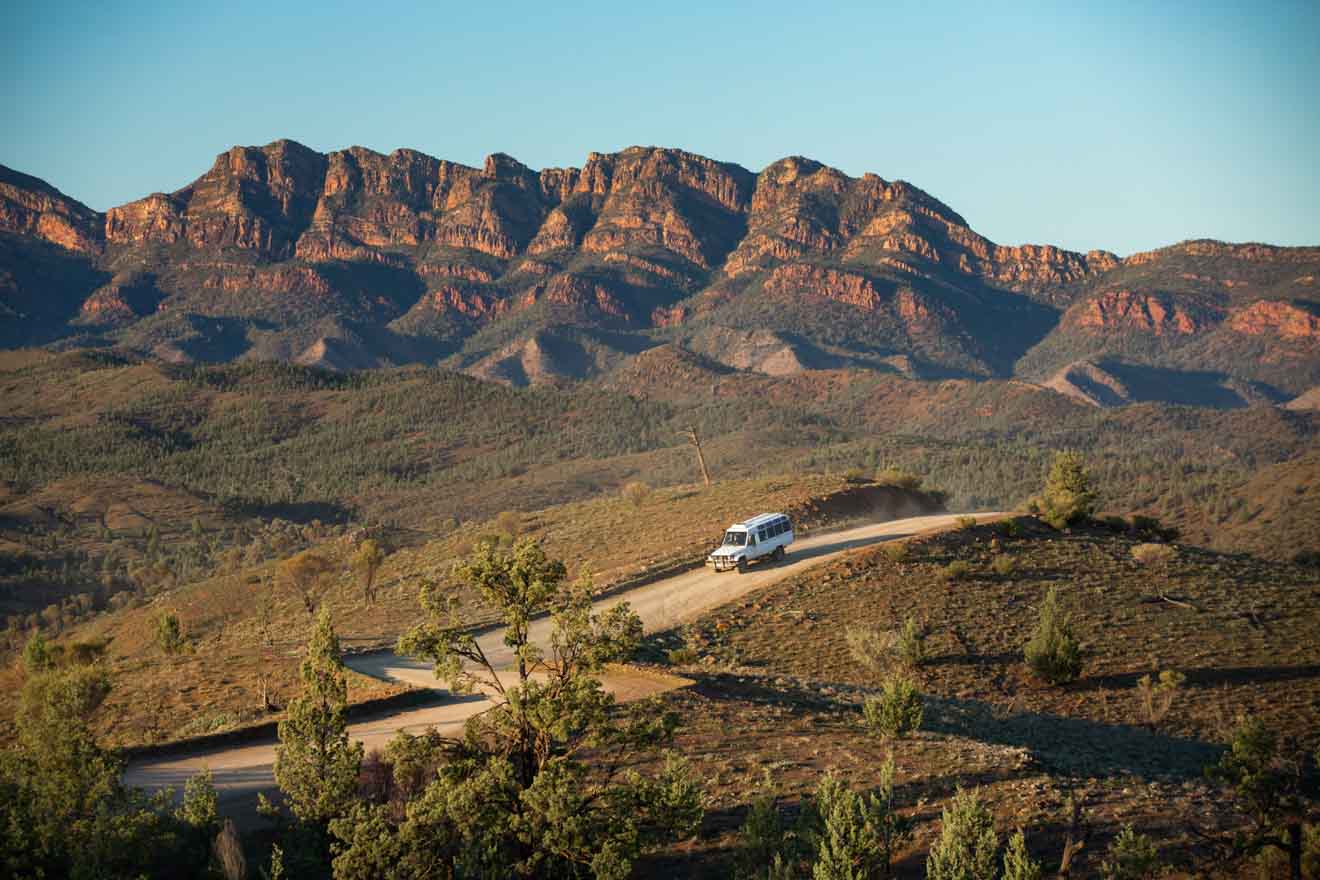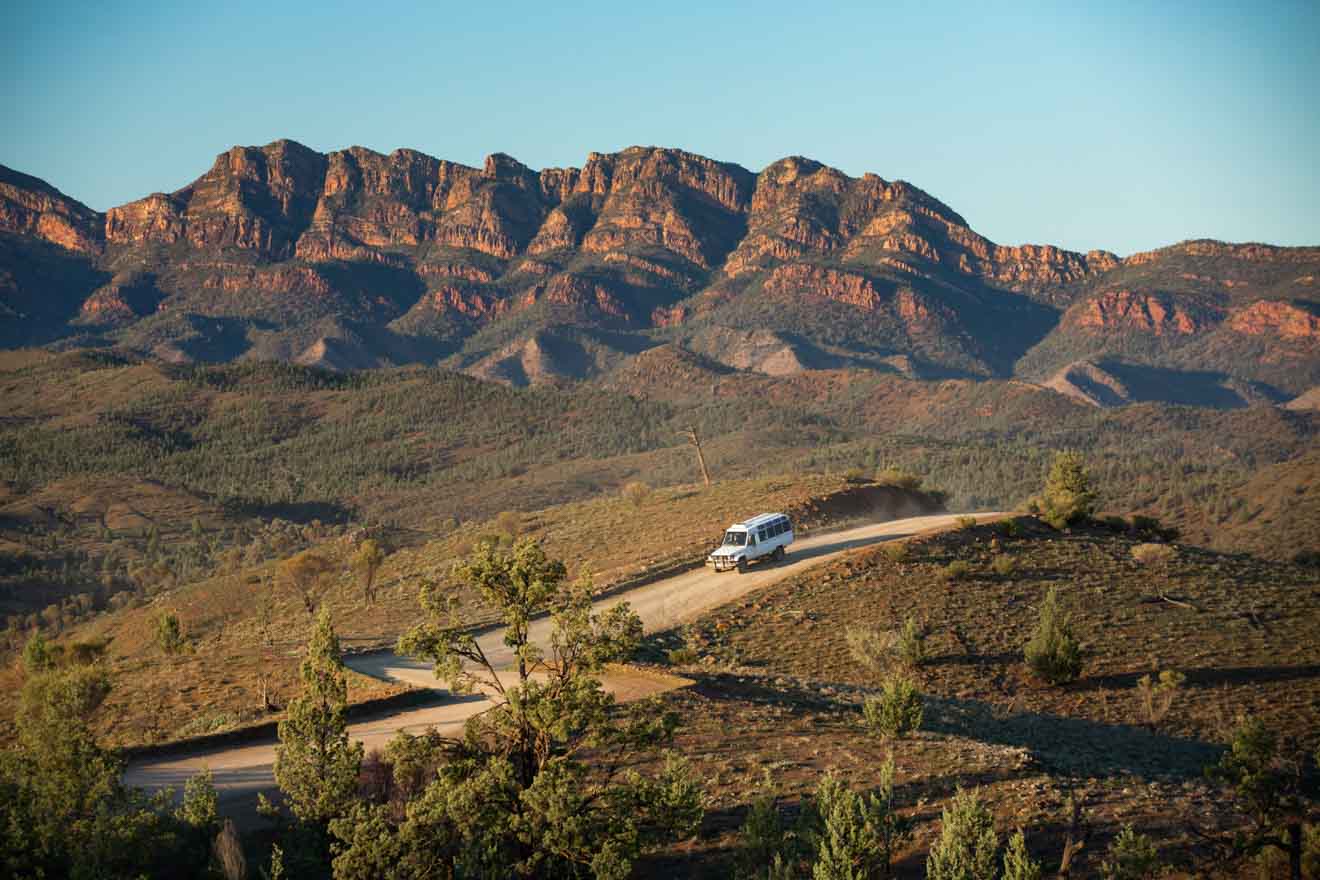 The one down-side to the pound is that it is in the true outback of South Australia. There are just a couple of roads that lead to the pound, the A32 if you're driving from Adelaide or the B83 if you're arriving from Port Augusta. As you can imagine, a remote region like this doesn't have any public transport, so you'll need your own car or to rent one for your trip to make the 5 hour drive.
TOP TIP: Most of the roads around the pound and in Flinders Ranges are sealed, so you should be okay with a 2WD car rental. There are some amazing 4WD-only roads and creek crossings that lead to spectacular off-the-beaten-track destinations though if you're comfortable going off-road.
Another way to travel to Wilpena Pound is by joining a tour from Adelaide. Most of the tours I found are either three or five days and offer a number of different accommodation options (depending on your budget) and add-on activities.
Here are a couple of tours I found with five-star reviews!
5-Day Outback Safari
This all-inclusive 4WD tour takes you on a safari adventure through the pound and the Flinders Ranges seeking out native wildlife and Aboriginal cultural spots. Included in the five-days are visits to Brachina Gorge, Wilpena Station and the Red Gum forests. Transfers to and from Adelaide are included as well as all meals.
PRICE: from $2,000
3-Day Outback Tour with Scenic Flight
This high-end tour not only includes two nights in luxurious Eco Villas in Rawnsley Park Station Homestead but also includes a 30-minute scenic flight over the pound, multiple bushwalking tours, and a quick stop off at Clare Valley for lunch and a wine tasting on your way back to Adelaide.
PRICE: from $2,300
3. How Much Does it Cost to Visit Wilpena Pound?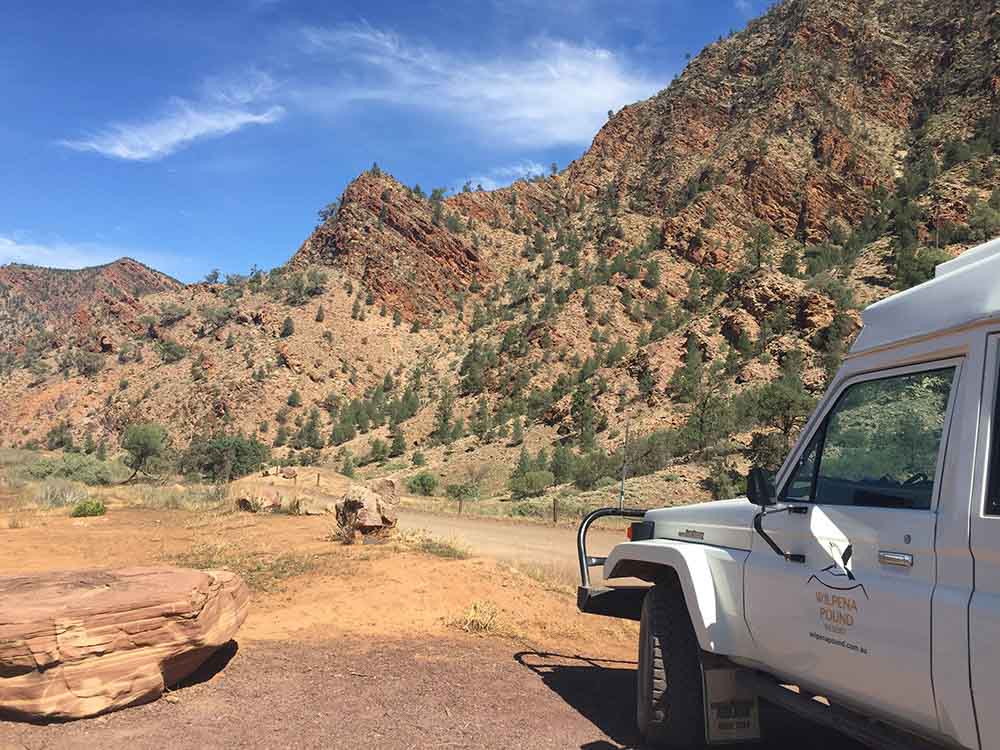 To visit Wilpena Pound, you'll need to purchase a park pass for Flinders Ranges National Park. Vehicle entry must be purchased in advance either online or at a designated visitor information centre in South Australia.
PRICE: $11 per vehicle
TOP TIP: I was visiting a few different national parks in South Australia over a few months so decided to pay $44 for a multi-entry pass that lasted two months. I ended up saving a lot of money on entry passes to parks, but it's worth keeping in mind that it doesn't allow entry to certain parks, like Kangaroo Island.
4. How many days do you need to visit Wilpena Pound?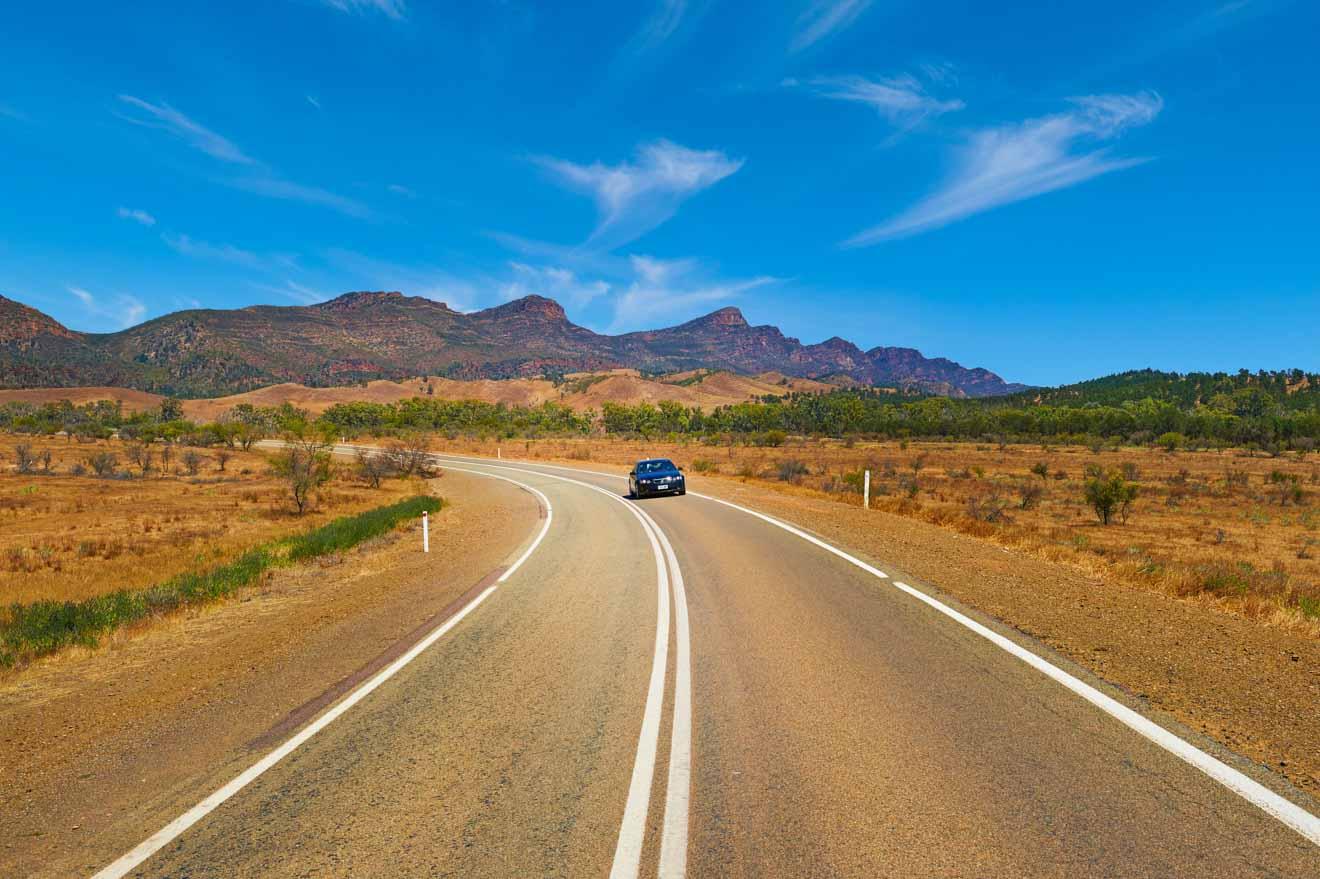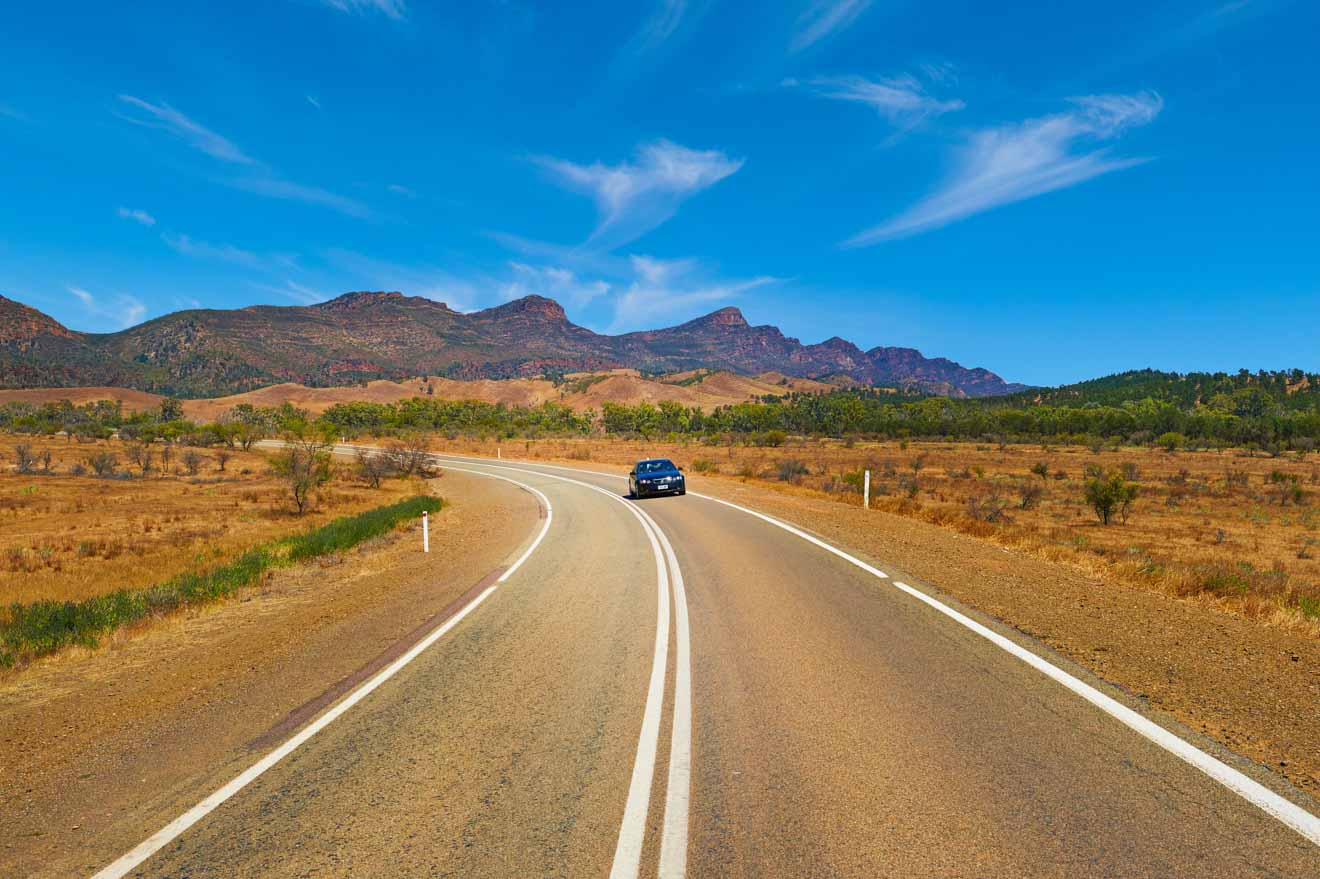 Unfortunately, Wilpena Pound is a little too remote to be enjoyed on a day trip from Adelaide, and I'd recommend spending at least one night here to make sense of the long and bumpy drive.
I arrived from the Red Centre and ended up spending two days here doing a few bushwalks, a cultural tour and soaking in a couple of sunsets. It was a real squeeze though, and if you can I'd probably suggest three full days so you can really see everything and fit in a few longer hikes.
5. What can you do in Wilpena Pound + Flinders Ranges?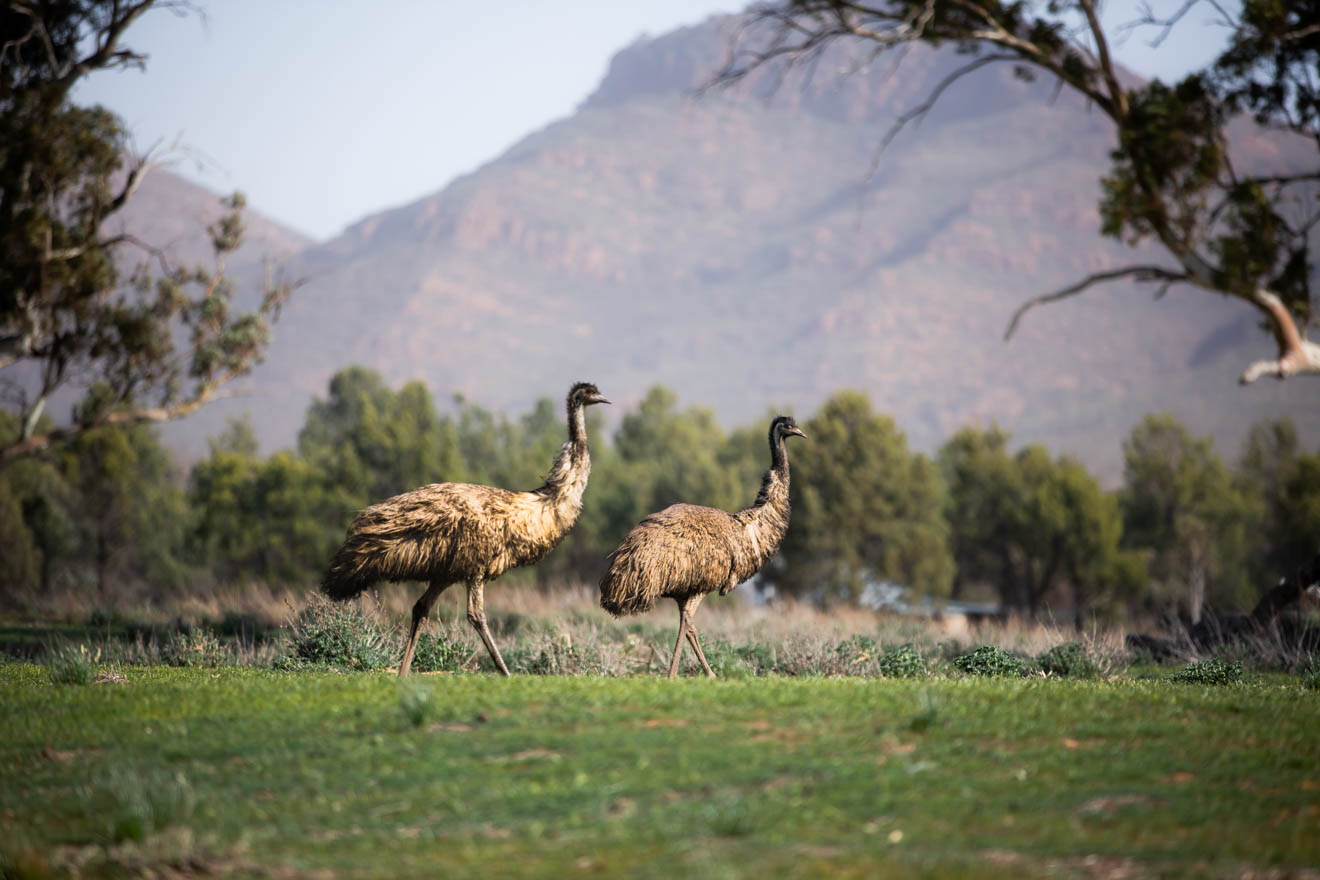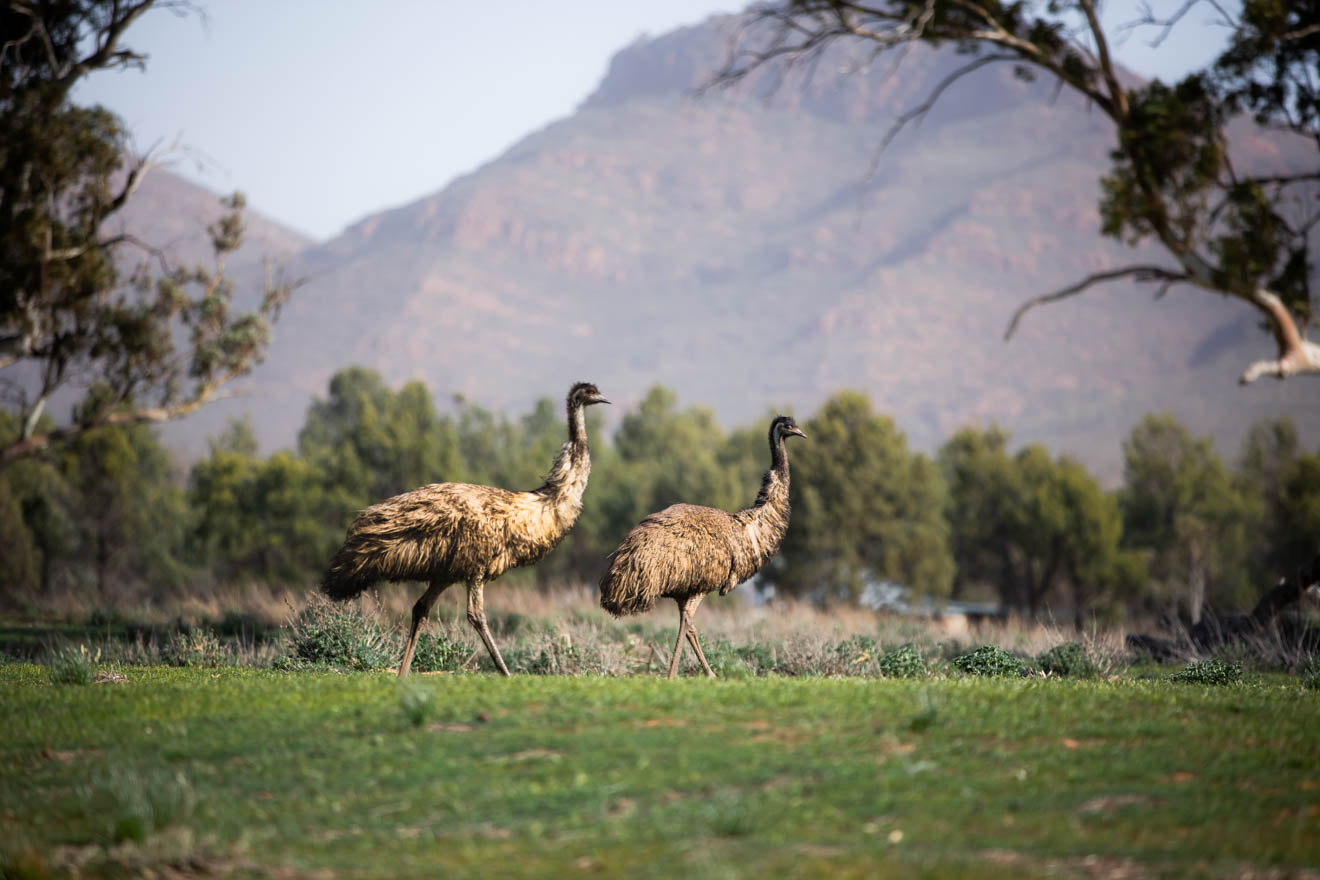 Flinders Ranges covers almost 95,000 hectares and the pound is just about 9,000 hectares of that. As some of the only accommodation in Flinders Ranges, it's the perfect place to base yourself to explore the pound and the rest of the park.
Here's my selection of the best five things to do in the area:
1. Watch the Sunset Over Wilpena Pound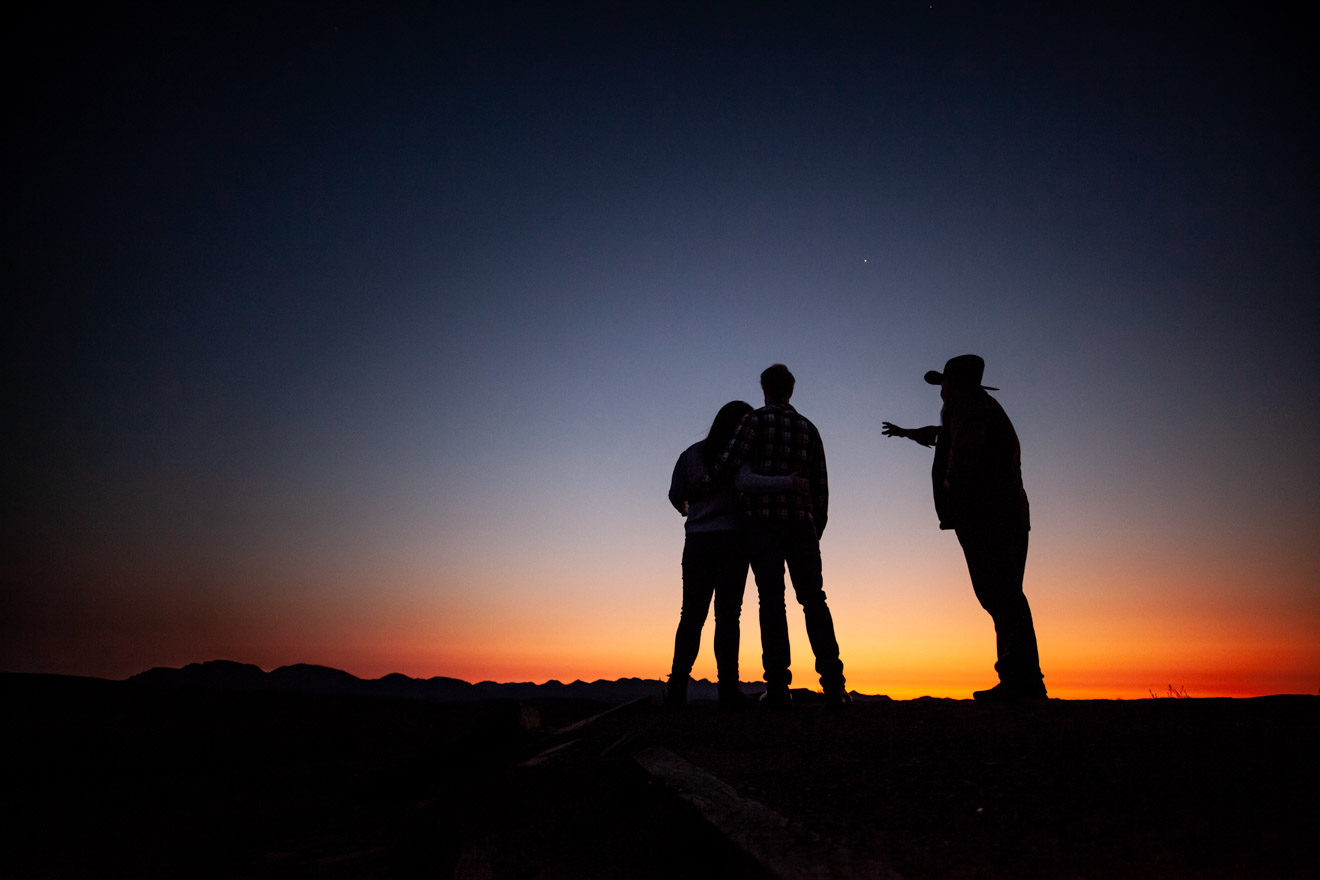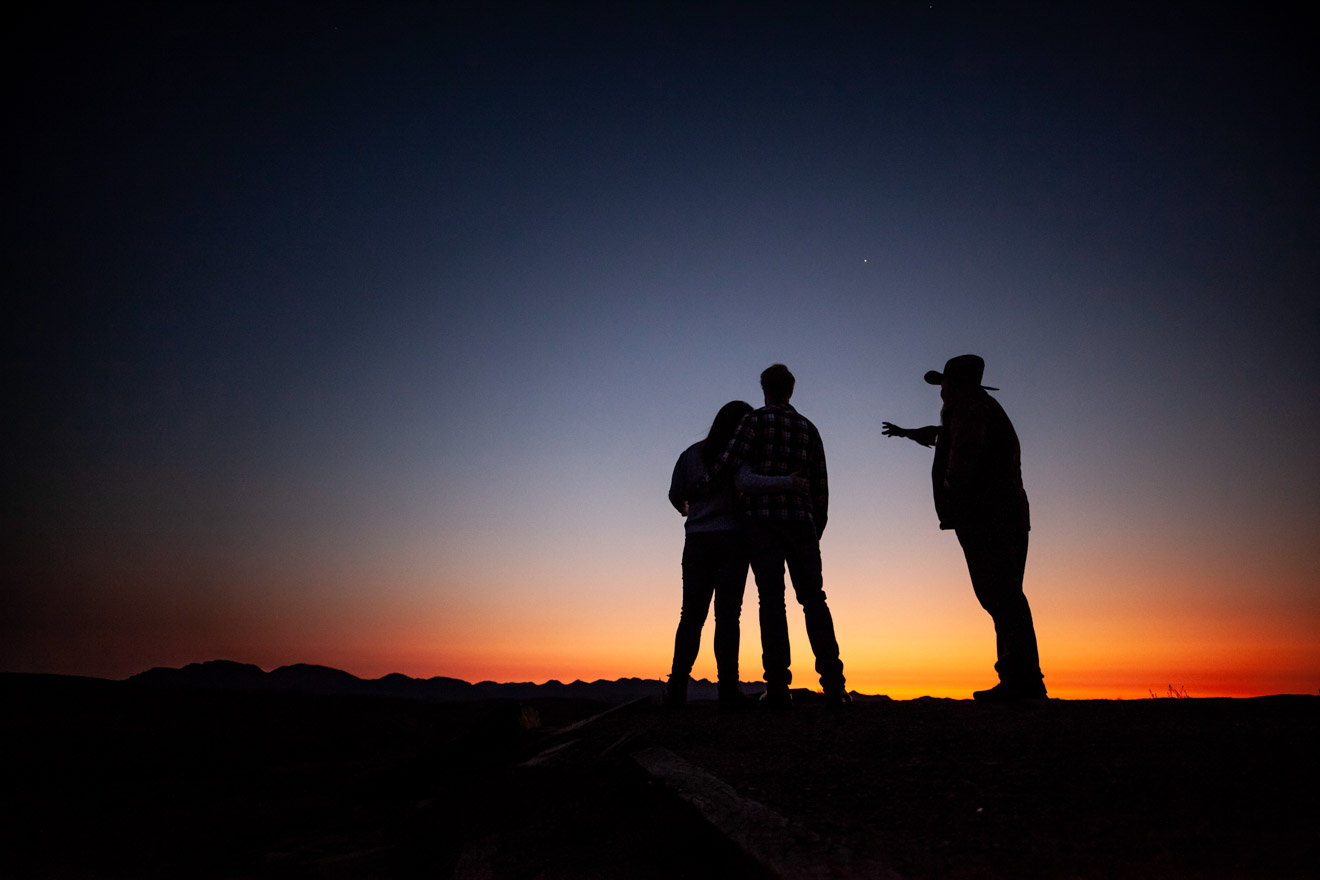 I thought the sunset at Uluru was magical, but this was truly stunning! I made my way to Stokes Hill Lookout to watch the sunset, but there are loads of beautiful vantage points like Black Gap Lookout too. As always, locals know best, so I'd recommend joining this 4WD sunset tour if you want to find a secret spot to watch the sun disappear behind the hills.
PRICE: $58
2. Climb to the Top of St Mary (or try an easier hike!)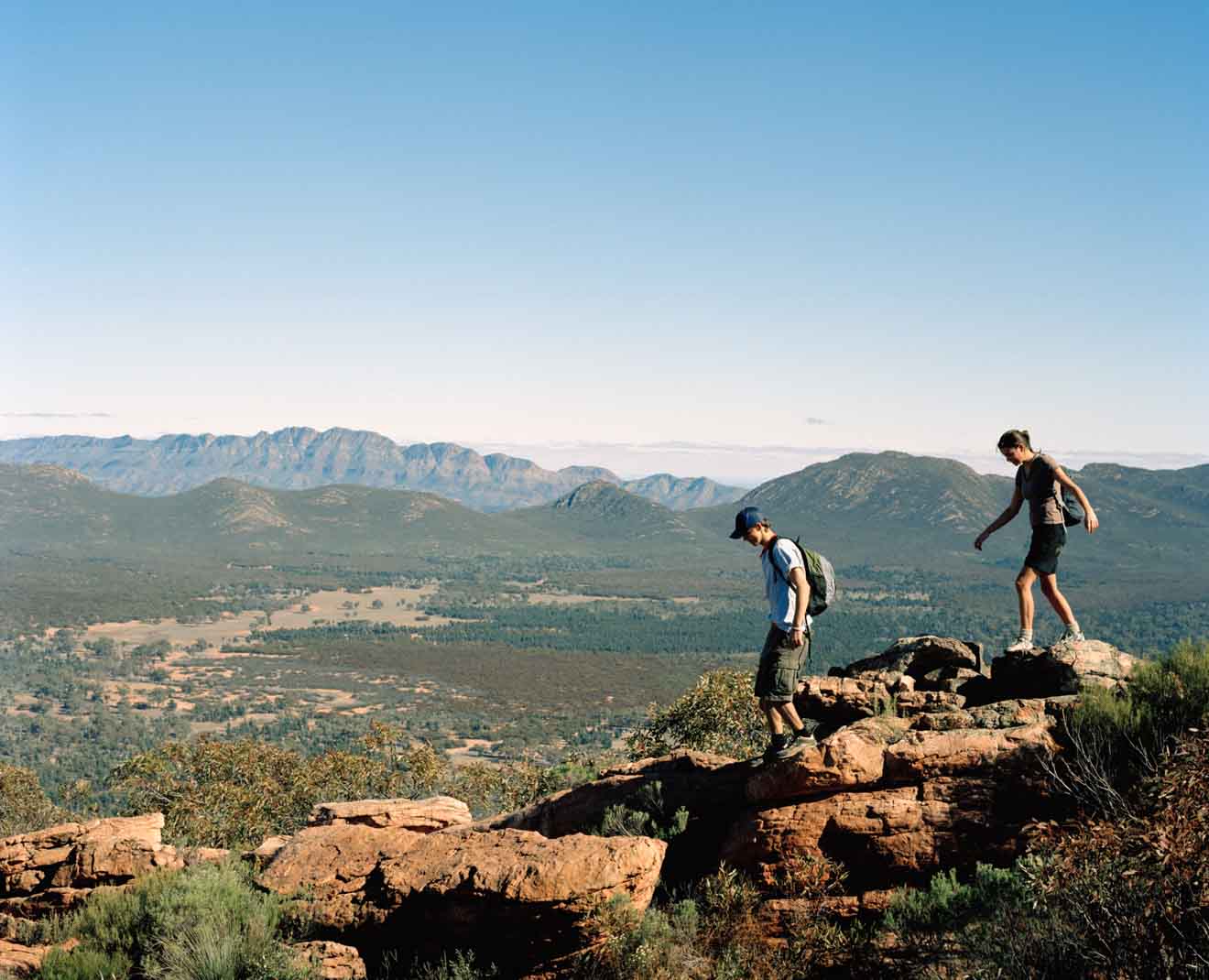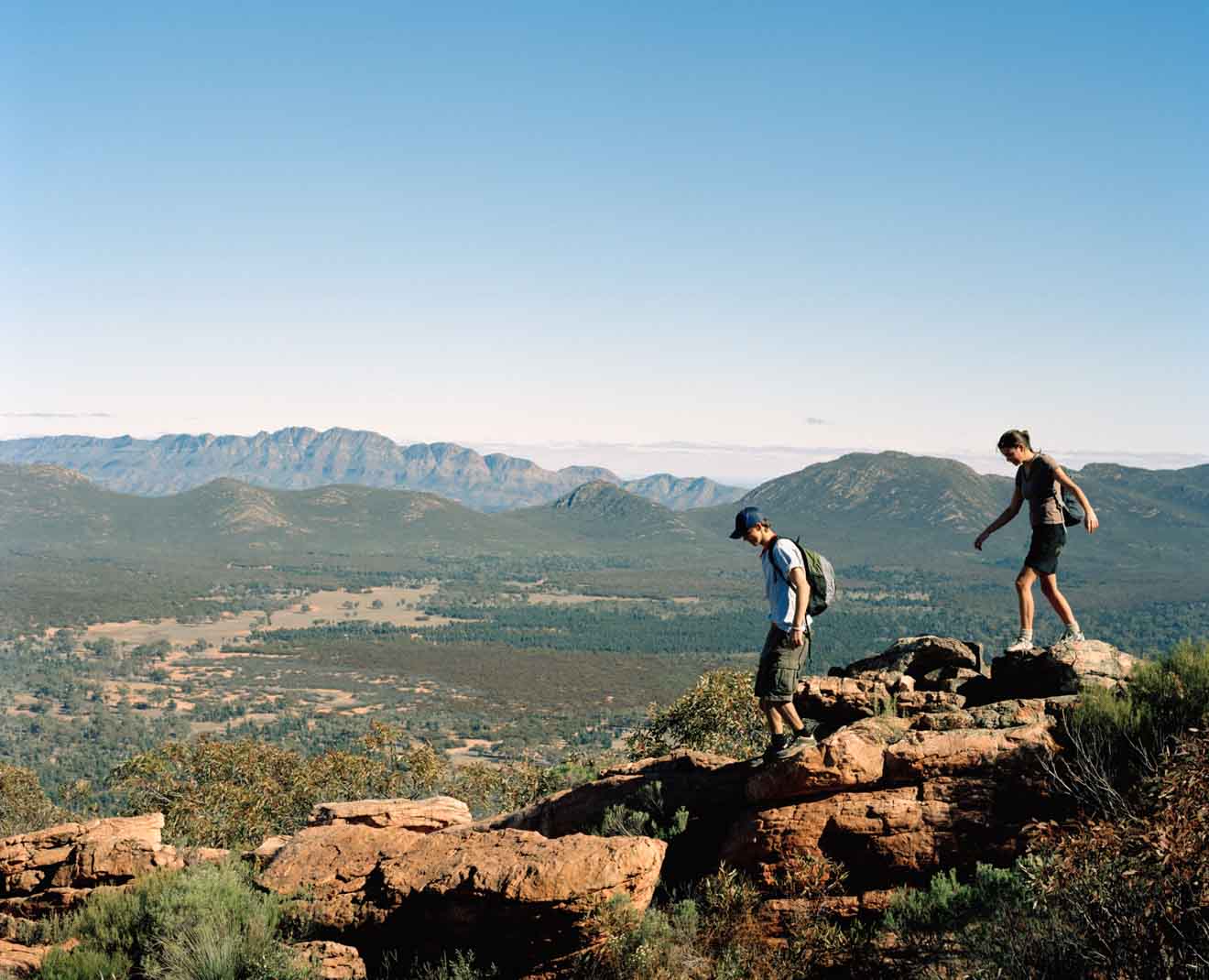 St Mary is the highest peak in the pound and reaching the top of it is on the bucket list of most serious bushwalkers heading to Flinders Ranges. Starting from the visitors centre, the 20km loop can take almost nine hours to complete, so you'll need a day just to do this!
I didn't have time to do this walk, unfortunately, but I did pick up an amazing brochure and completed a couple of the shorter bush walks independently. I managed to find the super detailed pamphlet online so you can plan your day hikes before you visit!
3. Enjoy Wilpena from a Bird's Eye View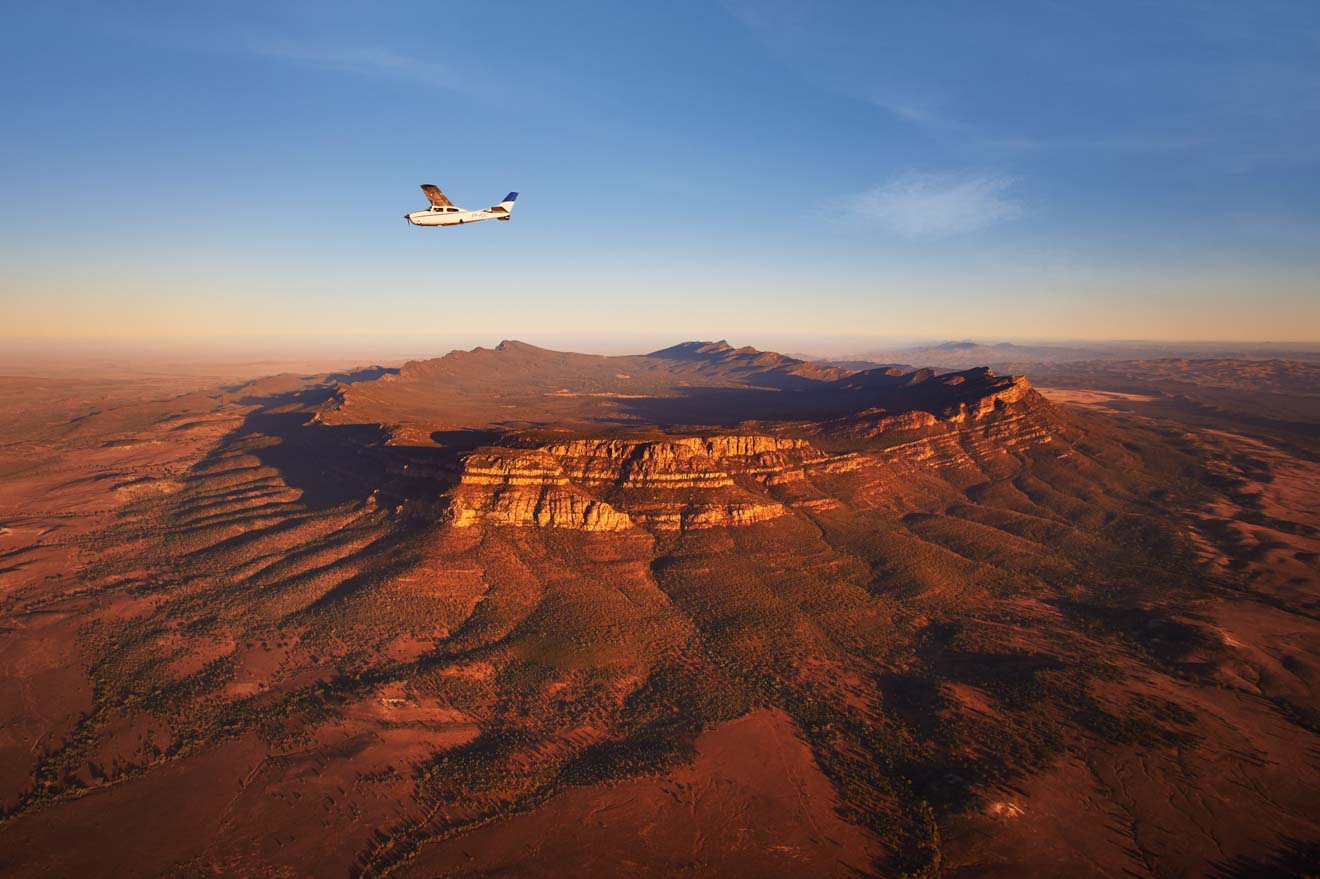 It can be really tricky to grasp the sheer size and awesomeness of the pound and the surrounding Flinders Ranges from ground level. This is where scenic flights come in super handy! This 30-minute adventure is rated not only one of the top flights in Australia but in New Zealand too. I'm really starting to regret not jumping at the chance to try it…
PRICE: $210
4. Learn All About Wilpena Pound's Aboriginal Heritage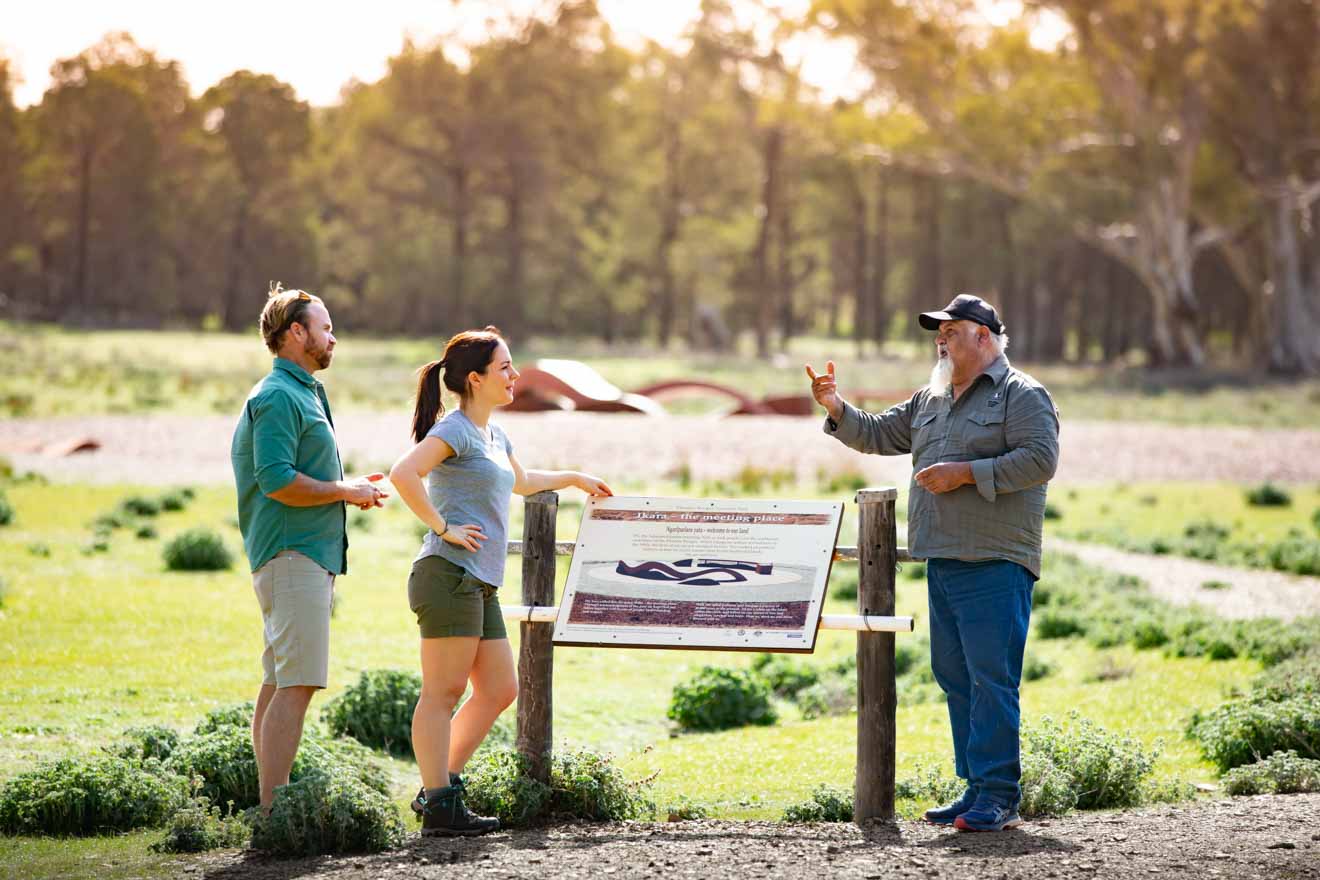 You'll definitely spot nods to the local Adnyamathanha people while walking around the pound. But, as I mentioned earlier, I joined a two-hour cultural tour during my visit, and I still believe it's the best way to understand the origins of this 'meeting place' and the heritage of the pound!
PRICE: $45
5. Discover Hidden Gorges In Flinders Ranges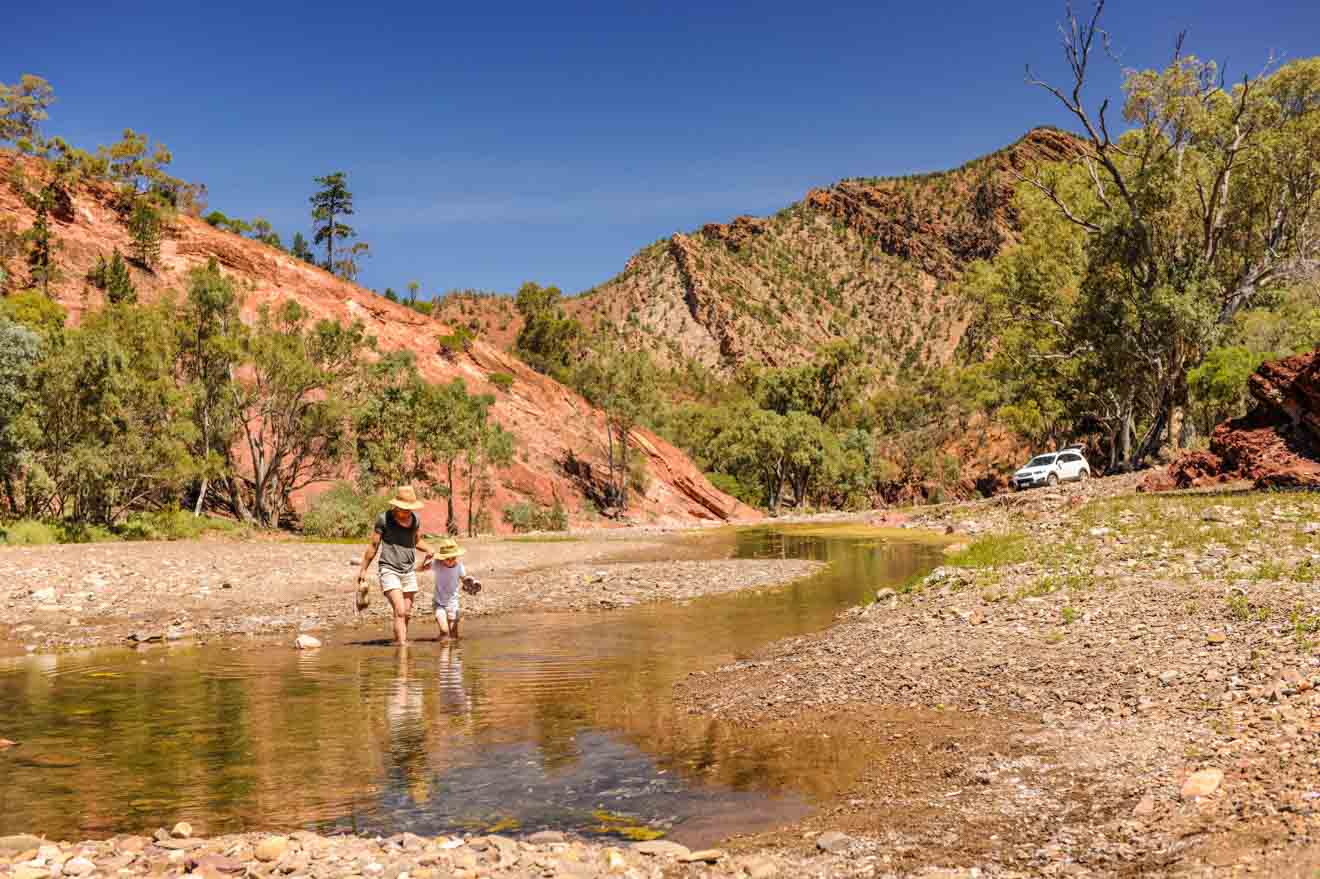 Brachina Gorge is one of the standout features in the park. Sitting at the northern end of the Flinders Ranges, it is about an hour's drive away from the Wilpena Pound Resort. Here you'll find refreshing river spots, rock wallabies and plenty of small bushwalks to be explored. If you don't fancy driving yourself, why not join a self-guided tour that includes a visit to Bunyeroo Gorge too?
PRICE: $150 half-day tour with transport and food included
6. Where can you stay in Wilpena Pound?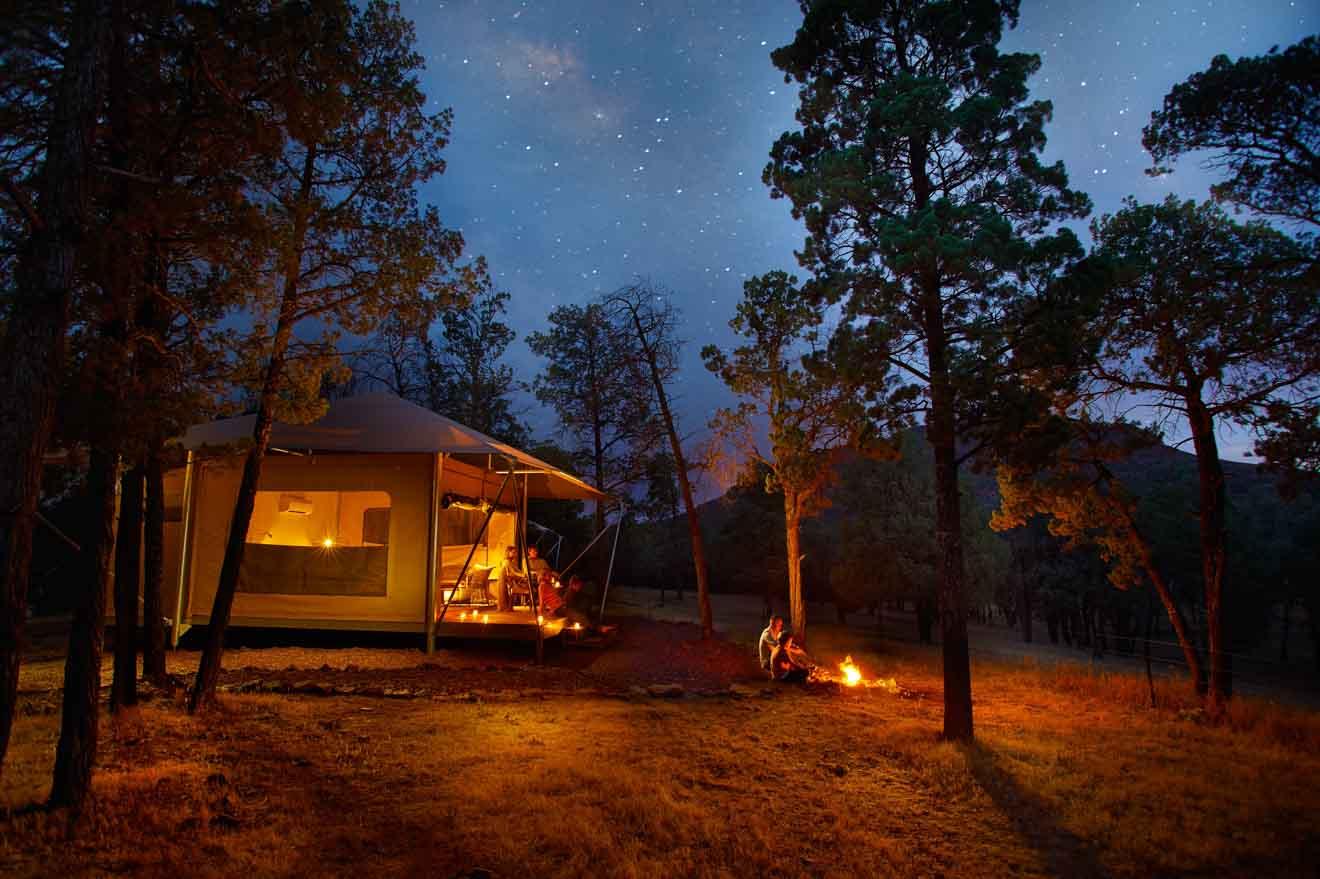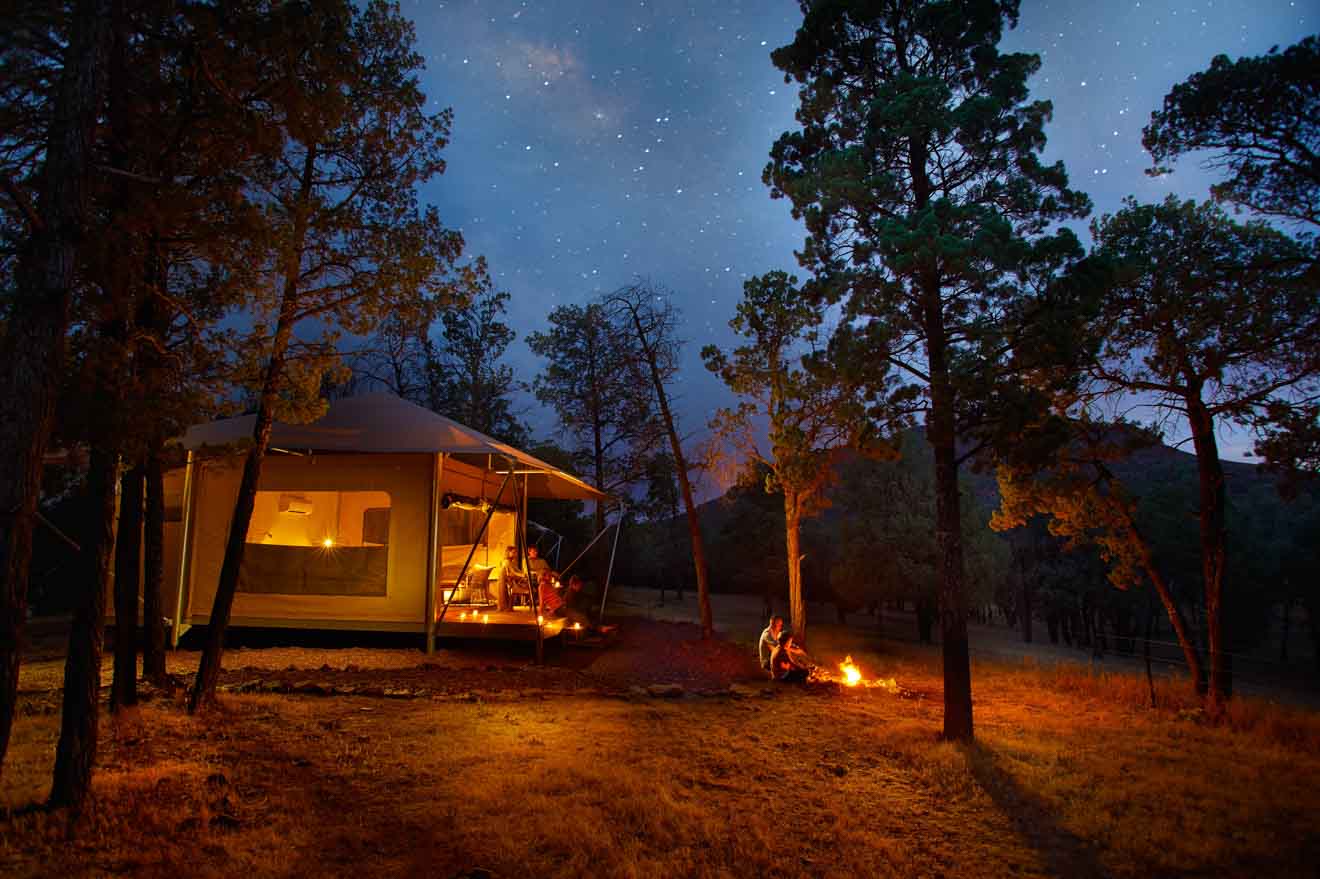 If you want to stay within Ikara-Flinders Ranges National Park, Wilpena Pound Resort offers up some of your only options. Luckily, it caters to all types of travellers whether you're looking for a luxury glamping experience, mid-range hotel room or budget camping spot! All guests have access to the onsite swimming pool, restaurant and bar facilities too.
Luxury: Glamping Tents at Ikara Safari Camp
With a modern ensuite bathroom, king-size bed, air conditioning and private deck area, camping has never been so glamorous! It's that night-under-the-stars experience with all of the home comforts that you need. Bookings should definitely be made in advance for these popular tents!
PRICE: From $310
Mid- Range: Resort Rooms
Hotel-type rooms at Wilpena Pound Resort are designed to fit between two to six people making them ideal for couples or families alike. Depending on the type of room you're after, these stylishly furnished rooms come with an ensuite, kitchenette facility and some outdoor space as well.
PRICE: From $190
Budget: Wilpena Pound Campground
Wilpena Pound camping is the best chance you have of budget accommodation in the park with rates starting from just $14. The campsite is huge, but if you want one of the 40 powered campsites you'll need to contact them in advance via their website. Caravans, campervans, tents and camper-trailers are all welcome here and everyone has access to three well-maintained amenity blocks, a drinking water tap, a general store and laundry facilities.
7. When's the Best Time to Visit Wilpena Pound?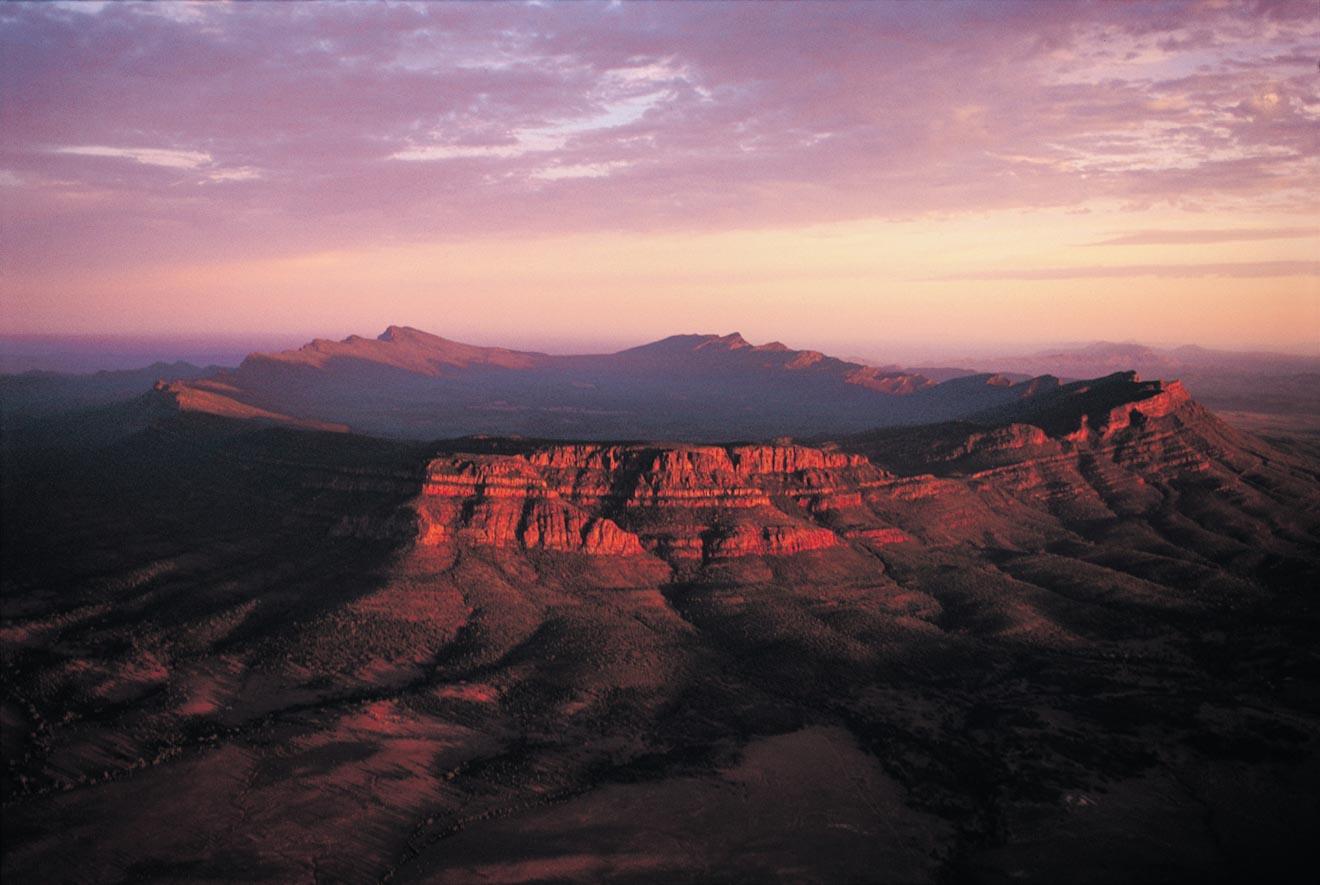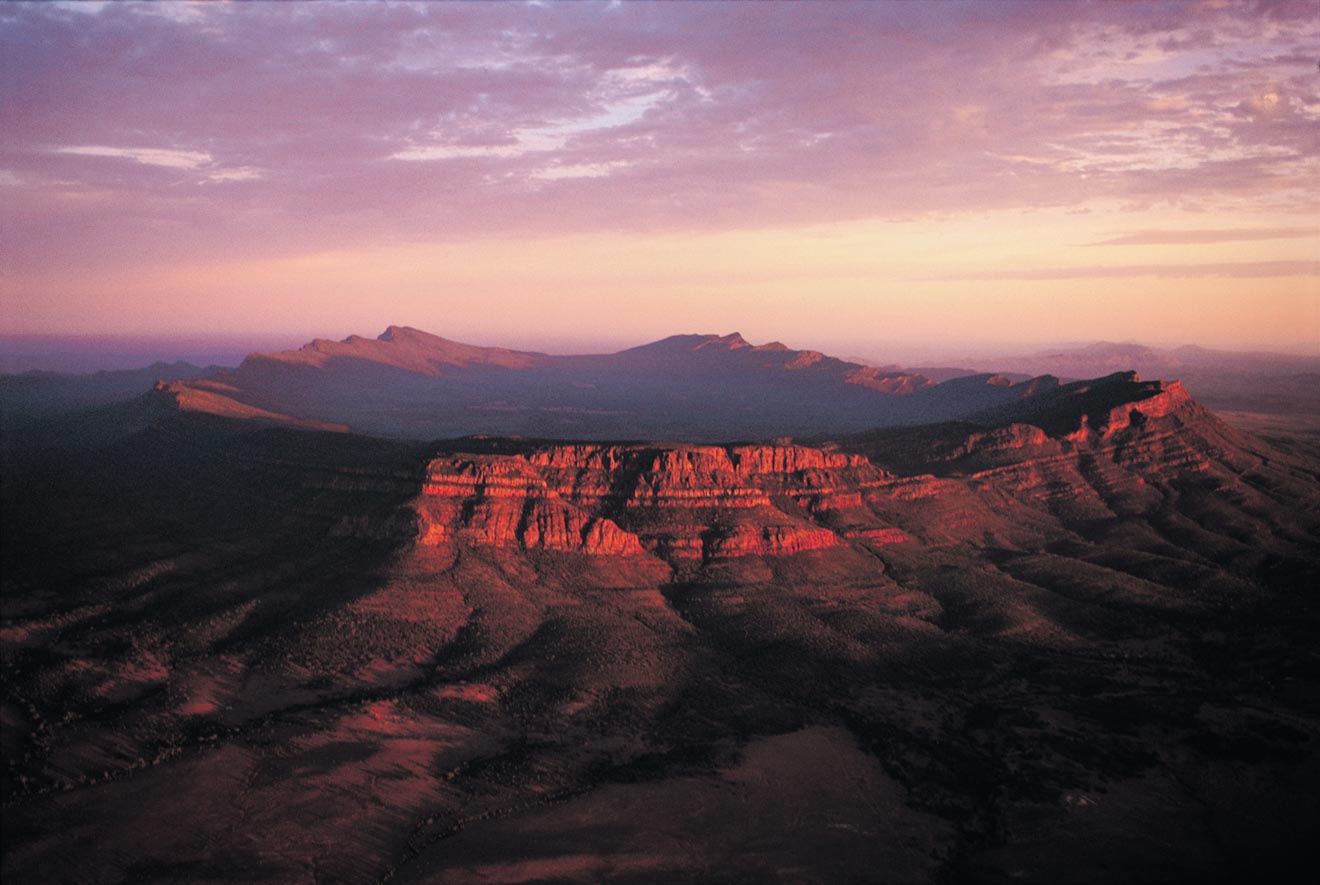 While I wouldn't say that there's a wrong time to visit Wilpena Pound, there's definitely a time that will make your visit a lot more pleasant – and that's during the cooler months of May through to October. Temperatures will be a pleasant average of 20°C, and the sun will still be shining but it won't be too hot to enjoy a walk during the day!
| | |
| --- | --- |
| 💵 Entry fees: | $24 |
| 👪 Family-friendly score: | Medium |
| 📅 How many days: | 1-2 |
| ☀️ Best time to go: | May – October |
| 💵 Avg hotel price: | $150 |
Conclusion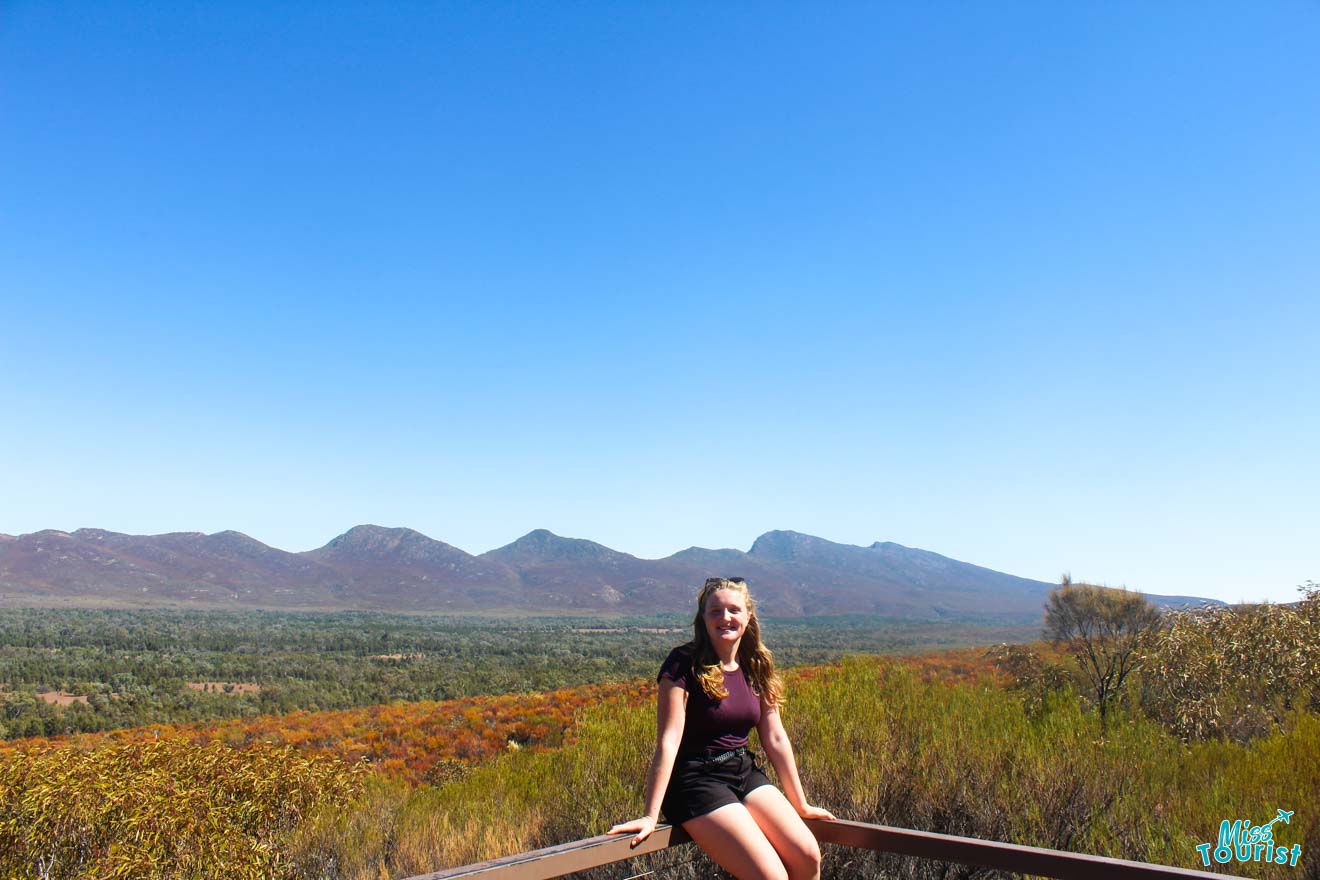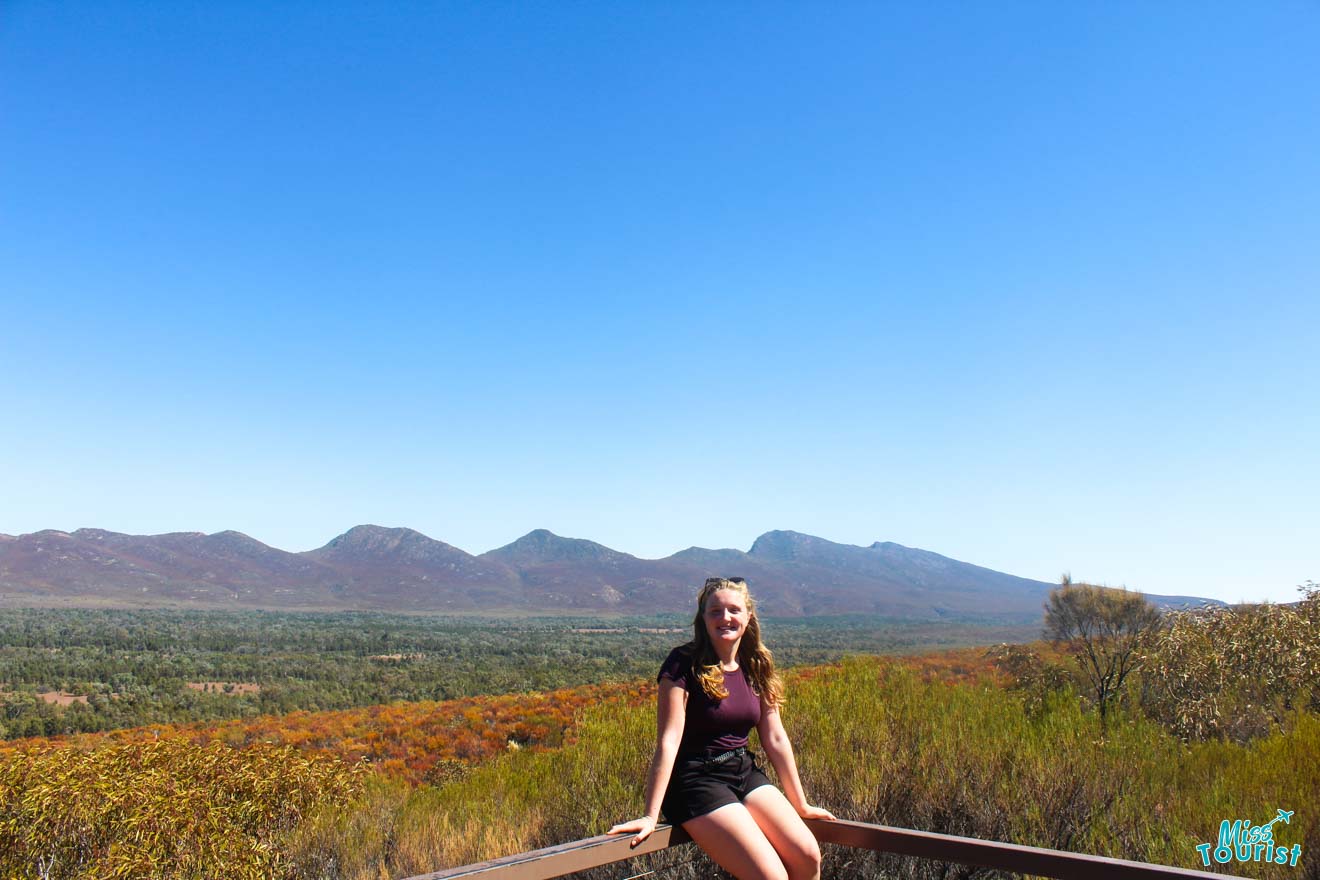 If you're looking for an excuse to get away from the stresses of everyday life then this is it! This place is one of those Australian gems that not everyone gets round to seeing, but really should as soon as they're free!
Here, I've covered some of the most-asked questions about the pound that will make your trip a lot easier to plan including how to get there, where to stay and most importantly what to do! If you still have any burning questions and you want to hear the answer from someone who has been to Wilpena Pound, leave a comment below!
If not, have a great time!
Lily
---
Pin it for later!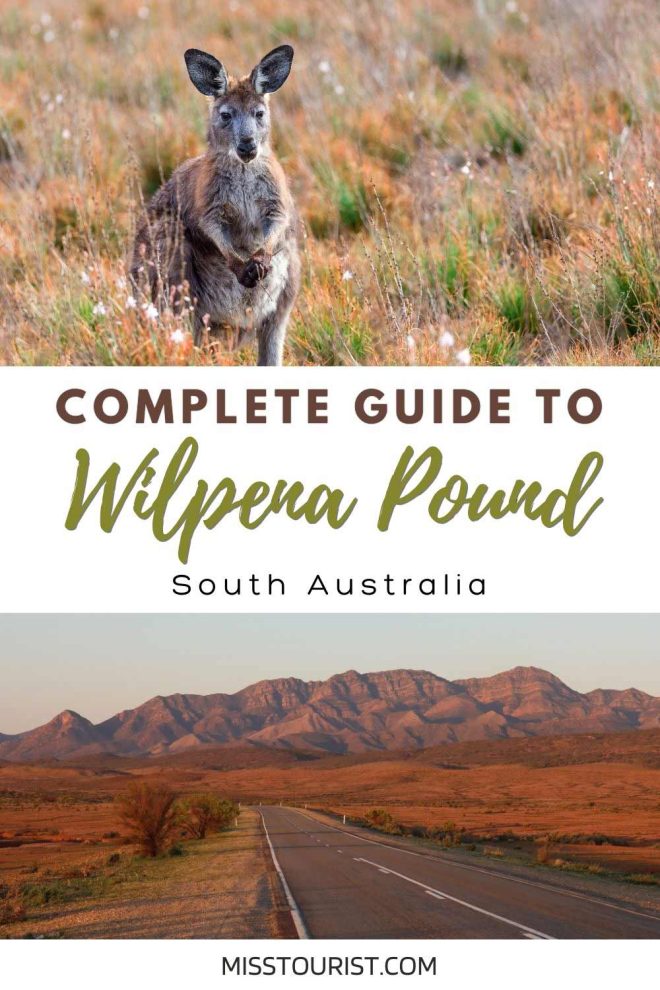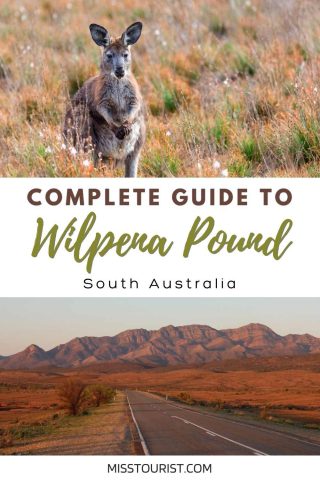 Pin it for later!