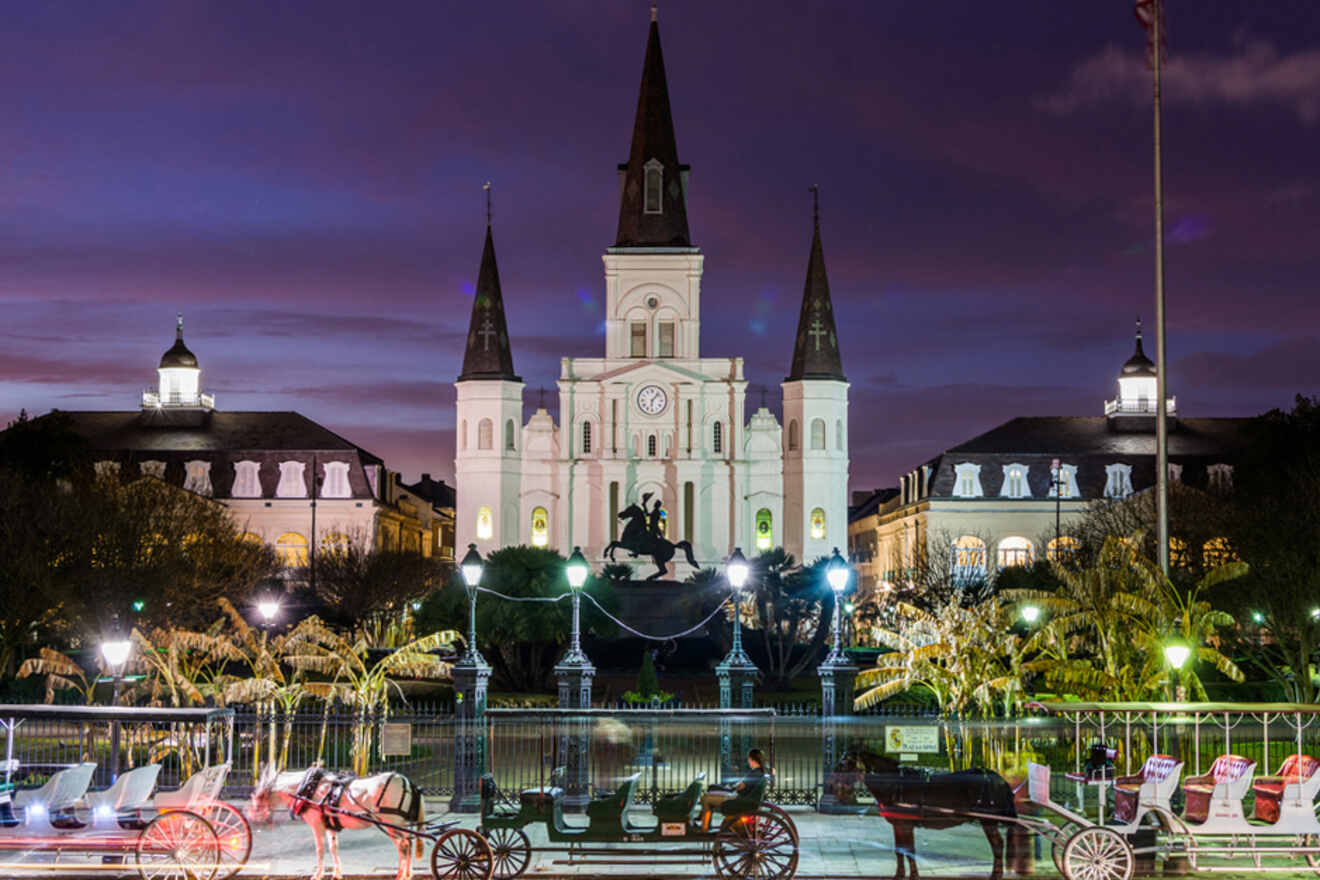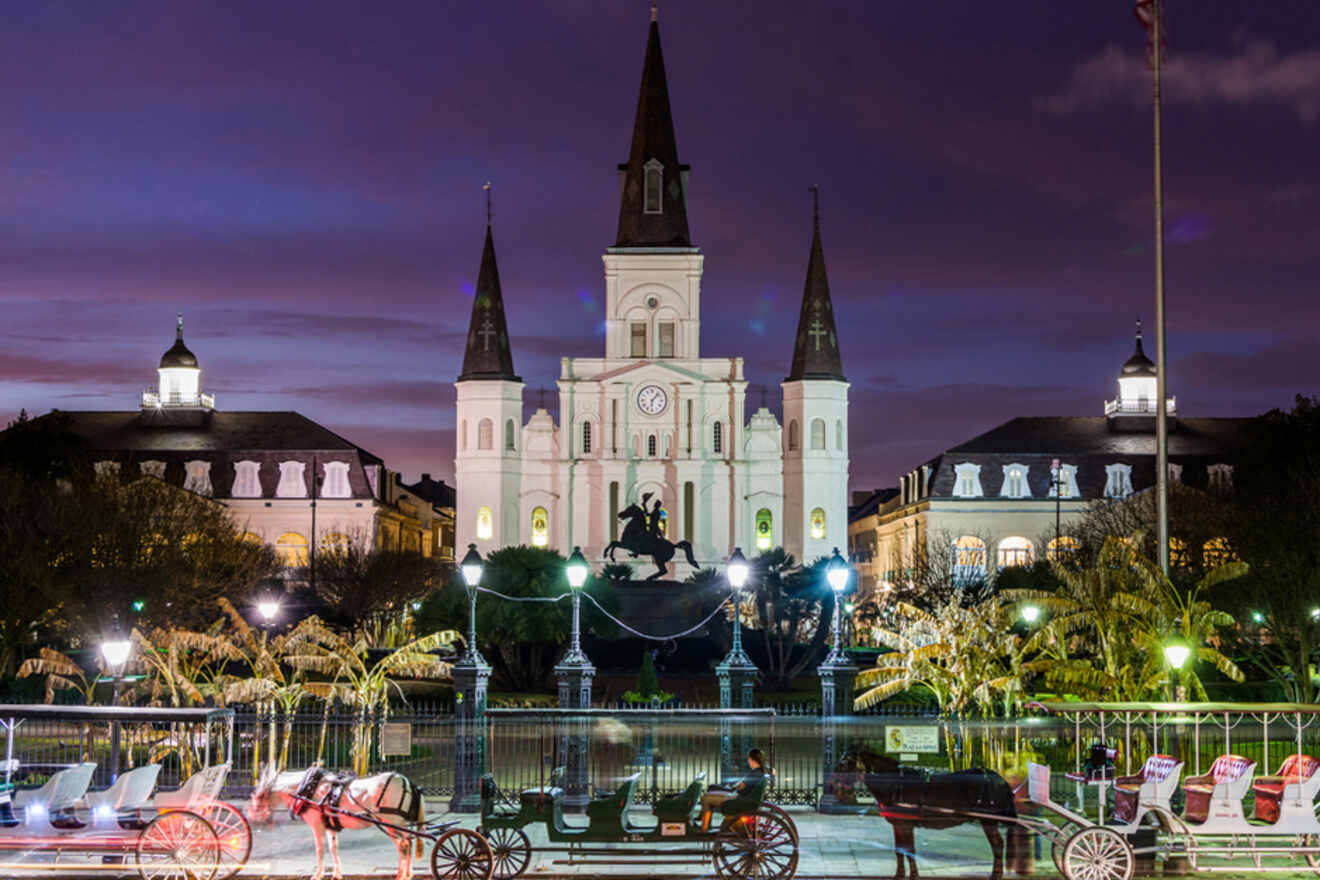 New Orleans, one of the most haunted cities, attracts thousands of travelers annually! So, if you are planning a visit or are already there, stay tuned in for the best ghost tours in New Orleans! I will give you all the necessary details plus some sweet tips so you can take the ones that best fit your interests and explore the city's hidden gems!
From tours of the French Quarter and cemetery visits to vampire hunts and drunkenly haunted pub crawls, this blog features a variety of tours at the most haunted locations that will make your experience in New Orleans a supernatural breeze! Shhh, I included some tours tailored for kids, too!
Anyways, if you love spooky stories and want to learn about what made New Orleans the city it is today, stick around to find the most iconic attractions and excursions! And don't forget to book your favorite tour in advance, because better safe than sorry, right?
Are you ready? Let's get into the most haunted NOLA tours!
If you are in a hurry
If you don't have time to read the whole post, check out the main ghost city tours in New Orleans that you need to book in advance:
1. Take a walking tour of the French Quarter & Cemetery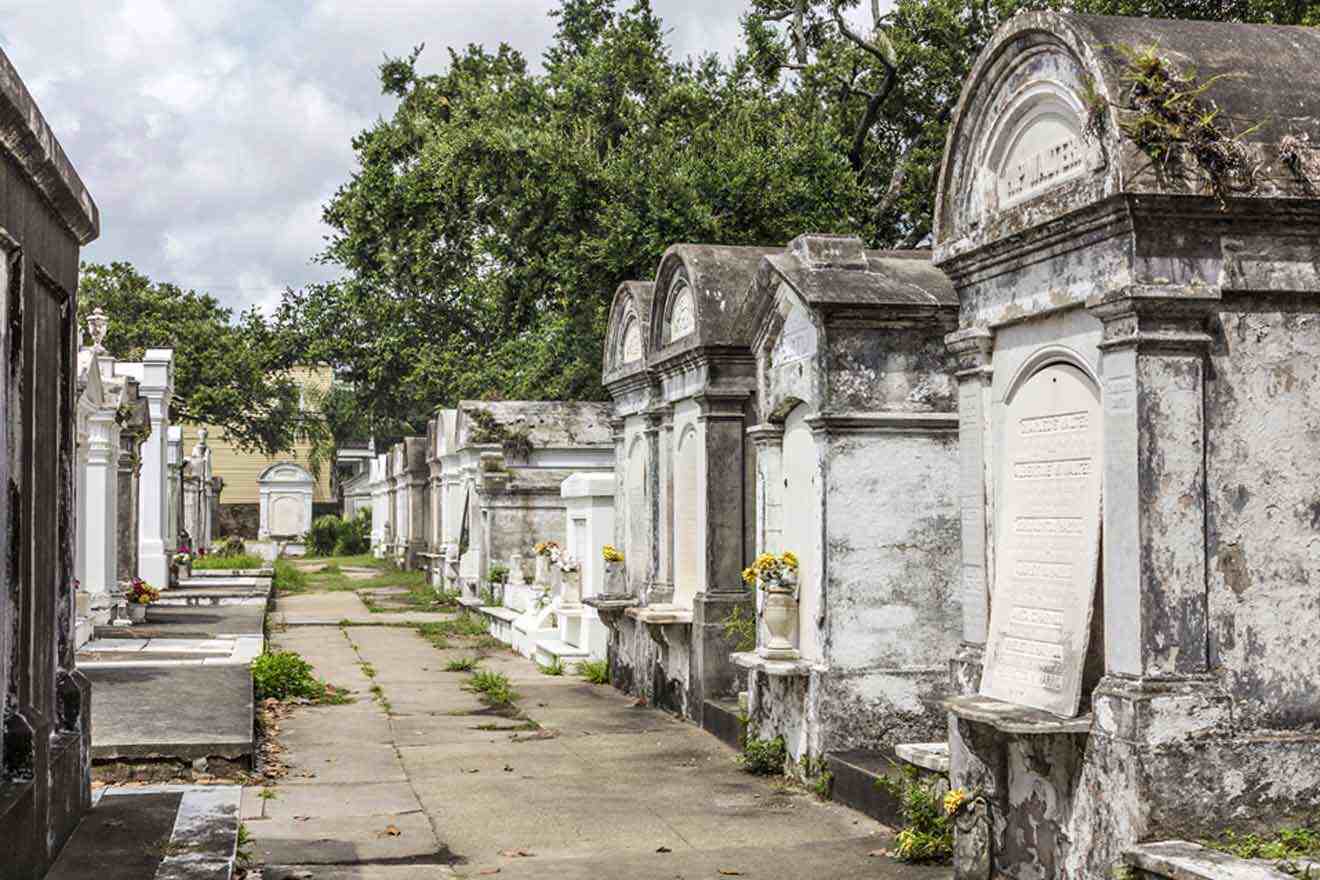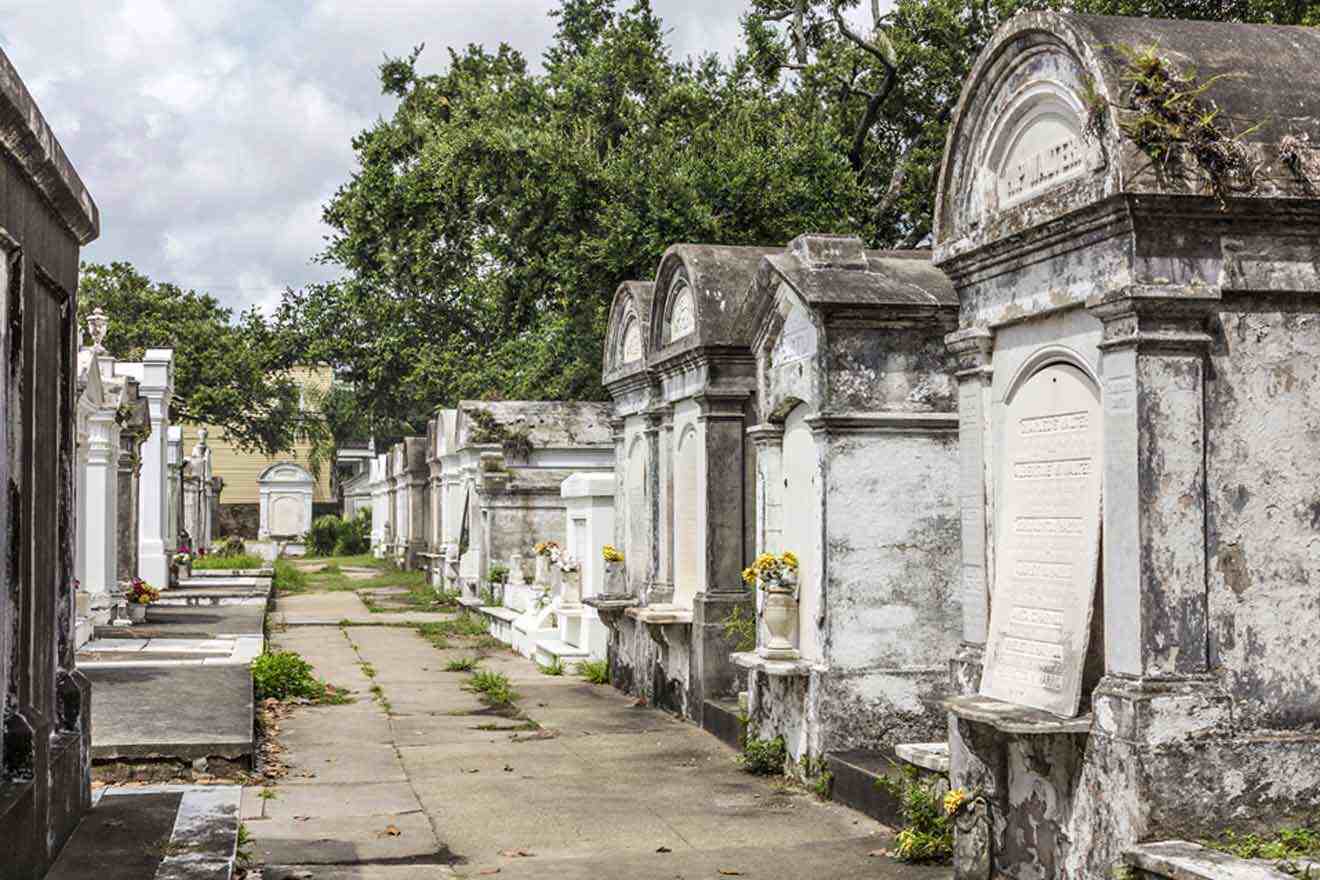 Duration: 90 min
Price: from US$26
Why you should take it: the most famous haunted history tour in the city with fantastic reviews
This historically accurate tour operated by witches brew tours will tell you everything about New Orleans's haunted history, as well as all about haunted locations in the French Quarter. So, it's one of the best-haunted history tours for those who want to learn all the notorious details about how the city was built.
You will learn everything about the Voodoo Queen Marie Laveau, walk by (but not enter) St. Louis Cemetery No. 1 (one of the most iconic New Orleans cemeteries), and hear everything about the burial ceremonies and tombs.
You will also have the chance to see Royal Street, which is filled with art galleries and shops! So, if you are looking for a family-friendly ghost city tour, this one is perfect for you and your family! Alternatively, there is an adults-only version of the tour here.
2. Explore the cemeteries on a ghost bus tour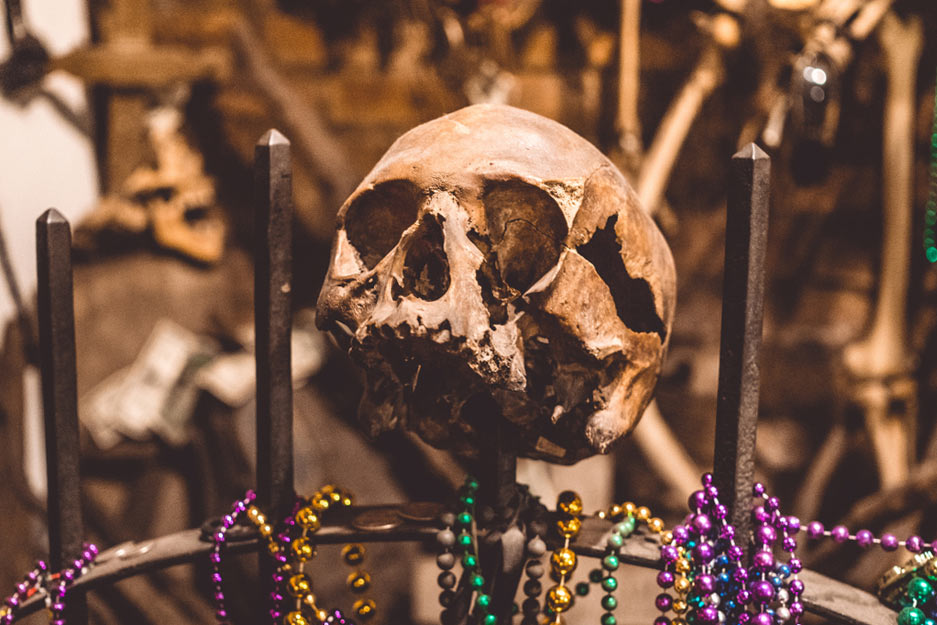 Duration: 2 hours
Price: from US$40
Why you should take it: exclusive tour inside the Masonic Temple Cemetery during the night!
What about taking a cemetery tour at night time? This is one of the most exclusive cemetery tours that offer access to a cemetery at night time! Board a bus with fellow passengers, and drive to the Masonic Temple Cemetery. Learn about burial ceremonies and listen to your ghost tour guide talk about the cemetery's haunted history.
After the cemetery, the group will stop at Morning Call café. And, if you are feeling like getting yourself a little night treat, you can buy delicious beignets here and café au lait. At the end of the tour, the guide will talk about New Orleans' recent history.
This tour is operated by NOLA ghost riders and is open to a maximum of 56 passengers but can be canceled if the weather is not appropriate for the walking cemetery tour. A good thing to know is that the tour is open to kids ages 6+, so you can bring the kiddos who are into spooky things!
3. Travel back in the past on a haunted history carriage tour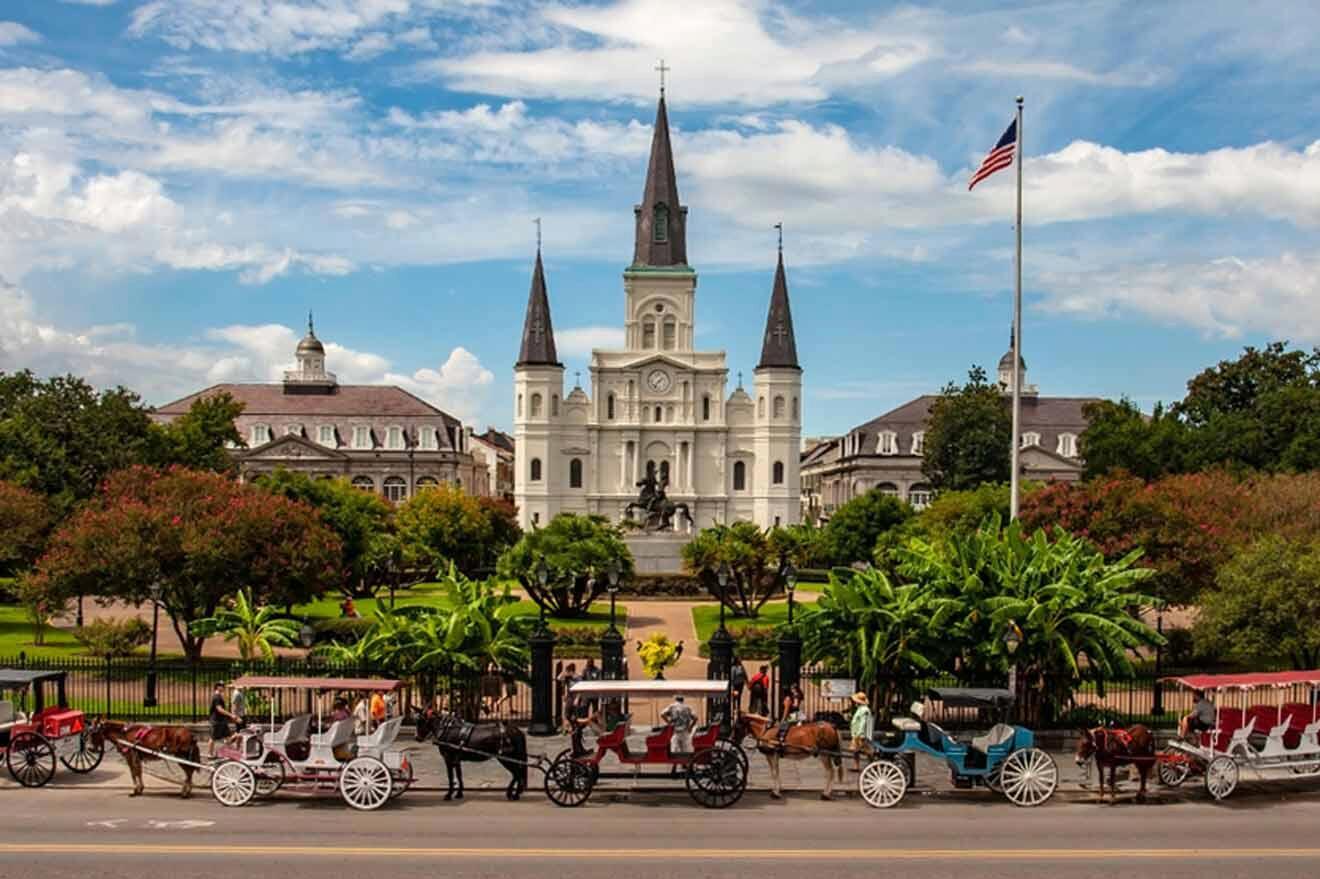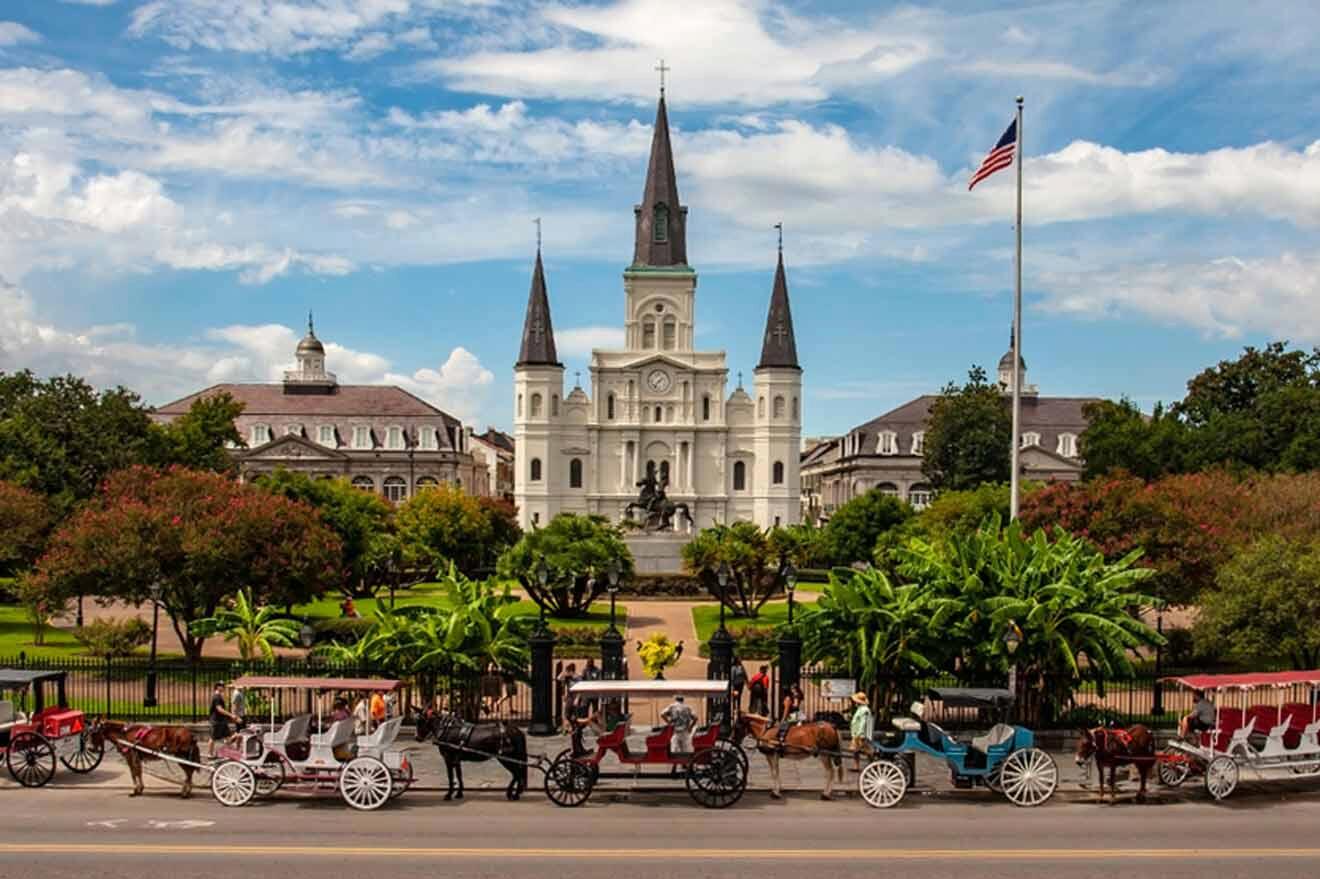 Duration: 1 hour
Price: from US$60
Why you should take it: vintage style mule-drawn carriage will get you in the mood!
Get ready for this historical haunts carriage tour operated by royal carriages that will take you around the French Quarter. Admire the architecture as your tour guide points out historical facts about New Orleans. Learn about history to learn about the legends that haunt the city!
And don't worry, this mule-carriage tour will keep the stories family-friendly for everyone's entertainment so you can bring your kids to this tour! On a different note, this tour is only open to a maximum of 8 passengers, so it will be a pretty intimate experience!
One of the main highlights of the tour will be St. Louis Cathedral, one of the oldest active cathedrals in the United States!
4. Learn about NOLA vampires on a walking tour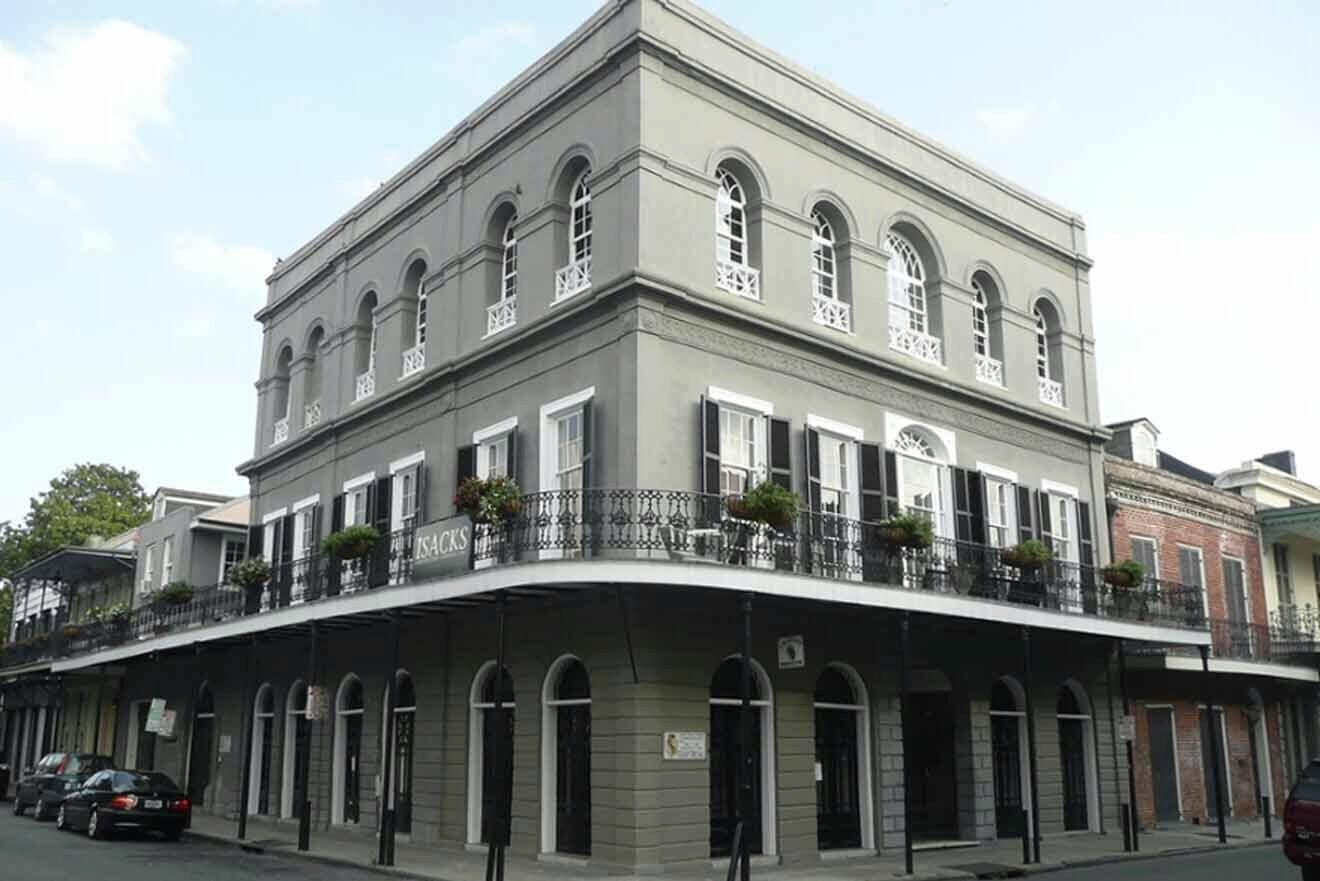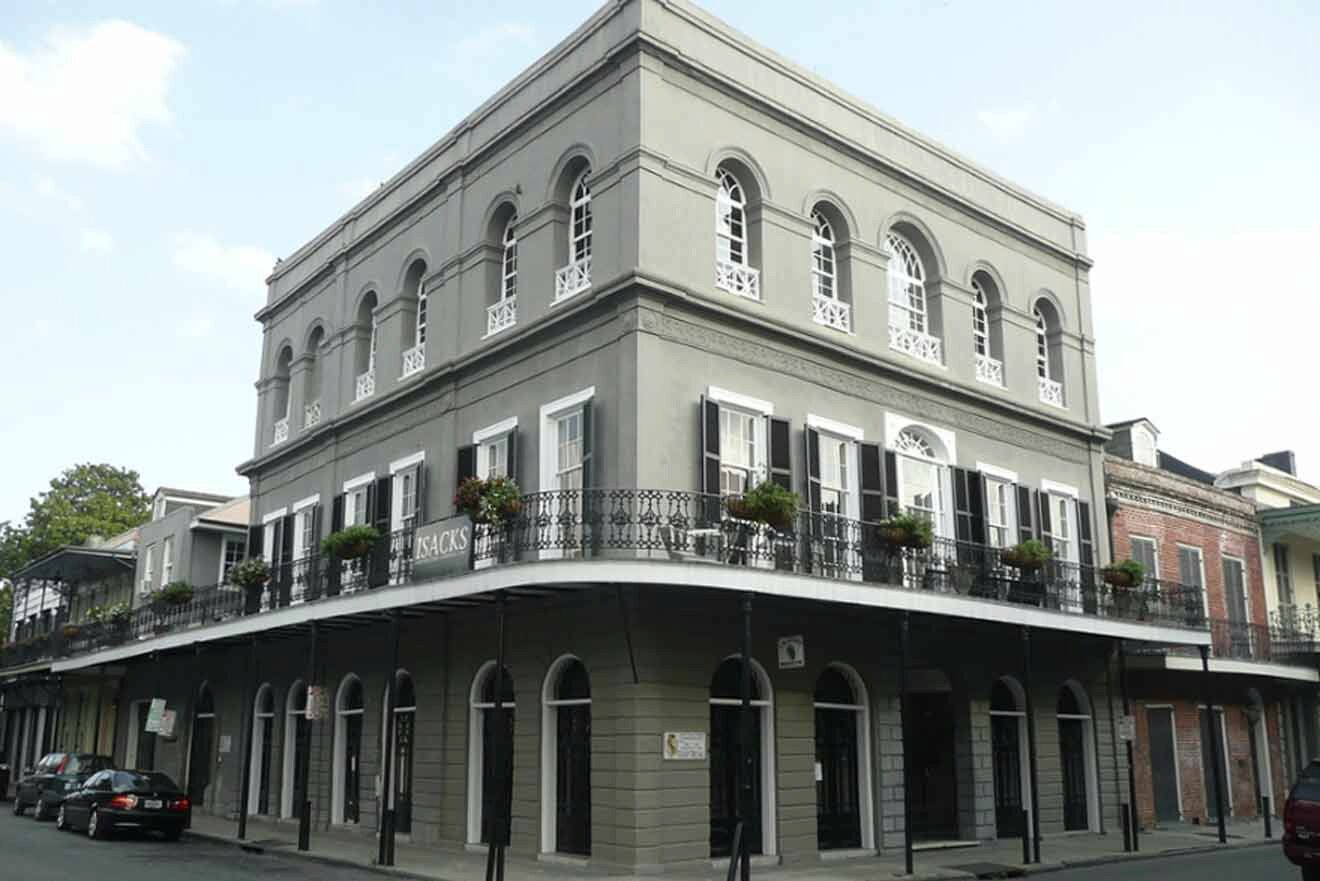 Duration: 2 hours
Price: from US$21
Why you should take it: includes a broader perspective than just ghosts
Would you like to learn about the French Quarter's history? This Vampire tour covers vampire stories and the best New Orleans ghost stories. Starting in the mythical French Quarter, you will grasp all the stories about the French Quarter phantoms. You will also stop by Lalaurie Mansion for a dose of horror stories in this haunted walking tour.
Kids are allowed on this French Quarter ghost tour, but adults must accompany them. A maximum of 28 travelers is permitted. If you are thinking of drinking on this tour (it is allowed to drink alcohol in the streets of New Orleans), you need to be at least 21 years old and have your ID with you!
If vampire tours are your thing, then don't miss this one!
5. Go on a haunted pub crawl in New Orleans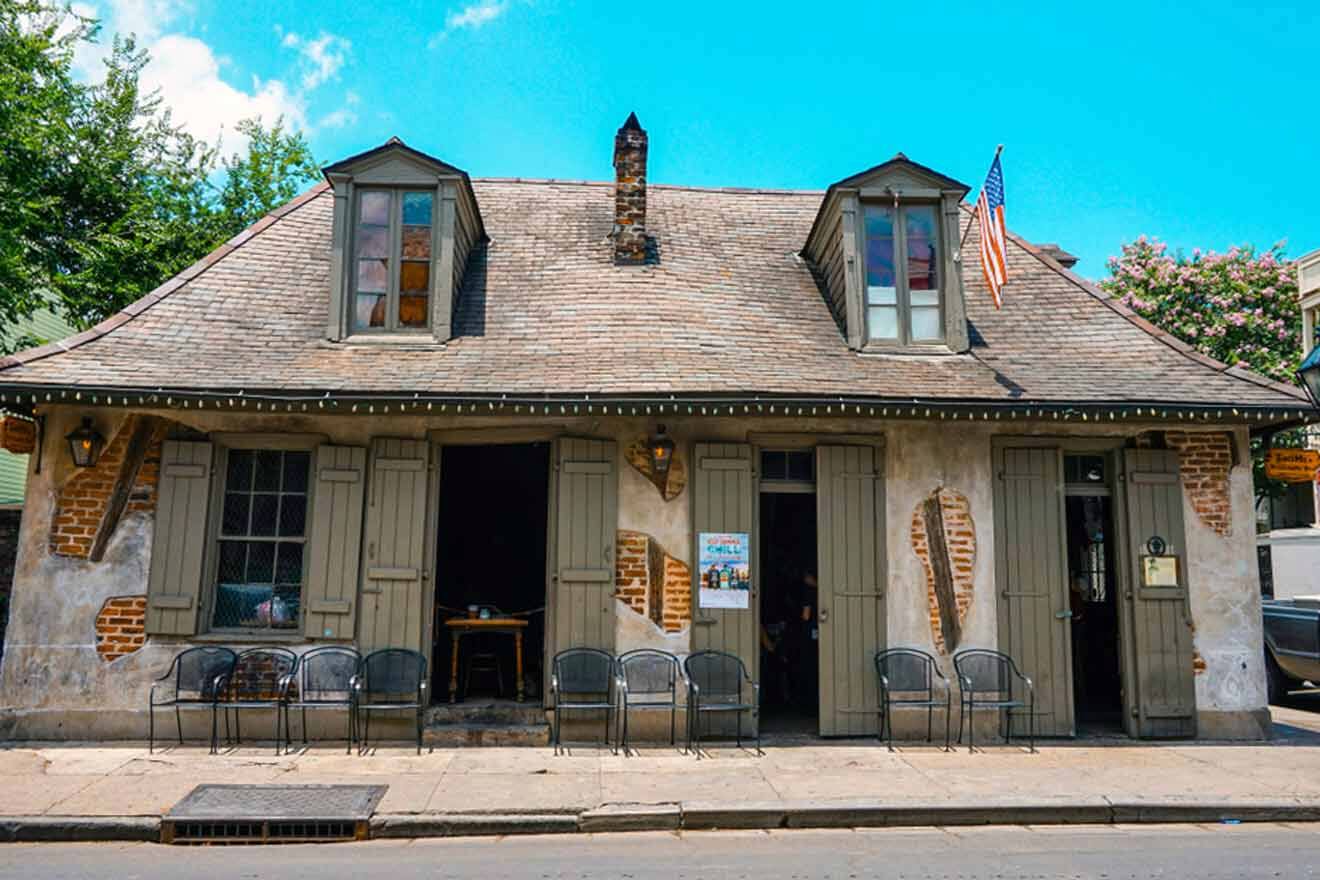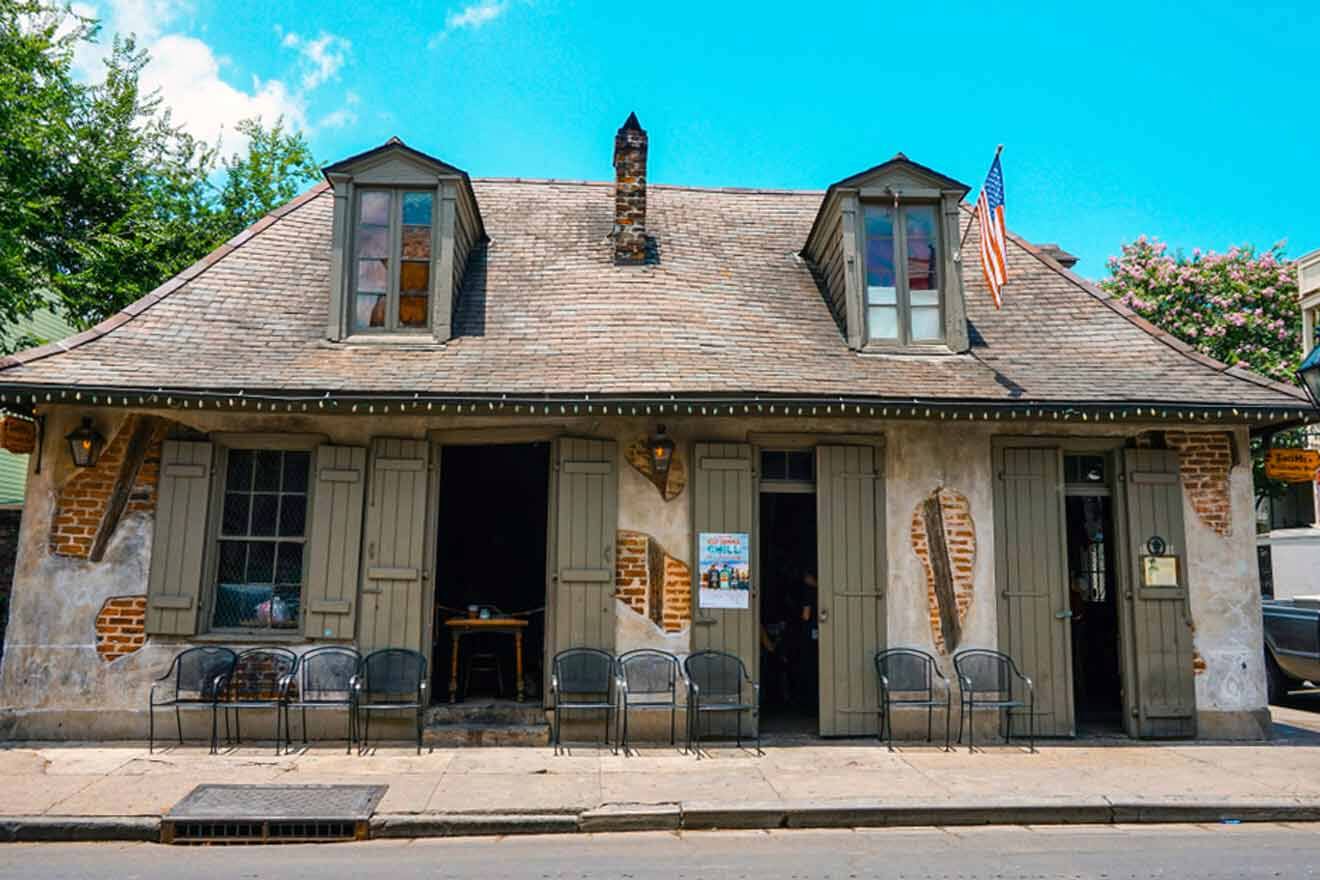 Duration: 2 hours
Price: from US$27
Why you should take it: a great combo of pub crawls and haunted places
This haunted pub crawl is perfect for a group of friends! If you want to book and take this tour, you must be at least 21 years old. Imagine a fun and witty guide who will take you for a walk around the city and tell you everything about the French Quarter's history – you will be sipping drinks while listening to New Orleans ghost stories.
This tour has four main stops, including the French Quarter (which we mentioned before). You will pass the Pirates Alley to get to Lafitte's Blacksmith Shop Bar, one of the most iconic bars in NOLA. Get drunk on legends at this bar and learn about pirates and their ghosts haunting the bar.
A stop at Bourbon Street is a must, after all, this is a haunted pub crawl tour! You will see Lalaurie Mansion from the outside, but be careful: it is the most haunted spot in the city!
6. Get bewildered by New Orleans's true murders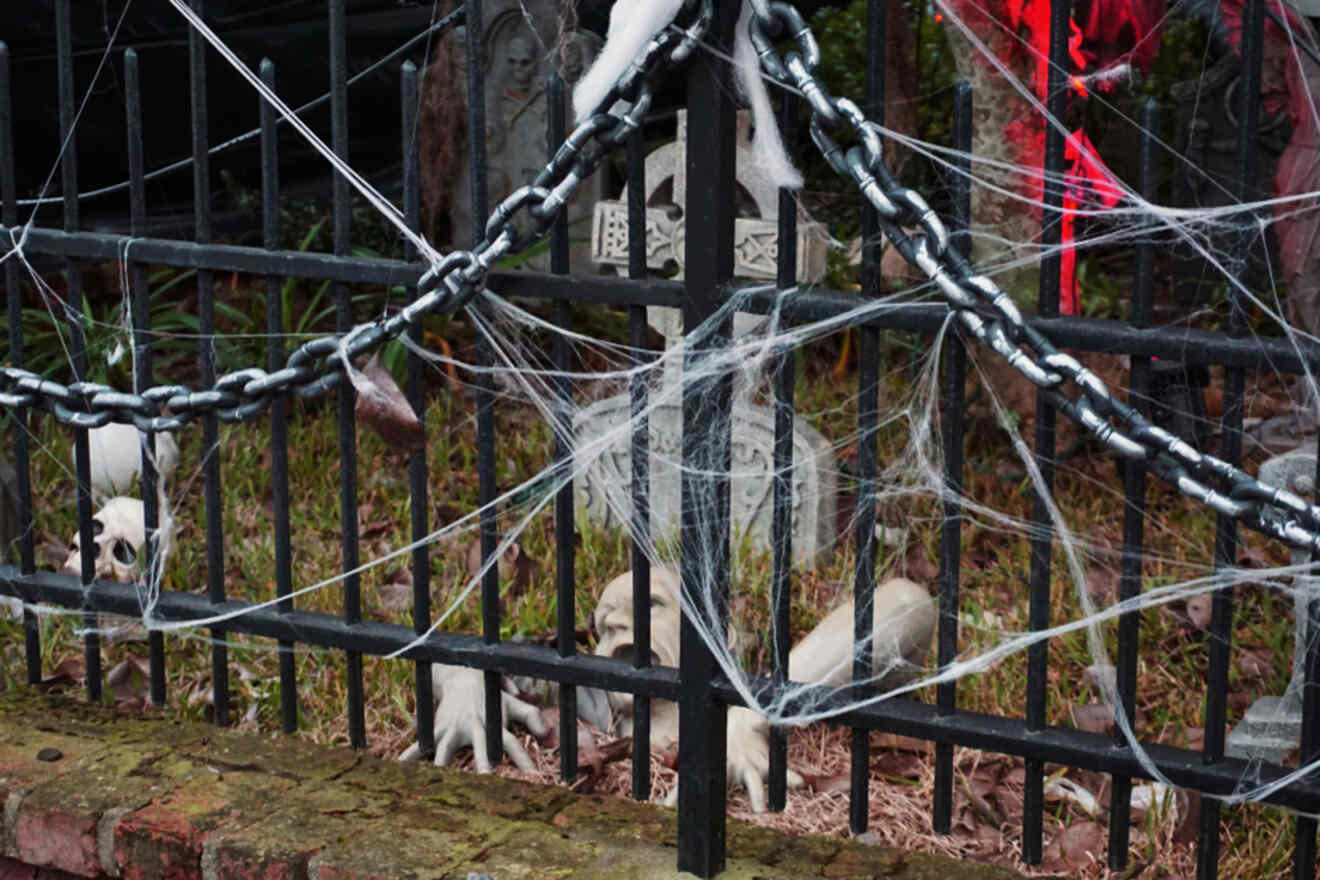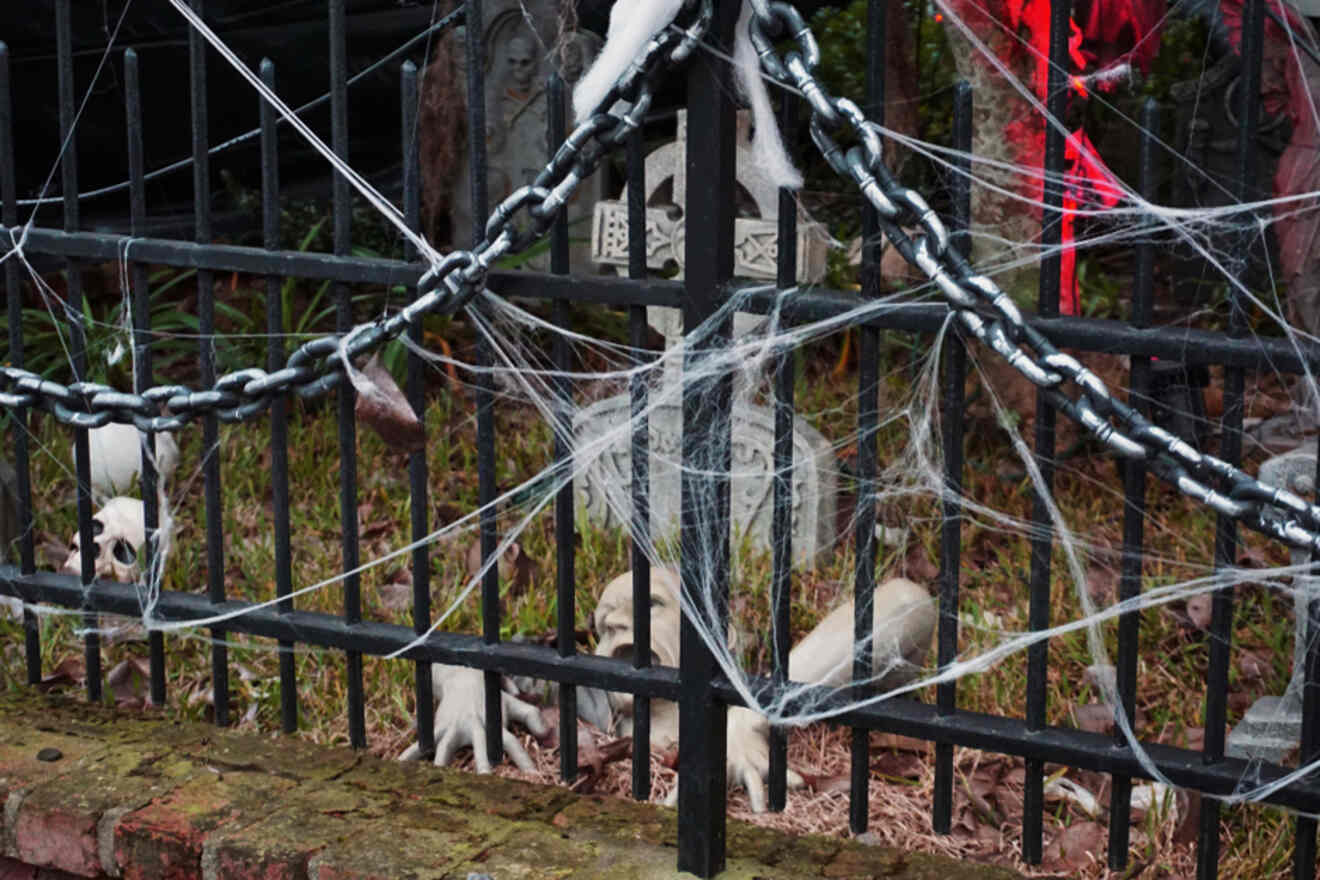 Duration: 2 hours
Price: from US$37
Why you should take it: learn about terrifying true crimes committed in the city
This night tour is for those looking for an extreme terror experience! In this 2-hour tour, a professional guide will share with you all the macabre true stories about crime and murder. All of these stories took place in the French Quarter, which you will get to explore in depth.
Have you ever heard of Katrina Cannibal? Then prepare yourself to get all those goosebumps after you hear about her story! This tour is offered in the evening when we all know most paranormal activity happens. But remember, you need to be at least 17 years old to participate in this tour!
7. Hunt down famous late figures at St. Louis Cemetery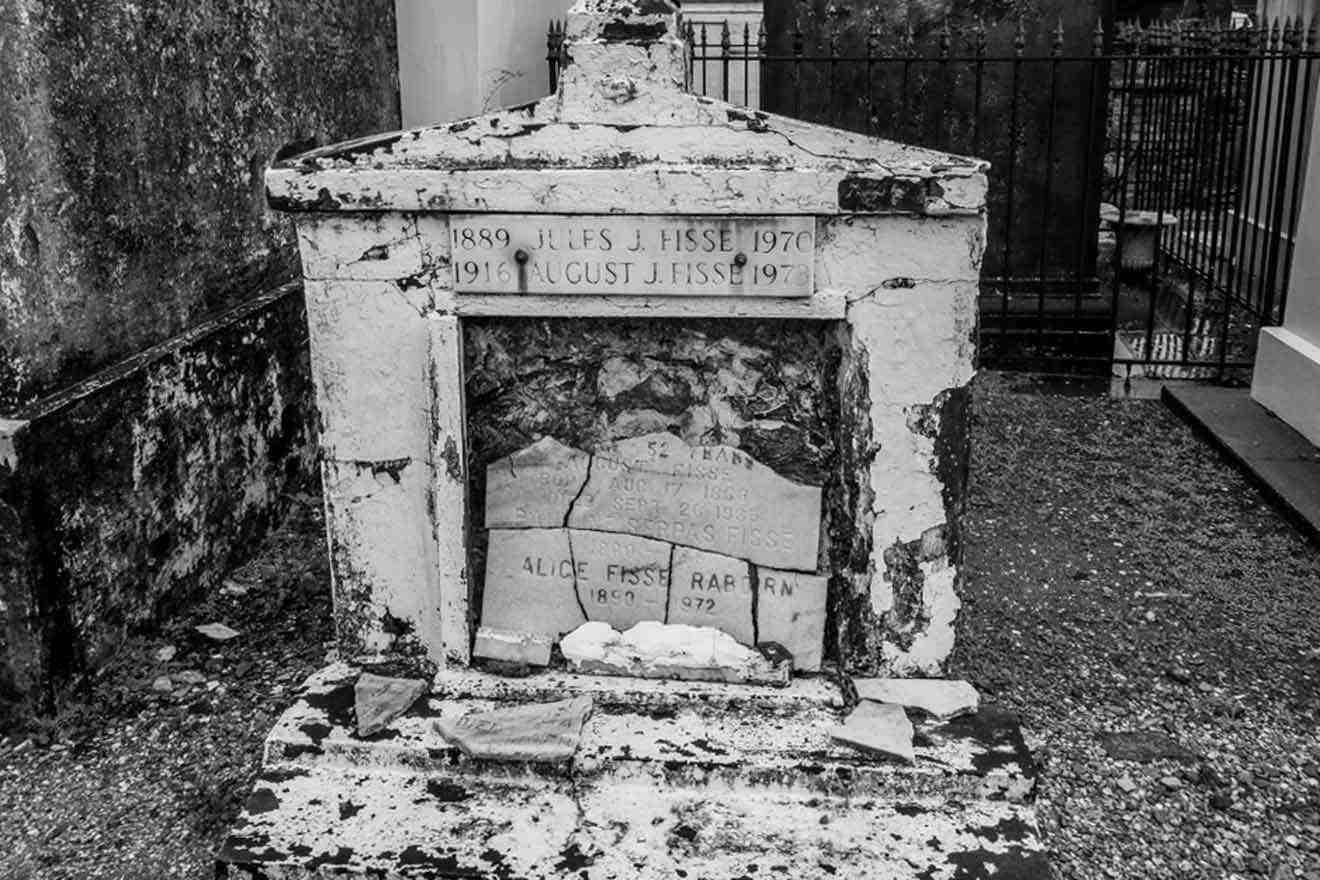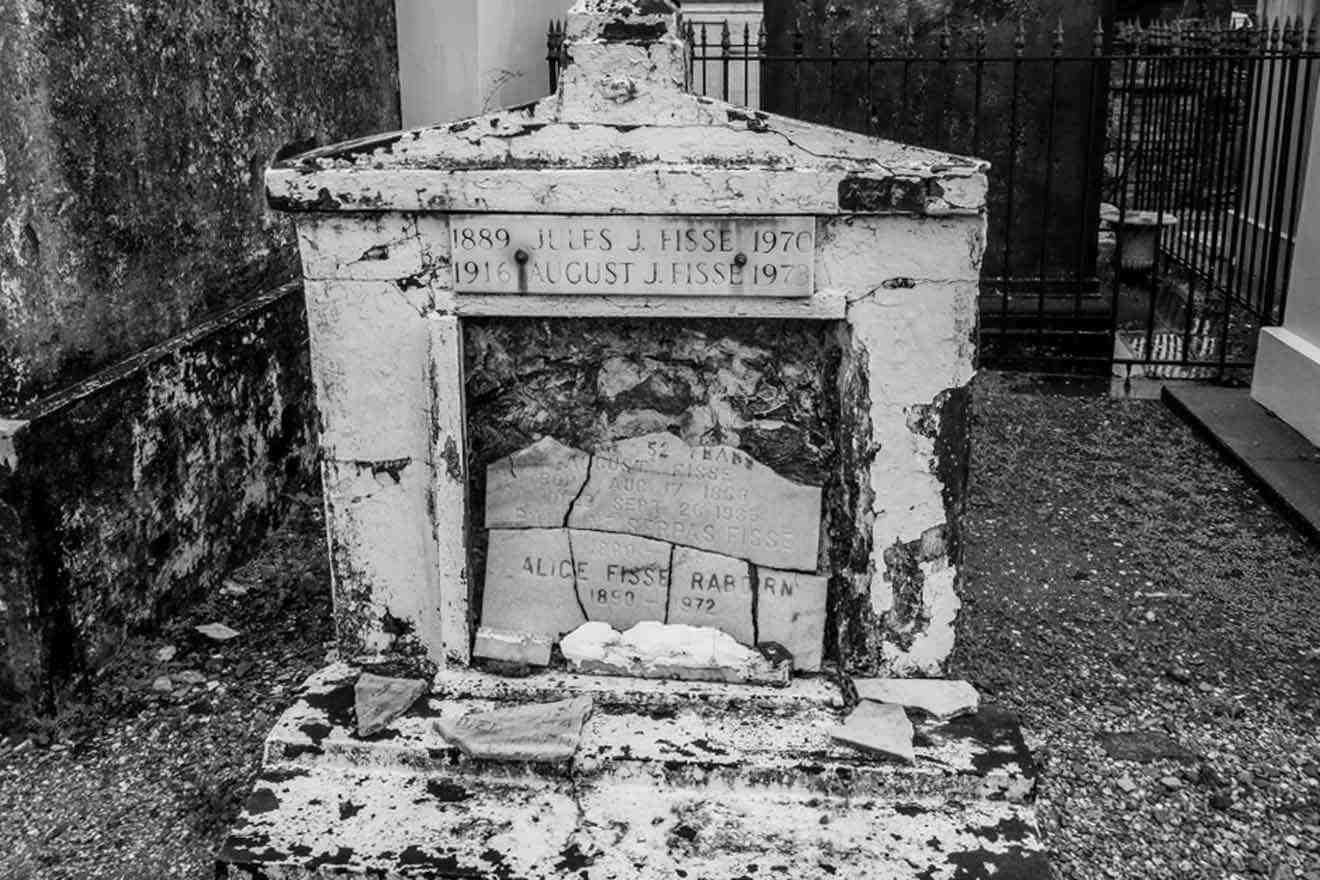 Duration: 1 hour
Price: from US$25
Why you should take it: see the tombs of renowned New Orleans historical figures
Do you want to visit St. Louis Cemetery No. 1 (there are 3 St. Louis Cemeteries, but this one is the most important) from the inside? With this tour, you will walk the little street of the cemetery and see the crypts from the XVII and XIX centuries!
A lot of important historical characters are buried in this cemetery, including the Voodoo Queen Marie Laveau. What an opportunity to learn about their story and the burial process of the cemetery!
This tour is open to all ages, but for those of you who might not be aware, you can only enter this cemetery with a certified guide. So, this is a chance you shouldn't miss out on!
8. Spend "quality time" with your family on a spooky ghost tour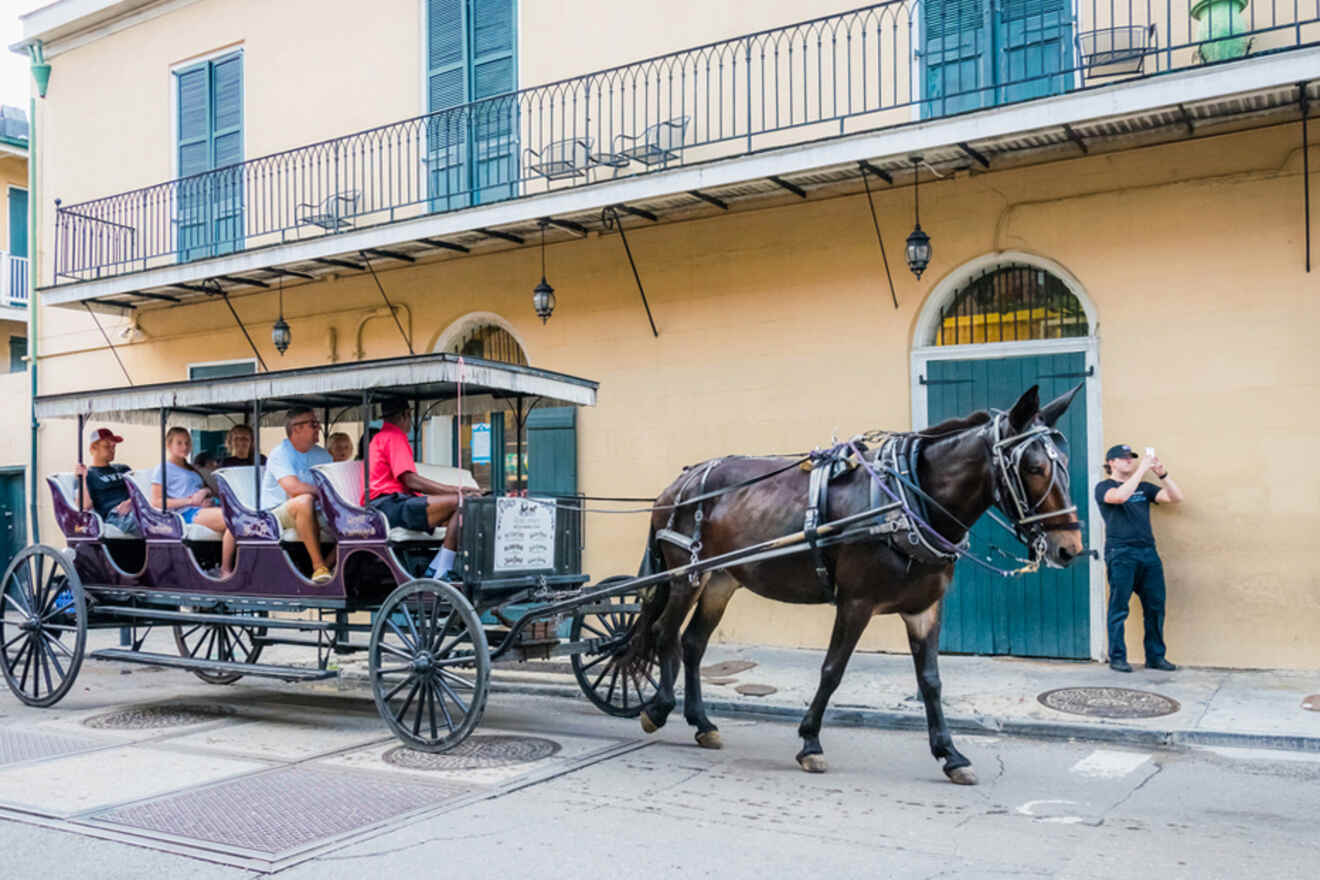 Duration: 2 hours
Price: from US$37
Why you should take it: it is a kid-friendly spooky tour
This tour was crafted for kids! So, it is more than perfect for youngsters! All of the spooky and ghostly stories are kept very kid-friendly! Wander around the French Quarter and immerse yourself in this experience. Learn about the city's history, ghouls, and ghosts! It will be an informative and fun experience for kids, but adults will enjoy it too!
The tour will host 15 travelers or less, making it an intimate experience! It will be the perfect chance for kids to learn and enjoy New Orleans!
9. See famous tombs at Metairie Cemetery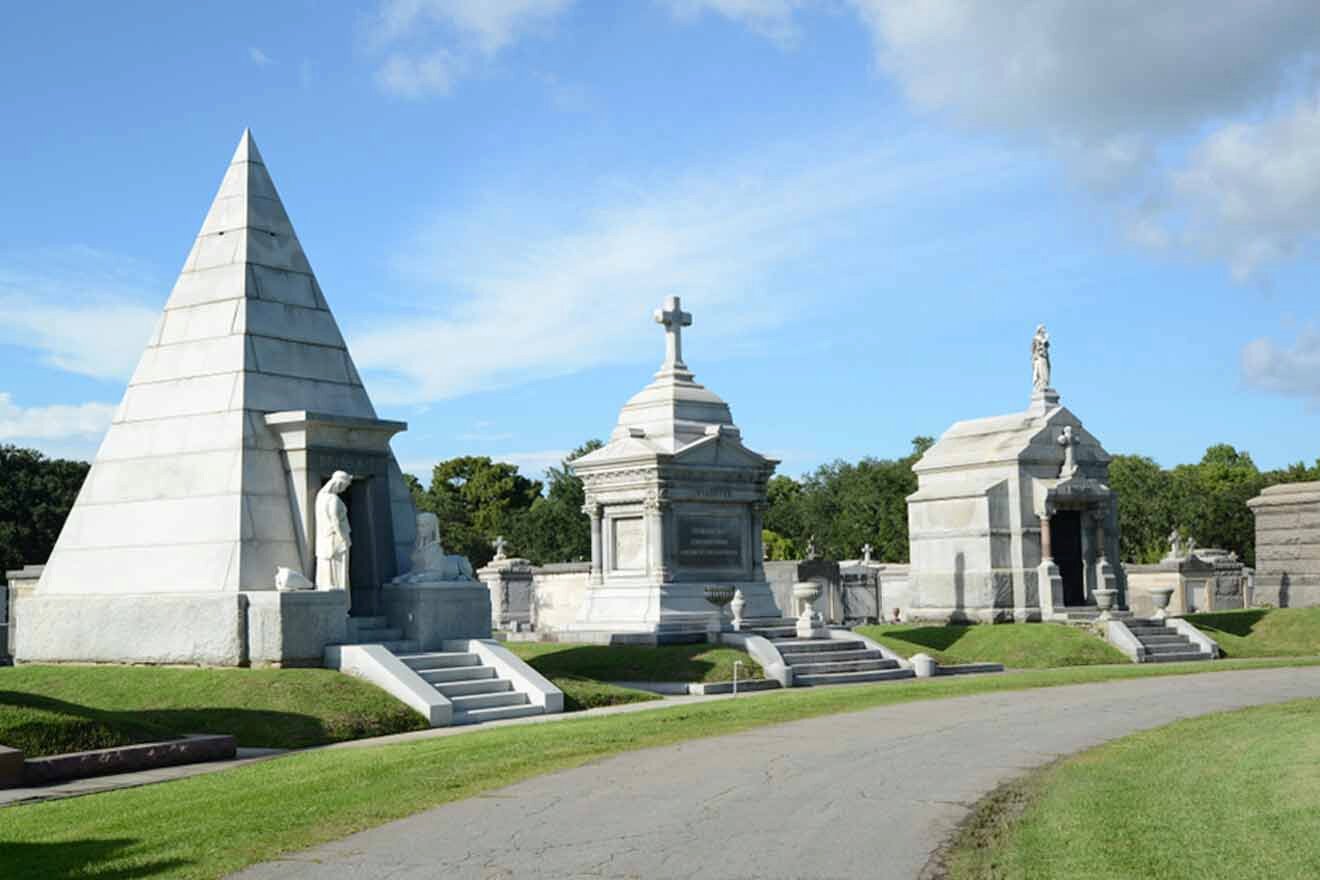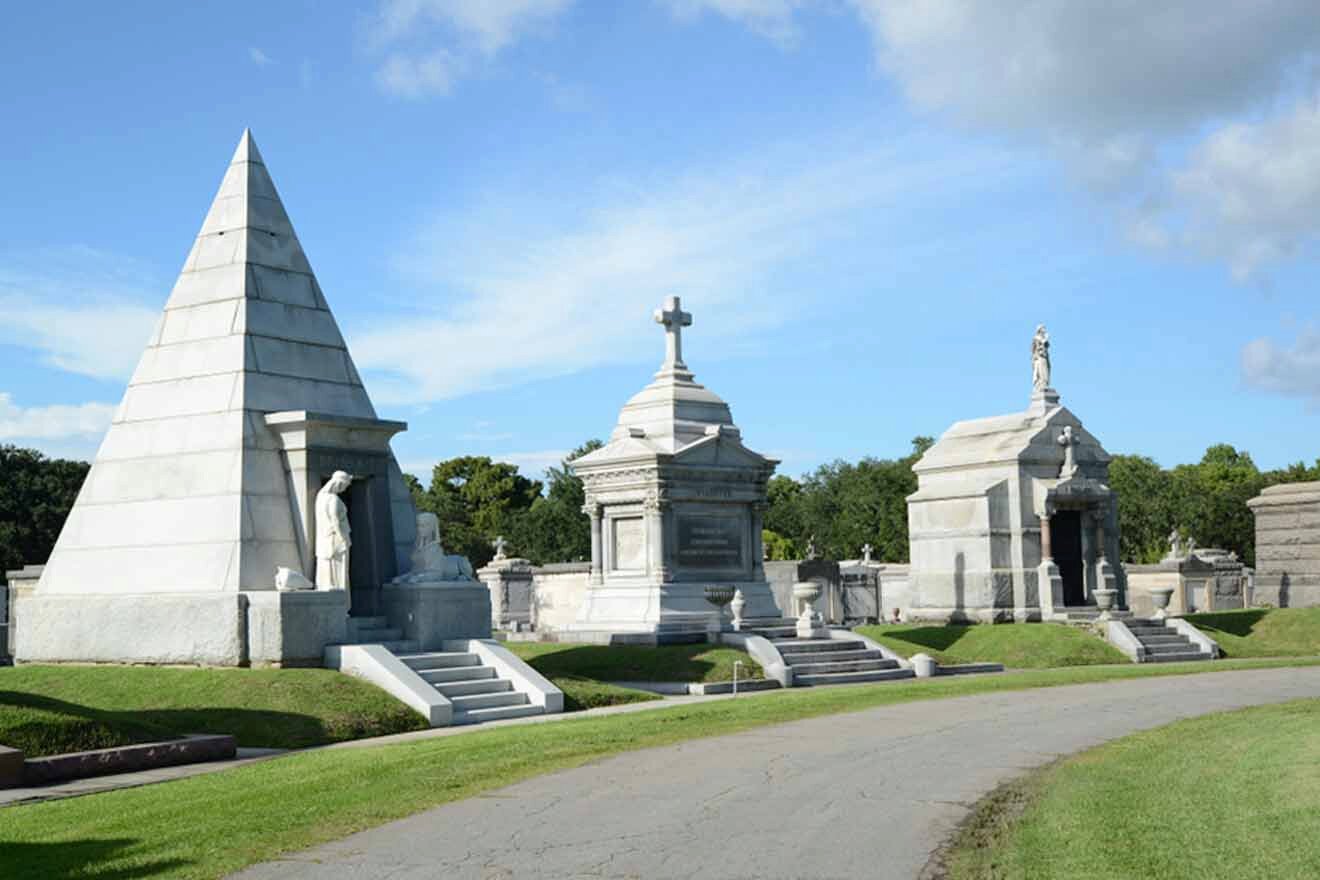 Duration: 2 hours
Price: from US$35
Why you should take it: the tour visits Metairie Cemetery, a bit different from the rest!
What if I told you you could visit a cemetery with tombs considered art pieces? This is the case in Metairie Cemetery! Take this 2-hour cemetery exploration tour and be blown away by its remarkable history!
Did you know a lot of famous people are buried in Metairie Cemetery? People from vampire novelists to politicians and jazz musicians, such as Anne Rice, William C.C. Claiborne, and Ève Curie. A dedicated tour guide will show you the most beautiful tombs and the stories behind them!
This tour will take a maximum of 18 travelers. This mystery tour is open to all; people of all ages are welcome to participate!
10. Delve into Voodoo on tour with a High Priestess Guide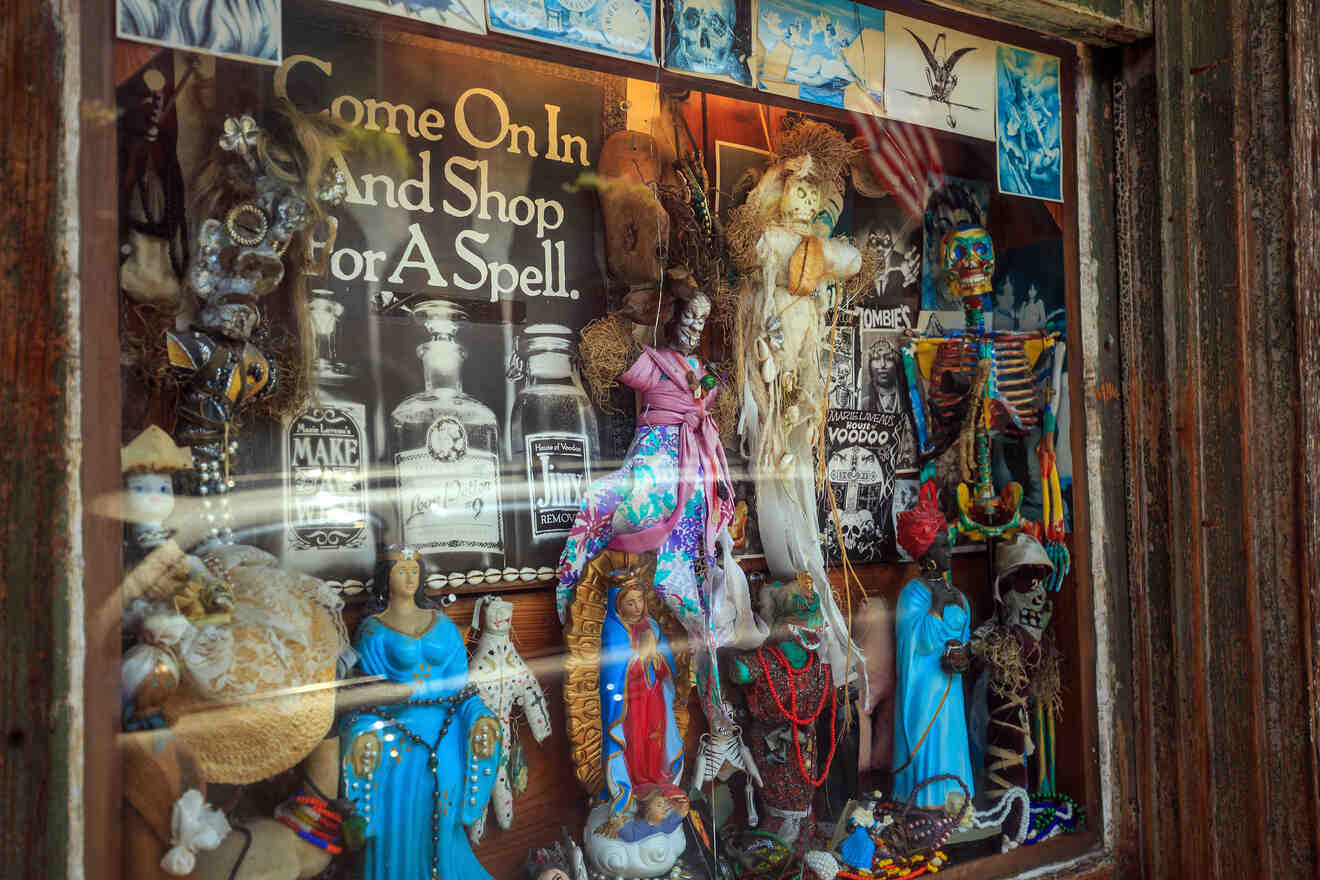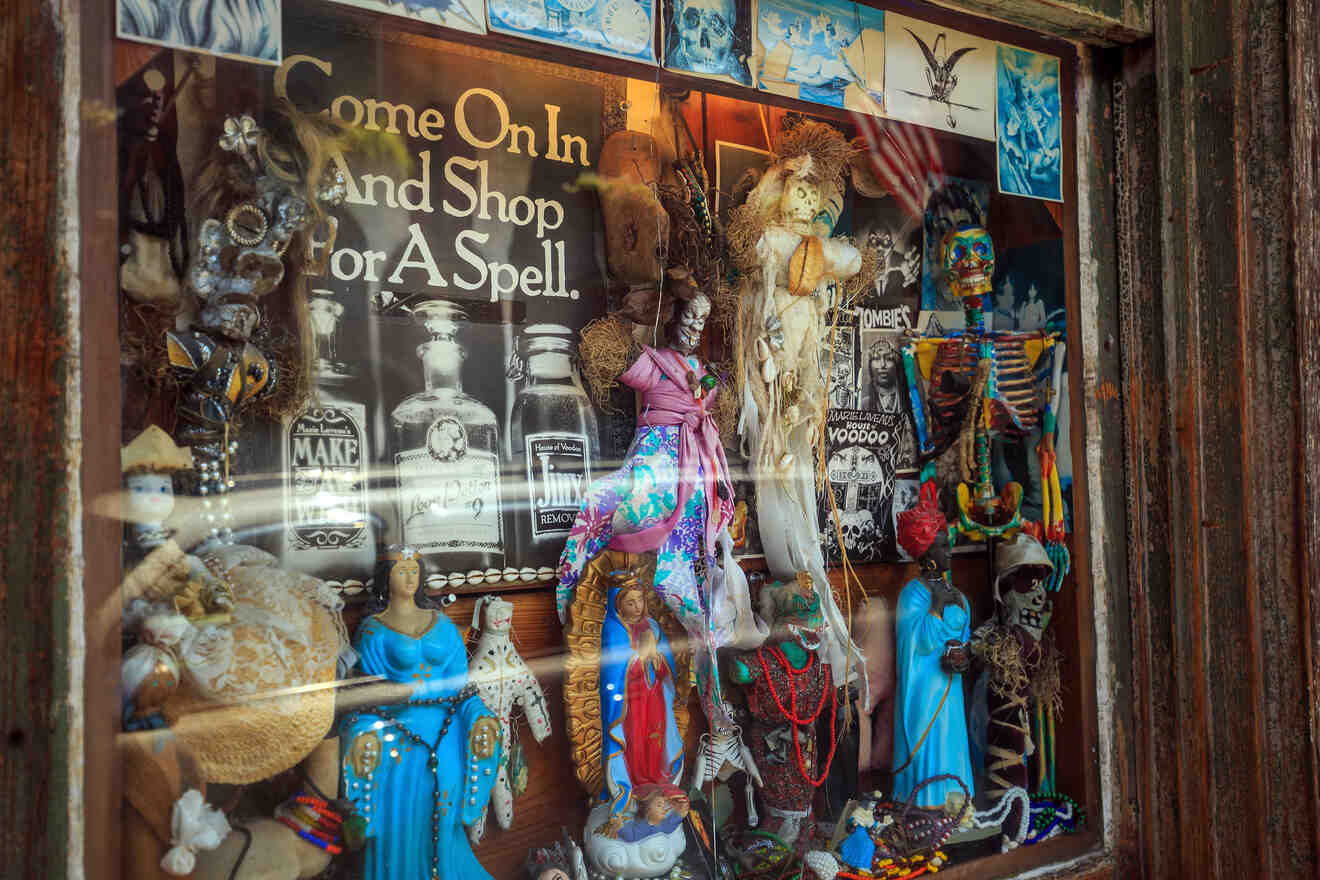 Duration: 2 hours
Price: from US$40
Why you should take it: learn about NOLA history from the voodoo perspective
Are you interested in learning about voodoo and New Orleans history directly from practitioners? With this New Orleans voodoo tour, you can get all the details from a High Priestess. Have your questions about historical facts ready, as the High Priestess will answer all of them.
The tour will start at Congo Square, where you will learn about the history of that place. Later on, you will move to Louis Armstrong Park to learn about voodoo rituals. The tour will end in the French Quarter, where you will visit Voodoo Queen Marie Laveau's Home, where you will gain an understanding of voodoo dolls, spirit stories, and folklore.
11. Play a ghost hunt game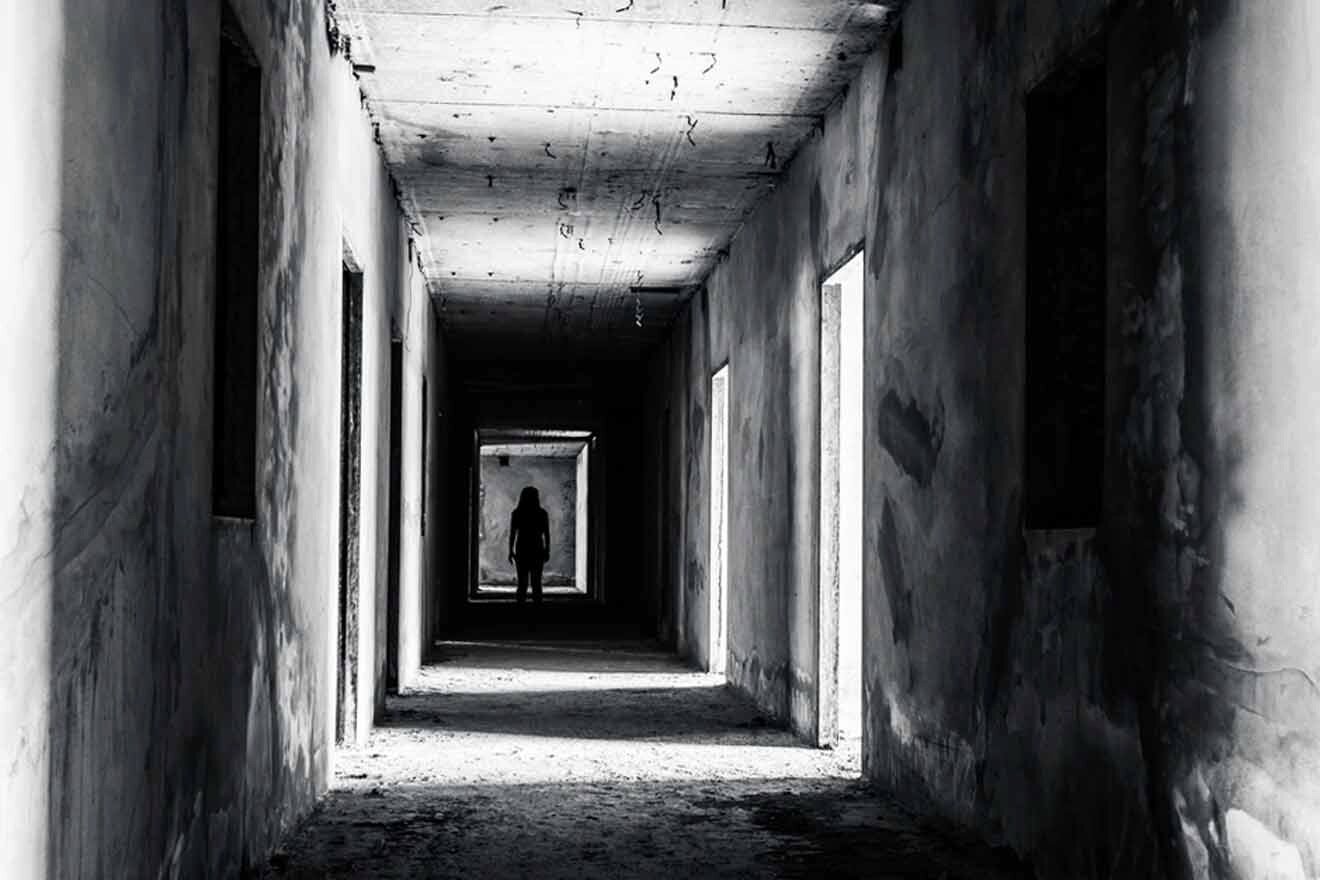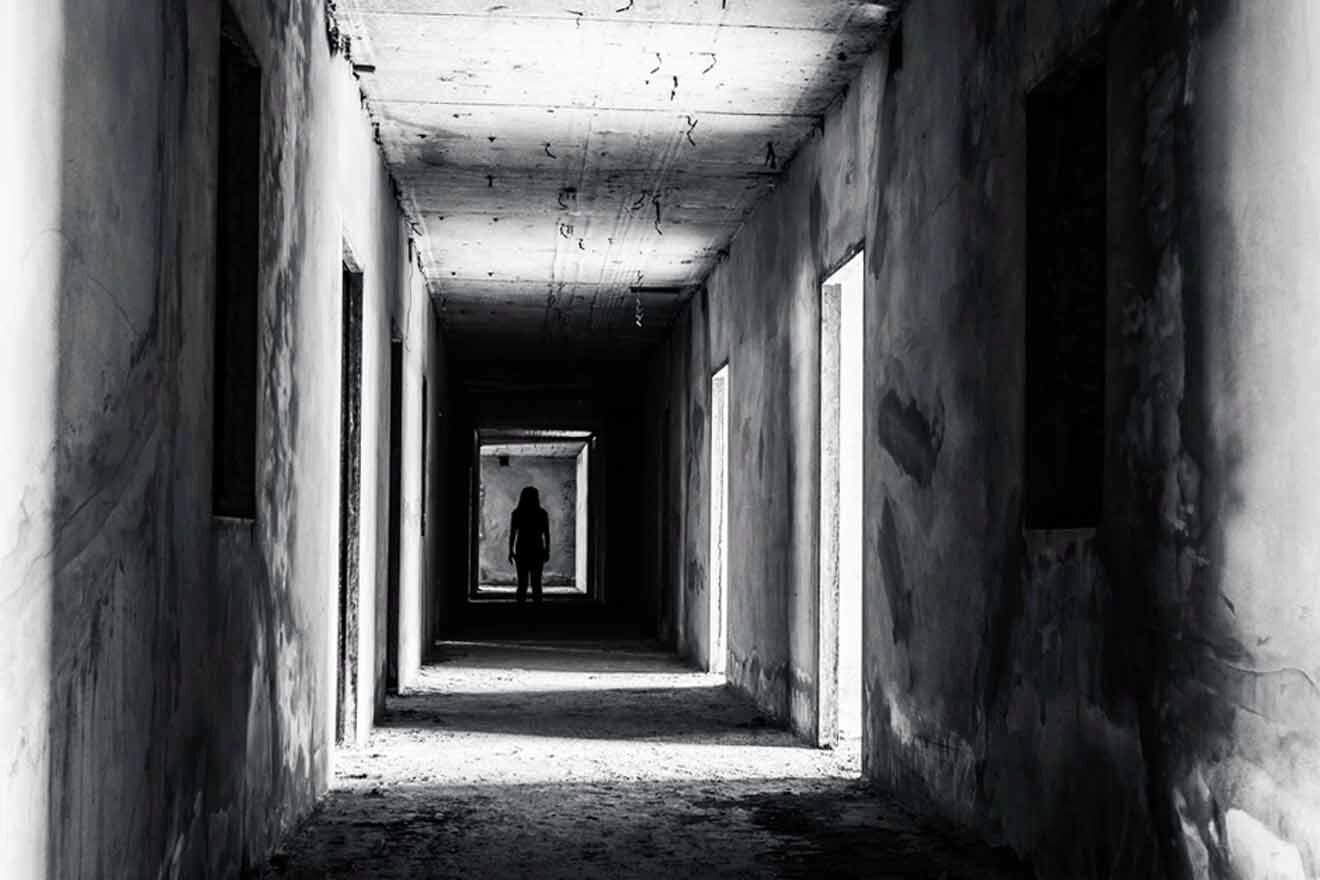 Duration: 2 hours
Price: from US$6
Why you should take it: you can complete the game quests at your own pace!
Would you like to be in the shoes of a ghost for a day? It is possible with this game which has a lot of storytelling involved! You don't need to be tech-savvy to enjoy this tour, but you need a phone! Once you book the tour and download the app, you will start your ventures as a ghost!
The game has different challenges you must solve to move from the starting point to the next location. It will take you around 2 hours to complete the game. You can play alone or with a group of people. BEWARE: it will take you to haunted sites!
If you are playing as a group, check out the instructions so everybody can download the app to their phones and enjoy this New Orleans Ghost tour together!
12. Get scared by the haunted history as told by a local witch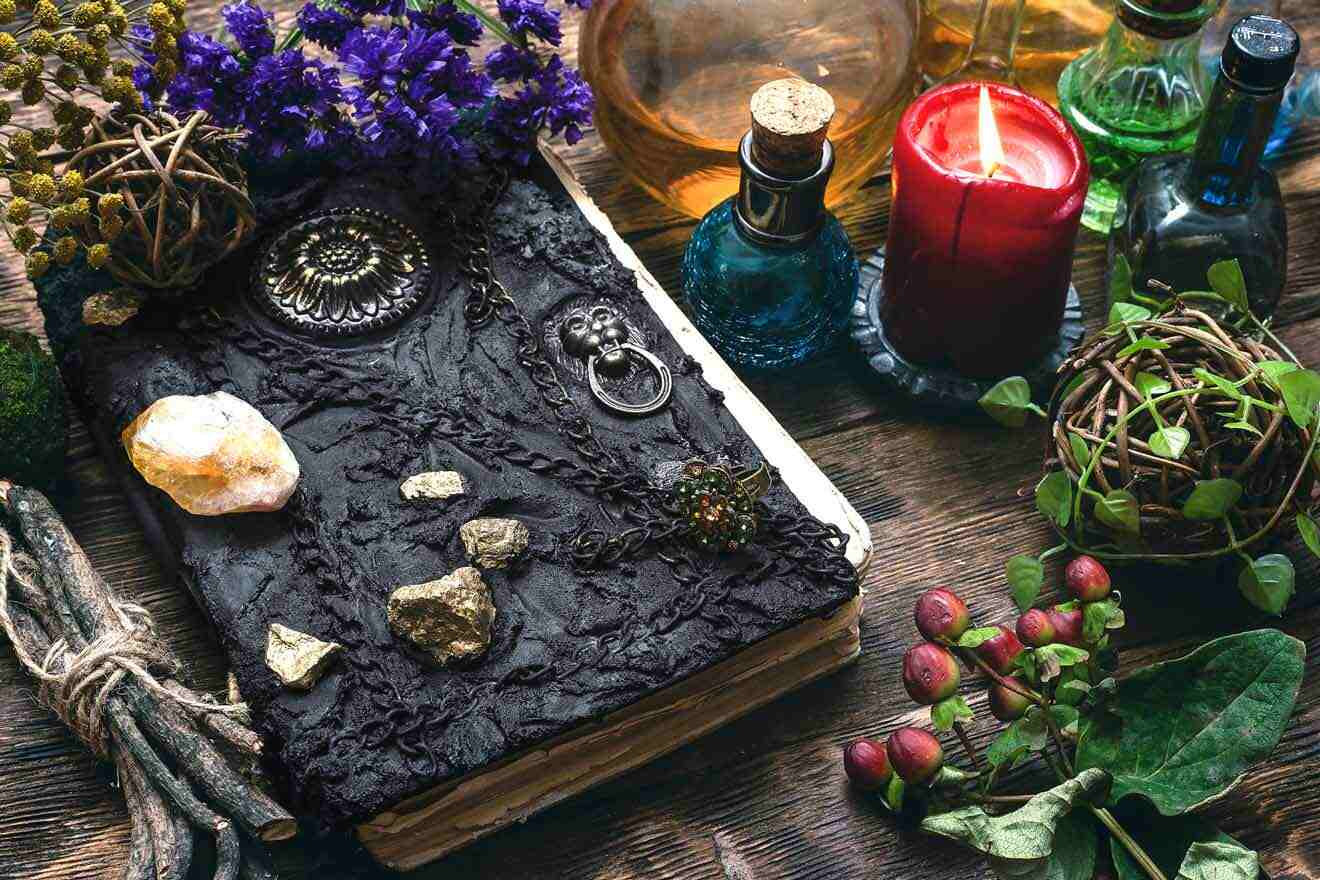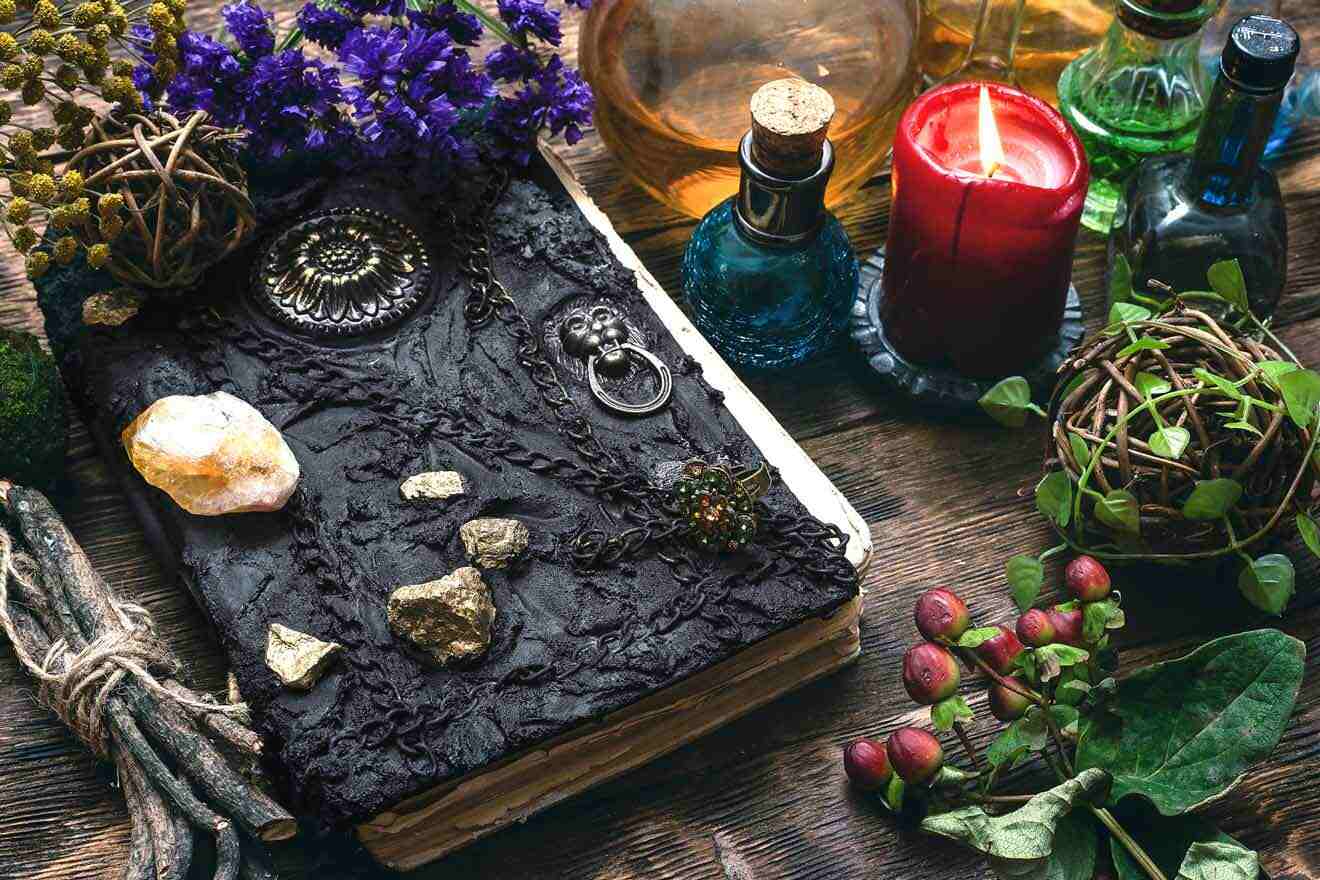 Duration: 2 hours
Price: from US$35
Why you should take it: Guided by a practitioner of witchcraft!
With this 2-hour haunted tour, you will learn everything about witchcraft! A real practitioner will guide you around the city and share the city's secrets and horrific true stories of murder and crime.
This tour is open only to adults as the theme is quite sensitive, and one of the stops is a local bar! You will visit the top spots in the city, including a French Quarter tour, Queen Marie Laveau's house, and the Lalaurie mansion. The guide (and witch!) will show the travelers photos of ghosts taken by previous travelers! Learn about New Orleans's haunted history!
This tour is a must if you want to experience the world of witchcraft at the hand of a real witch!
FAQs about the best ghost tours in New Orleans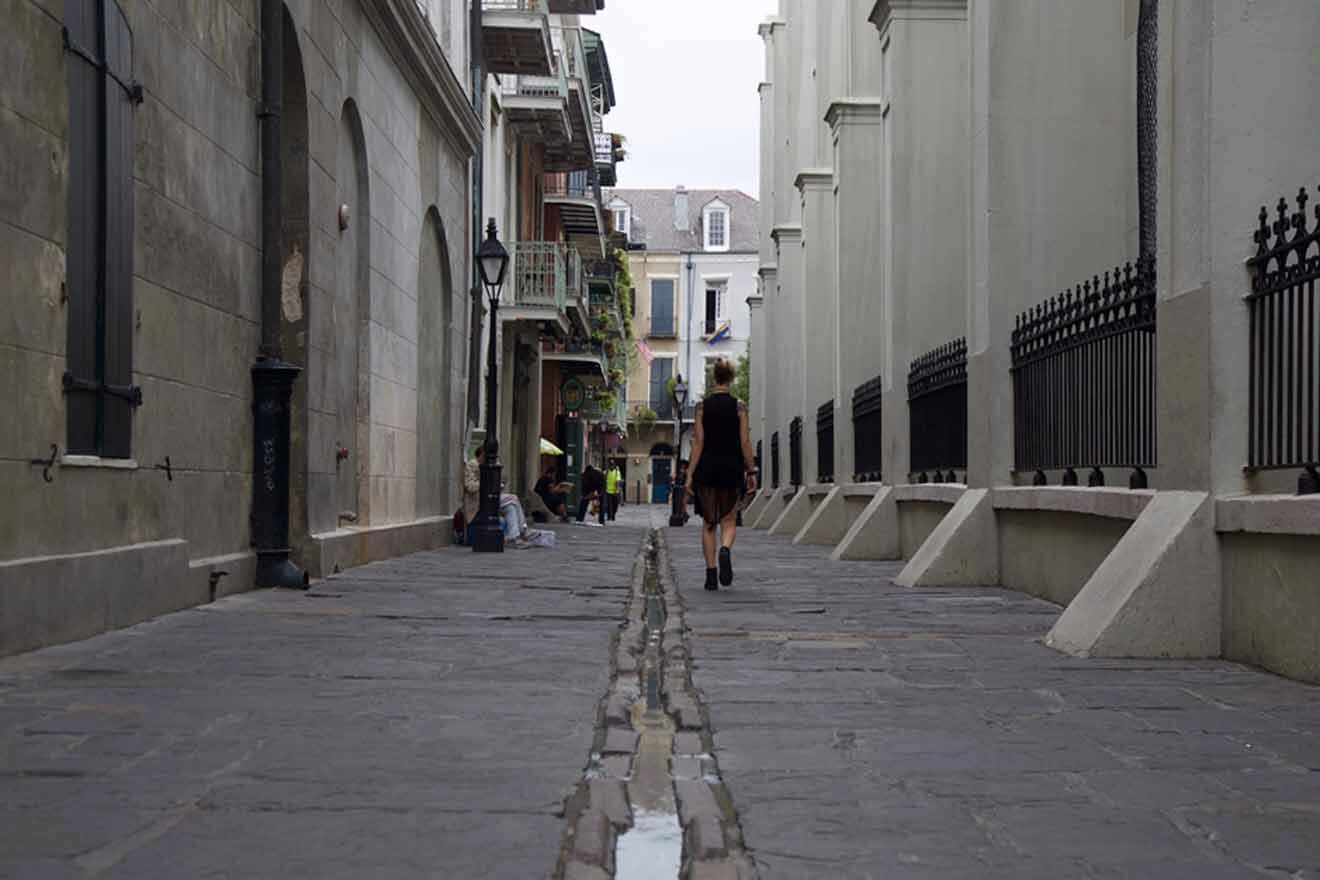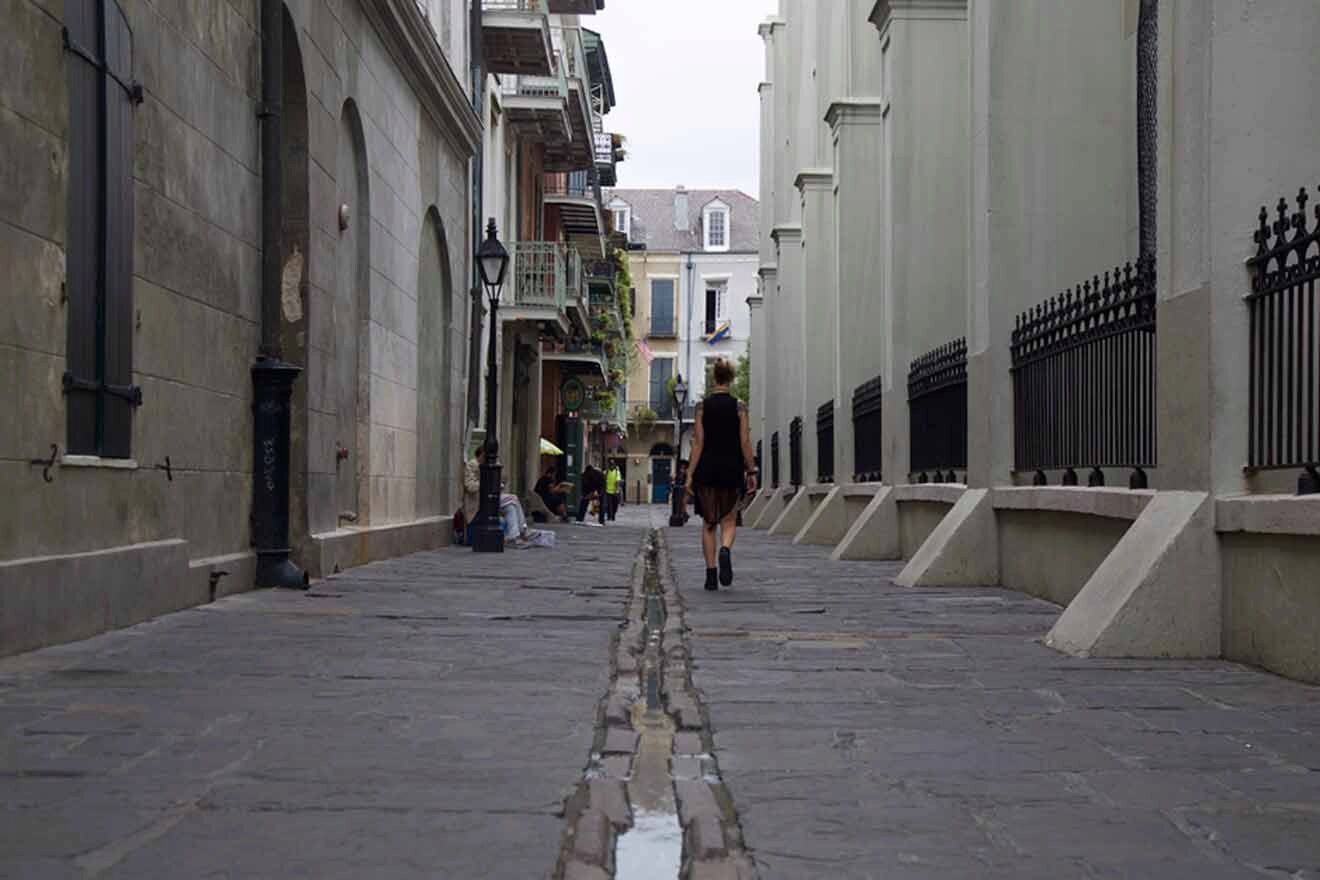 💡 How many hours do the tours last?
The tours are usually 2 hours long. Some of them last between 1 hour and 30 min or 1 hour 45 min, but the standard is 2 hours.
👻 Which are the best New Orleans haunted tours at night?
🌐 Is it necessary to bring my ID?
Yes! Especially for those tours with alcoholic drinks included, such as the pub crawl or the tours that are not open to all ages! Nevertheless, you should keep in mind that most of these tours are not appropriate for small children!
🤔 Are ghost tours in New Orleans worth it?
Yes! Ghost tours are as spooky as they are fun! So go on the tours with an open mind and absorb all the legends the city has to share!
Conclusion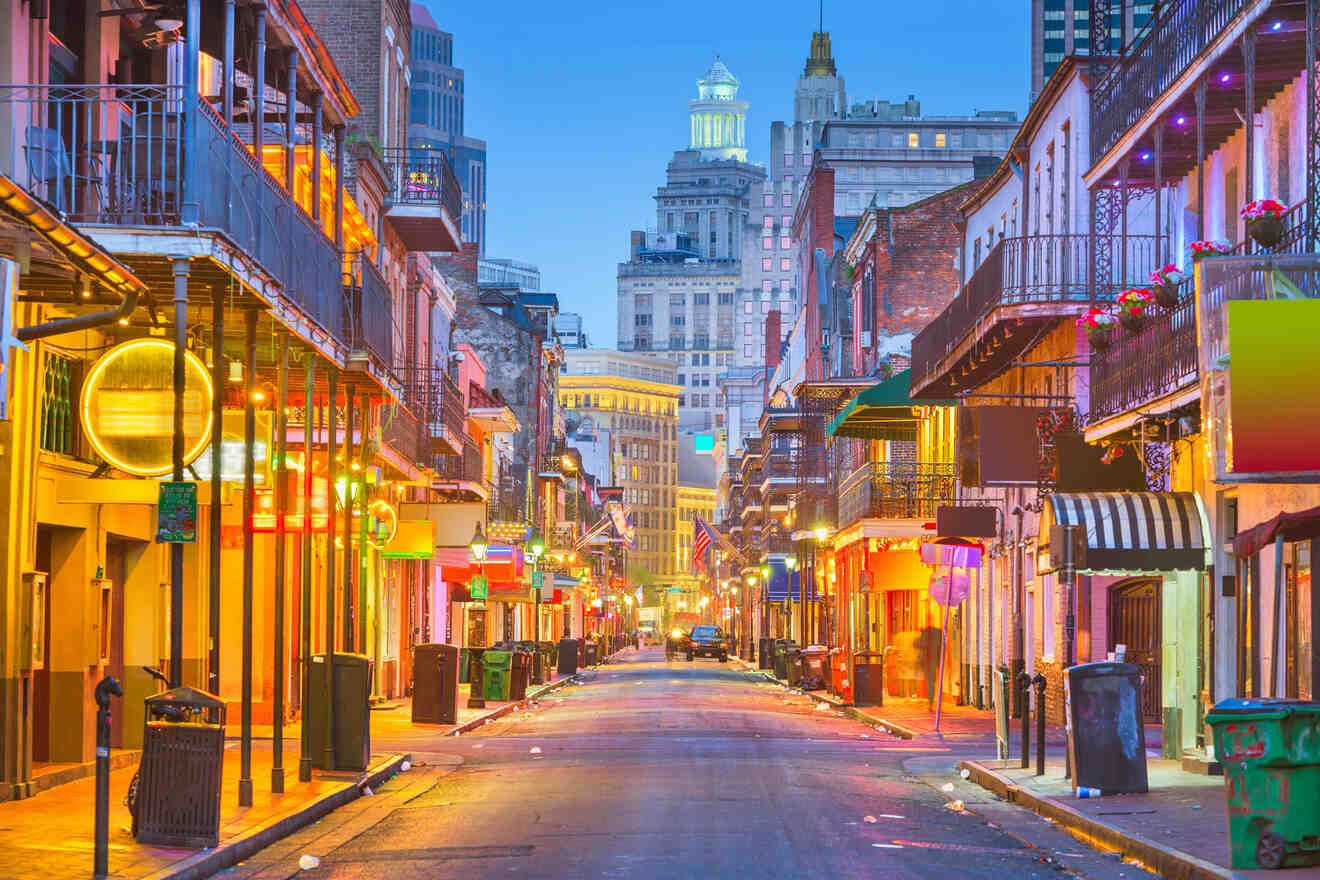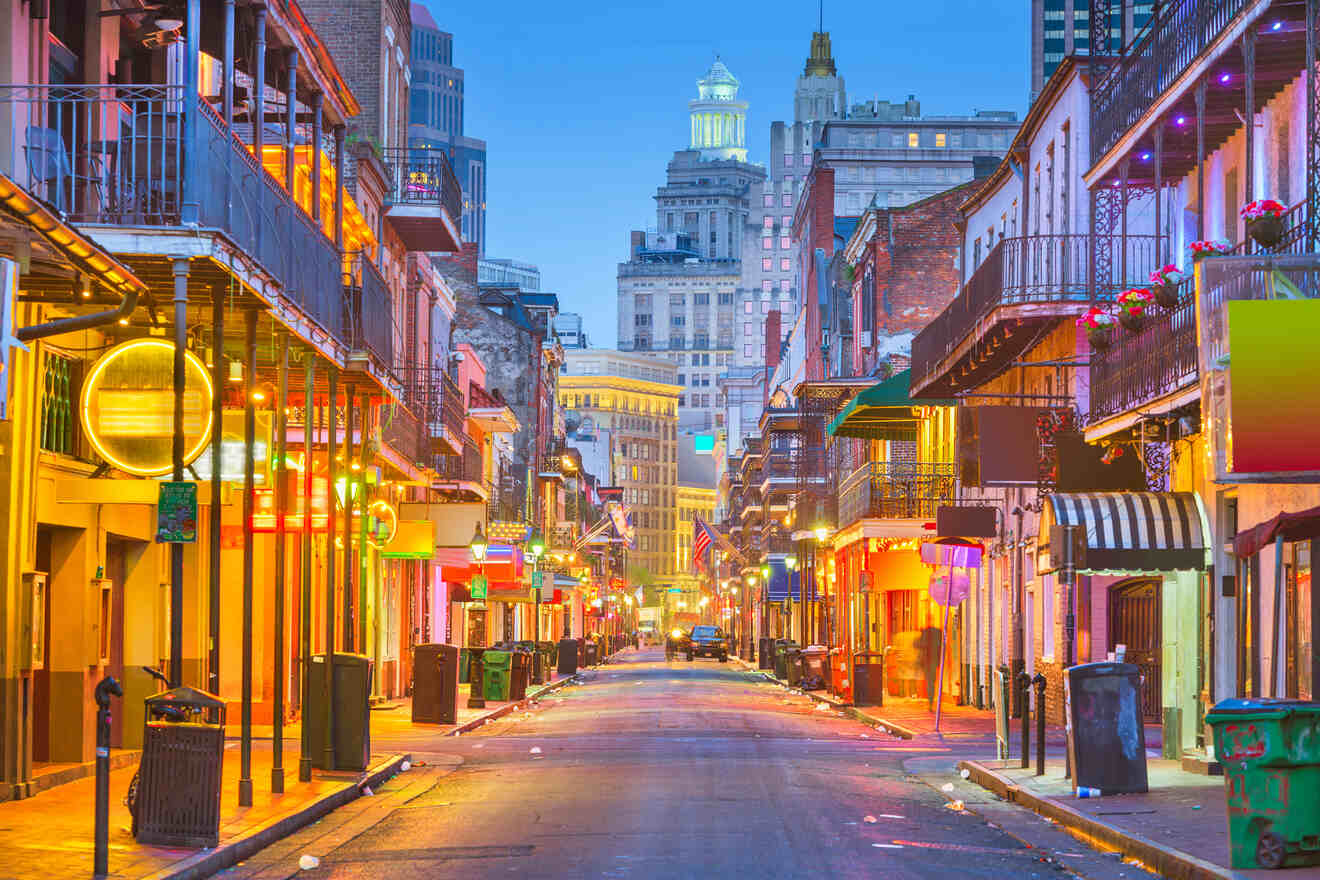 And that is a wrap! So many New Orleans tours!
As you can see, I covered only the best ghost tours in New Orleans, but there is still enough variety of New Orleans ghost tours for all tastes and ages. So, be ready because goosebumps are guaranteed on any of these tours and haunted locations!
Since ghost city tours are the most popular tours in the haunted city of New Orleans, I advise you to book your favorite tours as soon as possible and save yourself a spot! Which one was your favorite New Orleans tour?
P.S. I would love to read your comments about your experiences taking these tours. So, leave a comment below and tell me everything about it. If there is anything else you want to know about New Orleans: ASK AWAY! I am going to answer your questions as soon as possible!
Enjoy the spooky times,
Beti
---
Pin it for later!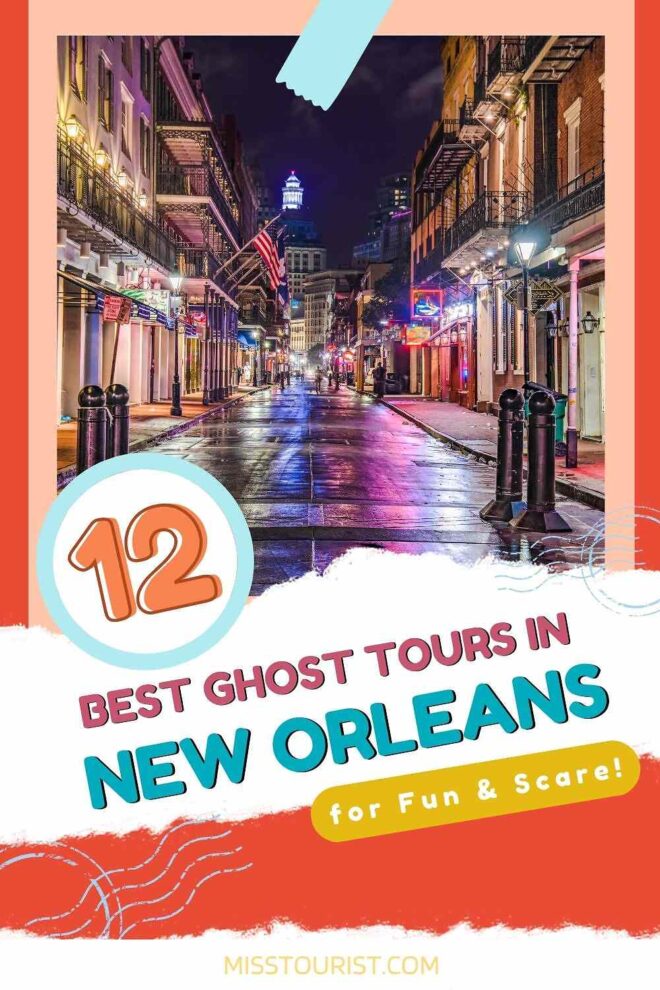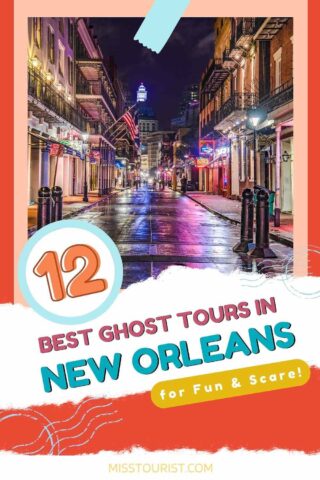 Pin it for later!