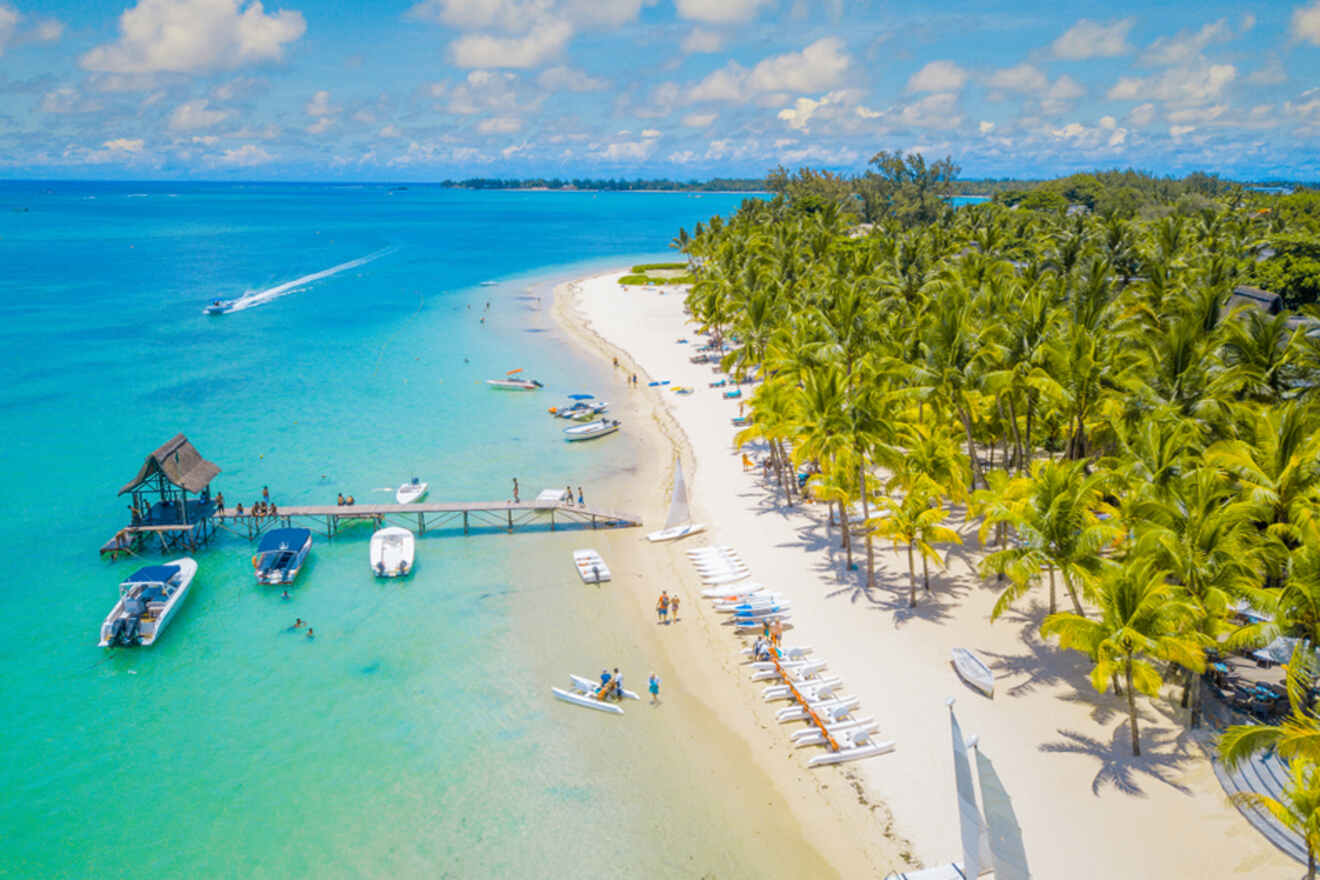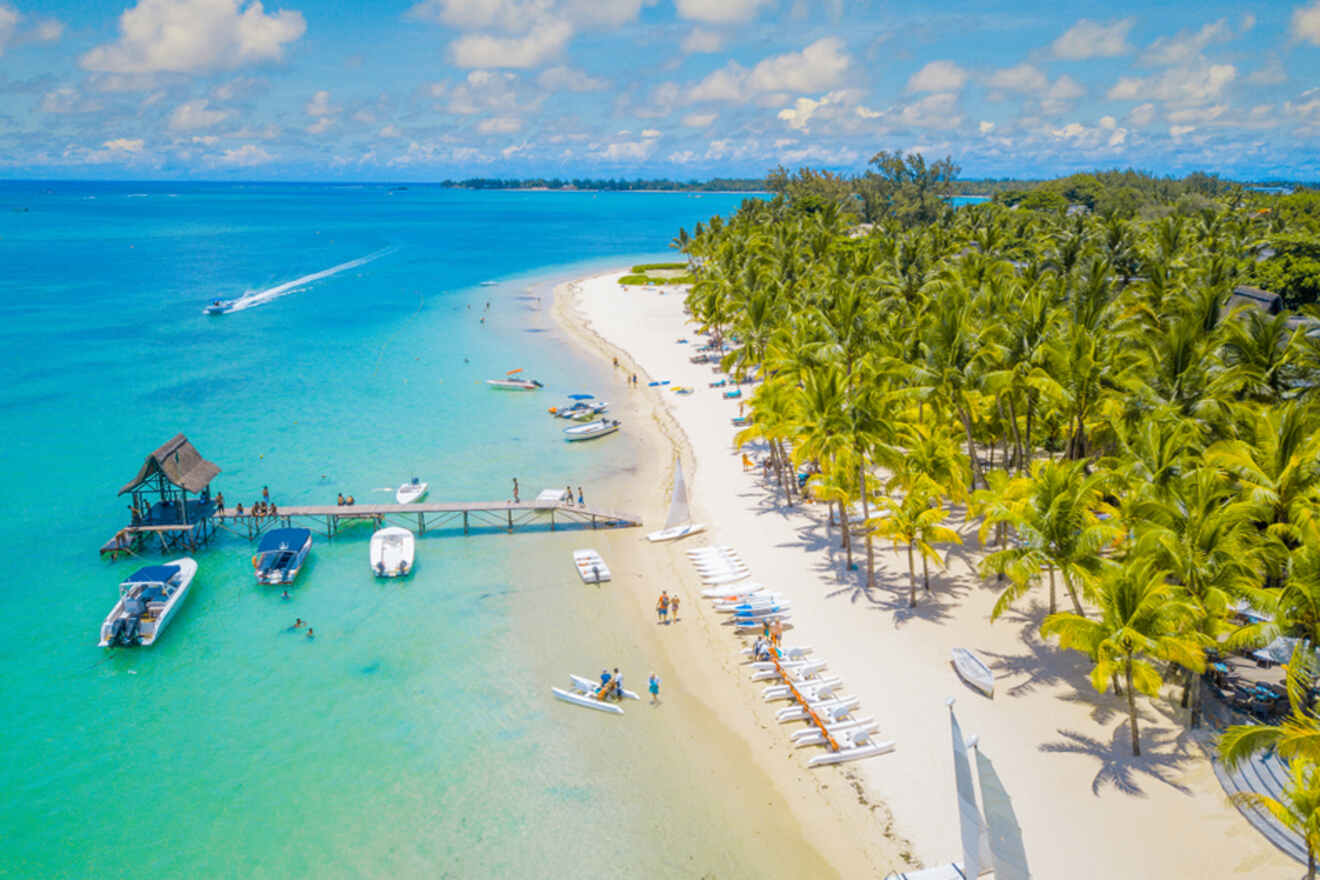 Looking to immerse yourself in a tropical paradise? With the best tours in Mauritius, you're guaranteed an unforgettable experience that will enrich your spirit and charge your batteries!
No matter if you want to admire Alexandra Falls, climb Fort Adelaide, or taste local delicacies Mauritius Tours will have an option for you, so you can enjoy your vacation to the fullest.
This list checks all the boxes: it has full-day tours, hikes, boat rides, and adrenaline-pumping experiences. I gave my best and researched a lot to bring you the most popular and traveler-approved options. The only thing you have to do is choose the one that suits your needs and embark on an adventure!
But before you start daydreaming about these great sights I have to remind you one important thing – always book your tours well in advance! Mauritius is a popular vacation destination and travelers are quick to fill out all the spots.
Let's dive in!
If you are in a hurry
If you don't have time to read the whole post, check out the main tours Mauritius has to offer and you shouldn't miss when there:
1. Enjoy a catamaran cruise to Ile aux Cerfs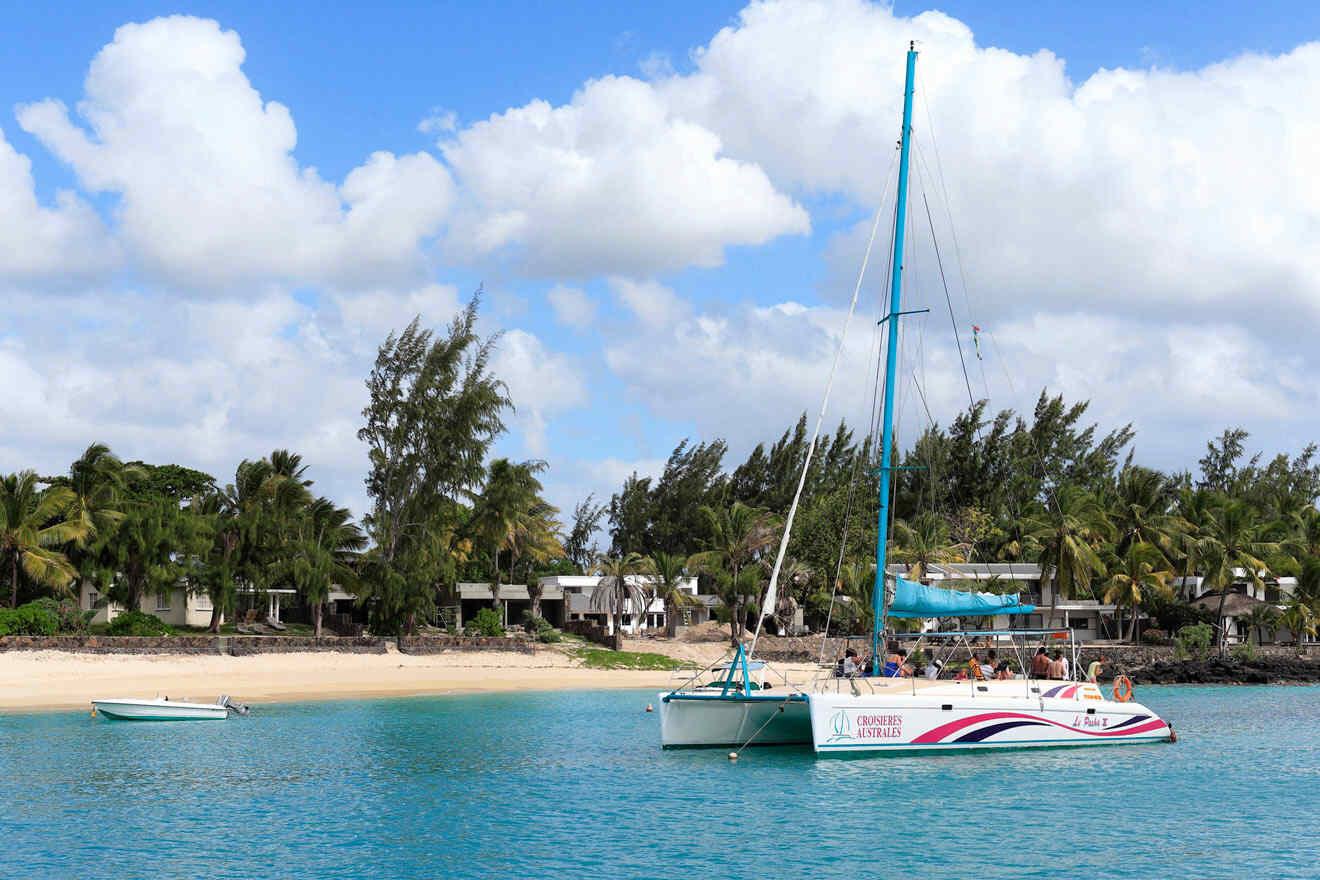 Be sure to rest well in your Mauritius hotel before you get your pickup and go sightseeing and water sports in Ile aux Cerfs island.
You'll soak in the gorgeous views as your boat cruises jump in for an invigorating swim, to explore marine life and coral reefs. And after that delightful swim, tuck into a scrumptious BBQ lunch! You've got the hospitable crew onboard to thank for that.
On this 7-hour tour, you'll also have free time for yourself and explore Ile aux Cerfs! Take a stroll along the gorgeous beaches or just kick back and relax with a cool beverage in your hand before hopping back on the boat to Pointe Jerome.
And if you're interested in other speed boat tours, I have a Northern Isles tour to offer you! You'll get to explore the Northern Isles and see dolphins and whales in their natural habitat! BBQ lunch and drinks are included.
2. Embark on a sightseeing tour of the Southwest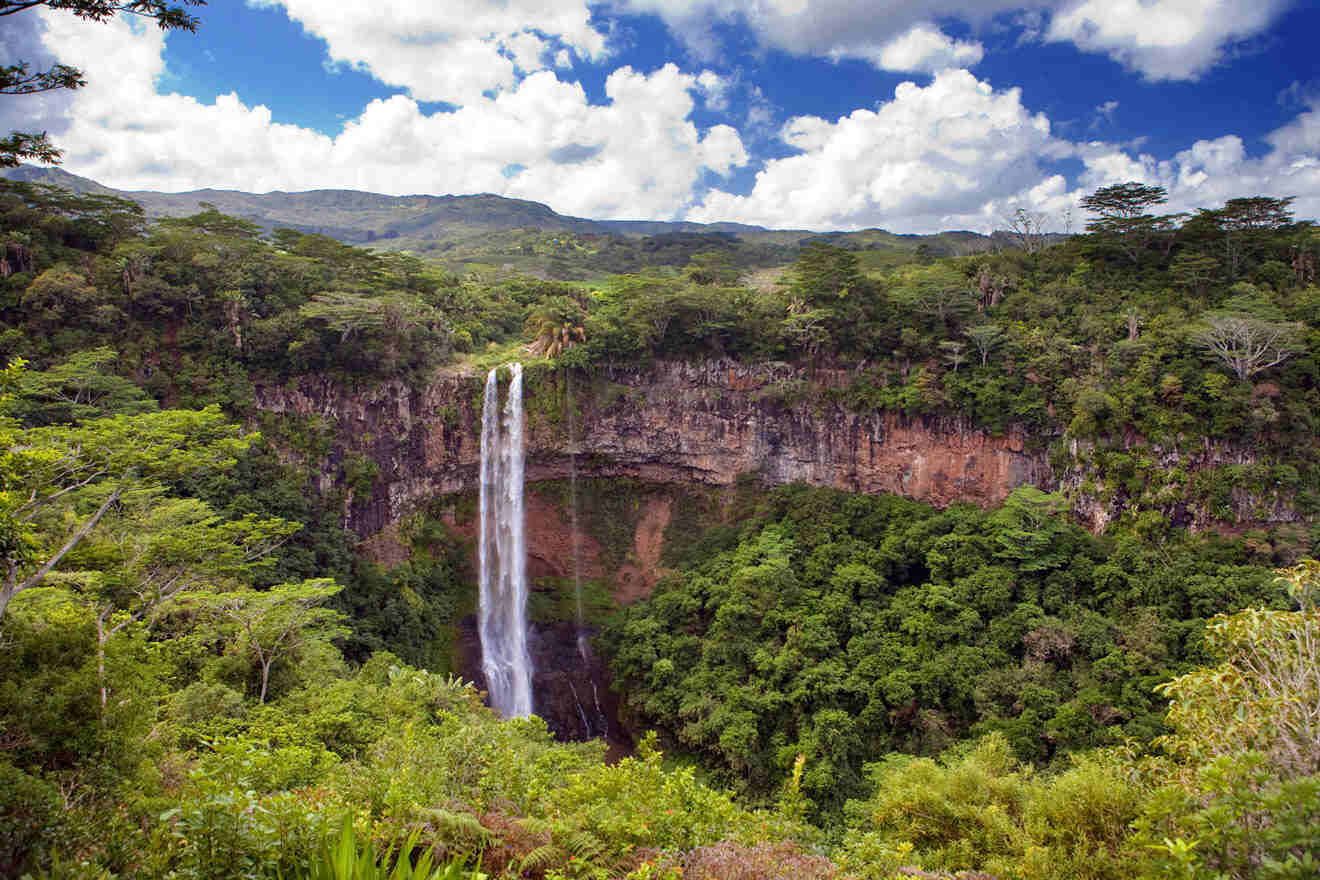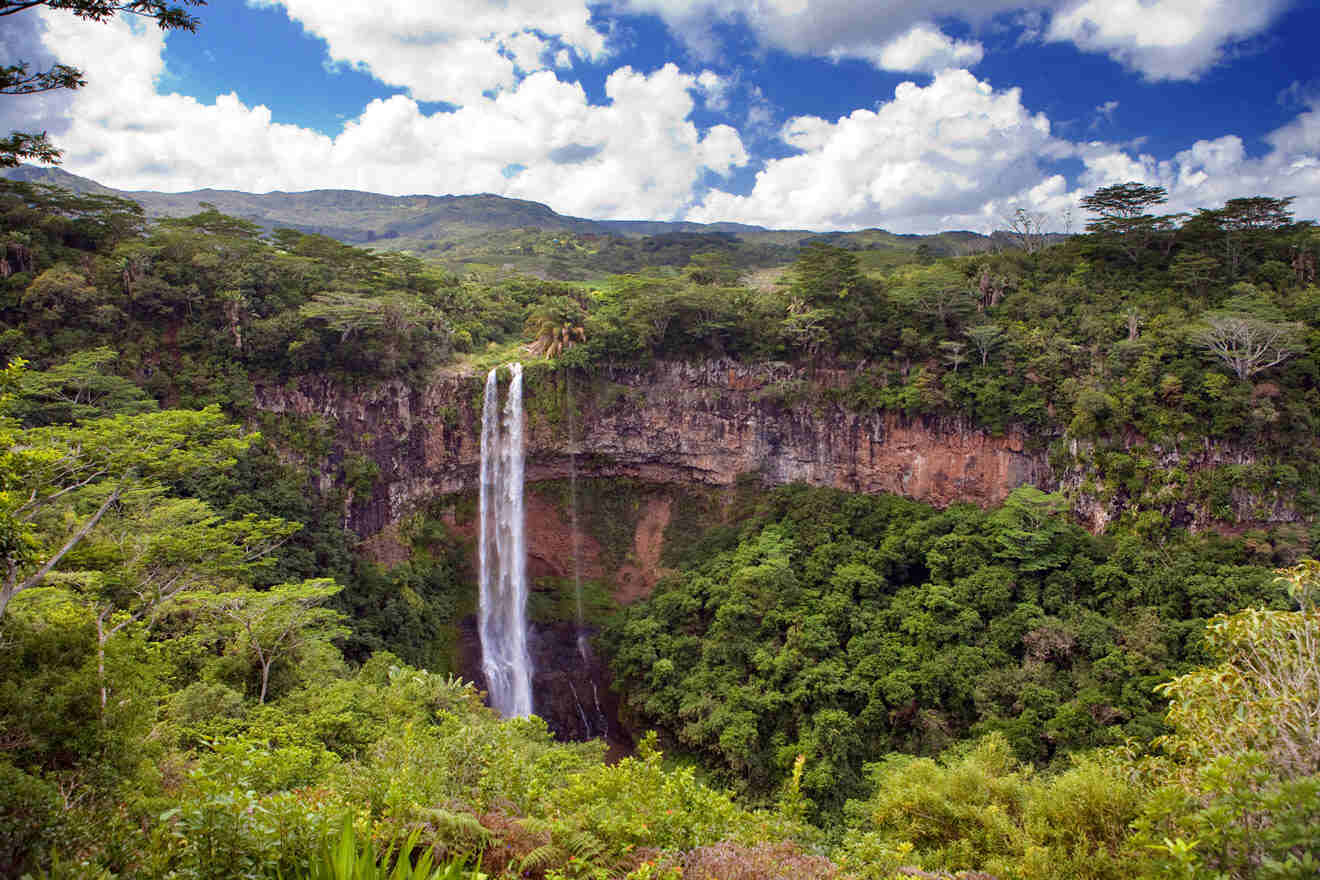 This 8-hour tour will take you to see the natural beauty of Mauritius' wild Southwest and taste the local rum before tucking into a delicious lunch at a restaurant. With an expert guide by your side, you'll get to see stunning views of Trou Aux Cerfs Volcano, Chamarel Waterfalls, Seven Colored Earth, and La Rhumerie de Chamarel. Plus many more spectacular places! Truly an adventure-packed day.
You'll pay a visit to the ship model factory in Curepipe and witness the miniaturization masterpieces of their talented artisans. Heading to the holy ground at Grand Bassin, the backbone of Mauritian Hindu worships, you'll make a quick drive over to Black River Gorges.
After a visit to Chamarel Village, the tour ends down to the southwest corner of Mauritius and Macondé Bridge for exquisite views of the Baie Du Cap River!
3. Join a full-day tour of Mauritius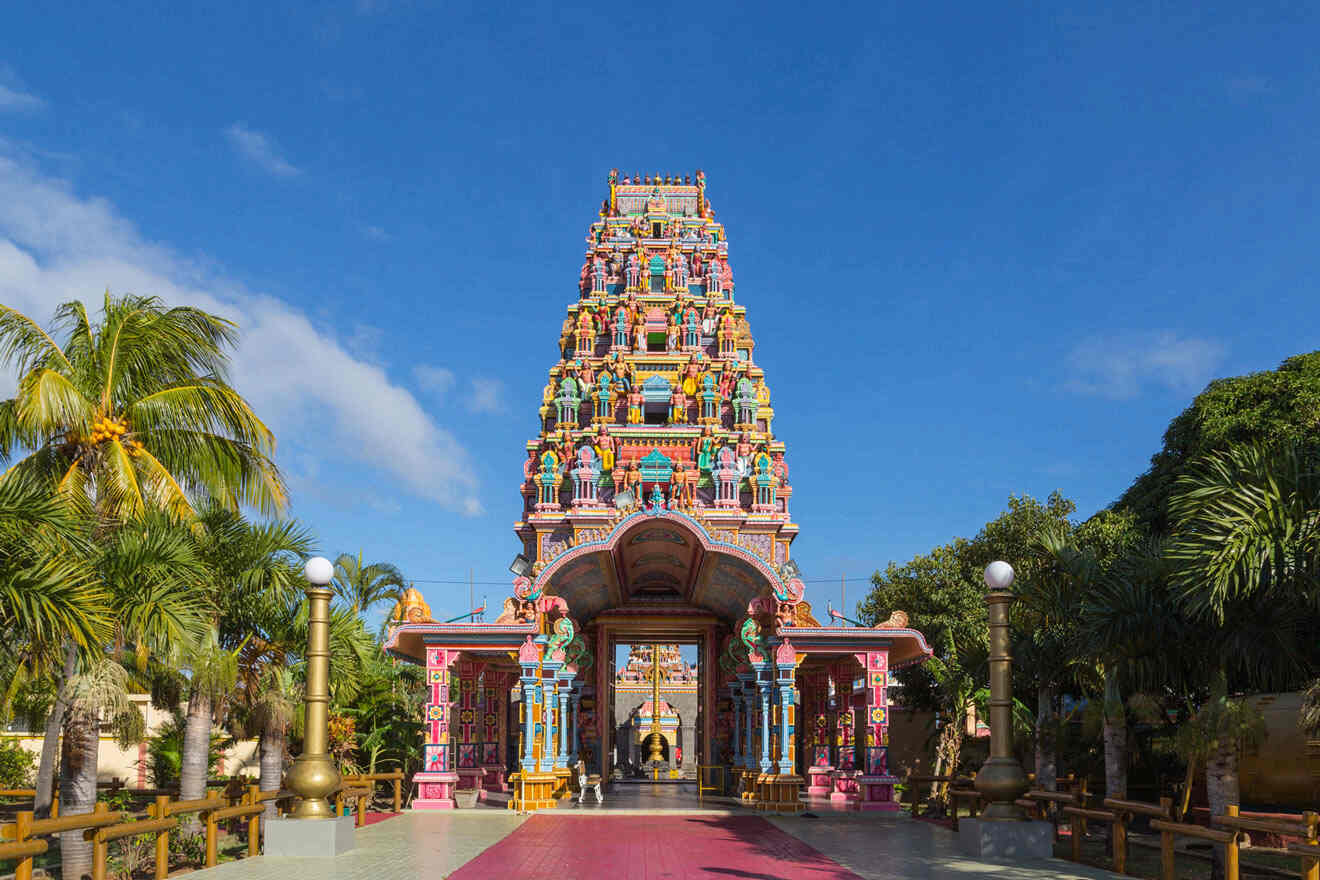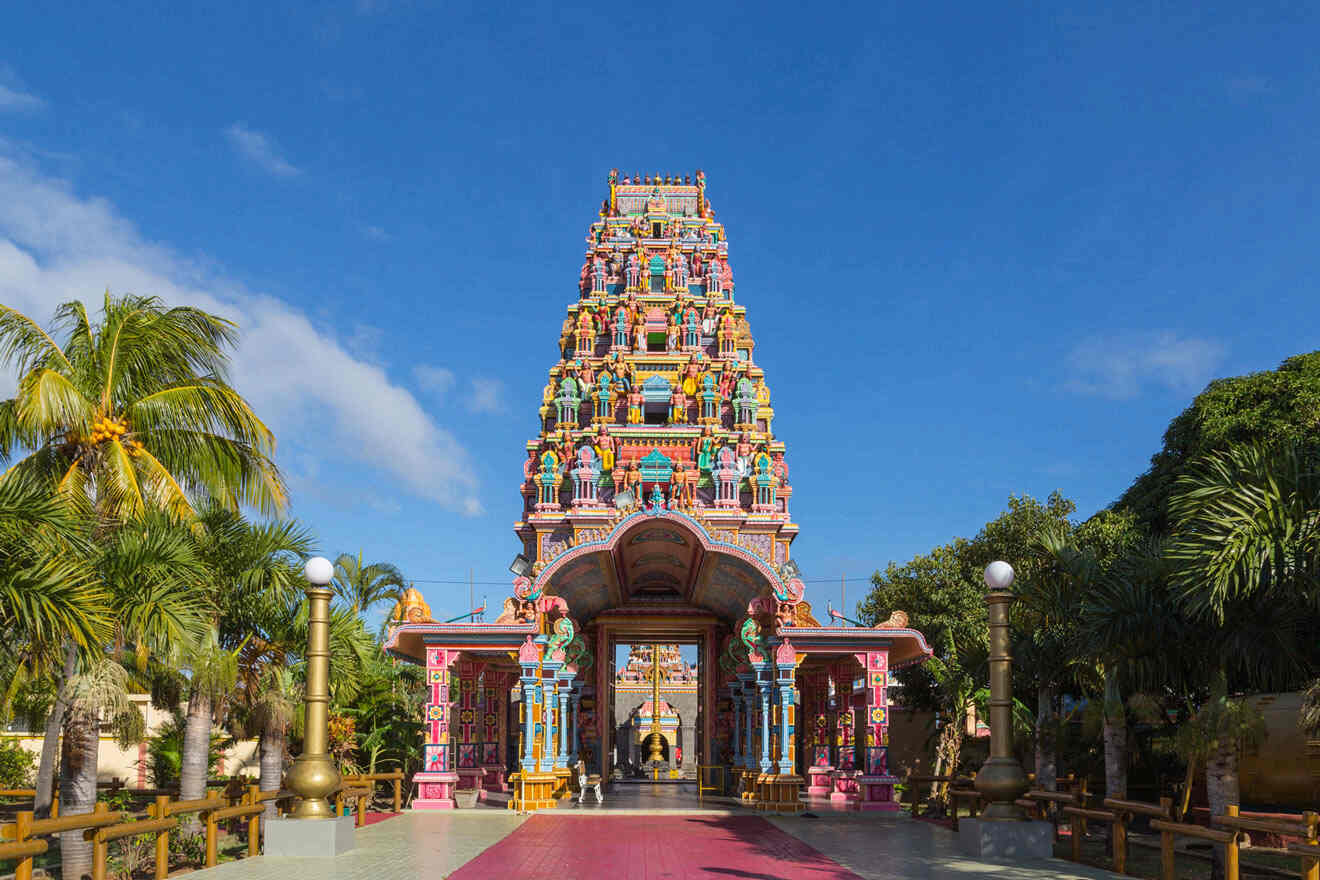 Take this full-day private tour to experience Mauritius at its best with a private car and seasoned local chauffeur at your beck and call. You can visit beaches with crystal-clear waters or discover mouth-watering cuisine from street food joints.
Your personal guide will show you sights you'd never experience solo: a sacred Hindu temple, lush botanical gardens full of indigenous plants and trees, and a rum distillery for rum tasting.
This exclusive escapade will take you around 8 hours, which is plenty enough time to enjoy the best of Mauritius! Your driver's gonna give you some insider tips and great recommendations for your Mauritius stay.
And if you want to experience Port Louis, the capital of Mauritius you can take this 8.5-hour tour! You'll sample Creole lunch and visit the stunning Pamplemousses Garden, home to rare and beautiful plants. After that, you'll take a leisurely stroll down the picturesque Caudan Waterfront.
4. Take a UNESCO eco-hike tour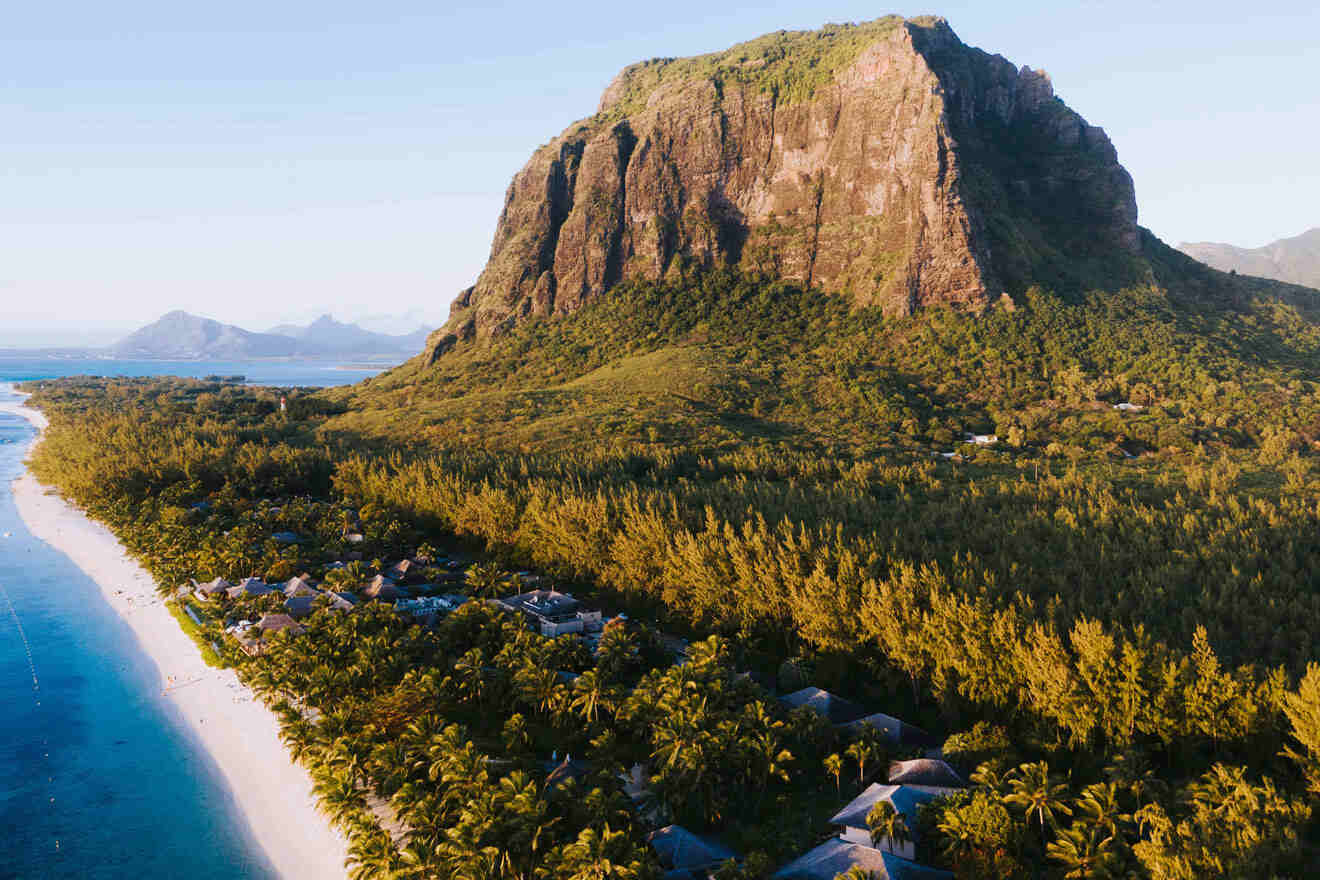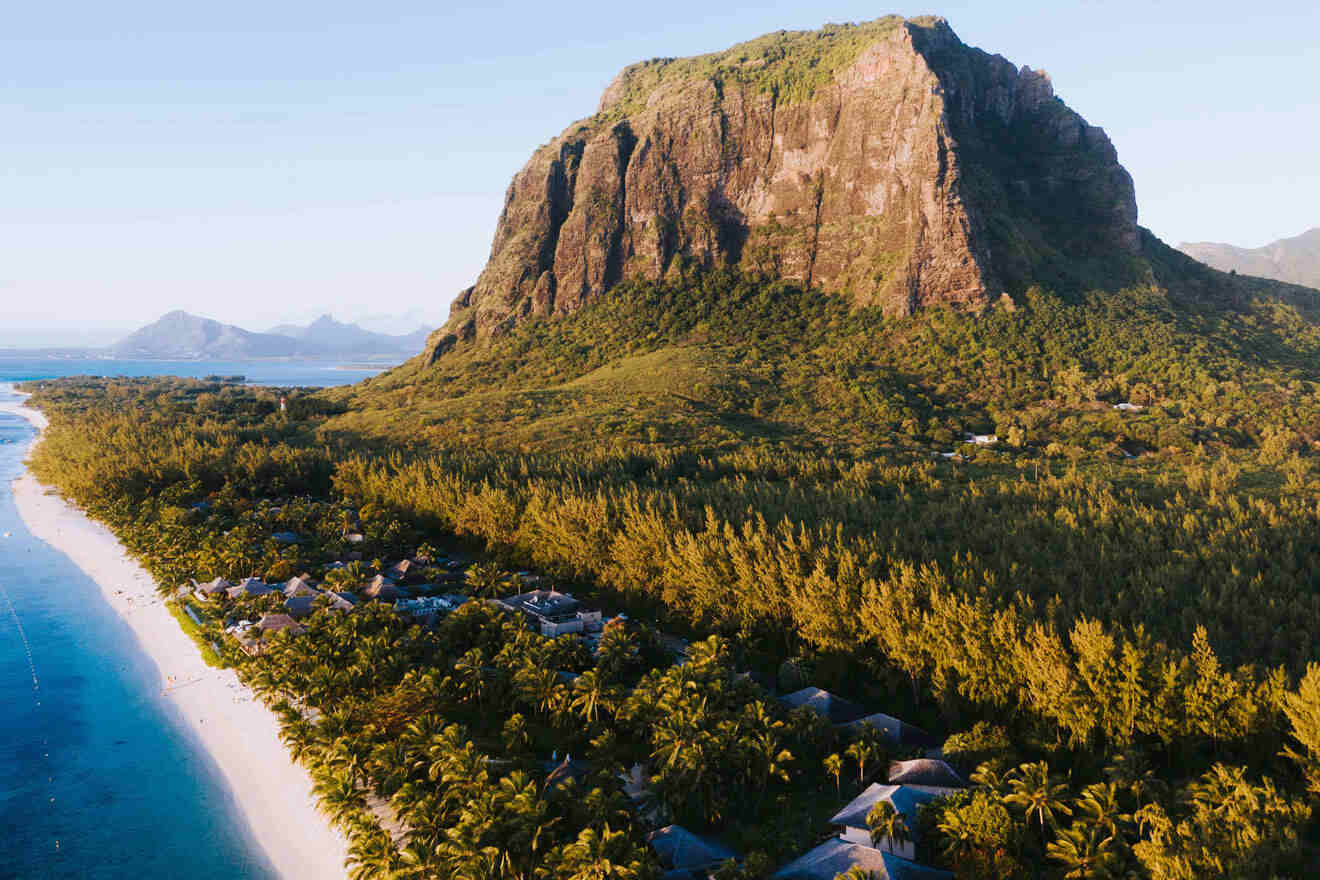 This 4-hour tour will take you hiking on the Unesco World Heritage Site (Le Morne Mountain) and is one of the sightseeing tours you shouldn't miss when in Mauritius.
A 4WD vehicle will whisk you away from the designated meeting point, taking you through a private estate that's home to various species such as RESA deer, wild pigs, and a variety of birds including pheasant, quail, and guinea fowl.
After that, you'll go hiking along the North-Western base of the mountain for 2 fantastic panoramic perspectives of both its North Western and South Eastern flanks. This initial amble along an undulating path is designed to get your muscles nice and warmed up before getting into any scrambly climbing sections.
Of course, you'll get all those special memories captured – at each rest stop along the way, the pro crew will be ready with their cameras.
5. Feast your senses on a food tour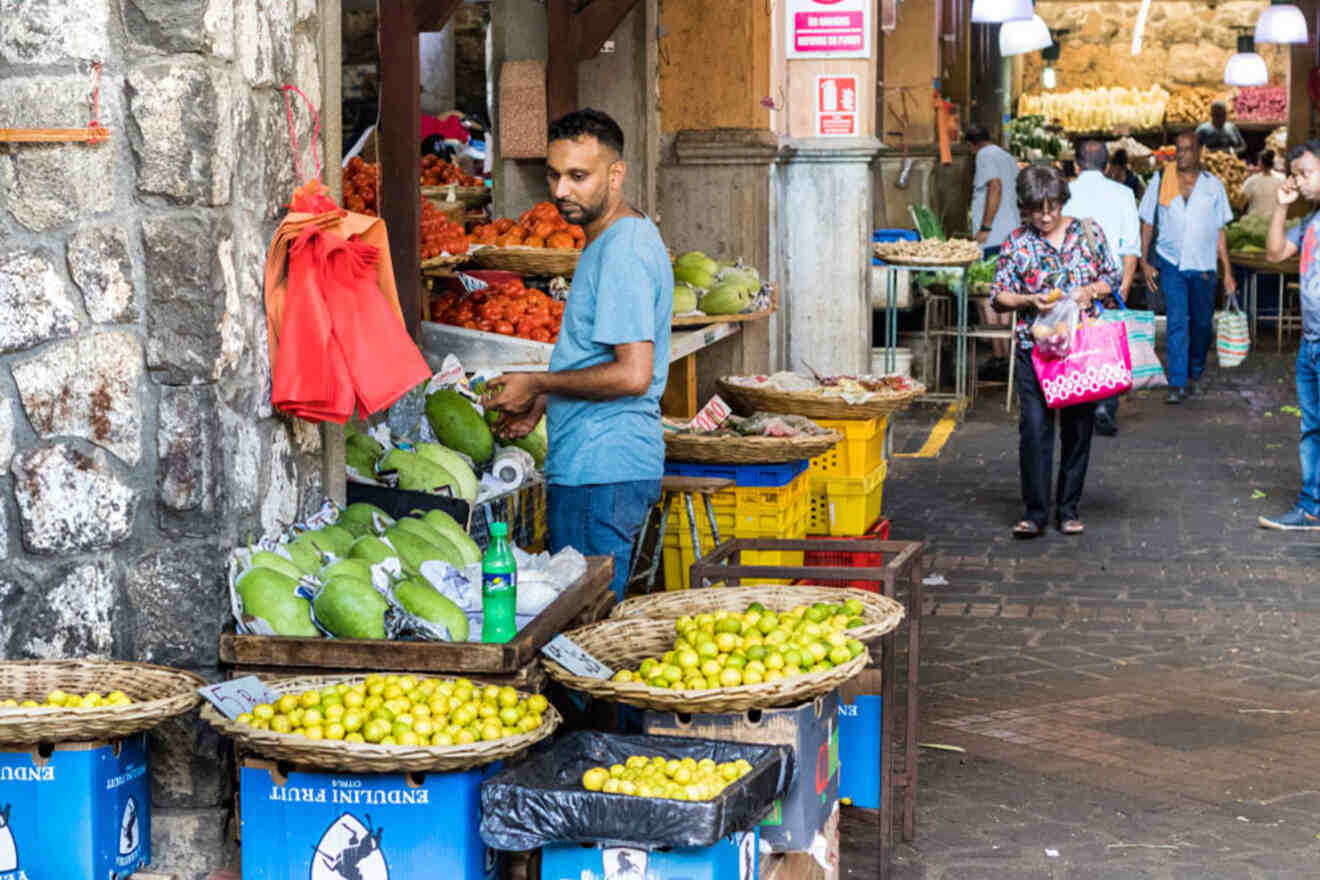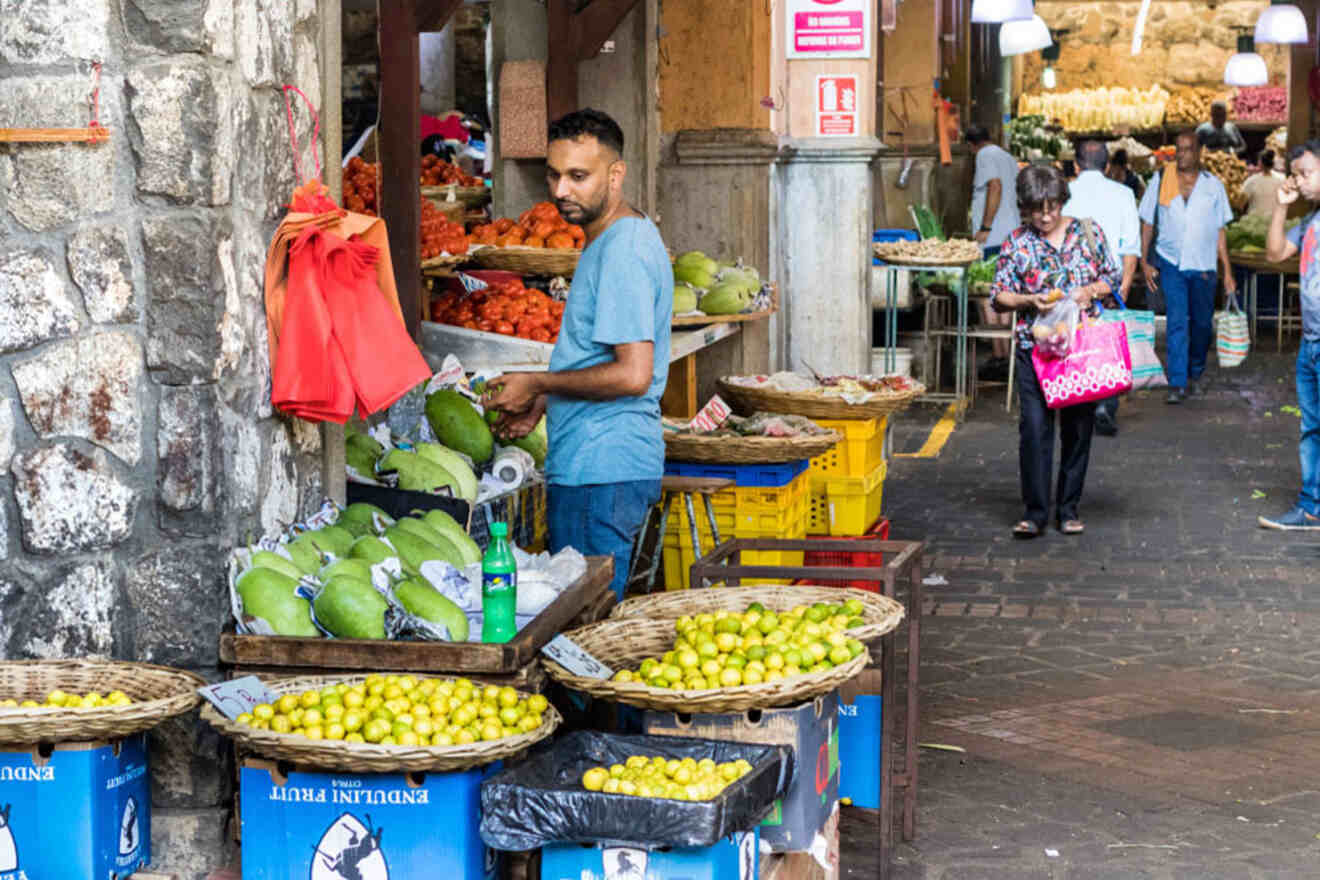 Of course, the Mauritius tour list couldn't be complete without the option to explore many highlights of the eateries of this beautiful island.
Discover the sights and tastes of Port Louis on a guided street food tour! Your guide will lead you through the buzzing streets and eateries of the capital. They'll show you the best authentic food stops that this city has to offer – an absolute must-try!
You'll kick off your Mauritian adventure at the Caudan Waterfront and stroll through the city streets, uncovering its hidden gems and delicious delicacies. Savor delectable Indo-Mauritian faratas with a side of rougaille, or maybe surprise your taste buds with mouth-watering Sino-Mauritian dumplings and Franco-Mauritian pastries! The tour lasts approximately 3 hours.
And if you're interested in trying Chinese delicacies with a Mauritian twist, then I recommend taking this China Town food tour.
6. See majestic Tamarind waterfalls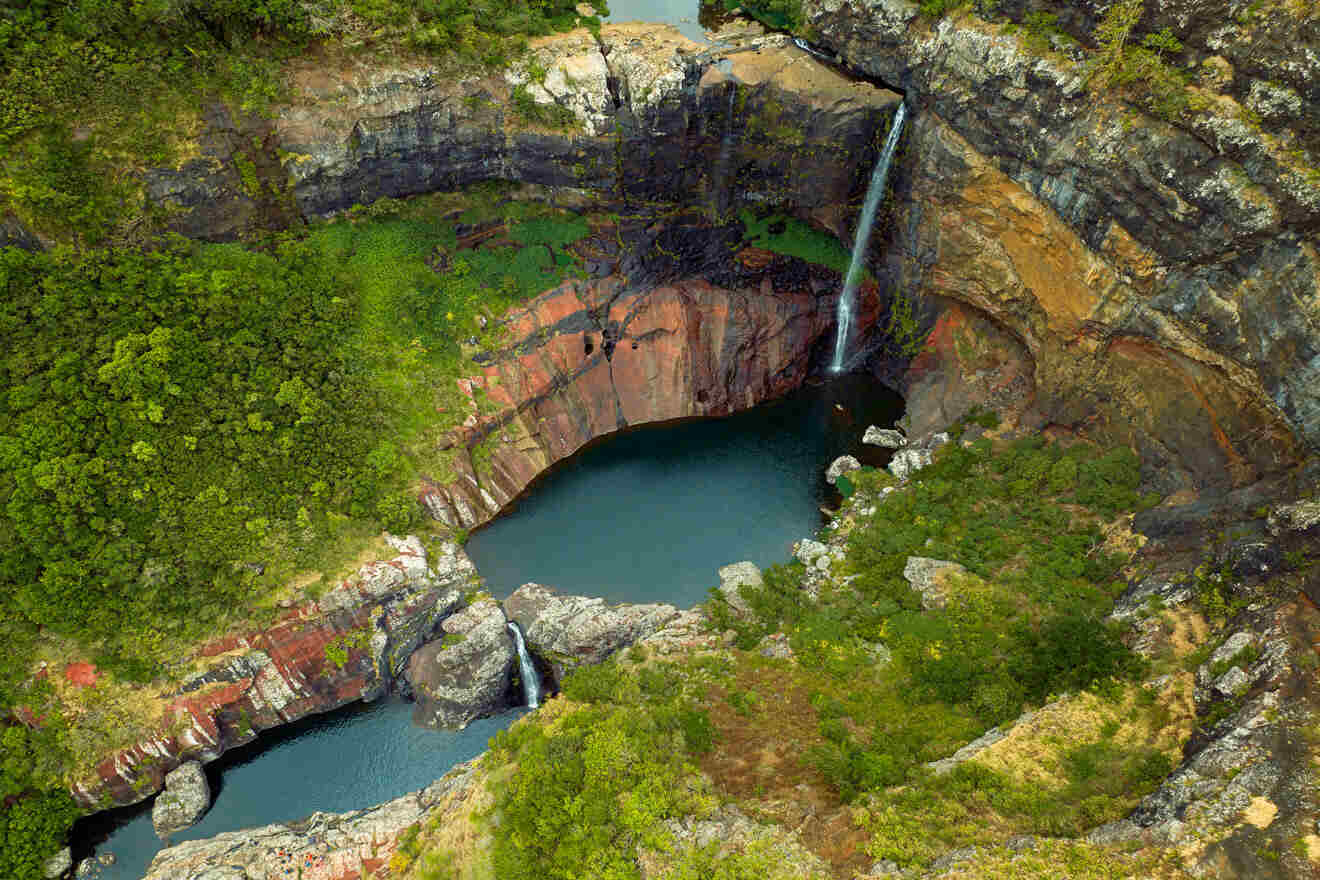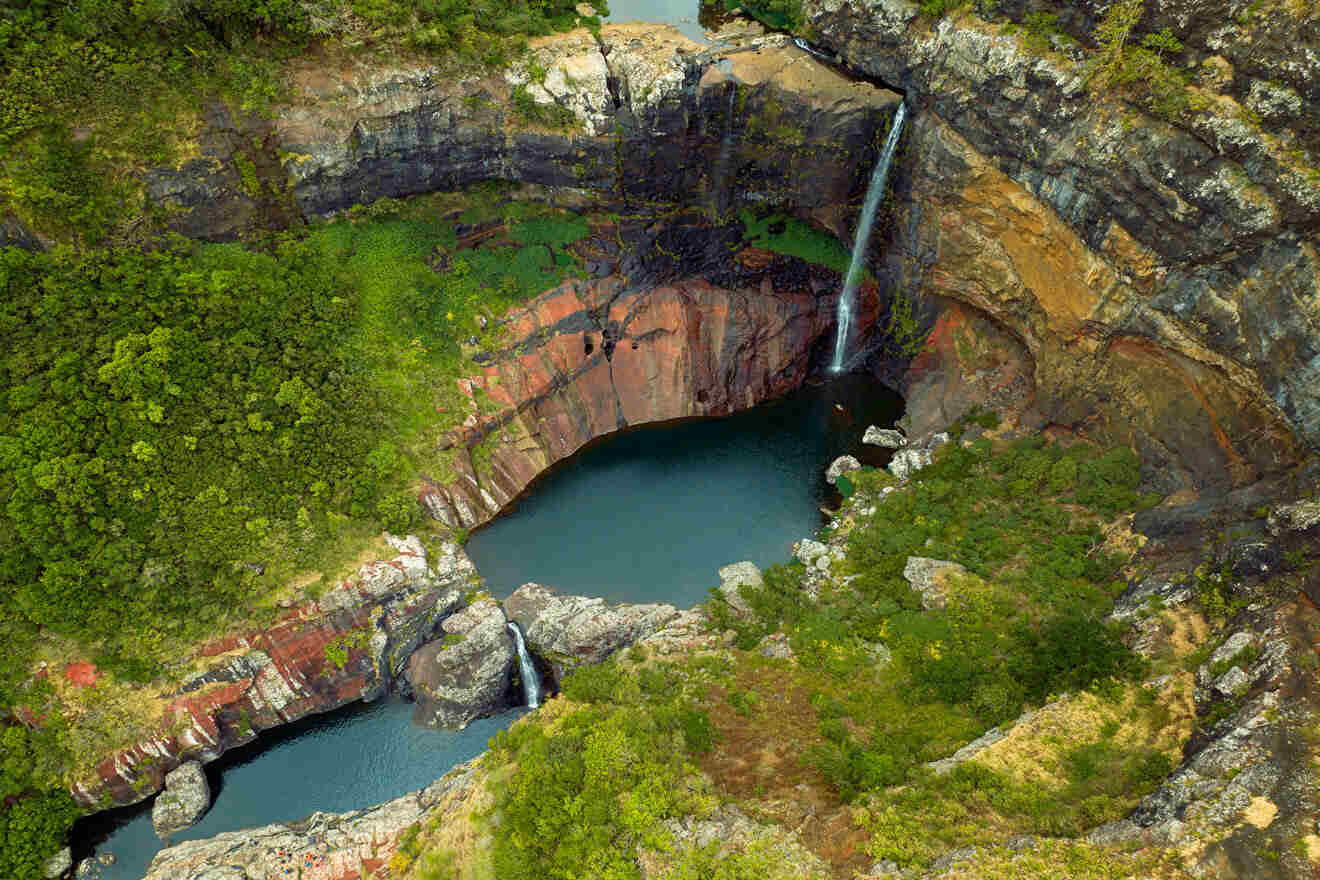 Continuing my list of the tours that take you to see natural attractions all over Mauritius, I prepared one more awesome hike you should take.
You'll meet your guide at the Henrietta Bus Station and get every little detail cleared before you hit the trails! Before you start your 3-hour hiking experience, there'll be a quick briefing about what to expect and safety tips. Then, you'll be off and trekking through sugarcane fields until you make it to the entrance of the canyon.
After a mere 30-minute trek, you'll come across your first waterfall. I definitely recommend you take a dip in the rock-carved natural pools! Your guide will tell you all about the plants, animals, and history of Mauritius. The final stop is Tamarind Falls, sure to be an awe-inspiring sight.
7. Go whale-watching on a speed boat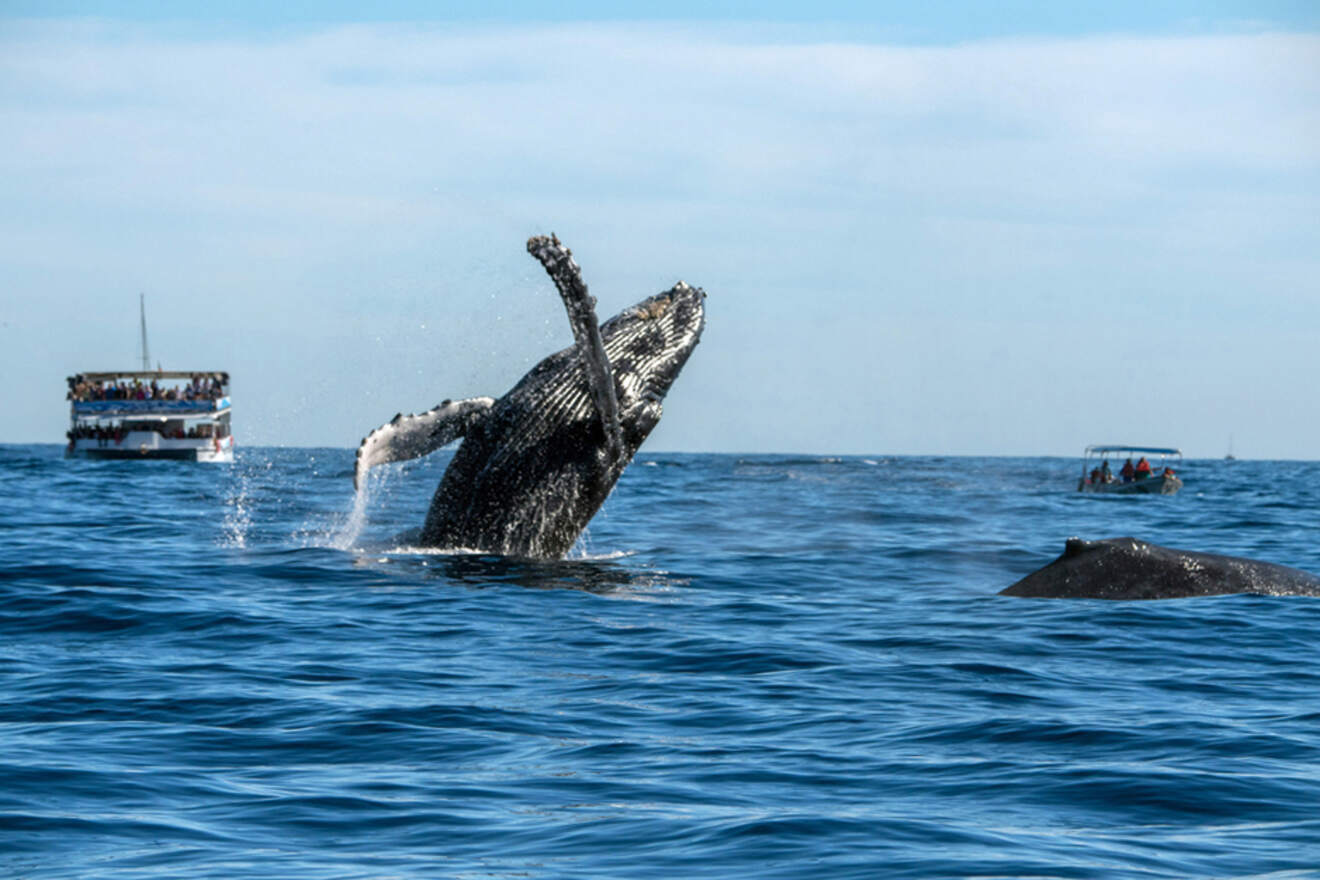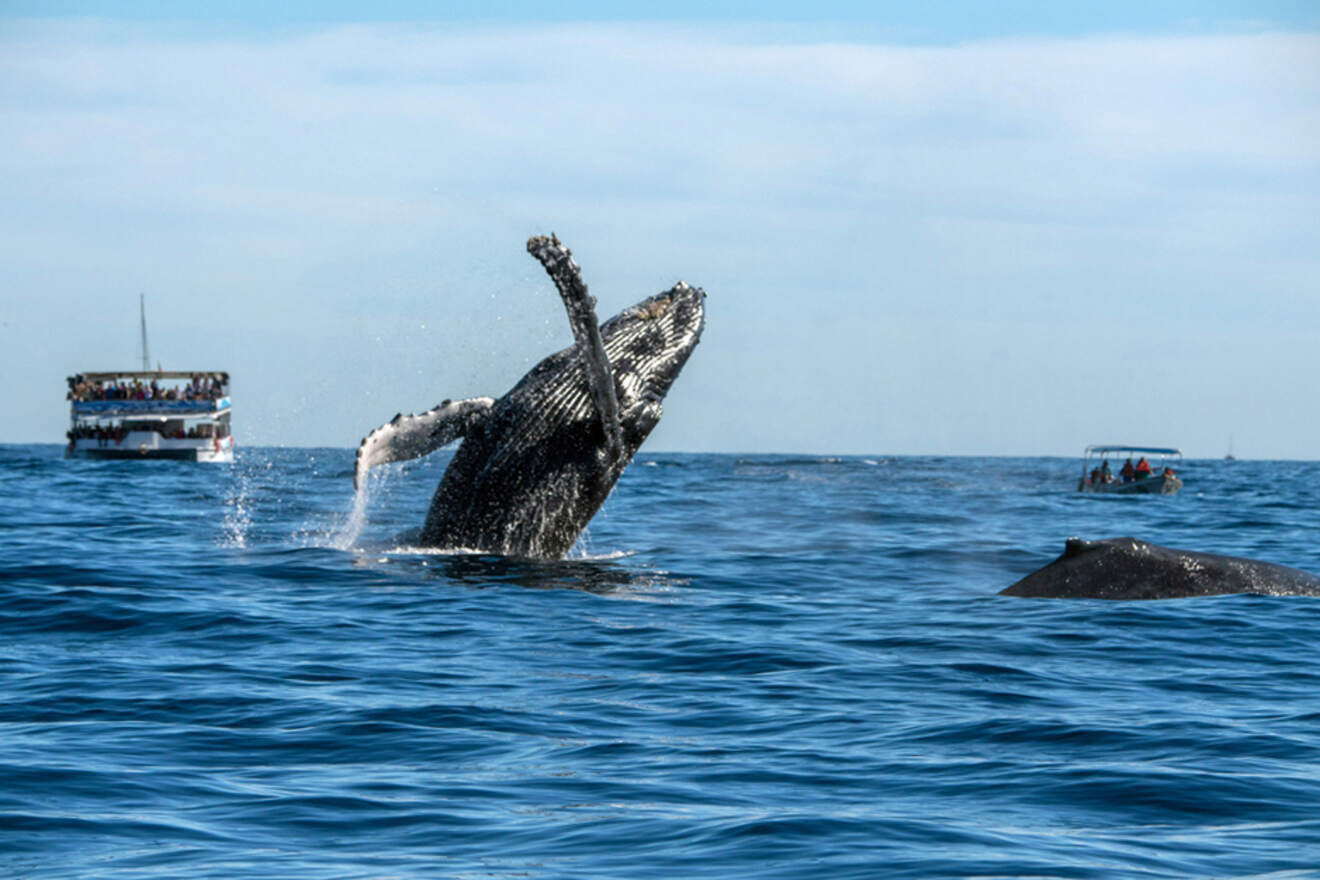 This is a great 5-hour tour for those who would prefer smaller groups as it takes only up to 8 passengers. You can climb to the top deck or hang out in the air-conditioned interior while you soak up the views of the Black River.
Enjoy a comprehensive lecture about ecology and how to better protect the planet and discover the rules for coming close to marine life, so you cause them minimum disruption. You'll be graced with stepping into the balmy waters of the Indian Ocean, so you can get face-to-face with humpback whales and spinner dolphins in their natural setting. With an exhilarating snorkeling session across coral reefs included – it's an incredible adventure!
And if you're interested in exploring the east coast of Mauritius then I recommend this scuba diving tour, where you'll take a dip in the pristine waters of Belle Mare, and explore its amazing shipwrecks!
8. Spice up your Insta feed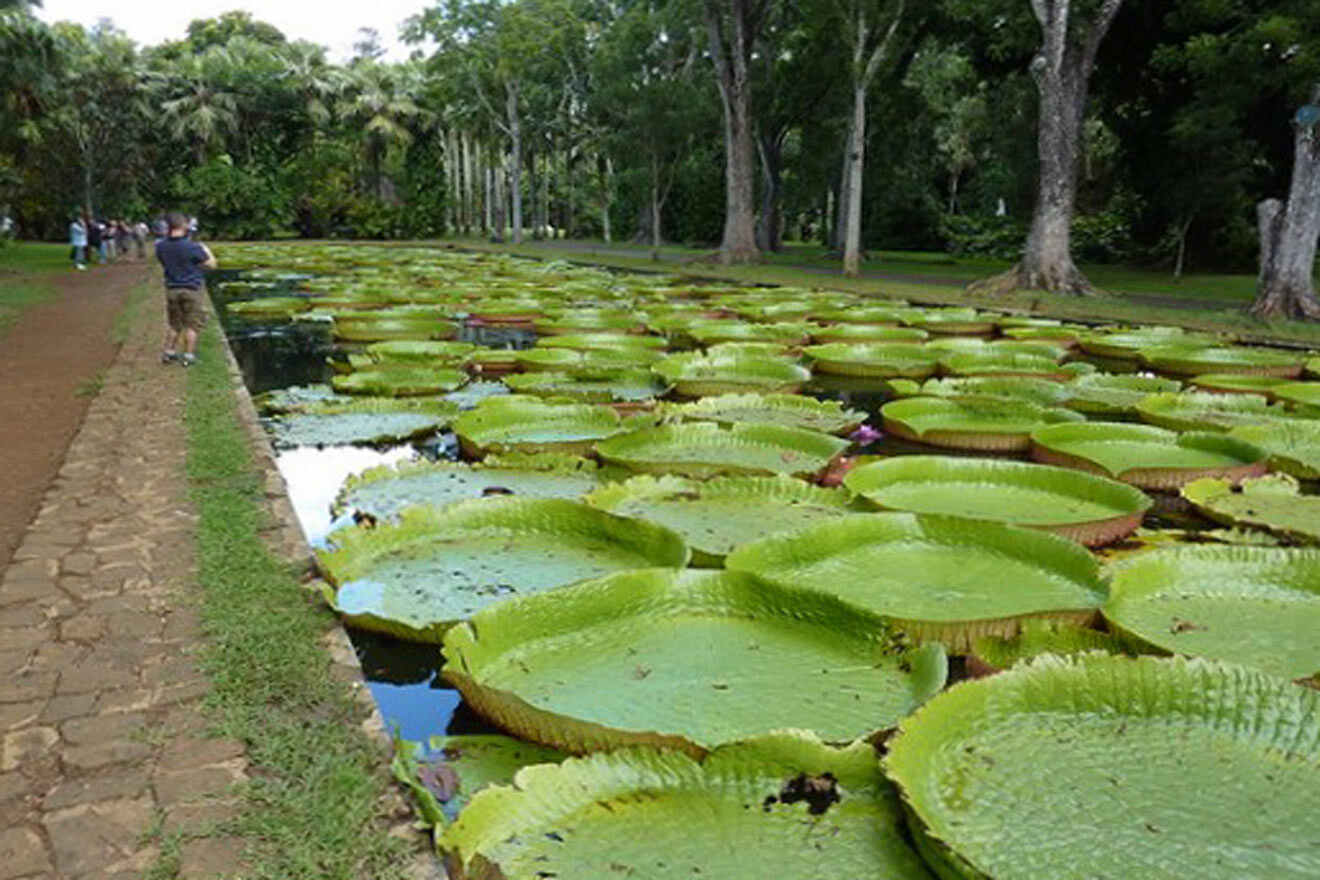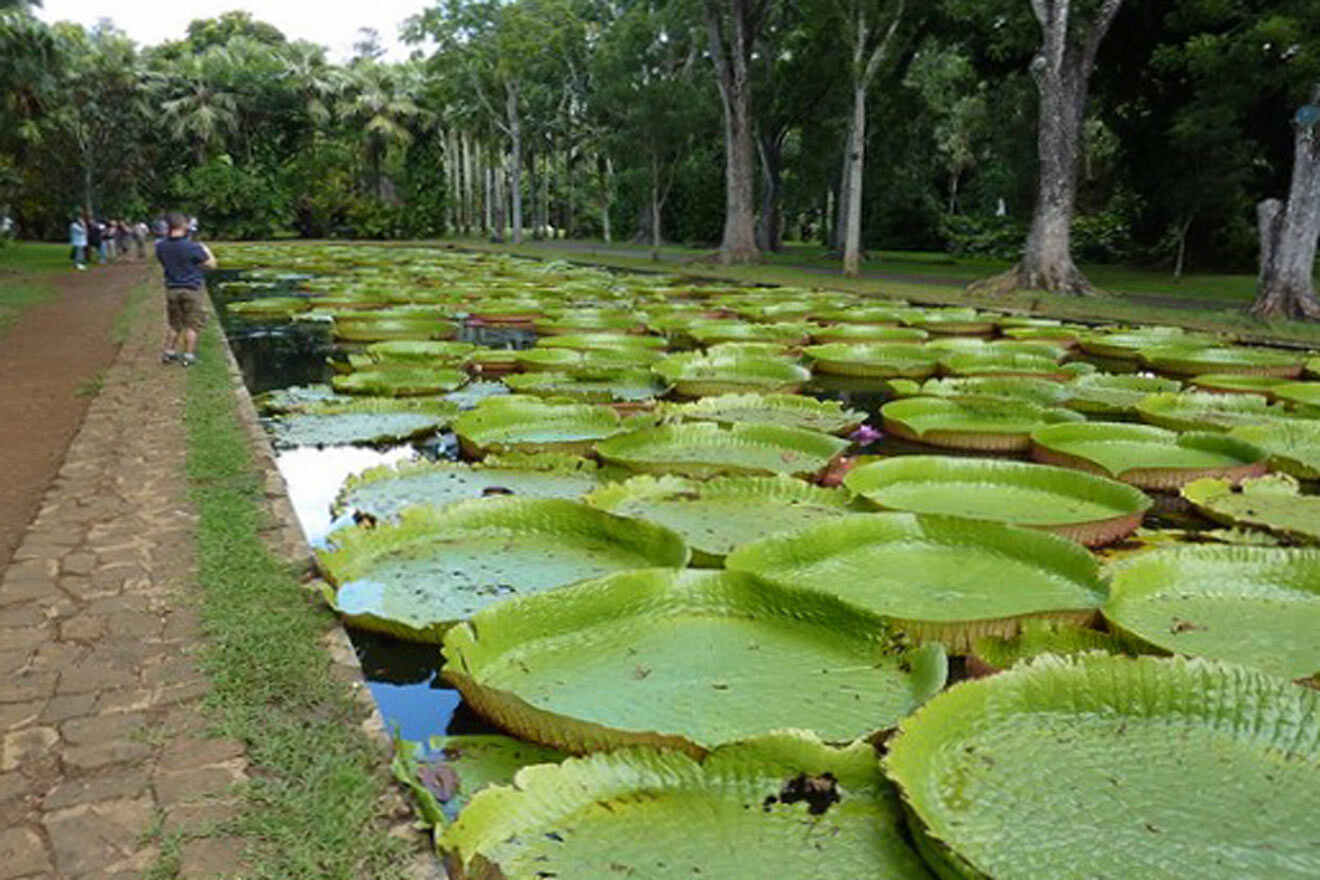 Private sightseeing tours in any location around the world are always a blast, but this one in Mauritius has a great twist to it. It's an 8-hour tour specifically tailored to visit the most famous and picture-worthy locations so you can make all your Instagram followers envy you.
You'll be whisked away in a comfy car and stroll around Umbrella Square in Port Louis to explore its vibrant markets while being sheltered under the rainbow of parasols. You can visit Pamplemousses Botanical Garden and experience 500 species of unique plants. This place is known for its rare Talipot Palm which only blooms once in its entire lifetime – that's about 6 decades!
Head over to Ganga Talao, the holiest of Hindu sites in Mauritius, home to a breathtaking temple devoted to Lord Shiva.
9. Rev your engines in a tropical paradise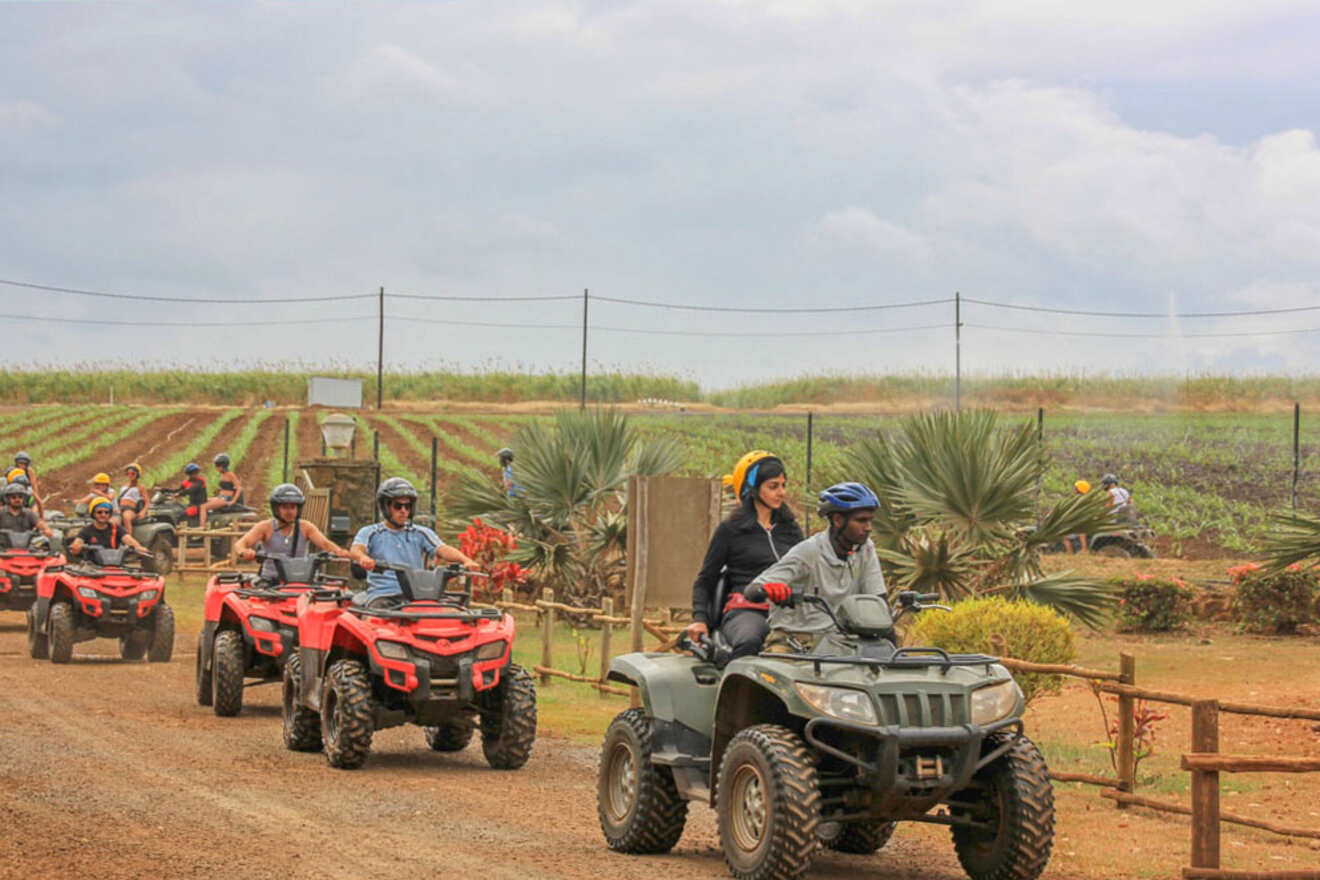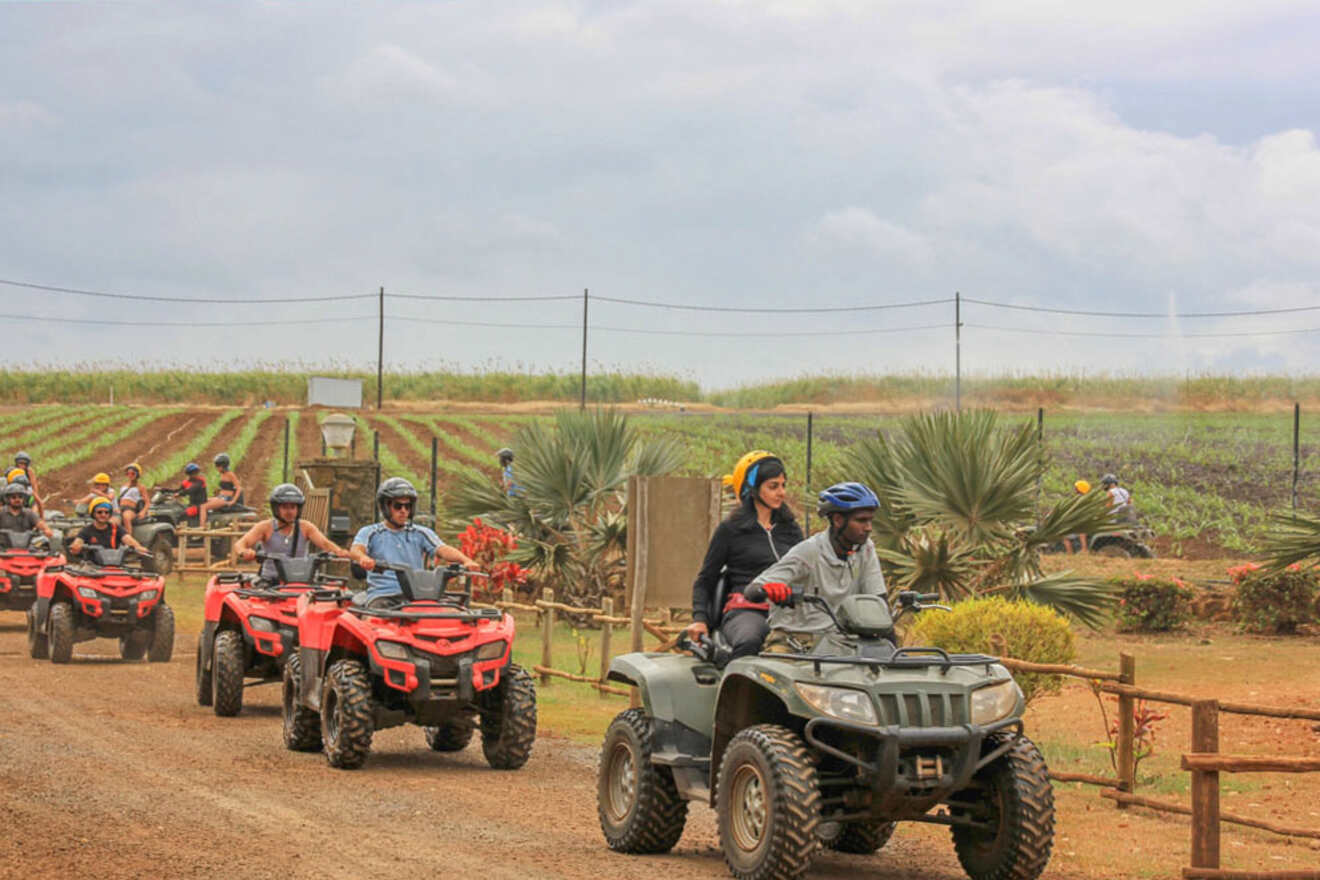 Led by Suraj, your local guide who knows the secrets of southern Mauritius like the back of his hand, this thrilling 3-hour quad bike tour is a must for any adrenaline junky out there! You'll enjoy incredible panoramic views of Pont Naturel. Go wild as you race across rugged terrain, soaring across spectacular vistas for a truly unforgettable experience!
After that, go and explore the Royal Palm Forest, then cross the Pointe Vacoas to get to La Cambuse Beach. You'll be amazed by its white sand and long stretches of crystal-clear blue water. Take a splash in the crystal-clear waters of the Pont Neuf River, surrounded by lush sugarcanes!
And if rare animal sights are your thing this quad bike tour will take you through Bel Ombre Nature Reserve, full of lush vegetation. You can enjoy views of endangered species such as the Pink Pigeon and Mauritius Kestrel.
10. Dare to join a kayak expedition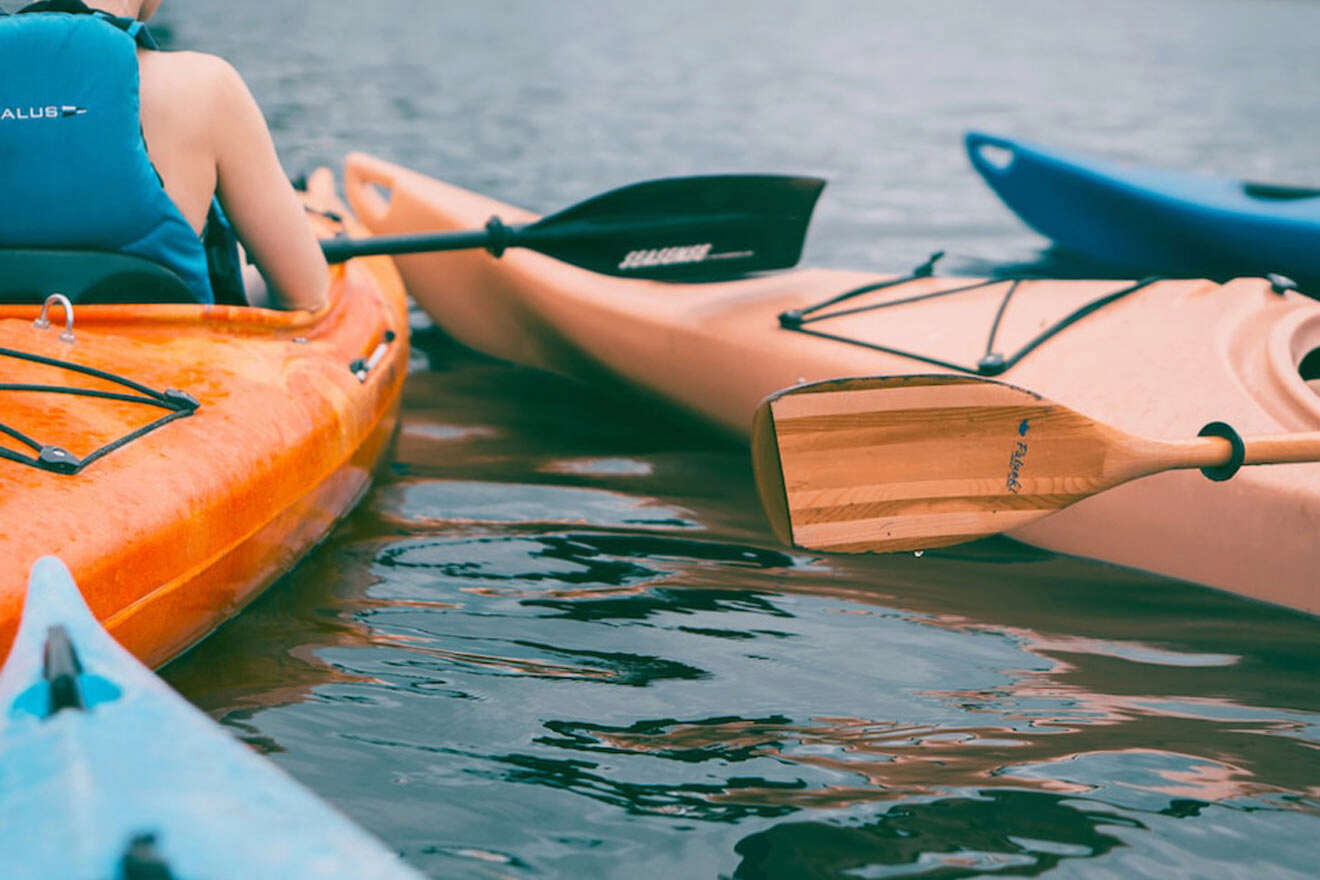 This 3-hour kayak adventure is a great activity for a group of friends looking for some fun in Mauritius. The location is Amber Island, the pristine, blue lagoon, where you can explore the lush islet, too. You'll have an experienced guide by your side.
Hop on a kayak at Bain de Rosnay beach and set sail on the northern coast of Mauritius. A 15-minute expedition will take you to Amber Island. You'll also get to see ruins on the island, dating all the way back to 1750. Before heading back to shore, why not take a dip in Ilot Bernache's stunning crystal-clear waters? Or if you're feeling more inclined to stay dry, simply sit back and soak in the stunning views.
Enjoy the tour either by kayak or other boats of smaller size – it's your call based on your level of comfort and fitness.
11. Explore La Vanille Nature Park tortoises & crocodiles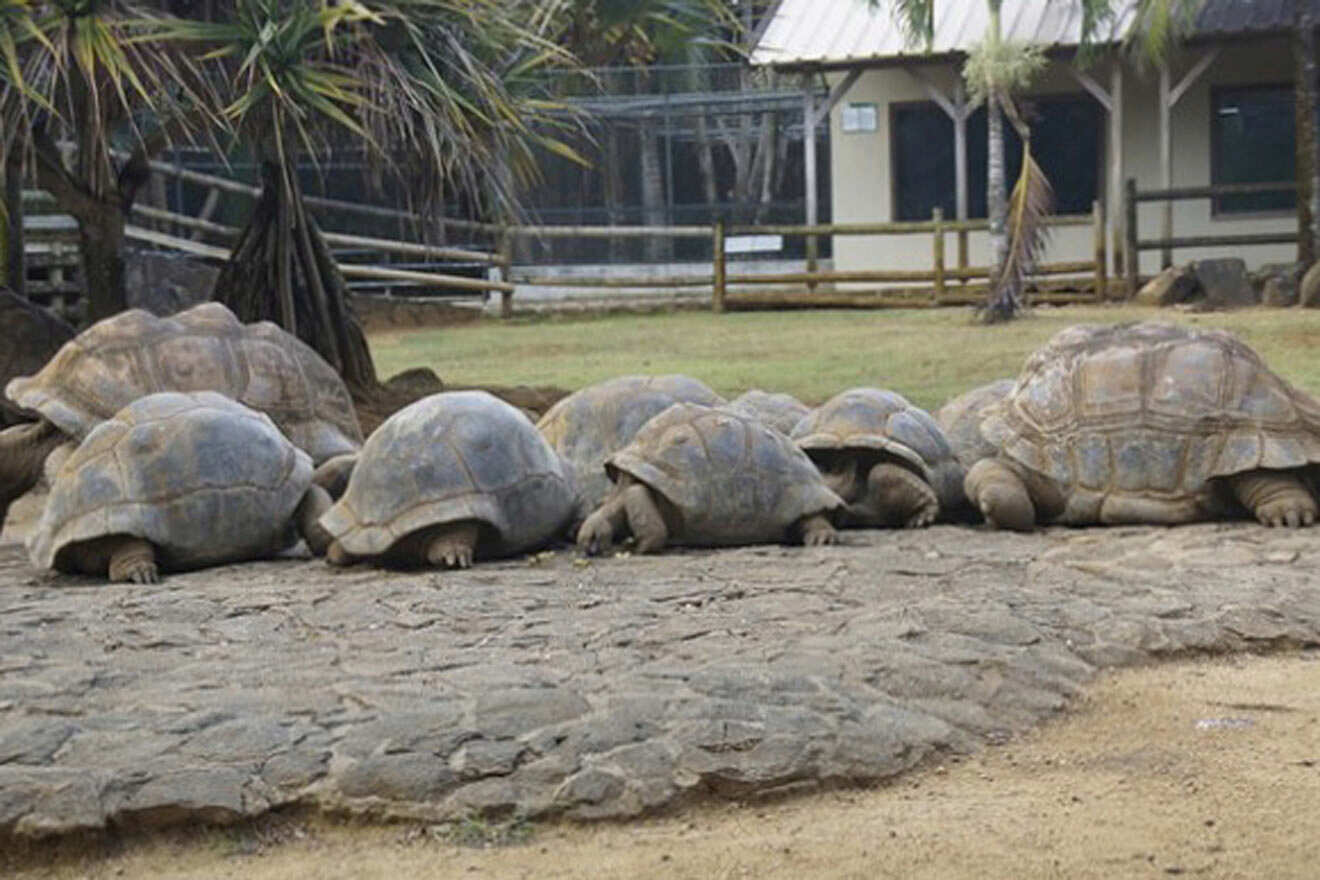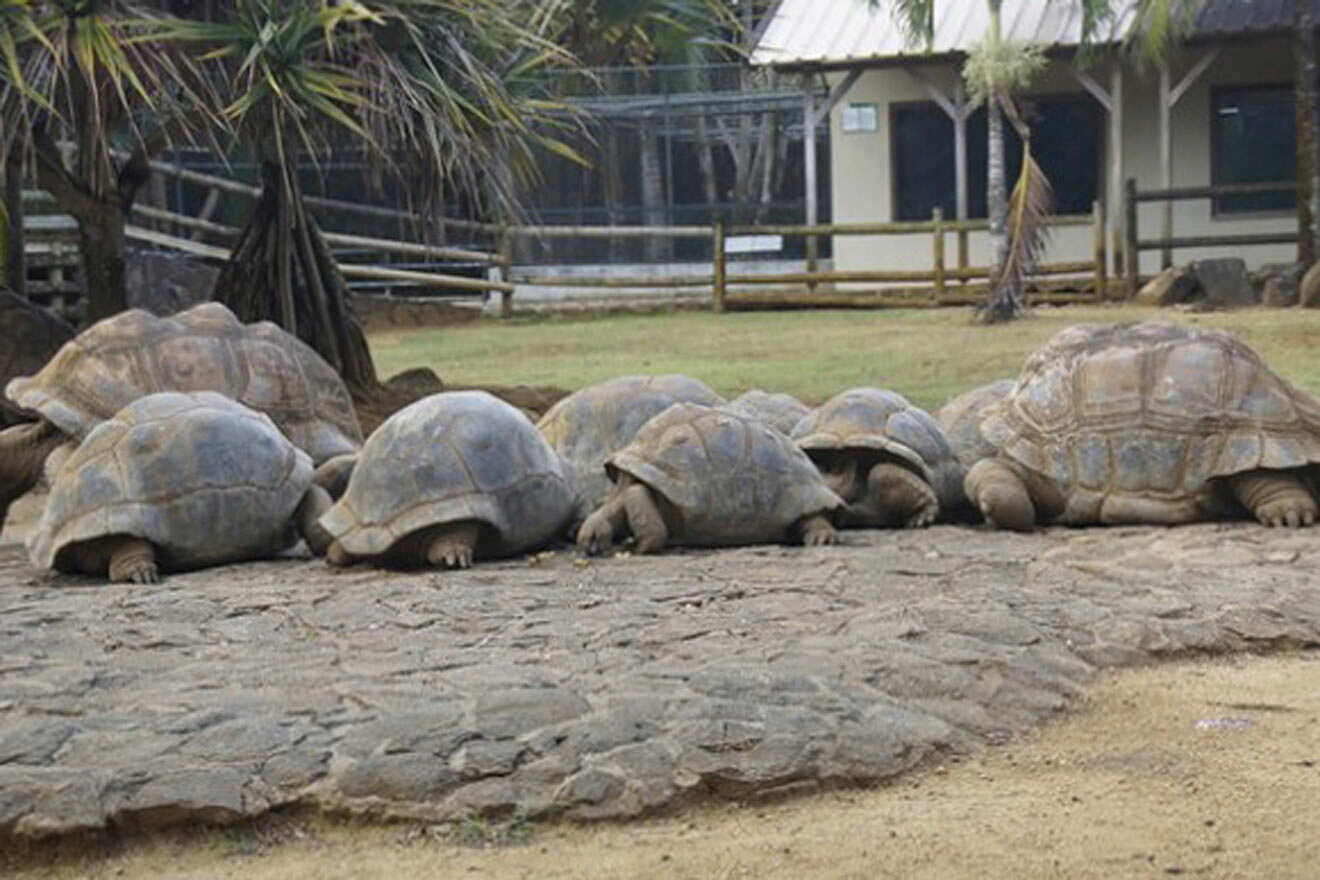 The 8-hour tour starts off at the historic colonial house "Colonial Domaine des Aubineaux" built in 1872, the very peak of the colonial period in Curepipe.
If you're in the south of Mauritius, La Vanille Nature Reserve, or "Crocodile Park," as it's also known, has all you need for an unforgettable experience. Home to a plethora of regional flora and fauna, giant tortoises, and scaly Nile crocodiles galore – La Vanille isn't just beautiful but educational, too! Plus, you'll also have a chance to get up close with these fearsome critters during crocodile feeding time. It'll be an experience like no other! All entrance fees are covered.
And if you're up for a double adventure that includes crocodiles and wild beaches this tour can offer you just that.
12. Spot unique bird species in Mauritius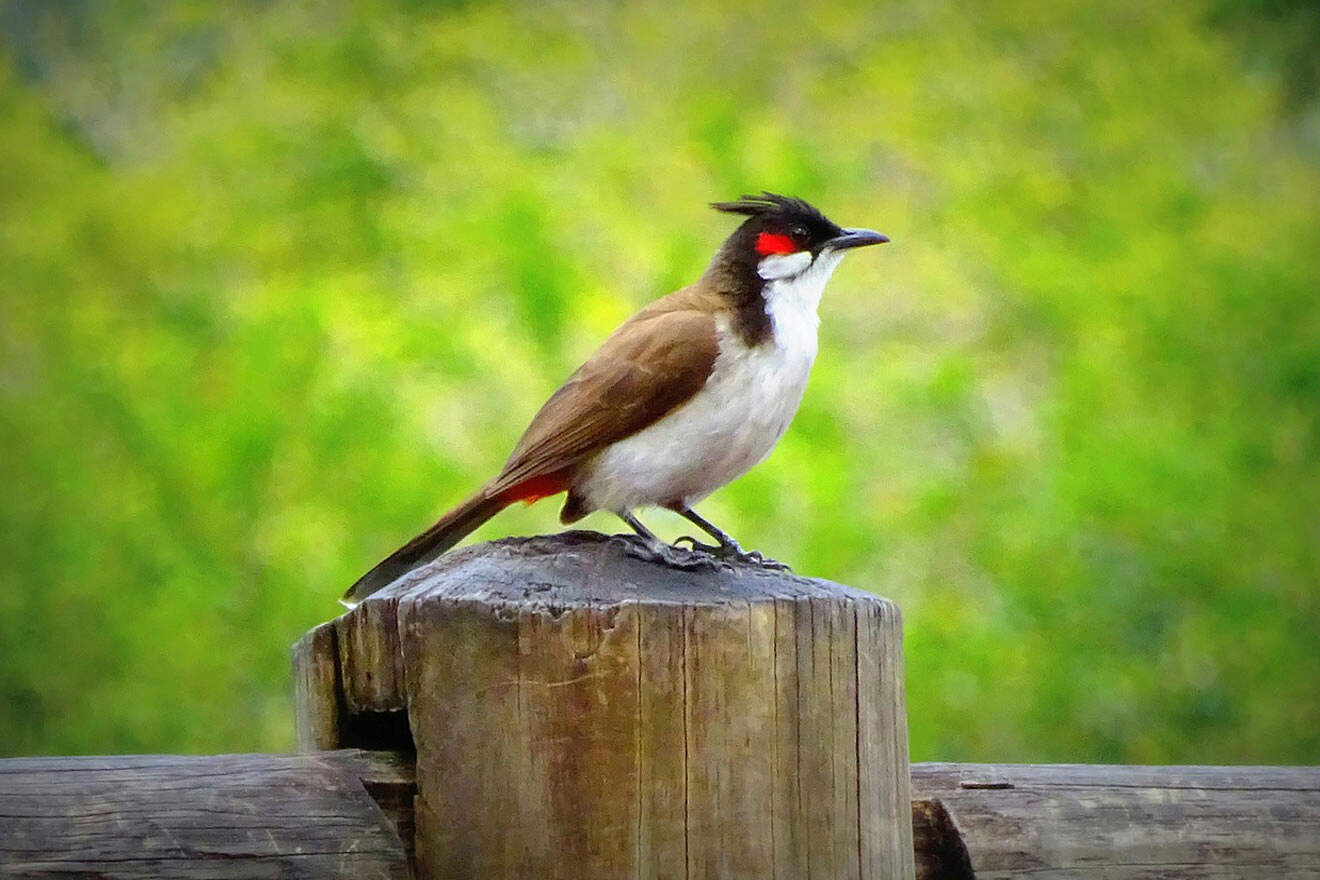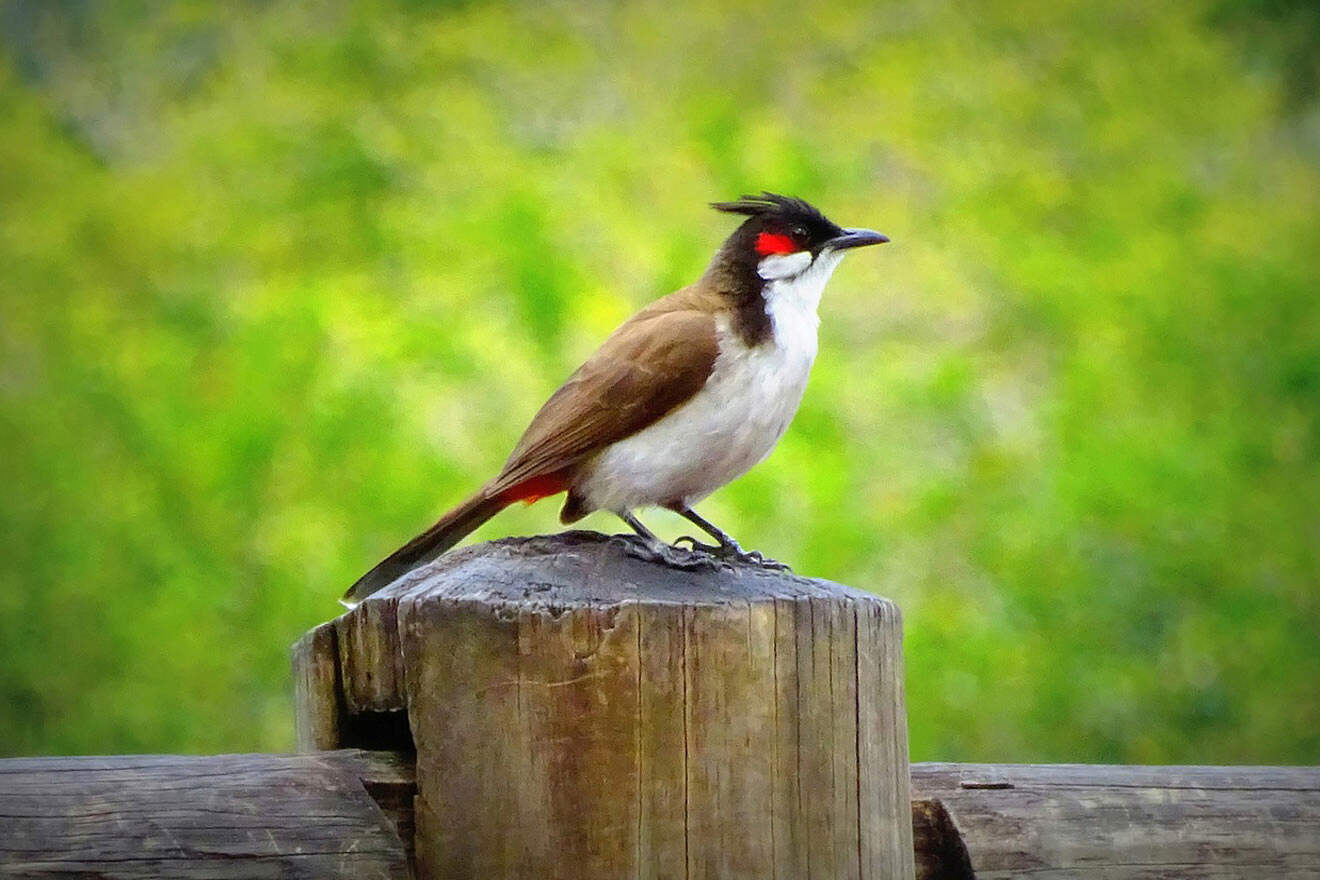 If you want a unique learning experience about rare bird species, then I recommend this birdwatching tour to spot the pink pigeon and echo parakeet in the wilds of Mauritius. You'll enjoy a small-group, guided tour with a maximum of just 9 passengers. It's perfect for those fond of more intimate experiences.
You'll have binoculars provided and your guide will show you how to find the birds, hopefully, you'll catch a glimpse of them flying free or pecking away at food.
Plan on around 4 hours for this adventure; it also has snacks and drinks ready to go to keep you energized!
13. Visit Mauritius's tea & sugar cane plantations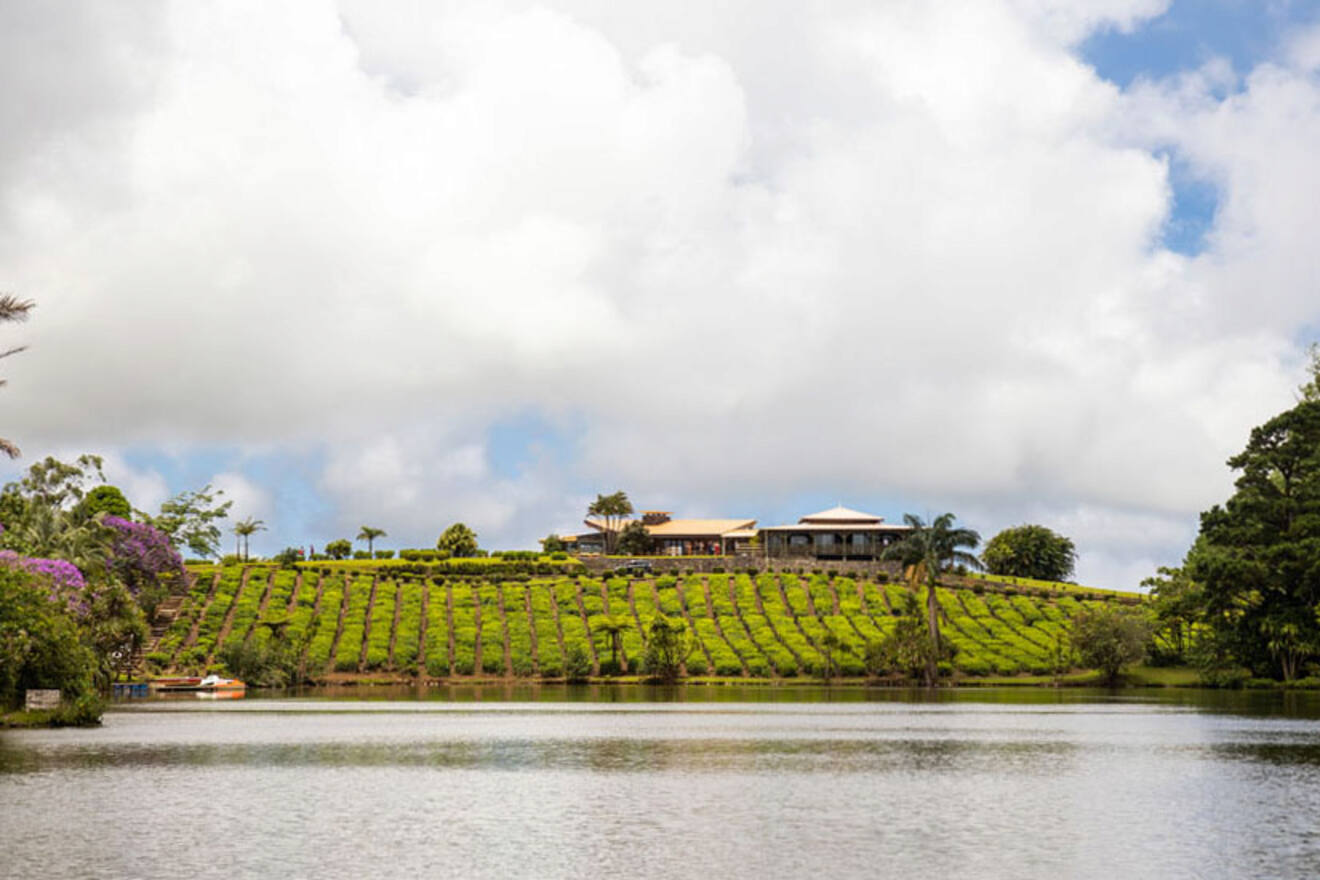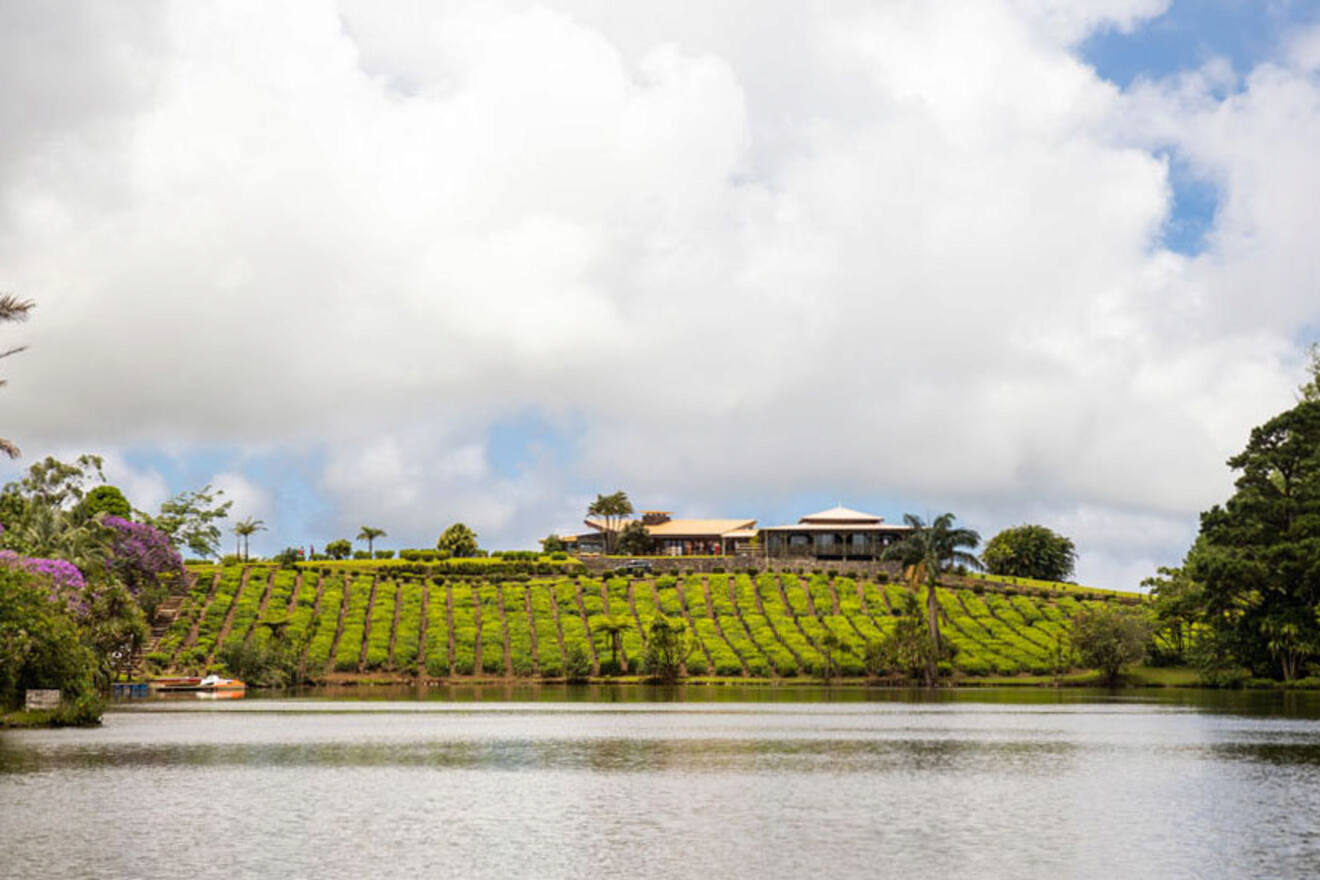 On this 6.5-hour sugar & tea plantation tour, you'll immerse yourself in the culture, cuisine, and history of some of the most phenomenally beautiful scenery.
It starts with a pickup from your hotel, and it heads over to Le Domaine des Aubineaux. You'll get an eyeful of a collection of photos of Colonial homes, and you can even learn about the bigger picture of the tea industry.
Take a stroll through the Camphor tree garden and marvel at the trees of this special, endemic forest – it's such a beautiful sight! With a stop by the old stable that's been turned into a distillery, you'll get to learn all about how essential oils are distilled.
You'll visit Le Domaine de Saint-Aubin and get the scoop on the estate that churns out the sugar cane used to make mouth-wateringly delicious rum with tastings, no less!
14. Hike in Black River Gorges National Park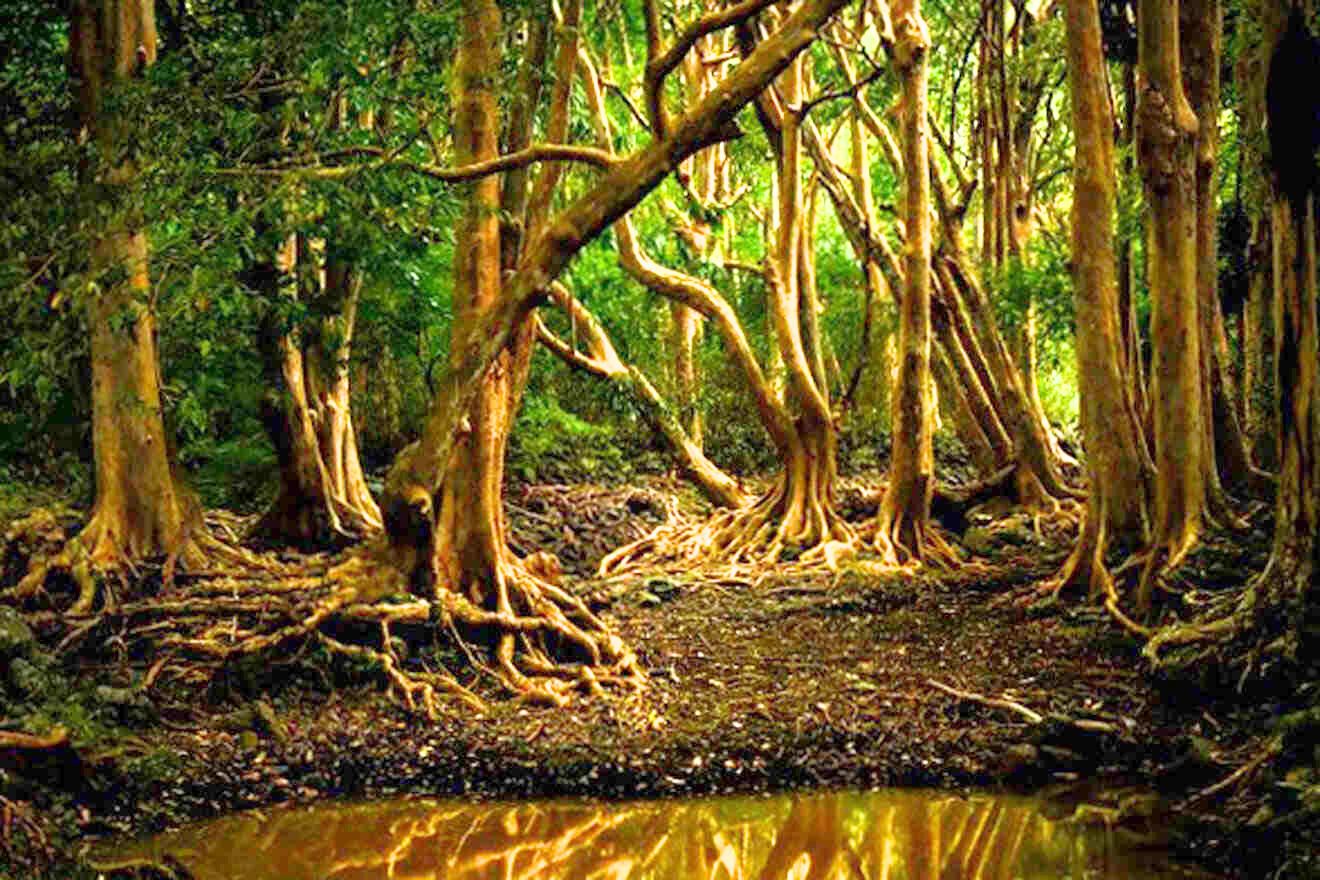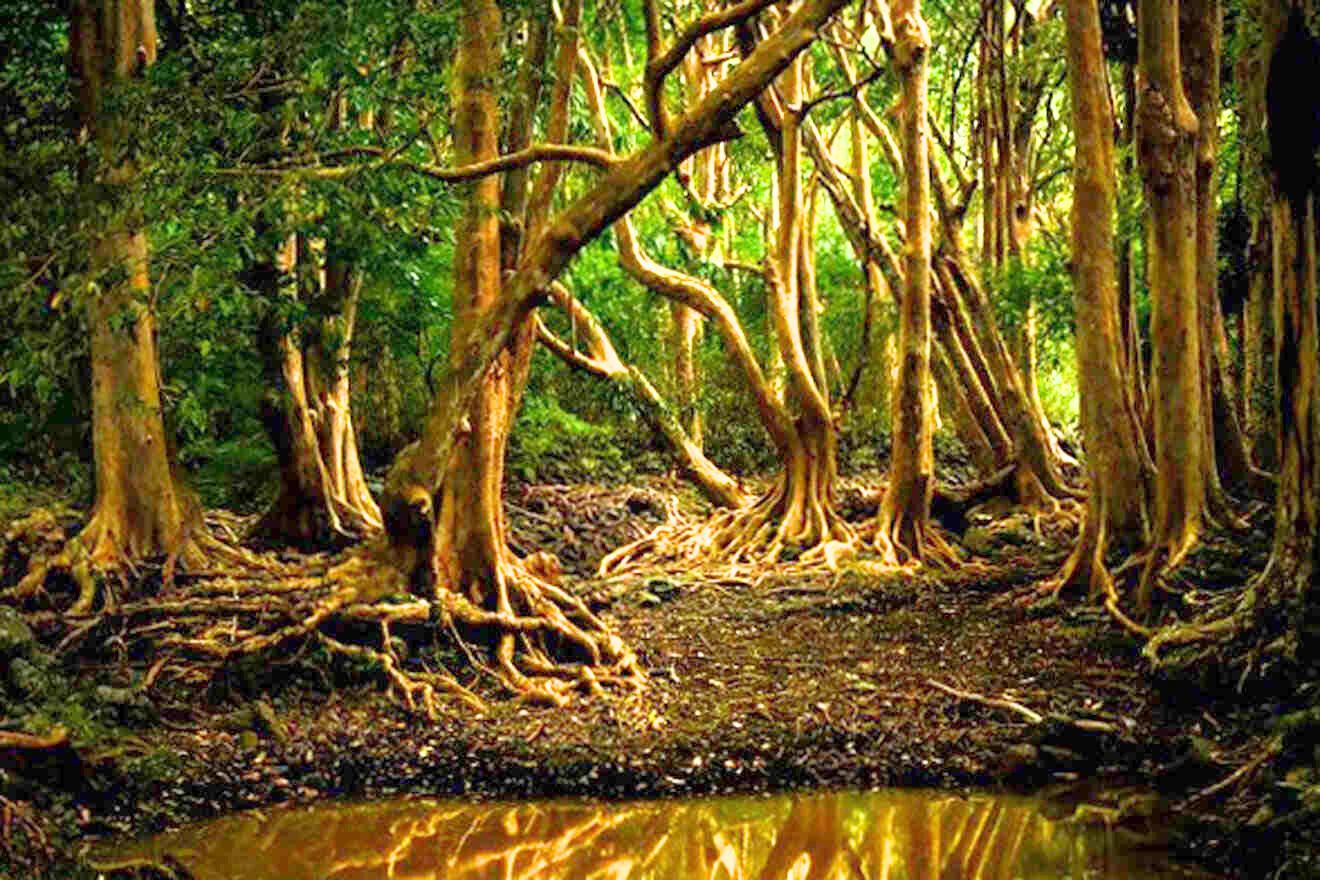 This tour will take you on a 3-hour stroll through Black River Gorges National Park and where you can discover why everyone raves about this rainforest. Your local guide will show you all the favorite spots, from gorgeous gorges and rivers to the valleys – everything's just breathtaking! Be sure to bring your best trekking shoes, trust me, your feet will thank you later!
Make sure to watch out for Mauritius' impressive native wildlife as you journey, such as those enormous bats, mischievous monkeys, and stunning ebony trees. Your knowledgeable guide will share all sorts of exciting insights and tales about the area and its animals, too. And at the end of your hike, you can take a plunge into the cooling river. It's a perfect way to reward yourself after a day's hard trekking!
15. Soar over Mauritius' clouds
With the help of this tour, you'll take a bird's eye view of Mauritius and witness the remarkable sight of Pieter Both Mountain and the Black River National Park.
Starting in Triolet, venture southward towards Port Louis, whose majestic capital city is a sight to behold when seen from above – you can even get a good glimpse of all the ships in the harbor and the 16 silos at Moulin de La Concorde!
As you follow along the west coast, you can observe how different shades of blue indicate coral reefs from the open ocean below. You'll spot Ile aux Benitiers, too. Its idyllic beaches and swaying palm trees make it look like a dreamy tropical paradise.
The whole helicopter ride lasts about 40 – 45 minutes.
16. Zip through La Vallée des Couleurs
The Vallée des Couleurs is definitely a sight to behold and you can take it all in with this adrenaline-pumped tour.
Zoom over Mauritius' spectacular biodiversity then hold on tight for an unforgettable bird's eye adventure! Tour operators offer 4 heart-pumping packages ranging from 500 m (less than 1 mile) to a thrilling 1.5 km (1 mile), perfect for uncovering the awe-inspiring wonders of this nature reserve. Take flight and soak up Mauritius' breathtaking biodiversity while getting your adrenaline fix!
Everyone who visits this valley falls in love with the spellbinding scenery and returns raving about it, and with this tour, you can check it out for yourself to see what all the fuss is about!
17. Ride a camel in Casela Nature Park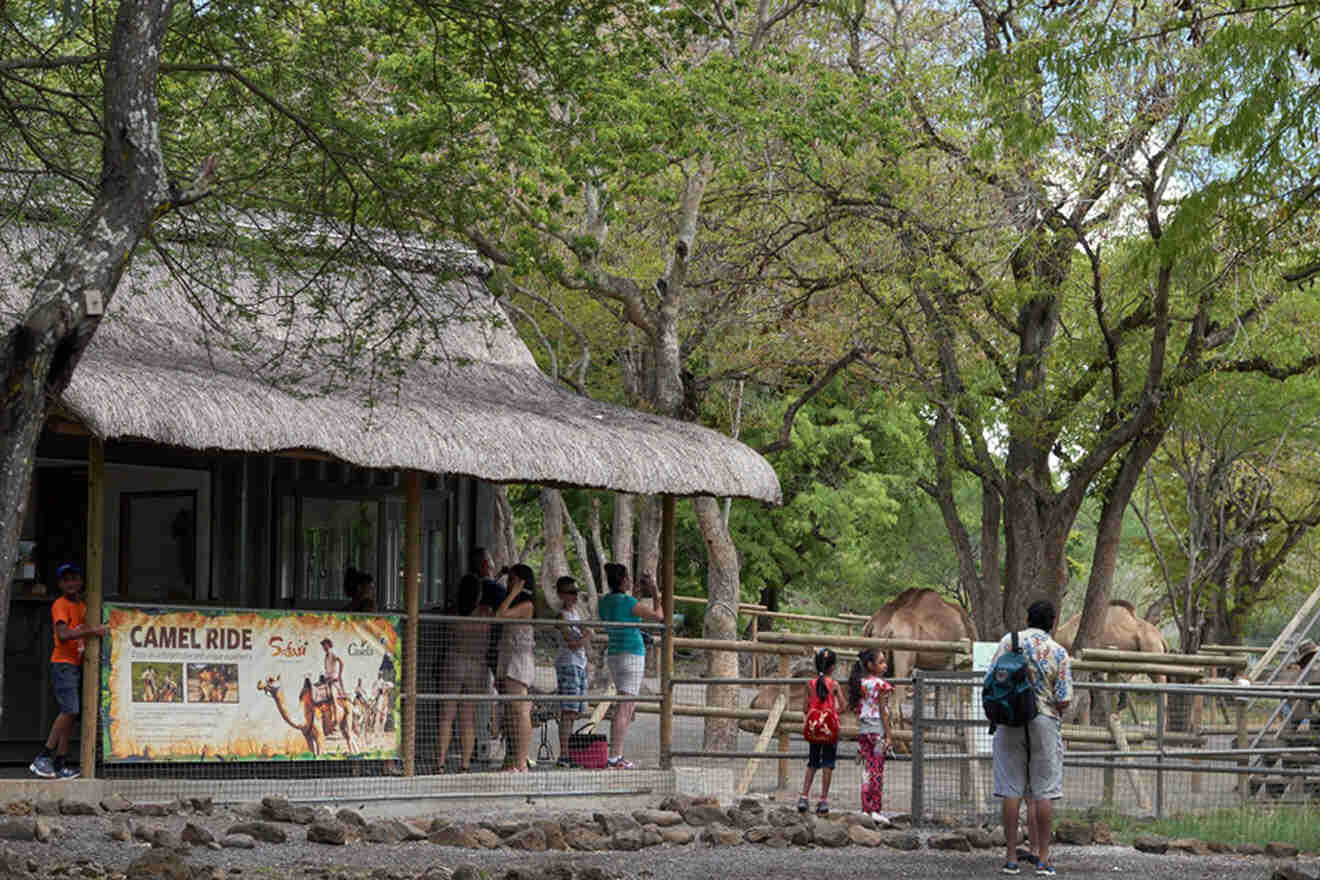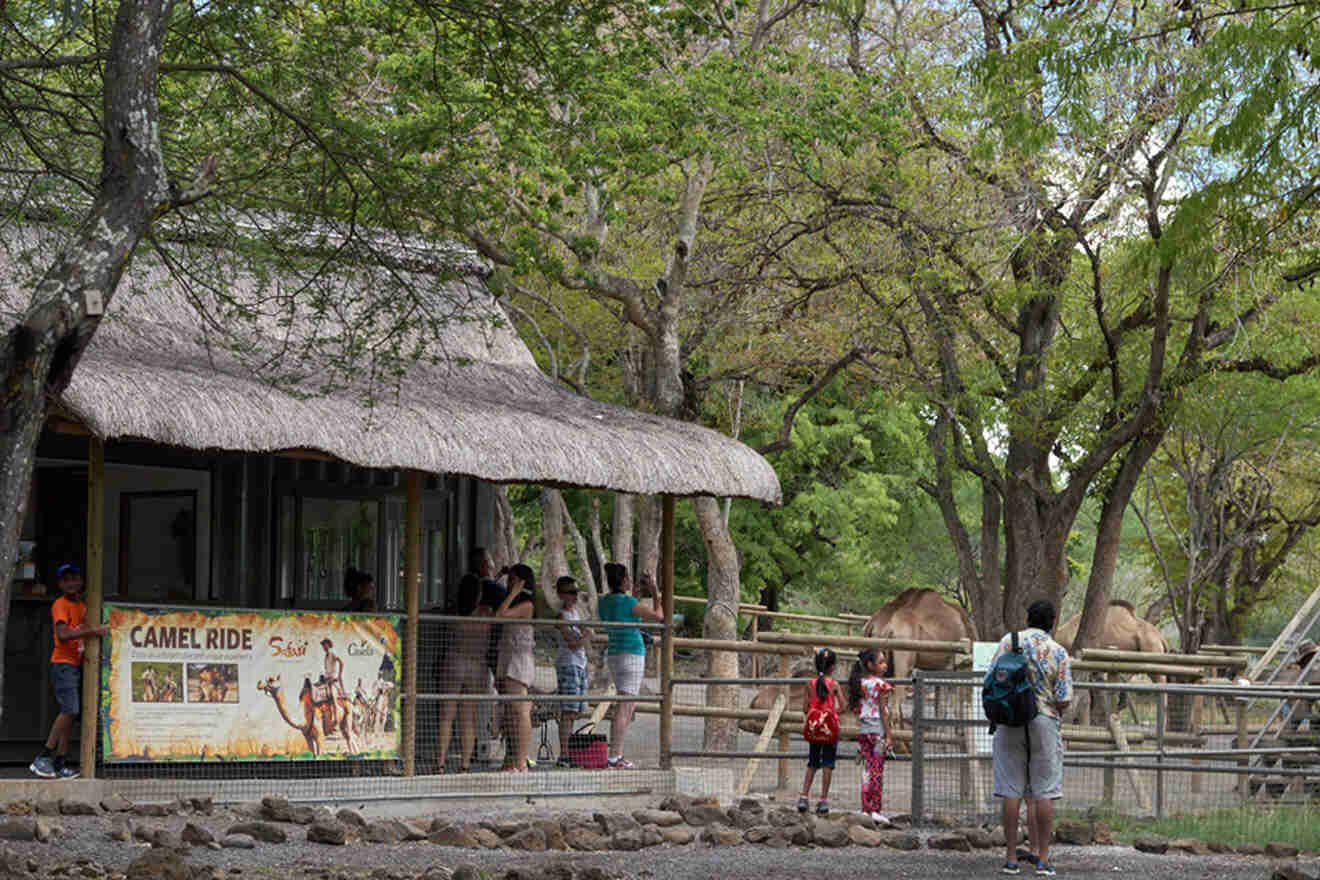 Why not bring an oriental vibe to your Mauritius vacation and hop on a soft saddle for a camel ride? Casela Park has breathtaking sights that are just waiting to be discovered. Tour operators offer 2 ride options depending on your interests and skill level.
If you're still a bit shy but excited to take the plunge, then there's the "Paddock Camel Ride." And if you're feeling like a pro that is ready to take on the challenge, then try out the "Camel Ride in Safari", an incredible journey throughout Casela's exotic safari area.
You can zip down the Toboggan and Tulawaka Gold Coaster slides and get up close and personal with some astonishing animals in both the Big Cat Kingdom and the Monkey Kingdom. Plus, finish it off with an unforgettable 4D spectacle!
18. Tour Rhumerie de Chamarel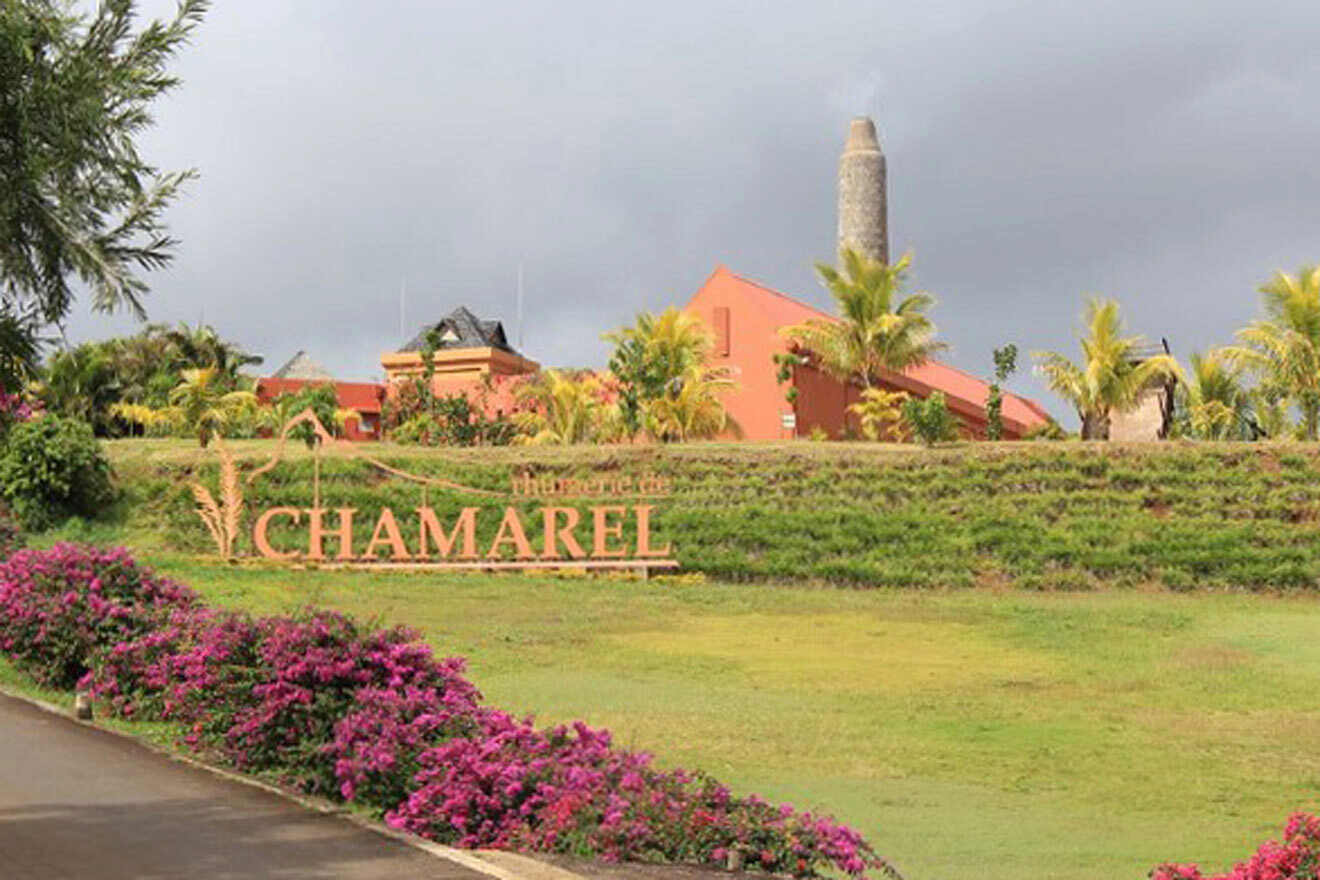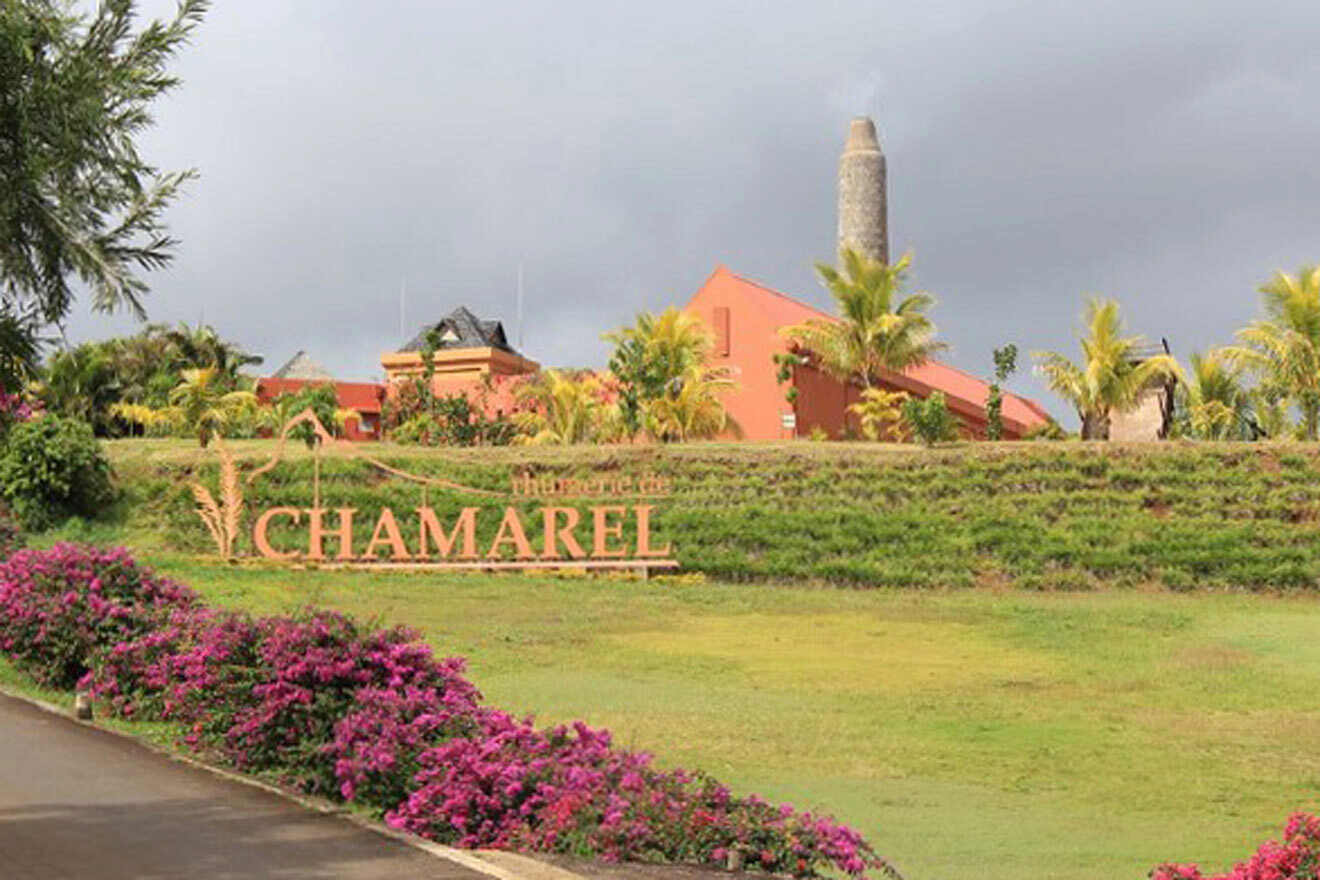 With this 1-hour tour, you'll get to taste quality rum, and learn everything about cultivation and harvesting to the sophisticated process of distillation! During your visit to the distillery, you'll sample various types of rums (including liqueurs and Coeur de Chauffe made onsite)!
Unlike traditional rum made with molasses, agricultural rum is distinguished by its unique aroma and color – it all comes from distilling pure cane juice. You can go deeper with a guided tour of the distillery and discover why Chamaral welcomes visitors for a truly unique and fun sightseeing experience. To top it off, you'll get to enjoy hearty dining options at L'Alchimiste.
FAQs about tours in Mauritius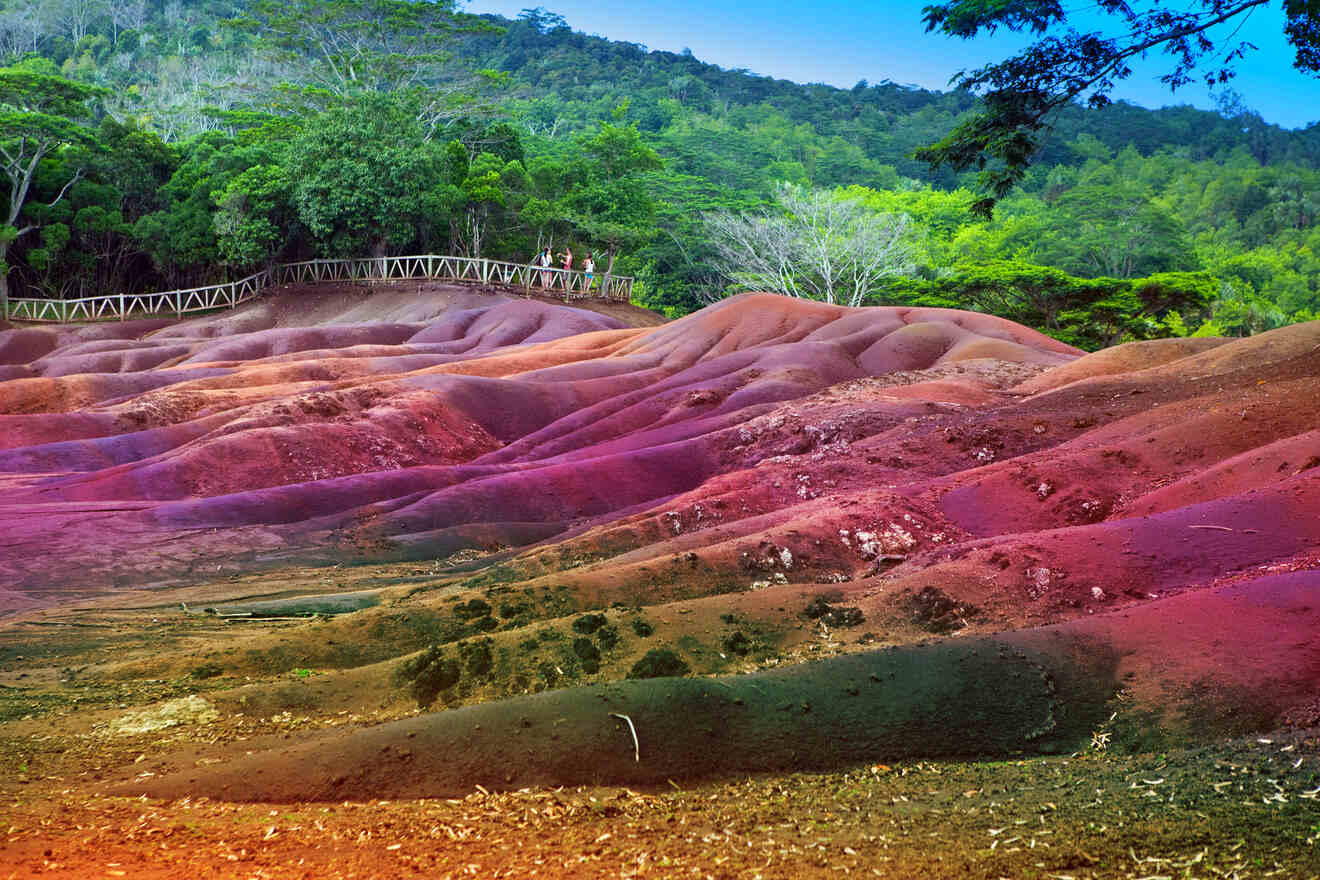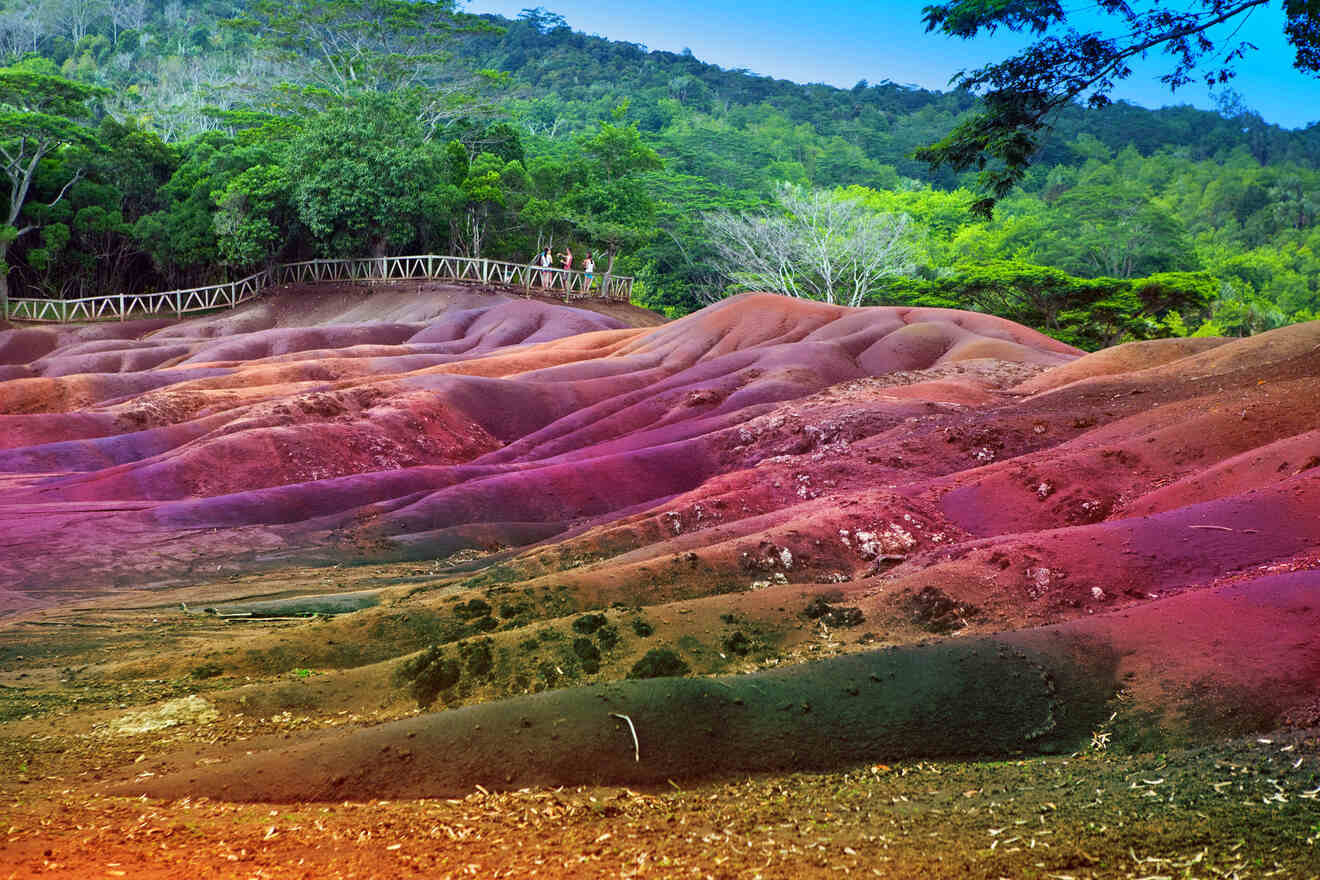 ⌛ How many days are enough for Mauritius?
I recommend taking a 7-day vacation to Mauritius. There are a lot of places and experiences to try so you should have enough time. Make sure to go on a cruise to Ile aux Cerfs island, try local food, and see Tamarind Falls.
🔝 What do tourists like about Mauritius?
🌊 Is it safe to swim in the sea in Mauritius?
Yes, it's generally safe to swim in the Mauritius waters. If you're willing to embark on guided water adventures, I recommend trying scuba diving in Belle Mare and whale-watching in the Black River.
📅 What are the best and worst months to visit Mauritius?
Mauritius is a year-round destination, the best time to visit depends on what you want to do during your trip. If you want to enjoy beach activities and water sports, the months of December to March are considered some of the best.
Conclusion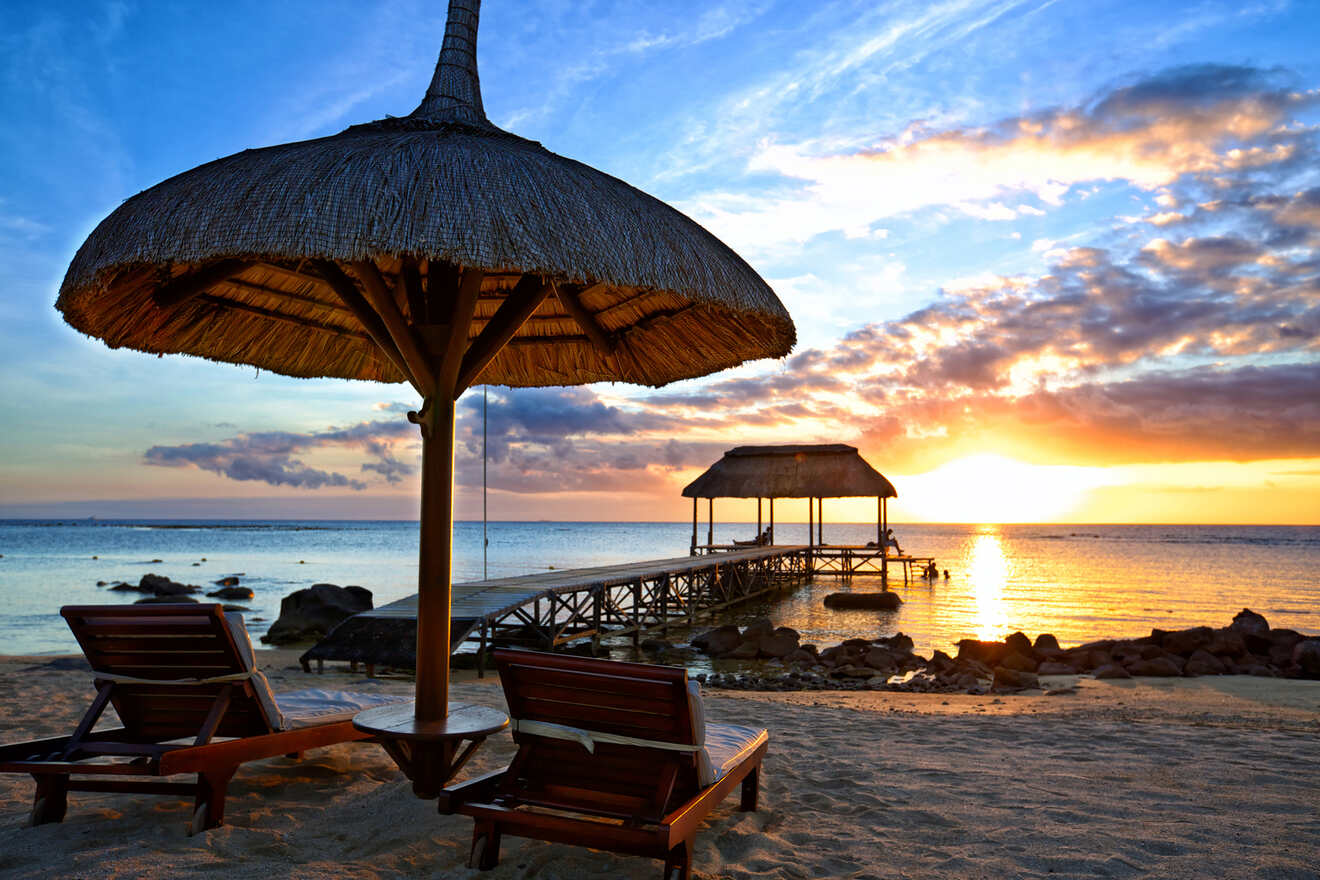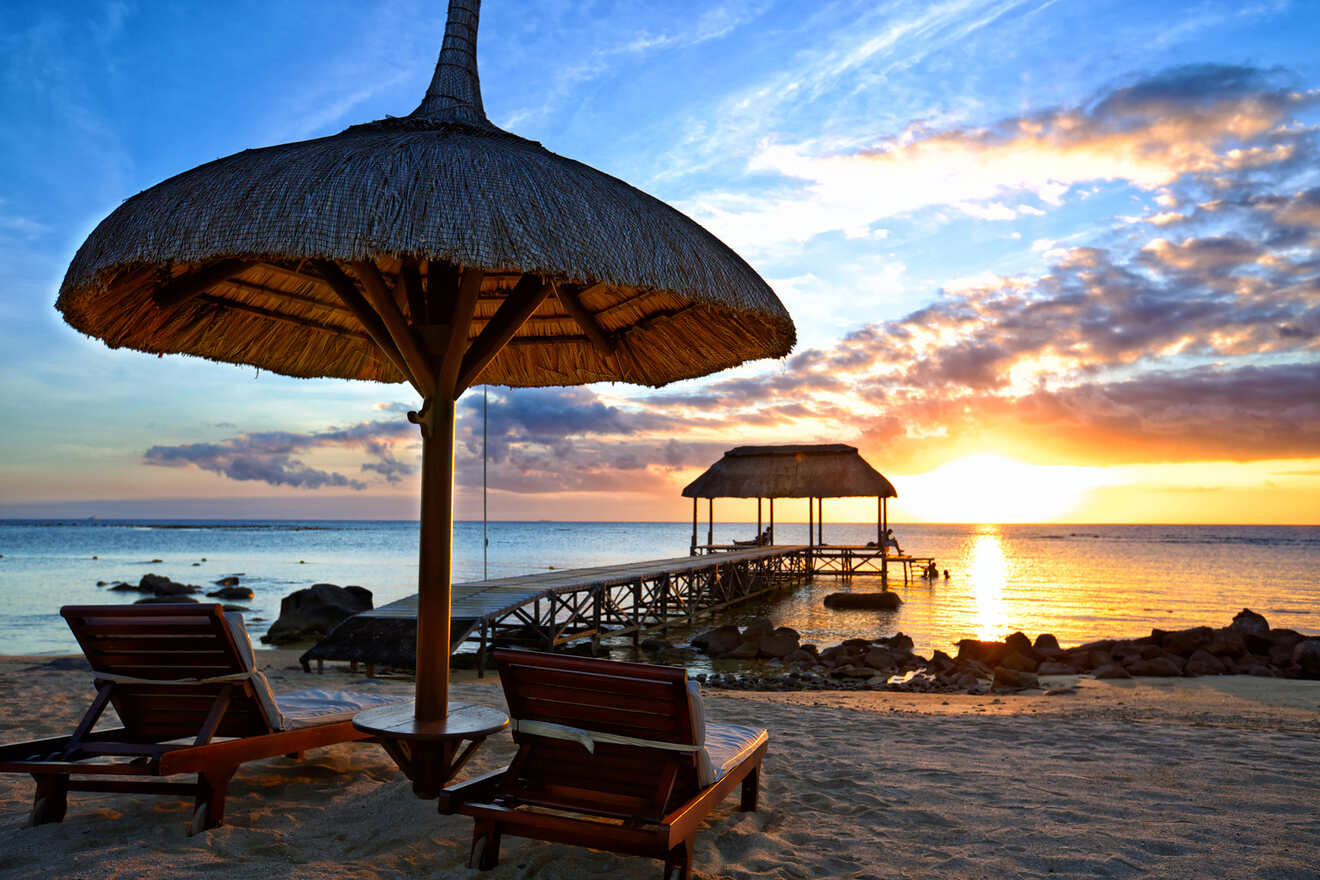 And there you have it folks! The best tours in Mauritius are awaiting your arrival, offering a kaleidoscope of experiences that are sure to make your holiday one for the ages.
Now that you are aware of just how many choices Mauritius Tours offers, you have no excuse and you have to try at least one! No matter if you decide on an adrenaline-fueled tour option, snorkeling, or tea and sugar plantation visit, I have no doubt you'll have a blast!
Always remember to play it smart and book ahead!
And if you already had the honor of visiting Mauritius, please don't be shy and share your experiences. Drop a comment below with your opinions and tips & tricks.
Happy travels,
Angelina
---
Pin it for later!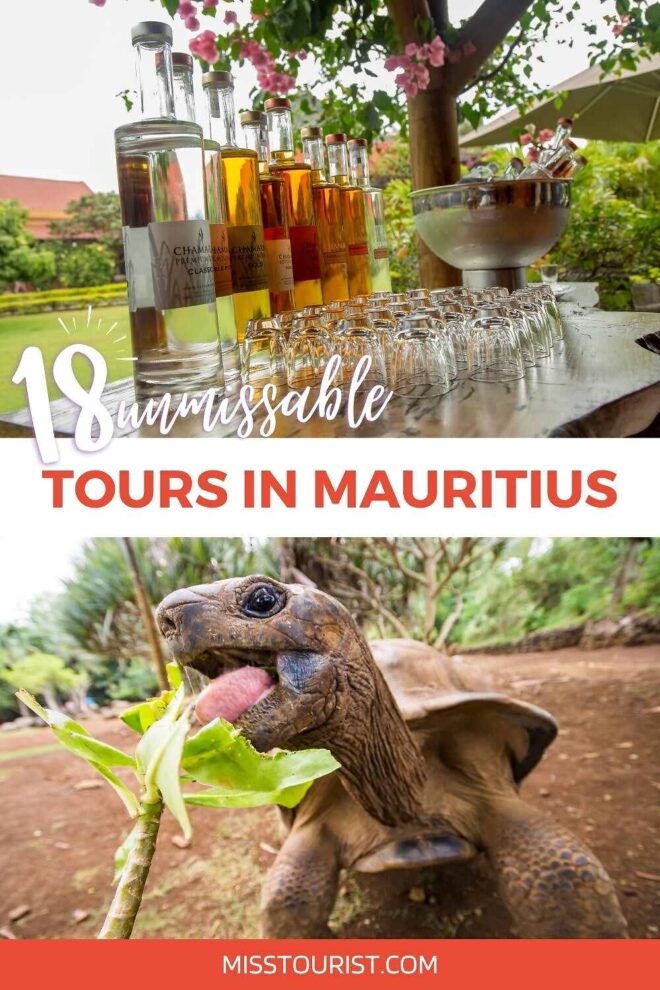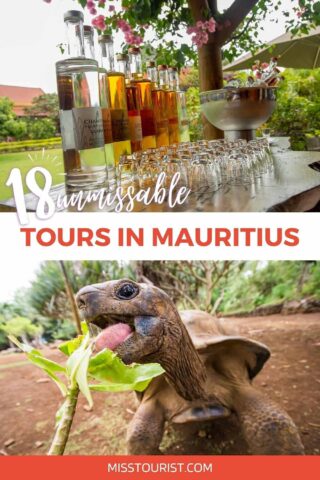 Pin it for later!