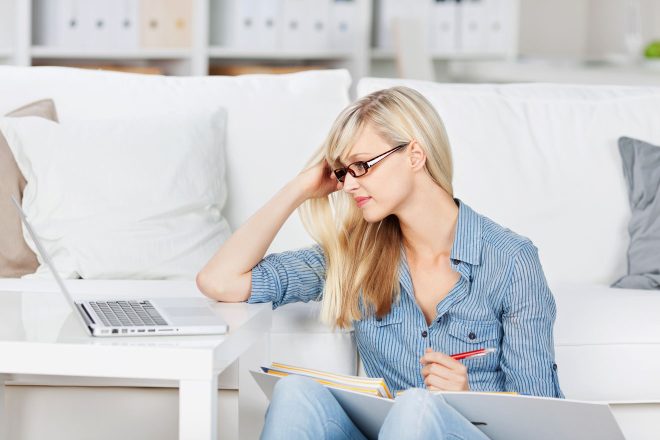 Locked at home? Bored during isolation? Why not make the best of this pandemic time and do some educational things from the comfort of your home? It will surely make you feel better and it will also help pass the time. And, who knows, maybe you'll get over this period with a new skill or hobby!
I'm all about taking your time and trying to manage this situation without putting too much pressure on ourselves, but I'm sure there are many of you out there that are already bored of wasting time on the couch in front of the TV. For those of you who feel this way – I have plenty of suggestions!
In this post I'll be talking about my 7 favorite ways to learn new skills from home during isolation, as well as 20 new skill ideas that you can learn in order to make the best out of your days spent at home!
Are you ready? Let's go!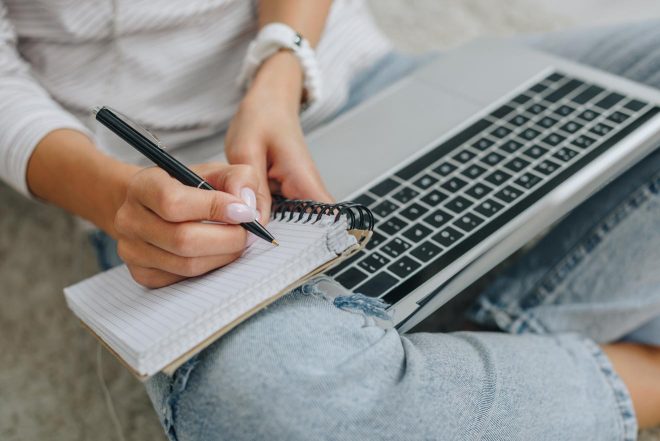 In this article I will be talking about 7 educational activities to do at home, but the first and most useful thing you could do is to take up an online course depending on your interests and passions.
Before starting, because I want to help you out, I want to answer this question: Where can you find the best online courses out there that are actually worth the money? After trying most of them and some thorough research, here are my recommendations:
Best platforms for online courses
Online courses are a great way to learn… basically everything you may want! You just need a stable internet connection and some research to find the ideal course for you, a little bit of patience and that's it – knowledge at the tip of your fingers!
The list below offers both paid and free courses (as well as trials to try them). For some of them you pay per course, for others you need to have a monthly subscription. Here they are:
Paid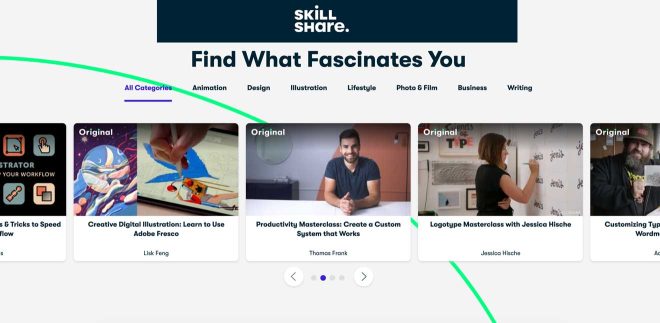 PRO TIP: If you're in the US or Canada, you can potentially get a free subscription for Lynda if your library is partnered with them (many of them are), so make sure to ask!
Skillshare – Video courses on TONS of different subjects, especially good for creative fields; They offer monthly subscriptions, but you can also buy individual courses instead, which I think is a great thing. They even have some plans for teams or companies!
Coursera – Another one of the top platforms for online learning, where you can be taught by professors from leading universities and companies. The most popular subjects here are business, language, computer science etc. They work on a subscription basis as well, but the first 14 days are free and they also have some courses that are always free.
PRO TIP: Most of these websites offer free trials as well, so make sure to check which one of them is best for your interest before making a subscription!
Free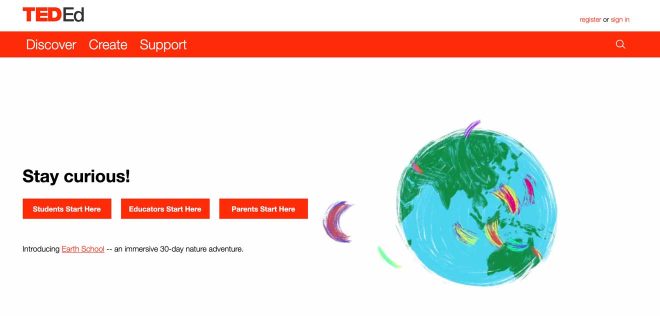 Just because a website offers free courses, this does not mean they're not good! In most cases, these courses are offered by professors or specialists from famous universities or companies, so it makes sense that this knowledge should be passed on to anyone willing to learn.
Here are some of the best ones I could find:
How to choose the best course for you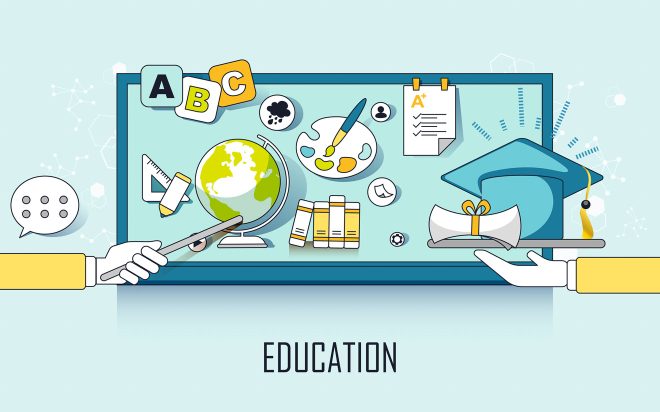 I know, there are so many websites and subscriptions out there and all of them seem good and with a wide range of courses. So how can you narrow your decision to one website, so you know you've made the best decision?
Here are some things to keep in mind: read the reviews from other learners that bought their service and watch the trailer for the courses that interest you (if they offer this option, but most of them do). Then, you should find a course that fits your budget and your skill level so the entire process doesn't become frustrating in case things are too advanced.
Why choose an online course instead of just browsing Youtube looking for a free tutorial? Well, Youtube is a great solution in many cases (I use it all the time), but if you want to learn something in a professional way and maybe also achieve an online degree at the end of your learning journey, or if you're looking for courses from famous universities, personalities and professors, then most of the websites I have recommended above can provide this for you.
PRO TIP: In order to stay motivated while following an online course that takes several days or weeks, make sure you set up a fixed schedule and treat it like an actual class you have to go to!
---
Okay, let's go! Here are some productive and education things I recommend you do at home during isolation so you don't feel like you're wasting all this precious time and you also invest in yourself:
1. Learn a new skill, find a new hobby and improve yourself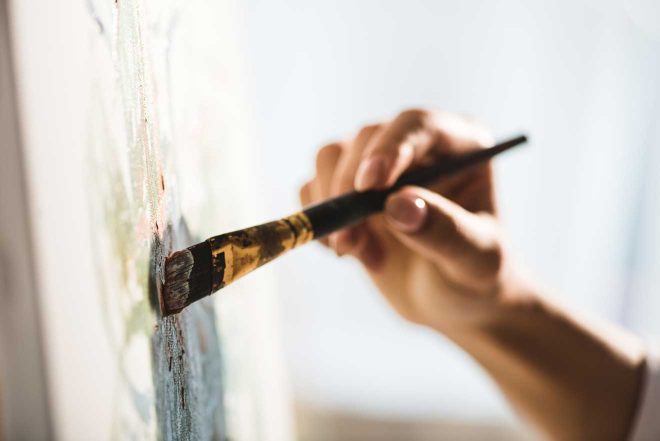 If you have a lot of free time during the pandemic because of various reasons, then one of the best things to do is to learn a new skill!
Now that you know where to look for awesome courses, I also want to give you a list of suggested skills – from purely recreational to educational. I will also give you the exact links to the resources you'll need. Below you can find my ultimate list of 20 best skills to learn at home, that can serve as inspiration or at least as a starting point for your learning journey:
1.1. Learn how to… learn!
Yep, you read that right! The first step of the journey is to learn how to… learn! In case you lack patience or you feel like you always forget the new information you're accumulating, then this 15-hour course about learning how to learn can be super useful in order to make some order in your learning systems and to learn about how our brains work.
1.2. Drawing
Did you always dream of knowing how to draw, at least the basic things such as flowers, animals or portraits? Were you passionate about drawing or doodling in your childhood and then you just gave up that route completely in order to do something else? Then you should get back to that and learn some drawing techniques now that you have more time. Even if you don't become a professional painter, at least you'll have some fun!
You can find plenty of drawing tutorials (both analog and digital) on Skillshare here. Alternatively, DrawSpace is a place where you can find countless tutorials for drawing, some of them from renowned artists, some of them for total beginners and some for professors too! Or you can also try AllAboutDrawings.
1.3. Learn a new language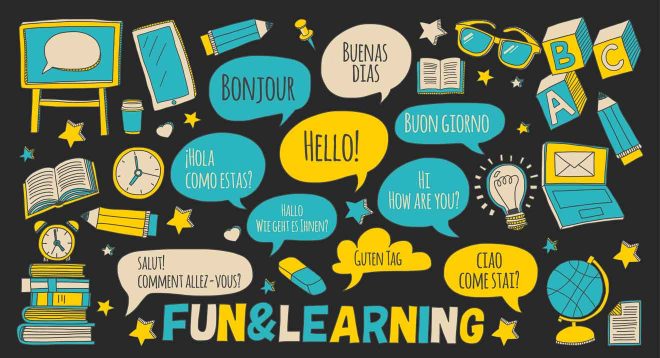 In case you've always dreamed of learning a new language such as Spanish or Japanese, why not start now? In some cases, this may even help you in your professional career!
There are many online platforms out there for this. First, there's Duolingo – a free app that you can download on your phone and it will teach you simple phrases, how to pronounce and write words in your preferred language from 94 different options.
But Duolingo is more for the laid-back learners that just want to catch some words and phrases. If you're really set on learning a new language, here are some more serious and professional alternatives to try:
1.4. Creative writing
You may not become the next Shakespeare during the lockdown, but if you're passionate about writing in general, then I can totally recommend some writing courses. You'll be surprised to know that this type of course can help you with more than just writing – it can also develop your speech skills and the way you perceive stories.
Recommendations: this fiction writing course on FutureLearn takes 8 weeks, it's hosted by 7 different established writers and it will teach you quite a lot of things!
Alternatively, you can find some unforgettable writing masterclasses from Margaret Atwood (the author of Handmaid's Tale) or Dan Brown (and many more!) on Masterclass.com. You can also try Inklyo, an online platform that will teach you how to write "anything" from real experts.
1.5. Dancing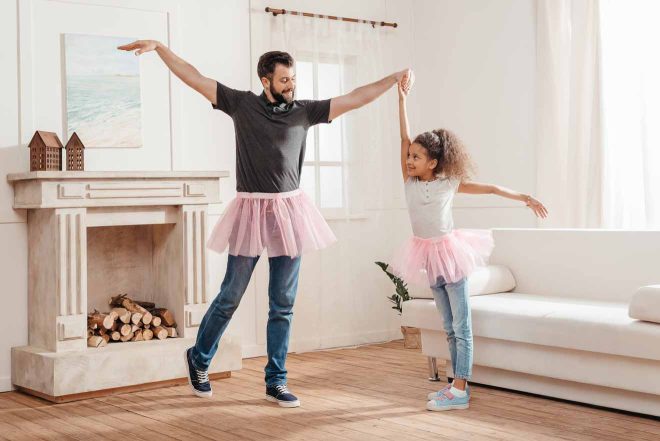 It's time to learn some new dance moves, maybe from different parts of the world, why not! If you want to try exploring your dancing skills, then I recommend the Dance Passport Challenge. It's a fun challenge during which you'll learn different dances from 6 different countries/nationalities (for example samba or the Tahitian dance), then you'll receive a dance passport with all your "stamps"! 🙂
If you're looking for some free dancing performances and workshops, I recommend Sadler's Wells Digital Stage. They even have workshops on their Youtube channel for dancing that can be done as a family or workshops for elderly people – so, so nice!
You can also learn some dance techniques on Skillshare here – for example hip-hop moves, freestyle or even bachata. Of course, Youtube is also a great resource to learn everything you can think about, including dancing – for example, here is a nice channel where you can learn different types of dances (funk, classic 80s, and tons more).
1.6. Photography and photo editing skills
I'm a photographer at the core, so I just couldn't help myself not to include at least one photography-related activity on this list! 🙂
The good news is that you don't need a PRO camera to be a photographer nowadays, you just need a good smartphone. So if you've always wanted to take better pictures with your iPhone and edit them in a professional way, I have found this Youtube Channel called iPhone Photography School that's full of useful video tutorials and tips!
But if you want to take things one step further, one of my favorite online resources for learning photography is Masterclass.com because there you get to learn from famous photographers such as Annie Leibovitz.
You can also find some more online photography courses and tutorials on Skillshare here.
Looking for free courses? Professional Photographers of America have opened their online gates and are now sharing more than 1.200 online photography classes for free here. You just need to make an account! I don't know how modern, up-to-date or useful these courses are, but I'm sure they're some very good starting points.
1.7. Calligraphy
This may sound like a long-lost art, but calligraphy is actually becoming more and more popular nowadays! I mean, who doesn't like a beautiful hand-written wedding invitation or letter?
If you're keen on learning how to make gorgeous calligraphy, I can recommend this course on Skillshare or this course on Lynda. Both of them are excellent for beginners!
1.8. How to meditate
Yes, meditation can be an actual skill, trust me! I have been practicing this skill a lot lately, especially because of these uncertain times we're all living. Meditation can really help you with breathing and mindfulness exercises so you can ease the stress, focus better, sleep better and more.
If you're looking for a good online course for meditation and stress relief, I can recommend this one on edX which is very good especially when you're in a work environment. An alternative would be this 5-day meditation challenge or this series of mindful meditations.
Other than online education websites, I also have some great apps and website recommendations for you below that will help you meditate:
Meditation is also a great practice if you want to focus better while working from home during lockdown. If you're looking for some of the best tips to increase your productivity while remote working, I recommend my article on this exact subject!
1.9. Learn the basics of yoga and stretching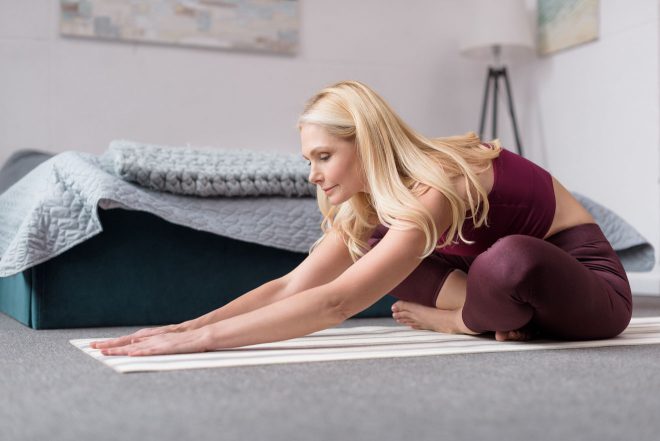 If you're an active person, or even if you're not, you might want to try some yoga during these times while you're staying at home. This is a great idea because you'll do some exercise, stretch your body and it can also create a very good morning routine, so you can start your day right.
My recommendations for online yoga classes and courses are:
If you're looking for some cute yoga equipment, then you should check out YogaClub. The way it works is you first complete a quiz in order to find out your yoga style, then they give you a personalized yoga outfit that will fit your needs and body type. So nice! As for yoga mats, this one is one of the best I can recommend.
1.10. Coding
No secret here: programmers are in demand, they can work remotely, and get paid well. You can and should join the joy ride if you are looking to pick up a valuable skill relevant now and in the future. Despite what people say, learning programming is not hard at all. All you need is a working computer or laptop, a bit of curiosity and a will to learn.
Nowadays it is even simpler to learn how to code thanks to the outstanding online courses which can take a beginner to pro levels in a short time.
Starting from absolute 0? You can take the courses designed for beginners at Codeacademy or Udemy. My programming friends say the easiest way is to start with something simple such as HTML and CSS. You can then move on to something more advanced, like Javascript. Here is a great course on Udemy and 300 000 people took it already! Or, you can choose anything else, like Python, another popular language. This Complete Python Bootcamp course has an impressive 1 000 000 students! The great thing about this domain is that there is demand for all the new and old programming languages, so hop on the success train!
Wait, I'm not finished! Got kids? There are some options for the little ones as well, such as DetectiveDot (a kind of online coding toy for kids aged 7+ that will teach them a lot of useful things) or this website with Code Activities (it's full of fun games for kids of all ages!).
1.11. How to cook
It seems like cooking is becoming more and more important nowadays, now that it's risky to order takeaway daily and all restaurants are closed. But, honestly, cooking is one of my favorite activities while I'm inside and every time I have some free time I try to prepare some new recipes. And I'm sure that, with a tiny bit of patience, everyone can do it! 🙂 It's both fun and rewarding.
If you've decided to upgrade your cooking skills, why not learn how to make authentic Italian recipes such as homemade pasta dough from a real Italian "nonna" (grandma)? If this sounds like something you would like to try, then you can access NonnaLive – an online stream/course during which you will learn how to cook with nonna Giuseppina! You just need to select your desired date in the calendar, make sure you have all the ingredients and you're good to go! Another cool place for online private cooking classes from well-known chefs is The Chef & The Dish.
You can also find some cooking classes and tutorials on Udemy, on Skillshare or you can try this masterclass by Gordon Ramsay. And, as always, Youtube is an endless source of inspiration if you're looking for interesting recipes!
By the way, if you need more inspiration for cooking your meals at home (or if you need some help with that), I recommend checking out this article.
NOTE: I have even more resources on cooking and best delivery services here!
1.12. How to declutter
Decluttering seems to have become a real skill and strategy ever since Marie Kondo hit us with that Netflix series about things that do and do not "spark joy", during which she teaches us how to throw away things that we don't need in order to free our space and mind. Even if you're a fan of the Kondo technique or not, decluttering and cleaning is a skill by itself and it really requires patience and discipline, especially if you want to do it right!
But what is decluttering? Decluttering means throwing away objects from a crowded/untidy space. And guess what? There are some online classes for decluttering and tidying up as well! Some of the best ones I have found for you are this course on Udemy about getting rid of sentimental objects, this course about decluttering for creatives or this one about digital decluttering.
1.13. Playing an instrument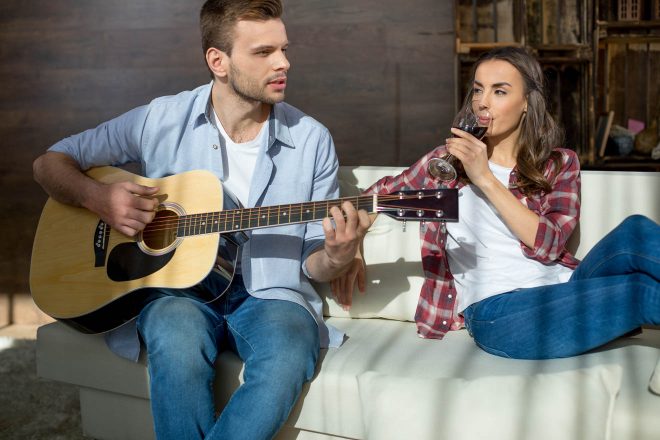 Spoiler alert: this one's only for those of you that have plenty of patience! I remember when I was trying to learn how to play the guitar, I found it so, so hard trying to do it by myself using only Youtube tutorials!
I really felt the need for a proper course that would take more than a few hours, so I could get the time to understand the basics. If you have a certain instrument that you want to try, you can search for online tutorials for it on Udemy or Skillshare (these are most likely to have this type of creative-like online education resources). I will also give you my personalized recommendations for a couple of known instruments:
1.14. Make-up
You have reached the Youtube heaven, my friend! If there's one thing I learned from Youtube, that is how to make that perfect winged eyeliner each and every time.
If you're passionate about make-up and want to deepen your knowledge and maybe try some more intricate ideas, then I recommend heading over to the beauty gurus on Youtube. From Nikkie Tutorials to Lisa Eldridge, you'll have plenty of options to choose from!
1.15. Knitting & embroidery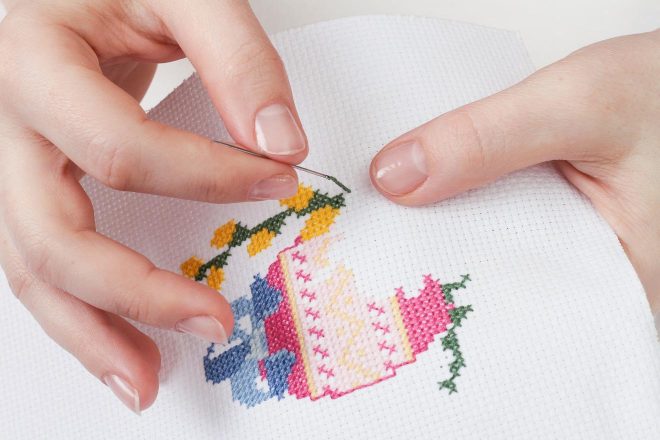 No, sir, knitting and embroidery are not for grandmothers only! If you agree with me, then you might want to try some new stitches, what do you say?
I have found a great website called LoveCrafts that will help you with everything you need for knitting and embroidery – free patterns, yarn, kits and even some starting resources for beginners.
What I recommend doing (and what I actually did when I decided to give embroidery a try a long time ago) is to order a complete knitting or embroidery kit. This way you'll have everything you need at hand, delivered to your door, as well as some easy-to-follow instructions.
After you have all your needed tools, you can try this online course for knitting or this one for embroidery.
1.16. Origami
This is another activity for those of you that have enough patience! If you love those beautiful, carefully folded Japanese shapes, then I recommend checking out this website, which is a great online educational tool for beginners that want to become master origami folders!
I have also found this course that teaches you the basics of origami or this specific one that will teach you how to fold origami boxes.
1.17. How to make slime
This is actually a very nice activity to do together with your kids, in case you have them! Slime is a gummy, stretchy and colorful material used as a toy, which is super popular with the little ones, so they might wish to make their own at home, it's very easy!
What I recommend doing is purchasing a complete slime kit. It will contain everything you need to make slime easy and fast, so you won't have to run to the shops to find the perfect glue or activator for this.
Here are also some fun tutorials on how to make slime that I found: this one and this one. Needless to say that there are countless others on Youtube and there are entire channels dedicated entirely to this activity.
1.18. Candle making
Candle making is something that can actually become more than a hobby, did you know that? I have a friend that got passionate about making soy candles in old porcelain cups, then she transformed her hobby into an actual business and she's now selling them online!
I think this is a super amazing idea, as candles are very easy to make and they give you the possibility to play around with different scents and create your own combinations and colors! In order to start on the right foot, I recommend getting a complete kit for candle making. It will give you a taste of how easy it is and it's just a great way to dip your fingers in this activity!
Here is also a very good tutorial on Youtube if you want to watch it beforehand.
1.19. How to make kombucha
If you're bored of all these classic skills such as learning to play the guitar or doing calligraphy, I have something a bit unusual for you! If you're a fan of kombucha tea, then you might want to try making it at home, but please know from the start that it's quite a challenge!
But what is kombucha? According to the internet, kombucha is "a fermented, slightly alcoholic, lightly effervescent, sweetened black or green tea drink commonly consumed for its supposed health benefits". And it's delicious! The tutorial I linked above is the exact one I followed last year when I tried making my own kombucha and I did so successfully.
You can also purchase a complete kombucha kit – it will make your life easier, as you won't have to gather all the ingredients for the fermentation yourself!
1.20. How to make hot sauces
I left the best for last!
I'm a HUGE fan of spicy food and this activity is something that I really want to try in the following month. If you like spicy food and spicy sauces just as much as me, then you might get excited at the thought of making your own hot sauces as well!
For this, you'll need a hot sauce making kit that includes everything you'll need from glass bottles to peppers and instructions for 6 gourmet hot sauce recipes! Here is another cool kit that I have on my wishlist, this time for 7 different sauces, each with its own recipe card!
Okay, enough with the new skills, I think I have covered different activities for several types of people, so I'm sure you'll find something you'll like in my list above. Let's proceed to the next educational activity!
2. Read a book or an e-book + where to find them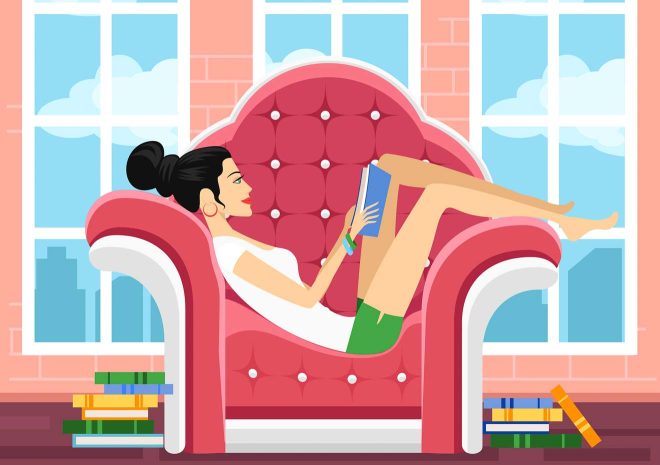 If we're just a little bit similar, then you might have postponed starting a new book for… 1 or 2 years now! Seriously, on a day-to-day basis I just cannot set my mind to pick up a new book and then just stand still on the couch or in bed and just read and "absorb" all that information. Maybe it's because of my busy schedule or because I tend to lack patience, but I just hate this about myself!
Well, everything changed now that I have to spend all of my time at home. I'm finished with cleaning, cooking and organizing, so it was just about time to pick up that "Sapiens: A Brief History of Humankind" book by Yuval Noah Harari that I kept avoiding for more than a year now. And I don't regret it at all, I only wished I did this sooner!
If you're bored of laying around all day and want to do some reading, I have gathered some super useful resources on where to find the best eBooks below (other than Amazon, of course):
Where to find the best ebooks and audiobooks
BONUS: Blinkist – In case you don't have time to read, this awesome website/app will give you a round-up in 15 minutes of over 3.000 different non-fiction books, so you can keep the most important ideas without actually having to read an entire book! They currently offer free 7-day trials.
If you don't find a good book on one of these websites, I honestly don't know where you will! 🙂 By the way, if you're looking for travel-inspired books to read now that you cannot visit your favorite destinations, I recommend checking out my article about Travel-related things to do at home.
BONUS TIP – Start an online book club with your friends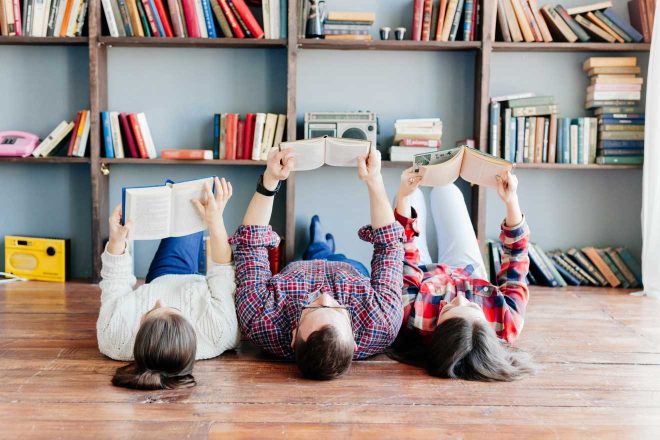 Here's a nice little thing you can do together with your friends that are passionate about reading – start an online book club! I did this with my friends and the first book we read was The Master and Margarita. We basically had one week to read it, each on its own time and then we discussed it at the end of the week during a Zoom meeting. It is a great way to pass the time and to connect with your friends and feel like you are actually doing something together!
There are also some already established online book clubs that you can join such as the Andrew Luck Book Club, Quarantine Book Club and Rebel Book Club.
NOTE: Looking for recommendation of great travel-inspiring books? Check my Travel-related things to at home post!
3. Listen to a podcast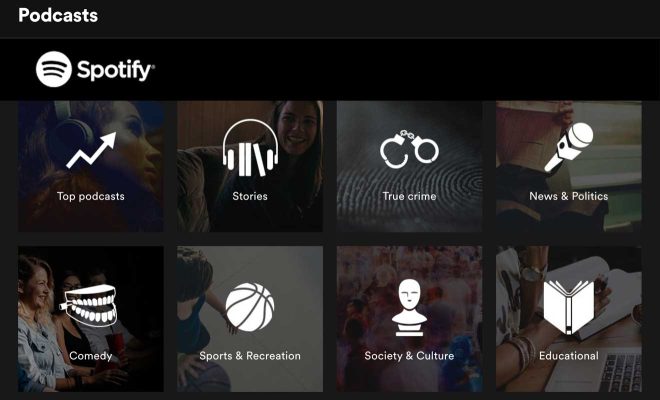 Podcasts are becoming a HUGE thing right now and their popularity is increasing more than ever, now that people are staying at home in isolation. If you always wanted to try listening to a podcast but never had the time, will or energy until now, maybe it's time to give it a try!
Where to listen to podcasts
In your browser – just access the website of your favorite podcast and start listening in your browser, on your computer or phone;
In different audio apps – Spotify, Soundcloud, Stitcher, Pocket Casts, and more;
On the "Podcast" app on your iPhone or iPad or on the "Google podcasts" app on Android;
Luminary – A premium podcast app available for the US, UK, Canada, Australia, New Zealand, South Africa and Ireland. Btw, you don't need a premium account in order to use the app! The advantage is that Luminary has a great support system, so if you have problems with listening to podcasts, you can contact them easily. They also have a great Luminary series of podcasts that is only available to Premium users – this is what most people pay for when they choose Luminary instead of other free podcast platforms. It may be worth it if you're an avid listener of podcasts!
I also listen to podcasts from time to time (not that many because I cannot focus on multiple things at once, I tend to get lost in my own thoughts instead) so I made this list of some of my favorite ones, combined with some super popular ones:
4. Watch a documentary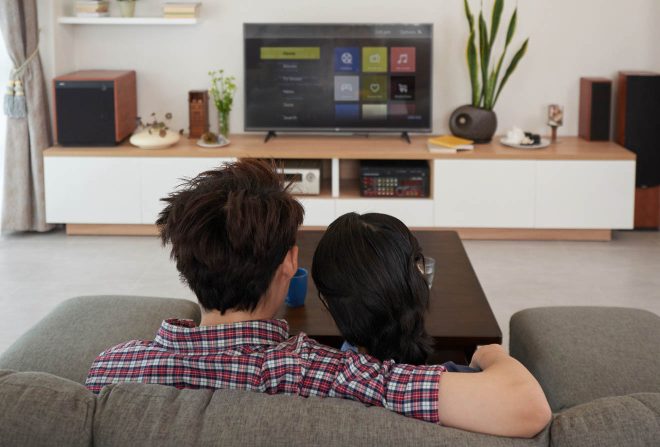 Documentaries are some of my favorite things to do when I feel the urge to travel to a different place! They're an amazing way of entertainment, but also of learning new things and living different experiences (virtually), similar to how you would do when visiting a foreing country.
I have plenty of documentary recommendations in my article about travel-inspired things to do at home, where I recommend to check my entire list, but here are my top 3 ones:
Searching for Nepal – This one's about the chronicles of a former Peace Corps volunteer that's looking for his adopting family after Nepal's Maoist civil war, very moving! This one's on Kanopy, one of the best online platforms to watch documentaries;
Dark Tourist – This one's on Netflix and it's great if you're interested in dangerous destinations such as haunted forests and more;
Fundamentals of Travel Photography – I really recommend this one if you're passionate about traveling and photography in general.
5. Do some DIY crafts with your family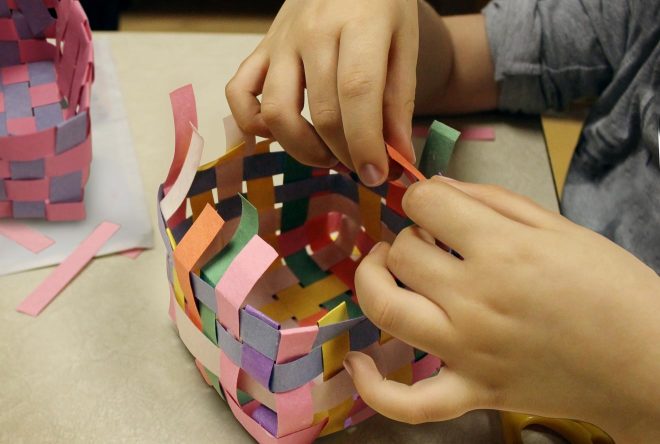 Here's a nice activity that you can try together with the little ones, so they can learn how to make different DIY objects!
MyBluPrint is a very good website that I found that offers fun DIY lessons for different crafts such as sewing, knitting, crochet etc. and a special "family" section where you'll find some very good activities to try with your kids such as "The Big Fun Crafty Show"! For example, you can make fabric masks, troll cookies, felt animals, gift tags, decorations and more.
For more DIY tutorials to try with your kids, I recommend checking out Youtube – there are countless different channels and videos for this out there!
6. Play an educational game with your friends or kids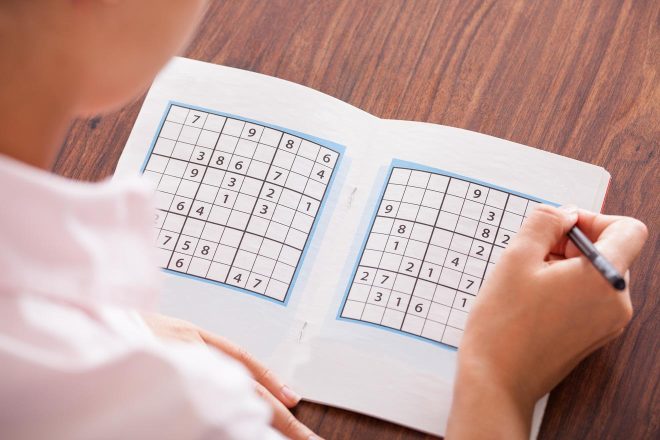 Of course you can also have some real fun while you do educational things as well! For example, you can try some educational games that can be played either by yourself (such as Sudoku, crossword puzzles or Mahjong – very good for brain and memory) or with your friends online.
Here are some of my recommendations:
For more travel-related games, you can find my recommendations for both board games and online games to play with your friends in this article!
7. Virtual tours through museums and art galleries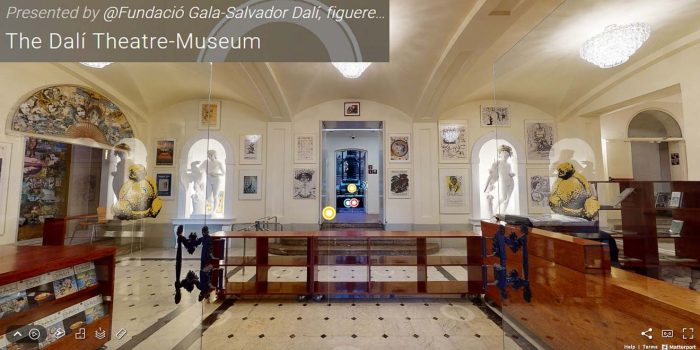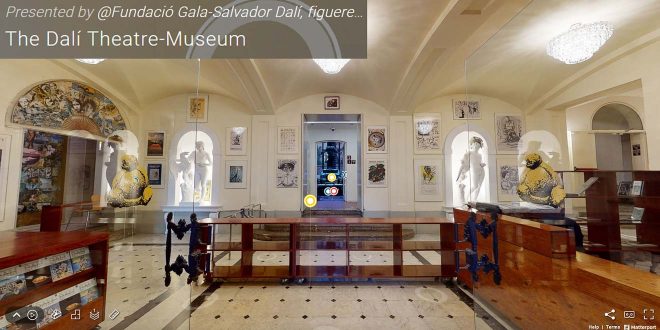 Just because all museums and galleries are closed nowadays, this doesn't mean you cannot explore them virtually and learn a couple of new things at the same time!
Again, I have covered this subject in-depth in my article about travel-inspired things to do at home where you can find my ultimate list of museums and art galleries that offer online, virtual tours all around the world such as the Louvre, the Vatican Museums, the National Gallery of Art USA and much more!
BONUS: Educational things to do with your kids during isolation + Best homeschooling resources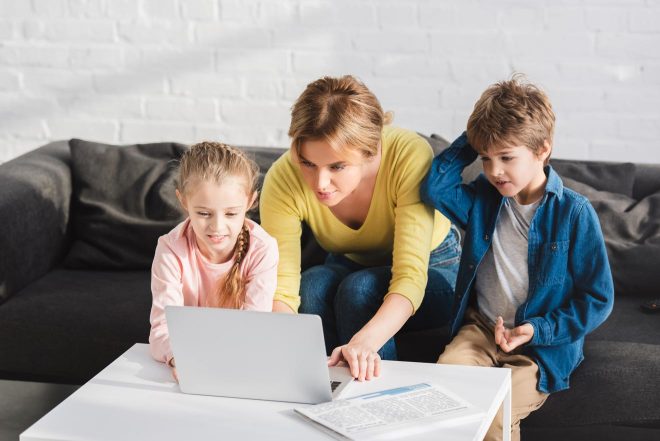 In case you're homeschooling your kids or you just want some online educational resources for them during this time of lockdown, no worries, I got you! I'll tell you right from the start: there's no need to do everything by yourself or feel overwhelmed, as there are countless amazing websites and platforms out there that will help you on this journey!
I have made an extensive research and gathered some of the best online platforms for educational activities for the little ones, regardless of age:
---
Conclusion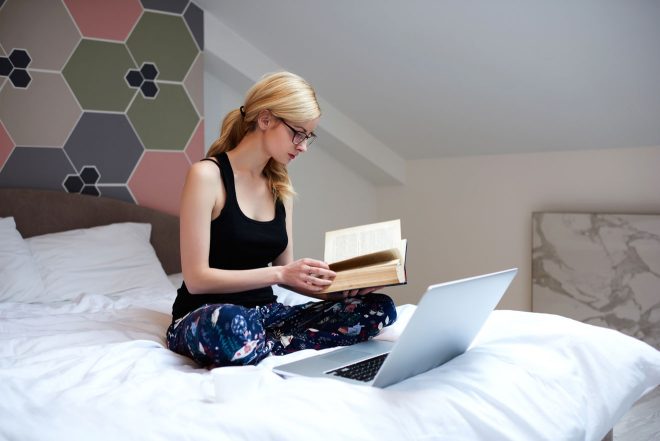 Yay, you have reached the end of my complete guide on educational things to do at home during lockdown! By the way, all the activities and online resources above are useful for any other time, not just during the pandemic!
In this article I have talked about 20 new skill ideas that you could develop at home (with the top online courses for each), as well as 6 other educational activities to do other than taking an online course – reading, watching documentaries, listening to podcasts – all with hand-picked recommendations so you can already know where to start!
I really hope you found this list useful and that you will try at least one of the things above – trust me, doing something productive and educational will make you feel a lot better about yourself!
Let me know if you'd add some other things on this list, I'm curious to know your ideas!
Happy browsing,
Romina
---
Pin it for later!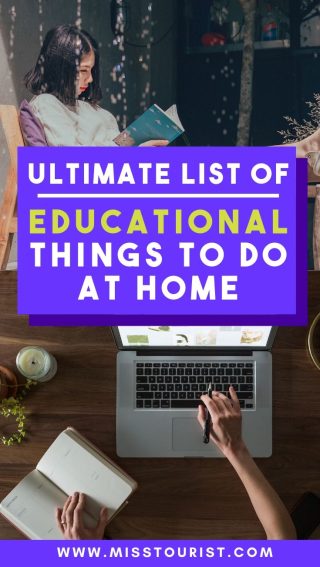 Pin it for later!