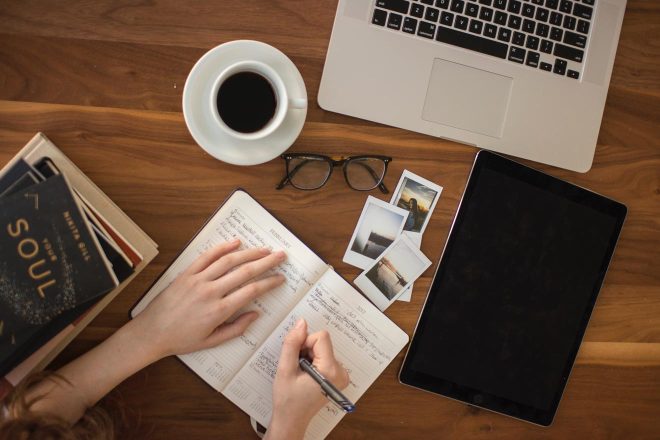 Hi, travelers of the world and welcome to your… home, am I right? We're living some very weird times during which traveling has pretty much been restricted due to the Covid-19 pandemic. I know, it's sad, I miss seeing the world, indulging in some international cuisines and street food, exploring nature, hiking mountains and everything in-between, but for now we all just need to be a bit patient.
So, what can you do in the meantime? Don't get sad! Just because you cannot book a plane ticket to your next bucket list destination, this doesn't mean you cannot do some travel during this time… online! Yep, there are so many awesome resources and initiatives out there that you will hardly get bored if you decide to try all of them.
In order to help you and cure your wanderlust while you're locked inside the house, I have compiled an ultimate list of 22 travel related things to do at home, from your couch, so you can feel like you're seeing the outside world! Most of the things I'm recommending are free, so at least you can save some precious pennies for your next adventure when all this will be over!
Oh, and by the way, all of the activities recommended below are very useful resources for anytime you feel like traveling online, not only during this pandemic!
Are you ready? Let's go!
1. Immerse yourself in a virtual tour in a museum or art gallery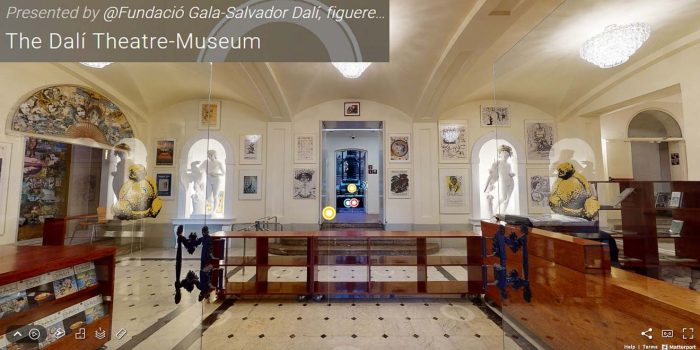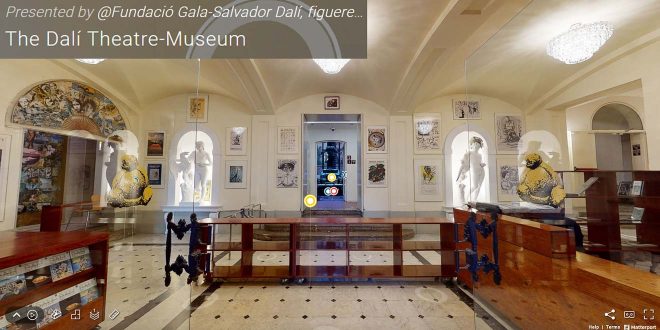 When the Coronavirus pandemic hit the world, except for all the bad things that happened, one thing was certain: we're all in this together and more and more people are practicing compassion and are trying to help each other. Museums and art galleries joined the movement as well and so many of them now offer free virtual tours that you can take from the comforts of your own home.
I'm sure there will be more of them available soon, but here are the 13 most interesting ones I have selected for you:
In case you have a favorite museum that you want to virtually visit and you didn't find it in my list above, I recommend checking out The Google Art Project, which is an archive coming from over 1.200 cultural institutions and over 2.500 museums provided by Google for free!
Documentaries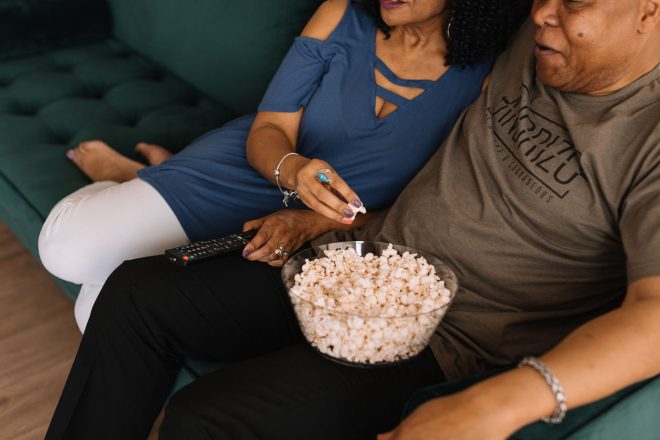 Documentaries are one of my favorite ways of traveling without actually going out of the house. I feel like we can learn so much about different places and cultures around the world, exactly as we would when we're in a different country, or even more!
For more entertainment recommendations, I recommend checking out my article about Top Things to Do at Home During the Pandemic to Avoid Boredom!
4. Go "out" and visit a national park from your couch with a virtual tour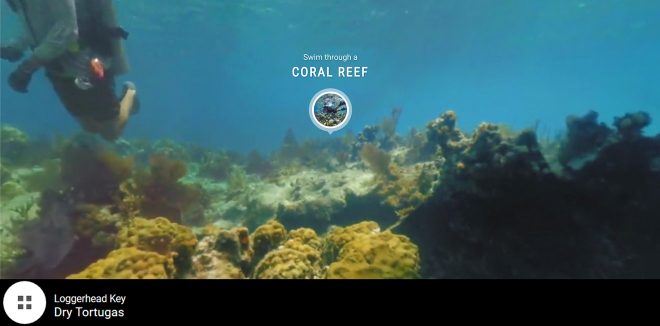 In case you miss nature or if you simply love national parks all over the world, I have a very simple solution for you! Sure, it won't be the same as hiking and trekking the most beautiful landscapes by yourself or with a guide, but let me tell you that there are some pretty cool webcams and online tours out there that can heal your hiking blues.
Here are some of the most interesting ones I could find:
2. Visit some dream destinations by taking virtual tours from your home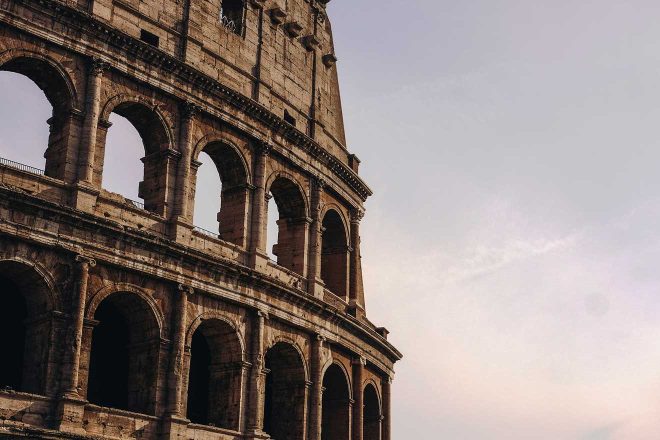 Apart from museums and art galleries, tour companies have switched their perspective during these times and are now organizing virtual tours online that you can take, exactly as if you were there! One of the best things about these tours is that you can ask questions and find useful information, so you will not just see pretty sights!
Here are two of my favorites:
Magic of Film themed walking tour of Edinburgh – You will be guided by a movie enthusiast and you will be broken down into different teams, then you'll have your film knowledge tested, while also visiting the filming sites in Edinburgh. By the way, there are also prizes to be won and the tour takes 1 hour!
Virtual Tour of Ancient Rome – During this 1-hour virtual tour you will learn a lot about Ancient Rome and you'll also have an interactive chat that you can use to talk and ask questions to your guide!
And here are some other awesome ones that you can try:
UPDATE: GetYourGuide now offers free live tours here that you can take from home during the lockdown. They take place on Wednesdays and sometimes on Fridays as well, on Facebook Live IGTV and/or Youtube. You can check the schedule here.
You can find more online tours for your favorite destinations here and here.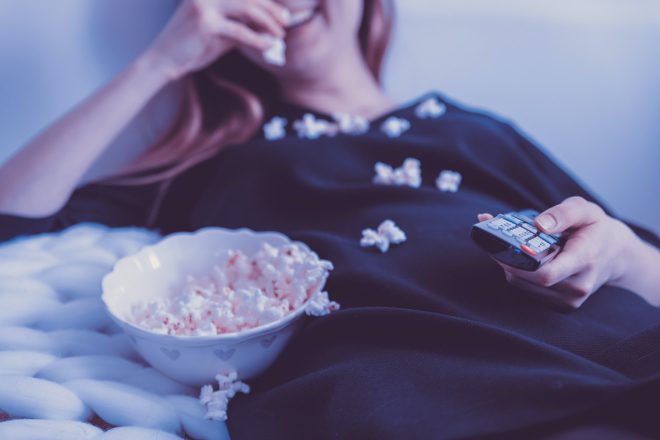 I'll start my list with the first thing that comes to my mind whenever I feel like exploring some new territories or living a different story – watching a movie!
Where to watch movies and documentaries online
Most of them offer free trials for 30 days, for example, so you can try the services and see which one is best for you.
There are countless awesome online platforms out there that you can subscribe to and watch movies from the comfort of your home.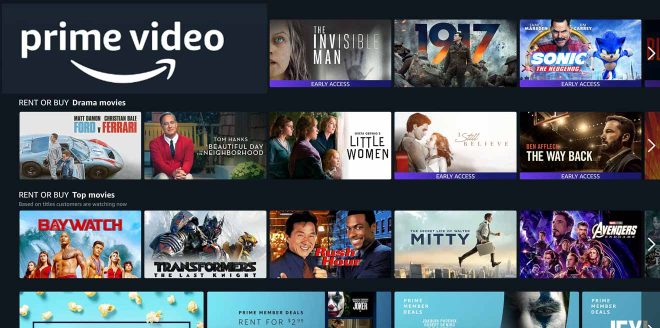 One such example is Amazon Prime Video, an online platform where you can register to become a member and then you can watch the movies in their collection for free (they have thousands!). If you don't want to sign up for that, you can still rent or buy individual movies to watch online. These are usually around US$3-4 to rent per movie or US$15-16 to buy them. Renting means you can only watch a certain movie once – you'll have 30 days to start watching your movie and then 48 hours after you press play in order to finish it. Buying means you'll have that movie in your library forever.
The catch? You need an American credit card in order to use Amazon Prime Video, but I will share with you a cool workaround: you can buy a gift card for Amazon using any card that you have, and then redeem it and use their Prime video platform with it.
If you're looking for other online subscriptions out there, other than Amazon Prime Video,  I recommend:
Movies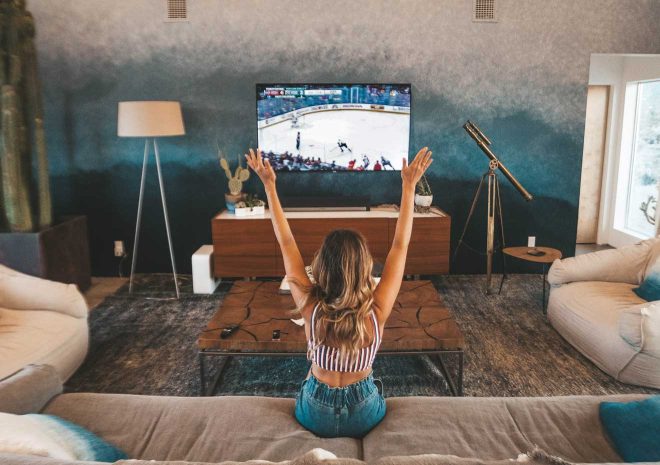 There are so many travel-related movies out there that it was pretty hard to choose, but I have made a selection of some of my favorites for you below:
5. Update your bucket list and plan your next vacation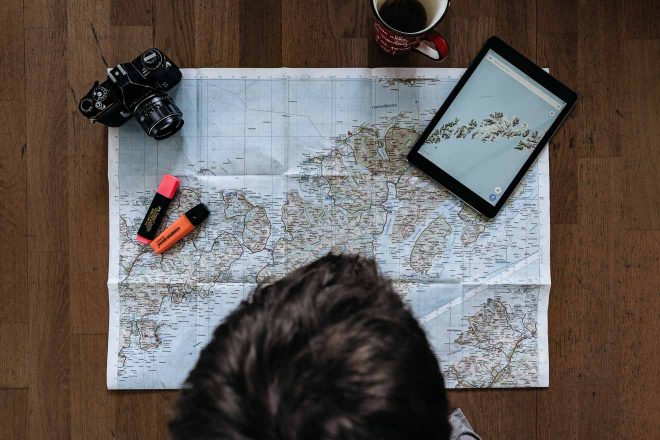 Yes, you read that right! Just because you're stranded in the house, this doesn't mean you'll have to postpone traveling forever, am I right?
You can use this opportunity of having more free time in order to update your bucket list with some new and exciting travel destinations. I recommend you browse through all our articles on Miss Tourist by destination here, I'm sure you'll find plenty of ideas, as well as smart tips that you can use once you'll be able to travel the world again!
And if your feet are itching to leave for your next destination, you can even start planning your vacation now by choosing your favorite hotel, for example, and then make the reservation after this period is over. If you're really eager to buy your next plane ticket, you might try researching something for next year – let's say January or February. Most airlines are offering very low prices now in order to motivate people to book flights and, although I advise staying put, you can still look around, maybe you'll find a killer deal!
Plan a staycation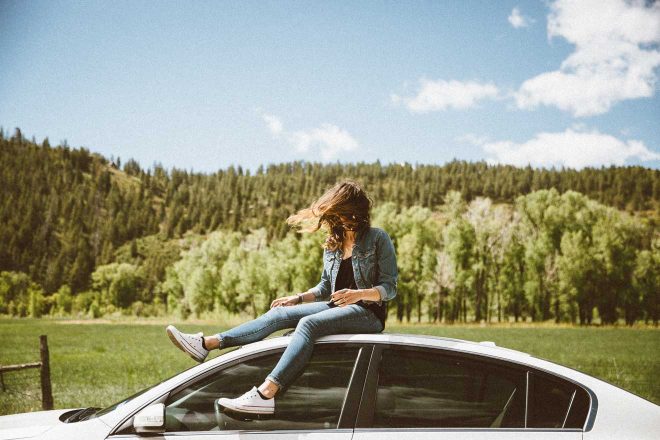 After the pandemic is over, the wisest thing to do may be to plan a staycation at first. What is a staycation? It's basically a vacation in your own country, ideally only a short drive away from home and even one that may not require you staying overnight somewhere. Just imagine doing some day trips from your home!
Me, along with my other traveler friends think this would be one of the best ideas after the Coronavirus period is over. Why? Because, most probably, by the time we'll be allowed to leave our homes, the virus would not be eradicated 100% so there will be a degree of risk you'll be taking. So maybe the best approach is to do some staycations at first, until you'll feel safe and comfortable with flying again.
So you can gather your friends or family and organize some day trips – maybe in a national park nearby, maybe at the countryside or at the seaside if you're lucky enough to live close to it. This way you'll avoid the crowds and stay safe!
Remember: just be patient for a while, we'll all get back to normal, maybe sooner than you think! Meanwhile, take a pen and paper and create your ultimate bucket list for the next year (or years). For example, the first place I'm going to visit after the pandemic is Portugal together with one of my best friends!
6. Organize your travel pictures and memories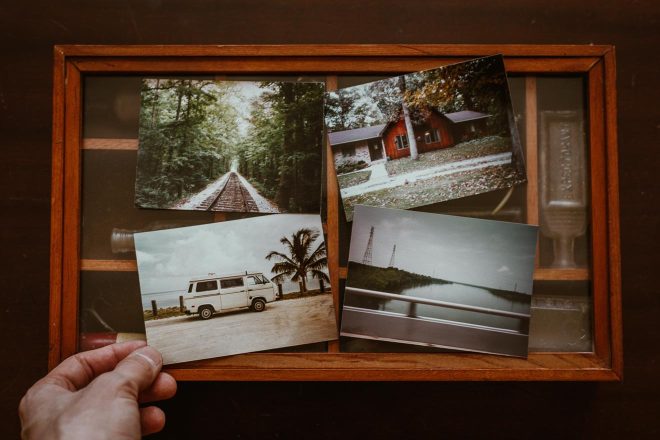 If you miss traveling, now's the best time to open that photo archive from your past travels that you've always postponed. Browse through the pictures, remind yourself of all the awesome memories you made around the world, make a nice selection and maybe create a cute photo book to keep all the pictures together, why not?
If you're like me, then you have an entire hard drive full of travel pictures (I use this one) that you never opened ever since you got back from that trip to Japan in 2018. Needless to say about all 20.000 pictures on my phone. I never had the nerve to sort them out and edit my favorites – until now!
And while digital pictures are super accessible and easy to store, photo albums still have a special place in my heart. Nothing beats the feeling of actually holding a photo in your hands, am I right?
An awesome idea would be to buy a simple printer and print out all your favorite pictures. Yulia, the owner of Miss Tourist has a small, portable HP printer that works wonderfully with your phone as well through Wi-Fi. Another good portable printer alternative is this one from Kodak.
Print all your favorite photos and then put them in a photo album (this one prints on sticky paper, so no need for glue!), so you can have something to show your friends the next time they'll come over (soon, I hope) or to your grandkids. I am also recommending this awesome photo book that automatically creates your own personalized photo book using your Facebook and Instagram pictures – a nice way to spend your time and also a nice gift to someone else.
By the way, these ideas could make awesome gifts for your travel friends as well! If you're looking for more inspiration for gifts that you can send to your friends that are in isolation in case their birthday is coming up, I recommend checking out this article.
7. Clean or renew your travel gear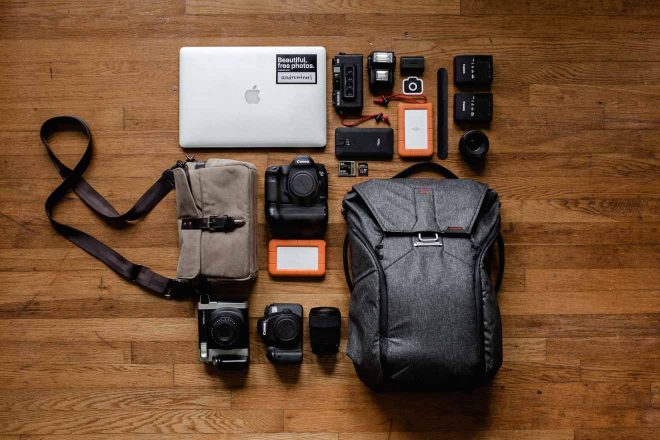 Now that you're not using your travel gear anymore, it may be a good idea to give it a proper clean or to make a list of items you have to buy for your next travel plans!
Don't forget about your old hiking shoes or your sleeping bag. Even if you won't use them this month, you can pick them up and clean them, so they'll be ready to be used when the right time comes.
In case you need some travel gear, I want to recommend some of my favorite places where I usually buy mine. First of all, you can check out Decathlon – it's the place where I always buy hiking equipment and, of course, sport equipment as well.
If you need a new luggage or a new, spacious backpack for your next city break, then I recommend this website called Ebags – they have quality items for good prices. This one is a very good alternative with cool bags if you live in the USA.
Looking for camping equipment instead? Then I recommend heading out to CampingWorld – they have everything you might need for your next RV adventure!
And if you're looking for some inspiration for fitness or yoga programs that you can try at home, I recommend checking out this article!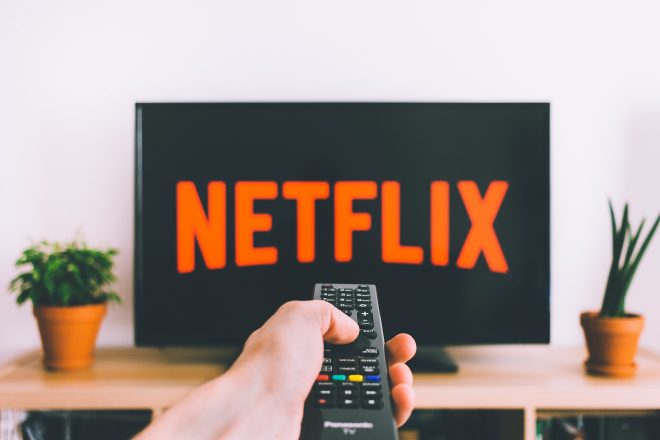 In case you want to immerse yourself into a longer cinematographic journey, then I recommend choosing a TV series instead of a movie!
Again, there are so many amazing options out there that it was hard to choose, but here is my list of the most wanderlust-inspiring TV series and shows (including some awesome ones for all foodies and street food lovers out there!). They're super educational as well, you may even feel like it's similar to discovering a new place!
Cool non-travel-related series to watch
9. Learn a new language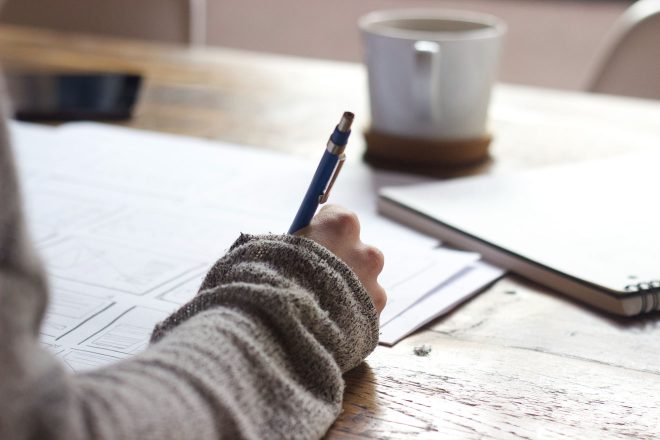 If you feel motivated enough, why not start learning a new language now that you spend most of your time at home? It's time to stop postponing that Duolingo owl, am I right?
For example, if you've always dreamed of visiting Japan, you can try learning some simple Japanese words that will help you once you reach the country such as Konnichiwa (which means Hello) or Hajimemashite (which means nice to meet you).
There are many online platforms out there that can help you with this. The first and most popular one is probably Duolingo, which is an app that you can download on your phone. It's super easy to use and it starts with the most simple phrases, teaching you how to write and even talk in 94 different languages. It's really fun!
In case Duolingo is not for you or if you're looking for something more serious and professional, here are some alternatives:
NOTE: If you want more details on language learning resources or other great skills you can learn online, I have just the post for you!
10. Take a virtual tour of Japan and see the cherry blossoms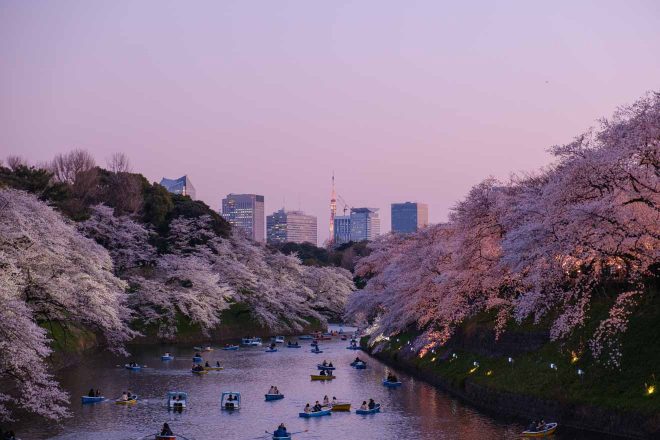 If you've tried all of my recommendations above but you're still looking for something a bit more… real and immersive, I have some options as well!
You don't need to miss the cherry blossom season in Japan just because you're stuck at home! I have found some super cool ways of "traveling" there from your phone, so you can feel like you are on the streets of Japan or in a japanese garden.
Here are my favorites:
I think all these are some awesome ideas that really made me miss Japan! 🙂 They seem so real! By the way, if you need more inspiration about Japan in order to organize a trip there after the pandemic is over, you can check out all our articles about this country here.
11. Play a board game with your family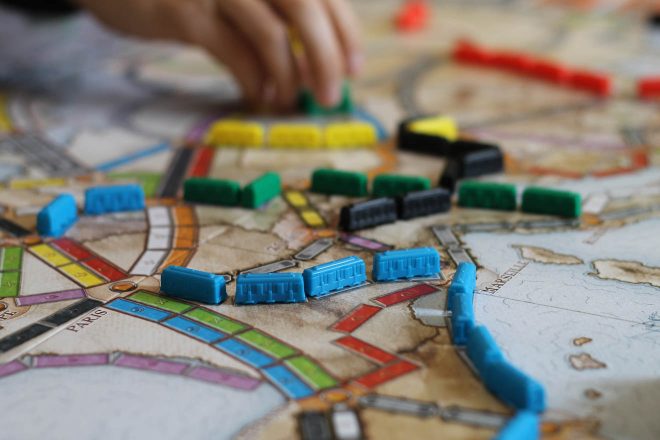 Let's have some fun! If you have kids or a partner that loves board games and traveling as well, why not try playing some games together?
One of my favorite ones is Ticket to Ride, I used to play it every weekend with some of my neighbors. The main idea of this card game is to connect some railway routes and to reach one city from another. It requires a bit of strategy and thinking, I really love it! We were playing the Europe version, but there are many different versions out there with countless different countries, including one for Germany or even New York, for example.
Some other travel-inspired board games are Robinson Crusoe, Continent Race, 7 Wonders, Tokaido and, of course, Monopoly!
If you'd prefer some online games to play with your friends or family instead now that you're away from them, GeoGuessr is one of the BEST ones I could find! You can virtually travel to different places in the world and you have to guess where you are! You'll need to make an account in order to play it and you can only play one game per day with the free version, but if you get hooked you can also get a PRO membership and play with your friends all day long!
Alternatively, you can find Monopoly online here and Ticket to Ride here, or you can try finding something that you are interested in on Steam.
If you're homeschooling your children or if you're just looking for a fun game for your kids, I recommend World Geography Games, which are different games (learning the capitals, flags, states etc.) broken down by continent. They'll have questions and scores and it's a great way for them to learn geography!
12. See some castles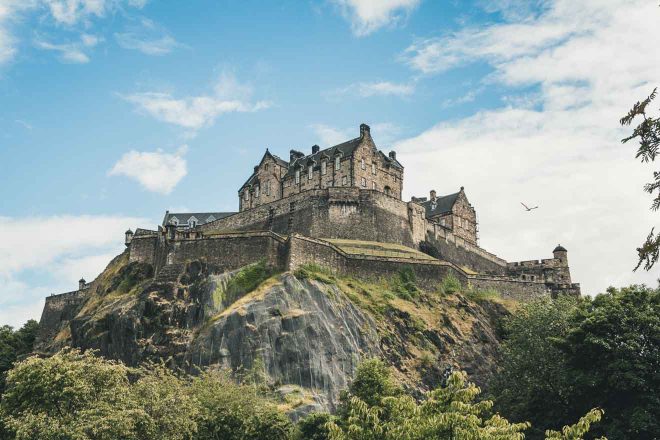 Are you a fan of castles? I know I am! Luckily for us, there are many virtual tours inside and outside some of the world's best castles as well!
I talked about The Google Art Project when I recommended some virtual tours through museums and galleries all over the world, but did you know that you can also find some tours through castles there?
For example, you can "visit" the Edinburgh Castle (from different angles and on the inside as well; there's also some useful information about each of the rooms you'll be seeing), the Palace of Versailles (probably my favorite one of them all!), Schönbrunn Palace (via Street View and the Royal Palace of Caserta in southern Italy as well.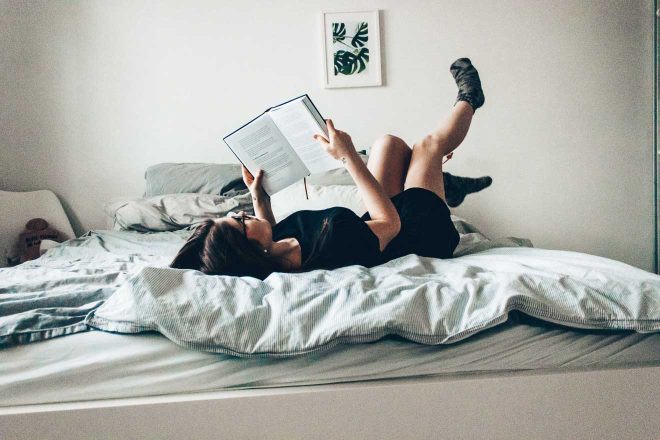 In case you prefer reading or listening to books instead of watching movies or TV series, no worries, I got you covered as well! Here is my hand-picked selection of the best travel-inspired books.
For each of them I will give you the Kindle alternative, in case you prefer ebooks:
NOTE: This can also be a great gift for you wanderlust-y loved ones, if you need more inspiration here is my post on 12 Gift Ideas for your Loved Ones to Send When You are Away
14. Watch some cute animals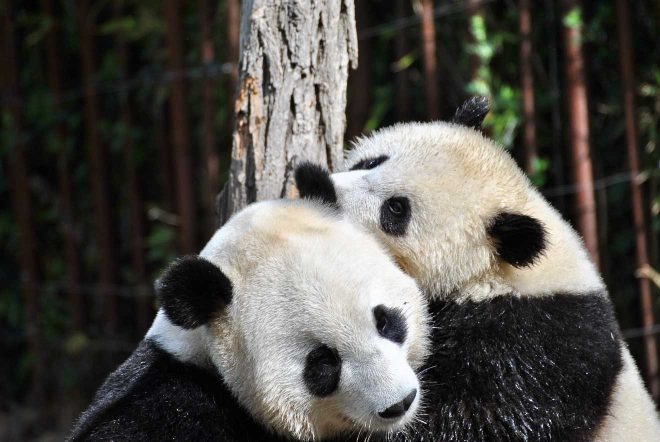 If you're a fan of zoos and just admiring animals doing their thing in general, I have a solution for you as well! During the pandemic, many different zoos around the world offer live webcams that you can access and see how the animals live there. Sure, it may not be the same as actually going there or seeing them in the wild, but it's still a nice alternative and a chance to catch some cute moments!
Here are some nice options:
Other than zoos, you can also see African animals in the wild if you access this live cam!
15. Visit Disneyland from your home with the little ones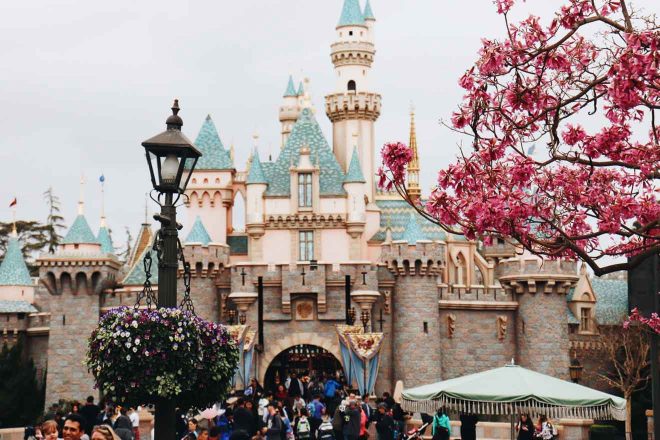 In case you have kids and they get bored at home easily (hey, don't we all?) or if you're a Disneyland fan, I have some pretty awesome news for you! You can go on virtual rides on several Disneyland attractions around the world from the comfort of your home.
First of all, you can find some pretty cool 360° VR tours of tons of Disneyland attractions on this Youtube page. They work great especially if you have a VR set of glasses!
And here are some rides that you can experience from first-person point of view on Youtube as well (they're not VR or 360°, but it can give you a detailed idea about each ride):
Sure, these videos and virtual tours cannot compare to the actual joy of going to Disneyland with your kids or friends, but they can provide you with a bit of entertainment and they can serve as inspiration for your next adventure as well, once the pandemic is over! You can also check out all our articles about Disneyland Paris here.
16. Take a virtual tour of NASA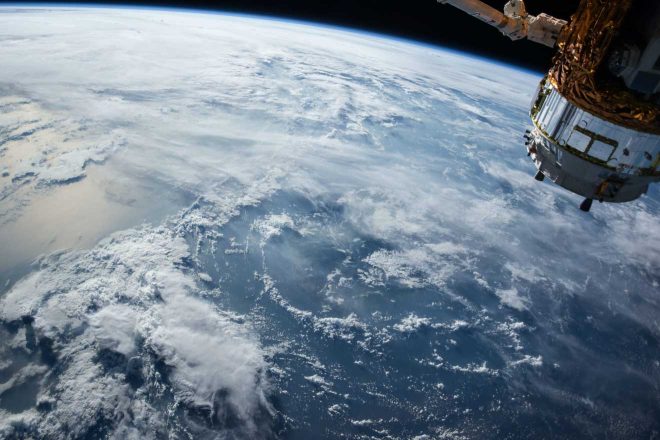 Do you want to take a peek into NASA? That's possible as well! The Glenn Research Center in Ohio and Langley Research Center in Virginia have set up some pretty nice online tours that you can access for free.
You can also download the Space Center Houston app in order to experience audio tours, augmented reality experiences and basically walk through Space Center Houston. It's pretty cool!
Plus, there's also a live webcam from the International Space Station (ISS) if you want to see Earth from afar. And here you can find other space cams if you're interested in seeing more!
17. Admire the view from different hotels around the world
It may sound odd, but one of the things I miss about the times when I was traveling frequently is being in hotel rooms and just experiencing life there, trying to adapt yourself to a different environment than the one at home. I miss admiring different views from hotels around the world, going to dinner with a bunch of strangers in their restaurants, taking long baths in hotels, and just lounging around there.
If you feel the same, first of all let me tell you that you're not the only weirdo out there. Secondly, I want to share some good news with you. During the pandemic, a bunch of different hotels around the world are streaming their view, so you can feel like you're actually there!
For example, there's a live webcam where you can see the Malibu Beach from Malibu Beach Inn, one that shows the view of Jerusalem from The Inbal Hotel in Israel, the view over Mission Bay in San Diego from Bahia Resort Hotel, a live view of the beach from Hotel Del Coronado or a live view of the beach in Rhodes Island.
BONUS: If you love magic hour, then you can watch the sunset live in Los Angeles every day (starting 6.45 PM LA time) here.
18. Visit Bristol and see Banksy's street art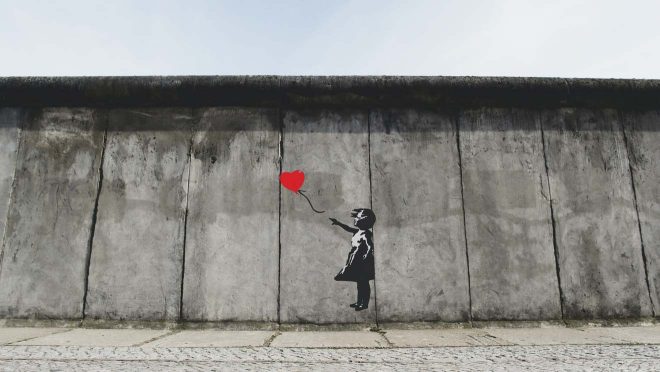 If you're a fan of street art and Banksy in general (an anonymous English street artist and probably the most famous one out there), then you'll love this one!
The Banksy Bristol Trail can be downloaded on your iPhone or iPad here or on Android here and it will take you the most beautiful Banksy murals from your phone! The app also includes some educational articles about the work of Banksy and some images from the artists' work at the Bristol Museum.
Alternatively, you can also take a virtual tour of the Bristol Museum if you want to see more art pieces.
19. Relax and watch plants in botanical gardens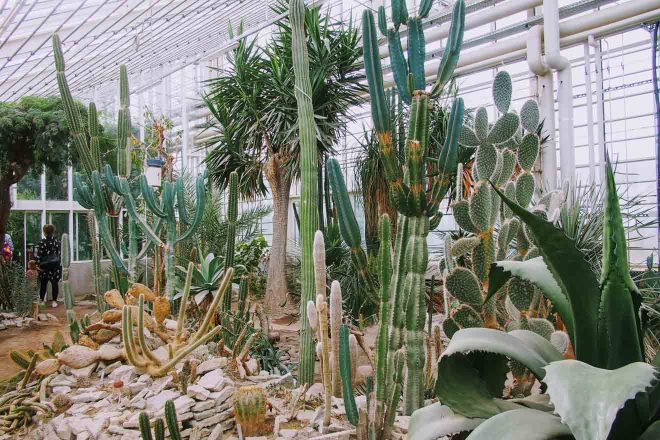 If you're stranded at home and cannot spend any time in nature because you don't have a yard and all the parks are closed, you might be interested in finding out that the Volunteer Park Conservatory in Seattle goes live daily at 2 PM (local time) on their Instagram account and they present to you their glass rooms full of plants. It's truly a beautiful building and joining their live sessions might be a nice way to relax on your couch!
Alternatively, you can also watch the Chicago Botanic Garden's "corpse flower" (Titan Arum) bloom if you access this live stream. It's so cool! You can also watch a timelapse of this flower blooming here.
20. Lift up your mood by watching some musicals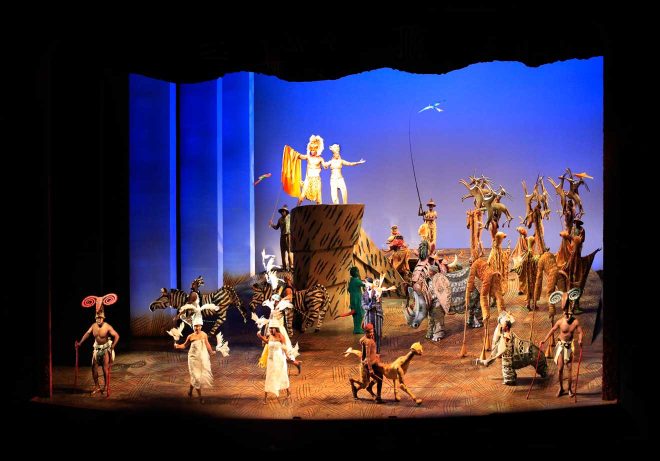 If you're the type of person that loves musicals in general and Broadway musicals especially, guess what? There is an online platform for that as well!
BroadwayHD has "opened" its online gates for people for a free 7-day trial. In their collection you can find countless famous musicals such as Cats, the Sound of Music and more. You can browse through many categories on their website such as "Broadway Classics" or "Family friendly", so you can pick your favorites from there.
I advise you pick a comfortable spot on the sofa and watch as many of those as you can, now that you cannot actually travel to your favorite performance avenue and see a musical live. If you liked the experience, after the free trial is over, you can pick a monthly subscription as well.
Alternatively, if you're a fan of Andrew Lloyd Webber (famous musicals composer), you can tune in into The Show Must Go On Youtube channel and watch their full length performances that they post every Friday; they're available for 48 hours and you can watch them for free. The latest one they released was The Phantom of the Opera, so only quality stuff!
If you're a theater fan, you can join the International Online Theatre Festival from the 15th of April until the 15th of May, during which you'll be able to see many live streams of theatre performances around the world for free.
21. Watch a live virtual opera show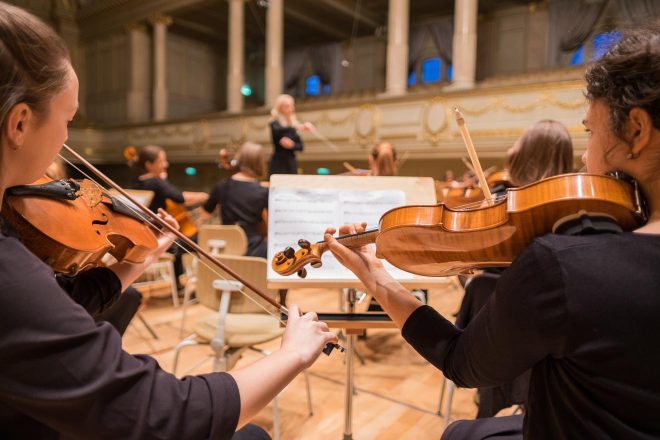 We talked about musicals above, but I didn't forget about opera lovers either! If you're the type of traveler that likes to visit the opera from time to time when you're traveling, you don't need to give up on that now that you're spending most of your time at home!
There are many opera live streams out there that you can watch for free from some of the theatres around the world. For example:
For more classical music, I recommend checking ArkivMusic.
22. Learn some new dance moves from around the world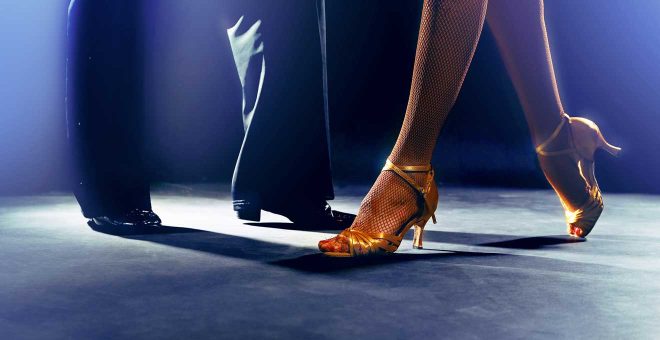 One of the most fun online resources I have found while searching for travel related things to do at home was the Dance Passport Challenge.
If you're an active person or if you simply love dancing, I recommend you embark on this fun journey of learning some dance moves from six different countries (North America – line dance, South America – samba, Scotland – highland fling, Ivory Coast – coupé décalé, India – bhangra and French Polynesia – Tahitian dance). The idea is to follow some dance tutorials, and then you'll get your "dance passport" stamped and you can proceed to the next challenge.
All in all, this is a very nice global dance challenge! 🙂
NOTE: I have a great list of learning different dances and not only resources in my 19 Sport Ideas You can Easily Start at Home post
23. Cook something from new and exciting international cuisines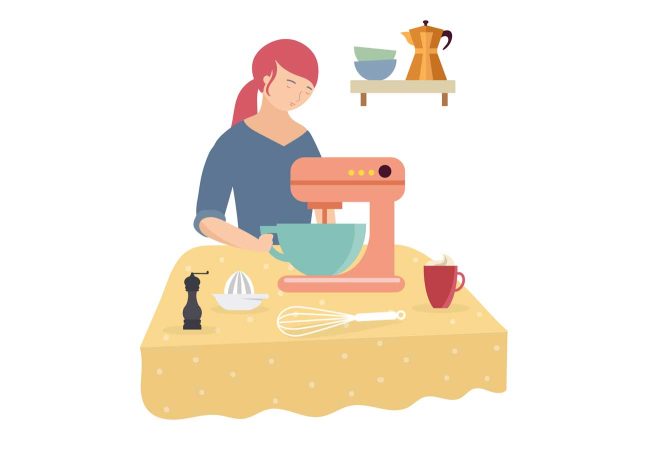 This is one of my favorite activities to do during the lockdown! During the past month I have tried so many new recipes for dinner and the best part is that I got enough time to try recipes from different cuisines. I tried making sushi, some Italian recipes, some Greek dishes with feta cheese and even some Middle Eastern dishes such as hummus or roasted eggplants.
One of the most fun resources I have found online is NonnaLive – an online stream/course during which you will learn how to cook authentic Italian dishes with "nonna" (grandma) Giuseppina! Each stream takes 2 hours; you just need to select your desired date from the calendar, then you'll receive all the info you need, including the list of ingredients and even a Spotify playlist in order to set the mood.
As a fan of the Italian cuisine, I really love the idea and the immersive experience of having a real person teach me how to make authentic pasta dough! 🙂
There are also many inspiring cooking shows out there (I recommended some at #7 above in this list) and cooking books as well. One of my favorites is Jamie Cooks Italy – for fans of Italy and the Italian cuisine. Some other suggestions are The Forest Feast Mediterranean by Erin Gleeson, Cooking South of the Clouds by Georgia Freedman (for Chinese recipes) and Made in Mexico: The Cookbook by Danny Mena.
In case you live in the USA and you're looking for a service that will make cooking easier for you during the pandemic, I recommend eMeals. You can pick what recipes you want to make and then have all your ingredients bought and delivered for you. Easy peasy for weekly planning and a good idea if you have to cook for the entire family!
NOTE: If you want more resources on learning how to cook from home, or just recommendations of best meal subscription and grocery deliveries services, I also got you covered!
24. Try a spot-the-difference travel-inspired game
Here's another nice, quick activity that can cure your travel blues. I have found this simple spot-the-difference game that could become a great activity for both adults and children alike! It has some nice pictures of the Eiffel Tower, the Tower of Pisa in Italy, Big Ben and more. Here you can find another alternative.
---
| | |
| --- | --- |
| 🏛️ Best virtual museum: | The Louvre |
| 🖼️ Best virtual art gallery: | Van Gogh Museum in Amsterdam |
| 🎨 Biggest gallery of virtual tours: | The Google Art Project |
| 📜 Best online history tour: | Virtual Tour of Ancient Rome |
| 🎬 Cheapest streaming platform: | Netflix |
---
Conclusion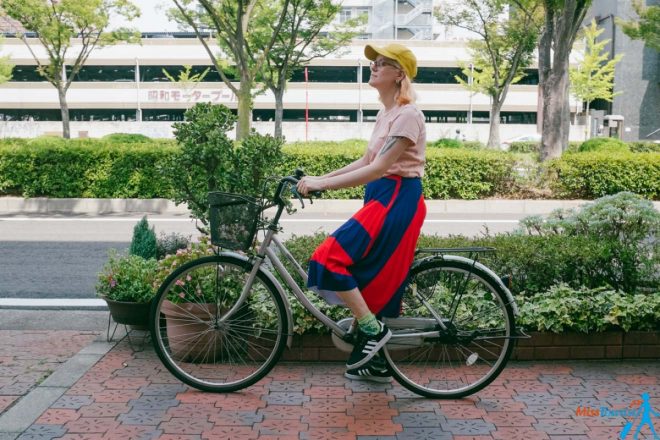 Phew! This was my ULTIMATE list of 22 travel-inspired things to do at home during the pandemic, but not only! In this list you can find suggestions for all types of travelers, from movie lovers to bookworms, museums geeks, art passionates, game lovers and everything else in-between!
From live cameras of pandas and elephants to virtual tours inside museums and national parks, from board games to platforms where you can learn a new language, you can find all these in this post and more!
I hope you found this list useful and I hope I could help cure your travel blues at least a bit during these complicated times. Last but not least, I hope you'll have a bit more patience until this period will be over and I hope to hear your stories from your travels around the world soon! By the way, all the things and activities I have recommended in this list can be useful any time you feel like escaping your day-to-day life and exploring some different parts of the world!
How are you coping with this situation? Do you have any other suggestions for travel-inspired things to do during lockdown? Let me know in the comments below, I'm eager to know!
Happy online travels,
Romina
Pin it for later!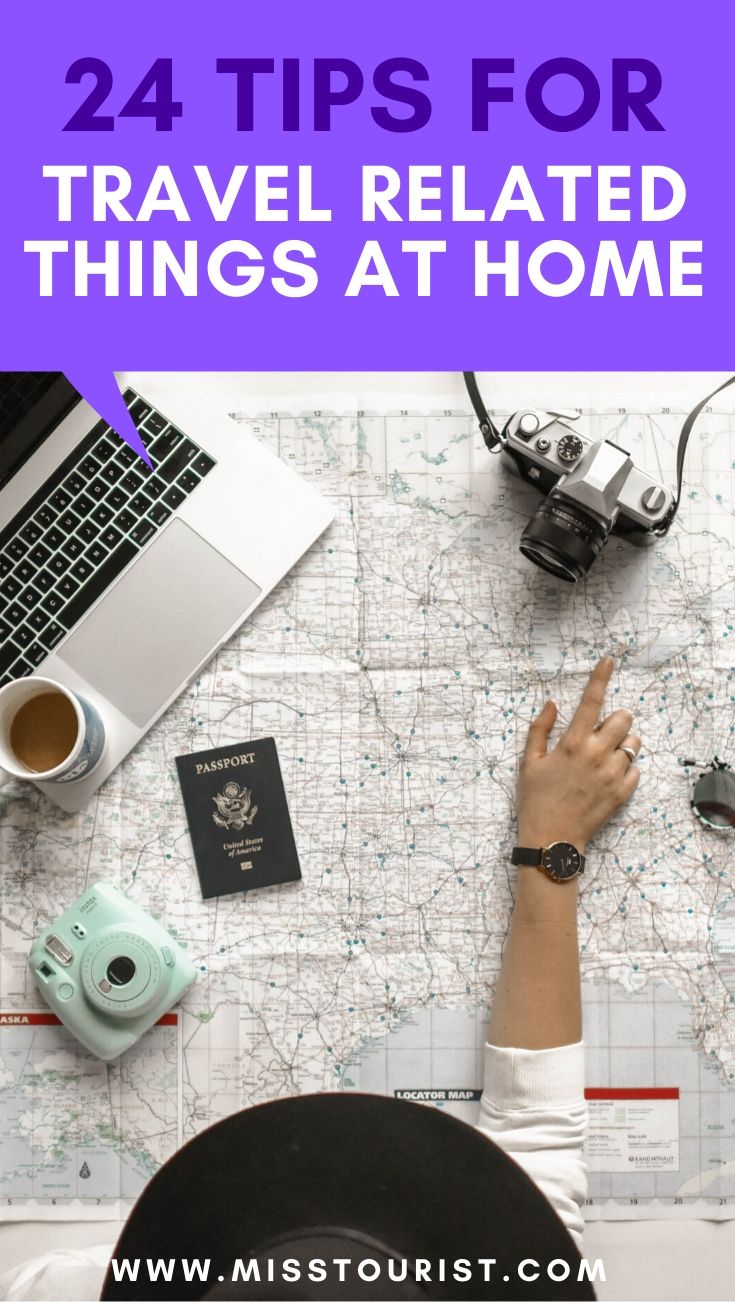 Pin it for later!