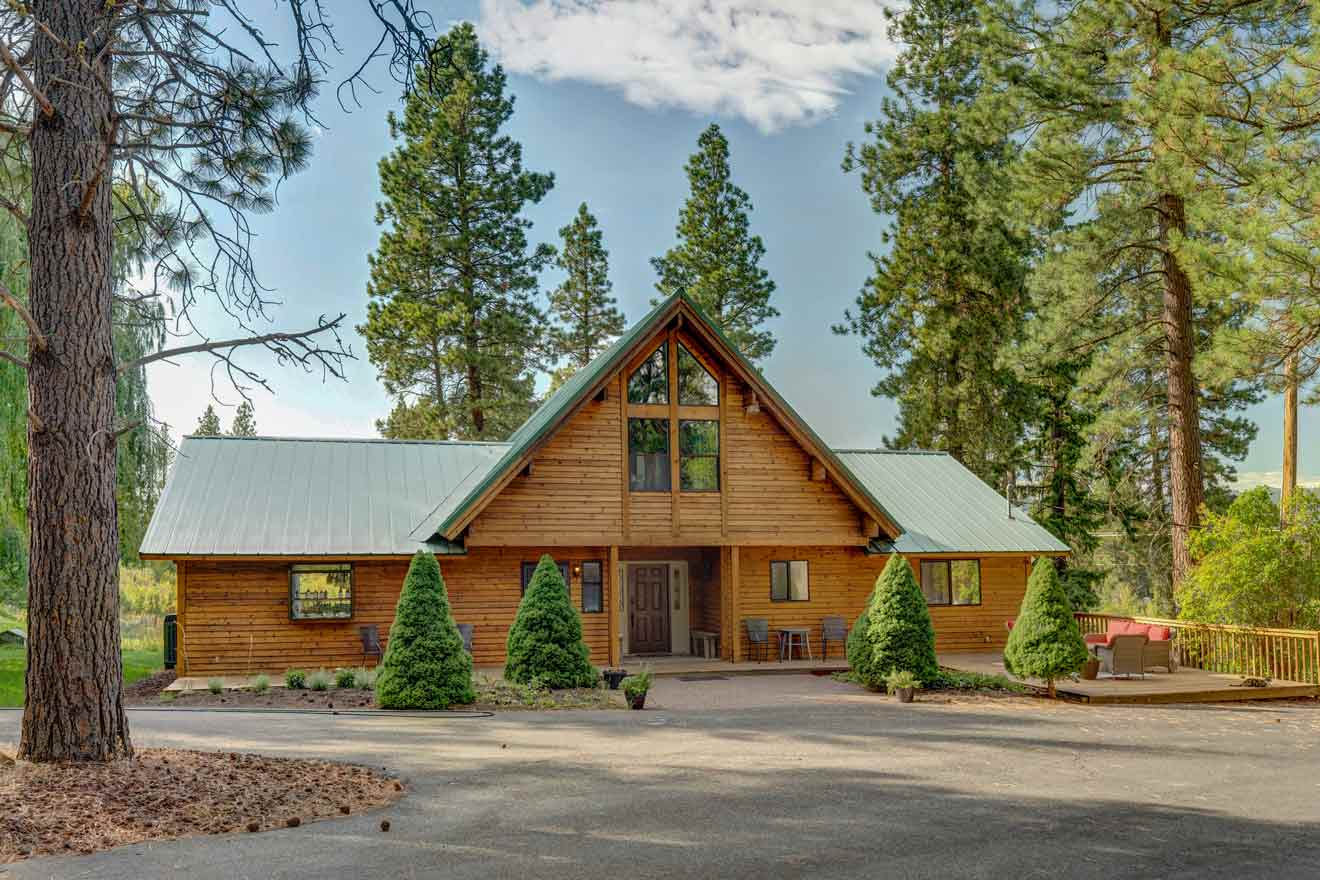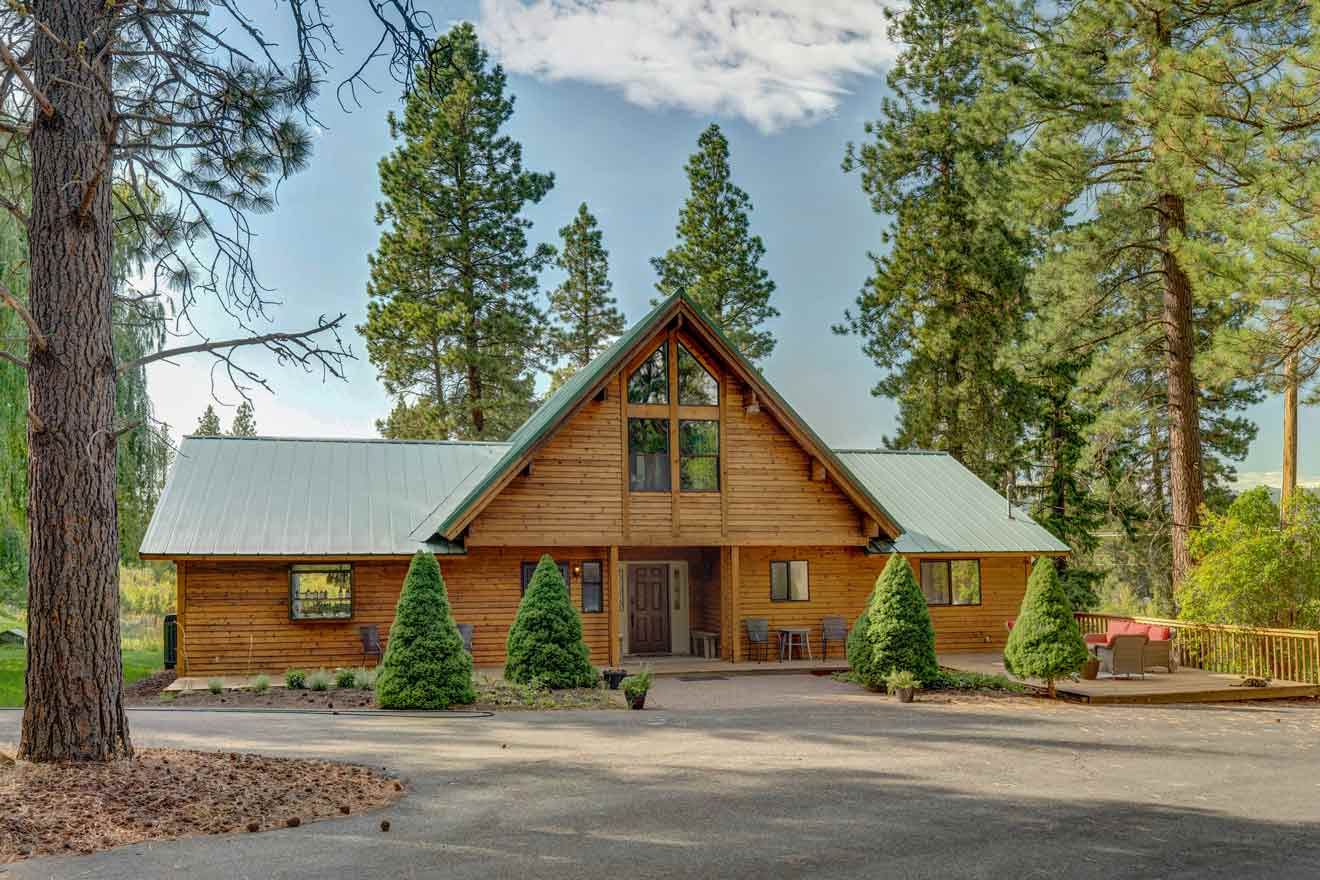 Looking for a nice San Antonio nature escape and want a cabin where you can enjoy some privacy with your beloved ones nestled in incredible picturesque surroundings? Well, here is exactly where you'll find it!
To save you some time, I have already collected the best cabins in San Antonio and divided them by cabin capacity: large, medium, and small with prices changing a lot from a small but luxury cabin to a large but affordable cabin.
Just look directly into a specific section depending on how many people you'll stay with during your holiday, and when you find the perfect accommodation for you, make sure you book it immediately so you don't risk losing the spot!
P.S.: If you don't find availability for your favorite accommodation, you can see more options in the special bonus about the best house rentals with a hot tub in and around San Antonio!
All the cabins listed here have amazing locations with access to great outdoors. Are you ready to explore them all with me?
Then let's go through them together!
If you are in a hurry
Here's a quick list of the best cabin rentals in San Antonio, divided by the capacity, so you can book them immediately without reading the whole post:
Large Cabins (7 people and up)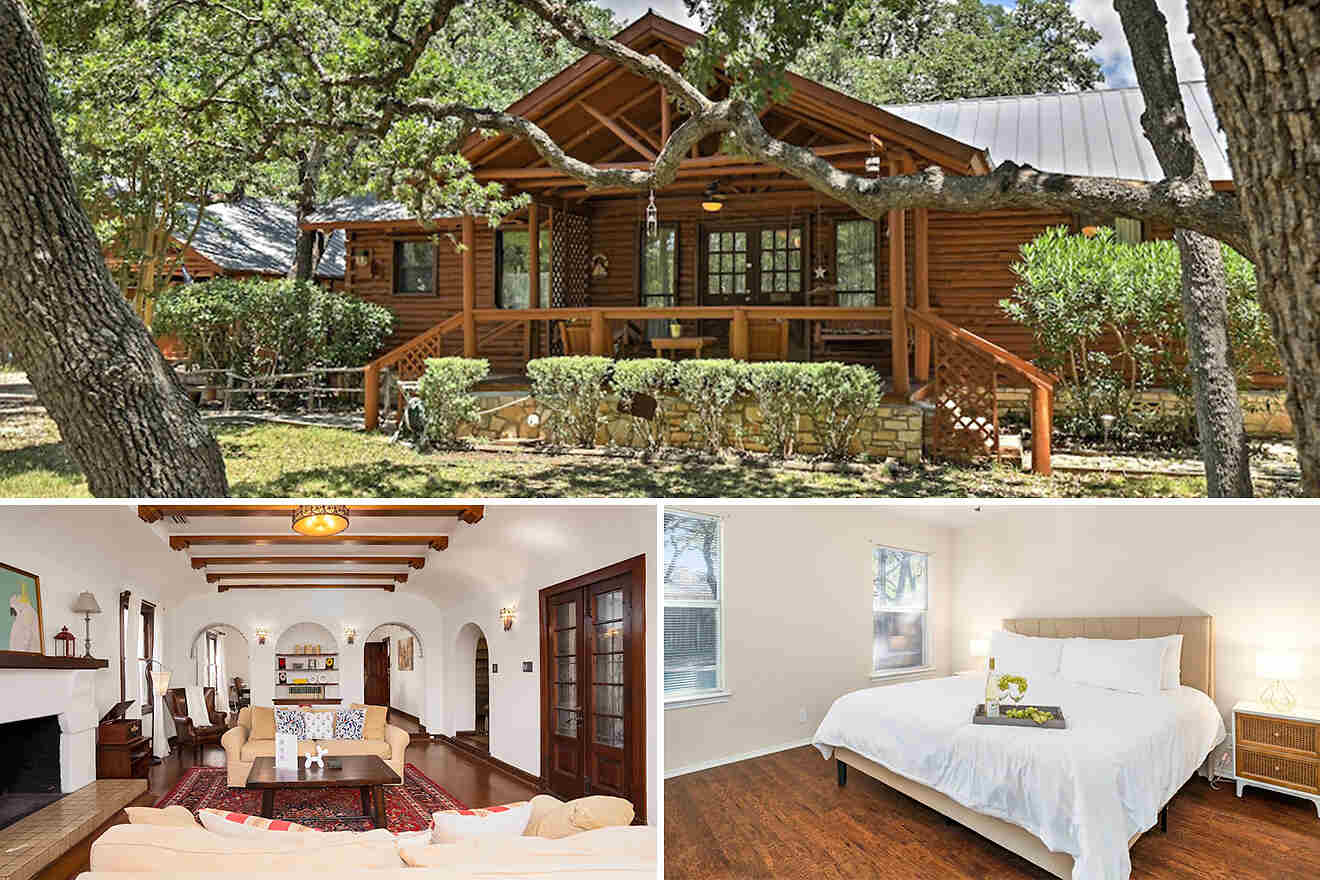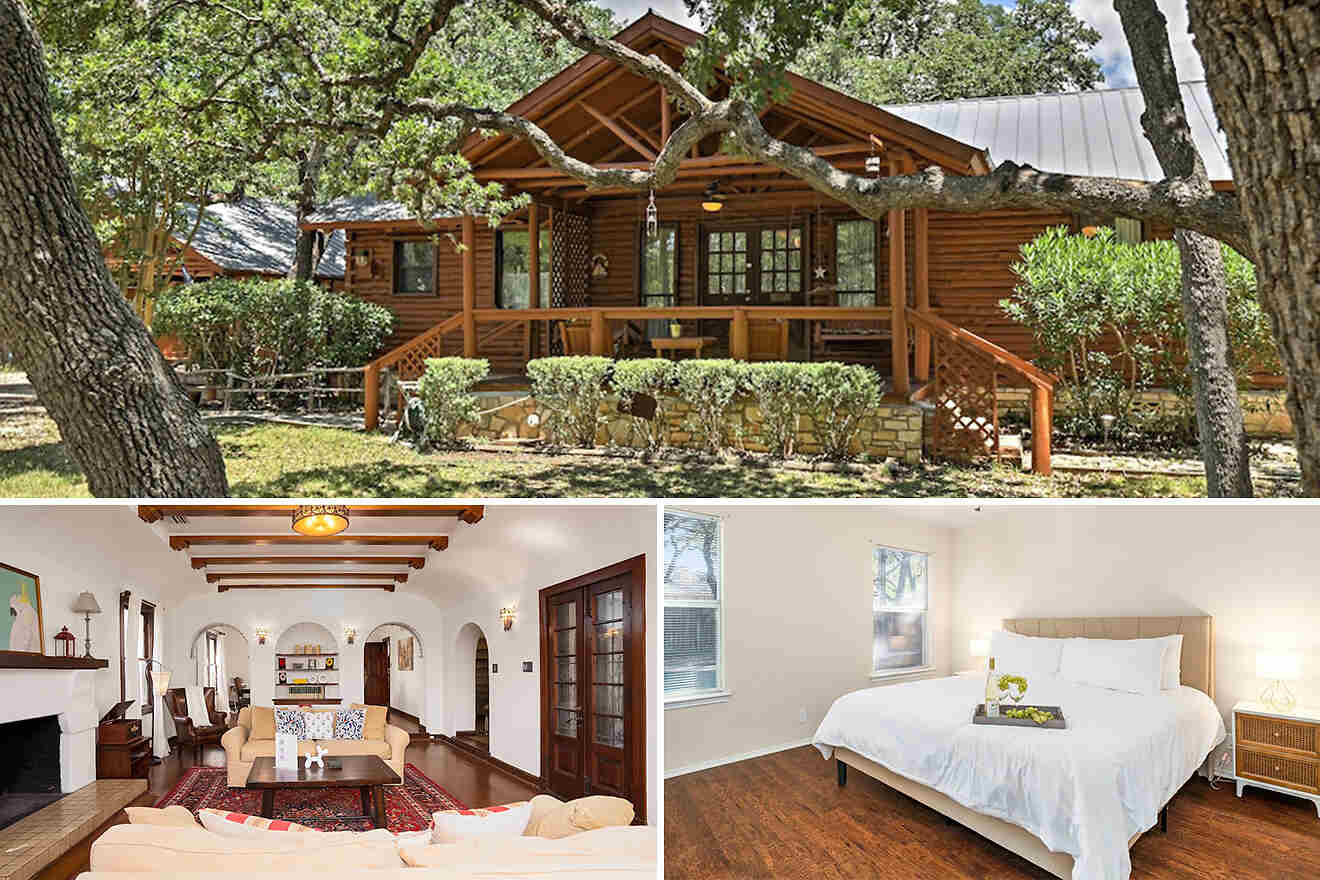 Medium Cabins (for 5 to 6 people)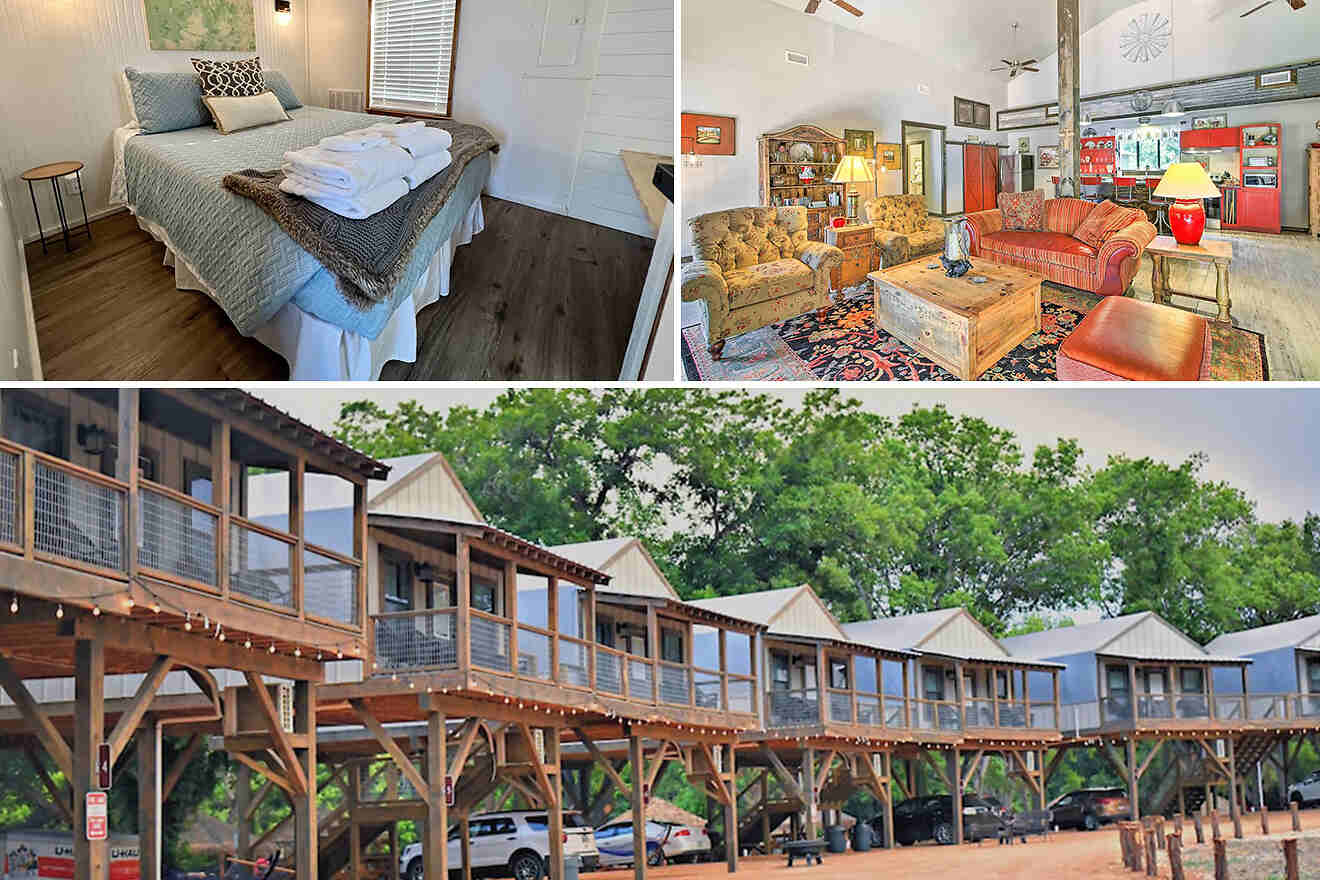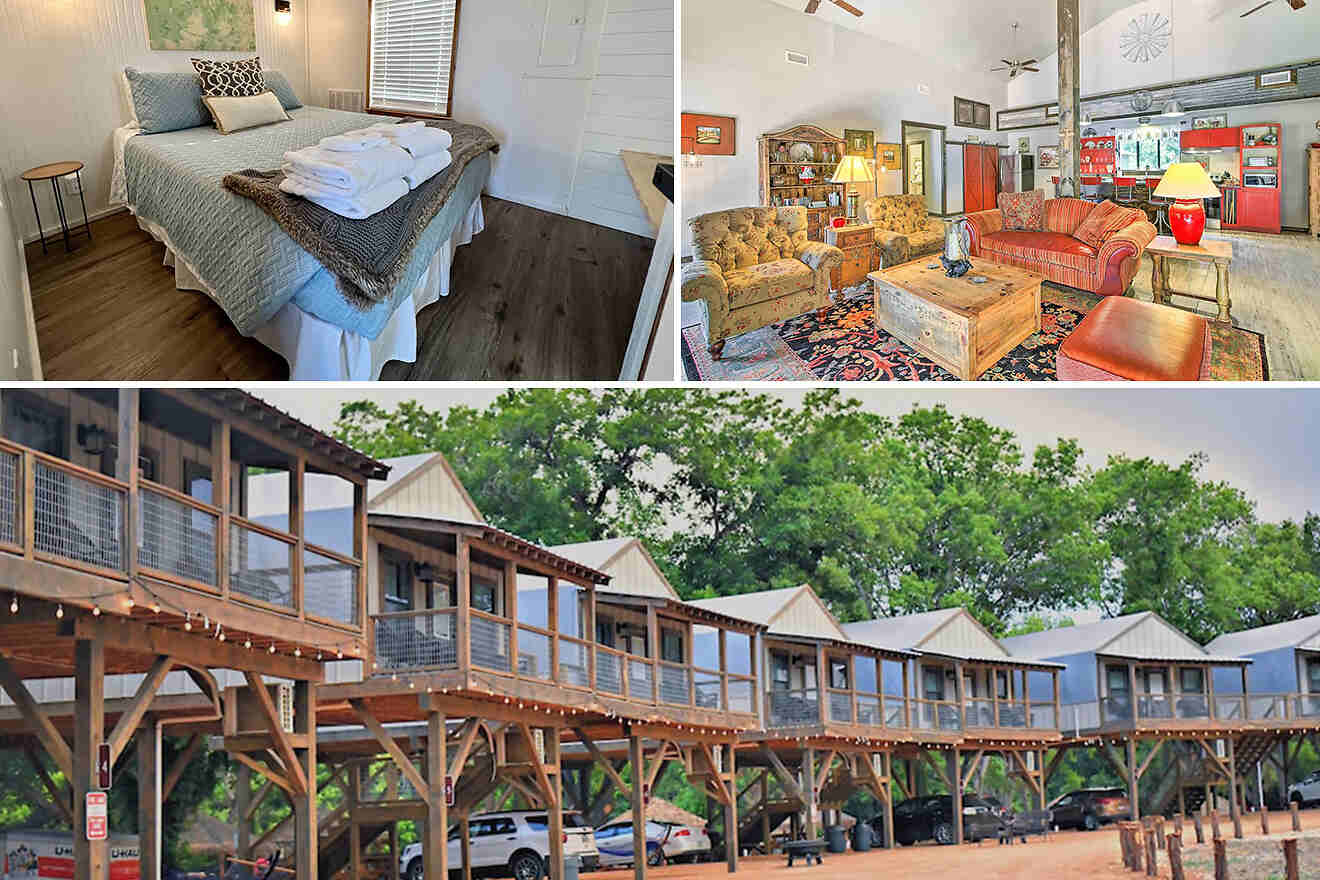 Texas Perch Haus – This cabin for up to 6 guests has a great location just a short drive from Hill country and is a perfect spot to relax surrounded by live oaks and wildlife. Get ready to spot deers, roadrunners, hummingbirds, and raccoons right from your private porch! Here you will wake up with your favorite breakfast cooked in your fully-equipped kitchen, and end your days gazing at beautiful sunsets and star-filled sky at night!
Brand New Cabin – Located on a 100-acre nature resort, this cabin for up to 6 guests is perfect if you want to just enjoy some peace and disconnect from the outside world. Here you will have access to free kayaks and paddleboards, as well as basketball and volleyball courts on site, perfect for doing some activity during the day and spending the night relaxing in the hot tub, or just sharing some special moments around the fire pit.
Charming 'Villa Cardinale Cabin' in Helotes! – Check out this amazing rustic cabin hosting up to 6 guests, featuring all the comforts of your own home, like a fireplace, a fully-equipped kitchen, and an open living area, perfect for enjoying dinners with your beloved ones. Here you will have easy access to winning, dining, and shopping of Helotes' Old Town, and the great host is always available to give you tips to explore the surrounding area!
Small Cabins (for up to 4 people)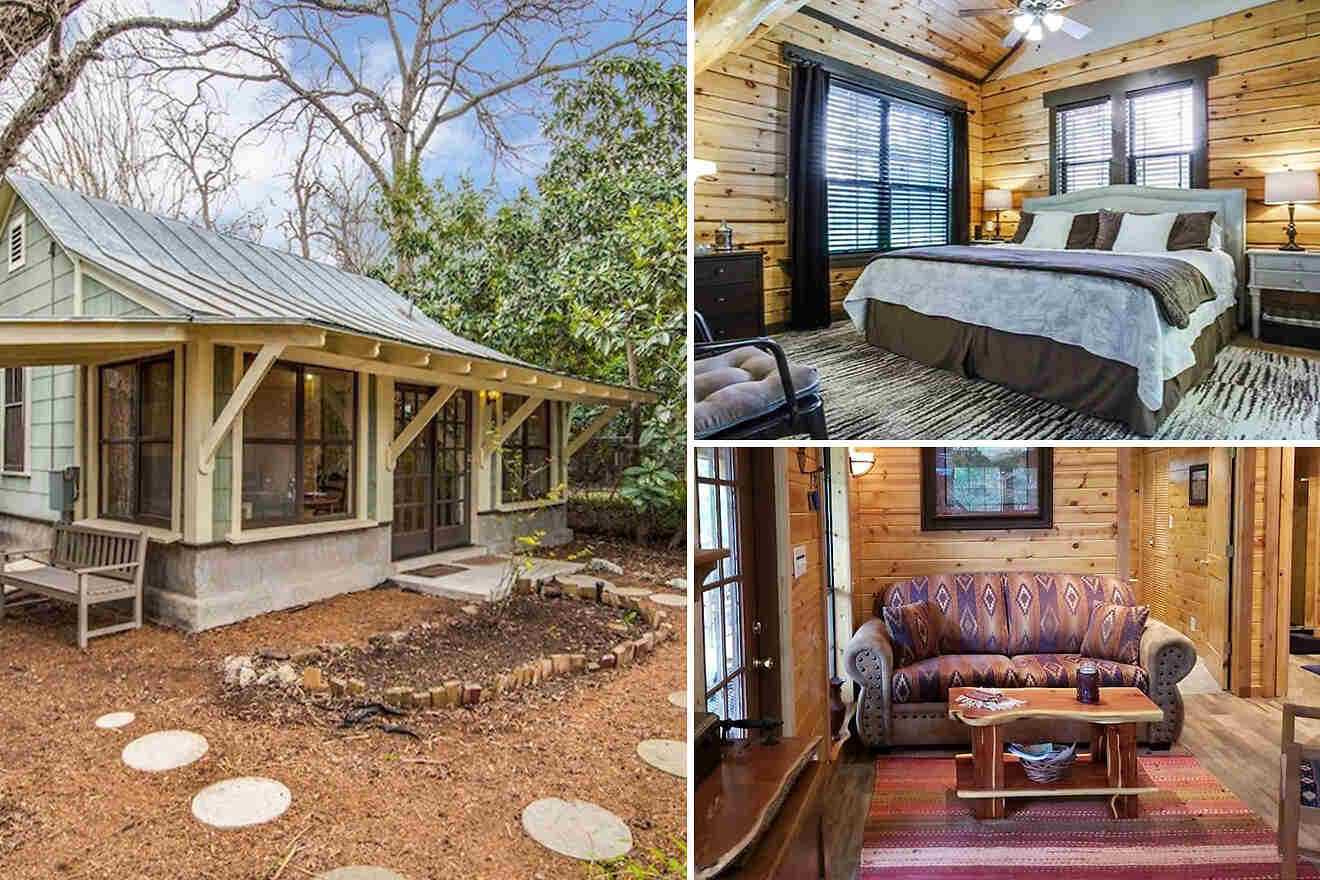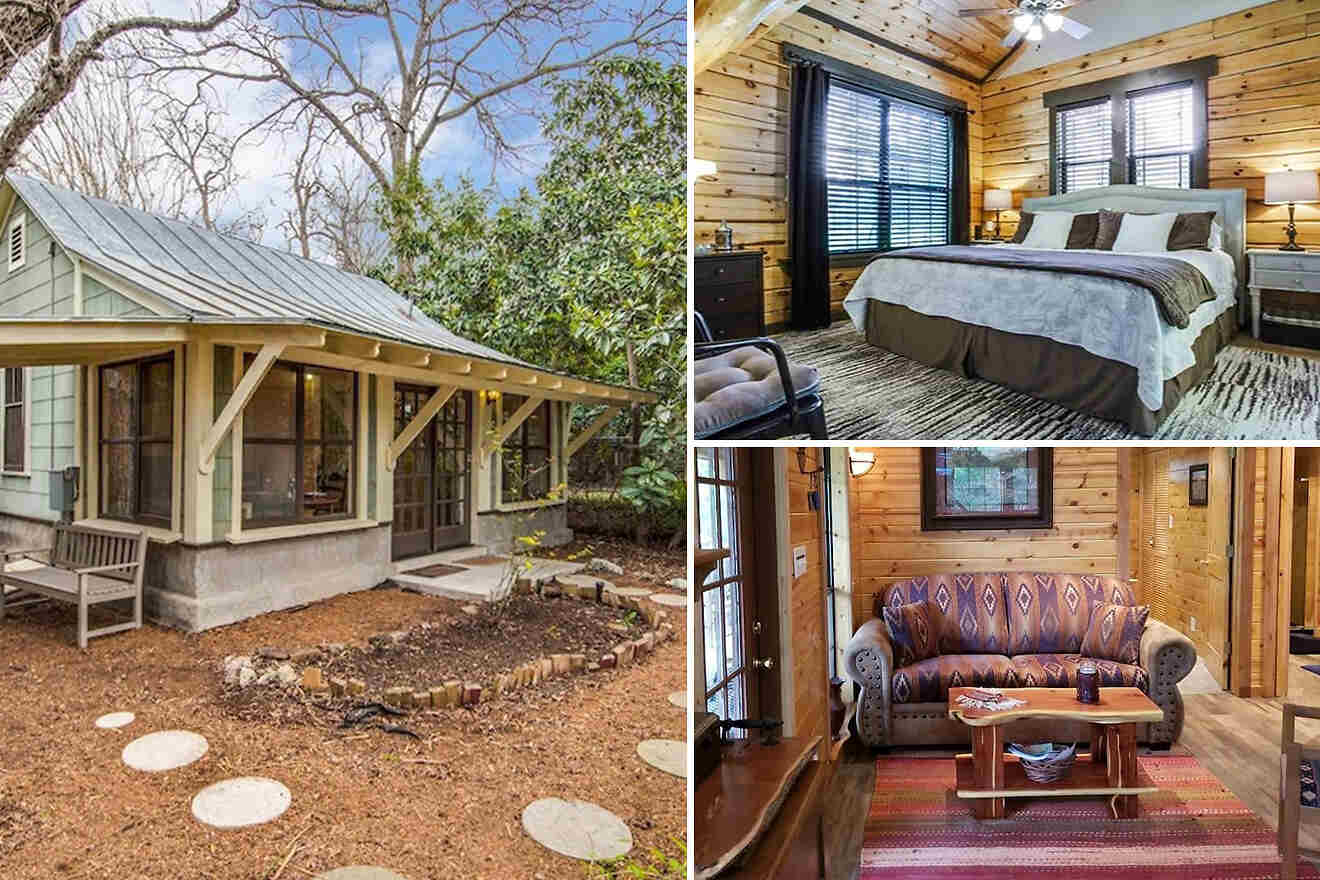 Find More Hotels in San Antonio
BONUS: San Antonio houses with hot tub
We have just seen some amazing cabins for your trip to Texas, but I want to give you some more accommodation options to choose from, so I decided to include this bonus of the best homes for rent with a hot tub in San Antonio, where you can enjoy full relaxation!
These are great alternative options to cabins, offering access to the great outdoors, natural landscapes, and cool attractions in Texas, and at the same time, all the privacy you need to spend some special moments with your beloved ones.
I listed them in descending order from the most expensive to the least, and I included options for large, medium, and small capacity. Let's check them out together!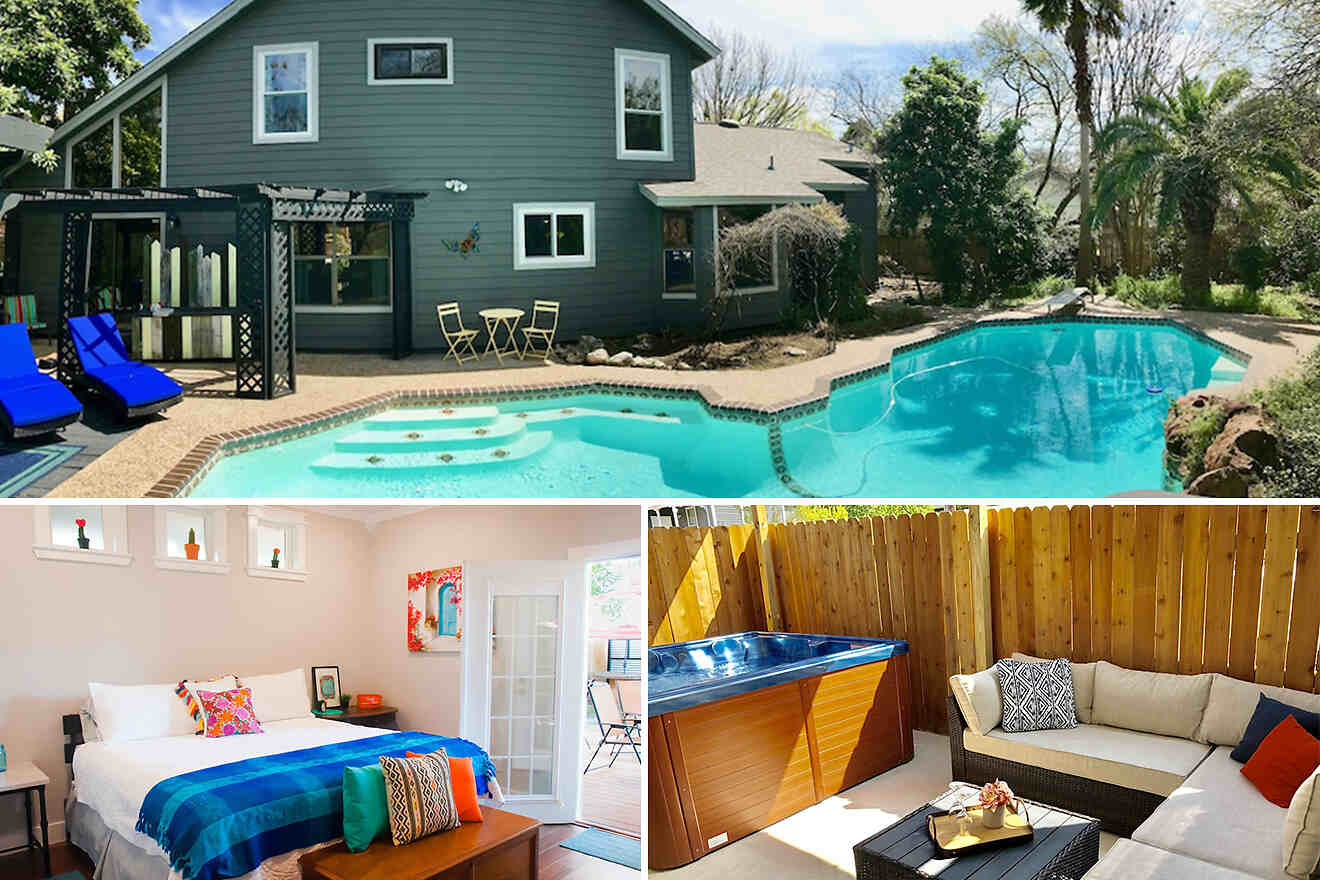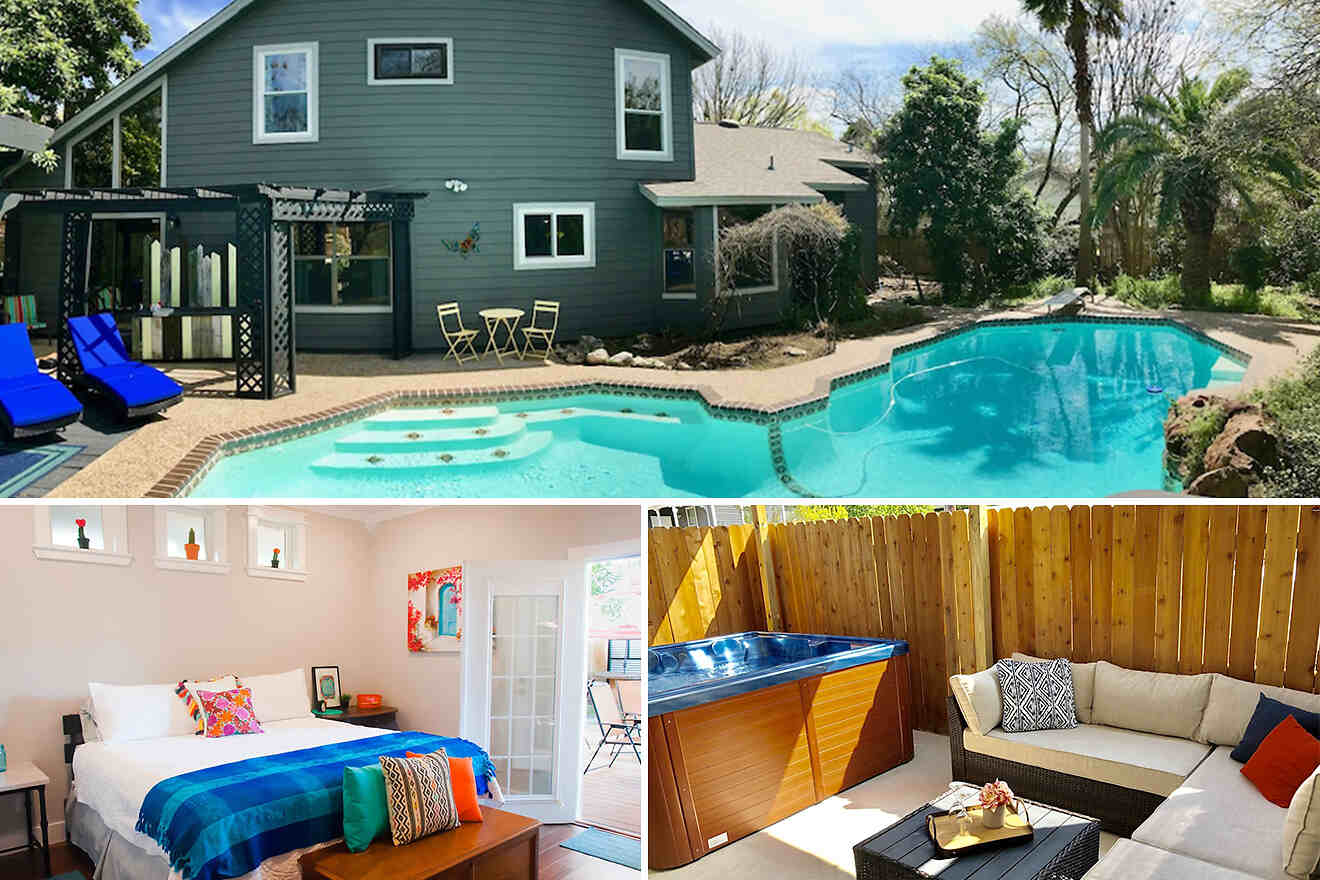 1. RiverWalk Pearl Complex
This completely renovated home has an amazing location a few steps from the Riverwalk and hosts up to 10 guests, so it is perfect for families, big groups, or even couples/solo adventurers who want to enjoy a lot of space! Here you can spend the day exploring the restaurants, shops, museums and parks in the surroundings and finish relaxing in the on-site hot tub.
2. Botanical Paradise
Looking for a place to enjoy a relaxing escape with your family or friends? Then check out this little slice of paradise in the heart of San Antonio, featuring 3 bedrooms for up to 8 guests! Here, you will have access to a private pool, a hot tub, and a beautifully landscaped yard where you can enjoy your morning coffee while watching birds, deer, and other wildlife… check it out, you'll fall in love!
3. Riverwalk/Alamodome Townhome
Check out this beautiful modern townhouse, located at walking distance from the heart of downtown and hosting up to 7 people. Here you will cook your favorite meals in the granite kitchen, share some time with your beloved ones in the separate living area and relax in the hot tub or by the fire pit… perfect for a stay with the family!
4. Romantic Getaway Cottage
If you are looking for a place where to spend a romantic getaway with your special one in San Antonio, stop here! This cozy cottage hosts a large pool with a waterfall and colored nighttime led light – the perfect place to enjoy stargazing at night or some intimate moments with your couple. There is even a Eucalyptus steam room inside the pool cabana bathroom. What else can you ask for?
FAQs about Cabins in San Antonio, Texas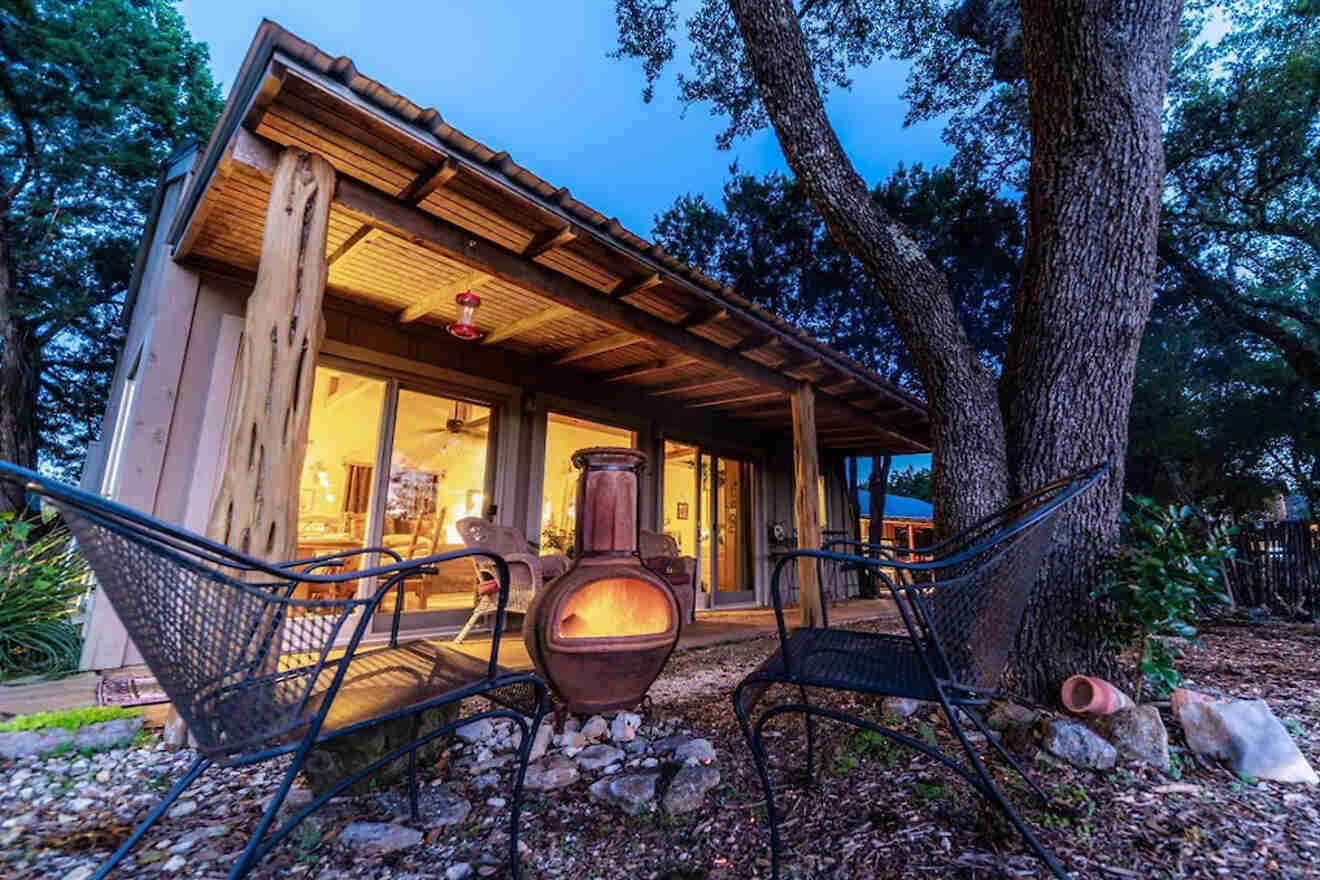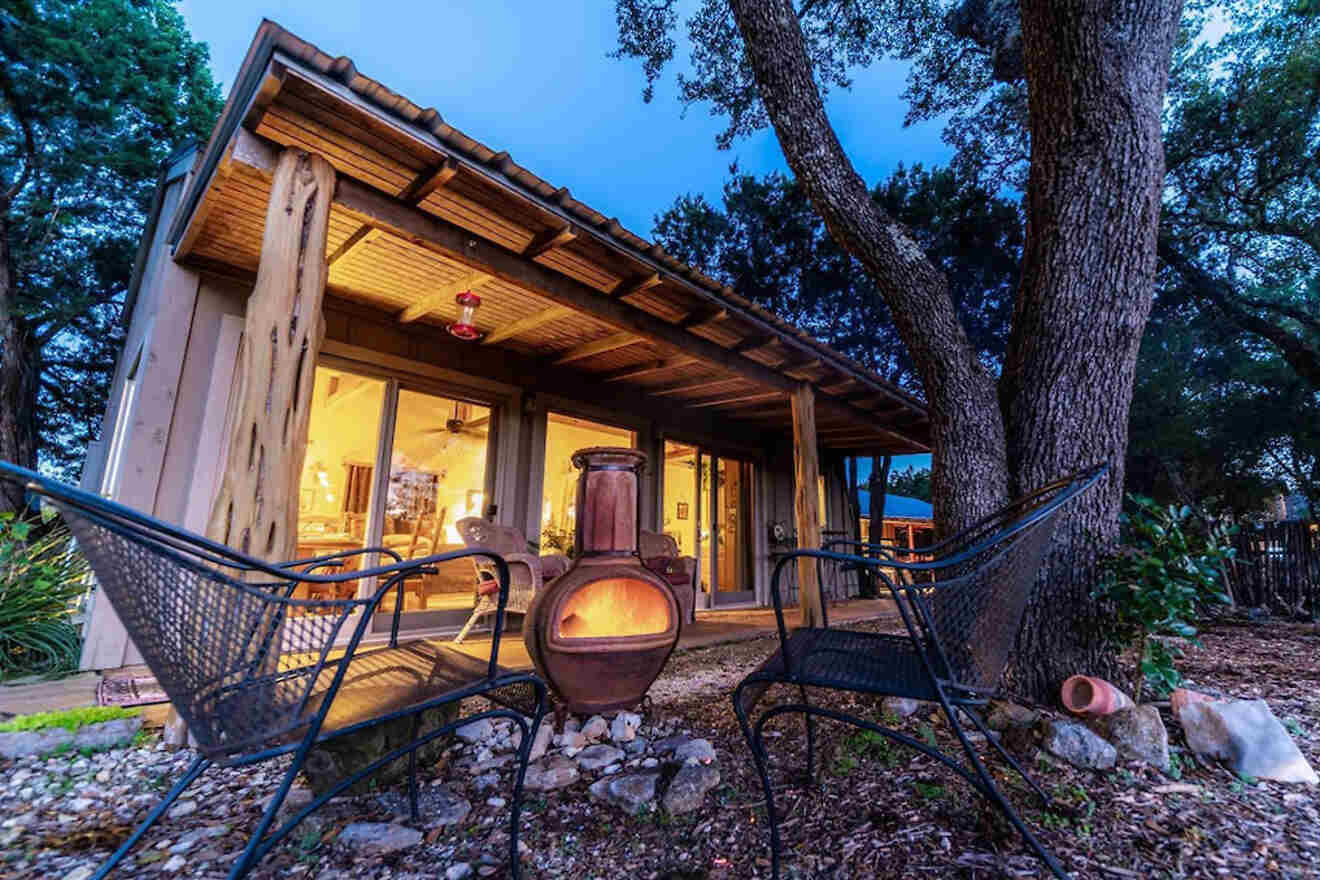 Conclusion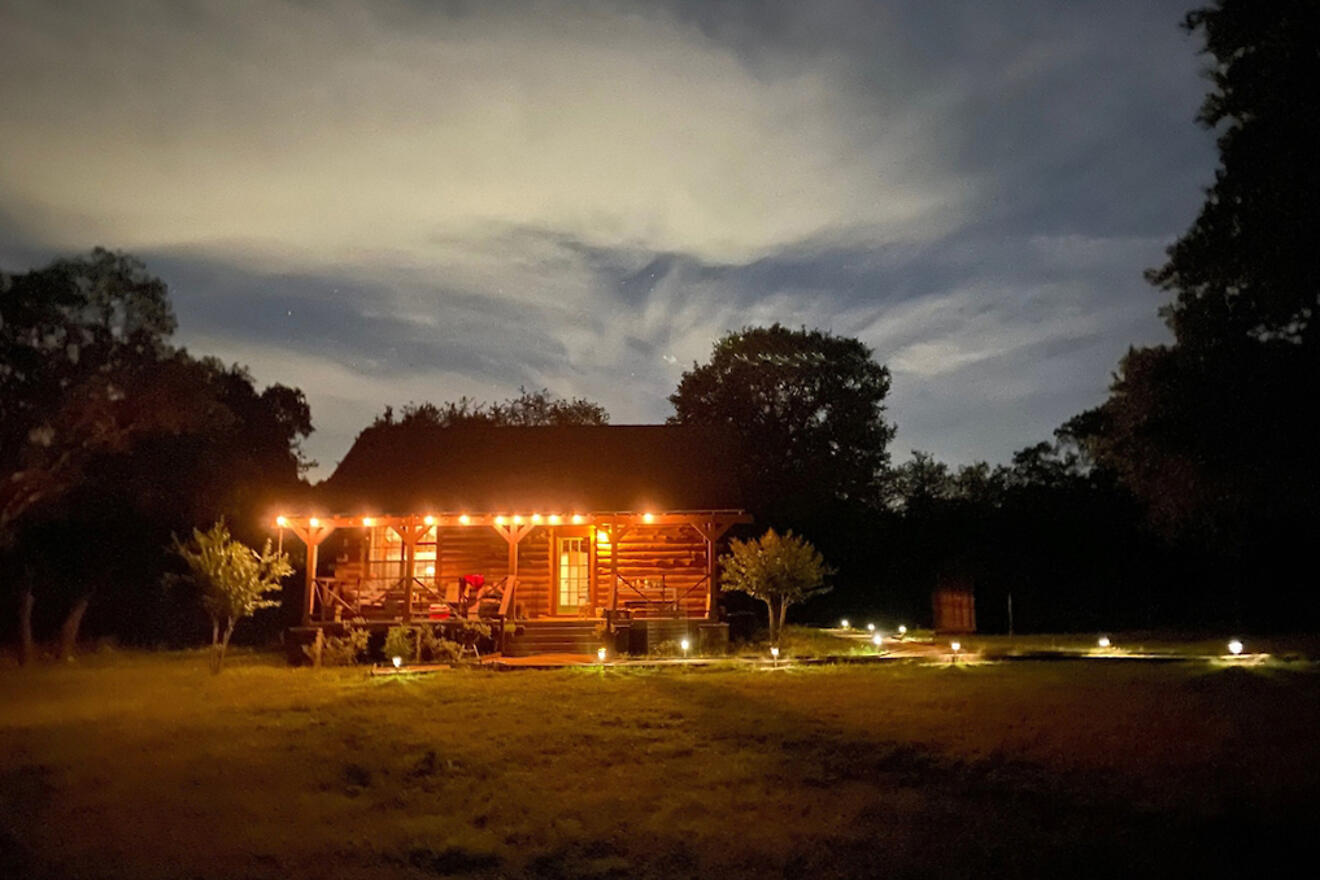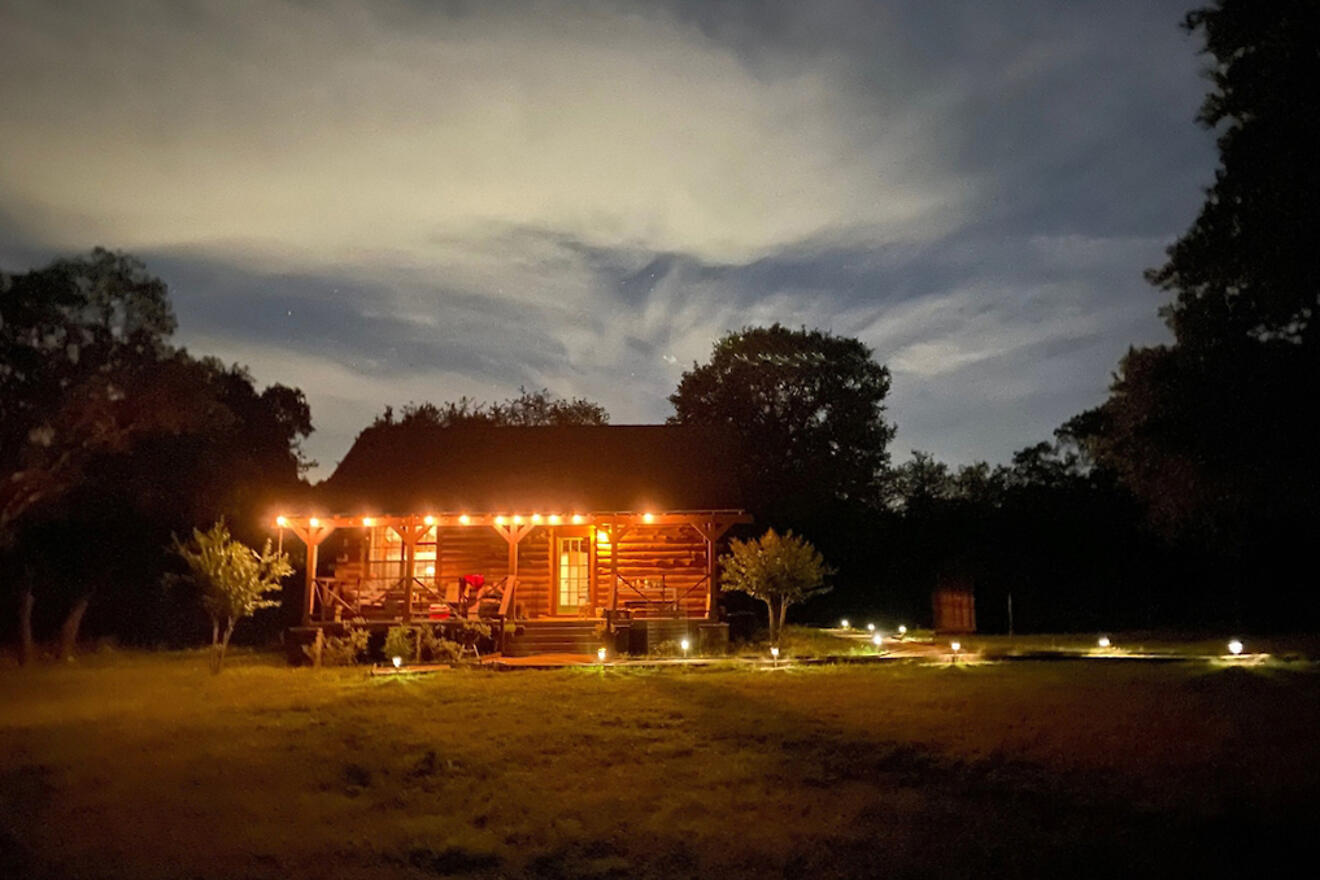 Here we are at the end of this extensive guide about the best cabins in San Antonio! We saw options for any capacity (large, medium, and small) and every kind of traveler. Whether you're going on a holiday with your friends, family, or couple, there's the right cabin for you here!
If you still can't make up your mind about which cabin to choose, check out the 2 options below. These are my 2 absolute favorites in San Antonio:
River Frontage Cottage – This property hosts up to 9 guests and has a great location on 115 acres close to the San Antonio River, a great place to enjoy the outdoors!
Texas Perch Haus – This cabin for up to 6 guests has a great location just a short drive from Hill country and is a perfect spot to relax surrounded by live oaks and wildlife
Do you like them as much as I do? Then make sure you book them immediately or at least some months in advance so you don't risk losing the spot!
And if you have any questions or cabin suggestions for me, please share them in the comments below… I'm looking forward to reading them all.
Have an amazing trip!
Elena
---
Pin it for later!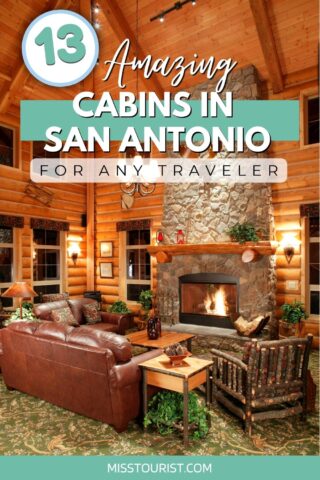 Pin it for later!