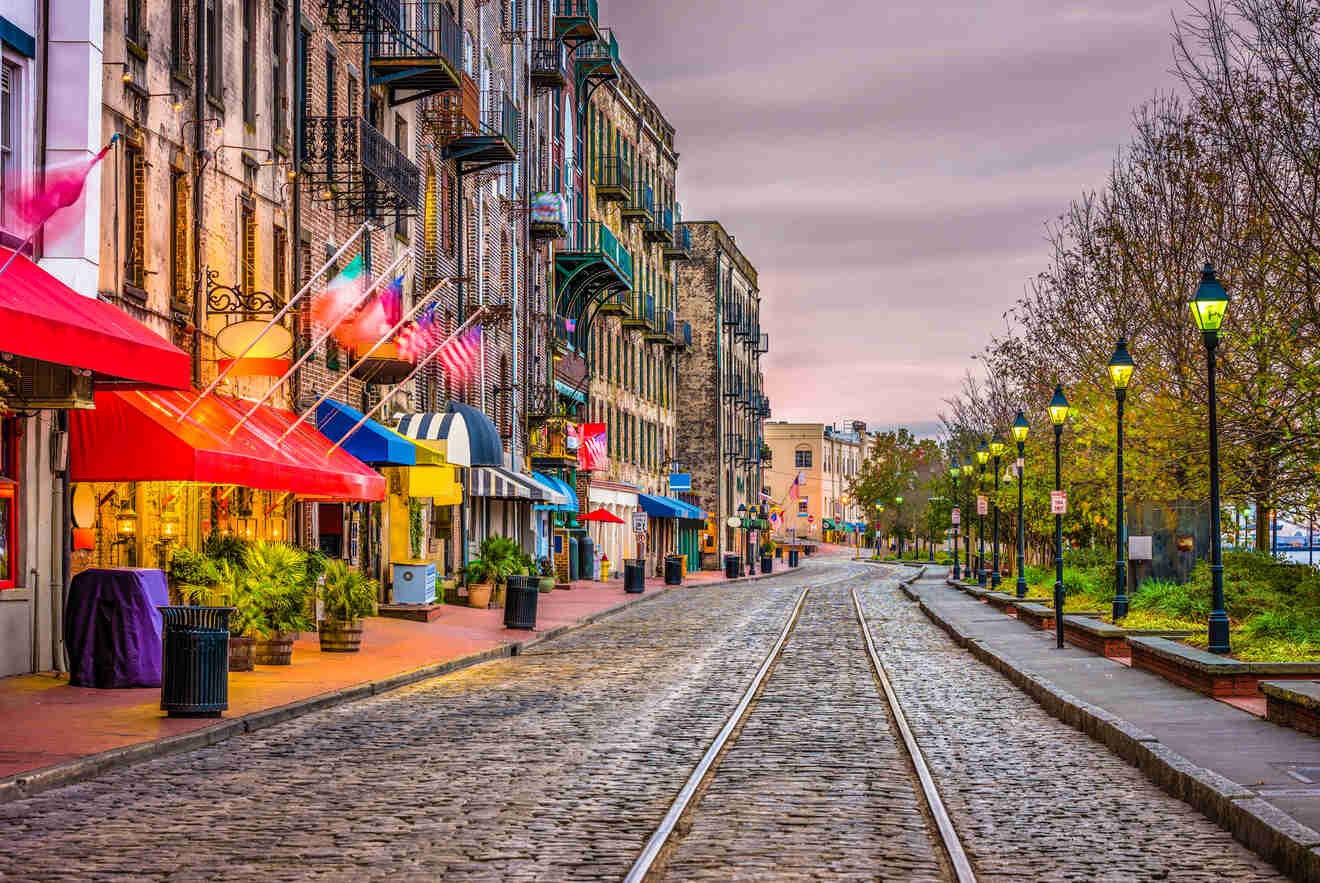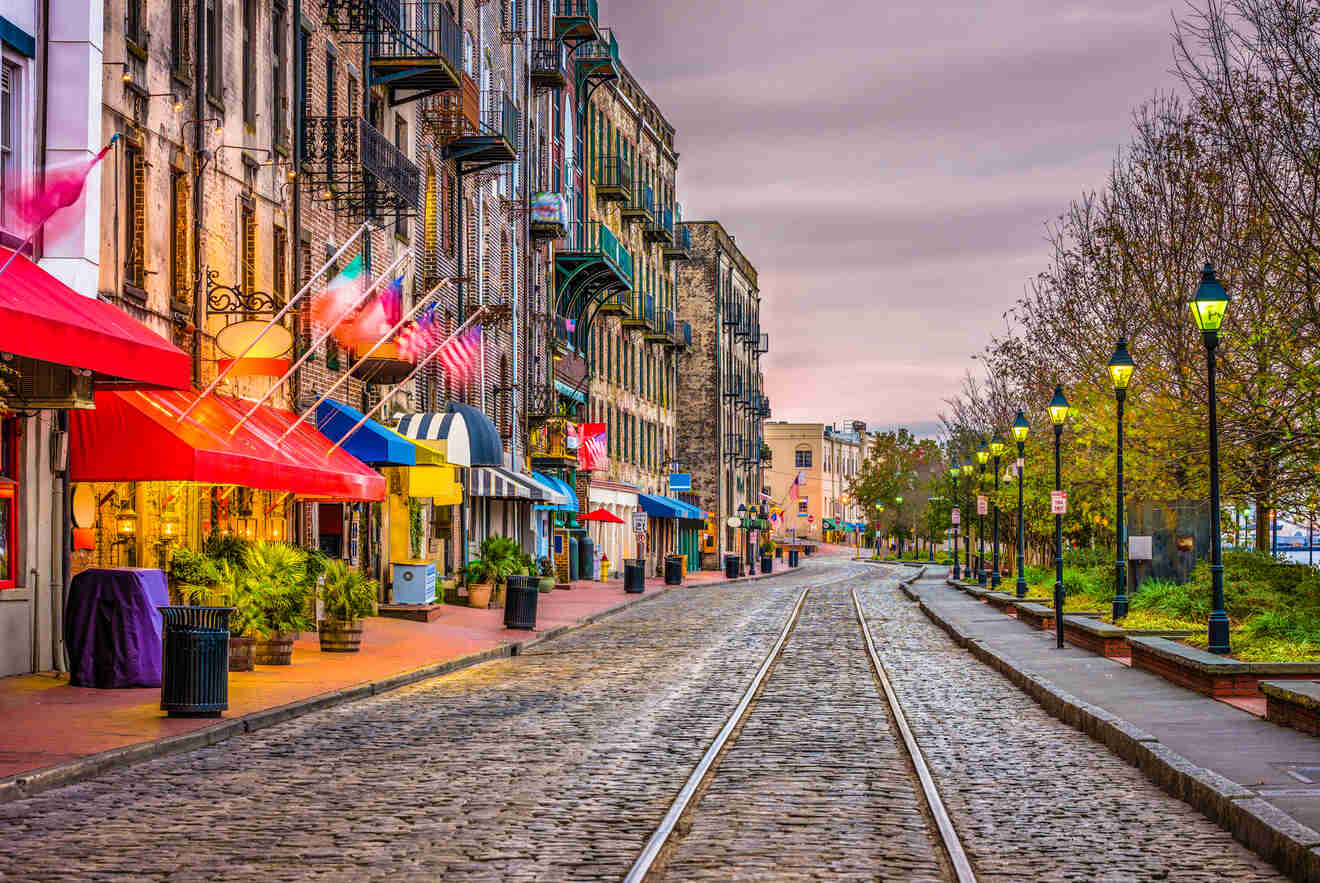 Looking for a perfect escape where you can walk along cobblestone streets in the charming historic district, and enjoy stunning nature and interesting museums like the River Street Train Museum and the Savannah History Museum?
Well, you're going to need a great hotel to enjoy after an intense day of visiting! That's why I have put together this list for you with the top boutique hotels in Savannah divided by price range, from luxury to budget.
I also included an additional list of the best historic inns of Savannah in case you are looking for something even more special, so you can easily choose whatever fits better your interests (& pockets)!
So grab a coffee and get ready to read this useful guide! Just one more thing before we start: don't forget to book your favorite hotel some months in advance. In Savannah, rooms get booked out quite fast and I don't want you to miss out!
Let's jump right in!
If you are in a hurry
If you don't have time to read the whole post and you want to book right now, here's a list of the best boutique hotels in Savannah, divided by price range:
Check out this map to see where all the best boutique hotels in Savannah are located:
Luxury (US$270 and up)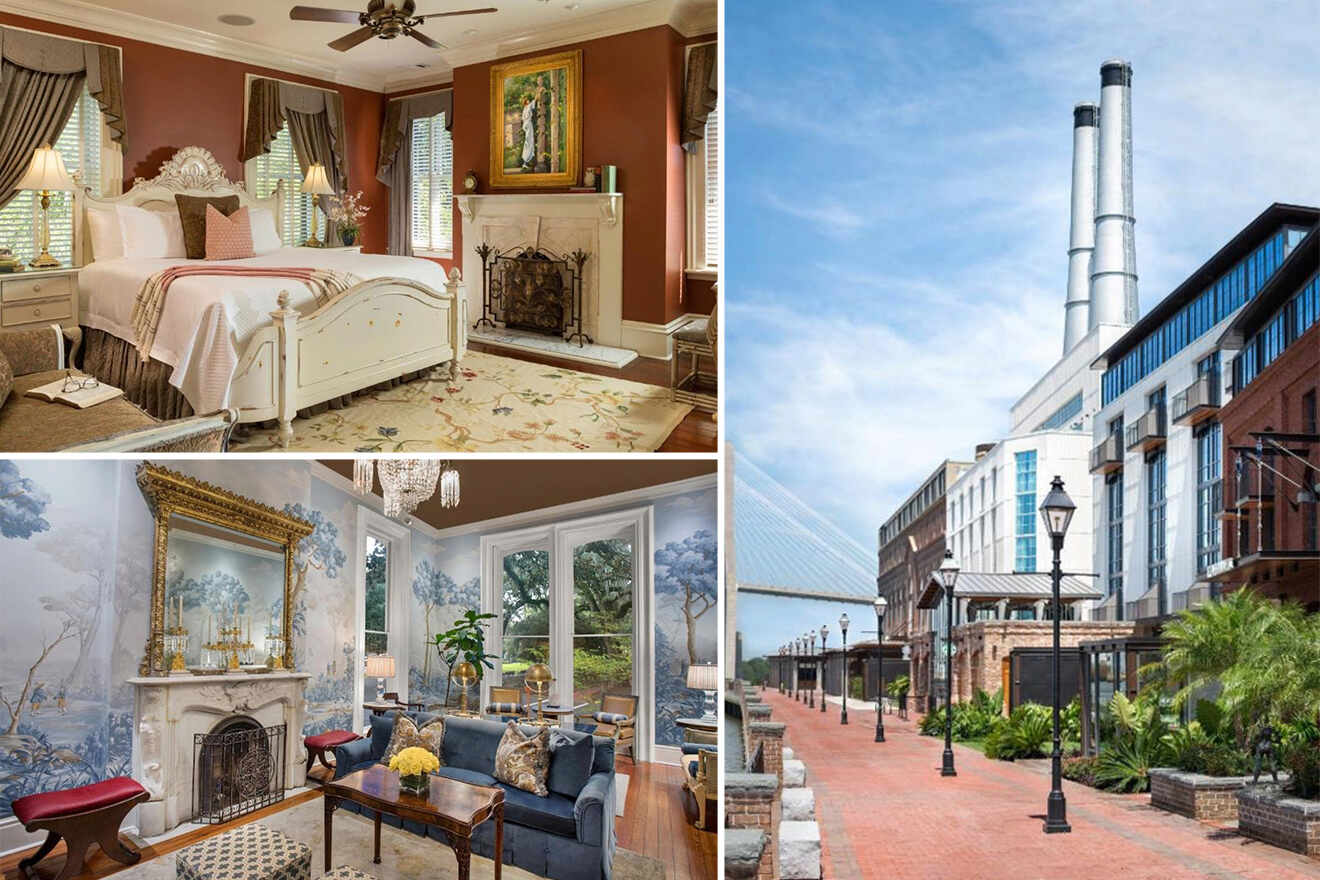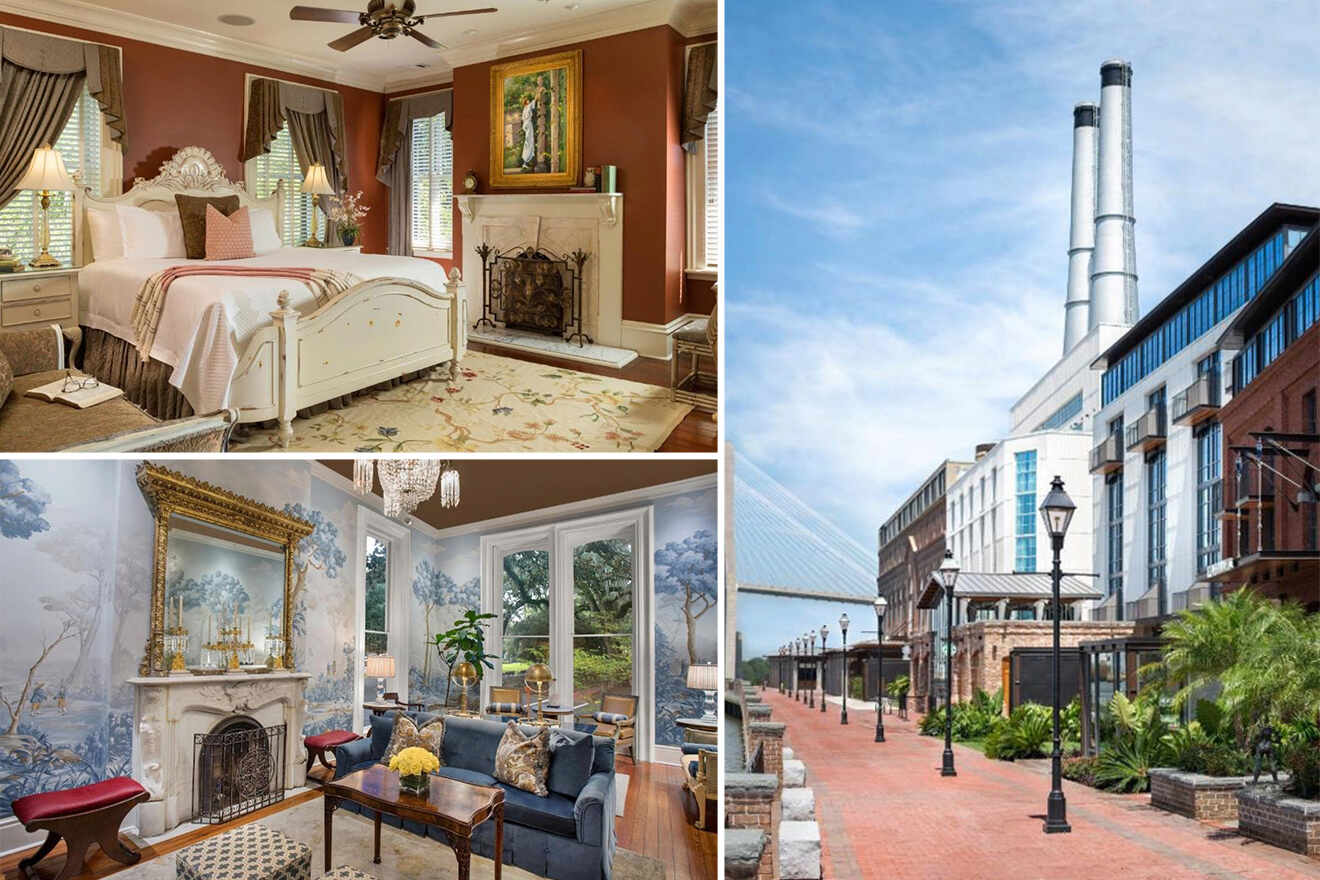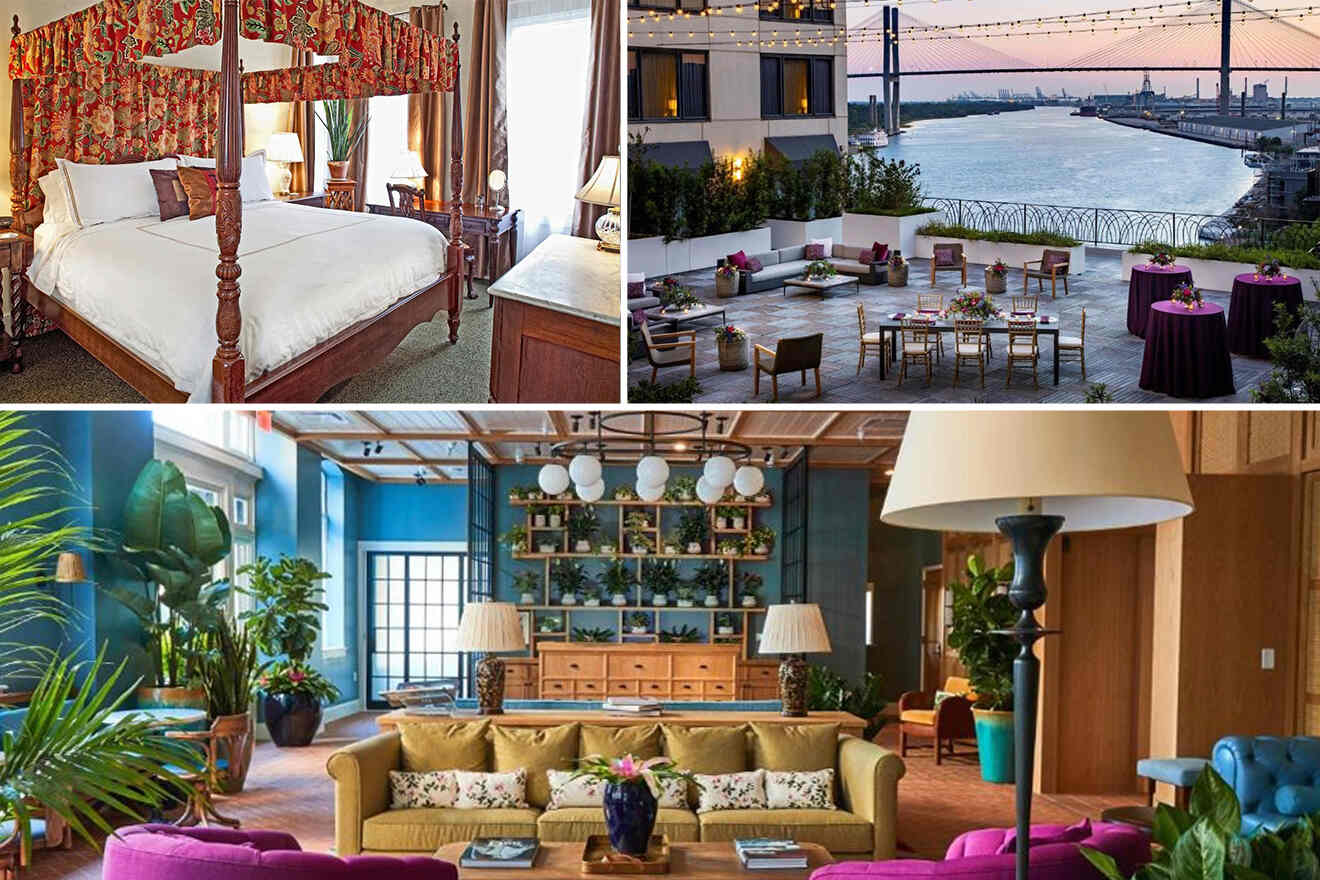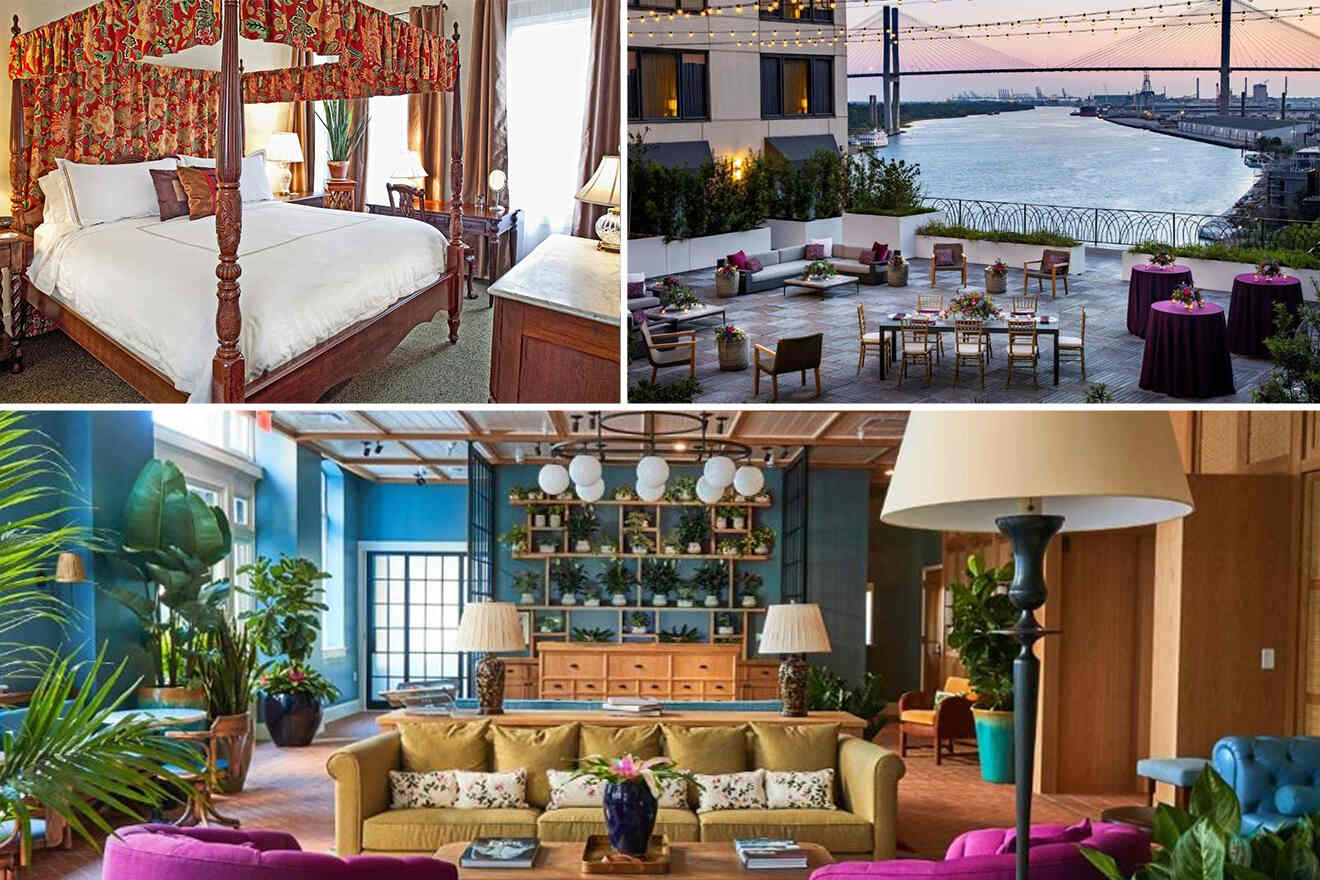 The Drayton Hotel – This Georgia hotel features an amazing location in the Historic District, close to popular attractions like the city market. But when you're not visiting the main highlights of the historic Savannah city center, you can have a refreshing drink or a delicious meal in the cool rooftop restaurant, or enjoy the views of the Savannah River. I am sure you'll also love the very cozy rooms of the Drayton Hotel, with ultra-comfy beds and free Wi-Fi!
The Galloway House Inn – This amazing boutique hotel is located right in the heart of Savannah city center, so you can visit all the main attractions of the city like the City Market and River Street shopping. But that's not all, in the property itself you'll enjoy spacious rooms with balconies or patios which are fully equipped with separate living rooms, kitchens, and private bathrooms. You will also have access to a tranquil garden and a picnic area… what else could you ask for?
Hyatt Regency Savannah – Hyatt Regency Savannah will bring your stay in Savannah to the next level. Here you'll find a relaxing indoor pool, a terrace with breathtaking views of the river, and spacious Hyatt Regency Savannah rooms. Another big plus of the Savannah Regency Hyatt is its amazing location right on River Street, so you'll have everything the city has to offer at your fingertips!
Mid Range (US$210 – US$270)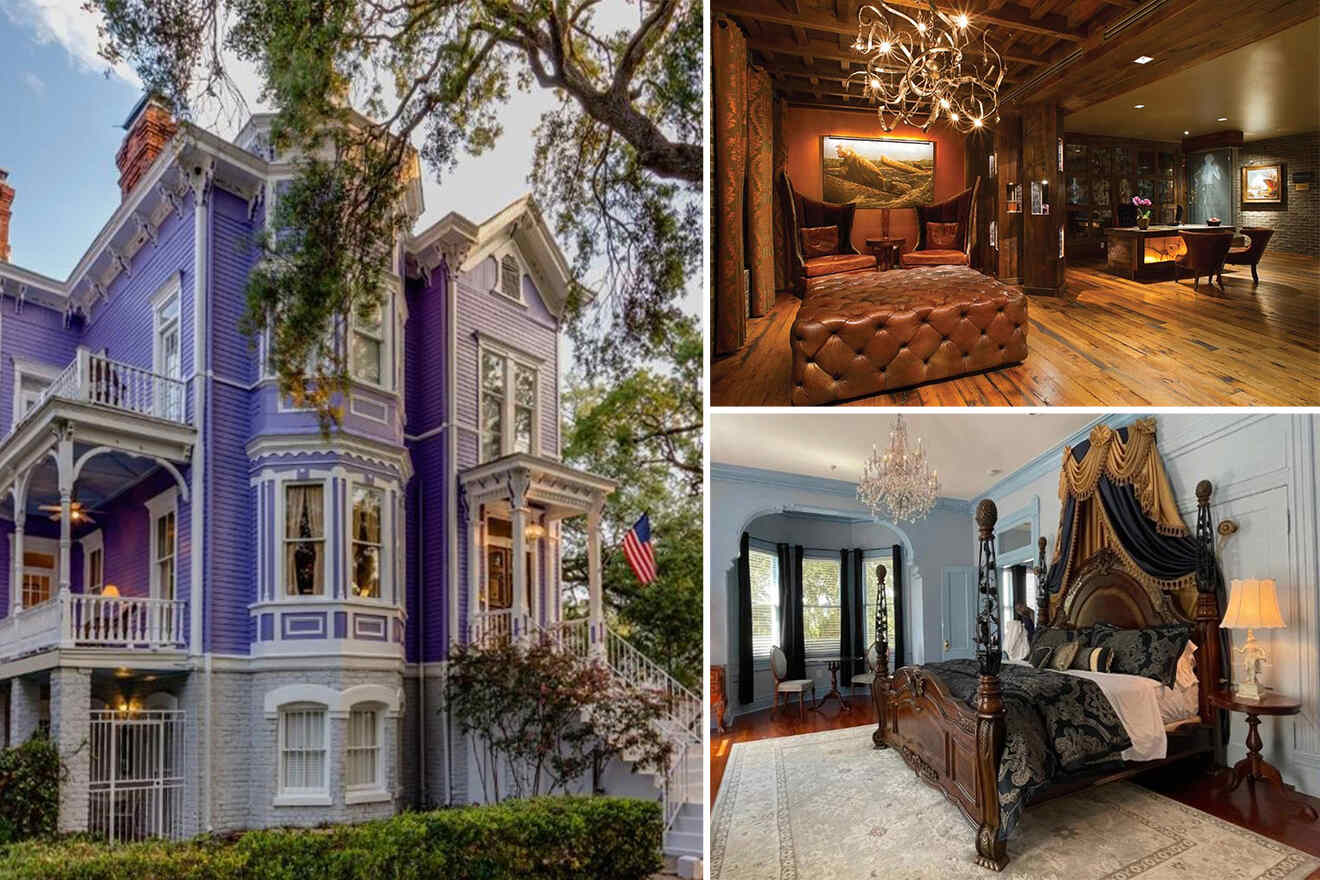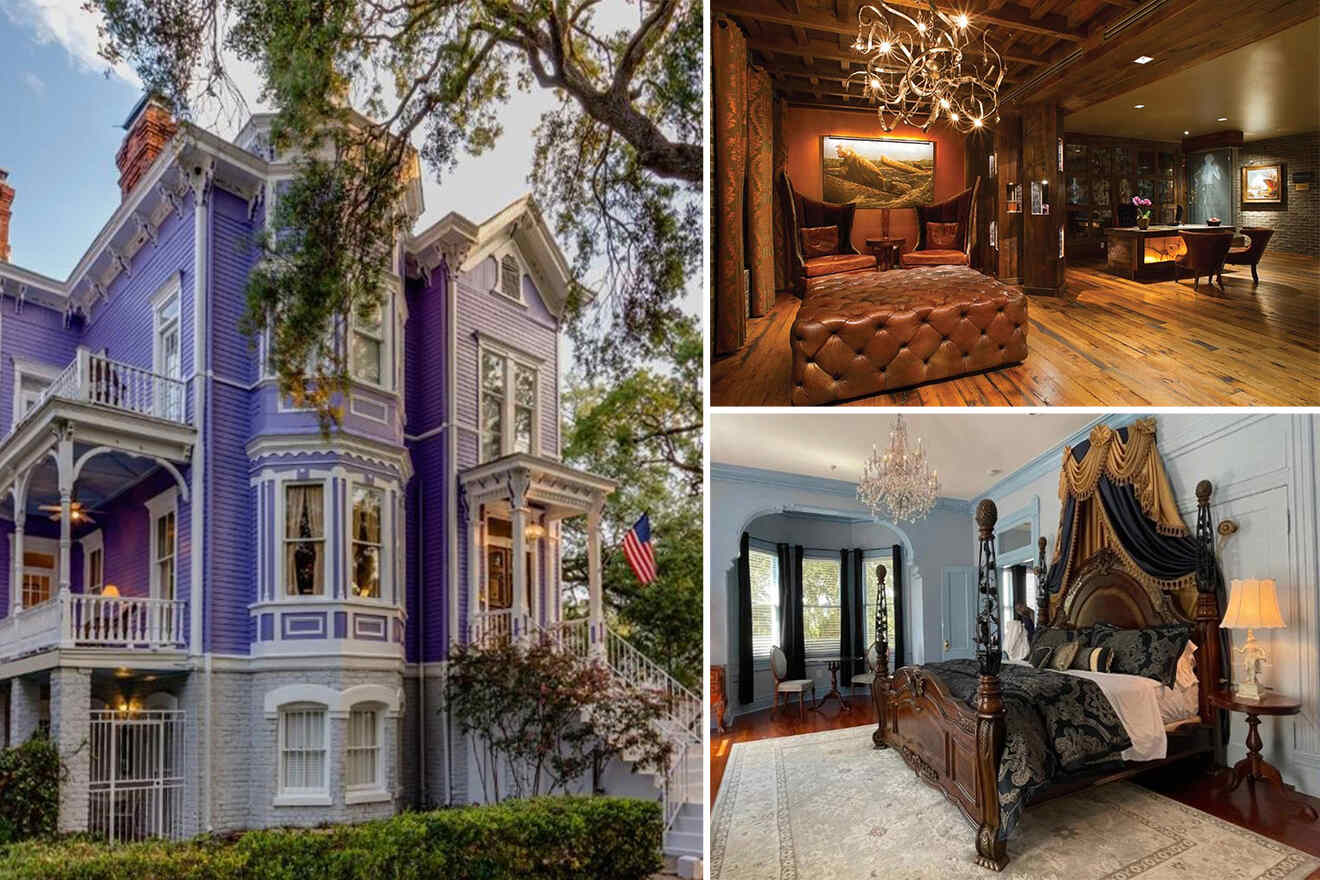 Amethyst Garden – Located in the Savannah historic district, within walking distance from the famous Lafayette Square, this lovely boutique hotel offers great value for the price! The property features free WiFi, air conditioning, and access to a garden with a terrace, where you can spend some tranquil moments in total peace. Each family room offers a private bathroom, comfy beds, and access to the best breakfast in town every morning!
Catherine Ward House Inn – This stylish bed and breakfast situated in the historic district of Savannah is perfect for a romantic retreat with your couple! In fact, here you can enjoy the uniquely decorated rooms with a private balcony or a 2-person spa bath, a parlor featuring a seating area with a fireplace, as well as a private garden. And the location is also great, only a 2-minute walk from the 30-acre Forsyth Park and all the boutiques, restaurants, and breweries of the city!
The Bohemian Hotel Savannah Riverfront – This Autograph Collection hotel occupies an amazing riverfront location, close to the Savannah History Museum and the Savannah Civic Center. Mariott's Bohemian Hotel Savannah Riverfront features free wifi access in all the areas and a fitness center, plus an amazing on-site restaurant where you can enjoy fire-grilled American cuisine in a stylish riverside setting. Get ready to enjoy the best views of the Savannah River from the rooftop lounge!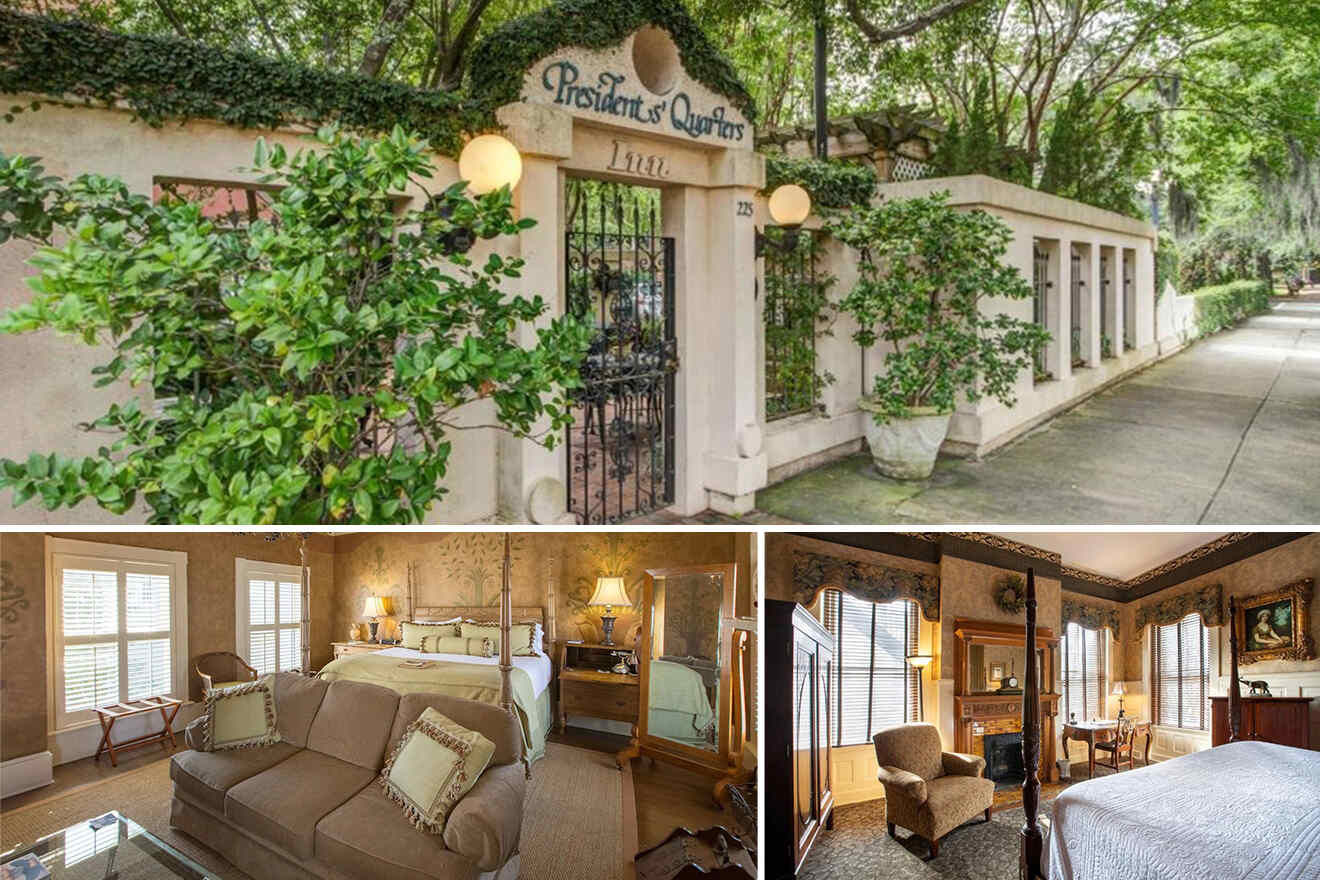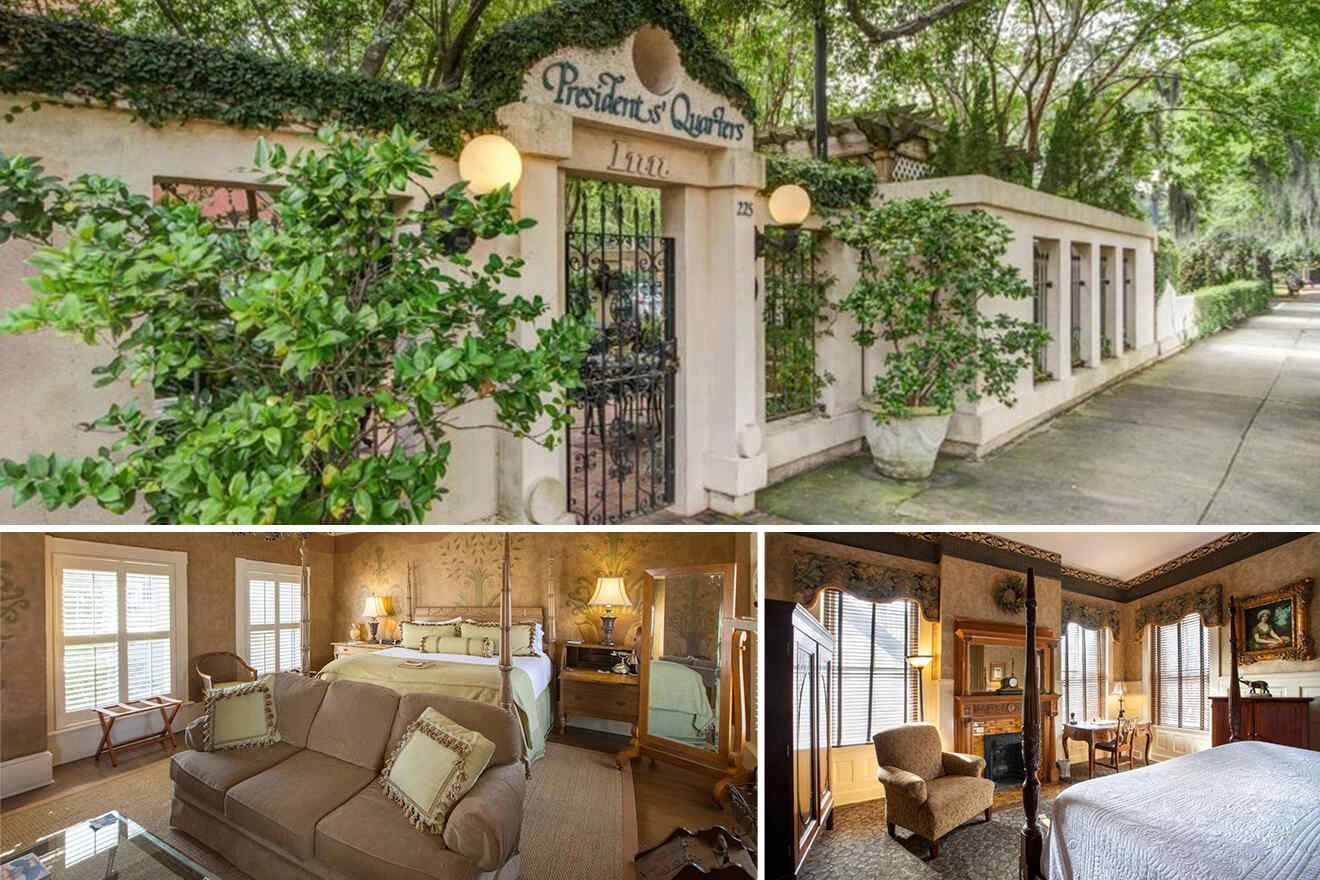 Ballastone Inn – Located in the Savannah historic district, within walking distance of all the best attractions in the city, this hotel is the perfect choice if you want to get great service at reasonable prices! This lovely property features uniquely decorated rooms with a fireplace that will make you step back in time with their decor. Here you'll also find a cool lobby bar where you can enjoy beer and wine after an intense day of visiting, but one of the best things about the hotel is the staff service: friendly and professional!
Foley House Inn – If you want to have a real feel of the historic district of Savannah, this pet-friendly hotel is what you're looking for. Here the beautiful rooms have free WiFi, a terrace with garden views, a patio, air conditioning, a flat-screen cable TV, and a private bathroom… basically all the comforts you need! But what guests enjoy the most is the delicious American breakfast served every morning (try the eggs, they're to die for!).
The Presidents' Quarters Inn – This pet-friendly hotel is located in the historic Savannah city center and offers everything you need for a comfy stay. In fact, here you can relax in the garden and make use of the private parking, free wifi, and the concierge service 24/7. And wait until you see the rooms! They are super spacious, featuring amazing decor, private bathrooms, seating areas, and the best city views!
Budget (up to US$210)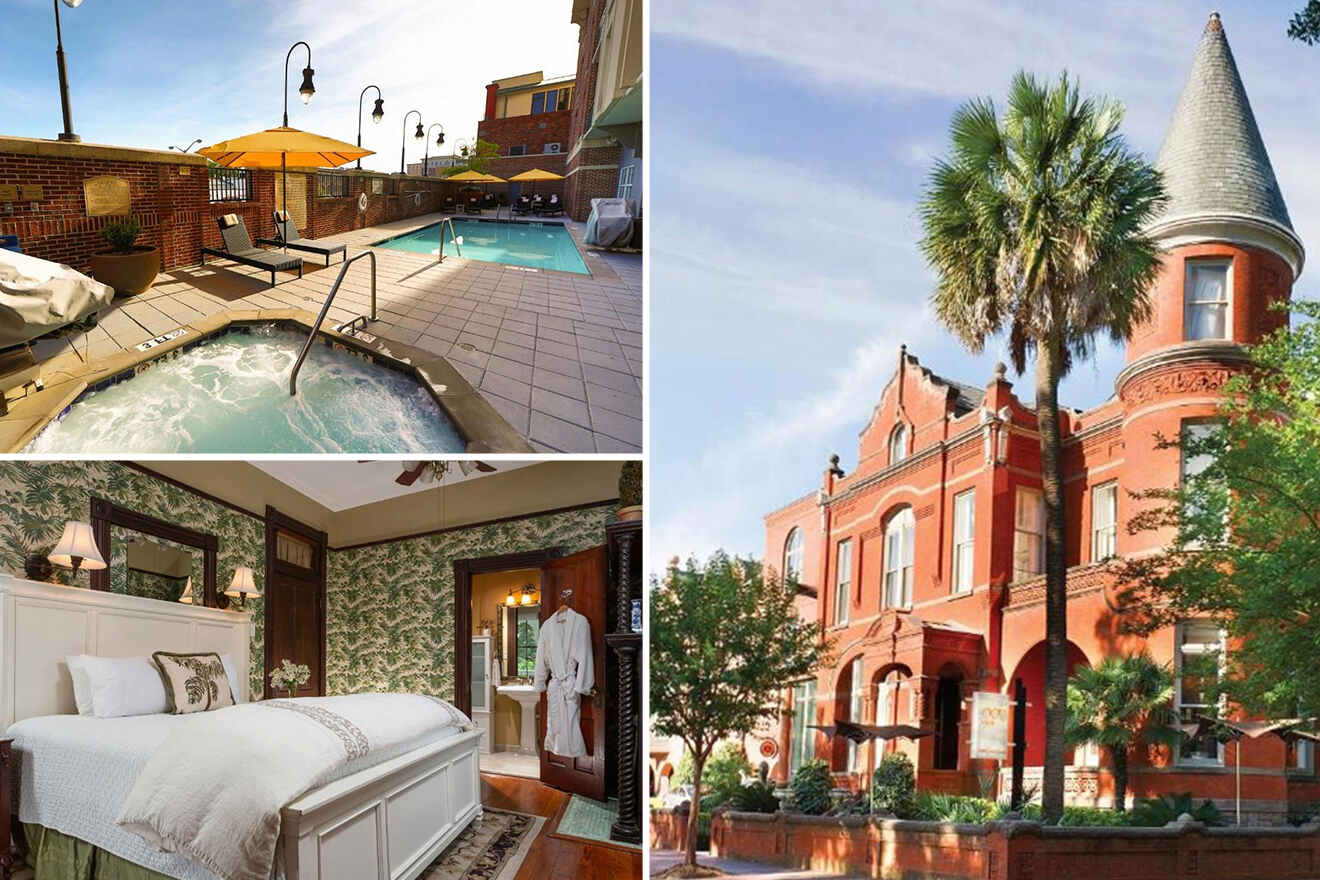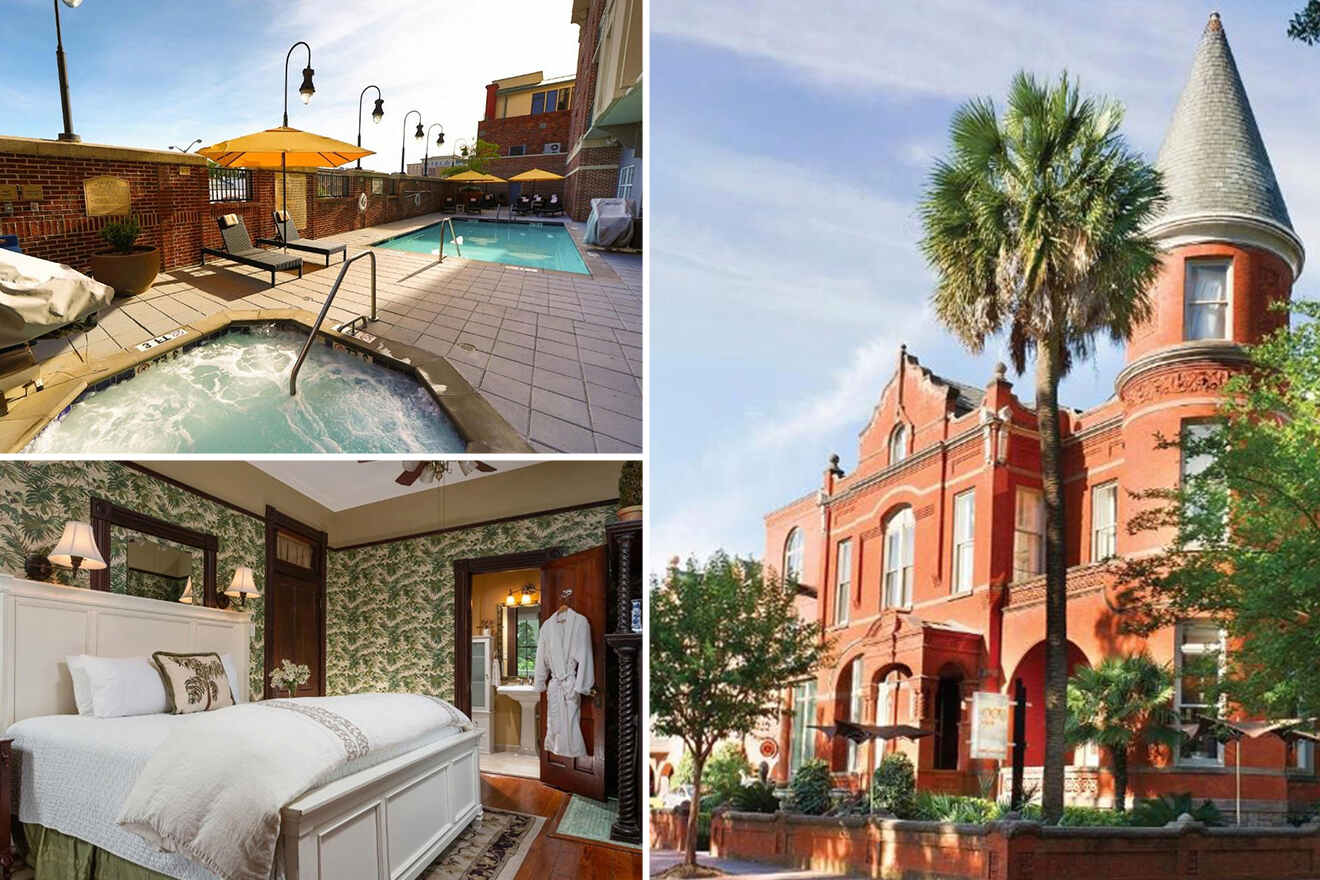 Hilton Garden Inn Savannah Historic District – Savannah Hilton Garden Inn is the perfect place to enjoy the nightlife in Savannah, located within walking distance of historic River Street and the best bars and restaurants. Here you'll have access to a wide variety of relaxing amenities, including on-site dining options, a concierge desk in the hotel where you can ask for tips on the best attractions, a fitness center, and an amazing outdoor pool.
Mansion on Forsyth Park, Kessler Collection – Get a luxury service for budget prices in this pet-friendly hotel located in Forsyth Park in Savannah. Here you have something to do all day long whether it's relaxing in the heated outdoor pool, eating some delicious regional cuisine at the on-site restaurant (it also has an extensive wine list), or enjoying live entertainment at the rooftop lounge. You can even get massages and treatments at the Poseidon Spa… don't miss it!
Azalea Inn and Villas – Get the best Southern hospitality in this great budget hotel in Savannah's historic district, an only a two-minute walk from the famous Forsyth Park. Here you can either relax in the outdoor pool, enjoy the outdoors in the quiet garden onsite, or check out the many shops and restaurants conveniently located nearby. The rooms are also great, some of them even featuring balconies and fireplaces!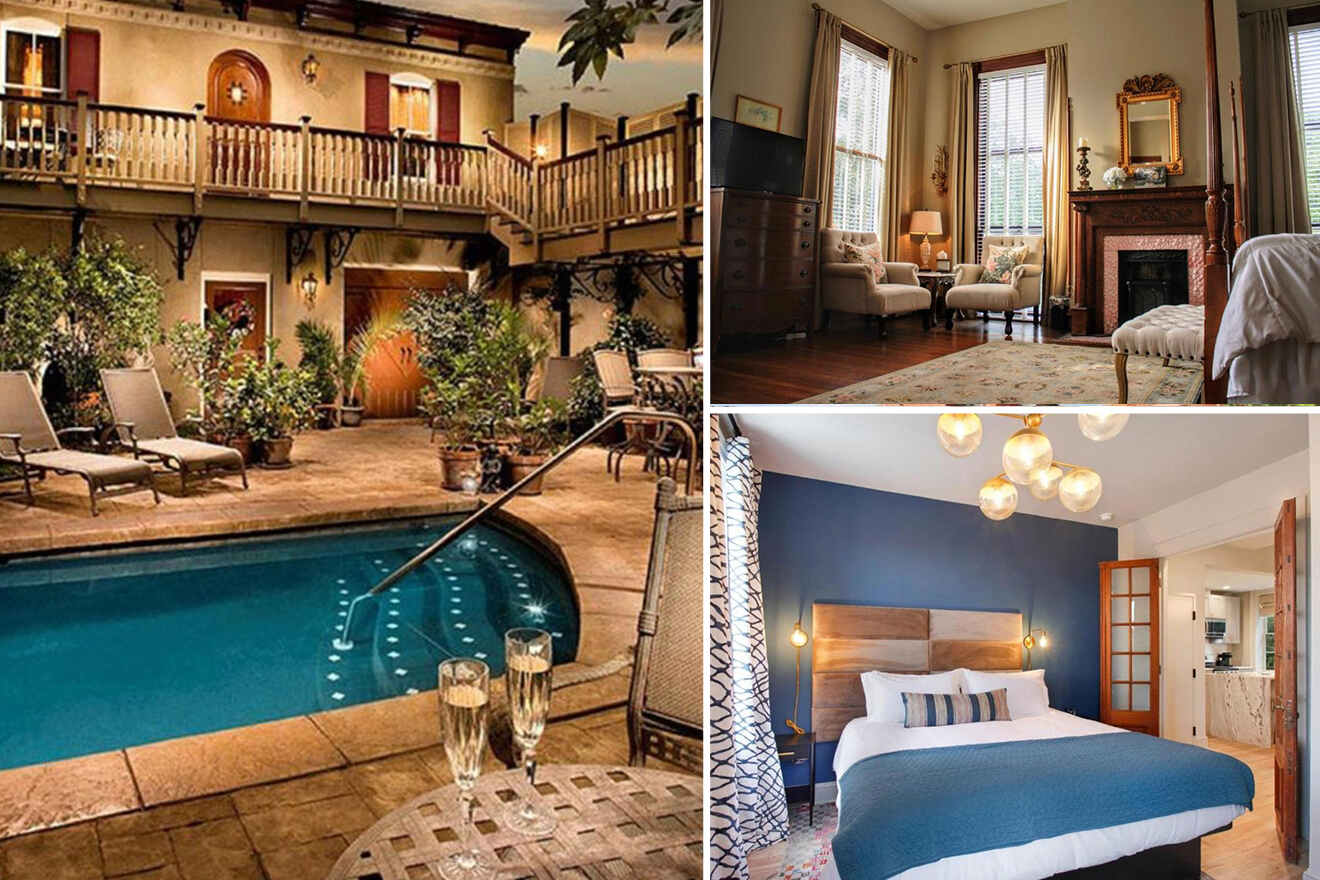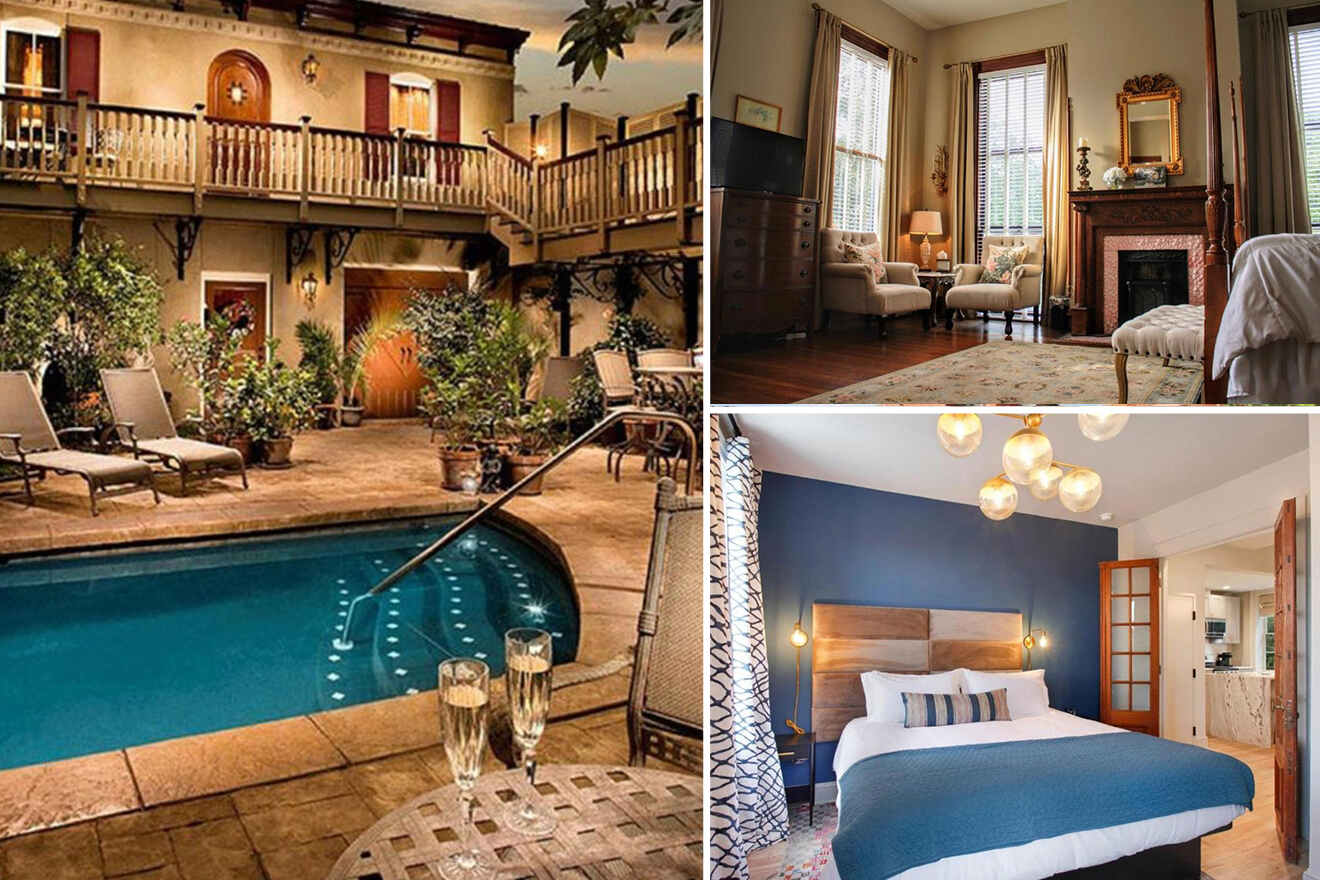 The Present Hotel – Are you going on a holiday in Savannah but do you want to save money? Then check out this affordable hotel, located in the historic district close to the most popular attractions like Reynolds Square, Madison Square, and Colonial Park Cemetery. Here the rooms are fully equipped with a kitchen, a flat-screen cable tv, and private bathrooms, and they offer beautiful views of the oak trees and city center!
Forsyth Park Inn – This Georgia hotel offers a great location just a few steps away from Forsyth Park and a fairly easy walk to the historic district. The property offers possibly the best breakfast of all the Savannah hotels, which will give you the right energy to explore Savannah's top attractions, and the rooms are very large and comfortable (offering an outstanding view), perfect for a stay with the family or for couples!
McMillan Inn – This bed and breakfast in Savannah offers an amazing service for great prices, starting from the staff, which is super helpful and friendly. The rooms will make you feel immediately at home, with their beautiful decor, high-quality mattresses, and fully equipped kitchen. And they will give you access to great amenities, like an outdoor swimming pool, hot tub, shared lounge, and garden.
BONUS: Best of the Historic Inns of Savannah Collection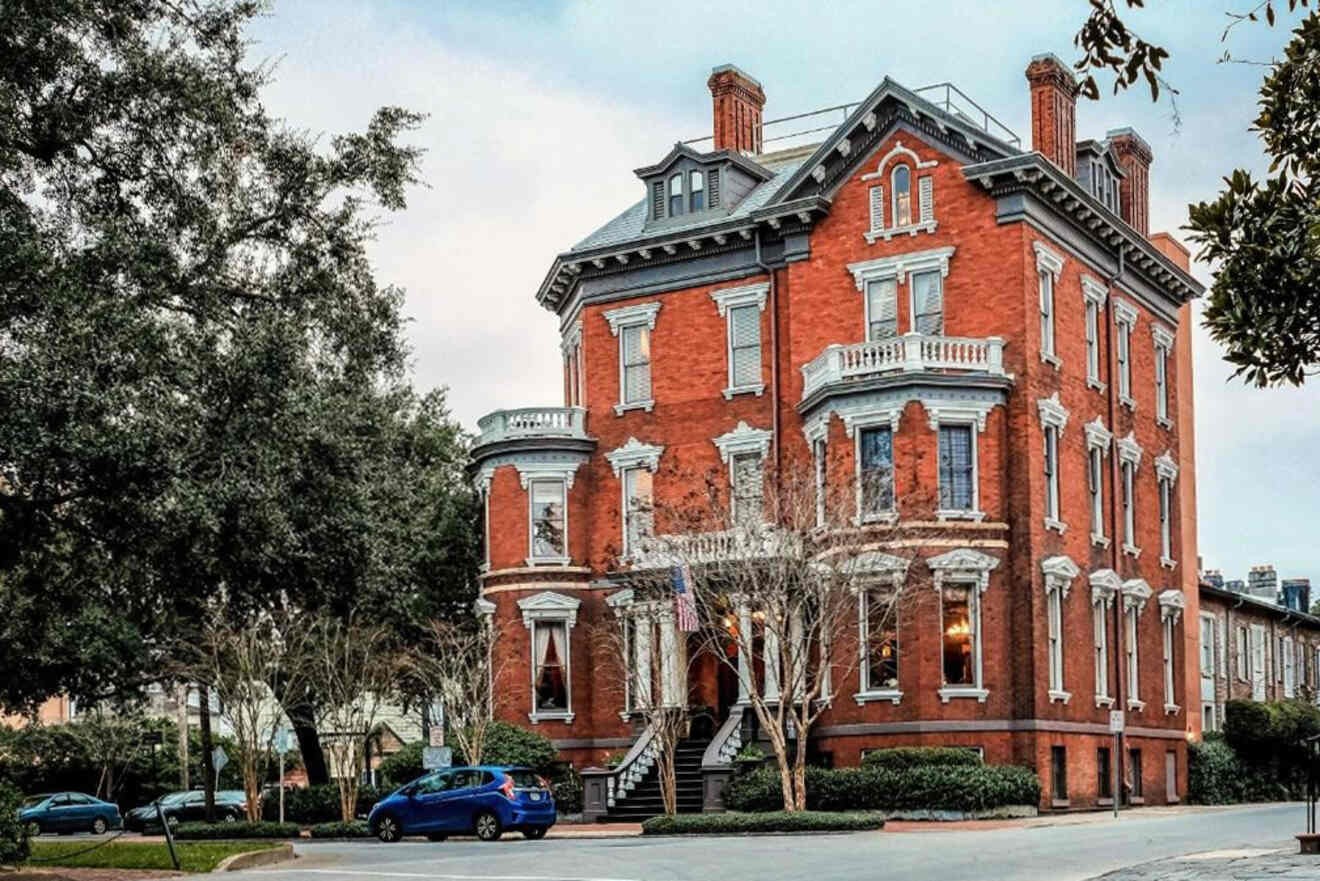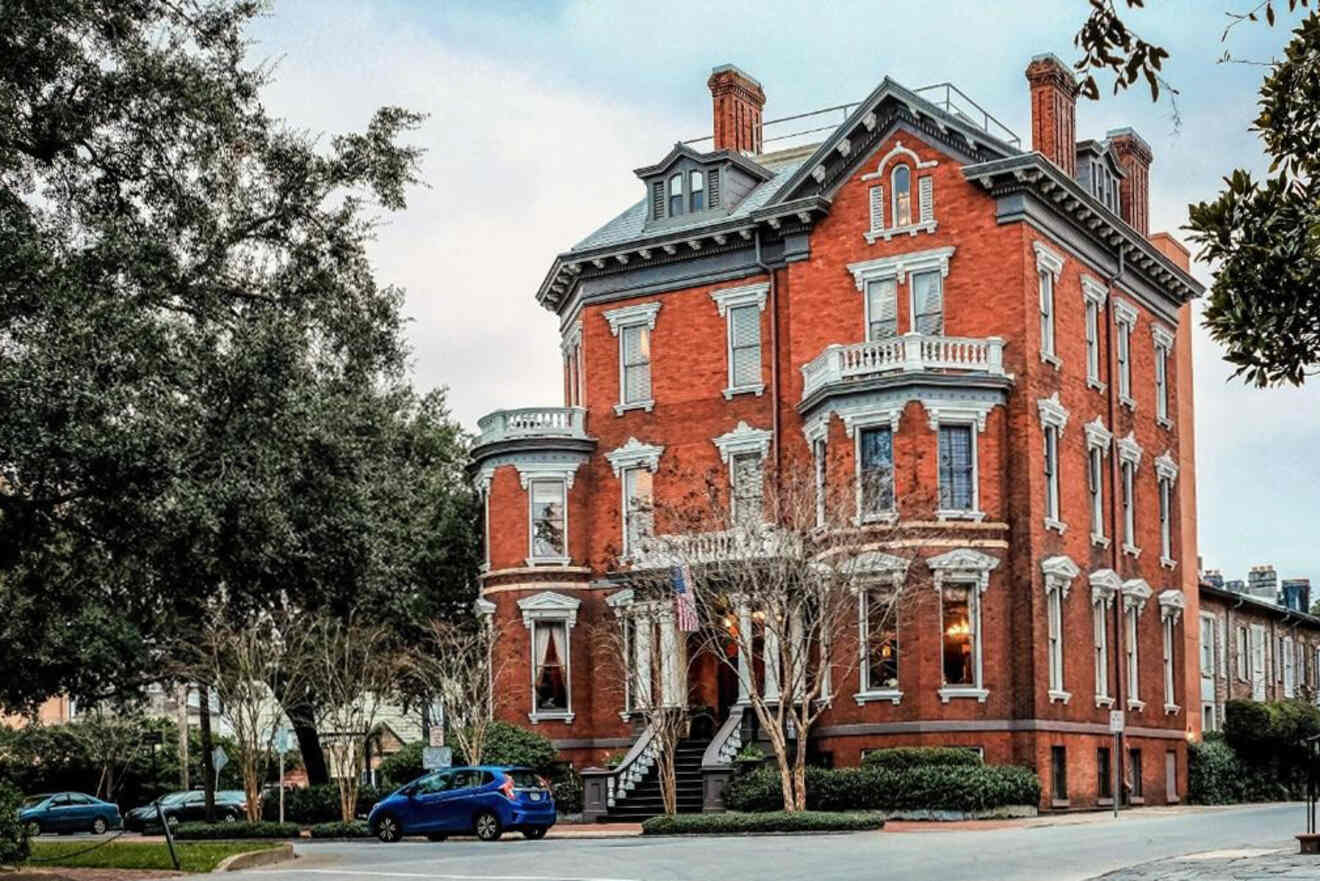 As Savannah holds its history in high regard, there are many historic buildings that have been preserved and transformed into unique hotels.
There are 6 official Historic Inns of Savannah which all offer great service and a picturesque setting for your holiday.
Whether you want to stay in a historic mansion, an old warehouse on the banks of the Savannah River, or in an antebellum hotel, you'll find a perfect escape in one of these great boutique hotels:
Luxury (US$270 and up):
Kehoe House – Located in historic Savannah, this adult-only bed and breakfast is housed in an ancient mansion built in 1892, and you'll notice that from the charming rooms, featuring elegant decoration, wooden floors, and antique chandeliers. You will be spoiled all day long with an incredible breakfast in the morning, tea and desserts offered in the parlor every afternoon, and wine and hors d'oeuvres served in the evenings!
The Gastonian – This adults-only historic 4-star bed and breakfast is located within two adjoining historic residential mansions within walking distance from Forsyth Park, and offers unique guest rooms with ancient furnishings, designer bath amenities, and a flat-screen cable TV. Here you'll enjoy a full daily breakfast every day (with a wide range of options) and can have a glass of wine or tea at the afternoon reception.
Mid Range (US$210 – US$270):
Olde Harbour Inn – You will fall in love with this historic 1812-era property located in the heart of Savannah city center, overlooking the Savannah River, and within walking distance of 90 different restaurants and boutiques! Have some delicious wine with cheese each evening at the reception, and finish your day with a good sleep in your uniquely decorated suite. The rooms are pet friendly and perfect for a stay with the family, hosting up to 4 people!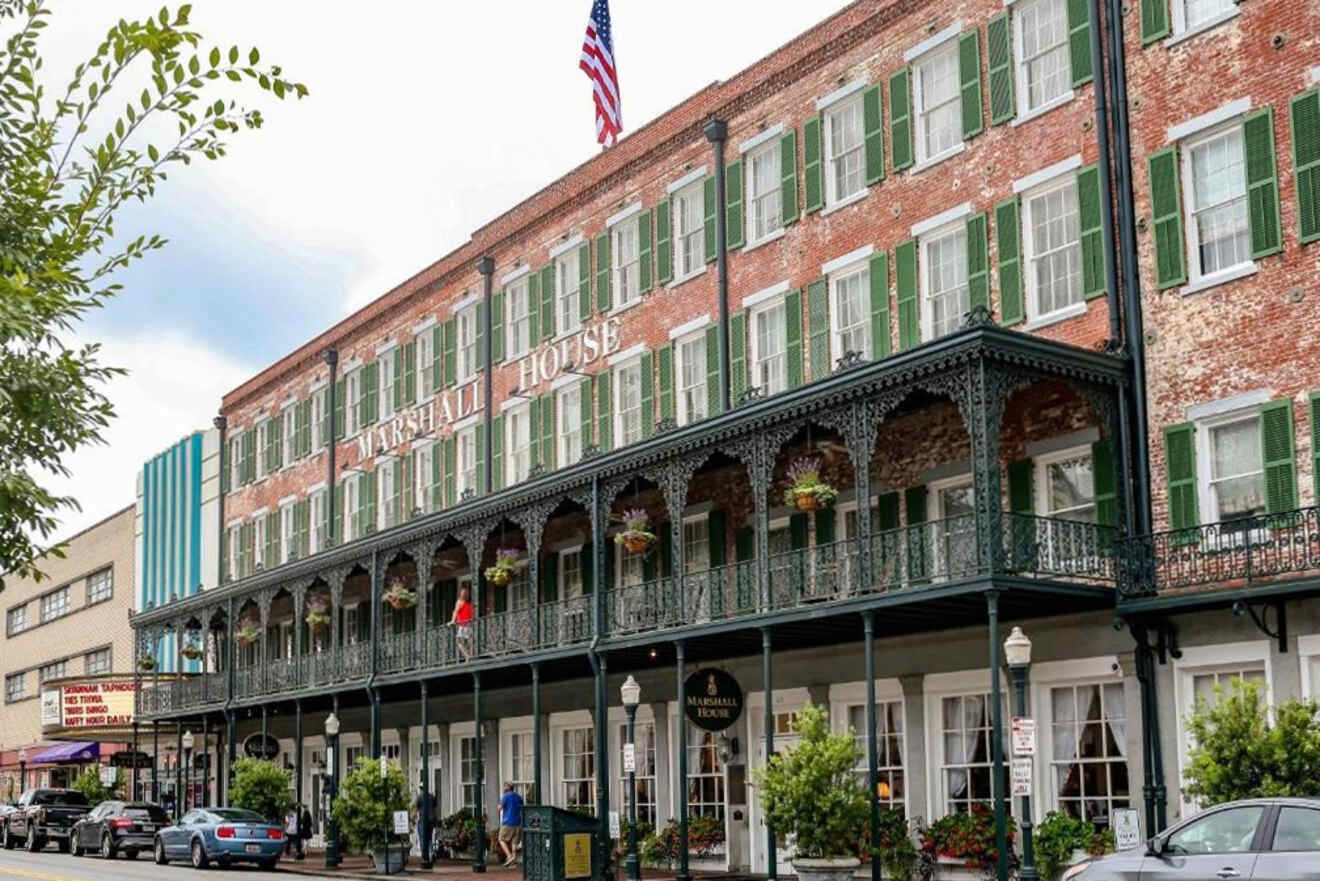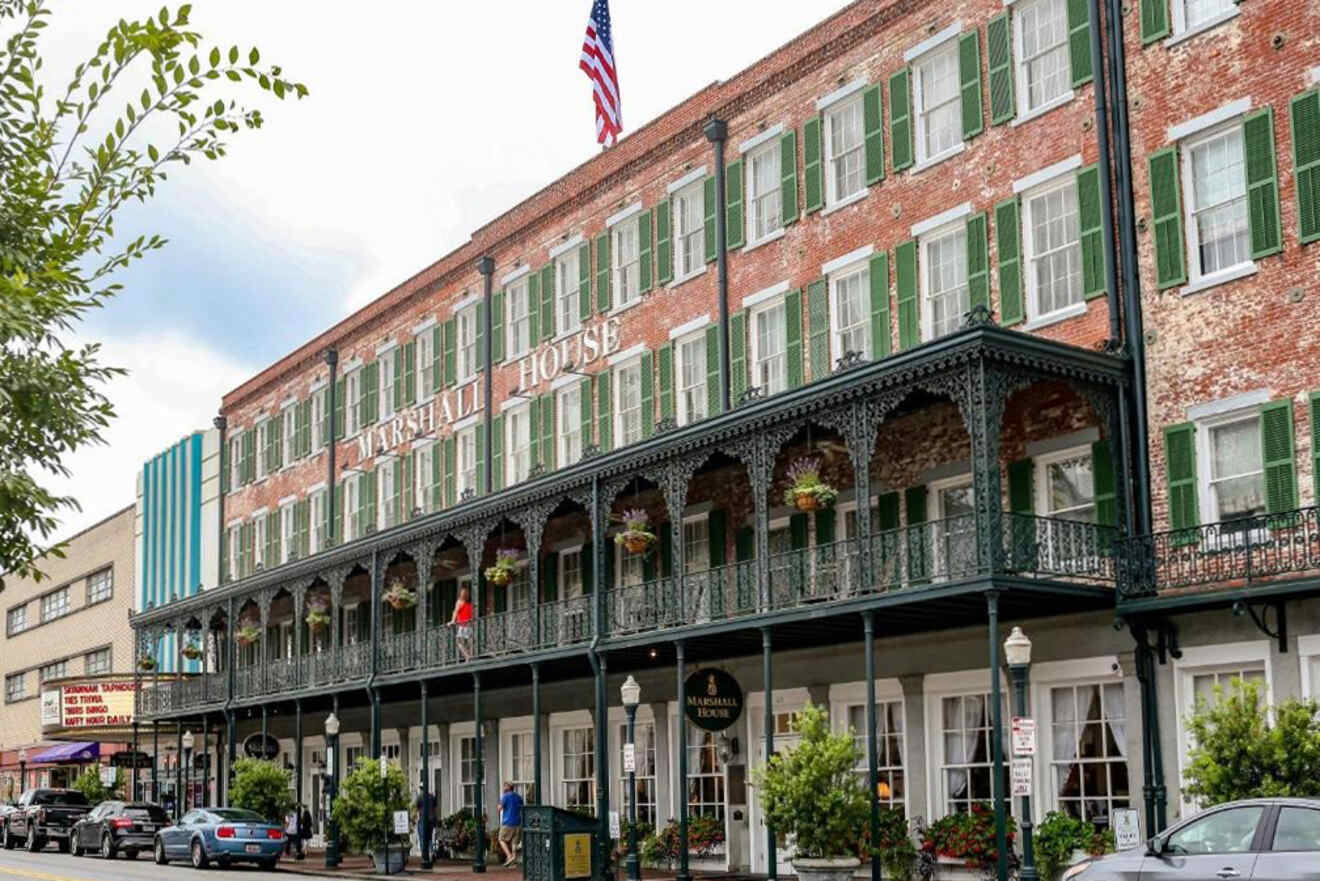 Budget (up to US$210):
Eliza Thompson House – Built in 1847, this is another adult-only bed and breakfast offering cheaper prices but still located just 2 minute walk from Forsyth Park. Get ready to be amazed by the elegantly styled guest rooms: each one is uniquely decorated and features high ceilings and antique furniture. On the property, you'll find a koi pond and an original Ivan Bailey fountain, daily newspapers available in the garden, and a courtyard where you'll savor your daily breakfast.
East Bay Inn – This pet-friendly hotel is housed in a building from 1852 and is located right on the opposite side of River Street. The location is just perfect, super close to anything you need, so you won't even need a car to stay here. All the best restaurants, shops, coffee, and bars are just a few blocks away. Another plus? The amazing staff and the concierge service are available all day long!
The Marshall House – This Georgia boutique hotel offers a convenient location a short distance from The Savannah College of Art Design and Savannah's famous River Street, with all its shopping and dining options. The Marshall House, built-in 1851, has a delicious on-site restaurant (one of the main highlights of the property), offering a varied menu for dinner in an elegant atmosphere. My tip? Have a cocktail in the hotel's lounge before having dinner at the restaurant!
FAQs about boutique hotels in Savannah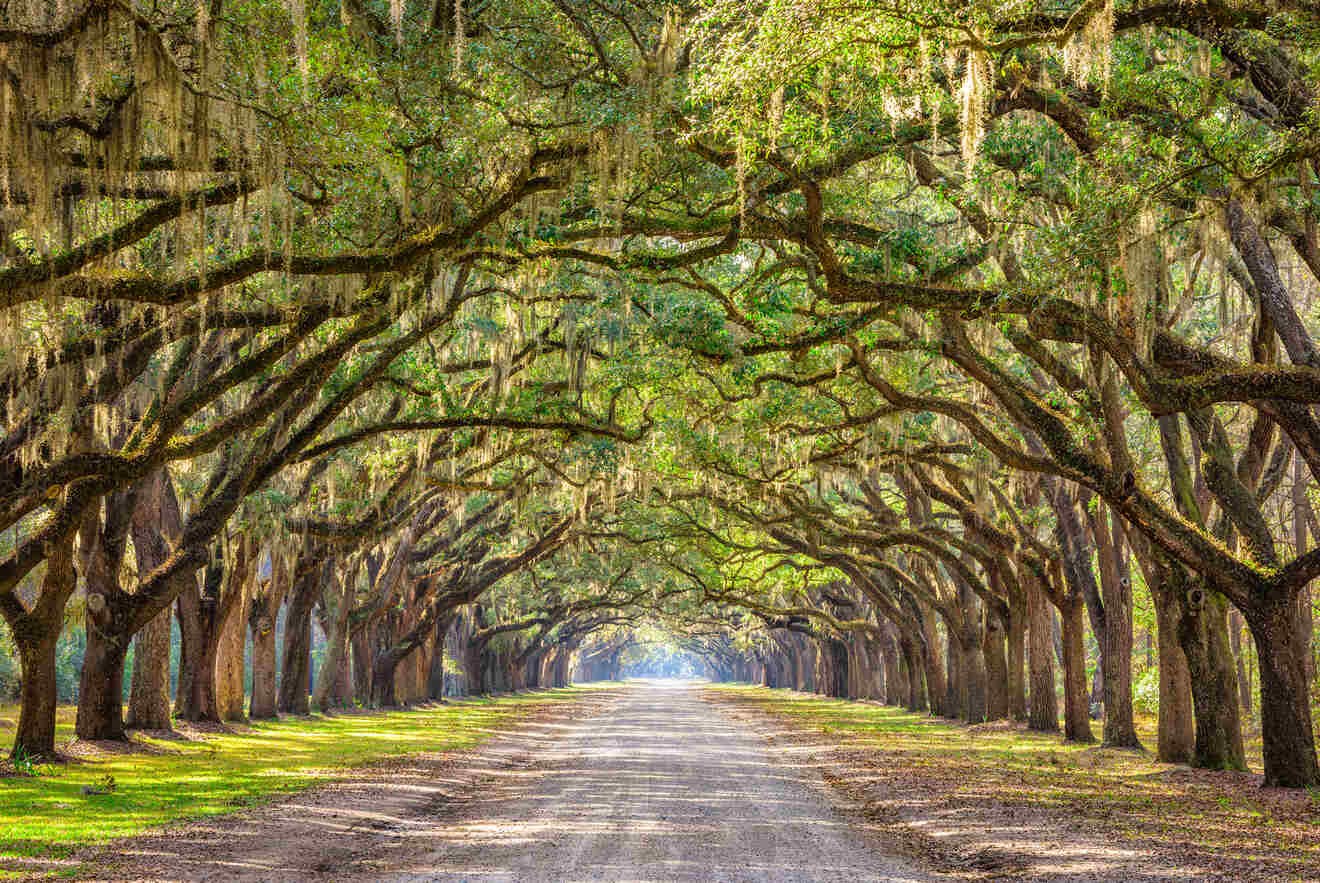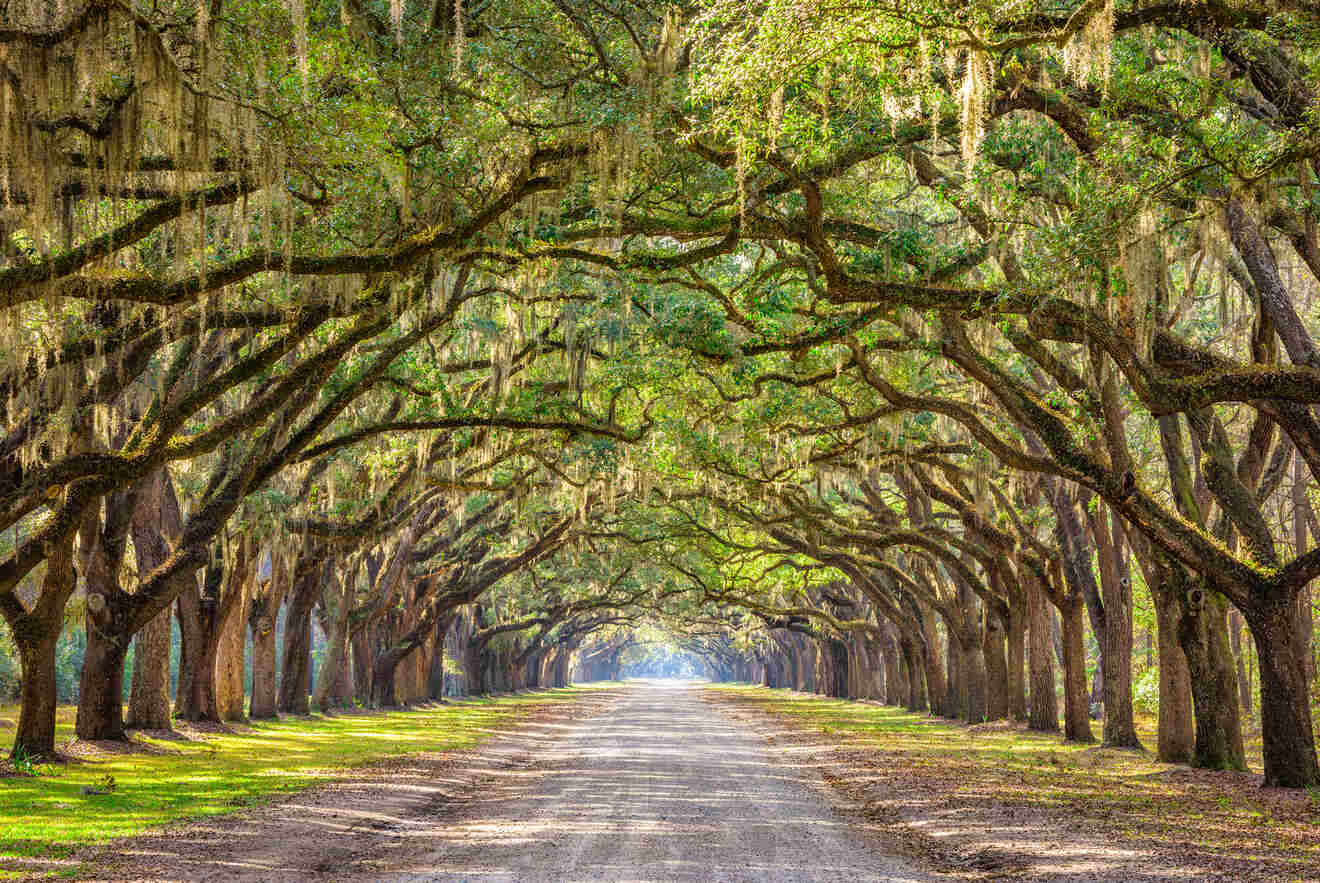 🛎️ Which are the best boutique hotels in Savannah?
📍What is the best part of Savannah to stay in?
🚗 Do you need a car in Savannah?
No, you don't necessarily need a car in Savannah as the city offers many buses which make stops throughout the city and its outskirts, cabs, and a free ferry to get to the famous Hutchinson.
🟢 Is Savannah a safe city?
Yes, Savannah is generally a safe city especially in tourist areas and in the city center. However, you should always avoid walking alone in the city late at night, park your car in secure parking lots and always lock it.
Conclusion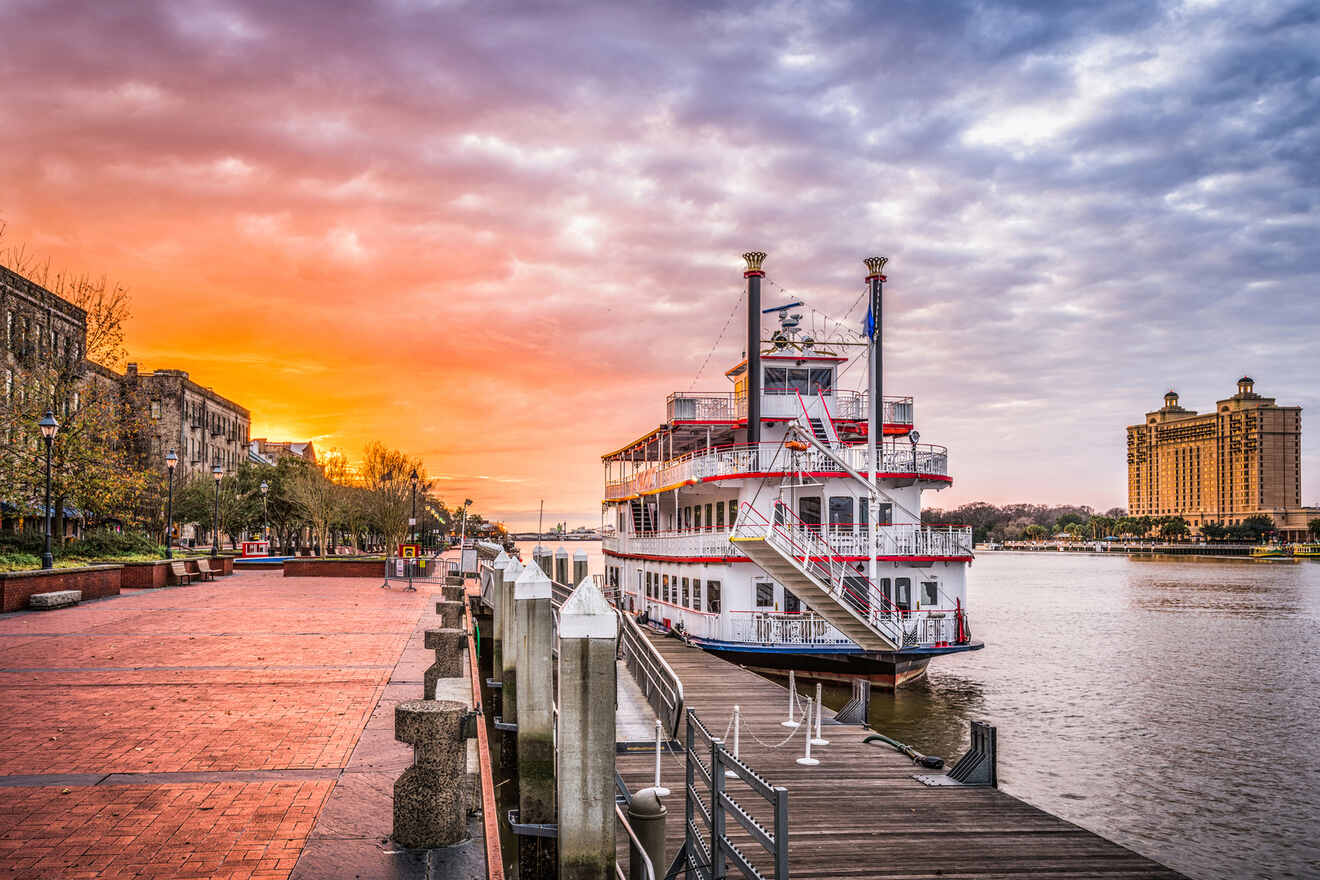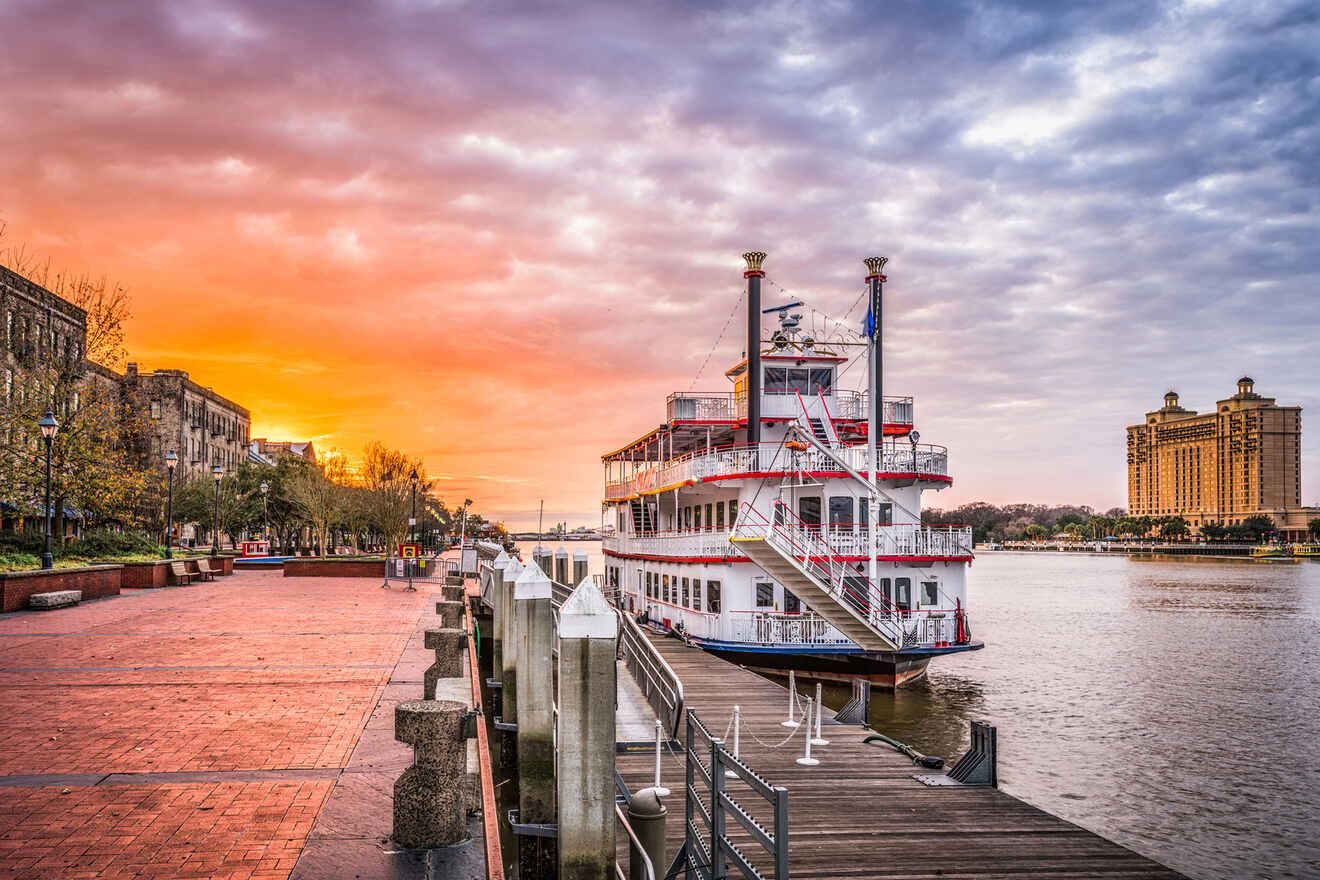 Here we are at the end of this long guide with the best boutique hotels in Savannah… who would have thought that there are so many in this city?
From luxury hotels to budget-friendly options, pet-friendly properties, views of the Savannah River, and the most historic inns of Savannah, there is something literally for any taste and budget so I am sure you'll be able to find the best accommodation option for your holiday!
If you're still undecided I cannot blame you, we saw so many options that it can be hard to remember them all, so here are my favorite 2 boutique hotels in Savannah, with great value and location:
Hamilton Turner Inn – Located in Savannah's Historic District on Lafayette Square, Hamilton Turner Inn features the best service and amenities
Catherine Ward House Inn – This stylish bed and breakfast situated in the historic district of Savannah is perfect for a tranquil getaway in Savannah!
If you like my suggestions, make sure you book your favorite immediately so you can secure yourself a spot in Savannah and maybe also find some great offers!
Also, if you have any particular questions for me or you want to share your experience at one of these incredible boutique hotels, please do so in the comments below. I am looking forward to reading them all and answering you.
Have an amazing holiday!
Elena
---
Pin it for later!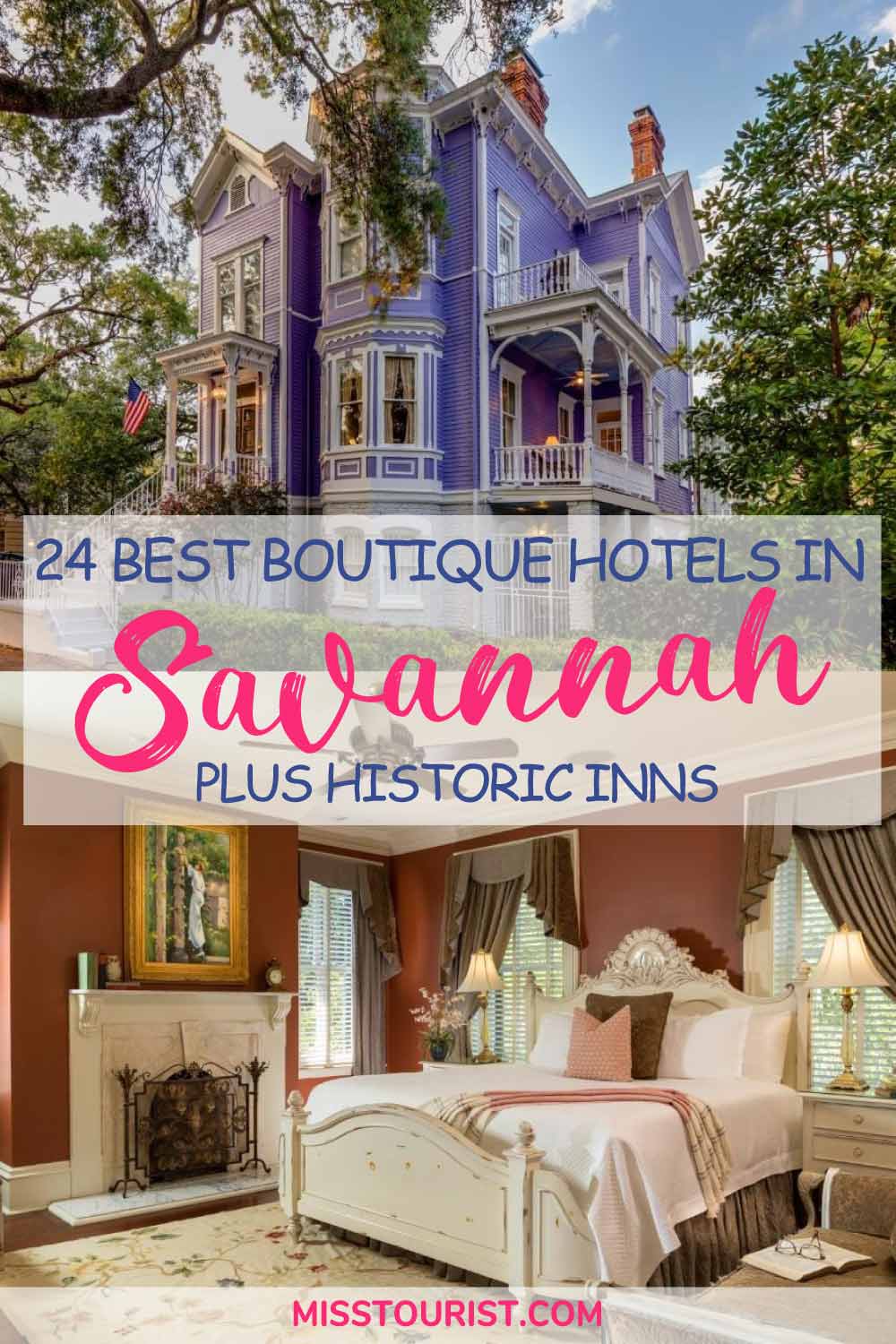 Pin it for later!